Tall Narrow Shoe Rack
Tall narrow shoe racks are perfect if shoes are what you love. You can easily accommodate them in the hallway without using up too much of the floor space. Ideal to keep shoes well organized! Check the shoe racks below!
Tara Gosselin
Interior Design Expert
Our choice Best Products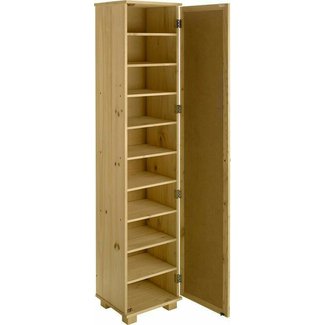 Minimalistic tall cabinet. It is made of bright, pine wood and has door with mirror. This cabinet is intended to storage different types of shoes, so it will play its role perfectly in the corridor or dressing room.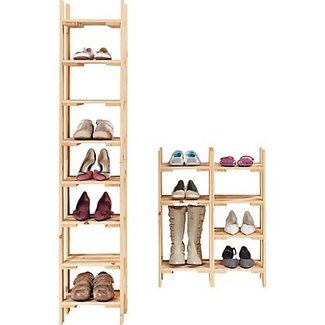 These practical shoe racks are a great solution for wardrobes, corridors or other interiors. The whole, made of solid wood-based construction, is versatile and very functional. This is an easy way to develop space and order.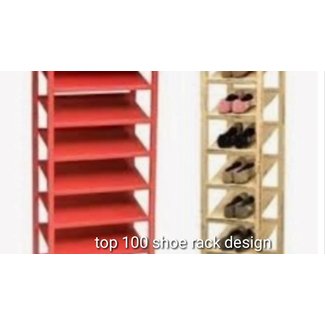 Tall and narrow shoe racks with plenty of space for many pairs of shoes. These racks are made of durable wood in red and cream finish. They look very attractive and their simple, rectangular shapes match any stylization.
Quadrante Shoe Cabinet
This Shoe Cabinet is able to bring grace and class to any hallway, bedroom, or office. Characterized by engineered wood construction, the cabinet includes 1 mirror door, 5 grids shoes storage, sturdy feet, and wenge finish.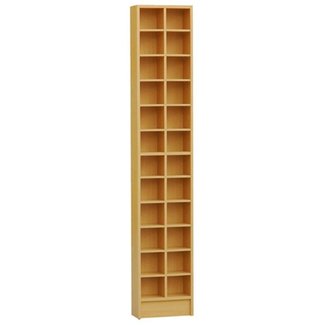 According to W.Szymborska, a poet and Nobel Prize winner, "Reading books is the most beautiful game that humanity has come up with". A wooden tall narrow bookcase, consisting of 2 narrow pieces - it's the best that will help you put your books on.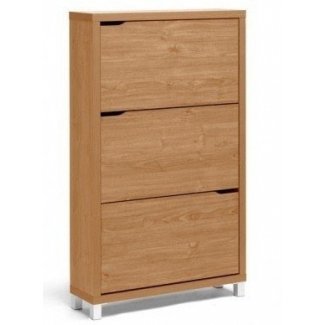 Unfinished design for a set of traditional, tall shoe and boot storage racks with two pieces, made out of natural and untreated pine wood. Each rack has four shelves, providing a lot of storage space for an entryway.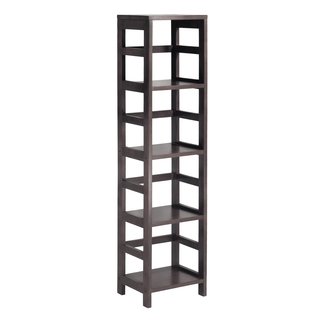 With simplistic, yet detailed design, this 4-shelf narrow shelving unit will integrate easily into your space. It has solid composite wood construction with versatile dark espresso finish. Features ladder-style frame and rectangular shelves.
PRODUCTS & IDEAS Best Ideas