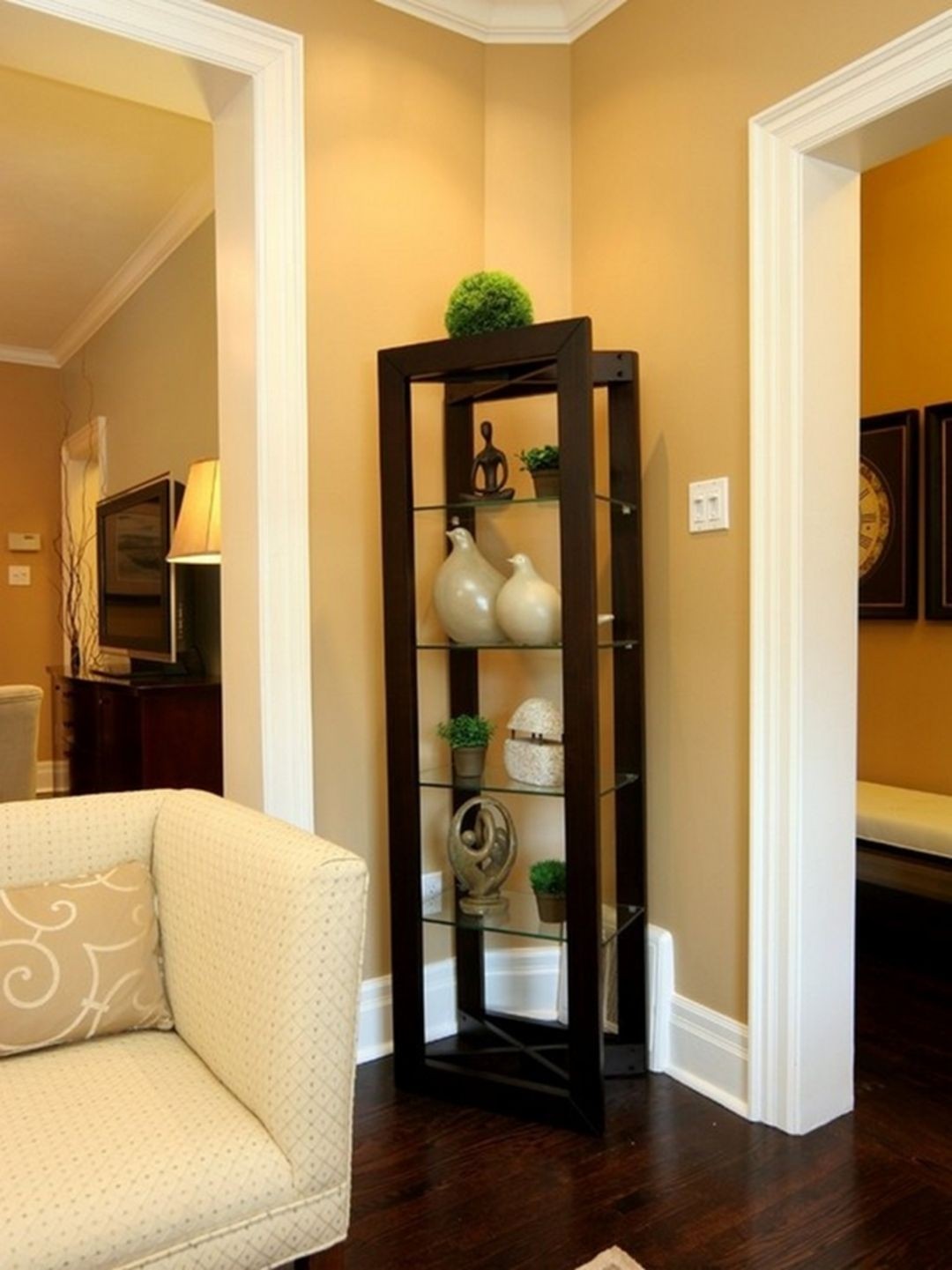 This corner curio cabinet enchants with its dark wooden finish, creating a refined accent to any living or dining room decor. Ideal to display your stoneware, dinnerware or vases collection.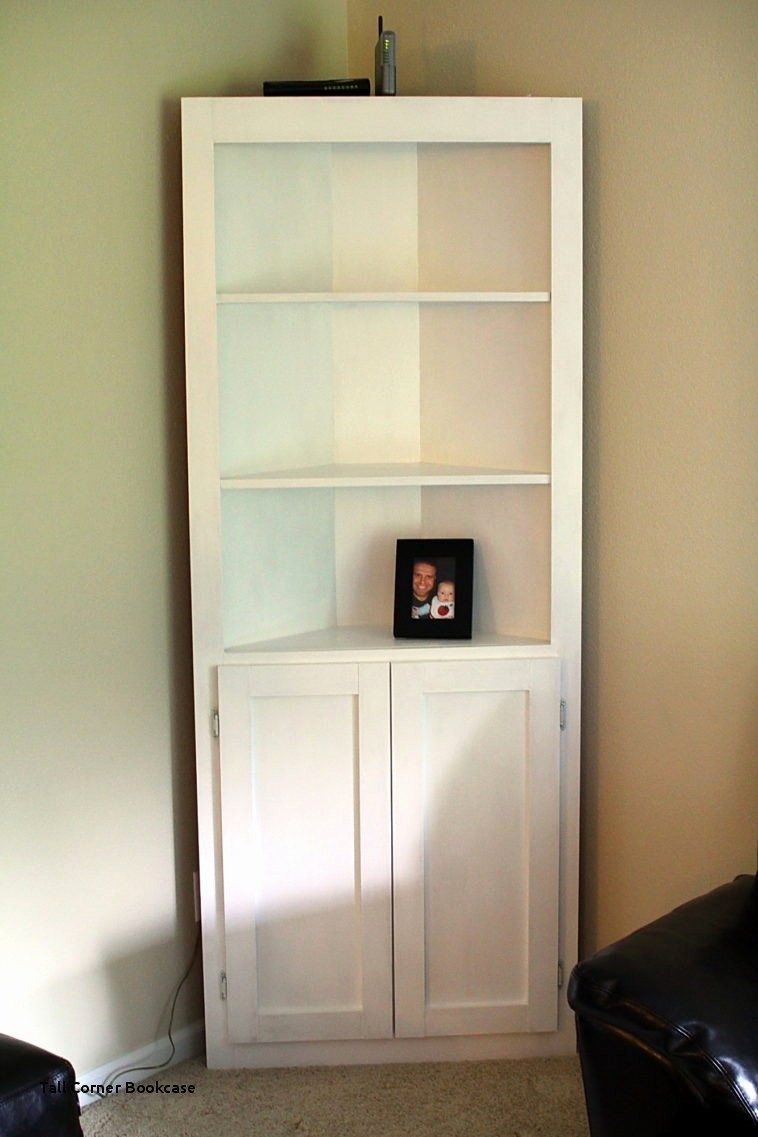 Ideal for a cosy, living room corner, this tall shelving unit may be used to store your photos, books or other favourite belongings. It offers a considerable storage space, divided between 3 open shelves and bottom front doors.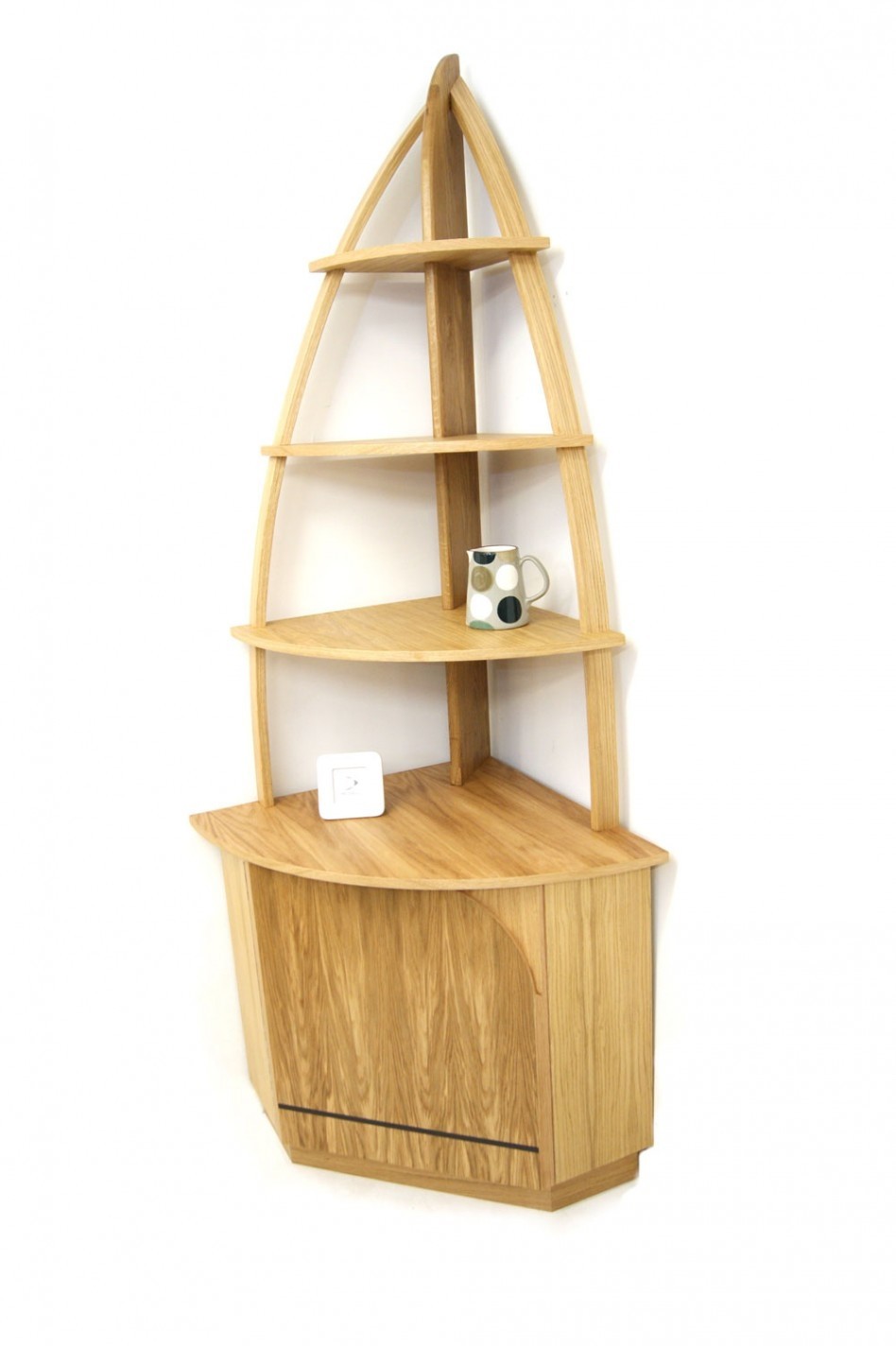 ... Furniture For Living Room Decoration With Tapered Light Oak Wood 3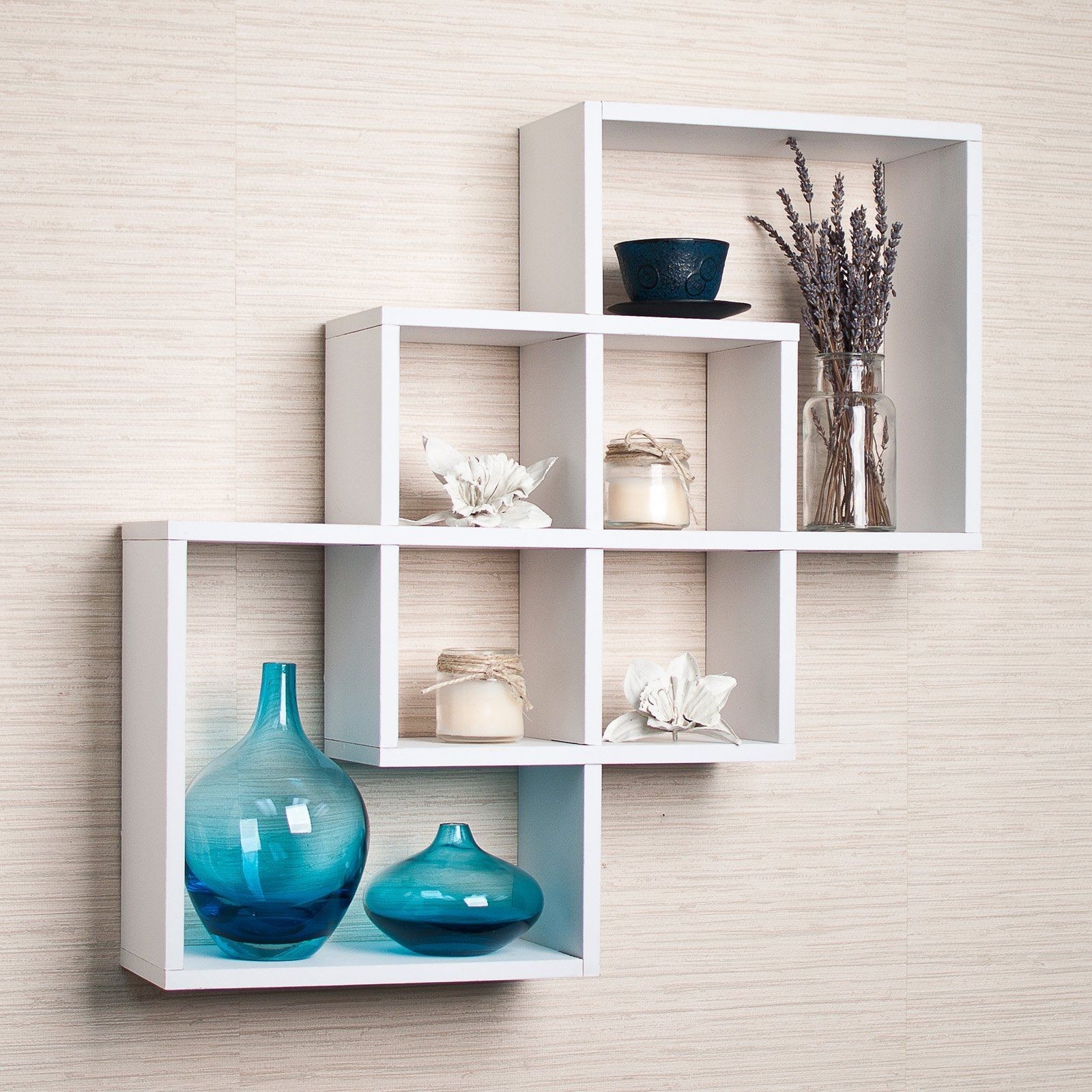 Intersecting Wall Shelf
Wall shelf featuring very original and appealing contemporary design, construction made of laminated MDF and classic finish. The shelf can be hung either vertically or horizontally and includes all required hardware.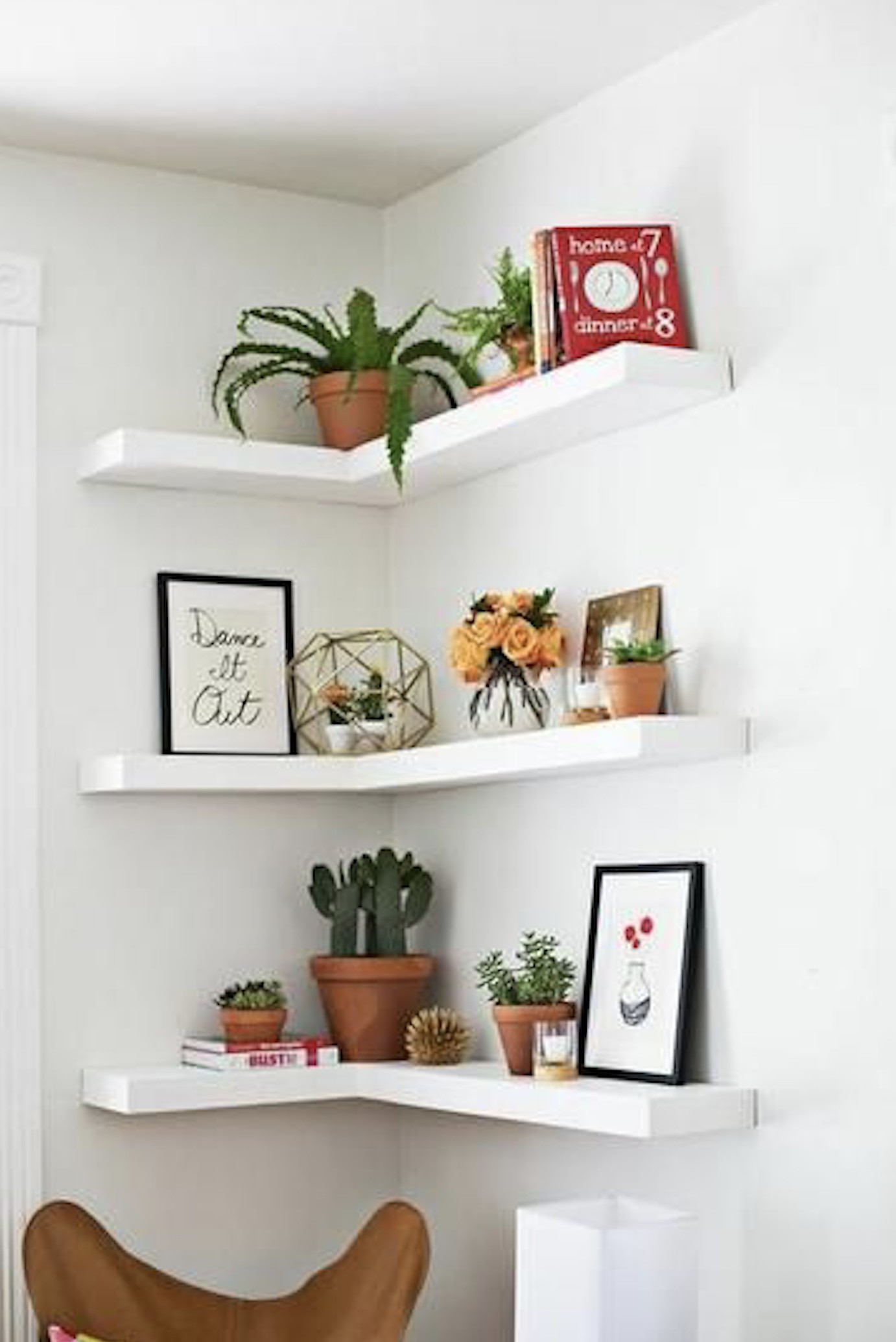 ... Floating Corner Shelves Suitable For Living Room Decorations Ideas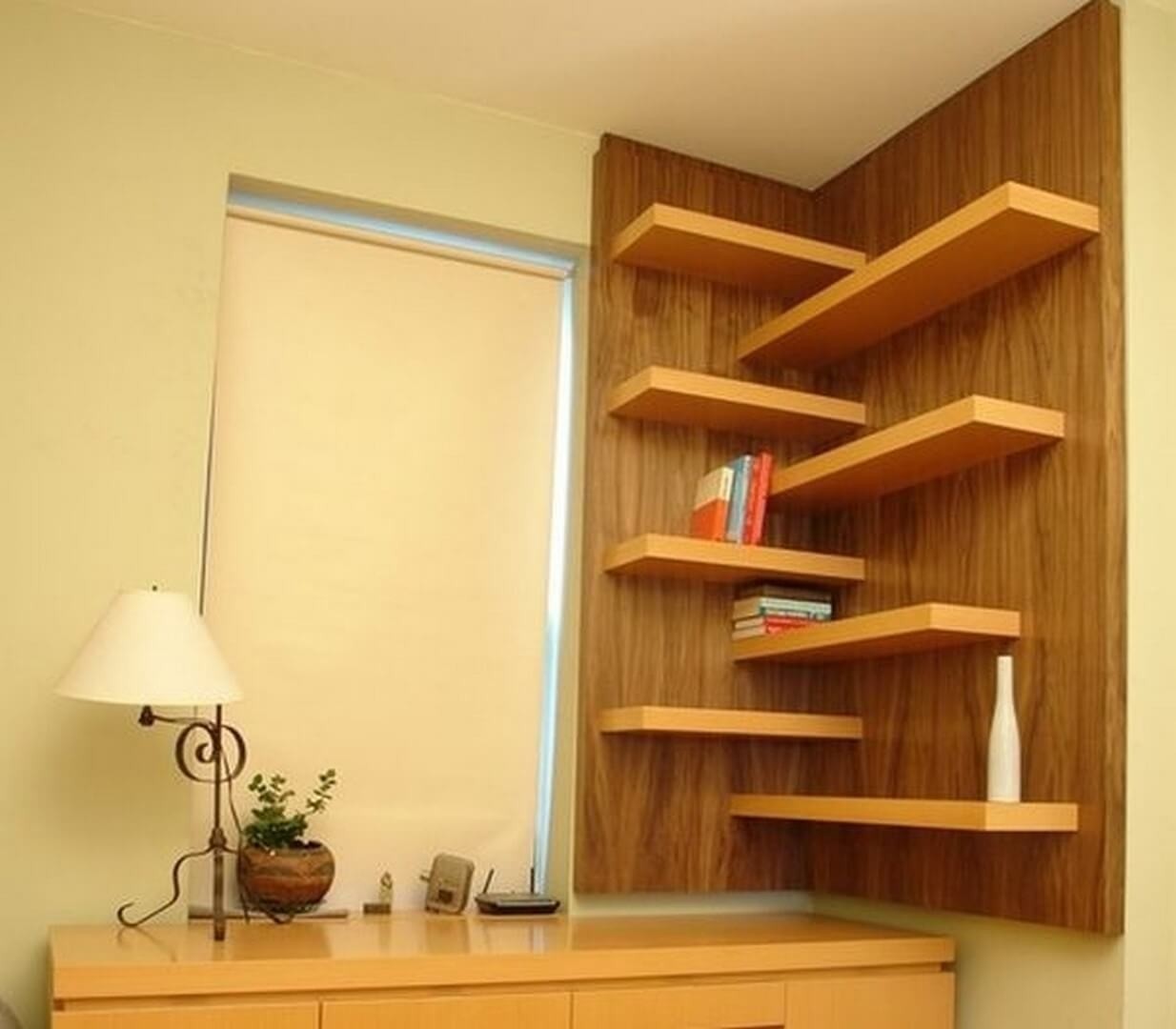 Elegant floating walnut shelves perfect for every room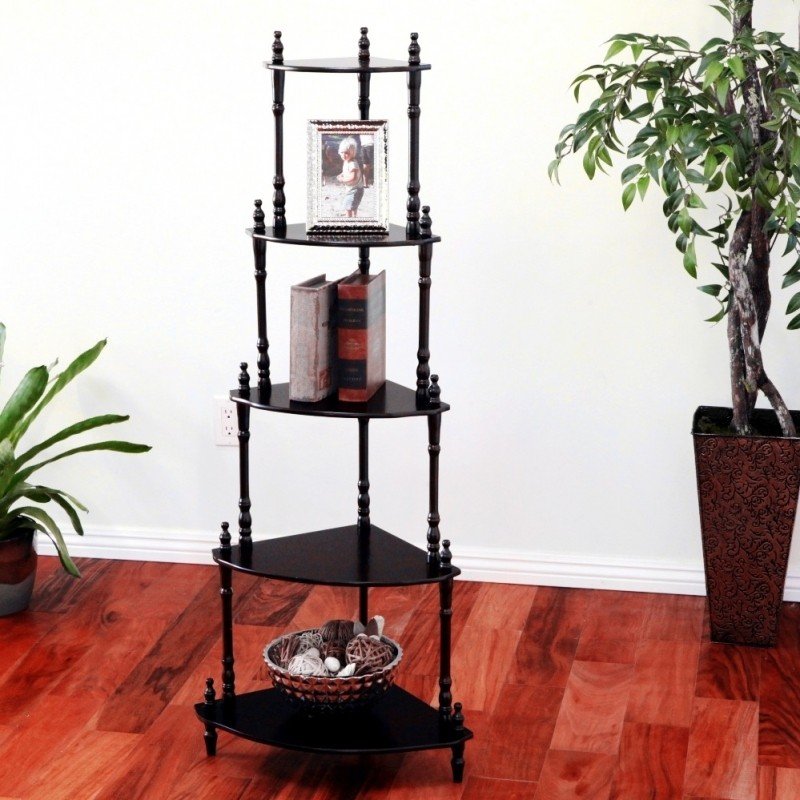 5-Tier Corner Stand
Five tier corner stand made of wood and wood composite. Thanks to the curved shape it helps saving space. Additionally, it features appealing design and style. It perfectly fits majority of the designs adding them class and style.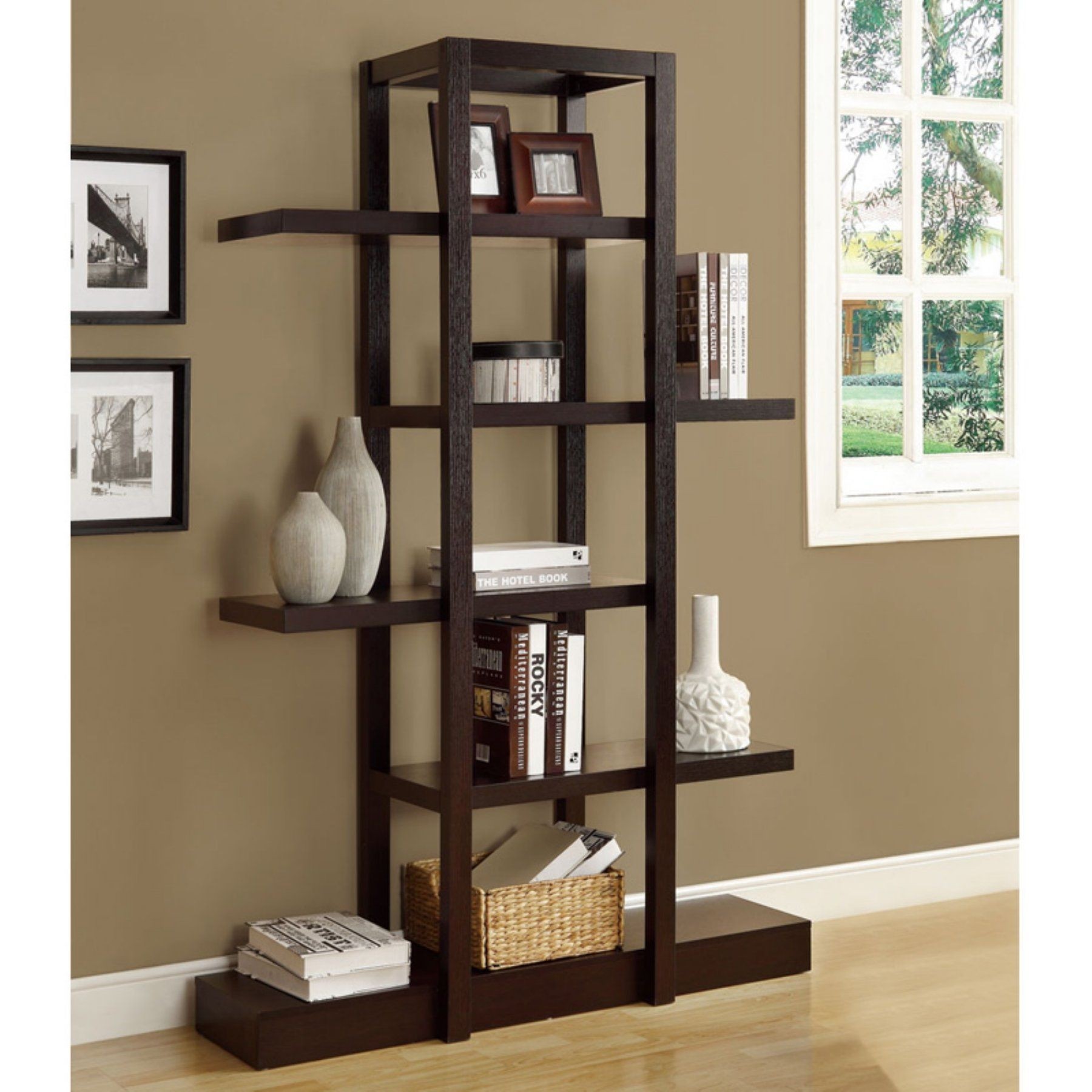 This open shelving unit can be greate focal point especially in modern spaces. Made of solid dark wood, with unique design and cappuchino finish is a really eye-catcher. It is 71 inches x 47.25 inches x 14.25 inches which makes it very practical.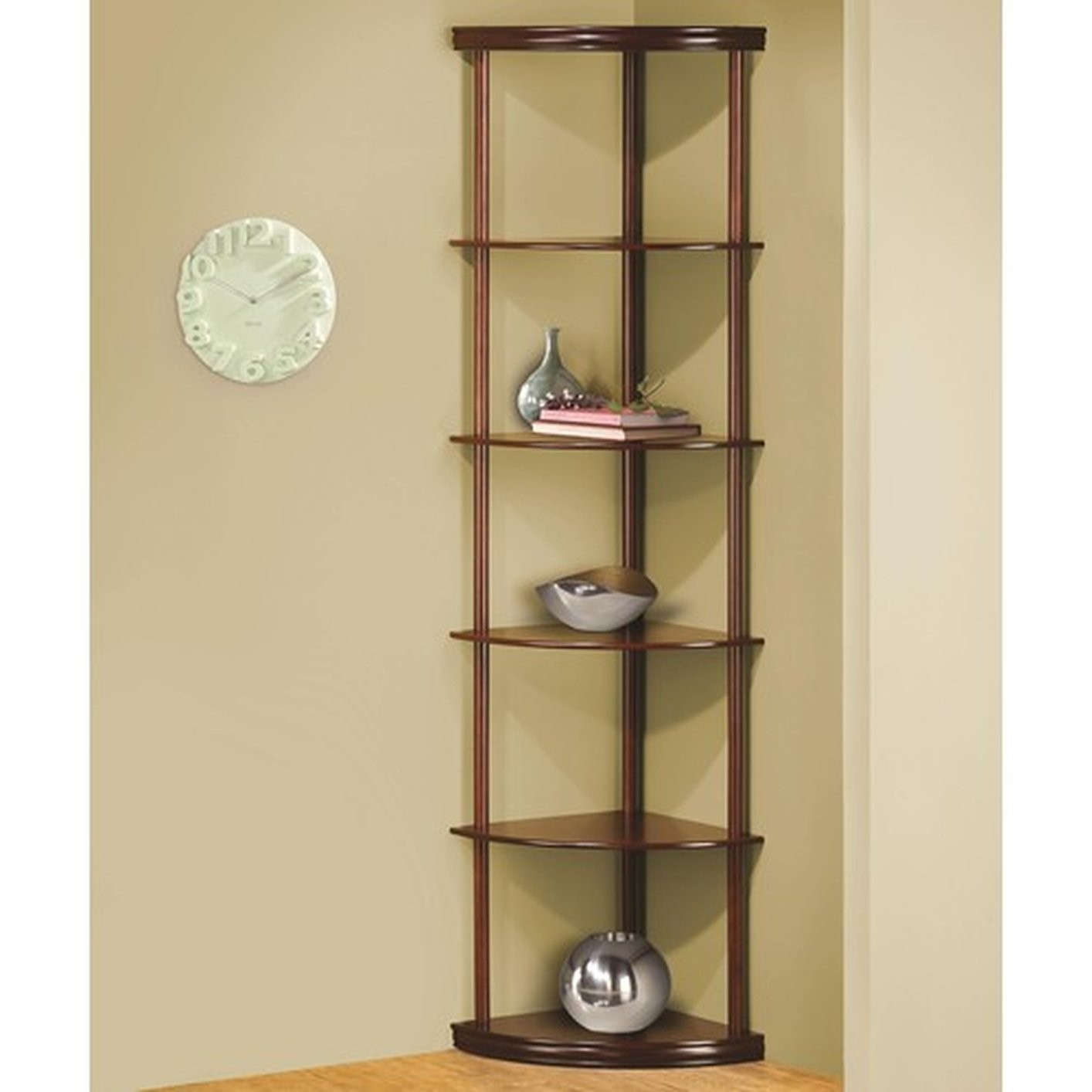 A classy and sophisticated piece for your home, this amazing casual bookcase in cherry finish will blend with most interior decors, while the clever corner function makes it even more convenient and easier to place in any room.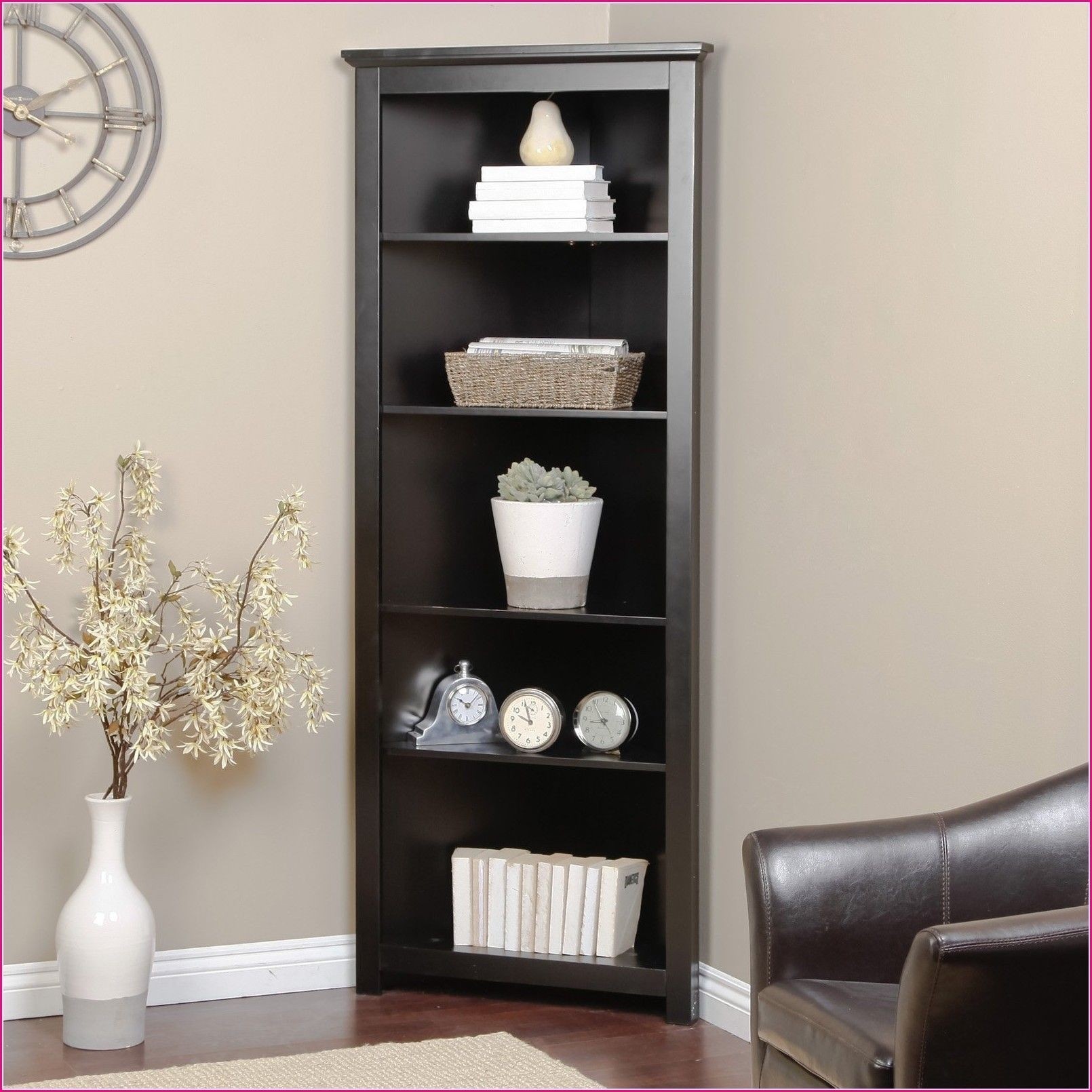 Black-Corner-Book-Shelf-Bookcase-Living-Room-Furniture-Curio-Cabinet ...

Chic delicate sleek corner stand made of wood with a white finish. It consists of 5 smaller and smaller quarter-round shelves. Each shelf has its own legs and is located inch by inch on top of one another. Legs are thin and turned.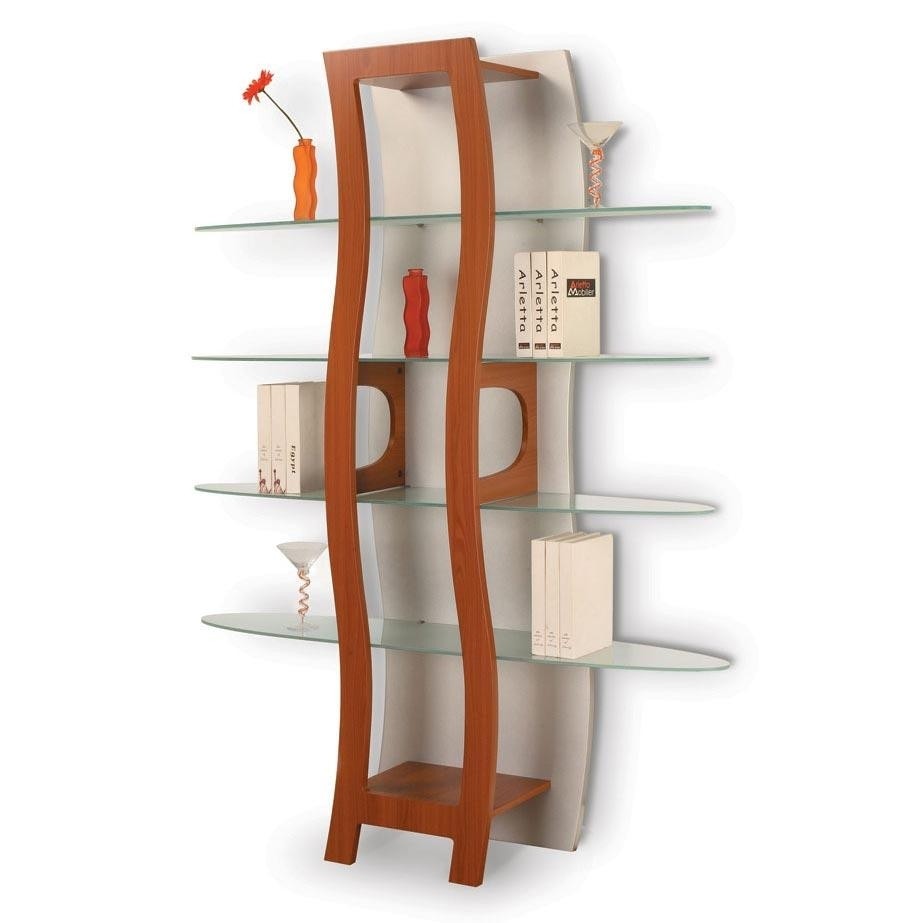 ... Room Decoration Using Mount Wall Wooden Glass Living Room Shelving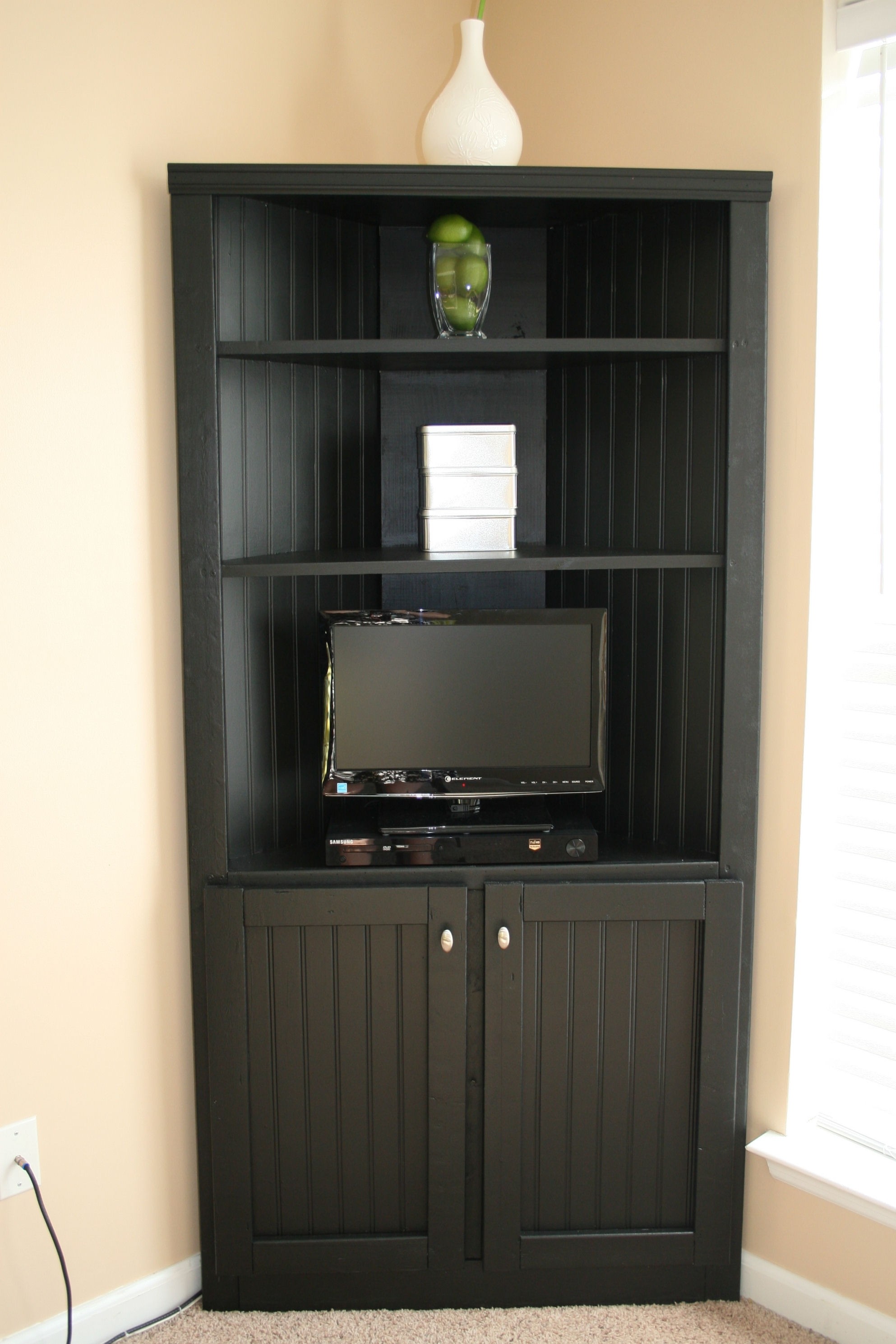 Corner Storage Cabinet Shelf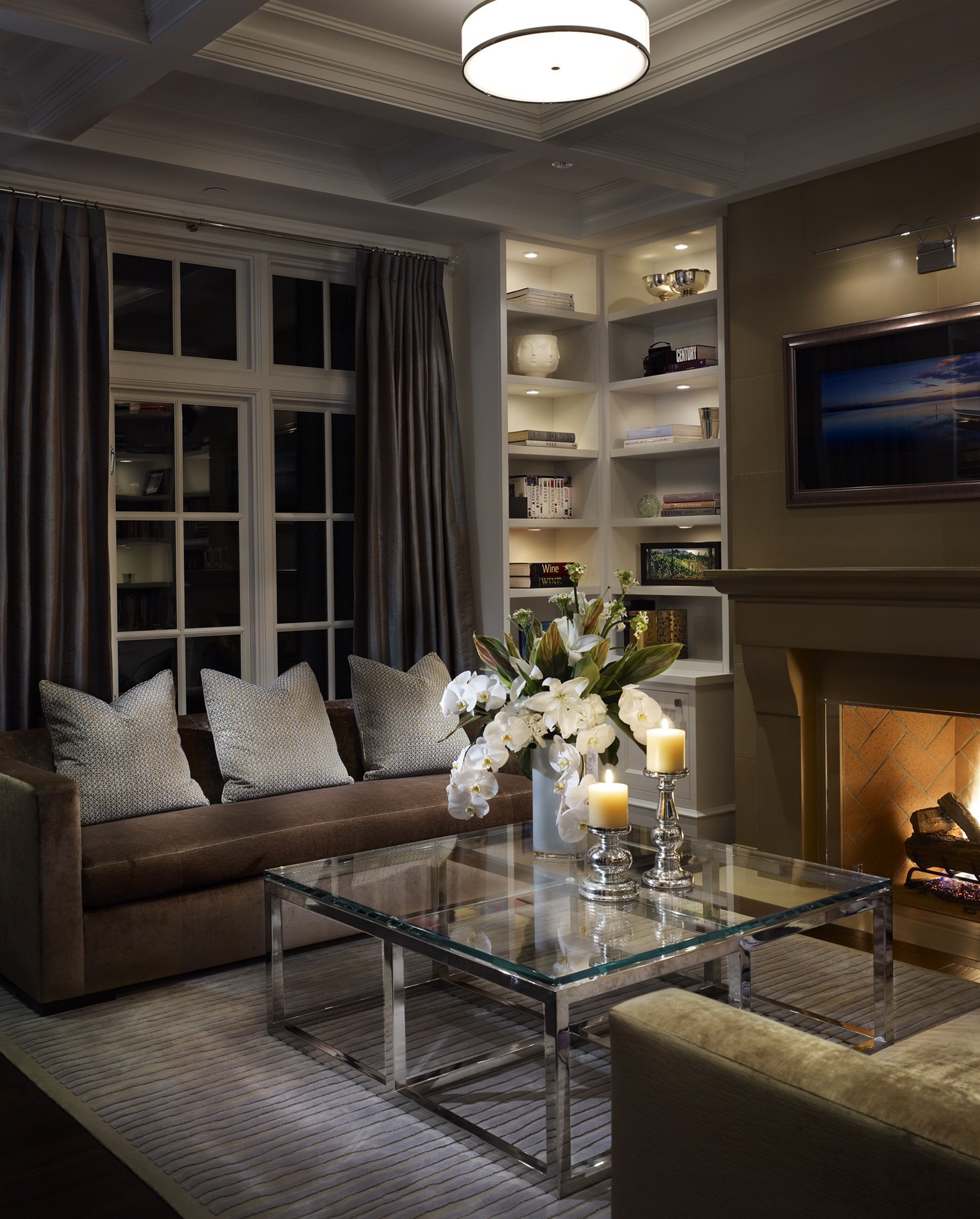 The corner shelves are great idea to use whole space in your home. Spacious shelves can contain your books, collections or photos of your beloved. The additional lights will decorate and underline the importance of your items.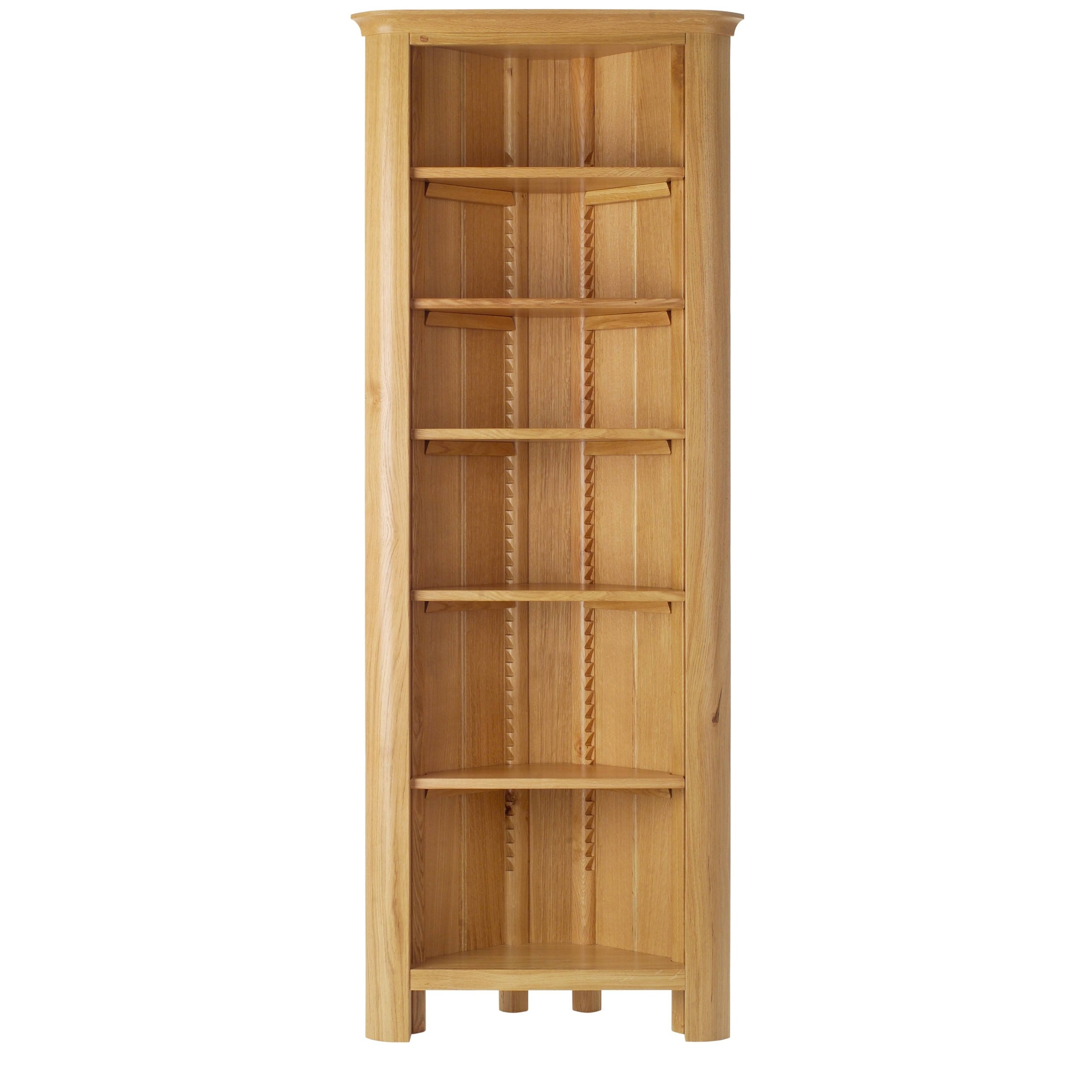 ... Shelf Furniture Such As Light Oak Wood 5 Tier Tall Corner Shelving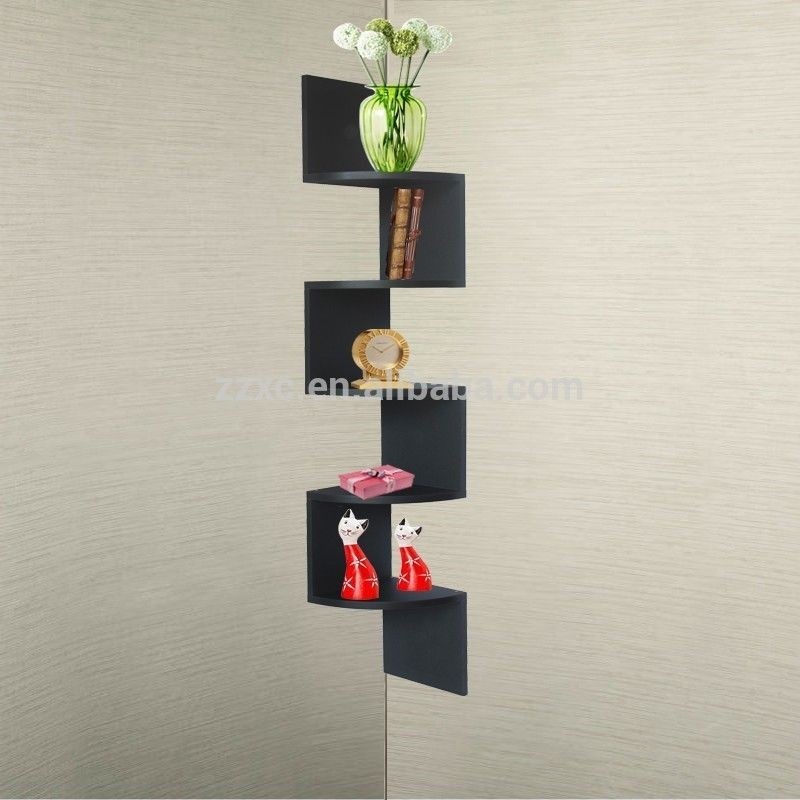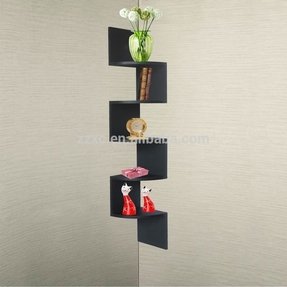 Zig zag wall shelf. This innovative shelf will serve as a great display or storage area and attract the attention of your guests with its intricate design. The furniture offers 5 shelves which will help you save space and tidy up your room.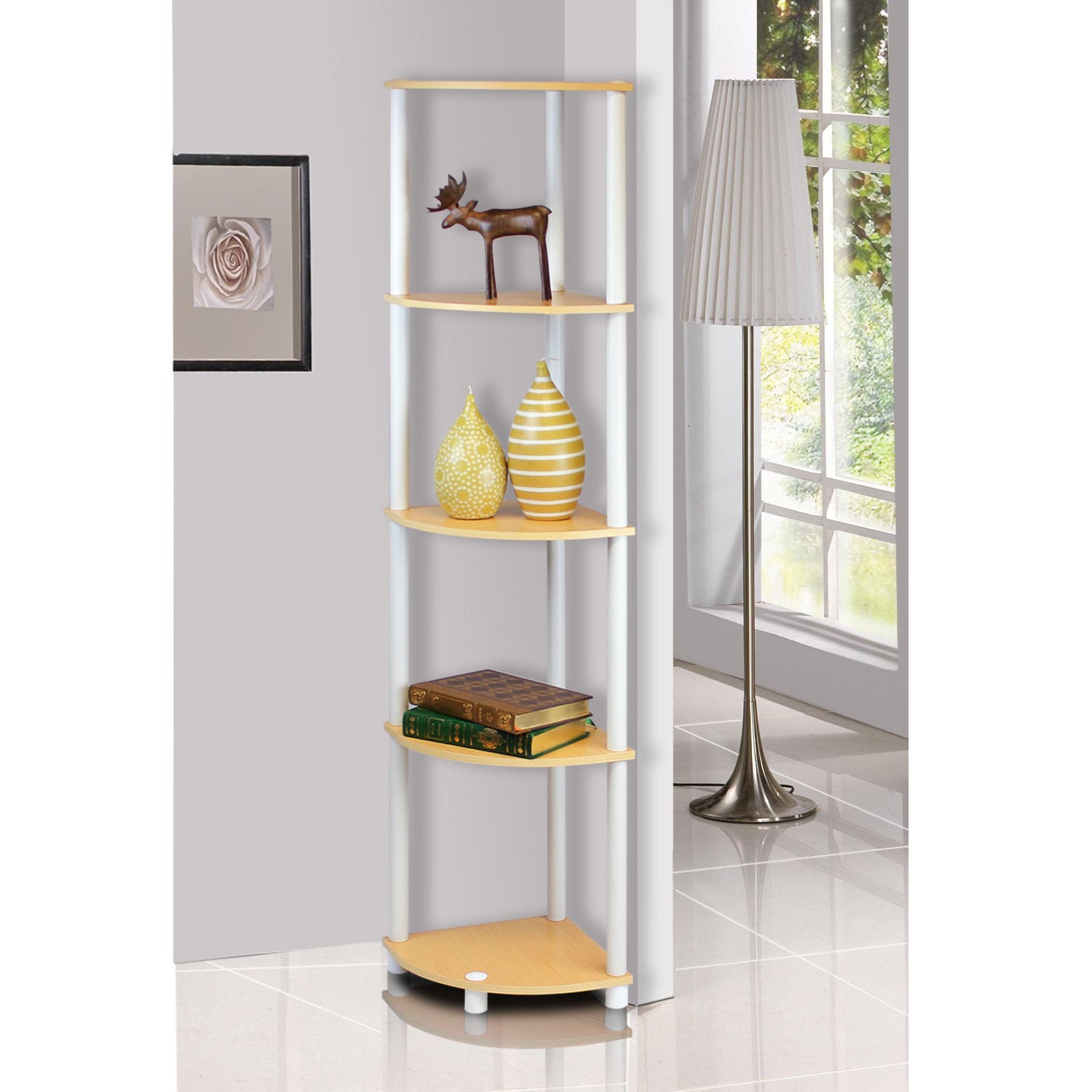 Multi-storey corner shelf in contemporary style. It is ideal if you want to save more space on your trinkets without a major overhaul. Easy to install, very stable. It fits both the bedroom and living room.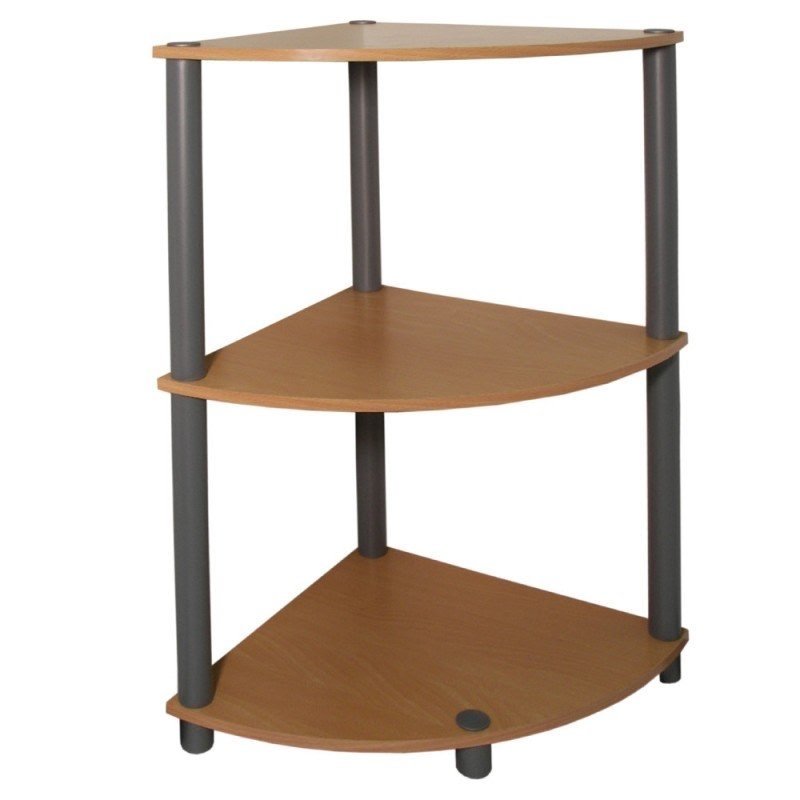 MR Multipurpose 30" Bookcase
Corner bookcase with the finished of maple. The frame is made of high quality stainless steel. Received very high marks from customers. Use in the kitchen, bedroom, living room, hall and other interiors as needed.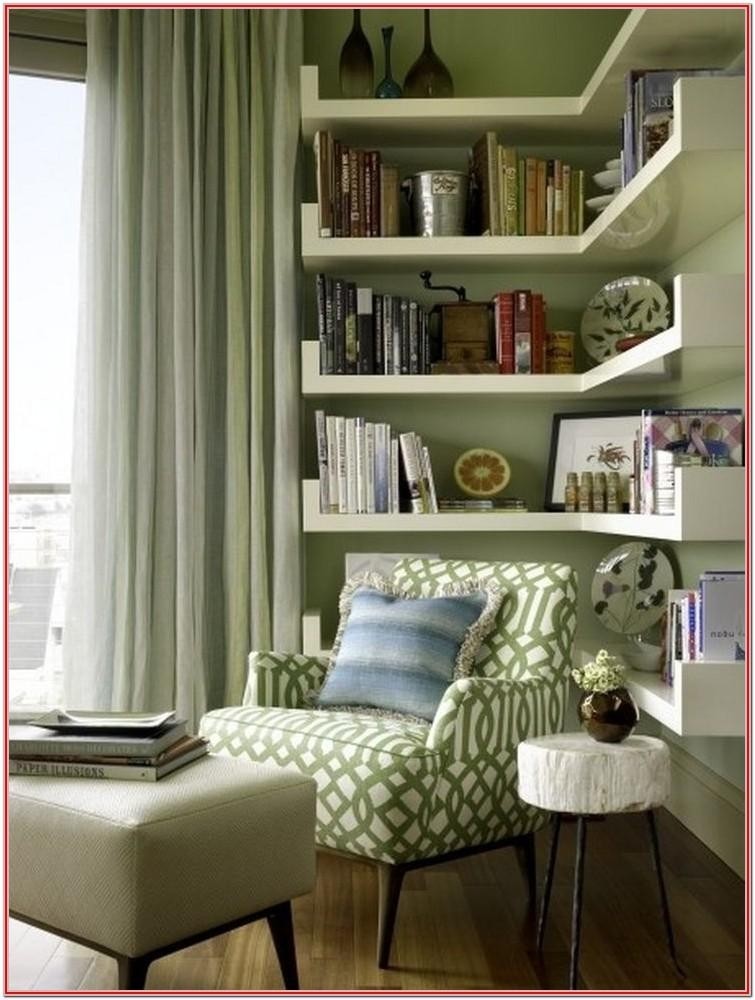 How to boost family room storage and display possibilities at low cost? Corner shelves are always a practical choice that also blends in easily. This transitional living room employed white corner shelving with convenient bookends.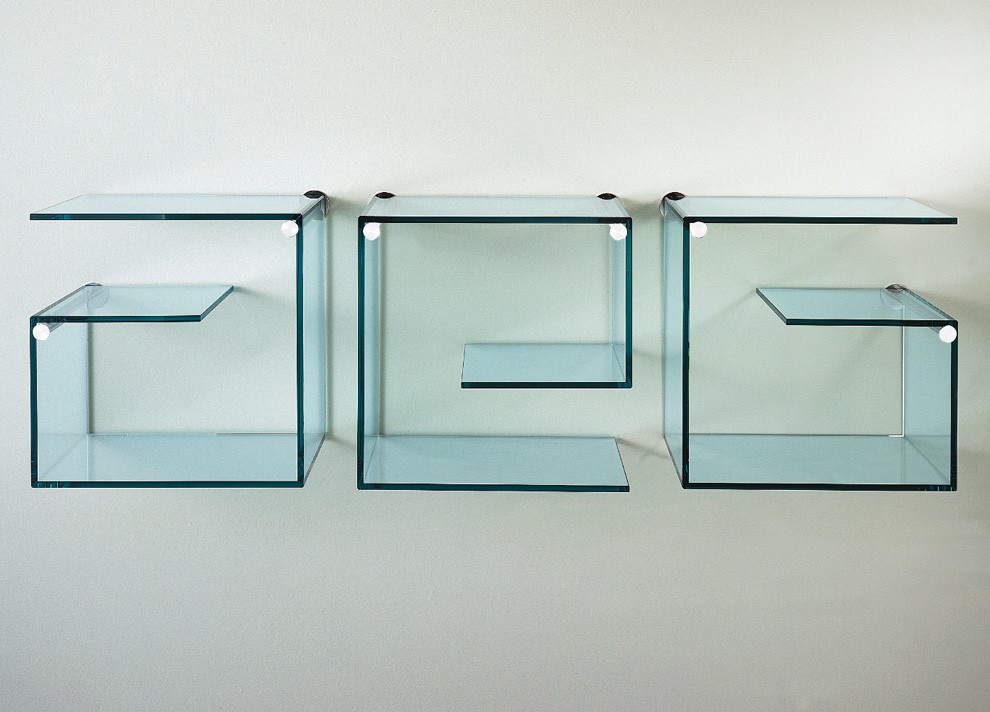 Modern wall mount bookshelves constructed out of clear toughened glass. Living room corner shelving units sporting simple, clean form with geometric appearance, particularly easy to match and mix with the existing lounge room furniture.
This is a traditional styled console table design to use in entryway. This table was constructed from solid wood and has a brown, veneer finish. It has a carved legs and copper, metal hardware and handles.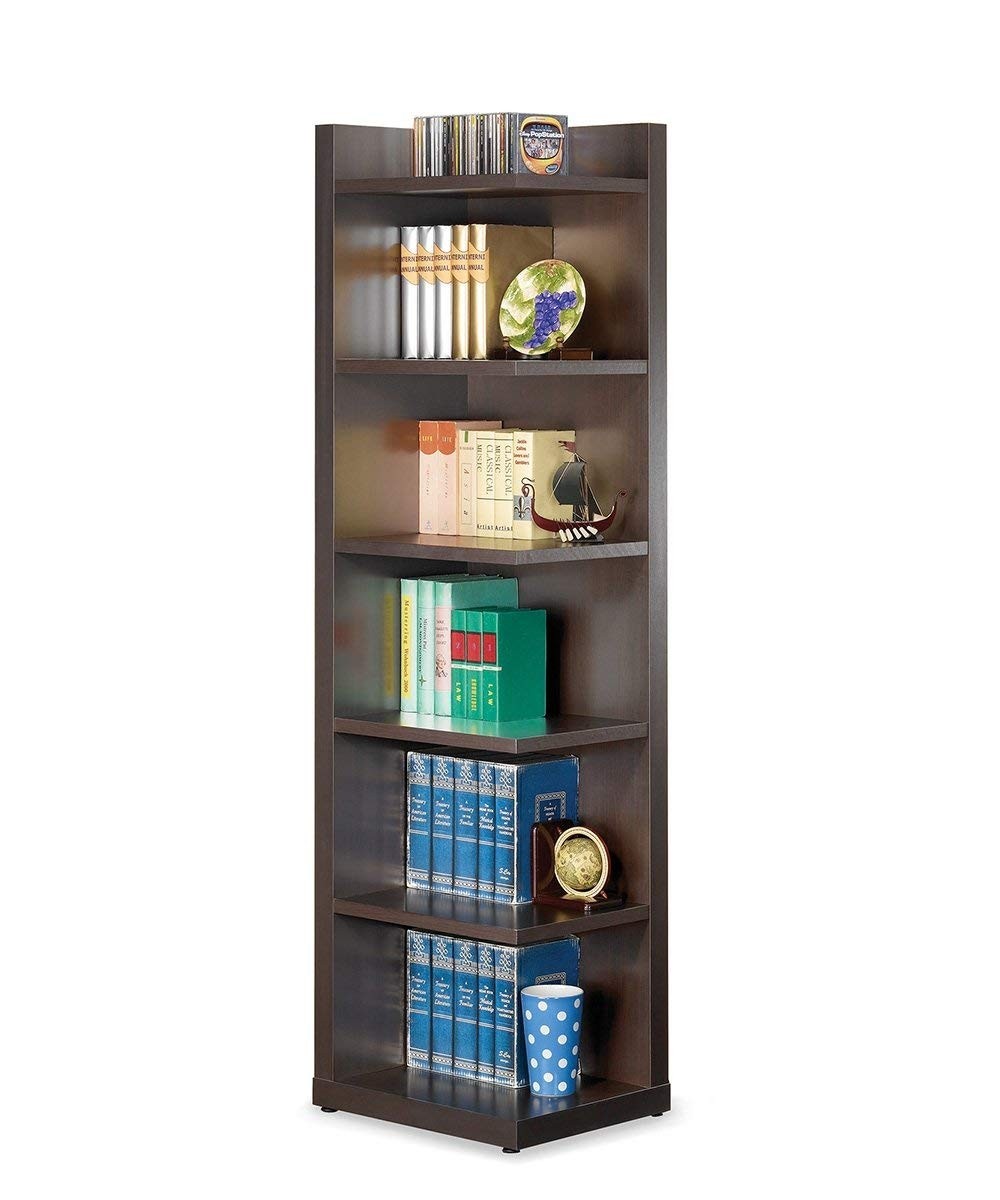 19" Corner Bookcase In Cappuccino Finish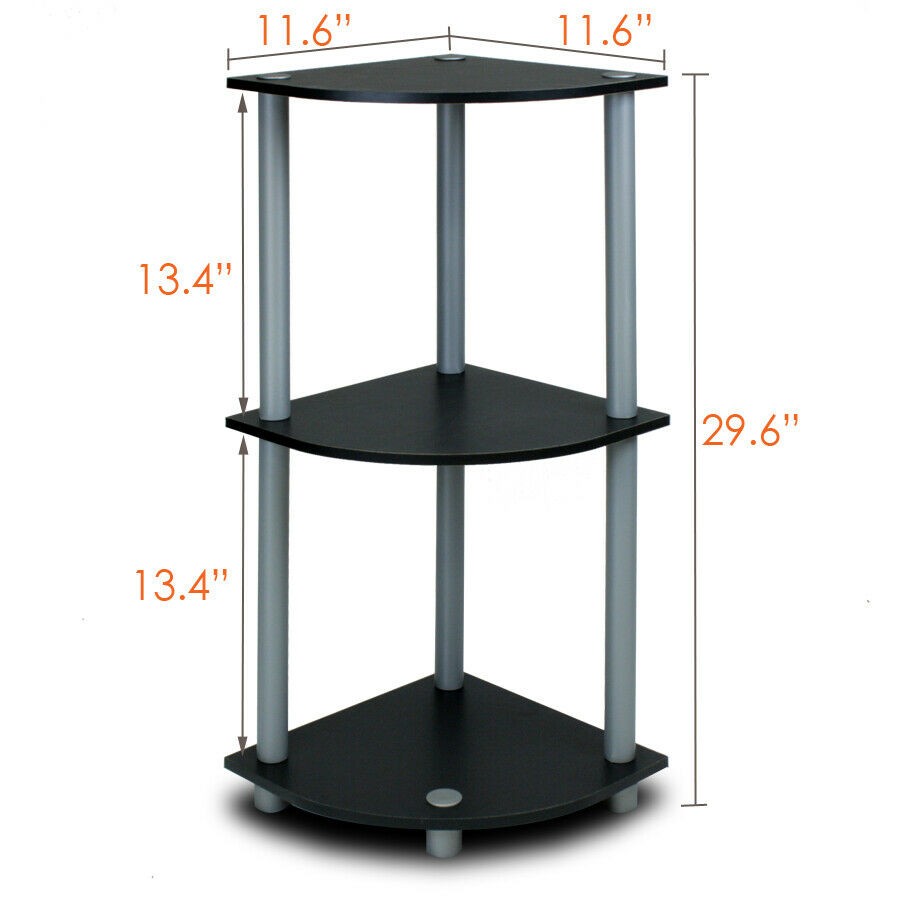 This three shelf corner rack display will look great in any room from bathroom to home office . Smooth black and grey color combination makes it look chic. Made from solid material such as engineered E2 particleboard with PU lamination and PVC tube made from recycled materials is not only elegant but also ecological.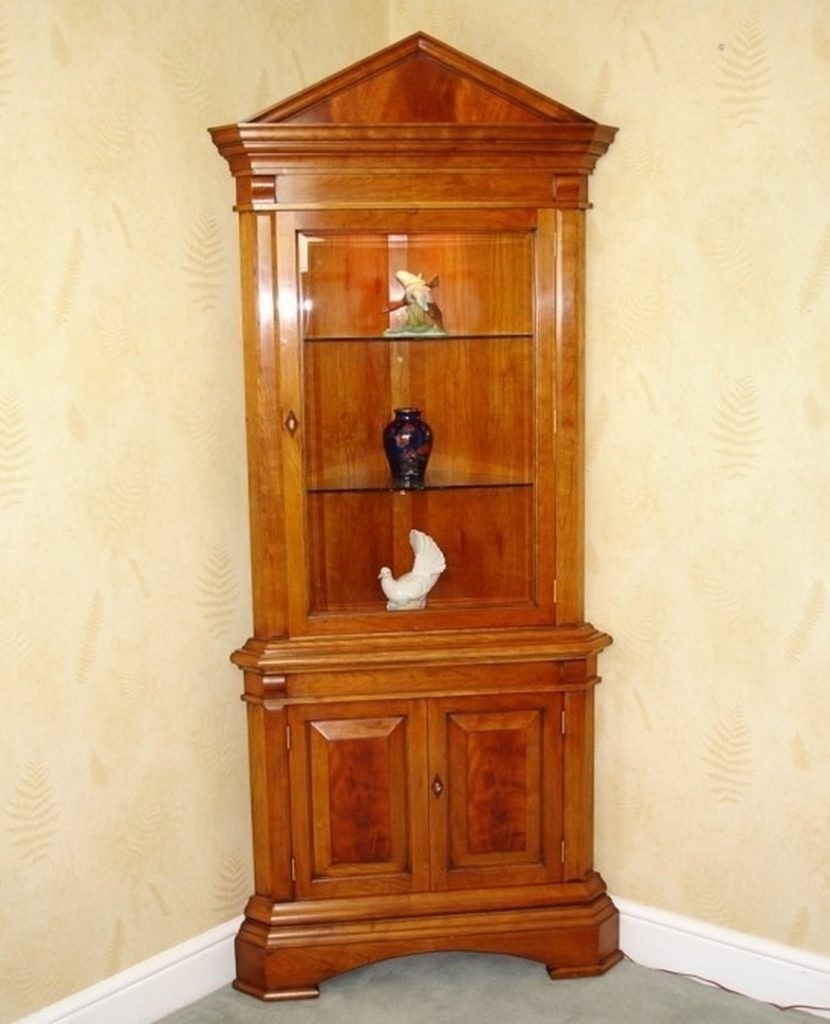 Tremendous Cherry Wood Corner Cabinet with Glass Shelves for Corner ...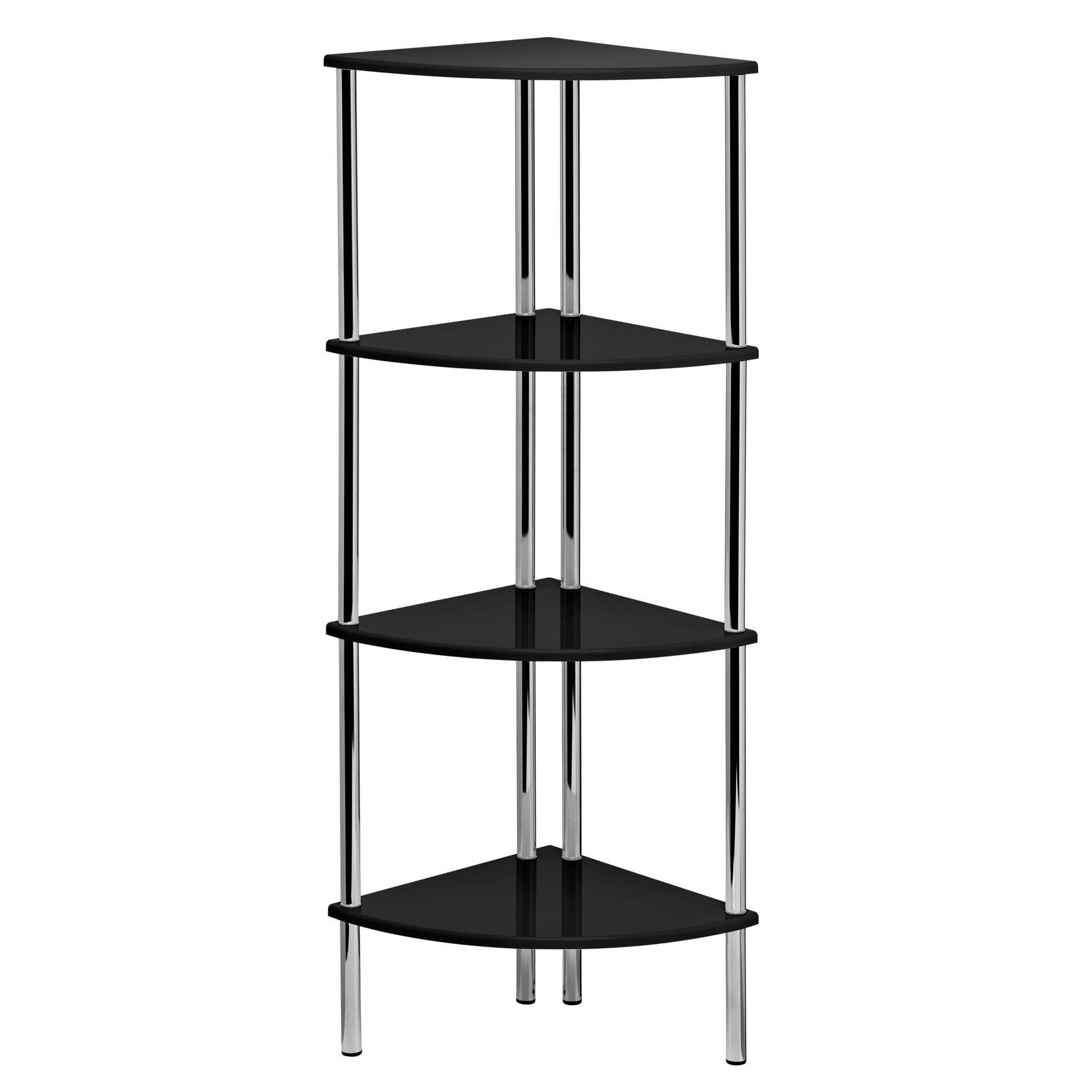 Tier Hi Gloss Corner Shelf Chrome Frame Living Room Display Uint In ...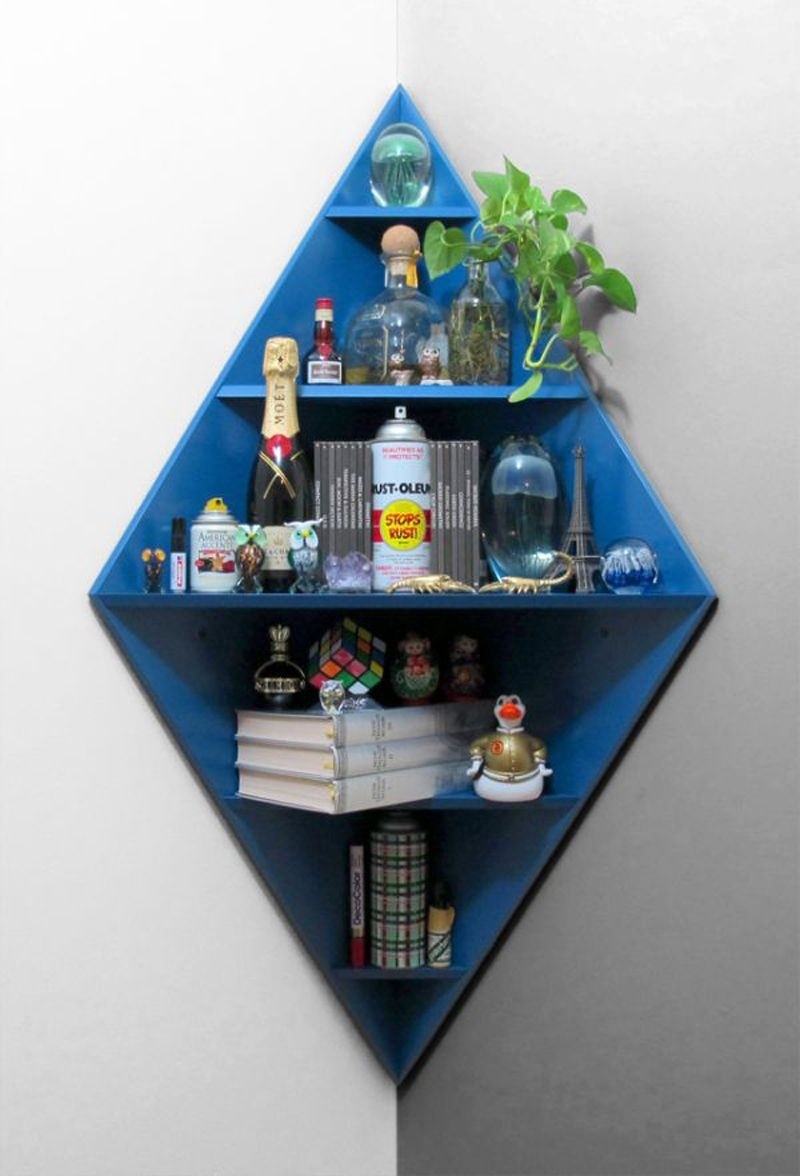 Posted By: hani al ajlani - 8:46 PM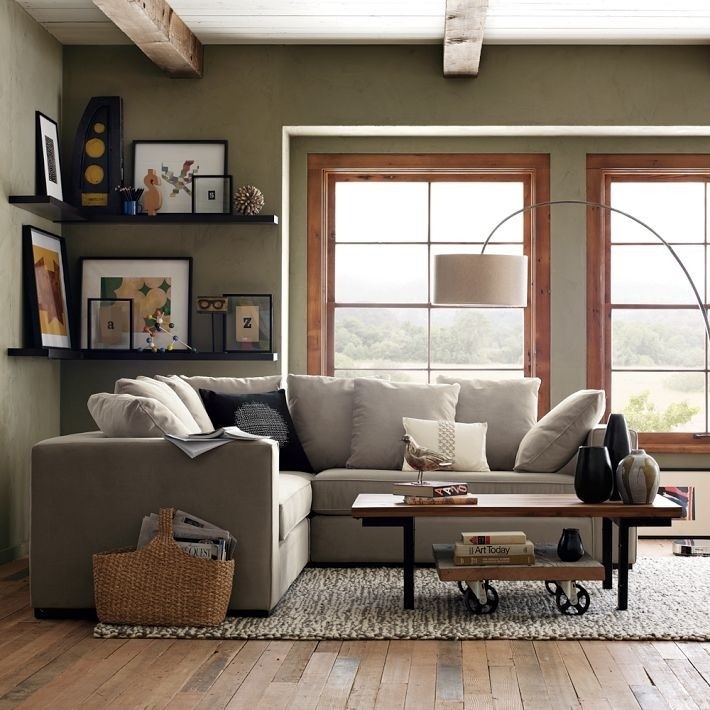 I think I could actually pull off a similar look in the living room. Only instead of a magazine basket next to the couch, it would be my spinning wheel.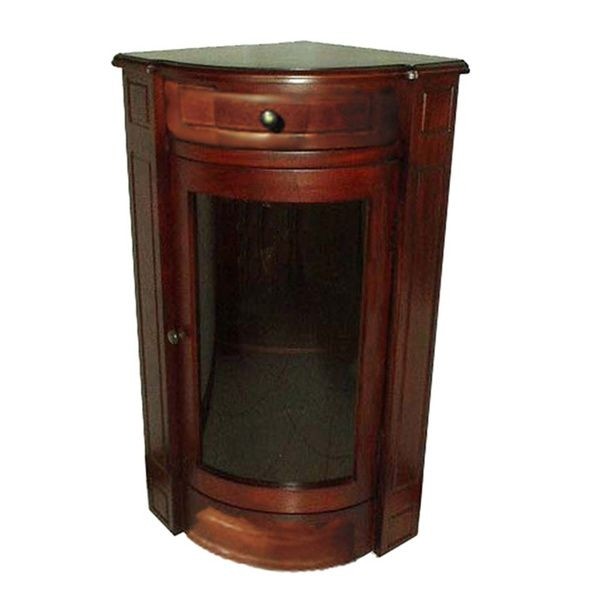 Corner Short 35" Bookcase
Pick up the most suitable piece of furnish for your apartment. We recommend you the functional and stylish corner bookcase. The one of my favorite styles for sure!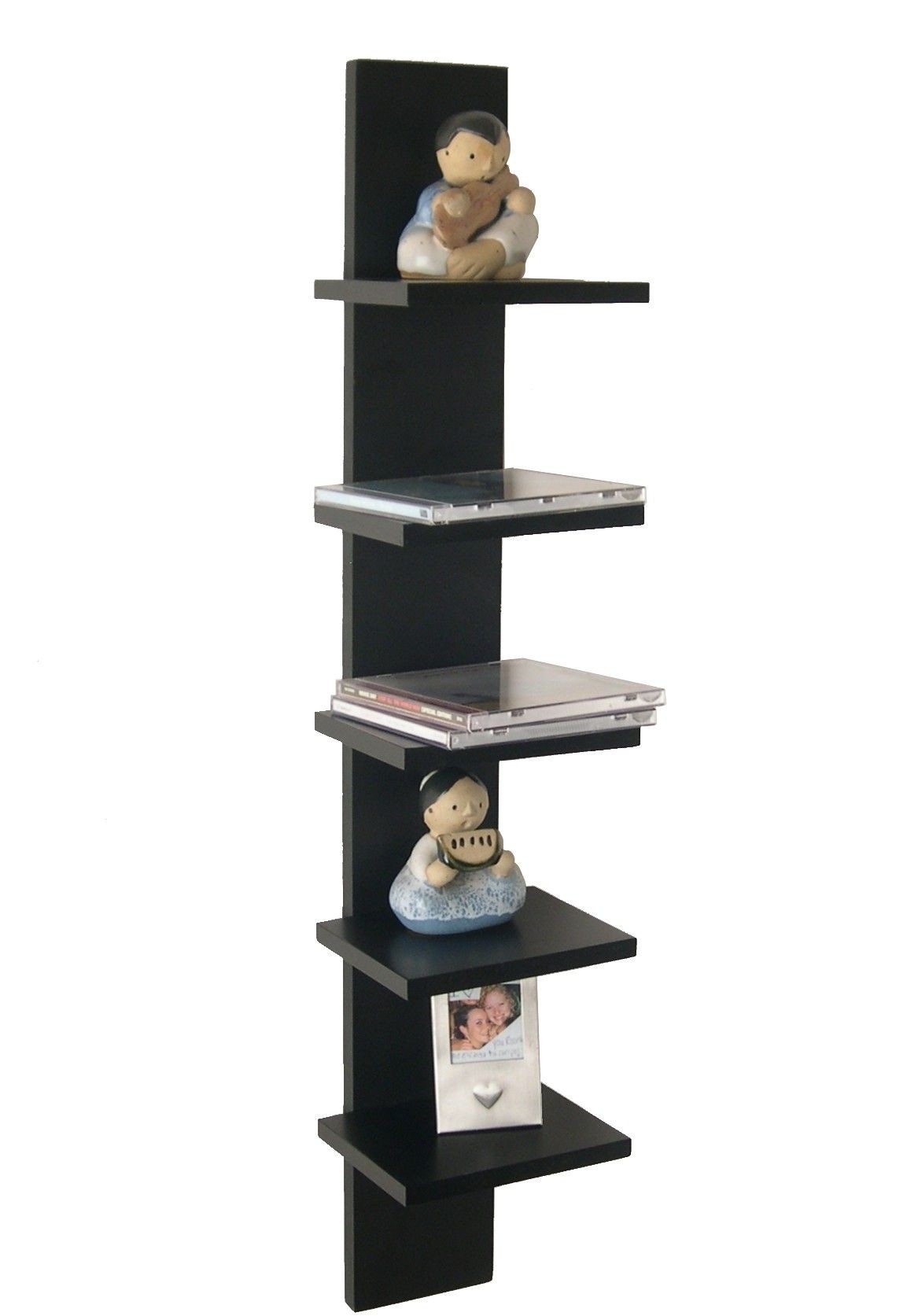 Utility Column Spine Wall Shelf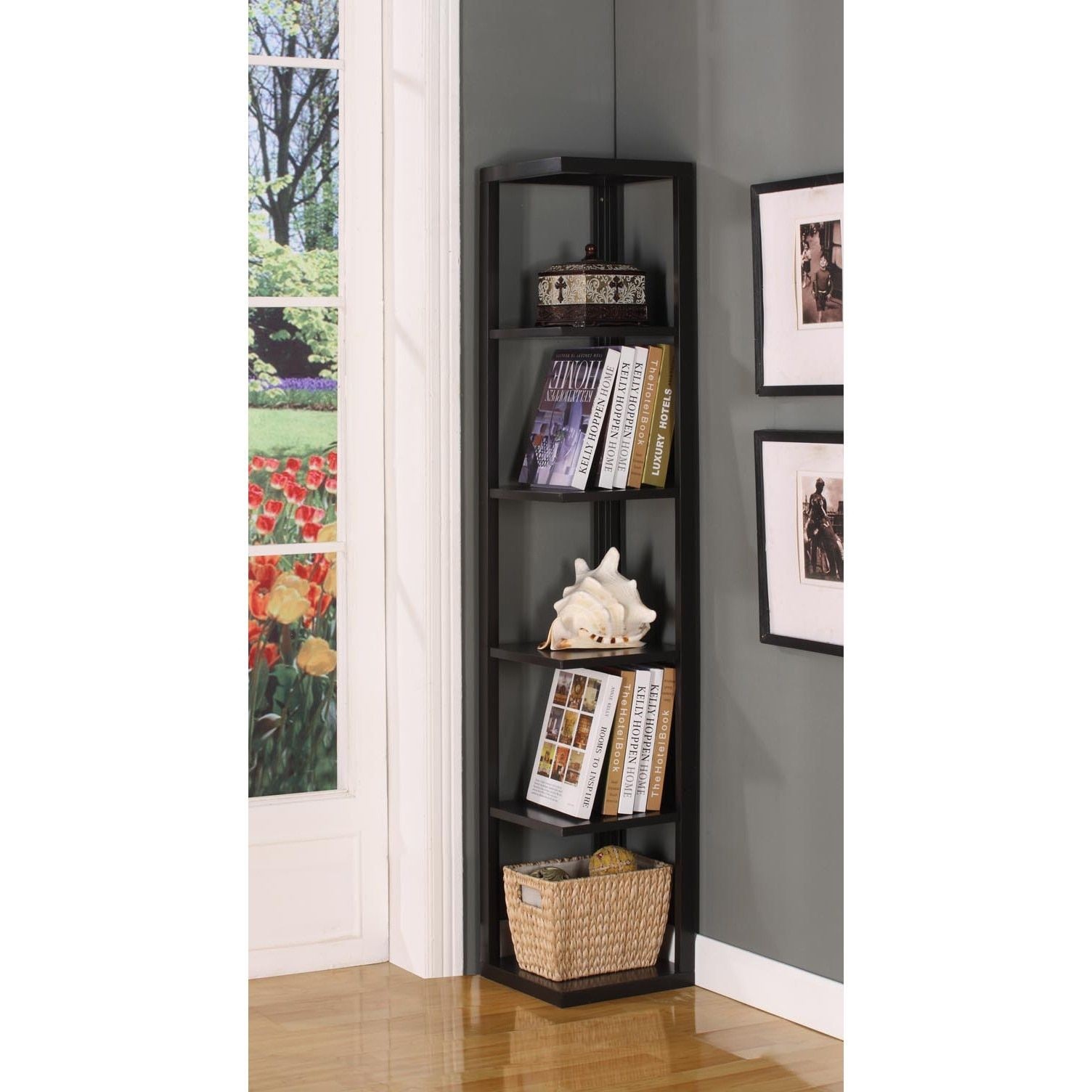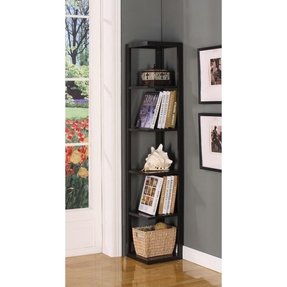 The classic black free standing corner shelf will fit into modern rooms, like those furnished in a traditional style. It is worth choosing the one with the possibility of adjusting the height of the shelves. Corner structure made of wood and MDF.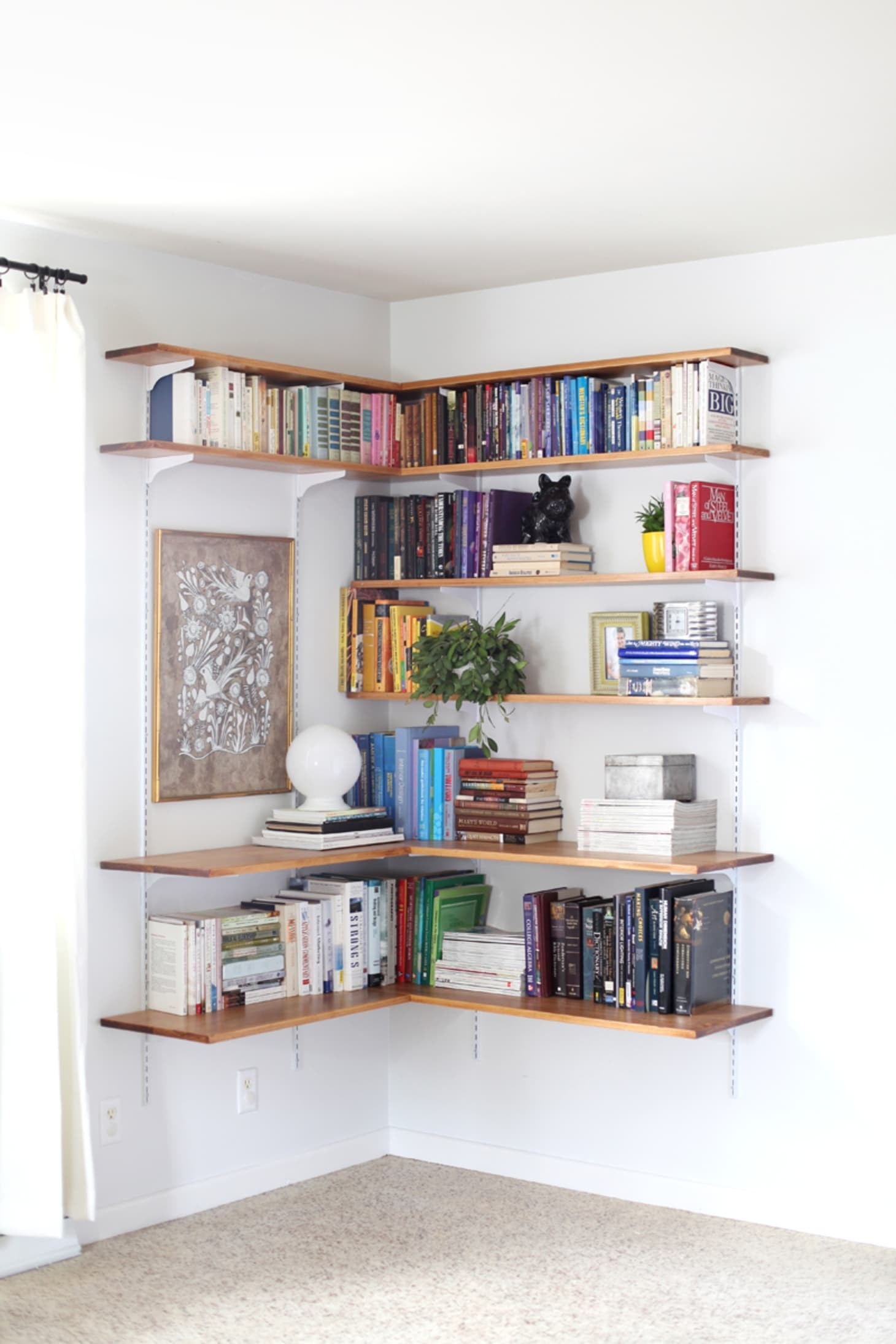 Corner Shelves With Cream Wood Veneer Finish For Small Living Room ...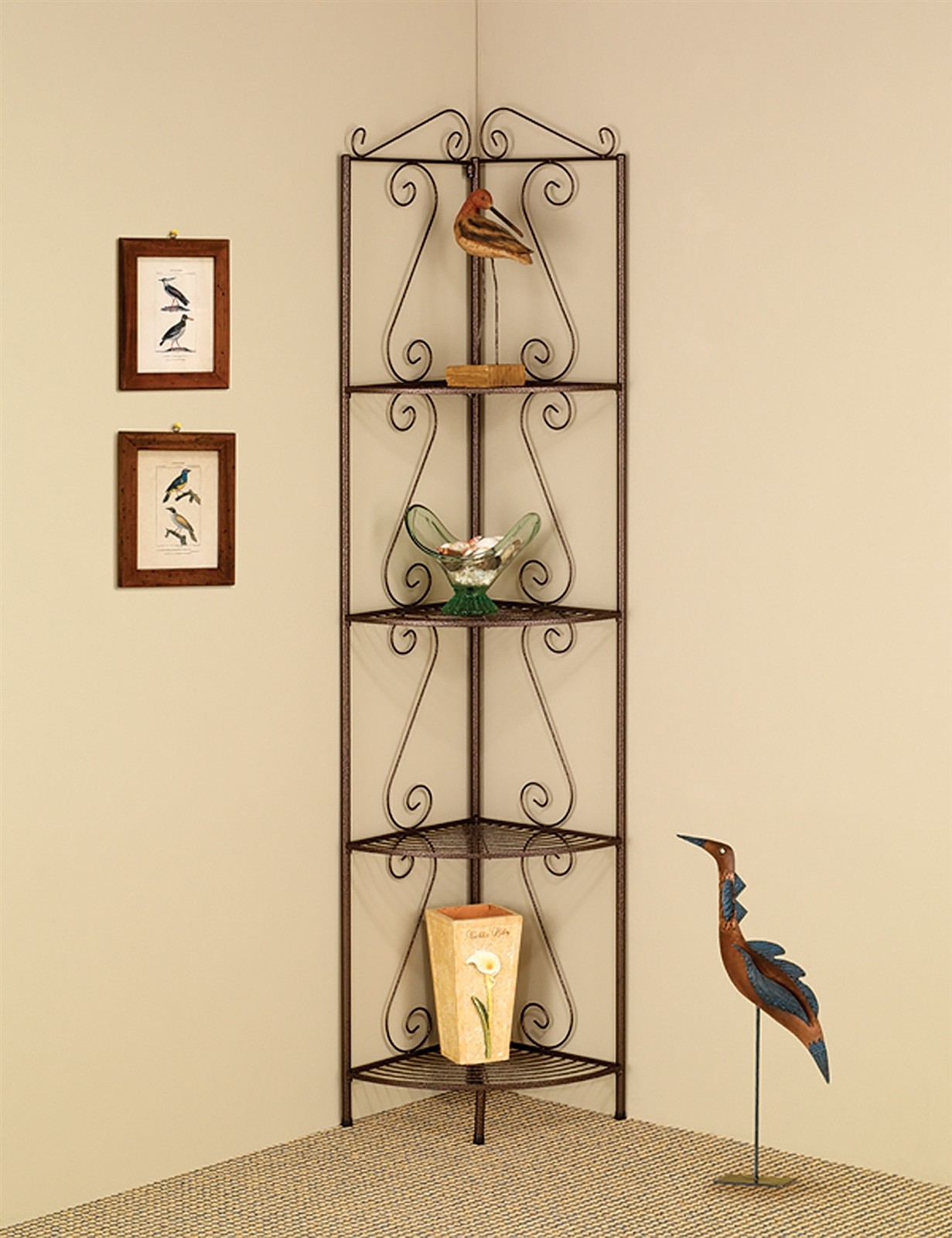 4 Tier Corner Shelf
Romantic corner shelf offering four open tiers for storge. It is constructed of metal wires with solid bronze finish. For added charm, it has swirly motifs that also support the shelves, making the construction sturdier.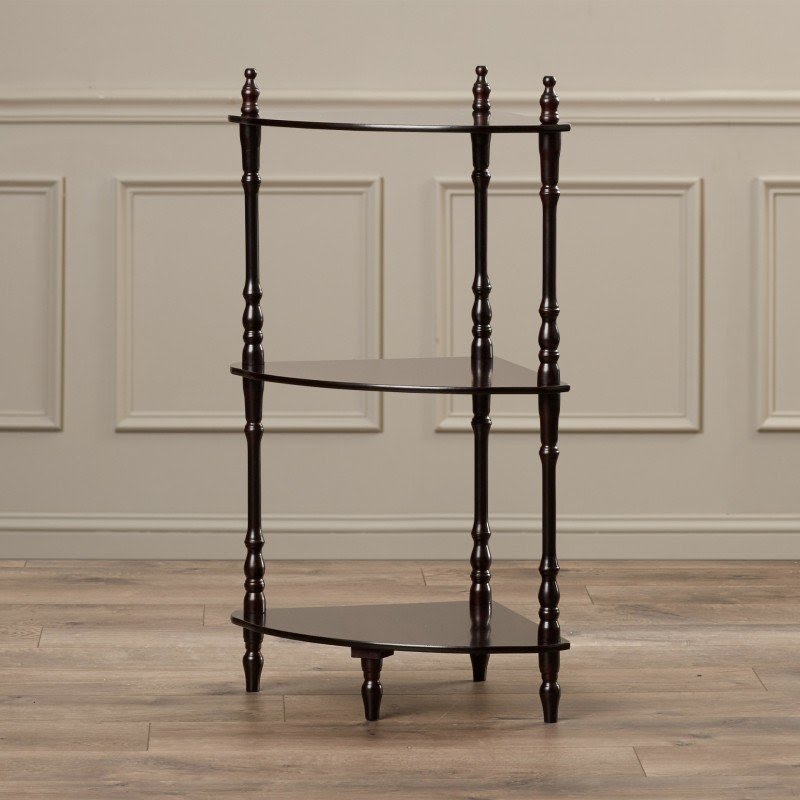 Brampton 30" Bookcase
This stylish and very elegant bookshelf is attractive and very practical piece of furniture for any decor. The traditional and classic style is incredibly versatile. Perfectly made is solid and durable.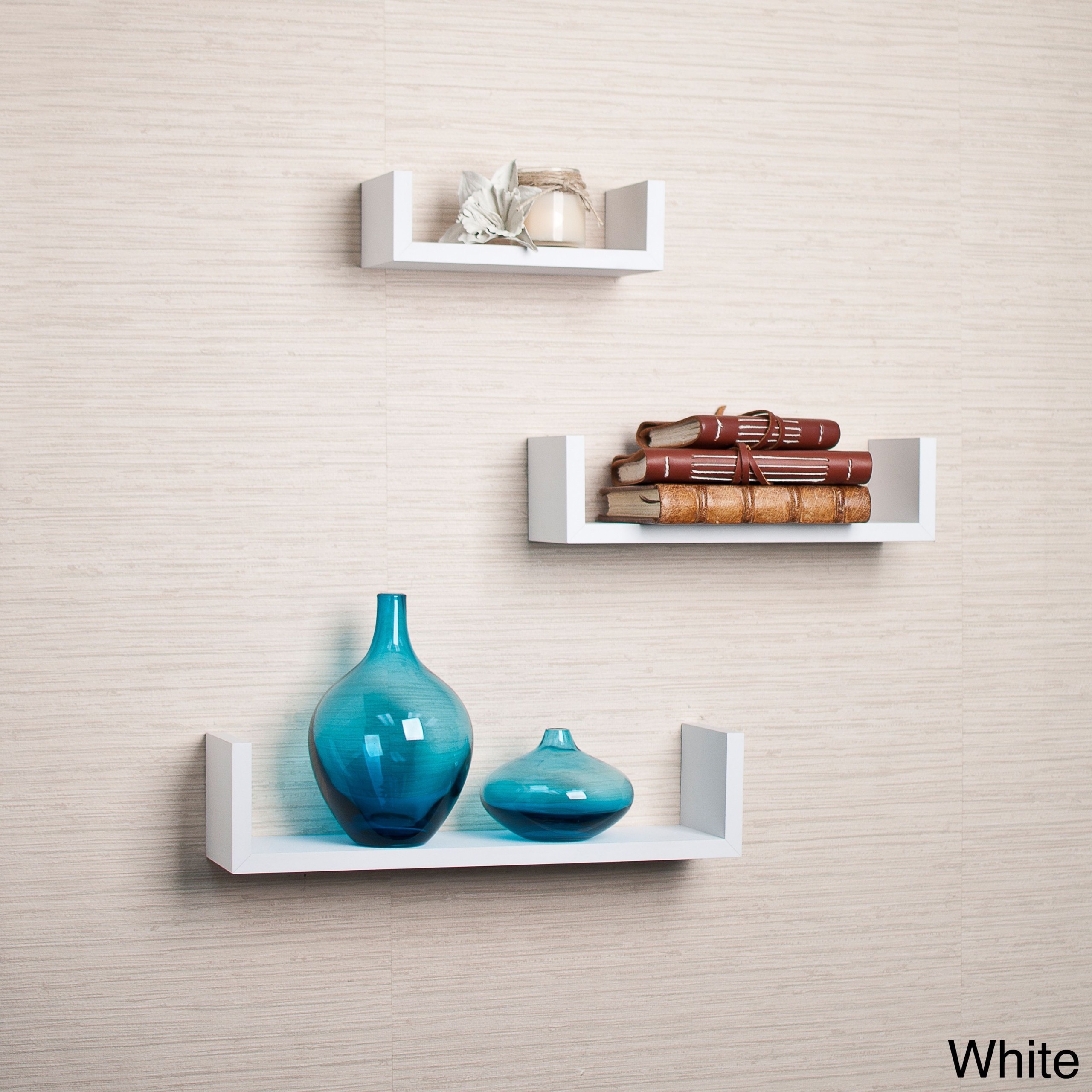 Fini 3 Piece Floating Wall Shelf Set
The set includes 3 floating wall shelves. The shelves are a great storage or display solution, especially for homes with limited space. The shelves are very easy to mount and can be hung with ends up or down.

This 36-Inch Corner Unit is a space-saving and decorative piece for a room corner. The corner unit includes 3 open shelves for displaying decorations,and a sturdy wood construction, with a smooth top.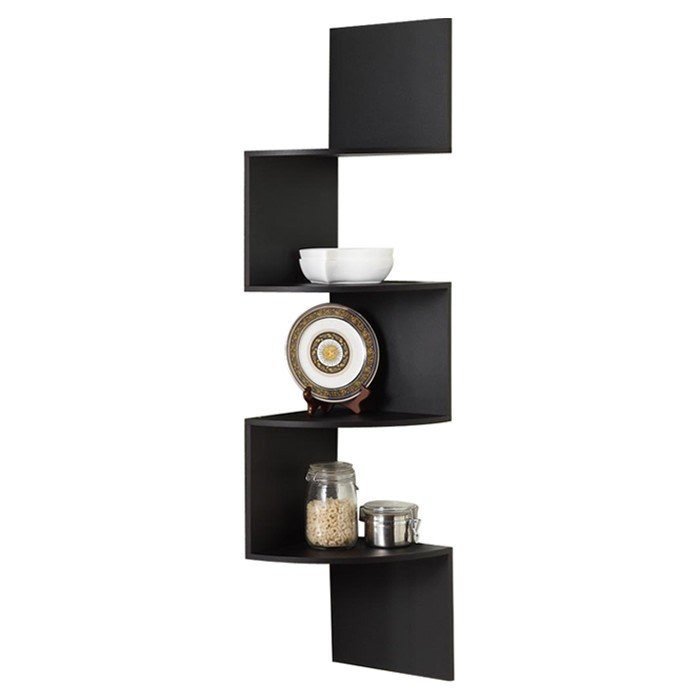 Corner Shelves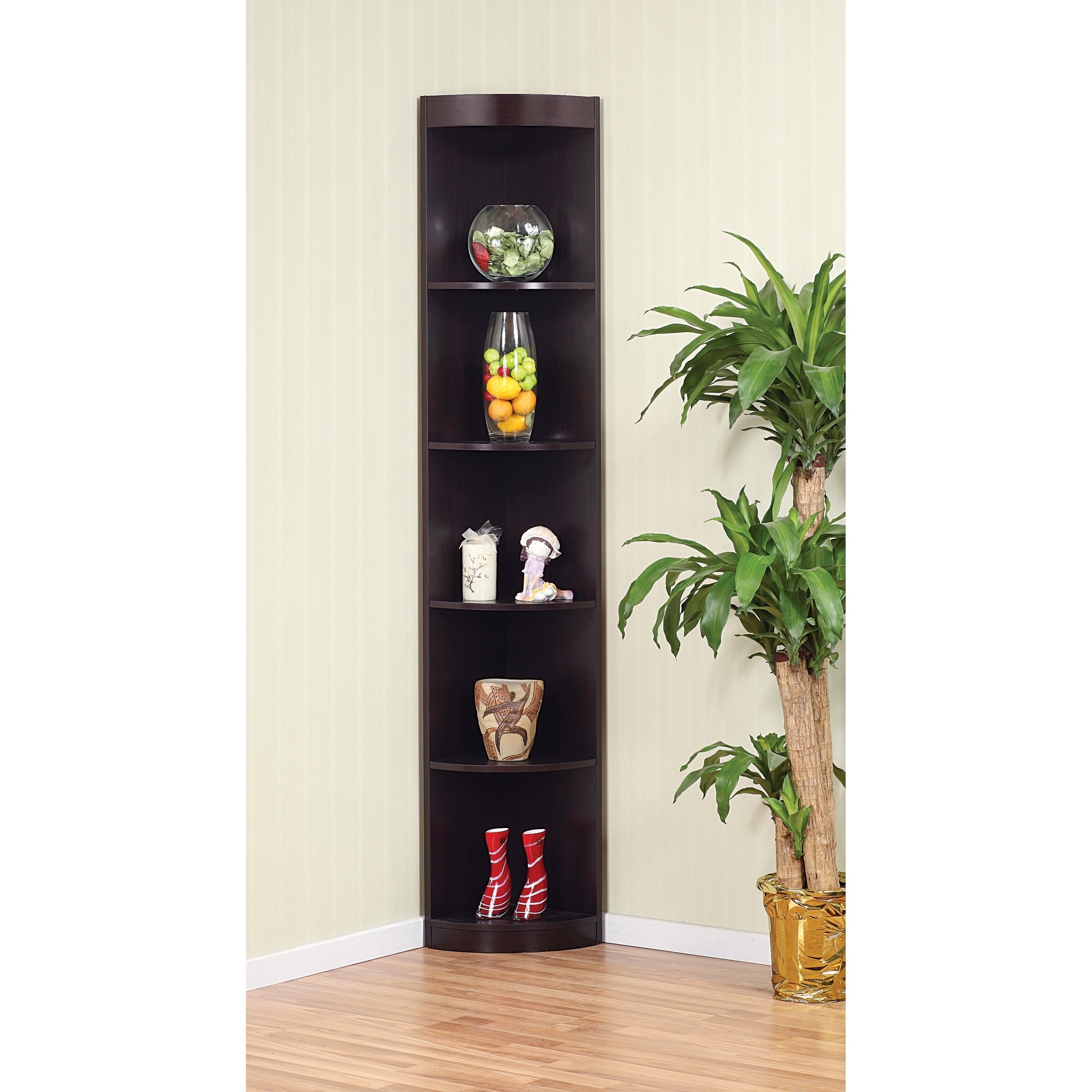 SAVE Corner 5-Shelf Display Stand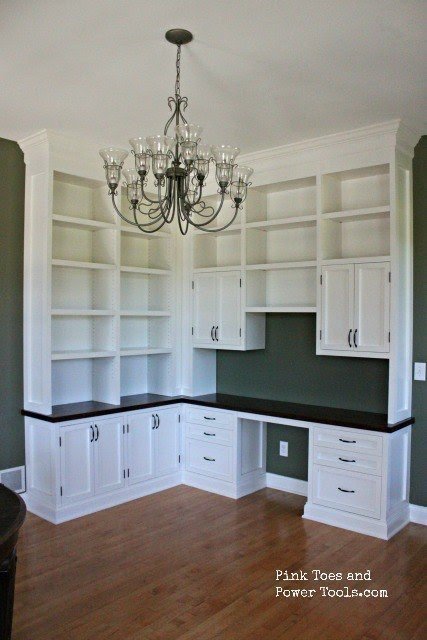 An impressive shelving unit perfect for a dining room or a home office. It spreads from the floor to ceiling and it offers plenty of storage space due to coutless shelves and drawers. A black top makes a nice contrast with a white structure.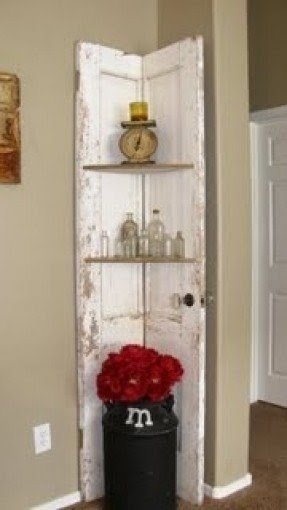 cut in half at 45's to make this corner shelf .... LOVIN' THIS!! <3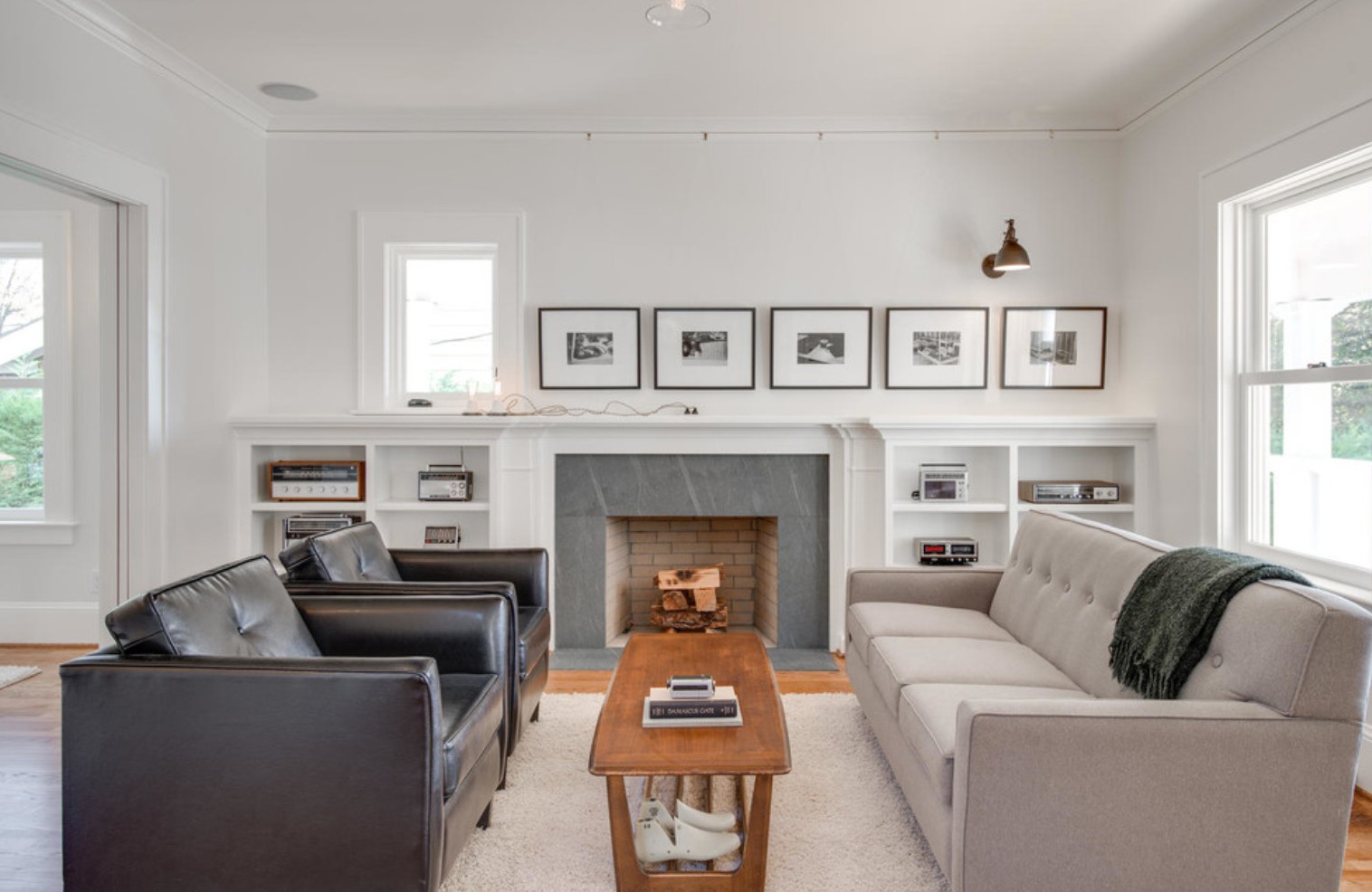 ceiling lighting corner sofa decorative pillows display shelves ...