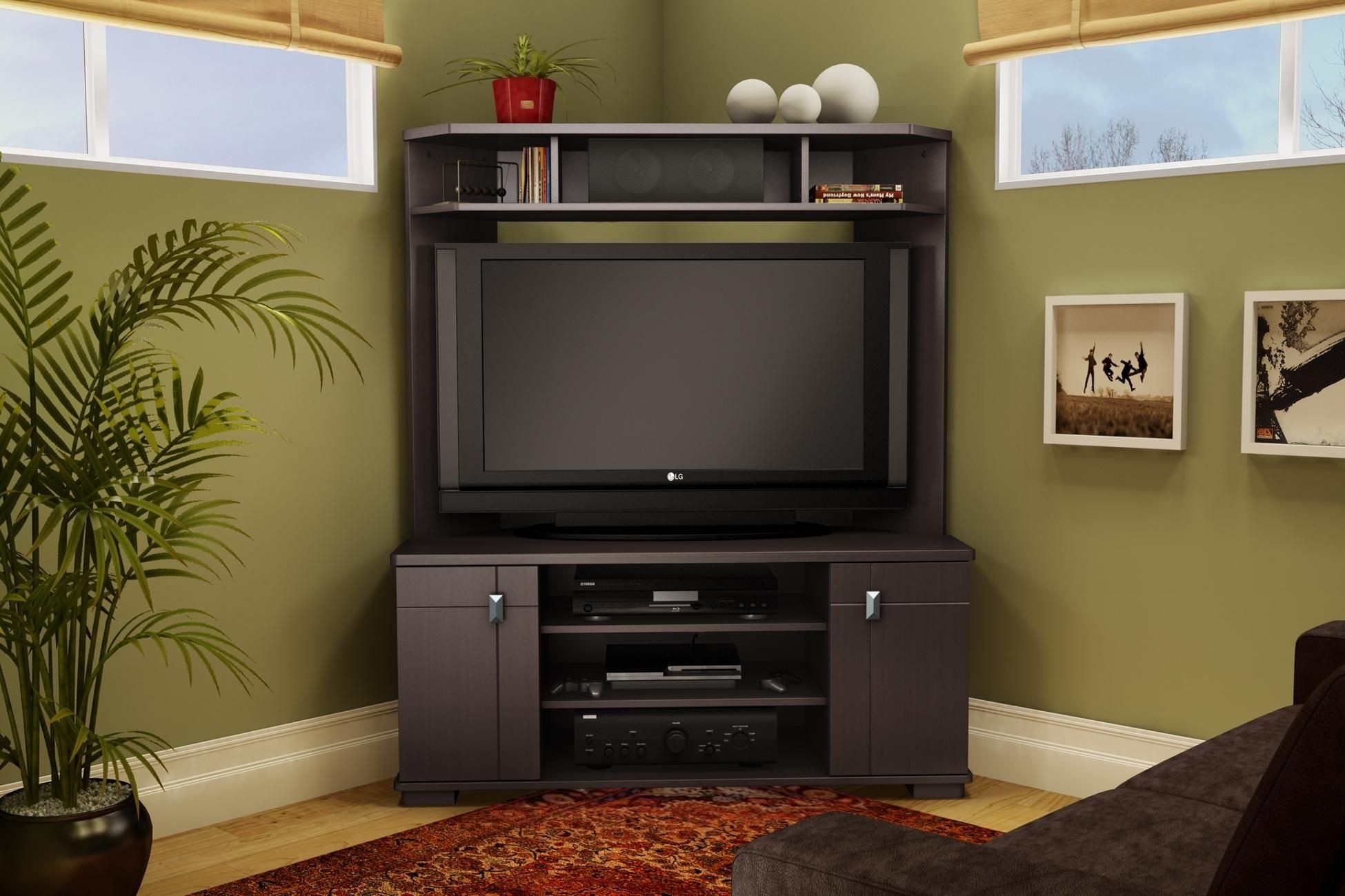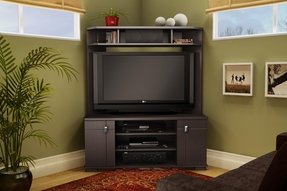 Vertex Entertainment Center
Contemporary entertainment center. This elegant and spacious entertainment center is a perfect solution for your living room and your TV. This furniture can accommodate most flat-panel TVs and provides storage for TV related devices. Additional cabinet help keep your room tidy.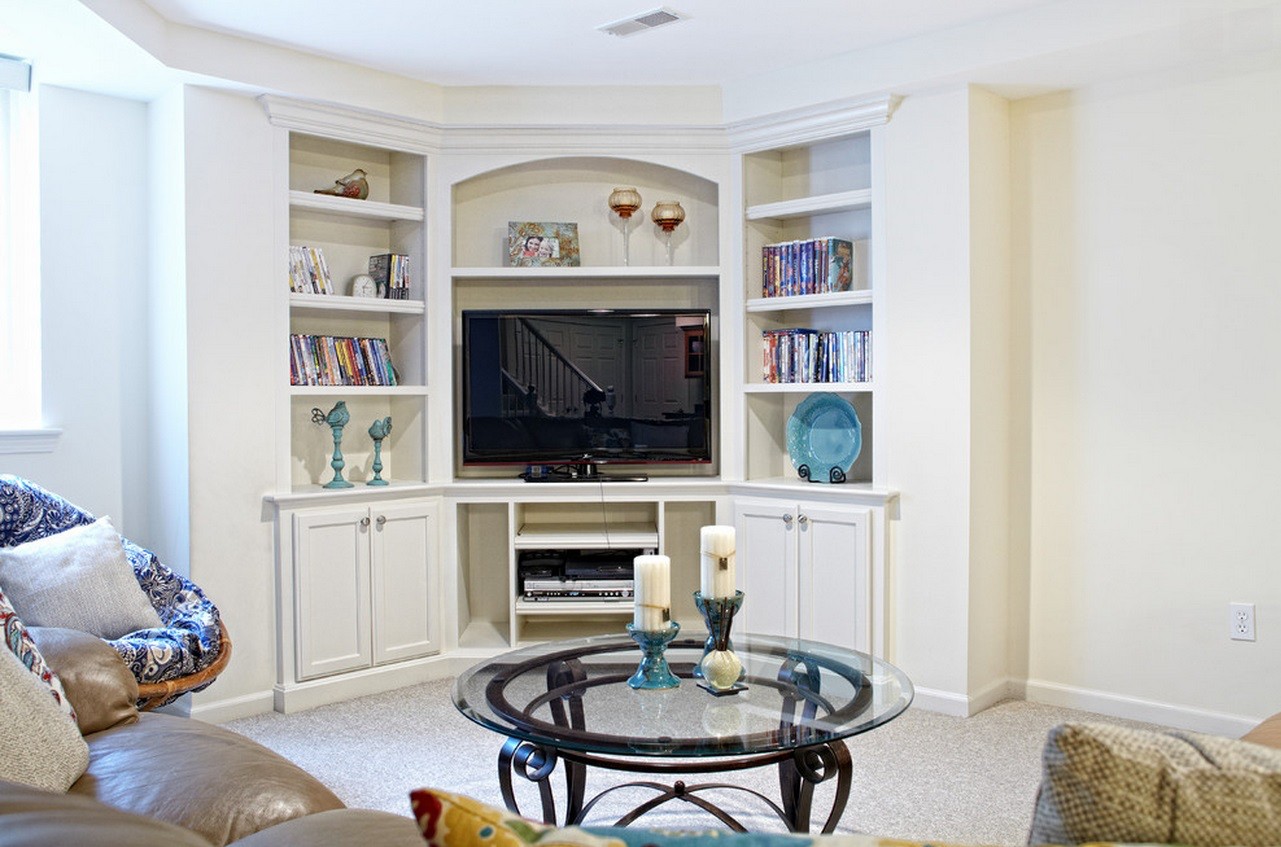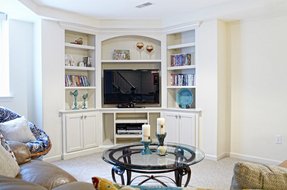 Basement
This corner TV unit comes actually from an impressively well-designed basement entertainment room. The TV spot is an in built-in set, surrounded by two identical armoires. Features lots of storage shelves for your media collections.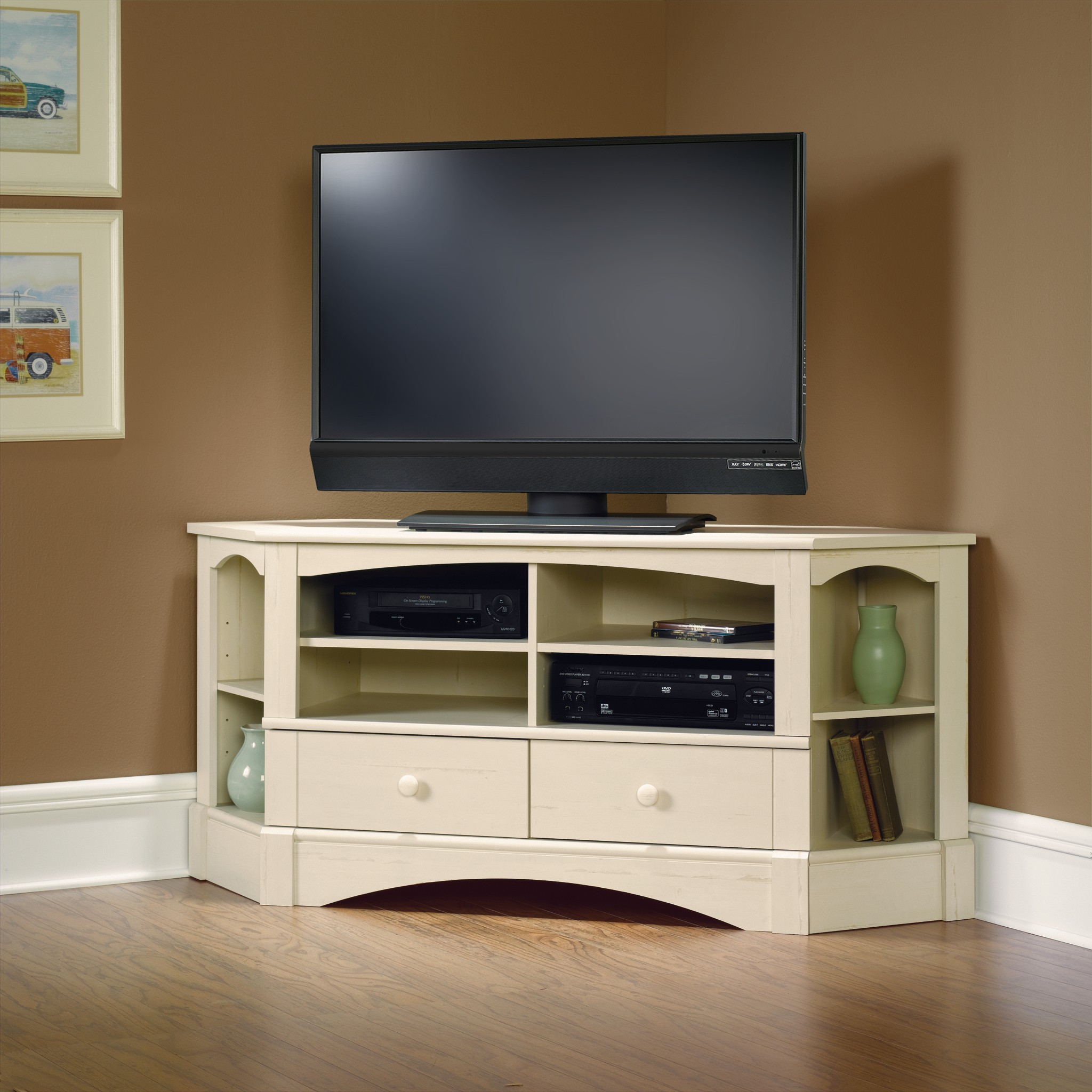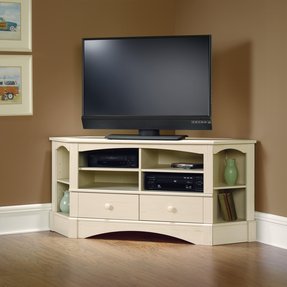 Sauder Harbor View Corner 62 Entertainment Credenza
This corner TV unit constitutes a perfect entertainment credenza for traditional or classic interiors. Despite its antique white finish, it fits well for a TV set up to 61", handling smoothly the contemporary devices.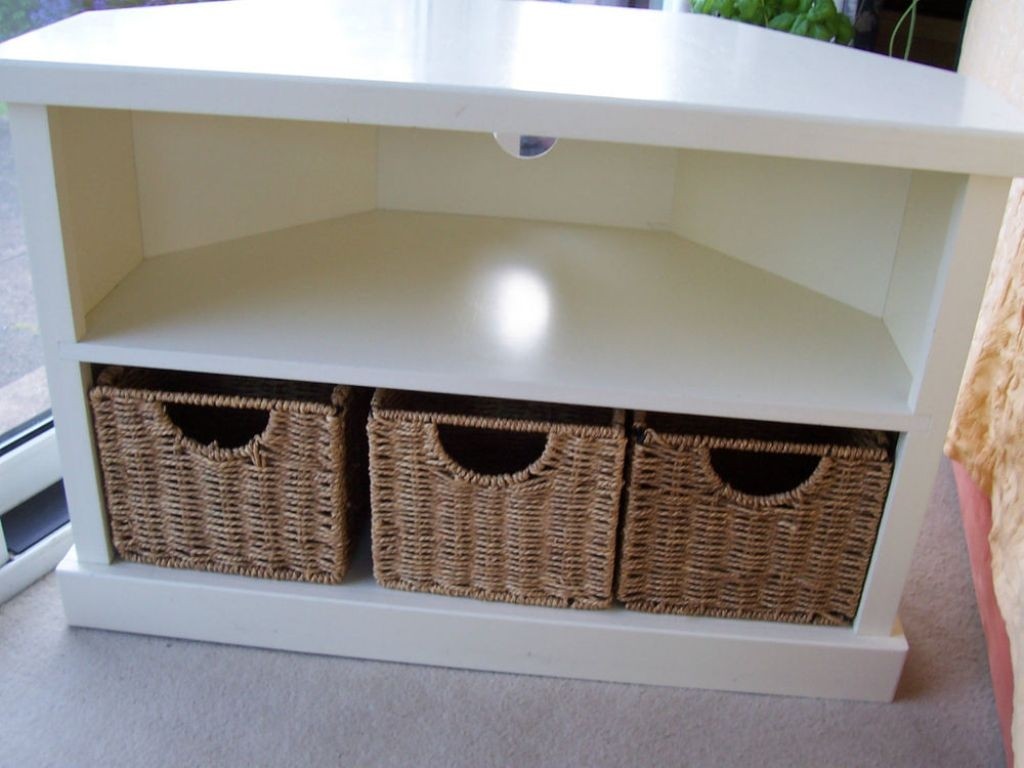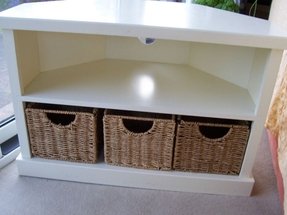 Solid Wooden Corner Tv Stand Unit In White With 3 Baskets
The solid wooden corner TV stand in white with additional three wicker baskets. If the TV stand hadn't been equipped with the drawers, the three baskets are a kind of solution to keep your DVDs in order.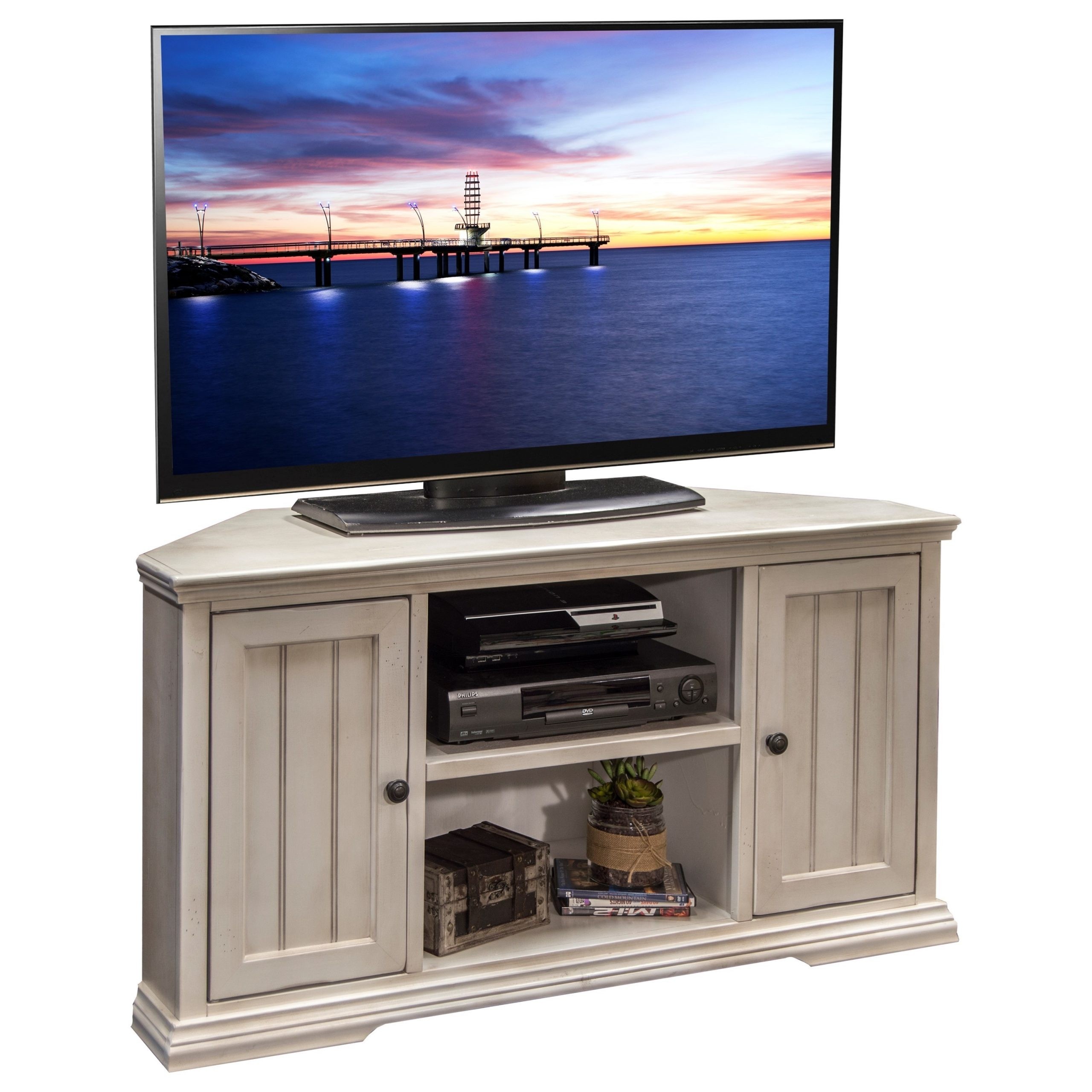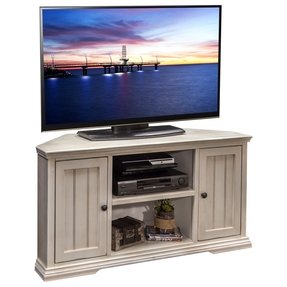 Gilford Corner TV Stand
This TV Stand is crafted from real solid maple wood and manufactured wood with veneers, and accommodates up to 50'' flat screen TVs. The TV stand includes 2 open storage compartments for electronic devices, and 2 cabinets with doors.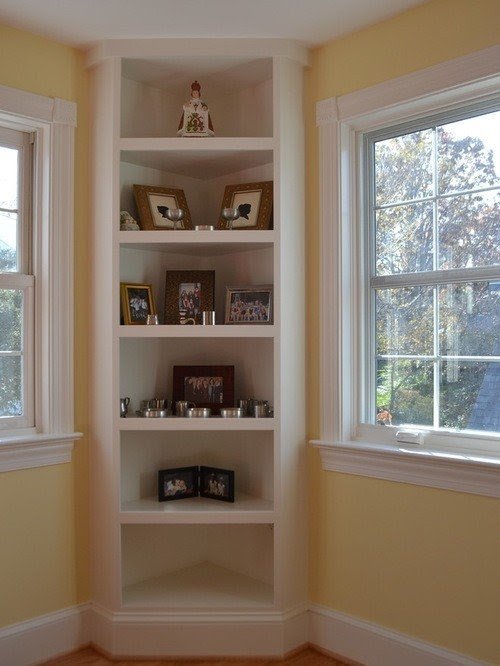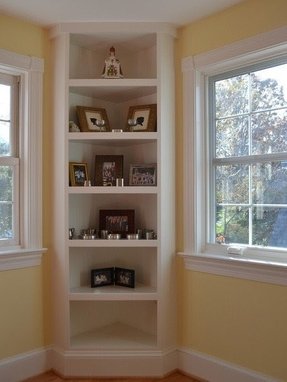 Kids bedroom storage units
Made with durable wood stucture this corner shelf will make for the most fitting option for displaying your family photographs and ensuring that your interior looks truly appealing visually and is up to the highest standards of style.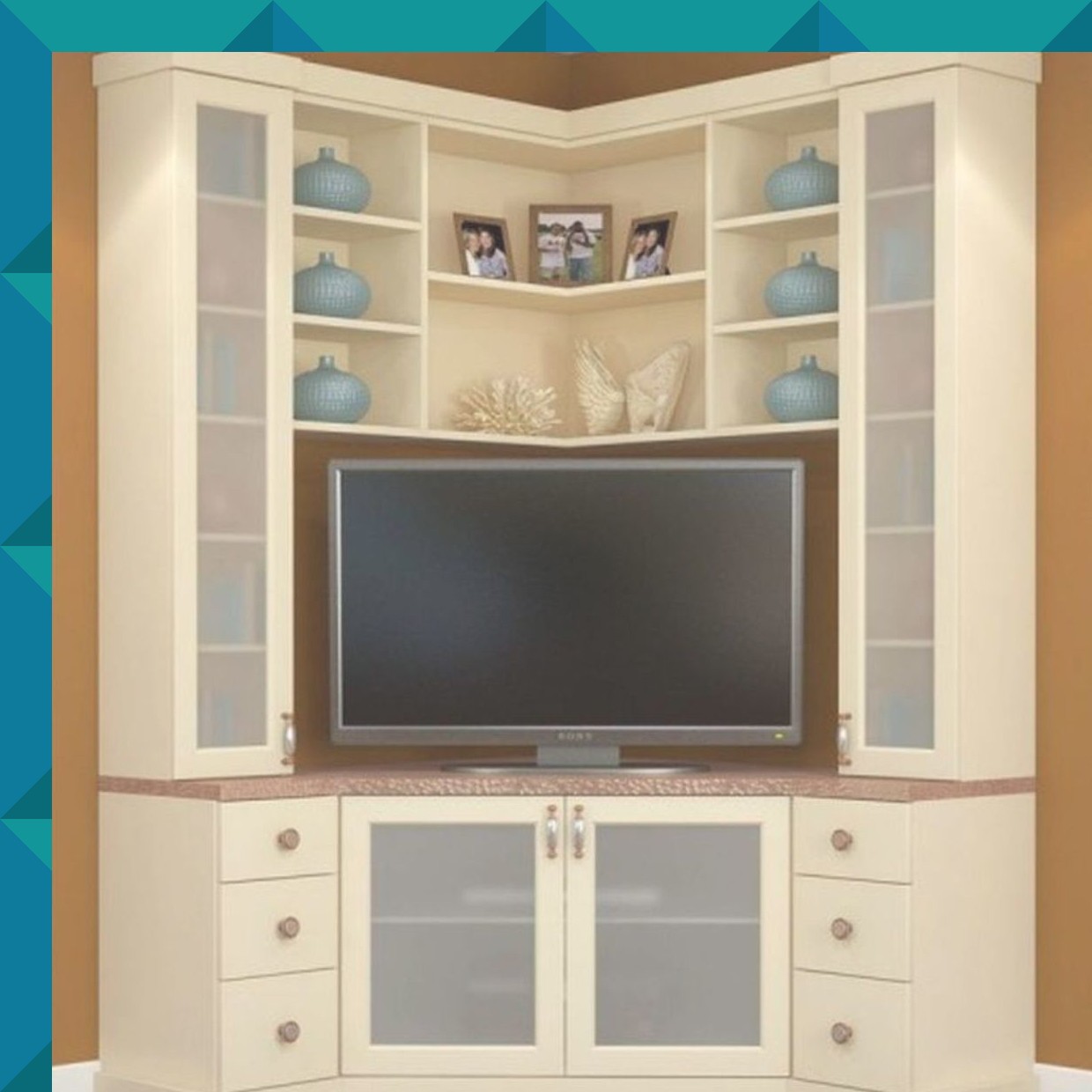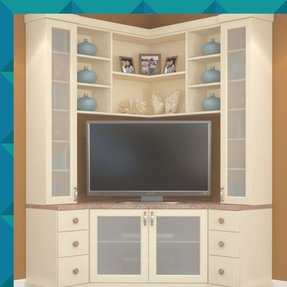 The corner unit of the tv unit is an interesting way to develop functional spaces in every interior. Beautiful composition of the entertainment unit is full of shelves, cabinets, and drawers that are good for storage.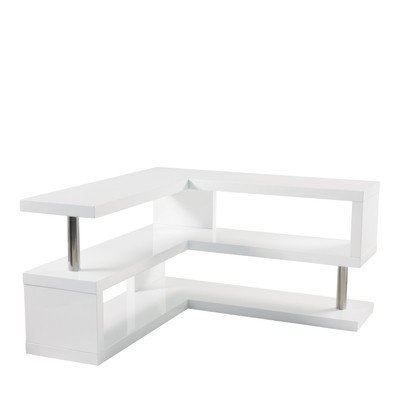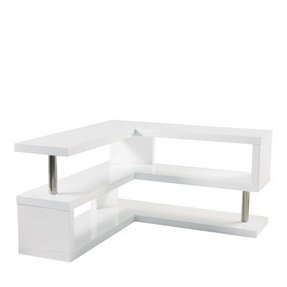 For lovers of contemporary and impeccable solutions to display this and that on the wall. White corner tv units shelves with a futuristic shape finished with white glossy varnish. Metal pipes keep them up as needed.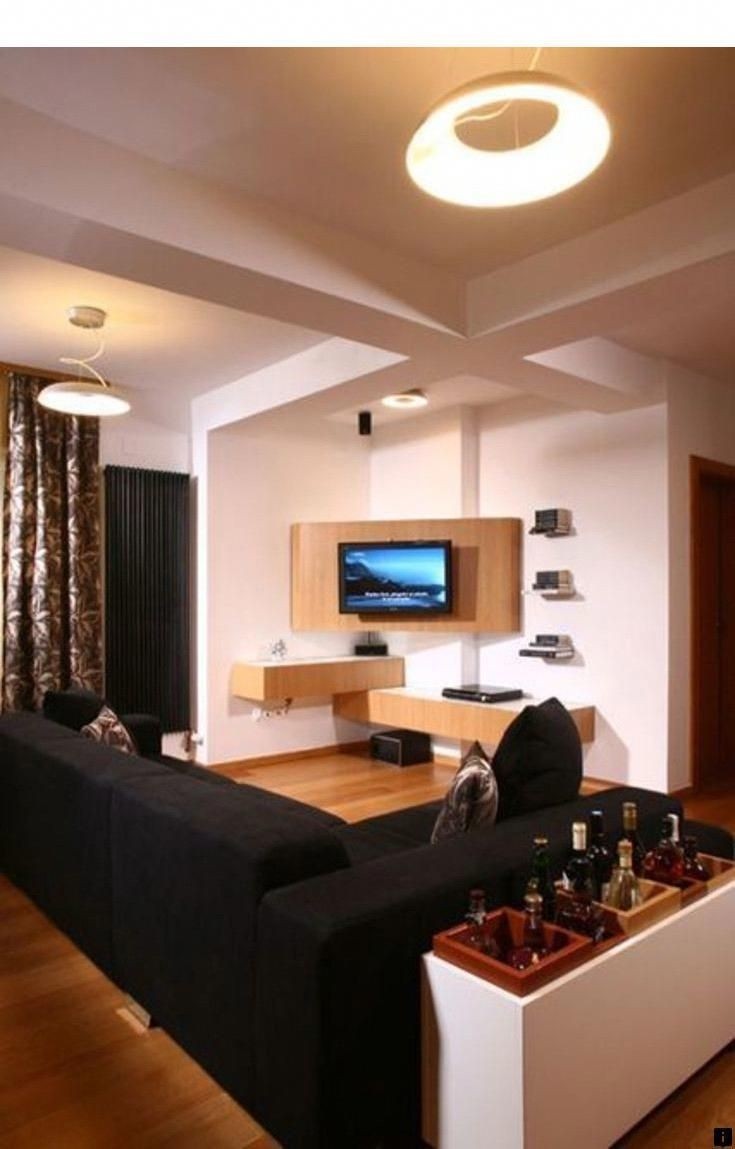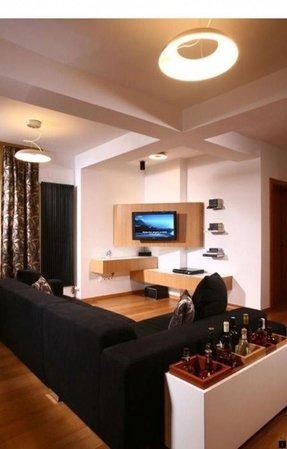 if i have to do a corner tv. also the roof detail.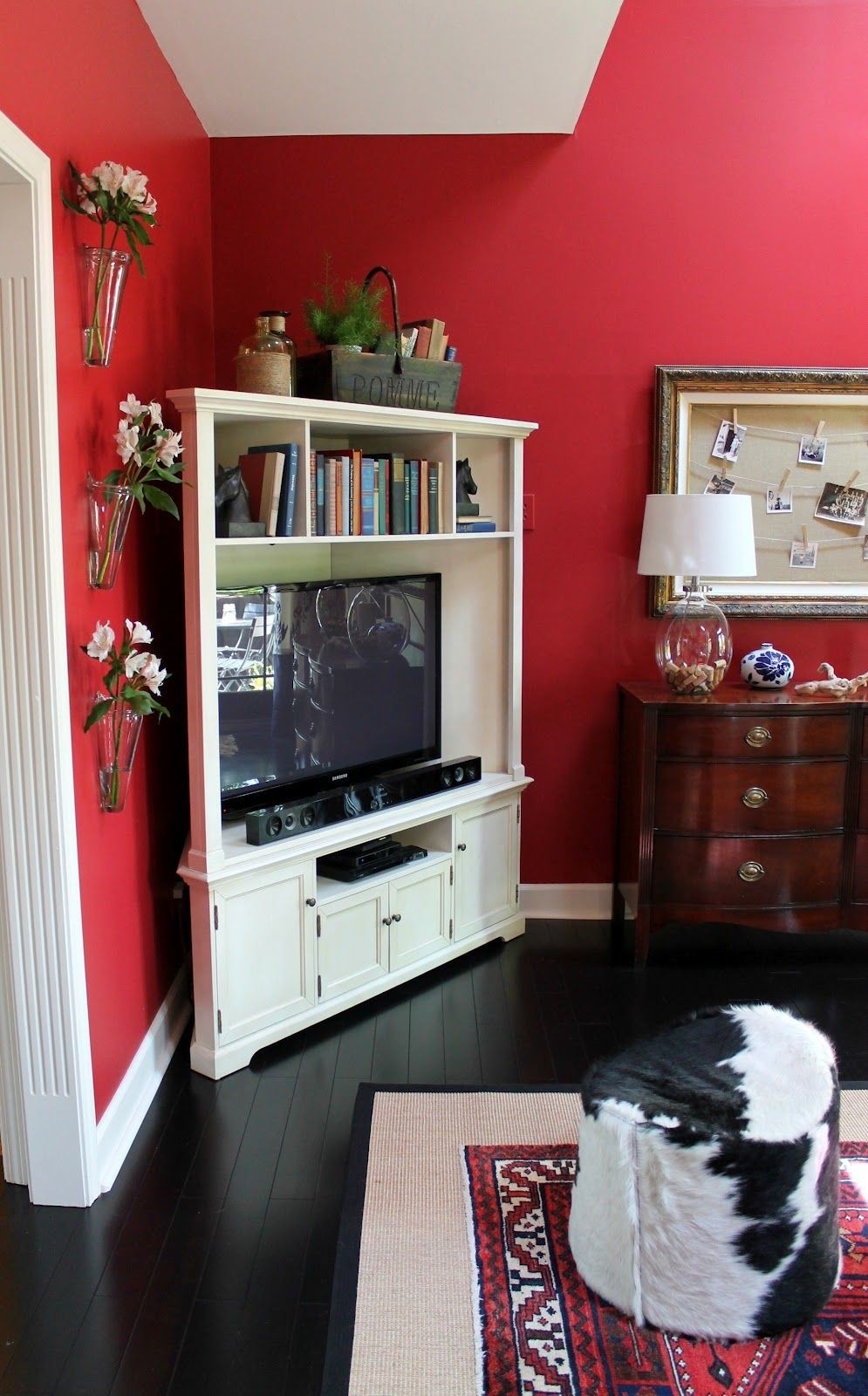 It is extremely difficult to set up a TV in the corner of our room. With help comes: corner media cabinet, perfect for smal spaces. This white, made of wood has the dimensions you choose. Perfectly matched under your TV and other accessories.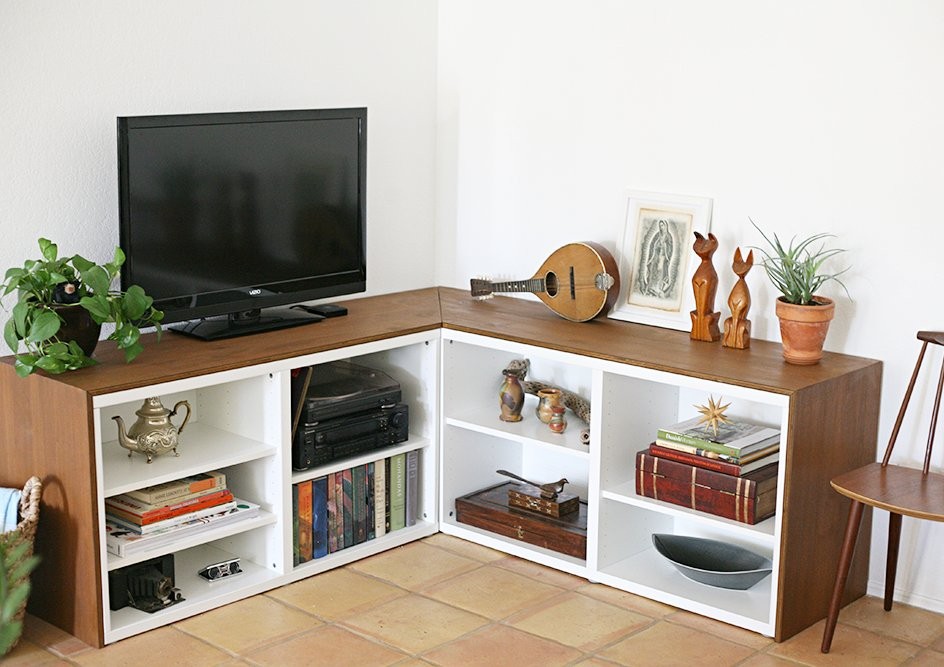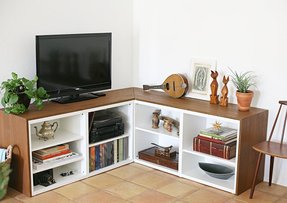 A corner TV unit that will not take too much space in your contemporary living room. Its L-shaped silhouette is wood-made, covered in a two-toned walnut and white finish, offering 9 open compartments for your electronic devices, books and knick-knacks.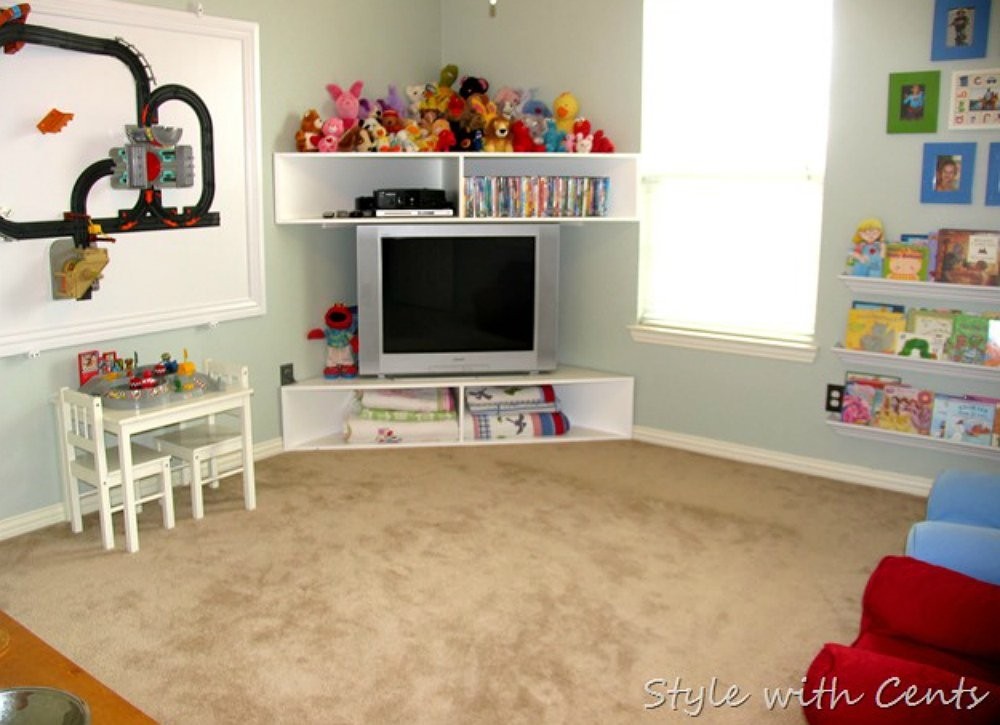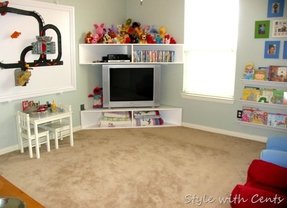 The interior space can easily be retained when we use a corner tv stand with shelves. Beautiful and very simple design with shelves to store and functional space on the TV is comfortable and perfectly present.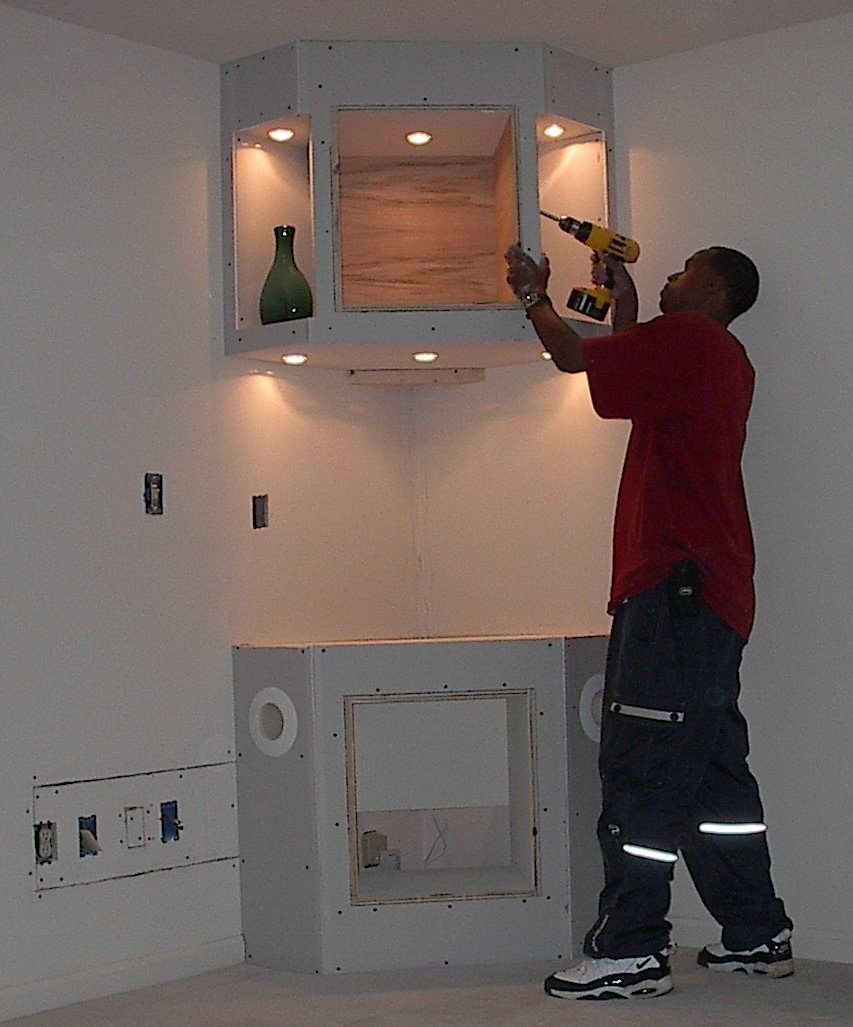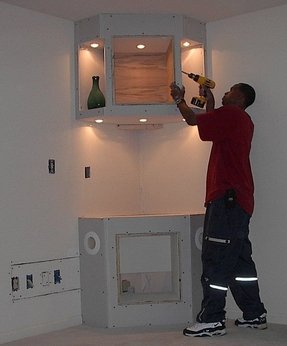 built in corner cabinet IDEA for second tower to hide the slanted wall? and then continue tv area w/...something like this?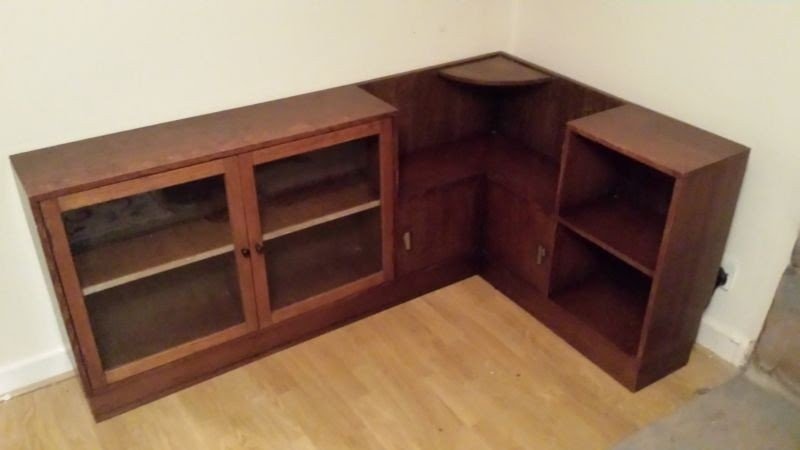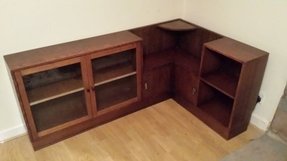 L-shaped TV console for space-saving corner placement. It features a storage cabinet with glass doors and additional shelves that increase its storage capacity. Wooden construction of this unit is durable.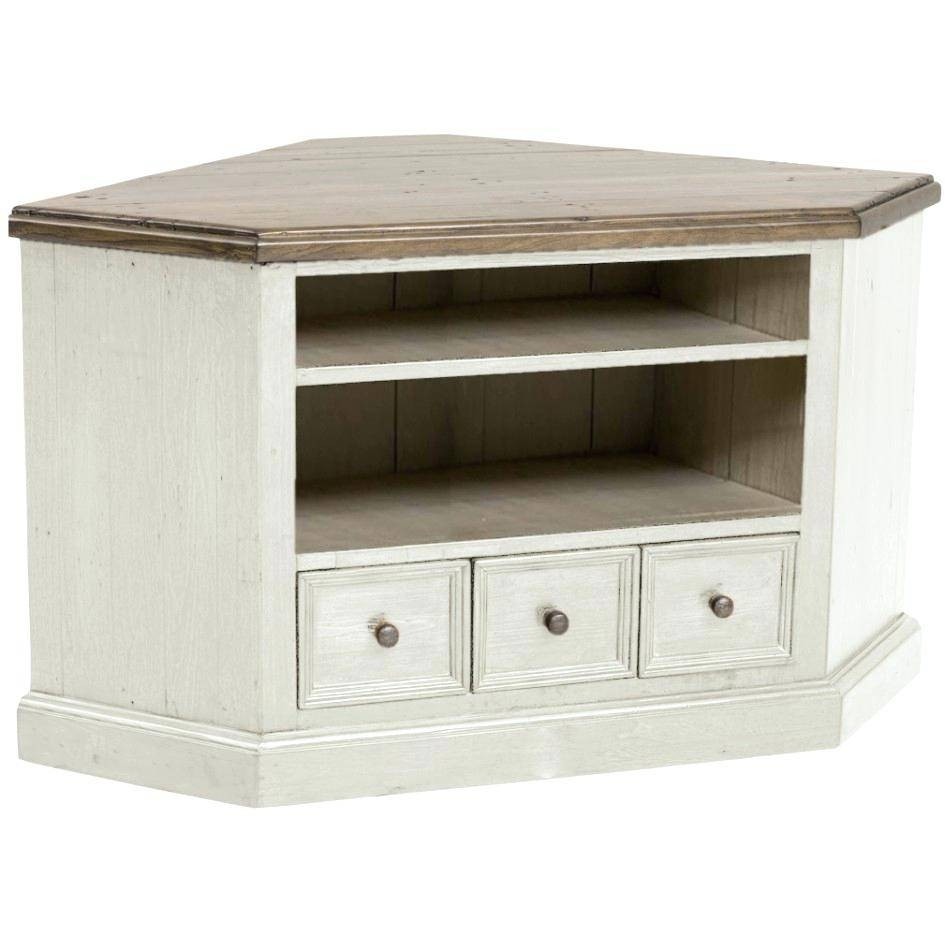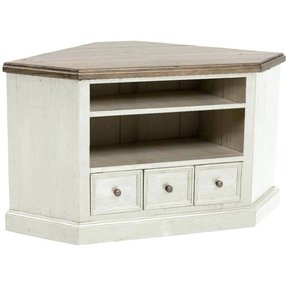 This corner TV cabinet is perfect when the only remaining space you've got for the TV happens to be the corner of your room. White colour keeps it elegant, while the additional storage ensures you won't run into storage troubles.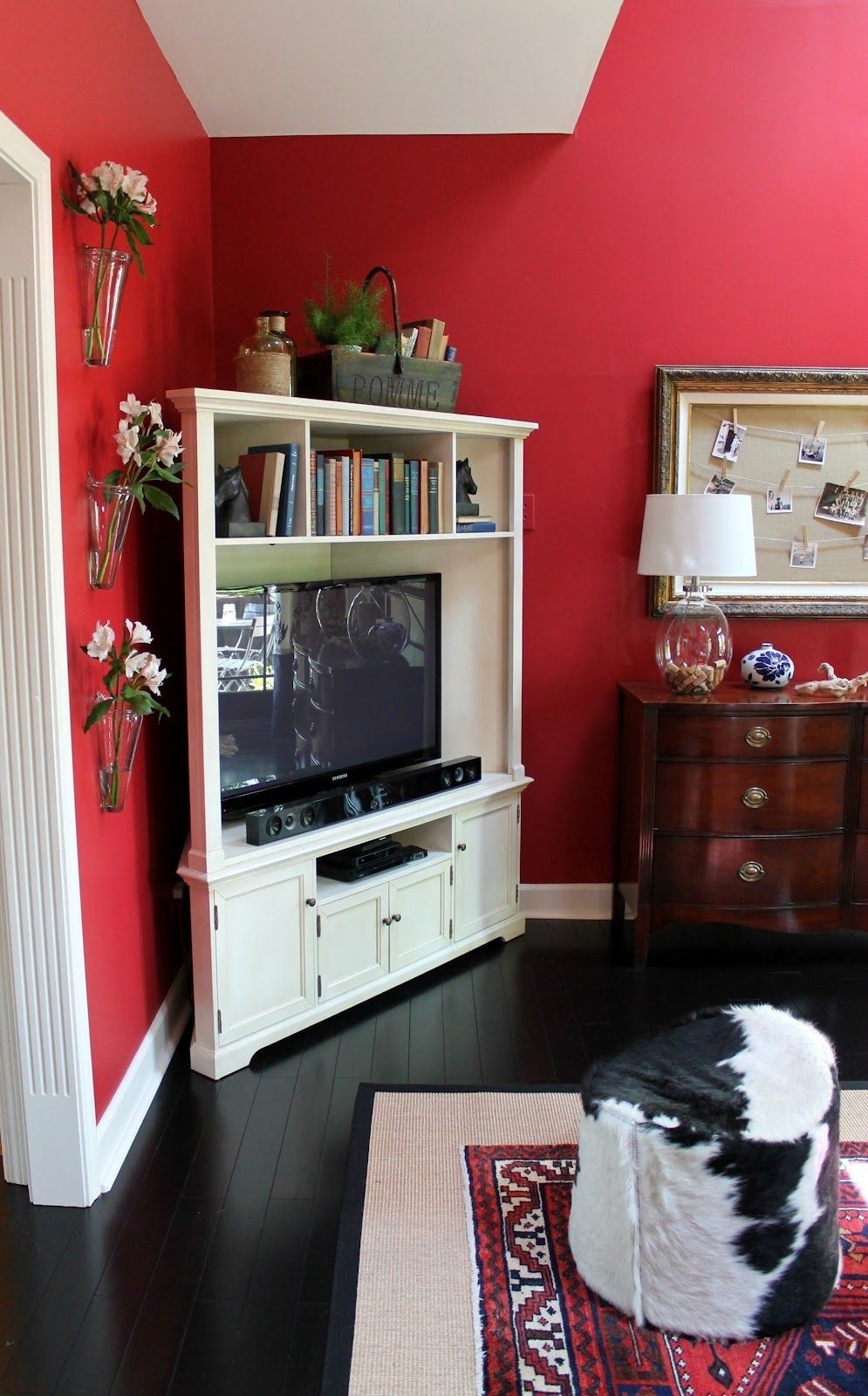 Go for this corner media unit for your interior with plenty of space for your TV and even for the various books or media equipment that you might have, allowing you to keep your household clean and organized.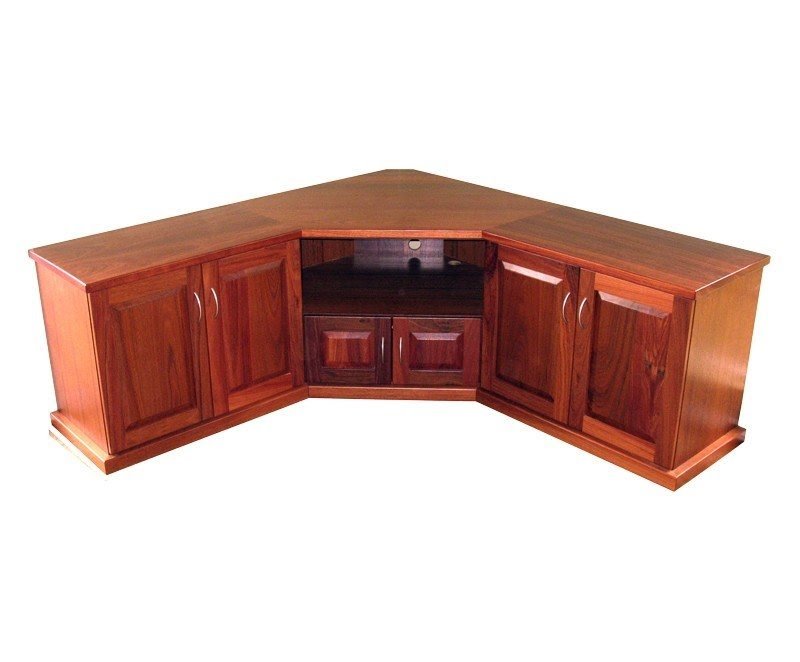 Contact Privacy Policy Sitemap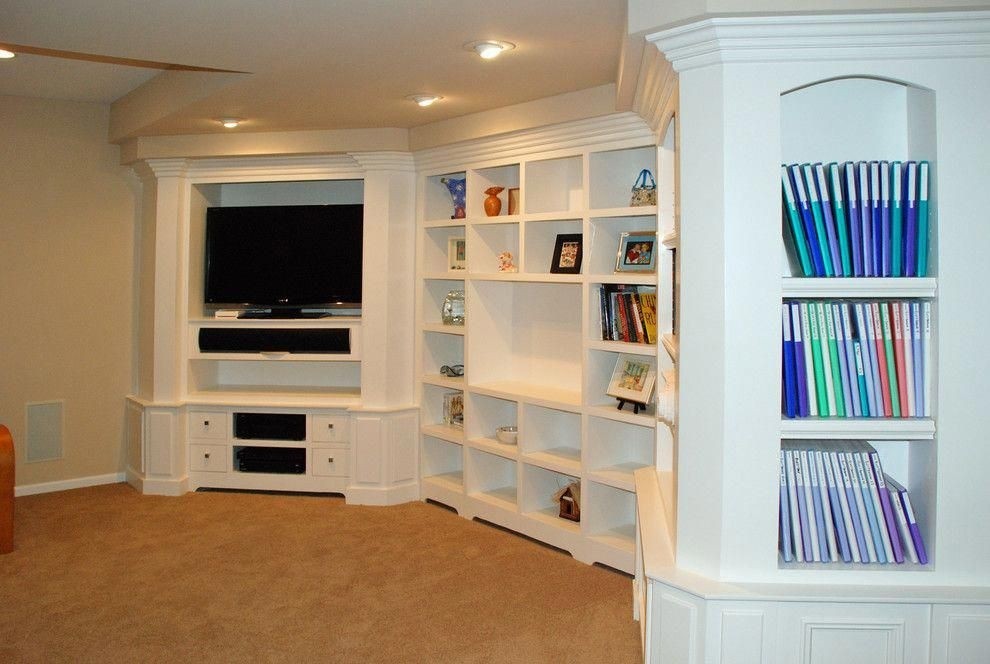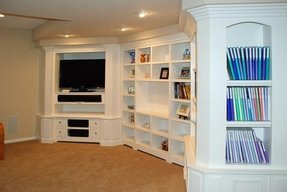 Built In Corner Tv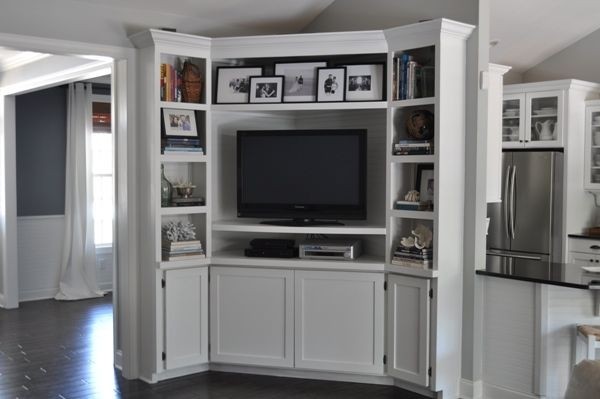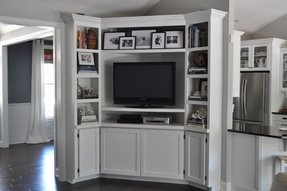 A functional TV unit with a design that allows for convenient corner placement. Its wooden construction finished in white color includes shelves around the TV space and compartments in the lower part.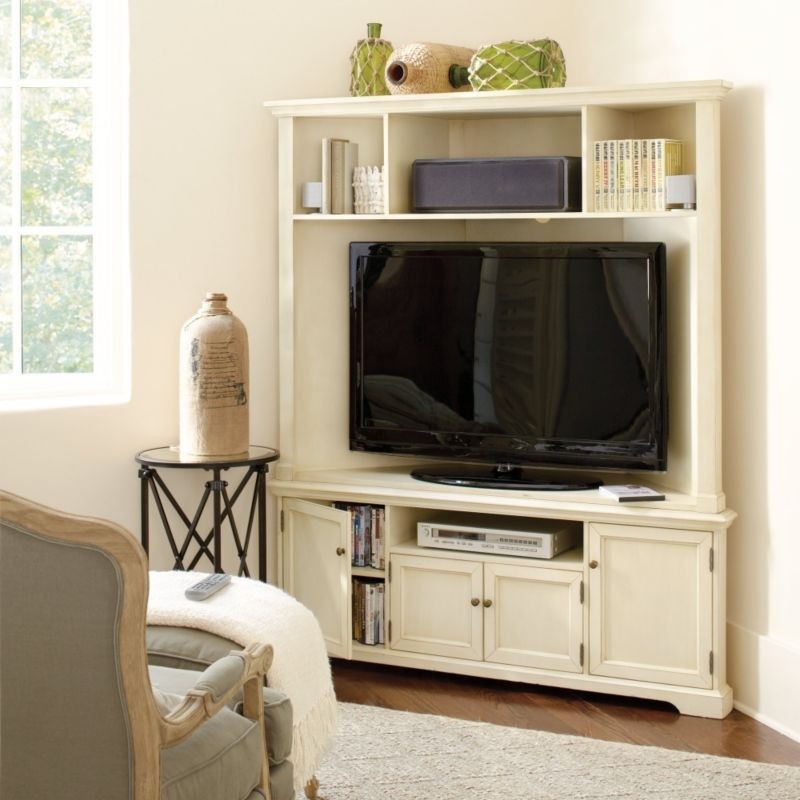 Bring a splash of decorative functionality to your contemporary living room, thanks to this fine TV unit. It is made of off-white finished wood, offering open shelving, 2 side cabinets, 1 open shelf in the middle, and 1 two-door center cabinet. Accommodates flat screens TVs.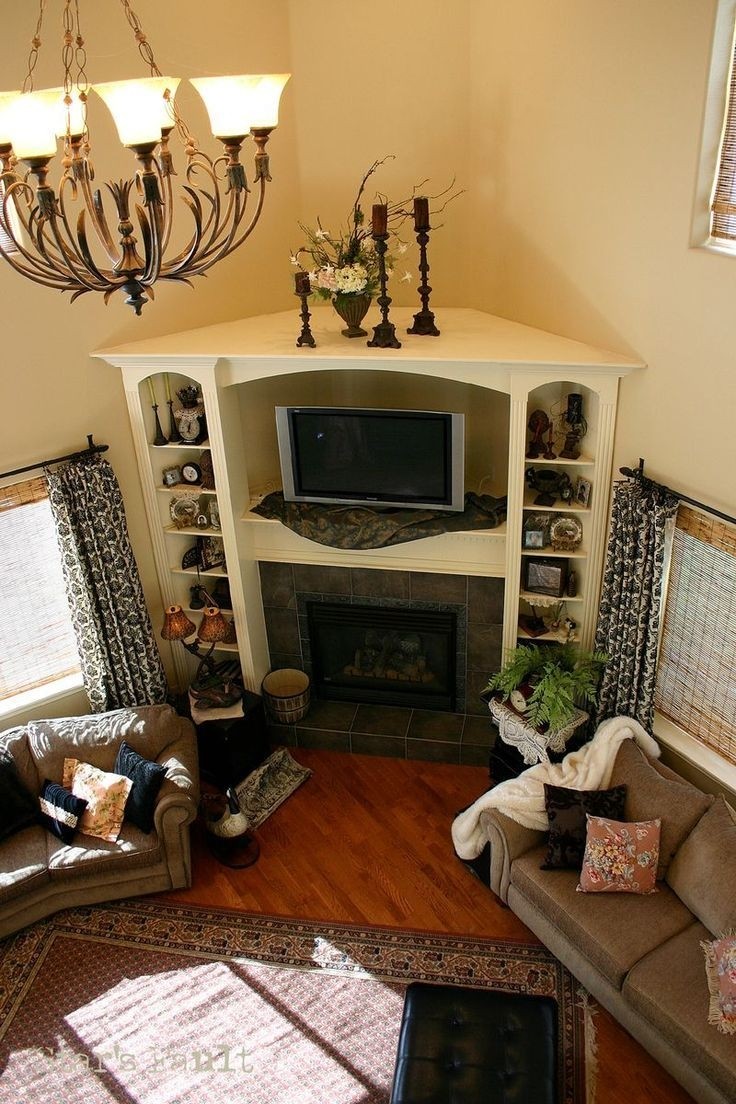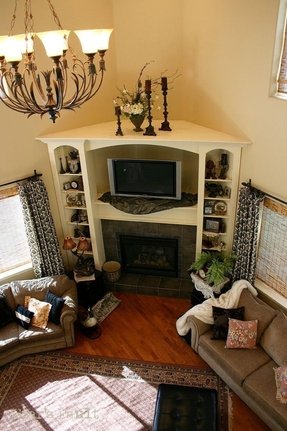 I really like this corner TV unit, because it's high with a plenty of shelves. There's a fireplace under the TV. The creamy color works well with dark furniture around.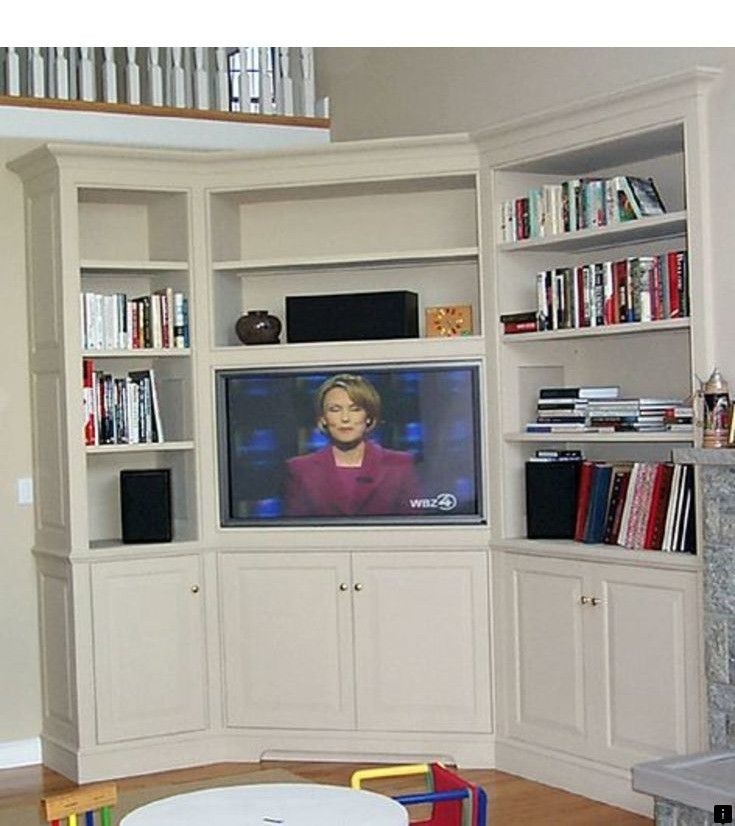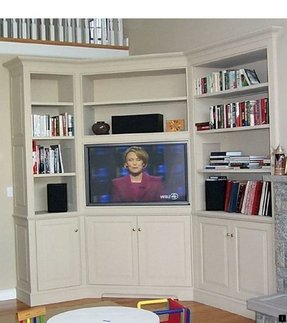 Handmade Built-In Corner Entertainment Center by R.E. Higgins-Steele, Inc. |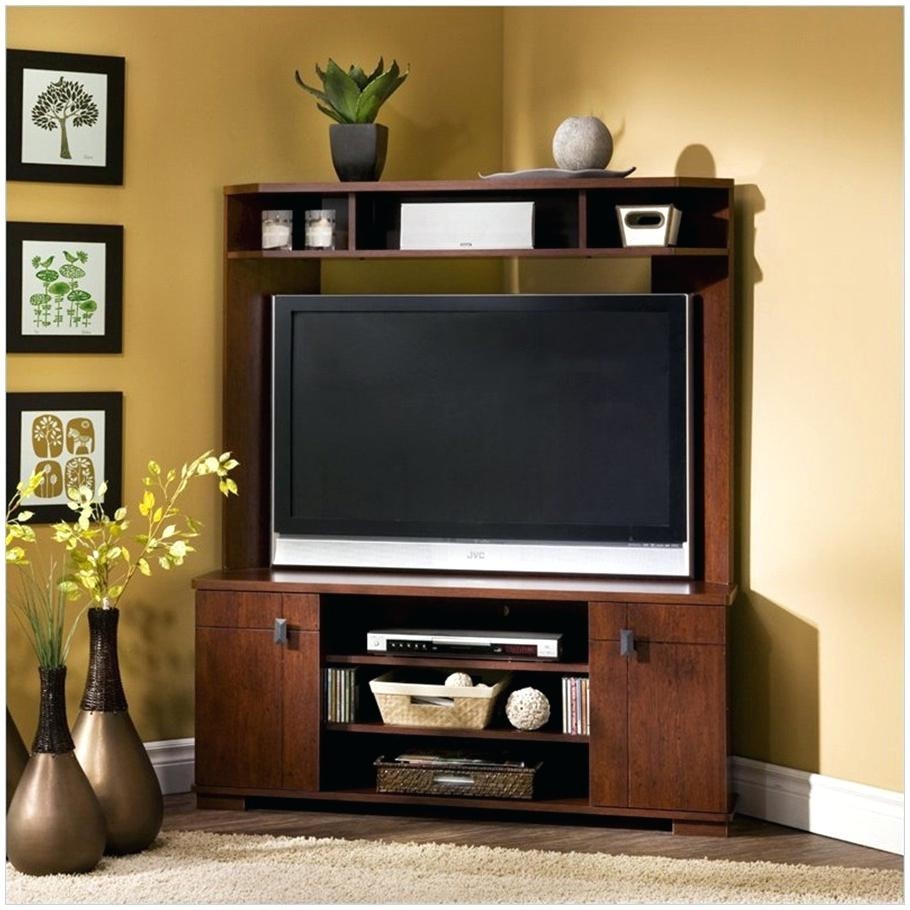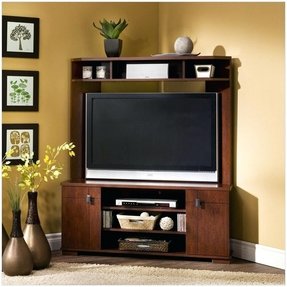 Vertex Entertainment Center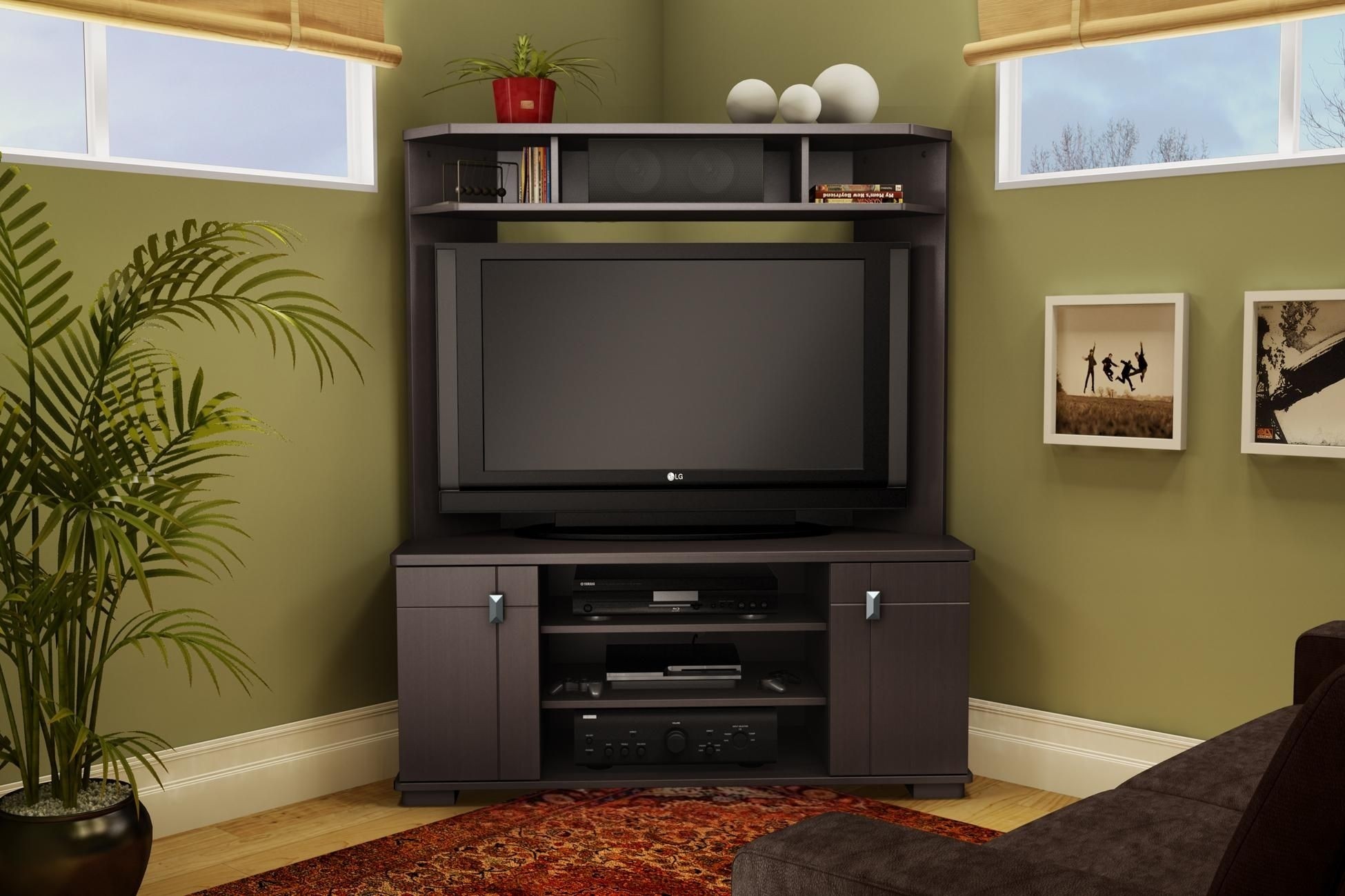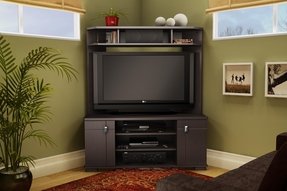 Mouse over to Zoom Click to Enlarge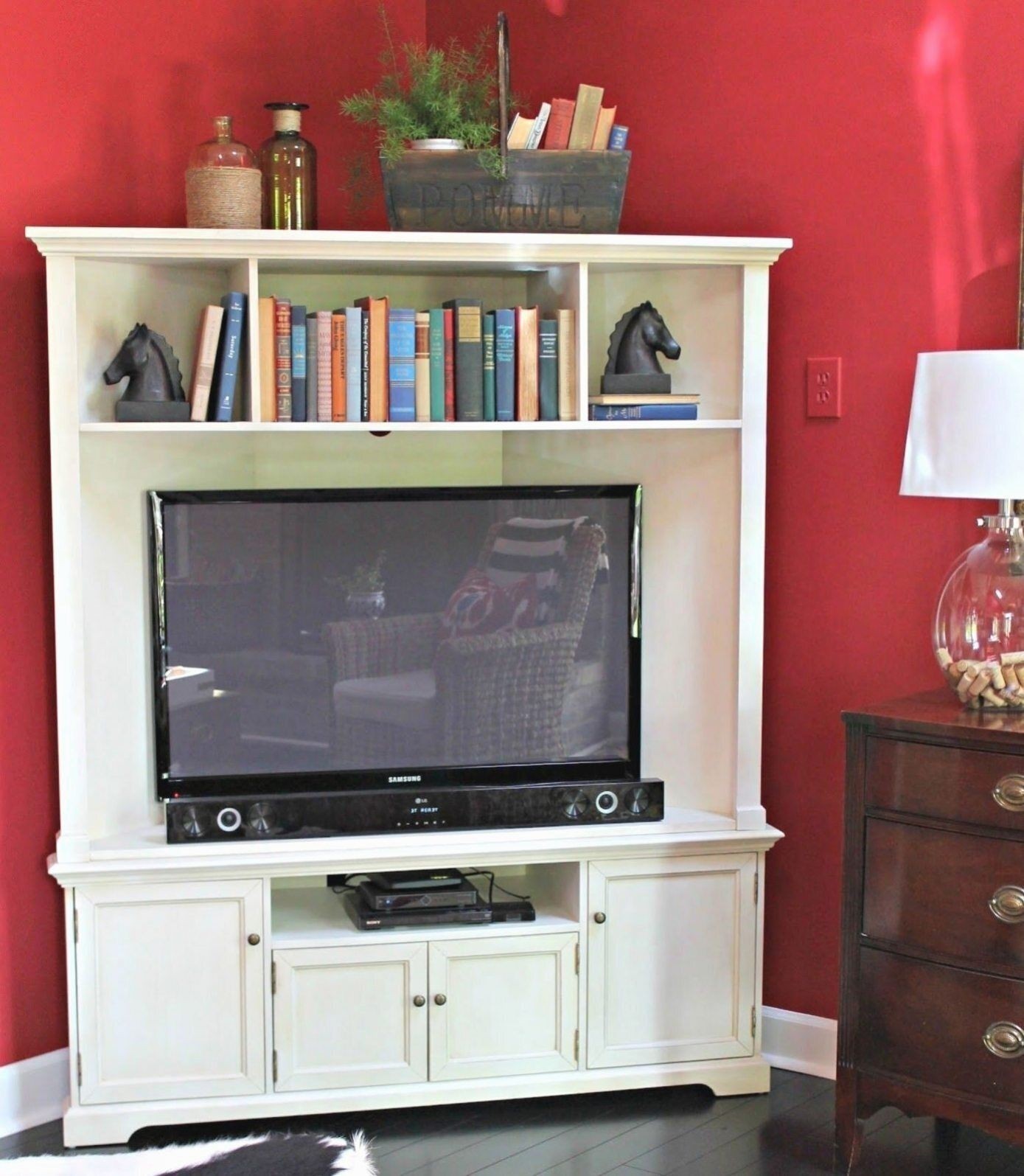 Why not go for this amazing corner TV cabinet that sports the design simply packed with style. It will fit your TV as well as some other, various belongings such as books or media equipment and collection of movies.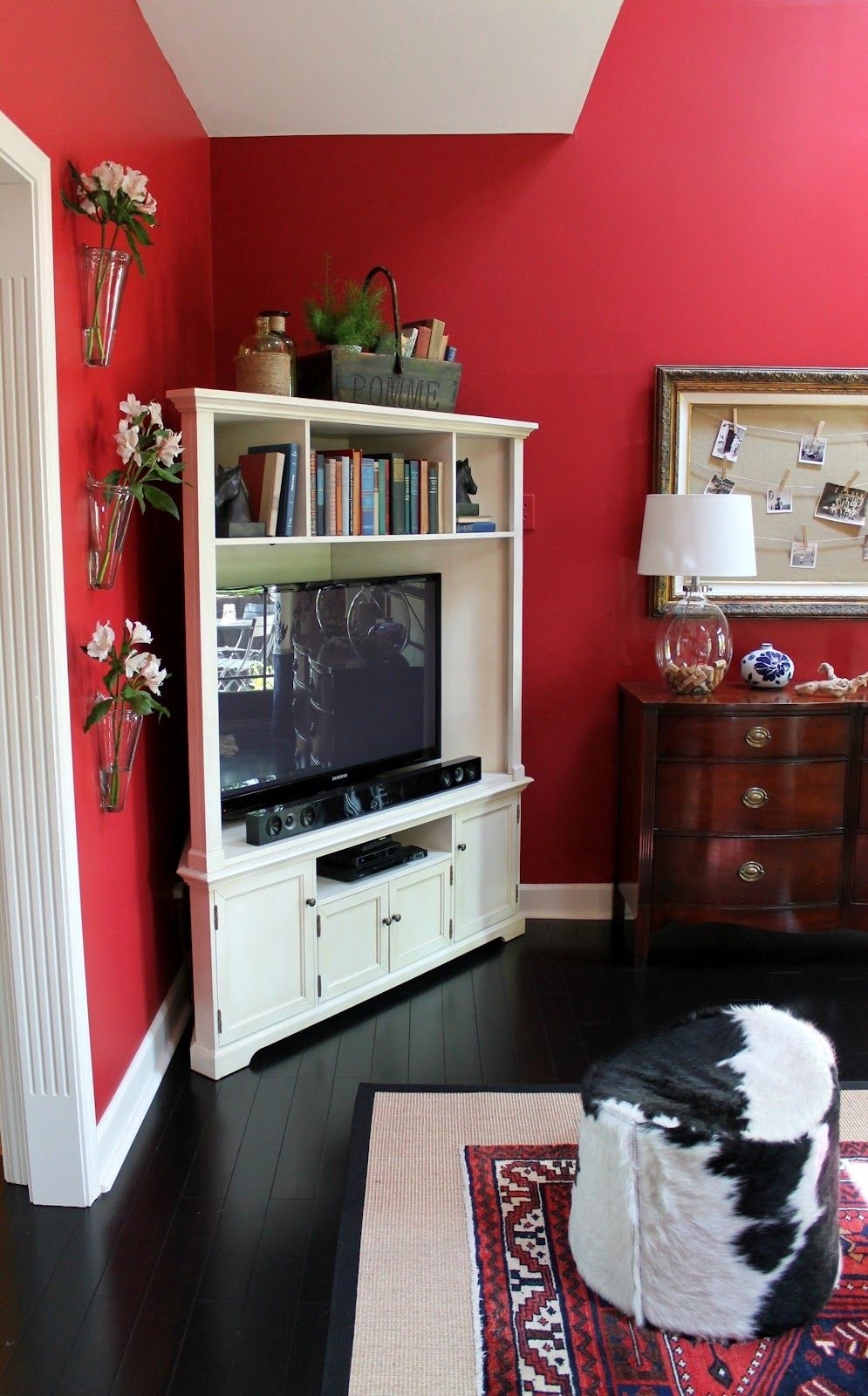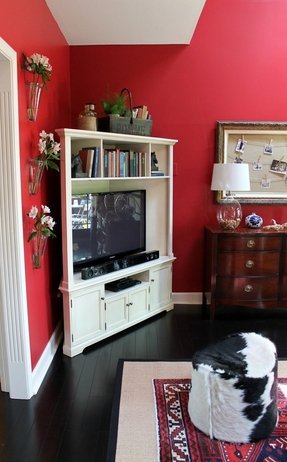 TV stand that is a space-saving solution thanks to its construction suitable for corner placement. White wooden construction is durable and looks attractive in any stylization. It offers some storage space in lower compartments.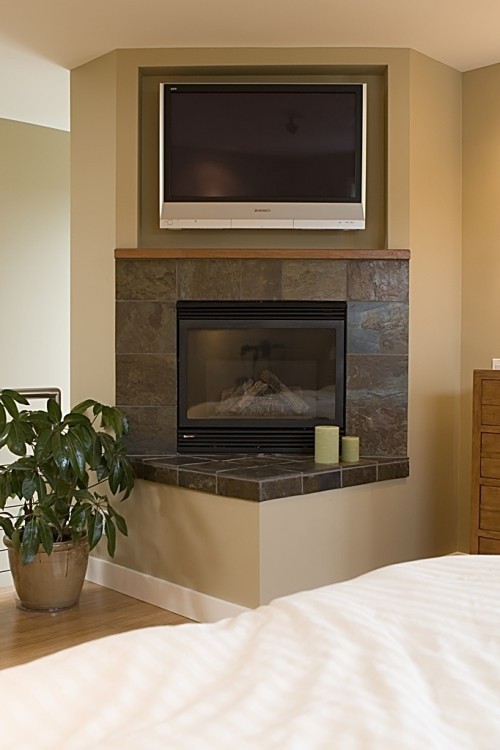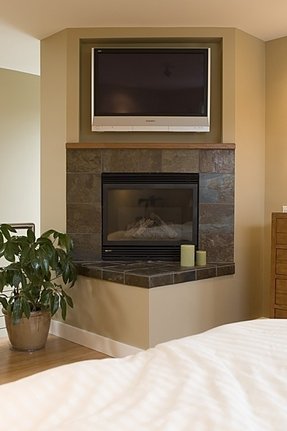 corner tv unit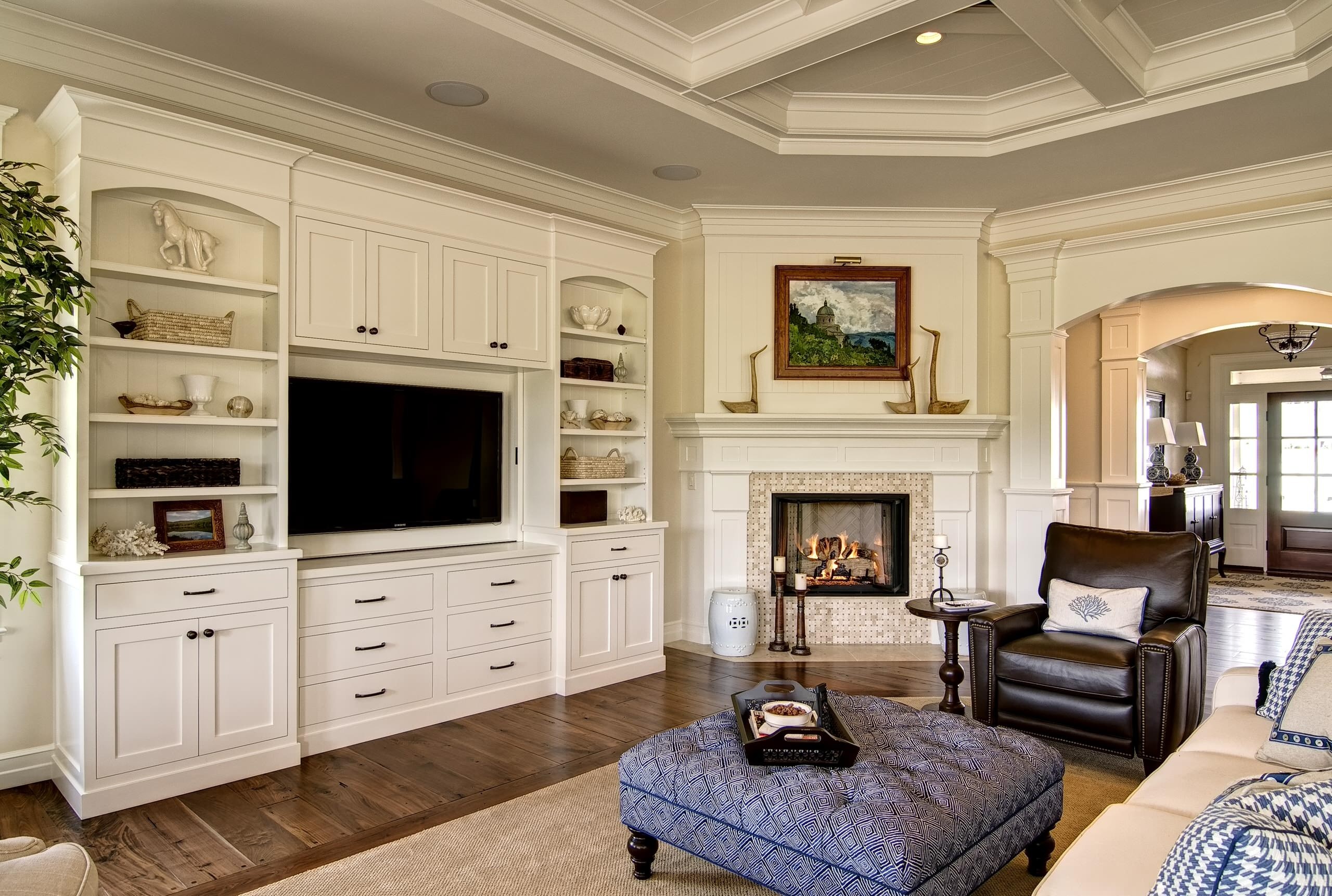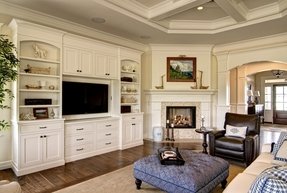 Today's wall corner tv units are a combination of many modular elements. Often, along with drawers, shelves and cabinets, it combines a wooden casing with a fireplace, in the meantime also giving the perfect place for a flat TV set. Whole in white wood.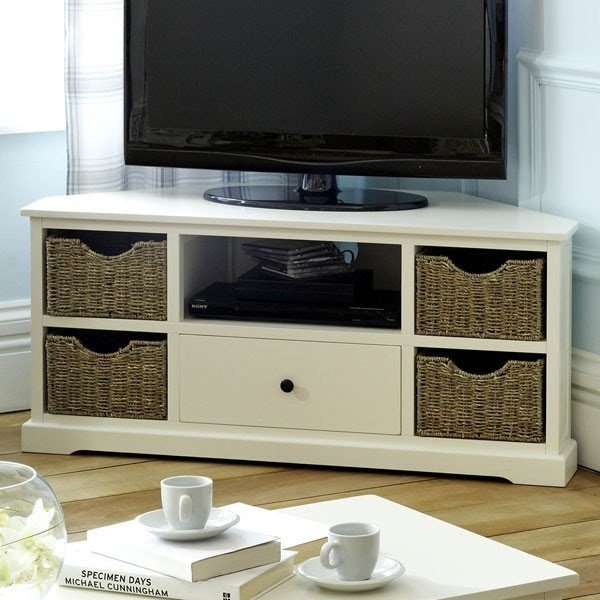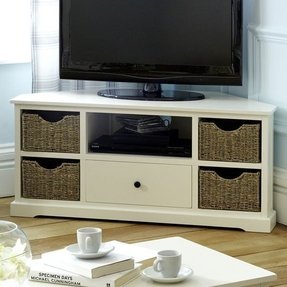 Cottage Corner TV Unit like the style and the baskets - could stain the wood?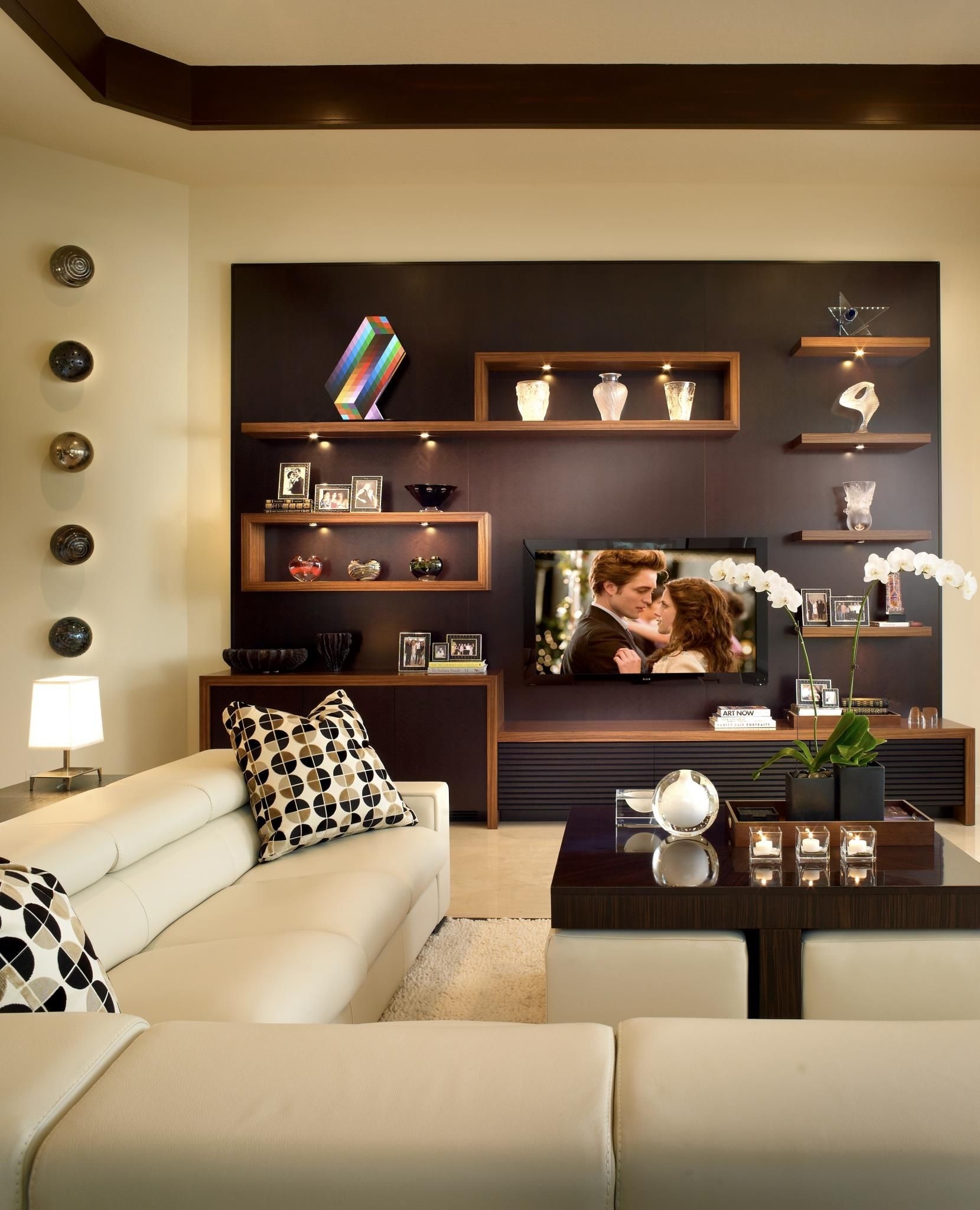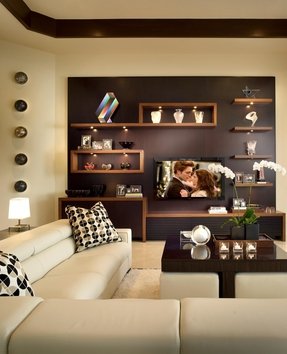 Decorating your room all in beige poses a risk of monotony, yet the issue has been smartly defused here with bold chocolate brown accent wall with modern storage solution: TV unit with geometric floating shelves.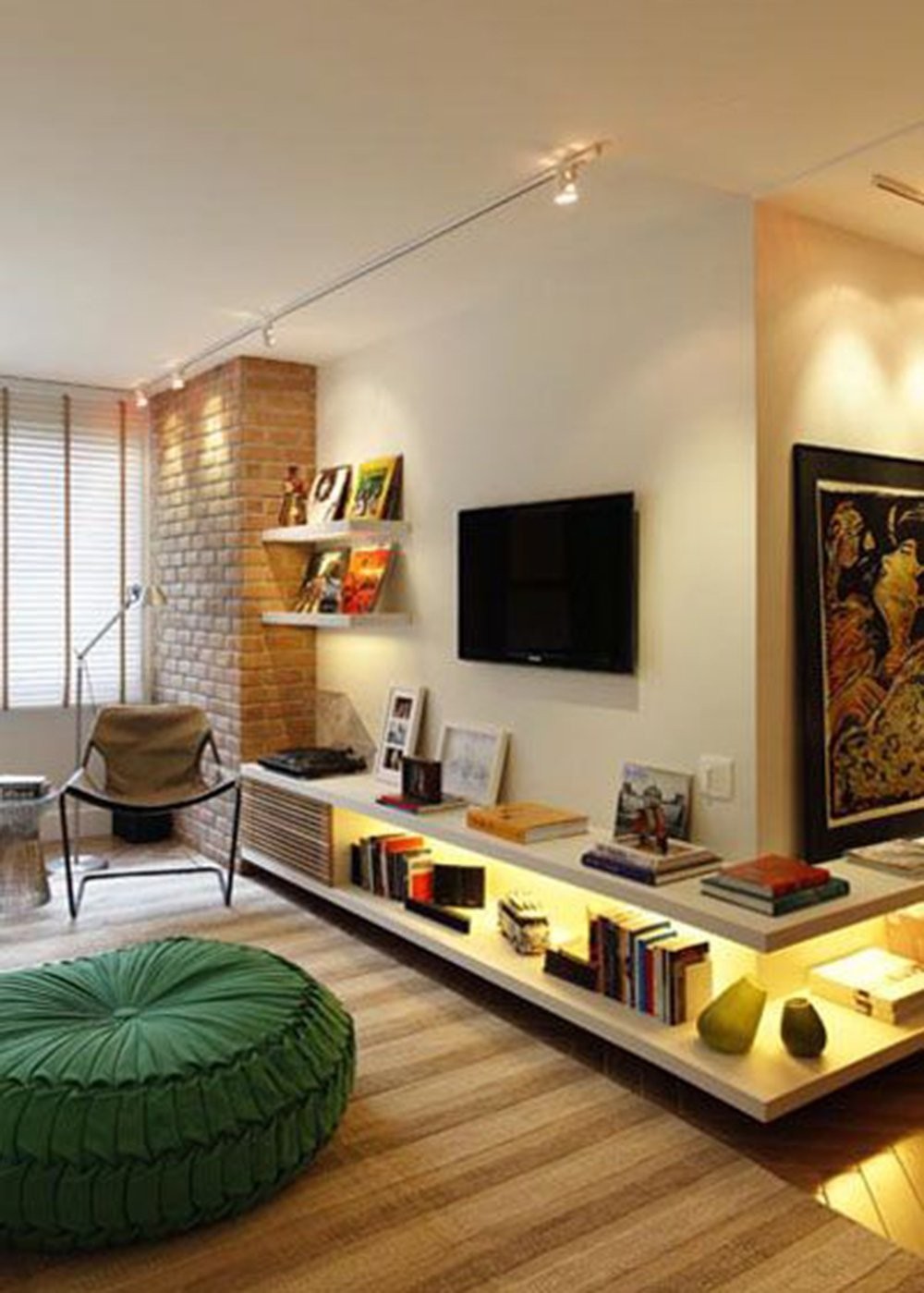 Shelves as TV stand or bookcase. It is completely made of wood. Designed for mounting on the wall. Perfect for storing books, TV components or display decorations.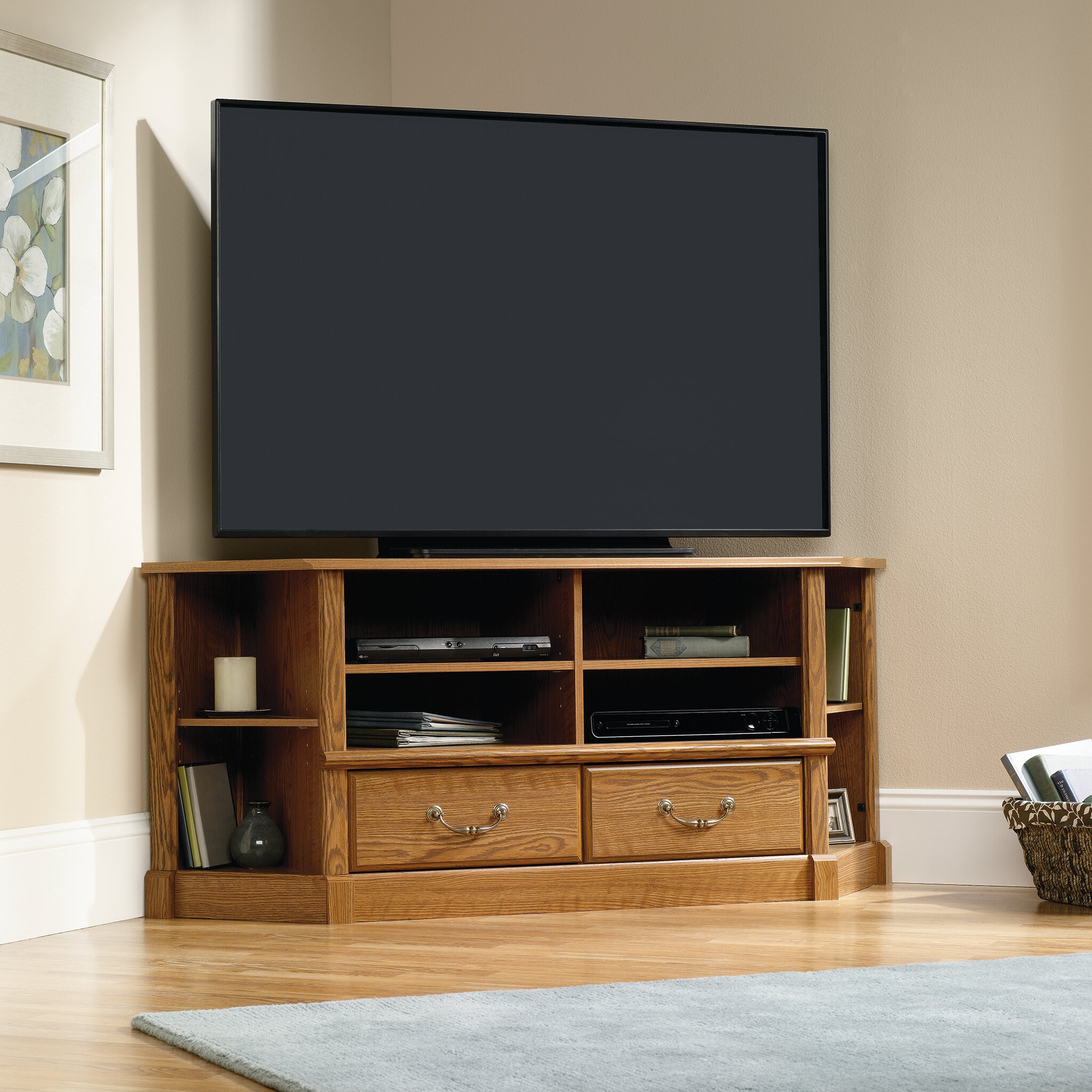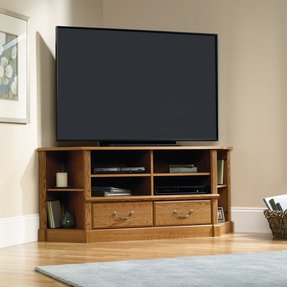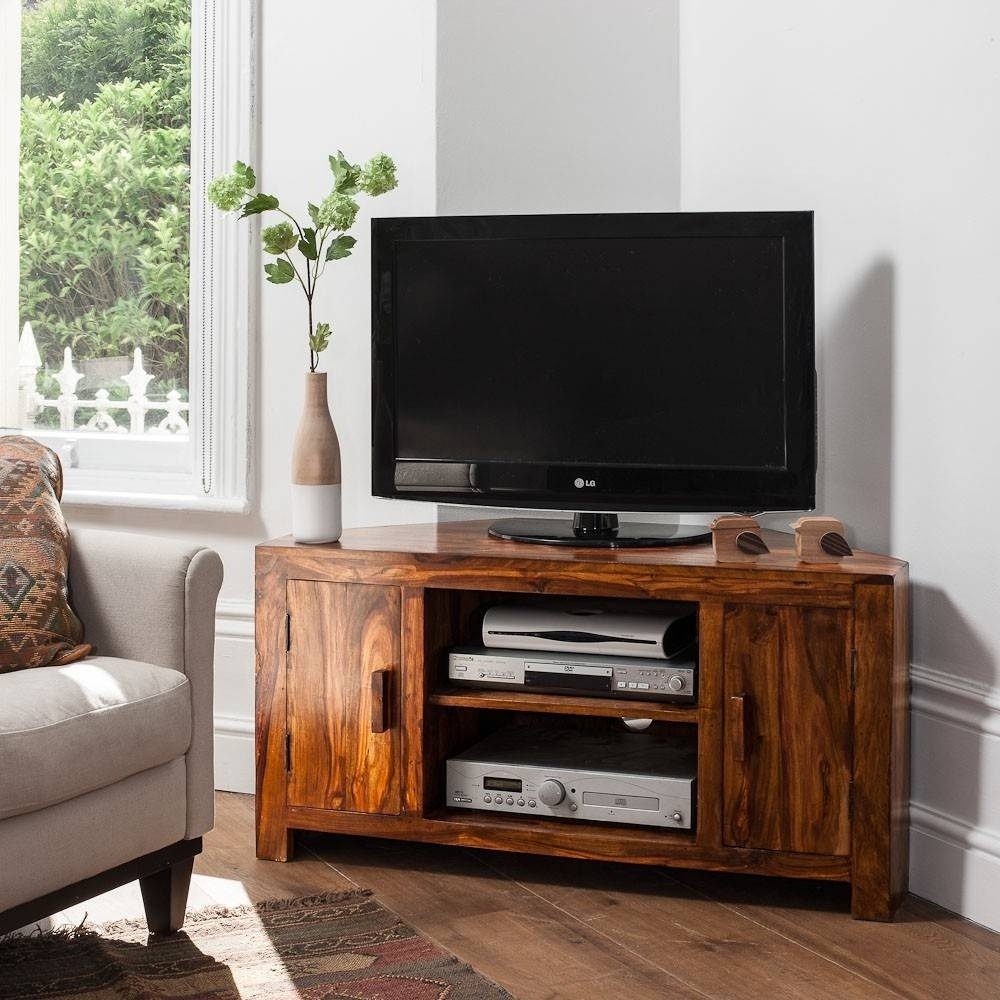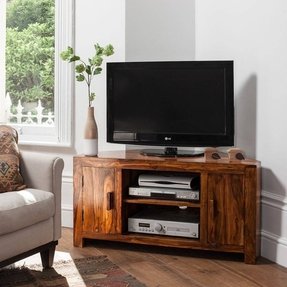 TV Cabinet Made with Pallets | Pallets Furniture Designs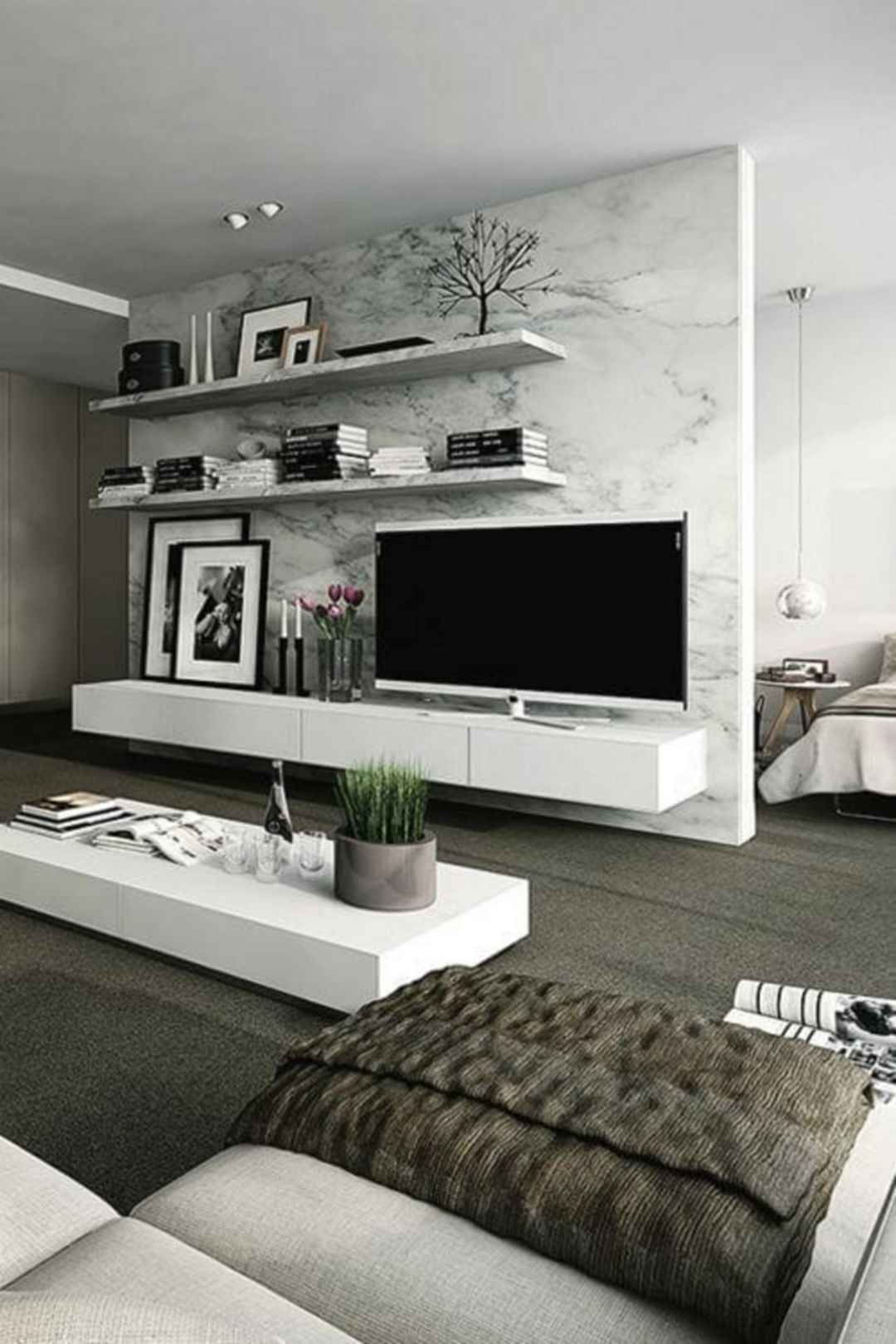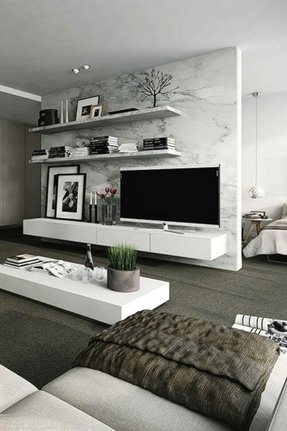 Therefore, we have a huge space - in which we want to get a division into specific activities - bedroom, living room. The marble white&gray screen will be an open wall, between these spaces, additionally works as a corner TV unit.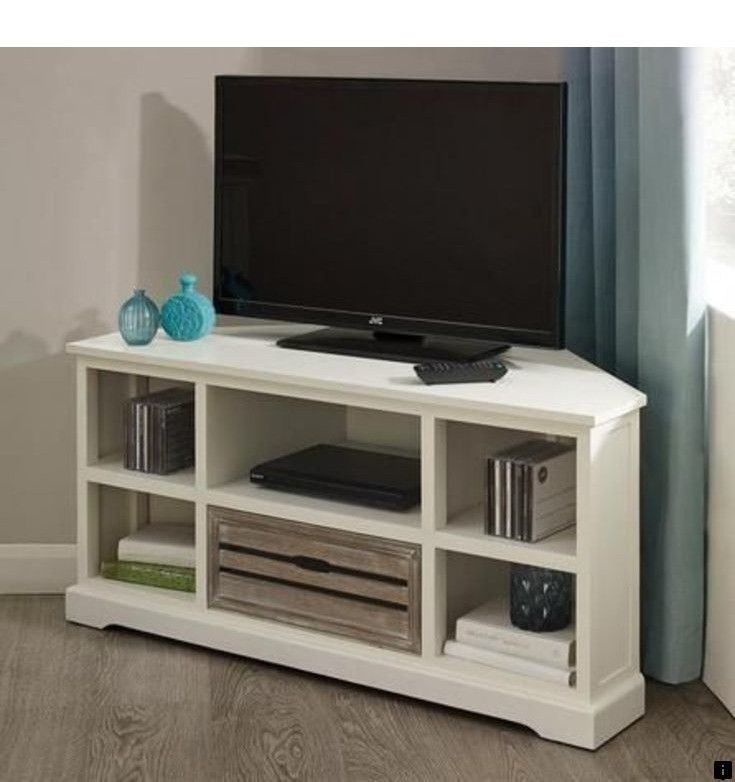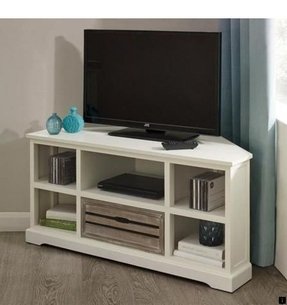 This Atlanta white corner TV unit enchants with its cool and clean, simplistic design, being a proposition for all contemporary living rooms. It is available in one size: 110 cm x 45 cm x 51 cm.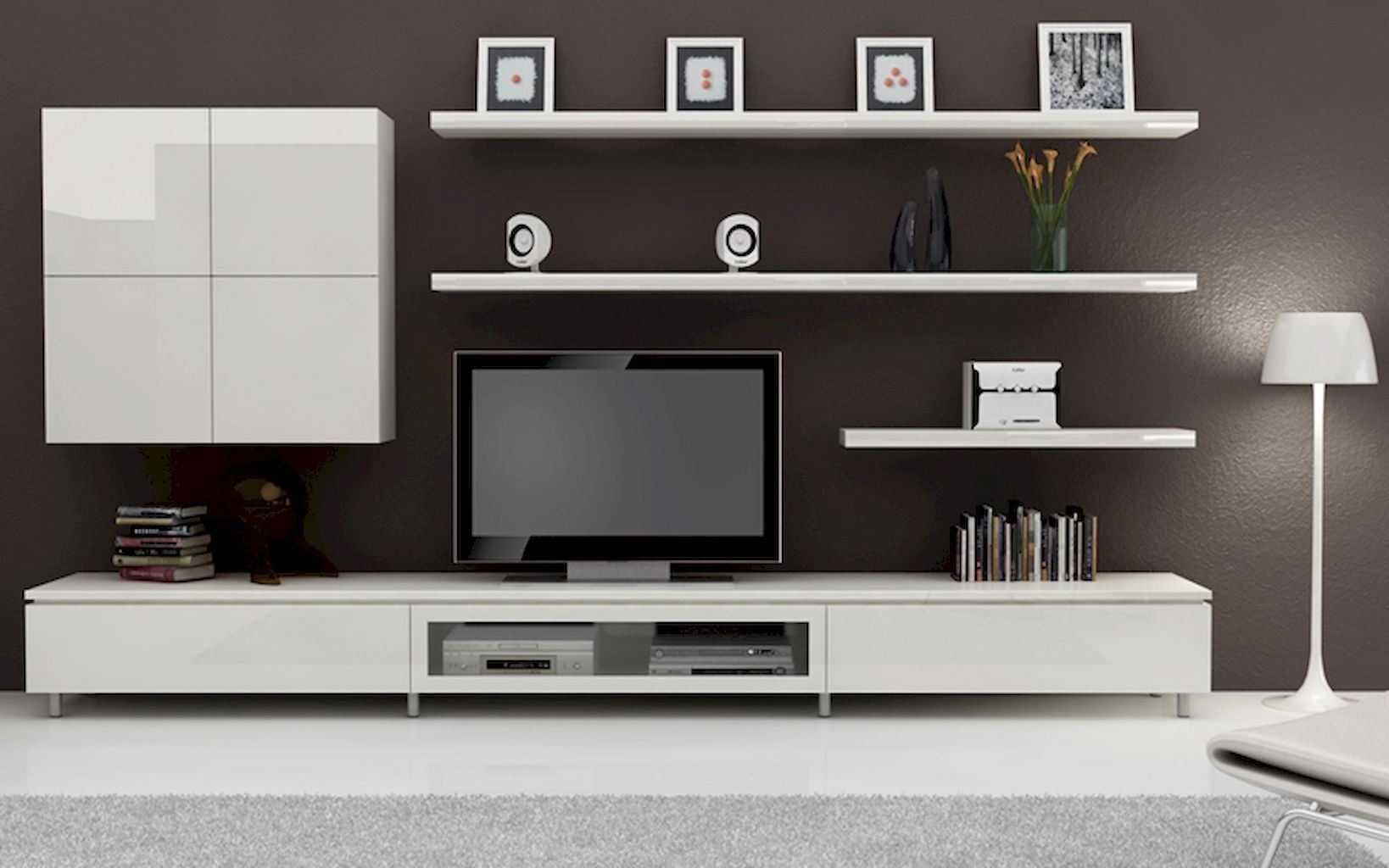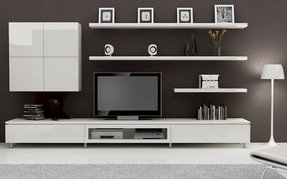 Contemporary TV unit in sleek white, low-laying, with open central compartment for media components, complemented with a cubic wall mounted cabinet and some floating shelves. Chic minimalistic feel is the result.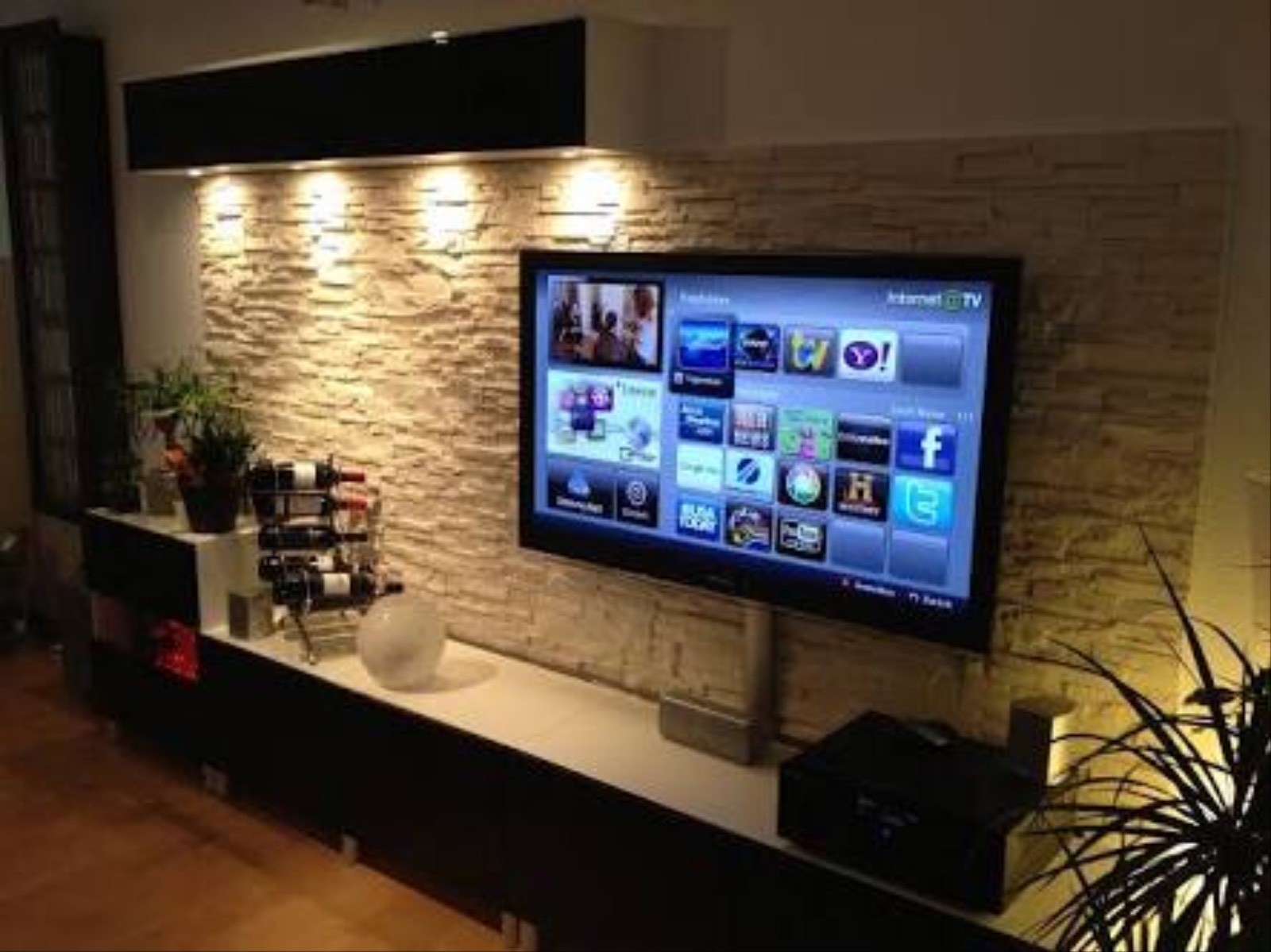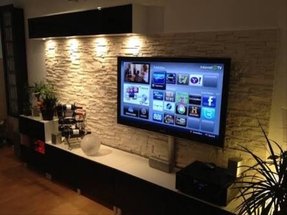 Suitable for modern interiors, this TV stand is as functional as eye-catching. Made of wood and covered in two-toned espresso and white finish, the stand offers a smooth top, 1 open shelf, and several enclosed compartments for DVDs and Blu-rays.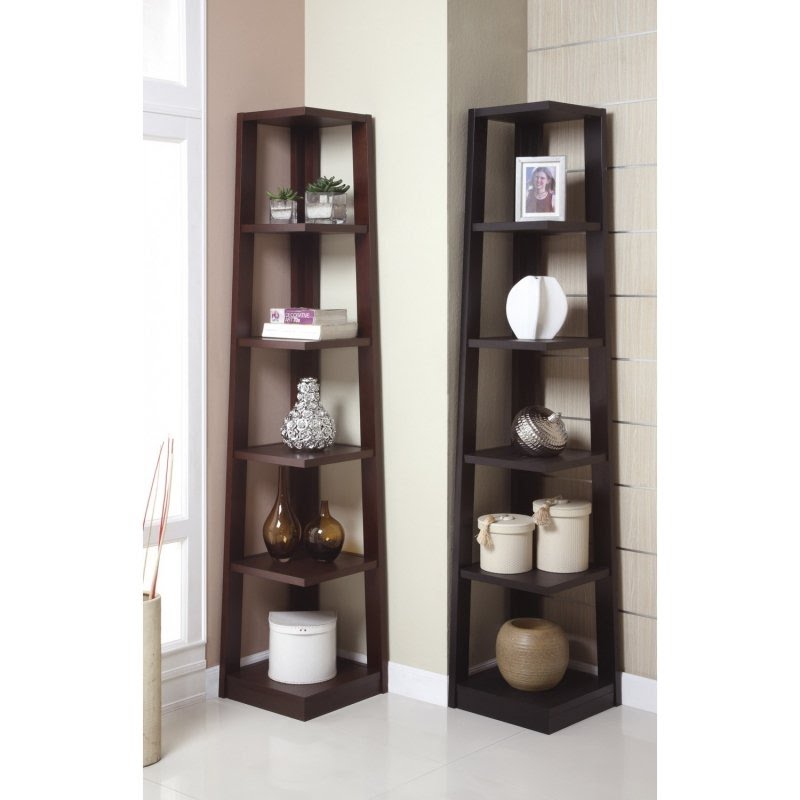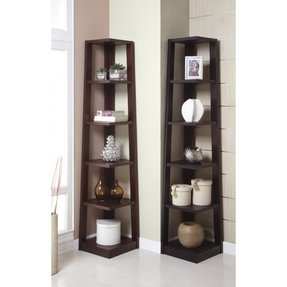 Stylish 5 tier corner shelf is a perfect combination of elegance and functionality. Simple form and chic finish in a warm chocolate shade delight. Beautifully presents elements and looks great in modern interiors.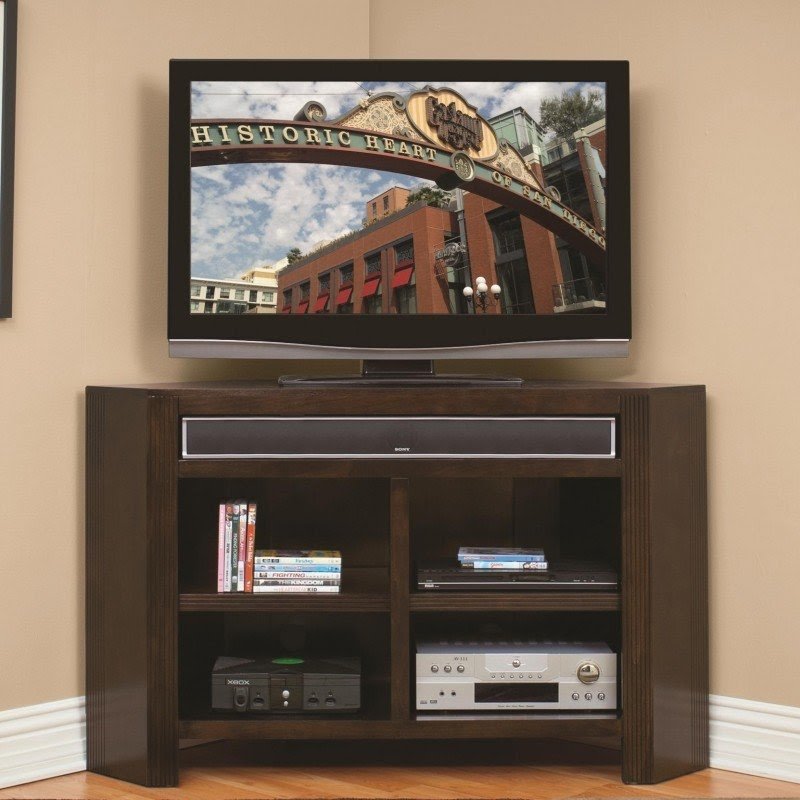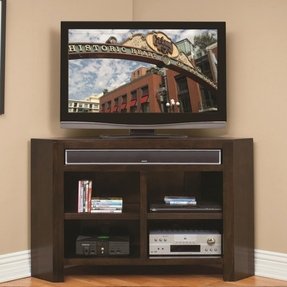 An elegant media cabinet created for a corner use. It's a dark brown, wooden unit with a glossy finish. The top of it is perfect for a TV set while the open shelves will easily accommodate the rest of your media.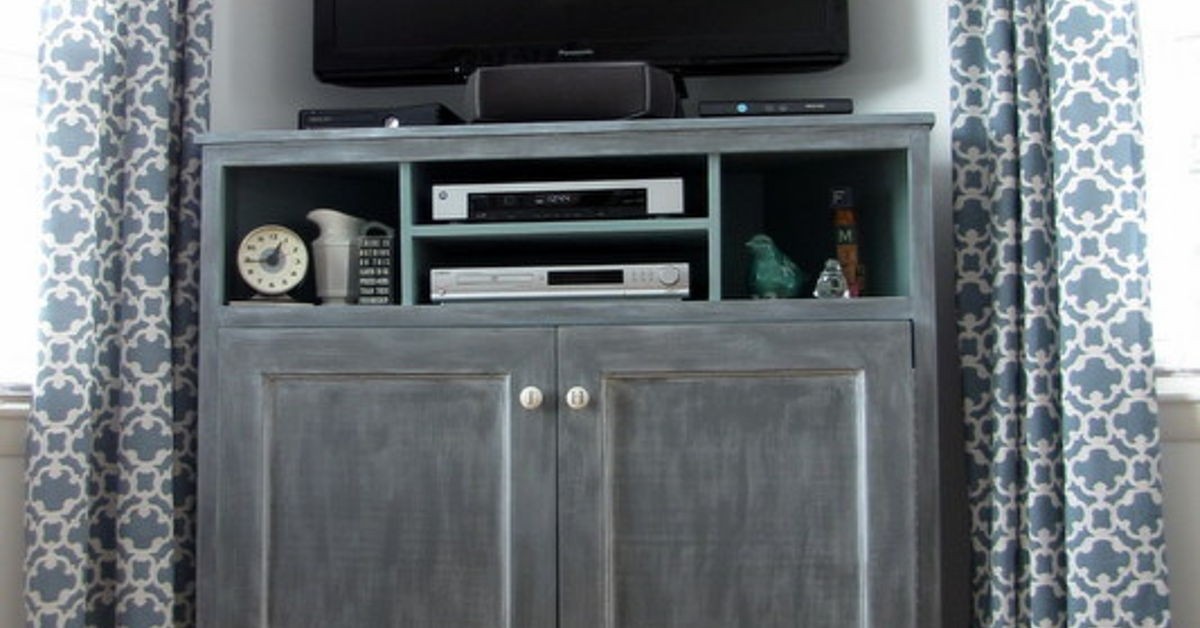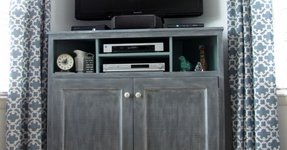 A TV stand with a space-saving design suitable for corner placement. Its simple lines and gray color are attractive and look good among many other decorations and colors in the room. Upper area includes four shelves for multimedia devices or decorations.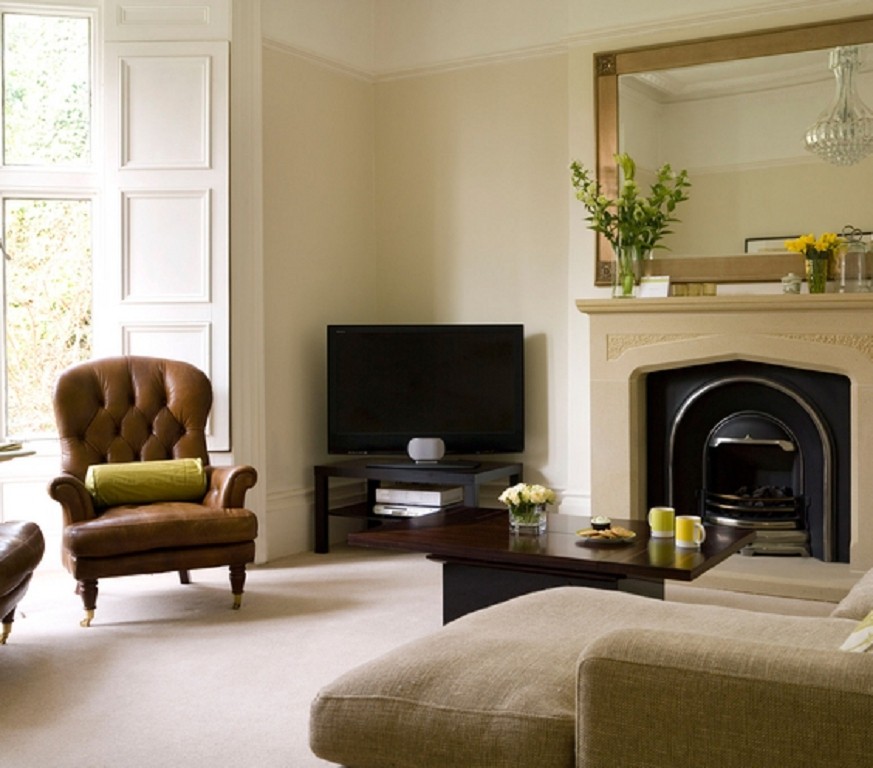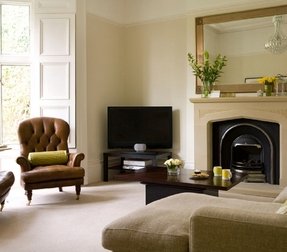 Television in the corner of a living room. The eternal question: What to do with the TV? If space allows, try placing your television in a corner so the flow of the room is uninterrupted (but where you can still enjoy Downton Abbey comfortably from the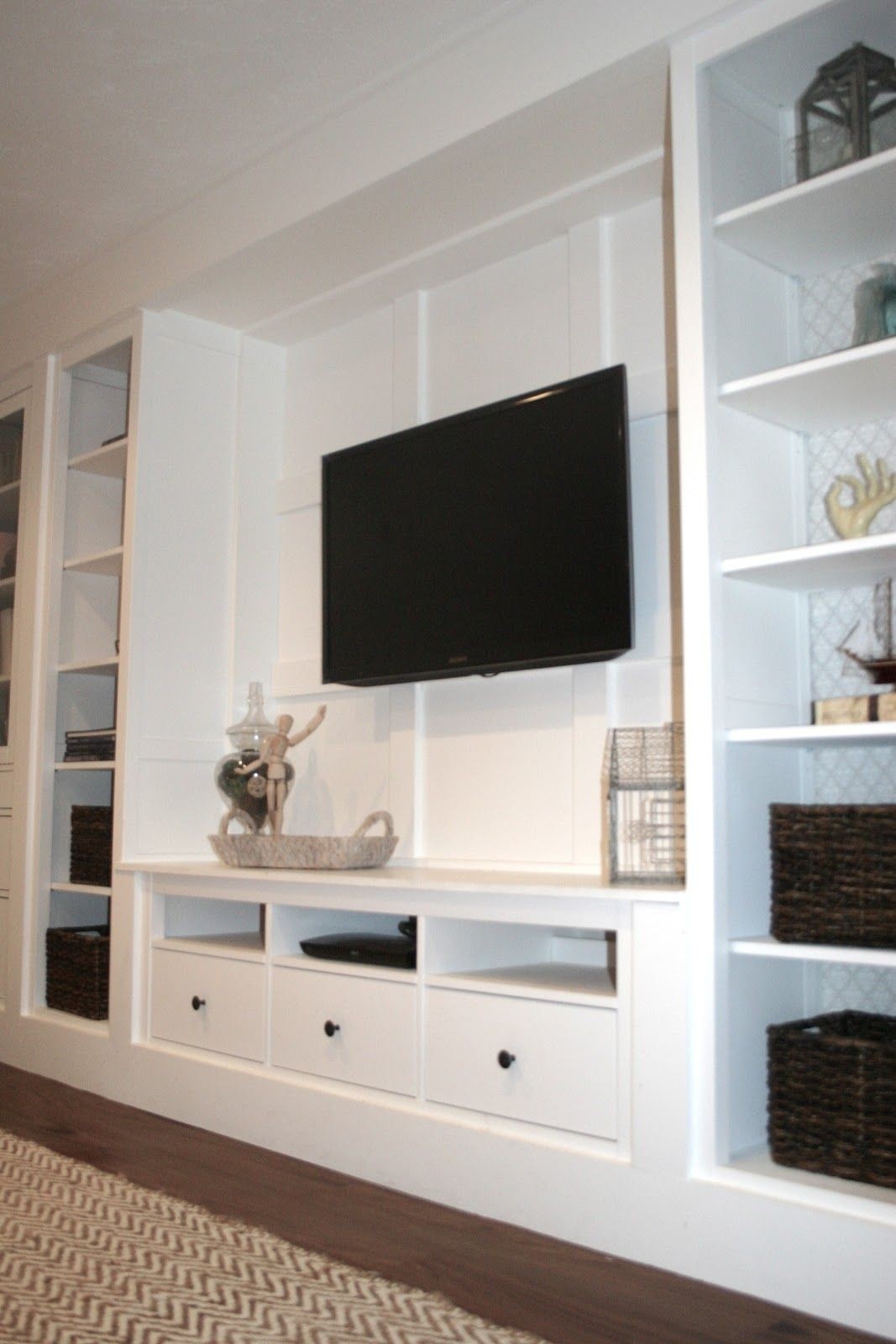 Like this. Open in center for future homework nook. Shelves across top, with opening for TV. Maybe higher cabinets at the bottom too, and pretty countertop above. Space behind to bring cords from tv down to the shelves.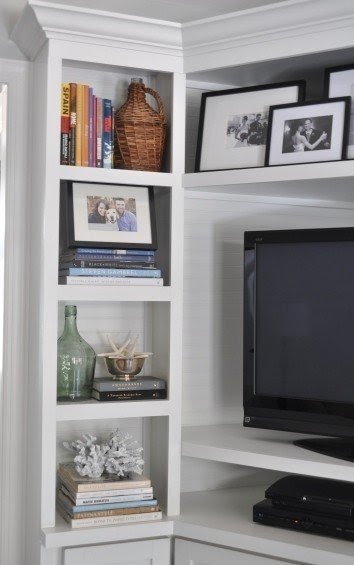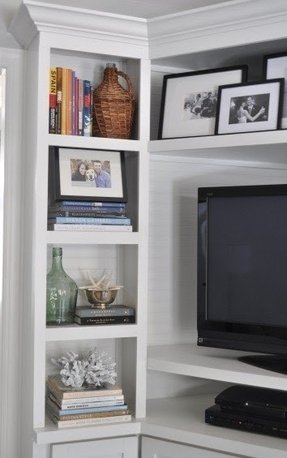 An aesthetic space-saving traditional corner TV stand having an L-shaped frame of wooden materials finished in white. It has a crown top, full door cabinets at the bottom part and open front shelves in the upper part.