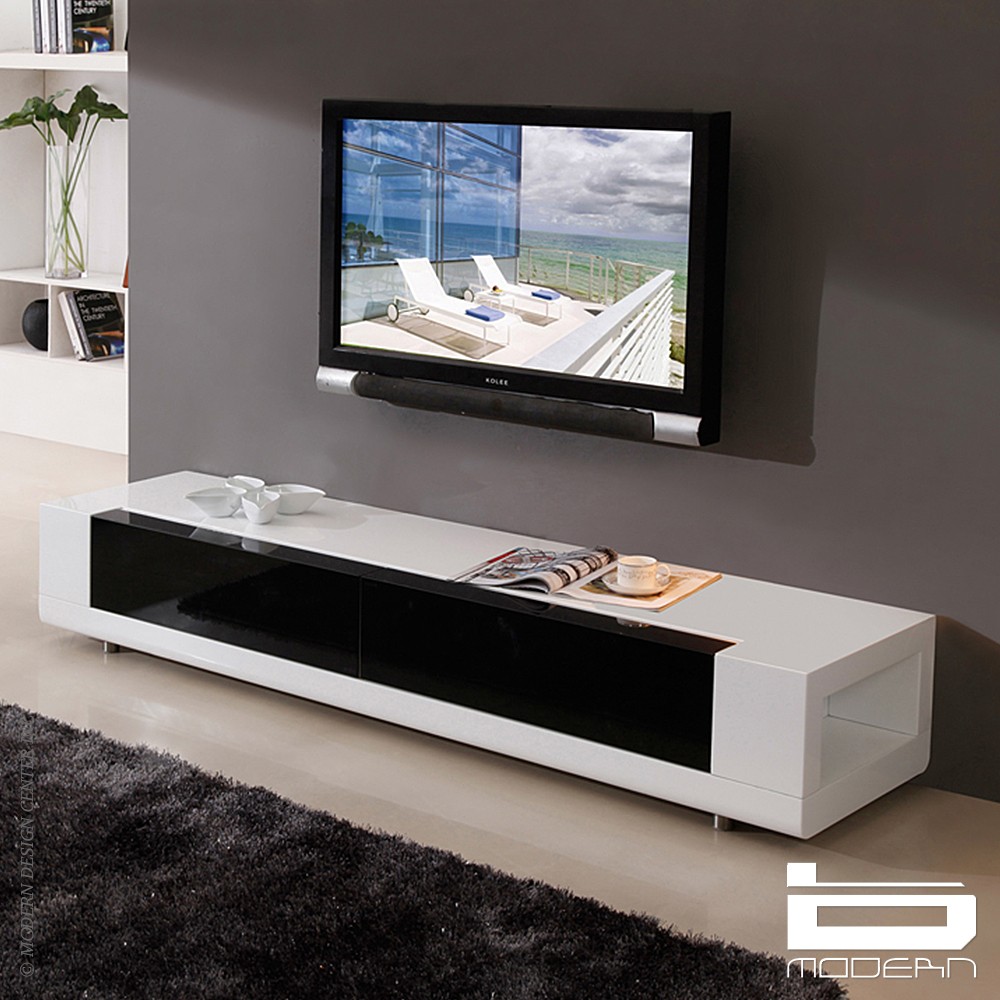 Modern design should be consistent - so for modernist TV you need an entertainment console with low-profile TV stand with a very innovative look. Made in black and white shades, in hihg gloss lacquer. Offers 2 mirror tempered glass drawers with 2 side shelves.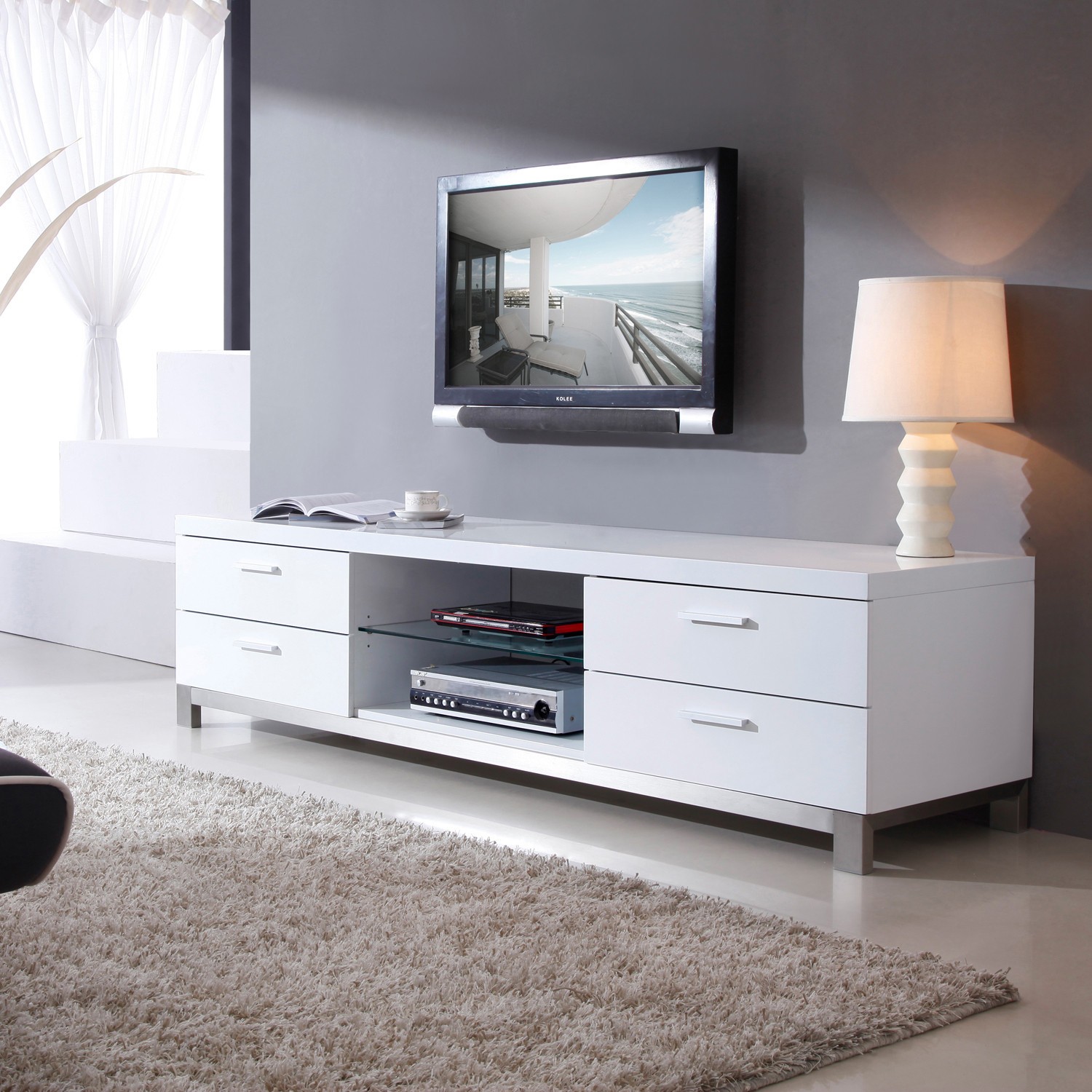 Thanks to this modern TC stand, your living room will be sparkling with elegance and aesthetics. Designed of white-finished wood, the stand comes with 4 drawers, metal legs, and 1 open compartment with 1 adjustable clear glass shelf.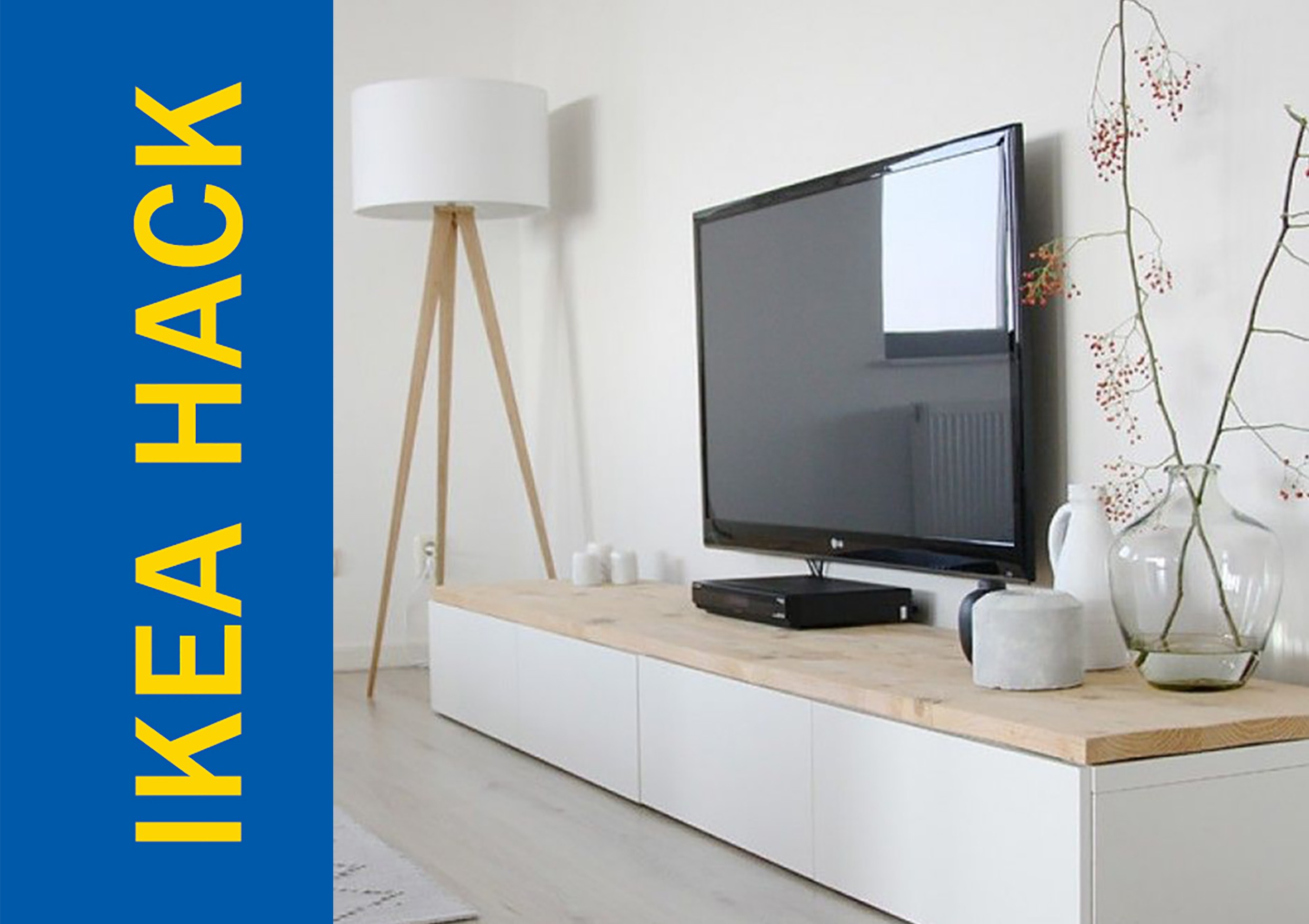 The classic and timeless design of this white tv stand impresses with the details and makes the interior unique. Contemporary style with spacious drawers and stylish wooden countertops blend beautifully with modern decor.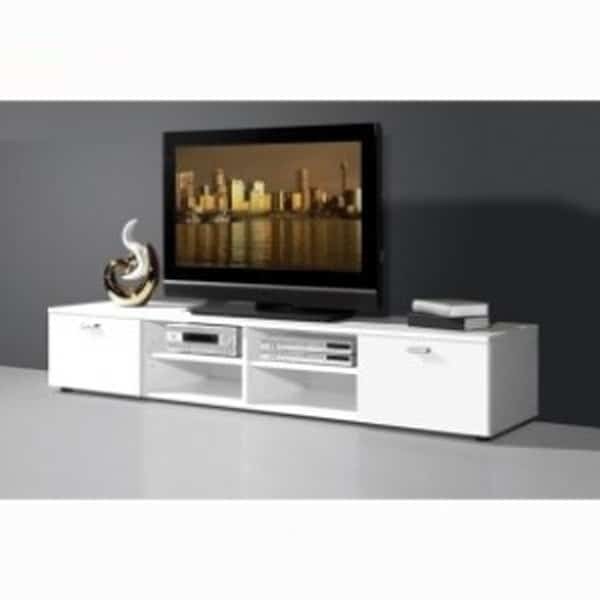 State of the art modern TV stand with a low-profile design and a very large countertop. The piece is designed to accommodate extra-large TVs and comes with four open shelves, sandwiched between two large pull out drawers. The piece is finished in a stunning white shade that will add character to any room.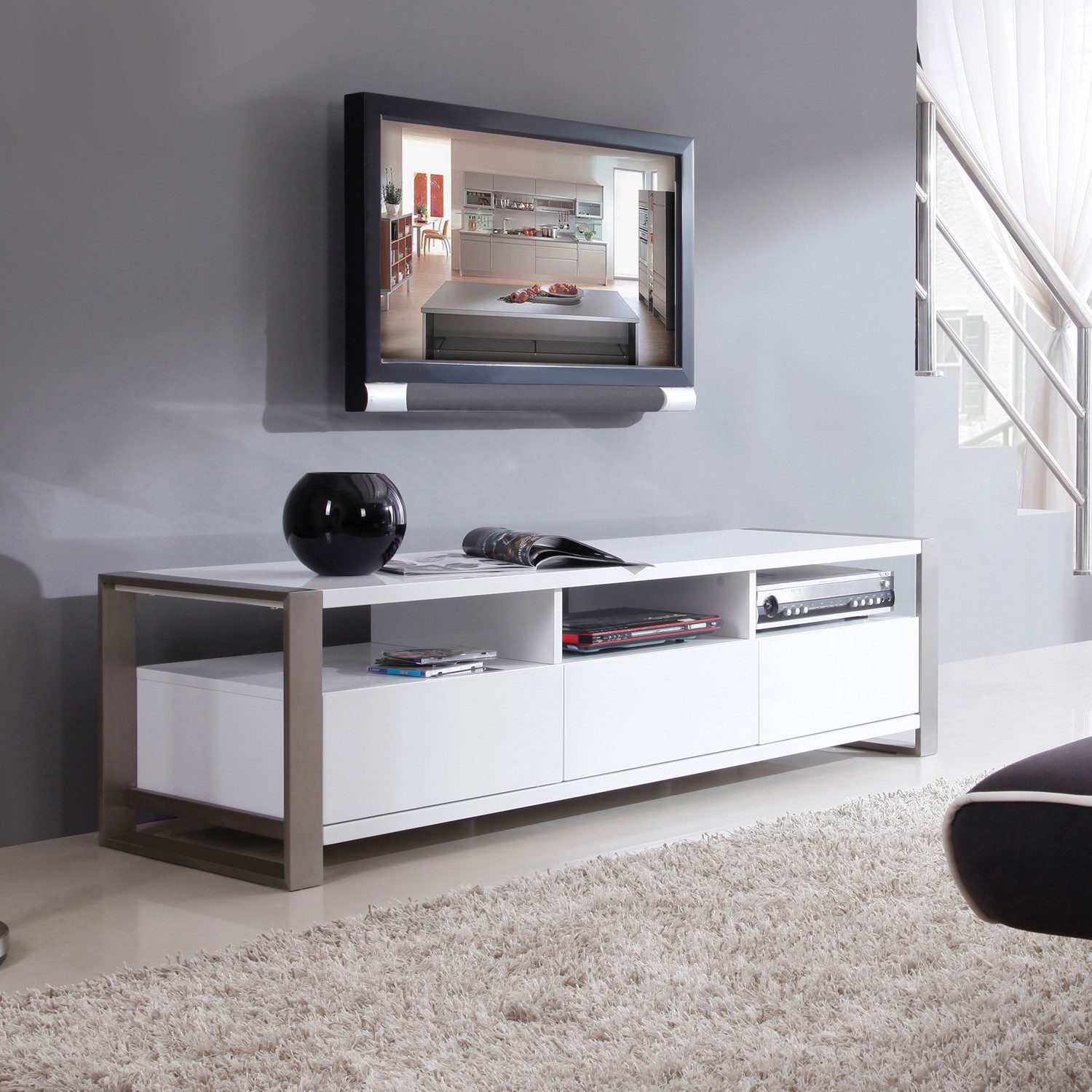 This modern 3-part tv stand represents all the best in contemporary, minimal design. The usage of high gloss white lacquer and gray steel legs gives this construction a prestigious character.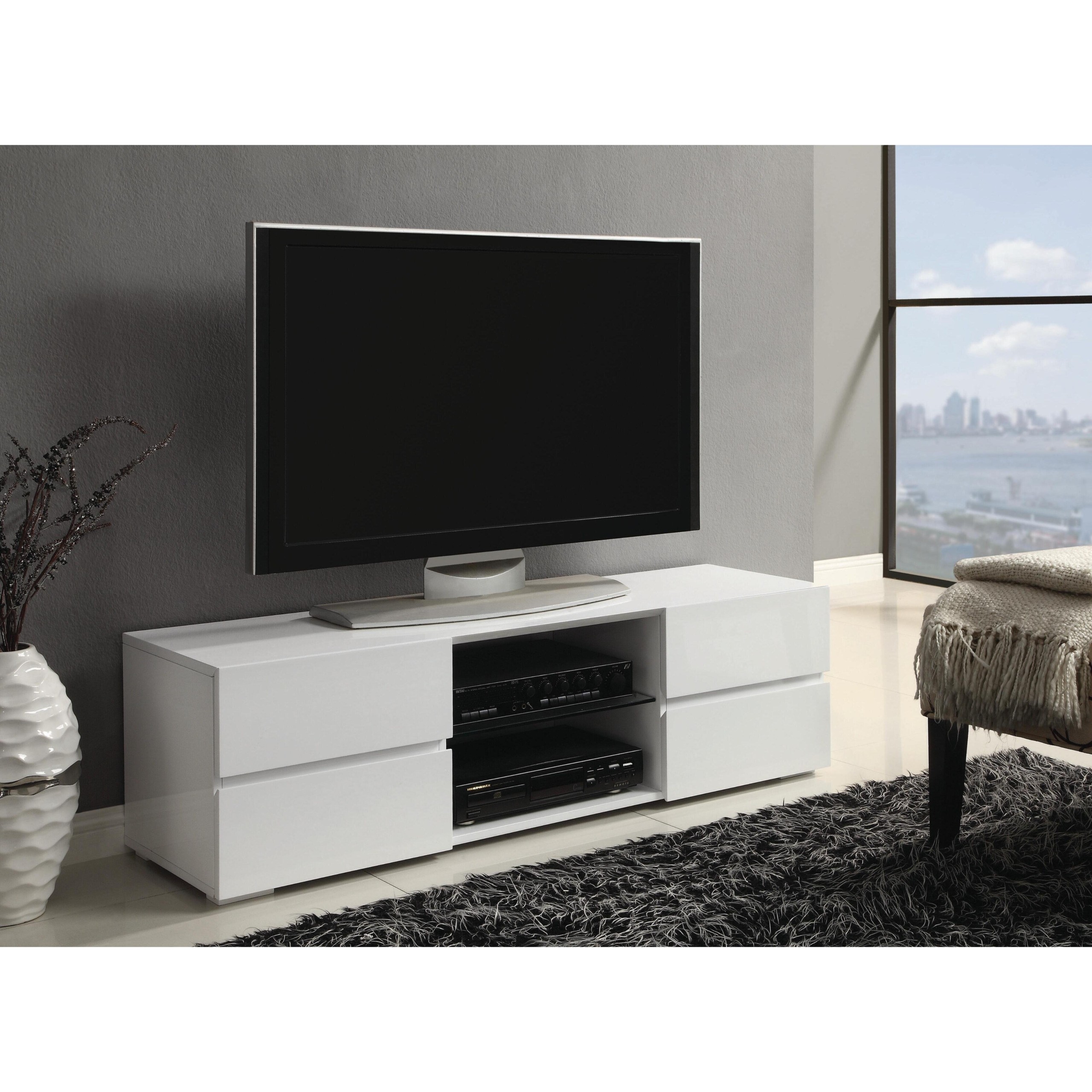 The TV stand is the central part of any living room today. This white TV stand is the perfect centerpiece for your home. It not only provides four sections of extra storage but also does a great job of enhancing your living room style. The stand has ample space to hold a large TV.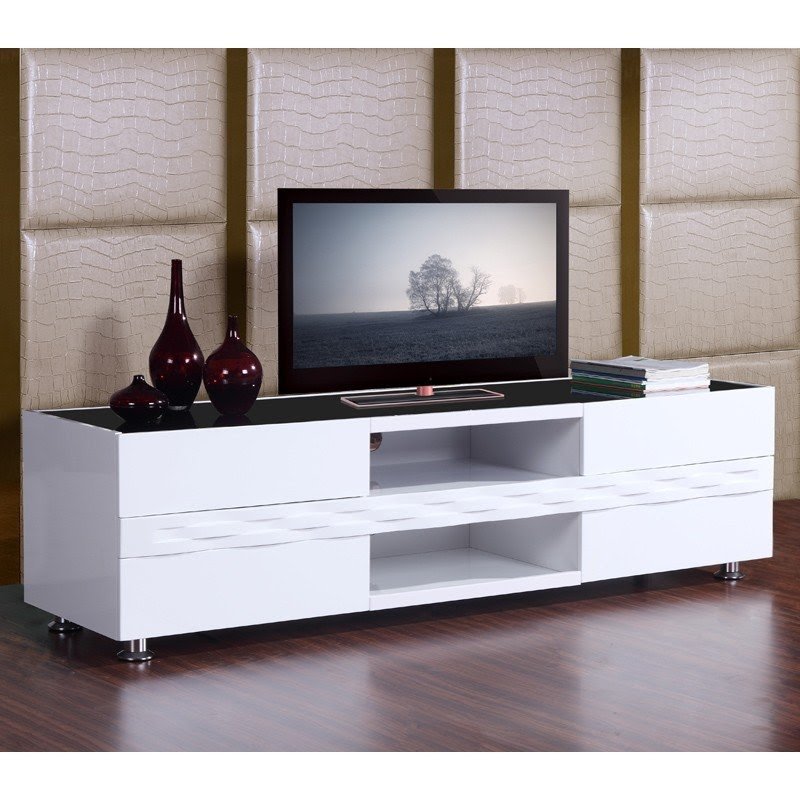 TV stand in contemporary form. It is made of wood and is mounted on metal legs. Includes drawers and open shelves for storing TV components. Stylish addition for any living room. It can accommodate up to 71" TV.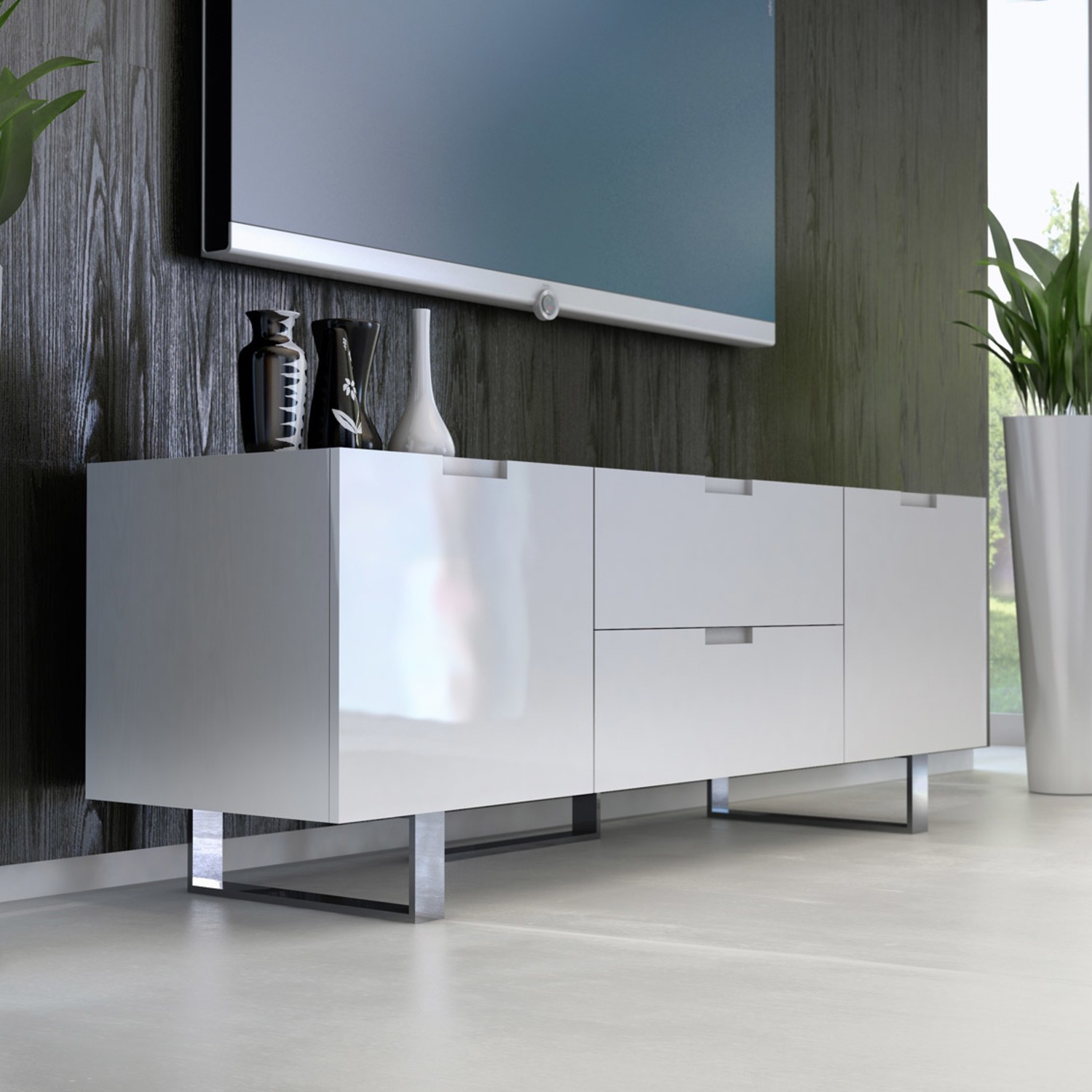 Modloft Eldridge 59" Entertainment Unit in White Lacquer - The Eldridge Entertainment Unit/ TV stand in White Lacquer has contemporary flair and conventional use to be more then a pretty piece in your living room. This TV console has solid hardwood constr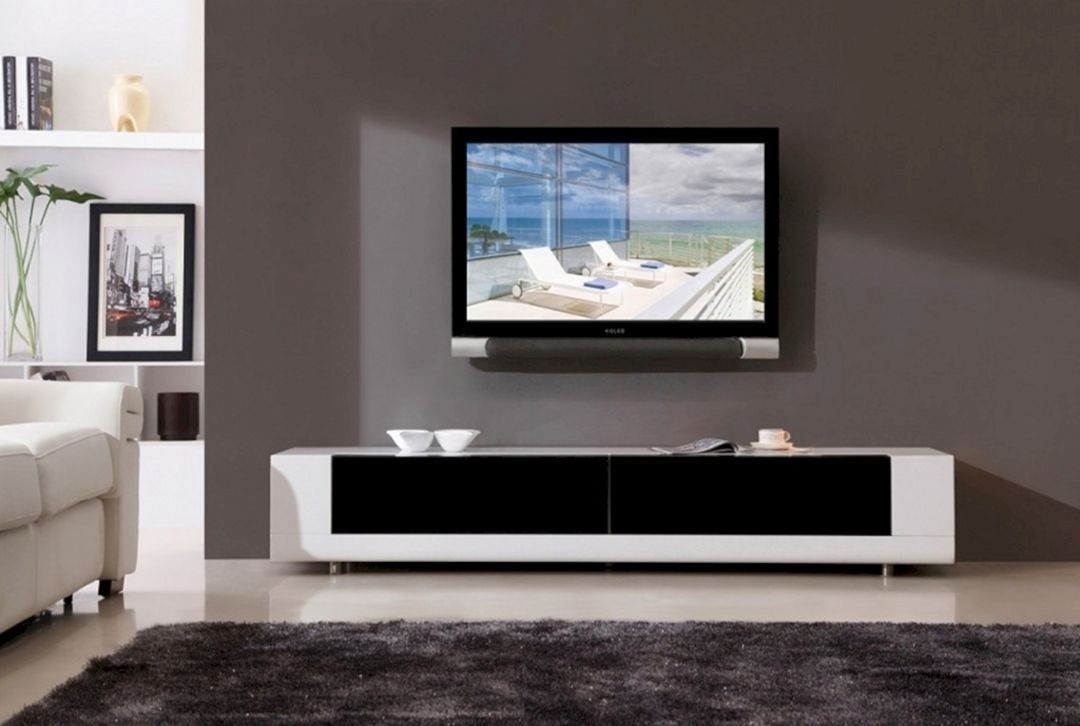 Modern low-profile TV stand that delivers amazing color balance. The piece is made from wood and features a beautiful white finish, balanced out by black in the middle and accentuated by silver-coated legs at the bottom. It also comes with ample countertop for your large flat-screen TV.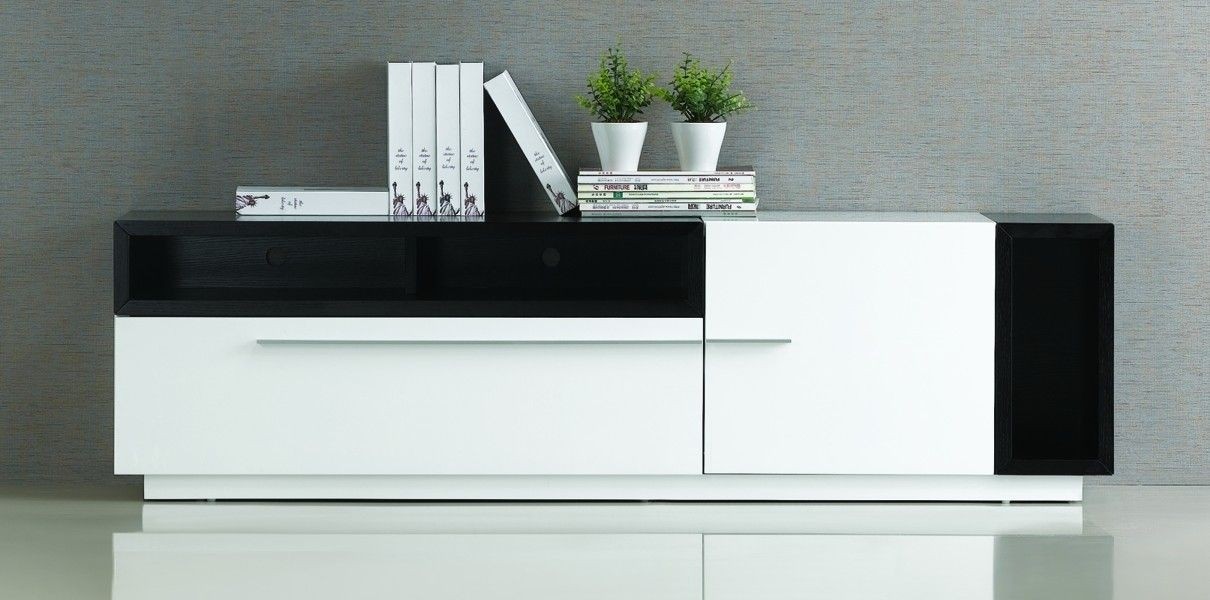 CADO Modern Furniture - TV030 Modern TV Stand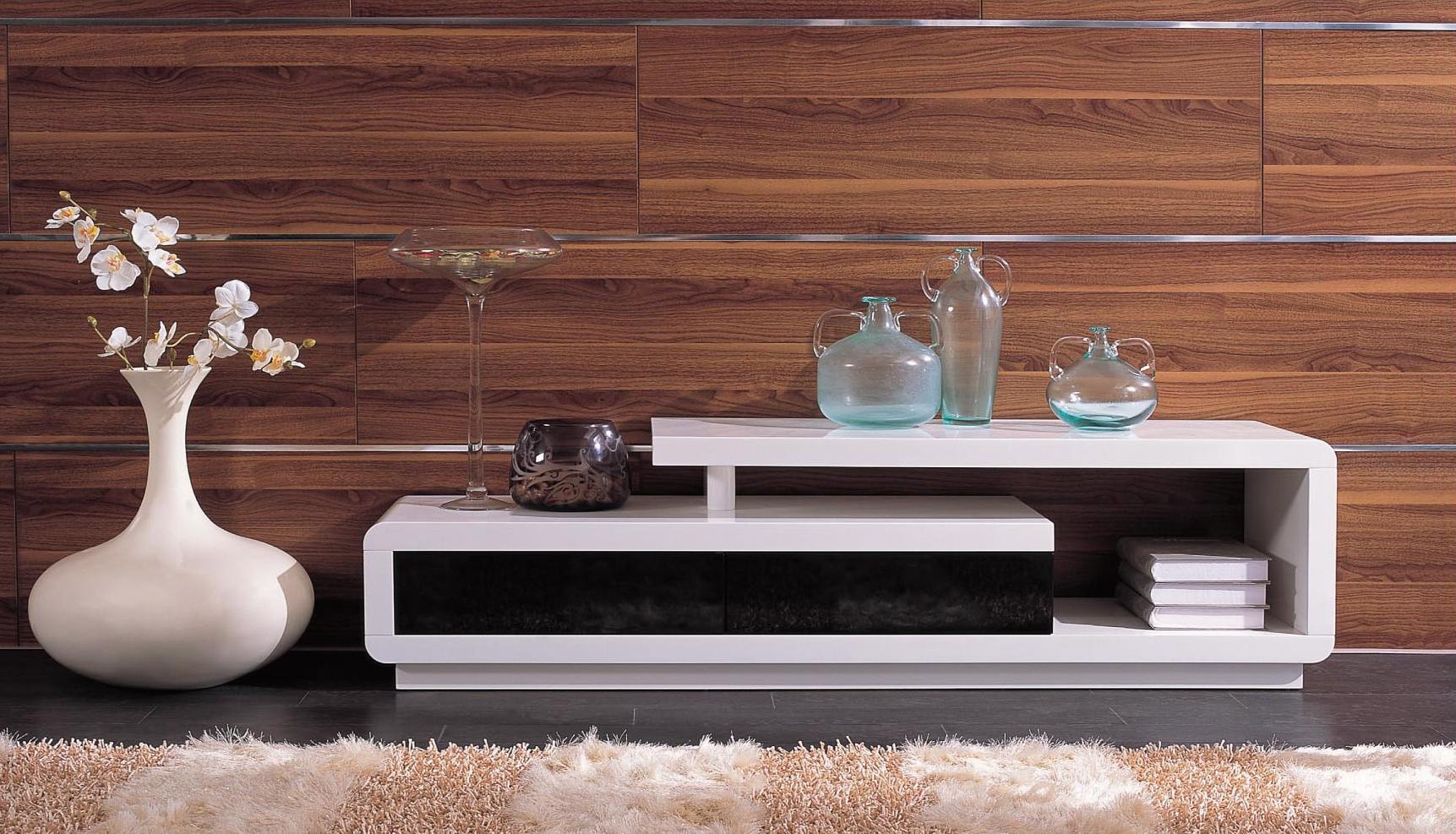 An aesthetic modern TV stand of white lacquered wooden materials but black compartment front panels. Its long low frame resembles a bit a downed paperclip and has a recessed base. It also has 2 shelves and an irregular open niche.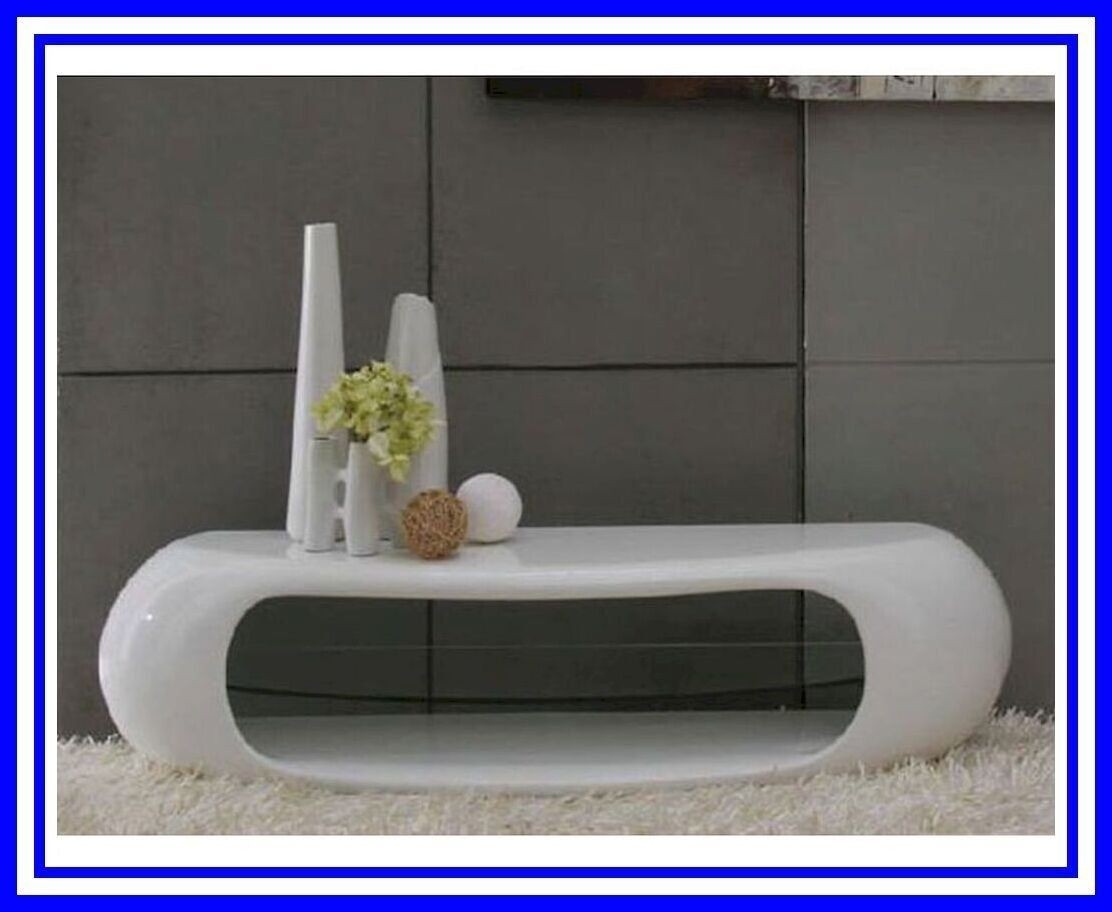 Modrest Swerve - Contemporary White TV Stand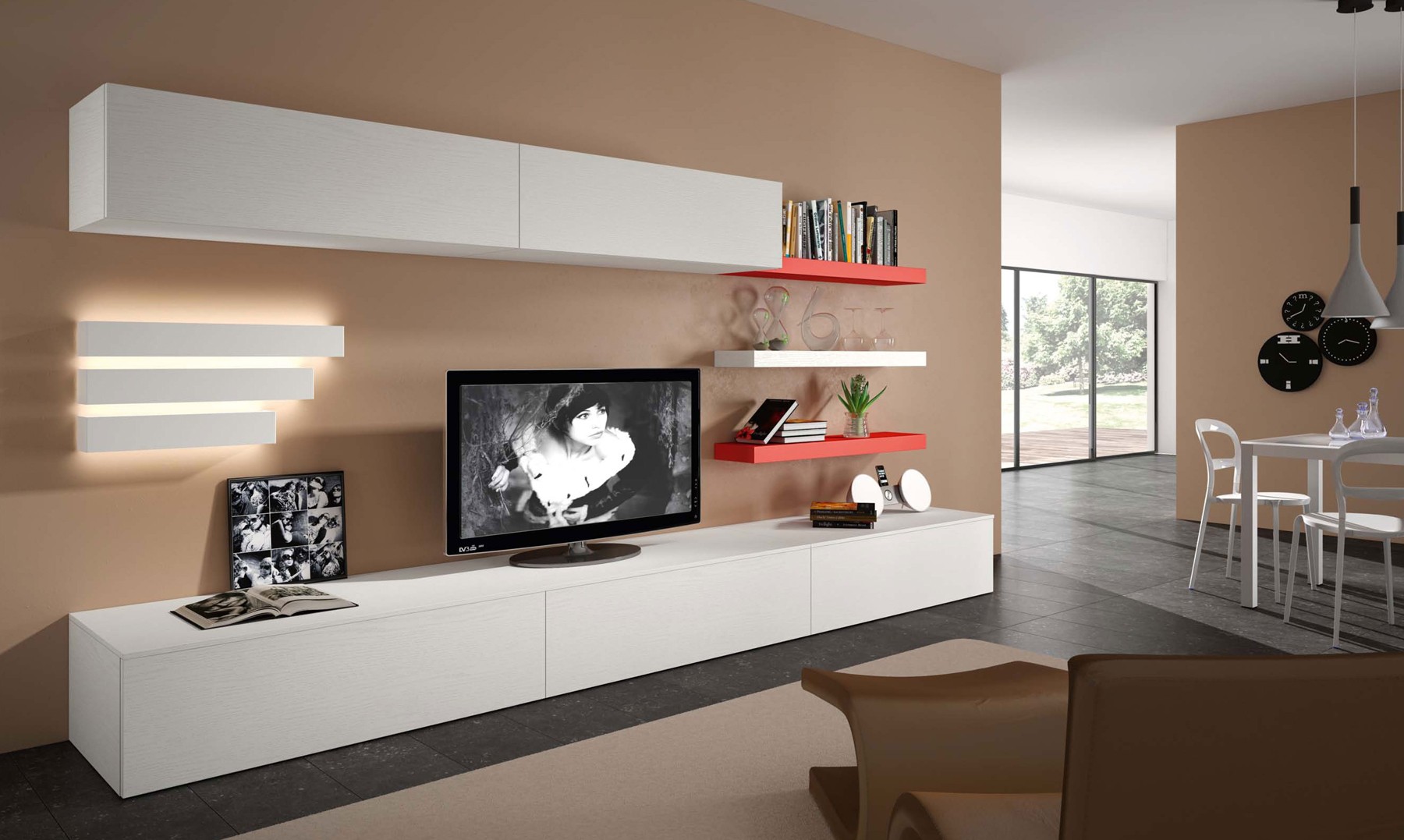 Chic TV Stand for Modern TV Display : Modern Tv Stands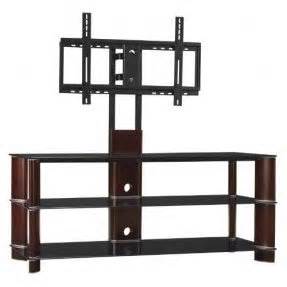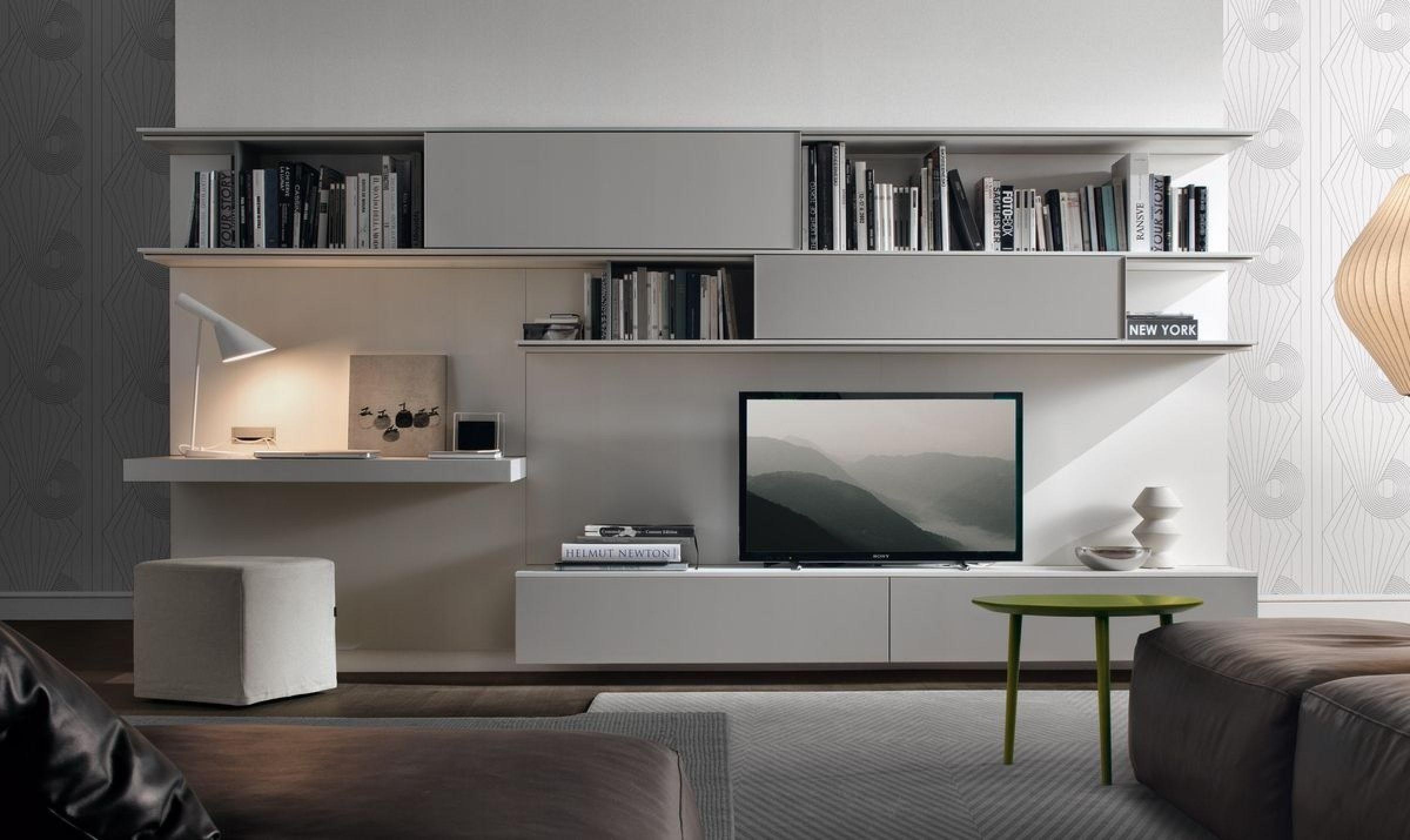 Contemporary TV wall unit lacquered With White Storage With Bookshelvie and TV Mount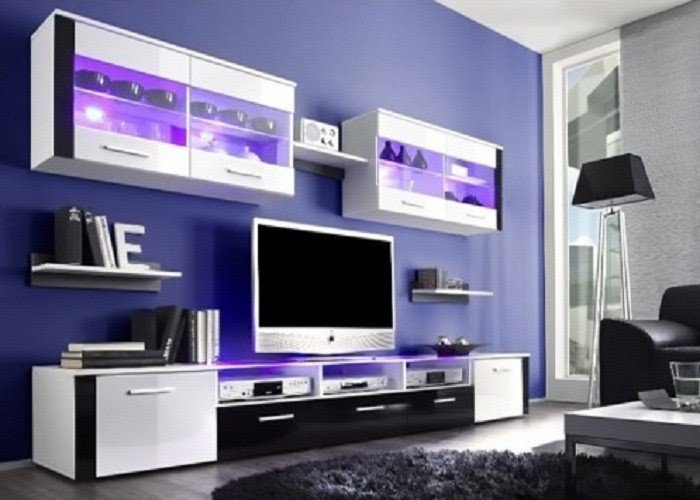 Contemporary White TV Stand and Wall Unit Storage with Hanging - Free Standing Glass Cabinet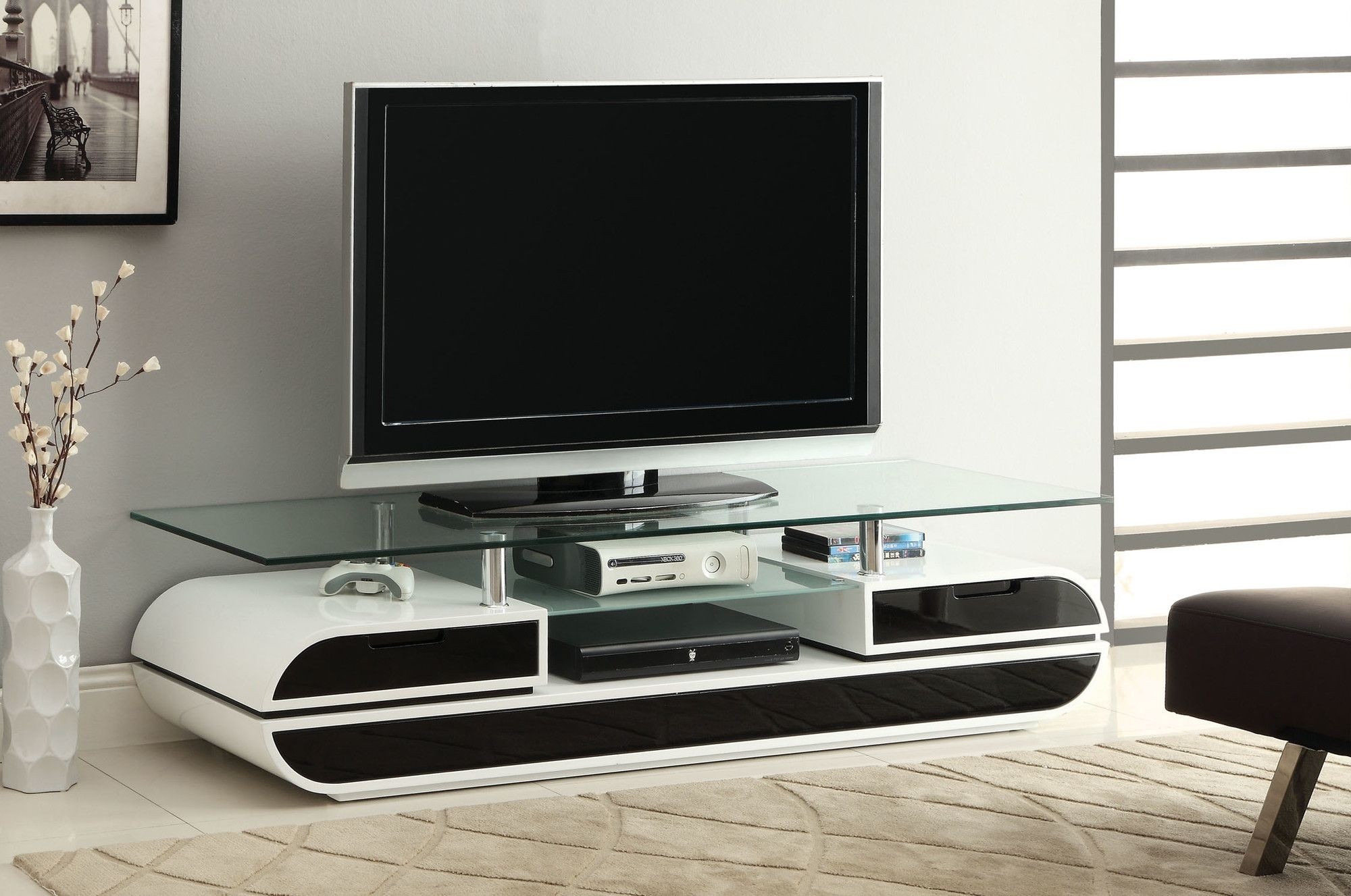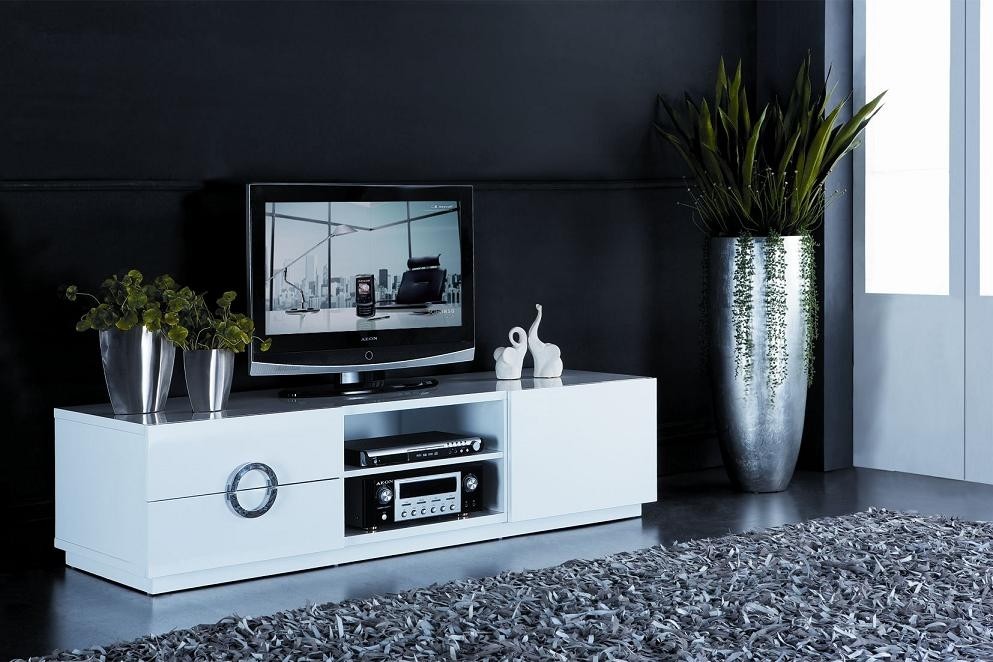 An elegant modern TV stand with a long rectilinear frame of white-finished wooden materials. It has a rectangular top and a recessed kick-toe. It's equipped with a full door cabinet, 2 open niches in the centre, 2 drawers with semi-round metal pulls.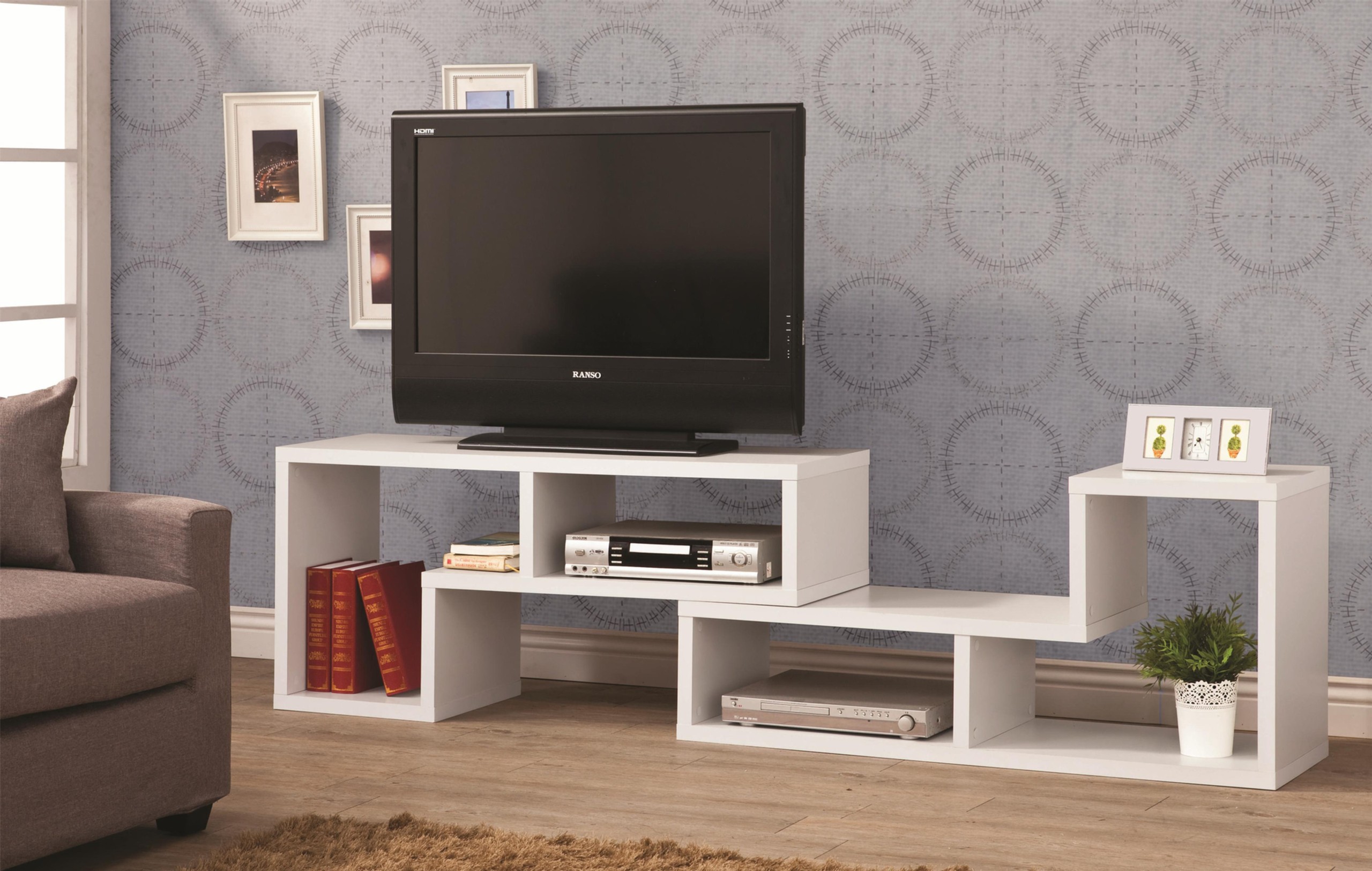 These white furniture, the TV will serve not only as an excellent practical solution, but also as an elegant and aesthetic furnishings of your home. The cabinet consists of a number of shelves. It has an asymmetric shape and careful finish.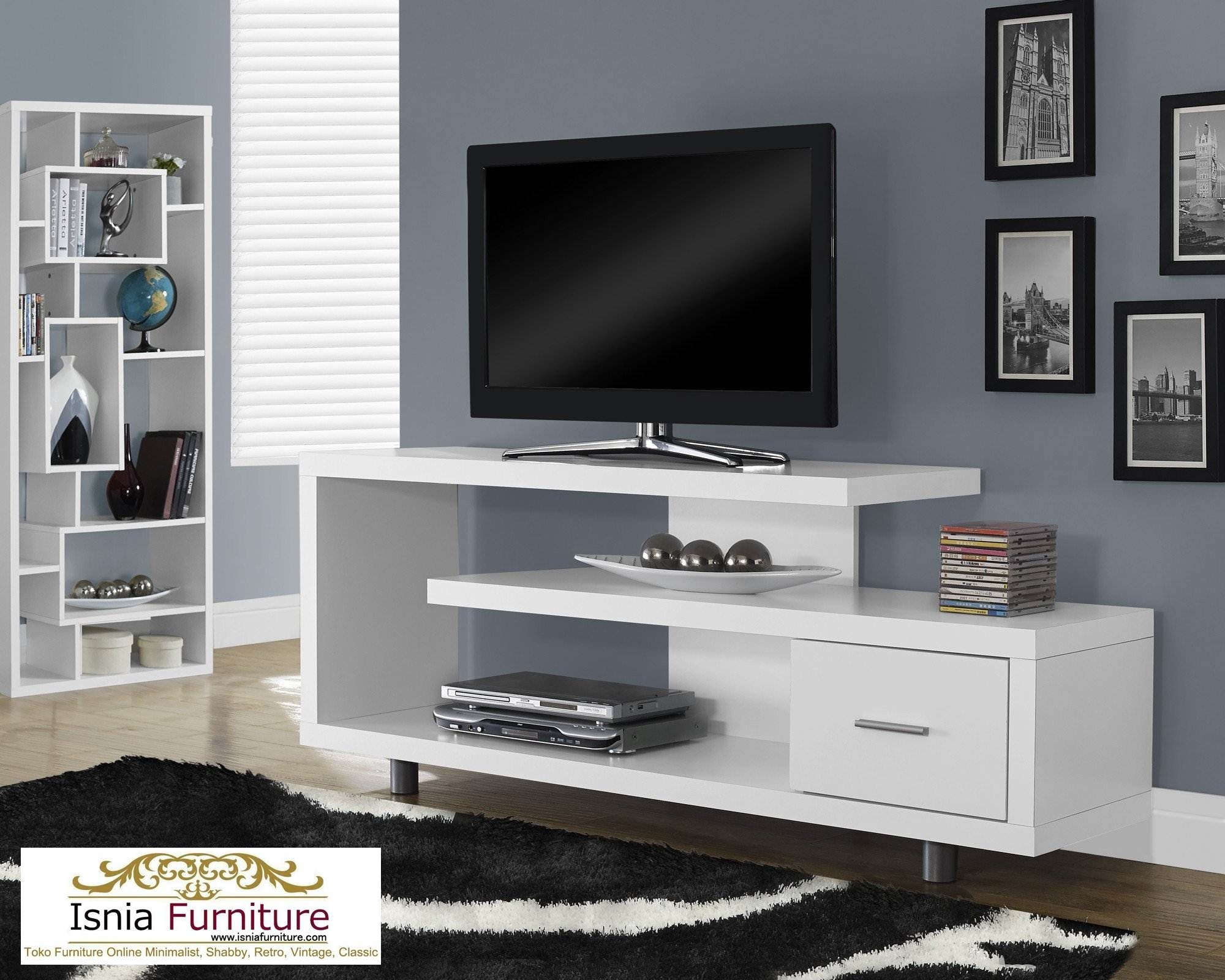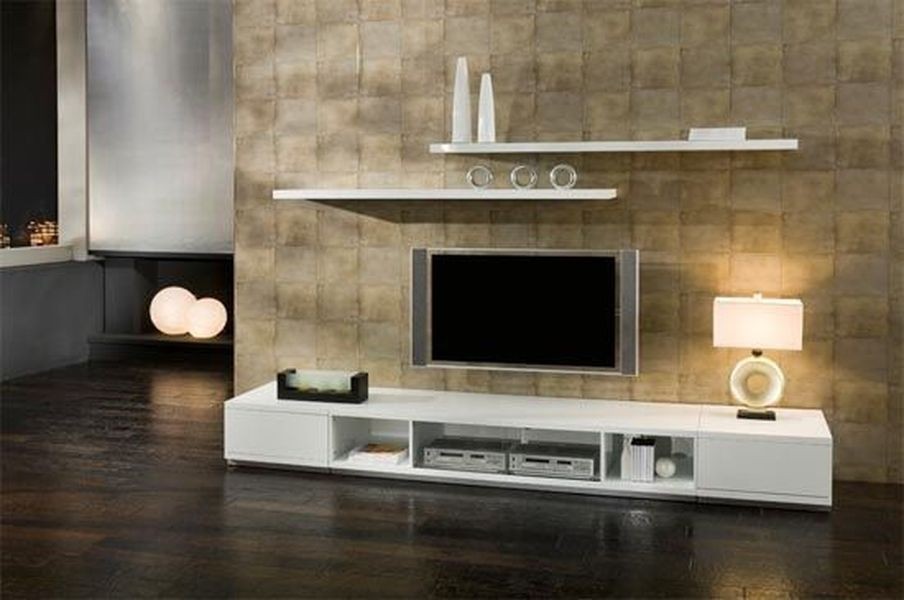 Perfect for enhancing modern interiors, this low-profile TV stand rests on a flat base for balance, holding an elongated top. The middle part comes with 3 open compartments, holes for cable management, and a pair of drawers.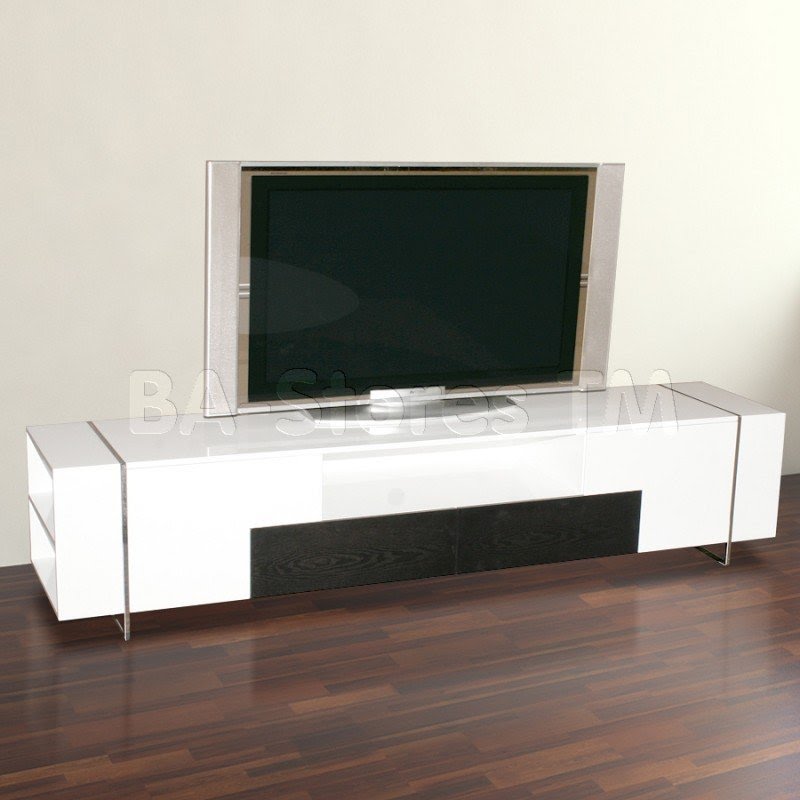 Charlotte Contemporary TV Stand in High Gloss White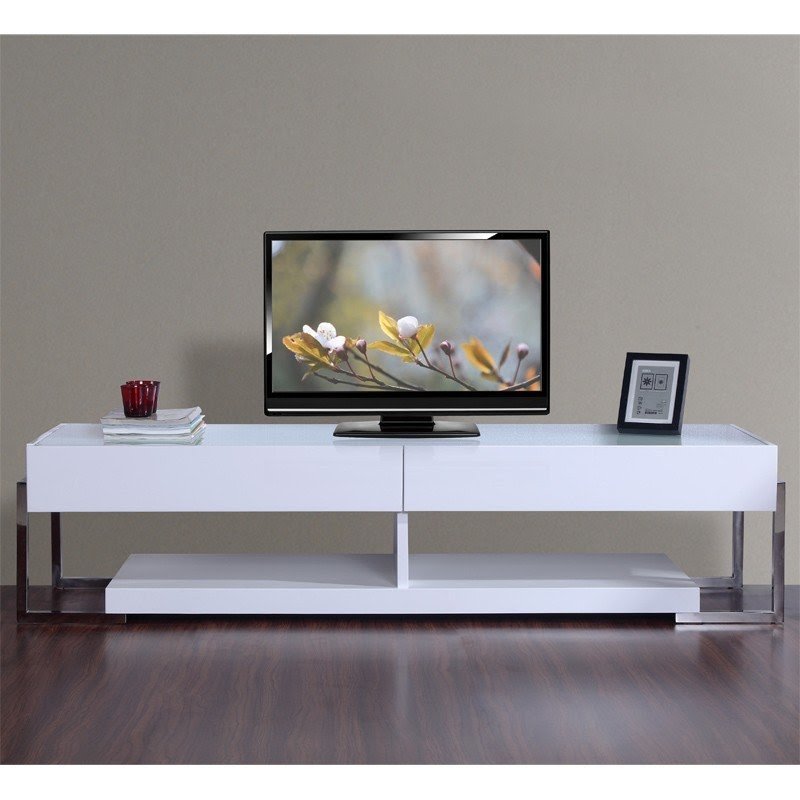 A posh TV stand with its straight lines is ideal for modern, spacious rooms. It features a white, glossy body with a tempered, white, glass top. The legs are made of chrome. It offers a lof of storage space.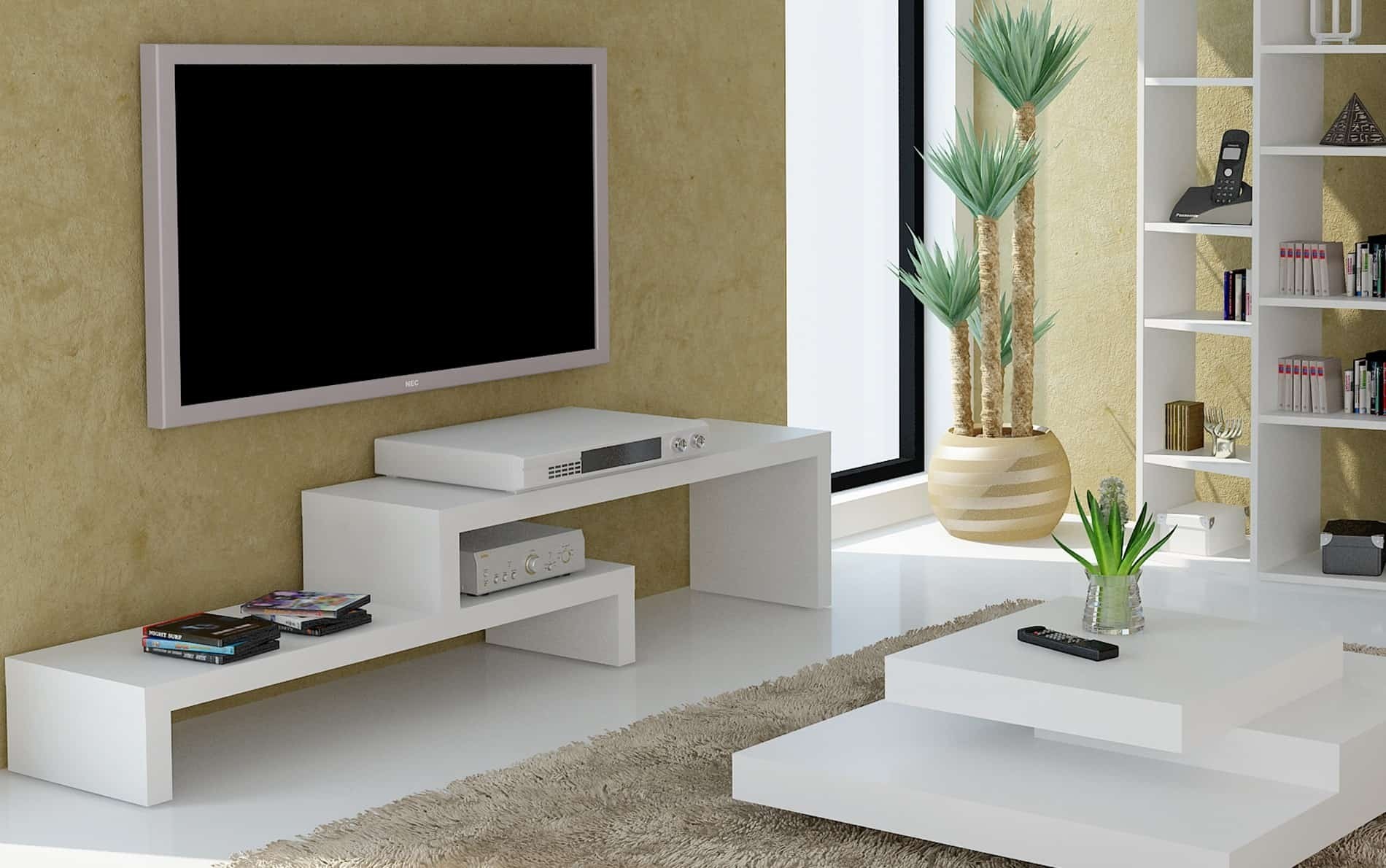 Cliff Contemporary TemaHome TV Unit In Pure White, White/Plywood, Wenge, Walnut and Oak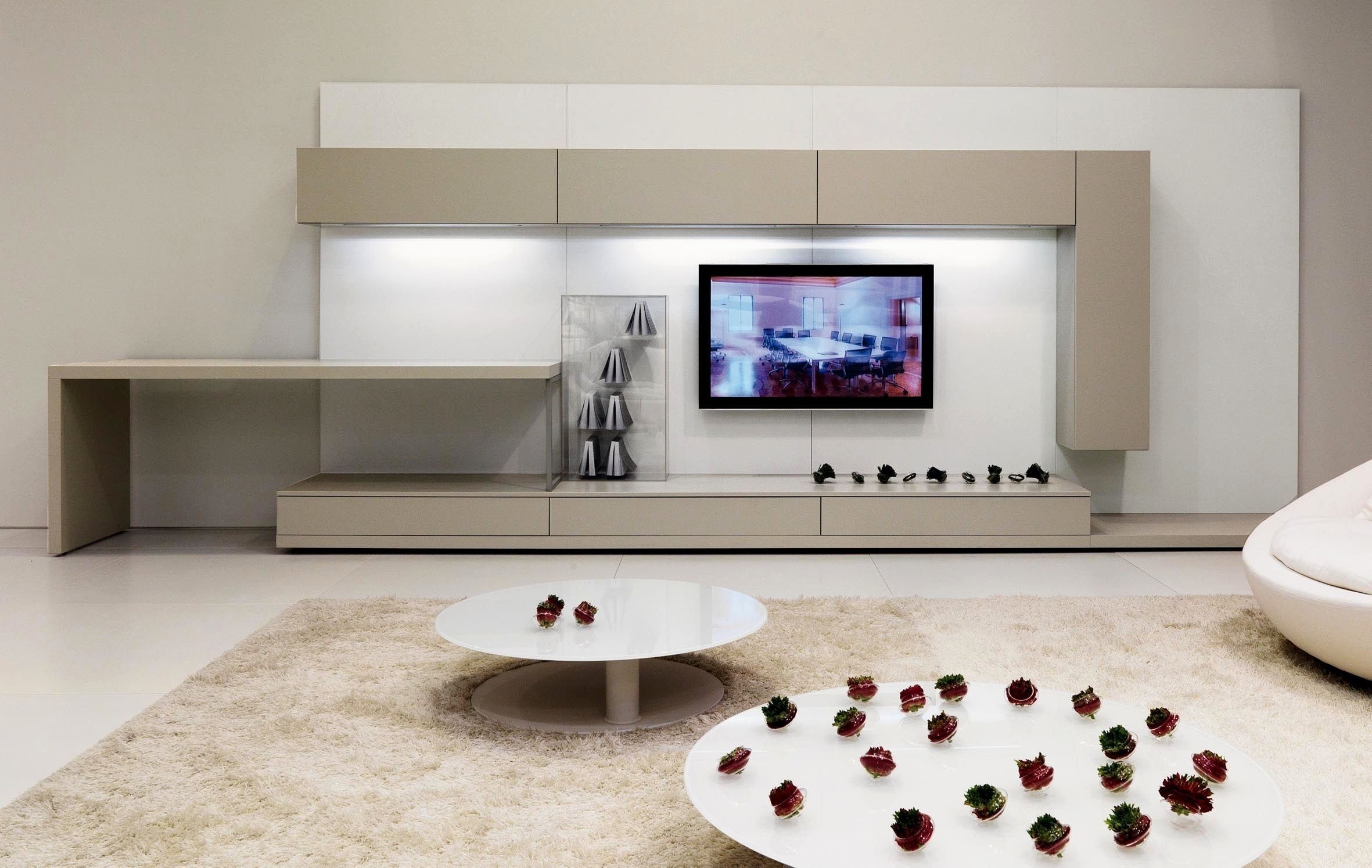 An attractive minimalist living room design. Mix of white and beige shade furniture and accessories in the modern stylization fits perfectly to the loft house, but also for a shared space for employees in the office.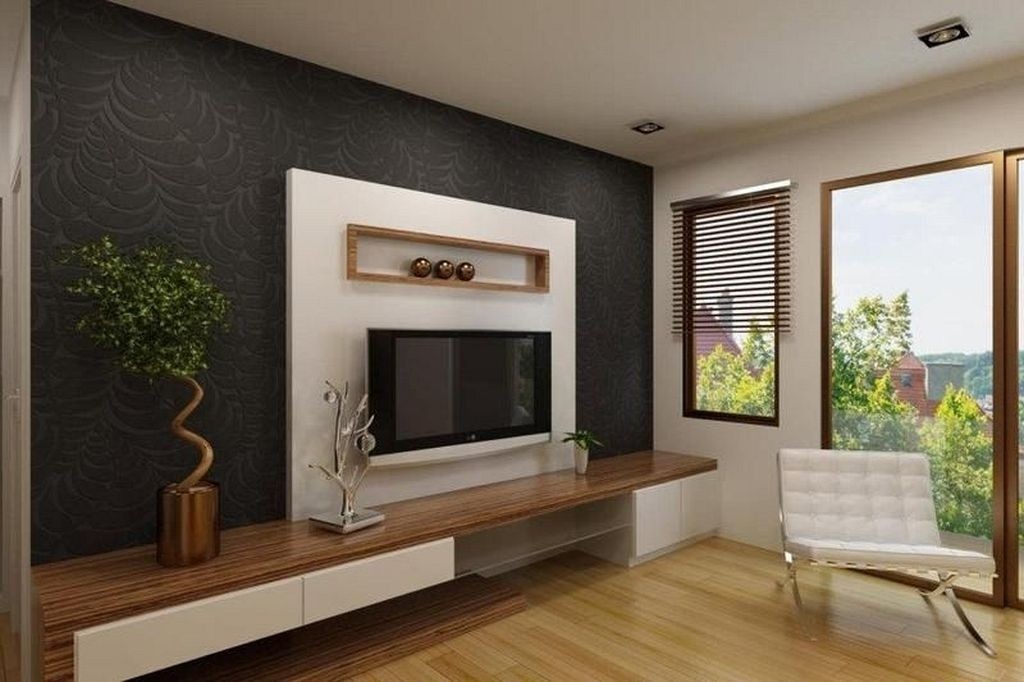 Contemporary panel construction that serves as a TV stand. Its white color perfectly matches natural wooden colors. It provides space for most sizes of flat panel TVs and for other multimedia devices.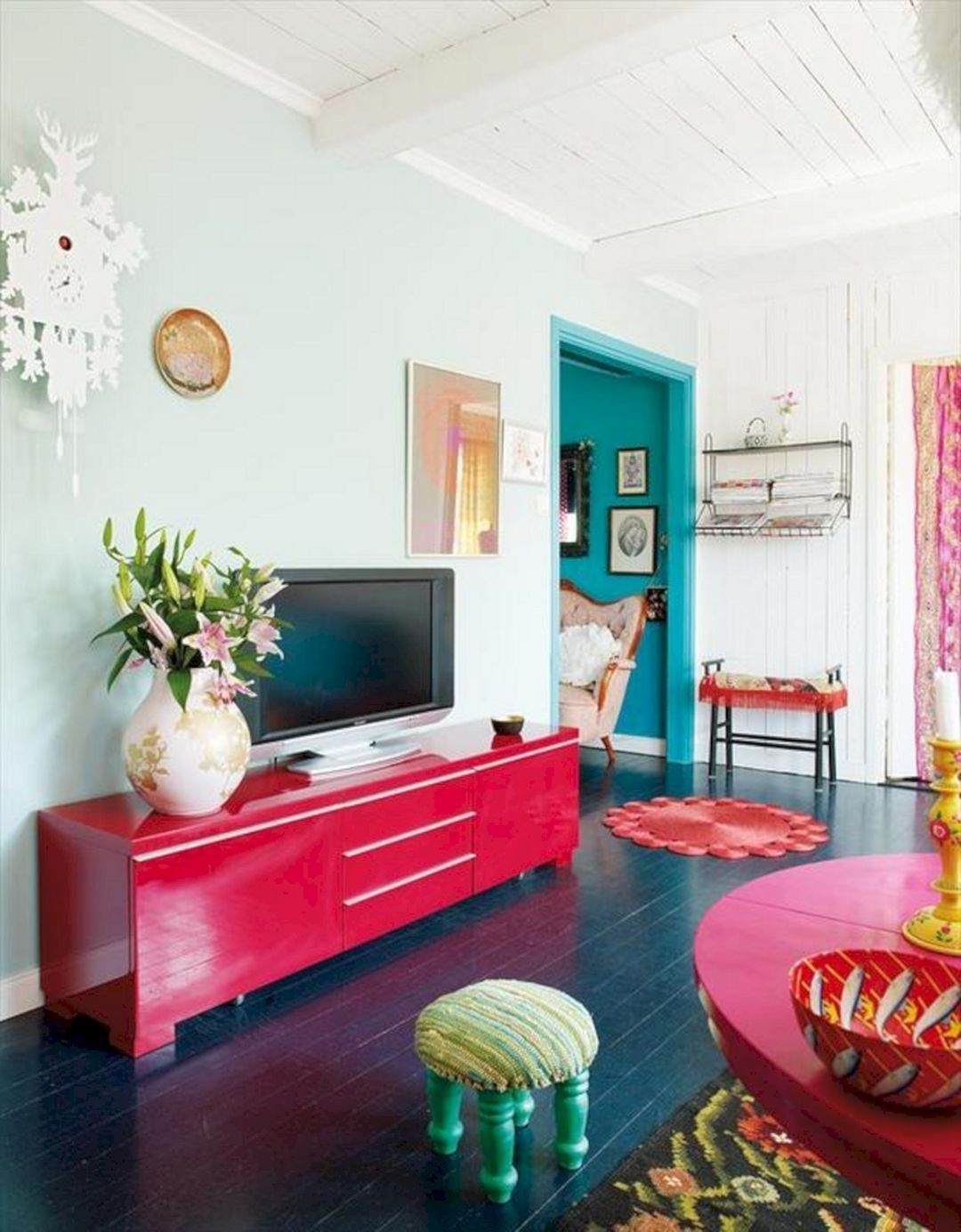 Colorful and vibrant setup for a bright living room with a modern vibe. The white walls nicely highlight the variety of different colors, especially the red, shiny TV console cabinet and the footstool ottoman with turquoise legs.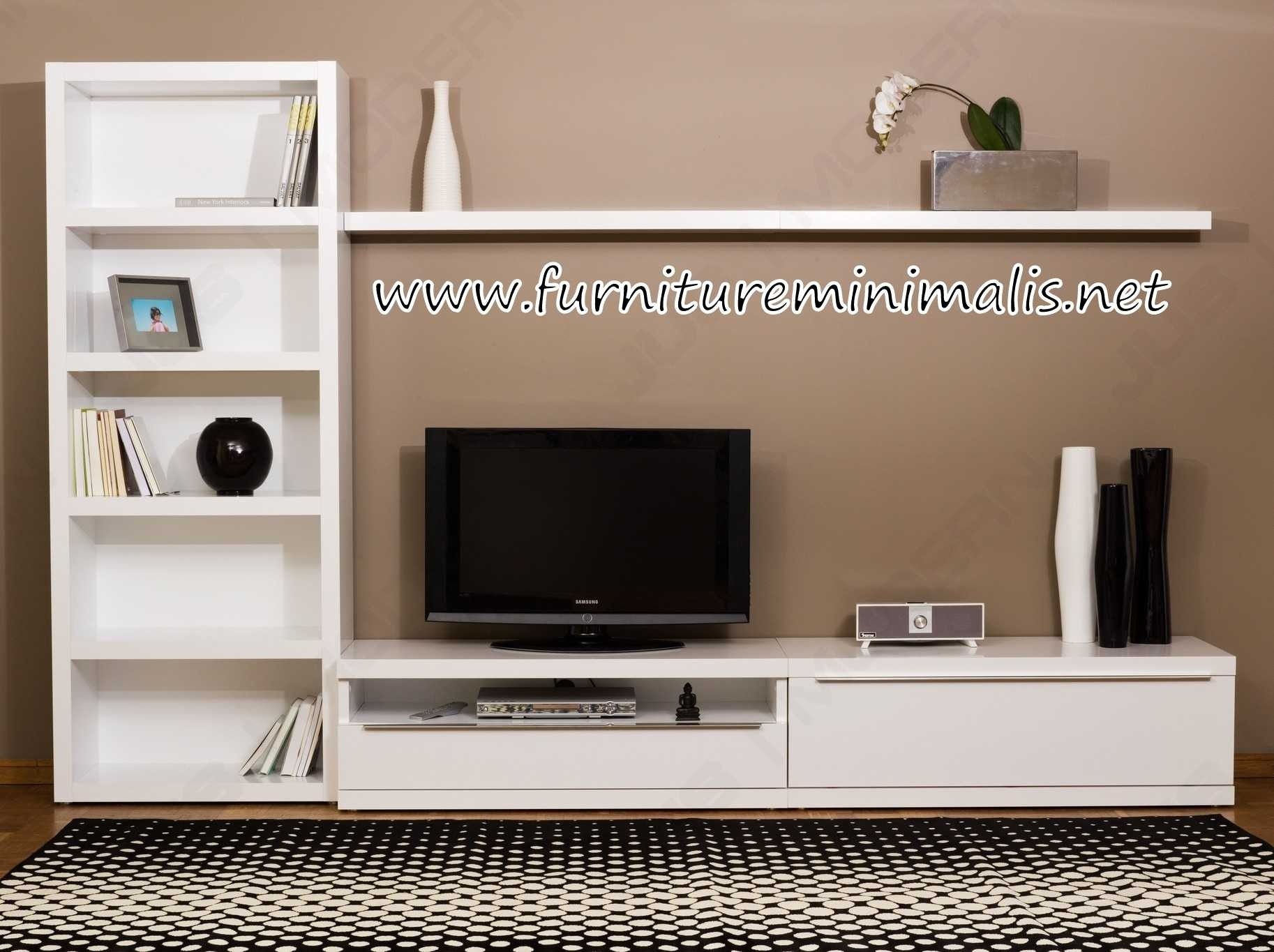 White Lacquered Bookcase and Wall TV Cabinet Design Ideas - Furniture. Wall Cabinet Design Inspirations |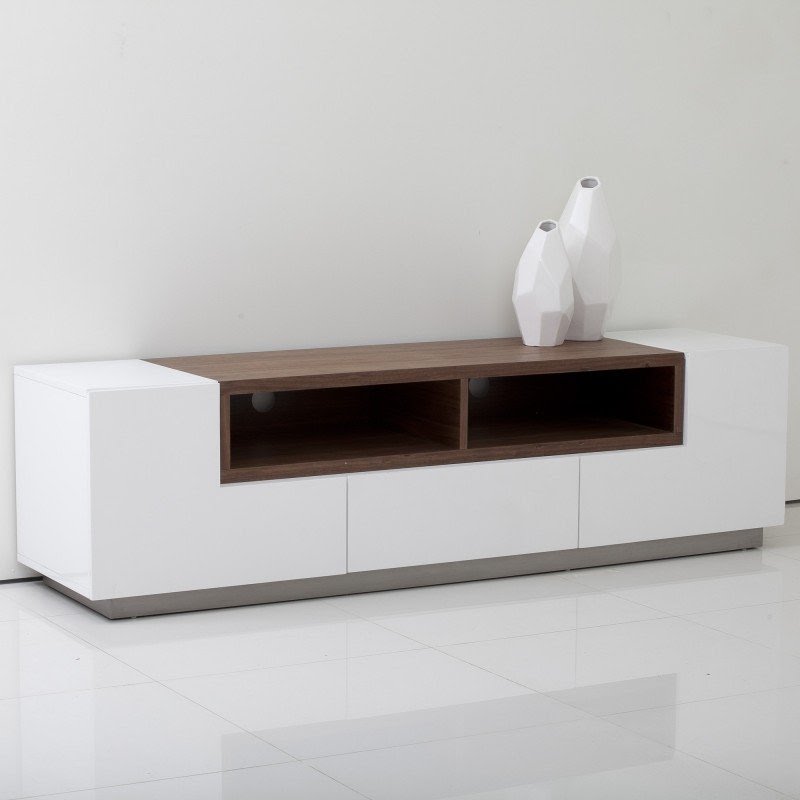 Rex 71" TV Stand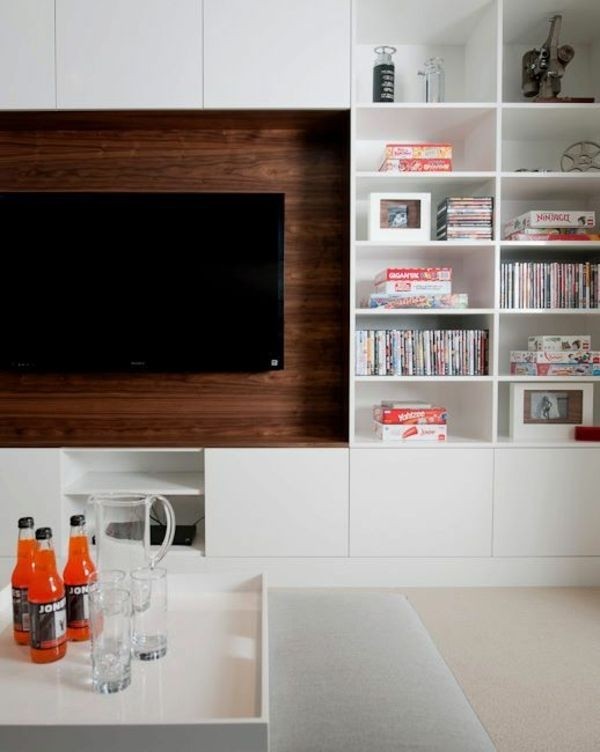 Beautiful wall mounted TV stand made of wood. An elegant combination of classic wood and white paint on the shelves makes it a timeless addition to any living room. Quality materials ensure durability and stability.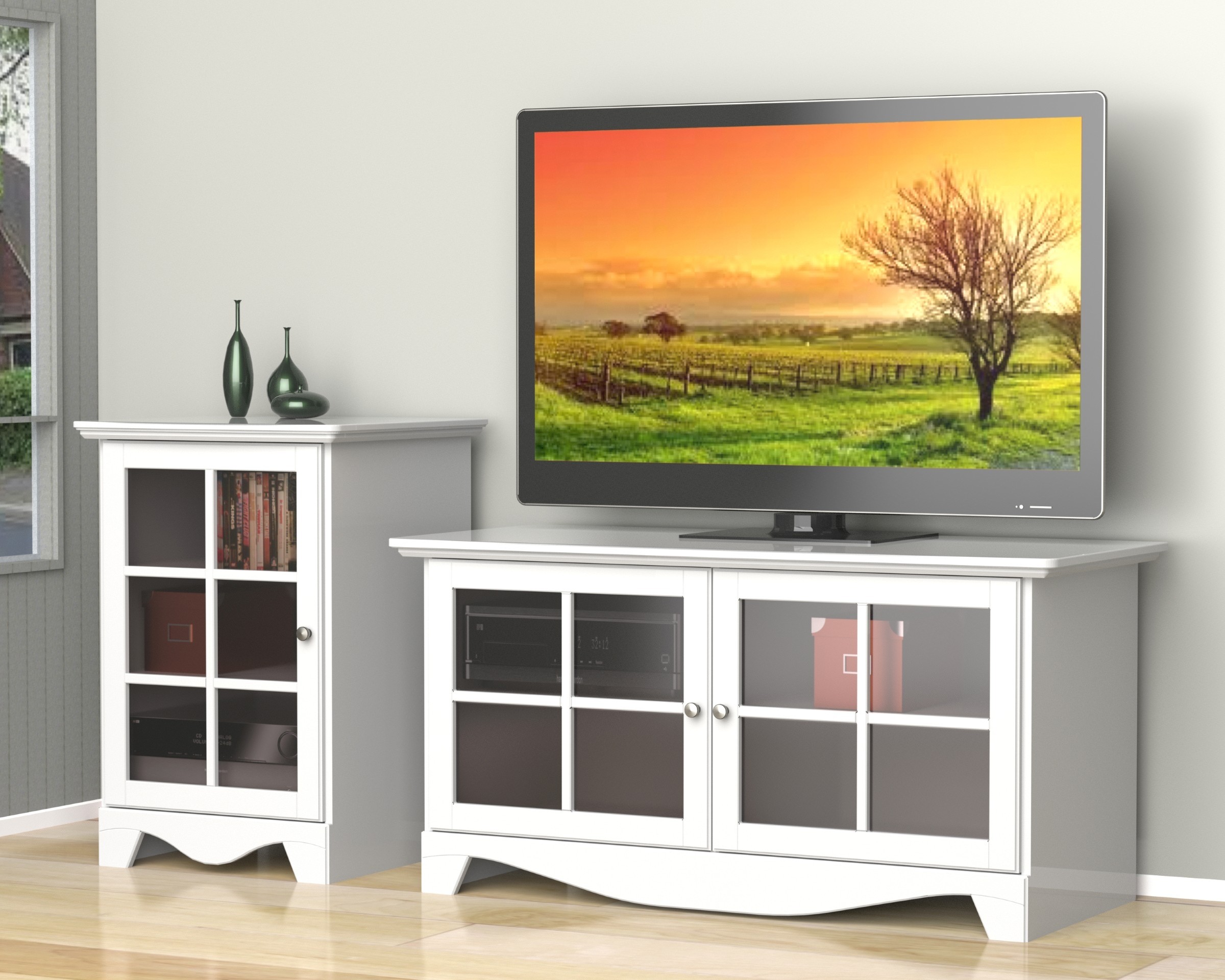 It is a great TV stand that has got an elegant design, two adjustable shelves and four storage sections. It is available in two colors: black and white. It adds style and beauty to any living room.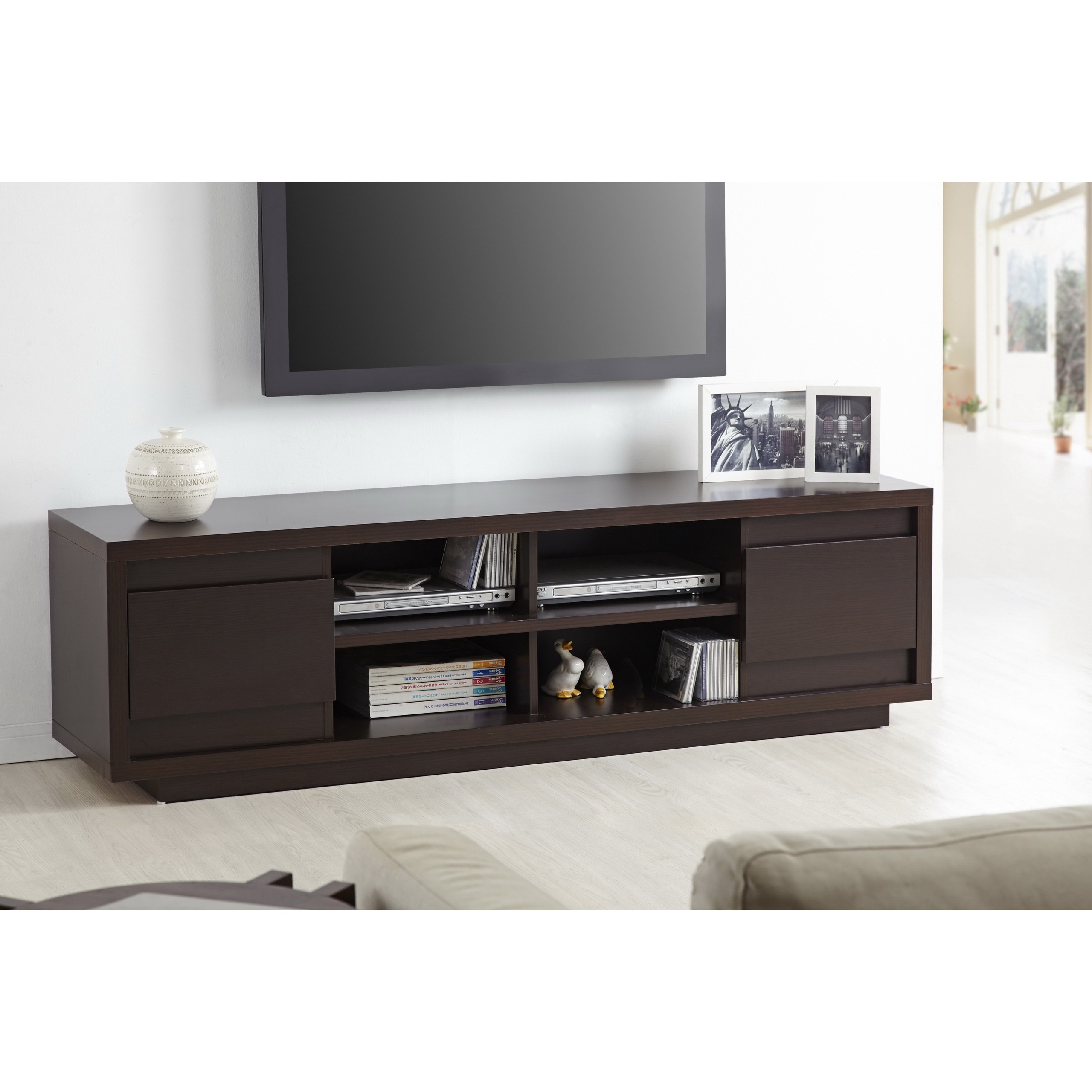 Furniture of America Irvine Contemporary 70-inch Entertainment TV Console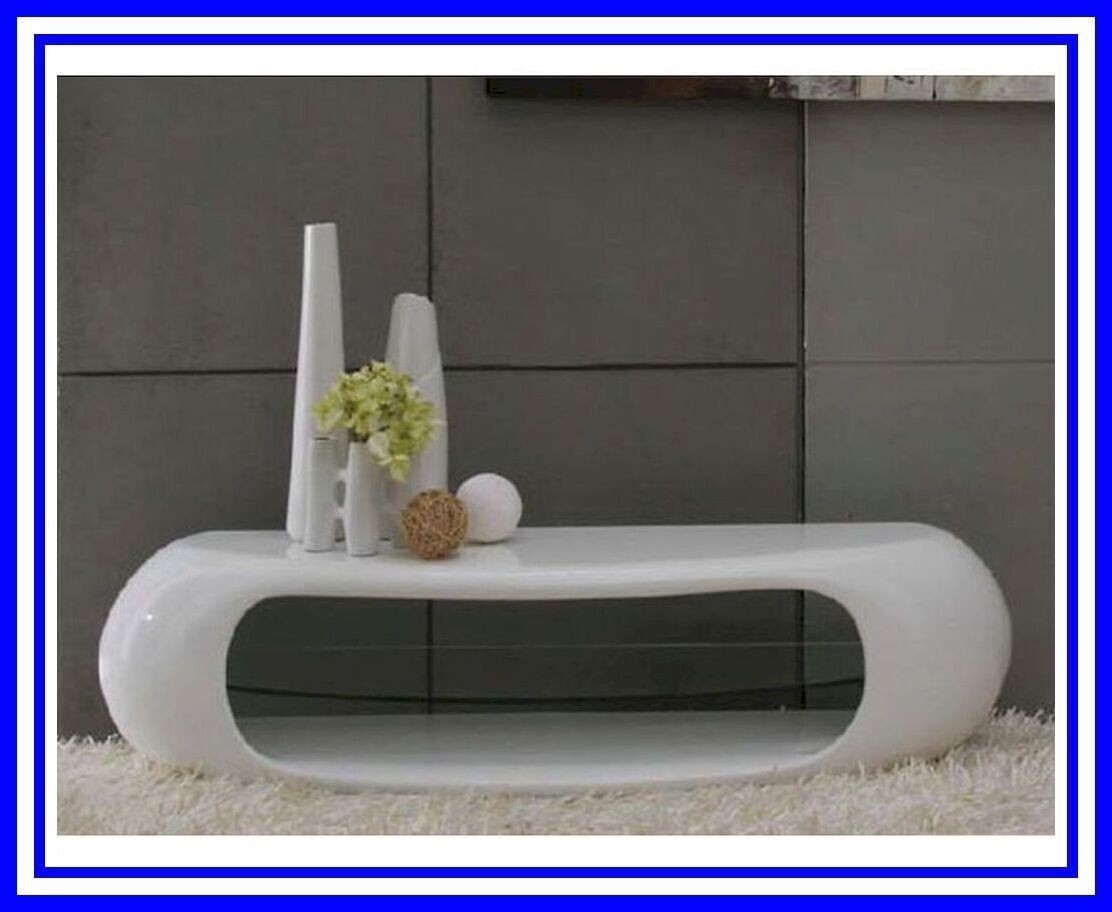 Swerve Contemporary White TV Stand - Entertainment Center - Living Room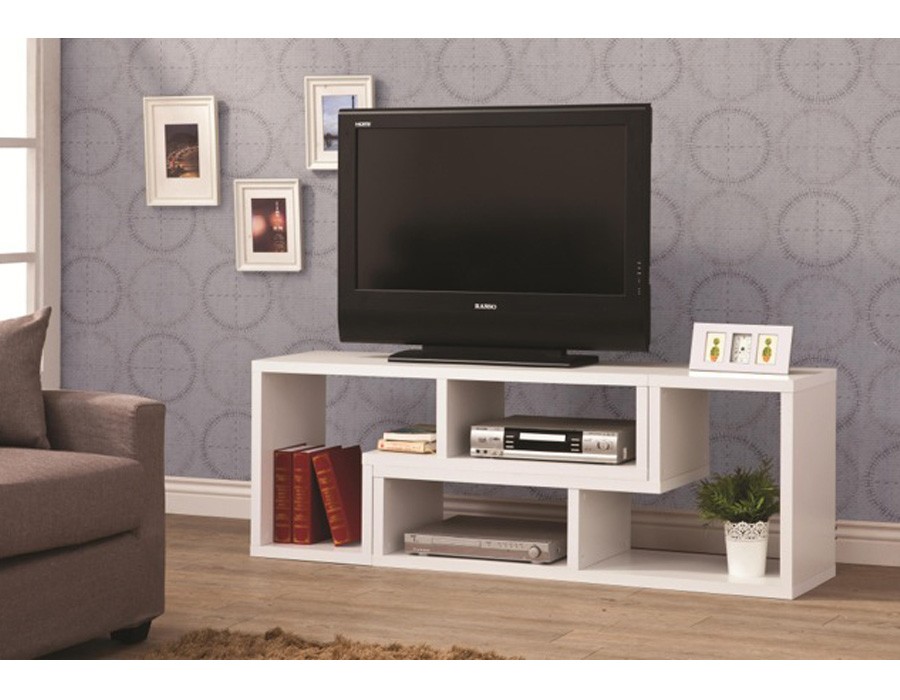 800330 TV Stand White | Design it your way with this contemporary-style TV console design that can be easily manipulated to create the perfect piece for your home. This versatile design can be used as a horizontal or vertical storage shelf/bookcase or eve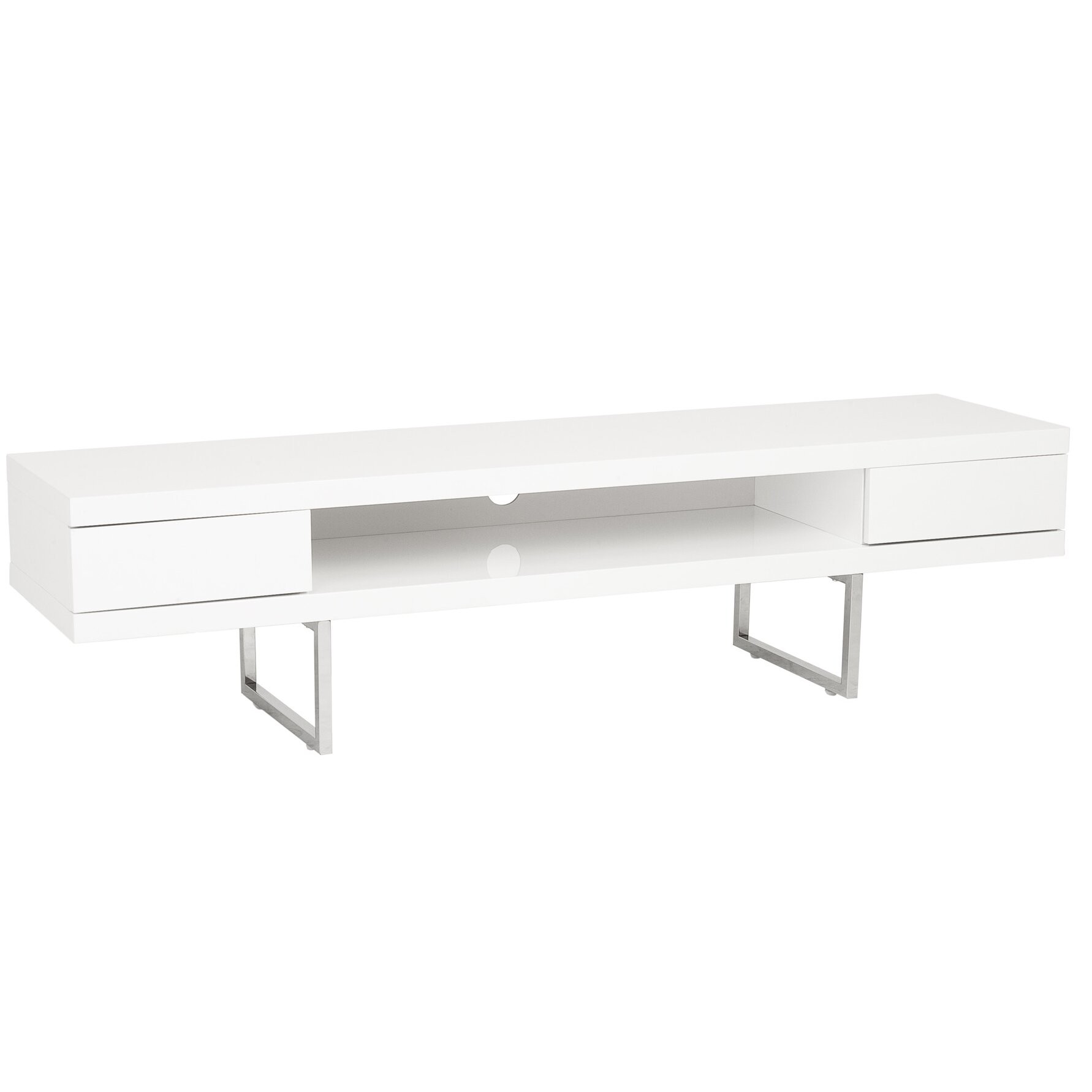 Miranda White Modern TV Stand modern, console, contemporary
This cubby like this is an excellent piece of equipment for every tasteful interior. It looks nice, is elegant and aesthetic. You can hide the audio so you will not nor was altogether neglected. It is minimalist and simple.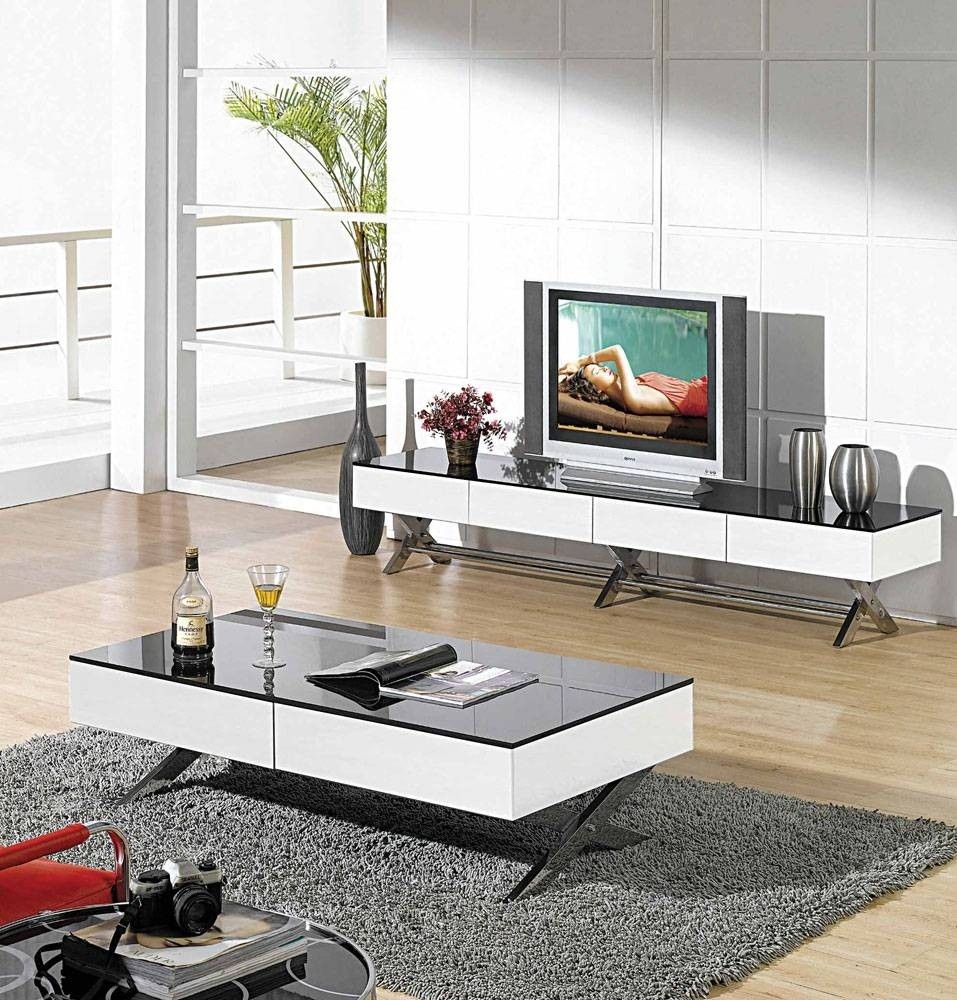 Home >> Living Room >> TV Stands >> Modern Glossy white TV stand CR059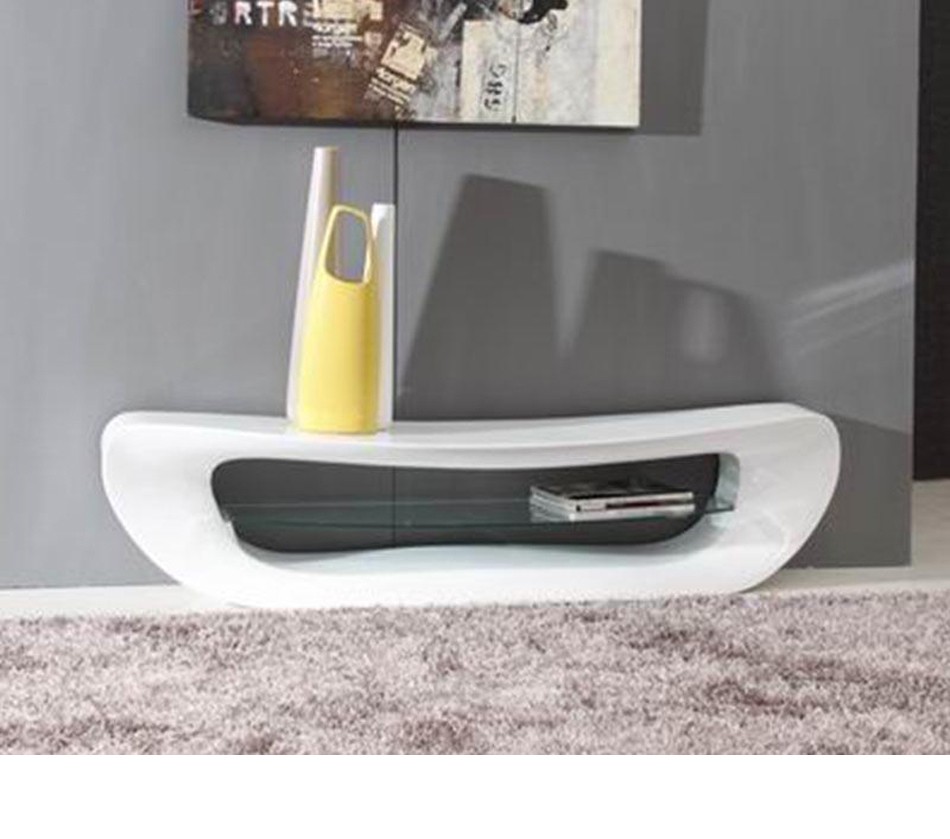 Modern styled TV stand for playing main role in your living room. Elegant curves with glass shelf gives you a lot of space for your entertainment center. White color and design makes it universal to many room decors.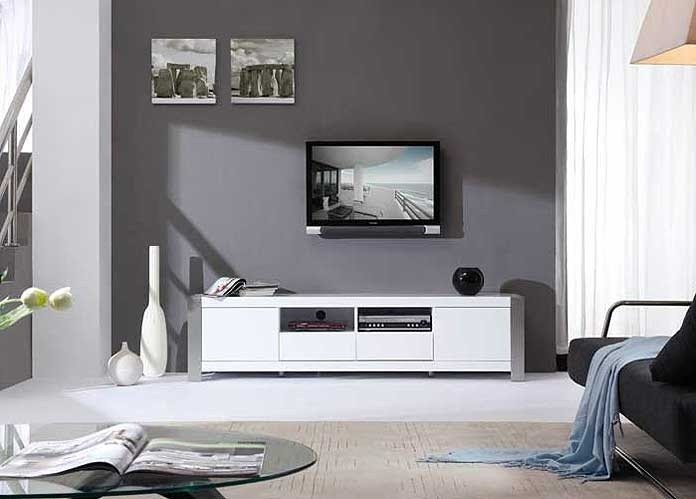 Home >> Living Room >> TV Stands >> Modern White TV-Stand BM01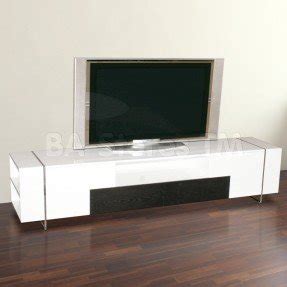 Contemporary White Tv Stand CST-700825 by Coaster Furniture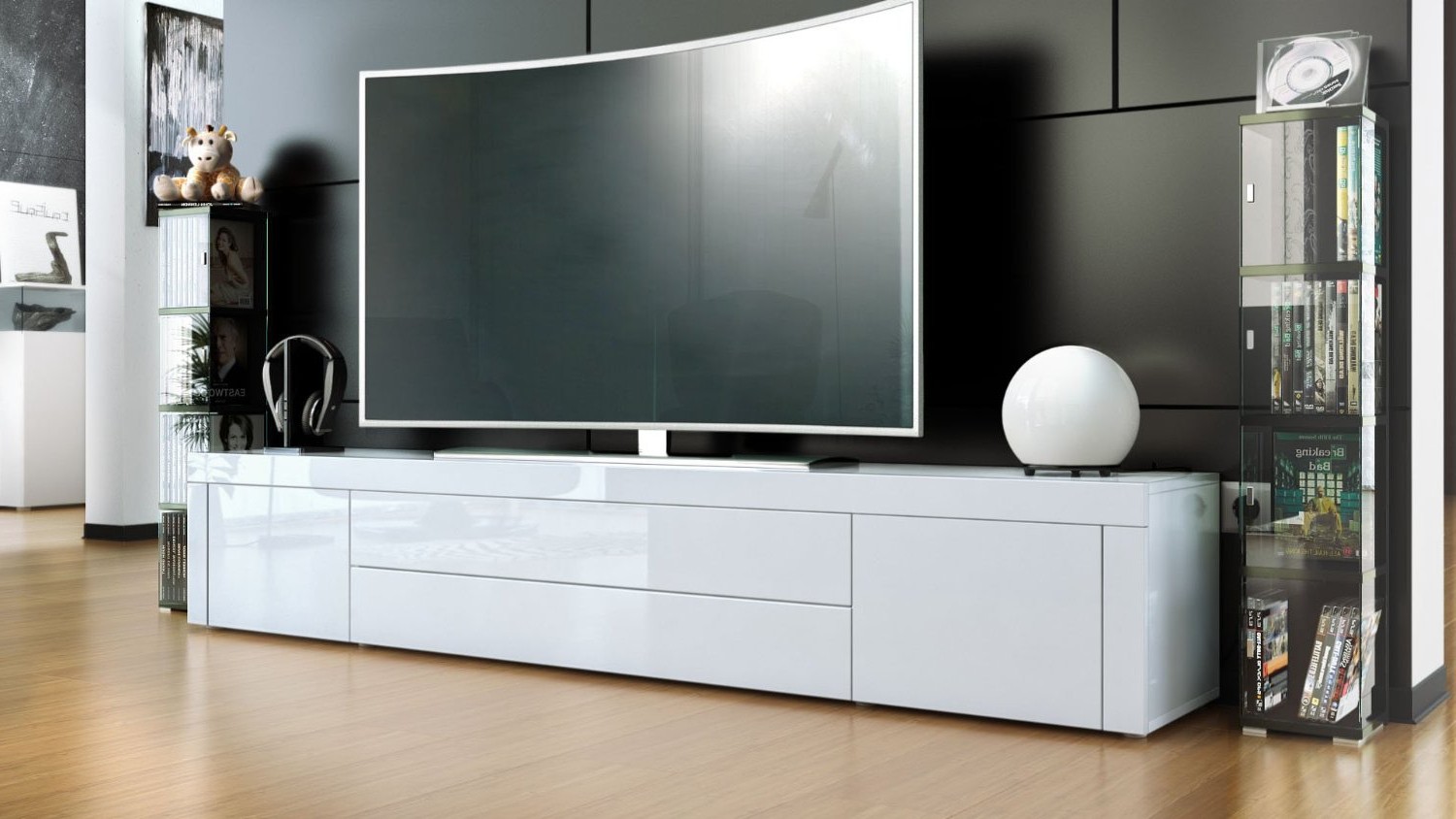 20 The Best Modern White Gloss Tv Stands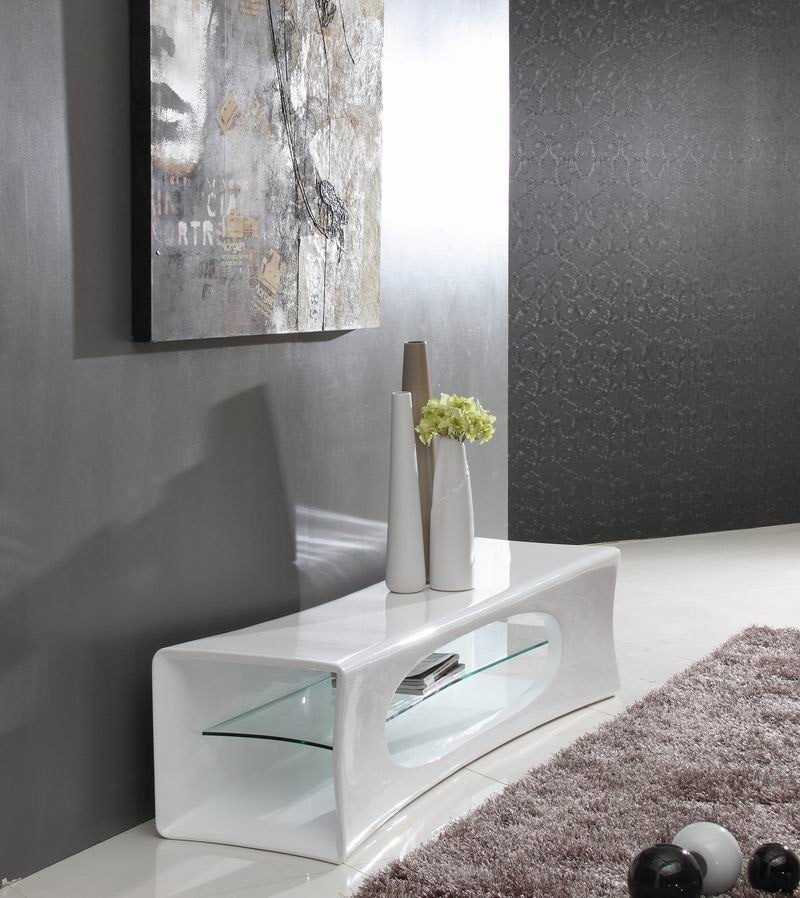 Geo Contemporary White TV Stand