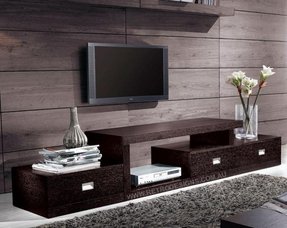 Why is this stand for TV and audio equipment - it is said to be unique? It owes everything to its asymmetric form and elegant black in which it was made. Drawers fronts have an interesting texture of black marble and silver simple handles.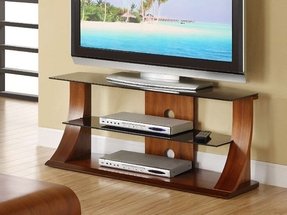 with unique curves and luxurious Real Wood Veneer, the JF201 stands ...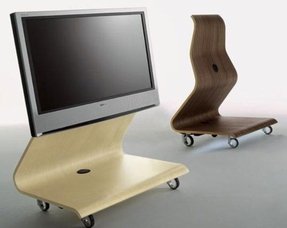 Unique TV Stand Ideas That Are Very Stylish And Creative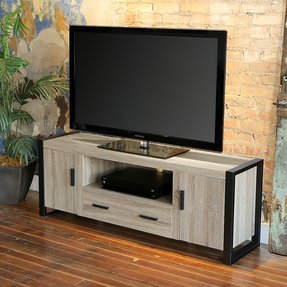 Gilbert TV Stand
This TV stand in a black and salt oak finish is crafted from sturdy wood, and reinforced by durable metal sides/legs. The stand features 1 open shelf for electronic devices, 1 storage drawer, and 2 one-door cabinets that lead to spacious storage sections.
Highland TV Stand
With the amazing, distressed finish and a dark color of the solid wood construction this TV stand will prove utmost convenient for your household, offering a nice place to put your TV and display your equipment and movies beautifully.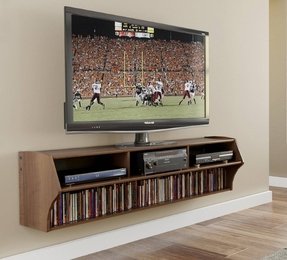 This TV stand is the simplicity and elegance at its finest. It sports the two shelved structure and will easily hold both the media equipment as well as the collection of movies, making it functional beyond measure.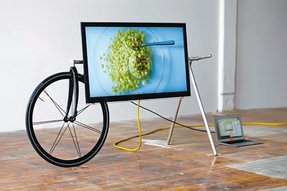 If you don't like to wallow in banality, this stunning project will for sure distinguish your living room. A designer TV stand, crafted by Taylor Levy and Che-Wei Wang, which will for sure delight even the most picky tastes.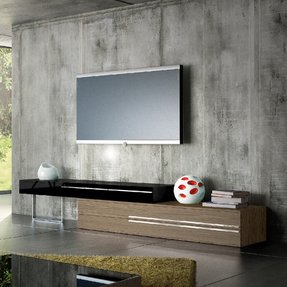 Here you see an example of unique tv stand in futuristic style. Two doors, asymmetrically mounted to the wall, completely different in character - because they are elongated on the entire wall, they have a finish in gray oak and in polished mirror black.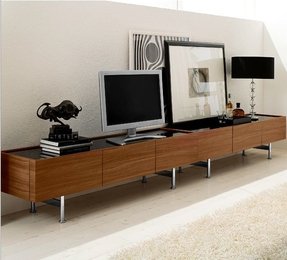 An elegant addition for contemporary homes, this set of 2 TV stands is a great combination of functionality and style. It comes with hardwood construction in two-toned espresso and dark oak finish, with 6 enclosed compartments and chromed metal legs.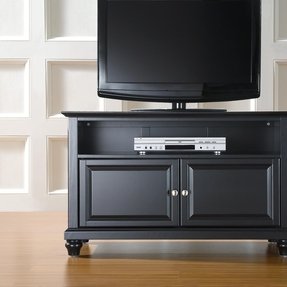 This original wall-mounted TV frame is an ingenious proposition, which will put your TV set in a frame, creating an impression of a painting. Its slightly curved shape and off-white finish create a traditional appeal.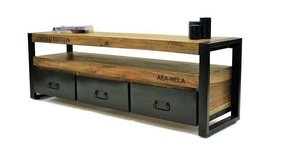 Phone: +45 - 50659758 • Email: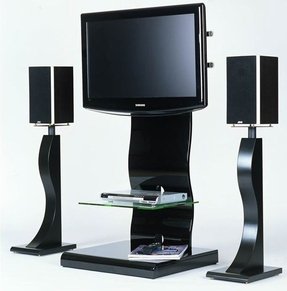 Unique TV Stand Ideas That Are Very Stylish And Creative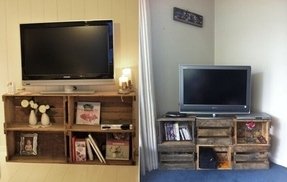 Unique and practical TV stand can be made at almost no effort and without spending a penny, as long as you have wooden crates at your disposal. Arrange them into a TV stand with shelves by putting one on another.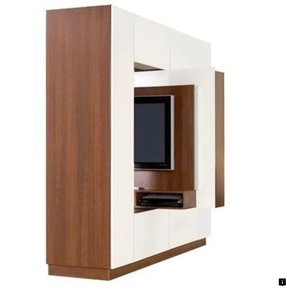 Unique Reversible Shelving This reversible room divider rotates whenever you need it to--one side displays your television, the other side displays your decorations. The bottom, top and side drawers can be opened for storage. The bottom drawers pull out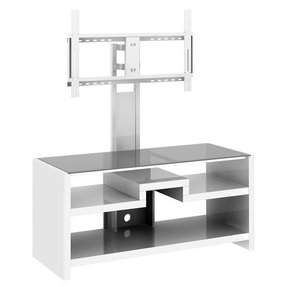 White TV Stand, Cabinets And Desks Assorted Designs: Unique White Tv ...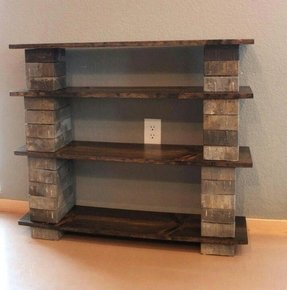 The unique TV stand created by stones and wooden shelves makes the interior gain a dimension. Beautiful details and a stylish composition can be used as a bookshelf and more, bringing a rustic style to the decor.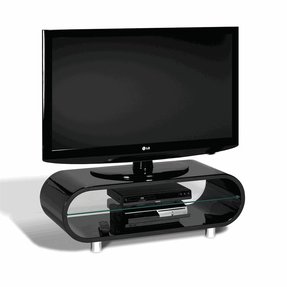 Unique+Tv+Stands+For+Flat+Screens_2.jpg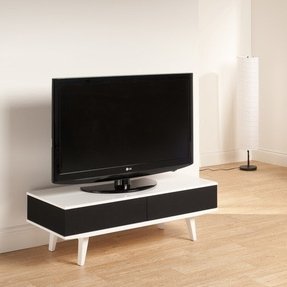 Fabrik 44" Low Profile TV Stand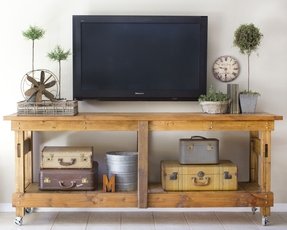 A sturdy TV stand, characterized by hardwood construction and a distressed oak finish. The stand has an elongated top, 1 large open shelf, metal caster wheels for easy mobility, and steel hardware reinforcements.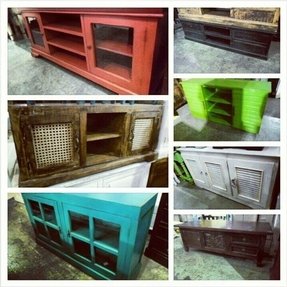 unique TV stands. #nadeau #nadeaunashville #furniturewithasoul #unique ...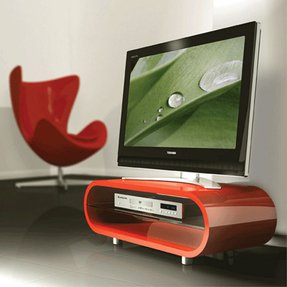 ... at Entertainment Center Spot for Unique TV Stand for Flat Screens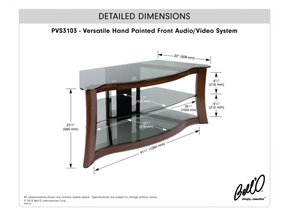 This unique design features a serpentine shaped, hand-painted front ...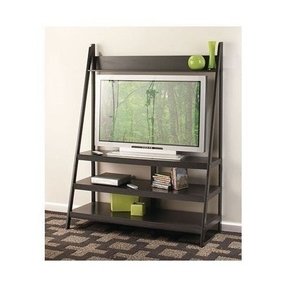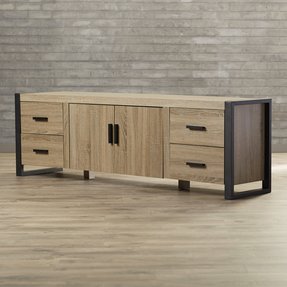 TV Stand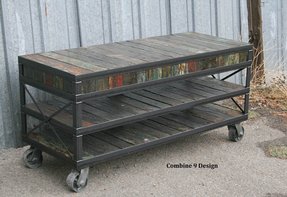 Unique TV Stand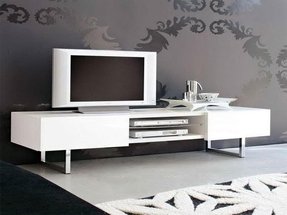 White and Unique TV Stand Ideas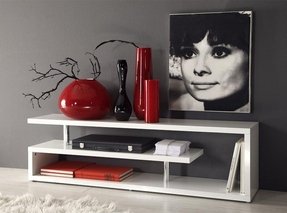 Modern Wood TV Stand Ideas with Unique Interior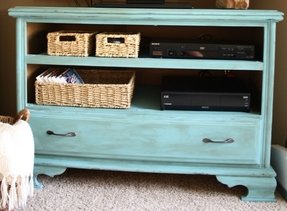 Wooden stand TV mounted on decorative carving legs. Includes drawer and 2 open shelves for storing CD's, DVD's and others TV components. Tasteful accent in vintage style for living room, bedroom and more.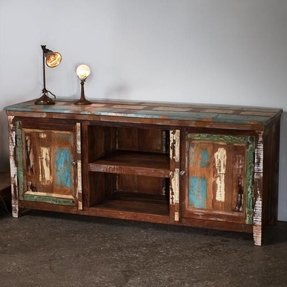 CG Sparks Reclaimed 71" TV Stand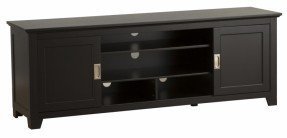 TV Stand
If you are looking for interesting solutions to the guest room or living room, this stylish shelf TV stand is the perfect solution for you. Practical cupboards and shelves make it easy to store different items and audio and video equipment.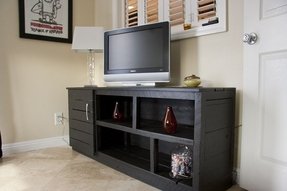 Old boards, which previously served as part of doors, windows or historic wardrobes - today you can use from scratch creating a hand-painted black unique tv stand, with visible rings, in elegant black and with metal handles.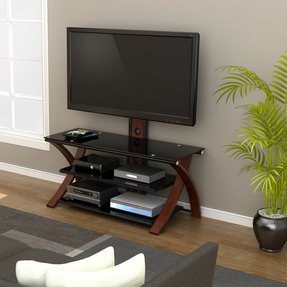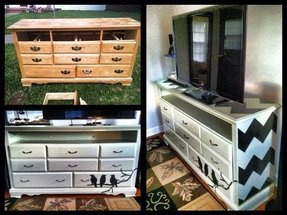 My first major project: old dresser into TV stand. Learned some valuable lessons, but it was fun!

This is a very stylish and functional piece of furniture in the house. It is created for use in living rooms and TV rooms. It is able to hold a flat screen TV and it offers plenty of storage space in its compartment with glass and wooden doors.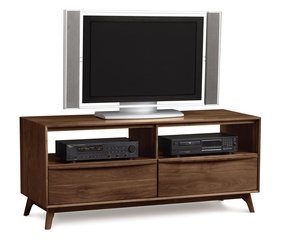 Unique tv.stands for a modern house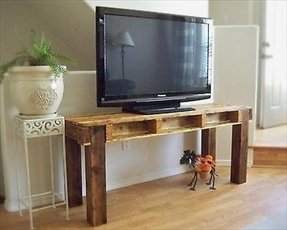 Fancy a TV stand that would express your love for rustic accessories? Wood is the answer, preferably unifnished in a stylish way. This extraordinary TV stand can serve successfully as a console table.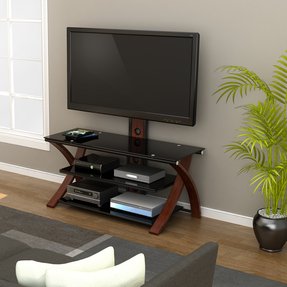 Green entertainment center! LOVE IT. (At least in theory... after kids grow up?)