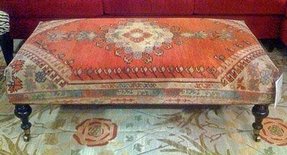 These handpicked one-of-a-kind ottomans are a perfect and unique ...

If you find yourself a fan poofs, then this collection shall arouse your interest. Their versatility stands for functionality and comfort. They can be used a smooth storage space, a place to seat or an ottoman for your fatigued legs.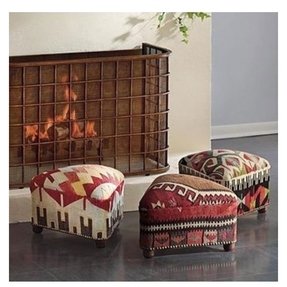 love the patterns on these turkish ottomans, Check with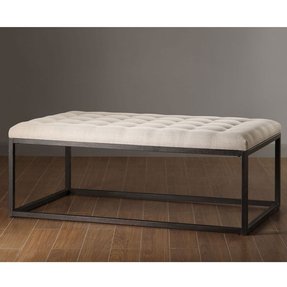 Renate Coffee Table Ottoman
This high quality ottoman is able to play the role of a coffee table. It has got a simple, but good looking construction supported on a solid steel frame. This product adds a touch of class to any type of room.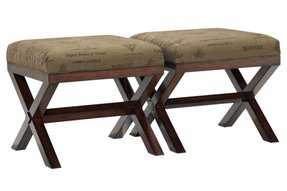 Deshan Truffle Pair Punching Accent Ottomans with X Style Wooden Leg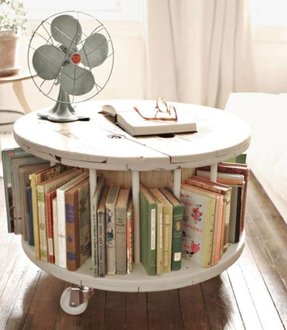 Unique and very stylish made book shelf in the table on wheels is a great solution ideal for small interiors. Beautiful white design and solid wood finish impress are exceptionally functional and stylish.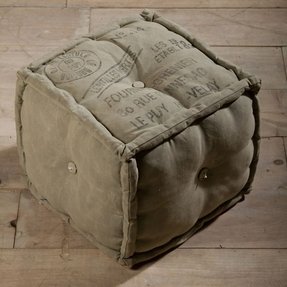 Stamped Army Canvas Pouf Ottoman India
Whether you wish to introduce a vintage element to an existing decor or subtly express your passion for travelling, this pouf ottoman can serve your needs. It's artistically made in India, and wrapped in canvas with stamps print.
I love over exaggerated tufted wing back chairs & the beautiful details on ottoman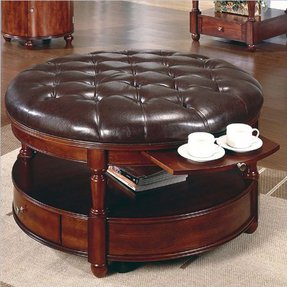 Pale gray living room walls with white trim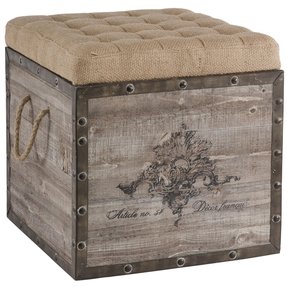 eclectic-ottomans-and-cubes.jpg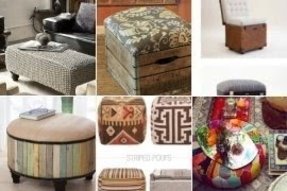 The Mexican style upholstery for stool and ottoman. Each of them are really colorful and multipatterned. Using such a piece of furniture in your stylization will be great if it will be its central part. The overflow of boho style elements looks not good.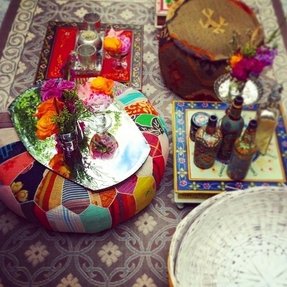 We do not need a dead rectangle in the middle of the living room.If you are a fan of feng shui-this non-traditional maroccan ottoman will become the basis of your coffeetable.To add stability,it has a silver tray that works fantastically with patchwork colors.
DIY Upcycled Furniture Vintage milk crates can be found online and at antique stores and flea markets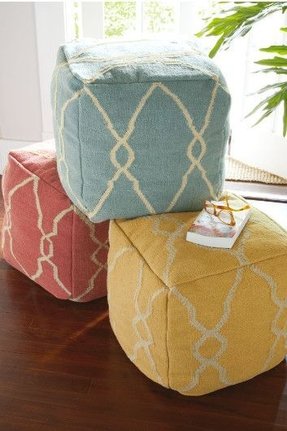 I'm thinking beachy retreat: Kate Pouf - Unique Ottomans, Furniture, Home Decor | Soft Surroundings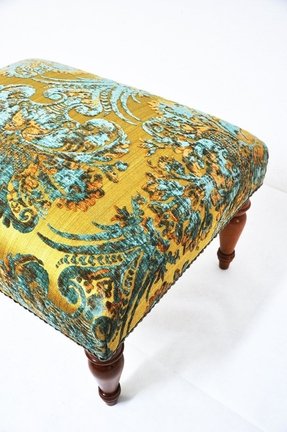 I love the pattern and unusual color combination on this ottoman found on namedesignstudio's Esty: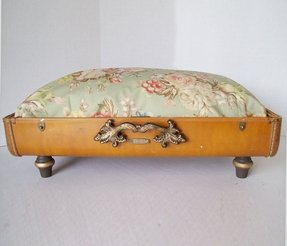 This lovely piece made by is so posh. I've seen other pet beds made from vintage luggage...but the attention to detail is utterly divine...LOVE!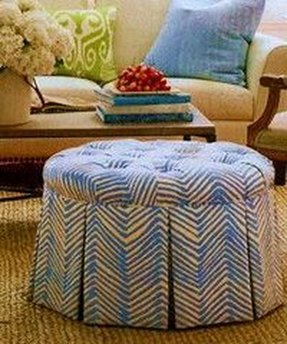 skirted ottoman - not in this fabric if we do chocolate zig zag pillows on couch, but I like the idea of skirted as all of the other furniture has exposed legs. Thoughts?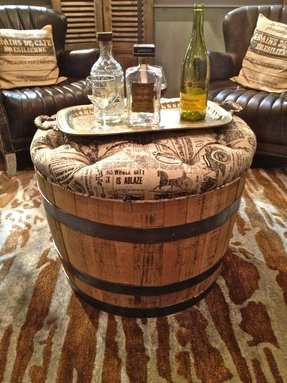 Vintage Repurposed Wine Barrel Cocktail Ottoman by DesignWithUs, $898.00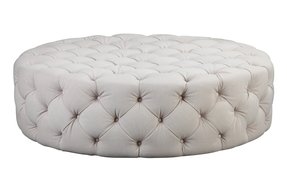 Jasper Round Ottoman
Are you a big fan of extraordinary comfort and unique design? Then, check out this amazing round ottoman! You would be impressed with its look and functionality that will bring a lof of style and convenience to your house.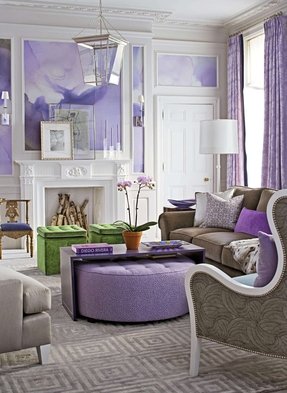 Radiant Orchid Interiors Inspired by Pantone's 2014 Color of the Year | The Vivant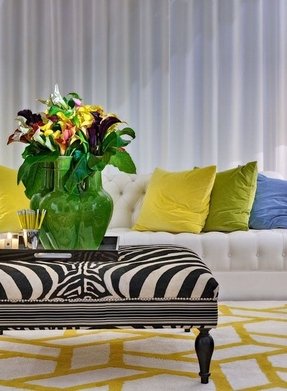 VT Interiors - Library of Inspirational Images: DECORATING IS FUN LOVE the ottoman!!!!!!!!!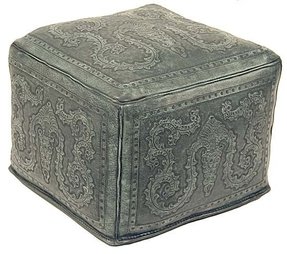 Western Home > Western Furniture > Western Ottomans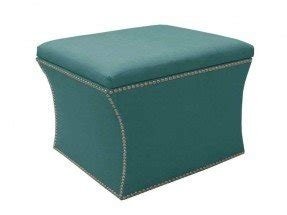 Unique Shapes Teal Ottoman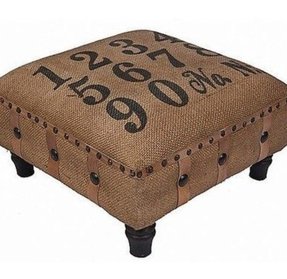 Providing your living room a traditional, down-home ambience, this beautiful ottoman is not only a seating spot. It will transmit a clear message about your decor, catching the attention of your guests.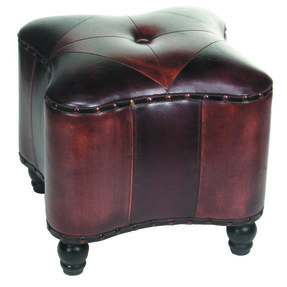 Such a splendid piece like this Contemporary Ottoman in Espresso & Distressed Brown Finish perfectly fits dens, offices, living rooms, and hallways. Designed of faux leather and hand-stitched, the ottoman offers beautiful nail-head trim, a stylish button tufted in the center of the seat, and neatly shaped wood legs.
20 Knitted Elements of Decor and Furniture Pieces | Shelterness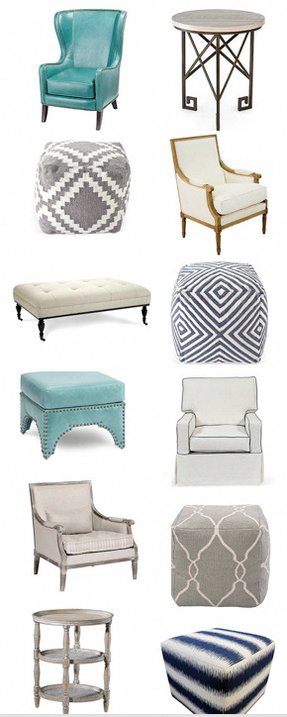 vintage furniture site.. fun :)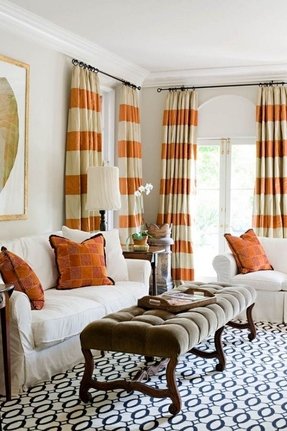 Patterns and Color Balance 2 TidbitsTwine 10 Tips for Mixing Patterns Like a Master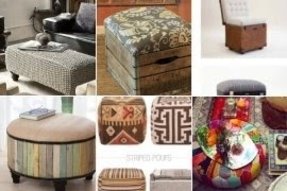 A wonderful, DIY idea for an unusual ottoman made of an old milk crate. The base was left unchanged with the original wood, steel edges and labels, which feature a cool, distressed look. The top is cushioned in an old-fashioned, flowery pattern.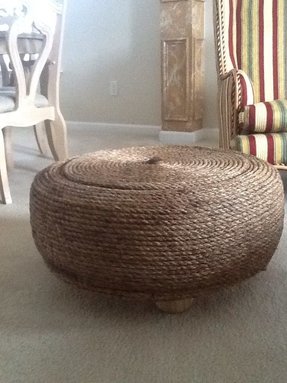 I upcycled a 26" used tire into an Ottoman !!!! This is my upcycled ottoman, i made it with an old 26" tire, plywood, glue, manila rope in a round design, in the center a Gentleman's Jack bottle cap, all of these items were recycled items ( except the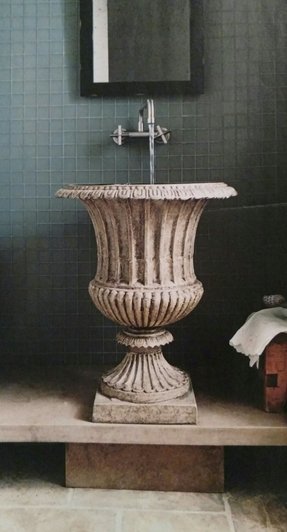 ledecorquejadore: Turkish lamp with glass pendants (via Ottoman Chandelier ♥ | Charming Detail (dekorasyon))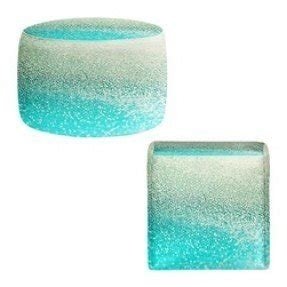 Lightweight, artistic, bean bag style Ottomans. You now have a unique ...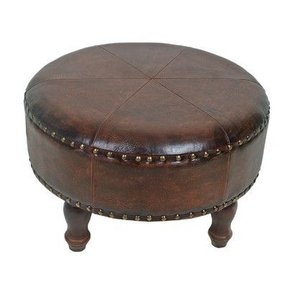 Seville Ottoman I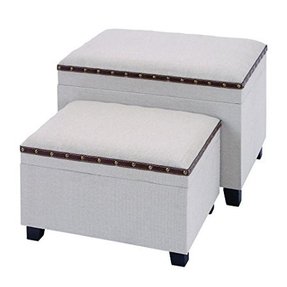 Unique Charming Burlap Ottoman
This beautiful Set of 2 Burlap Ottomans in White Finish is able to transform your home into a place of elegance and impeccable style. The set consists of one 19-inch and one 24-inch ottoman, each with a durable frame made of burlap and wood.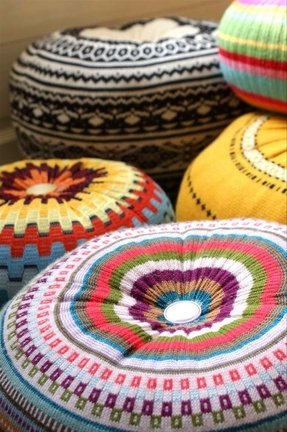 Pillow poufs from recycled sweaters! This site has tons of ideas for thrift store sweaters, love them.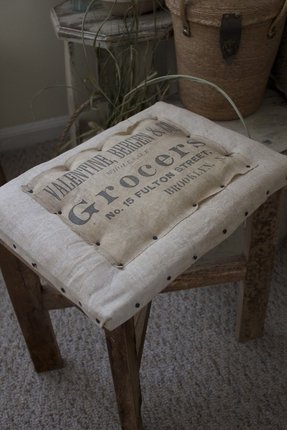 a fine farmhouse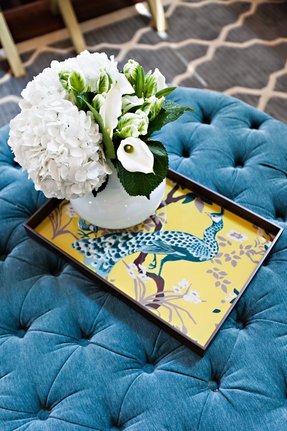 A bright blue tufted ottoman, a painted tray and white flowers - what's not to love?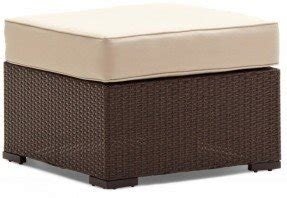 Strathwood Griffen All-Weather Wicker Ottoman, Dark Brown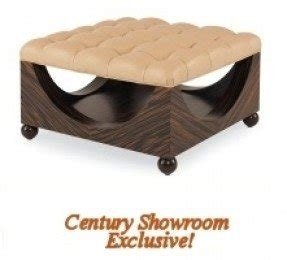 unique ottoman