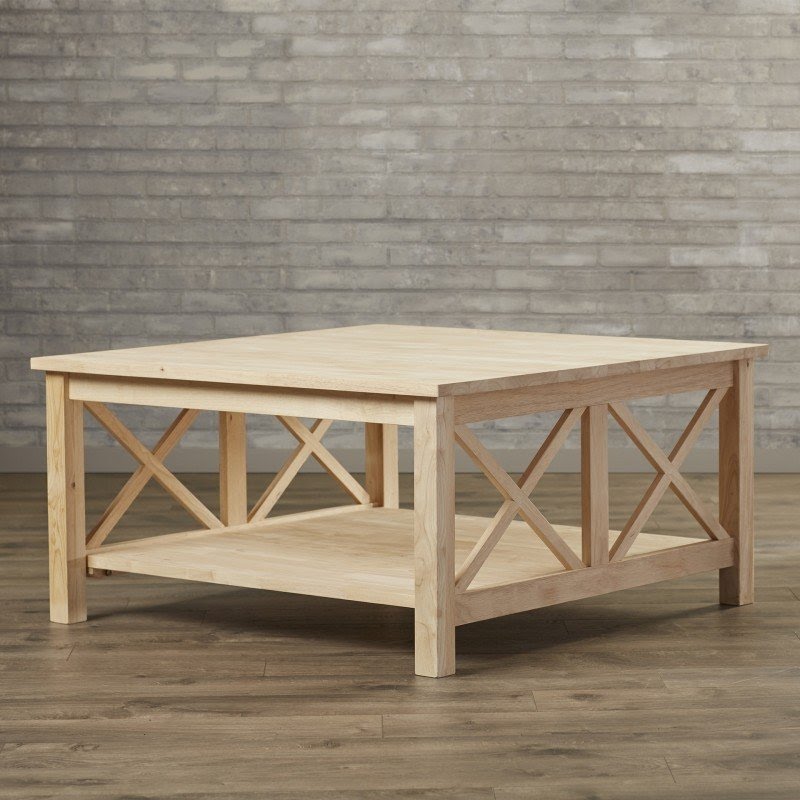 Walden Coffee Table
Beautiful coffee table made of sturdy unfinished wood, featuring solid frame with anti-slip leg base for rigid support, spacious top, and robust design providing simple looks and versatile functionality.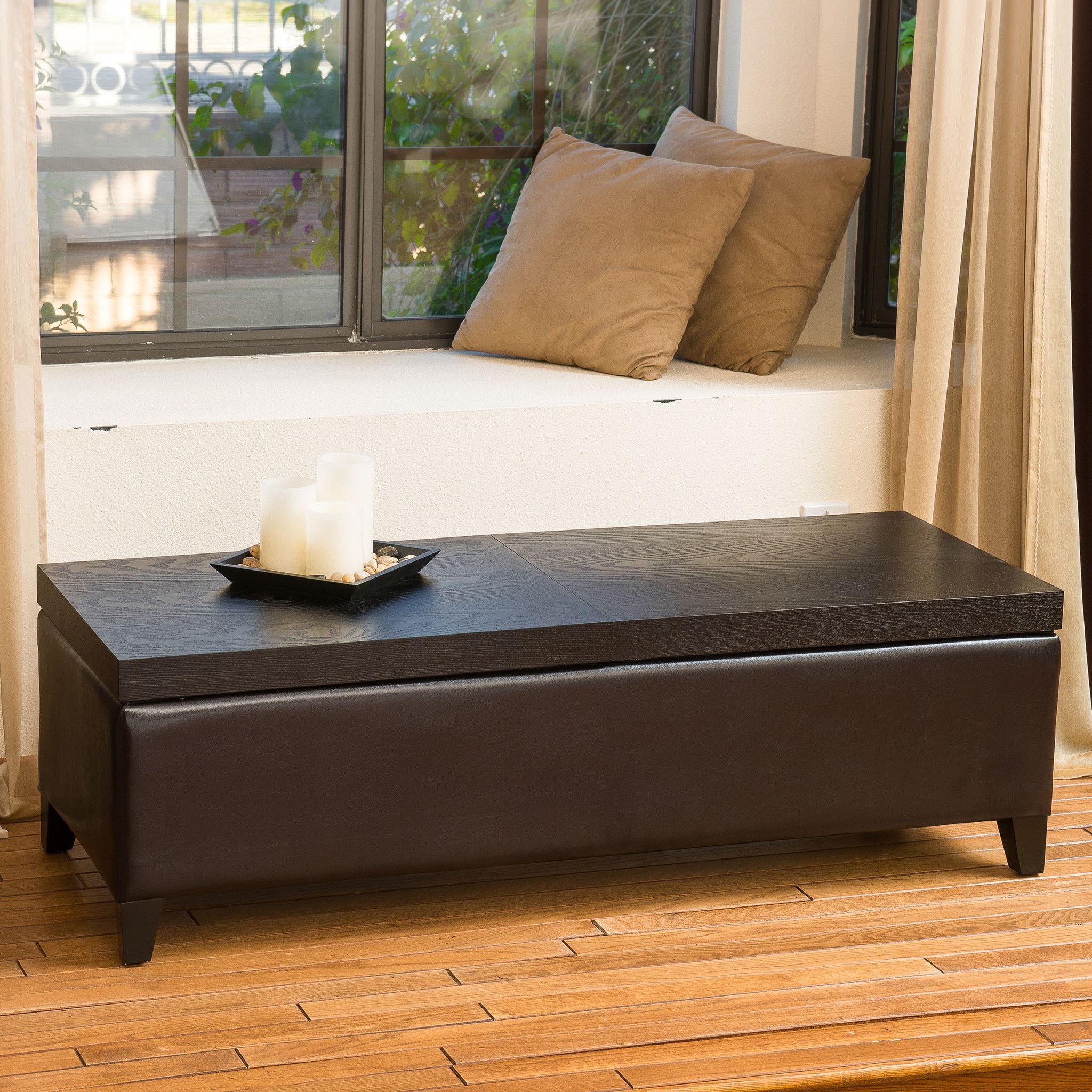 Slavin Storage Ottoman
An interesting and tasteful color palette of this storage ottoman gives your interior a relaxed vibes.This furnish gets a lot of compliments from your family and visitors.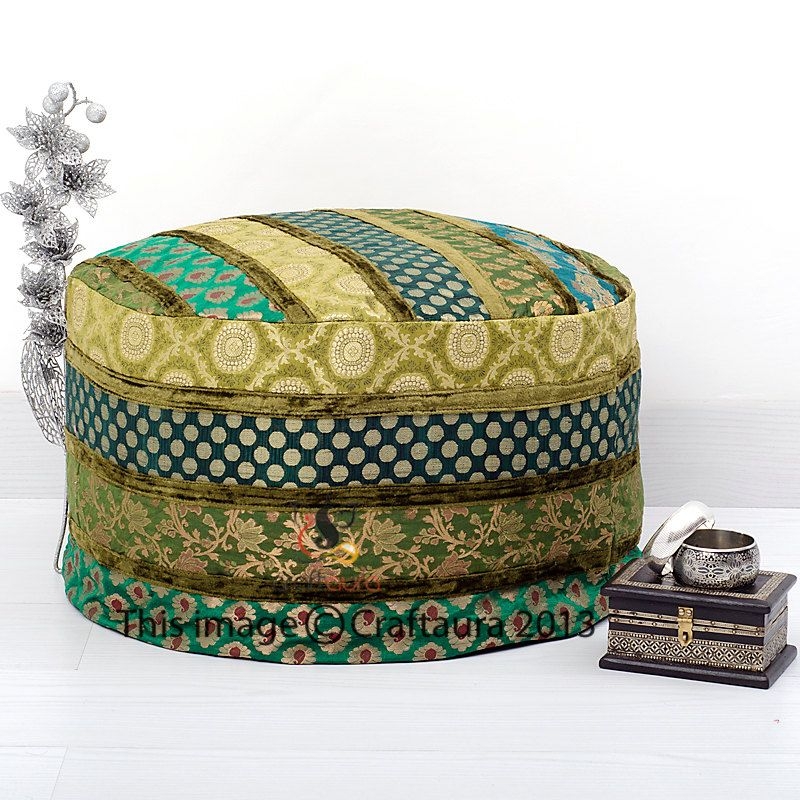 Green indian pouf ottoman cover pouffe
Someone who loves oriental journeys will be delighted by the aesthetics of a swollen round pouf ottoman. It has oriental patterns in classic oriental colors - sea, golden which is mixed with green colors. Orient designs are shown on strips.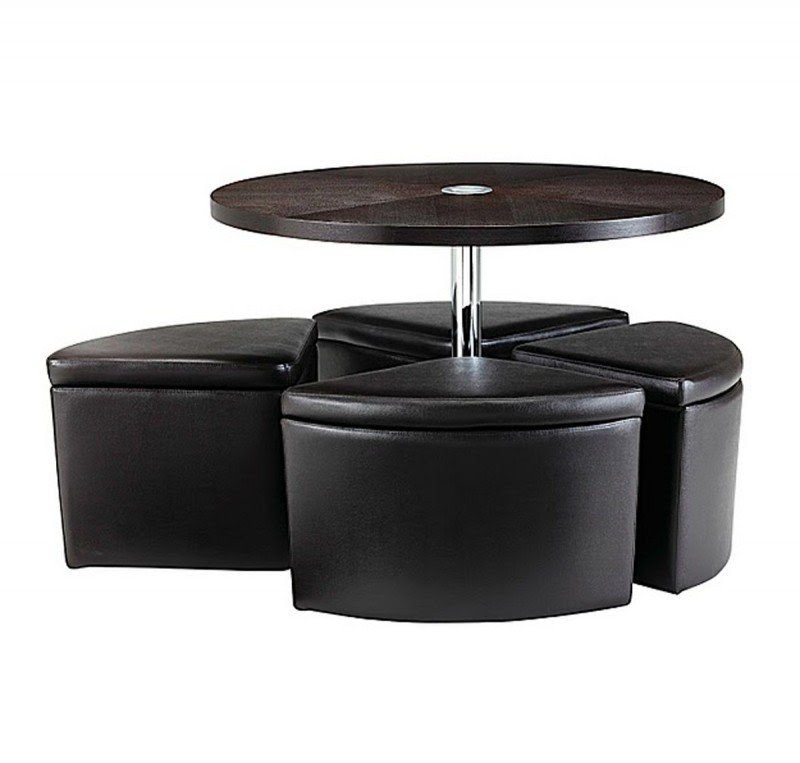 round-ottoman-coffee-table-sitcom-furniture-sedona-round-coffee-table ...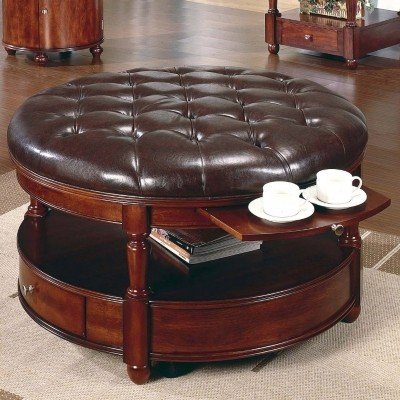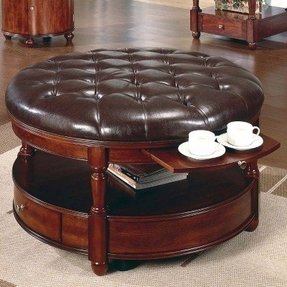 A sophisticated cocktail table in an elegant style. It's a solid, wooden construction with a unique, tufted top made of high quality leather. The piece features a bottom shelf and an extra top which you can slide in and out.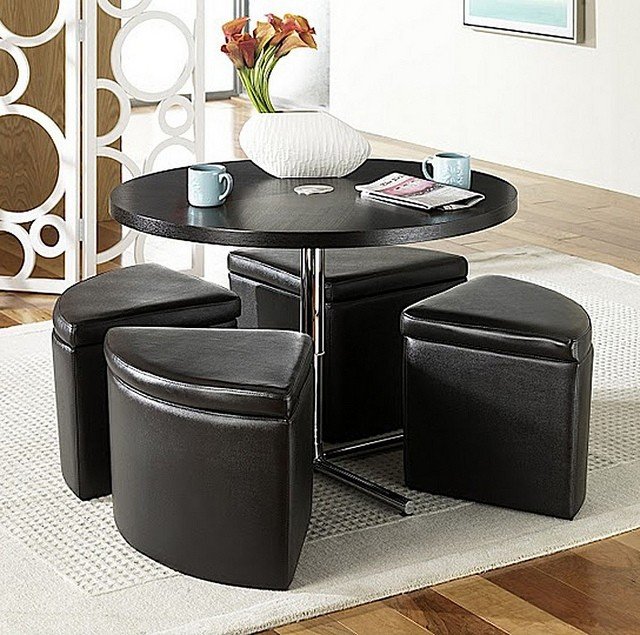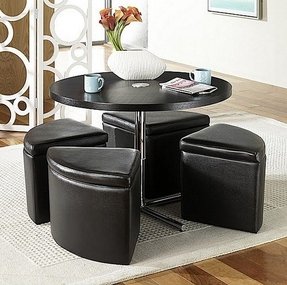 Simple and modern coffee table with round top finished in black color. It features a durable metal frame and four storage ottomans that are also finished in neutral black color, so they look good in any living room design.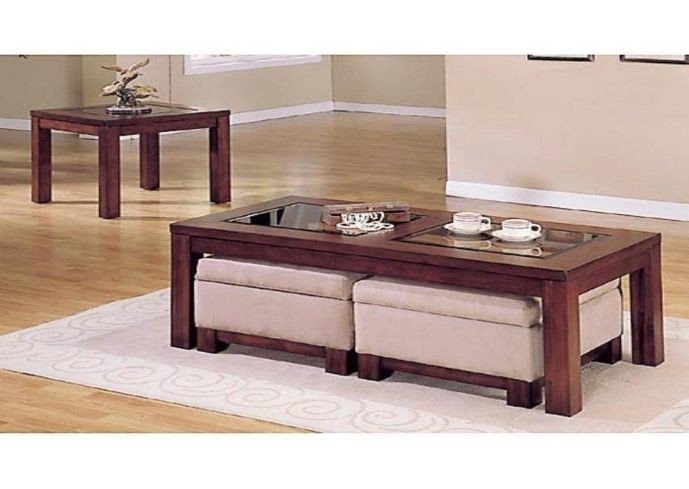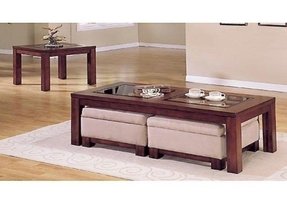 Cherry wood with its warm dark red color perfectly beautifies this simple coffee table with a functional solution - four storage ottomans underneath. We can see them easily thanks to the glass top of the rectangular table with wooden frame.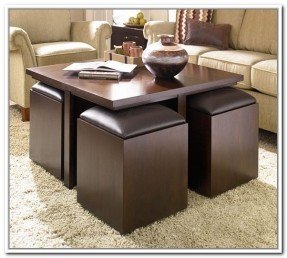 Round Coffee Table With Storage Ottomans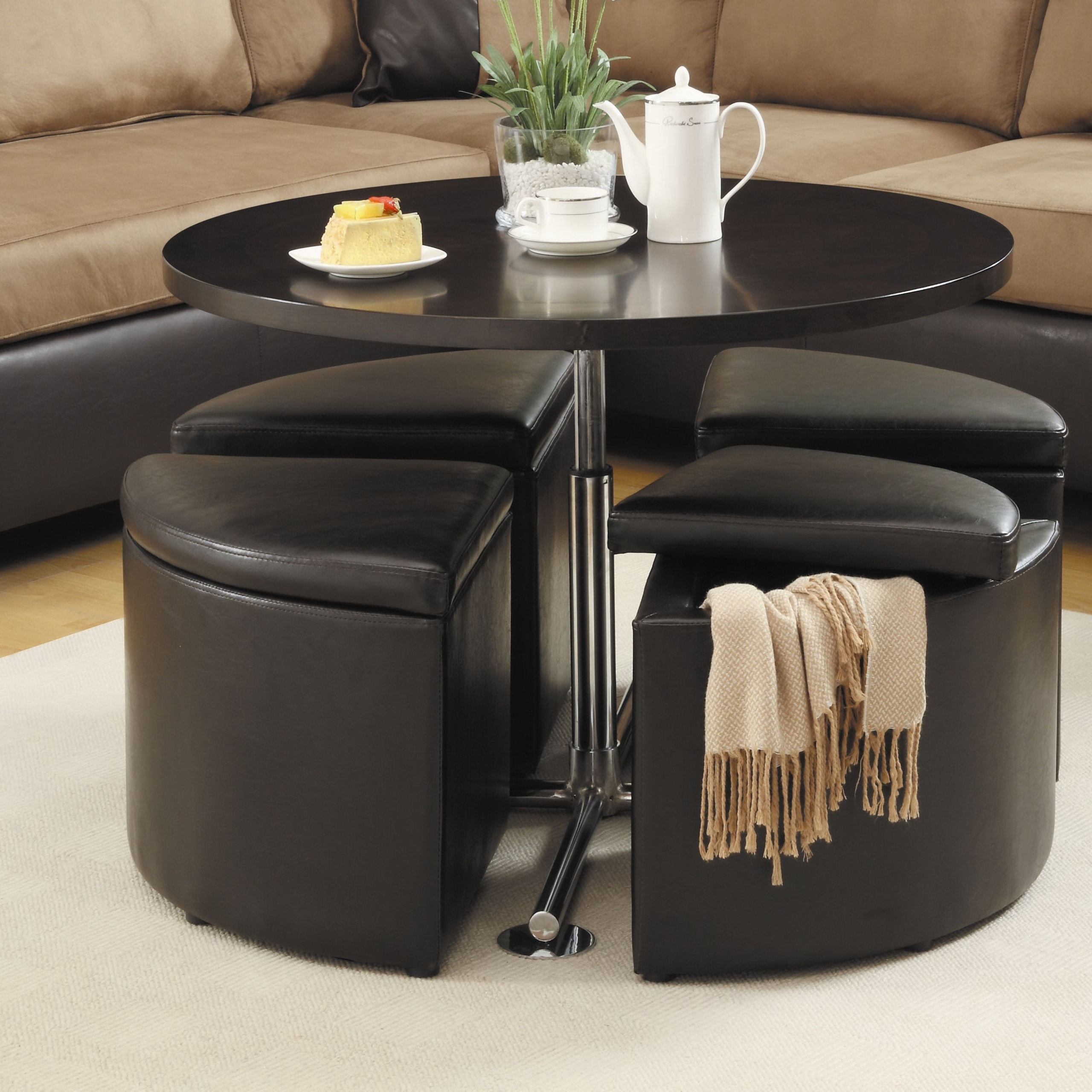 Incredibly practical and stylish piece of furniture worth having. Made of rubberwood the table top with a solid chrome base includes in set four upholstered ottomans with roomy compartments inside. It's the perfect way for maximum fill space.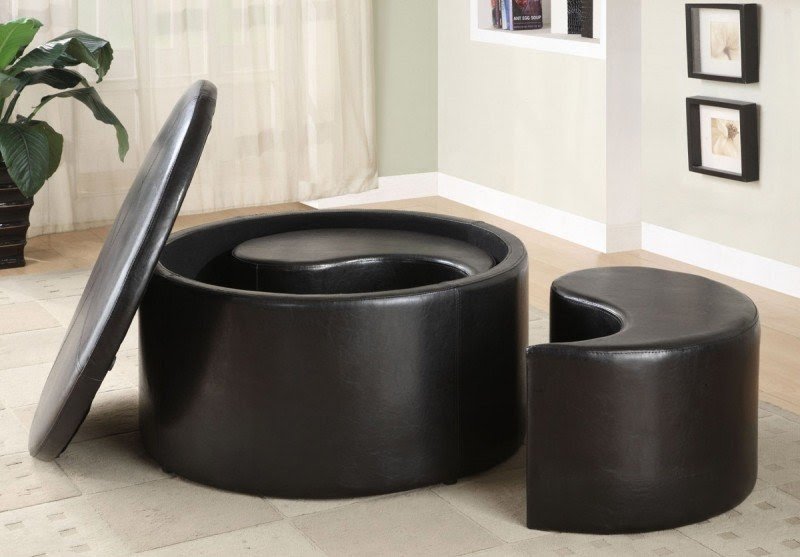 Such a pretty piece of furniture, great for a modern, contemporary living room. A round ottoman coffee table with a storage inside and two hidden, tear-shaped stools for additional seating space!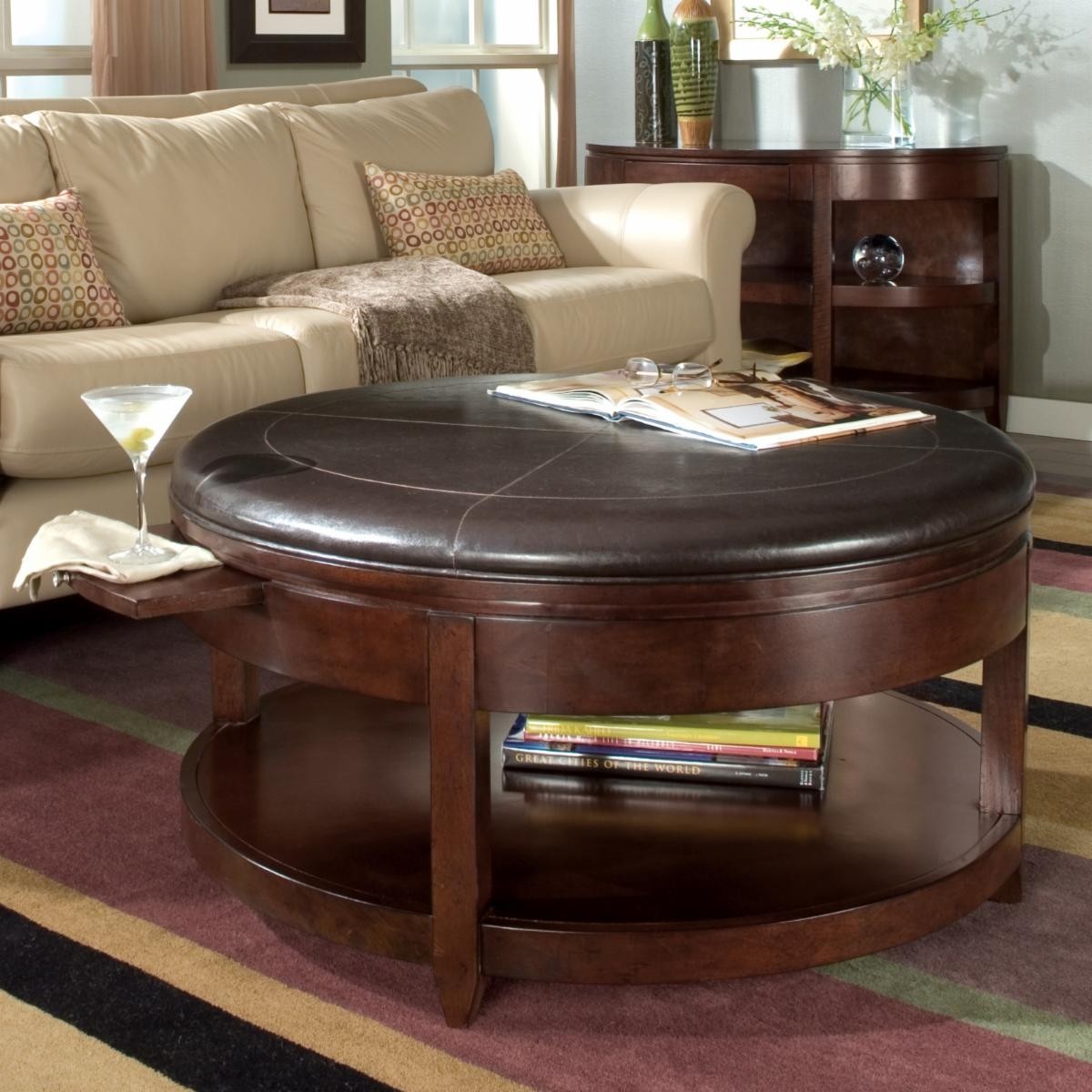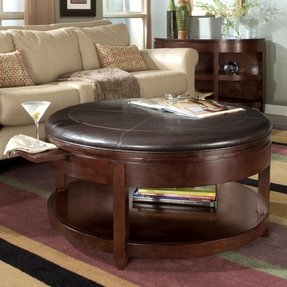 This product is a large, round coffee table designed for use in living rooms. It has got a solid wooden frame and a padded top that can also serve as a seat. This construction includes a lower shelf ideal for magazines, books and other items.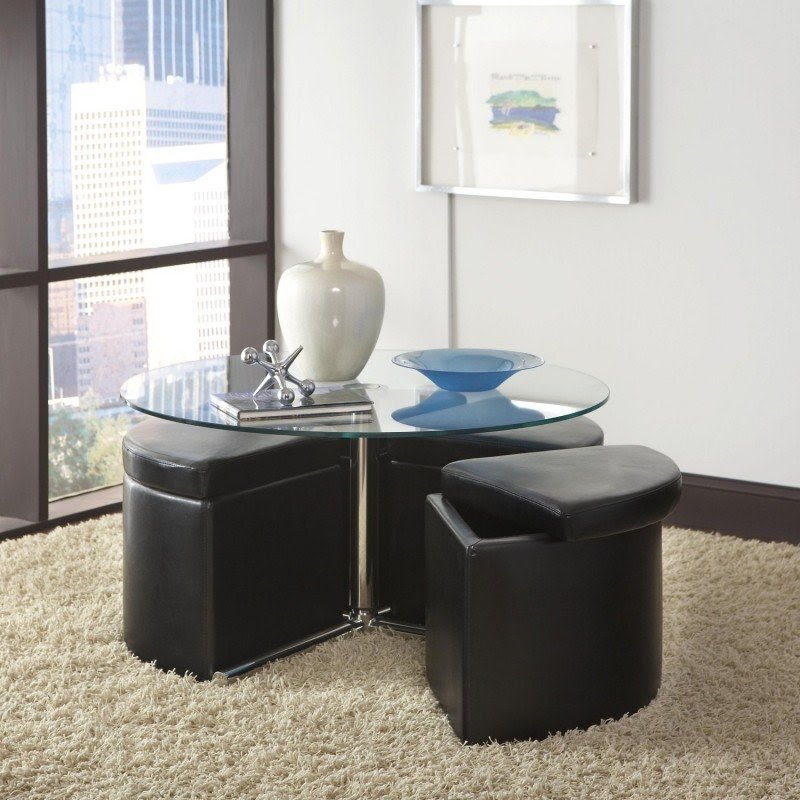 Comfortable and functional coffee table with metal frame and round glass top. It is available with four black ottomans that include soft seats and storage compartments. This set looks perfectly in any standard interior design.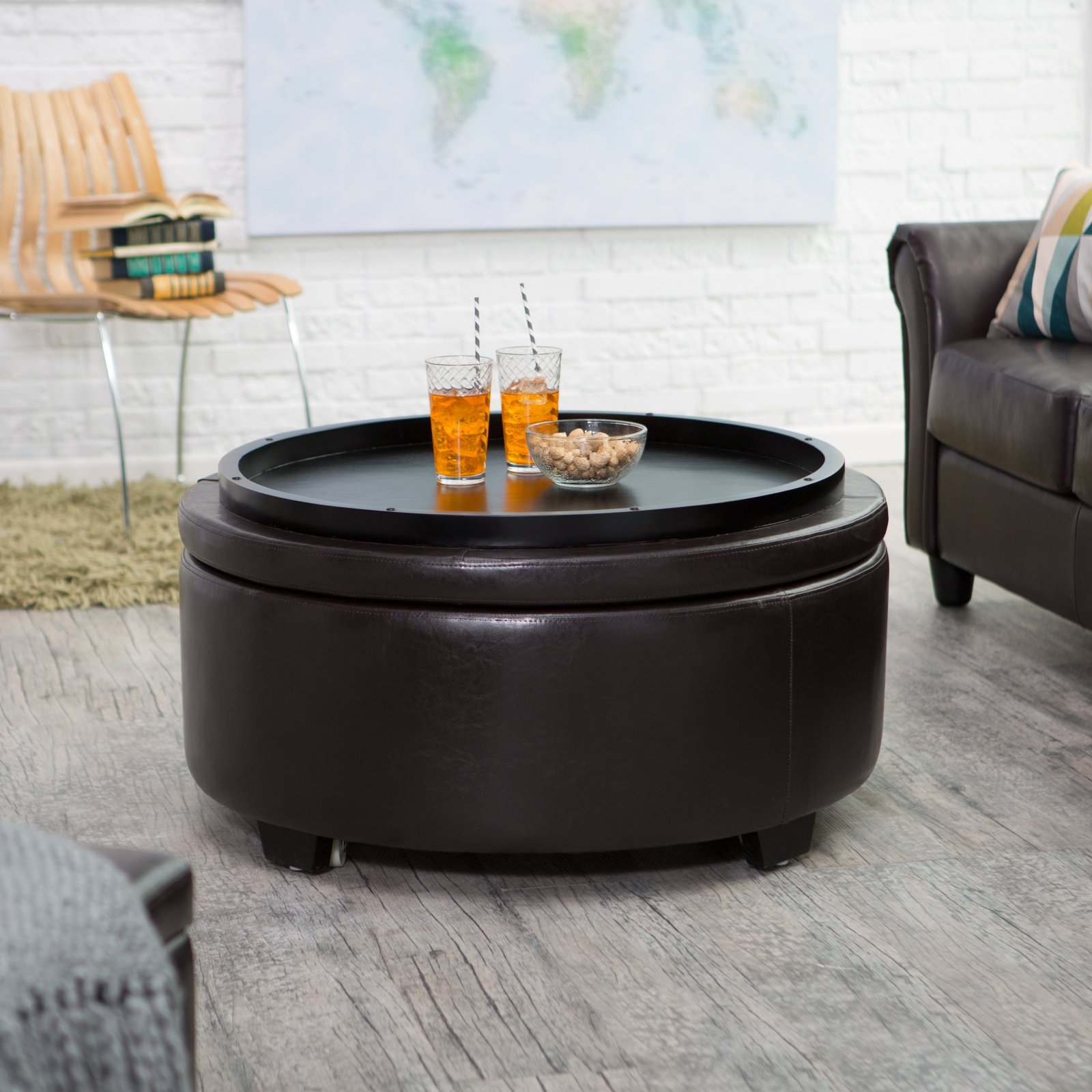 Round modern universal piece of furniture. It can serve as a table, ottoman or storage unit thanks to a flip-top lid. Wooden construction with legs finished in black is upholstered in padded brown leather. It has hidden casters for easy moving.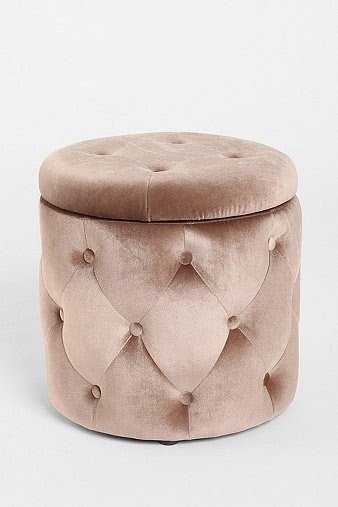 With the pale pink upholstery of a truly soft and delicate material this tufted round storage ottoman will be a hit for your household, letting you both add a splash of style to it and keep it practical.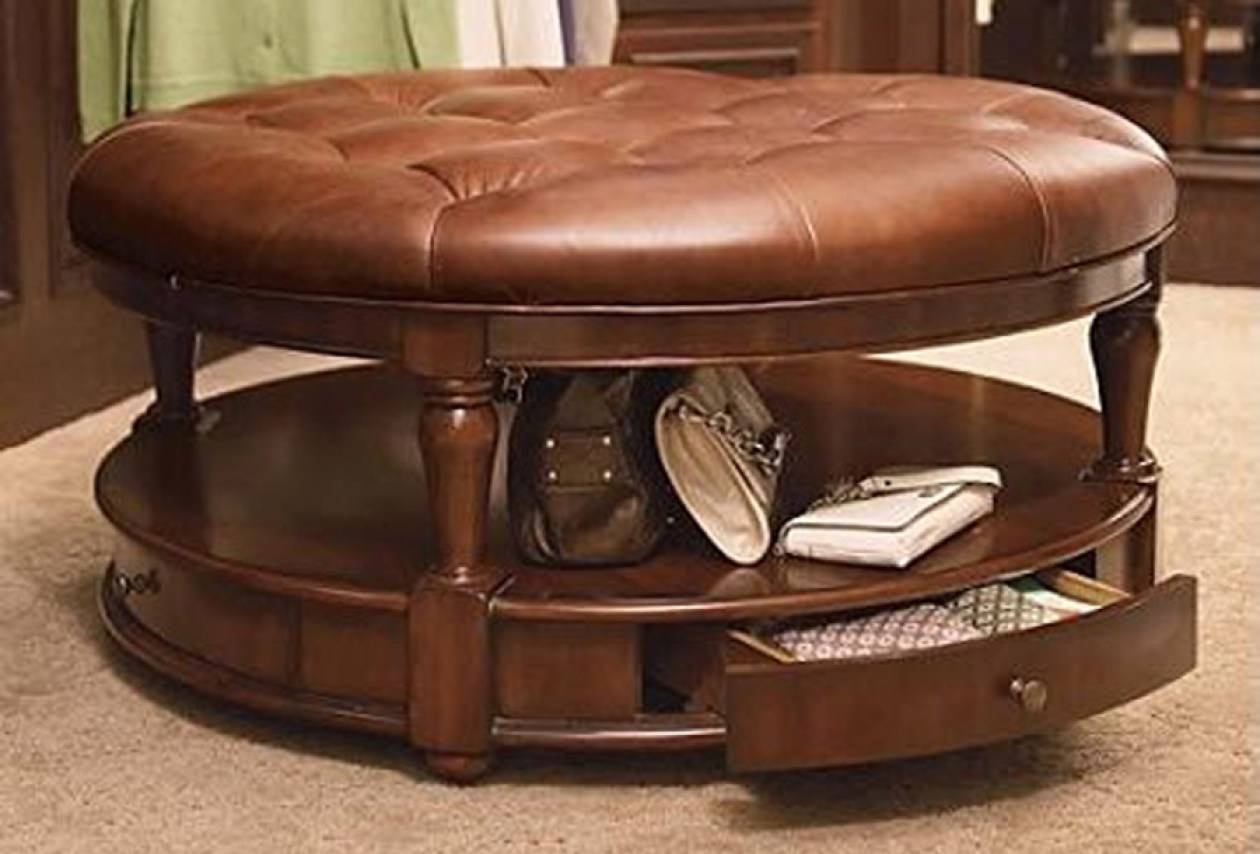 ... Ottoman Coffee Table With Stools: 30 Ottoman Coffee Table Ideas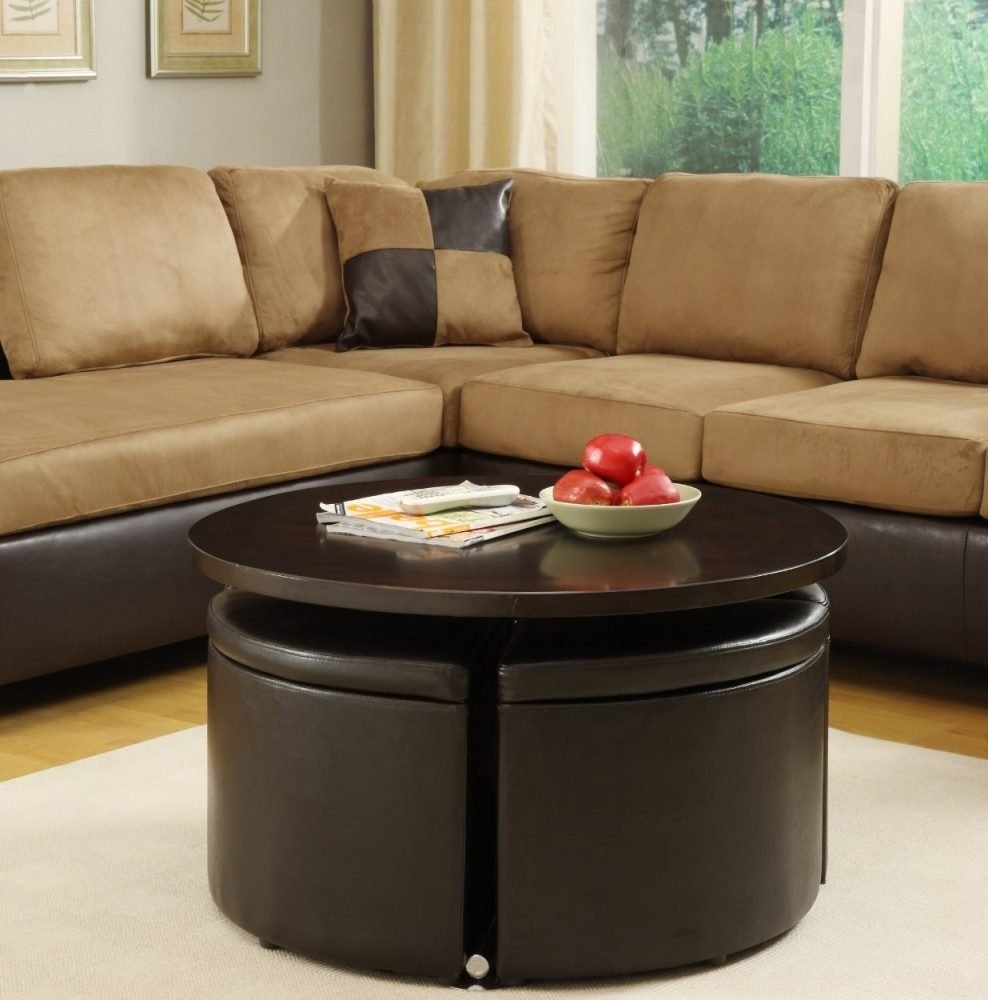 Gas Lift Coffee Table with Storage Ottomans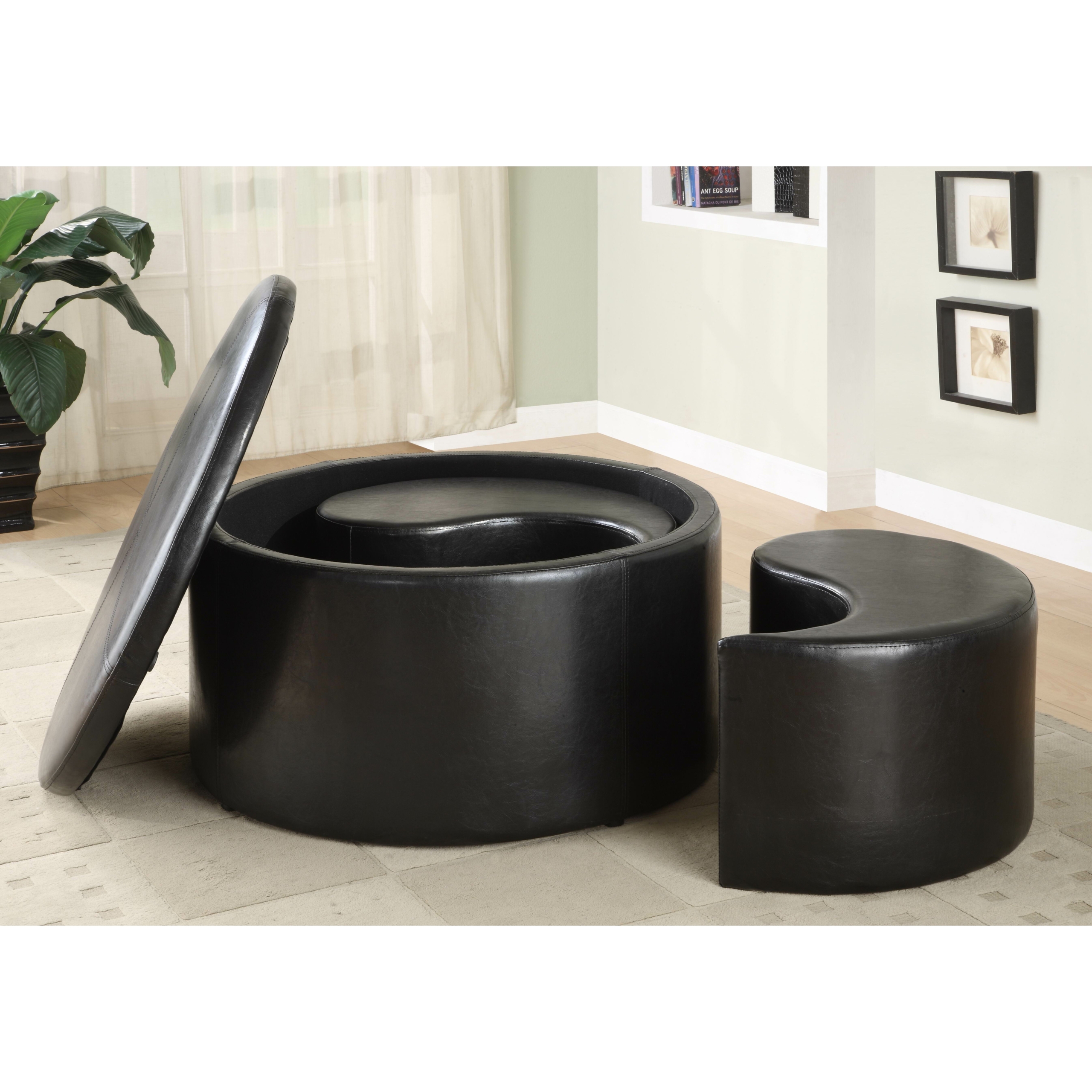 round storage ottoman coffee table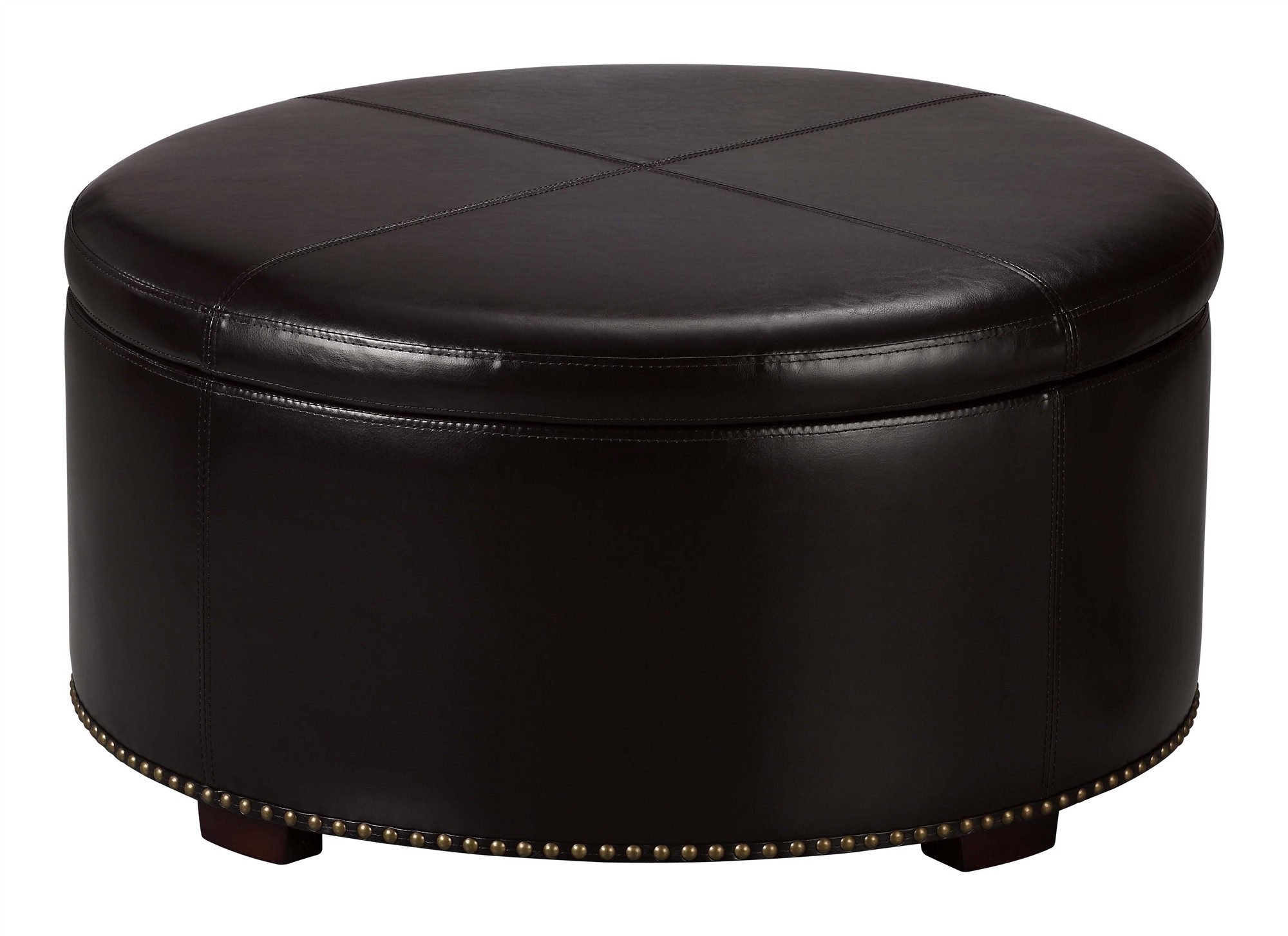 New coffee table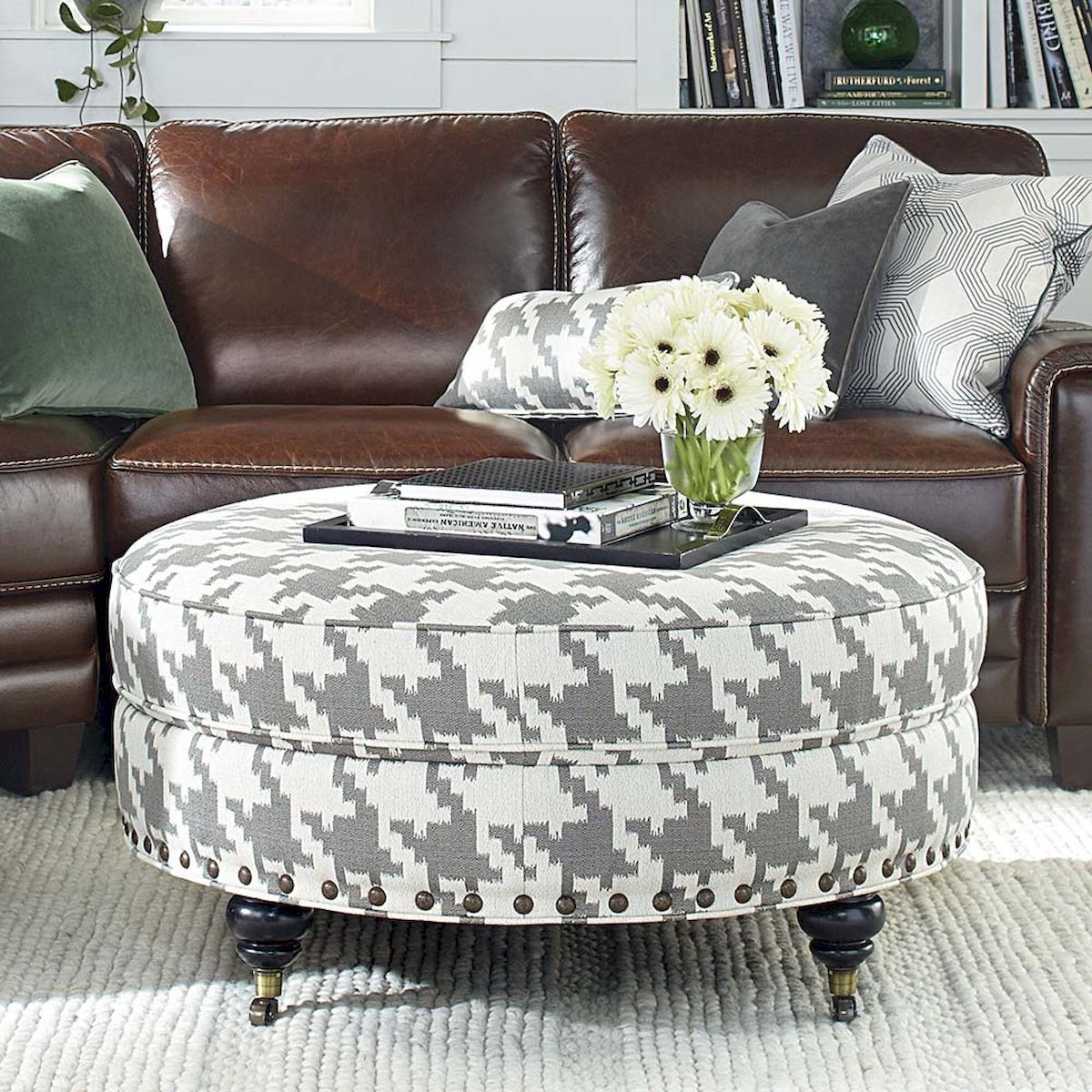 Bedroom. Alluring Affordable Living Room Storage Ottoman Designs. Custom Round Ottoman Coffee Table With White Flower Centerpieces Brown Leather Sectional Sofa For Home Or Office Decor With Unique Living Room Sets And Ottoman Bench With Storage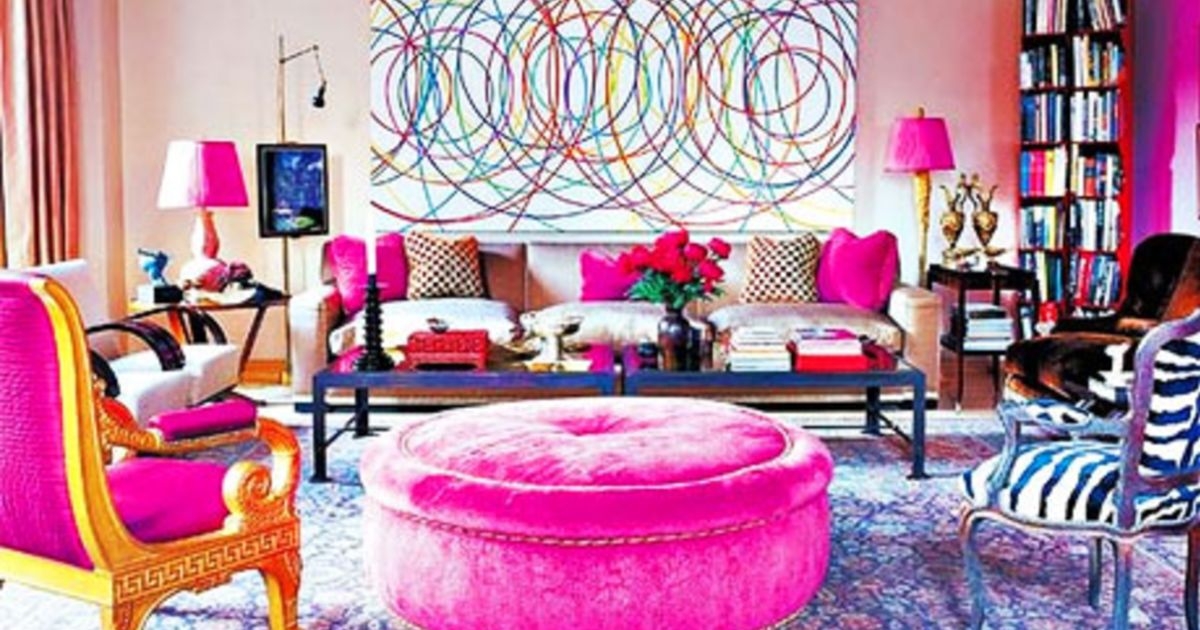 Oh man! Check out this eclectic glam style! Hot pink & gold chair! Hot pink, round ottoman!! Hot pink simply everywhere! I aadooore this zebra arm chair and cool, huge wall mounted poster straight from gallery!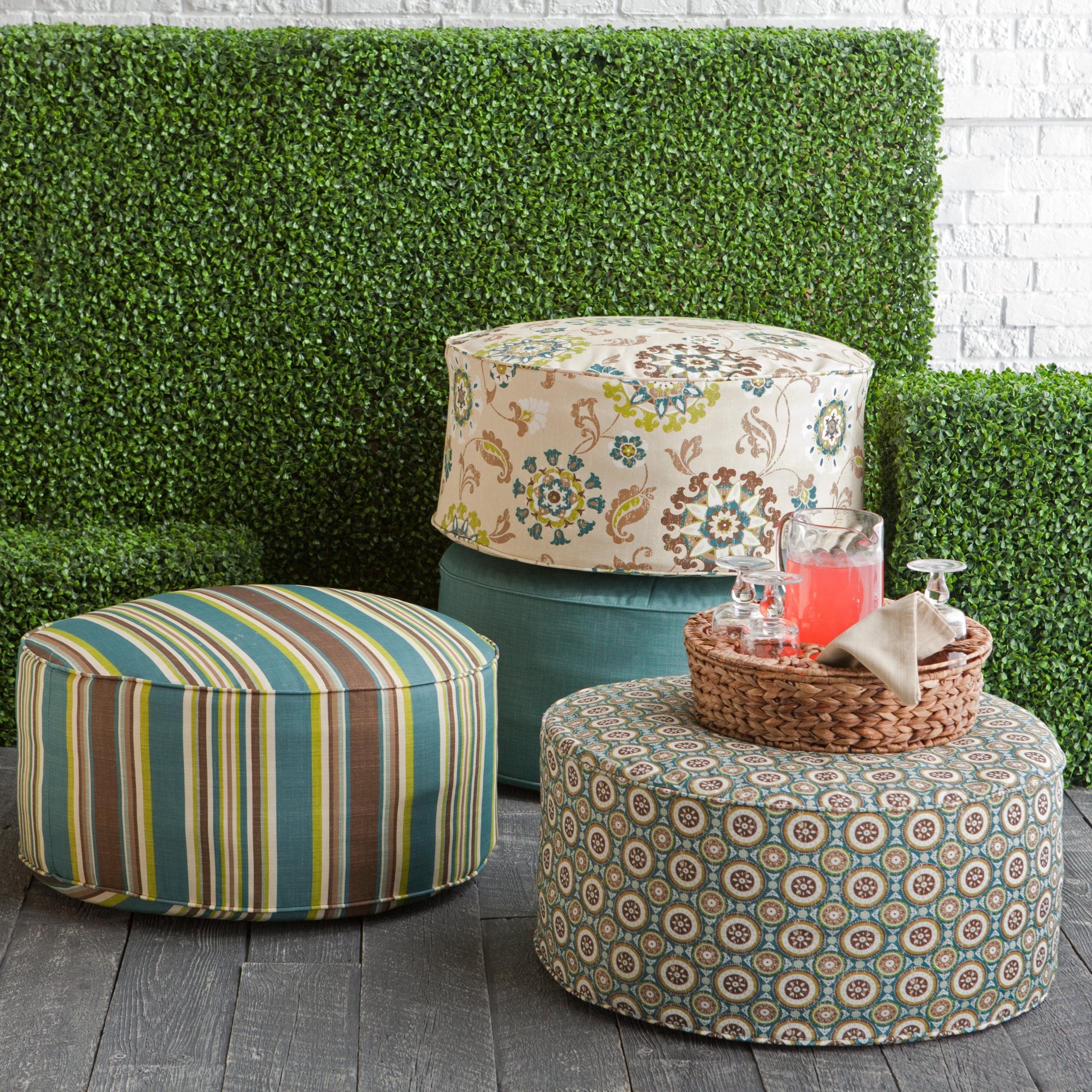 Stylish set of ottoman. You can used them as a footstools in your living room, but they will play them role perfectly in the garden as a pouffes or little table. They are very comfortable and due to colorful patterned cloths they look very unique.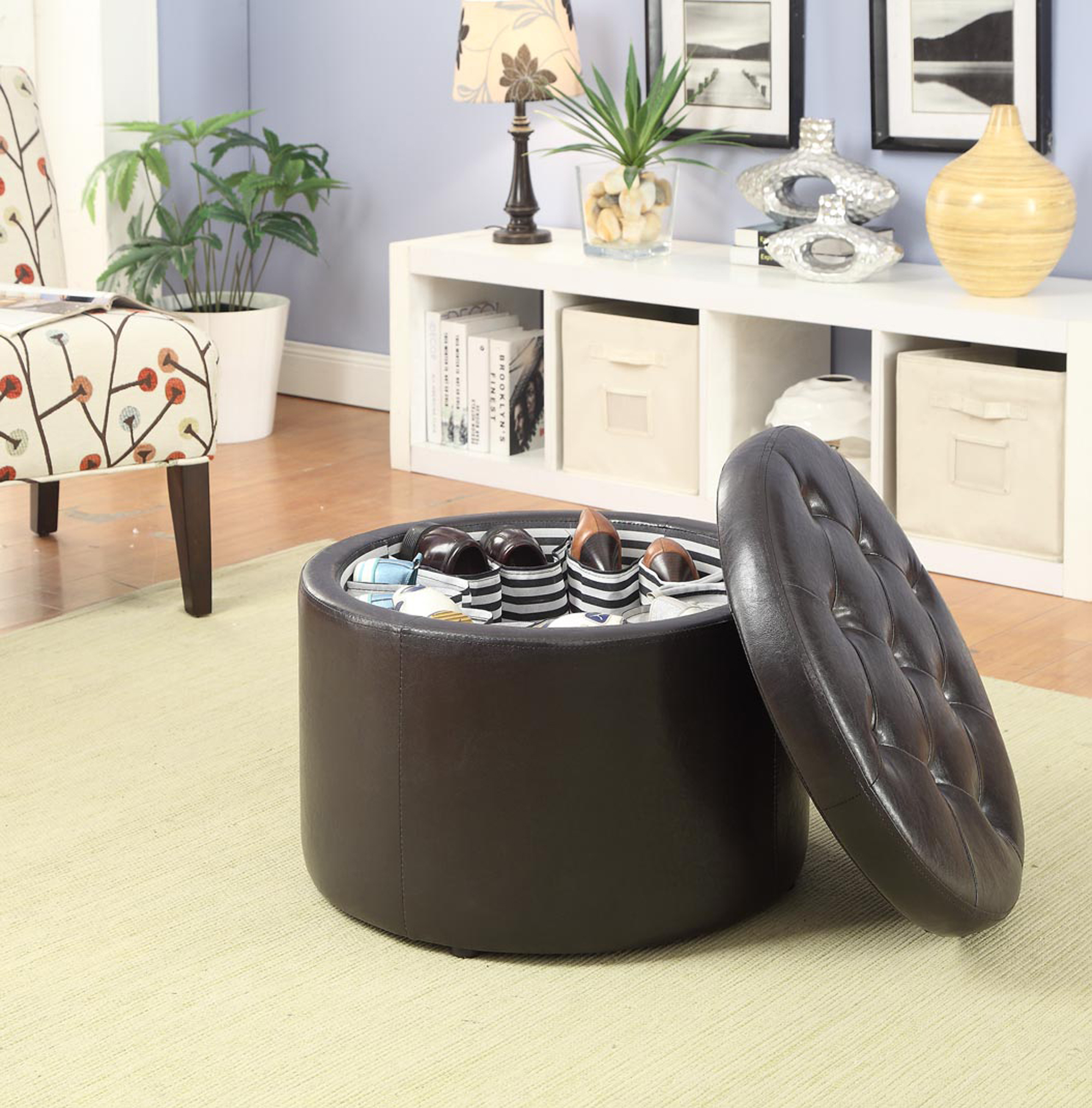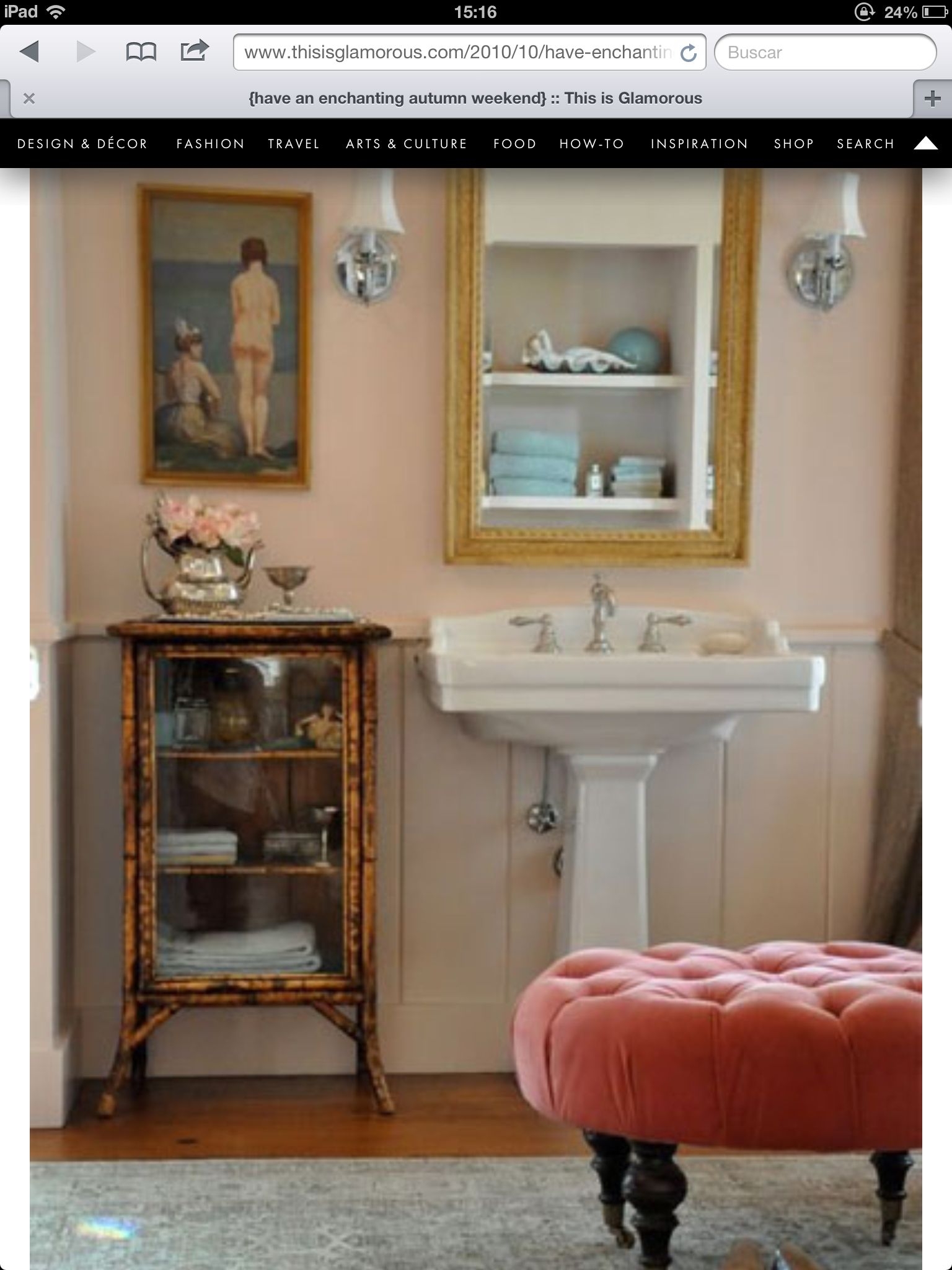 This pink round ottoman made from soft velure will add some cuteness to your room. The wheels on the end of the ottomans leg makes it easy to move from place to place, which allows to use it as an extra seat.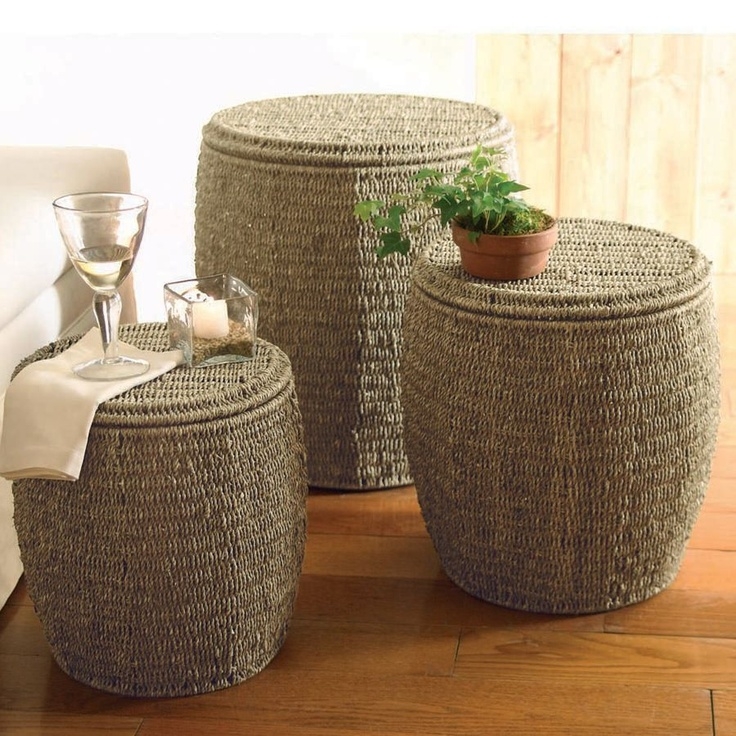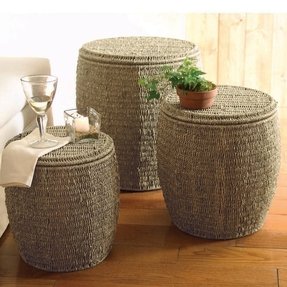 This set of 3 fantabulous ottomans brings as much beauty to contemporary decor as it brings functionality. Each ottoman features a metal frame wrapped in lovely hand-woven seagrass that is renewable, versatile and long lasting.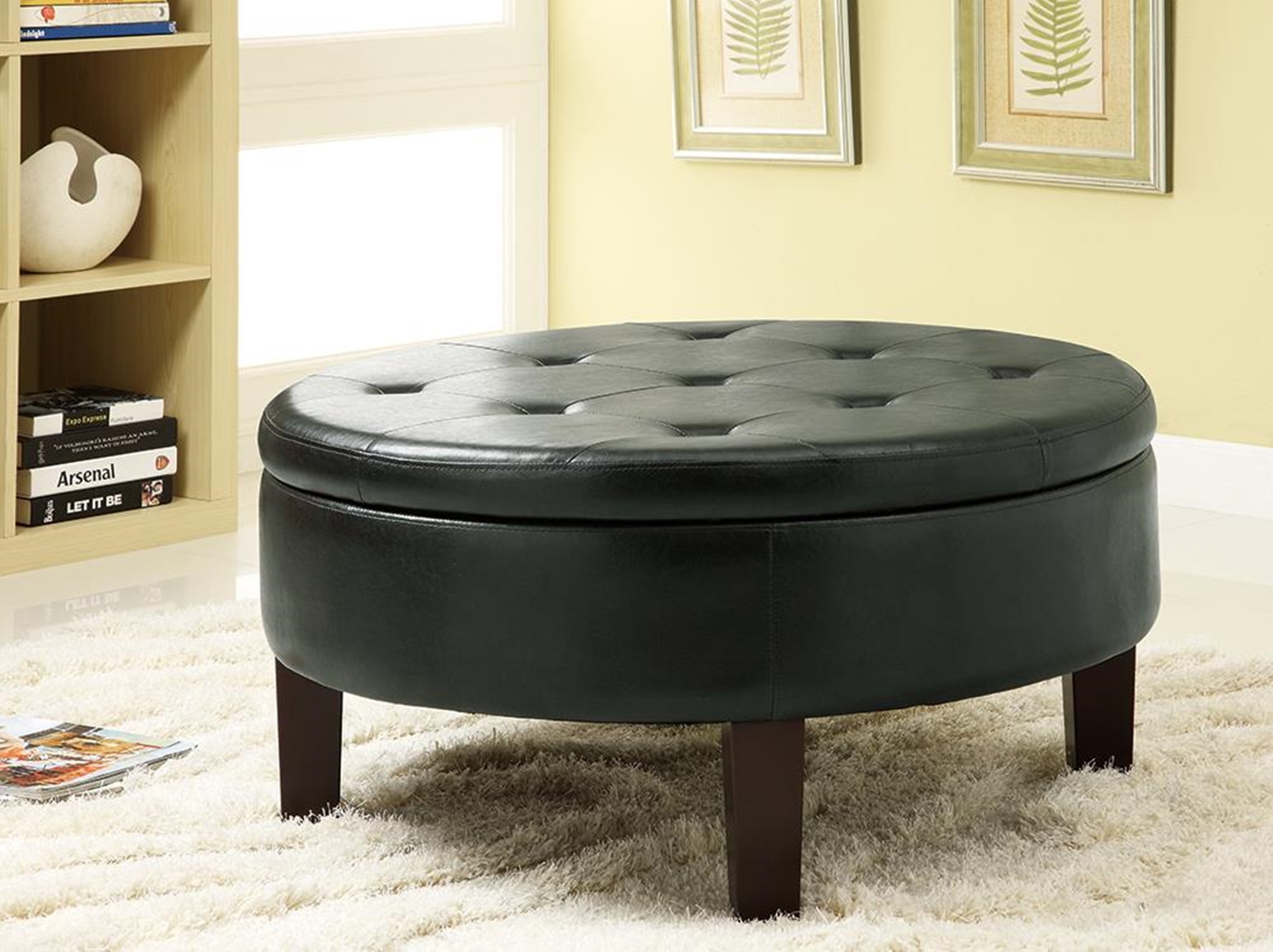 This high quality ottoman is a product created for use in living rooms. It has got a round seat with button tufting. The product has also got a storage compartment under the seat. The ottoman stands on solid and stable legs.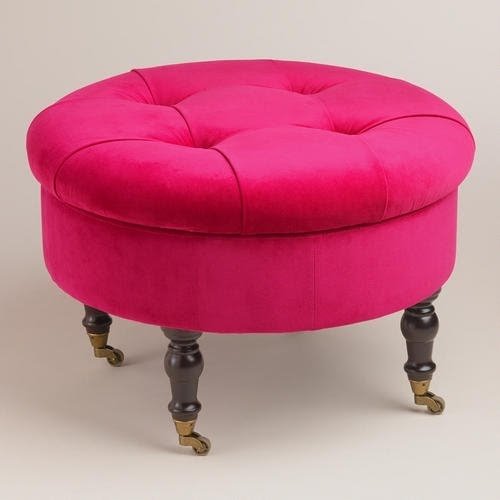 Cool and modern, also very fun! I adore this pink round ottoman! Clever solution is how its legs were designed. They have tiny wheels so you can roll it to any place you like. I really admire its soft and subtle finish.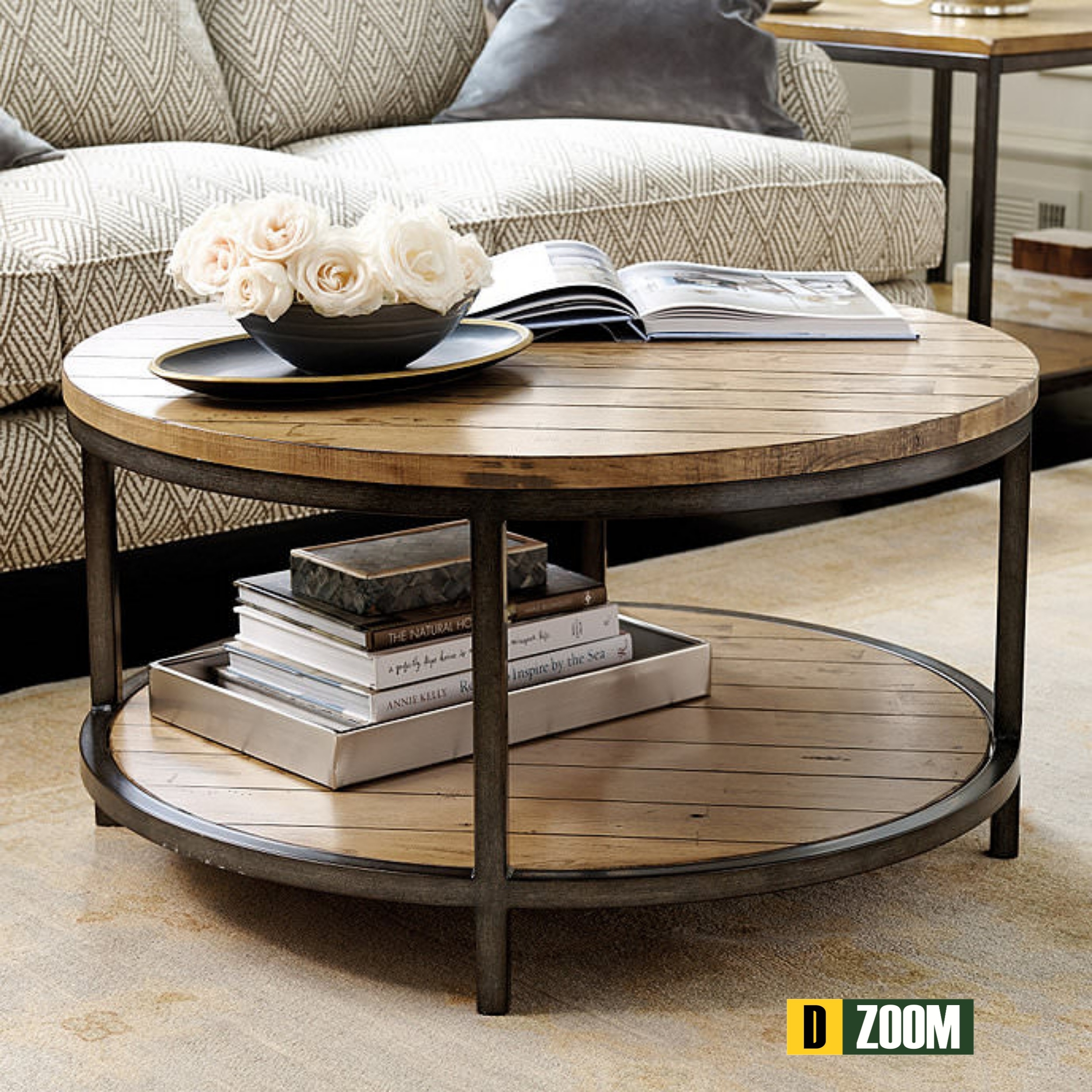 Solid and stylish, made from laminated wooden slats, this round coffee table with bottom shelf enhance the value of any living room decor. It has the size of 18.25"h x 33.75"d, offering a considerable space to store your various stuff.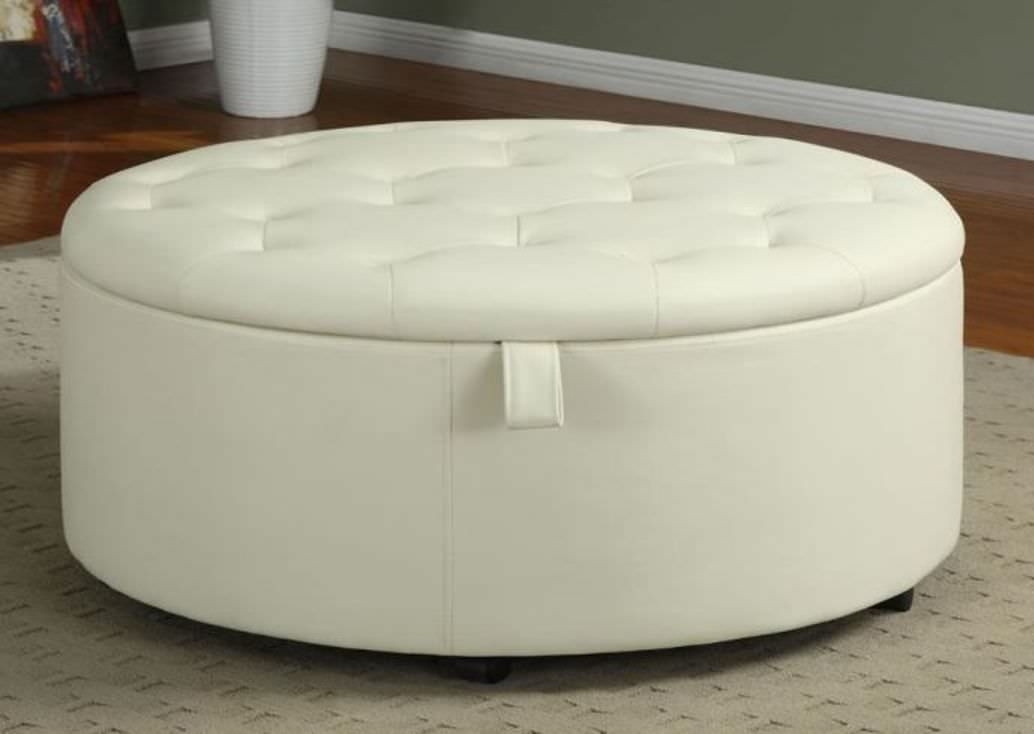 Back to Post :The Affordable Fabric Ottoman Coffee Table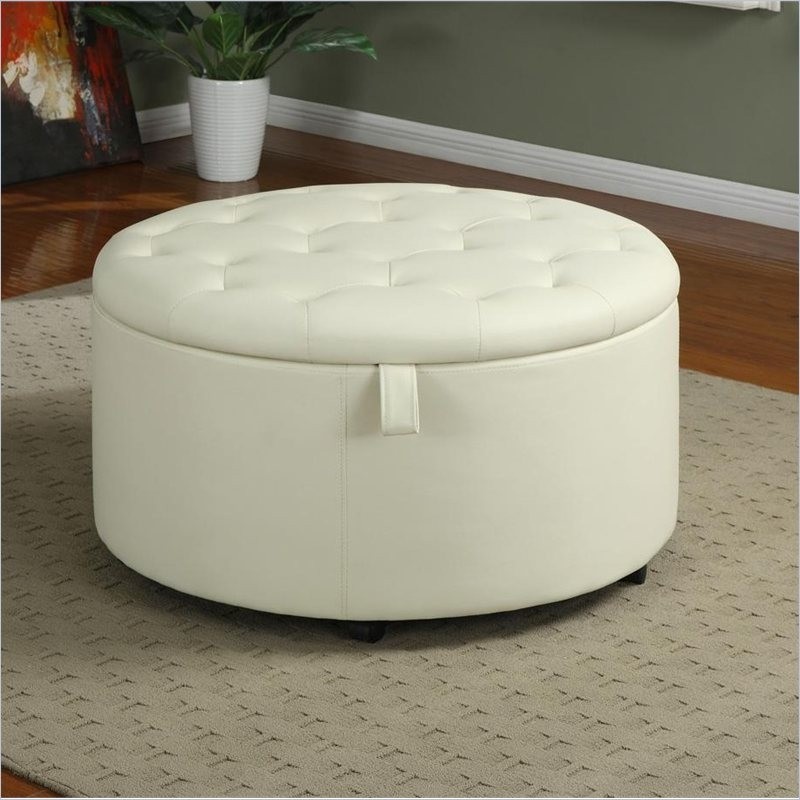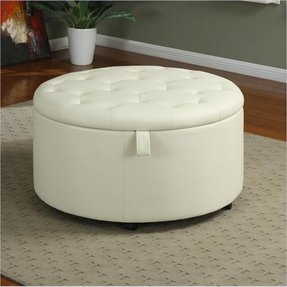 It is a classic and elegant ottoman that has got a storage, round shape, cream finish and comfortable seat. It can be used as a footstool, ottoman, chair, coffee table and other.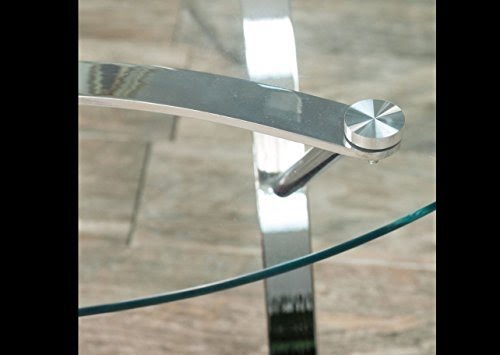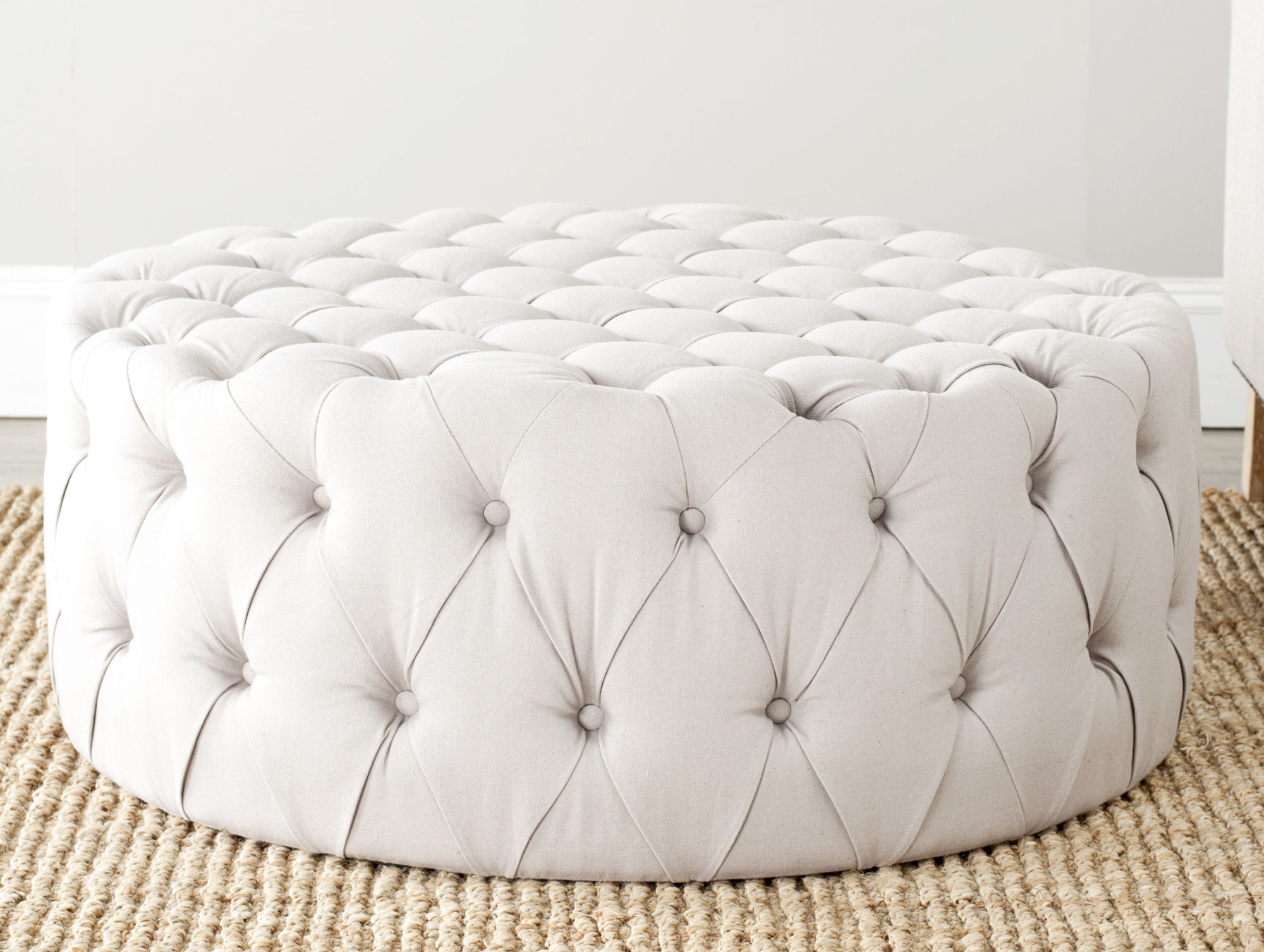 Very large ottoman featuring, modern design, wooden frame and jute upholstery. The wooden frame makes it a sturdy and durable piece of furniture. Its great at the foot of a bed, as an extra seating or in a hallway.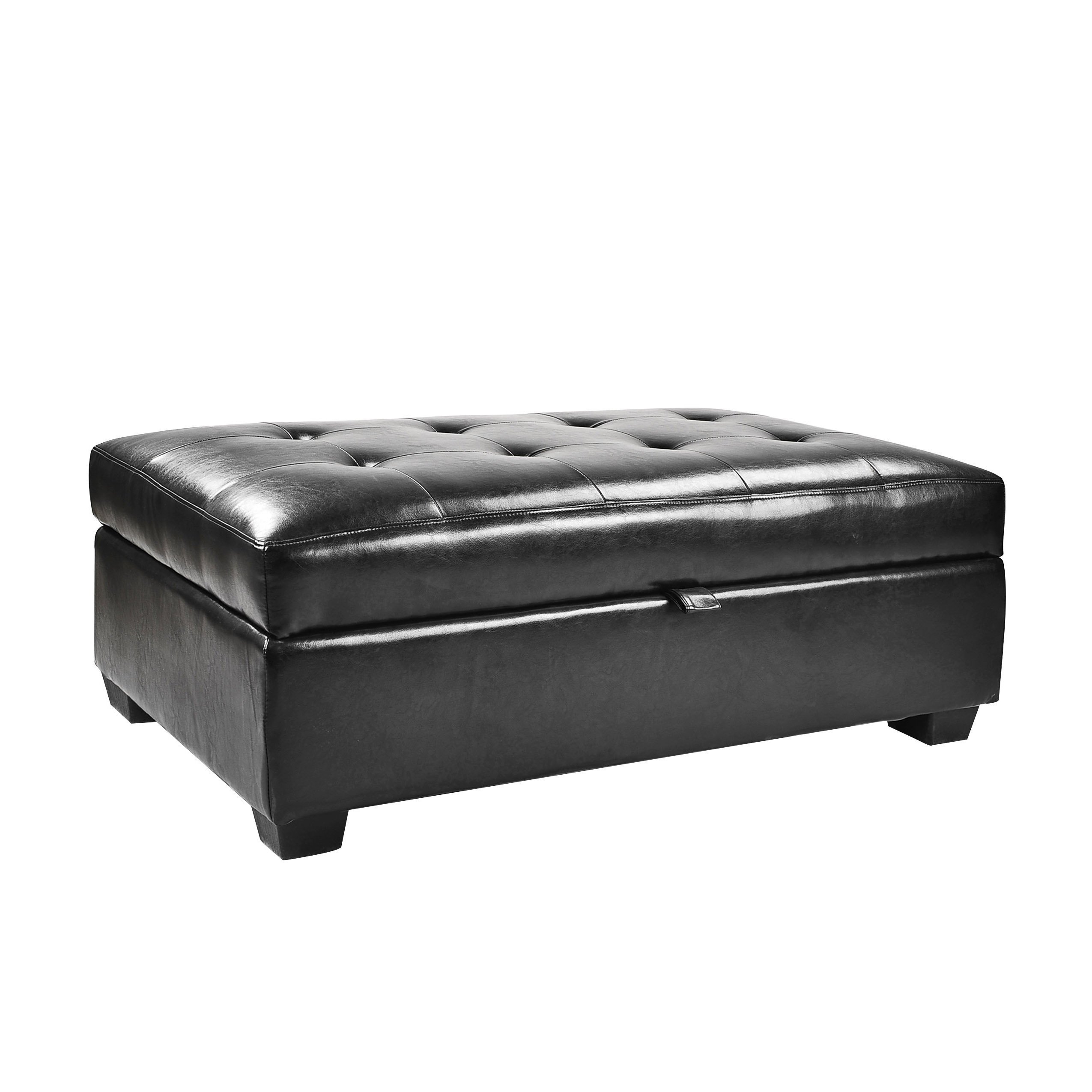 Antonio Upholstered Storage Ottoman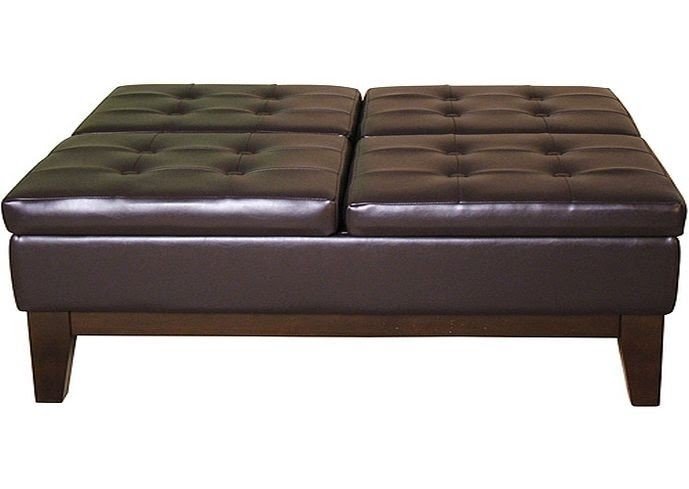 Gallery of Top Rated Coffee Table with Storage Ottomans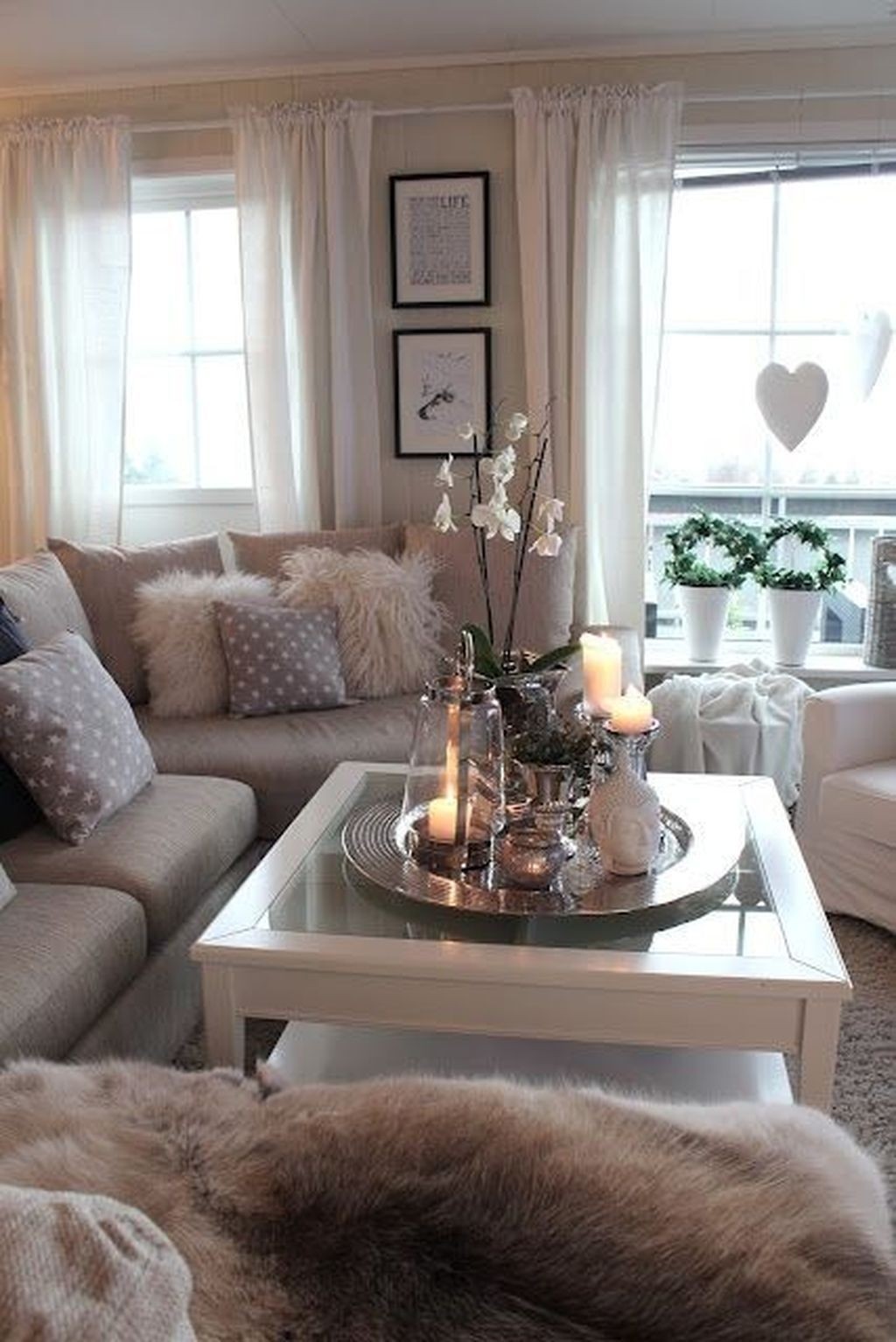 A beautiful traditional quite wide round coffee table tray crafted of metal with a silvery finish. It has edge 'handles' and features an elevated wide rim adorned with delicate shallow grooves around.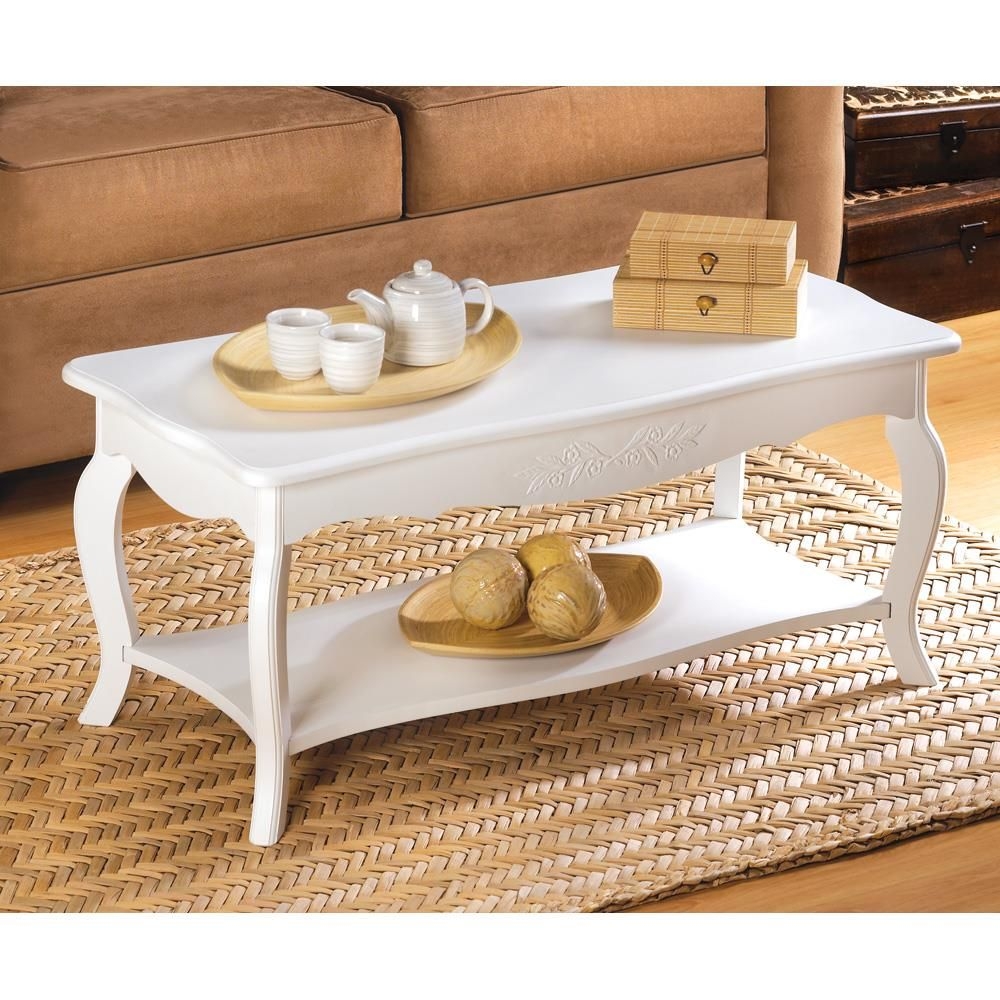 Curved legs and carved accents give this cocktail table a whimsical, fresh as daisy feminine look, that will complement well with romantic and cottage style interiors, brightening their look immediately.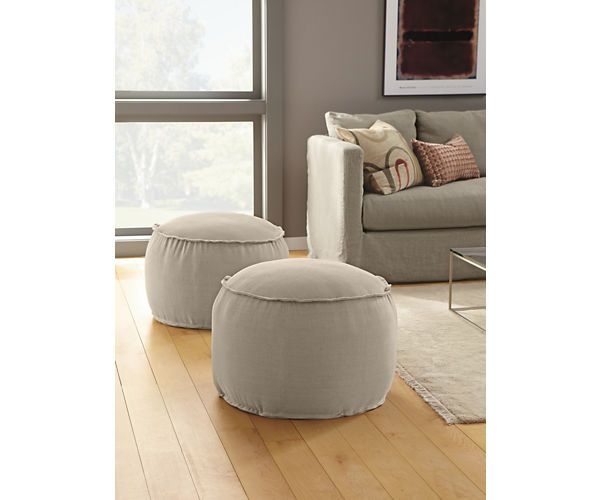 This round pouf ottoman enchants with its softness as well as lovely linen upholstery. Its light grey finishing will fit into most of the contemporary decors, creating an additional space for family and friends gatherings.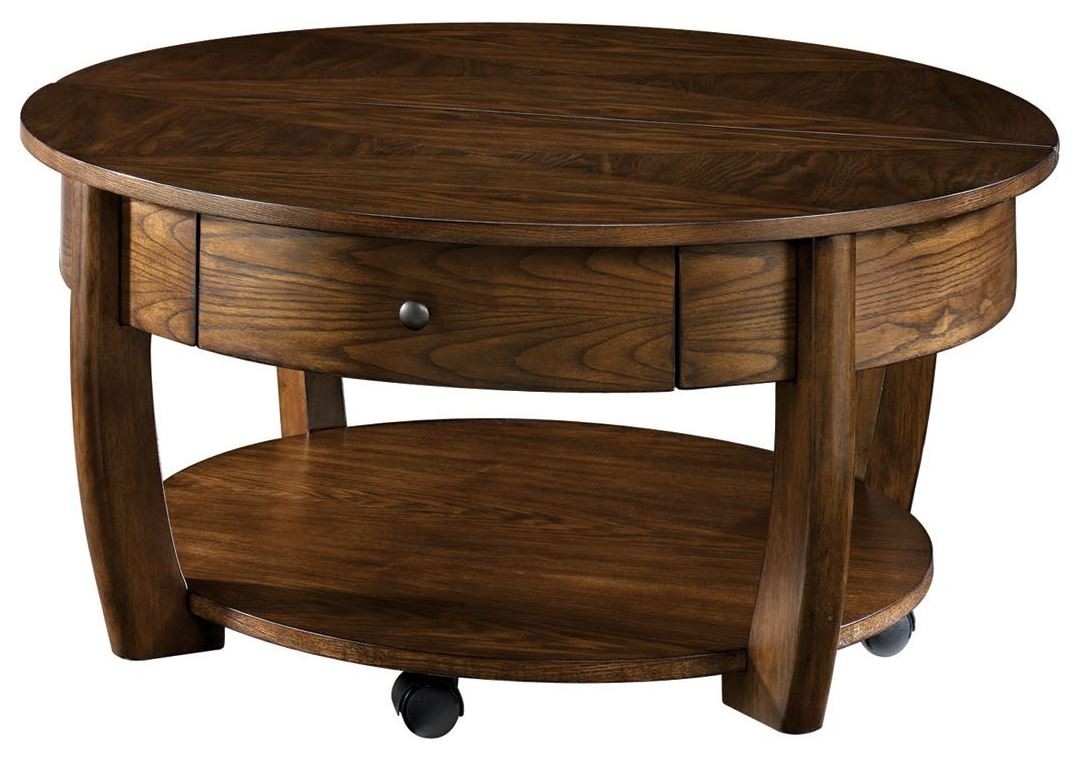 round coffee table with storage ottomans - Coffee Tables Ideas : Coffee Tables Ideas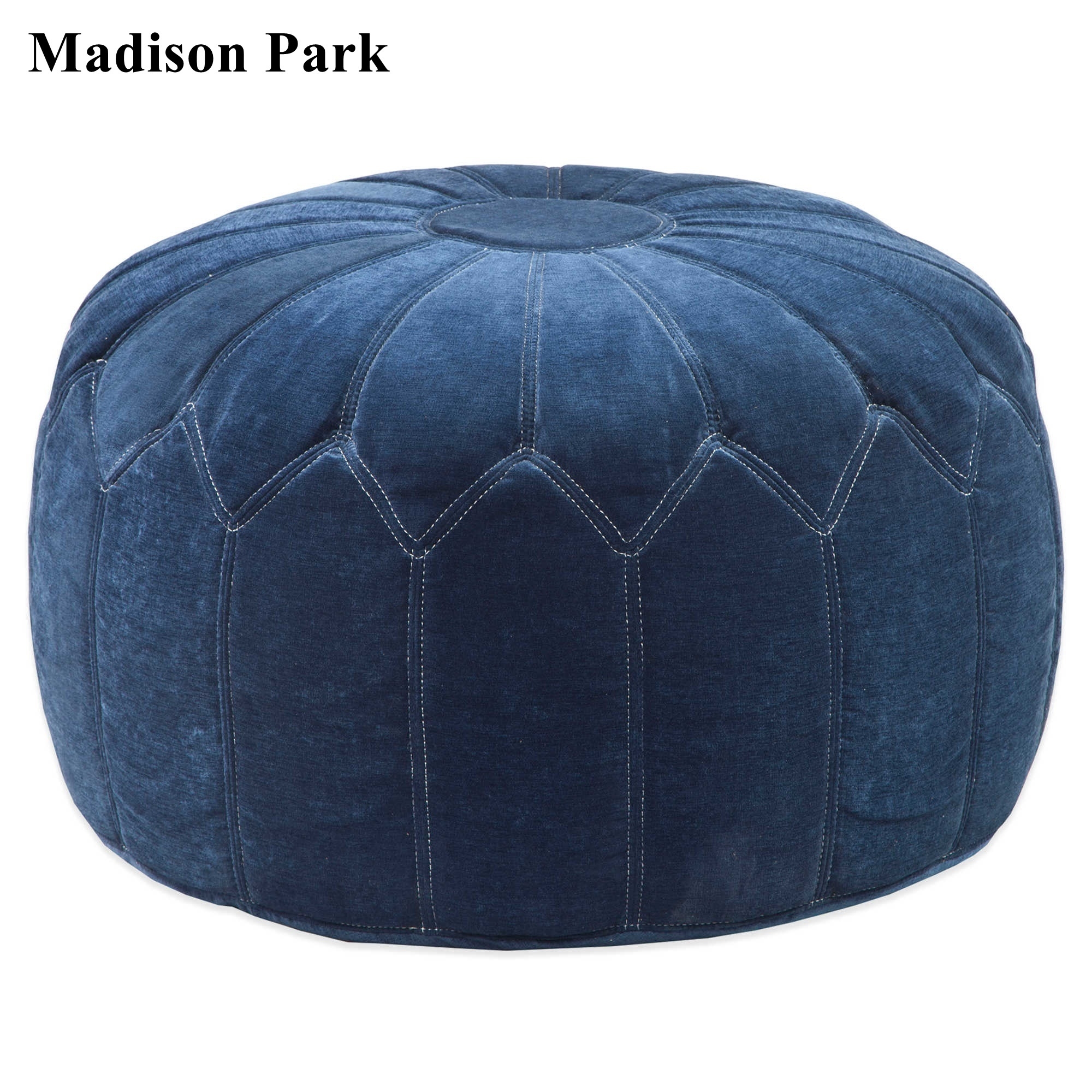 A cool contemporary roundish pouf ottoman with quite firm foam filling. It has a pretty cover of robust polyester fabric in blue shades with decorative geometric stitching. It should be spot cleaned with a damp cloth.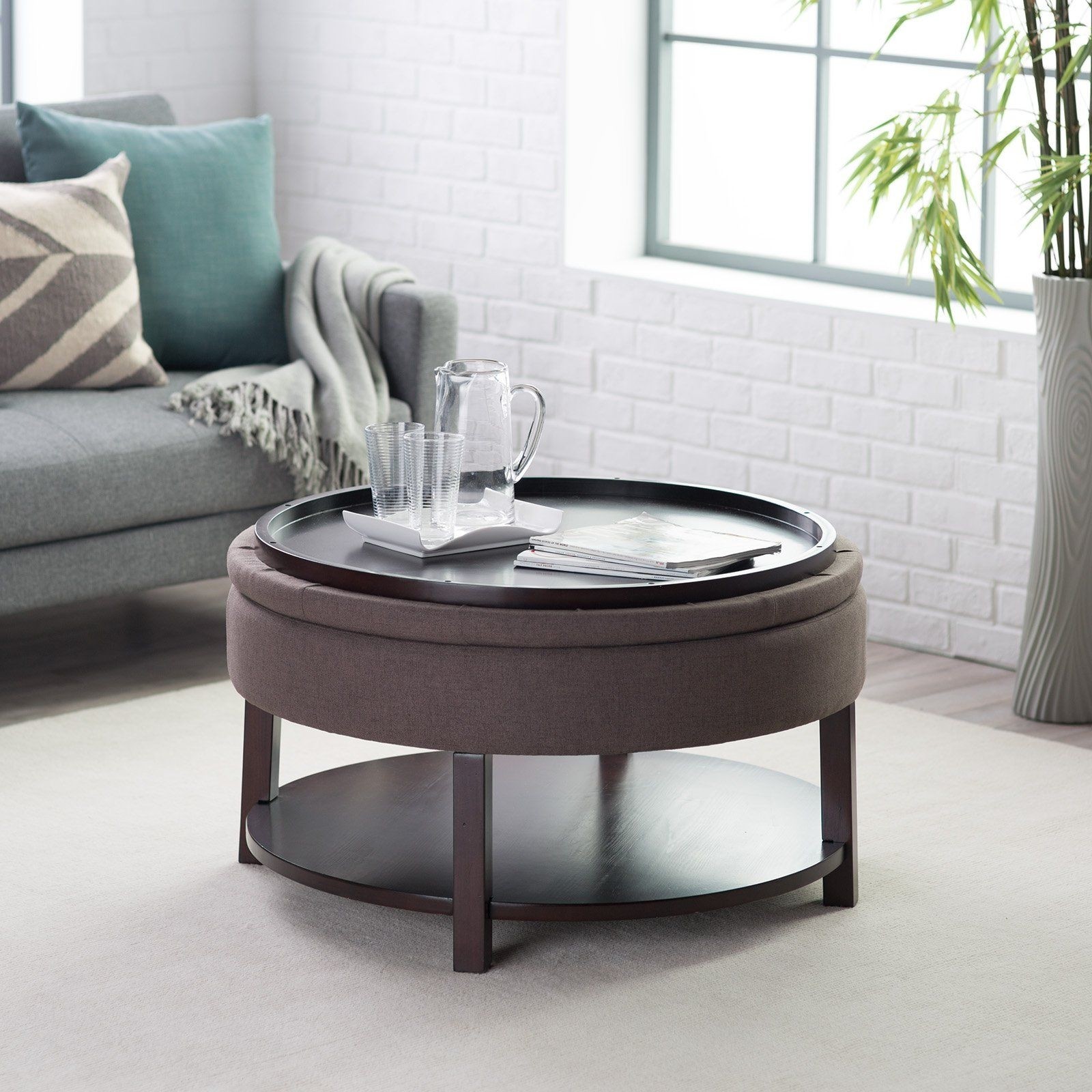 Ottoman Belham Living Dalton Coffee Table Round Tufted ...