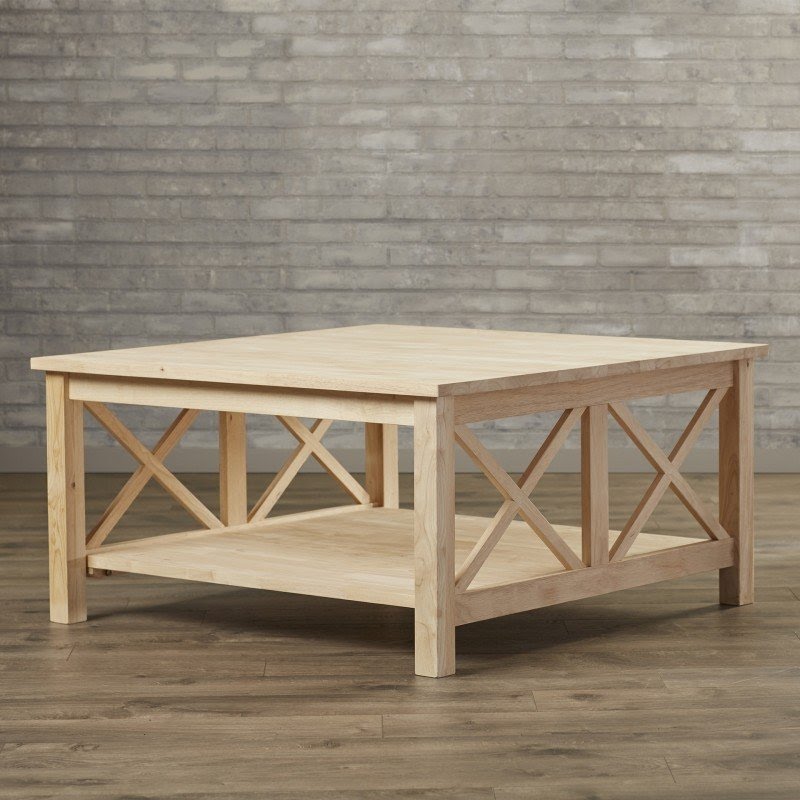 Walden Coffee Table
Beautiful coffee table made of sturdy unfinished wood, featuring solid frame with anti-slip leg base for rigid support, spacious top, and robust design providing simple looks and versatile functionality.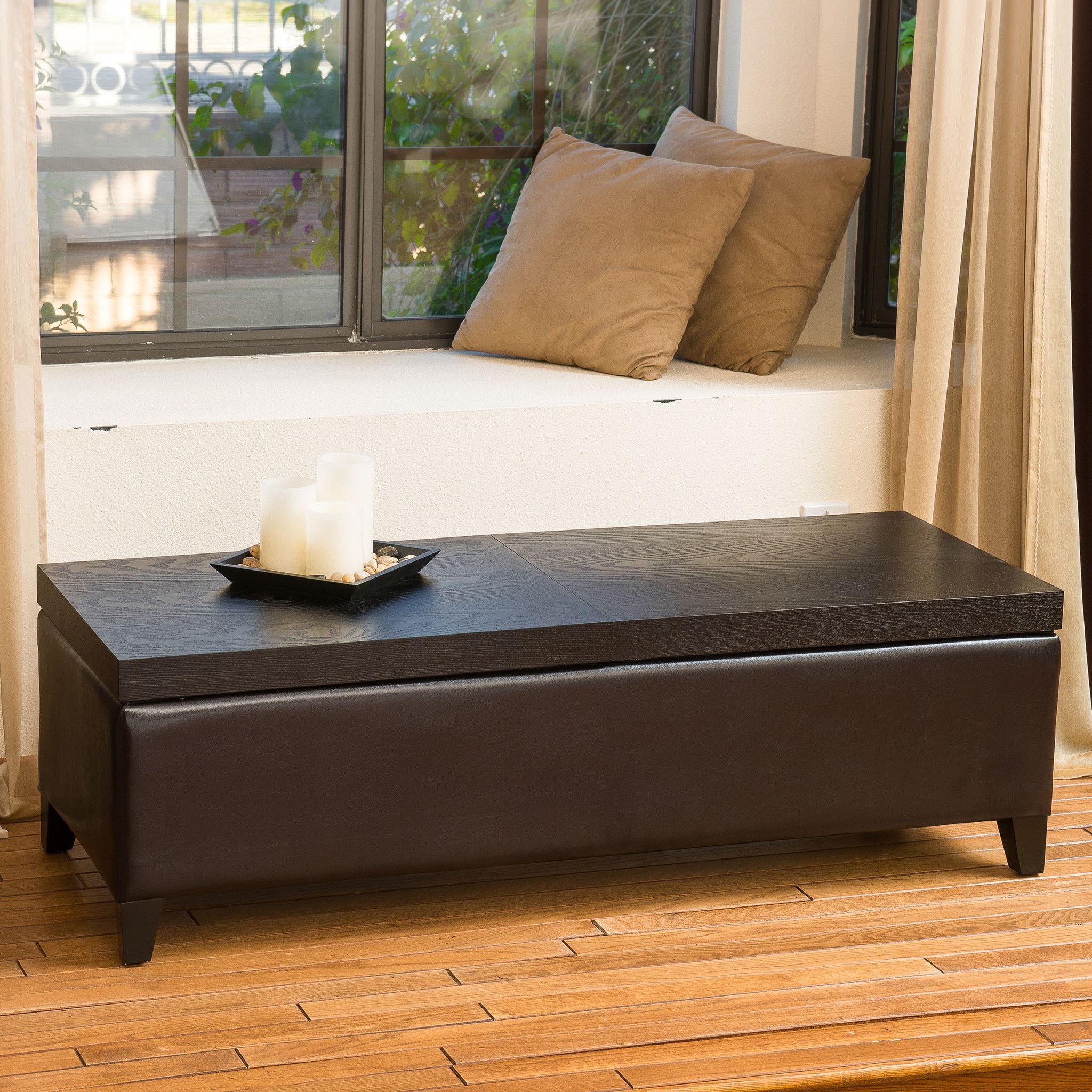 Slavin Storage Ottoman
An interesting and tasteful color palette of this storage ottoman gives your interior a relaxed vibes.This furnish gets a lot of compliments from your family and visitors.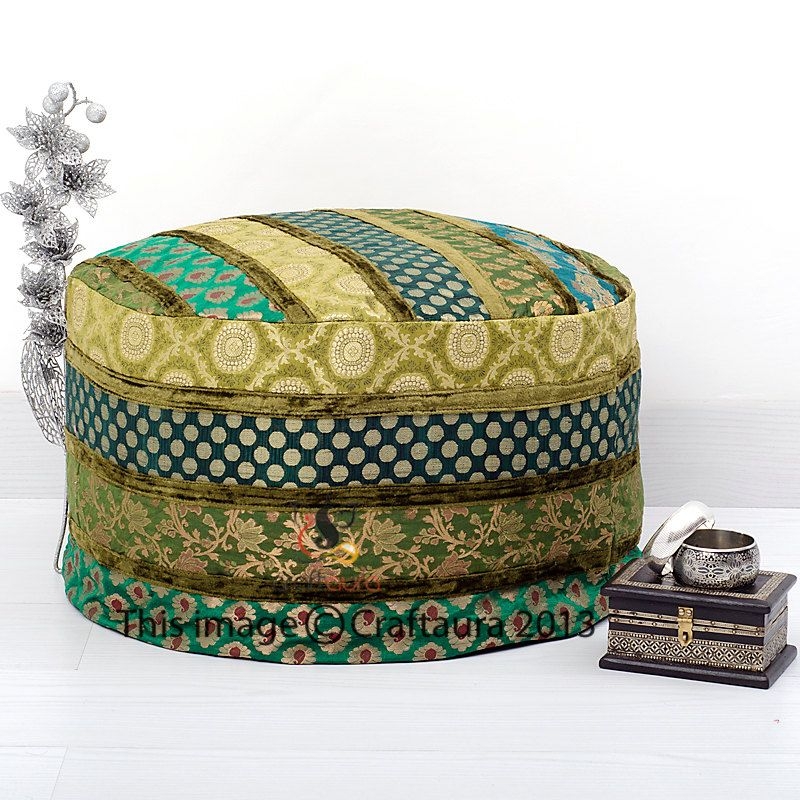 Green indian pouf ottoman cover pouffe
Someone who loves oriental journeys will be delighted by the aesthetics of a swollen round pouf ottoman. It has oriental patterns in classic oriental colors - sea, golden which is mixed with green colors. Orient designs are shown on strips.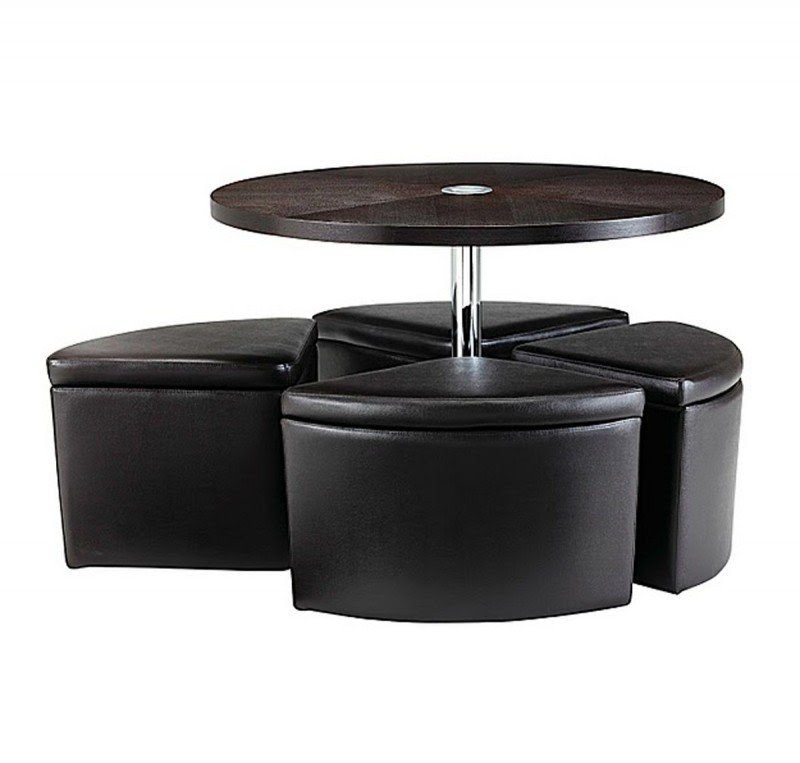 round-ottoman-coffee-table-sitcom-furniture-sedona-round-coffee-table ...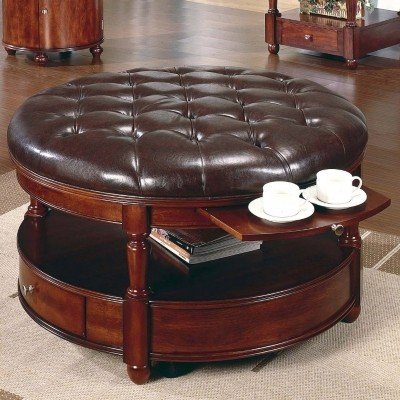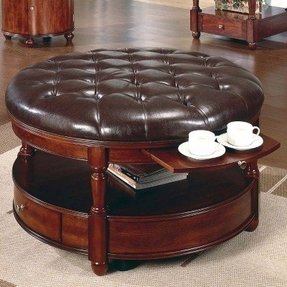 A sophisticated cocktail table in an elegant style. It's a solid, wooden construction with a unique, tufted top made of high quality leather. The piece features a bottom shelf and an extra top which you can slide in and out.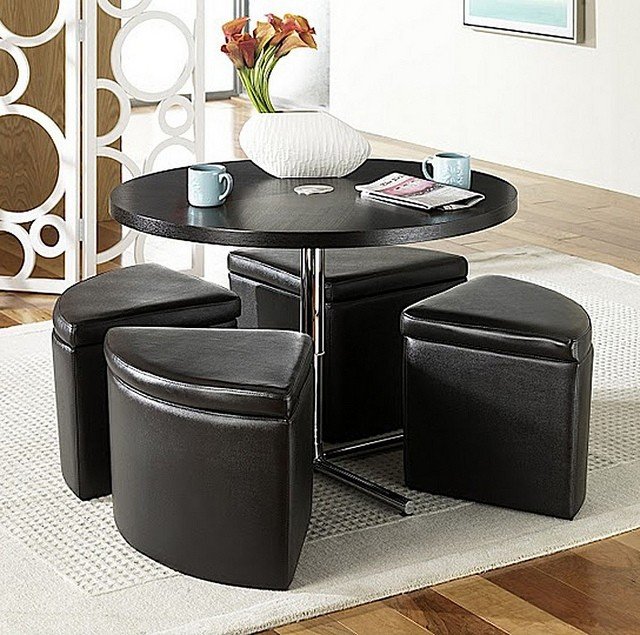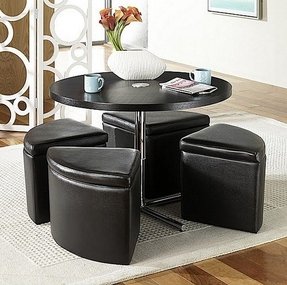 Simple and modern coffee table with round top finished in black color. It features a durable metal frame and four storage ottomans that are also finished in neutral black color, so they look good in any living room design.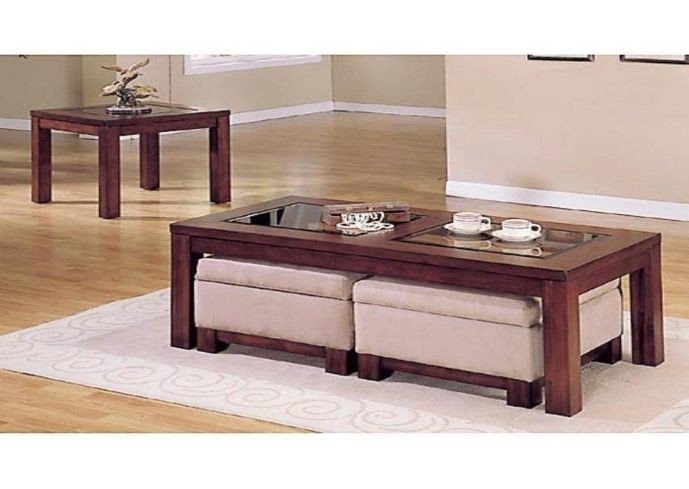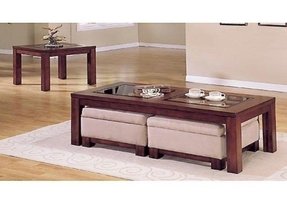 Cherry wood with its warm dark red color perfectly beautifies this simple coffee table with a functional solution - four storage ottomans underneath. We can see them easily thanks to the glass top of the rectangular table with wooden frame.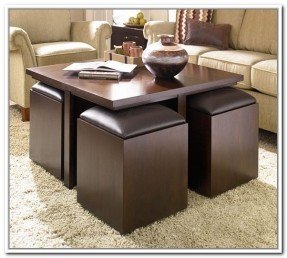 Round Coffee Table With Storage Ottomans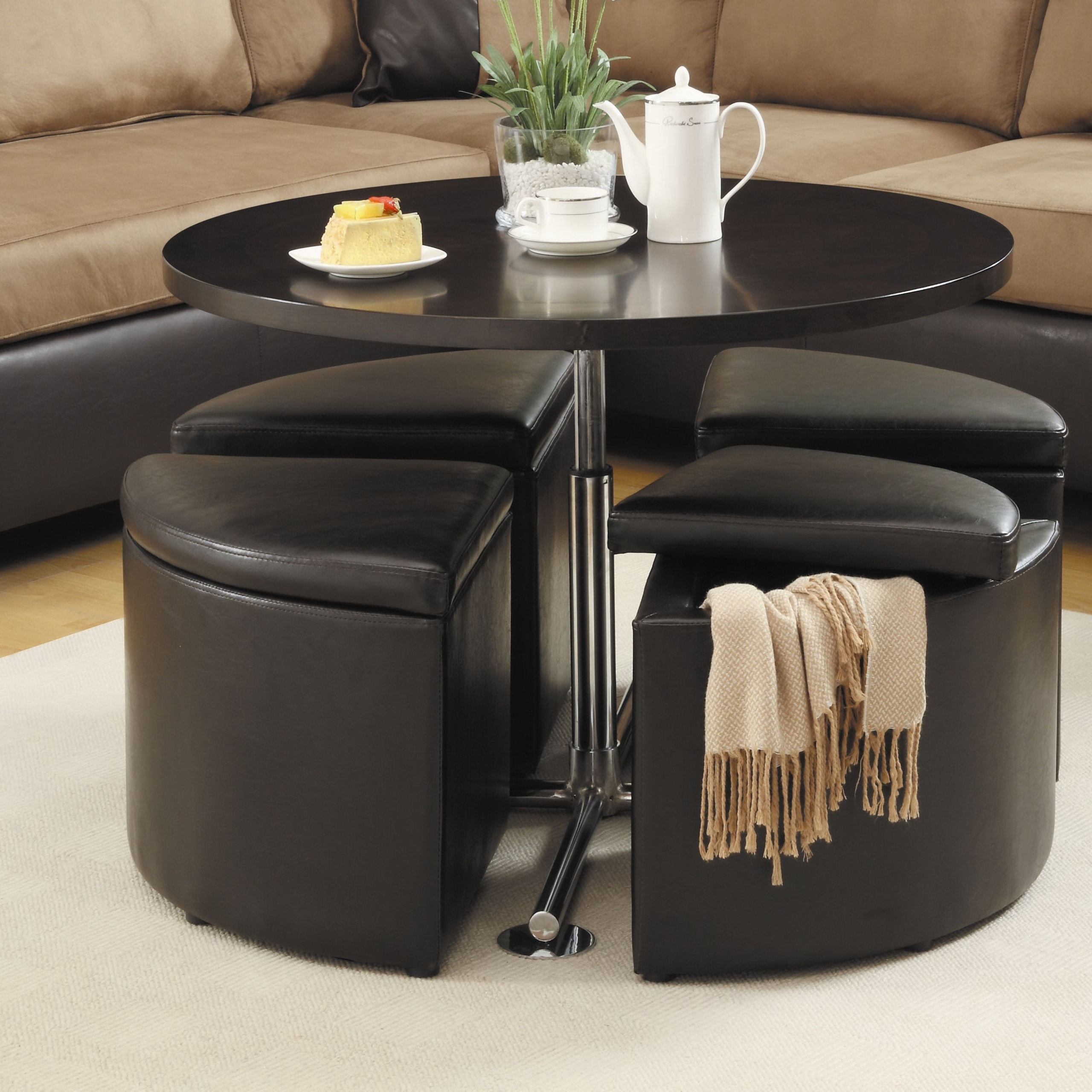 Incredibly practical and stylish piece of furniture worth having. Made of rubberwood the table top with a solid chrome base includes in set four upholstered ottomans with roomy compartments inside. It's the perfect way for maximum fill space.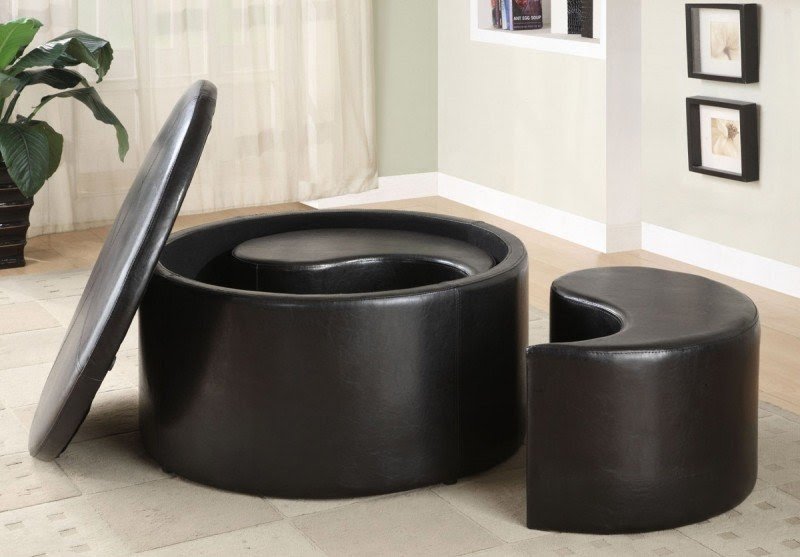 Such a pretty piece of furniture, great for a modern, contemporary living room. A round ottoman coffee table with a storage inside and two hidden, tear-shaped stools for additional seating space!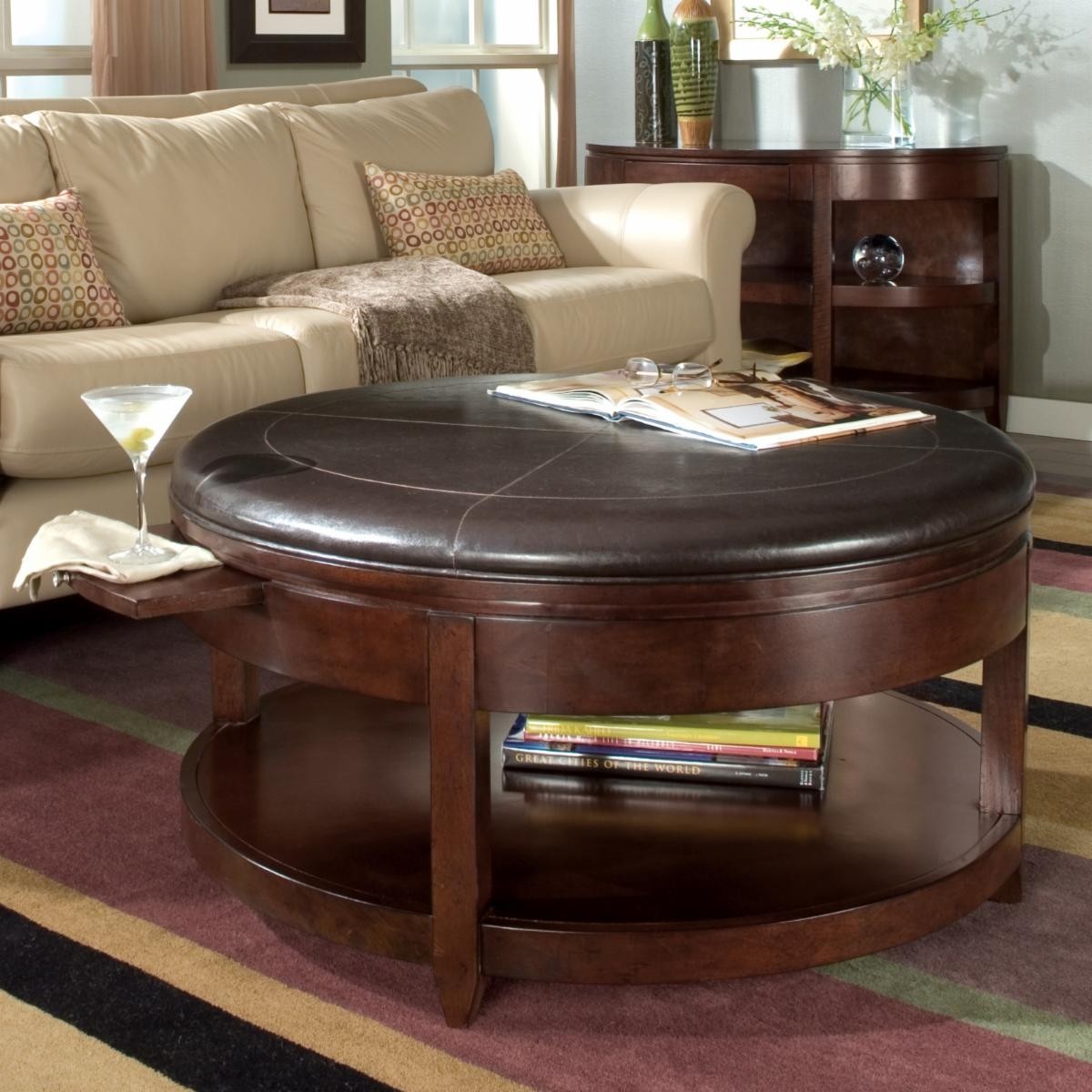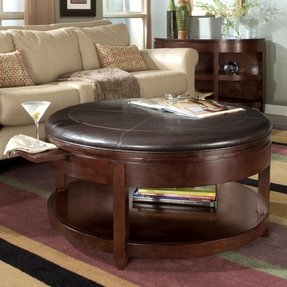 This product is a large, round coffee table designed for use in living rooms. It has got a solid wooden frame and a padded top that can also serve as a seat. This construction includes a lower shelf ideal for magazines, books and other items.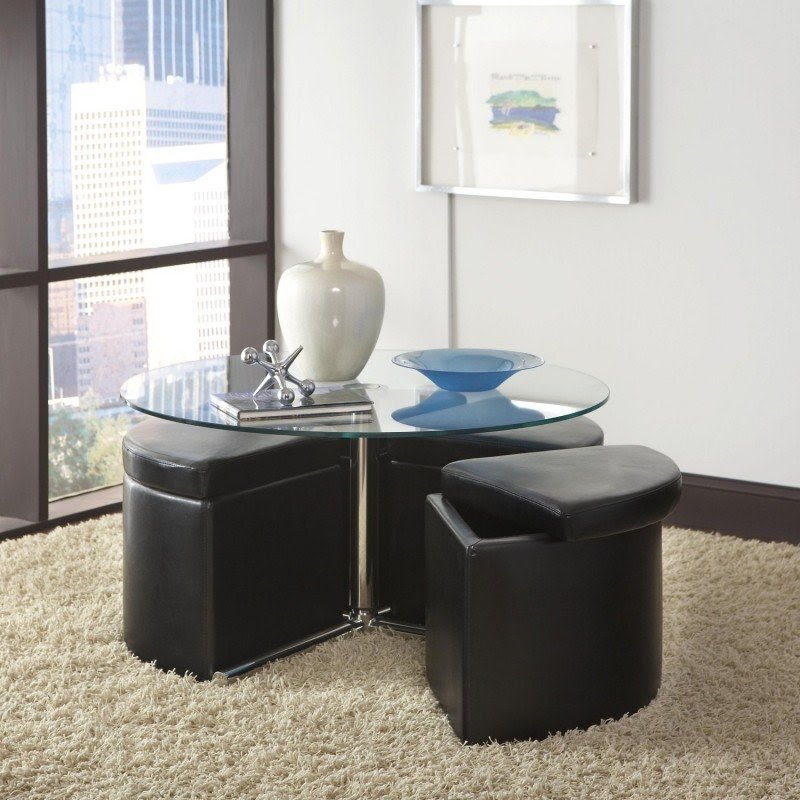 Comfortable and functional coffee table with metal frame and round glass top. It is available with four black ottomans that include soft seats and storage compartments. This set looks perfectly in any standard interior design.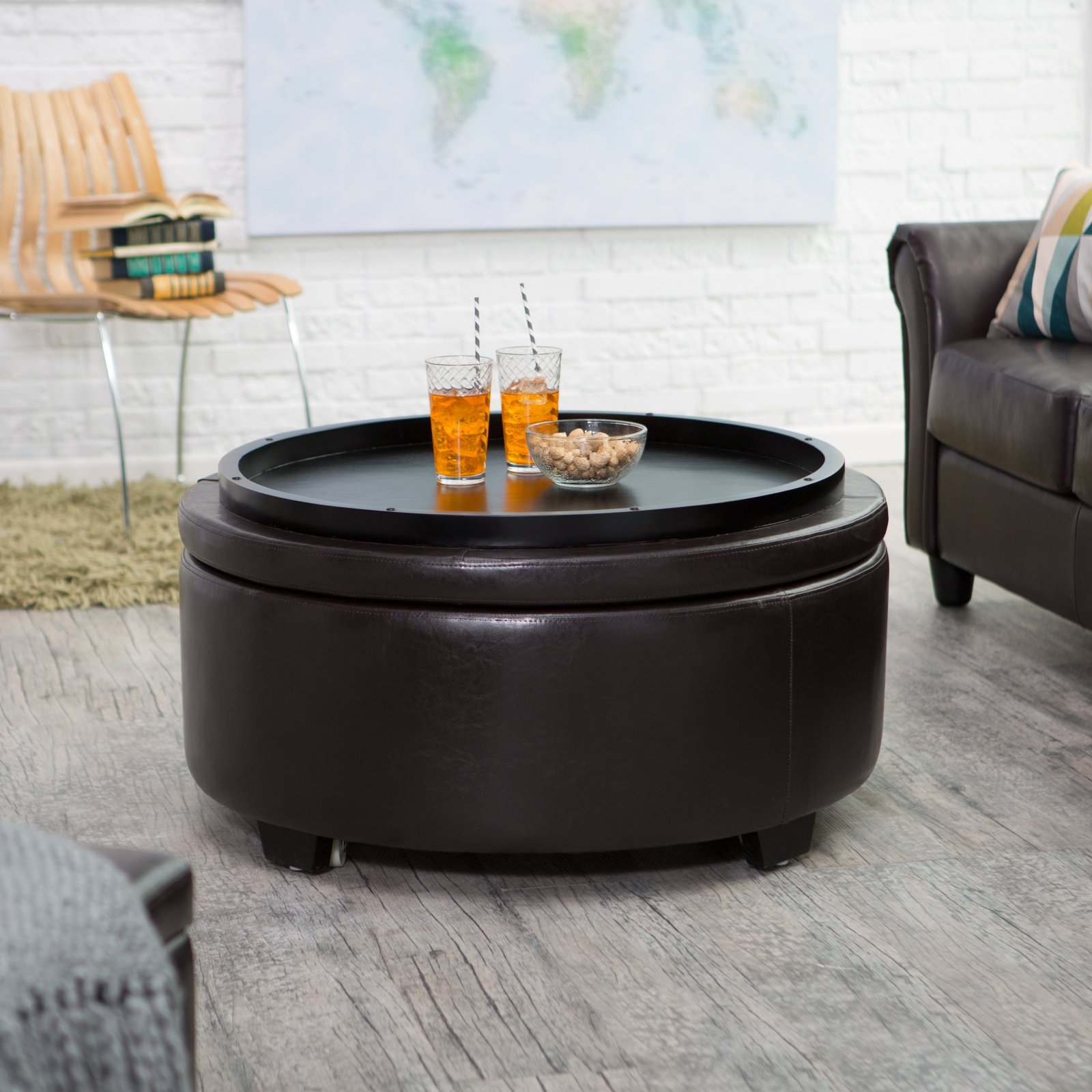 Round modern universal piece of furniture. It can serve as a table, ottoman or storage unit thanks to a flip-top lid. Wooden construction with legs finished in black is upholstered in padded brown leather. It has hidden casters for easy moving.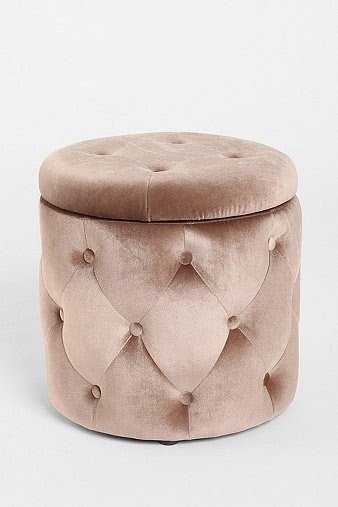 With the pale pink upholstery of a truly soft and delicate material this tufted round storage ottoman will be a hit for your household, letting you both add a splash of style to it and keep it practical.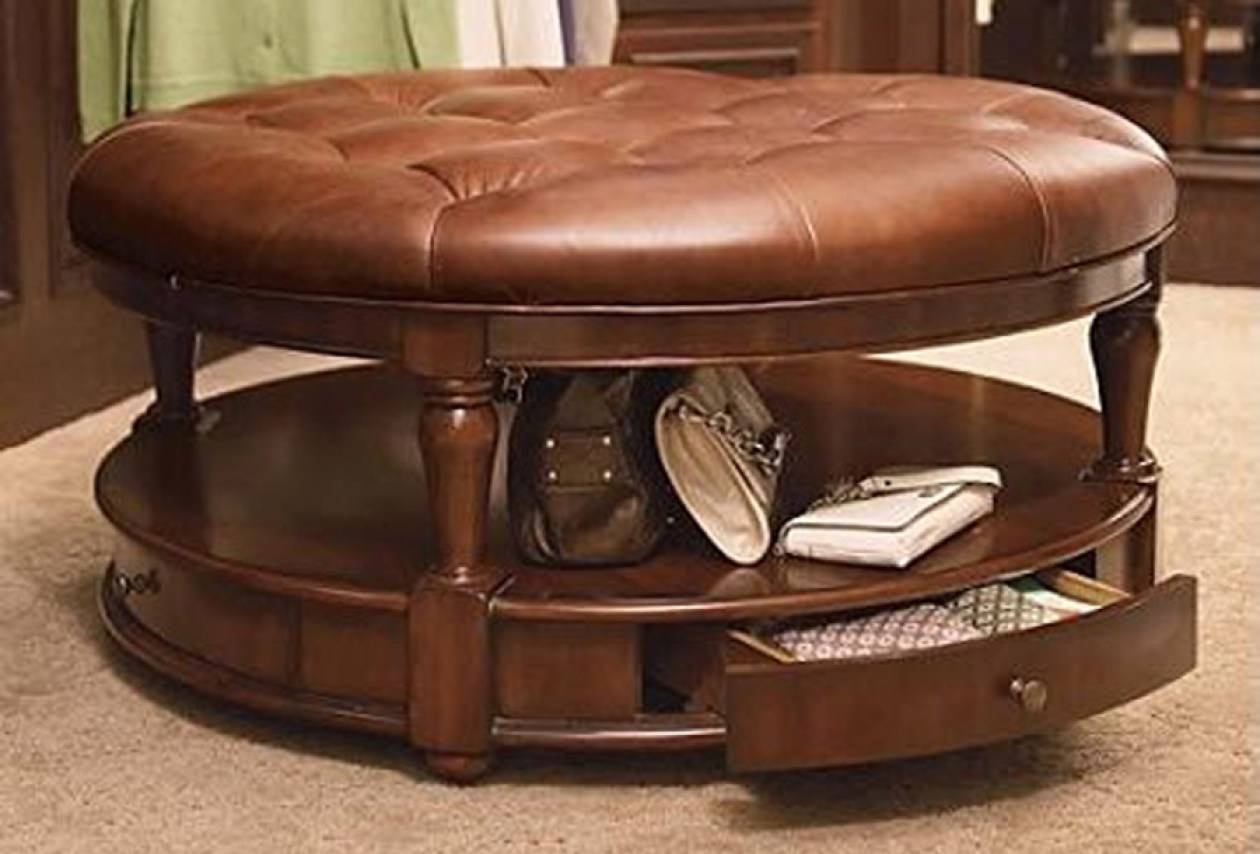 ... Ottoman Coffee Table With Stools: 30 Ottoman Coffee Table Ideas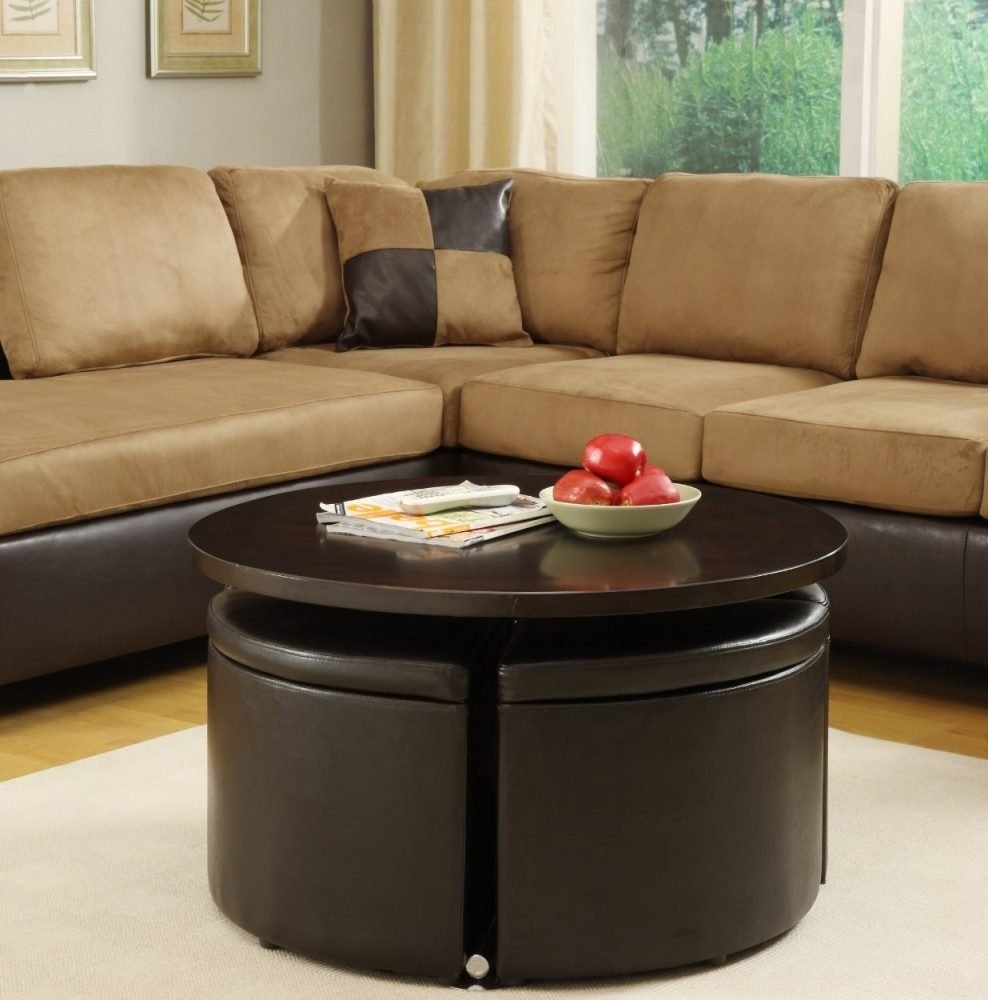 Gas Lift Coffee Table with Storage Ottomans