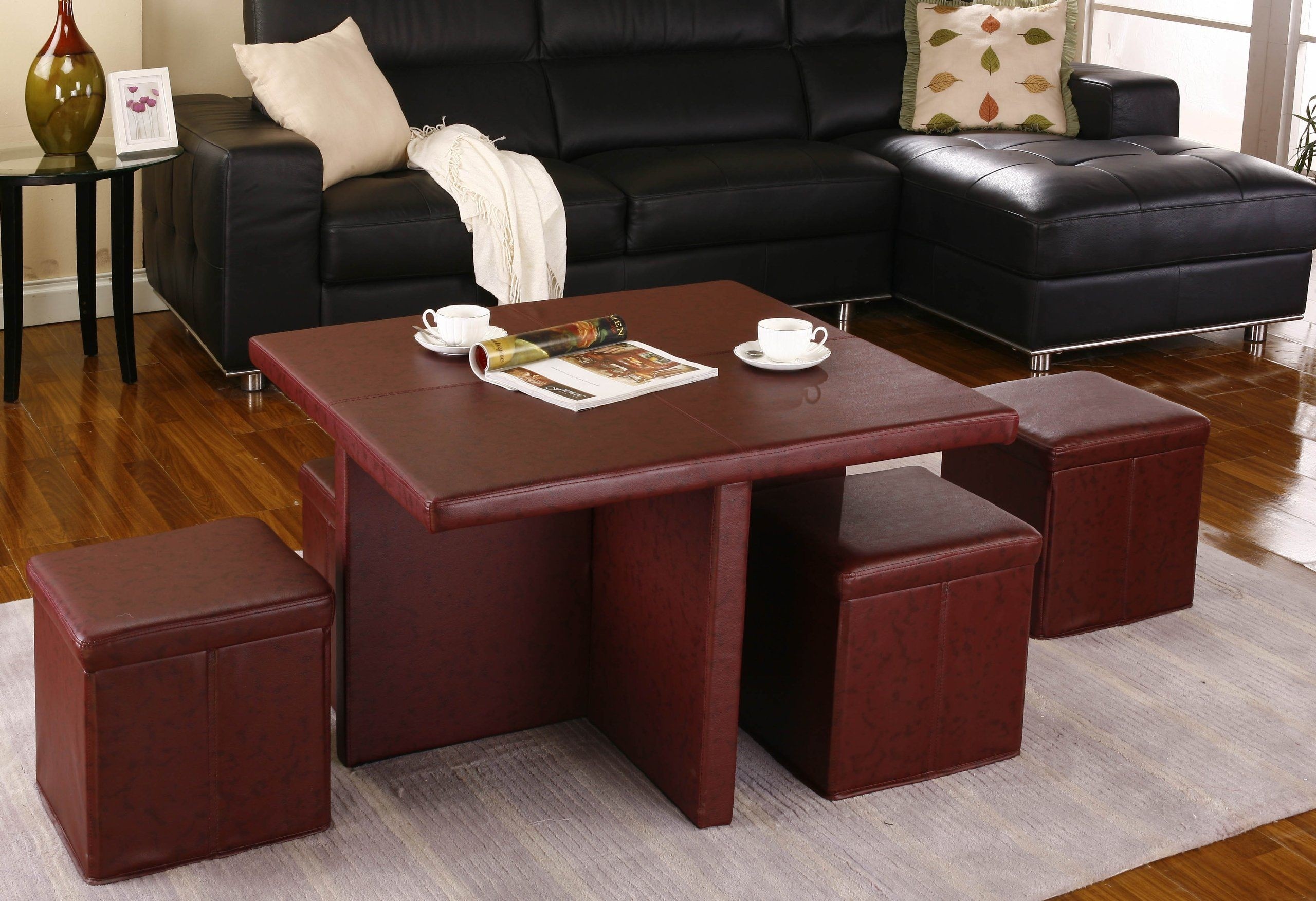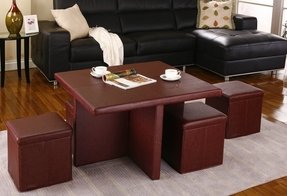 5 Piece Coffee Table Set
It is a coffee table set that is a fantastic addition to your living room area. If you looking for amazing coffee table you need to choose this perfect set. It is a very good choice.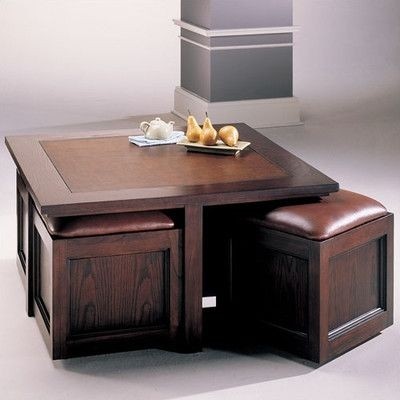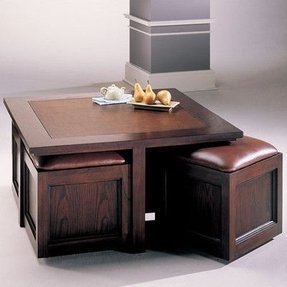 Kanson Coffee Table Set
Highly utilitarian coffee table set in oxblood finish, with four leather cushioned cube seats that may be conveniently stored under the table top. Ash/oak brown inserts in the cubes add chic to the design.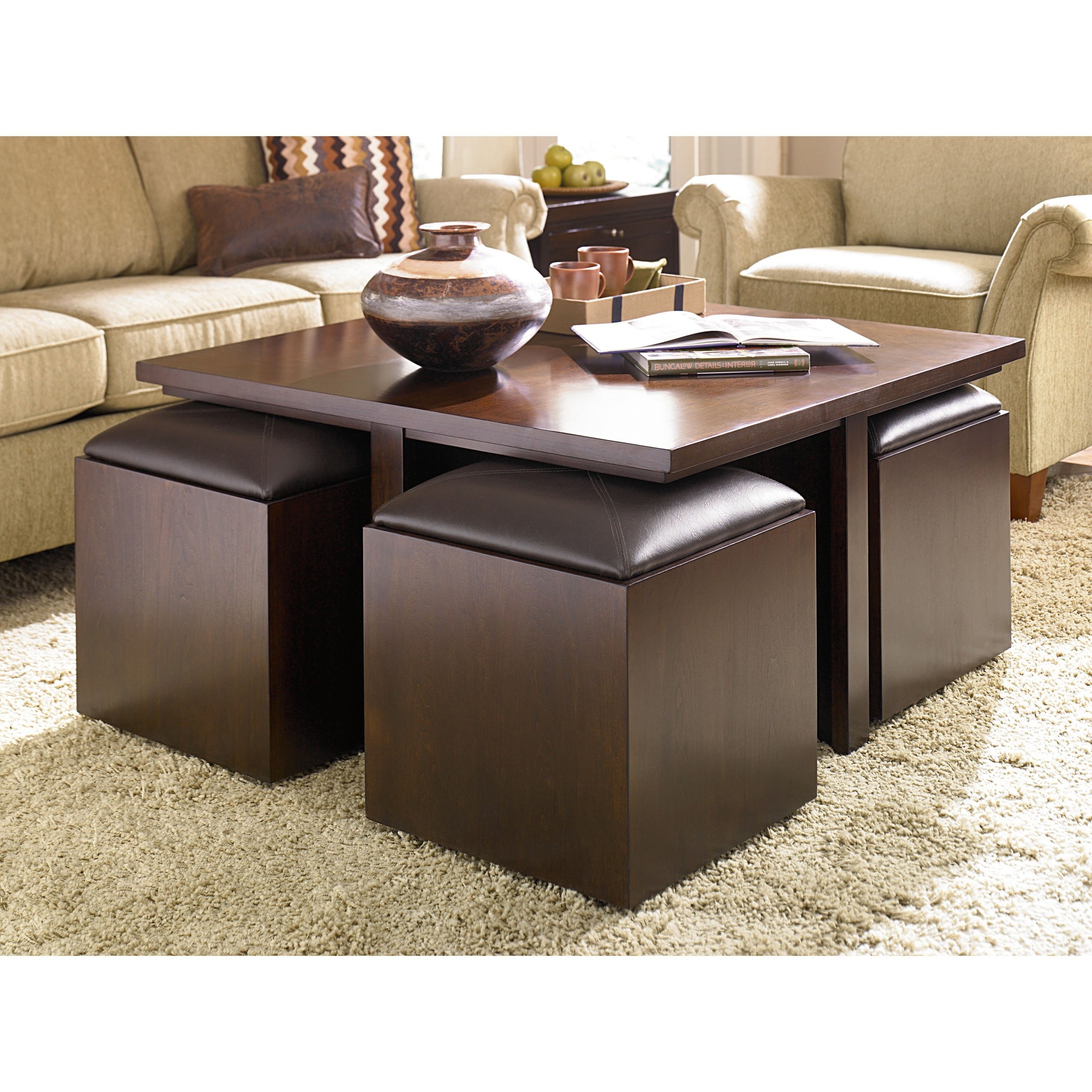 Hammary Cubics Coffee Table With Nested Ottomans
The perfect solution for small spaces - coffee table with nested ottomans. The parts are perfectly matched and look great together or separately. This is a beautiful, heavy piece of furniture. Ottomans have containers in which you can store eg. pillows or blanket.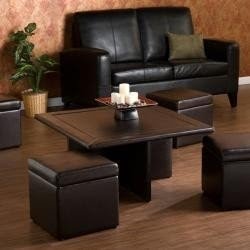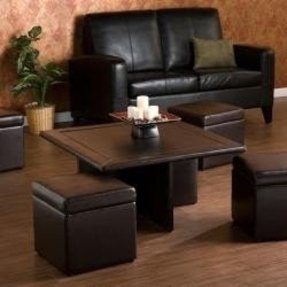 Crestfield Dark Brown Coffee Table Storage Ottoman Set
This set includes neutral-coloured pieces of furniture that look very attractive in any decor. The elements of this set are ottomans and a coffee table. The ottomans are soft and comfortable. What is more, they provide some storage space.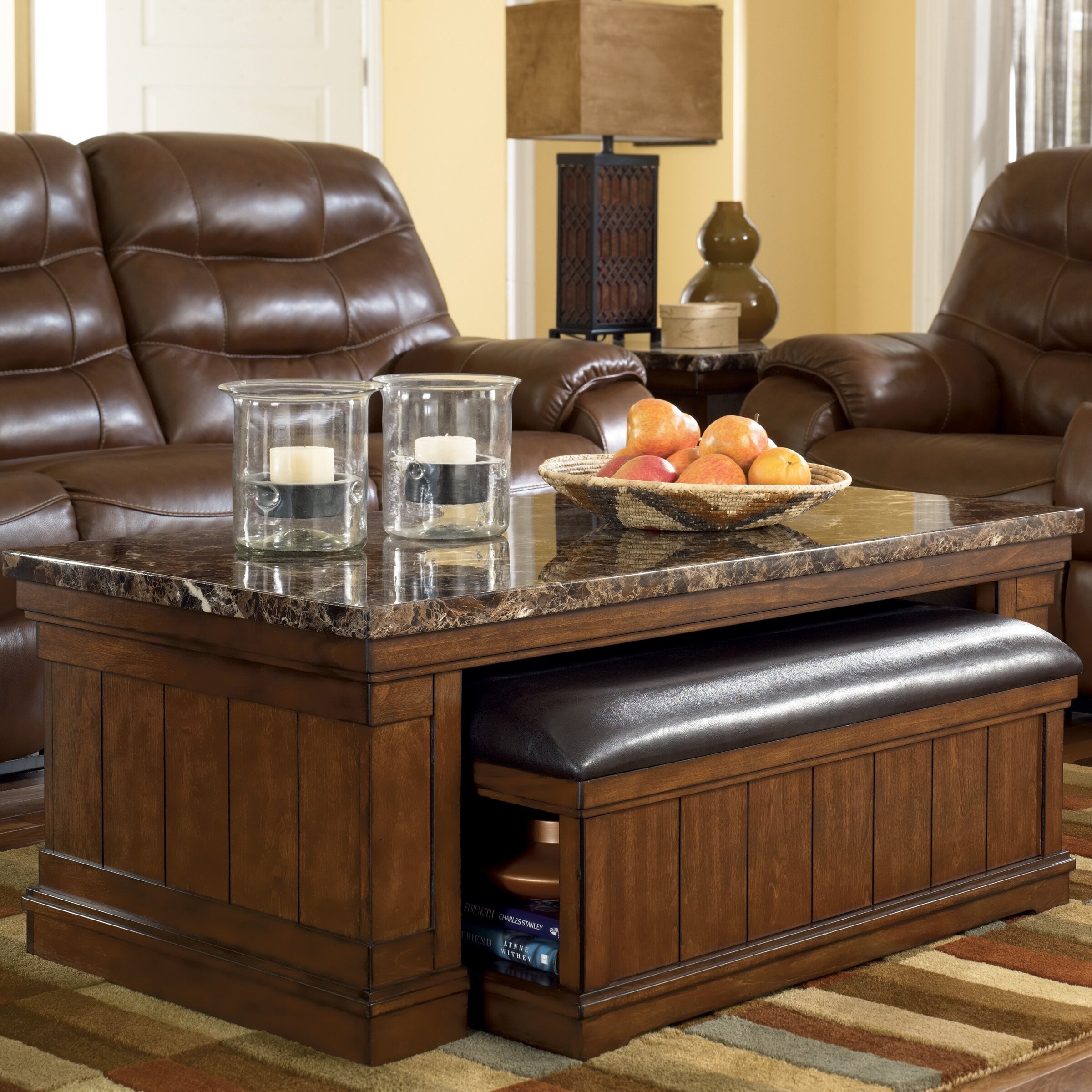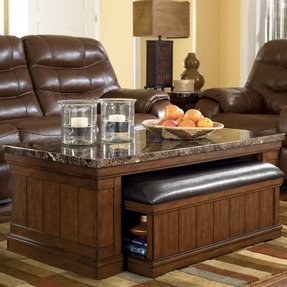 Mapleton Coffee Table with Ottoman
This opulent solid wood coffee table will add an elegant, traditional flair to an ambiance. It comes with a cushioned ottoman that may be hidden under the table to optimize space. Additionally, the ottoman hides some storage area inside.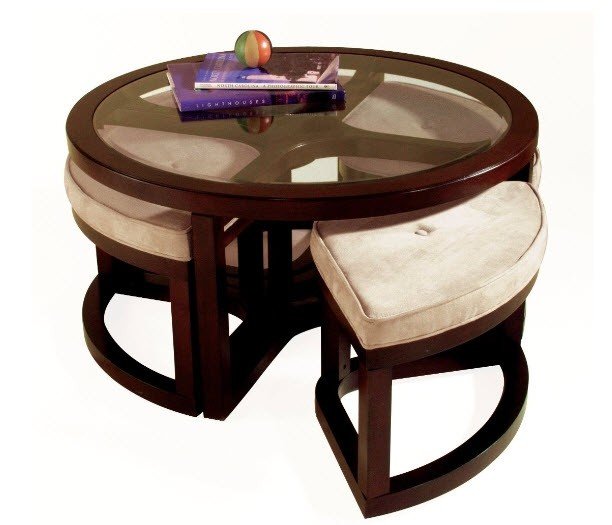 This charming coffee table with four matching seats can truly spice up your living room decor. The frame of each piece is made of wood and bathed in a cherry finish. The table has a clear glass top embedded in the frame, and stools are equipped with off-white seat cushions, and can be hidden underneath the table.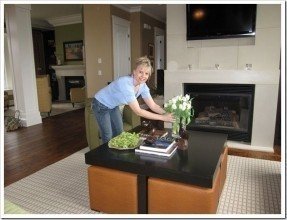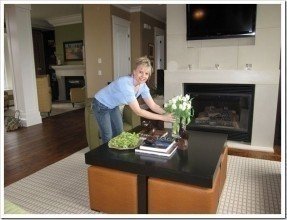 the ottomans under the coffee table (any ottomans & any coffee table ...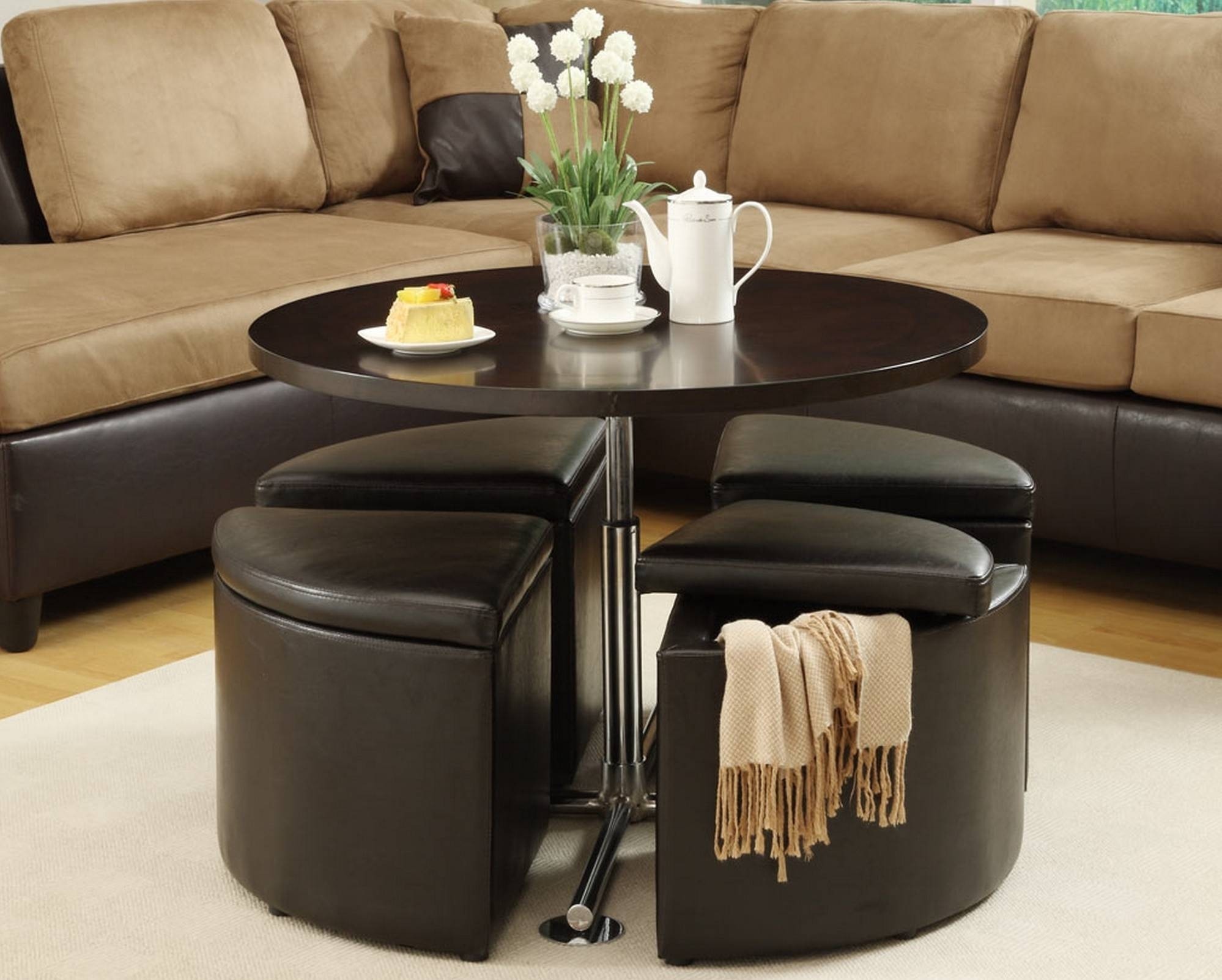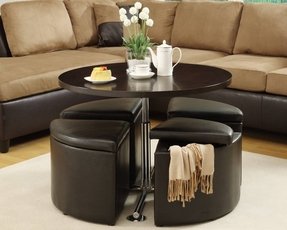 Comfort Furniture