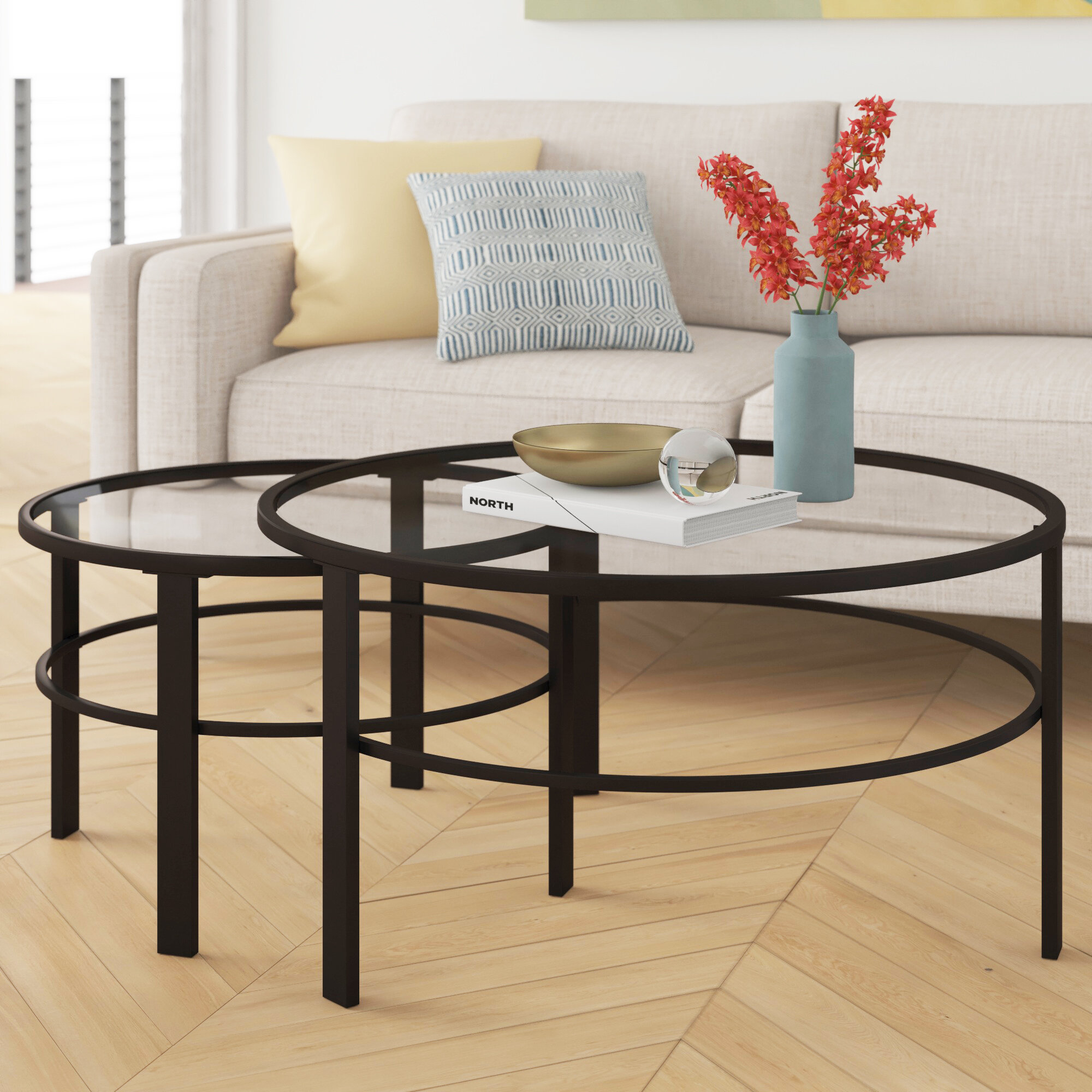 Eva Coffee Table
An attractive space-saver, these two nesting coffee tables are great for compact areas, like small apartments or cozy nooks. The smaller table fits neatly under the large one, and you can pull it out when you need some extra surface area.



A tempered glass top on a circular frame made of metal makes this an excellent choice for modern and contemporary décor with the reflective glass making small spaces look larger. These tables would pair exceptionally well with a vibrant rug and oversize houseplant to create a chic, glamorous living space.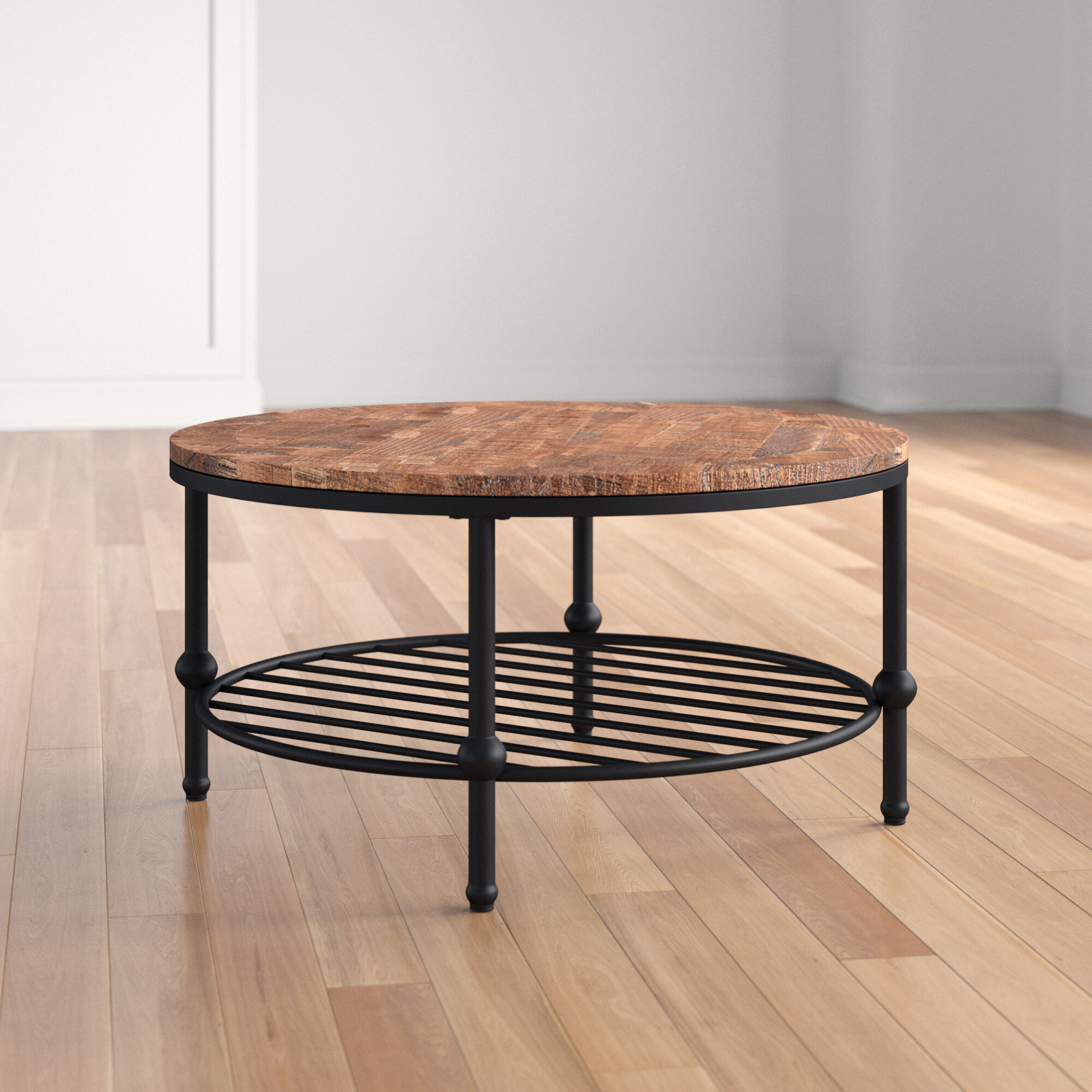 Altus Coffee Table
An industrial take on old-fashioned elegance, this table is made of MDF and pine veneers. The round tabletop includes interesting spliced features with the wood grain opposed at odd angles.

Spanning the four, black metal legs is a slatted shelf, offering great storage for attractive coffee table books, remotes, and other essentials.

With a simple yet effective design, this table marries industrial details with a modern farmhouse style to add a rugged element to your home.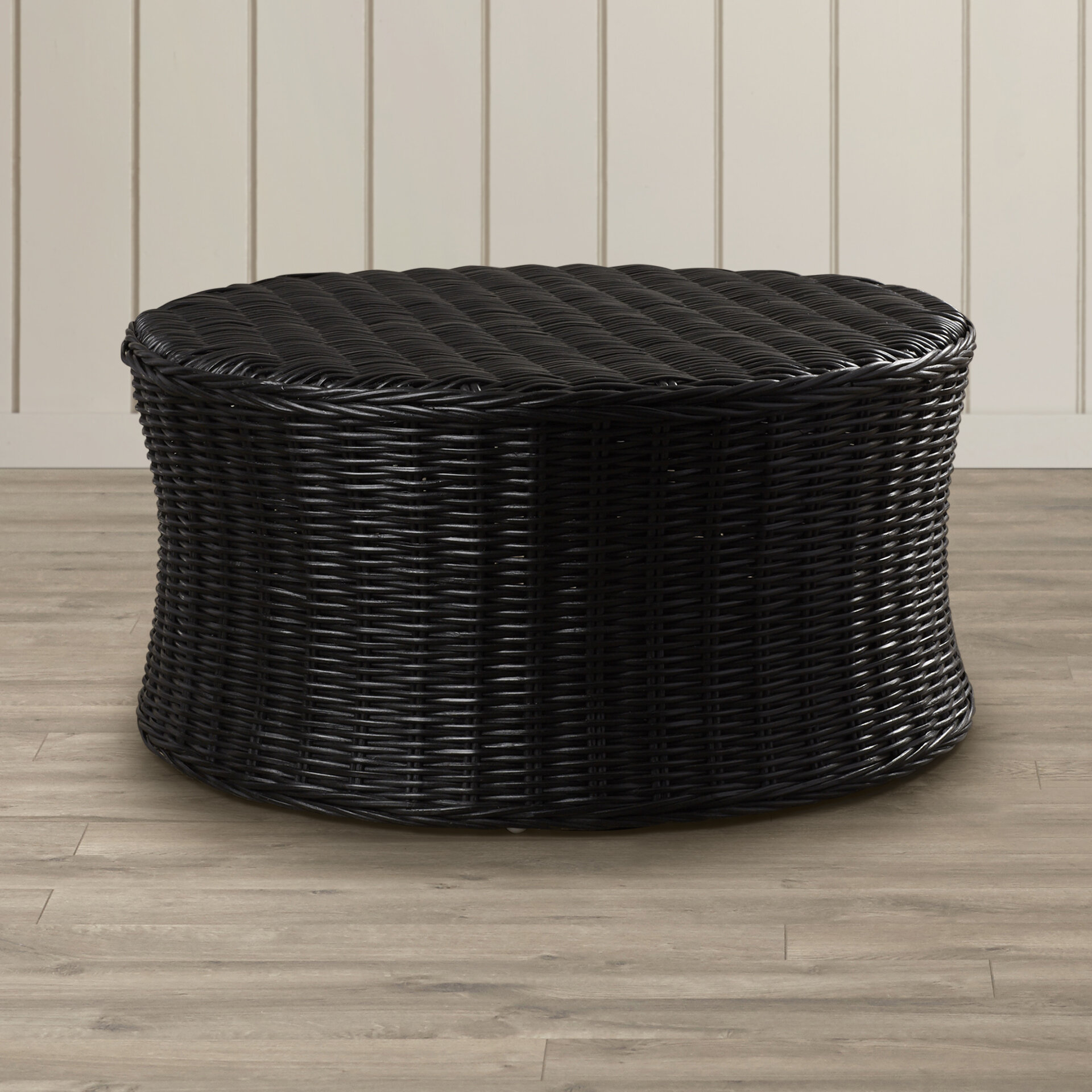 Willow Drum Coffee Table
This black, drum-shaped coffee table blends a beachy texture and whimsical shape for an instant classic.

The rattan, woven design looks great with boho-chic or modern farmhouse décor, and the table is finished with nitrocellulose coating to add to the product's longevity and is available in four different finishes.

The round shape makes this table an exceptional choice to place in front of sectional sofas and adds some cottage charm to your home.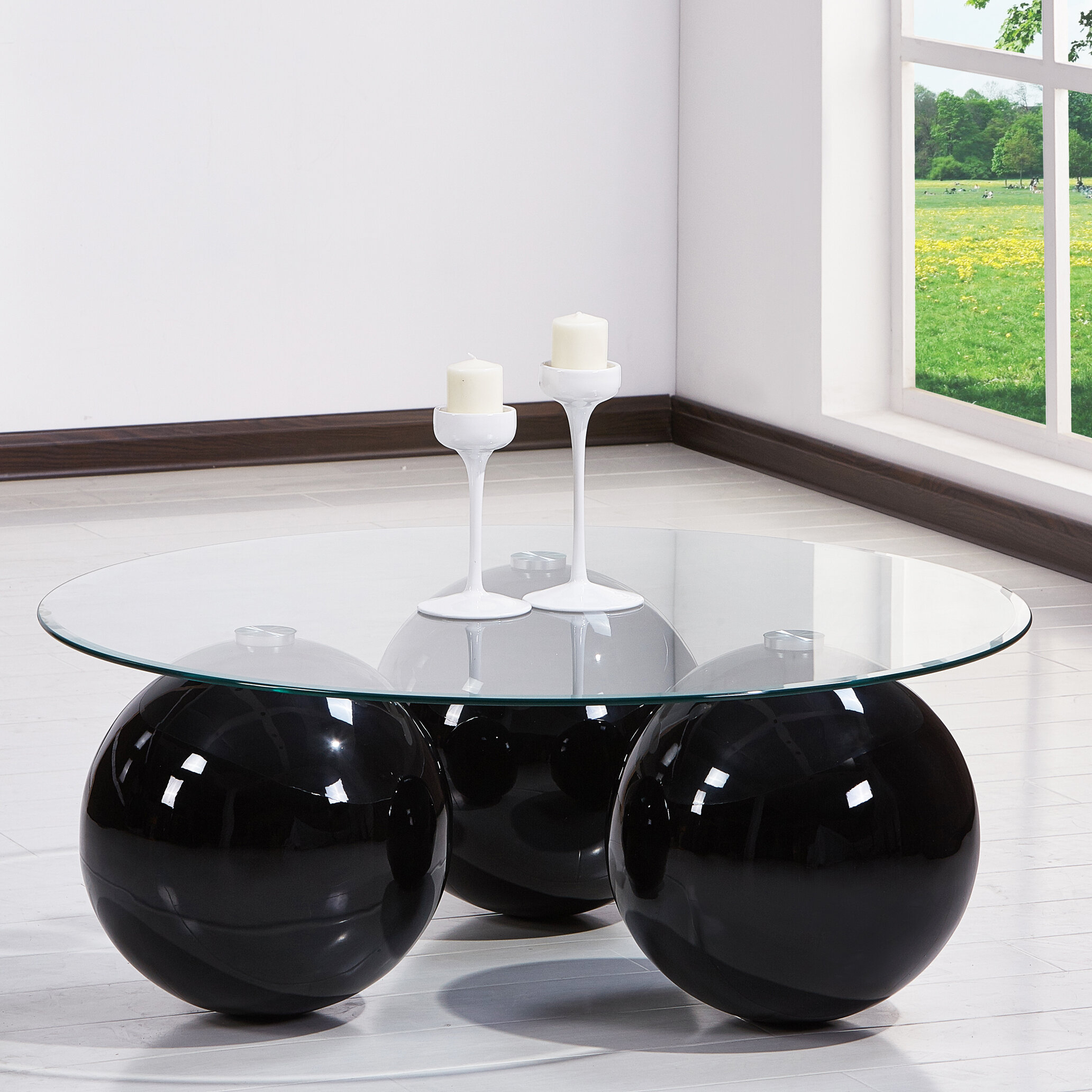 Hartste Coffee Table
Consisting of a round glass top suspended over three black spheres, this coffee table will be a talking point in any living room. Its unique aesthetic would look best in modern or minimalist homes as the focal point of the room.

The clear tempered glass top sits on three large glossy spheres, allowing for the sphere's reflective qualities to create an artsy, edgy vibe. Although the glass seems delicate, its weight capacity is 300 lbs., ideal for supporting reading materials and accent pieces.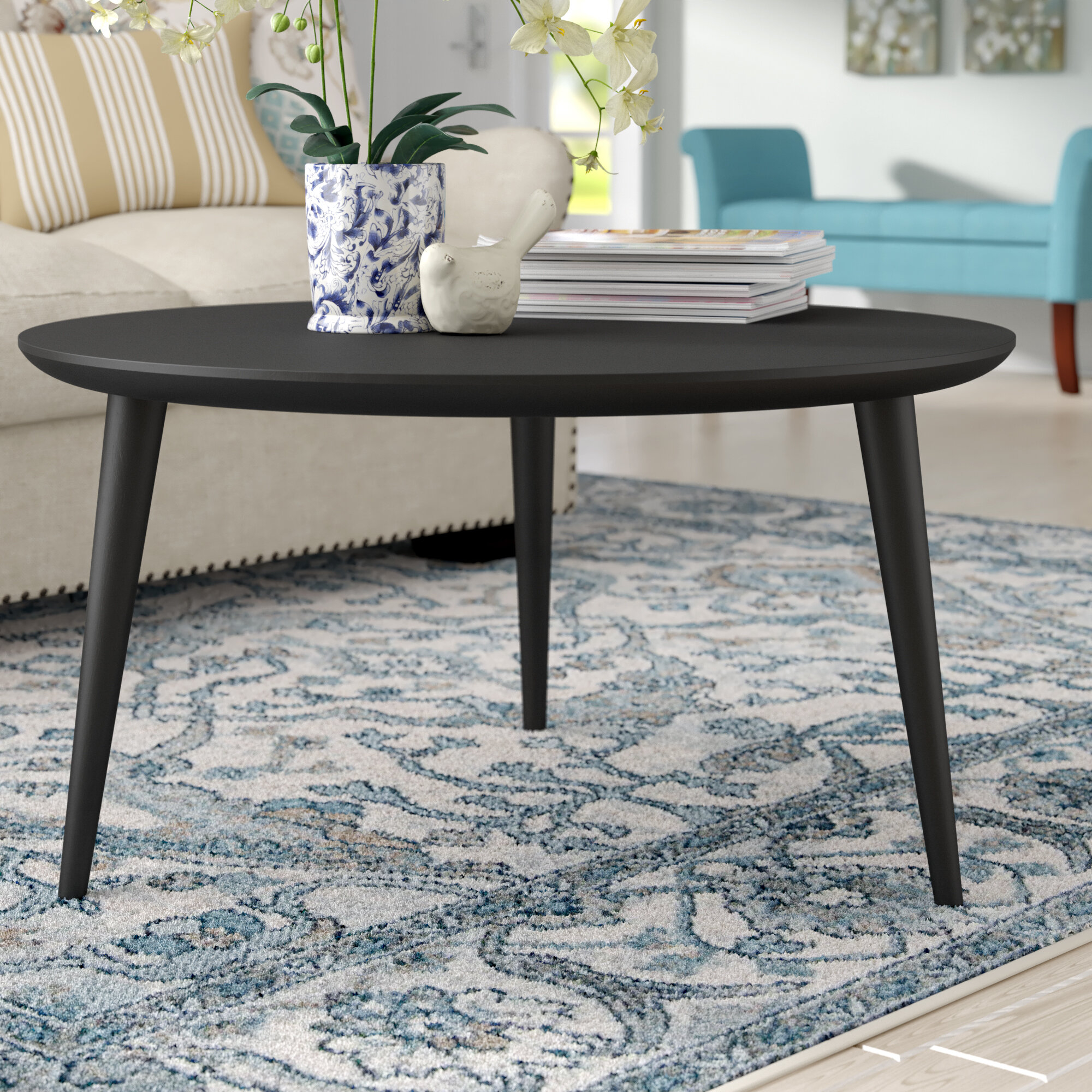 Hovis 3 Legs Coffee Table
Inject a little mid-century appeal into your living area with this sleek and minimal 3-leg coffee table.

Spindle legs support a round tabletop finished in matte black. The rounded edge of the 35" tabletop and the gentle slope of the legs offset the dark color of the wood for a subtle yet stylish contrast.

This coffee table would make an excellent addition in front of fabric or leather couches and suit either contemporary or traditional homes.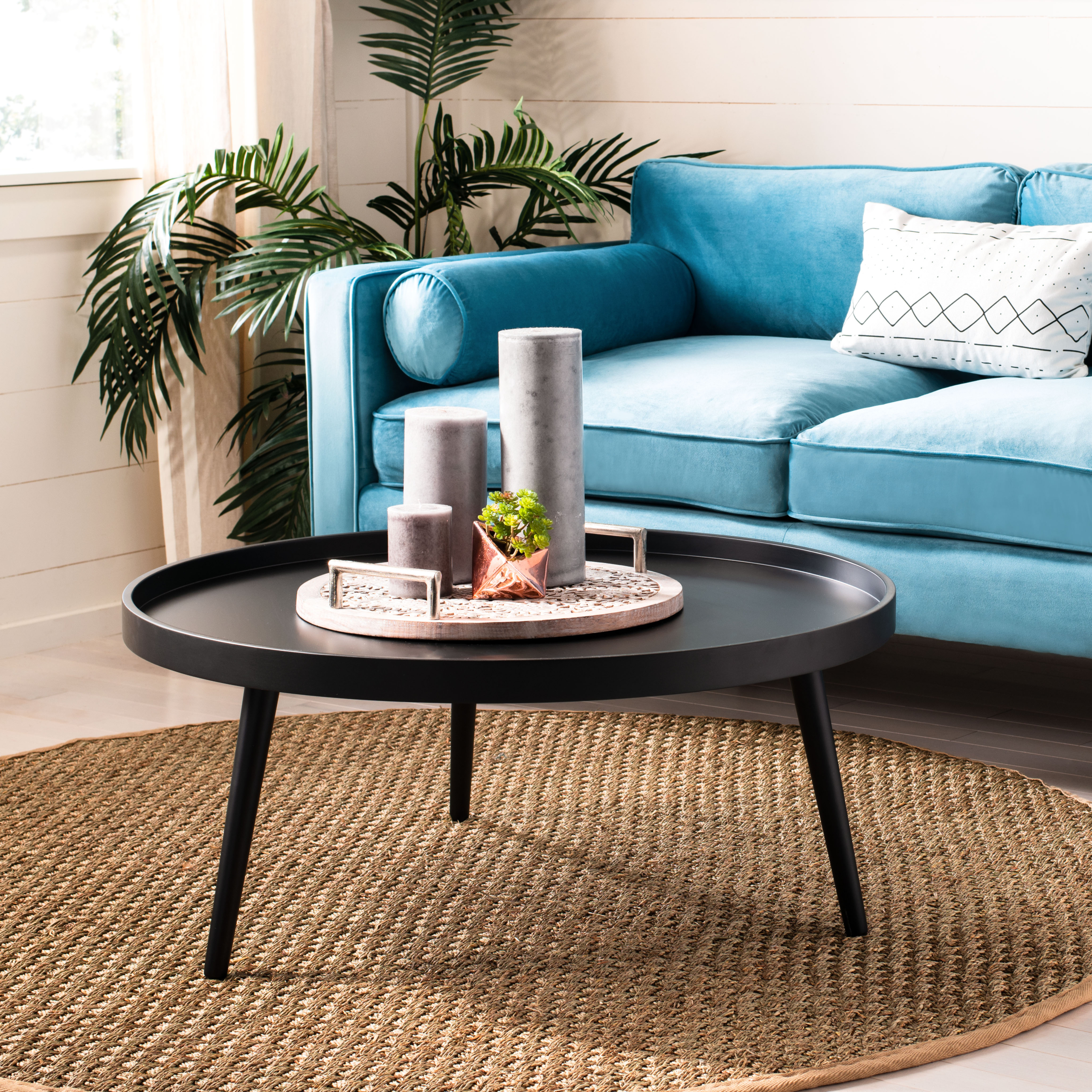 3 Legs Coffee Table
An instant upgrade to any sitting area, this simple coffee table has a round top and three tapering legs for a style that combines midcentury modern and Scandinavian design elements.

The table's tray-style top makes this an optimal surface for drinks and canapes or displaying keepsakes and books.

A black wood top and matte metal legs combine seamlessly with almost any color scheme, especially those using leather and metal as accents.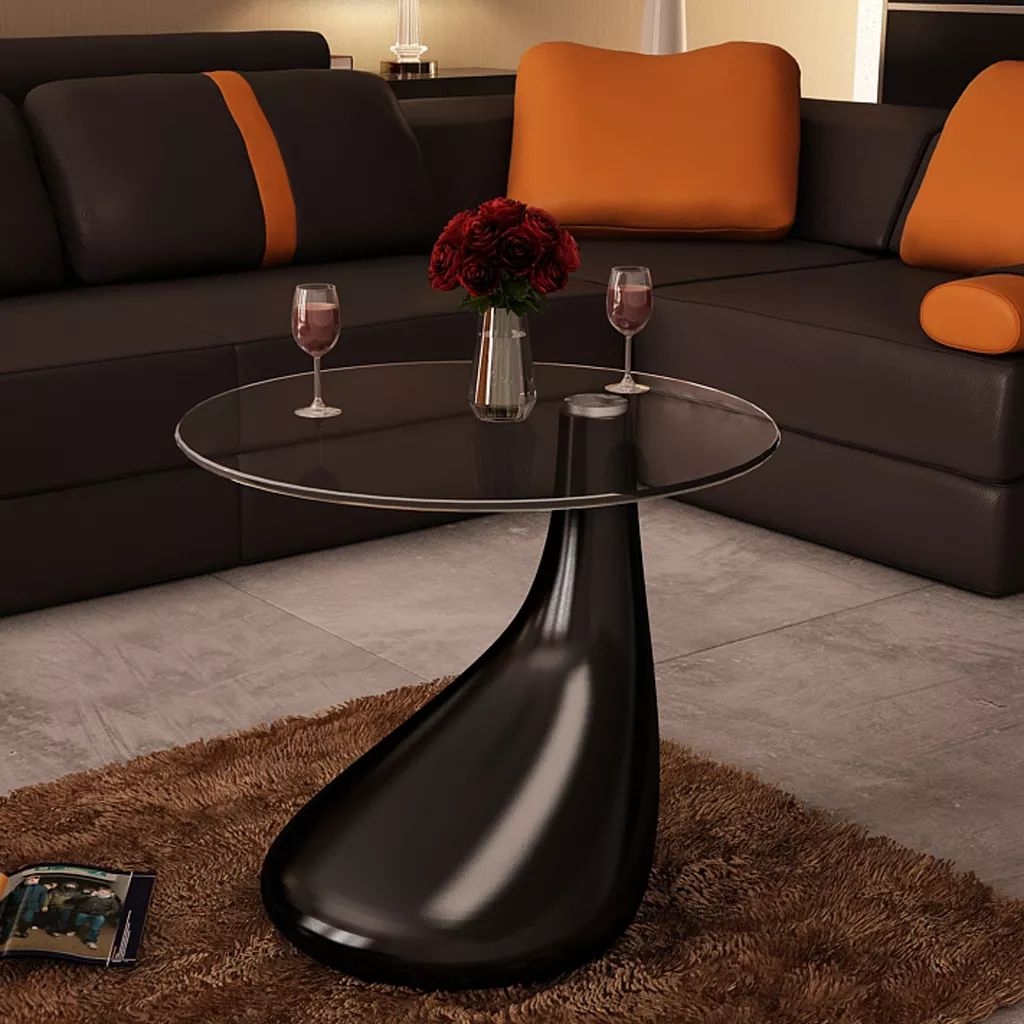 Sullivan Coffee Table
The quirky yet sleek design of this coffee table will complement modern or boho-chic décors. A white, tear-dropped shaped base supports a round glass table for a modern and eye-catching look.

This table works well in small sitting areas as it is more compact compared to traditional coffee tables. An instant talking point, this 16.5" table could also be used as an end or a side table in a bedroom as well as in front of a settee or loveseat.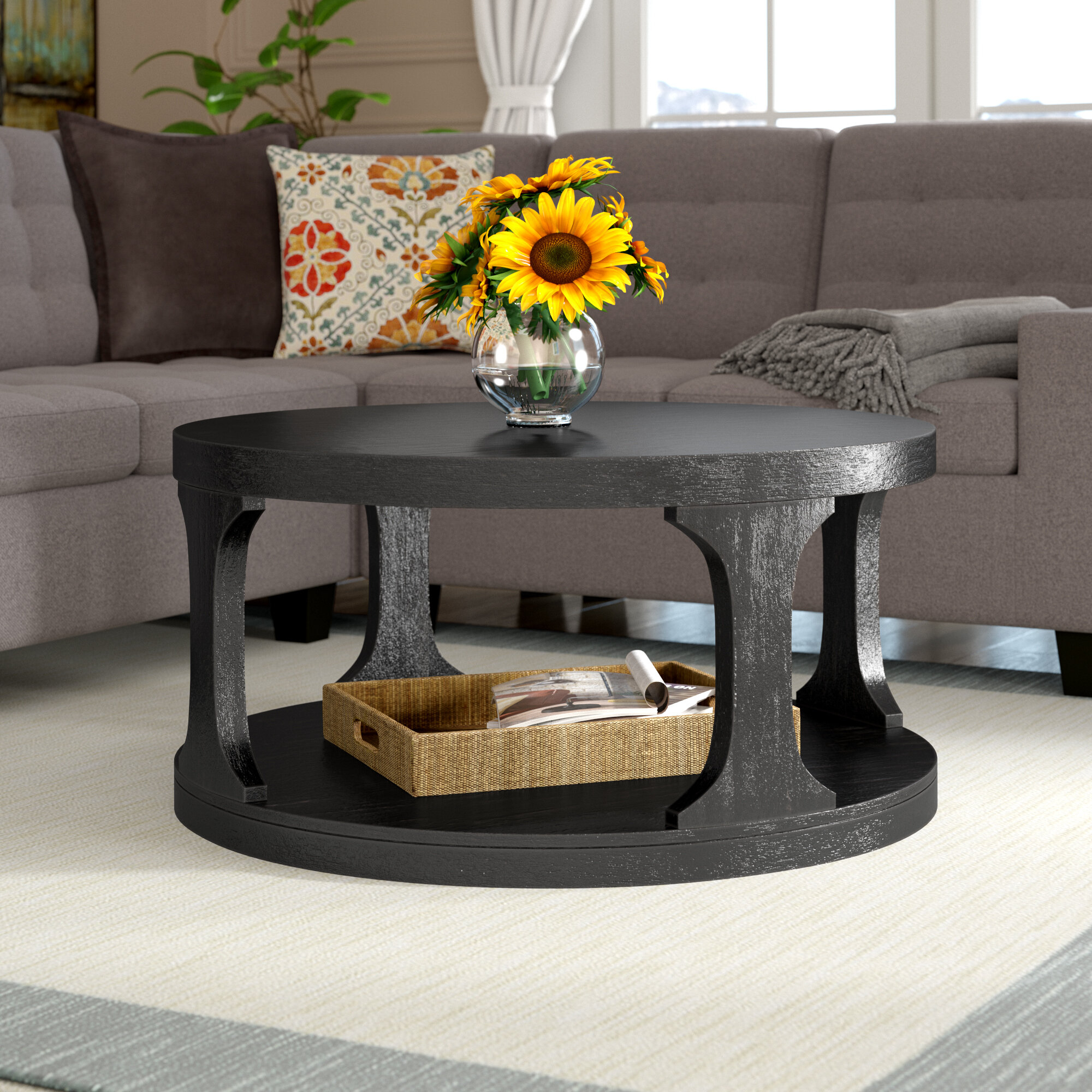 Haywood Floor Shelf Coffee Table with Storage
Instantly pull together your living room with this sturdy, round coffee table with a stunning rustic finish. The deep color of the finish and the rough texture illuminate the beautiful color differentiation of the wood grain.

Classically curved legs emerge from a sturdy wooden base, which doubles as a storage shelf, and flows into a wide, functional tabletop. Finished in antique black, this unique coffee table can coordinate with darker décors and traditional or contemporary styles.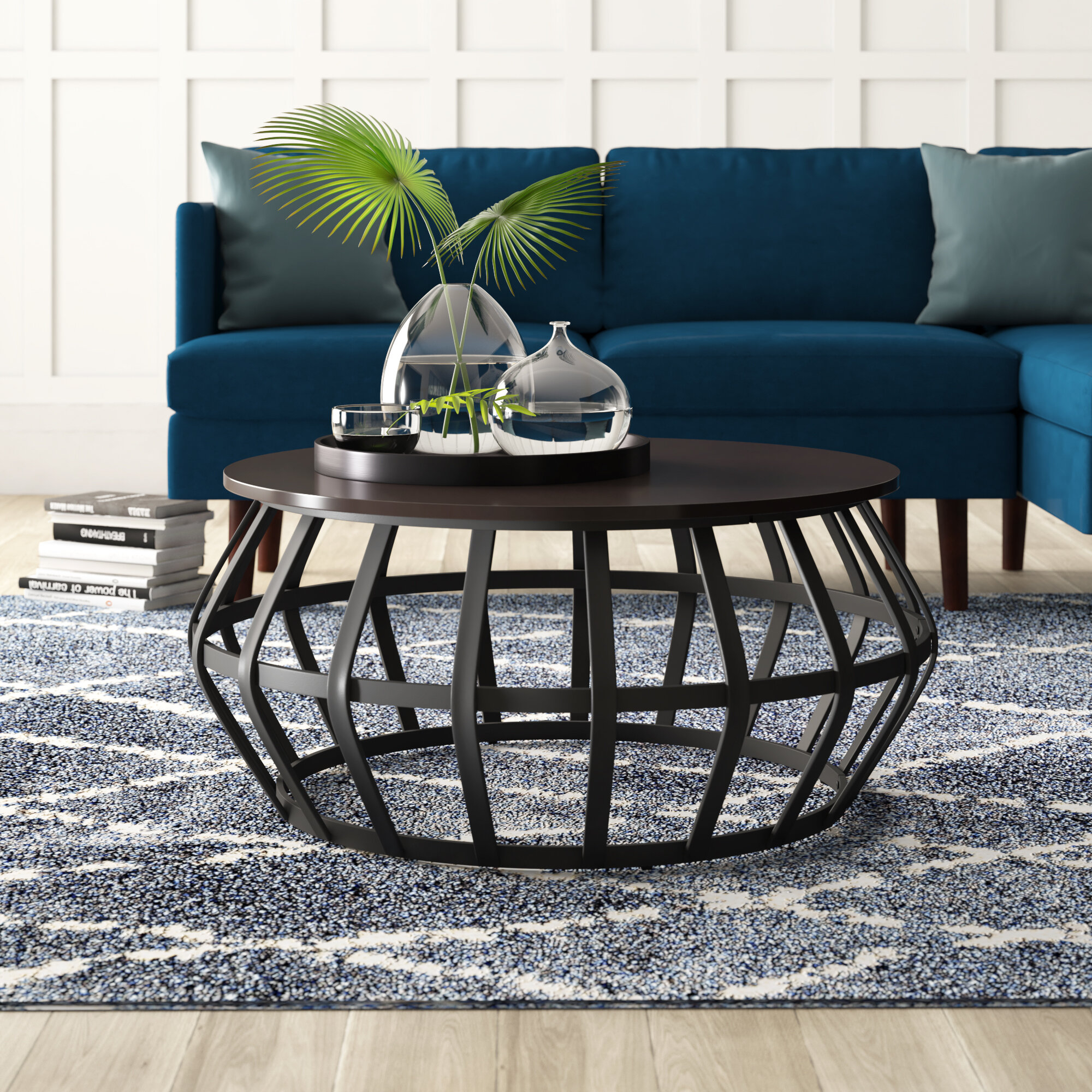 Arcturus Pedestal Coffee Table
A handsome round tabletop sits on a bowed cage base to create an intriguing table ideally suited to coastal, tropical, or nautical homes.

Made of manufactured wood and metal, the dark hues of both top and base blend together beautifully. The table's 40" wide top is both appealing and functional, while the cage base is finished in espresso, coordinating perfectly with the cherry wood of the table.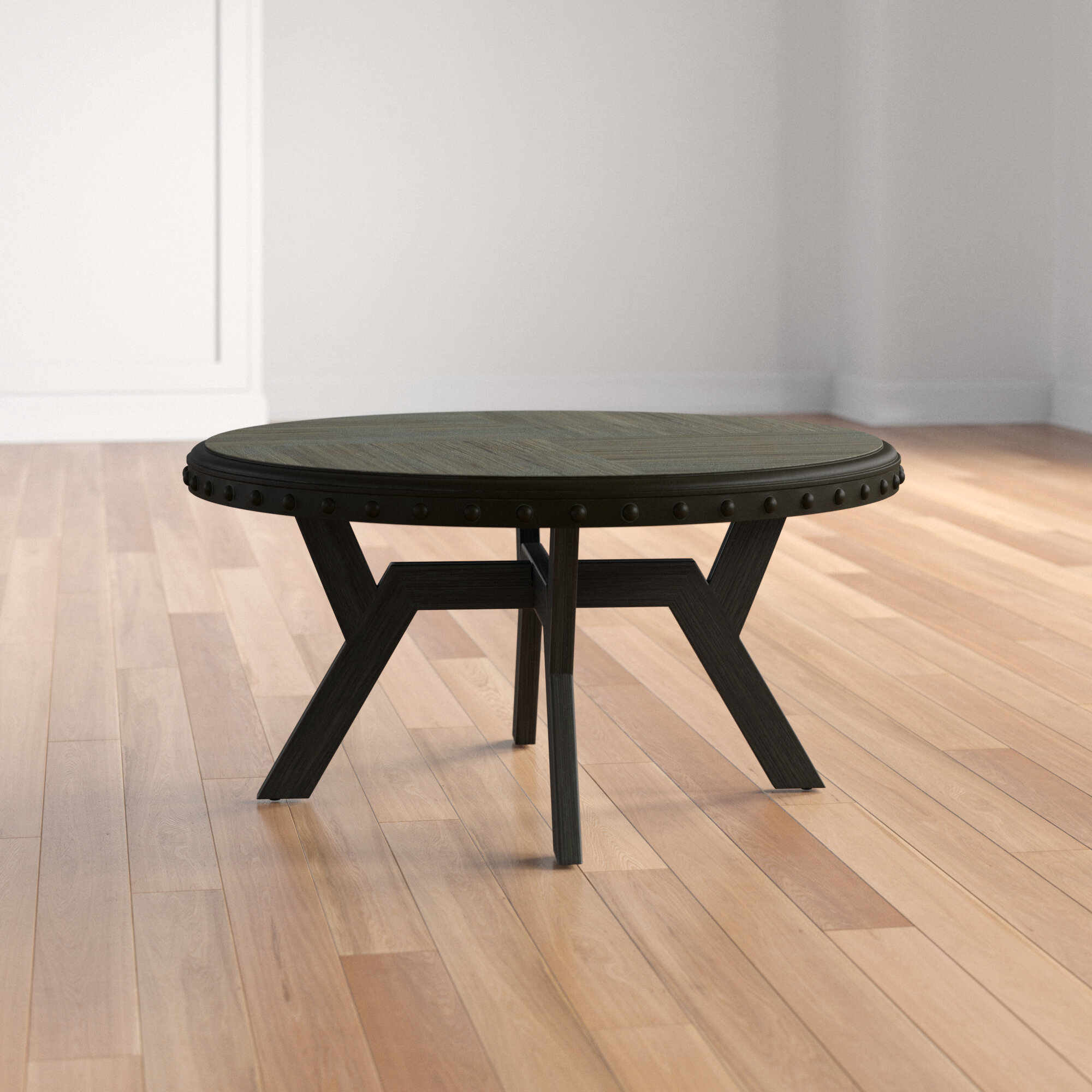 Bairoil Coffee Table
An attractive centerpiece in traditional or contemporary homes, this table has a simple design with engaging details.

Four flared legs support a round tabletop, and nailhead details add an interesting, edgy appeal. A dark gray finish makes this table compatible with almost any color scheme, and it also lets the natural grain of the wood shine through.

A quartered square pattern is incorporated into the top of the table, adding interesting angles to the round shape.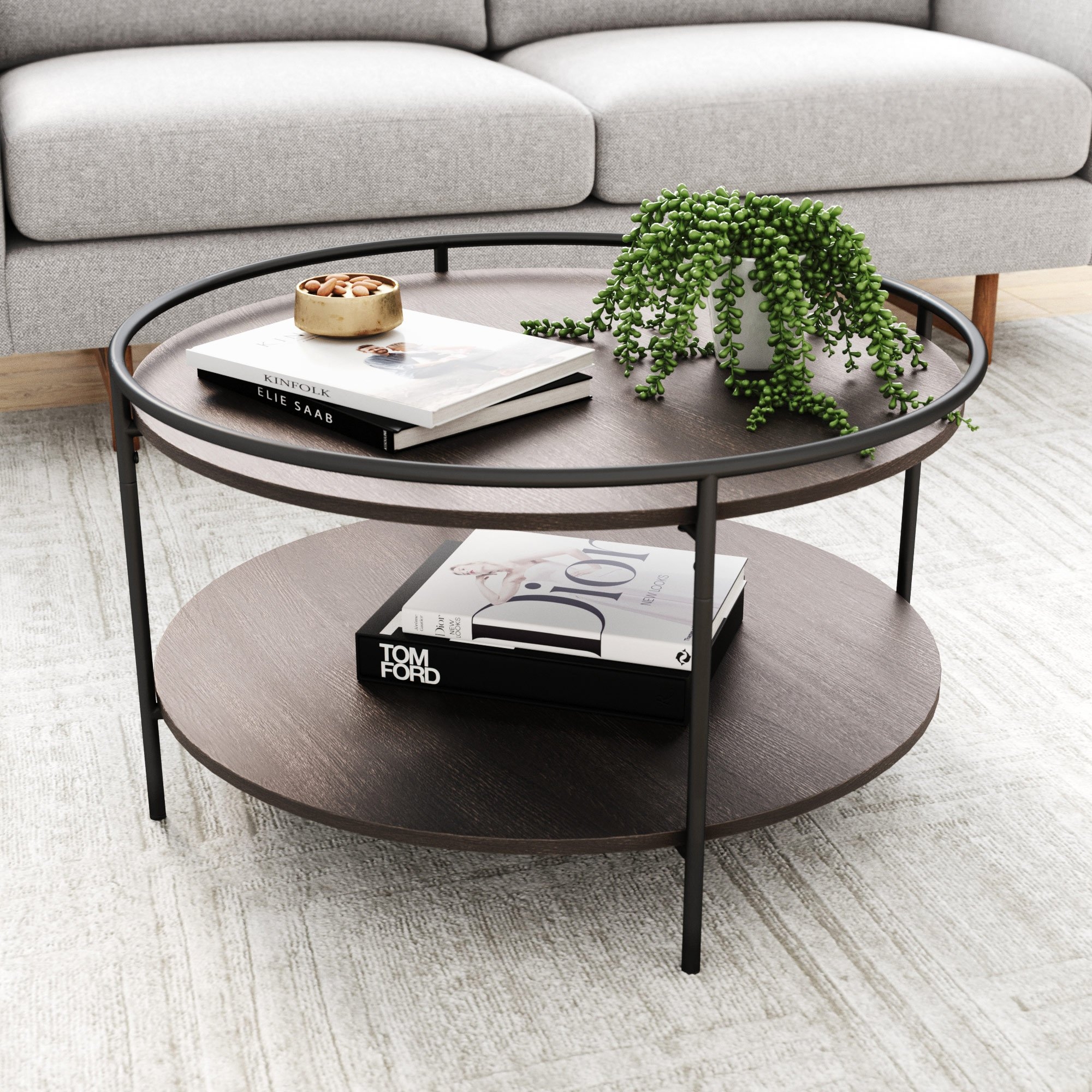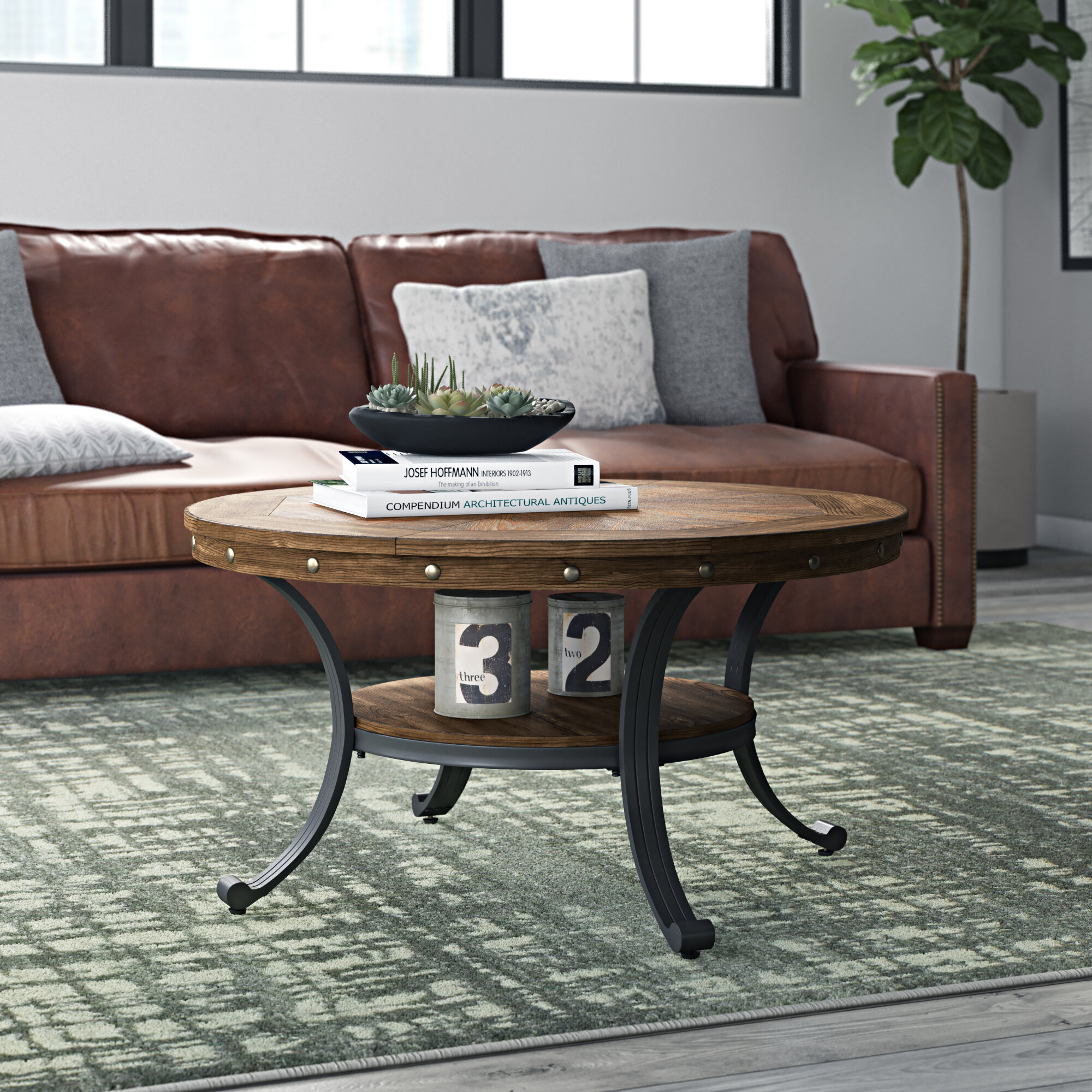 Archstone Coffee Table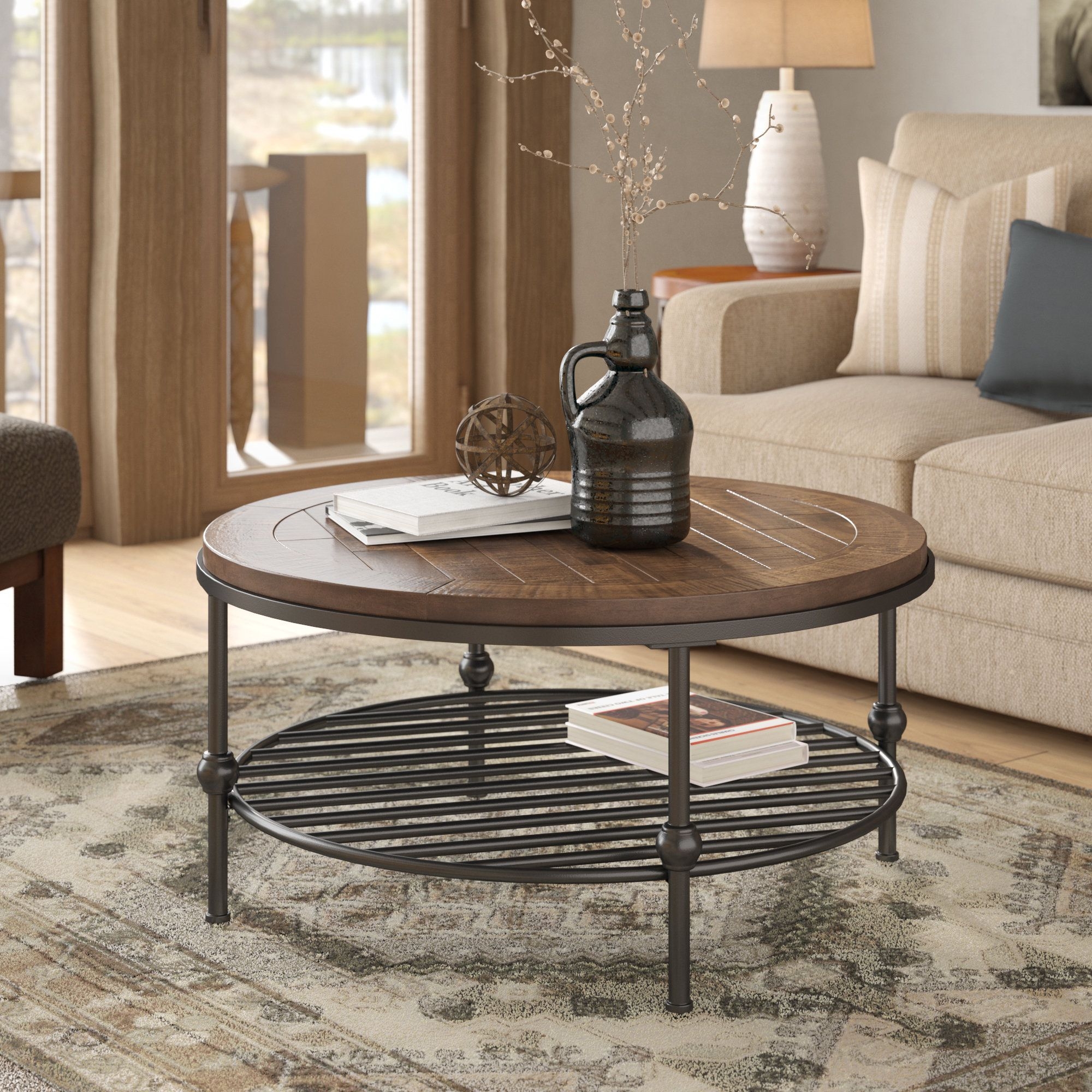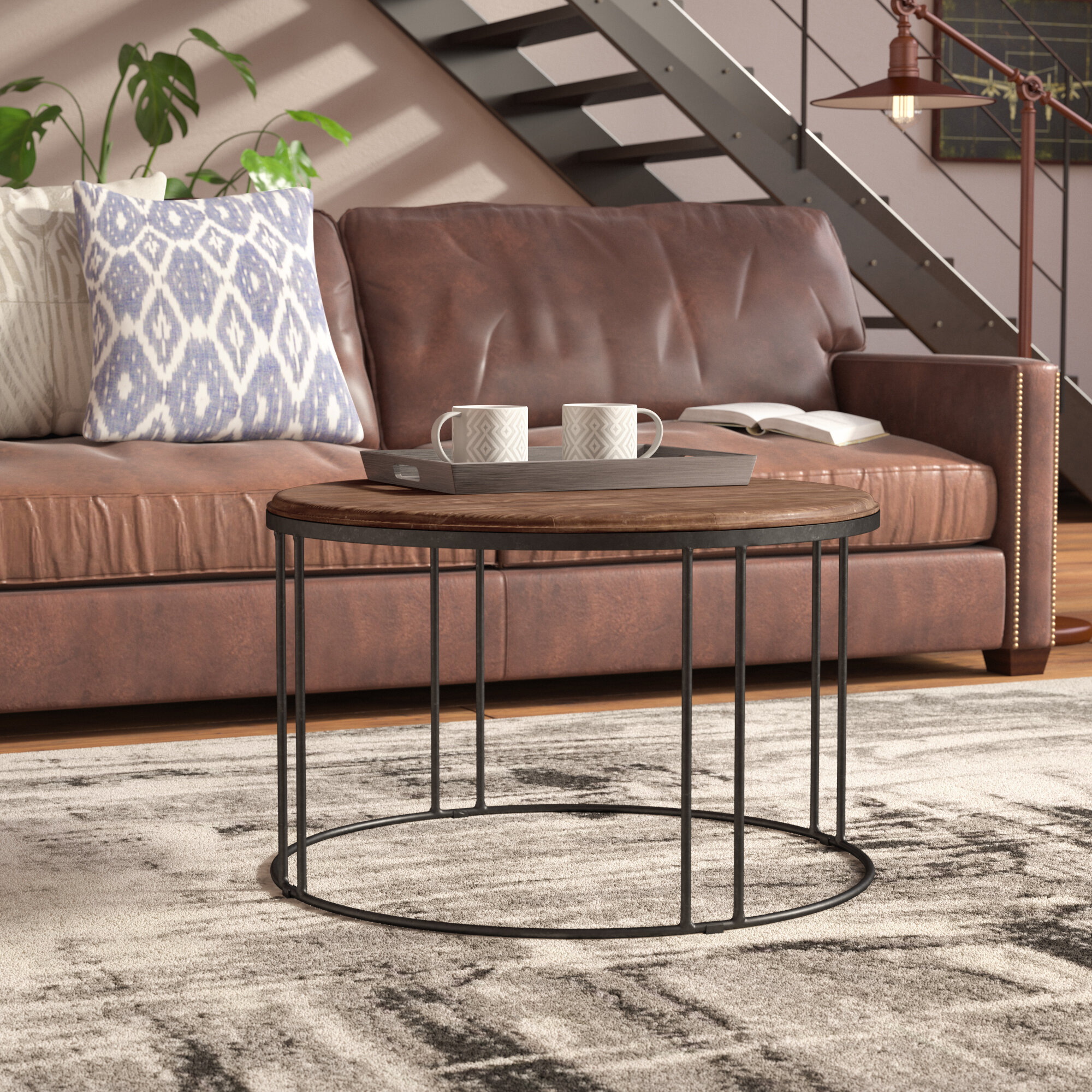 Anja Coffee Table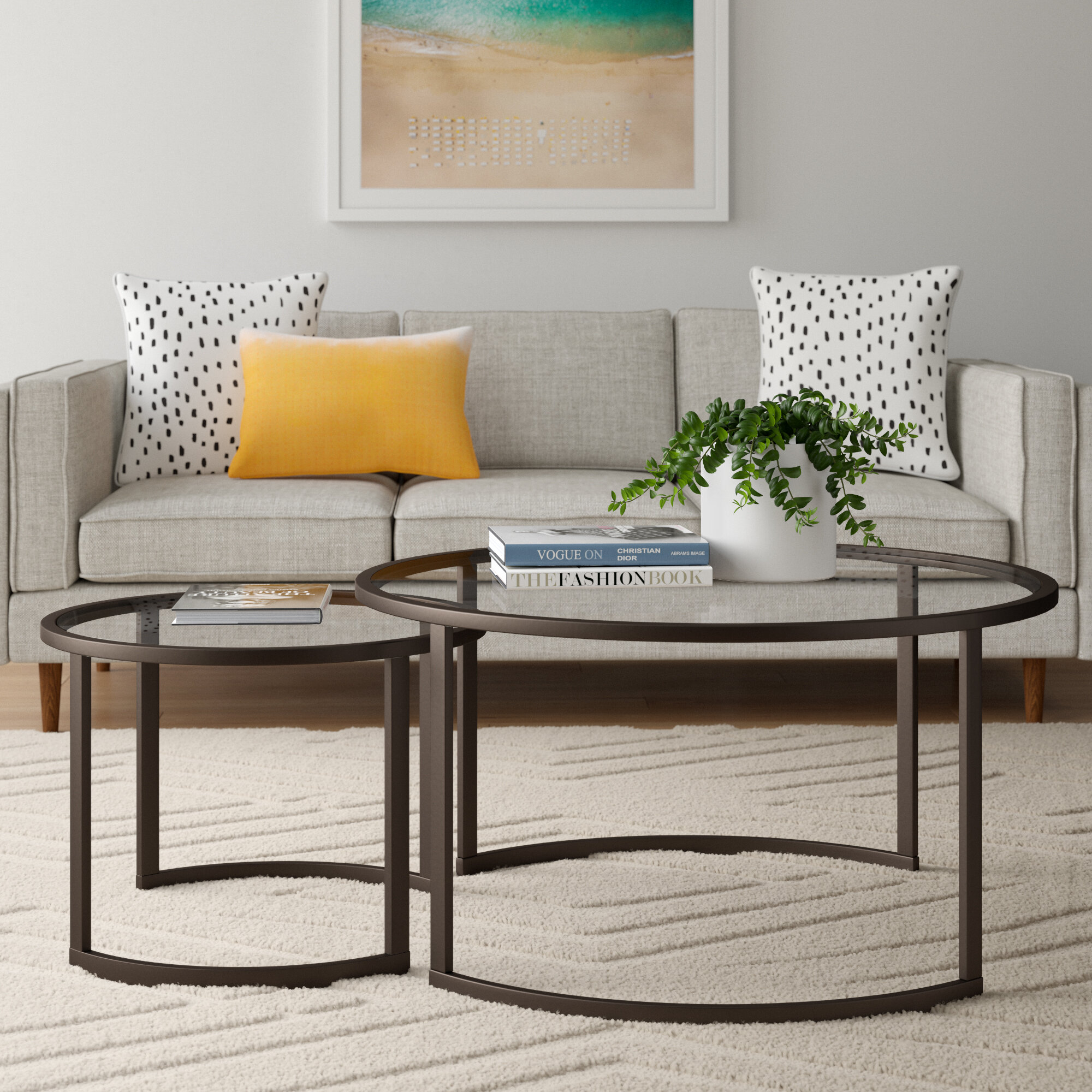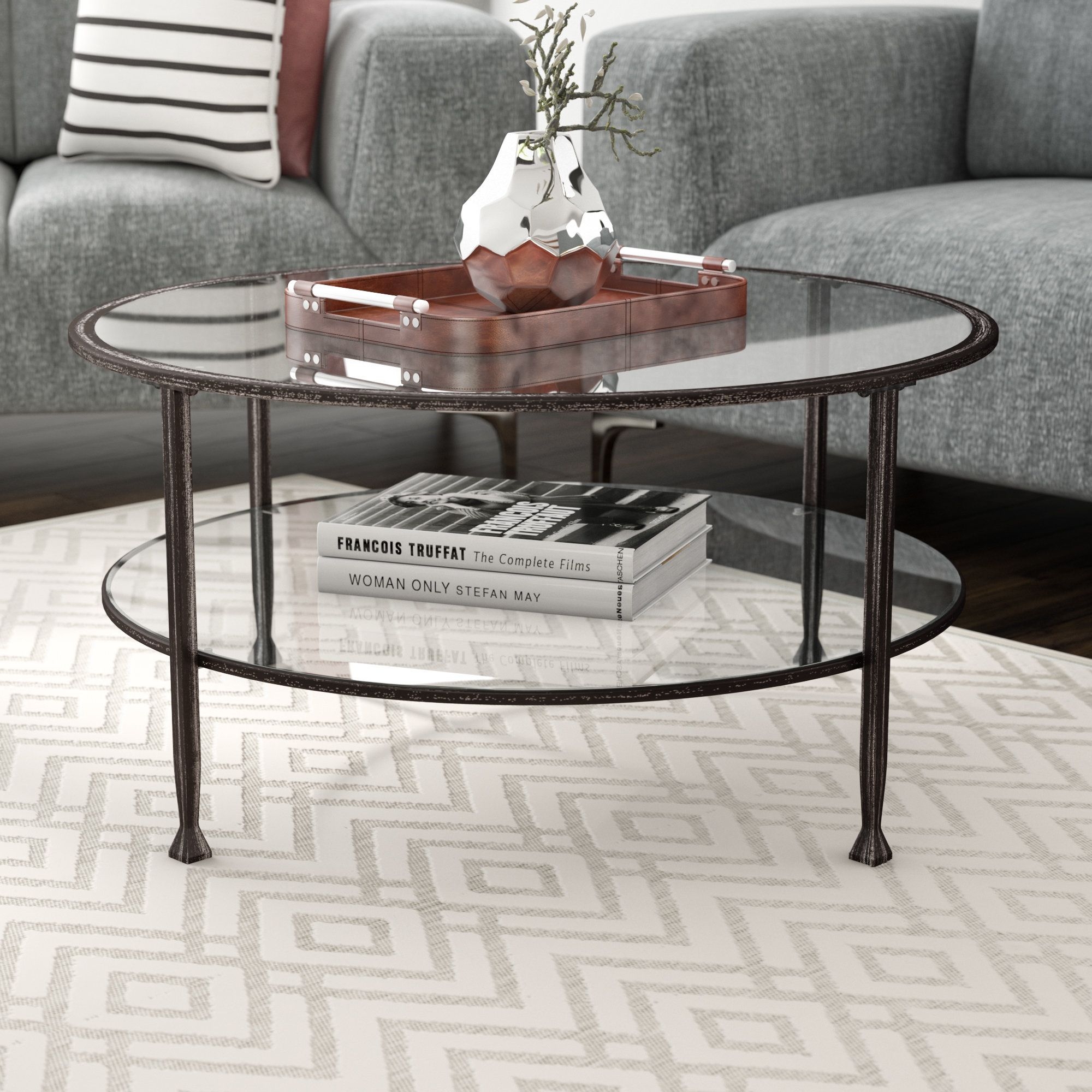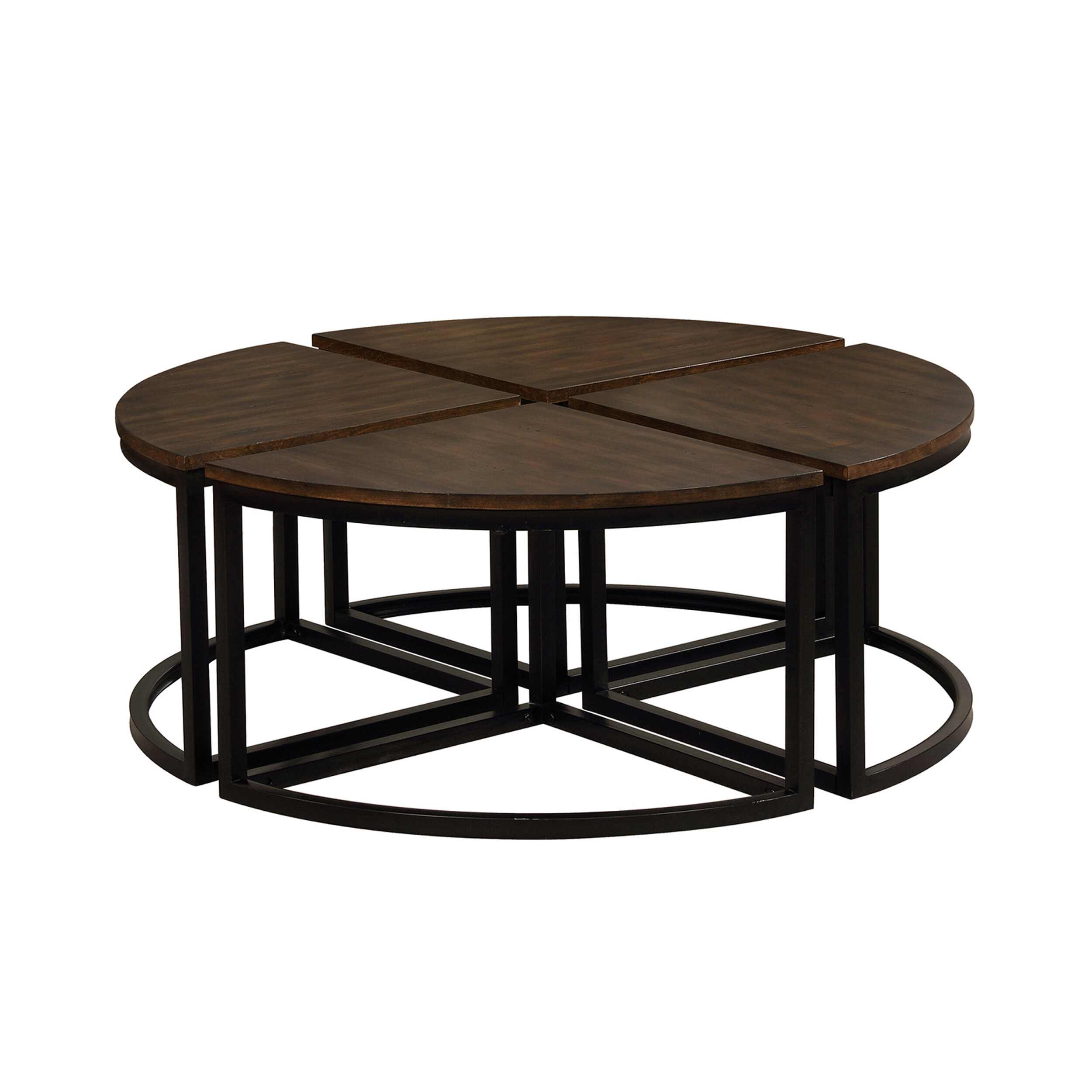 Hensley 4 Piece Coffee Table Set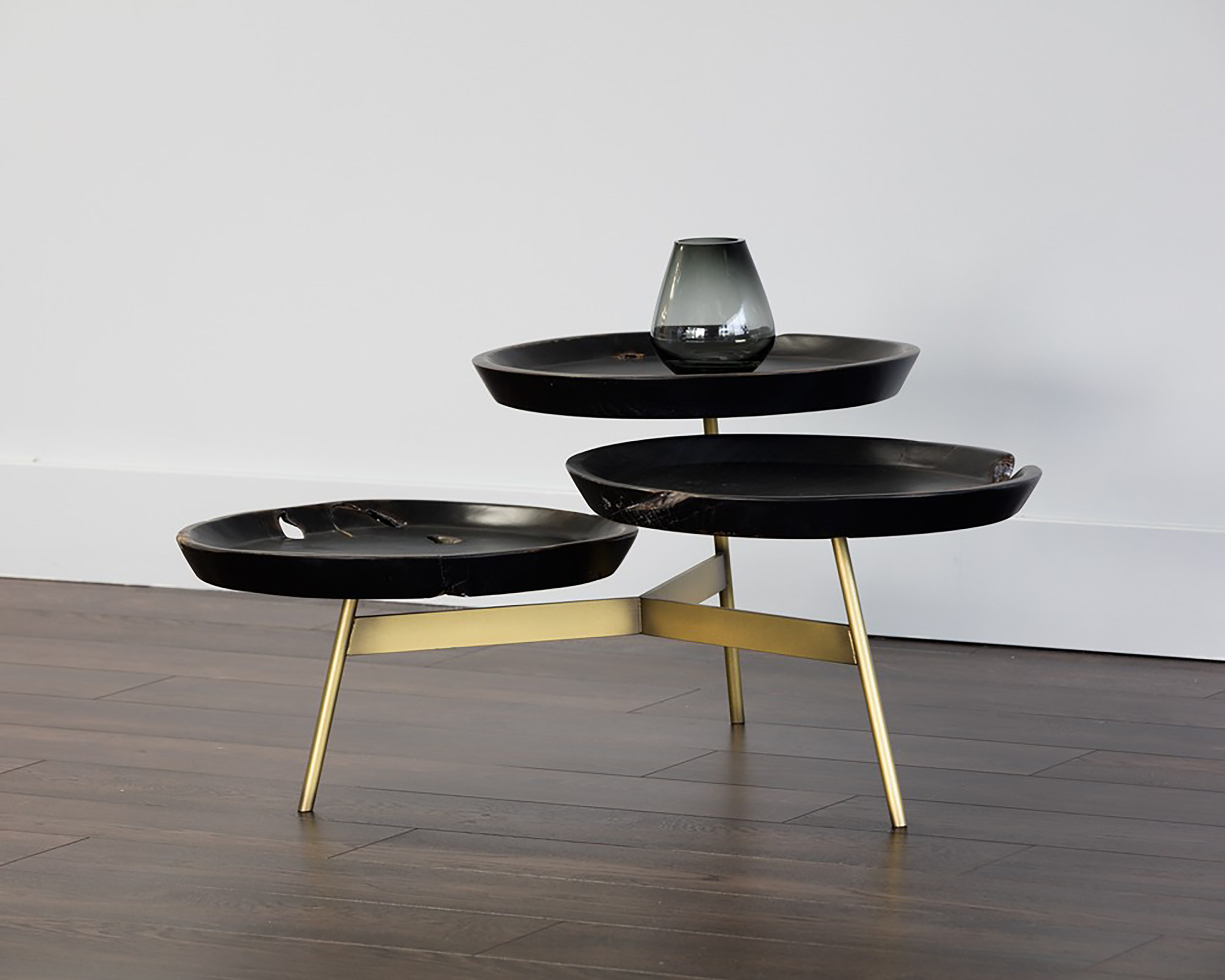 Misti Coffee Table with Tray Top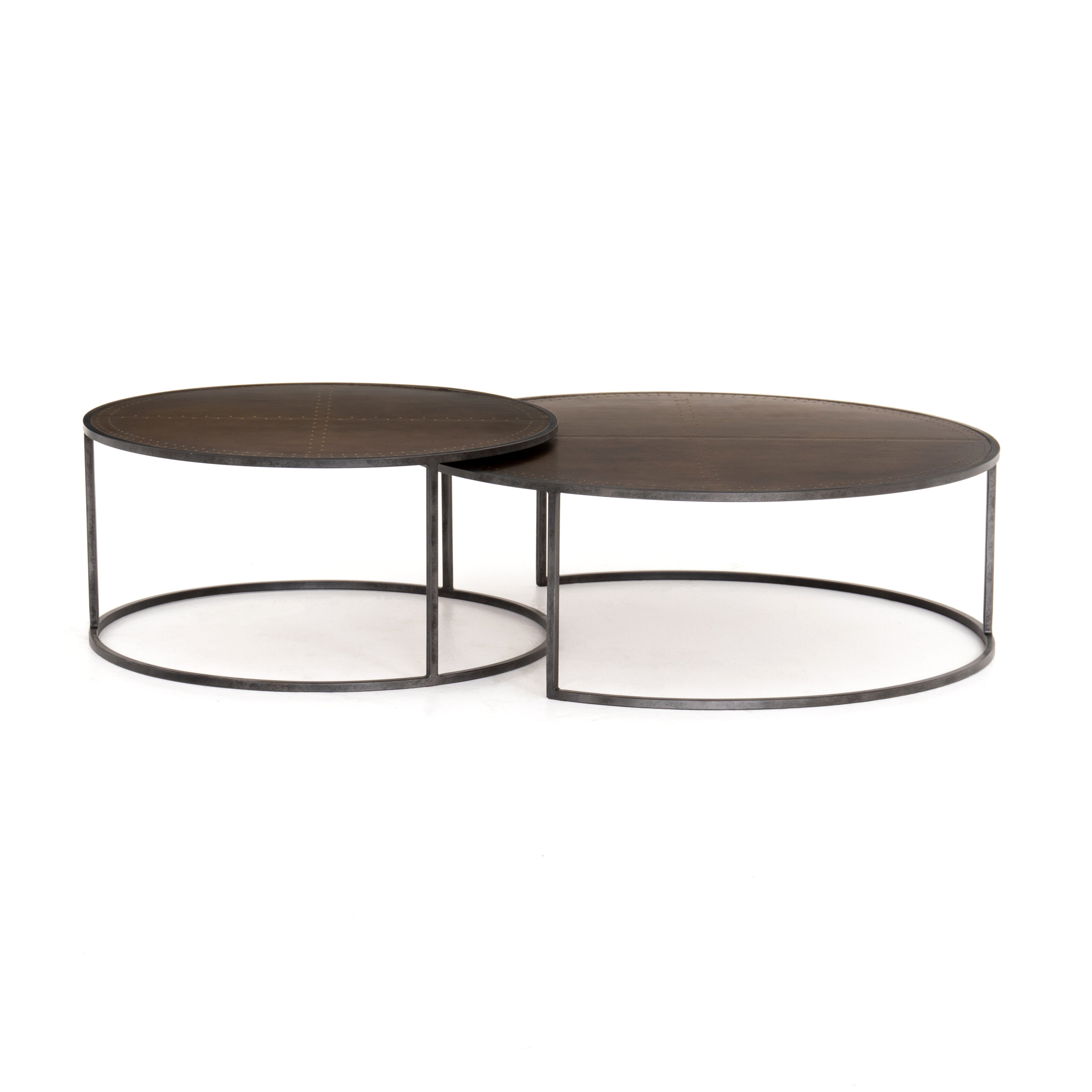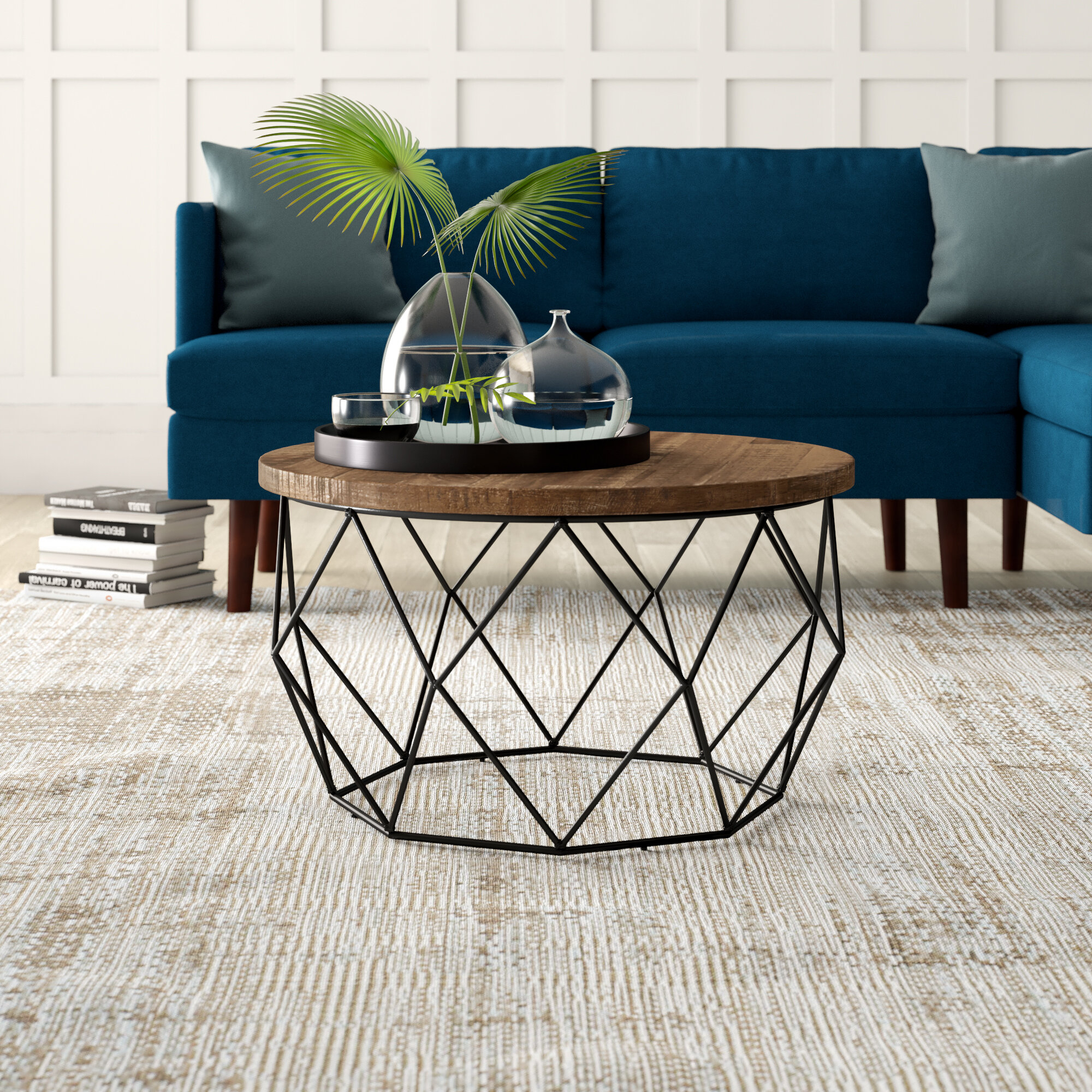 Ahart Frame Coffee Table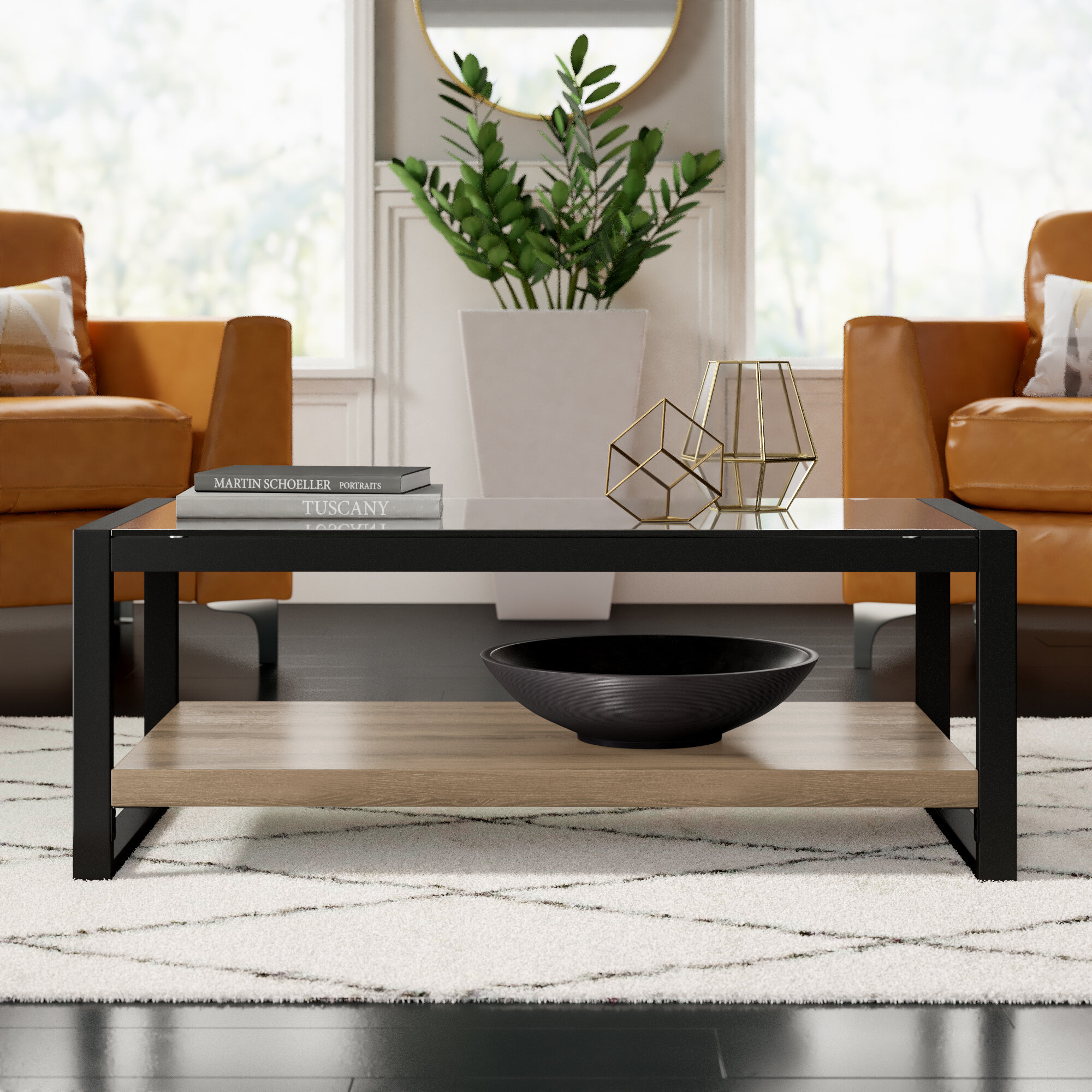 Deion Sled Coffee Table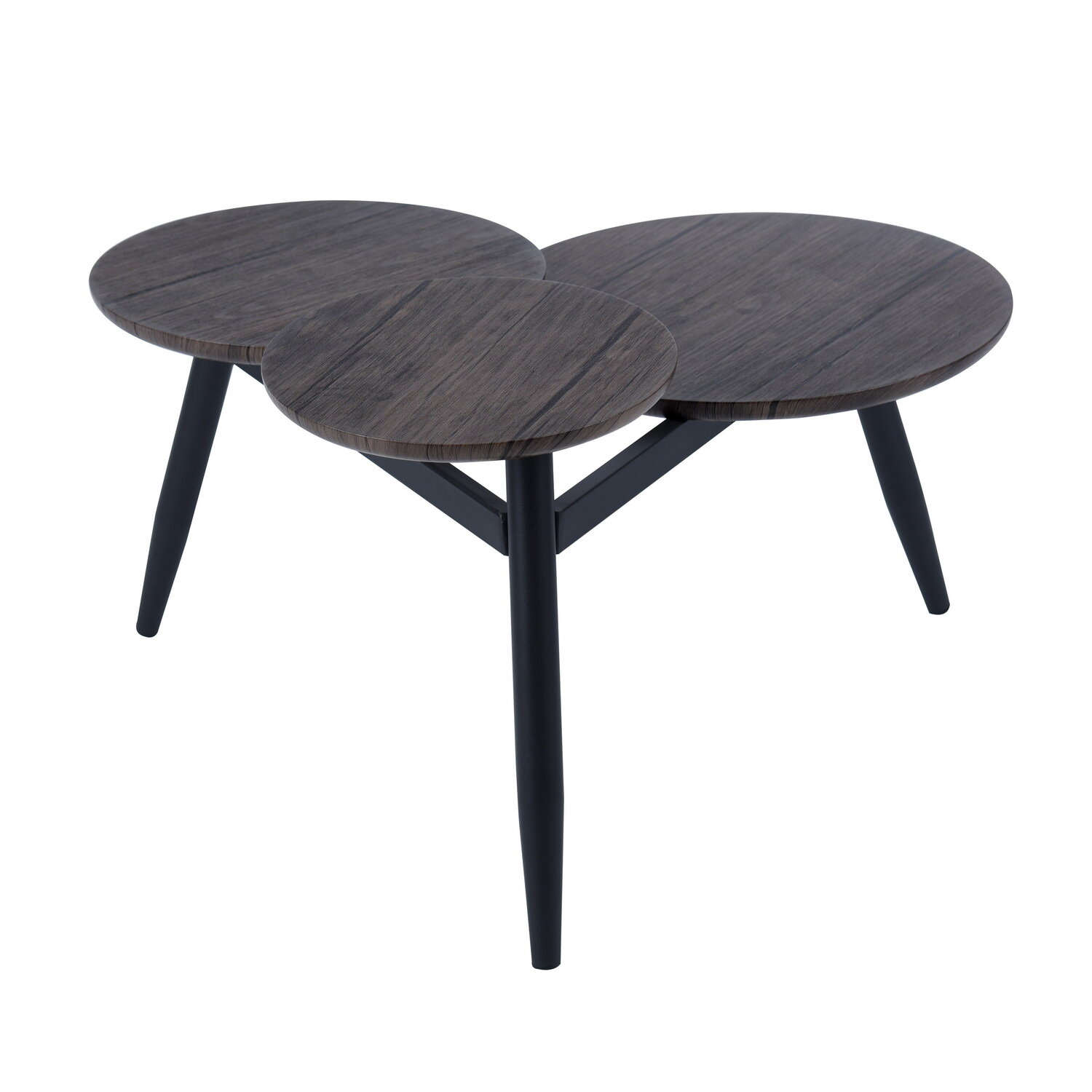 Emmetta Coffee Table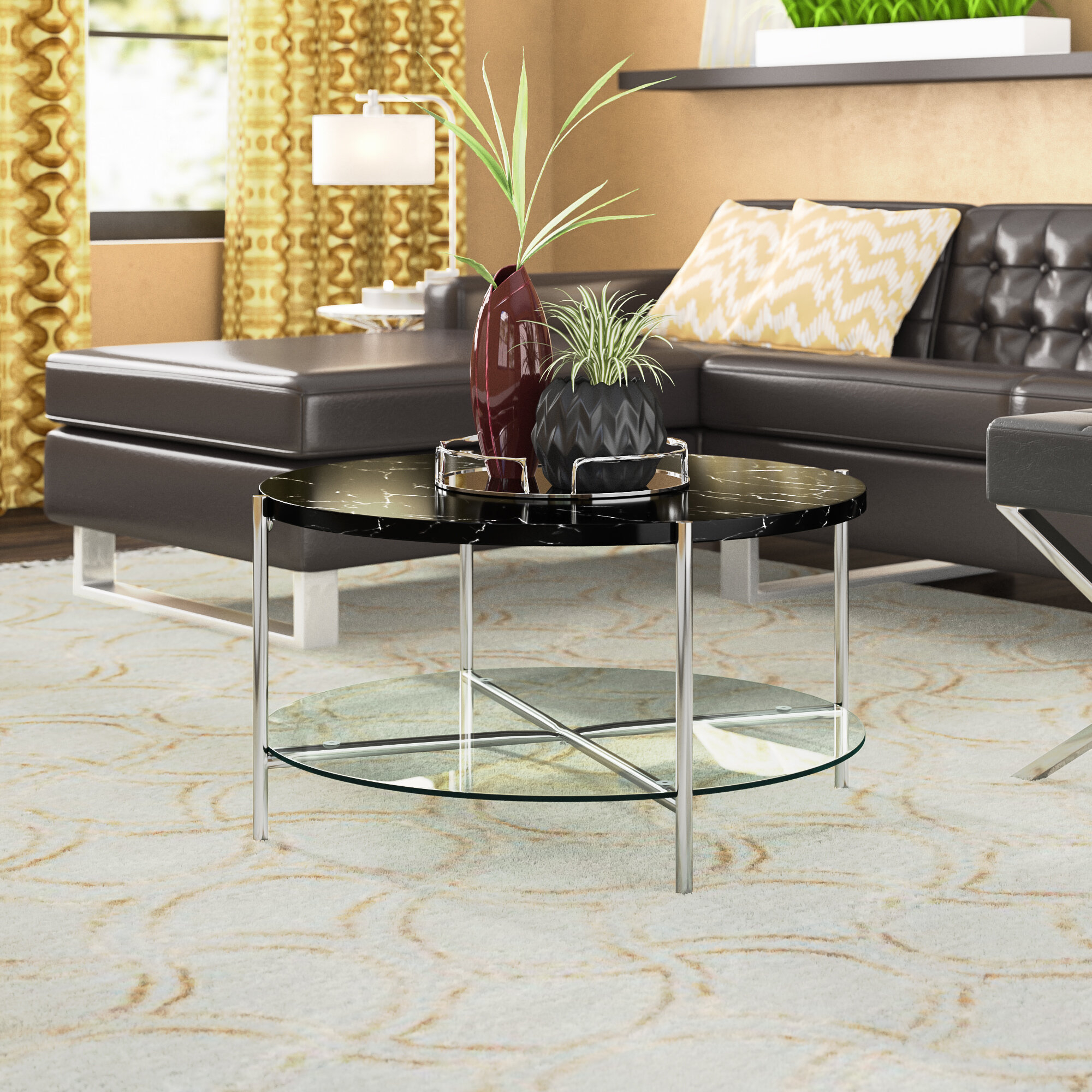 Carillo Coffee Table with Storage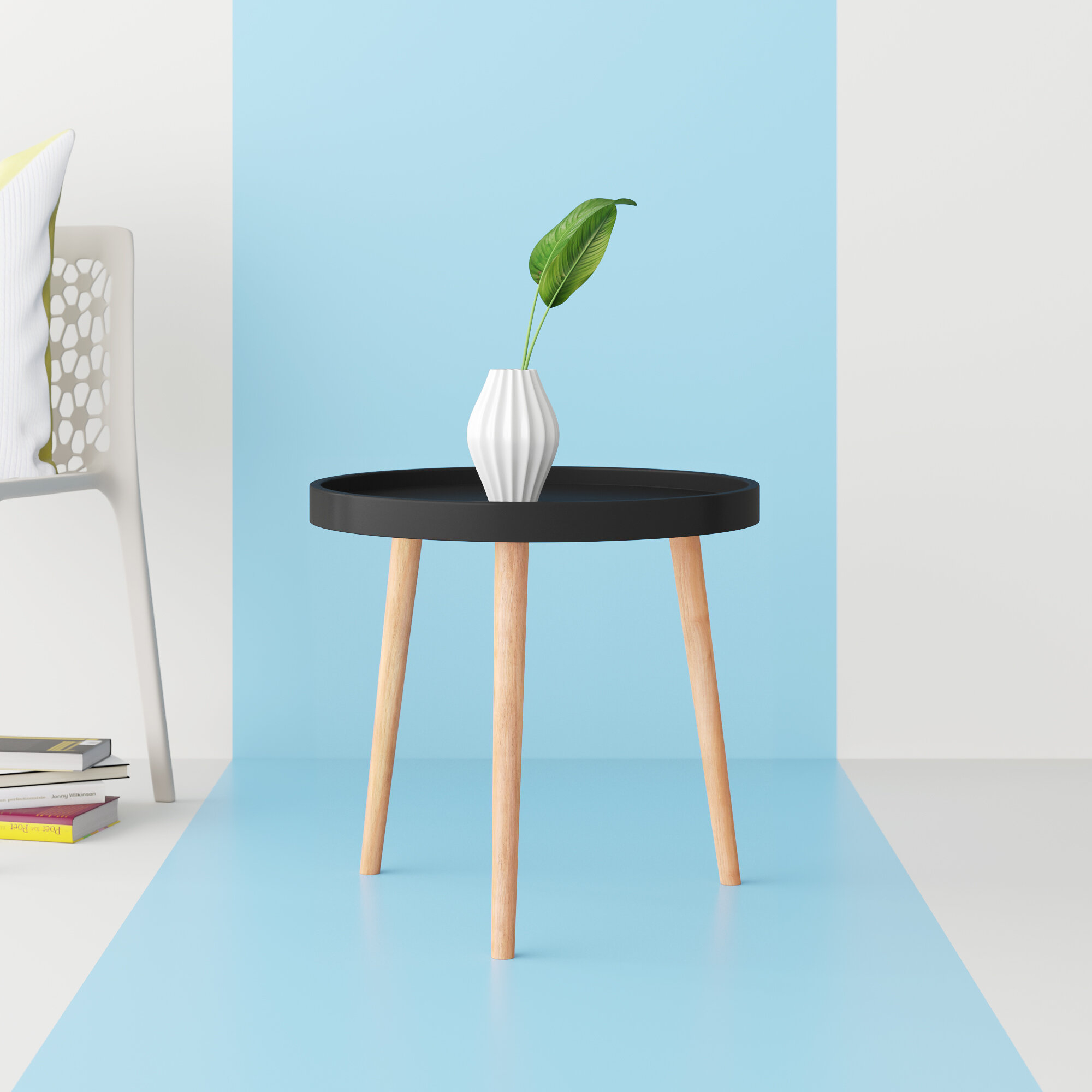 Jude Mini 3 Legs Coffee Table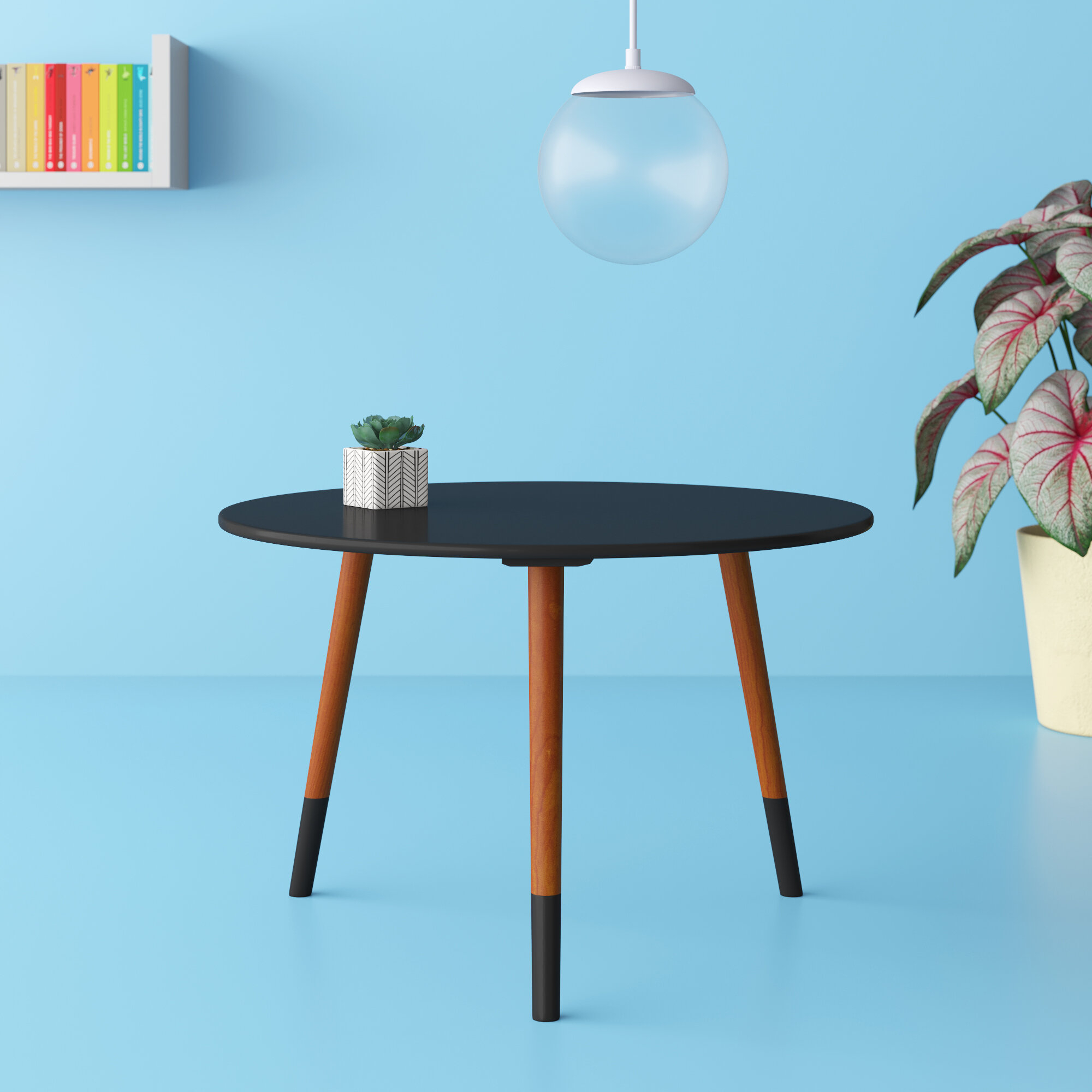 Emory 3 Legs Coffee Table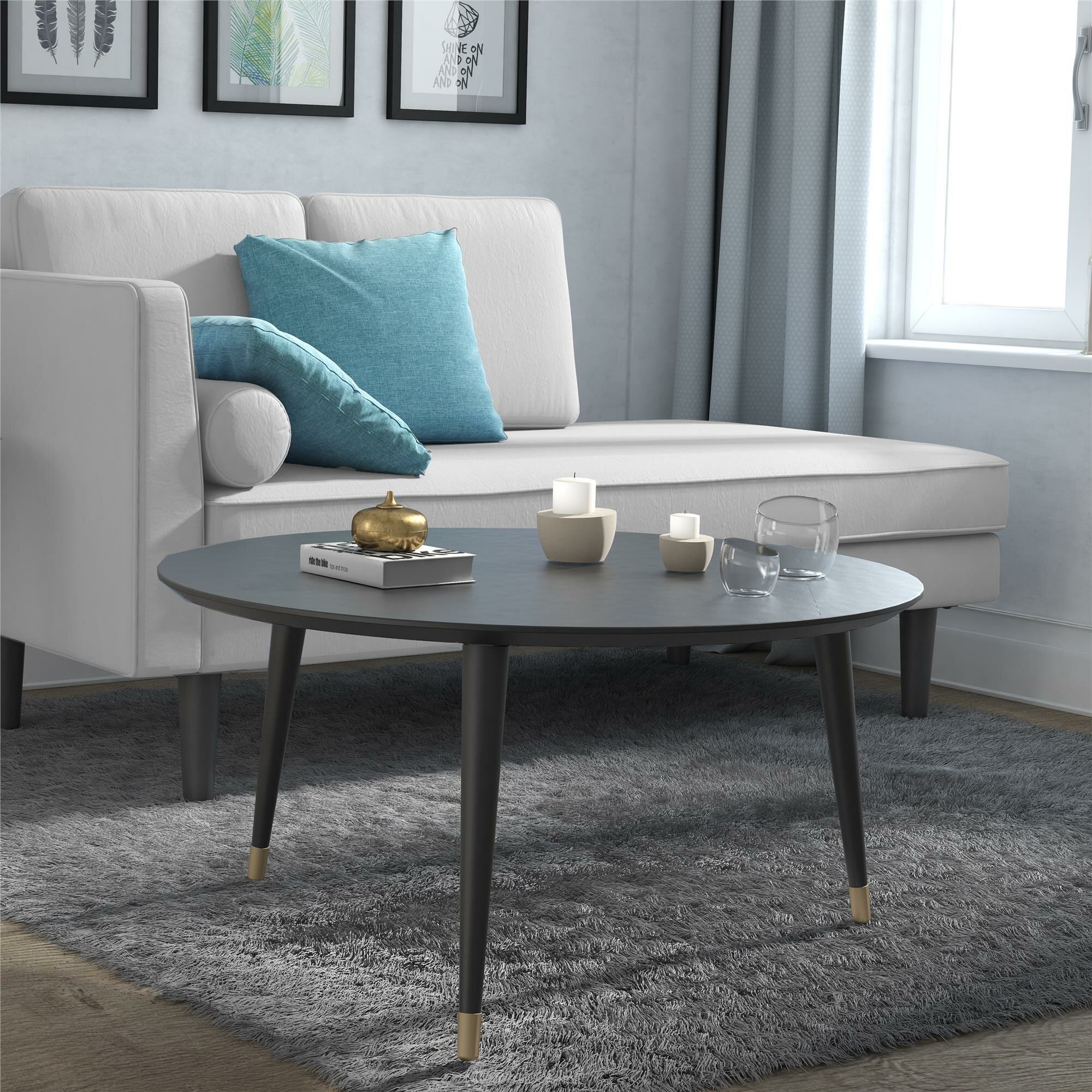 Kennington Coffee Table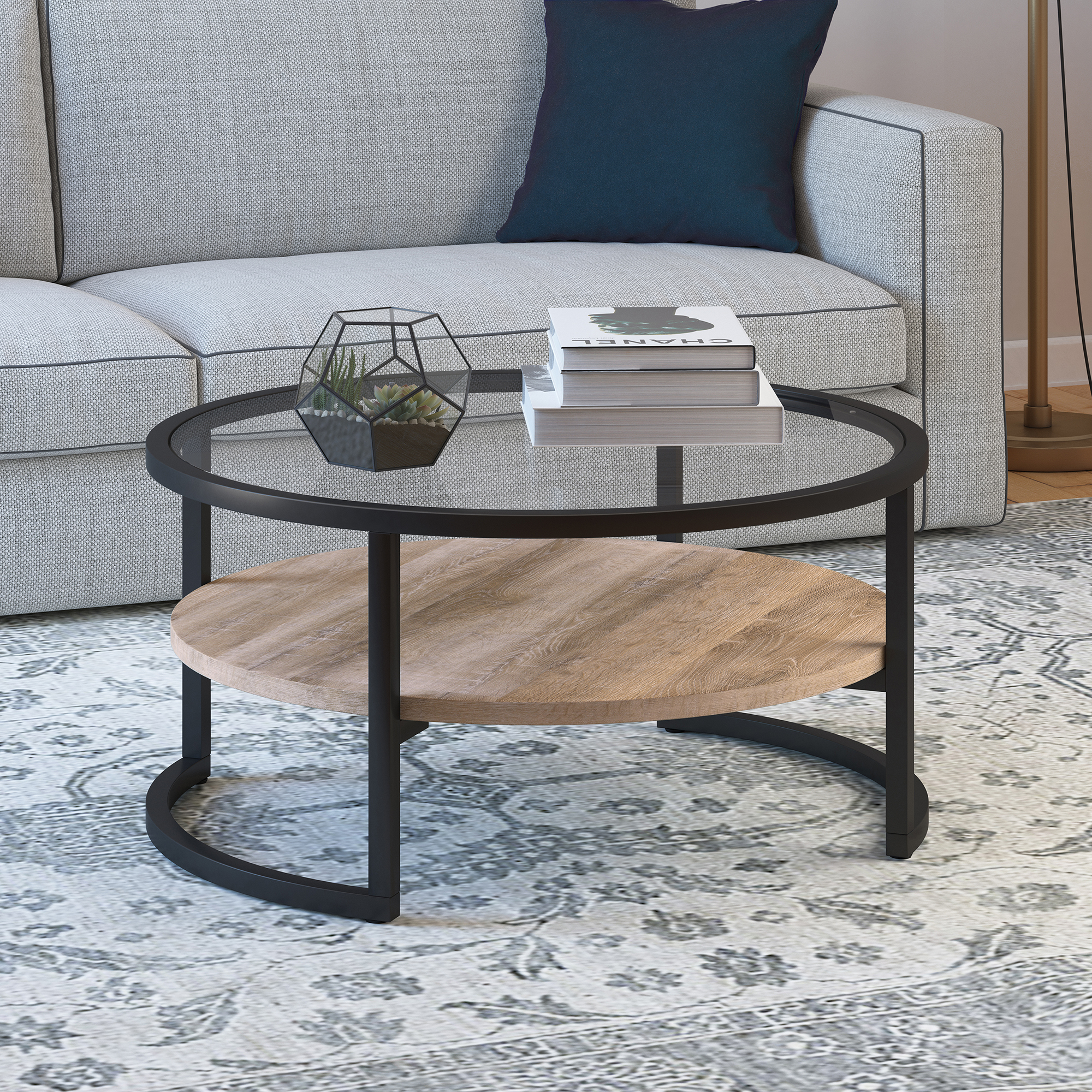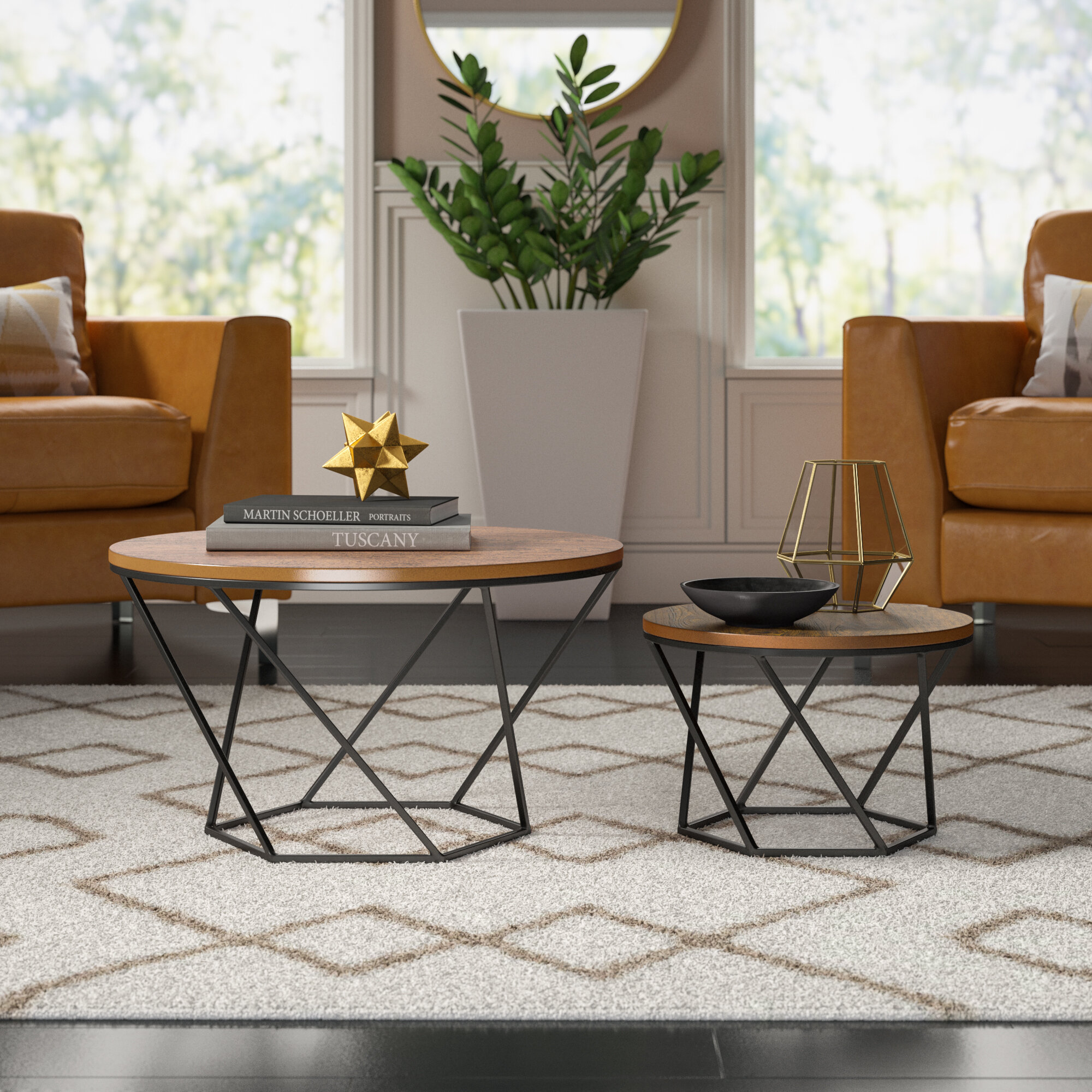 2 Piece Coffee Table Set (Set of 2)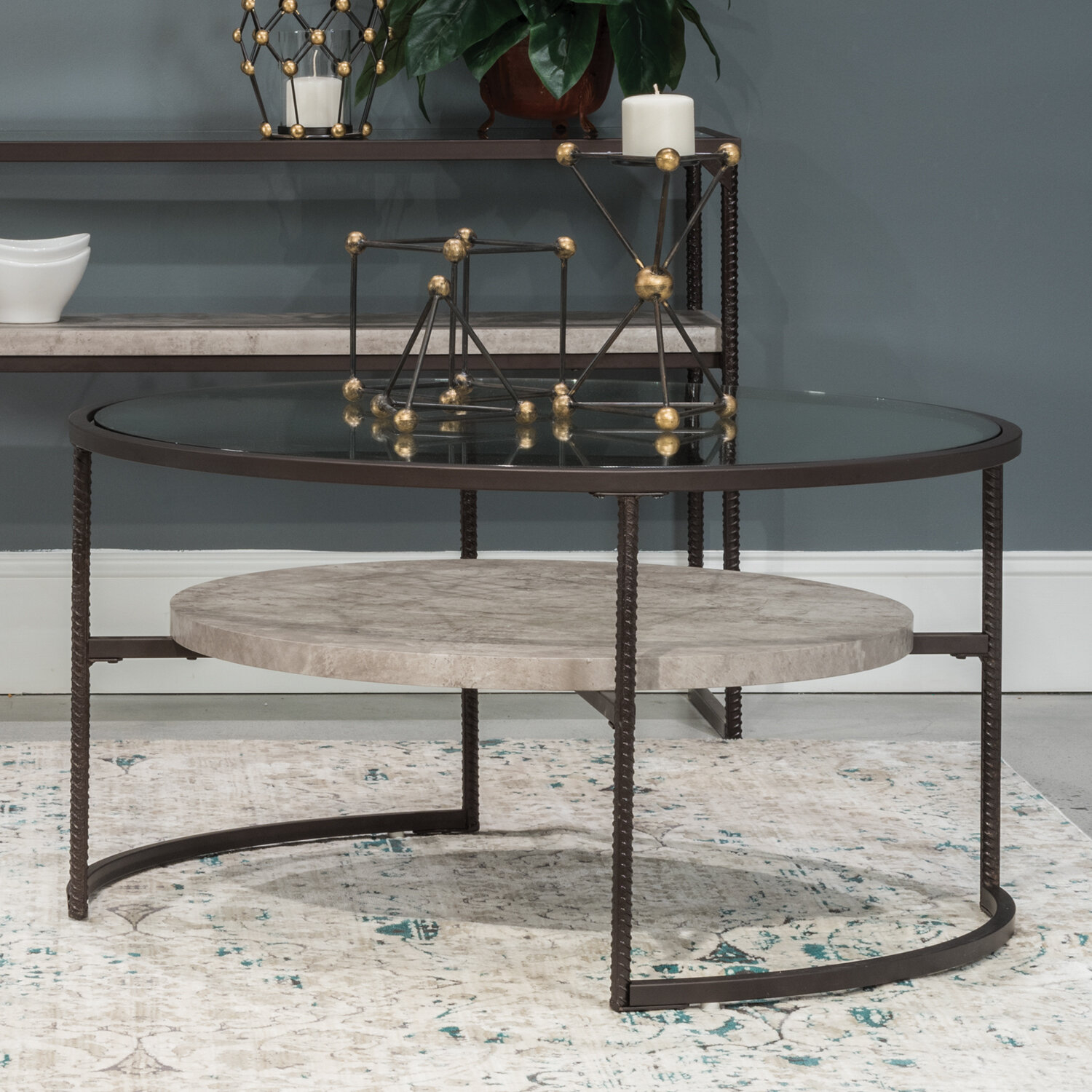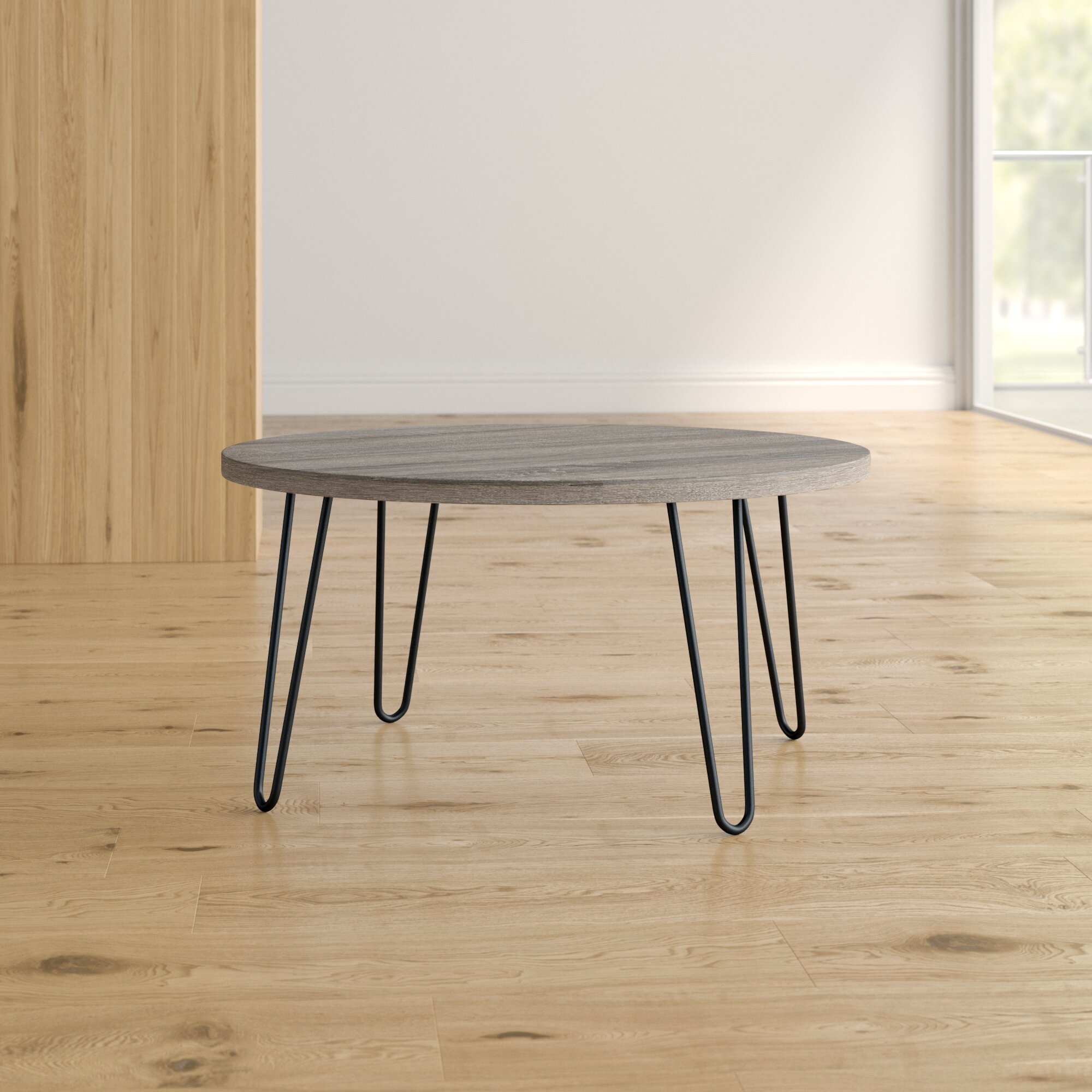 Forest Park Retro Coffee Table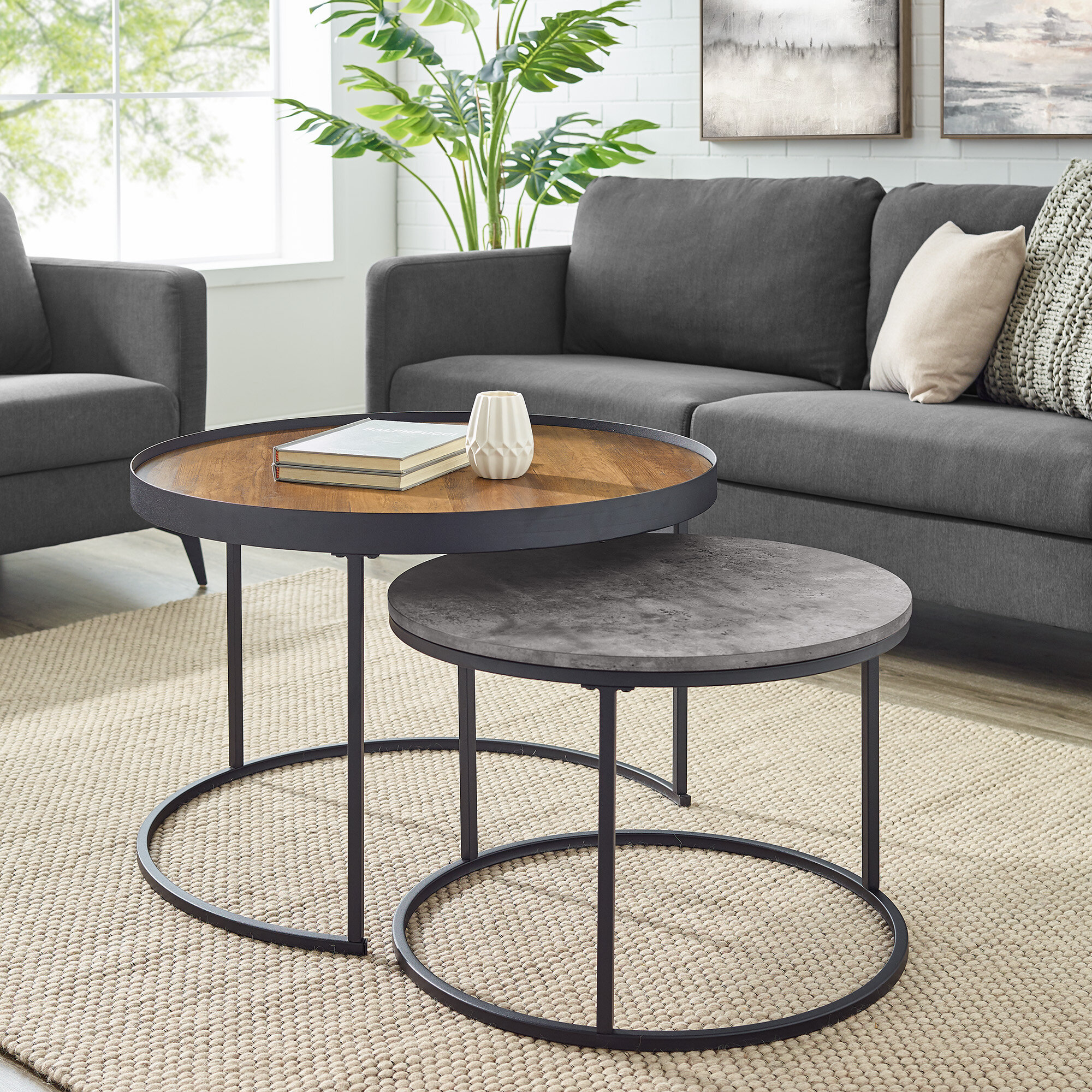 Eddyville 2 Piece Coffee Table Set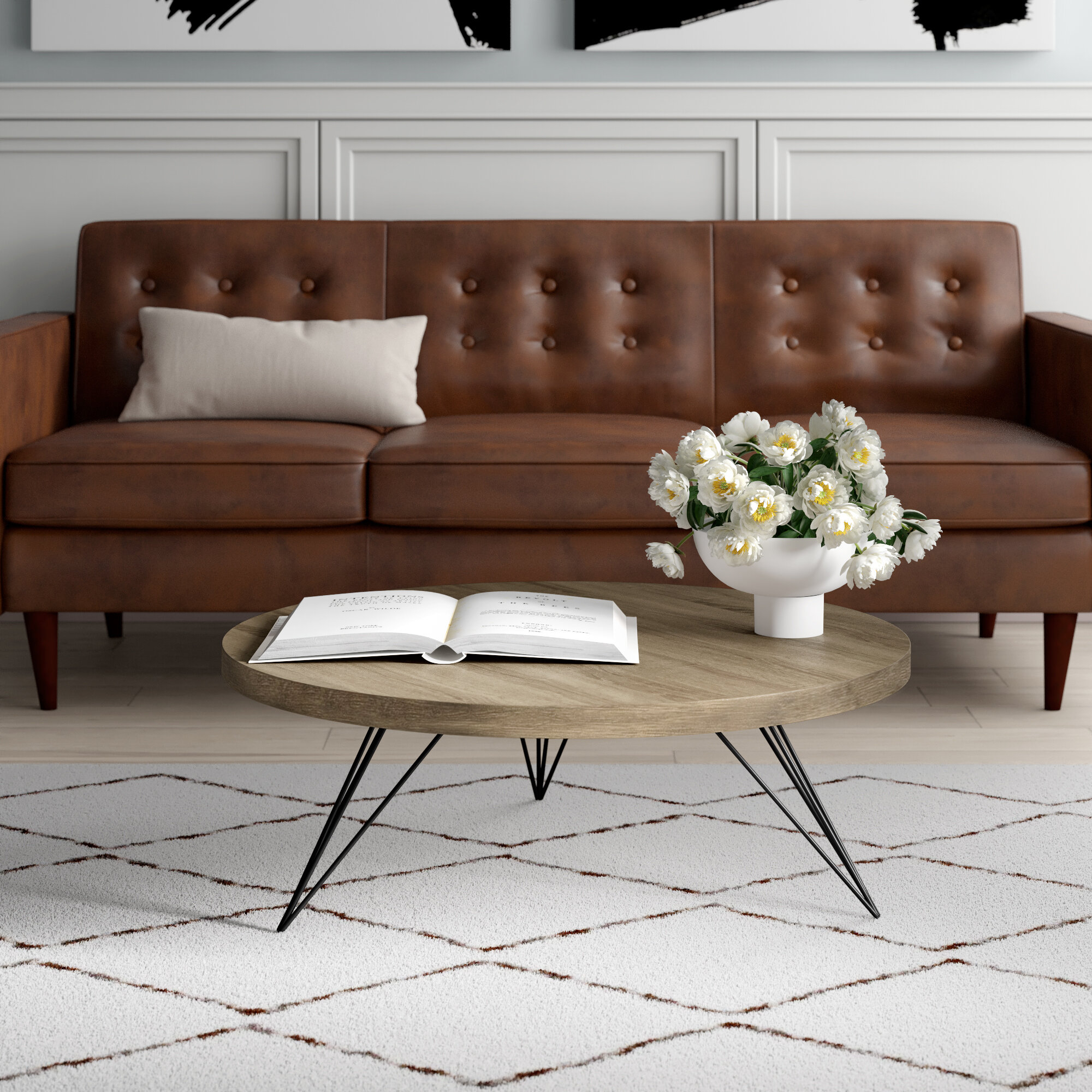 3 Legs Coffee Table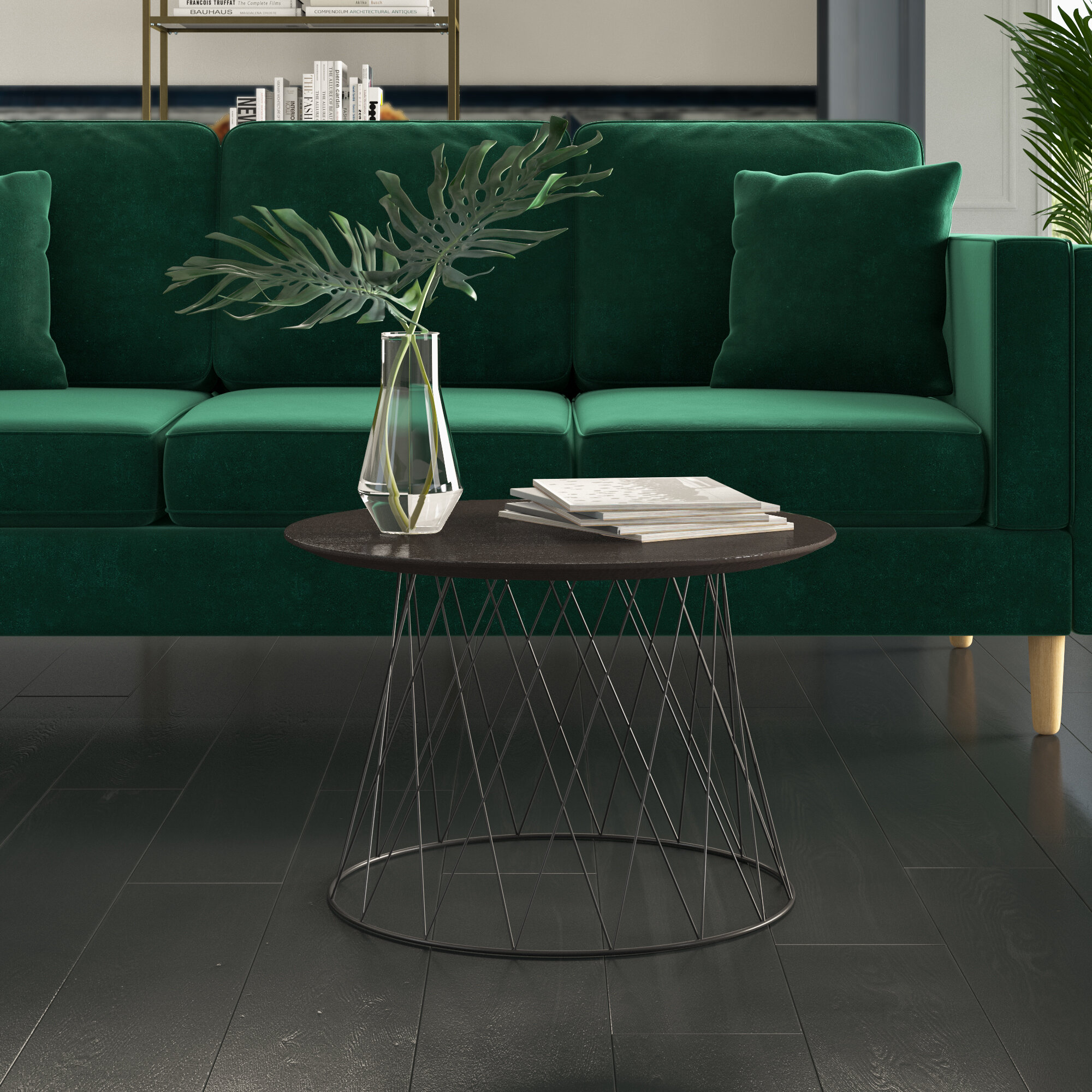 Roe Frame Coffee Table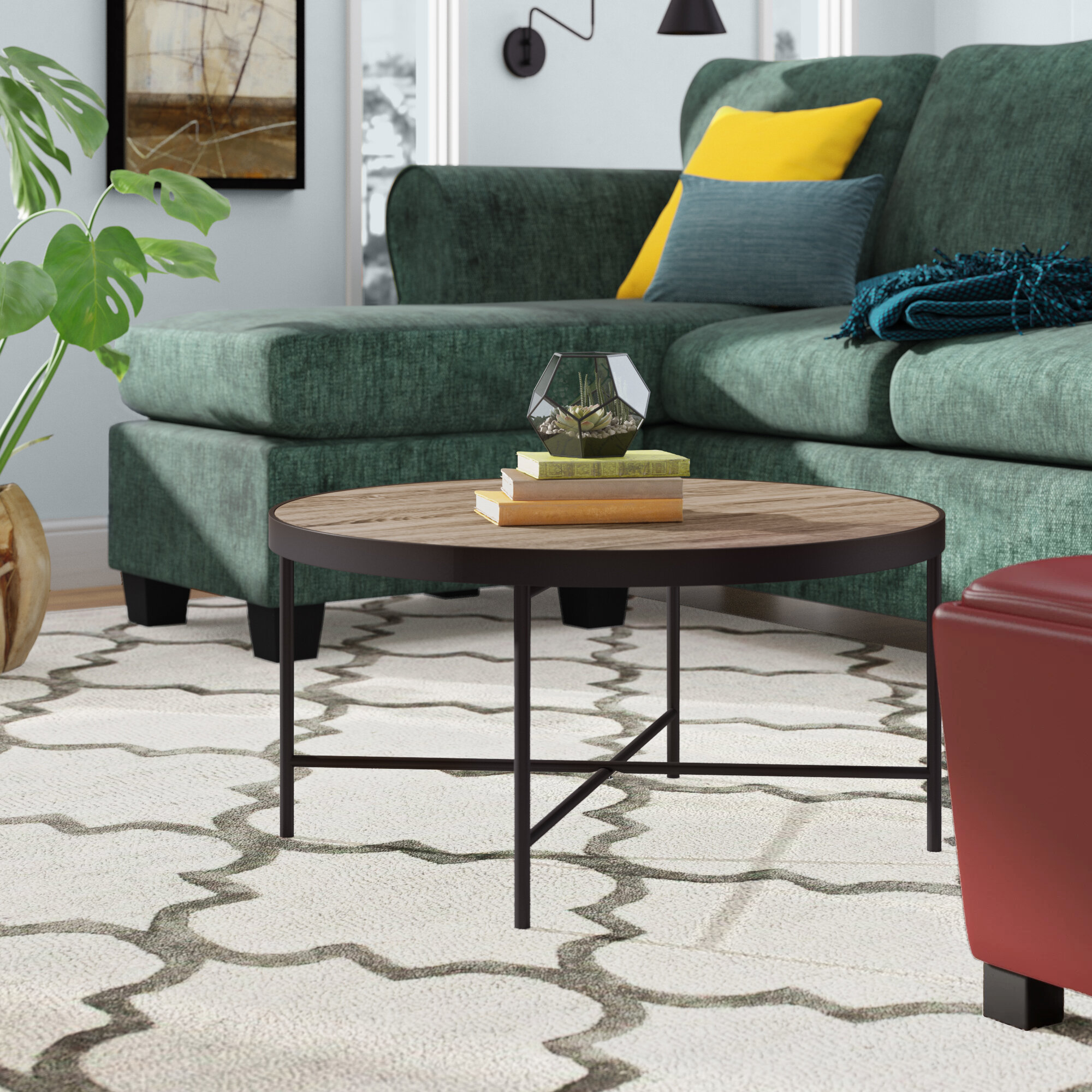 Ruvalcaba Coffee Table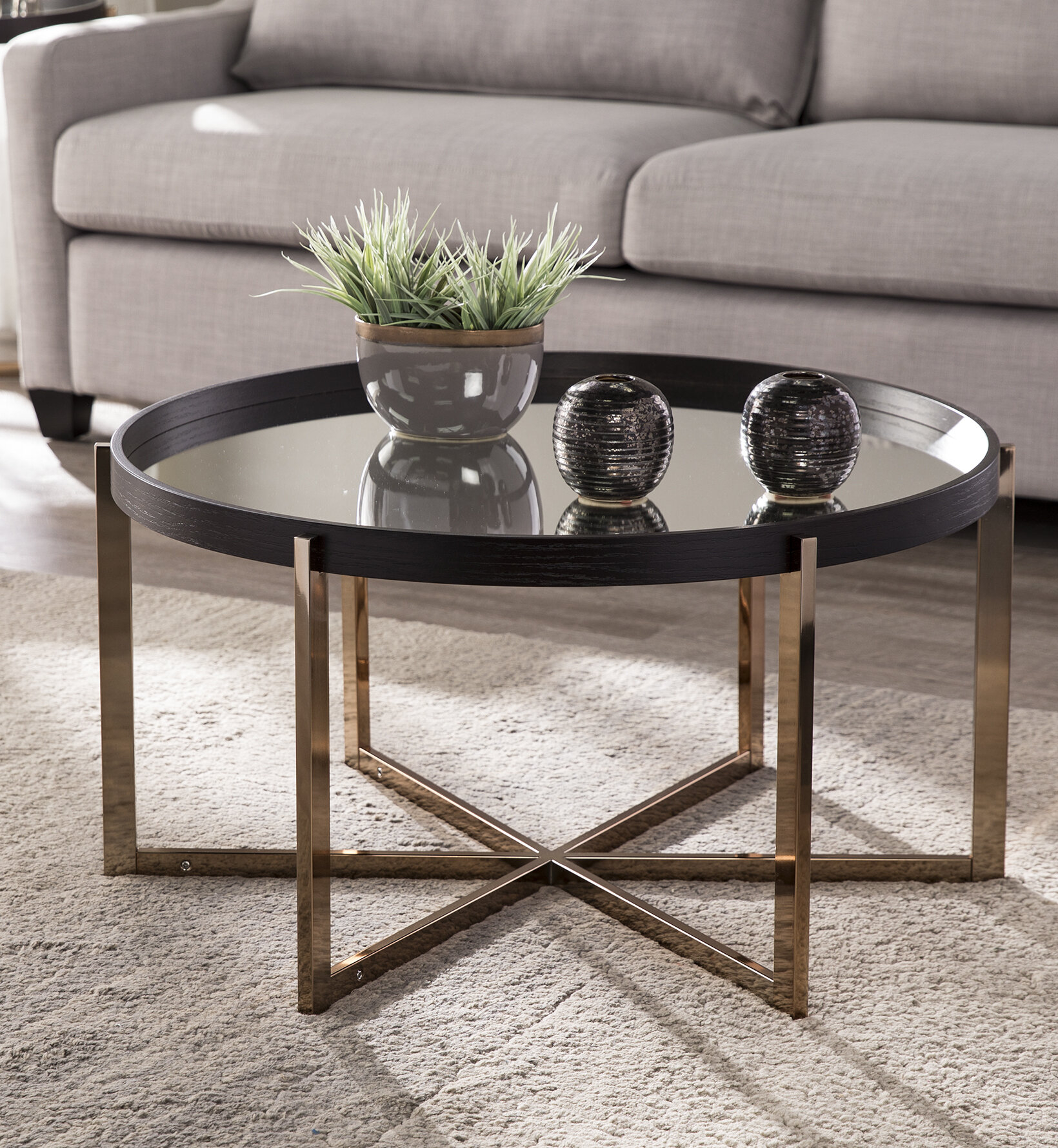 Cheesman Coffee Table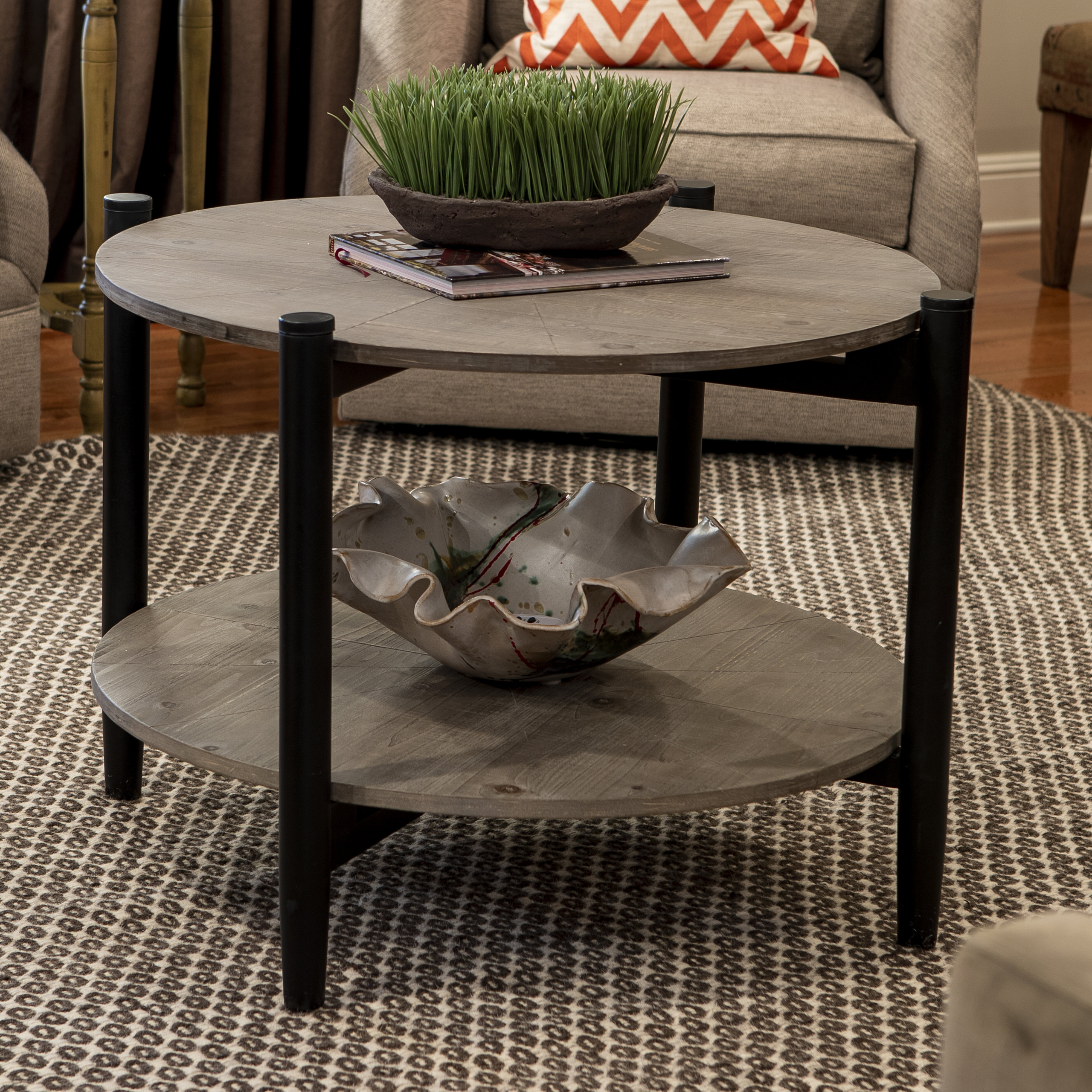 Markowitz Coffee Table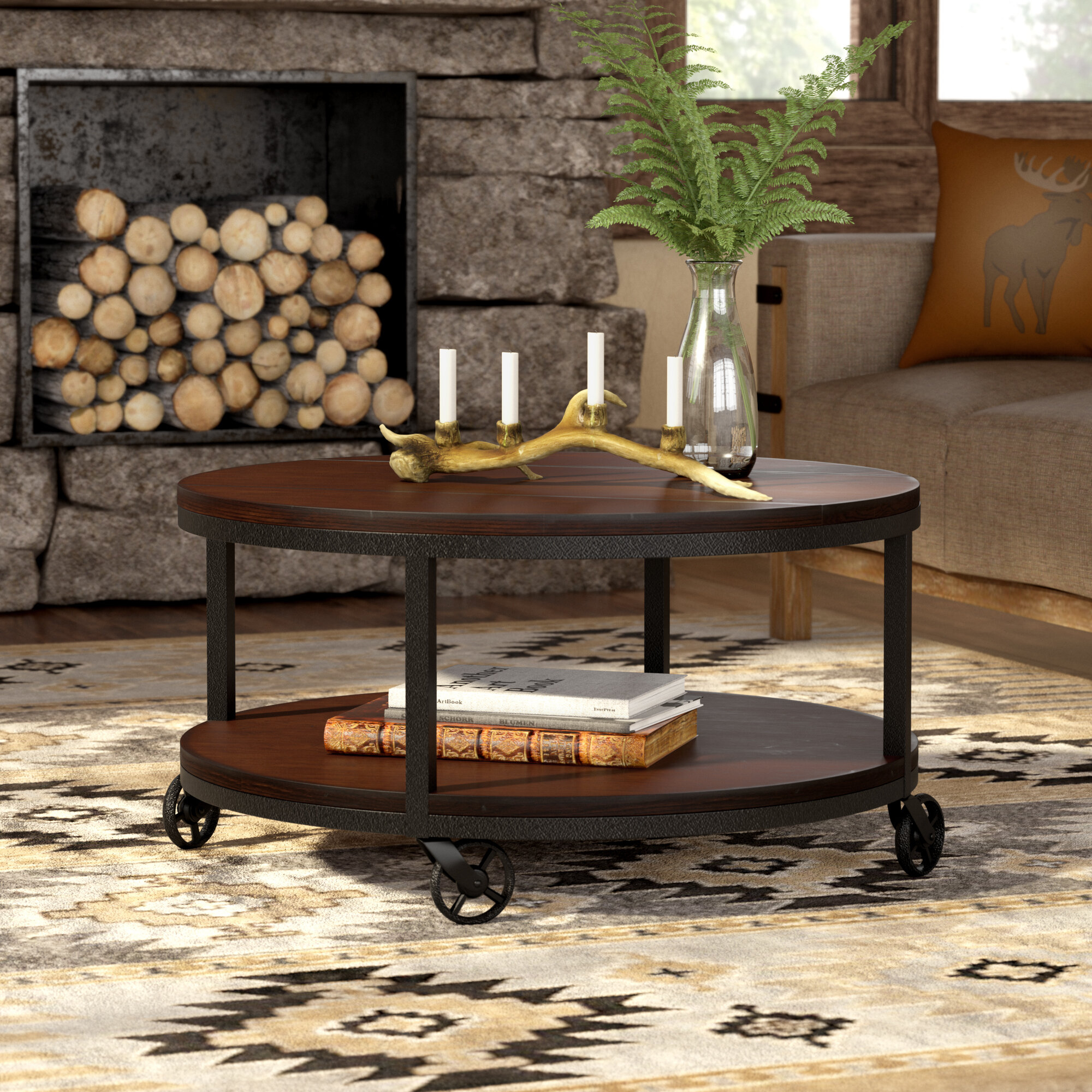 Spielman Wheel Coffee Table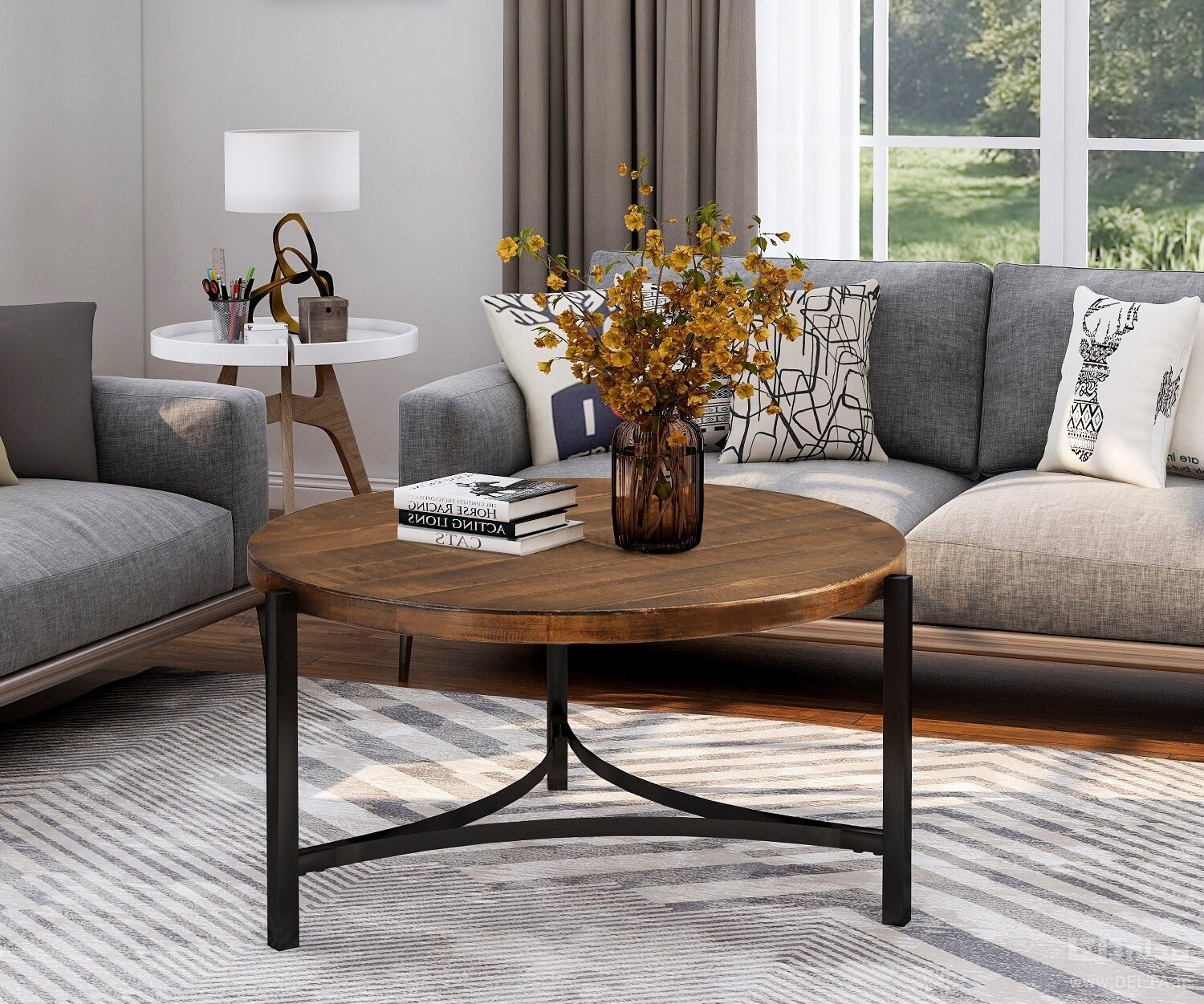 Dakin 3 Legs Coffee Table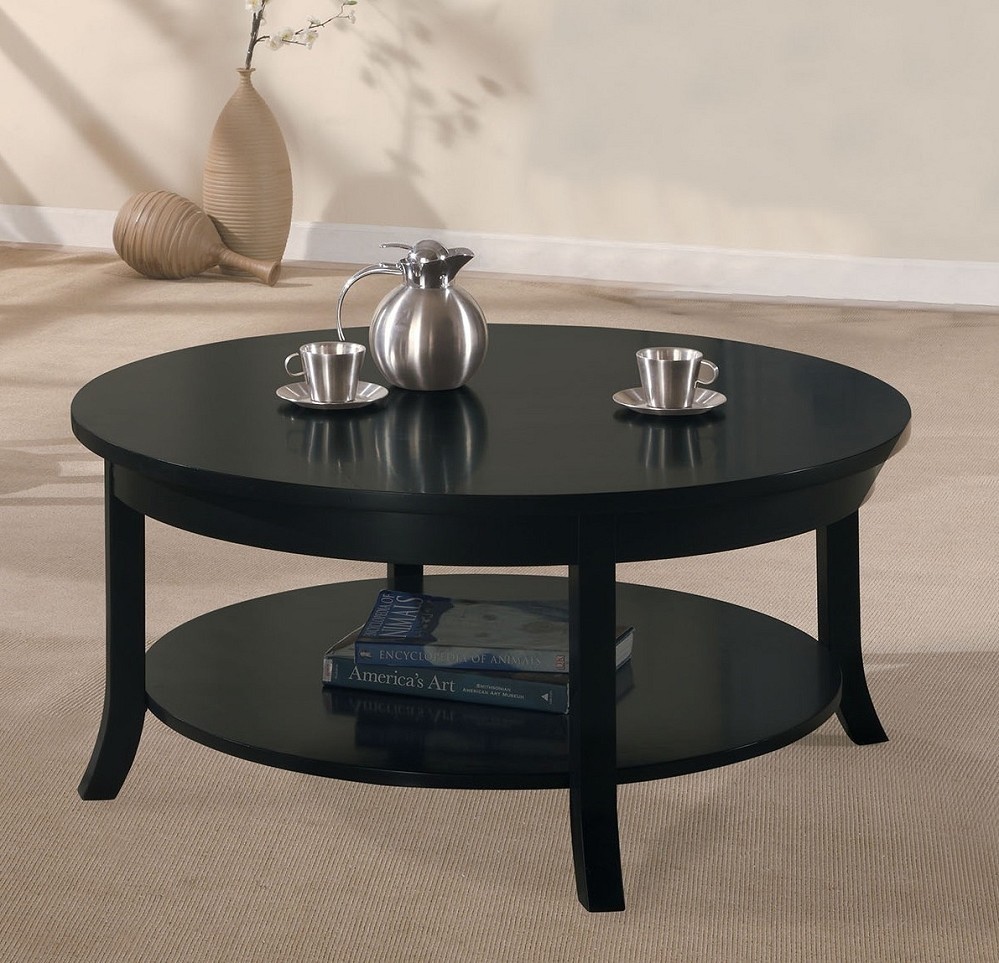 Gardena Black Round Coffee Table with Shelf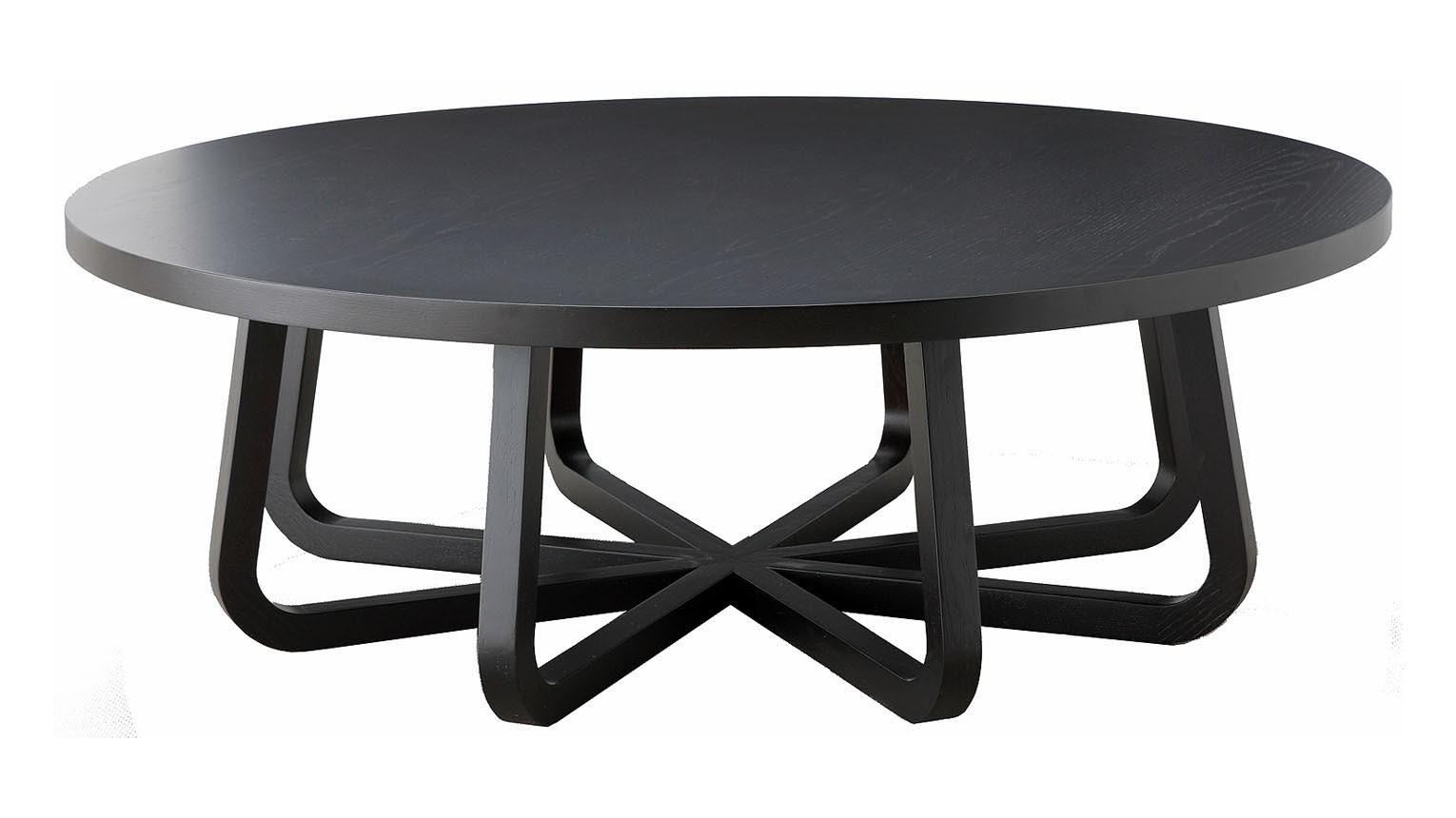 Black Round Coffee Table | Coffee Table Design Ideas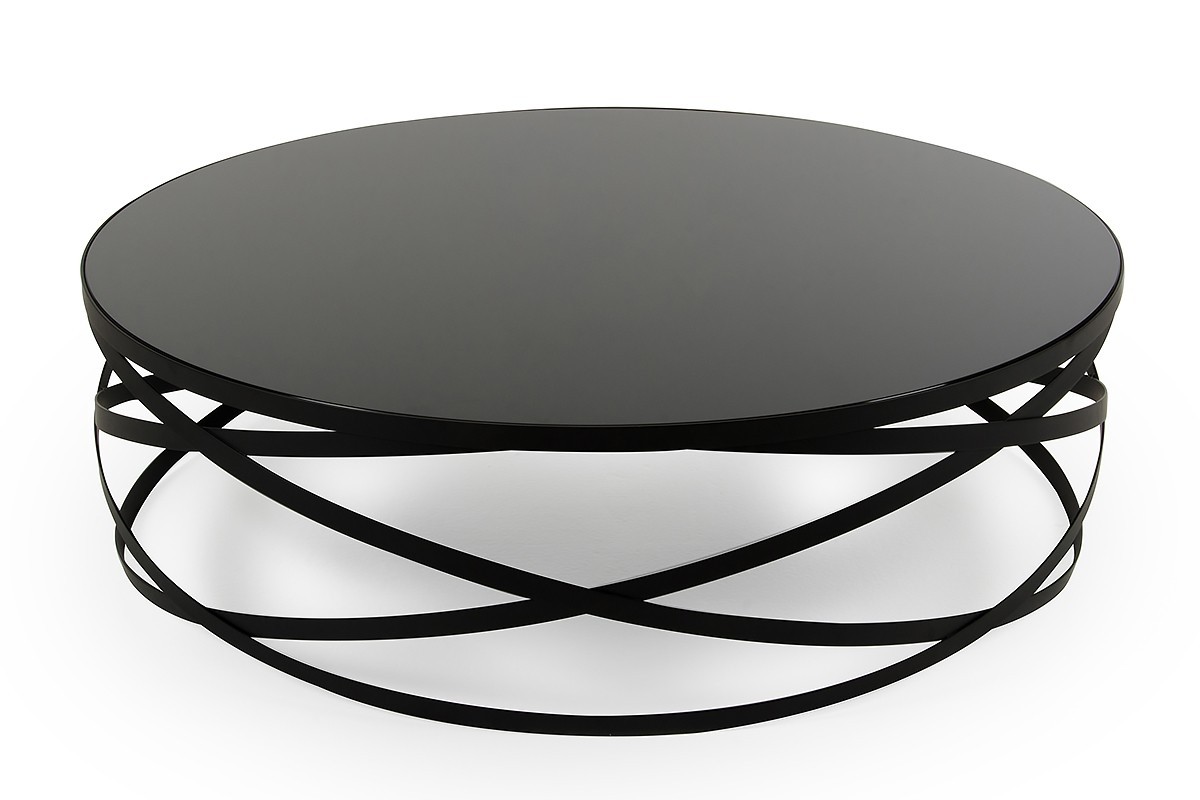 Modrest Wixon Modern Black Round Coffee Table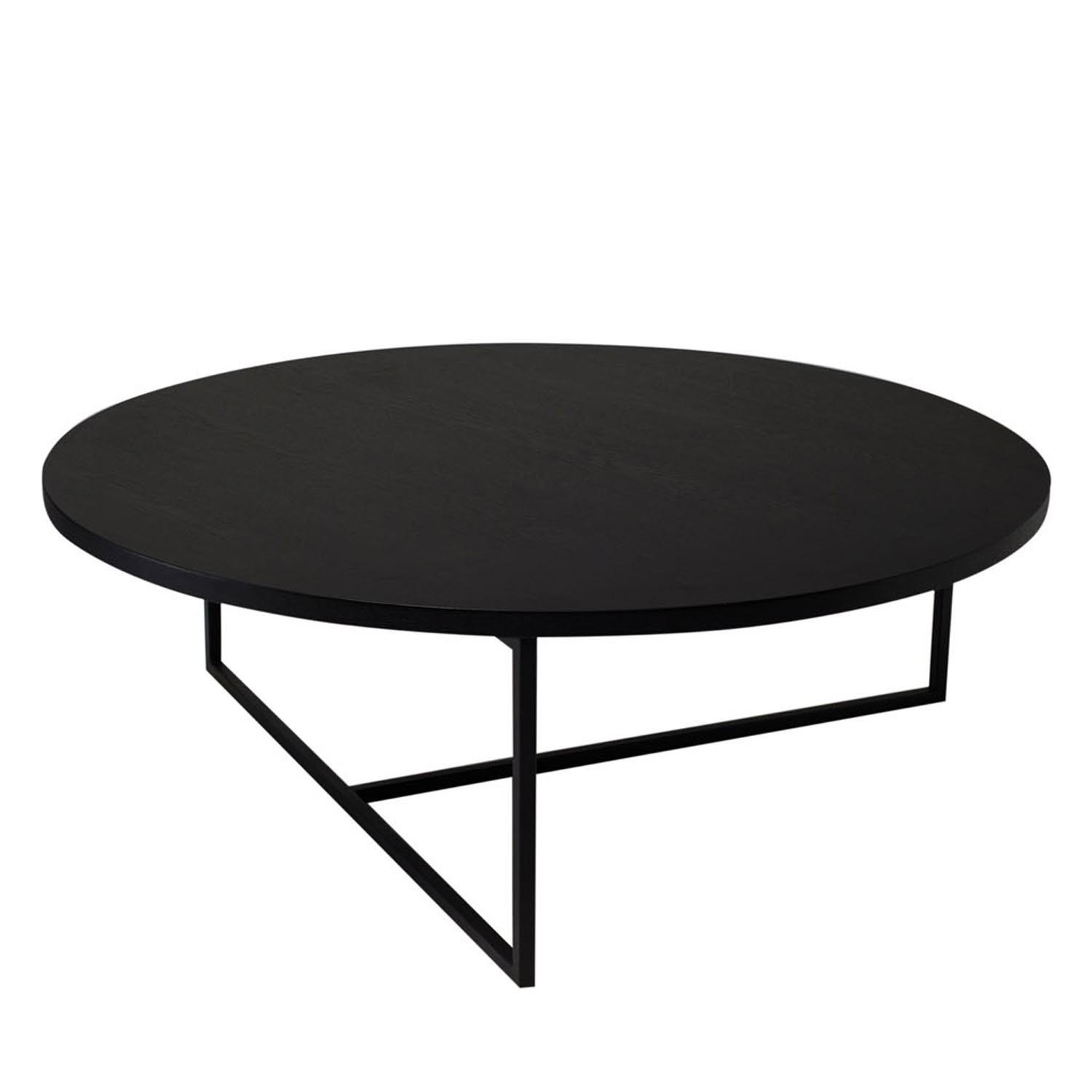 Round Black Coffee Table | Coffee Table Design Ideas