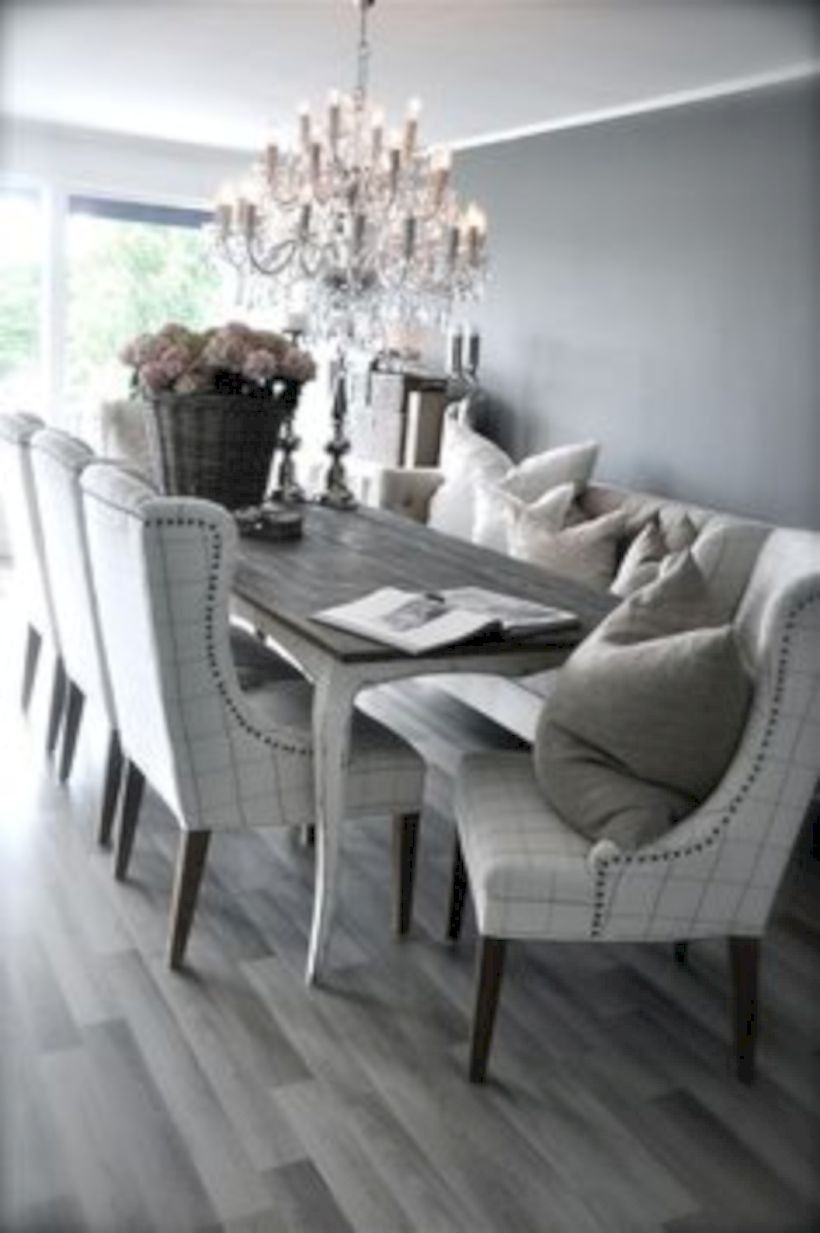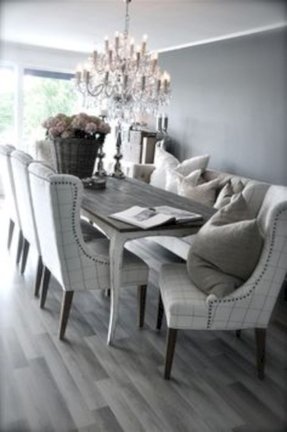 Really nice and modern grey rustic dining table made from wood and beautiful fabric chairs with wooden legs. The chairs are finished with chequered pattern. Decorated with greyish cishions for nicer look.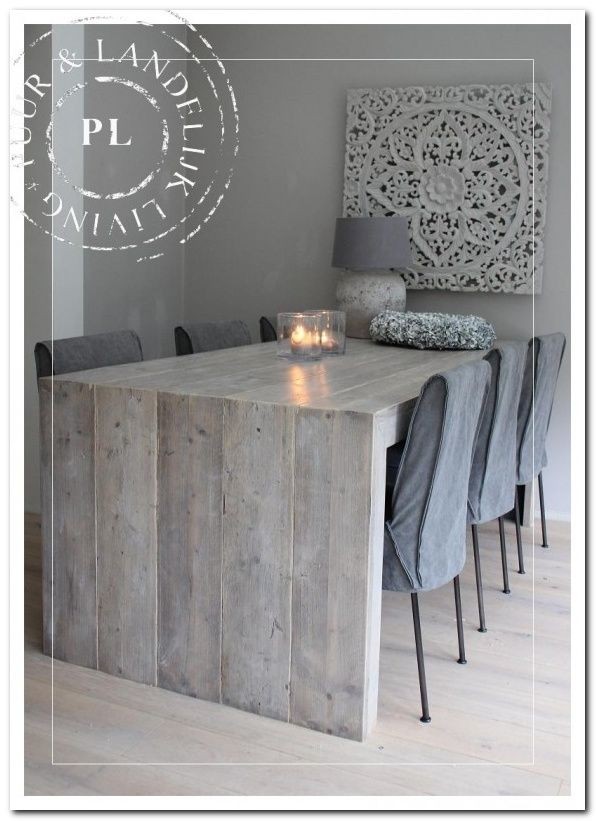 Beautiful farmhouse-inspired dining table with a large wooden countertop, held by wooden supports as well. The table is finished in a light gray shade and comes in a stunning minimalist appeal. It can sit six people at any given time.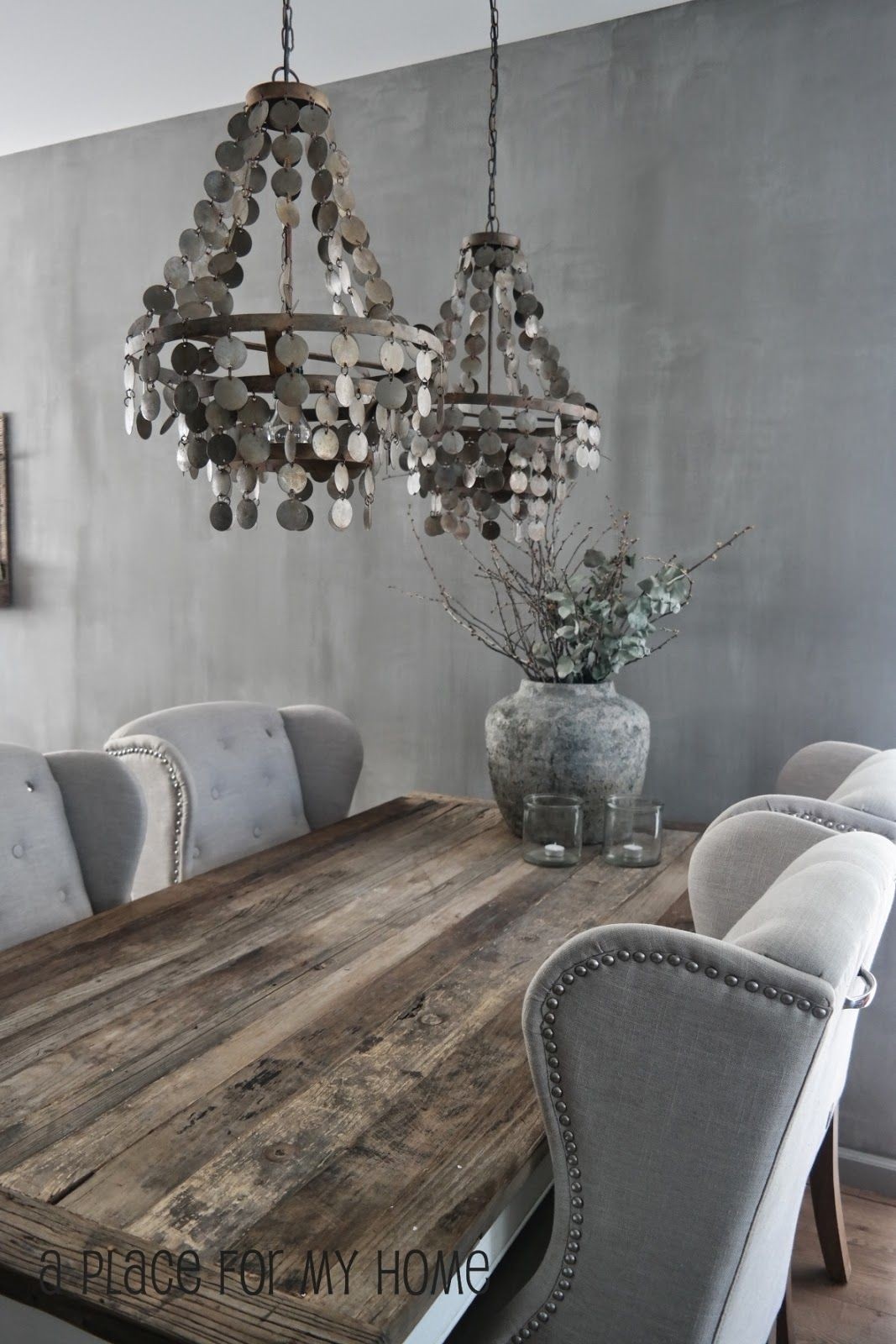 Farmhouse-inspired countryside dining table featuring a distressed wooden top and a beautiful rectangular silhouette. The table can comfortably sit up to six people and its vintage appeal should bring an aura of bold décor statement into your spaces.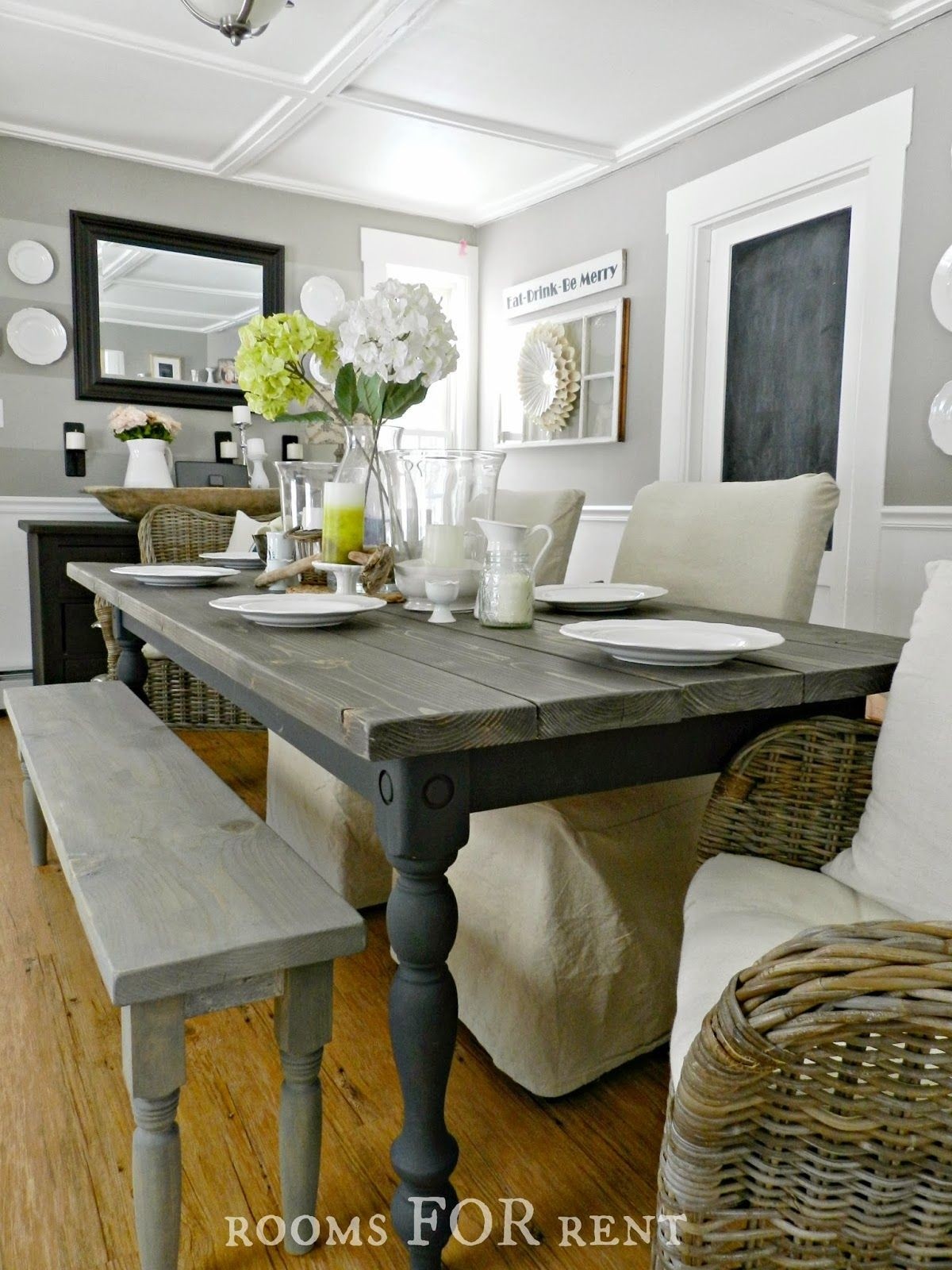 Dining table in classic form. It is made of wood and finished with carefully made carvings. Rectangular top has large usable surface. Elegant design for the dining room and others interiors according to taste and need.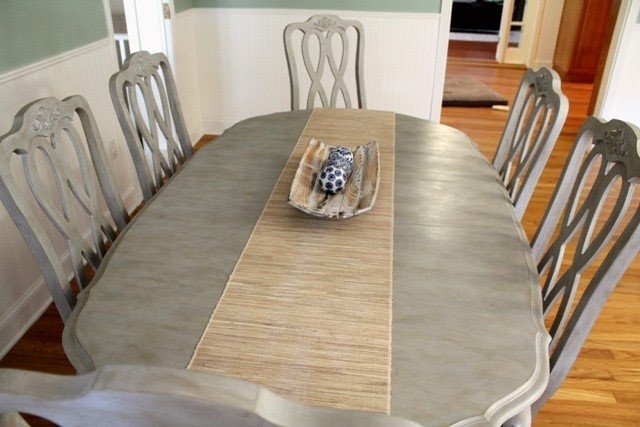 Stained with a beautiful Annie Sloan grey paint, this oval dining table constitutes a perfect shabby chic proposition for 6 people. Along with corresponding chairs with ornate backrest, it adds charm and elegance to the space.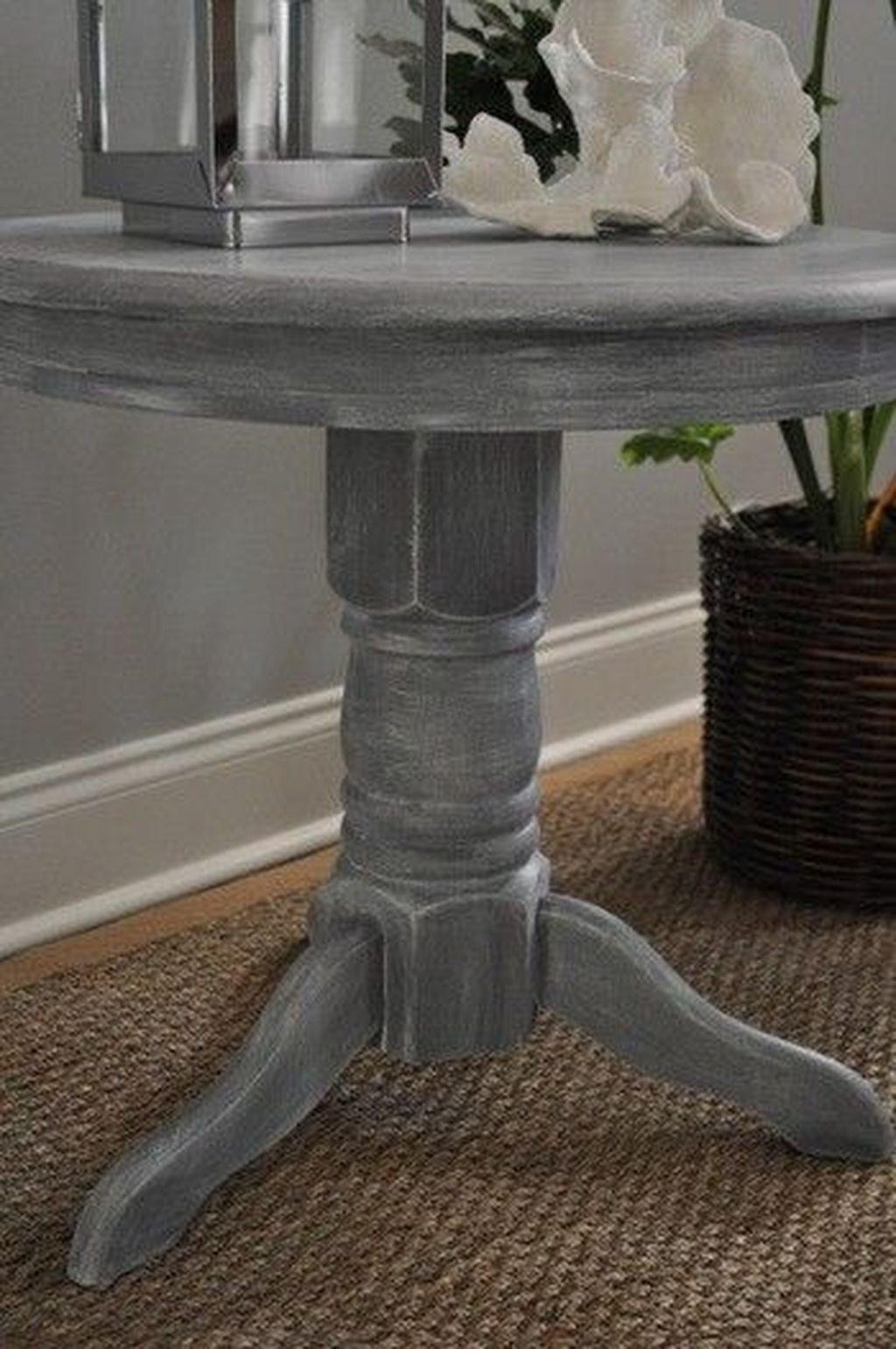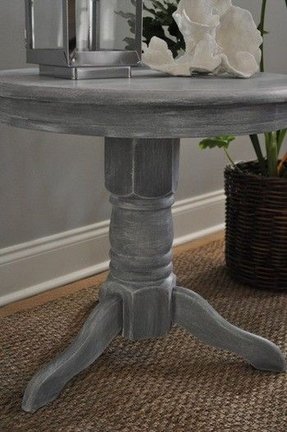 To get this effect on the distressed dining table - use whitewashing. That emphasizes his character. The table is made of oak wood and is painted with gray charcoal, then whitewashed. This grey dining table has a delicate yet dramatic character.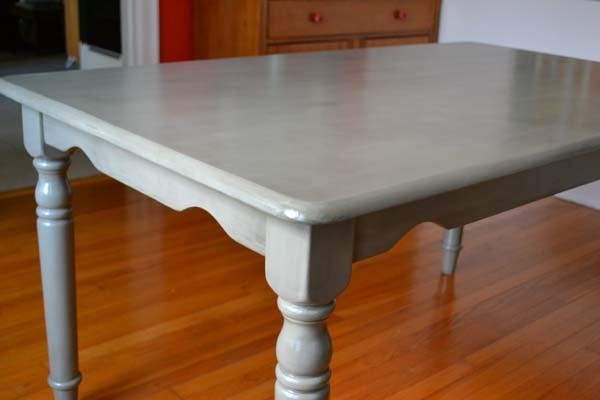 This DIY project represents an impressive dining table, all beautifully covered in polished gray. It offers comfortable for 6 to 8 people, making your meals an unforgettable moment.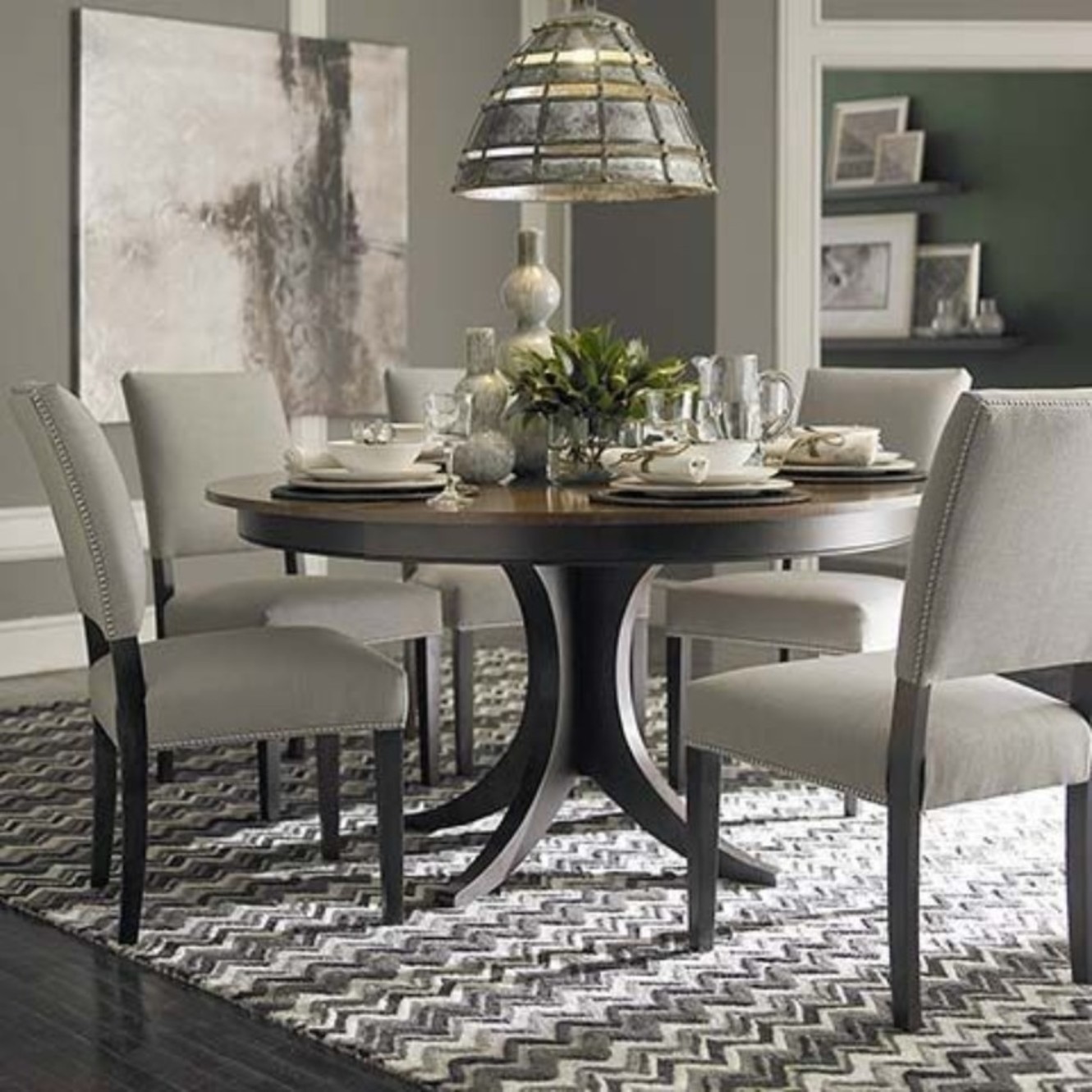 Large table for dining rooms. It features a durable and practical round top in brown finish. Its solid wooden frame is finished in universal black color. Solid pedestal base provides strength and support.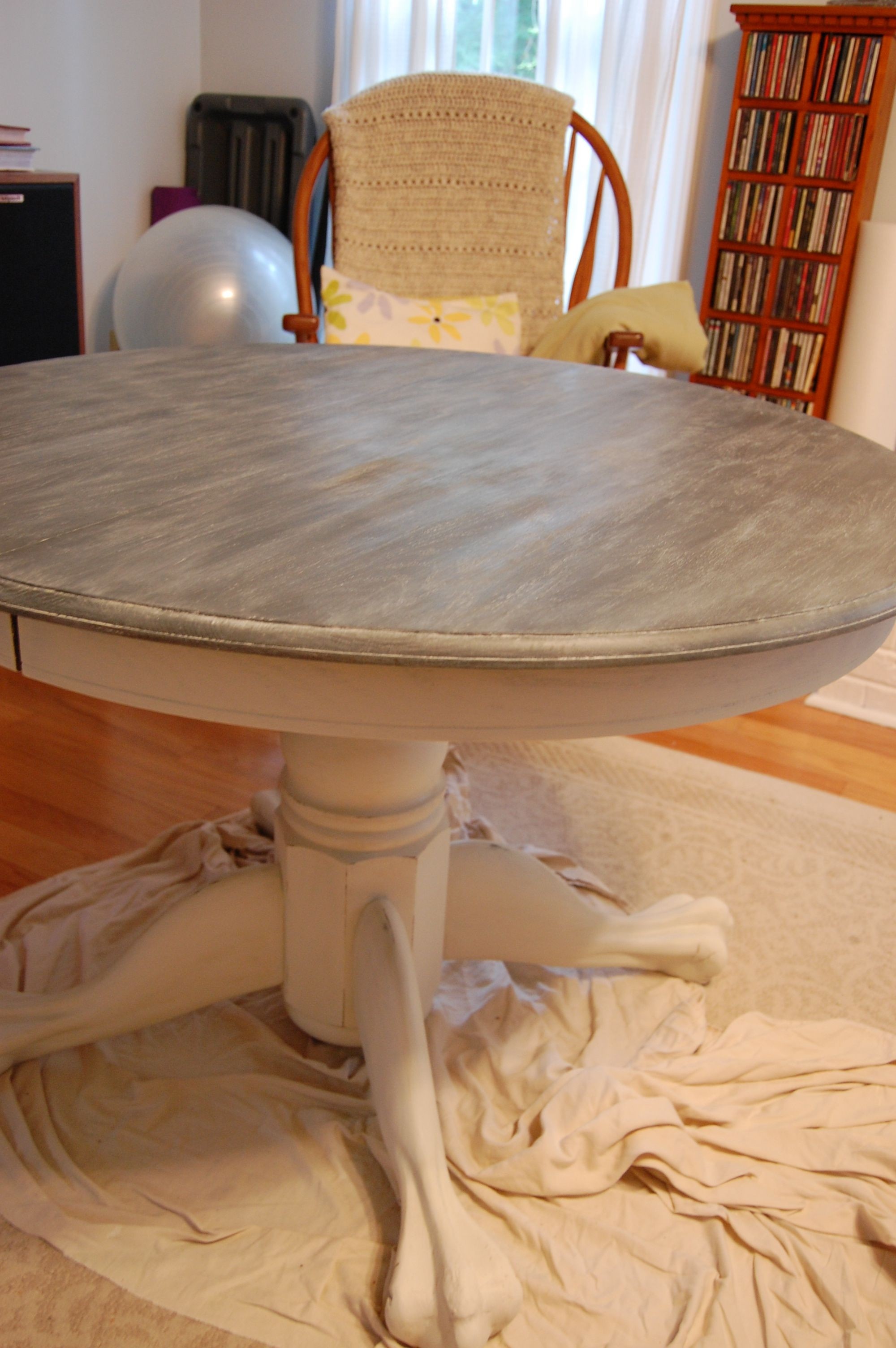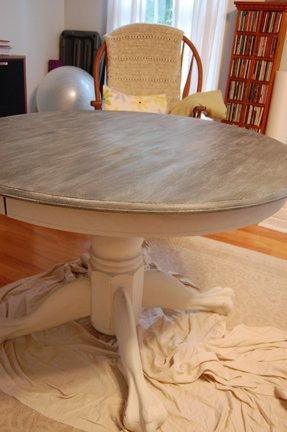 An impressive and functional dining or kitchen table made of oak wood. A soild base is painted white while the top has a natural shade of wood with a smooth finish. Its timeless and universal design makes it a piece that will serve you long years.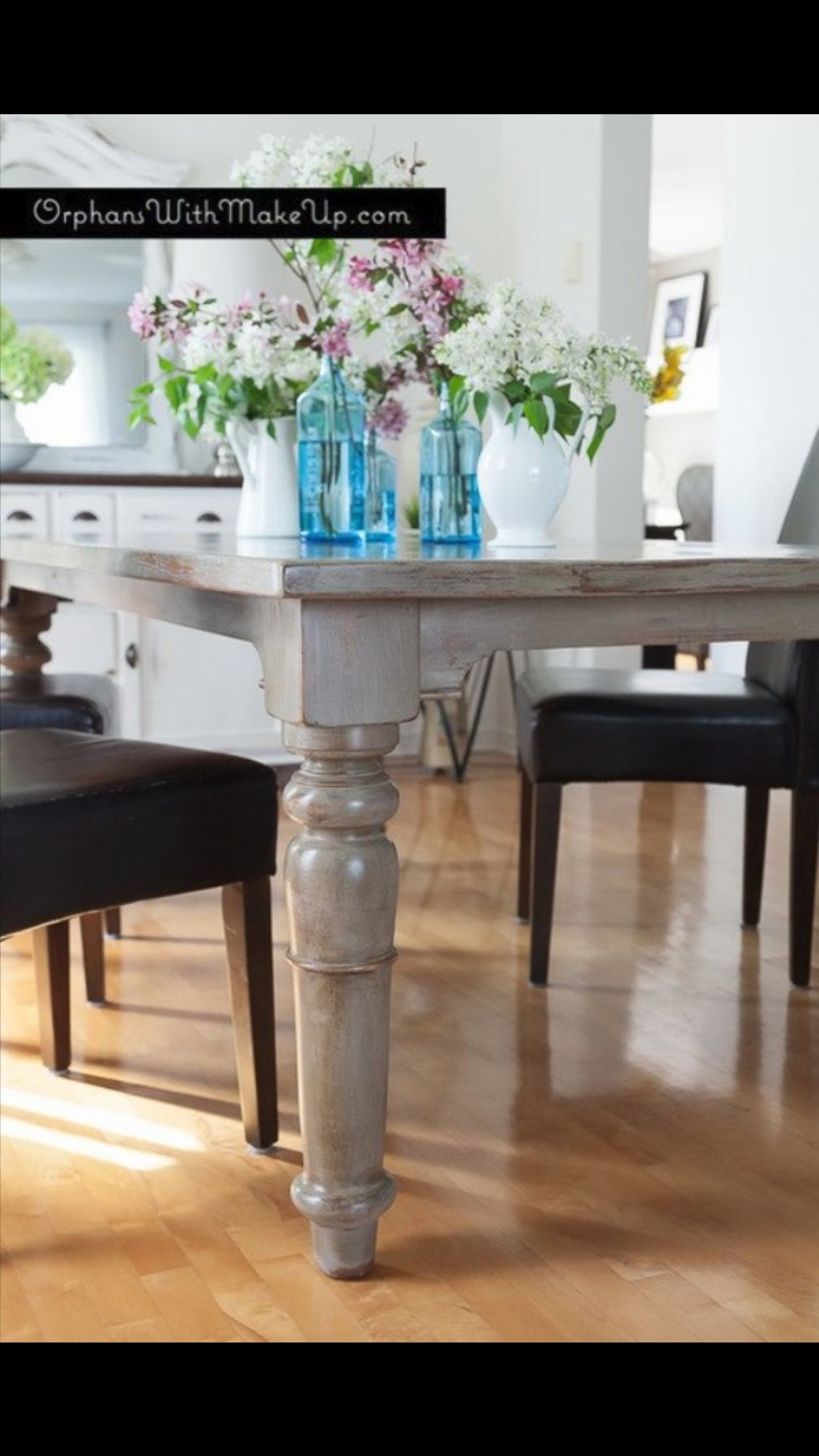 Everyone has some old, dirty table at home, yeah? Well, you can transform it into this wonderful wooden piece of art. This grey dining table made from thick wood that goes along with dark brown chairs looks amazing in every kitchen.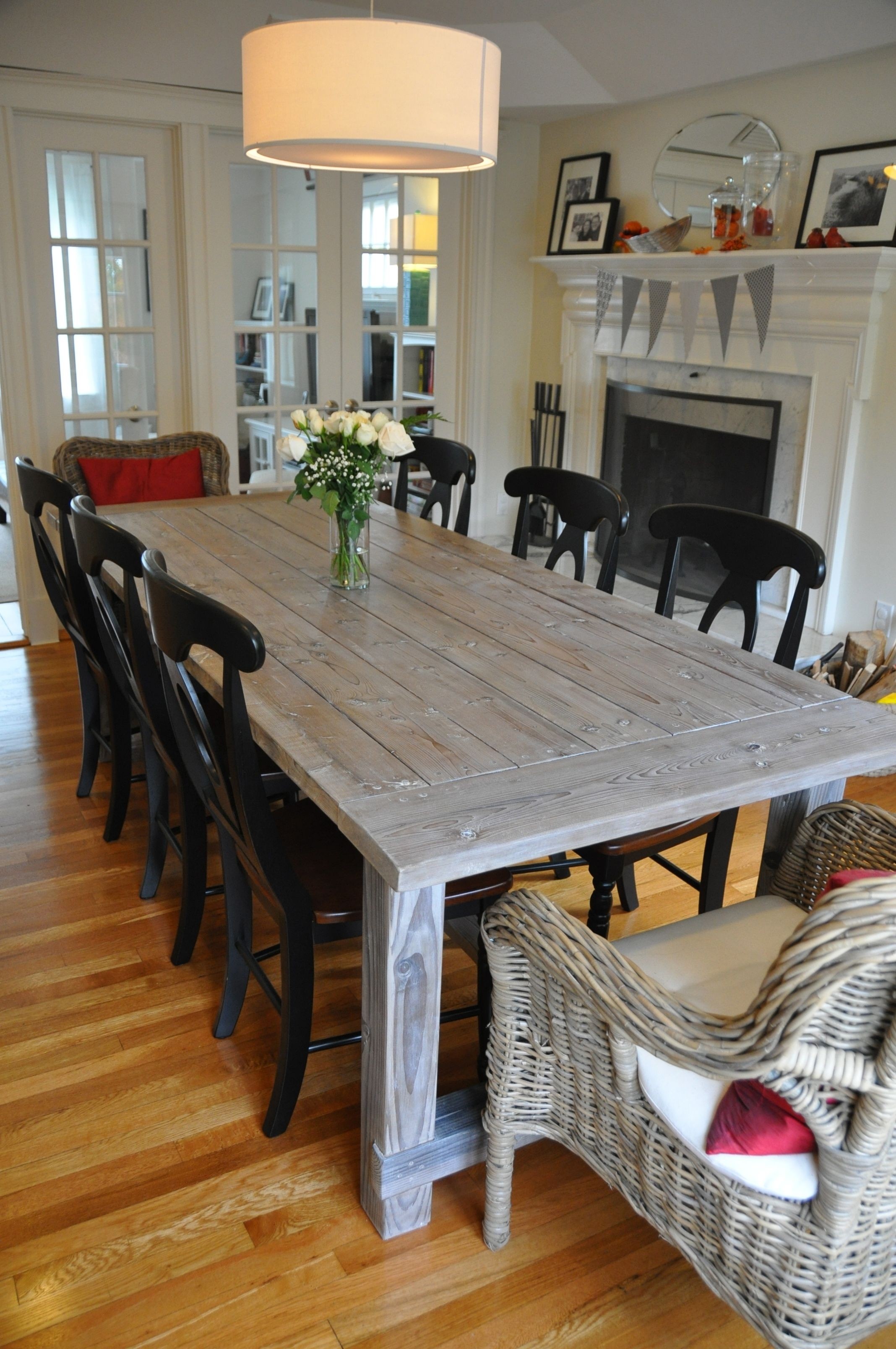 Farmhouse Table with Extensions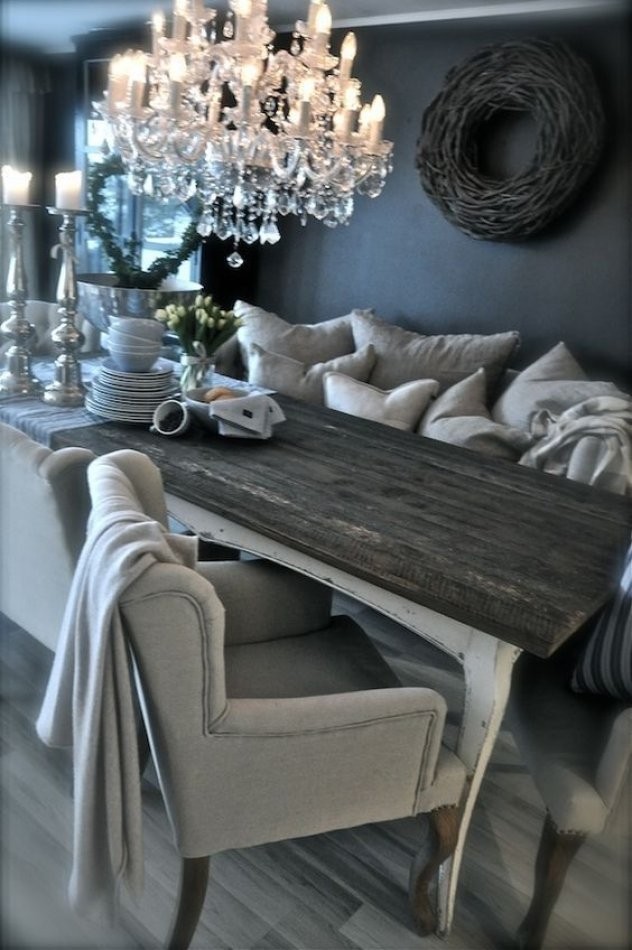 Love everything about this. Dark walls, neutrals, cozy furniture, rustic elements with a touch of glam.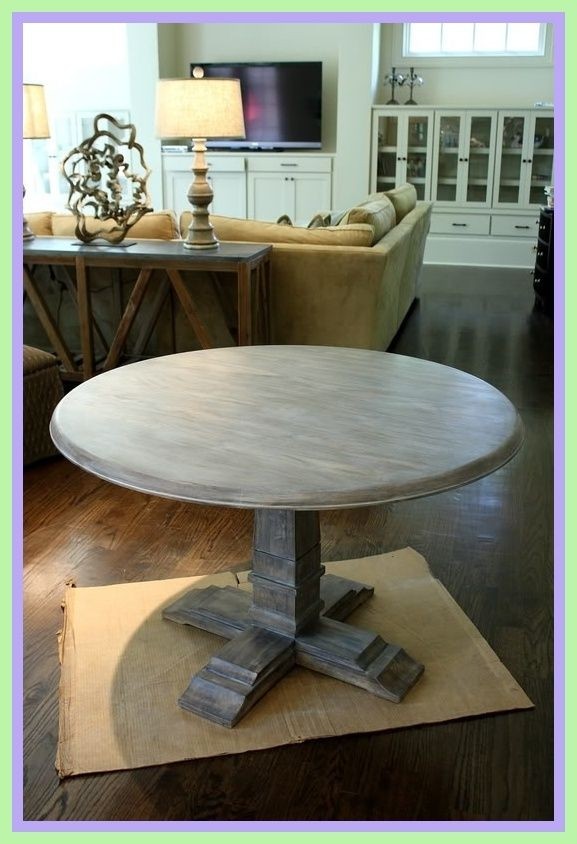 Round dining table for living room, dining room and more. It is completely made of wood and is mounted on pedestal base. It has 4 seating capacity. Suitable for residential and commercial premises.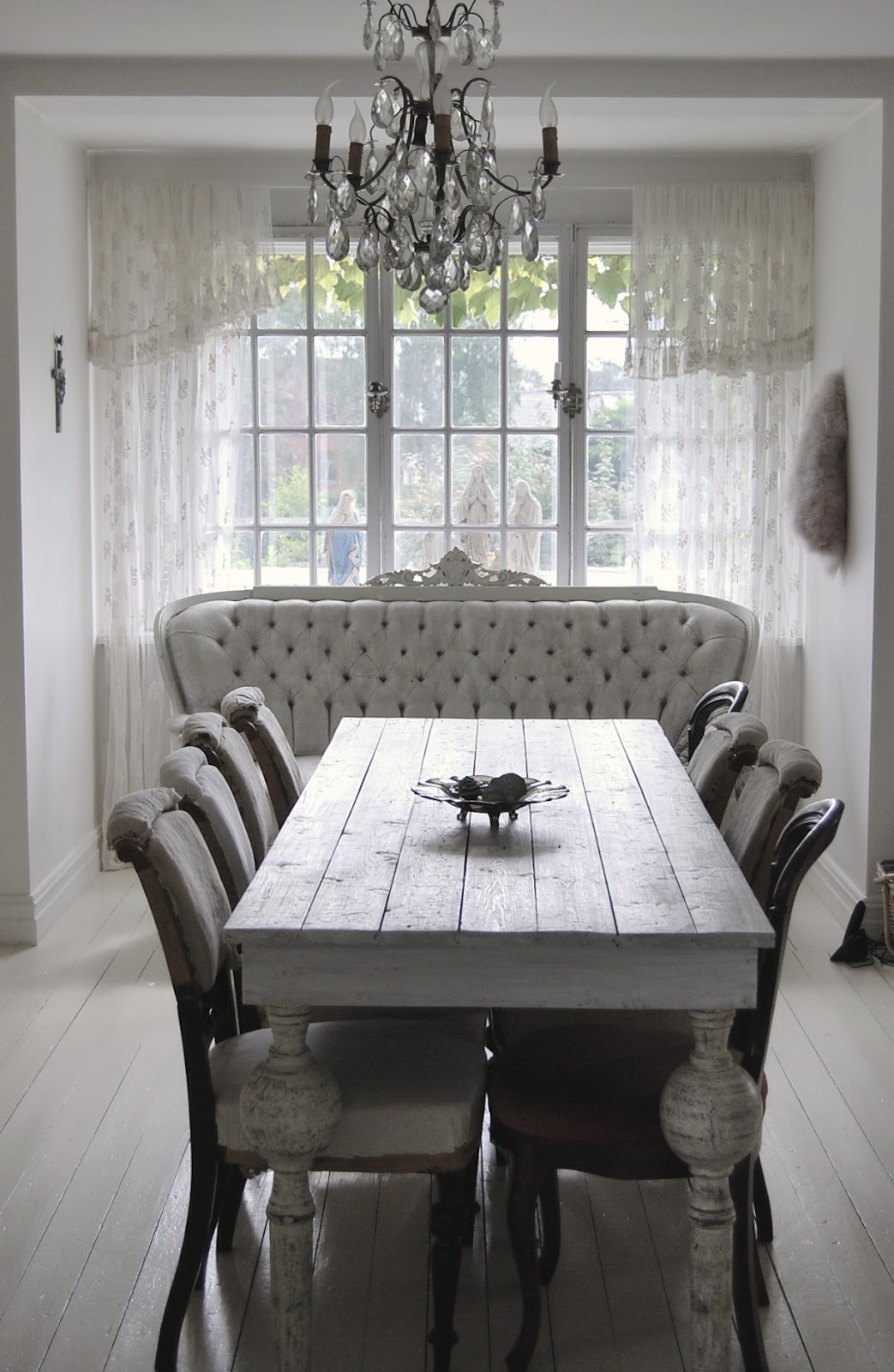 Hoy recorremos una casa con estilo nórdico...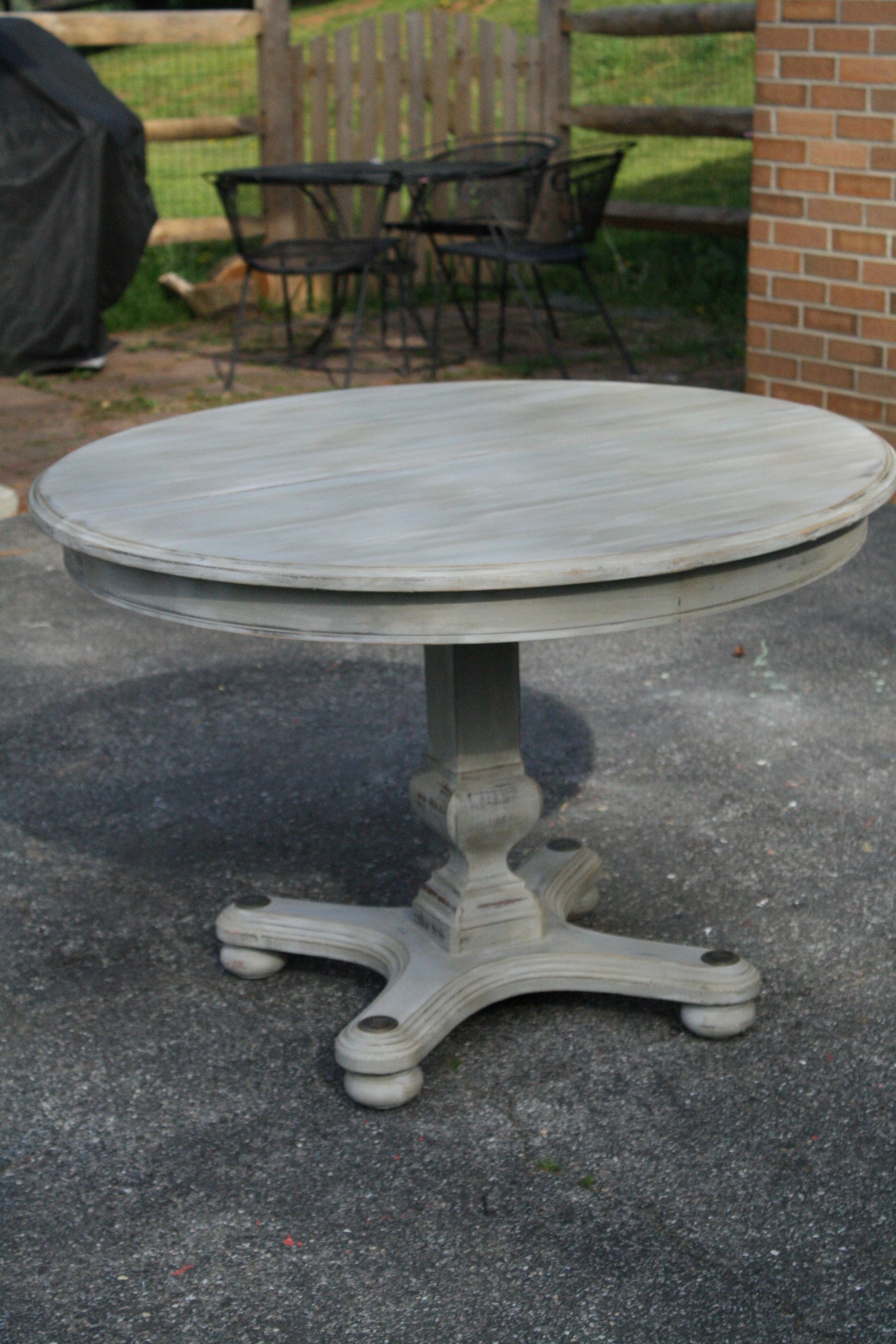 The old wooden dining table with the polished layer of lacquer. This piece of furniture is on its first step to becoming trendy again. You have to repaint it once again to make it fit the other furniture in your interior.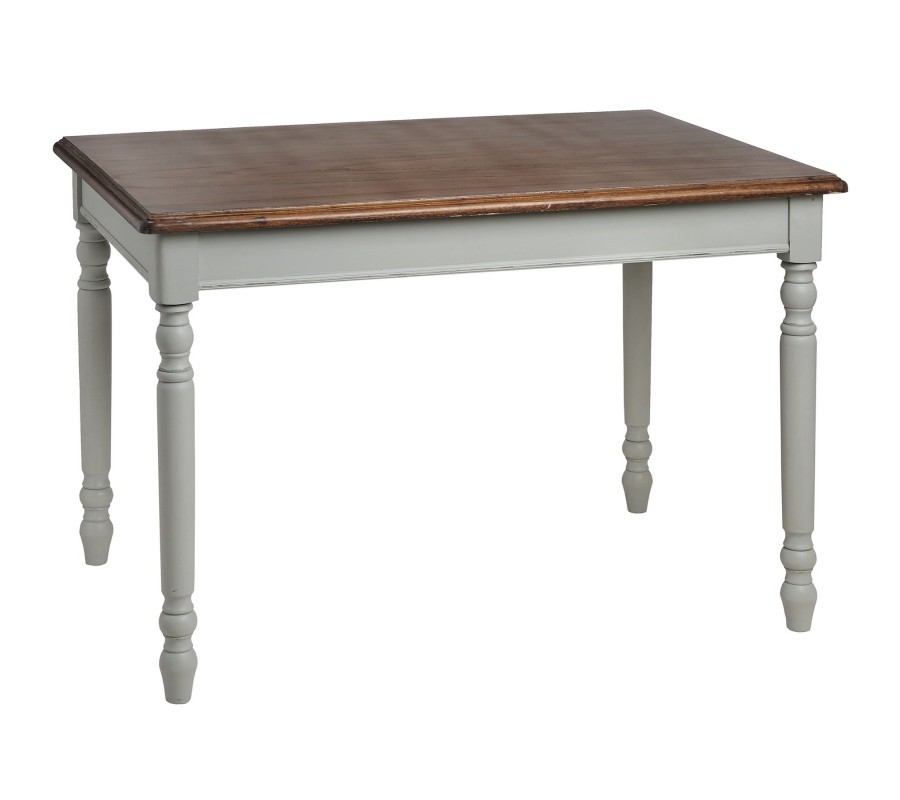 Portsmouth Grey Range - Wooden Rectangular Dining Table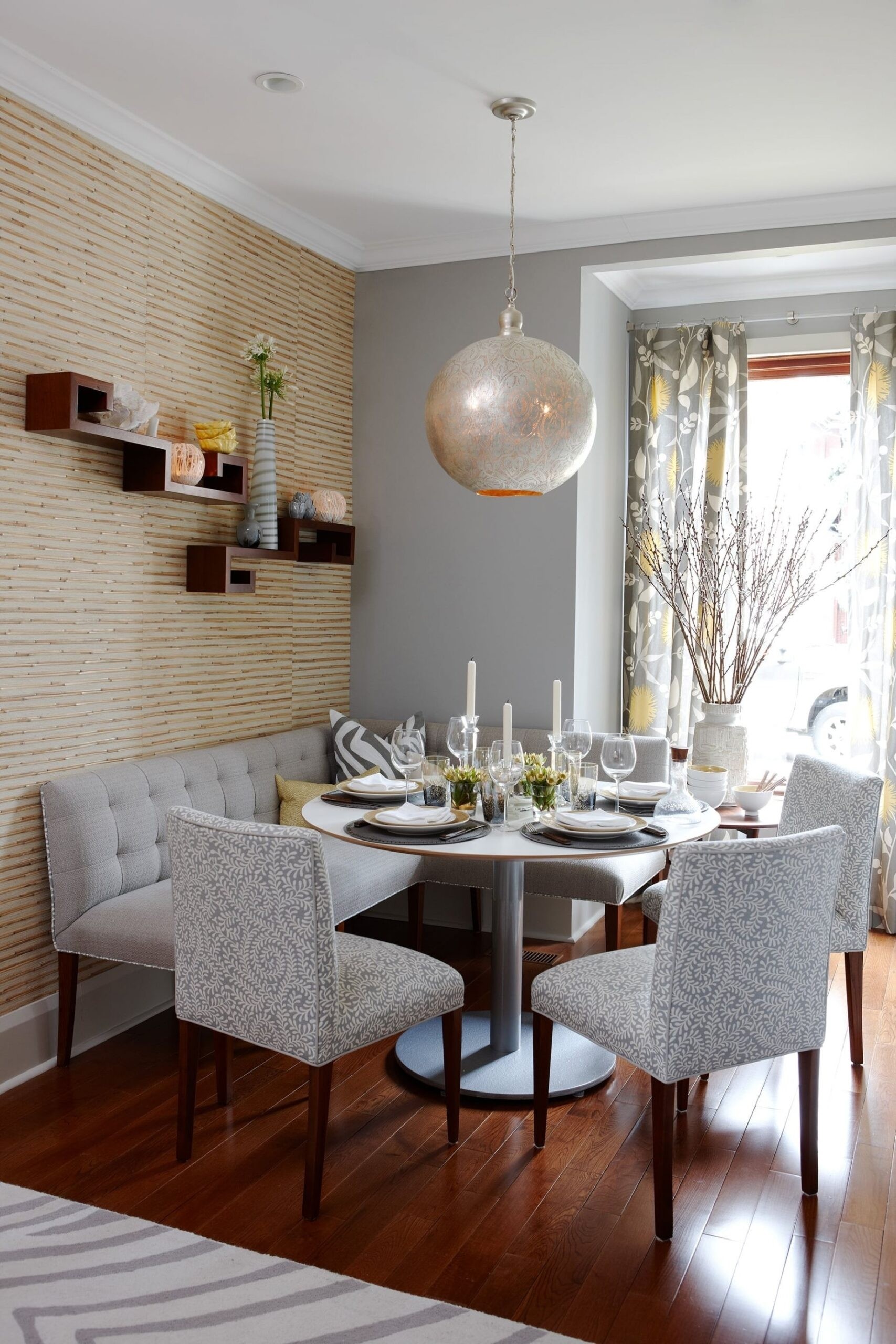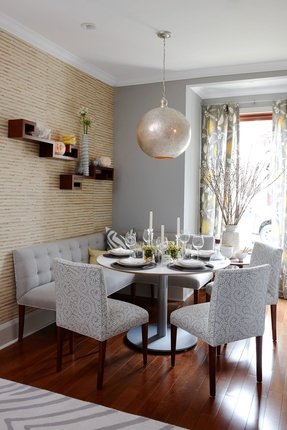 A beautiful set of 3 chairs and 1 coffee table in a gray color is going to put a little bit more class into your living room. Each chair has a wooden frame and is covered with a grayish, patterned fabric. The table is round, standing on a wide base for proper stability.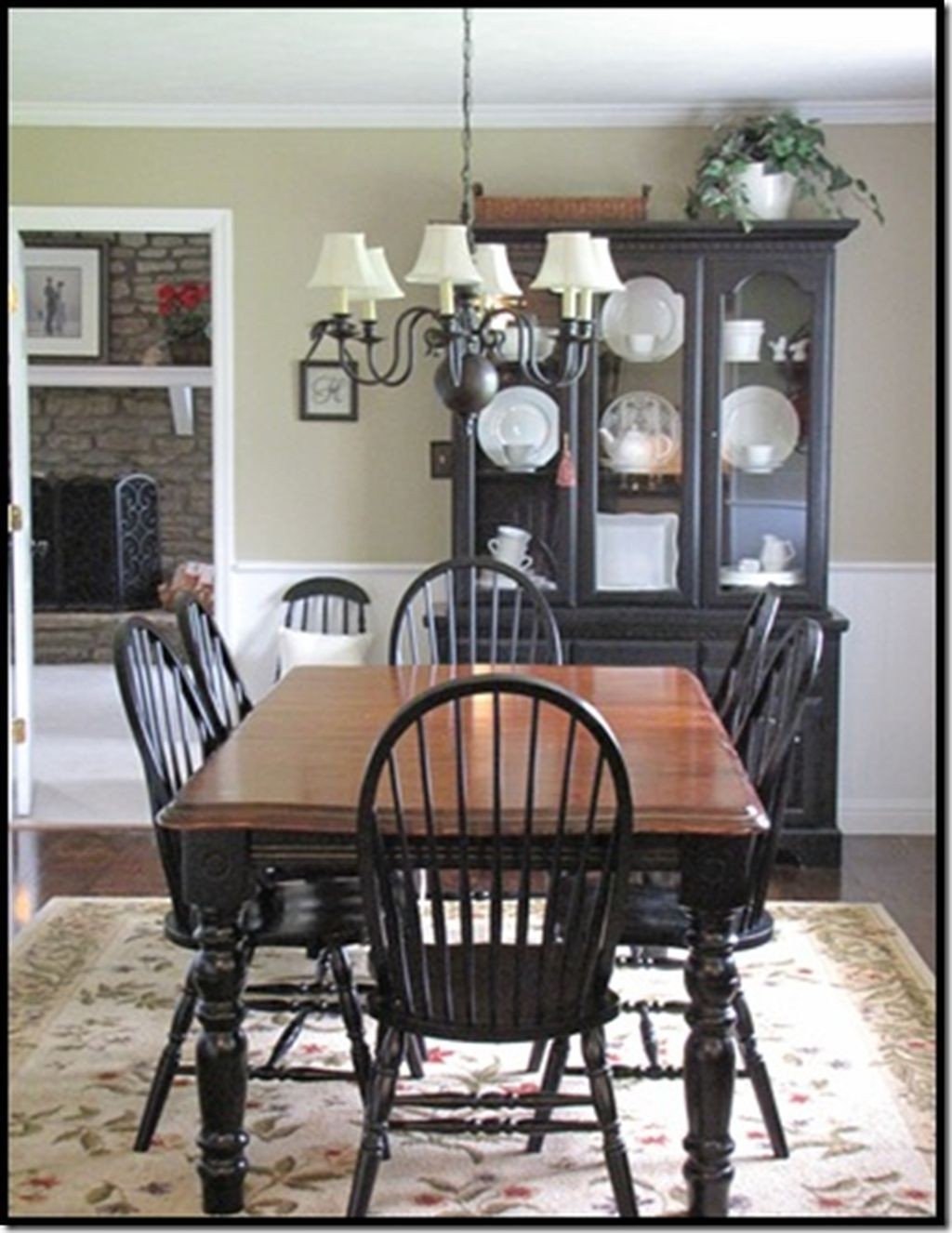 this is how I want to repaint our kitchen table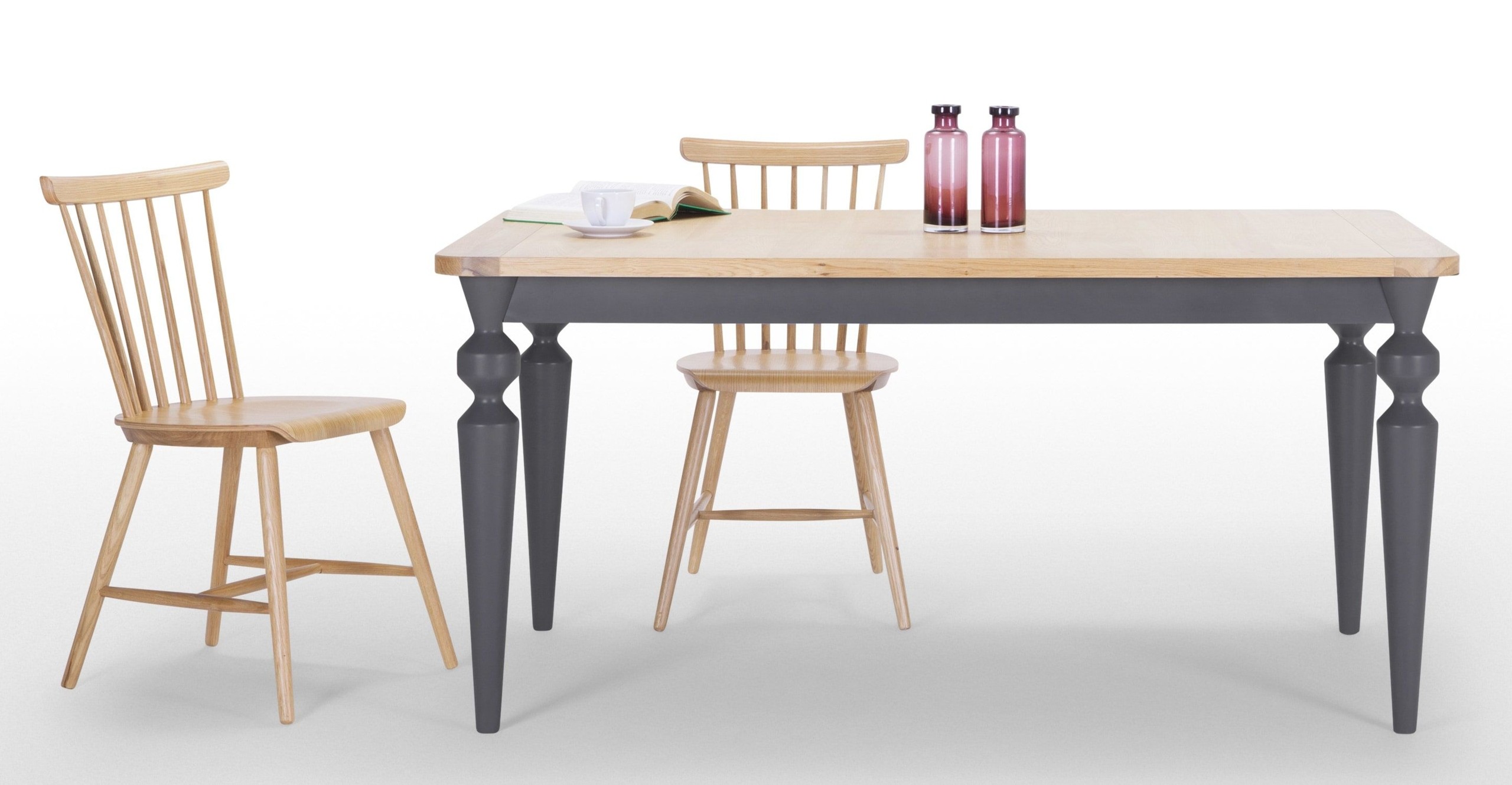 Betty Dining Table, Oak and Grey |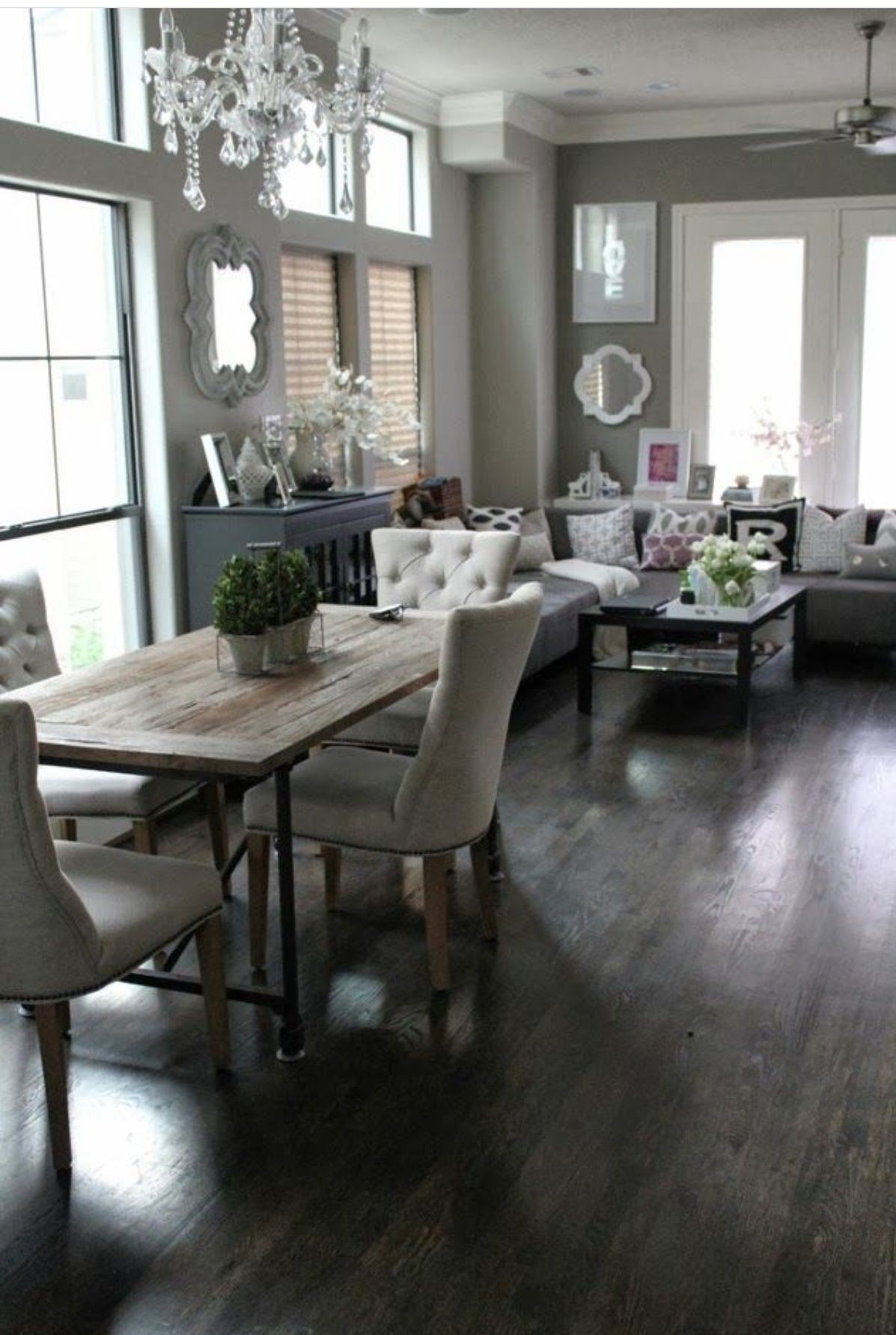 Veronika's Blushing: Rustic & contemporary dining/living room combination.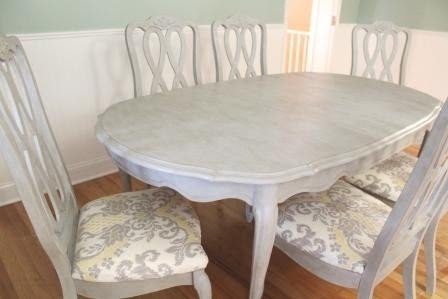 A chic antique dining table and chairs of light grey-painted wood. A table has curved legs, a wavy apron, an oval top with wavy edges. Chairs feature tall backs with curved frames and scroll inlays and white fabric seat covers with floral patterns.
Tak tady chci všem svým milovaným servírovat všechny ty dobroty, co pro ně s láskou připravuju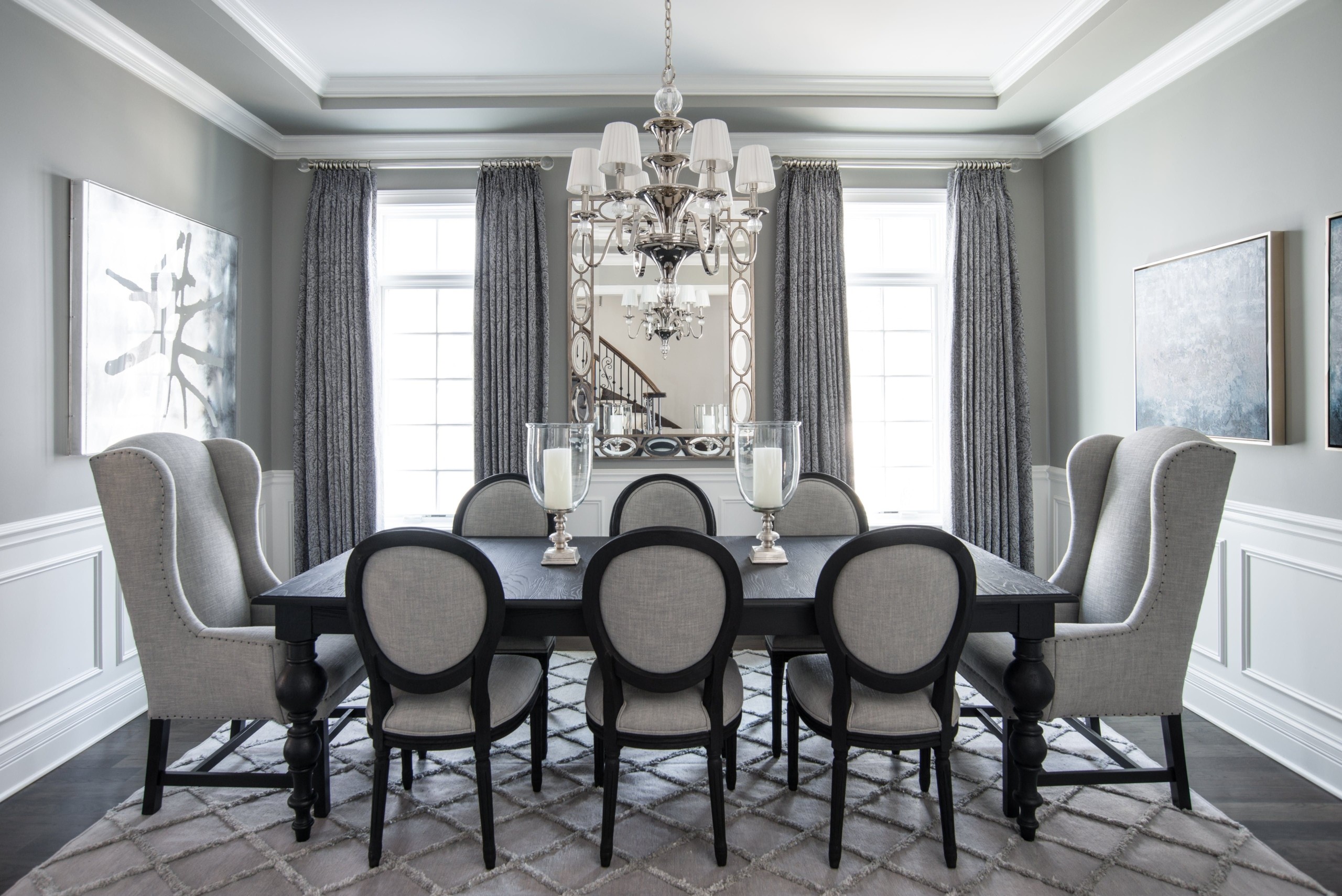 Layering different shades of gray produces a fresh twist on a traditional look.
Dining Room Furniture. Imposing Gray Dining Table Style And Design For ...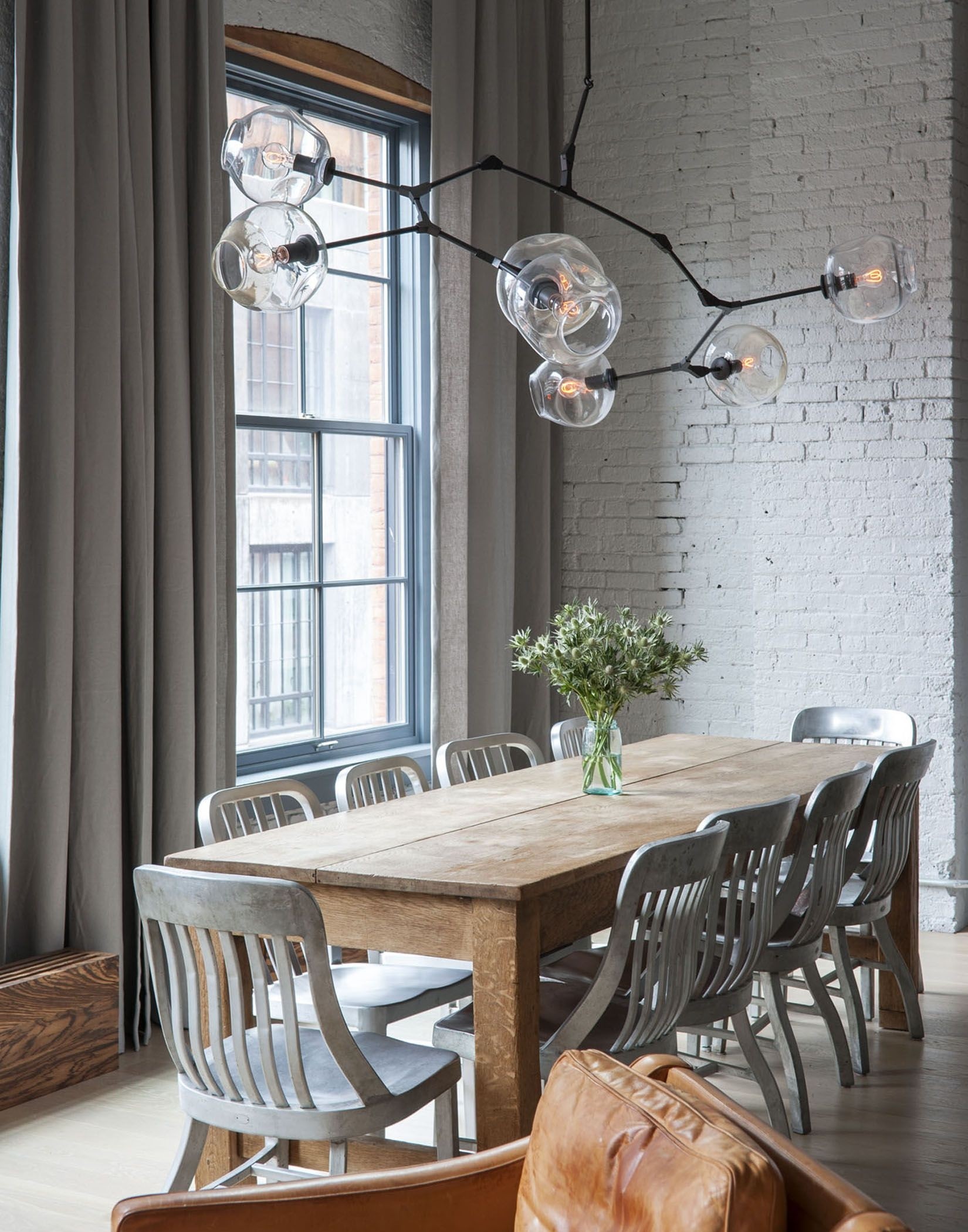 Robertson Pasanella Dumbo loft design | Remodelista- The curtains are unlined heavy gray linen—made in India and $14 per yard from one of the fabric warehouses on 39th Street—installed on a hospital track.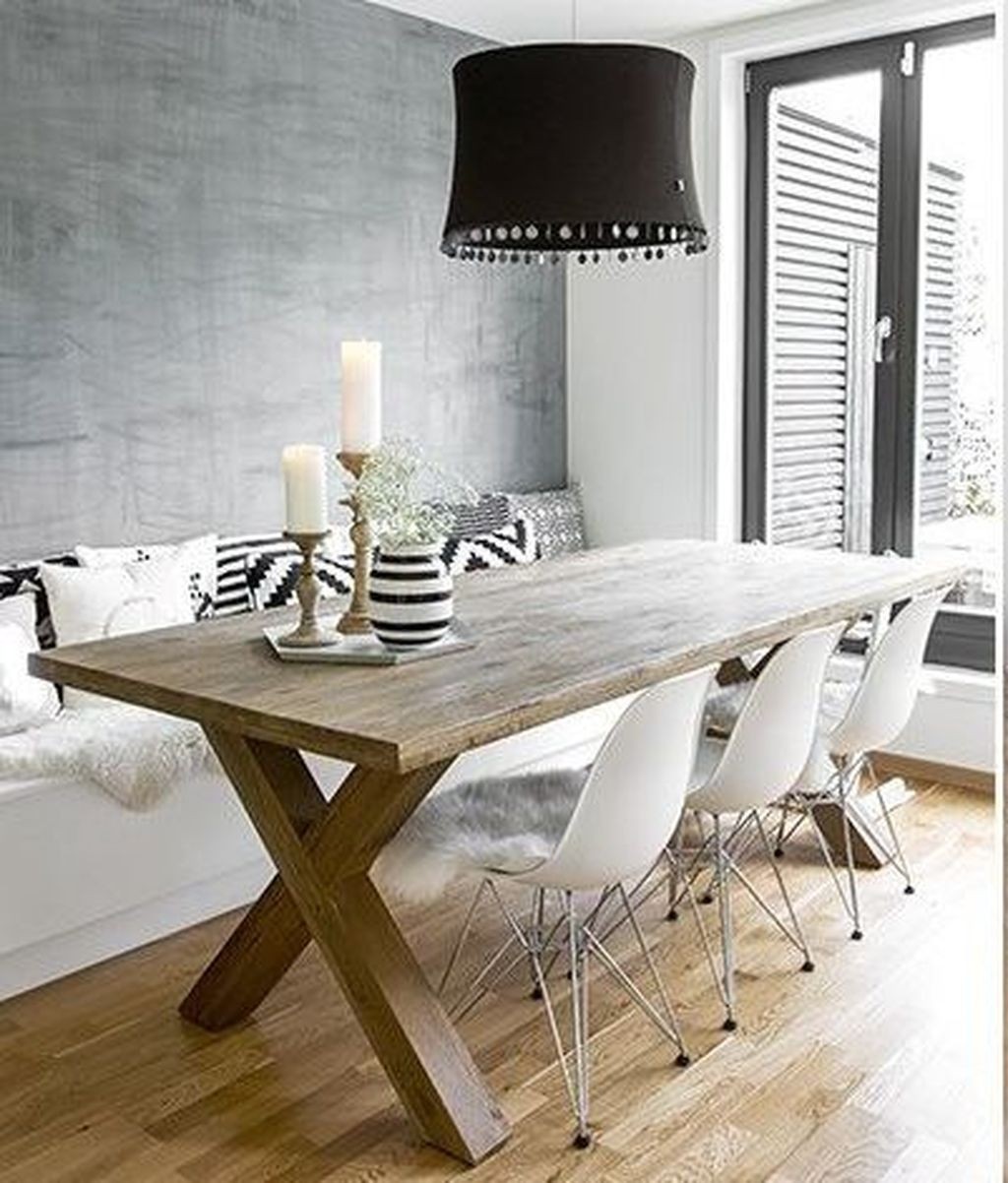 Interieur inspiratie uit Oslo. Voor meer wooninspiratie neem ook eens een kijkje op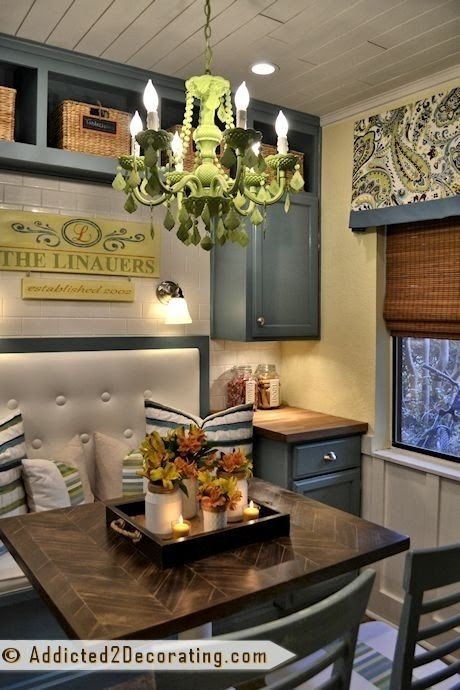 Live Love in the Home: 10 Popular Interior Design Photos - Dining Room Collection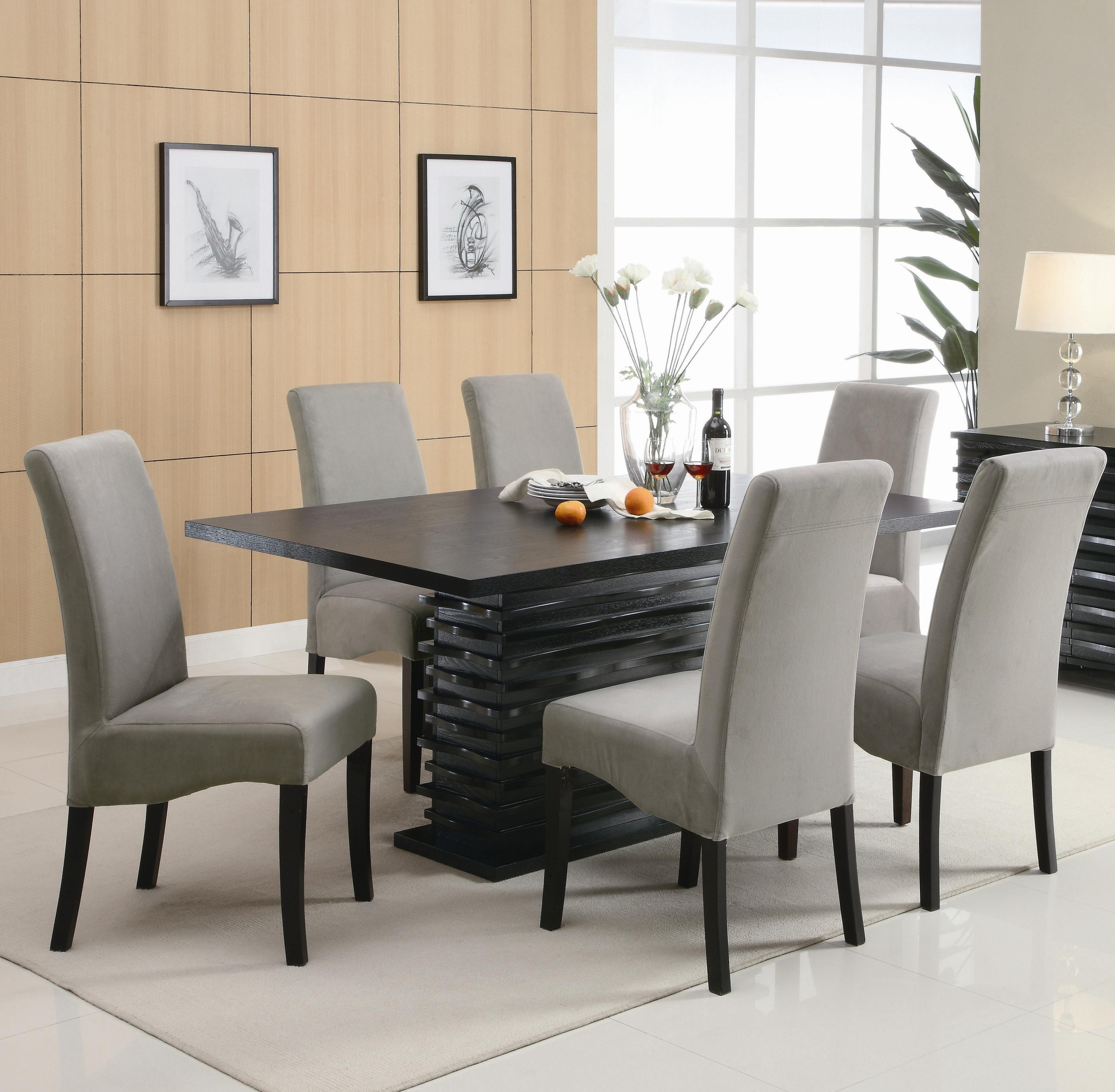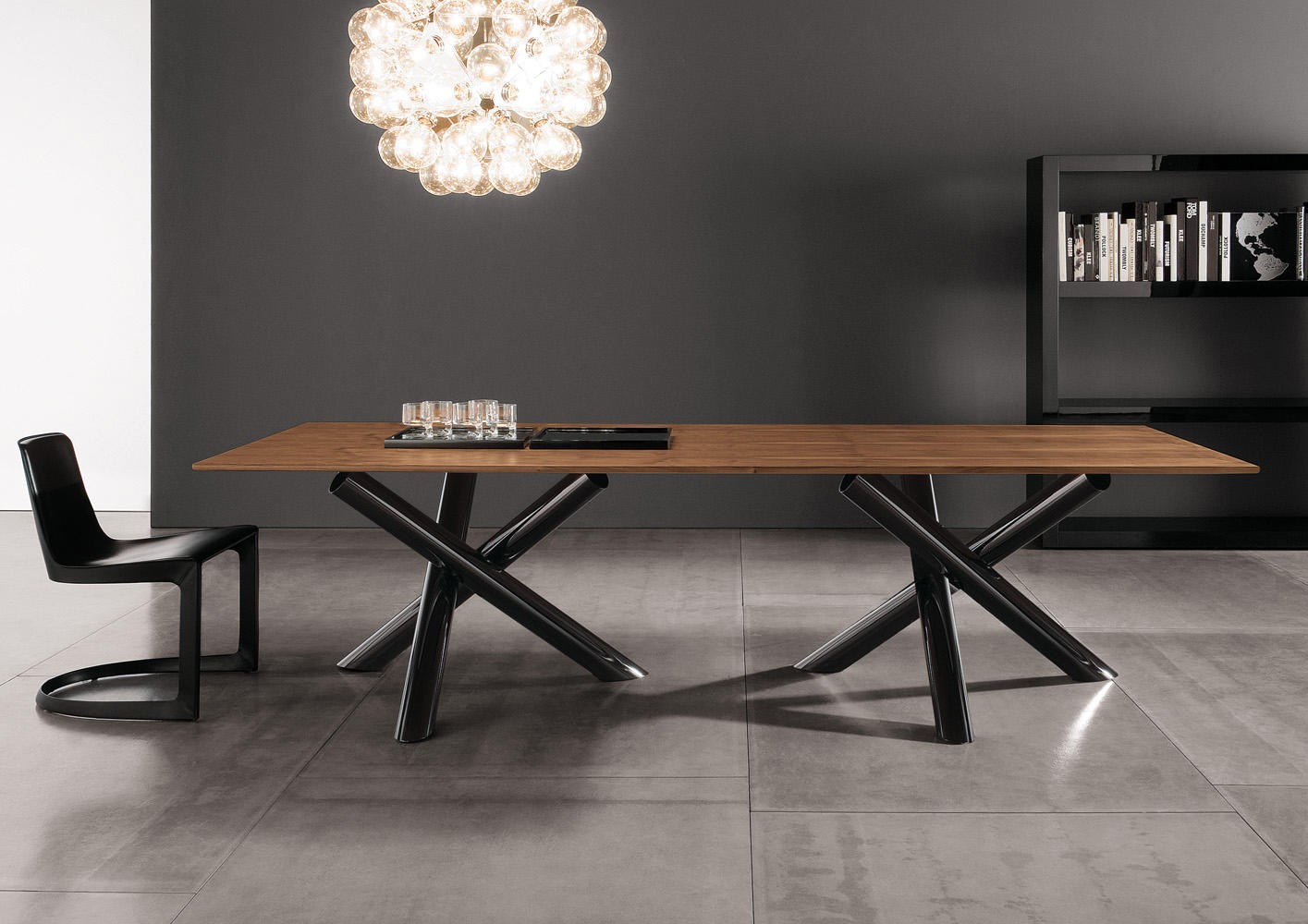 ... Dining Table Along With Black Pipe Table Legs And Grey Wood Ceramic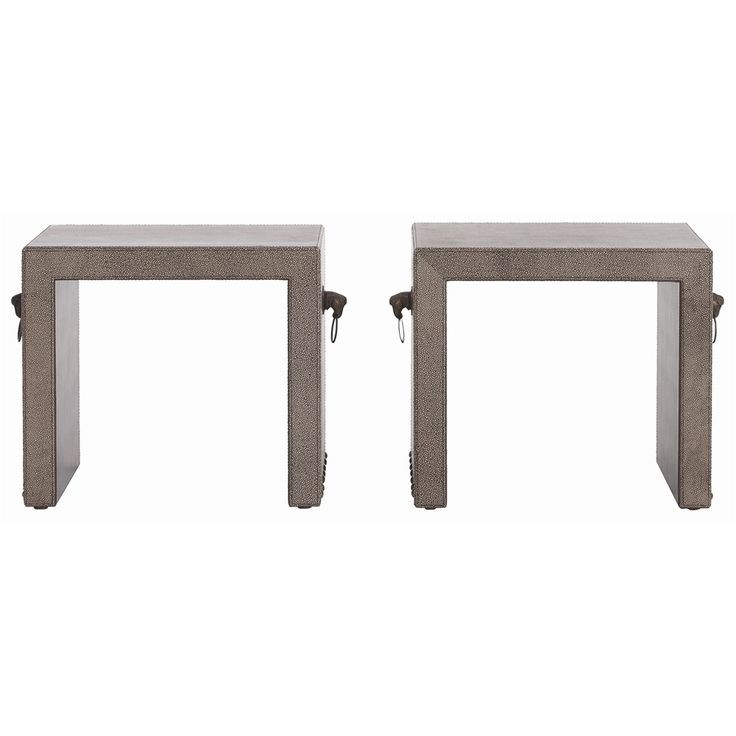 Elegant & Stylish Set of 2 Modern Benches is able to spice up every place and every type of décor. Sturdy construction offers a solid, square table top and, and massive sides with decorative handles designed in the shape of horse head.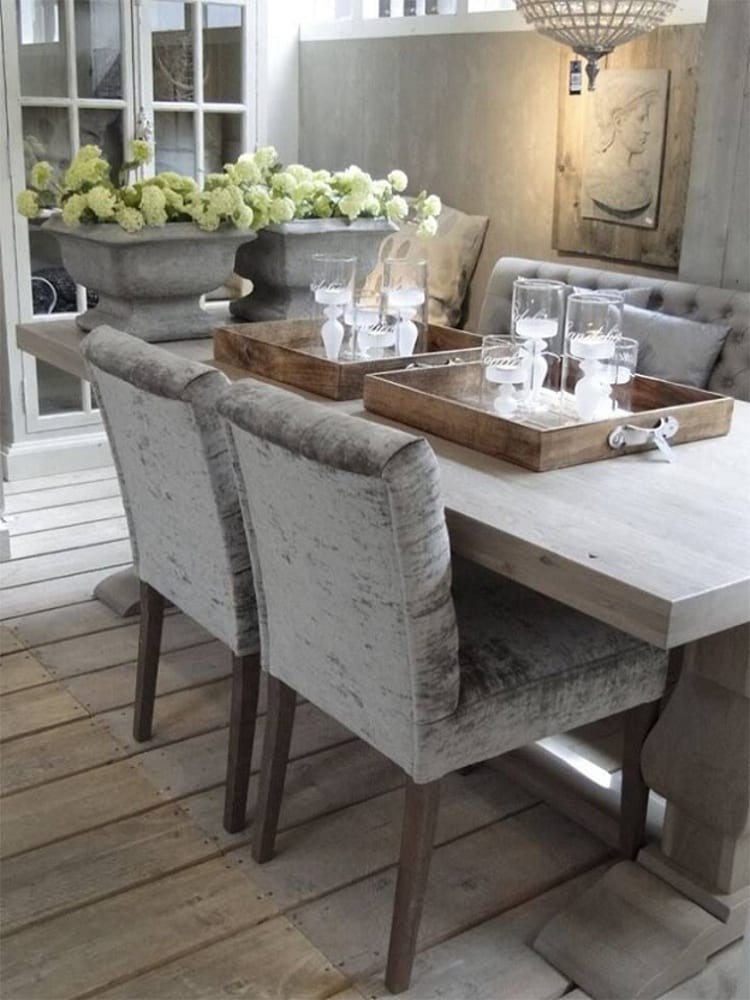 Grays and wood tones beautifully meld in a dining space.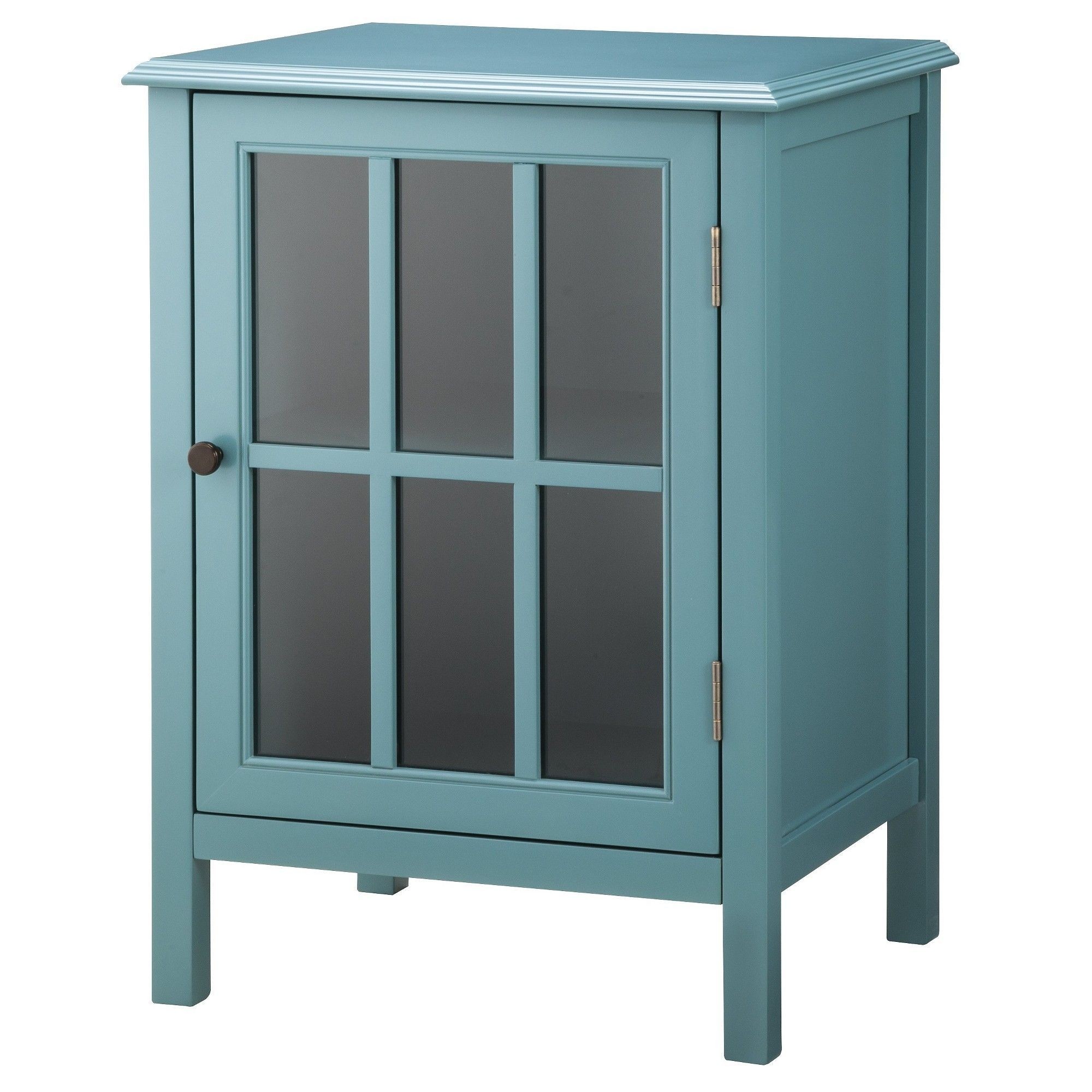 This is a high quality piece of furniture that plays a functional role. Its compact, space saving construction is ideal for small indoors. The frame is made of MDF composite. The storage compartment is hidden behind glass doors.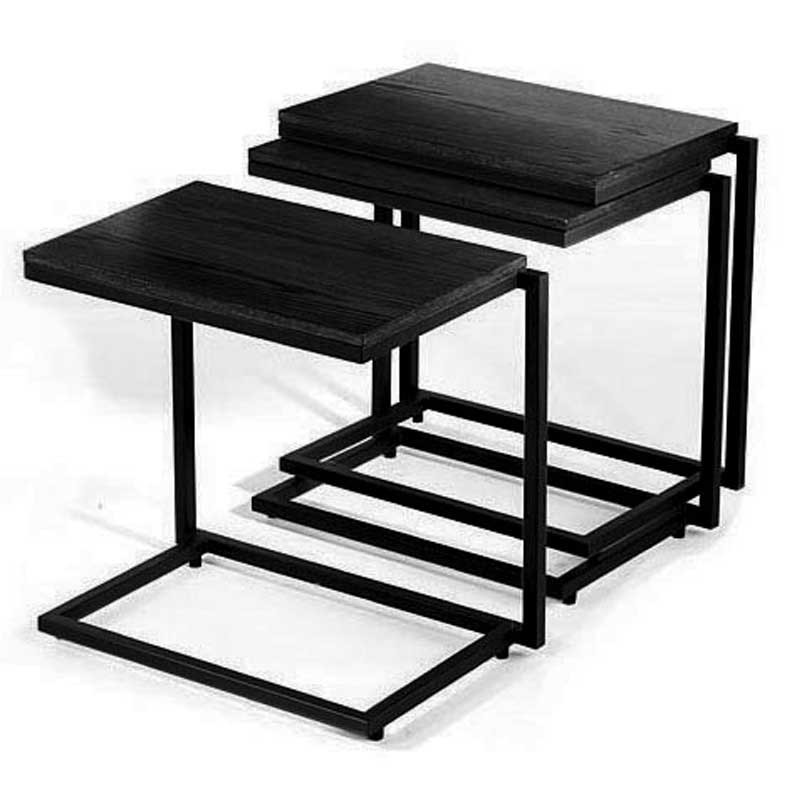 This C - shape table in modern style and matte, black finish is practical and stackable, so can be easy storage. Its base is made of thick steal tubes with powder coat finish. Rectangular top is made of solid wood and finished with veneer.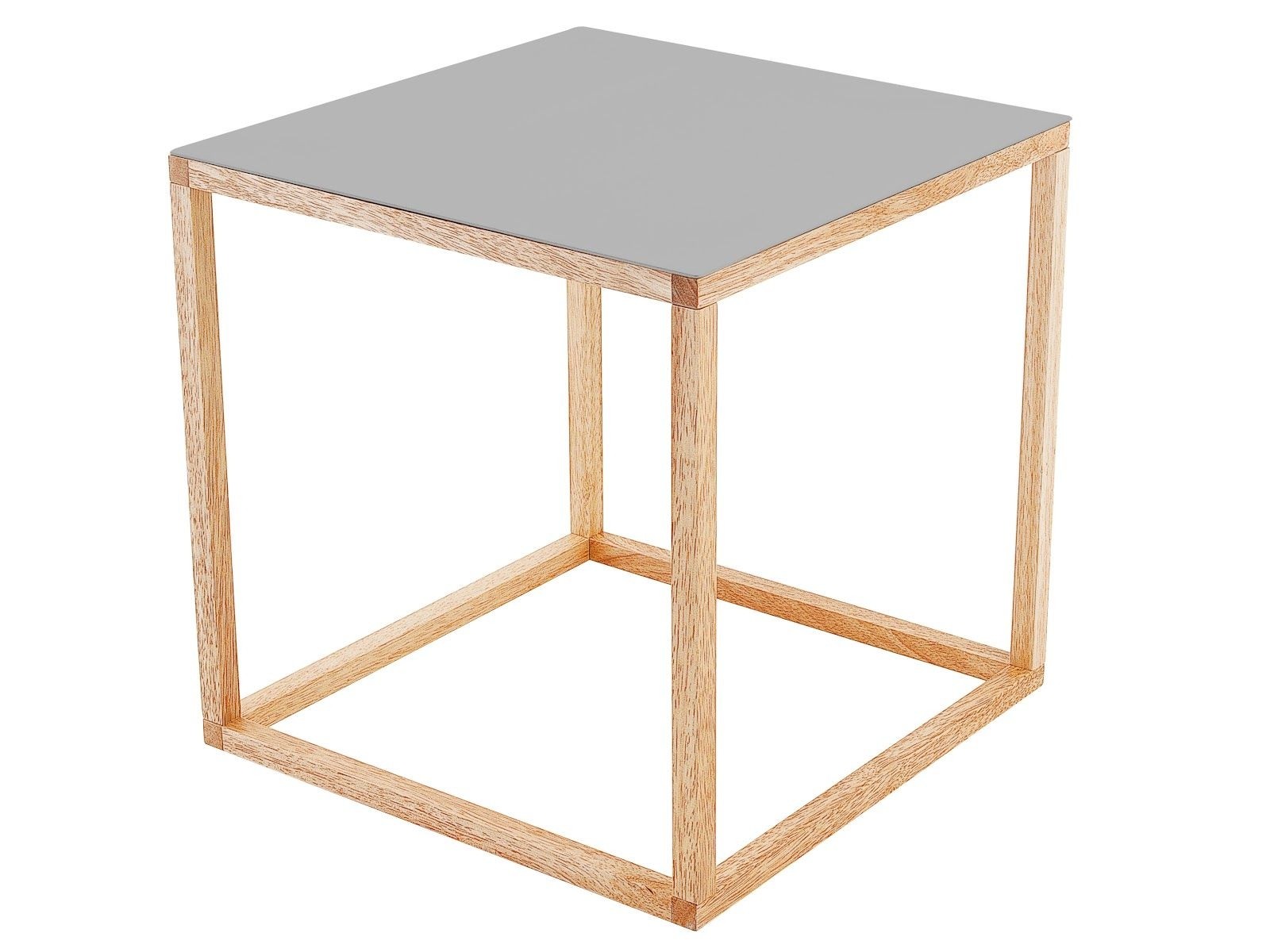 This simple yet aesthetic Cubic Side Table in Salmon Finish is characterized by natural wood frame and square, sheet metal top. The bottom is equipped in rubber wooden feet for proper stability and durability.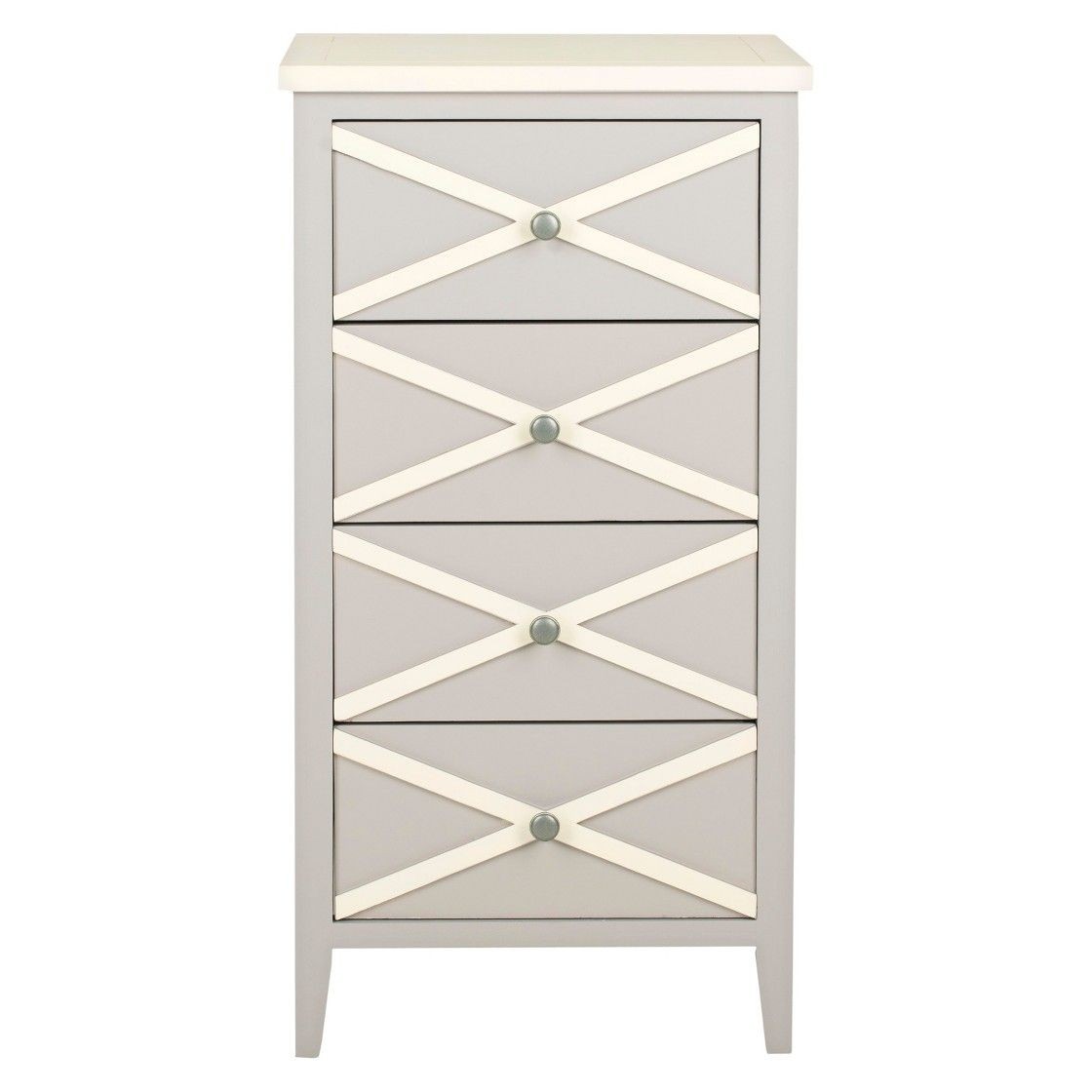 Crafted from solid poplar wood and sporting the most exquisite grey and white finish, this end table will create an ideal accent for your home and a nice way of upgrading the decor of your household amazingly.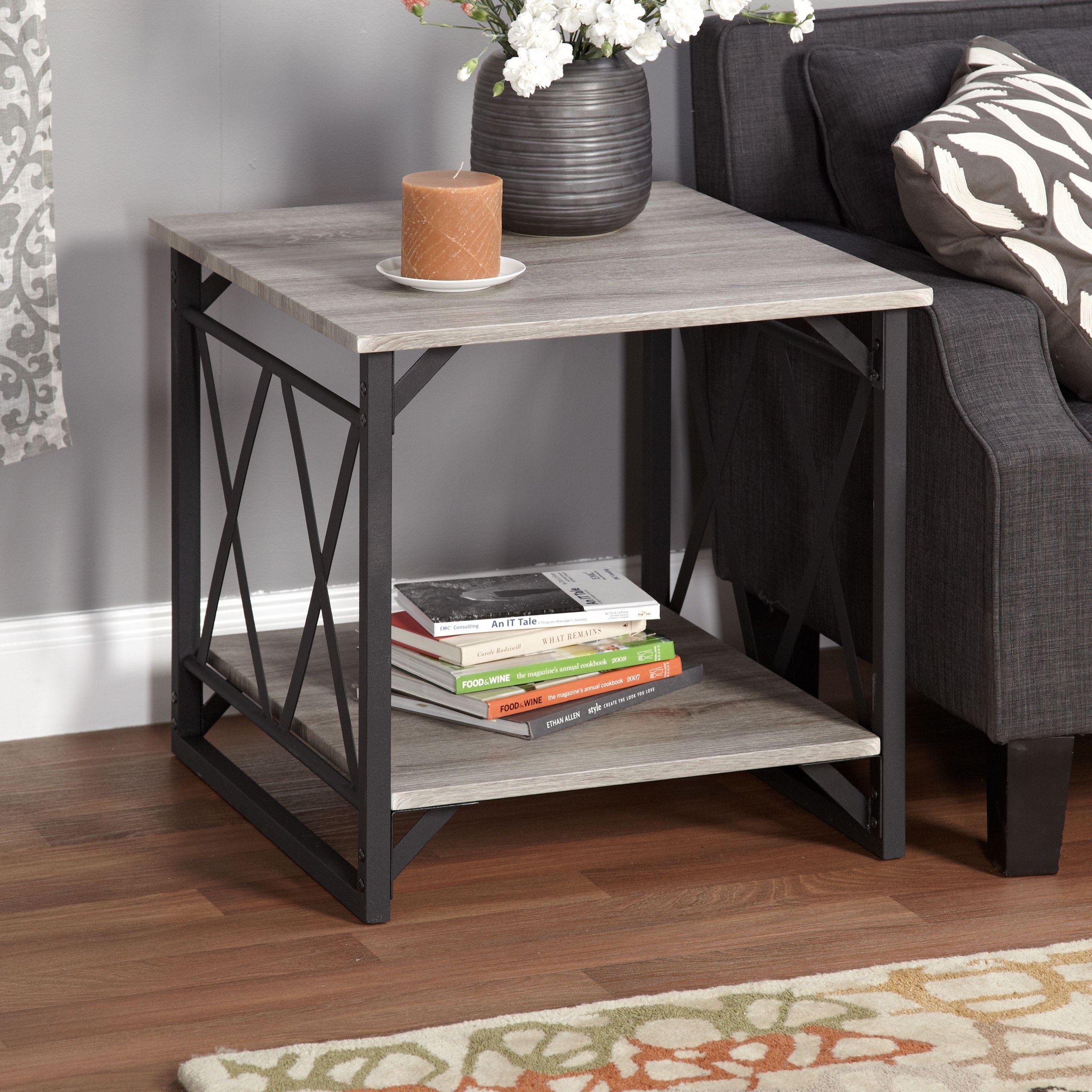 Little table, which can be used as a night table, little coffee table or as a small table to insert a next to your couch - you can used to put there cup of tea or remote control. It has metal frame, desktop and shelf made of blanched wood.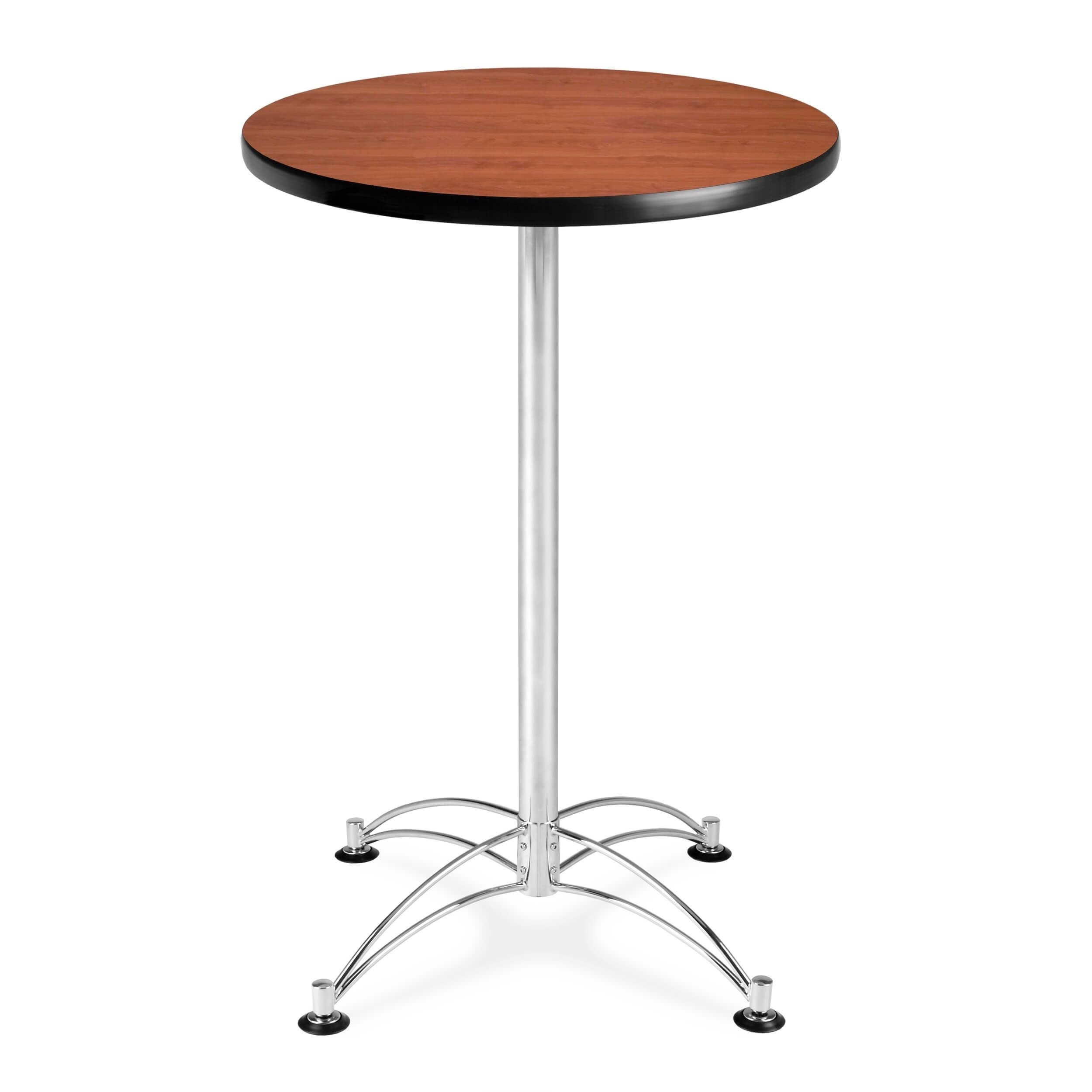 This café table is available in four colors to choose: cherry, gray, mahogany and oak. It has got a square top, chrome base, classic and simple design and nylon leveling glides. It is perfect for indoor and outdoor use.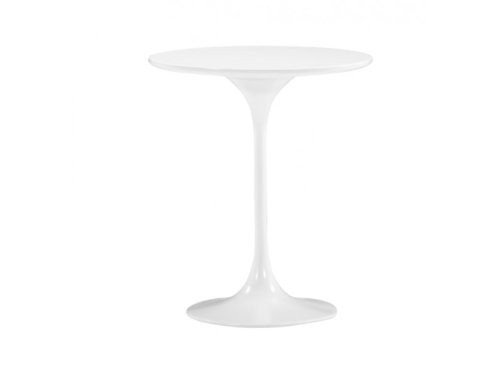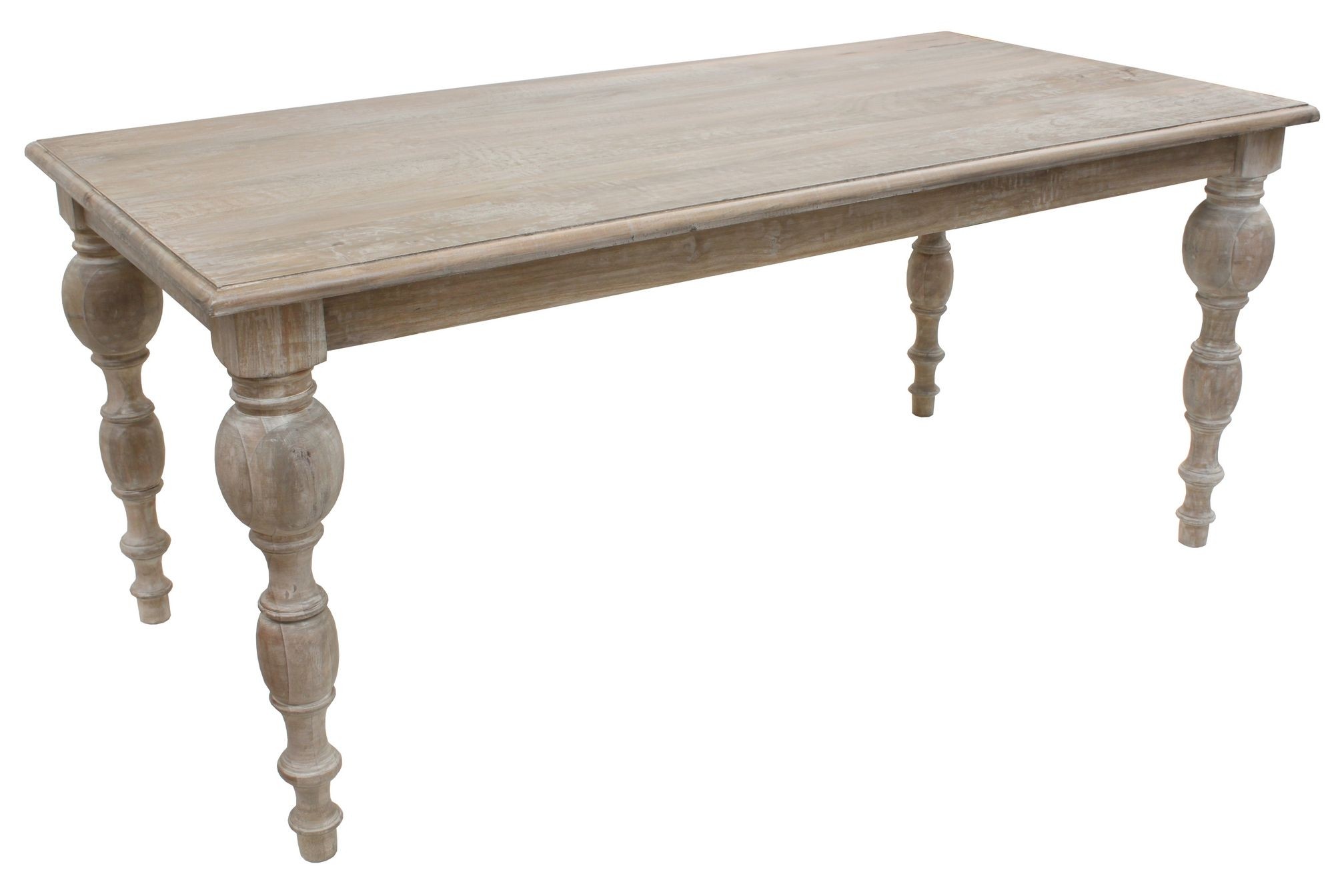 ... » Tables » Dining Tables » Baluster Grey Wash Dining Table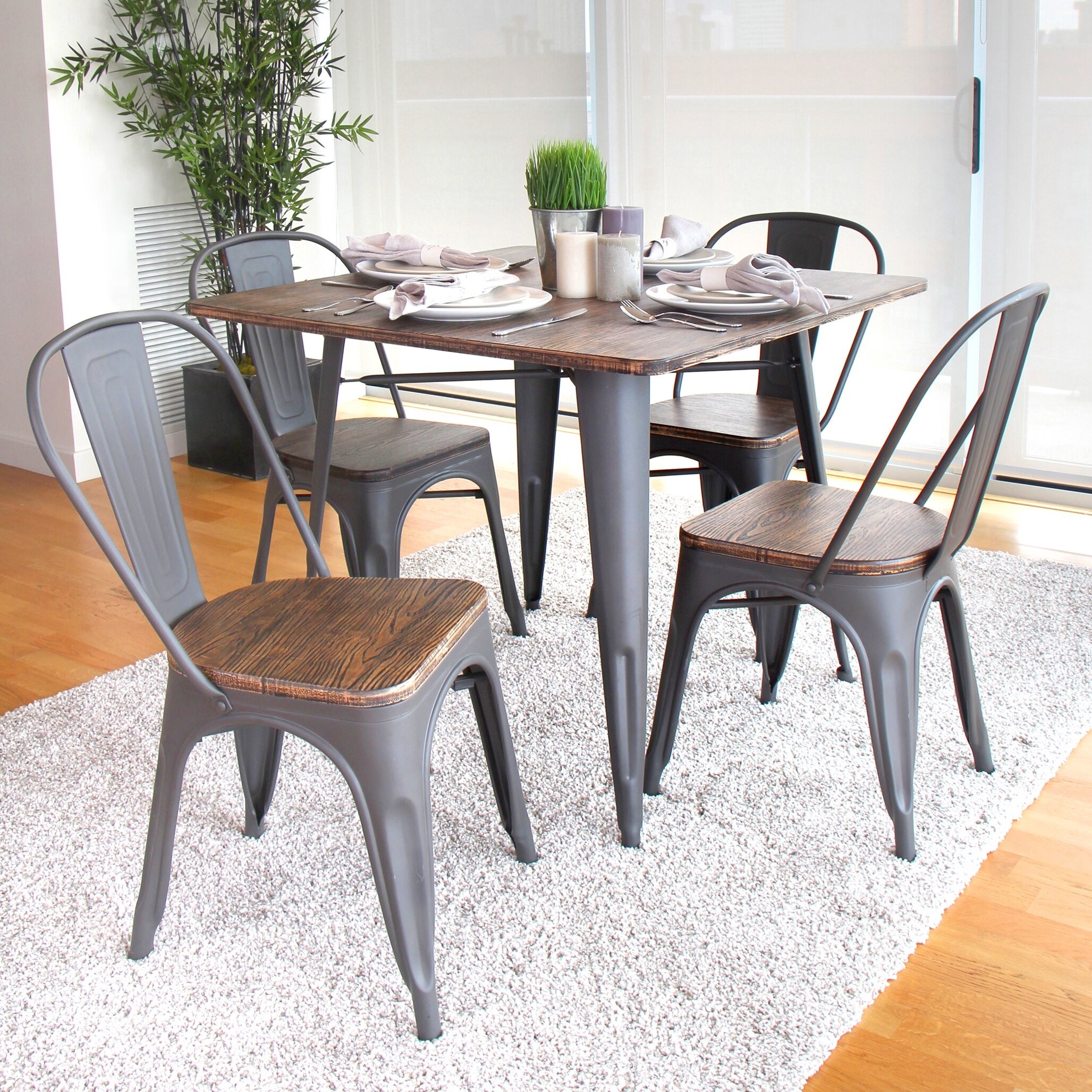 Oregon 36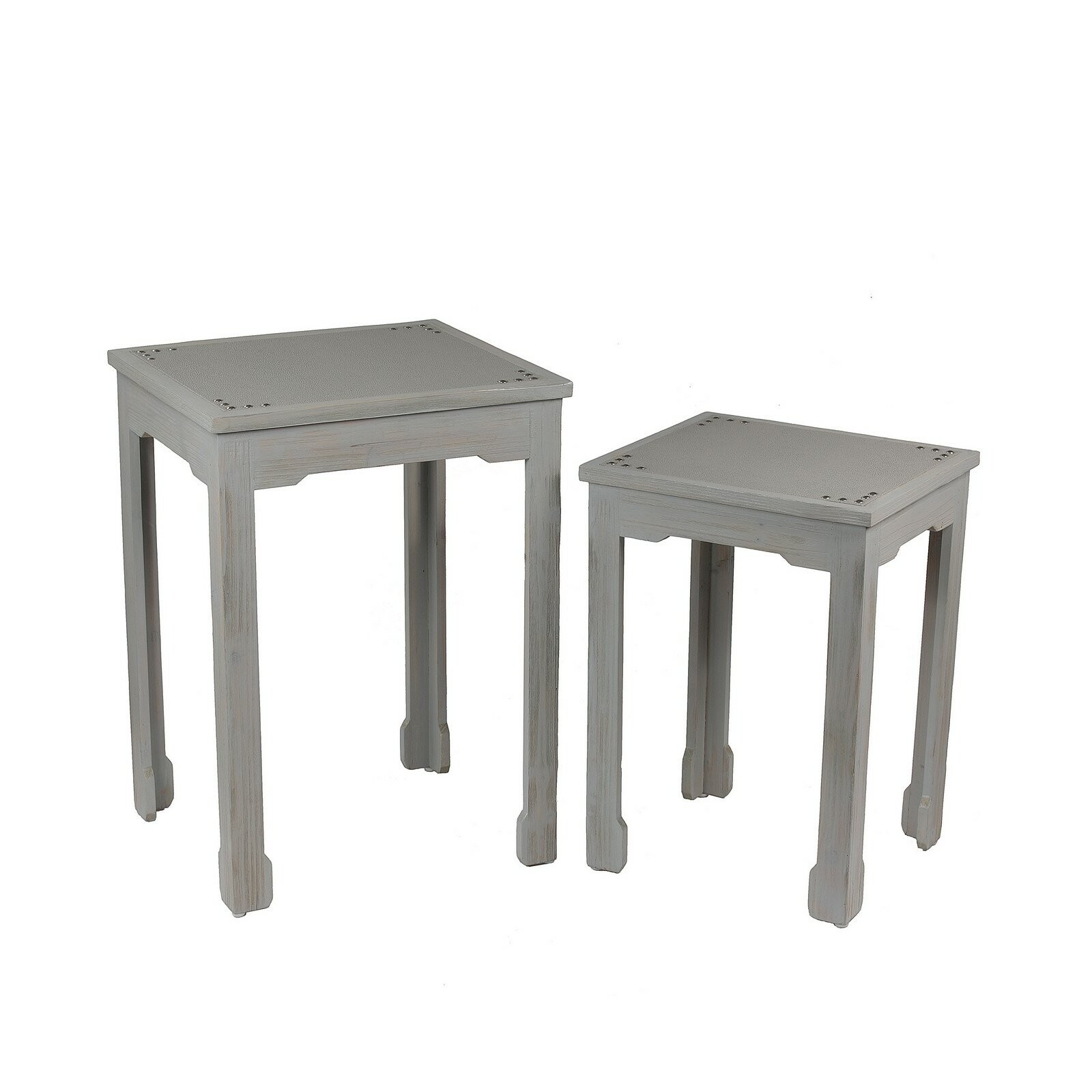 Small tables that save space in small indoors. These end tables feature durable wooden frames finished in neutral gray color, so they look very good in any interior design. Their solid legs provide support and stability.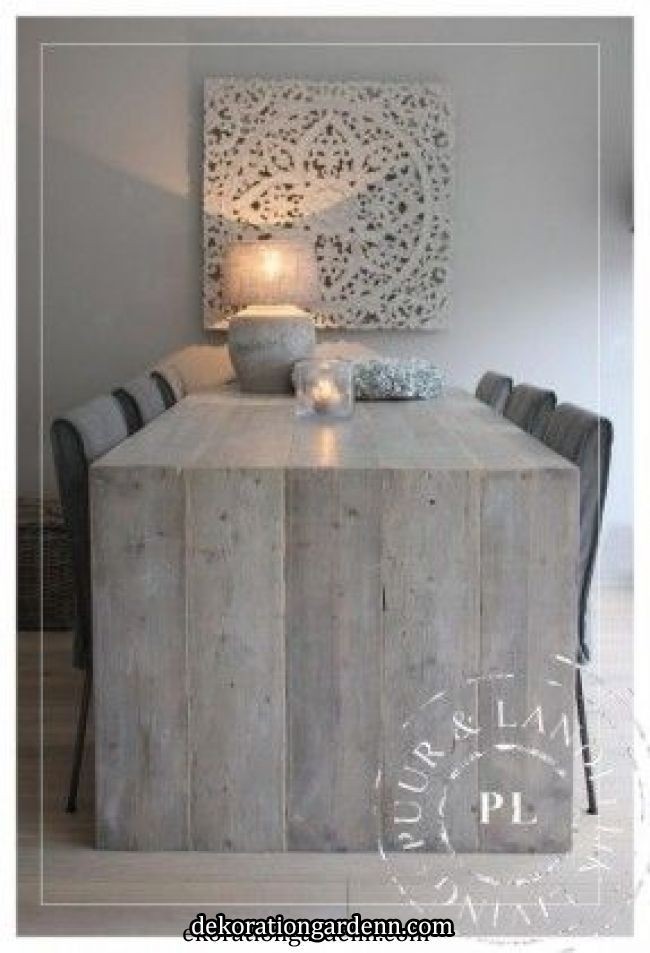 Maatwerk / stoere landelijke eettafel / FRANCE | ~ Landelijke eettafels | Puur & Landelijk Living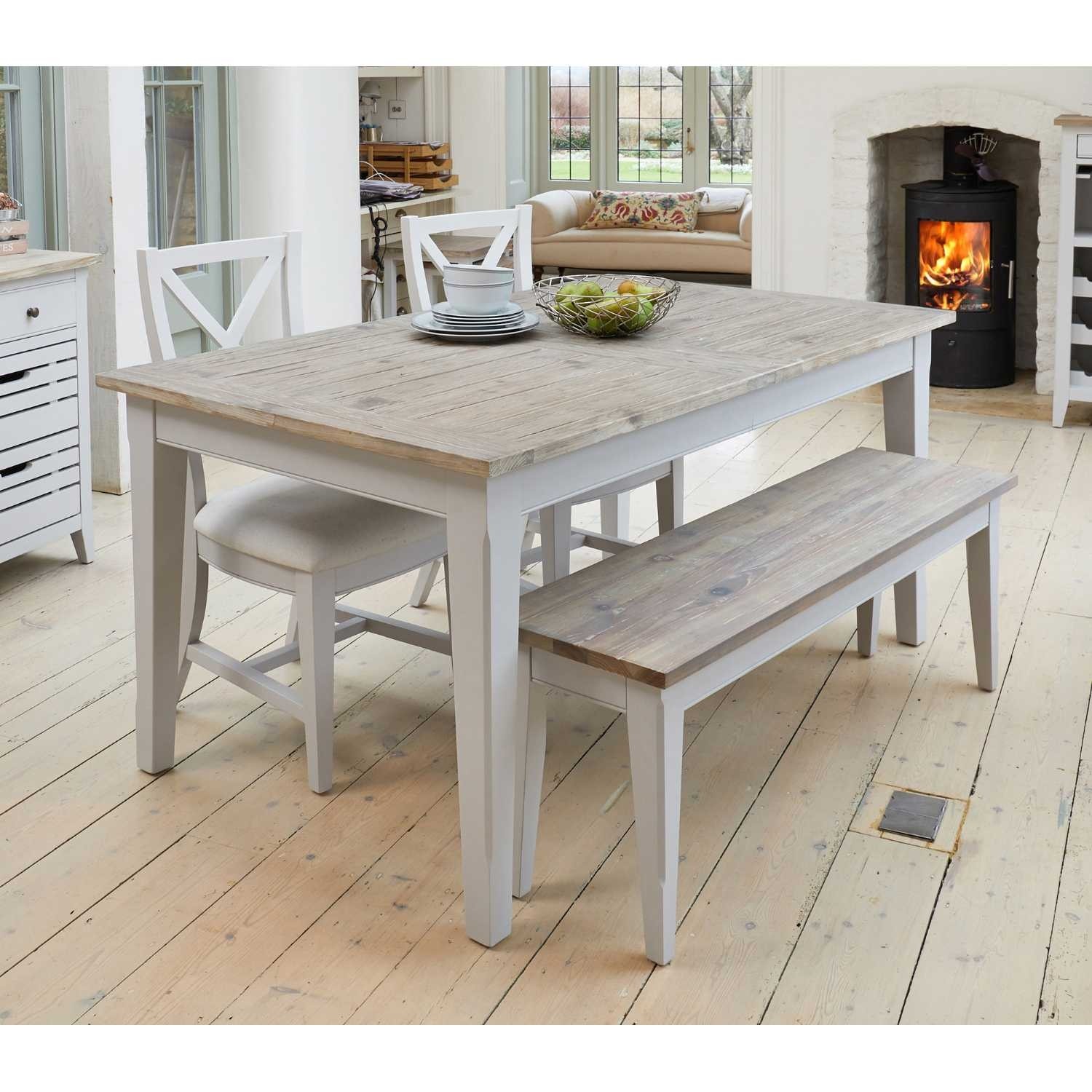 CFF04A Baumhaus Signature Grey Extending Dining Table