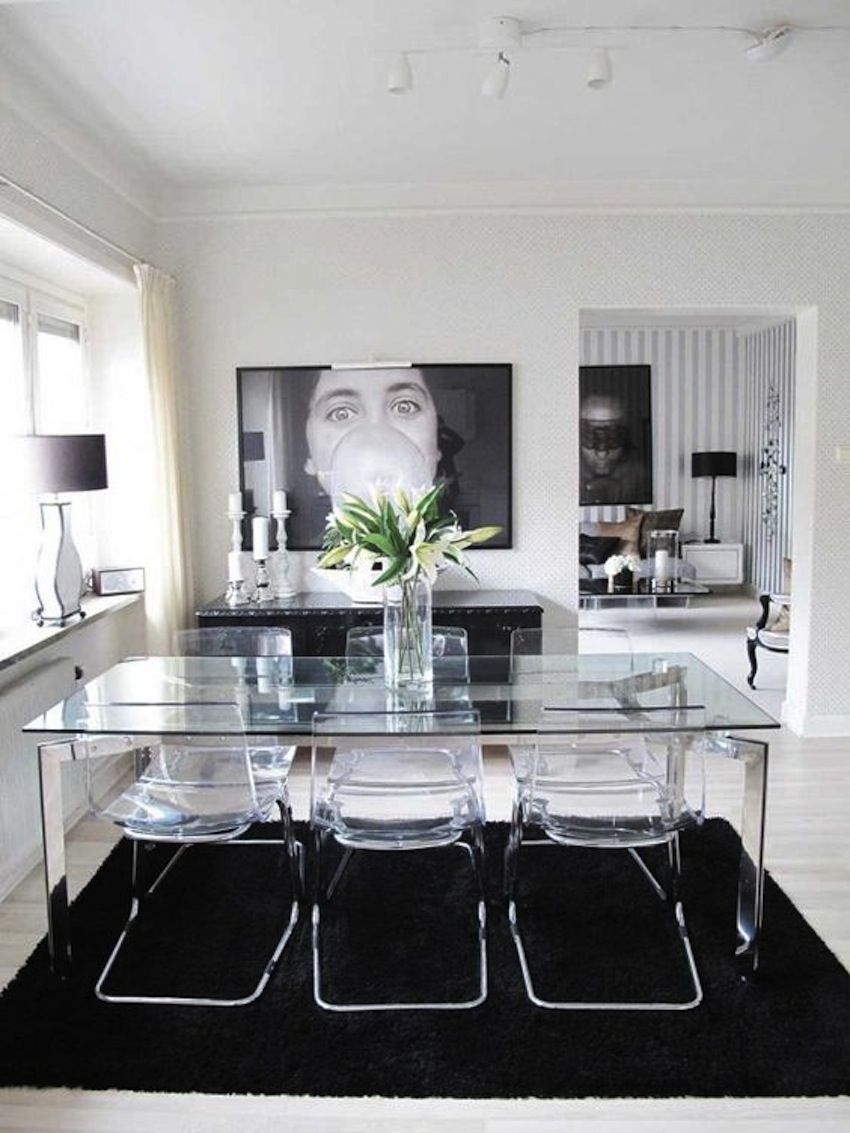 A striking modern dining set for 6 persons. A table of clear tempered glass has a rectangular top and 4 upturned L-shaped angular legs joined by a rectangular frame-stretcher. Chairs have bases of thin metal tubes and unified clear acrylic shells.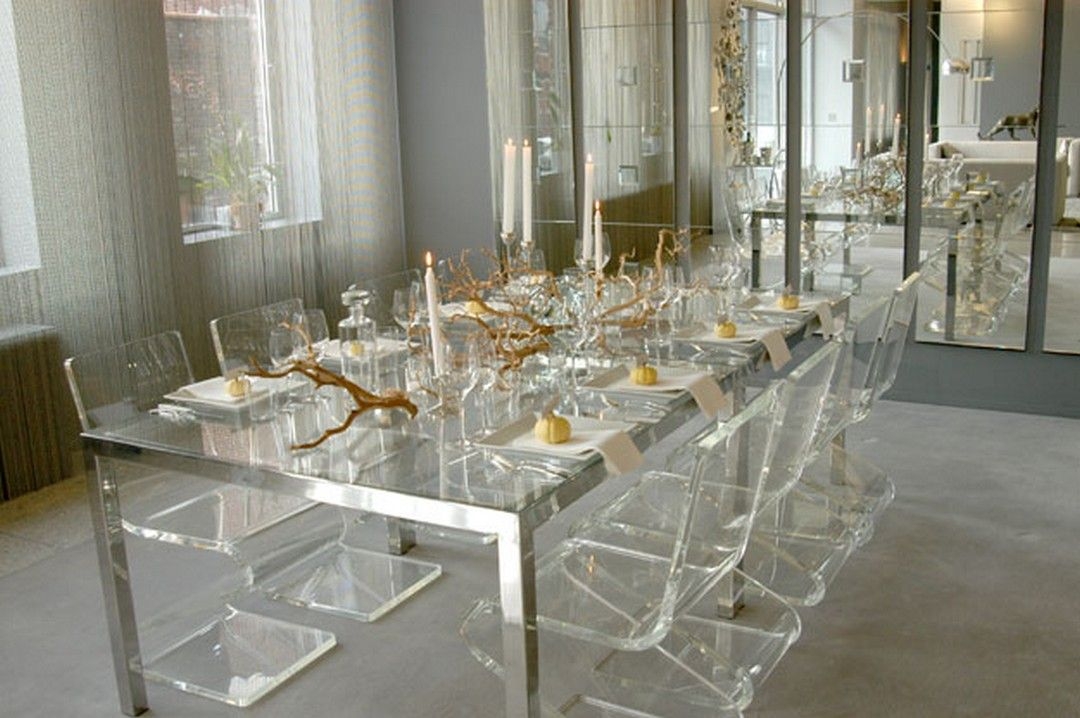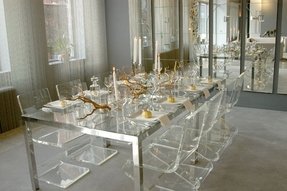 Probably it's kind a pain in the neck to keep this table immaculately clean, but it's impressive, I can't deny that. Metal (steel?) frame and clear glass top (only glass. No other material here). Hope the glass is tempered!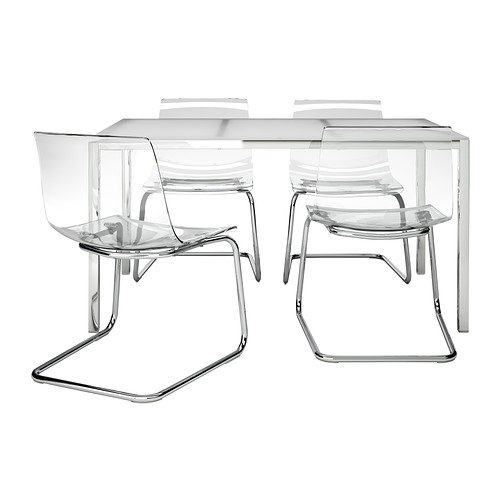 TORSBY/TOBIAS Table and 4 chairs IKEA The table top made of tempered glass is easy to clean and more durable than ordinary glass.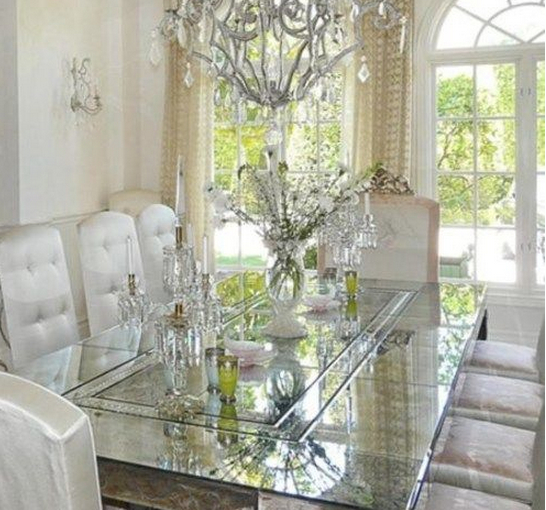 This glass dining table is a truly stunning piece, worthy of any elegantly styled dining room. It sports the beautifully accentuated top with the smaller rectangle of glass in the middle and is sure to catch everyone's eye.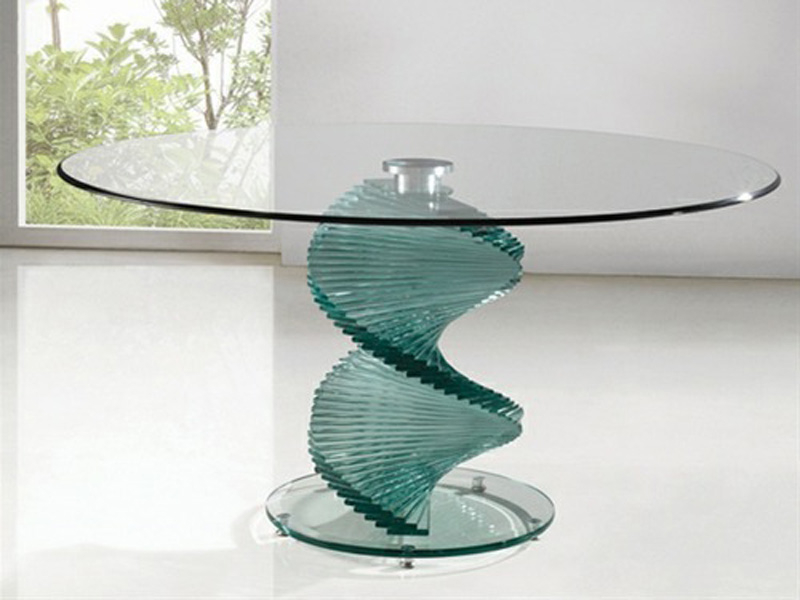 SWIVEL CLEAR GLASS DINING TABLE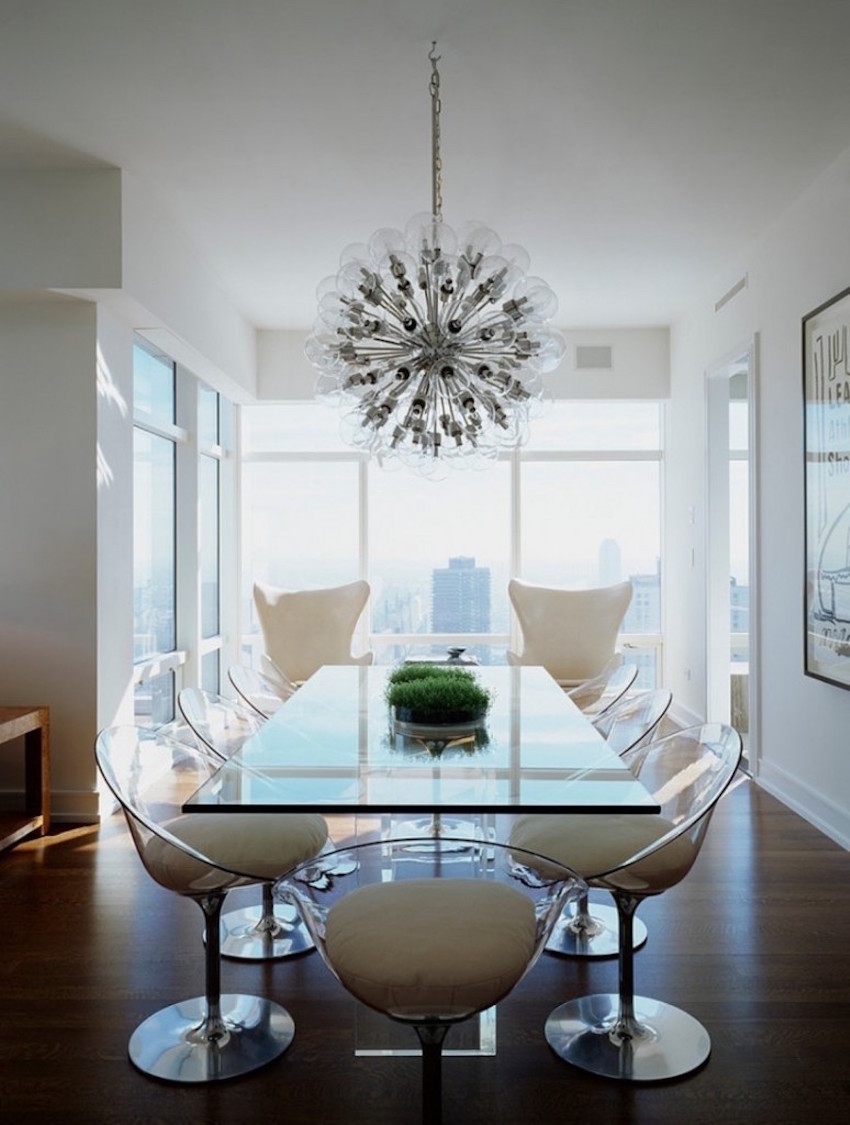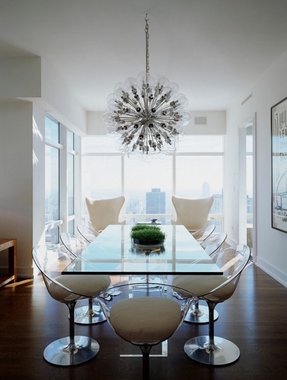 Rectangular dining table with glass top. Metal base is reinforced with solid supports. It has 8 seating capacity. Suitable for residential and commercial premises. Traditional form and modern design.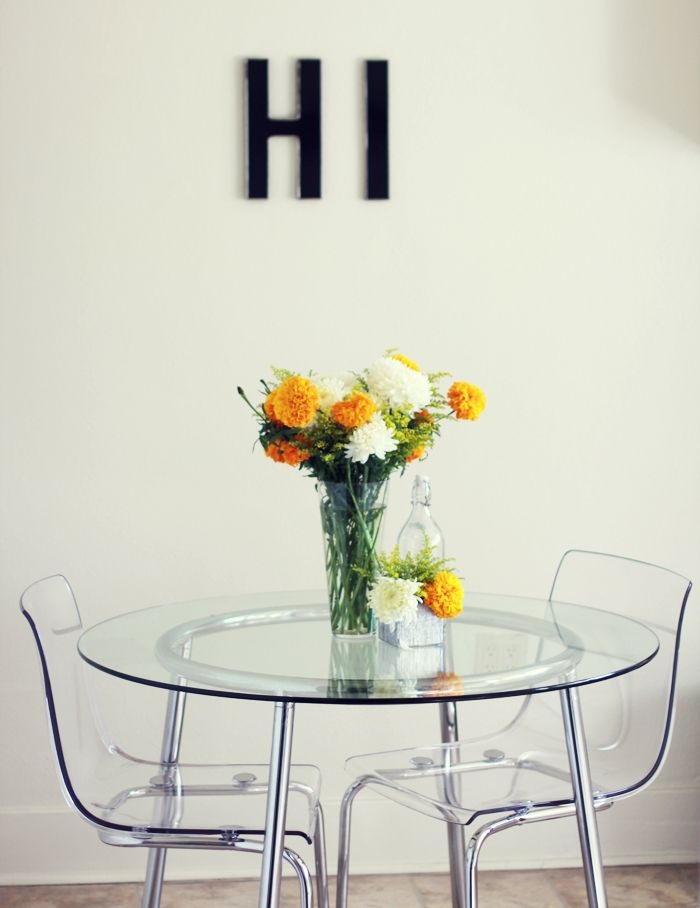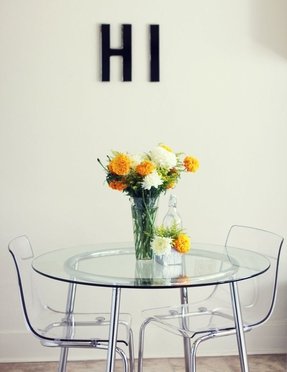 translucent table and chairs for a small space free up sight lines expanding the visual space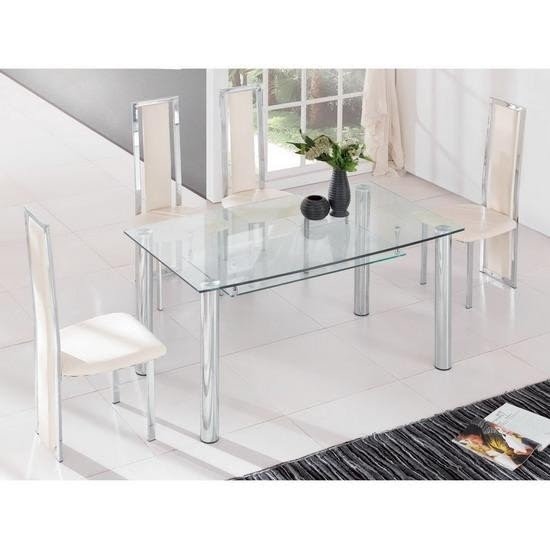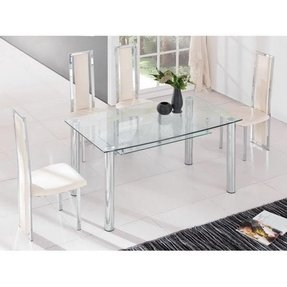 CLEAR GLASS DINING TABLE WITH SHELF + 4 CHAIRS SET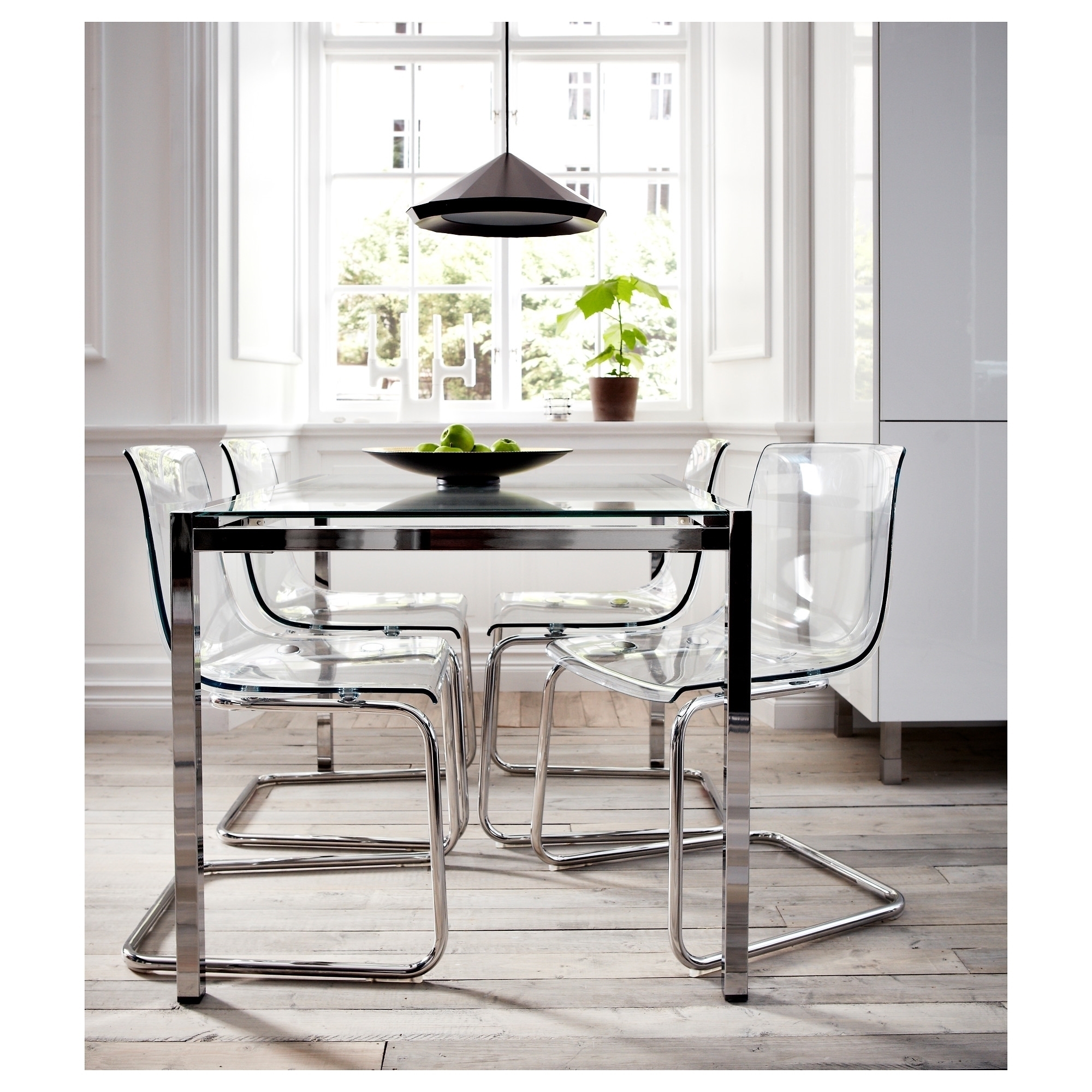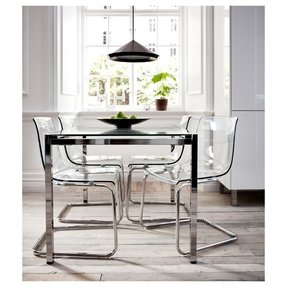 Stylish chair with carefully profiled seat made of transparent plastic. Base is made of metal with chrome finish. Great as dining chair or additional place to sit in all kinds of interior.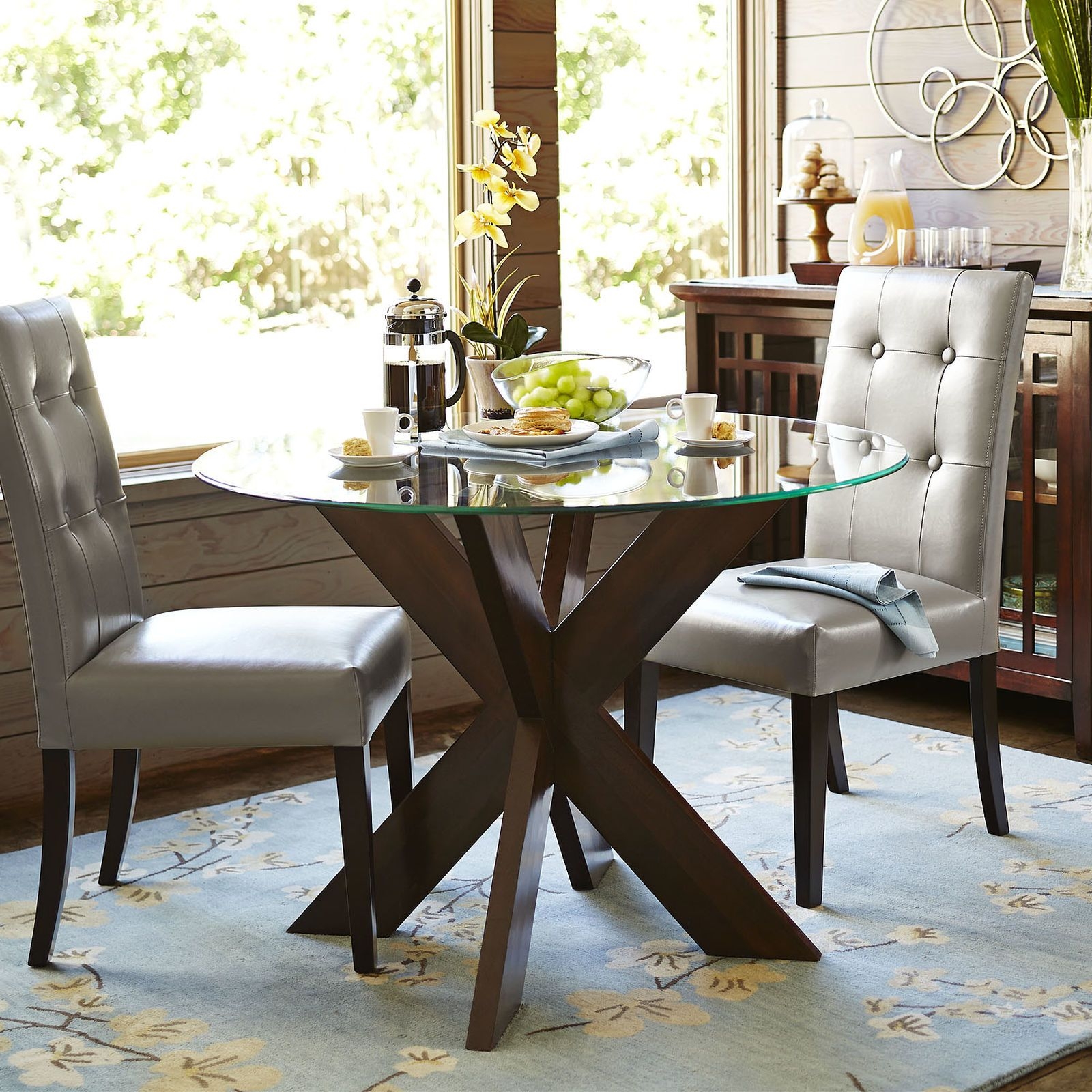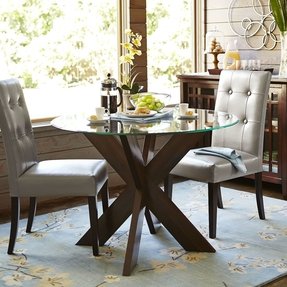 This charming and uniquely stylish round table with the glass top to a beautiful piece of furniture for every living room. Beautiful subfloor made of wood creates a subtle top with a perfect whole.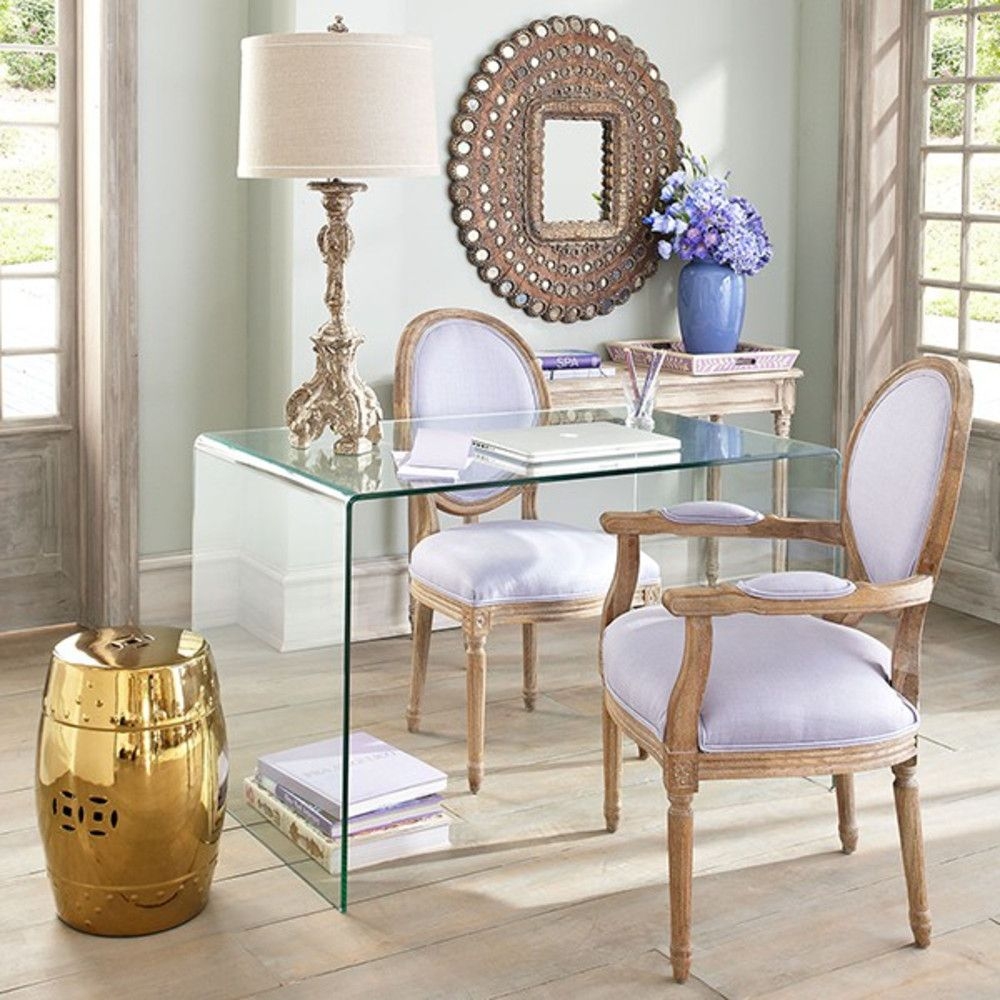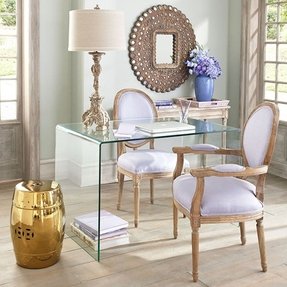 Wisteria - wonderful clear desk that disappears in small spaces, but looks great and is functions beautifully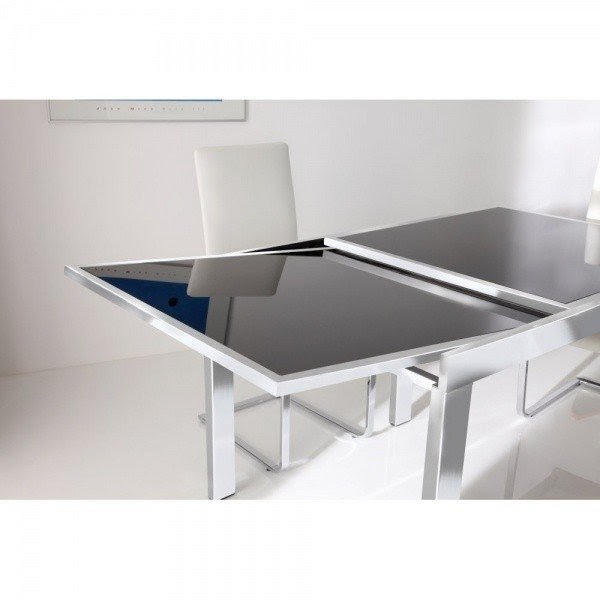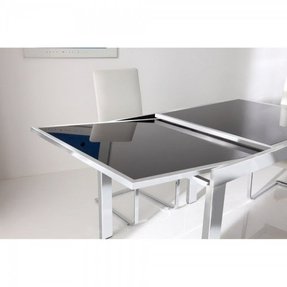 ... Matrix Extending Dining Table with Tempered Clear Glass Top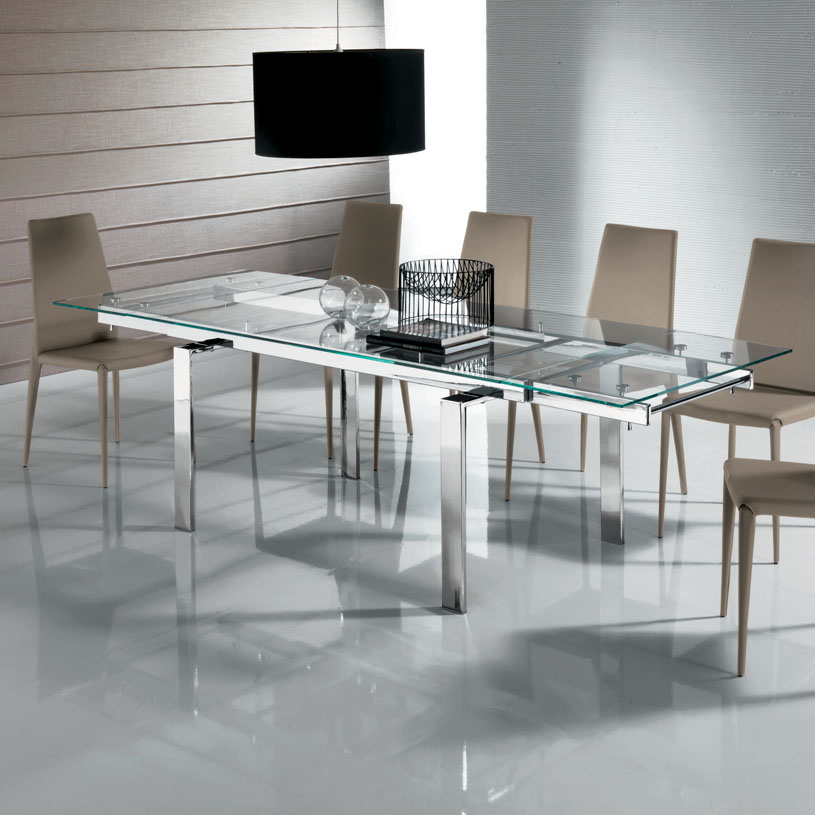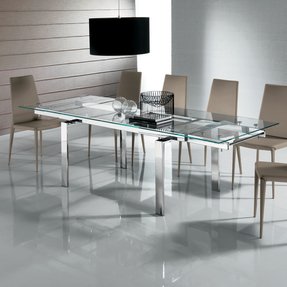 Massimo Extending Glass Dining Table (160-240cm)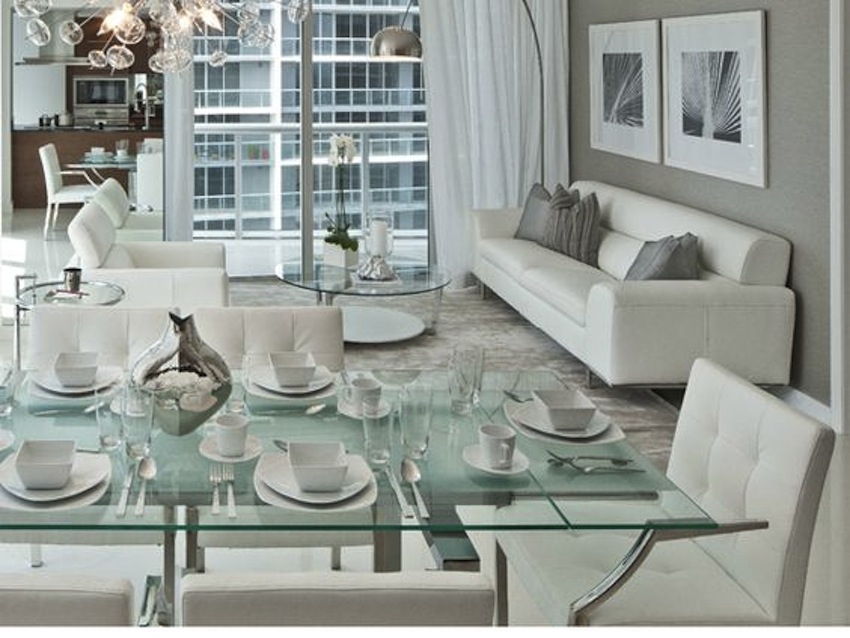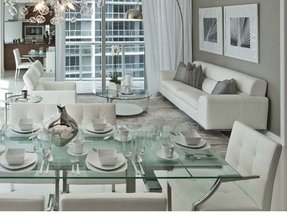 I love glass tables. They make a room sparkle and gives a greater feeling of space. This glass dining room table seems to support the feeling of light in this white monochromatic room designed and furnished by Tui Lifestyle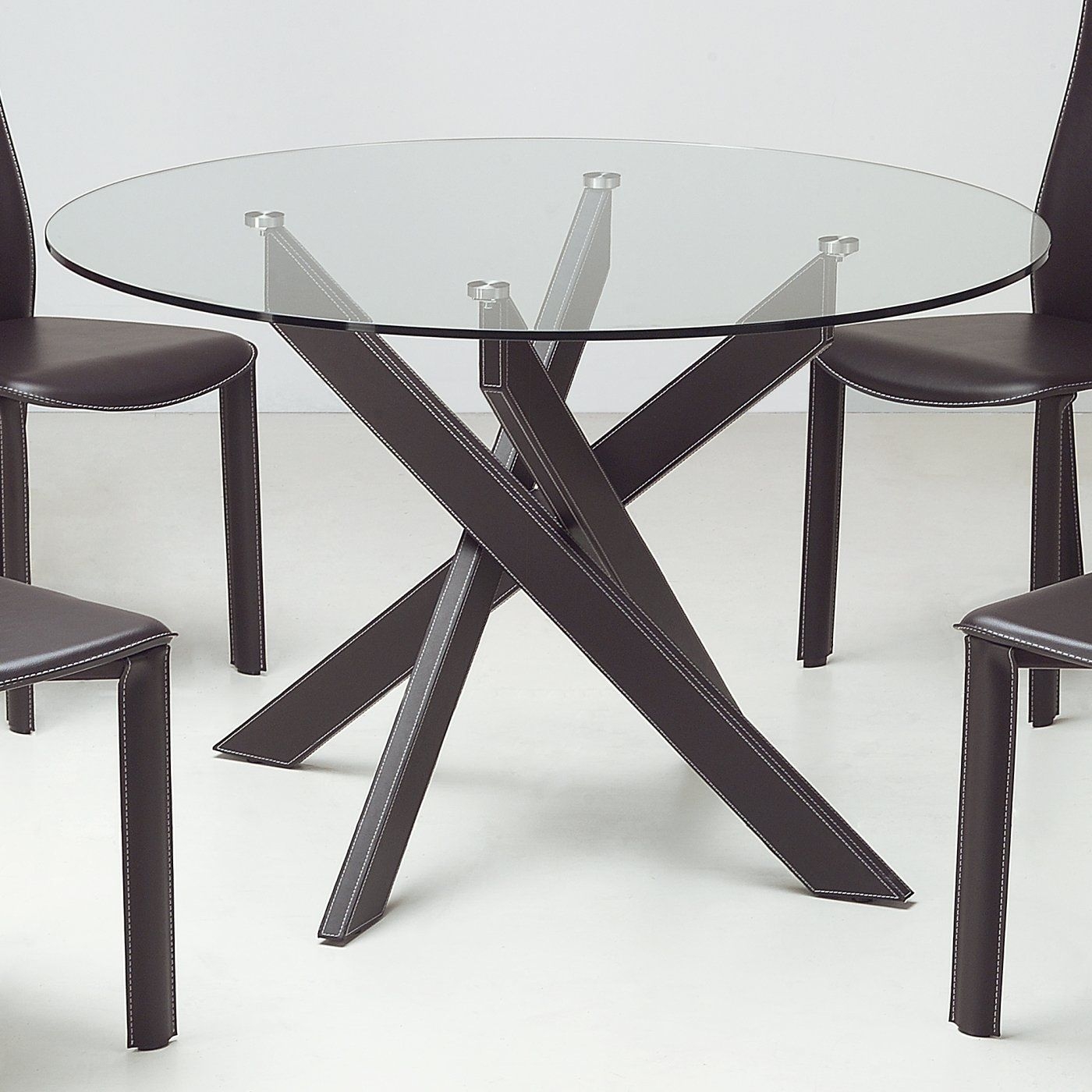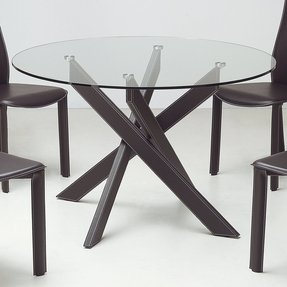 Round Clear Glass Modern Dining Table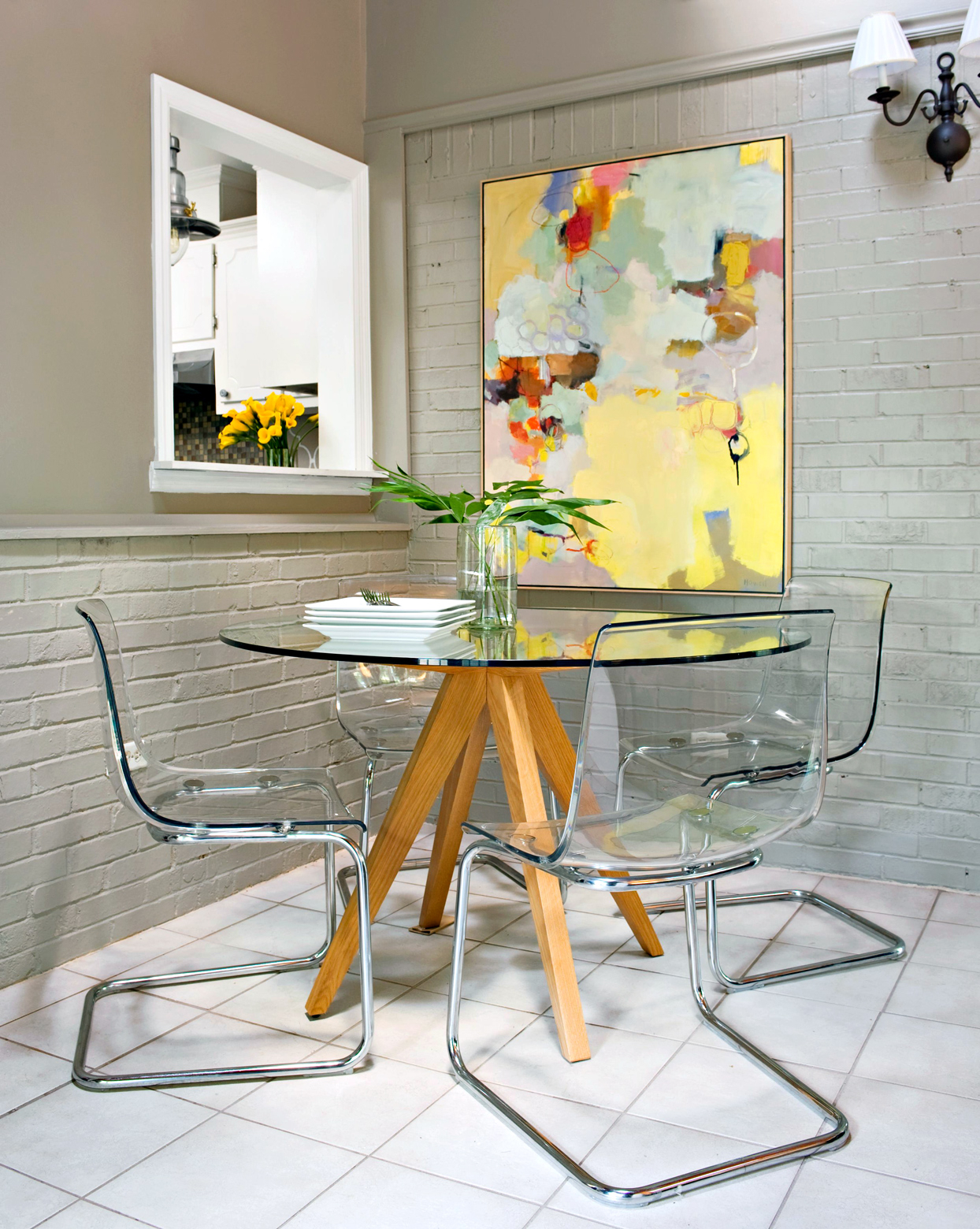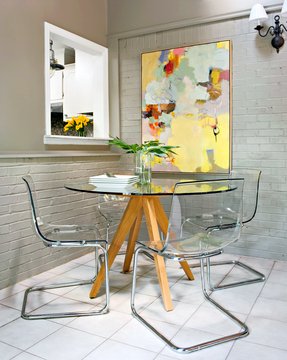 A clear appearance of this gorgeous dining table boasts of contemporary elegance and geometric design. The round top is made of clear glass, and it rests on a natural wood base with spread legs for stability.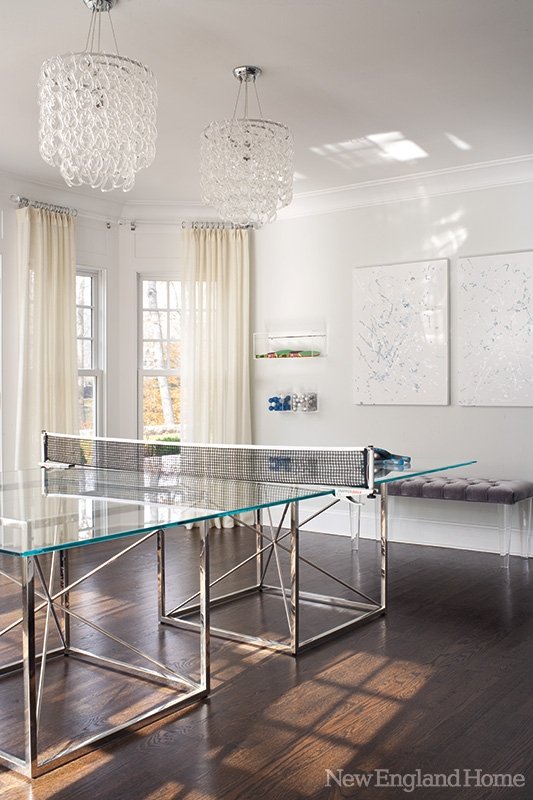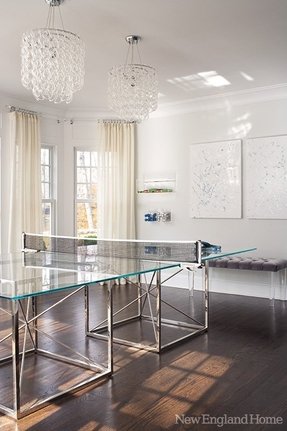 Modernize your home and add some fun with this convertible ping pong table. It has the strong glass top and base with stainless steel structure. It brings the glamour touch into apartment space.