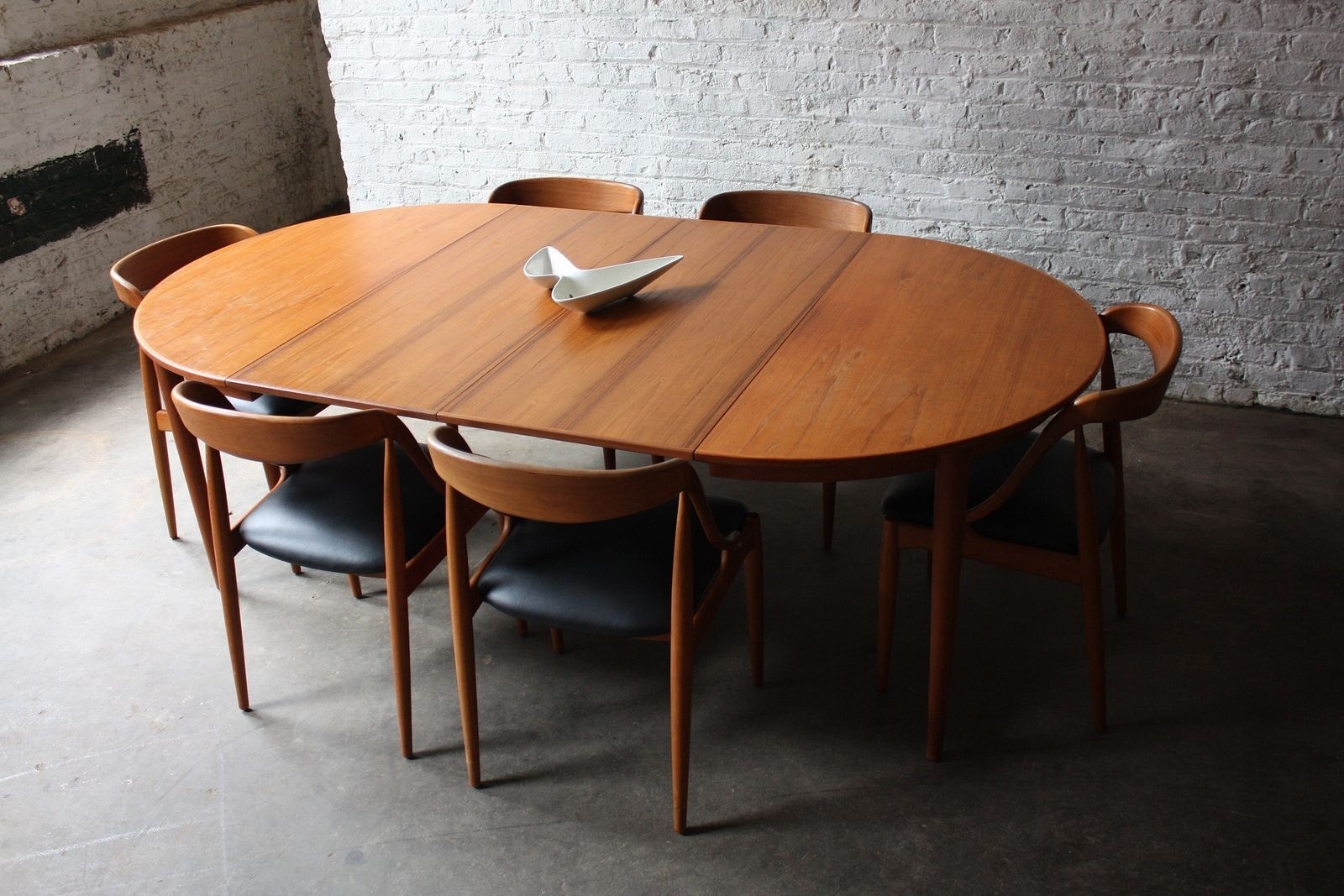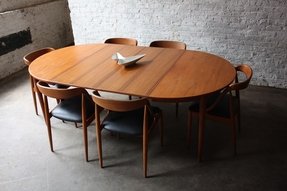 If you are looking for a dining table for your contemporary apartment, this Scandinavian masterpiece may appeal to you. Coming from the 1960's, designed in Denmark it represents the best features of their style - simplicity and solidness.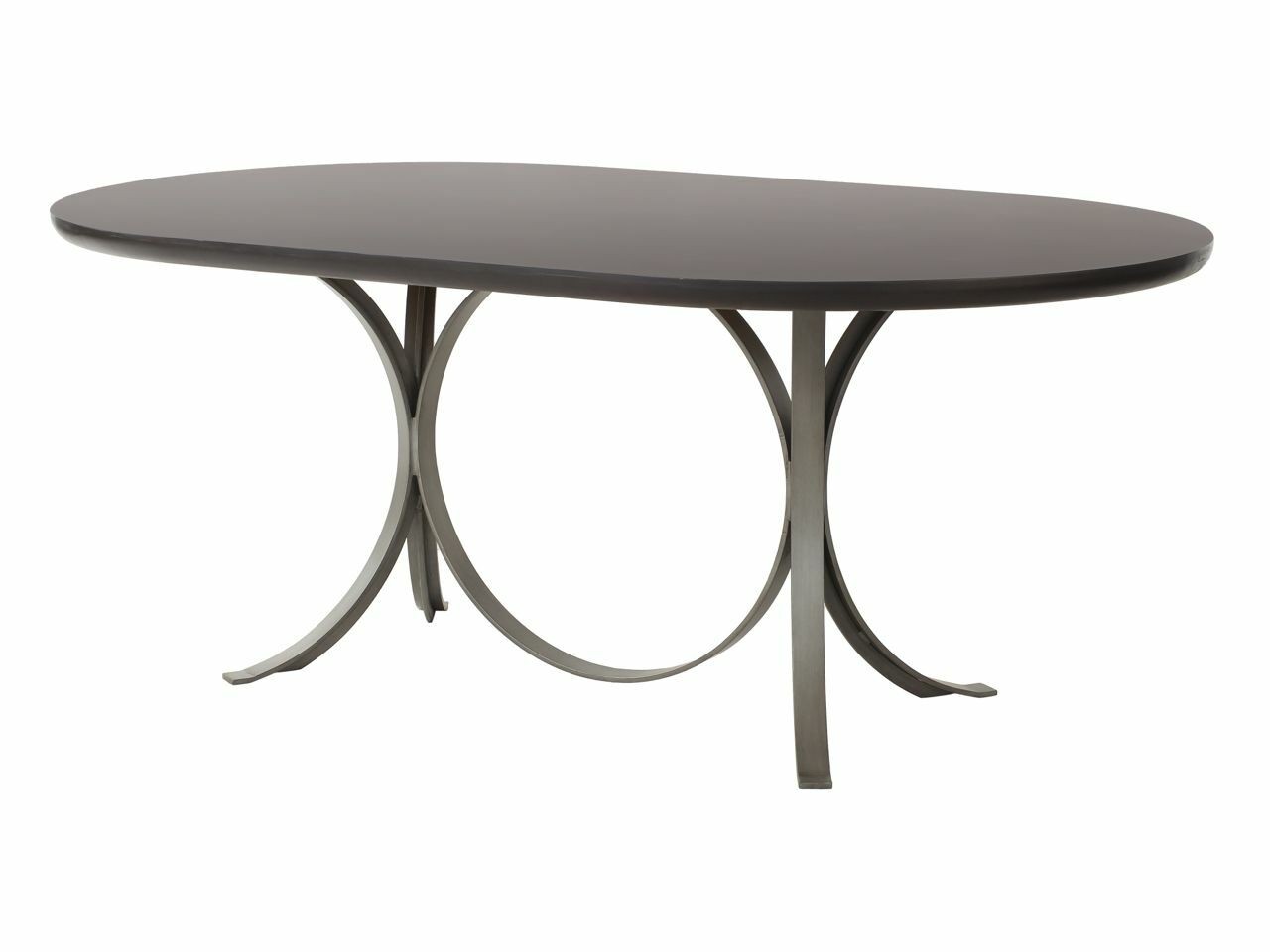 Modern dining table with a stunning metal design and a superb oval shaped tabletop. The table also comes with an array of incredible craftsmanship at the bottom for that impeccable dash of modern elegance you've been looking for. It's a great piece for the contemporary apartment.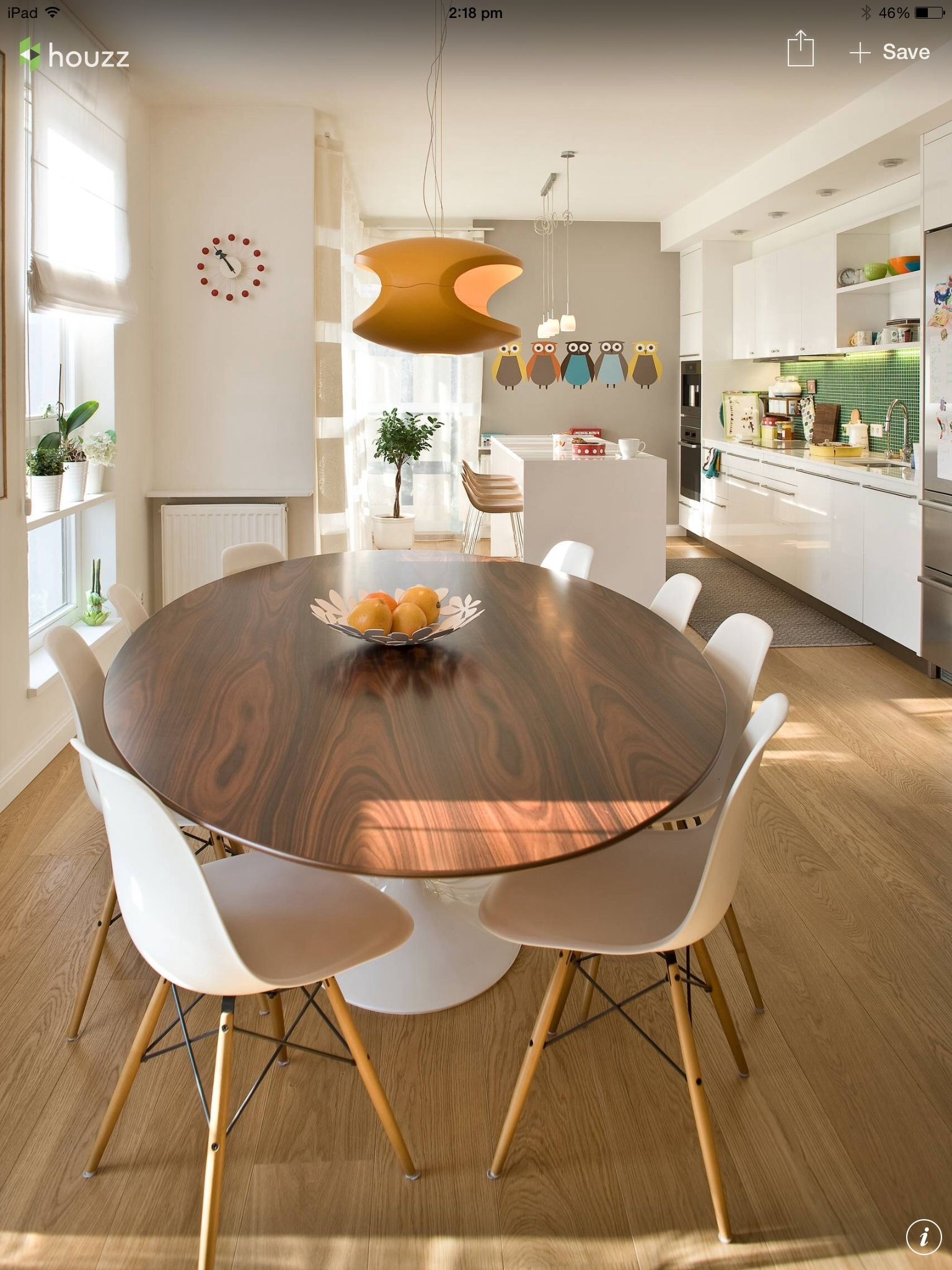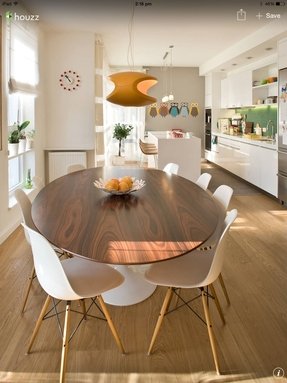 Ultra-modern dining table with a nice white base and a beautiful oval-shaped wooden tabletop. The table is super compact as well, making it the perfect choice for a smaller apartment. The table is large enough to sit up to ten people easily.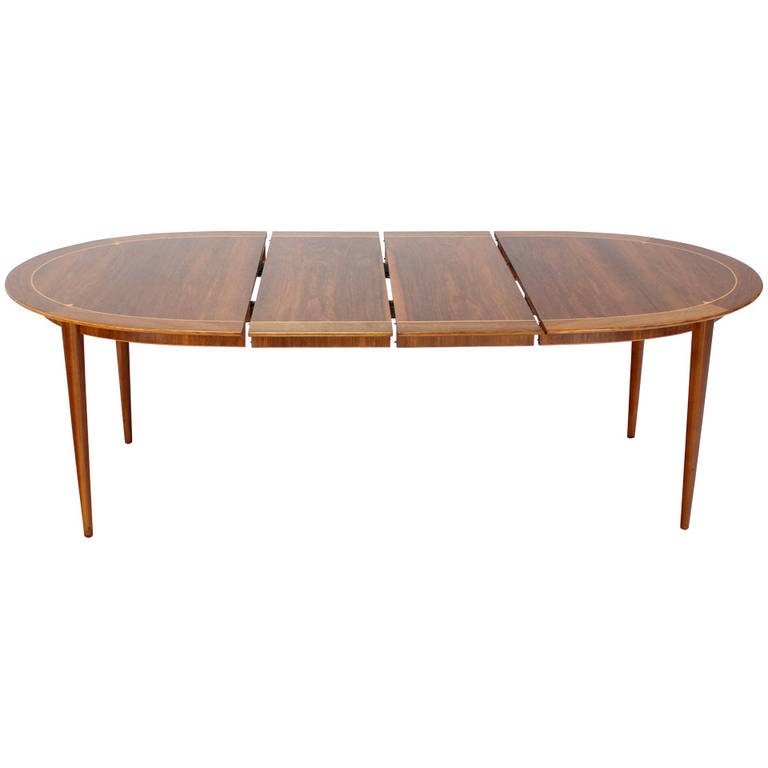 Extra-large midcentury Swedish dining table featuring a nice oval-shaped top and four tapered legs. Constructed from wood, the table comes with a lightly stained natural wood grain. It also features a relatively low design compared to your standard counter height dining table.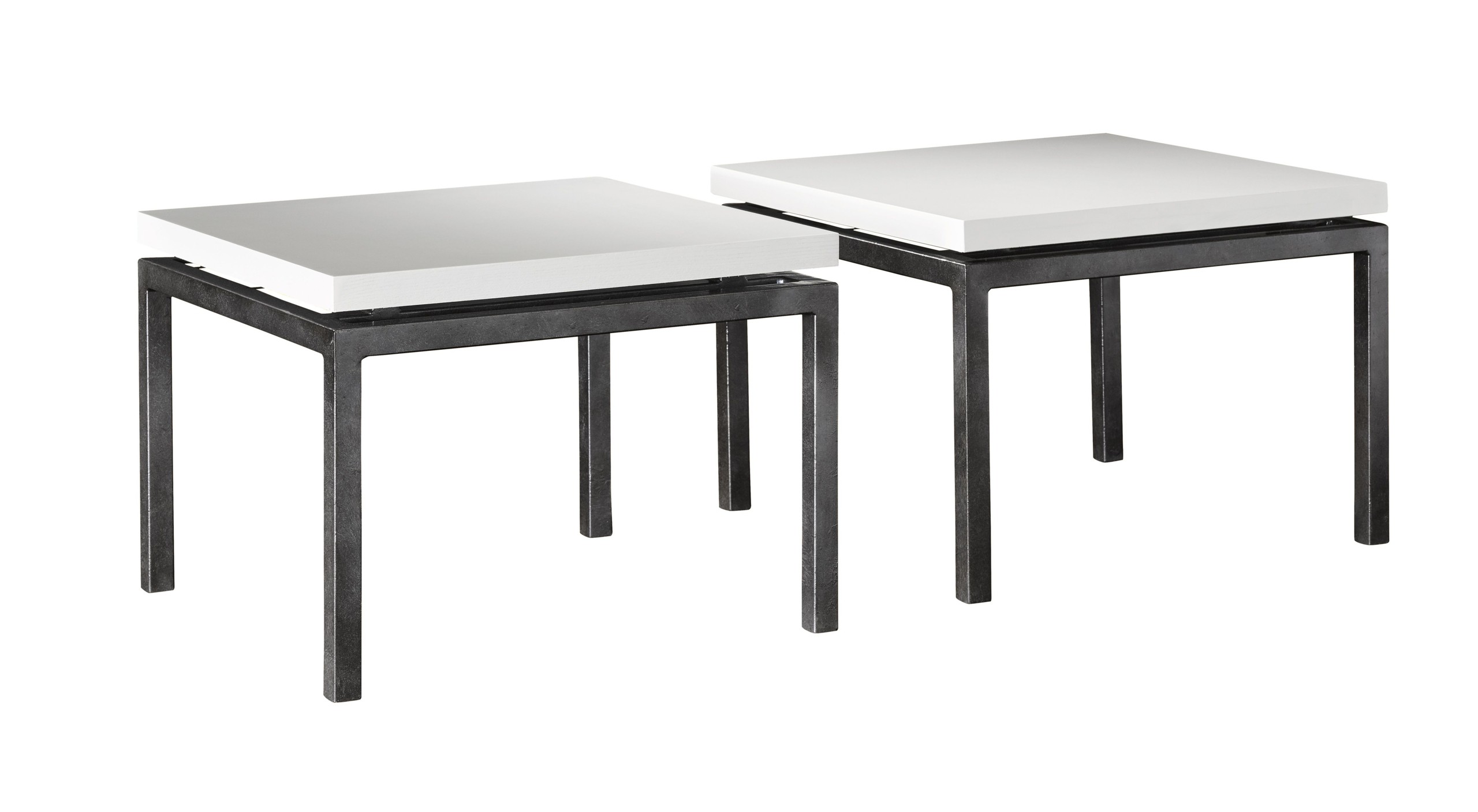 Beautifully designed and ultra-modern dining table featuring a white oval-shaped top and a naturally brown base. The table stands on four slightly tapered legs and offers enough space to sit more than six people at a go. Great for those large family dinners.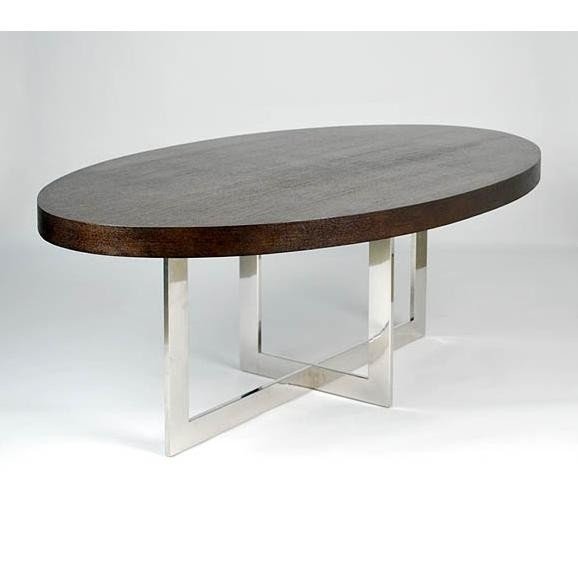 XO Oval Dining Table
cool recycled dining room table w/ industrial elements!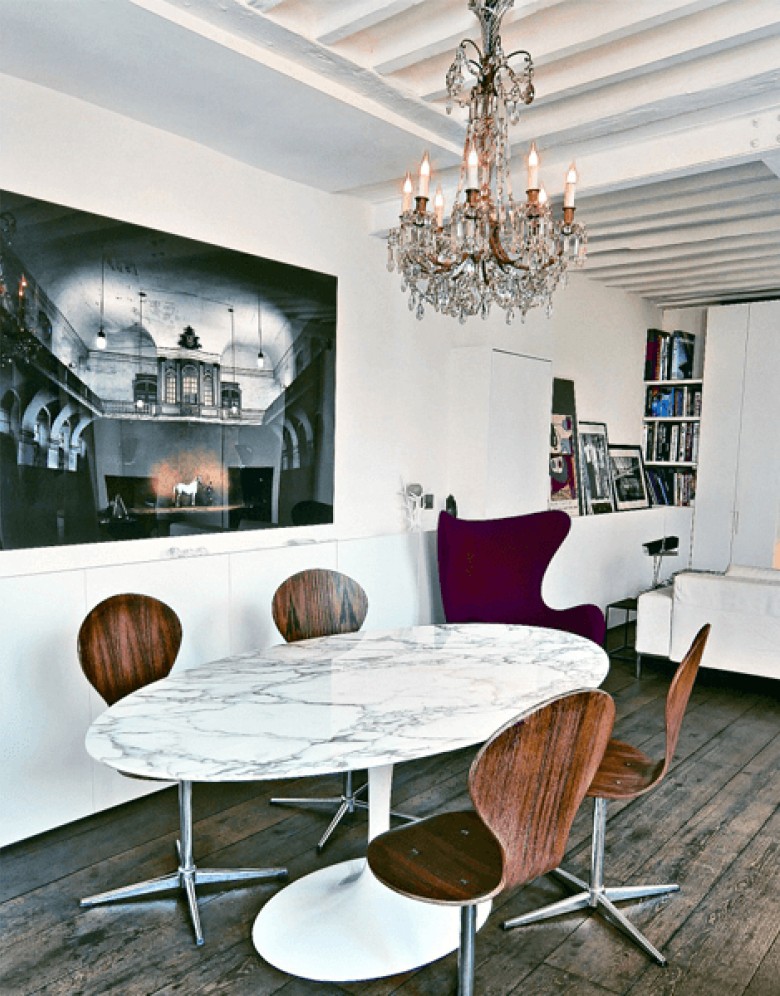 The vintage solution for a small, cosy living room with a dining area. The combination of retro elements, like the purple armchair, and more traditional, old-fashioned ones, like the sophisticated chandelier or the marble table, gives this room a unique look.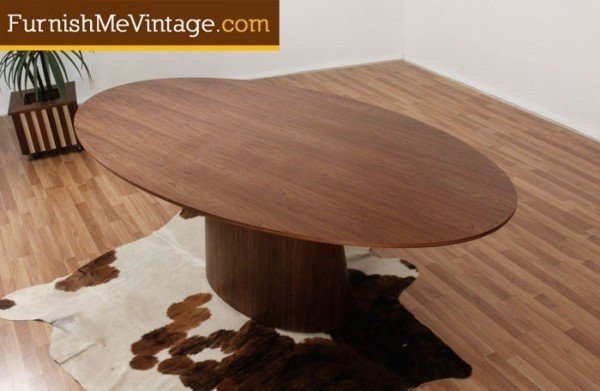 Opt for a sleek and modern-looking piece like this oval dining table. It will work wonders when it comes to creating enough space to seat your family and will fit even the smaller spaces easily with its convenient shape.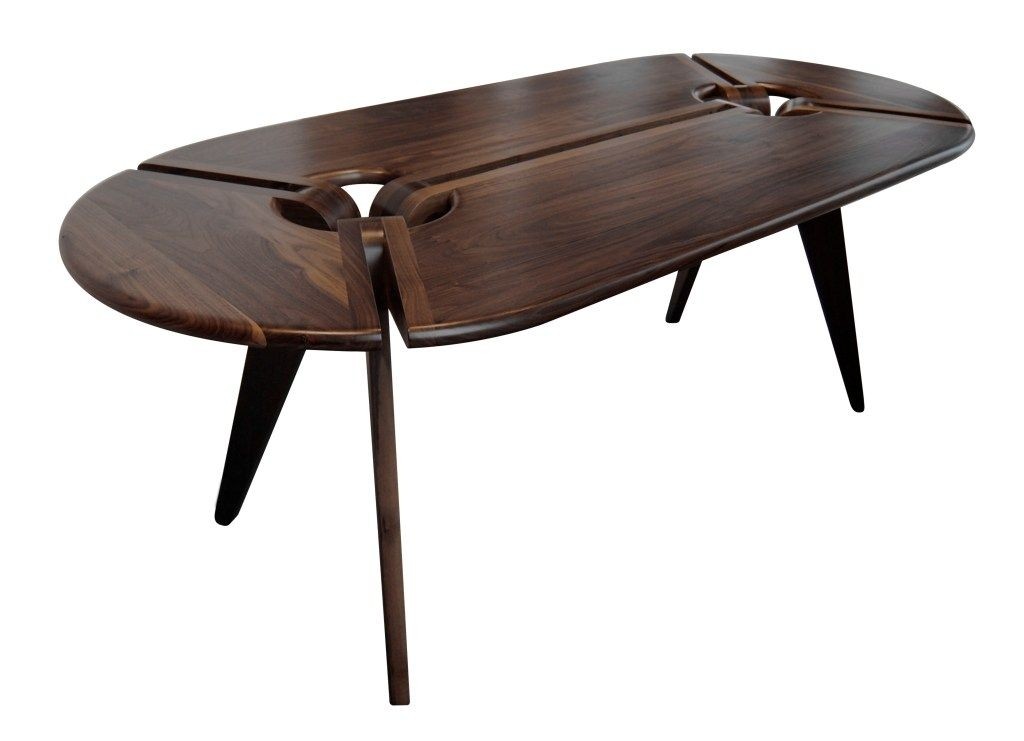 All Products / Dining / Kitchen & Dining Furniture / Dining Tables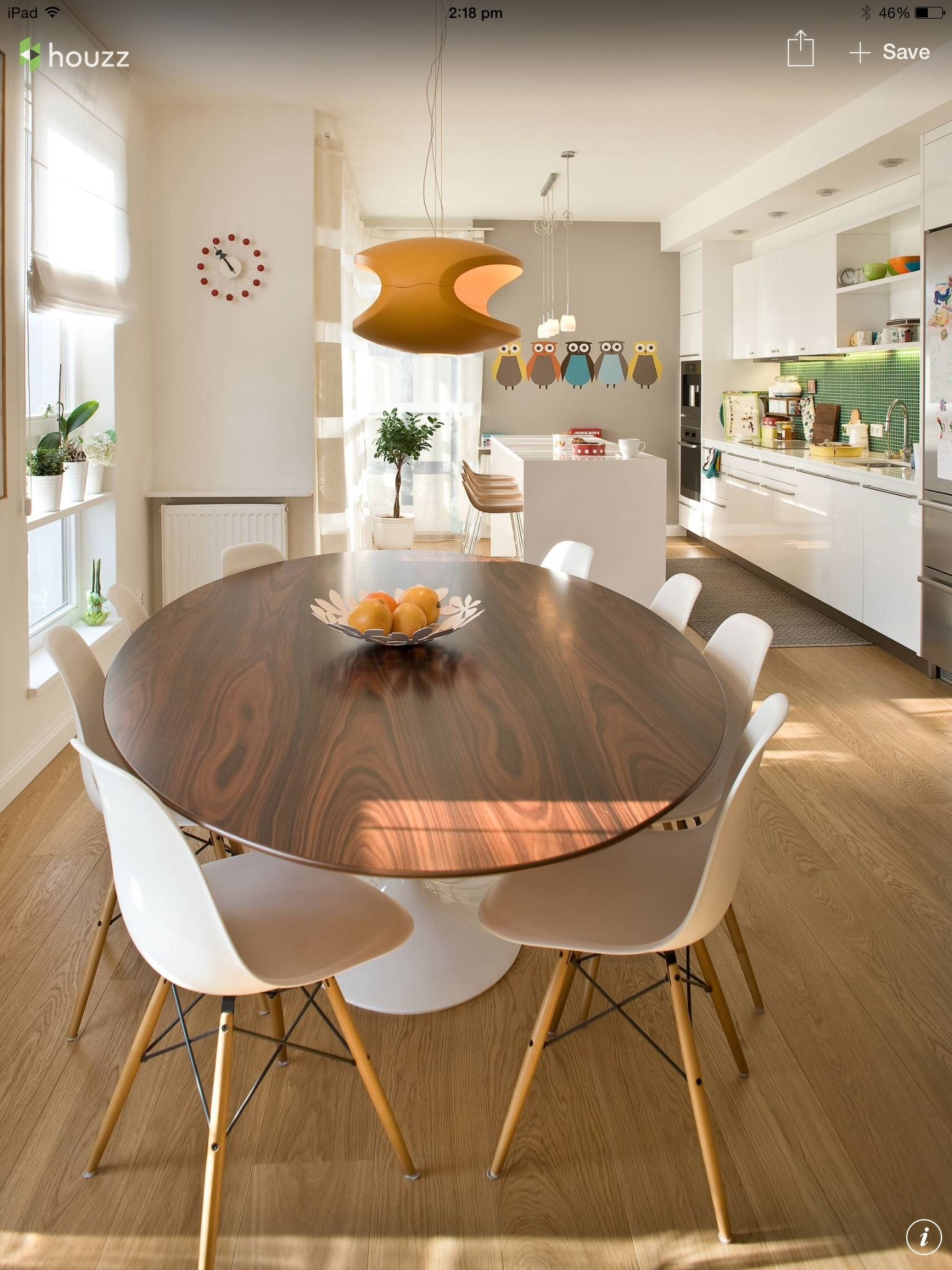 Eros Oval Dining Table designed byAngelo Mangiarotti in 1971. Available at SUITE New York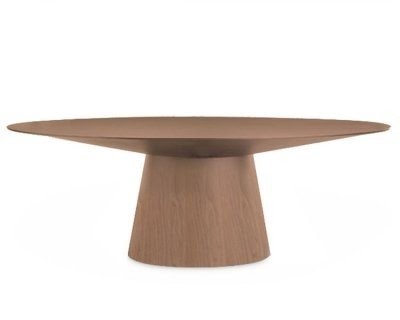 Walnut Finish Modern Oval Dining Table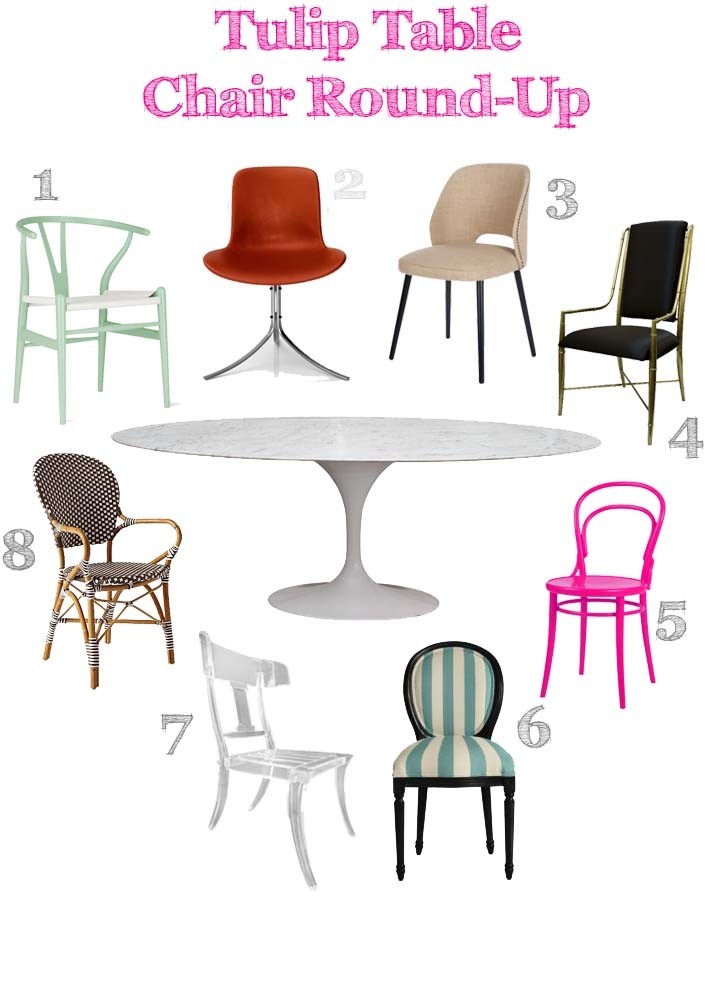 If you decide to buy the oval table, there is a lot of chairs you can you to compose your dining set. It is the myth that only simple chairs fits to the oval table. Check the offers and decide on those, which you like the most.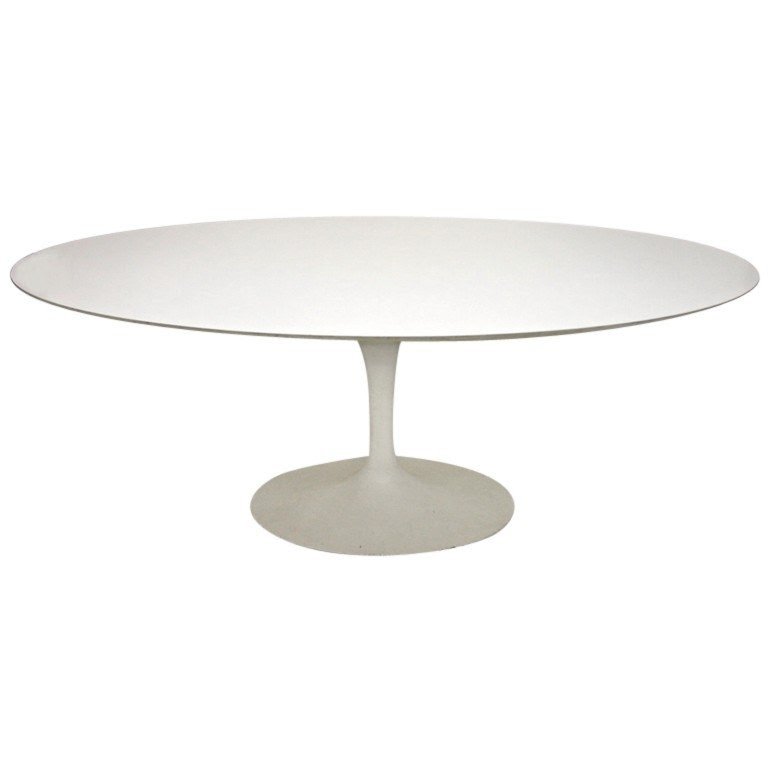 Oval Dining Table by Eero Saarinen for Knoll Circa 1950 USA Thank goodness ikea makes a decent knockoff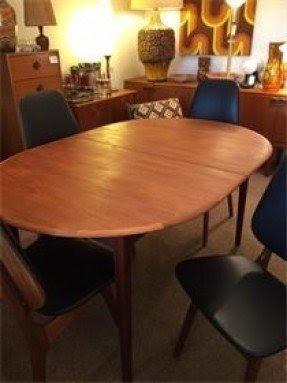 Teak Mid Century Modern Oval Dining Table, $799, L62" leaf 18.5", W42" : Beautiful rounded corners compliment the gentle curves of teak wood grain in this mid century modern table.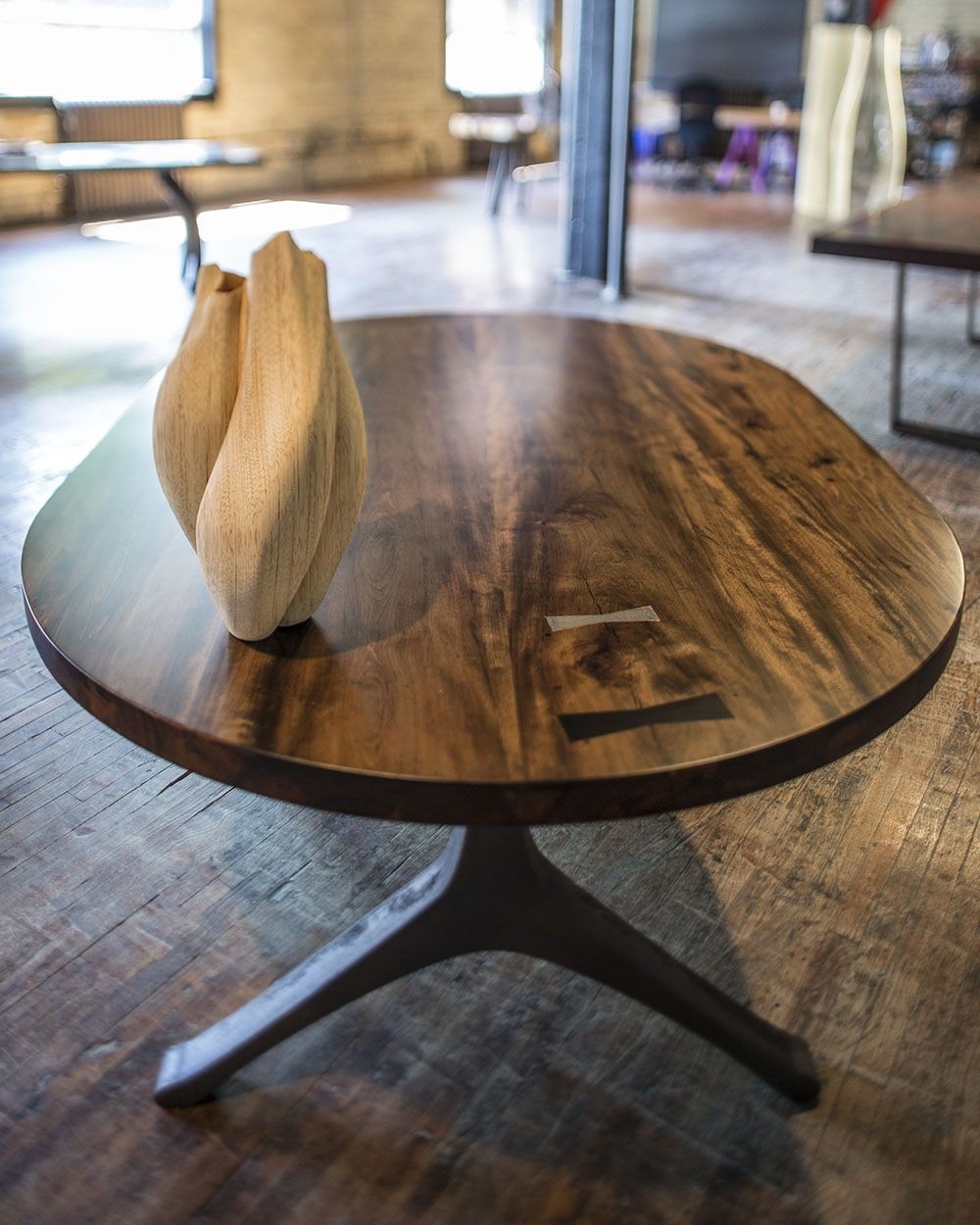 The Oval is traditionally joined, oxidized beech paired with our signature cast-iron Y castings. Black walnut and cast iron bow-tie joints stabilize natural cracks in the wood. The Y castings are finished with a nordy bronze plate.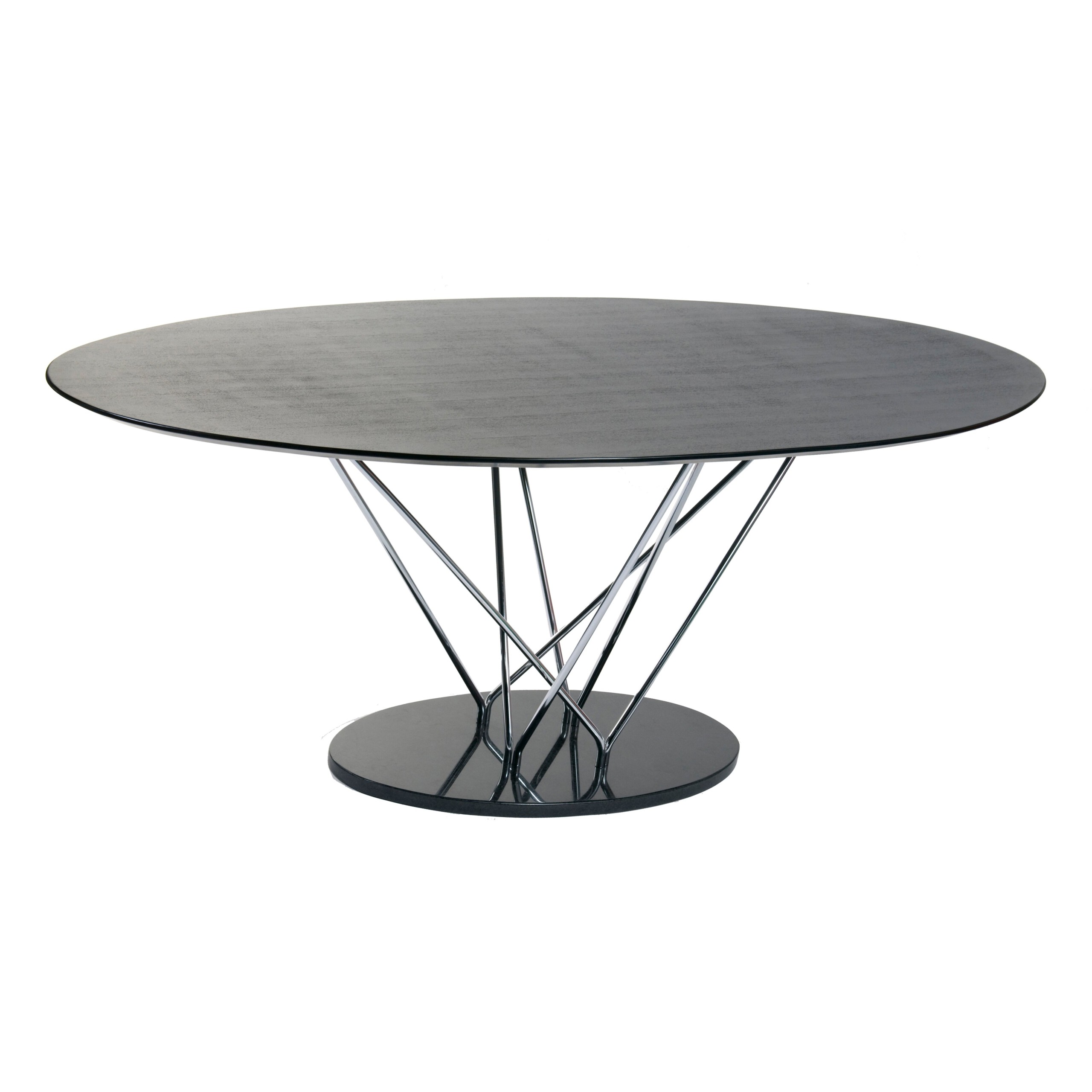 Stacy Modern Oval Dining Table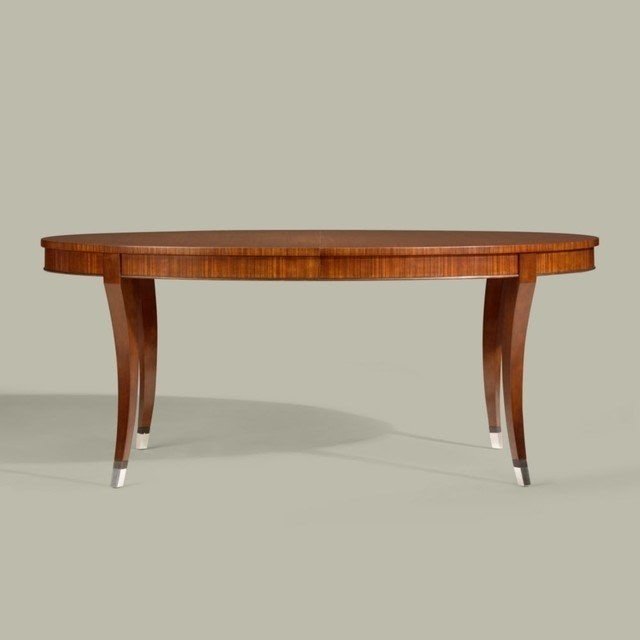 Modern glamour oval dining table traditional-dining-tables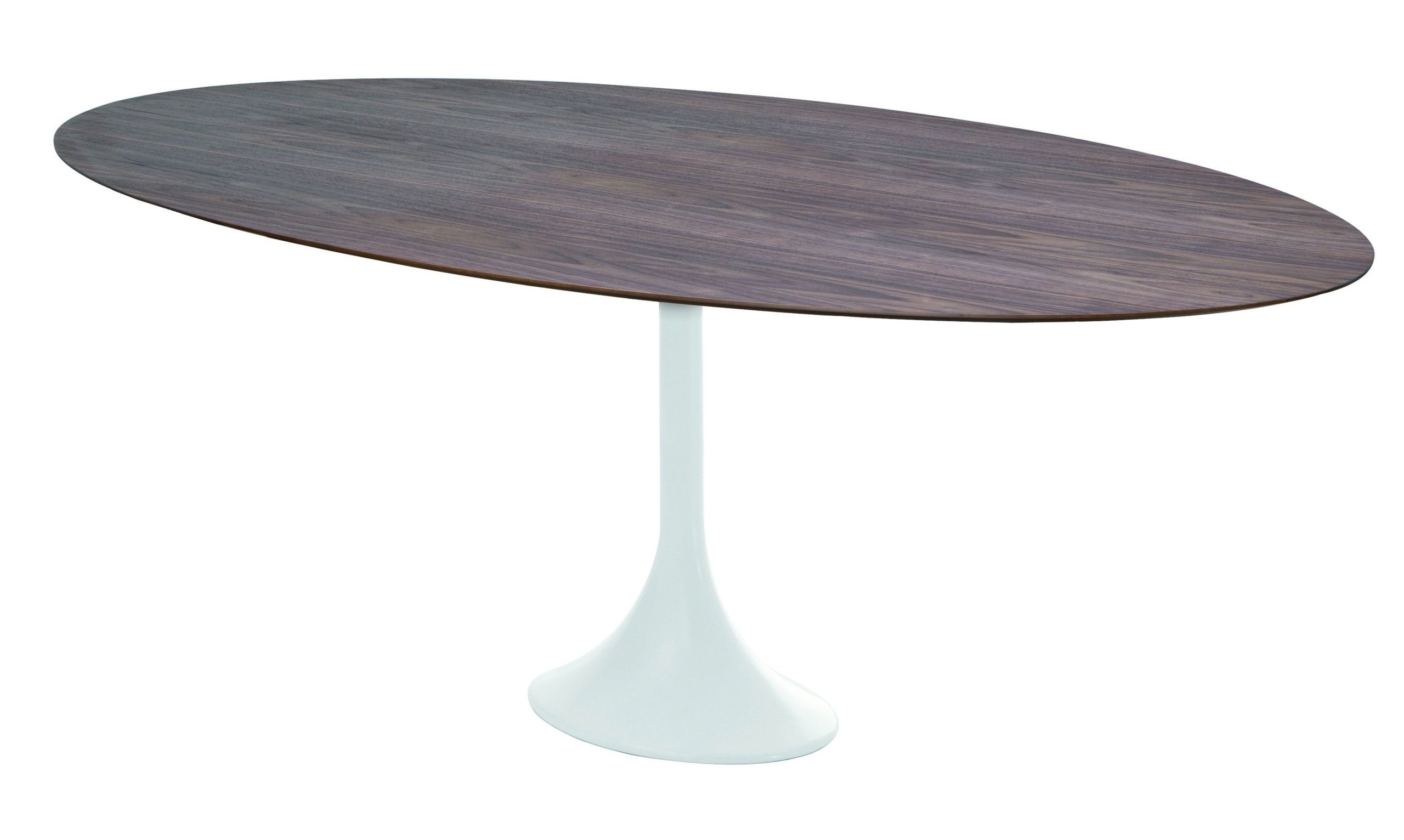 Echo Oval Dining Table in Walnut | HGEM114 | Nuevo Living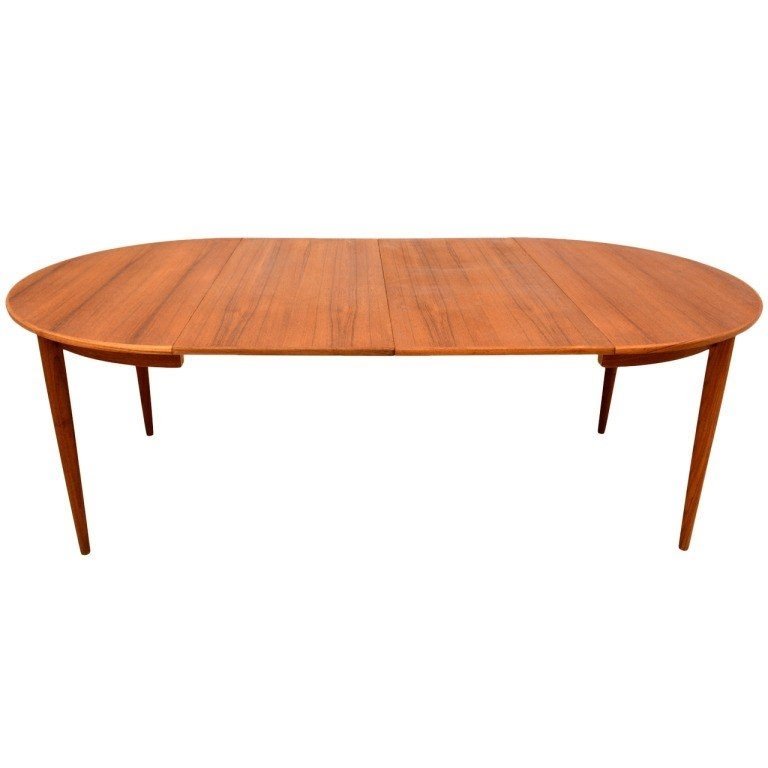 Danish Modern Teak Oval Dining Table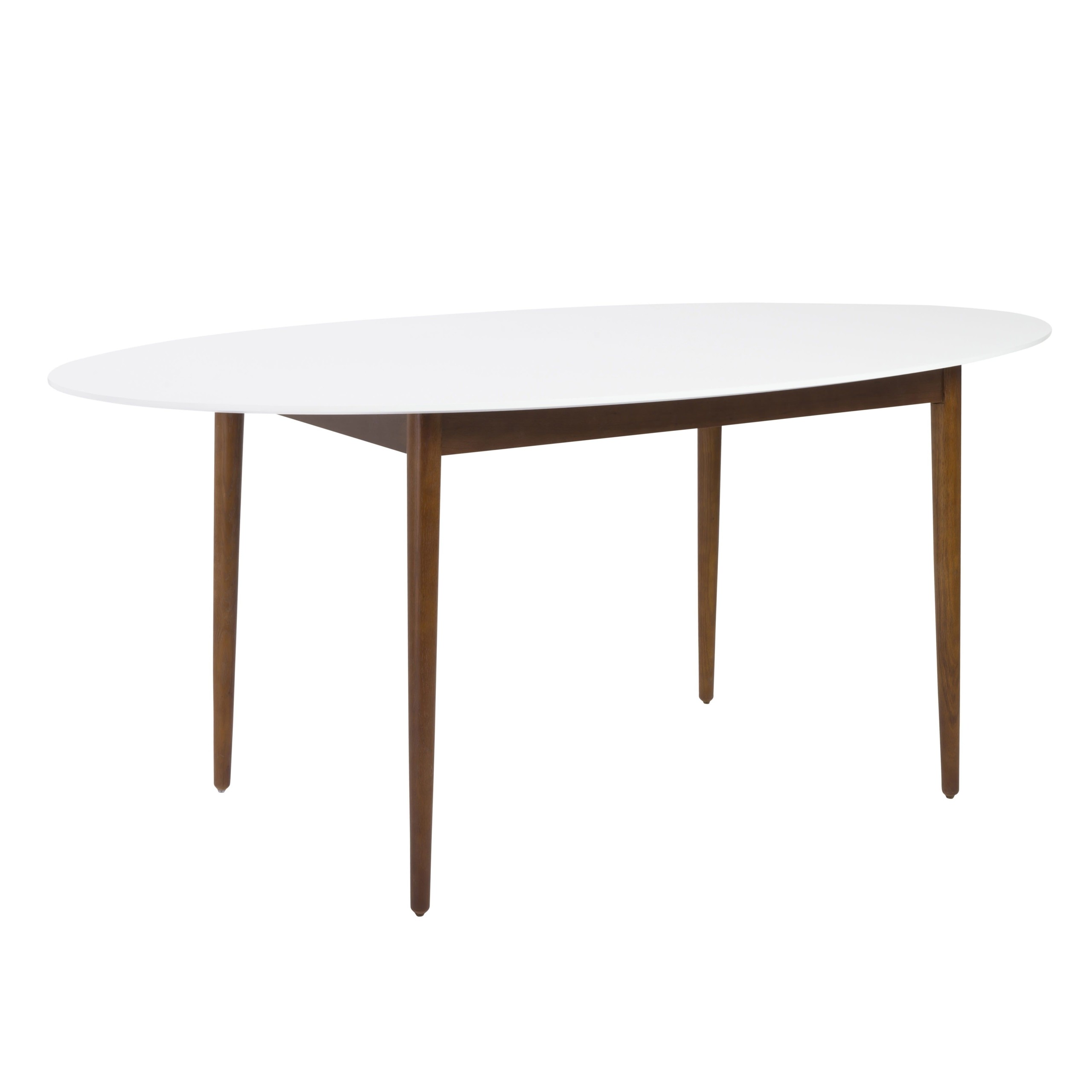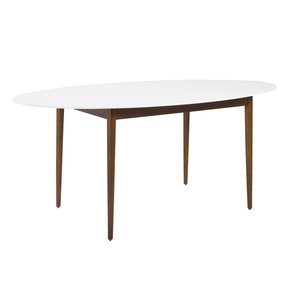 Manon Modern Oval Dining Table - White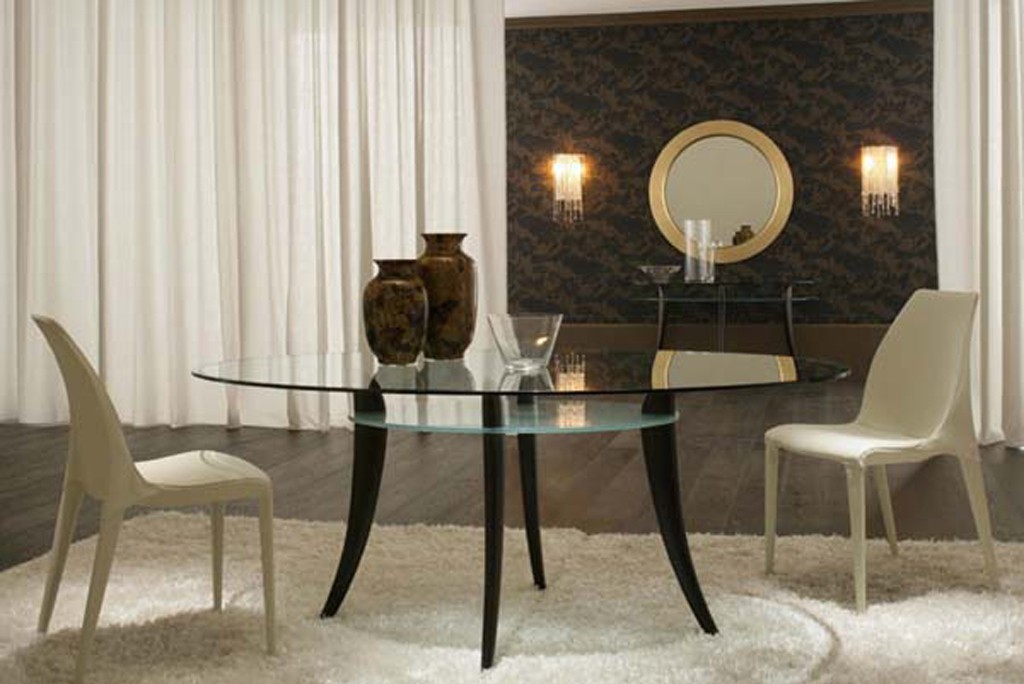 Modern Oval Dining Table with Glass Top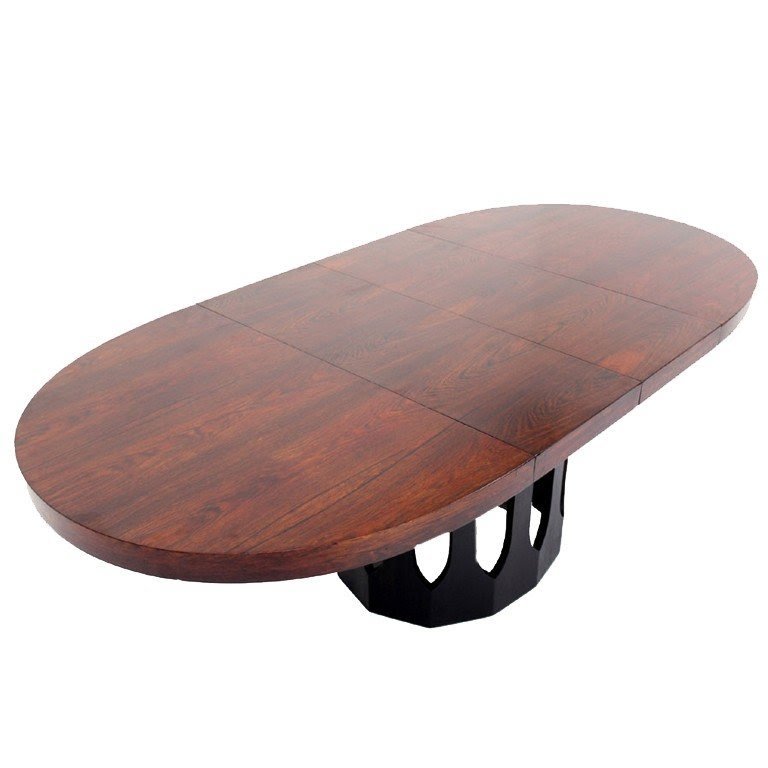 Harvey Probber Rosewood Mid Century Modern Oval Dining Table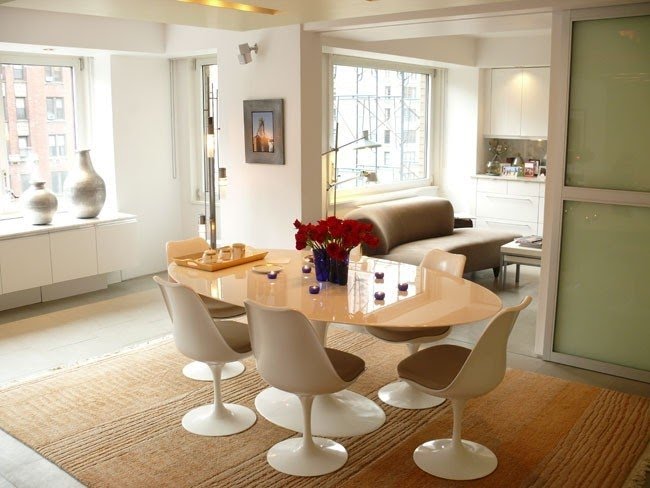 Les idées de décoration des petites salle à manger ~ Décor de Maison / Décoration Chambre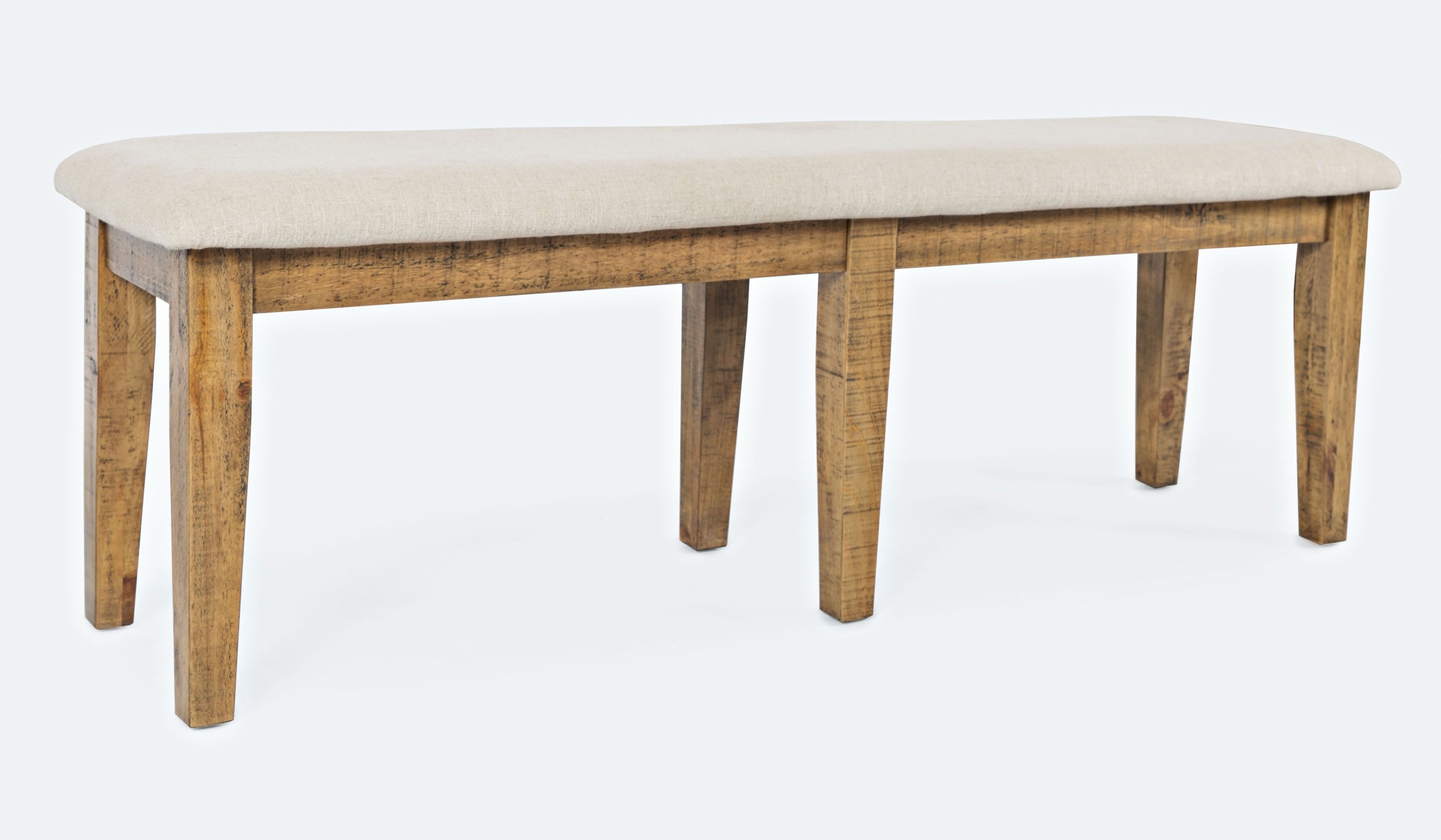 The Mod Century Oval Dining Table in Walnut contemporary-dining-tables

Large vintage/modern oval dining table option - barnwood top and iron base 94x47x30 Wholesale $945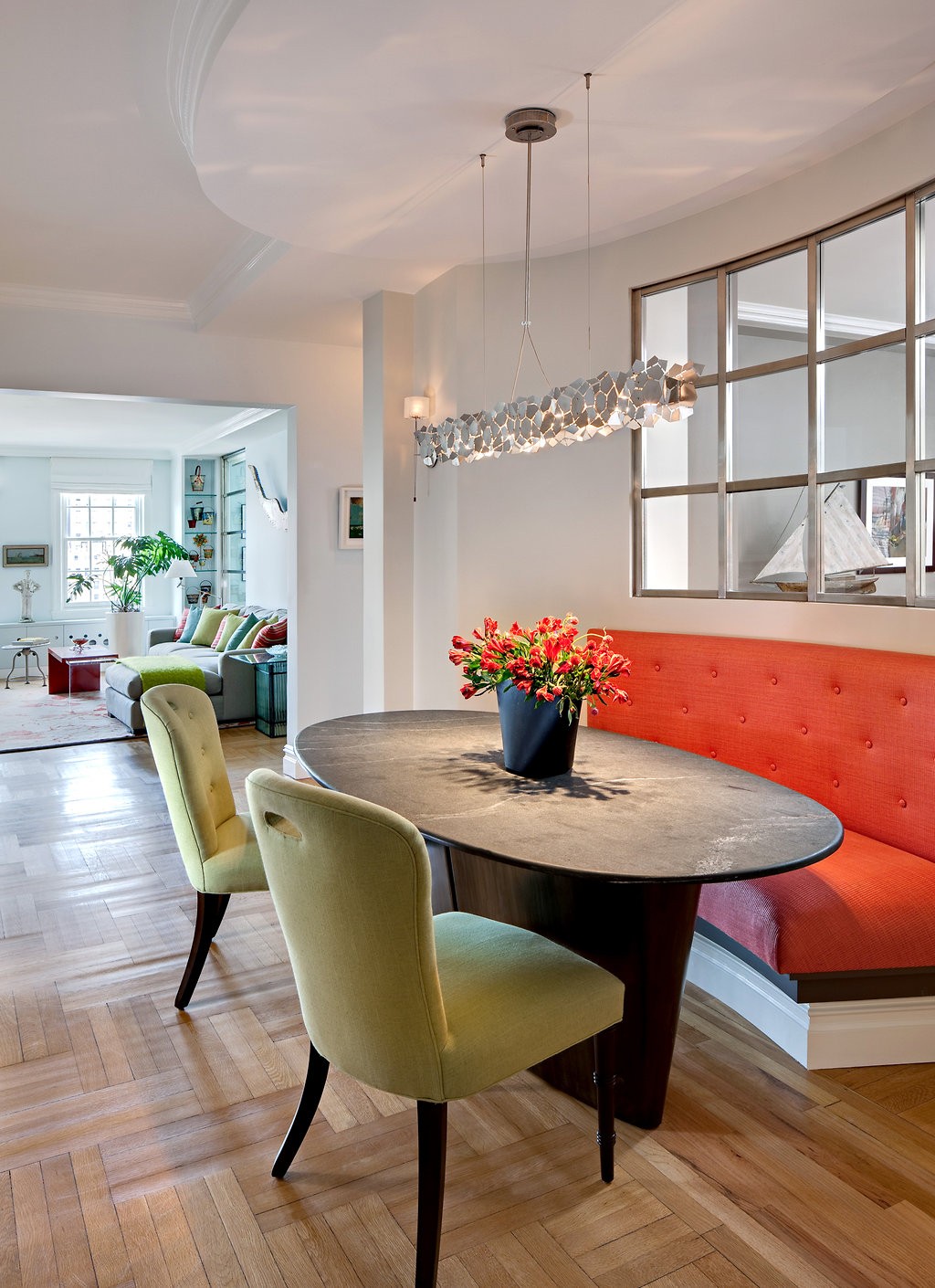 An interior window in the dining area lets light into a guest room and a hallway. The 1988 granite dining table from Zona was given a new oval base to save space.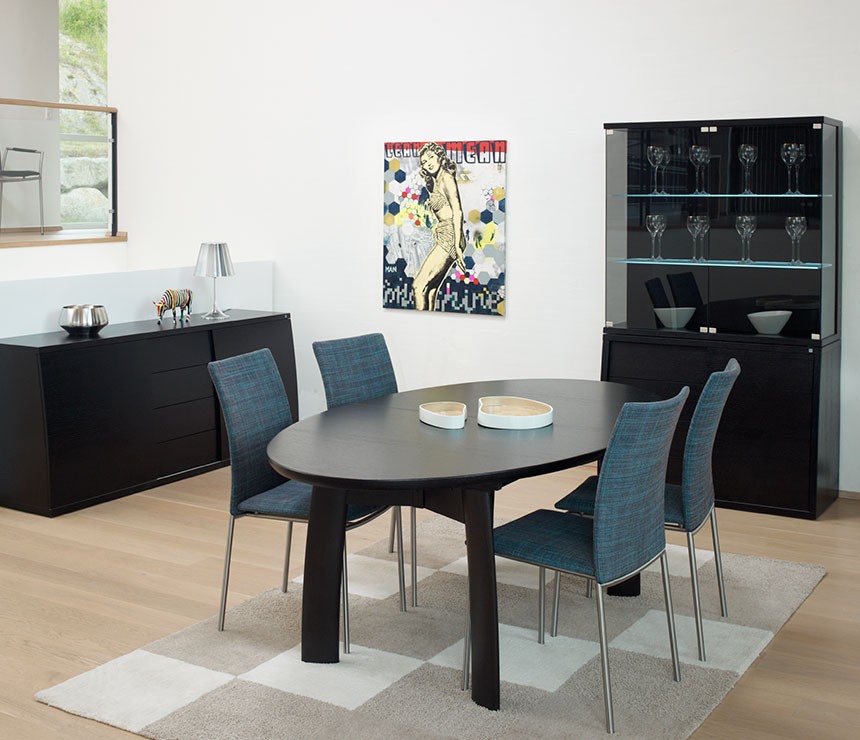 A17071 Dining Table image 2 - medium sized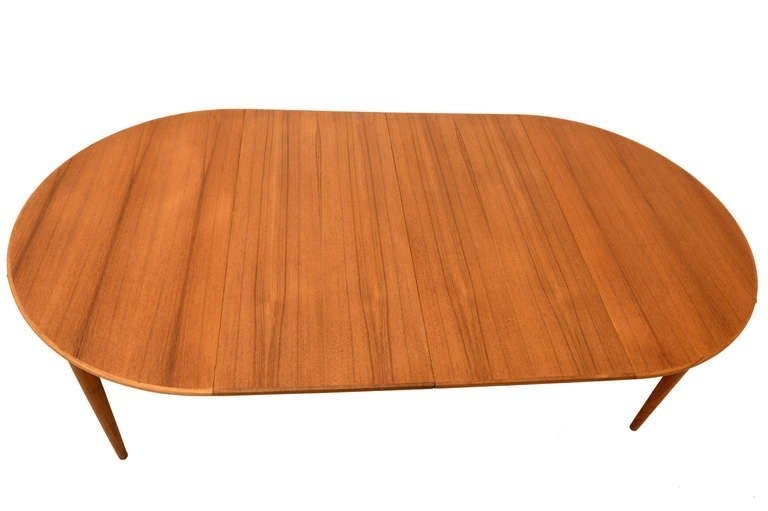 Danish Modern Teak Oval Dining Table image 6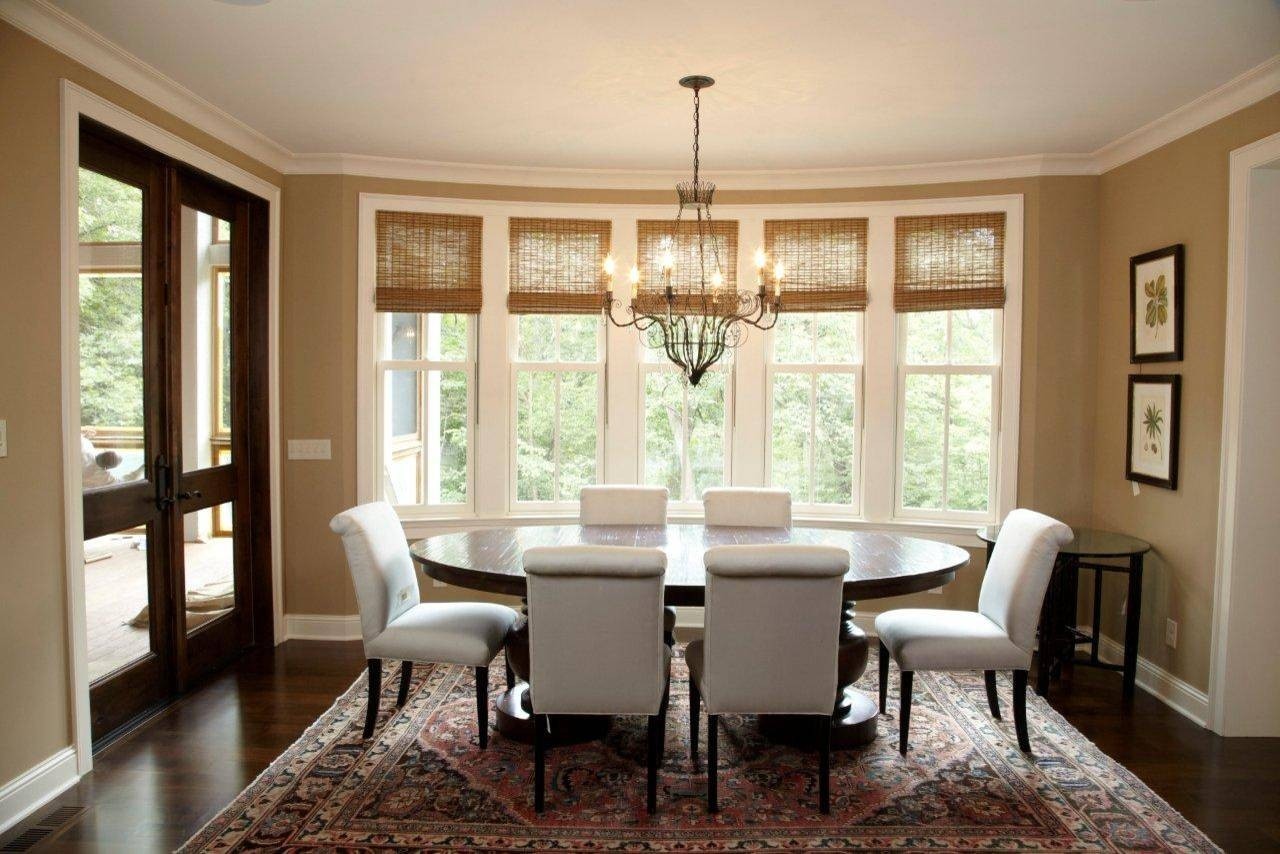 Dining room: Tan color walls, dark wood floor, white trim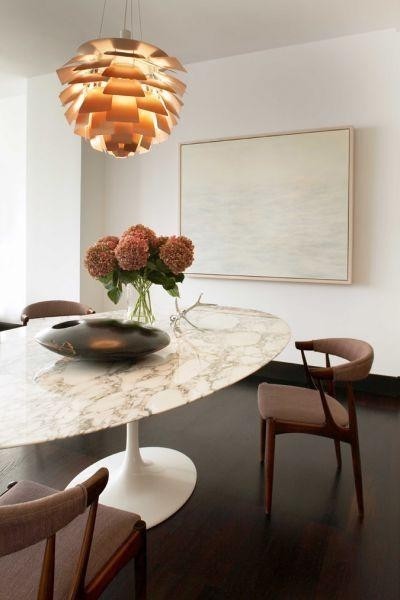 The artichoke lamp? One of my favorite luminaries of all time.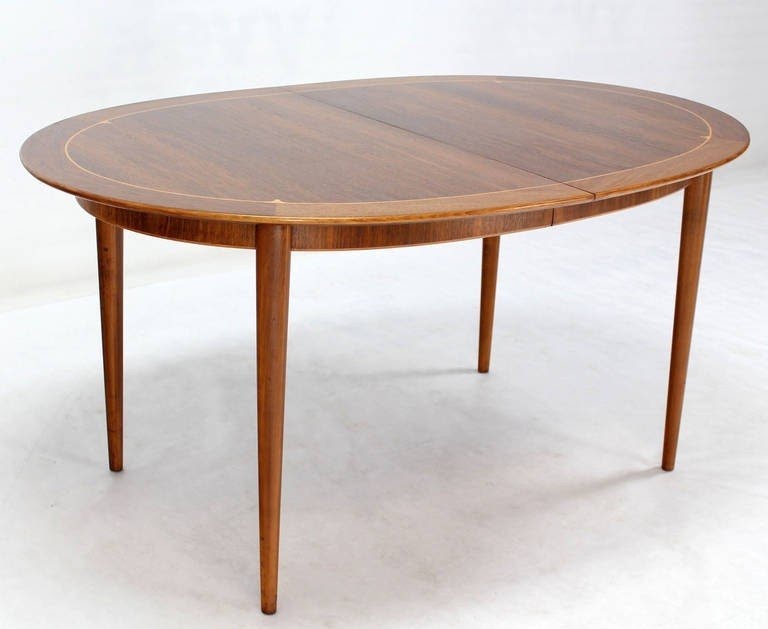 Mid Century Swedish Modern Oval Dining Table Edmond Spence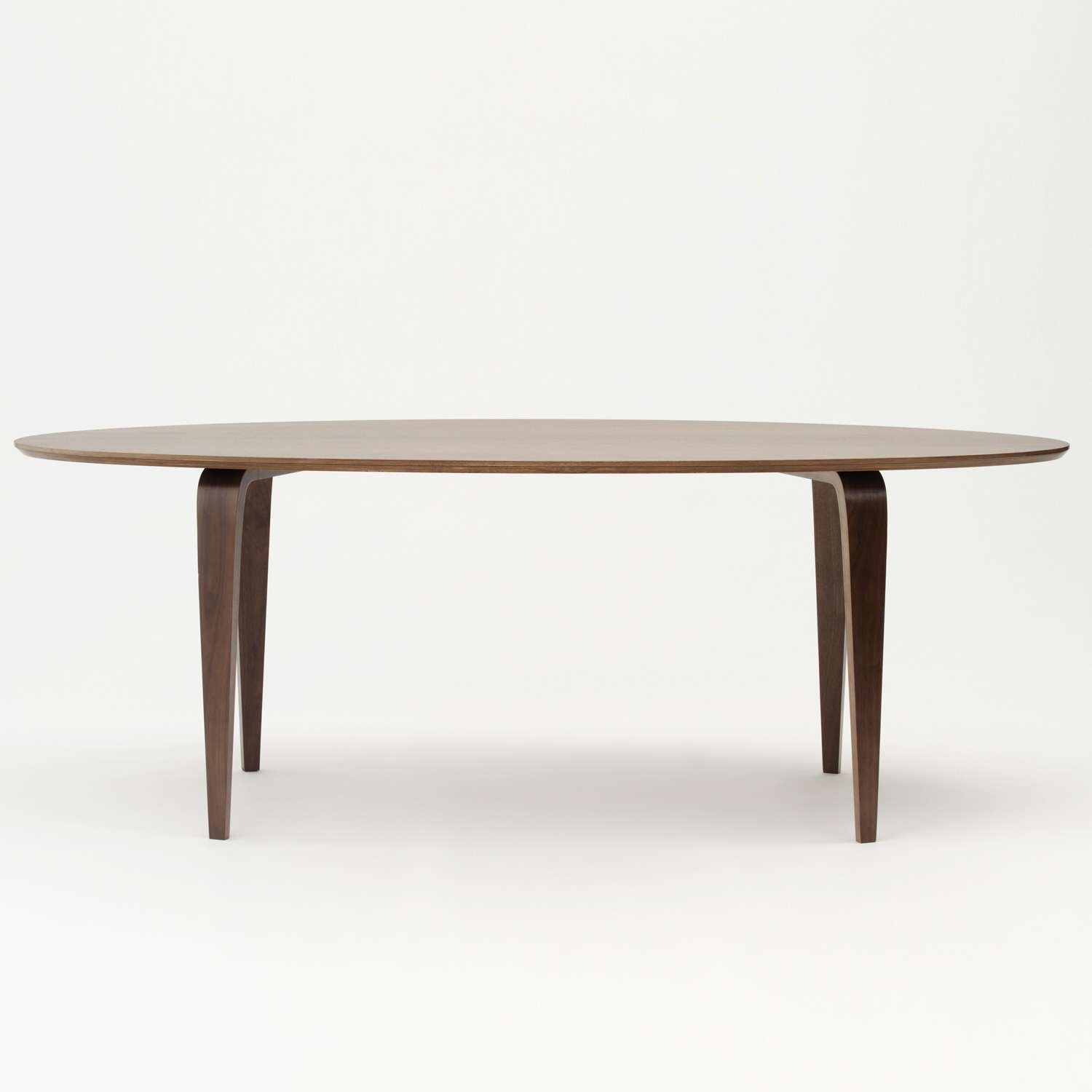 home furniture tables dining tables oval dining table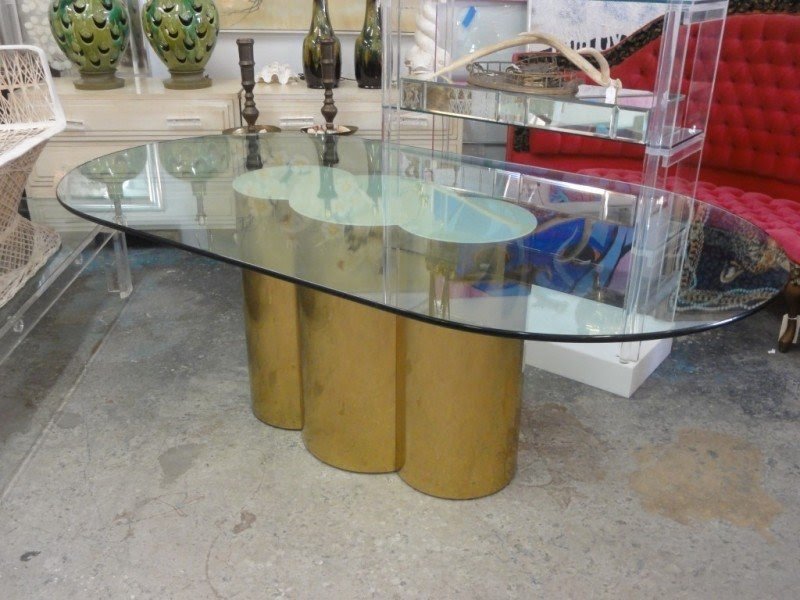 Glammy Gold Modern Oval Dining Table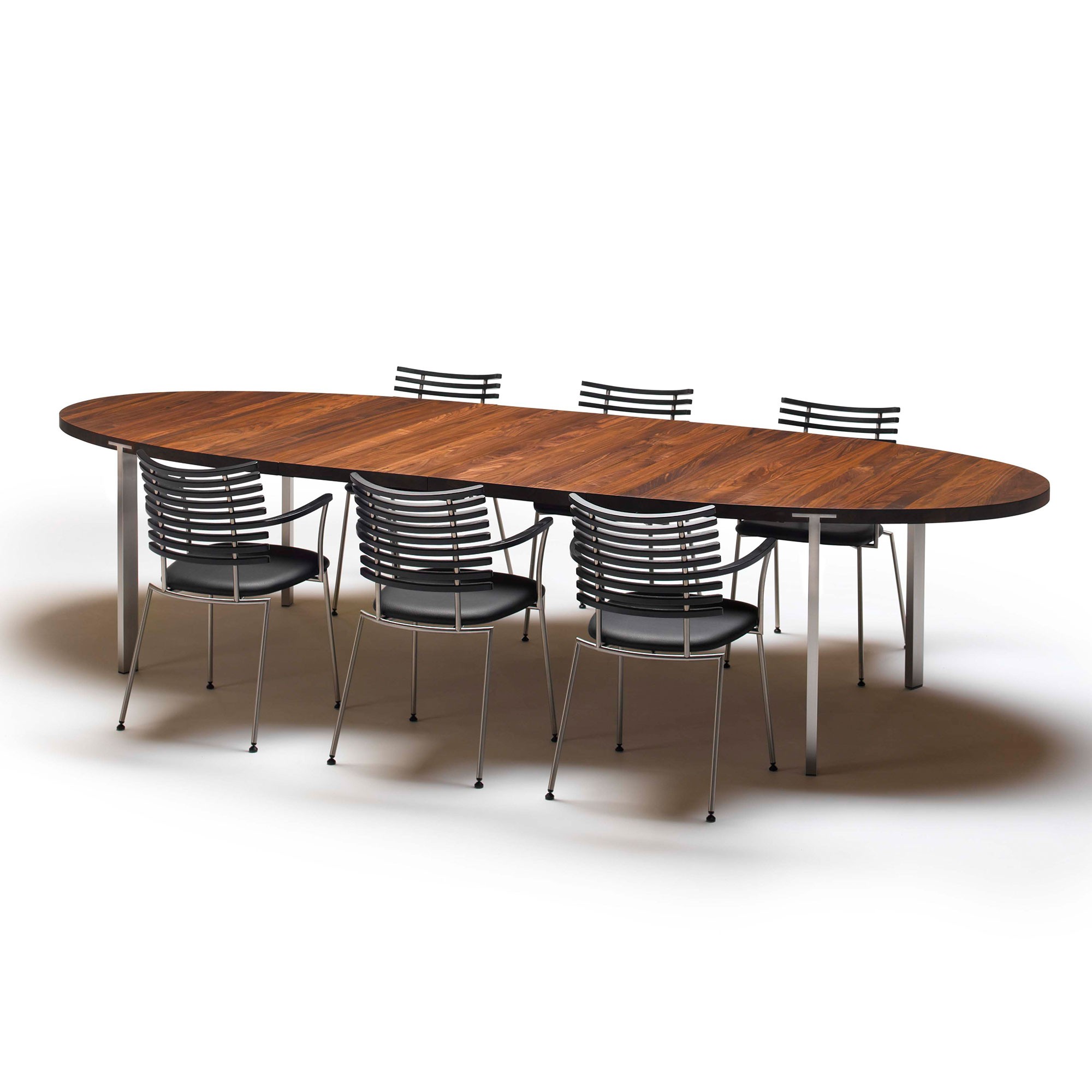 Wood is a natural material and varies greatly. For assurance that ...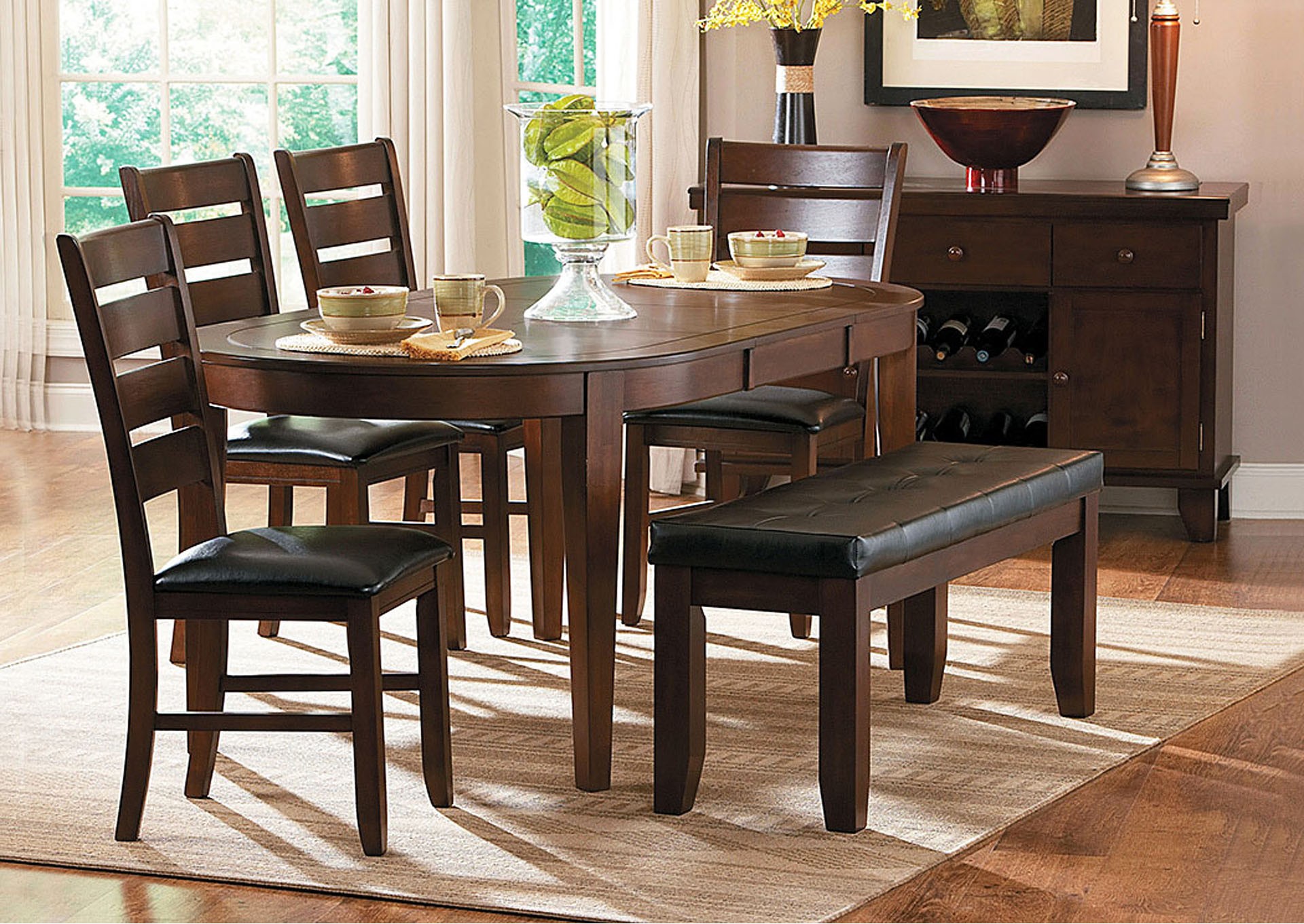 Dark Oak Finish Modern Oval Dining Table w/Optional Items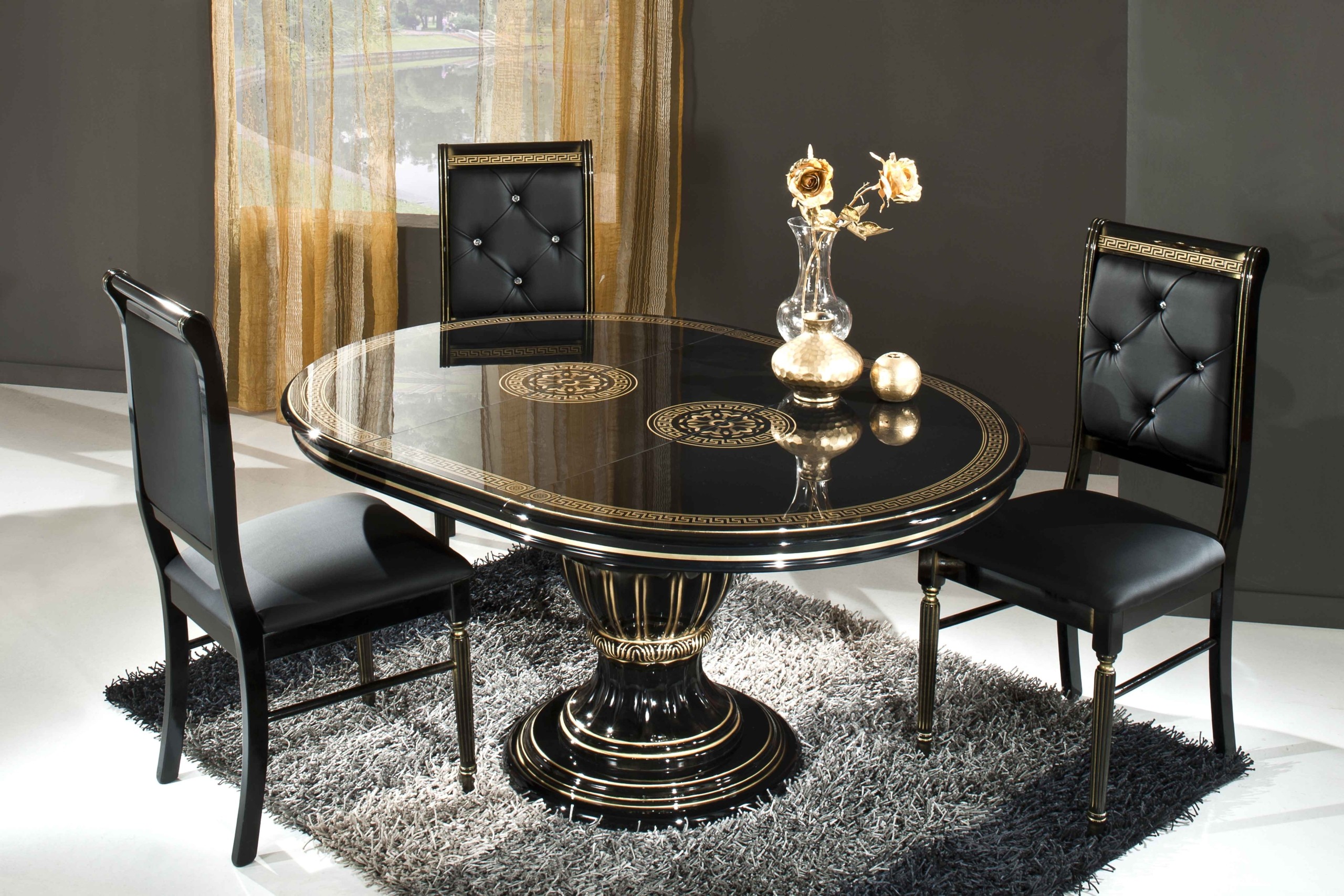 Table And Chair Sets And Styles: Popular Black Leather Parson Chairs ...
Oval dining table for modern applications. This element of furniture features a glass top and a small oval shelf under it. It stands on four metal legs with wooden elements for additional aesthetic value.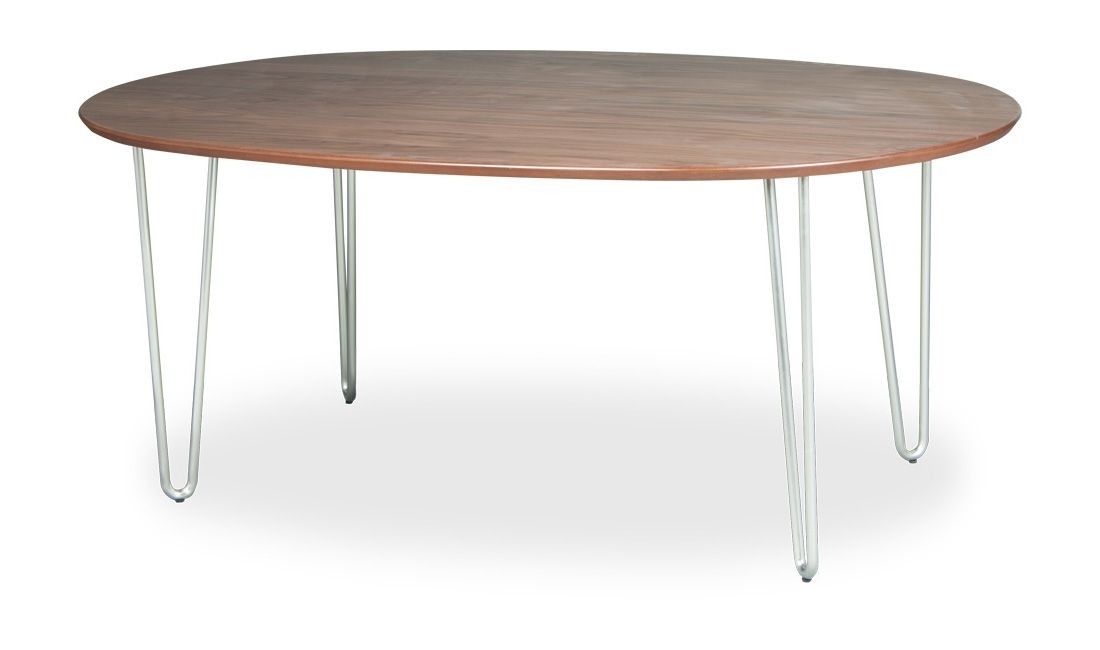 ... dining table oval modern dining tables vio walnut dining table oval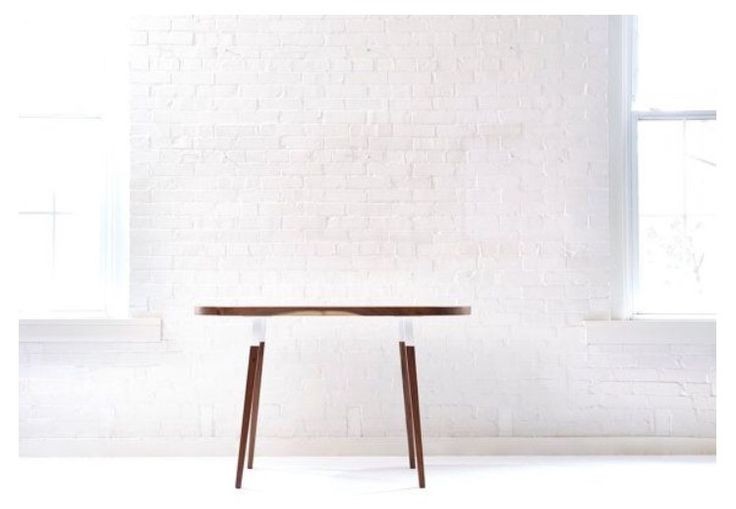 Handcrafted Walnut Midcentury Modern Oval Dining Table by Wake the Tree Furniture Co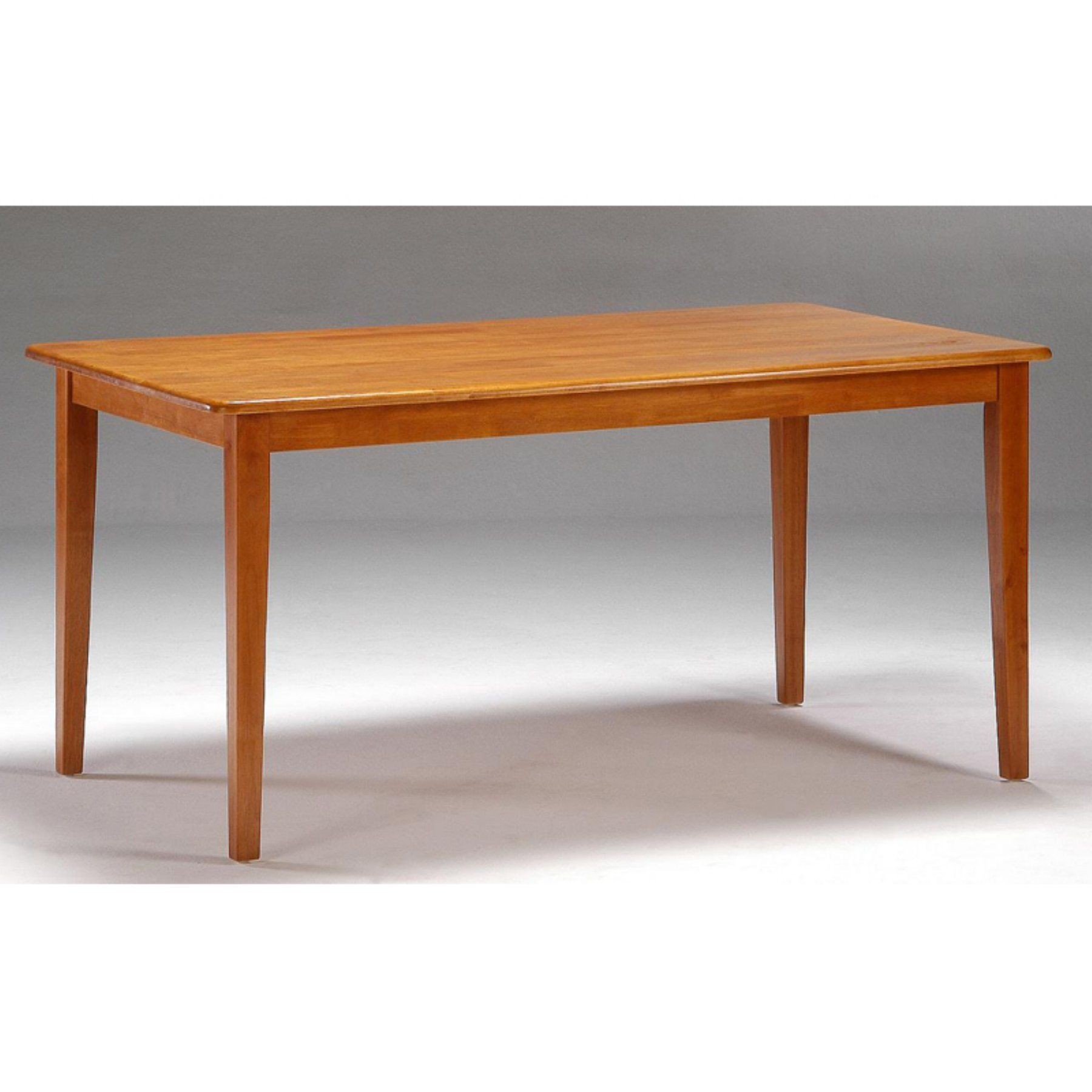 This piece of furniture is a table that has got a solid wooden construction that assures durability and stability. It has got a rectangular top and four strong legs. Its overall level of quality is very high.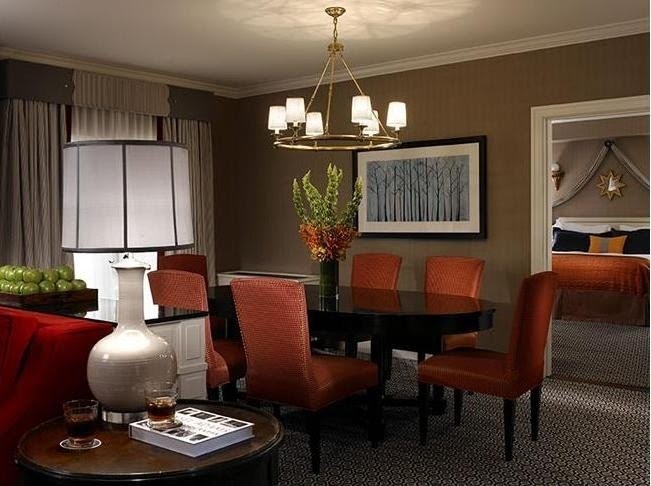 luxurious dining rooms | luxury dining room interior design hotel style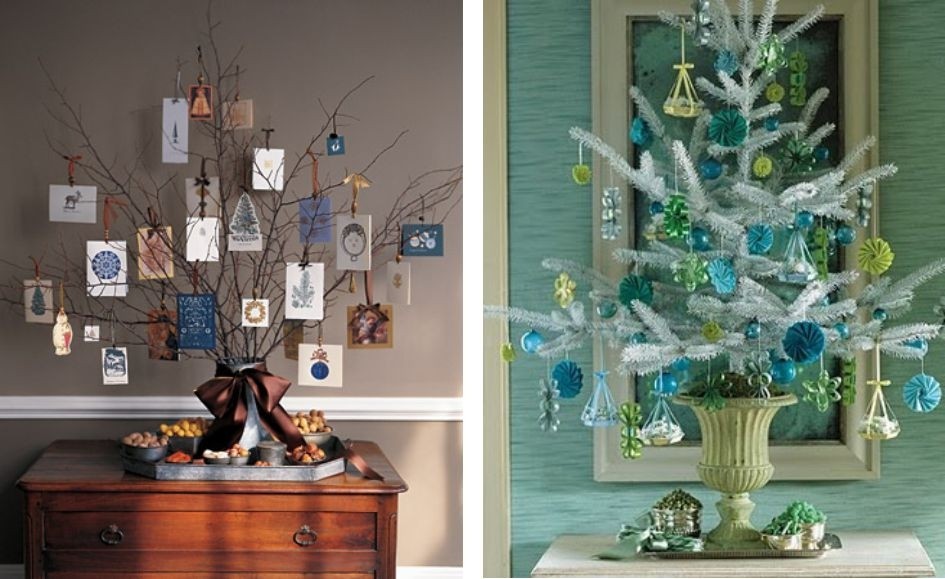 Blue Christmas Decor Inspiration - Christmas Decorating - If you added little sail boats, this would make a great beach house Christmas tree.