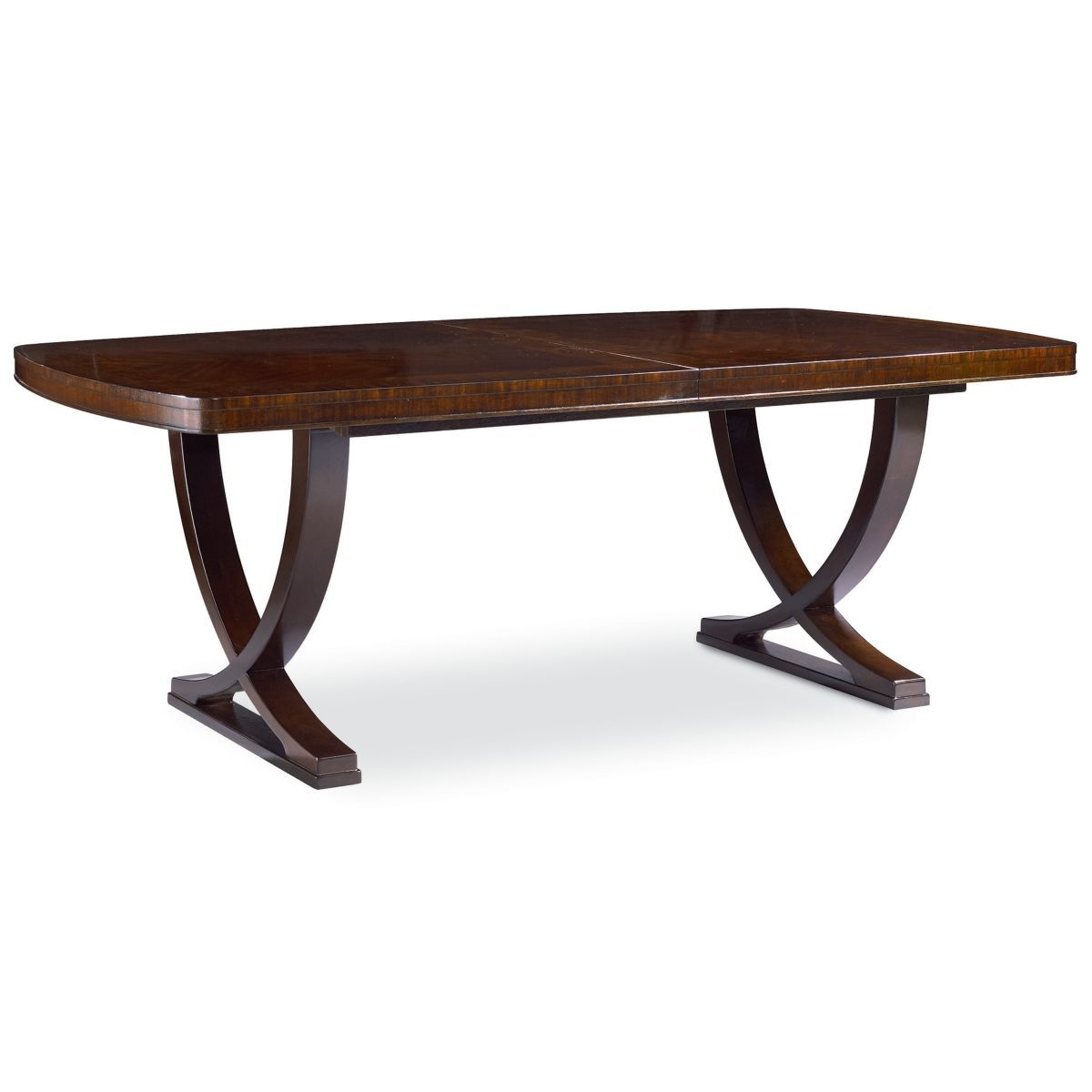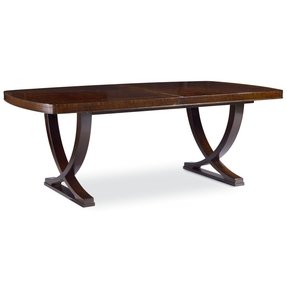 The form of this wide dining table is unobtrusive and simple, yet somehow classy. Double pedestal base utilizes arches and curves that create wishbone shape, and the dark boat-shaped mahogany veneer top features congenially rounded corners.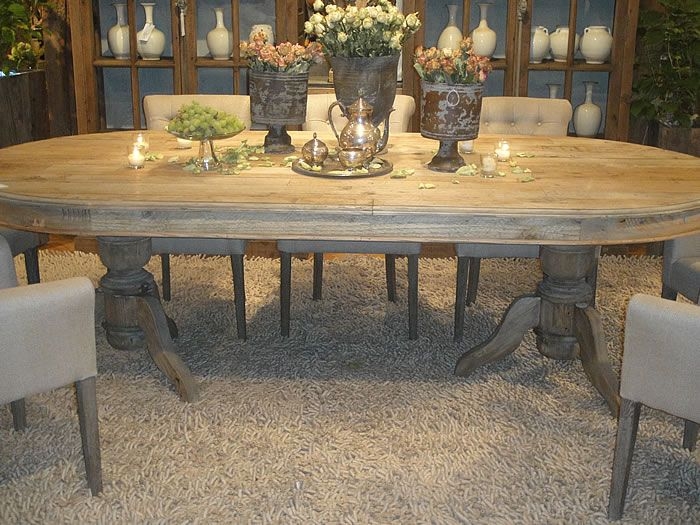 If you need a large dining table for your rustic home, then this double pedestal table can be a great solution for you. Each of those bases rests on three curved legs for proper stability, holding a large, oval top - all crafted of wood and covered in a weathered finish.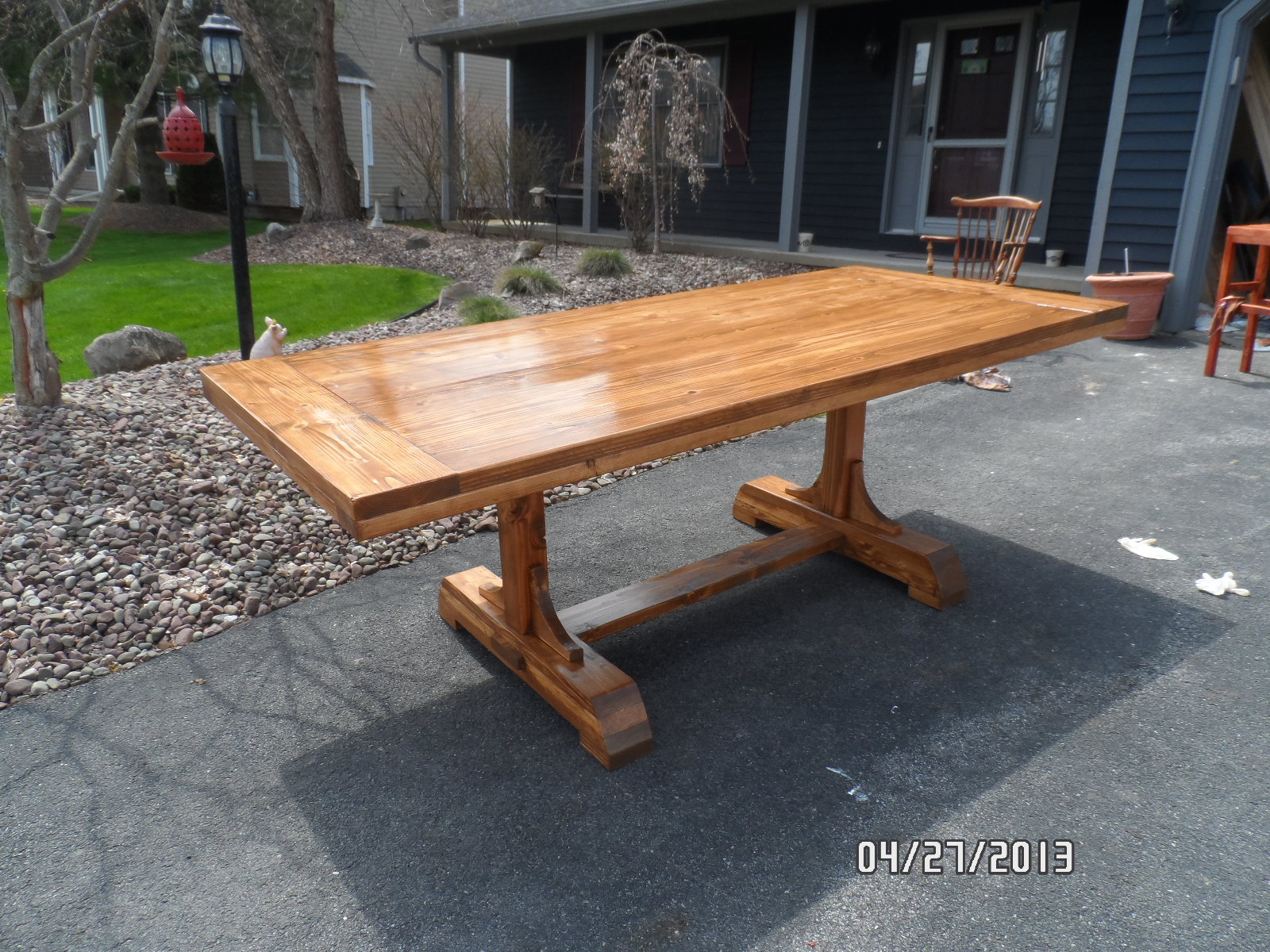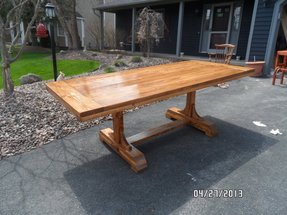 A simple but elegant traditional table entirely made of wood with a glossy light brown finish. It features a base constructed of 2 upturned T-like supports joined by a sturdy bottom stretcher and has a rectangular top.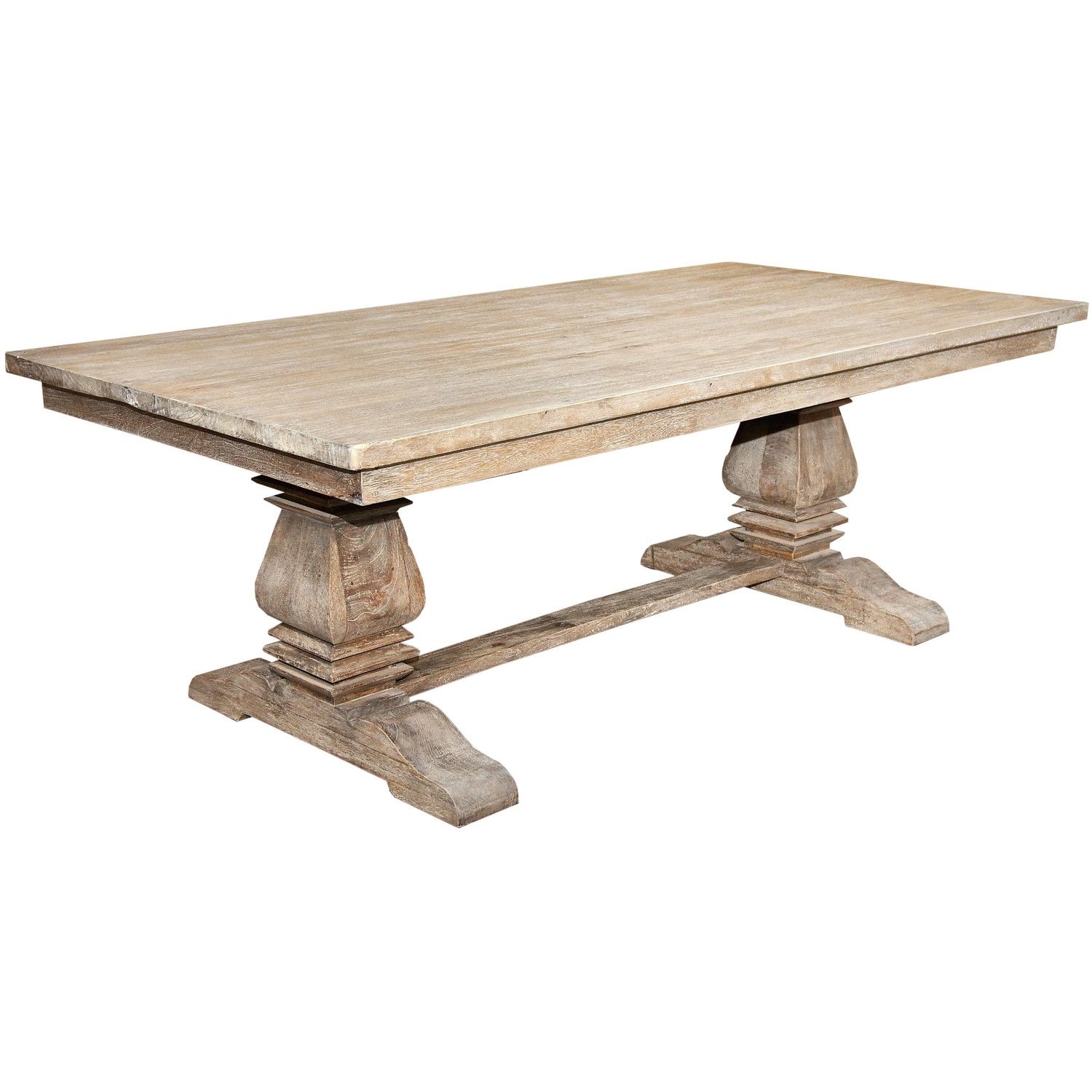 Santa Fe Balustrade Dining Table with a Solid Top, 7 ft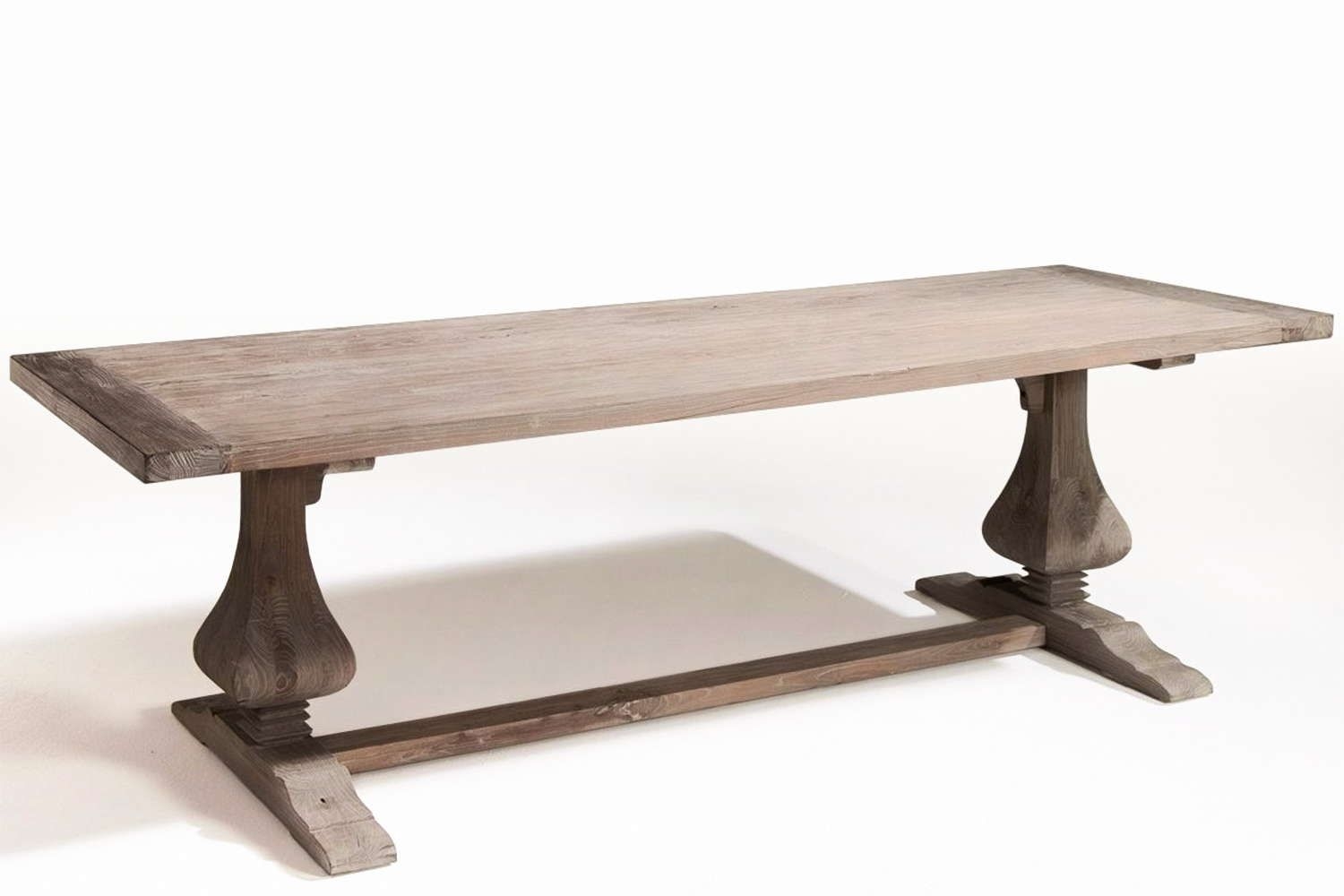 Splash your dining room with a touch of vintage flavor, using this double pedestal mission table. Crafted of sturdy wood, the table holds a rectangle top and stands on wide feet supported by a flat stretcher.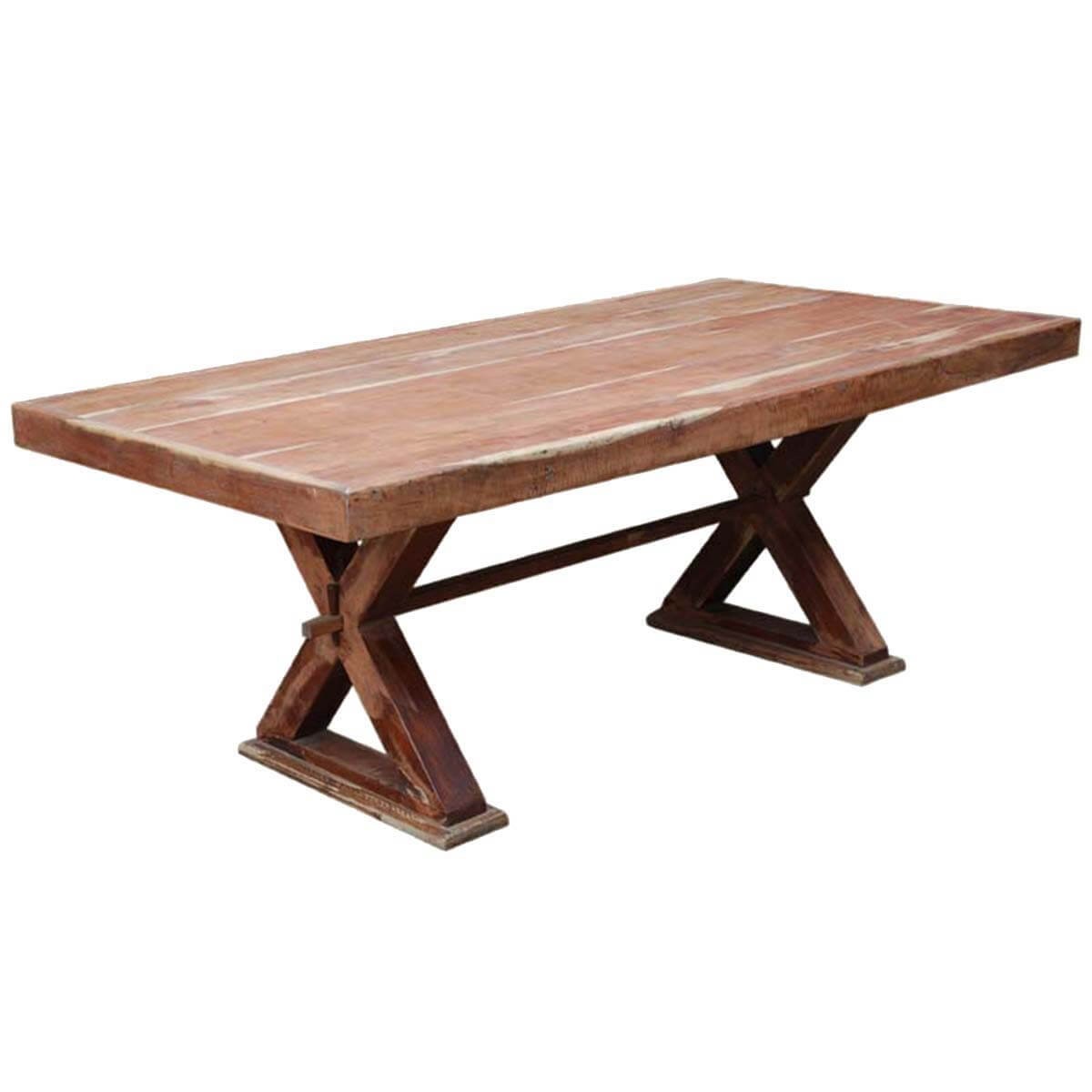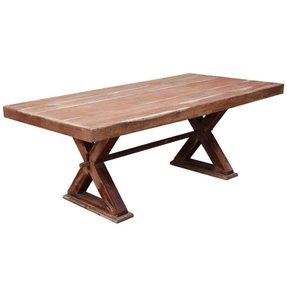 Rustic dining table with a construction based on solid wood. It features a supportive base with two X-shaped bases. The whole table looks very simple and stylish in any type of design. It is suitable for large families.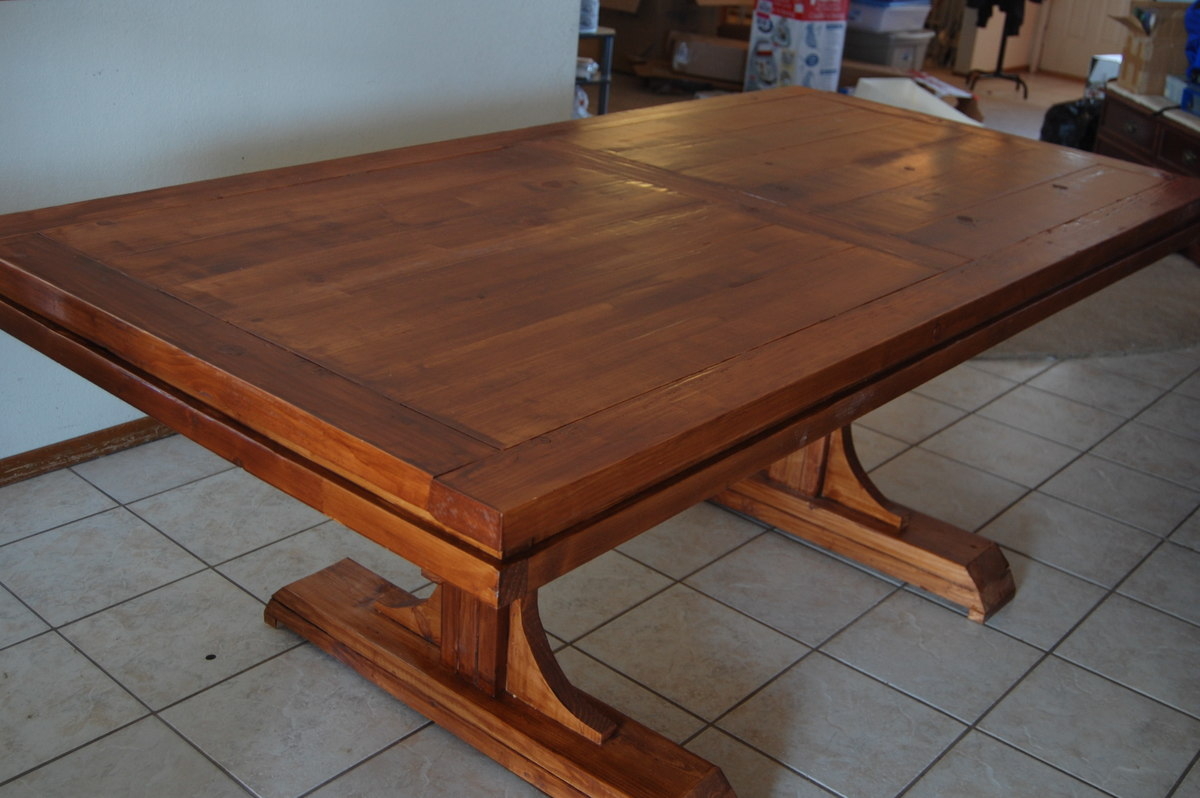 Double Pedestal Farm Table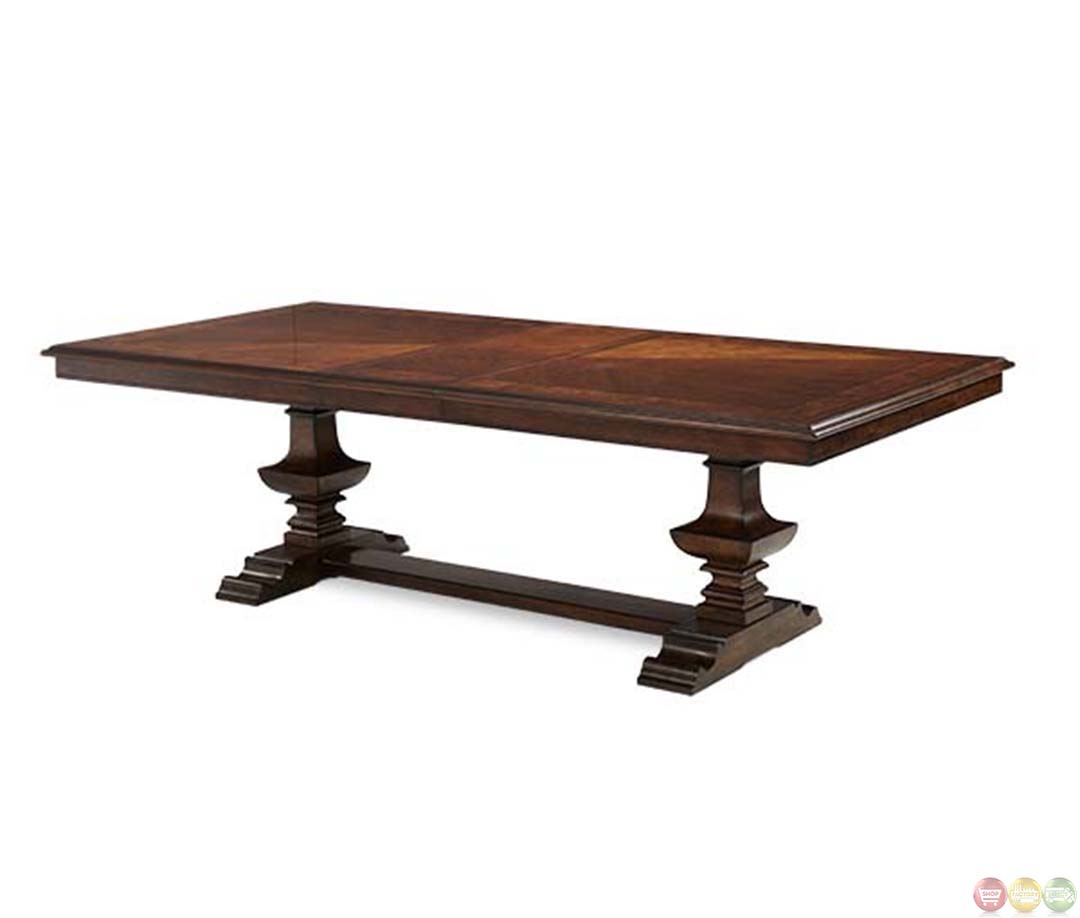 Dining table with rectangular top. It is mounted on double pedestal base and reinforced with solid support. Elegant and functional design for the living room, dining room and others interiors as needed.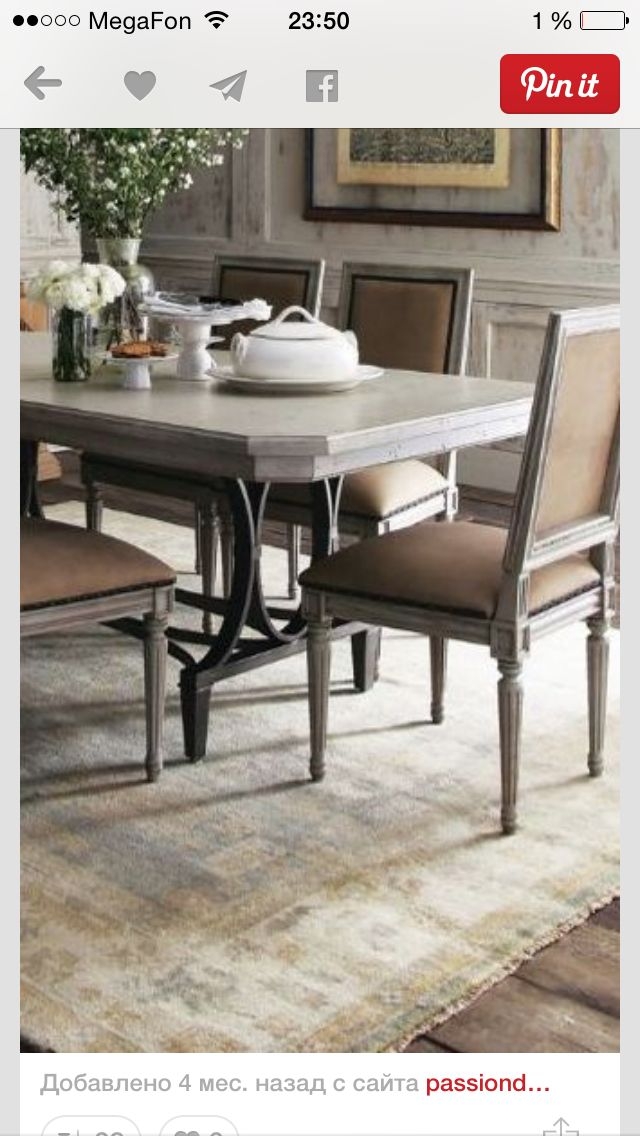 A classy traditional dining table for 6 persons. It has a rectangularish grey finished woody top with canted corners. A black base is built of 2 rather low upturned U-shaped feet, with scrolled elements atop, joined by 2 stretchers with forked ends.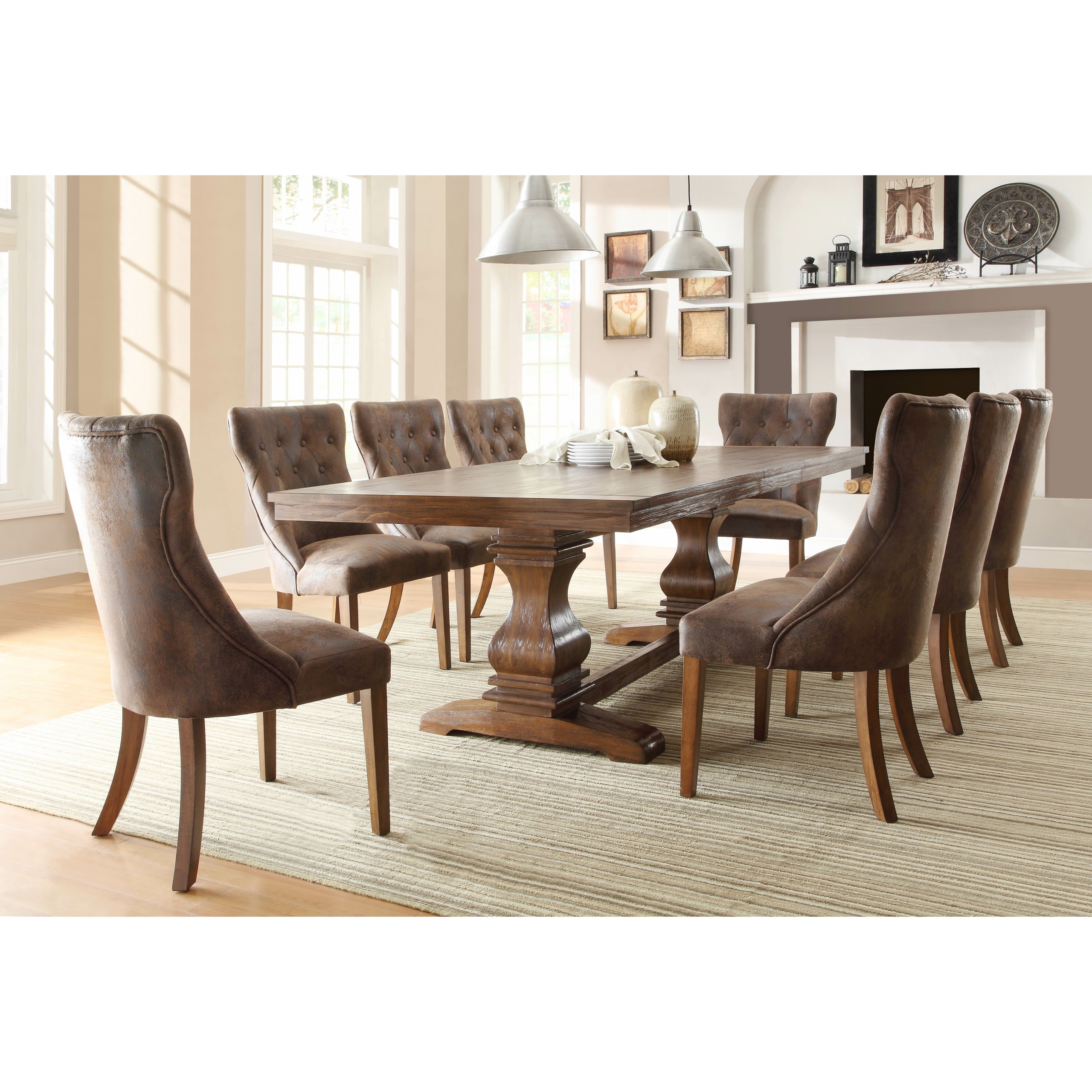 Enhance your dining room with this elegant dining set consisted of 1 rectangle table and 8 dining chairs. The table has a massive, double-pedestal base with a fixed stretcher, while the chairs are upholstered in a distressed leather, resting on tapered front and flared rear wooden legs.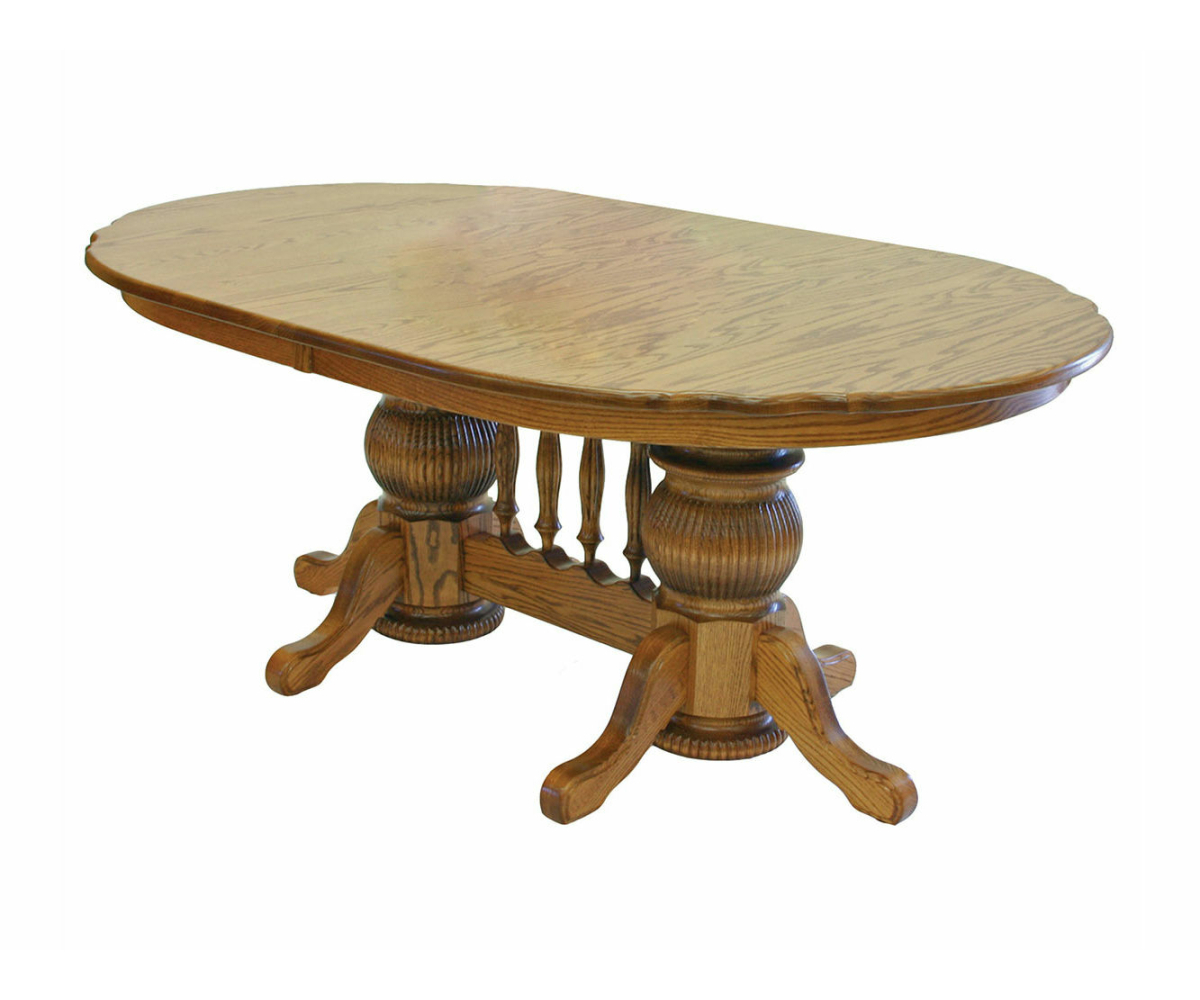 Home > Dining Tables > Manchester Double Pedestal Dining Table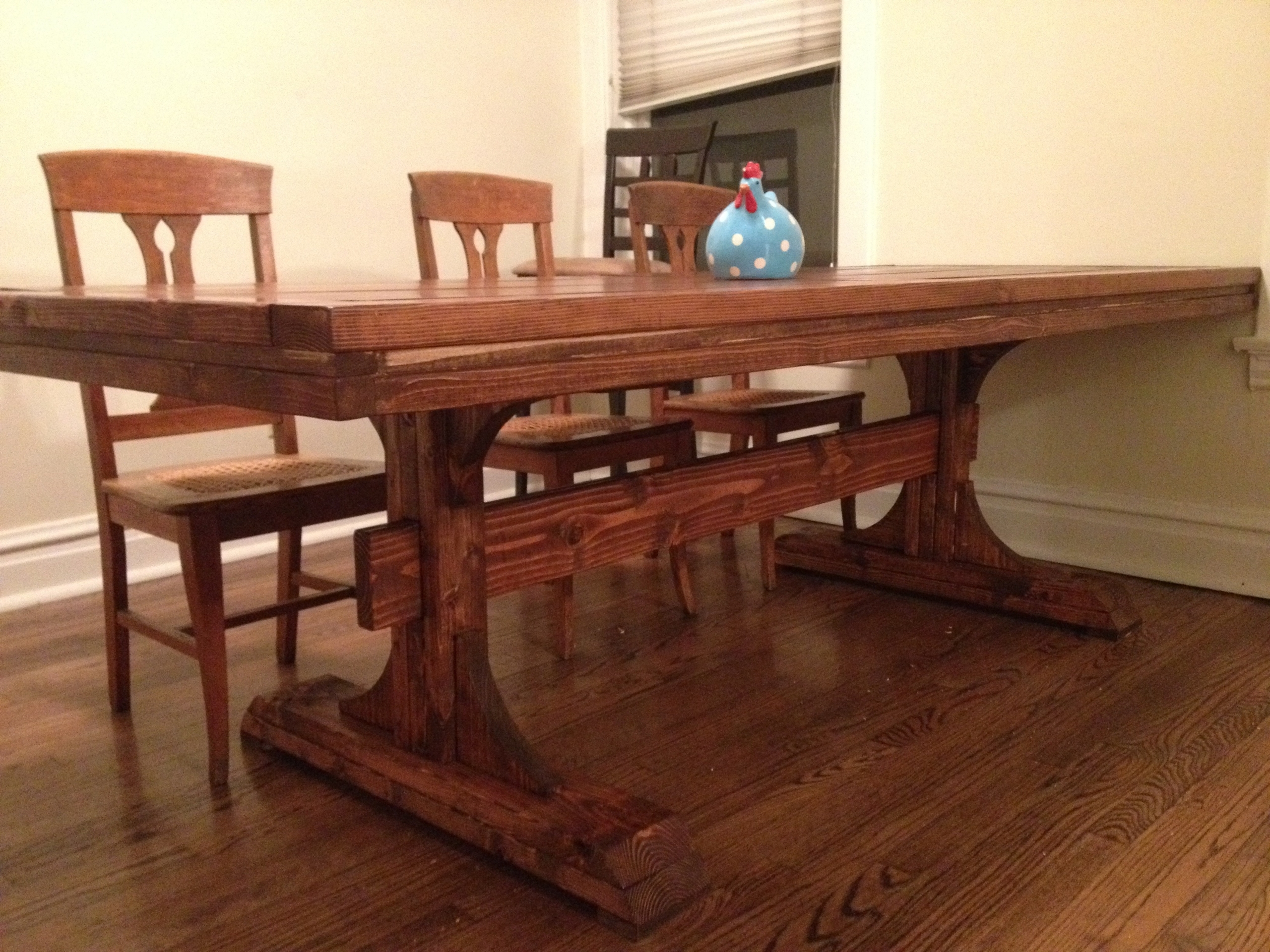 Traditional and classic design for a double pedestal dining table made in a farmhouse style out of dark oak wood with a beam in the middle of the frame. The table is fitted with three matching chairs to finish the room off.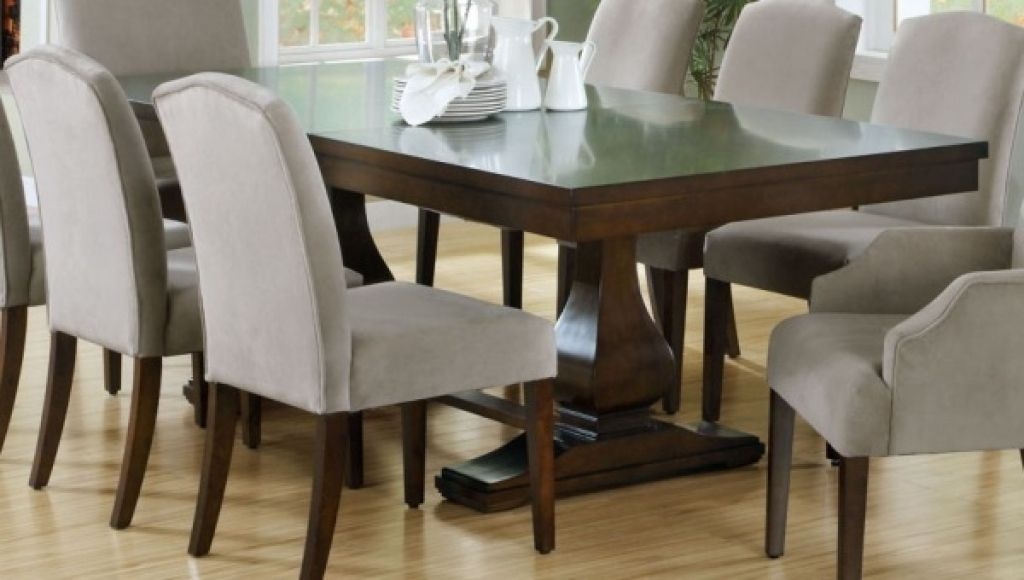 Dining table mounted on double pedestal base. Construction is made of wood. It has 6 to 8 seating capacity. Suitable for residential and commercial premises. Traditional form and elegant style.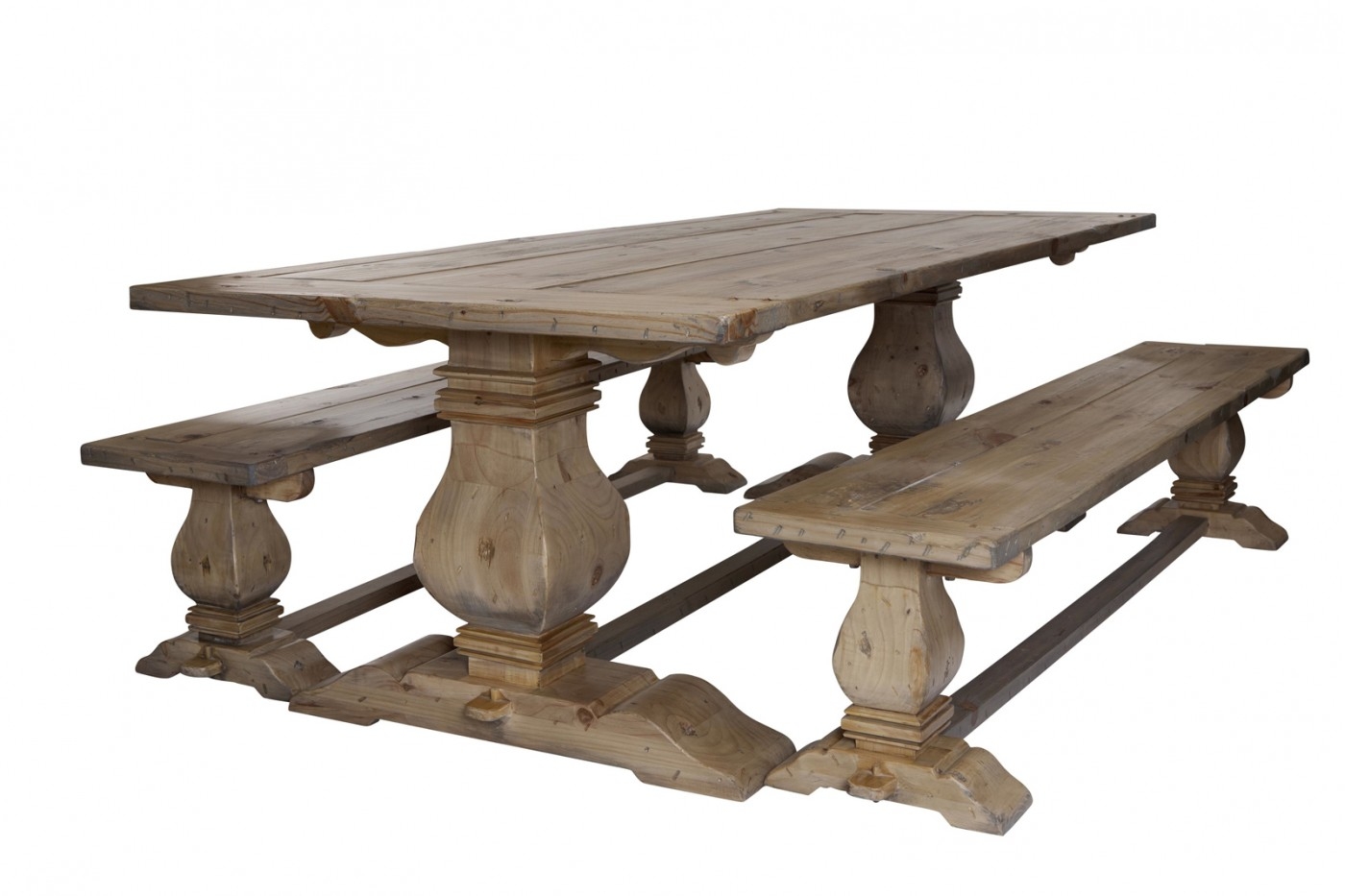 Double Pedestal Dining Table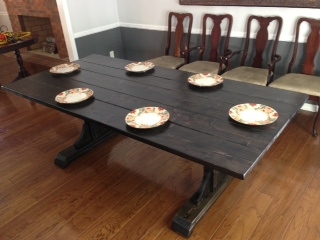 Double Pedestal Dining Tables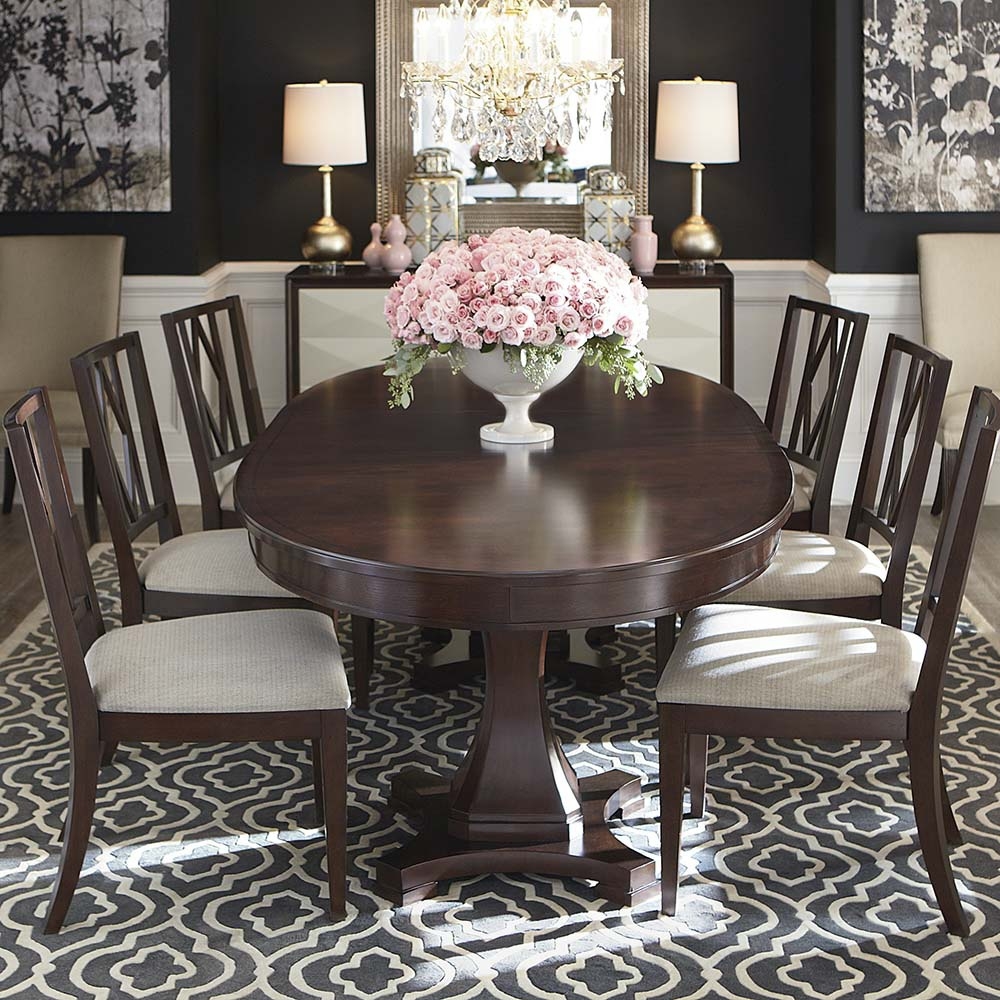 Presidio Oval Dining Table by Bassett Furniture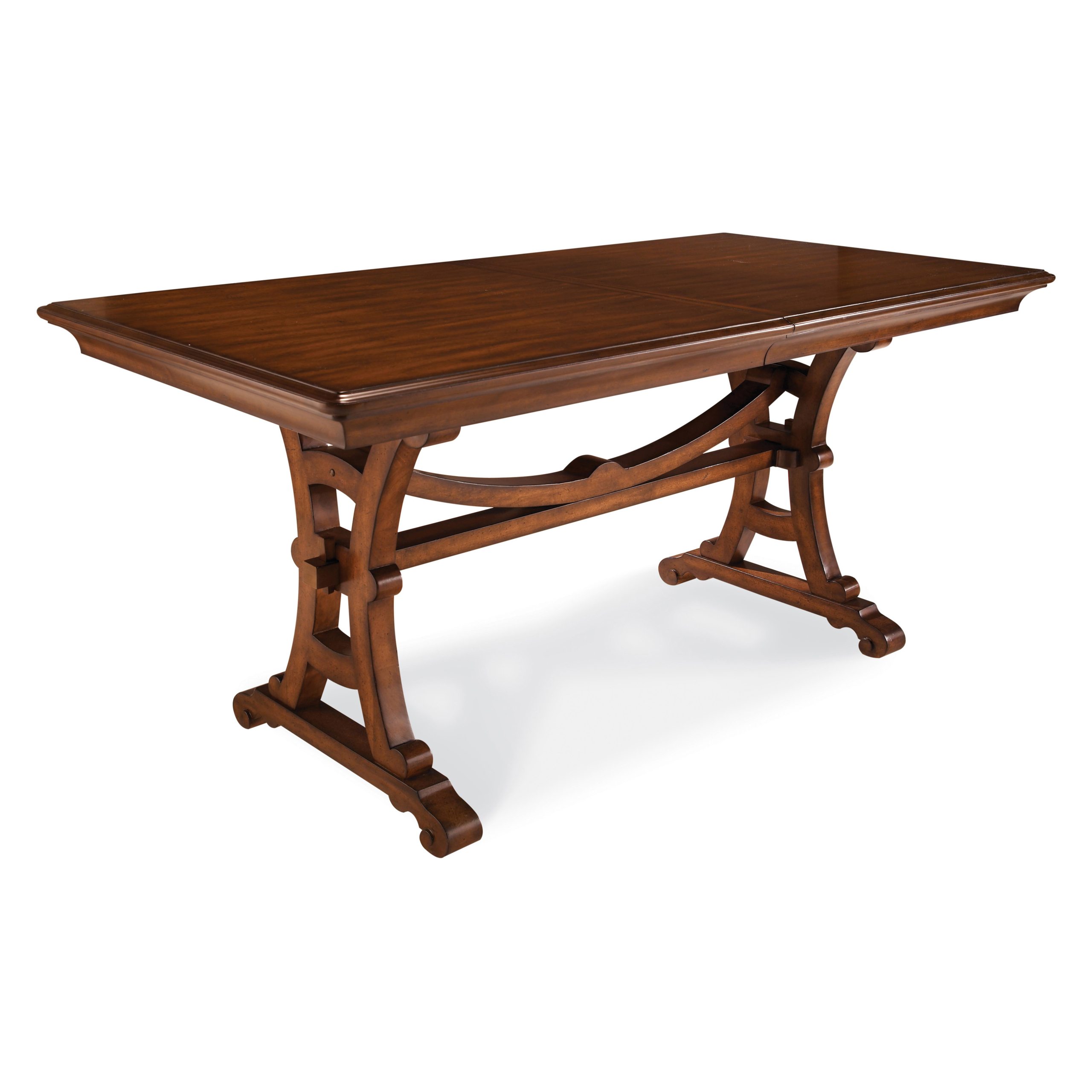 A.R.T. Furniture Margaux Counter Height Rectangle Double Pedestal Dining Table - Mahogany. -- Julianna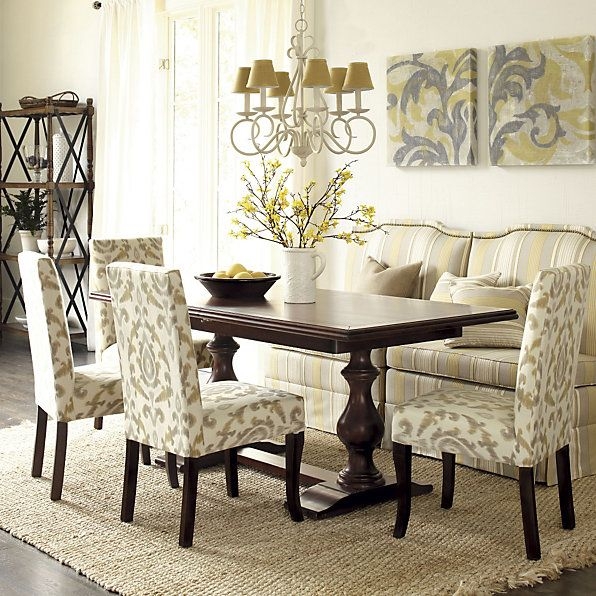 A fine piece for contemporary dining rooms, this lovely dining table uses a two pedestal base and a firm, flat stretcher. Constructed of sturdy wood and covered in a cherry finish, the table also holds 1 rectangle top with a nice-polish.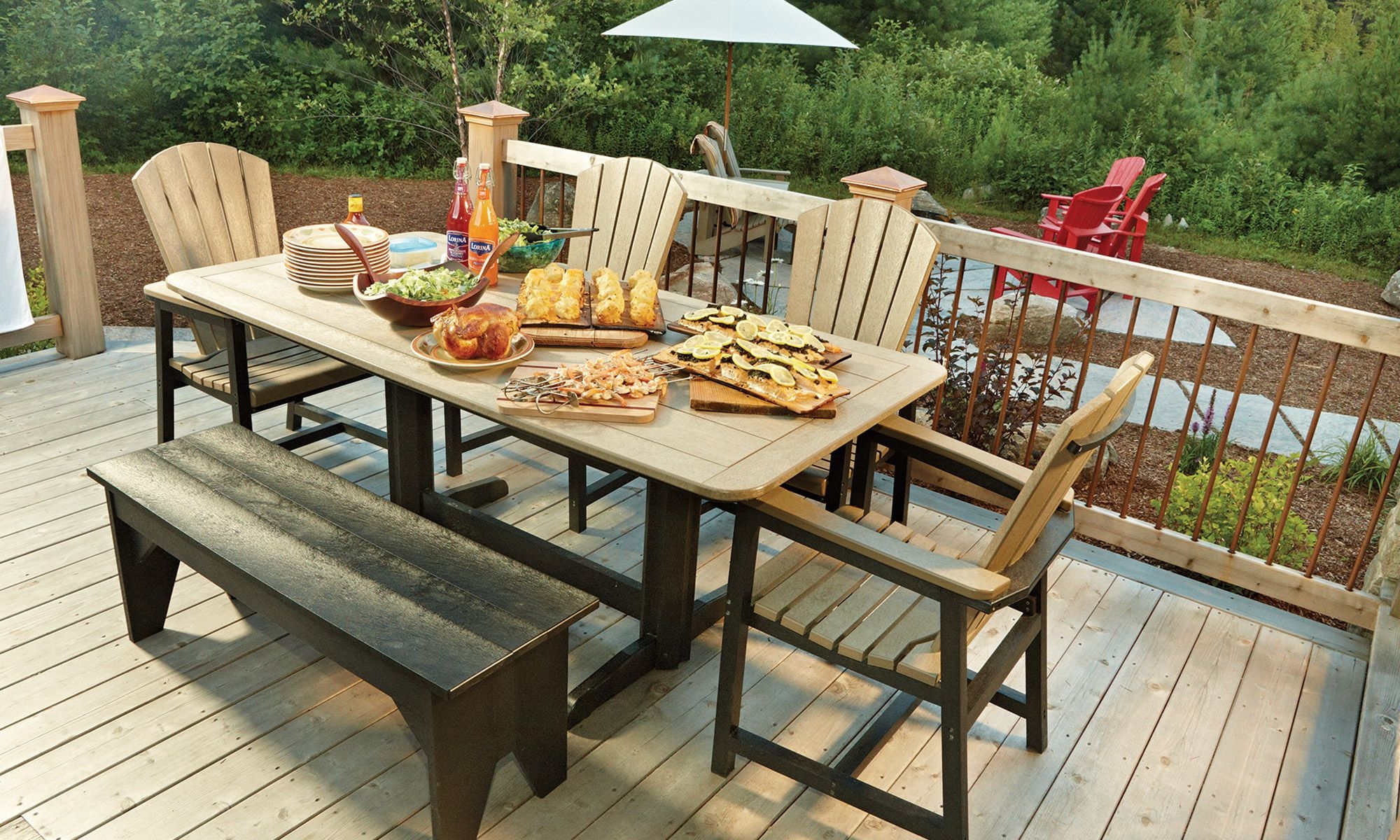 C.R. PLASTIC PRODUCTS T11 DOUBLE PEDESTAL DINING TABLE, 72"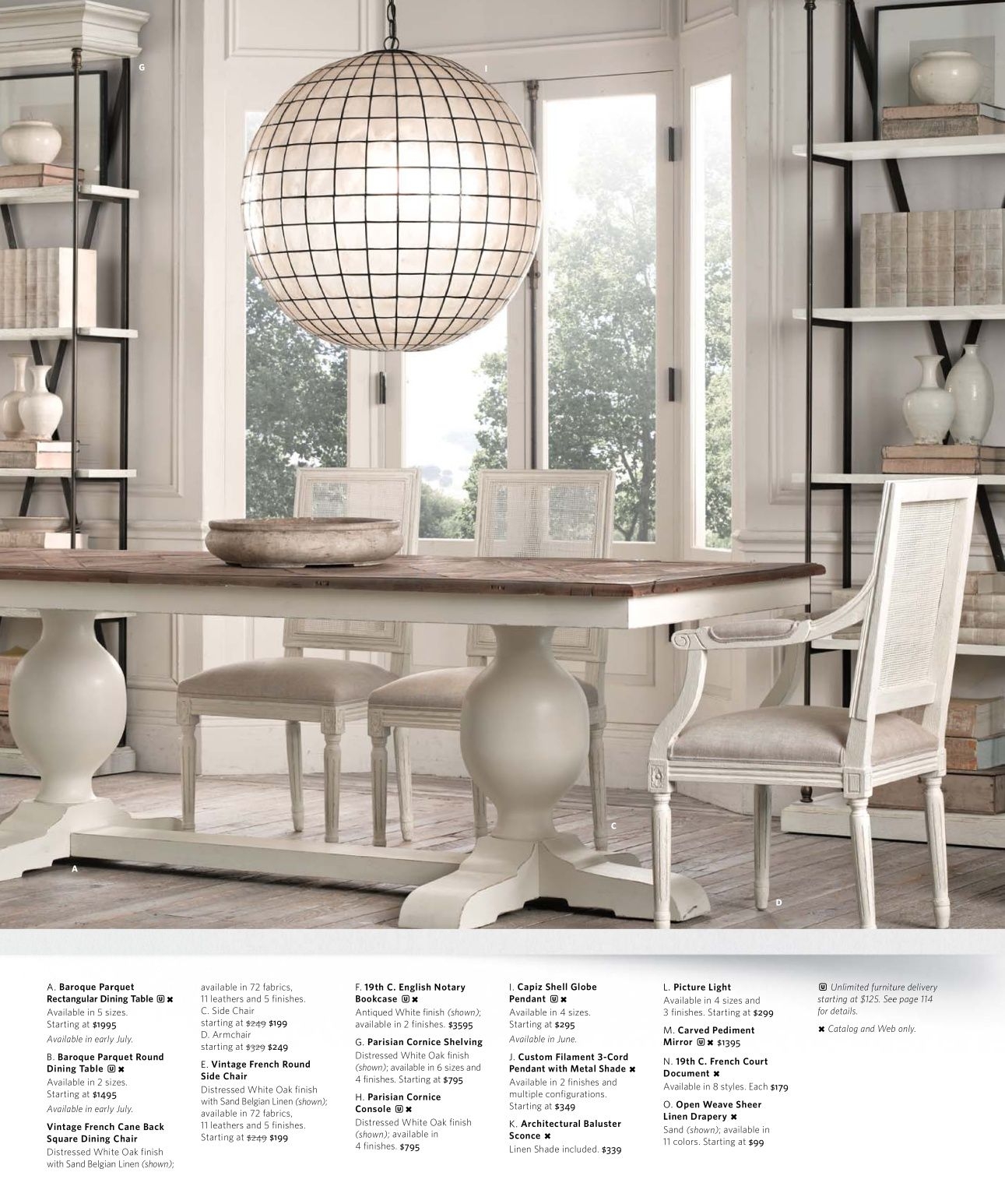 A great solution for larger dining rooms, this country dining table is very stable and durable, with gorgeous, 17th century, French woodworking. The table has two pedestal bases supported with spherical turnings and strengthened with a fixed stretcher.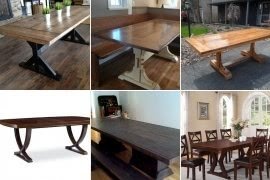 Large Amish Oval Double Pedestal Dining Room Table Solid Wood Extending New | eBay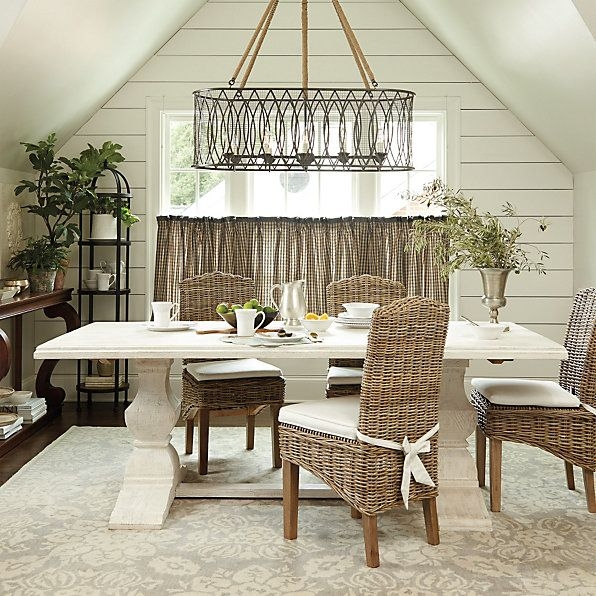 Vintage setup for a small dining table with a low ceiling, furnished with a rectangular dining table made out of white-painted wood with a set of wicker rattan dining chairs with high backs and cotton seat cushions.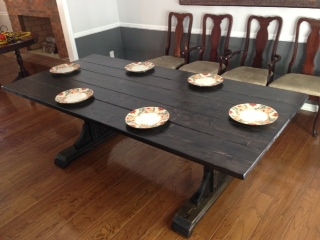 Kindel Furniture double pedestal dining table in cerused oak finish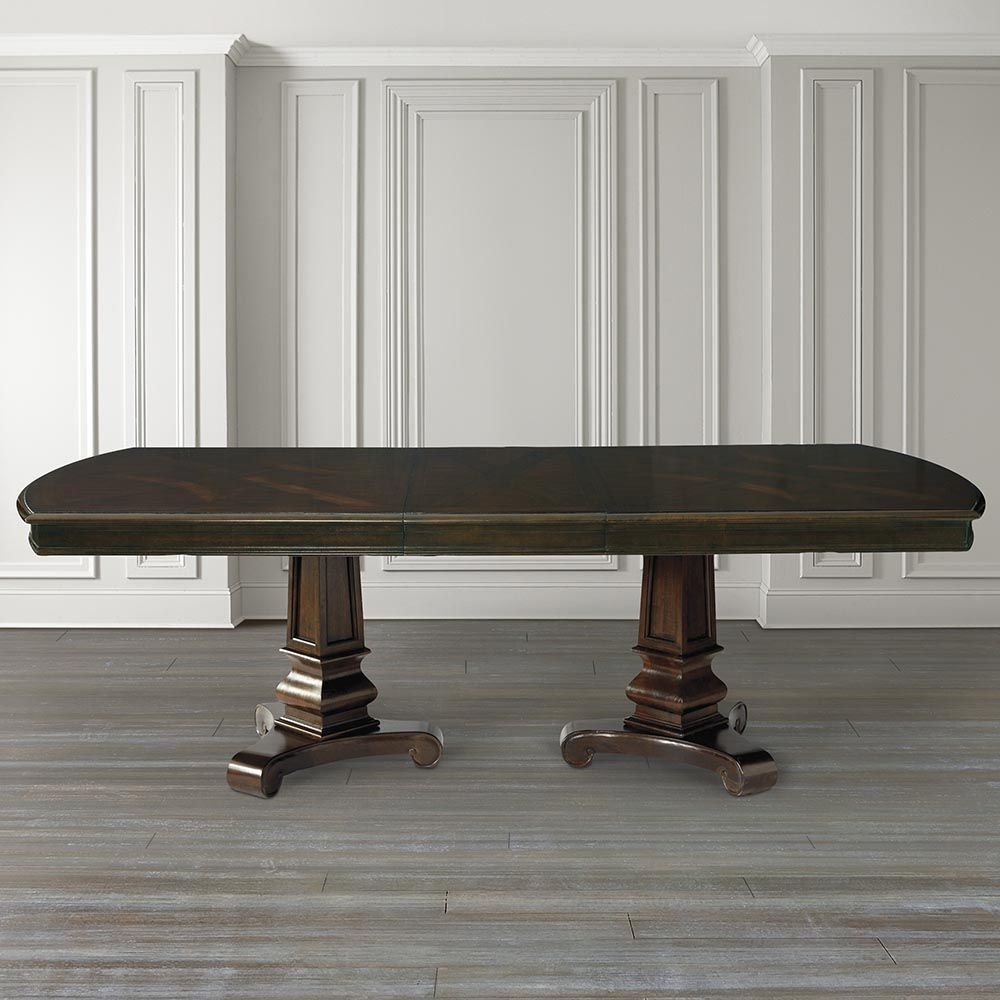 Double Pedestal Dining Table (Bassett Furniture)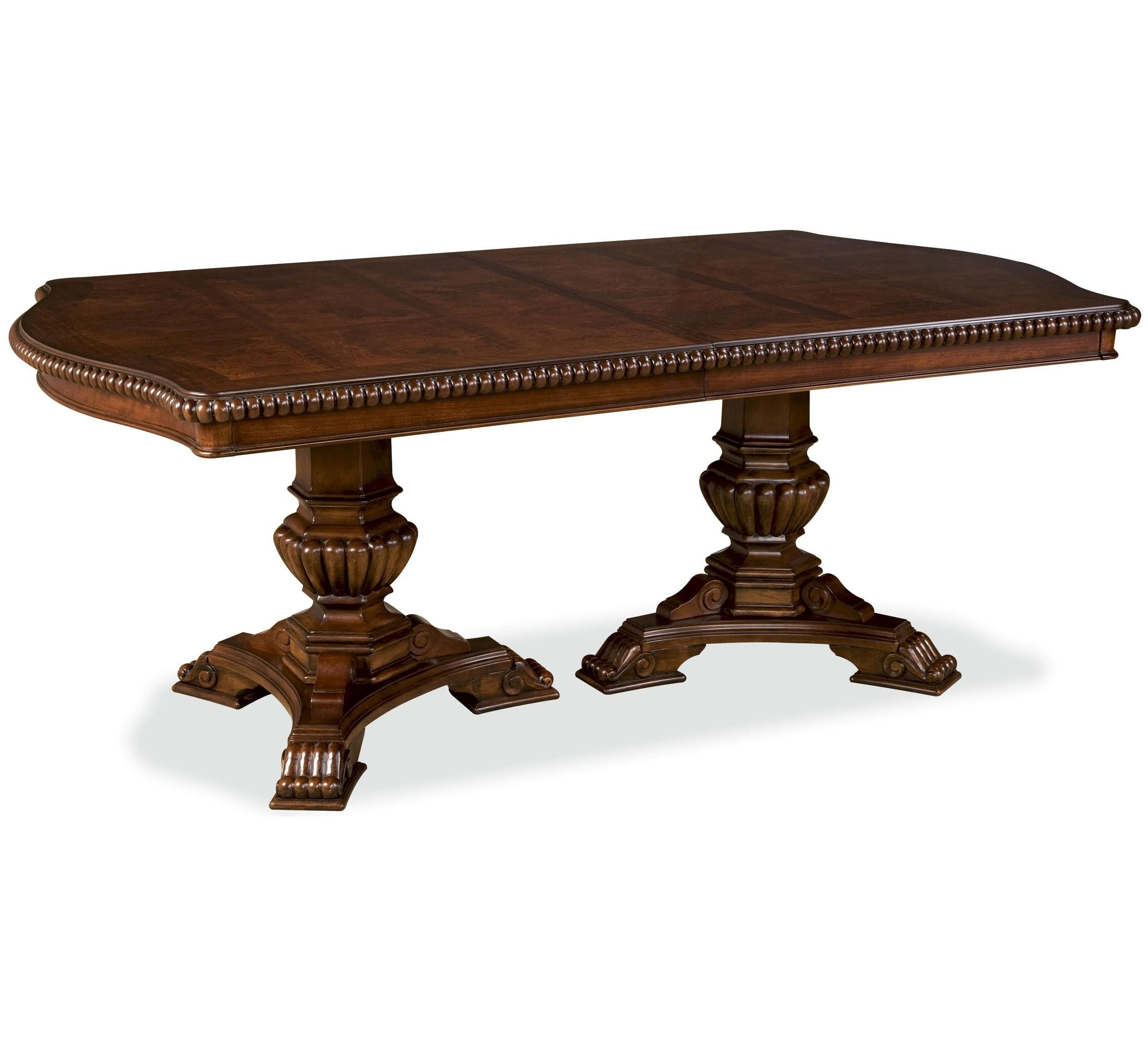 Villa Cortina Double Pedestal Dining Table - Dining Tables at Hayneedle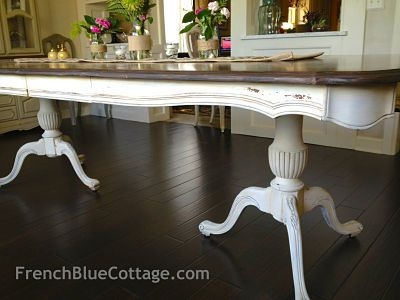 With this nicely-sculpted table, your larger dining room will be properly accommodated. It includes 2 three-legged, pedestal bases that hold an espresso-finished tabletop with beveled edges.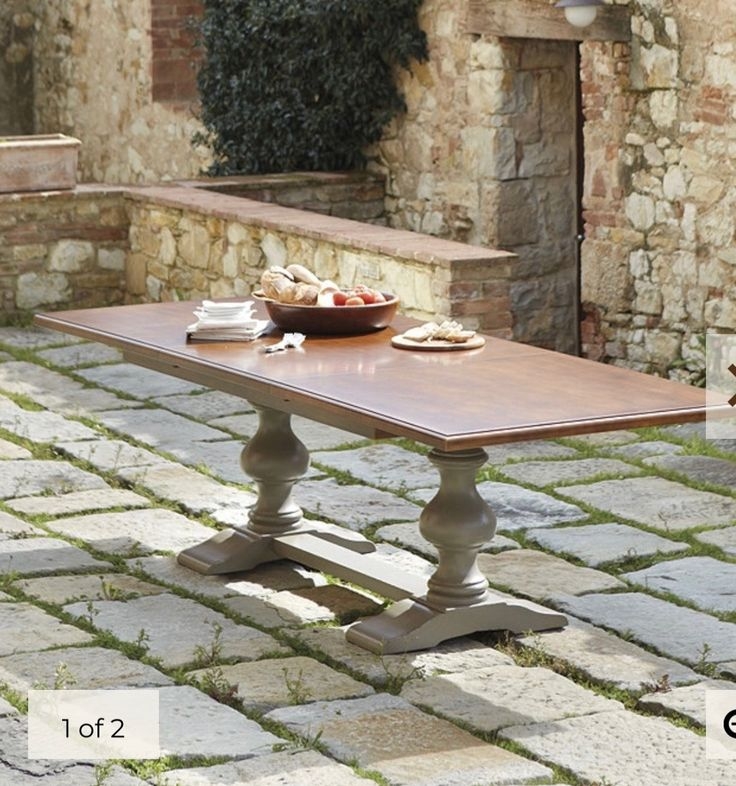 The turn of the 17th/18th was the moment when home-made specialties were served in a separate room. Its center must be a table - as beautiful as this two-tone double pedestal dining table with a light cream wooden base with 2 legs and a brown top.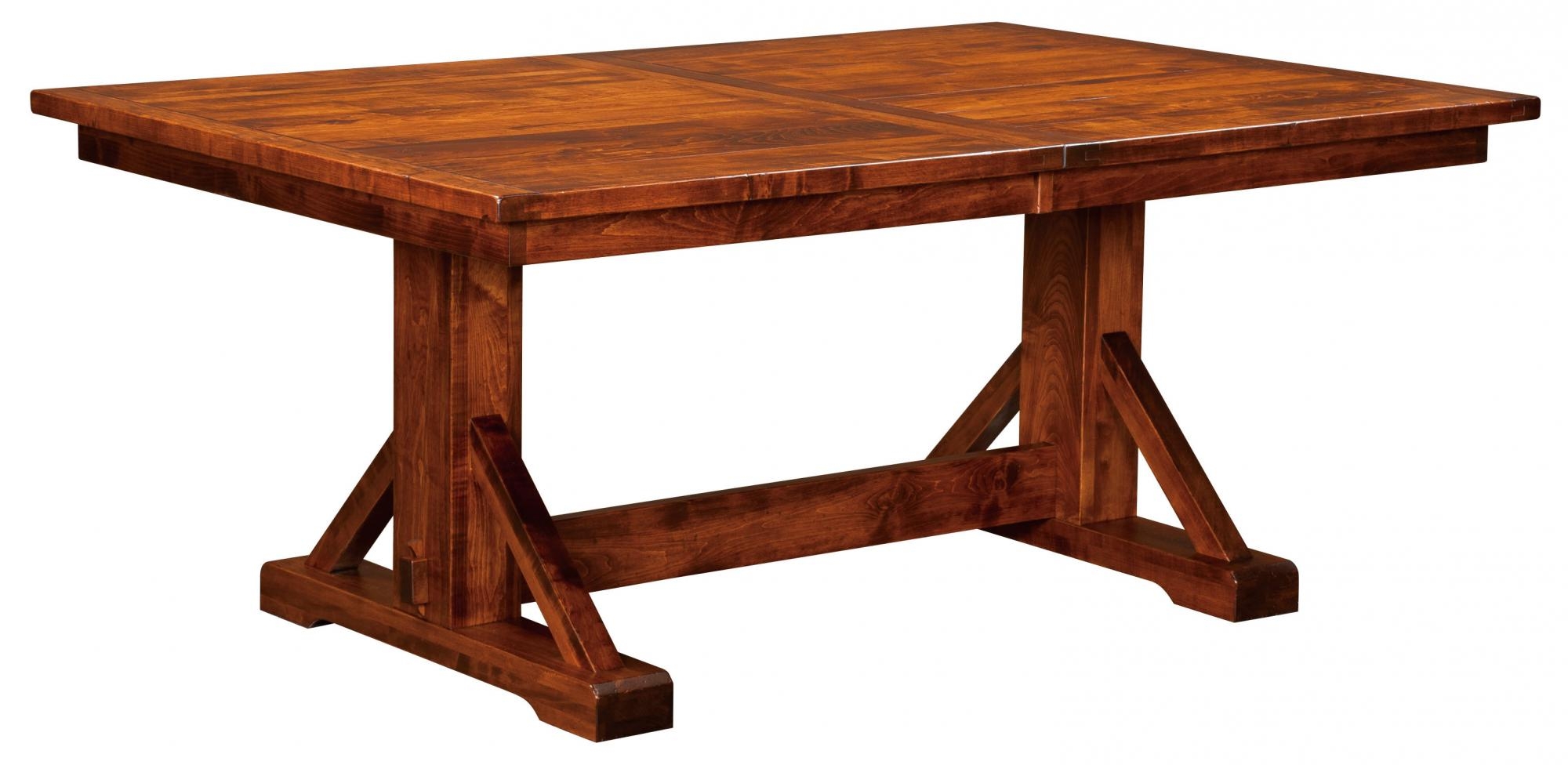 Double-Pedestal Dining Room Tables - Amish Oak in Texas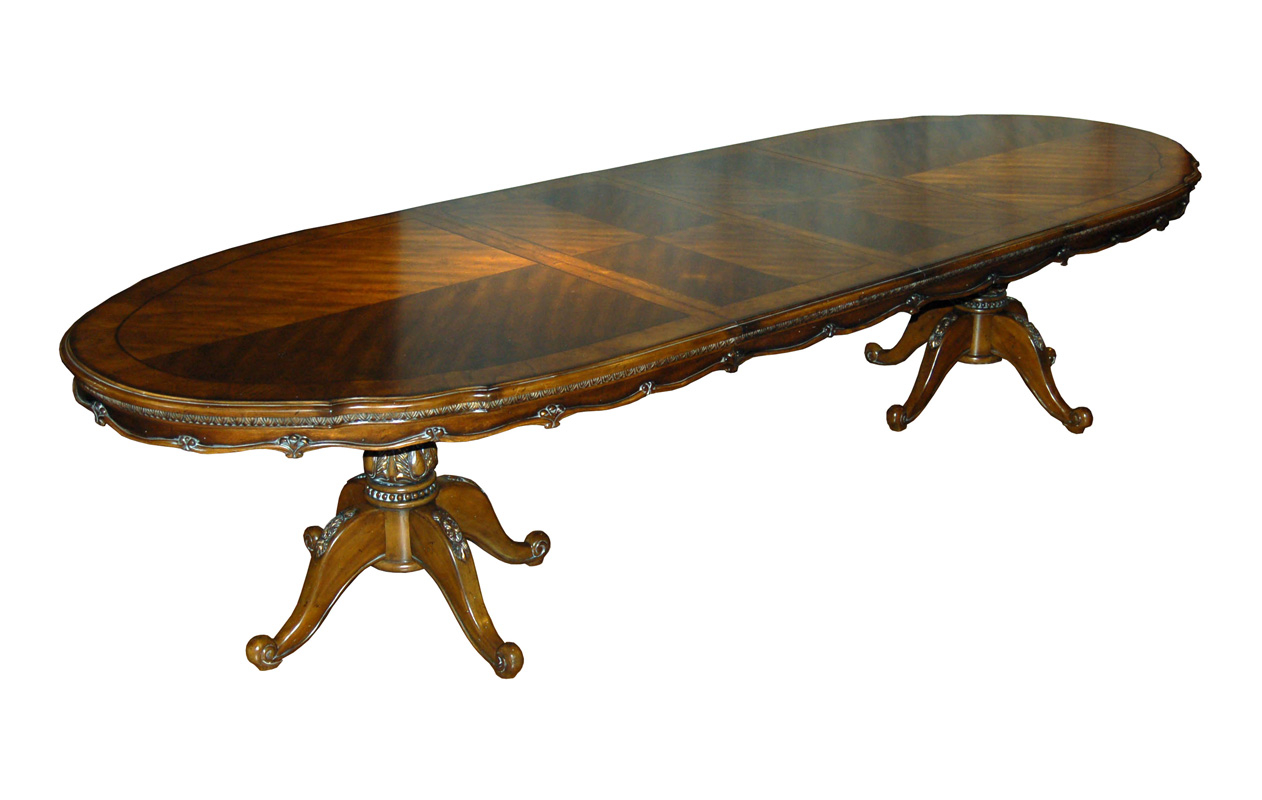 Details about Marvel 139" Oval Double Pedestal Dining Table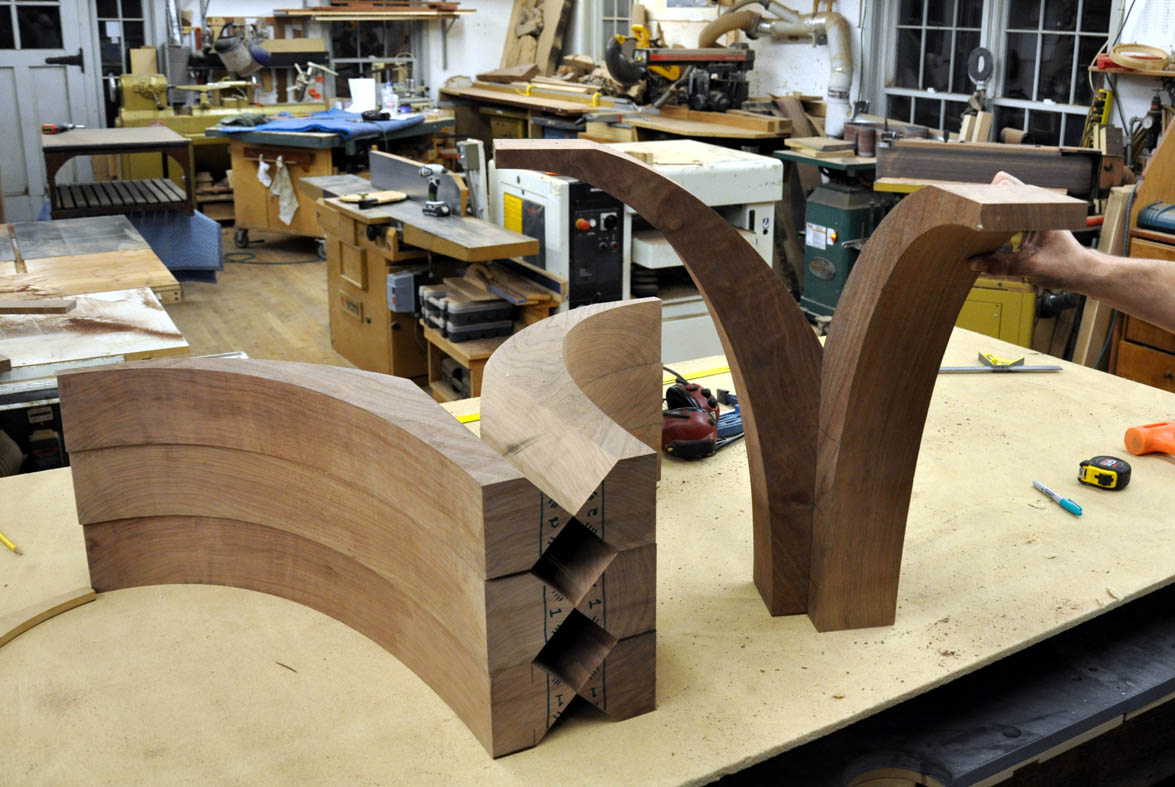 Dorset Custom Furniture - A Woodworkers Photo Journal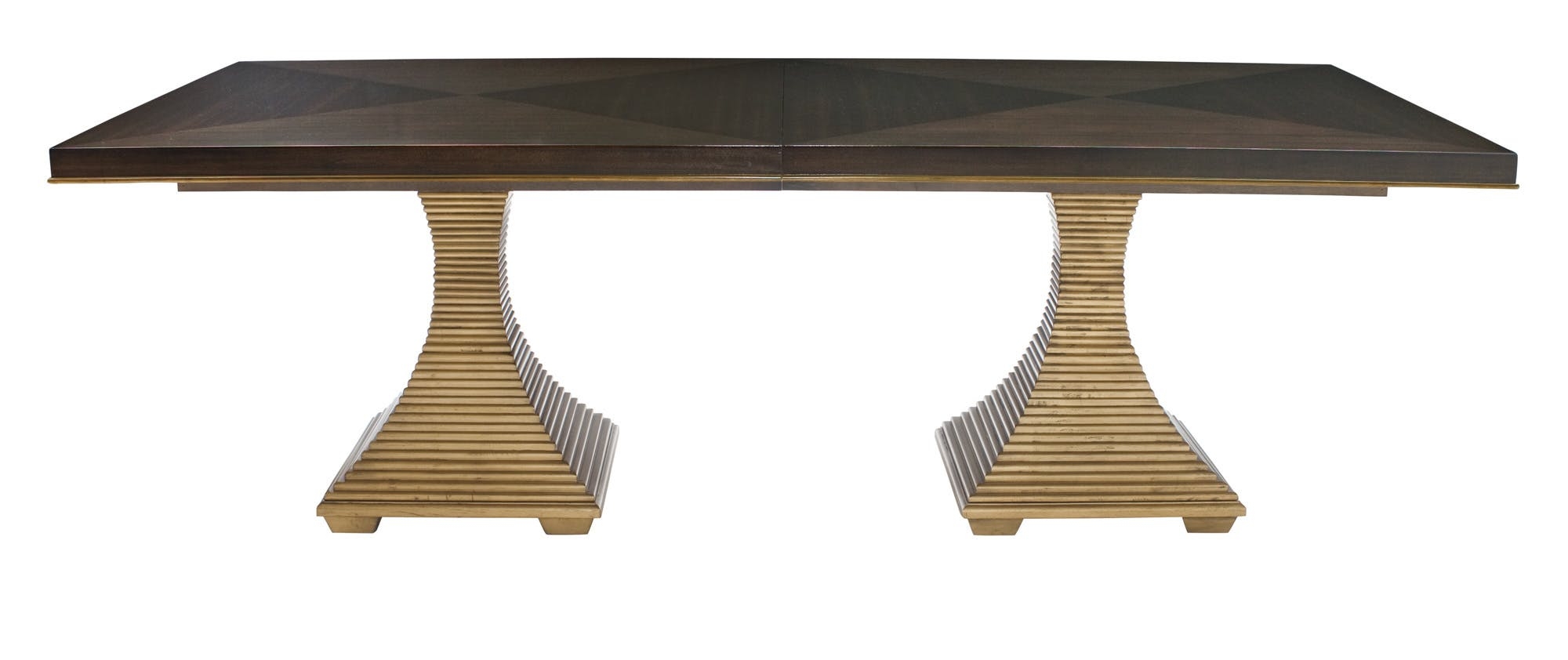 Double Pedestal Dining Table | Bernhardt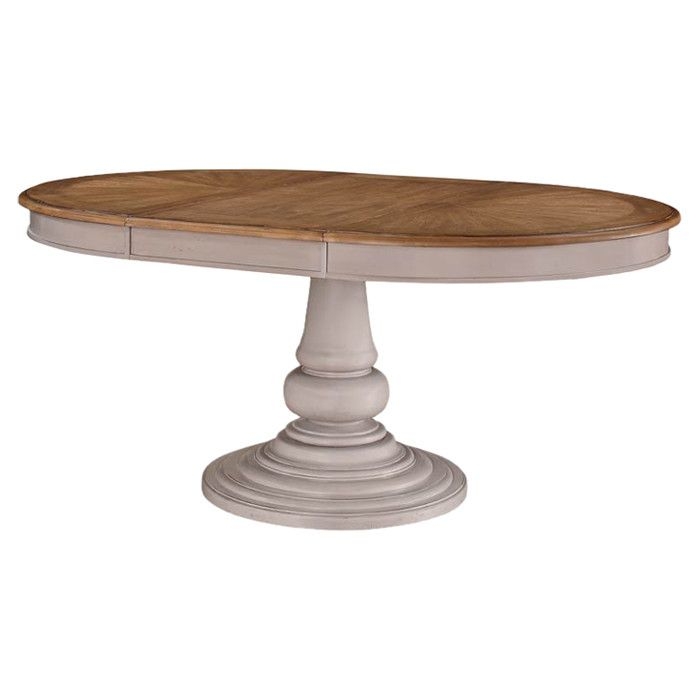 dining rooms - Dining Room wainscoting Benjamin Moore Revere Pewter Crystal Chandelier Mahogany double pedestal dining table cross-back dining chairs Blue silk drapes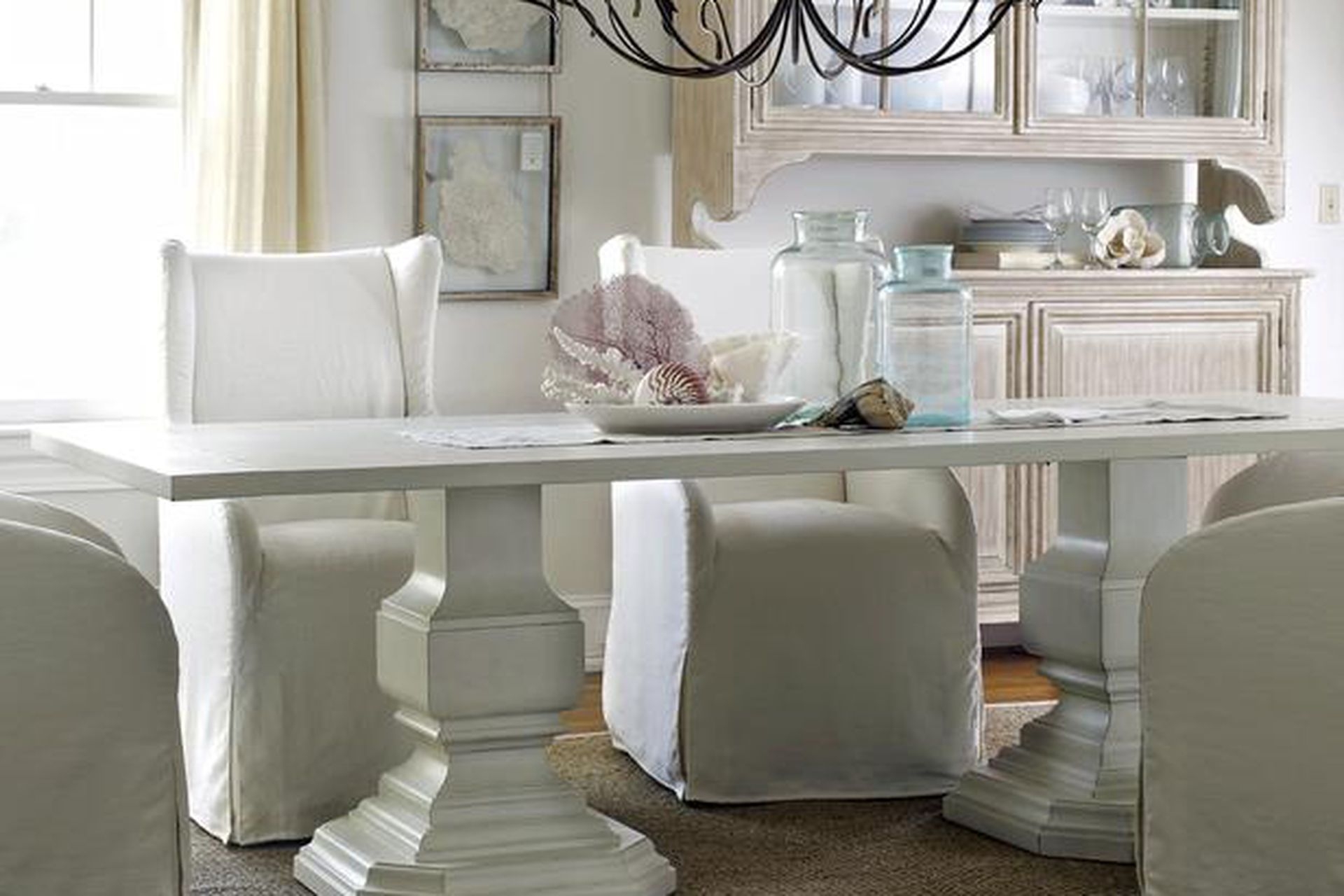 Somerset Bay Double Pedestal Killington Table @Layla Grayce #laylagrayce #coastal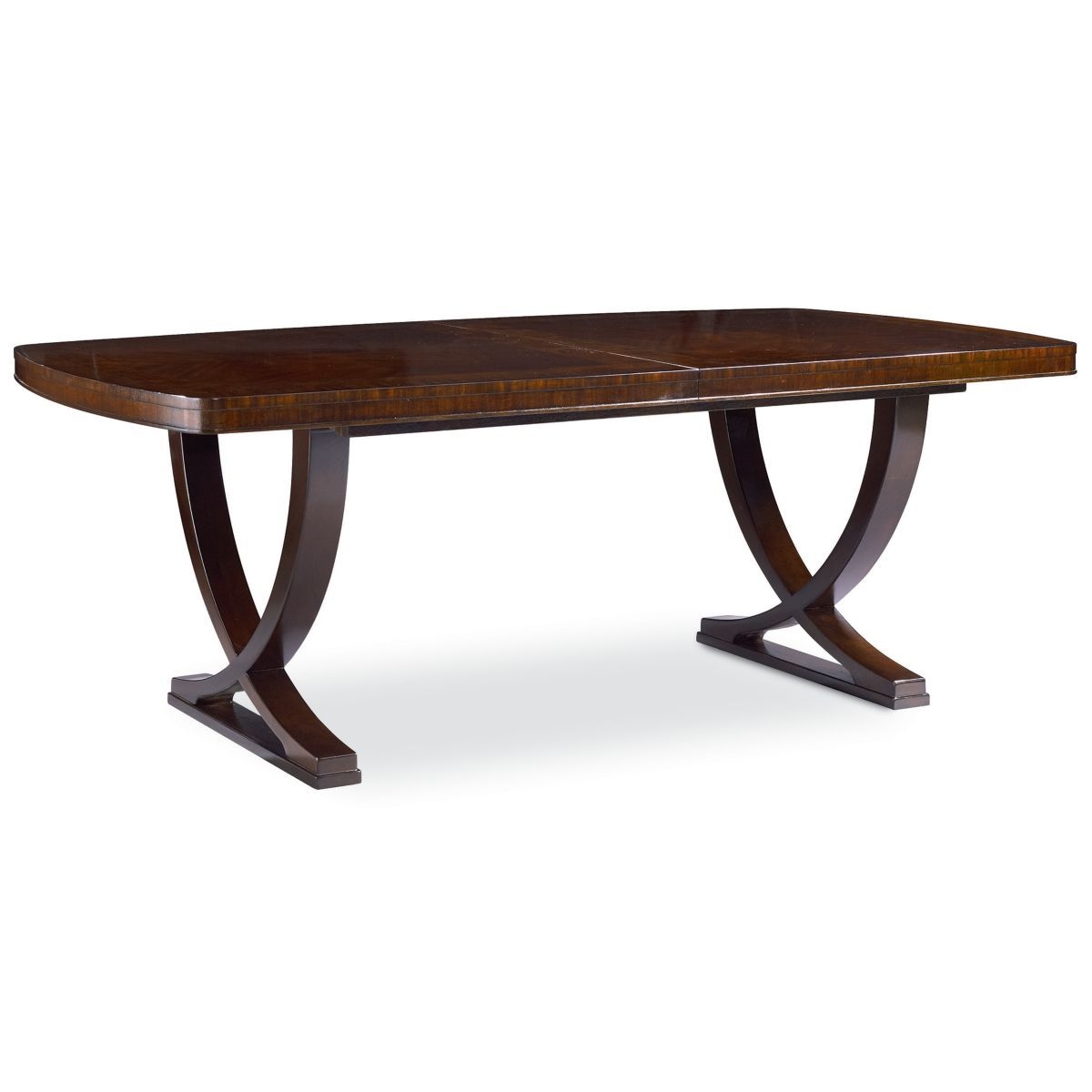 Double Pedestal Dining Table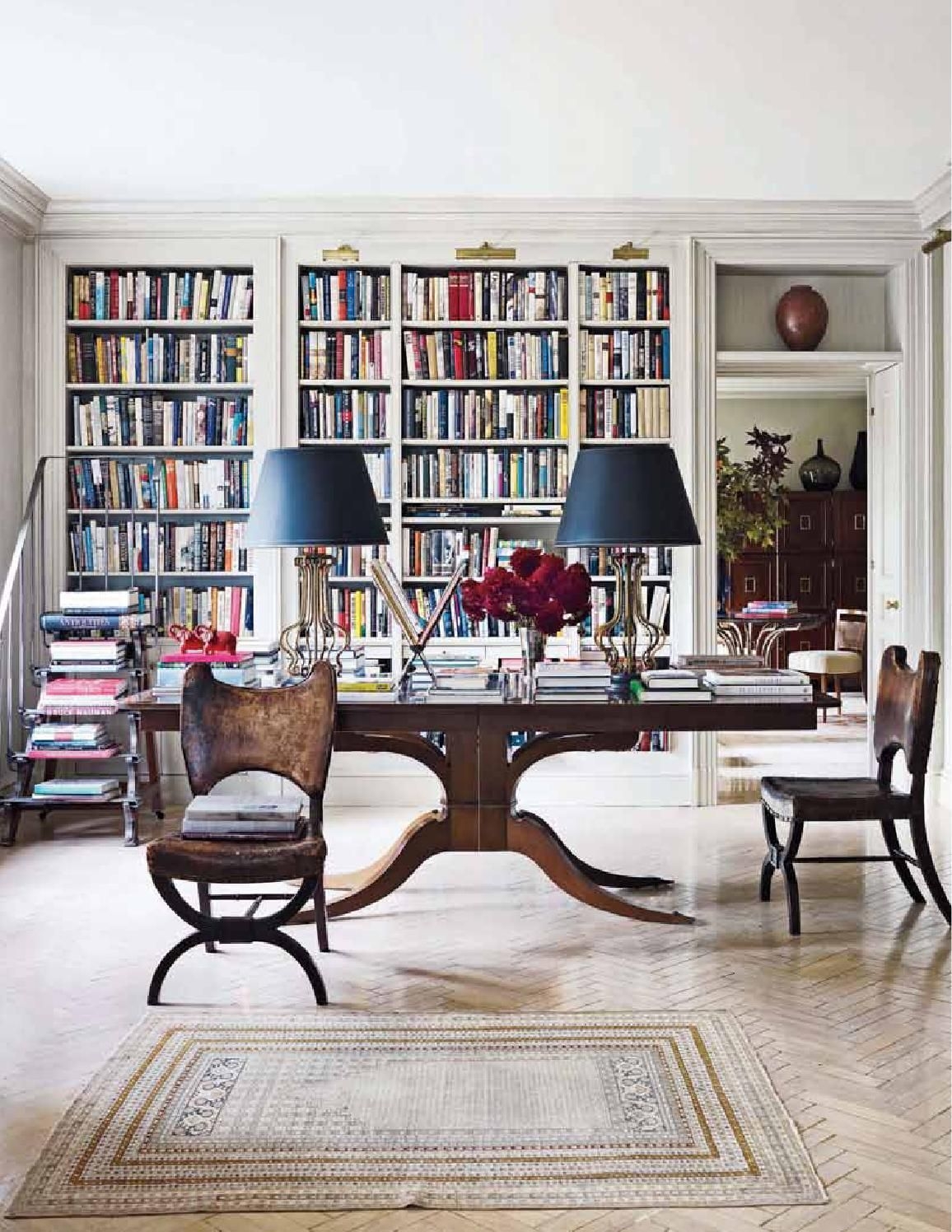 library and office. partner desk. workspace.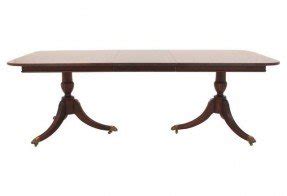 Thomasville Double-Pedestal Dining Table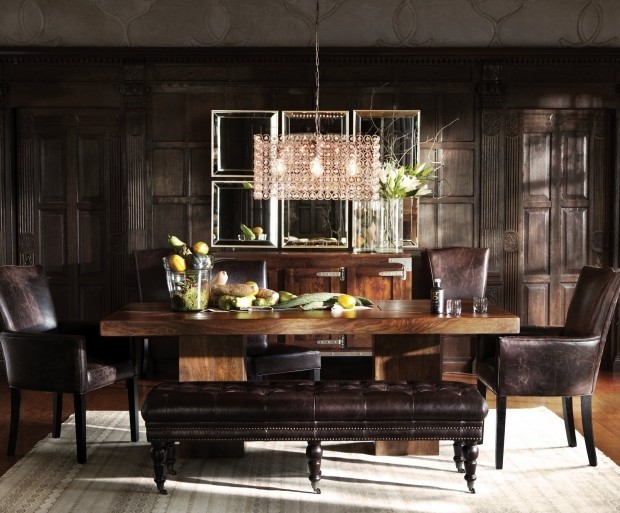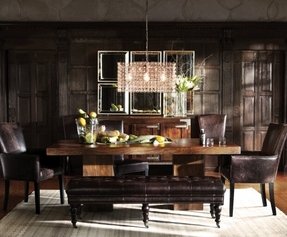 Wooden dining table, great for any kind of interior. Right here it servers in a rather traditional one, but that's not the only option. Made from walnut, this rectangular dining table is able to accommodate up to 10 people.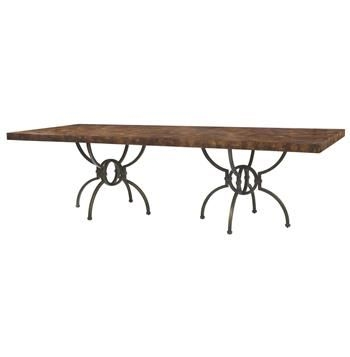 This double pedestal dining table constitutes a great proposition for industrial or rustic spaces. Based on two, four-branched legs, this long wooden construction is a solid piece of furniture, designed to withstand the test of time.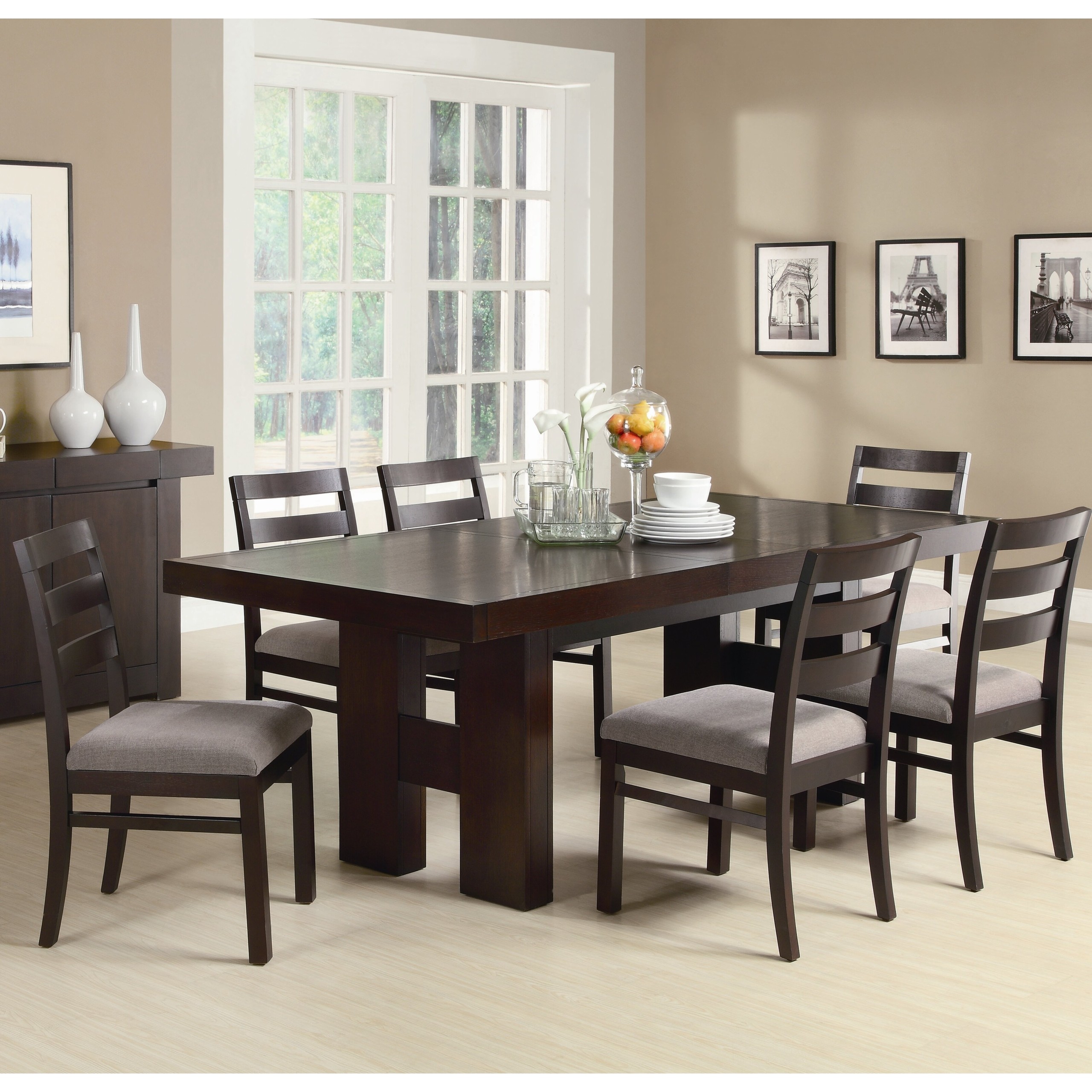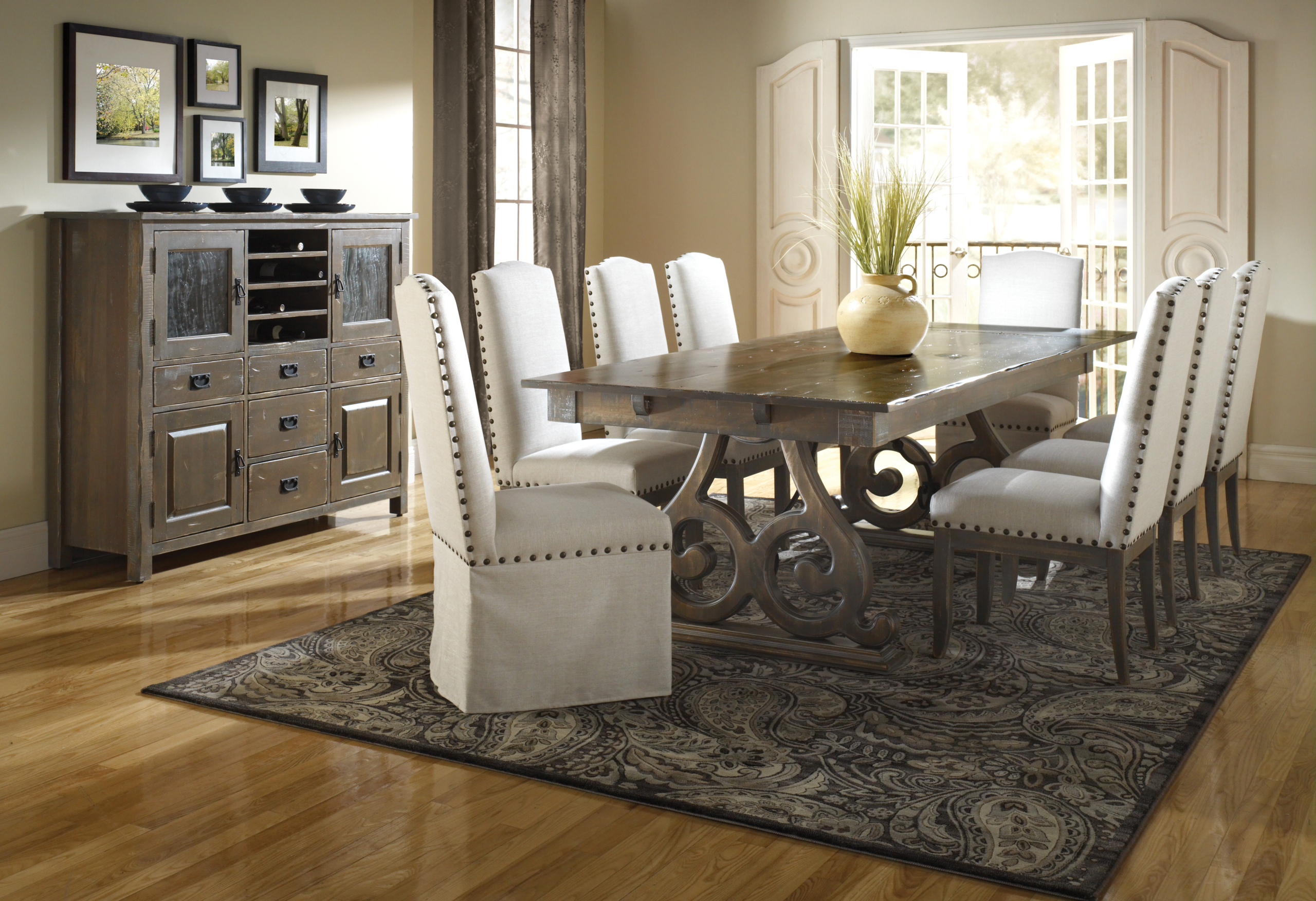 A nice way to improve dining rooms with a bit of country style. This old-fashion dining table has a double pedestal base with flat feat, which holds a large, rectangular top with a smooth surface.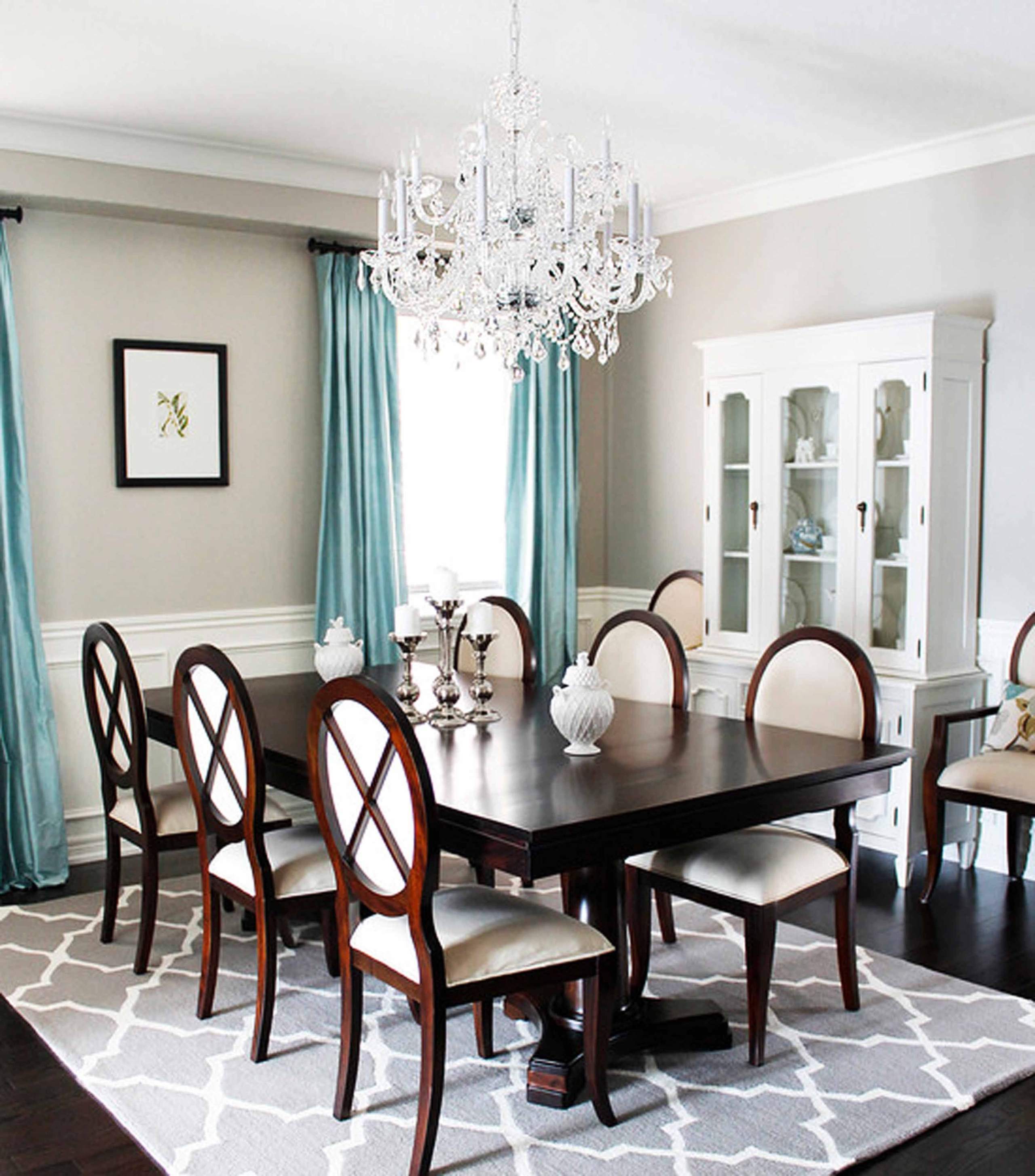 AM Dolce Vita: Dining Room Chandelier Reveal, dining room crystal chandelier, trellis area rug, double pedestal dining room, oval back Louis dining chairs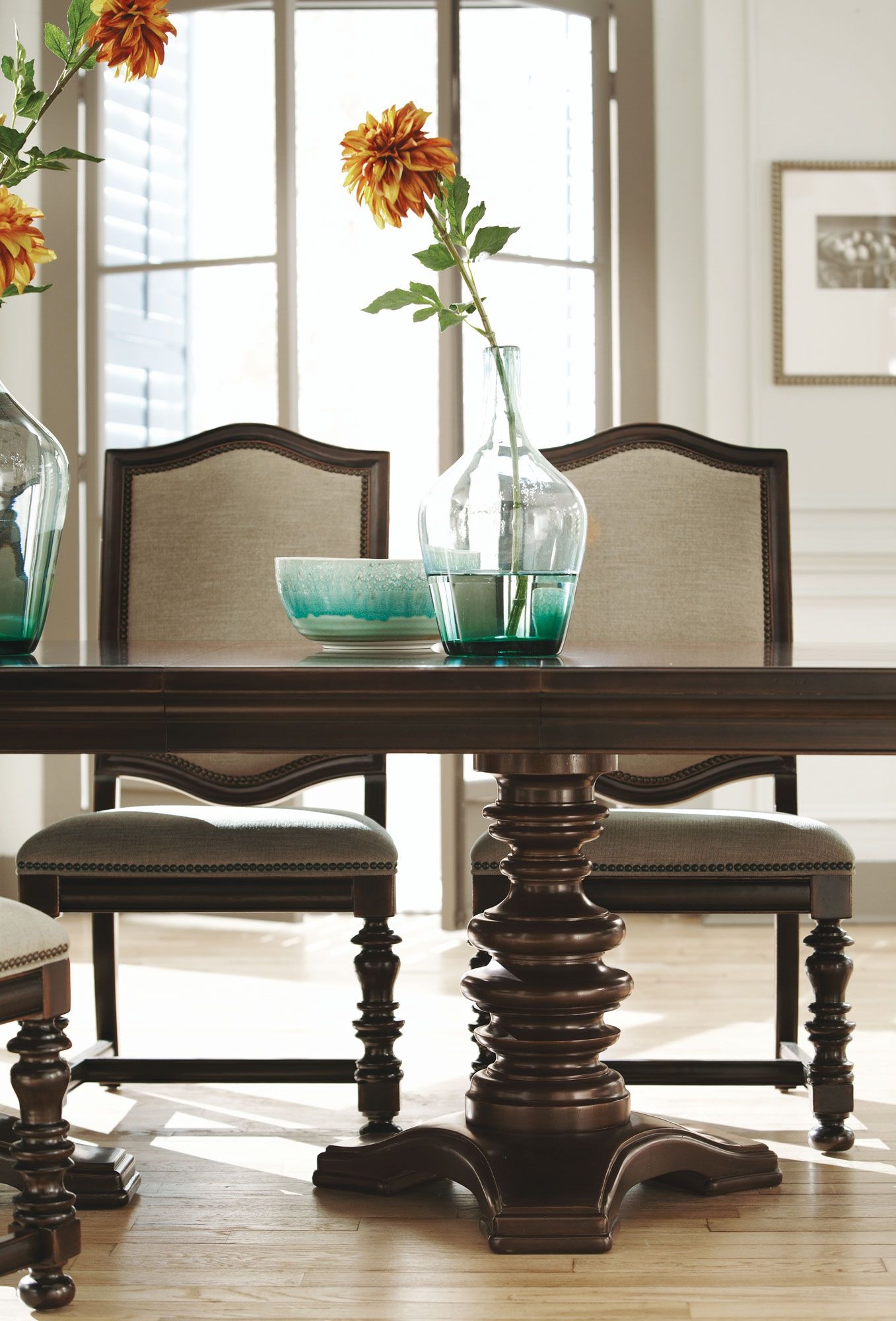 Dining Table Top and Double Pedestal Dining Table Base | Bernhardt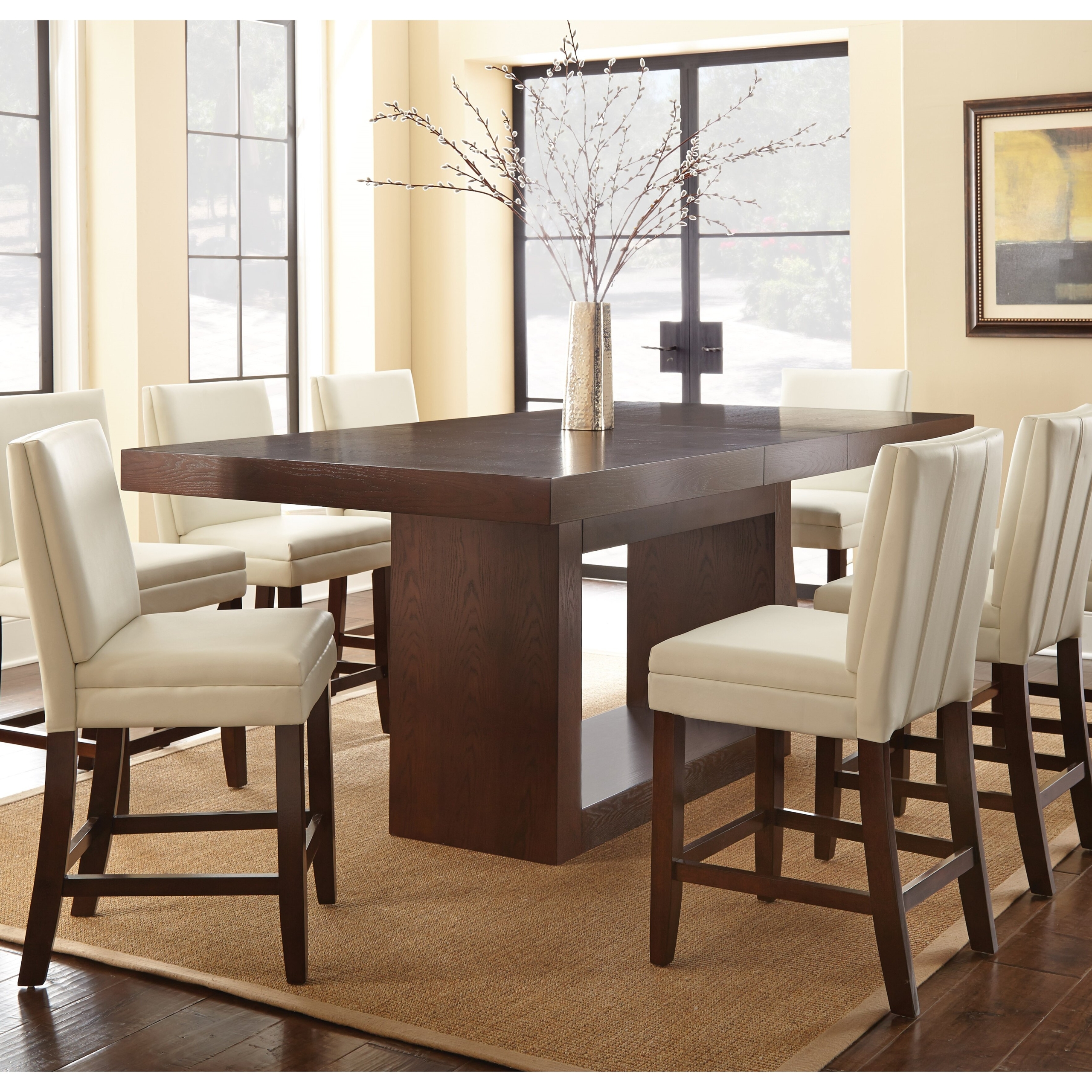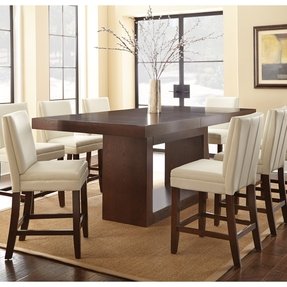 Antonio Counter Height Dining Table