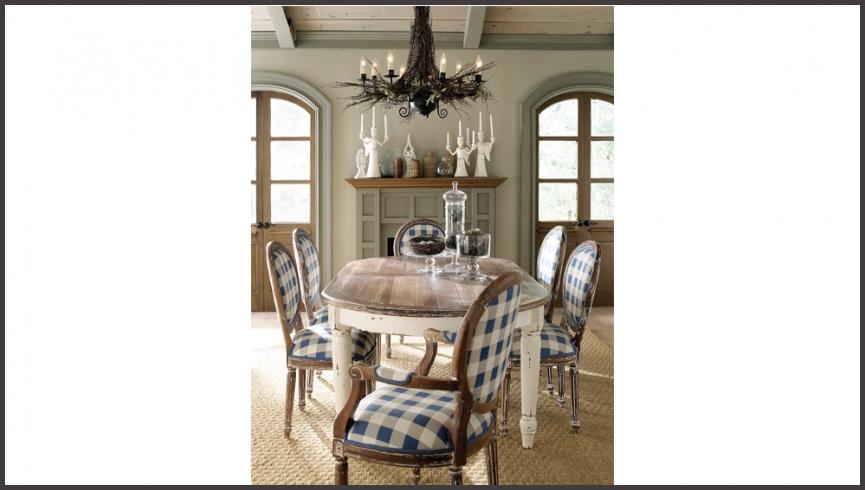 This antique white farmhouse dining table constitutes a perfect proposition for all, who dream of having a cosy, shabby chic dining space. Features a characteristic white base and French distressing on top.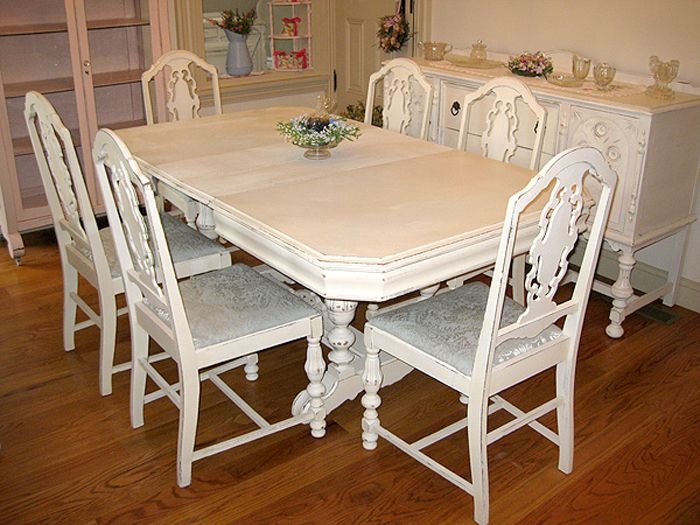 This is a very elegant and homely dining unit. It's made of wood. The top of the table is well refined and decorated with a centerpiece. The table can sit six people. It has sturdy wooden legs with a well-crafted design.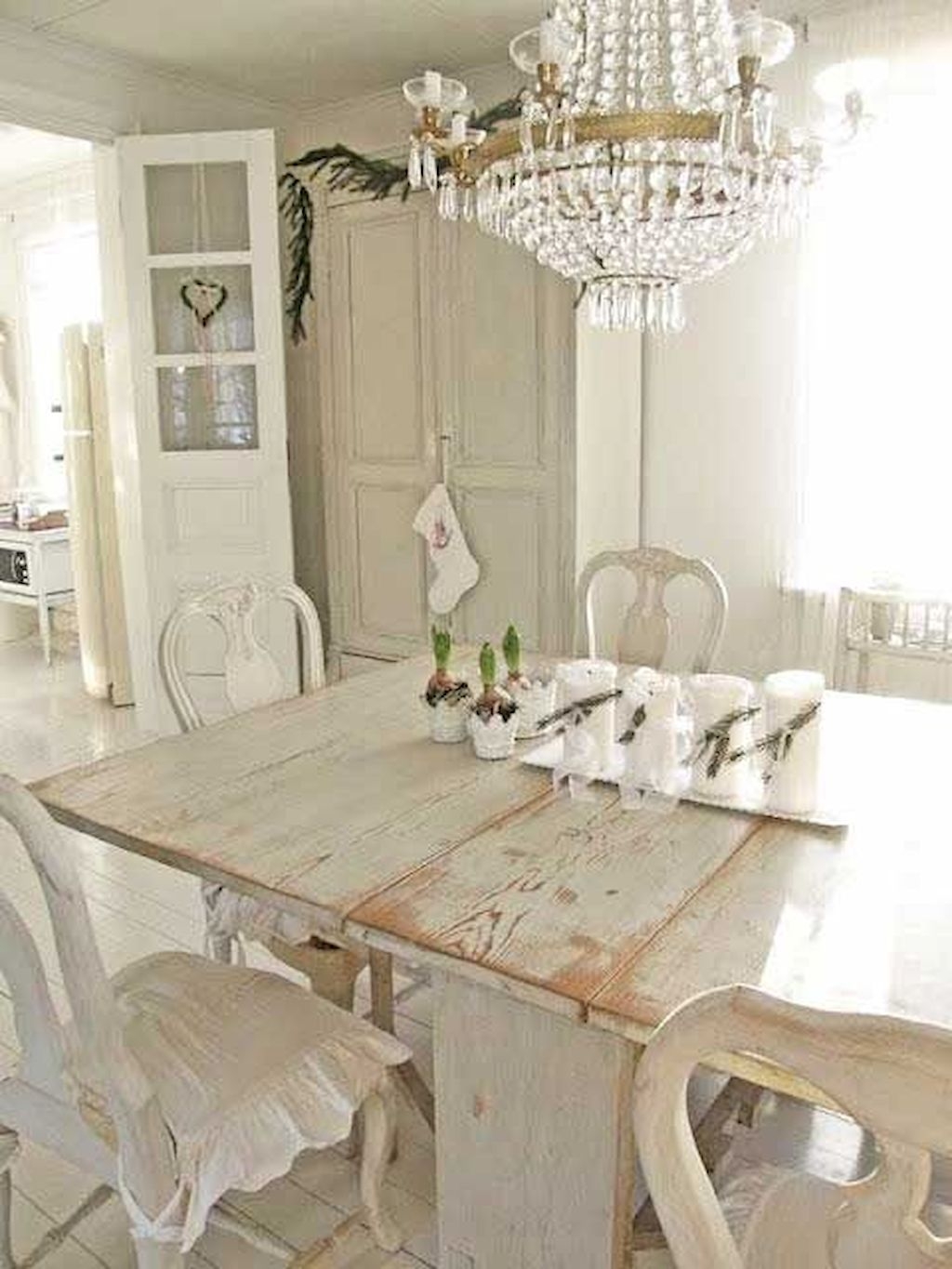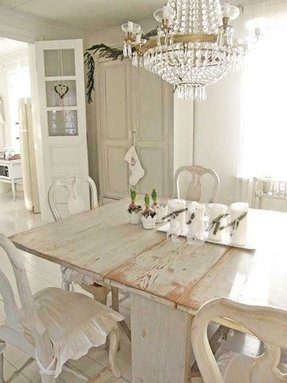 Shabby styled furniture has a huge dose of romanticism and feminine power.Maybe because they are often used for wedding ceremonies.White,innocent color of this distressed wooden table is a confirmation.The whole family may sit down and appreciate its delicacy.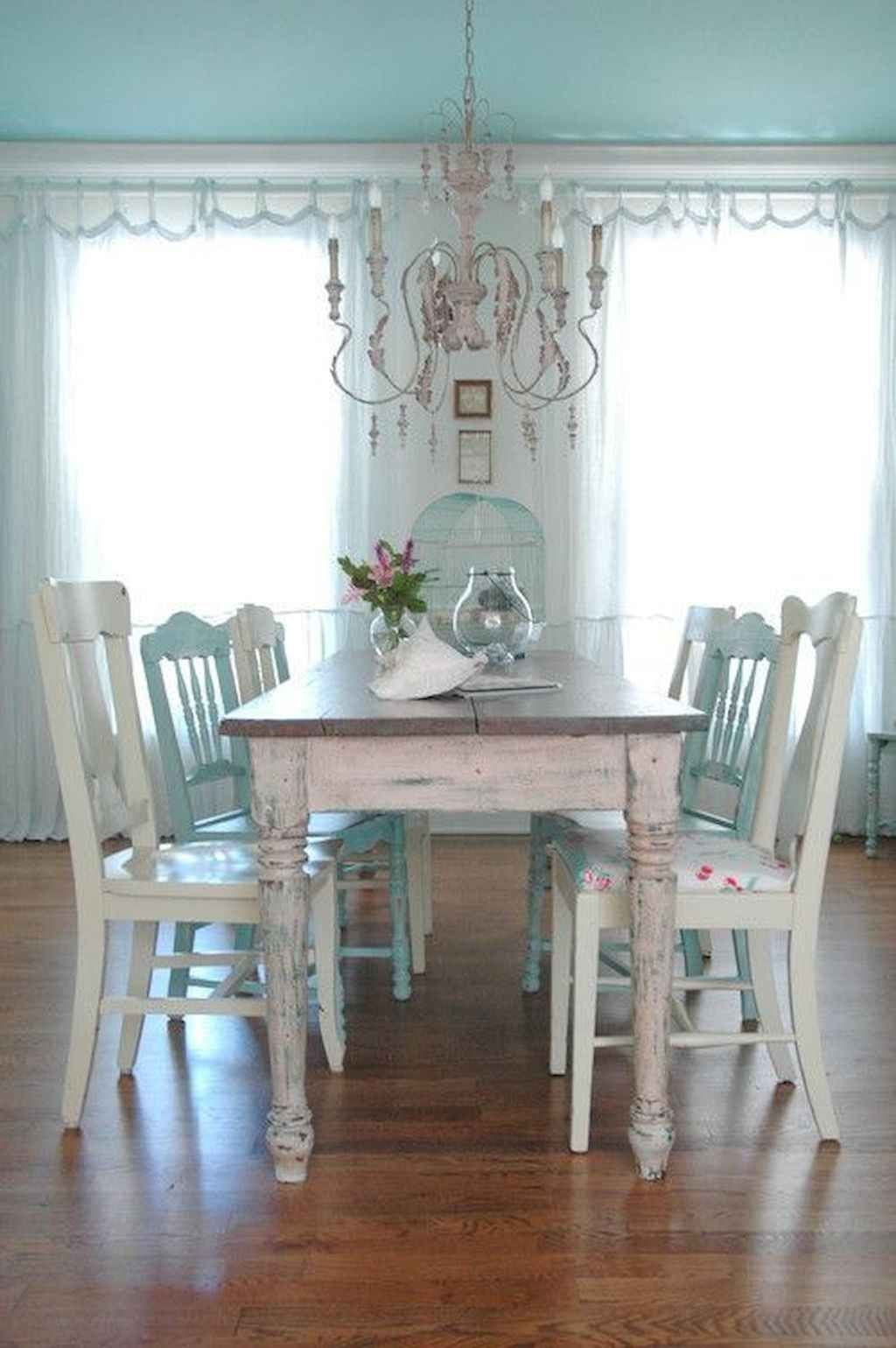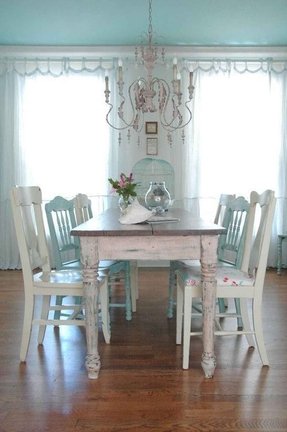 Dining table with antique finish. Construction is made of wood. It has 8 seating capacity. Suitable for residential and commercial premises. Application in all kinds of interiors according to taste and need.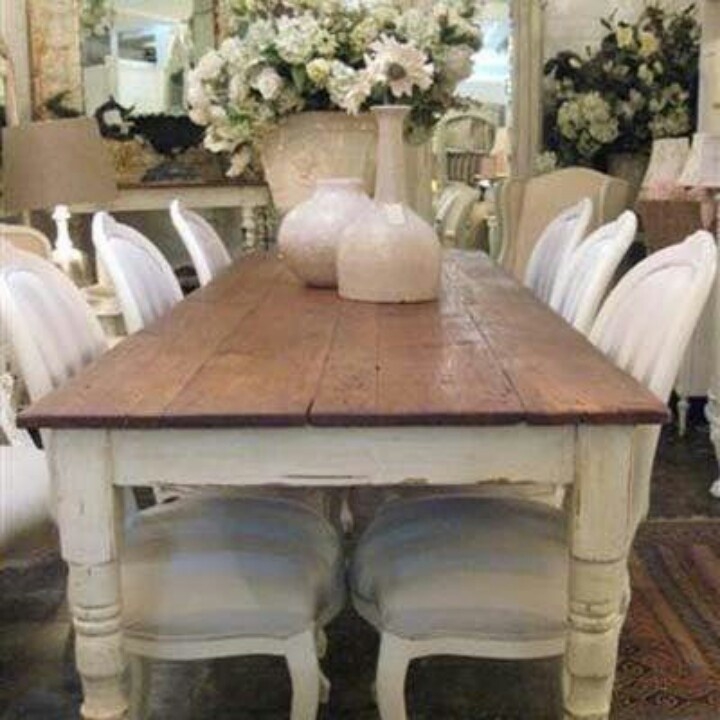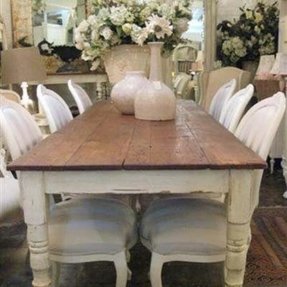 Combining white framing and natural wooden top, this dining table constitutes a well-designed example of the shabby chic or cottage furniture. Designed to accommodate 6 to 8 meal participants.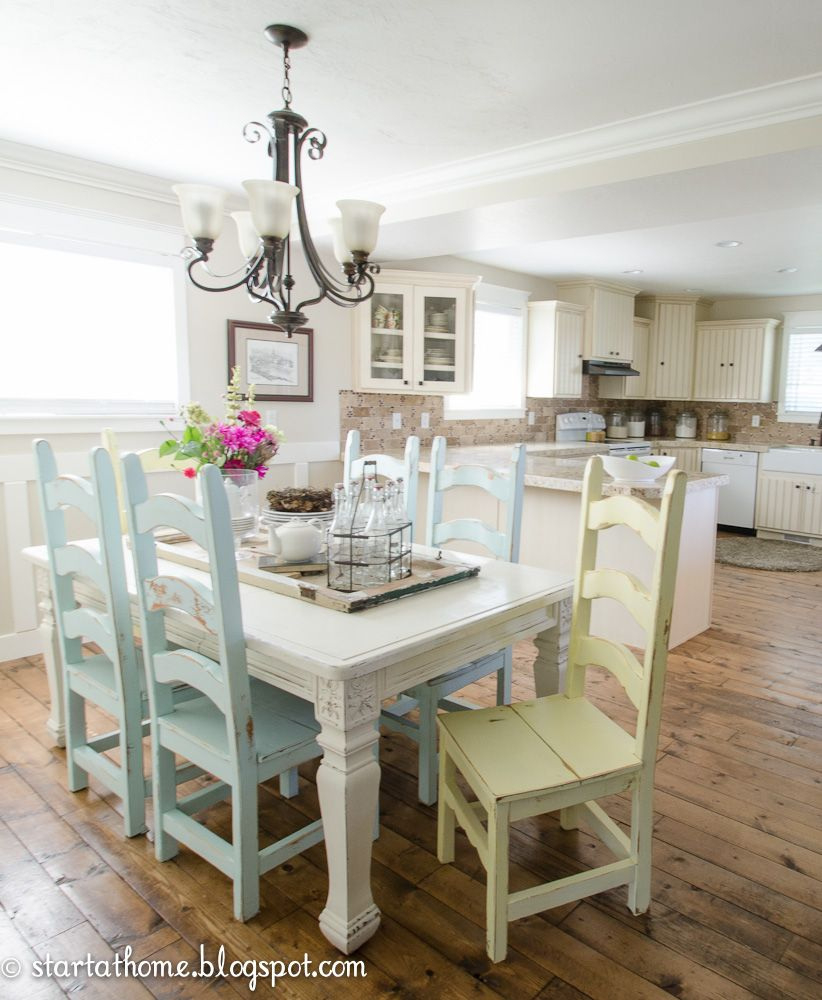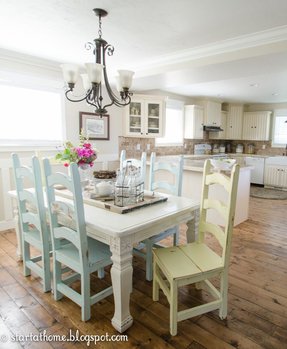 Love the idea of each chair a different pastel color with a rustic white table for the eat-in kitchen.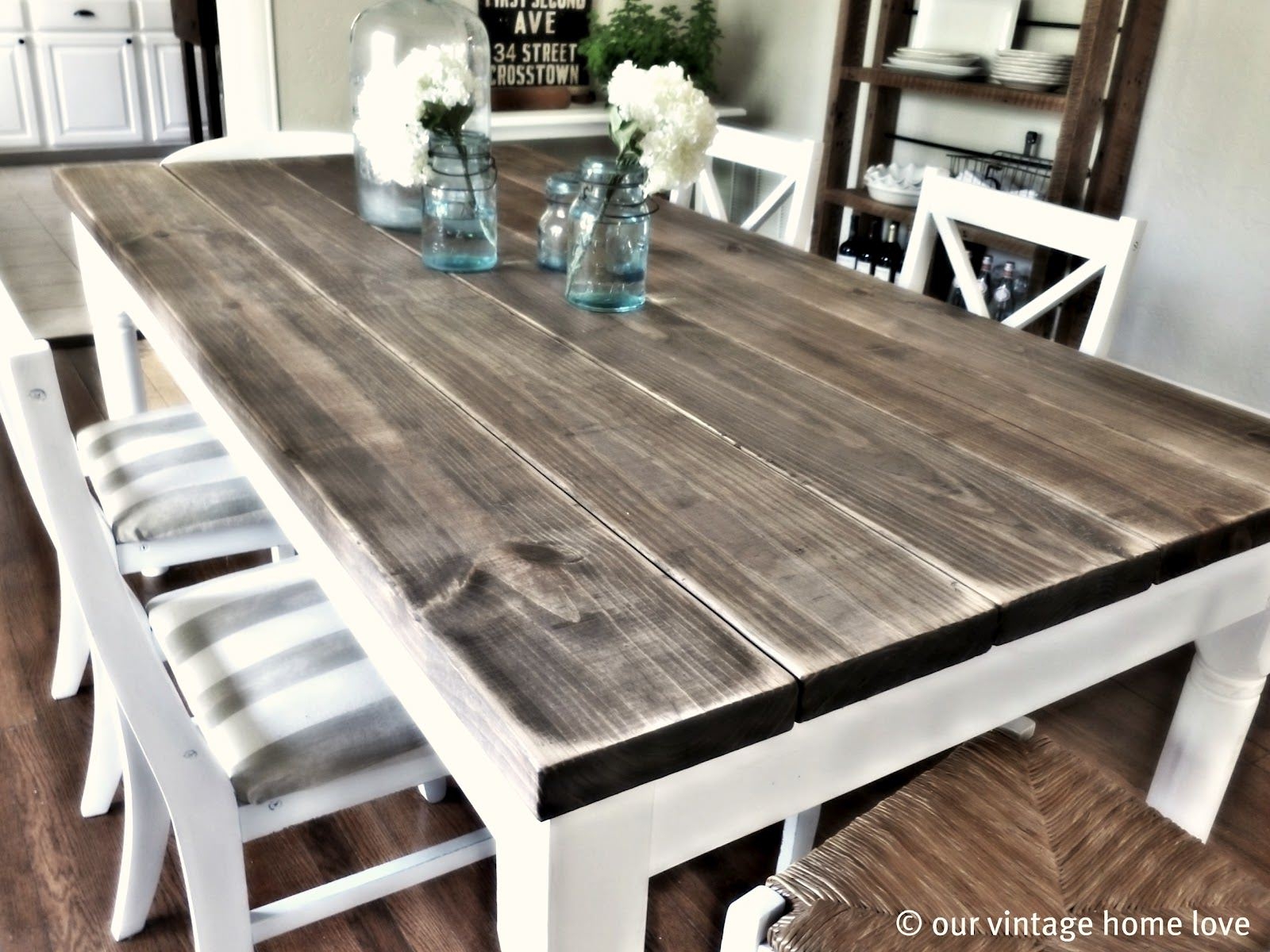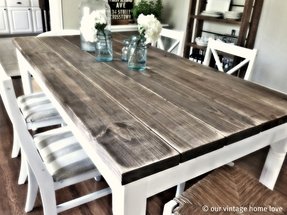 The elegant dining room set dedicated for the vintage interiors. The countertop was designed of the aged planks, which looks like recycled from another piece of furniture. This dark plain is a great pair to the snow-white legs and chairs.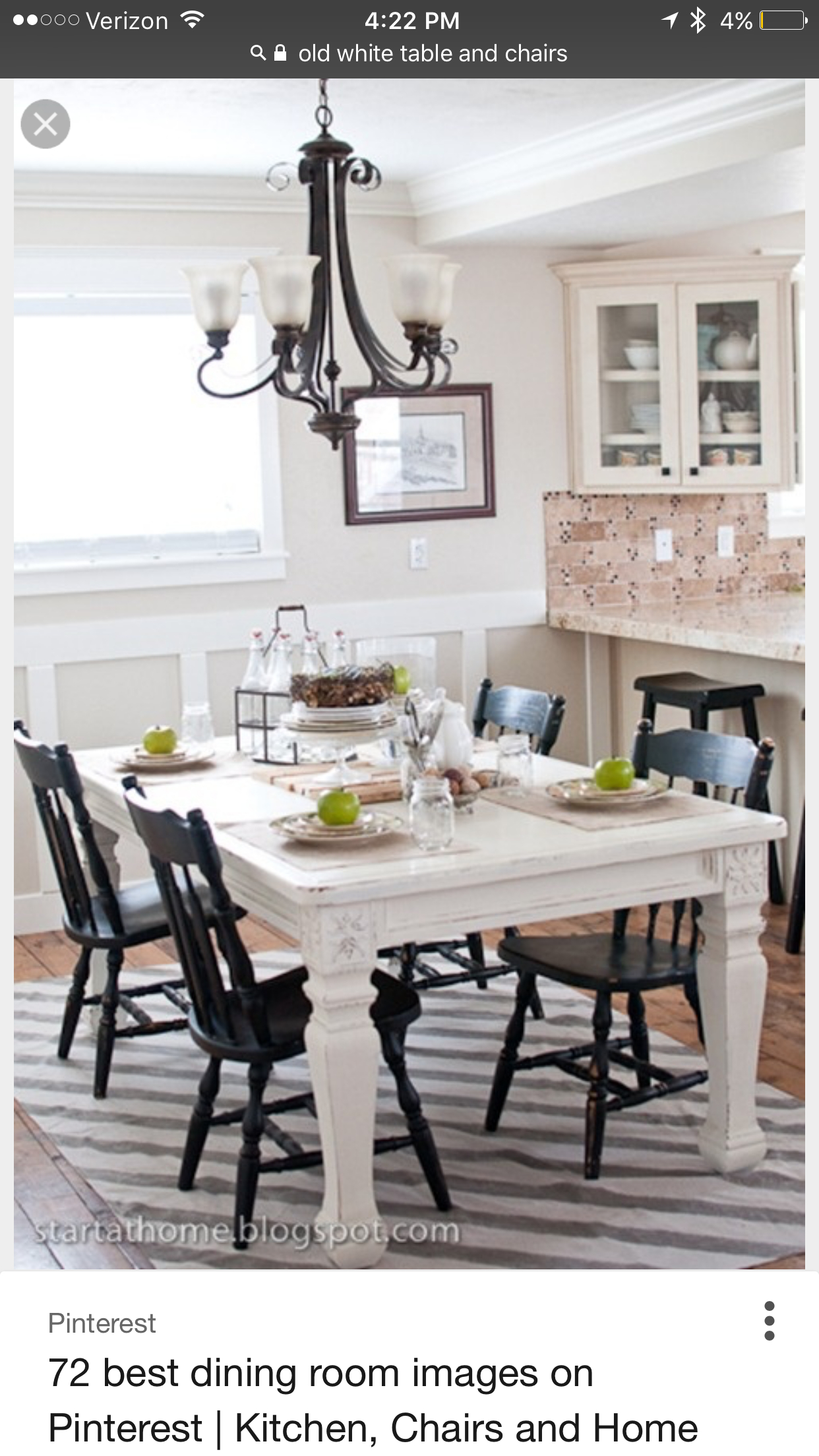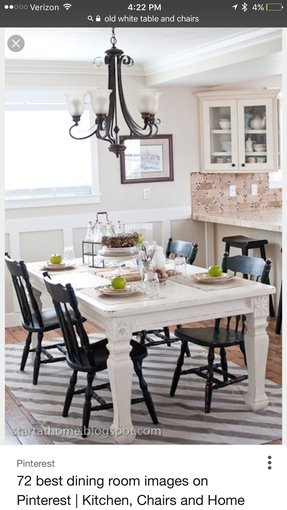 Go monochrome and don't devoid your rustic kitchen of bold contrasts. Everything ties together here: white distressed dining table echoes with white tulip shades of a black chandelier above, and the latter matches black vintage chairs.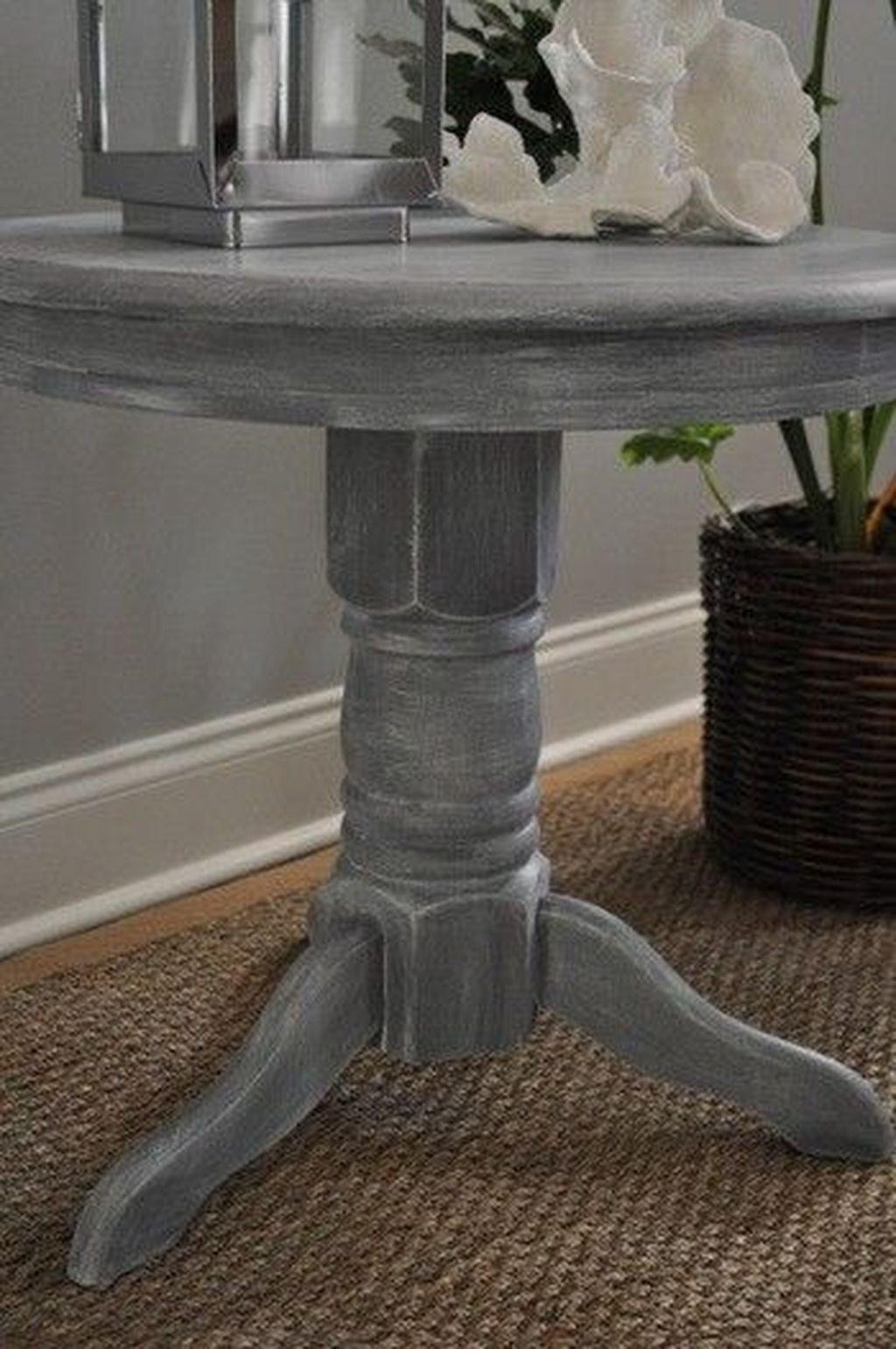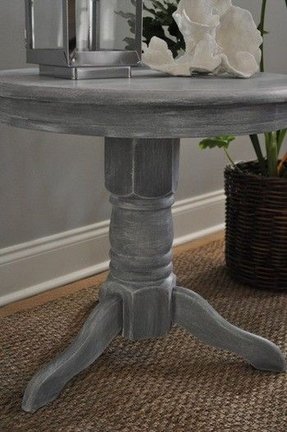 To get this effect on the distressed dining table - use whitewashing. That emphasizes his character. The table is made of oak wood and is painted with gray charcoal, then whitewashed. This grey dining table has a delicate yet dramatic character.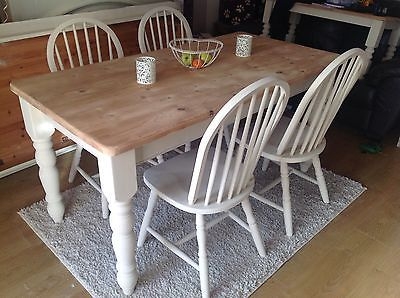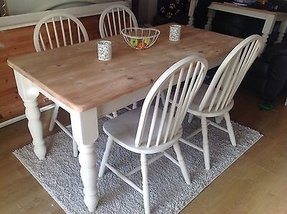 Pine has clearly visible annual jars, specifically, its late growth usually presents beautiful bright shades -like in this case the countertop from the pine dining table. The chairs that are included are also made of pine wood and partly painted on white.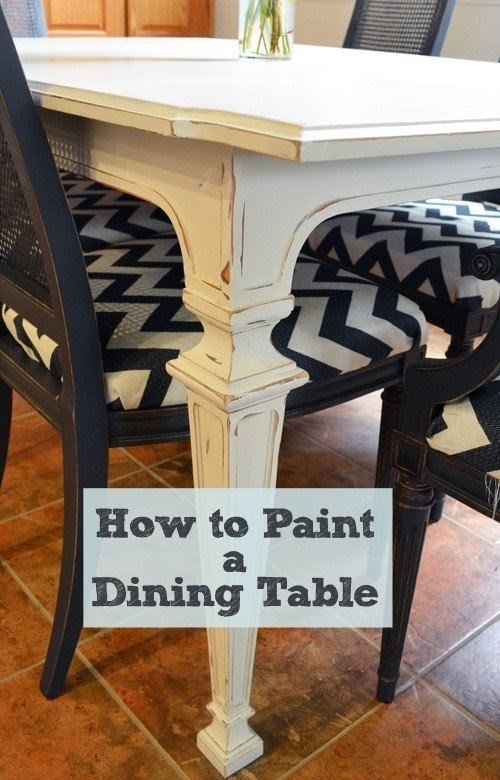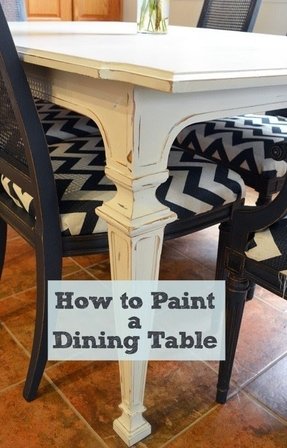 Made of wood functional and neat looking white distressed dining table would look perfect in any kitchen. It is an affordable option that would serve you well for a long time owing to its high durability level.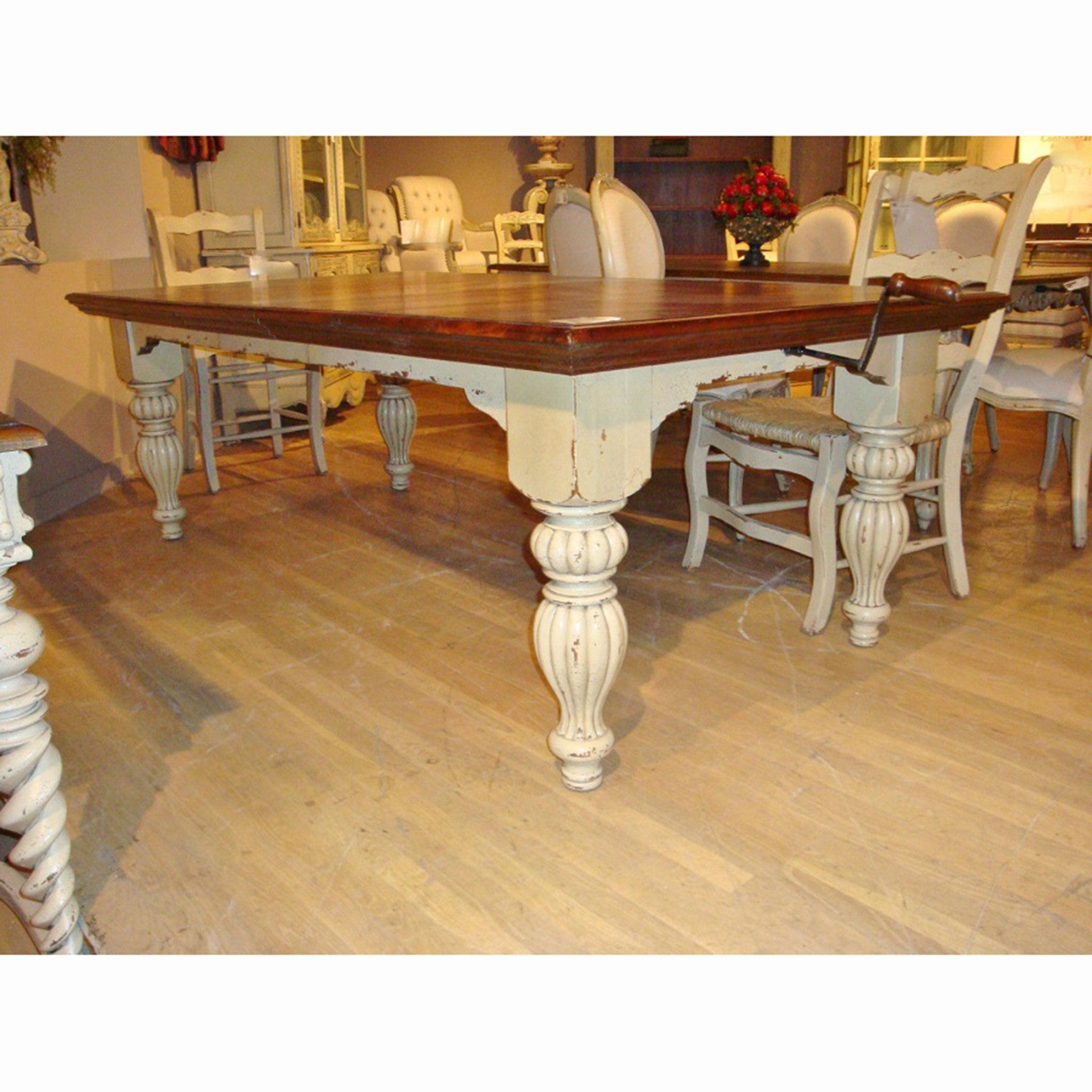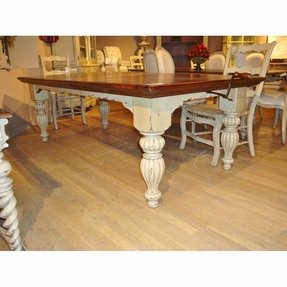 This element is a very solid and functional dining table that has got a durable wooden construction. It provides stability and it is available with solid chairs that feature soft seats with solid, button cushioned backrests.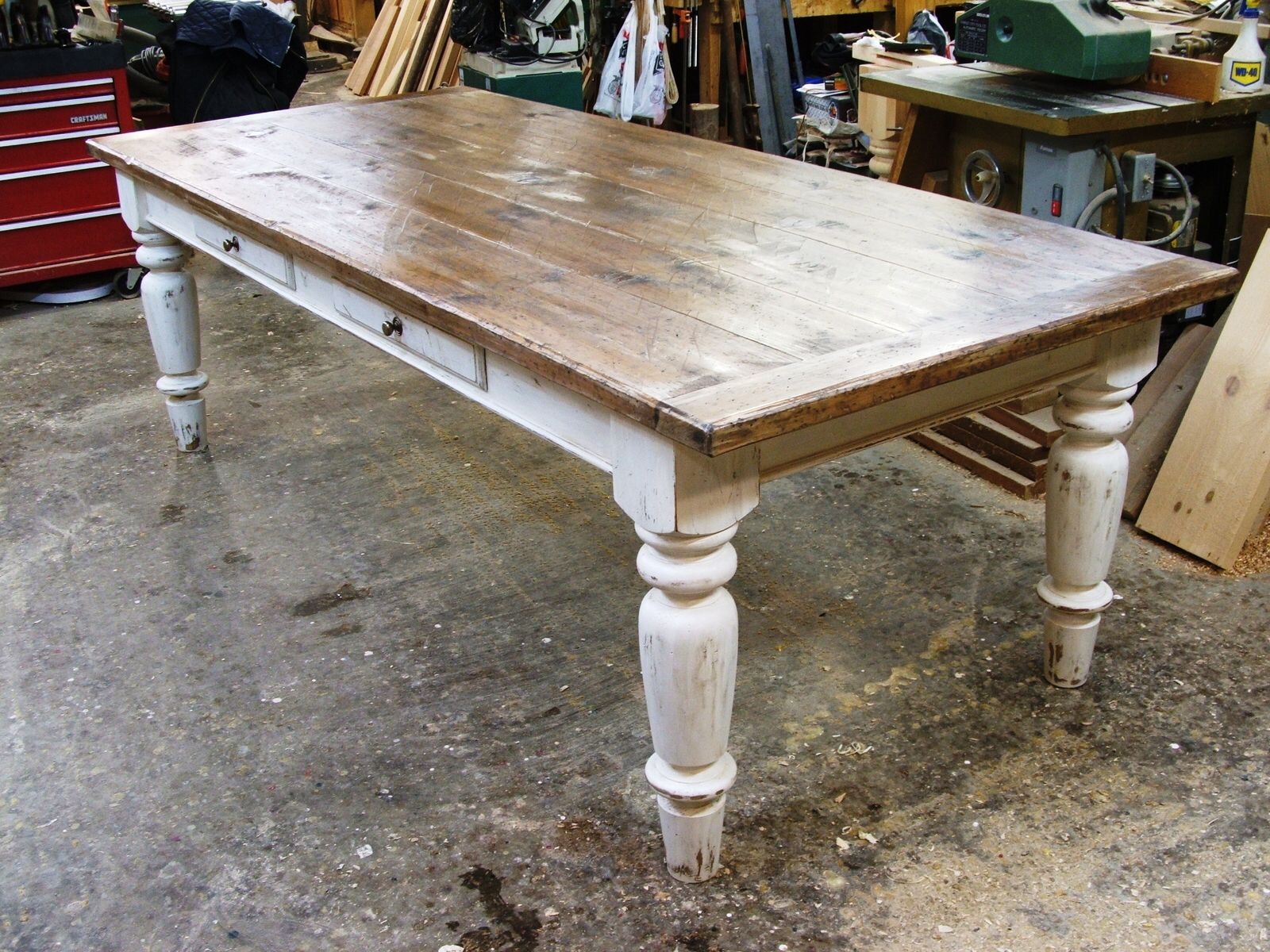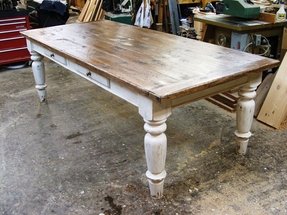 This old-fashioned has very elegant desktop made of pine wood with knots. Legs and frame are carved and made of blanched oak wood. There are two little drawers intended to storage cutlery. It will be fit to vintage kitchen.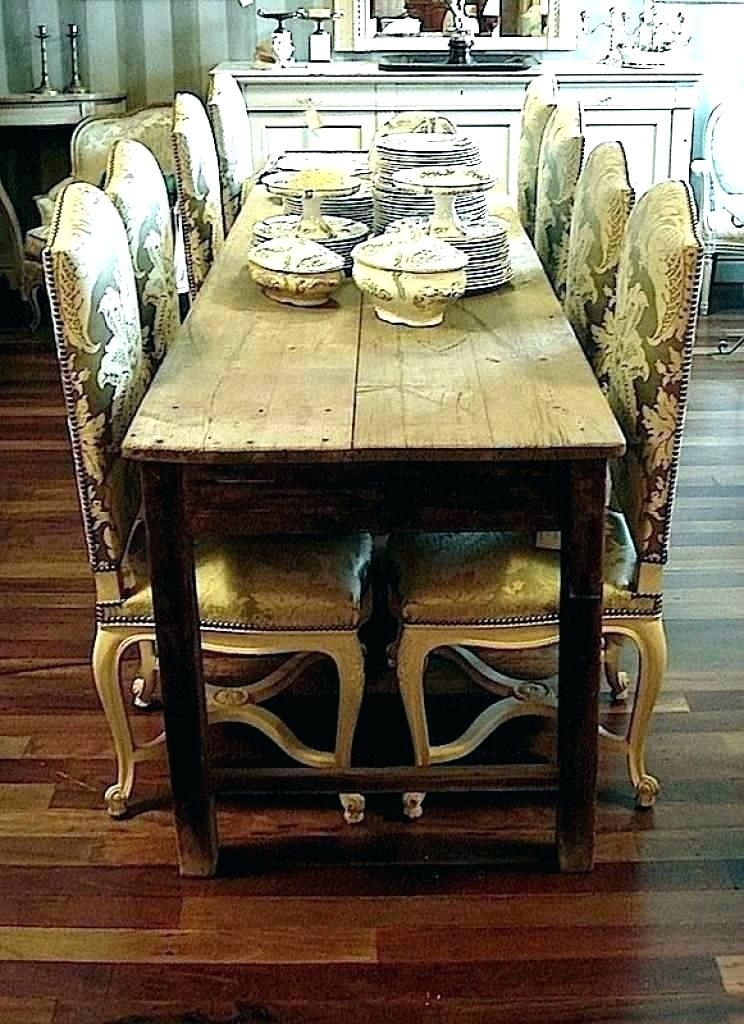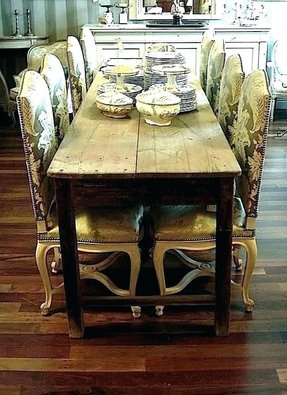 This long narrow dining table offers accommodation for 8 up to 10 meal attendants. Made from pine wood, it has its original grey paint, being a real bargain for all rustic or antique fans.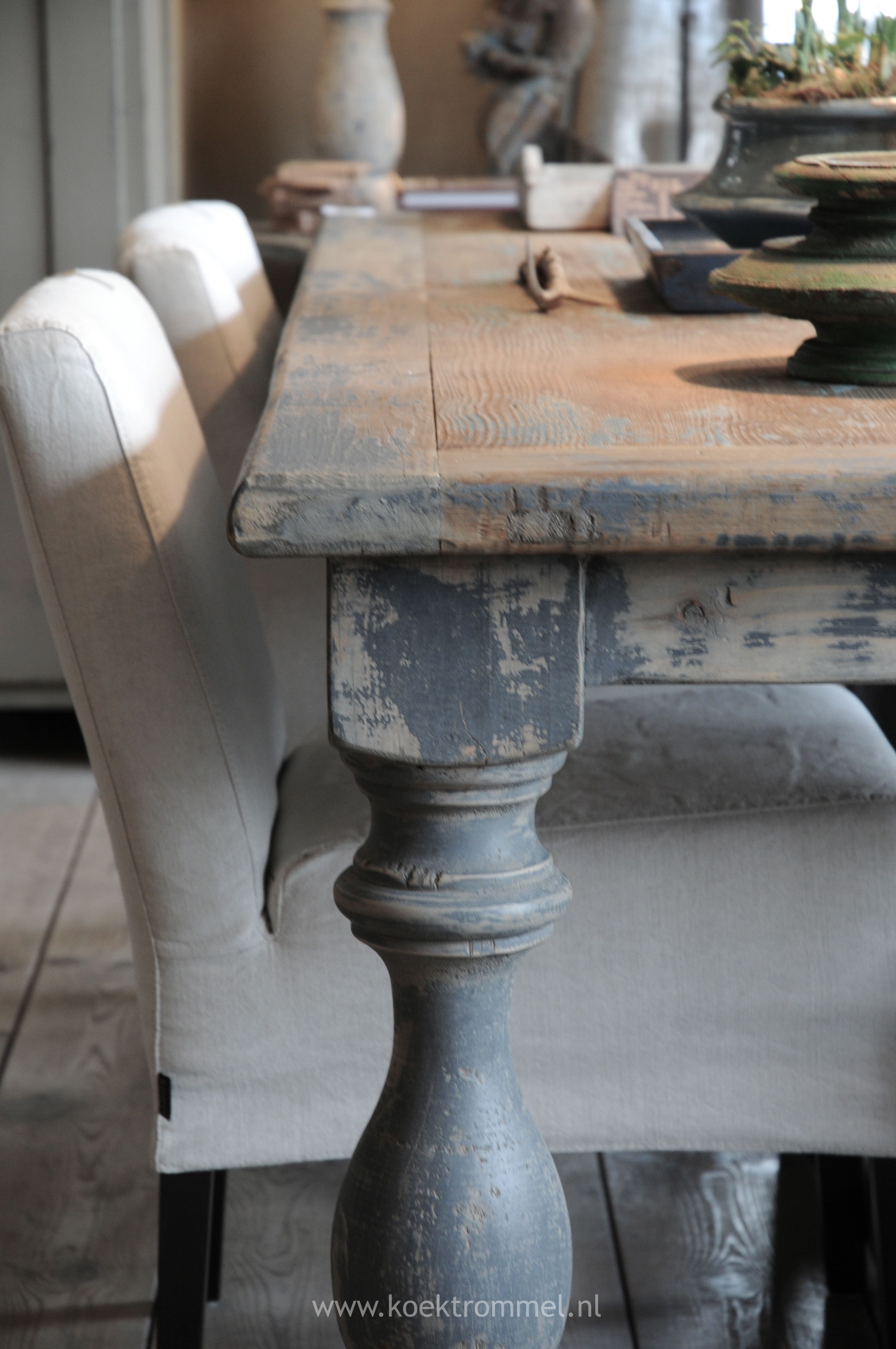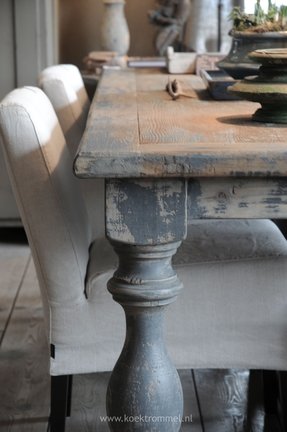 Soften a wooden table with upholstered chairs. Mix it up with a distressed wood treatment and neat tailored white upholstery.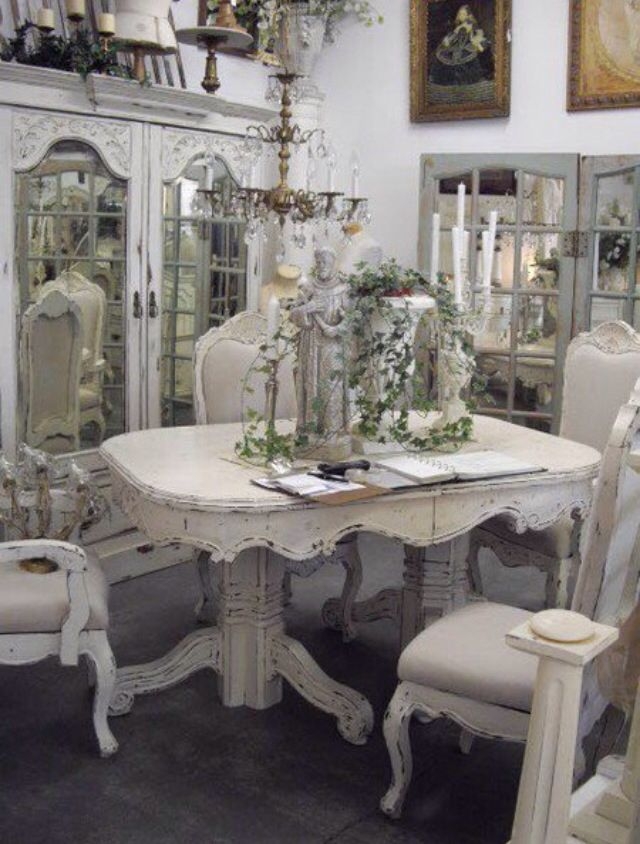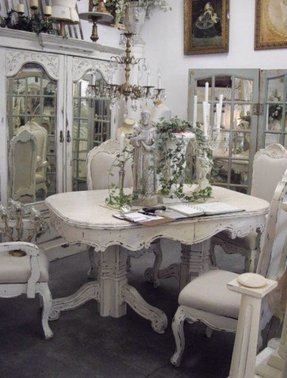 Shabby chic table, chairs, cabinet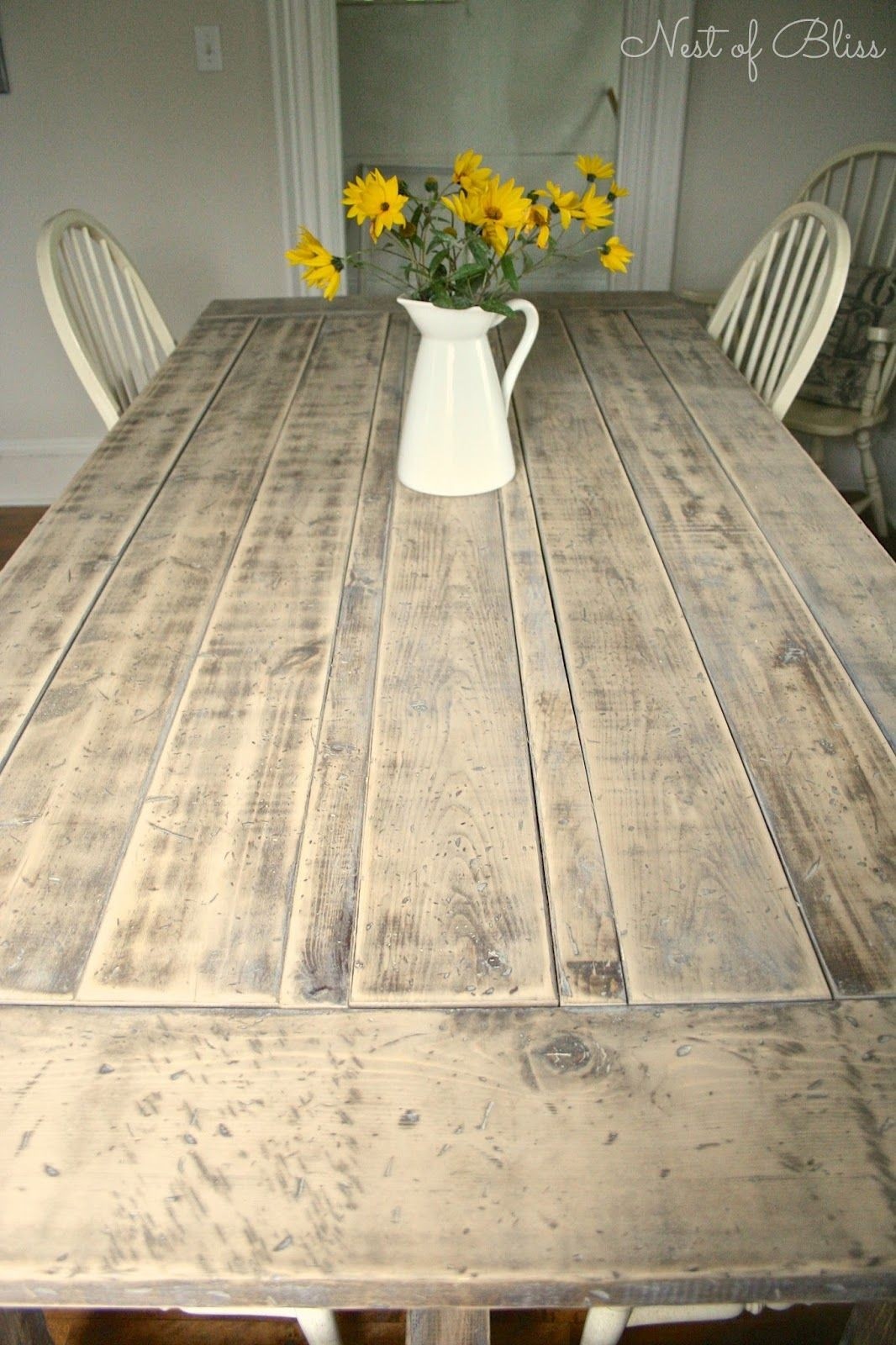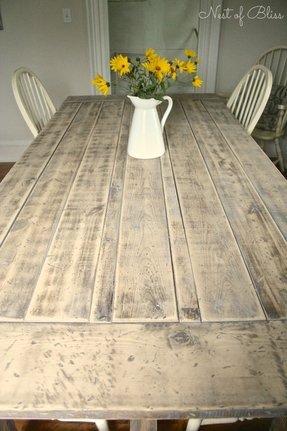 A stylish dining set that includes a white distressesd dining table for rustic indoors. This solid element of furniture is available with white chairs that provide back support thanks to their vertical elements.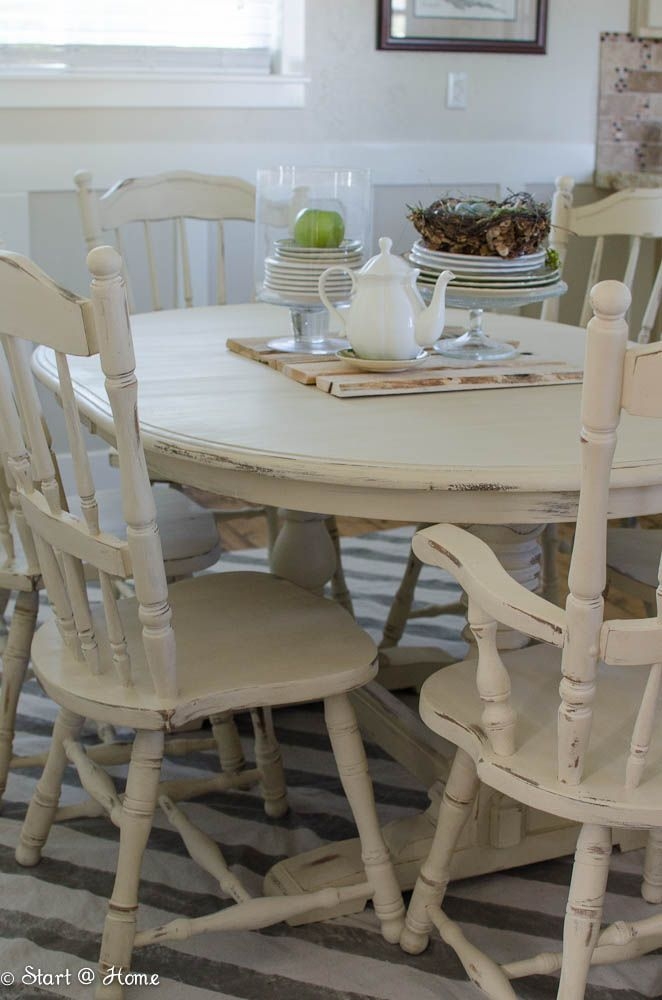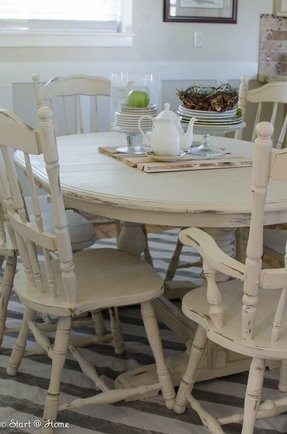 Start at Home - Annie Sloan Old Orche chalk paint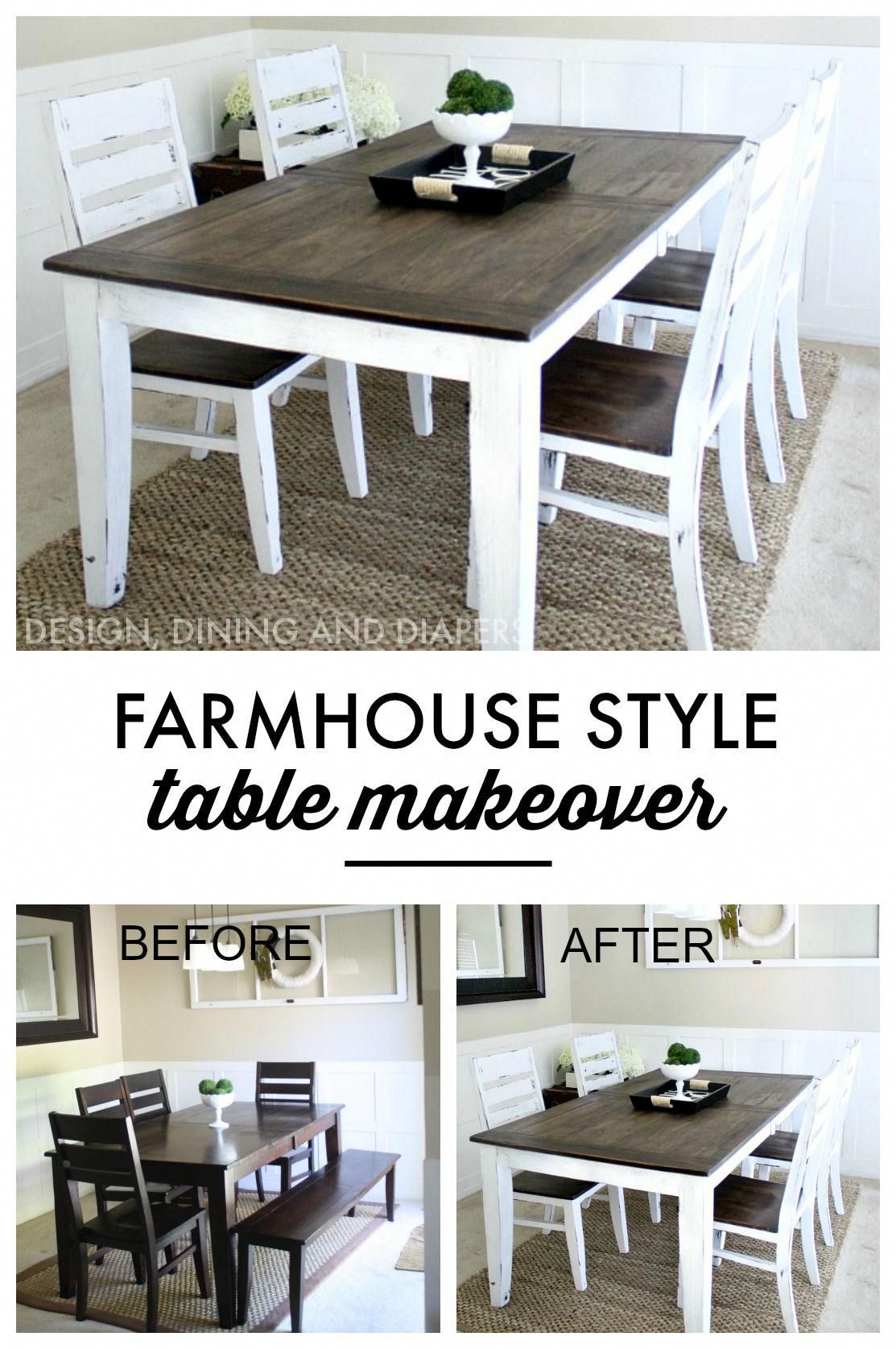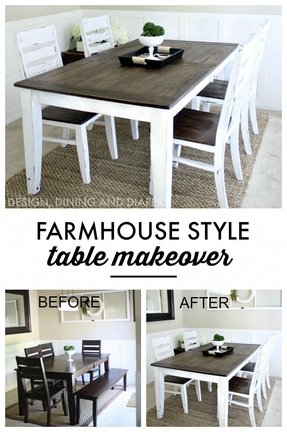 Country styling is an excellent way to add a touch of interior décor to this beautiful dining set. White elements, sturdy wooden construction, and functionality create a nice whole for the dining room or kitchen.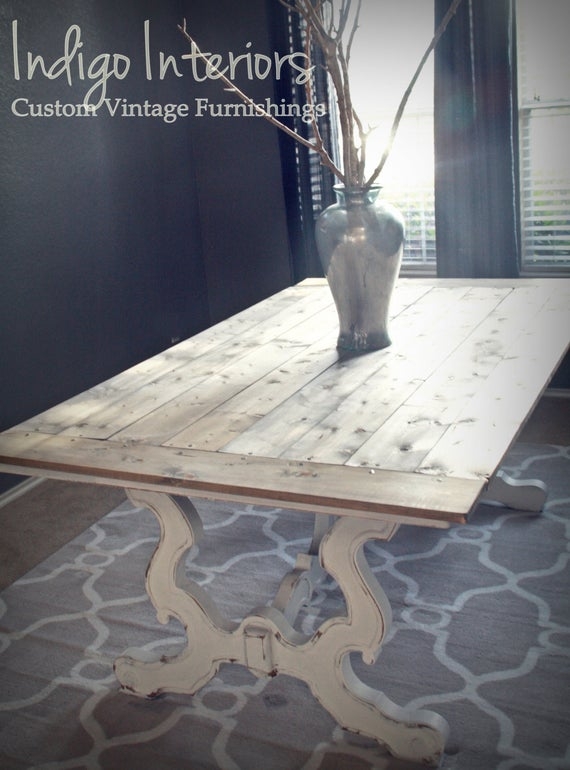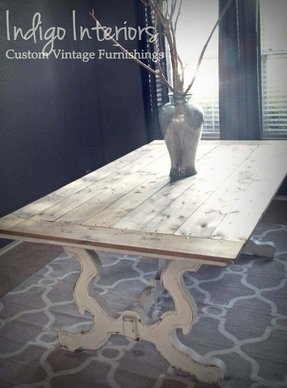 Custom Order Gray and White Farmhouse Style Dining Table with Wood Planks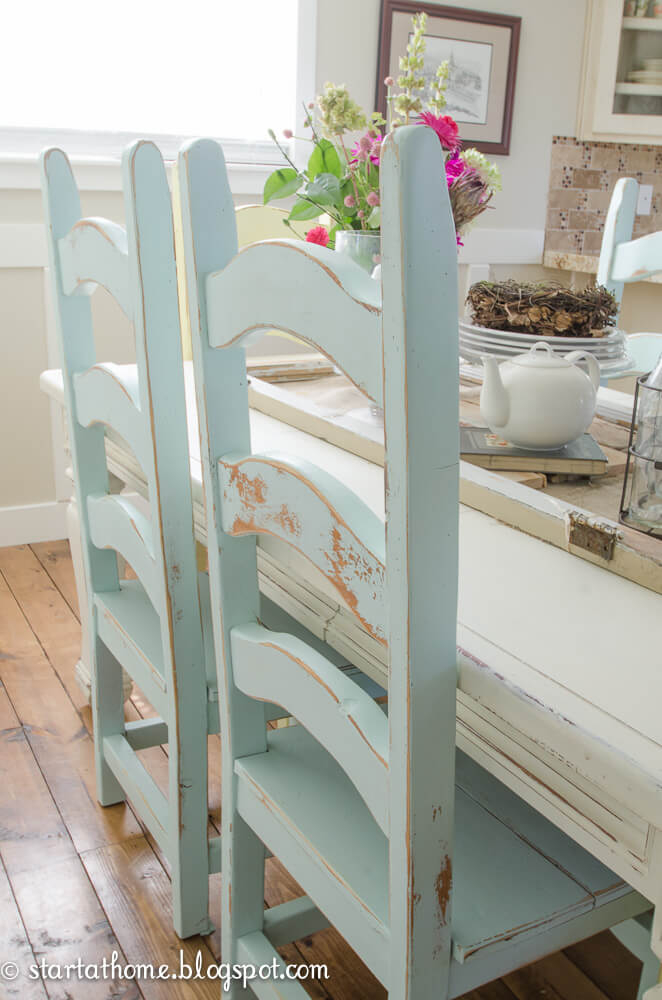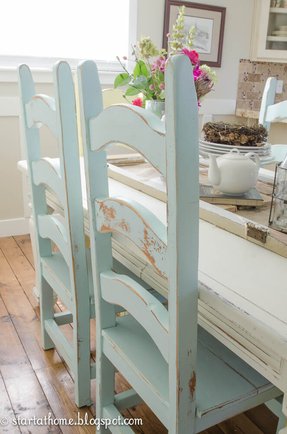 Comfort and large space are the most important advantages of this white distressed dining table. It is available with blue and white chairs. All elements of this dining set feature solid, wear-resistant wooden frames.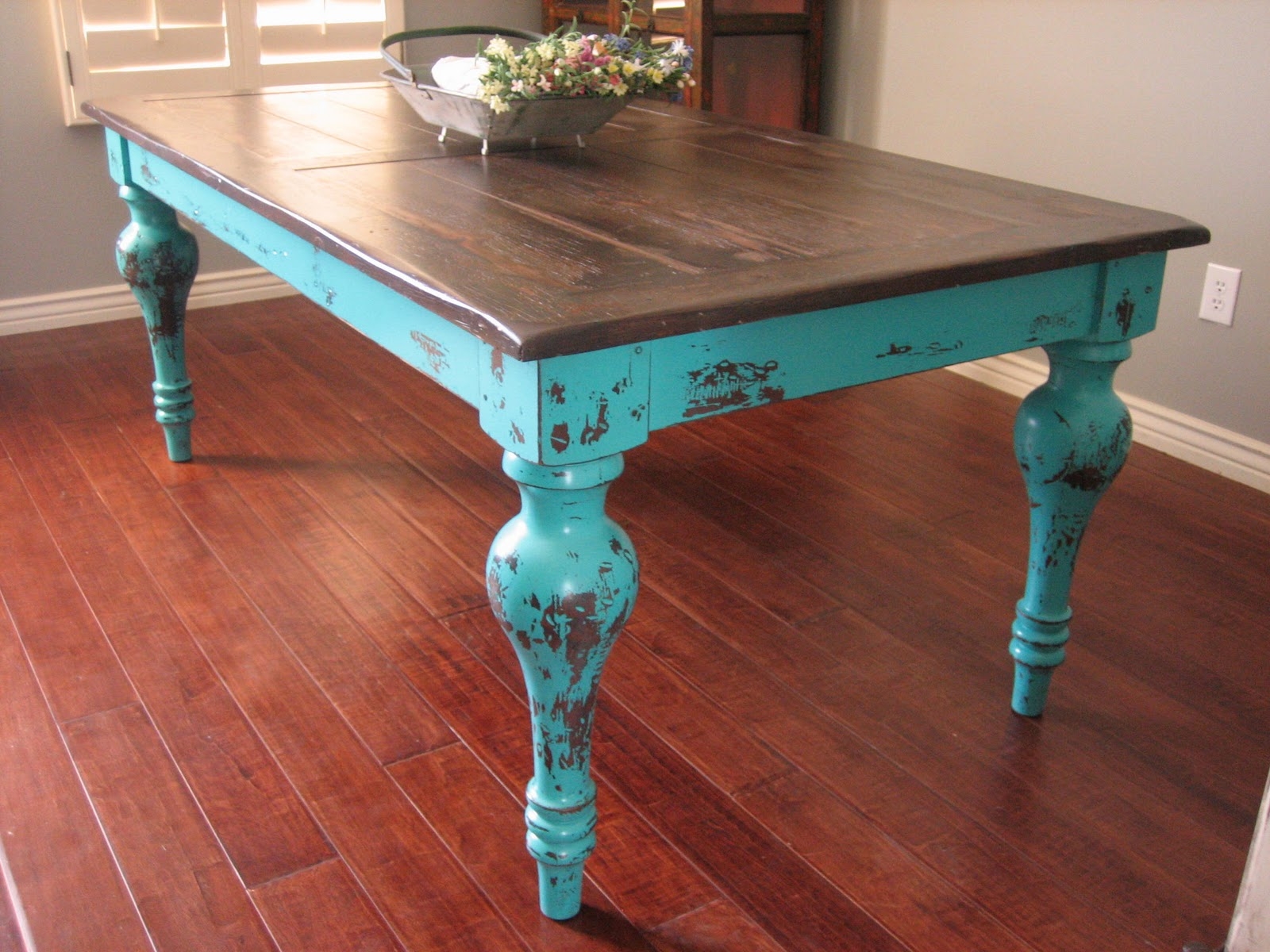 There is no instructions on this link to do this, but I have done this using some of the methods that I have pinned here before, the result is beautiful, and this color is wonderful.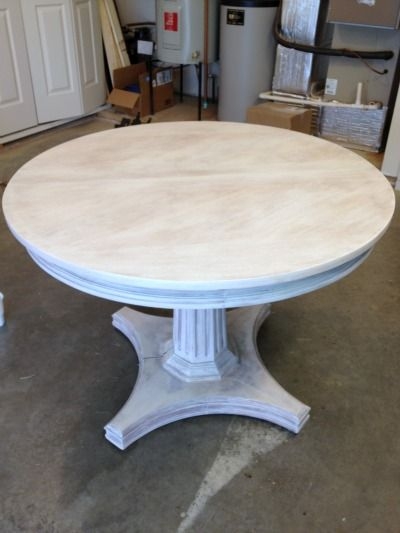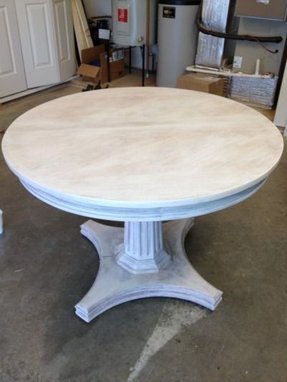 What I will be using today. Great furniture whitewash recipe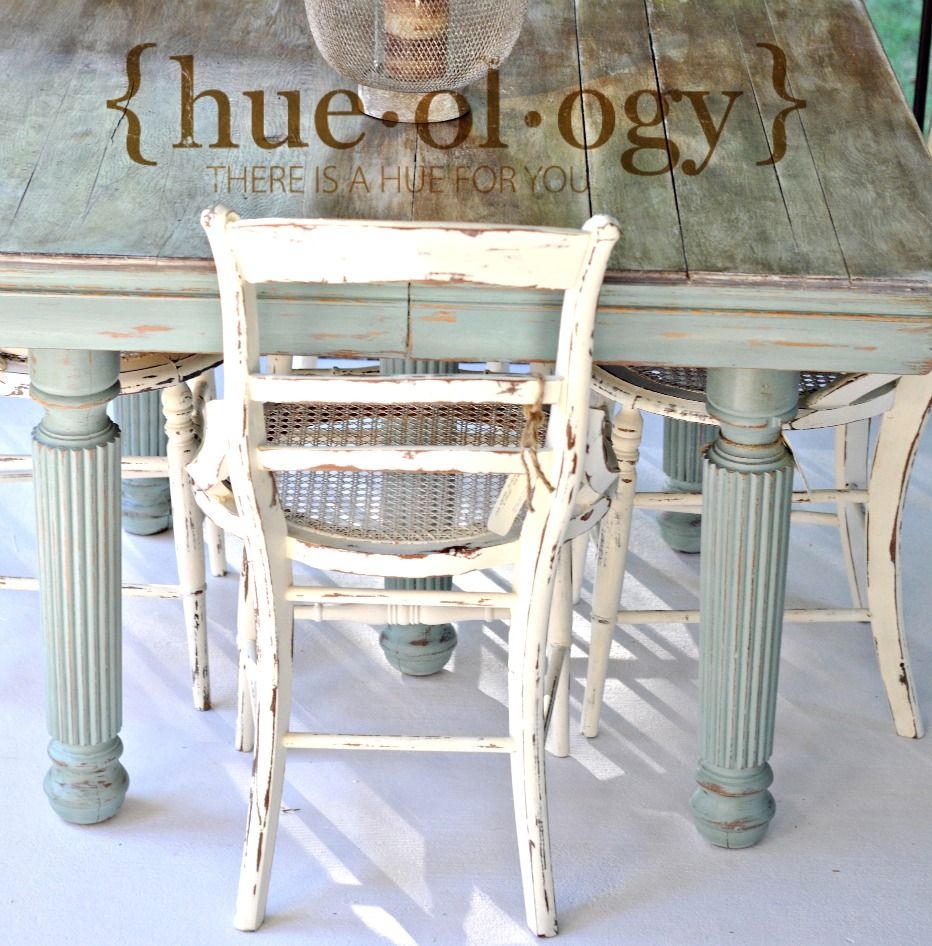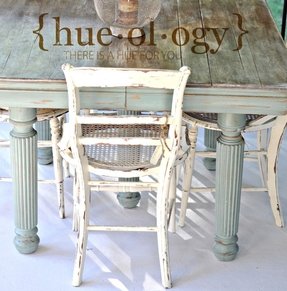 ~Annie Sloan Chalk Paint Table Base = Duck Egg Blue, Chairs = Old White ASCP Lovely!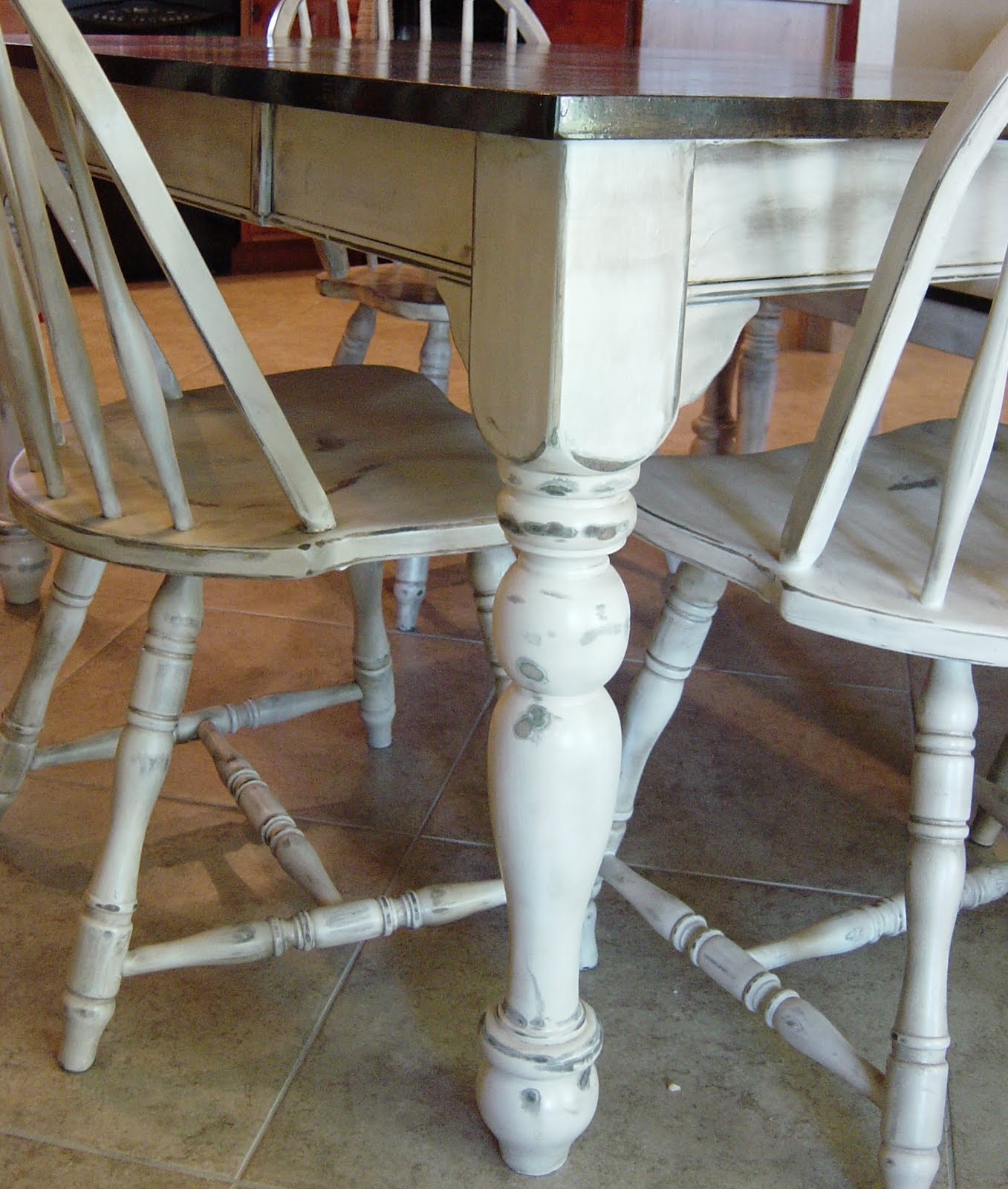 decided to change the whole appearance of the table by painting the legs a lovely shade of Heirloom White from Home Depot (my favorite), staining the top a rich Jacobean by Miniwax (also found at Home Depot), distressing the whole thing, glazing it, and t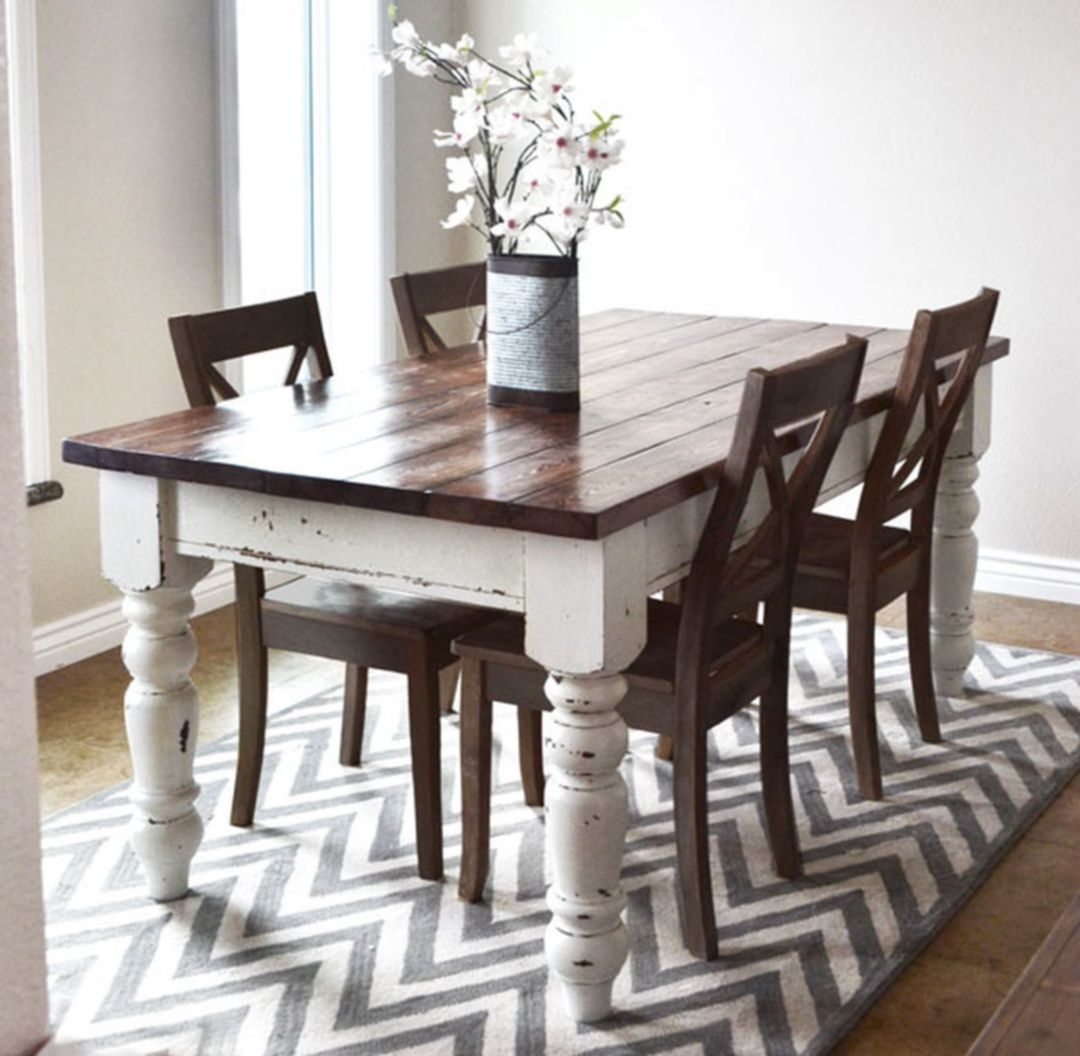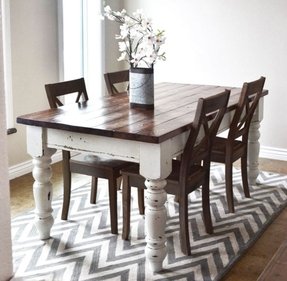 A pretty vintage farmhouse kitchen table made of wood with a distressed finish. It has thick straight turned legs and simple aprons in white. A rectangular top of thick longwise arranged planks is painted in glossy brown.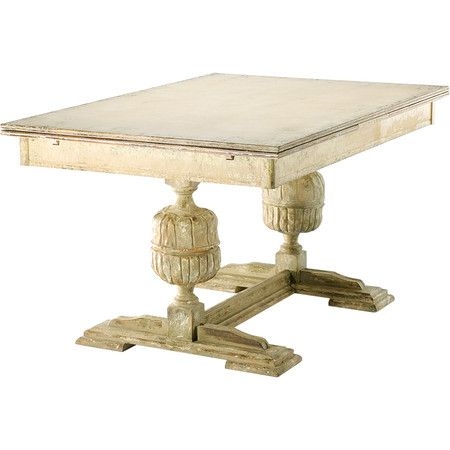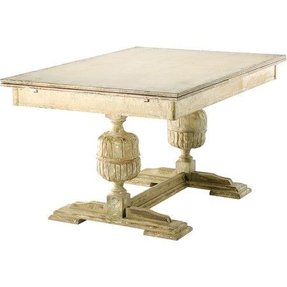 Wood Dining Table Distressed White Wash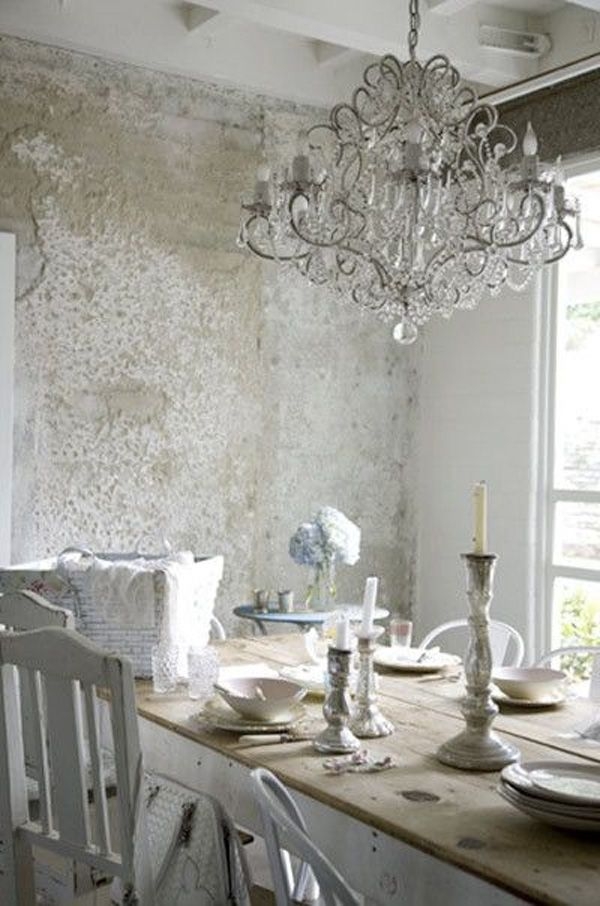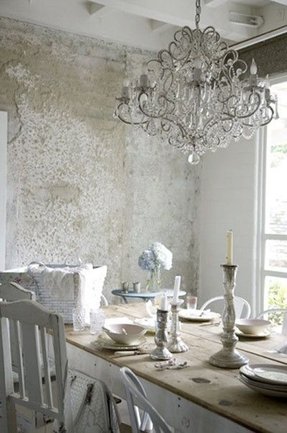 beautiful, subtle. this makes me want to yank the wallpaper off my walls and leave pieces behind! :)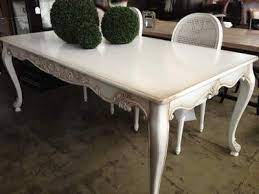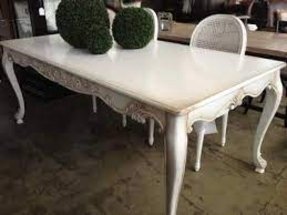 IMG_3421_Comp__16272.1339684326.400.400.JPG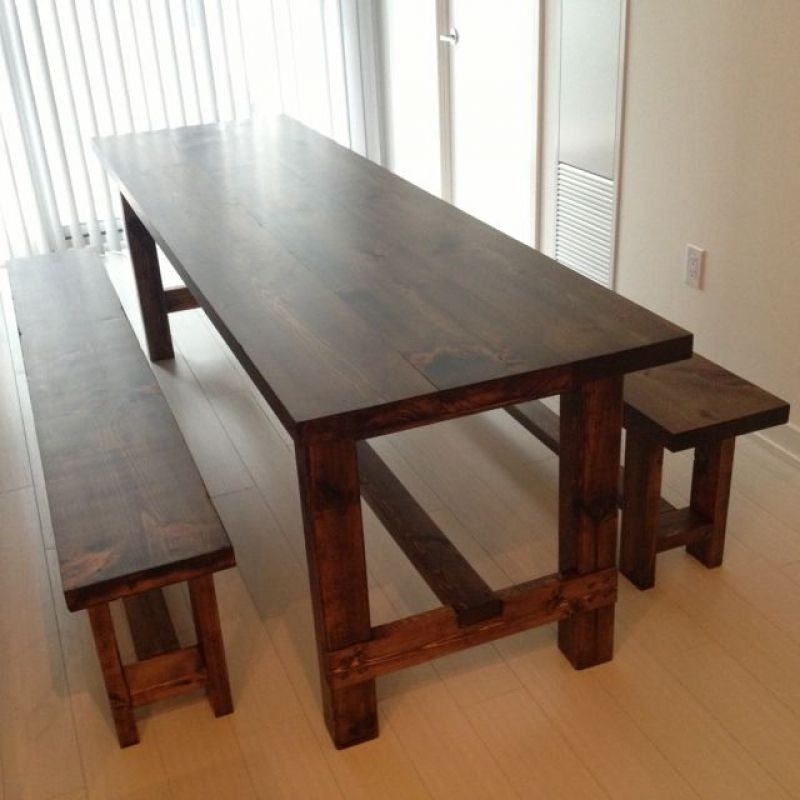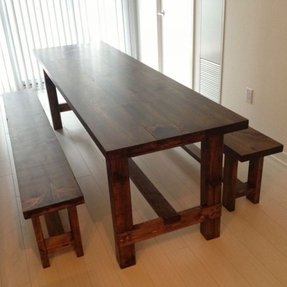 Dining table in classic form. It is made of high quality pine wood and reinforced with solid supports. Rectangular top has large usable surface. Suitable for residential and commercial premises.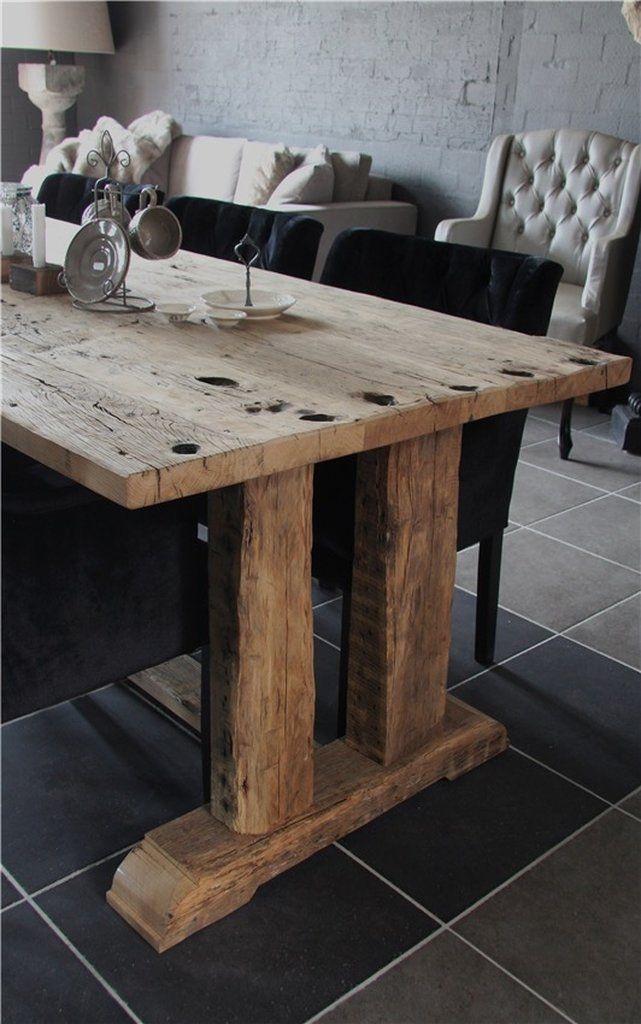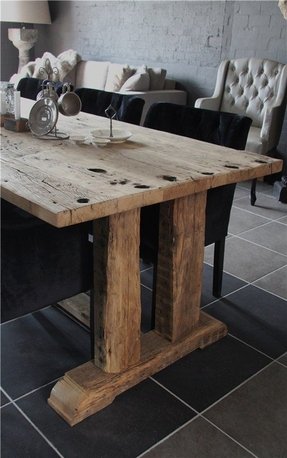 Rustic dining table crafted out of pine wood with unfinished edges and a rough look, which makes for a great contrast to the smooth and modern dining room and brings a unique, vintage detail to contemporary surroundings.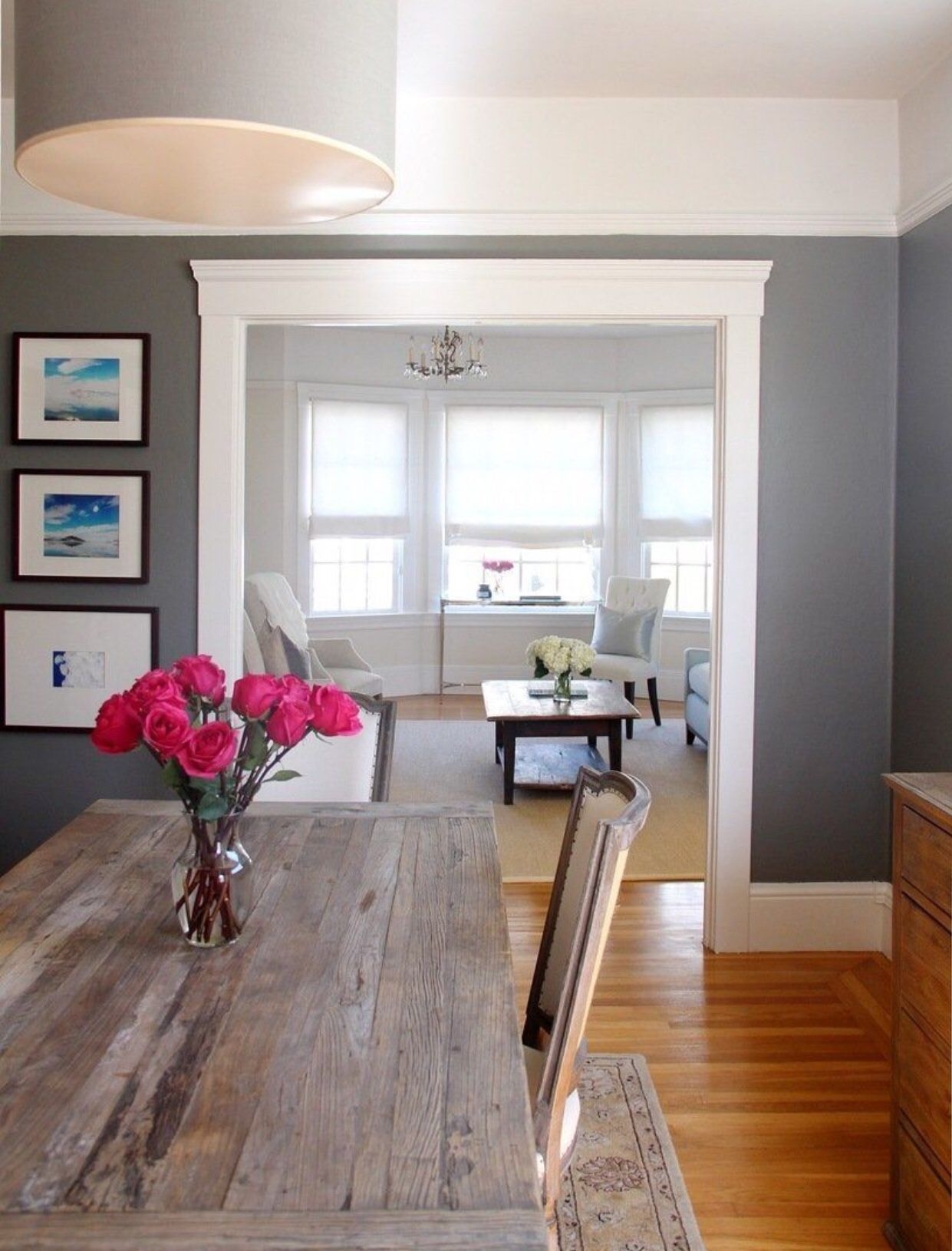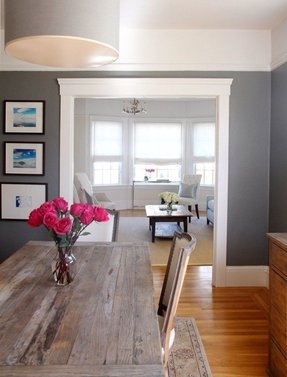 Sara's Serene & Sophisticated Home | House Tour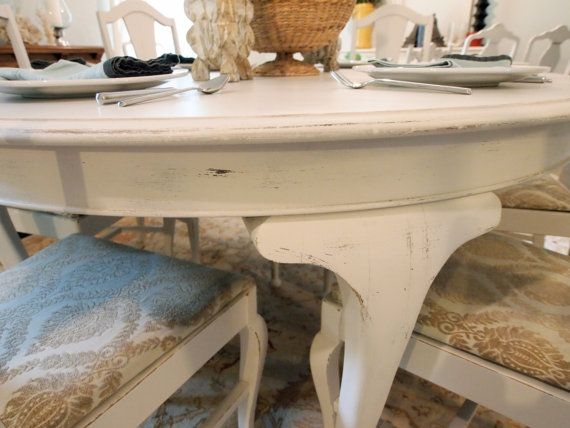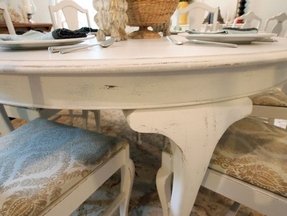 White Round Distressed Dining Table with 6 Queen by noteworthyhome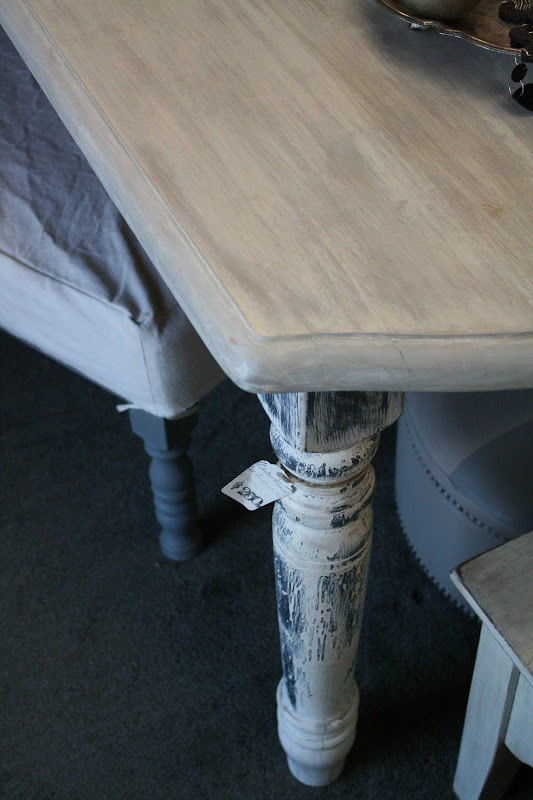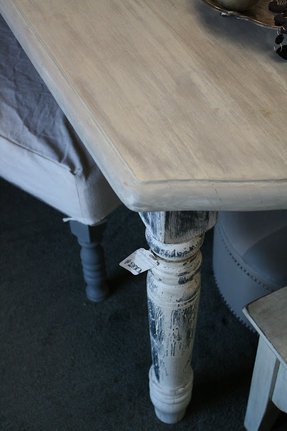 awesome tutorial for how to whitewash. Tons of beautiful paint treatment tutorials on this blog!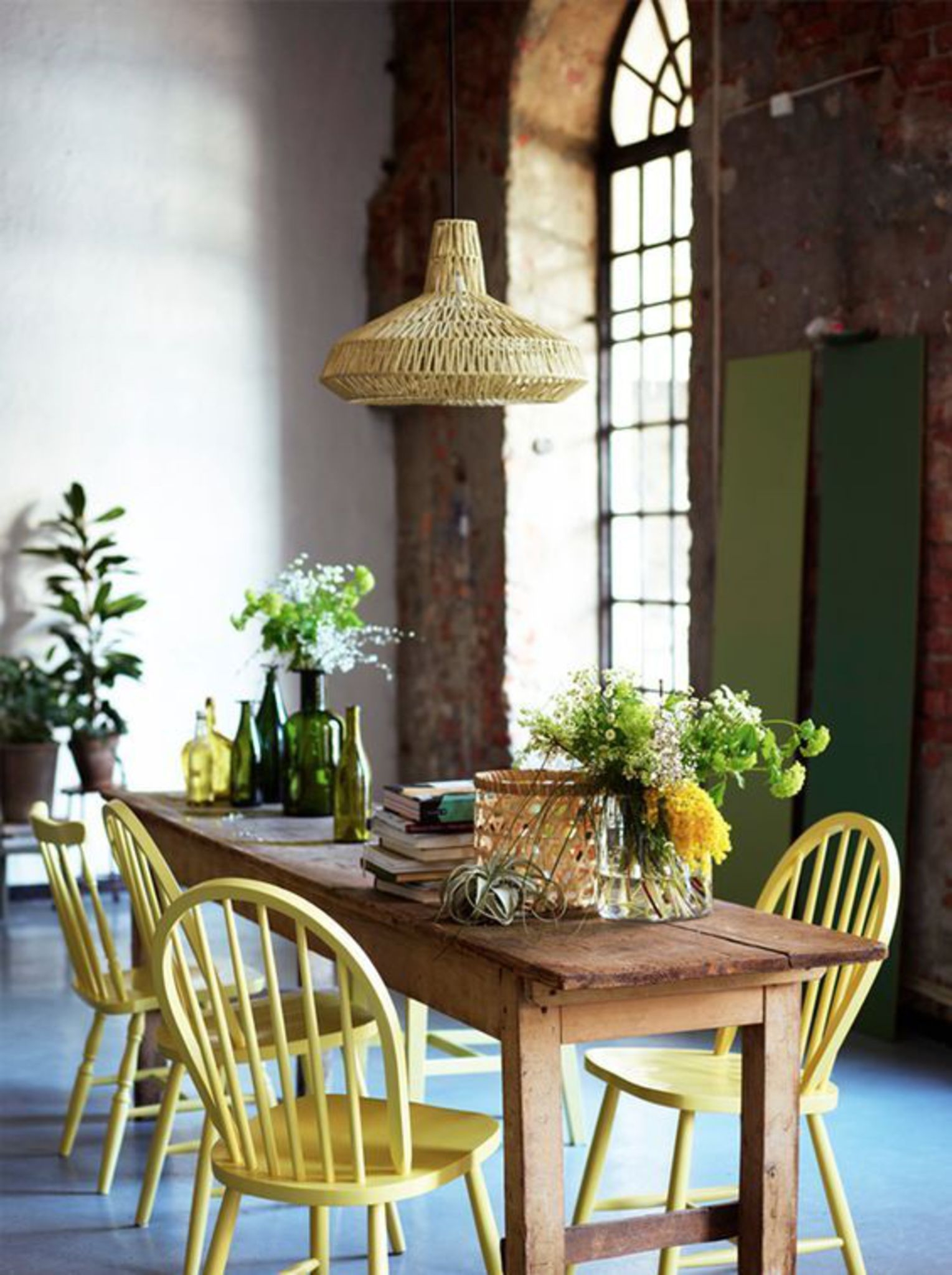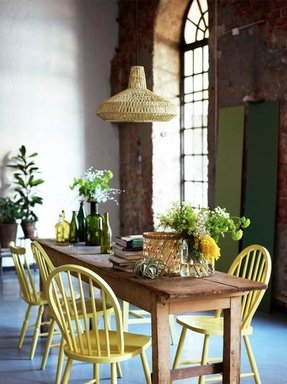 A simple rustic dining table crafted of stark planks and two-by-fours of solid pine wood with a worn natural finish. It has straight square legs joined by simple rectangle section stretchers and a long but rather narrow rectangular top.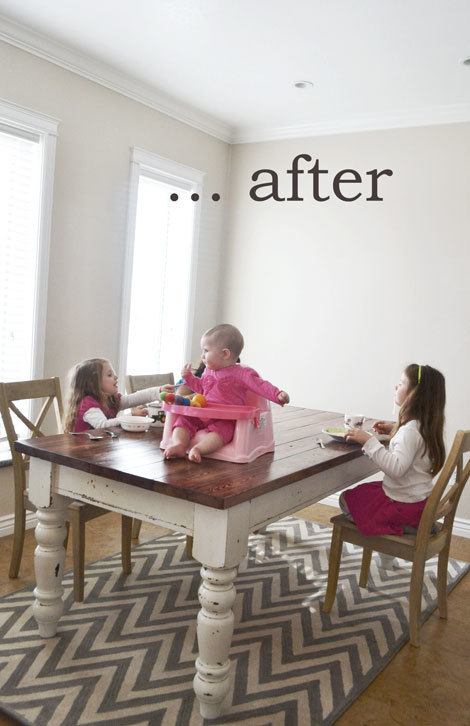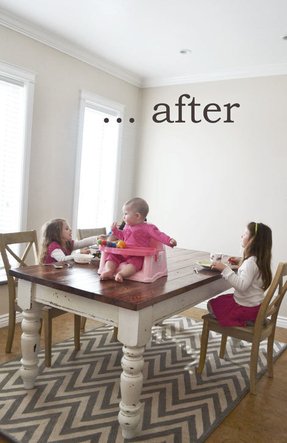 Build a Husky Farmhouse Table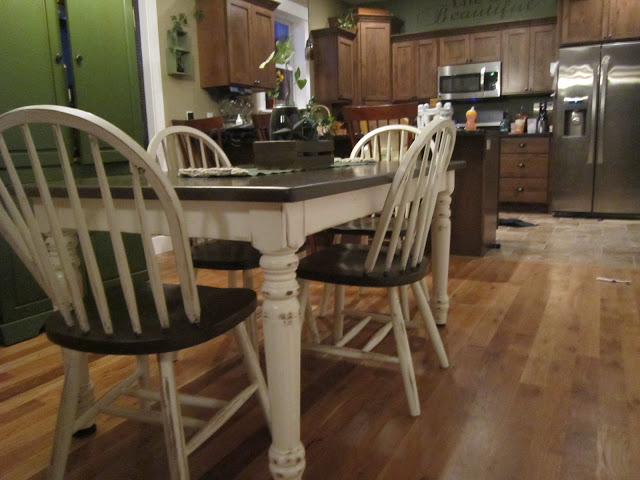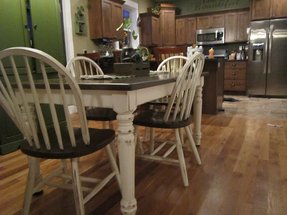 Distressed dining chairs with a solid table. These pieces of furniture are based on durable wooden frames in old-styled white finish. Rectangular table top and chair seats are finished in black color. Chairs also include solid backrests with vertical elements.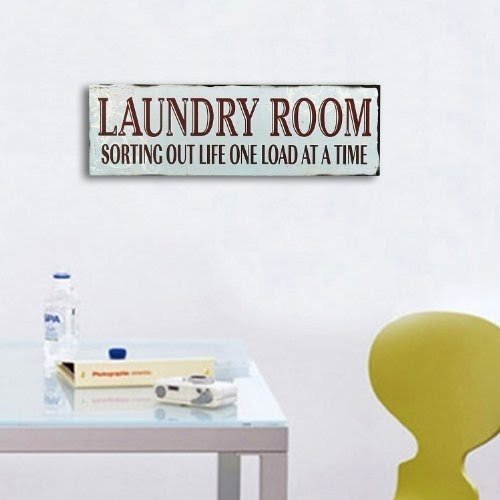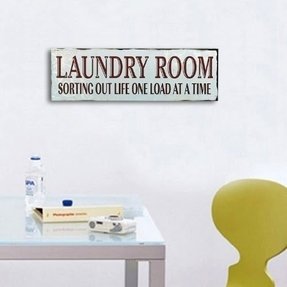 This Decorative 'Laundry Room' Wall Hanging Sign Plaque in White & Burgundy Finish is crafted from solid wood for proper longevity, and embellished with vintage accents. The plaque provides two hooks on back for easy mounting.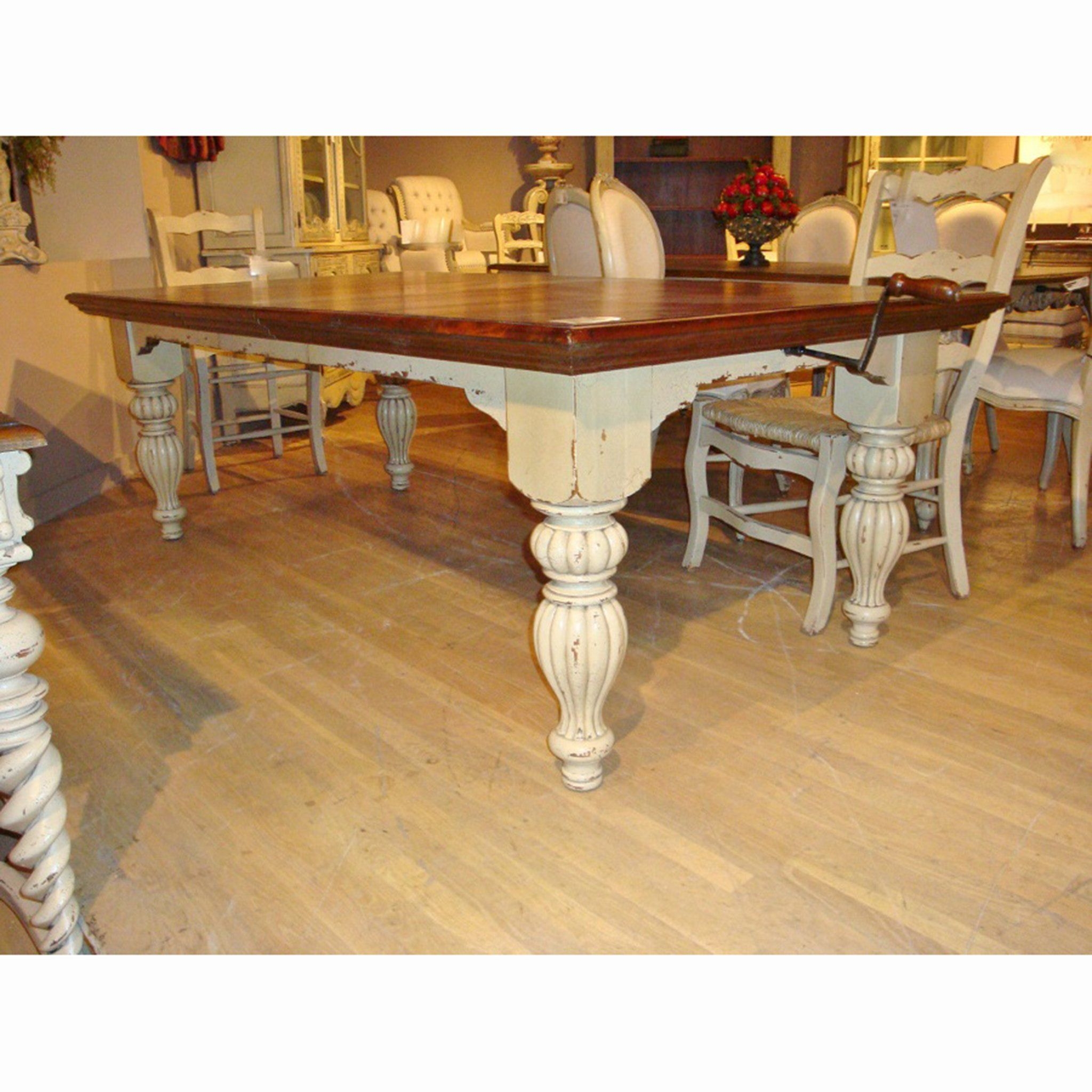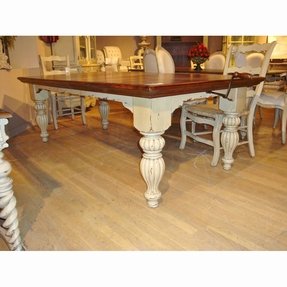 1000x1000.jpg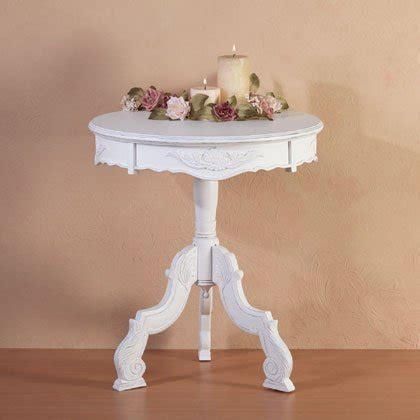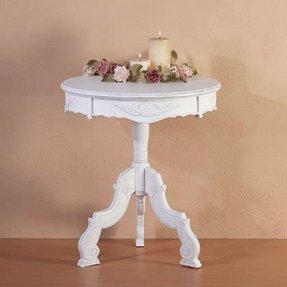 Accent table made in rococo style. This furniture was crafted with elegance and distressed finish which can blend with any wonderful decor which needs an antique accent. Table is covered with many beautiful patterns.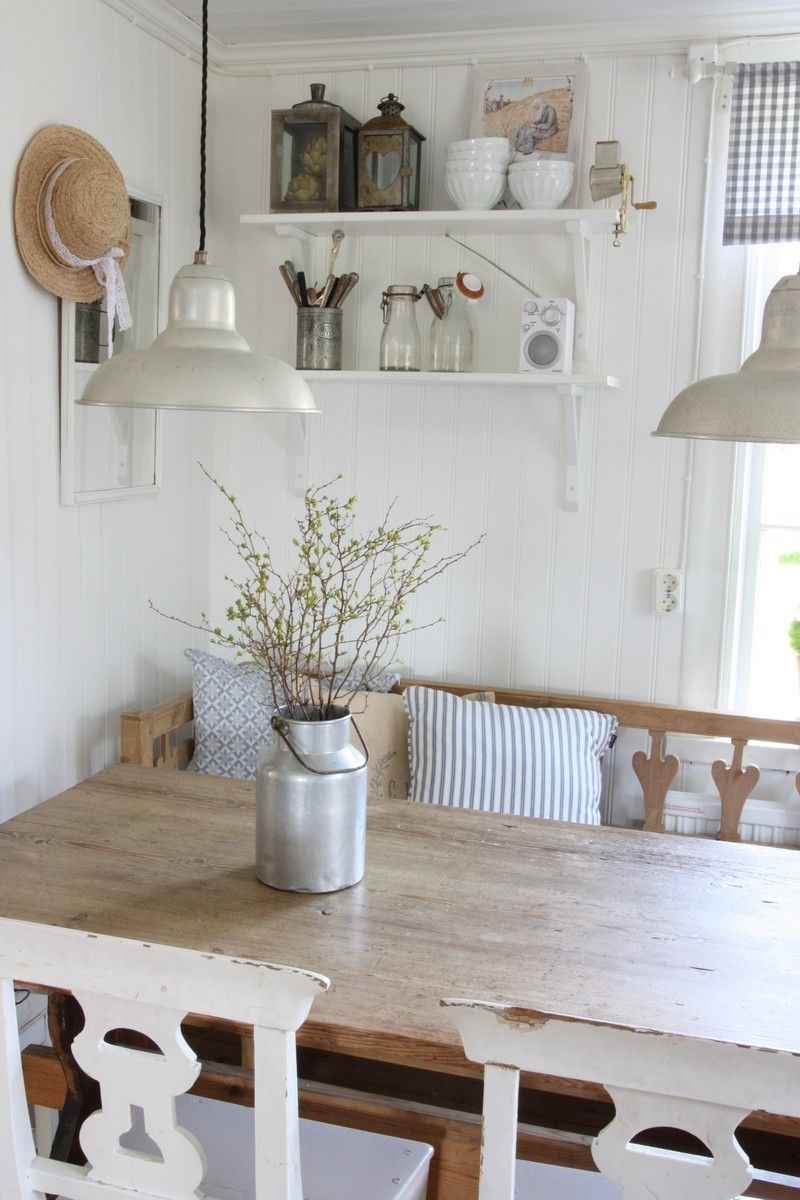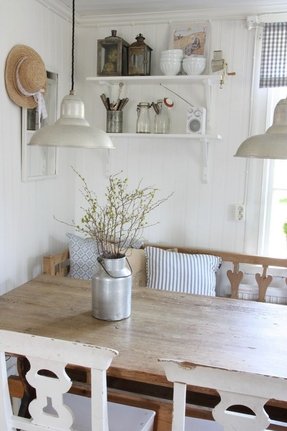 love the white. anything in our house becomes distressed anyway! :)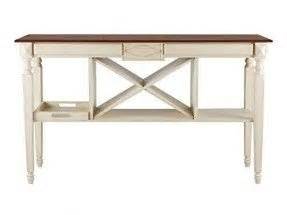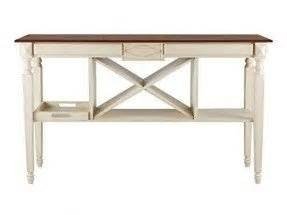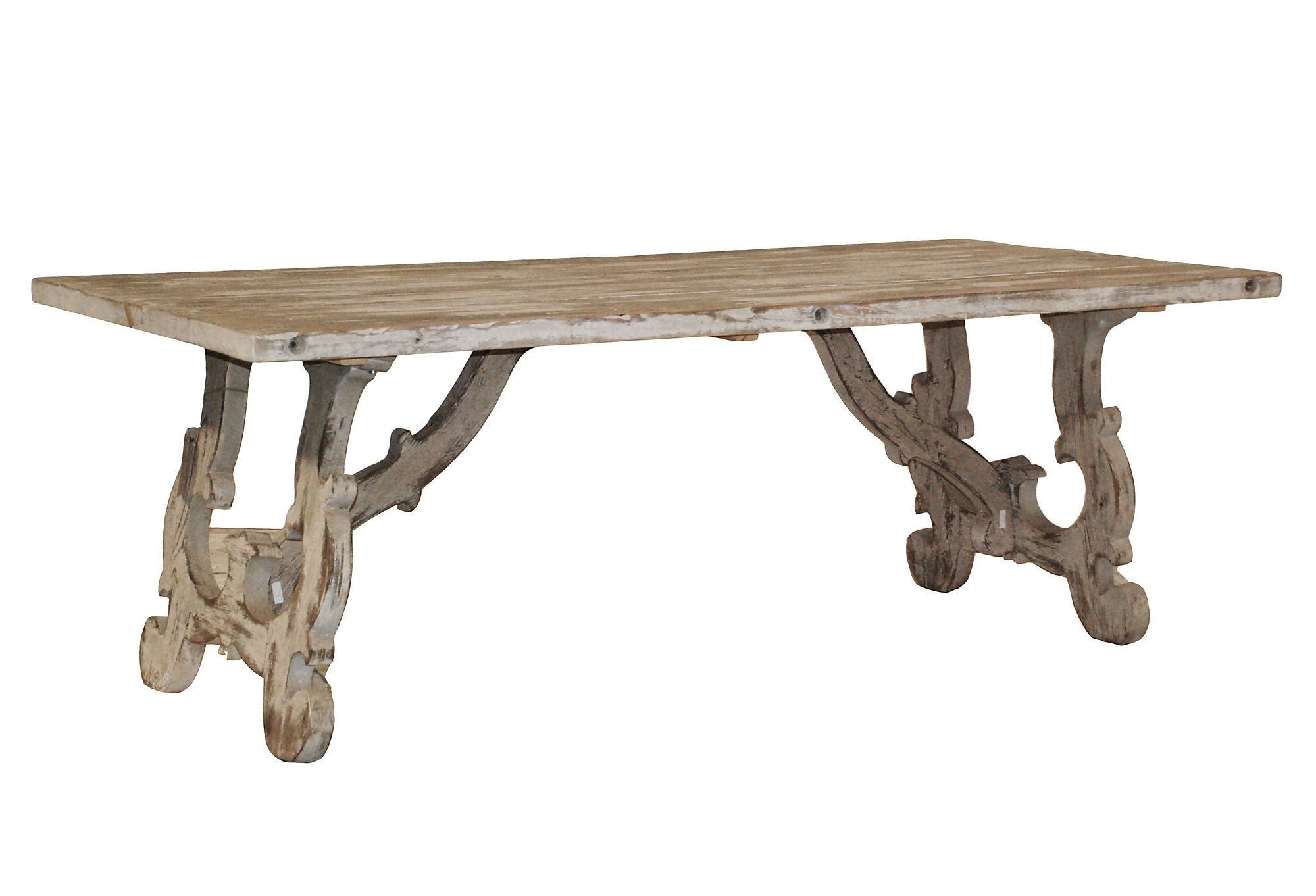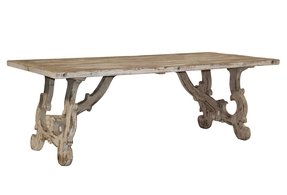 white dining table vennie distressed pine antique white dining table ...