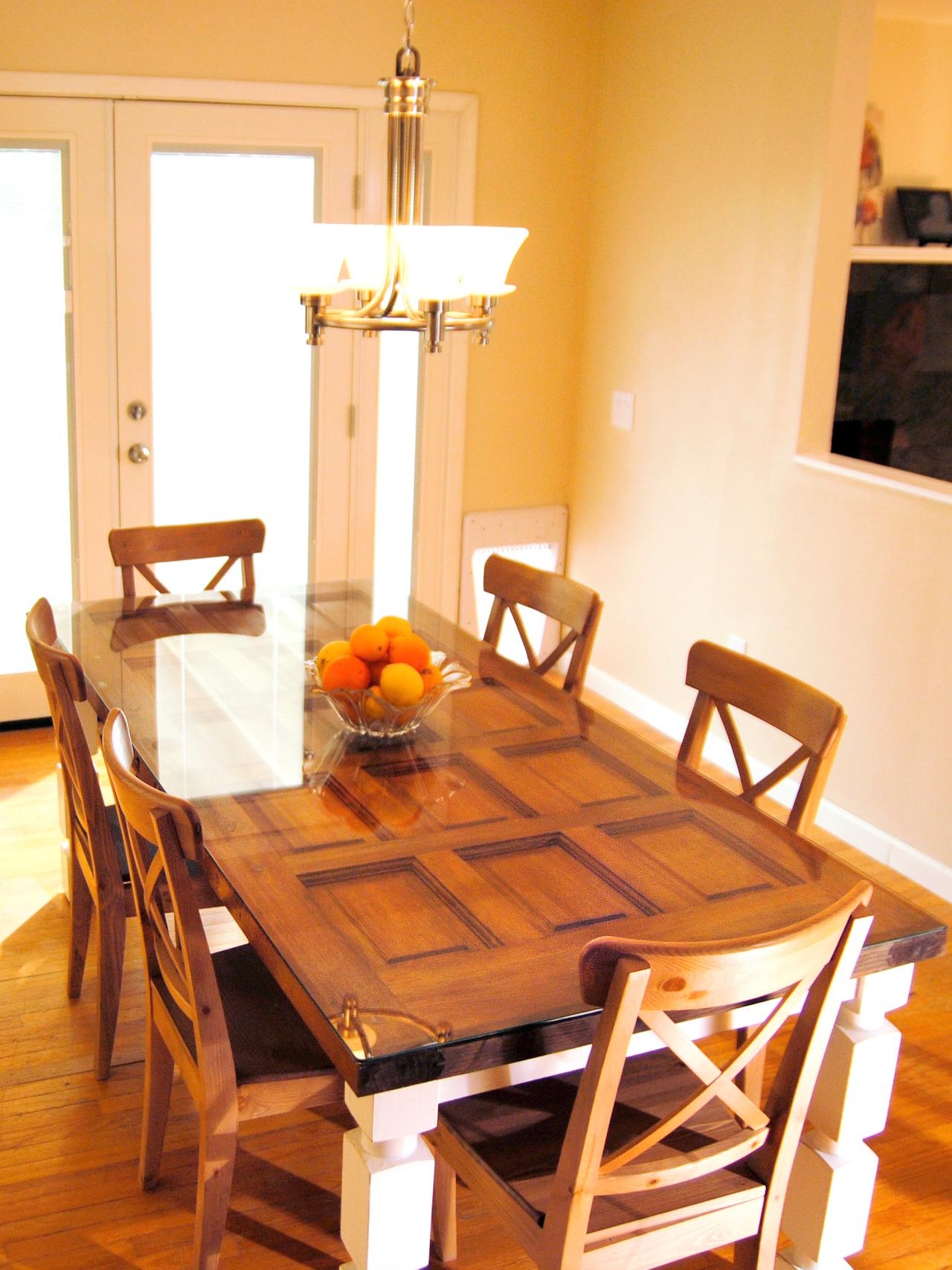 Creative dining room tabletop repurposed from a vintage wooden door. The top is extra-large and will easily accommodate more than six chairs at any given time. It features a glossed light brown finish and metal accents around the edges for immense style.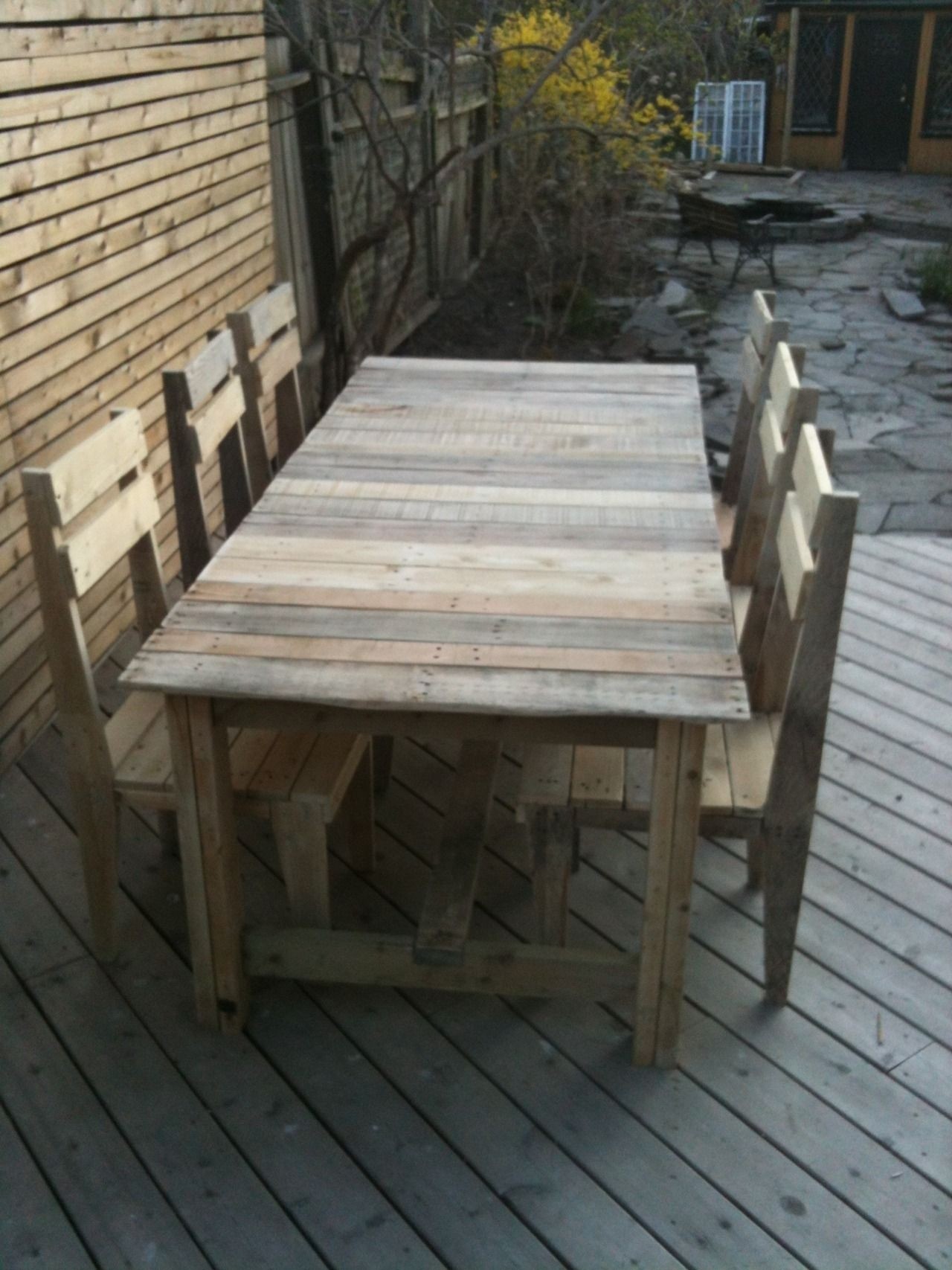 Very interesting idea for using old pallets. This dining table is made of these materials. The whole construction is very solid. Its base includes four legs and additional horizontal supports for enhanced stability.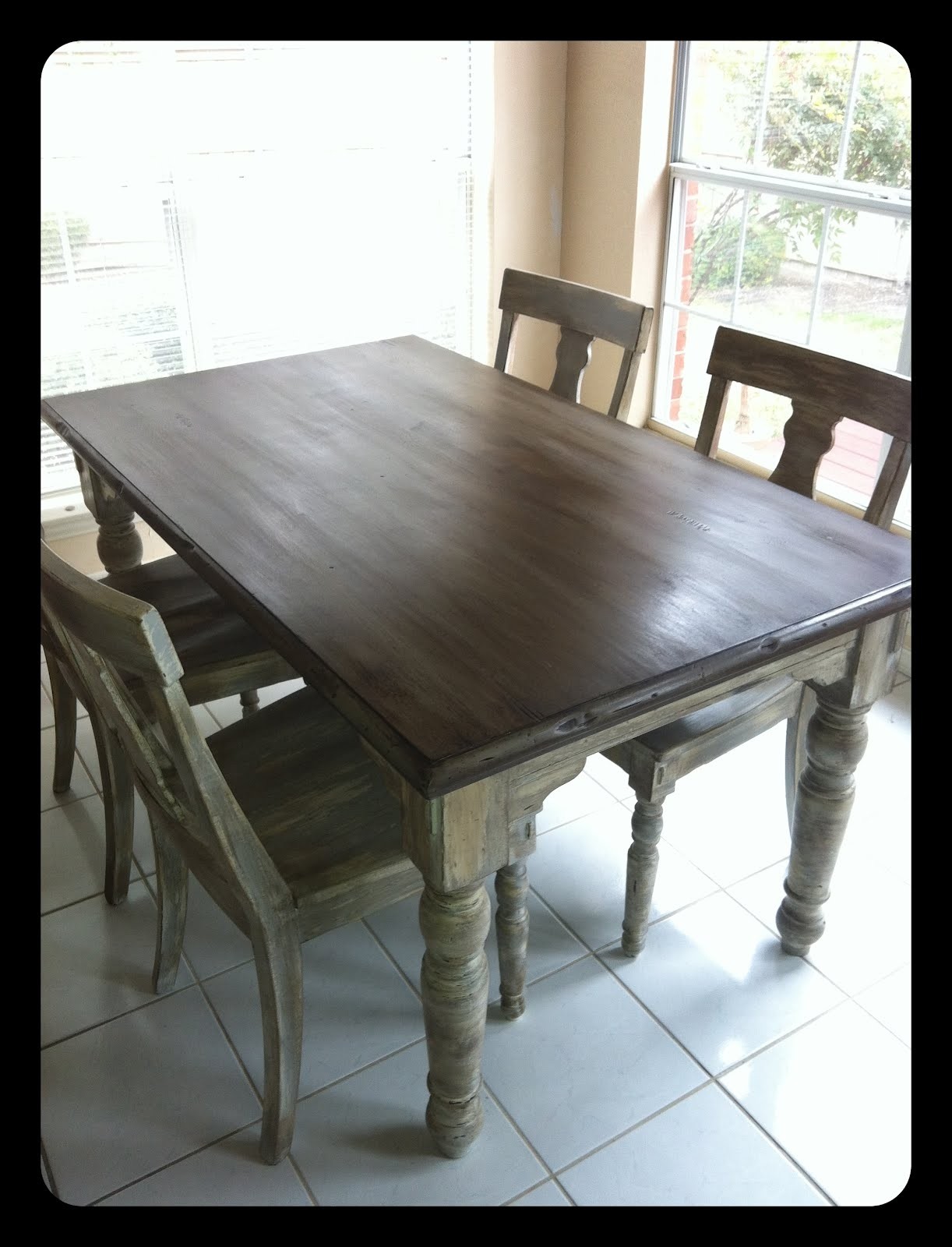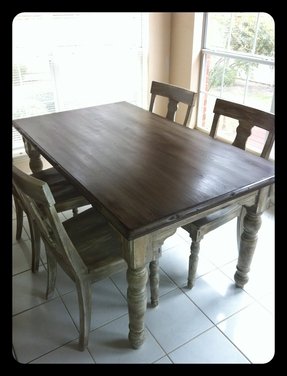 The stained wooden table for four. The dark grey color creates the vintage look. The legs are ornamented like the columns. Restored pieces of furniture fits the best to rustic interiors. The set contains also four chairs.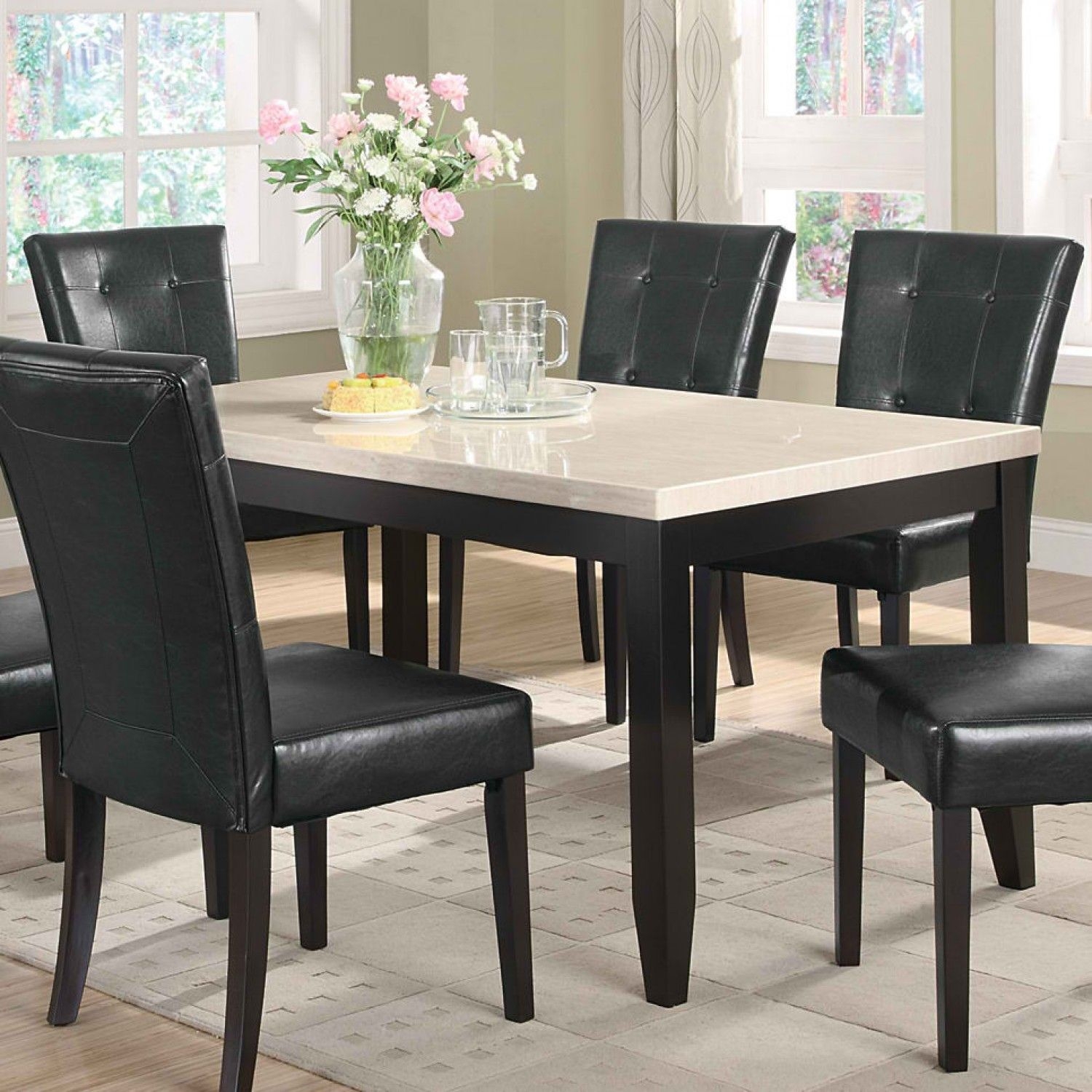 Because of its versatile design, this table may be placed in any kitchen or dining area. Modern yet elegant, it will mesmerize your eyes and enhance that sophisticated look of your living space. Its frame is finished in dark cappuccino and the top has been made of creamy faux marble.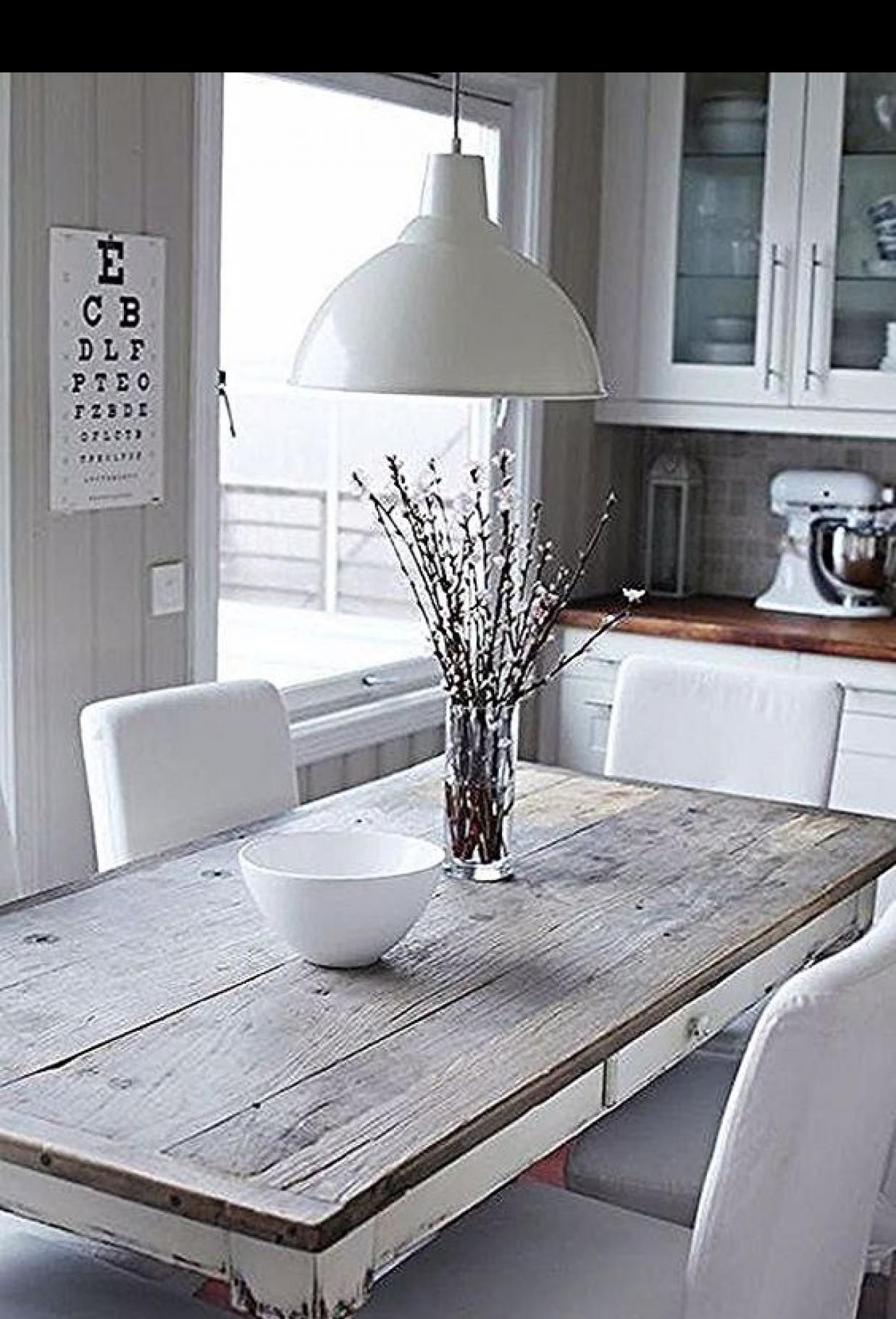 An adorable farmhouse table that sports the wooden structure and the sublime distressed finish that go along splendidly with the traditional looks to create a perfect addition to your dining room.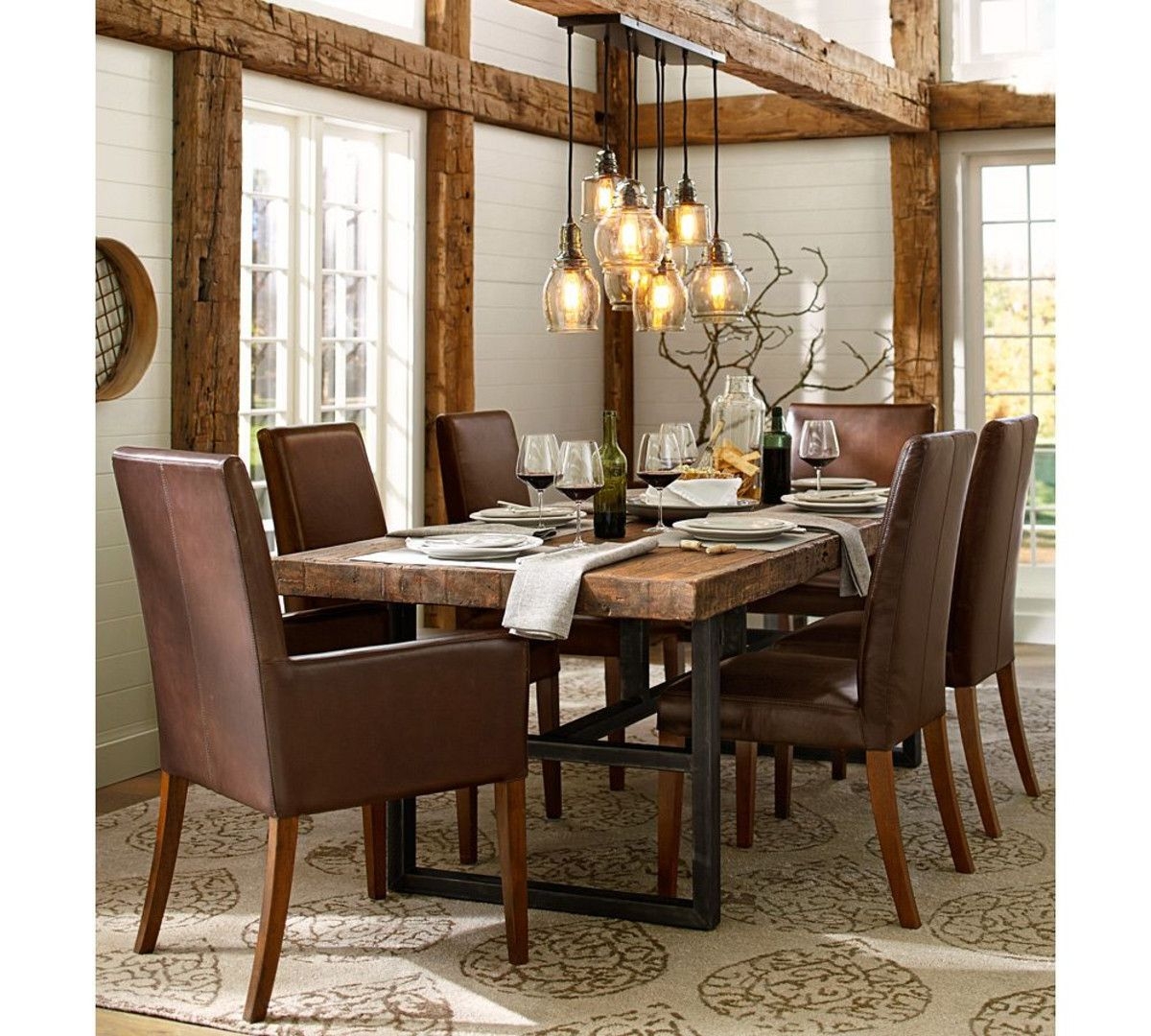 Rustic Lighting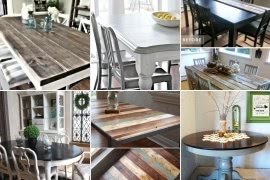 Do not be afraid to risk a change in your old dining room. The black wooden table can be a bit overwhelming - but if you paint it in white and add natural oak wood boards - you'll get a fantastic light and a whole new dining rook table top.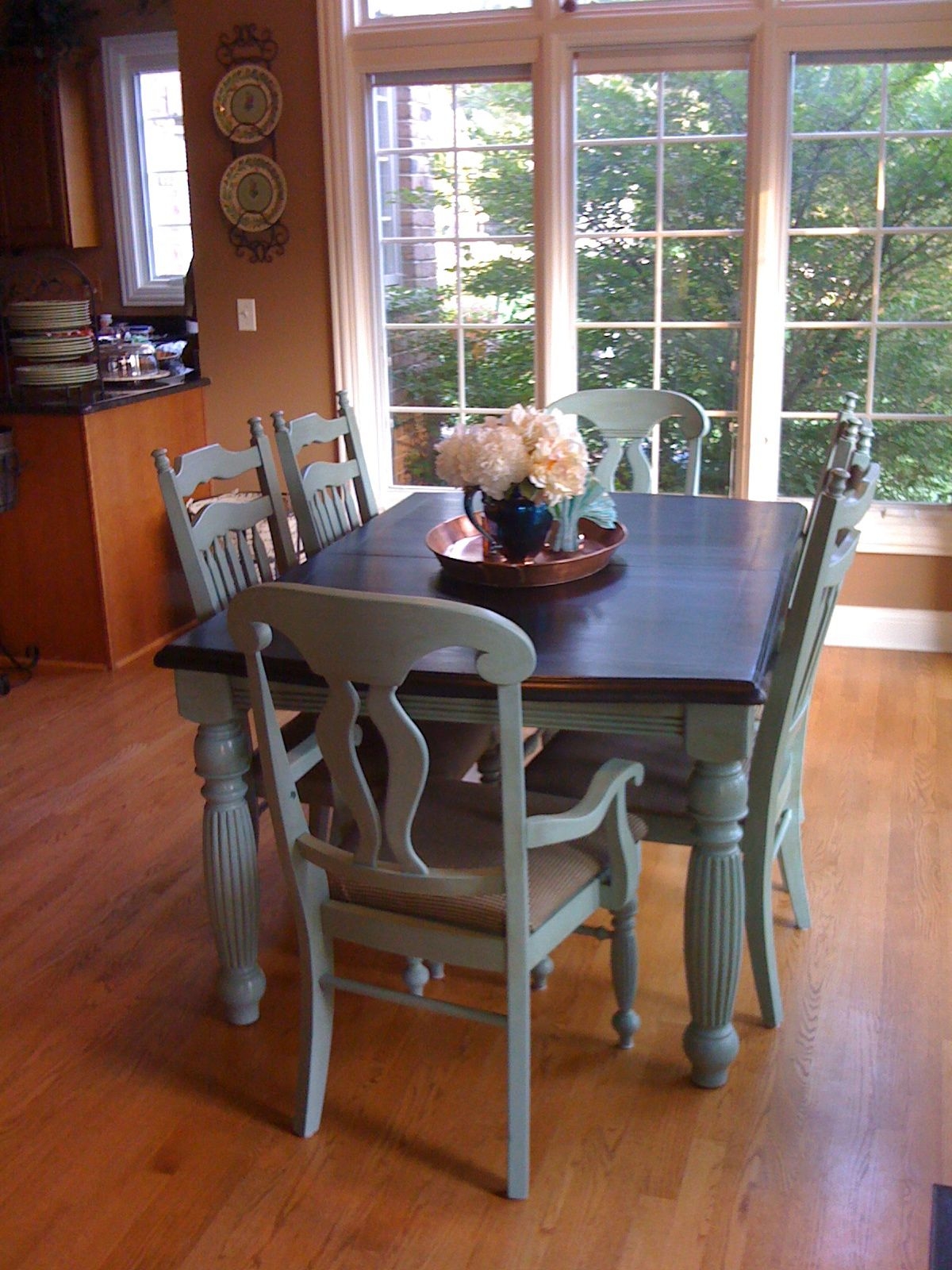 From My Front Porch To Yours: DIY Wood Plank Table Top Reveal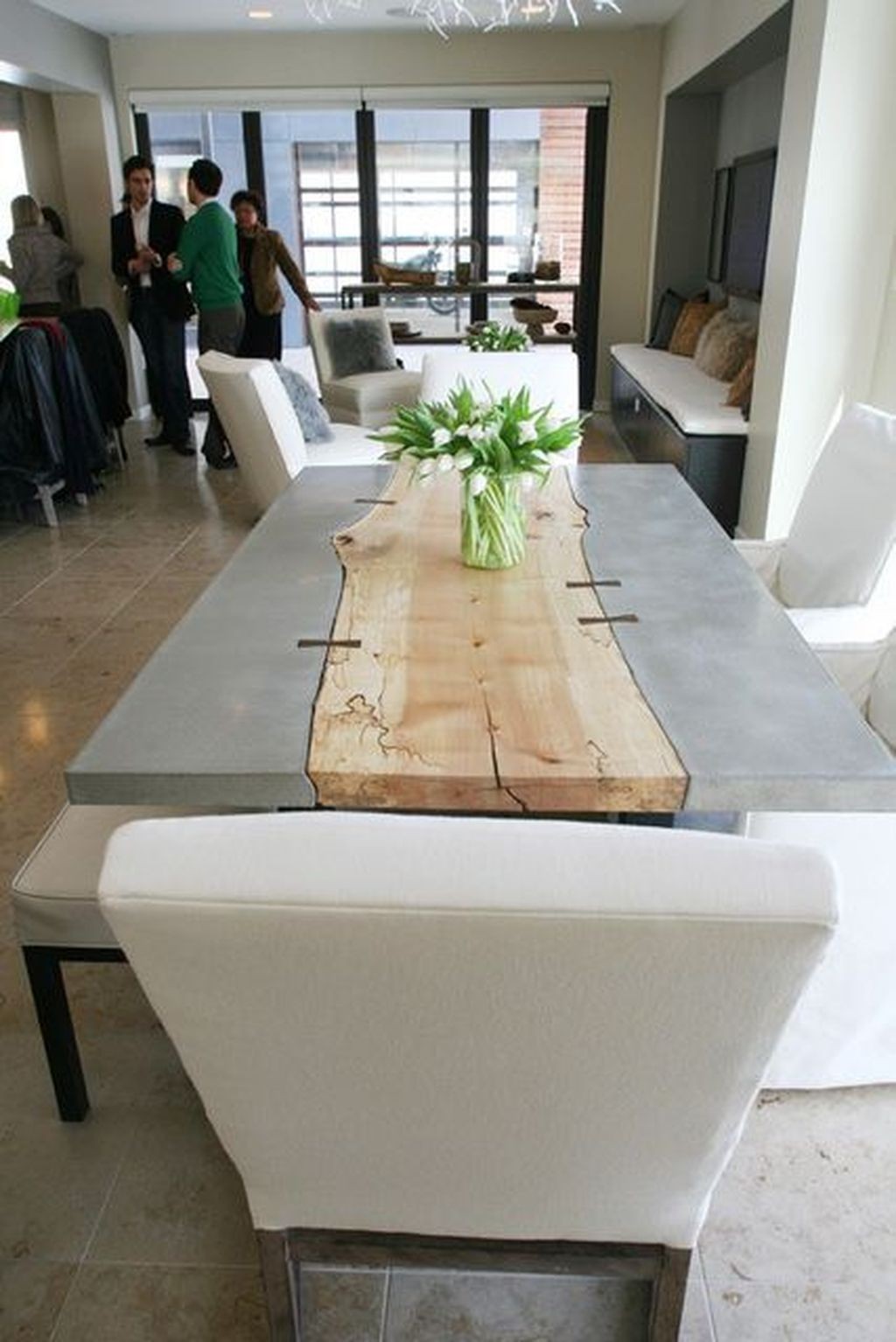 Take a look at the wood dining table which combines reclaimed wood and concrete. The wooden panel naturally goes in the middle of the tabletop. The outmost parts - have a grey color. That's how you can celebrate a wood in your dining room.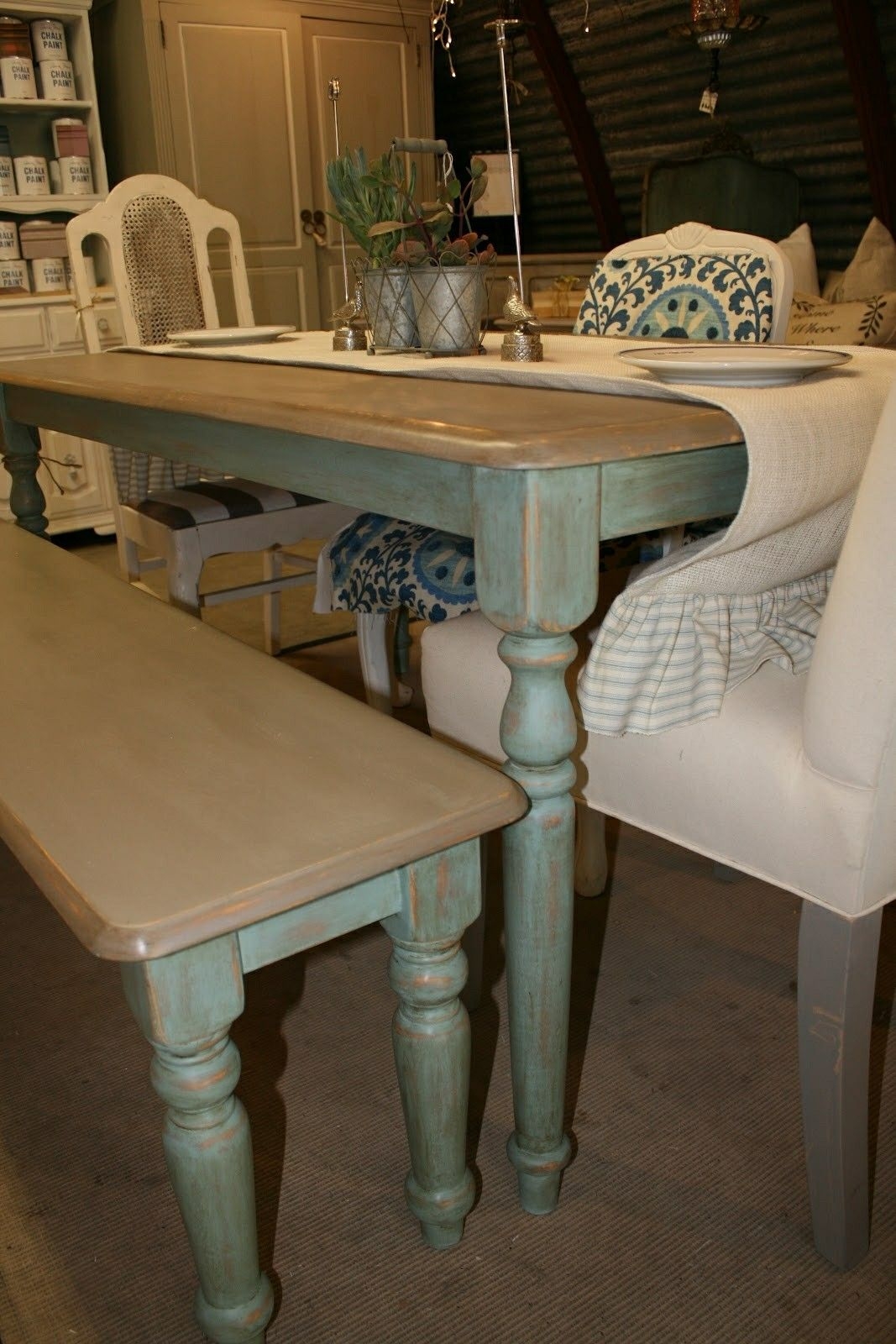 Loot: Chalk Paint® Gallery. Great site for before and after furniture makeovers.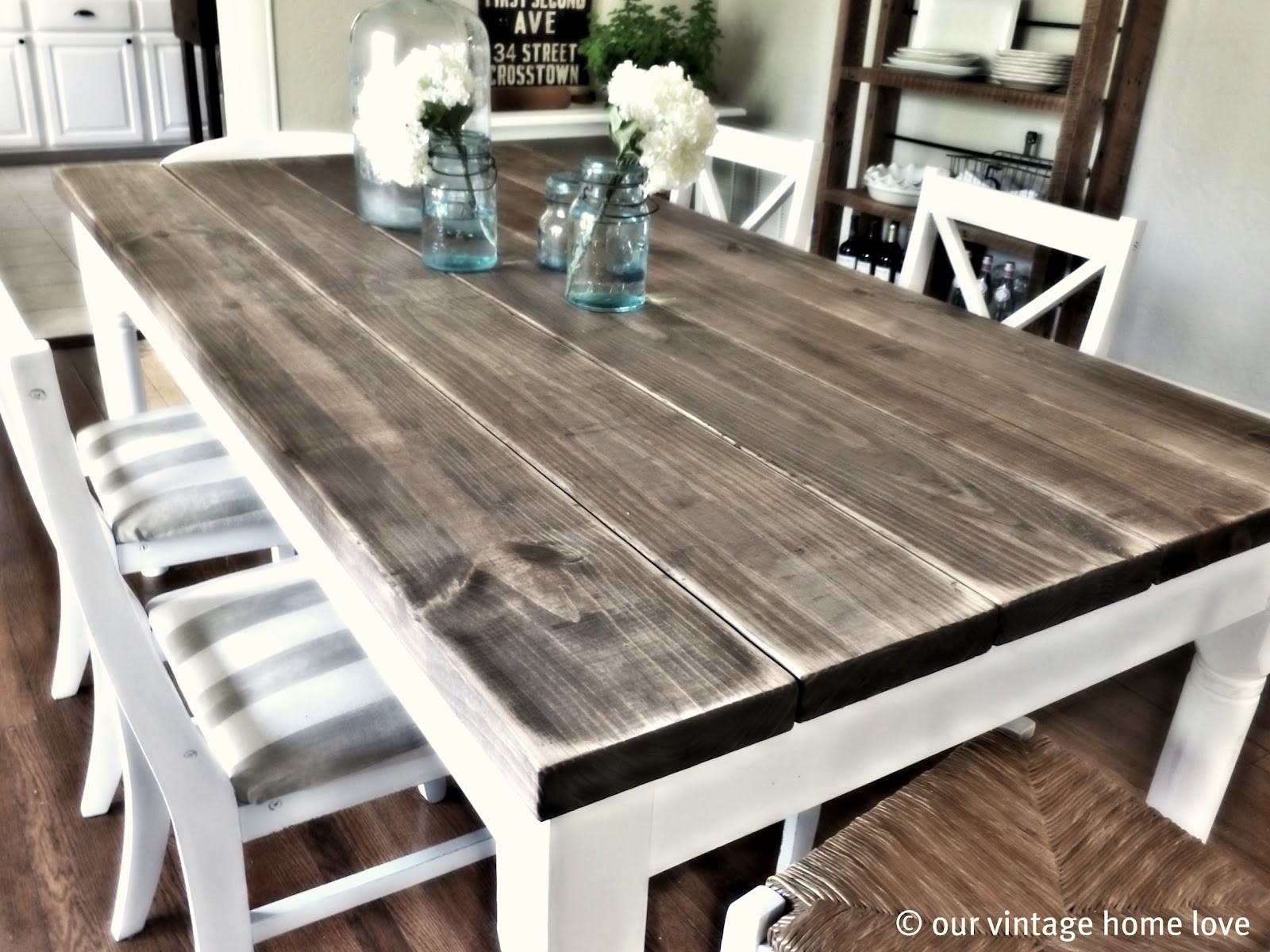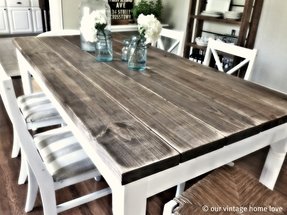 Dining table with a durable wooden frame finished in white color. Its solid wooden top is based on five slats. This simple looking table brings some old barn accents into a dining room and it provides space for large families.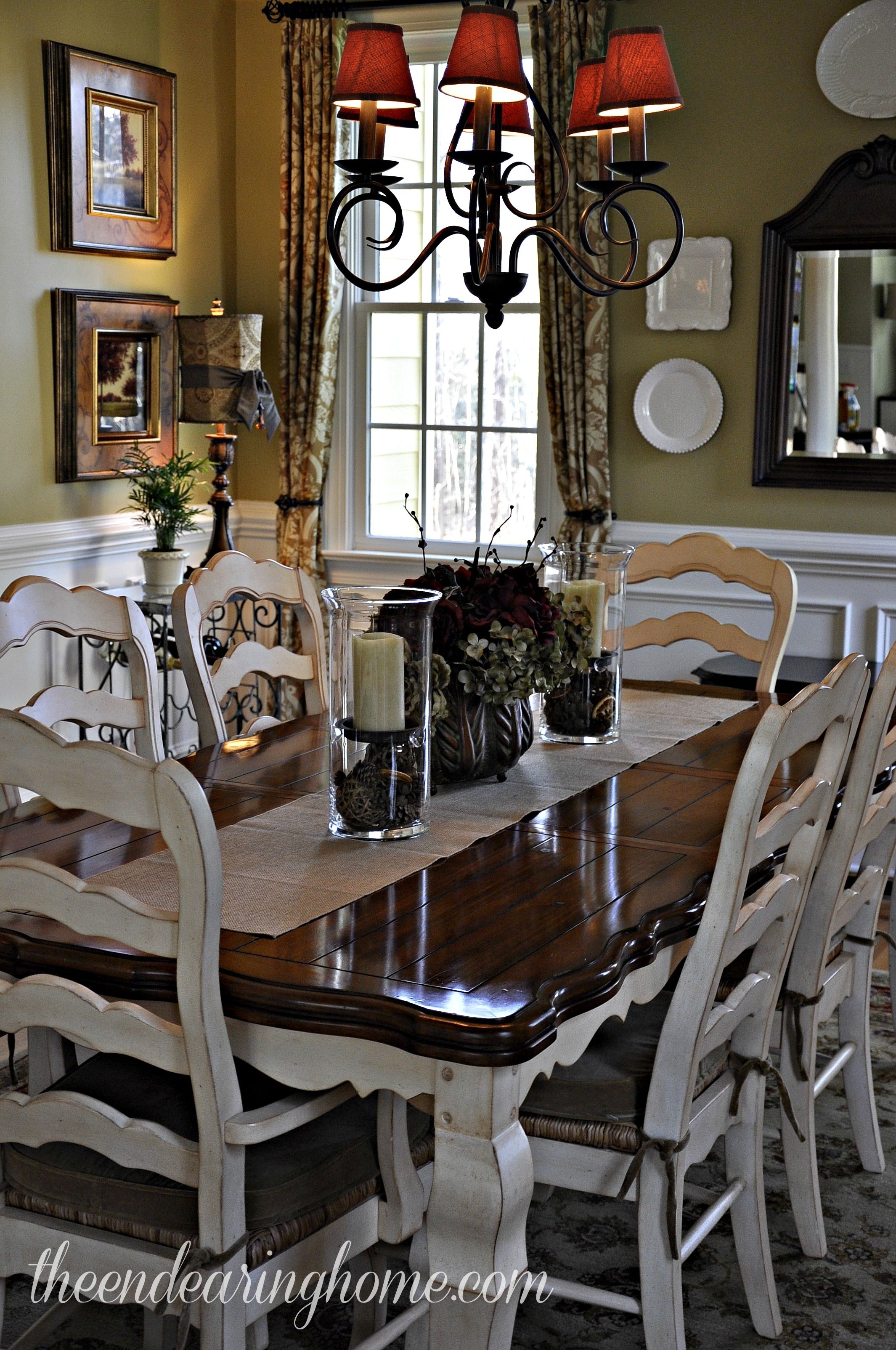 A typical French country dining setting, all in white, except for a sleek dark cherry table top. Wrought iron chandelier of scroll design, topped off with dark red shades, focuses the attention on the dining table.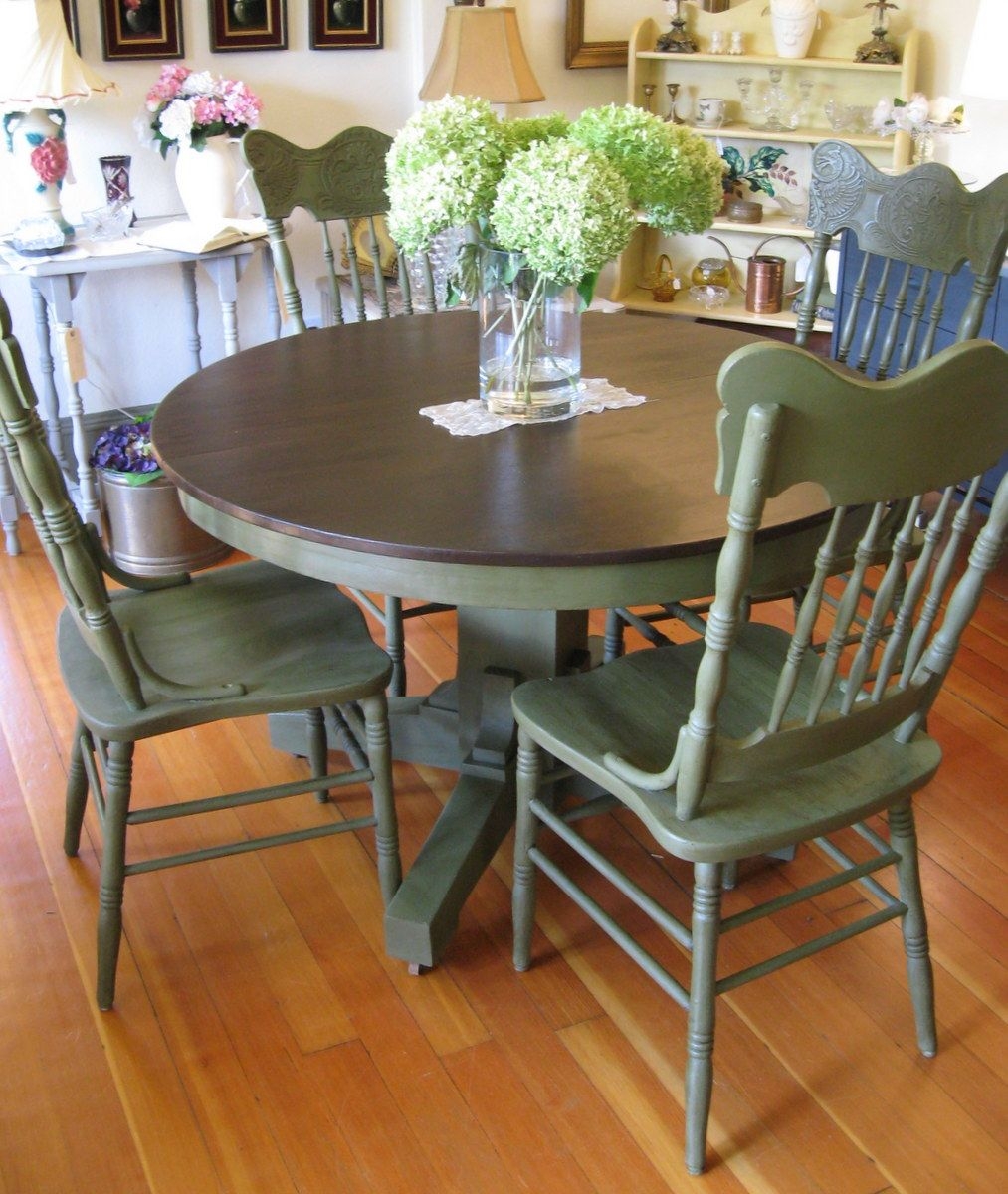 Classic round dining set in olive - a less common version of a timeless design. The green hue gives the traditional form an extra pep. Apart from this feature, everything is rather typical: round pedestal table, spindle accent chairs.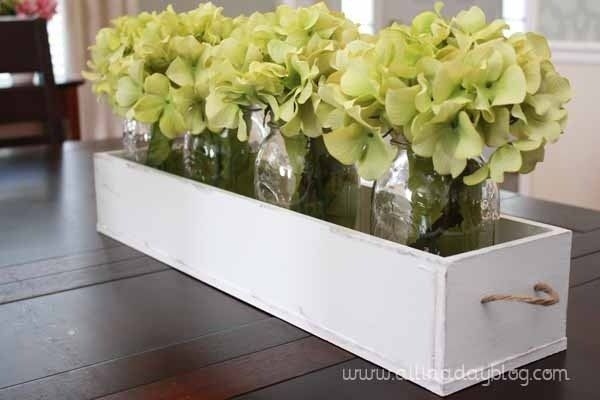 Farmhouse Table Makeover. Hopefully this is what my beautiful treasure from the Habitat for Humanity re-store will look like when I'm done with it!!!!!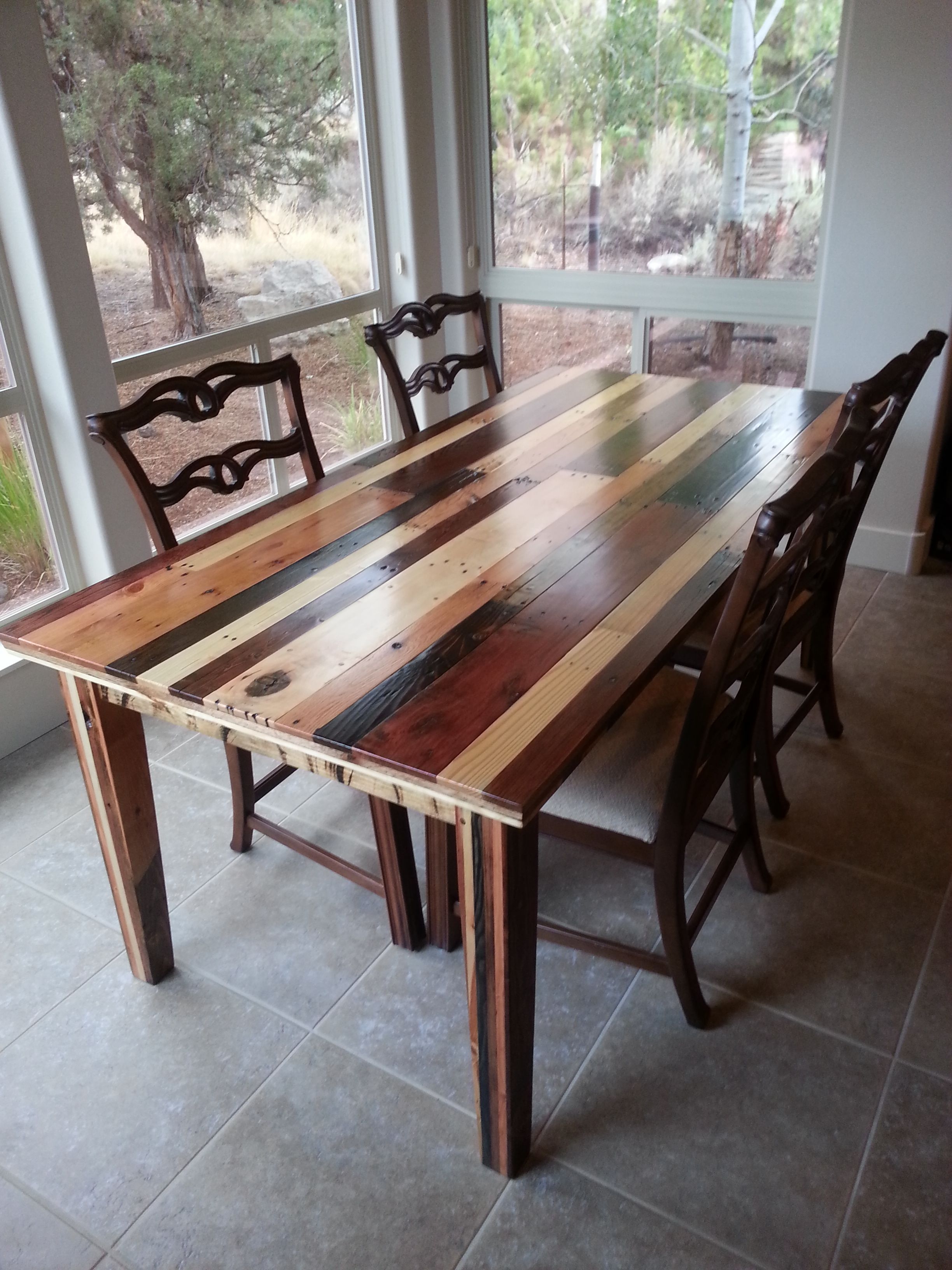 Dining room table I made from pallet wood.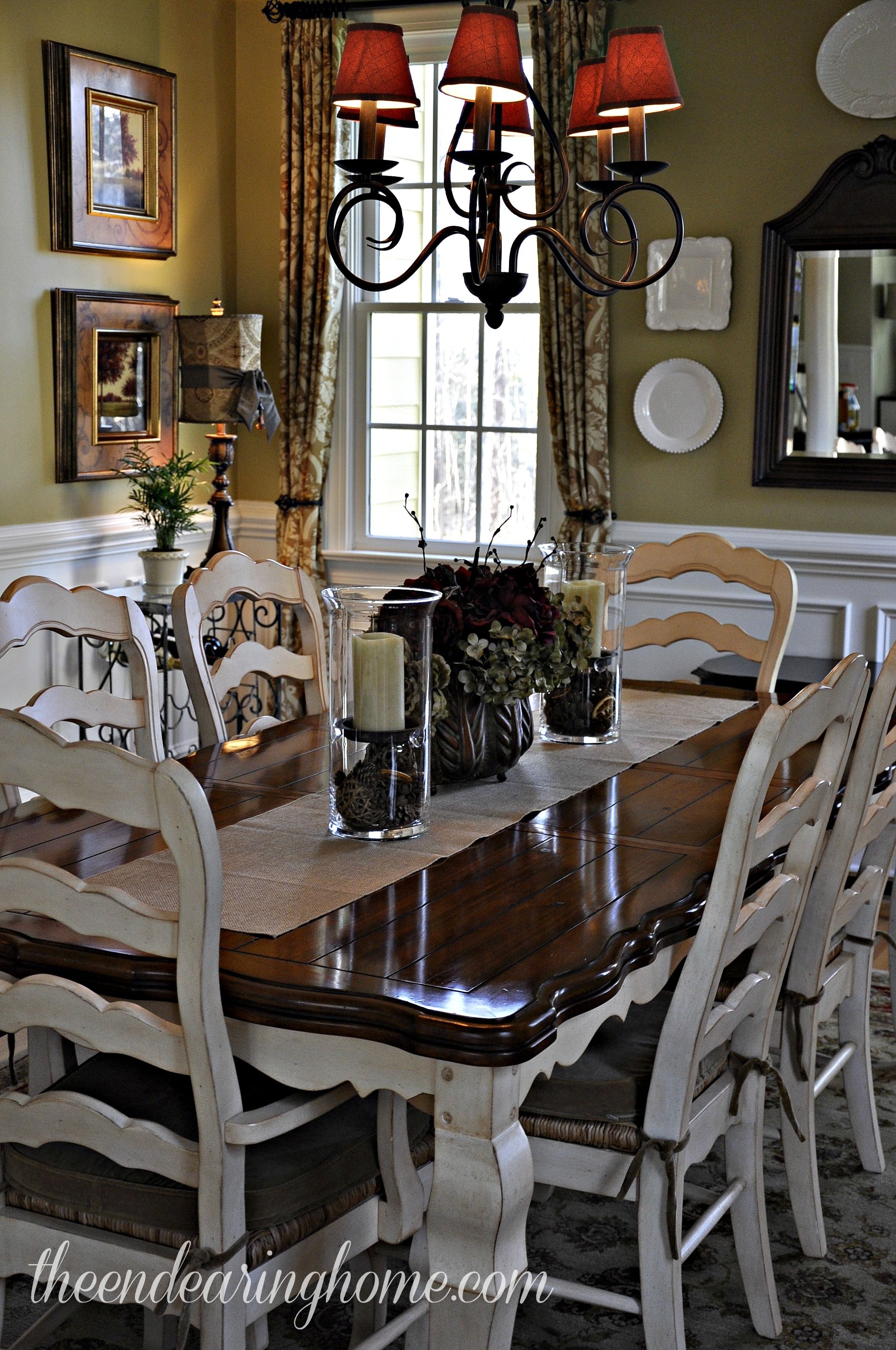 Original roofing planks from the house were salvaged and arranged in a chevron pattern to create a custom dining room table.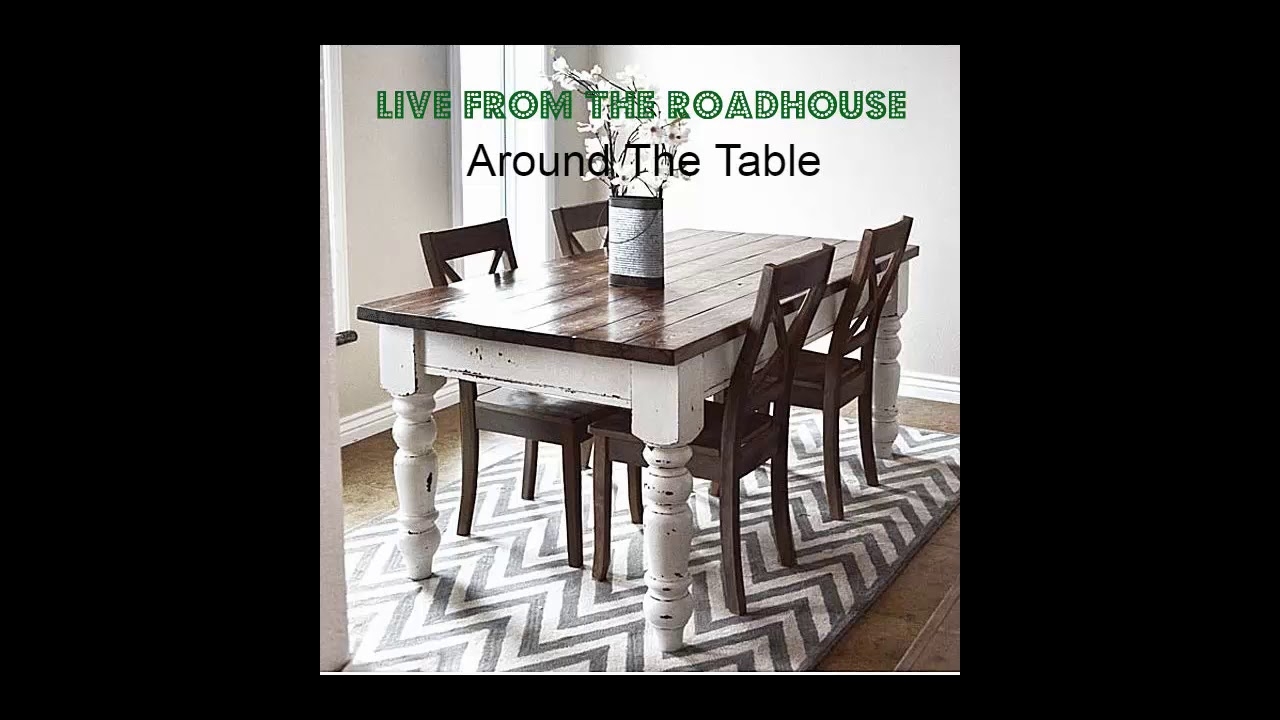 DIY "Husky Farmhouse Table" This blog is amazing - she lists dimensions, supplies, cut lists, everything. I have no doubt I could never make this, but with her steps I could sure try! (Plus, it's all "from scratch" so there's no hunting around for a table