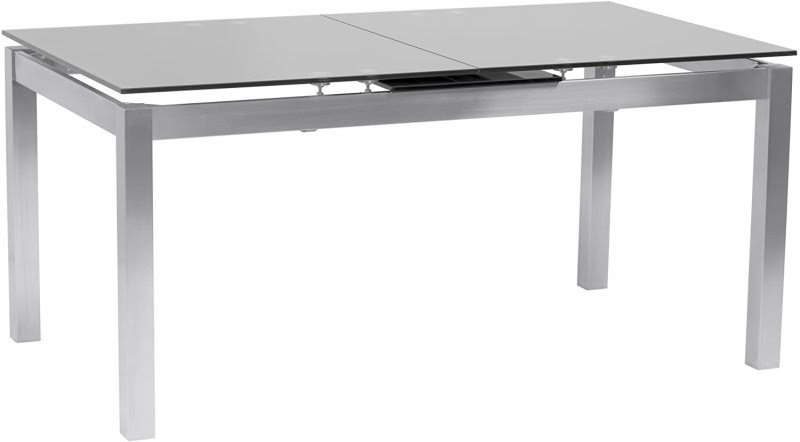 Armen Living Ivan Extendable Dining Table with Tempered Glass Top and Brushed Stainless Steel Finish
Crafted from stainless steel and glass, this is a modern dining table that will look beautiful in a contemporary dining space. A lovely grey tint enhances the tempered glass top and an extra leaf gives you the flexibility to extend the 78.74" table length even further. It comes with detailed assembly instructions and will last for years thanks to sturdy corrosion-resistant construction.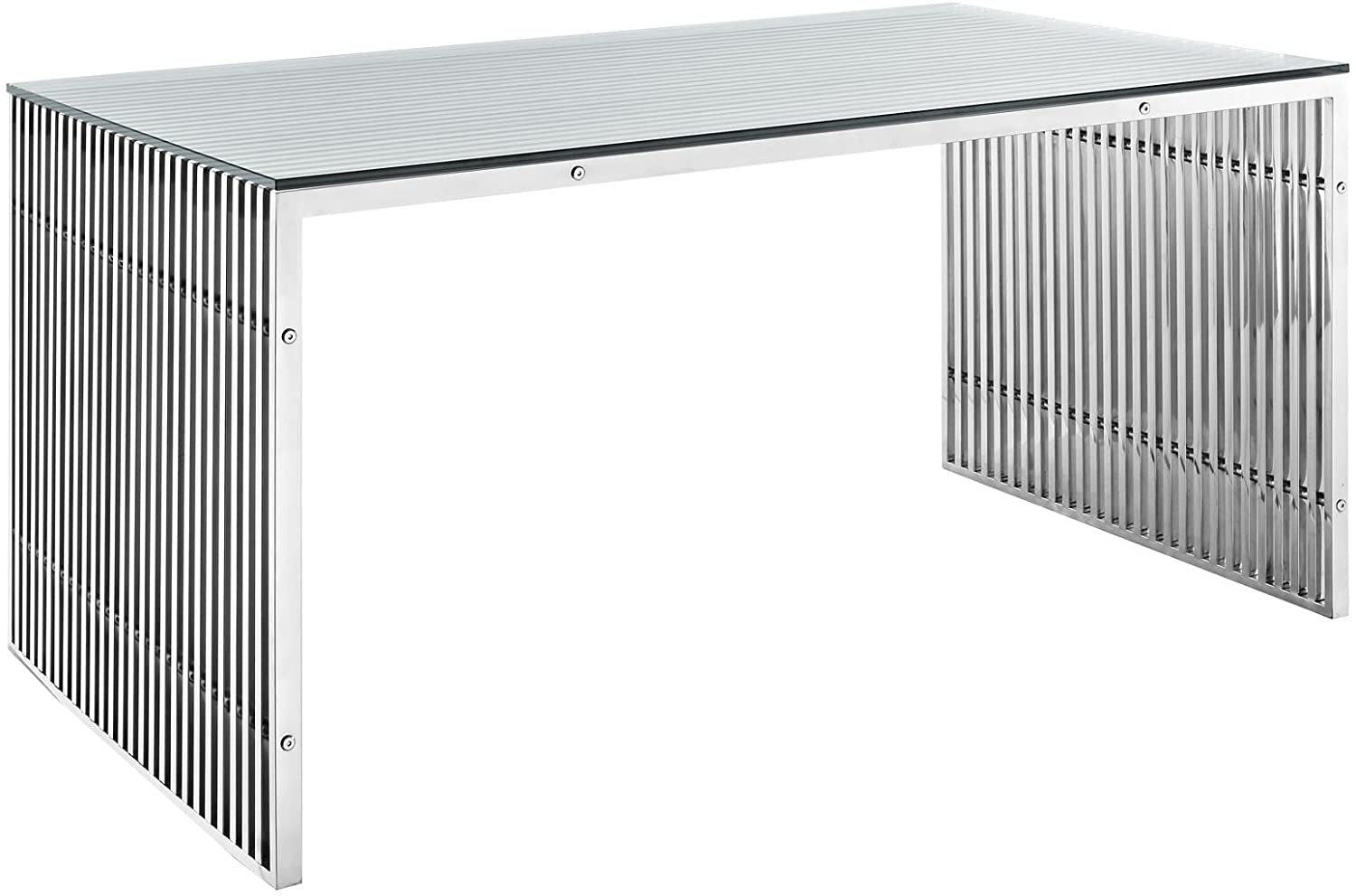 Modway Gridiron 59" Industrial Modern Stainless Steel Dining Table in Silver
This 59" stainless steel dining table is a modern, industrial piece that is built to last. A tempered glass top adds a touch of elegance to an otherwise robust and sturdy piece of furniture. Add character to your space with the metal beam style accents on the ends of the table that elevate this functional item to an art piece.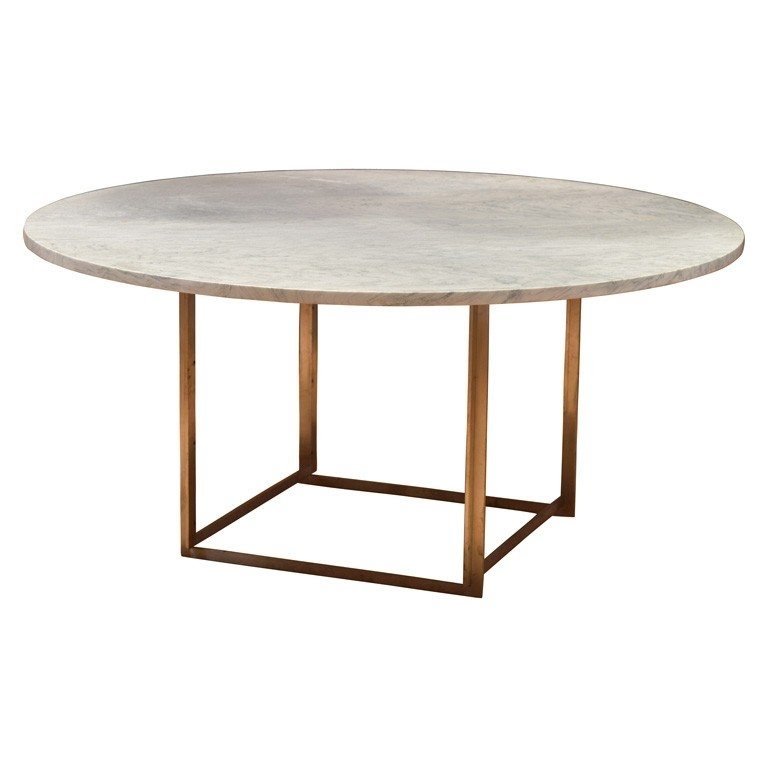 Poul kjaerholm pk 54 dining table
A simplistic, yet elegant design of this dining table is more than capable of properly accentuating your contemporary home. The frame is made of stainless steel and holds a large round tabletop.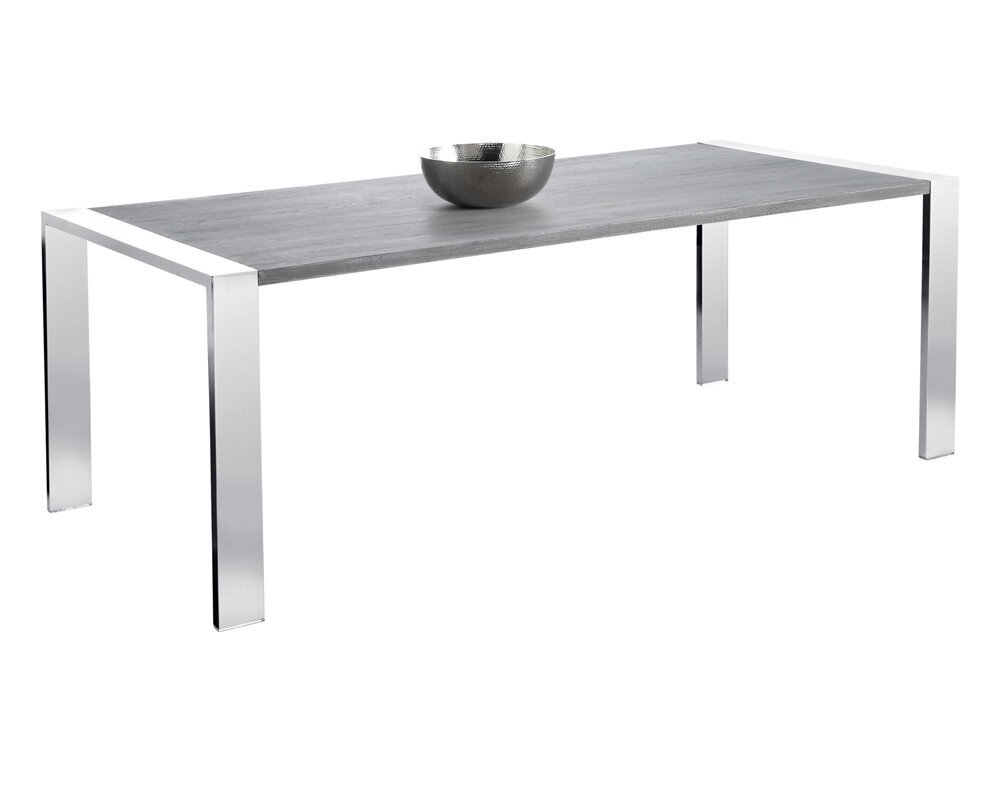 Club Dalton Dining Table
Suitable for modern home interiors, this dining table in a silver finish features legs crafted from stainless steel, and tabletop designed of oak and oak veneer. The table offers a rectangular shape, non-toxic design, and easy cleaning - wipe clean.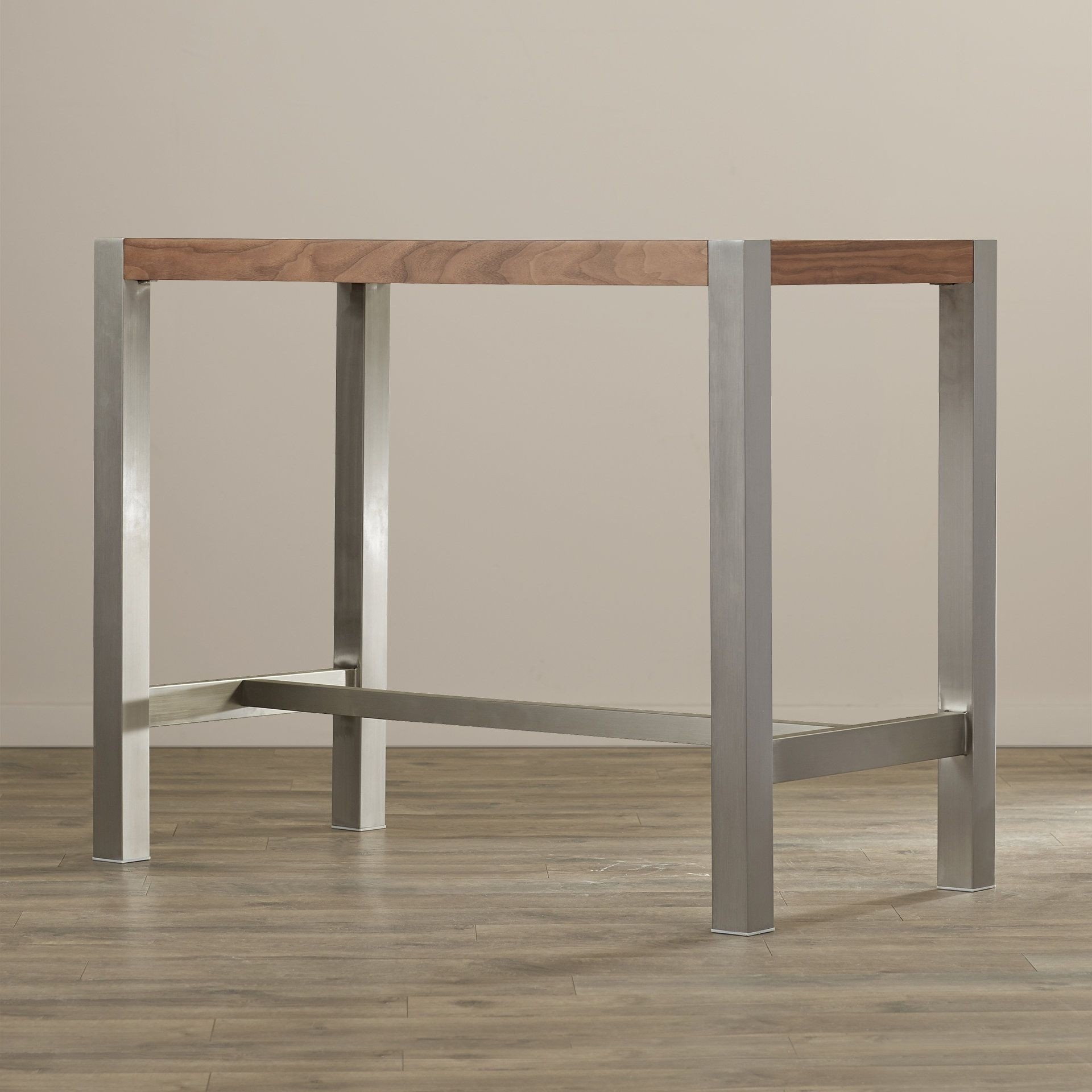 Brookhaven Dining Table
The dining table has to be stylish and functional, just like this one. It features the stainless steel frame and walnut top. For me, it can be used as a work station in the kitchen for preparing the food.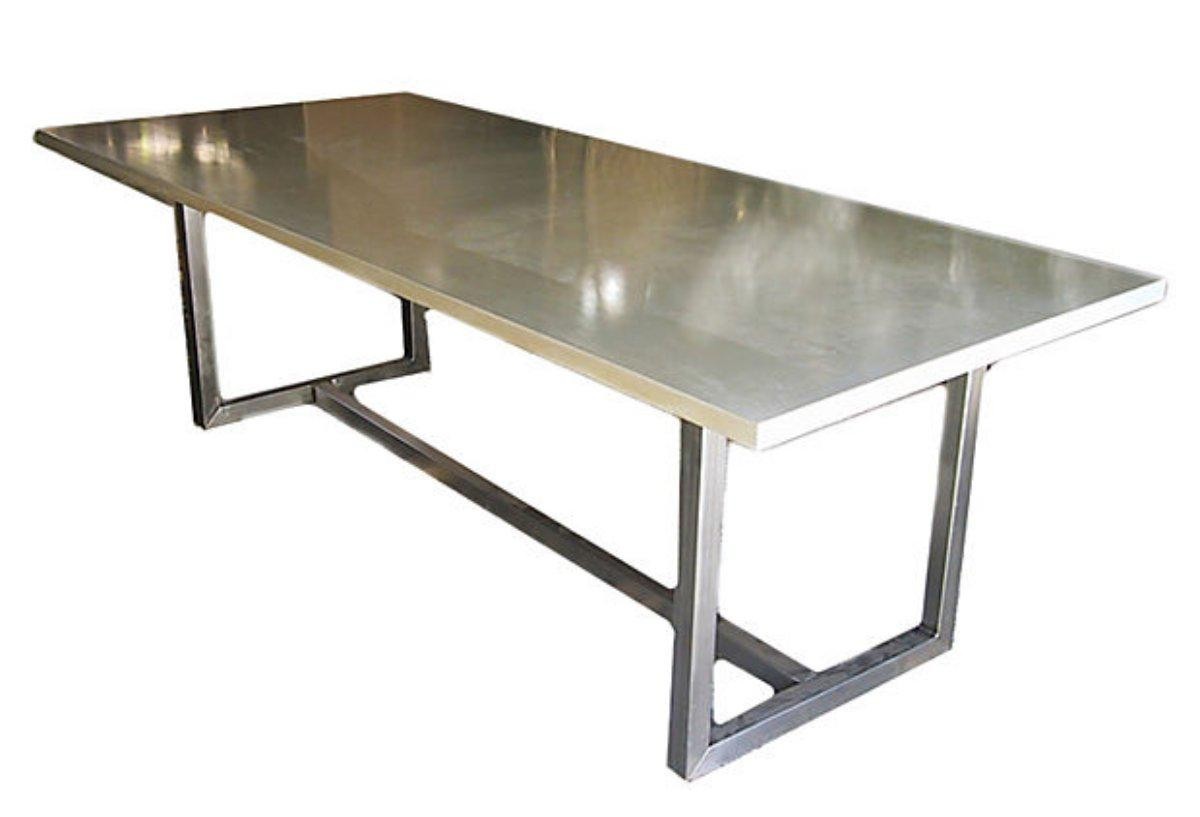 If you looking for a unique, stylish and nicely finished dining table, you have to choose this one. It features the stainless steel construction, rectangular shape, matte satin finish and creamy tones.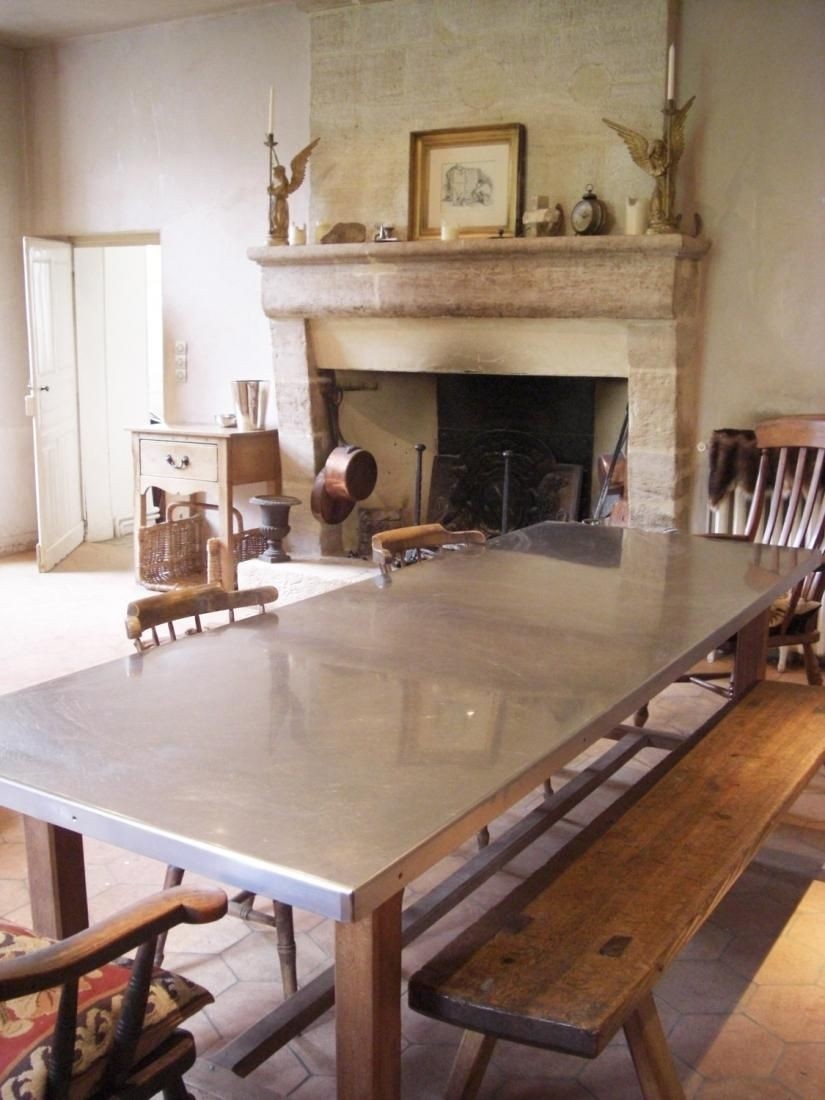 Juxtaposing wood and raw stainless steel can result in interesting visual effects. Both these materials are neutral, so they serve as a fine base for bold accessories. Here a large stainless steel top table comes with old rustic chairs and it looks good!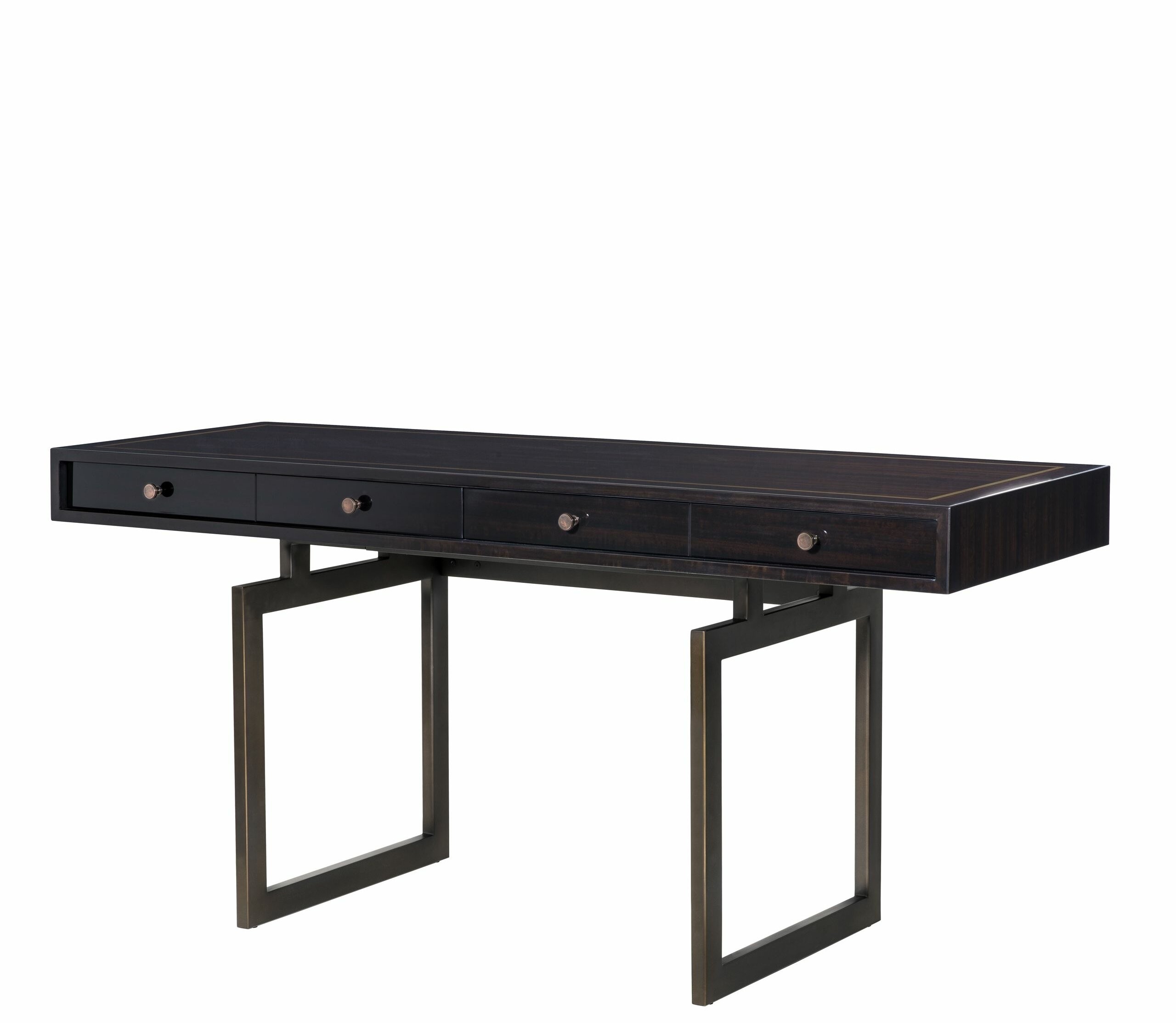 Love this stainless steel table from IKEA. Would be so cute as a desk, or small kitchen table.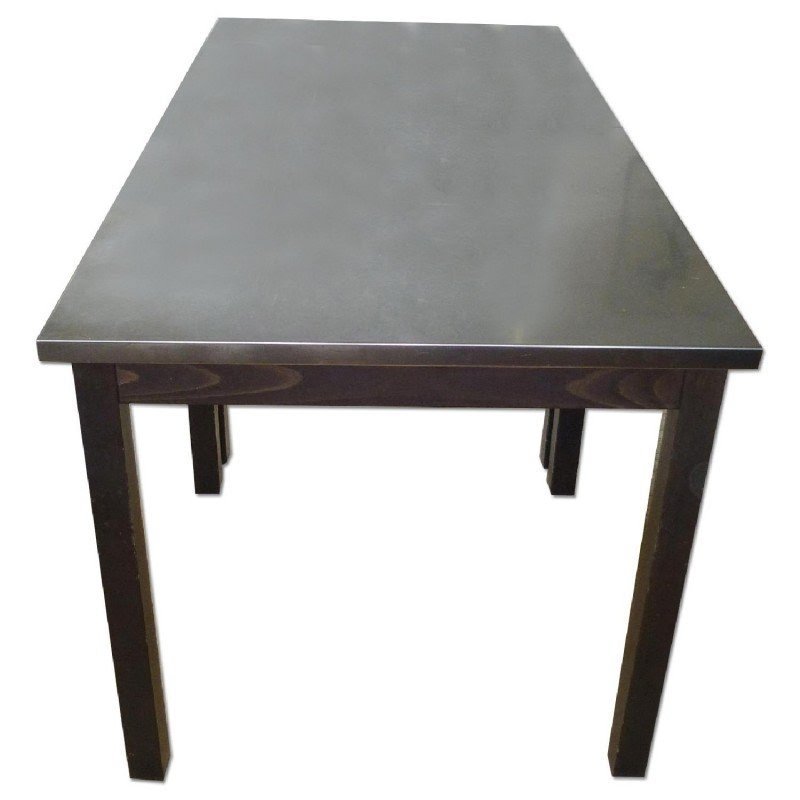 This dining table constitutes a proposition for those who enjoy the minimalistic, contemporary design. Steel finish stands not only for solidness, but also for originality, letting you truly distinguish your dining room.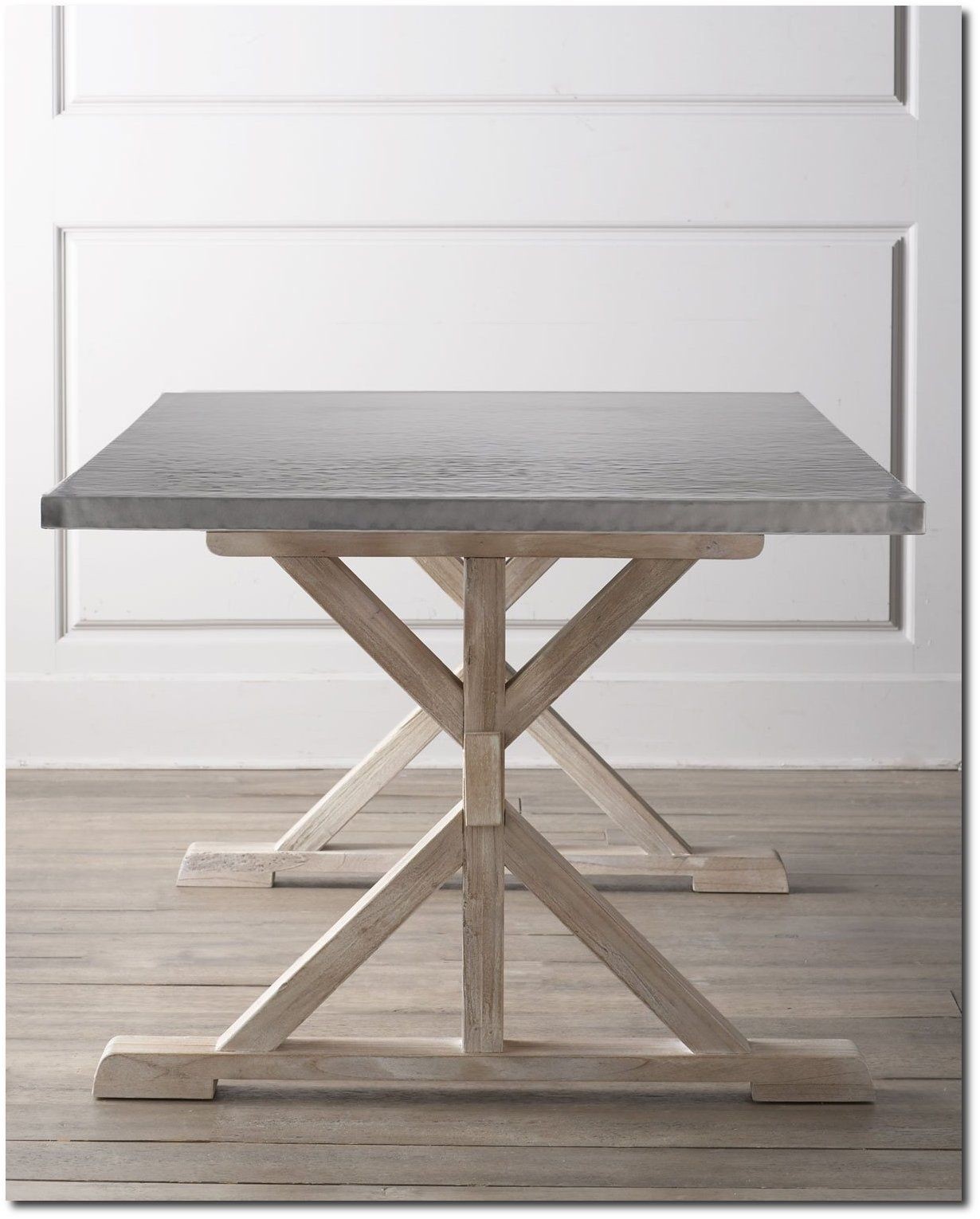 These classic and at the same time the original dining table is a perfect combination of beautiful design on a stable basis. Hand-made steel countertop together with Beachwood creates a modern design.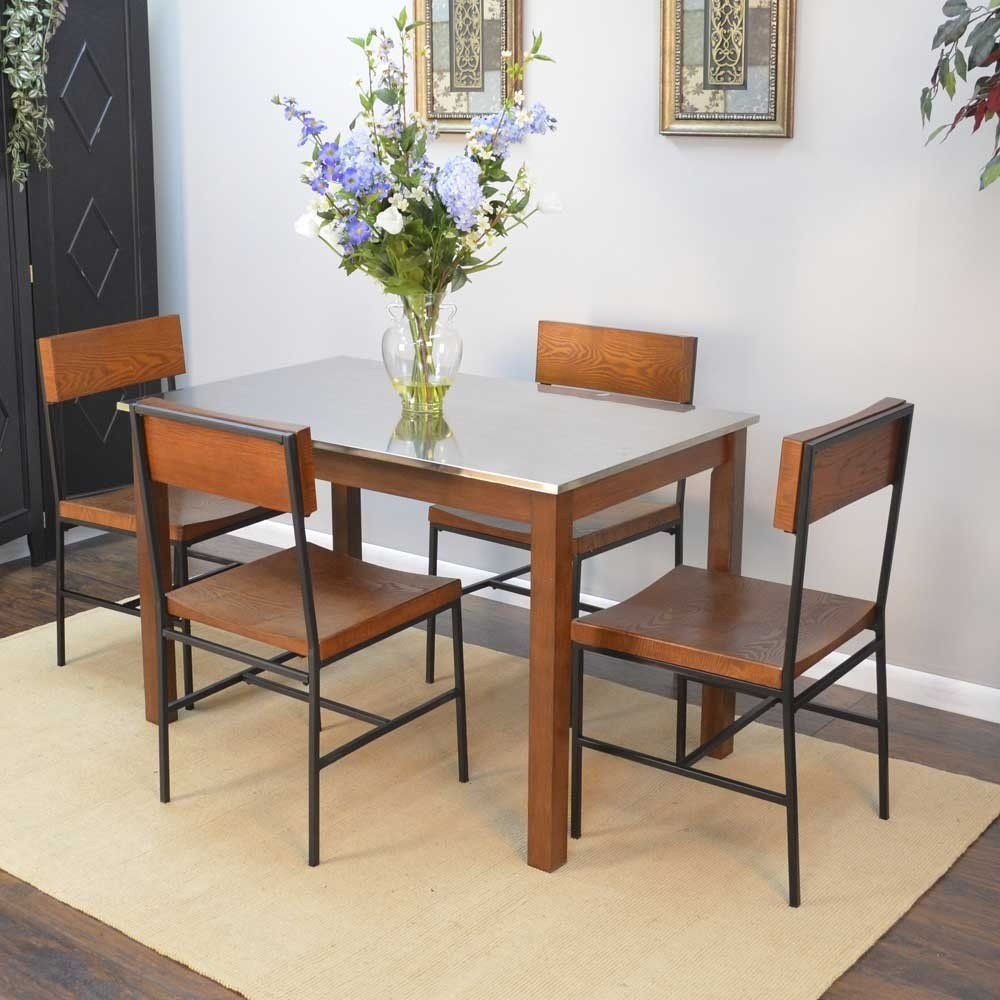 Durable and highly-attractive, the dining table emanates with sparks of contemporary elegance. The frame is made of hardwood and bathed in an oak finish, holding a rectangle top designed of brushed stainless steel.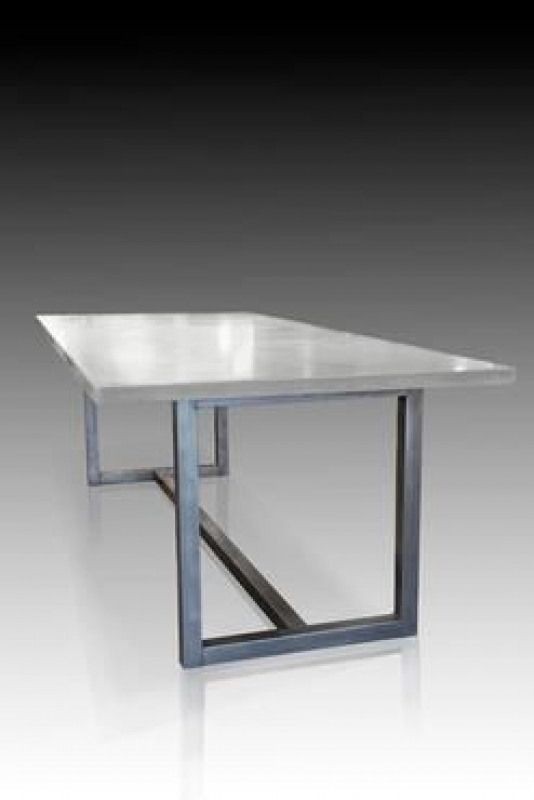 Traditionally, steel has rarely been used in furniture design. Today, it has been discovered that it has an unusual decorative value - visible in the mischief of this stainless steel top dining table, with a dark colored base just made of stainless steel.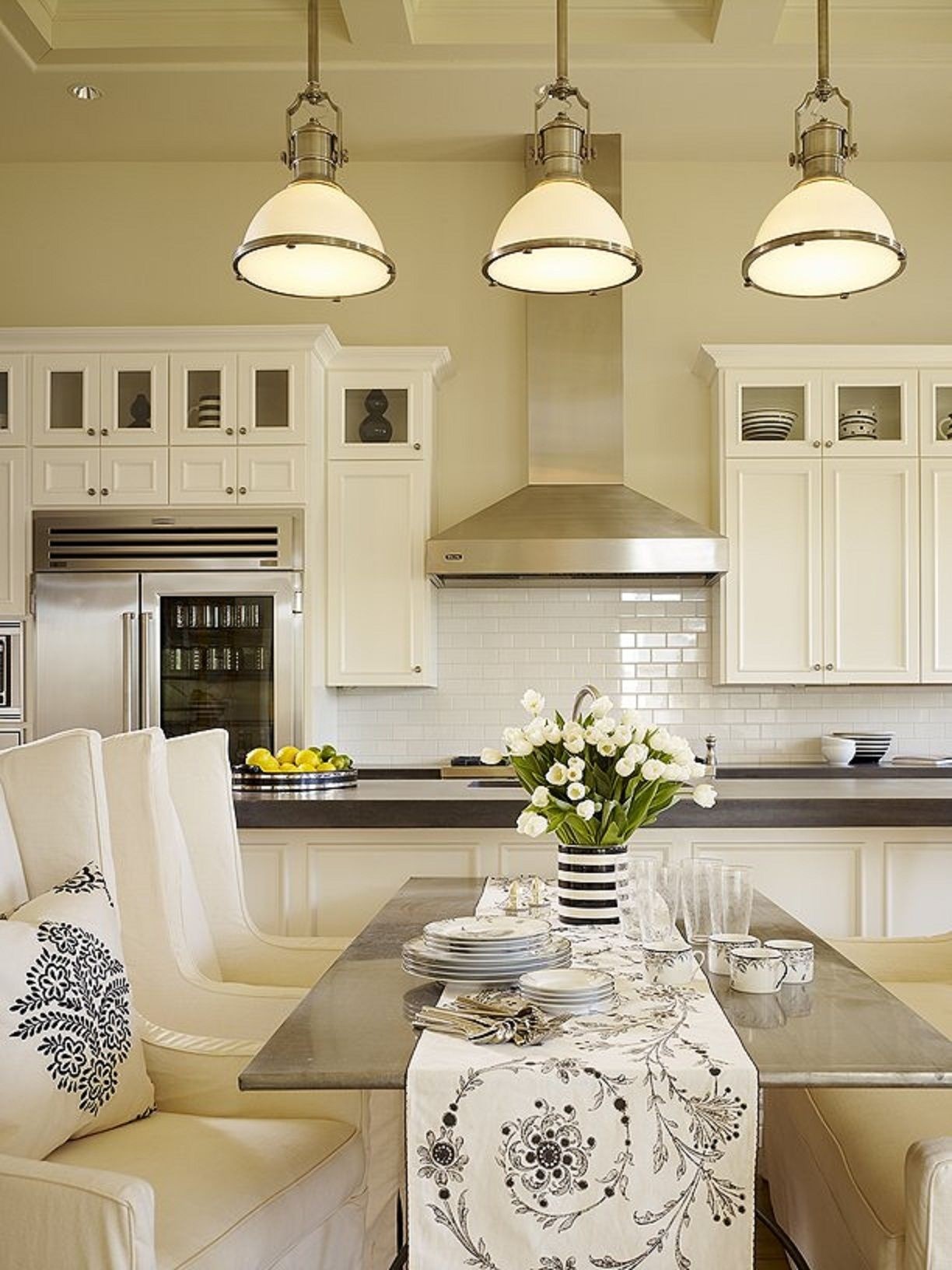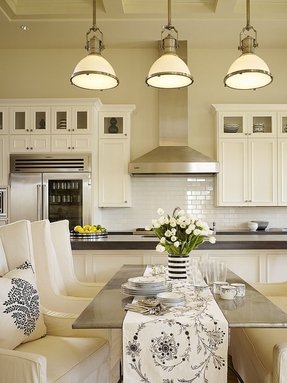 Dining table for residential and commercial premises. Rectangular top is made of stainless steel. Modern and functional design for each place as needed.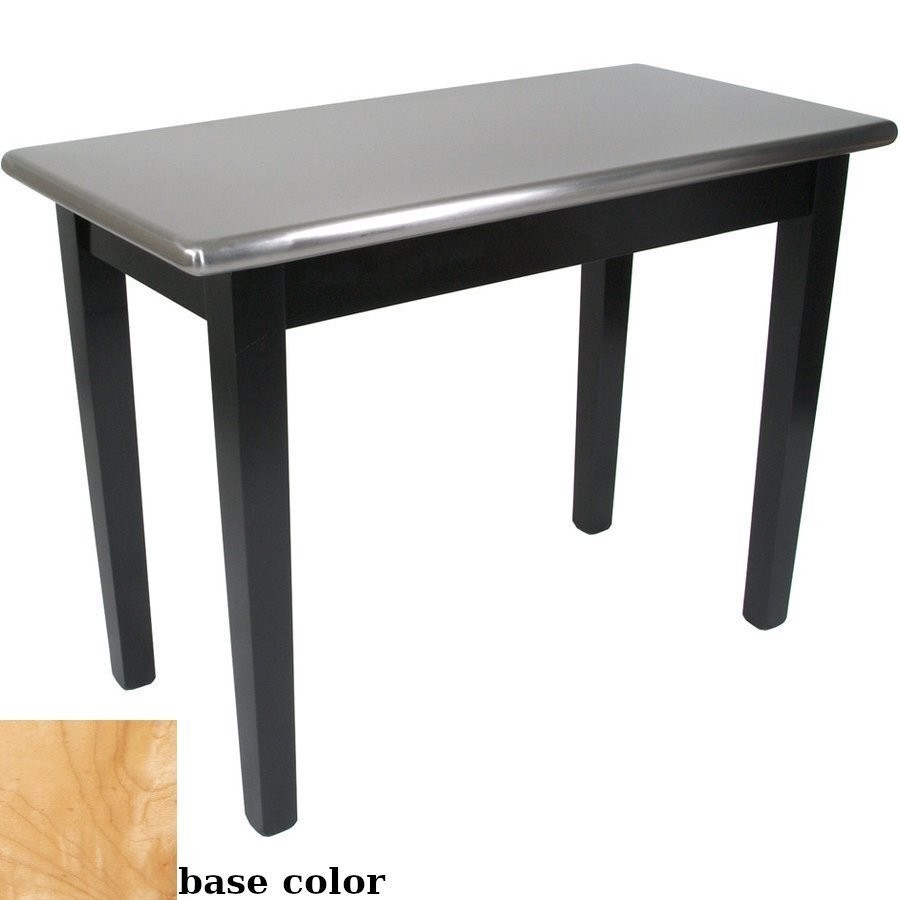 This time, stainless steel took the form of a rectangular table top of a minimalist dining table. Multifunctionality is also due to the black base. Easy to clean stainless steel top dining table - ideal as a working tabletop for meal preparation.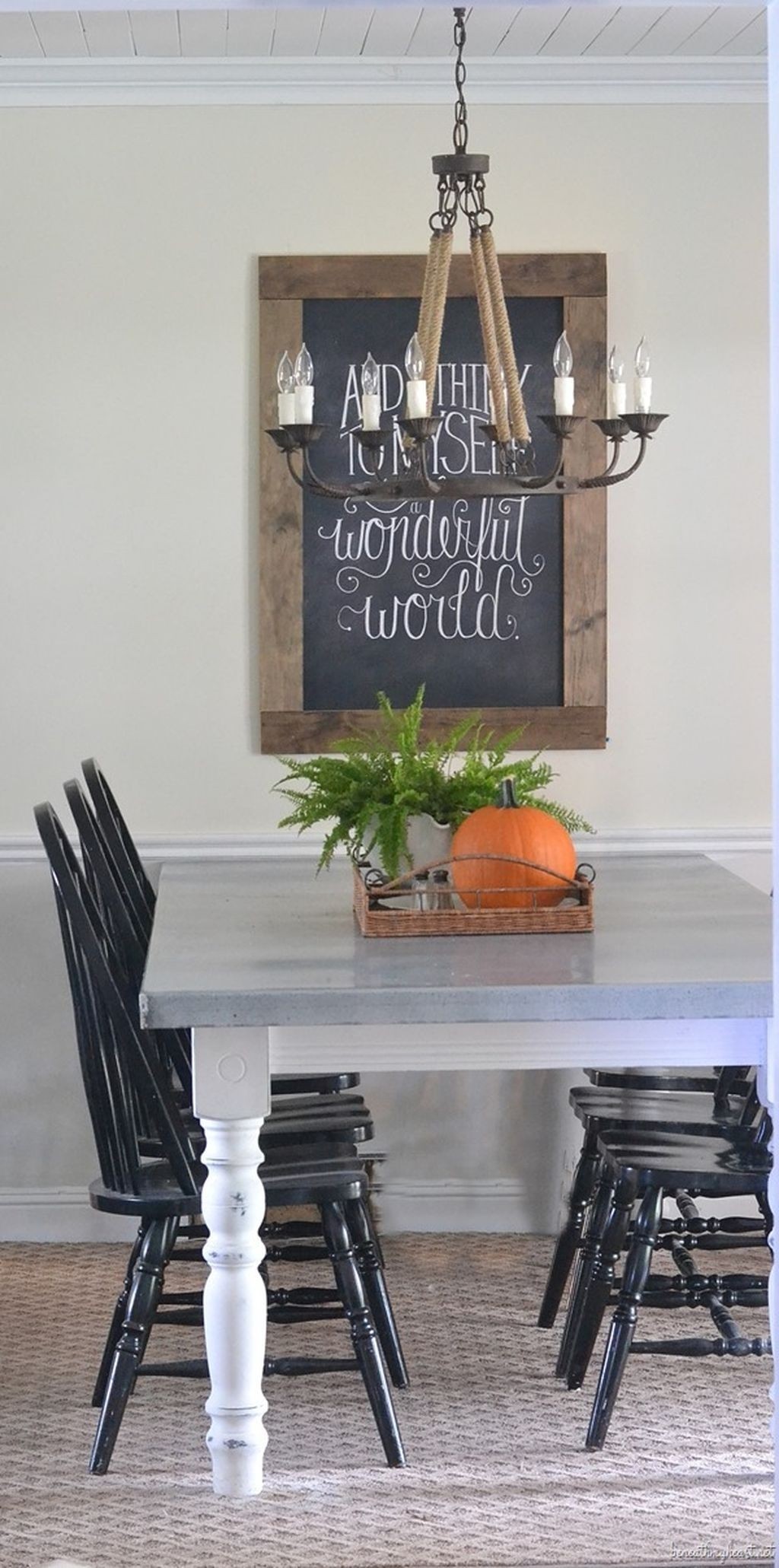 Dining table for residential and commercial premises. Base is made of wood. Rectangular top is made of high quality steel. It has 6 seating capacity. Great addition for dining room or kitchen.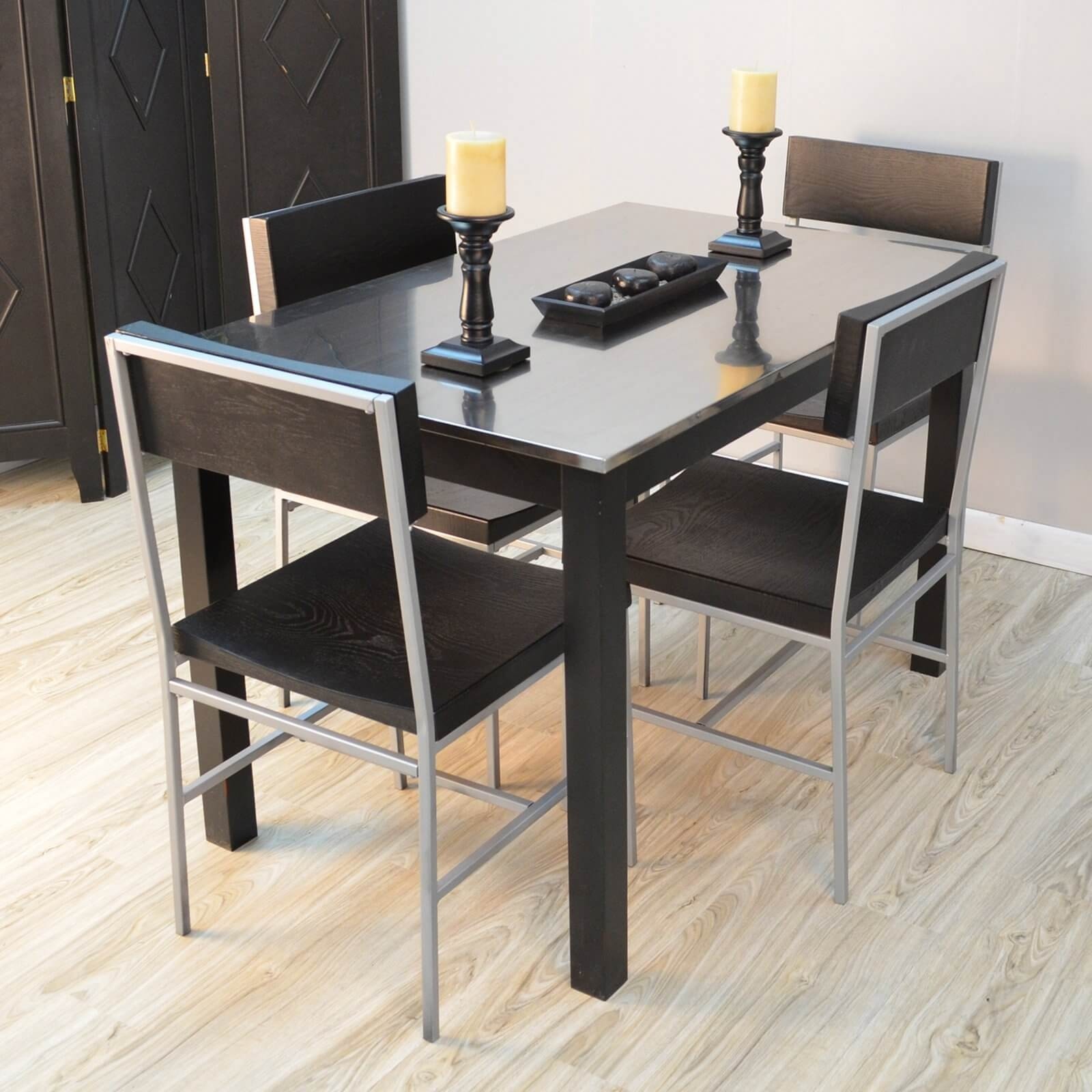 A wood works fantastically with stainless steel. The dark solid wood espresso finish was created to accompany the steel frame. Straight lines introduce functionality, along with similar chairs of presented here dark%stainless steel top dining table set.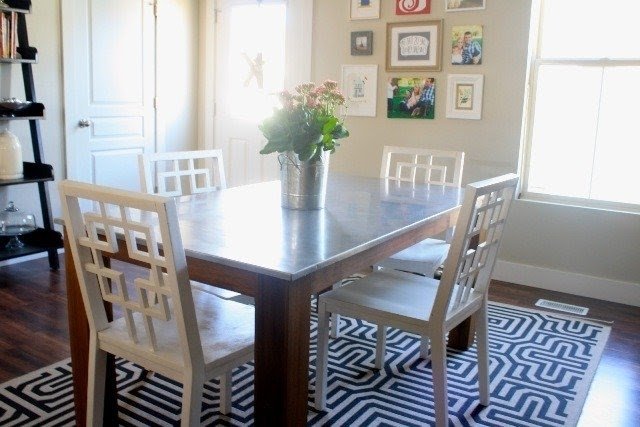 A great proposition for both contemporary and retro or cottage interiors. This dining room distinguishes itself with the original combination of charming, rustic wood and cold, stainless steel.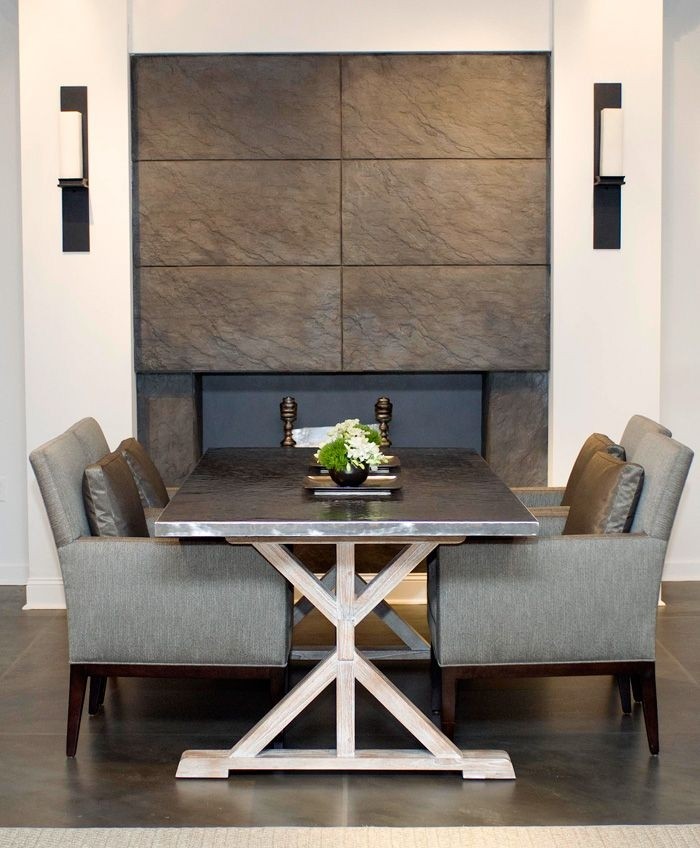 Scandinavian design, beautiful wood, and steel details, as well as the beautiful finish of the walls, create an elegant and chic interior. Lovely armchairs on high legs and a nice metal table top are glamorous.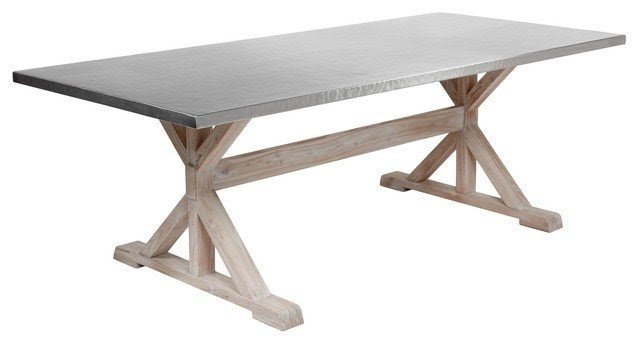 Deluca Stainless Dining Table contemporary-dining-tables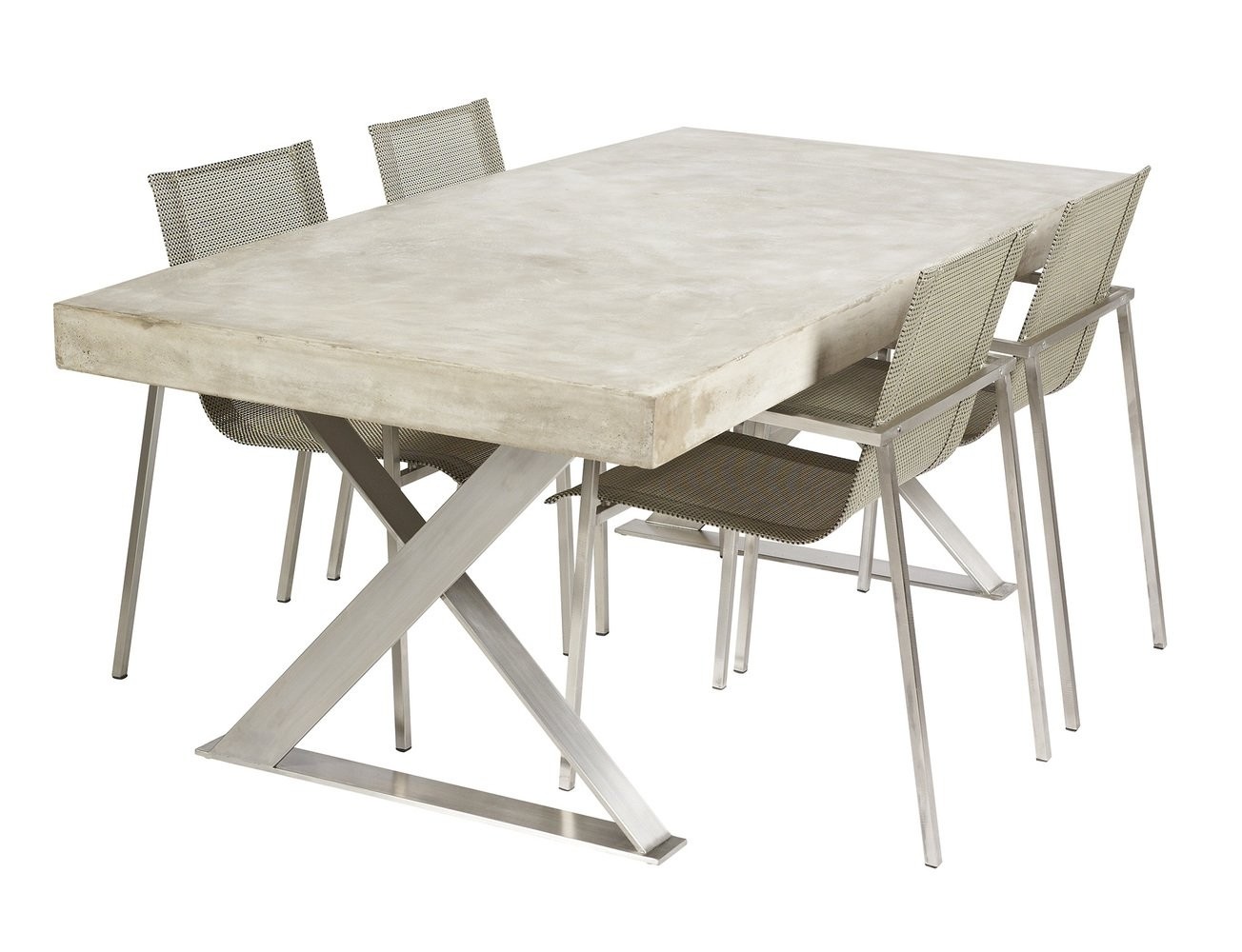 Now that's what we call a modern table. Made from architectural concrete, this table is durable, stable and at the same time very fashionable. Light chairs won't fight for attention with it, so with such a complete set, you just can't go wrong.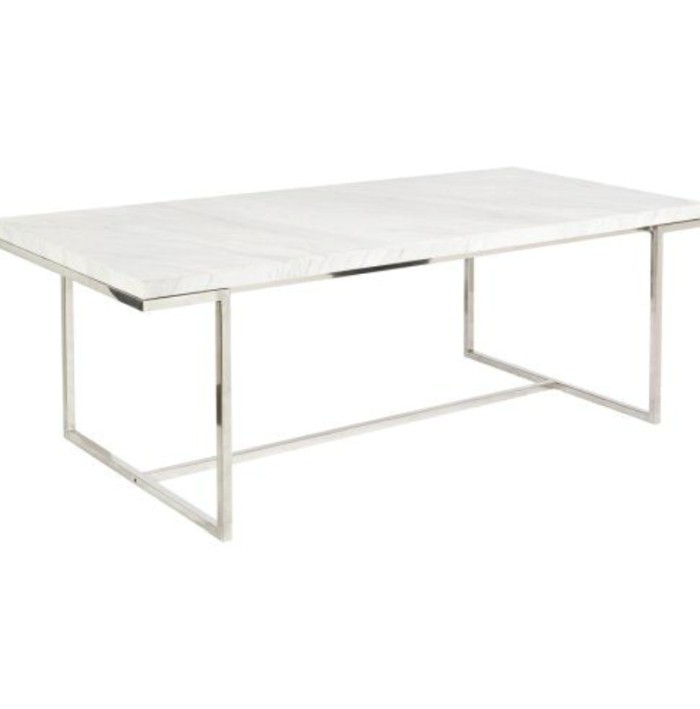 A simple but cool contemporary dining table having a rectilinear frame of stainless steel. It consists of 2 rectangular supports joined by a simple stretcher at the bottom. A rectangular top is of marble in elegant whitish tones.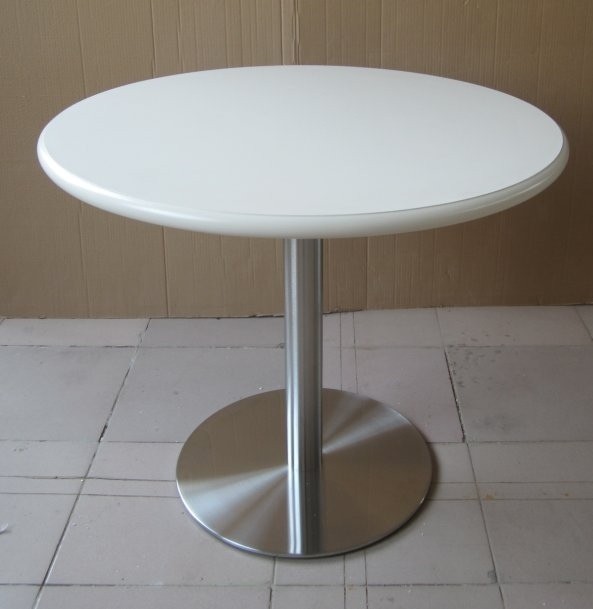 Round White/Stainless Steel Pedestal Dining Table/Tables 90cm diameter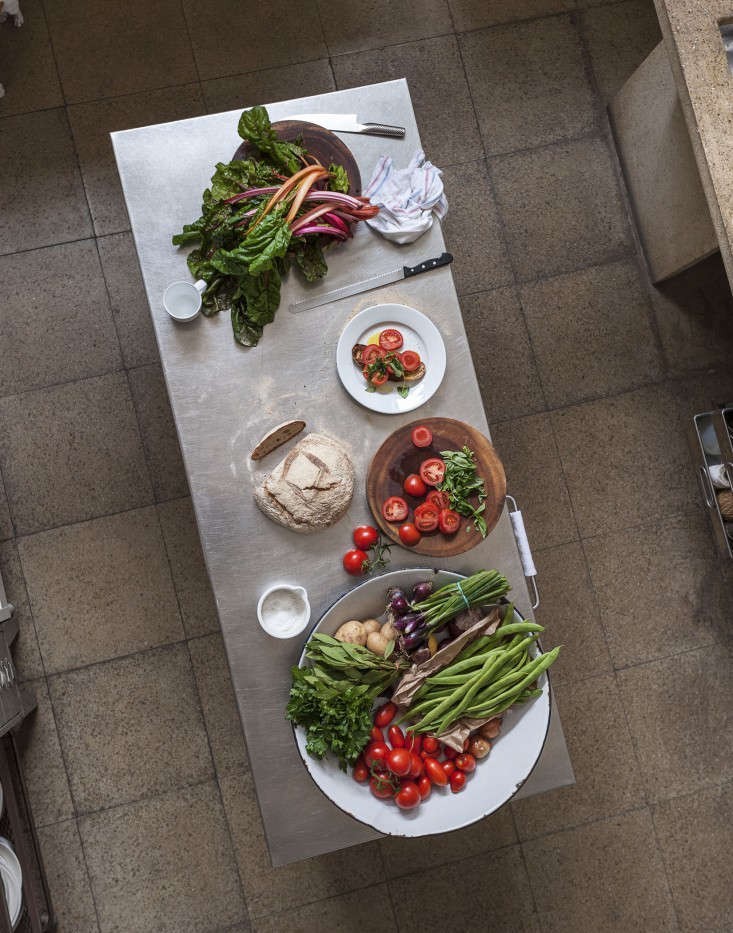 stainless steel kitchen island that turns into the dining table...Alastair Hendy industrial kitchen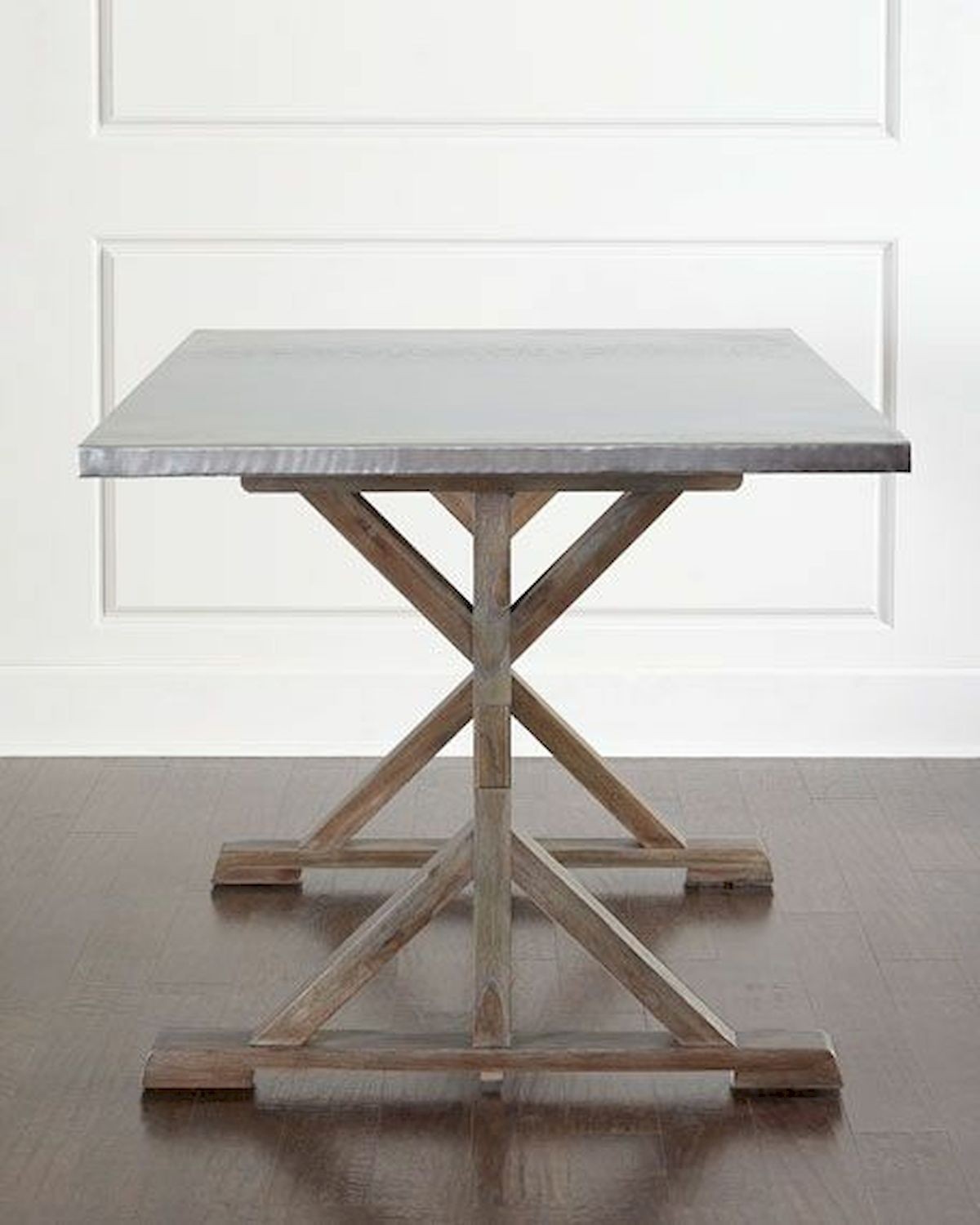 Smoothly combining steel and wood, this dining table will fit into any loft apartments or other places with an industrial vibe. Simplistic, yet designer project, which thanks to the characteristic rod design, provides also great stability.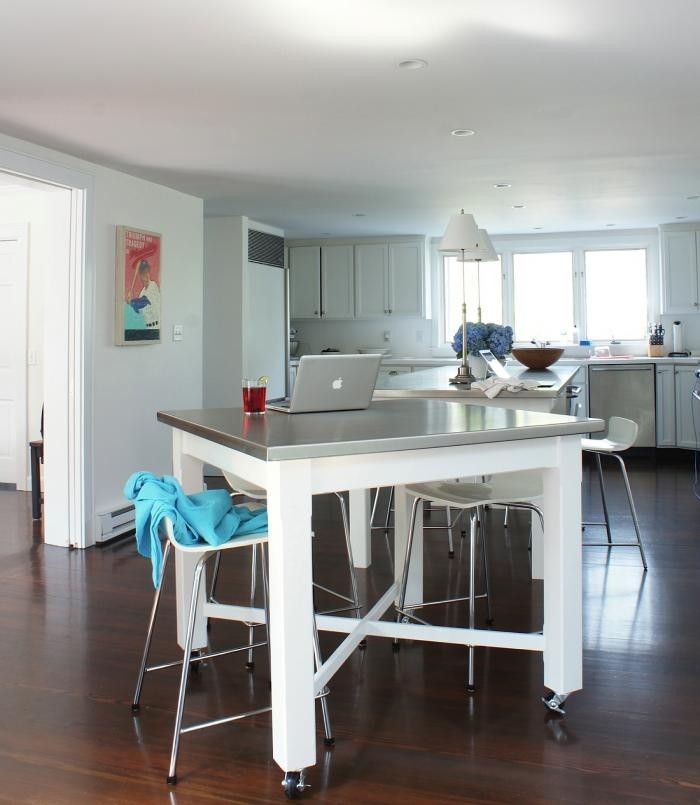 A kitchen island can be used for everything - both preparing meals and a command and work center. This stainless steel top kitchen island is a massive dining table on wheels, with a white base and a grey wide top. Very practical and mobile.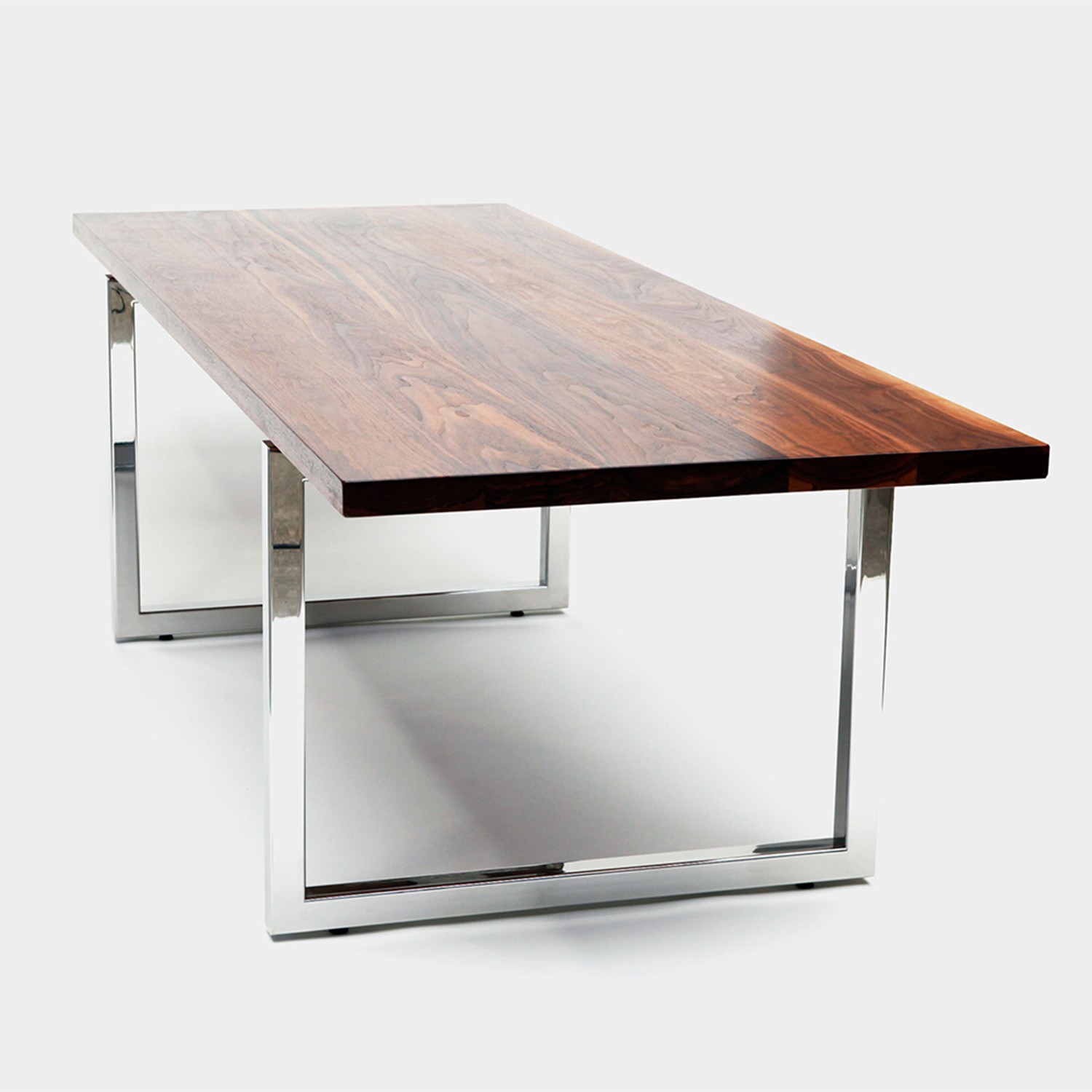 Made of stainless steel dining table is a perfect combination of modern form and functionality. Beautiful design and stylish shine bring elegance to the decor and interesting character. Ideal for contemporary interiors.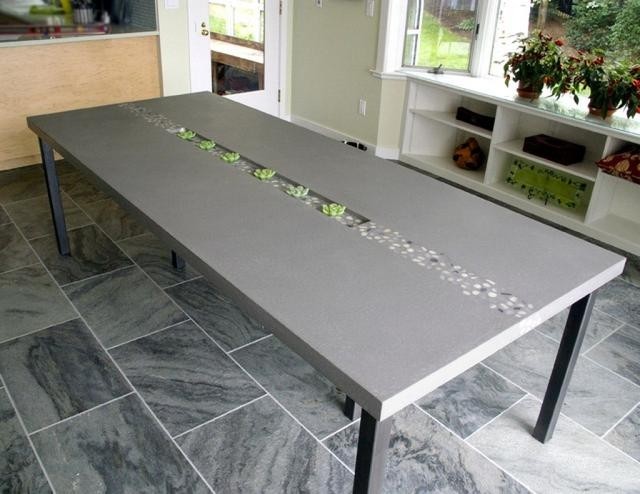 Stained glass panel, to create mystique, mysterious atmosphere in your house. Every square differs, which keeps it from being boring. We think that it's hard to find a more interesting window or room divider than that.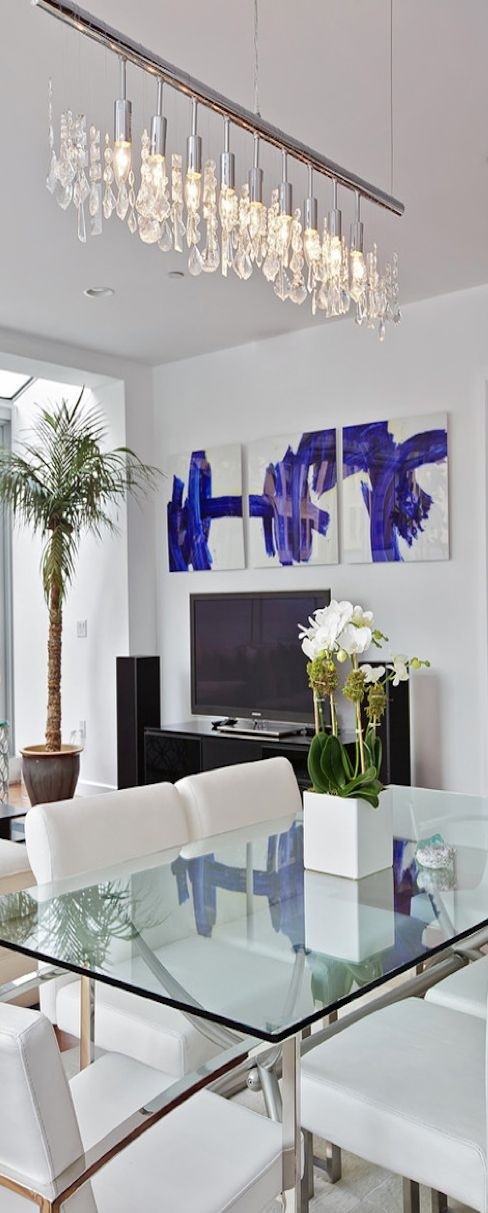 Modern living/dining space. Love the glass table with stainless steel legs, the art adds color & punch to the mostly white room, & finally, that magnificent linear chandelier. XXXX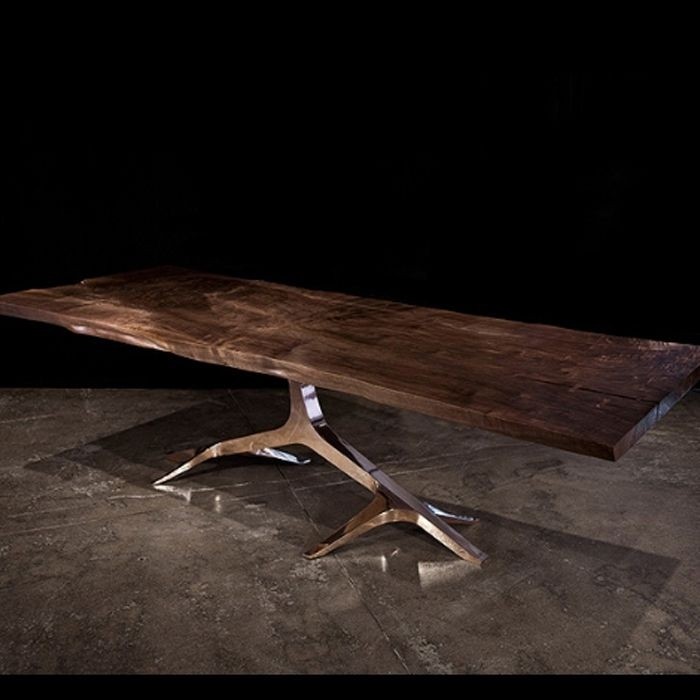 I WANT THIS! - Rose Base Dining Table from Hudson Furniture Inc.. Solid walnut slab top (natural finish) with either polished stainless steel, polished bronze or patina bronze finish base. Custom sizes available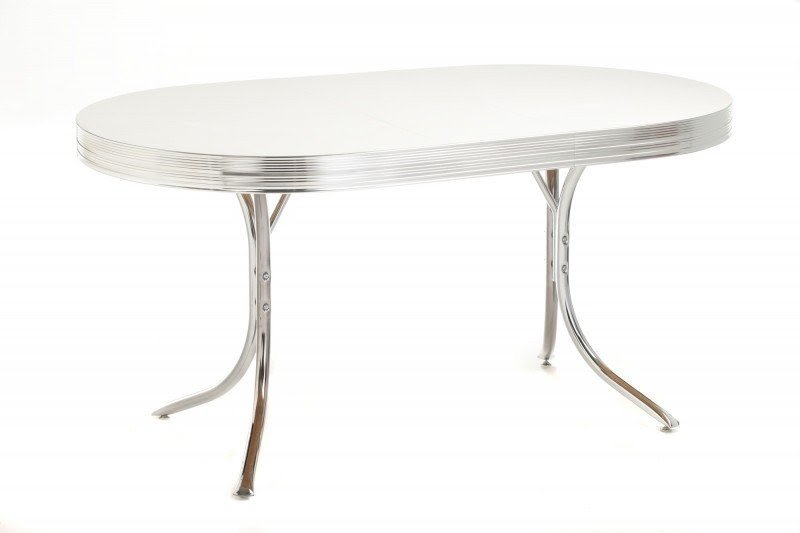 Retro Dining Table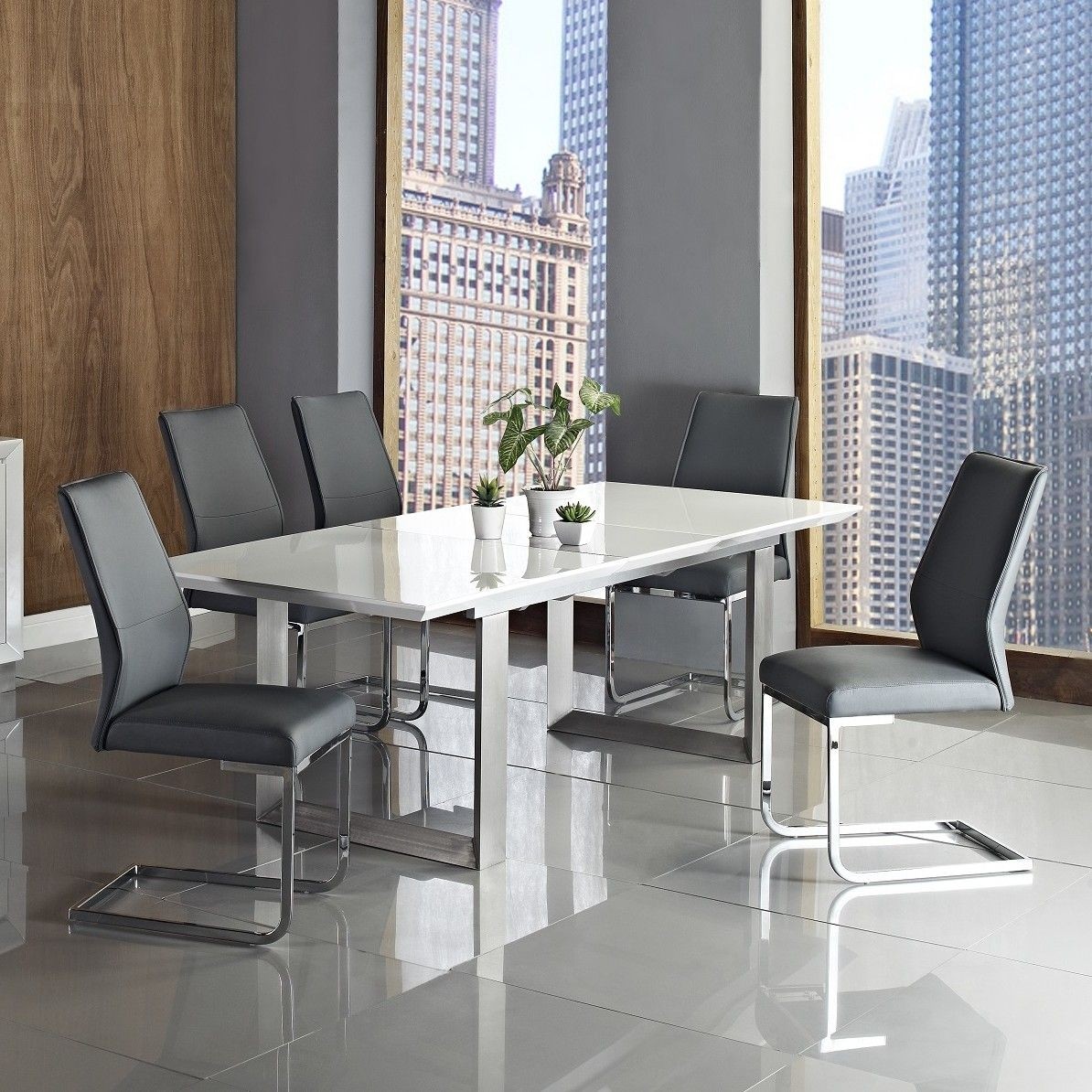 Alexia Extendable Dining Table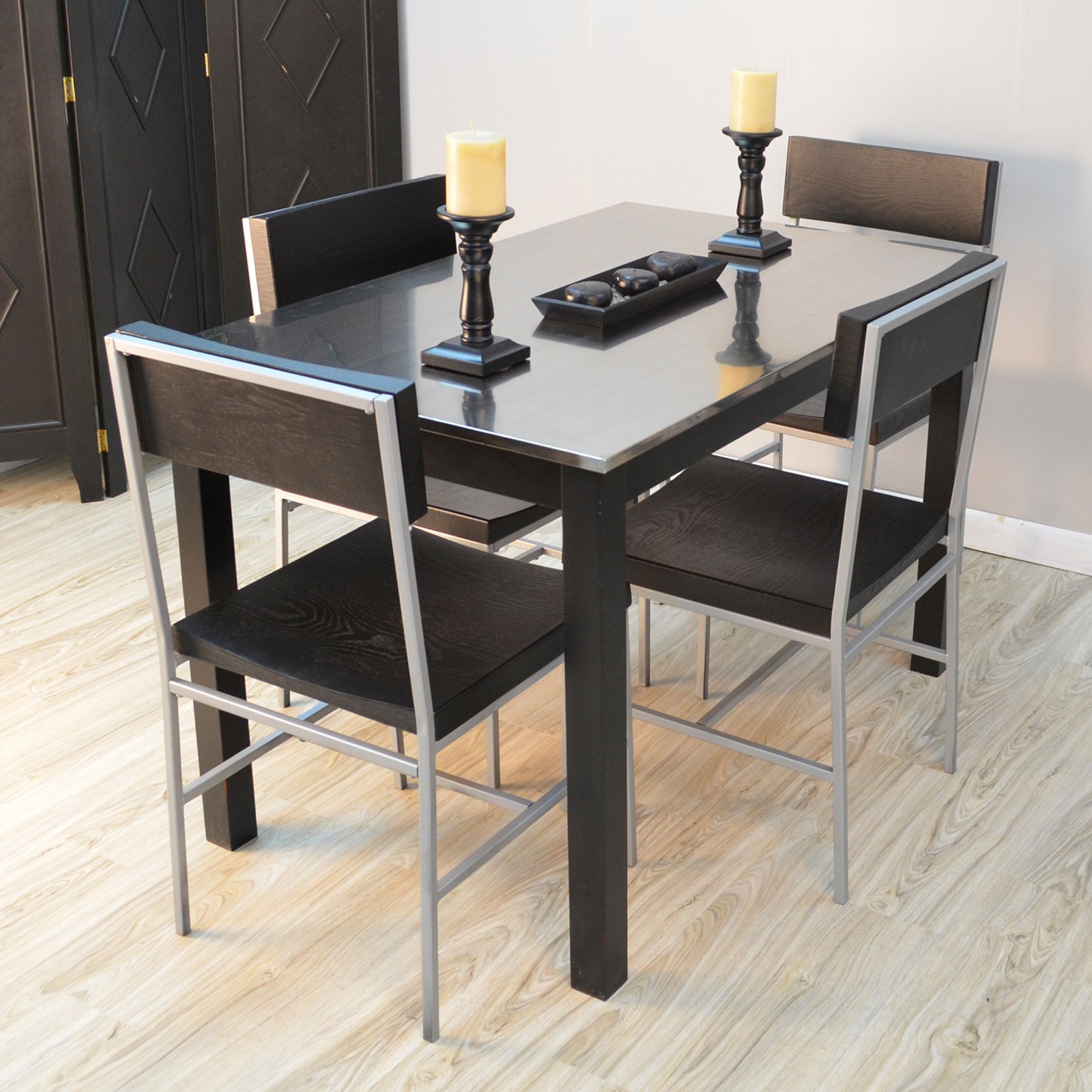 Carolina Morgan Stainless Steel Top Dining Table - Dining ...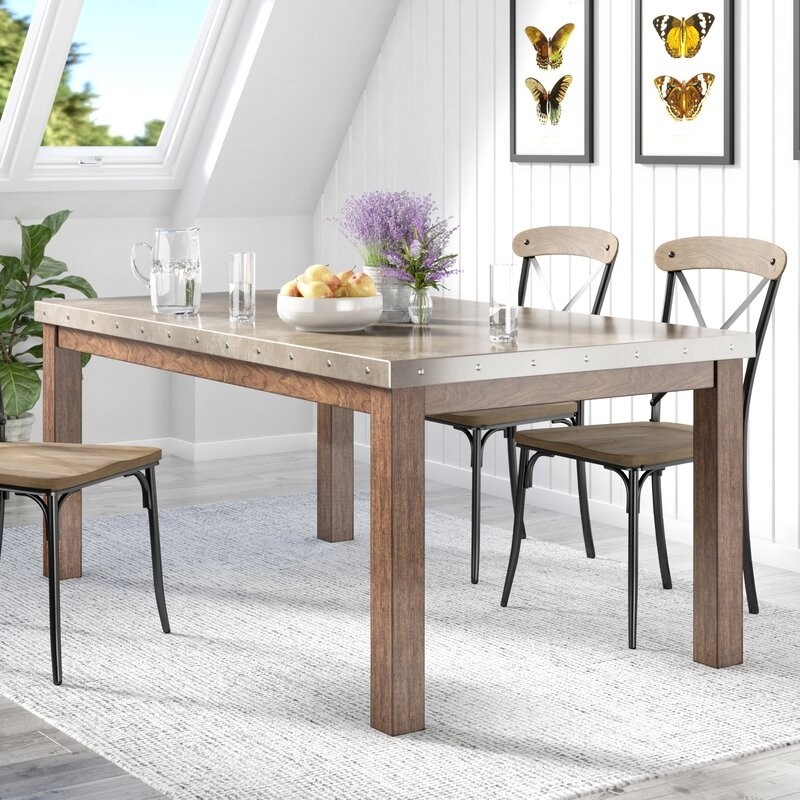 Stainless Steel Top Dining Table & Reviews | AllModern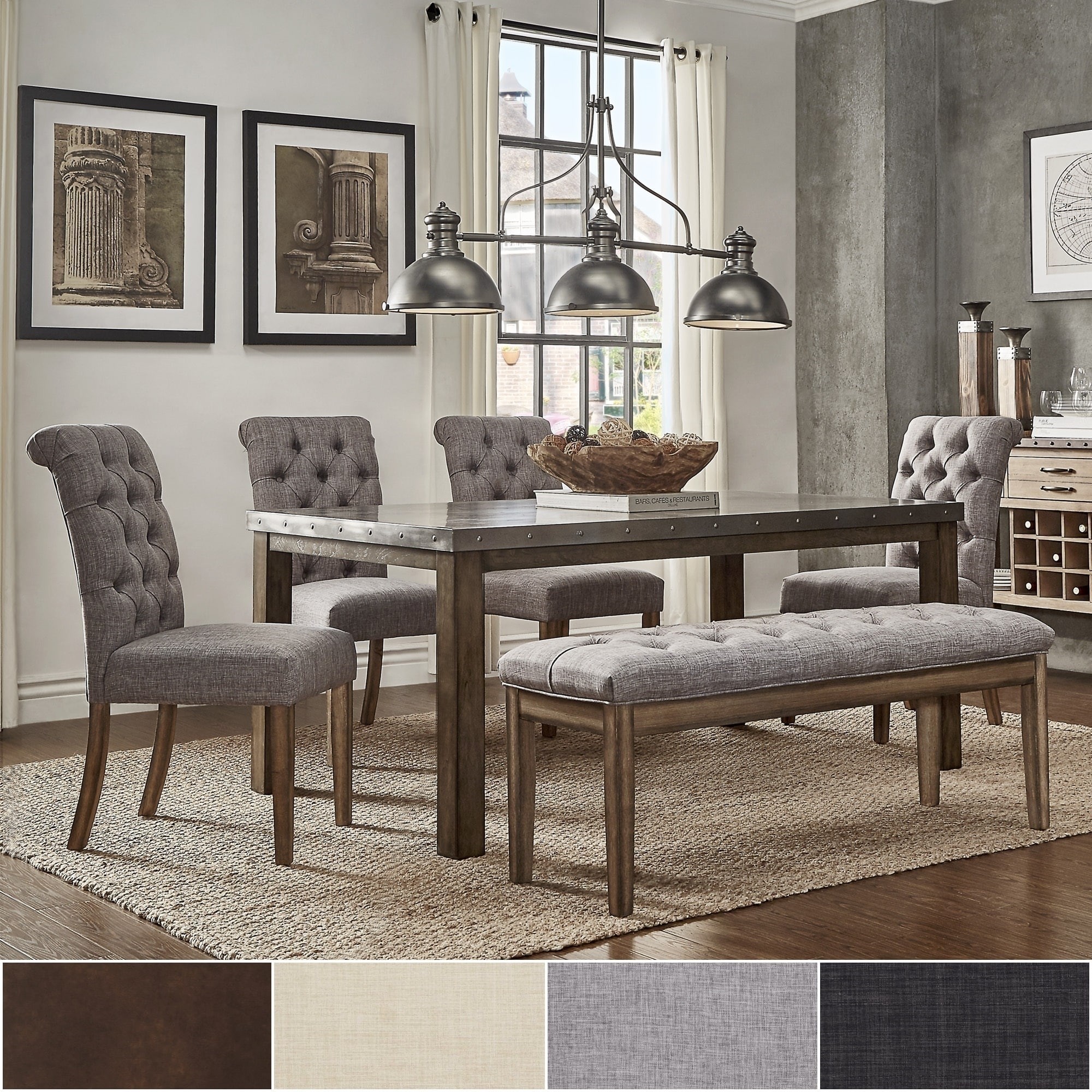 iNSPIRE Q Cassidy Stainless Steel Top Rectangle Dining ...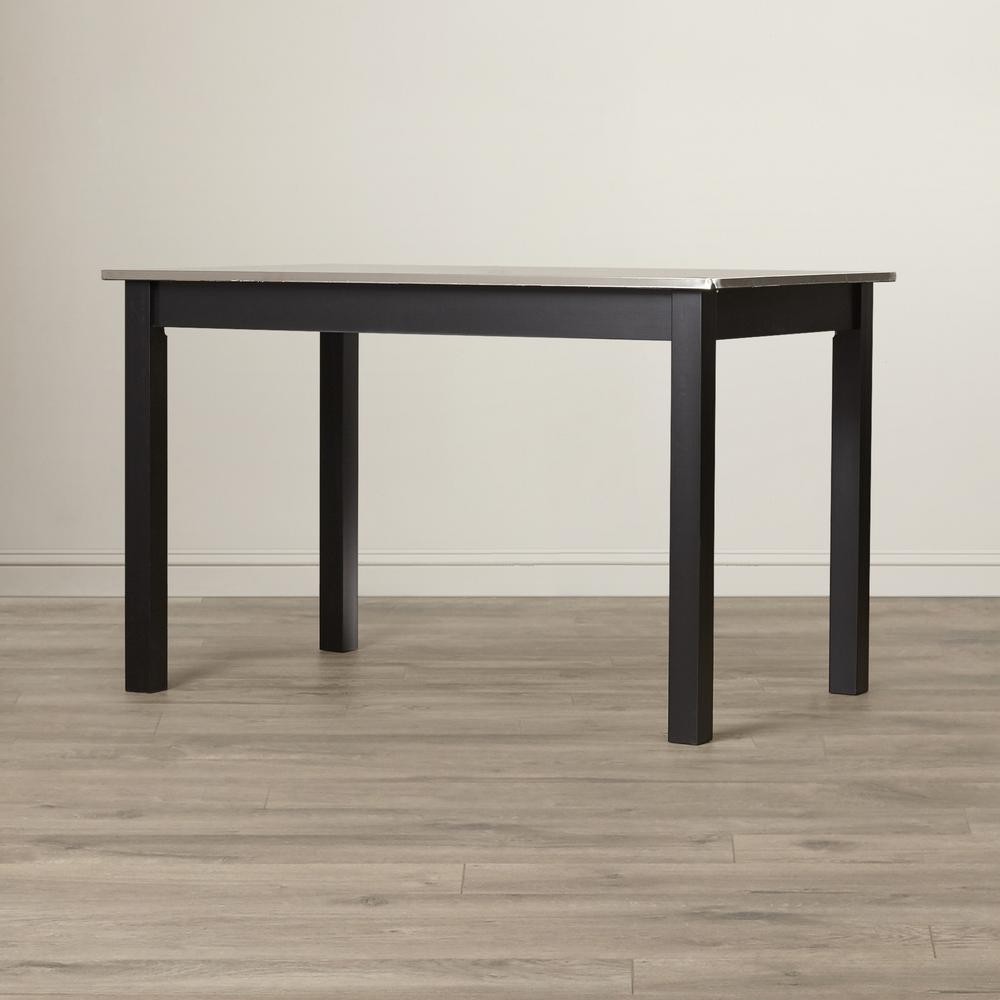 Carolina Cottage Carter Black Stainless Steel Top Dining ...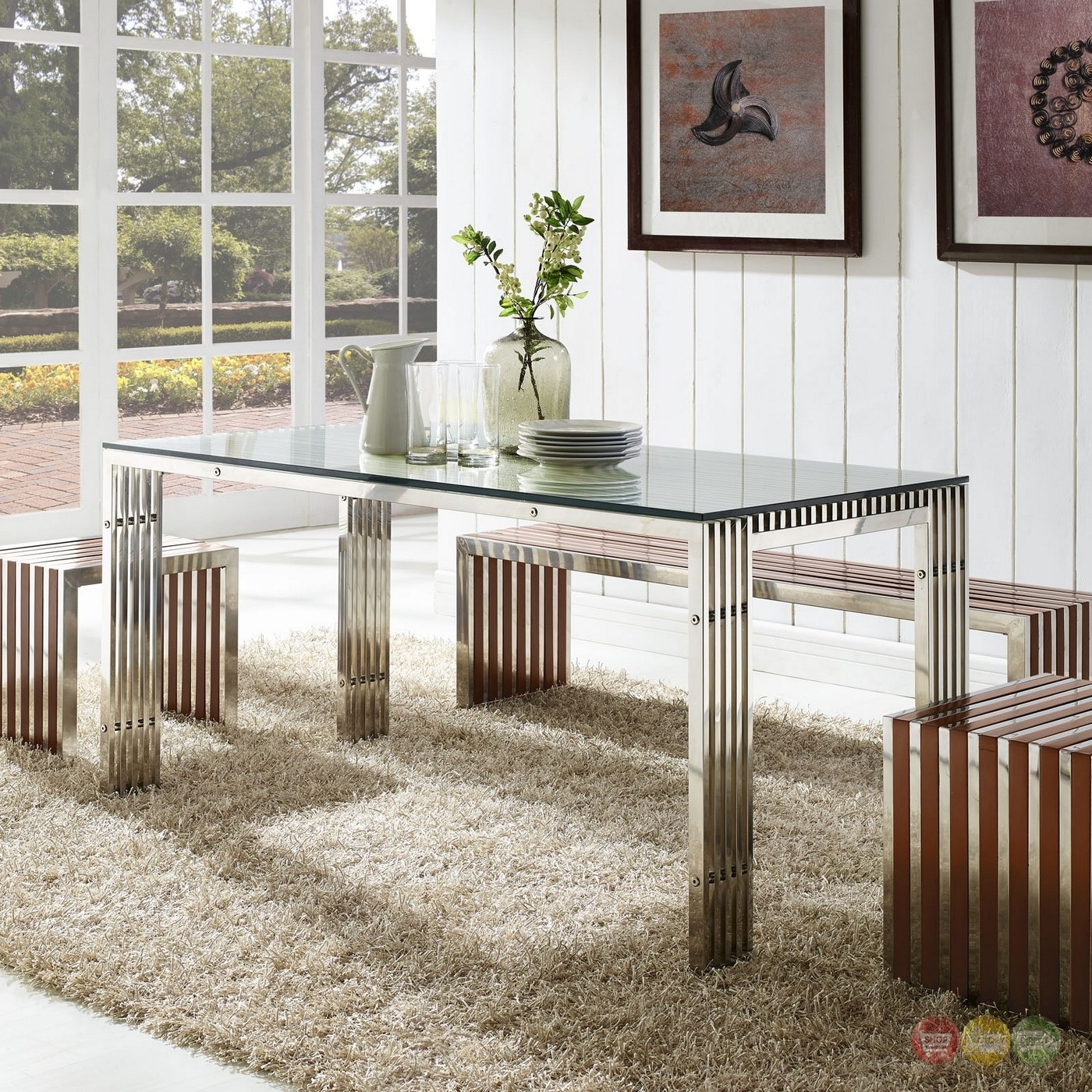 Gridiron Modernistic Stainless Steel Dining Table With ...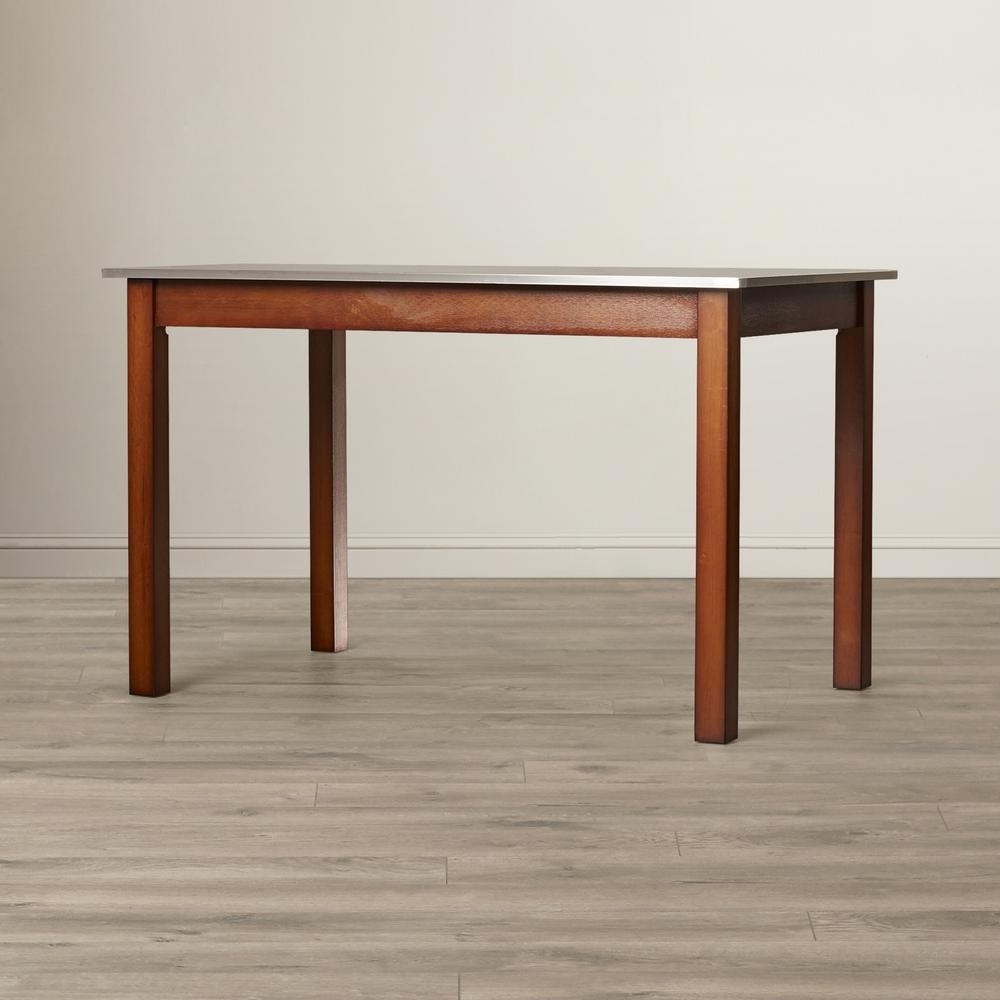 Carolina Cottage Carter Chestnut Brown Stainless Steel Top ...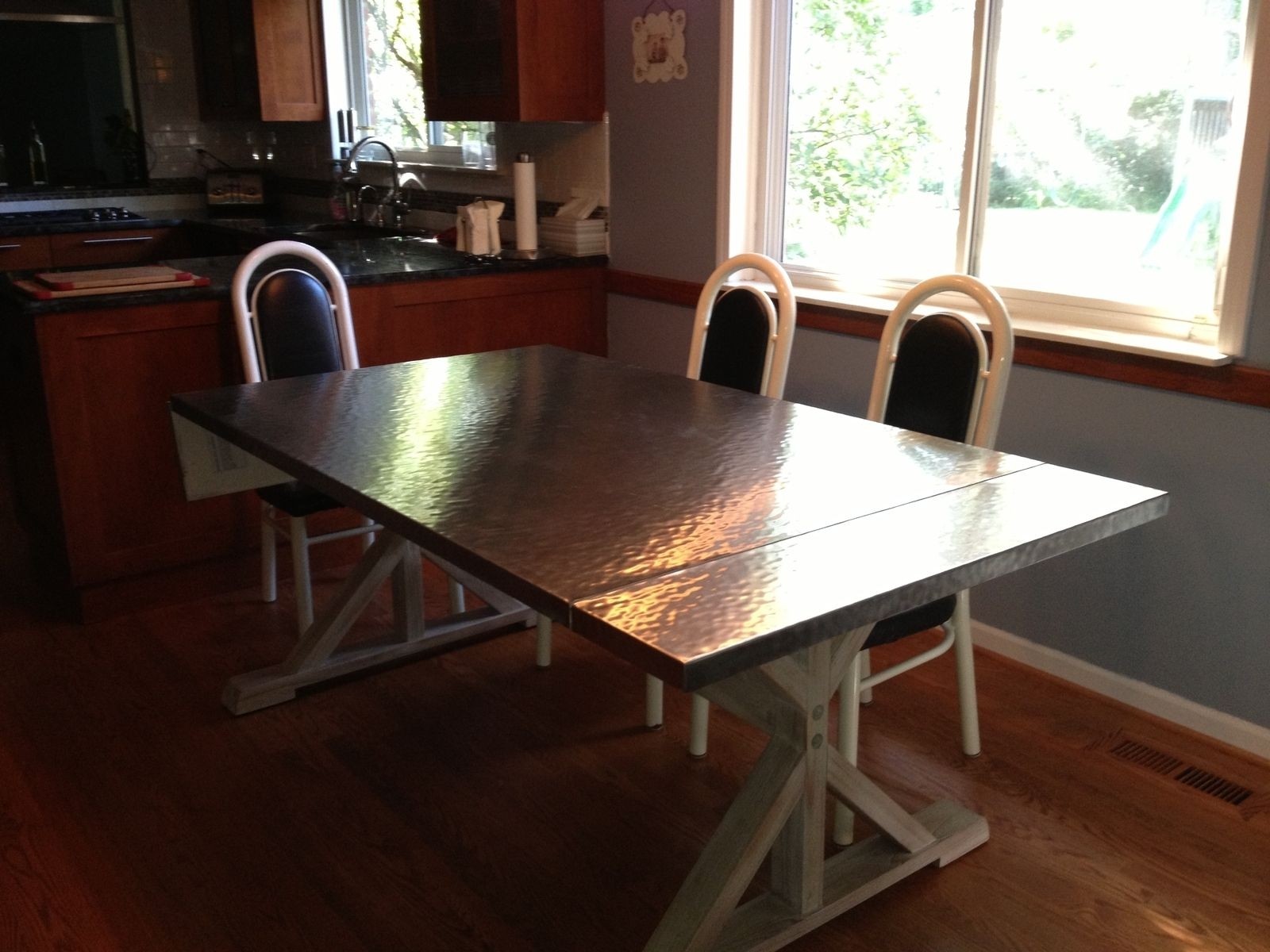 Handmade Custom Hammered Stainless Steel Dining Table by ...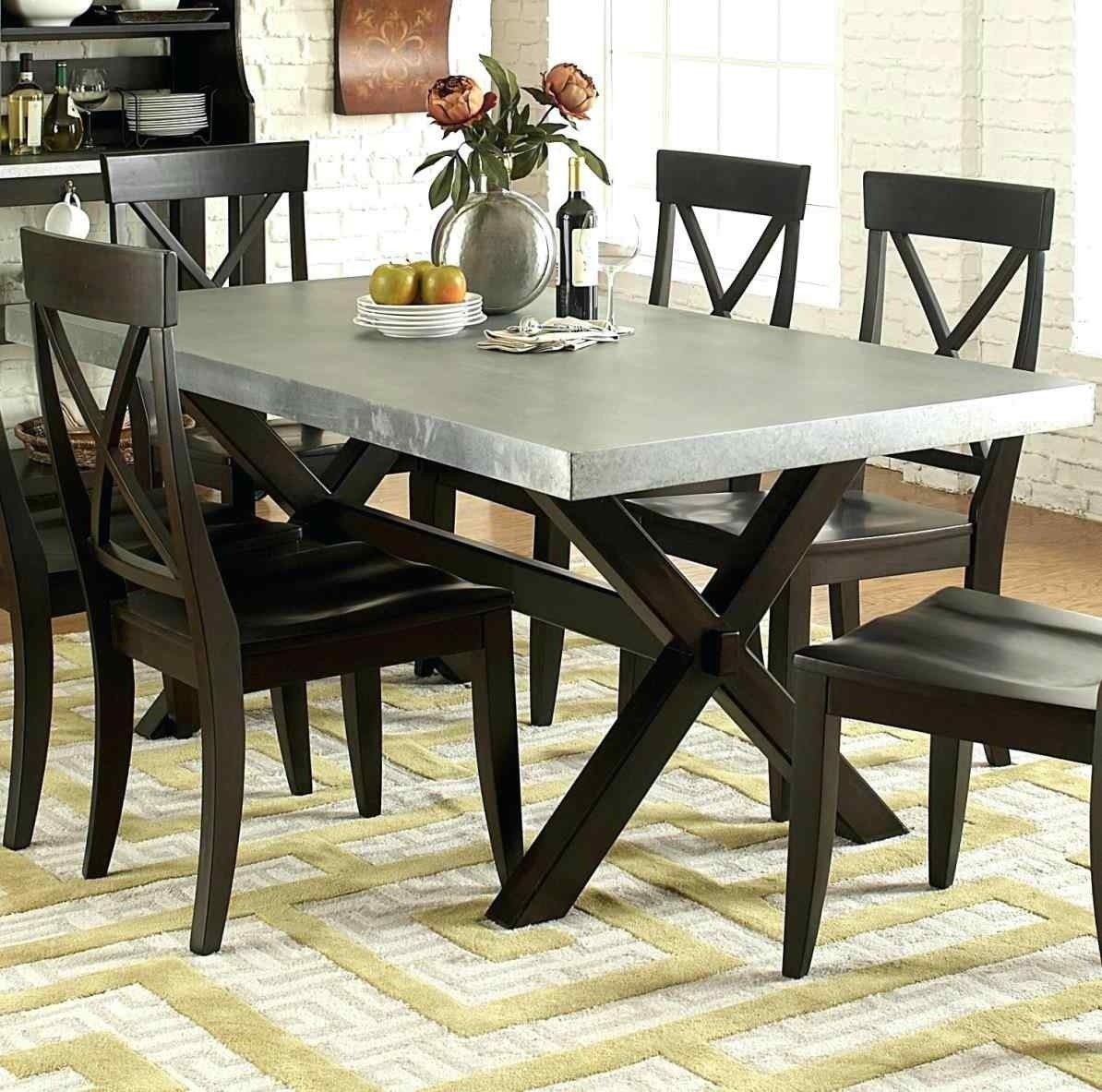 Pottery Barn Stainless Steel Top Dining Table | Sofa Cope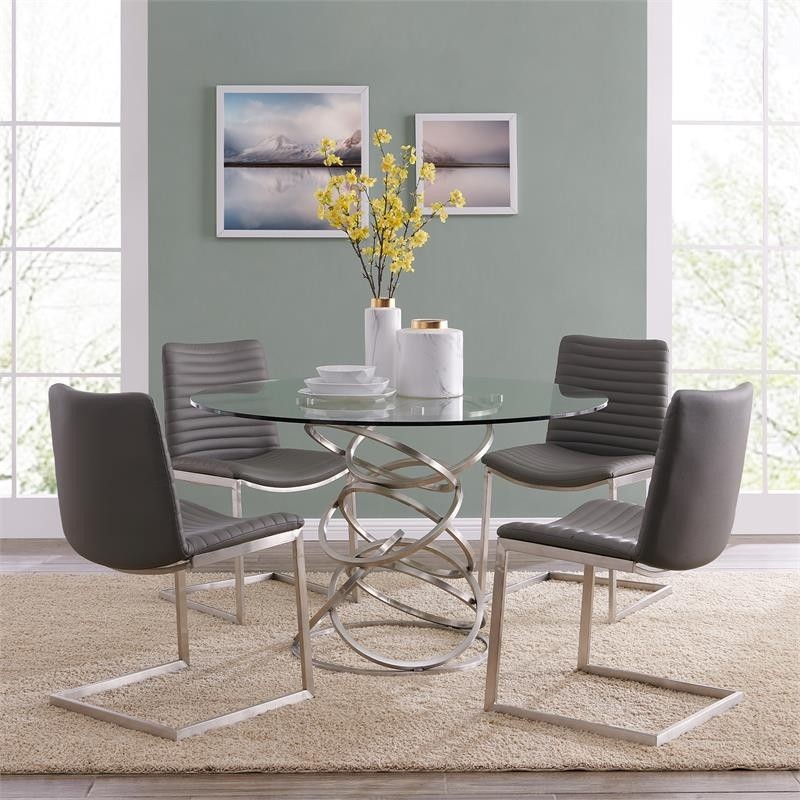 Wendy Contemporary Dining Table in Brushed Stainless Steel ...