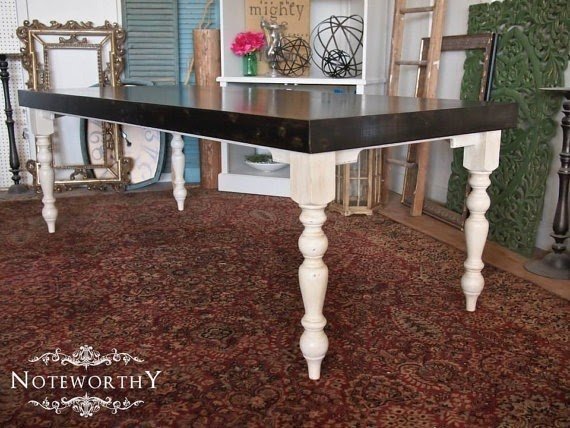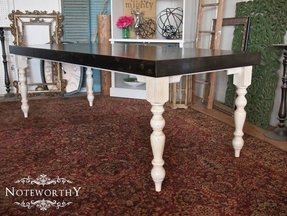 Large farm house dining table for 8 10
Bring some vintage elegance to your dining room by deciding on this farm house table. Crafted of durable hardwood and bathed in a two-tone white and espresso finish, the table has a large rectangle top supported by beautifully turned legs.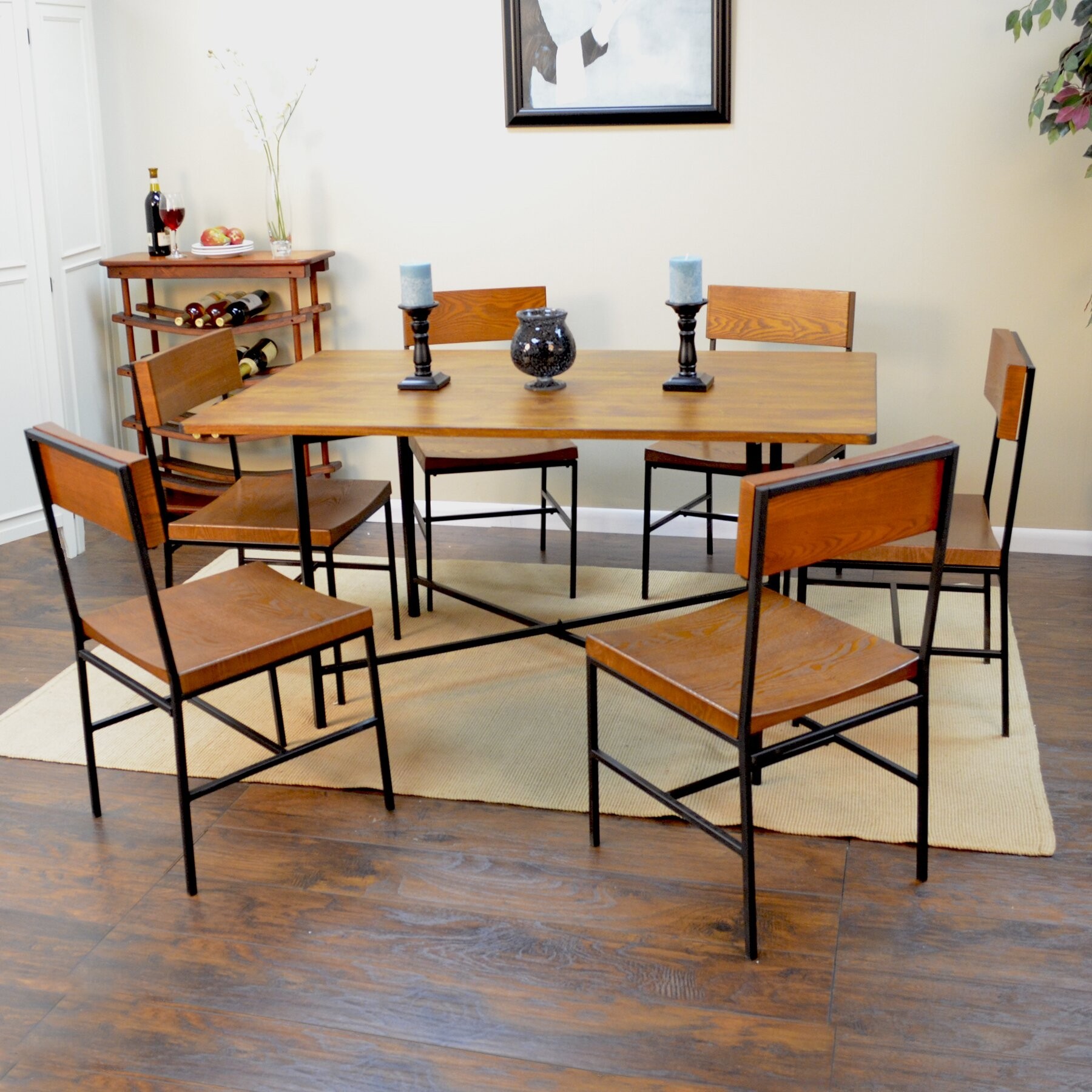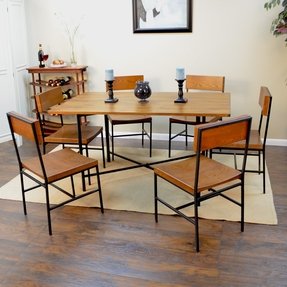 Otto Large Dining Table
This beautifully made of a metal structure and a wooden table top dining table is the perfect solution for all types of interior. Lovingly made a rectangular table top, which is a sensational place for family meals.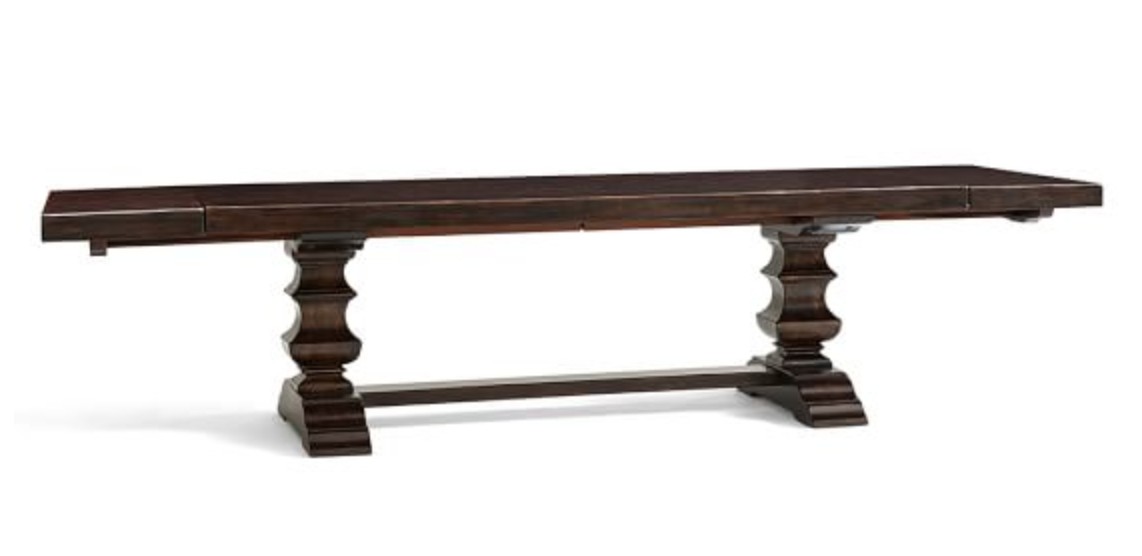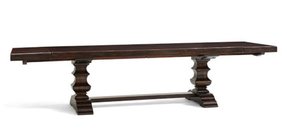 Banks Baluster Extending Rectangular Dining Table
Furnish your dinette with this unique extending dining table. It features the kiln-dried solid poplar, MDF and alder veneer construction, distressed Alfredo brown finish and two sizes to choose.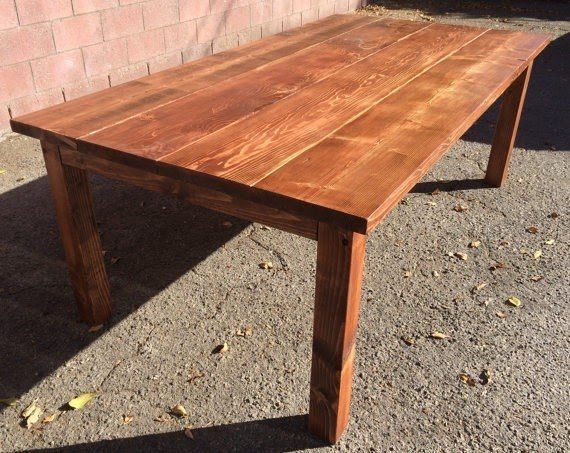 Rustic Dining Table
Like handmade items? Traditional craftsmanship furniture? You shouldn't miss this rectangular dining table then. Due to classic make and wood construction, it falls on the side of rustic furniture, and it's besides delightfully large.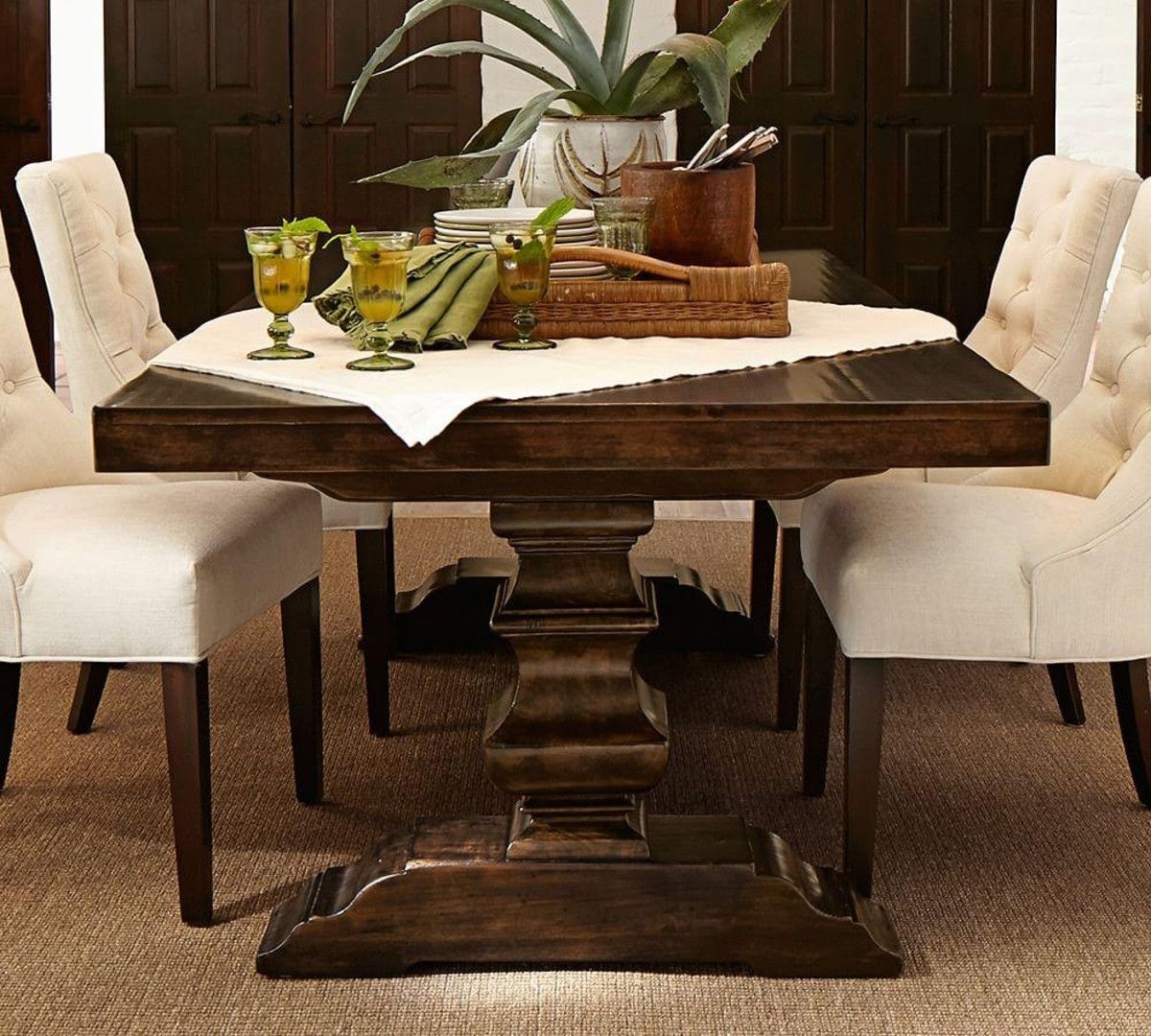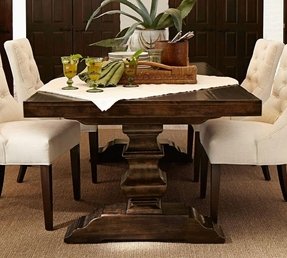 Banks Baluster Extending Rectangular Dining Table
Extending dining table for space saving in all kinds of interiors as needed. It is mounted on pedestal base. Construction is made of wood. It has 4 to 6 seating capacity. Classic form and elegant design.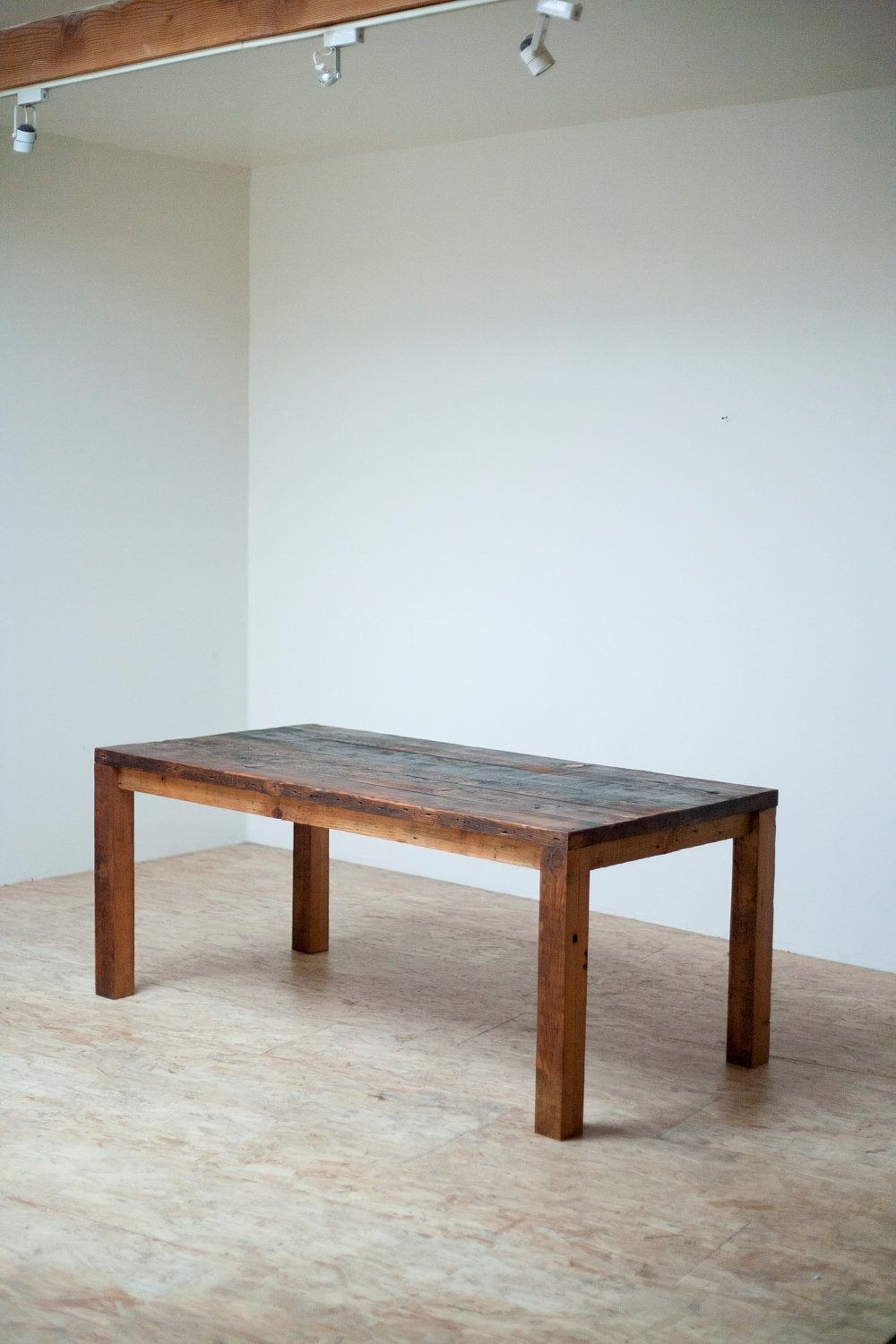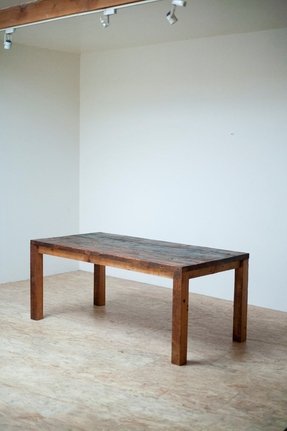 Beautiful modern dining table reclaimed
Characterized by a simplistic silhouette and durable design, this rustic table will be loyally serving you for many years to come. It's crafted of reclaimed wood, and it has a large top supported by thick legs for stability.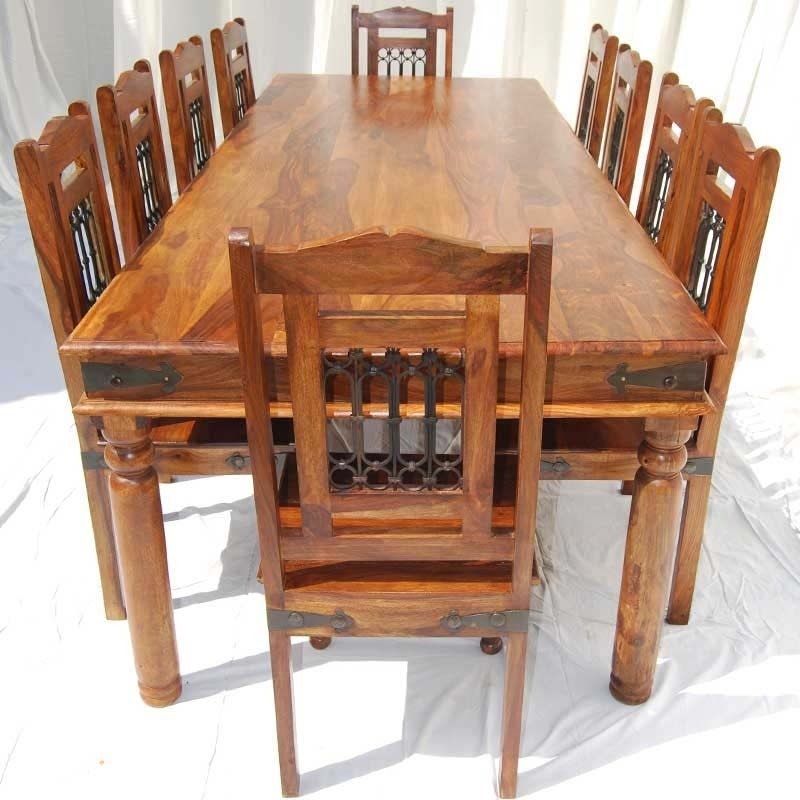 ... large dining table chairs set for 10 seat people solid wood furniture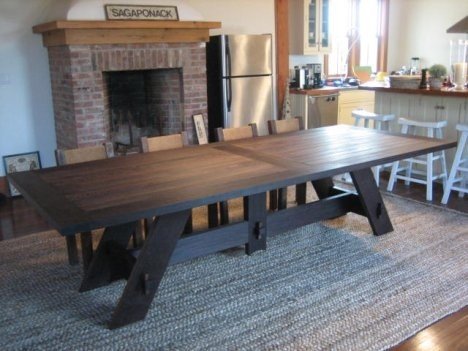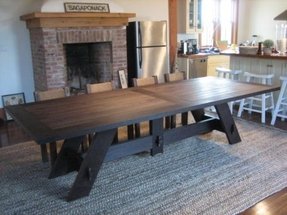 The large counter of this unfurnished dining room table makes it an excellent piece of furniture for a large family. Beautiful wooden construction is durable and lasting, and attractive wood design ensures comfortable use.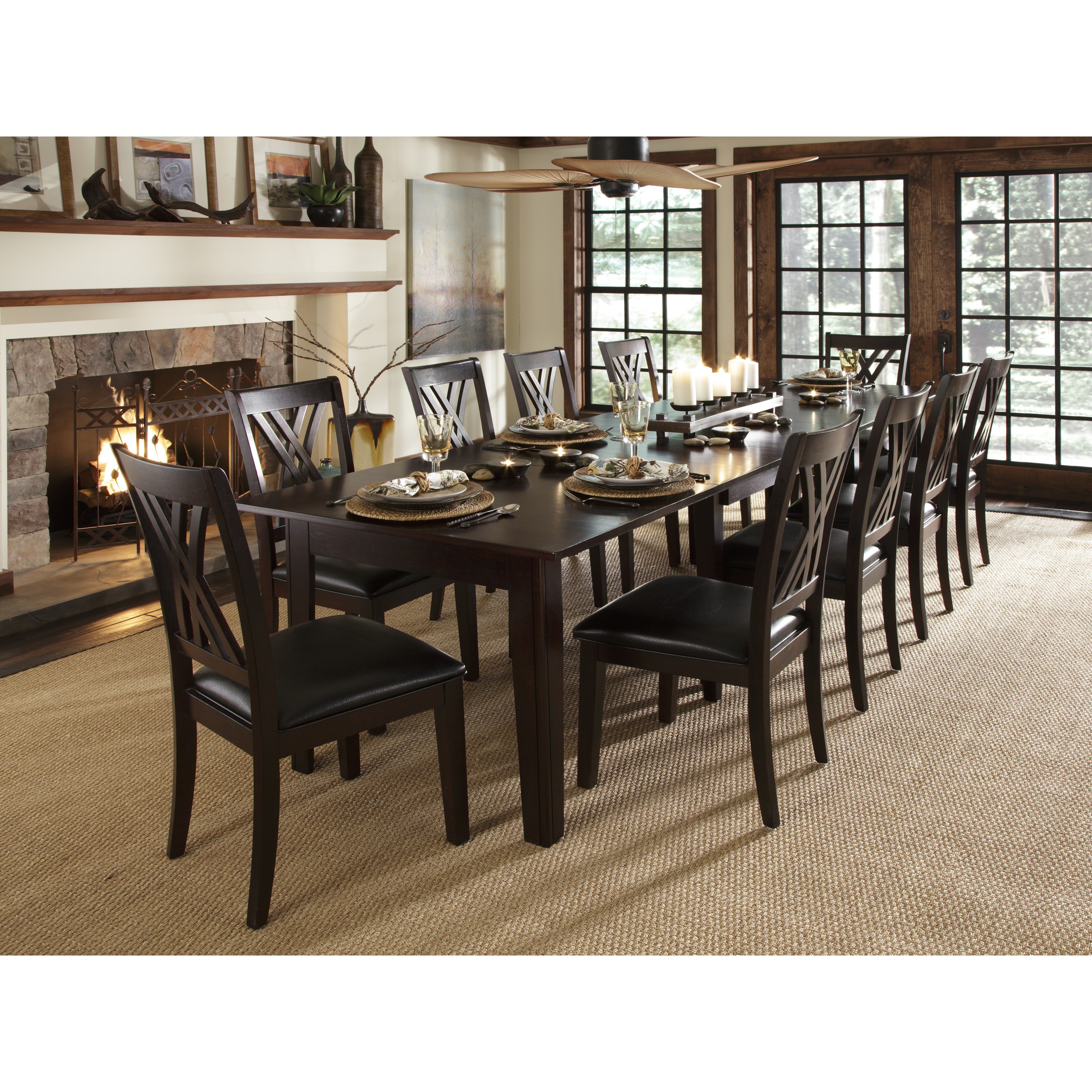 This large dining set comprises a black wooden table along with complementing 10 chairs. It can be an ideal proposition for glorious occasions, bigger family dinners or parties.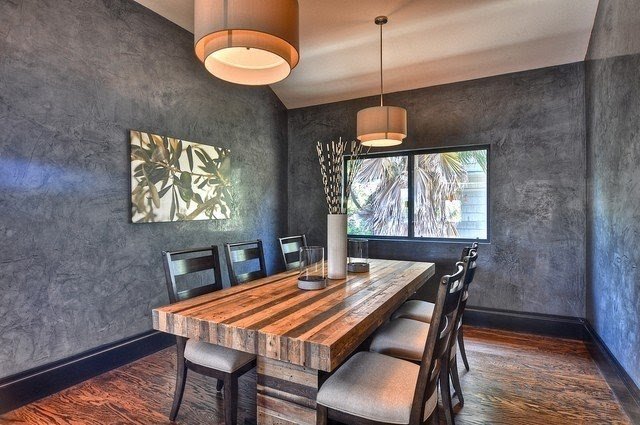 A pretty-looking though rather simple wooden dining table for 8 persons. It features a sturdy rectilinear construction finished in brown tones. It has 2 upright rectangular supports joined by a stretcher and a very thick rectangular block top.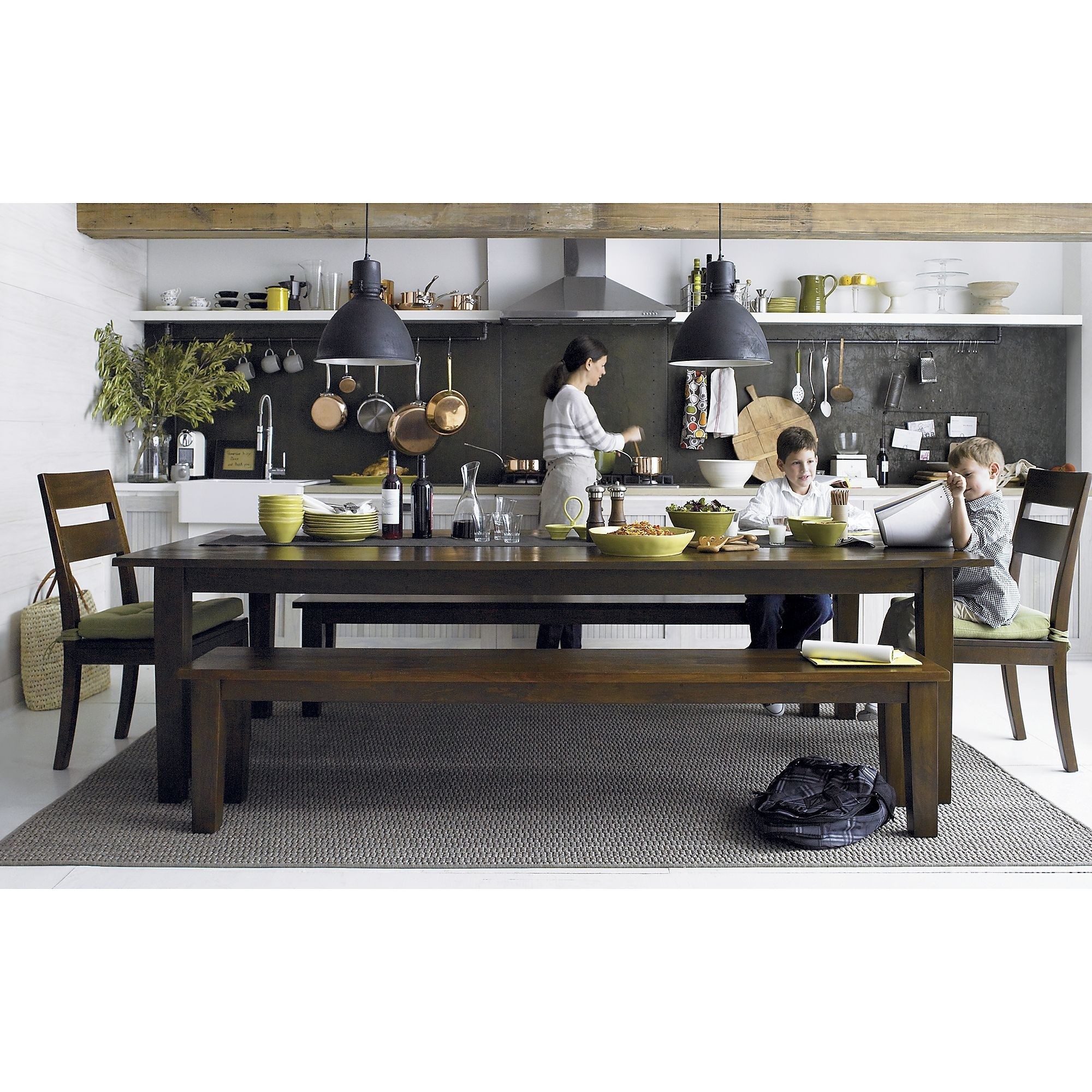 The large and long dining table, which has got the sustainable solid mango wood construction, rich honey stain with lacquer and wax finish and seats for ten. Great for special occasions and everyday meals.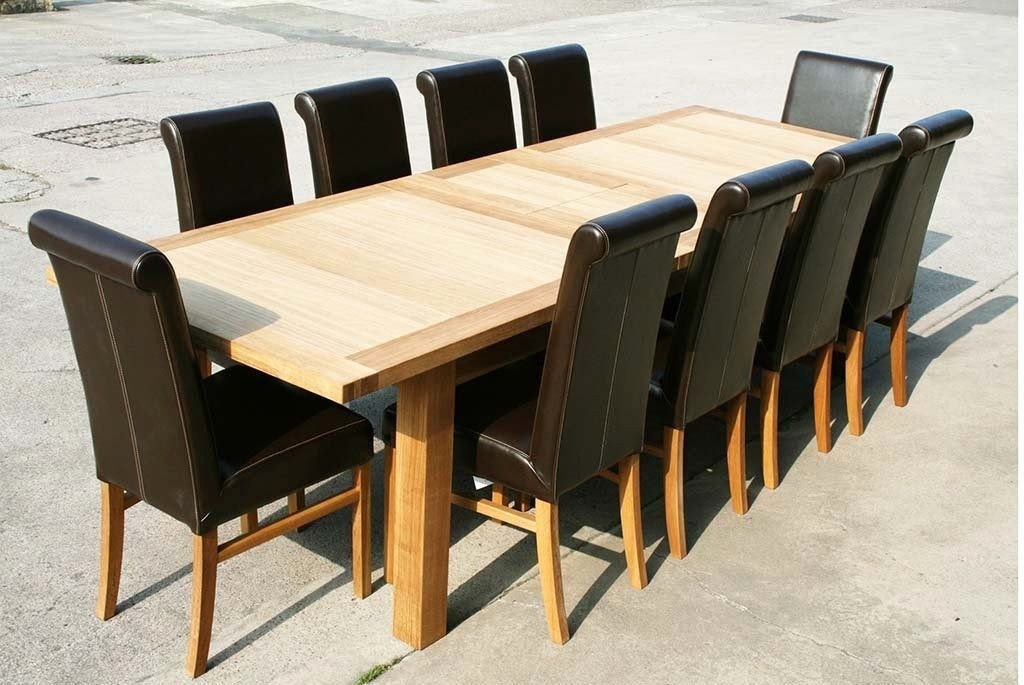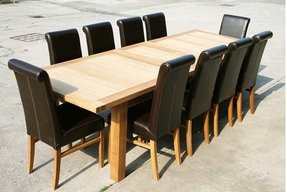 Thanks to this snazzy set, you can now easily host large family events in your contemporary dining room. It's consisted of 1 rectangle table in a natural finish and 10 leather-upholstered chairs with flared legs.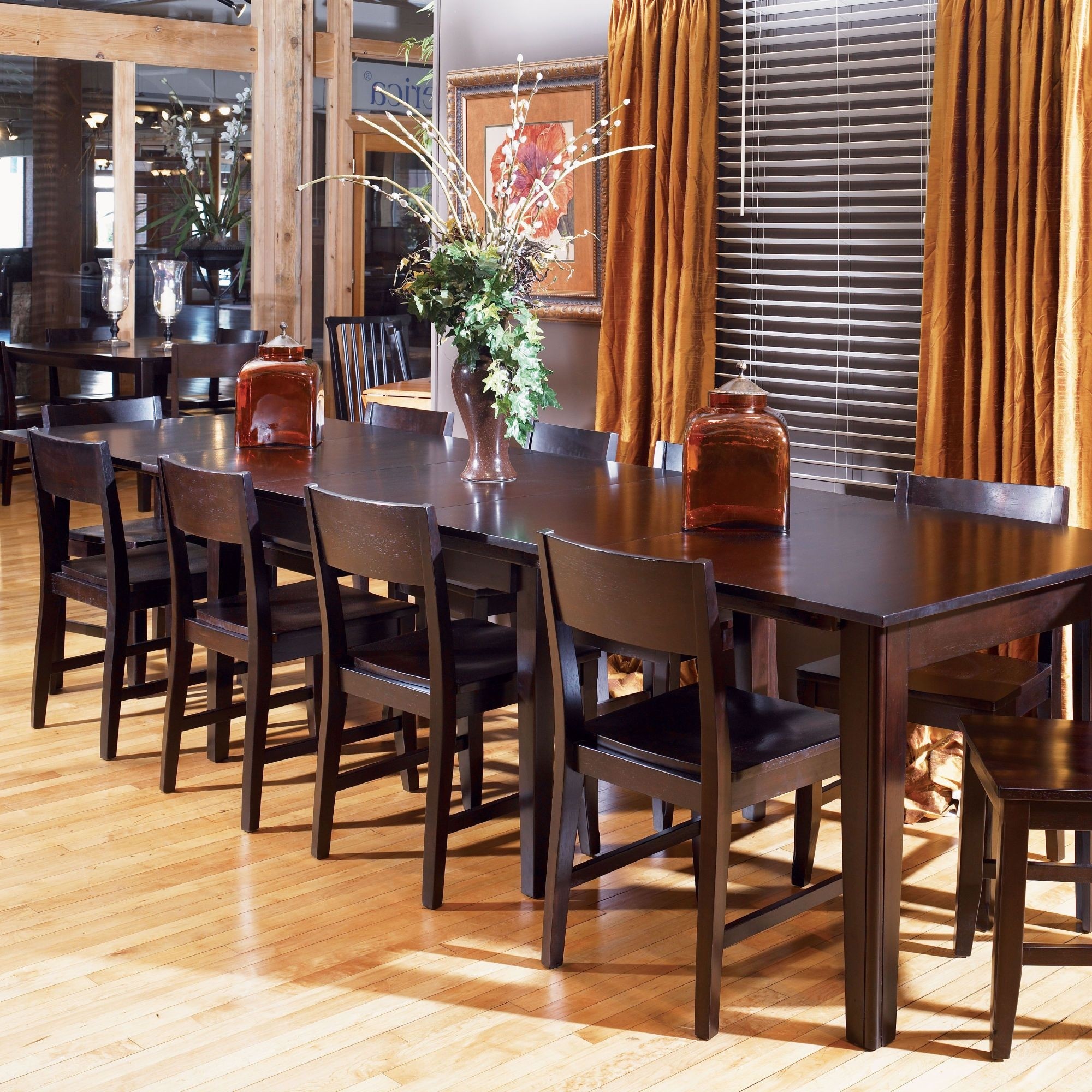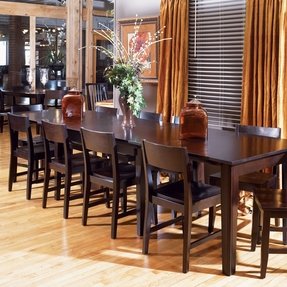 nice long dining table for 10. Would like cushioned seats. Could get gift card for Furniture Row.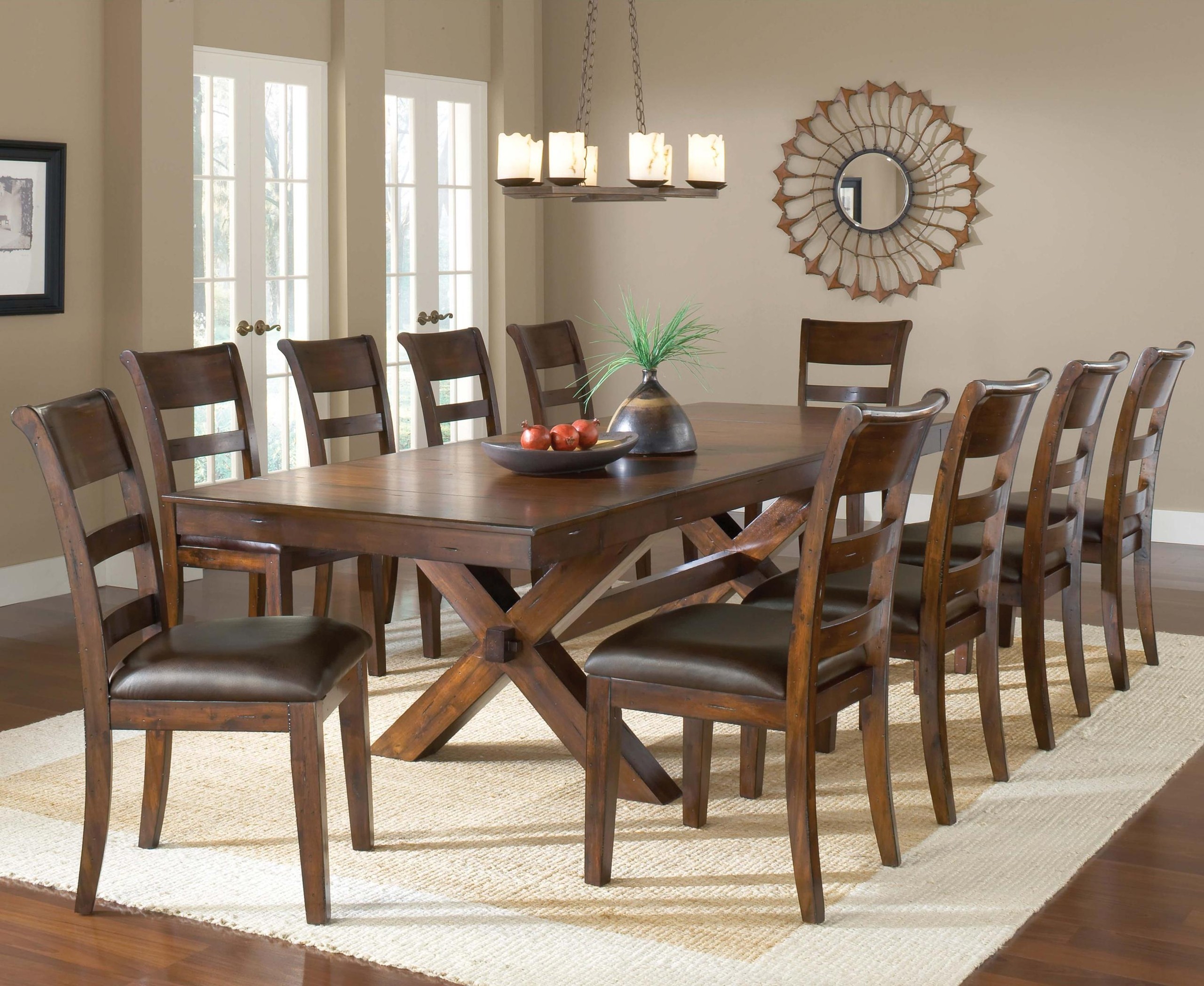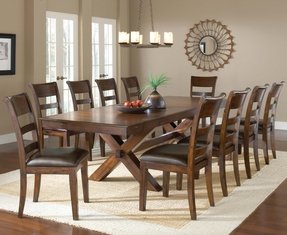 extending dining table, seats 10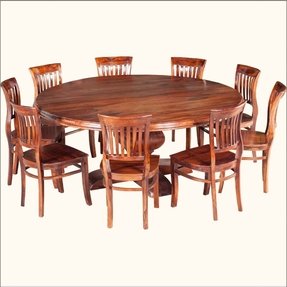 Designed for 10 people, this large round Sierra table will be a great meeting point for the whole family. Its deep brown, densely grained wood fits perfectly well to all classic interiors. Its table top is supported on a contemporary column with four feet.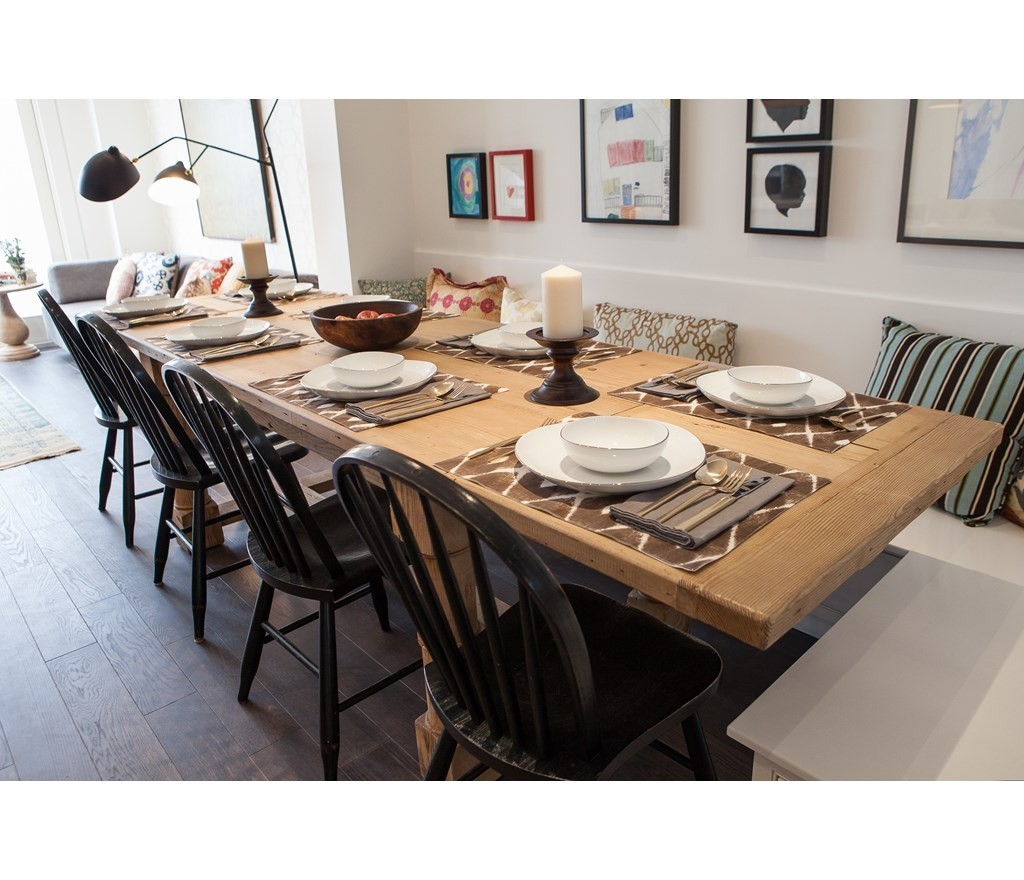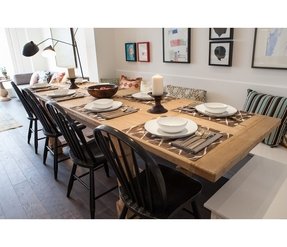 If you want to achieve the perfect dining space for you and your guests and want to be able to organize amazing parties then this large dining room table with plenty of seats will ensure just that and is simply perfect for seating a lot of people conveniently.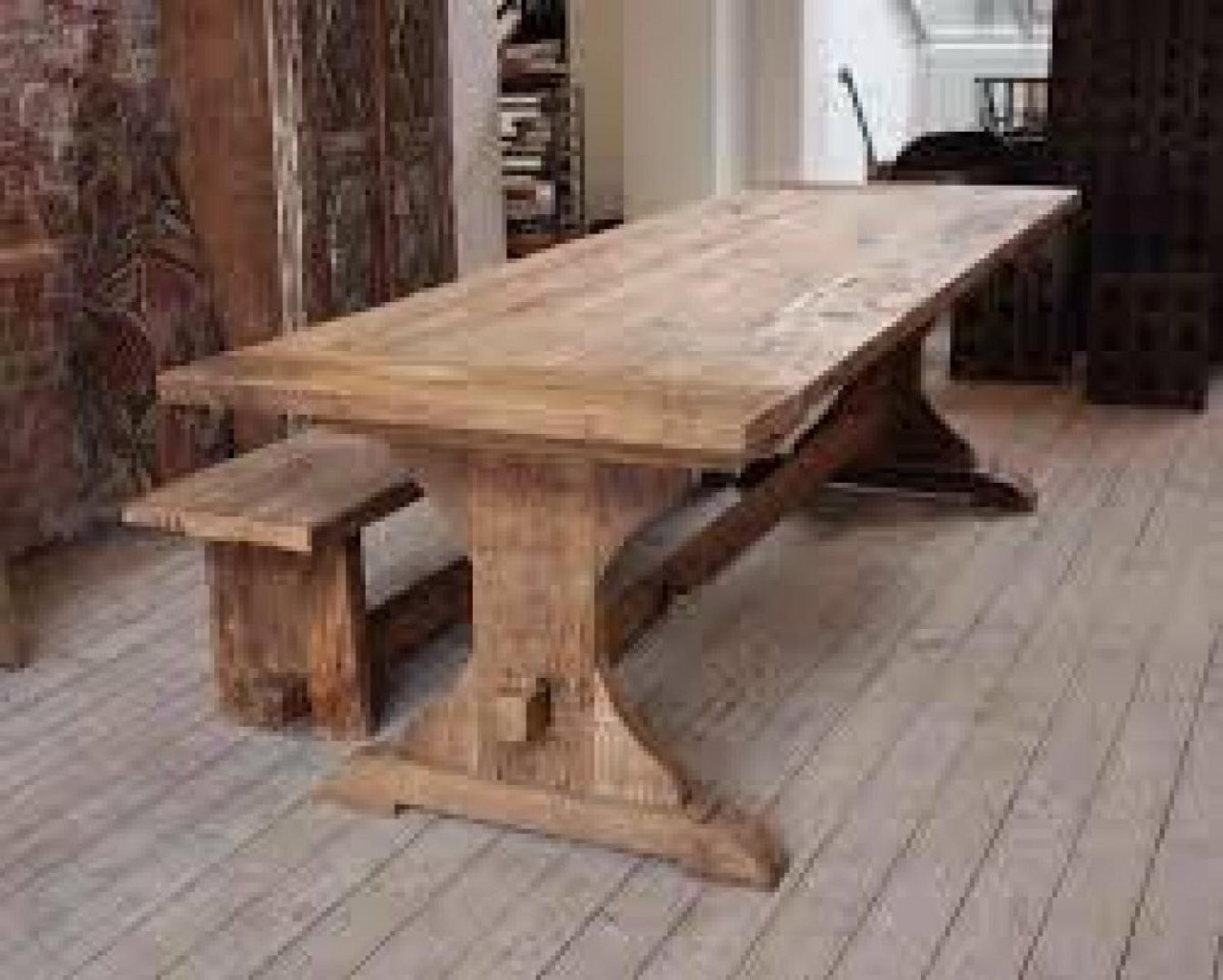 Made from reclaimed wooden oak, this kitchen table enchants with its natural appeal, fitting well into rustic or cottage decors. Designed for 8 people, it conceals solid finish, sustainable for years.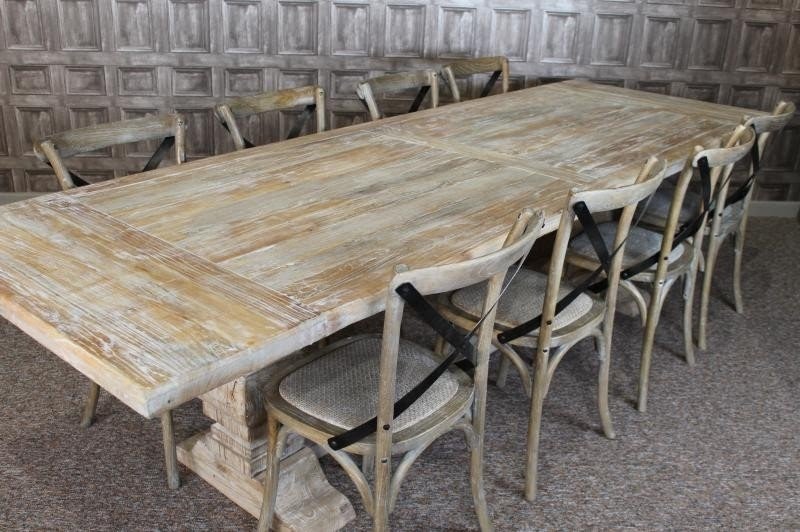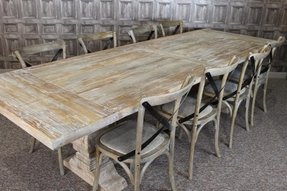 LARGE 3M DISTRESSED LIMED ELM DINING TABLE WHITE WASHED KITCHEN TABLE RUSTIC | eBay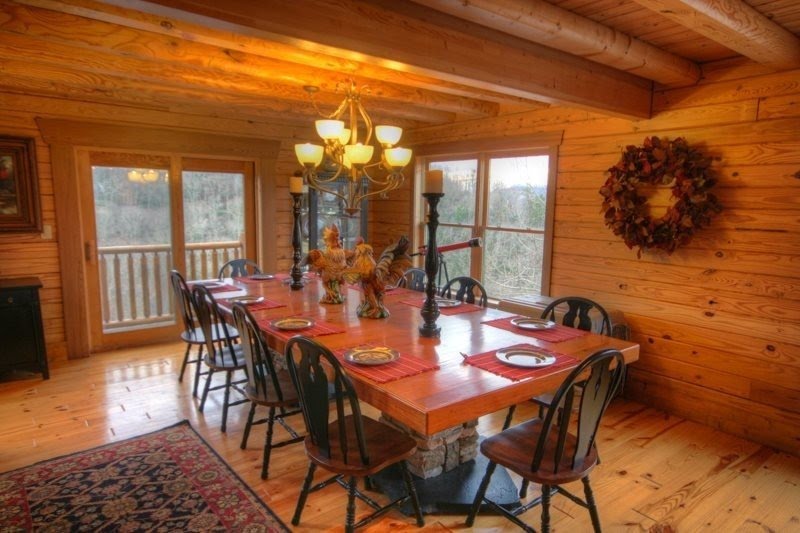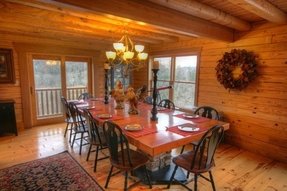 The 10-piece set is consisted of 1 large table and 10 dining chairs. The table has a thick wood top, and double massive stone pedestals with flat bases. Chairs are covered in a two-tone espresso and cherry finish.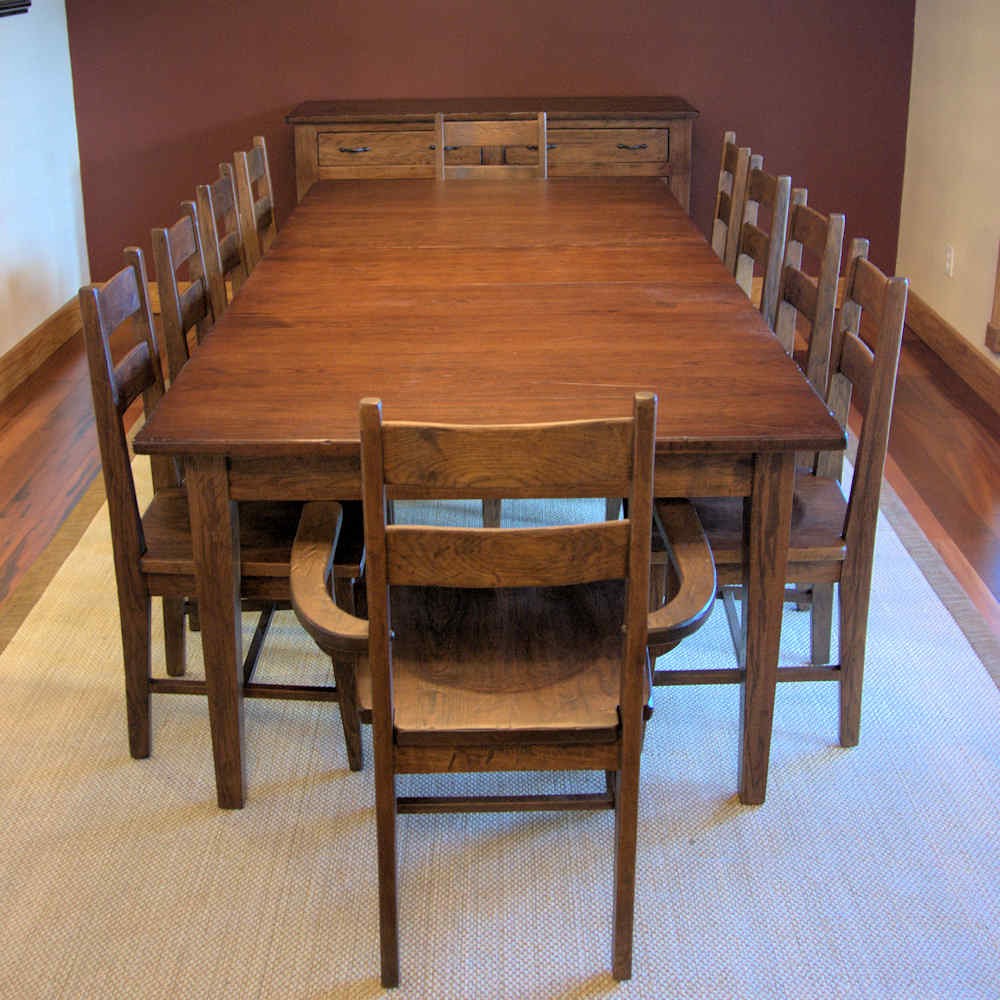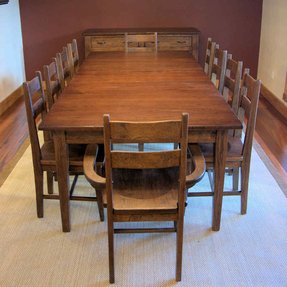 Double Leaf Pedestal Table – Elegant 8 – 10 Person Large Wood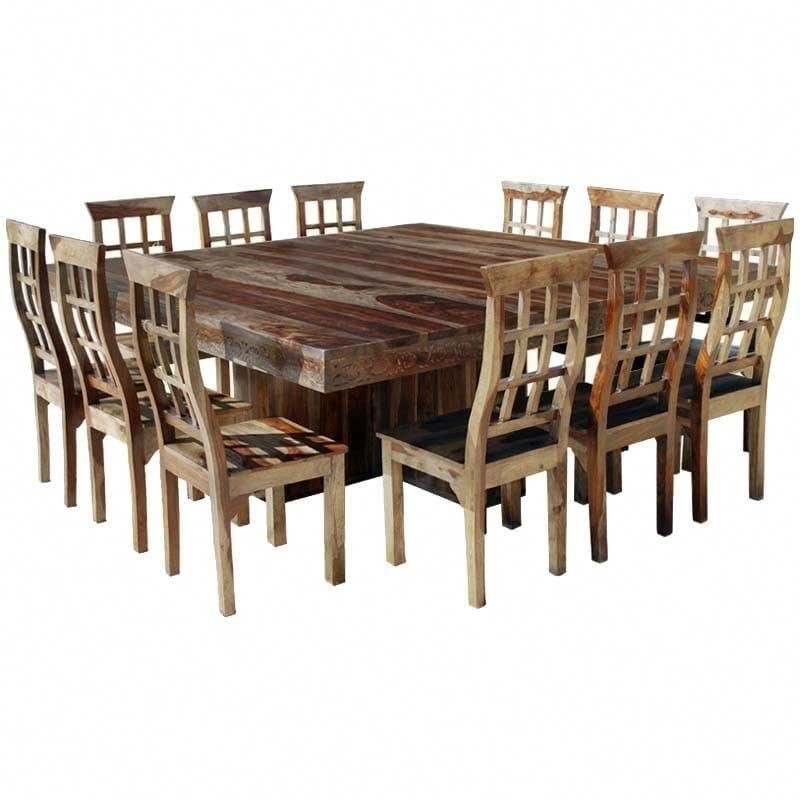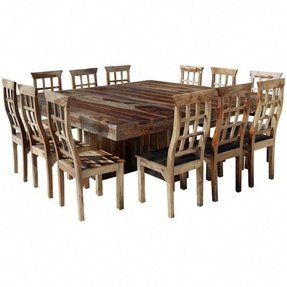 You'll have plenty of room with this contemporary dining set. The Stunning pedestal table is set on a square block base, giving it a fresh, modern feel. The table top extends over the base providing lots of leg room. The waffle back chairs have a small cu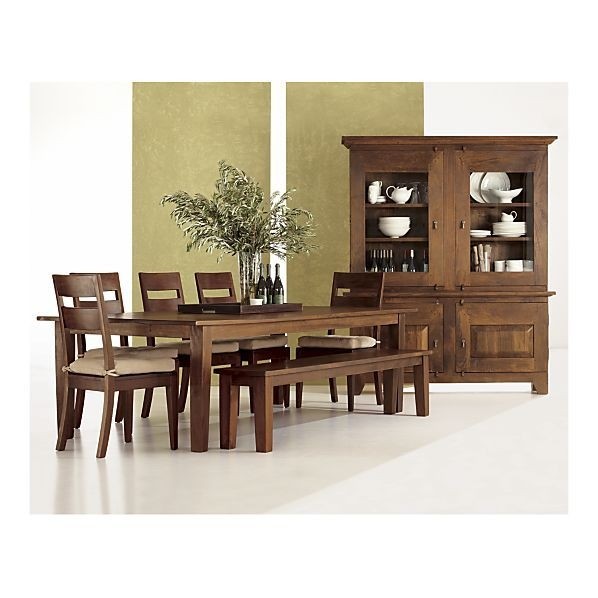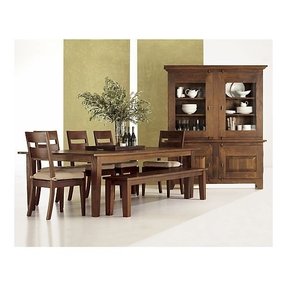 love this dining set in my sunroom in my kitchen. Glad to finally found who made it. Crate & Barrel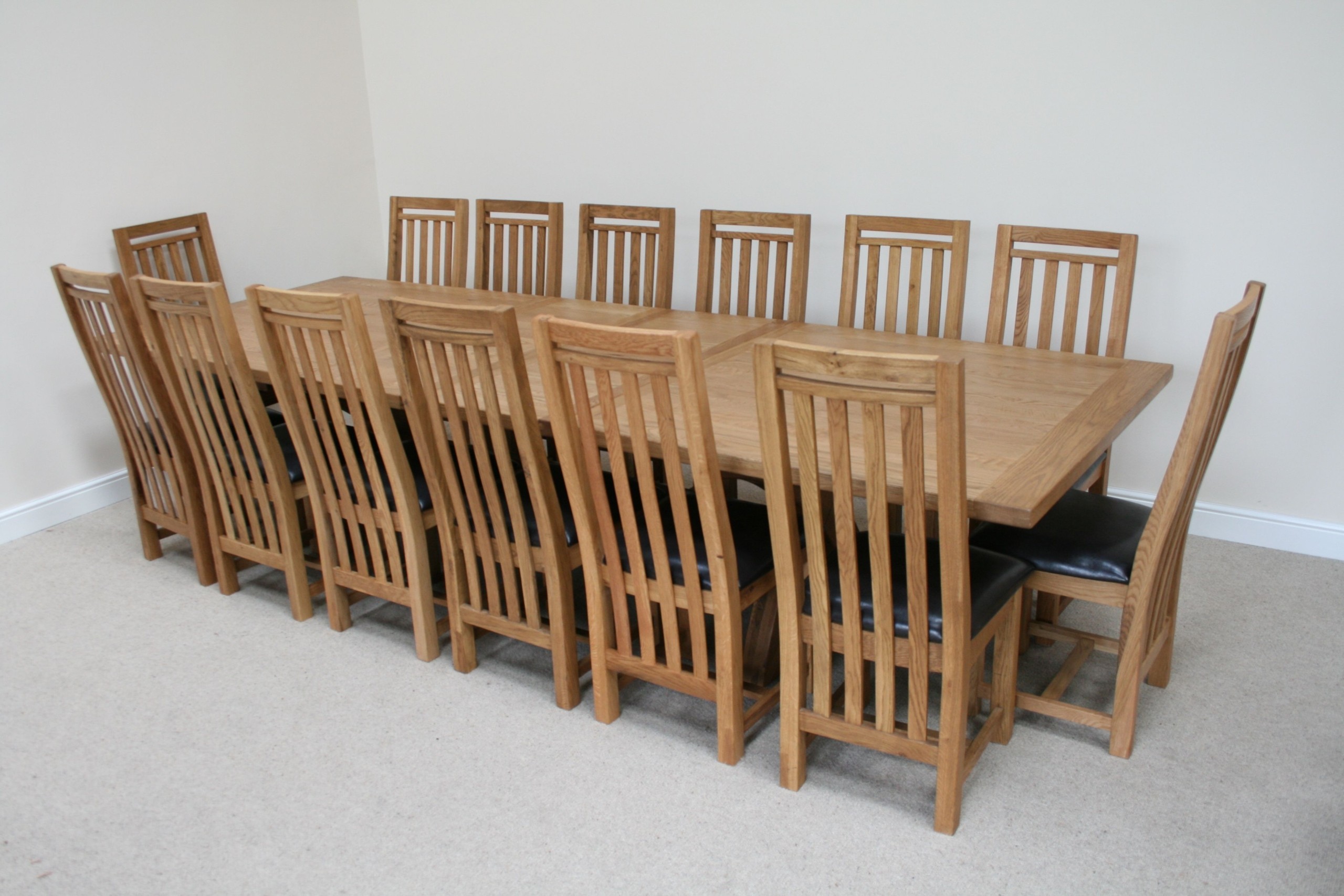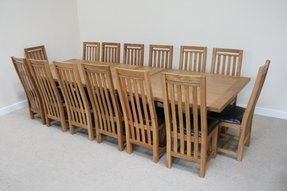 Large dining tables to seat 10, 12, 14 or 16 people Big wooden oak ...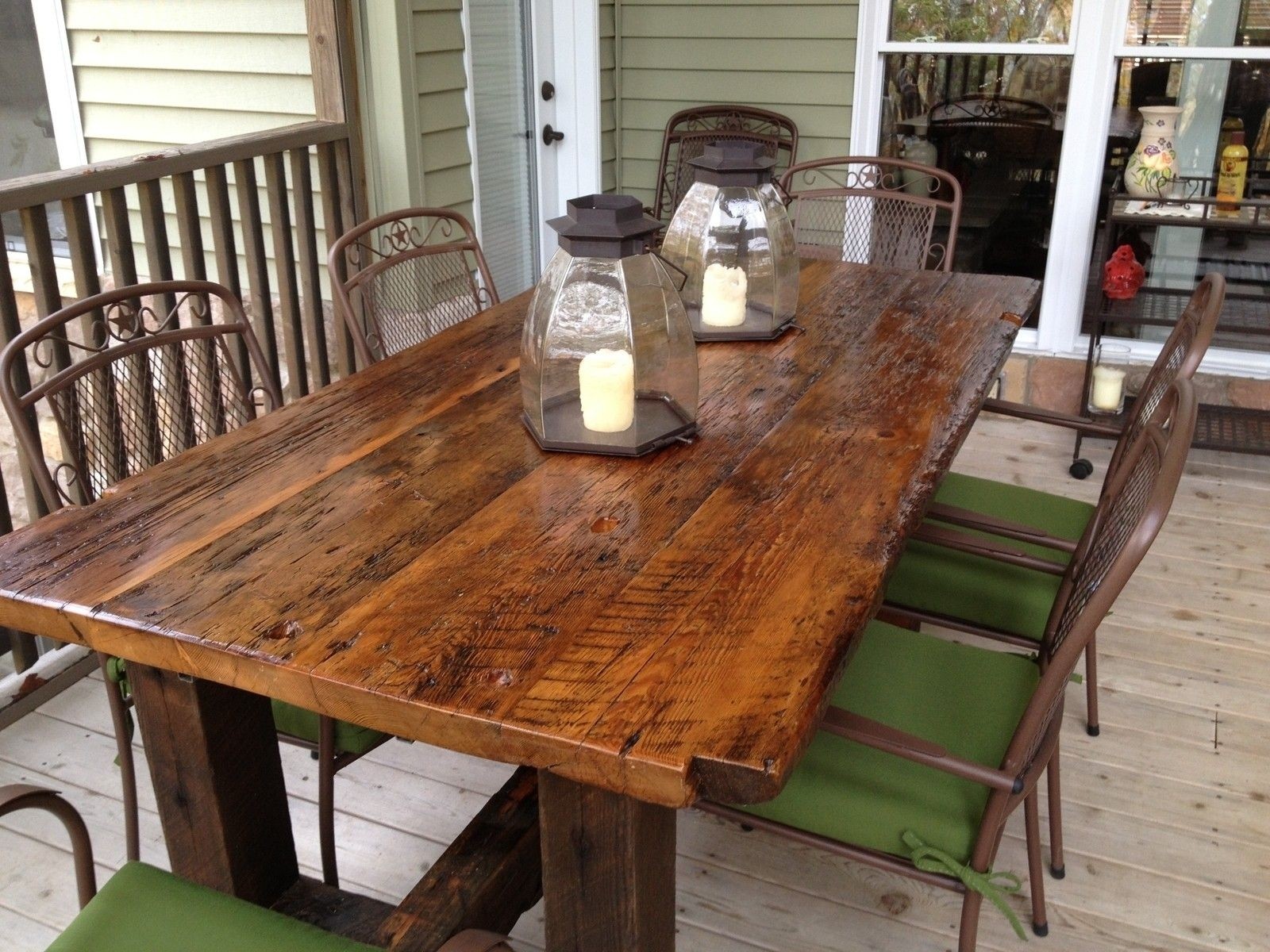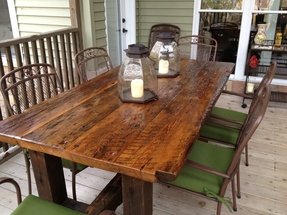 lovely design of the Reclaimed Wood Dining Table And Chairs with rectangular shape and green leather seating for chairs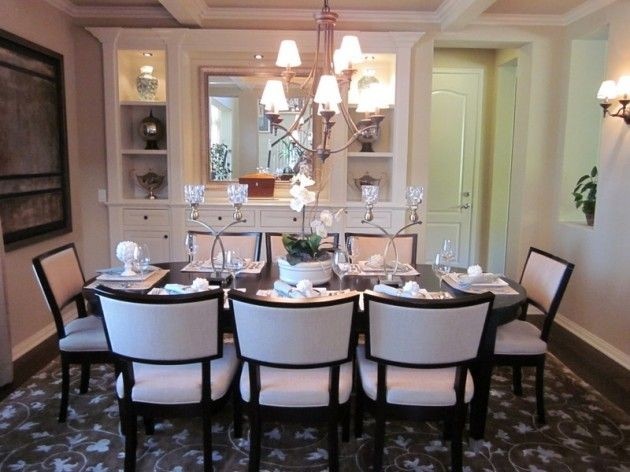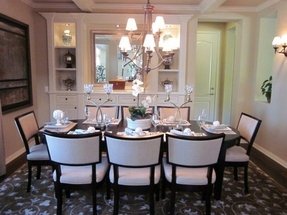 large round dining table seats 12 fVMUhLXo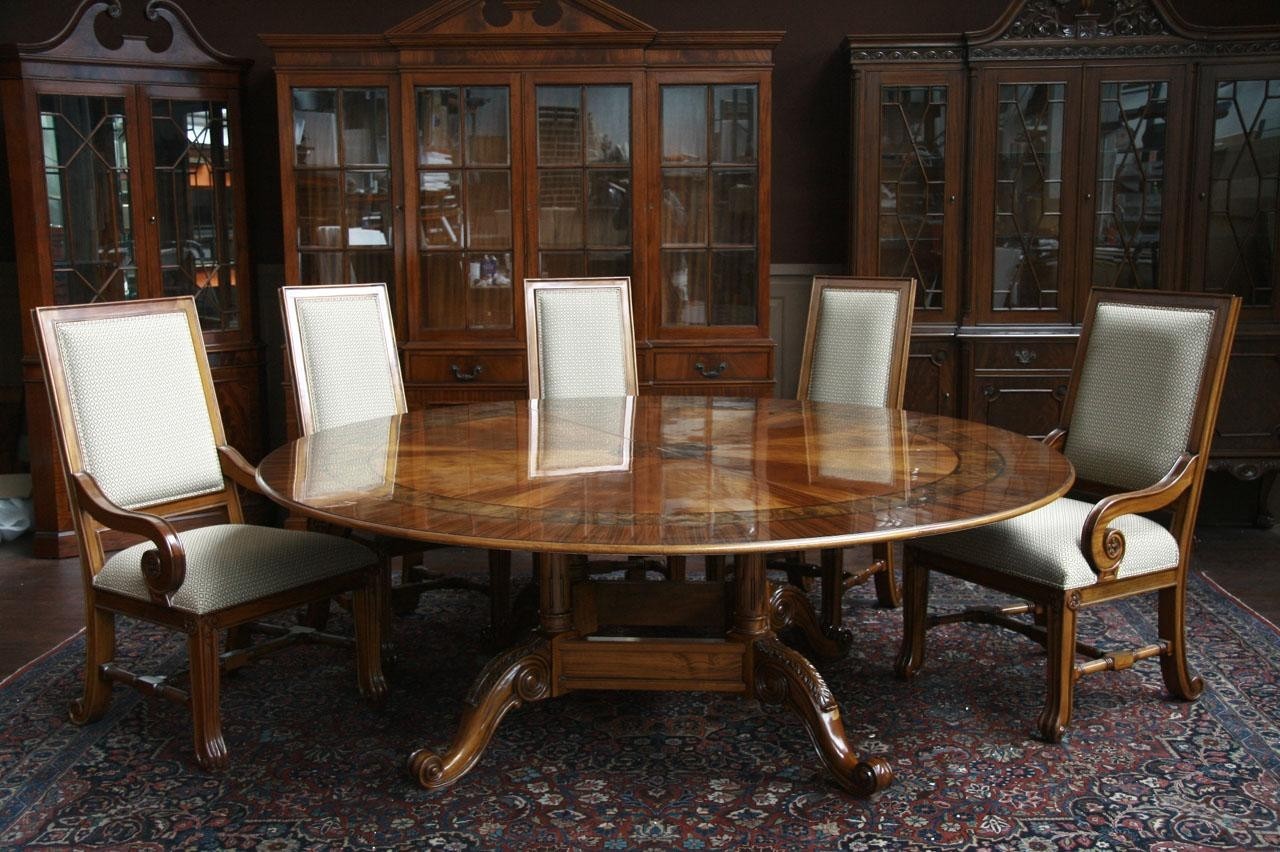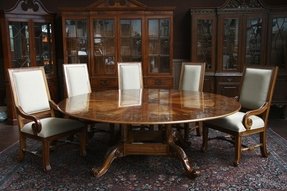 Make your traditional dining room dazzle with this large round mahogany table, showcasing sleek top with burled walnut inlays and handcrafted acanthus leaves carvings gracing its four feeted pedestal base.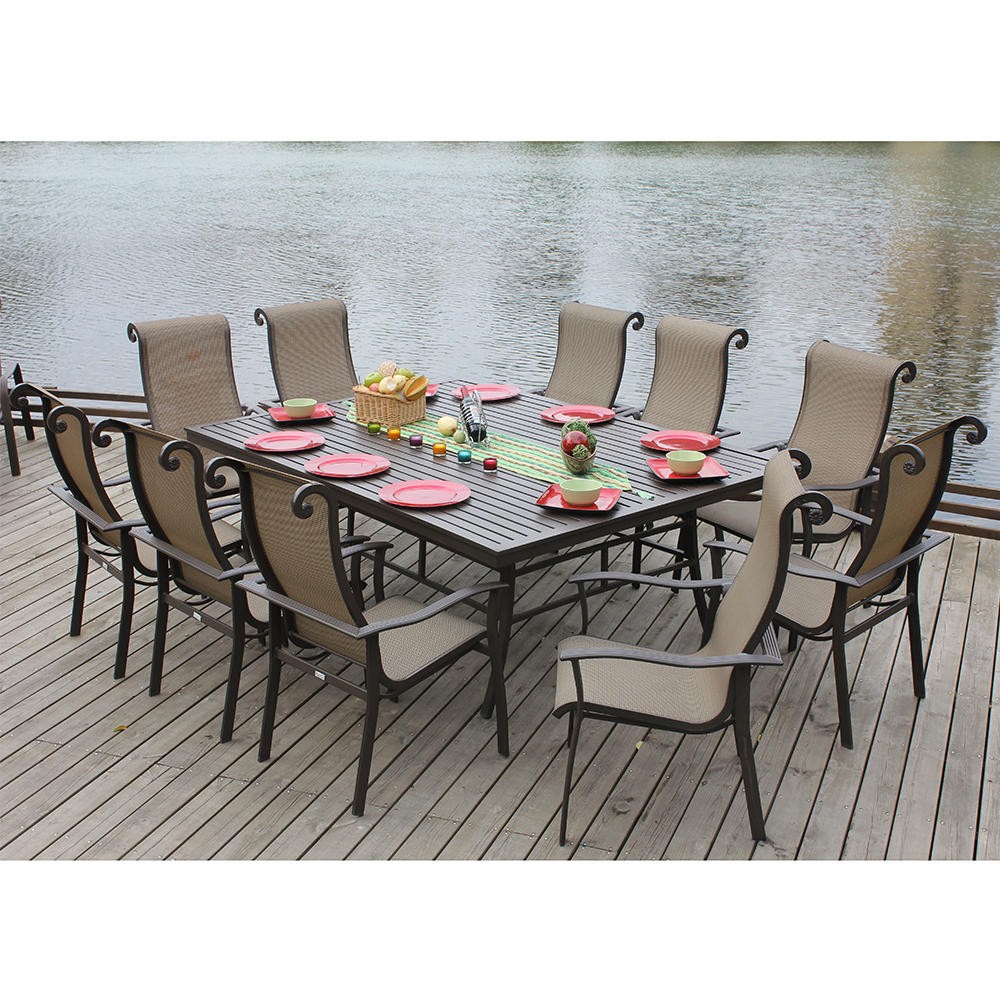 $2802 The Angrove Collection, outdoor Dining Set - Seats 10 is the perfect set for hosting a large family meal, with room for everyone at the spacious table. The set also includes 10 gorgeous dining chairs in a hand-applied textured finish. Each piece is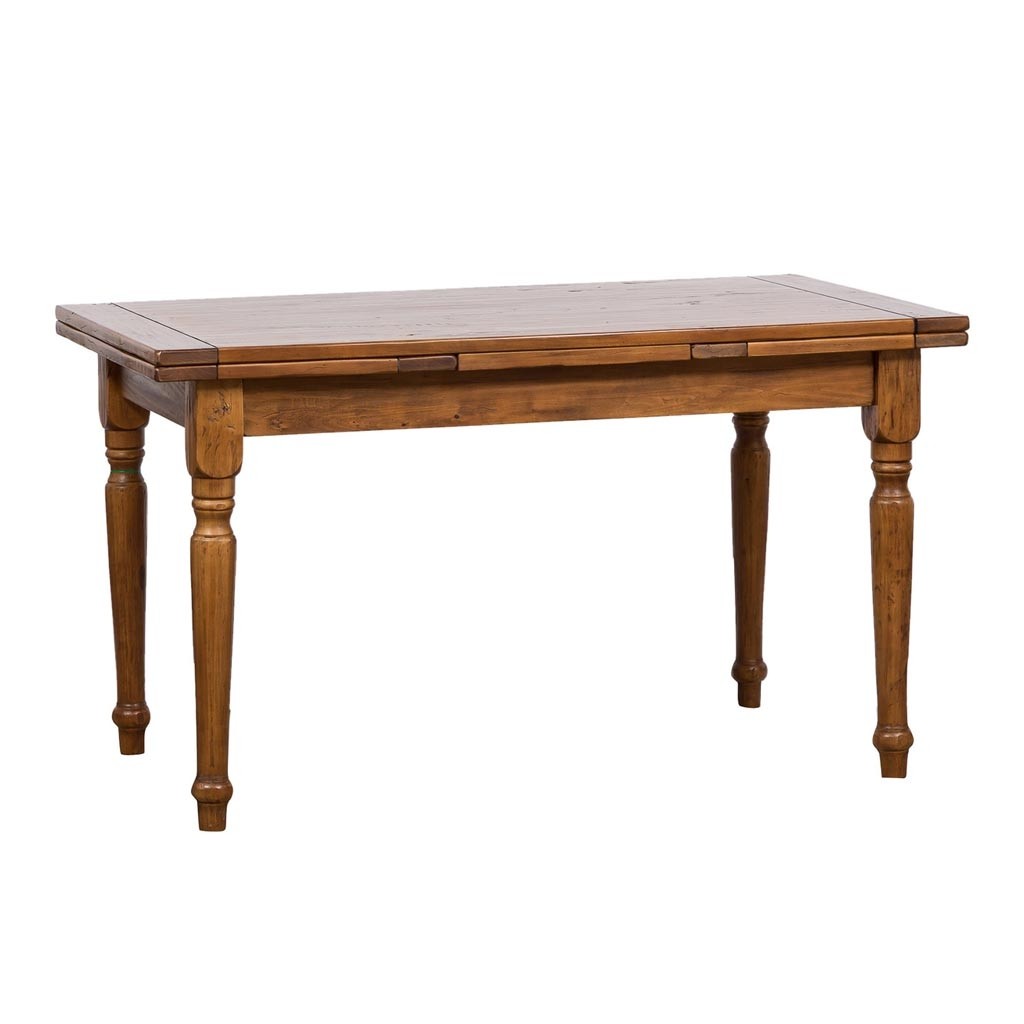 Made of the mahogany wood dining room table are a beautiful finish and solid construction in one furniture. Interesting decorative details of the legs and a large countertop for a delightful feast.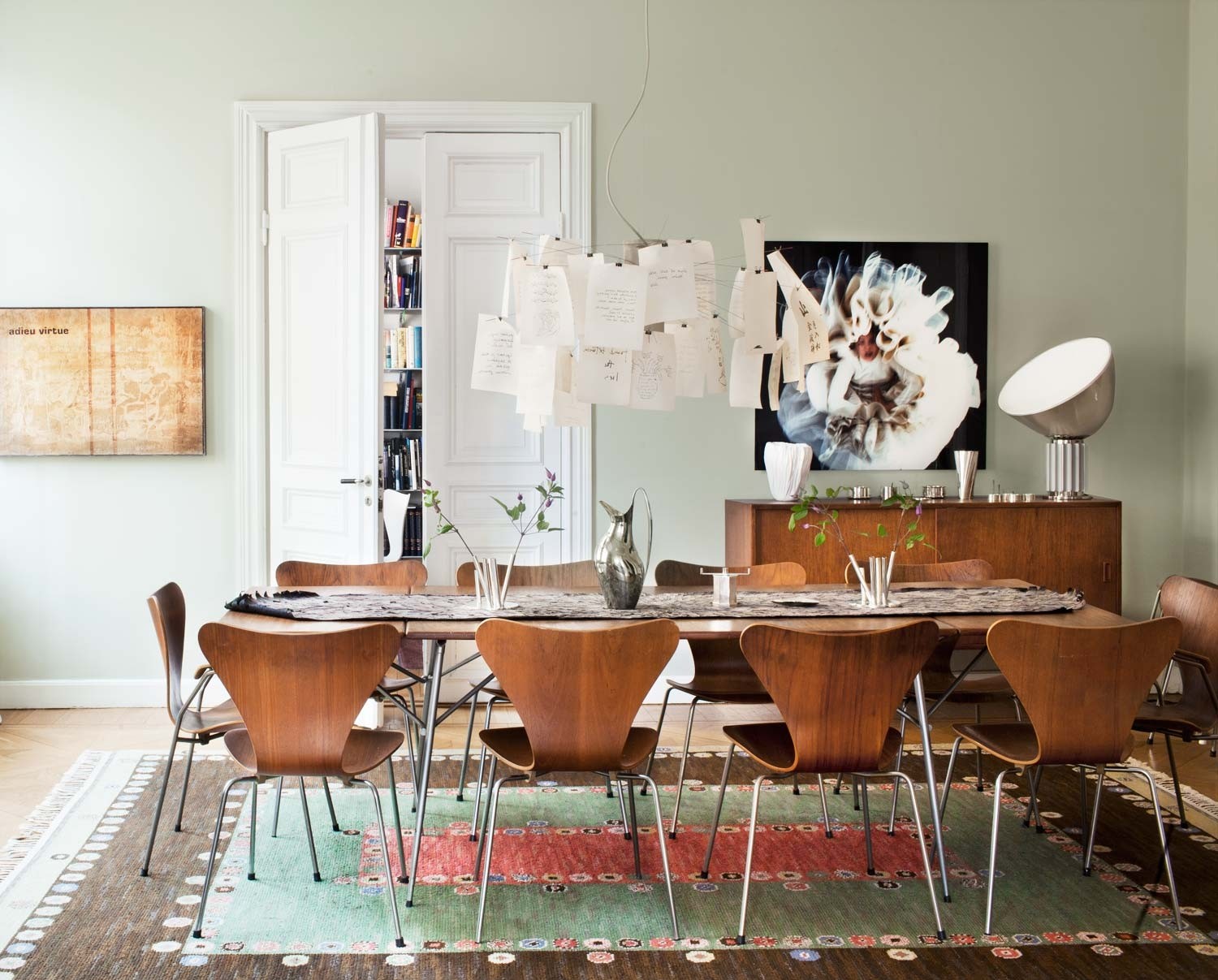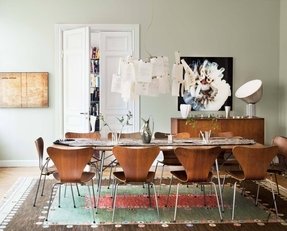 arne jacobsen chairs, long table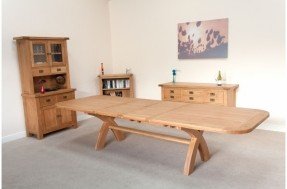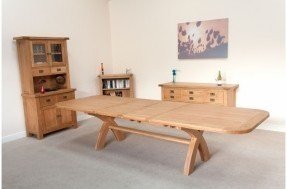 Dining table made of wood. It is mounted on crossed legs and reinforced with solid supports. It has 10 seating capacity. Rectangular top has large usable surface. Suitable for residential and commercial premises.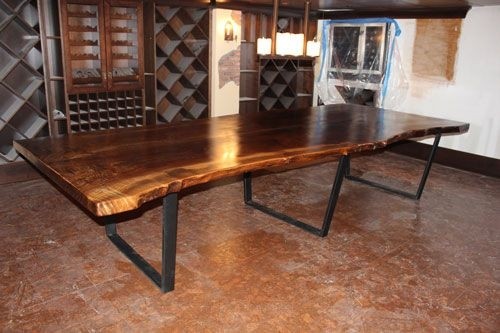 This rustic dining table is suitable for contemporary dining rooms. Wooden top is paired with a solid metal frame for additional support. Simple stylization of this table looks attractive in many dining rooms.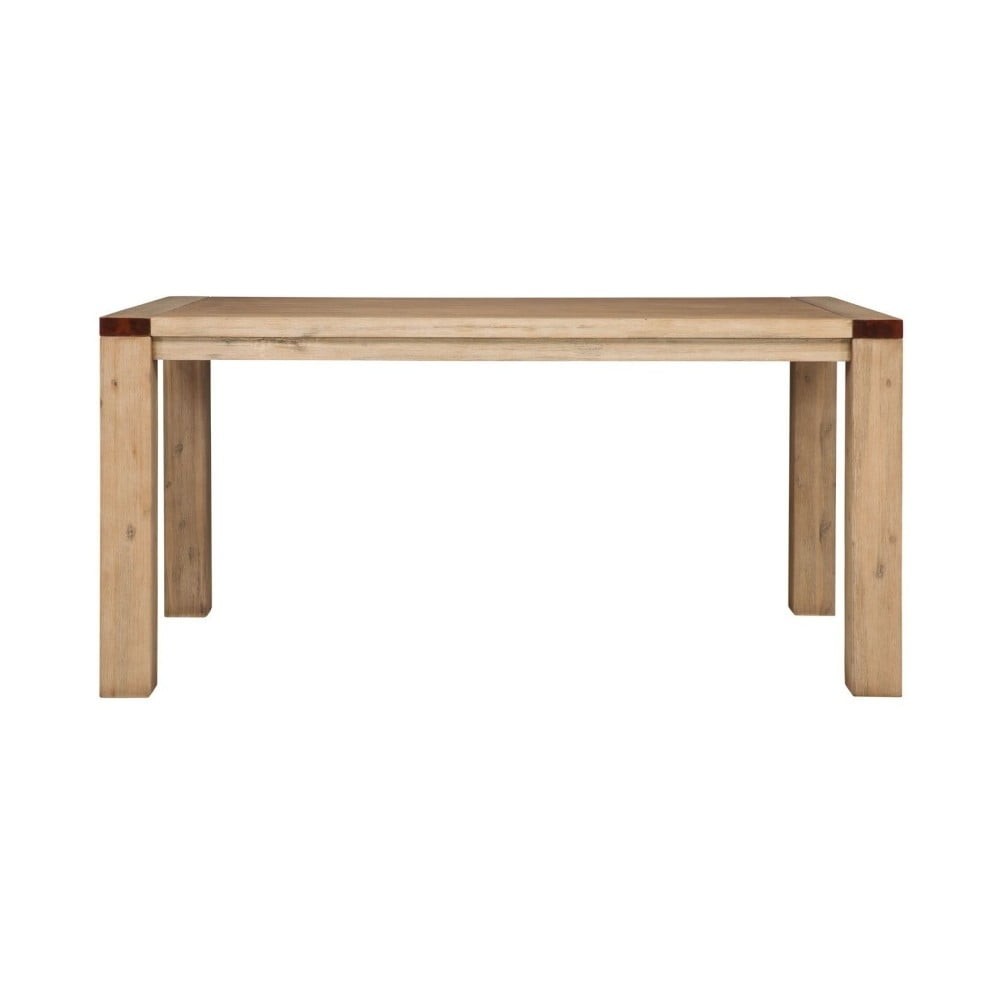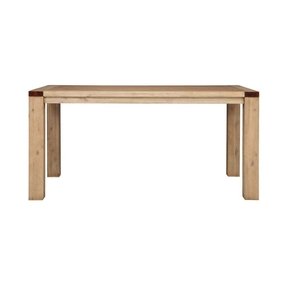 This Pacifica Dining room table how modern and traditional influences can intermingle, creating together a fabulous piece of furniture. Bright wood construction enchants with the simplistic, modern form.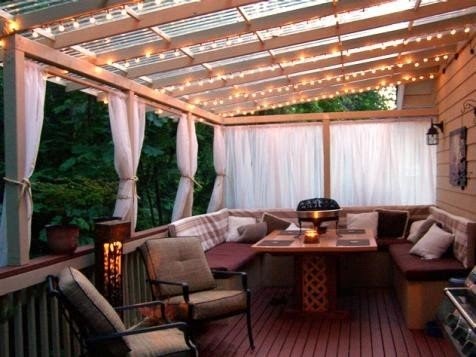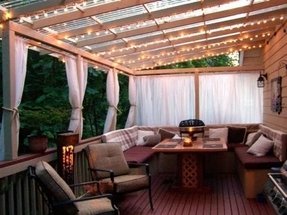 Dining table for indoor and outdoor use. Construction is made of wood and reinforced with crossed supports. It is resistant to rust and harmful weather conditions. Suitable for residential and commercial use.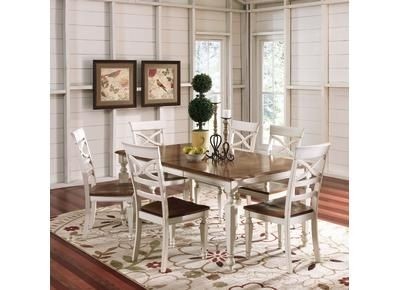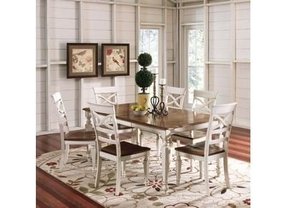 A truly lavish dining table that will easily seat up to six people and make them feel comfortable, ensuring to enjoy the warm and welcoming atmosphere, while the stunning, two-tone and contrasting finish completes the look of any space.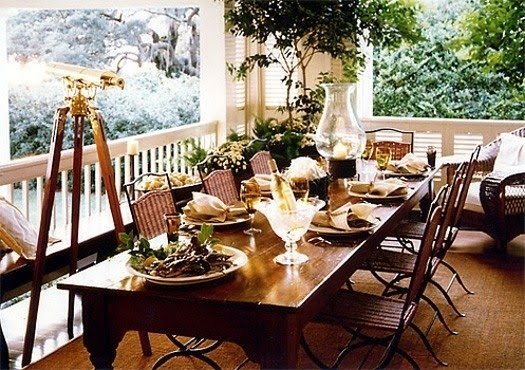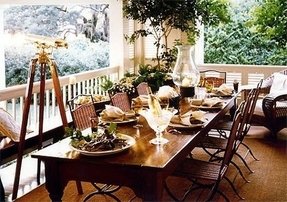 Rose Bay Renovation 05 Covered Porch by Spitzmiller & Norris, Inc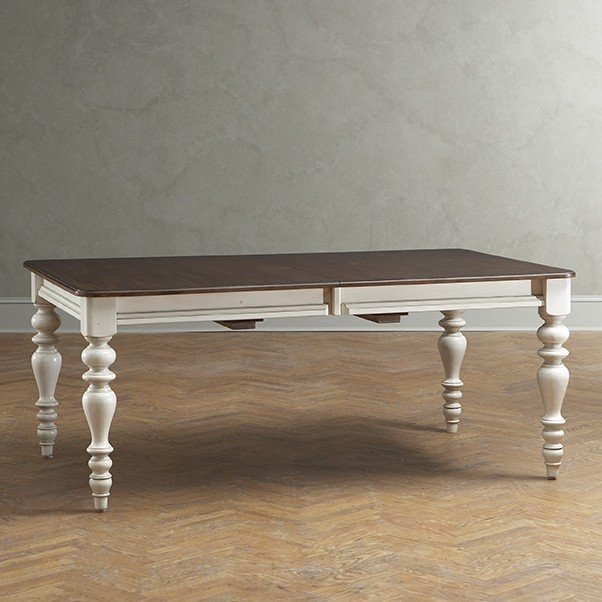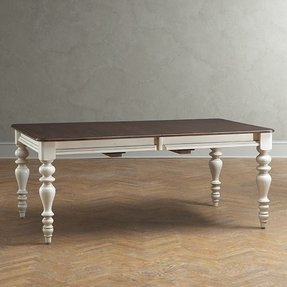 Dalton Dining Table, Rectangular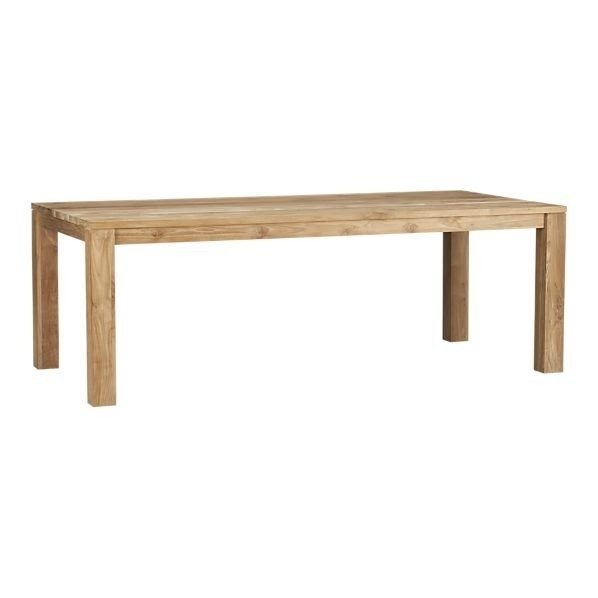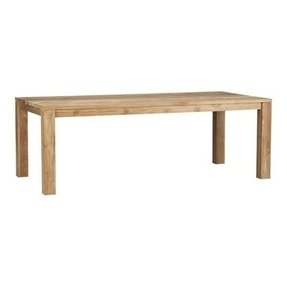 Dining table made of raw teak wood. This simple element of design is suitable for modern indoors. It offers four straight legs and a large, rectangular top. The whole table is practical and resistant to wear.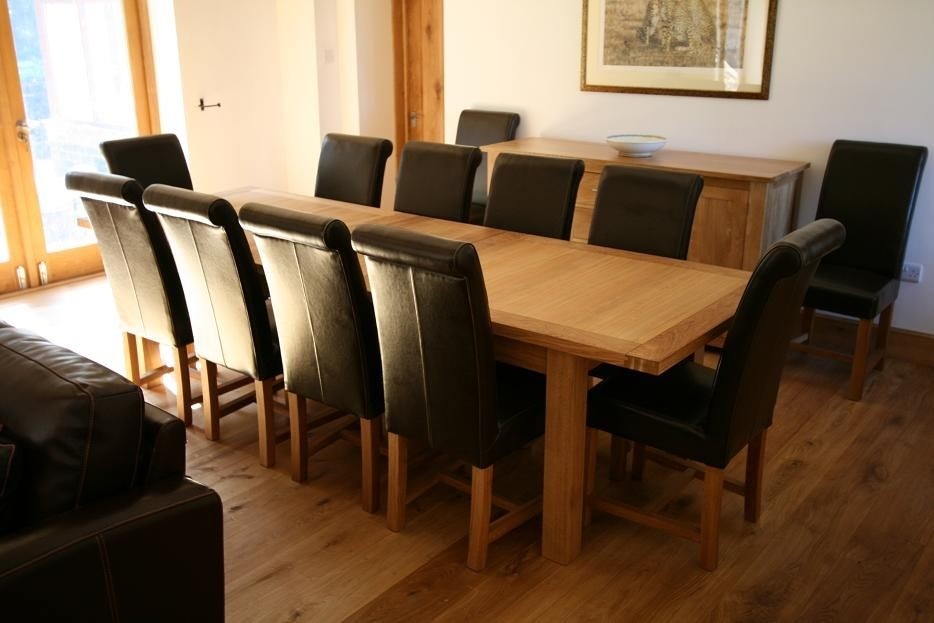 10 Seater Dining Table | Large dining room table, Dining ...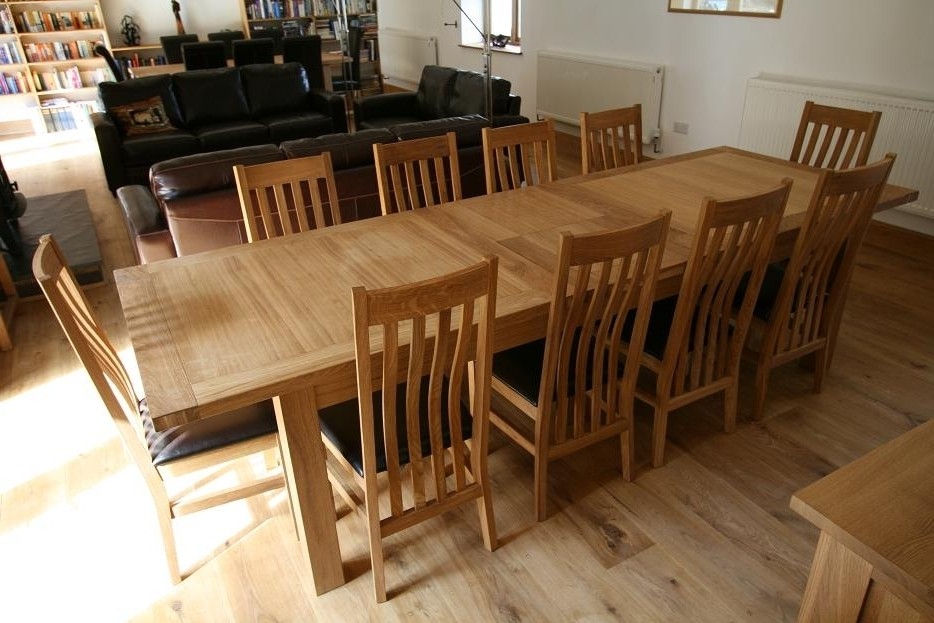 20 Best 10 Seat Dining Tables And Chairs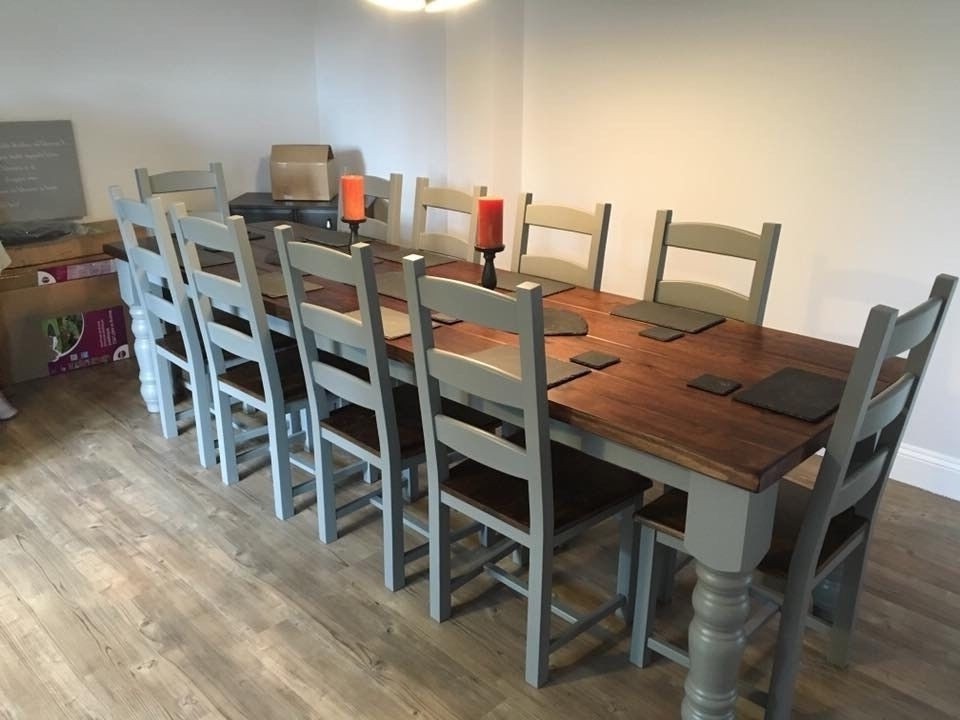 20 Best Collection of Extending Dining Table With 10 Seats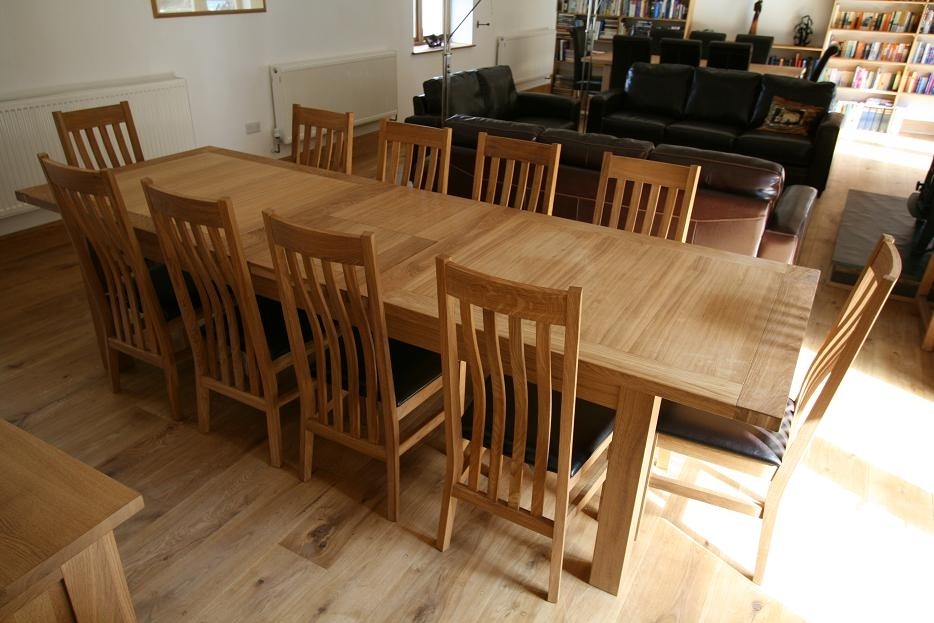 Large Dining Table| Seats 10, 12, 14, 16 people | Huge Big ...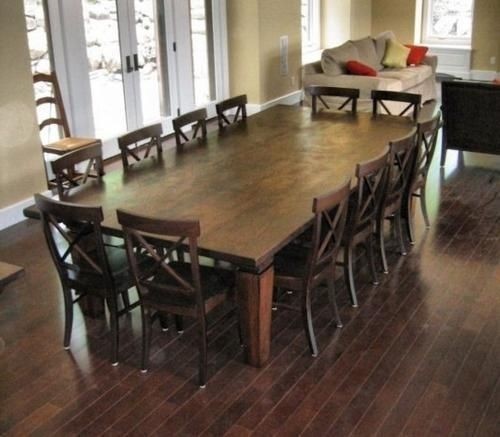 10 Seater Dining Table With Bench in 2020 | Large dining ...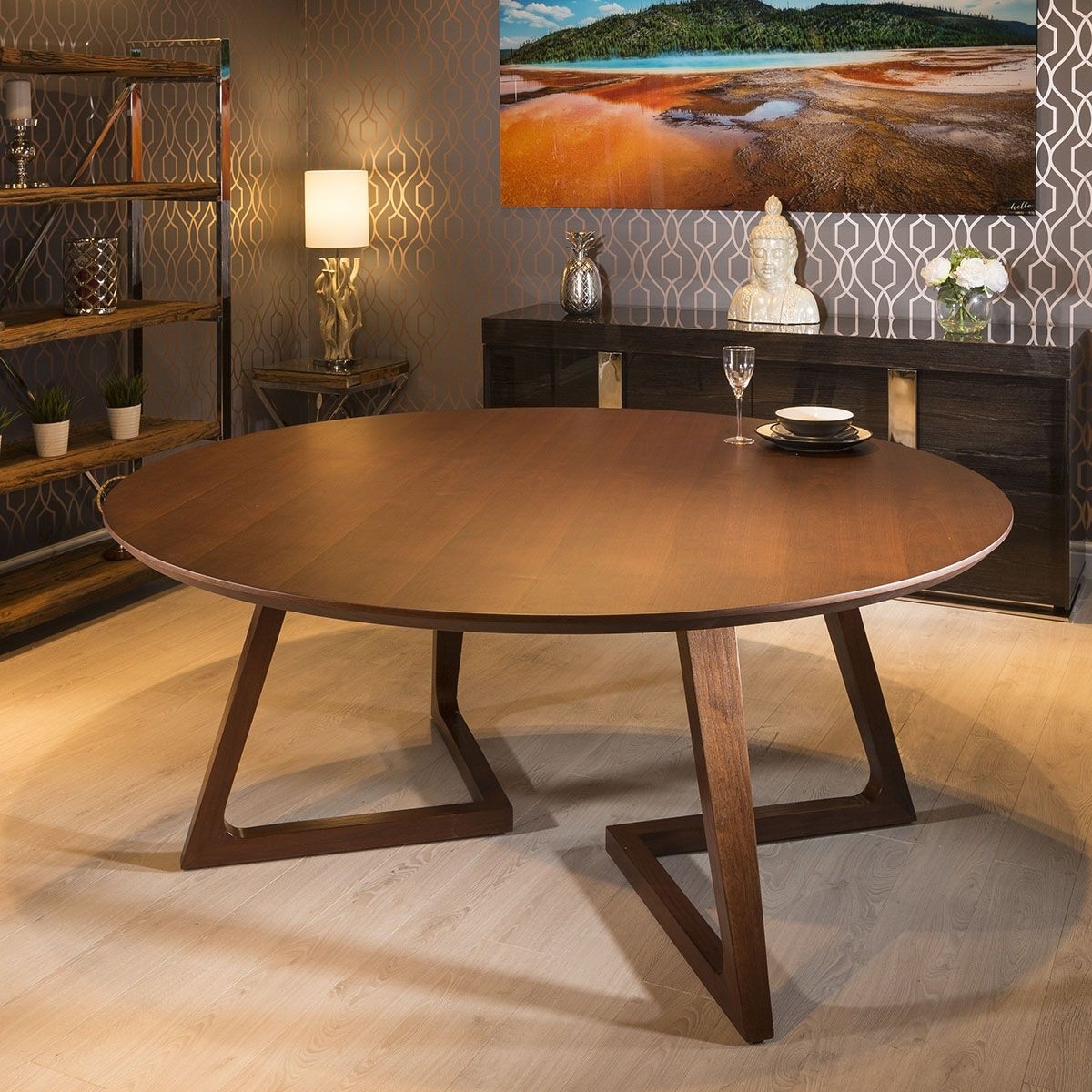 Quatropi Luxury Large 10 Seater 180cm Luxury Round Dining ...