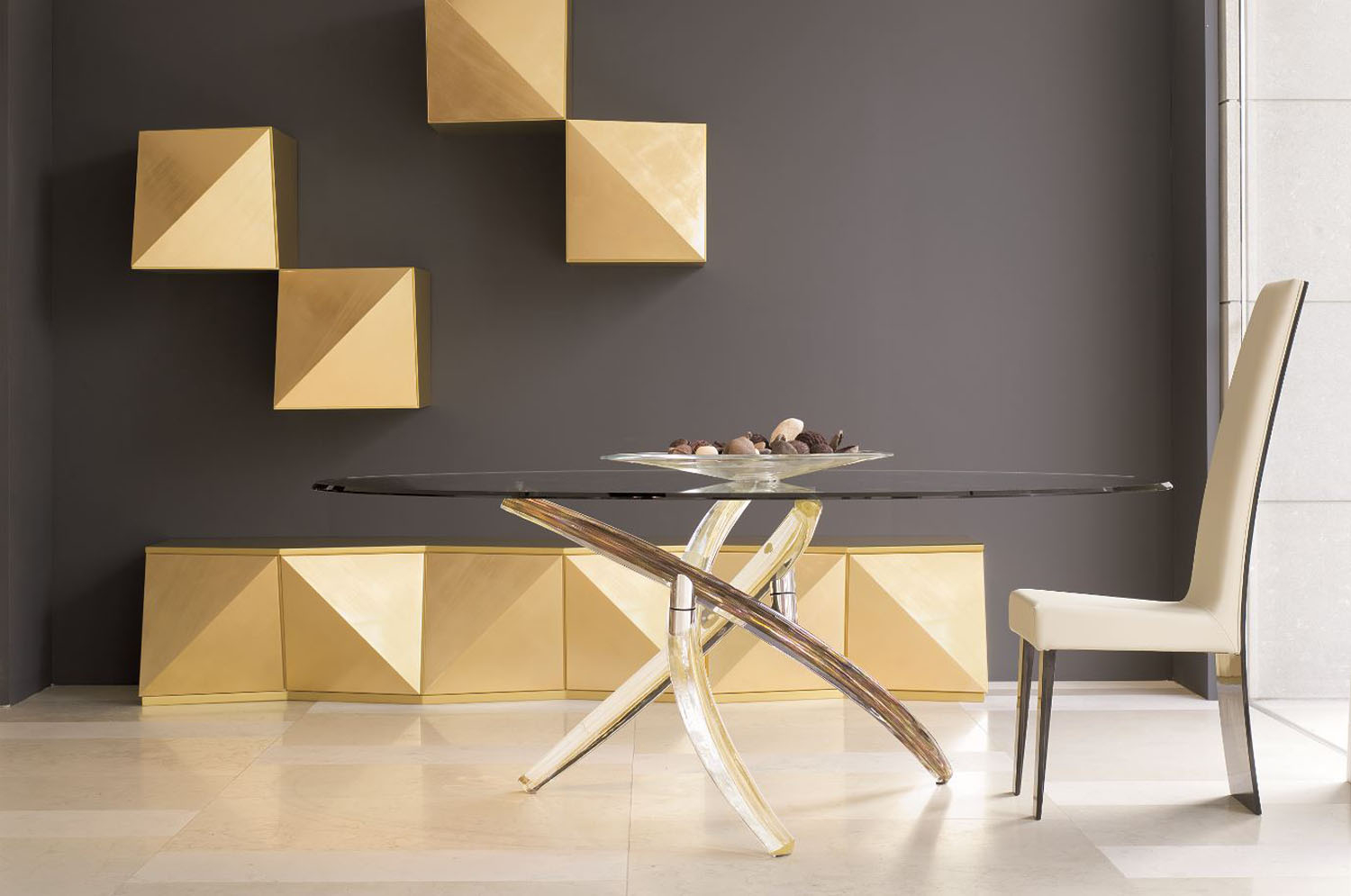 A glamorous modern dining table featuring an unusual base built of 3 elephant trunk-like supports which are made of sturdy glass in creamy and brownish tones and crossed each other. An oval top is crafted of transparent tempered glass.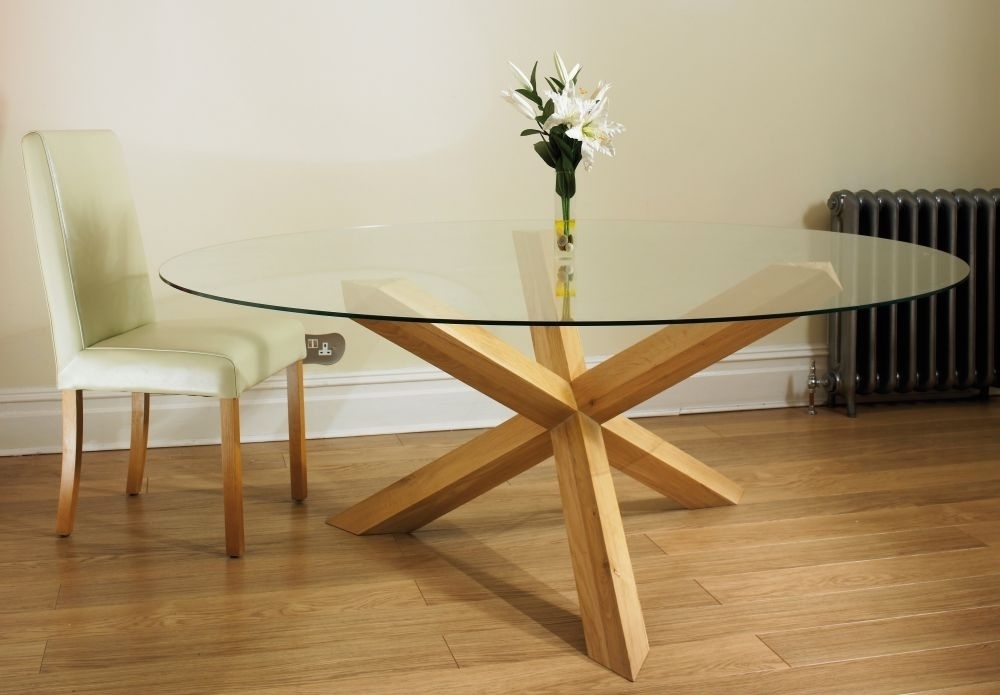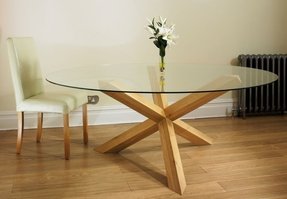 This stunning table creates a statement with its round structure and the cross like pedestal supports a toughened glass top, leaving the pedestal open to admiration and making extra sure that your interior is not overwhelmed.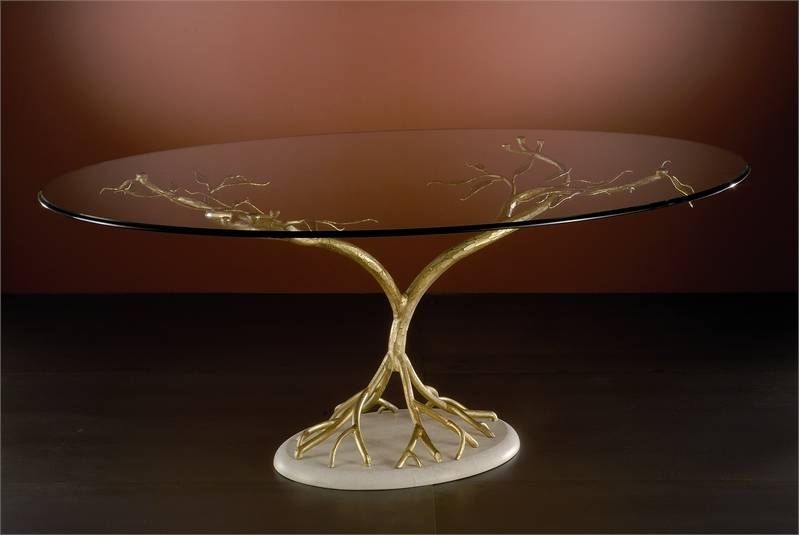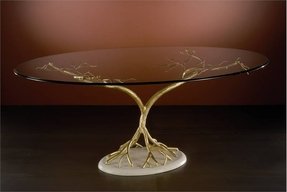 glass oval dining table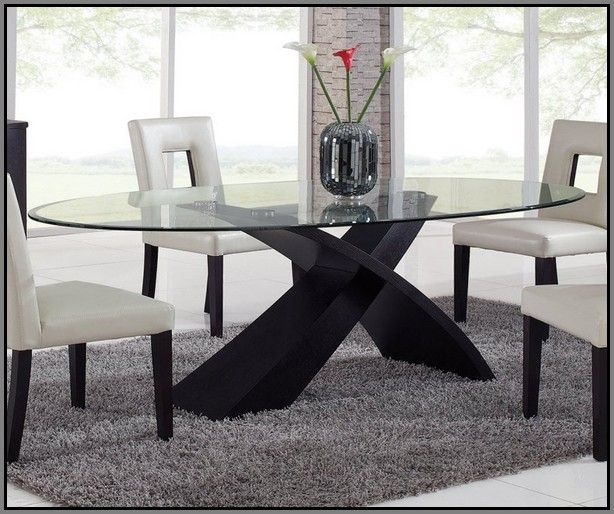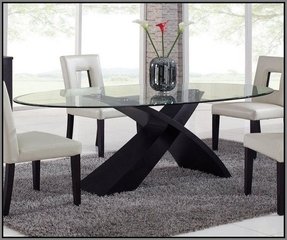 Modern Glass Dining Room Table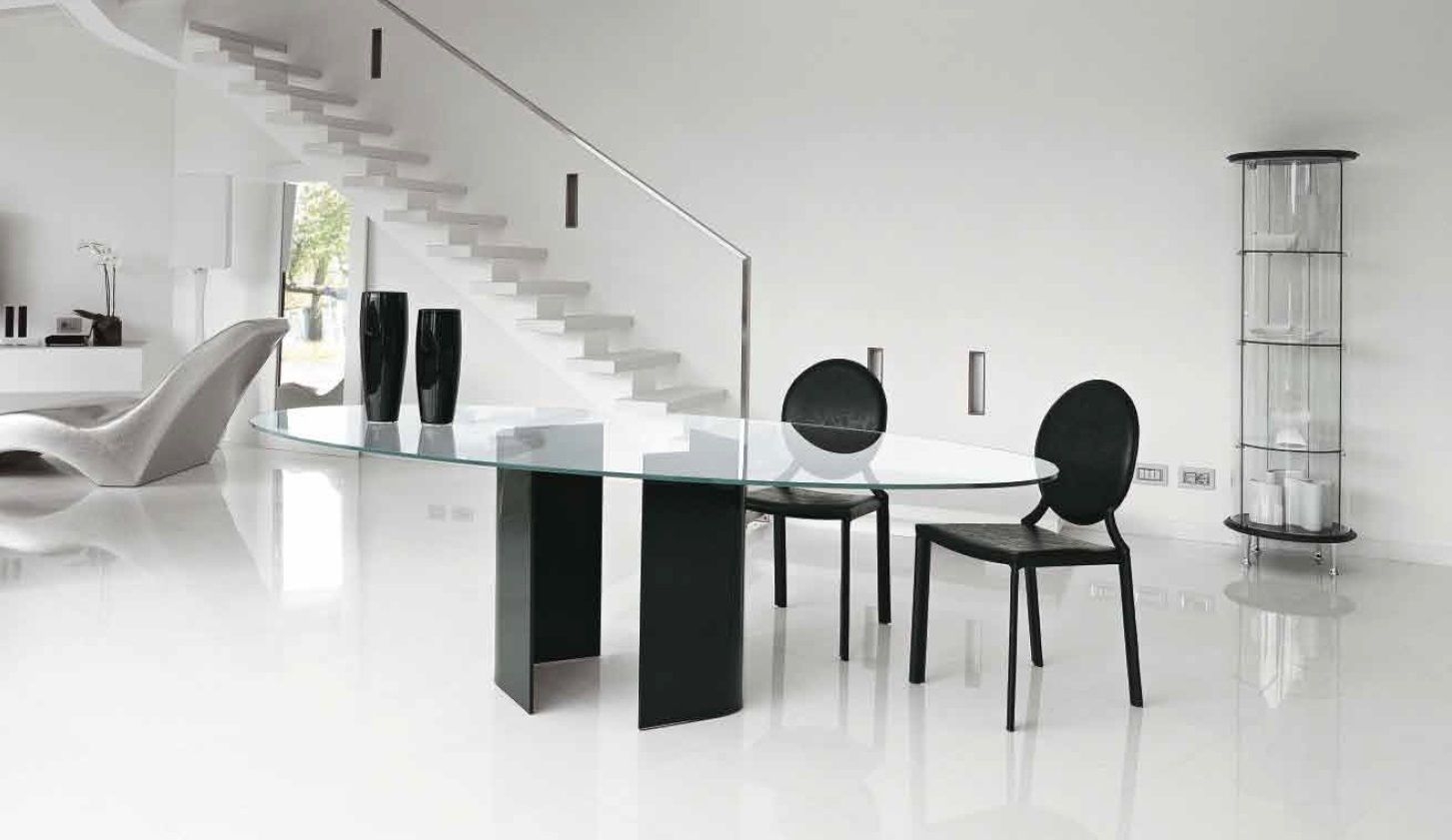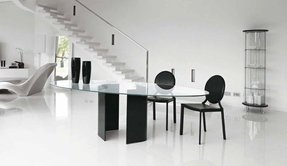 Unico Modern Omega Glass Oval Dining Table Various Colours and Sizes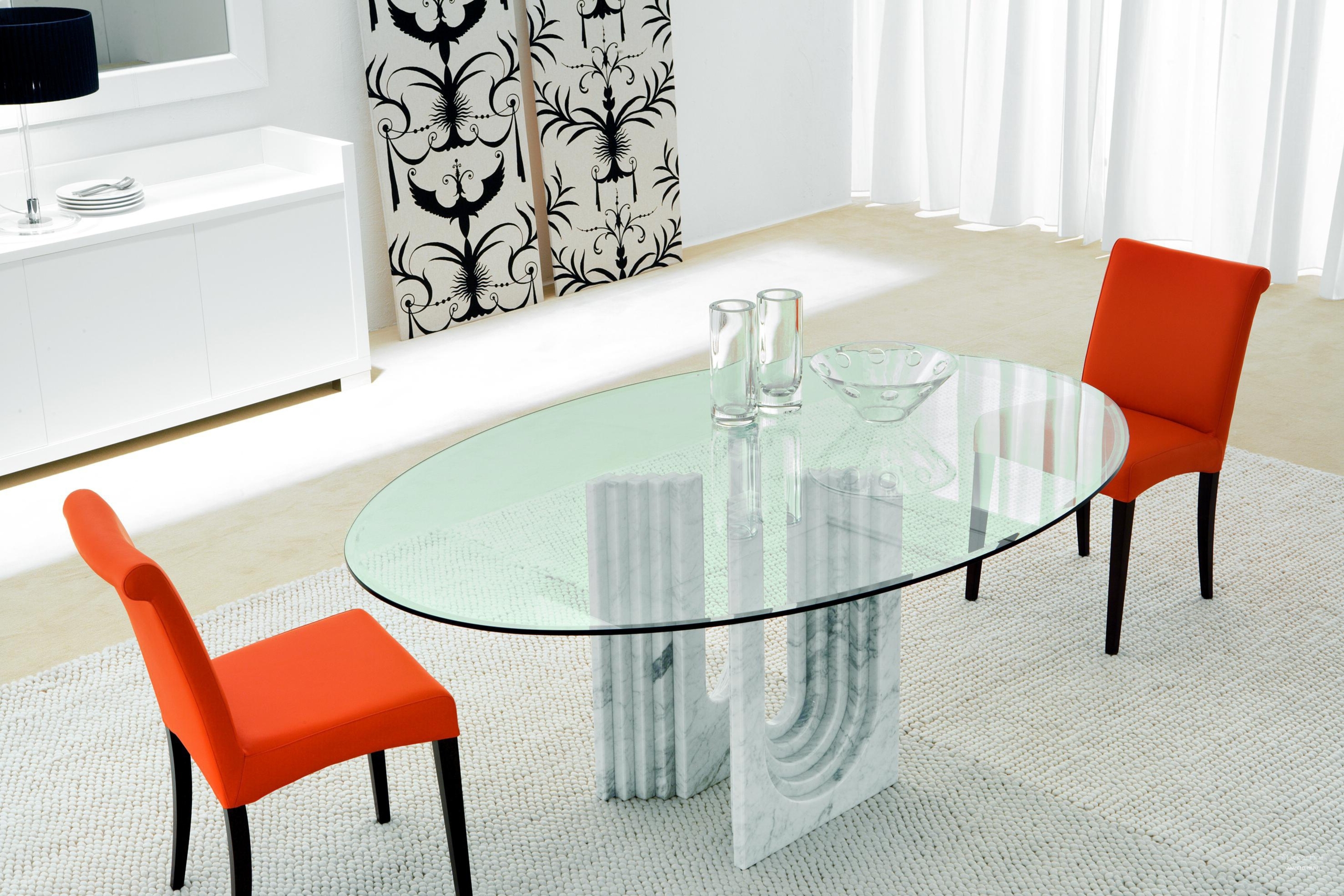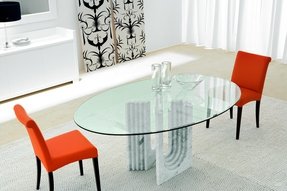 ... modern-dining-room-contemporary-oval-glass-dining-tables-collection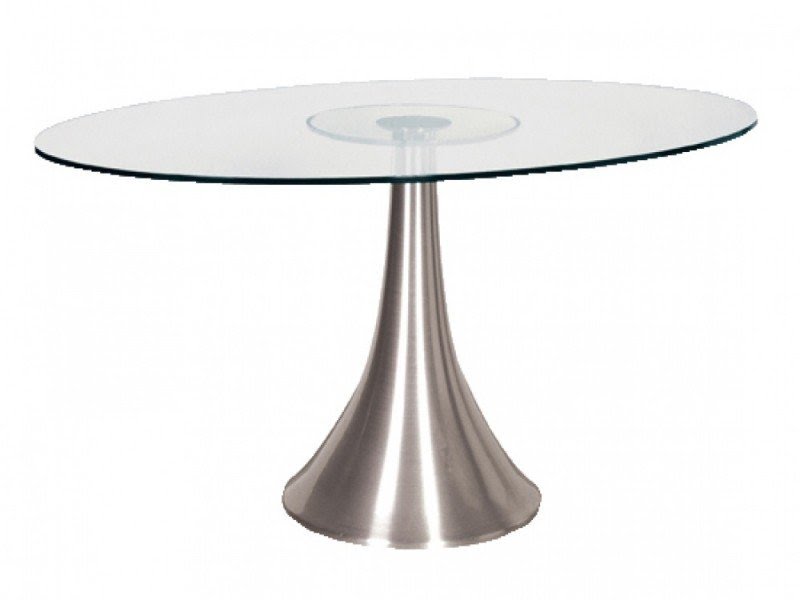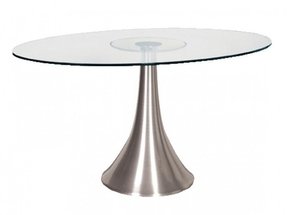 Manchester Oval Glass Dining Table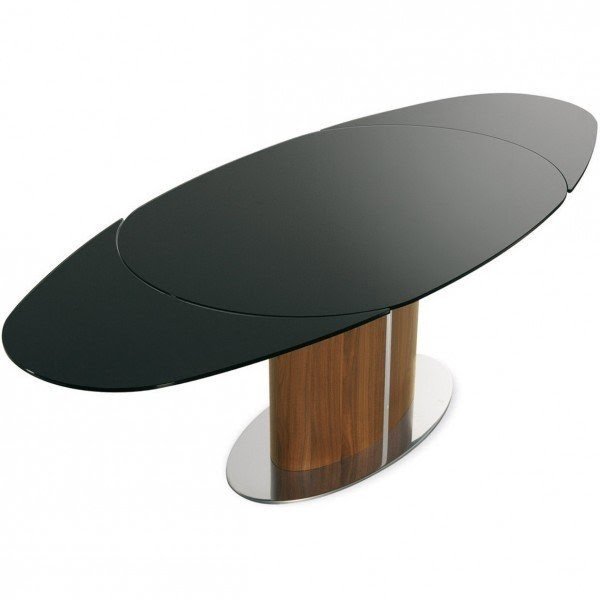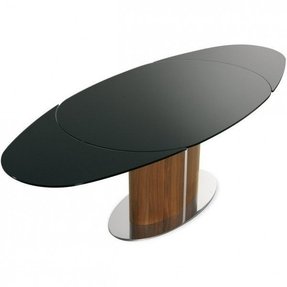 Calligaris Odyssey Dining Table CS/402 Black Extending Glass oval dining table #furniture #diningtables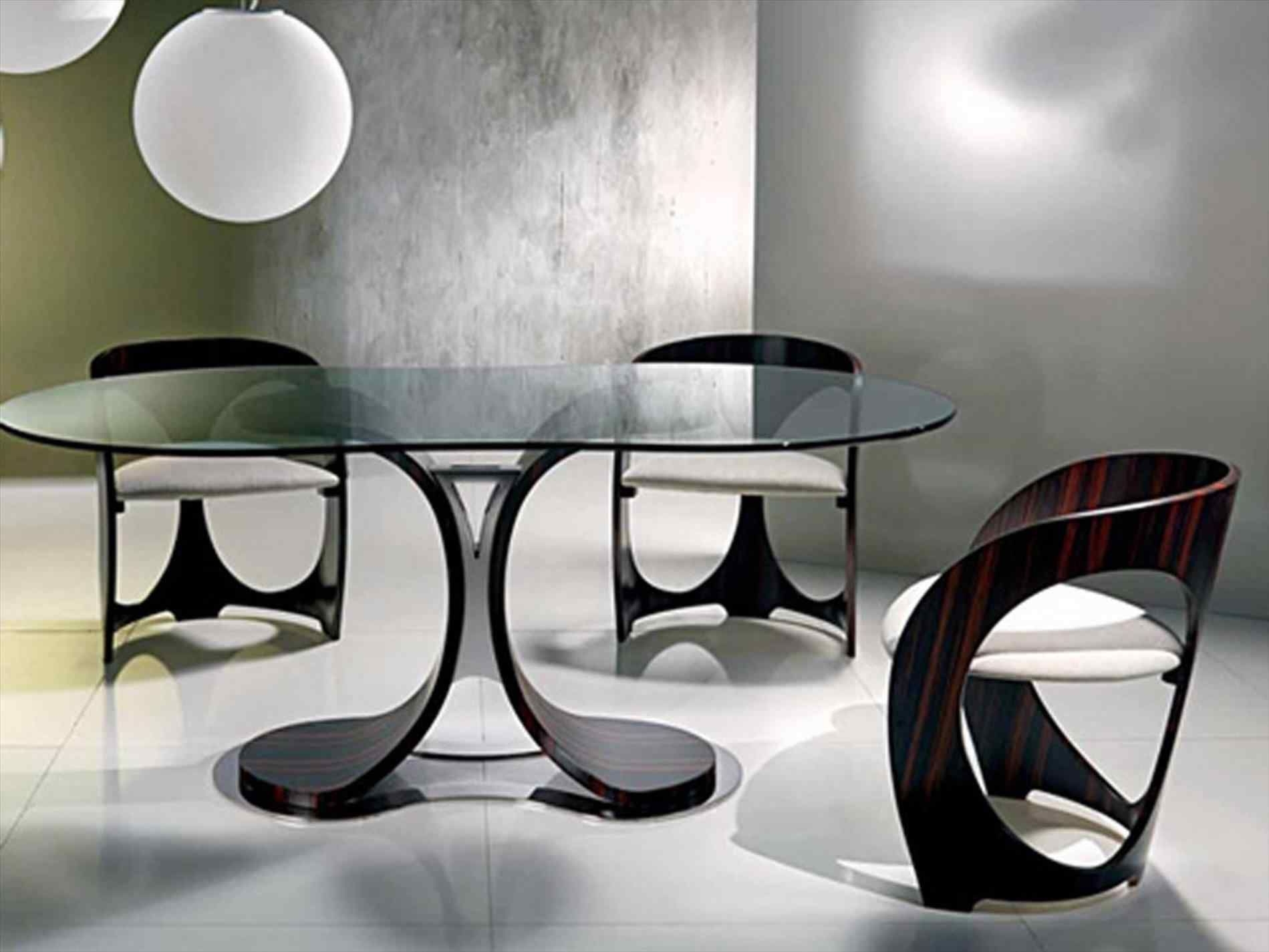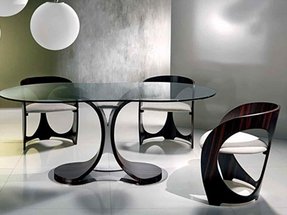 Modern Dining Room Table by Carpanelli Bon Appetit: 10 Unique Dining Tables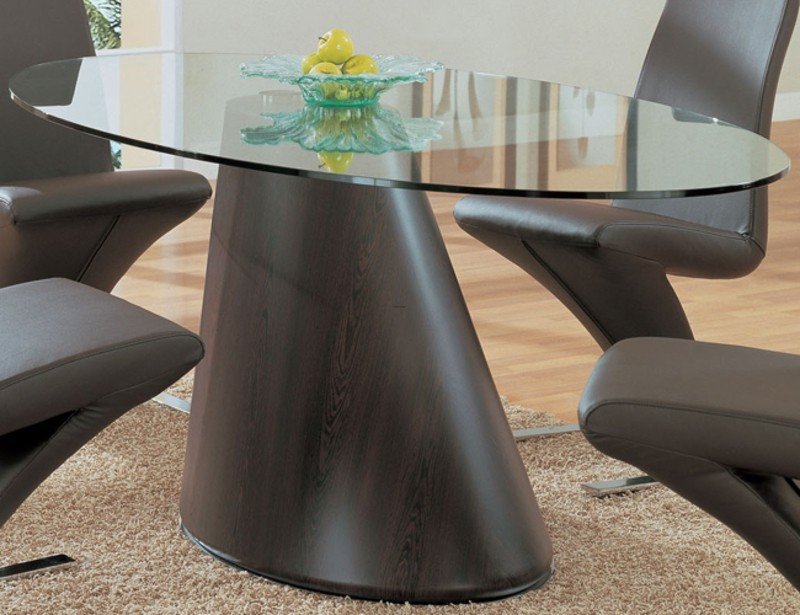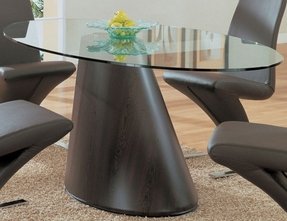 ... oval dining room table Modern Glass Dining Table Foto Wallpaper 01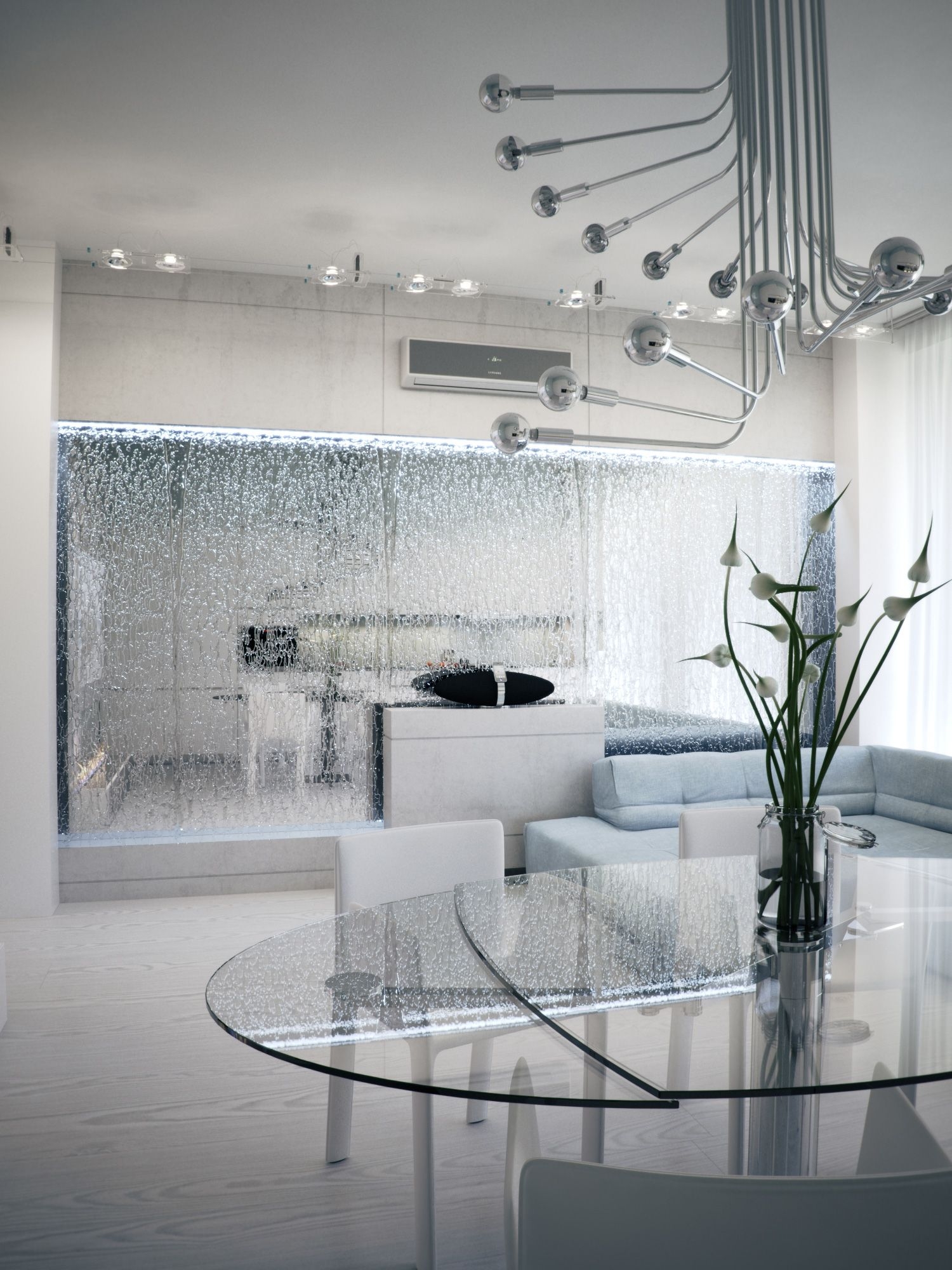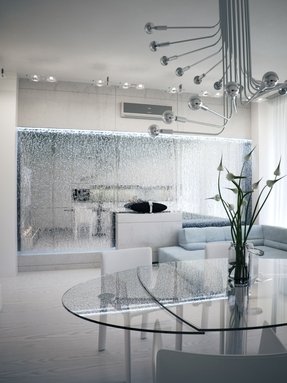 #Apartment With Soft Hues That #Inspire #Futuristic Tranquility | Architecture Interior Designs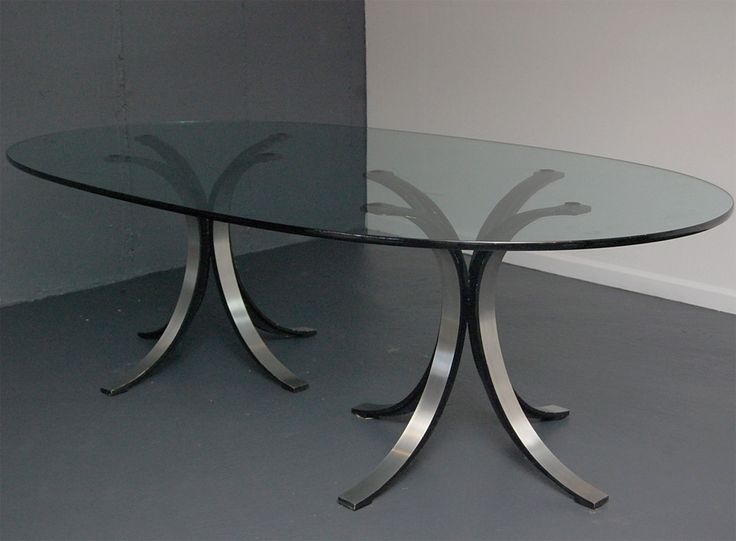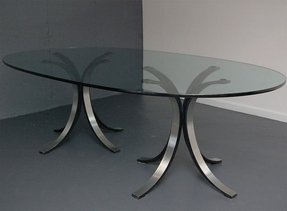 Contemporary Oval Glass Dining Tables Collection : Elegant Italian Style Oval Glass Dining Table Inspiration for Small Space Contemporary Di...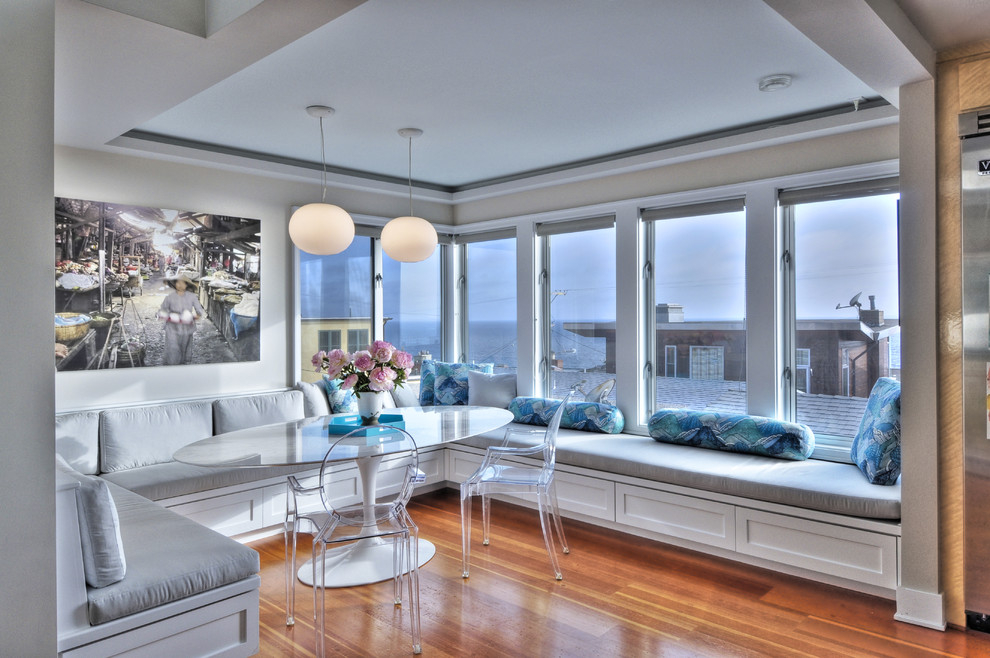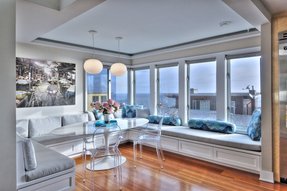 Alma Ave M.B. contemporary dining room, face frame cabinetry w flip up storage for access below and large pull out drawers for storage, Al's Custom Woodworking, Torrance CA via houzz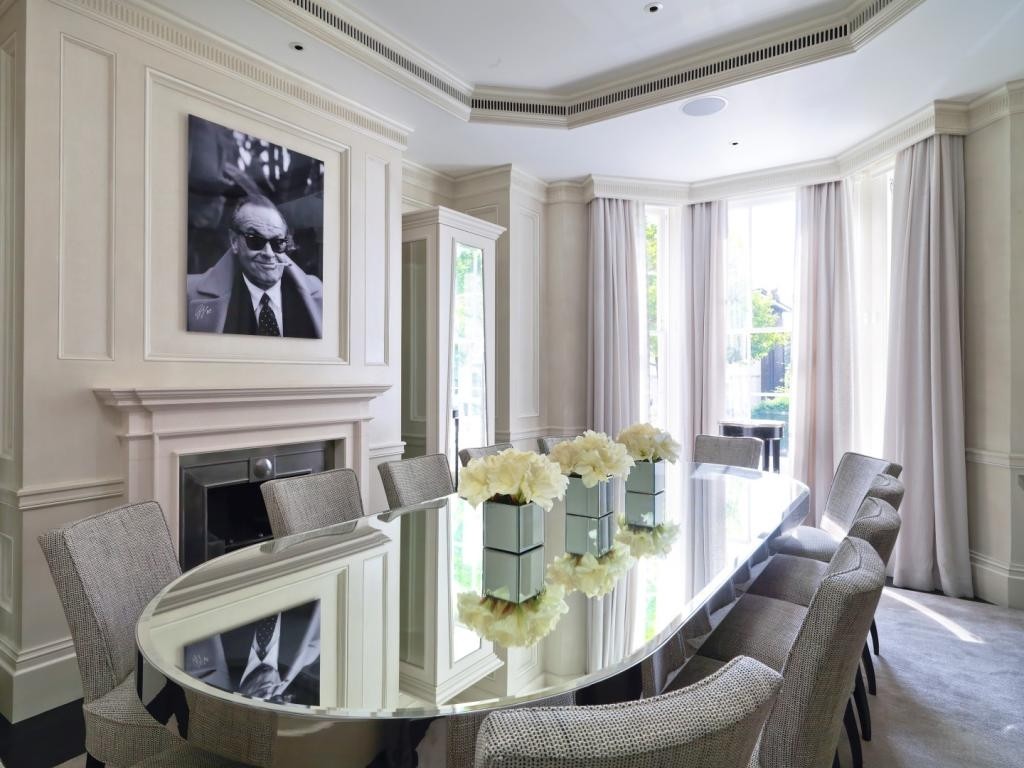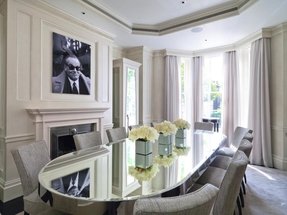 Hamilton Terrace, St John's Wood, London NW8 . love the mirrored oval glass table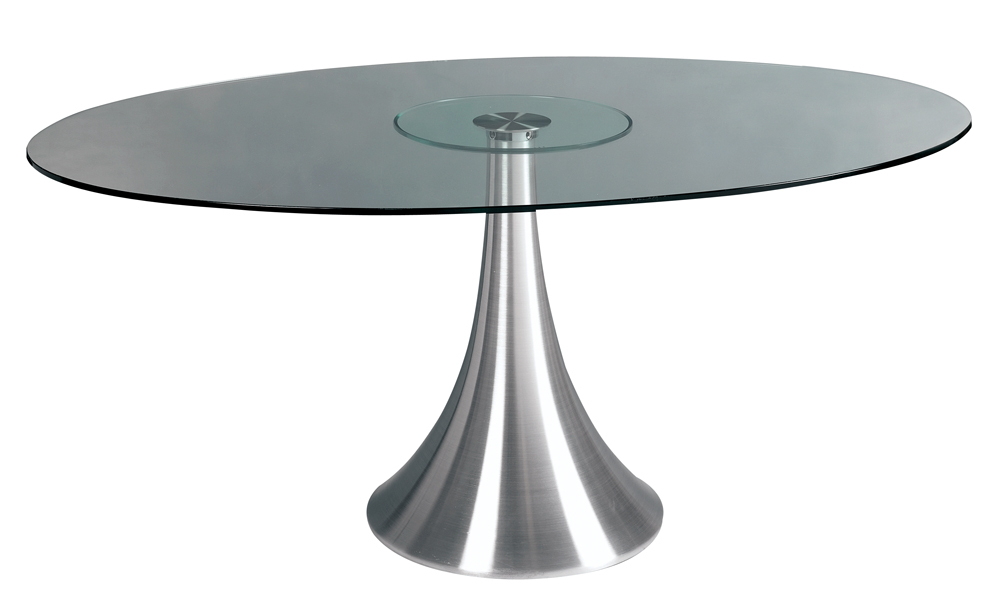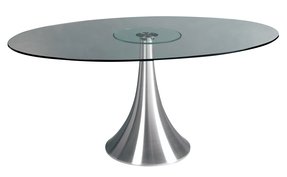 Oval Glass Dining Table from £495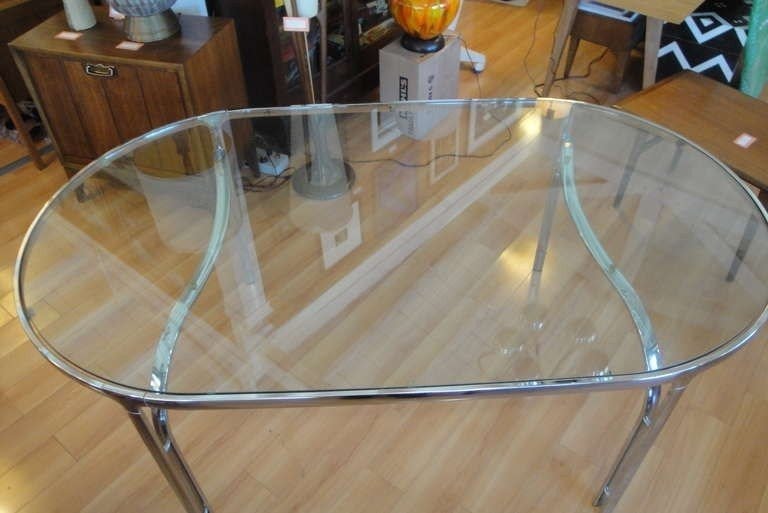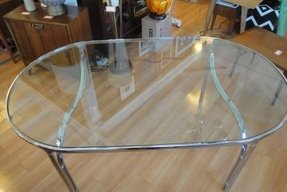 Polished Chrome & Glass Oval Dining Table | From a unique collection of antique and modern dining room tables at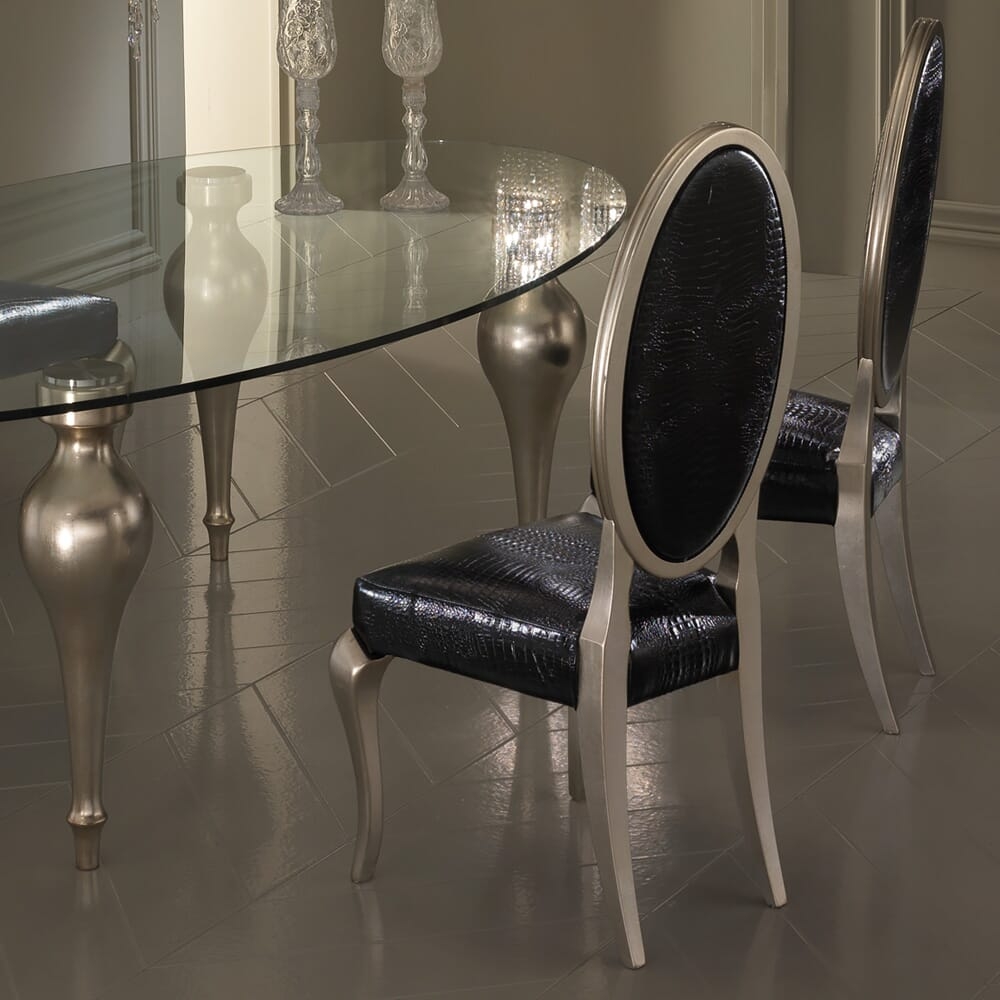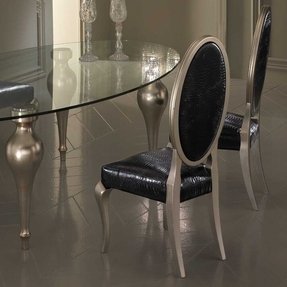 Be a star in your own home with this marvelous diva set of furniture. Futuristic union of glass, sliver and leather makes it perfect set to modern decorated houses. Very unique addition in dining room or offices.