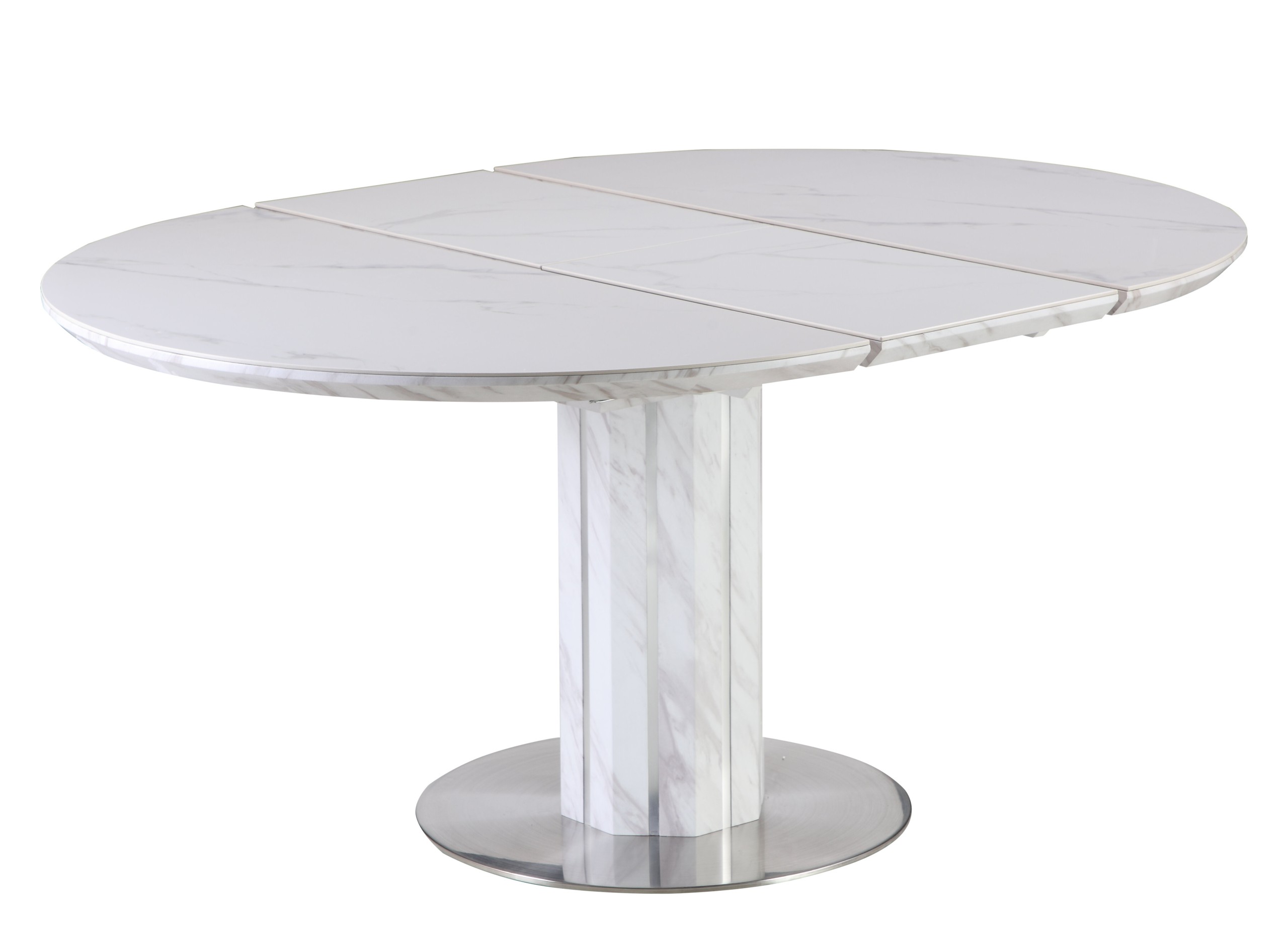 Blairsville Butterfly Leaf Dining Table
This beautiful jazz white finished table expands from a circle to an oval using its butterfly extension. When fully extended, the top measures an impressive 62.99", which allows space for eight chairs. The marble table top is easy to care for, and the silver metal accents add a modern touch to any room.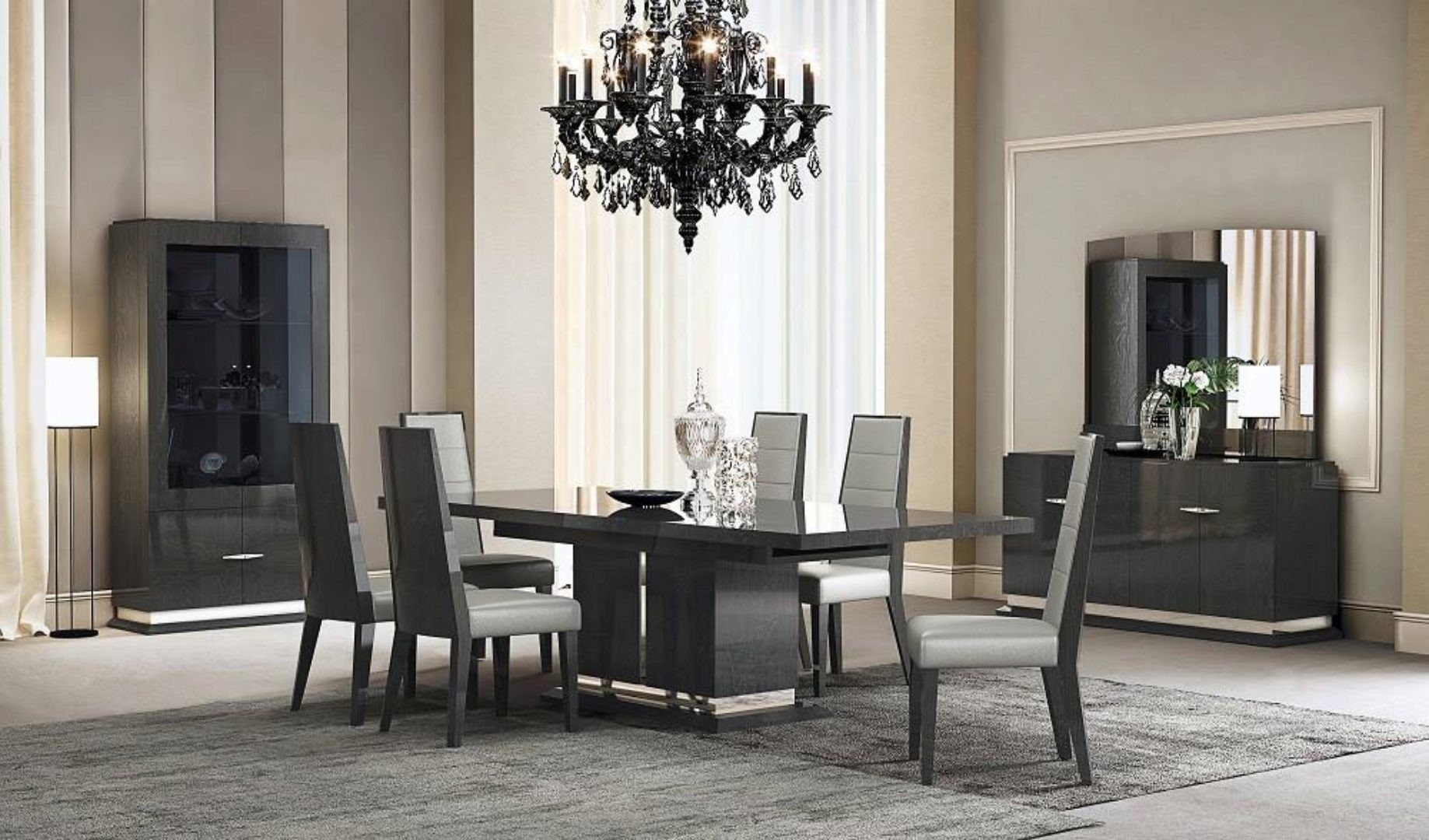 Izquierdo Extendable Dining Table
This luxurious chrome wooden table has three size options. When fully collapsed, it seats six, however that can be extended to eight or ten depending on how you choose to configure the leaf. In addition to leaf storage, the table also has a beautiful glass storage area, fantastic for organizing extra plates or silverware.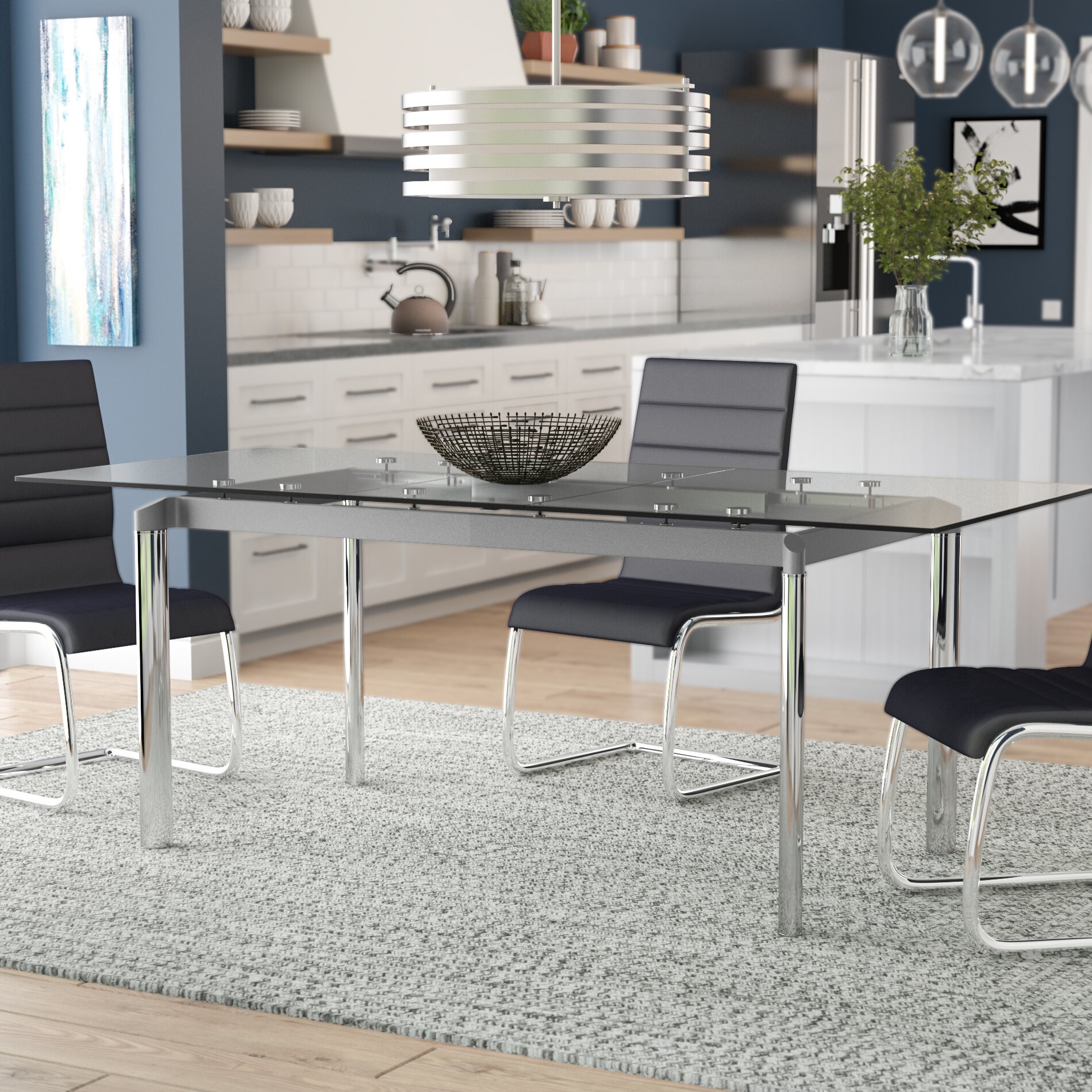 Chellsey Extendable Dining Table
With a clear tempered glass table top and reflective metal frame, this table fits perfectly in any modern dining room. The stainless steel frame includes a pop-up, self-storing leaf which extends the seating capability from six to eight. Regardless of your decor scheme, the silver finish on the frame creates a bright, airy dining space.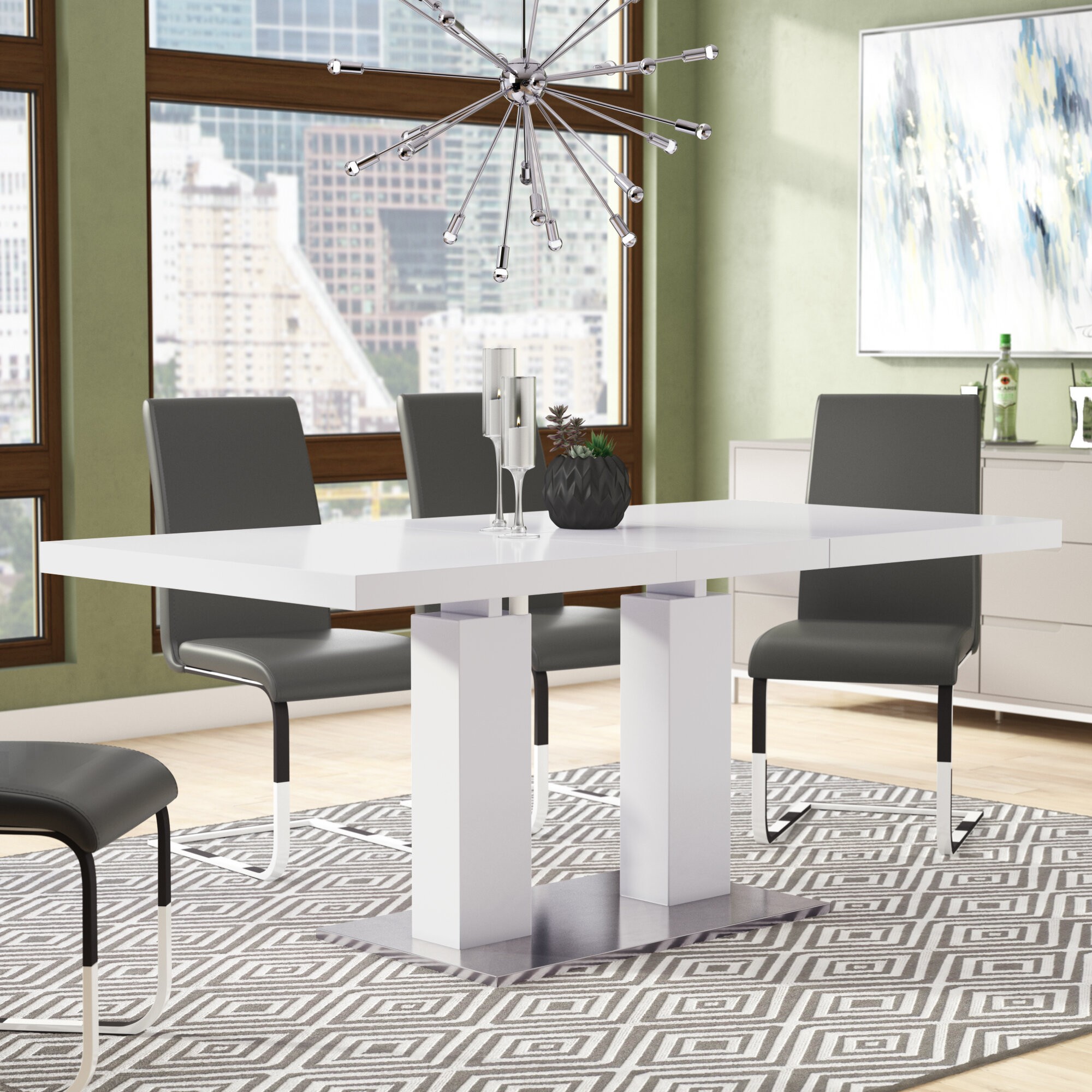 Goffe Expandable Dining Table
Bring an air of sophistication to your dining room with this beautiful white glossy table. Its steel base supports the built-in butterfly leaf mechanism which makes it easy to expand. When fully extended, this modern table seats up to eight people, perfect for your next dinner party.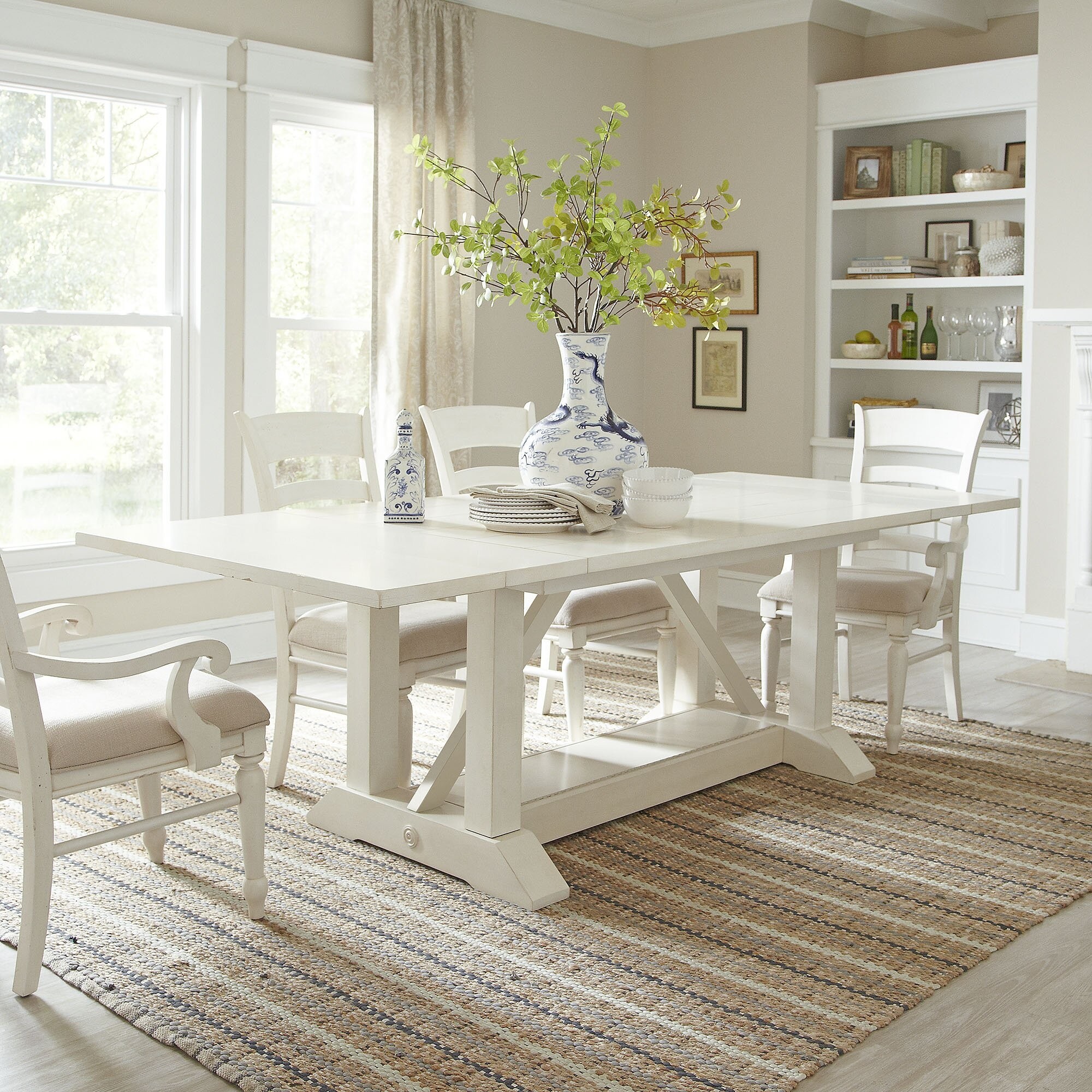 Lisbon Extending Dining Table
White dining table with practically extending top - that's something when you want to serve a dinner to some extra guests. The table is characterized by simple style with a hint of Scandinavian influences.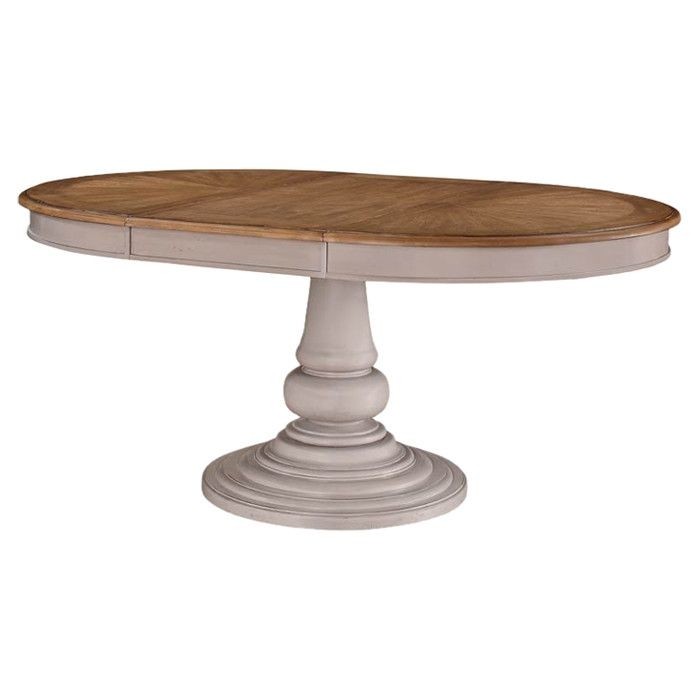 Dorian & Co. Brighton Oval Dining Table
This dining table is a solid rubber wood construction. It features an oval top with an extendable leaf that allows for seating more people. Its pedestal base provides stability and looks very attractive anywhere.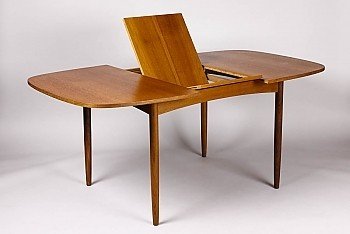 Trying to find the excellent, nicely finished and high quality expandable dining table? We suggest you to choose this great piece of furniture. It has the Danish modern and mid century vintage style and teak construction.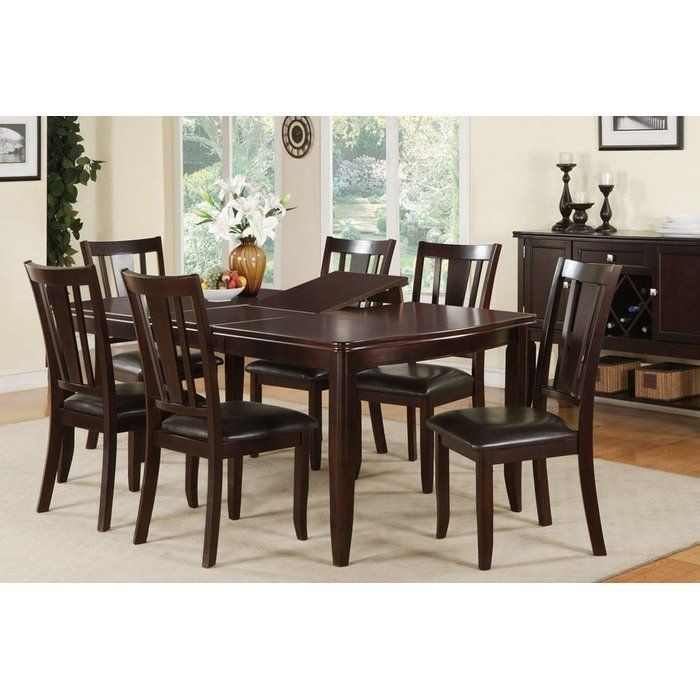 Elegant set of sophisticated furniture intended to dining room. In spite of its simplicity this set is very elegant and luxurious. It is composed of six classic chairs and take-down dining table. Both elements are made of dark, mahogany wood.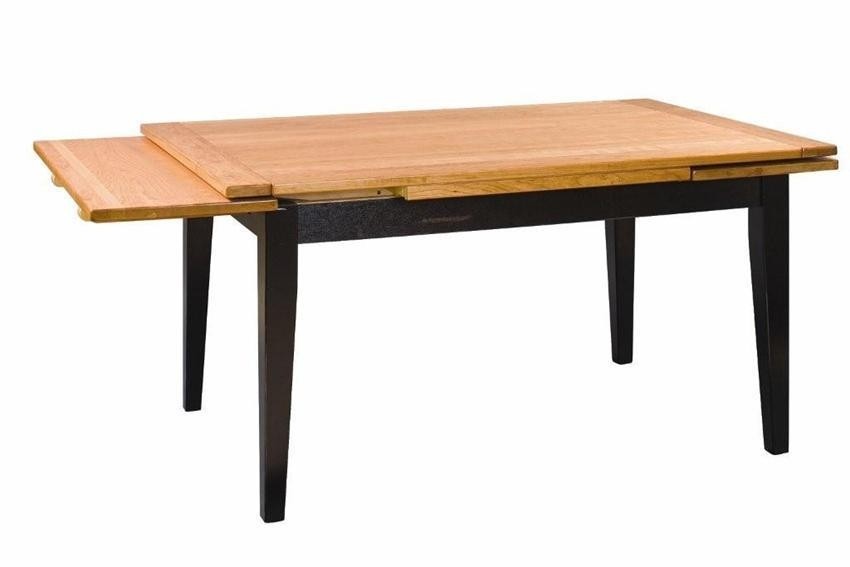 ... dining chairs that will compliment your famhouse dining table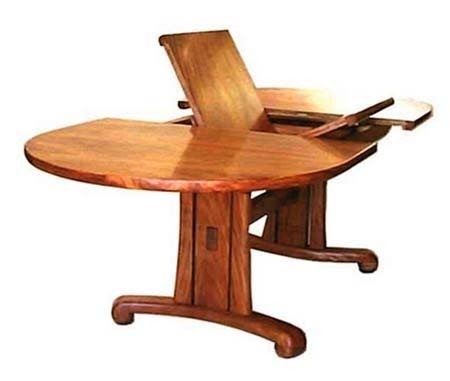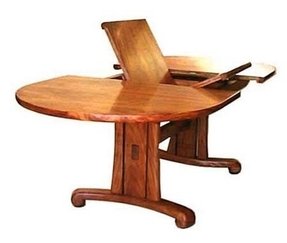 The Janus Home Holiday Guide to Dining Tables, Pt. 1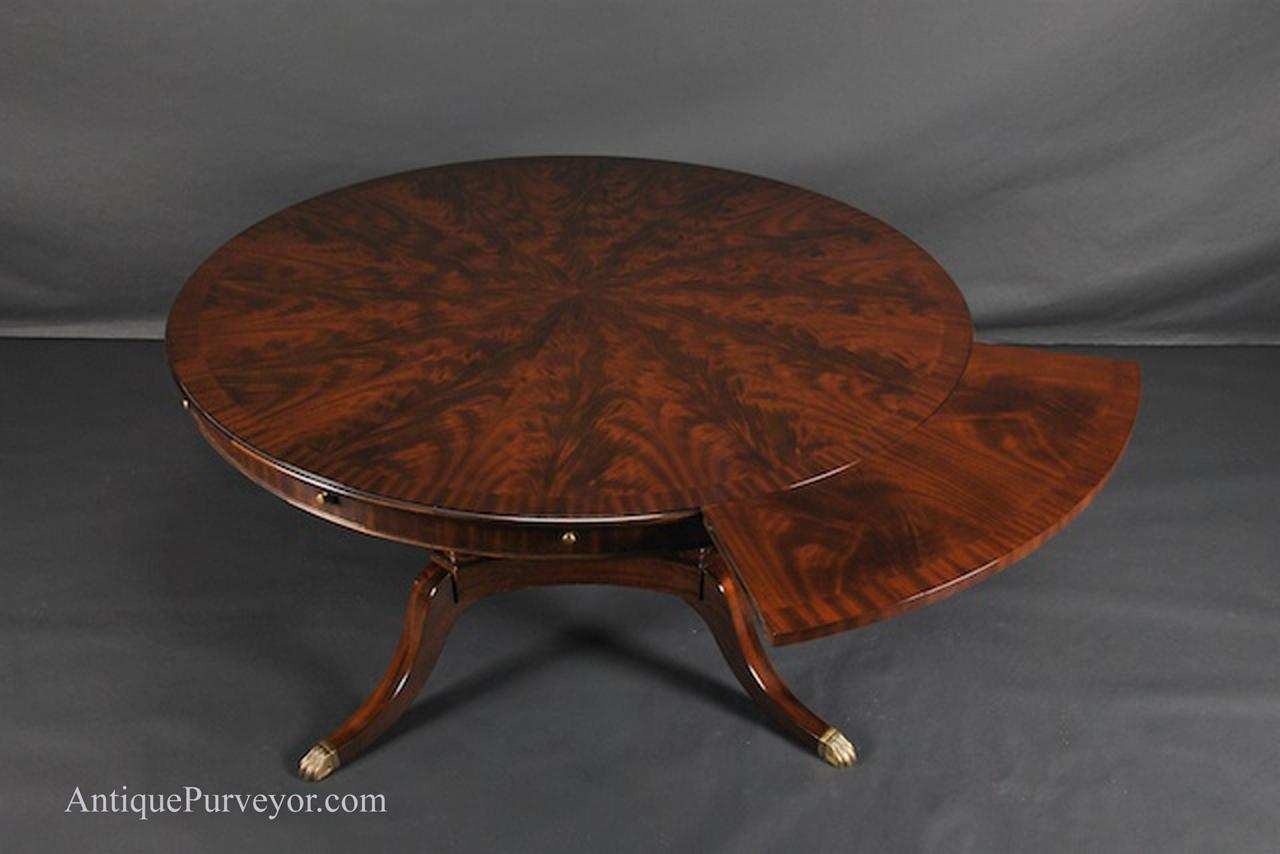 room table with leaf image Large Round Dining Room Table Seats 6 ...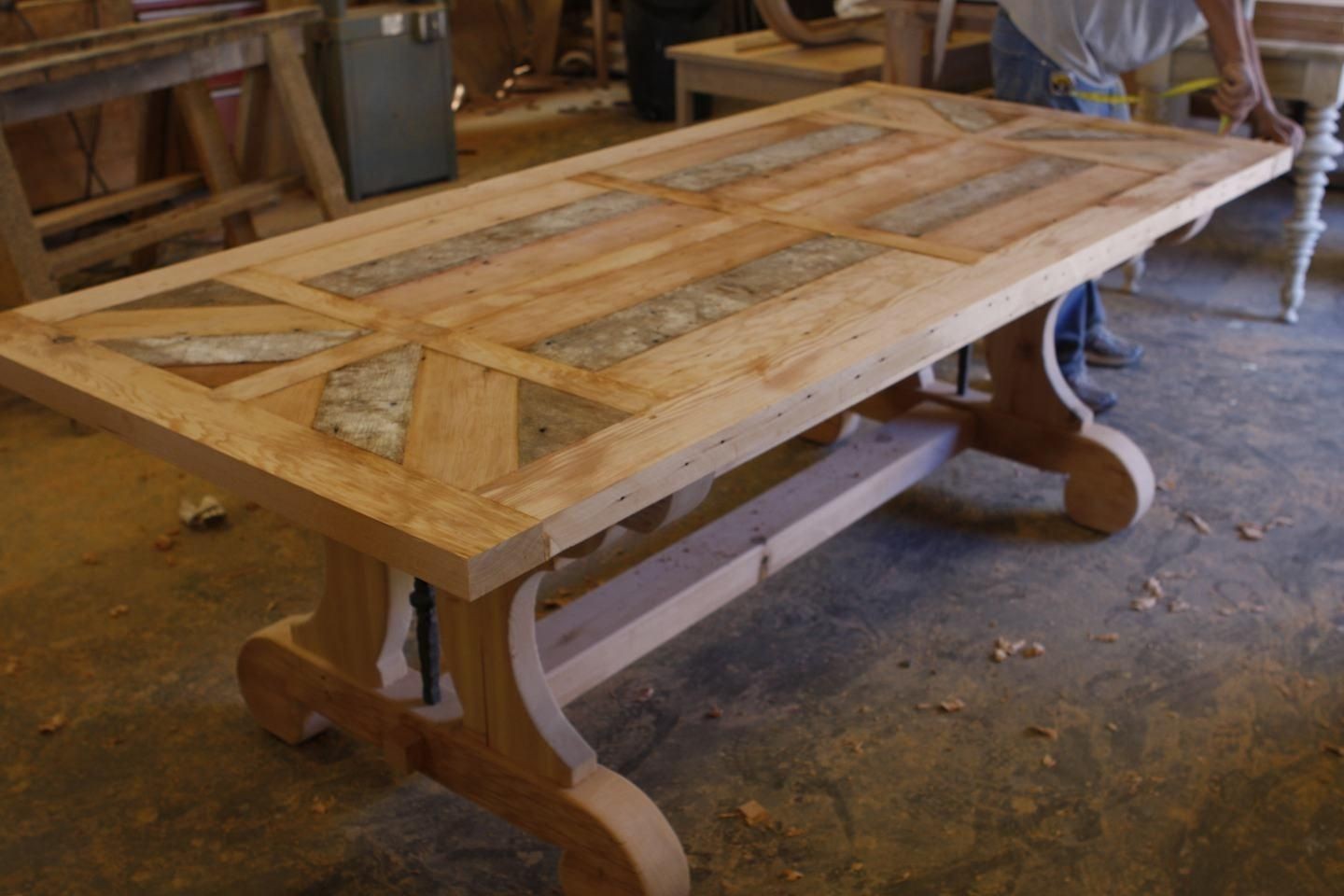 Custom Made Custom Trestle Dining Table With Leaf Extensions Built In Reclaimed Wood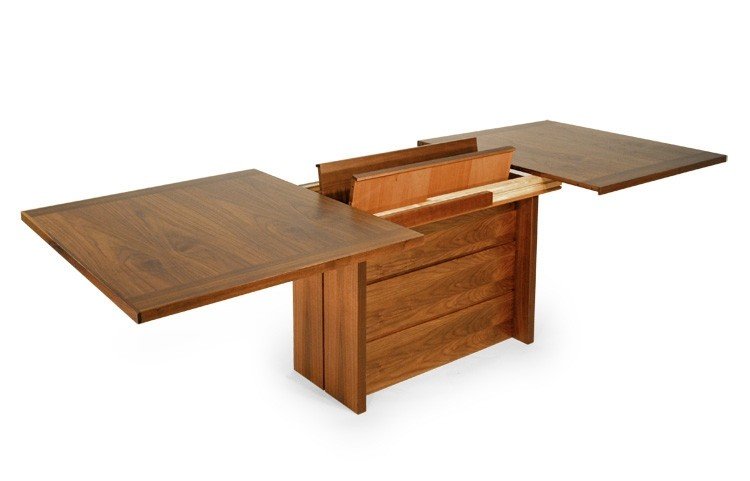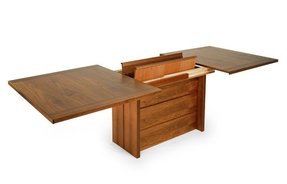 Dining table mounted on pedestal base and fitted with drop leaf top. It is completely made of wood. It has 4 to 8 seating capacity. Suitable for residential and commercial premises.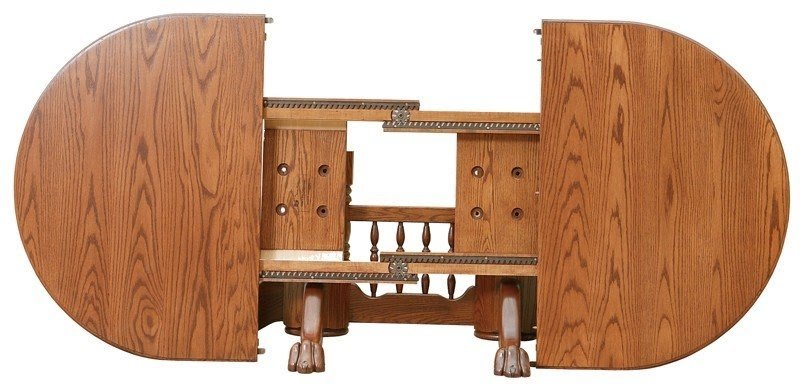 Dining Room Table Extension Slides, Table Leaf Extension Hardware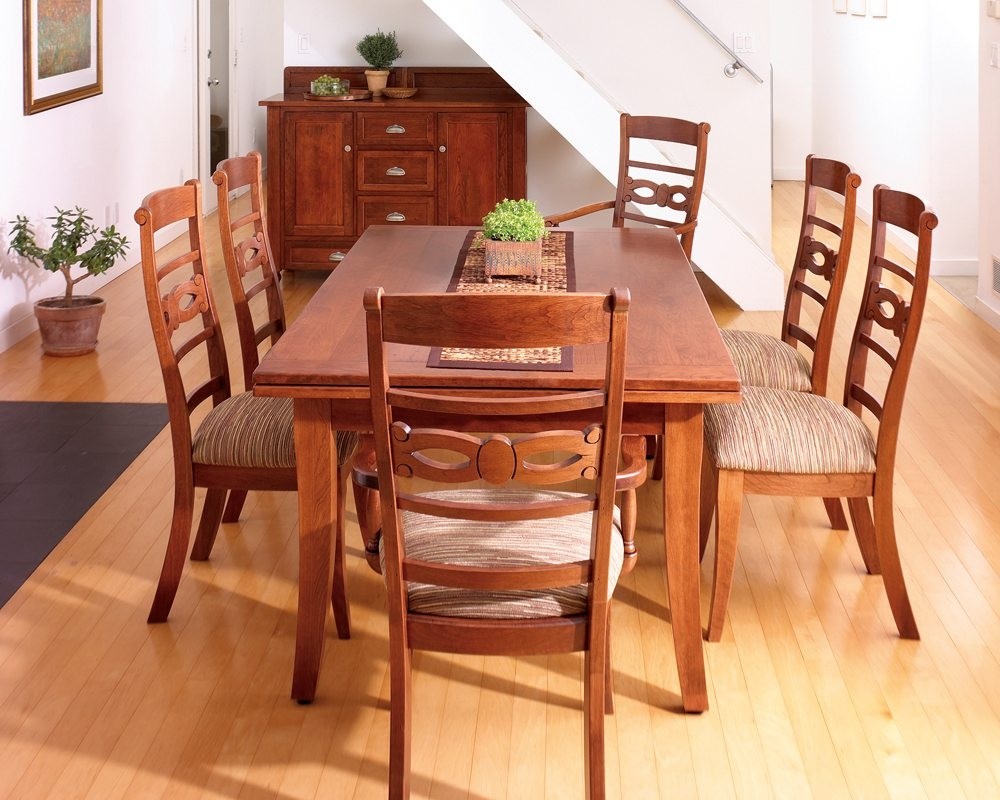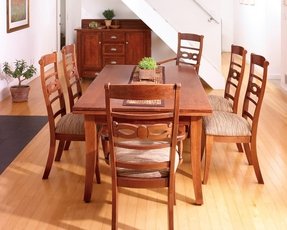 Dining table with a simple, standard construction based on wood. It features a rectangular top with hidden leaf that provides a very useful extension. This table is suitable for large families and groups of people.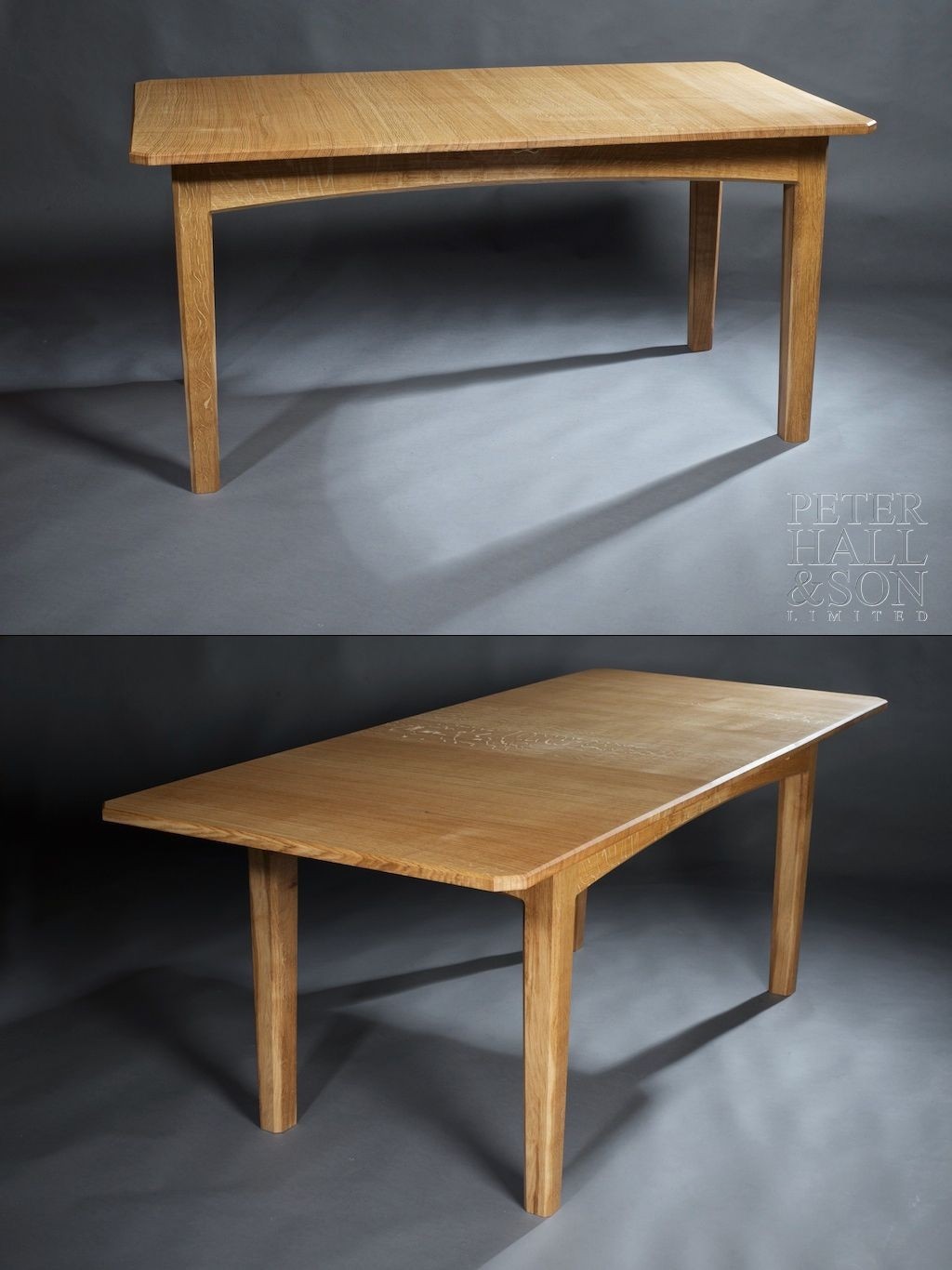 Simple design for a minimalistic extending dining table in a traditional style, made out of English oak with a light tint. The extending leaf is hidden under the top when not in use, which is a nice and handy space saver.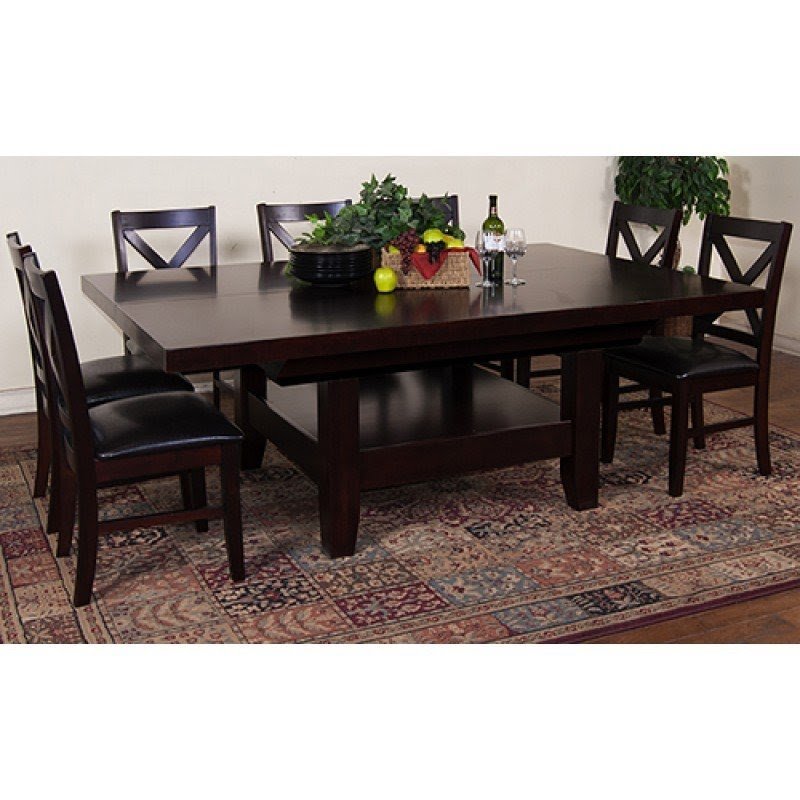 The tasteful design of the espresso shade and the hidden leaf element of this dining table is a great way to have an elegant and very functional interior design. The bottom shelf adds a whole attractive style.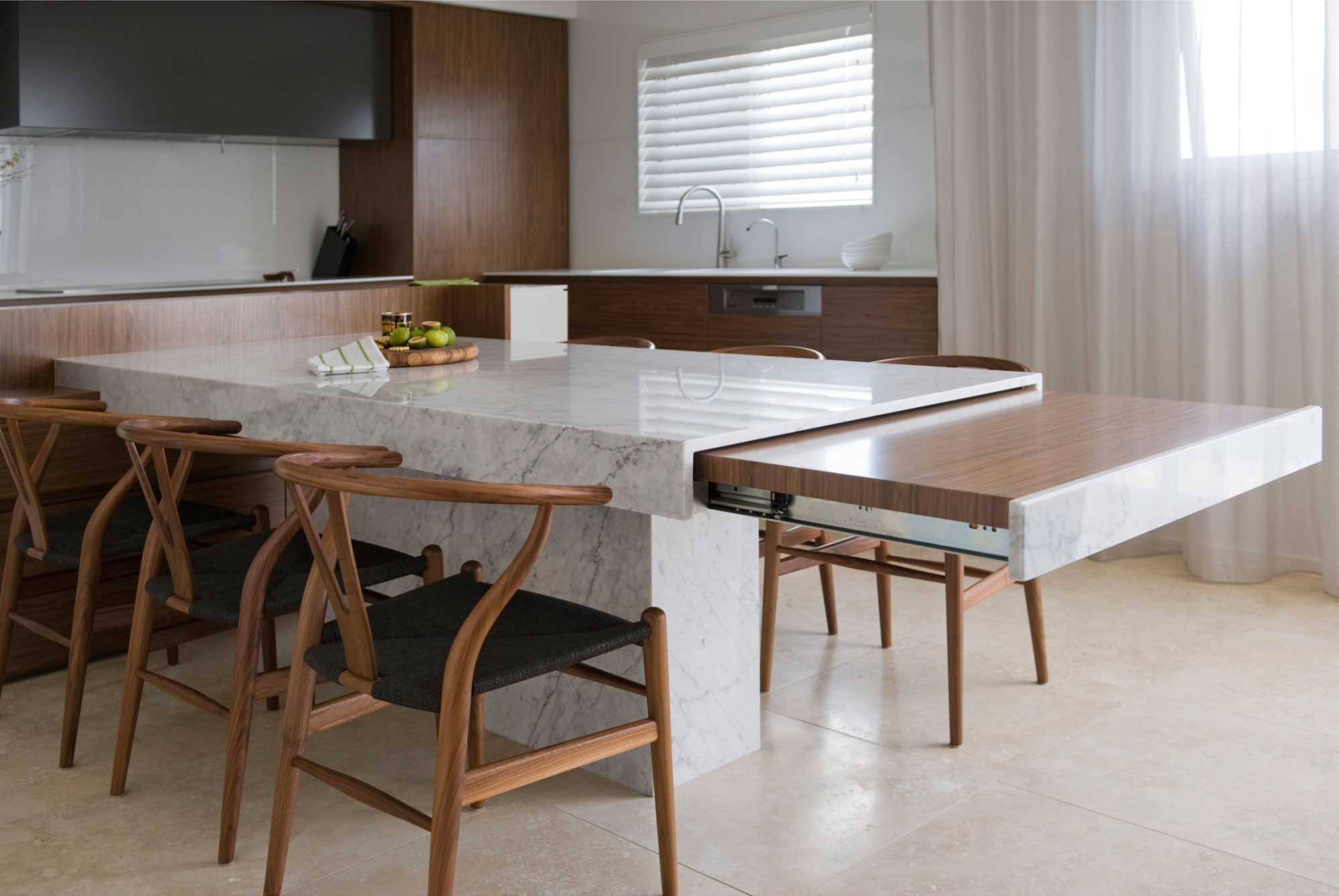 Small Space Solutions: Hidden Kitchen from Minosa Design : Unique Marble Dining Table With Extend Part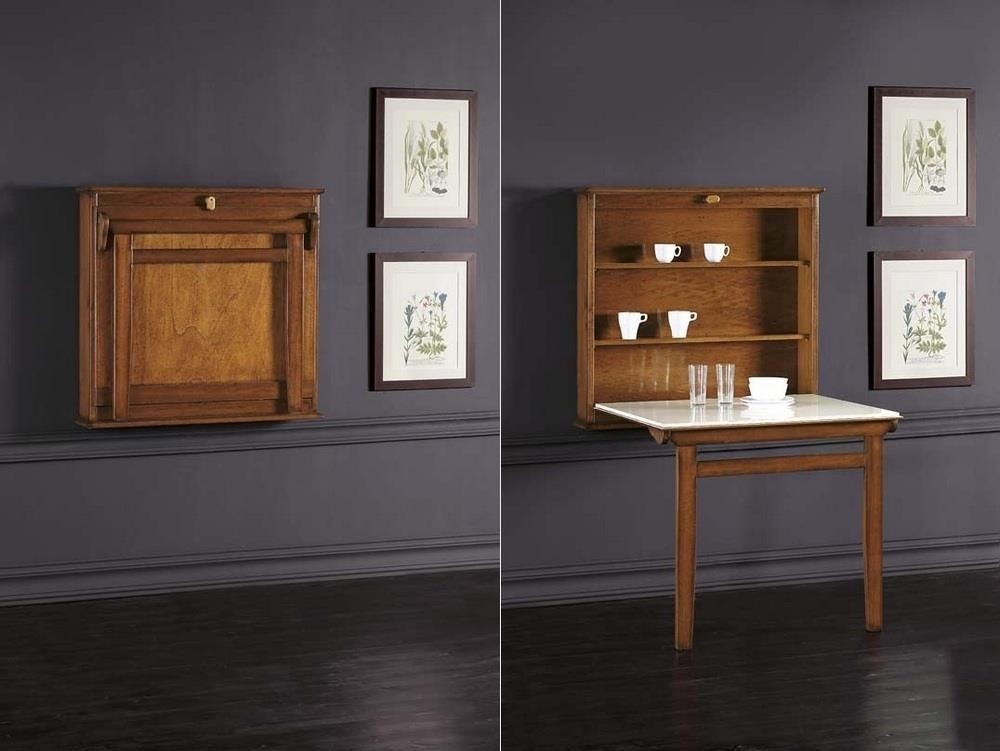 Hidden table perfect for a couple or as a dining table when eating and compact work space during the day.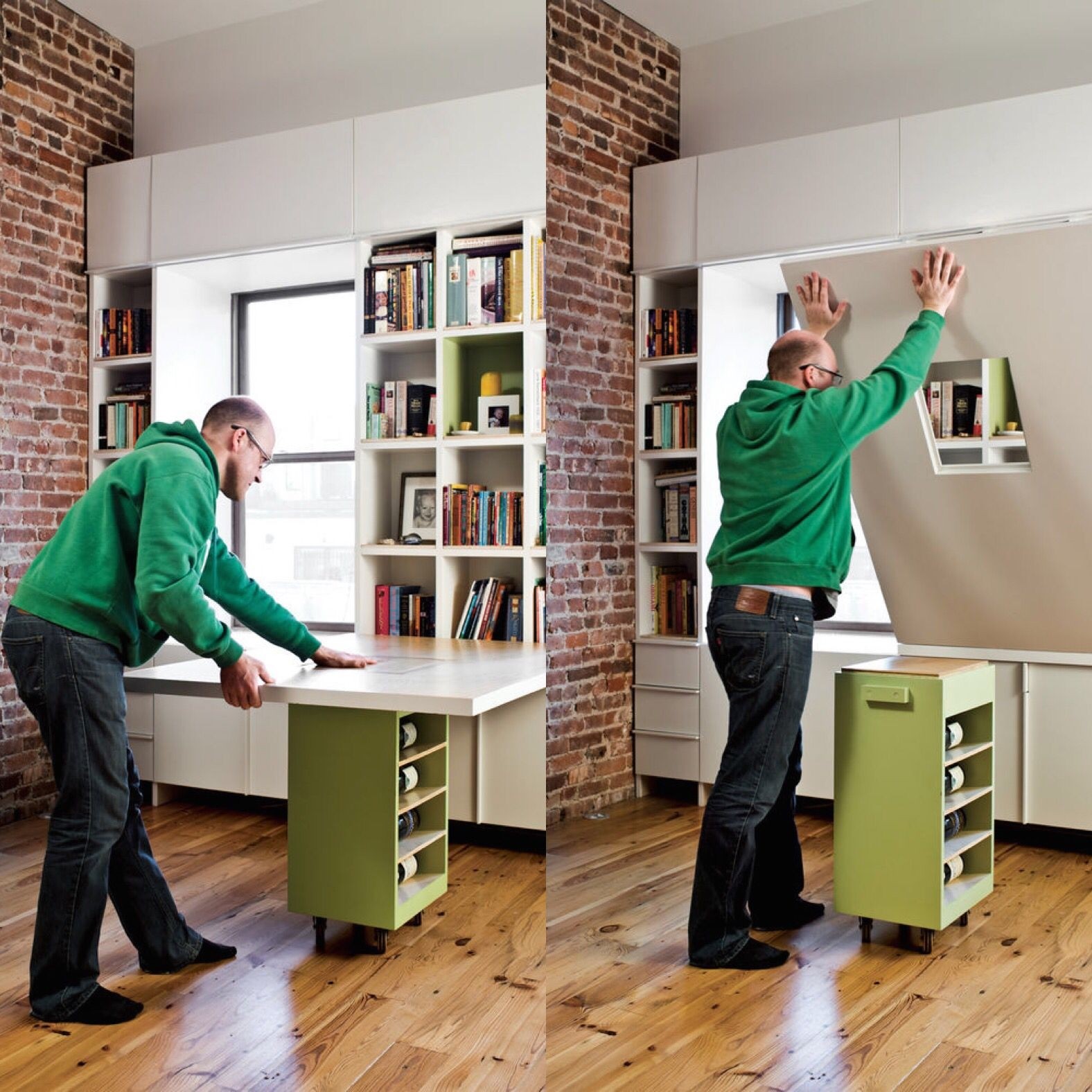 A solid and space-saving construction for different indoors. It includes a lower construction made of wood and finished in green color. Its shelves are perfect for storage of wine bottles. A white top looks good in any stylization.