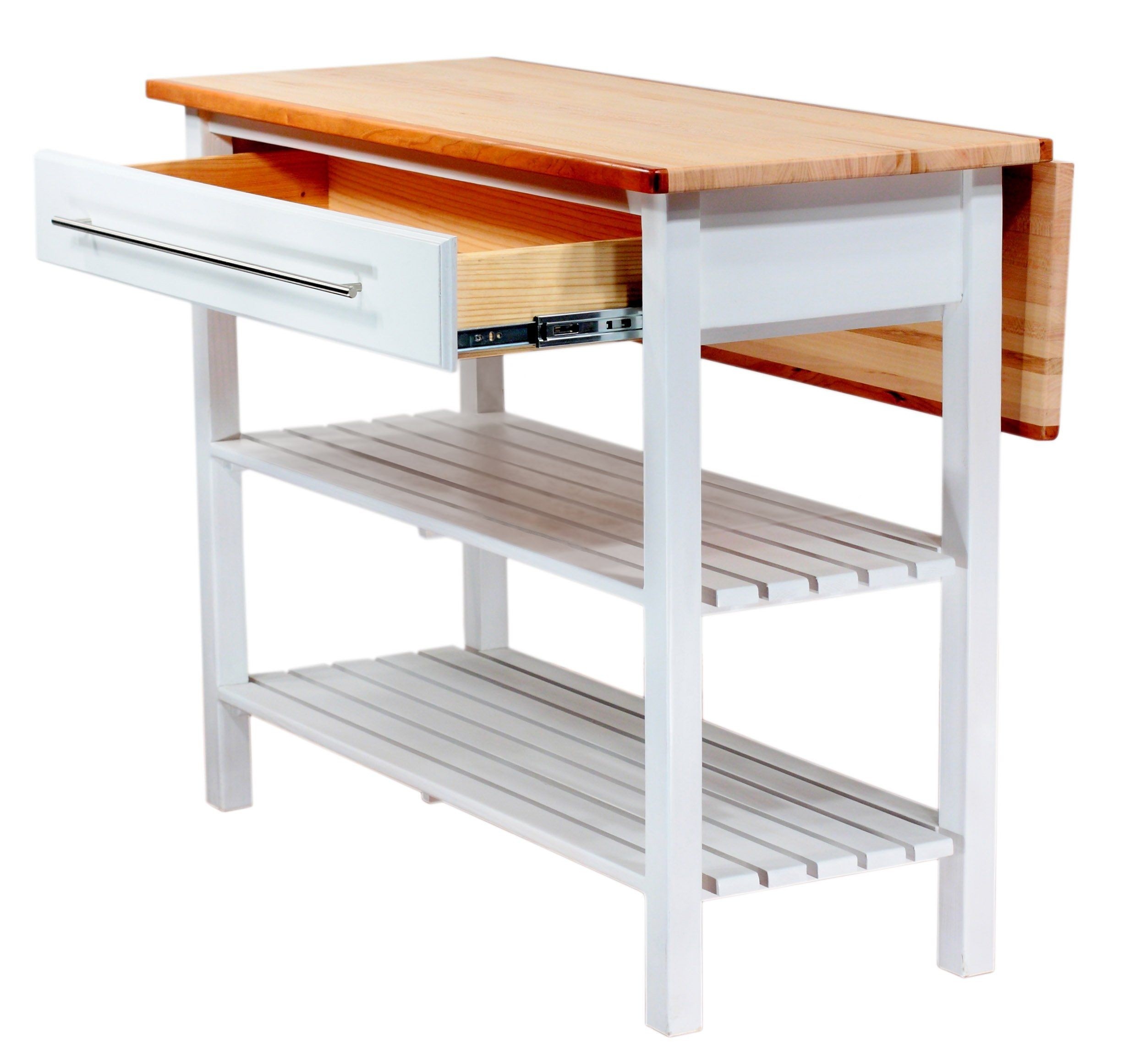 Pebble creek kitchen island with drop leaf
An aesthetic kitchen island with an open frame of wood in white. It has tall straight square posts and 2 rectangular longwise slatted shelves. A rectangular top (with a drop leaf) is light brown. A roomy drawer has a long horizontal metal bar pull.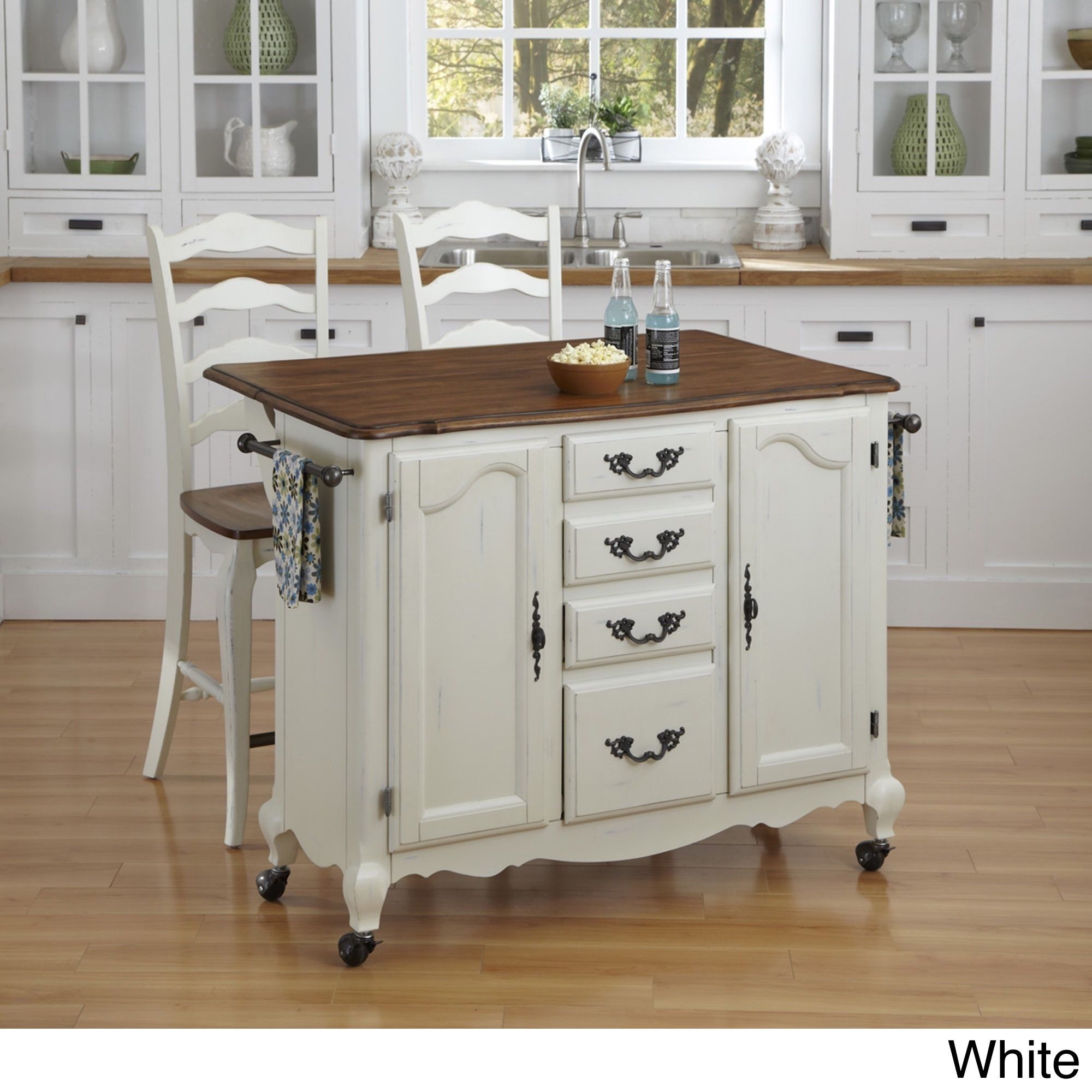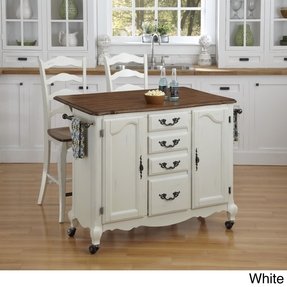 French Countryside 3 Piece Kitchen Island Set
Kitchen island featuring two large cabinet doors, adjustable shelves, four drawers, two towel racks and four casters. Additionally, drop leaf breakfast bar extends the depth of the island b 29.75 inch.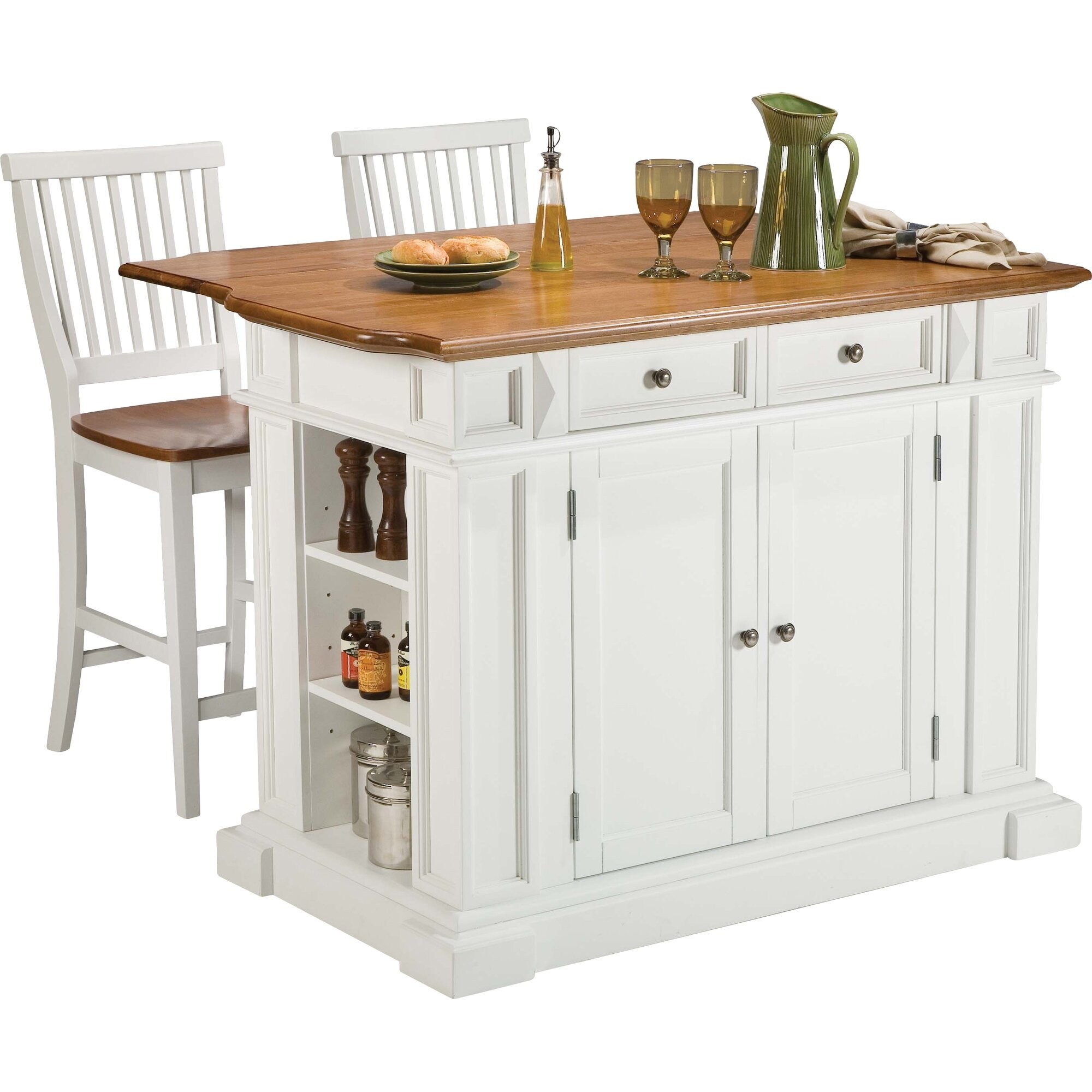 3 Piece Kitchen Island Set
It is a kitchen island set that includes an island and two stools. It is a perfect set for small spaces in your kitchen and is great for your everyday meals. You can choose one of three finish options: black, white and cottage oak.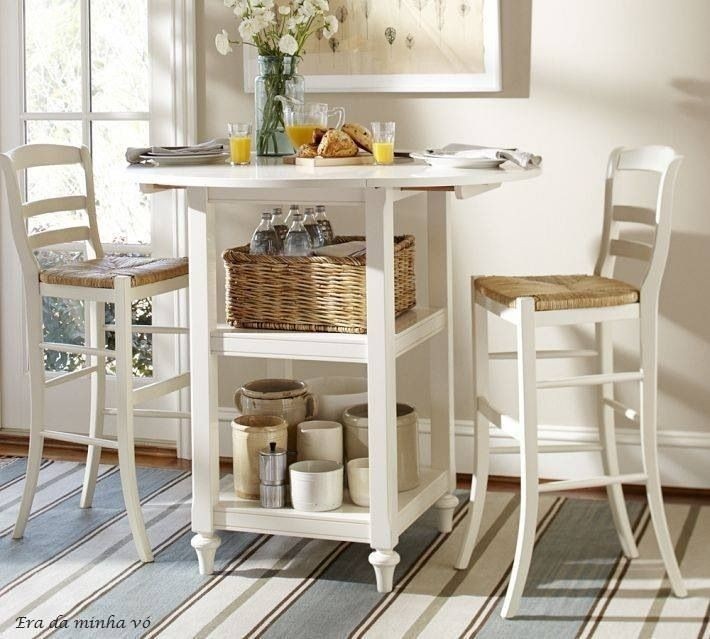 Shayne Bar Height Wood Table
It is a table created for use in a dining area. It is a product made of durable wood in a white colour that is neutral. It matches any decor. The table features two lower and bottom storage and display shelves.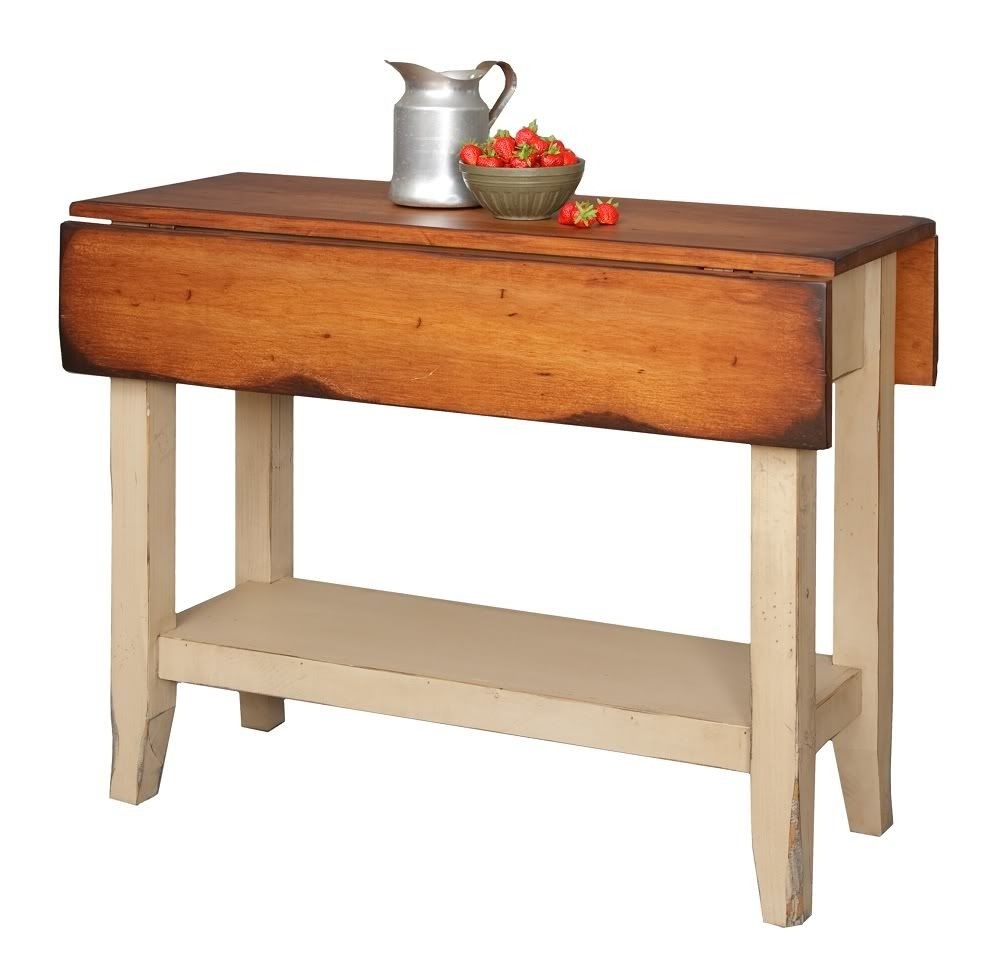 Primitive Kitchen Island Table Small Drop Side Farmhouse Country Farm Furniture
An old-fashion kitchen island, perfect for smaller dining rooms and kitchens. It features wood construction mixed with a country design, while also offering 2 functional leaves, 1 open shelf, and 4 straight legs with saber feet.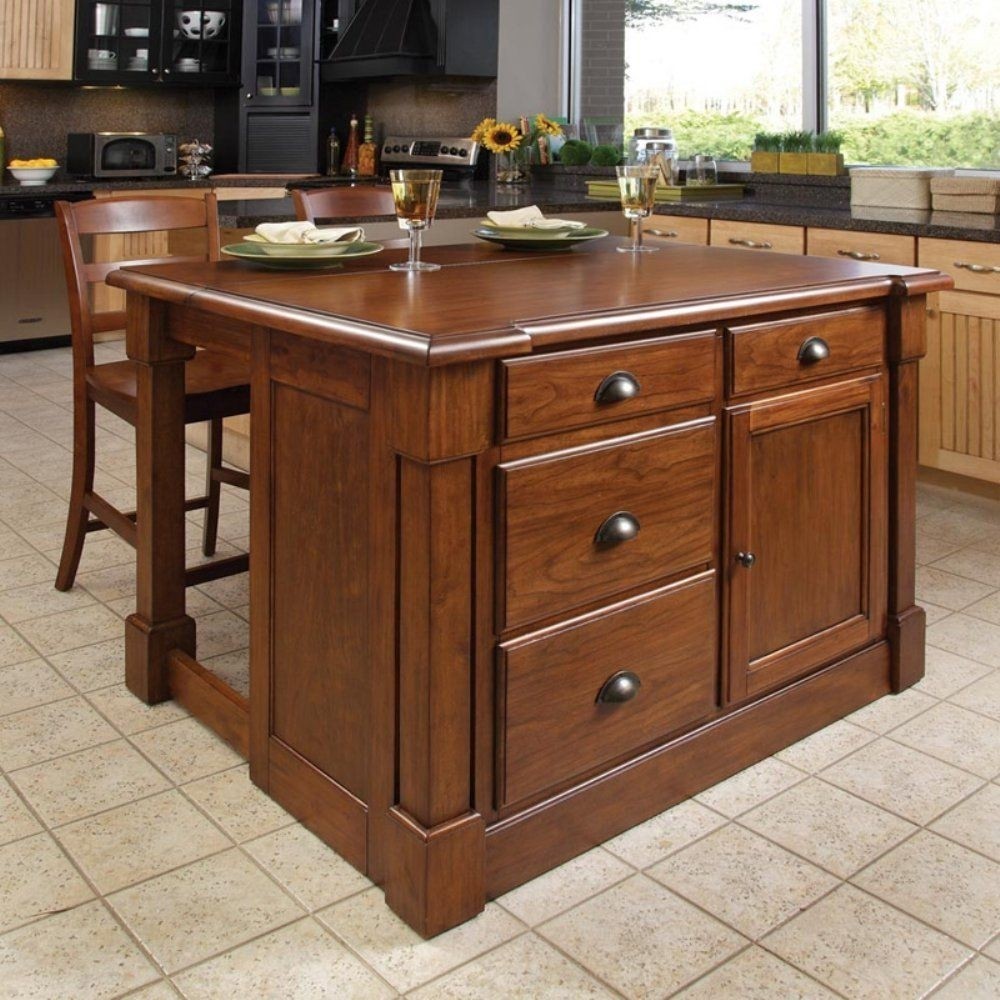 Aspen Kitchen Island Set
Excellent kit that allows you to create a practical and useful island in the kitchen. It is a versatile cabinet that can be set in the central part of the kitchen. On the one hand, it will serve well as a table, with the other as storage for a variety of handheld items.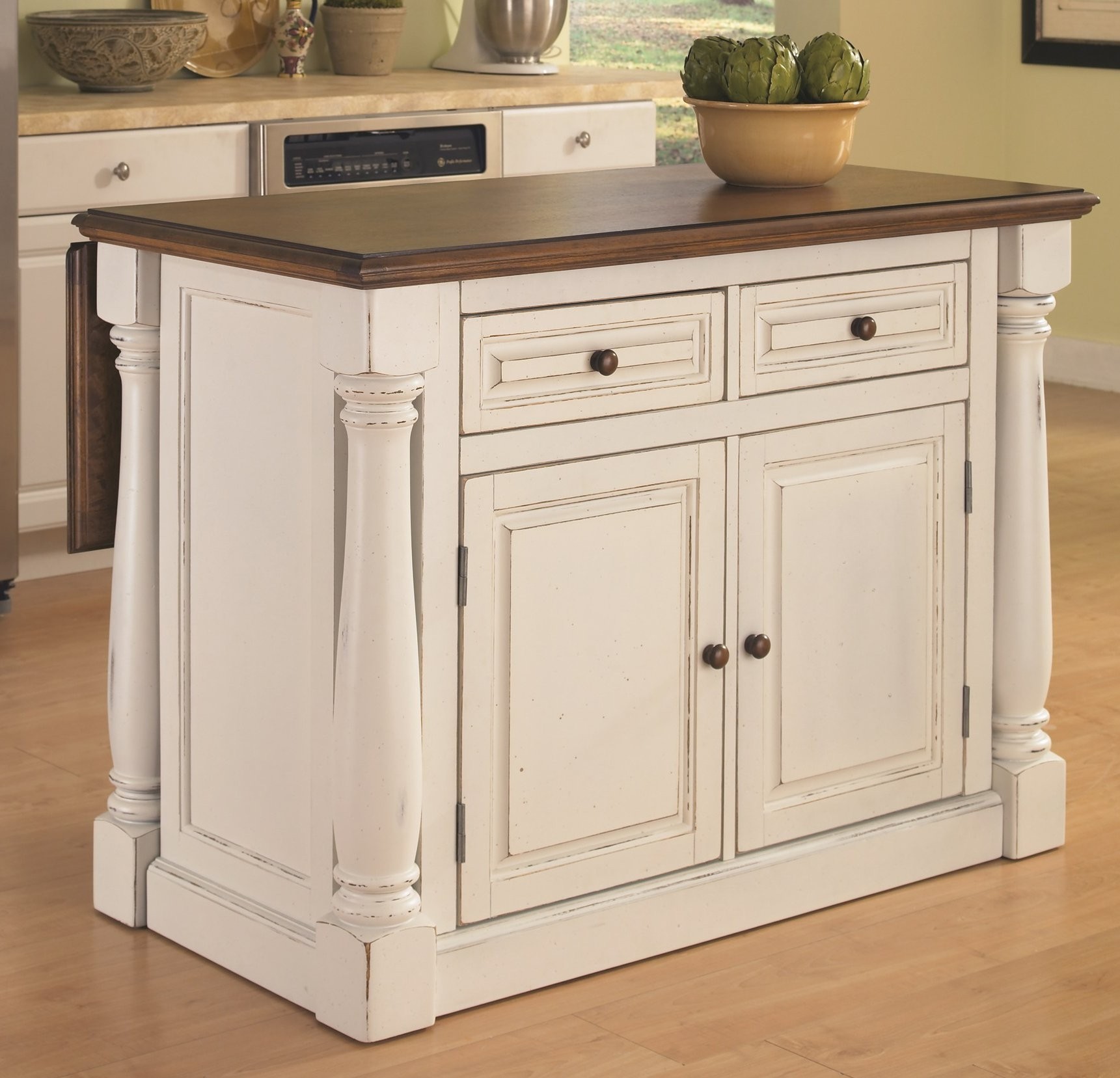 Monarch Kitchen Island
Every cozy and stylish apartment need to have a kitchen island. With comfy furnishings and tasteful color palette it creates an aesthetic, good-looking and inviting nook.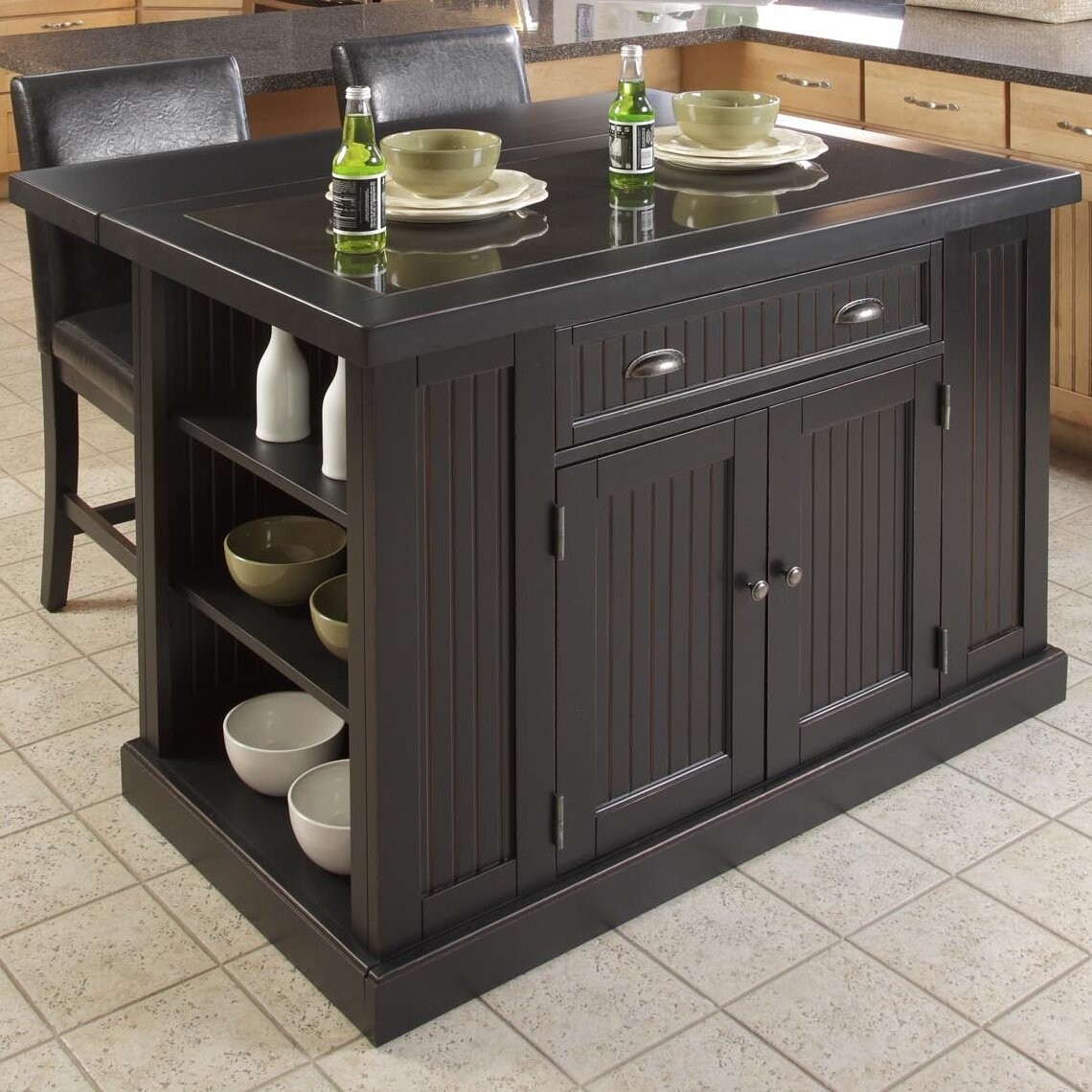 Nantucket Kitchen Island with Granite Top
Great looking kitchen set including two bar stools and counter made of durable and sturdy wood. Features antiqued nickel hardware, easy glide storage drawers, spacious storage compartment with adjustable shelves behind double door, and granite top.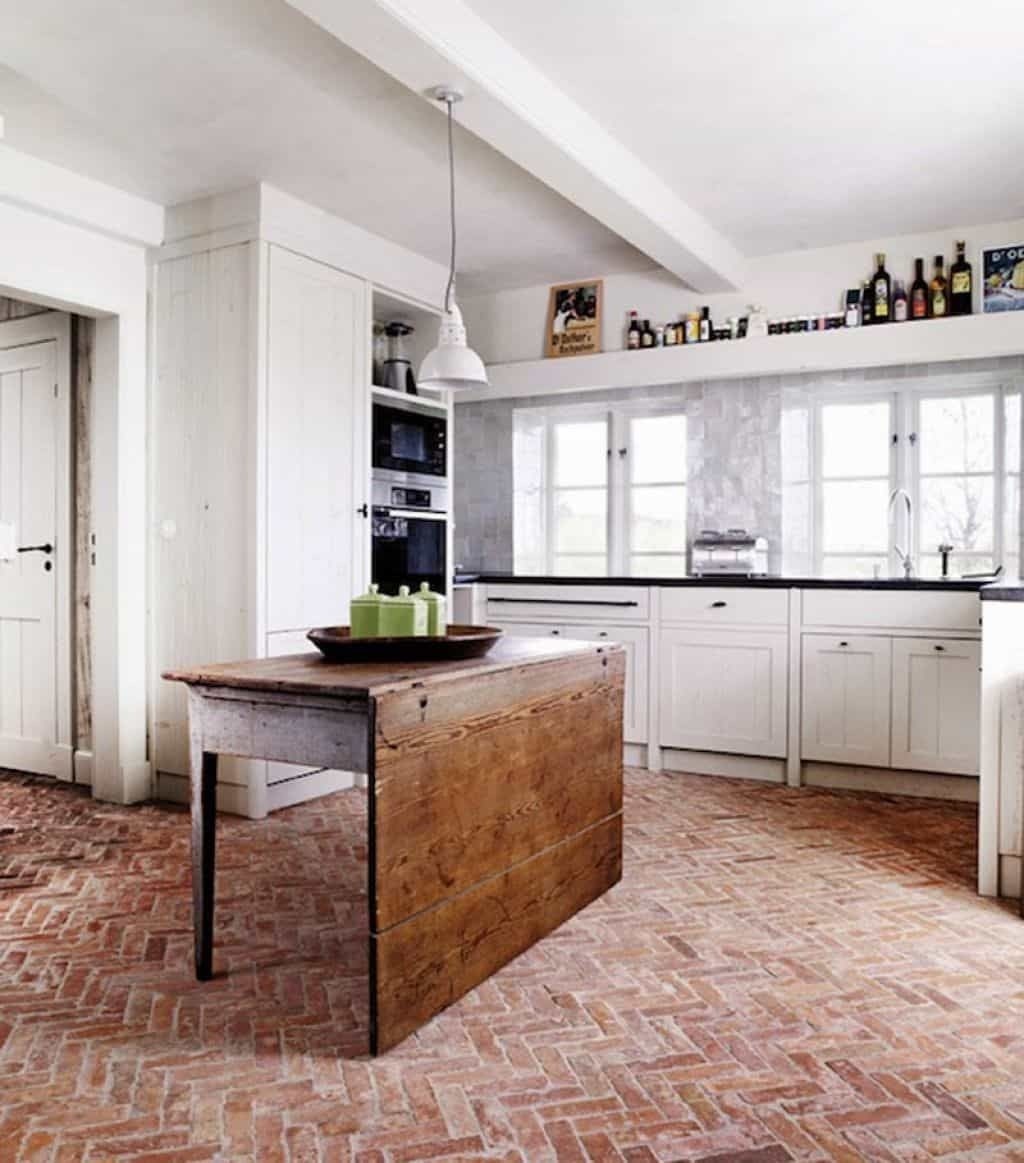 This unique and straightforward interior of the Danish kitchen is a combination of white, beautiful brick floors and an impressive leaf drop table. The versatility of the table allows adjusting its size as needed.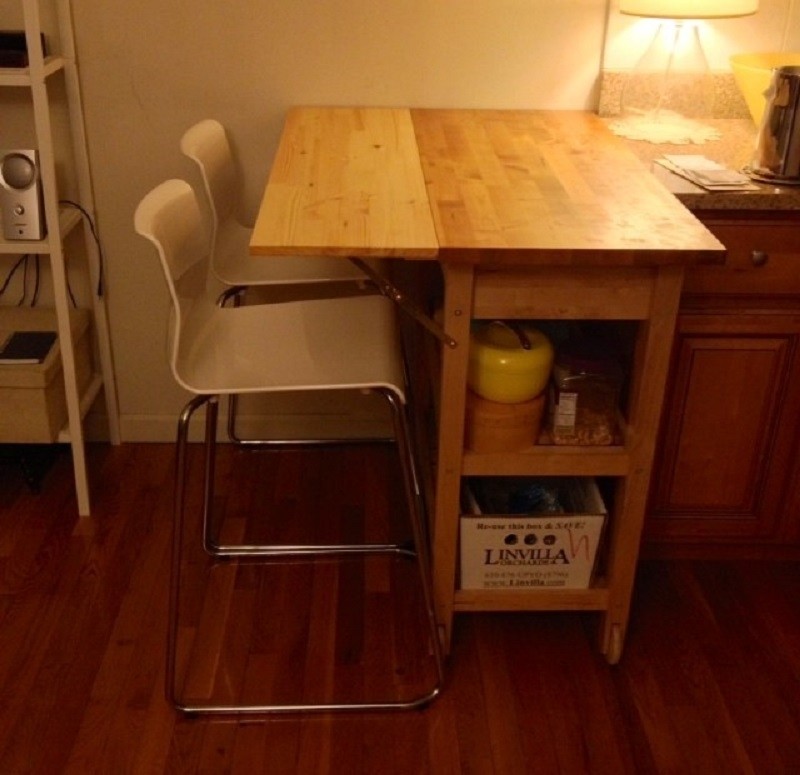 This small fold-out table is a great solution for small interiors. The simple leaf design folding top and shelves in the base make it possible to use it in many ways, saving a lot of space. The warm shade of wood is very versatile.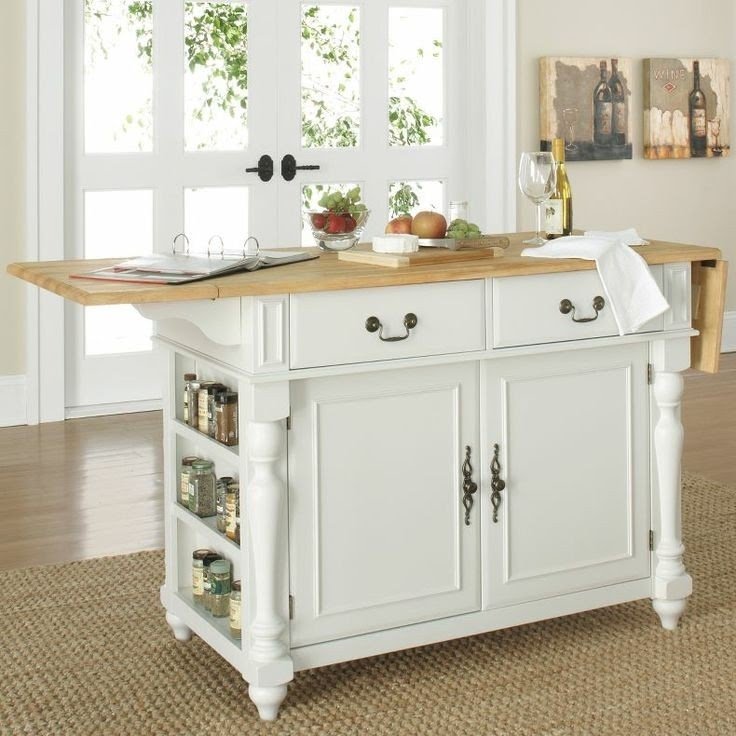 The elegant white kitchen island with the wooden countertop. The back could be folded any time, what gives you additional free space when your kitchen is small and dinky. This kind of furniture could be used also in the summer kitchen or in the patio.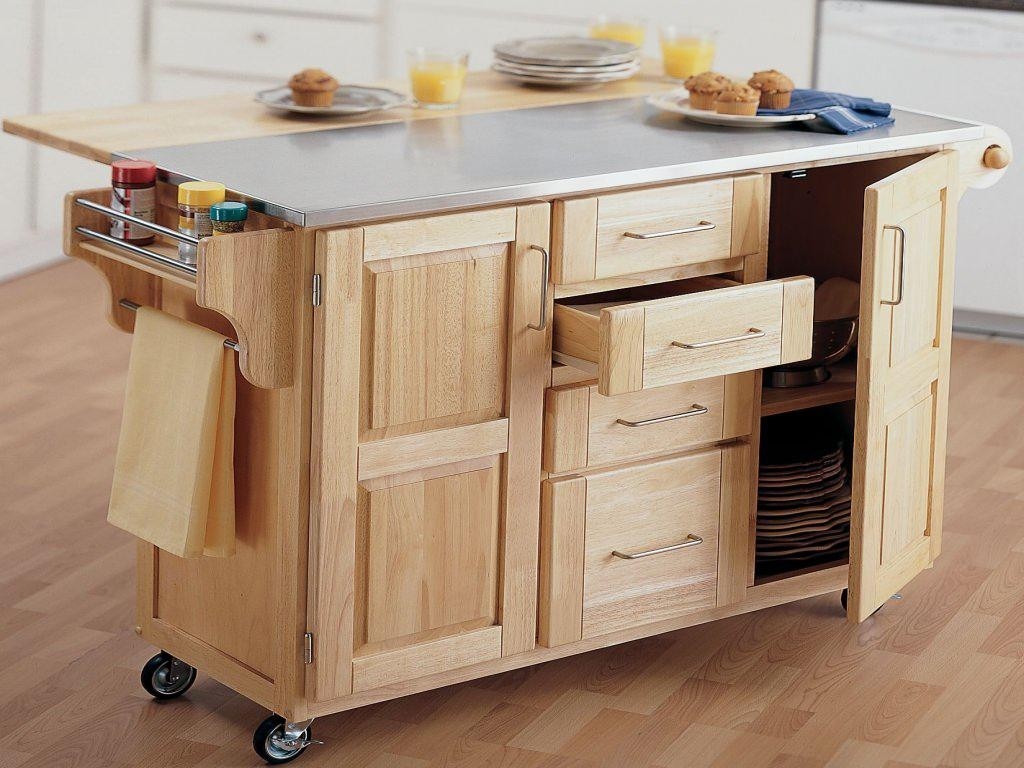 Kitchen Island with Drop Leaf Table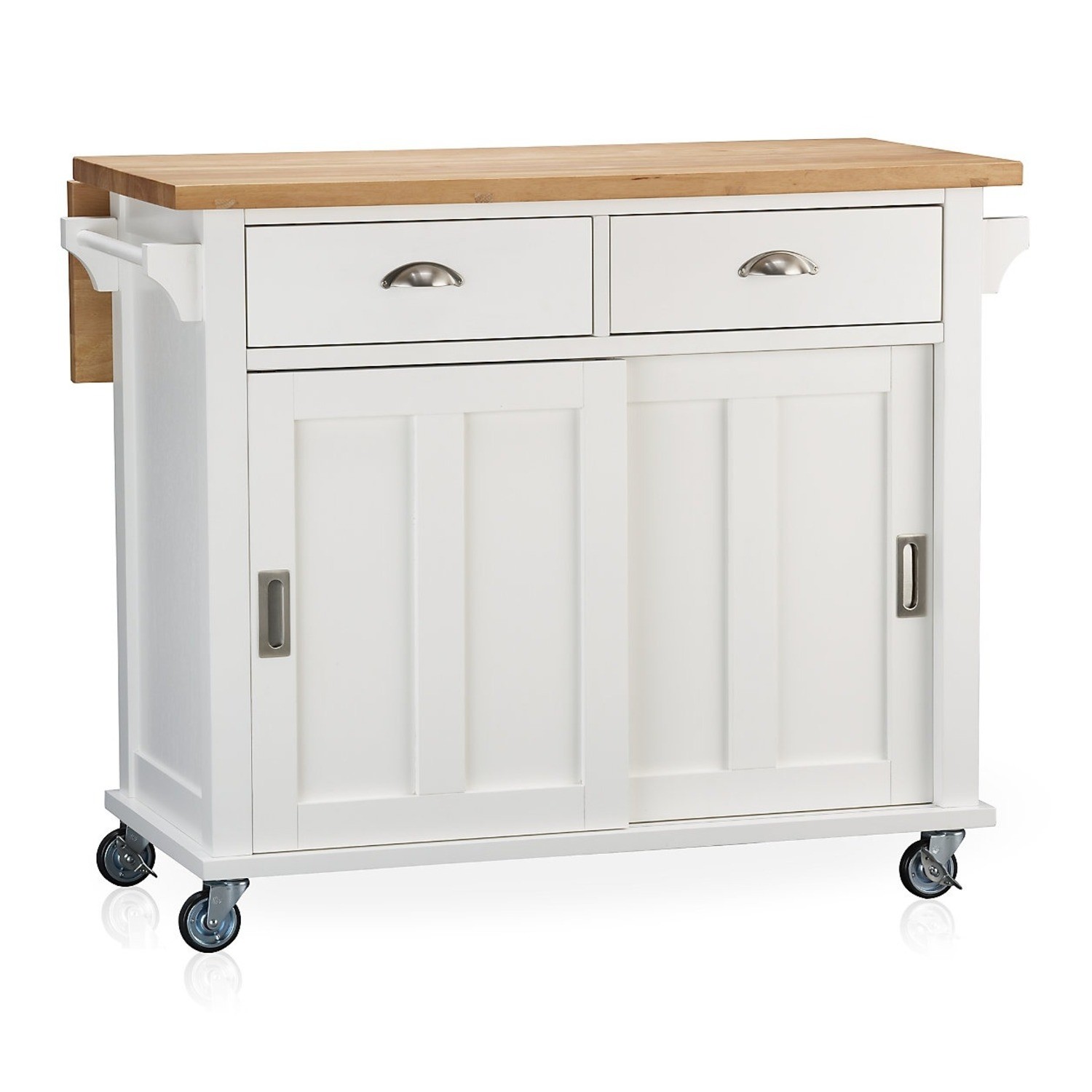 With this kitchen island, you will be able to serve your guests in no time. Crafted of sturdy wood and painted in white, the island includes 1 cabinet with sliding doors, 2 storage drawers, 1 drop leaf top, and functional caster wheels.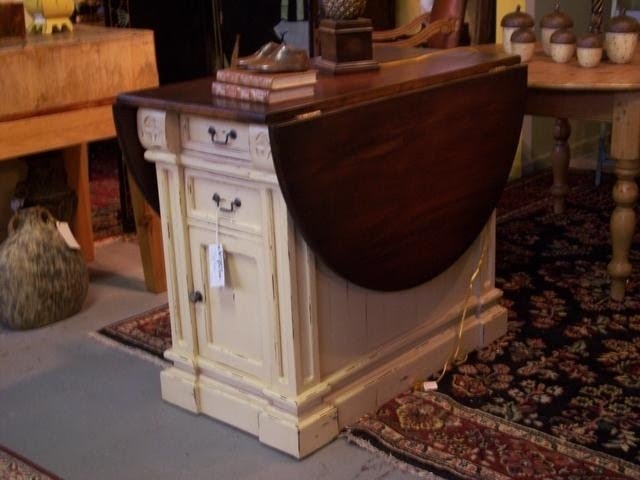 Everything looks a bit at first glance as if it were from "another parish". But this is the advantage of this drop leaf kitchen island table with a subtly carved wood base and attached with a wooden leaf made of mahogany wood.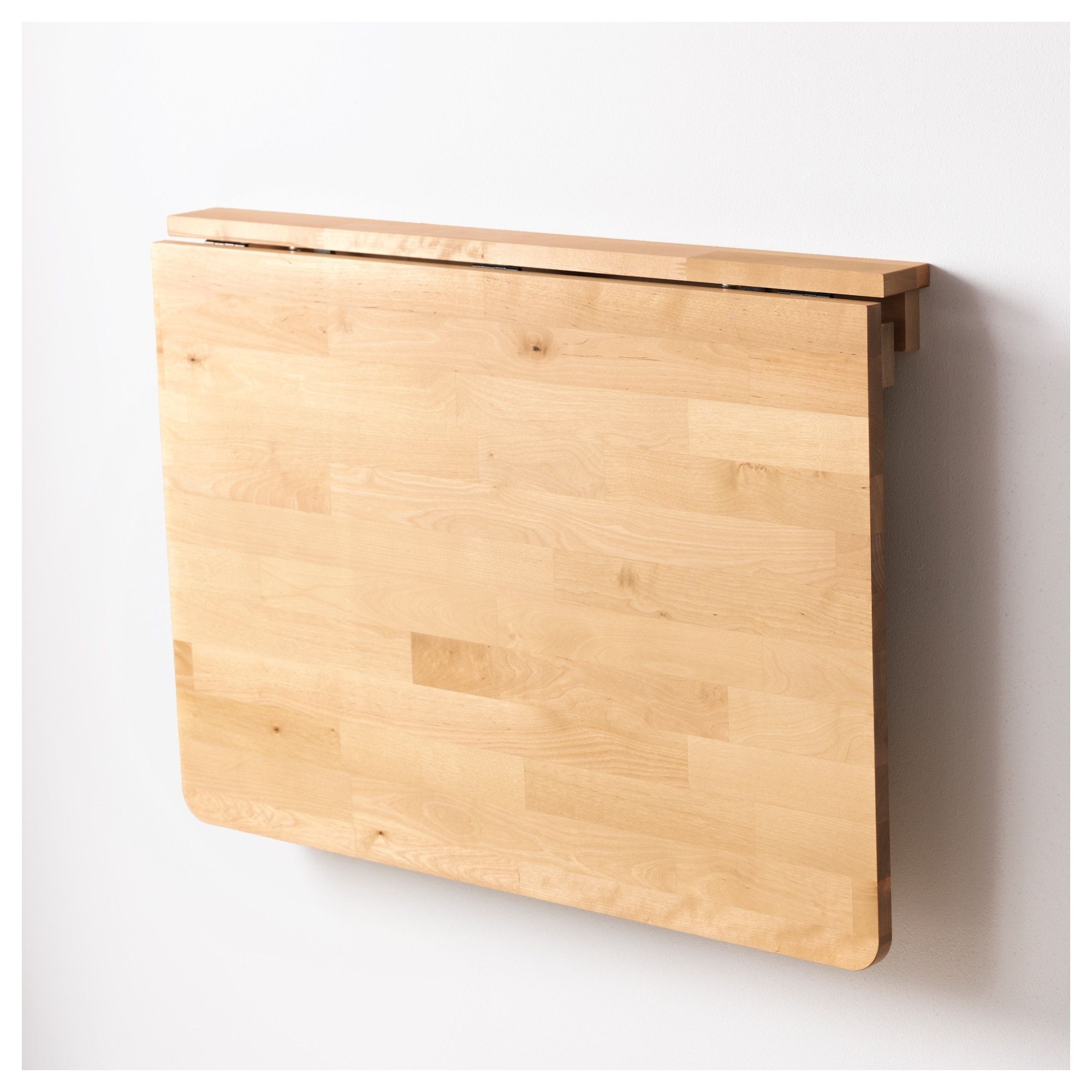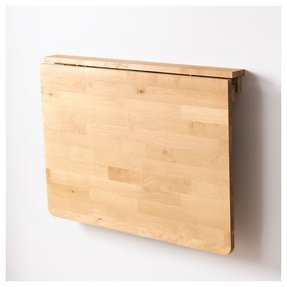 Very practical wall mounted table with a drop leaf construction made of wood. This piece of furniture is a space-saving element that can be folded down when not in use. Construction of this table is long lasting.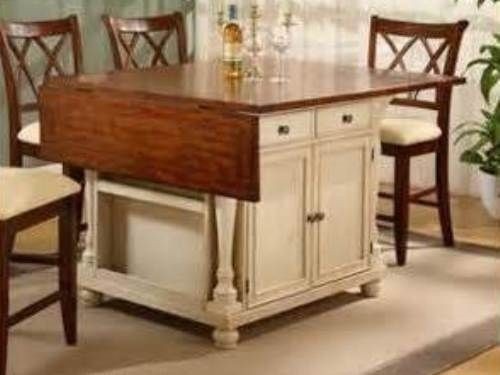 Traditional setup for an impromptu dining room furnished with a tiny kitchen island with leaf drop sides providing an extension. The dining room is fitted with a set of four matching dining chair with cream cotton upholsteries.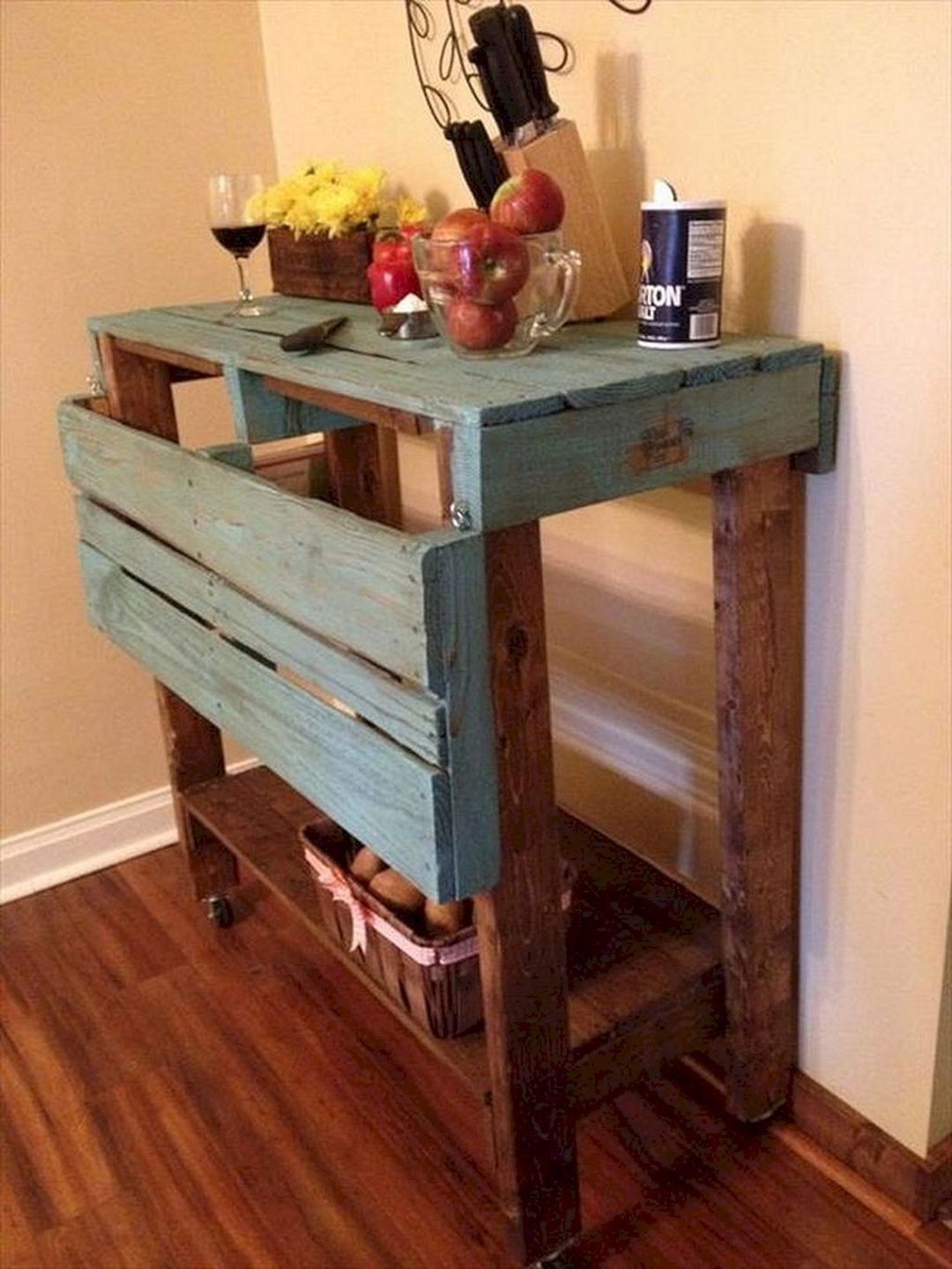 Pallet Kitchen Island | Pallet Furniture Plans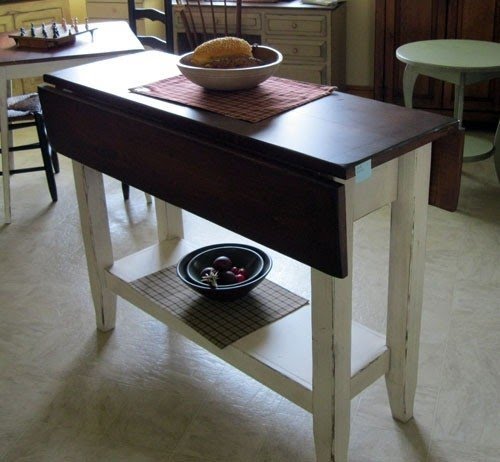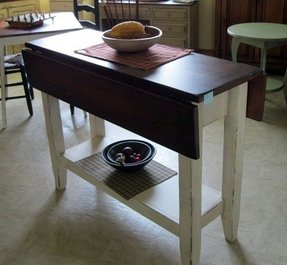 Dining table with folding top. Construction is made of wood in two shades. Great solution for saving space in the kitchen, dining room and more. Suitable for residential and commercial premises.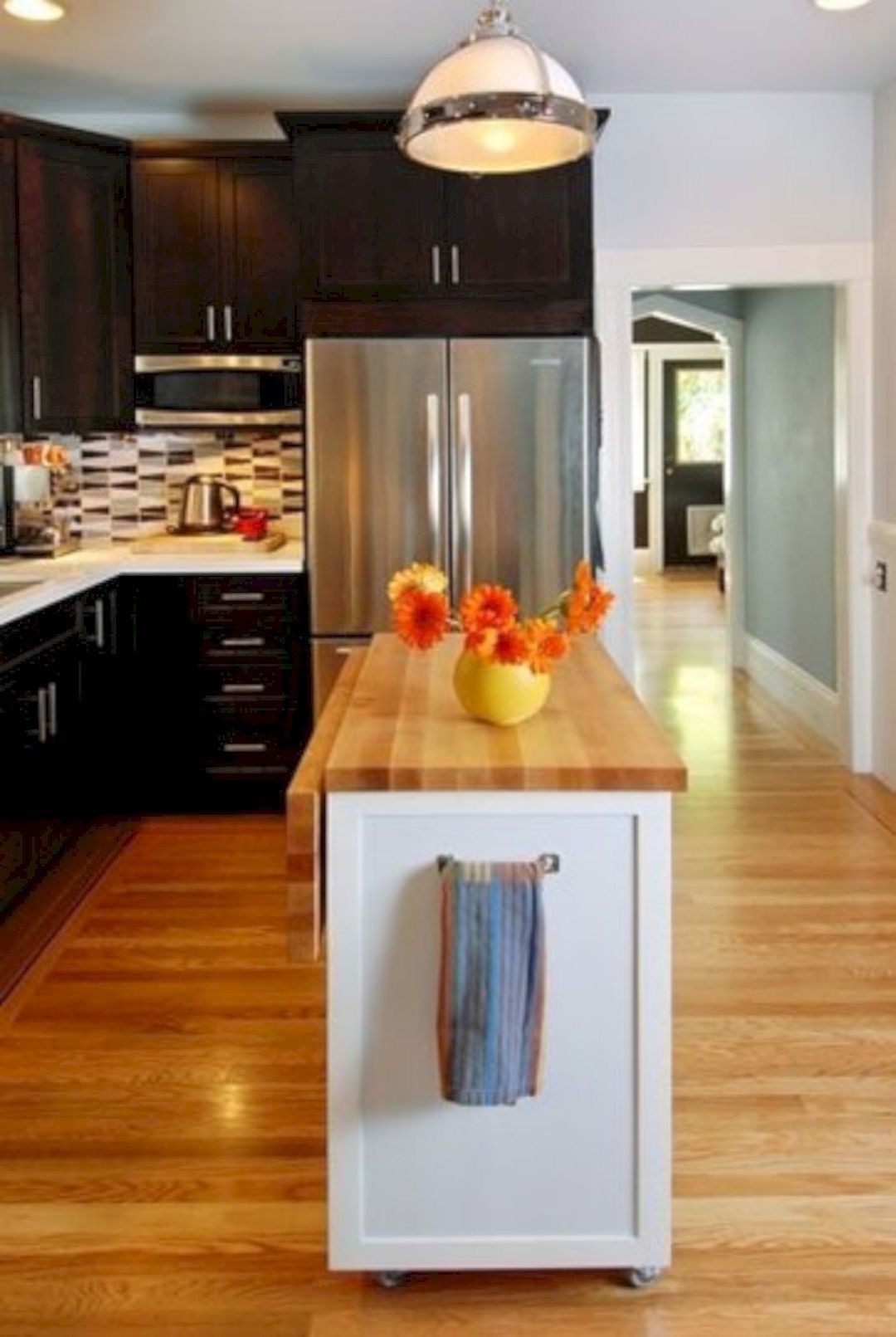 An elegant contemporary kitchen island of wooden materials finished in white but a rectangular drop-leaf top in browns. The island has towel racks on shorter sides, a door cabinet and casters. Doors and sides feature a bit recessed panels.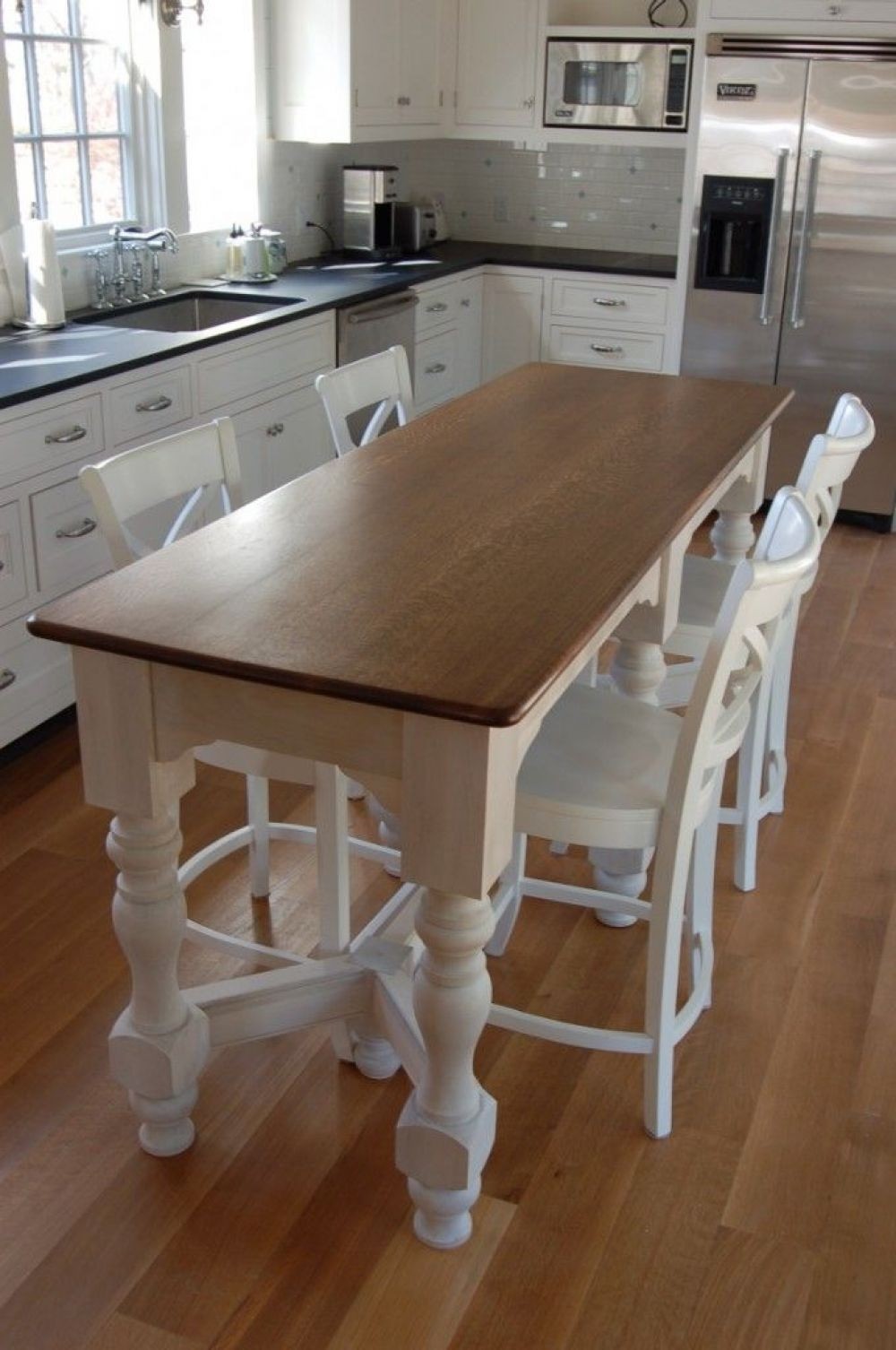 Open plan with dining table sat in front of kitchen. Sofa on wall with TV in bay window.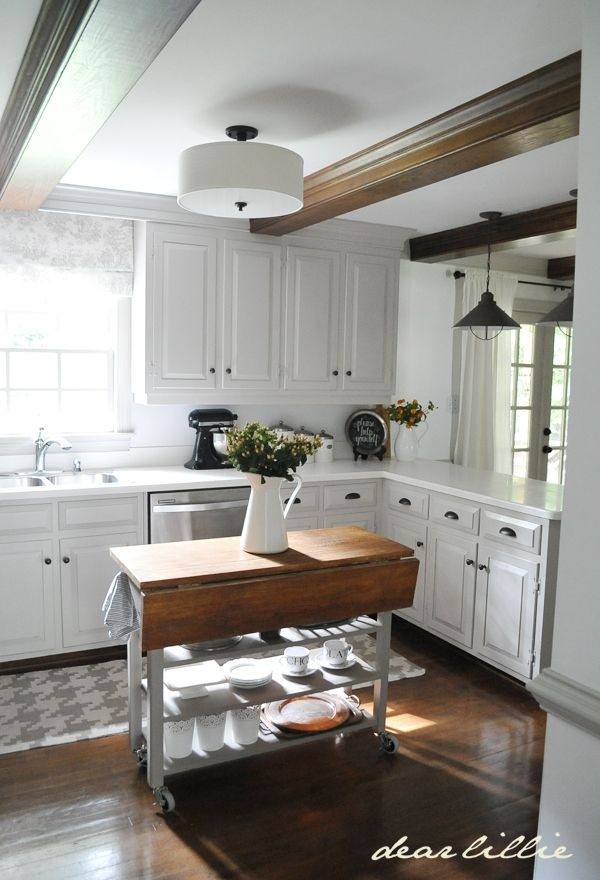 semi-flushmount-drum-light.jpg 436×640 pixels
White waterfall kitchen island with wooden drop leaf - I like both the nice visual contrast of dark wood juxtaposed against clean white surface and practical benefits provided by this piece. Waterfall edge countertop is functional and it makes a style statement.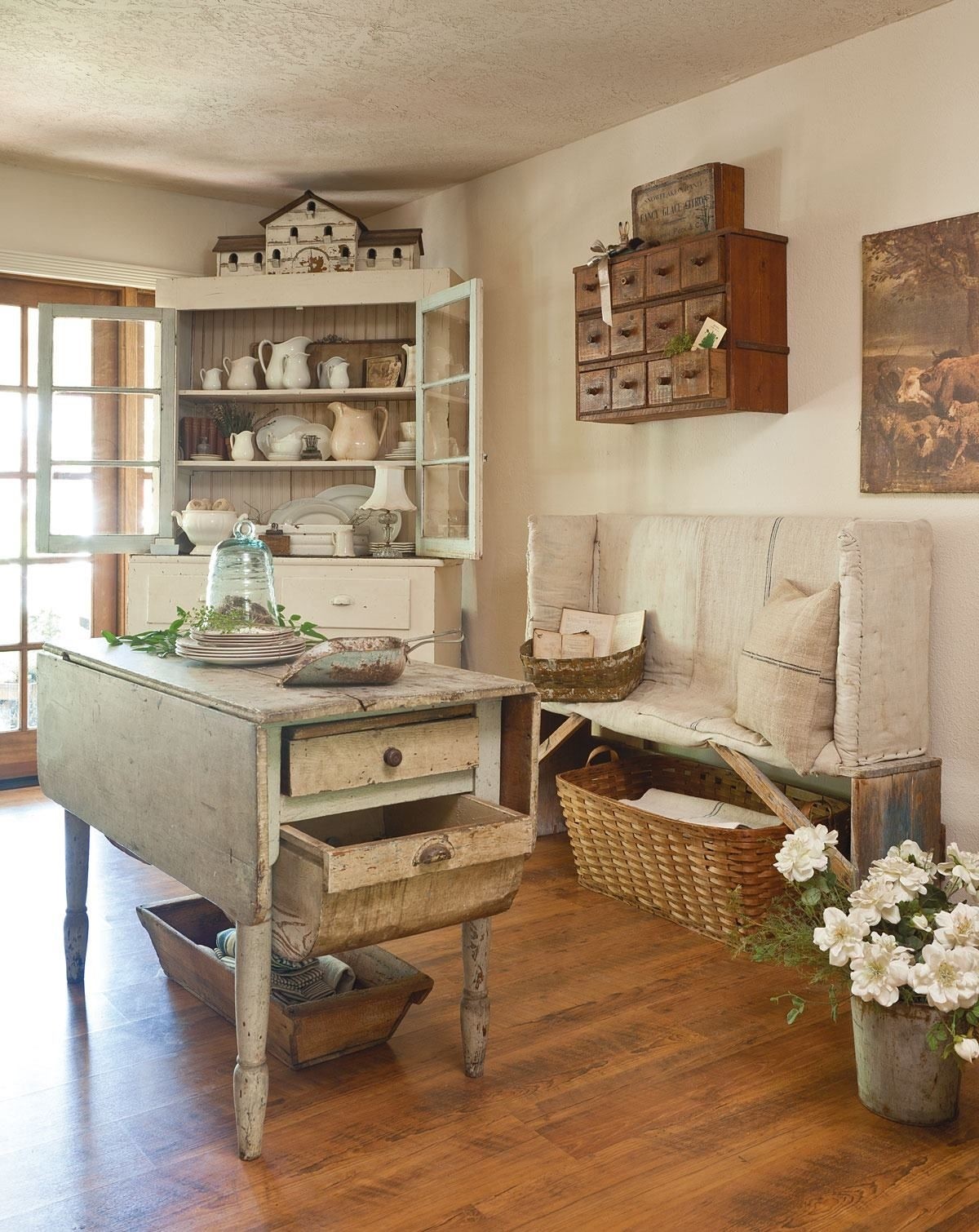 There's more to see ! Come take a look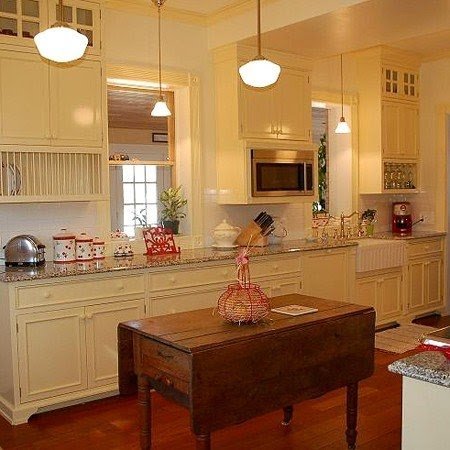 Kitchen island in elegant form. It is completely made of wood and fitted with drawer for storing necessary things. Folding top has large usable surface. Functional accent for any kitchen.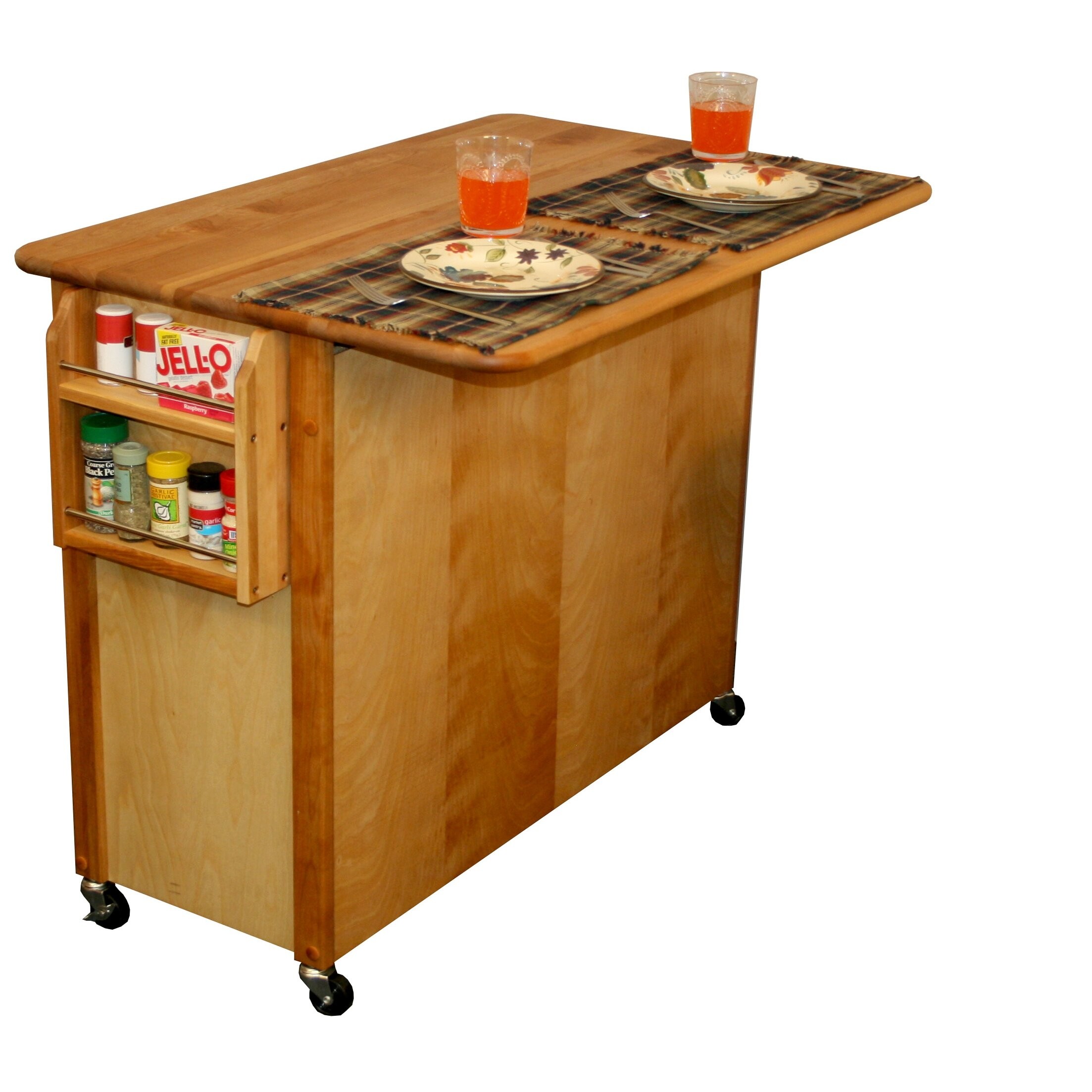 This functional furniture has been made of solid hardwood and is a great addition to any kitchen. The cart features wheels for mobility, multiple storage drawers and cabinets and the top, which may be used to prepare or serve food.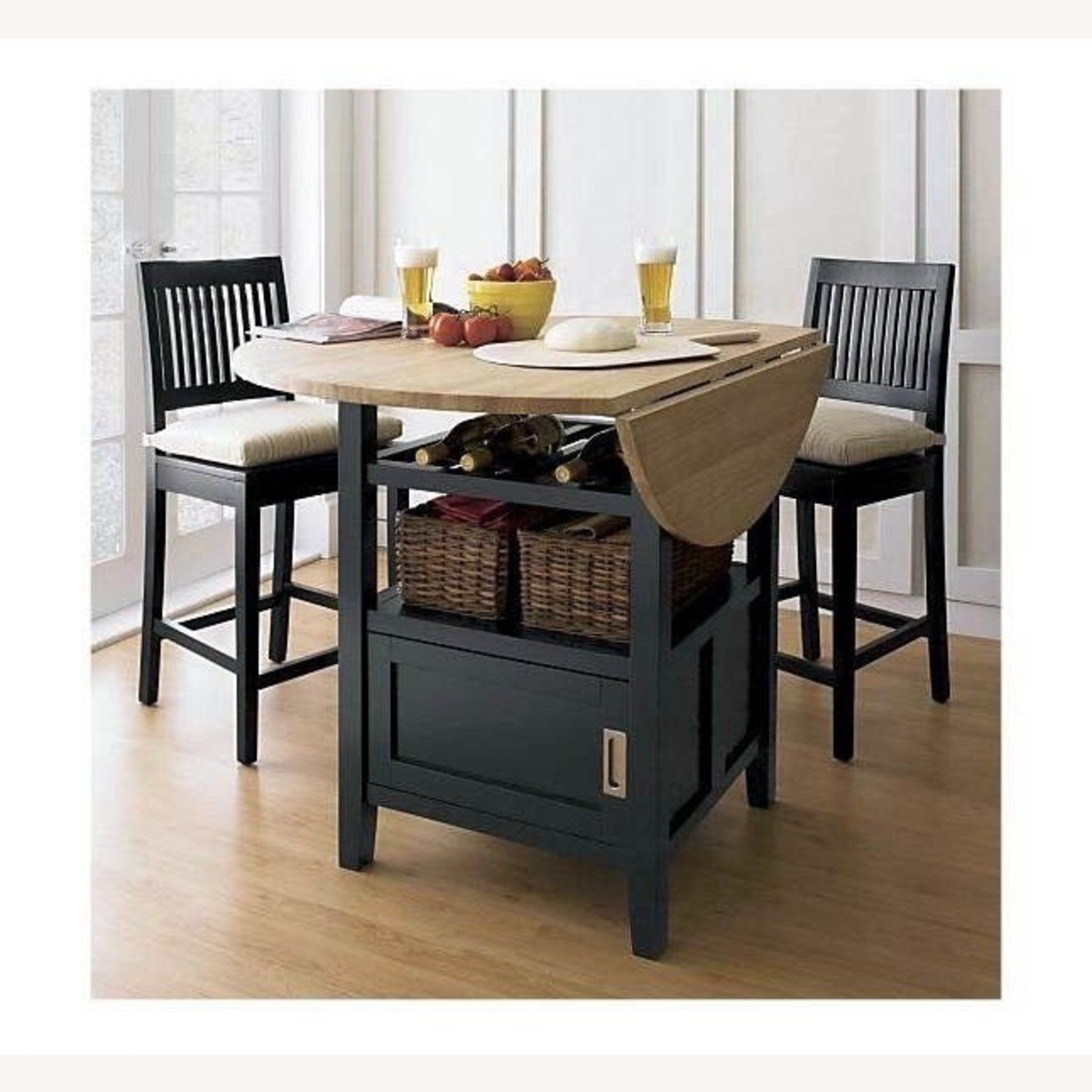 A chic woody kitchen set finished in black but a round tabletop with 2 drop leaves in light browns. A table base is built of 4 upright legs, a door cabinet, a shelf and a slatted rack. A chair has tall legs and a mid height slatted up halfback.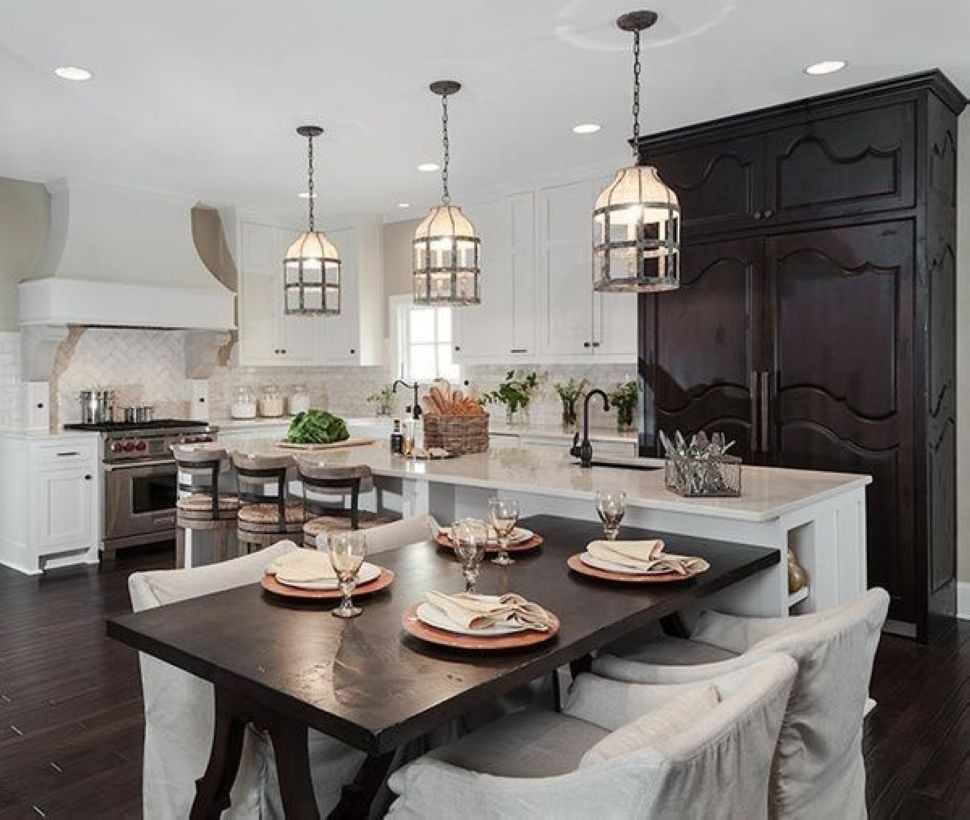 This drop leaf kitchen table is a perfect solution for modern kitchens with a natural twist. Made from solid wood, it's a heavy duty table. The dark colour makes it elegant and fashionable, and the minimalistic design is appropriate for any contemporary style.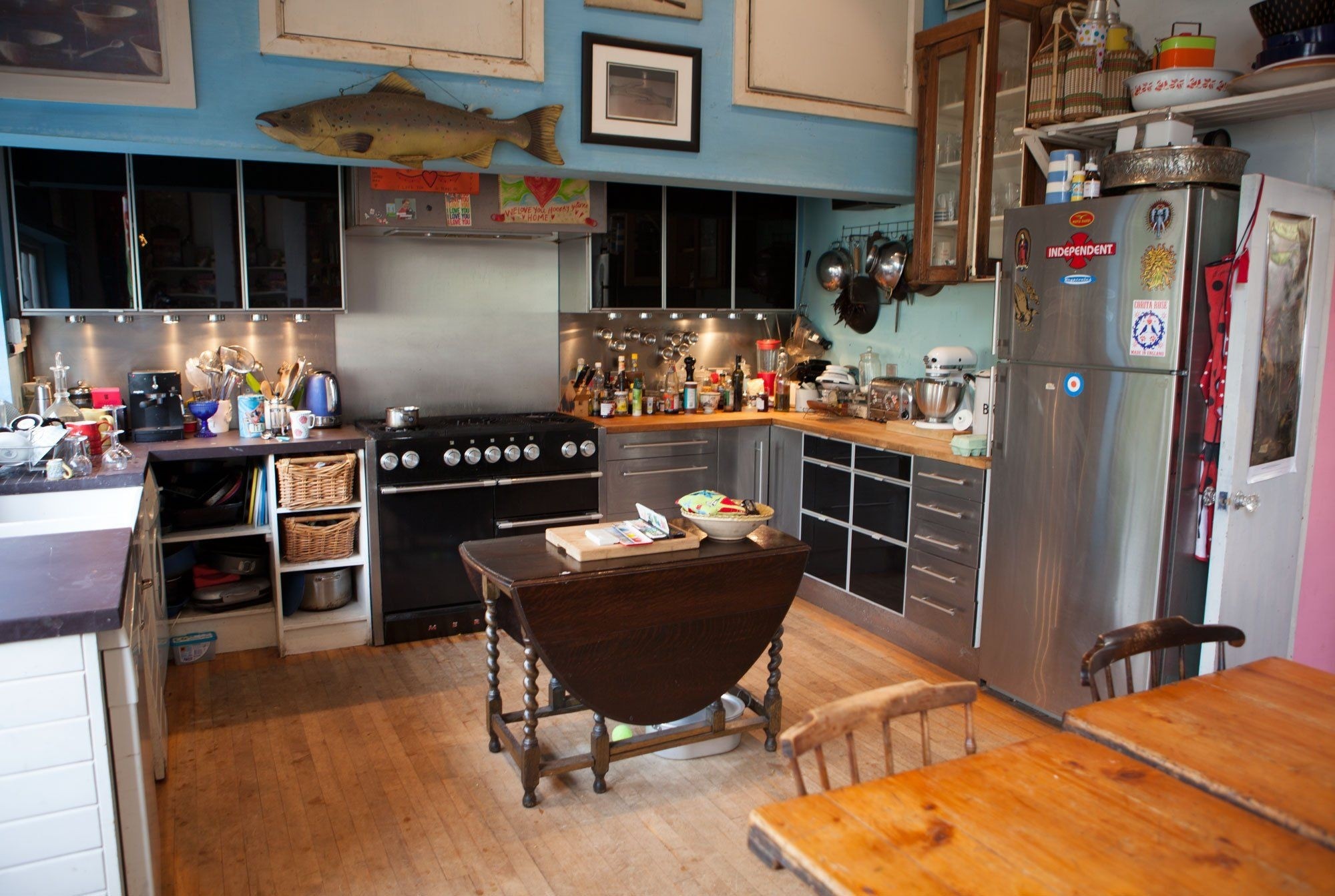 Caro & Josh's Colorful & Quirky English Home — House Tour | Apartment Therapy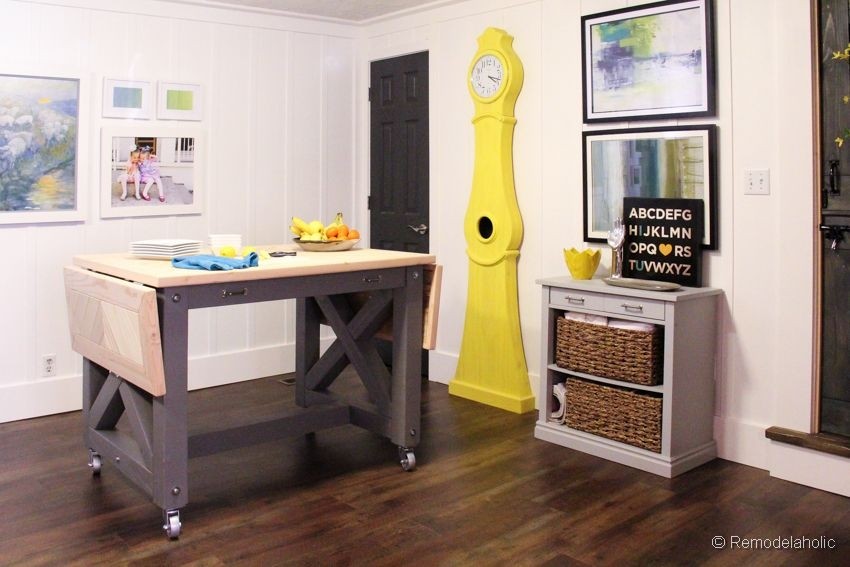 knocktoberfest knock off table island pottery barn inspired. Instead of a cabinet next to the fridge, how about a countertop/table on casters.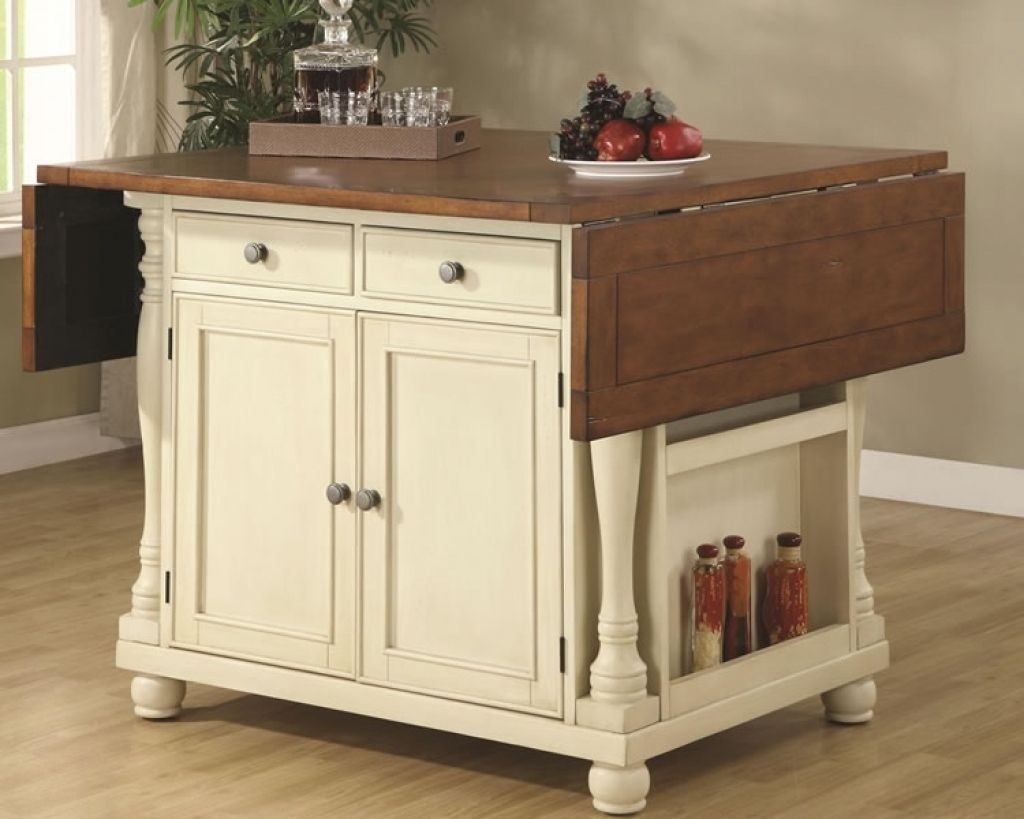 Kitchen Island Drop Leaf Cottage Style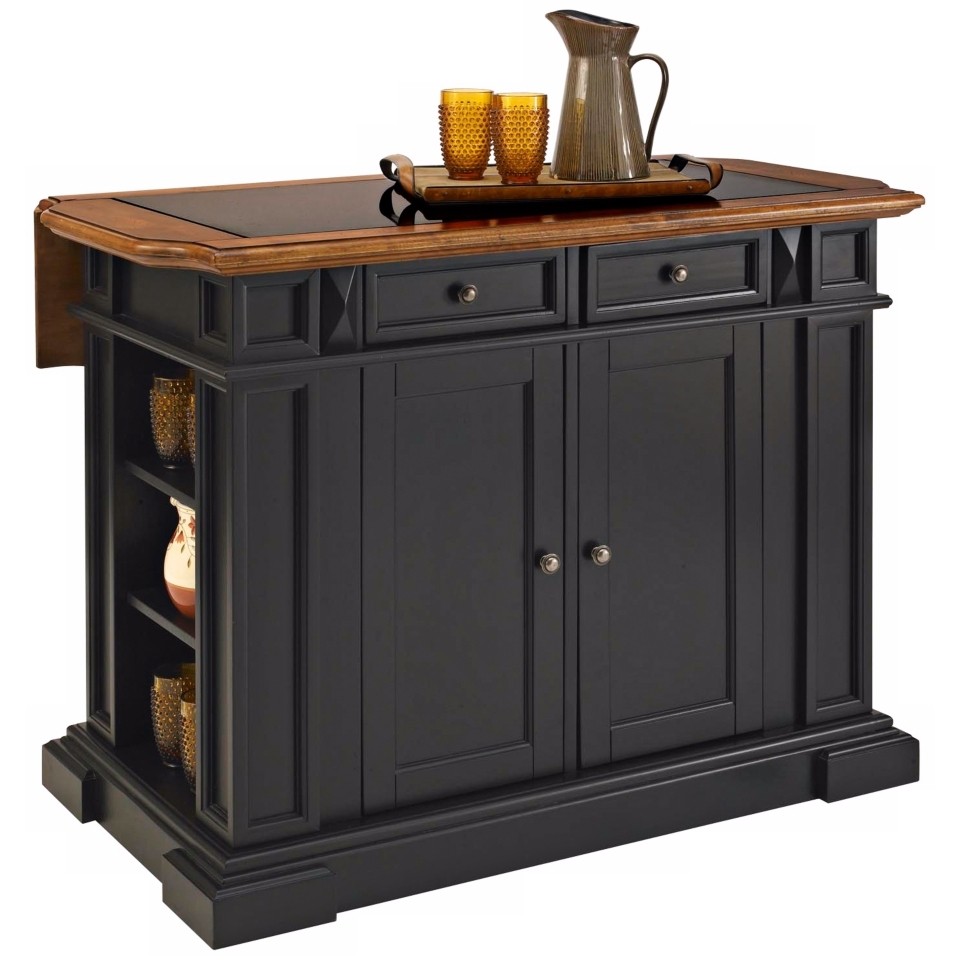 An oak kitchen island with a drop leaf and a black coat of paint on a traditional design, giving it a contemporary twist. The drop leaf is an efficient space saver if you do not have plenty of space in the kitchen.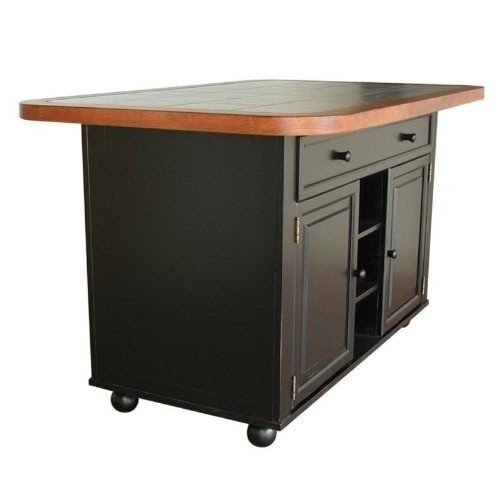 Cheap Julian Kitchen Island with Sliding Ceramic Tile Top (CY-KI-TT-02 ...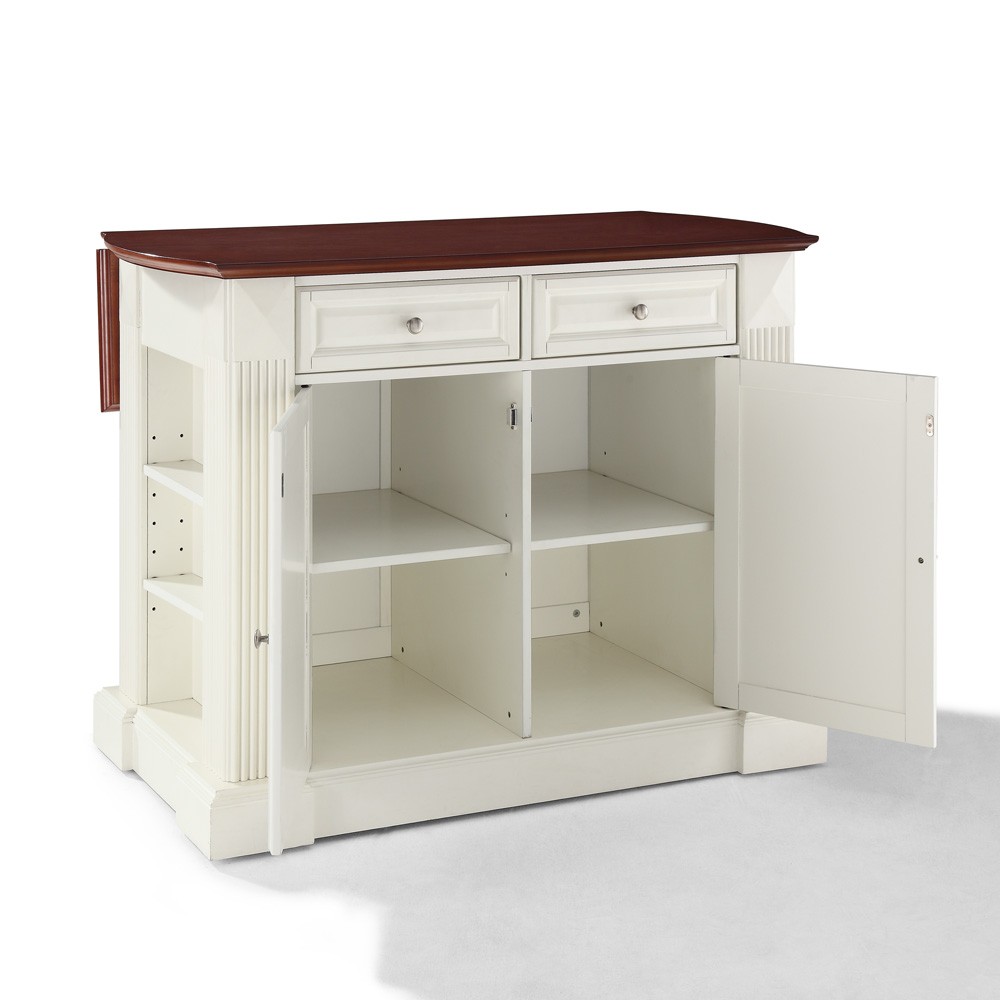 If don't have a kitchen island, already, it's time to get one. This island is crafted of wood and finished in white, offering 2 storage drawers, several open shelves, a drop leaf top, and 1 two-door cabinet with 4 compartments.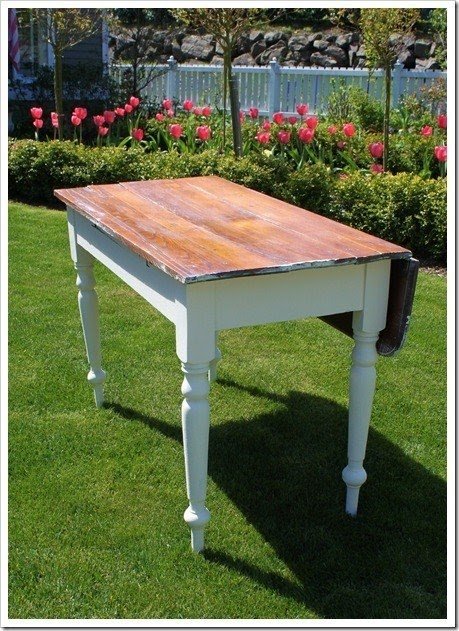 annie sloan chalk paint on a drop leaf table for guest suite.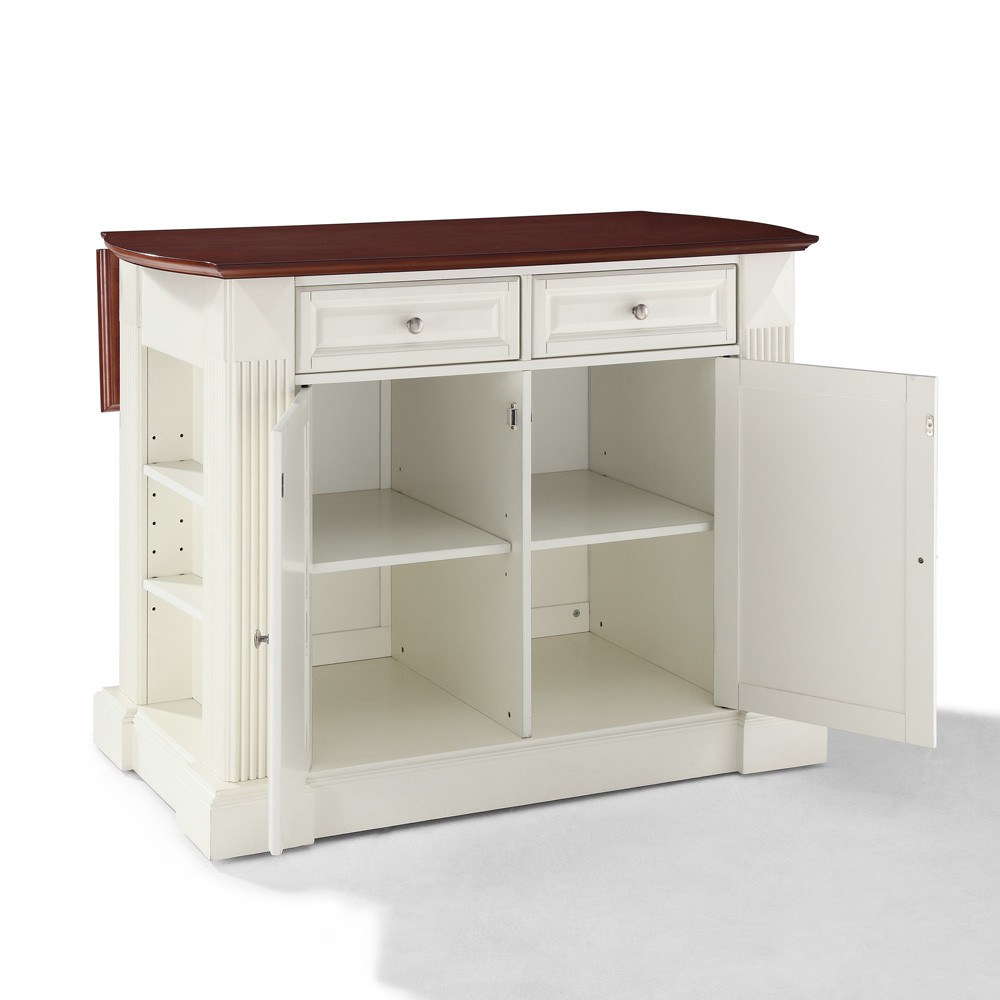 ... drop leaf breakfast bar top kitchen island in crosley furniture drop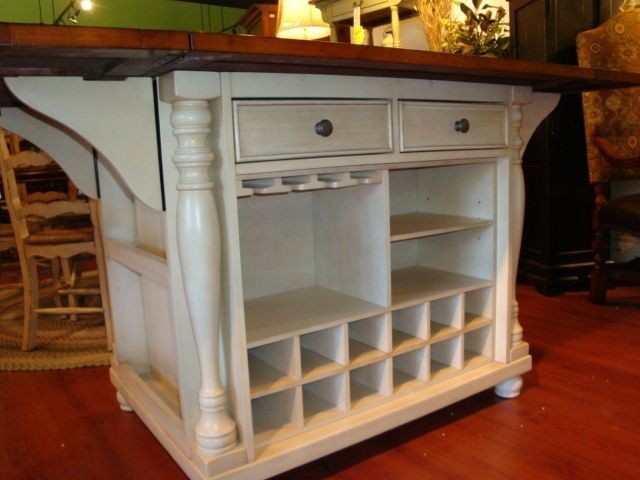 ... -Kitchen-Island-Counter-Height-Dining-Table-Drop-Leaf-Dining-Table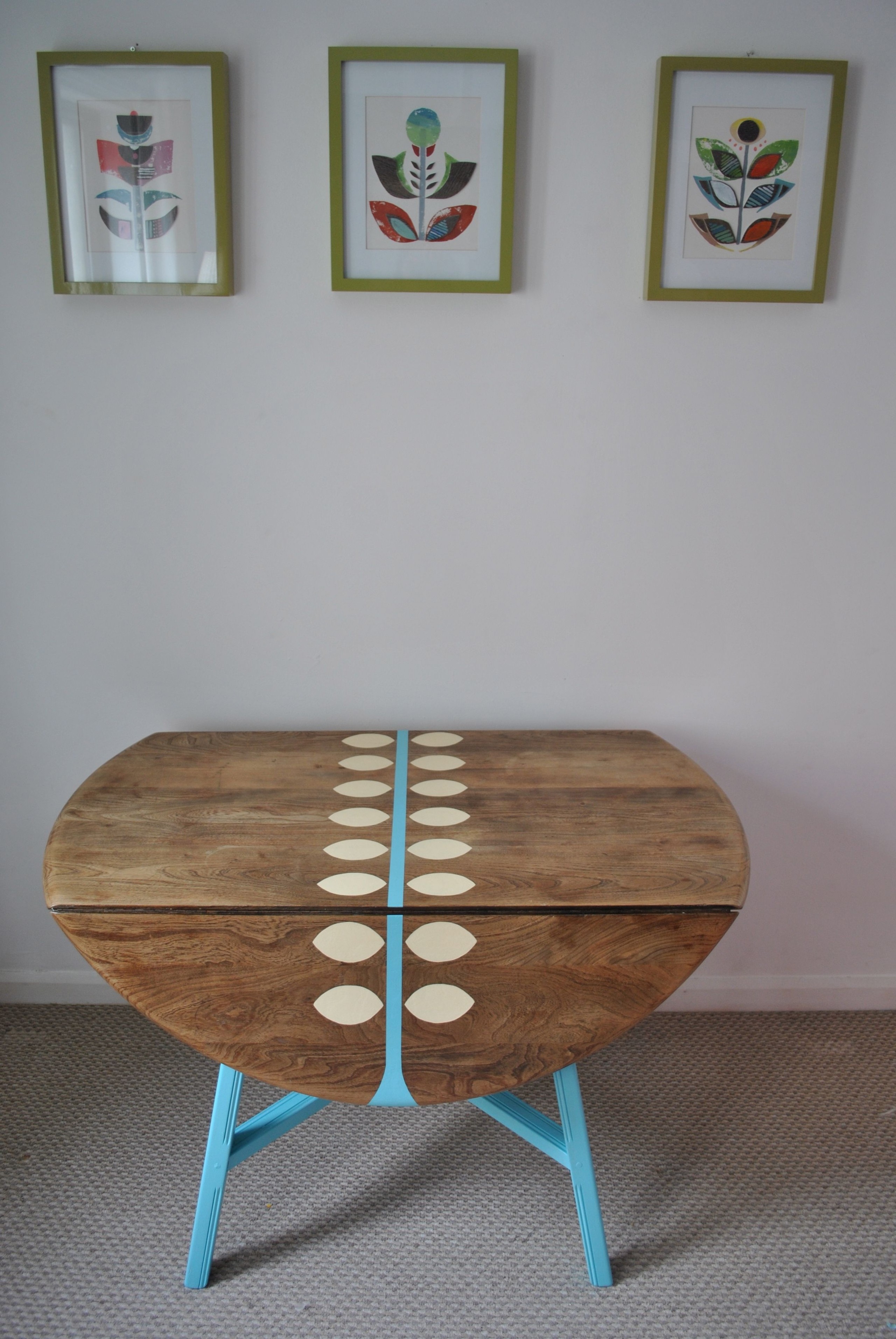 Kitchen Island Rolling Cart Portable Cabinet Counter Kitchen Buffet Storage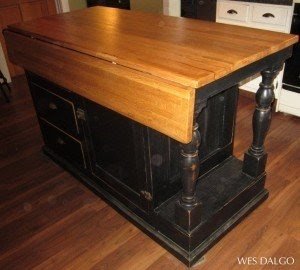 Made from dark reclaimed wood, this antique cupboard can smoothly constitute a kitchen island with drop leaf. Ornamental, intricate design of the side frames will enchant every fan of traditional, antique style.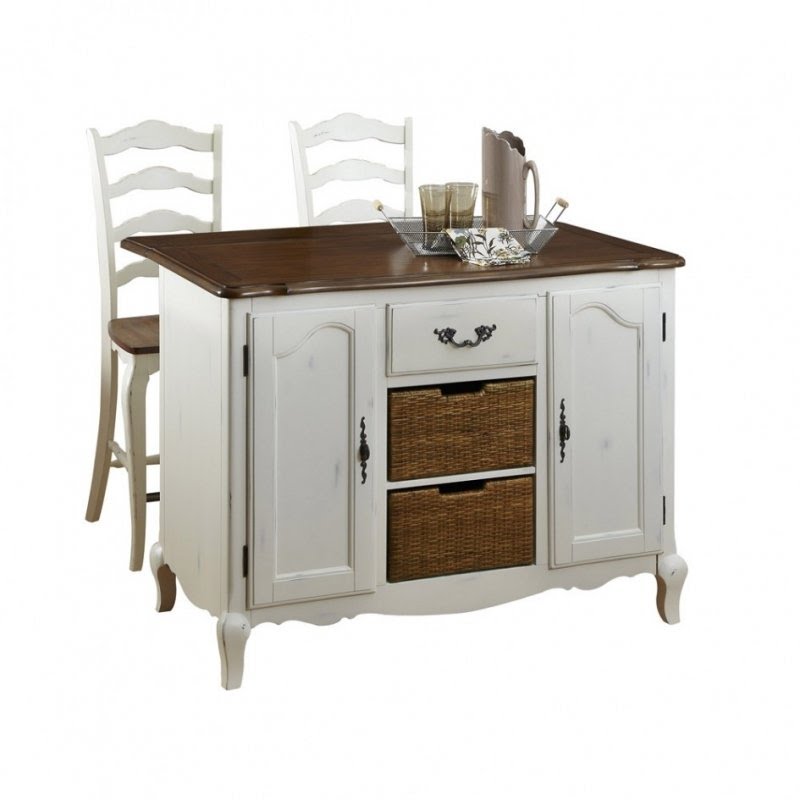 Kitchen island in vintage style. It is made of wood in two shades. Base is fitted with 2 side cabinets, drawer and open shelves. Top has large usable surface. Classic form and elegant design.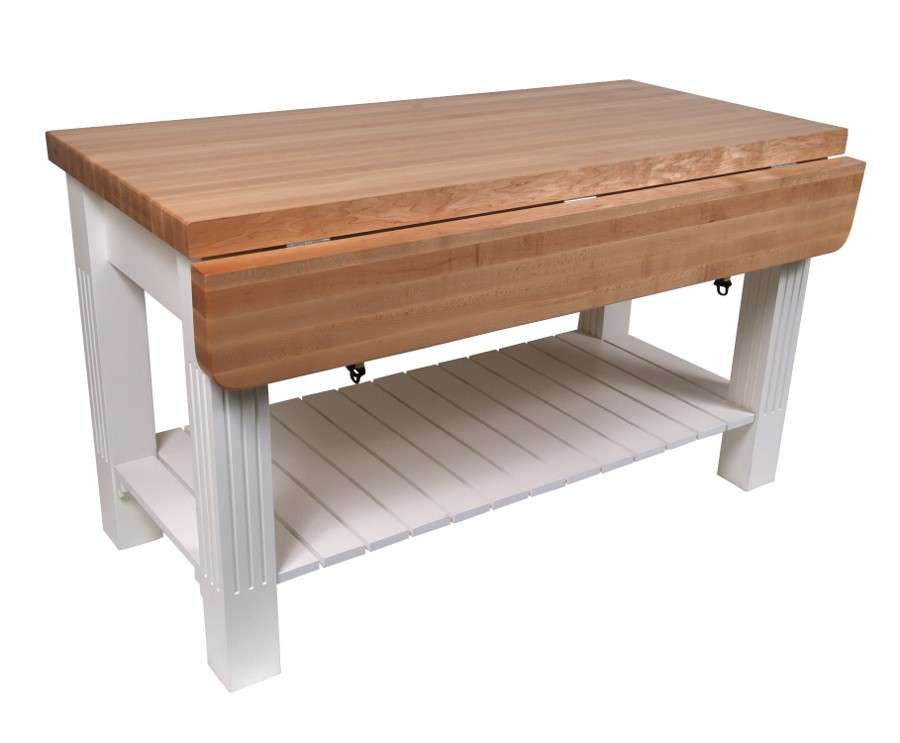 John Boos Maple Grazzi Butcher Block Table with Drop Leaf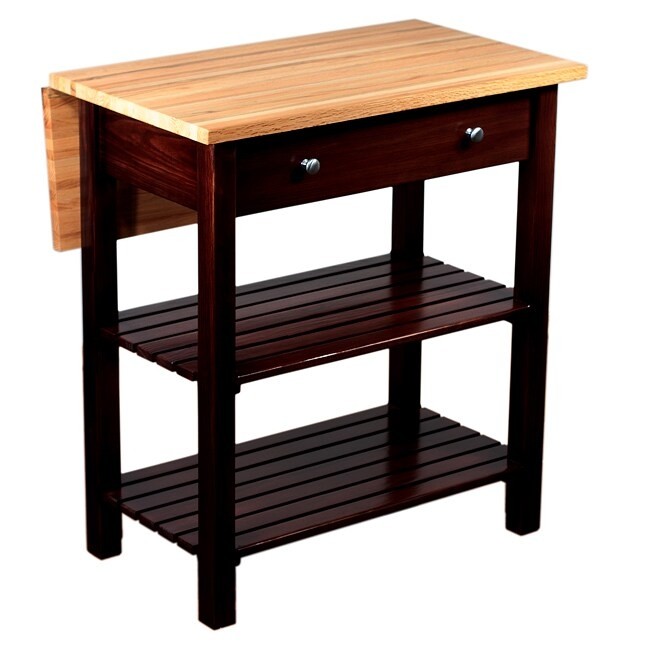 Durable kitchen island with drop leaf. Light design and compact dimensions makes it fitting for smaller spaces. Dark brown base finish, light oak wood top. Two slatted open display storage tiers underneath the top, plus two drawers.