Slim Pantry Cabinet
To use the itty-bitty space in the kitchen, choose a slim pantry cabinet. It's a smart idea to store jars and pack plenty of canned food. Be space-savvy and browse below to find the best solution for your kitchen.
Style: Contemporary, Eclectic, Modern, Rustic, Traditional, Vintage
Color: Beige, Black, Blue, Brown, Gray, Green, Orange, Pink, Red
Chloe Hughes
Interior Design Expert
Our choice Best Products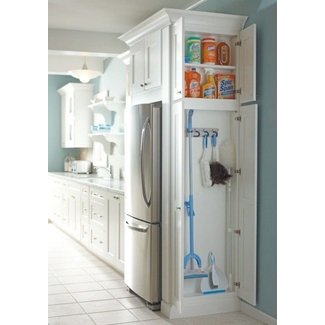 High cupboard for storing cleaning accessories. Includes 2 cabinets stacked vertically. Construction is made of wood. It has hooks for broom and mop. Slim form provides saving space.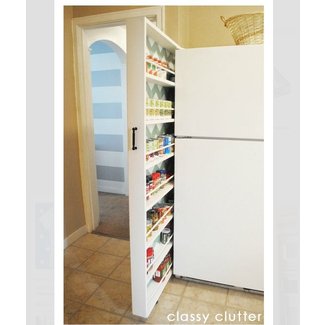 The pull-out storage cabinet, that is hidden in the kitchen. Great for cans of food or kitchen accessories. It's a smart space saver for narrow space. The simple white design is suitable with any other.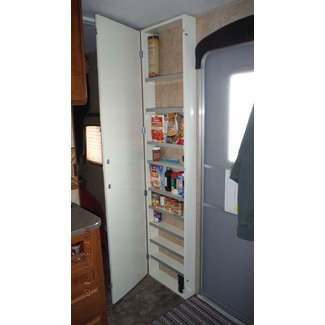 Smart storage ideas never go out of fashion. Check out this great pantry cabinet – all the unused space gone, replaced by an ergonomic, nice cabinet. The white colour fits all designs. It's a great way to gain some free space.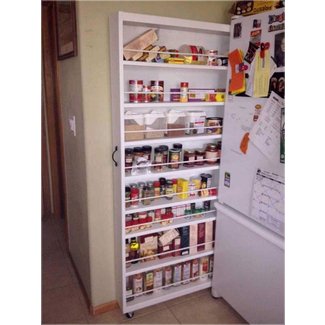 For everyone who is searching for space-saving kitchen solutions, this pantry shelf will be a great choice. The piece is consisted of 8 open shelves, where you can place your groceries. You can easily hide it behind your fridge or kitchen furniture, and just as easy pull it out thanks to its useful handle.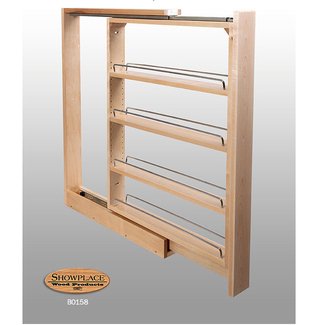 ... Slim Pull-out Rack - Showplace Cabinets traditional-kitchen-cabinets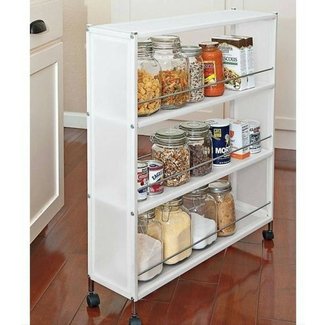 This handy portable cabinet is an excellent piece of furniture for any kitchen. The large cabinets contain various trinkets, so it is perfect for storage. Wheels make it easy to move, and the simplicity of the design fits perfectly into the interior.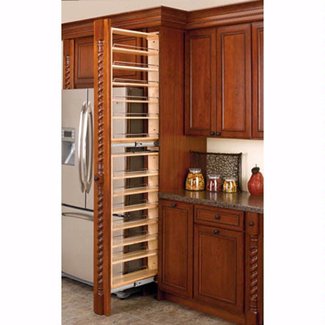 This compact-size pantry is a great solution for smaller kitchens. You can slide it behind your fridge, or in the gap between the wall and the kitchen furniture. It has 14 open shelves, giving you a relatively large space for storage.
PRODUCTS & IDEAS Best Ideas