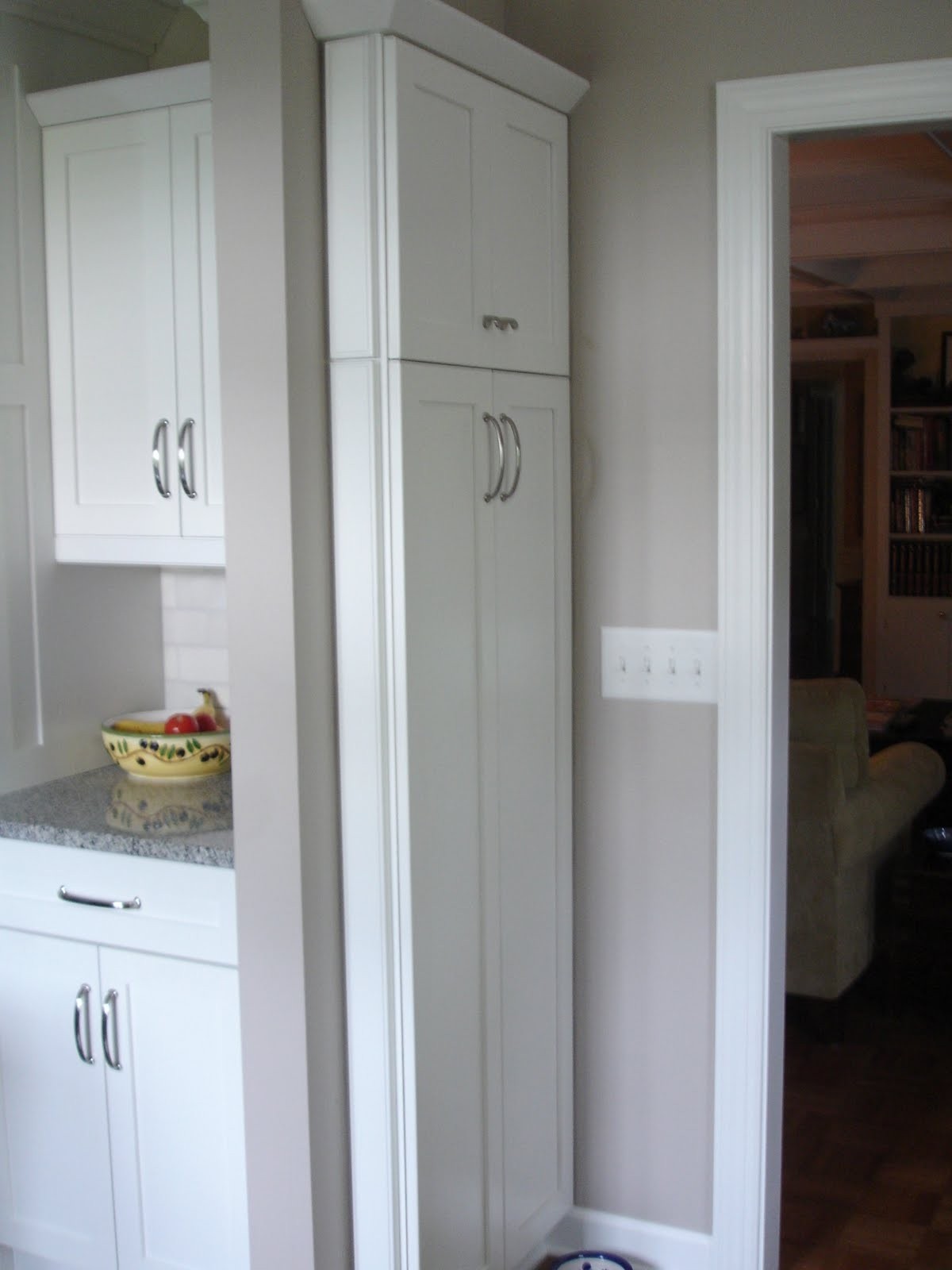 If you want storage for your belongings and don't mind it fitting the slim items then this broom closer or storage will prove to be essential for your household, allowing you to keep your interior clean and neat.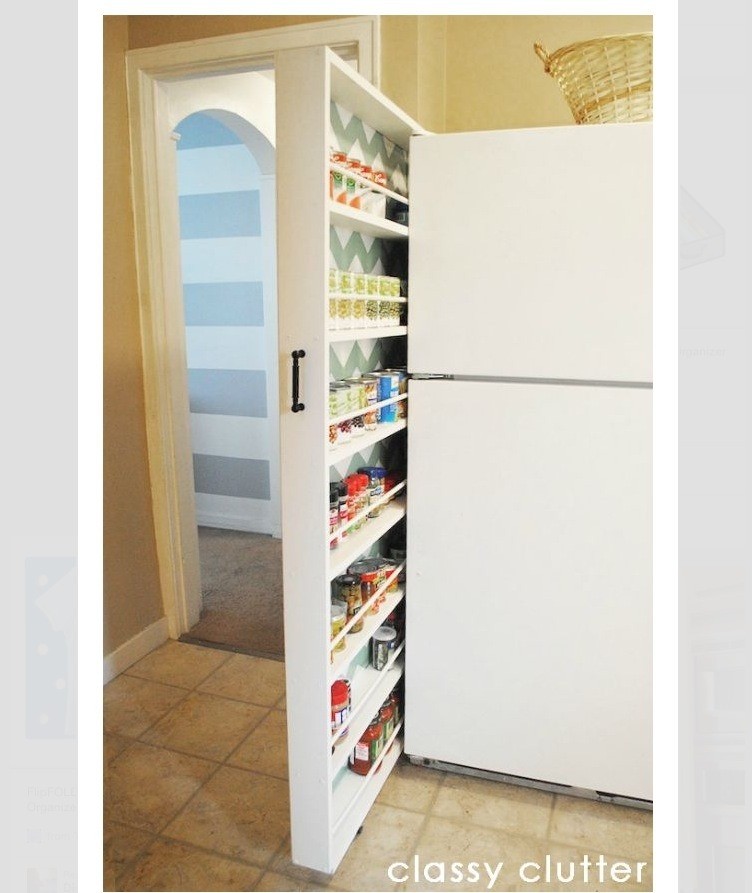 The pull-out storage cabinet, that is hidden in the kitchen. Great for cans of food or kitchen accessories. It's a smart space saver for narrow space. The simple white design is suitable with any other.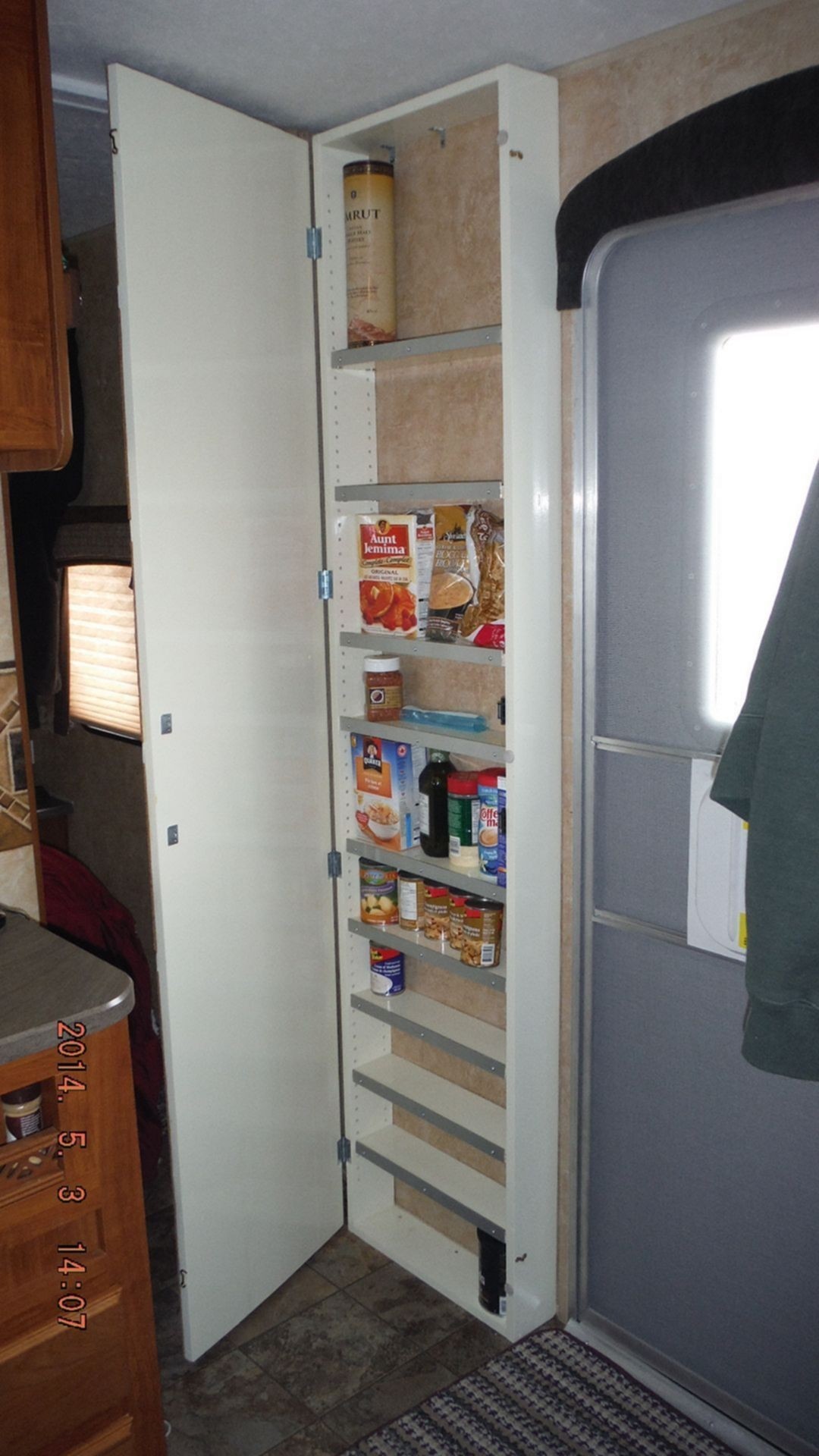 Smart storage ideas never go out of fashion. Check out this great pantry cabinet – all the unused space gone, replaced by an ergonomic, nice cabinet. The white colour fits all designs. It's a great way to gain some free space.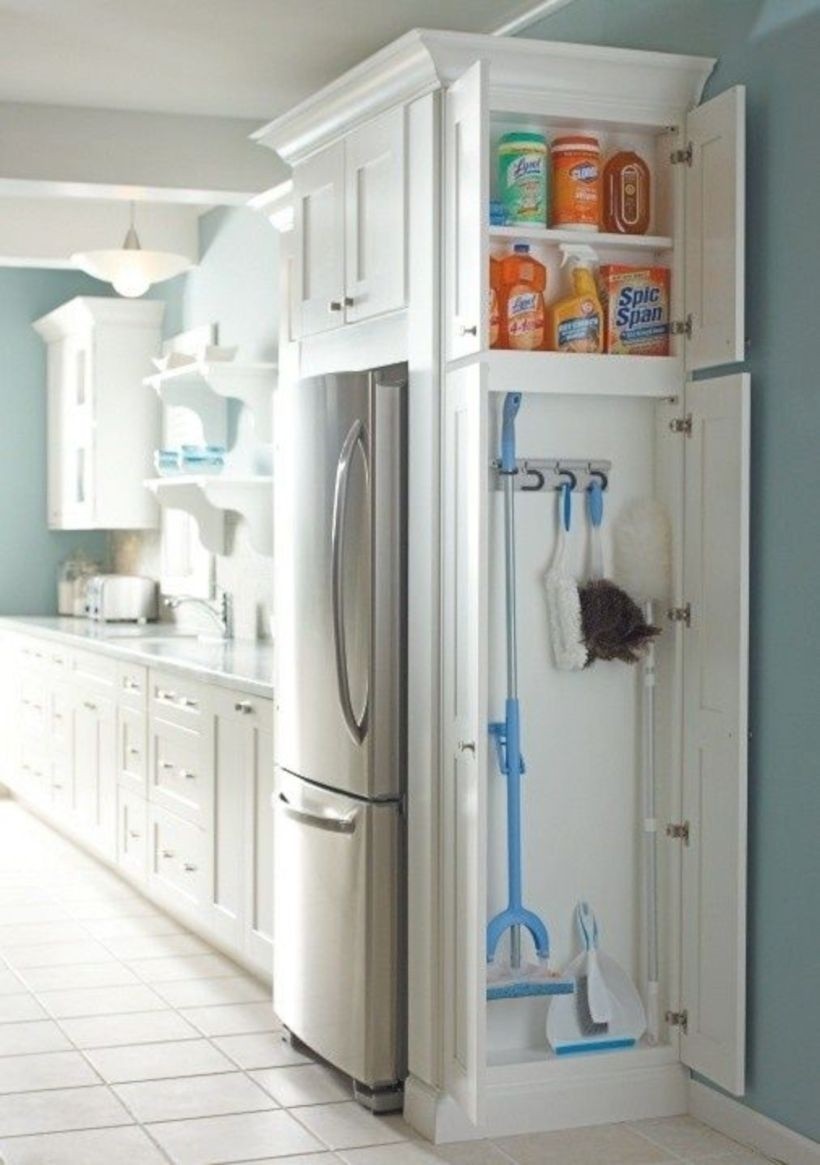 High cupboard for storing cleaning accessories. Includes 2 cabinets stacked vertically. Construction is made of wood. It has hooks for broom and mop. Slim form provides saving space.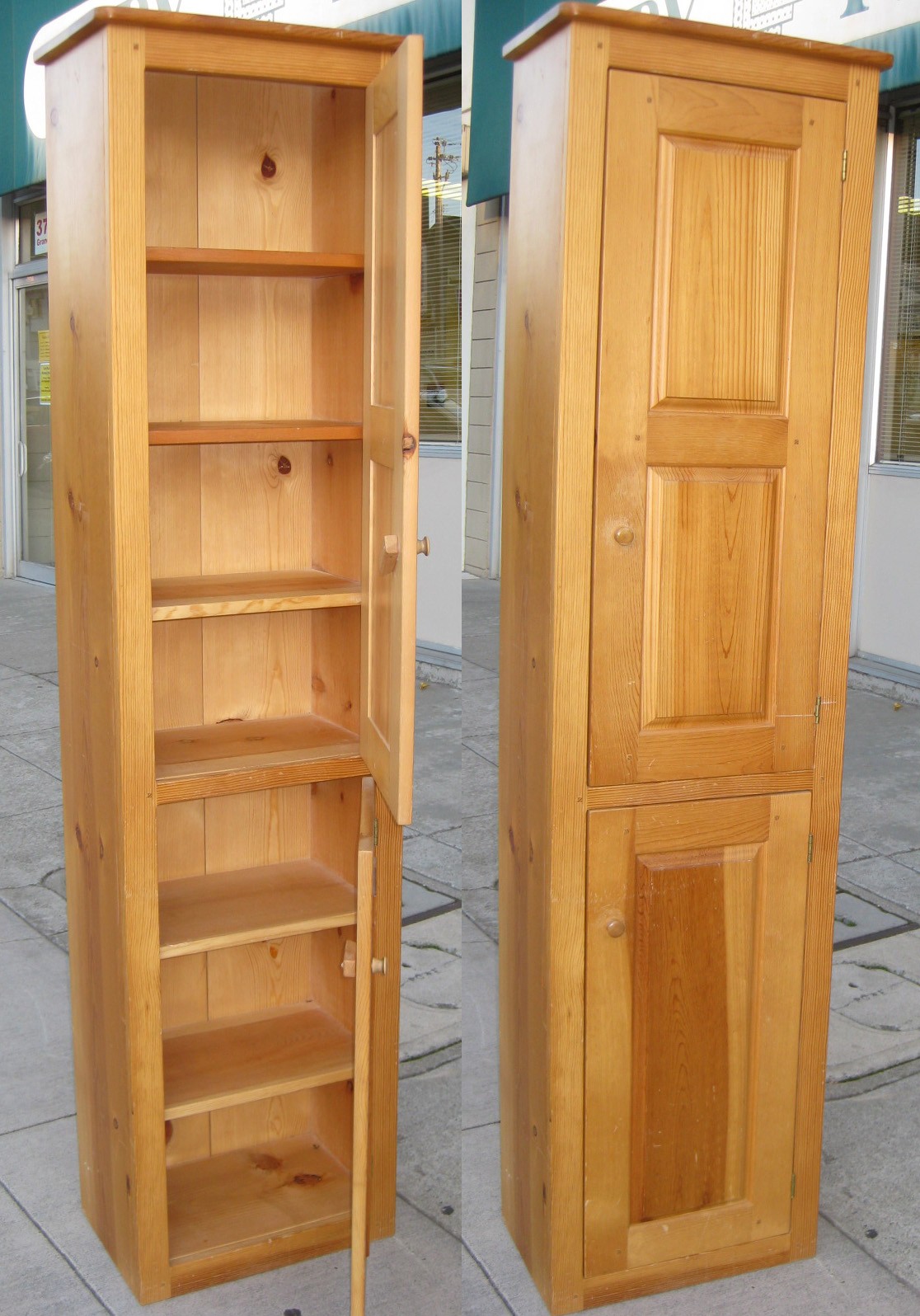 SOLD - Tall Skinny Pine Cabinet - $120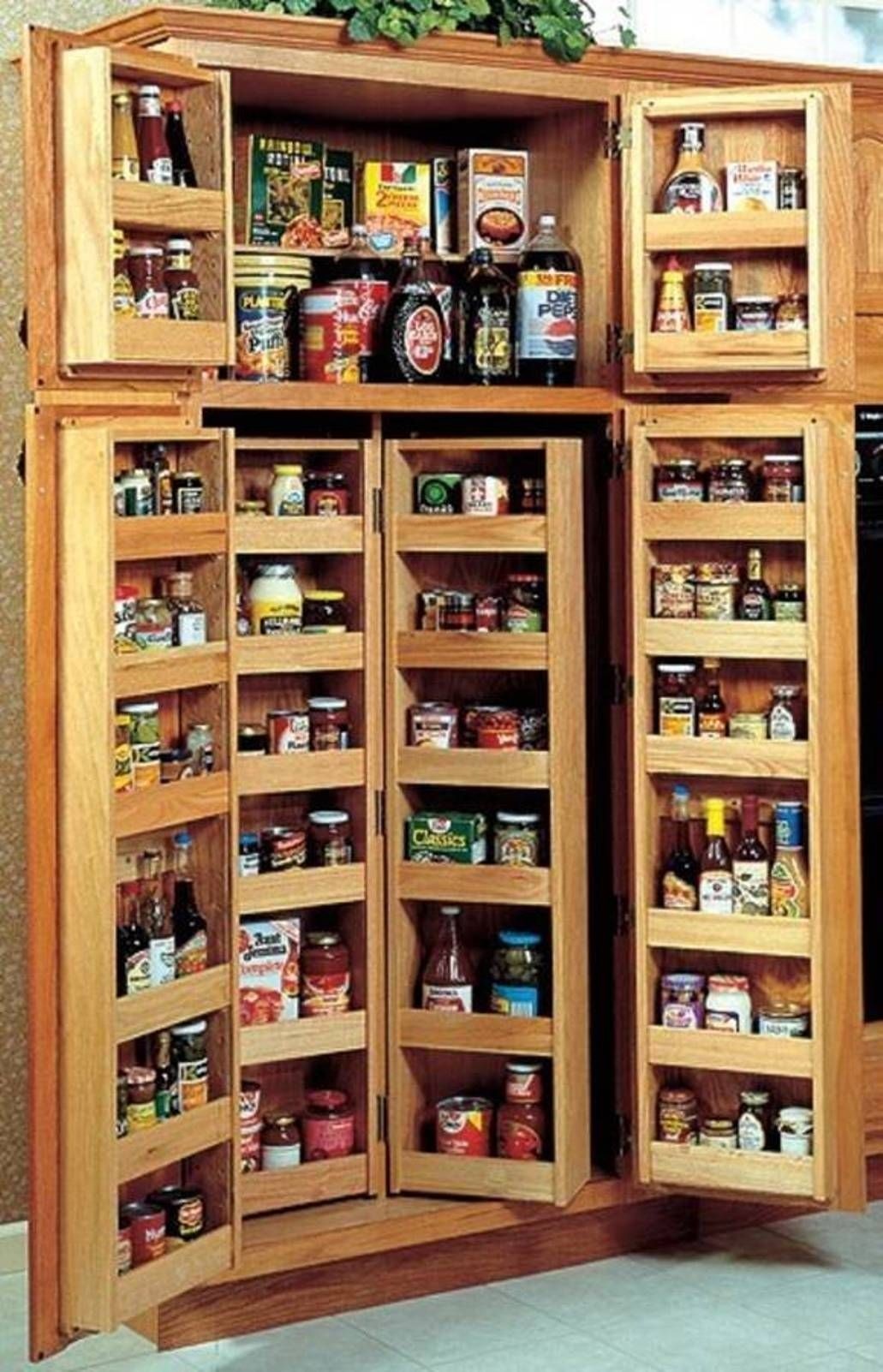 A gorgeous, oversized pantry cabinet with a lot of space for even the most dedicated hoarders. The lower compartment has a rotating rack, which further adds to the number of shelves available inside the piece.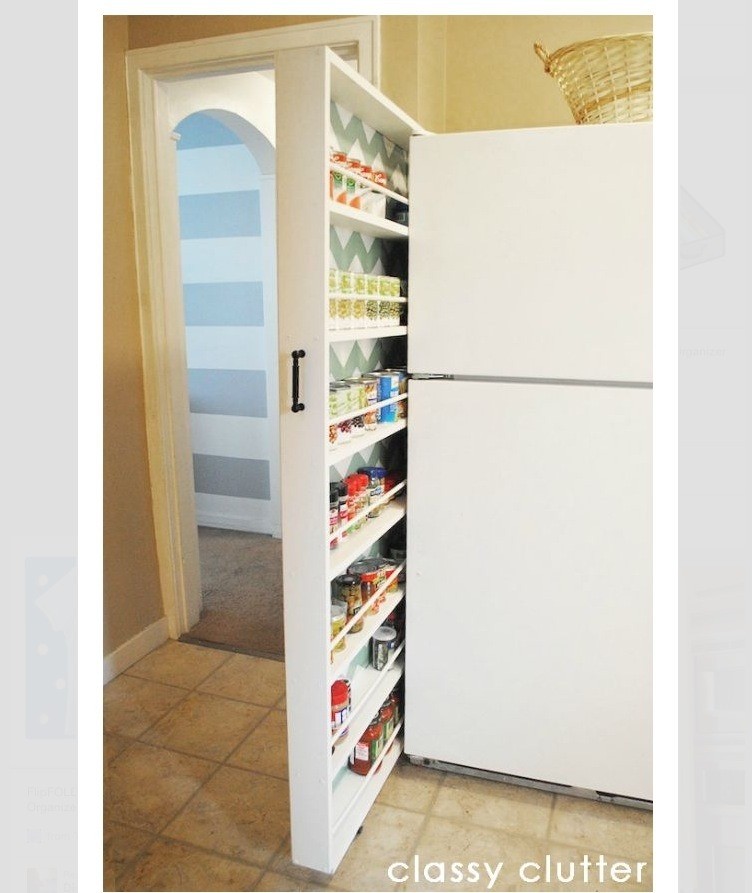 Live in the kitchen hides many secrets. Secret cabinets - they don't take up space and leave a dizzying impression as they slide out onto the metal rails behind the fridge. White pantry cabinet on the wheels, a spice rack is the top of the functionality.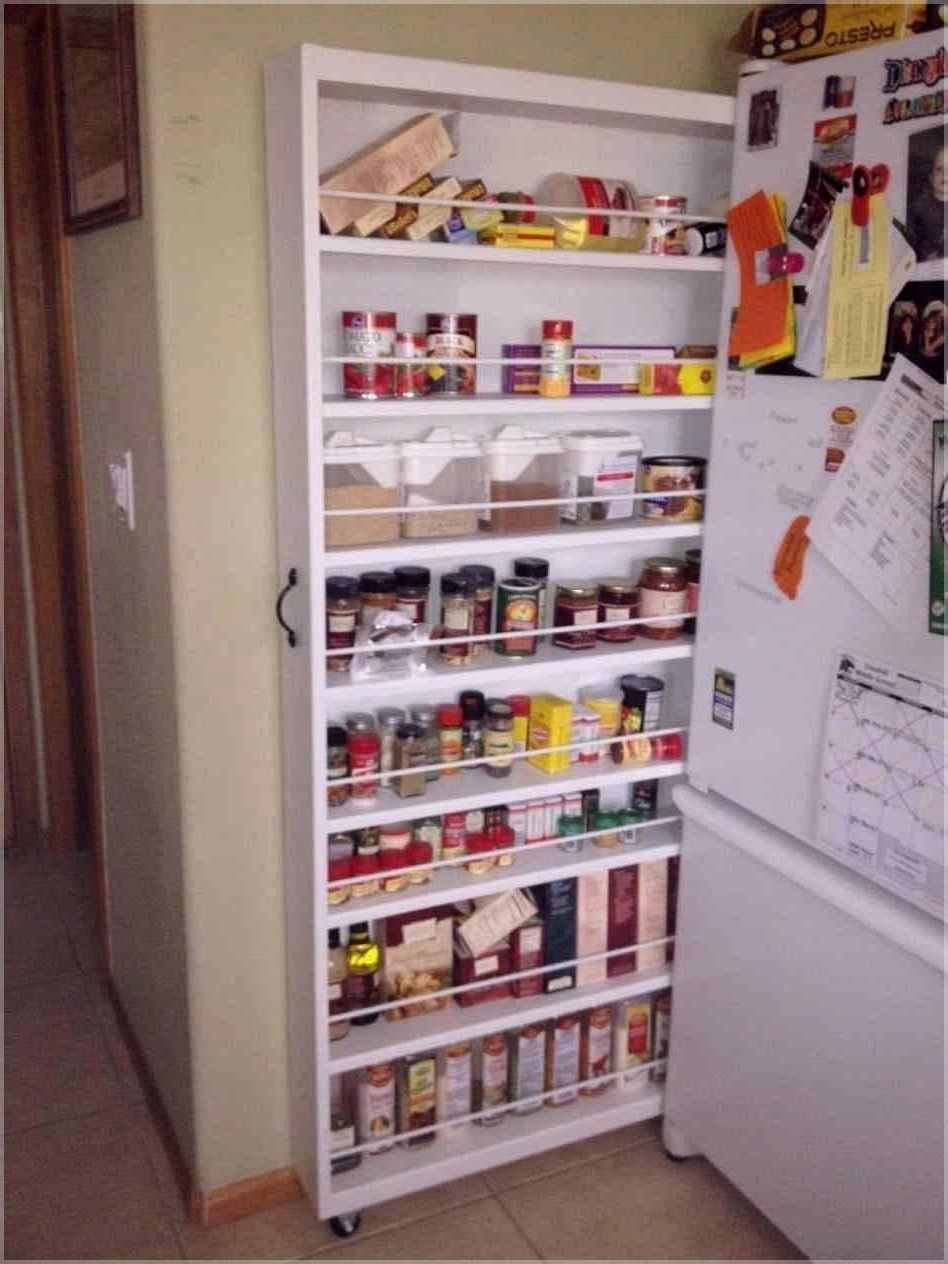 For everyone who is searching for space-saving kitchen solutions, this pantry shelf will be a great choice. The piece is consisted of 8 open shelves, where you can place your groceries. You can easily hide it behind your fridge or kitchen furniture, and just as easy pull it out thanks to its useful handle.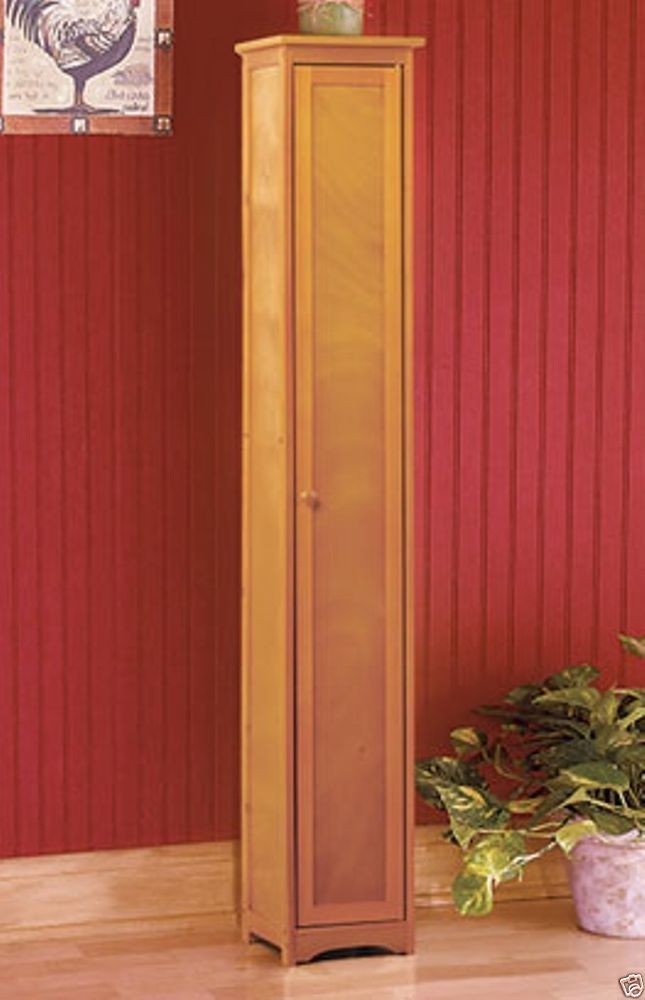 Slim Wooden Storage Cabinet Shelf Shelving Furniture Accent Pantry ...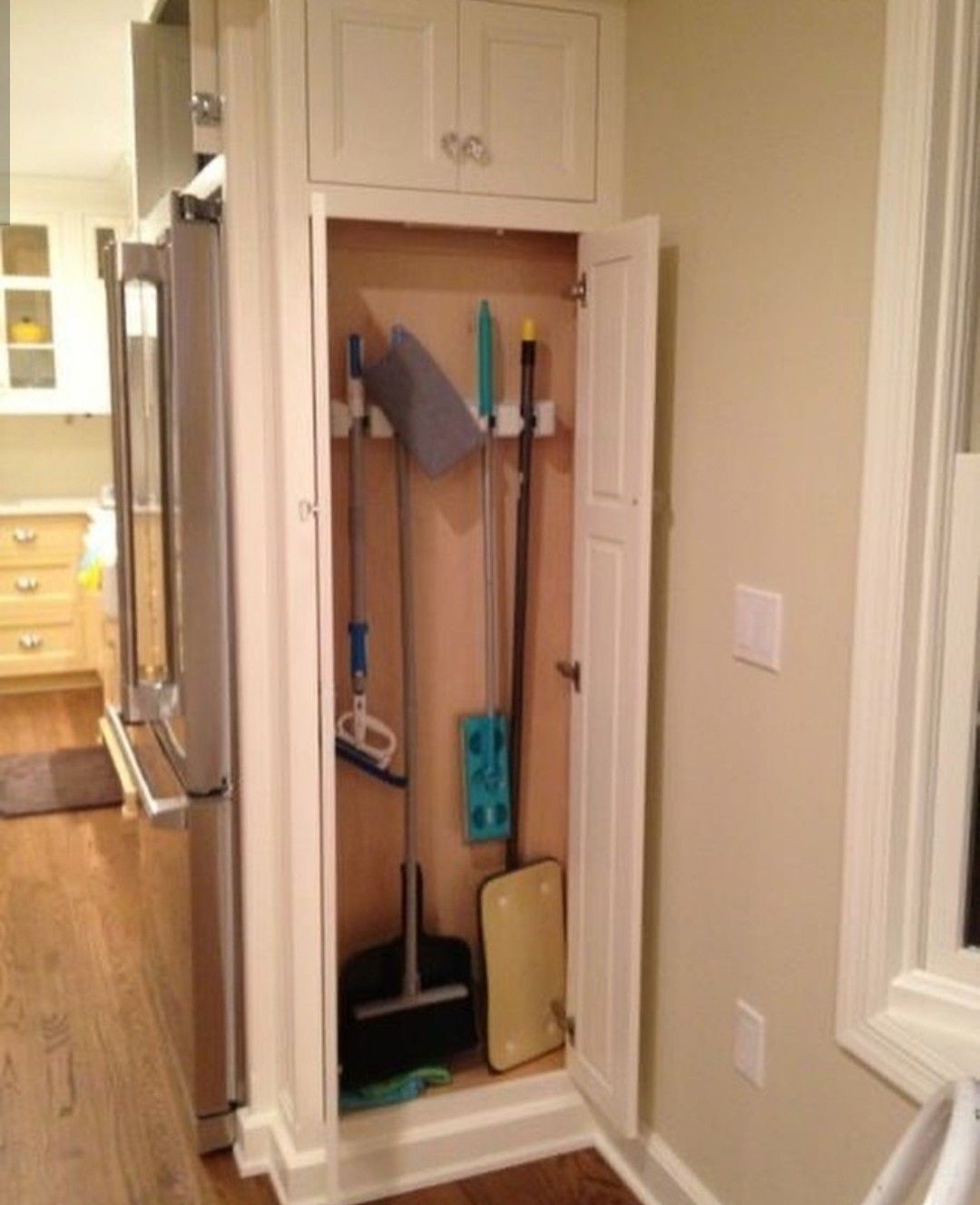 A simple, small, but functional utility cabinet for brooms and other items for cleaning indoors, etc. It includes solid wooden doors with two leaves. White color of these doors perfectly suits many indoors.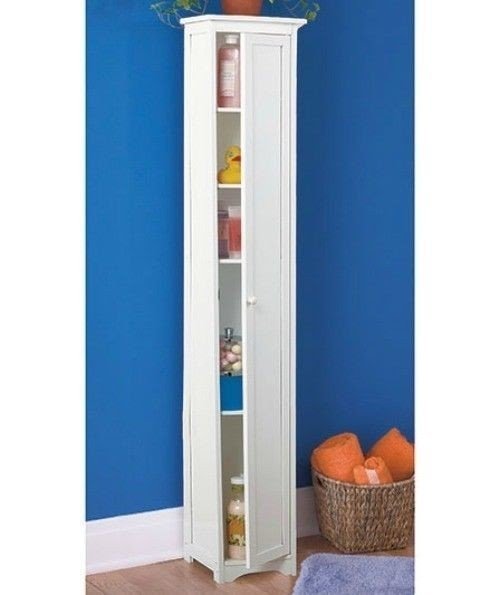 Wooden Cabinet Slim White Storage Bathroom Kitchen Pantry Organizer ...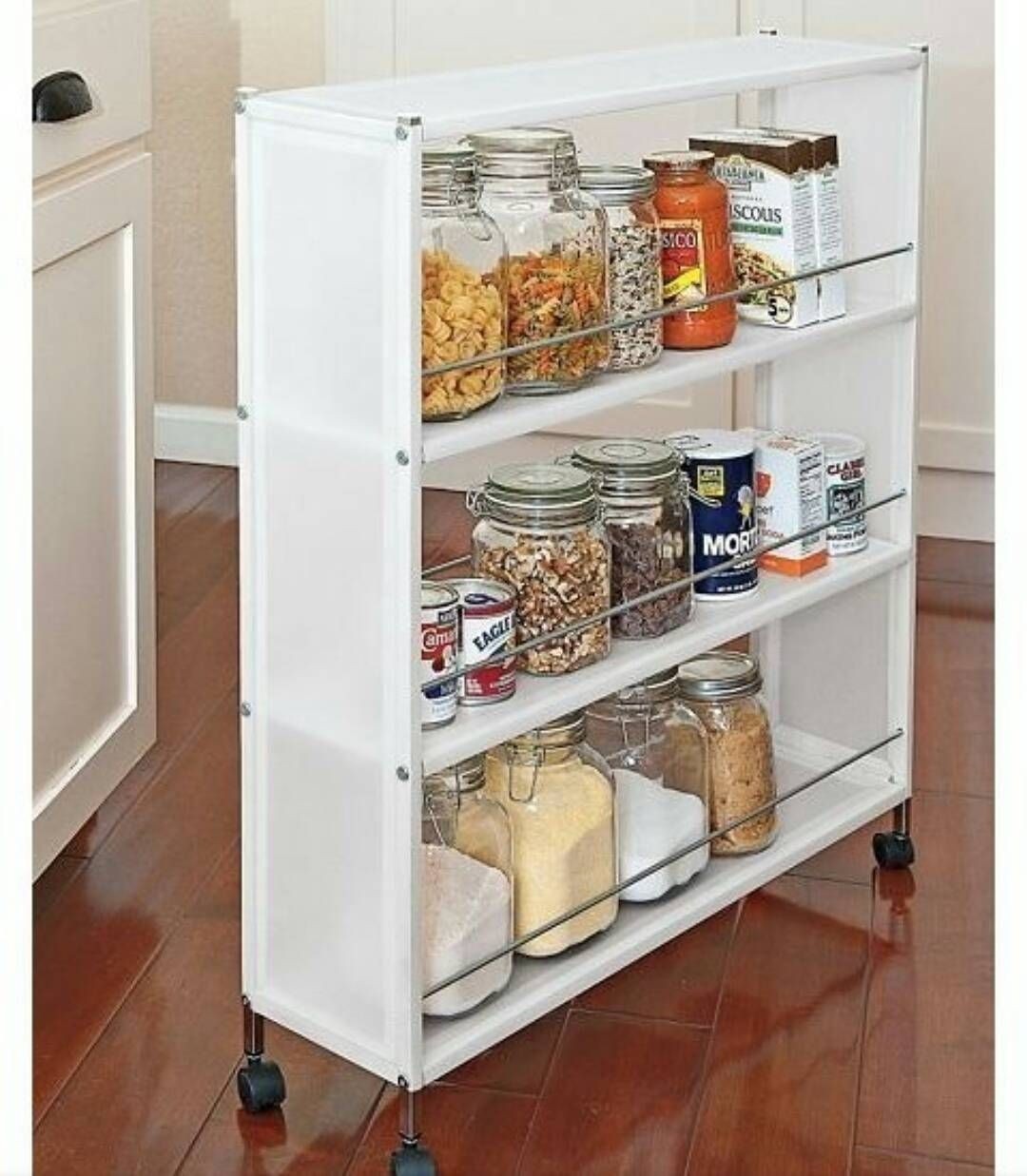 This handy portable cabinet is an excellent piece of furniture for any kitchen. The large cabinets contain various trinkets, so it is perfect for storage. Wheels make it easy to move, and the simplicity of the design fits perfectly into the interior.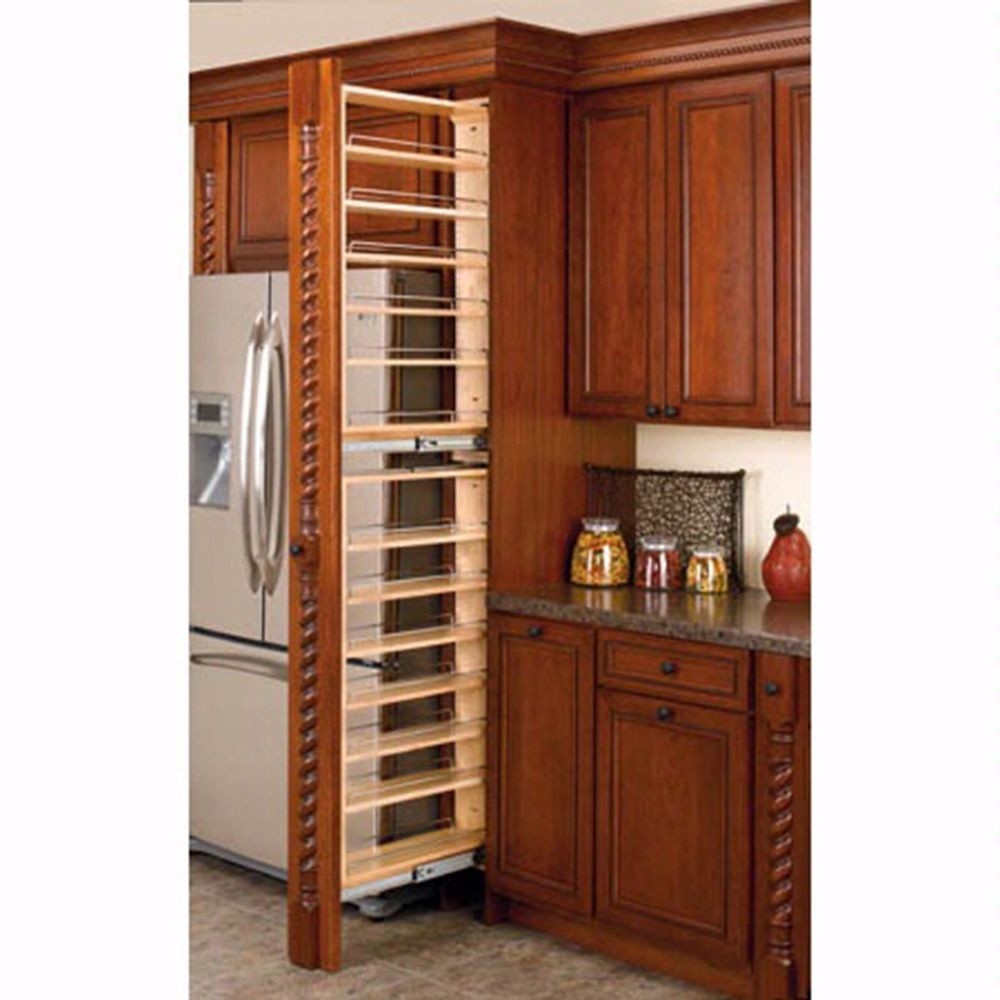 This compact-size pantry is a great solution for smaller kitchens. You can slide it behind your fridge, or in the gap between the wall and the kitchen furniture. It has 14 open shelves, giving you a relatively large space for storage.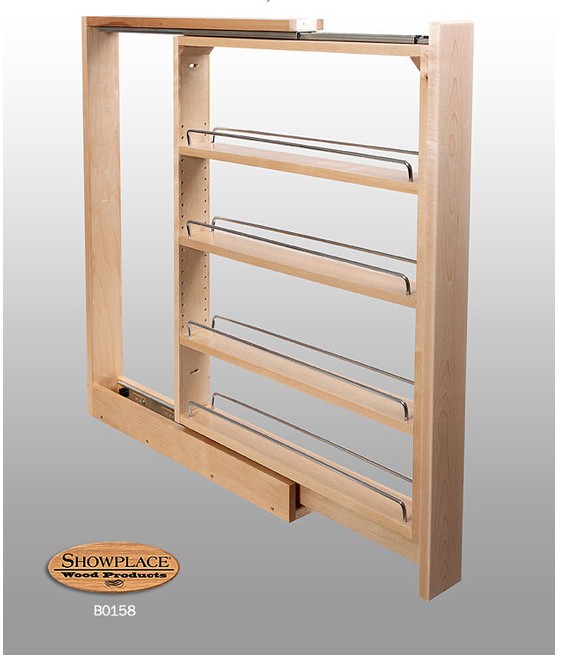 ... Slim Pull-out Rack - Showplace Cabinets traditional-kitchen-cabinets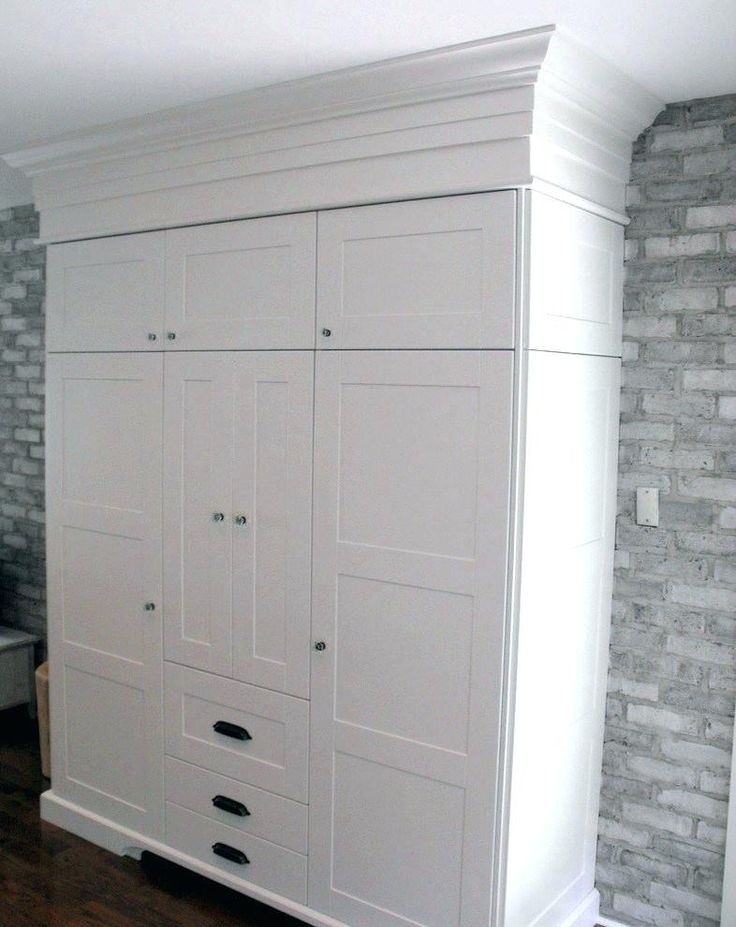 Ikea adel white toronto
Tall cabinet for space saving in each home. Construction is made of wood. Suitable for storing clothes, beddings and others needed stuff. Neutral and functional design for any interior as needed.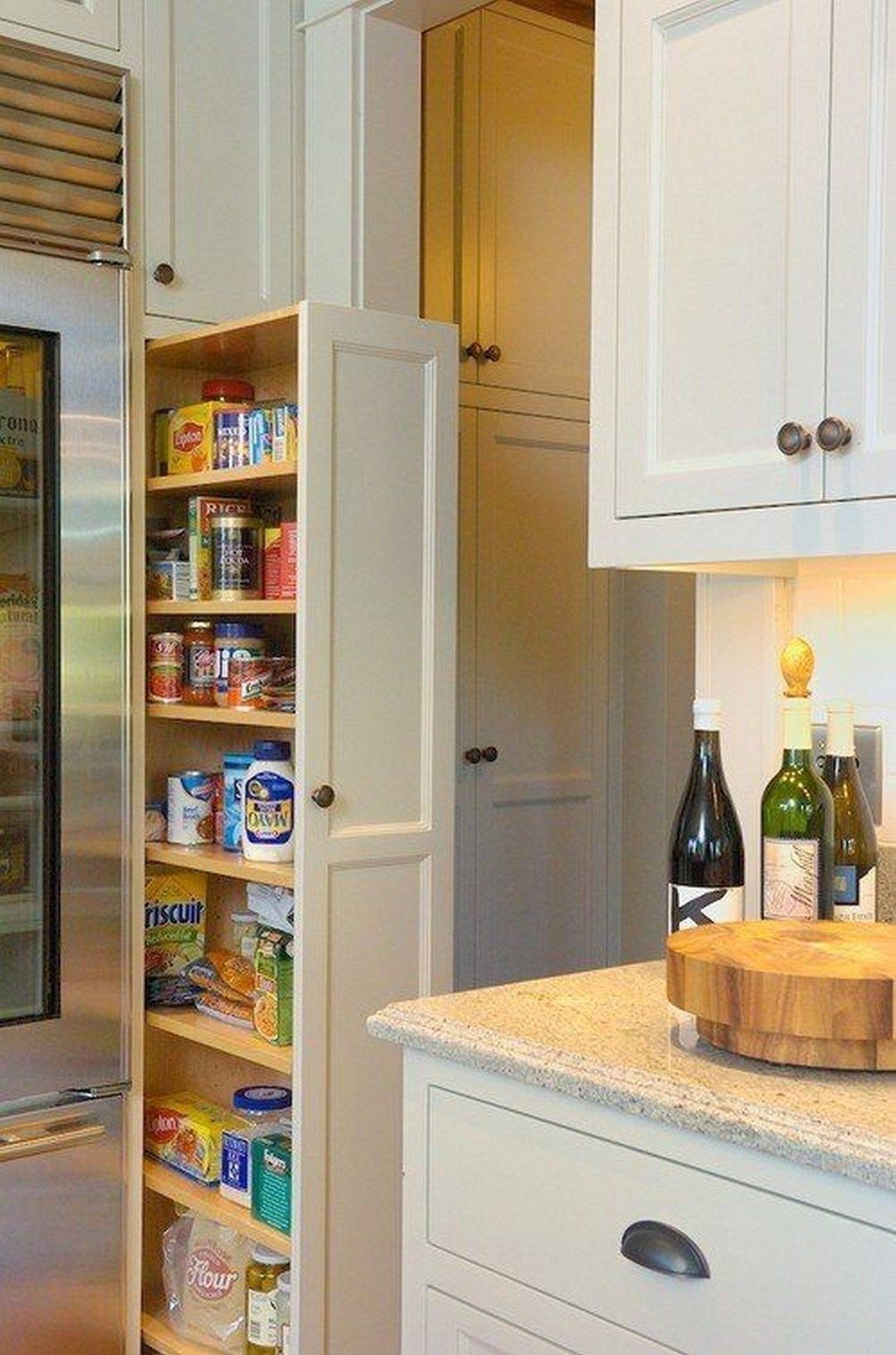 Ideabooks
This functional pantry is entirely made of wood and bathed in a white finish. It can be mounted in narrow spaces, and it consists of a pullout cabinet with shelves for storing foods and drinks. It functions like a vertical drawer.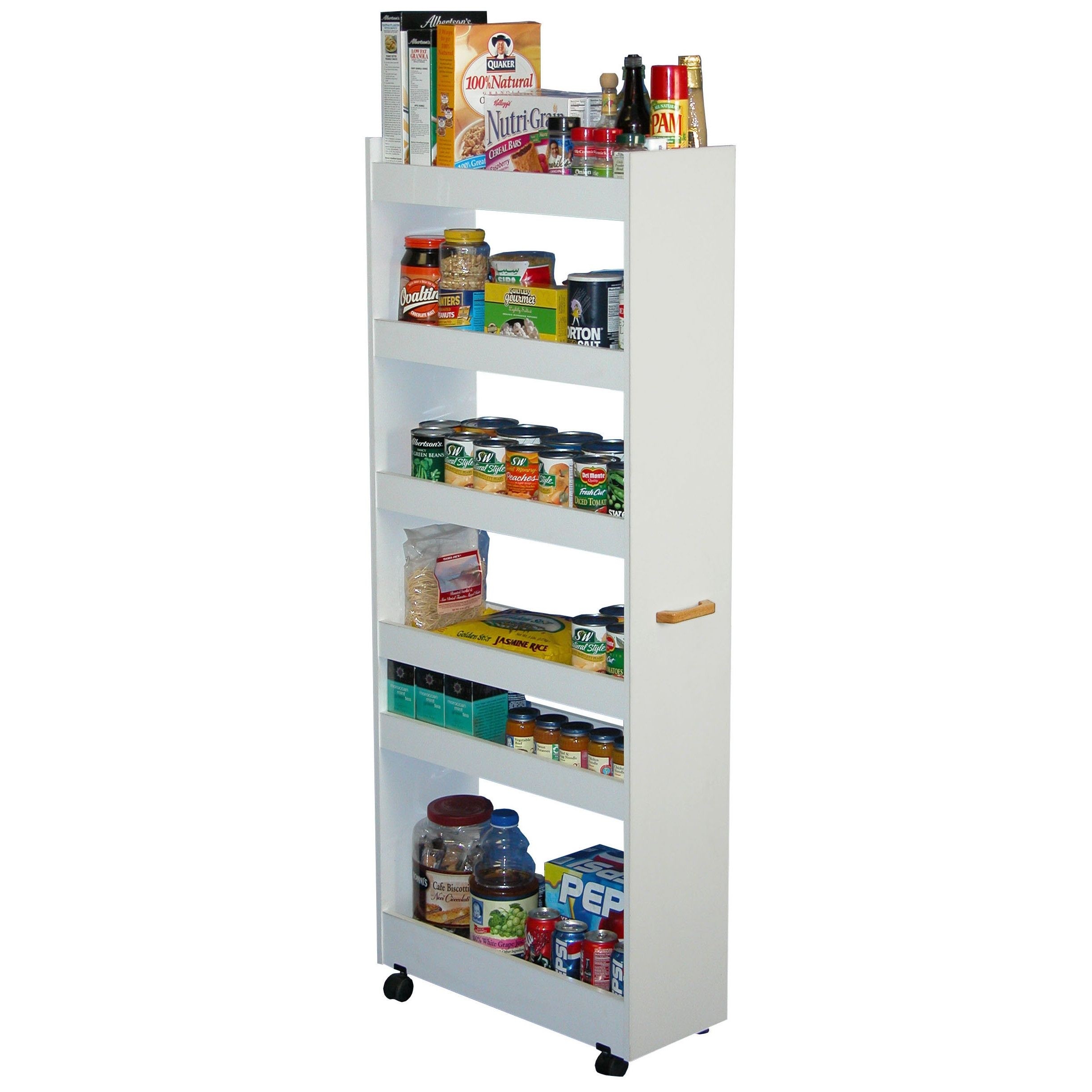 VHZ Storage 56" Kitchen Pantry
This handy kitchen pantry cabinet is a great way to store all the necessary products that can easily and nicely kept in the kitchen or pantry. Practical wheels make the whole mobile computing.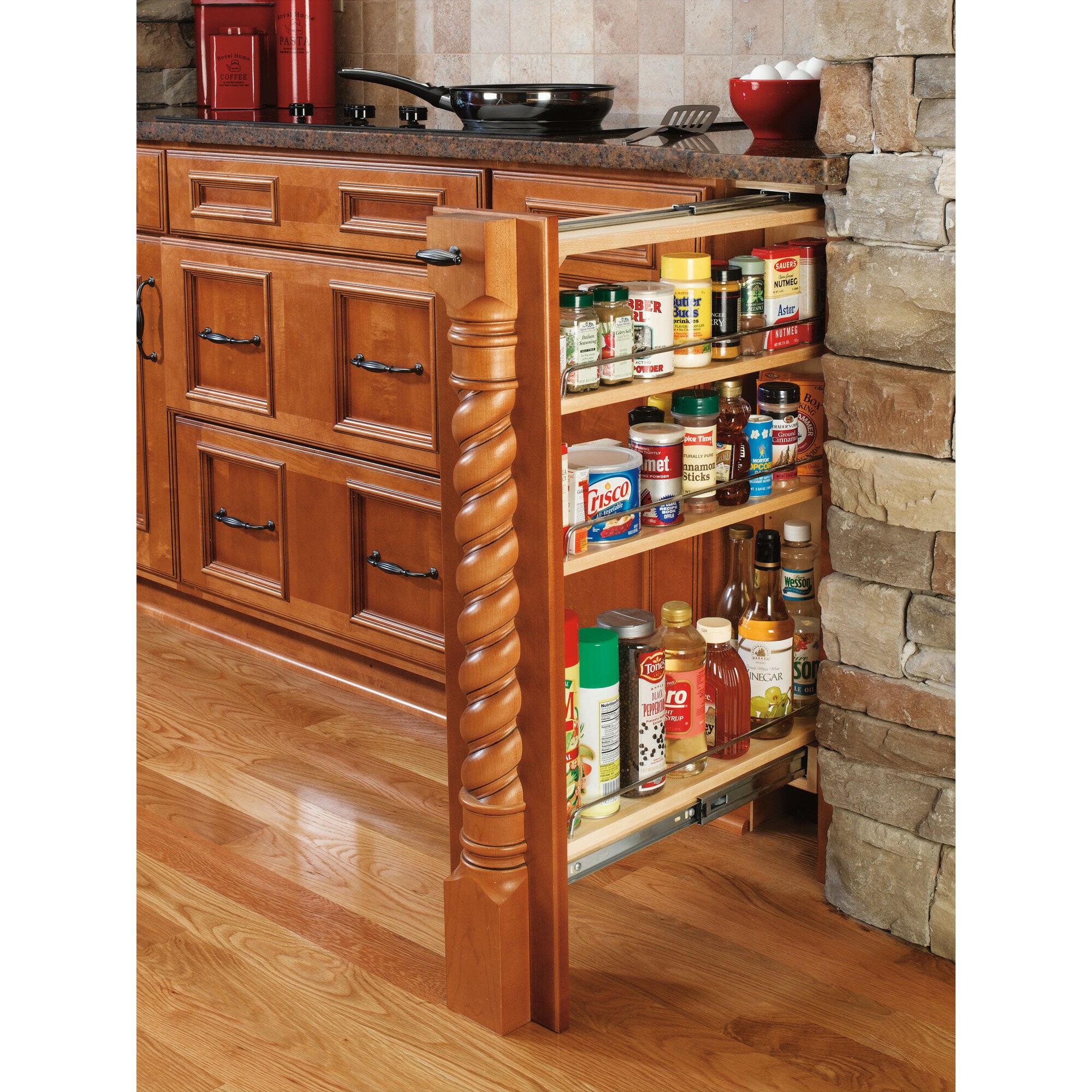 Base Cabinet Filler Pull Out Pantry
Don't settle for wasted space in your kitchen with faux cabinet doors to cover unused areas. Rev-A-Shelf's cabinet filler pullout pantry can discreetly maximize your kitchen storage. It comes with three shelves and a smooth-gliding ball-bearing slide that can support up to 100 lbs. The kit also includes mounting tools for easy installation.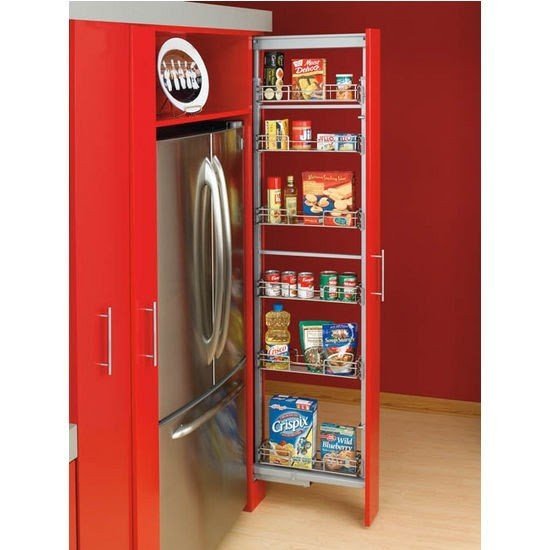 Rev-A-Shelf Slim Line Pull-Out Tall Pantry Unit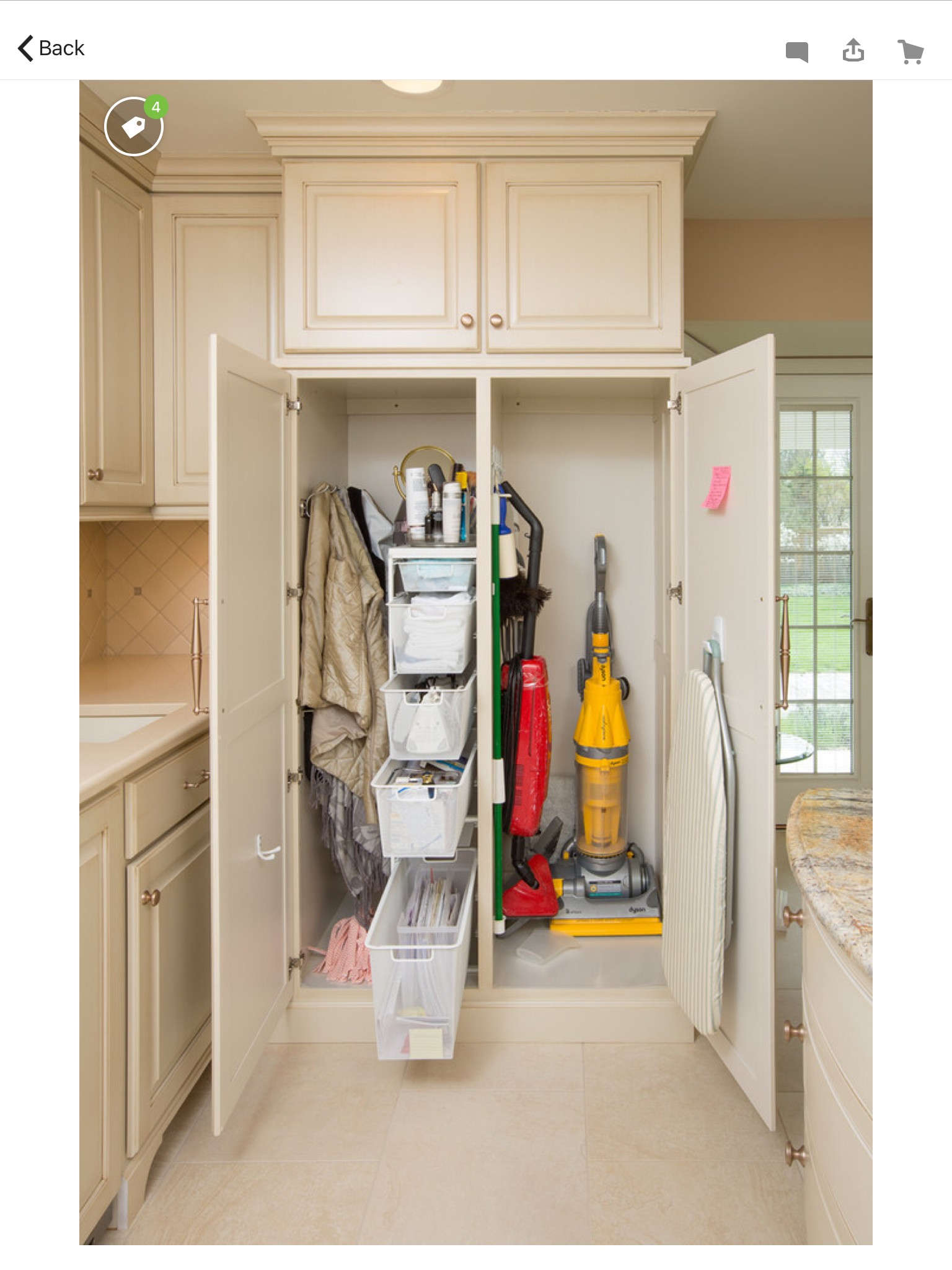 Organize: Traditional closet by Nicholson Builders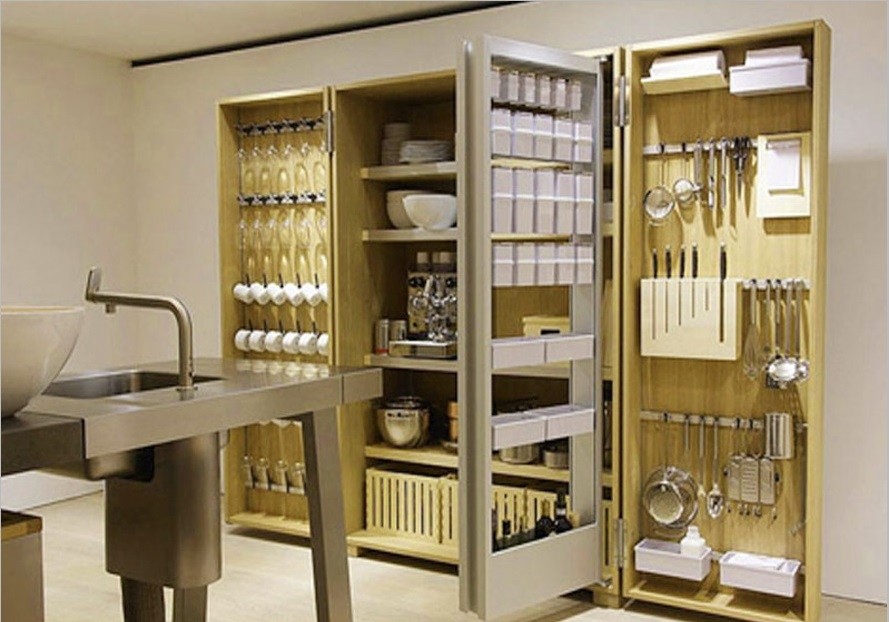 Original slim pantry cabinet intended to the kitchen. It is very capacious and has special compartments for every tool. It is intended to storage tableware and cookware. It can be used in professional, restaurant's kitchen too.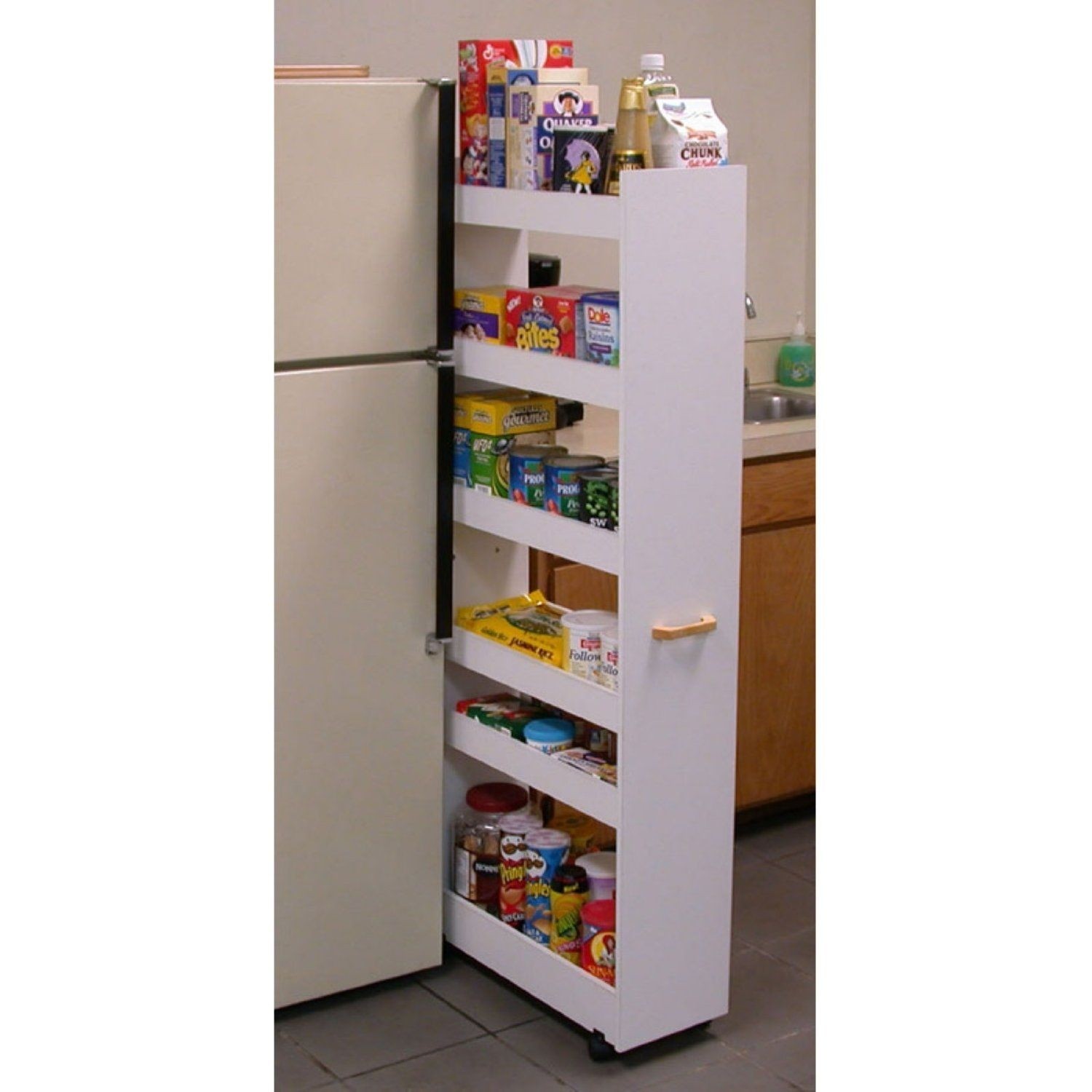 A thin pantry cabinet that features 6 roomy shelves with raised panels. Despite its size, it can be filled with an incredibly huge amount of food. The manufacturer wanted it to look good amongst white furniture in a white-painted kitchen. Its price is not high so it's totally worth buying.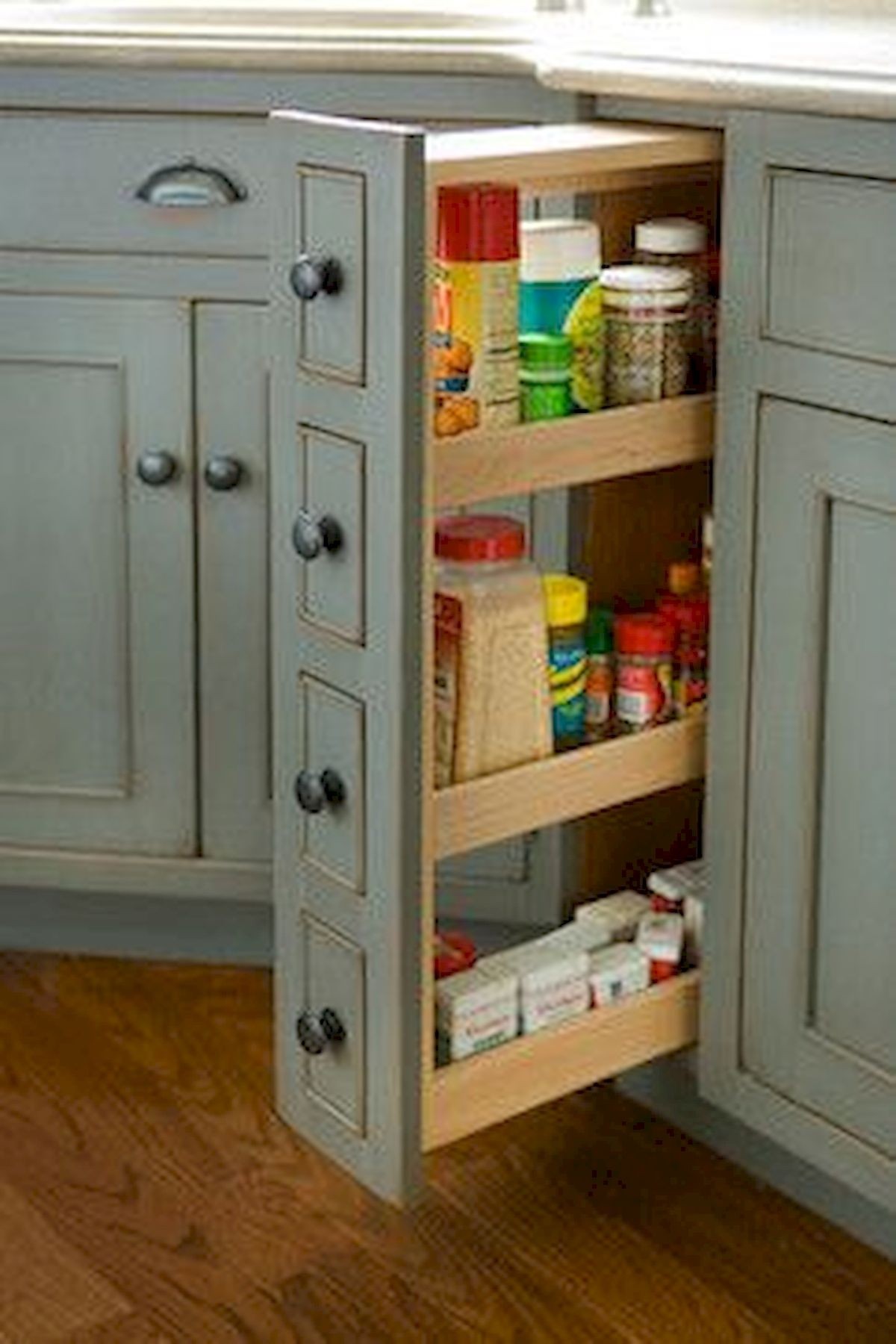 Pantry cabinet traditional kitchen cabinets boston
Slim kitchen cabinet suitable for spices and other small products. It features a durable wooden construction with a front wall in neutral gray color. Wooden shelves are also durable, spacious and practical.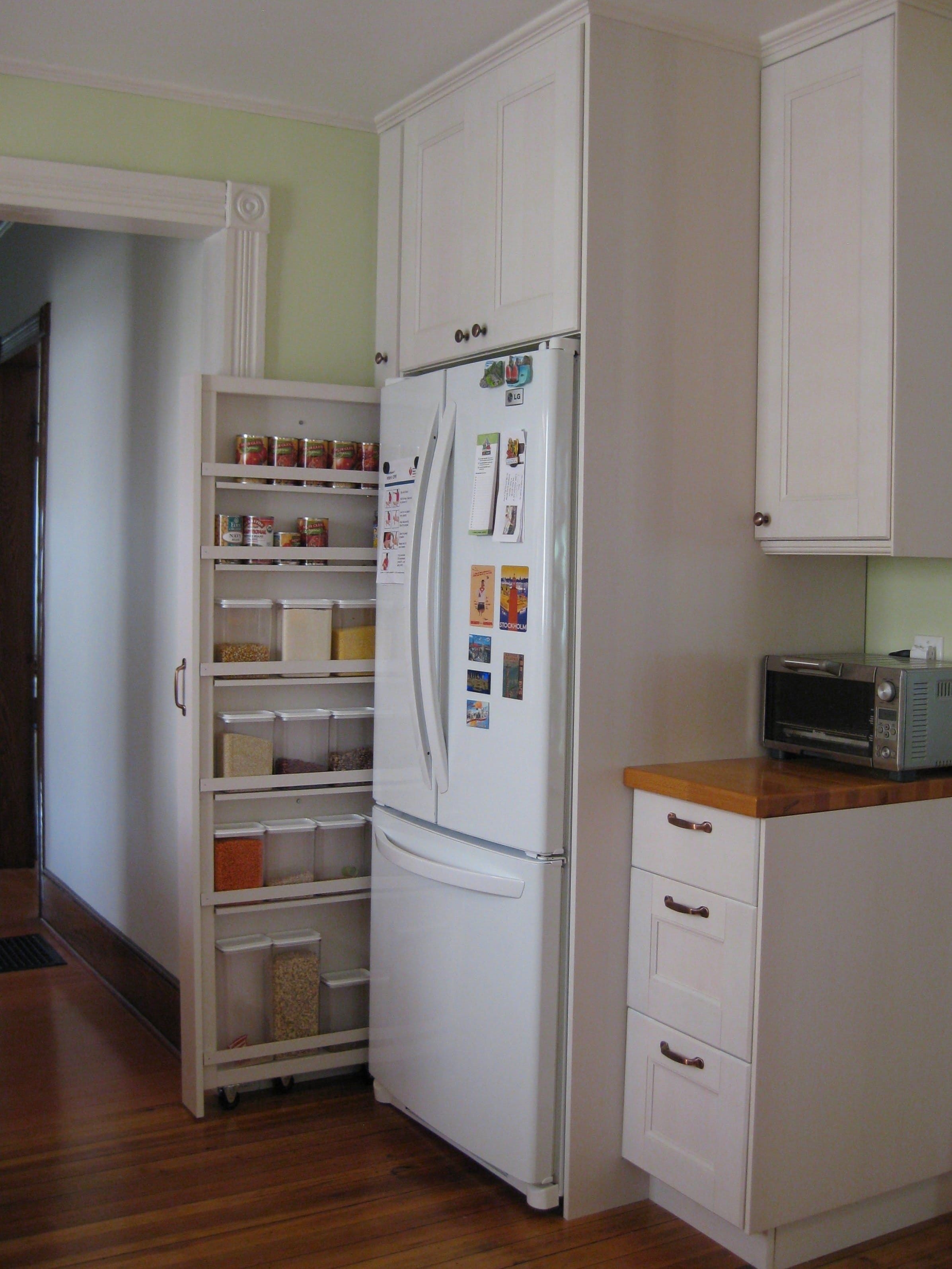 Every kitchen has a nook that can be used for a narrow pantry: thanks to rolling casters, the piece is easy to reach and move. One can store seasonings, cereals and other dry products there. Inventive!