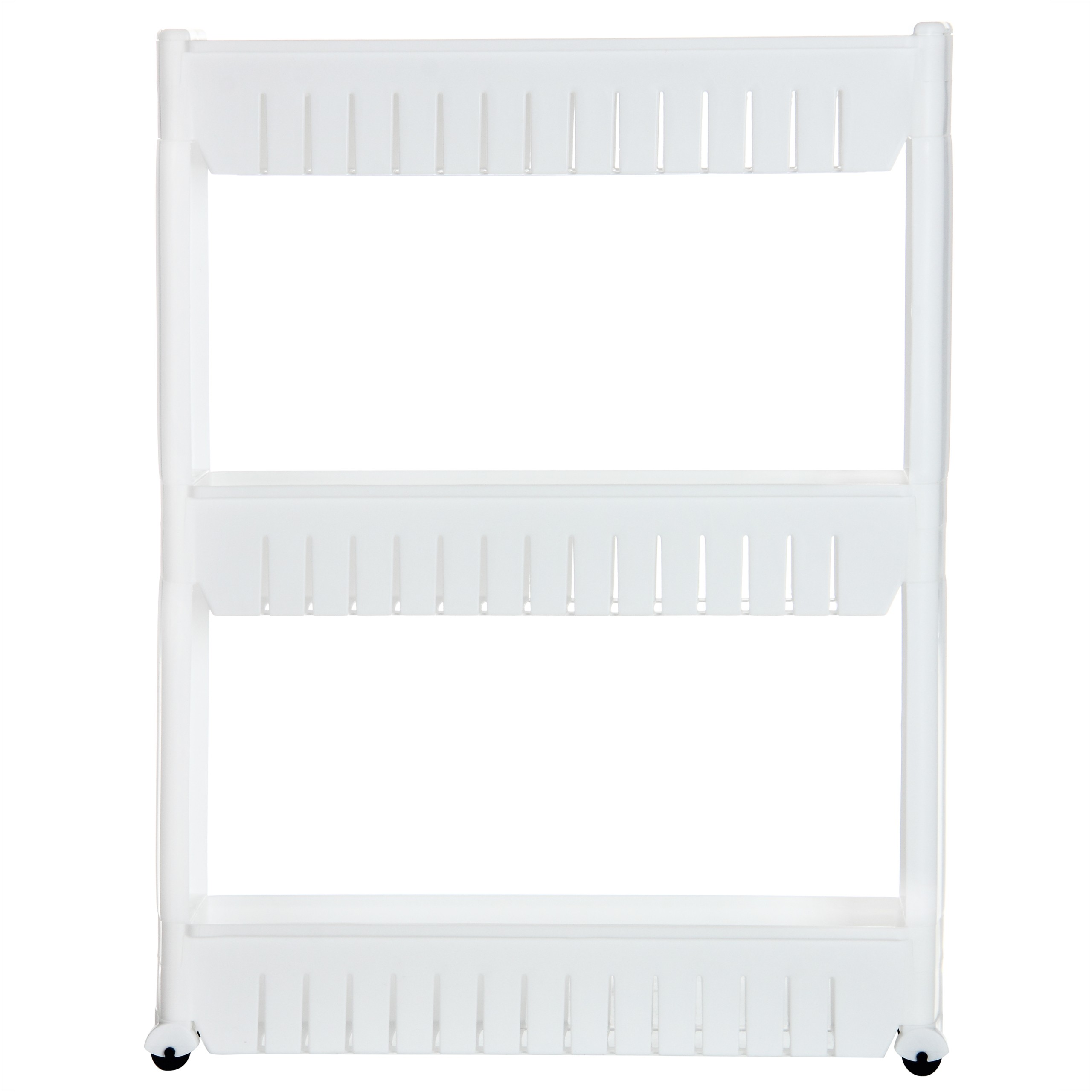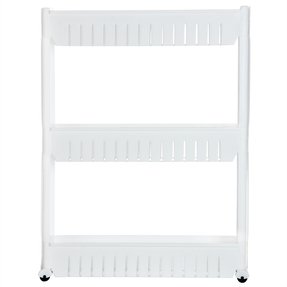 28" Kitchen Pantry
Stylish 28-Inch Kitchen Pantry in White Finish is going to embellish any kitchen décor in a blink of an eye. Designed of PVC, the pantry offers a sleek and slim design for space-saving benefits. Shelves are 5-inch wide, and the pantry itself is lightweight, thus also easy to move.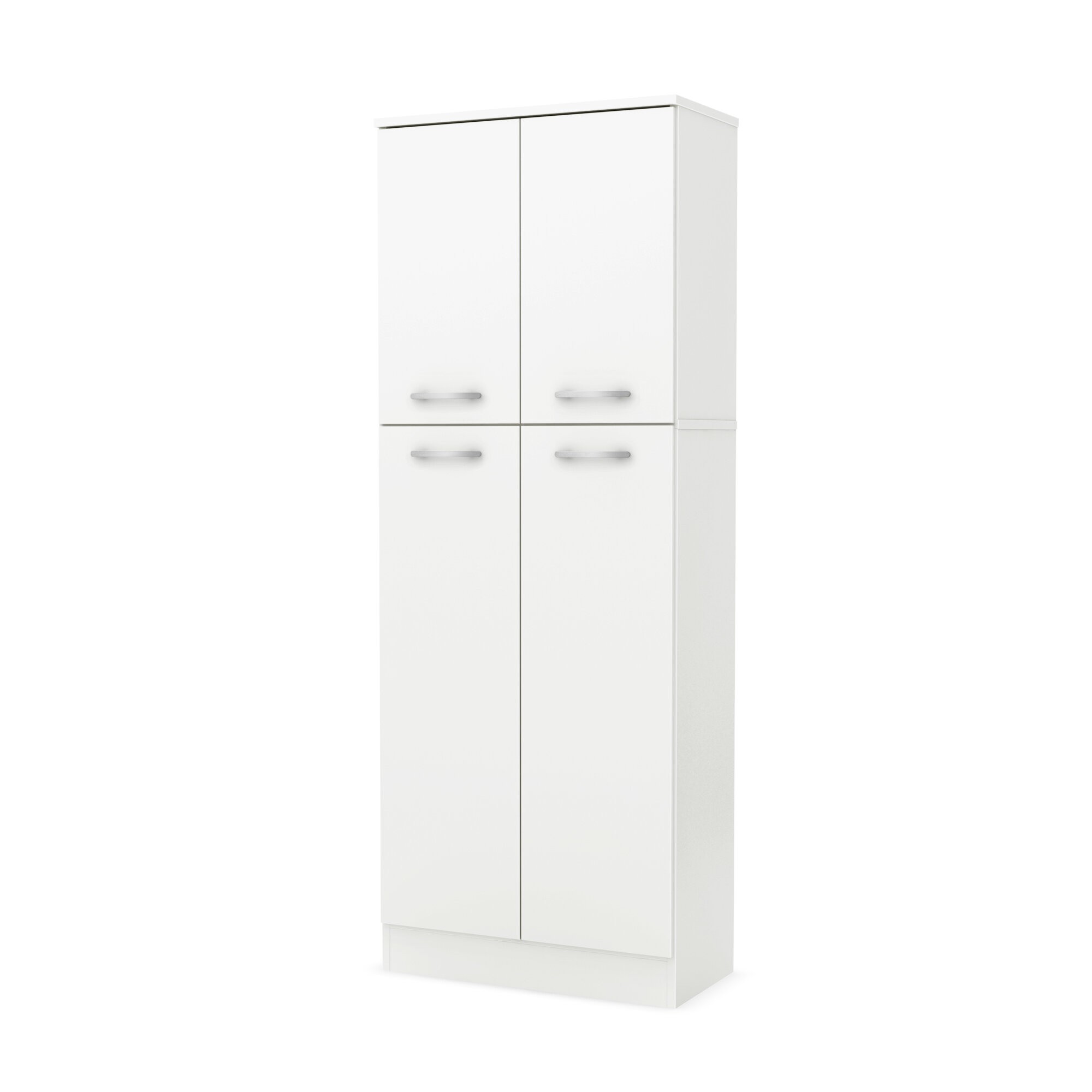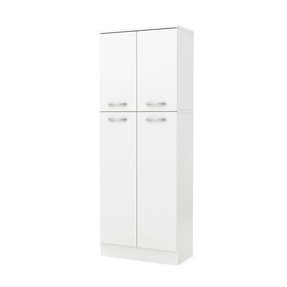 Fiesta 62" Kitchen Pantry
This Elegant & Tall 62-Inch Kitchen Pantry in White Finish is consisted of 4 smoothly-operating doors that conceal spacious storage compartments. The whole is designed of eco-friendly EPP-compliant laminated particle board material.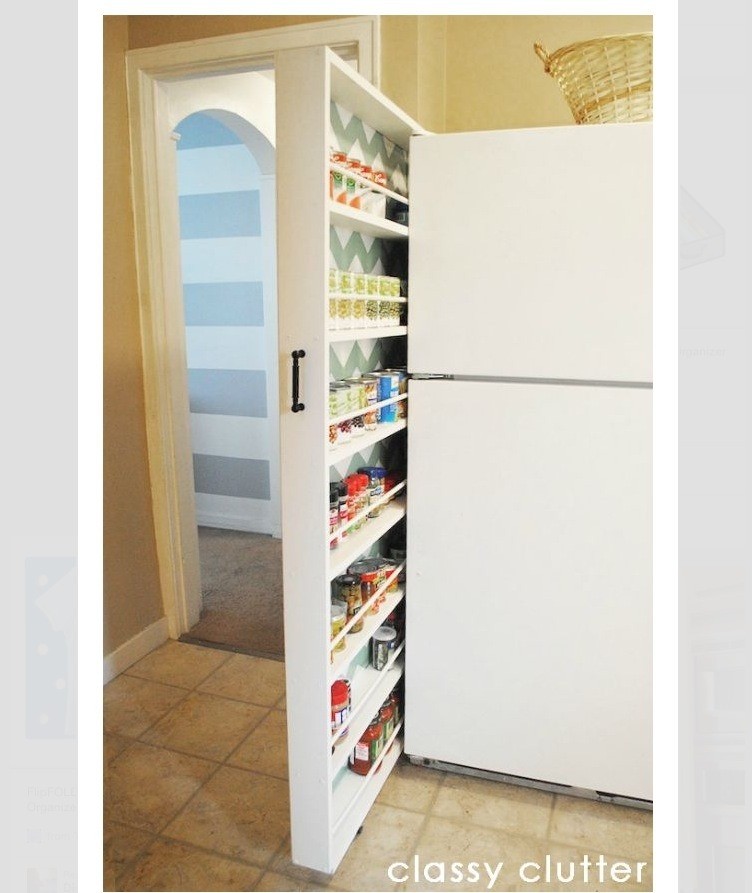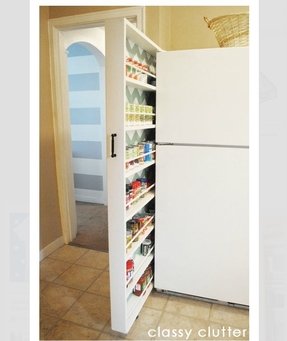 The pull-out storage cabinet, that is hidden in the kitchen. Great for cans of food or kitchen accessories. It's a smart space saver for narrow space. The simple white design is suitable with any other.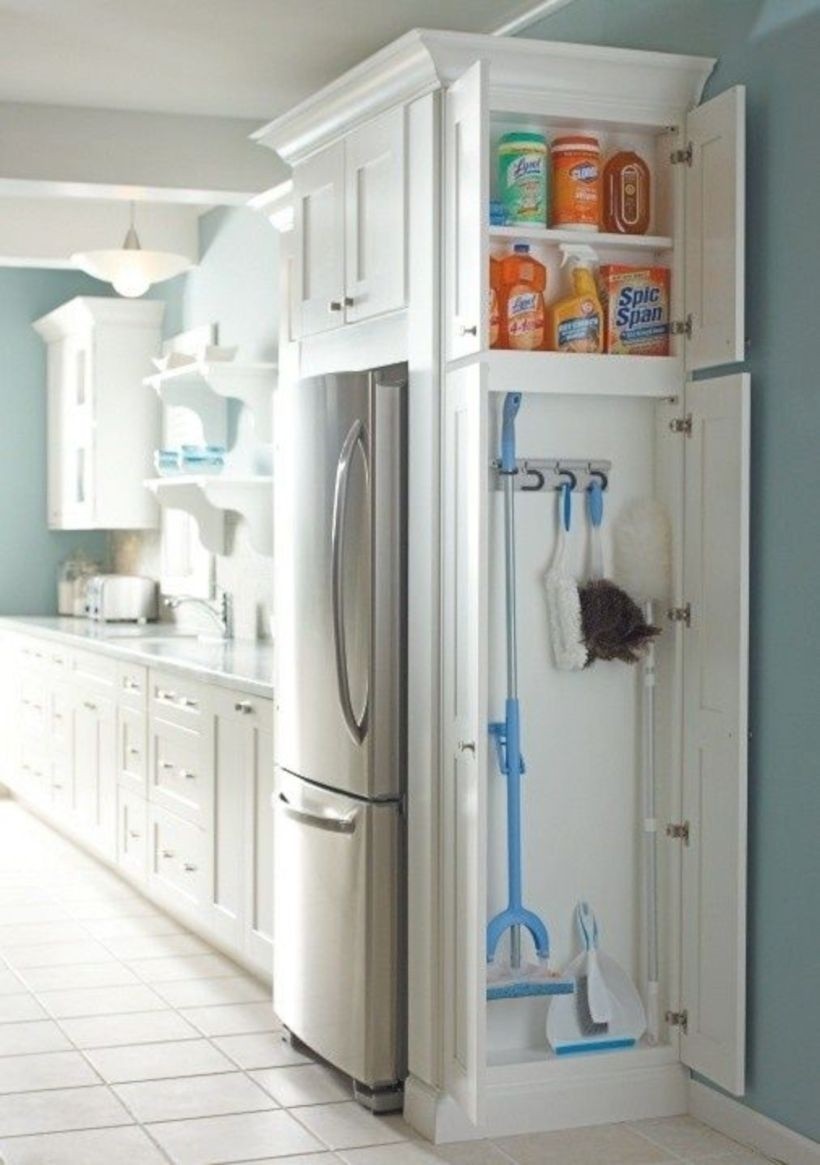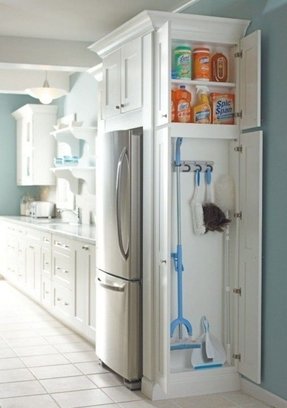 High cupboard for storing cleaning accessories. Includes 2 cabinets stacked vertically. Construction is made of wood. It has hooks for broom and mop. Slim form provides saving space.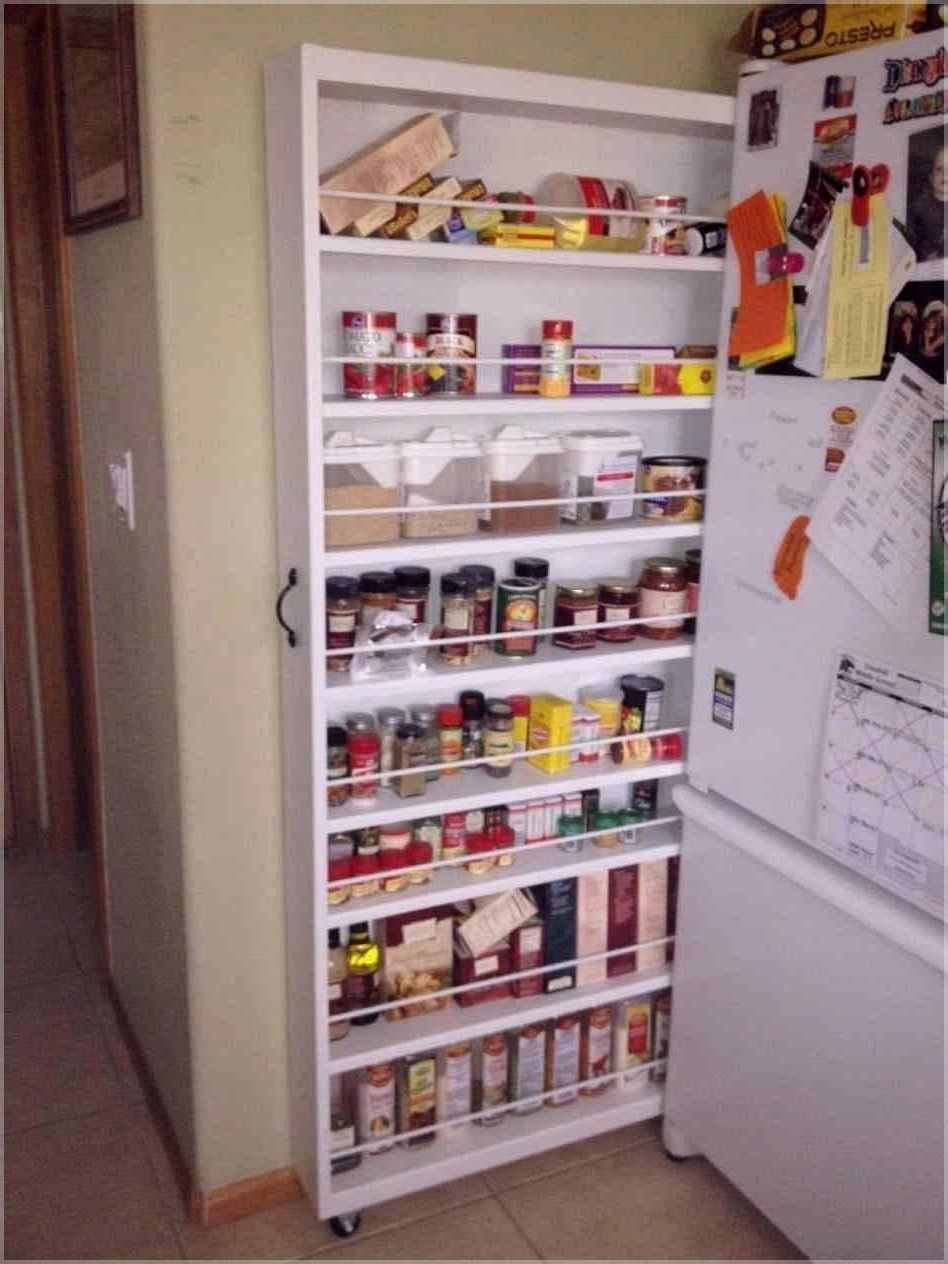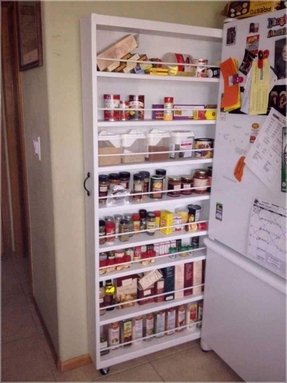 For everyone who is searching for space-saving kitchen solutions, this pantry shelf will be a great choice. The piece is consisted of 8 open shelves, where you can place your groceries. You can easily hide it behind your fridge or kitchen furniture, and just as easy pull it out thanks to its useful handle.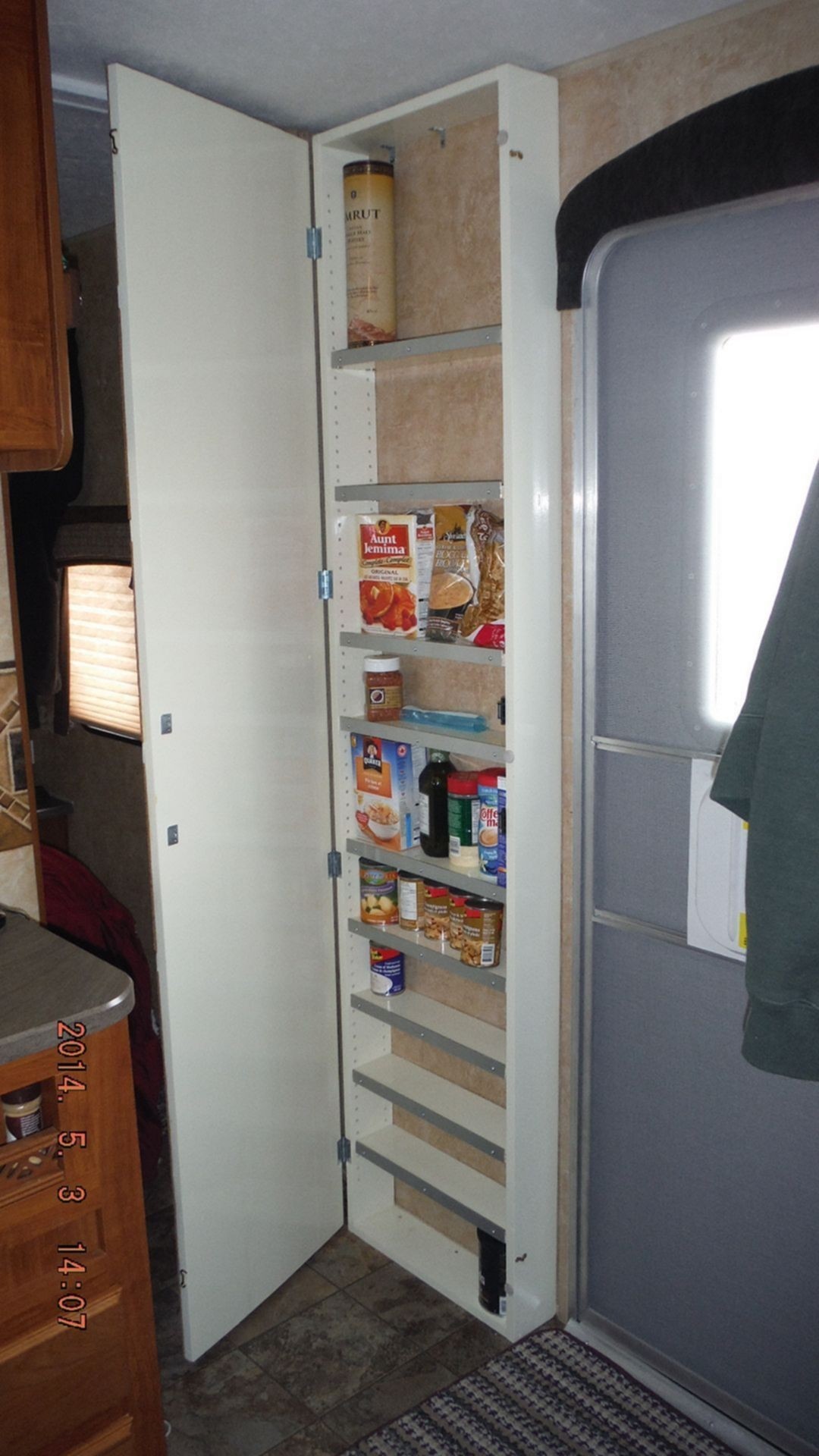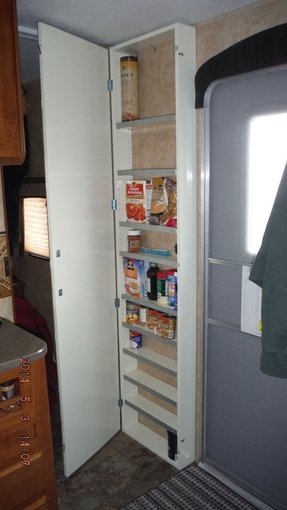 Smart storage ideas never go out of fashion. Check out this great pantry cabinet – all the unused space gone, replaced by an ergonomic, nice cabinet. The white colour fits all designs. It's a great way to gain some free space.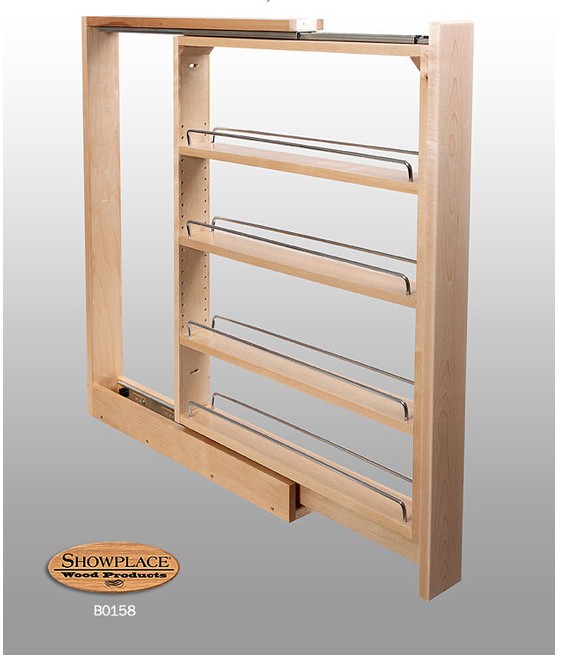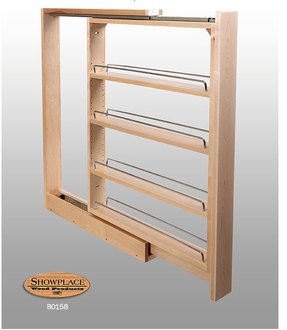 ... Slim Pull-out Rack - Showplace Cabinets traditional-kitchen-cabinets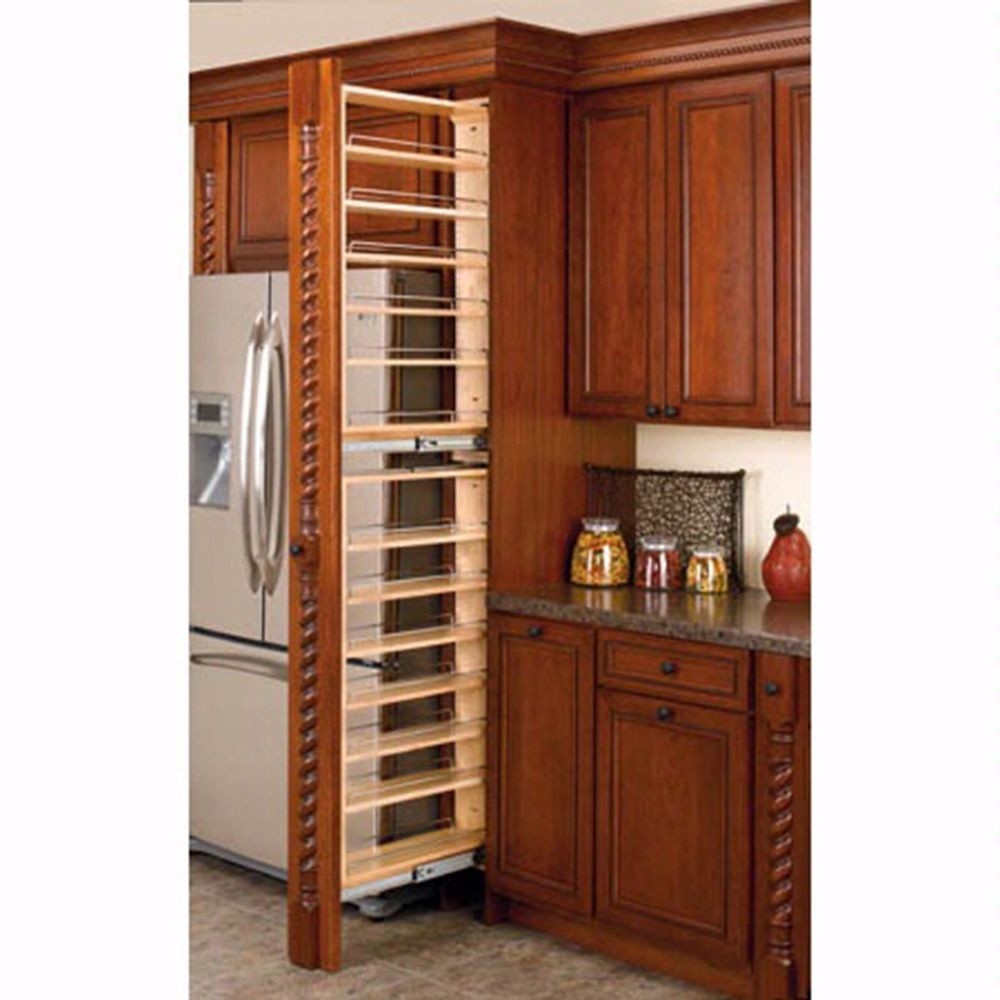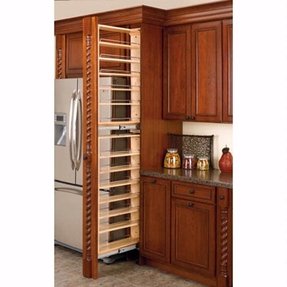 This compact-size pantry is a great solution for smaller kitchens. You can slide it behind your fridge, or in the gap between the wall and the kitchen furniture. It has 14 open shelves, giving you a relatively large space for storage.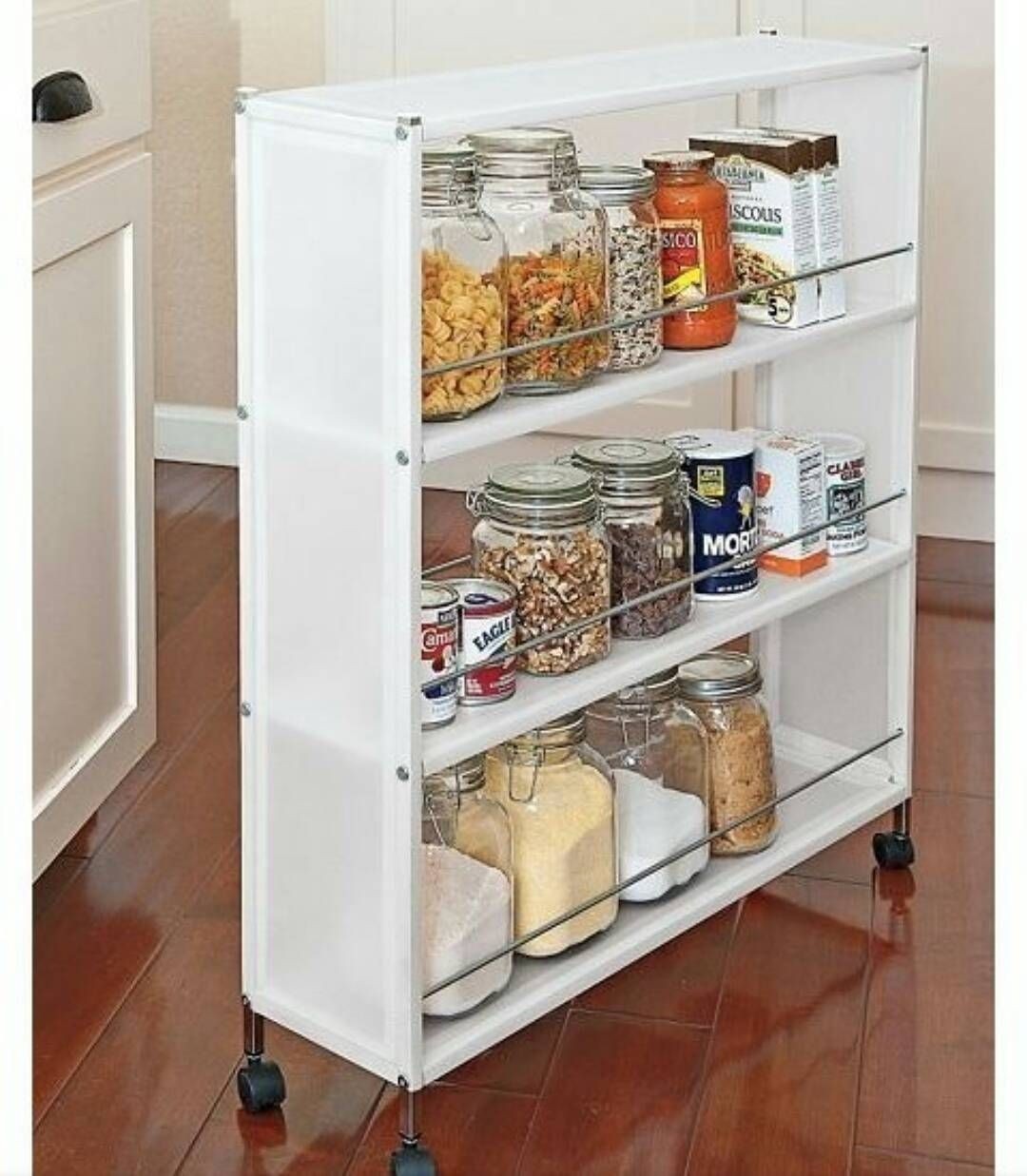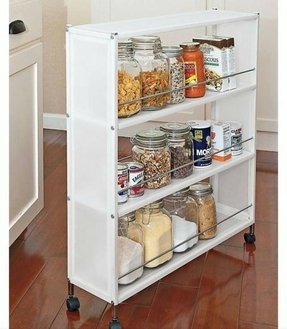 This handy portable cabinet is an excellent piece of furniture for any kitchen. The large cabinets contain various trinkets, so it is perfect for storage. Wheels make it easy to move, and the simplicity of the design fits perfectly into the interior.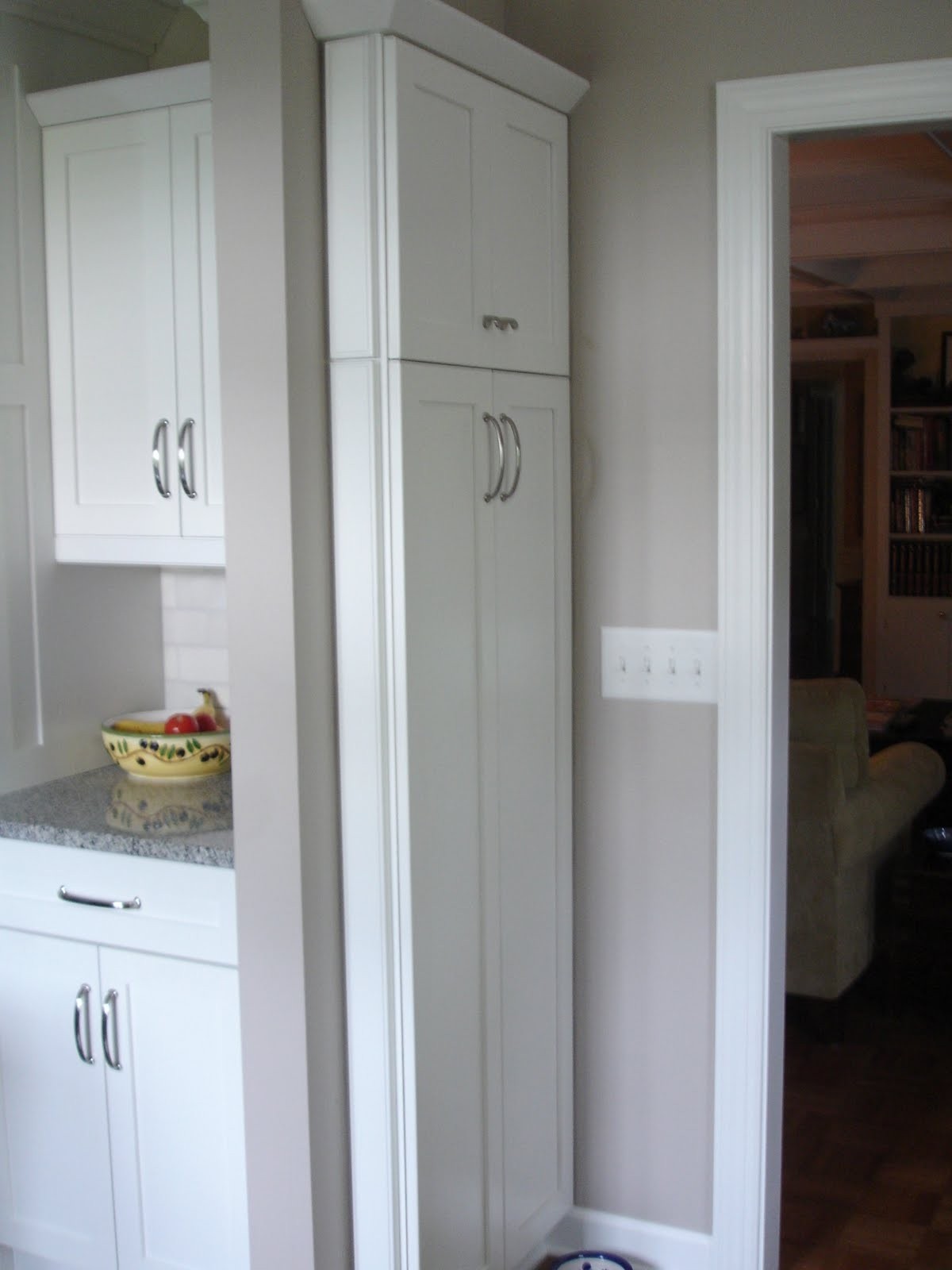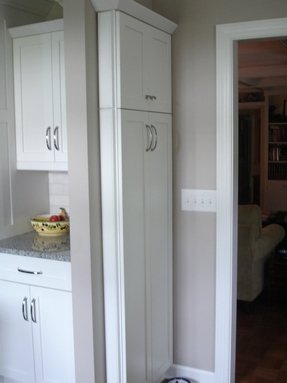 If you want storage for your belongings and don't mind it fitting the slim items then this broom closer or storage will prove to be essential for your household, allowing you to keep your interior clean and neat.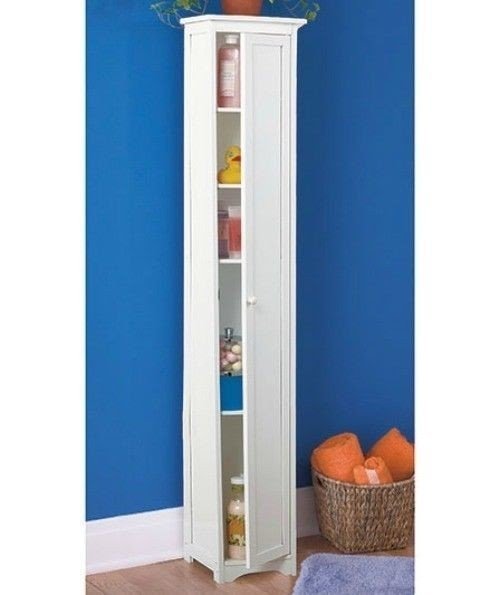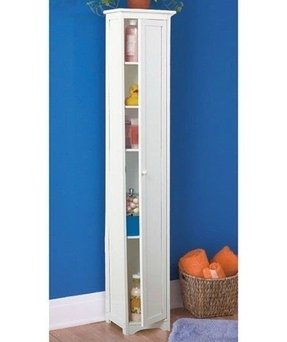 Wooden Cabinet Slim White Storage Bathroom Kitchen Pantry Organizer ...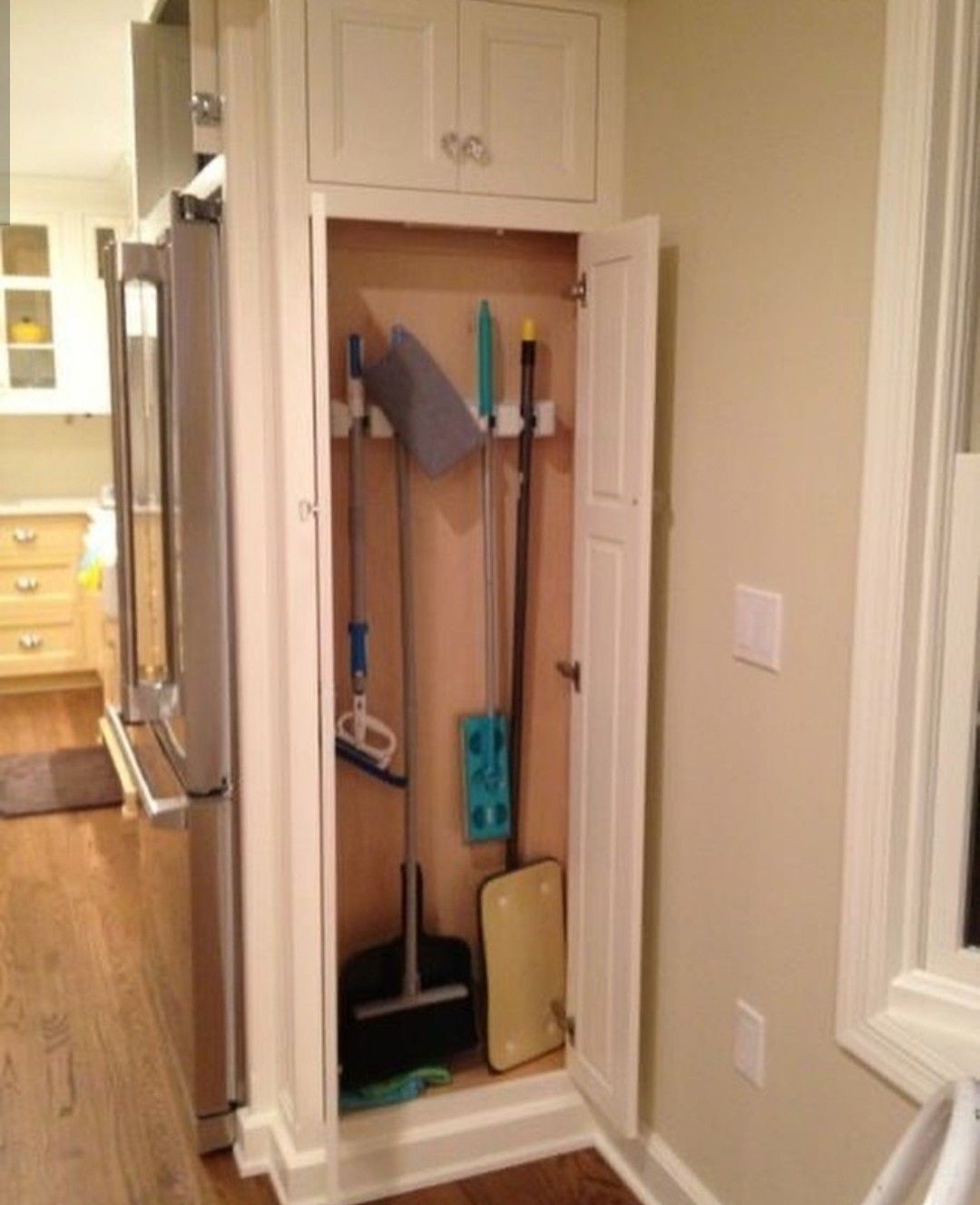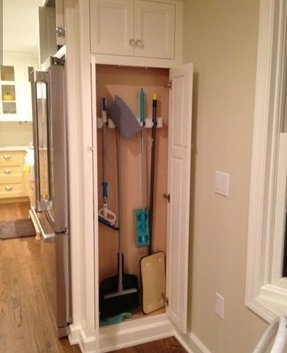 A simple, small, but functional utility cabinet for brooms and other items for cleaning indoors, etc. It includes solid wooden doors with two leaves. White color of these doors perfectly suits many indoors.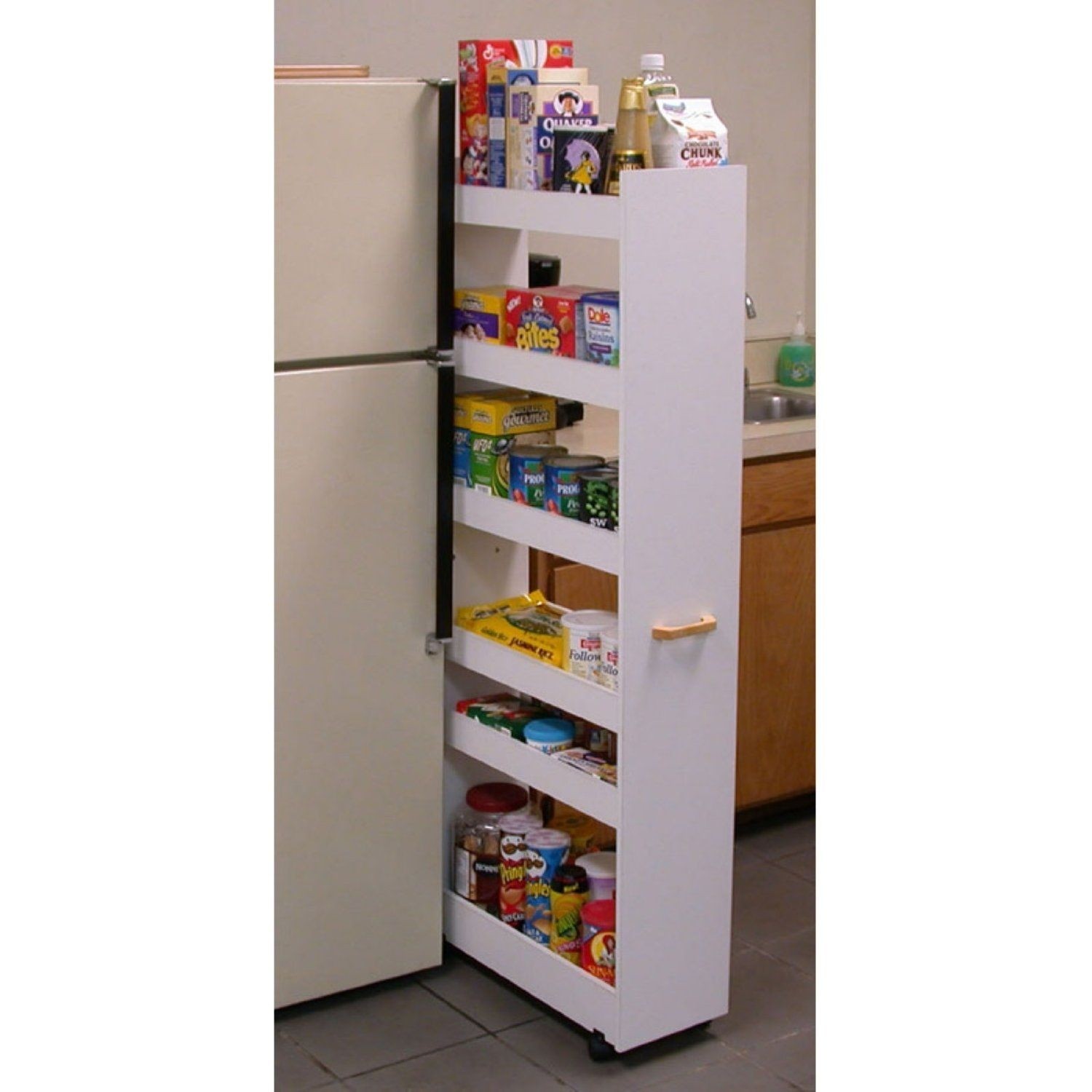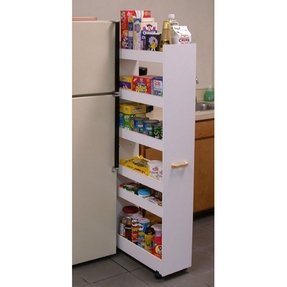 A thin pantry cabinet that features 6 roomy shelves with raised panels. Despite its size, it can be filled with an incredibly huge amount of food. The manufacturer wanted it to look good amongst white furniture in a white-painted kitchen. Its price is not high so it's totally worth buying.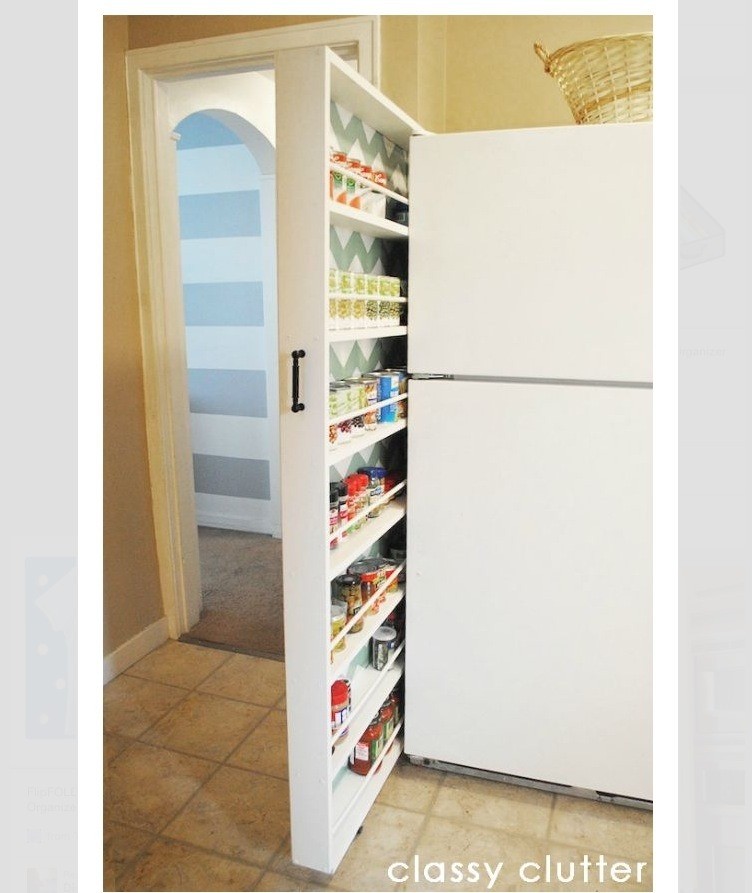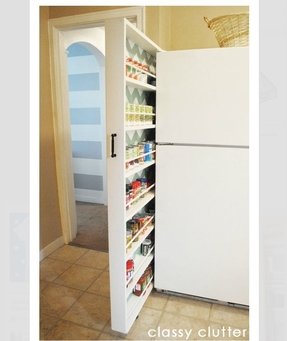 Live in the kitchen hides many secrets. Secret cabinets - they don't take up space and leave a dizzying impression as they slide out onto the metal rails behind the fridge. White pantry cabinet on the wheels, a spice rack is the top of the functionality.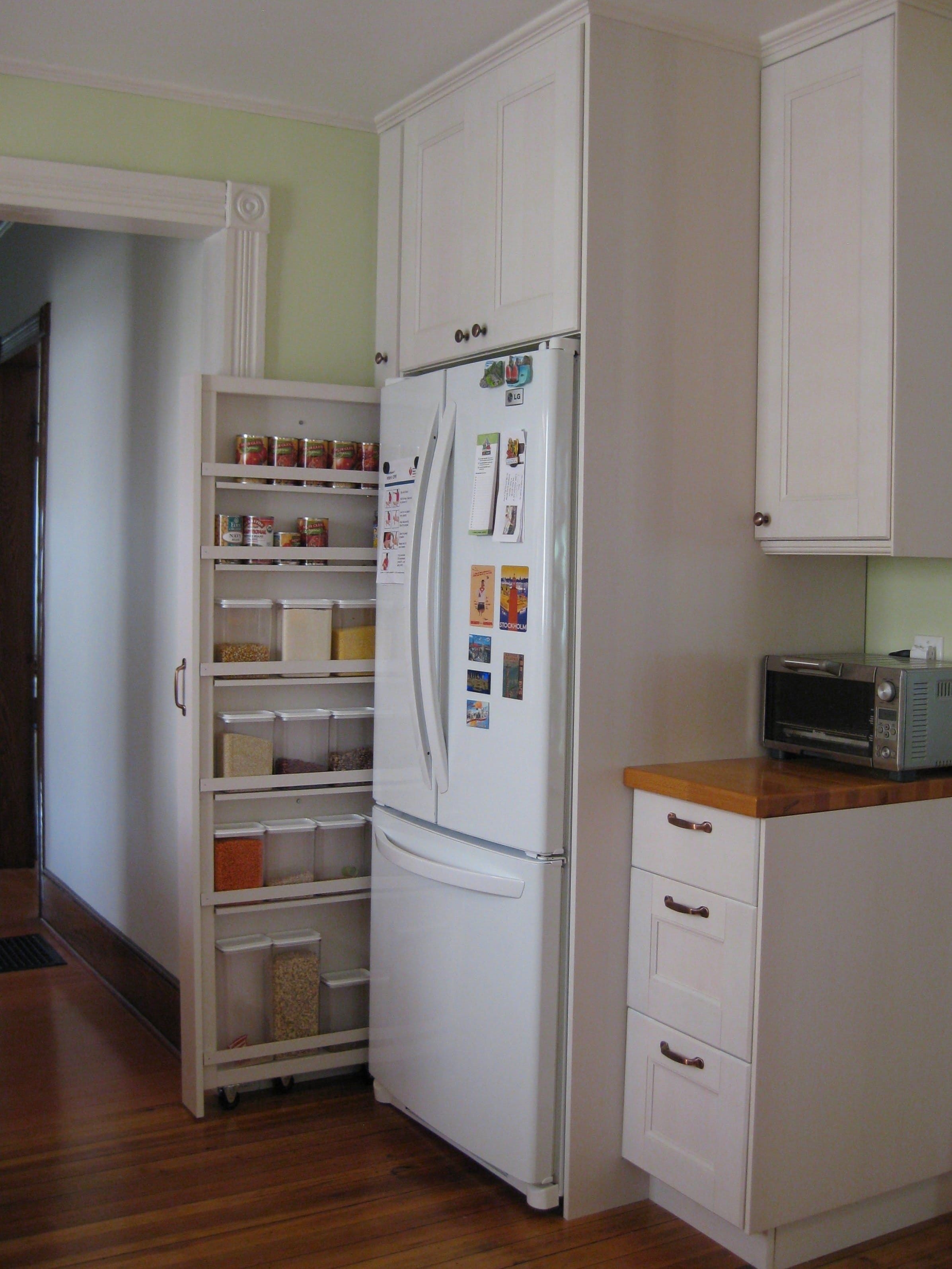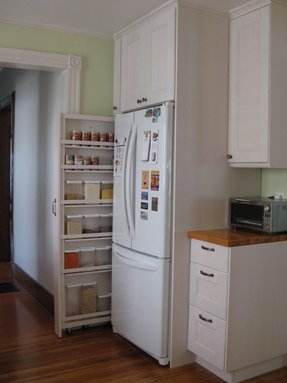 Every kitchen has a nook that can be used for a narrow pantry: thanks to rolling casters, the piece is easy to reach and move. One can store seasonings, cereals and other dry products there. Inventive!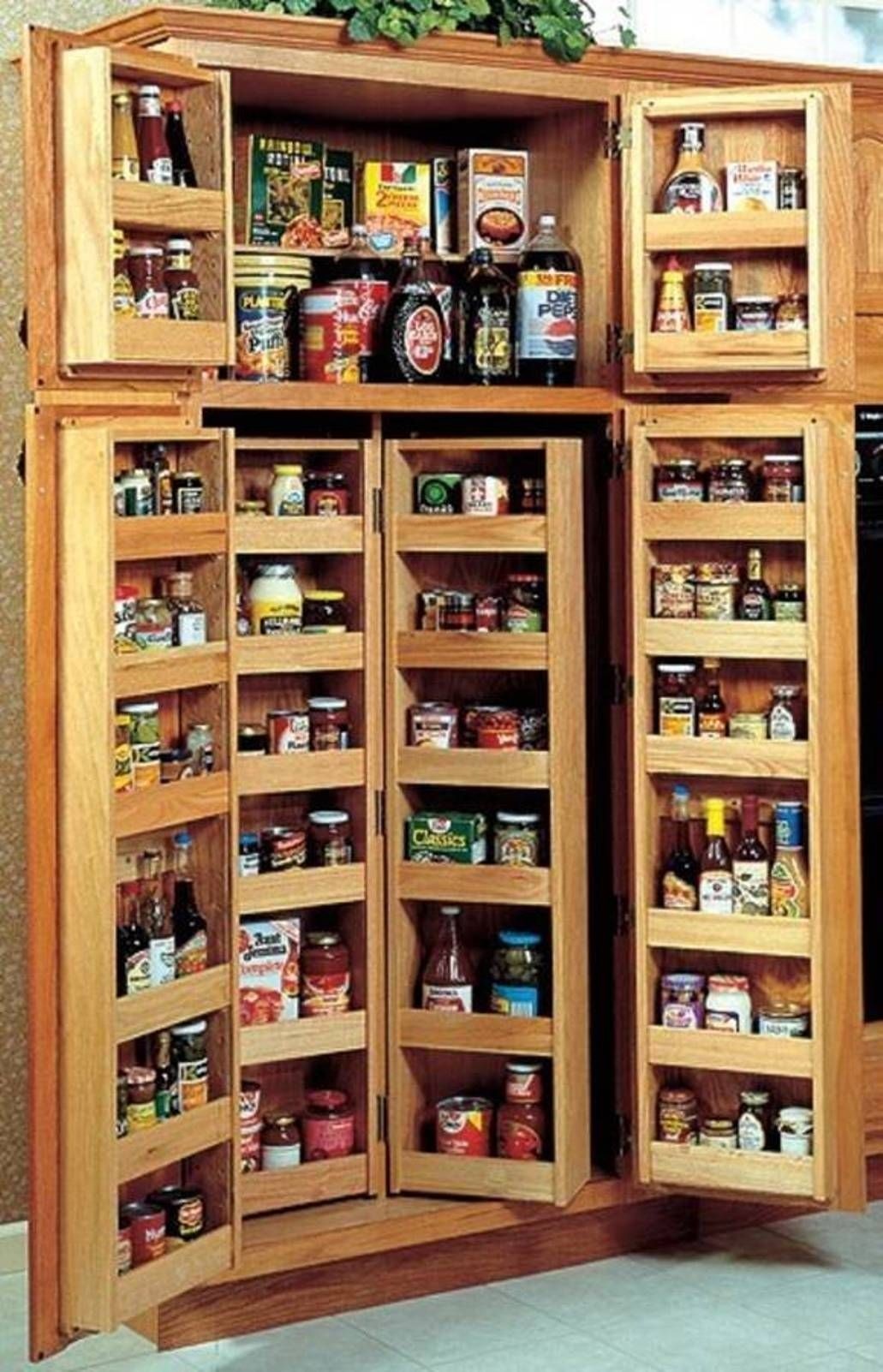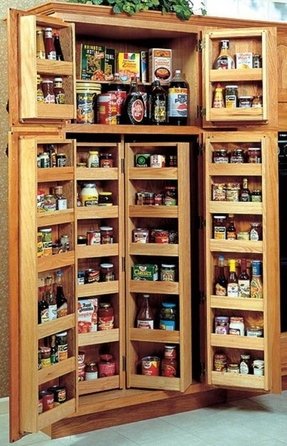 A gorgeous, oversized pantry cabinet with a lot of space for even the most dedicated hoarders. The lower compartment has a rotating rack, which further adds to the number of shelves available inside the piece.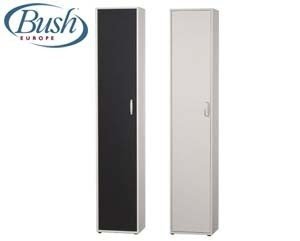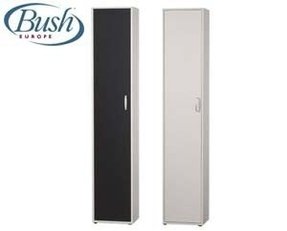 Stylish narrow storage cupboard. 19mm scratch, stain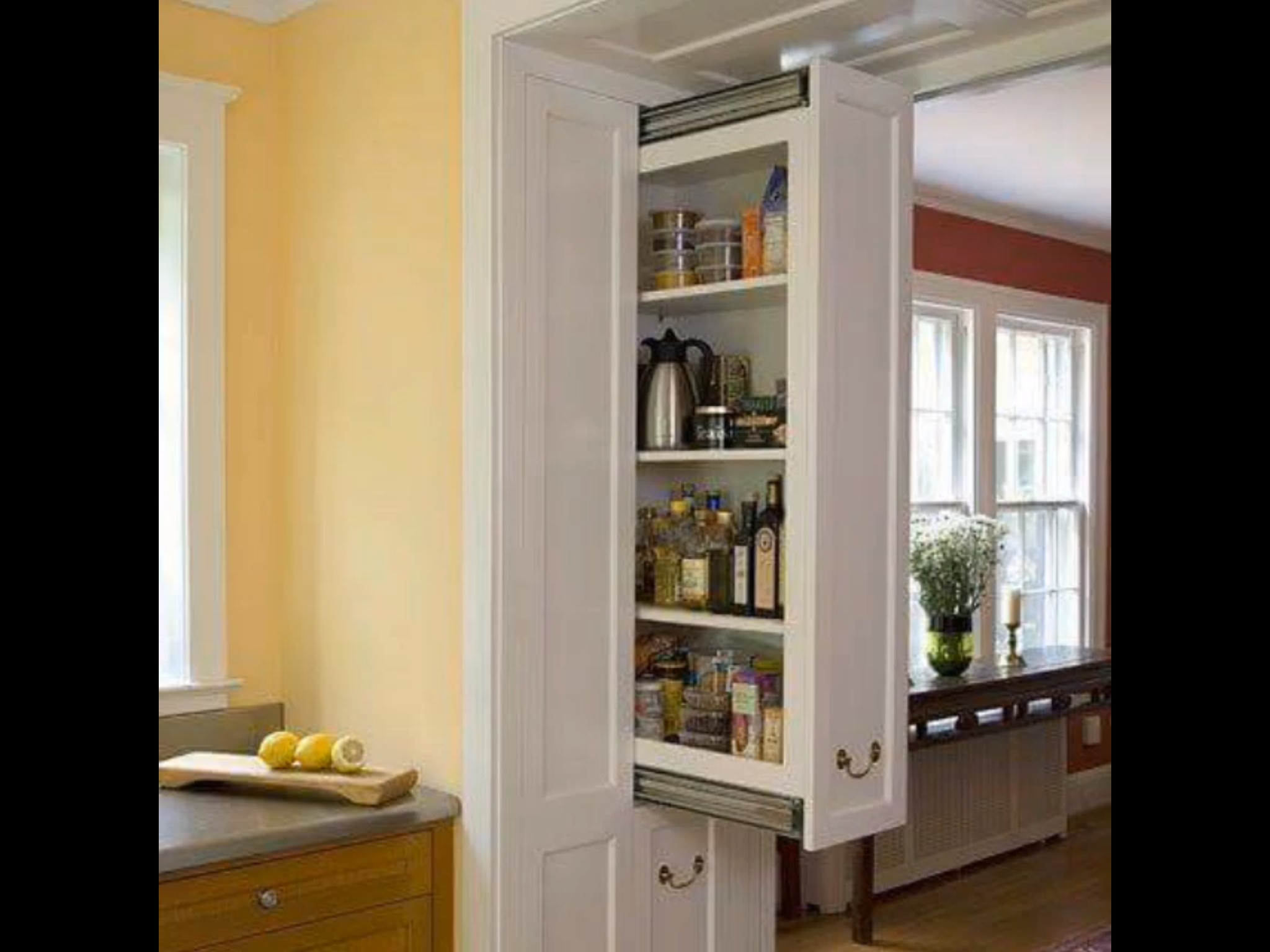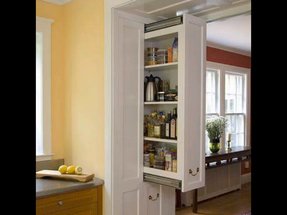 This hidden pantry is entirely made of wood and bathed in a white finish. It can be mounted in narrow spaces, and it consists of 2 pullout cabinets with shelves for storing foods and drinks.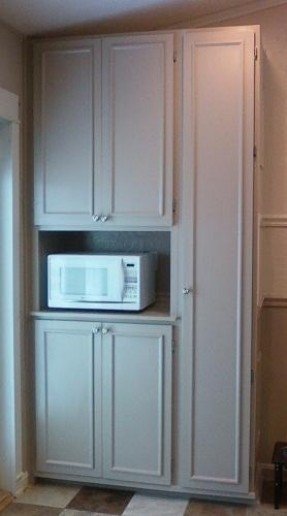 Simplicity, functionality and solidity are the most important advantages of this cabinet. Its neutral white color looks very interesting in different interior stylizations. It includes storage cabinets and a small open shelf.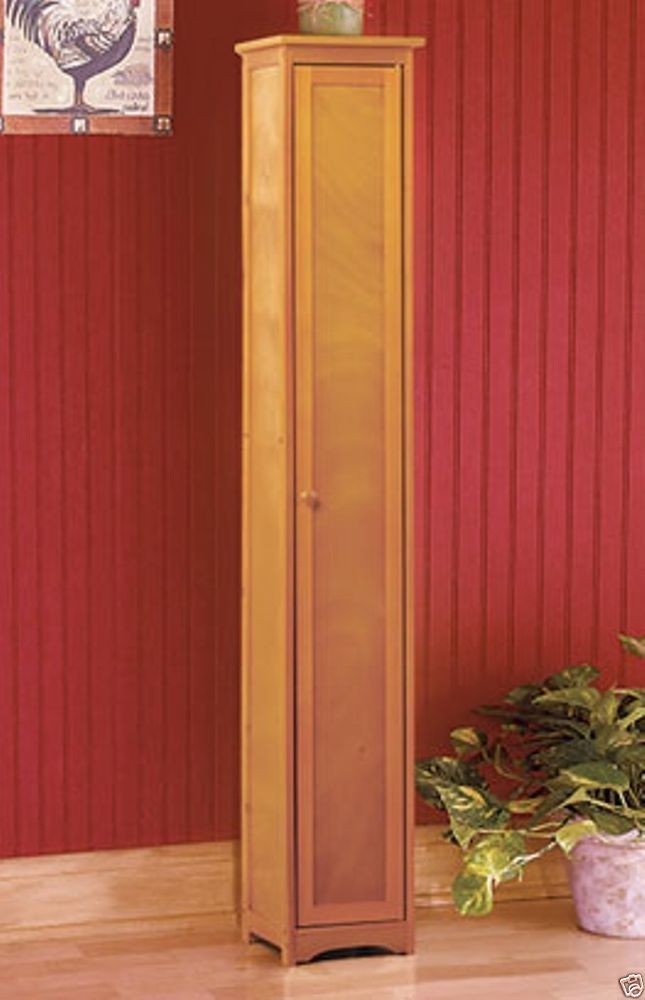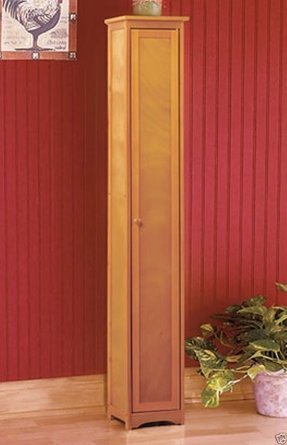 Slim Wooden Storage Cabinet Shelf Shelving Furniture Accent Pantry ...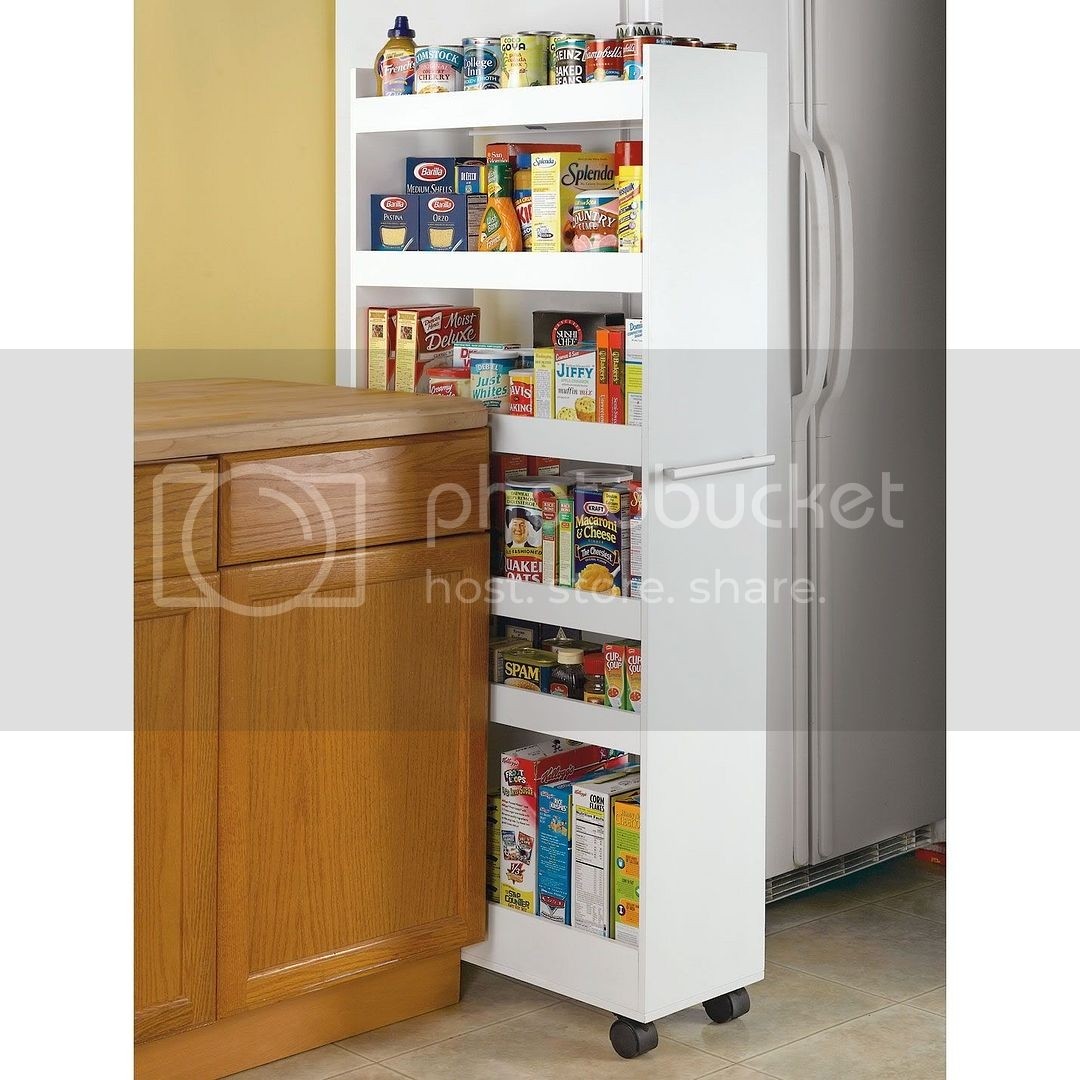 Slim-Jim 6-shelf Rolling Pantry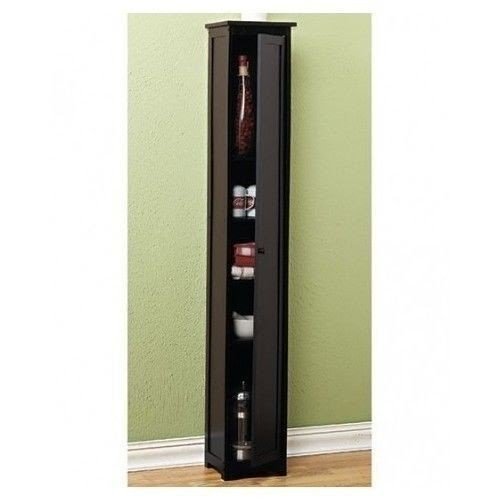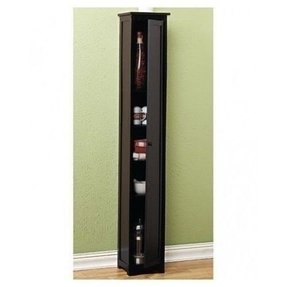 A stylish, yet exquisitely tall and narrow cabinet, which will be an adorable accent in almost any room. It can serve as a tower for linen, a pantry or a dinnerware cabinet, always providing a refined appeal with its glossy, dark wood.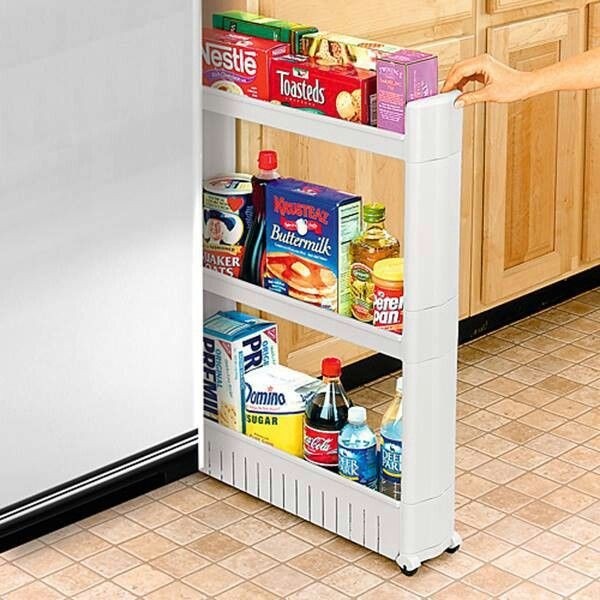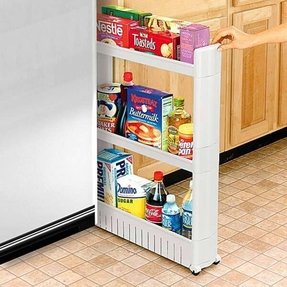 Cool practical movable pantry ideal for small kitchens. Its frame is of durable white plastic and is so narrow that it can be placed e.g. between a fridge and a cabinet. The pantry has 3 shelves and small black non-marking casters.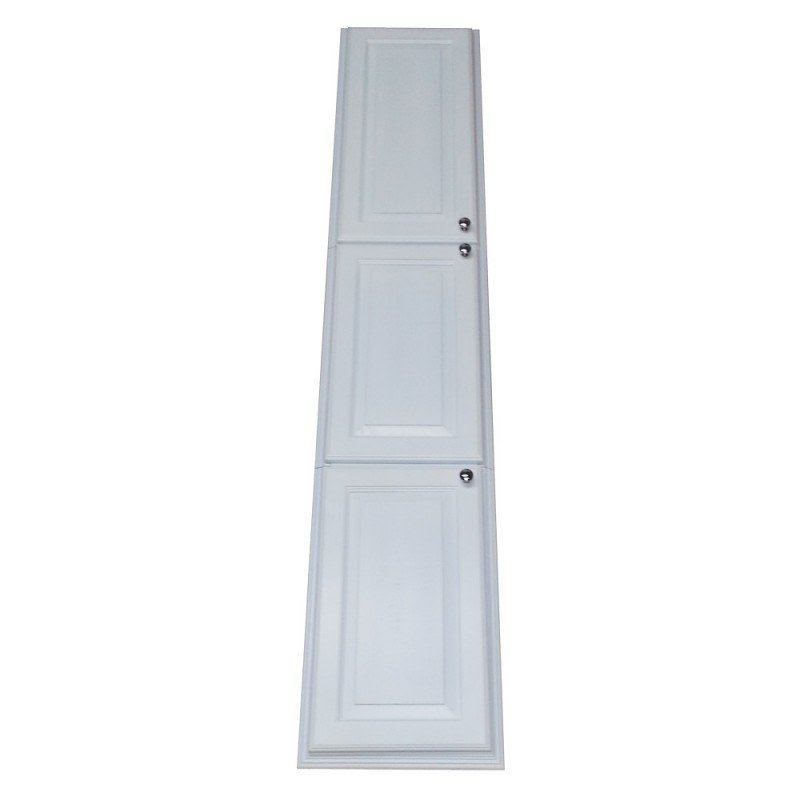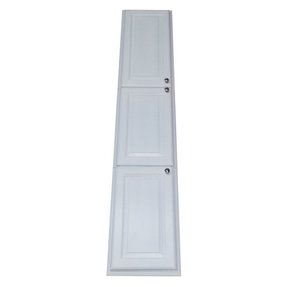 Baldwin 80" Recessed Kitchen Pantry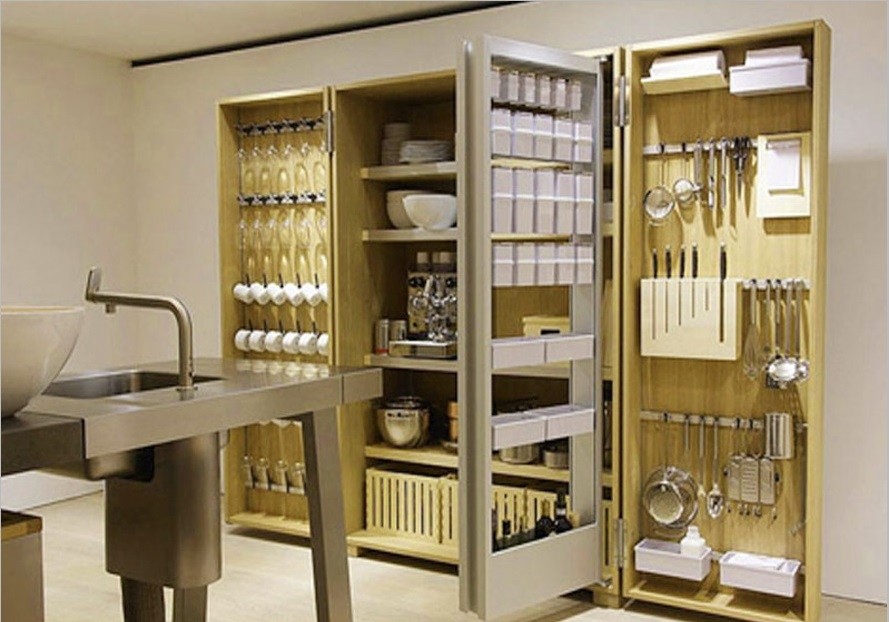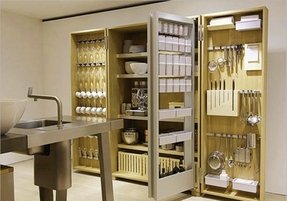 Original slim pantry cabinet intended to the kitchen. It is very capacious and has special compartments for every tool. It is intended to storage tableware and cookware. It can be used in professional, restaurant's kitchen too.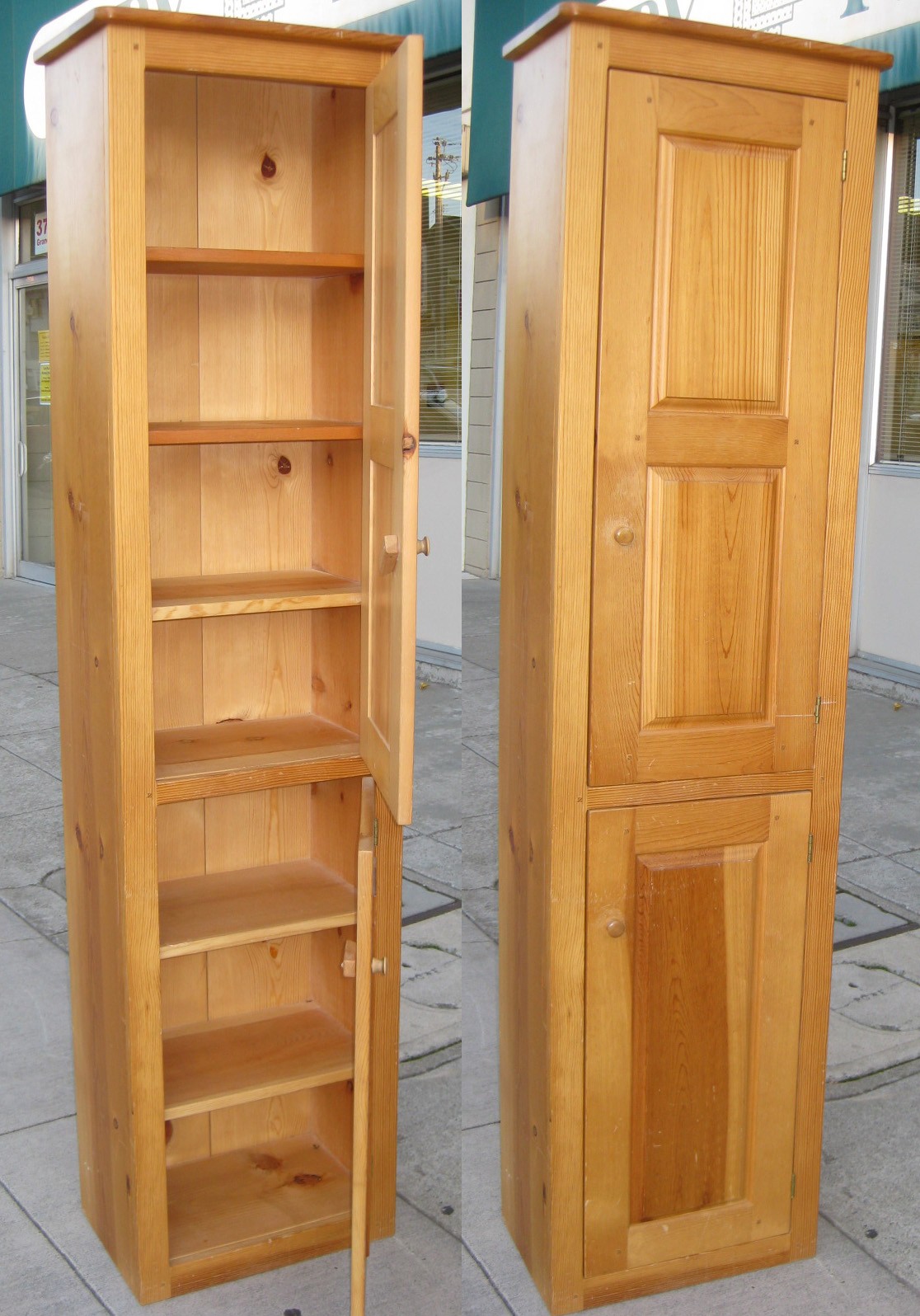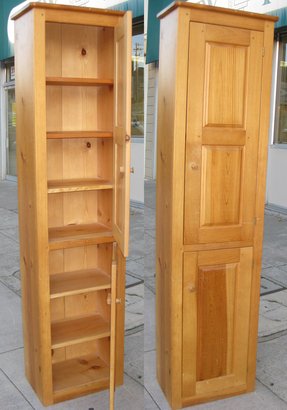 SOLD - Tall Skinny Pine Cabinet - $120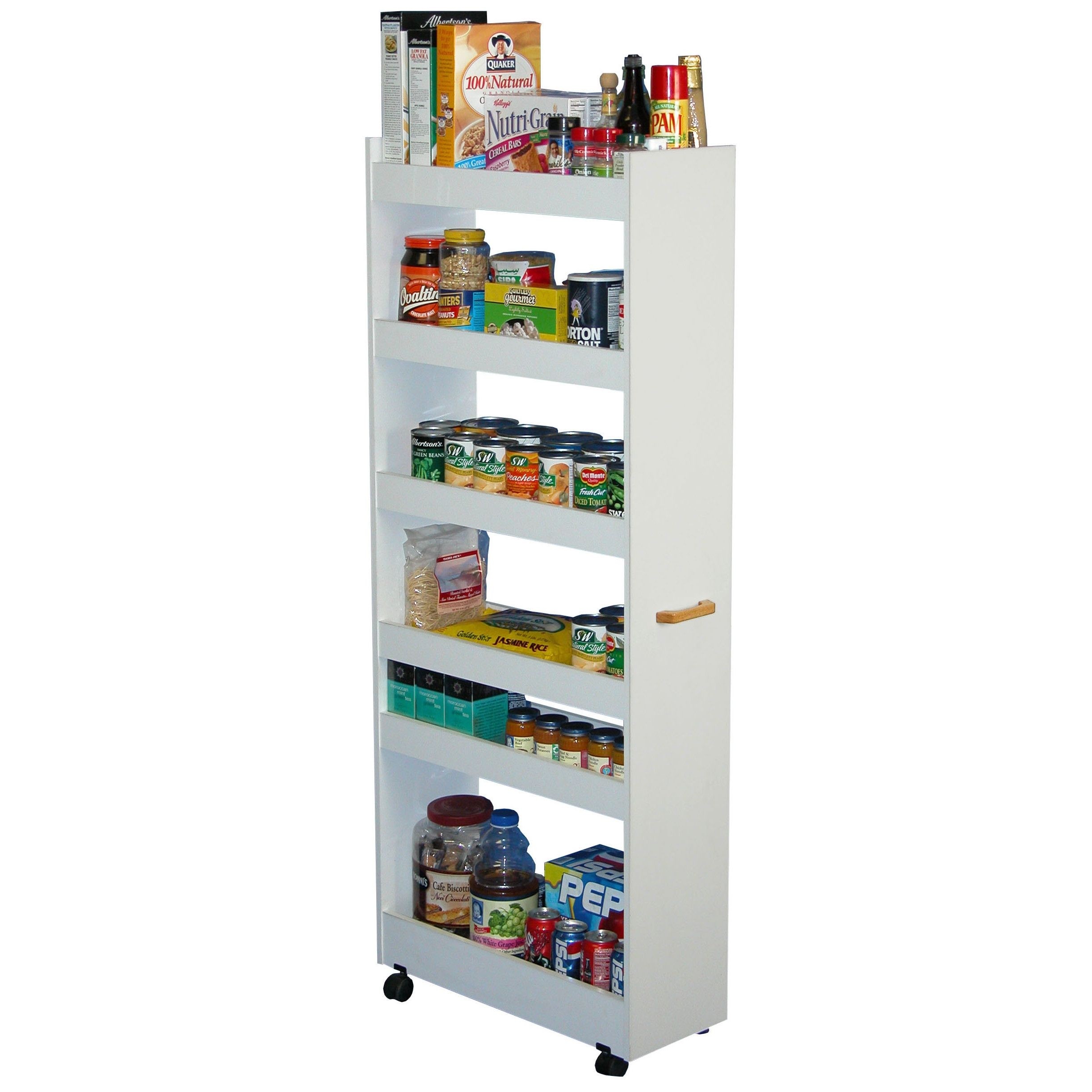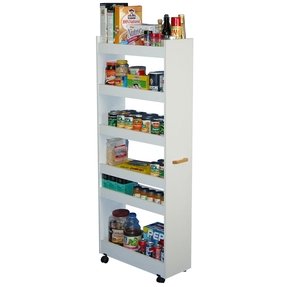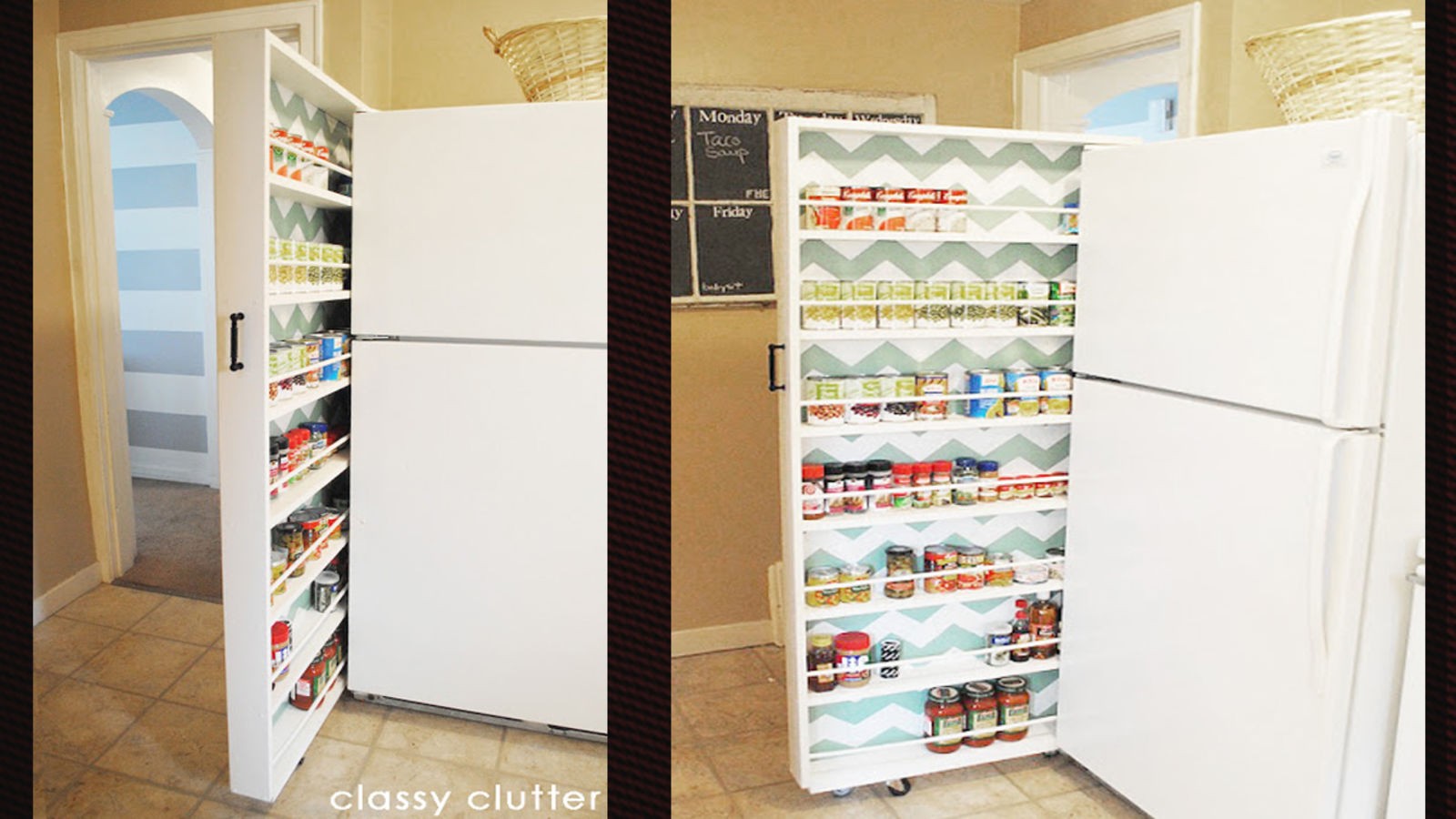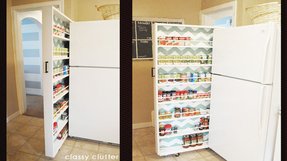 Build A Space-Saving Roll-Out Pantry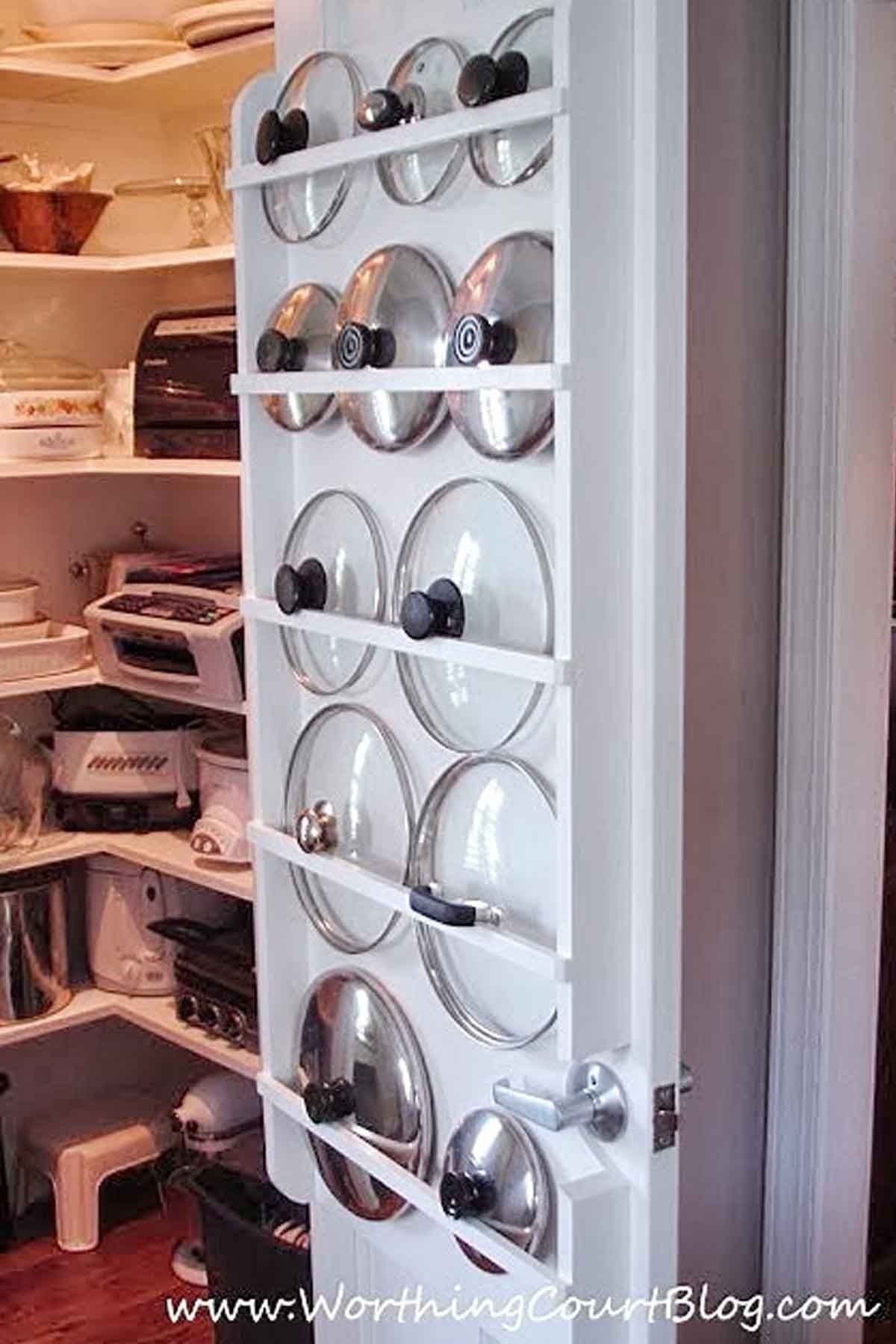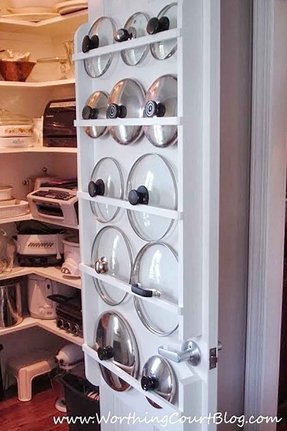 A diy pot lid holder on a door in the kitchen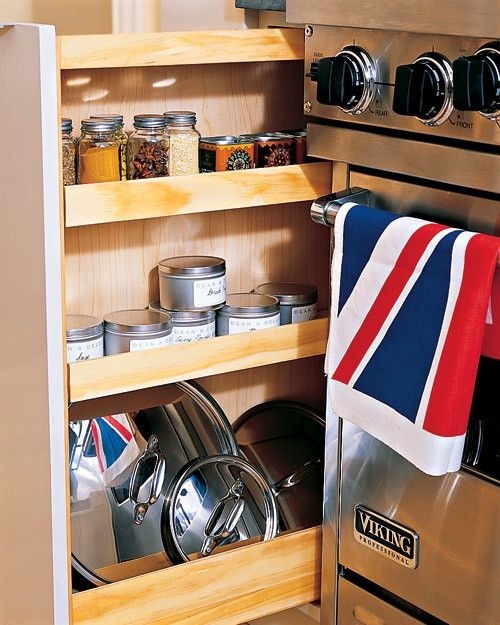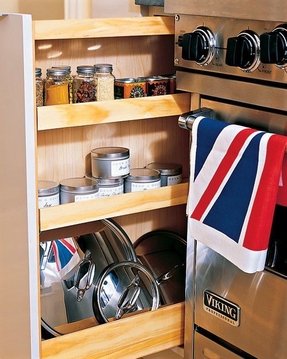 This pullout cupboard fits perfectly in narrow spaces, and its entirely constructed from wood covered with a white finish. Inside you will find 3 open shelves for food, and 1 small shelf for storing eggs.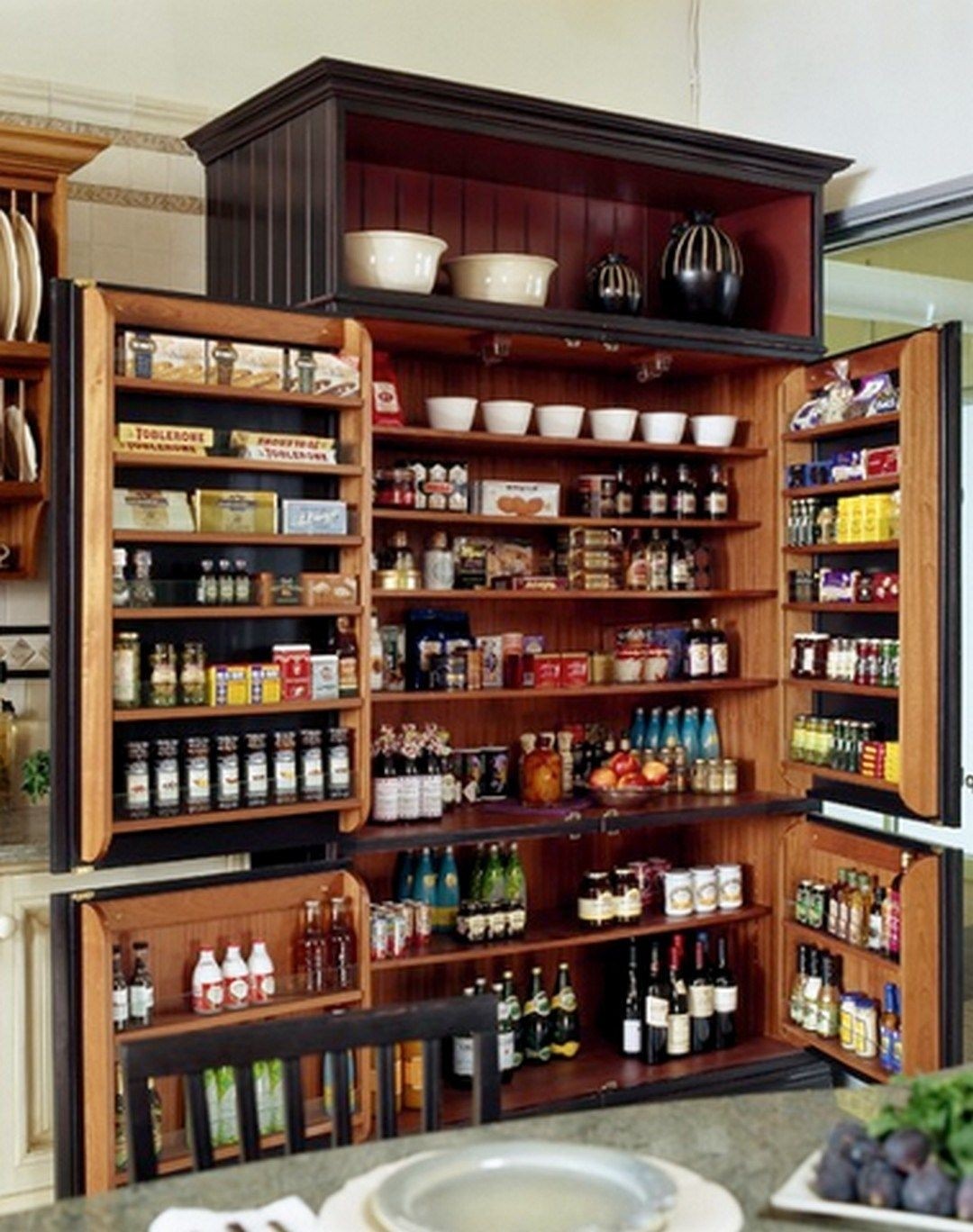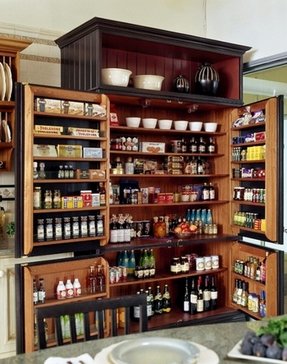 Credit:_Venegas and Co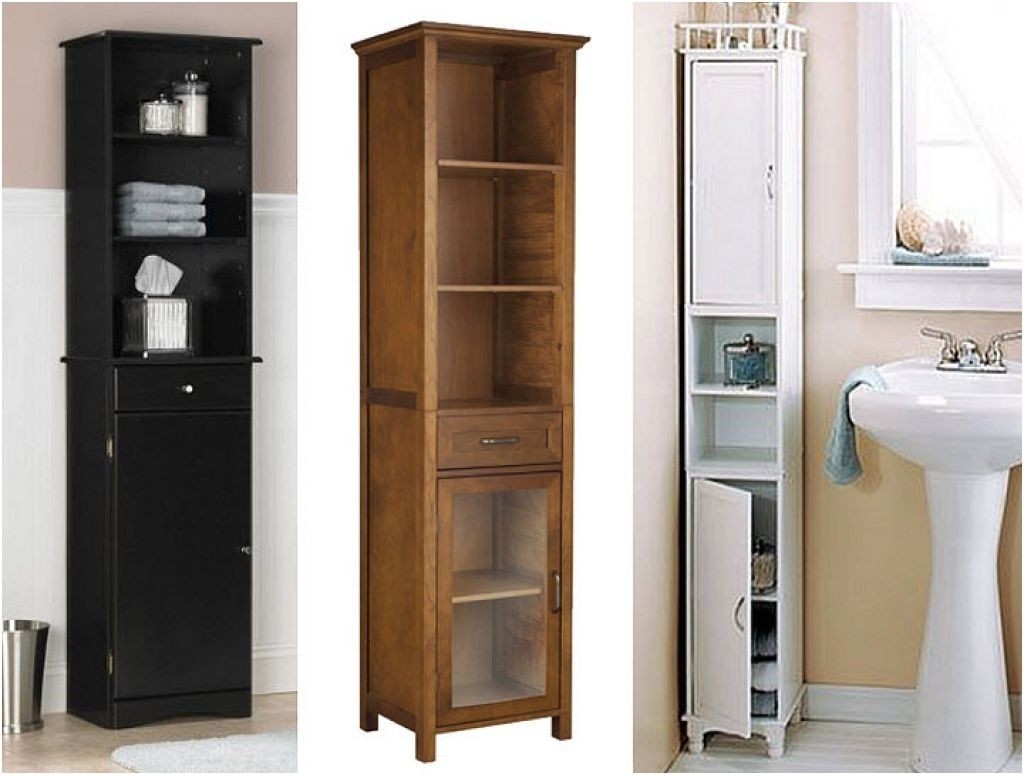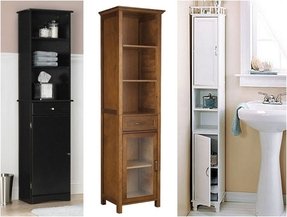 Why not choosing some of those stunning storage cabinets that come with the tall and slim design to fit neatly in your interior and will prove to be real space-savers. They add plenty of storage to your home and can fit in any room.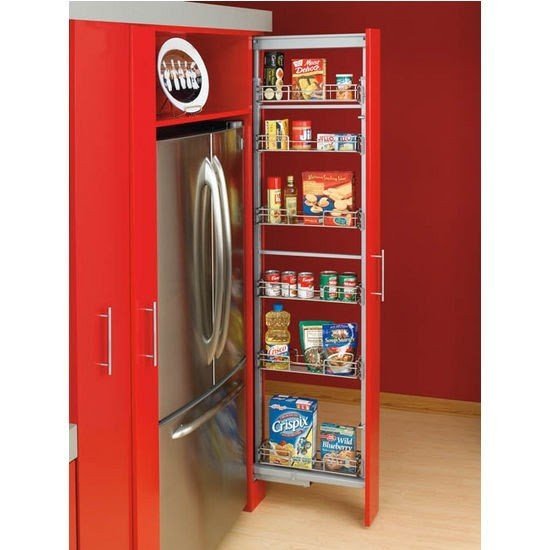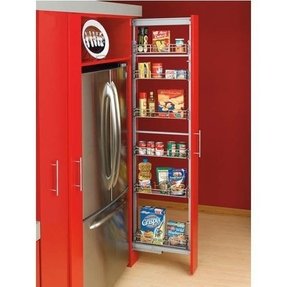 Rev-A-Shelf Slim Line Pull-Out Tall Pantry Unit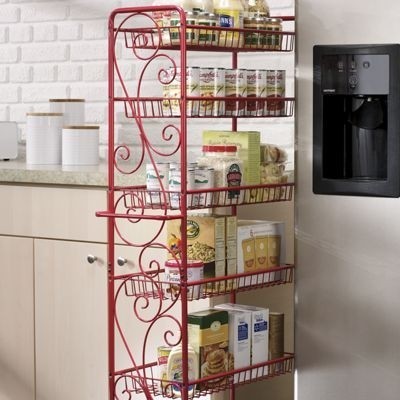 A decorative, solid and functional rolling pantry. It includes functional wheels and solid metal shelves for food products. This durable metal construction is finished in attractive red color, so this product is functional and attractive.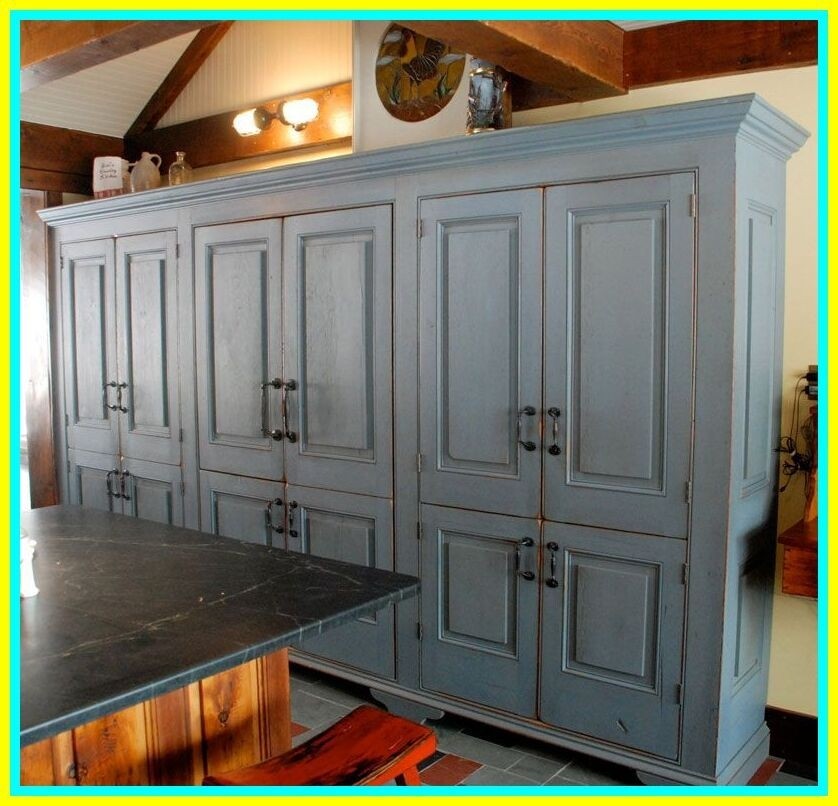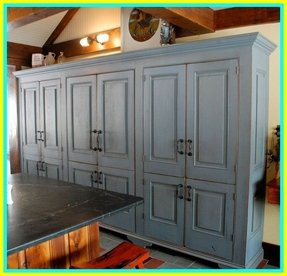 Made from solid wood, painted in gray, this freestanding pantry cabinet constitutes a great storage spot for your kitchen. Handmade item, inspired by the 1800's style, using old reclaimed lumber, it lets you feel the historic Canadian architecture.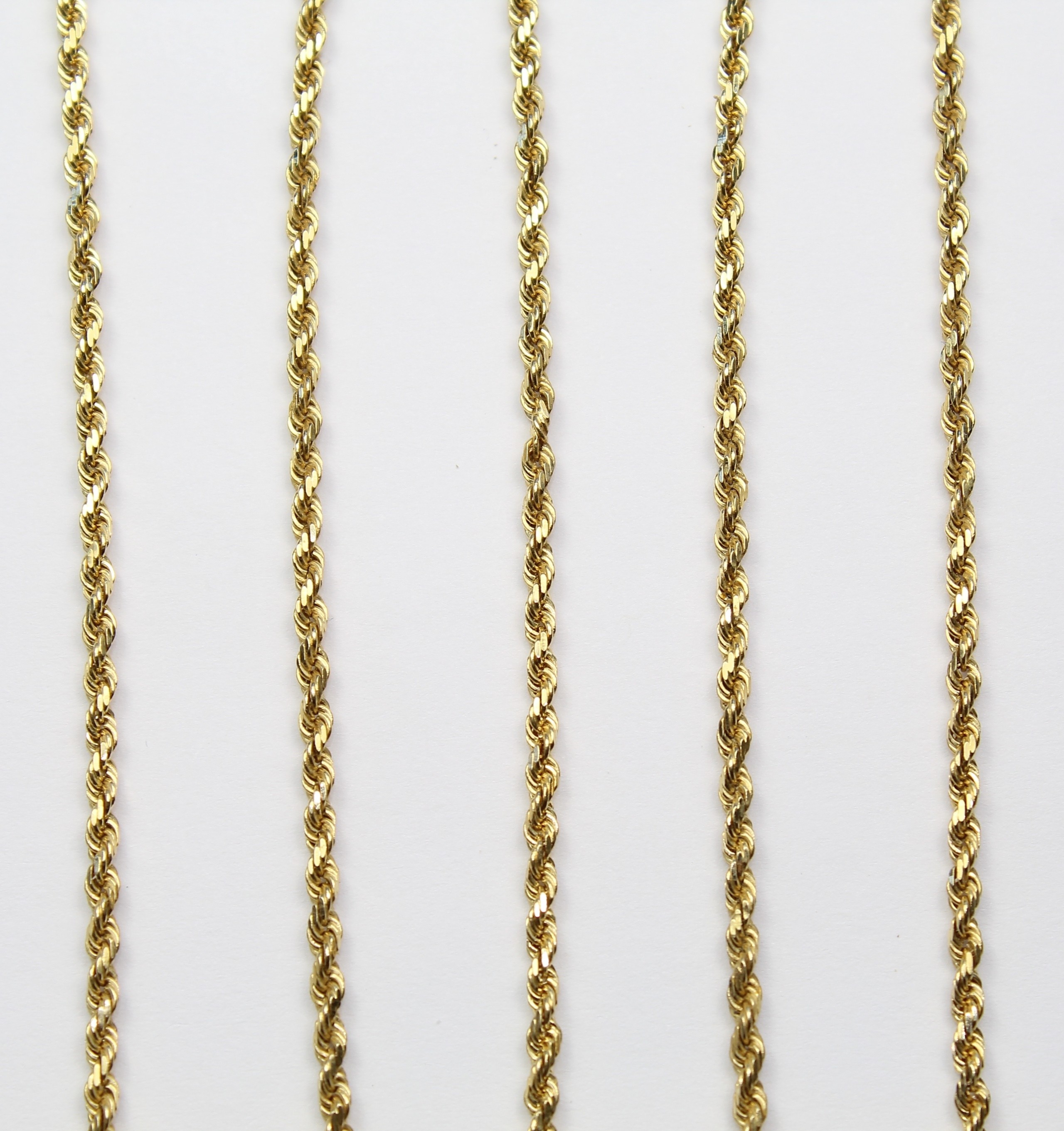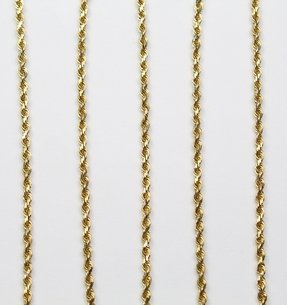 Handy and space-efficient project for a DIY, handmade bookcase in a corner made to act as an impromptu wine rack with glasses storage, made out of white-painted wooden shelf next to a wall.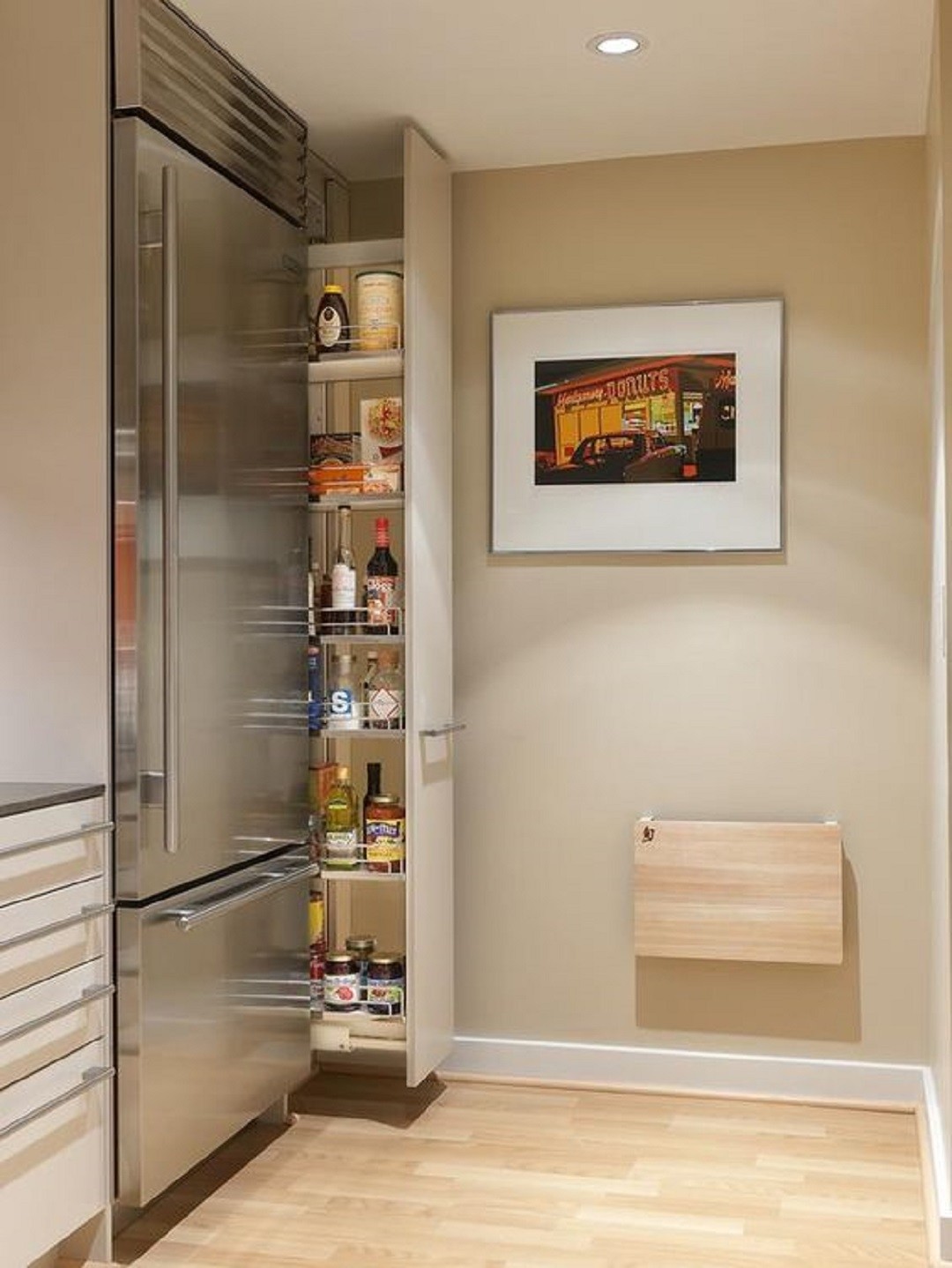 Warm- and light-colored kitchen with light wooden panels floor and cream walls. Behind the fridge there's a tall pull-out pantry to store seasonings and other kitchen essentials. Note also the wall-mounted wooden cutting board.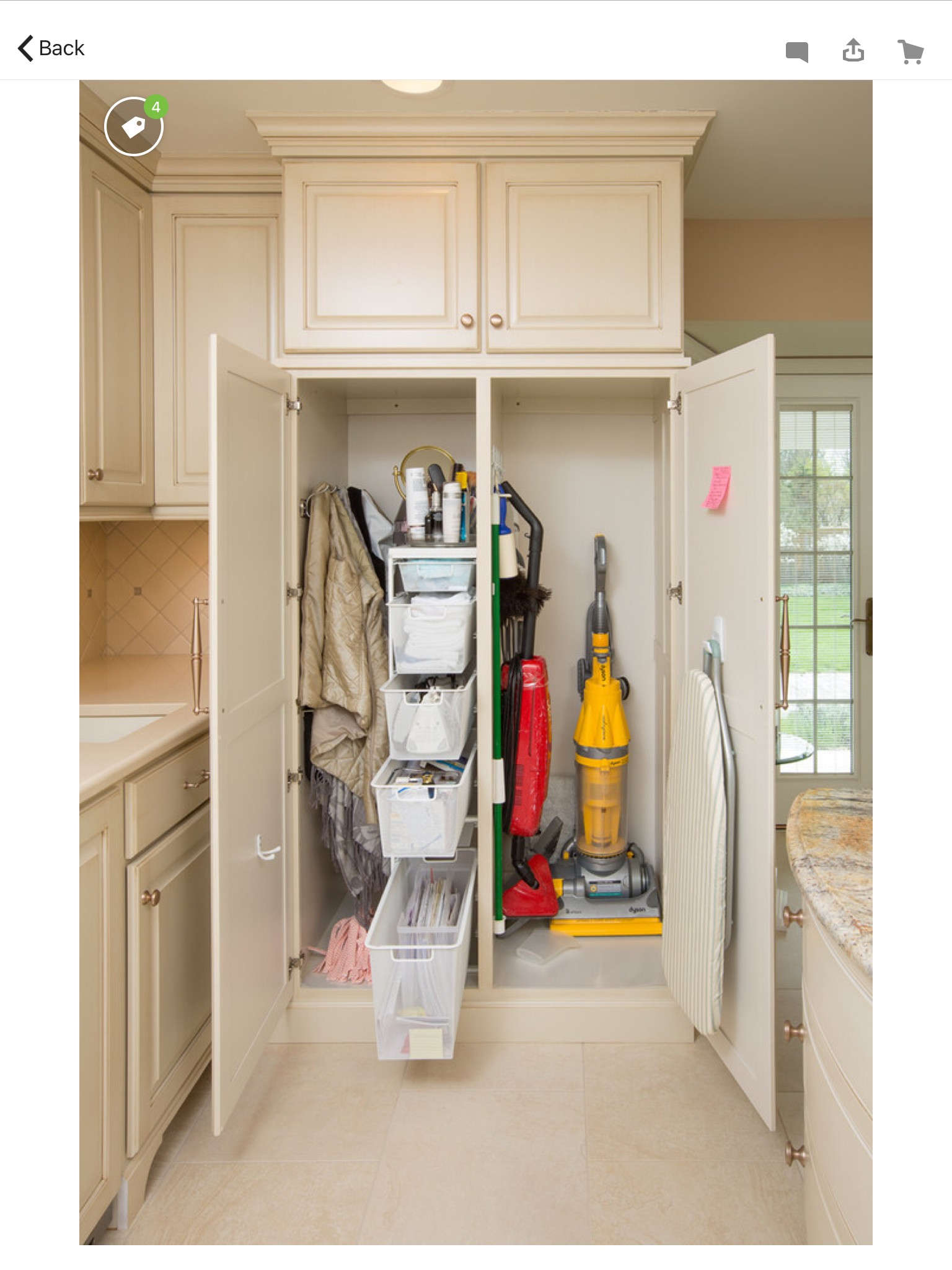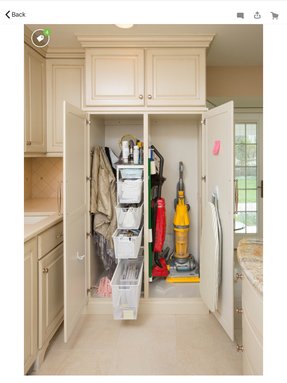 Organize: Traditional closet by Nicholson Builders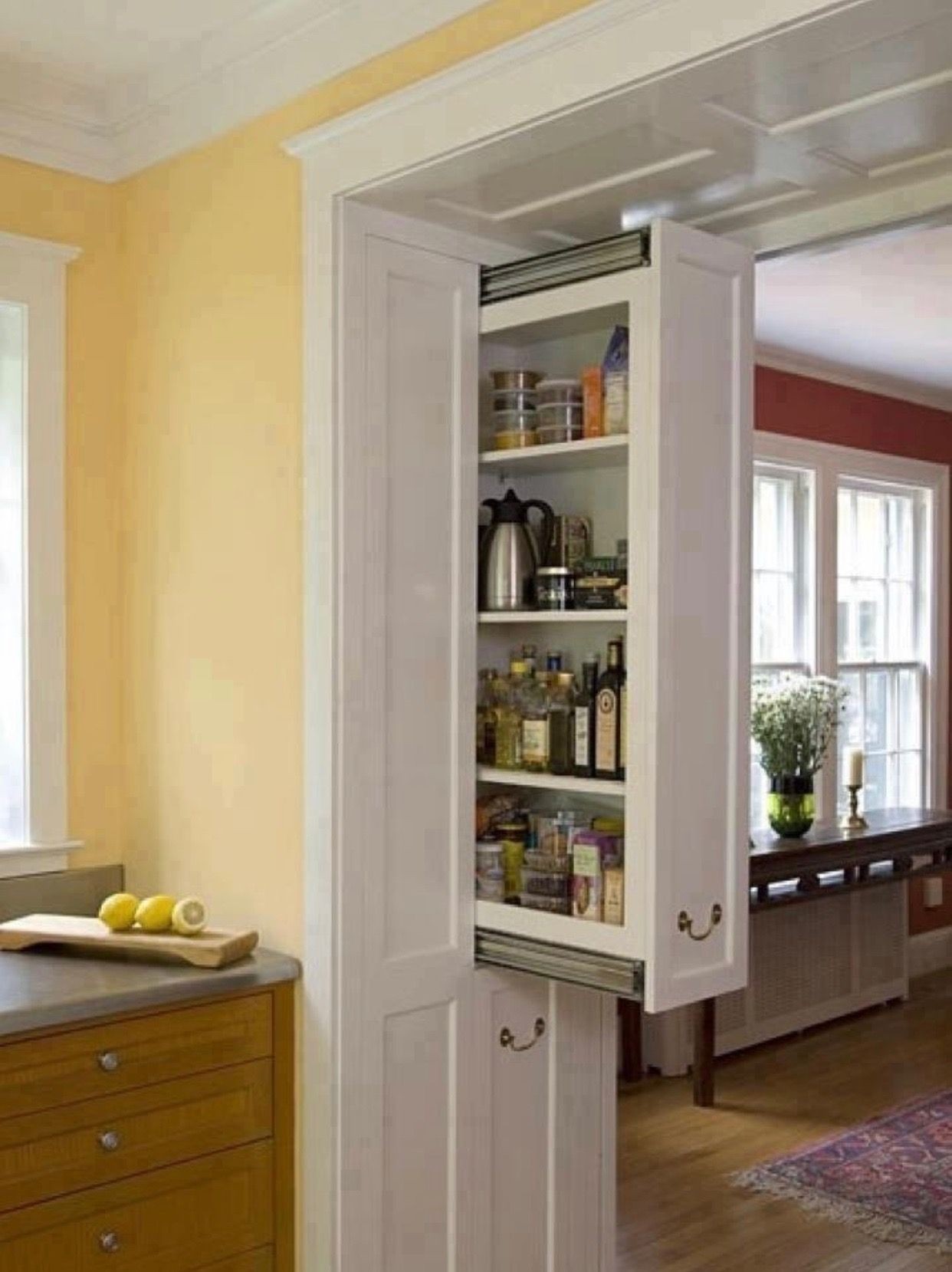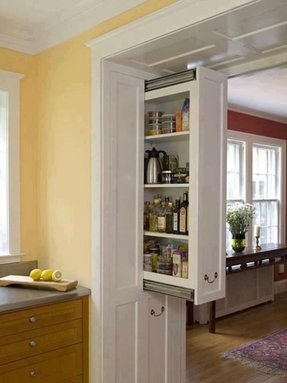 Just the pic :( have no idea where it's from, but it's genius.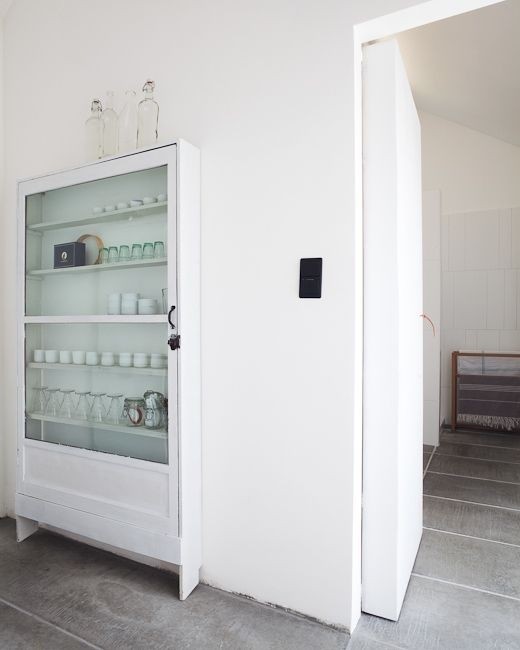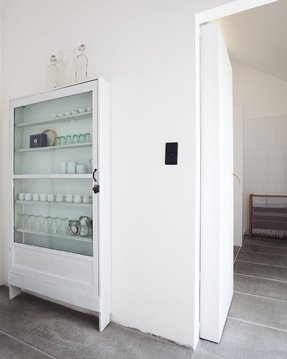 so simple. from boligmagasinet, shot by morten holtum via emmas designblogg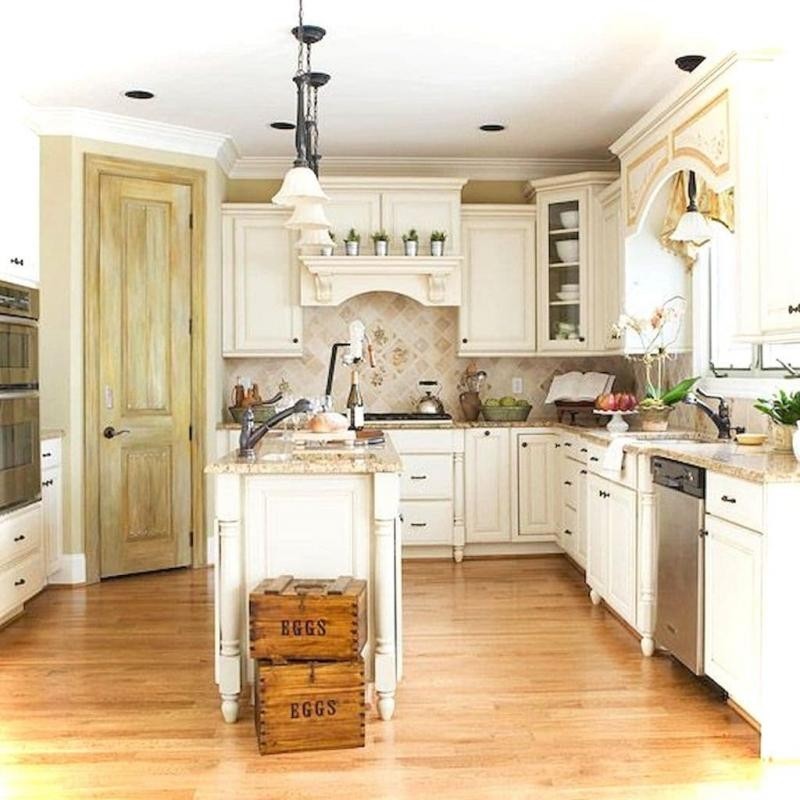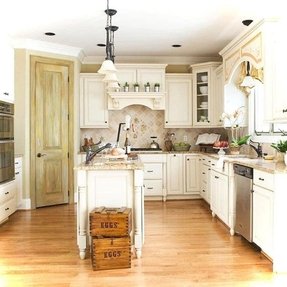 Double wall oven, cooktop, small island with sink, classy style - so much to love in this small kitchen.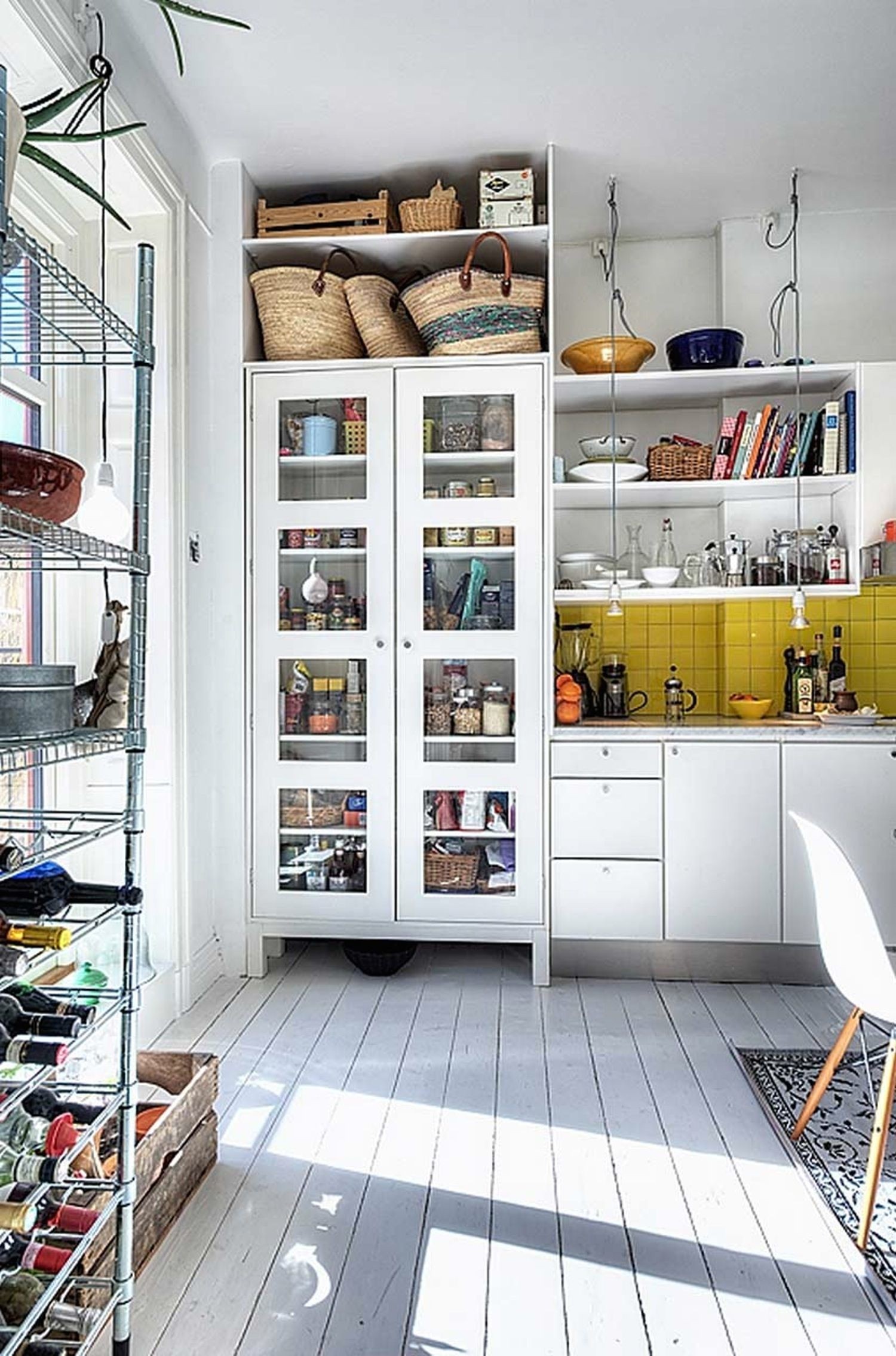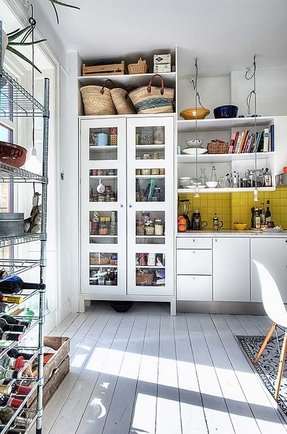 Yellow + white kitchen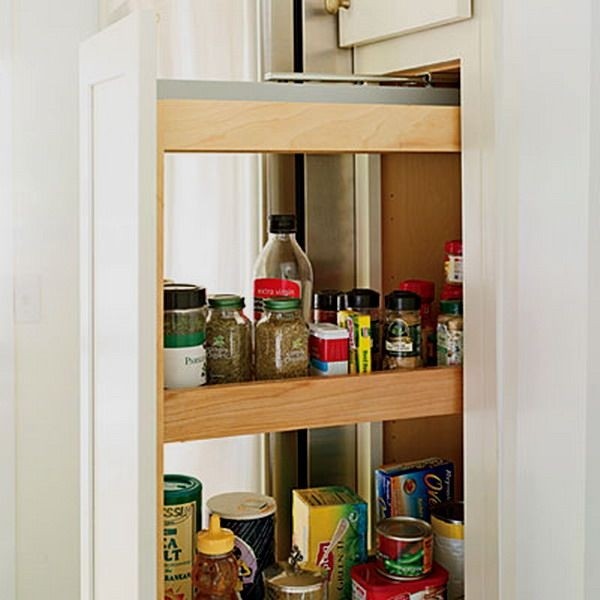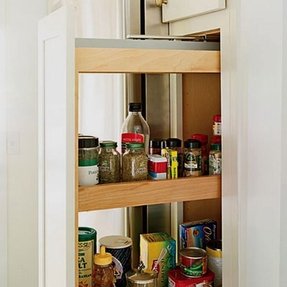 There will be one of these on either side of the range. Oh, joy, getting all that stuff off the counter but right at hand,