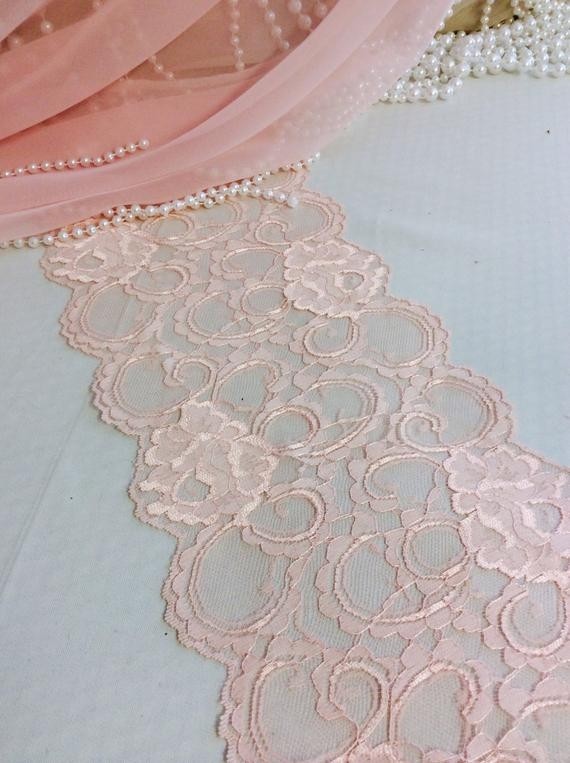 6ft pink lace table runner wedding table
Embellish your dining room with this gorgeous table runner, designed of a stylish pink fabric with floral embroidery. It can also be a lovely wedding decoration. Measurements: 7'' wide x 78'' long.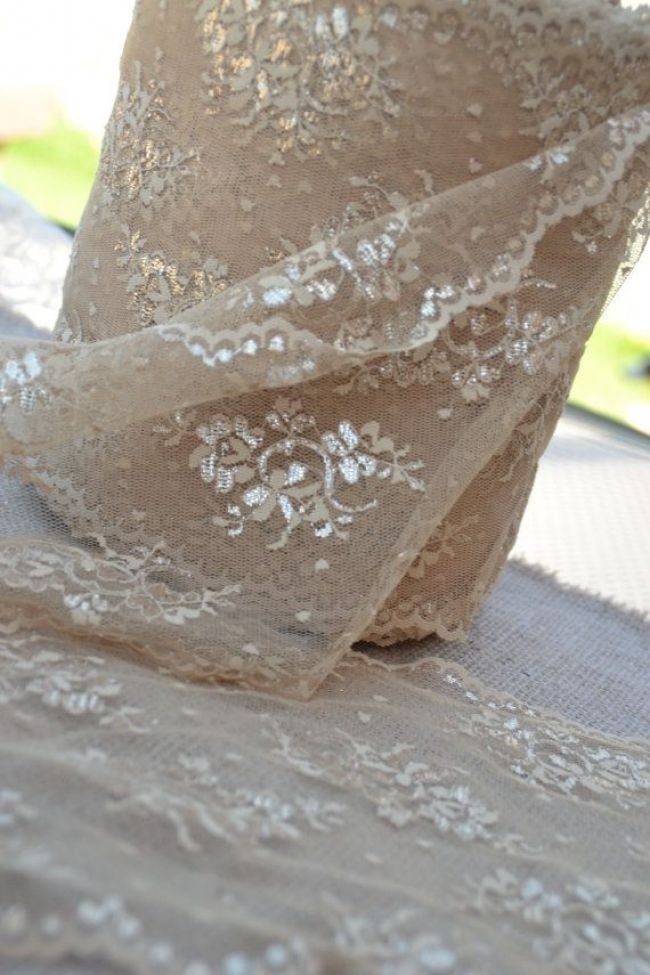 90 by 9 58 wide lace trim champagne with
If you want to embellish your dining table, you can always use this stylish table runner. Designed of a delicate fabric with distinctive white floral embroidery, the runner is just perfect to use as a wedding decoration. Measurements: 90'' L.
Peacock lace table runner with
A nice wide table runner is a beautiful combination of lace floral pattern and turquoise and violet colors. The whole is captivating with the composition, and it will do a great job of decorating the table in the dining room or living room.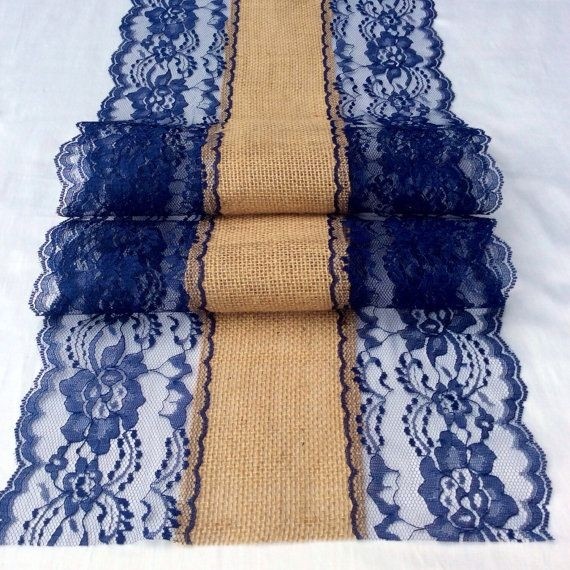 21ft burlap lace runner wedding table
This piece of material is a table runner that includes a natural-styled central part and blue sides with floral pattern. The whole runner looks good on tables on special occasions. It is also resistant to wear.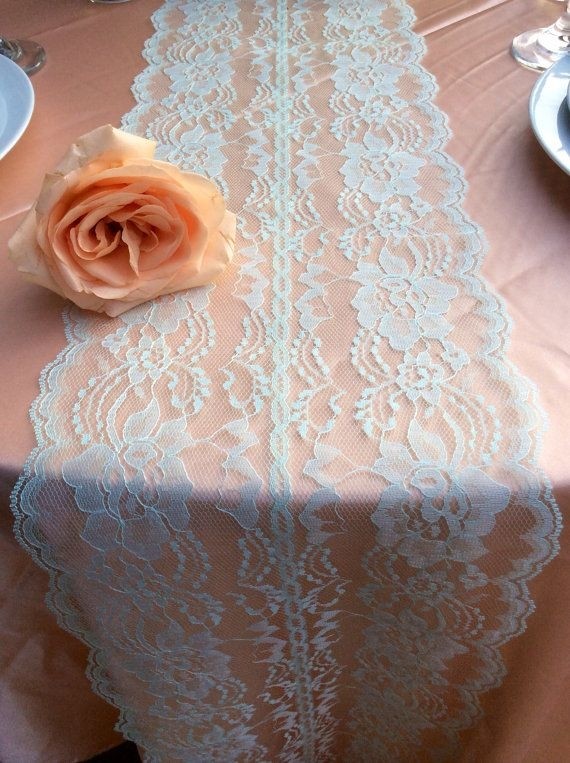 5ft mint lace table runner 8in wide x
Table runner made of lace and finished with floral theme. Perfect addition for wedding and others events. Received many positive recommendations from clients for elegant design and high quality.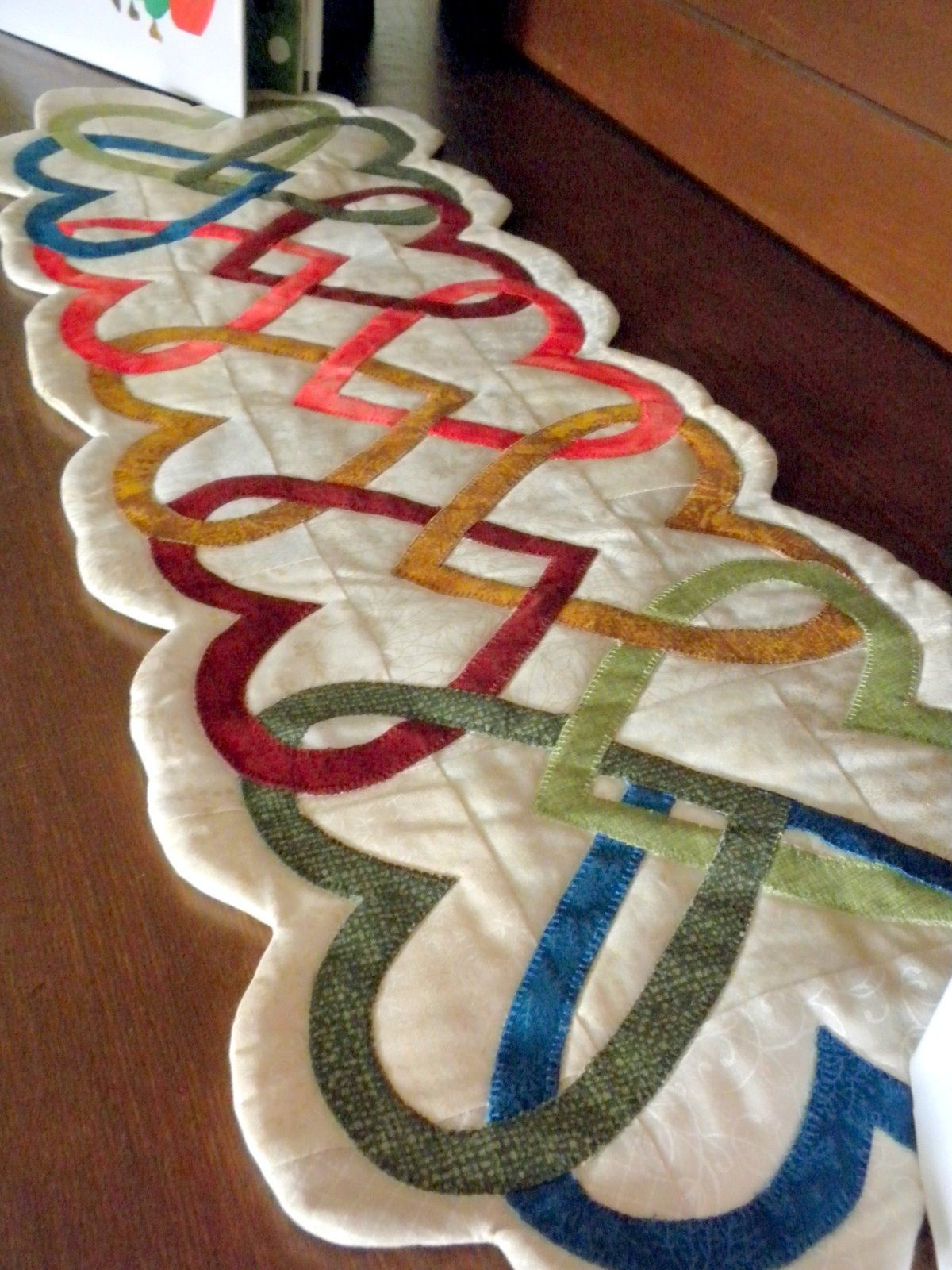 Unique, decorative table runner with an interesting shape. It includes multi-color hearts on its white background, so it decorates different tables. The runner is made of durable materials, so it is a long-lasting item.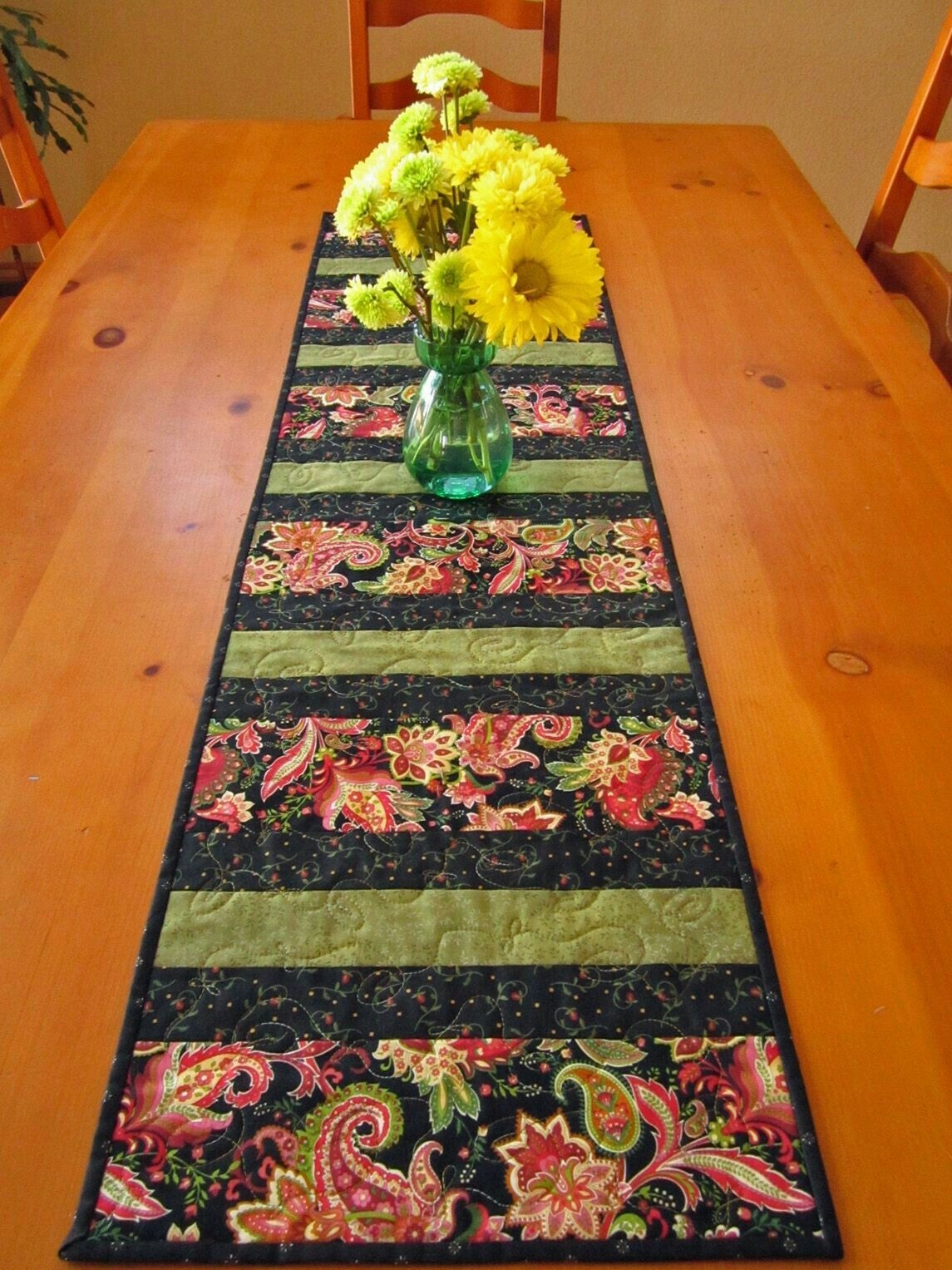 Quilted Table Runner Paisley Stripe - mini version of Quick Strippie (mary's quilts).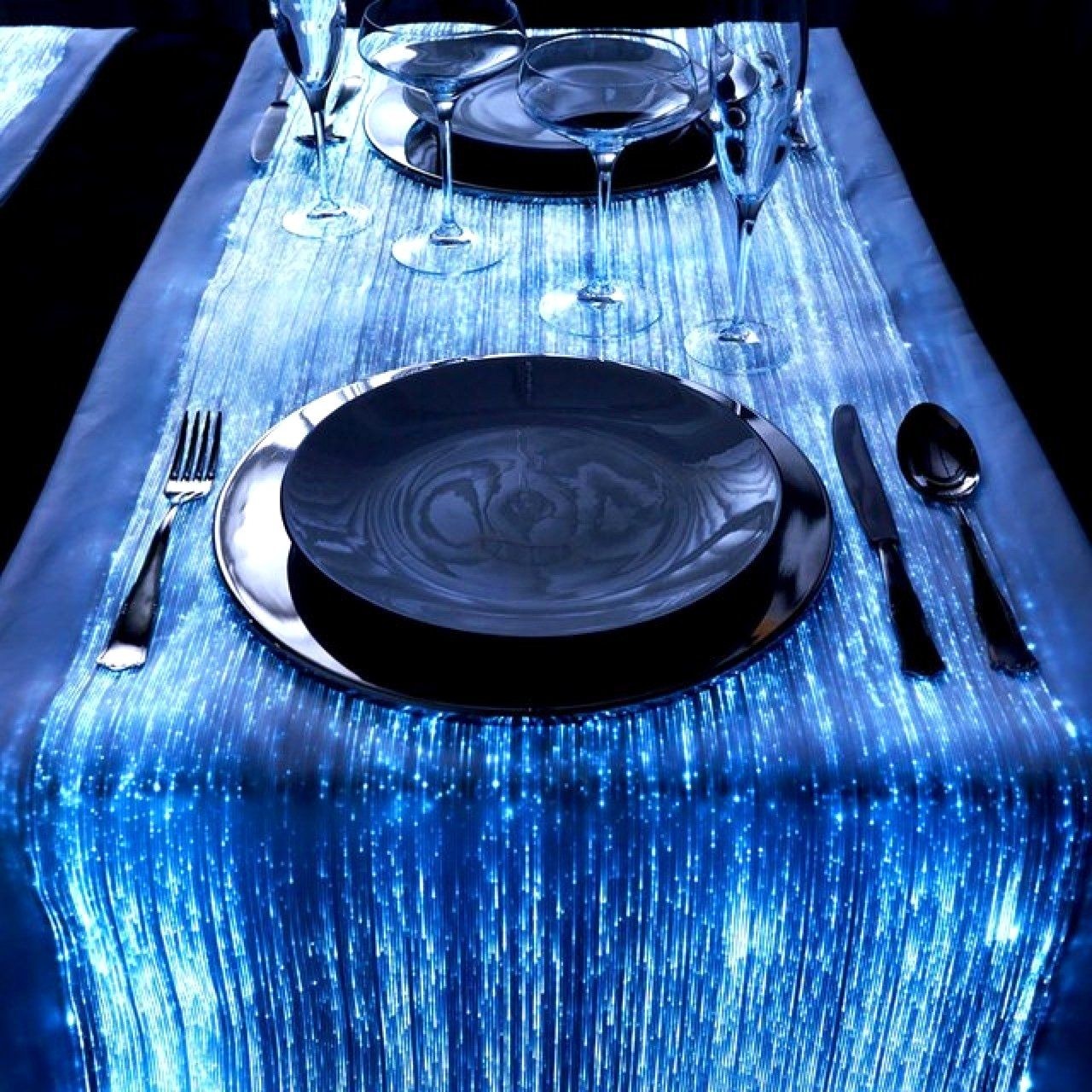 Would you like to prepare the perfect dinner, but you are not a good cooker? Takeout something and lay a table with the fiber optic runner. It guarantees oohing and ahhing -and the memory of the dazzling luminous effect will be unforgetable.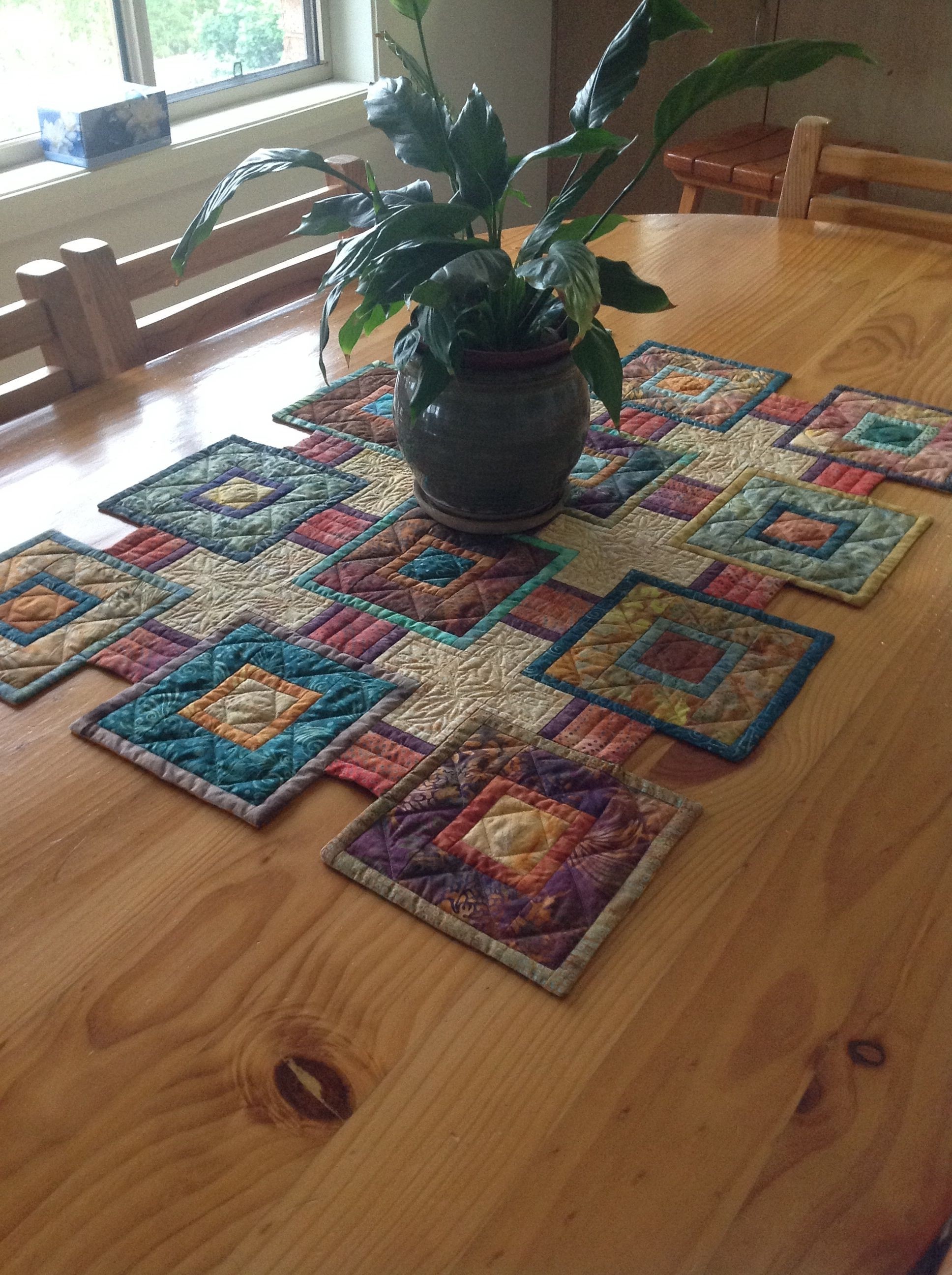 I have no idea what this is, but looks super oldschool and fun! Inspired by stepping stones pattern, seems to be a very unique table runner. Super colorful, with very unusual shape looks awesome on this wooden table.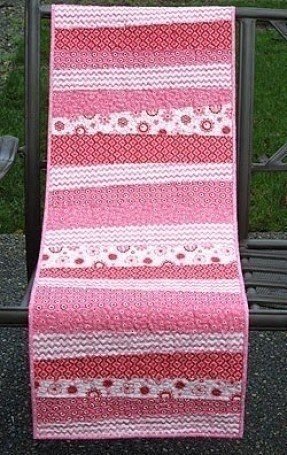 This wide, reddish quilted table runner looks great and is made of best-quality materials that would provide the high level of durability. It can be used both indoor or outdoor and will create wonderful atmosphere for your dinners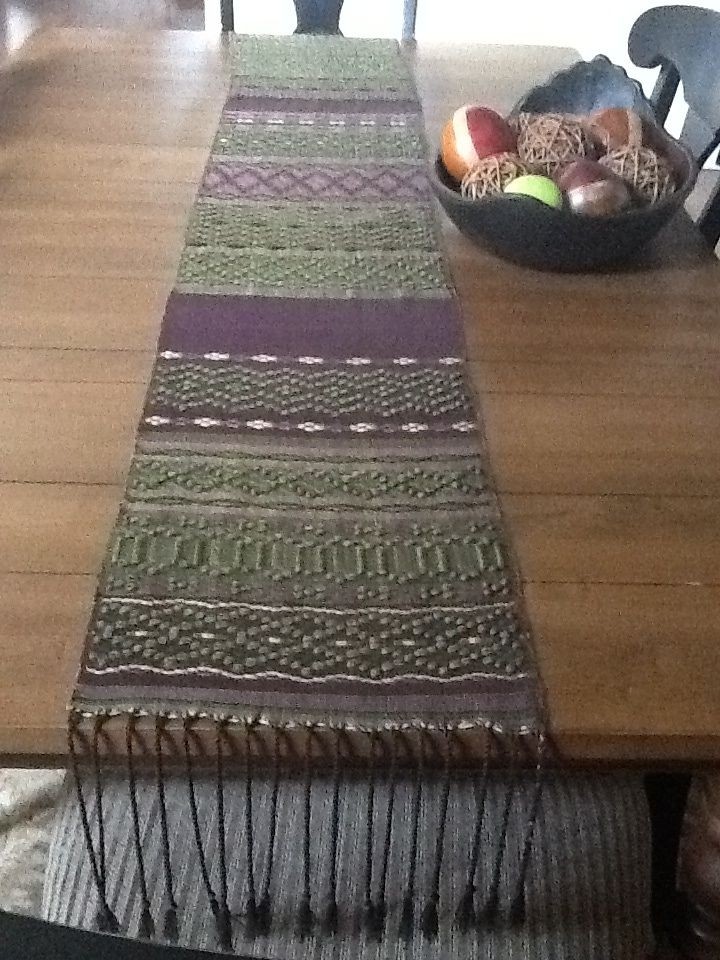 So unique! via Ravelry, NB1's Table Runner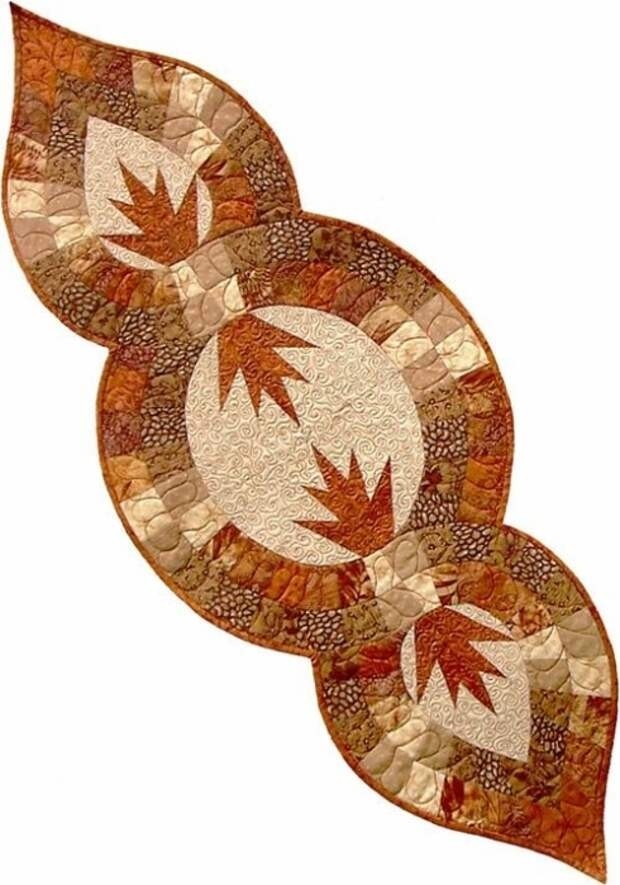 Add a touch of charm to your dining room with this amazing table runner that sports the quilted pattern of autumn leaves and will not only protect your table a bit but also spruce up your home decor.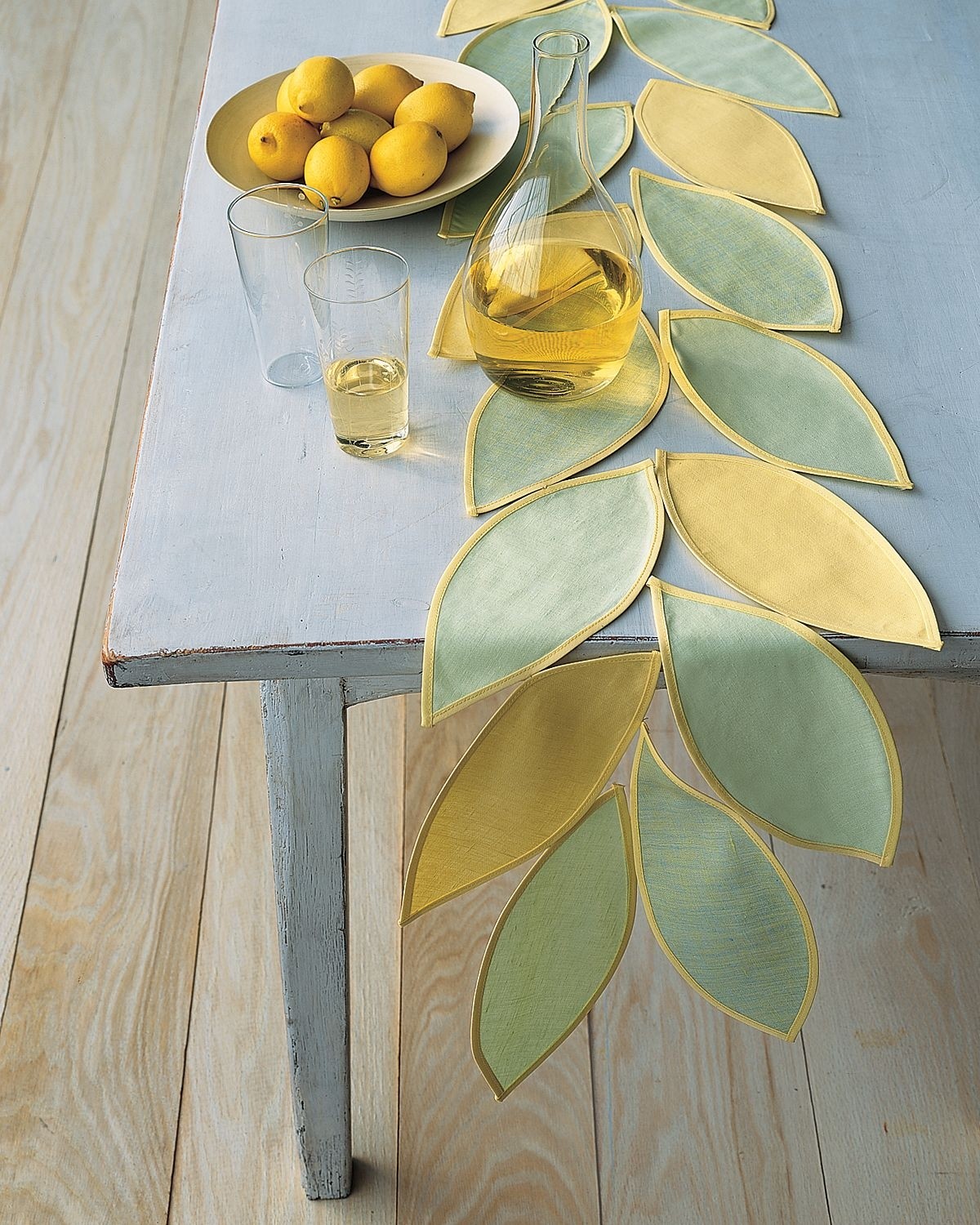 the unique look of this leafy table runner. Use this free table runner ...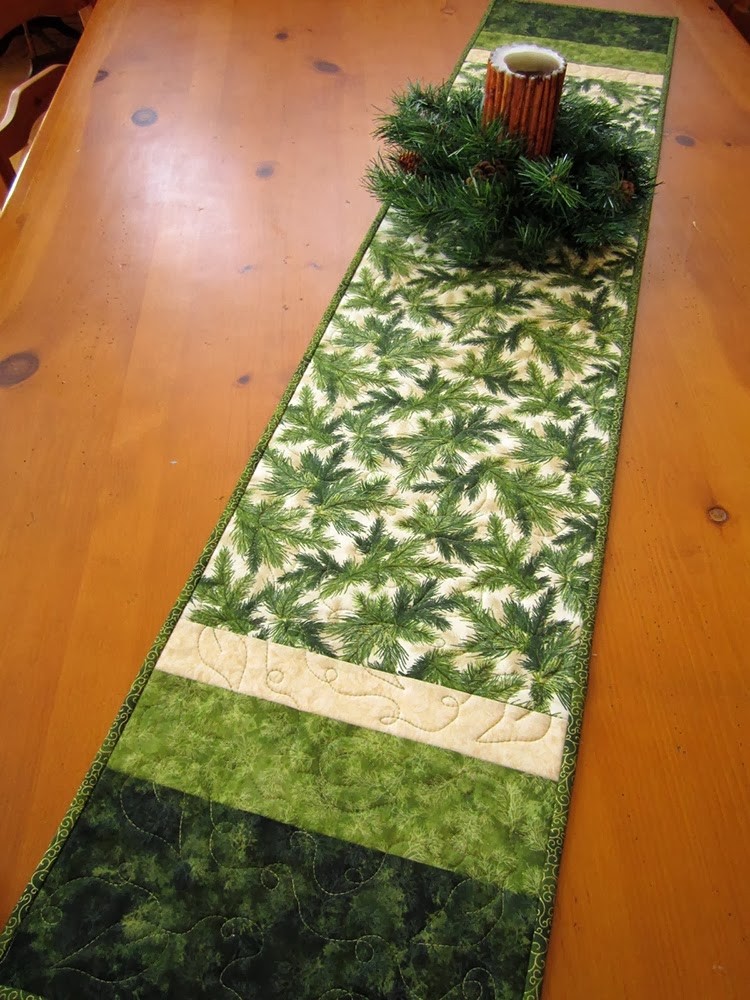 Handmade Quilted Table Runner Pine Sprigs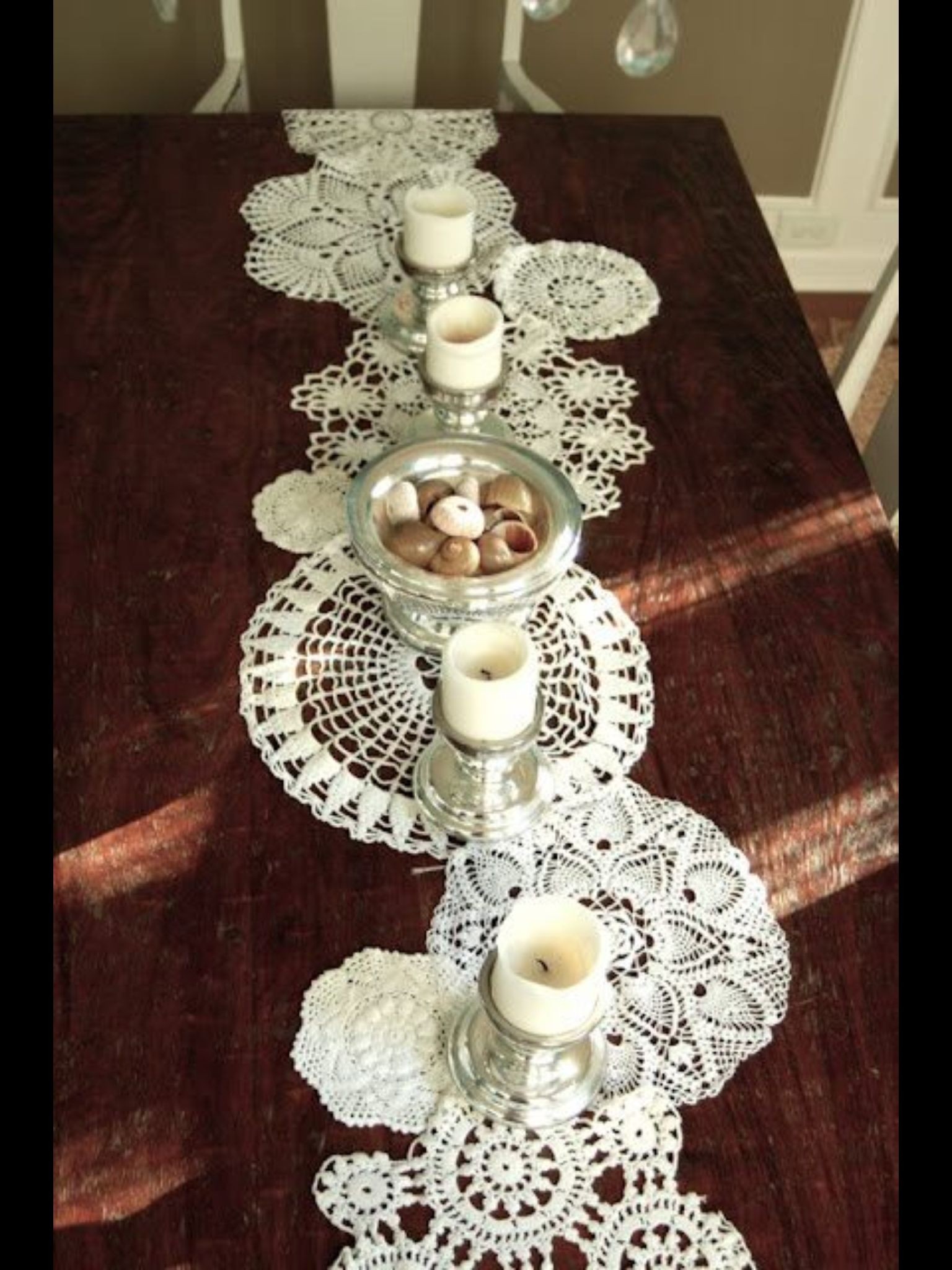 Using vintage doilies as a table runner. There are so many of the old doilies in bins and boxes at shops and at yard sales and thrift stores. These were made with skills many of us have lost and they took days, if not weeks, to complete. Now they sell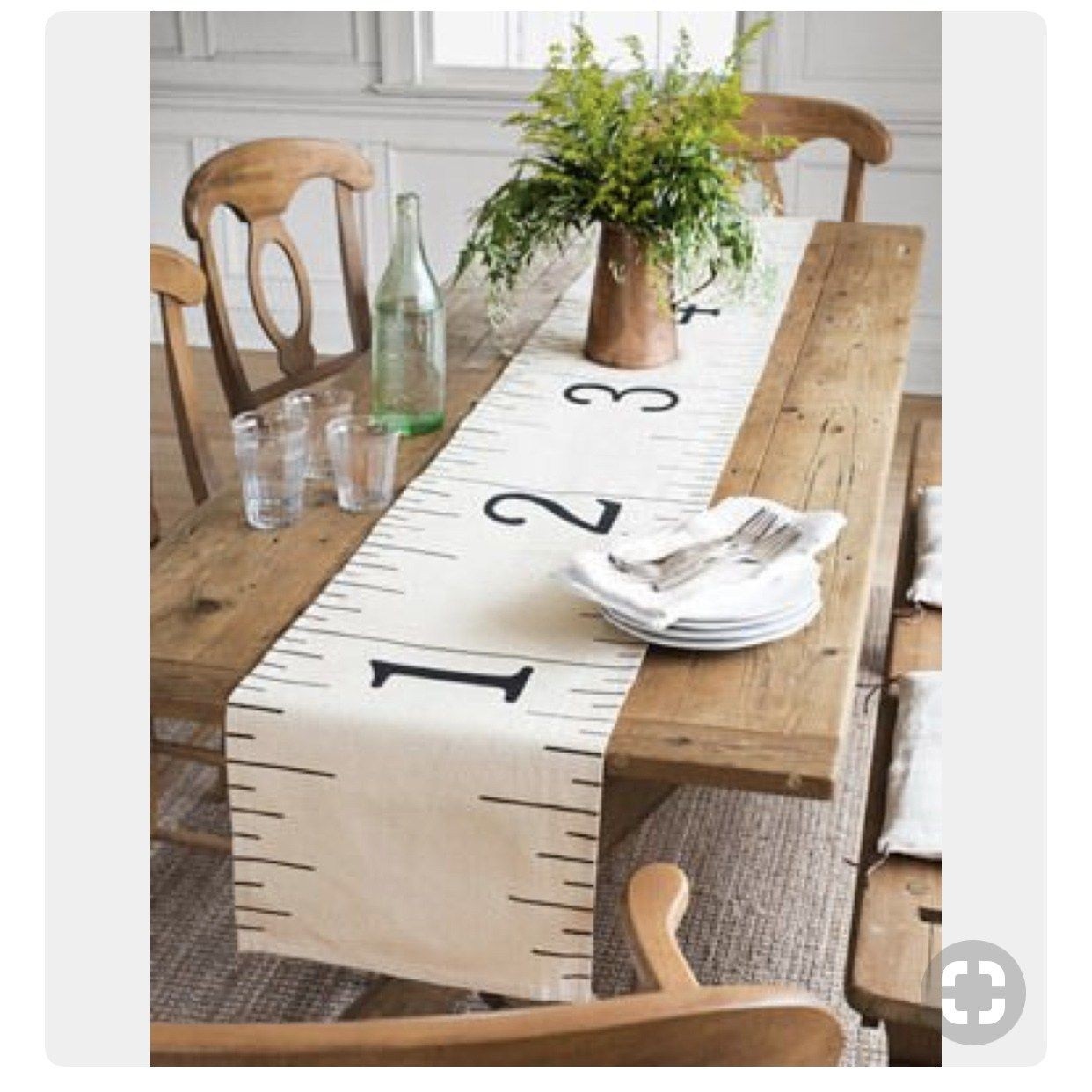 DIY Table Runner Projects • Ideas & Tutorials!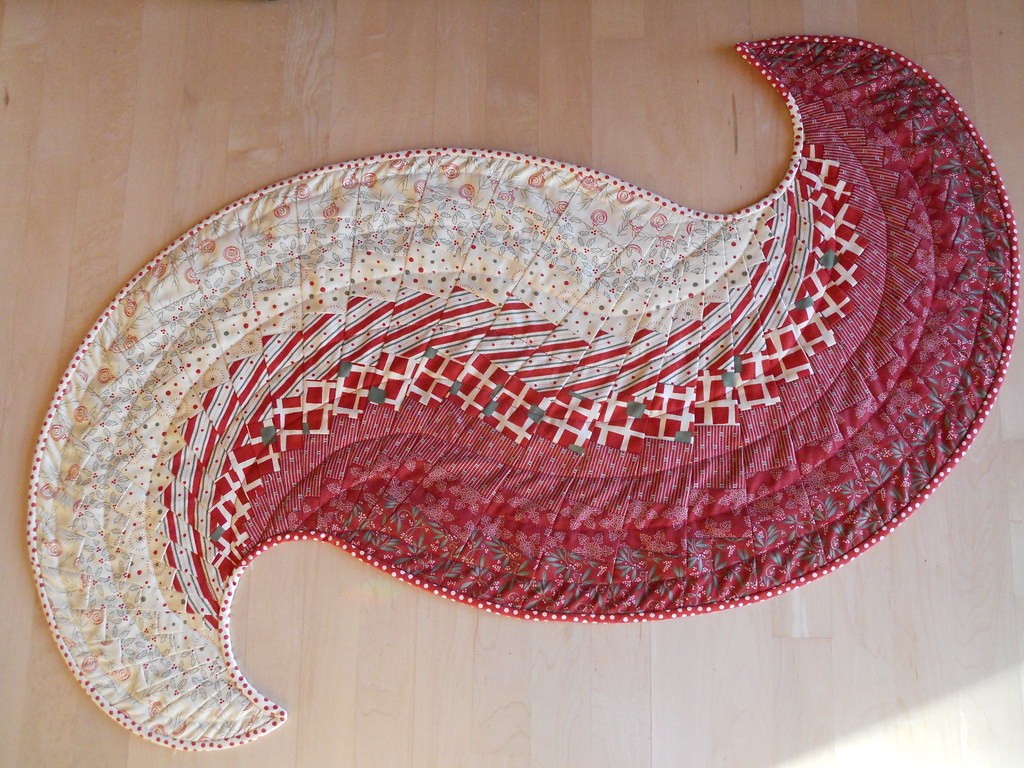 ! Sew we quilt: Directions for making this spiral table runner with a 9 degree ruler.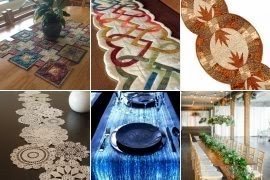 Classic dining table for residential and commercial premises. It is made of wood and mounted on crossed legs. Rectangular top has large usable surface.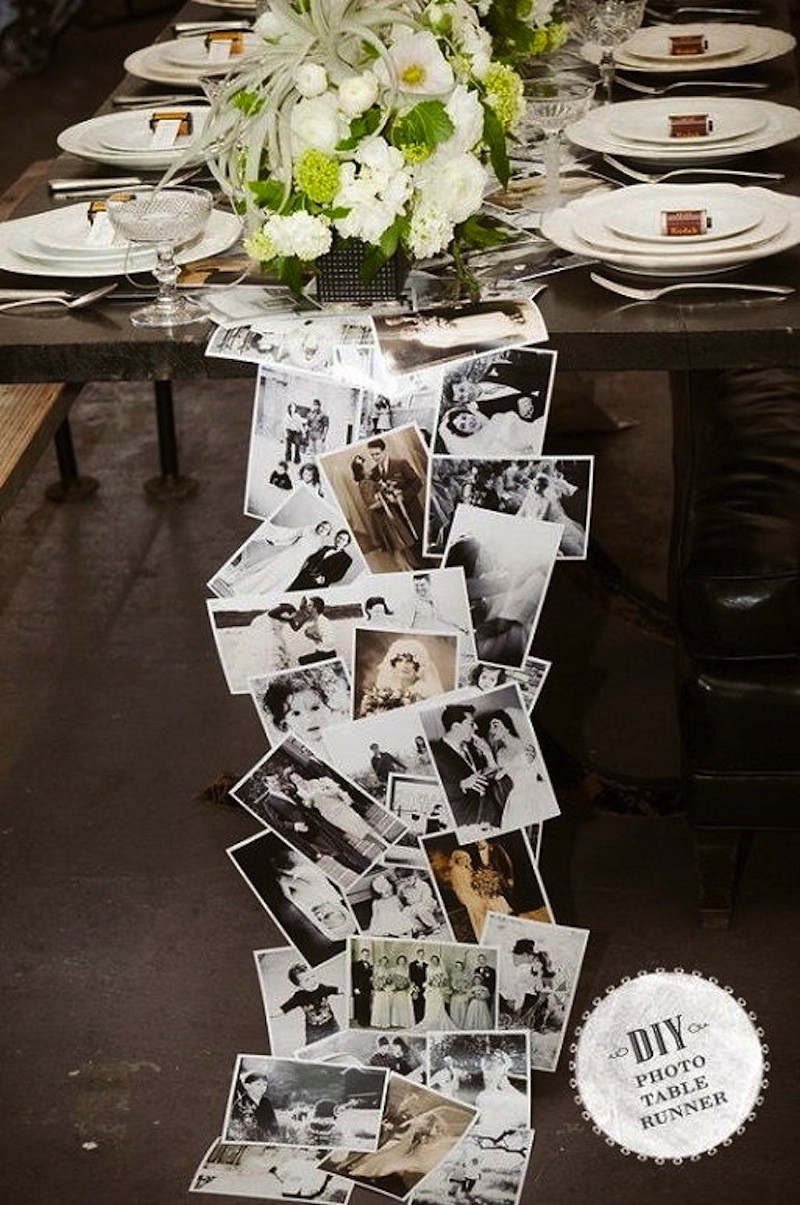 photo table runner //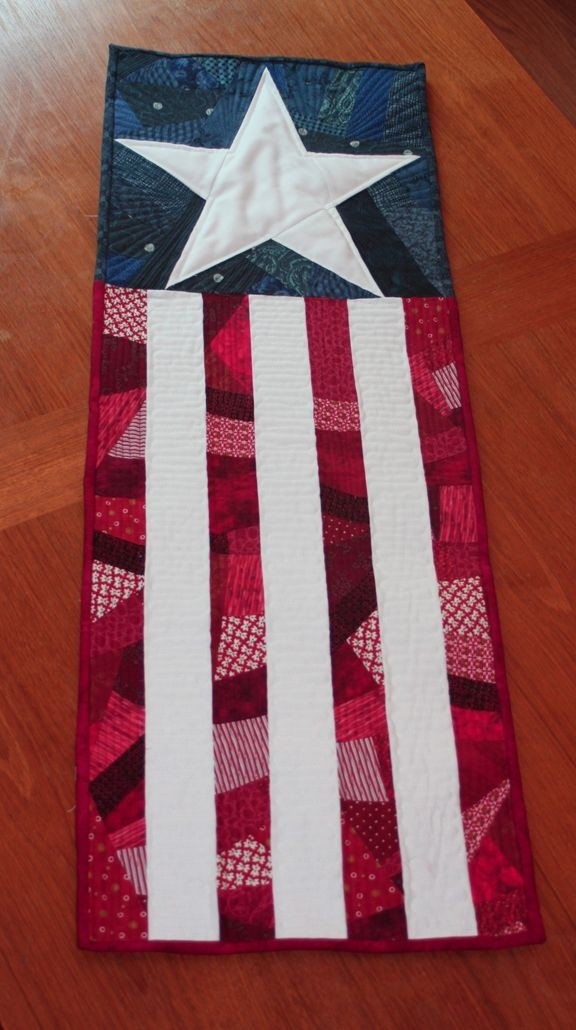 patriotic door quilt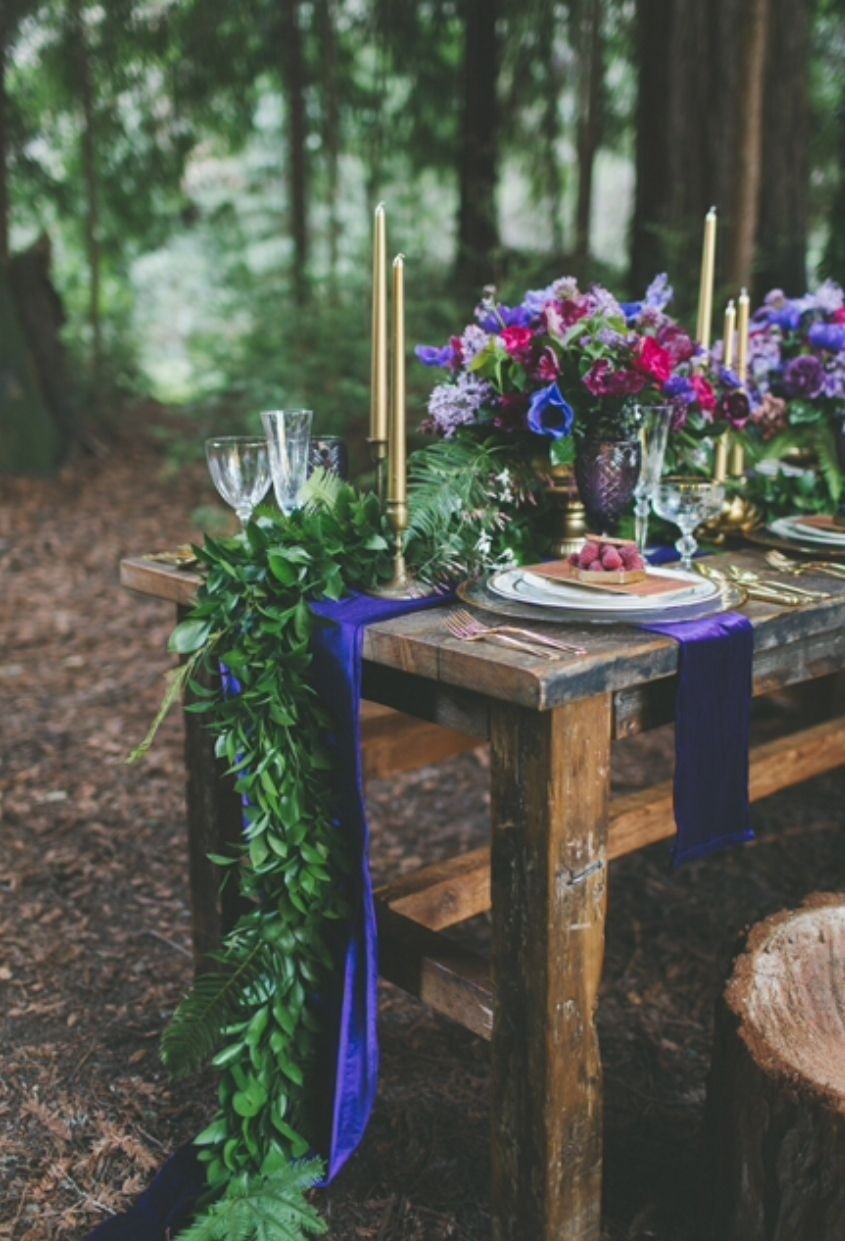 Brides.com: Unique Centerpiece Idea: Fresh Flower Runners. For a bohemian couple, florist Gavita Flora, based in Santa Cruz, California, created jewel-toned centerpieces paired with a deep-green leafy runner.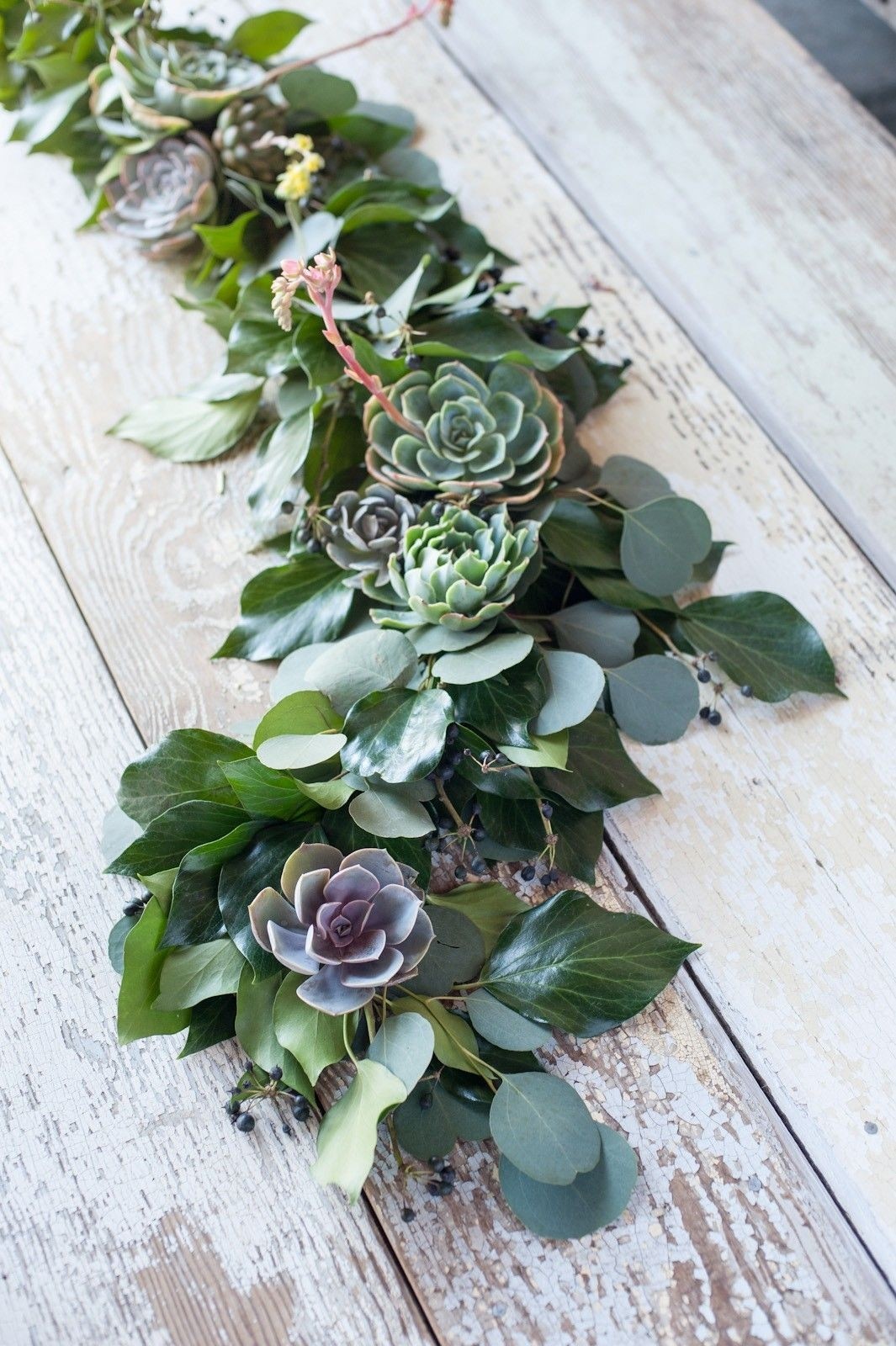 DIY #2 Final Look: Serious wow-factor for your next dinner gathering.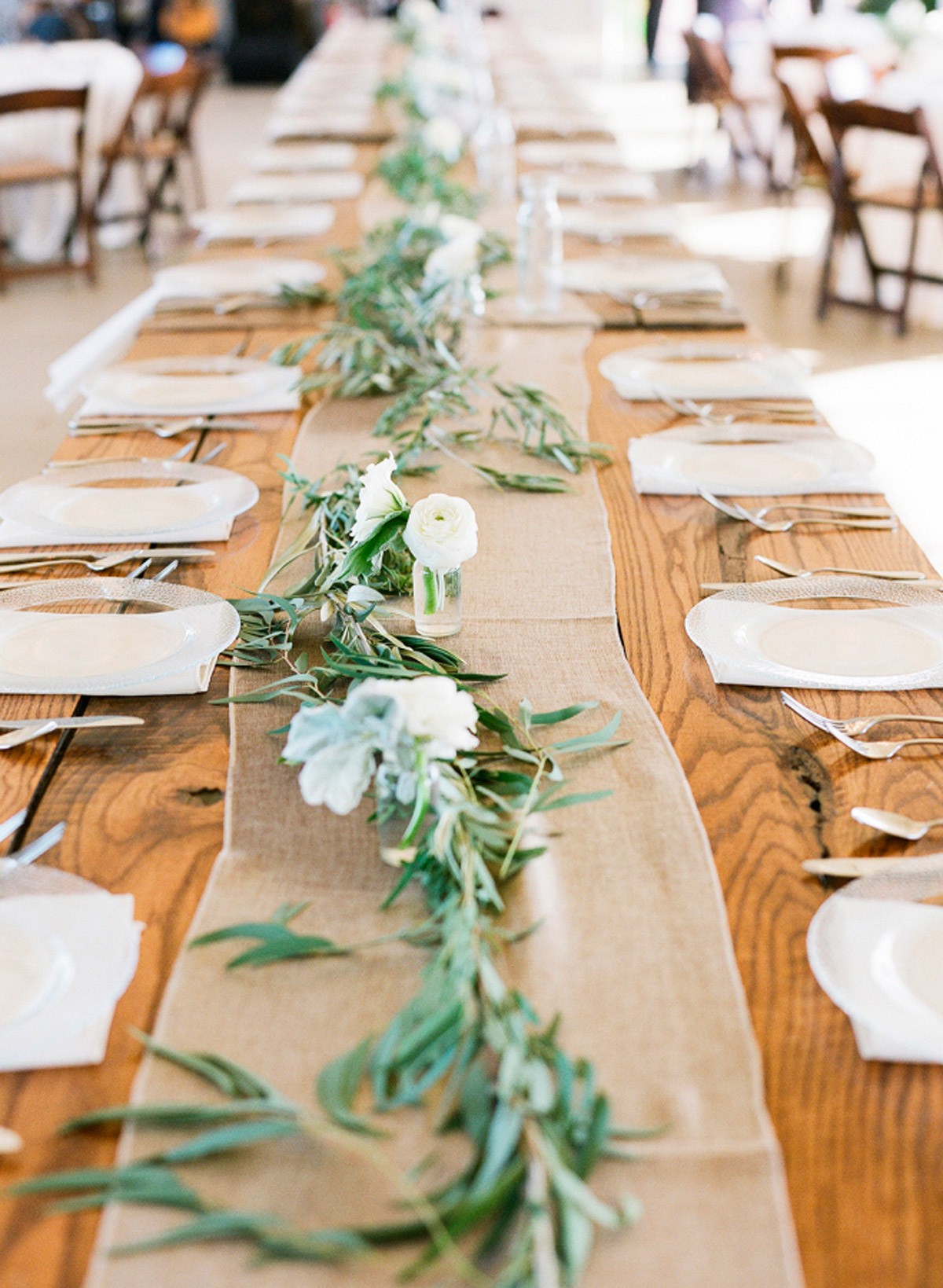 Rustic table runner with olive branch stems and fluffy white flowers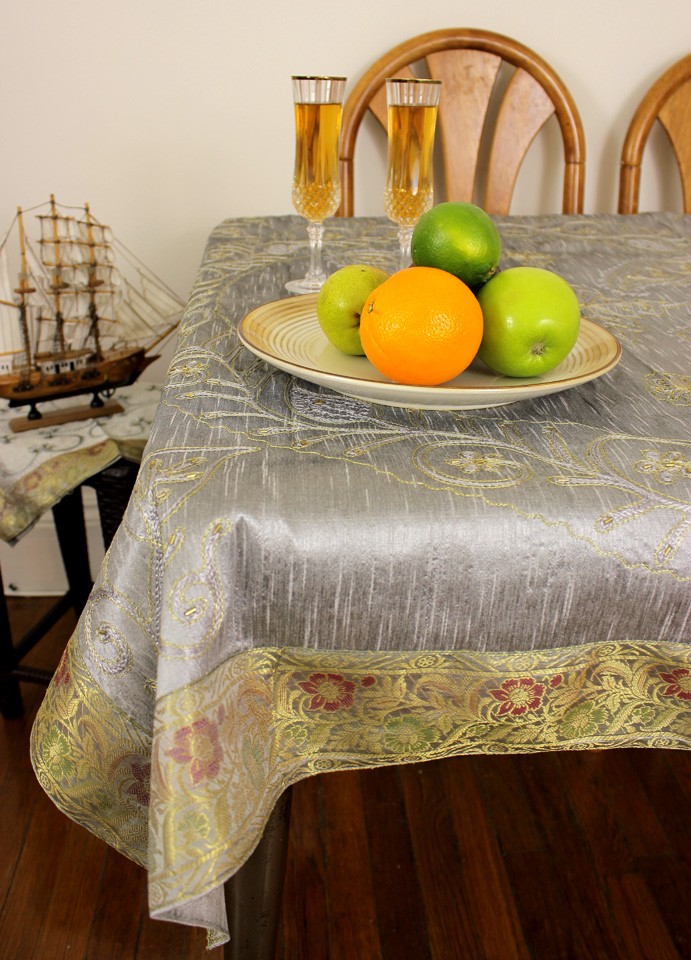 ... table linens boston unique decorativetablecloths tropical table linens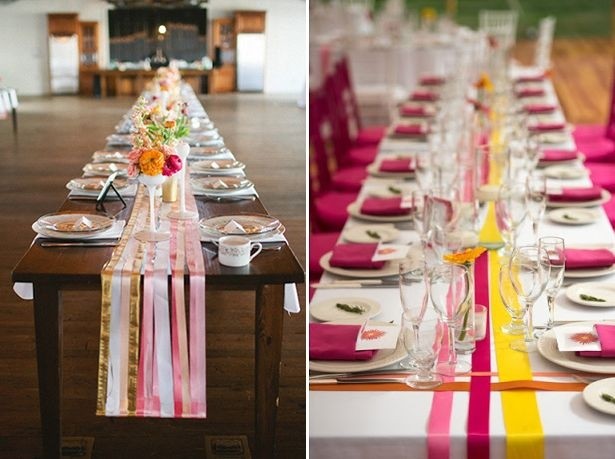 10 Ways to Use Ribbon in Your Wedding Decor - Project Wedding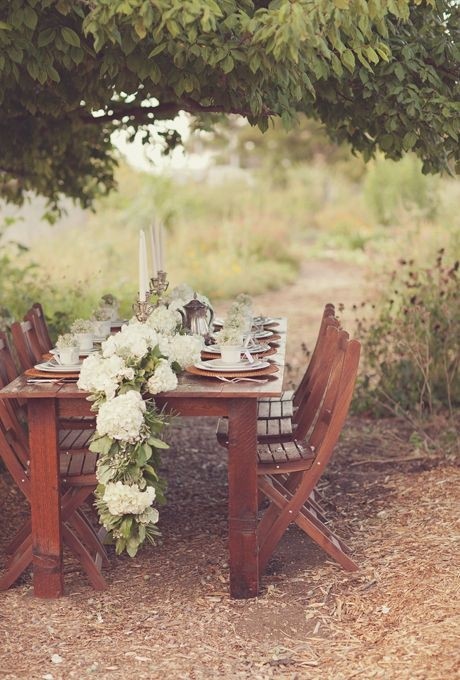 A white hydrangea table runner with greens, succulents, Annabelle roses, and baby's breath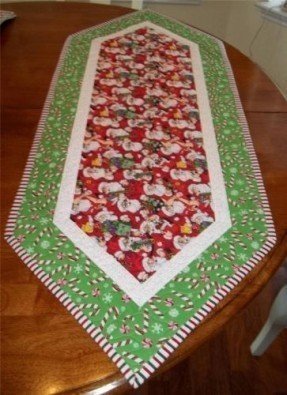 ... SANTA & CANDY CANE TABLE RUNNER MAT WALL HANGING UNIQUE HANDMADE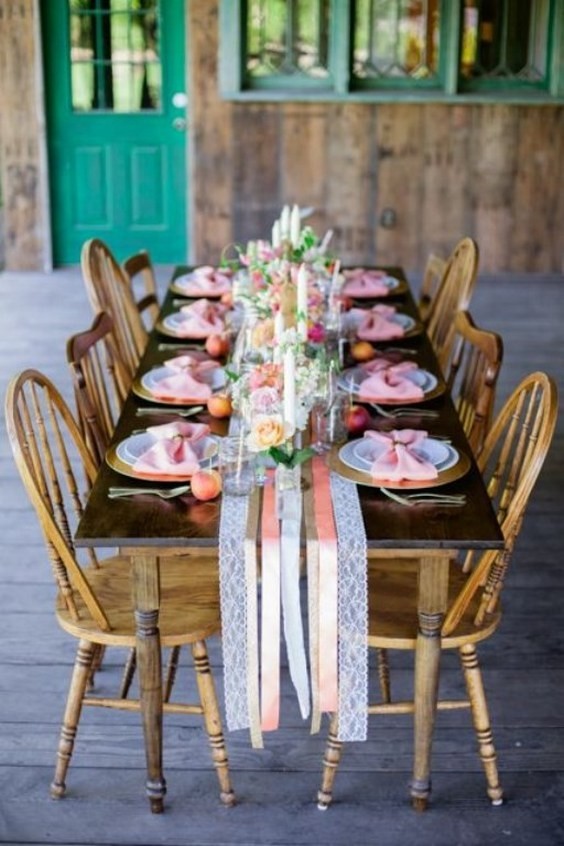 I love the ribbon table runner! NW Wedding Blog: A Cheerful Styled Shoot / Event Crush and Gabriela Ines Photography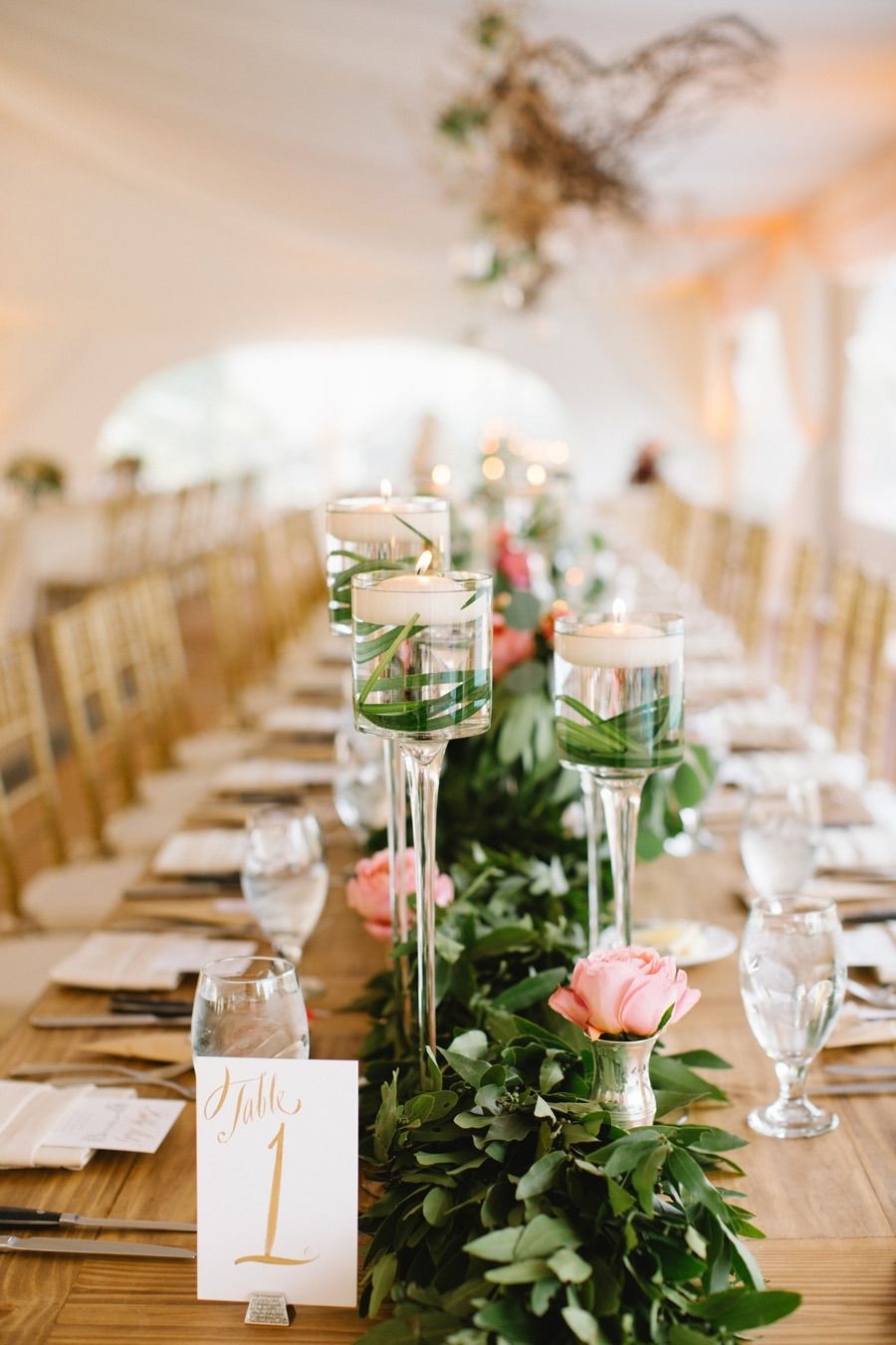 Romantic centerpiece of soft pink roses, dark greenery, and tall pillar candles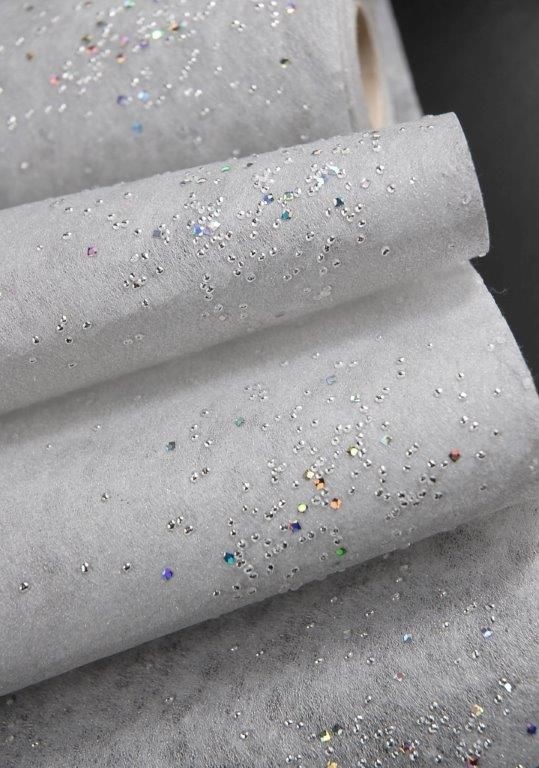 Sparkling with tinsels of varied colors scattered on a concrete gray backdrop, this wide "galaxy paper" table runner redefines the glittery design with its silver appearance. A way to marvel your guests at a very special occasion.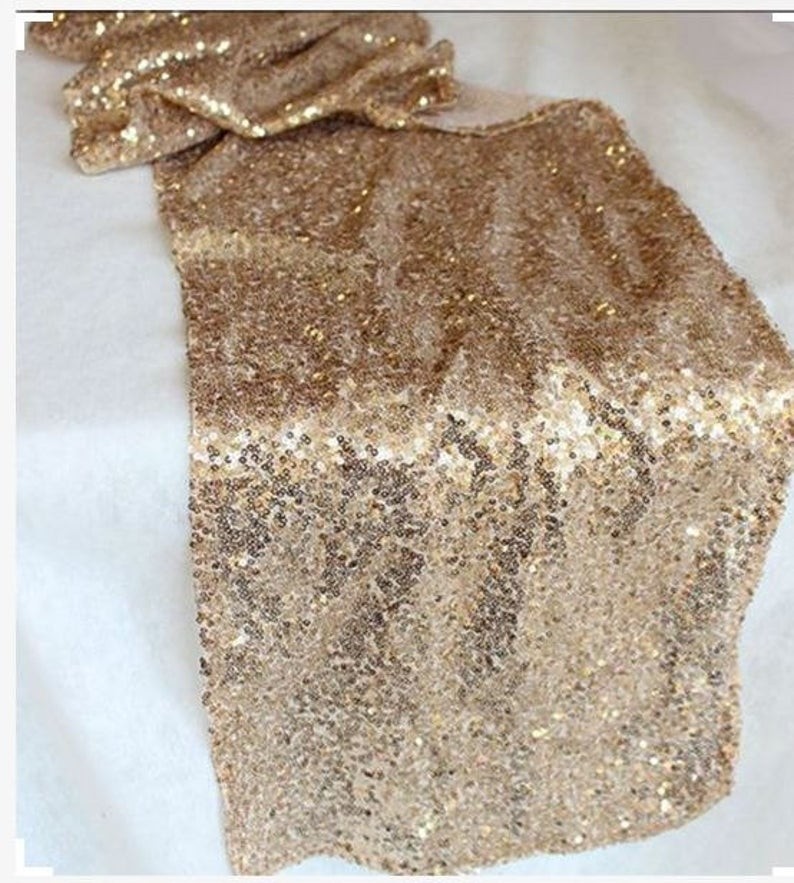 A glamorous contemporary table runner crafted of durable fabric with a glossy small points and dots design in golden tones. It's rectangular and wide so suitable for quite large tables. It can be washed.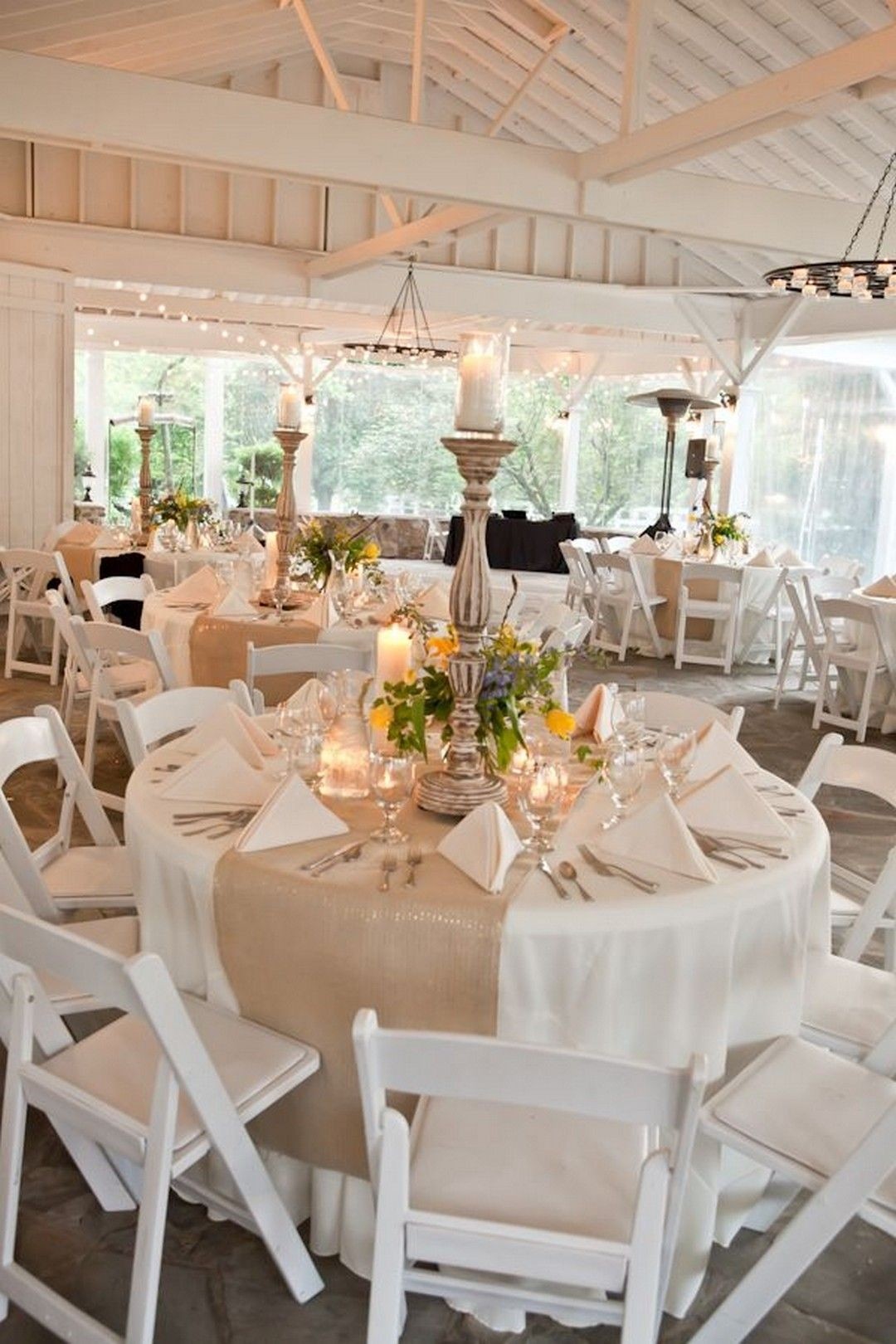 Contrasting colors are a common idea used to add visual accent to a wedding decor, but it seems that neutral beige can provide no worse match. Here wedding tables are dressed with wide beige table runners, and the folding chairs are cushioned beige.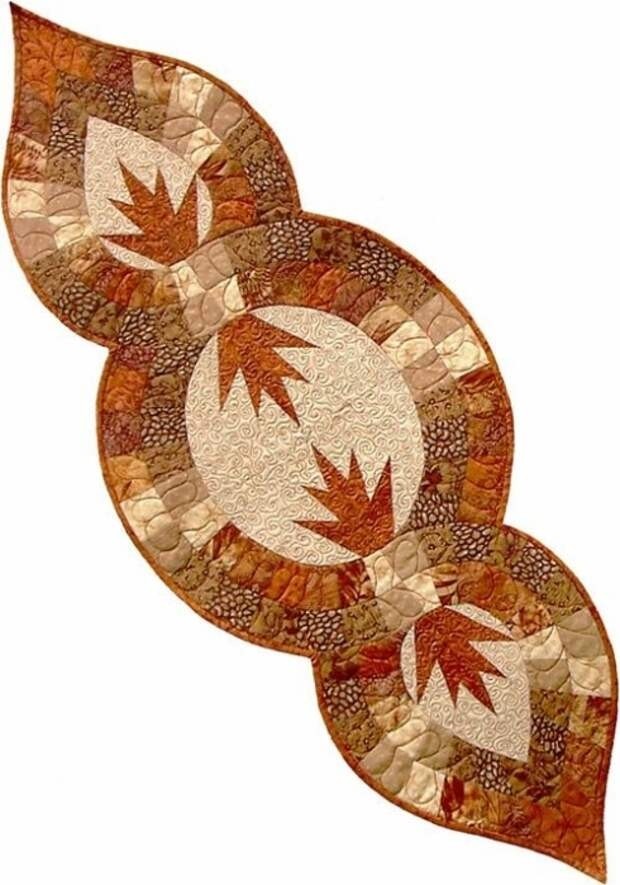 Unique table runner with fan details. Round pleated appliqués add interesting visual element to the white surface of the table runner. In addition, it kinda contrasts with a neutral dark grey table cloth. Wedding reception idea!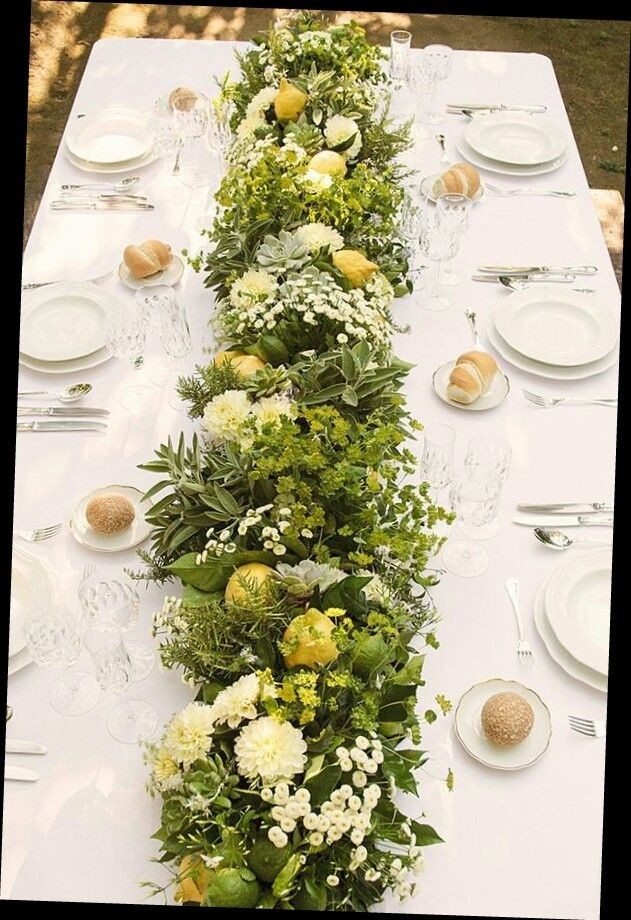 Lemon, lemon leaf, jasmine, dahlia, and chamomile centerpiece for a destination wedding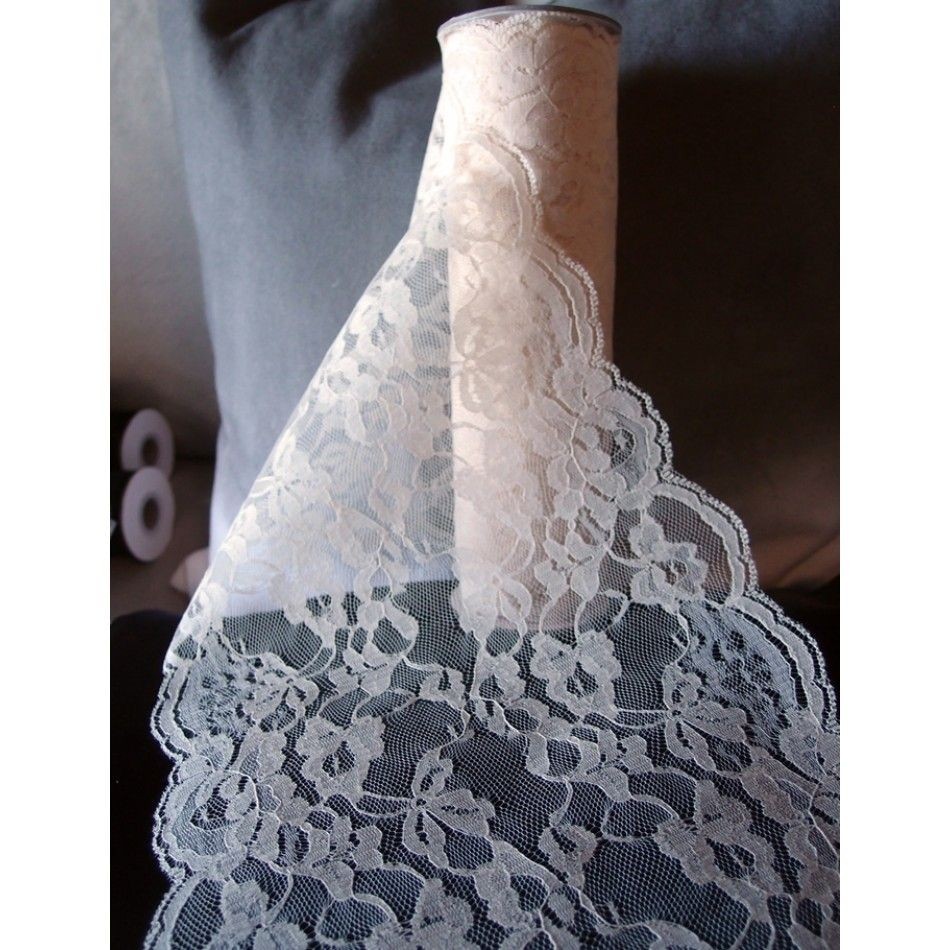 Enhance your dining room with this gorgeous runner, embroidered with captivating floral pattern. Designed of quality material, the runner is embellished with an ivory chantilly lace ribbon and scalloped edges. Measurements: 9'' wide by 10 yards in length.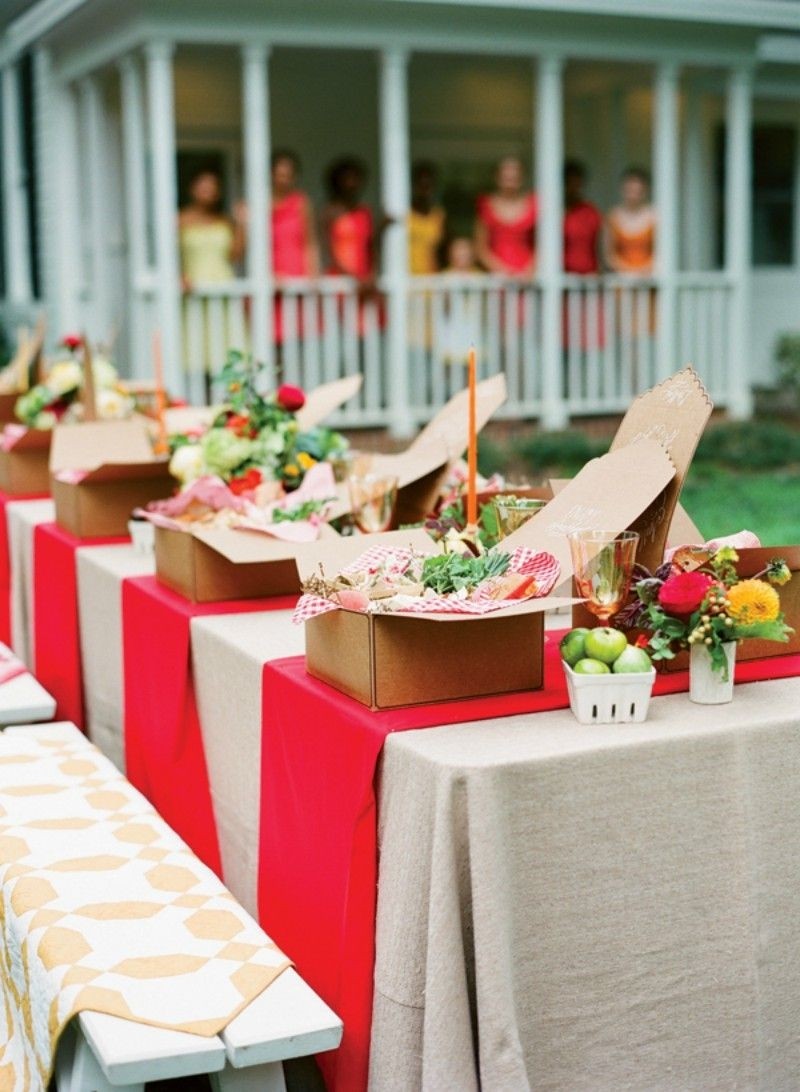 Boxed Lunch. Keep in mind for a Ladies Meeting Idea. Will need to check prices for take out boxes at PaperMart (http://www.papermart.com)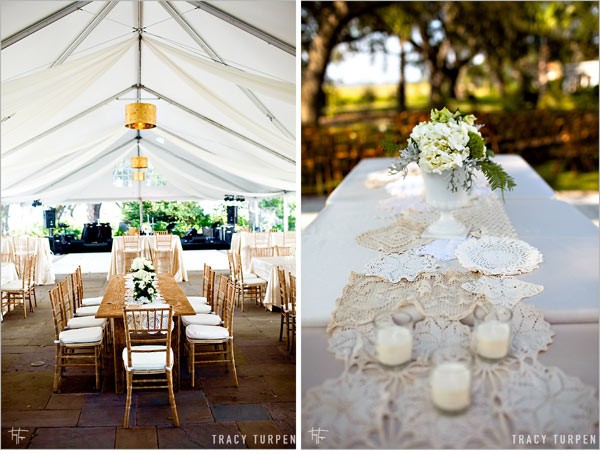 ... of ribbon and lace as your table runner! How simple and elegant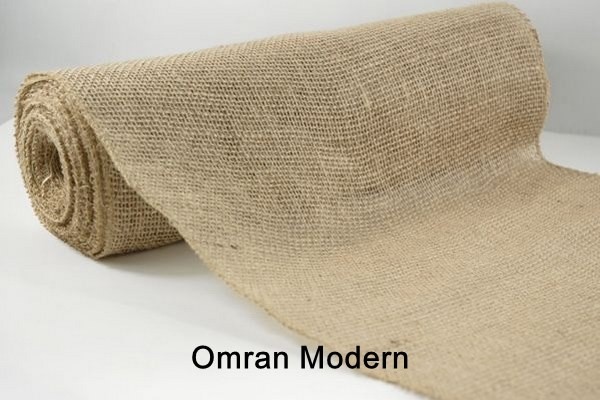 This is high-quality stylish Natural Jute Roll Burlap Fabric of 10 yards (30 foot) size. It is an excellent and decent fabric that match on the lot of different occasions like weddings, sumptuous dinners and much more.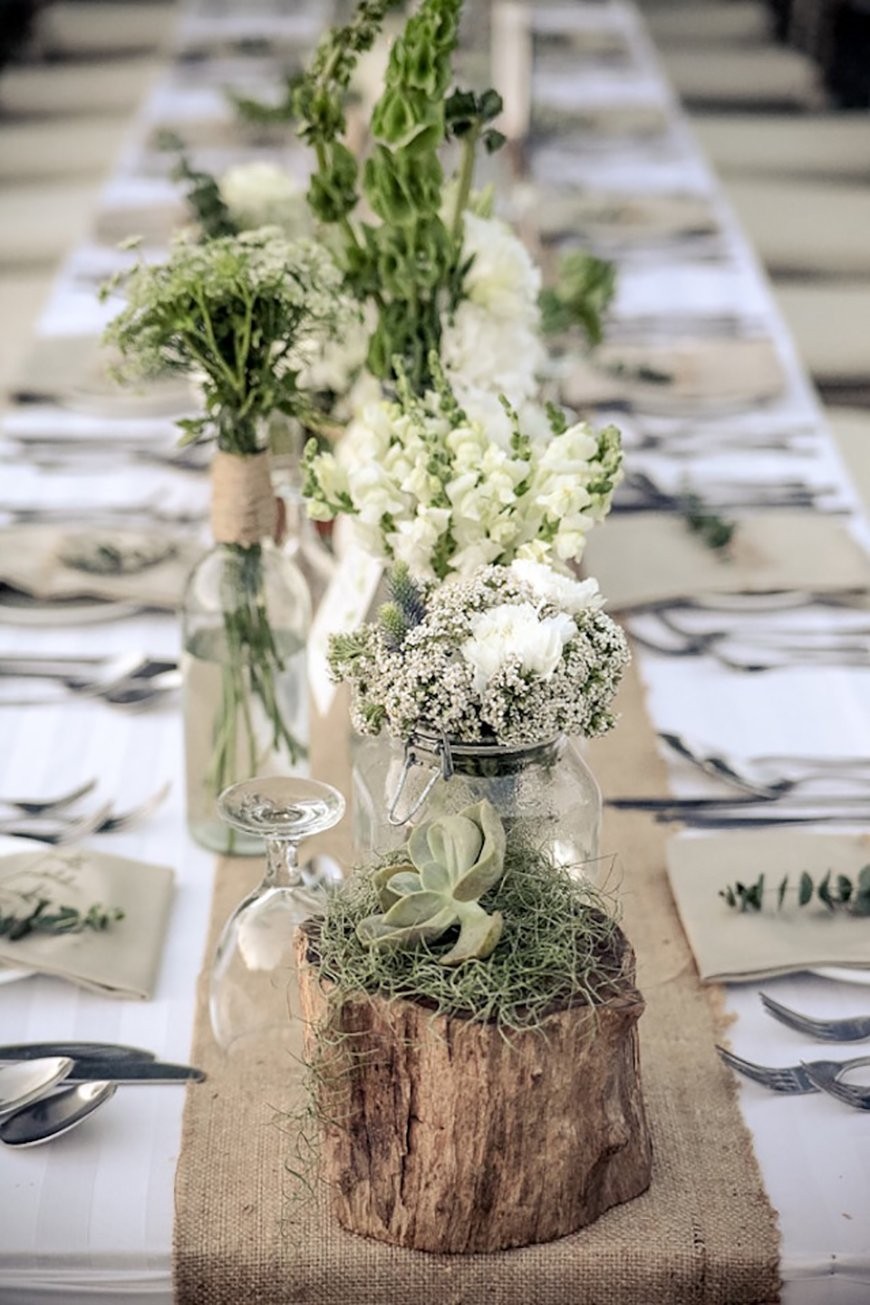 A very unique and organic wedding tabletop setting. | Jorem and Sheila Catilo Photography