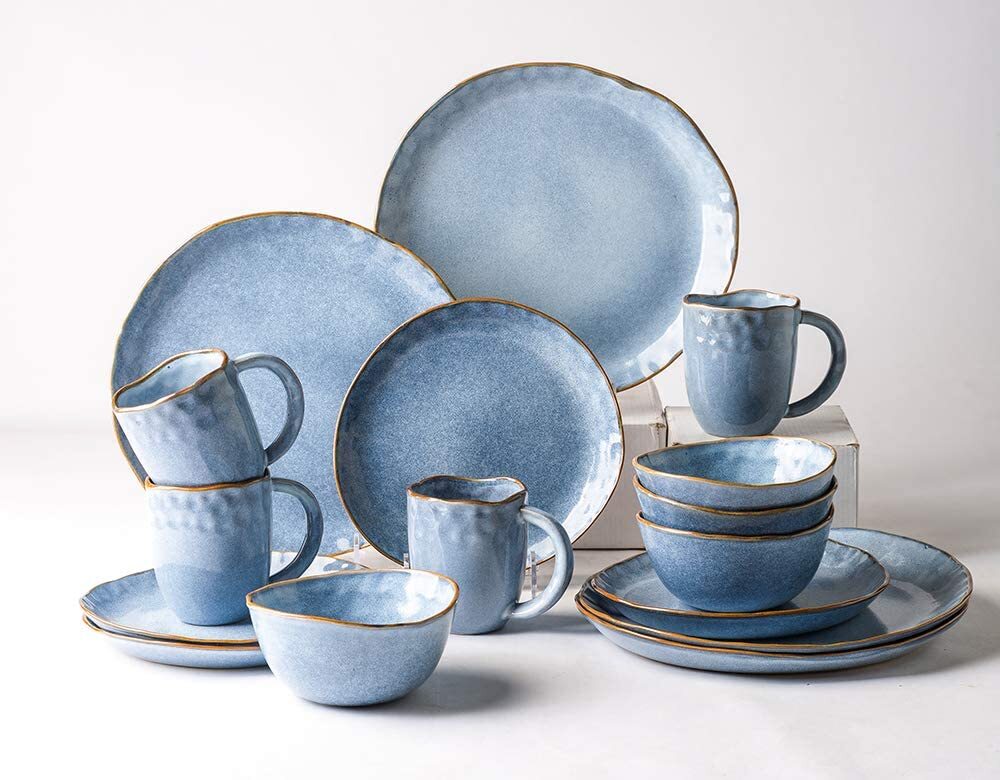 Handmade Stoneware Dinnerware Set
Pangu
Handmade dinnerware sets are full of character. Each specific detail has been crafted by hand, giving you more appreciation for every feature and flaw. Look for handmade pieces that appear and feel like artisan products, with unique shapes and designs. You can also find sets with stunning details like gold rims to add a touch of glamor to your tablescape.
Most stoneware dinnerware is durable and ideal for everyday use, so you can show off your handmade dinnerware set at any meal. While handmade goods are often more expensive, they can be worth the investment.
Merchant links are sponsored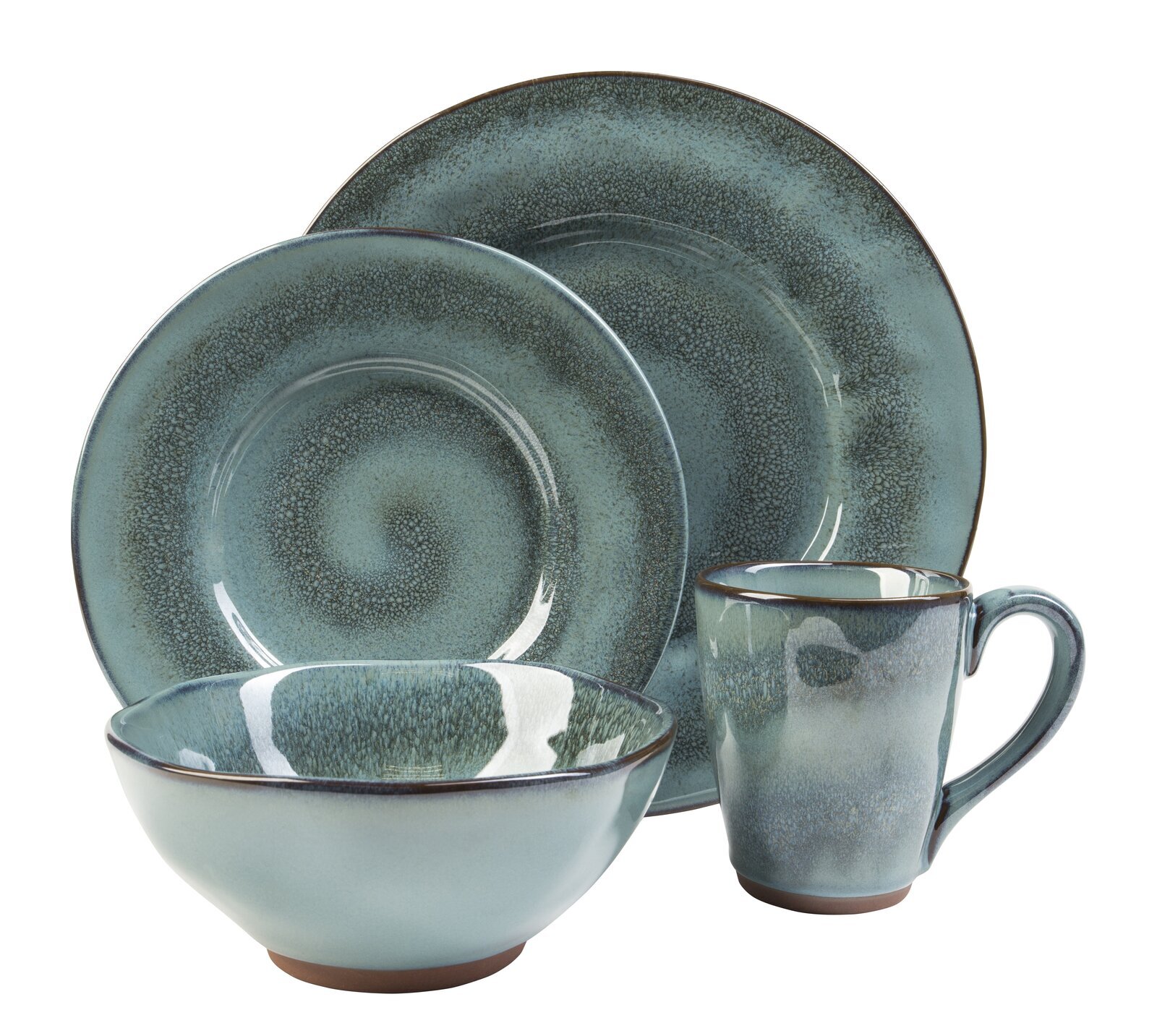 Reactive Glaze Denim Rustic Dinnerware
Sango
Denim-colored stoneware showcases the natural porous textures that characterize this type of dinnerware. It is an earthy hue that makes almost anything you put on a plate look appetizing. A reactive glaze makes the dinnerware sparkle and acts as a protective coating to prevent the stoneware from absorbing food debris and odors. Opt for dishwasher-friendly dinnerware to maintain the glaze for many uses.
Many stoneware is prone to chipping or marking from stainless steel, so make sure to look for chip and scratch-resistant items.
$74.93 $79.99
Merchant links are sponsored
Terrazzo Ceramic Rustic Dinnerware Set
Foundry Select
Terrazzo ceramic is an Italian-inspired design based on the terrazzo flooring that consists of concrete, filled with glass, quartz, marble pieces, and other varieties of stone. These are artistic rustic stoneware dinnerware sets that are sure to turn the heads of your guests.
Each item has a unique texture and appearance, and you can find Terrazzo dining sets in numerous combinations of colors to suit your decor style. This type of set is ideal for dinner parties where you are serving rustic Mediterranean dishes.
Merchant links are sponsored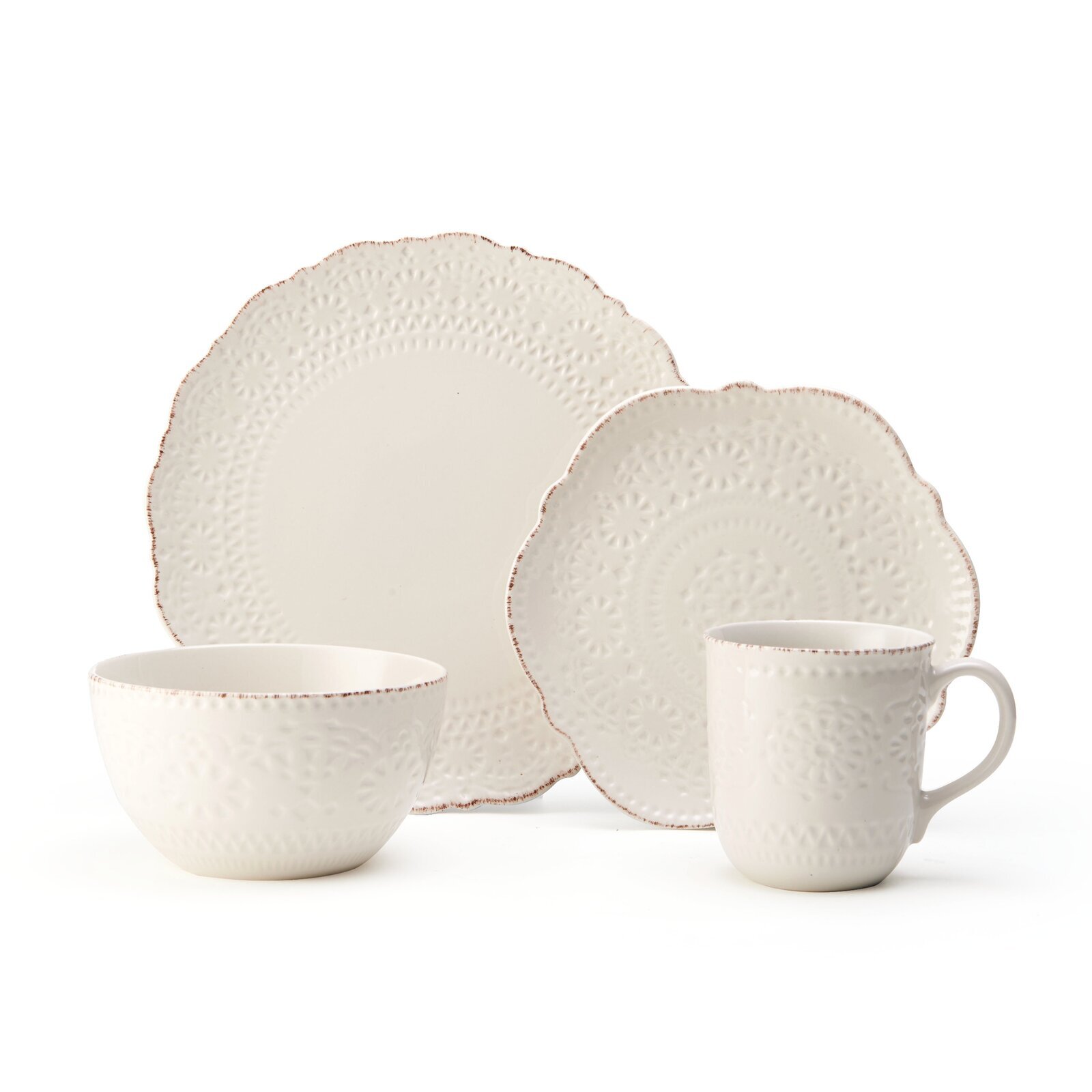 Formal Dining Rustic Stoneware Dinnerware Set
Although rustic stoneware suggests ruggedness and durability, it doesn't mean that it can't be elegant or formal. This country chic style takes inspiration from traditional manor dinnerware and regal pieces, commonly found in fine china.
Each dining piece is symmetrical, often featuring ornate recessed patterns, with delicate contrasting trim along the edges. These rustic yet finely detailed dinnerware sets are a versatile solution if you have limited cabinet space; they're durable enough to be used every day but fancy enough to impress guests at your next dinner party.
Merchant links are sponsored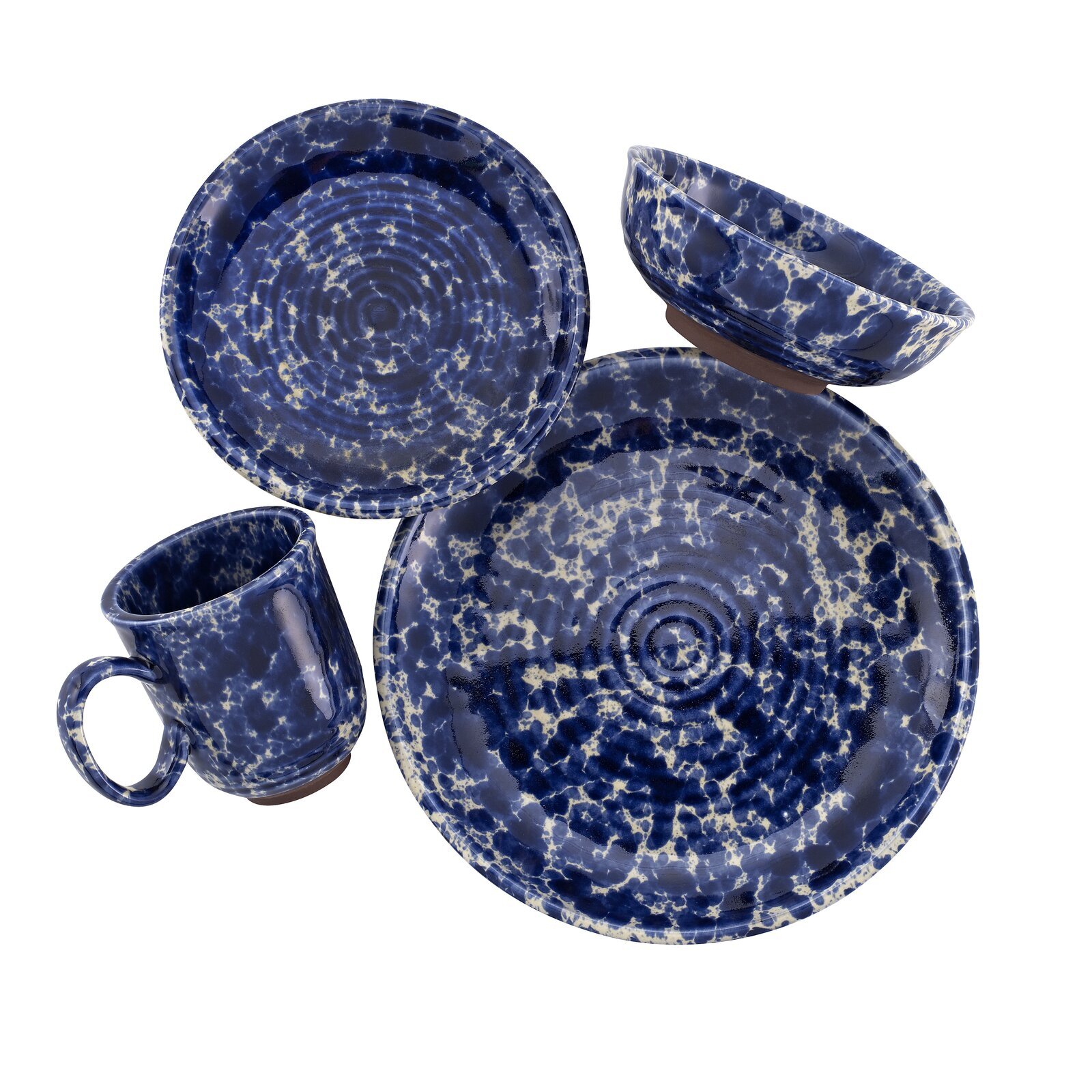 Cobalt Blue Textured Stoneware Dinnerware Set
A cobalt blue textured stoneware dinner set gives off a deep ocean vibe, adding depth to your dining room table. As well as offering a coastal appeal for a sunlit dinner table, the bold textured coloring also contrasts with more naturally cozy neutral shades like cream and brown for your table linens.
Choose a stackable set that fits neatly in your kitchen cabinets or drawers and won't chip or crack, ruining the stunning glazing.
Merchant links are sponsored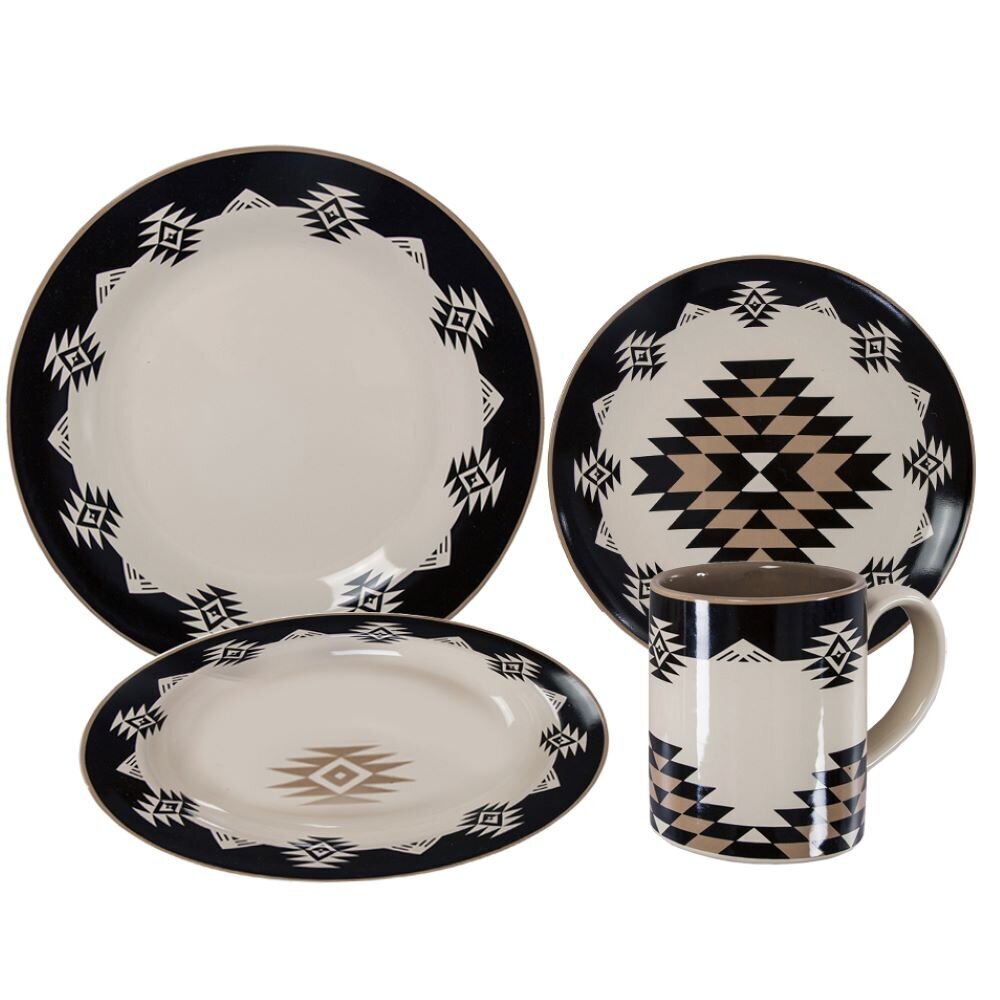 Aztec Pattern Dinnerware Sets
Foundry Select
Geometric designs are eye-catching and sophisticated and a great alternative to classic stoneware dishes that highlight bold textures rather than patterns. Choose an Aztec patterned dinnerware set if you're looking for a statement feature for your dining table.
Go big and bold with an elaborate full-color design, or take a more subtle approach with Aztec patterns in soothing neutrals. For painted designs such as these, ensure the products you are purchasing are lead and BPA-free to keep your household healthy.
$240
Merchant links are sponsored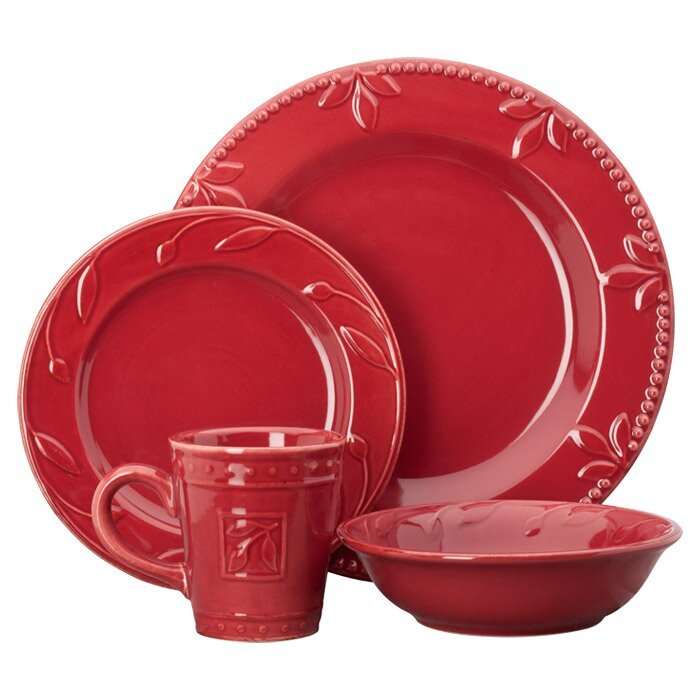 Solid Color Stoneware Dinnerware Set
Embossed dinnerware sets maintain a rustic aesthetic but tend to be more formal in design, making them an excellent alternative to fine china for daily use in farmhouse or French country homes.
This dinnerware set is an excellent choice for seasonal occasions. For example, a solid red set with holiday-themed trimmings makes for a picture-perfect Christmas dining set. Alternatively, a soothing aqua-colored set with subtle distressed details is perfect for a coastal home.
Merchant links are sponsored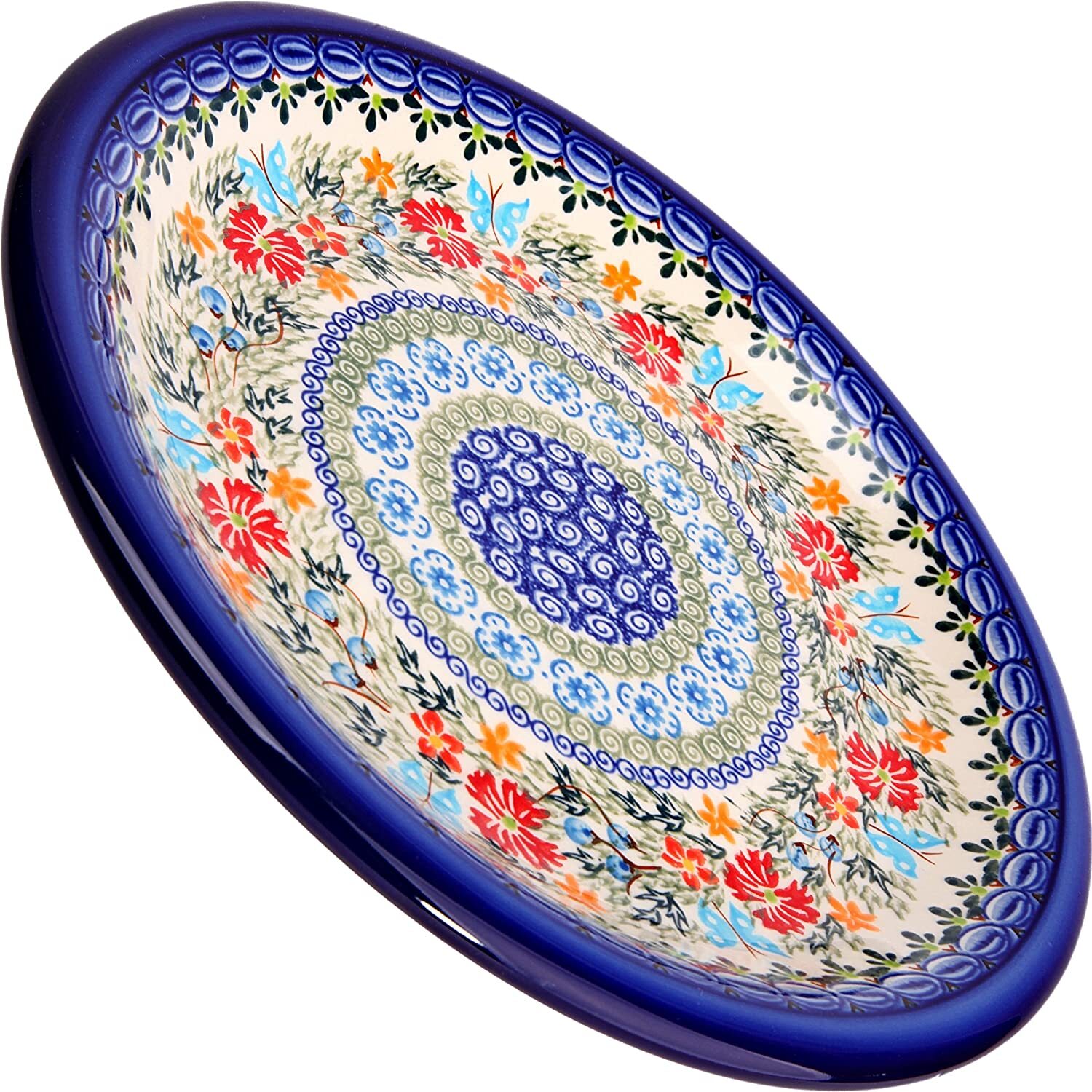 Clay Molded Pottery Dishes
Pottery dinnerware is some of the most sought-after stoneware due to its quality and elaborate finish. While rustic pottery dinnerware sets may be hard to come by, you can put together your own set by collecting individual pieces. Whether you want to stick with consistent designs or unique dishes, clay molded pottery dinnerware is multifunctional and looks amazing on the dinner table.
Well-made dishes are durable and chip resistant. Ensure that your dishes are not just ornaments and are suitable for use in high and low heat environments. Many clay molded pottery dinnerware sets are oven and freezer-safe.
Merchant links are sponsored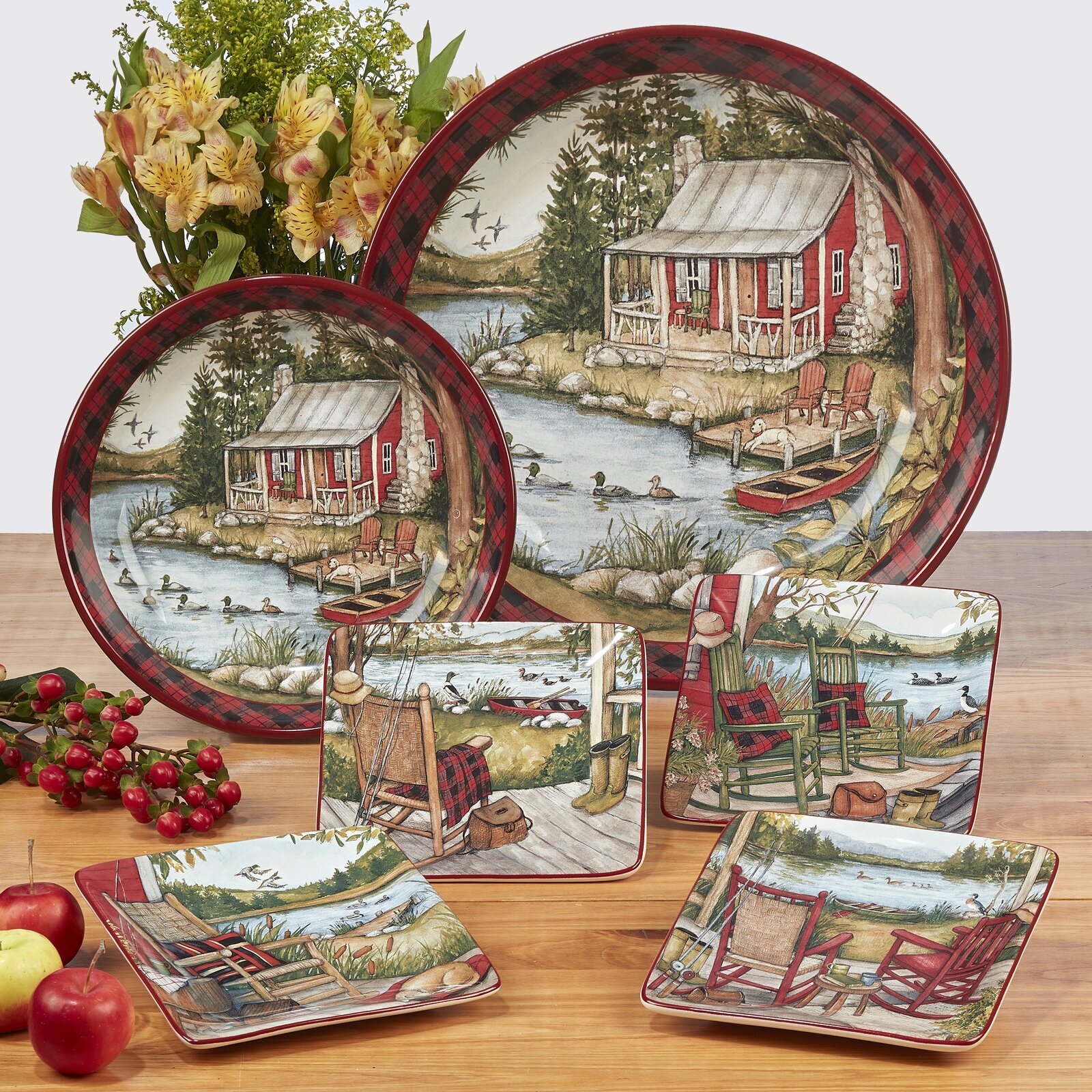 Portrait Inspired Stoneware Dinnerware
Certified International
Portrait-inspired dinnerware can be put together to create a complete artistic picture. A portrait of a lake house or oceanside scene is spread across multiple dishes, bowls, and mugs, with each piece telling a different part of the story. Stoneware is the perfect material to display images due to its texture and potential for bright colors.
Although these pieces are dishwasher-safe, you can protect the beautifully painted finish by gently hand washing them. Store them in a display case when not in use to add a decorative touch to your kitchen or dining room.
$115.63
Merchant links are sponsored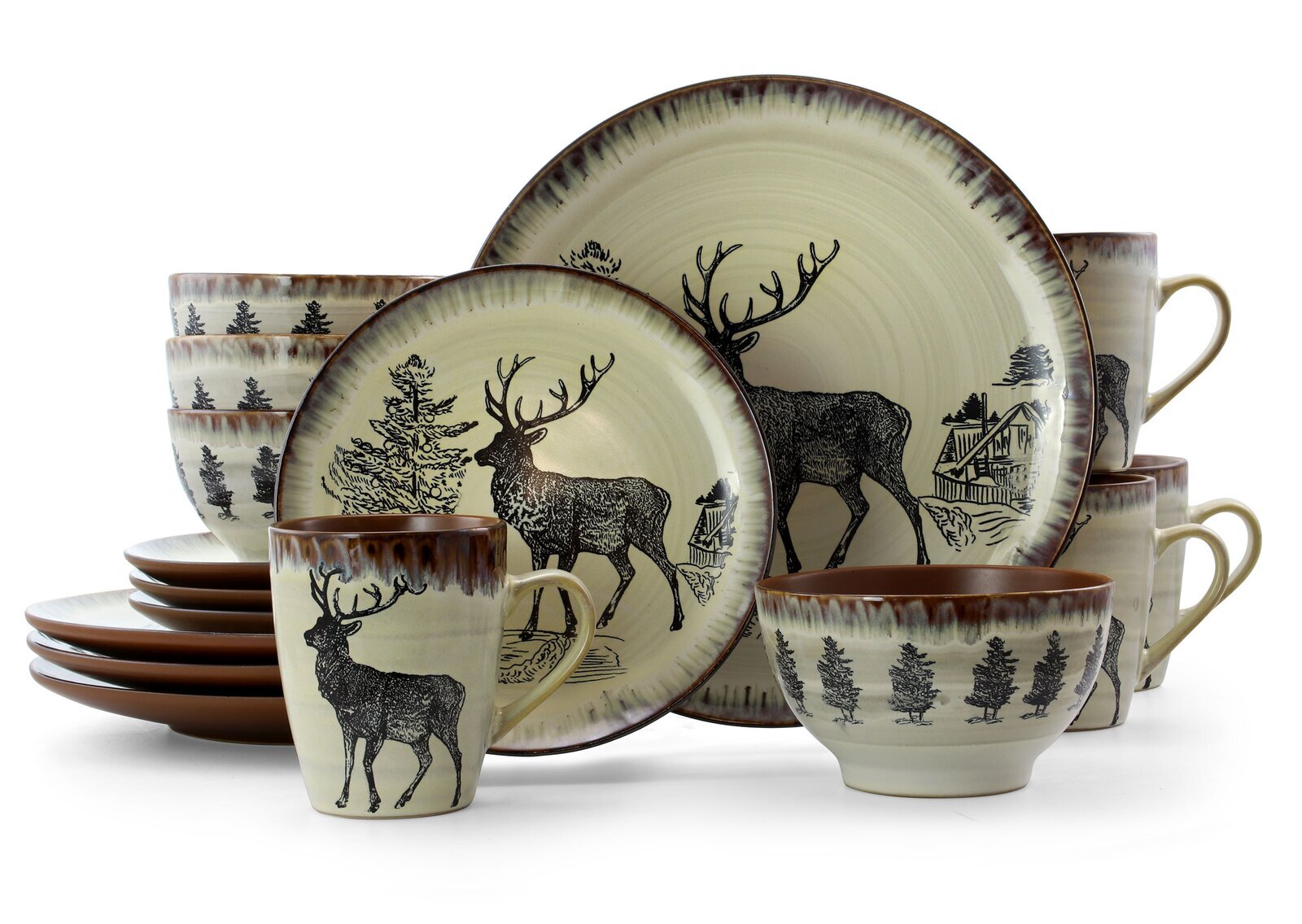 Artistic Themed Stoneware Dinnerware Set
Stoneware dinnerware can artfully blend the outdoors with your indoor aesthetic for a log cabin or lake house. Dining sets painted in natural themes like forests, deer, and other wildlife can add an endearing element to your table setting and make an excellent conversation piece for guests at a party.
Ensure that you choose a painted setting that is non-toxic and microwave and dishwasher-safe to avoid damaging the fine details on the exterior of each of the pieces.
Merchant links are sponsored