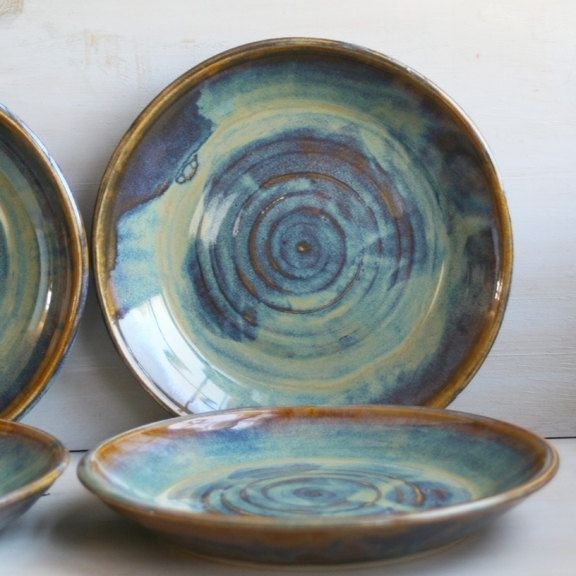 Ceramic dinnerware dishes rustic water
Take a look at these ceramic beauties. A handmade set that will enhance every kitchen with a vintage vibe. Rustic water glaze is a timeless solution – with this pottery set, you can be sure you'll have the most interesting kitchen in your neighbourhood.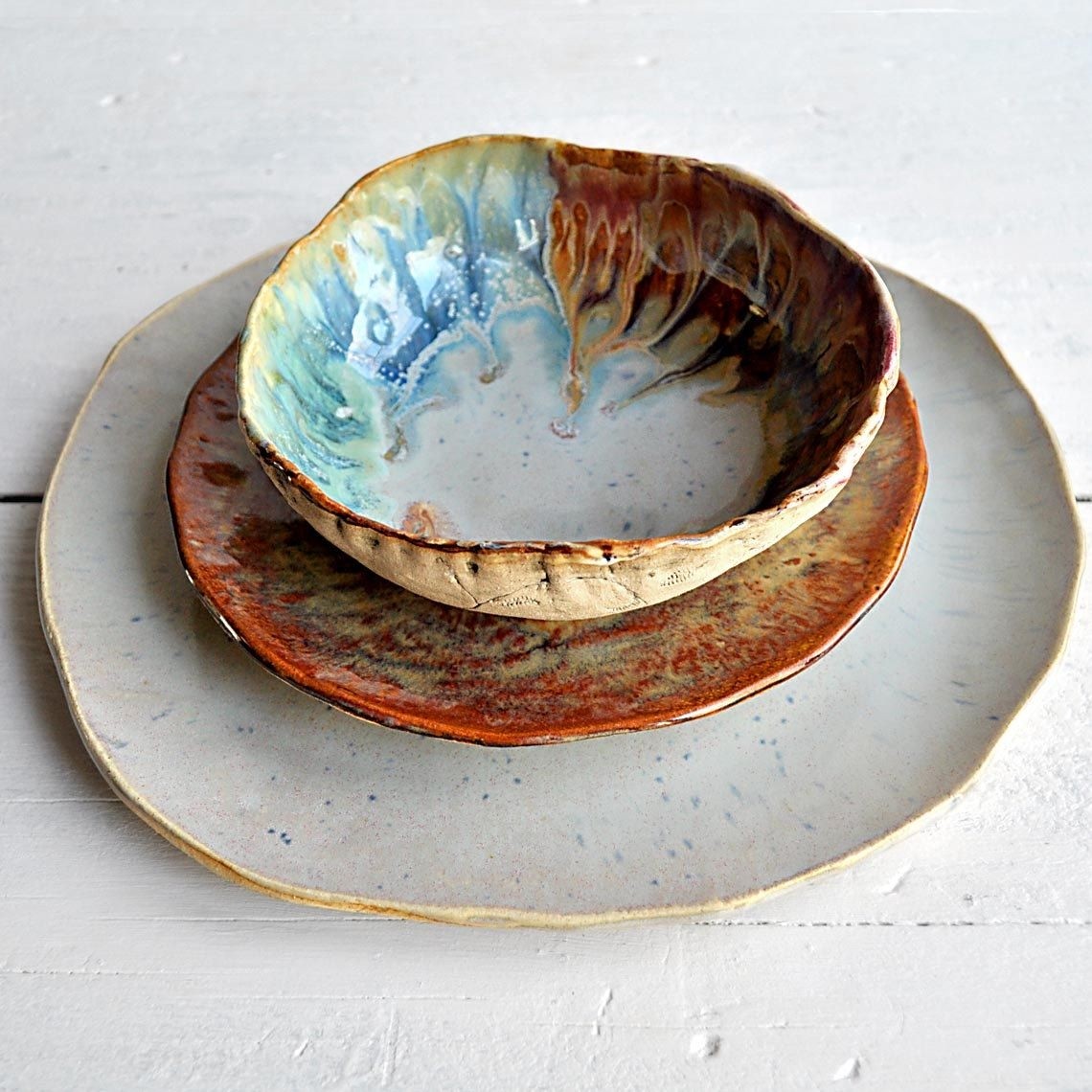 Made to order only rustic stoneware
Textured dinnerware with unique colorful glazed pattern - being handmade, these beauties are one-of-a-kind - you won't get two identical ones. An artful pottery with rustic vibe for keen style diggers.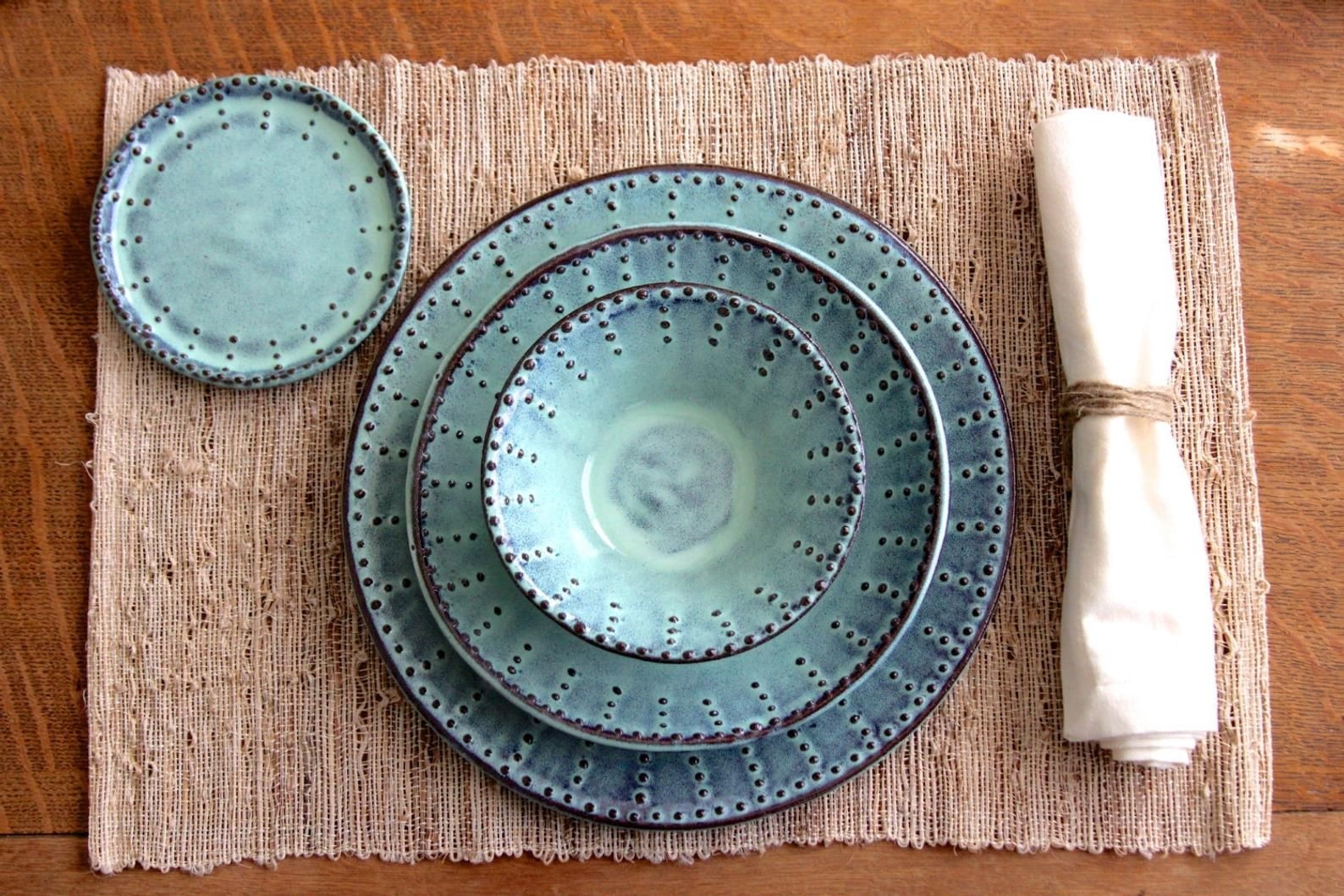 Dinnerware set 4 pieces dinner salad
This 4-piece dinnerware is consisted of refined porcelain plates and bowls, beautifully patterned, glazed, and completely handmade. Large dinner plate - 11" diameter, deep salad plates - 9" and 11,5" diameter, and deep bowl - 5" diameter.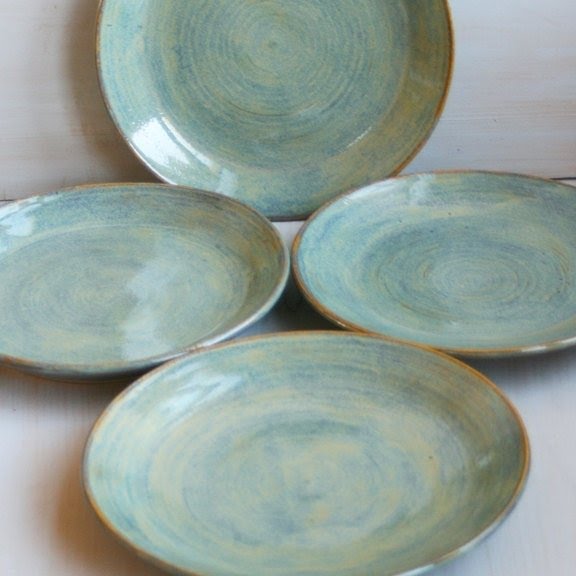 Ceramic dinner plates rustic green
This charming set of plates in rustic design is the perfect solution for any home. Beautiful artistry and subtle coloring are perfect for family meals. Manual execution guarantees the uniqueness and precision.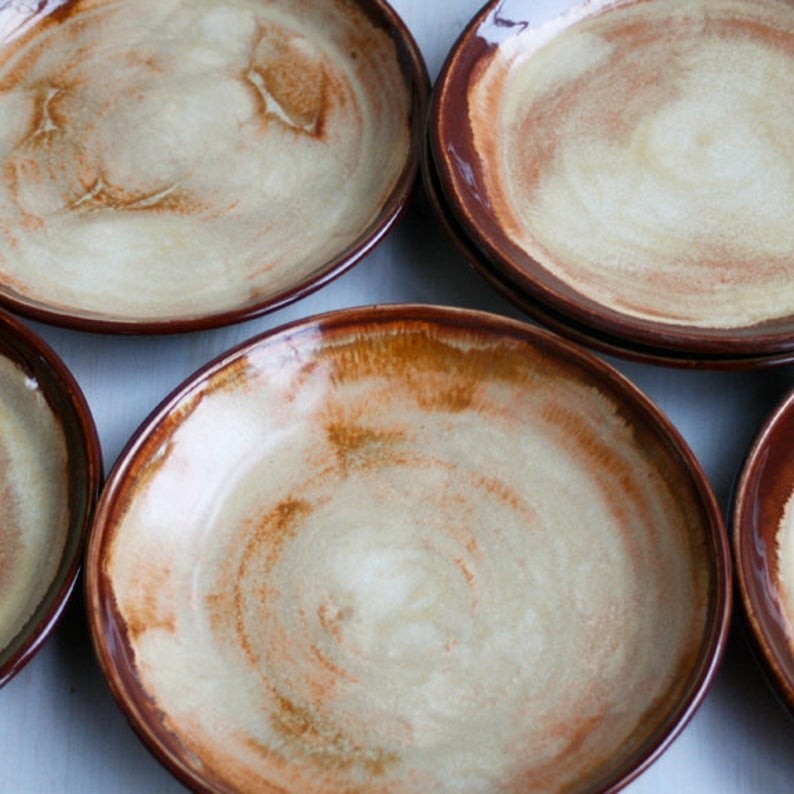 Rustic dinnerware plates deep red and
Set of 6 dinner plates in rustic style. It is made of stoneware dishes ceramic. It can safely wash it in the dishwasher. Handy gadget for each home. Received a lot of very good recommendation from customers.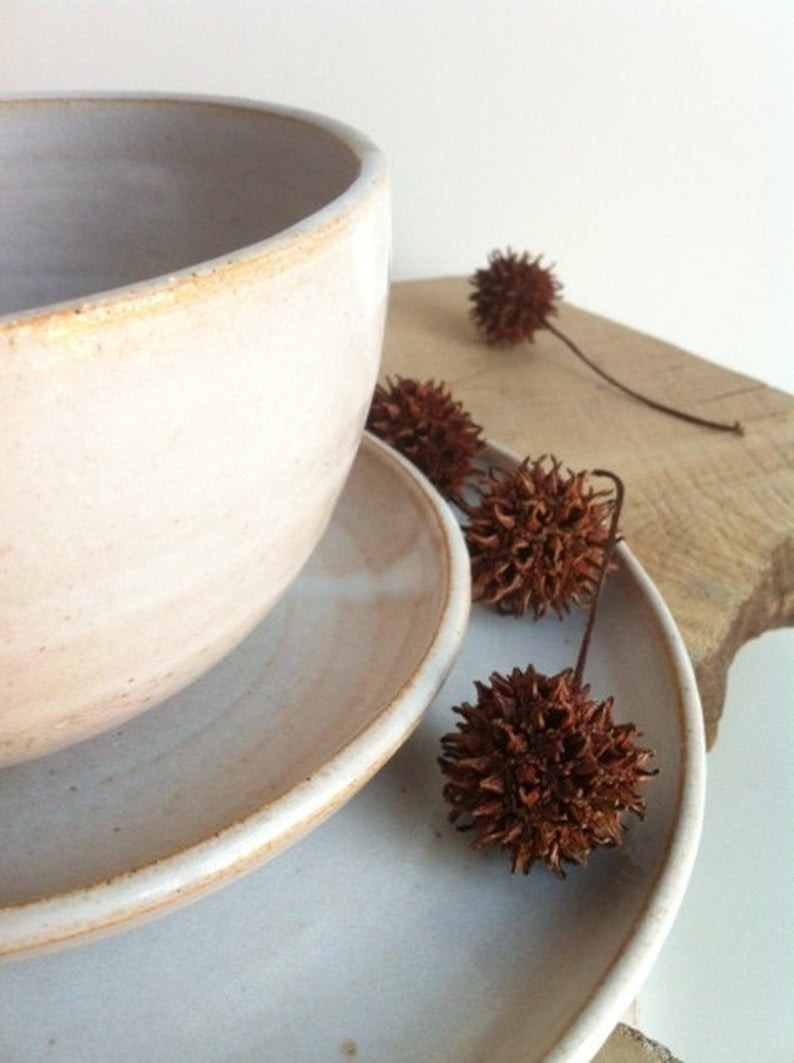 Handmade stoneware rustic white
This chic stoneware is completely handmade, using quality clay covered with a white glaze. The set consists of 1 dinner plate (10" W X 1/2" H) , 1 dessert/salad plate (6"W X 1/2" H), and 1 bowl (5" W X 3" H)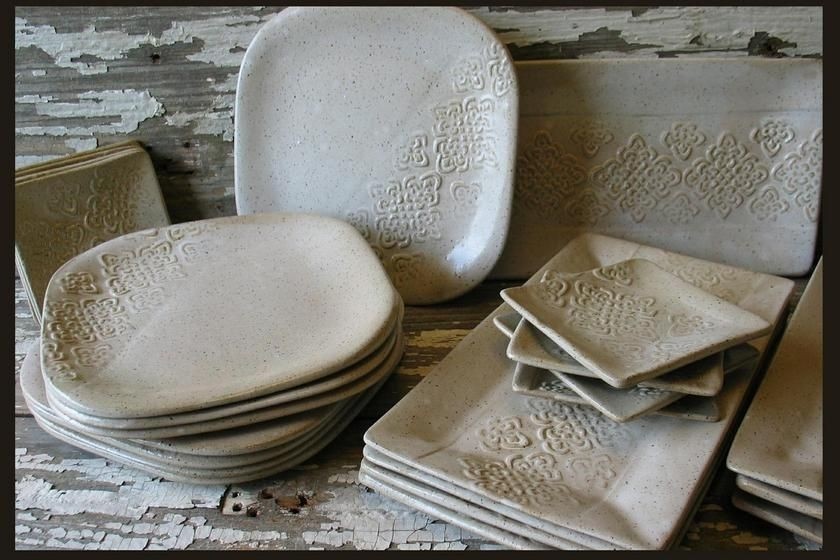 Farmhouse white pottery dinnerware build
A handmade dinnerware set in off-white, extraordinary thanks to untypical shape of the plates - square, rectangular and squarish with rounded corners - and beautiful raised floral pattern accents adding visual interest.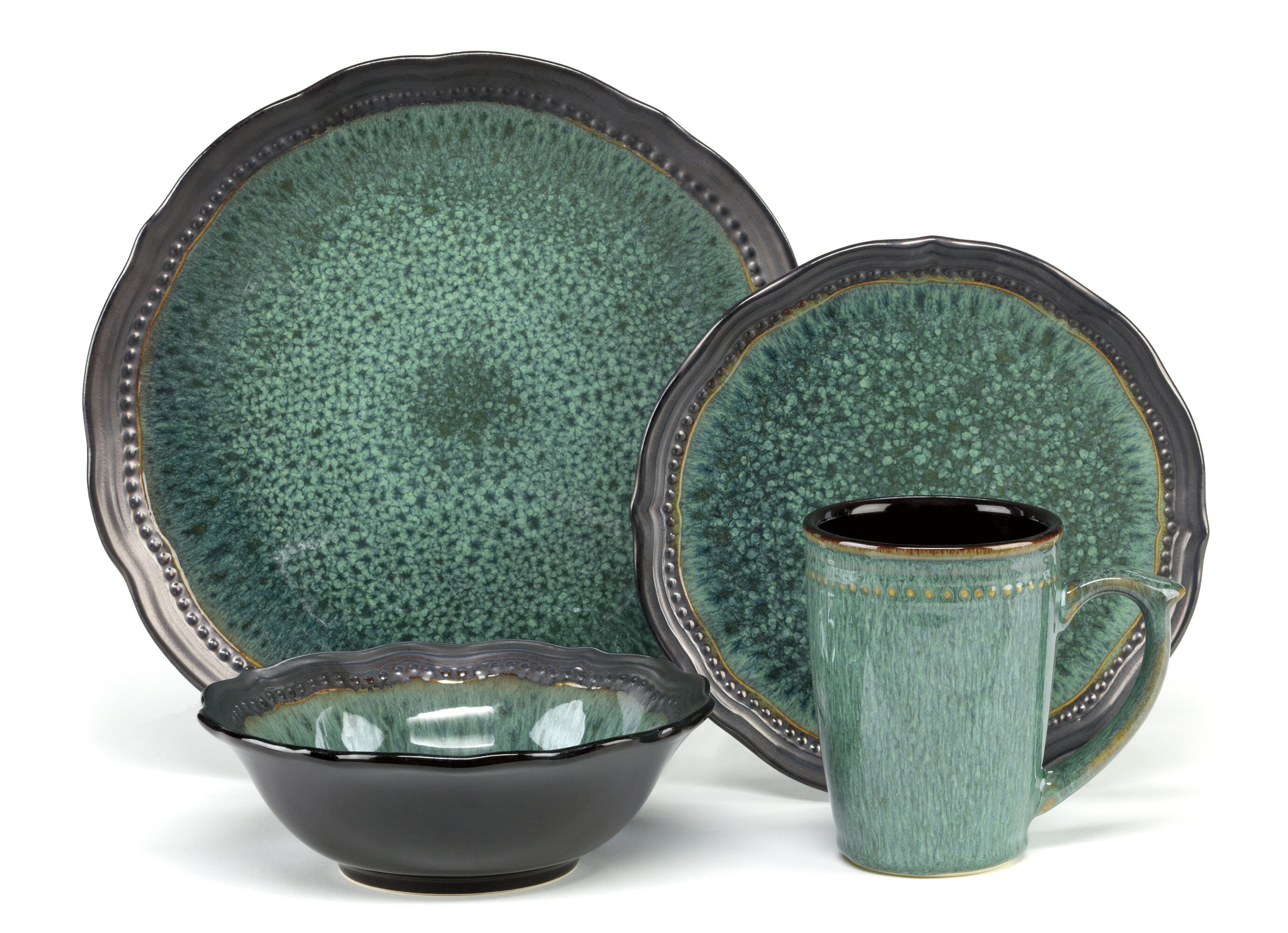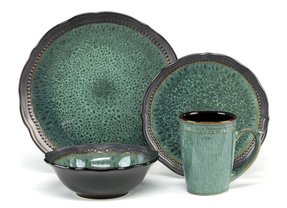 Jenna 16 Piece Dinnerware Set
For special occasions, we need a unique rustic stoneware dinnerware - a beautiful green color and dignified ceramics decorated by handmade of high-quality porcelain. You can be honored guests with dinner plates, salad dishes or a bowl and mugs.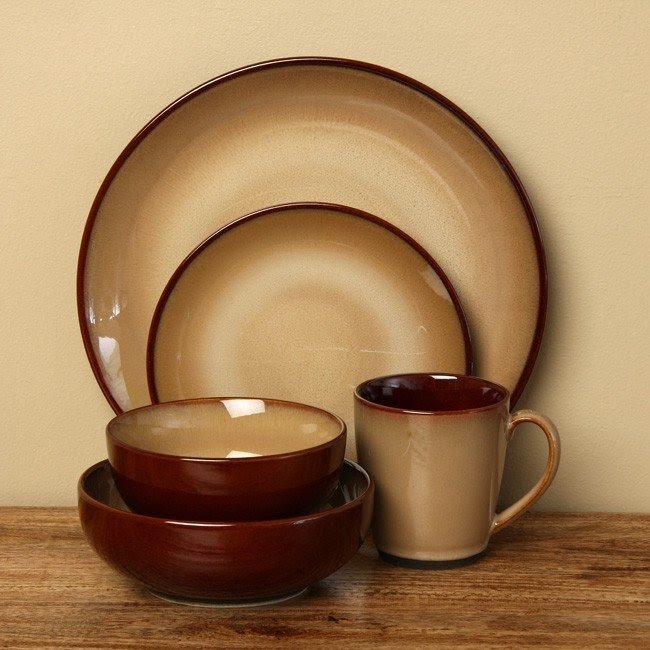 Sango 40 piece nova brown stoneware dinnerware set
This dinnerware set includes solid elements with a rustic appearance and casual style. Plates, bowls and cups included in this set are suitable for everyday use. The whole set includes 40 elements that provide services for 8 people.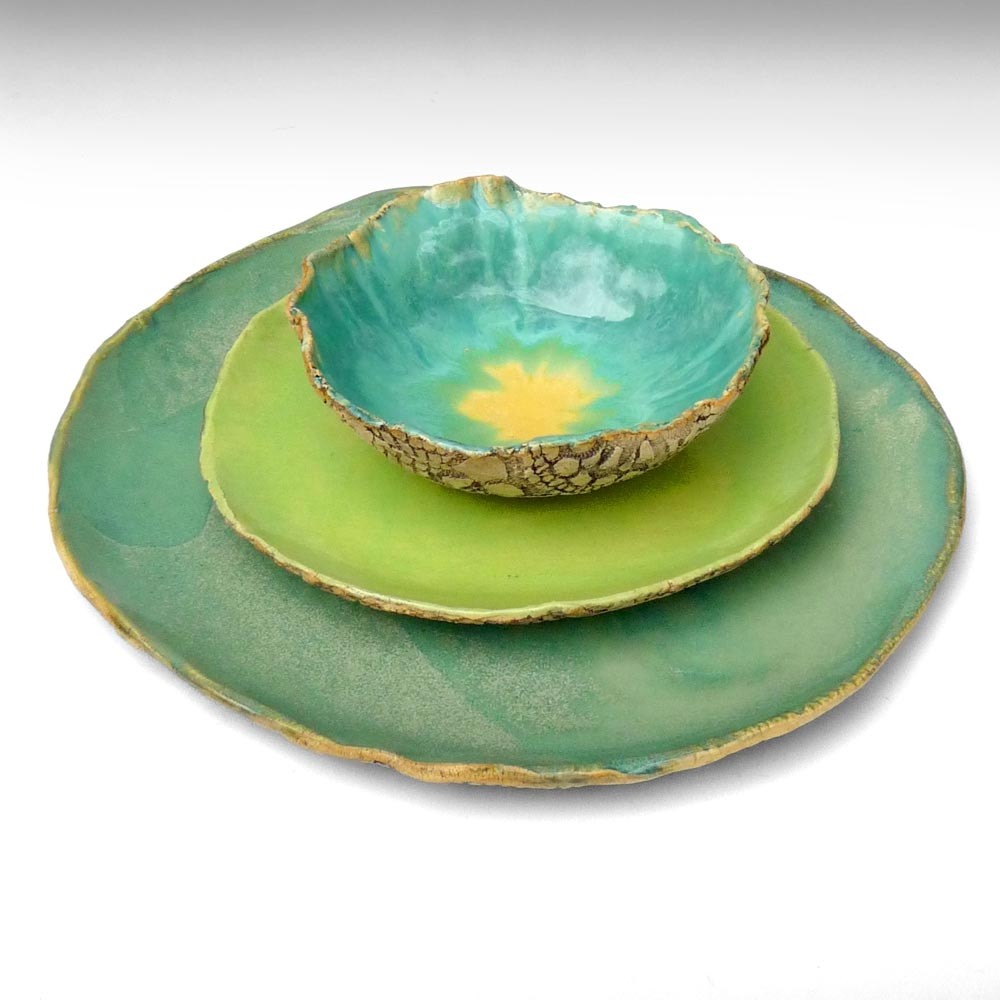 Rustic Stoneware Dinnerware Handmade
This dinnerware kit includes attractive elements with multiple colors (blue and green colors are dominating). They look very original and they are also resistant to damage and excessive wear. Their rustic appearance looks nice in any dining room.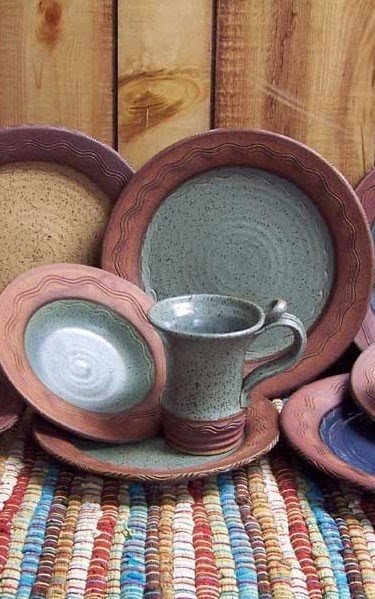 This rustic river dinnerware sports a sublime look that will surely allow you to elevate the appeal of your kitchen. It is the perfect set for any family, providing the much needed originality and a boost of color.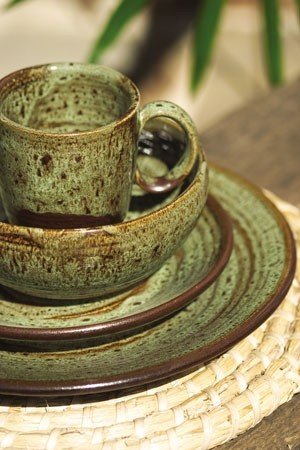 If you don't have a gift idea, we suggest you the dinnerware. This one is made in Colombia, with stoneware with stoneware glaze. This set is dishwasher safe. You can use it in microwave and freezer too!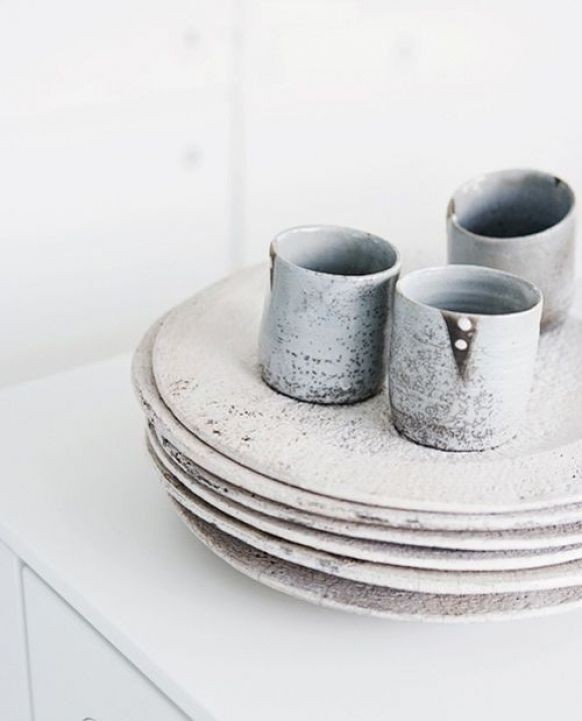 Interesting contemporary set of plates and mugs looking like they were weathered. They're made of ceramic with a white and greyish tones and a dotted pattern with small geometric accents. Mugs have no handles.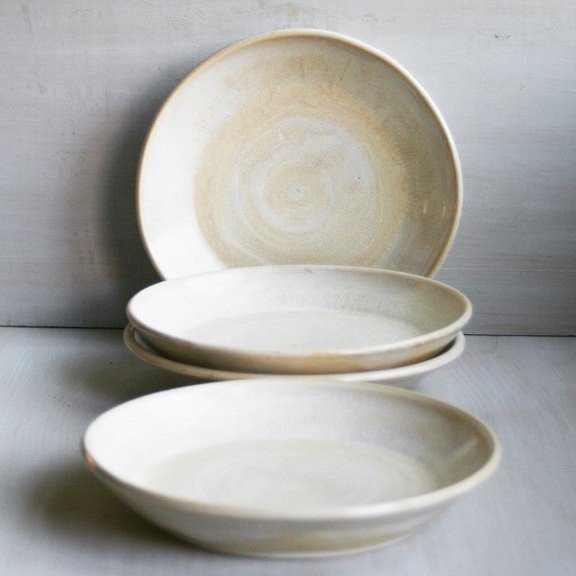 Rustic Creamy White and Honey Stoneware Dishes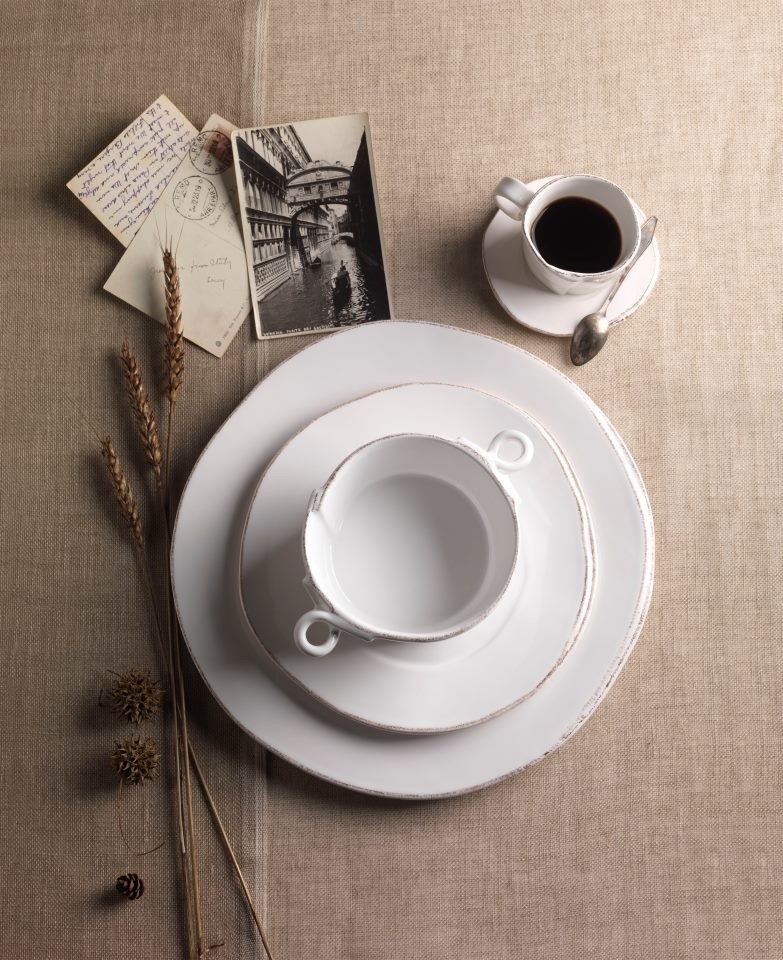 This exquisite collection is made of Italian stoneware, handformed in Tuscany. The set provides a good resistance to chipping, and you can use it in your dishwasher, freezer, microwave, and oven.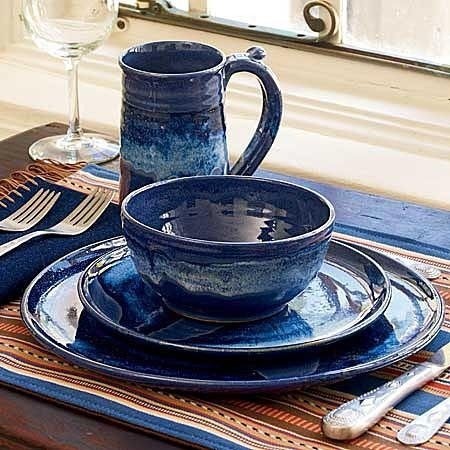 This beautiful dinnerware is consisted of 1 dinner plate, 1 salad plate, 1 bowl, and 1 mug. The whole is embellished with different shades of blue, making this set perfect for every occasion.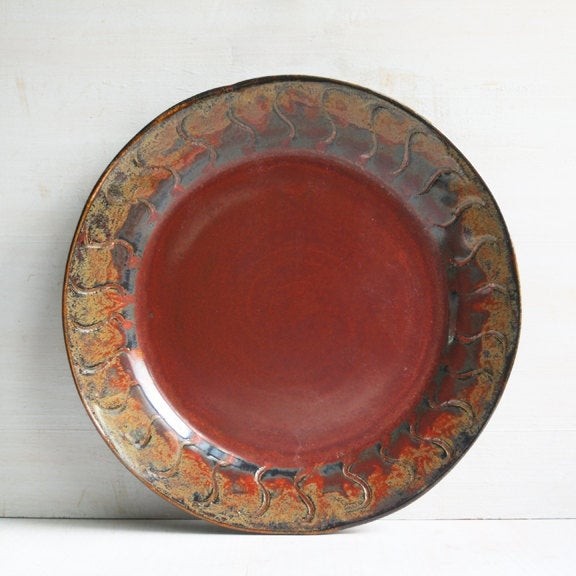 Rustic Dinnerware | Rustic Dinnerware Plate Red and Black Stoneware Plate Handmade Pottery ...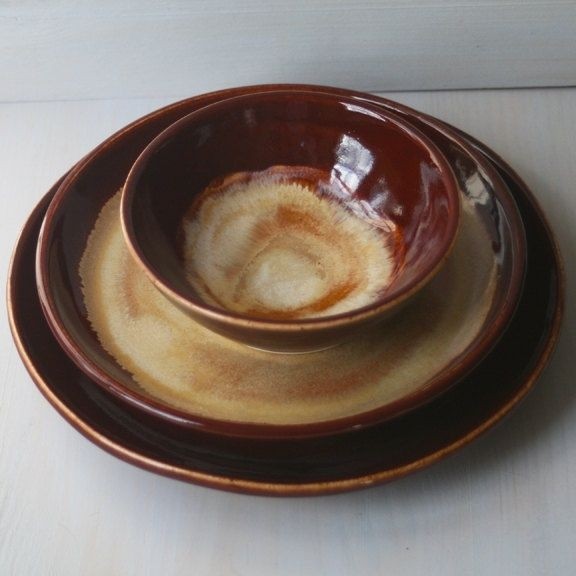 Rustic Dinnerware Plates Deep Red and Gold Salad Plates Set of Six Rustic Tableware Stoneware Dishes Ceramic Dinner Plates Handmade Pottery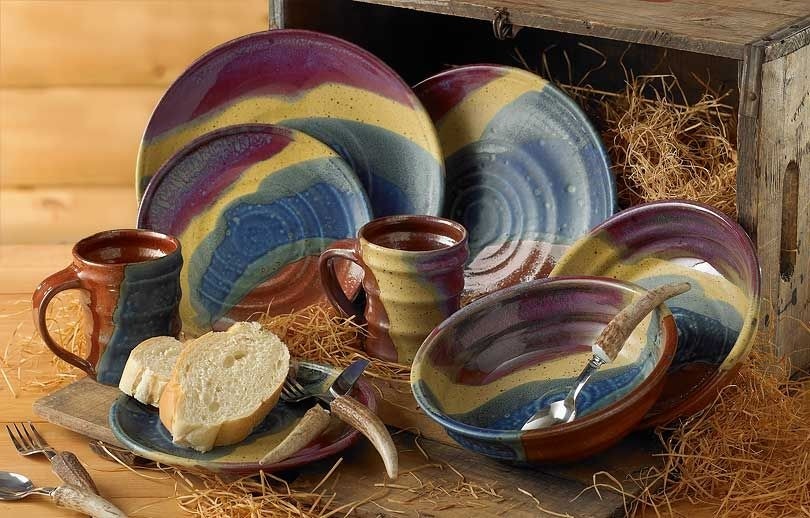 Rustic approach to a decorative of dinnerware stoneware, made out of stained slate. The set consists of a couple of plates, bowls, utensils and mugs, all painted in the same rainbow pattern of purple, yellow, green and blue.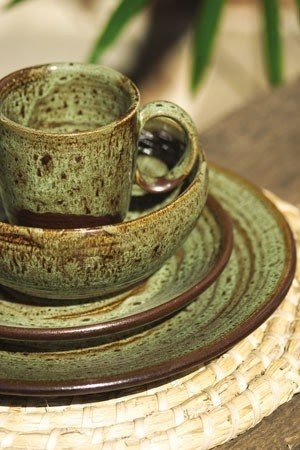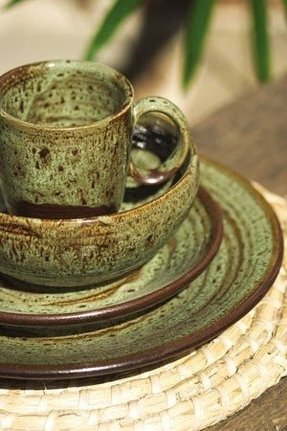 Dinnerware Stoneware - Shop for Dinnerware Stoneware on Stylehive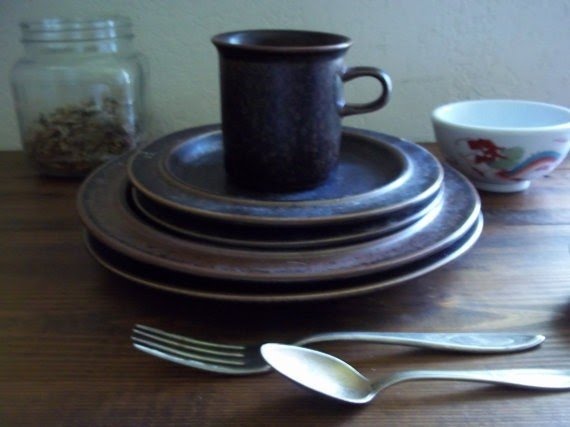 stoneware rustic dinnerware : stoneware woodland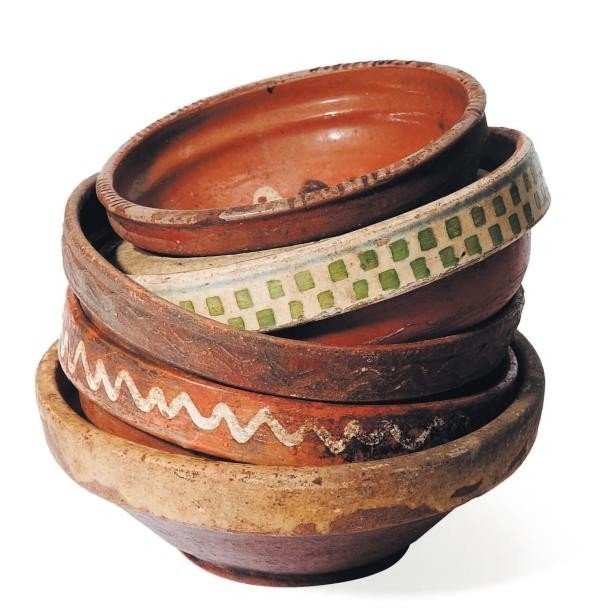 Dinnerware in rustic style. It is made of stoneware with antique finish. Simple form and timeless style.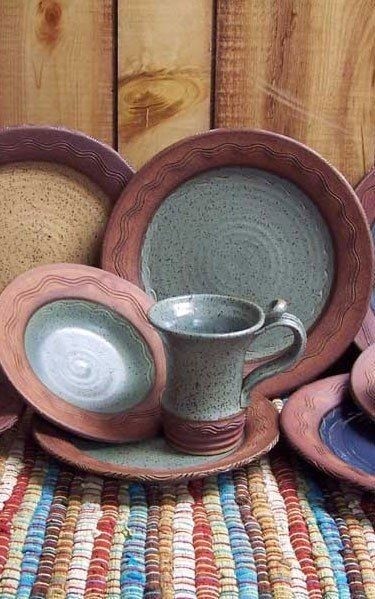 Found on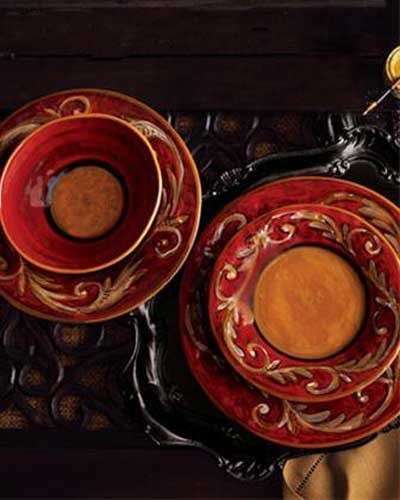 Elegant dinnerware in rustic style. It consists of plates in various sizes, bowls and more. It is made of stoneware and finished with stylish pattern. Suitable for residential and commercial premises.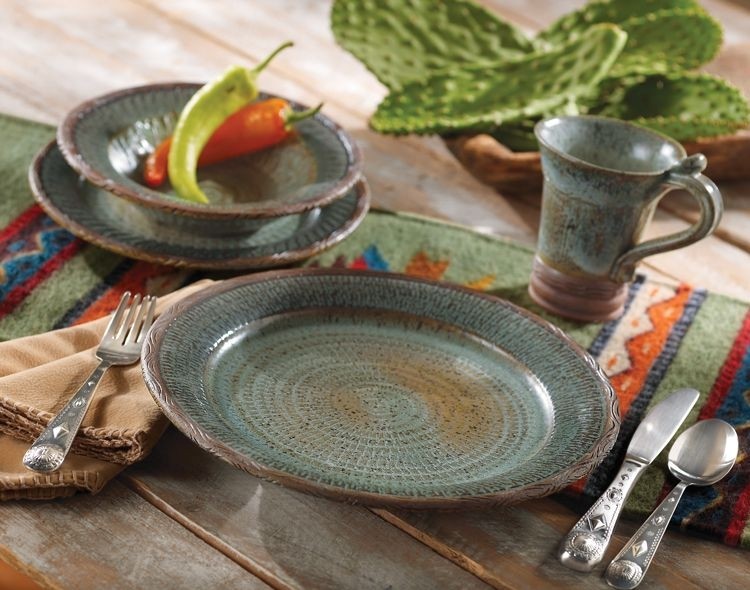 crowe's nest dinnerware | Bold Southwestern Dinnerware-Rustic Dinnerware, Earthenware, and ...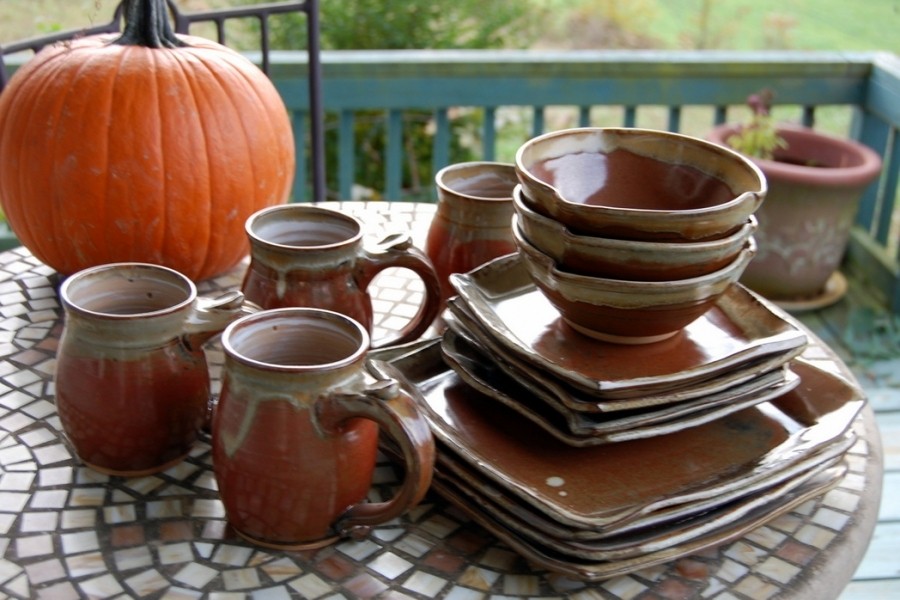 Dinnerware Set for Four in Brownstone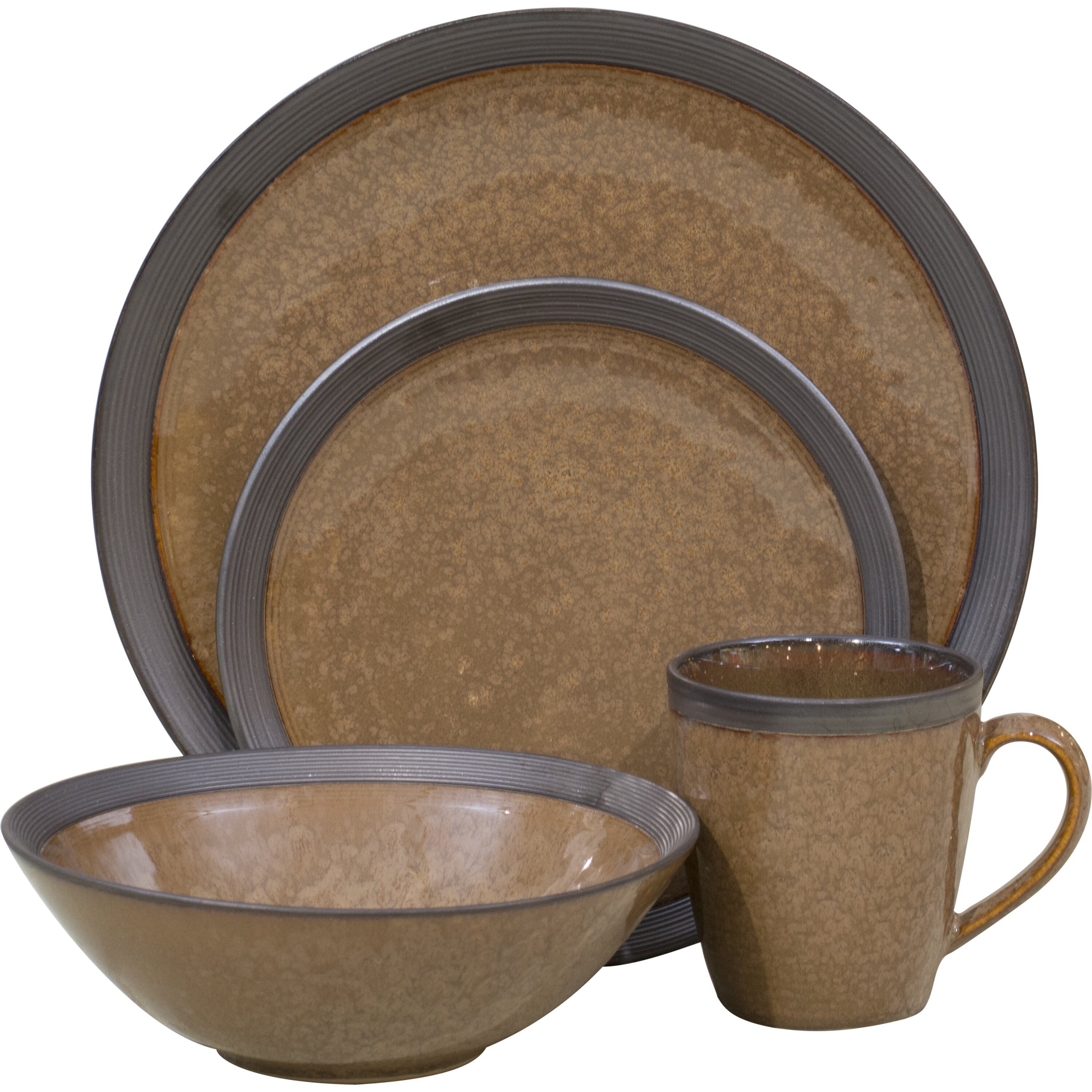 Omega 16 Piece Dinnerware Set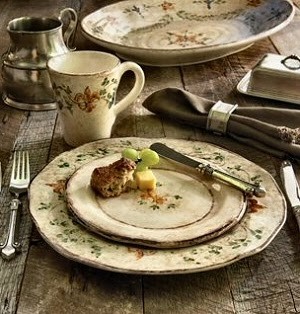 Setting a Rustic Country Table with Italian Dinnerware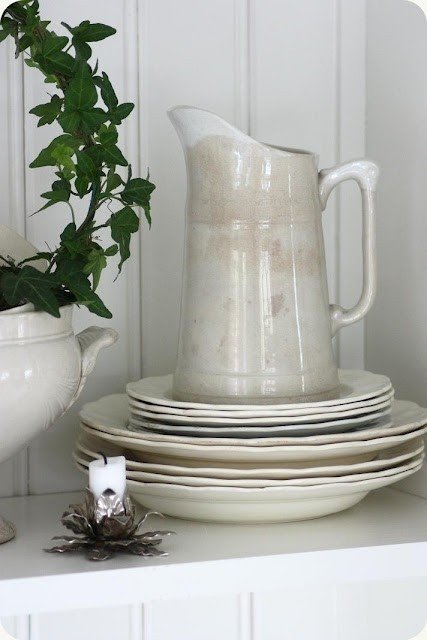 Check out #dinnerware, #Cookware from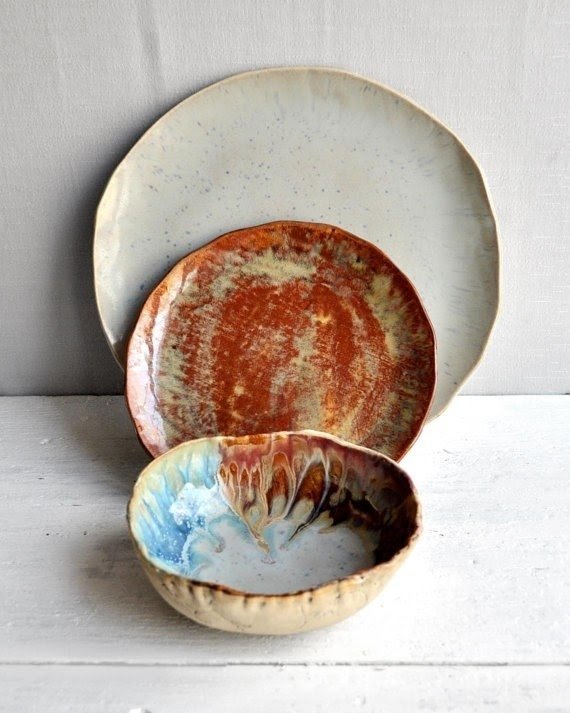 MADE TO ORDER only rustic stoneware pottery dinnerware set handmade dinnerware plates River Journey 3 piece sets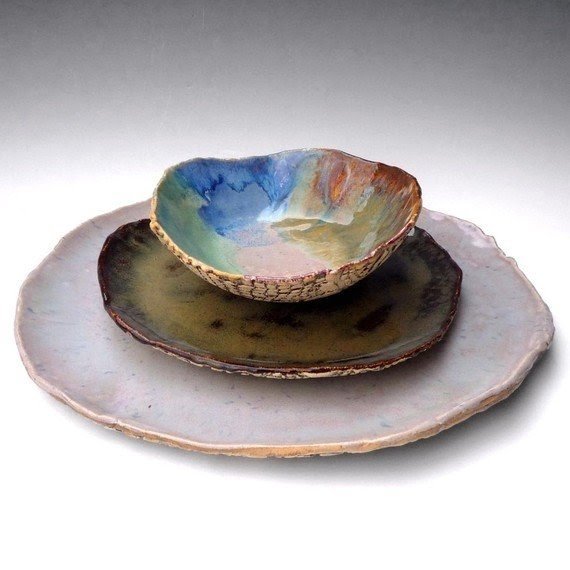 River Journey dinnerware #pottery #ceramic #handmade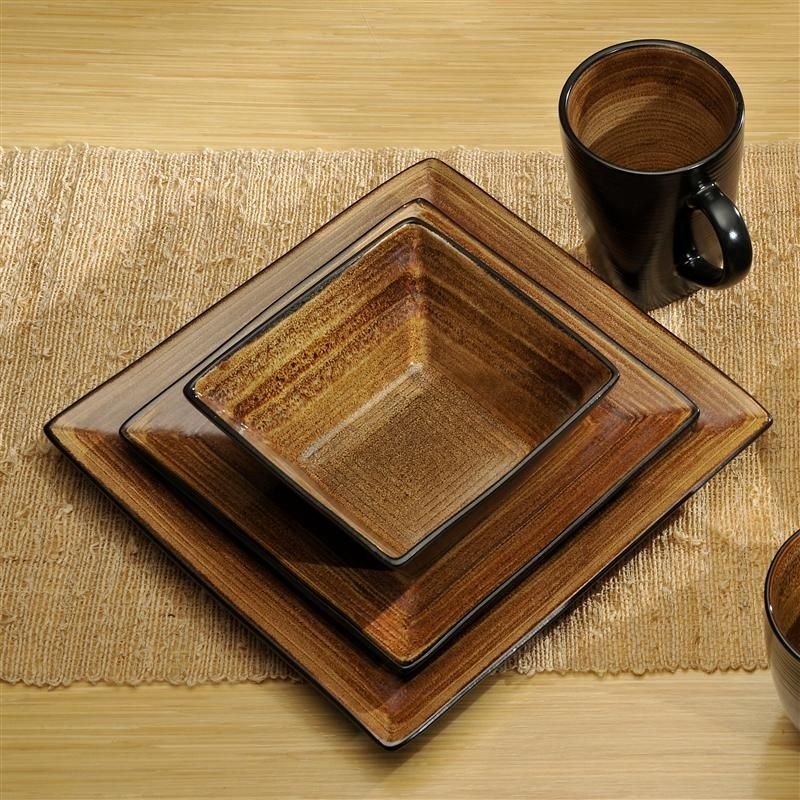 Contemporary dinnerware set with brown dishes. These elements of dining room equipment are finished in natural looking brown color. They are practical and provide space for different meals. These dishes are resistant to damage and high temperatures.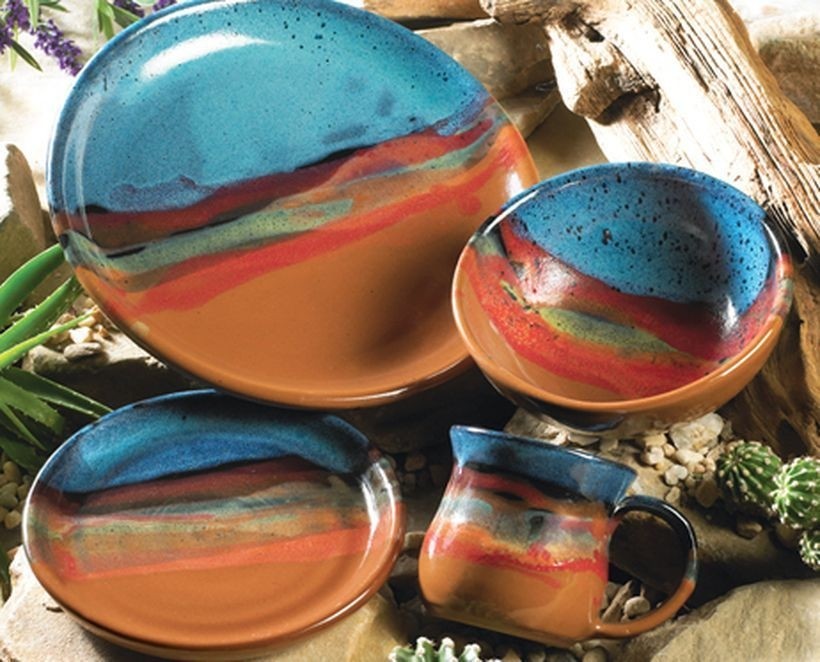 Rustic Stoneware Dinnerware | Place Setting - Azulscape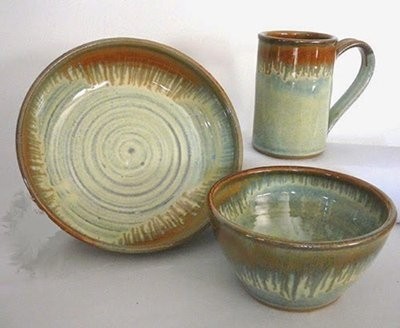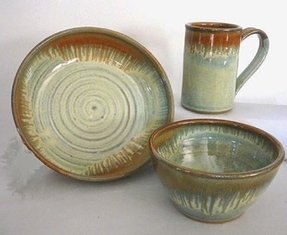 Set of rustic tableware. It is composed of plate, bowl and cup. Every element is made of lacquered stone and covered with blue and brown paint. It will play its role perfectly in vintage kitchen or during picnic in the garden.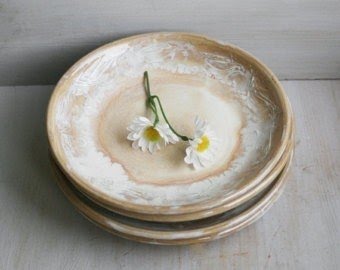 Rustic White Side Plates Handmade S et of Four Stoneware Dishes in ...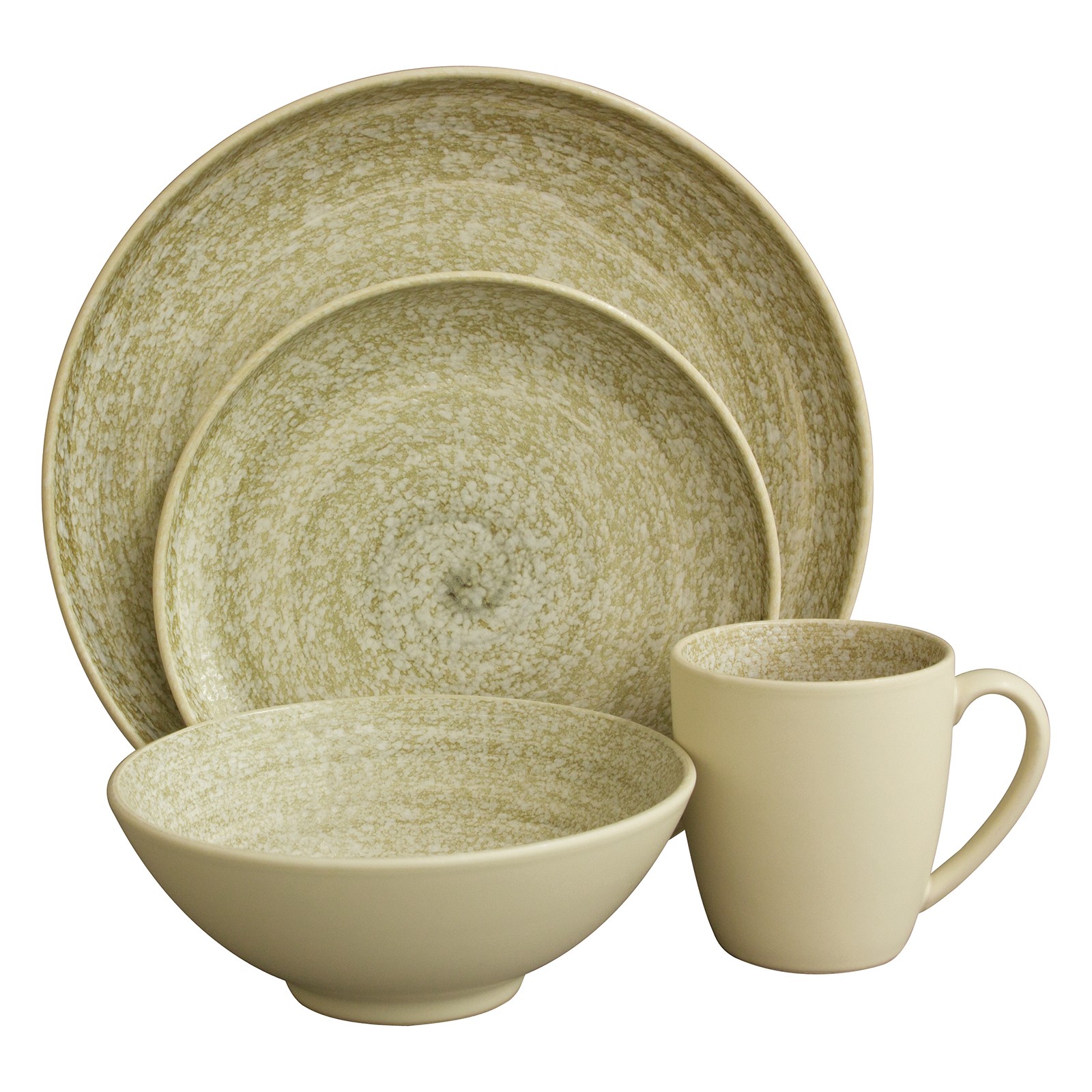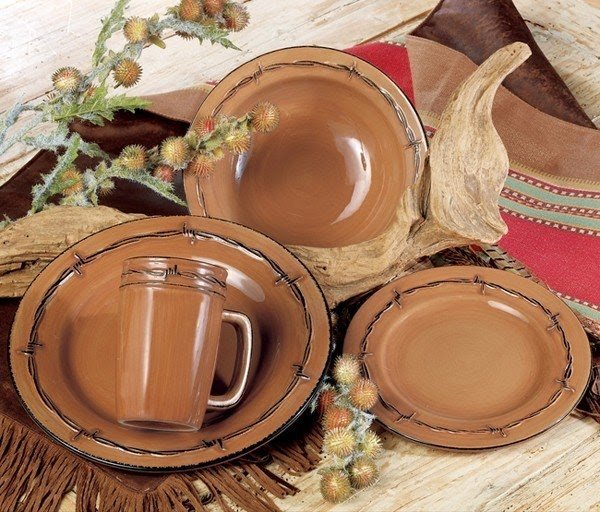 Rustic Ranch Dinnerware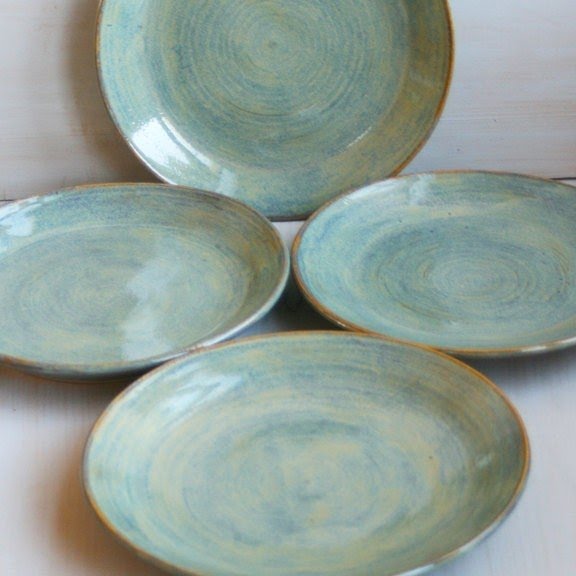 Request a custom order and have something made just for you.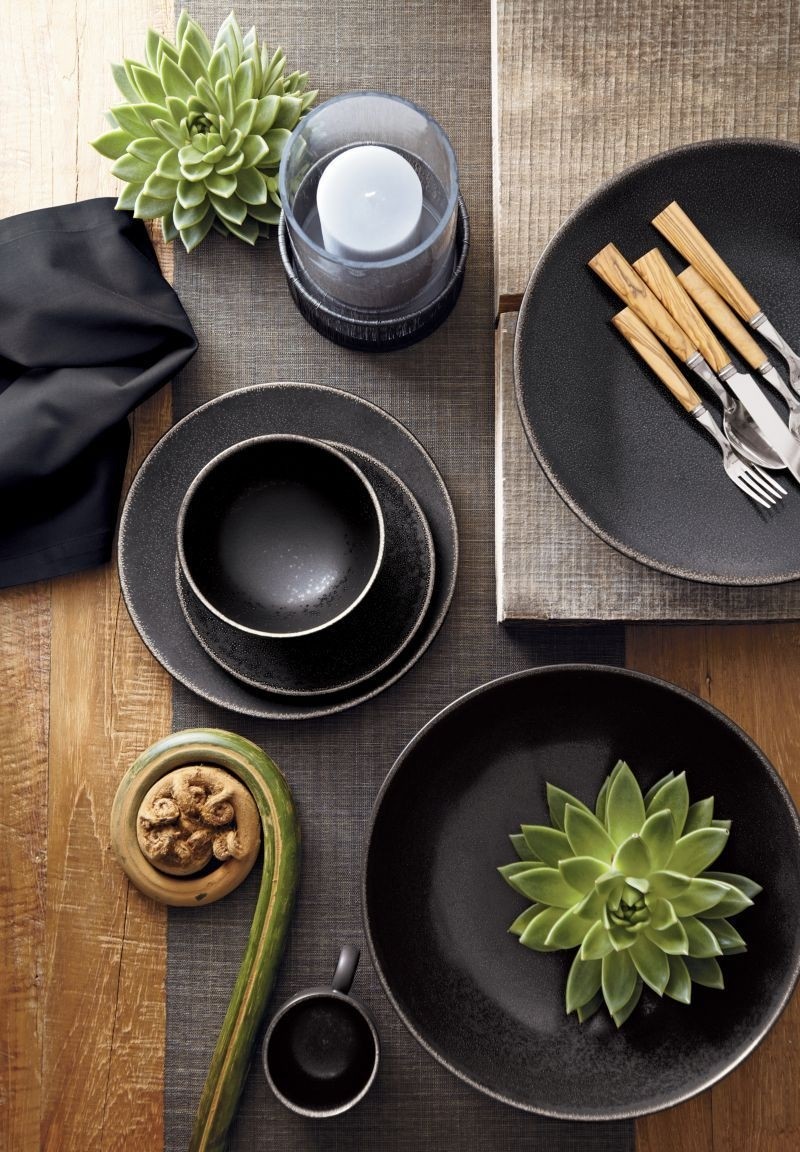 This collection includes rustic and attracrtive dinnerware made of solid materials and finished in black color. These elements of dinnerware are good for soups, main dishes, desserts, coffee and other drinks.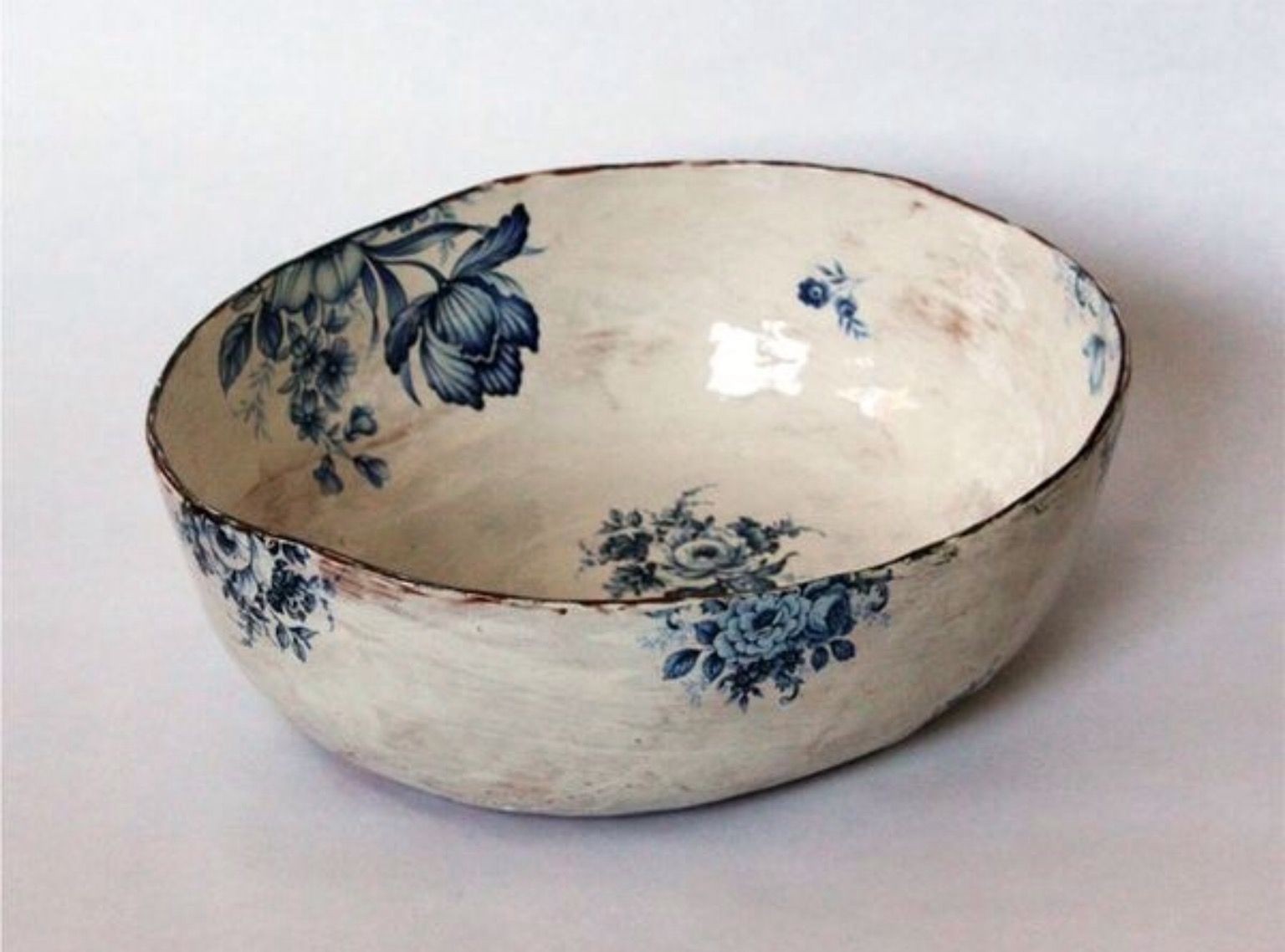 This uneven bowl emanates with its own, unique charm, offering you a lovely decoration for your cozy home. It can be used for potpourri, tea, soup, latte, and cereal, or to store your jewelry, keys, or even soap.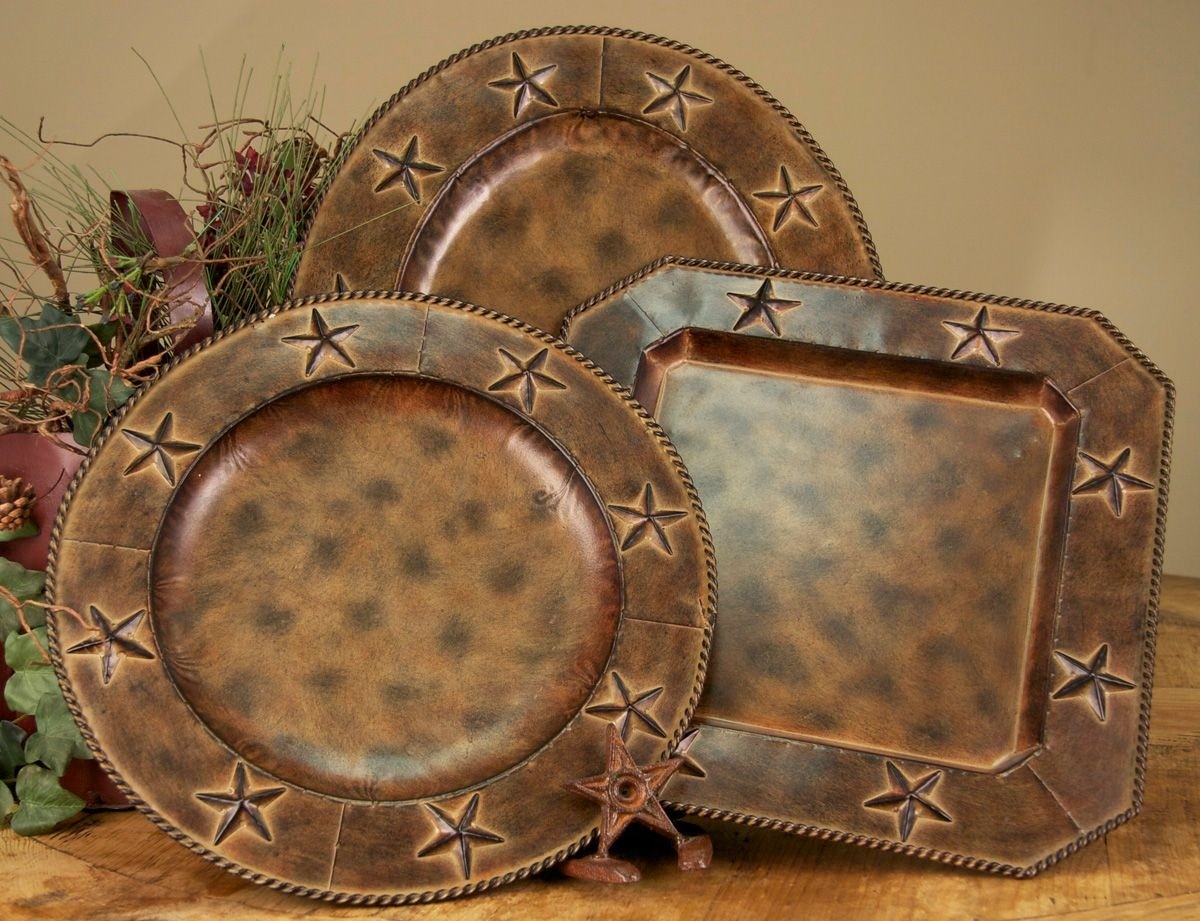 Images of 16 Pc Rustic Western Barn Star Dinnerware Set: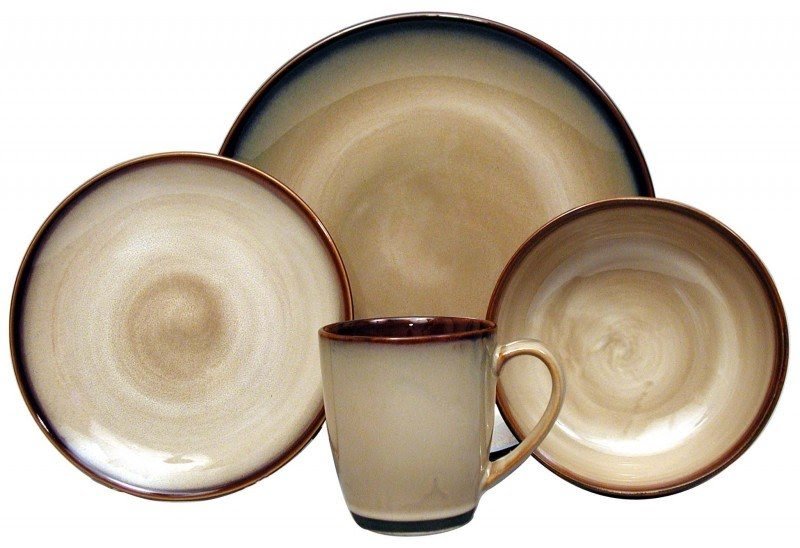 Nova 16 Piece Dinnerware Set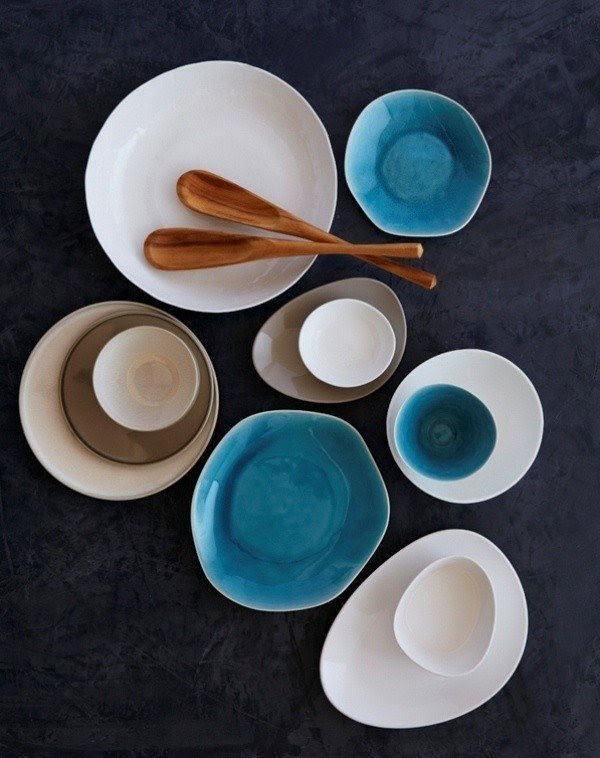 This rustic stoneware dinnerware set enchants with the beautiful shapes and colours of its items. Featuring a combination of white, blue and beige cups and plates, it will you create an eclectic appeal.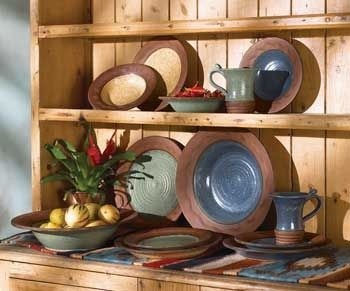 Rustic Dinnerware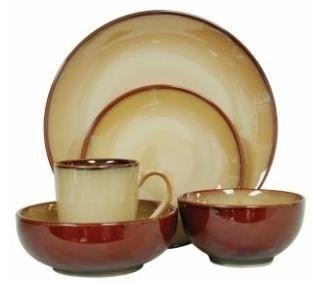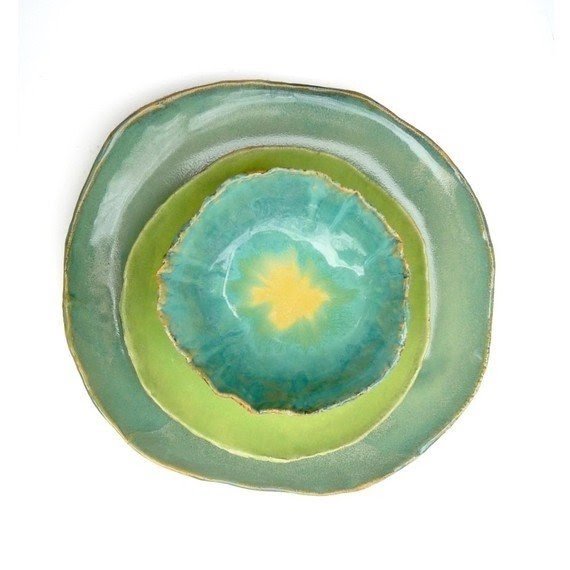 rustic stoneware dinnerware handmade Organic Soul 3 by OneClayBead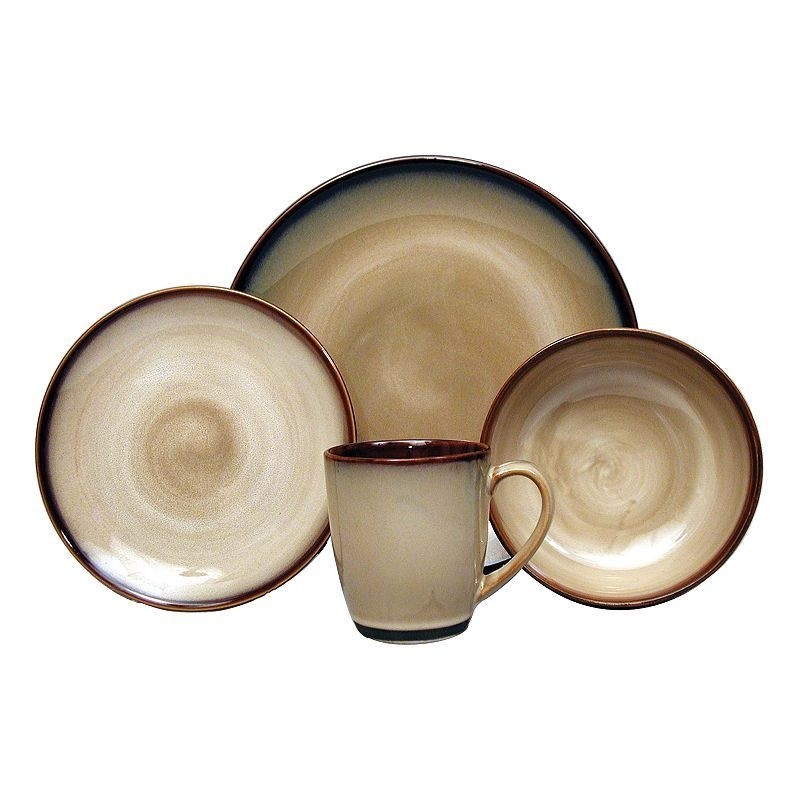 This ceramic rustic dinnerware features simple shapes and earth-toned ...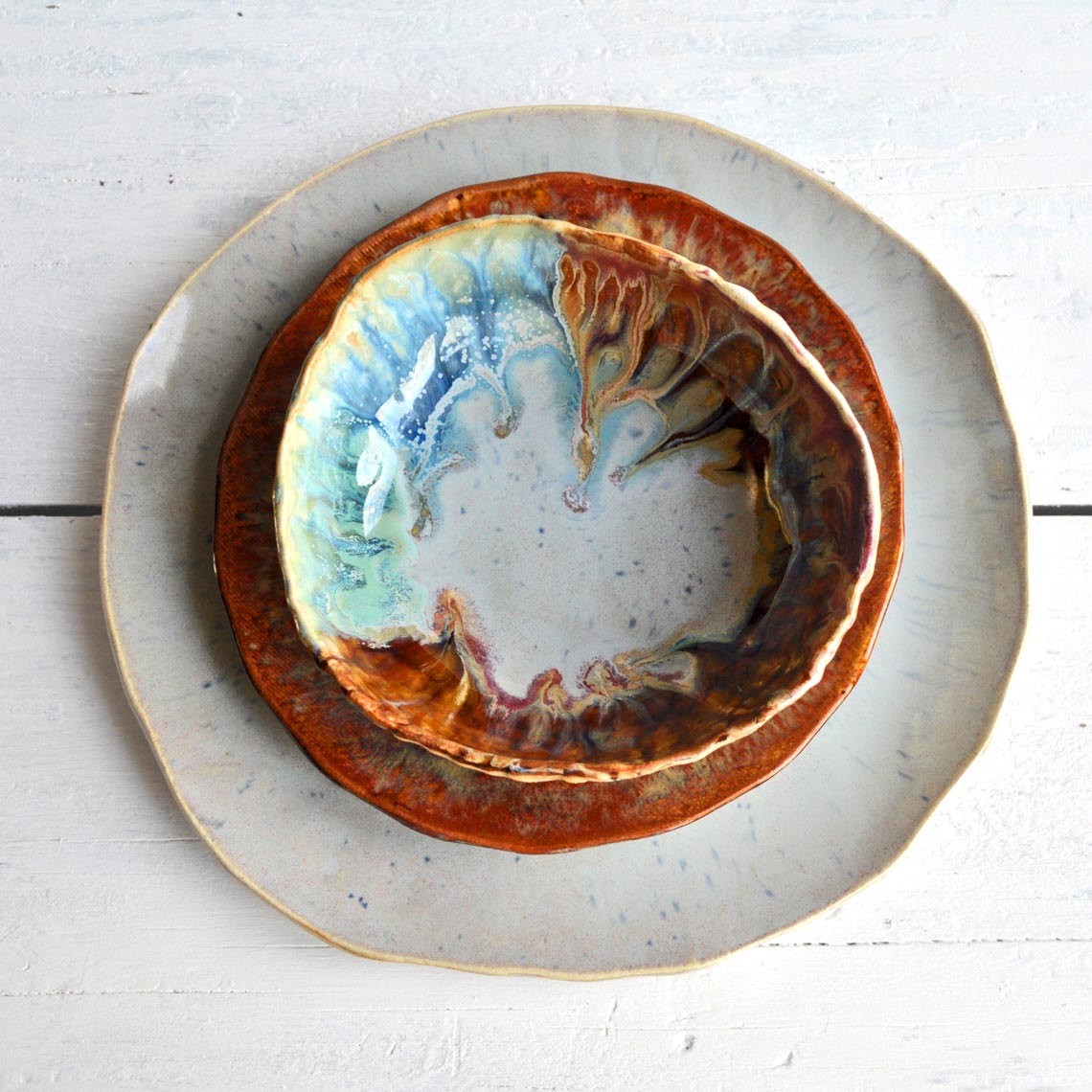 MADE TO ORDER only rustic stoneware pottery dinnerware set handmade dinnerware plates River Journey 3 piece sets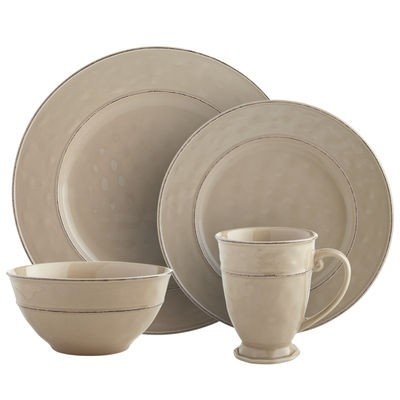 Martillo Dinnerware - Sand ¦ Pier1's glazed stoneware pieces have been crafted by hand, so they have the rustic look, irregular surfaces and rubbed edges you'd expect from farmhouse pottery. And somehow? They're still refined. Classic silhouettes and sof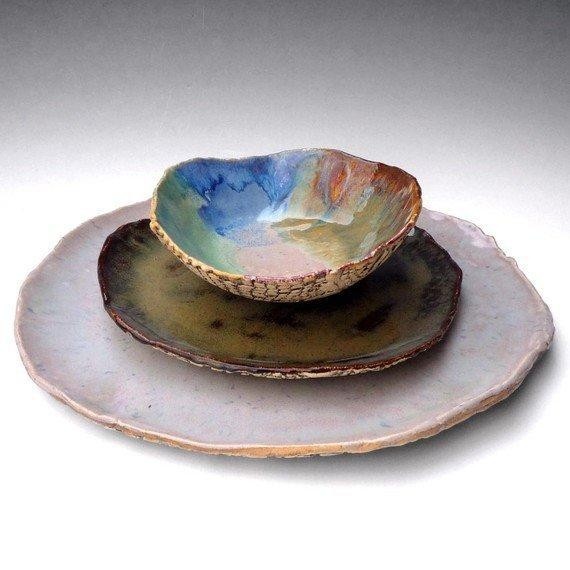 rustic stoneware pottery dinnerware set handmade by OneClayBead