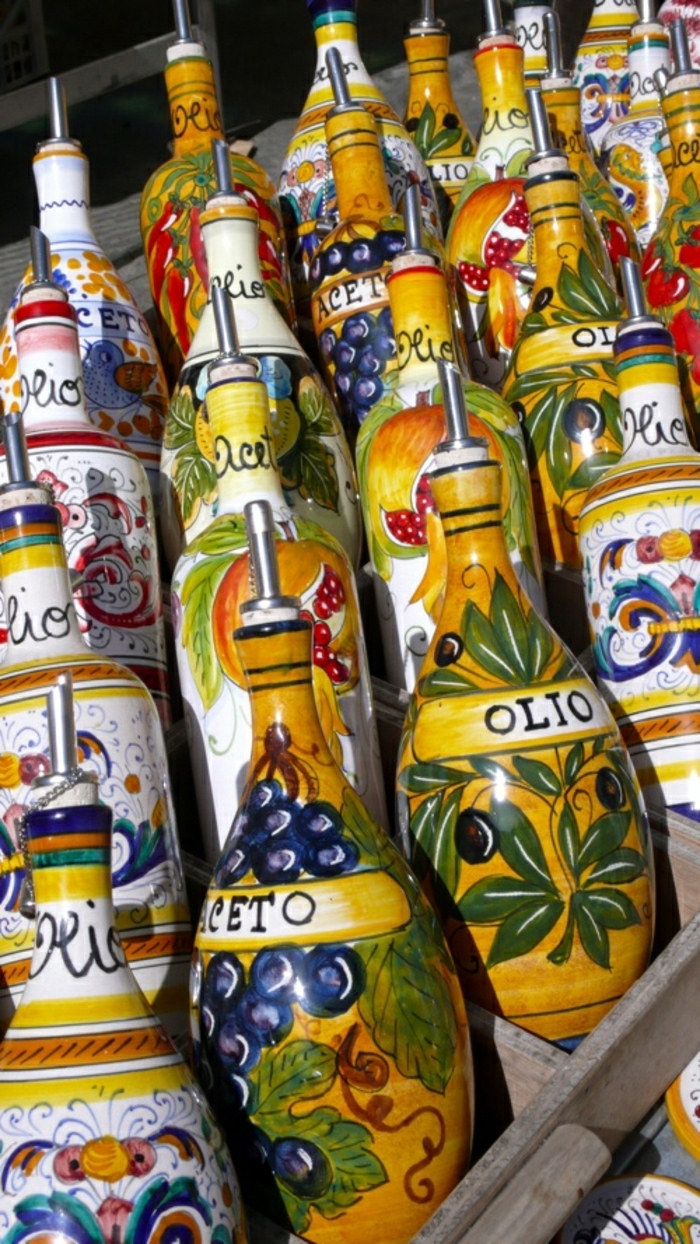 Beautifully painted olive oil and vinegar cruets. The opaque ceramic sides block sunlight, helping preserve the contents. The cheerful exteriors serve as reminders for the healthful contents, while the no-drip spouts are ready to dispense the golden liquid contents.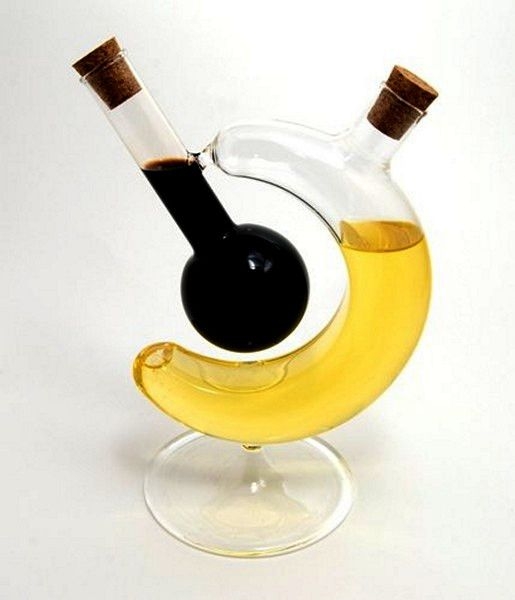 Crescent Oil and Vinegar Cruet....literally gasped!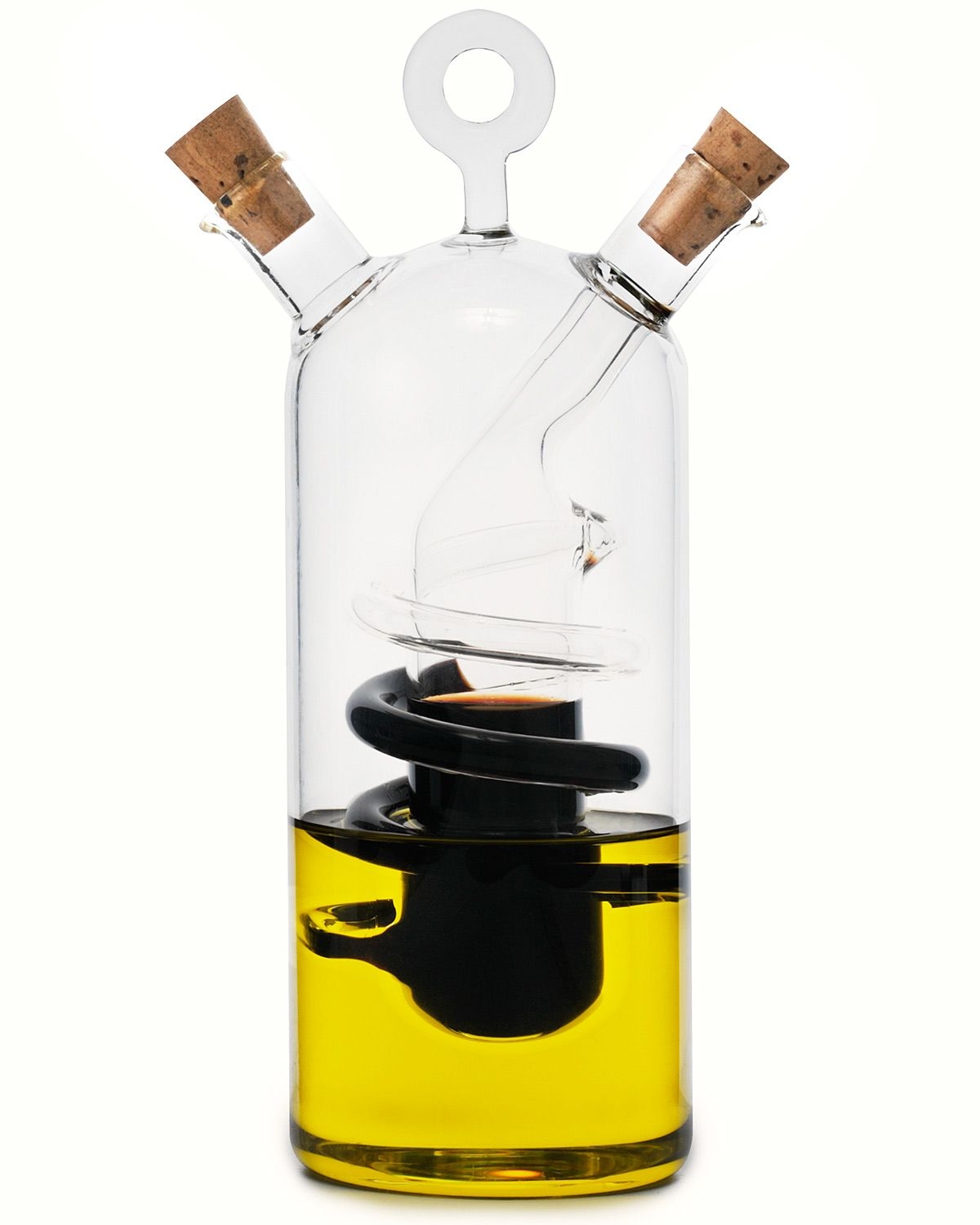 Keep your vinegar and oil separate but together in this clever double spouted cruet. The central spiral keeps the substances from mixing, but you can easily dispense just the right amount of each with a splash from the correct no-drip spout.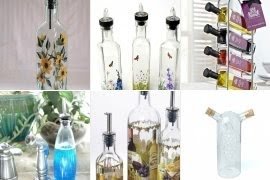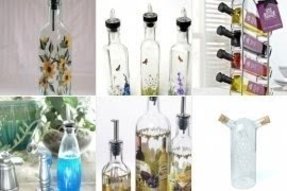 Nice cruet oil and vinegar bottle with such a simple and refined design. The bottle comes with a no-drip pourer on top to avoid spilling your staples. Keeping this bottle on your kitchen or dining table will definitely give that Italian spice to your table.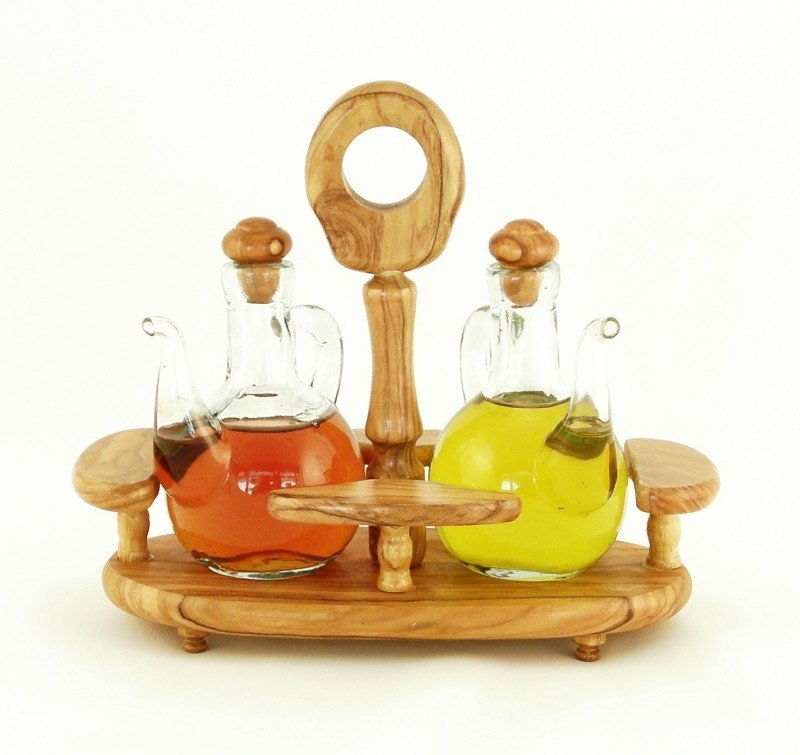 Olive Wood Oil and Vinegar Cruet Set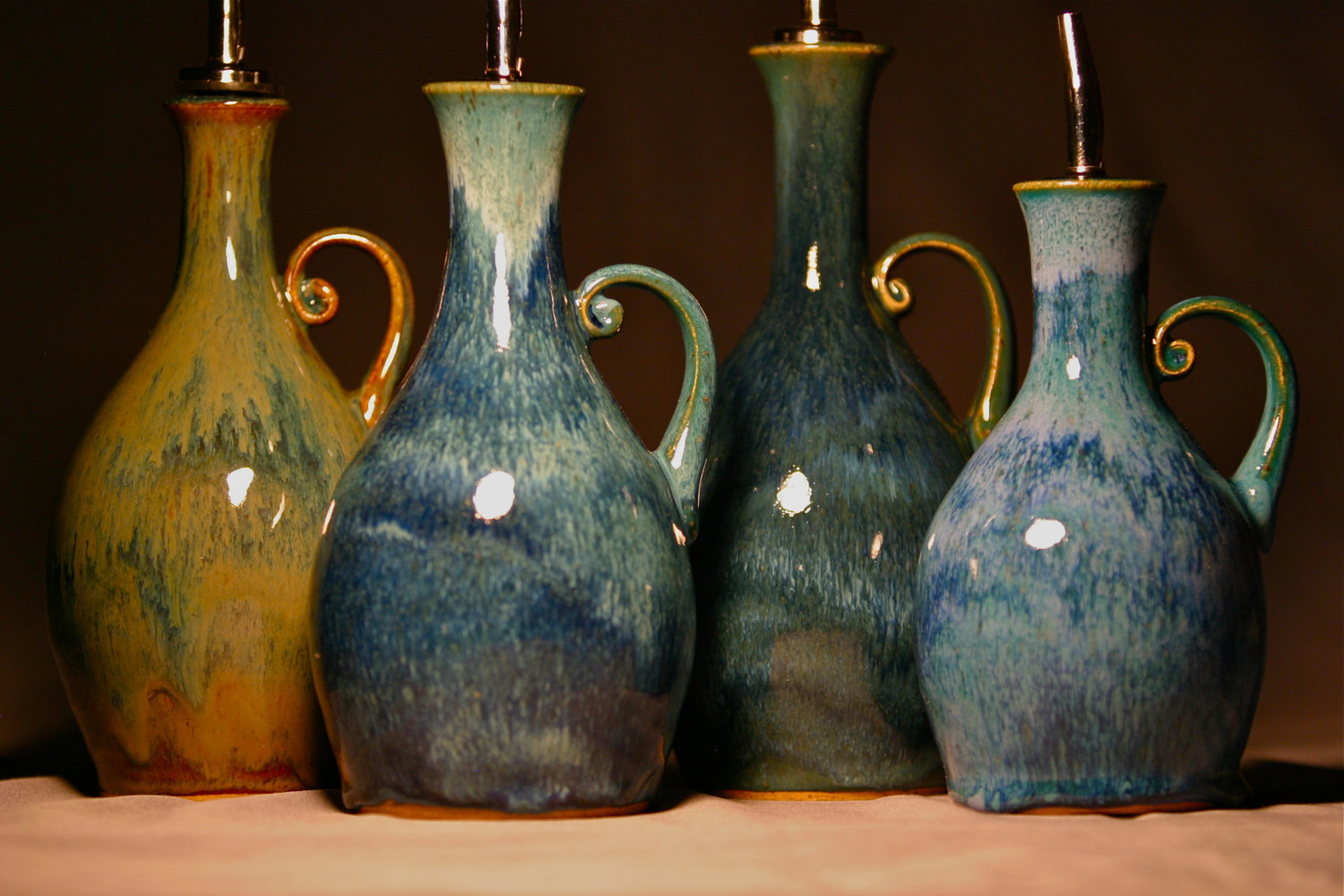 Add character and a touch of impeccable style to your house with this beautiful series of handmade pots. The pieces are designed to deliver a wide range of colorful finishes but they all offer outstanding craftsmanship and elegant artwork.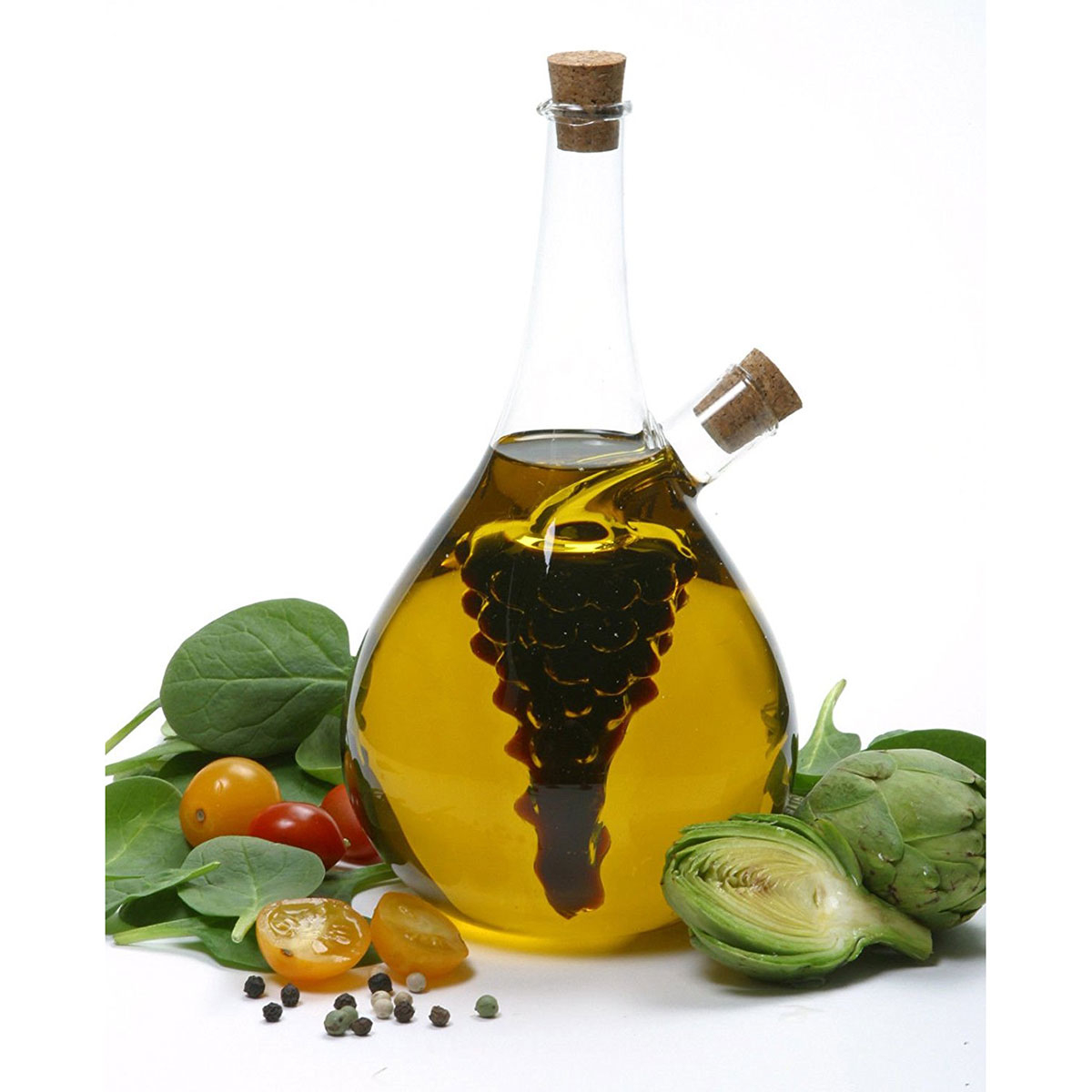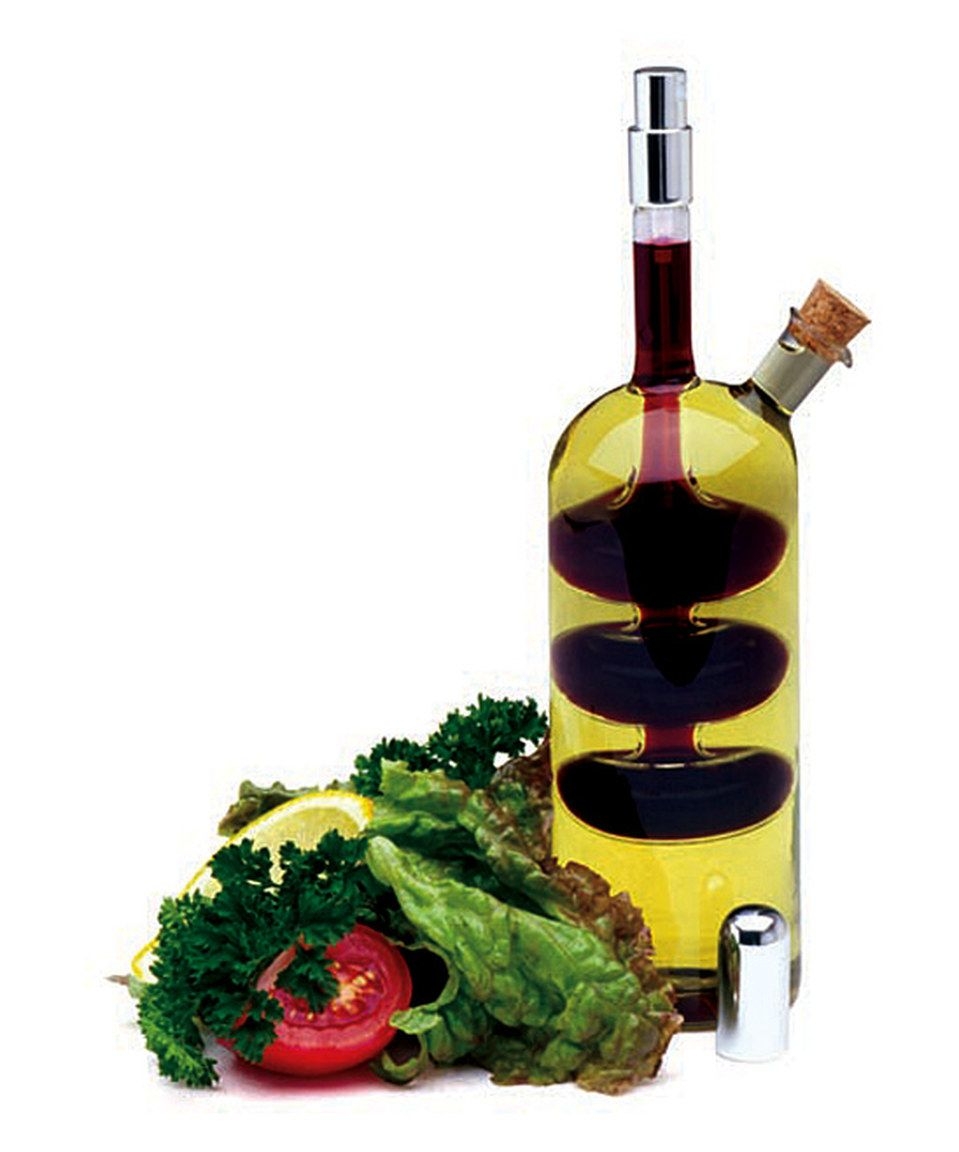 Oil & Vinegar Cruet by Norpro...I have three different olive oil cruets, but I would sure like an Oil & Vinegar combo cruet like this one! :)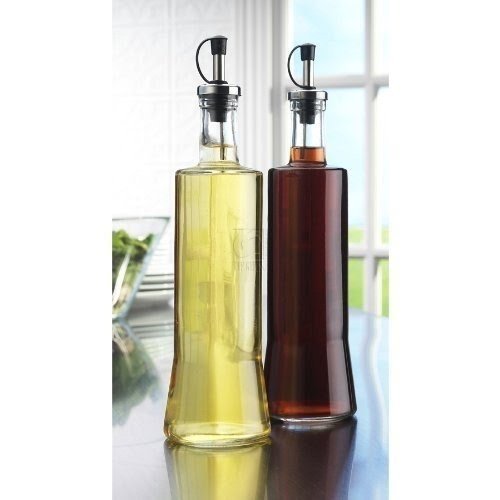 Glass Oil and Vinegar Cruet Dispenser, Set of 2 by BigKitchen. $10.24. Wider base allows for easier gripping. Metallic spouts with black caps. Hand wash. Made from durable, transparent glass. Sleek, efficient design. Store a multitude of condiments in a c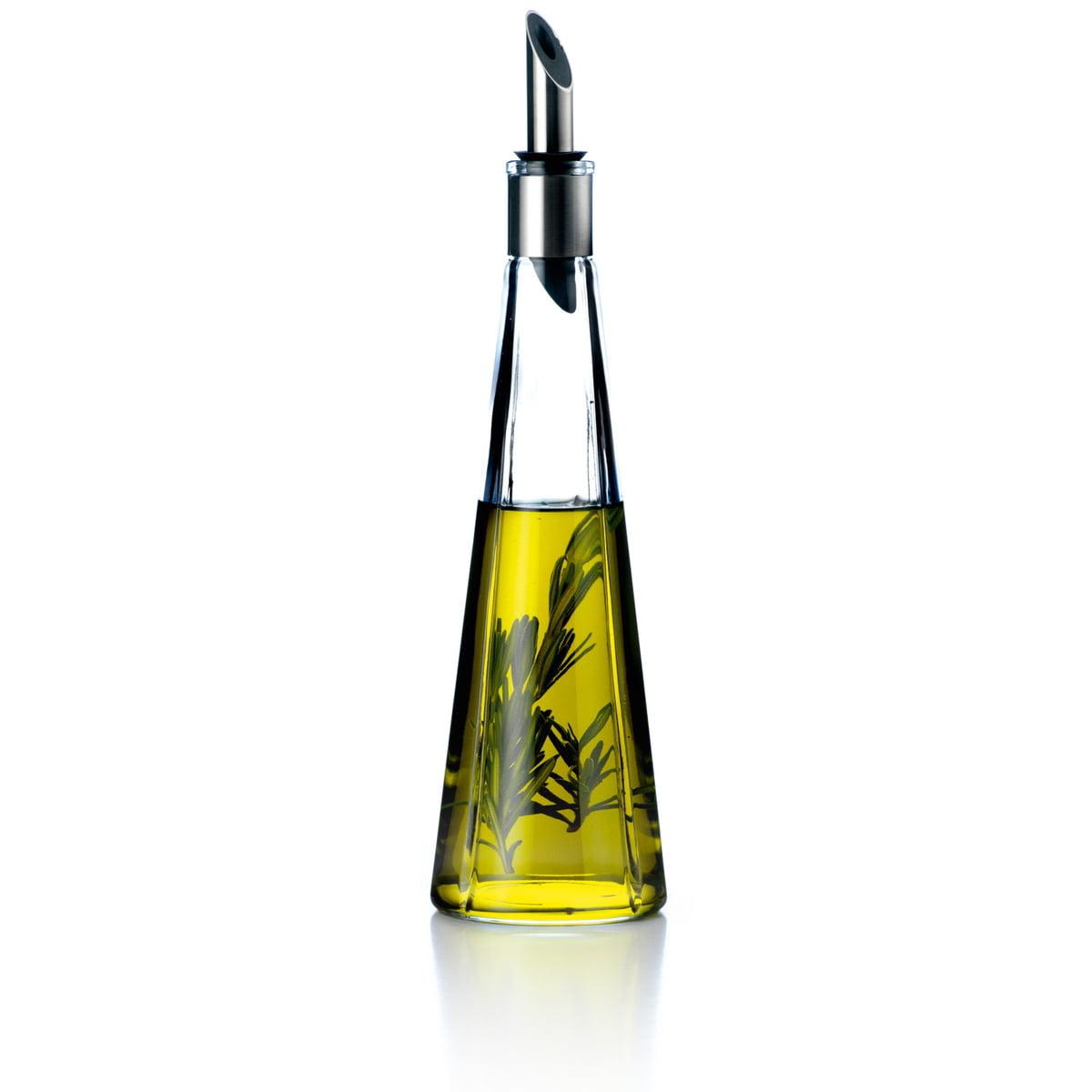 Rosendahl Olive Oil and Vinegar Cruet Bottle with No-Drip Pourer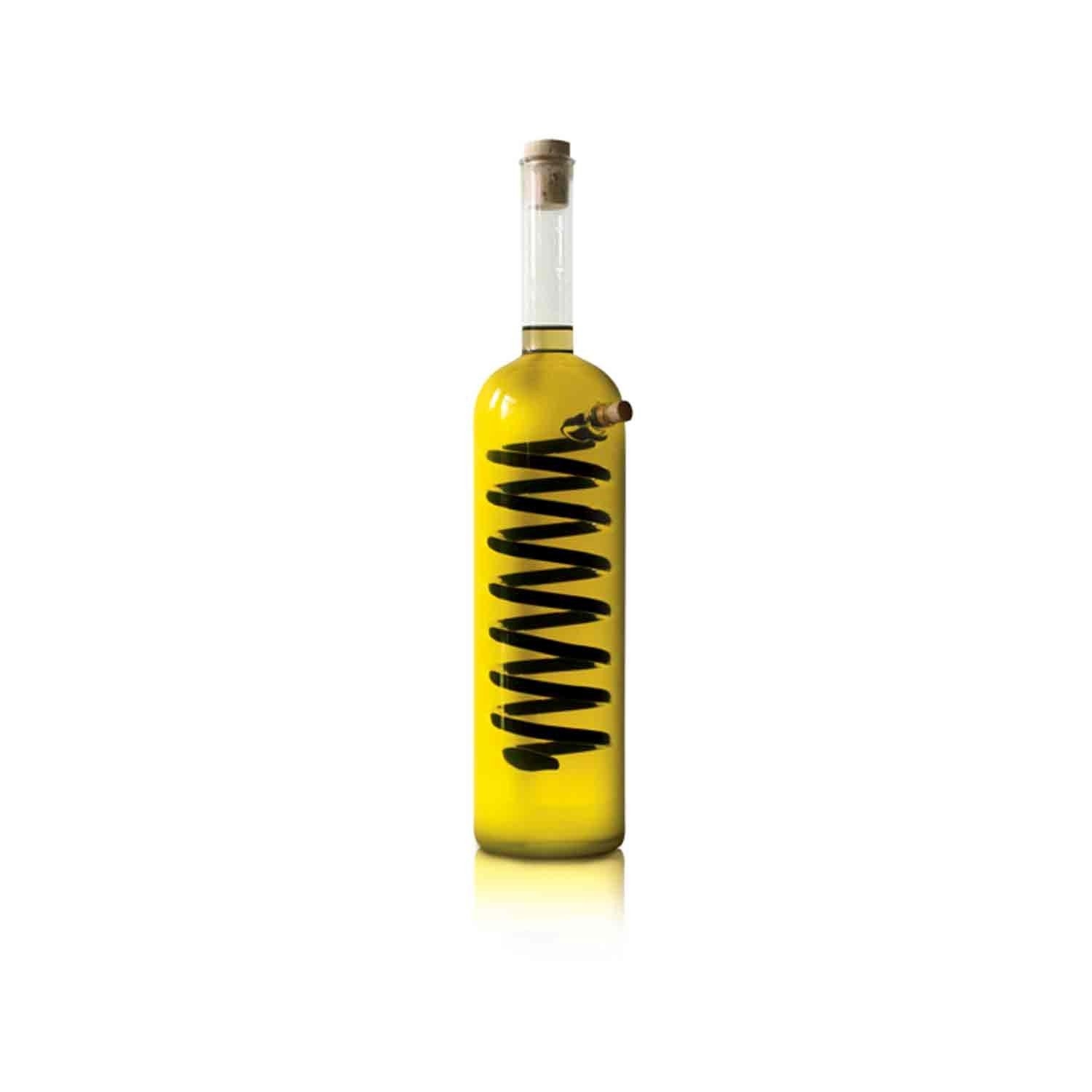 This is one of my favorite cruets. Love to experiment with different colors vinegar!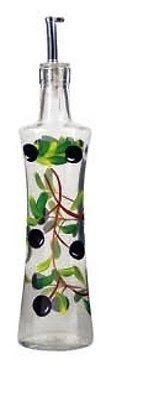 In the Mediterranean cuisine olive and vinegar is a very important element of dishes. If you want serve dinner in Italian on Greek style use this incredible hand-painted glazed cruet with metal funnel.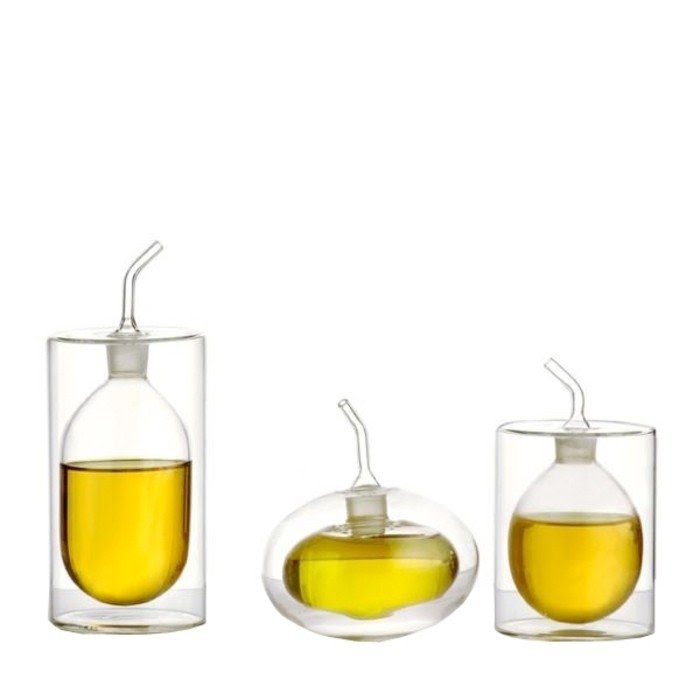 Ichendorf's Double Walled Oil/Vinegar Carafe. These double-walled pourers from Ichendorf are hand blown to the highest standard of Italian glassmaking. We love the visual shape of liquid suspended inside the glass.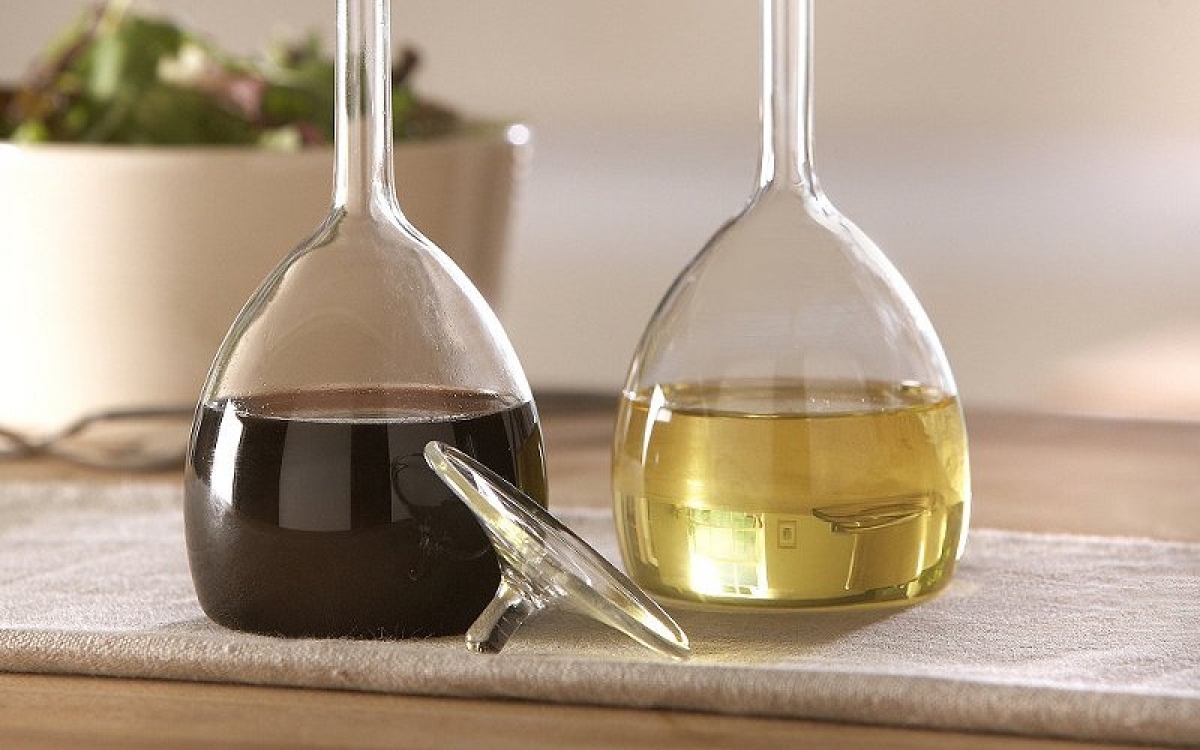 Olive oil and vinegar cruets.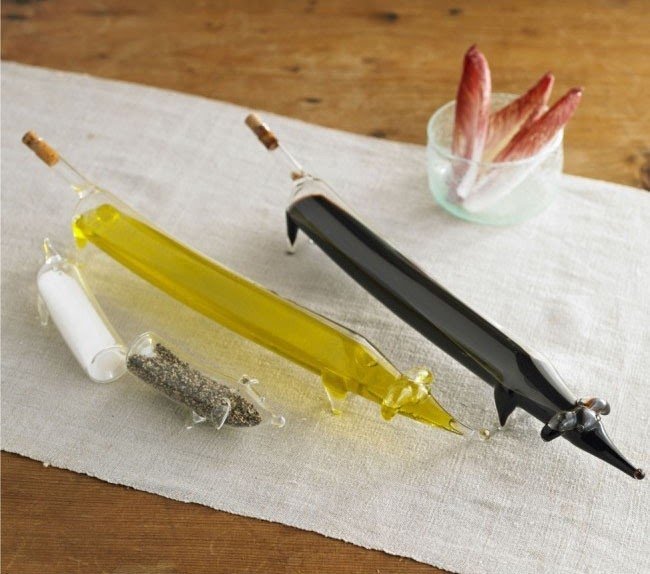 Wiener dog olive oil and vinegar cruets and salt/pepper shakers.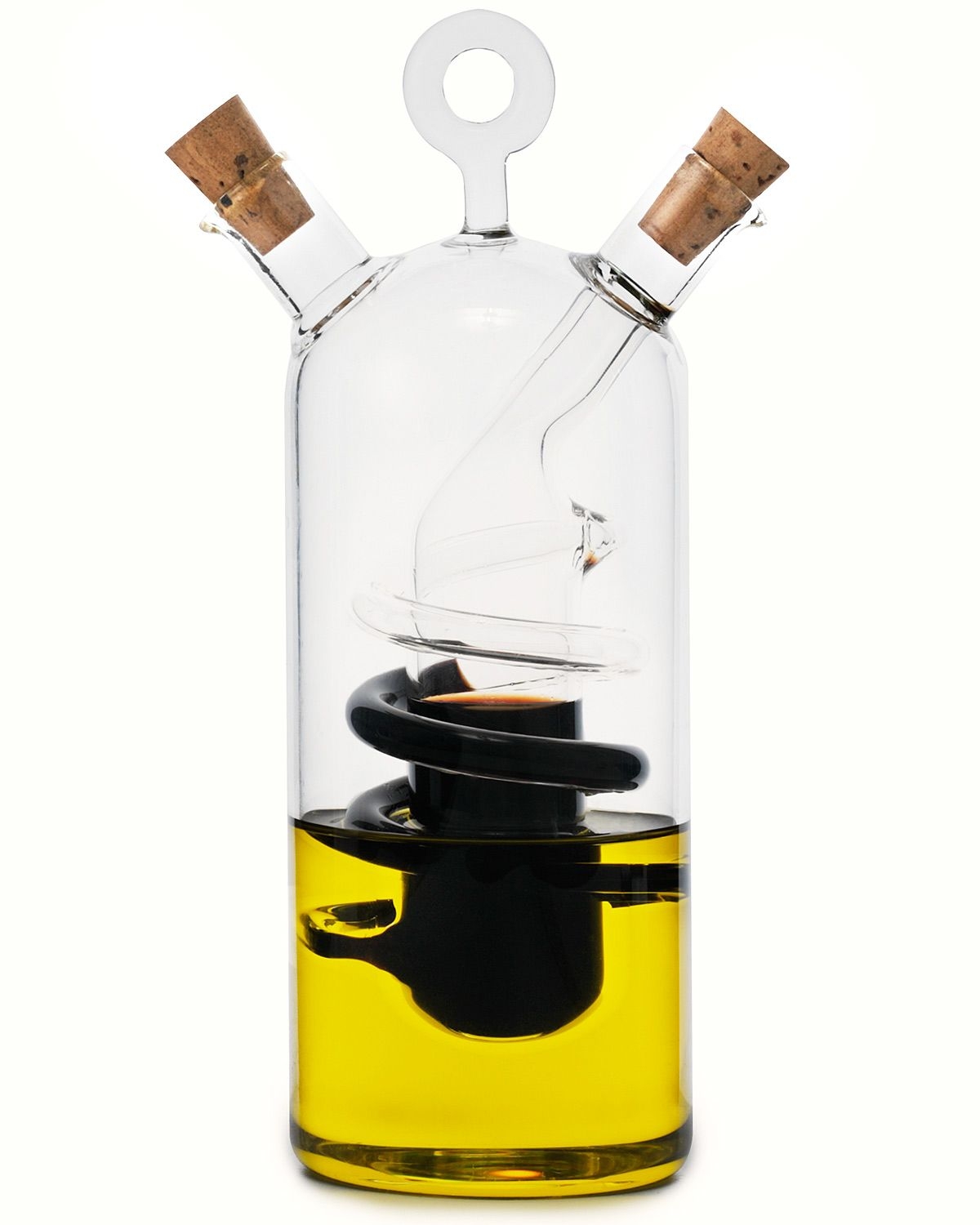 recently viewed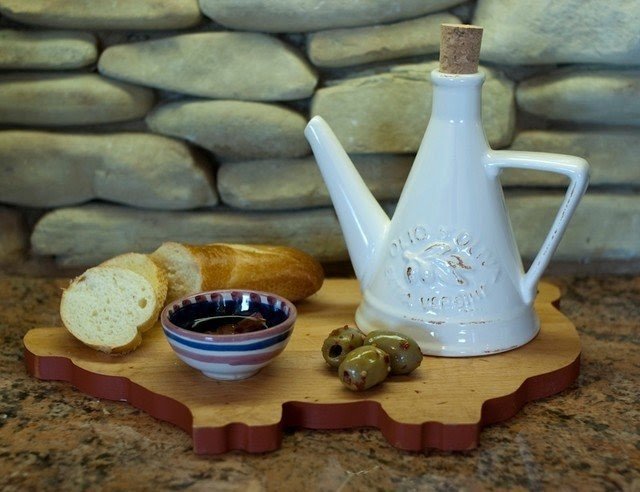 Latta Olive Oil Cruet oil-and-vinegar-dispensers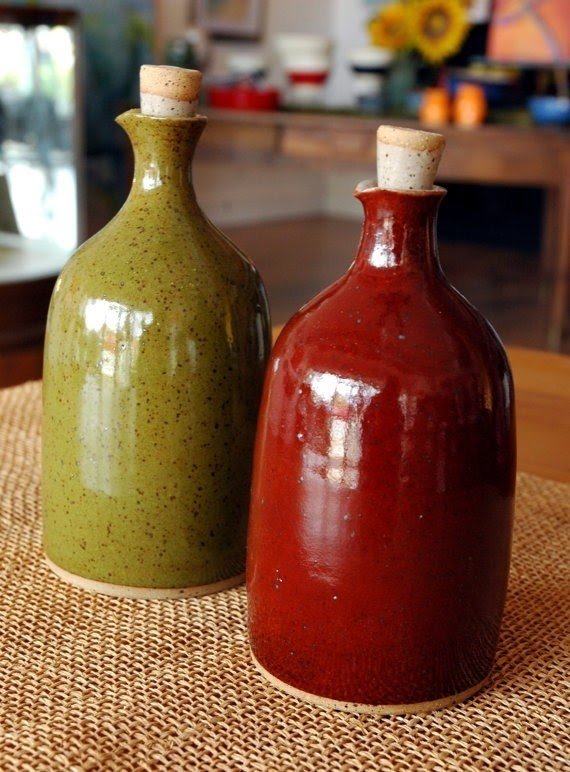 Handmade Pottery Olive Oil and Vinegar Cruet Set by BluSail, $42.00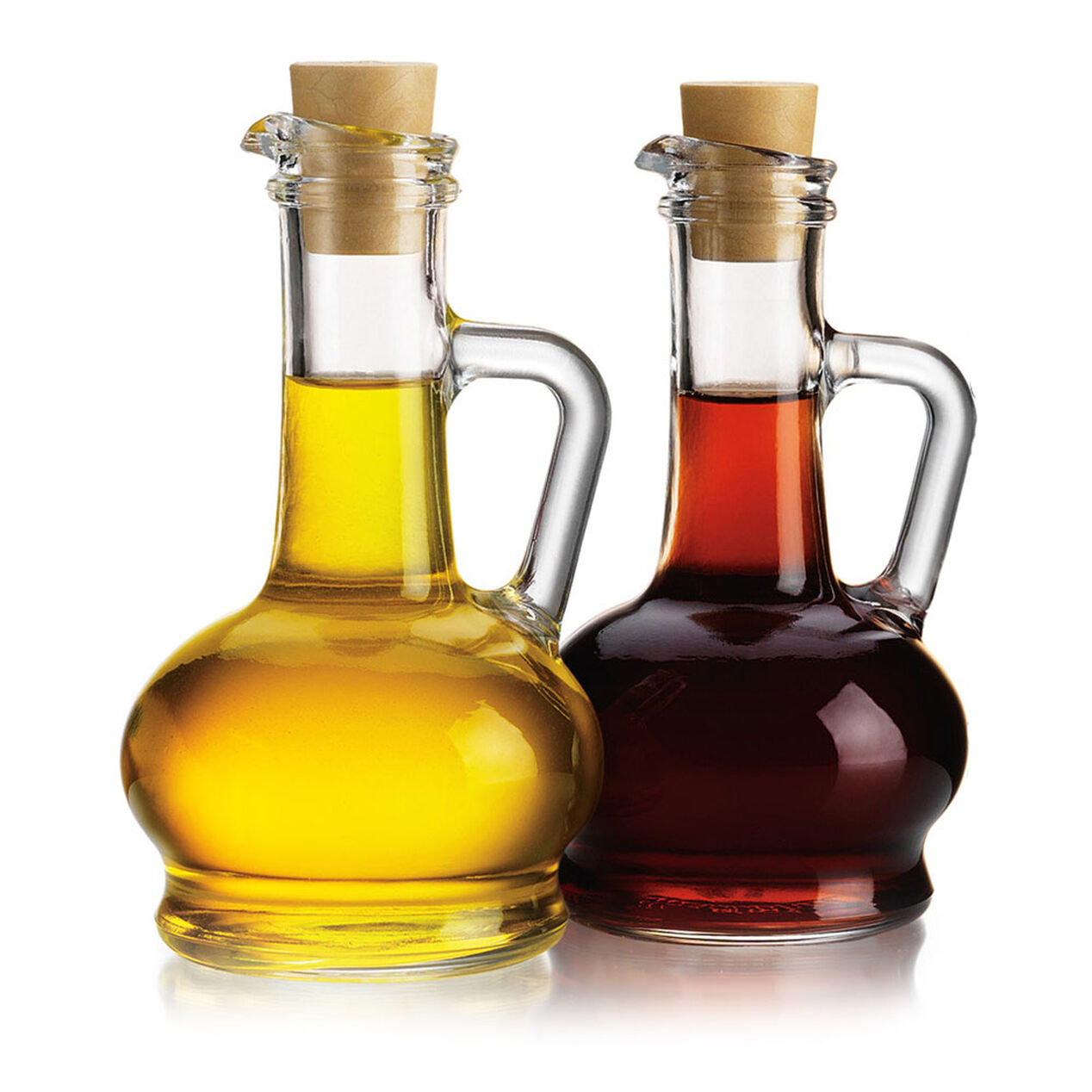 Look at this #zulilyfind! Oil & Vinegar 8-Oz. Cruet Set by Home Essentials and Beyond #zulilyfinds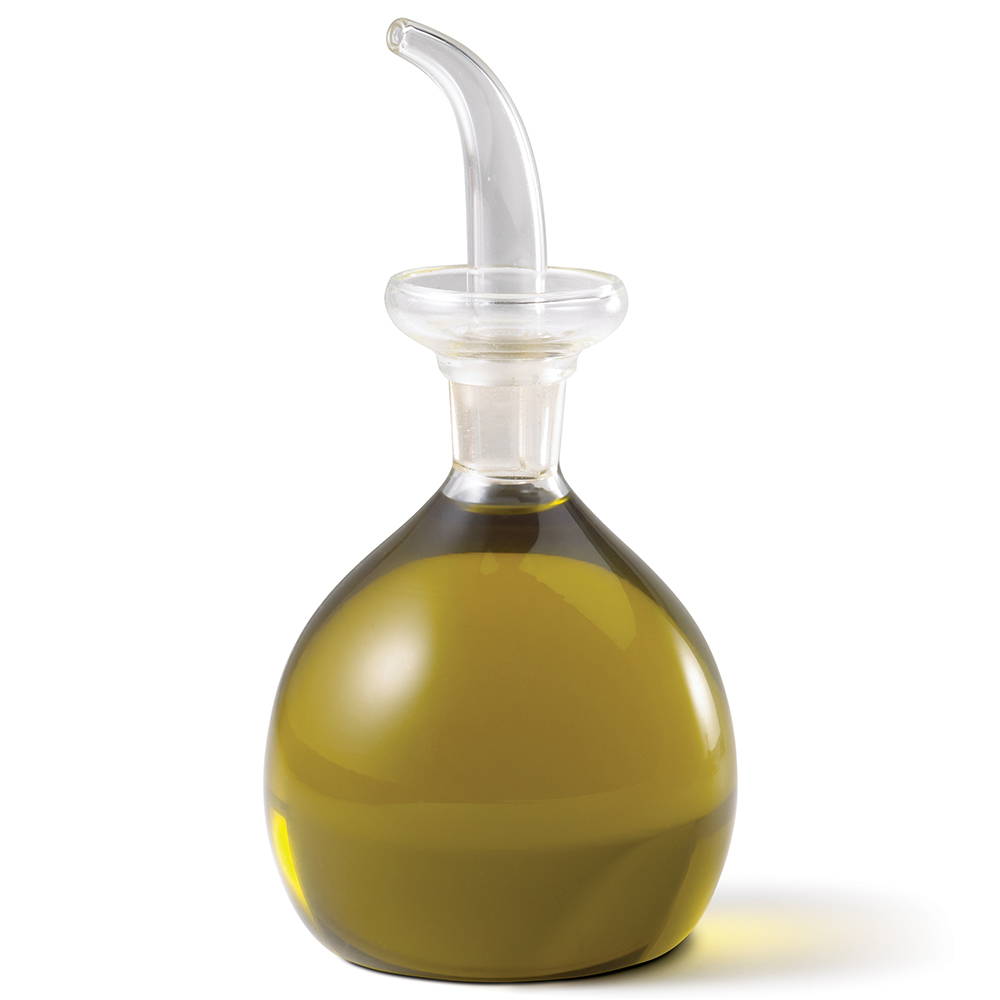 Chef's Planet Small Cruet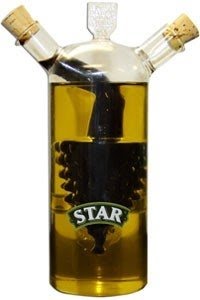 STAR Fine Foods STAR Olive Oil & Vinegar Cruet | The STAR Olive Oil and Vinegar cruet is a beautiful container for your olive oil and vinegar. $4.99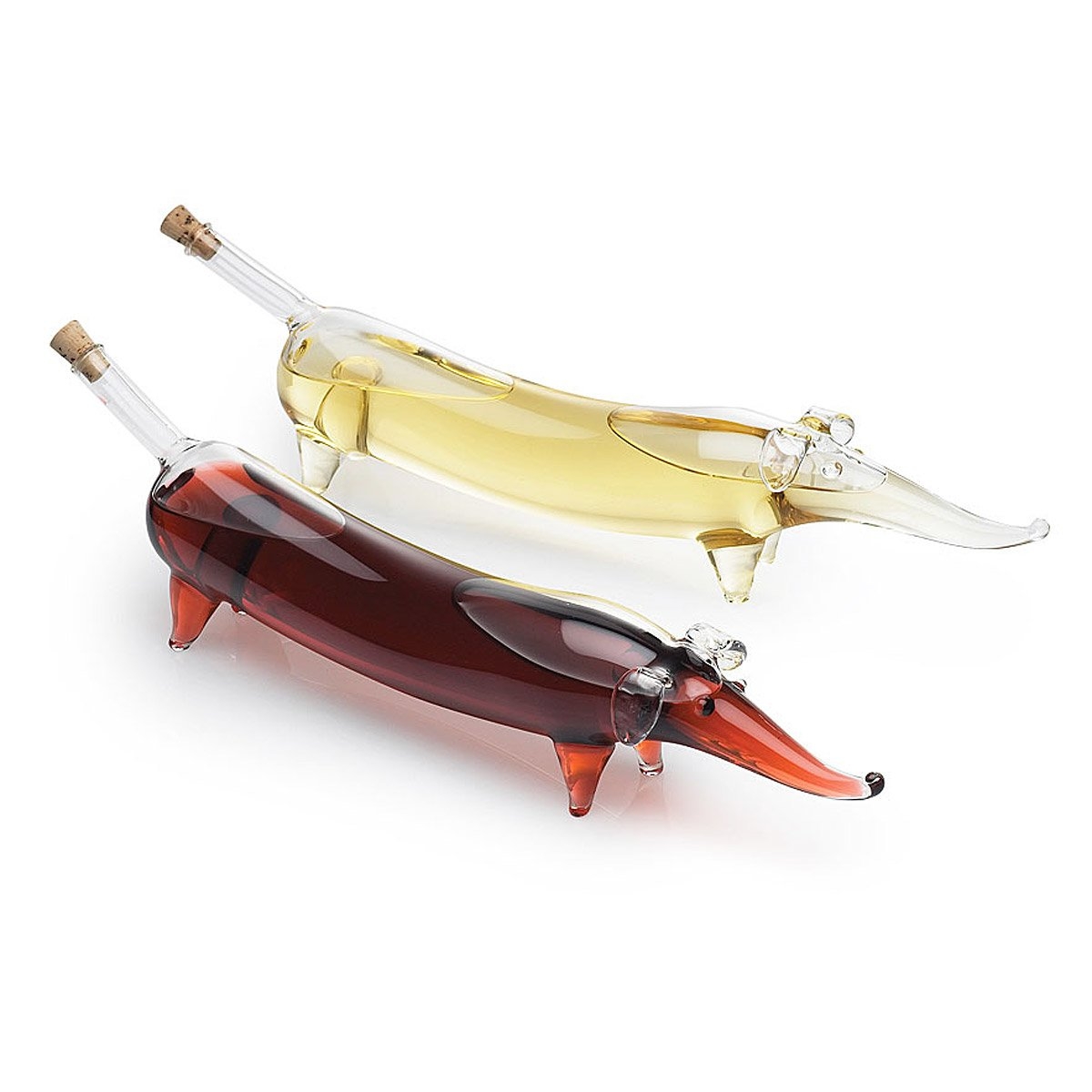 Weiner Dog Oil & Vinegar Set ~ These handmade Oil and Vinegar bottles by Global Amici are both distinctly shaped like wiener dogs— with the "tail" of both "animals" acting as the corked bottleneck. The set comes with a funnel that you can insert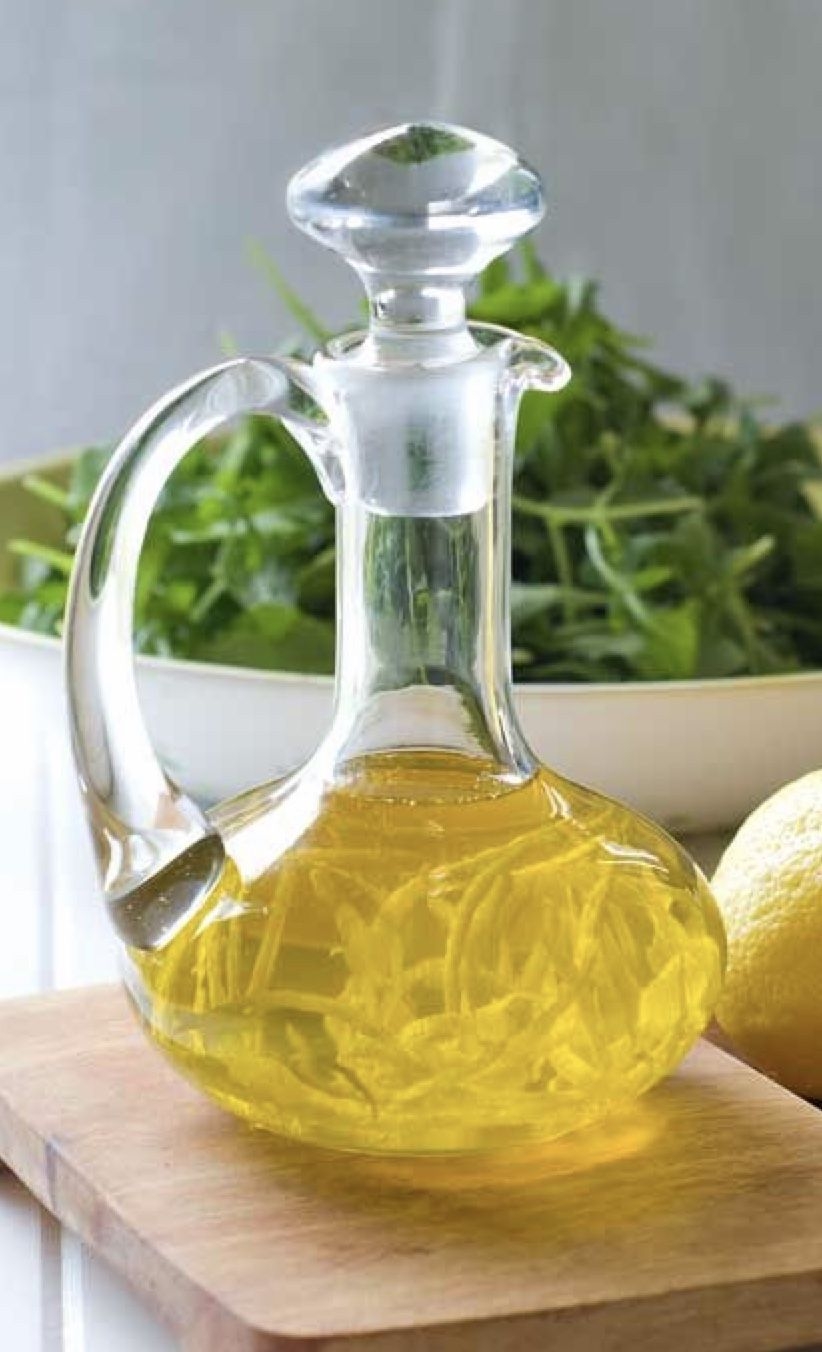 Lemon Infused Olive Oil – One of my Gluten-free Pantry Staples | Blog | Simply Gluten Free
Hey, I found this really awesome Etsy listing at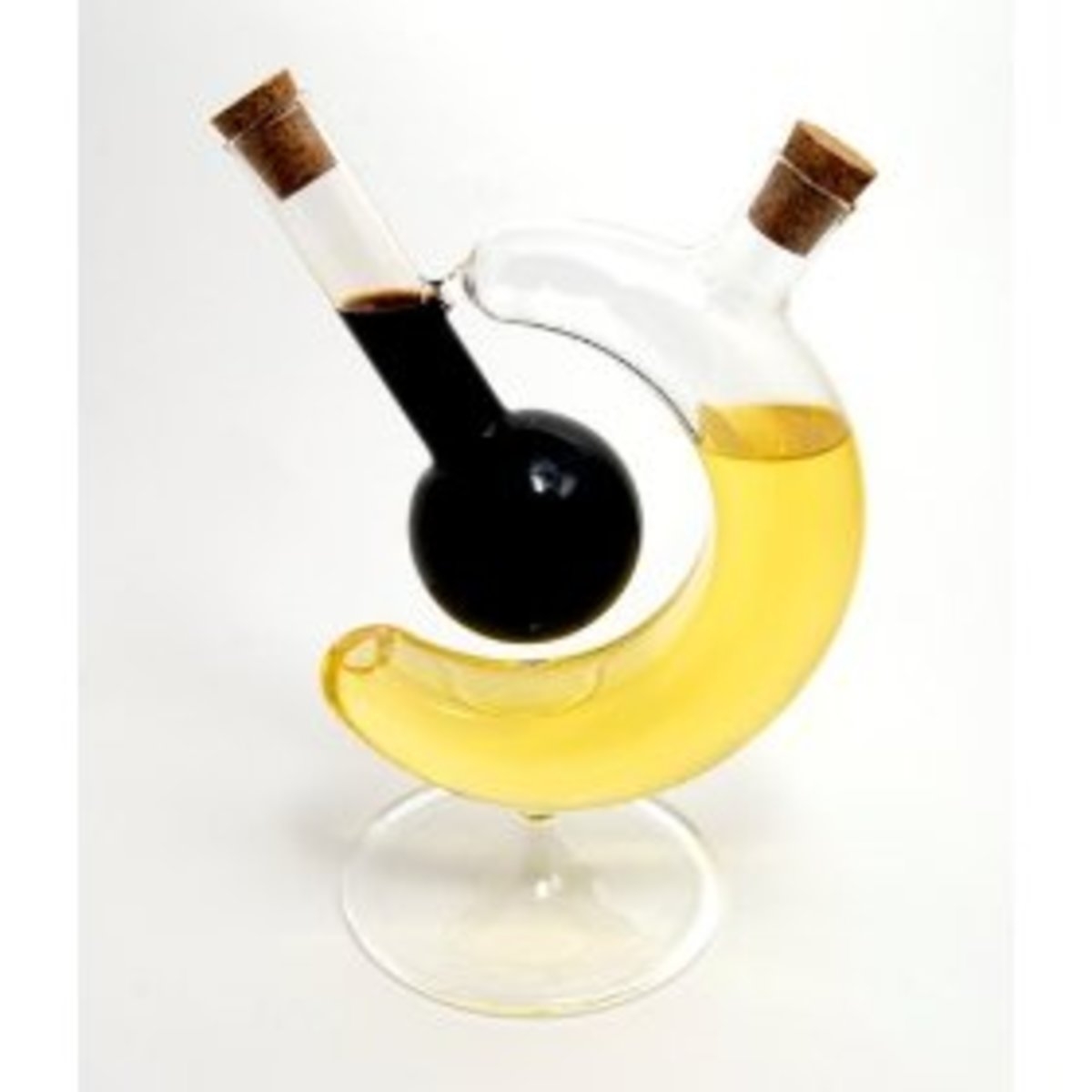 Olive Oil and Vinegar Cruets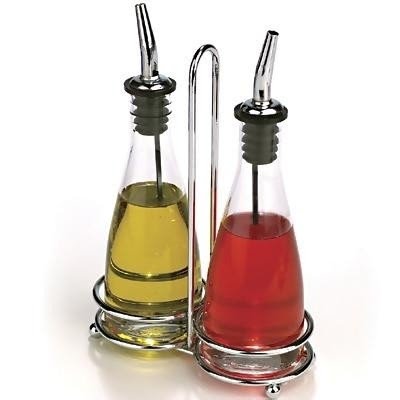 olive oil and vinegar in Spain; オイルクルエット@710-d-266-400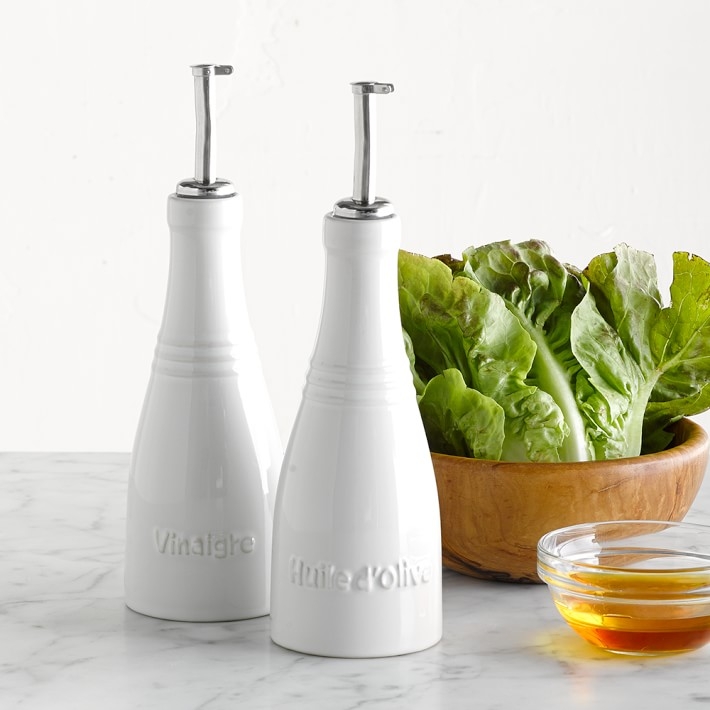 A pair of elegant and vintage cruets for storing oil and vinegar. They are made of high quality ceramics in a pure white color with subtle, etched signs. They will be a nice accent of the kitchen countertop and they have non-spill tips.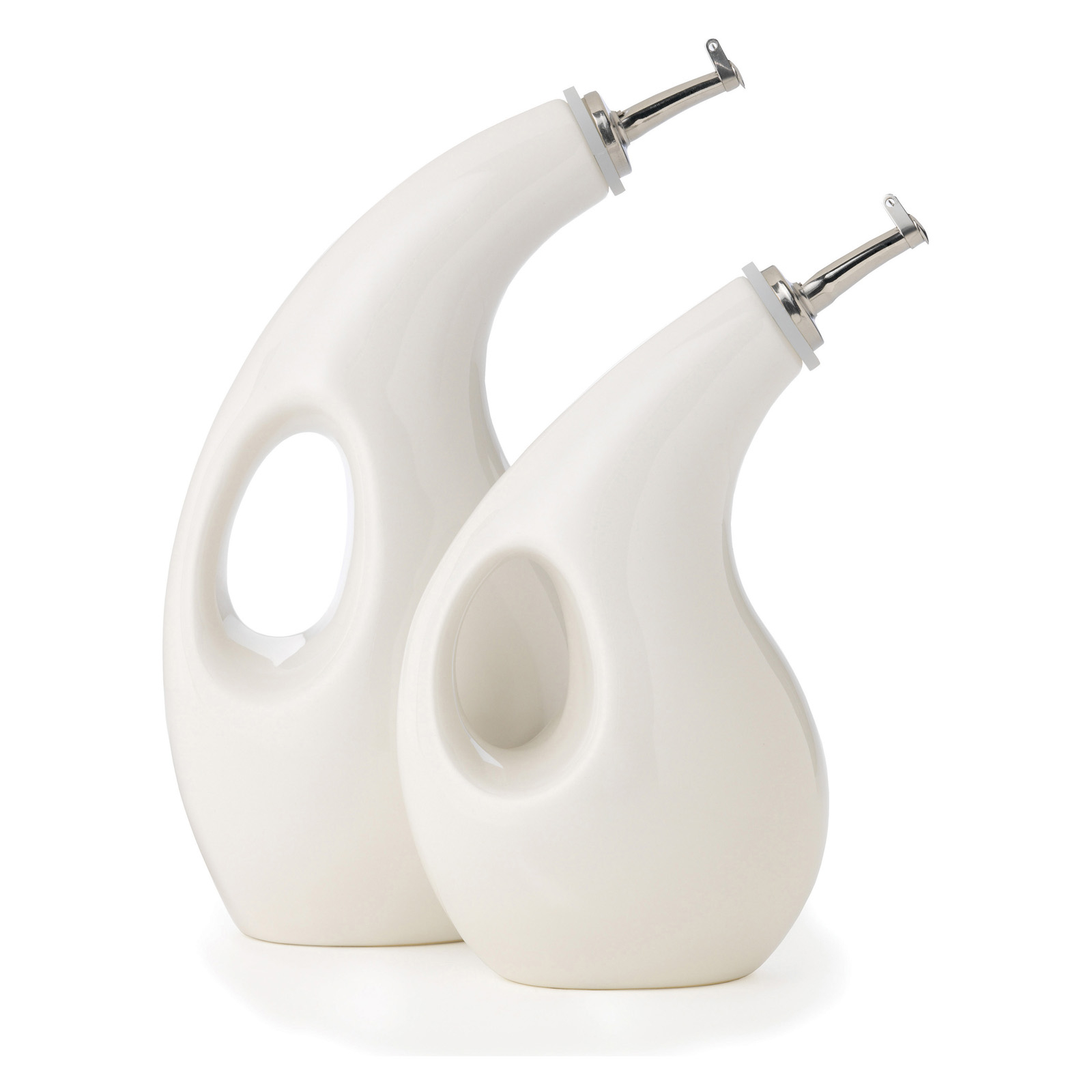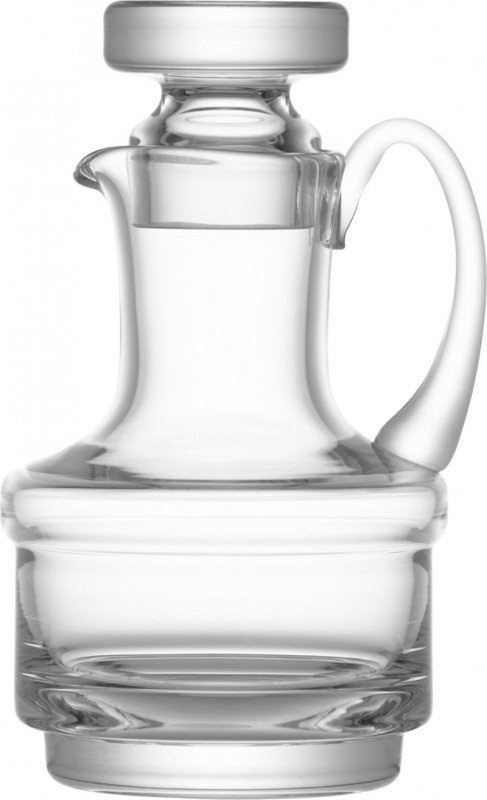 Cruet --Beautiful cruet for olive oil, balsamic vinegar or my own homemade salad dressings.--aw--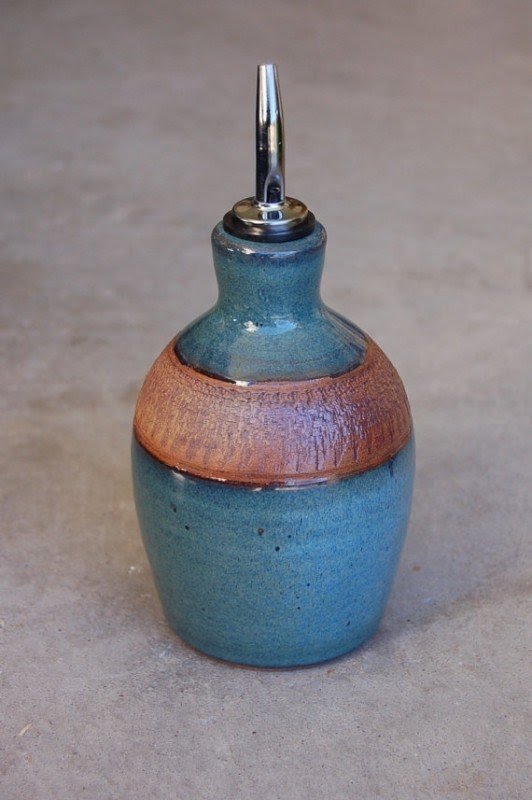 Olive Oil Vinegar Cruet Soap Dispenser by JenniferBurkePottery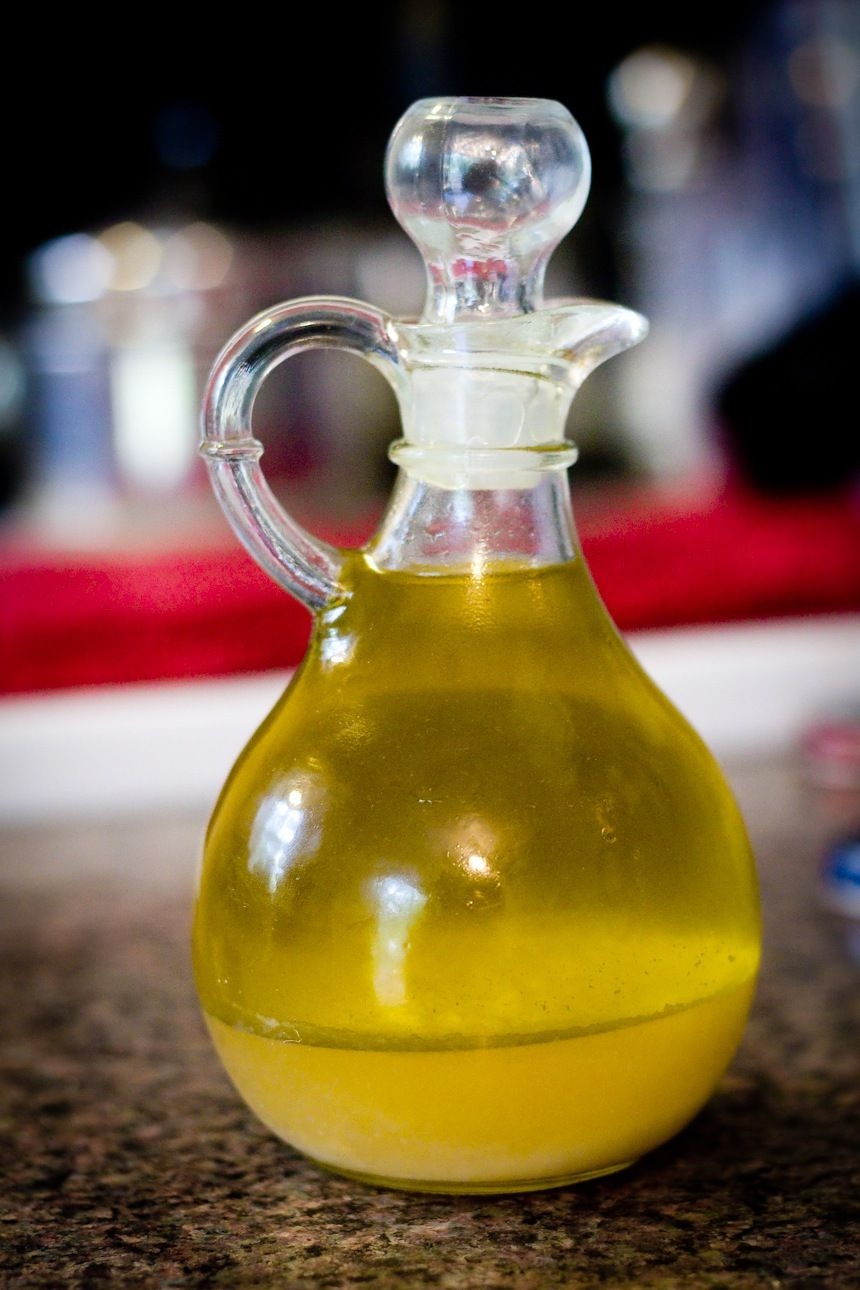 Lovely, glazed cruet of olive oil or vinegar will make always a valuable addition to your dining table. It adds style and chic to the served dinner while making the dinner area also more cozy and warm.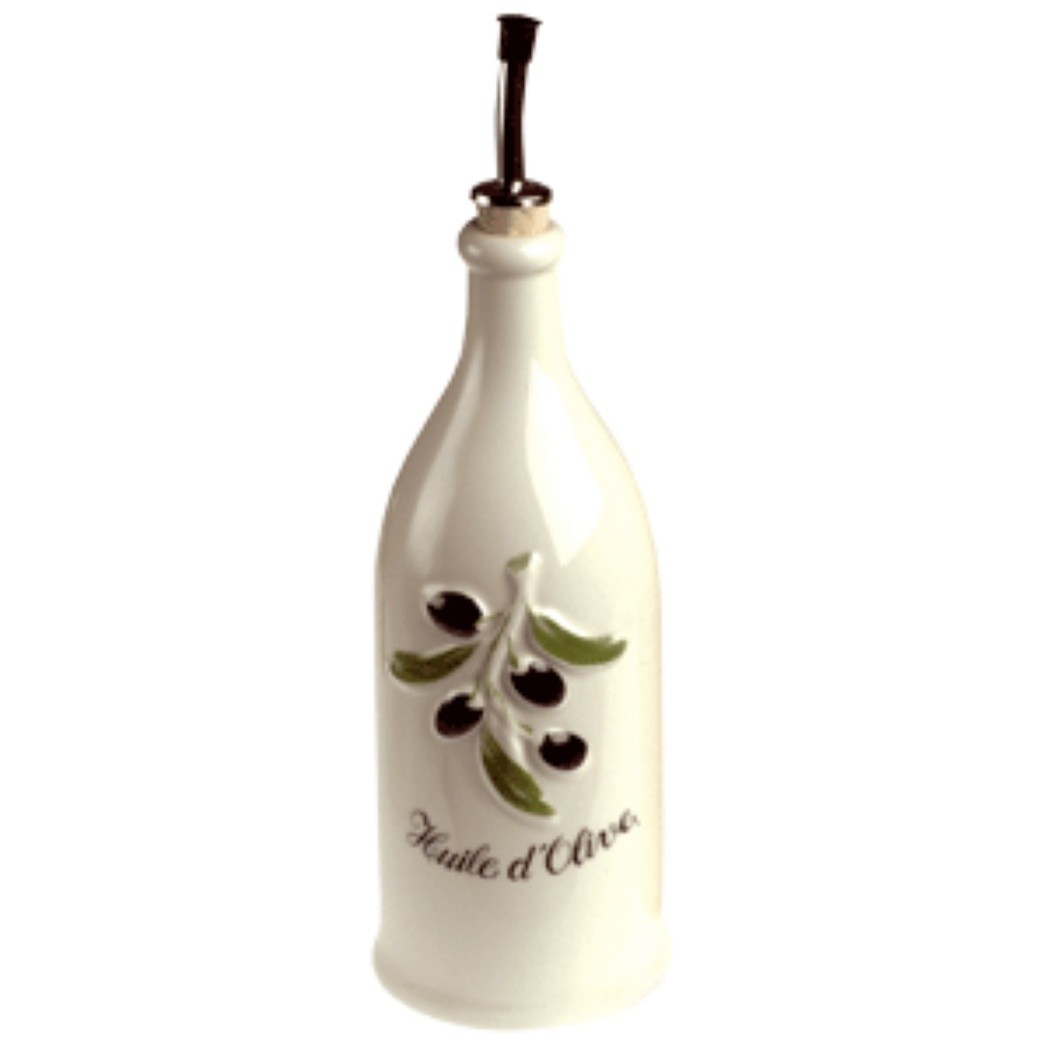 Lovely ceramic olive oil cruet embossed with an olive branch bearing fruit and the words, "Huile d'Olive" in flowing script beneath the branch. Perfect for your sideboard. The opaque ceramics blocks light, helping keep the oil fresh.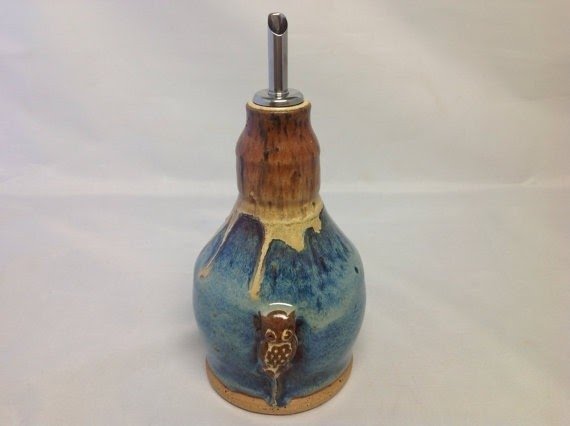 Pottery olive oil /vinegar cruet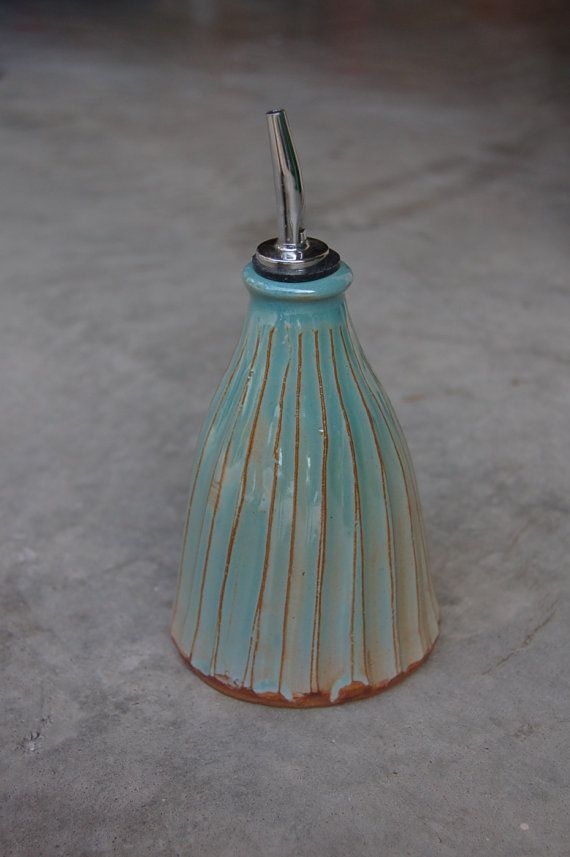 Olive Oil Vinegar Cruet Soap Dispenser by JenniferBurkePottery, $30.00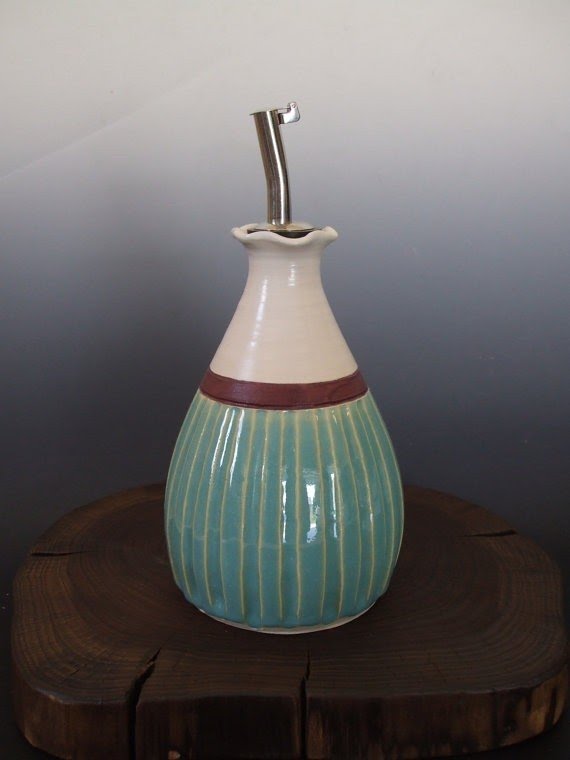 Modern Olive Oil or Vinegar Cruets by misunrie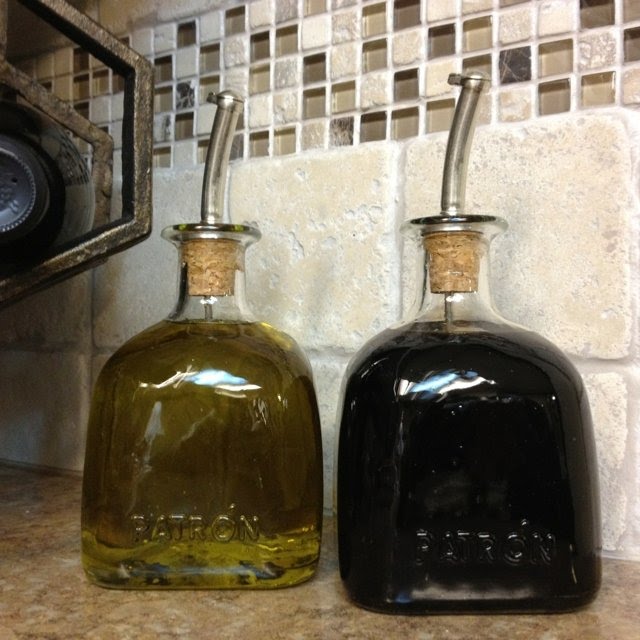 Simple traditional cruets for olive oil and vinegar. They're created of cuboidal clear glass liquor bottles with rounded edges. Each cruet has a cork plug with a drilled hole for installation of a metal dispenser.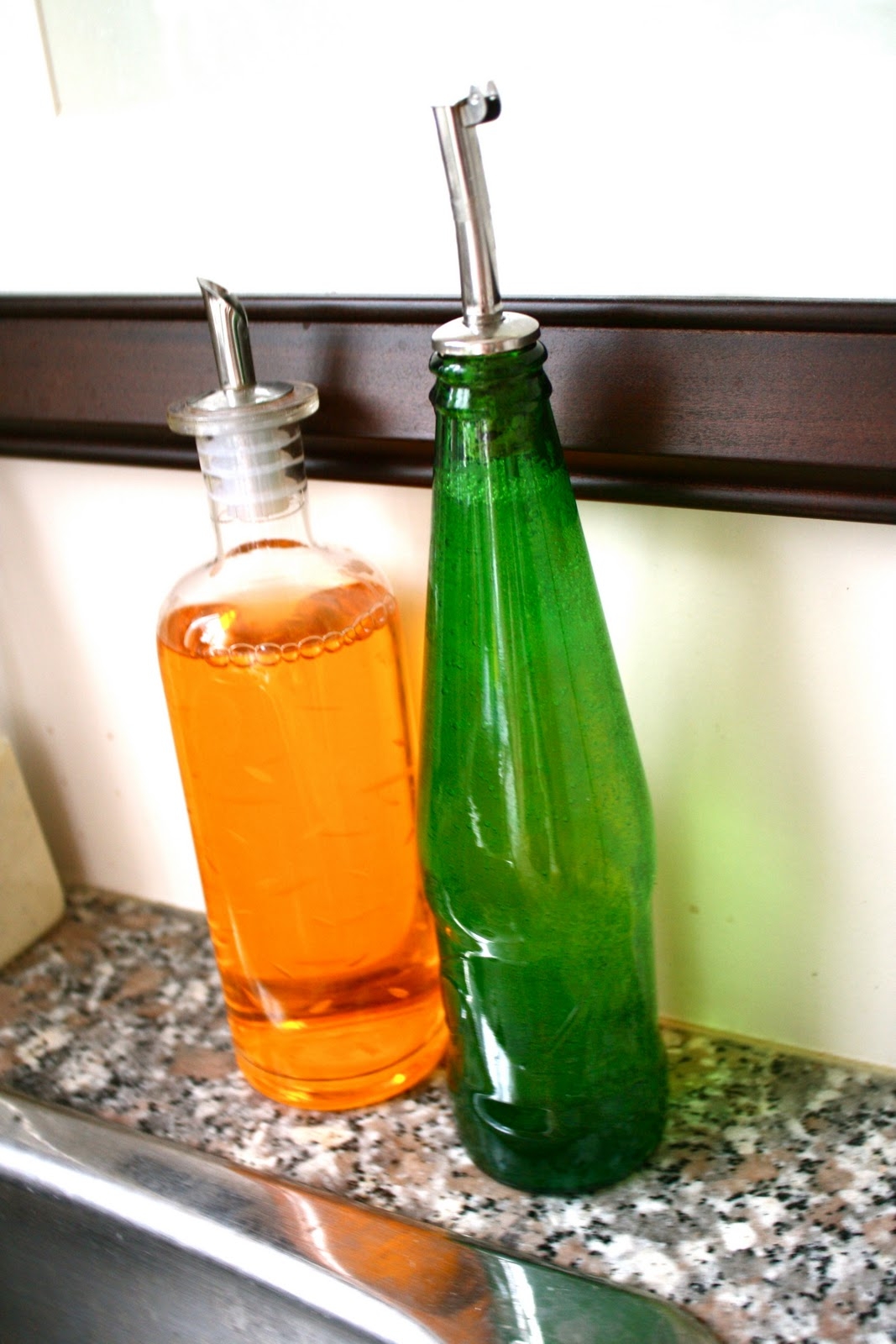 Beer Bottle Turned Dish Soap Bottle/Oil Cruet...FANTASTIC idea. I HATE ugly bottles around the sink.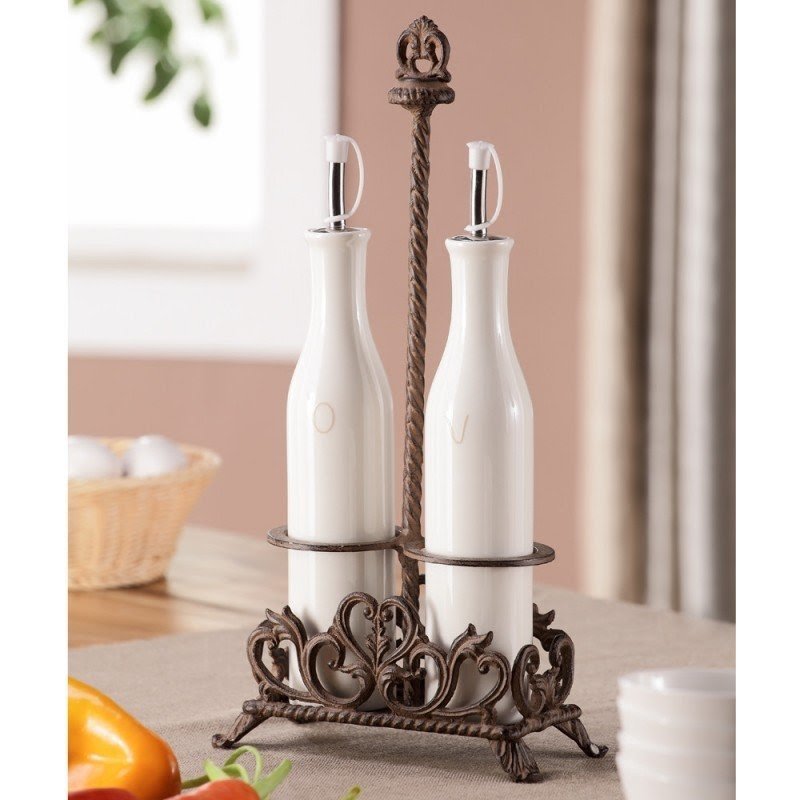 Classic Oil and Vinegar Bottle Set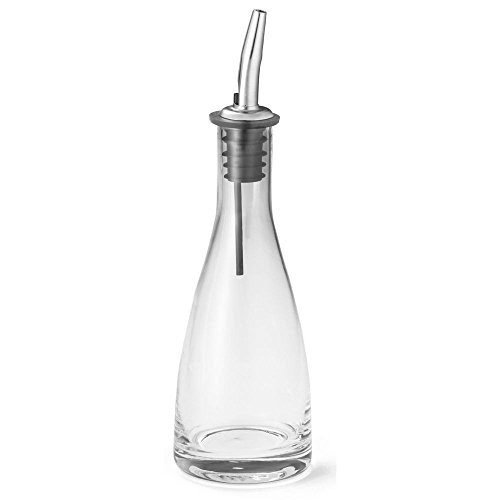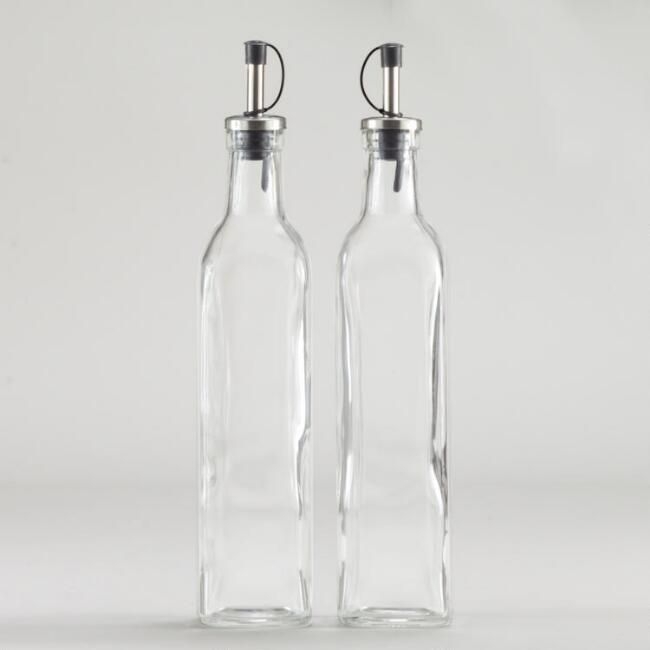 Set of 2 bottles for olive oil and vinegar. It is made of glass and fitted with metal dispensers. Handy gadget for each kitchen. Suitable for residential and commercial premises.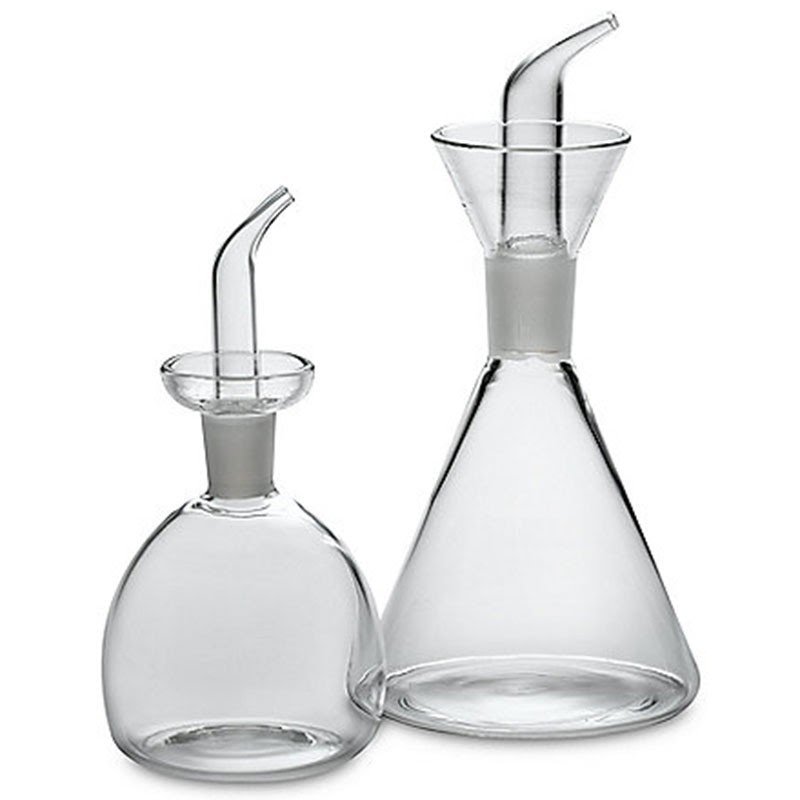 ... glass oil and vinegar cruets sku che 100 categories kitchen tabletop