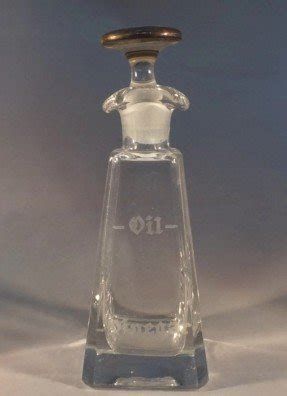 Vintage etched glass oil and vinegar
Cool vintage etched glass oil and vinegar cruet with tiny writing on its bottom part. I'd love to have couple ot these in my kitchen, I'd put them on wide shelves over the cooker just to make herbs and oils be more handy.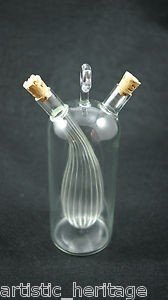 Clear glass oil and vinegar cruet with cork stopper sh
Original glass for oil and vinegar with two cork stoppers makes it not only practical thing in your kitchen but also a very interesting decoration on your table. Pour the oil and vinegar together and observe the interesting look.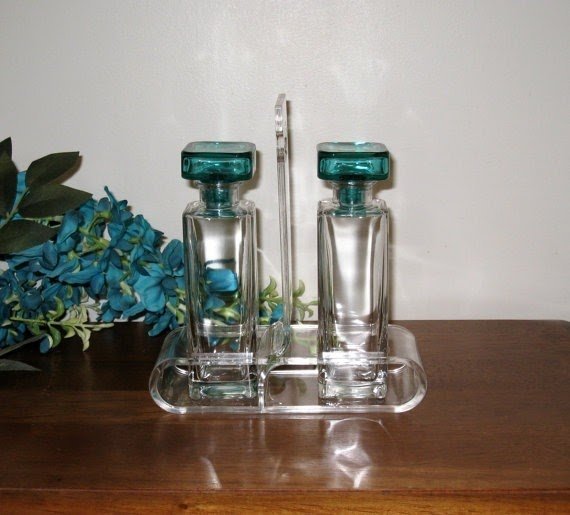 Art deco luigi bormioli light music
Simple, but very practical glass oil and vinegar cruet. Both glass elements feature glass lids. They not only look very attractive, but they are also very solid, so they protect oil and vinegar from outdoor factors.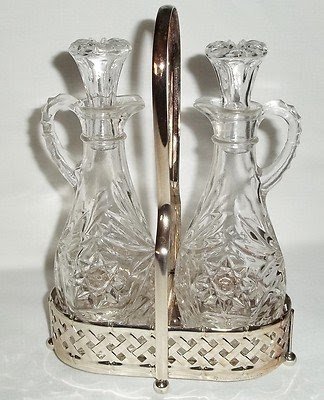 Vintage Cruet Oil and Vinegar Set Clear Glass with Caddy Anchor Hocking Silver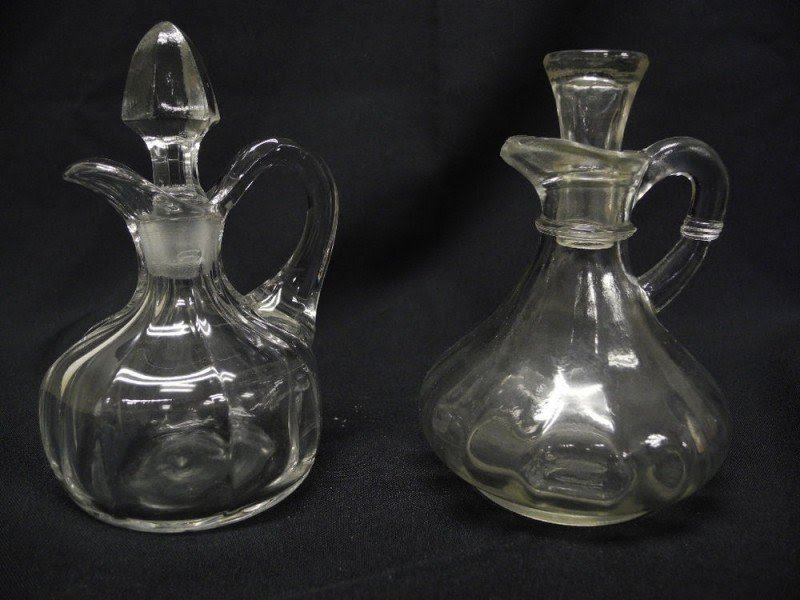 These two vintage glass oil and vinegar decanter bottles are a fine and truly fitting choice for your home decor, since they add a real and traditional vibe to your setting and make it possible for you to use their functionality to the fullest.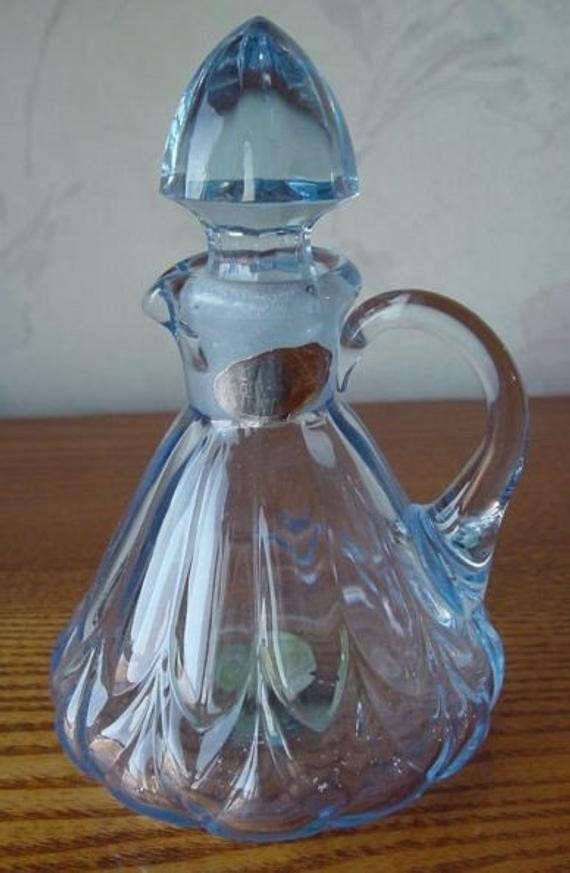 Extremely versatile cruet designed for oil and vinegar as well. The cruet is constructed from colored glass and comes with a nice light blue appeal that will make it stand out in the kitchen. It's beautifully crafted as well with intricate detailing all over that will blow you away.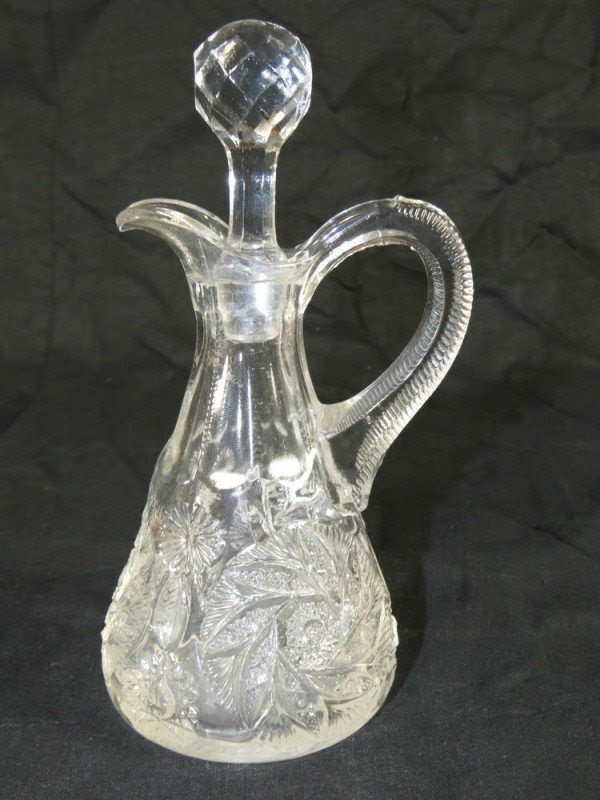 Modern cruet for vinegar and oil featuring a stunning glass design and impressive intricate detailing for that superb classy appeal. The cruet is also fitted with a nice handle and a thin neck for easy operation. A lid at the top is also included to ensure your oils and vinegar stay fresh for longer.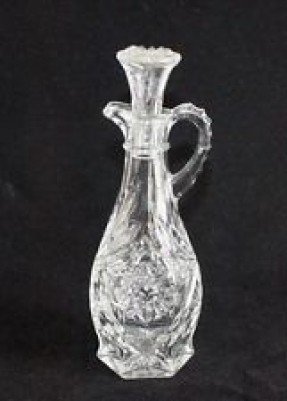 Compact and neatly designed cruet that will accommodate both oil and vinegar. The piece is the ultimate combination of style and practicality all thanks to its stunning glass design and incredible craftsmanship. It should be perfect as a display item in the kitchen.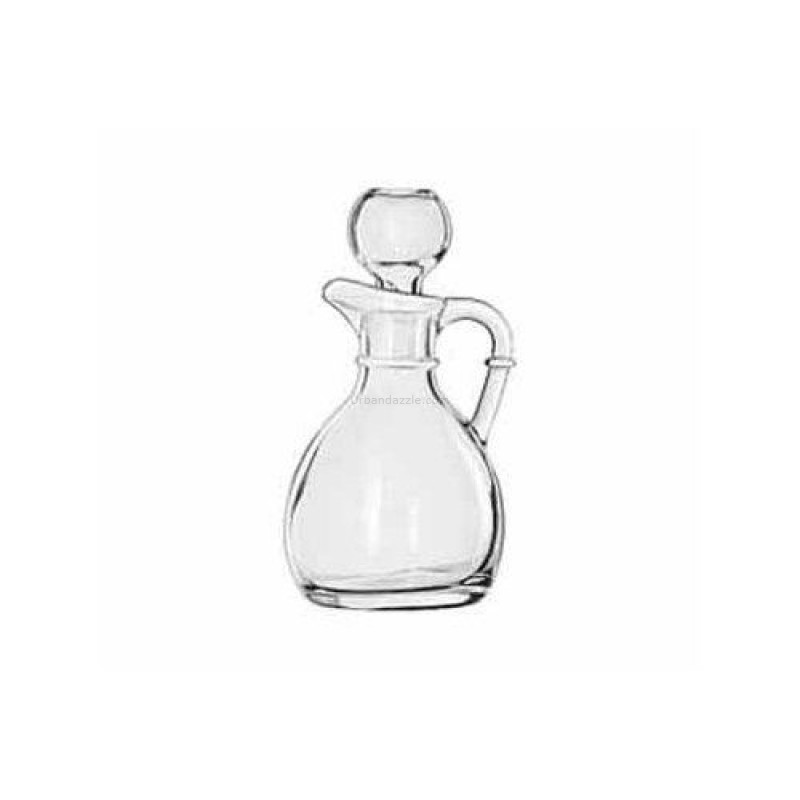 ... for this Glass, Oil And Vinegar Cruet With Stopper , 75305 by Libbey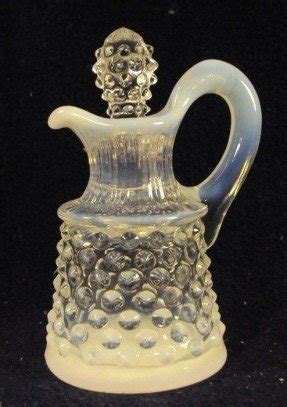 Extremely stylish vinegar cruet made from stained glass for outstanding elegance. The cruet is supported by a stable rounded base and offers outstanding craftsmanship all-round for all to see. Its dose of modern charm should be a great addition to any kitchen.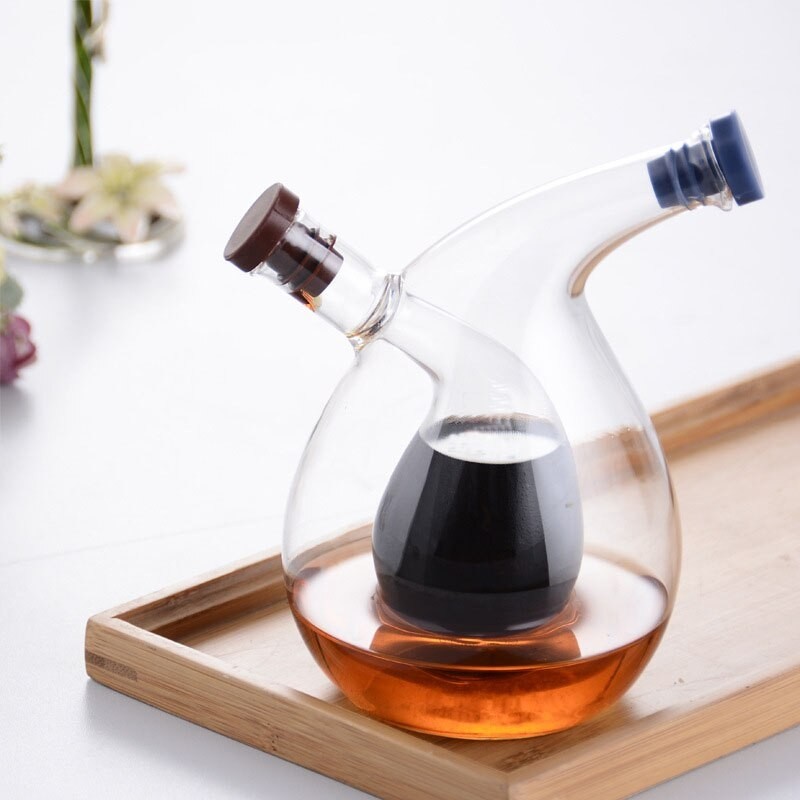 Highly practical cruet designed to provide compartments from vinegar and oil all in the same piece. Featuring a transparent glass construction, the cruet lets you see exactly what's in there. It also features a beautiful eye-catching design that should make up for a great kitchen accessory.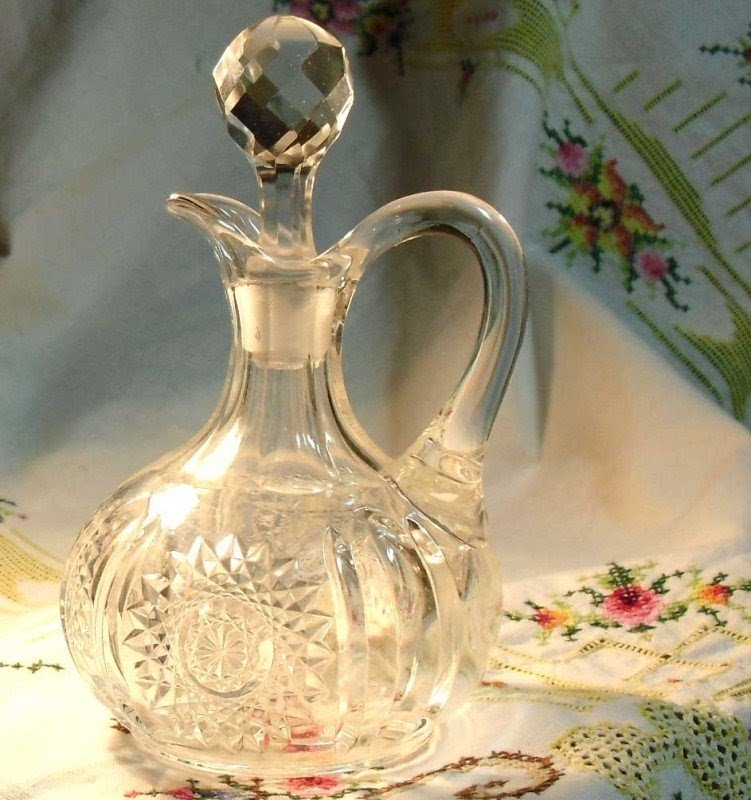 Vintage Vinegar Cruet | ... Cruet with stunning stopper and pretty medallions - Oil and vinegar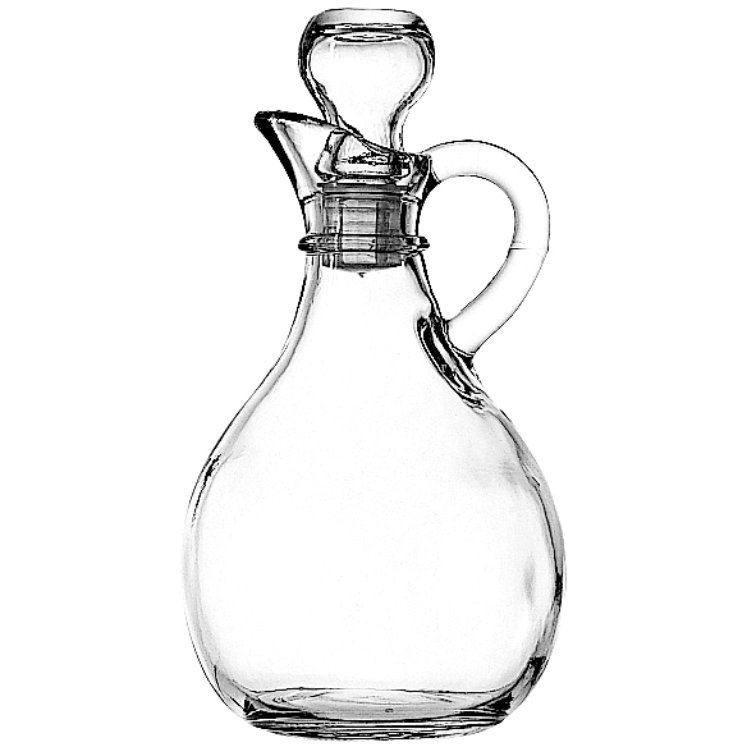 Presence Cruet with Stopper (Set of 6)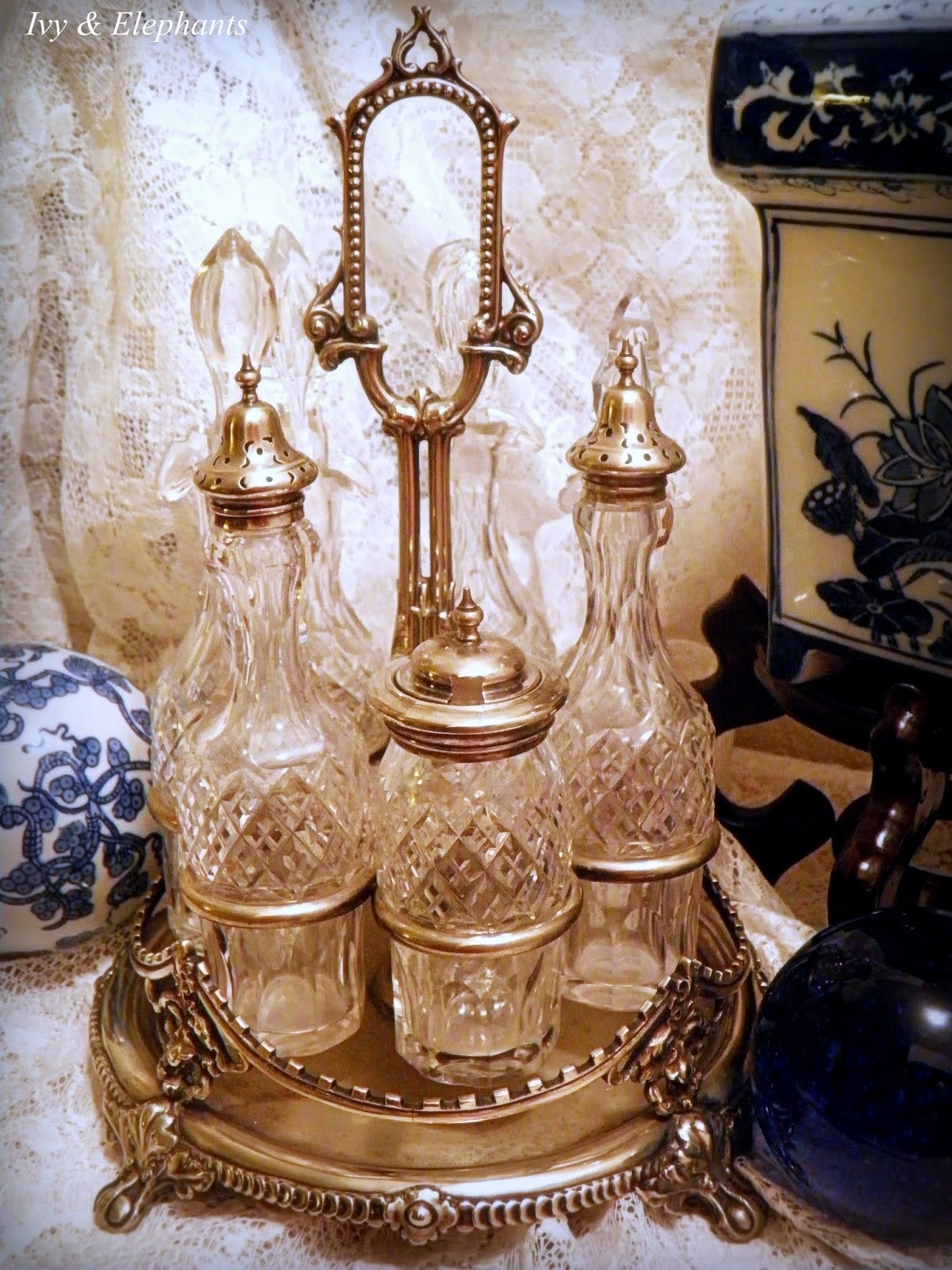 Durable and decorative oil and vinegar cruets. These glass cruets are durable and they include some decorative accents. They also include metal tips and round supports finished in very stylish gold color.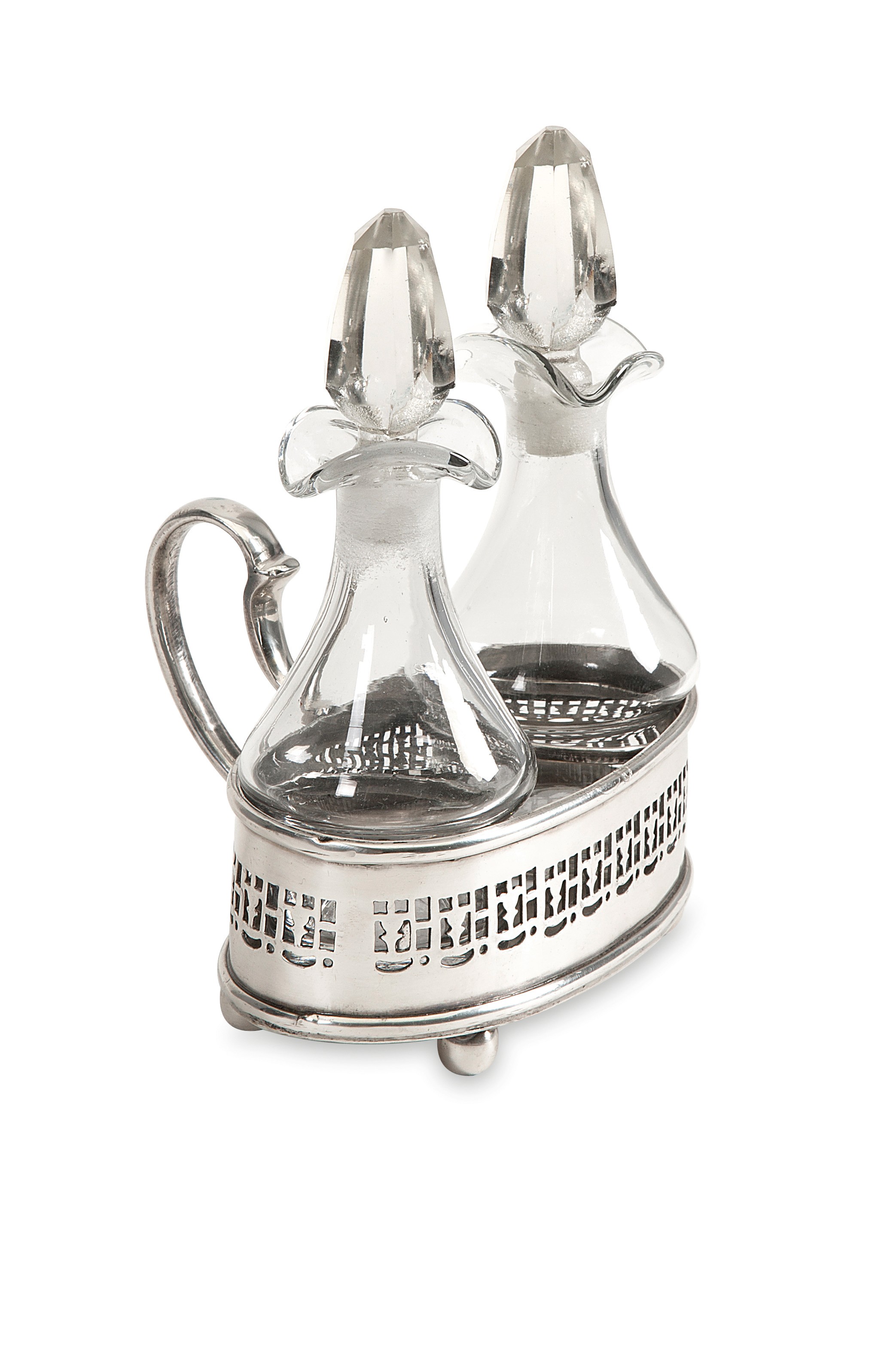 Sorel 3 Piece Oil Bottle & Brass Tray Set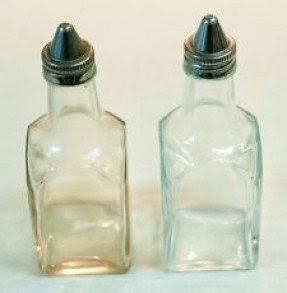 oil pour bottle | NEW Tablecraft 916 Glass Oil and Vinegar Cruet w/Stainless Steel Cap ...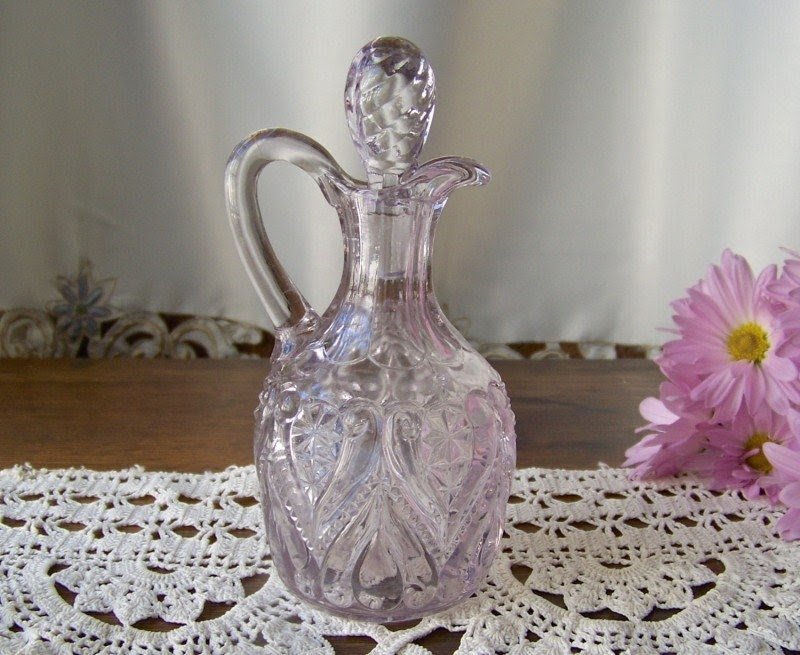 Vintage Cruet Purple Glass Pressed Glass Cruet Sun Purple Vinegar and Oil Cruet Kitchen Decor Shabby Cottage Decor