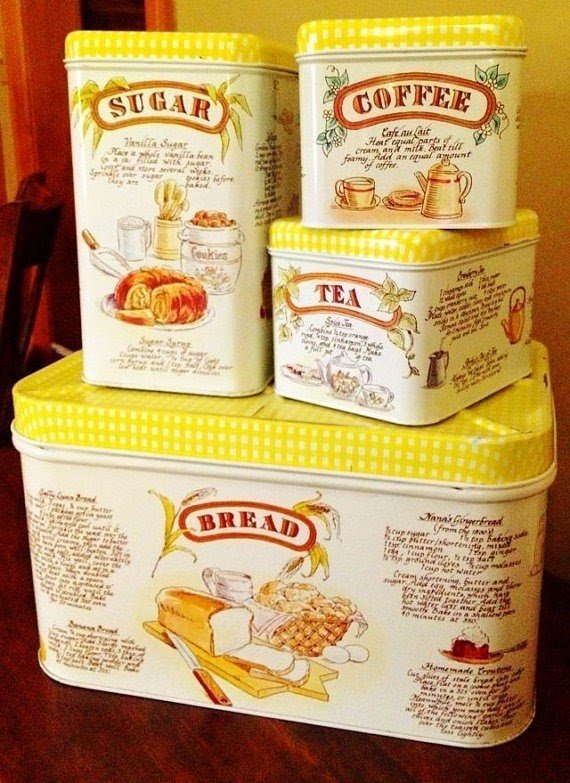 1950s tin canister set bread box coffee
Set of four metal caninsters with yellow checkered lids. The are intended to storrage food products in the kitchen or larder. Every caninster has inscription with its destination (bread, sugar, coffee or tea)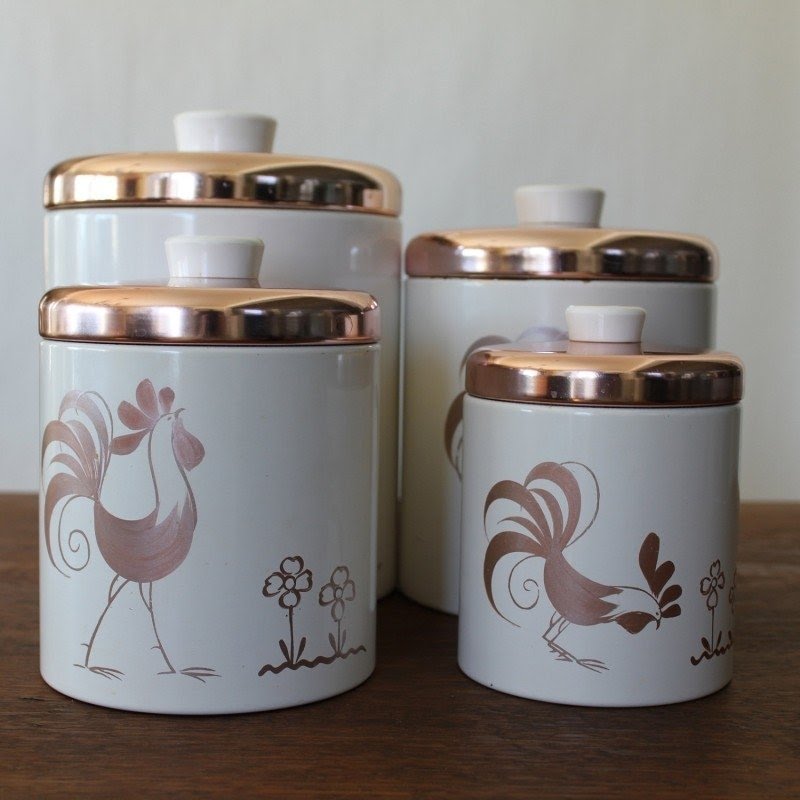 Vintage canister set ransburg rooster
Emanating with country accents and vintage craftsmanship; this set of 4 canisters is easy to clean, quite capacious, and gorgeous. Designed of white ceramic and adorned with a rooster print, each canister also holds a round copper lid with a white ceramic handle.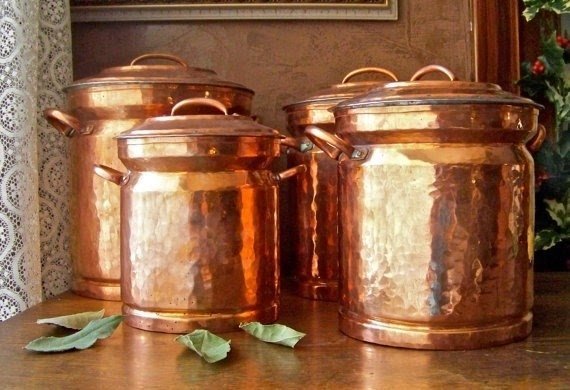 Vintage Turkish Copper Canister Set
Capacious canister set crafted from shiny copper characterized by interesting hammered texture. Each canister (four sizes in a set) comes with lid and beautiful but also practical design equipped with lugs.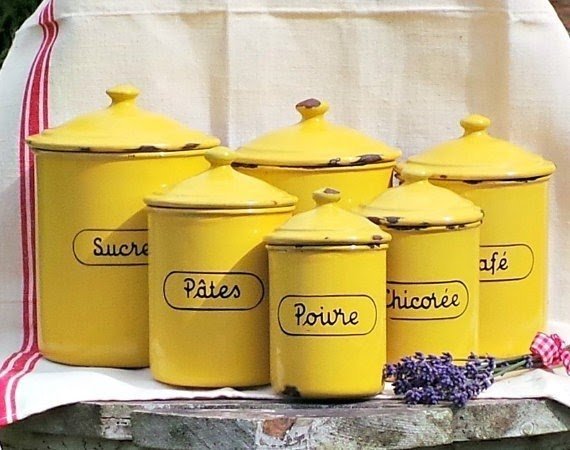 Yellow enamel kitchen canisters vintage
Yellow color has both its opponents and hot supporters. These second will be much more if they see this set of ceramic kitchen canisters. From the smallest to the largest, with ceramic lids and delicate black writing, what the yellow canister contains.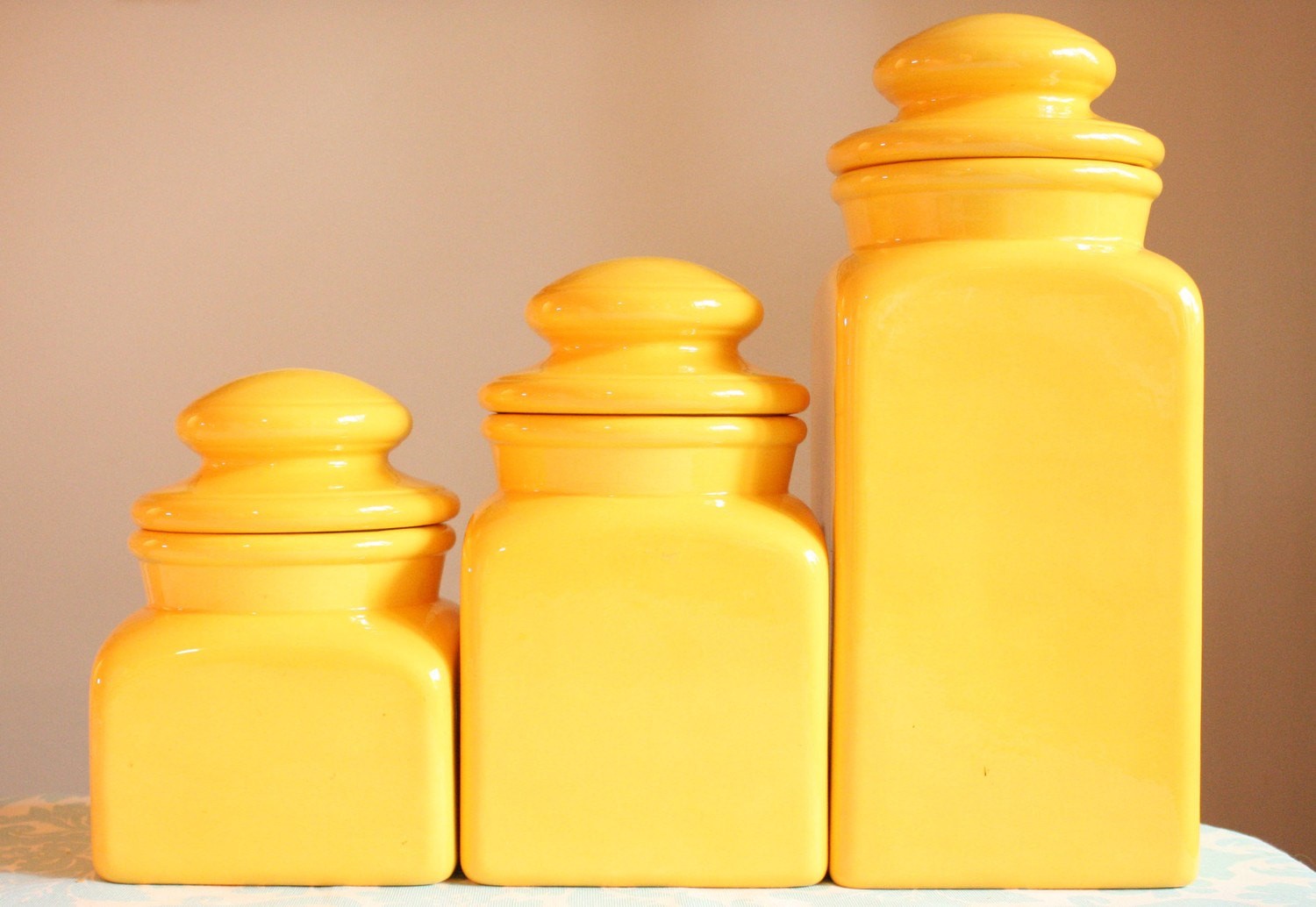 Vintage sunny yellow canister set 1970s
Such a cute, little kitchen canister set. The ceramic design gives them an amazing, traditional look, and the beautiful, yellow colour reminding of a sunshine is bound to invigorate and liven up your kitchen.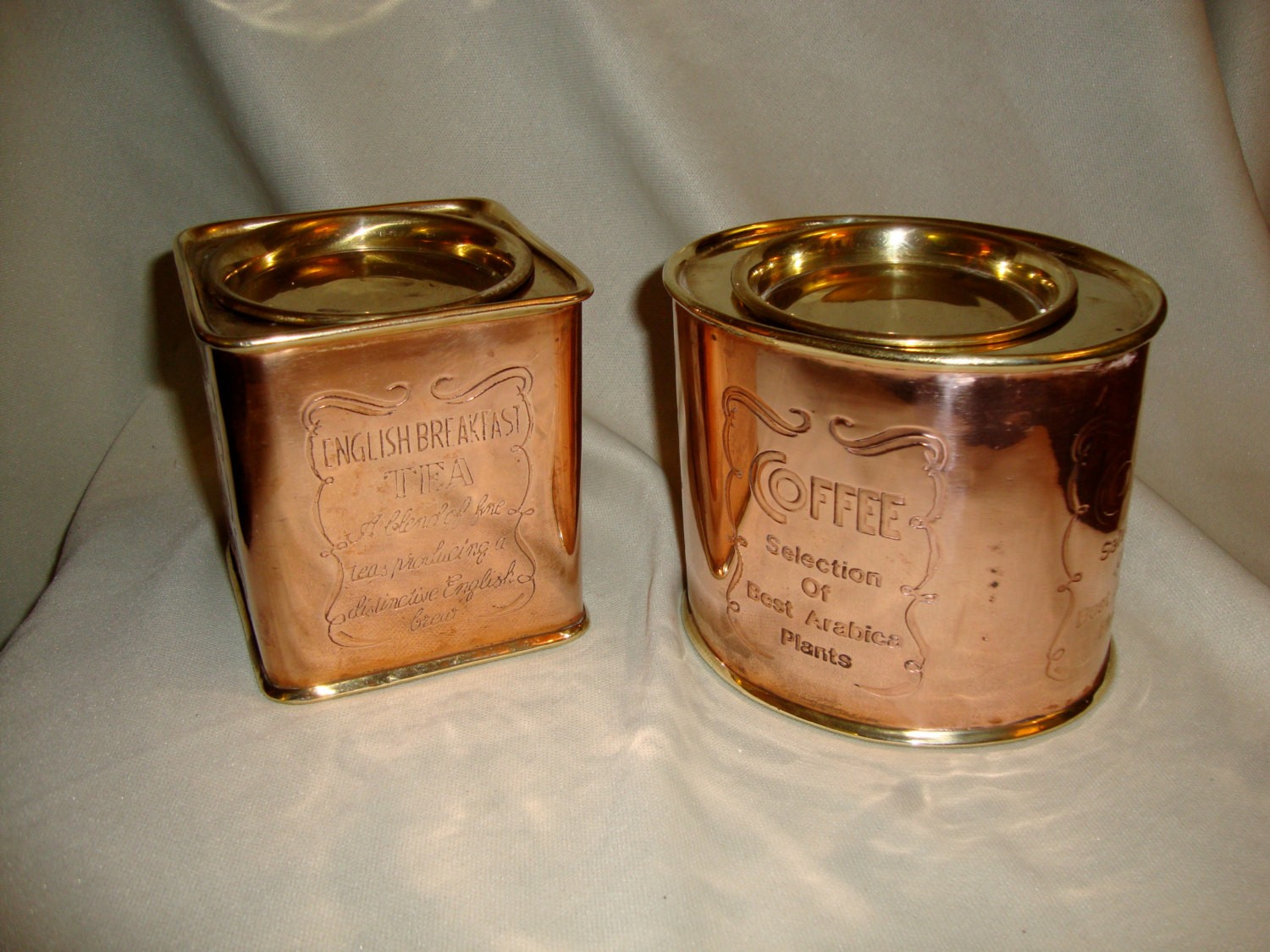 Vintage copper brass coffee and tea
A stylish pair of vintage metal canisters. Copper surface has some coffee-related signs on it. The round lids provide airtight closing. They come in different shapes: round or square, with rounded edges.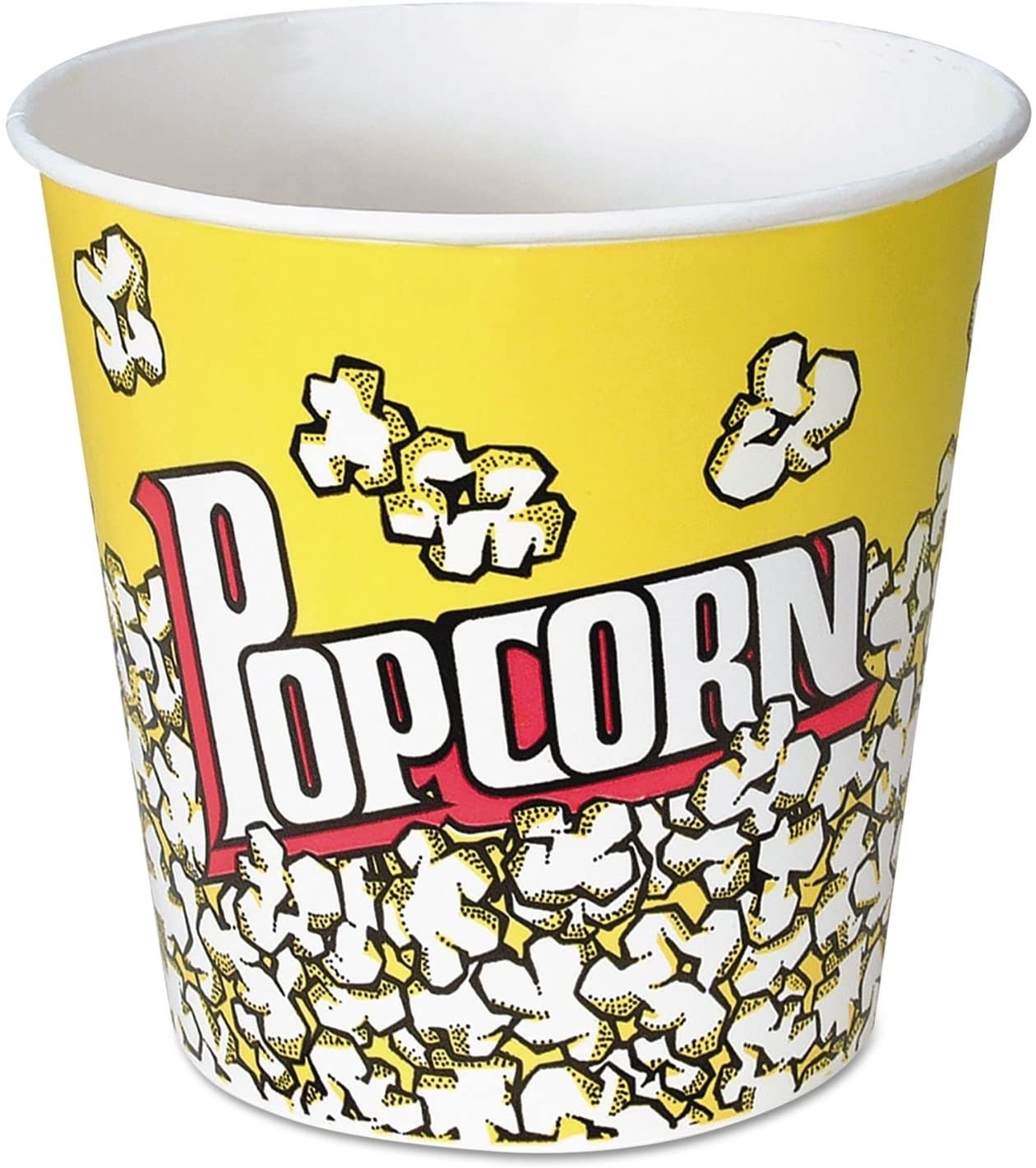 Yellow Popcorn Cups (Set of 25)
It is a set that includes 25 yellow popcorn cups. They are easy and convenient and perfect for your home cinemas and theatres. Your family will be impressed how cool this set is. You need to have it.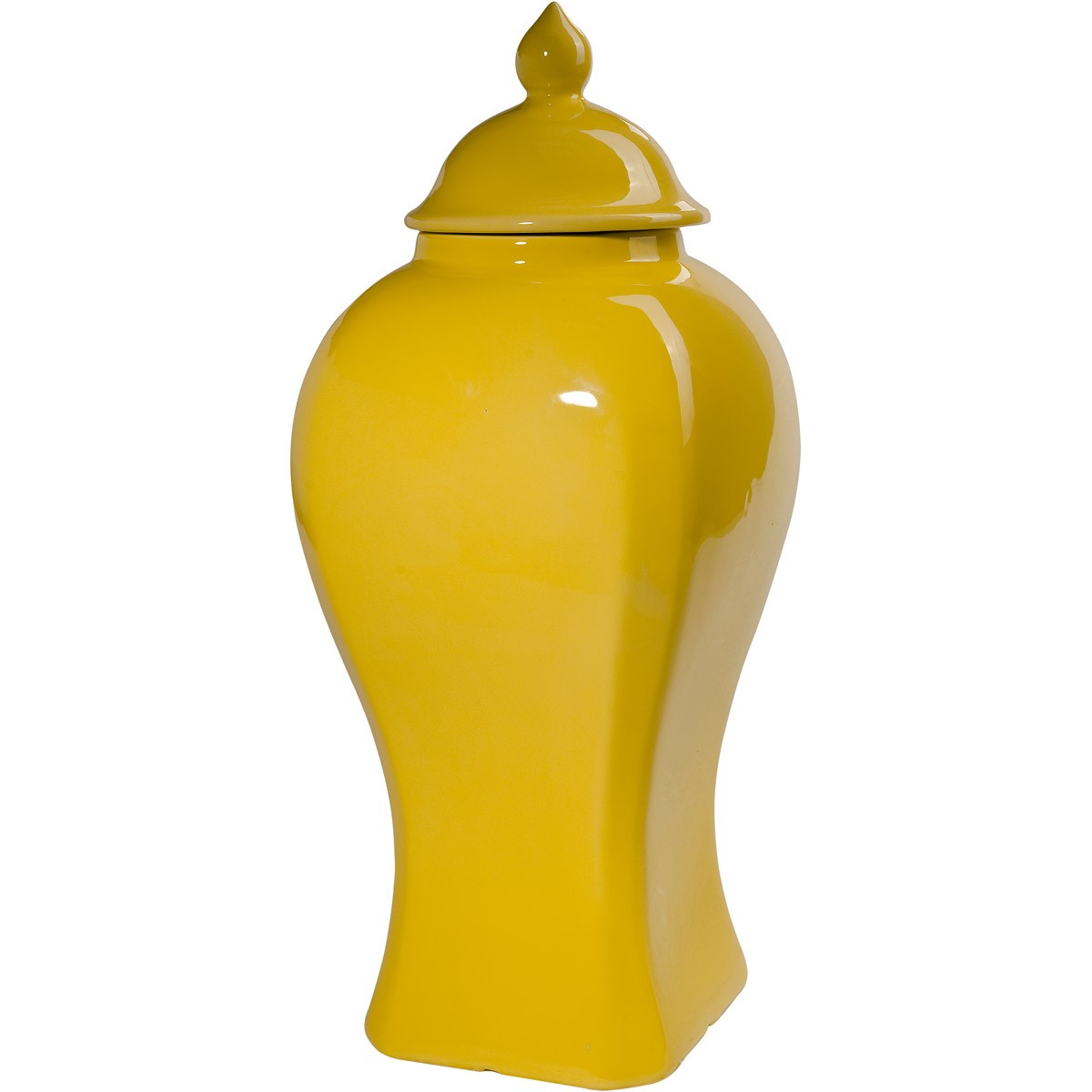 Lidded Jar
This ceramic jar makes it fun and easy to bring any room to life. It features unique, contemporary and elegant profile and beautiful color. Both pretty and functional, it is great for display and storage.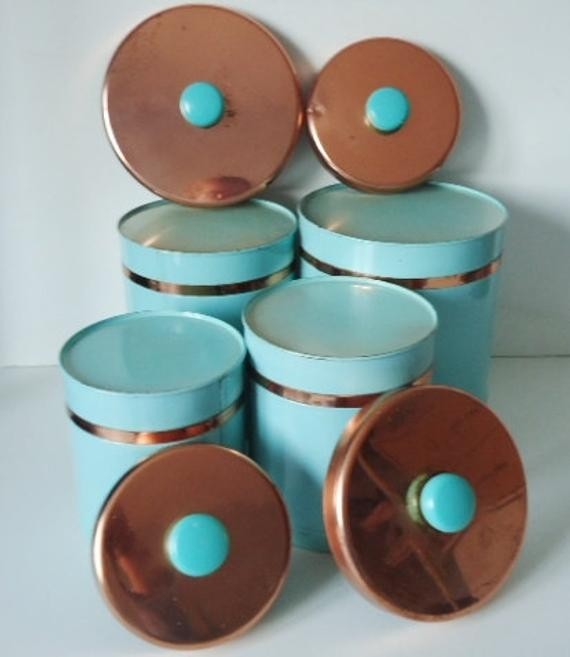 Vintage 1950s turquoise and copper
Set of 4 kitchen canisters in various sizes. It is made of aluminum and copper. Includes lids with comfortable handle. Suitable for storing food. Handy gadget for any kitchen. Received many positive recommendations from clients.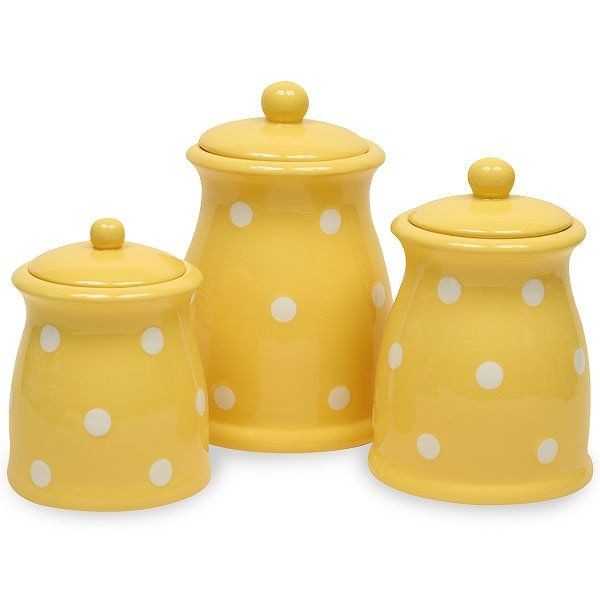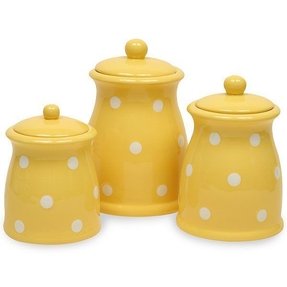 A simply sublime set of three canisters that ooze charm thanks to the polka dot pattern of the structure and the yellow finish. They will provide you with the best solution to keep your sugar or coffee neatly organized in your kitchen.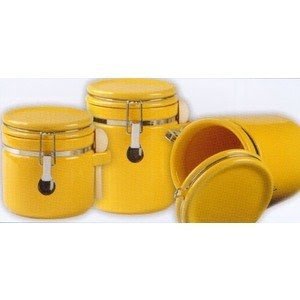 Being a cool vibrant accent in any kitchen or dining space, this set of 3 yellow canisters can be used a smooth storage spot for the sugar, flour, spices, cookies or anything you want to keep safe.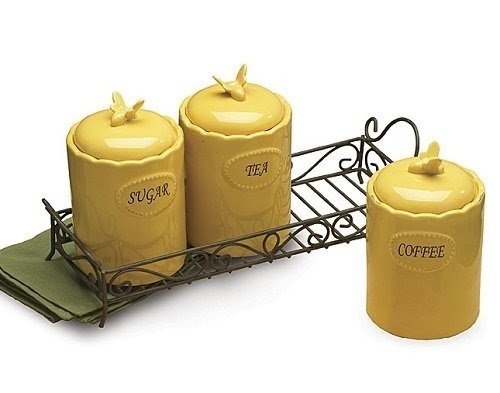 Charming vintage canister set in warm honeycomb yellow. The round canisters (3 of them coming in the set) have heavy, air-tight lids with unique handles - shaped as butterflies. Each receptacle has a tag describing its content (sugar, coffee, tea).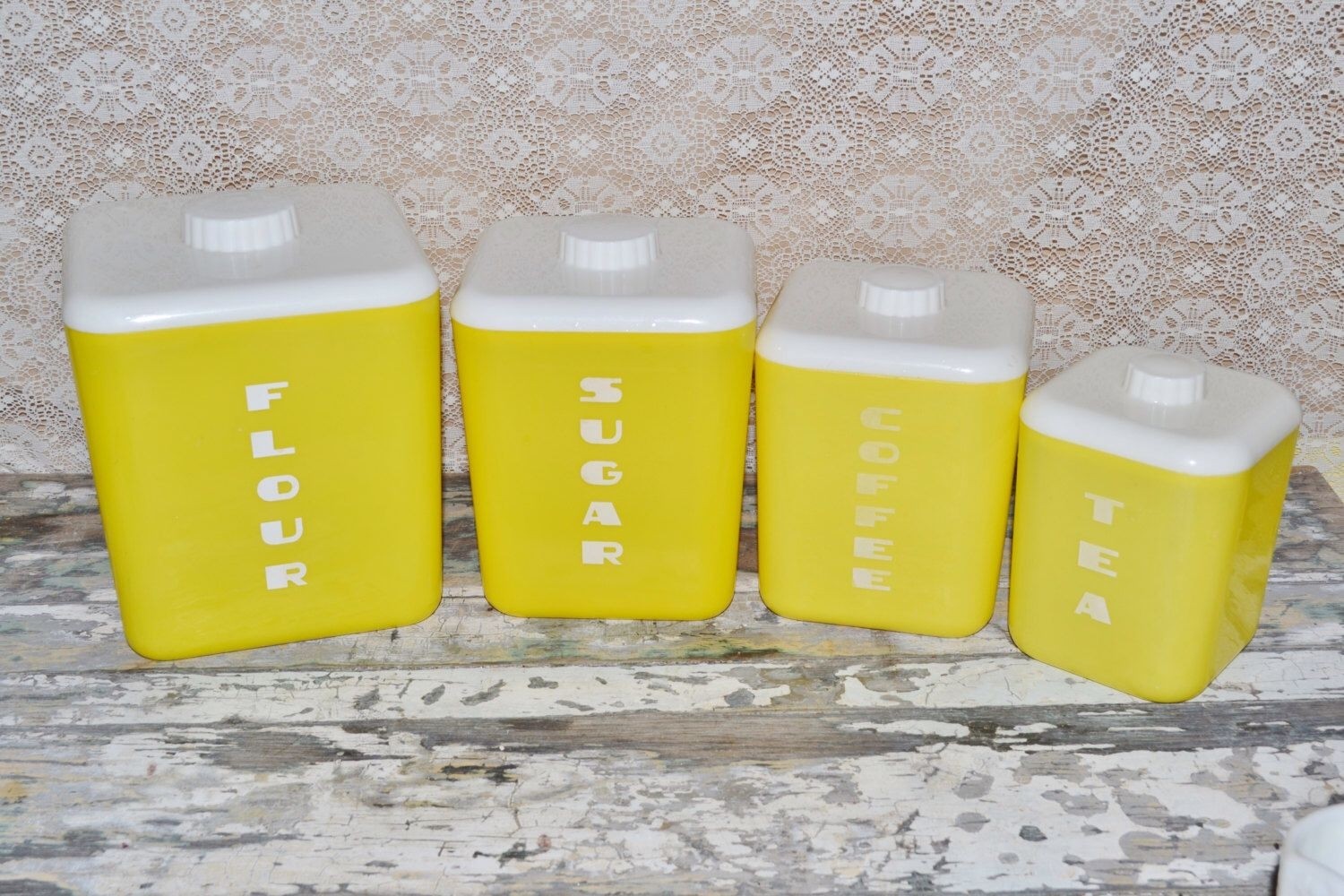 Top quality canister set with four differently sized canisters. The set is designed to help you store and organize your dried foods. The canisters are constructed from plastic and are super light too. They come with a yellow base and a white lid for outstanding color contrast.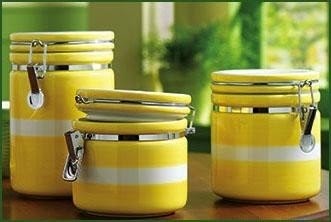 Yellow Kitchen Canister Sets ~ Artimino Fleur-de-Lis Yellow Canisters ...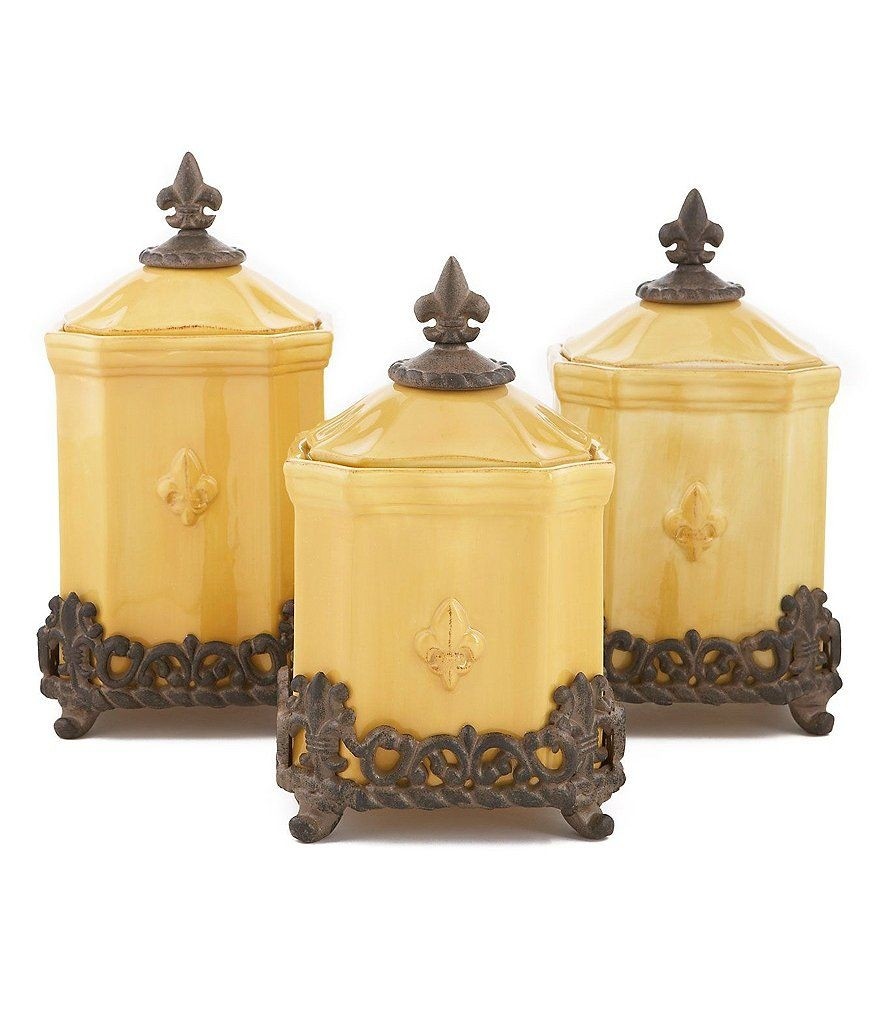 Artimino Fleur-de-Lis Yellow Canisters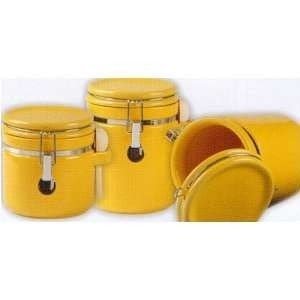 3pc Metal Lock Lid Sensation Yellow Canister Set w/Spoon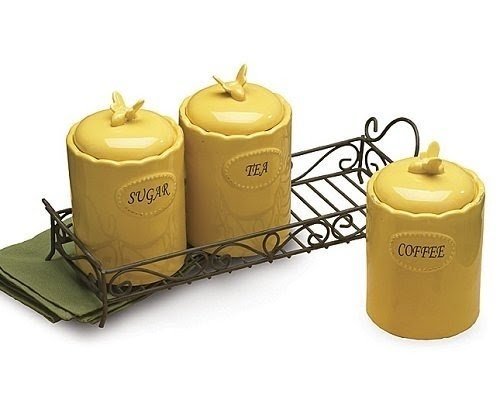 This lovely set of kitchen canisters constitutes a great storage space for honey or sugar. Adding warmth and vibrancy to the kitchen or dining area, it beguiles your meal time.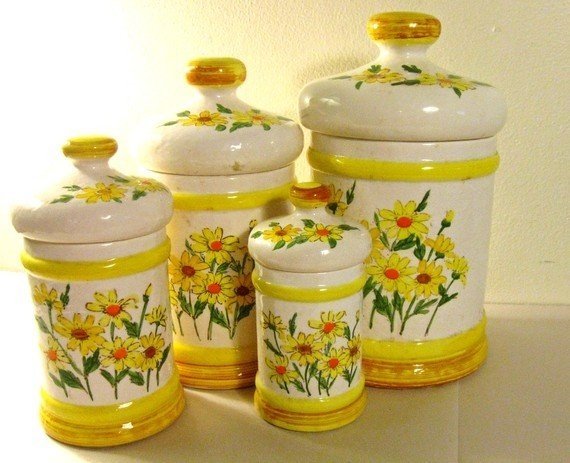 vintage canisters - daisies - ceramic - Sears Roebuck - set of 4 - 1970s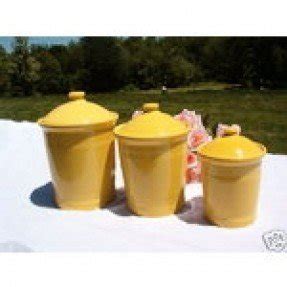 eBay Image 1 FIESTA SUNFLOWER yellow 3 piece CANISTER SET sm med. lg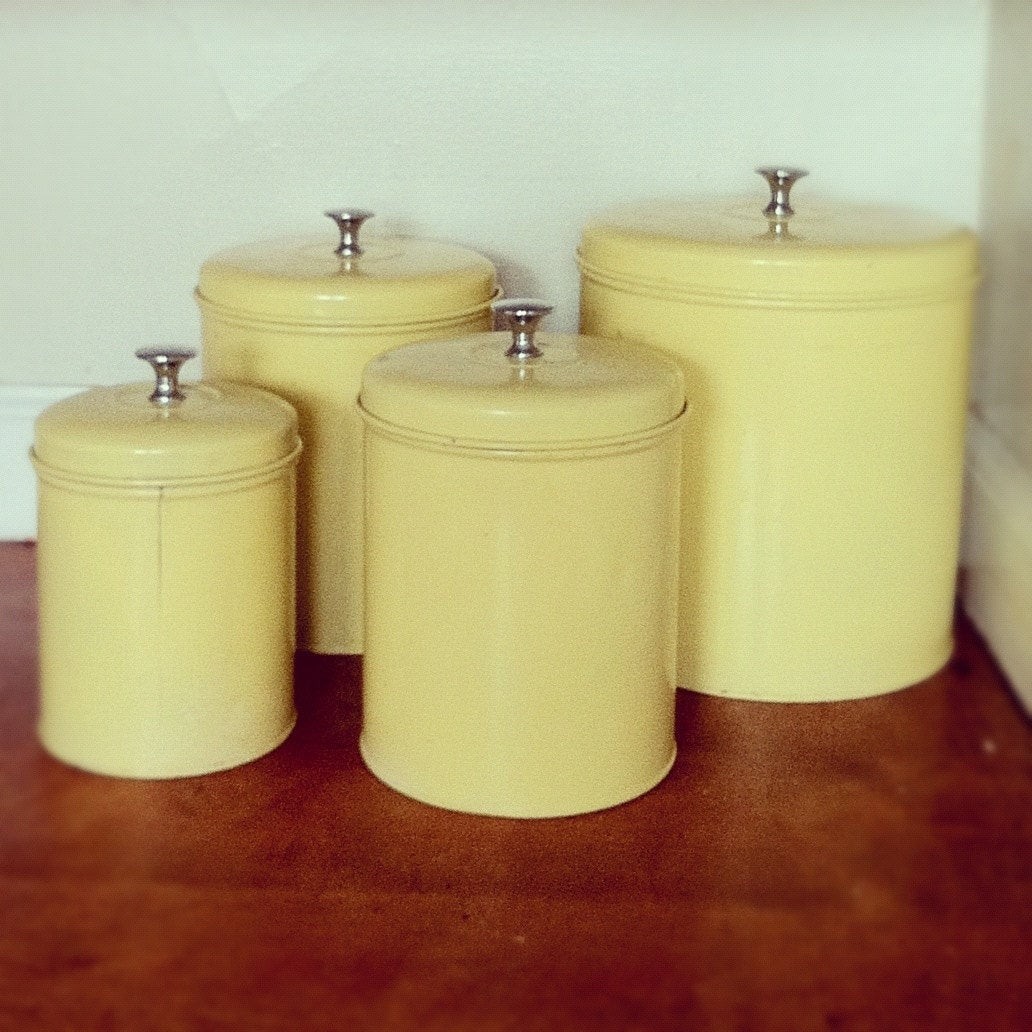 Add it to your favorites to revisit it later.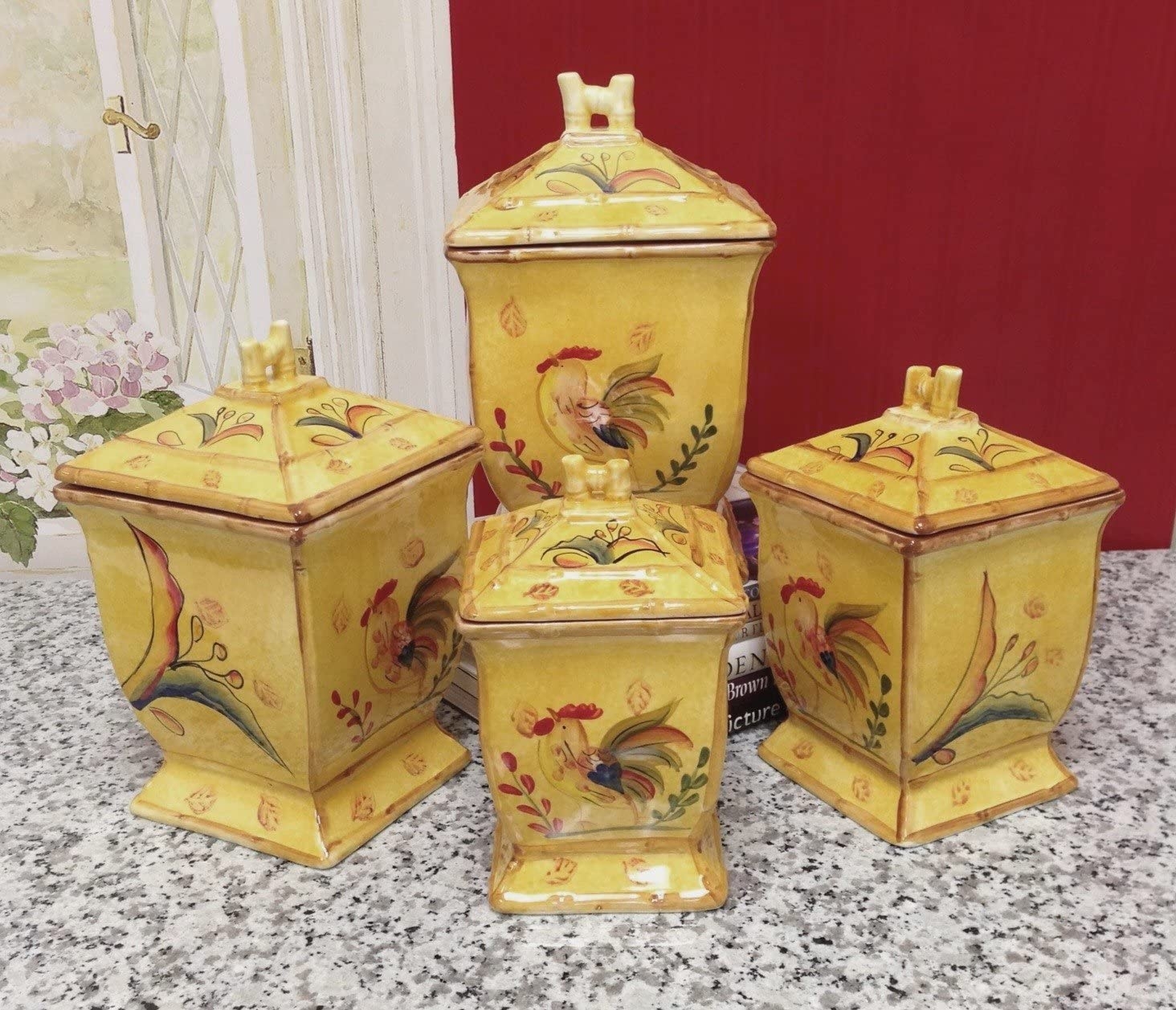 Large yellow canisters set: four pieces overall, each canister with lid, a large knob on top of each lid :). Nice French country design, flowers and roosters - kinda folklore vibe. Pretty, and the lids have gaskets - perfect!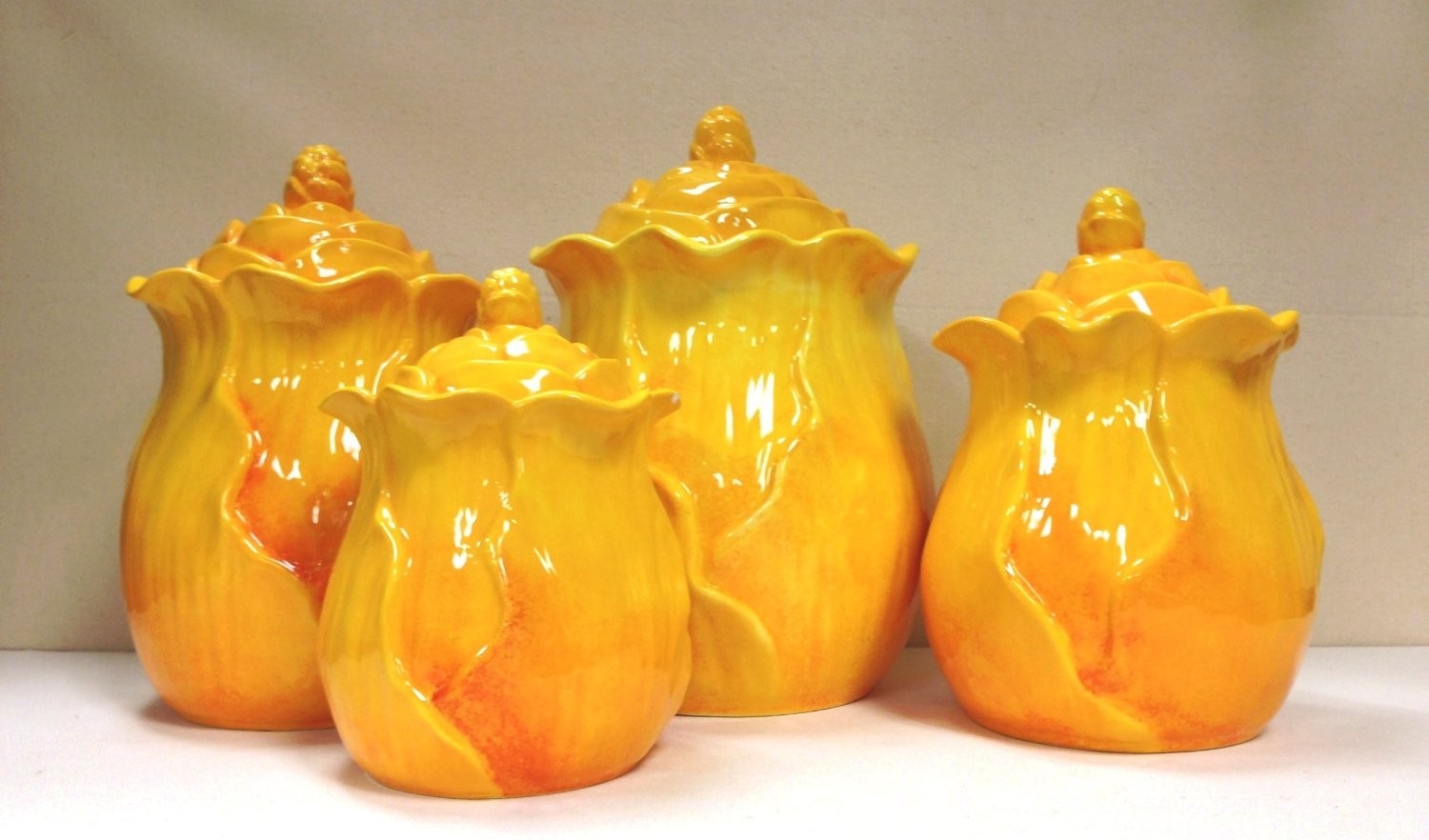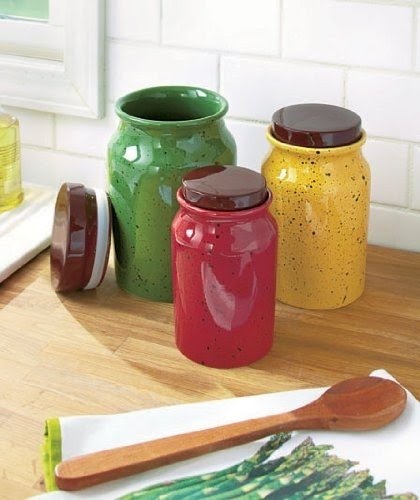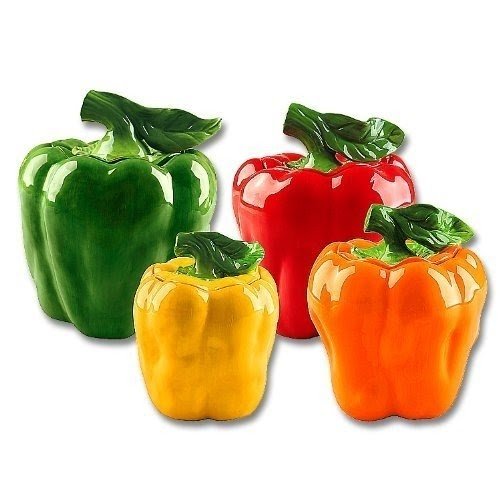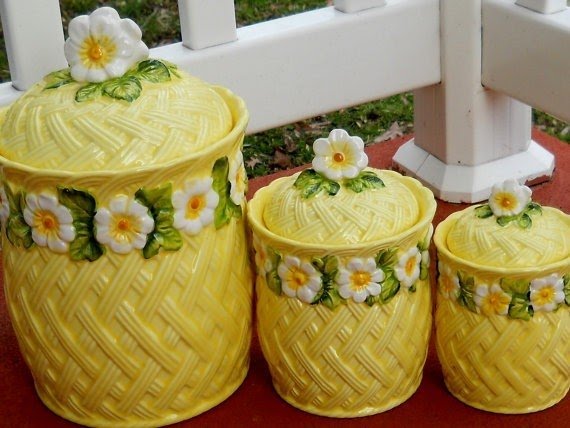 Vintage Lefton Canister Set Yellow Basketweave Kitchen Decor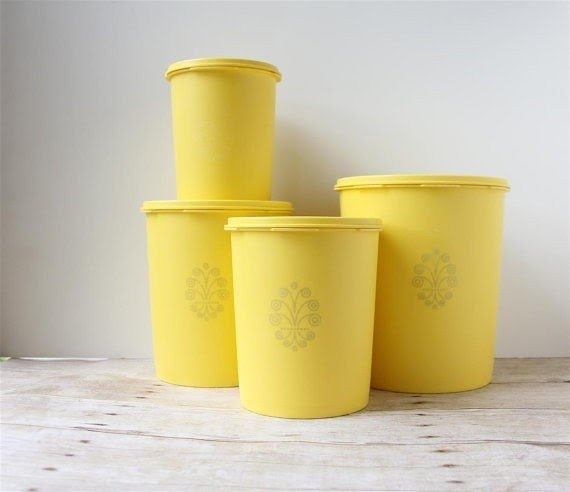 Yellow Tupperware Canisters / Yellow Plastic Containers / Set of 4 ...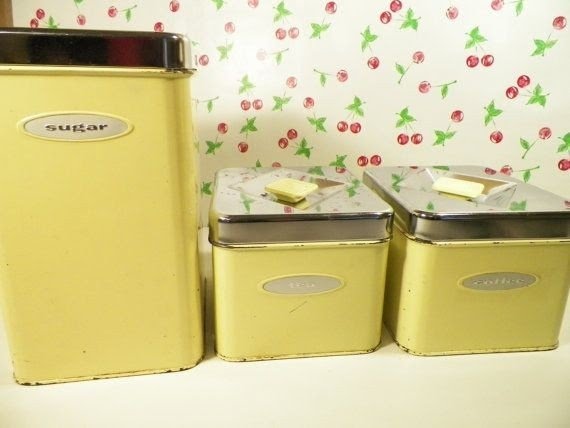 Yellow Kitchen Canisters By Masterware 3 Kitchen Canisters Coffee ...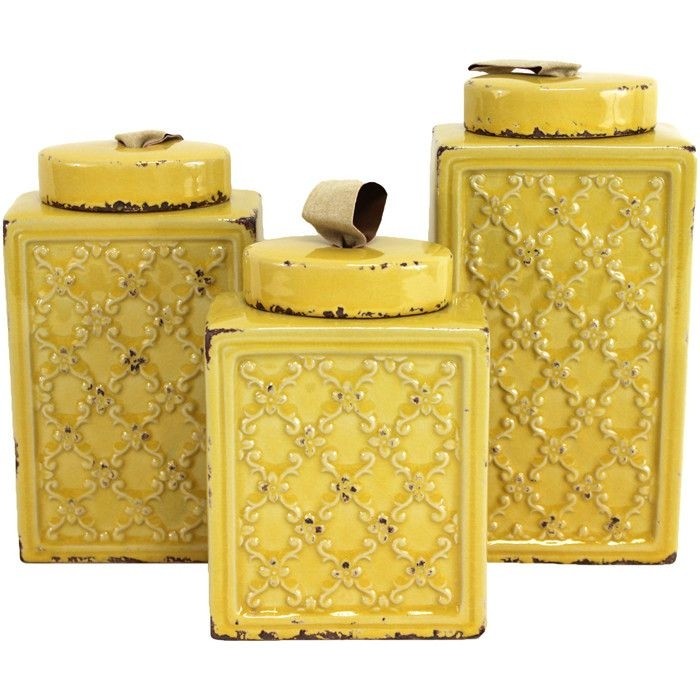 Piece Bridgeport Canister Set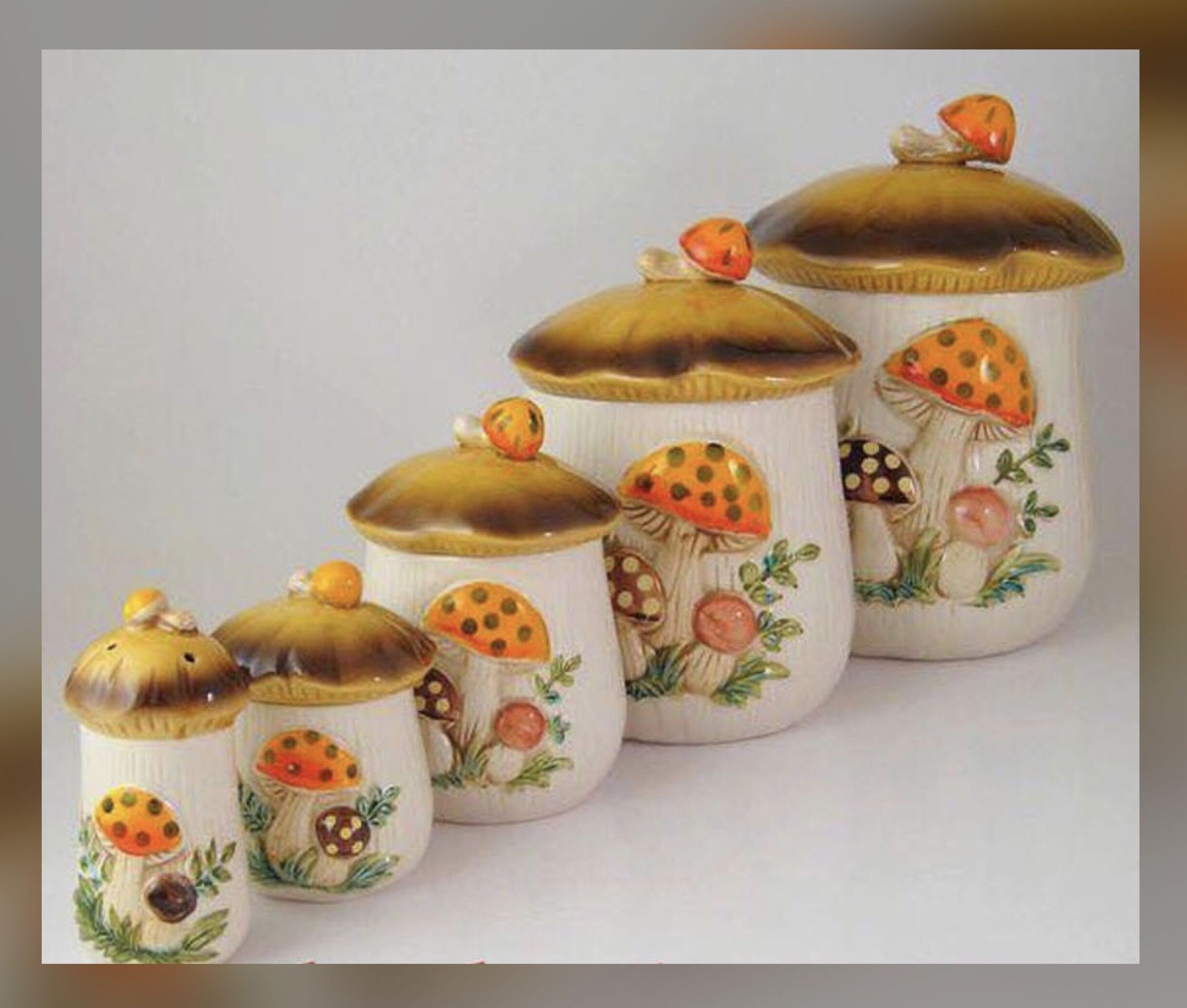 Photo Gallery of the Kitchen Canister Sets Storage Ideas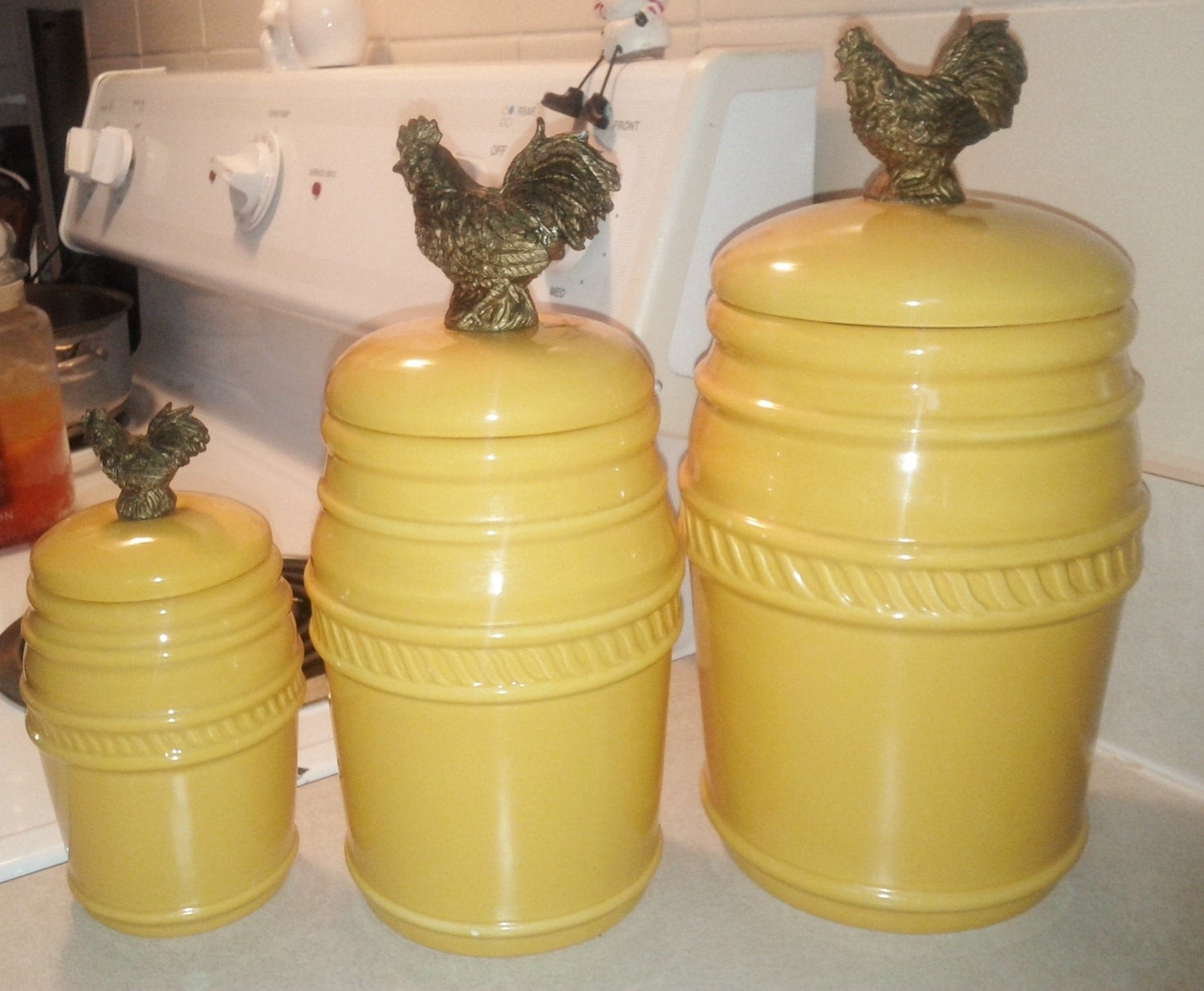 Vintage Rooster Ceramic Canister Set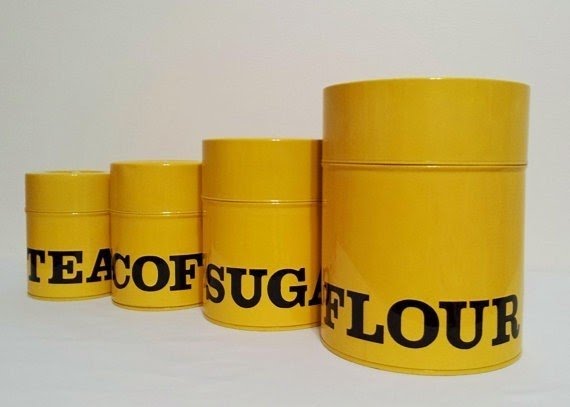 Yellow canister set in bright yellow, with black lettering. Reminiscent of the bright yellow smiley face, or a Cheerios box. Set of four metal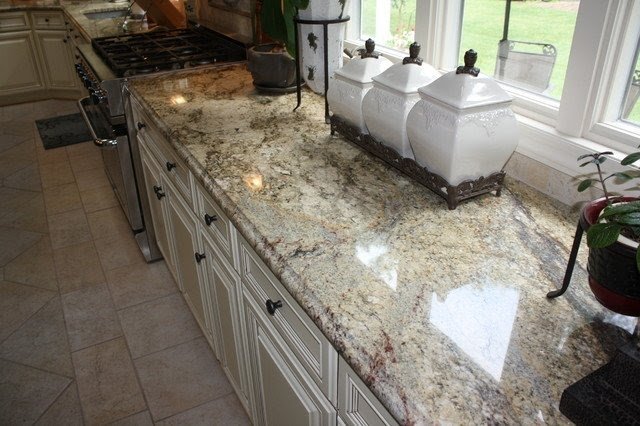 Yellow river granite counter tops - traditional - kitchen - new york - by La Pietra Marble, Inc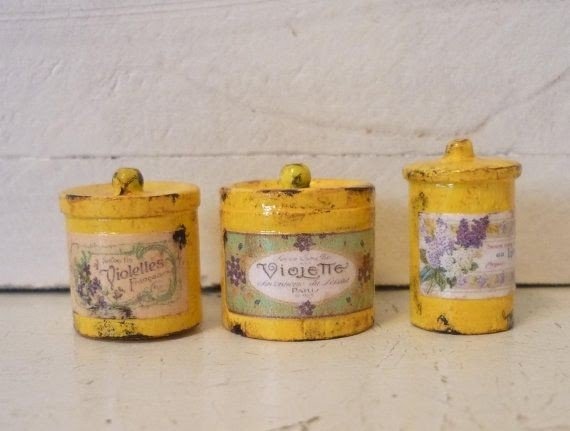 Shabby Chic Yellow Canister Set Dollhouse Mini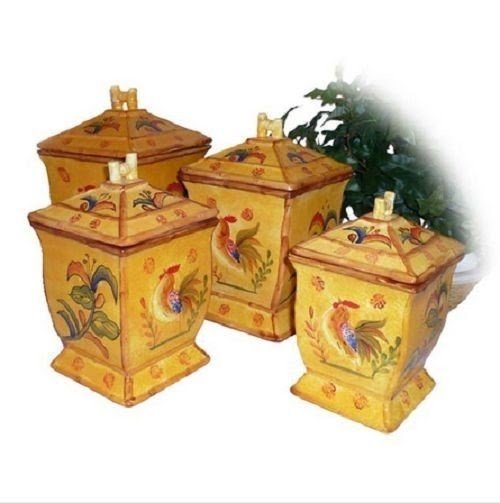 Country Canister Set, Rooster Kitchen Decor, Yellow Canister Set, Roosters ~$89.95 and FREE SHIPPING!!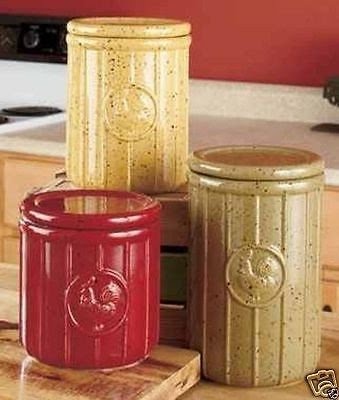 Canister Set Farm Rooster Speckled Red Green Yellow Country Kitchen Container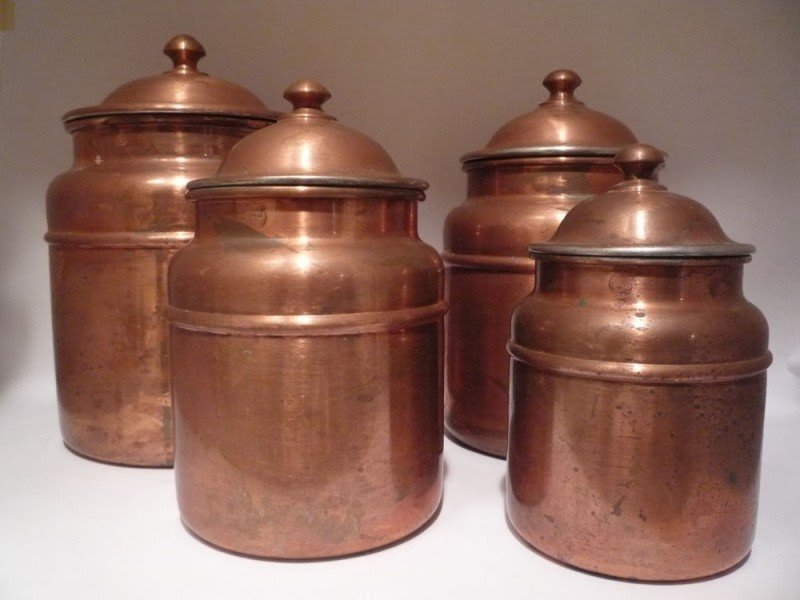 A beautiful vintage set of 4 size-varied kitchen canisters with cylindrical bodies (with a decorative convex band in upper part) and narrower necks. Dome-shaped lids have small hemispherical knobs. Canisters are made entirely of copper.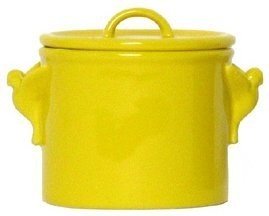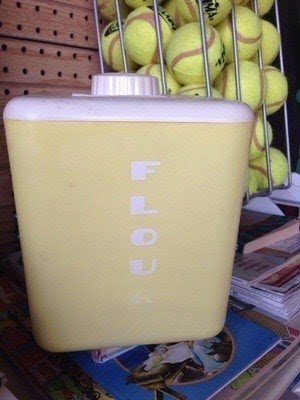 Vintage yellow canisters - set of 4 in Georgetown, TX (sells for $15)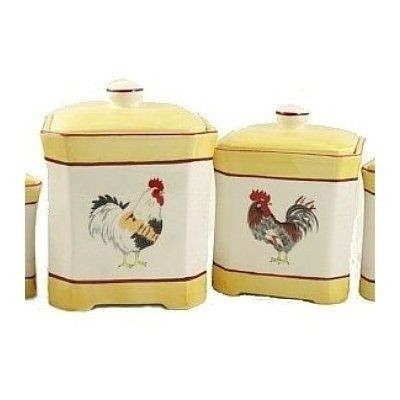 These two roosters do the job well when it comes to embellishing the two kitchen canisters they're painted on. I enjoy the yellow and red combination of colors, it's fitting for the French countryside style.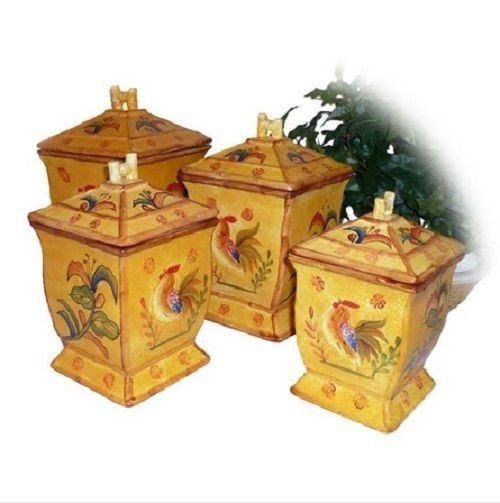 French Country Rooster Kitchen Canister Set 4 Pieces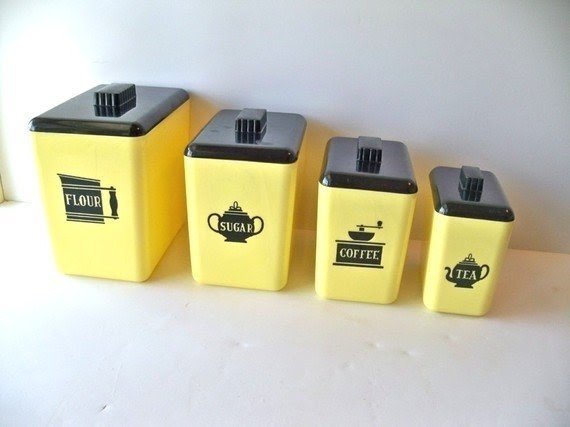 Yellow and Black Canister Set 195060s Set of 4 by MrsRekamepip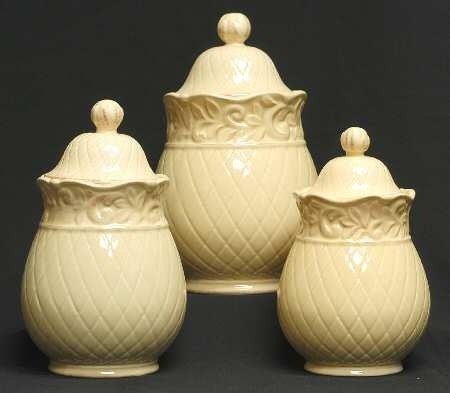 Piece Canister Set (Box Set)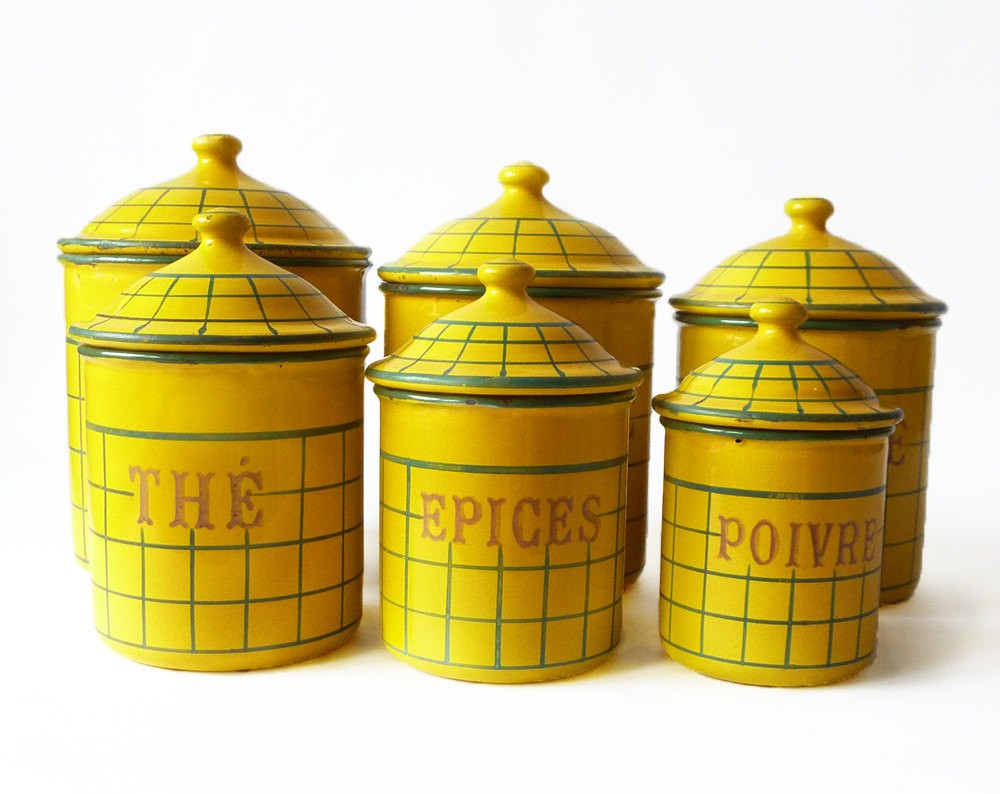 Superb set of 6 French Enamel Yellow Canisters