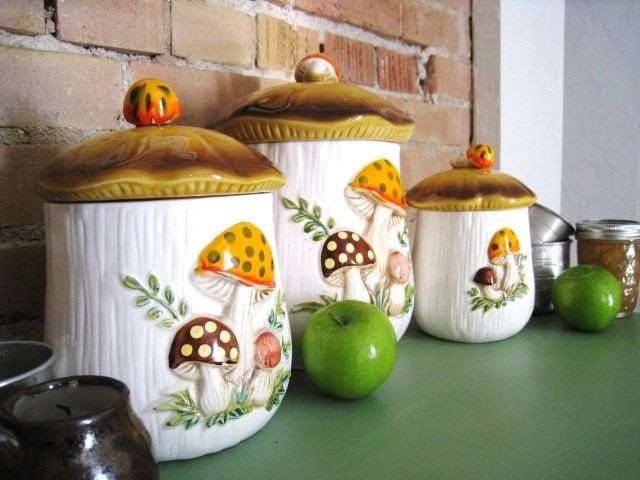 Ceramic mushroom canisters kitchen decor
A decorative vintage set of 3 size-varied kitchen canisters of quality ceramic. Mushroom stem-like white bodies have a textured design and are adorned with 3-D colourful mushrooms and leaves. Mushroom caps-like brown lids have mushroom-like handles.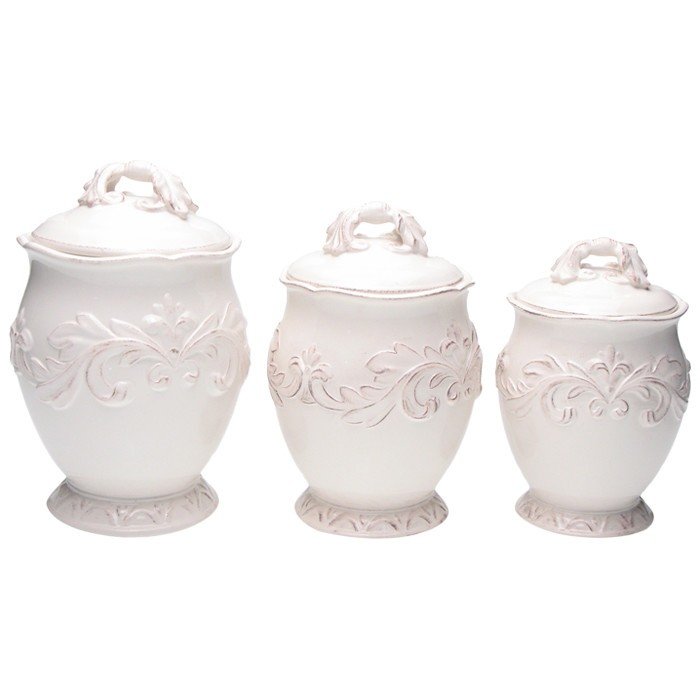 Firenze 3 Piece Canister Set
This lovely set of ceramic jars / containers is a tasteful set for the living room, kitchen or any other room in your home. It can serve as a place for spices or other products or jewelry, etc.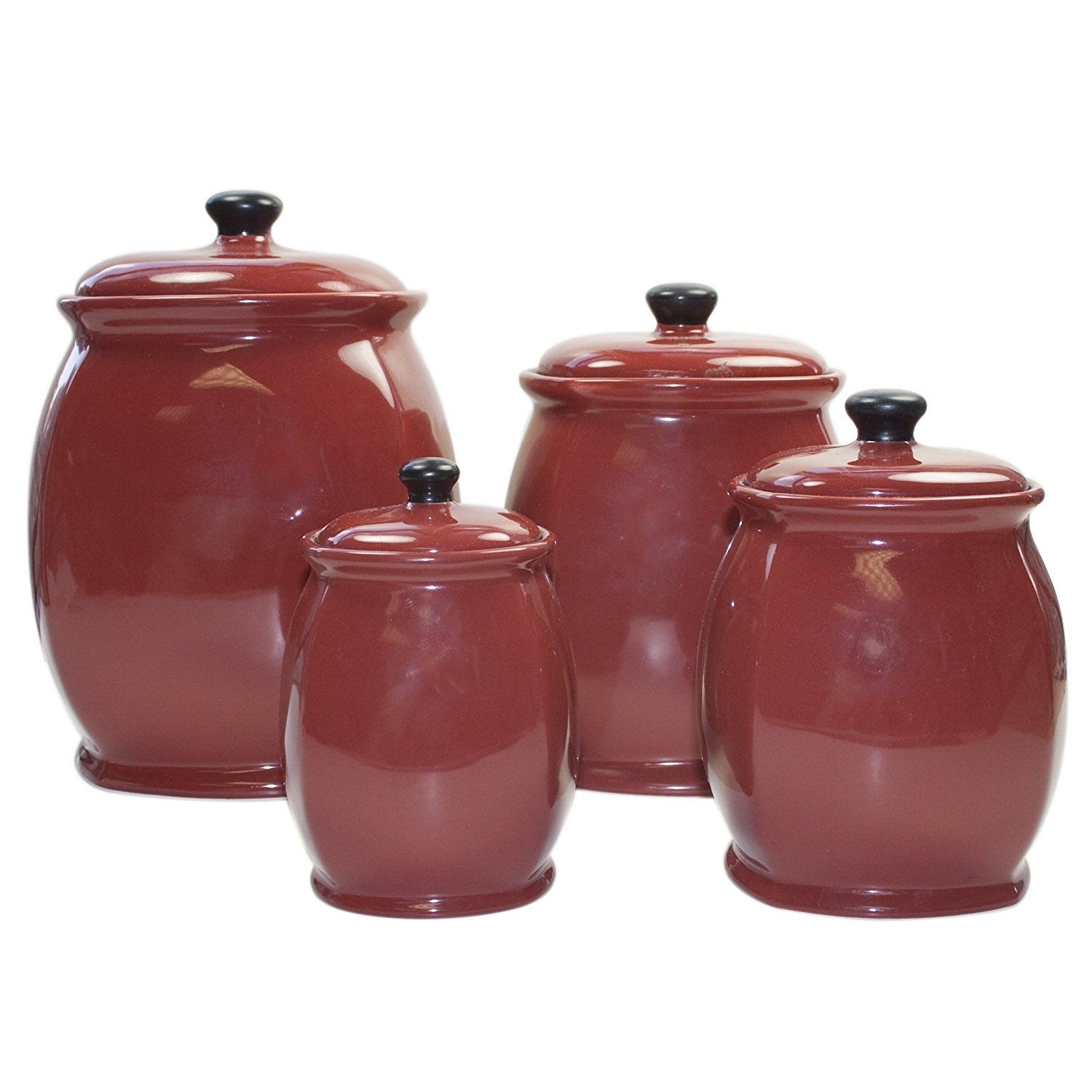 Keep your root crops fresh and ready to use in these vented canisters. The ceramic crocks keep messy vegetables that are best not refrigerated assembled and on the counter. Aeration helps prevent moisture accumulation, thereby slowing the chance of decay.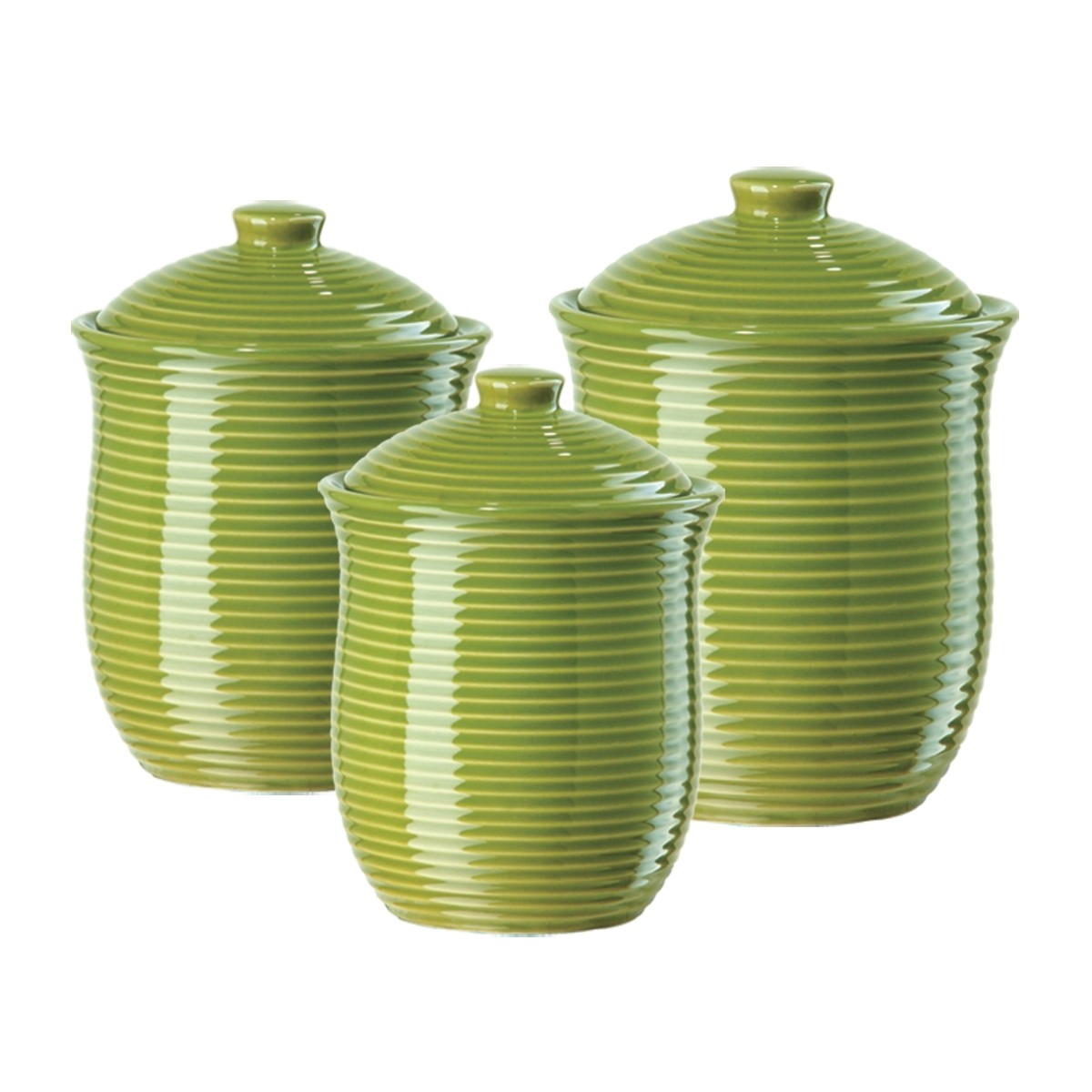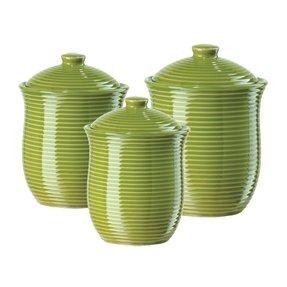 Leaf green canisters with circular patterns going around the jars of each cannister. Simple lift-off lids give easy access to supplies that might be stored within. Perfect for adding to a spring floral or summer-themed kitchen setup.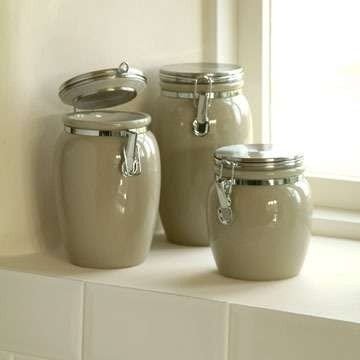 Clamp-top beige canisters in graduated sizes make a lovely place to keep essential kitchen supplies. The modest color and practical design make them a lovely addition to any countertop. The neutral color makes placement easy in any decor.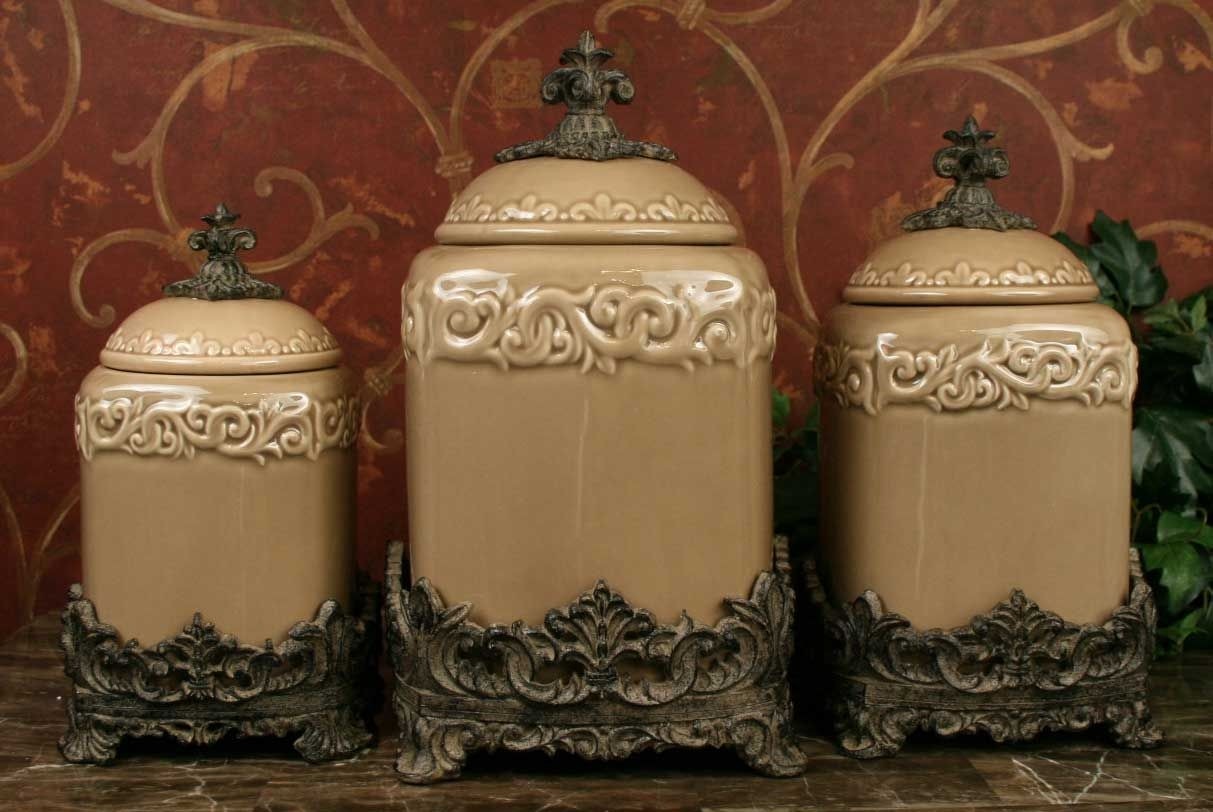 Image detail for -... Design, Drake Designs, canister set, kitchen decor, ceramic, tuscan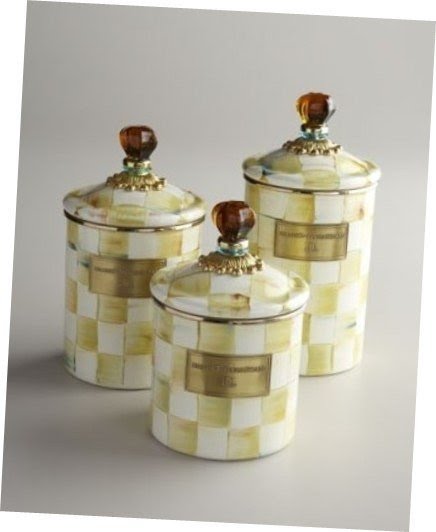 Beautiful and well-crafted canister set to help you get organized in your kitchen. The set comes with three differently sized options. They are all made from metal and feature a combination of white and gold finishing for impeccable décor value.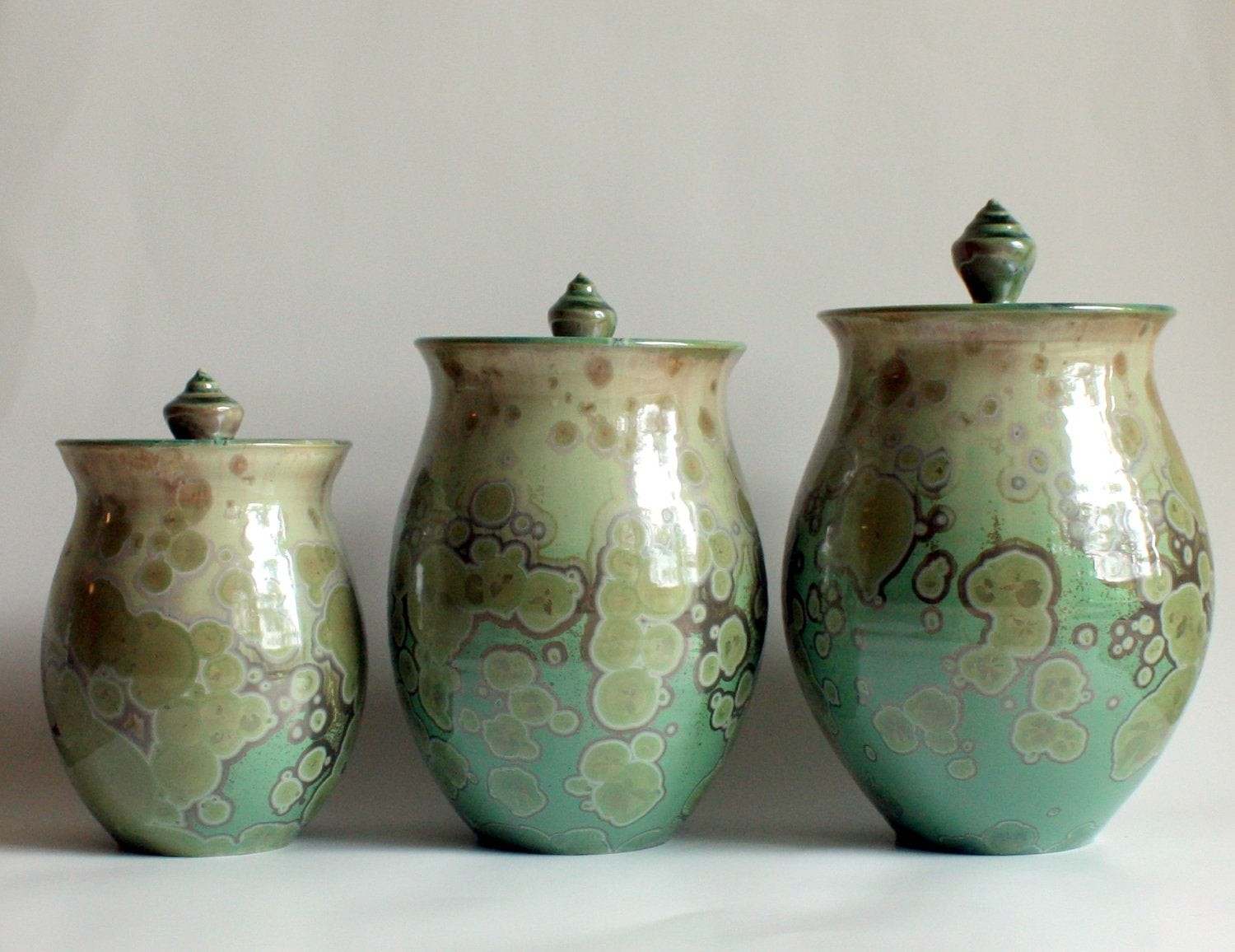 Top of the line canister set constructed from porcelain and featuring an elegant glossed finish, combining the charming whimsy of turquoise and the vigor of hunter's green. The canisters also come with beautiful detailing and outstanding pottery, making them great for accessorizing the kitchen.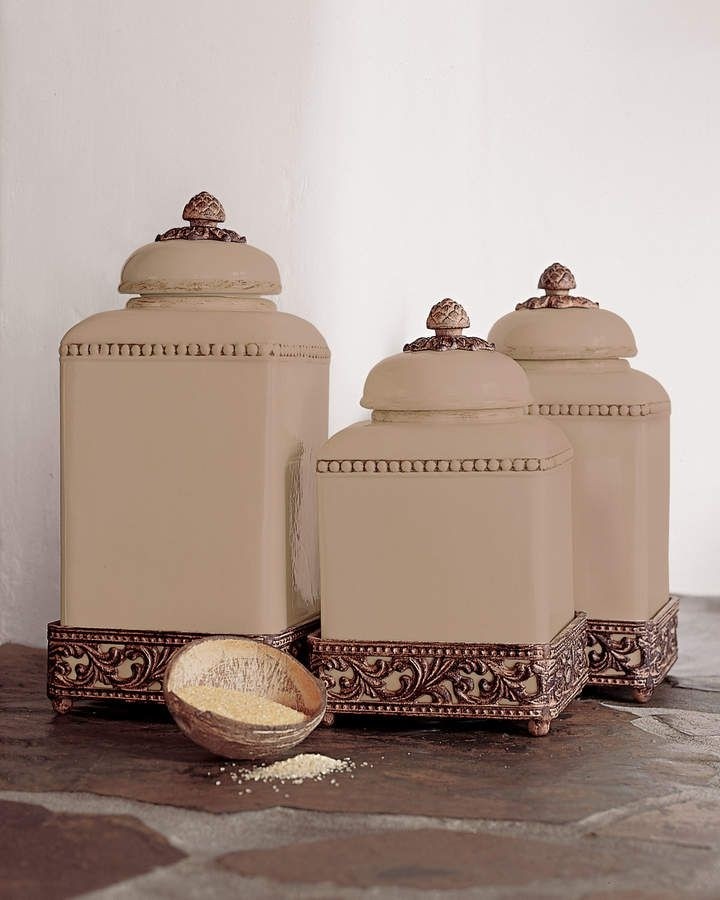 Substantial and decorative ceramic canisters with heavy lids, beaded rim and ornamental bottom featuring acanthus leaves motif. Three sizes available. Bases are iron, with rust brown patina like finish.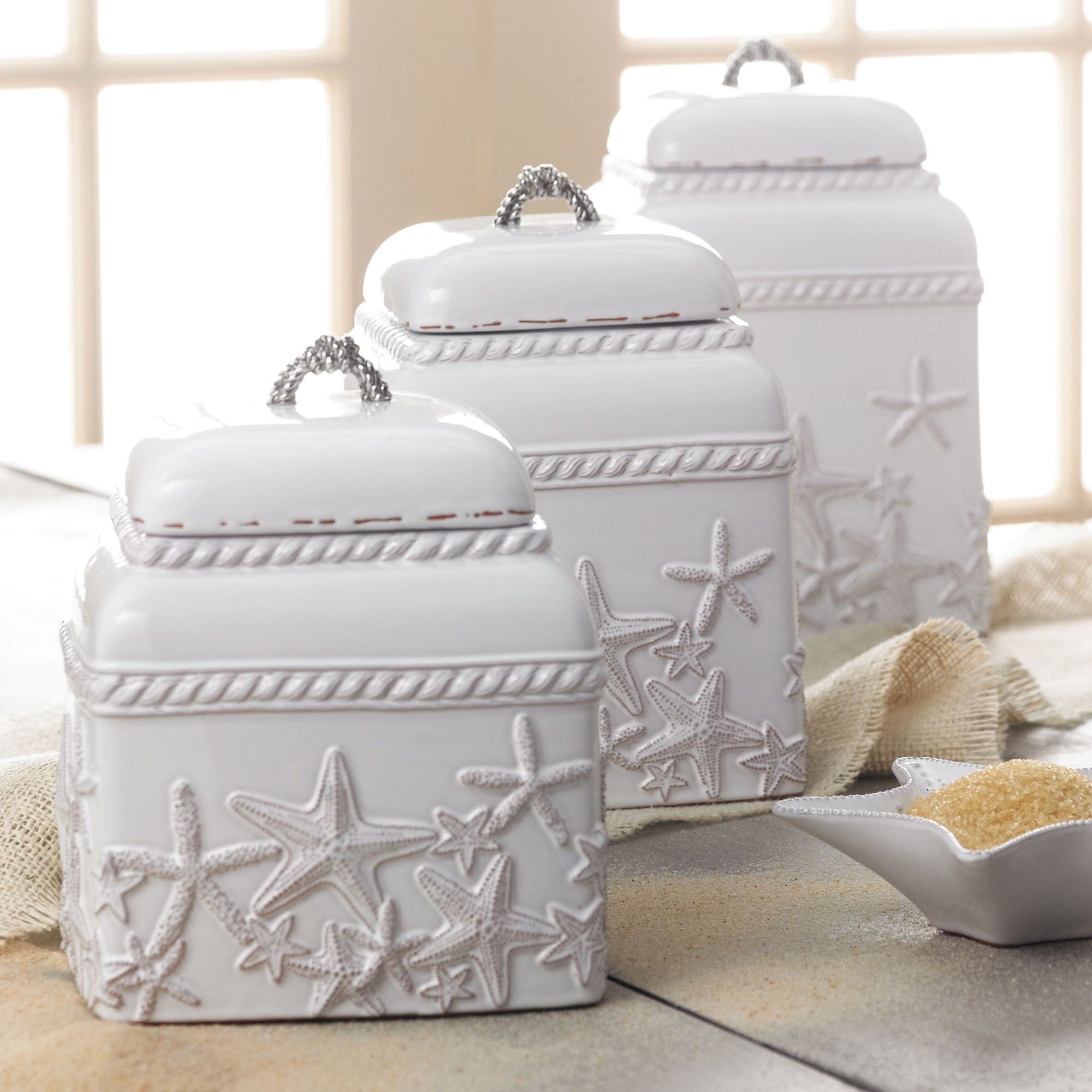 White seashell ceramic canisters perfect for your seaside themed kitchen or bathroom. Excellent for holding fine-ground contents such as sugar, flour, bath crystals, or even small, decorative soaps. Easy lift lids keep contents protected from moisture, dust, or similar things.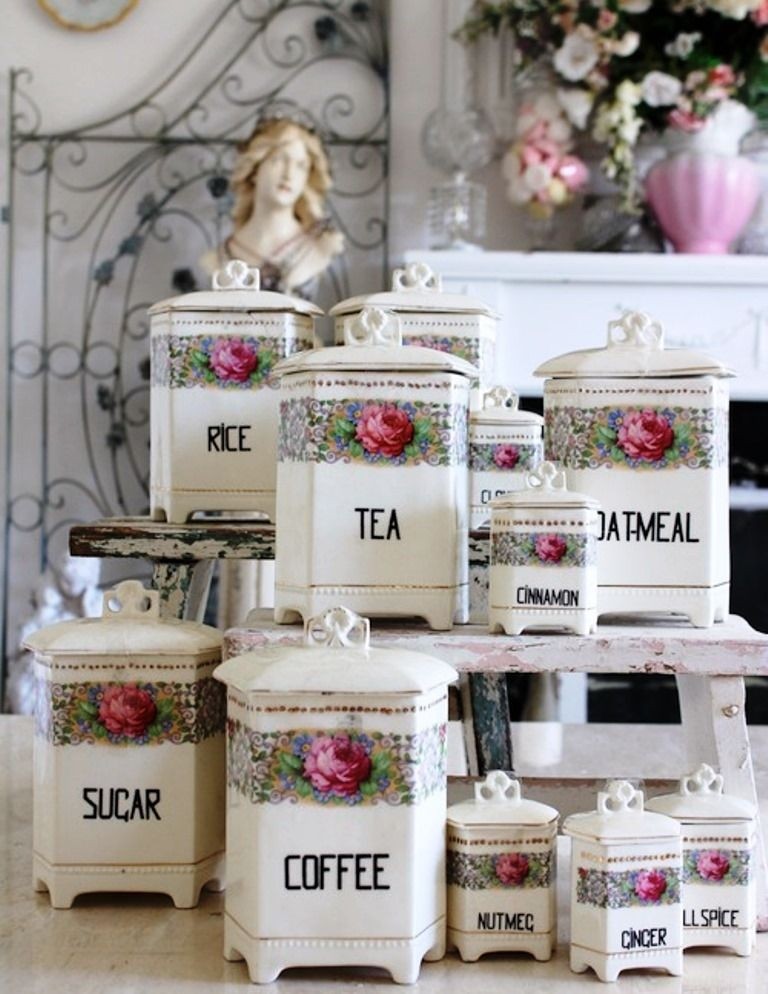 A romantic vintage collection of kitchen canisters, perfect when you fish for cottage style decor accent bringing some substantial practical features with it. Off-white ceramic canisters are embellished with black sins and pink rose pattern.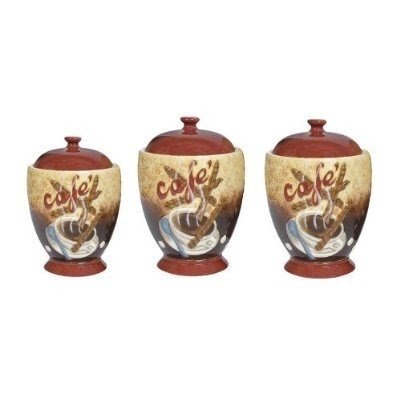 Coffee House Cafe-Themed Ceramic Kitchen Canisters (Set of Three)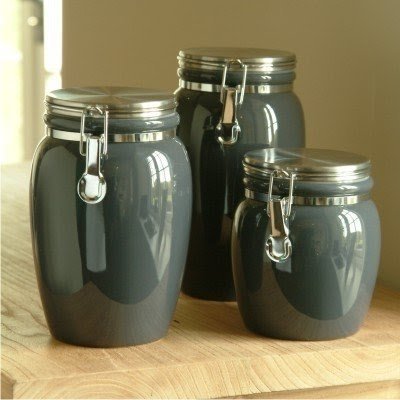 Ceramic Canister Set, Slate Colour with Clip top lid. Great for tea, coffee, biscuits or any other dry ingredients! Compliments any decor. 01353 665141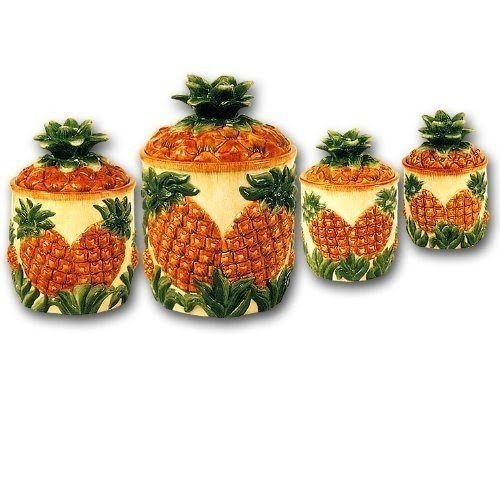 Ceramic storage containers with pineapple lids are a sensational way to bring functionalities and beautiful accents to the kitchen. Entirely made in unique colors, it delights the details. Four containers will work well on a daily basis.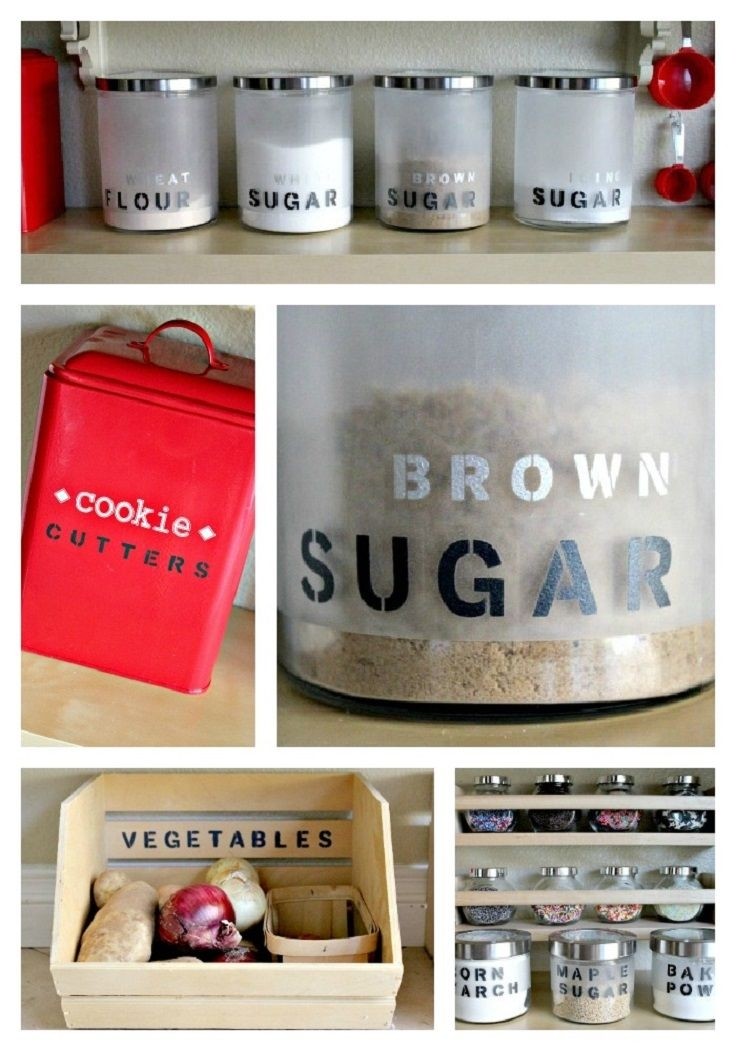 Practical ideas for organization of kitchen accessories and products. Kitchen jars and canisters include signs, so users know what kind of product is located in a jar or canister. Simple appearance of these elements match any kitchen design.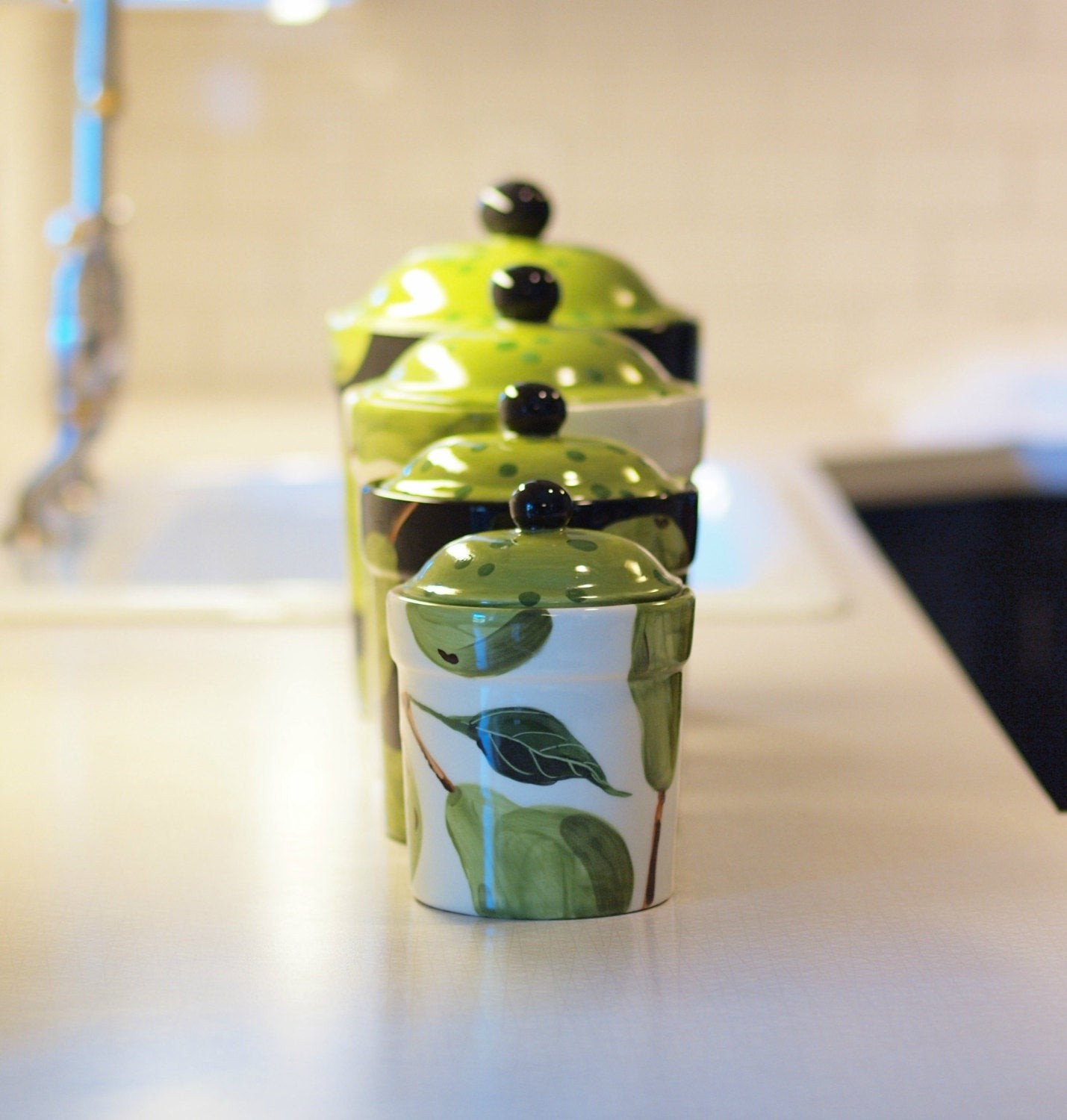 Canister Set Pear Canister Set of Four Colorful by romyandclare, $260.00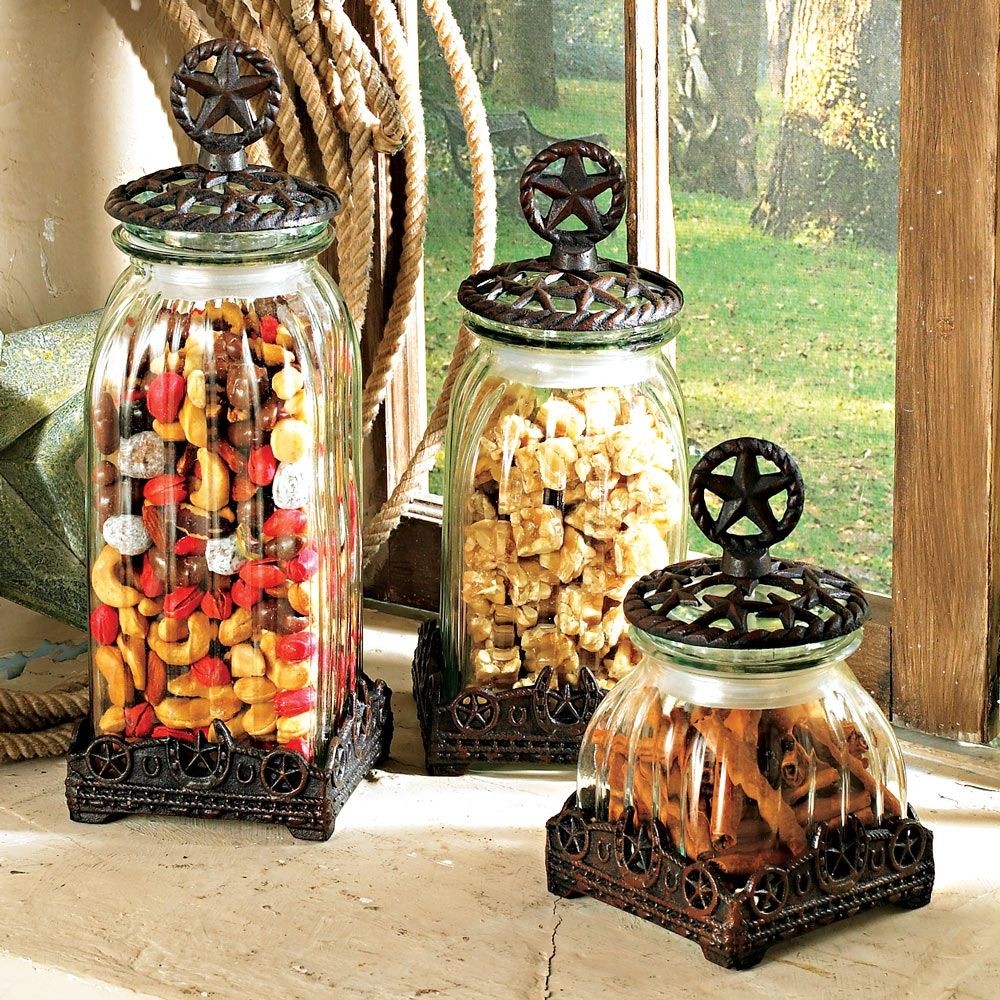 Spices, cereals for breakfast - should be located in a handy place in the kitchen, preferably in impressive containers. Such could be glass containers, with a wooden finish. The wood has been painted and hand carved. The main symbol of the lid is a star.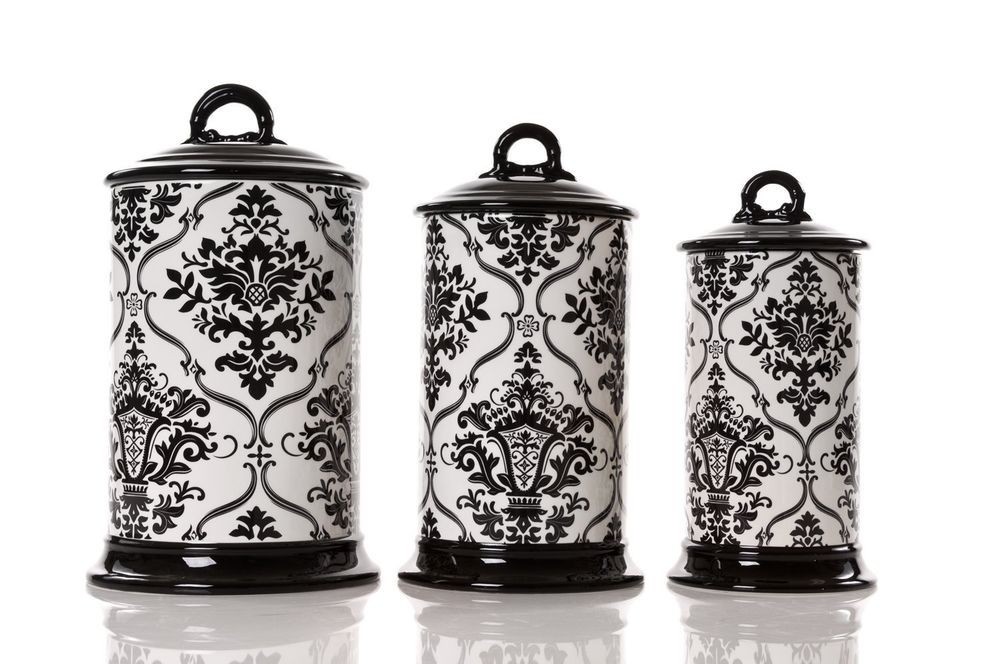 Goth Shopaholic: Goth-Friendly Canisters for Kitchen Storage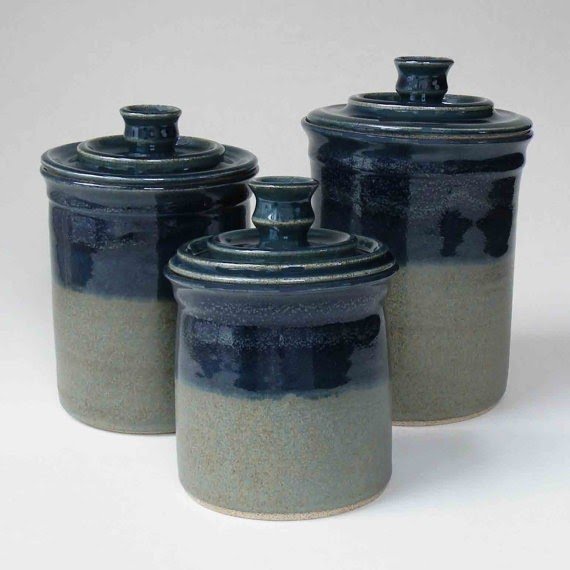 Kitchen Set of 3 Canisters - Midnight Blue and Woodland Green - Ceramic Lidded Jars - Home and Living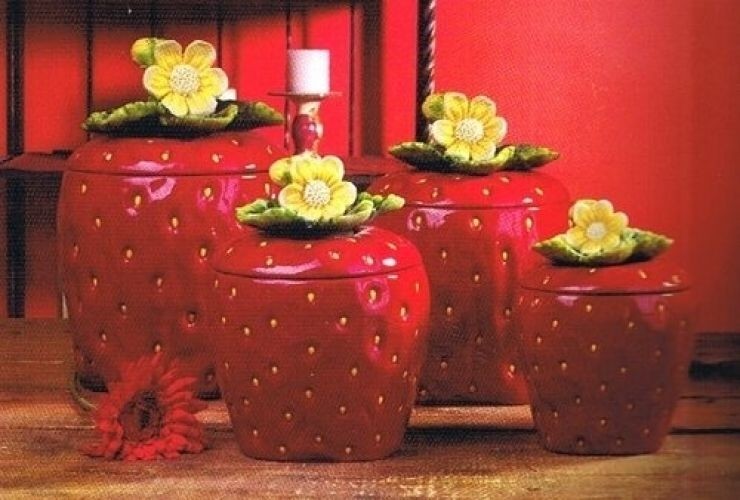 strawberry decorations for kitchen | ... 4PC Set STRAWBERRIES CANISTER Red Kitchen Ceramic Decor Fruit Accent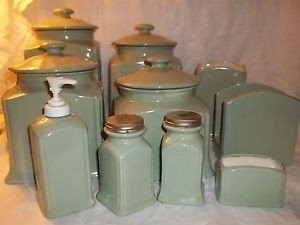 Green-Ceramic-kitchen-accessory-canister-set-utensil-jar-salt-pepper ...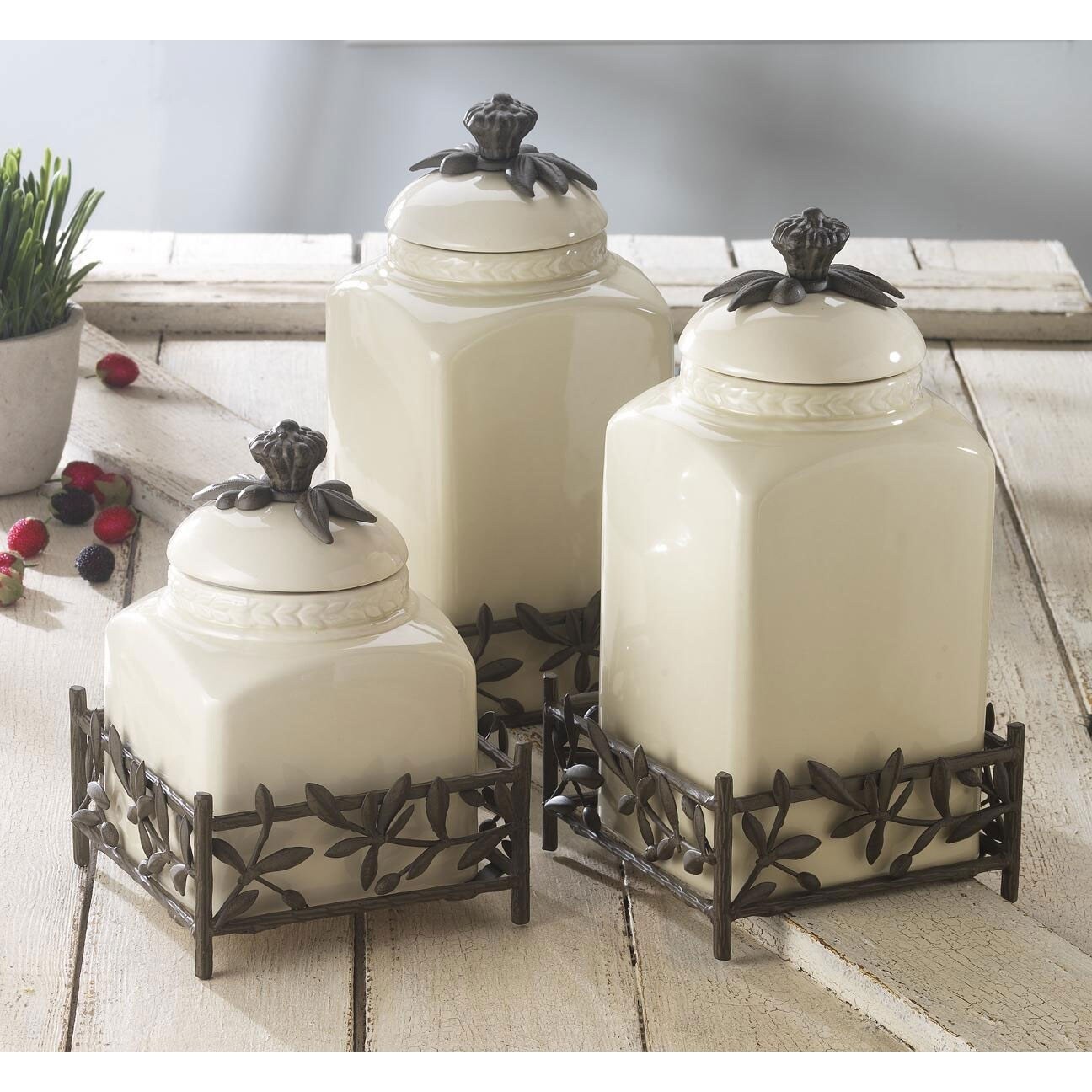 canisters+on+stands | ... canisters for your home whether you want clear storage canisters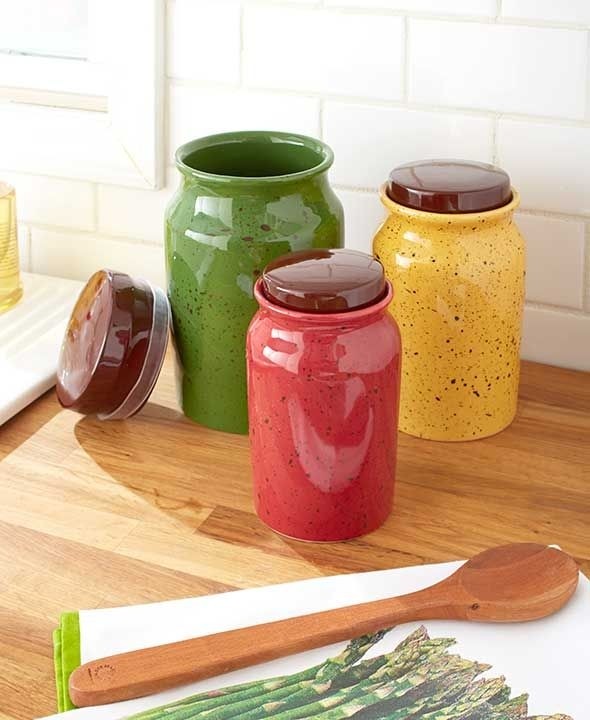 Nice-looking size-varied kitchen canisters crafted of quality gloss ceramic in vivid colours with a freckled design. Canisters have cylindrical bodies with short narrower necks. Round almost flat lids are brown and have silicon seals.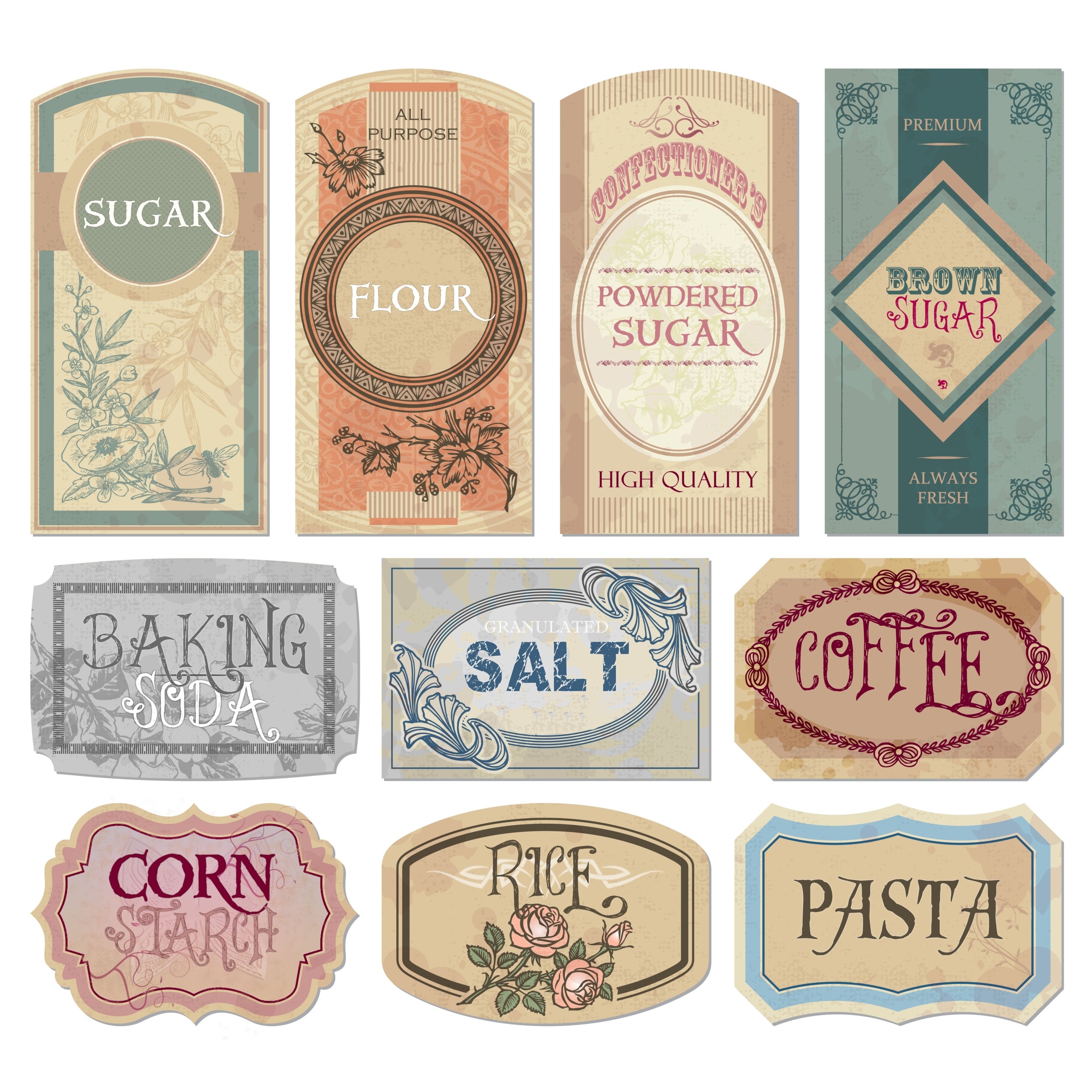 Pretty vintage style labels for kitchen jars and canisters. They're shape-varied, some have arched top edges or decorative all edges, feature stylised lettering and images in soft hues. Their files can be download form a website and printed at home.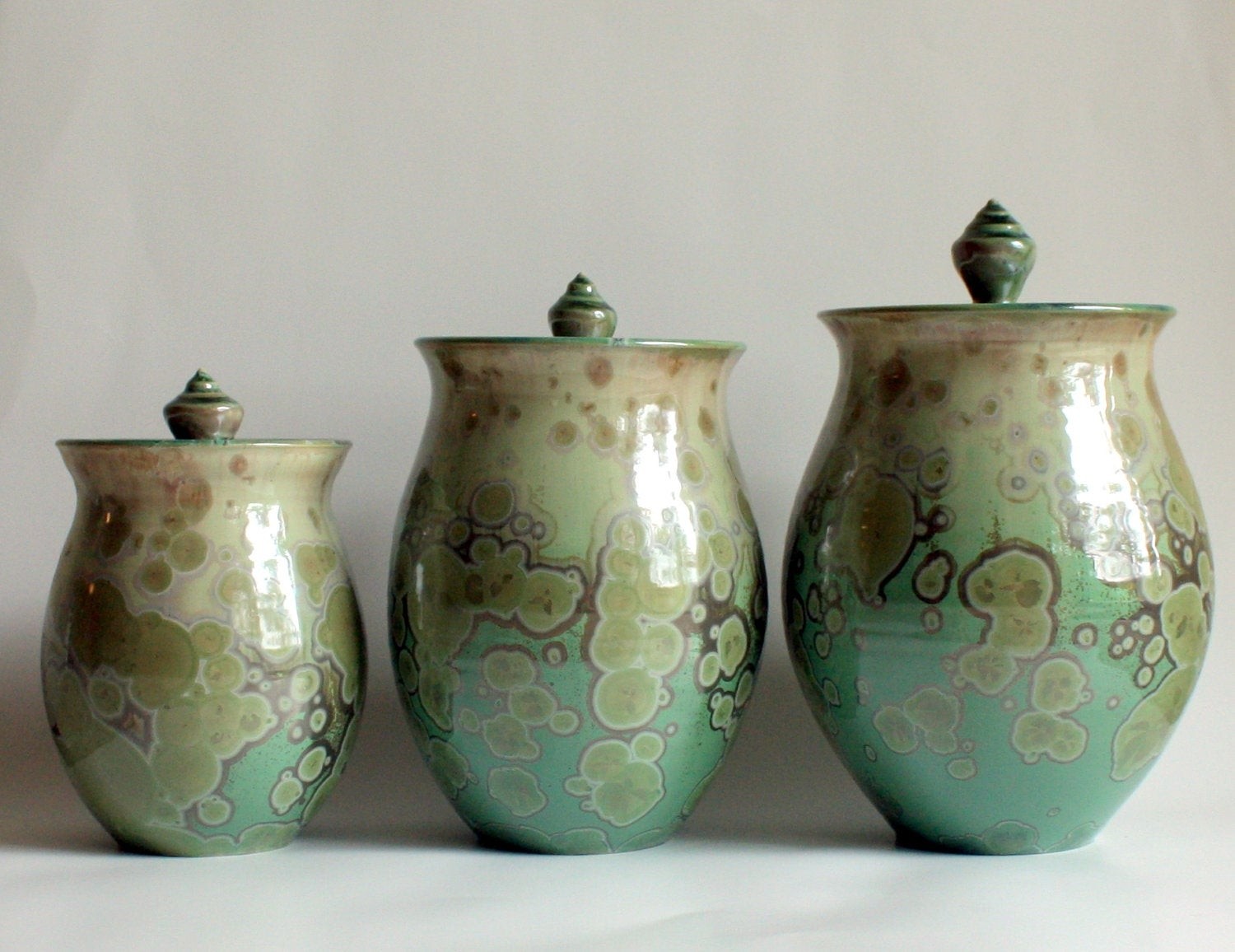 Western Elegance Canister Set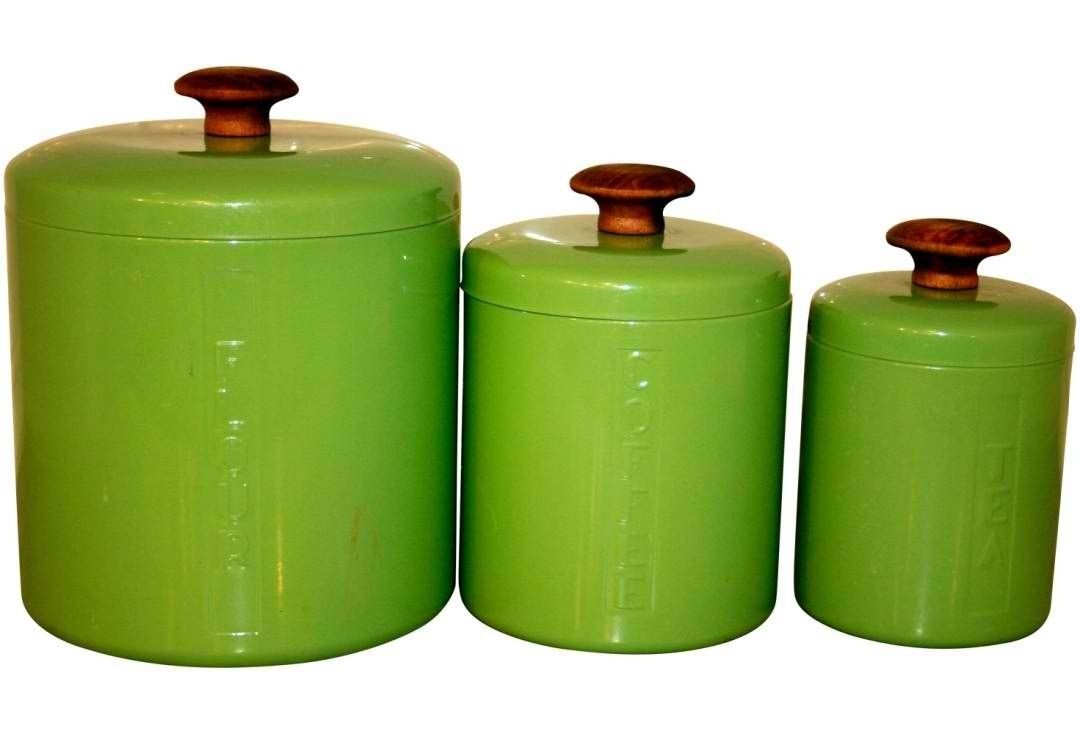 Kitchen Canister Set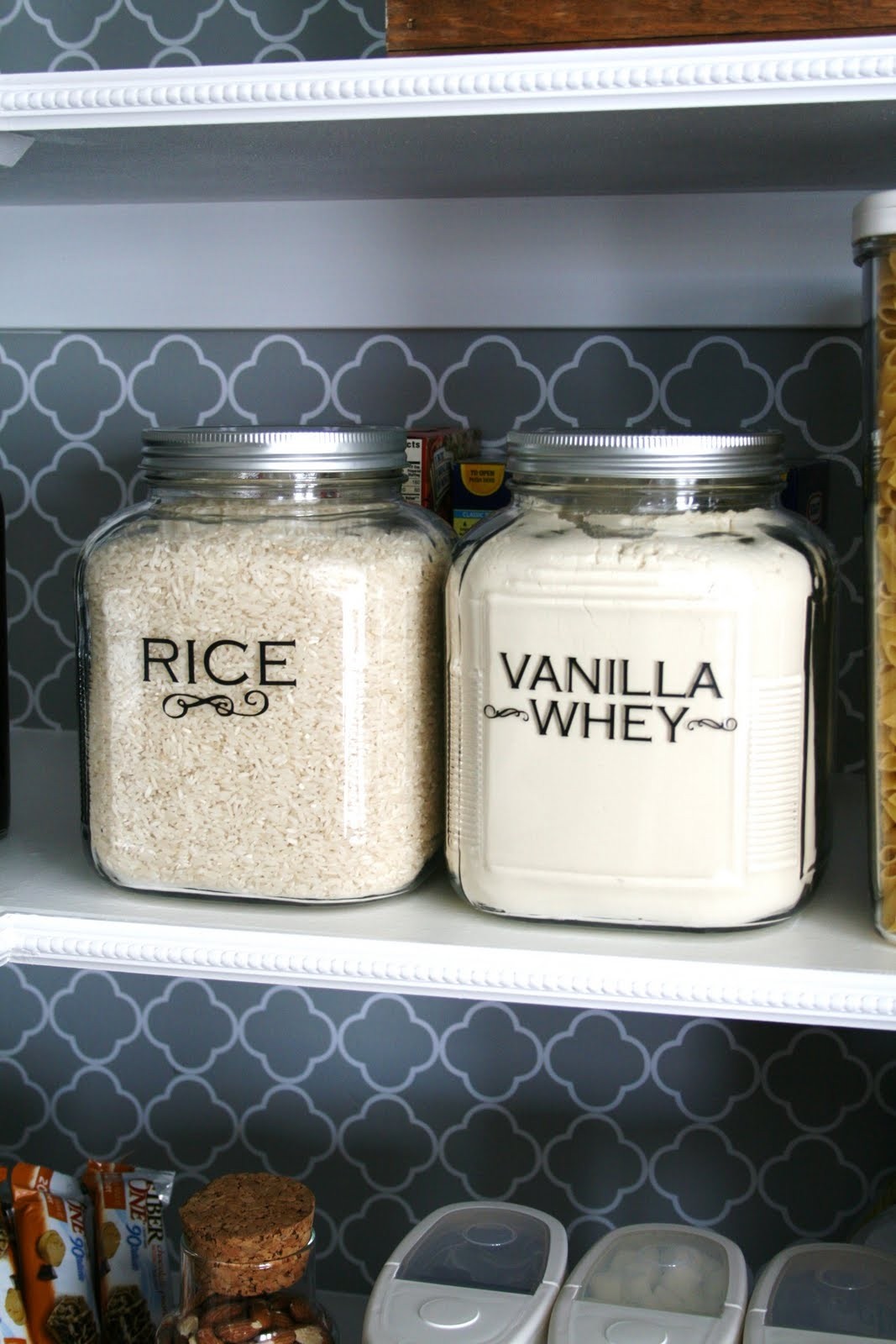 Great solution if you're struggling with organizing your kitchen and keeping it tidy – a set of labelled glass jars with silver lids and minimalistic design. Bound to look nice in any kitchen, sure to give it a homely look.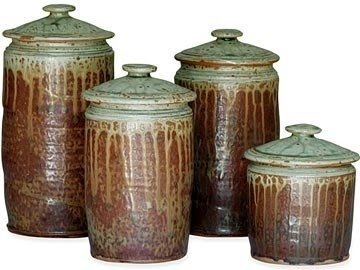 A beautifully-weathered and boasting of vintage charm, this set of 4 canisters can be a delightful decoration for rustic kitchens. Each canister comes with a shapely lid and a distressed two-tone finish.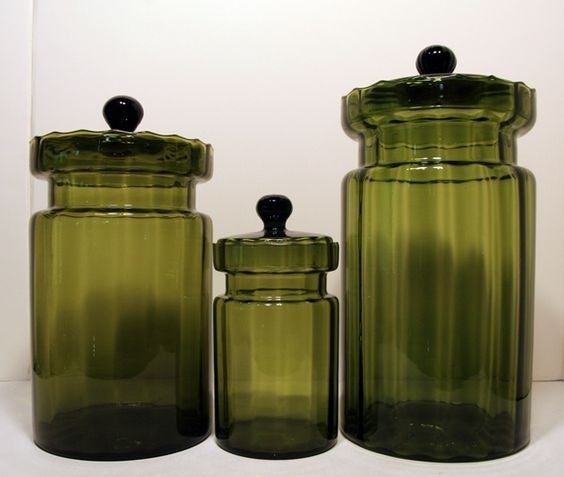 Mal these are cute for canisters...Vintage/Retro art glass canister set...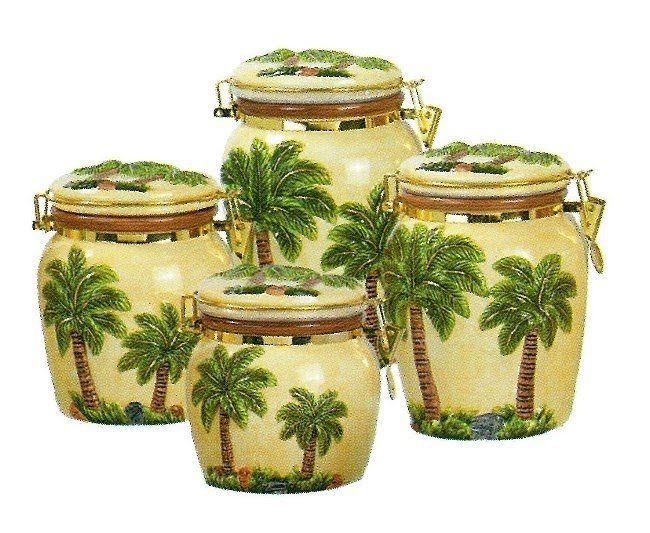 The unique set of pottery containers for the kitchen is a perfect combination of lovely motifs with palm trees, beautiful colors, and functionality. Nice lids and capacious containers are a great addition to any kitchen.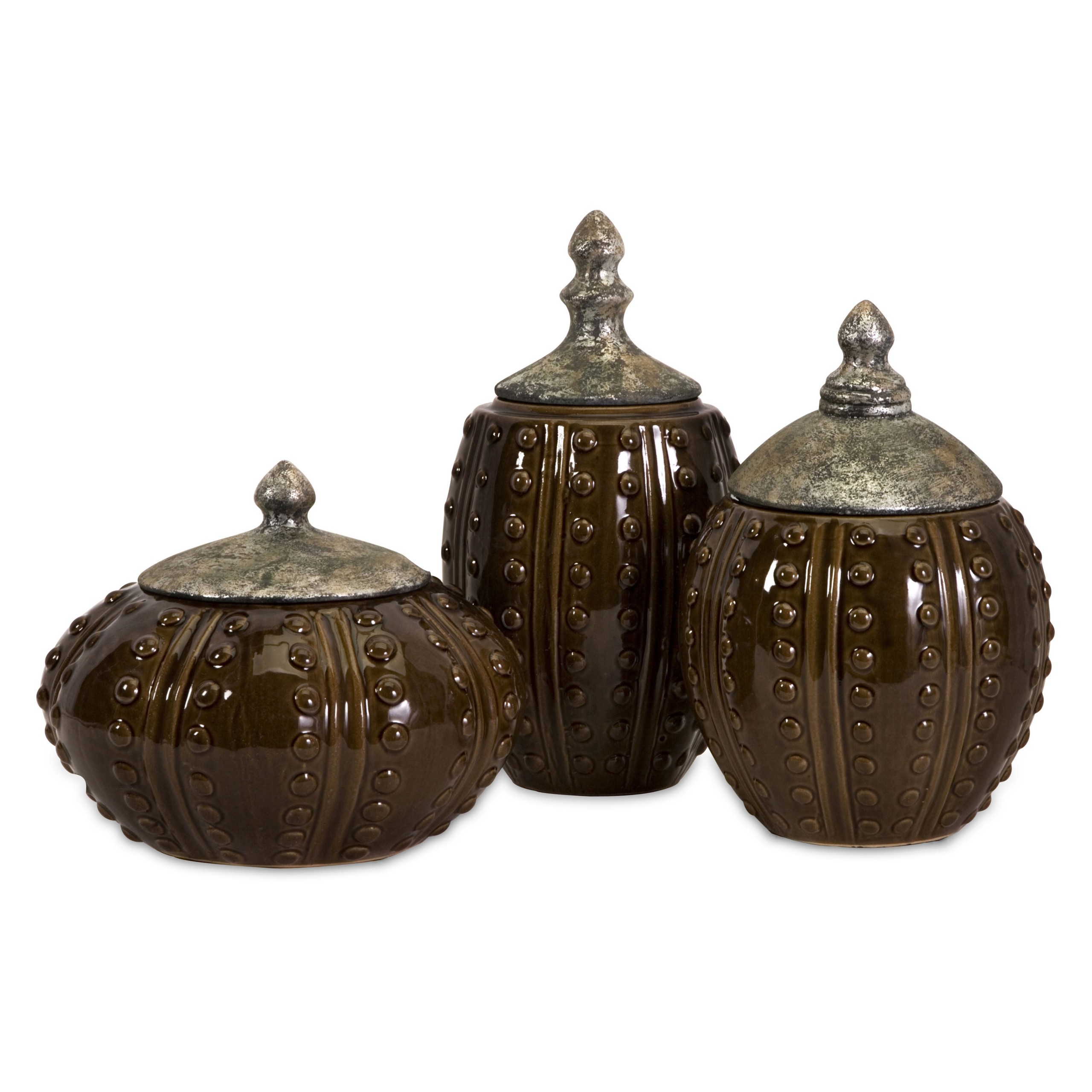 Canisters for kitchen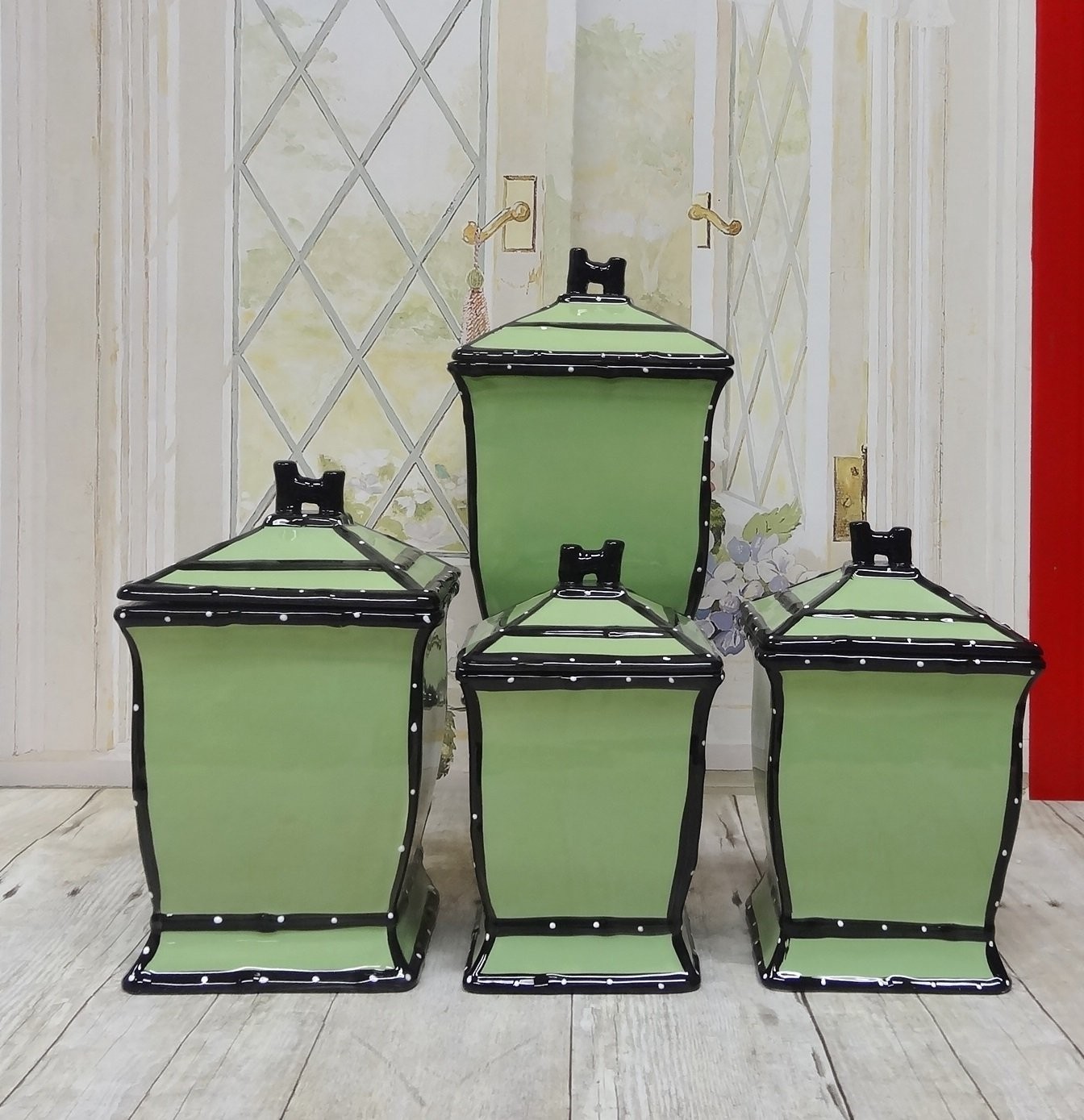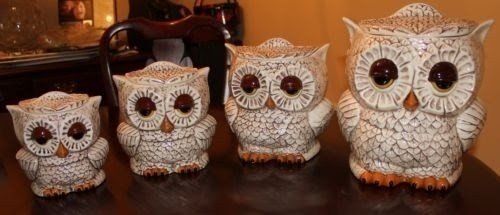 Owl canisters :) These would be perfect for my retro ... | Owl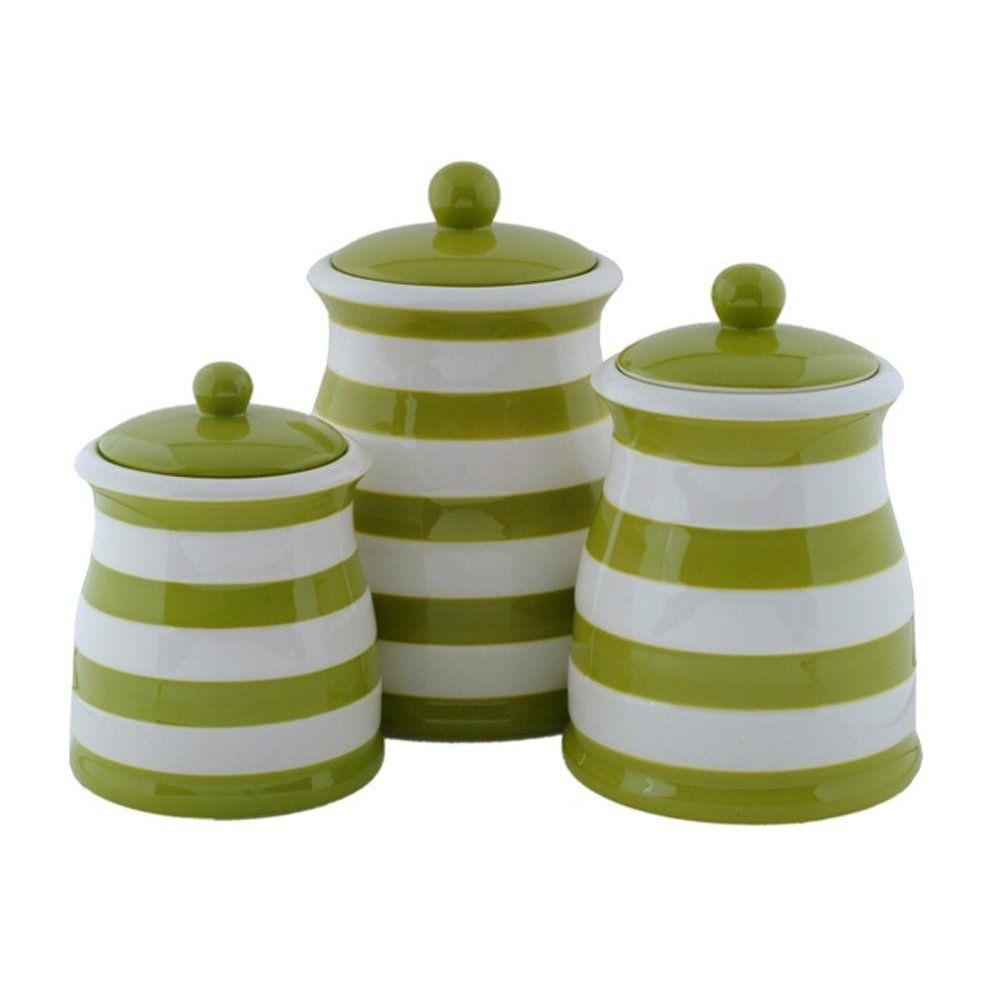 green and white cannisters for kitchen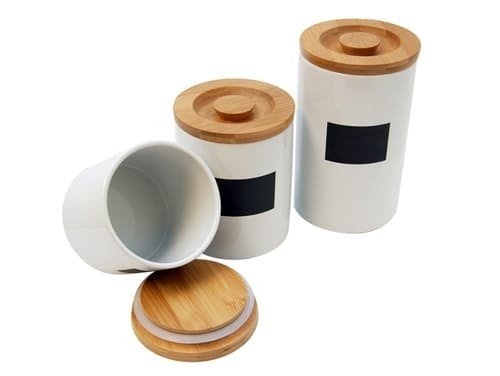 3 Piece Ceramic Canister Set Want for gluten free flours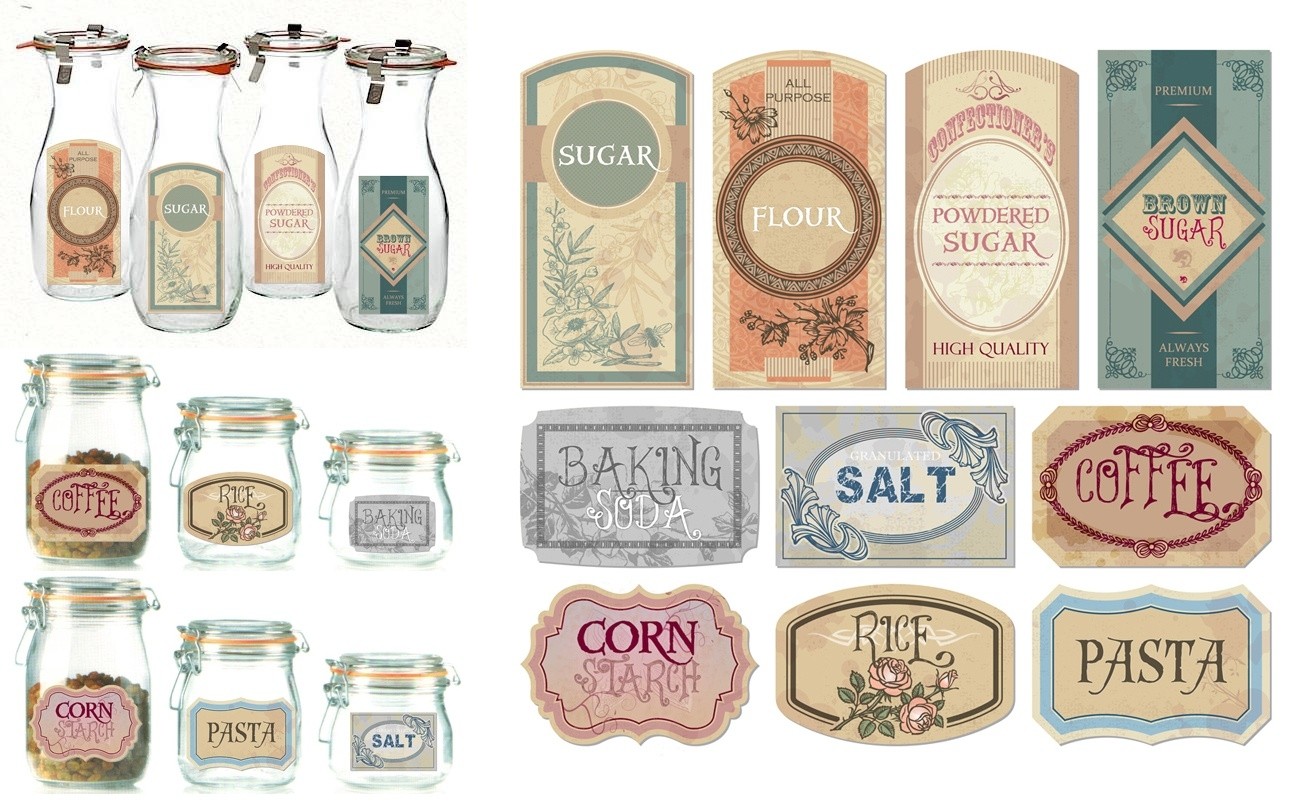 If you are one of those people who love to have everything neatly organized, try out this set of DIY labels and printables for jars and canisters. Their unique, vintage character will bring new decorative value to your kitchen space.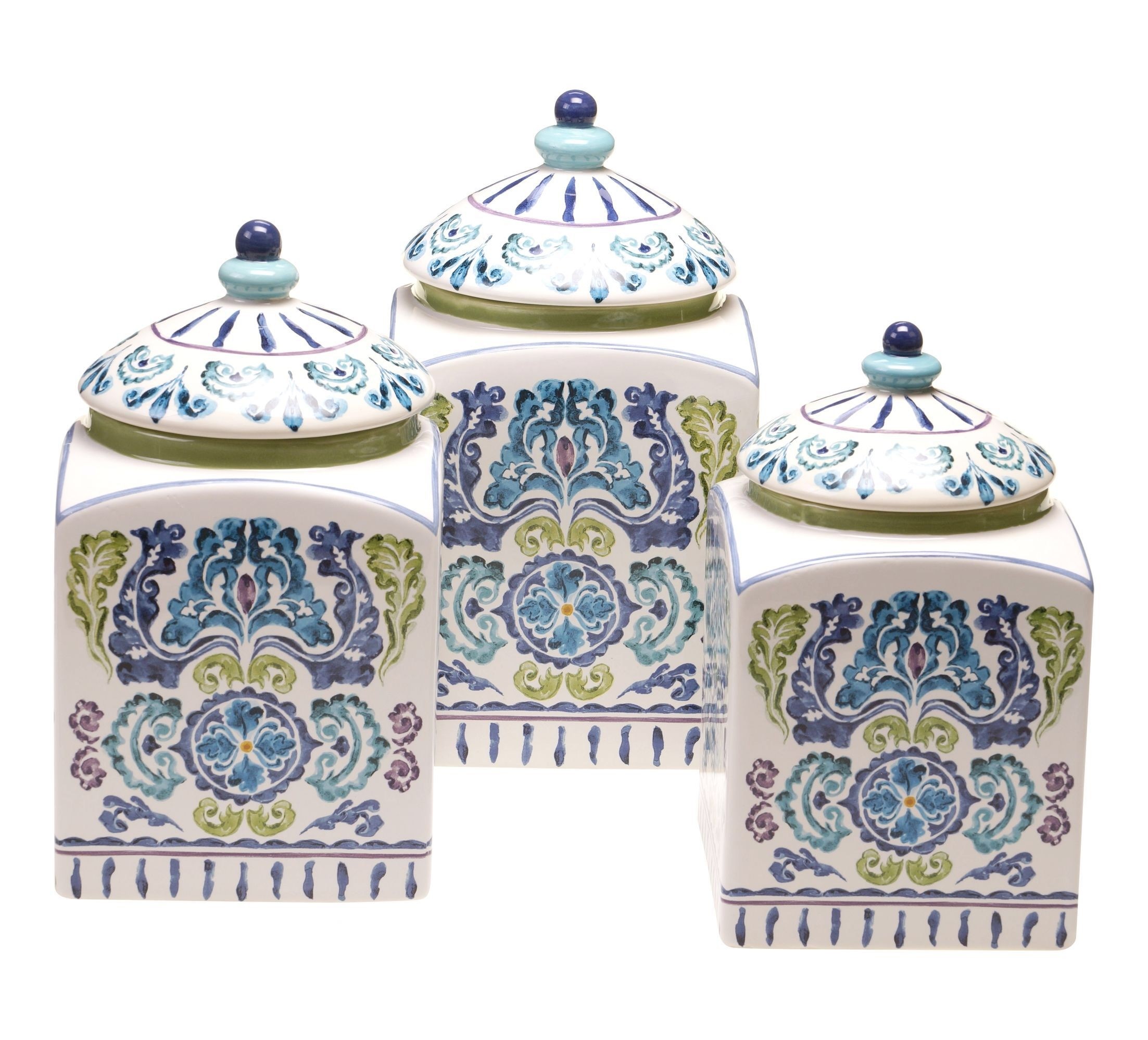 Infuse beautiful, refreshing hues of blue and indigo to your living space with this three-piece Mood Indigo canister set. Ideal for storing dry goods or small accessories, this beautiful ceramic set is hand-painted with a floral medallion pattern.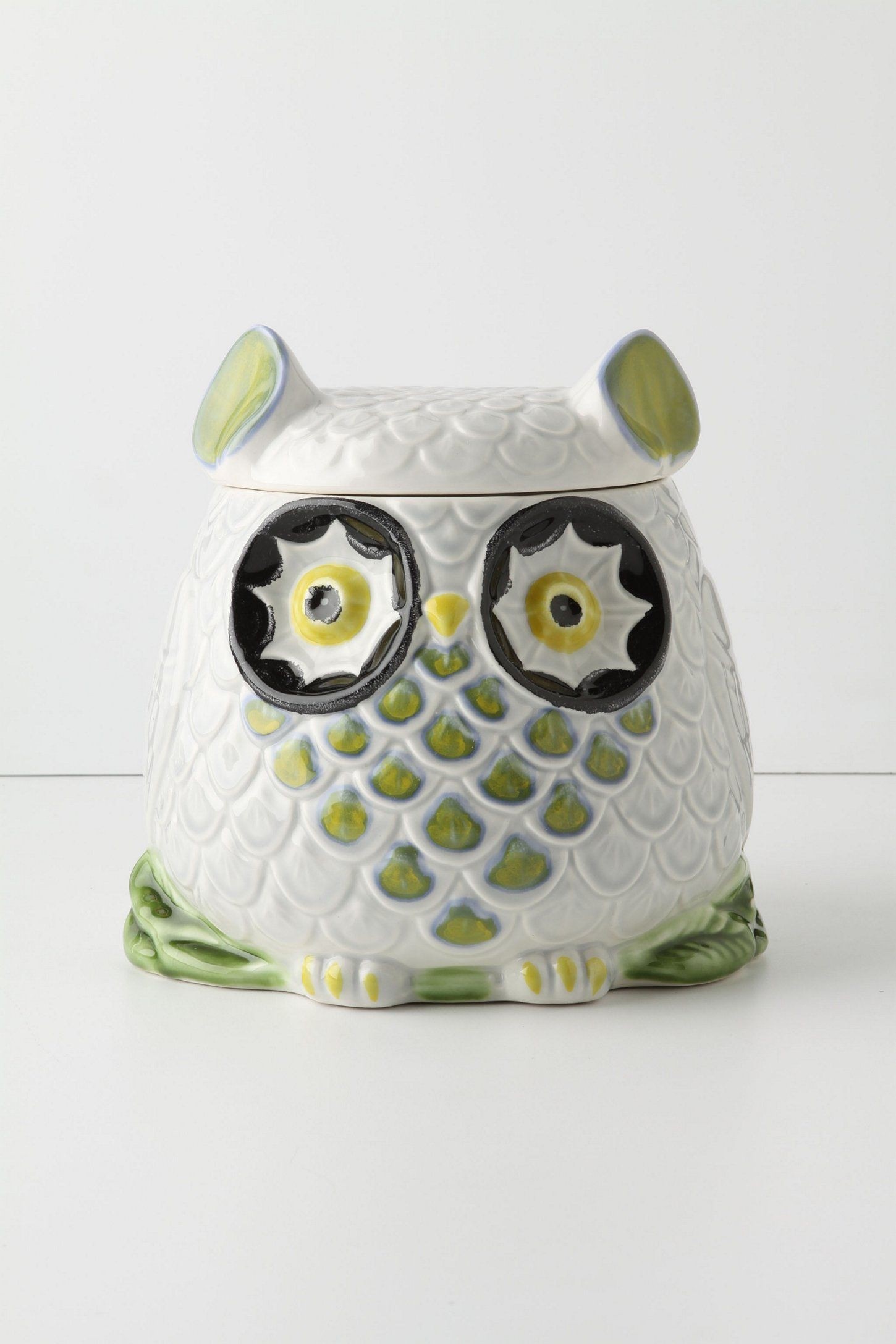 Kitchen jar in the shape of owl. It is made of high quality ceramic. Ideal for storing cookies and others needed items. Received many positive recommendations from satisfied clients.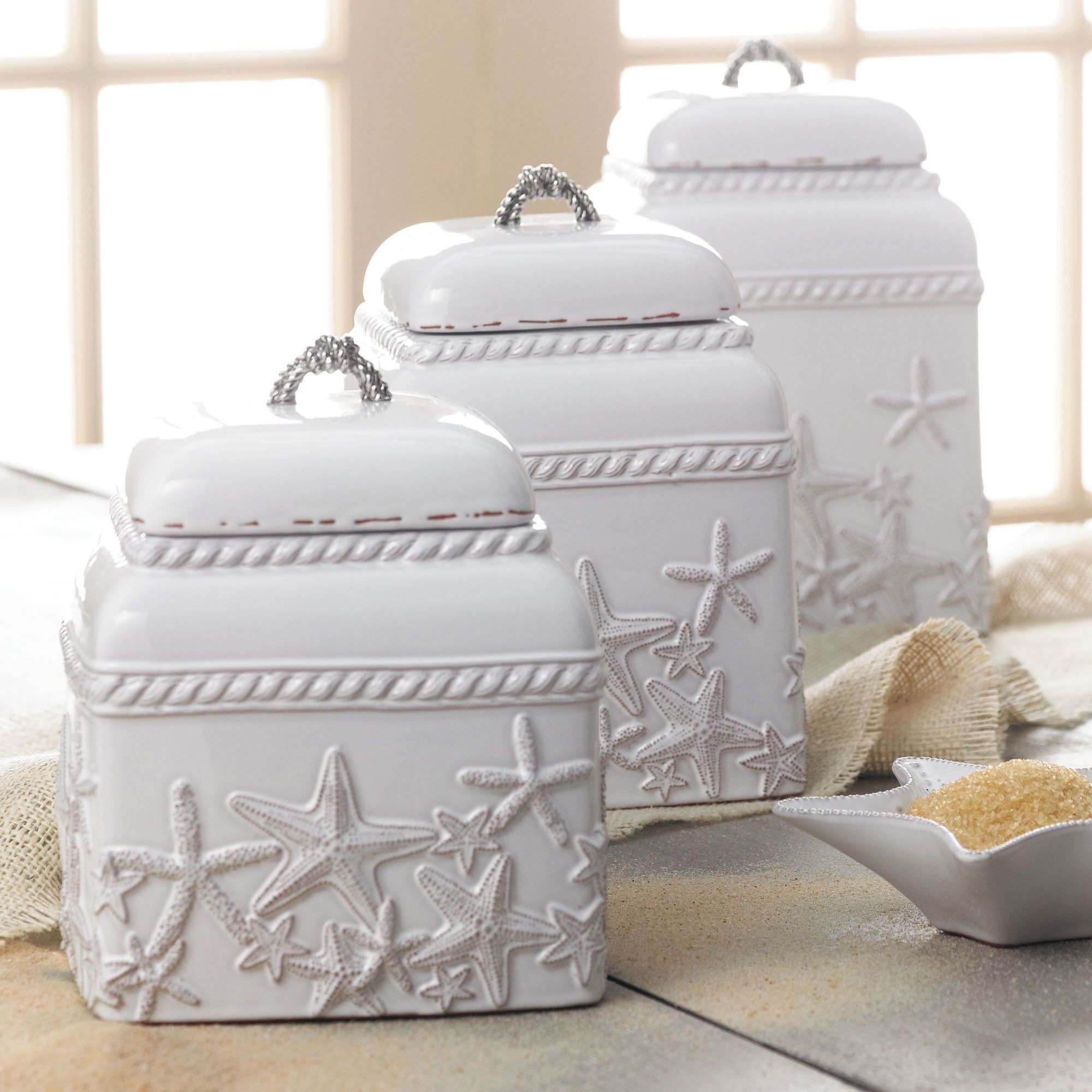 Vintage Mushroom Canisters Merry Mushrooms Canister Set Ceramic Kitsch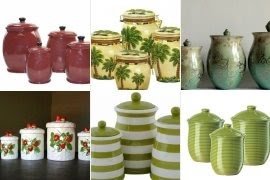 handmade pottery adirondack chair pattern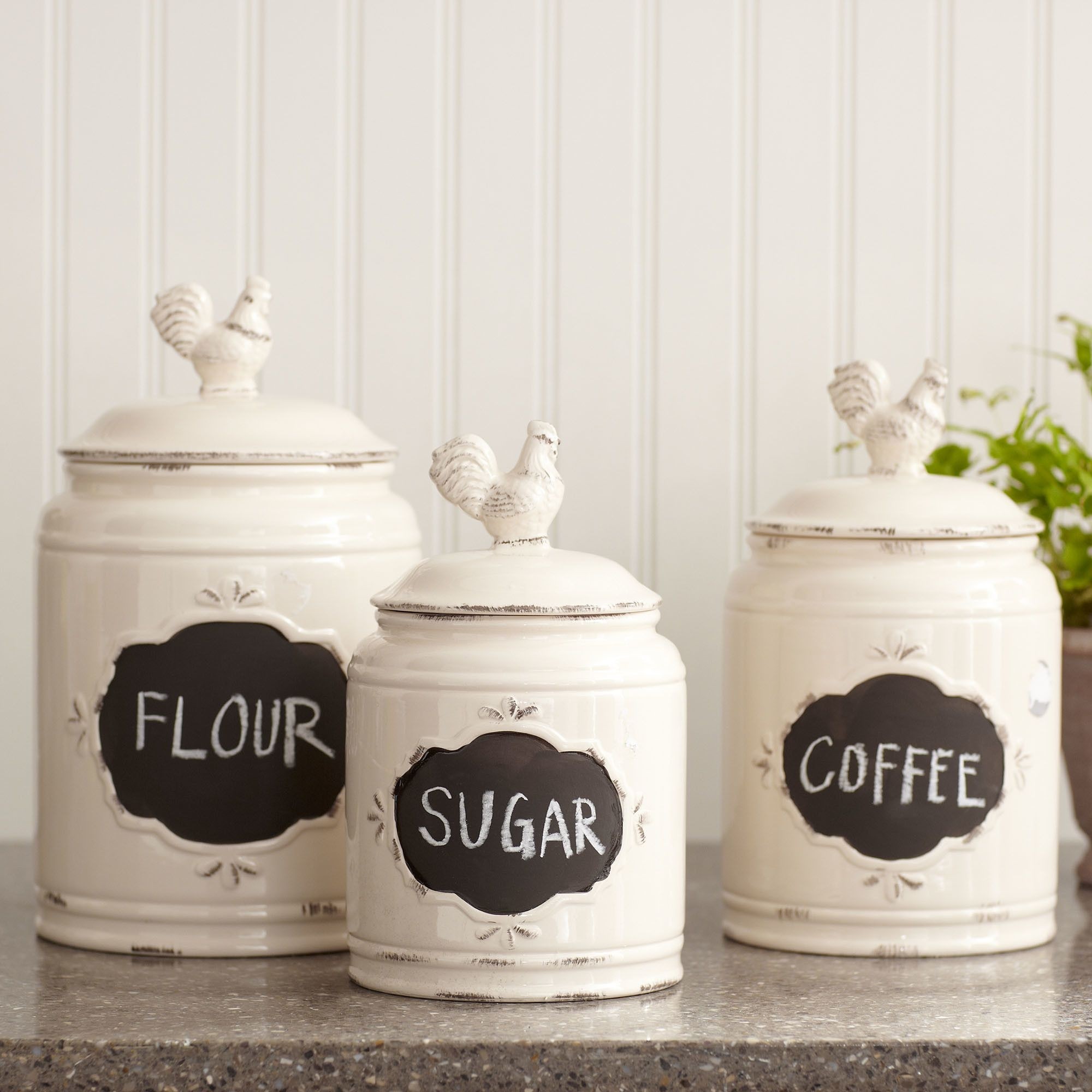 Bantam Canister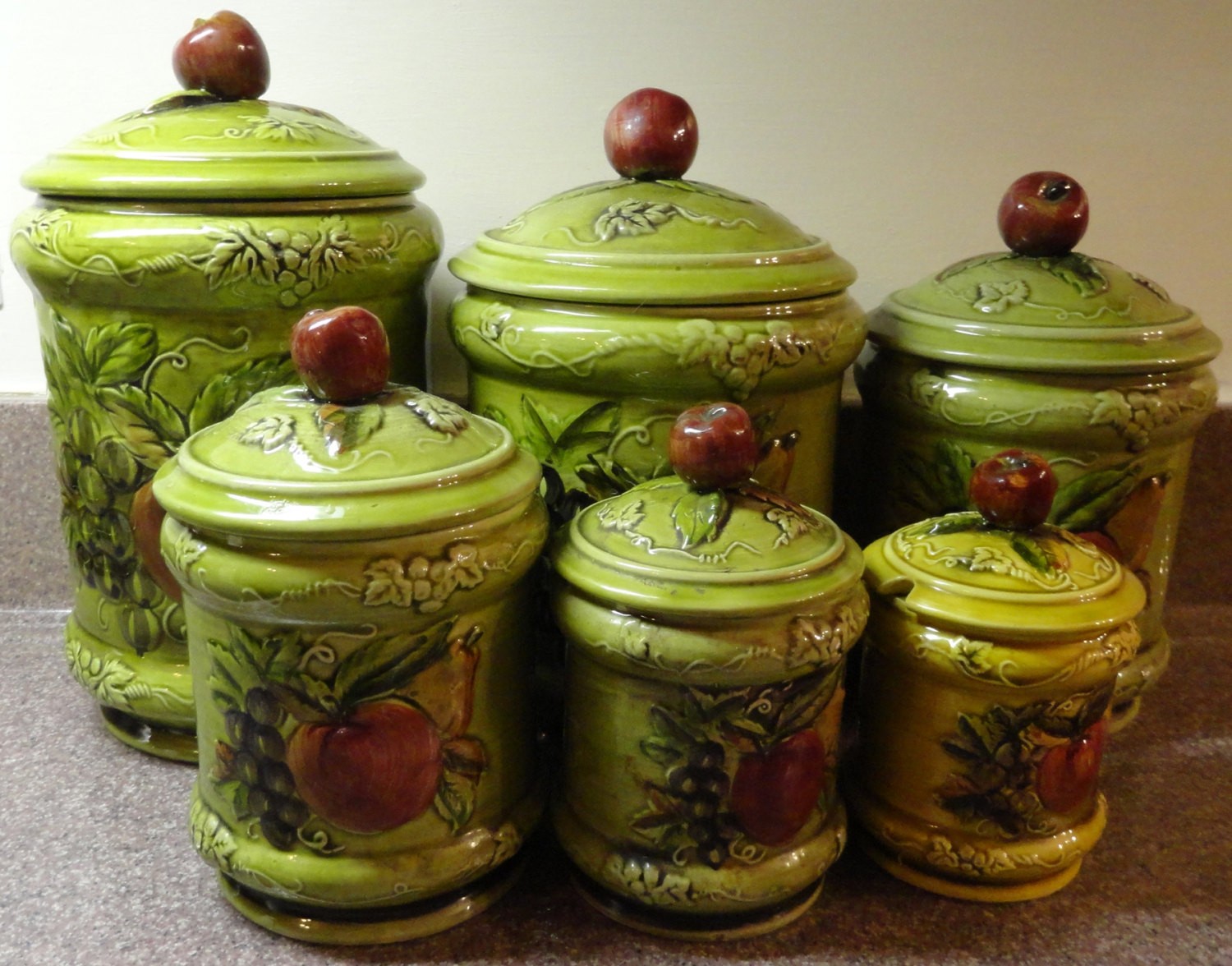 Lefton Kitchen Canister Set Ceramic signed geo.s.Lefton