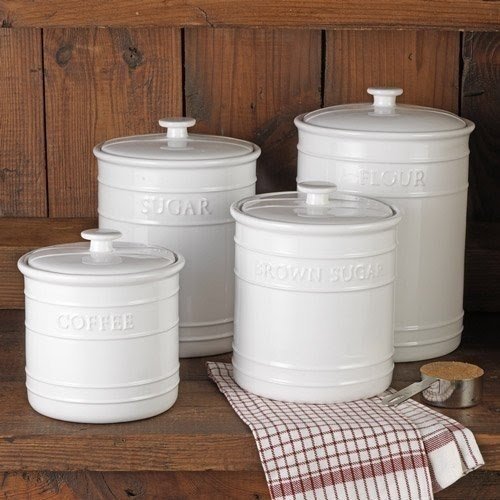 White Embossed Kitchen Canister Set 4 Piece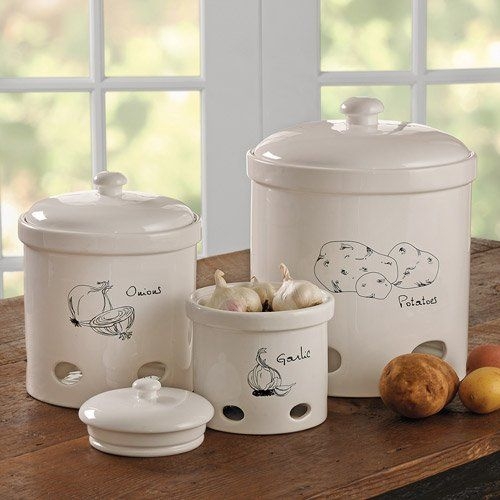 A lovely set of various kitchen canisters that will keep your potatoes, onions and garlic properly stored in sealed containers. The set consists of 3 canisters - each made of off-white porcelain and adorned with a stylish print.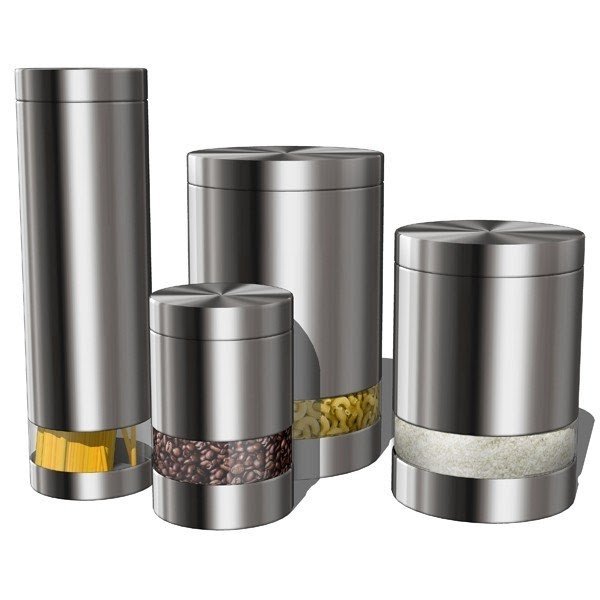 kitchen canister sets: 13 Excellent Contemporary Kitchen Canisters ...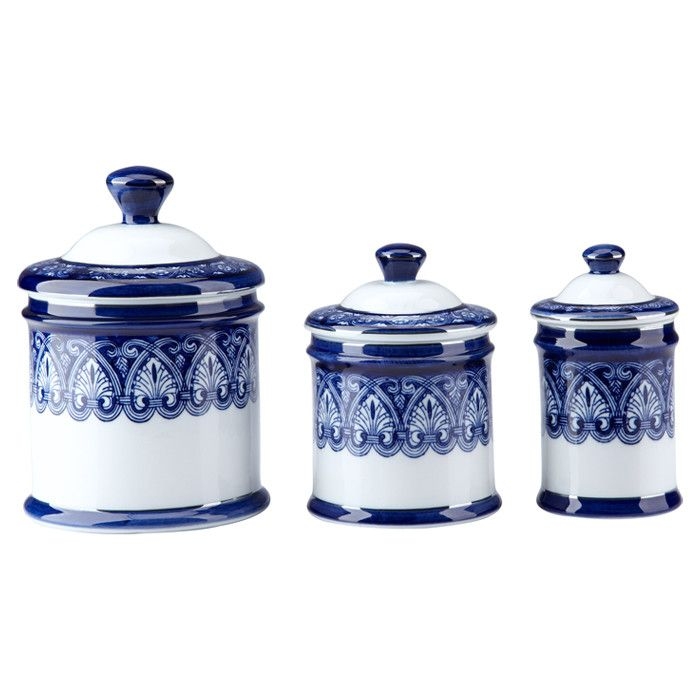 Check out other gallery of Blue Kitchen Canister Sets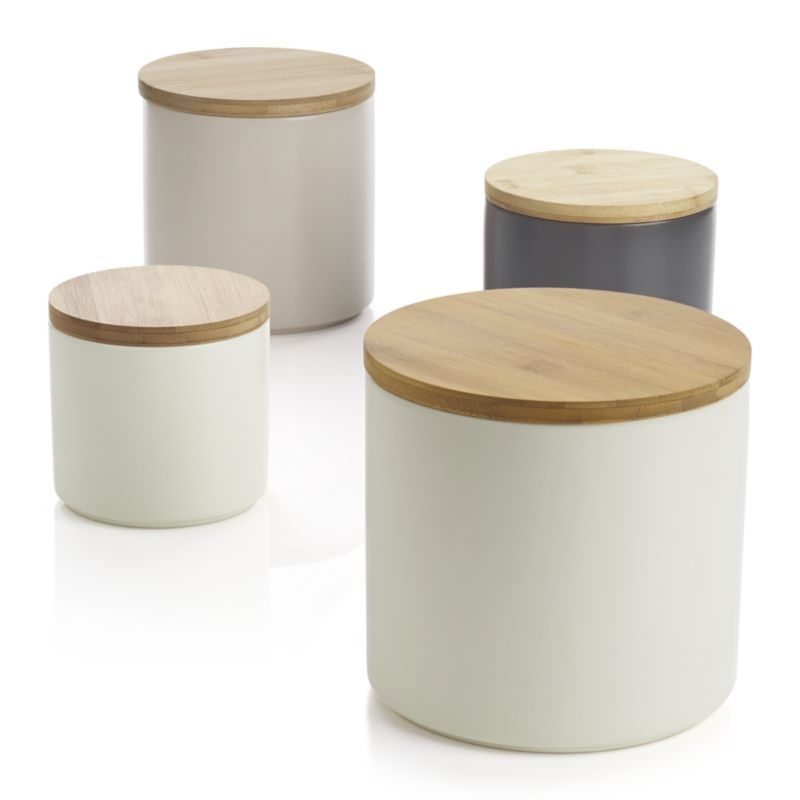 Set of 4 kitchen canisters in various sizes. It is made of stoneware and fitted with wooden lids. Suitable for storing food and others needed items. Handy gadget for each home.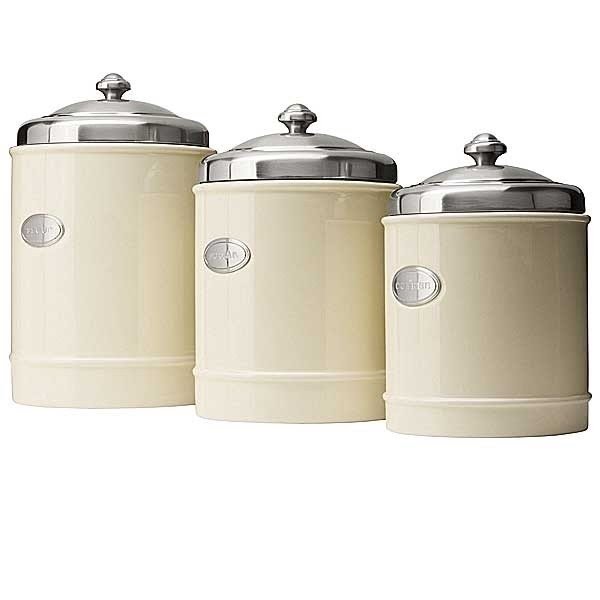 Hover over product image to zoom, click for larger image.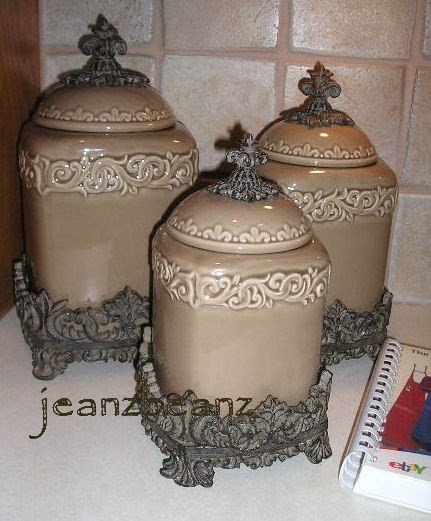 A gorgeous set of three canisters in a rustic style. They are made of top quality ceramics with a subtle, etched pattern in a mild coffee shade. They feature a highly ornamental base and top. The containers are perfect for storing powdery products.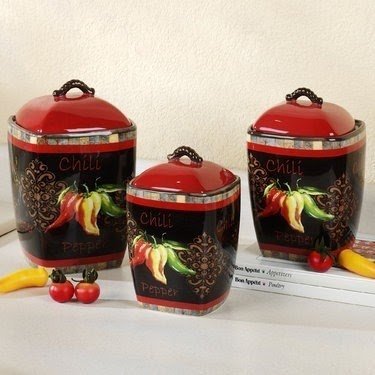 An elegant set of 3 canisters, excellent for spicing up contemporary kitchens. Each canister boasts of a streamlined silhouette, offering a capacious inside, a red lid with decorative handle, and a black background with a lovely chili pepper embellishment.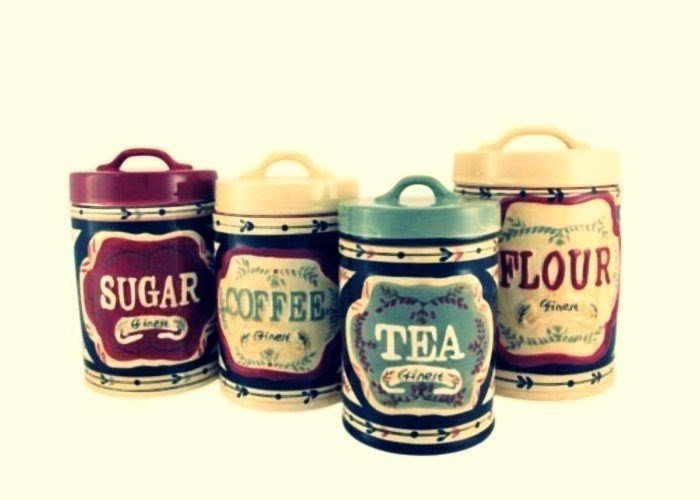 kitchen canister set burgundy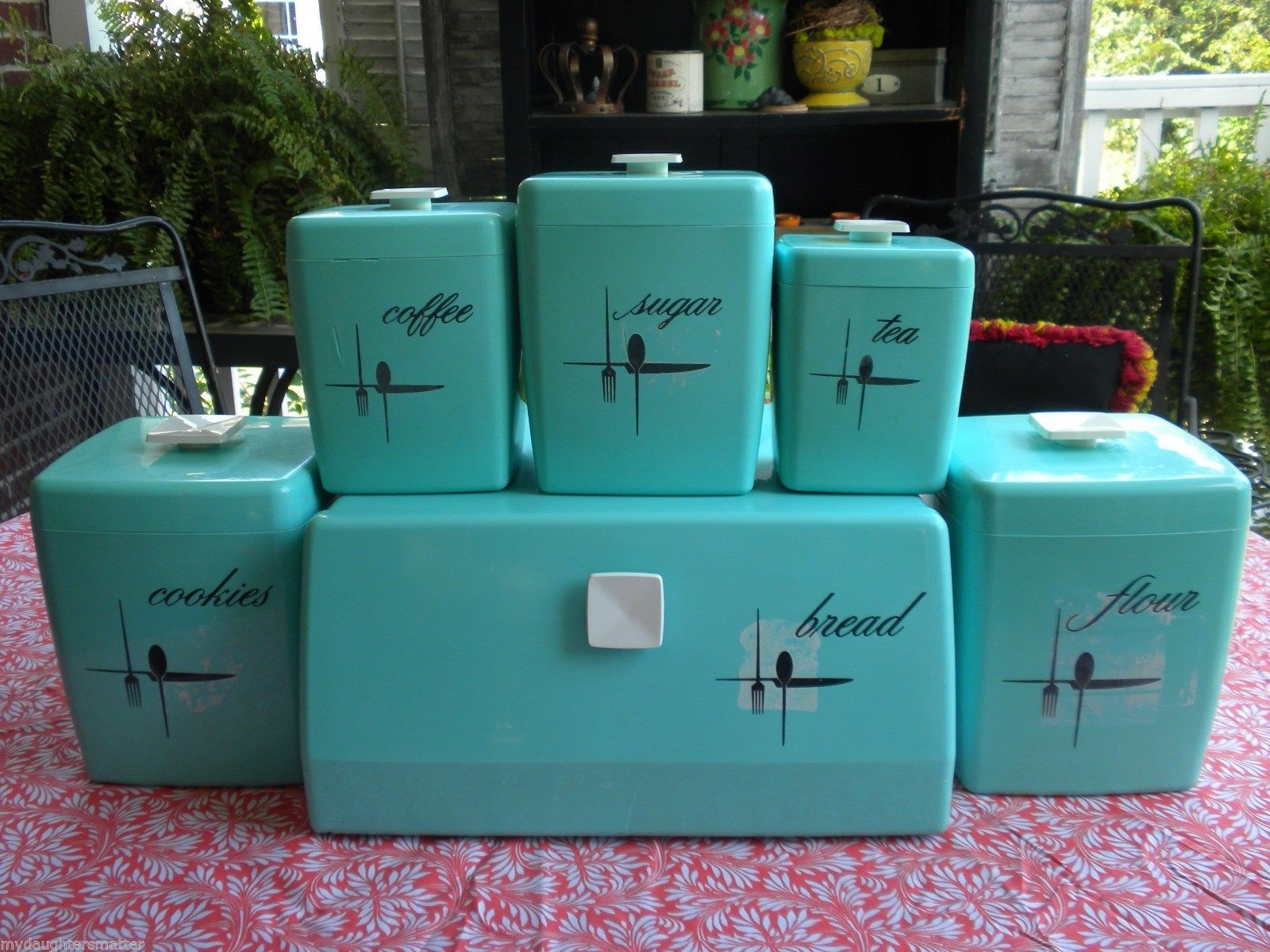 The large set of impressive turquoise kitchen kitchens makes the kitchen décor interesting, and the set is very functional. Large items for bakery, biscuits, sugar, coffee or tea will hold a lot of things and interesting to present.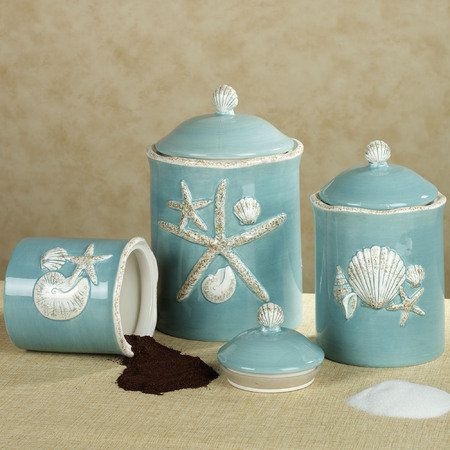 Planning a beach themed kitchen remodel? Don't miss these coastal canisters. They hint at ocean inspiration both with their colour (light aqua blue) and details (starfish, seashells) on front. Each canister has a dome lid with cute shell handle.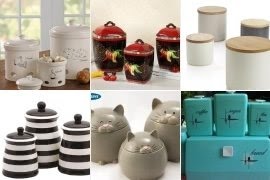 Are you searching for a kitchen canister set that would spruce up your ambiance? This one features three canisters with different sizes, striped pattern with black and white colors and ceramic construction.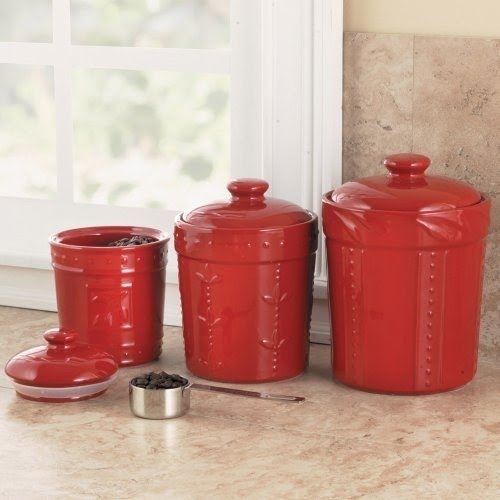 Capacious canisters for various storage purposes, with simple decorative detailing, finished with plain cream/ivory antiqued glaze (other colors available). May be used in microwave and cleaned in a dishwasher.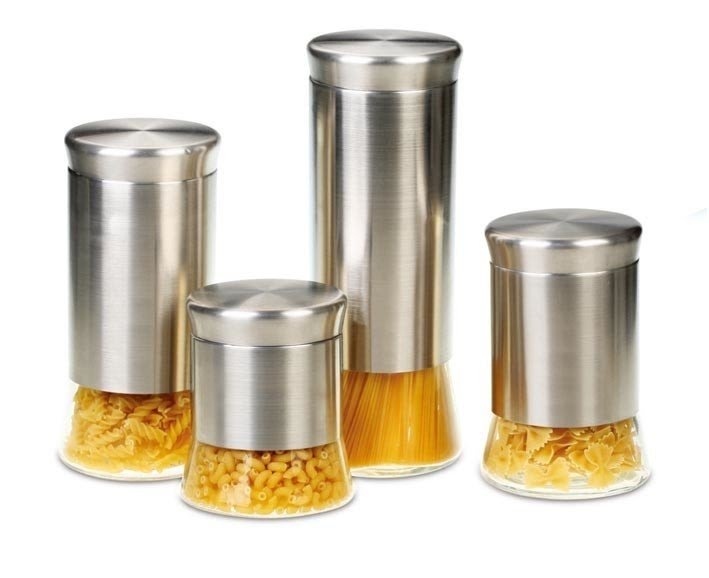 Flairs 4 Piece Storage Canister Set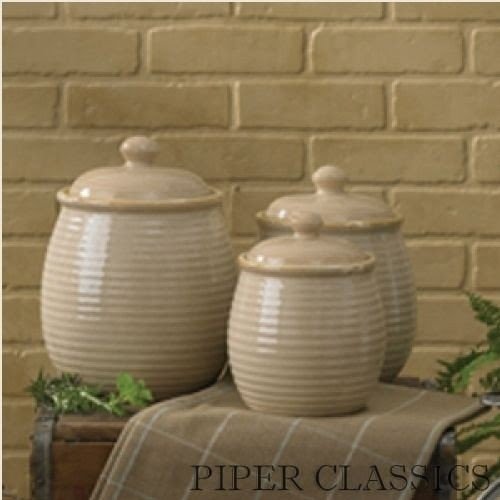 Look at the pic and find out why ceramic accessories should be in your kitchen! These ceramic large kitchen canisters set have an unusual grain structure, neat lids and a subtle color of milk with honey. They are a testimony to the use of ceramics.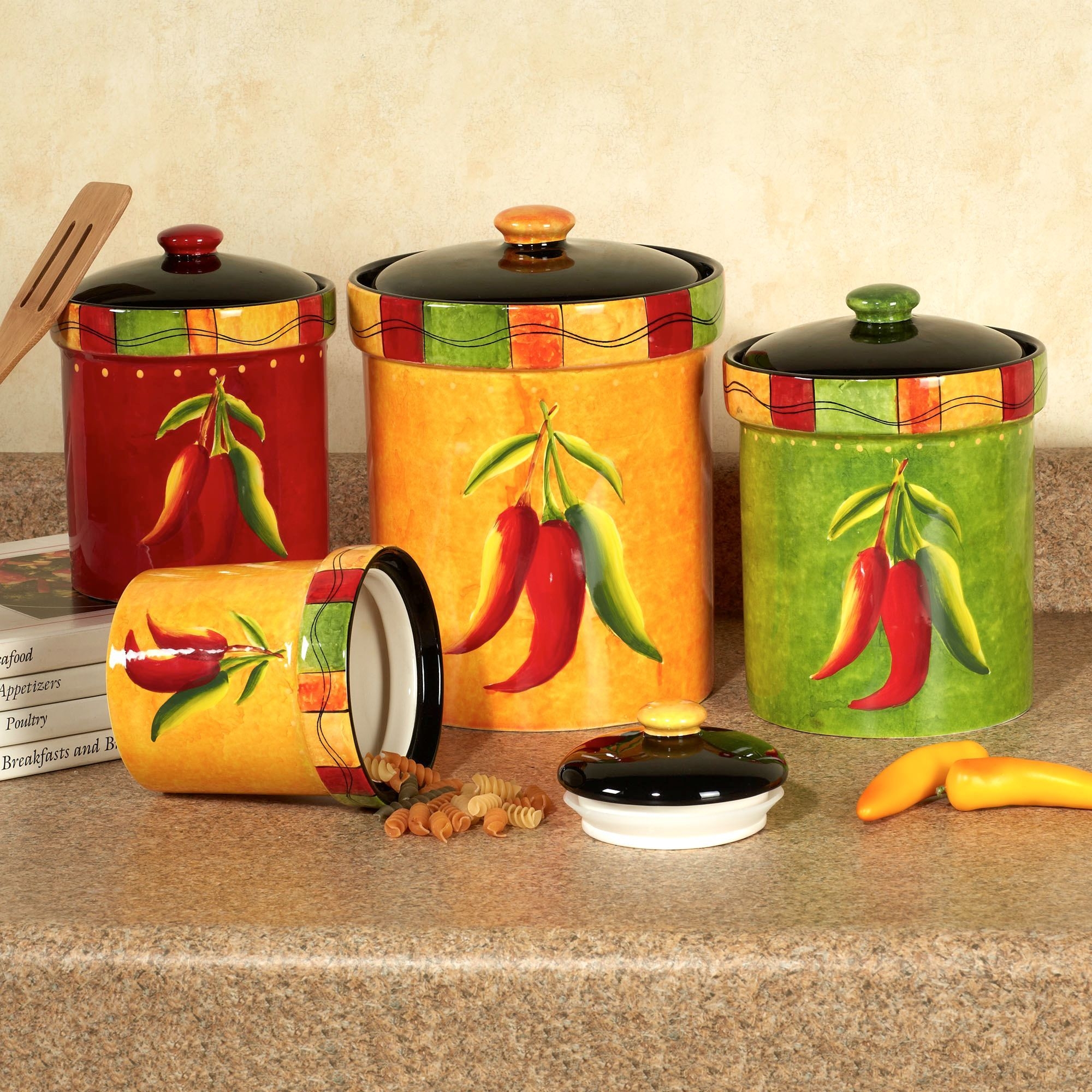 Set of 4 kitchen canisters for storing food and others needed stuff. It is made of ceramic and decorated with red pepper theme. Includes lids with comfortable grip. Adds freshness and modernity to any kitchen.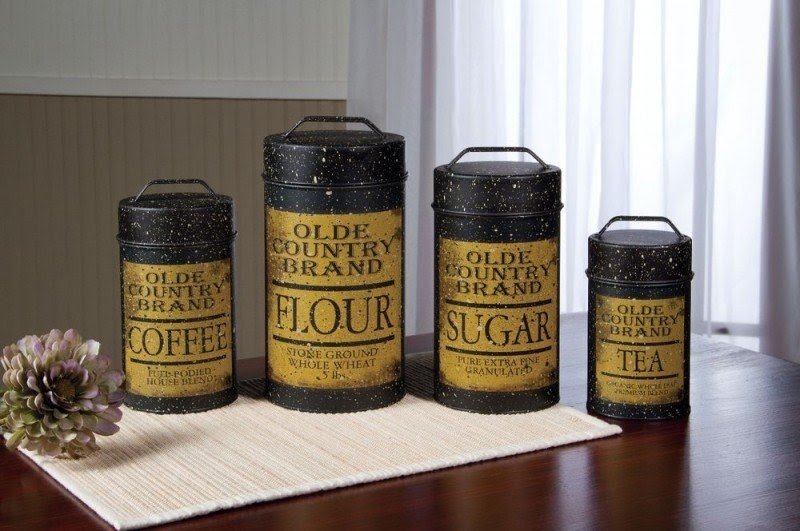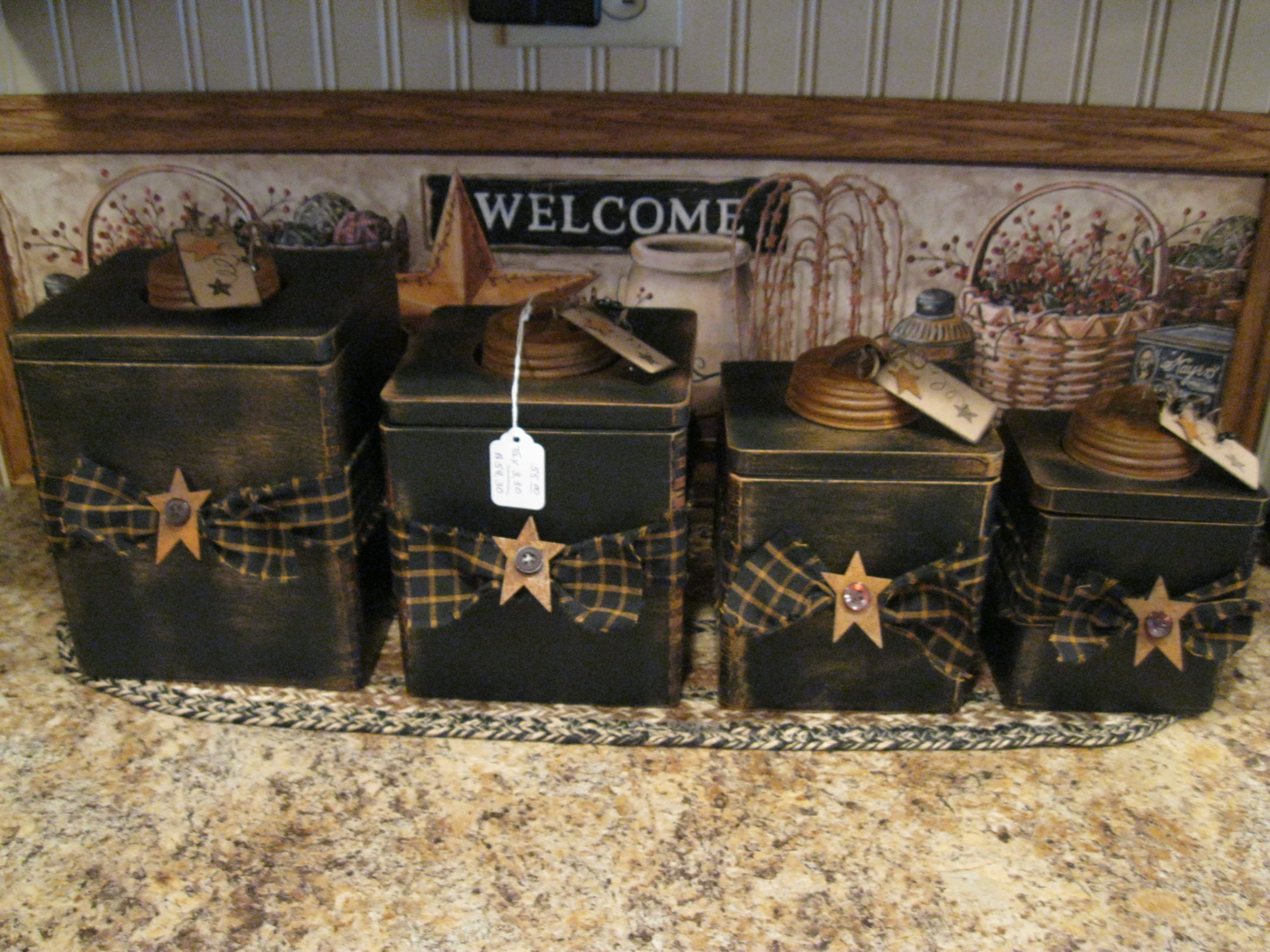 The beautiful set of kitchen containers makes the interior an unusual decoration and functional storage. A beautifully decorated bowling with stars delights and perfectly fits into the rustic atmosphere of the interior.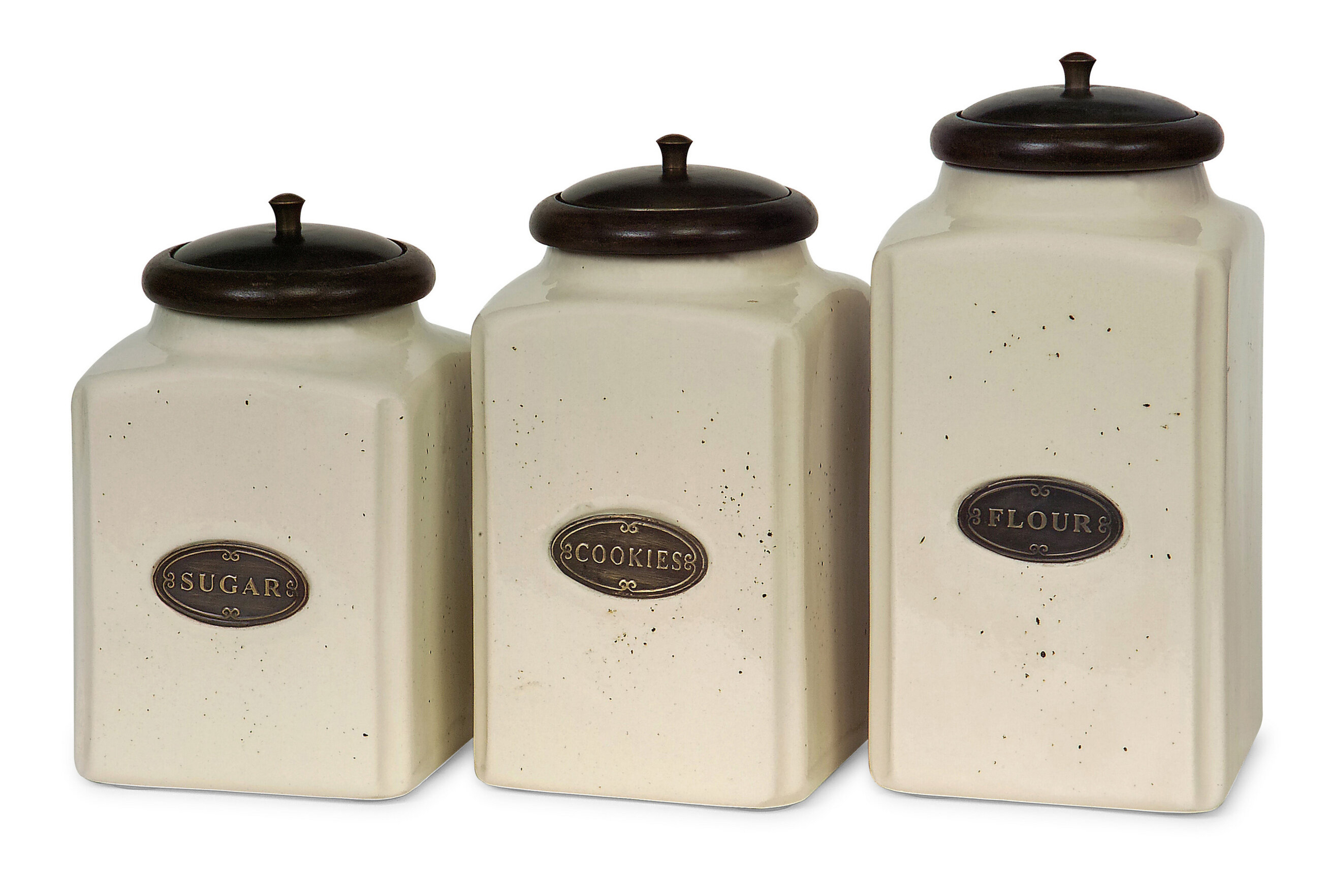 Ivory Ceramic Kitchen Canisters, Set of 3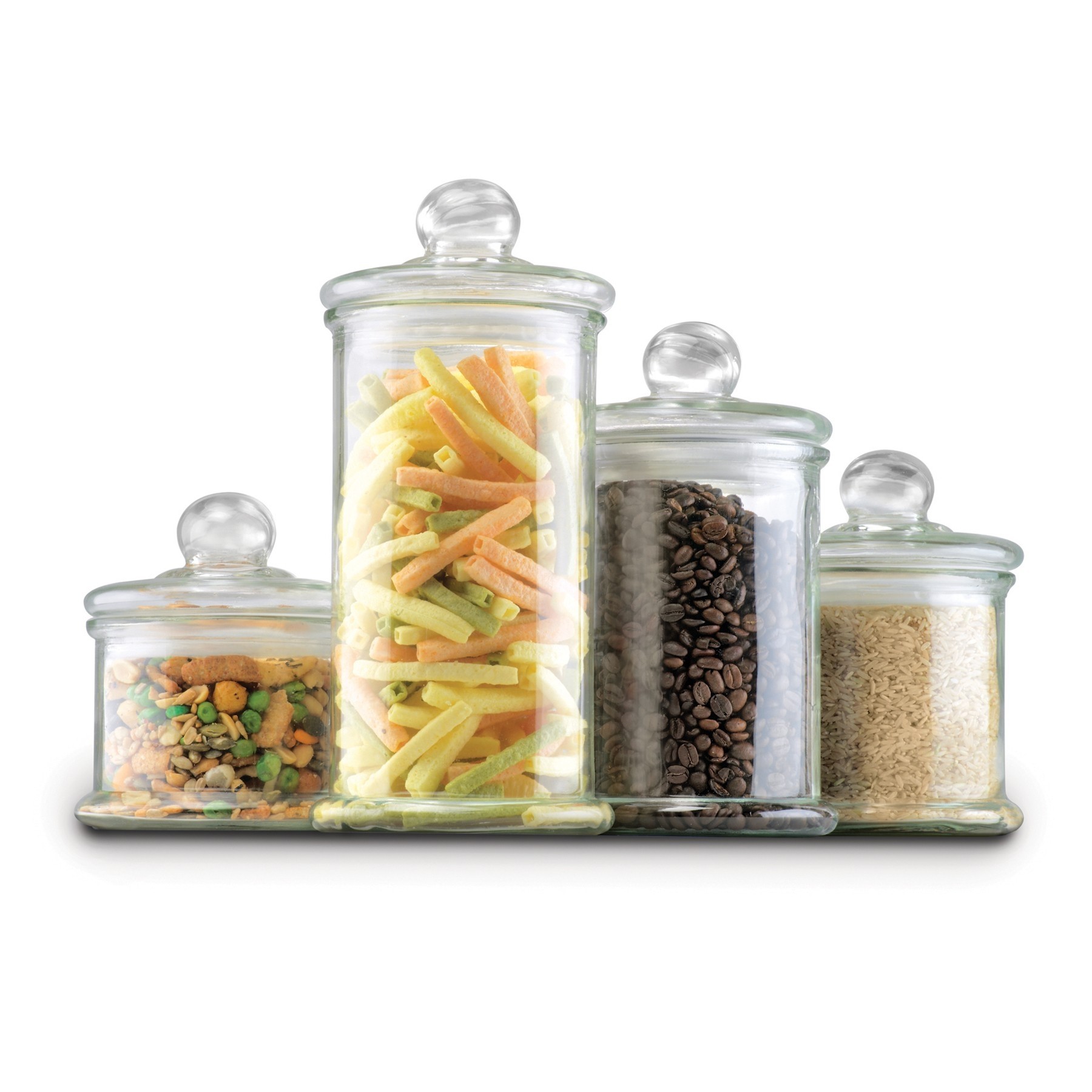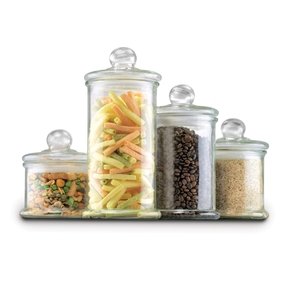 Practical set of four glass storage jars for kitchen applications. Glass is resistant to the change of colors. It also retains smells and allows contents of jars to be seen without removing the lid. They can complement any kitchen decor.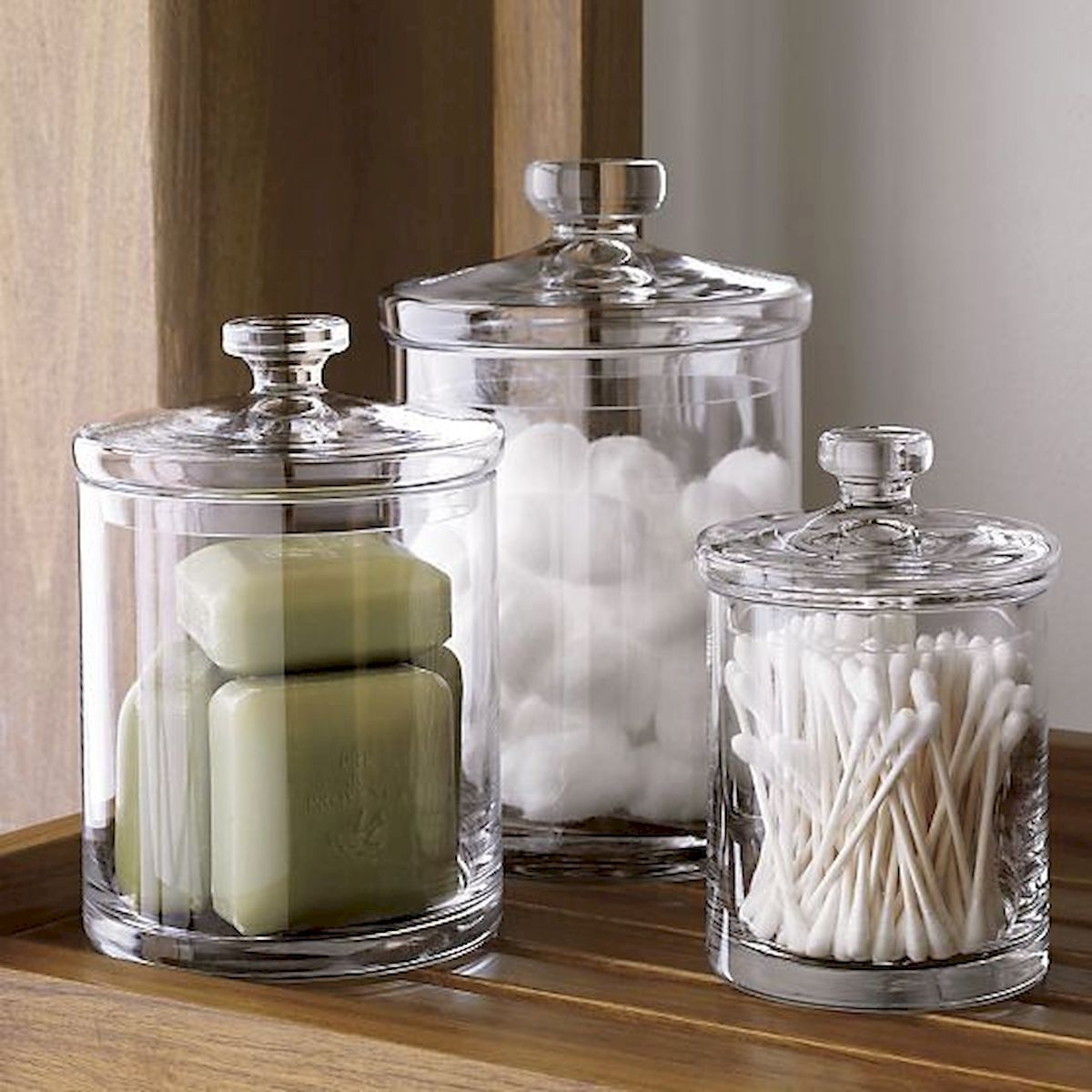 These glass canisters make a stylish, yet functional, addition to your bathroom, adding a modern feeling. Ideal to store all bathroom supplies, like soap, Q-Tips or cotton pads. A set includes 3 canisters, varying by size.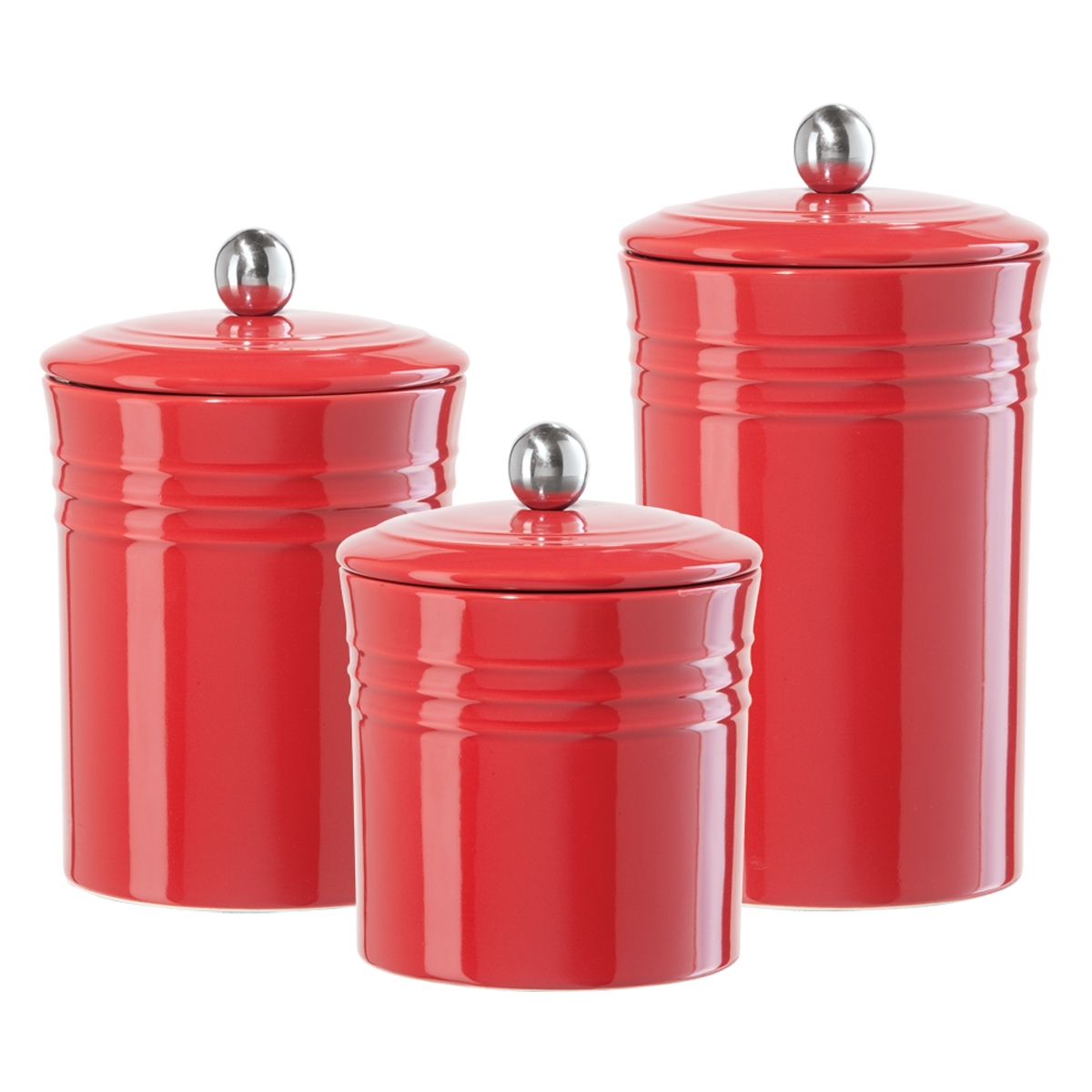 The ribbed ceramic canister collection is a available in three sizes ...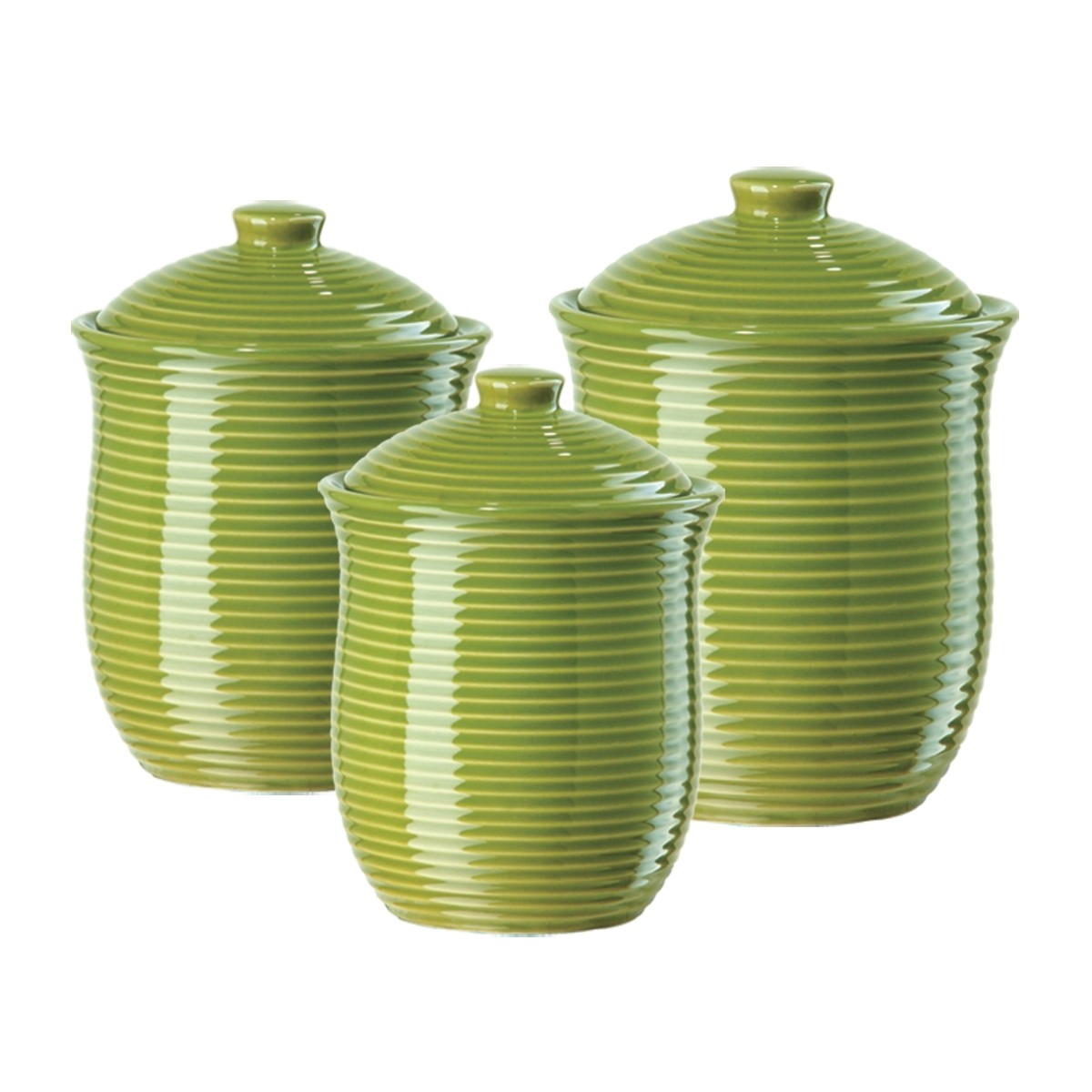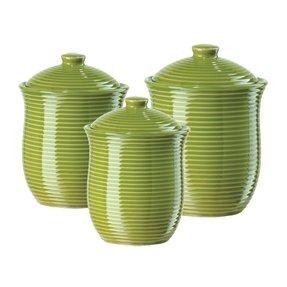 Leaf green canisters with circular patterns going around the jars of each cannister. Simple lift-off lids give easy access to supplies that might be stored within. Perfect for adding to a spring floral or summer-themed kitchen setup.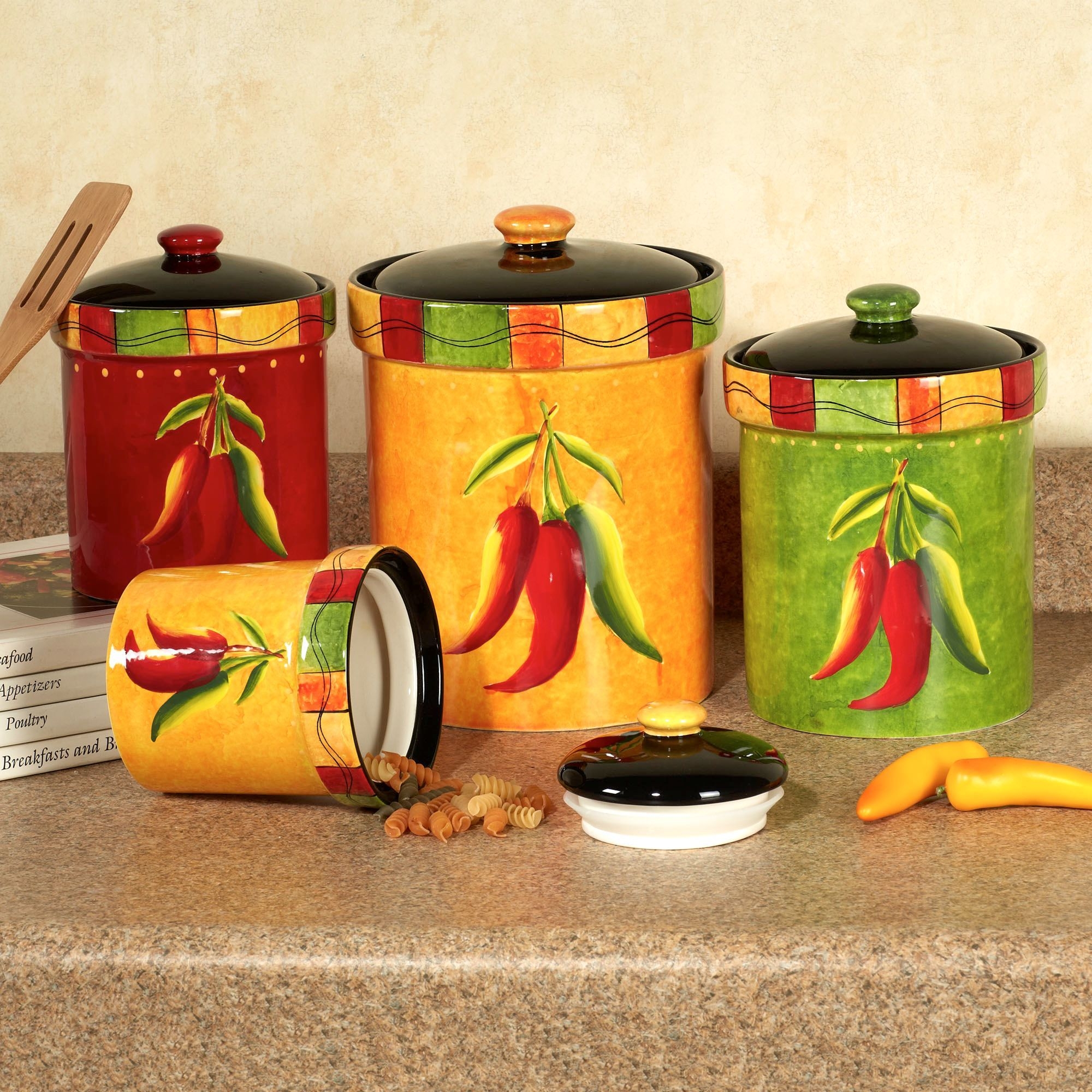 Photos of the Kitchen Canister Sets Storage Ideas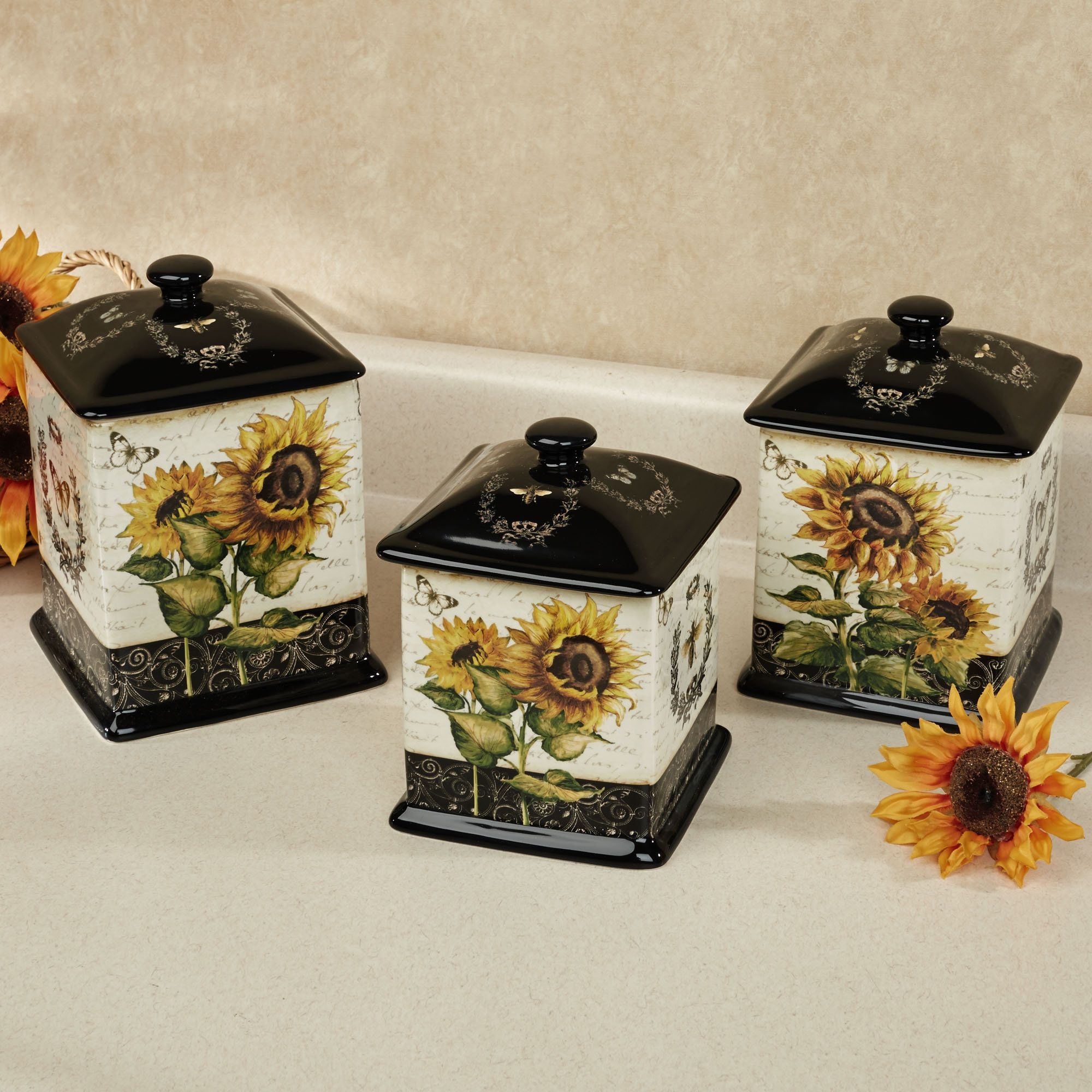 Set of 3 kitchen cnisters finished with sunflower theme. It is made from high quality ceramics and fitted with comfortable handles on the lids. Suitable for storing food and others needed stuff. Handy gadget for each home.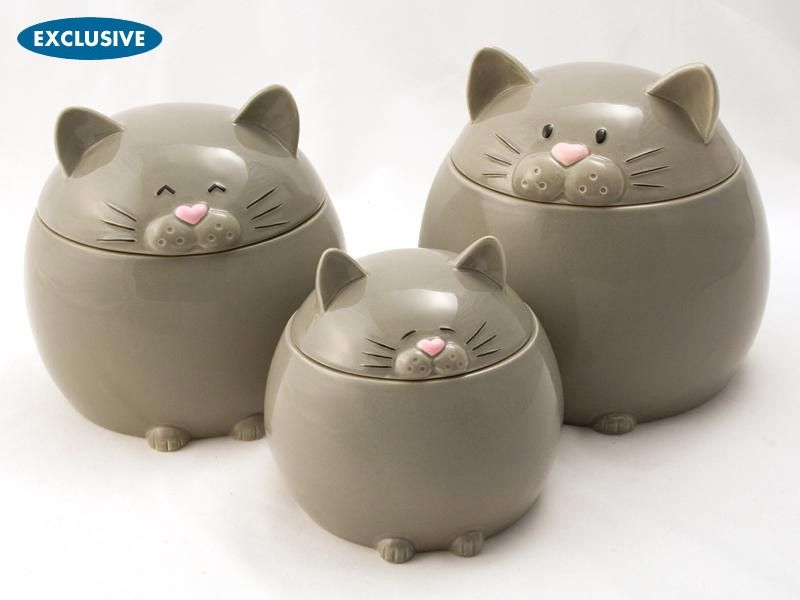 The charming set of the kitchen containers cat formations makes the interior delights. The whole made of ceramic has lids and attractive finish. Lovely pieces in the form of feet and ears create a unique combination.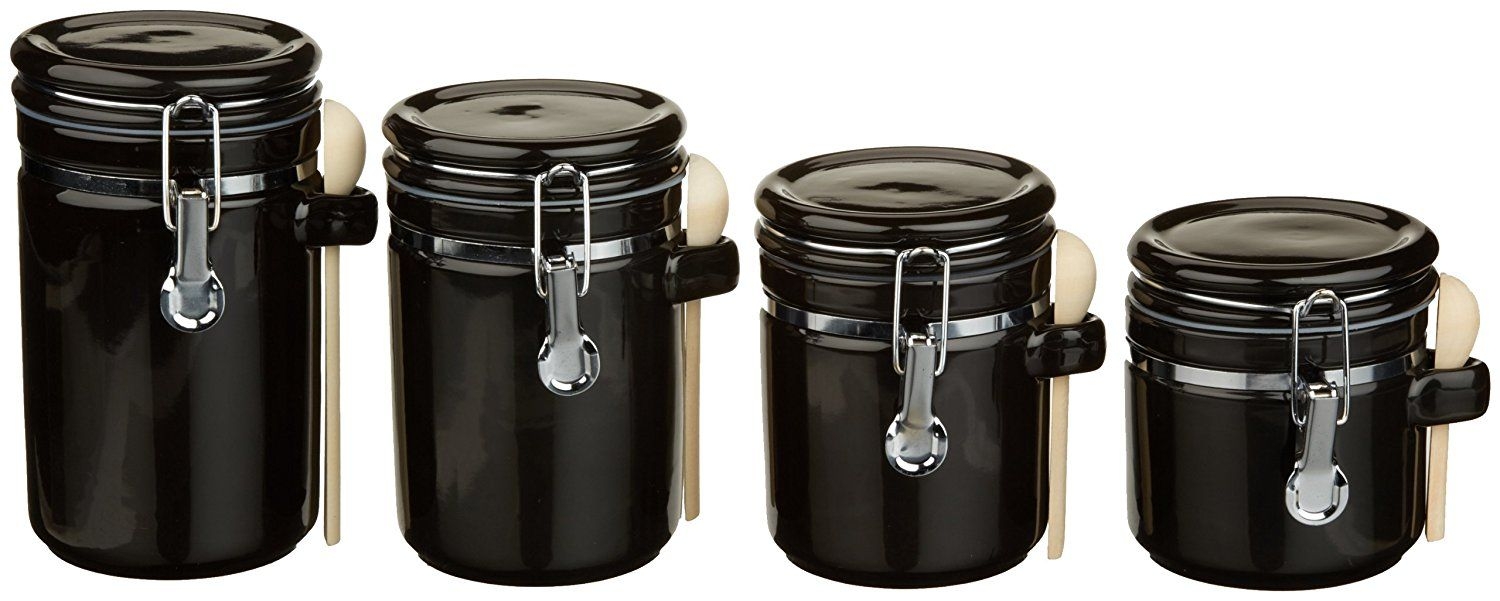 A ceramic canister set (black finish with silverish metal hardware) providing functional storage space and neat decoration at the same time. Very easy to wipe clean with damp cloth. Closed with metal clamps. Wooden spoons included.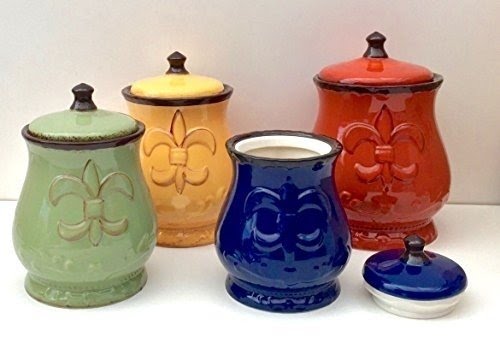 This 4-piece set includes colorful and hand painted canisters for storing everything you want. They look fabulous and they add color and style to any room in home. Everyone will tell you how beautiful this set is.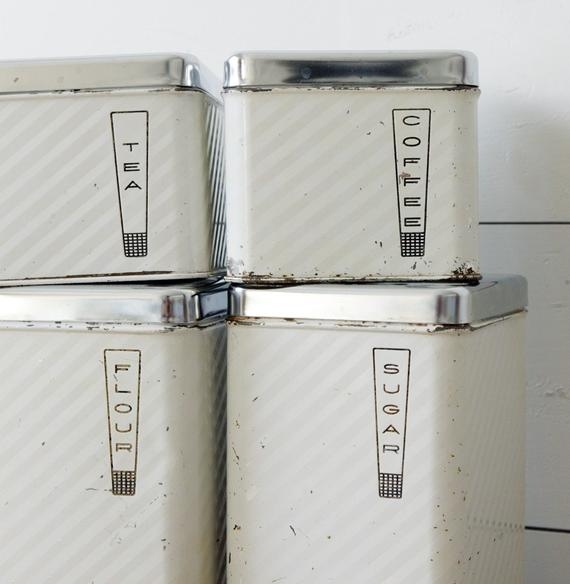 Fab. Mid-Century Modern Kitchen Canisters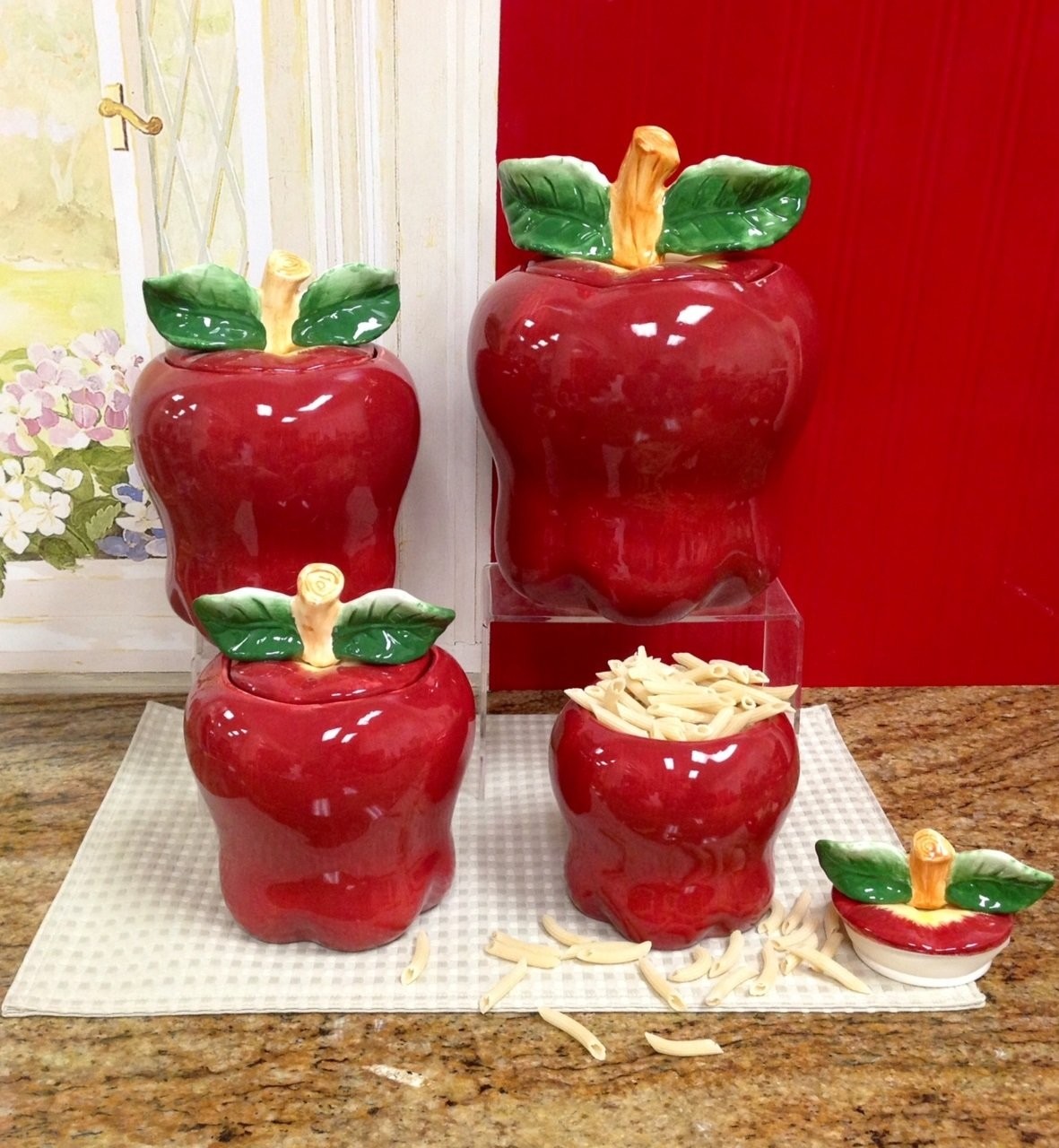 It is very fun but functional set of four containers for food storage. They are made of ceramic and have a shape of apples. The whole set is hand painted and polished in detail, it must be washed by hand.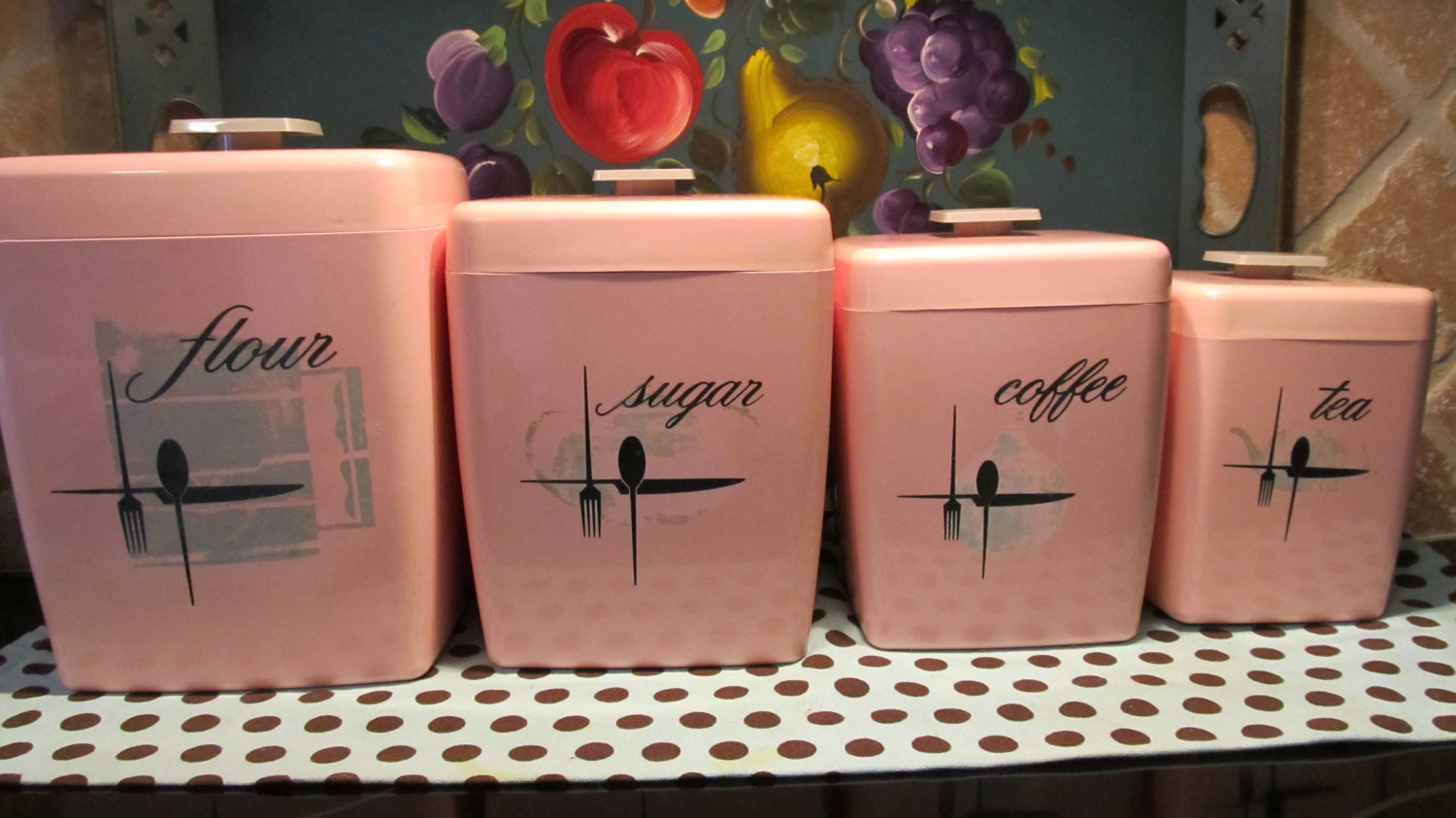 Extra Chic Retro Vintage Sweet Pink FourPiece Kitchen by rubysgirl, $85.99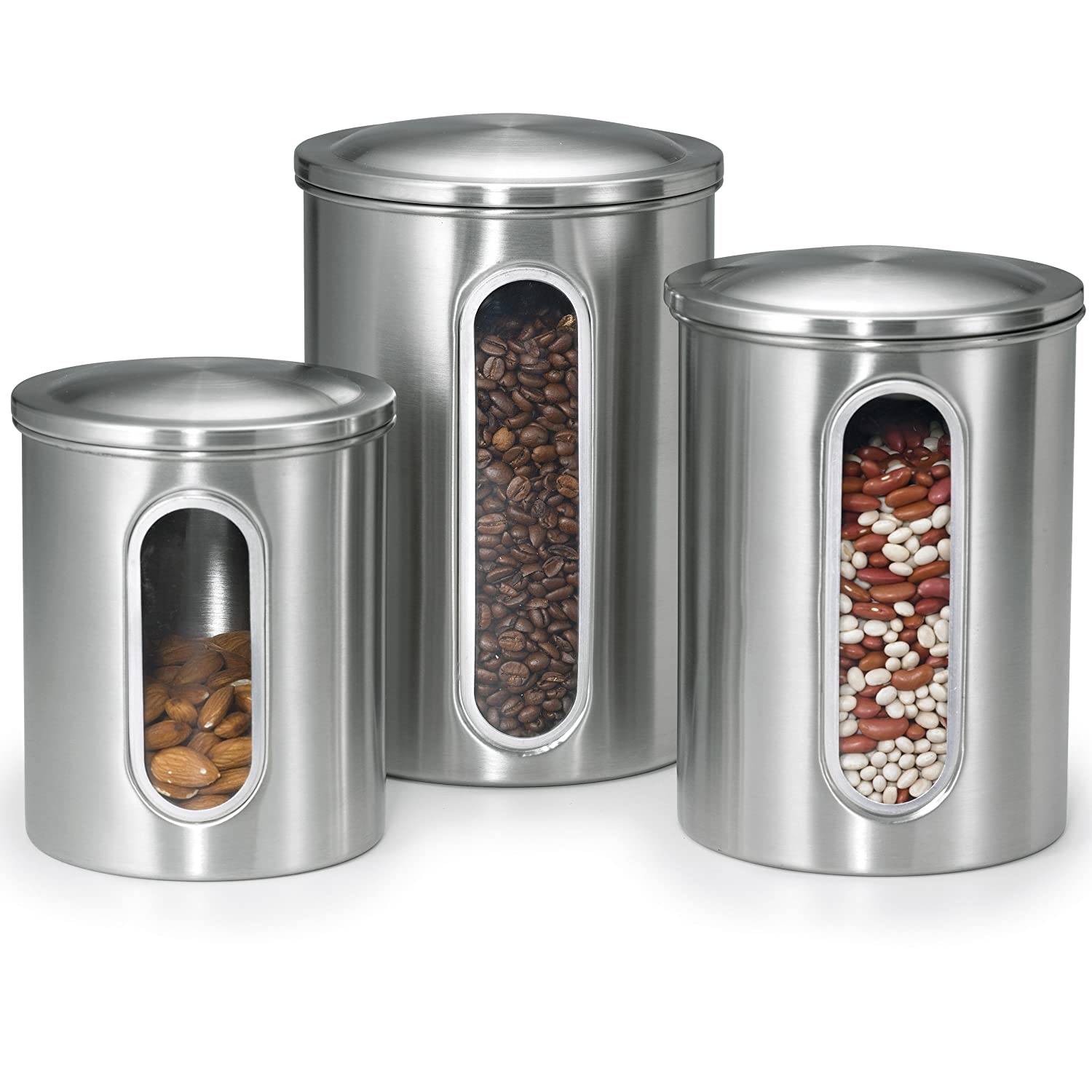 This sensational set of containers for food storage is the perfect solution for your kitchen. Made of stainless steel and glass are very solid and practical. Accommodate your favorite ingredients like pasta, raisins, nuts or beans.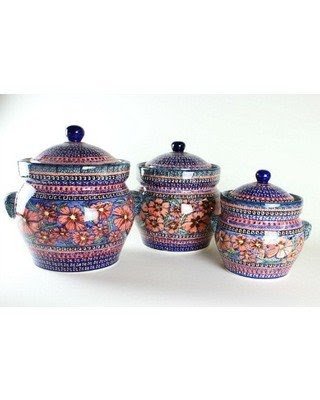 A breathtaking set of large, ceramic cookie jars, perfect for storing your kitchen ingredients or sweets. Colorful pattern and traditional design make it a perfect addition for any home, bound to look great!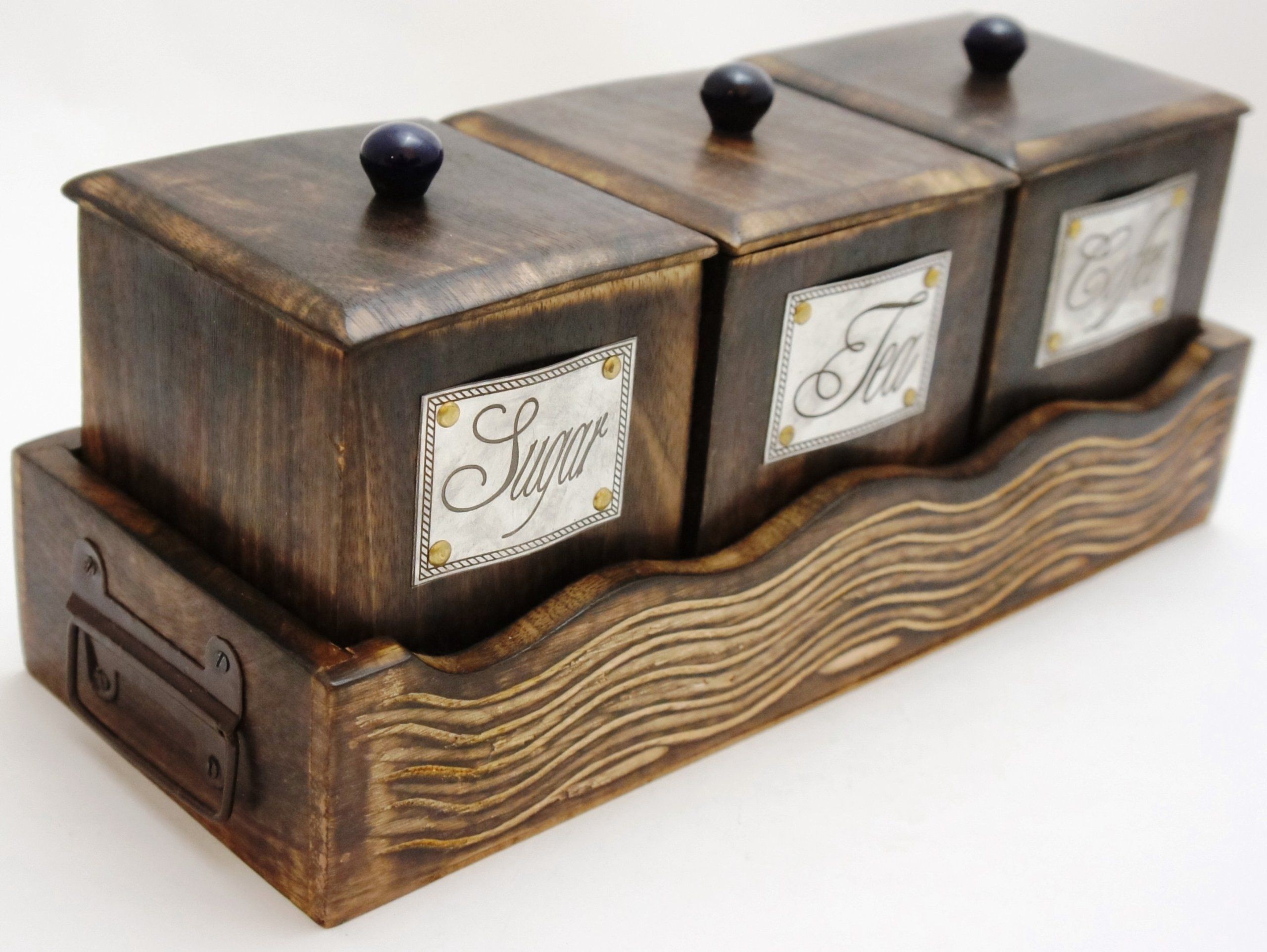 A set of hand-crafted canisters, like this one, can be a great addition for vintage kitchens. Each canister is made of Mango wood, and has a square lid with black handle. Suitable for sugar, tea and coffee, all three canisters are sitting tightly in a matching box.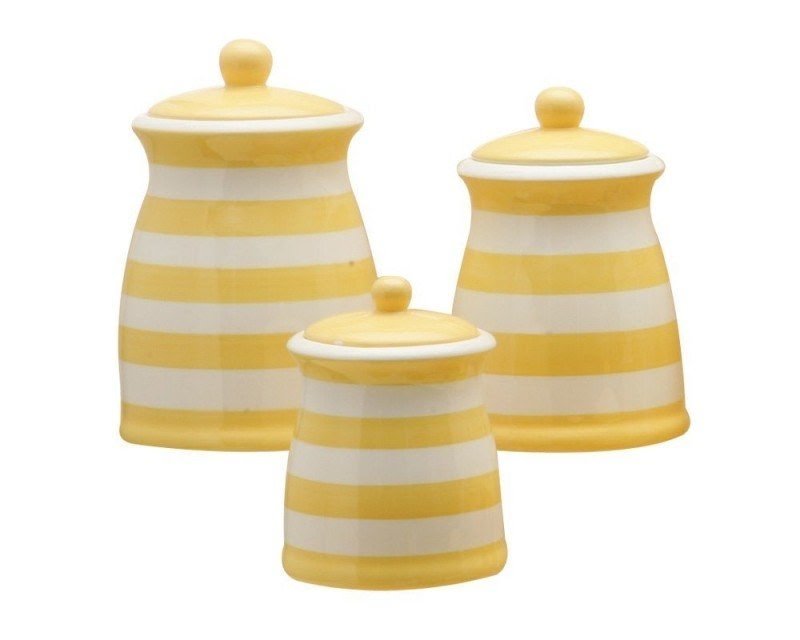 ... decorative dish towels, canisters and colorful kitchen rugs are great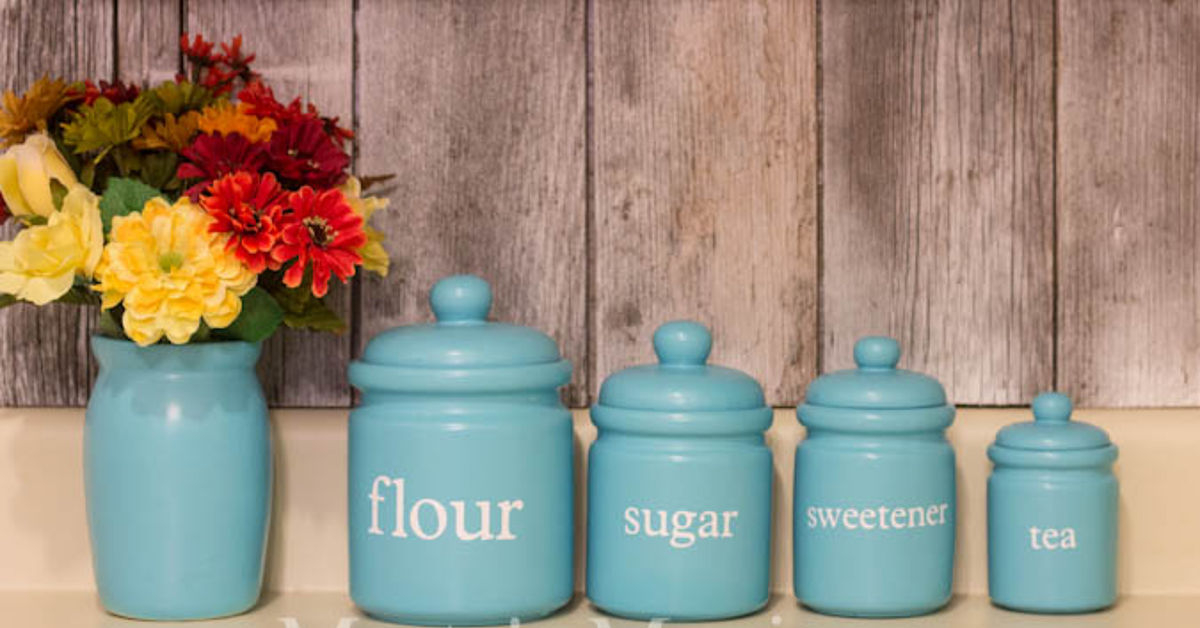 Whimsical Kitchen Canisters from Marty's Musings. Made with diecutting machine and vinyl.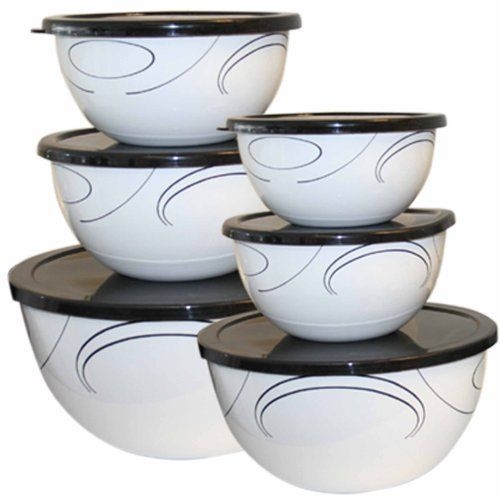 IT is a 12-Piece Large Bowl Set that has got a simple lines finish. This set includes six bowls and six air-tight. They are made of plastic and they are perfect for your kitchen.