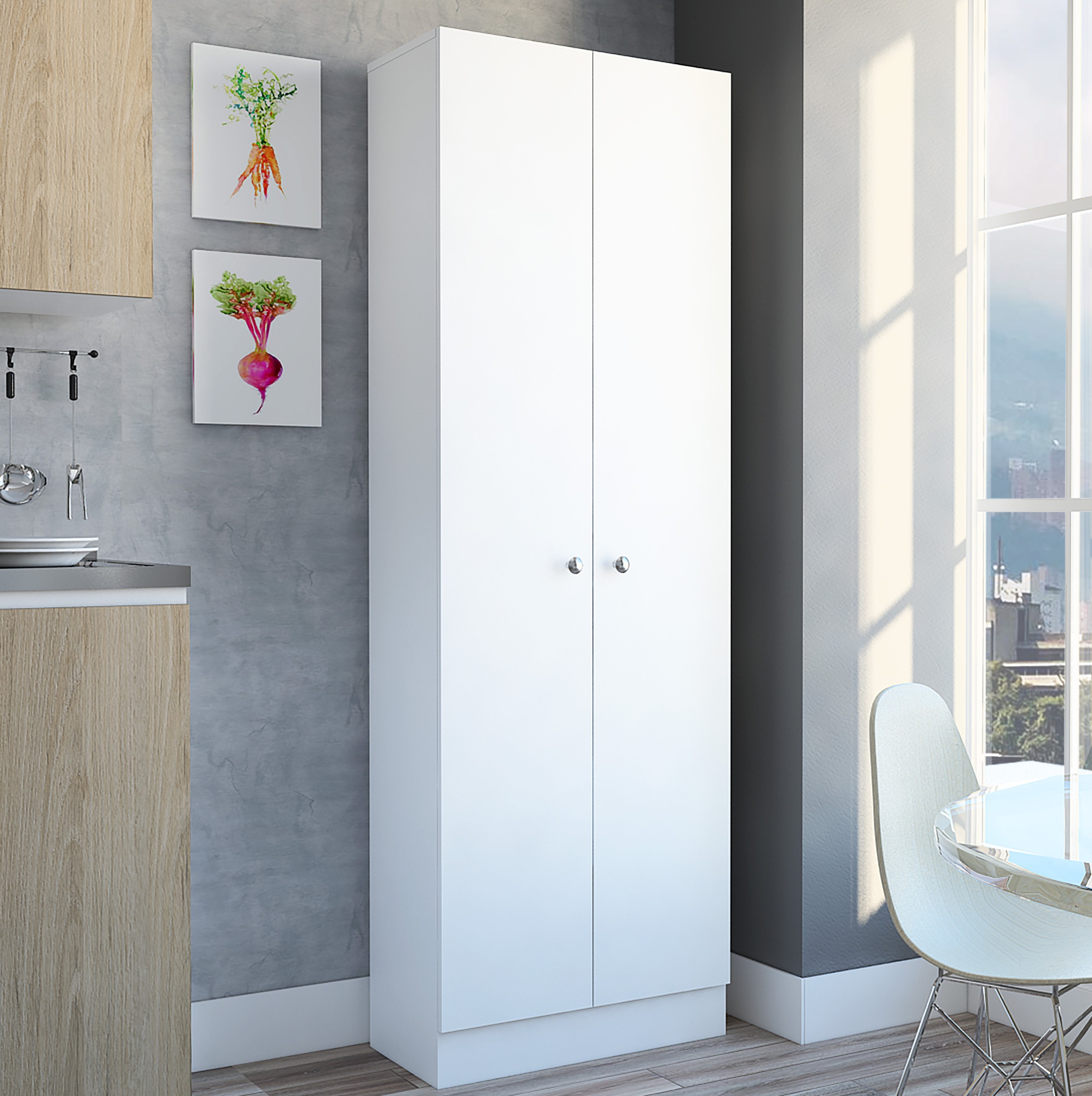 Highbury 71" Kitchen Pantry
Simplify your living space with the convenience of this multi-storage cabinet. Suitable for a range of purposes and rooms, this is a versatile piece that makes the most of vertical space. Featuring five shelves, a large pair of elegant doors, metal door knobs, and measuring 70.8" high, this is a quality wooden cabinet.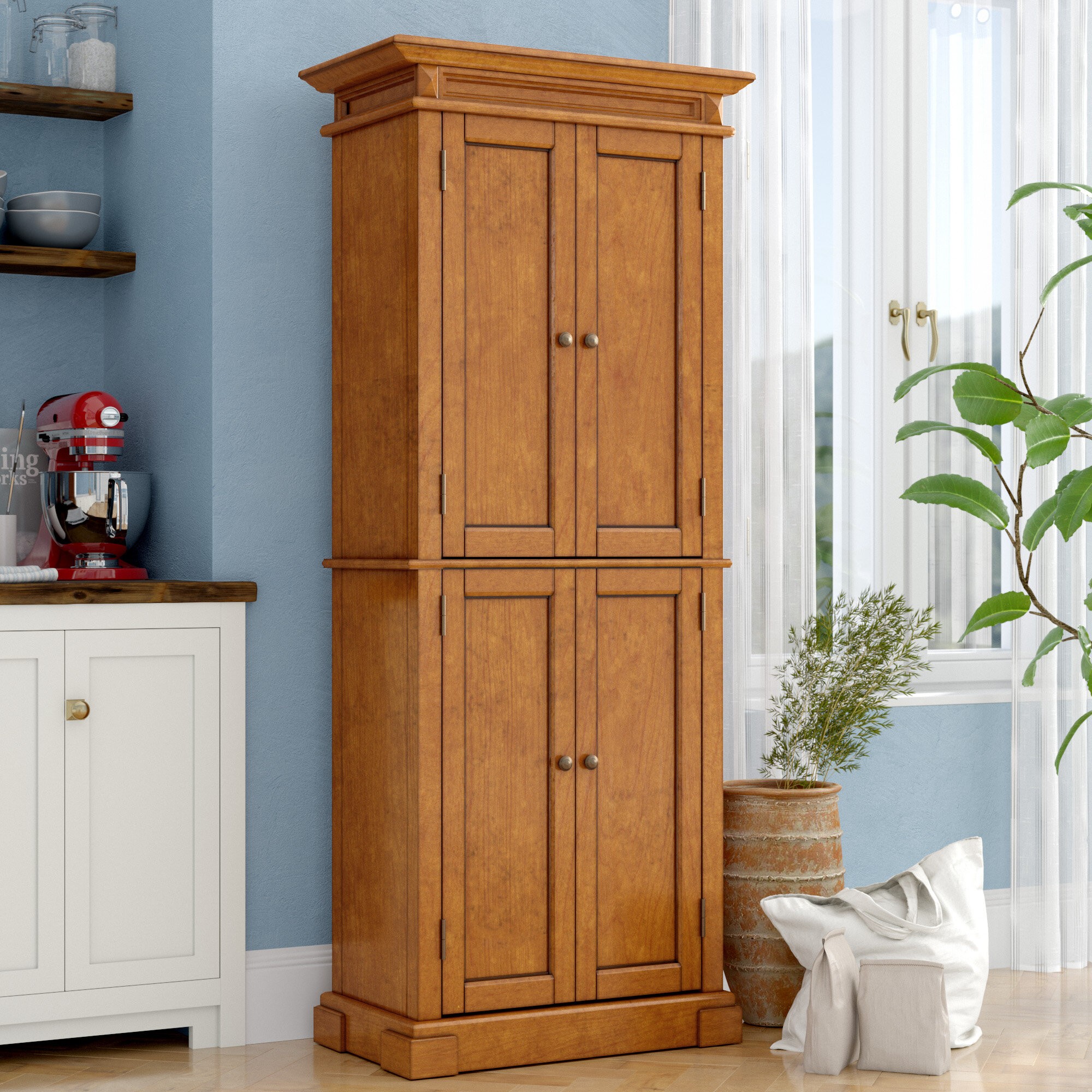 Ramon 72" Kitchen Pantry
Bring some traditional style with this classic solid wood pantry cabinet. Made from hardwood and a wood grain veneer, this mid-brown colored pantry will give valuable storage space to any part of your home. Featuring four adjustable shelves, raised panels doors, diamond-shaped detail at the upper corners, and two pairs of doors, this cabinet is pure quality.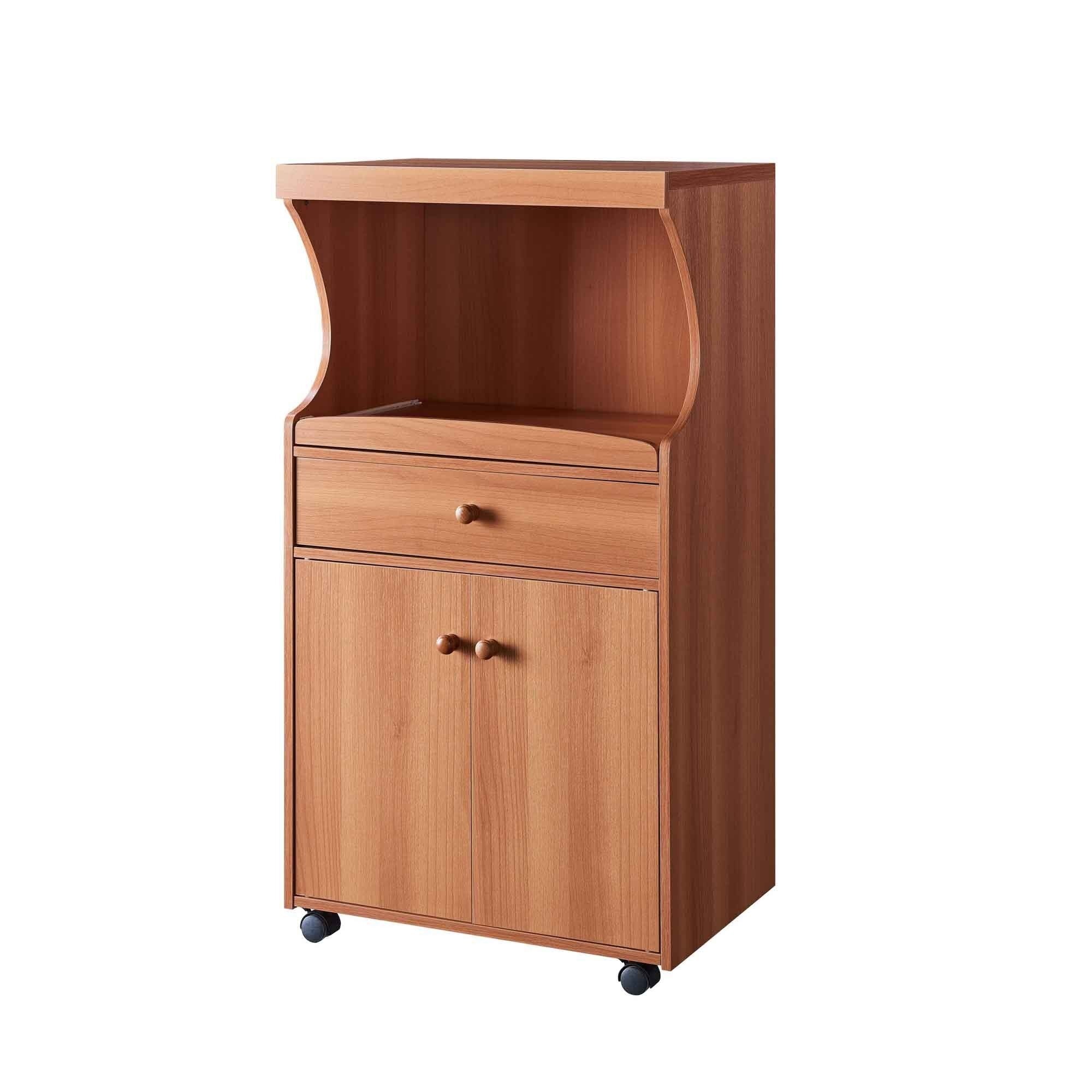 Anquavious 46" Kitchen Pantry
For compact homes, this 46" pantry offers versatile space for your culinary layout. Equipped with a gliding drawer, lower cabinet space, and open storage cubby, this unit is perfect for any kind of kitchen. The coasters add a practical feel to this unit, allowing for easy transportation, and the natural wood grain finish will complement various styles.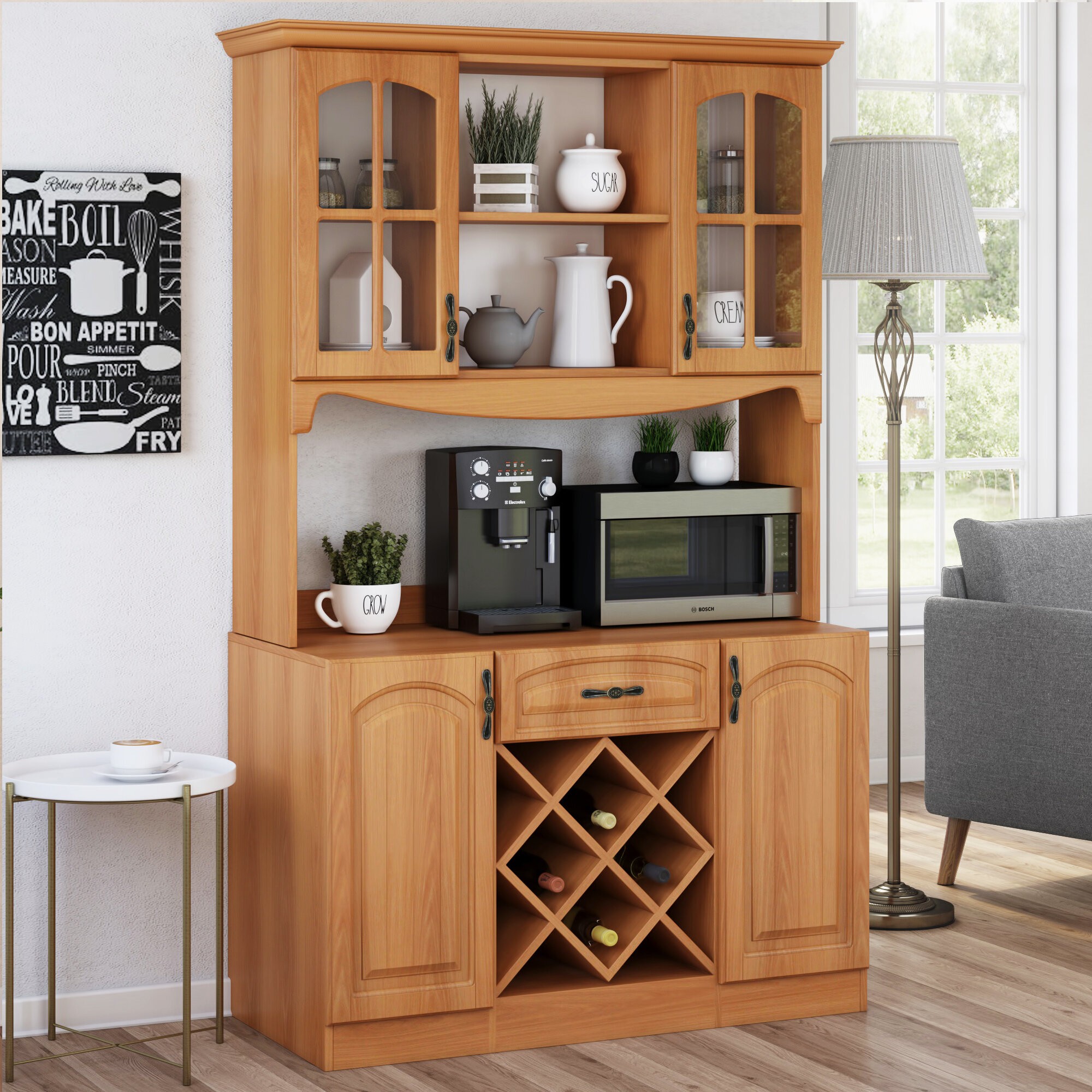 Wynton 73" Kitchen Pantry
Optimize your kitchen space with this multi-purpose 71" classic American kitchen buffet and pantry. Featuring drawers, a wine bottle rack, compartments, protected shelving, open shelving, and an open cubby space, you get everything you need for optimal organization with this unit. Every aspect of this pantry is built to last, from the laminate, MDF, glass paneling, and steel knobs.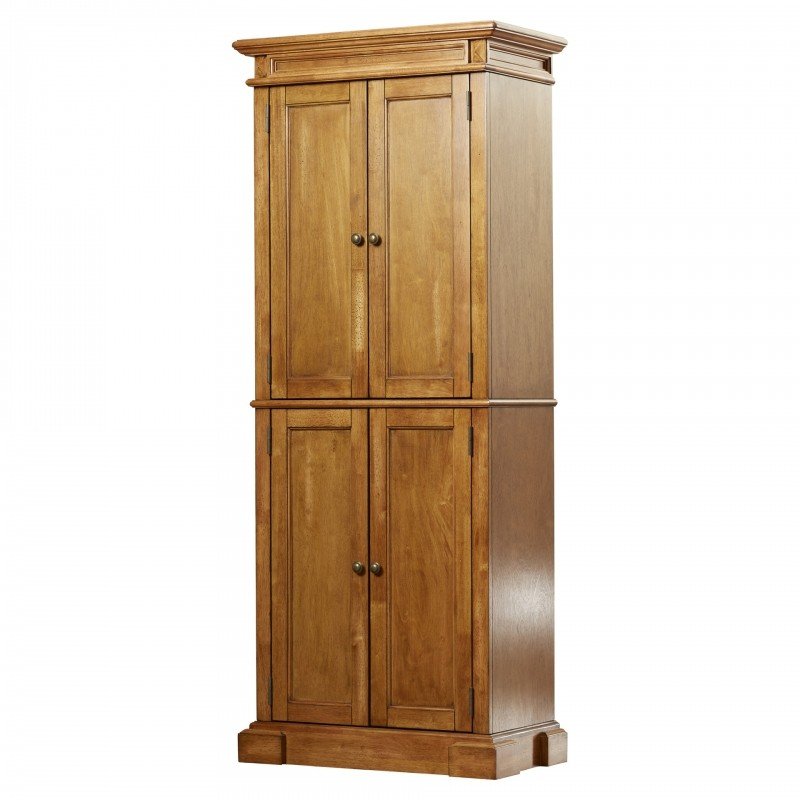 Muriel 72" Kitchen Pantry
Now you can easily add some style to your kitchen with this amazing pantry, that will elegantly appeal to your decor and bring an air of richness to it. It provides ample storage space with the huge compartments and six shelves.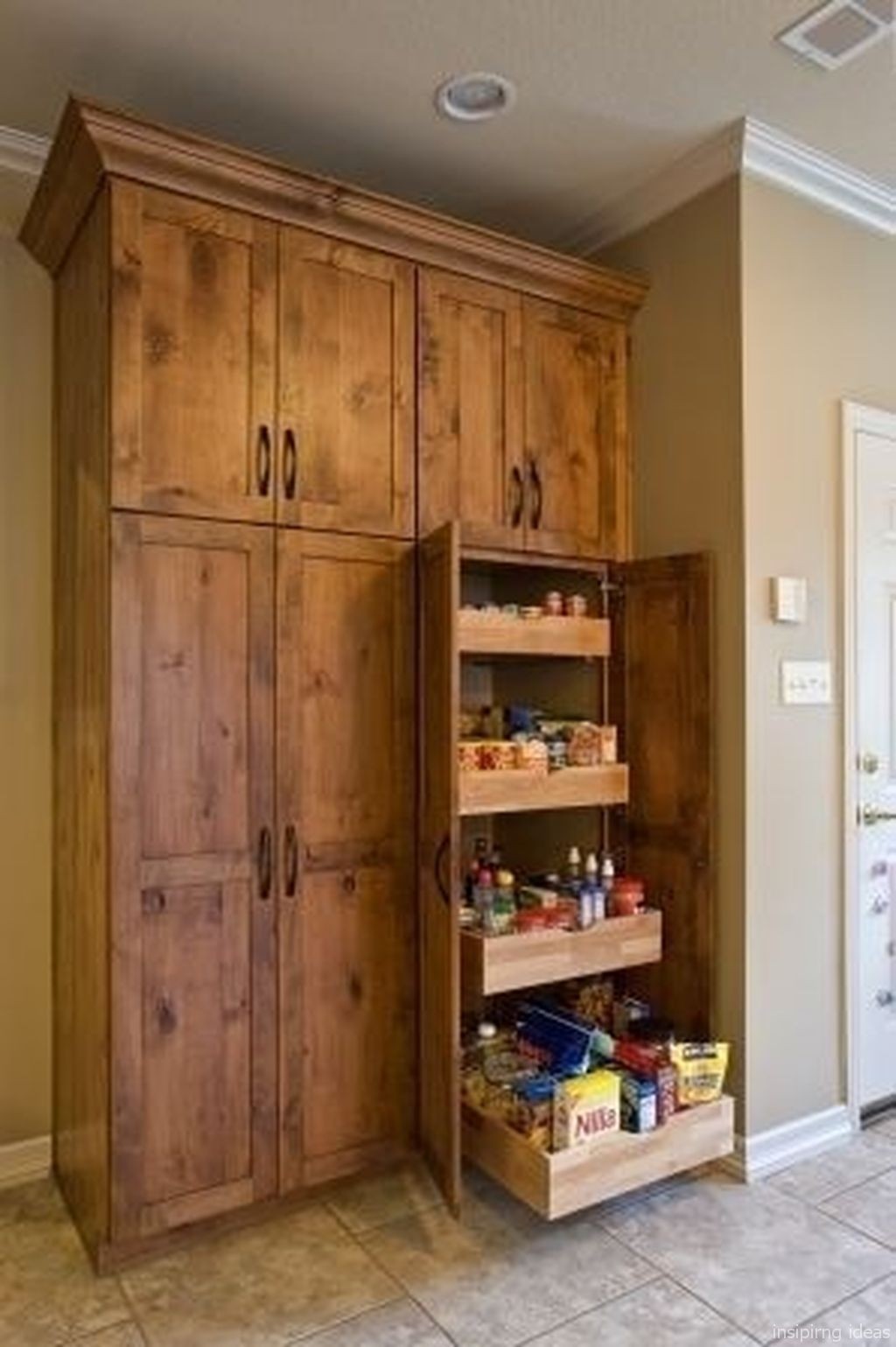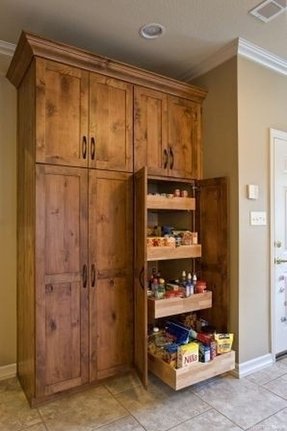 Pantry
Kitchen cabinet for space saving in each home. Construction is made of wood. It consists of drawers in various sizes for storing spices, food and others needed stuff. Simple form and functional design.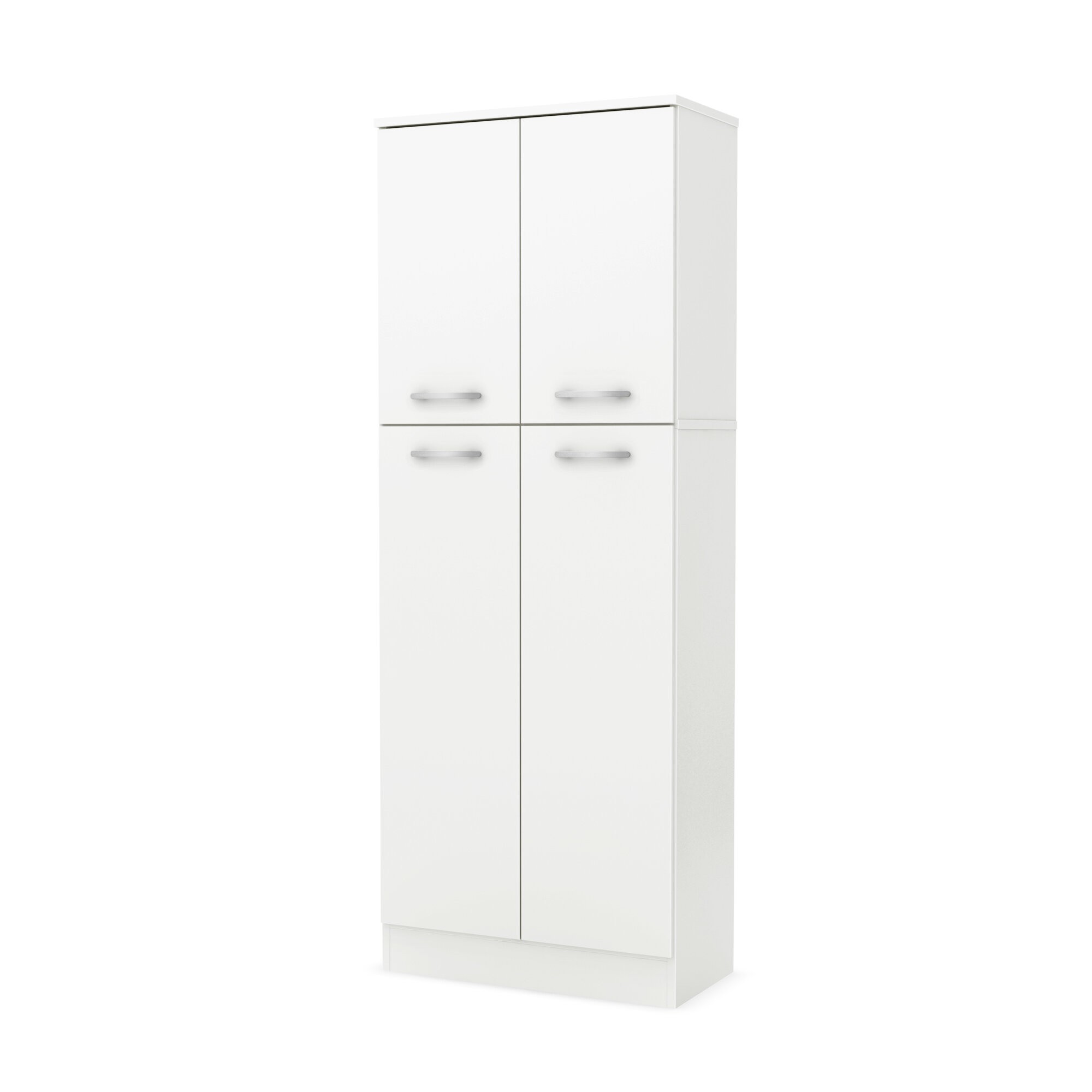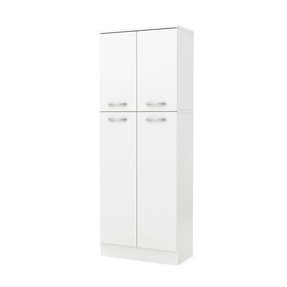 Fiesta 62" Kitchen Pantry
This Elegant & Tall 62-Inch Kitchen Pantry in White Finish is consisted of 4 smoothly-operating doors that conceal spacious storage compartments. The whole is designed of eco-friendly EPP-compliant laminated particle board material.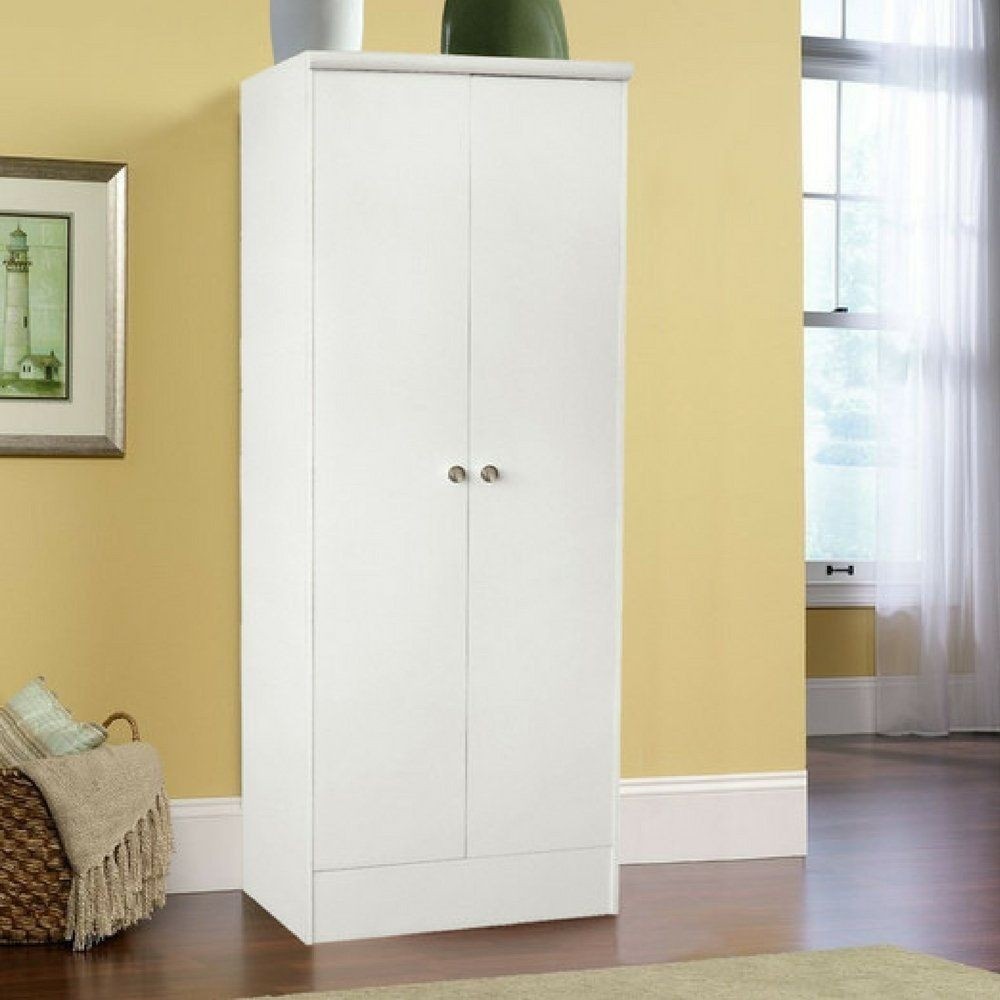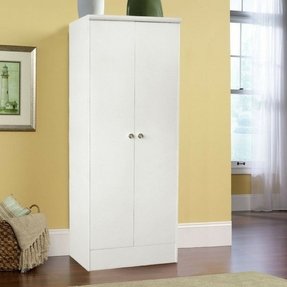 63" Kitchen Pantry
Do you want your kitchen to be more functional and stylish? Try this 63-Inch Kitchen Pantry in White Finish that offers solid wood craftsmanship, and 3 shelves – 2 are adjustable, and 1 is fixed. Doors operate smoothly, and are decorated with stylish pull knobs.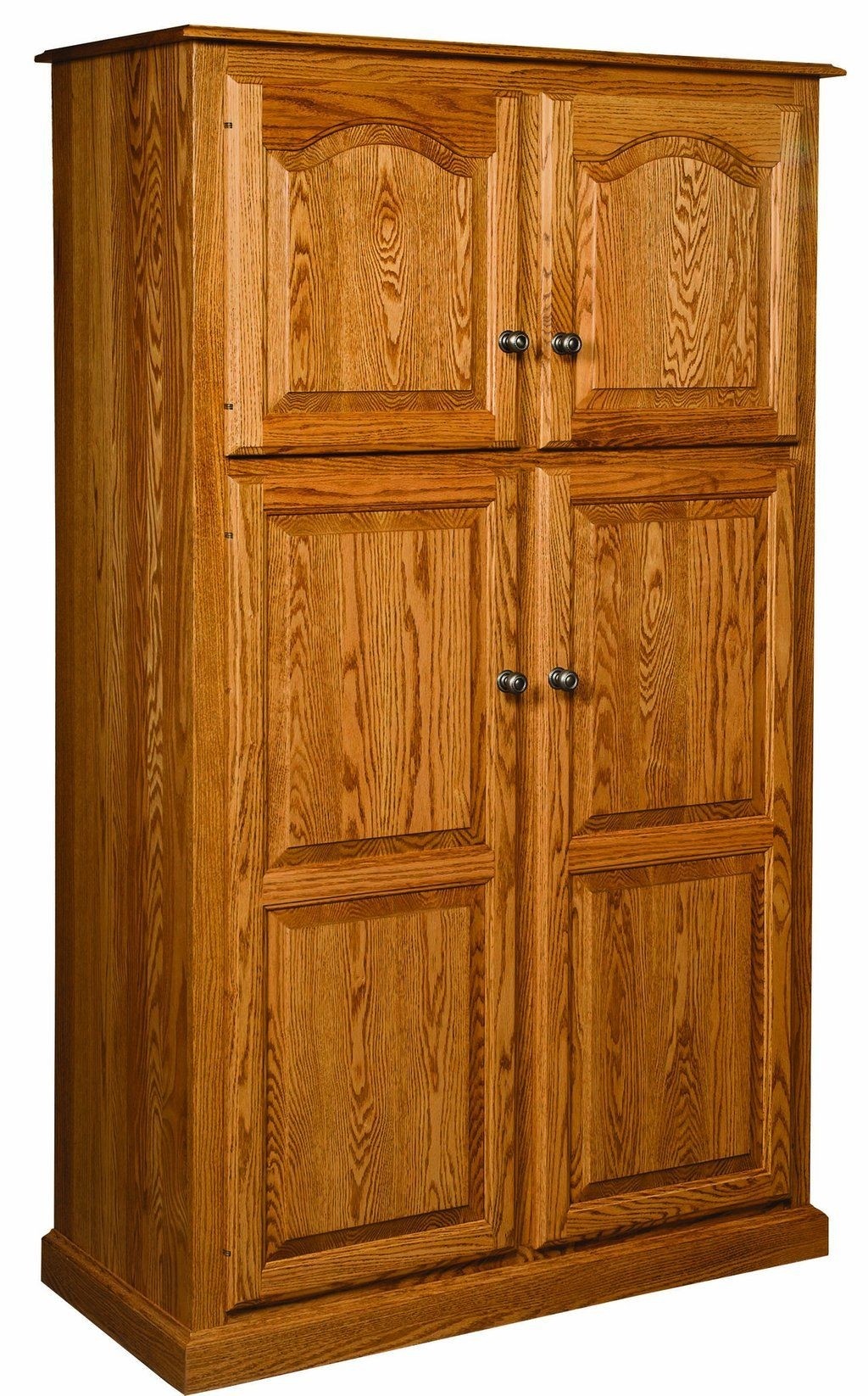 ... Traditional Kitchen Pantry Storage Cupboard Cabinet Roll Shelf Oak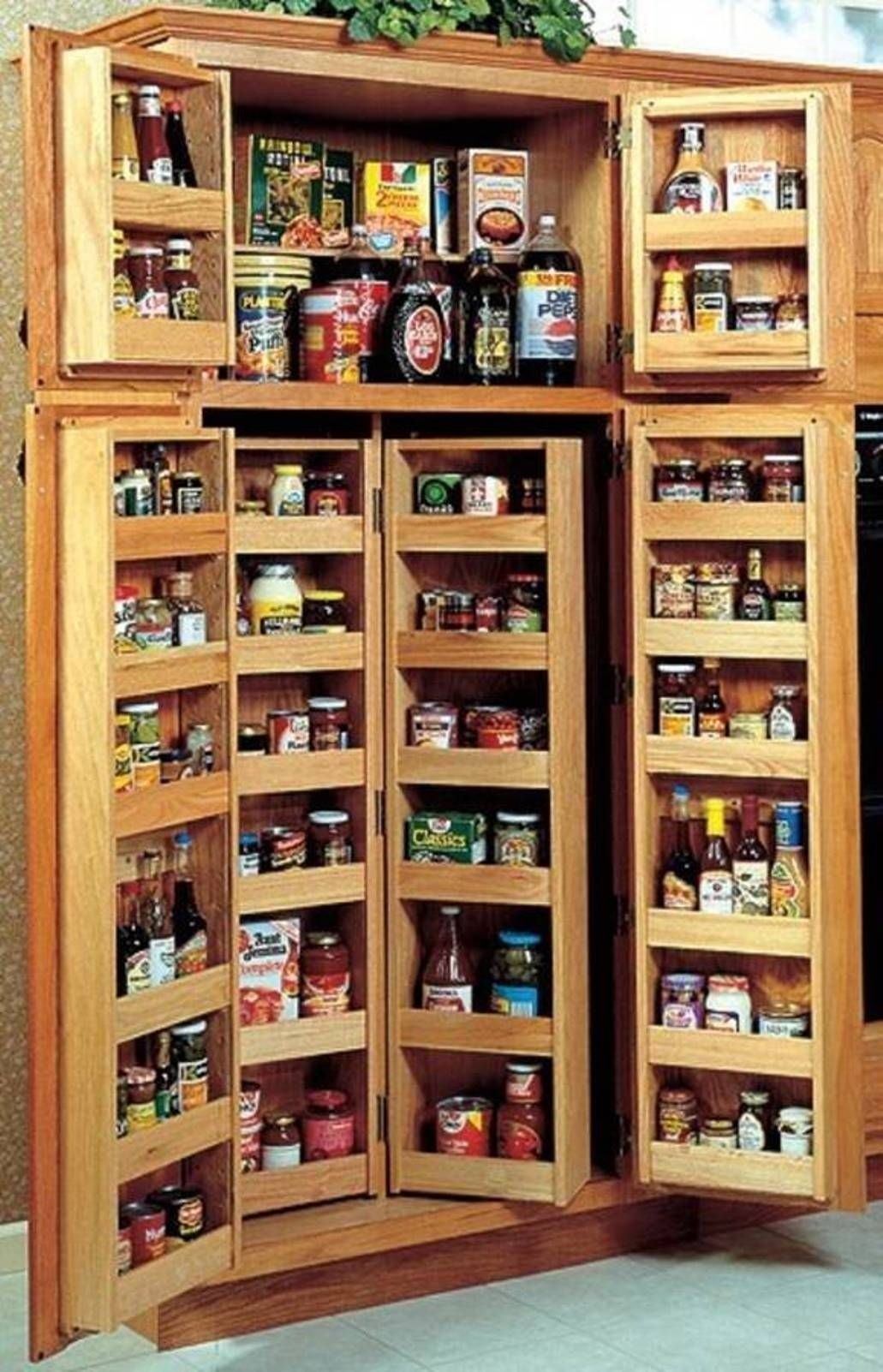 A practical roomy standing pantry of oak wood with a natural finish. It has a rectilinear frame, a moulding top, a recessed full base. It has lots of size-varied shelves (with security slats) both inside and on doors with dark metal shell handles.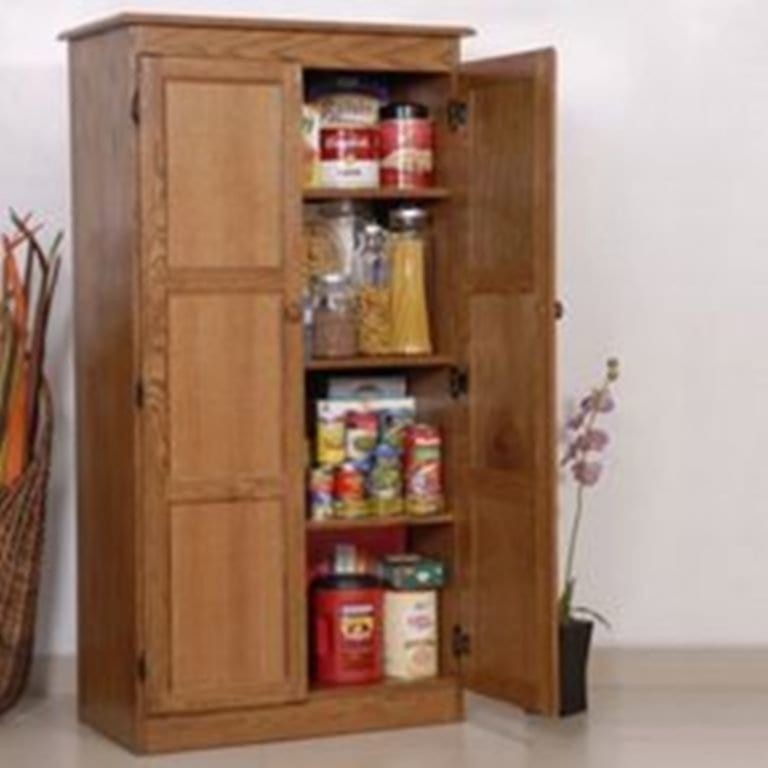 Opt for this multi-purpose storage cabinet pantry for your household and enjoy a significant boost of storage space that it has to offers with its wide and spacious shelves. It will allow you to store your food conveniently and without any worries.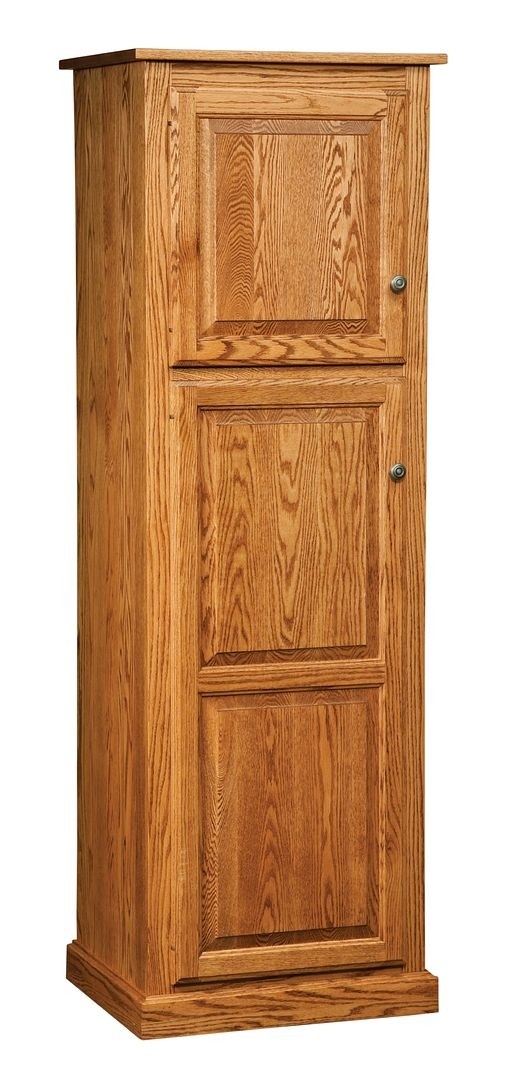 Tall cabinet made of high quality oak wood. Perfect for storing spices, food, tableware and others needed stuff. Provides space saving in any kitchen.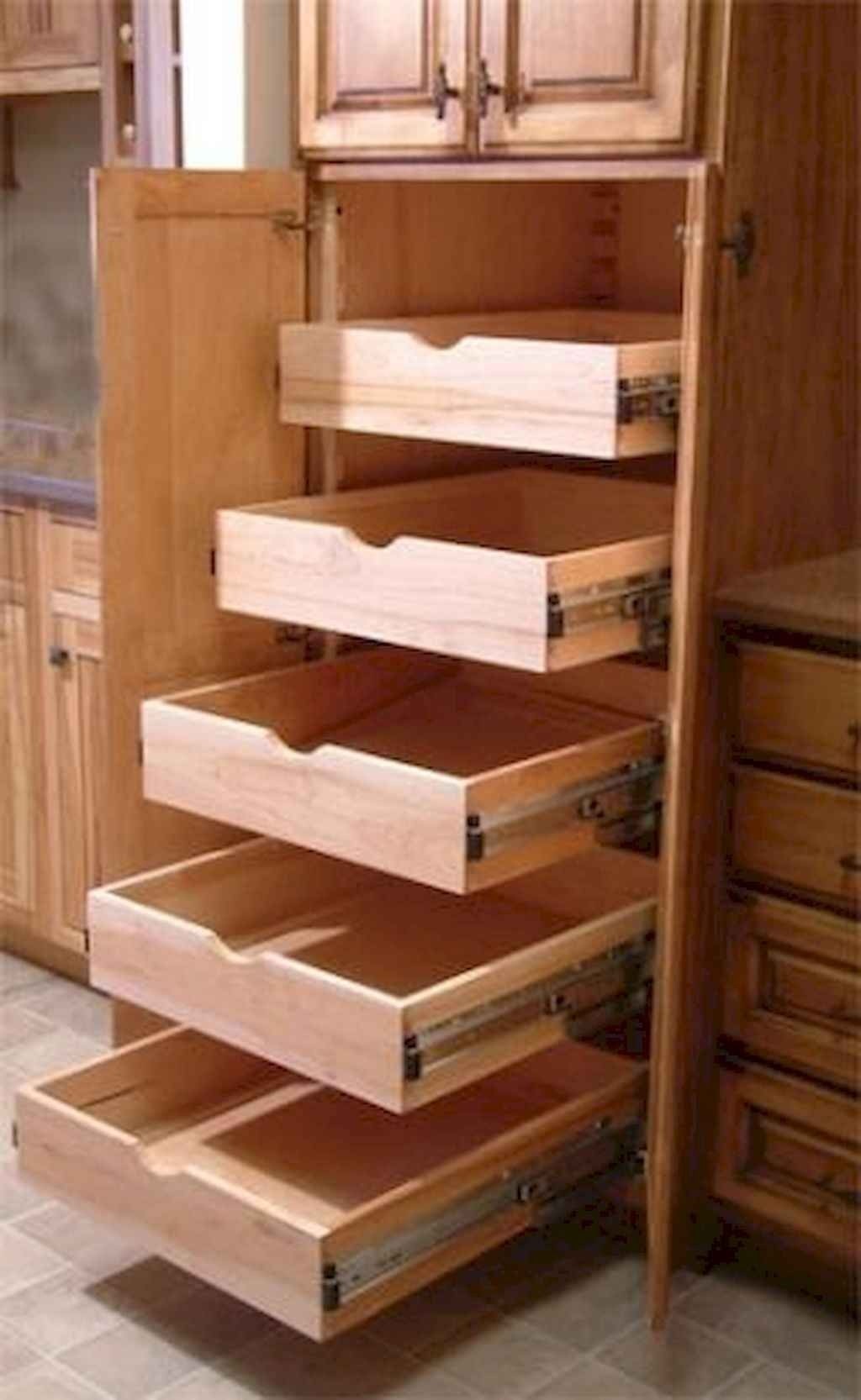 The oak and cherry storage kitchen rolling cart. The five big drawers mounted on solid frames could accommodate all your kitchen utensils. If you like the simple wooden kitchen furniture, this set is perfect for you.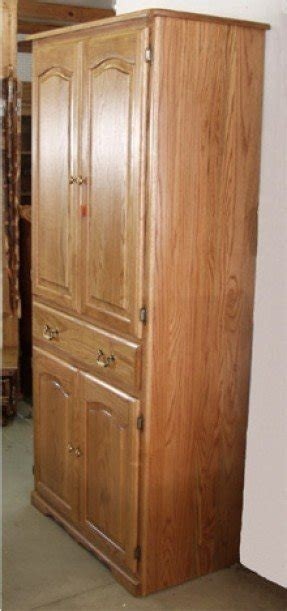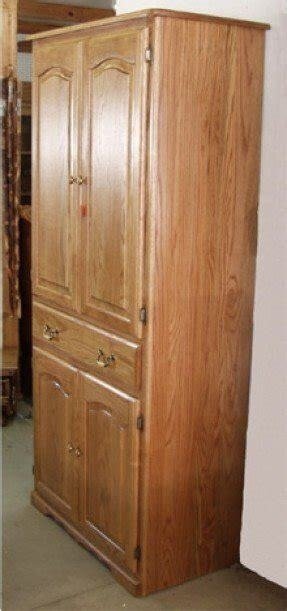 As shown, measures 36" wide, 18" deep, and 78" high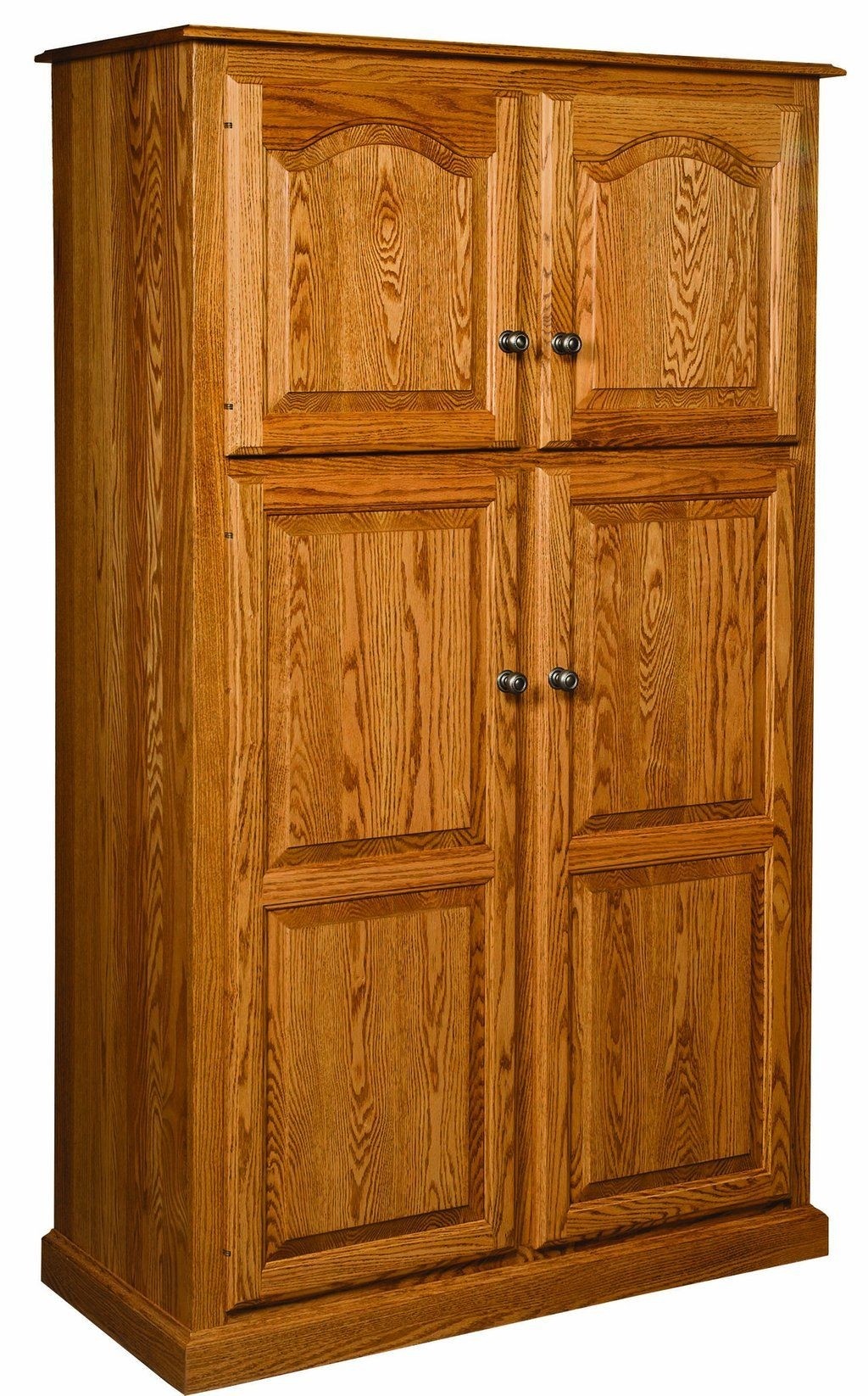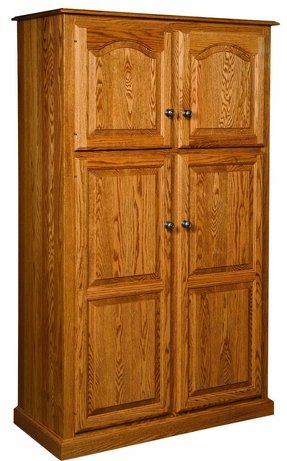 1000x1000.jpg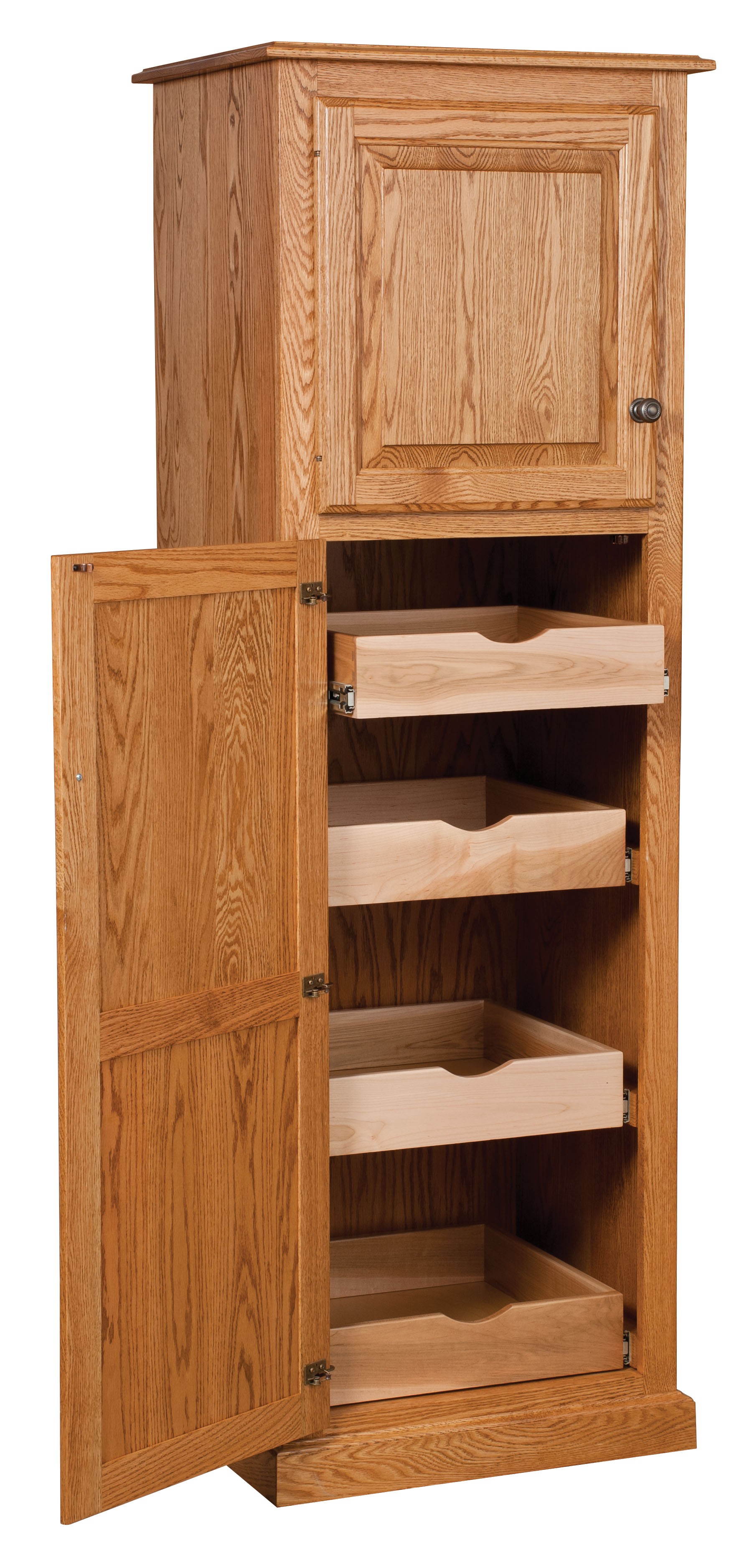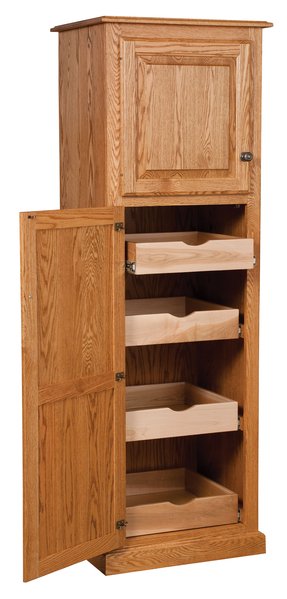 kitchen cabinets | Amish Country Traditional Kitchen Pantry Storage ...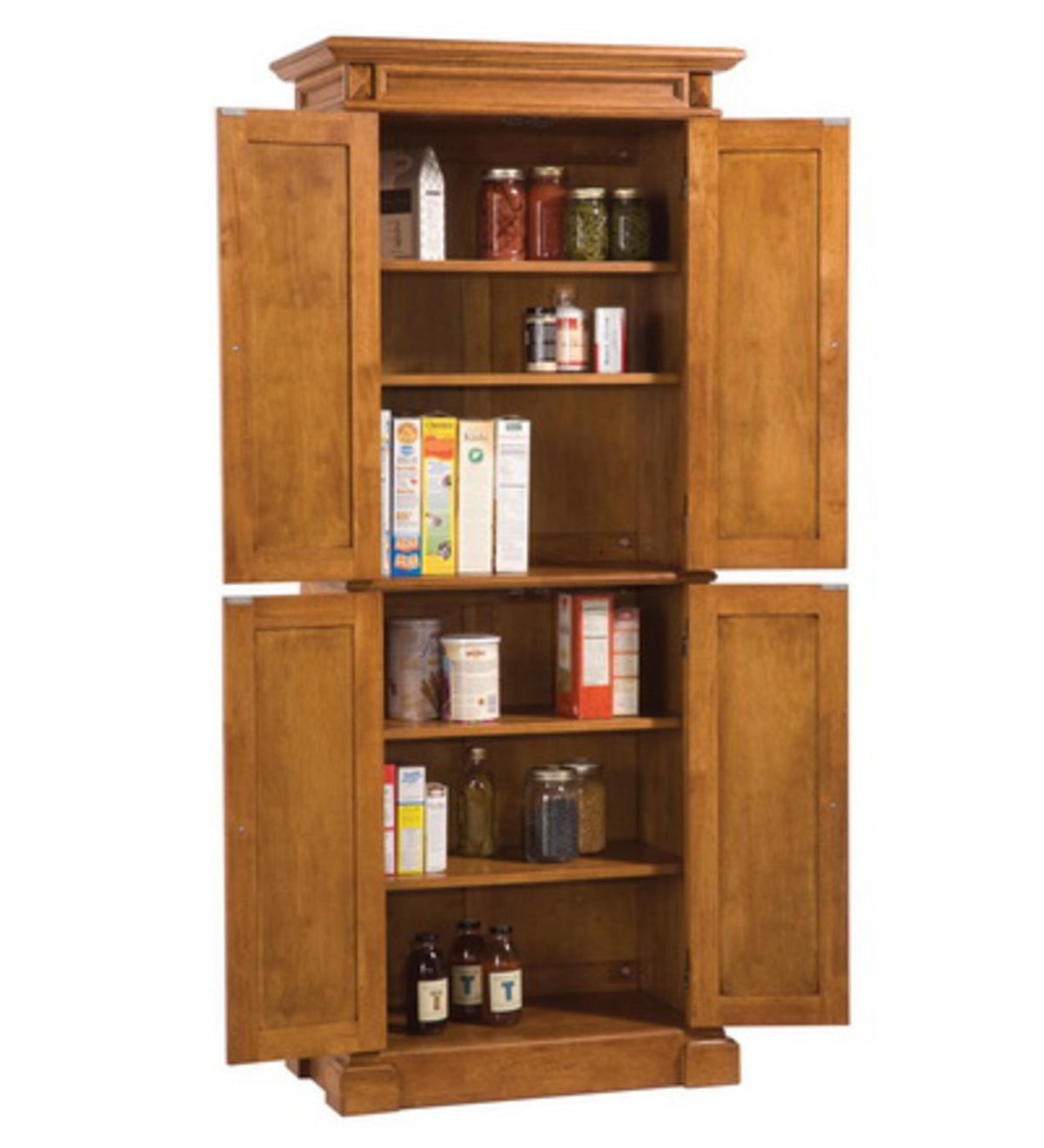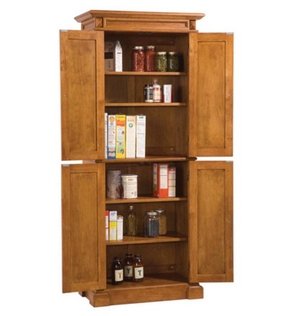 Free Standing Kitchen Storage Cabinets | Details about Pantry Storage Cabinet - 5004-69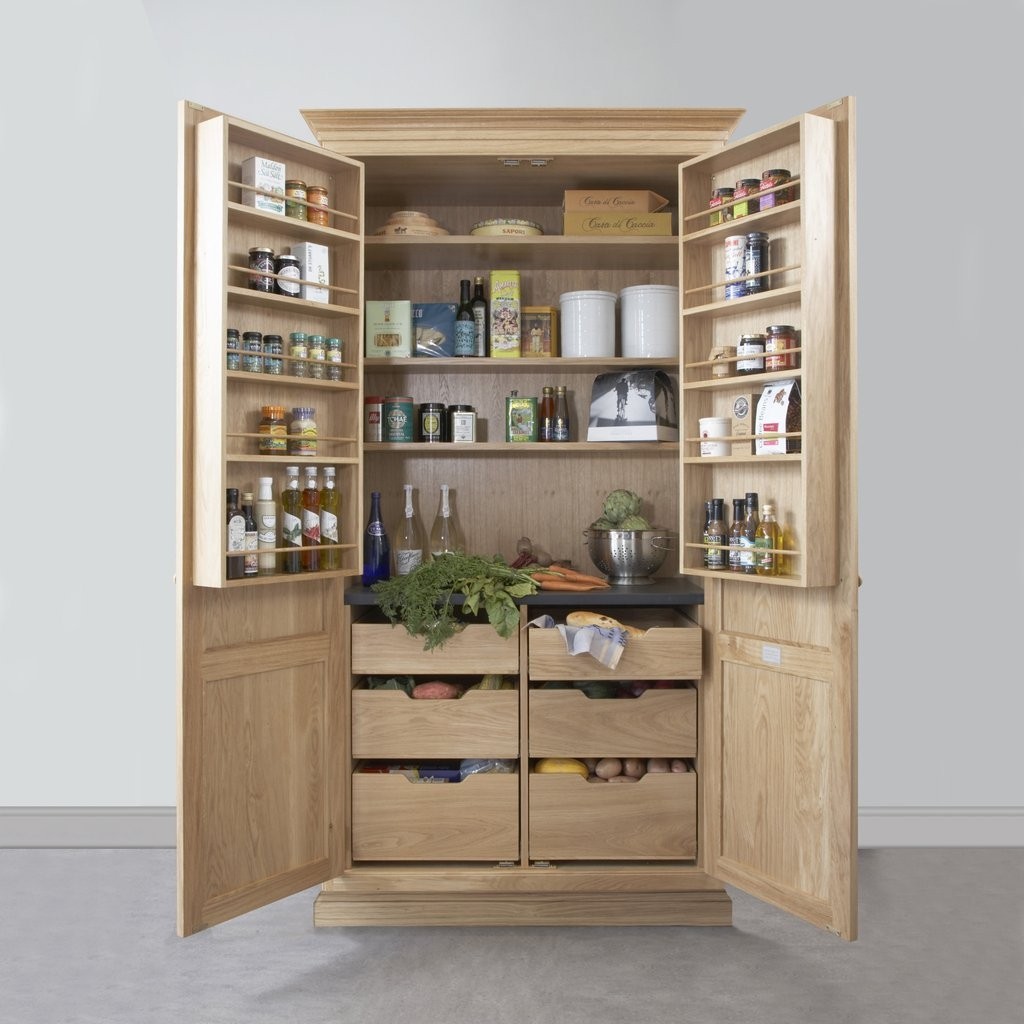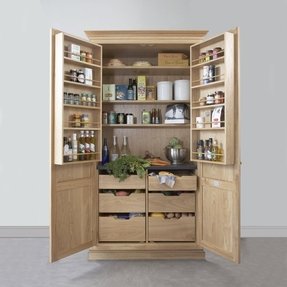 NFC Oak Kitchen Larder Storage Cabinet Unit W/ Drawers & Racking RRP £4K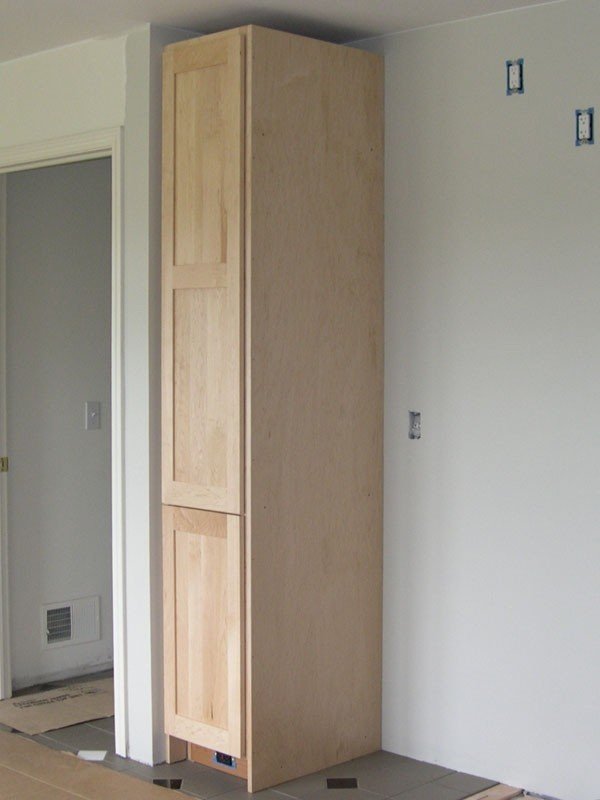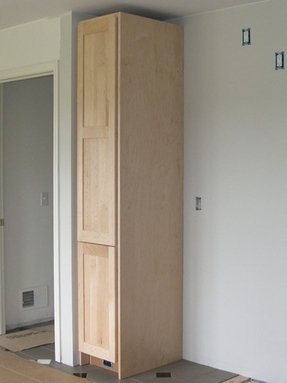 Pantry Cabinet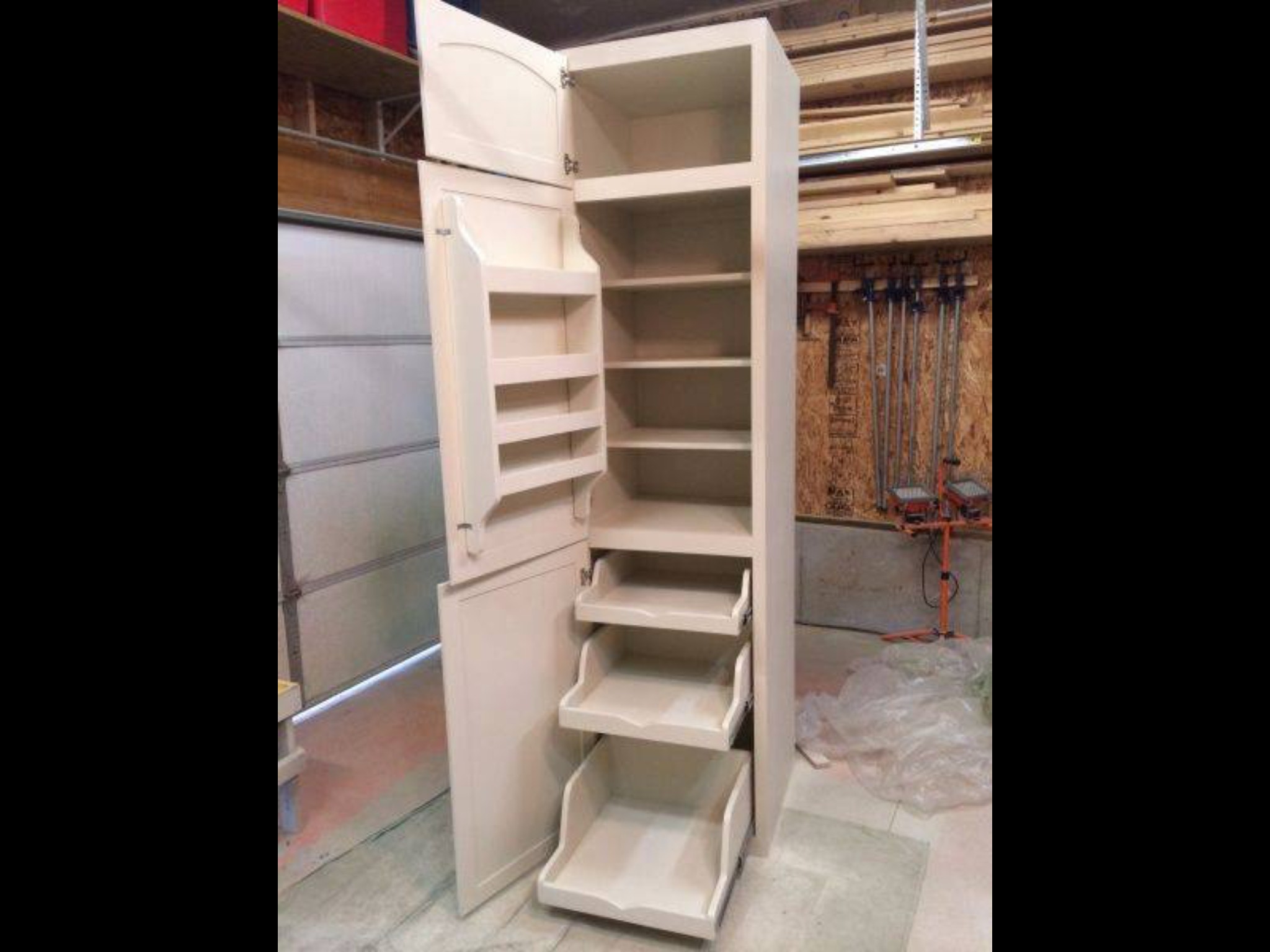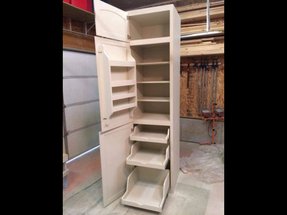 This lovely pantry constitutes a good proposition for small apartments or houses. It exemplifies the idea of well-used space. Having 12 various drawers or shelves, it offers a considerable storage space.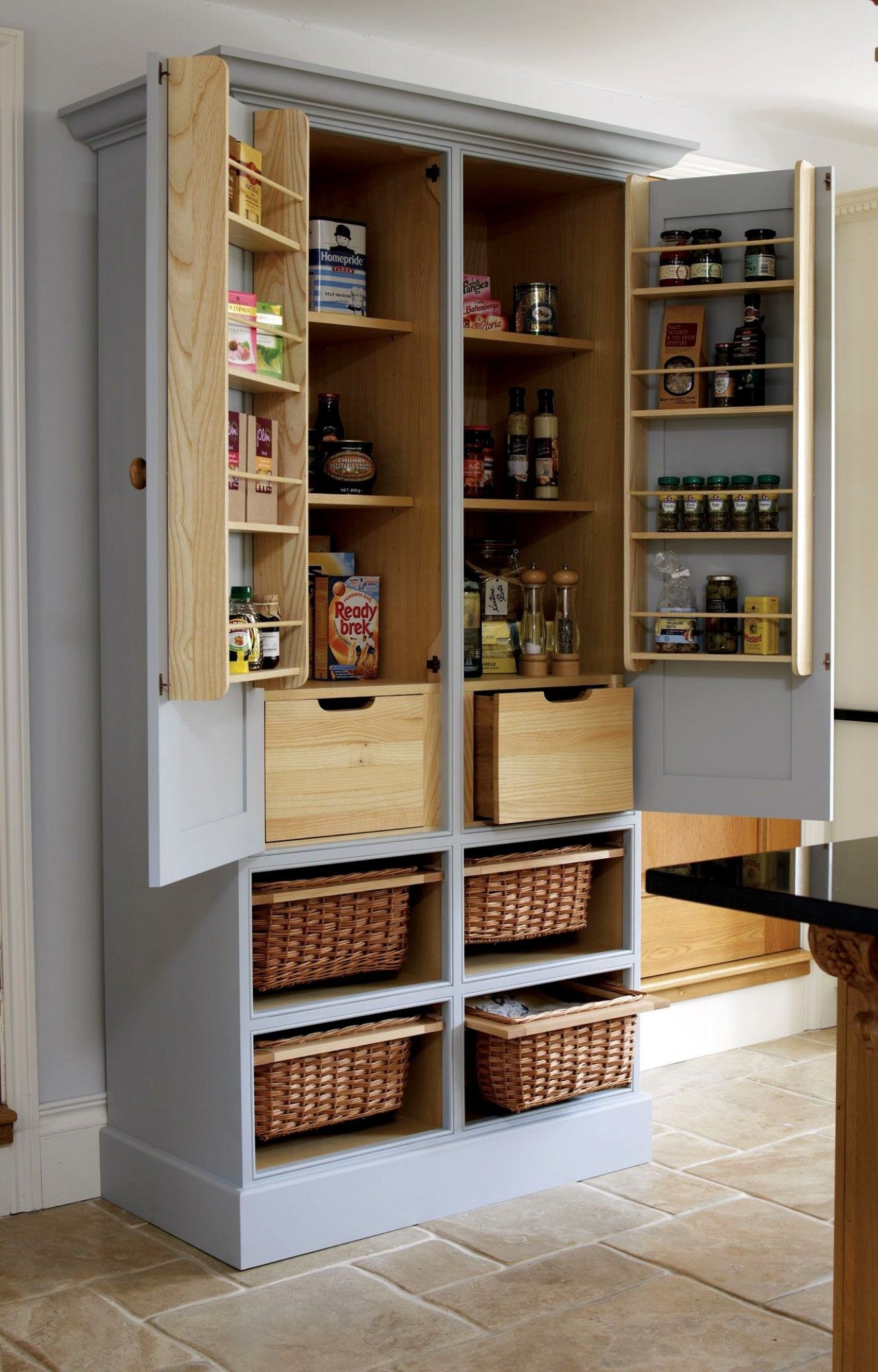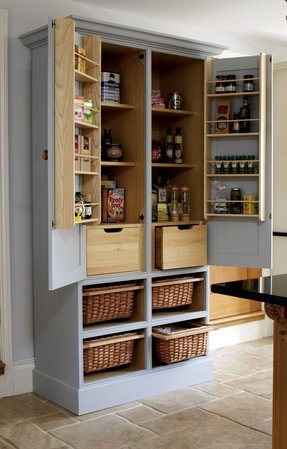 No pantry space? Turn an old tv armoire into a pantry cupboard. Awesome!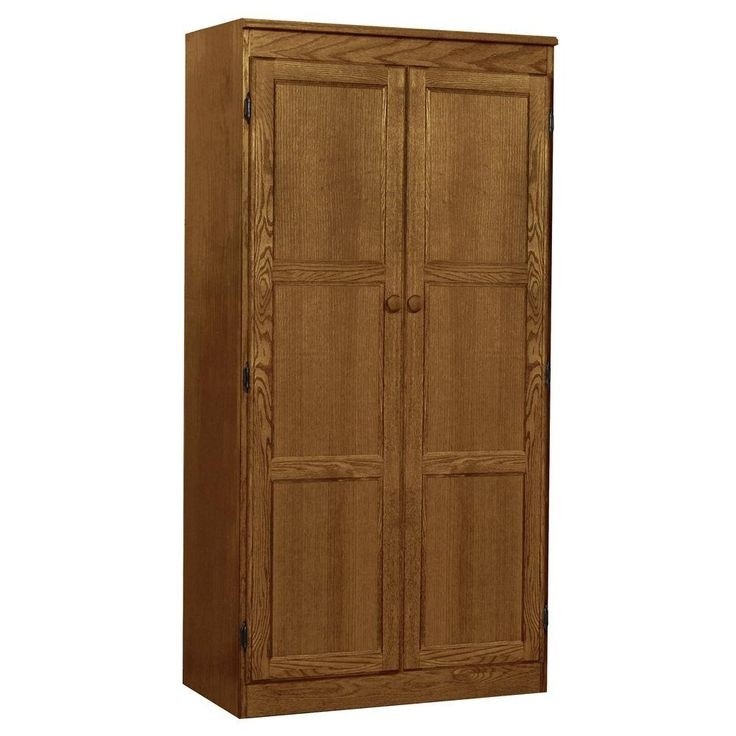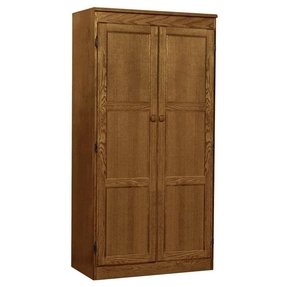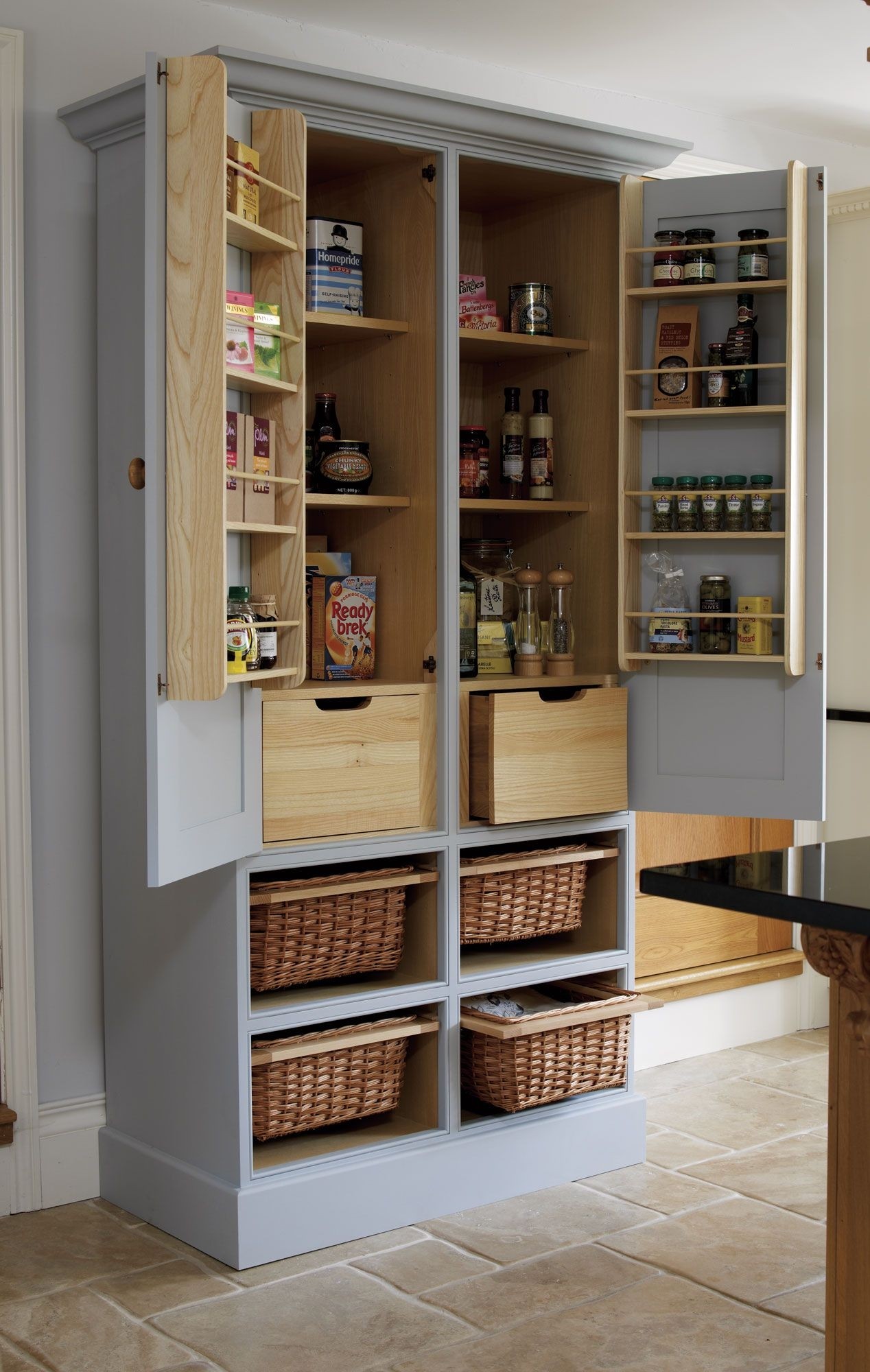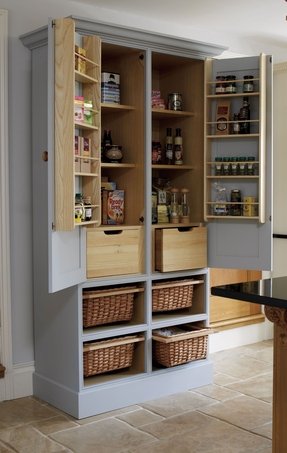 Big white built-in kitchen pantry that allows to hide all the kitchenware and seasonings away from prying eyes (not to mention that the kitchen looks far more neatly with such a storage cabinets set!).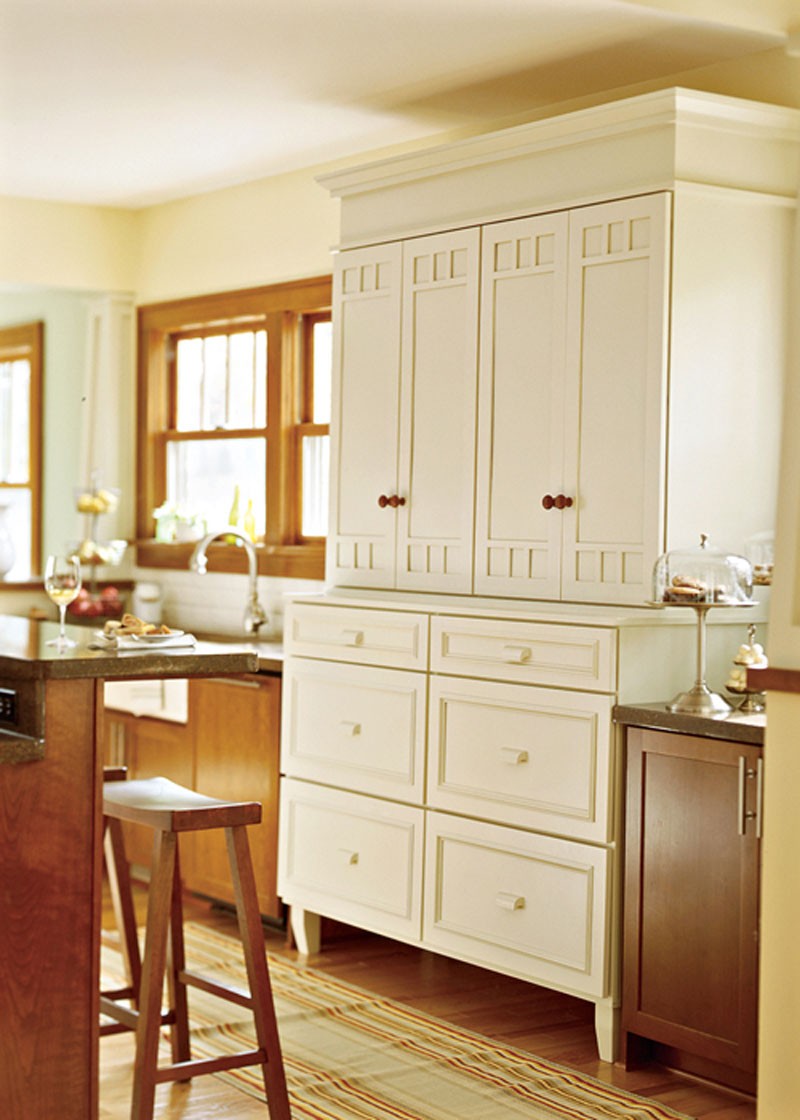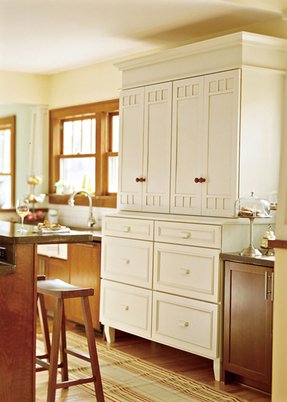 I like the idea of this furniture piece built in w/the get this look, use YOLO Colorhouse ASPIRE .01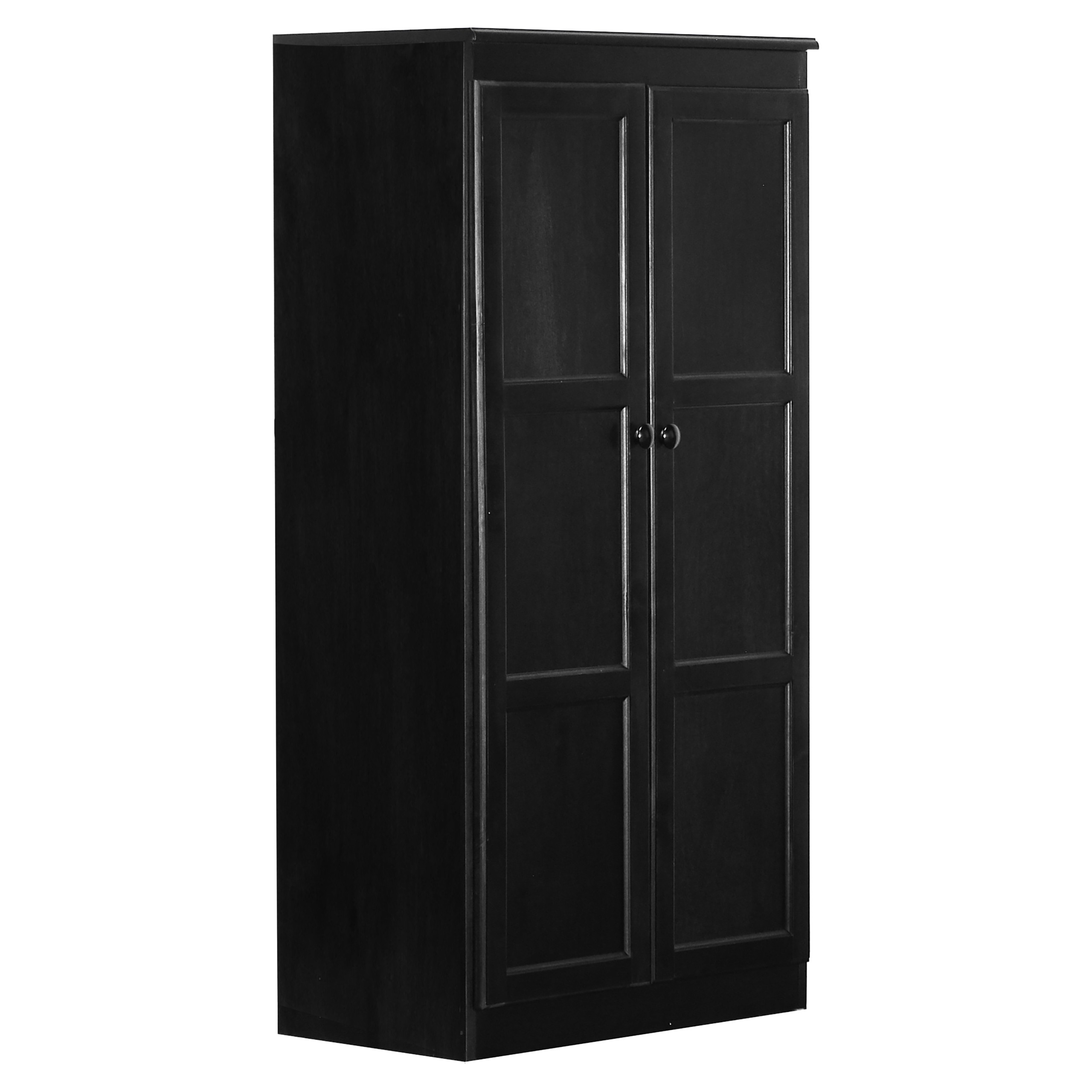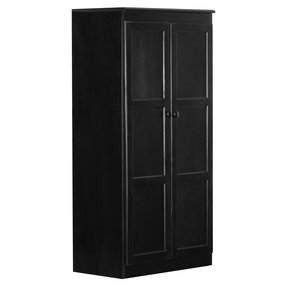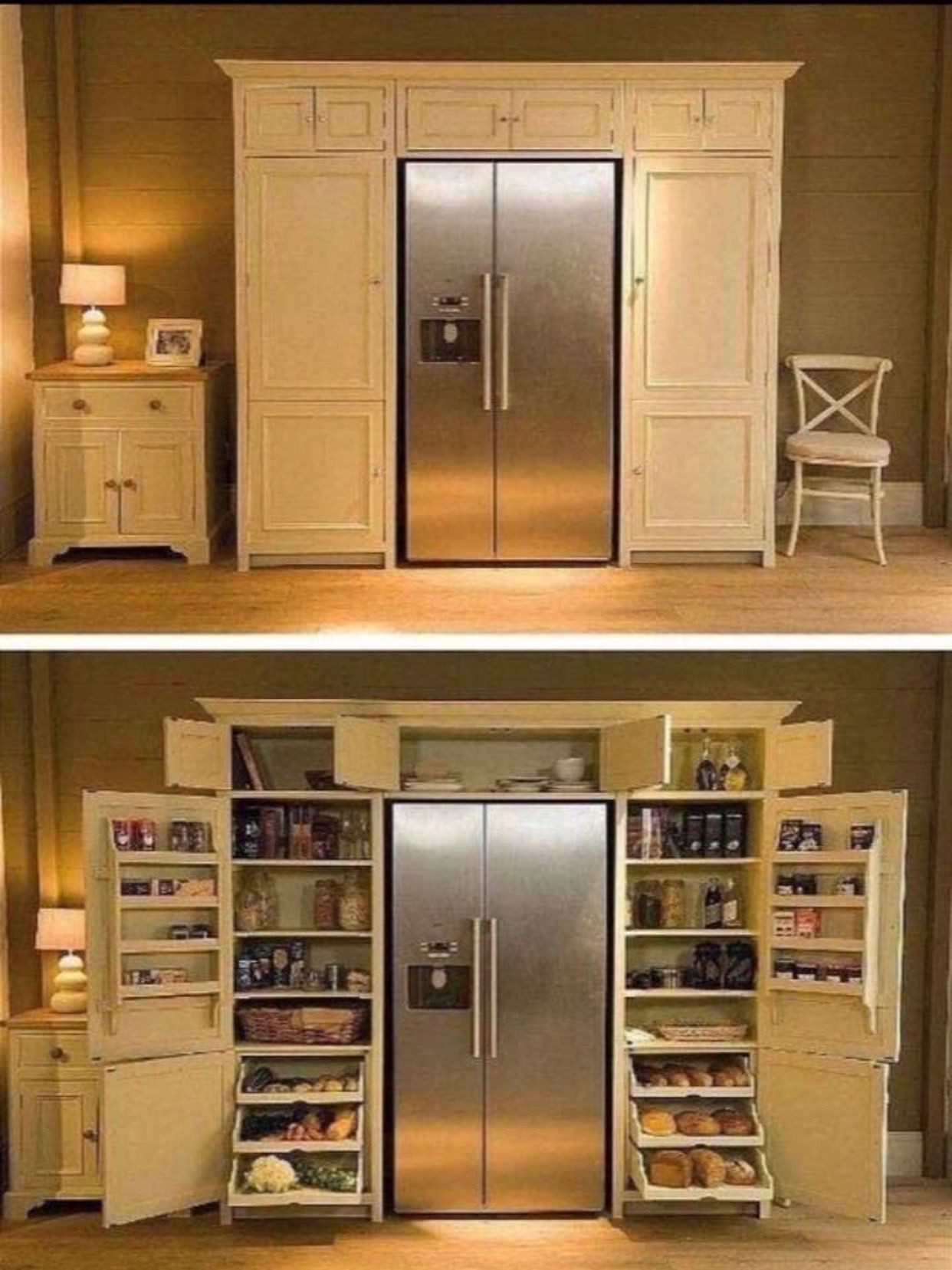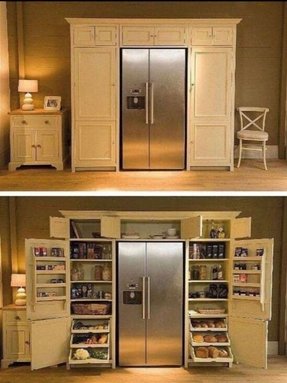 Well, this is what I call a well-organized pantry. Could you imagine how capacious this white storage setting is? Not only the storage cabinet set is practical: this storage unit is also pretty decorative.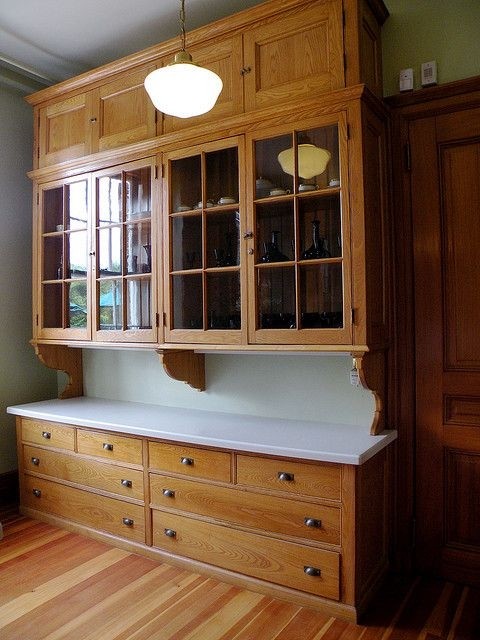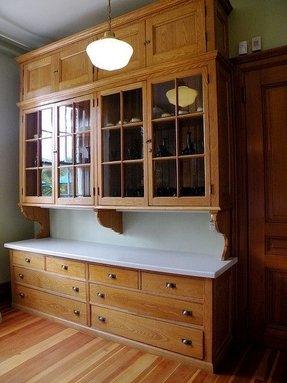 edith wharton's butler's pantry ~ yes, I would also like a butler's pantry. And no, I don't have space for one. Sigh. I don't even have a butler!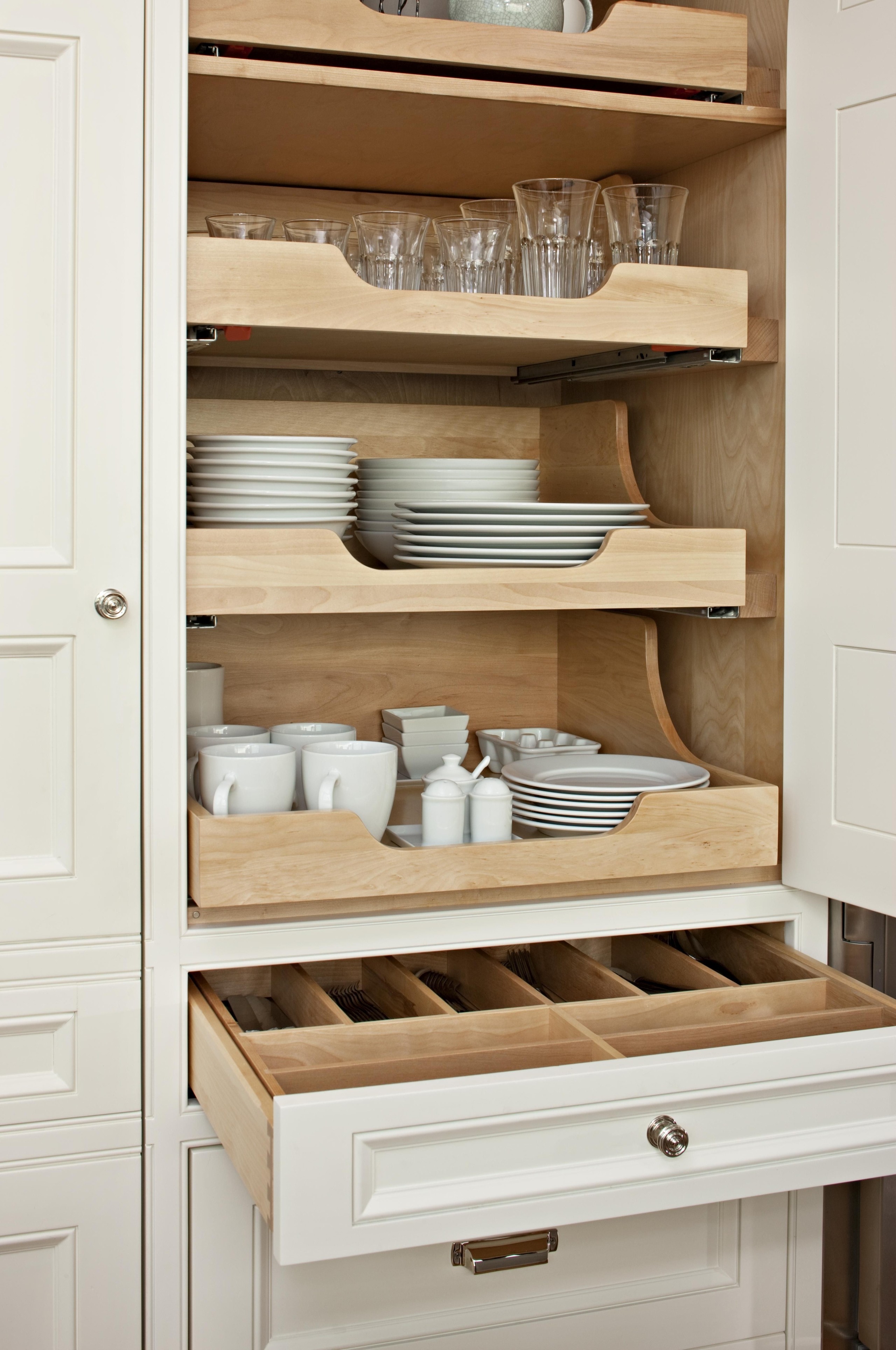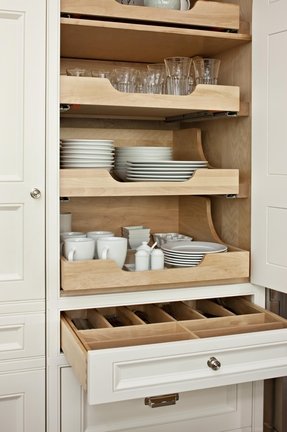 Do you need more storage spaces in the kitchen? These drawers are spacious enough for kitchen accessories. They have got the brass pulls and white color, which fits to the clean look in any kitchen.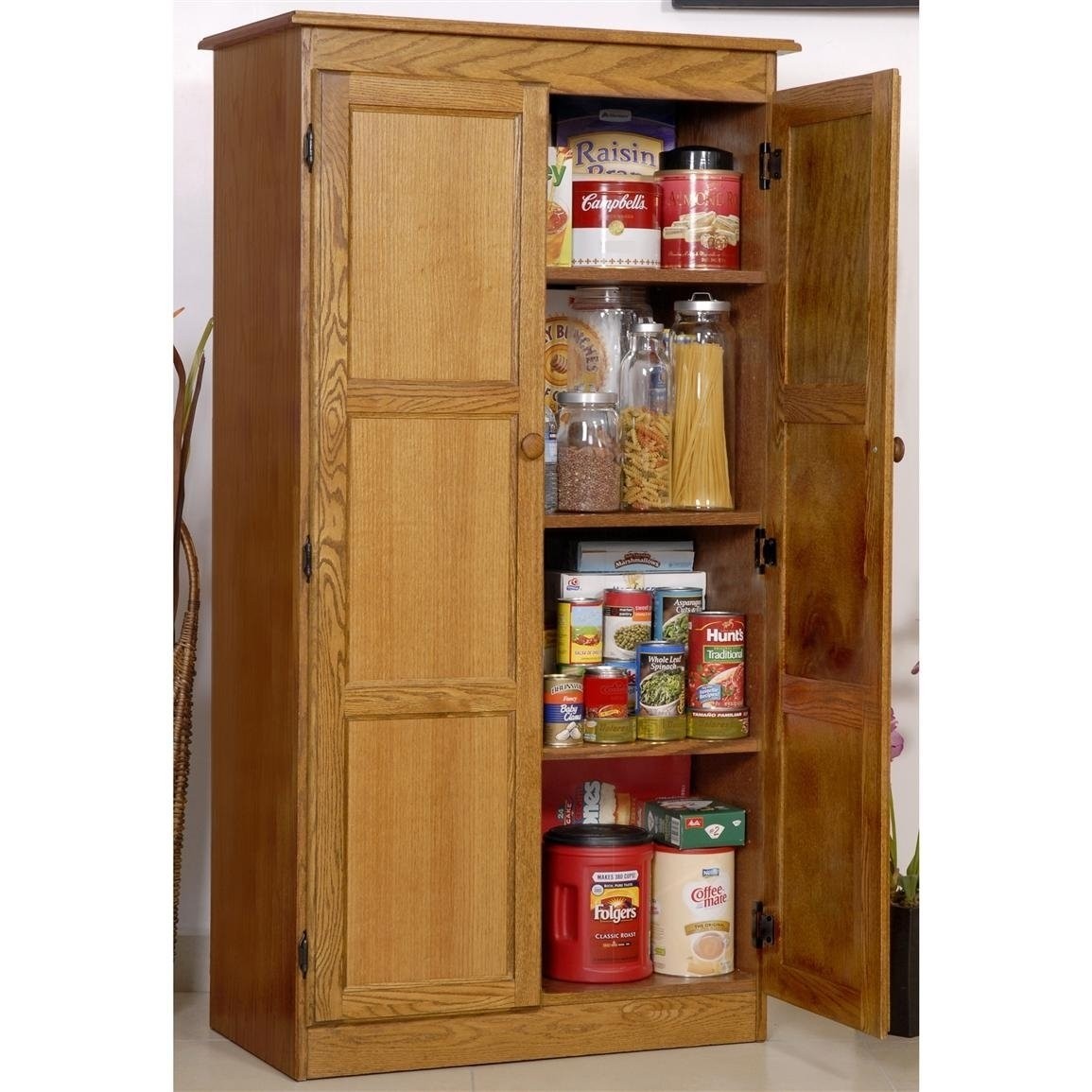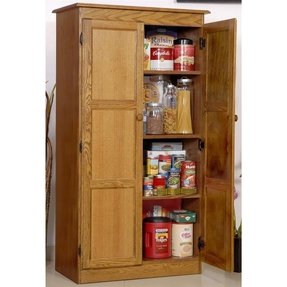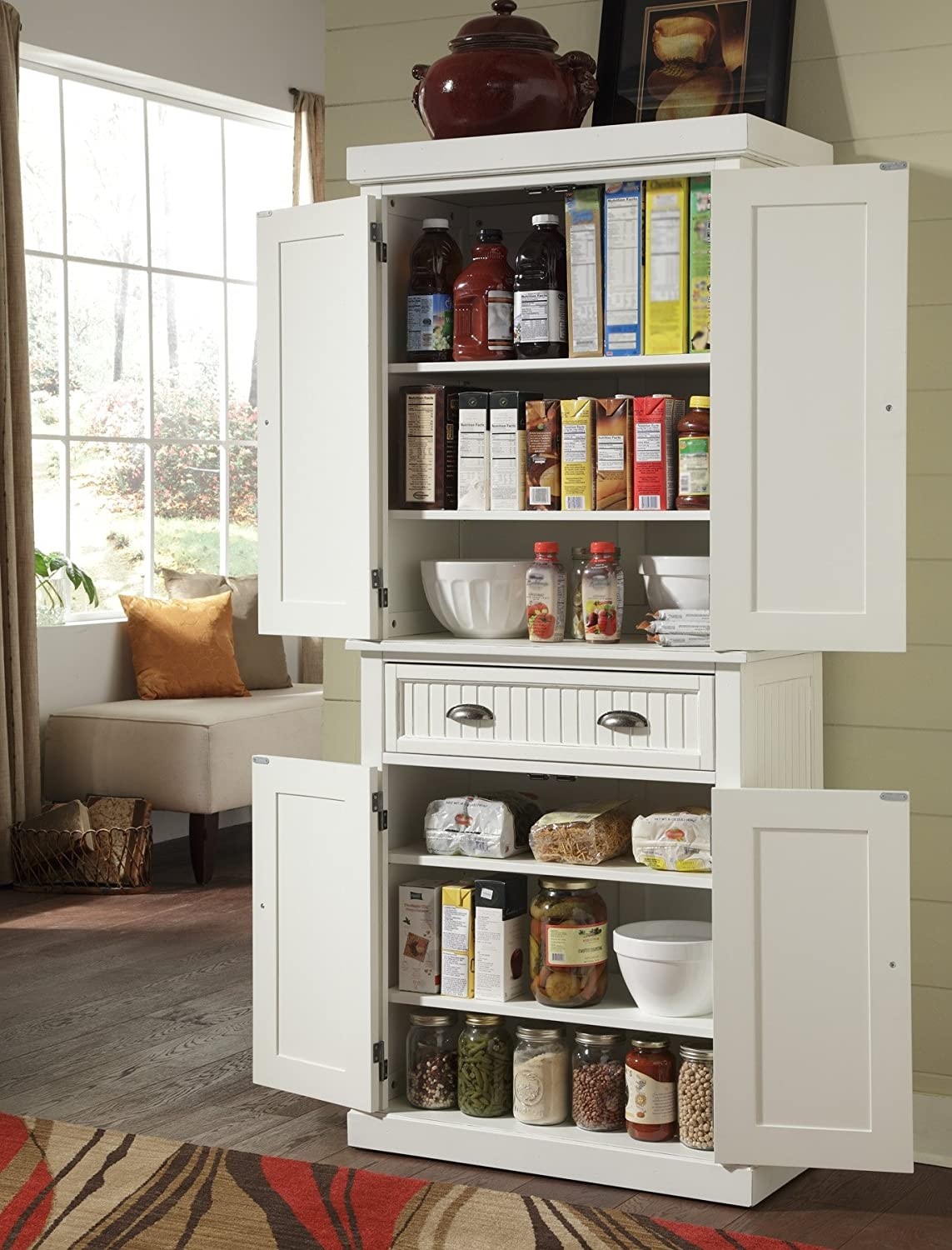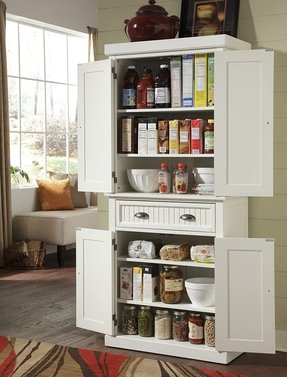 This Contemporary Pantry in White Finish is as beautiful as it is functional. Crafted from hardwood solids and engineered wood, and embellished with antique brushed nickel hardware, the pantry features one storage drawer, and two cabinet doors with two adjustable shelves behind them.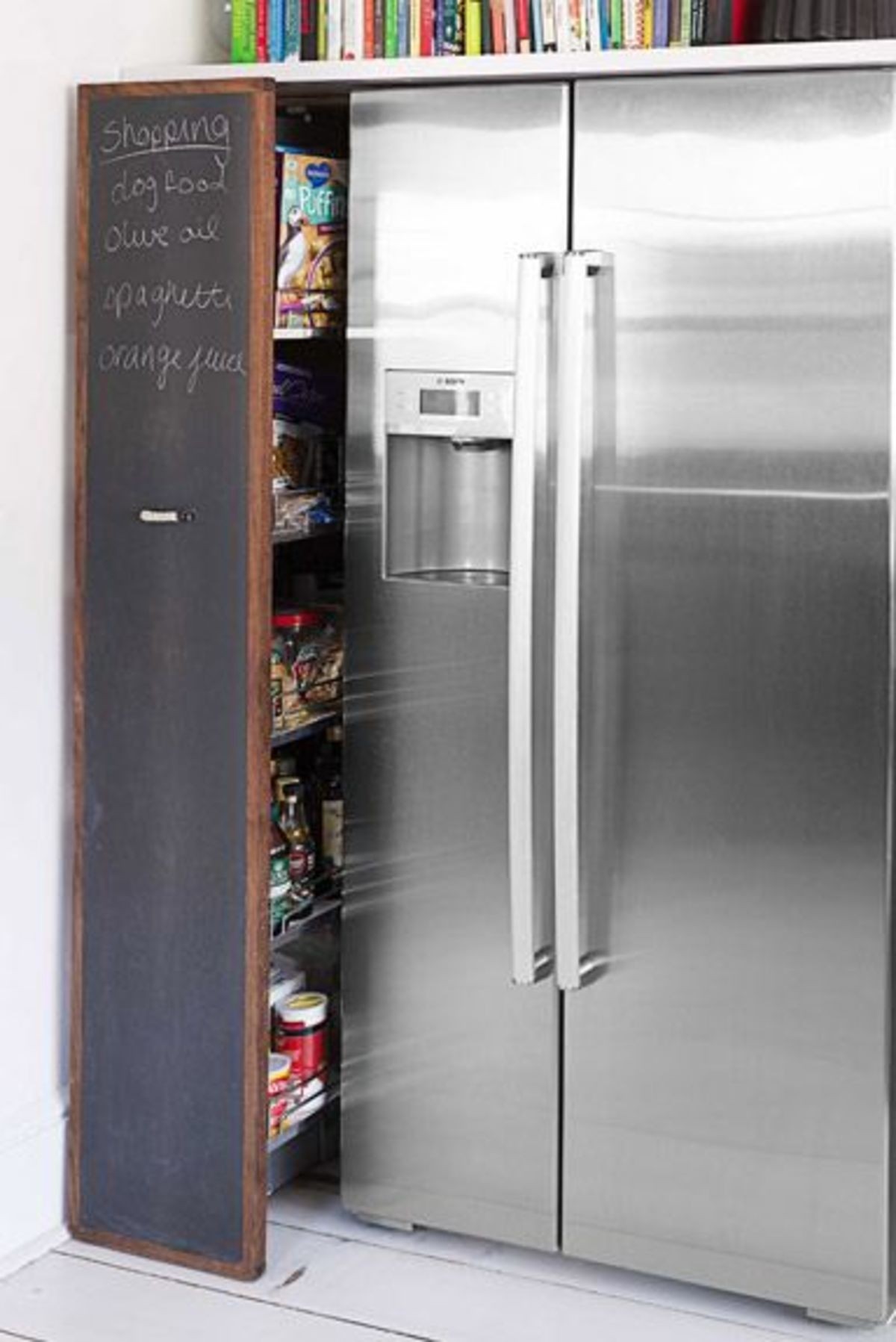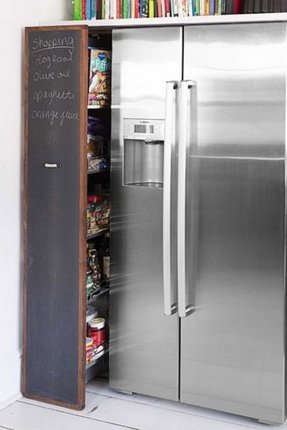 If you are looking for some clever, space-saving kitchen organization ideas, this pulled out pantry may be a noteworthy solution. It offers a considerable storage space, divided into 5 tiers.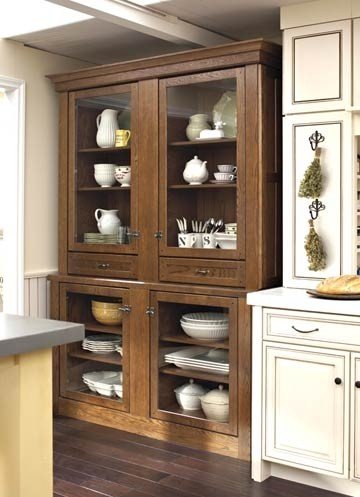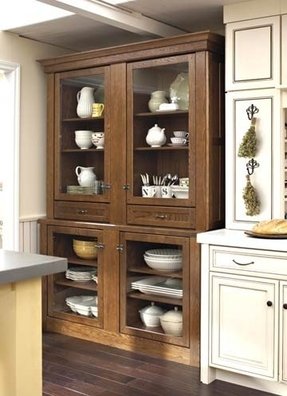 The beauty of this freestanding cabinet makes the décor of the pantry, kitchen or dining room unique. Solid oak construction is durable and will hold a lot of things. Glazed cabinet doors beautifully display the contents.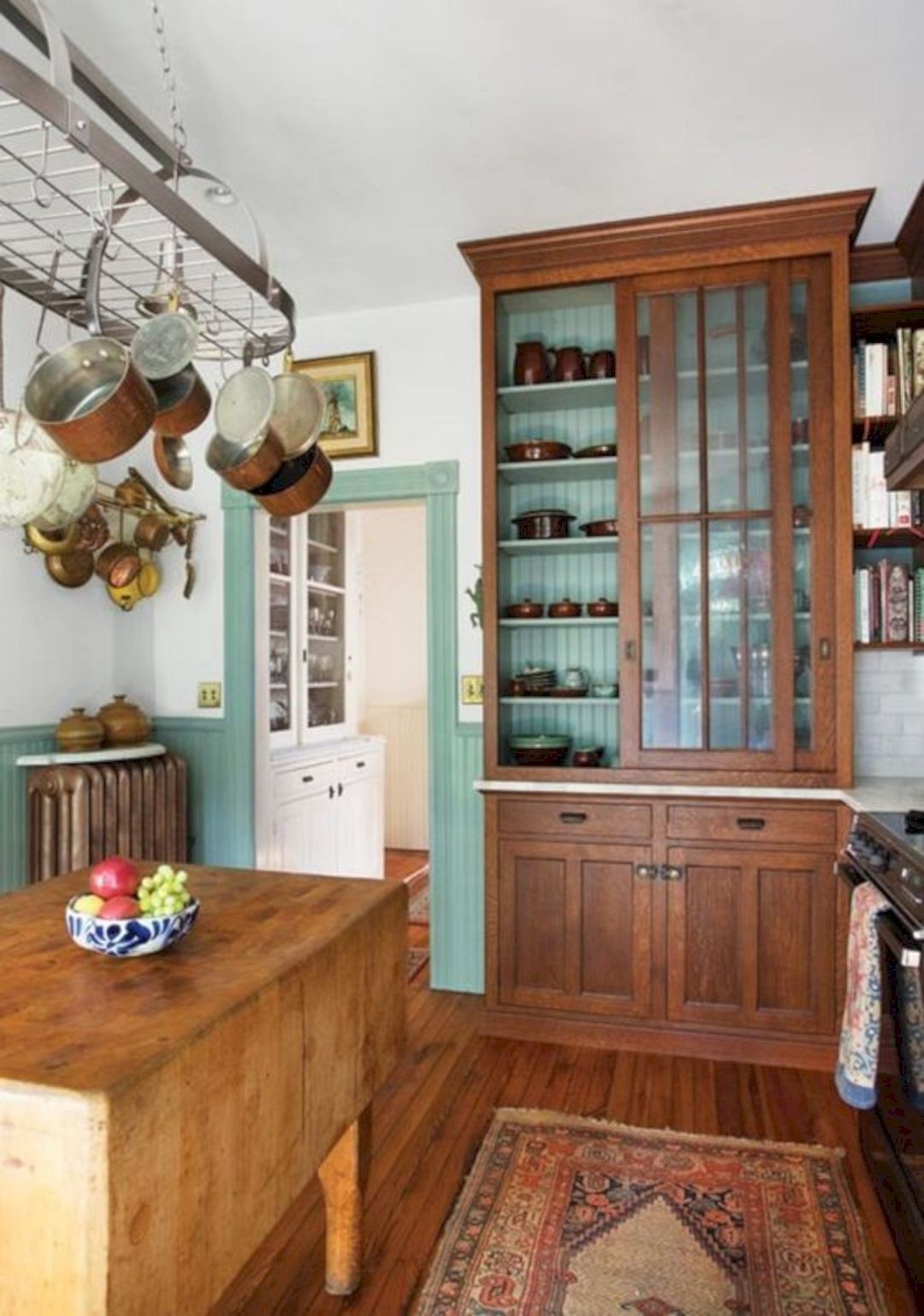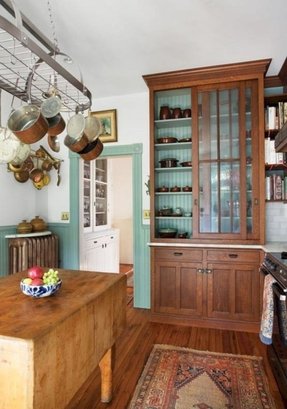 Vintage style oak kitchen cabinets from The Kennebec Company - photo by Eric Roth for Old-House Online - more photos of this kitchen: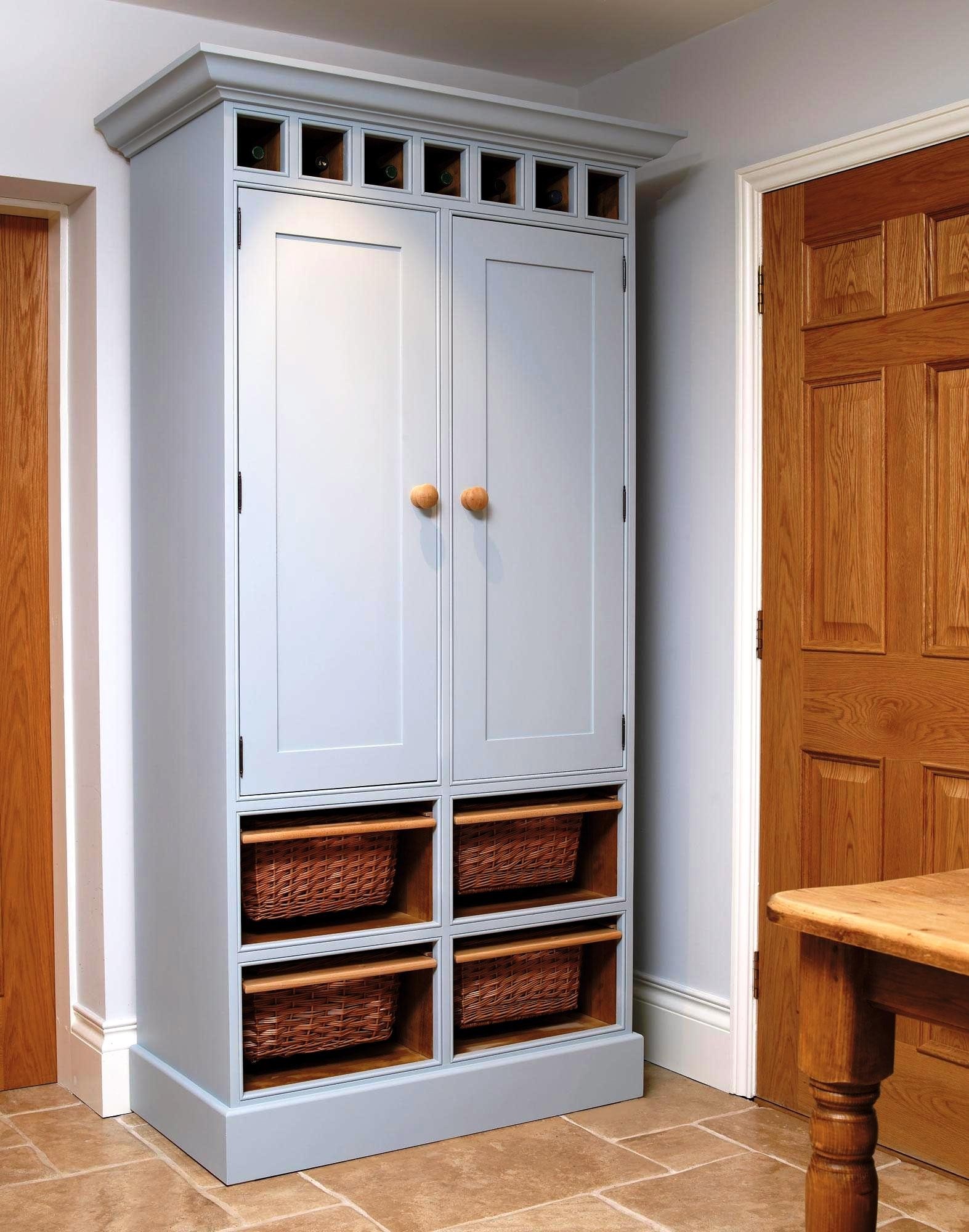 Free standing kitchen pantry cabinet with 4 sliding wicker baskets, 2 solid oak bread drawers and herb racks.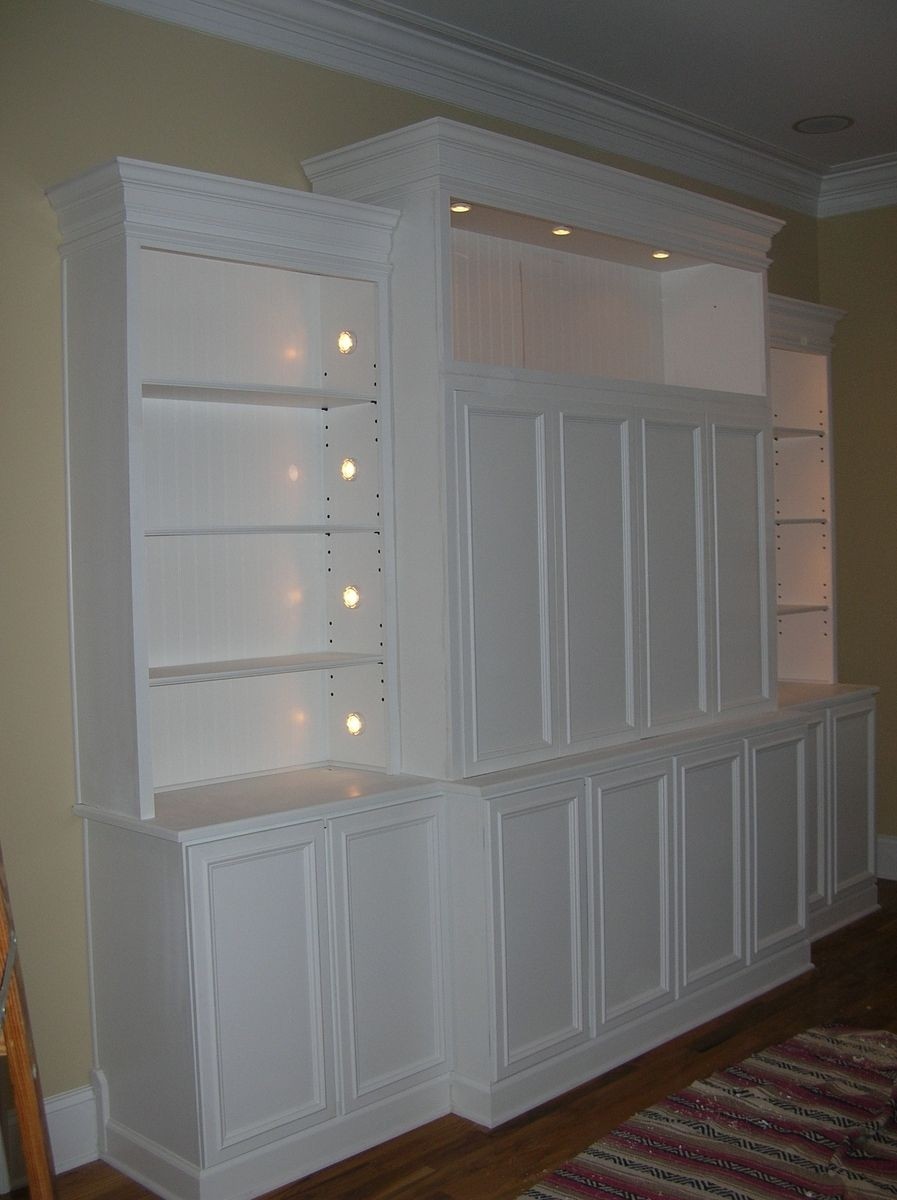 Definitely organizing the bigger space is easier, because there is a lot of space to put all needed furniture. This lovely built-in is placed in basement, but still perfectly plays the role of the entertainment center.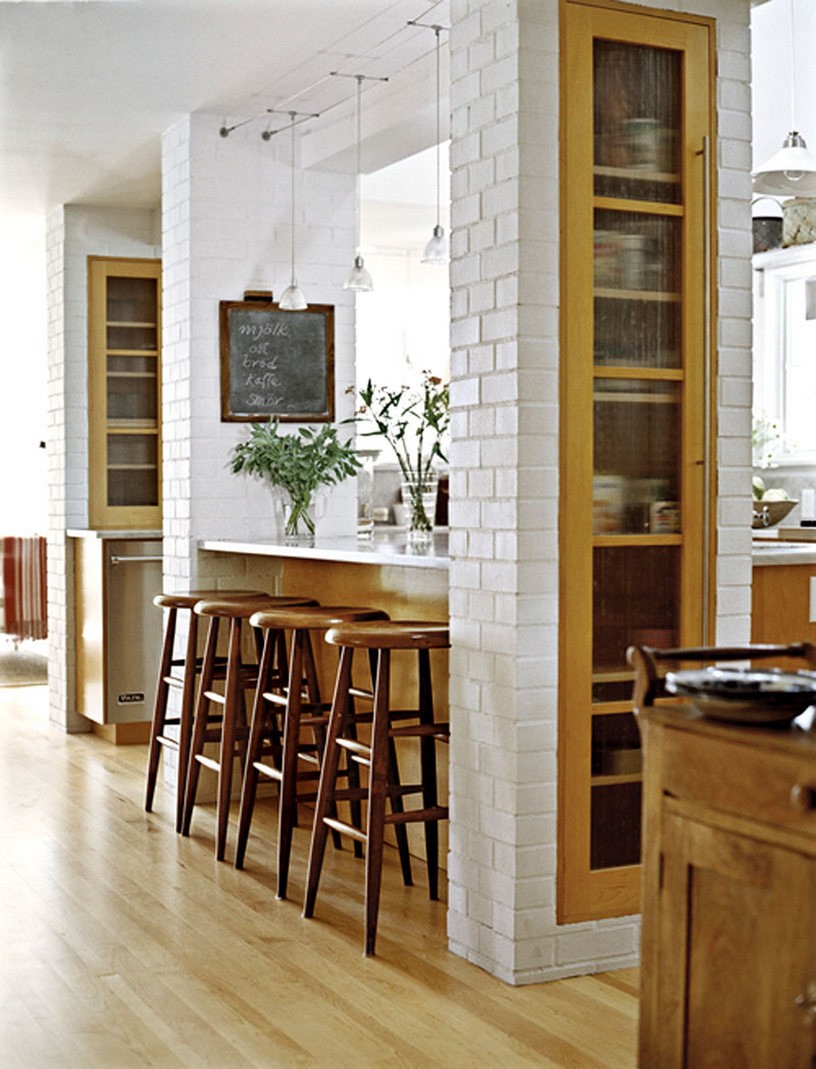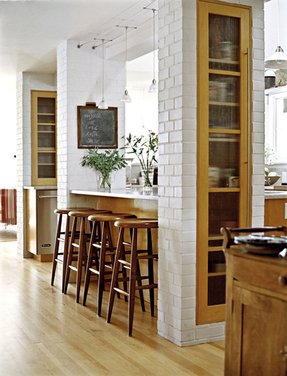 Get This Look: Park House with Oak Kitchen Cabinets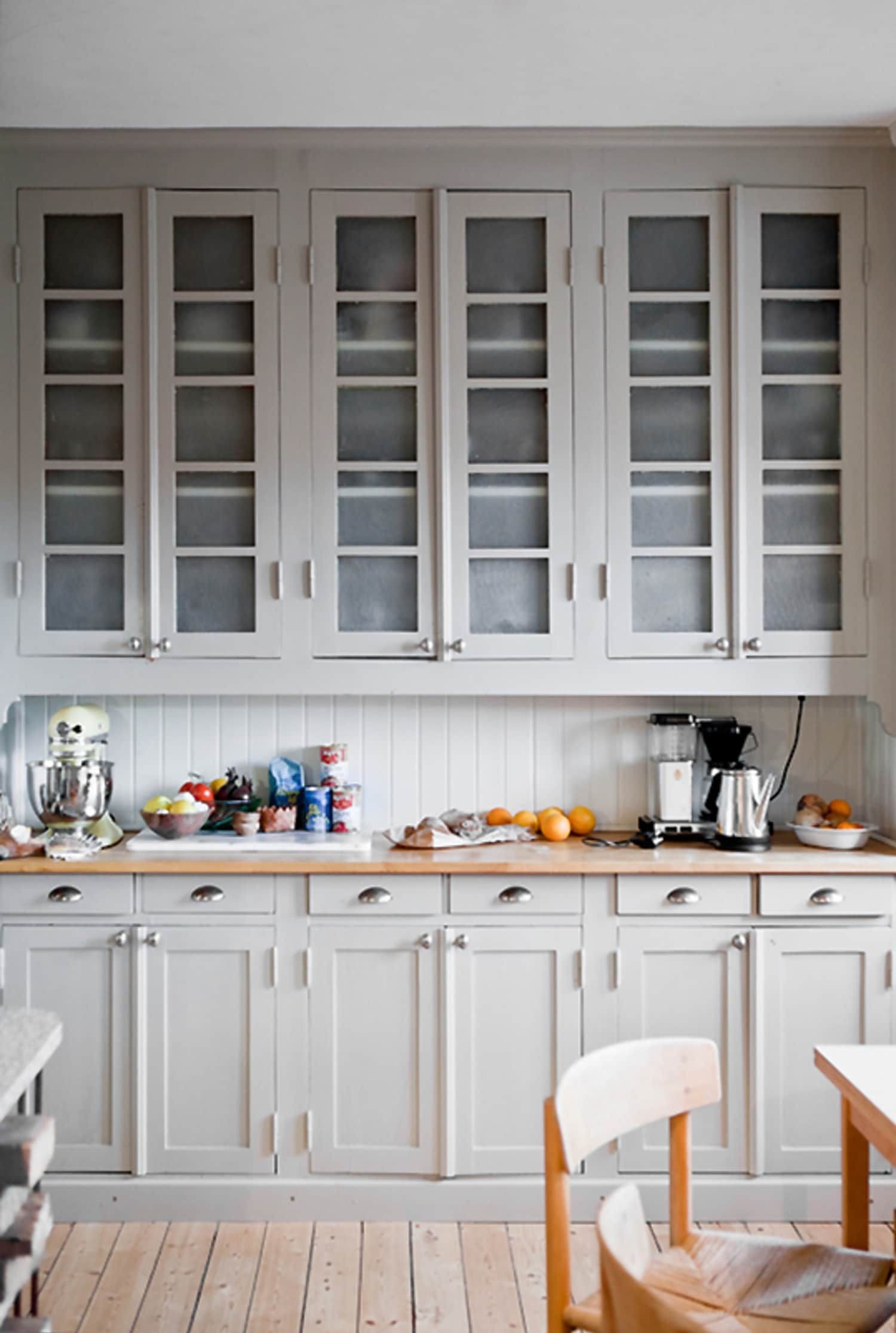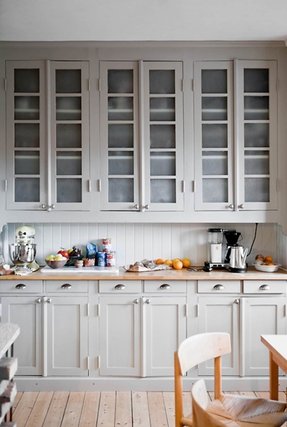 There are so many colors of kitchen wood pantry cabinets that the choice is a difficult nut to crack. However, light gray cabinets are a guarantee of transparency and style. This color here looks like wet cement. Both on the top and bottom.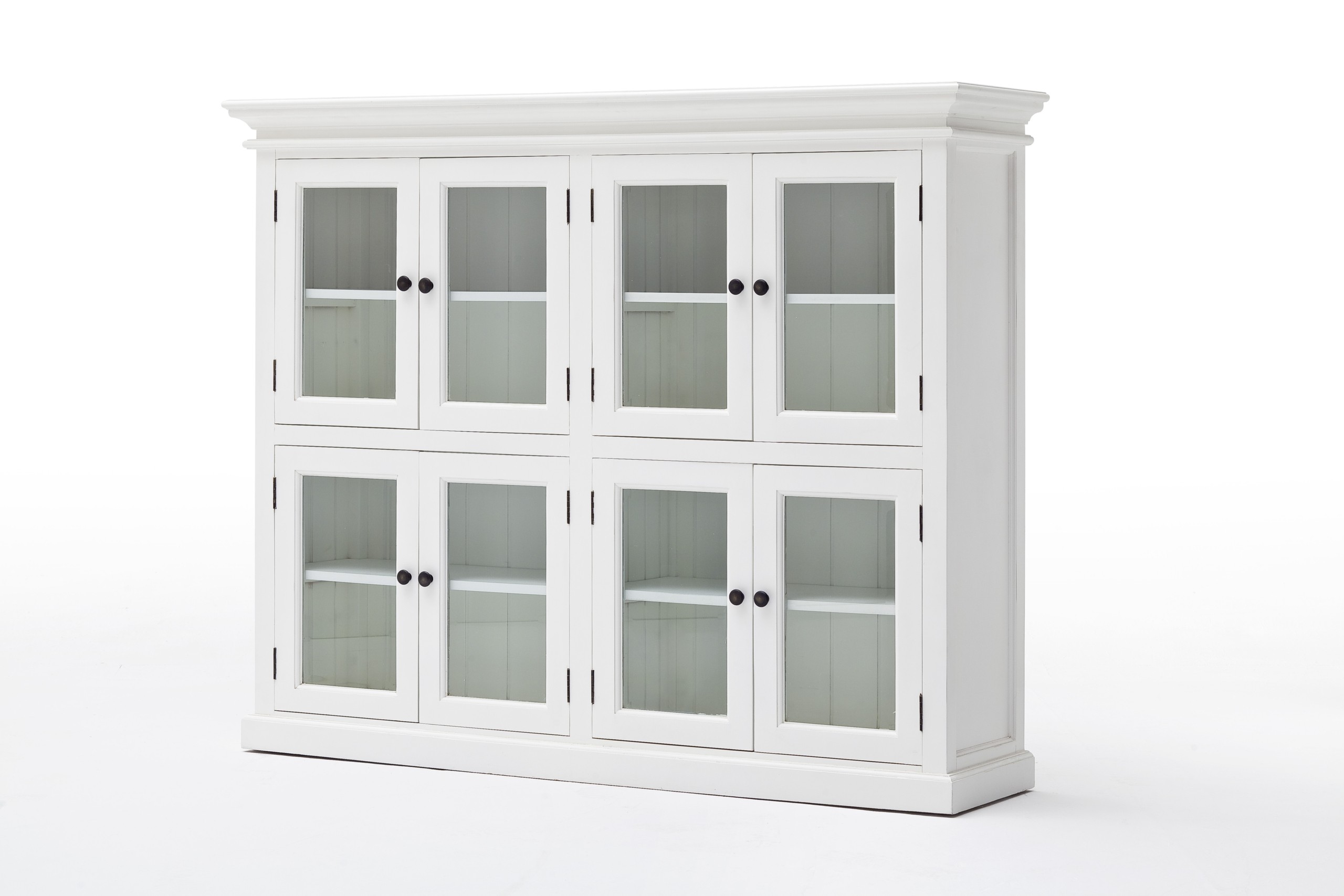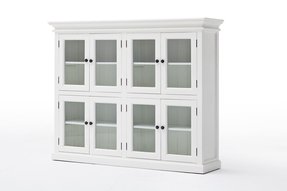 Halifax 52" Kitchen Pantry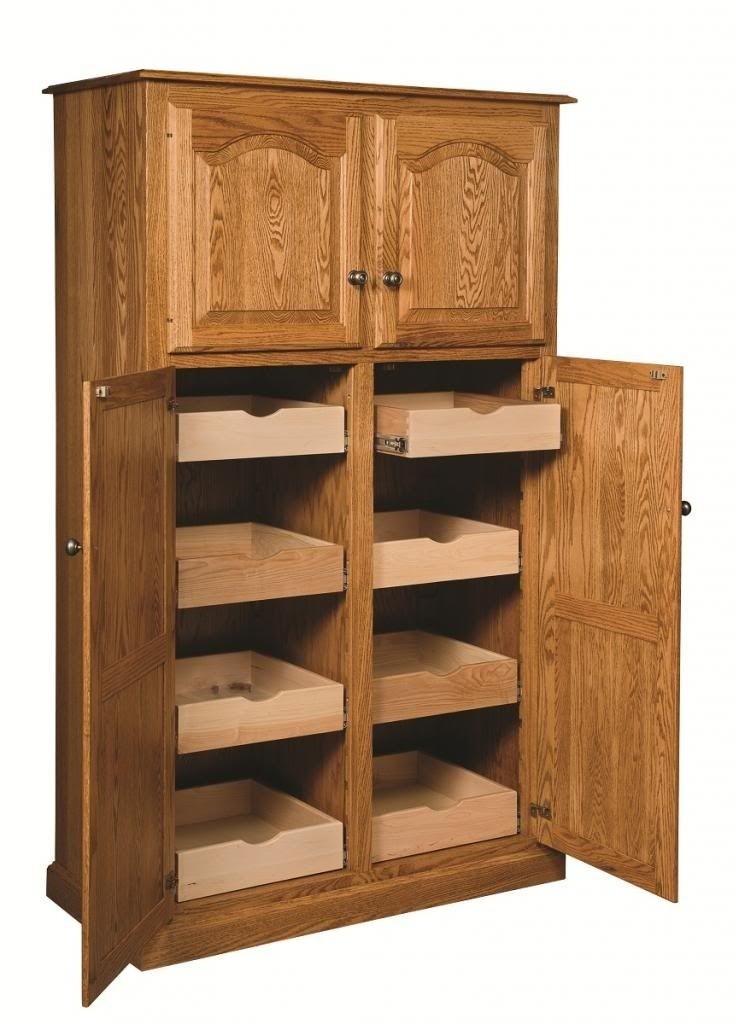 Amish Country Traditional Kitchen Pantry Storage Cupboard ...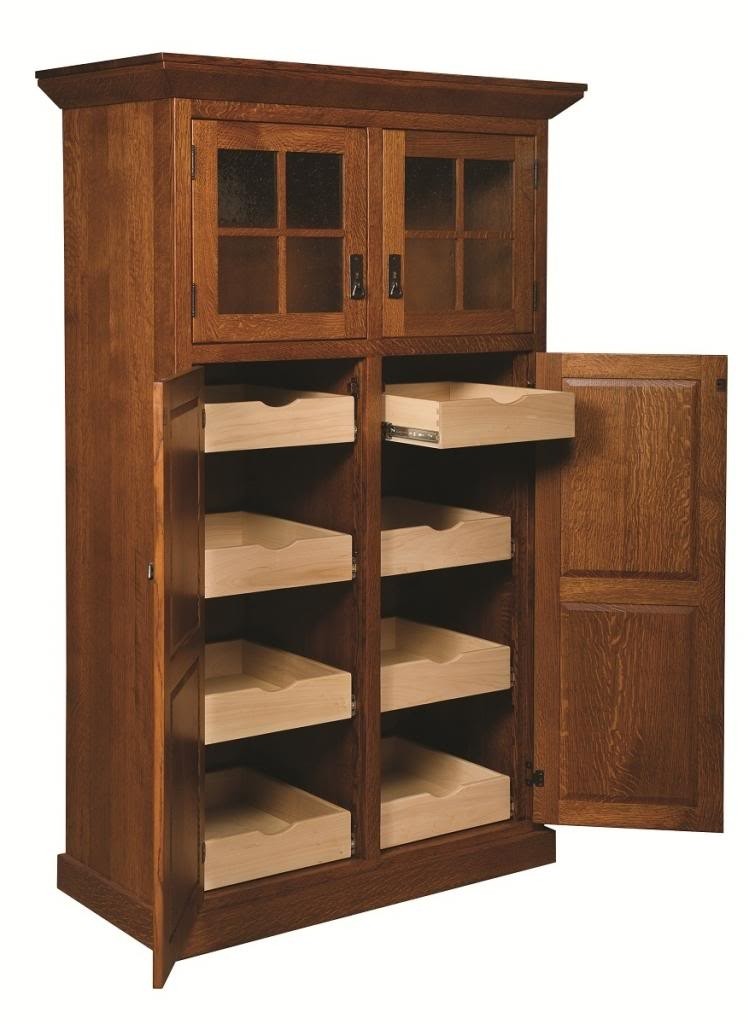 Oak Kitchen Pantry Storage Cabinet - Home Furniture Design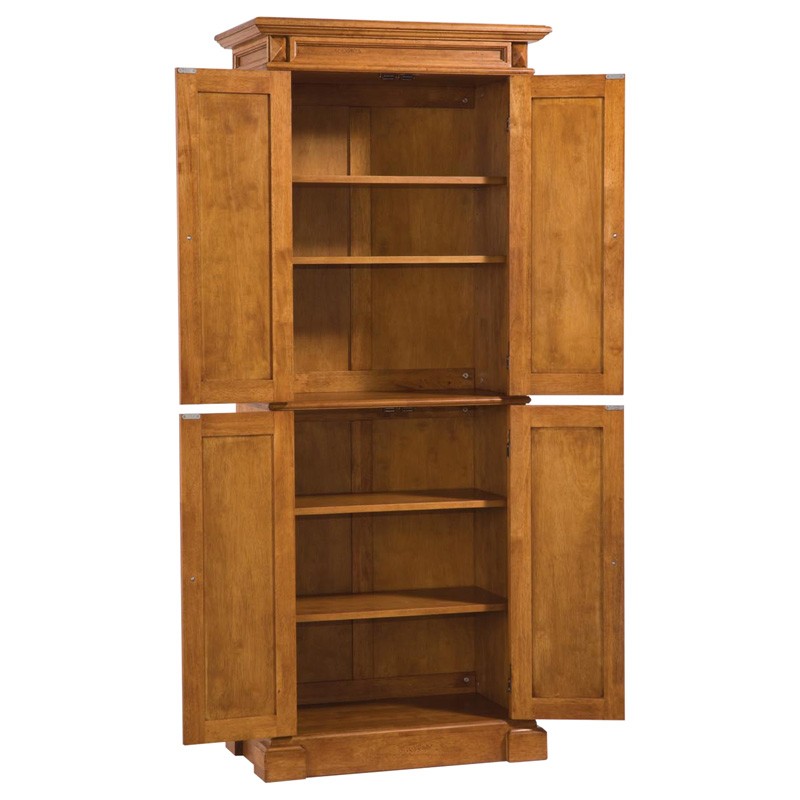 Cottage Oak Solid Hardwood Pantry Cabinet Shelves Kitchen ...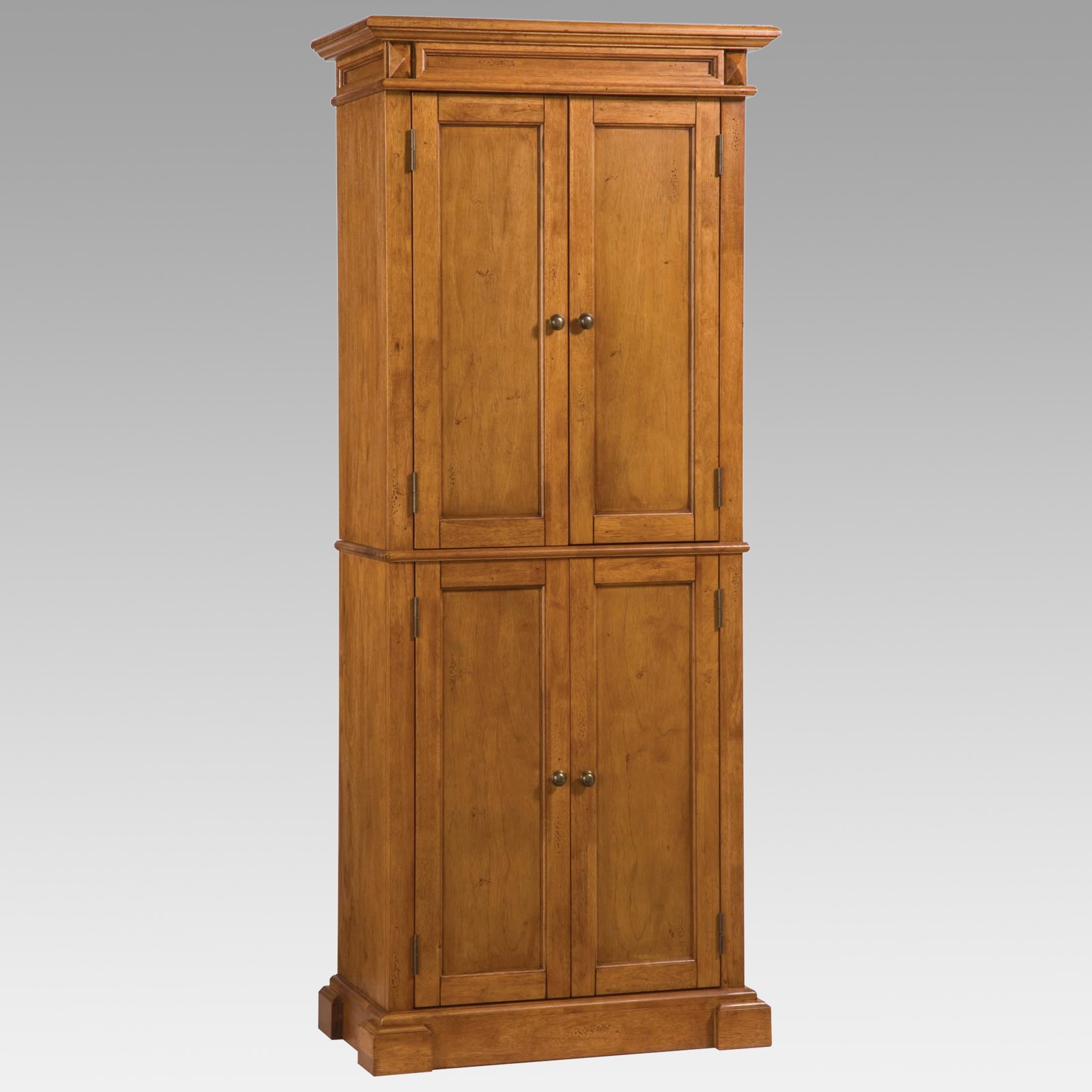 Home Styles Americana Solid Hardwood Cottage Oak Finish ...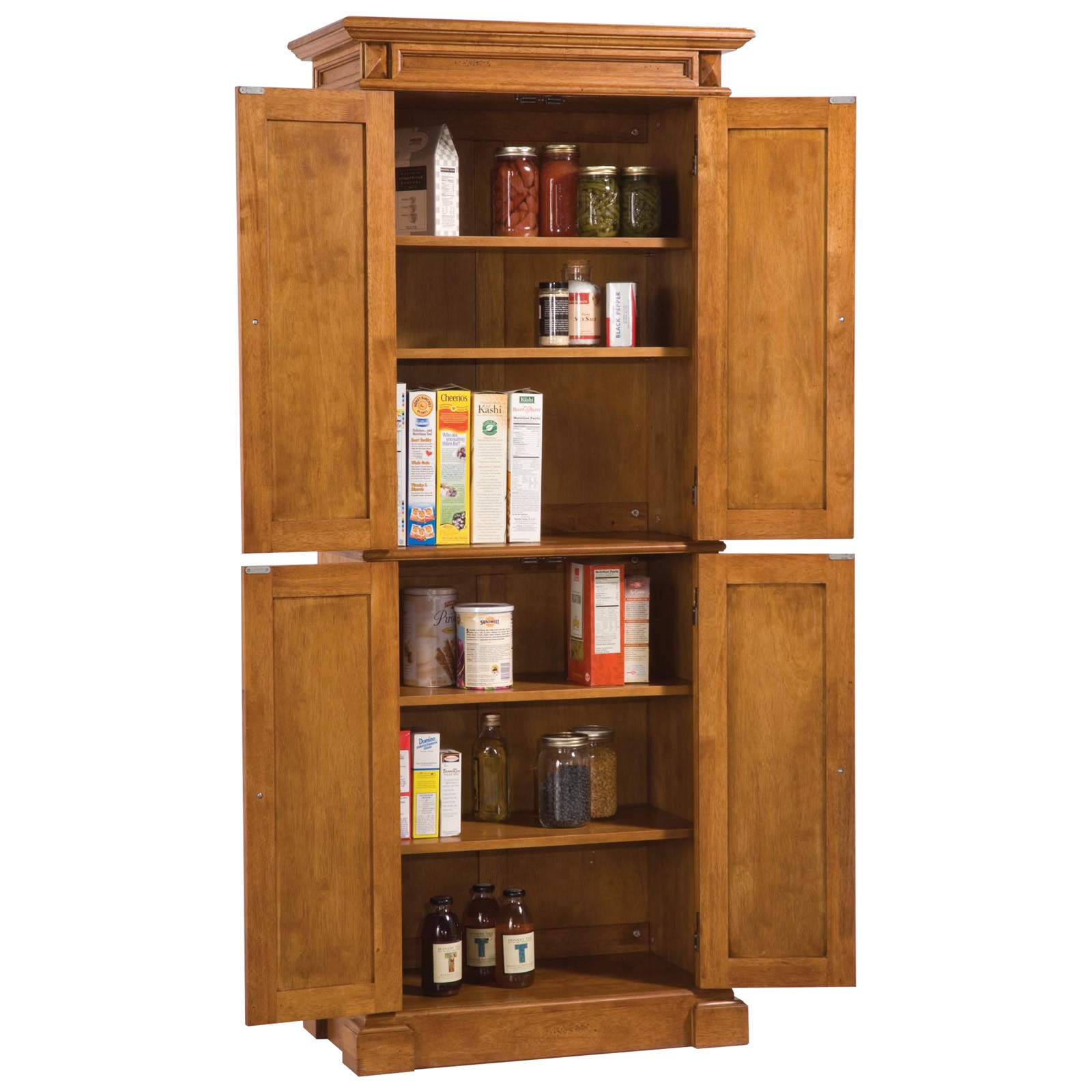 Cottage Oak Solid Hardwood Pantry Cabinet Shelves Kitchen ...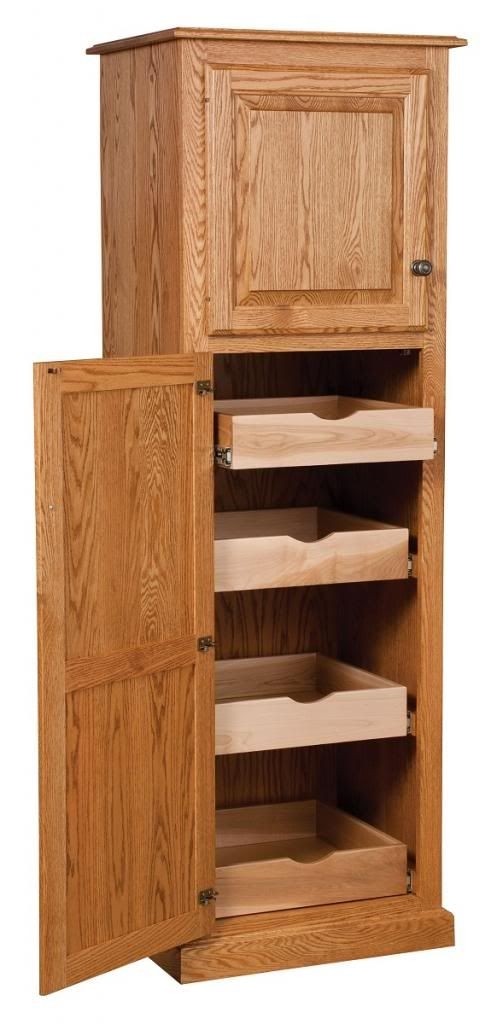 Amish Country Traditional Kitchen Pantry Storage Cupboard ...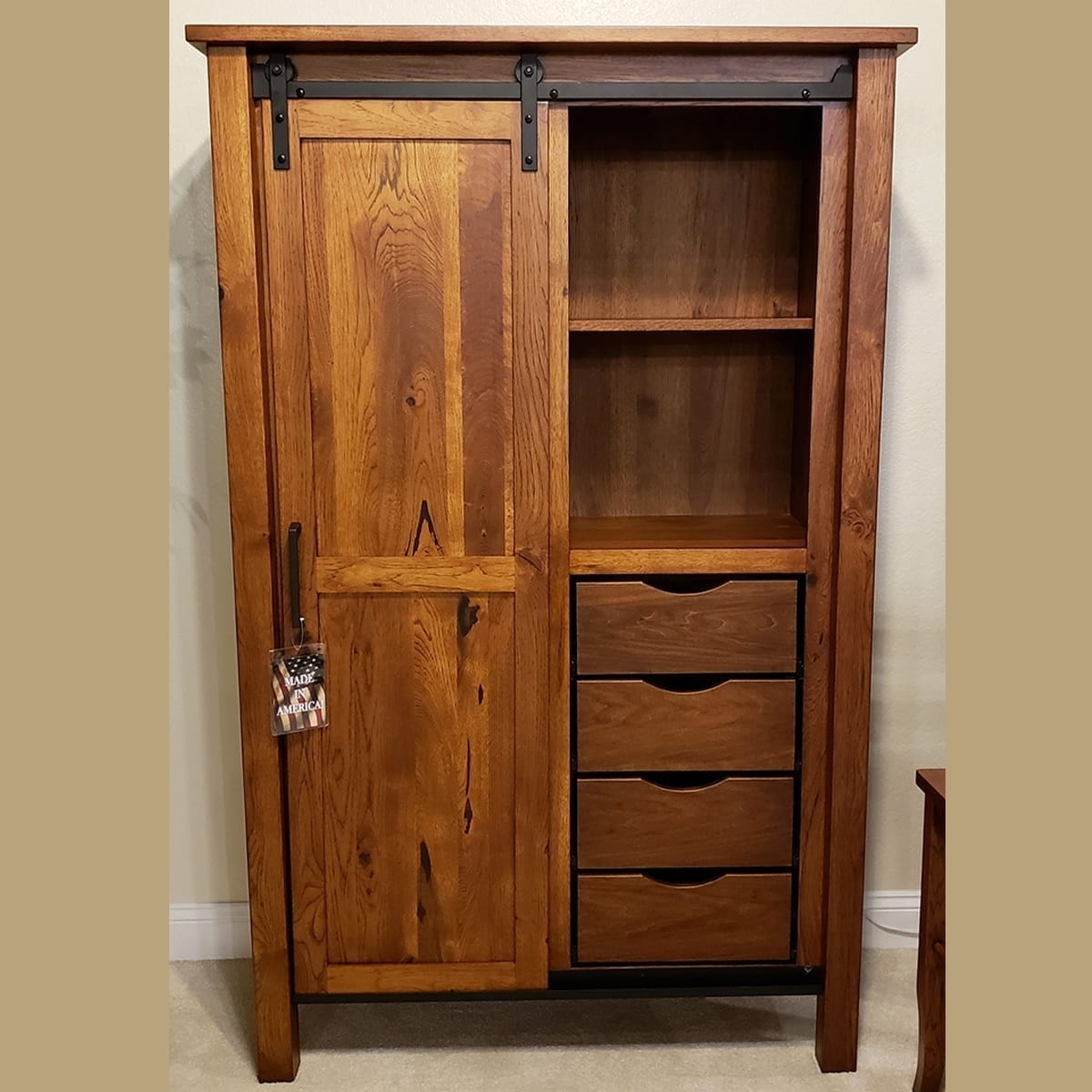 Farmhouse Hickory Pantry Cabinet - Oak Creek Amish Furniture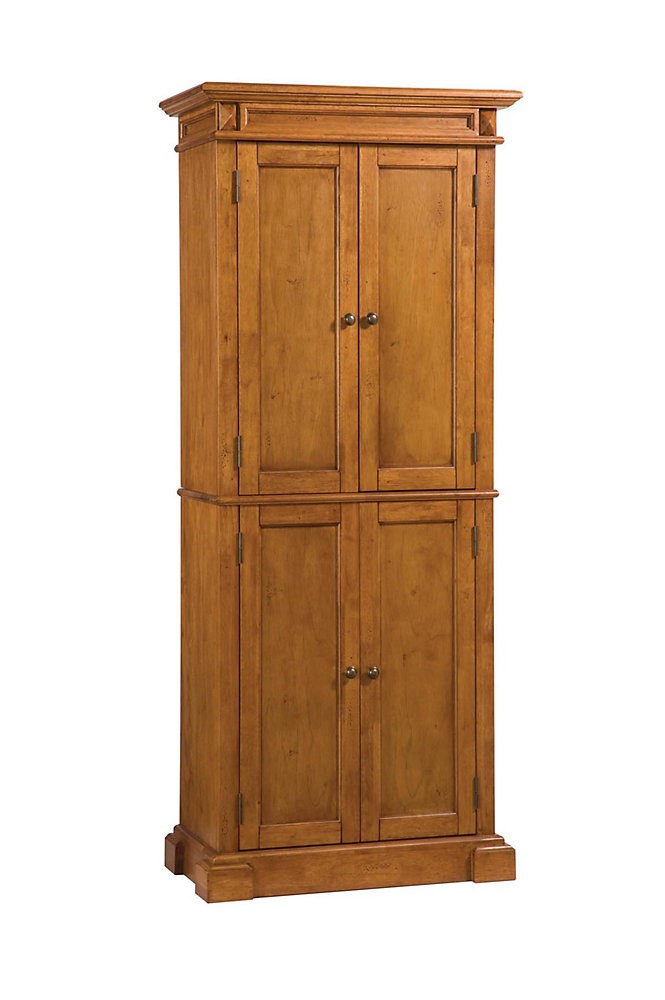 Home Styles Distressed Oak Pantry | The Home Depot Canada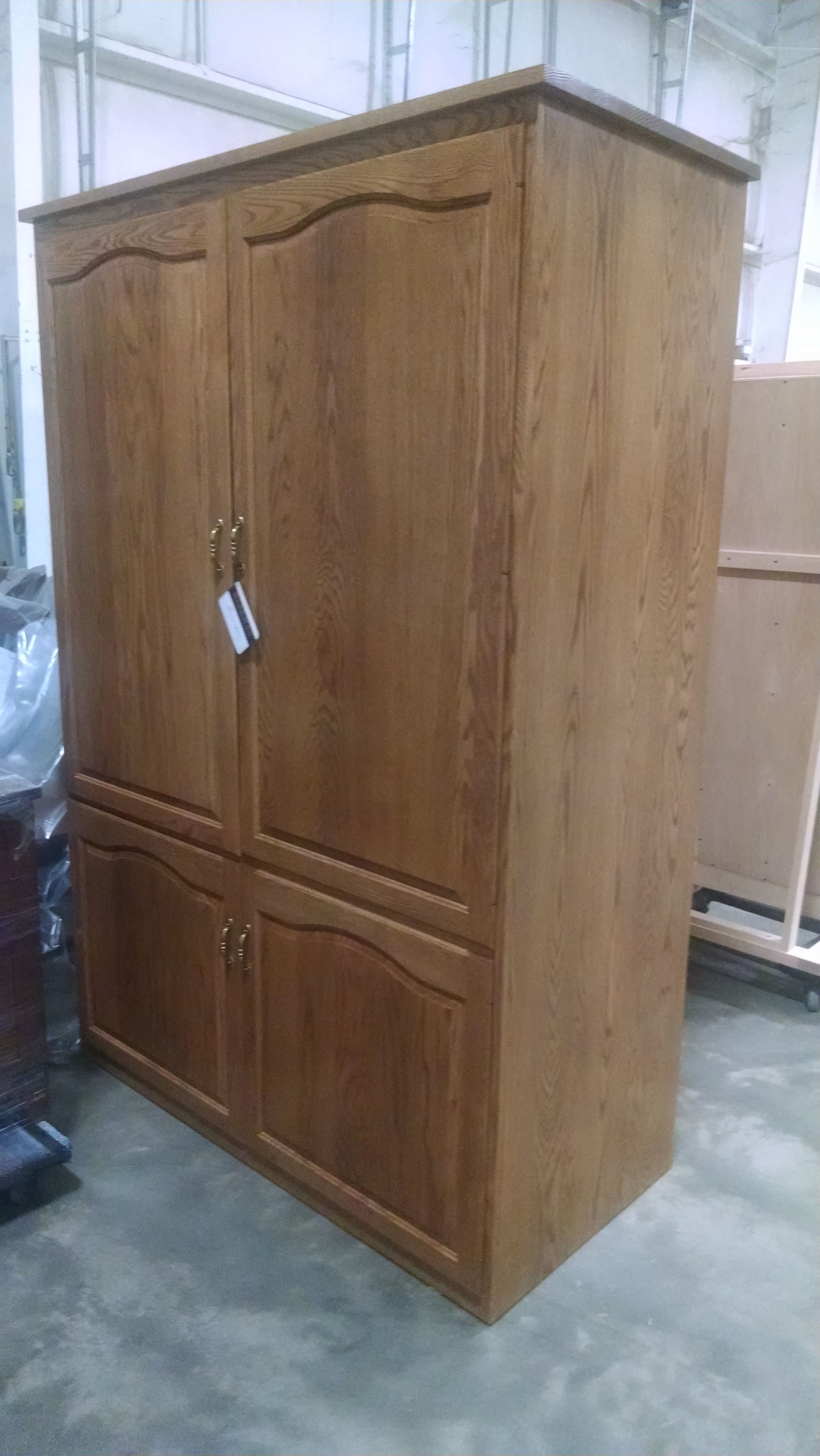 Handmade Custom Pantry Cabinet In White Oak by Walnut ...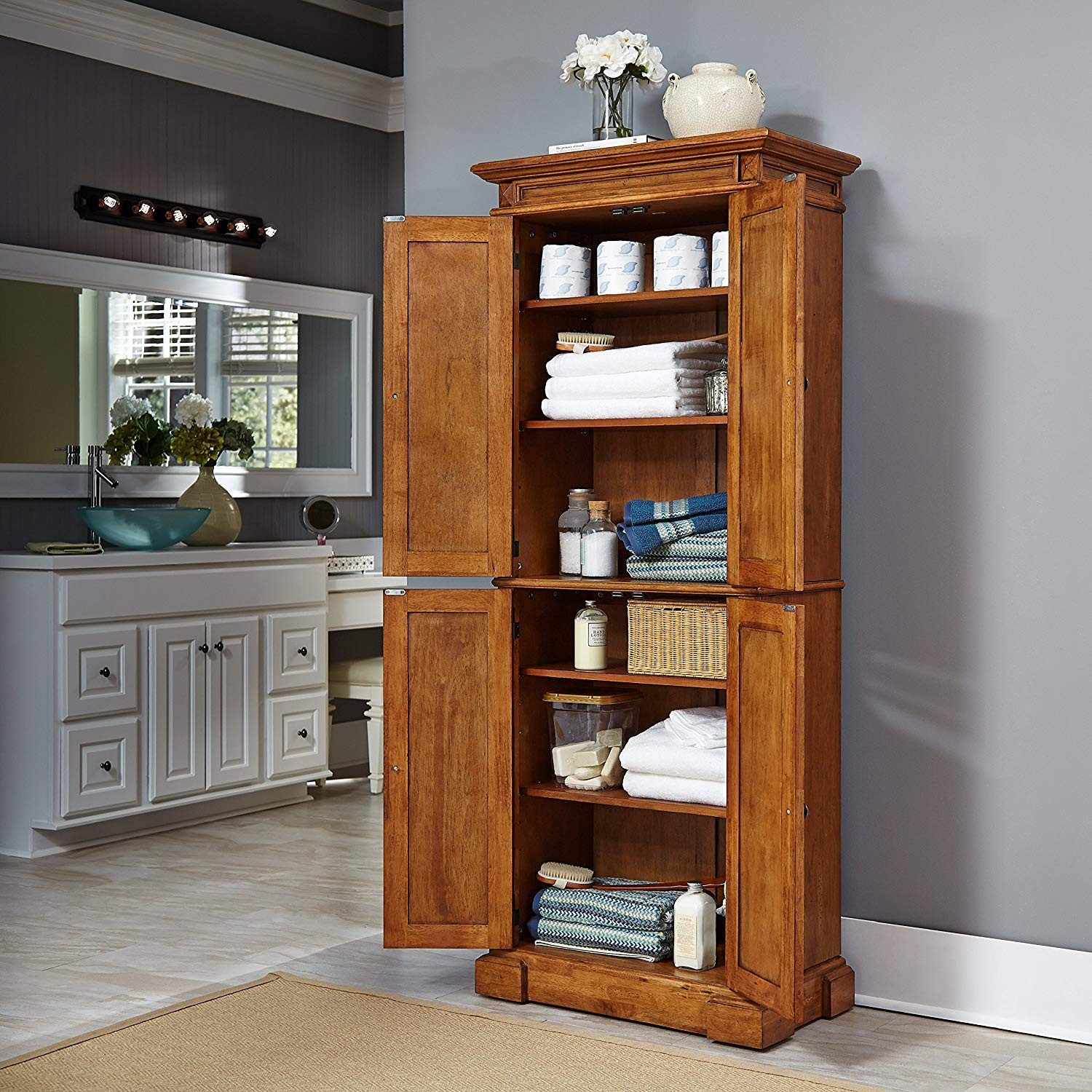 Home Styles 5004-69 Americana Pantry Storage Cabinet ...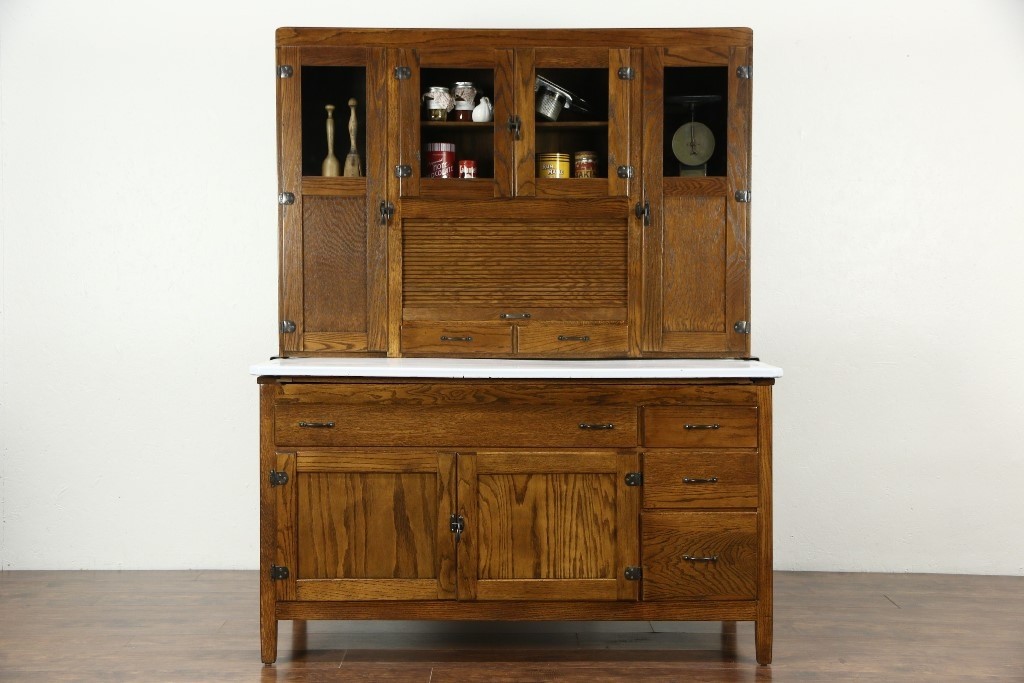 Tall Oak Pantry Cabinet — Home Art Decoration Design ...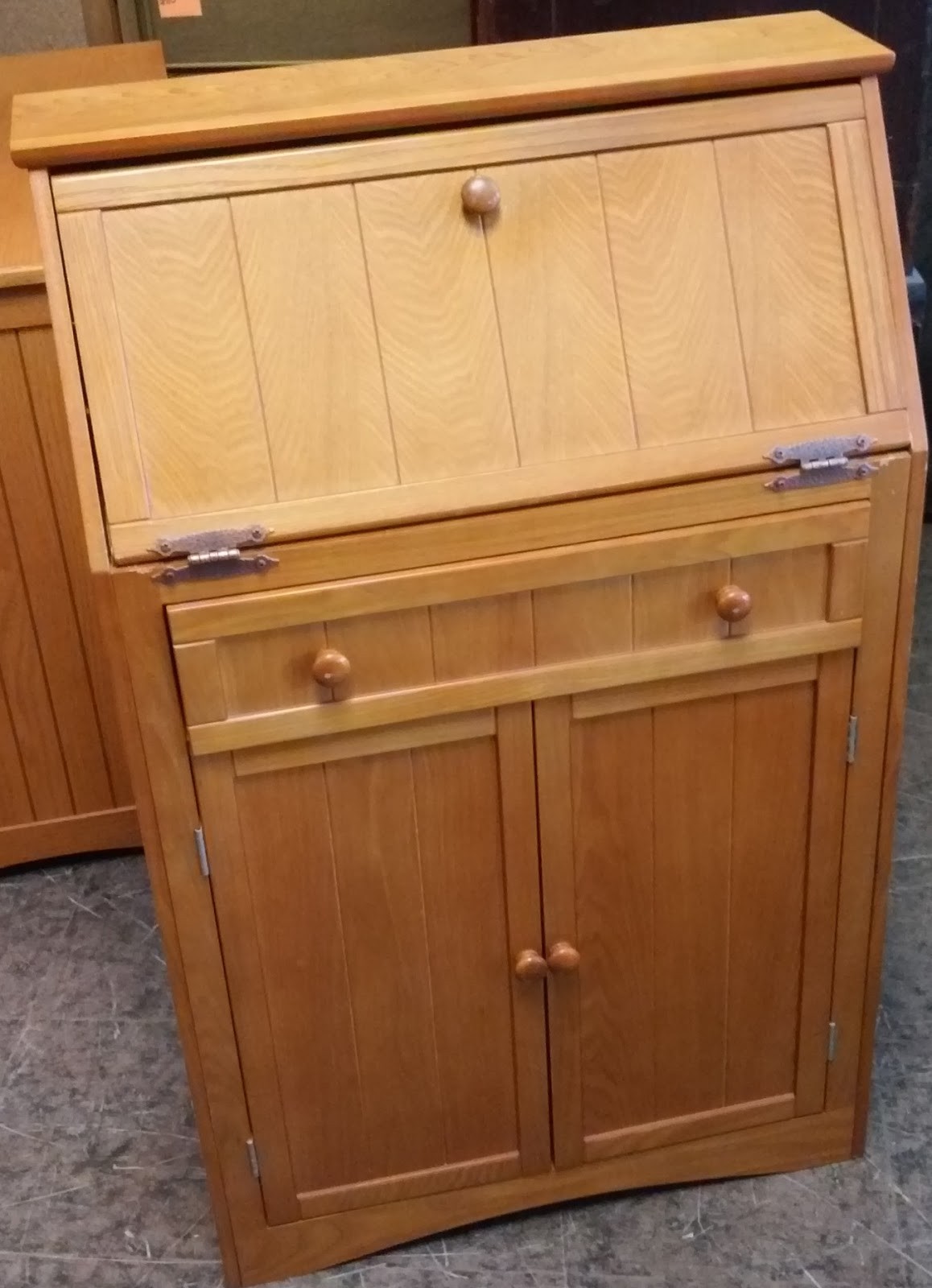 UHURU FURNITURE & COLLECTIBLES: SOLD Honey Oak Pantry ...