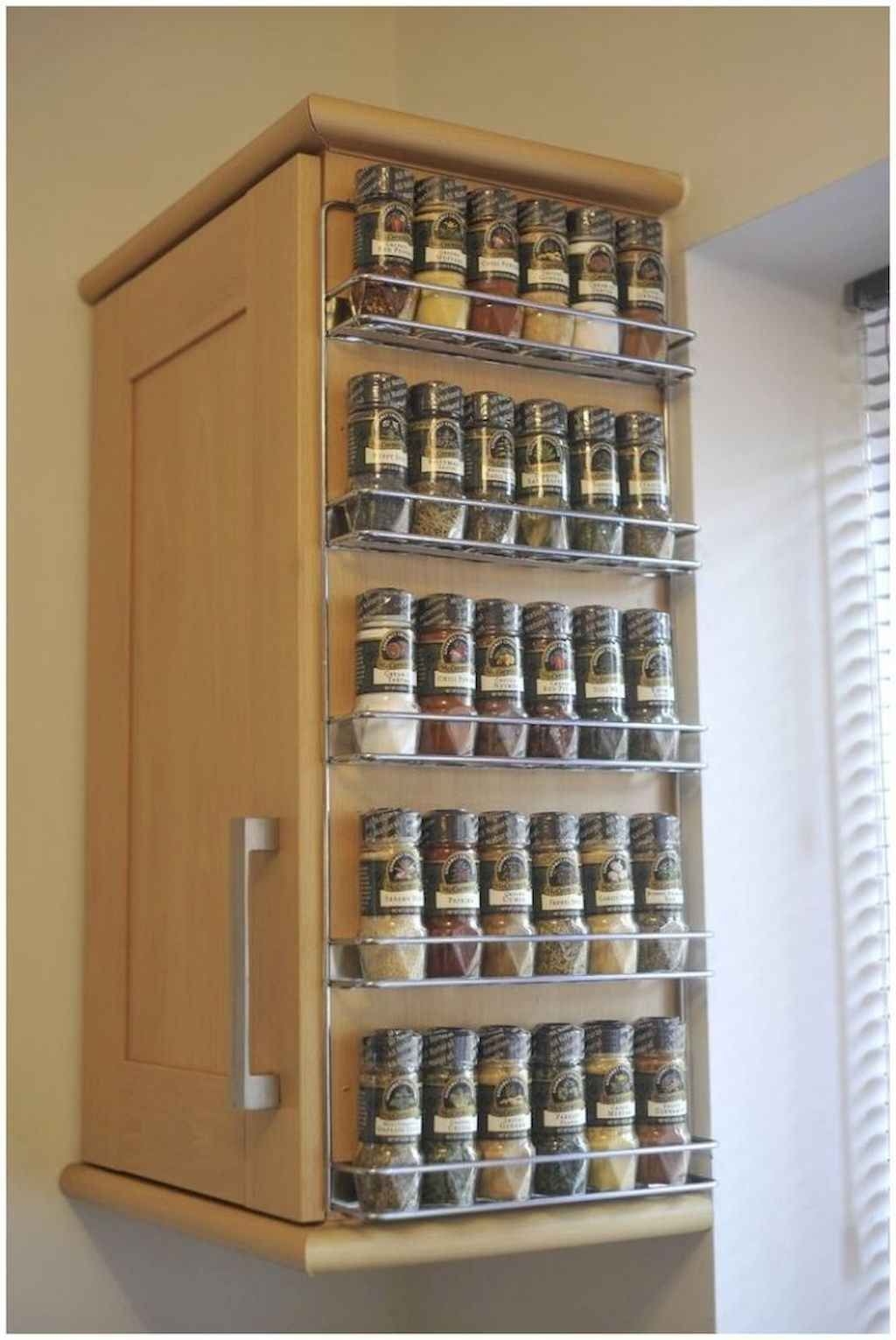 Spice Rack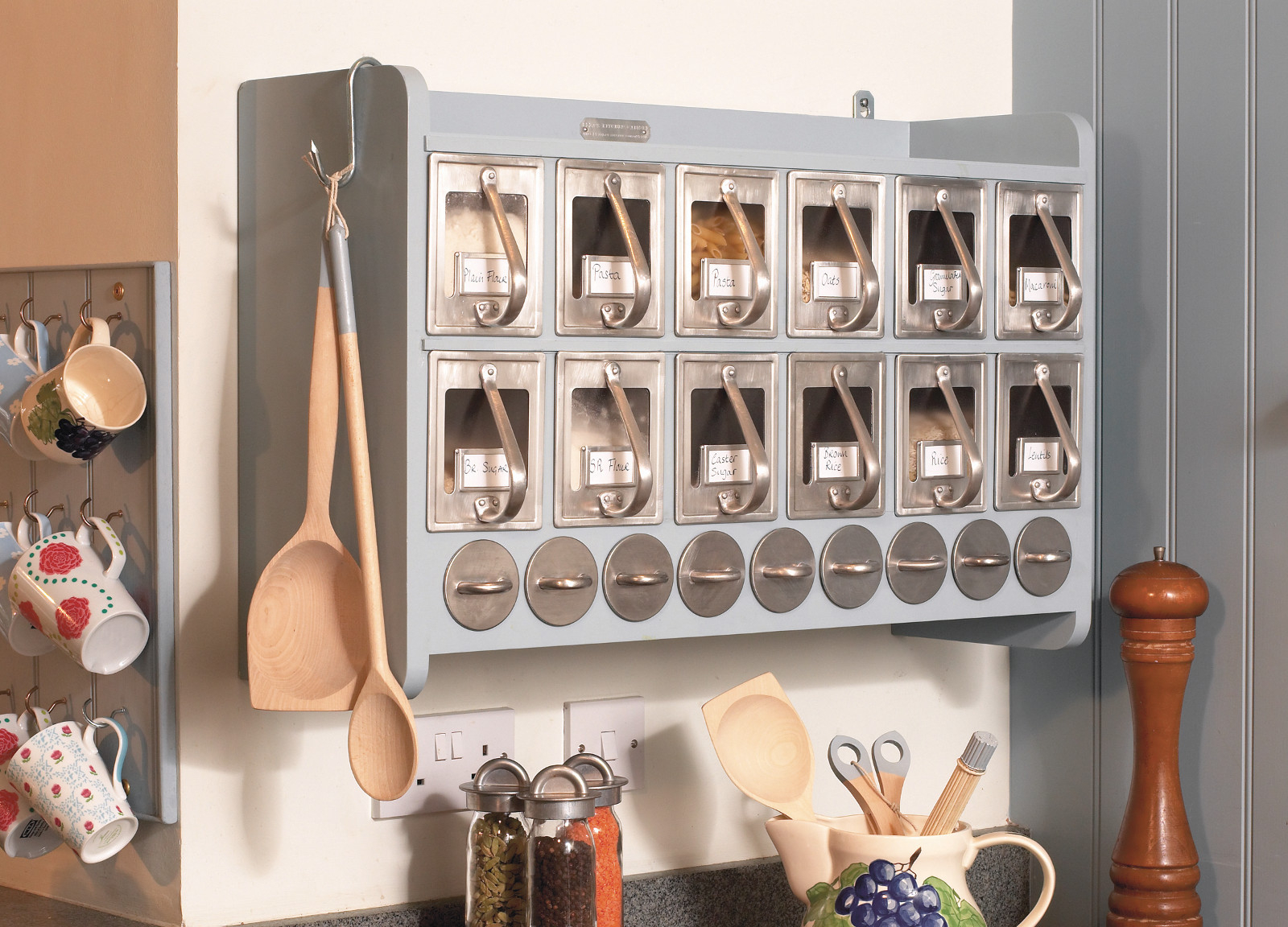 Hmmm... where could I put something like this? Out of wall space, but love the concept!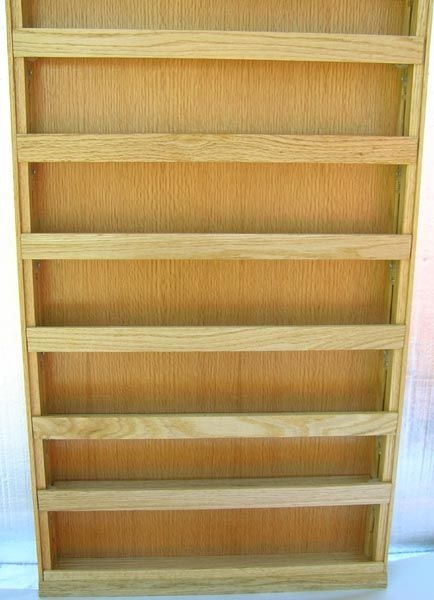 Spice racks made large with 6 adjustable shelves - shelf lips are 1 1 ...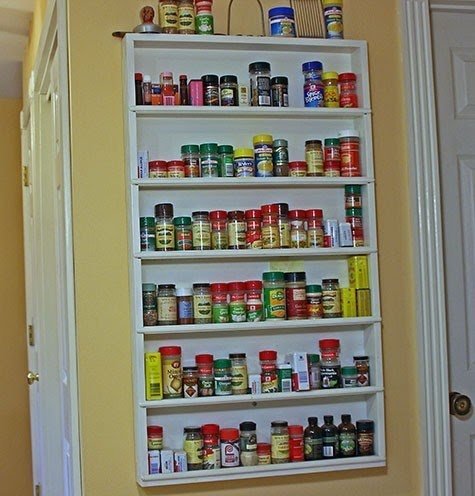 A must-have of every kitchen! A large spice rack that you can easily mount to the wall. It features a few shallow shelves perfect for small jars and containers. You will get easy access to all the spices and you won't waste the space in the cabinets.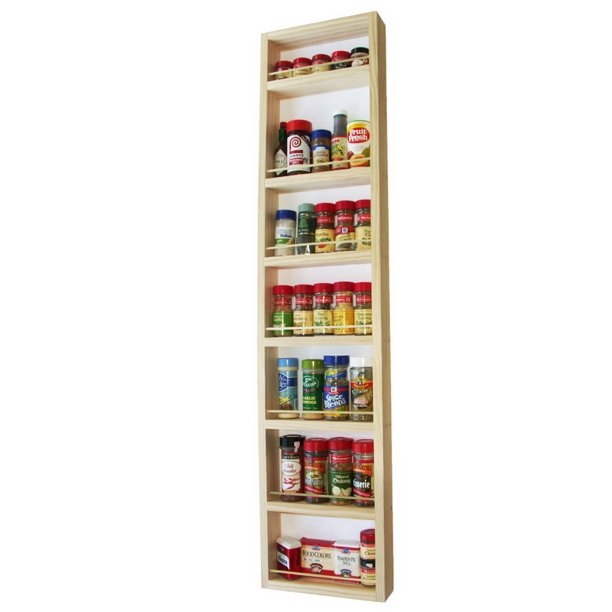 Midland Wall Mounted Spice Rack
This amazing wall mounted spice rack would be a perfect solution for every kind of kitchen! Check it out and enjoy an extraordinary functionality and intriguing look, no matter if you prefer modernity or tradition.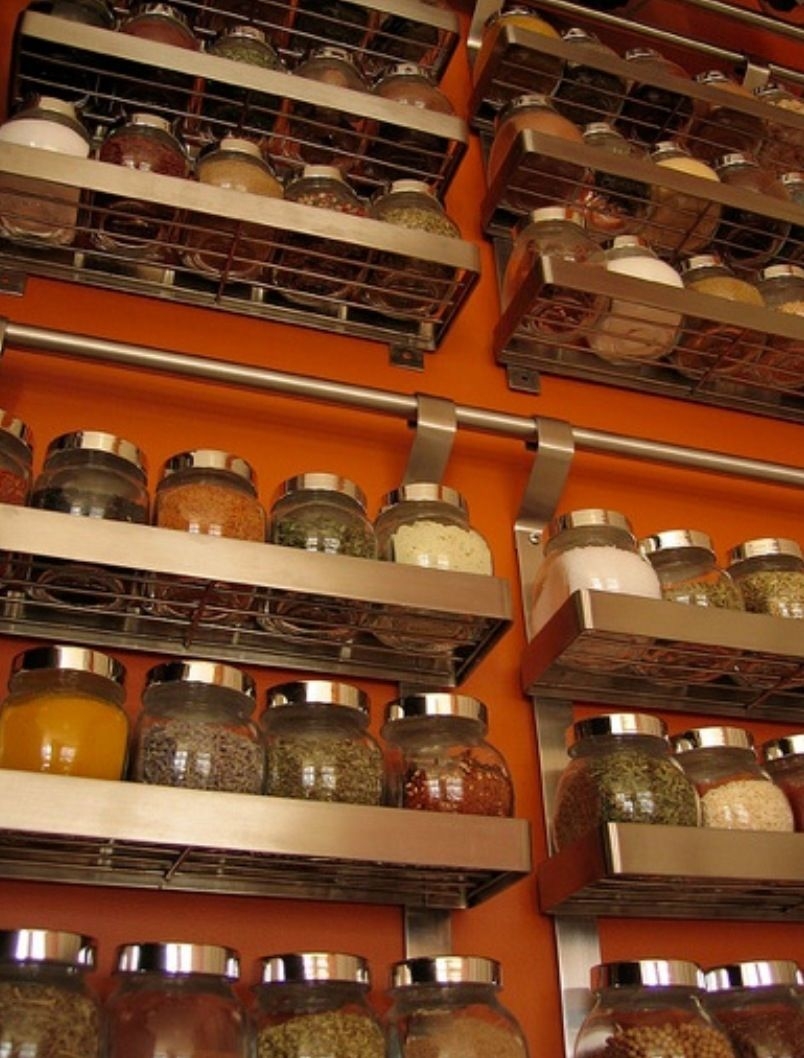 Comprising multiple floating shelves, this large spice rack creates unique storage possibilities for your collections of spices and herbs. Now everything will be neatly organized, having its own place.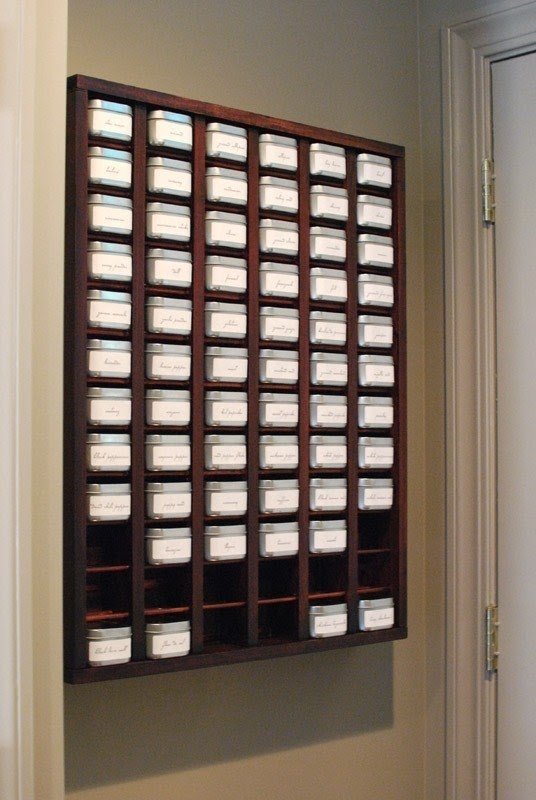 spices 8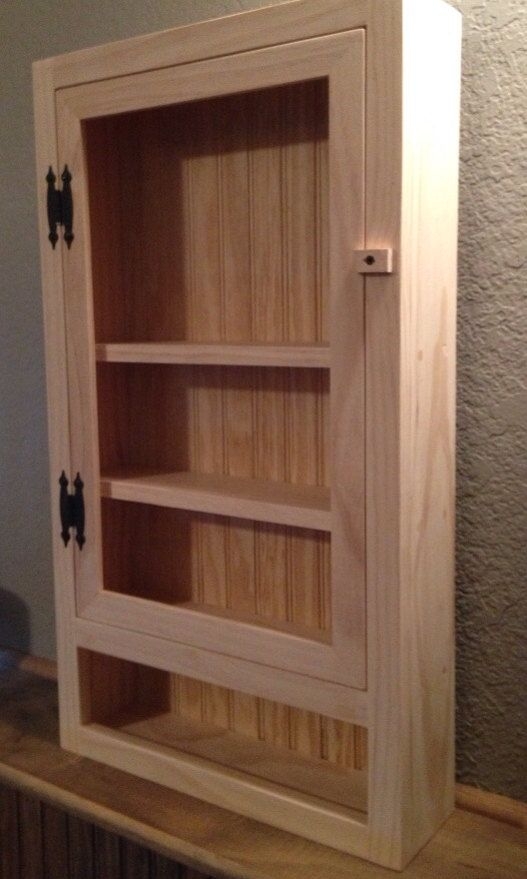 Wall Cabinet Bathroom Cabinet Kitchen
A very functional wall cabinet that you can use in almost every room of the house. It can serve as a spice rack in the kitchen, a bathroom cabinet for cosmetics or a display shelf in your living room.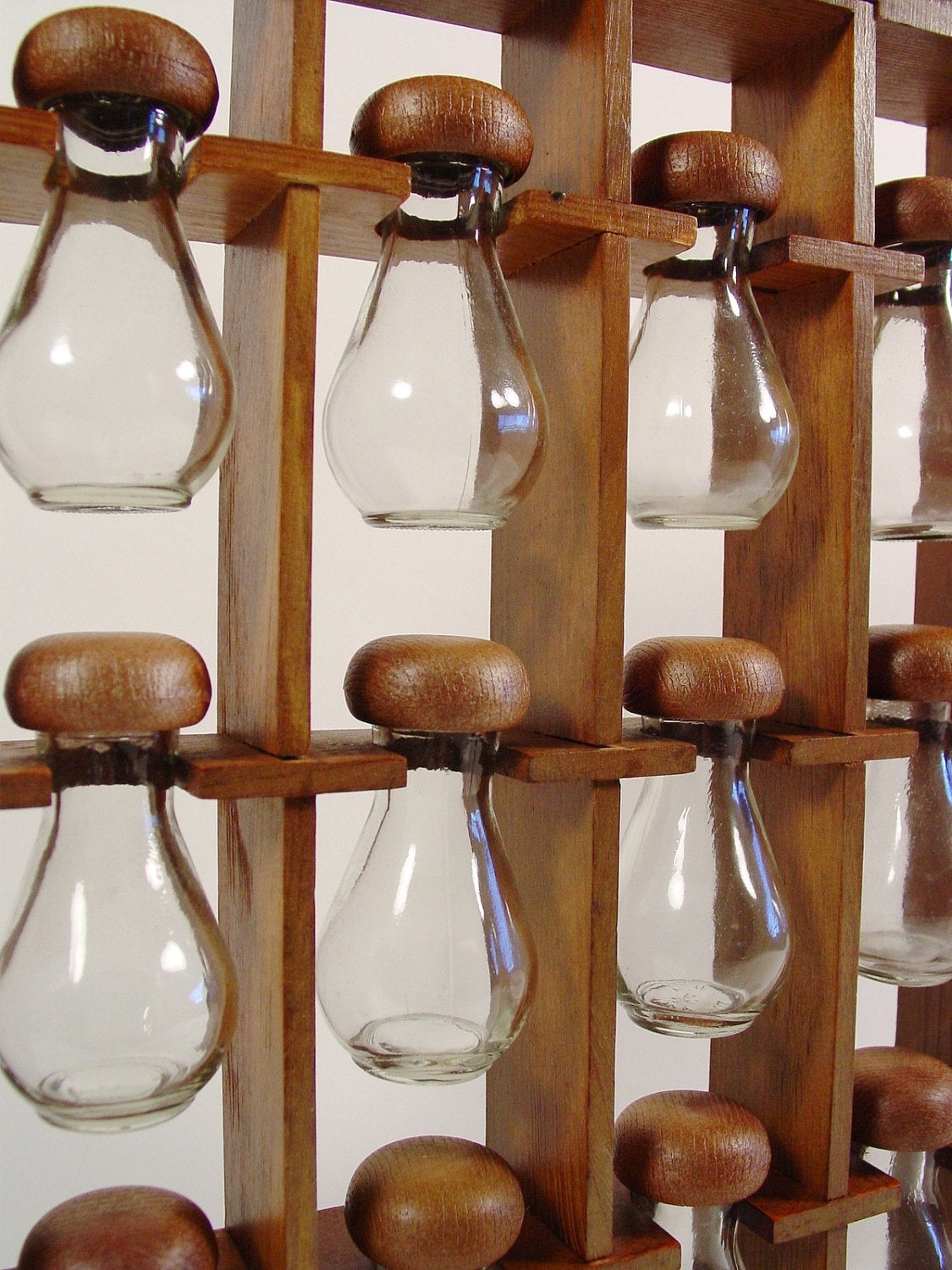 Mid Century Spice Rack Wooden Hanging
Spice rack consisting of glass jars. Frame is made of wood. Functional addition for any kitchen. Suitable for residential and commercial premises. Received a lot of top ratings from customers.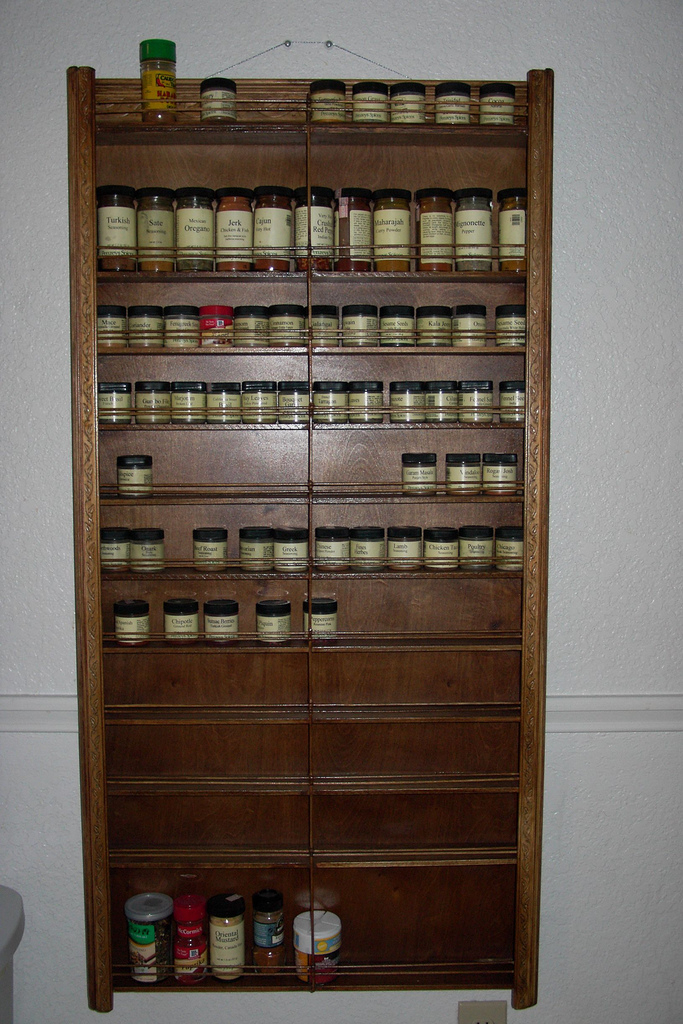 My_new_mega-spice_rack.jpg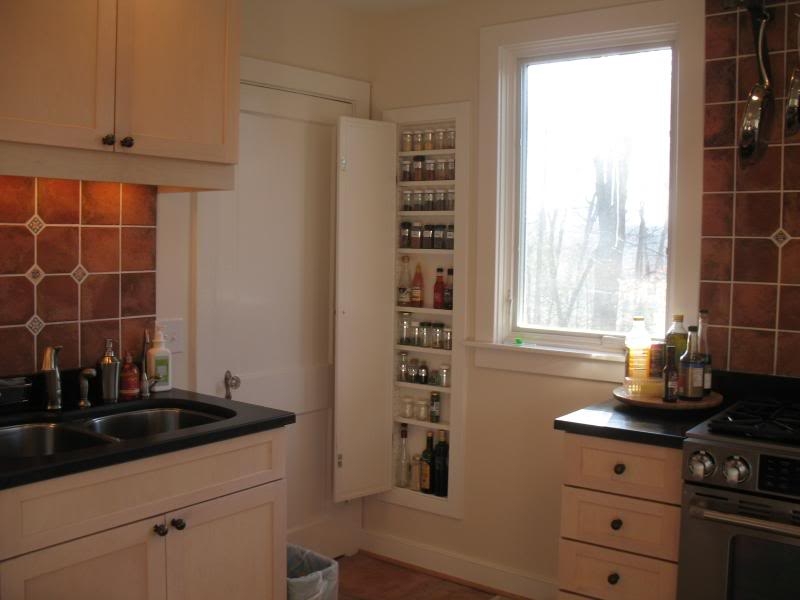 Built-in Spice Rack - build in set of shallow shelves between the studs and hide with a door | Sand and Sisal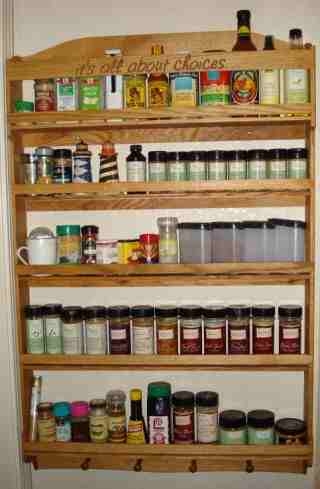 spice_rack_wood_spice_racks_custom_spice_rack.jpg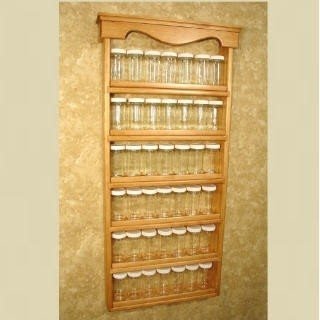 Wall Mounted Spice Rack Farmhouse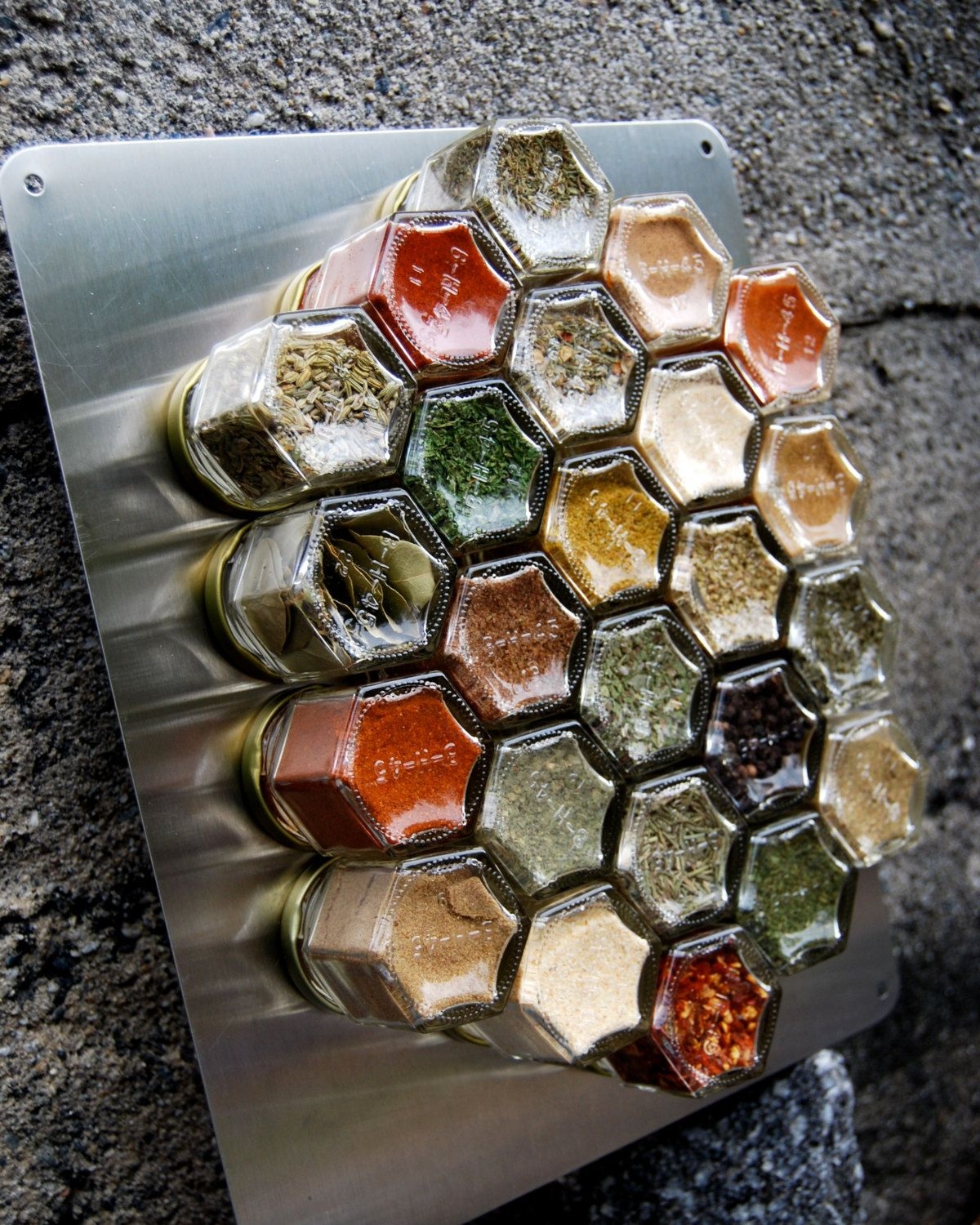 Honeycomb Magnetic Spice Rack For Wall
Honeycomb magnetic spice rack for wall. Set of 24 personalized, hand-stamped empty jars. Includes large, metal 12" x 15" wall plate. These wall hanging spice jars could be used in any kitchen, super handy!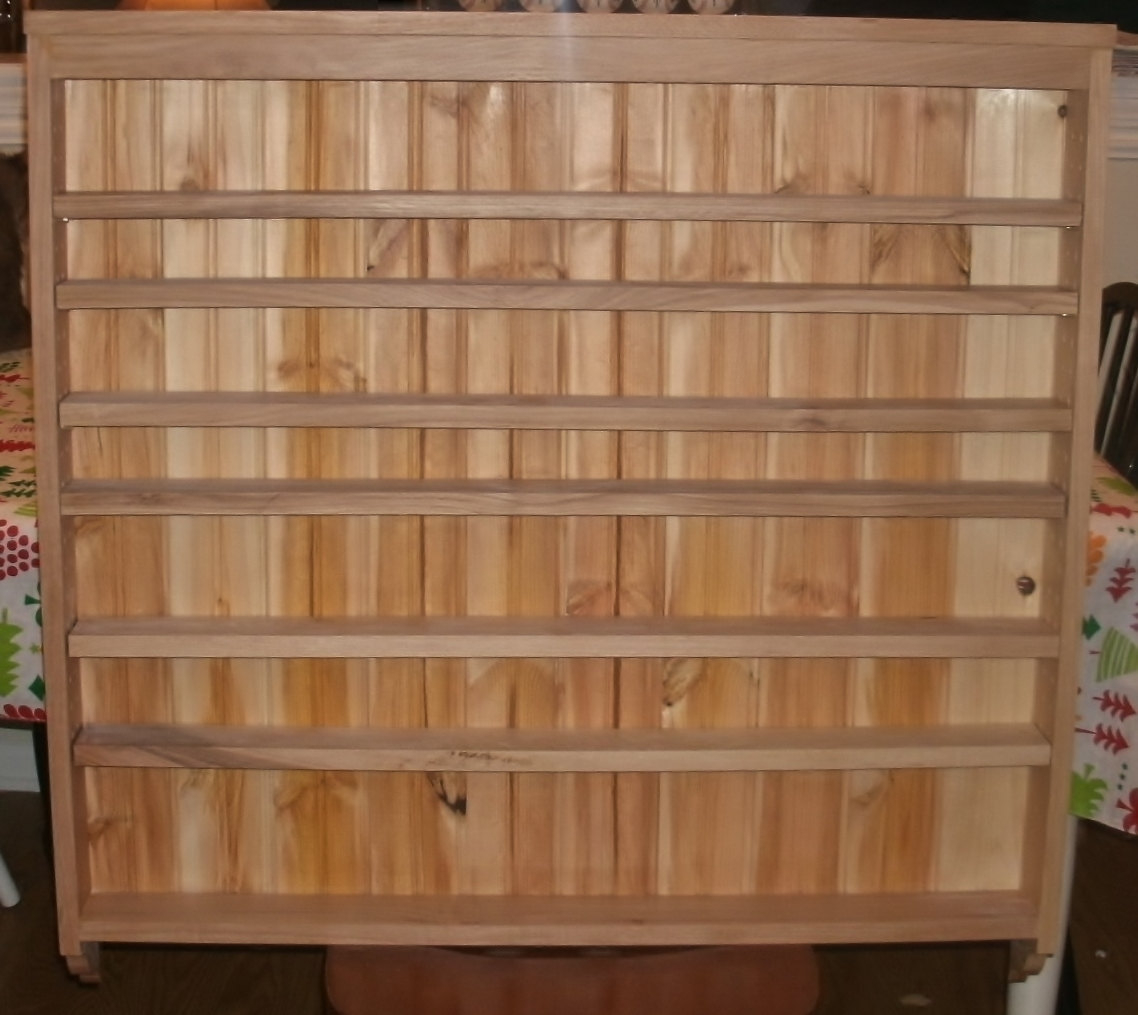 Request a custom order and have something made just for you.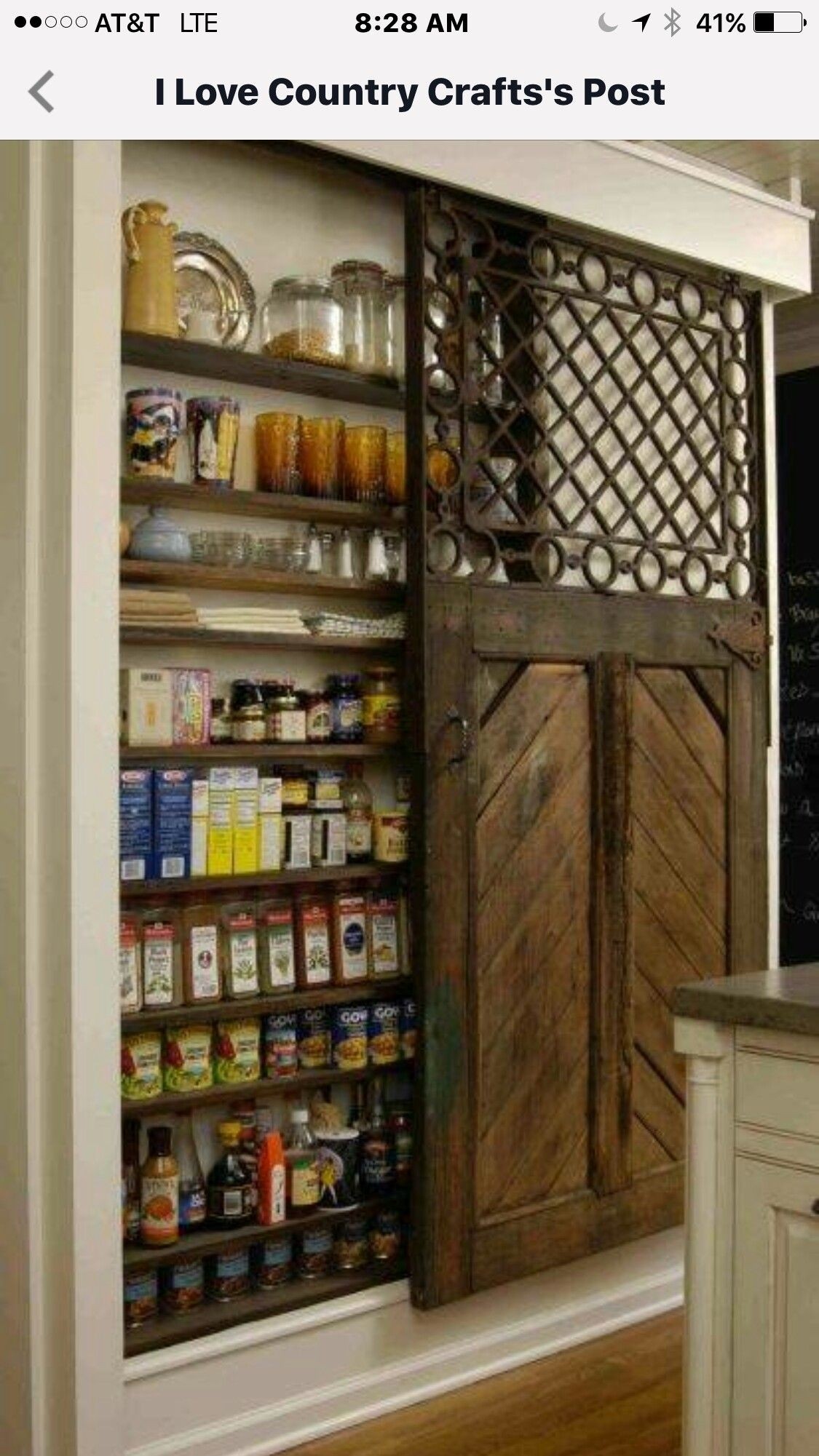 A custom barn door that emerge from nowhere, from walls just behind you. They hide the pantries. Perfect space-saver and place for all spices and preparations - behind wooden, carved doors. That is tipical mediterranean cabinets and doors style.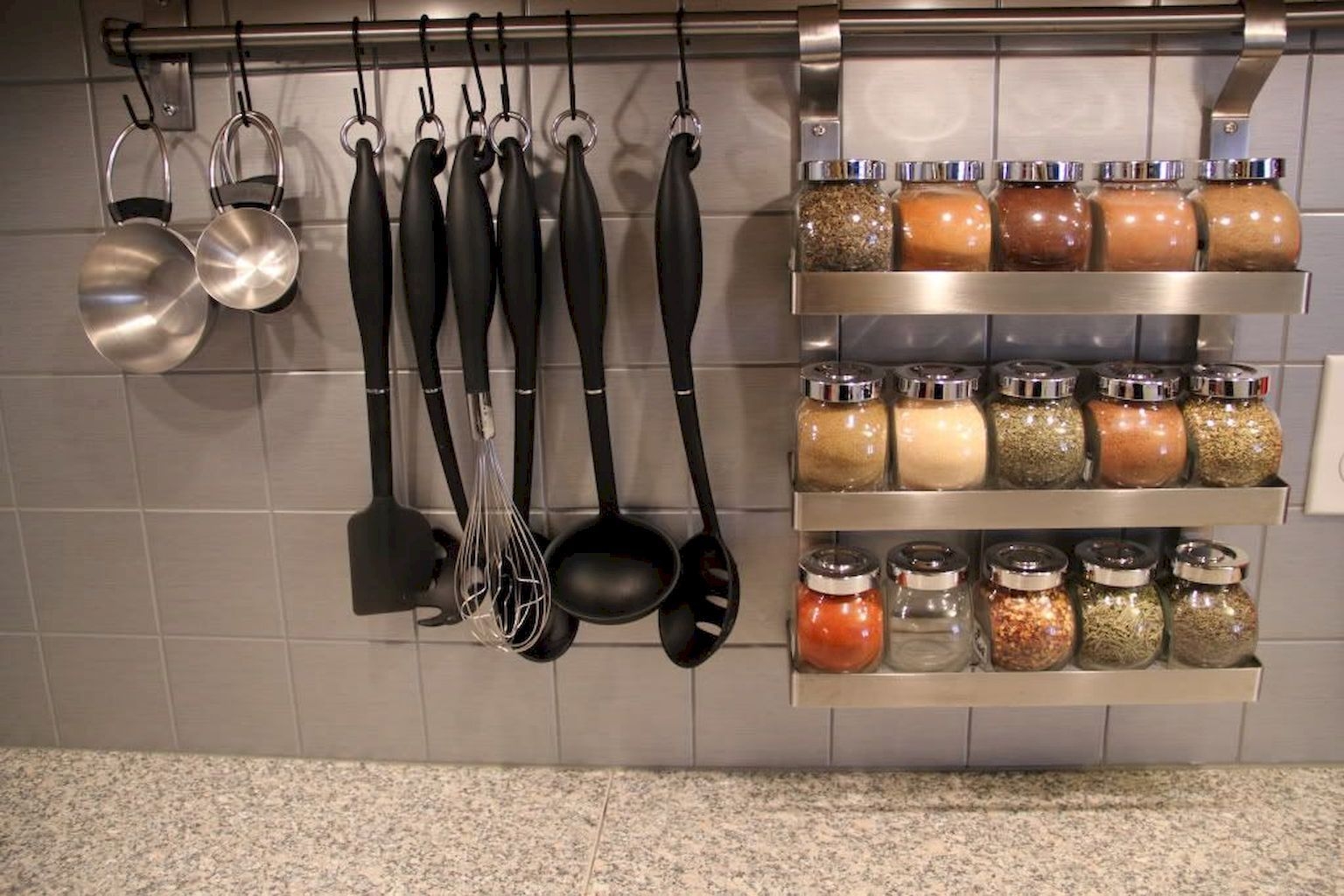 This very comfortable and stylish rack intended to kitchen is composed of metal rope with hooks (to hang ladle, eggbeater or something like that) and hanging rack with three shelves invented to storage jars with spices.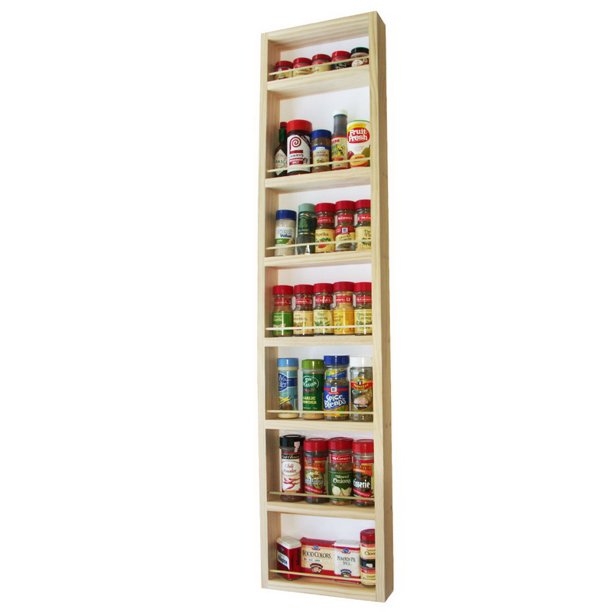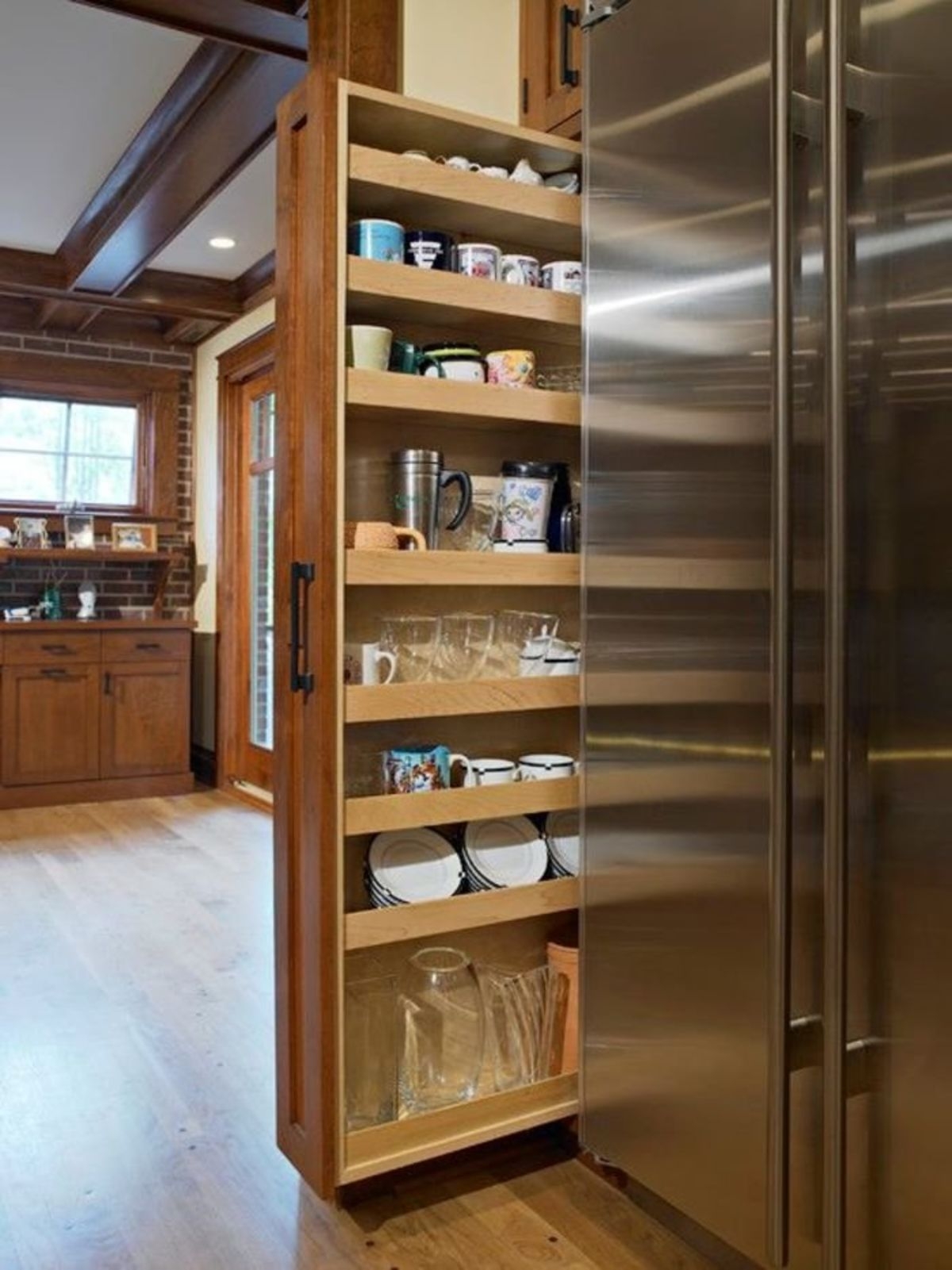 Do you ever find yourself overwhelmed by the amount of needless appliances in your kitchen but you just can't find the strength to throw them out? This is a solution for you! A beautiful wooden rack submerged in your wall!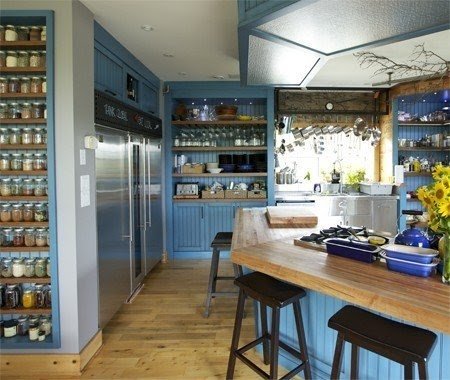 If you're looking to give your kitchen a 50's or 60's vibe then this is a great idea. A tasteful mix between modern appliances, smooth surfaces and old-school shelves and paint. Just lovely!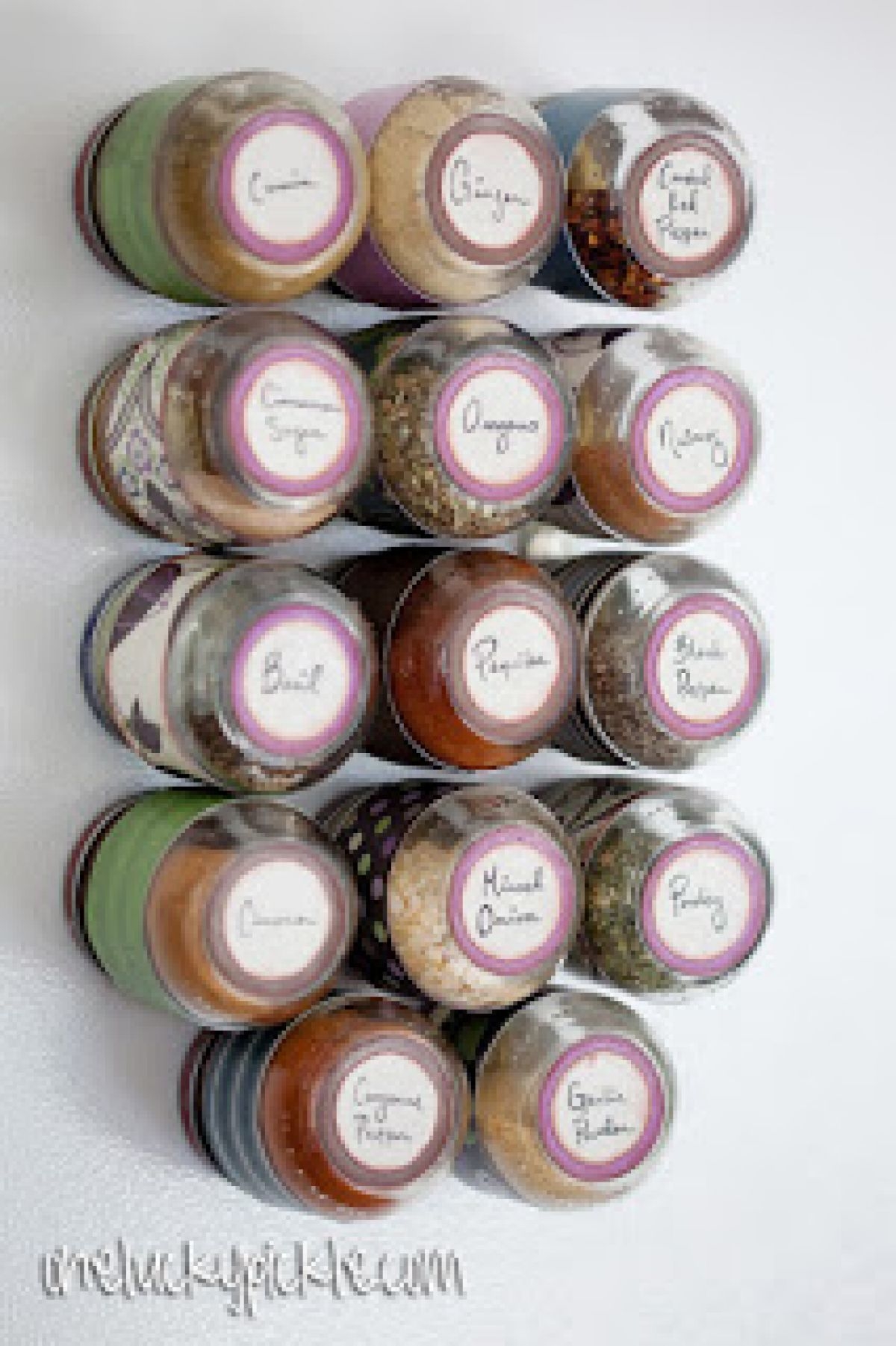 After eating the food from the jar - do not throw it away, when you can manually create a collection of nice glass spice rack jars to store loose products or your own jams. Hand-made lids, with black descriptions - plus interesting ribbon.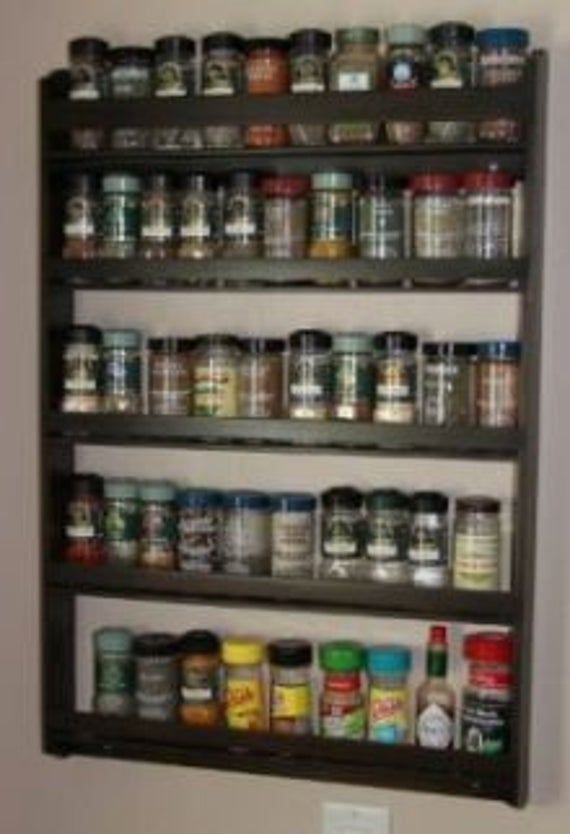 Selling Leads: spice rack, wood spice racks, custom spice rack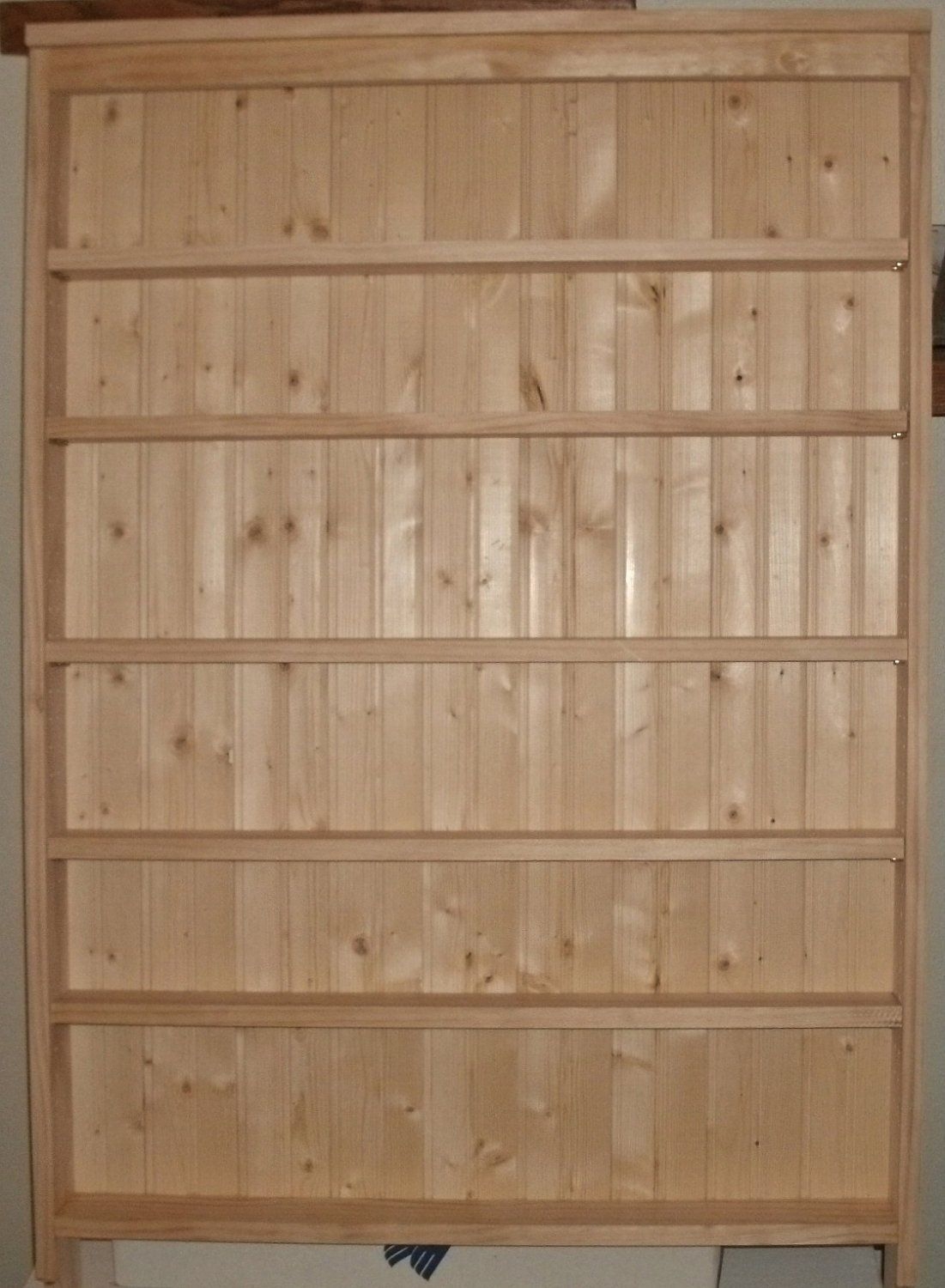 Large Spice Rack/ Kitchen shelf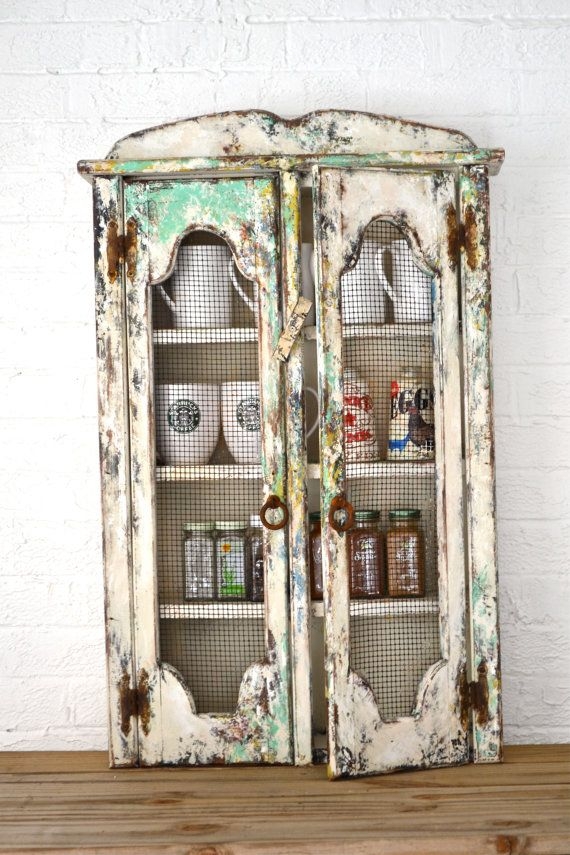 34x21 Large Rustic Country Farm Spice Rack Rustic by Anniesimages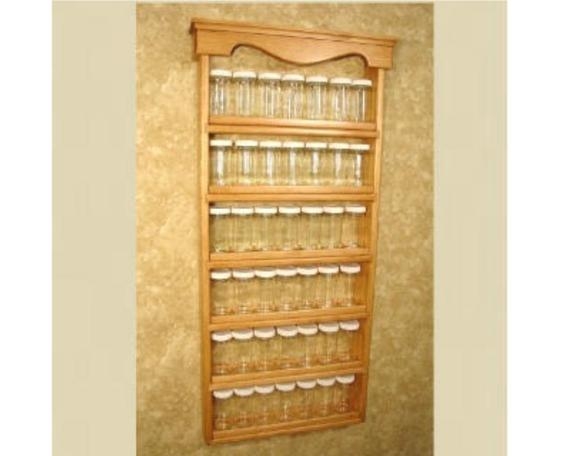 There is a vast assortment of spices and herbs in every kitchen. Many, including myself, struggle to organise them and later spend hours looking for the right one. This wall mounted spice rack with six shelves is a perfect solution to all of our problems!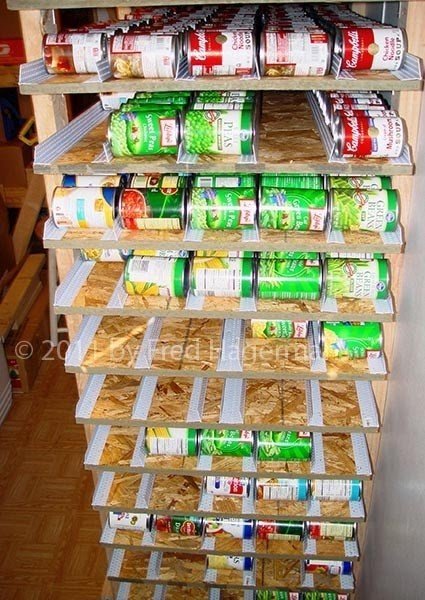 Large rack for effective organization of spices in small indoors. This element of design is based on durable peg boards. This rack is suitable especially for commercial applications. It is resistant to large weight and damage.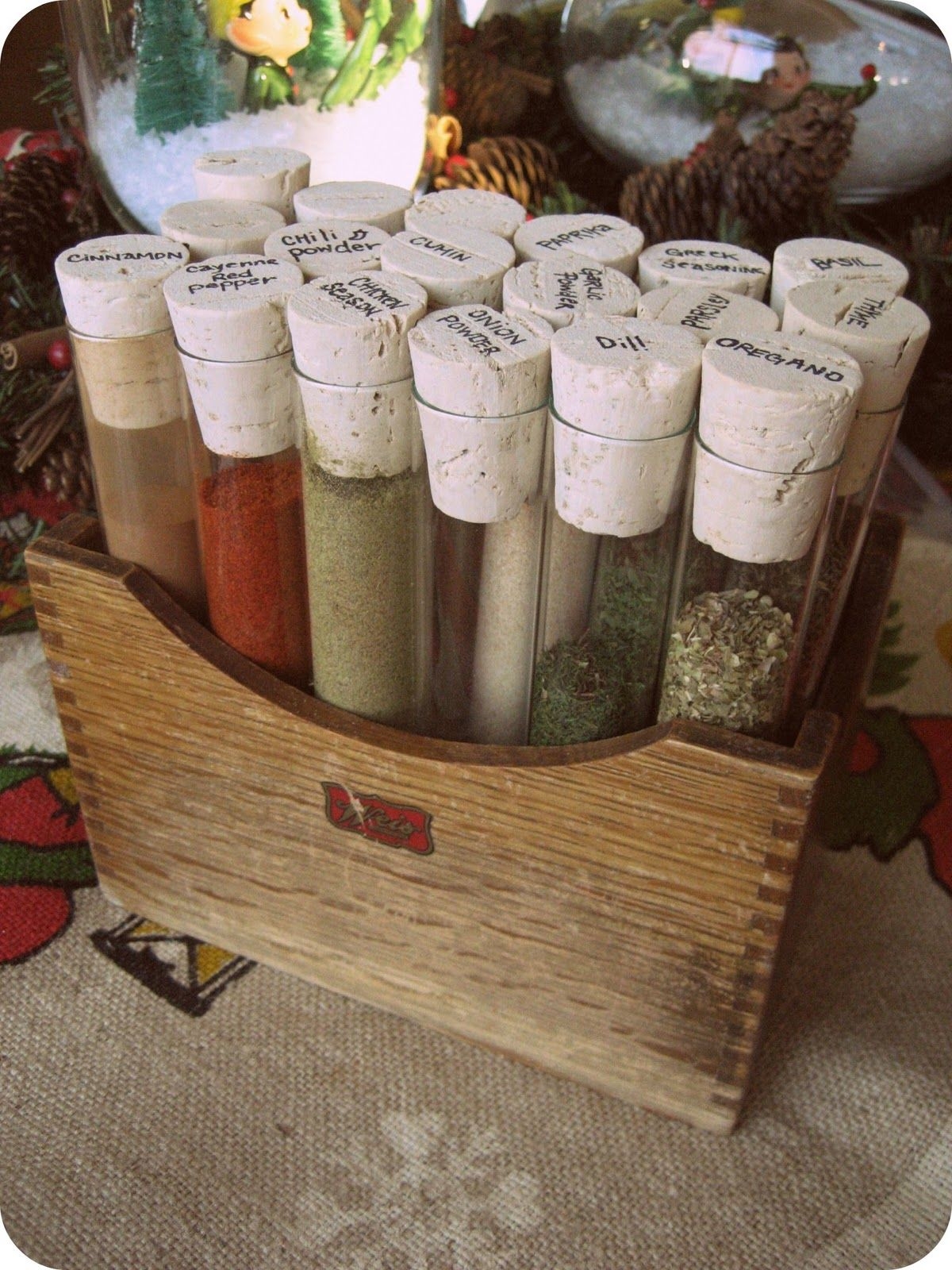 Spice rack consisting of glass jars with cork lids. It is fitted with wooden container. Handy gadget for each kitchen. Simple form and functional design.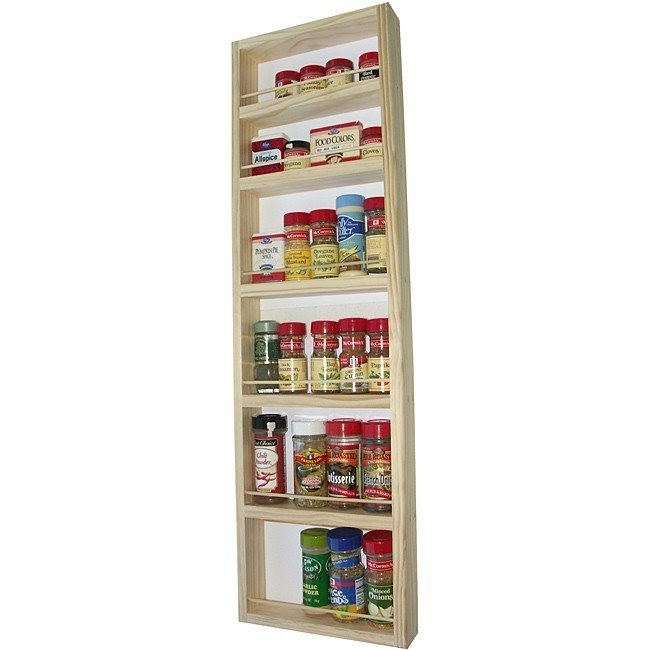 Organize your spices and other small bottles in the kitchen with this handy and innovative large kitchen spice rack. You can see all of your spices easily with this rack that is crafted with a natural finish and that can be hung on a wall or door.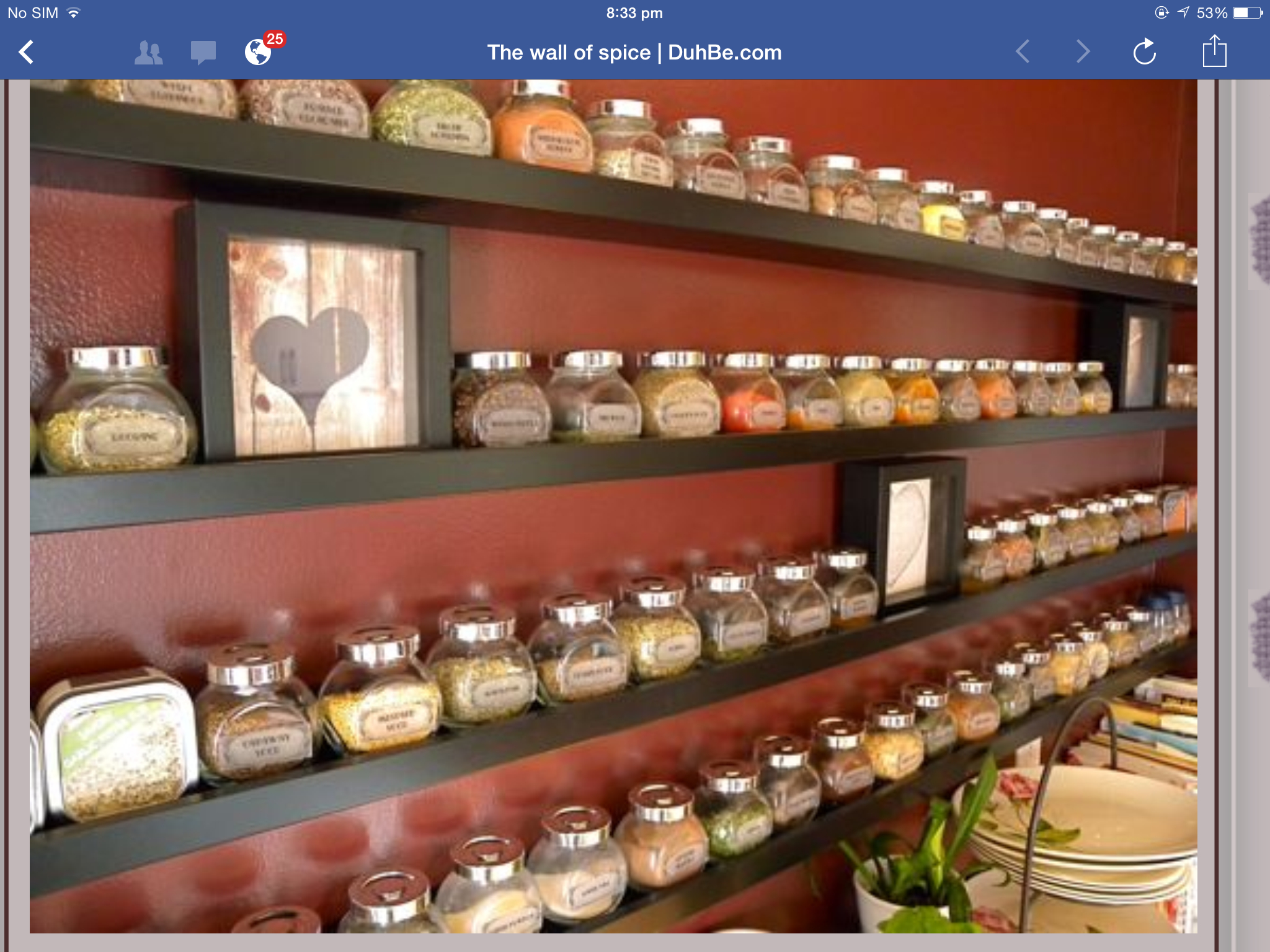 Wall of Spices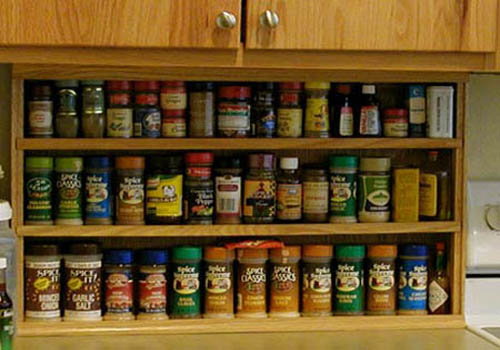 Three tiers kitchen shelving unit fitted under a wall mounted cabinet - open display organization space to house dozens of jars, receptacles and spice mugs. The manufacturer offers a customized dimensions option.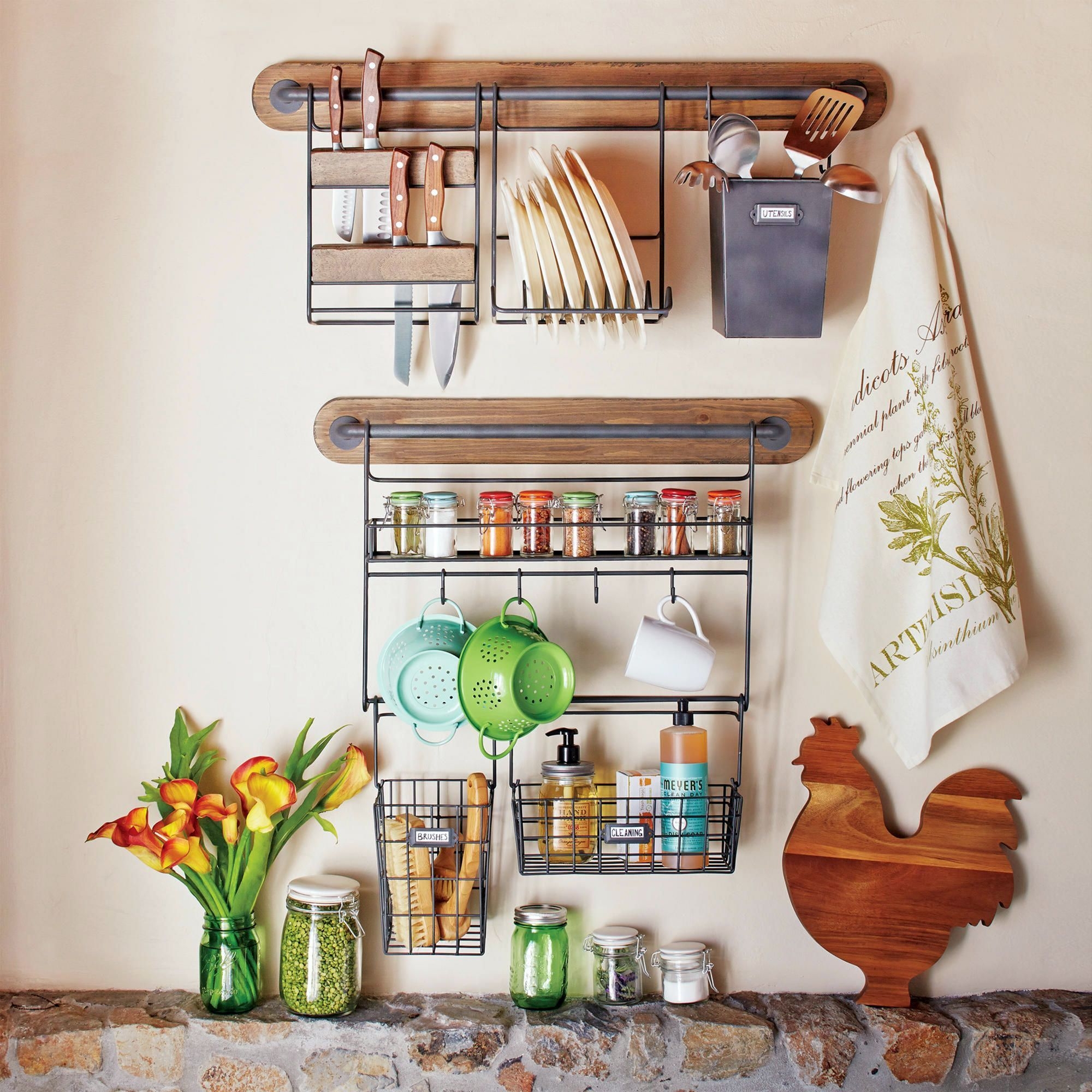 Who doesn't need a proper spice rack in the kitchen? This one here will not only give you plenty of storage options in the kitchen but will also help you keep everything organised. Not to mention how beautiful it is.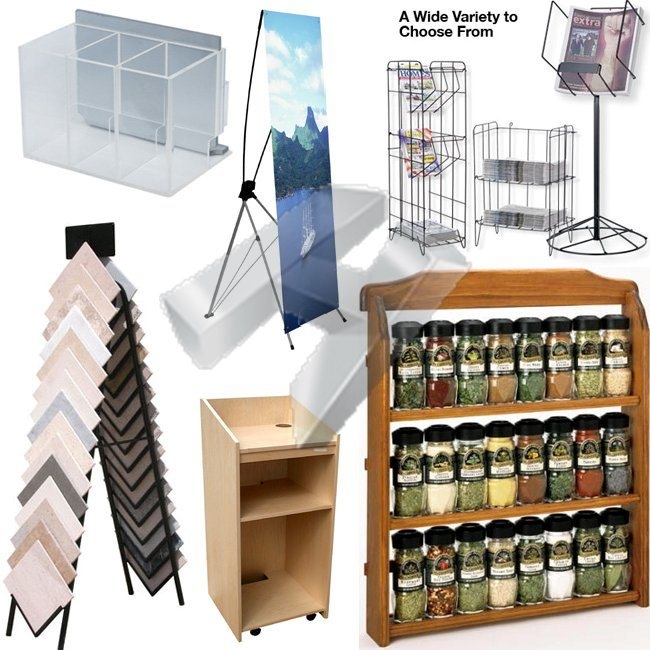 Wooden wall hung spice rack - a convenient and stylish addition to any kitchen. 3-tiered construction offers considerable space to organize your spices, herbs or any other culinary tricks.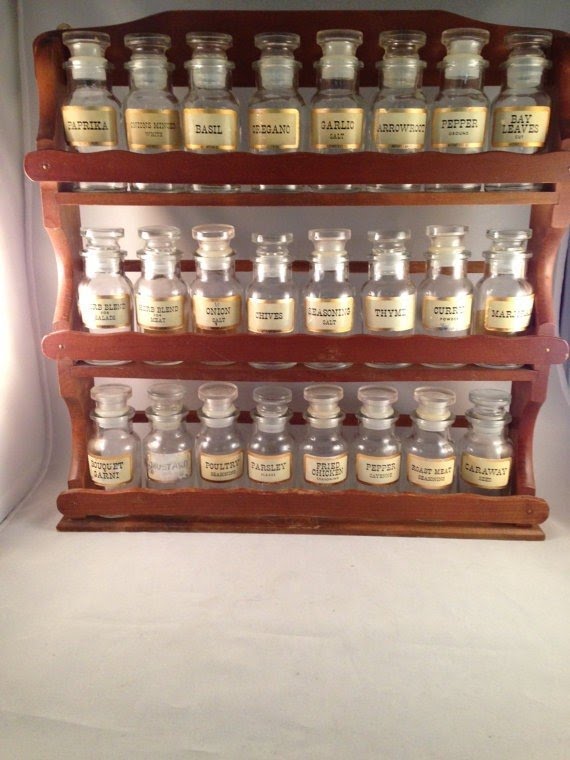 Vintage Large Spice Rack With 24 Spice Jars by ThumbBuddyWithLove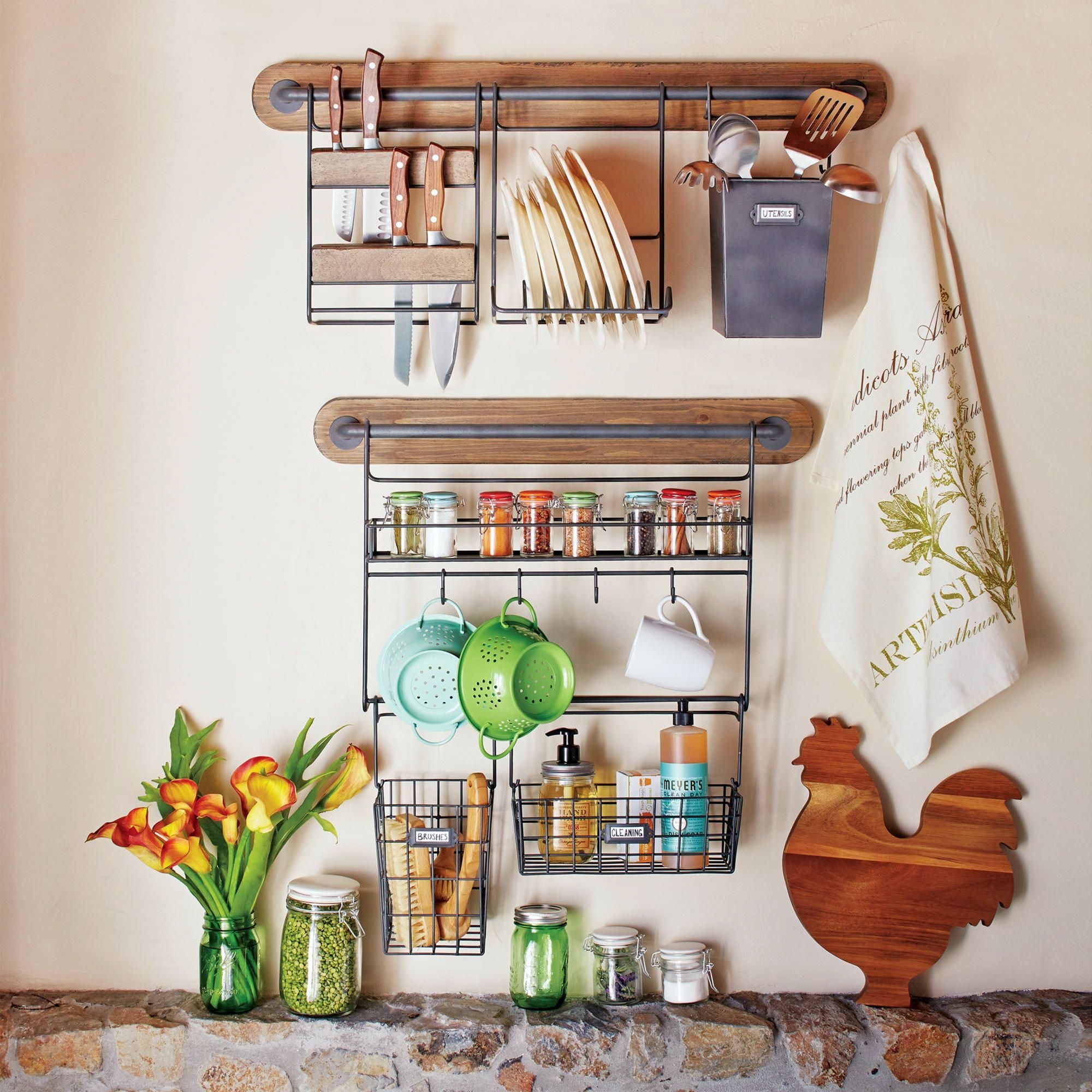 Small Modular Kitchen Wall Storage S-Hooks, Set of 6 | World Market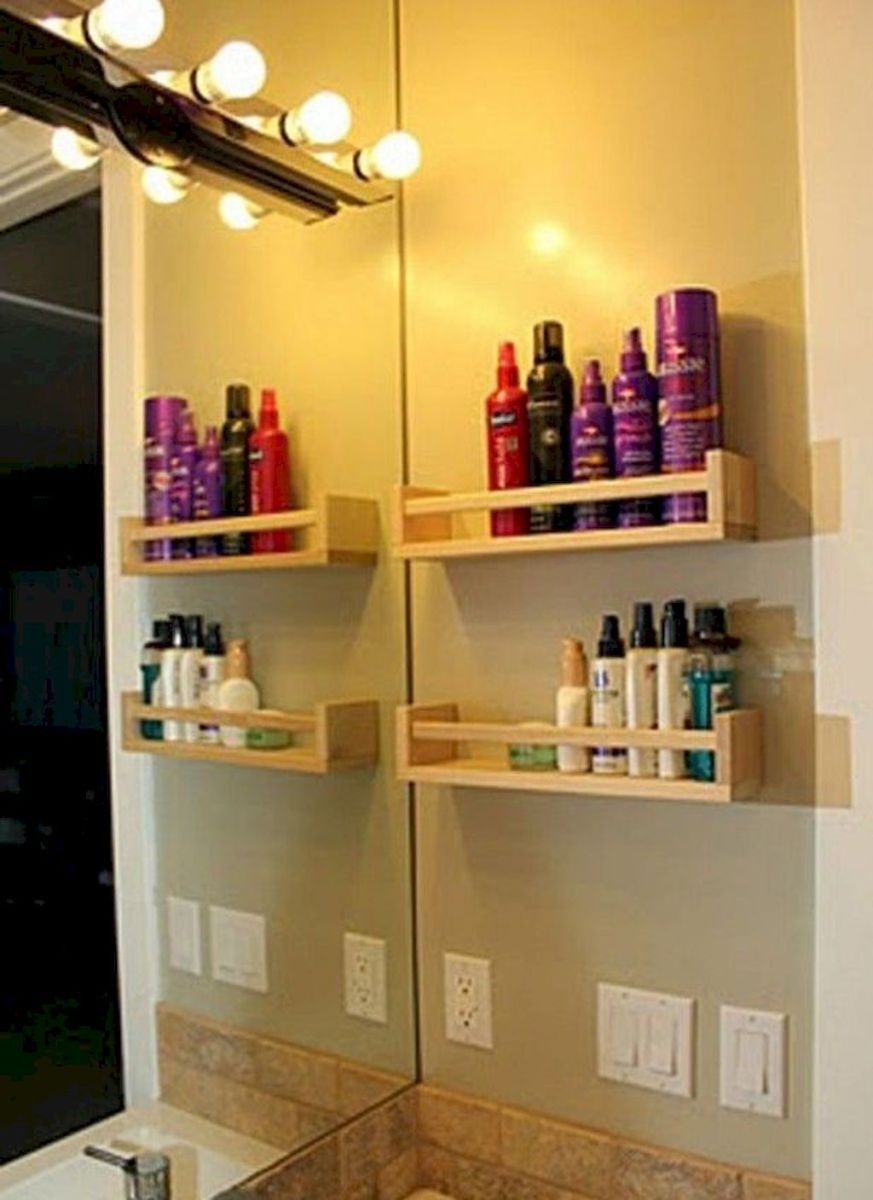 Shampoos, soaps, and lotions. We need space in a bathroom that will be easy to access. Two made of hardwood and veneer shelves, white color - easy to mount to the wall. Wall hung spice rack has a functional frame that prevents cosmetics from falling.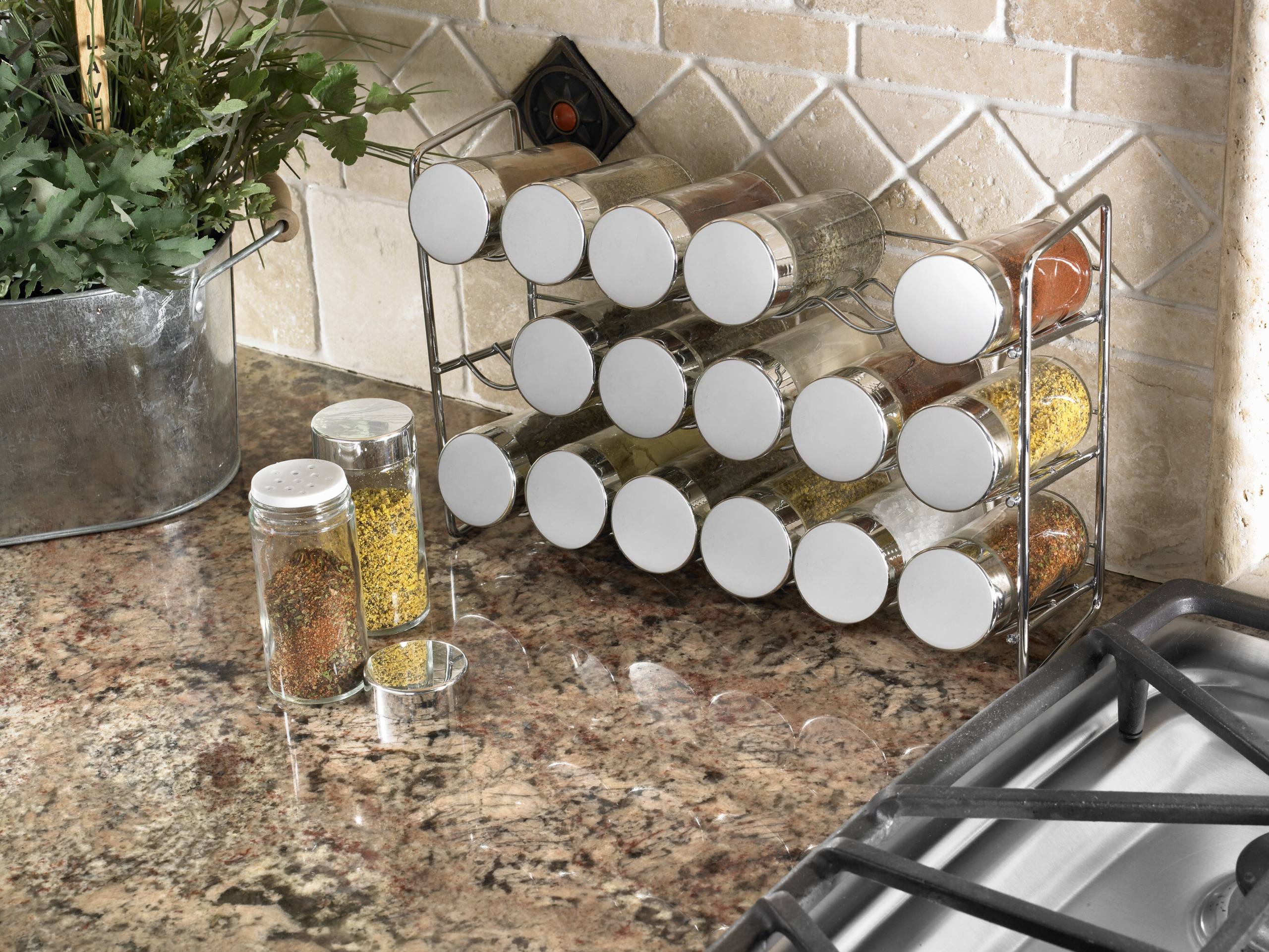 Compact 37 Piece Spice Rack & Jar Set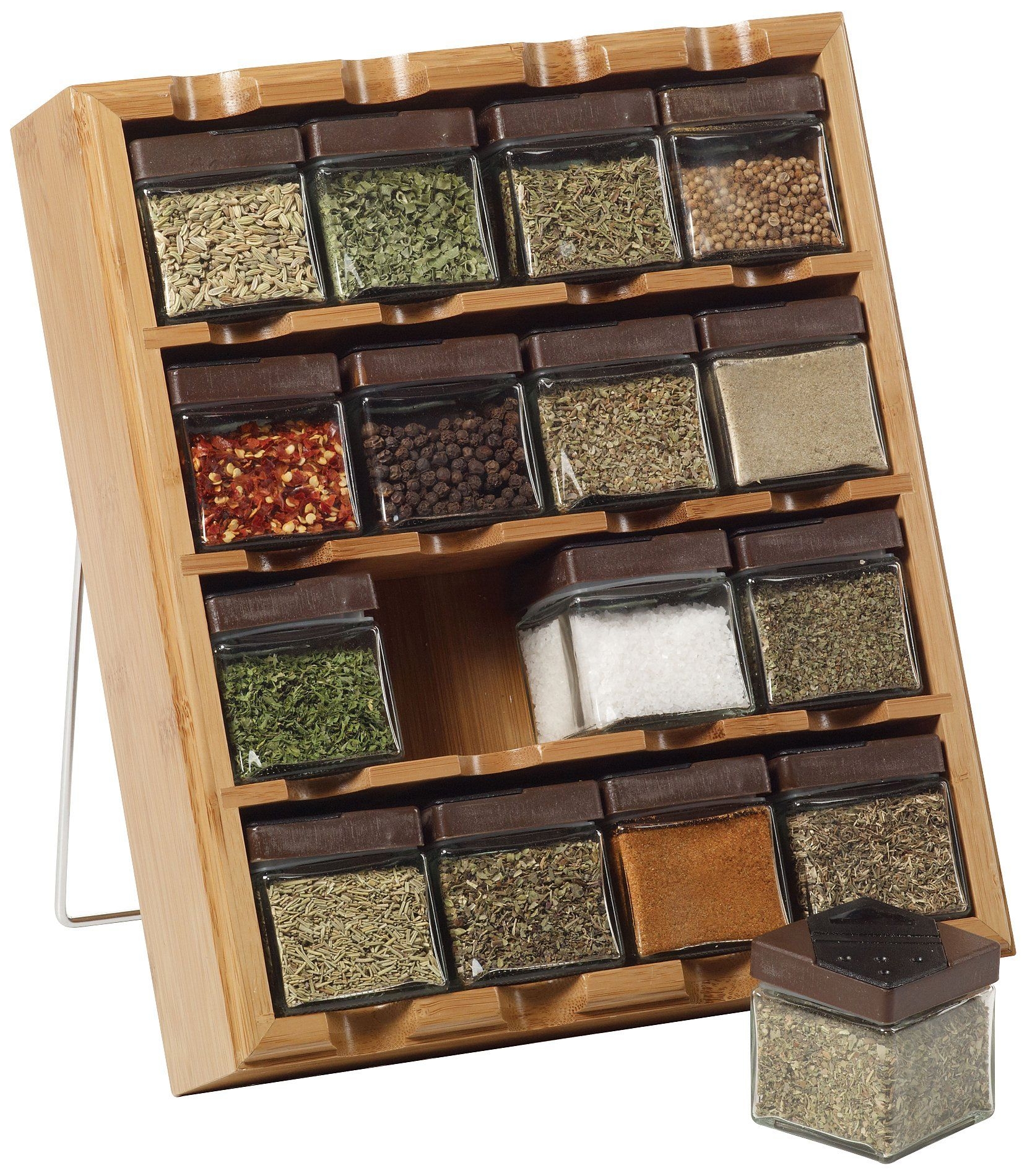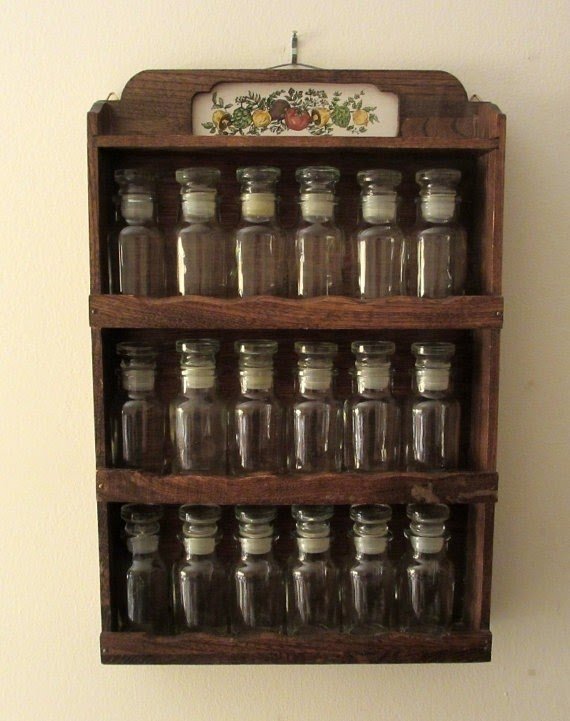 Vintage Wall Hung Wooden Spice Rack With
The vintage wall wooden spice rack. The glass jars shape suggest that it is recovered from the old pharmacy. You have to organize to special space on the wall, but you have one, it will be really useful to keep your spices in order.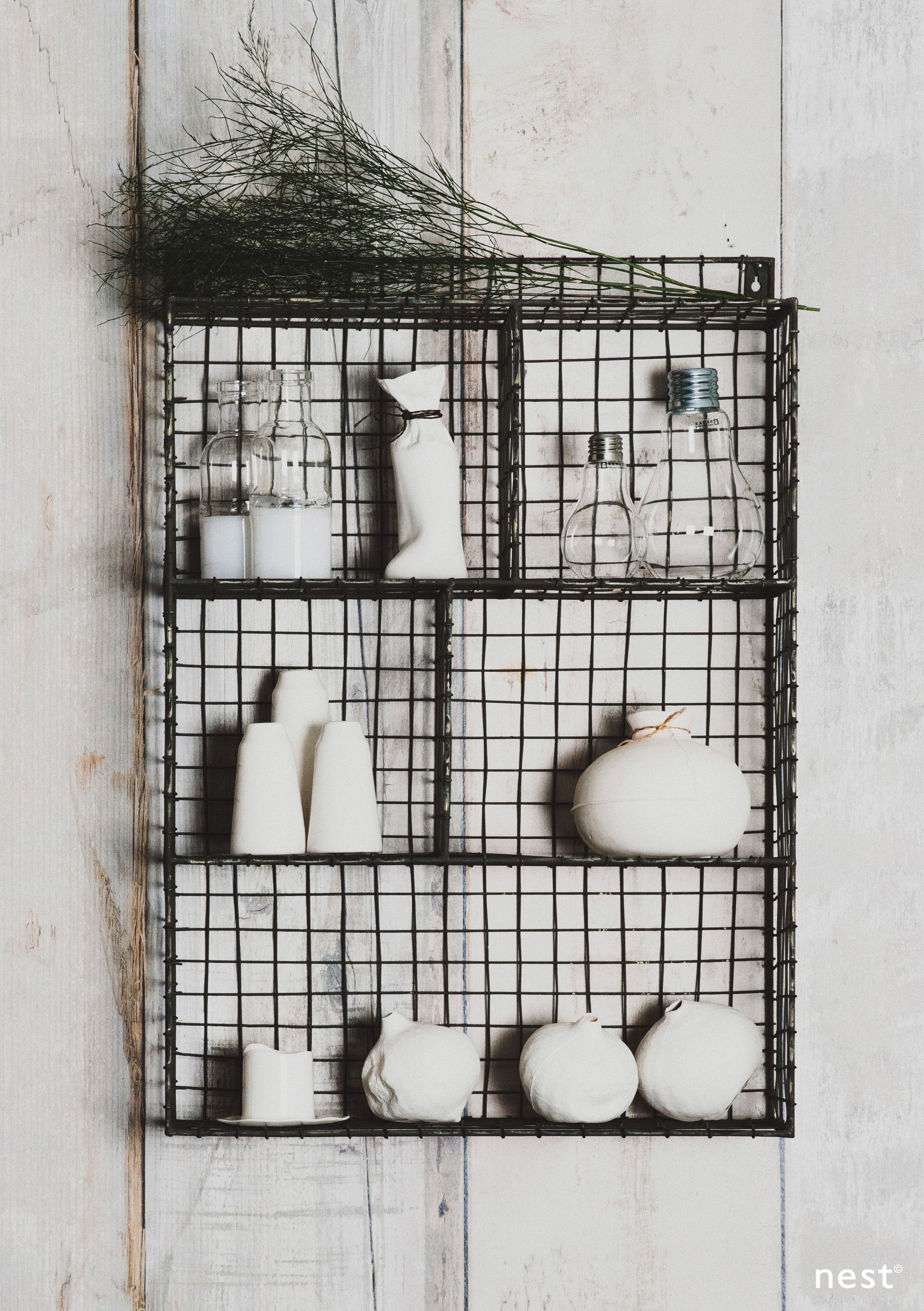 Rack designed for mounting on the wall. It consists of woven metal wires. Perfect for display decorations, storing spices and others needed stuff. Neutral and functional design for each room.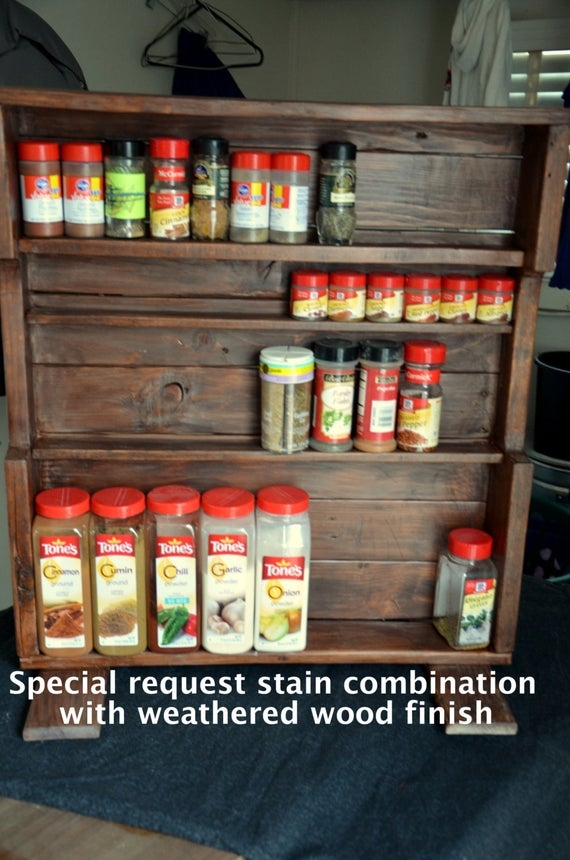 Hey, I found this really awesome Etsy listing at