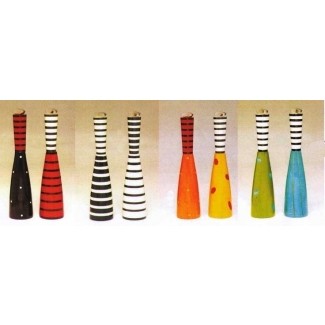 Salt and Pepper Mills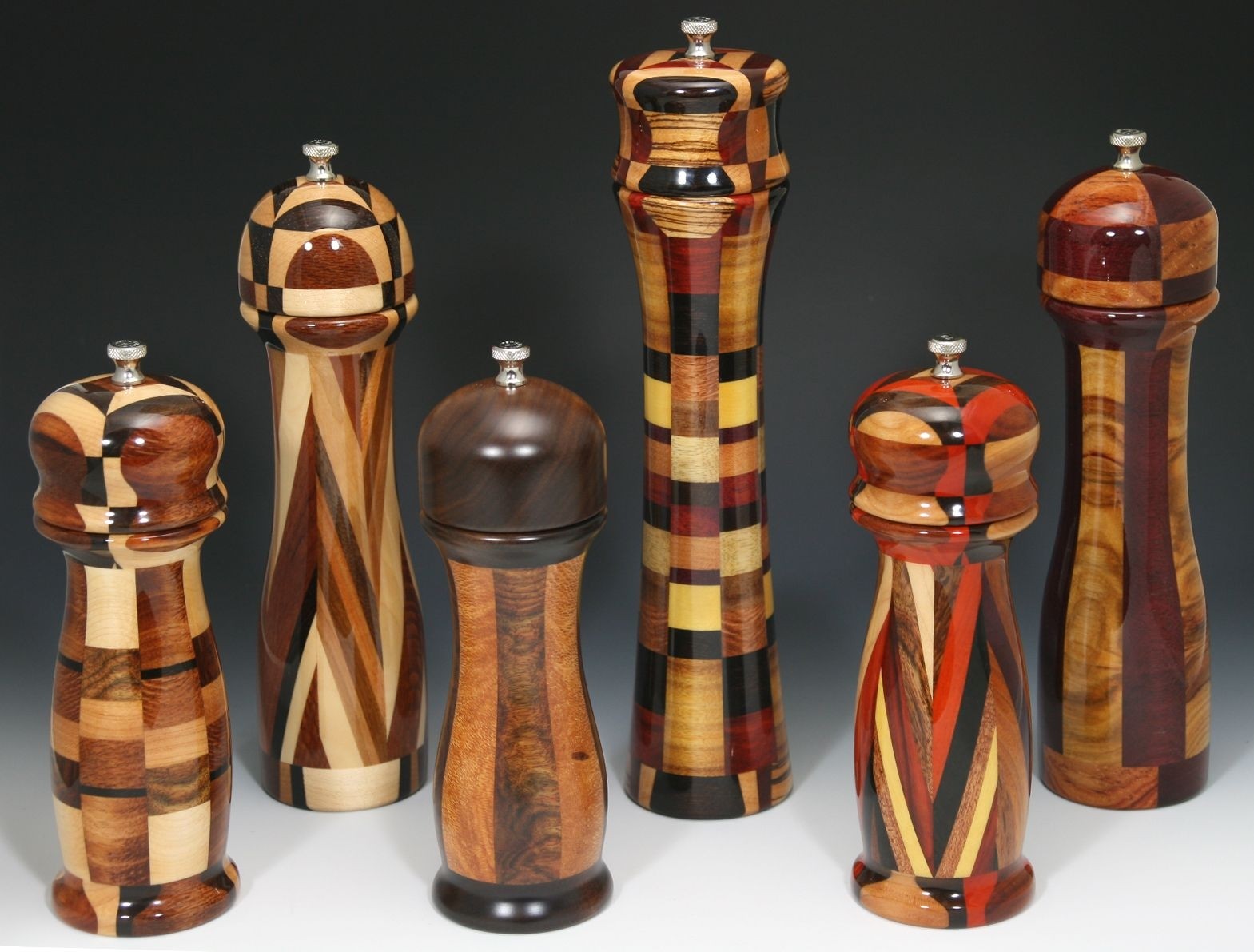 Handcrafted from wood, this set of salt and pepper mills embodies the best features of the contemporary design. Their unique appeal is the effect of a designer work of G3 Studios. Available in various patterns and sizes.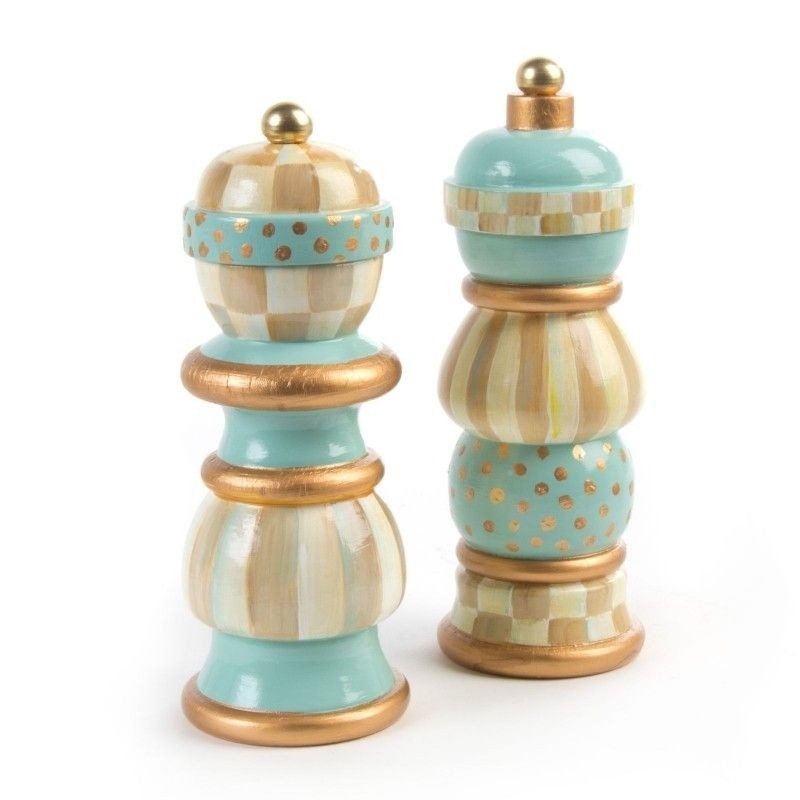 Salt and pepper grinders in vintage style. It is made of wood and finished with pastel colors. Handy gadget for any kitchen. Great gift idea.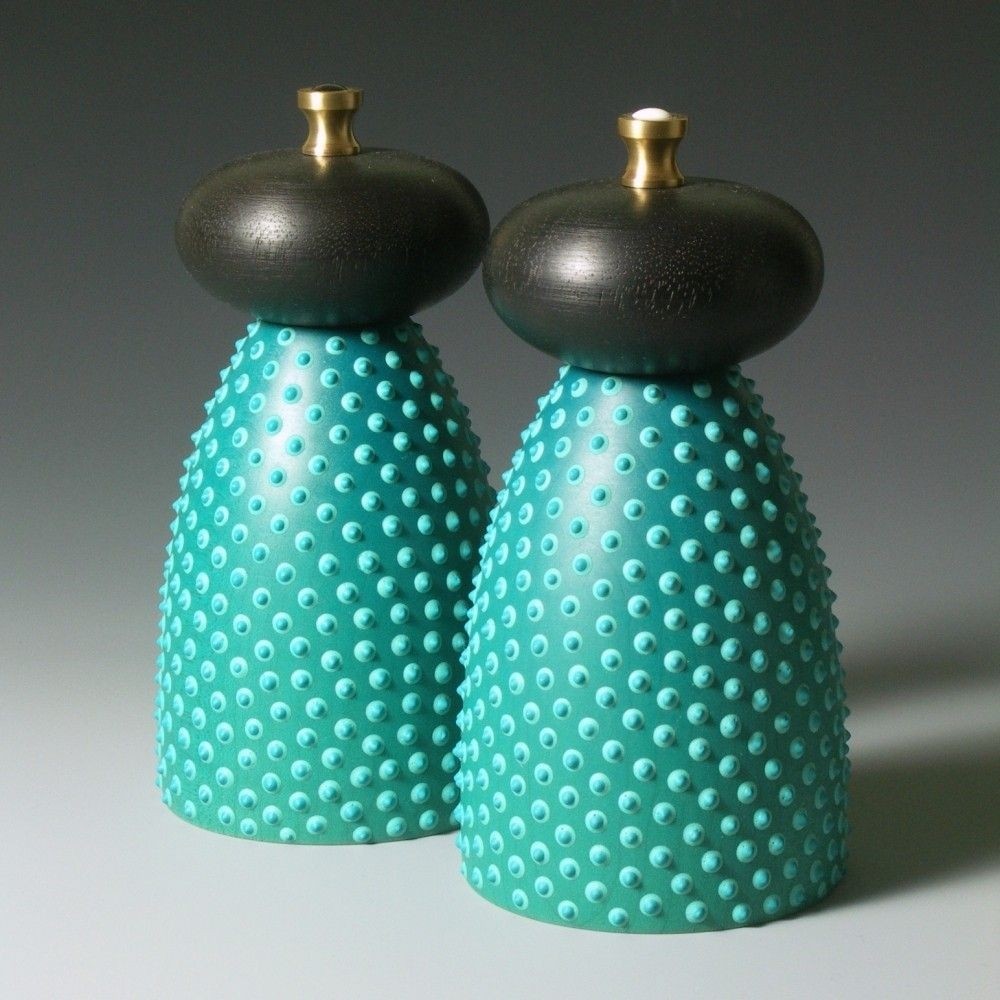 These make my heart smile :)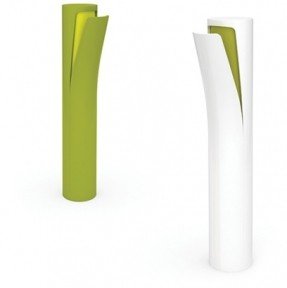 Traditional salt and pepper mills are ceramic and come in the form of small boxes.This an innovative way of to add spices to your dishes-elegant design and eletric mechanism in green and white color and unique long standing form-bend like stems of flowers.

With this unique accessories you can bring some decorative benefits to your lovely kitchen. The set is consisted of 1 salt and 1 pepper mill - both beautifully crafted of solid wood and adorned with stylish patterns.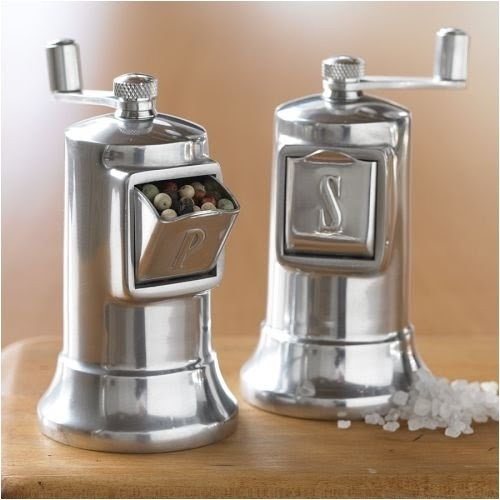 Unique, stylish and very useful accessories for kitchen and dining room use. These grinders for salt and pepper are reliable. They feature durable metal constructions and "P" or "S" letters for pepper and salt.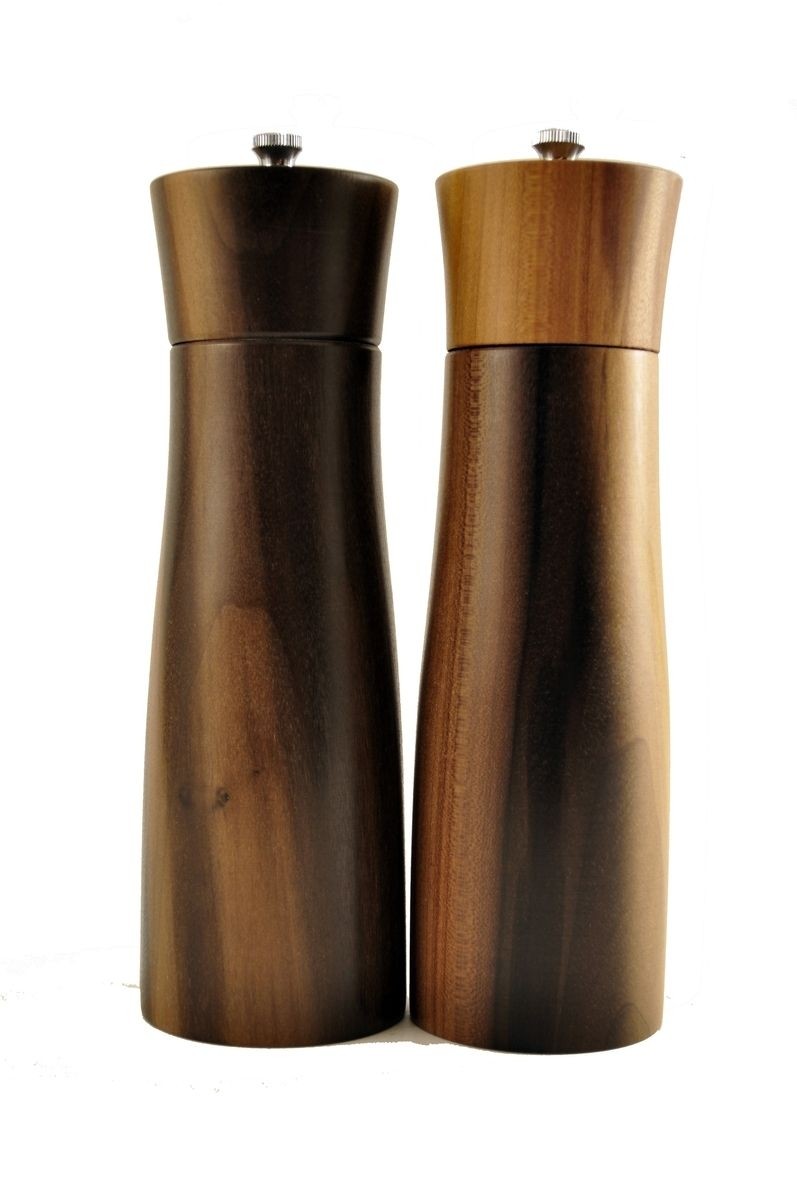 salt and pepper mills set | Hand Crafted 8" Zen Salt And Pepper Mill Set by Innovative Wood Llc ...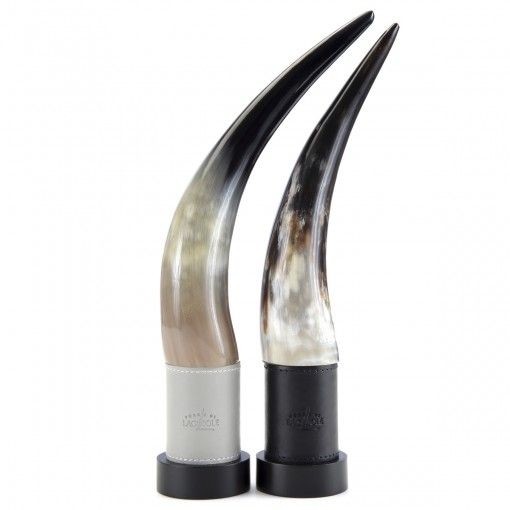 Unique salt and pepper mills set crafted smartly from natural Aubrac cow horns. This uncommon making material provides the original, eye-catching shape and stylish, flowing form. Lends a drop of sophistication to a household.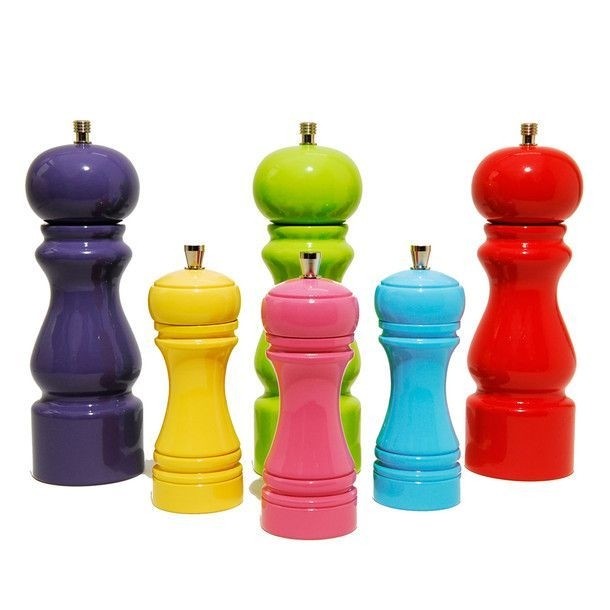 No. 330 Coarse Salt & Pepper Mills by Marlux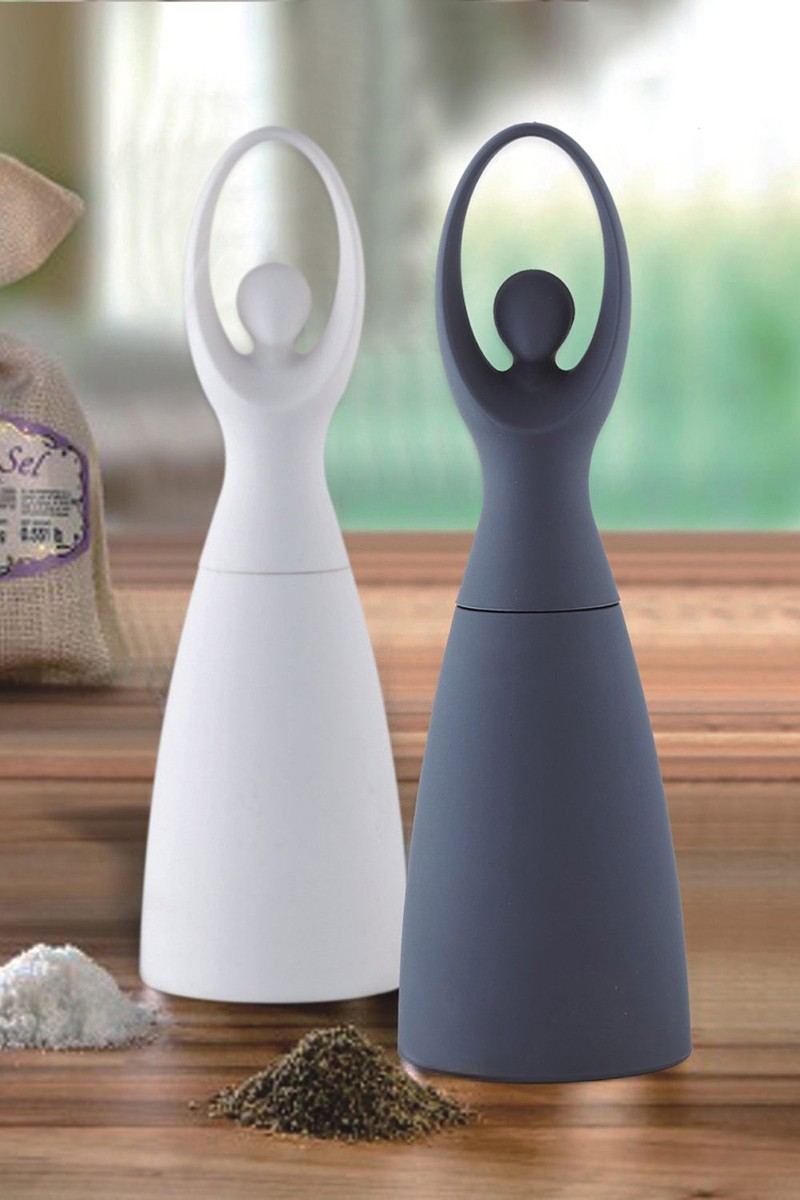 Iconic shape and powerful ceramic grinding apparatus, cutting salt and pepper, as well as other spices down to size, stand behind the awesomeness of this stylish kitchen utensil set.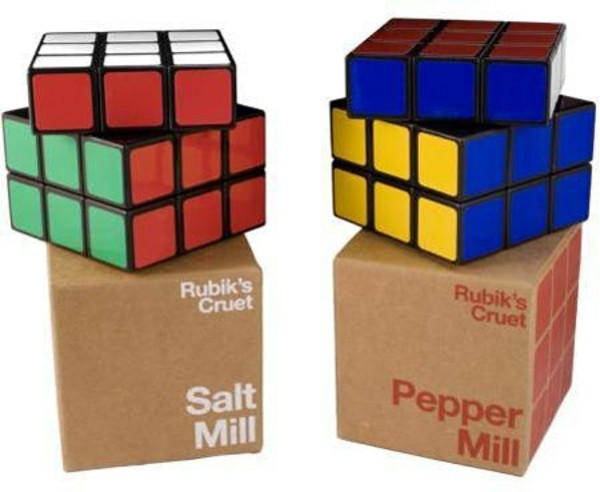 Rubik's Cube Salt and Pepper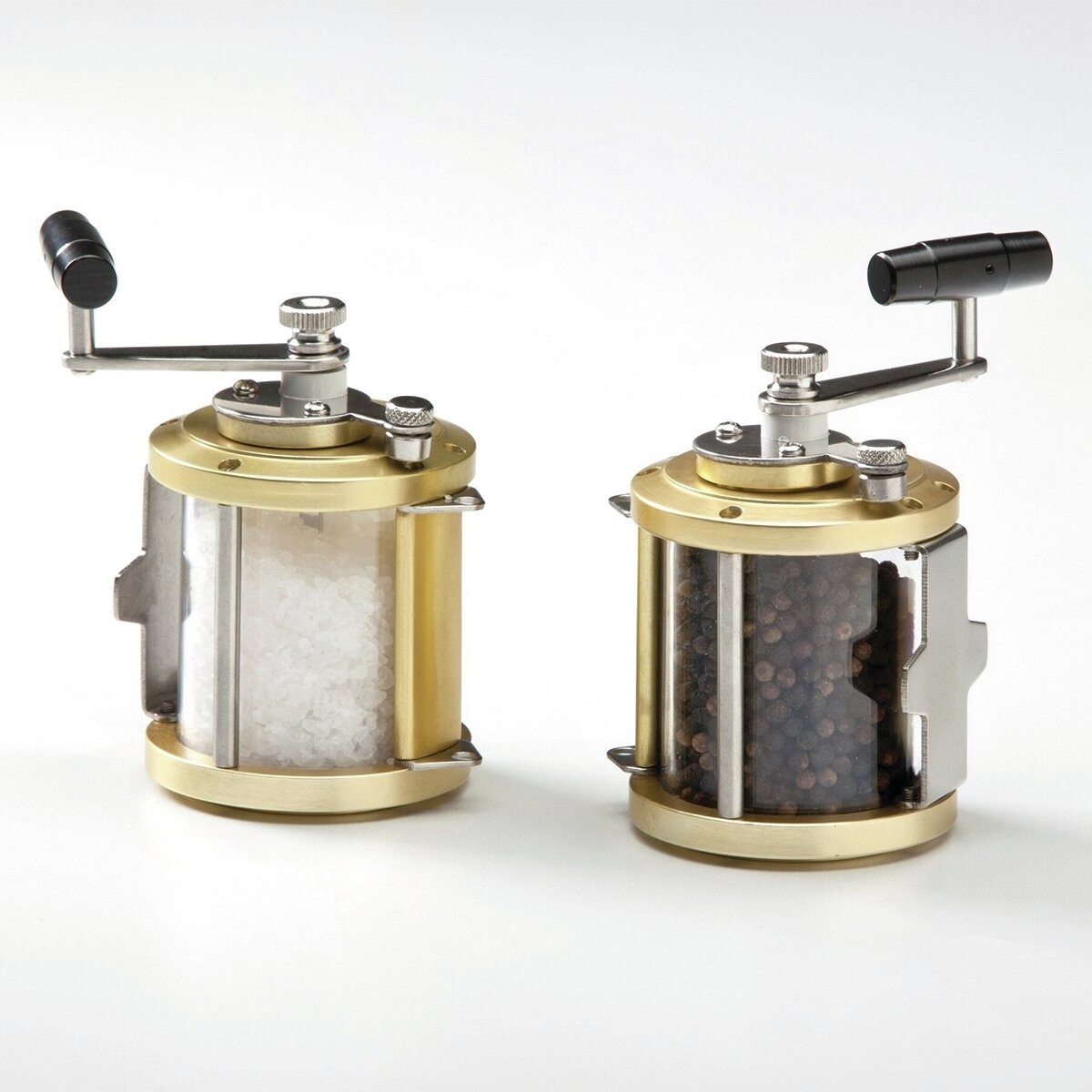 Fishing Reels Salt & Pepper Shakers ~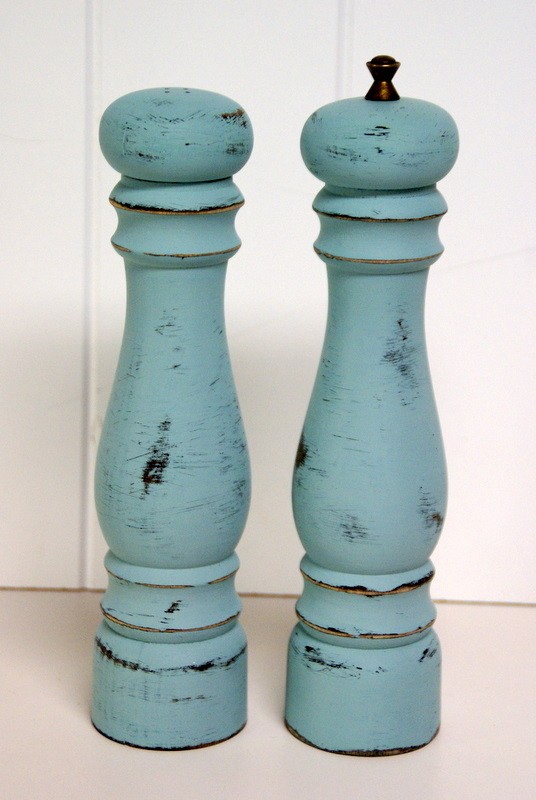 Salt and Pepper Shakers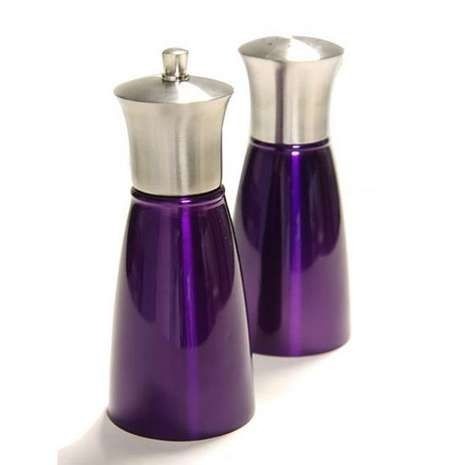 Purple Spectrum Collection Salt and Pepper Mill Set ~ $9.99 at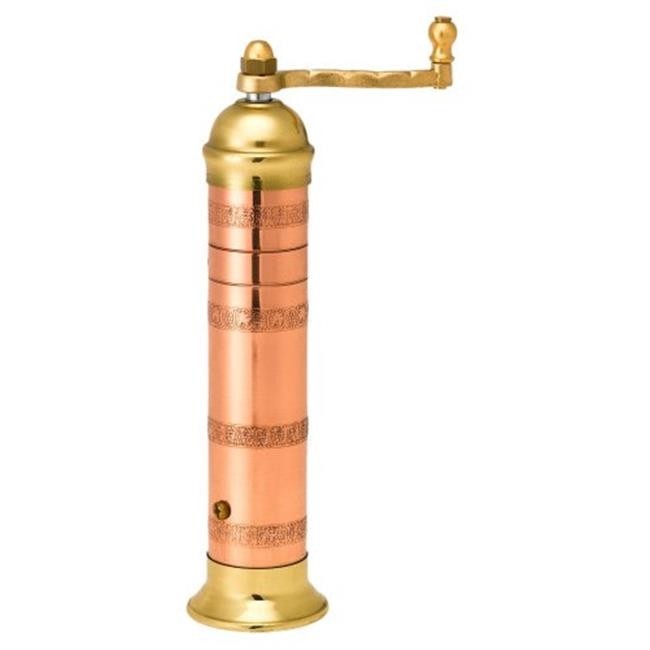 With this amazing, hand made atlas pepper mill made from beautiful copper your kitchen will truly gain a complete and fully decorated look, while you can enjoy the grinding mechanism designed to maximize flavor and aroma.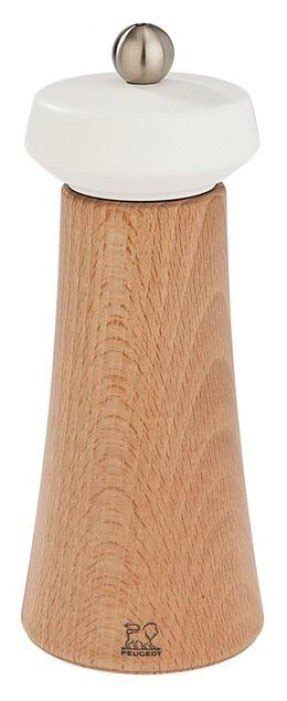 Tokyo Salt Mill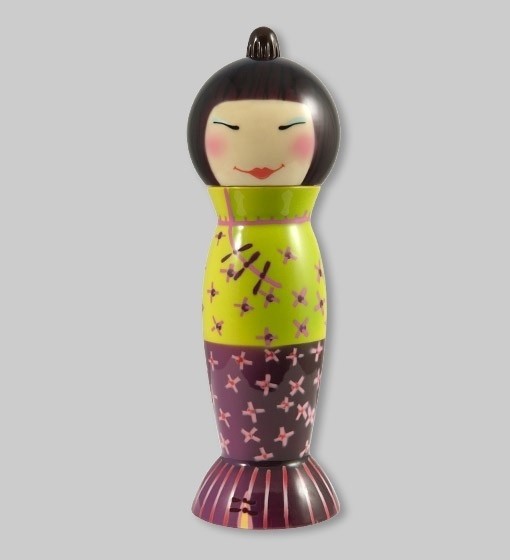 Pepper mill - PYLONES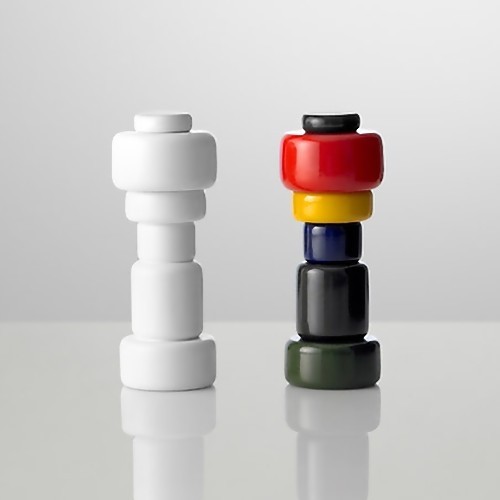 Ball Pepper Mill : The curved handles of this pepper mill extend ...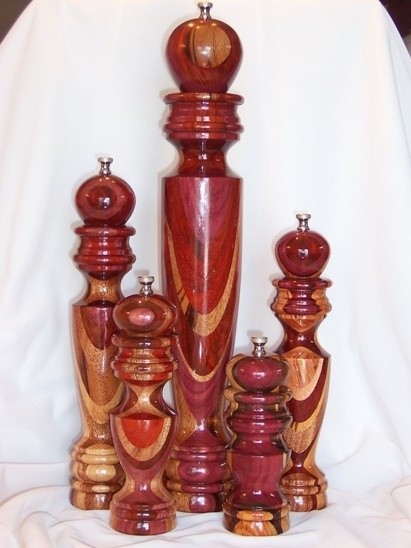 The unique set of salt and pepper grinders made by many types of wood: brazilian cherry, mahogany maple or oak. Such a mill is a great and useful decoration when standing on your table- your guests will notice it for sure.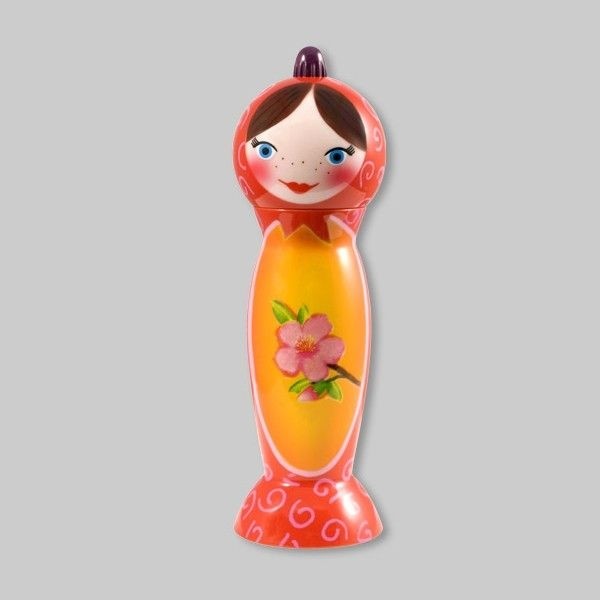 Moulin à sel et poivre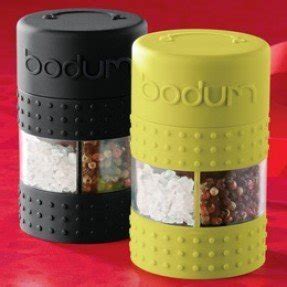 Unique design and practical character are the main features of these salt and pepper grinders. They are finished in black and yellow colors. These small grinders are made of durable materials and they include special surfaces for more convenient grip.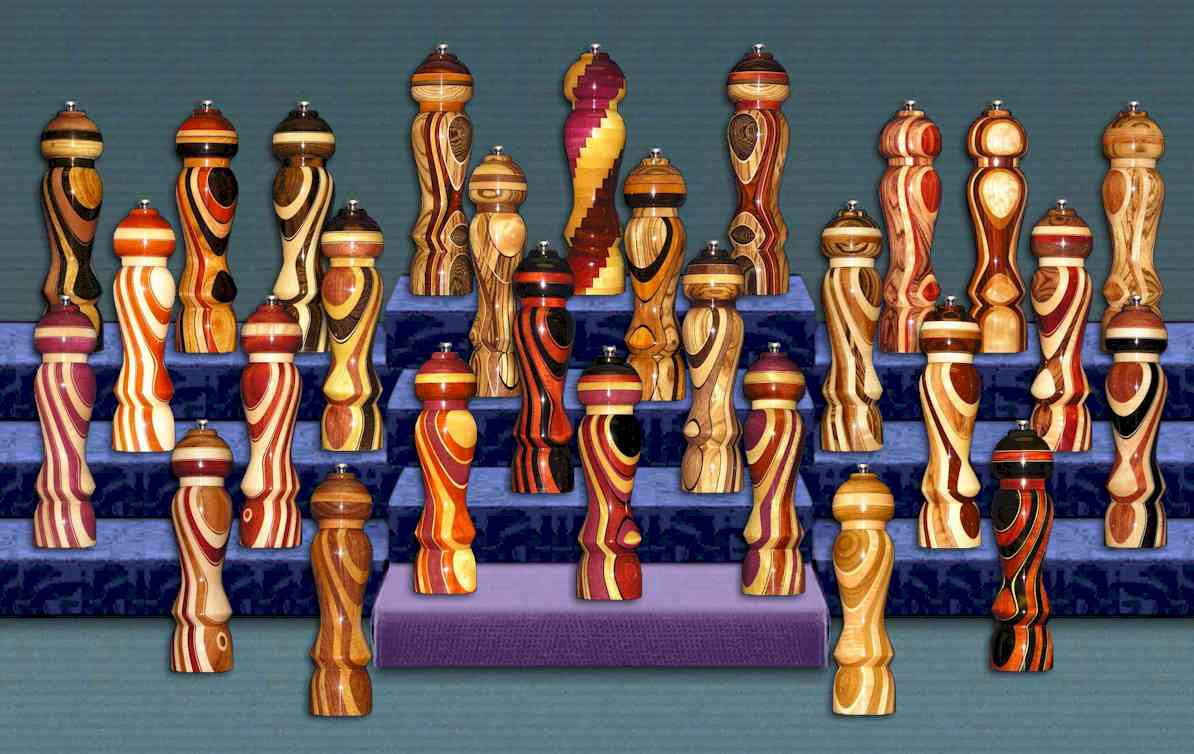 Exotic Wood Pepper Mills, Wooden Salt and Pepper Shakers, Like Sara Moulton's Cool PepperMills, Unique, Hand Made, Hand Crafted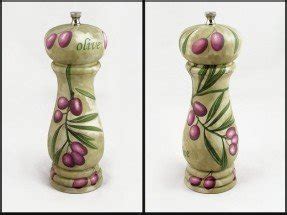 In the beginning, mortar and pestle were used to crush grains. It was in Syria that in the sixteenth century, spice mills appeared.This one unique salt and pepper mill is inspired by Tuscan and olives growing there. Made of wood, it shows violet olive fruits.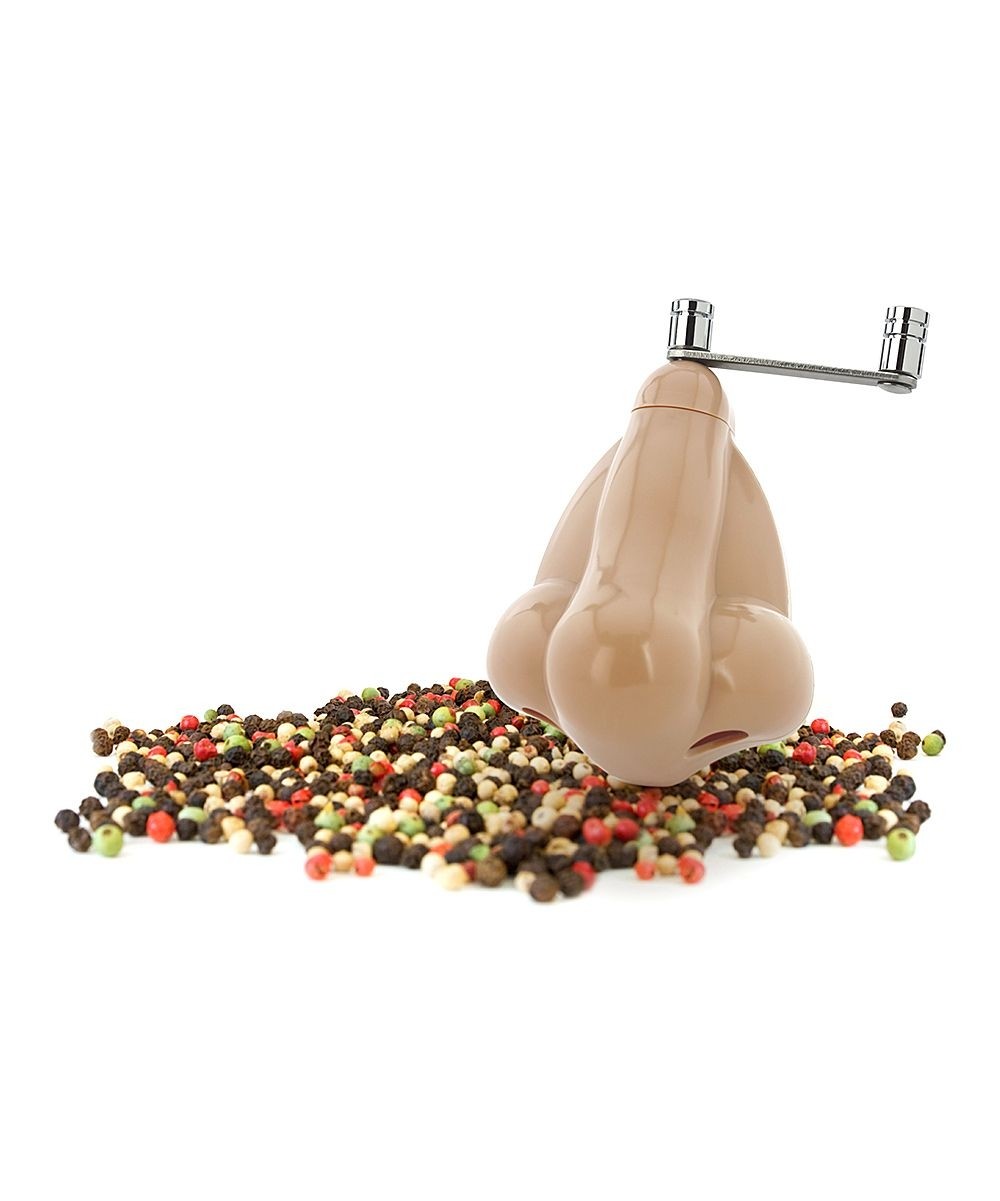 A funny and unusual gadget for your kitchen. It's a salt and pepper mill in the shape of a nose that features a contemporary design. A high quality product made of stainless still. You can buy it as a funny gift.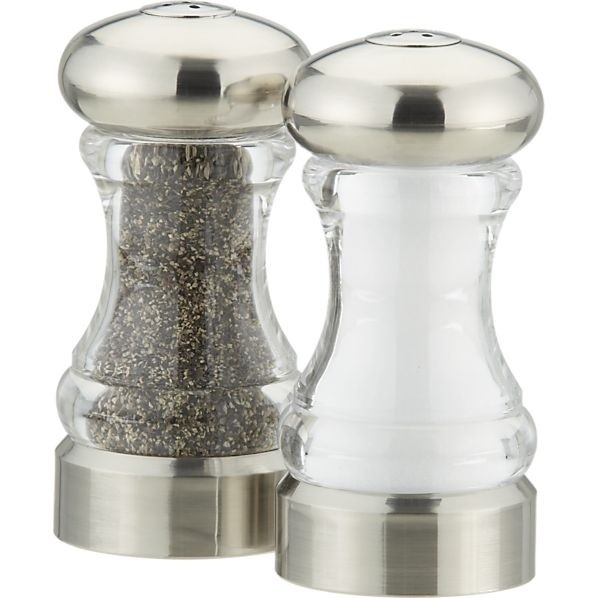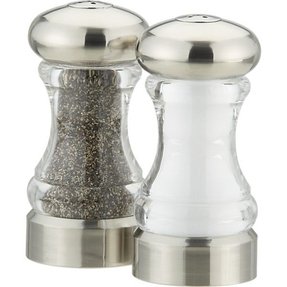 Monterey Salt and Pepper Shaker Set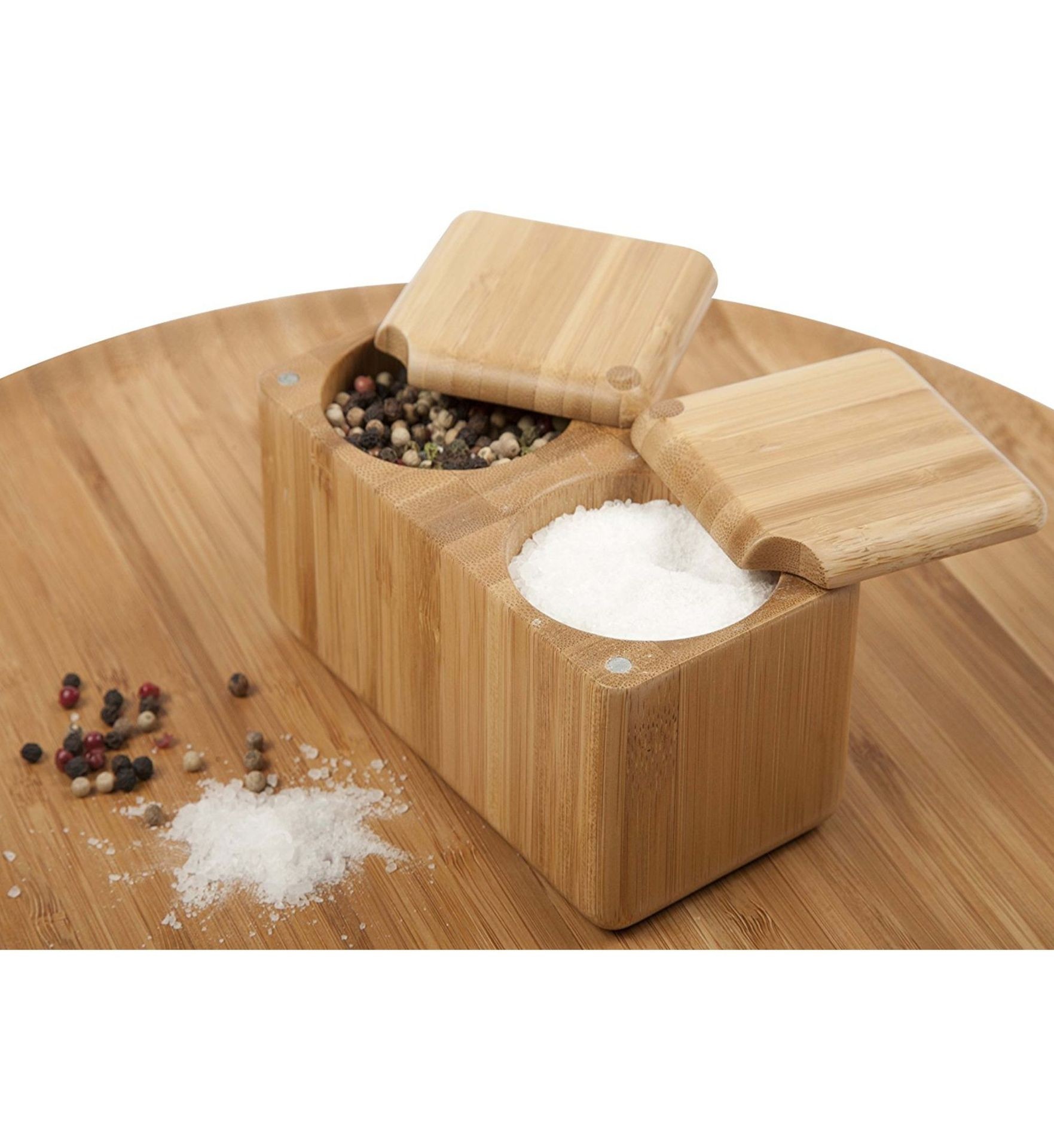 This unique salt and pepper box is all made from bamboo wood. These double square thick containers have covers that help the inside stay cool and fresh. Perfect choice for modern, busy kitchens and for cooking lovers!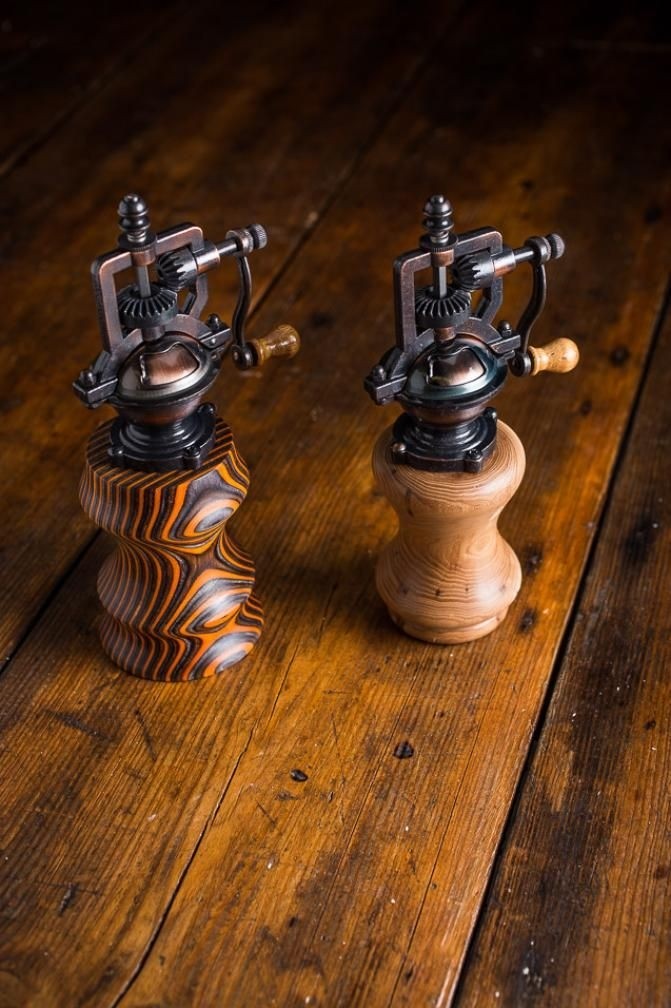 Unique salt and pepper grinders - a smart accessory to top off an ultra-modern kitchen theme. Y shaped, coming in sleek, trendy colours next to monochrome versions, they nail the trends to great extent.

Pepper Mills Like Sara Moultons Exotic Wood Salt and PepperMills and Wooden Salt Cellars, Unique Colorful Handcrafted Grinders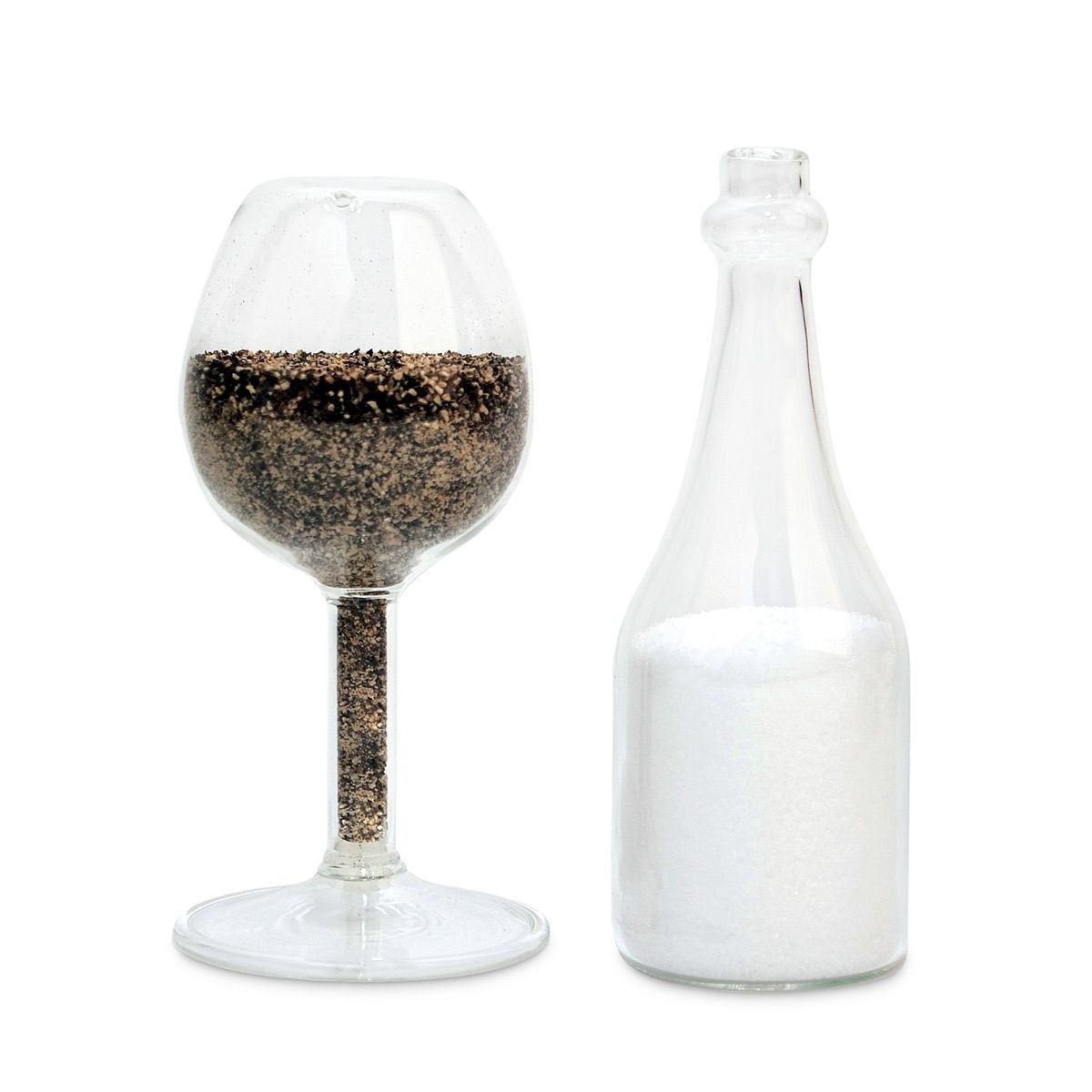 Cheers! Salt and Pepper shakers! I would use two different kinds of salt and still have a pepper mill, because there's nothing like fresh cracked pepper...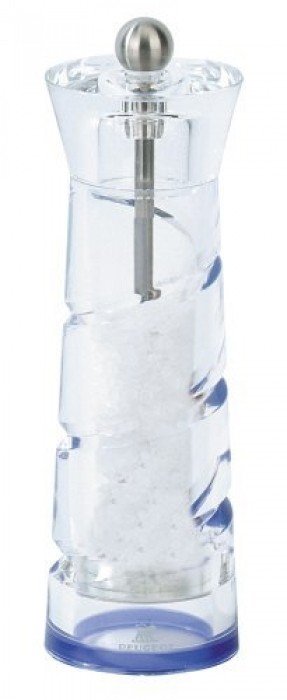 Peugeot Java 7-3/4-Inch Salt Mill, Blue Acrylic by Peugeot. $39.99. Wipe with damp cloth.. Designed by Thomas Bastide of Baccarat Crystals, France, and features a unique 'V' cut spiral on the outside of the mill body - the base color reflects up through t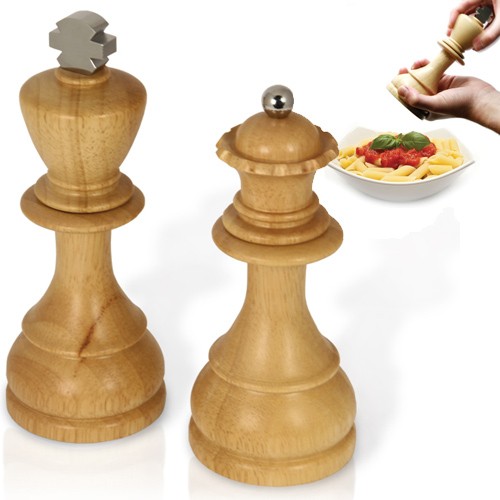 Vipp Salt and Pepper Mills : This salt and pepper mills comes with ...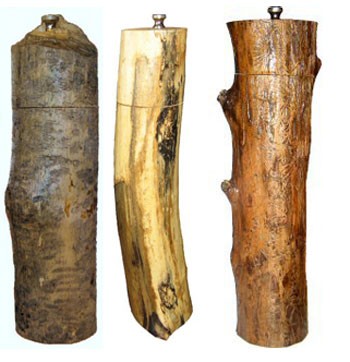 Three Design-Savvy Recycled Salt and Pepper Sets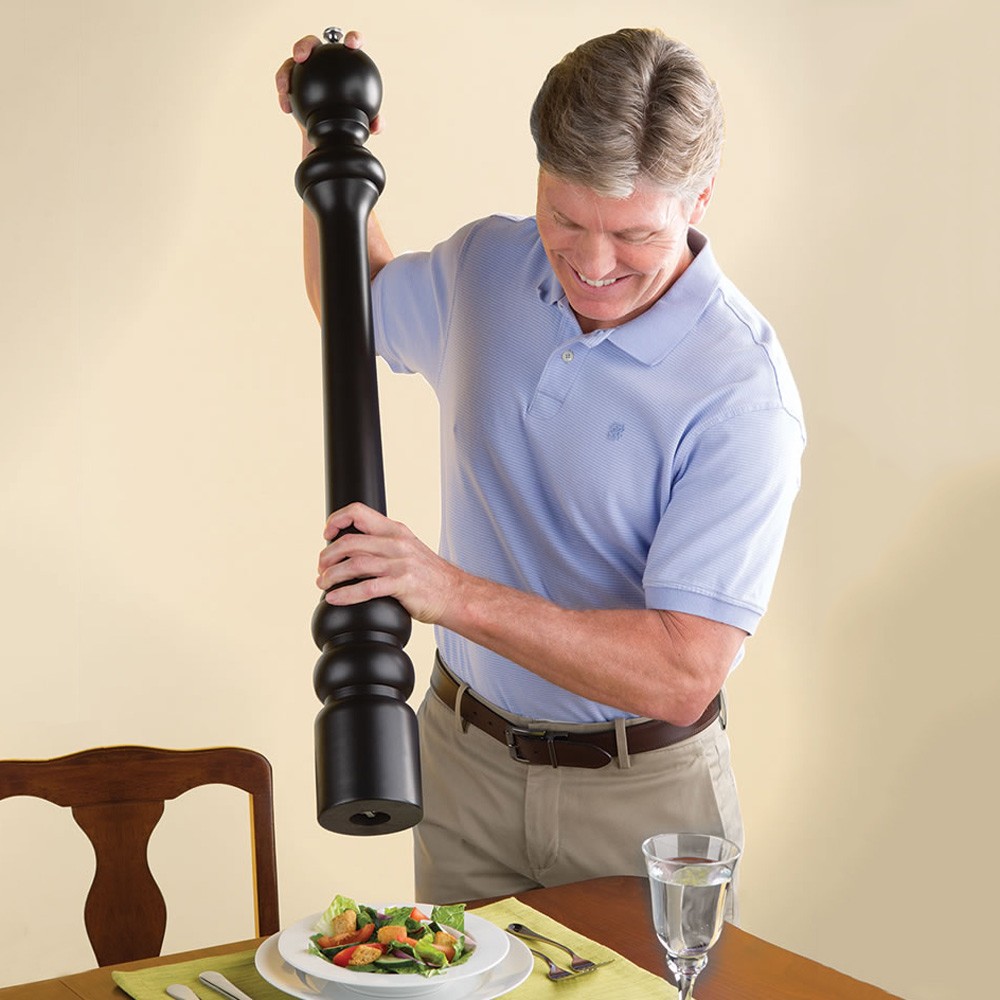 This unique salt and pepper mill can show off with its inimitable size. Standing 3 ft tall and weighing in about 7 pounds with over 2 pounds of internal peppercorns, this massive pepper grinder is a real eye-catcher.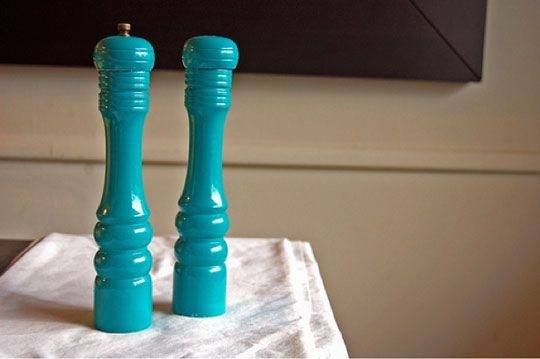 Painted salt and pepper grinders - I've been meaning to do this!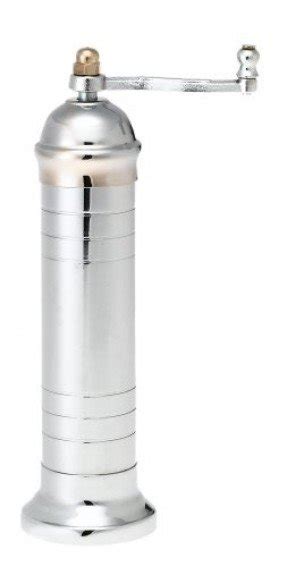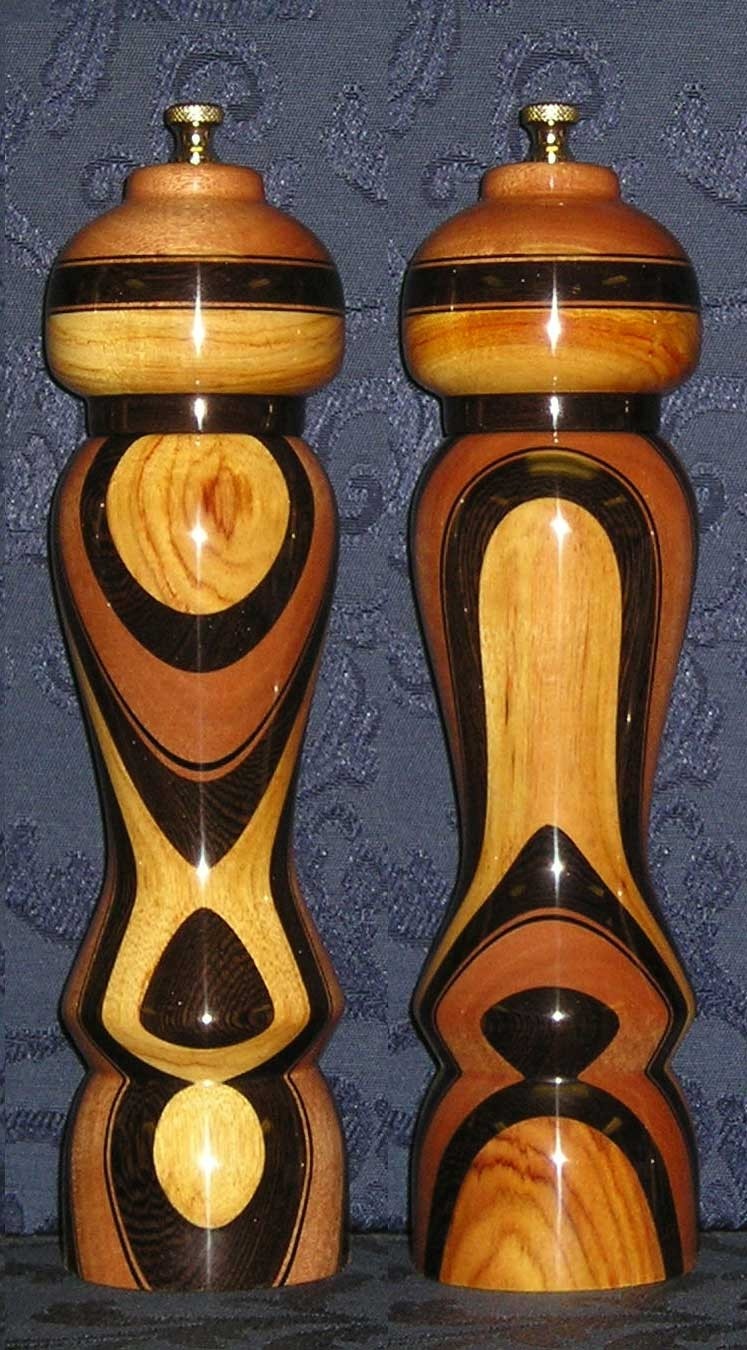 Unique Salt And Pepper Mills | Interior Design Ideas

Lord Greystoke PepperMills - Design # 13 Buy Online ...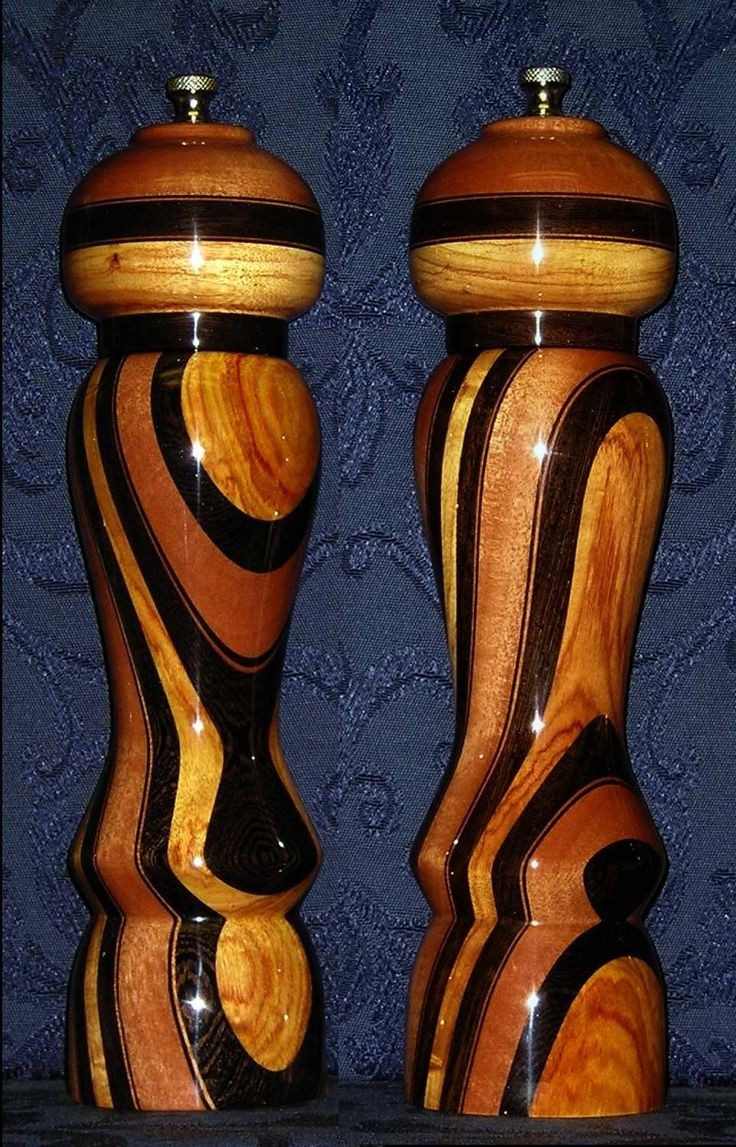 Expresso Pepper Mill Design # 36 - Unique Handmade Pepper ...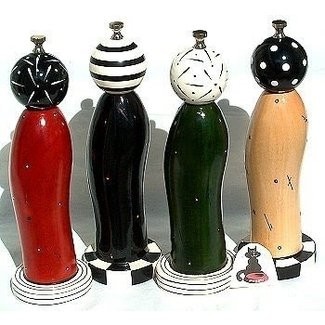 Unique Salt And Pepper Mills | Interior Design Ideas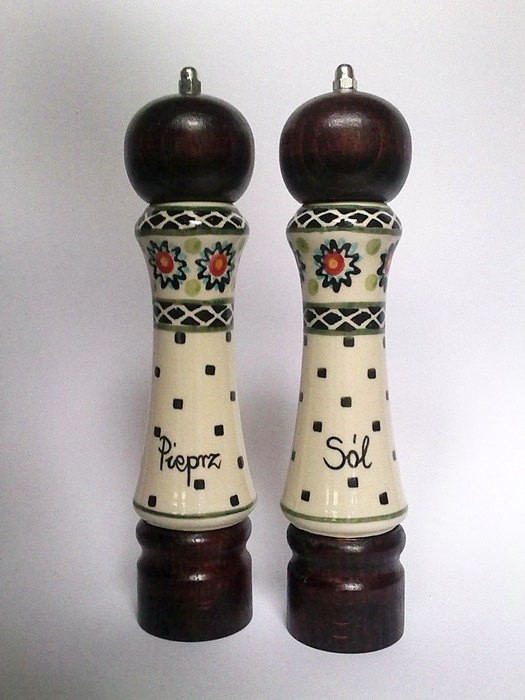 15% OFF Handmade Wooden Salt and Pepper Mill by ...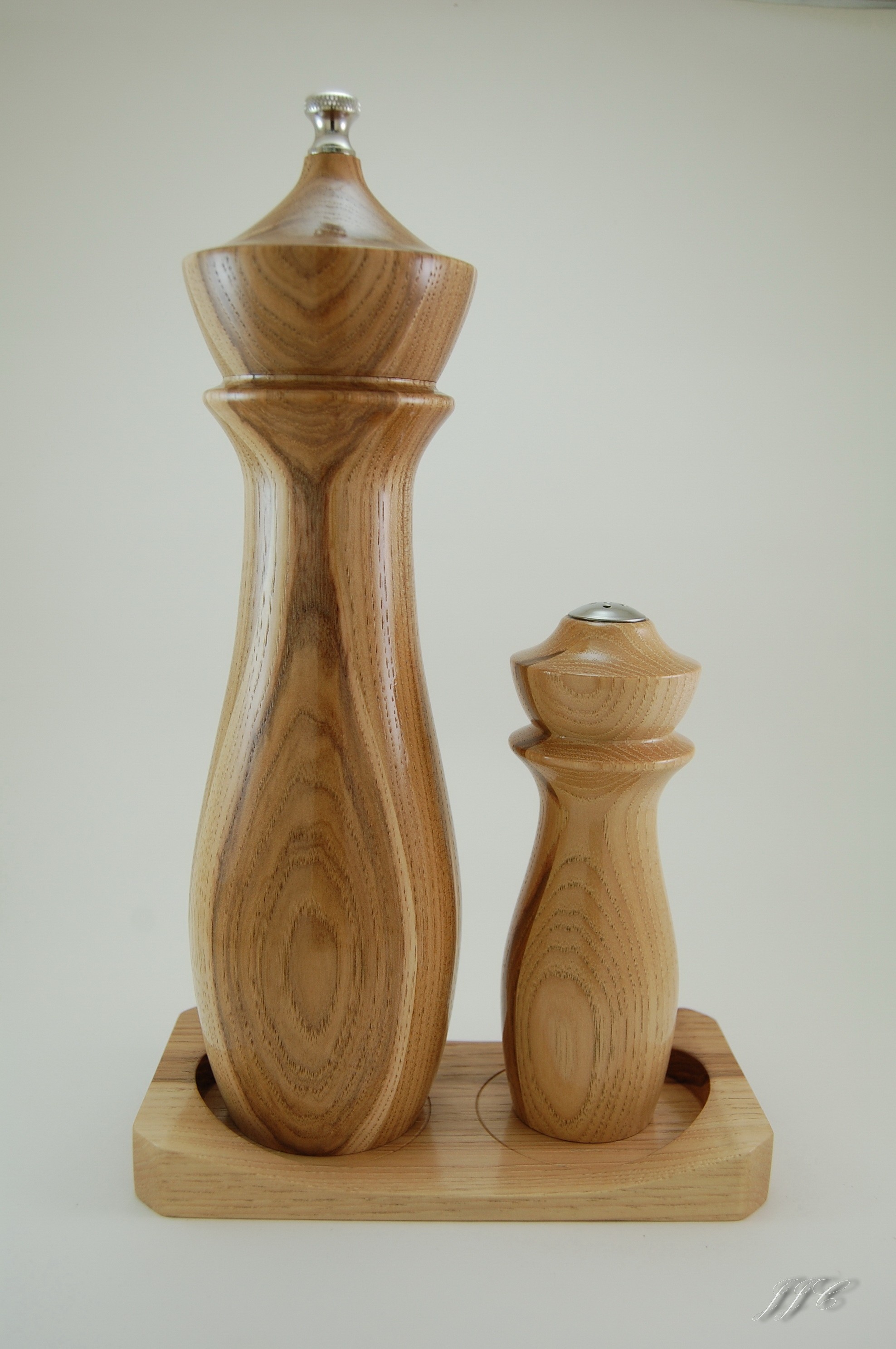 jim ciesla peppermills and salt cellars