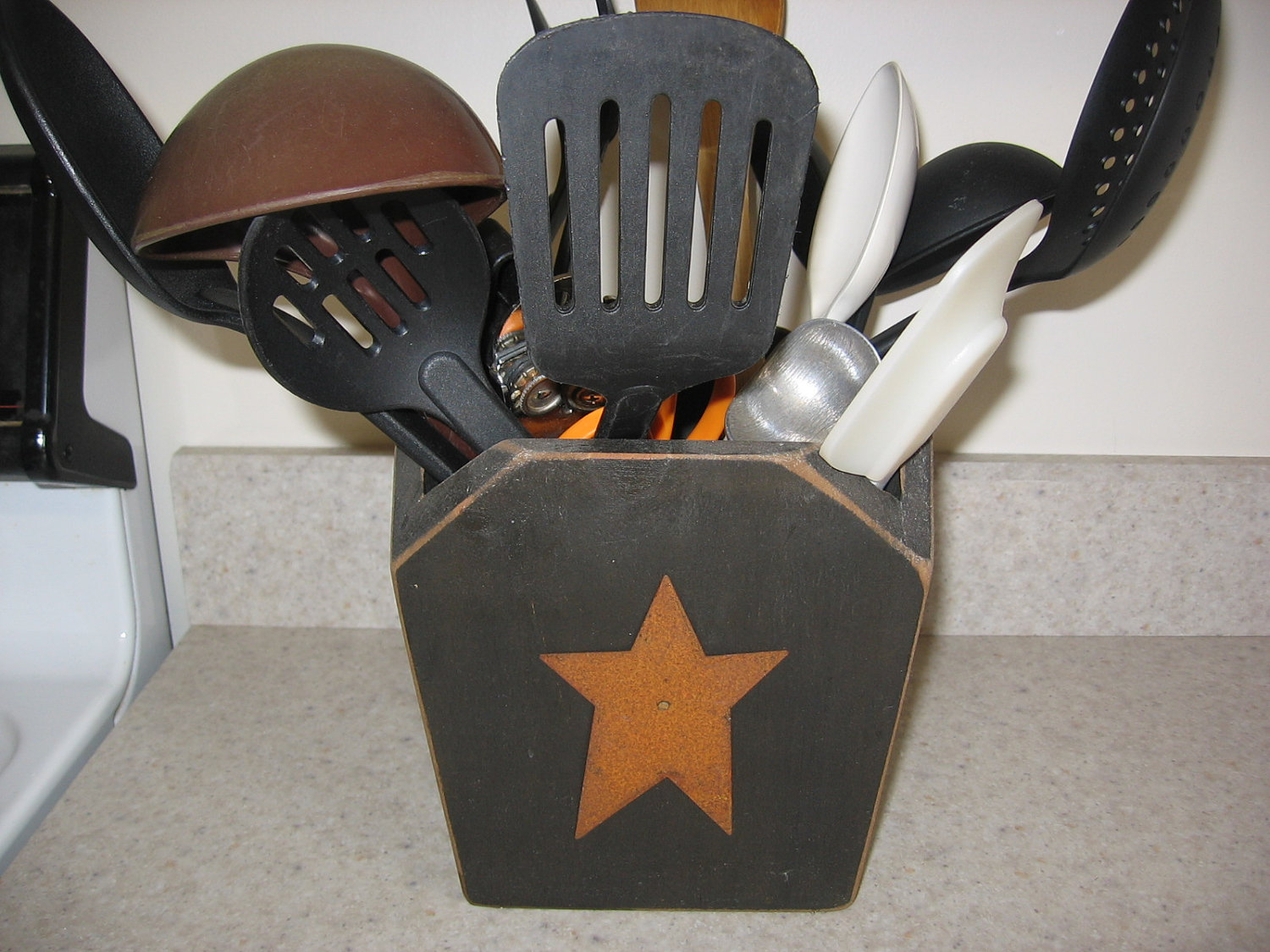 Crock for utensils primitive with rustic
Kitchen utensil crock holder with star motif, primitive style, highly recommended for rustic kitchens. This handmade item comes finished black, with mustard star. It's wooden and made only to order for a unique using experience.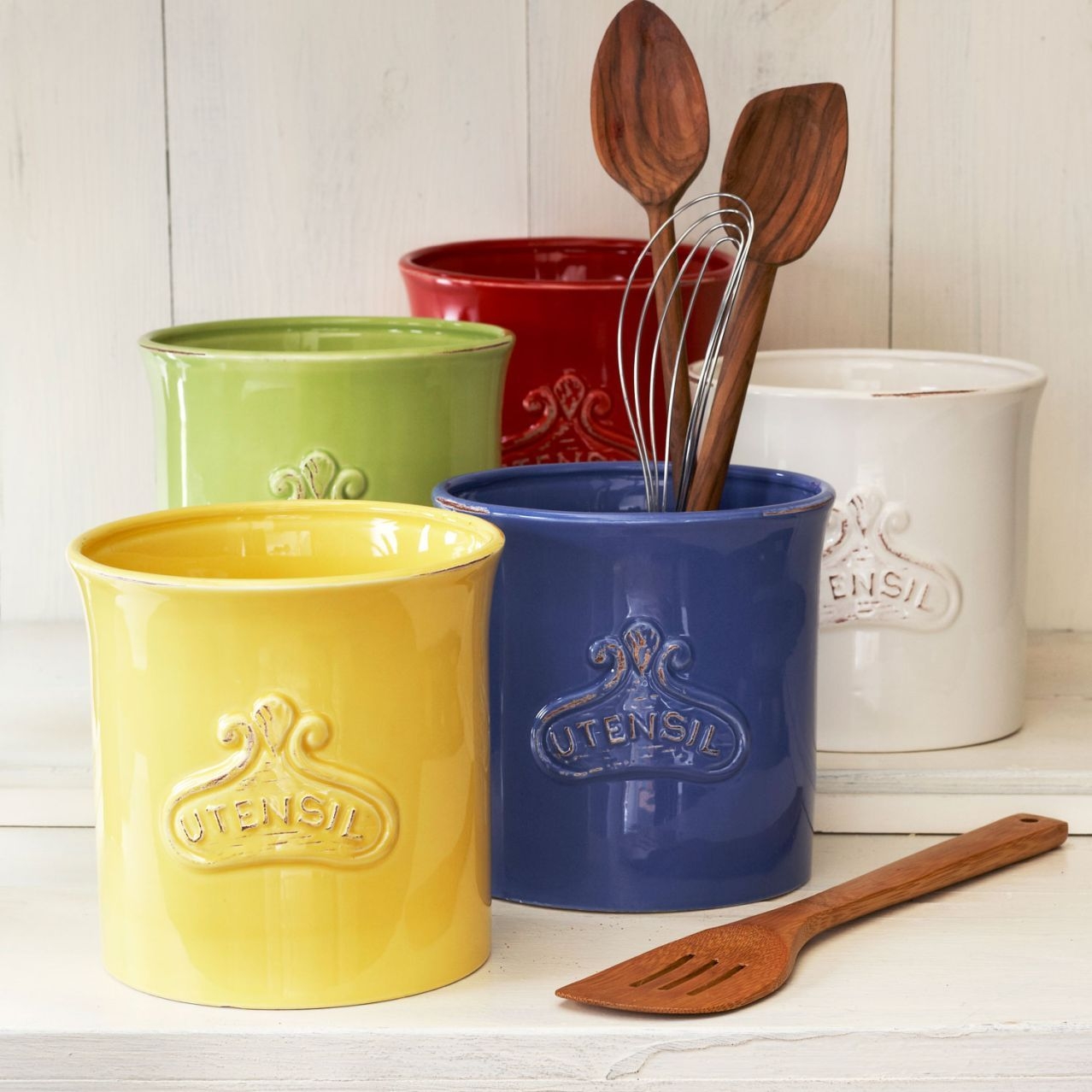 Utensil crocks suitable for kitchen use. These elements are finished in different colors and they are perfect for preparing meals, storing spices, etc. All of them are resistant to mechanical damage and high temperatures.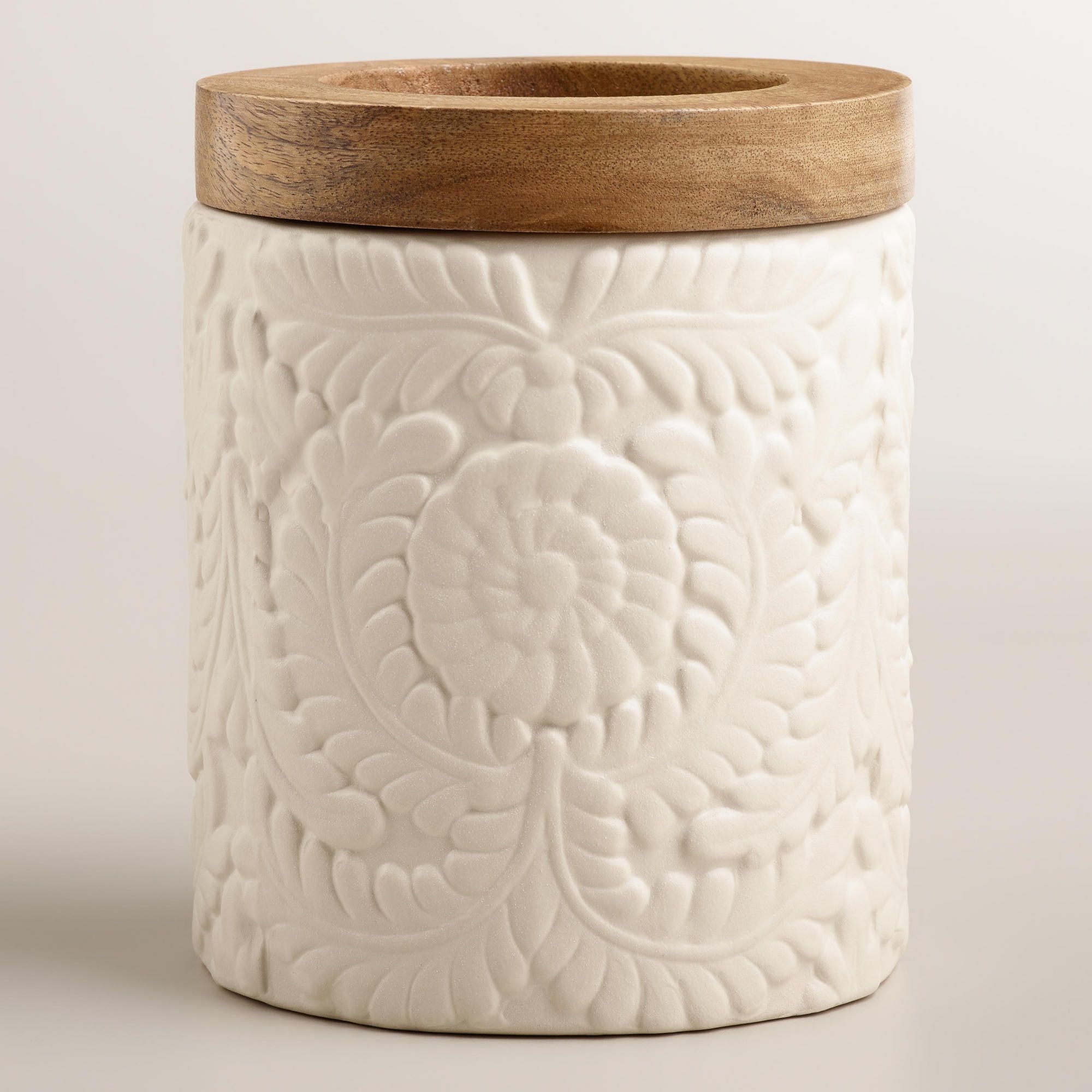 This ornamental household good is a utensil crock, embellished by a beautiful ivory paint and floral motifs. Handcrafted in India, adds simple sophistication to the kitchen. Recommended hand wash only.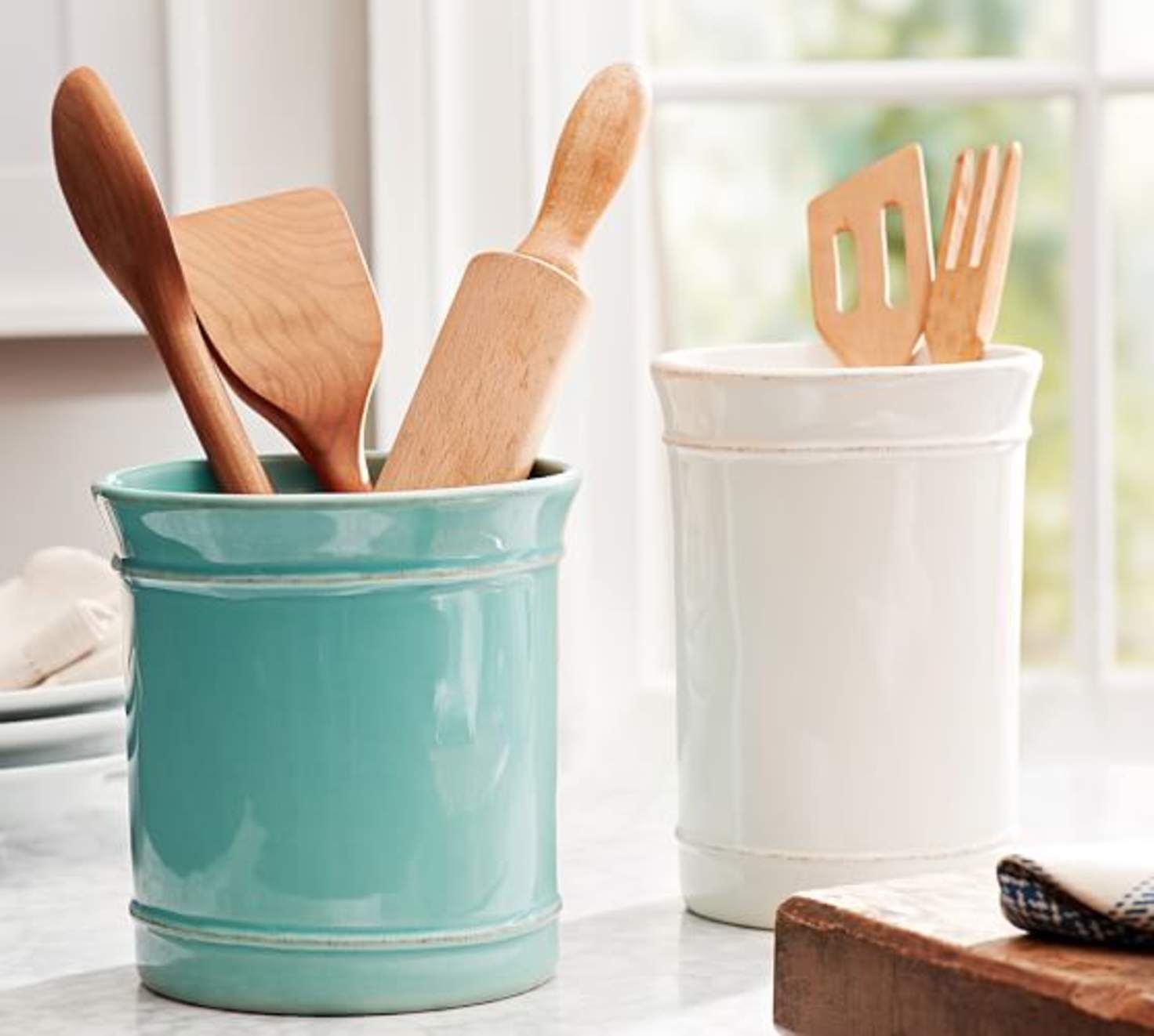 A pair of very convenient crocks for storing utensils, which make everyday life easier. Made of high quality ceramics in white and turquoise colors with a gloss finish, they will be a nice accent of the kitchen countertop.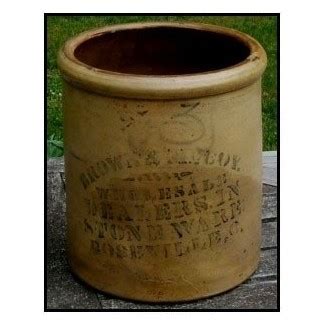 Old glazed crock for decoration. Garden? Patio? Backyard? Perhaps a vintage plant stander or pot cover? Porch décor element? You choose. This unique stoneware represents 19th century pottery techniques. It's salt glazed.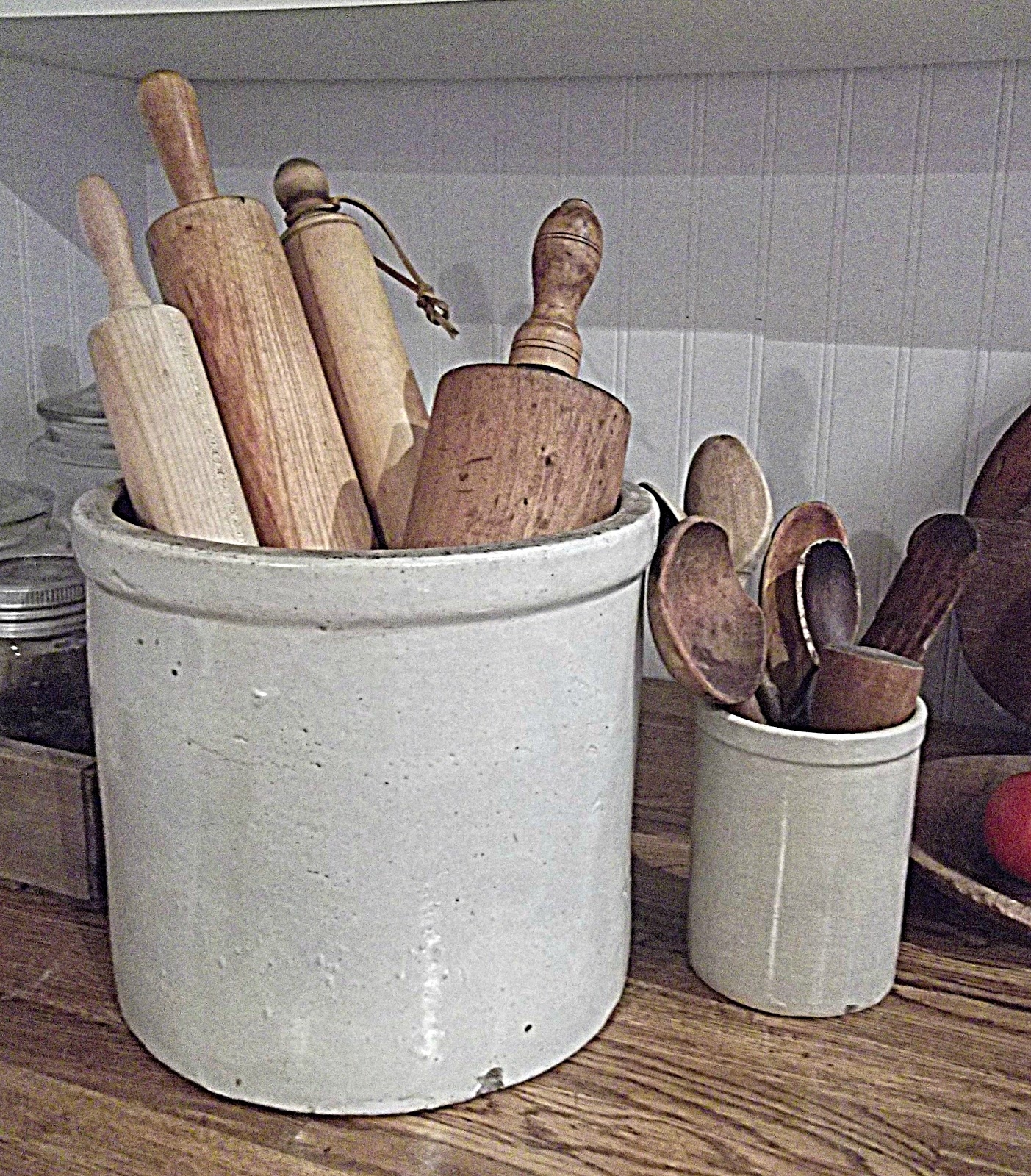 Rustic Farmhouse..love the old pins and spoons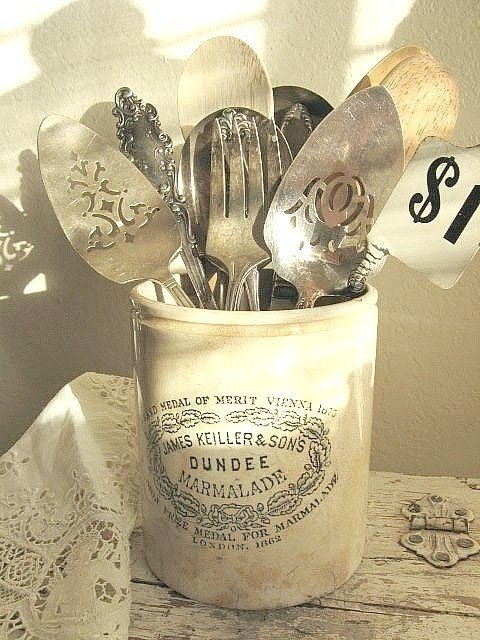 Comfortable kitchen is very important to make cooking a real pleasure. The utensil crock holder for kitchen accessories, ladles and scoops - has Provencal style, delicate beige and is made of good quality ceramics.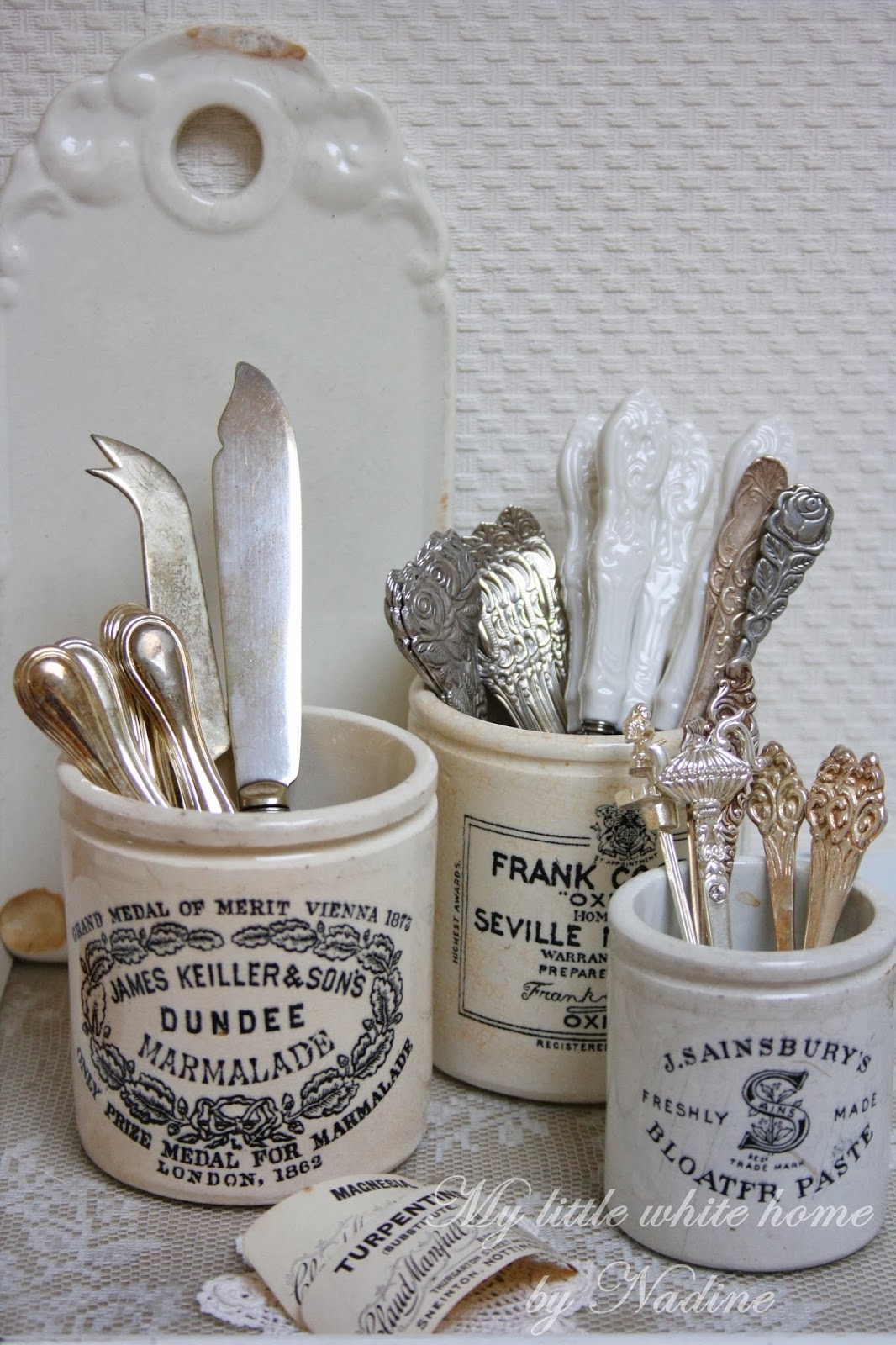 My little white home by Nadine; old jars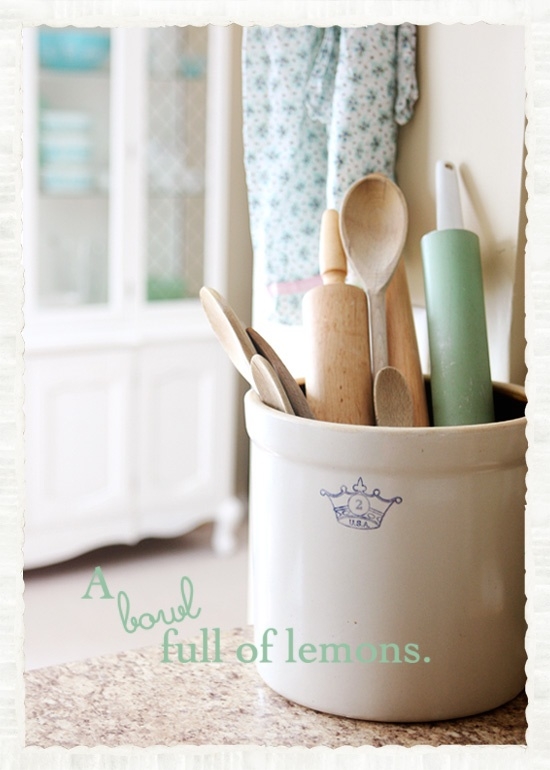 I always pay attention to details in my kitchen décor. Consequently, I even try to store my kitchen utensils with style. A kitchen utenstil crock has to look good, not only be practical. This neutral cream crock fits any palette.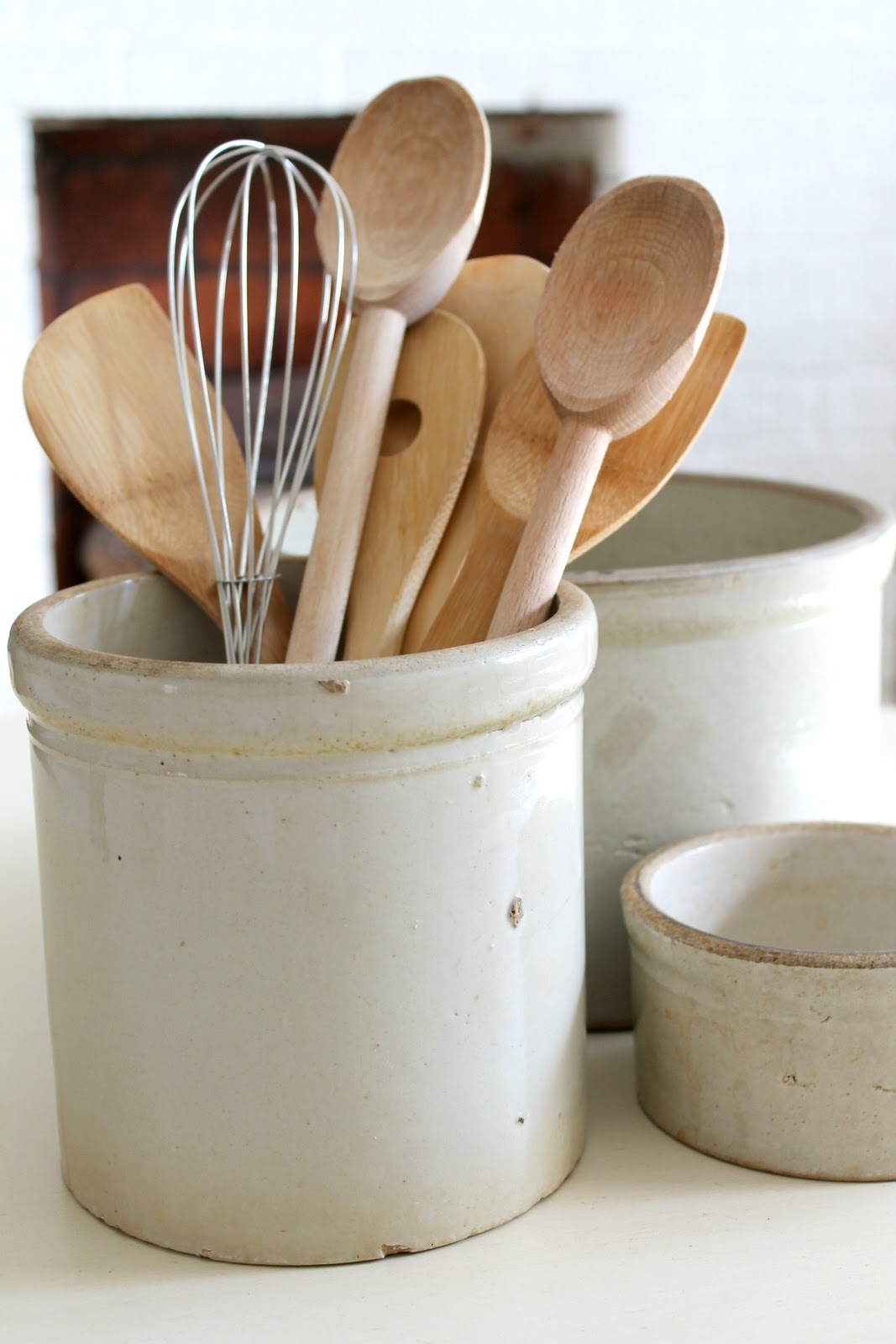 Old ceramic pots and vases don't have to be unnecessary - you can give them new life! For example - this simple, old-fashioned canister is used as rack intended to storage kitchen utensils and cutlery.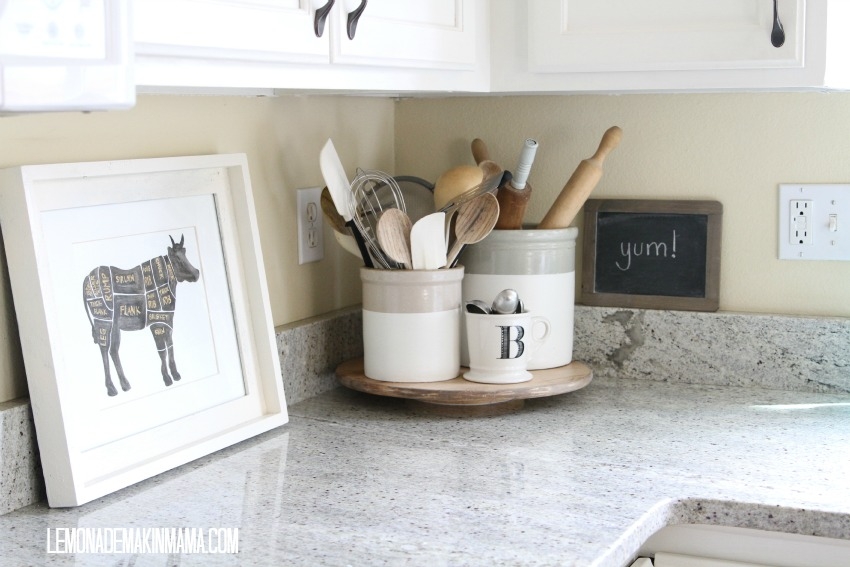 Keep order in your kitchen with this utensil crock. Three cups in different sizes just to storage common used kitchen tools, placed on wooden lazy Susan, which allows you easy access to them. Very stylish and practical.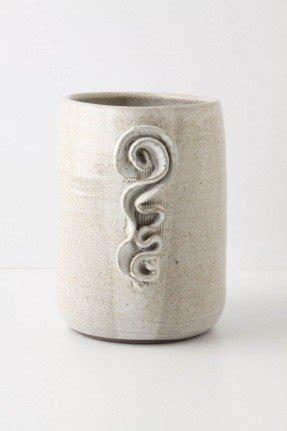 kitchen utensils crock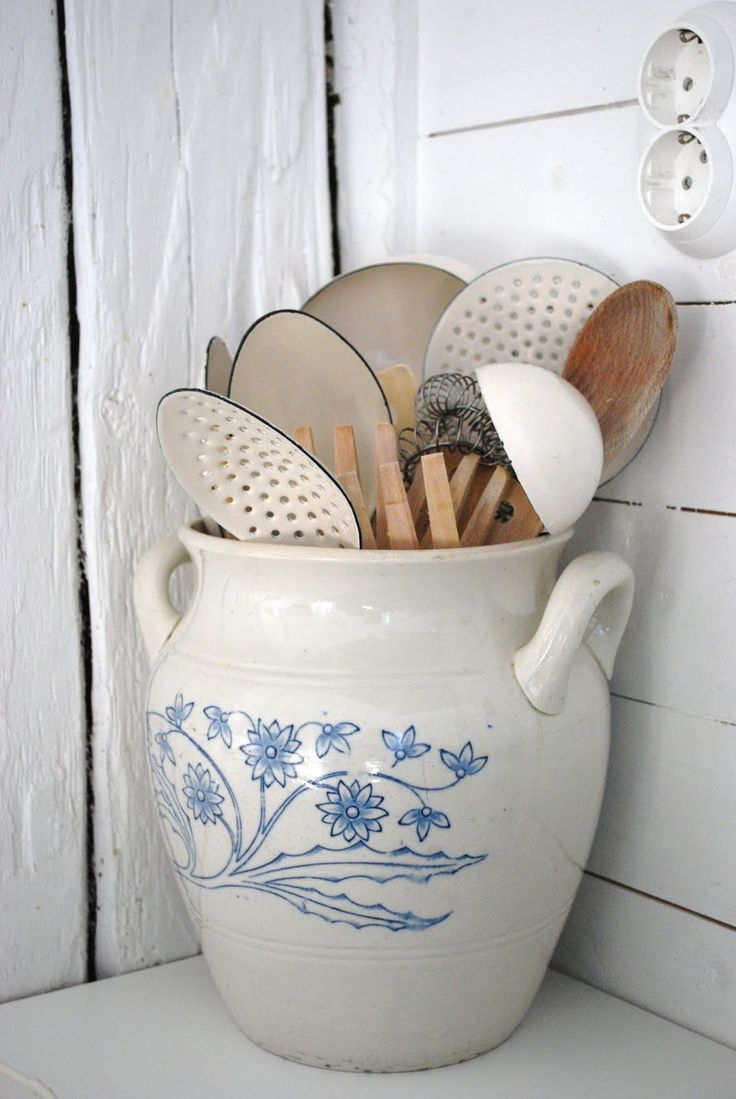 cosiness! *** ****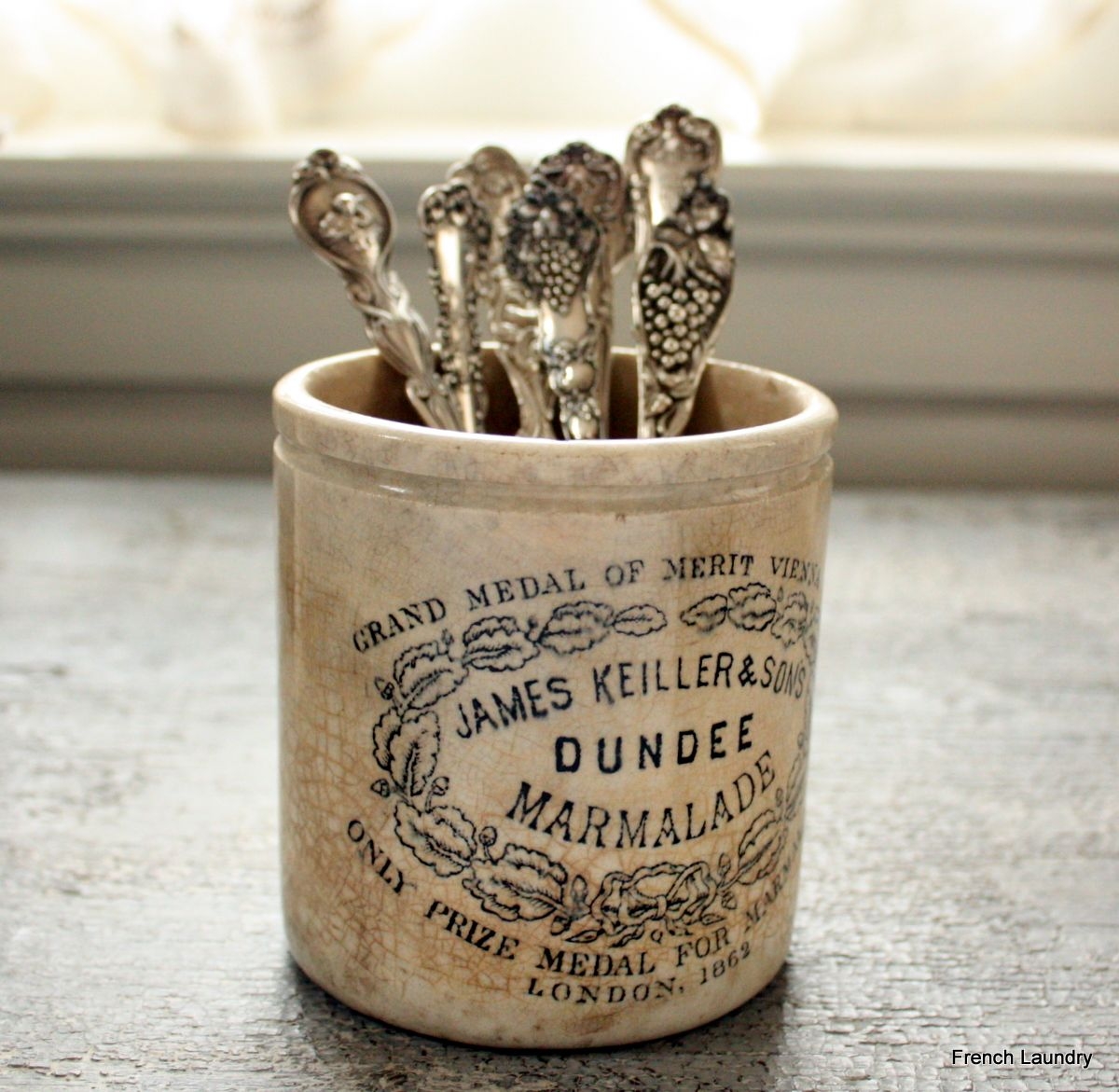 In the past, this type of ceramic container was used as a packaging of marmalade. Not, this old-fashioned element is still useful - you can use it as a rack for spoons or other cutlery. It will be fit to vintage kitchen.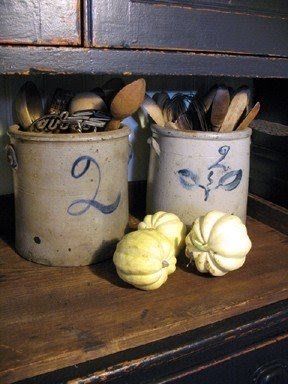 Crocks...and old wooden utensils.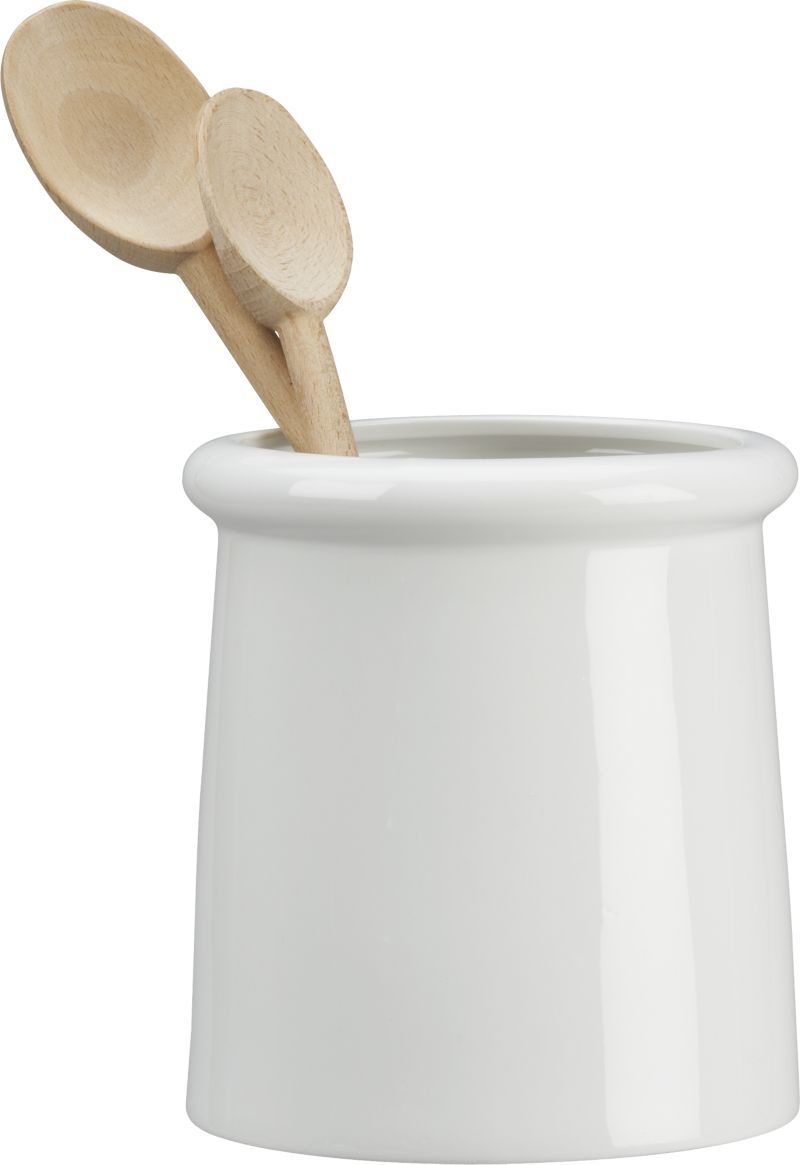 A charming and functional accent of a kitchen countertop. It's a holder for kitchen utensils made of high quality porcelain in a white color. A universal and timeless design will suit any kitchen decor.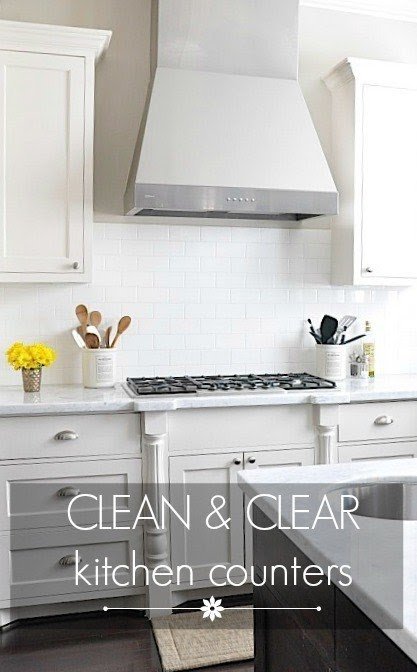 Clean & Clear Kitchen Counters- a happy medium between pretty and useful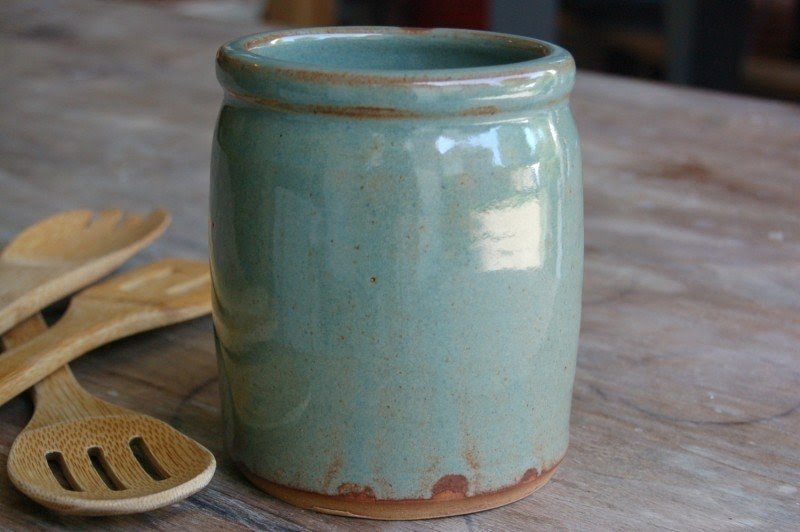 Request a custom order and have something made just for you.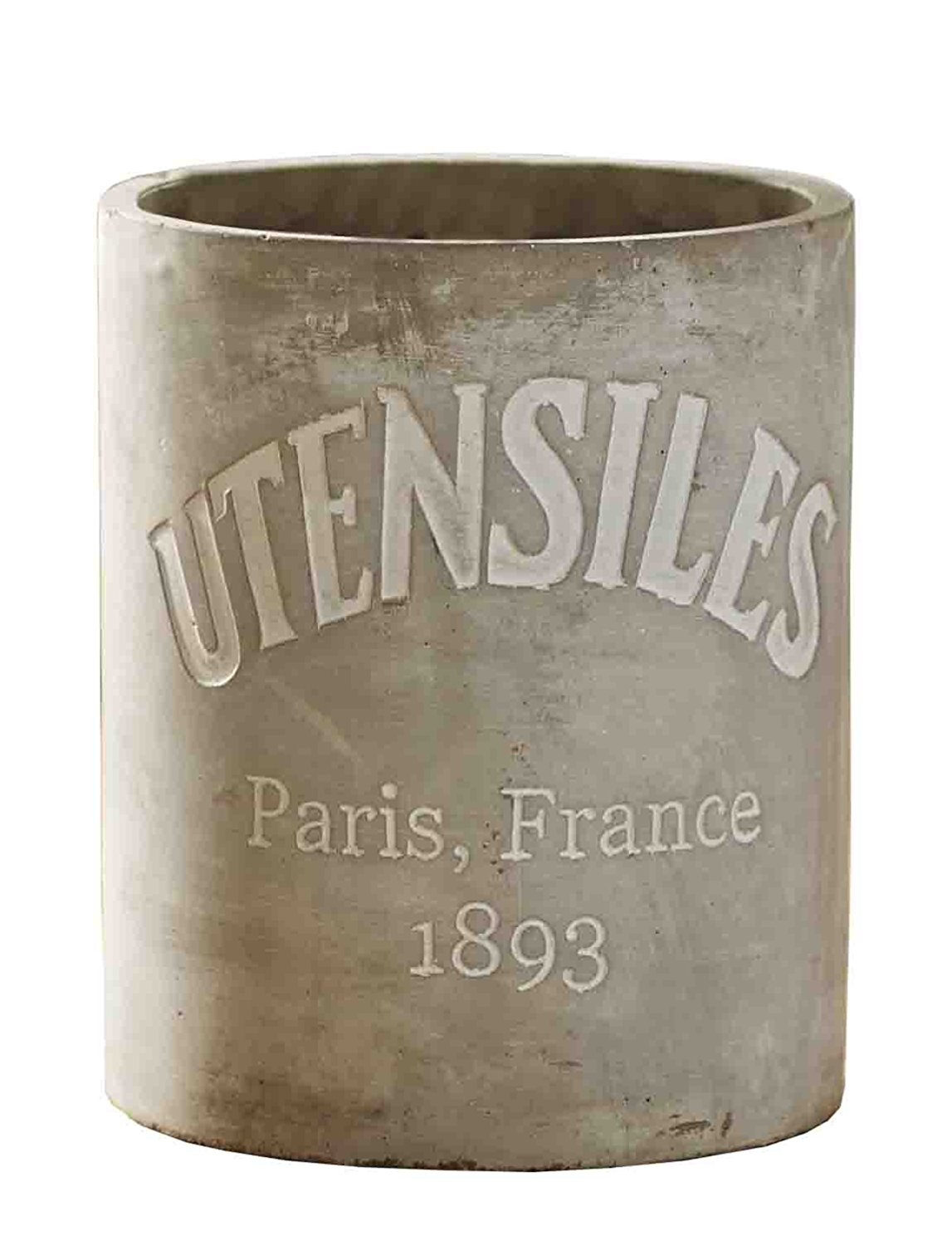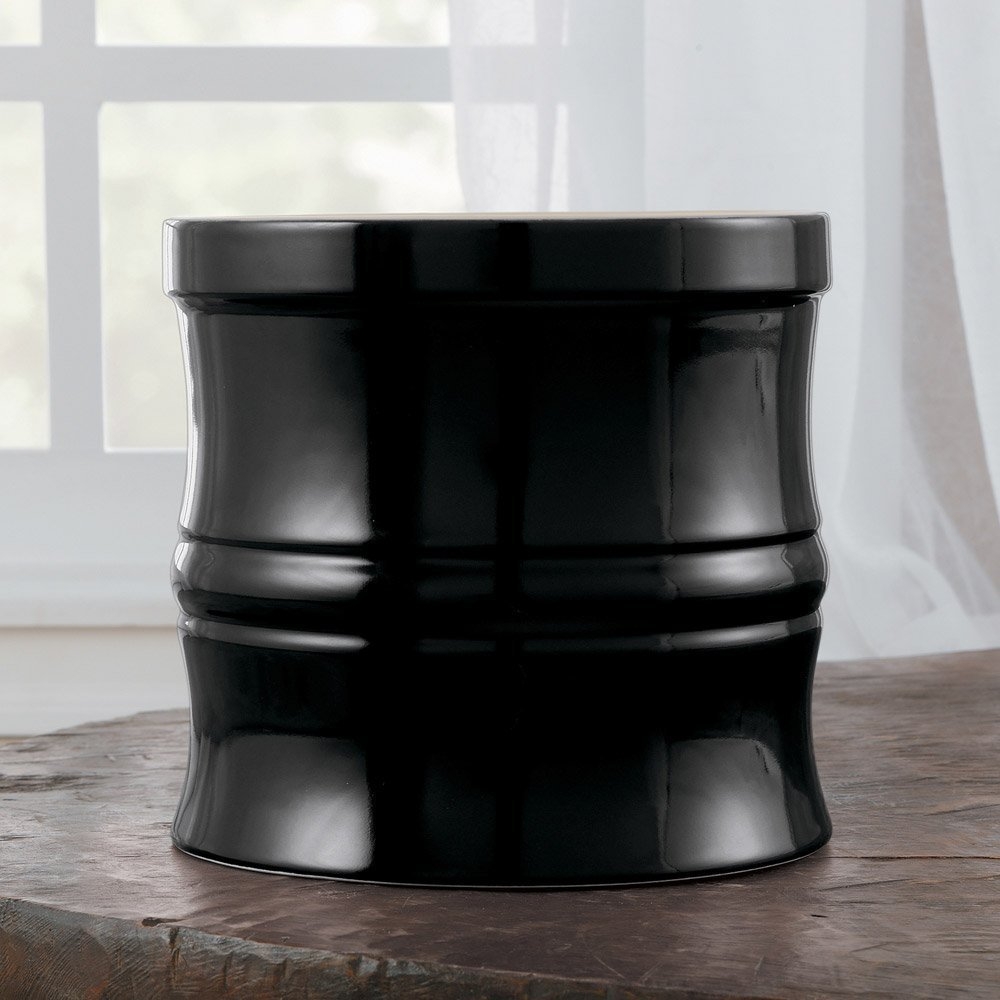 Kitchen Utensil Crock - Stoneware and Ceramic Utensil Holder #kitchenutensilcrockbestthisthat #bestthisthat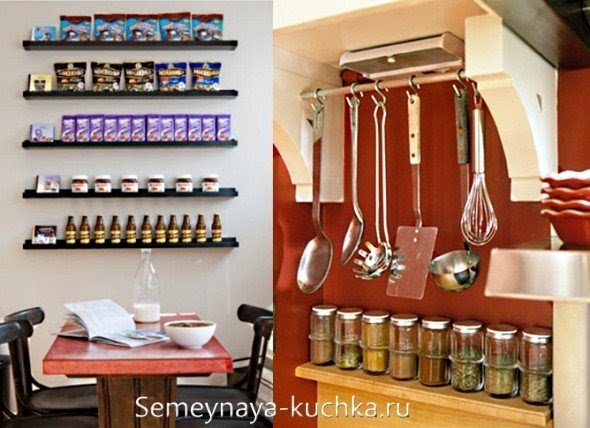 Install two end wooden brackets under a narrow kitchen cabinet, install a short curtain rod or other decorative bar, and hang kitchen utensils that don't fit in drawers or crowd those crocks on the counter top!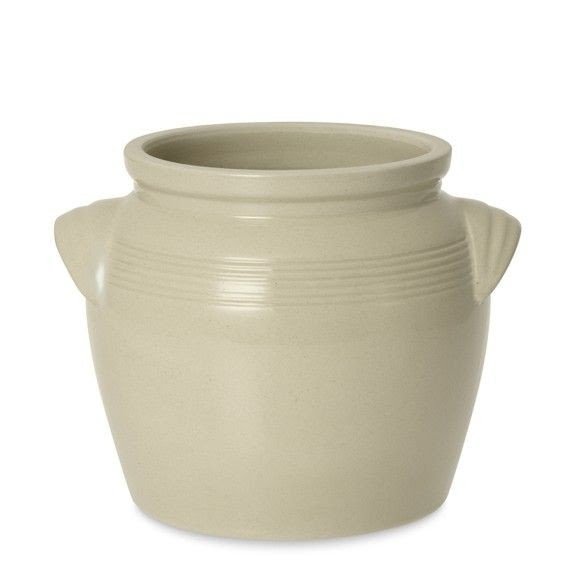 Ideal to store your cutlery, this kitchen utensil crock is a proposition directed to those, who like to have everything organized in their kitchen. Handcrafted from high-quality ceramics guarantees long-lasting solidness.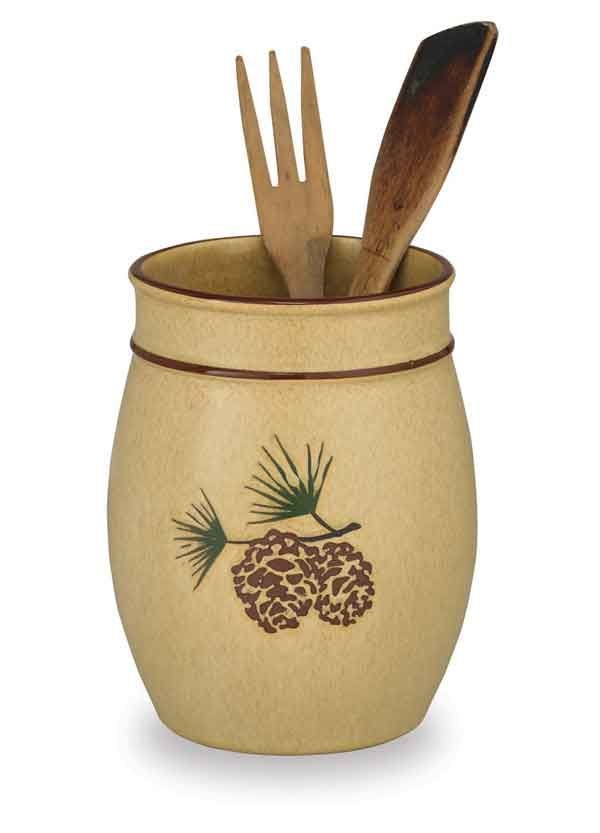 Kitchen Utensil Crock - Stoneware and Ceramic Utensil Holder #kitchenutensilcrockbestthisthat #bestthisthat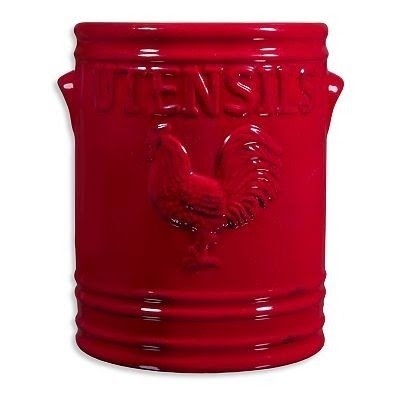 Home Essentials Kitchen Utensil Crock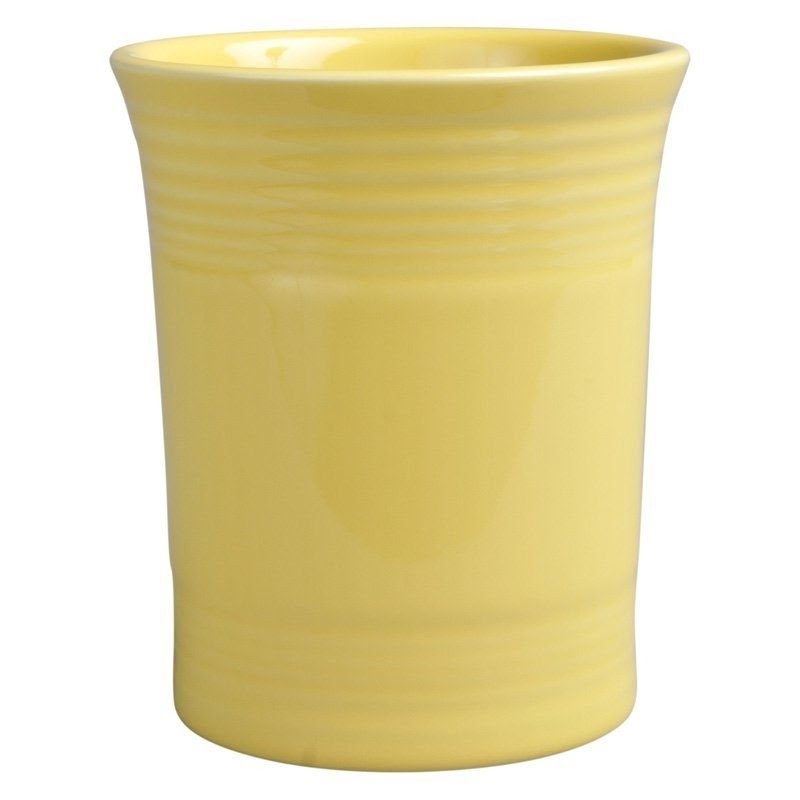 master:HPJC726.jpg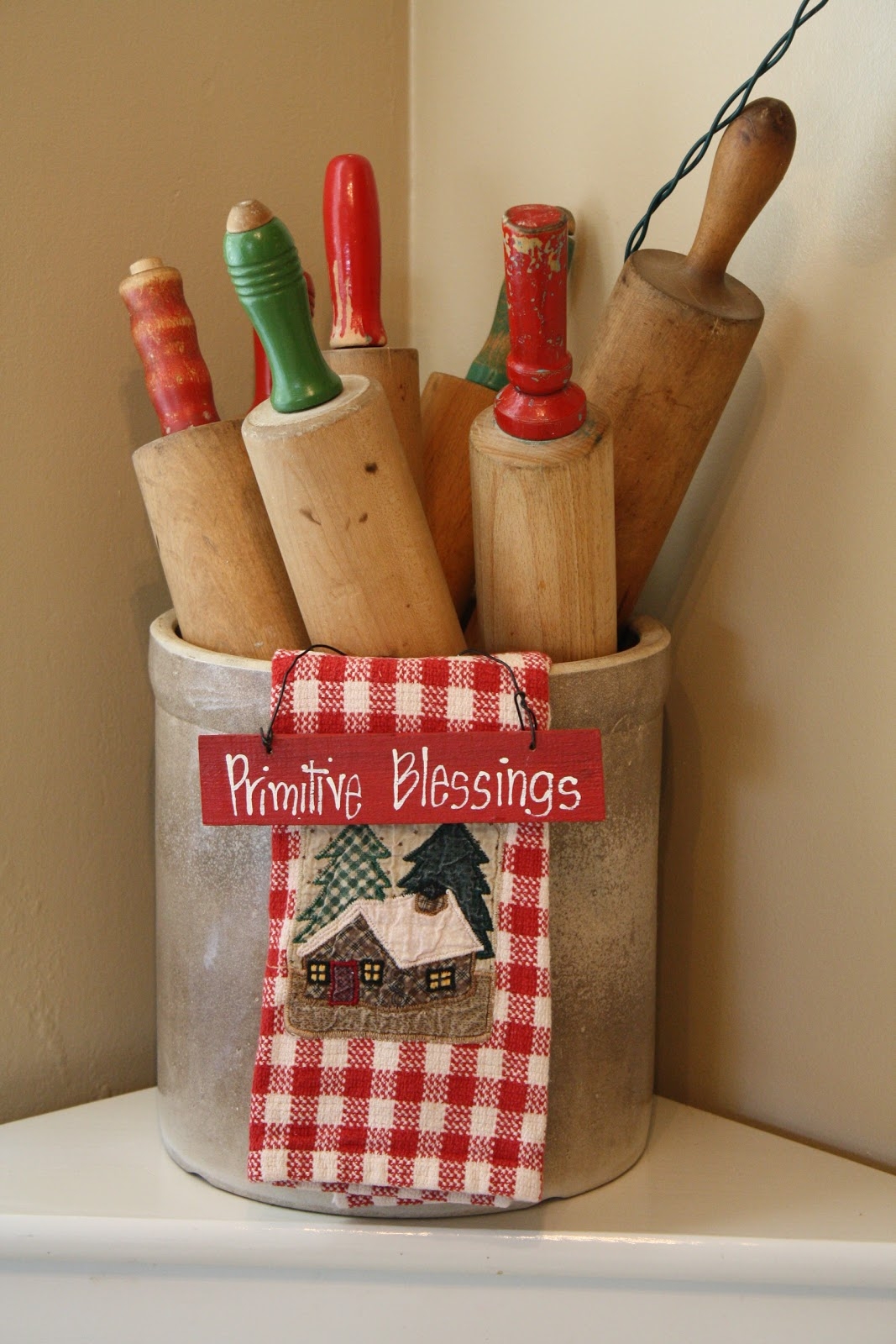 Sunny Simple Life: It's The Little Things, vintage rolling pins, crocks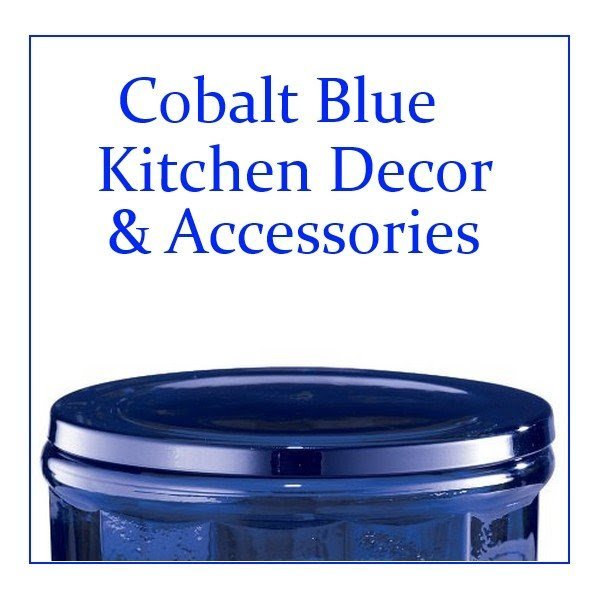 Cobalt Blue Kitchen Accessories and decor items such as crock pots, utensils, blenders, mixers, tea towels, mugs and more. #cobaltbluekit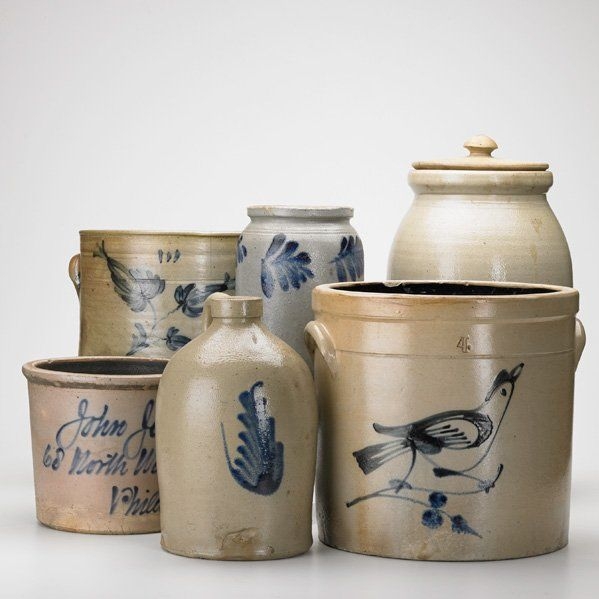 So love salt glazed pottery......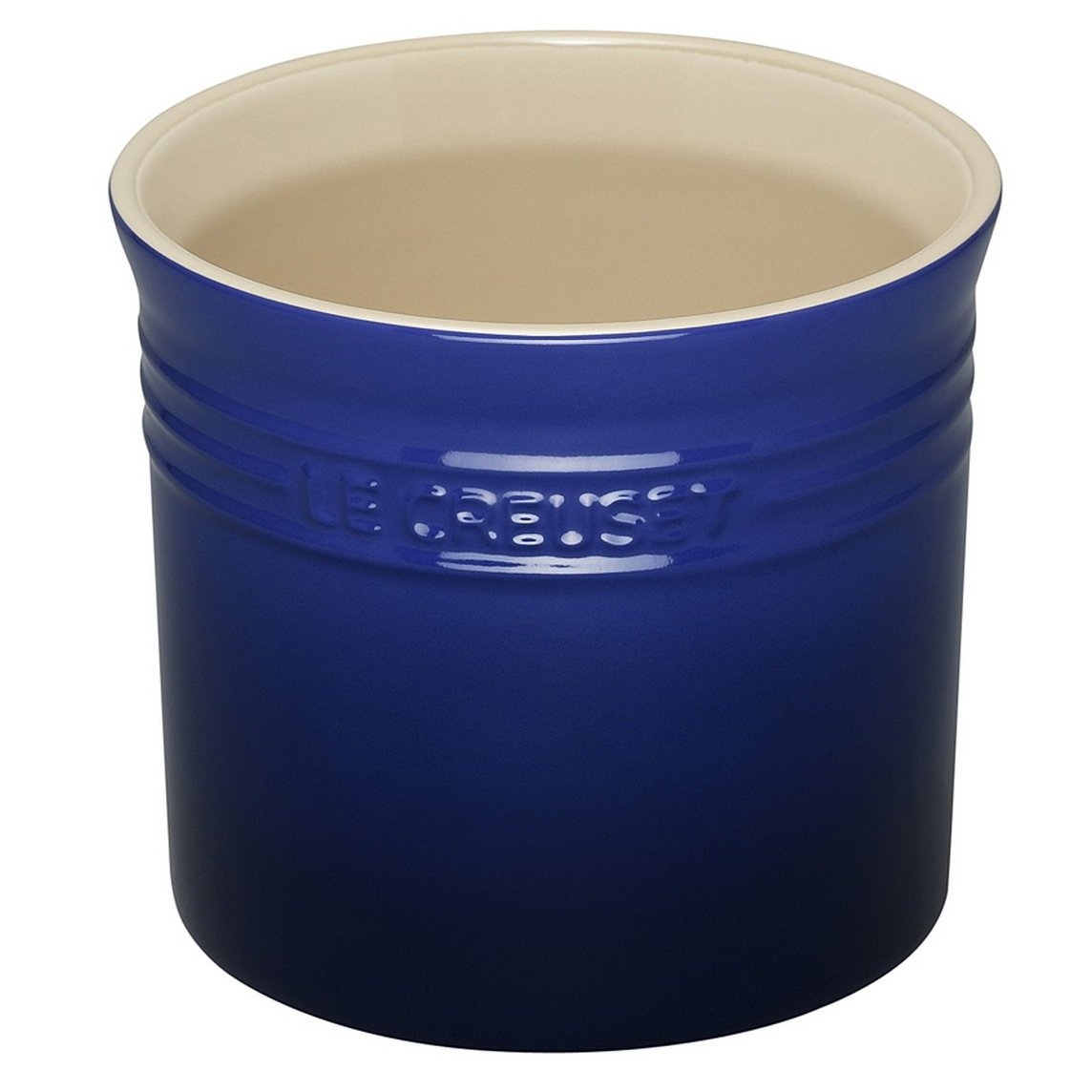 utensil crock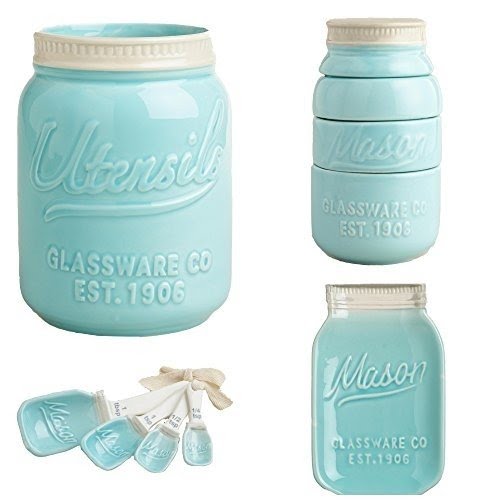 Mason Jar Ceramic Kitchen Decor Set: Measuring Cups, Measuring Spoons, Spoon Rest, Utensil Crock (10 Piece)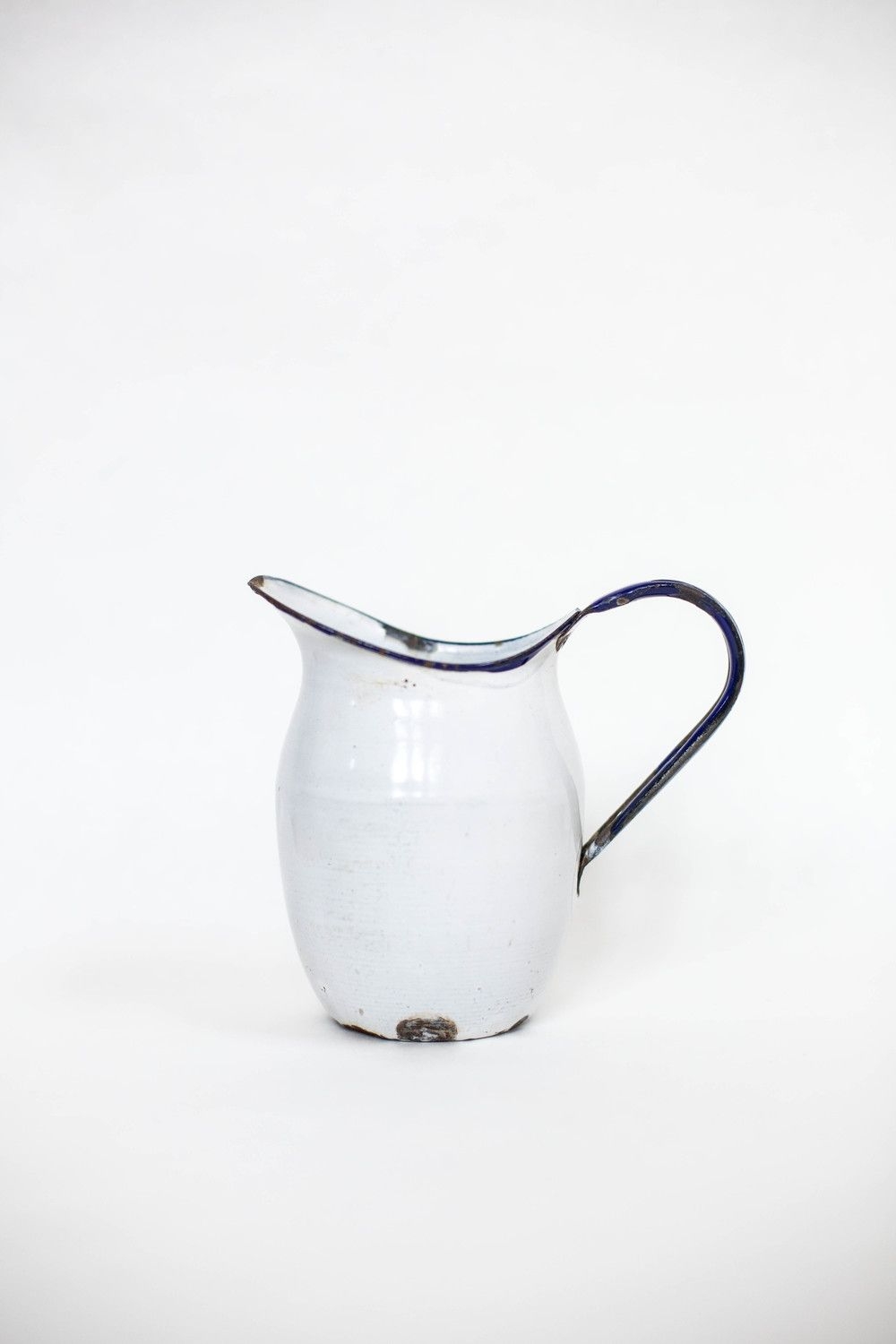 Antique French White enamel pitcher. Want for a utensil crock in the kithen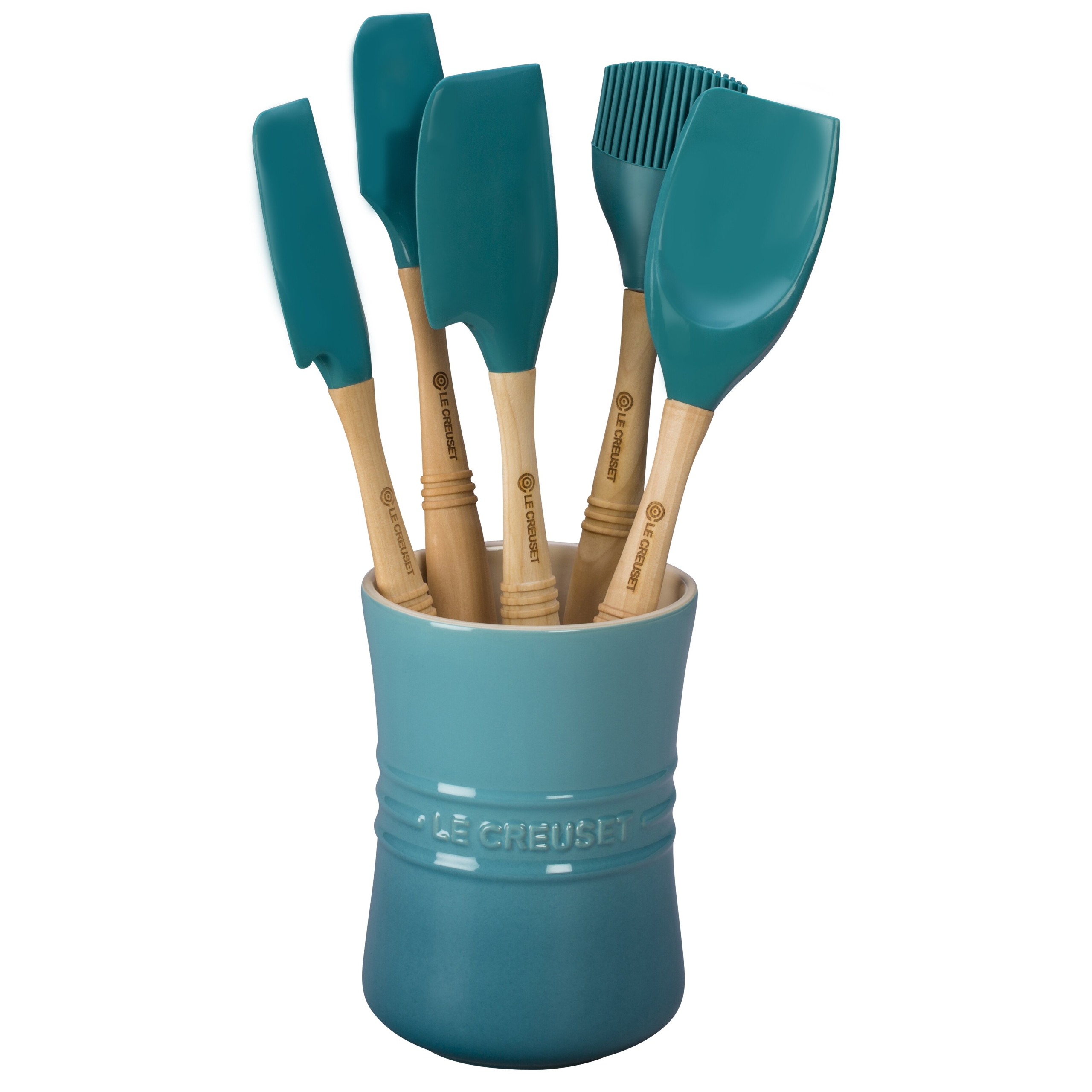 Kitchen Utensil Crock - Stoneware and Ceramic Utensil Holder #kitchenutensilcrockbestthisthat #bestthisthat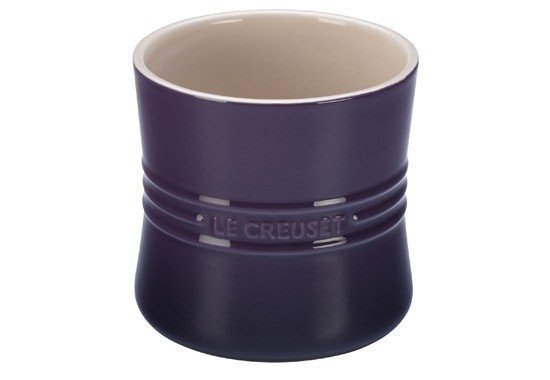 You can not even imagine how you can use this utensil crock holder. Serving ice, using as a centerpiece with your favorite flowers on the party. Thanks to its deep surface and neat design, made of ceramics, in dark violet color.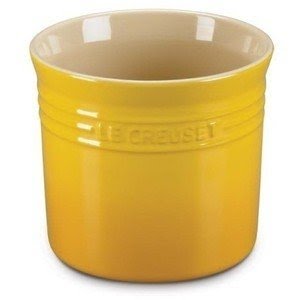 ... kitchen gadgets tools le creuset large utensil crock dijon home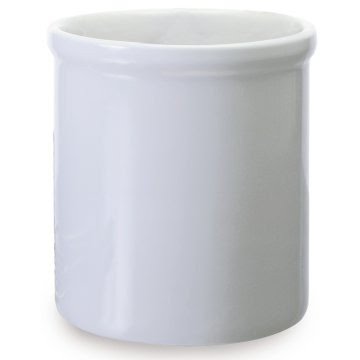 Progressive Housewares CSJC-01W White Tool Crock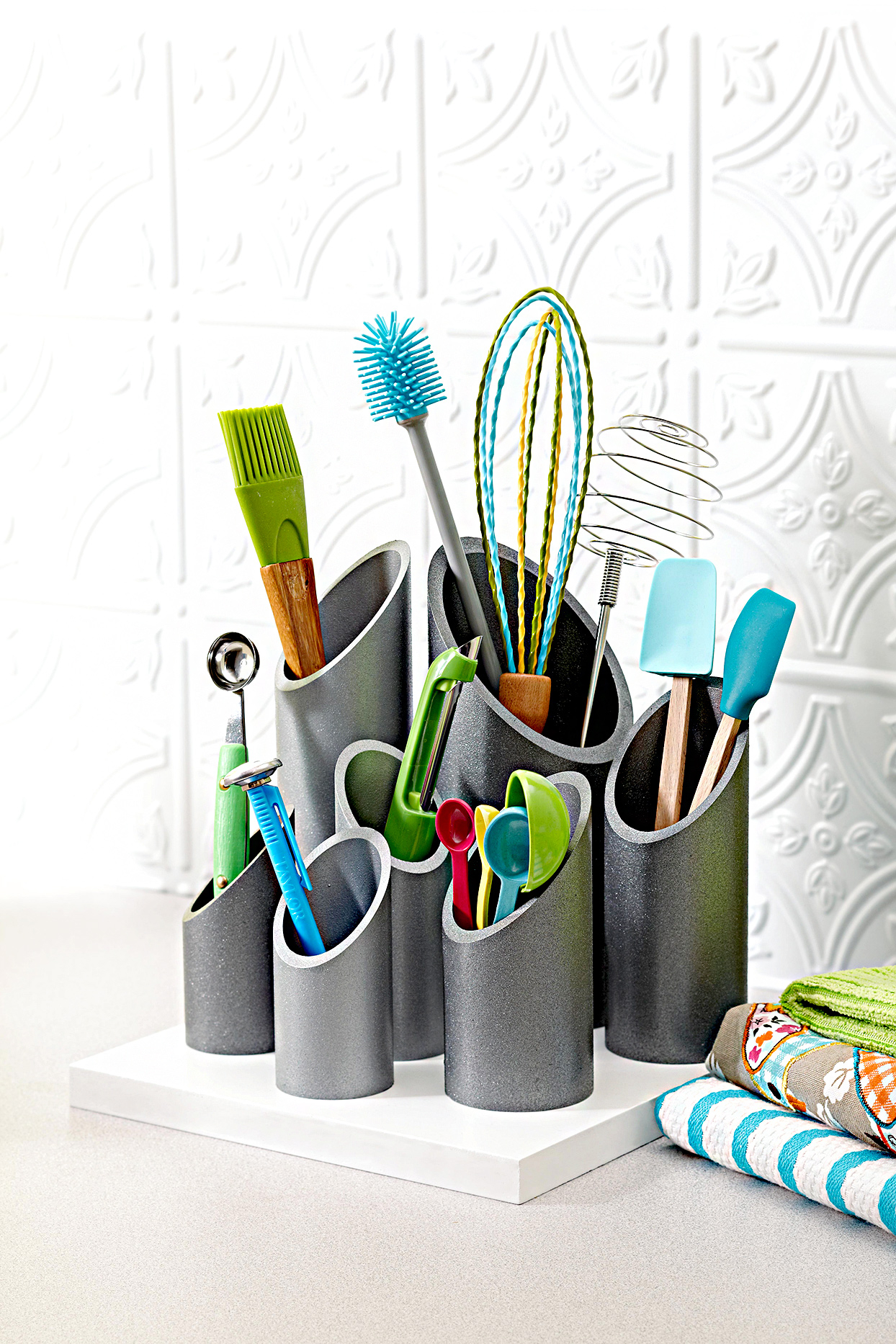 Pipe Up - would this pvc pipe idea work better than my utensil crock - hmm.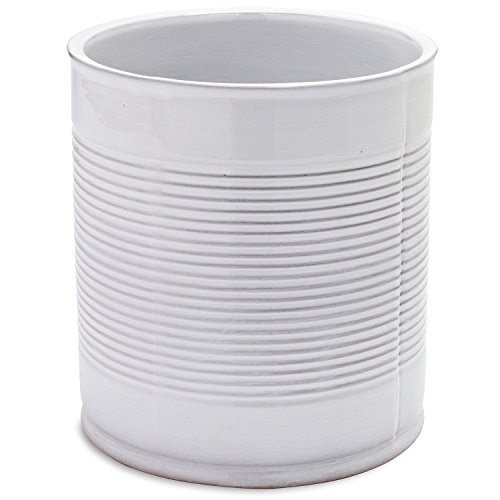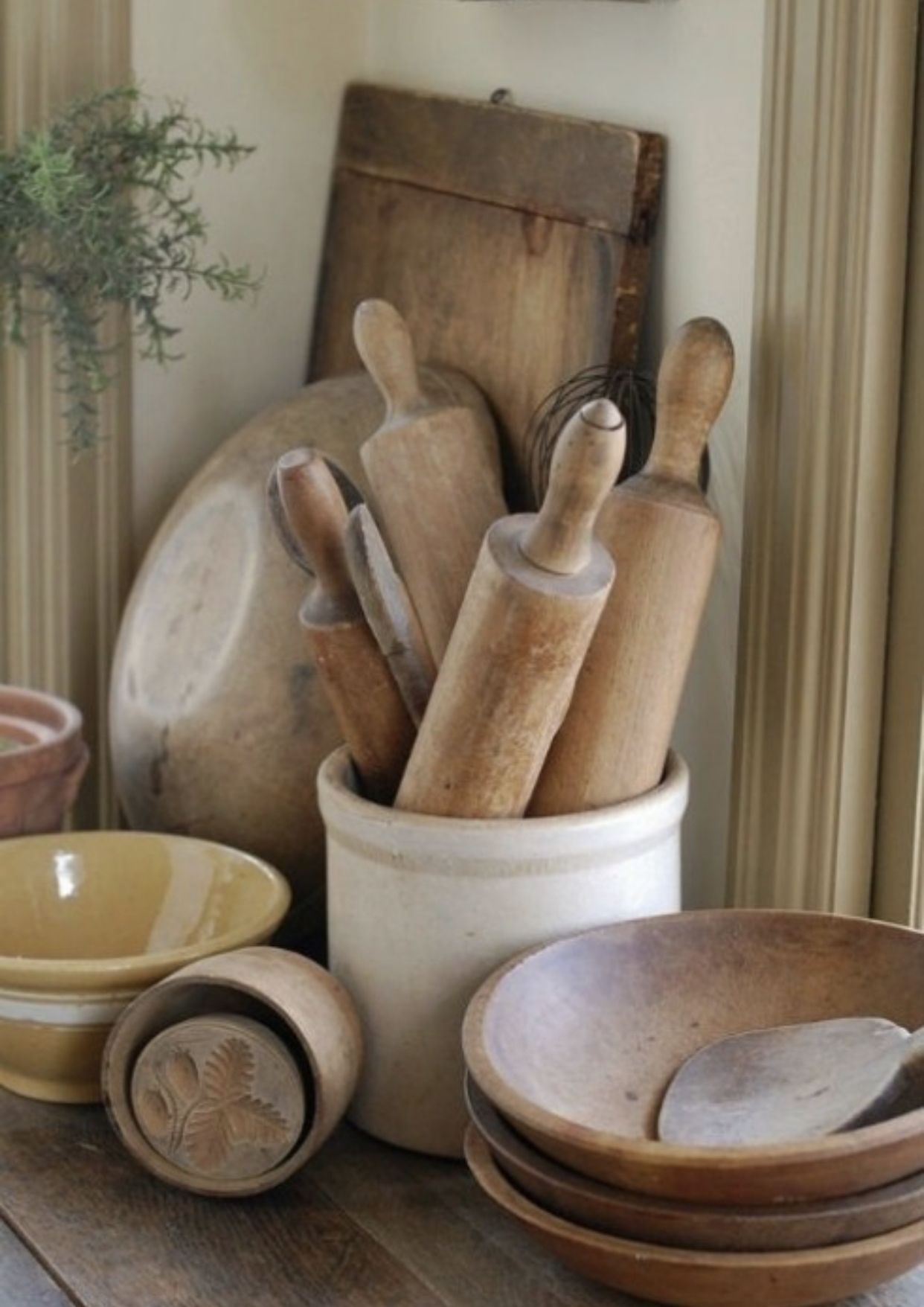 Vintage Kitchen Display How to Decorate a Kitchen Stylish & Practical Ways to Accessorize Your Space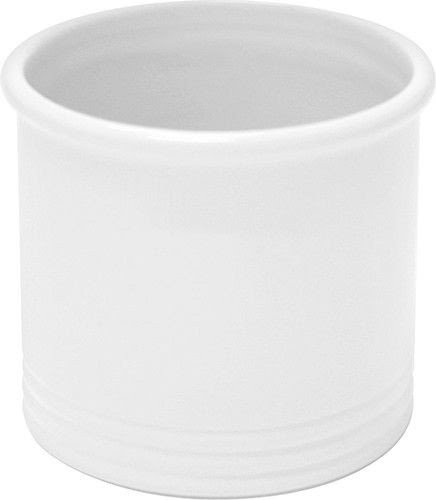 ... Cooking Utensils & Holders Chantal White-Utensil Crock 92 15 Wt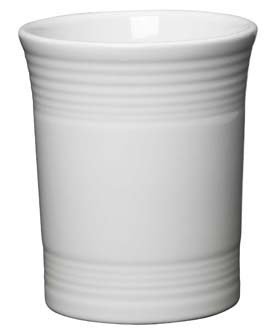 Fiesta Utensil Crock 6 5/8 inch FIESTA-447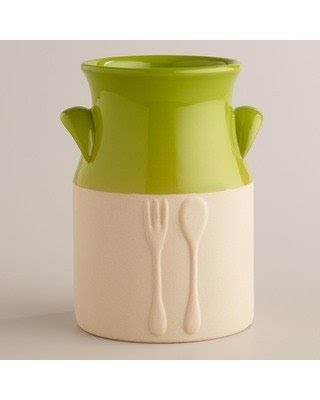 Kitchen: Utensil Crock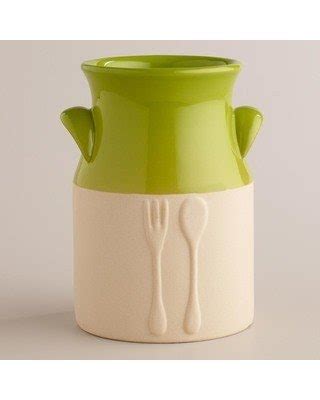 parisian-home-tour_006