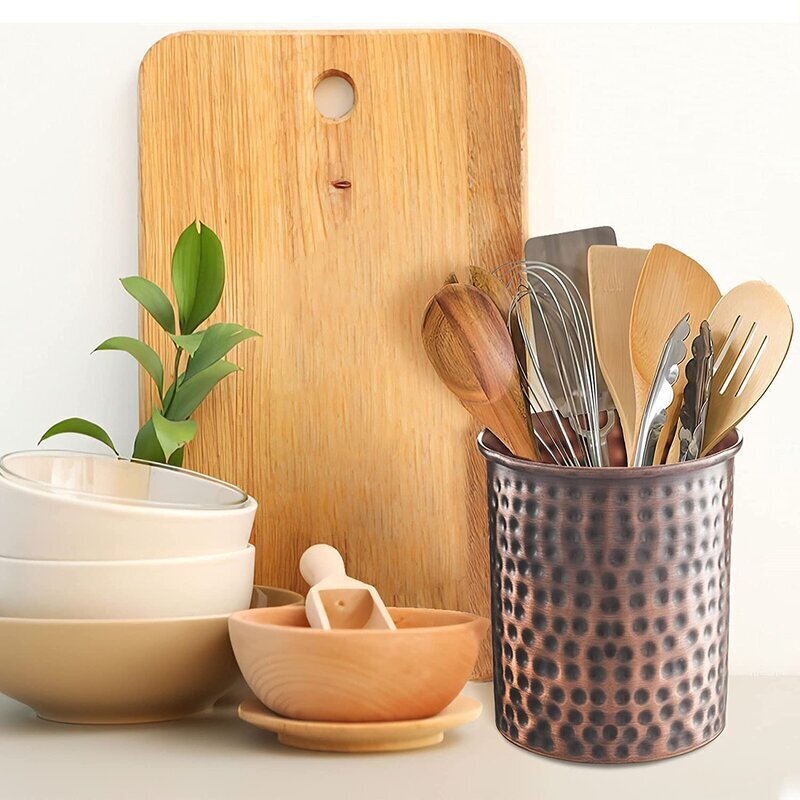 Textured utensil crock
Practicality meets stylish design with this kitchen utensil holder. Handcrafted from durable metal, each piece has a unique hammered texture and a rounded top rim. You can choose from four neutral finishes with this utensil crock: black, copper, nickel, and white.
Designer Advice:
For a cohesive kitchen décor, match this crock with other pieces in a similar finish, for example, a paper towel holder or hooks on the wall to keep your pans at hand. Consider which color will work best with your existing décor. The white crock will look good in modern minimalist kitchens, while the others are perfect for industrial interiors.