Whistling Tea Kettle Made In Usa
Tea kettle is a very underappreciated element of your house. Now you can have it both pretty and functional, all thanks to this collection. The photos that you can have a look at below, show many types, sizes and colours of whistling tea kettles. Which one will be your favourite?
Tara Gosselin
Interior Design Expert
Our choice Best Products
With this whistling kettle you will be able to hear water boiling from the other end of your house. It has stainless steel construction, with a tight lid, a wooden handle, and 2 liters of capacity.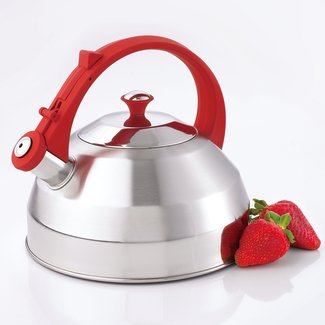 Cute whistling tea kettle straight from USA! Stainless steel with bright red safety handle that always remains cool. It accommodates 11 cups of liquid. The lid is removable - just pull the red knob up.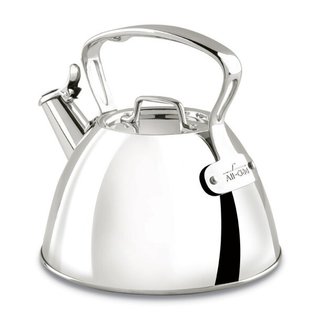 Aesthetic & Efficient Specialty Cookware Tea Kettle in Silver Finish made of quality stainless steel. Features wide, flat bottom, and a tight-fitting lid with secure riveted handle. When water starts boiling, the kettle whistles to let you know its work is done.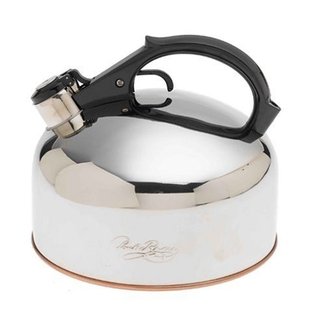 Whistling tea kettle made of stainless steel. It is modern and stylish at the same time. It has a black plastic handle and a name of its creator engraved on one side. It enables you to boil water in a more traditional, non-electrical way.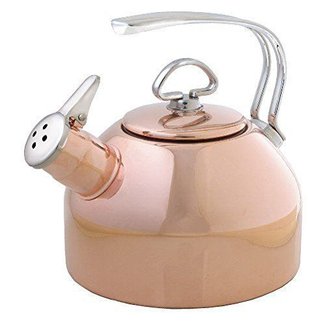 designed in america made in germany 1 year limited warranty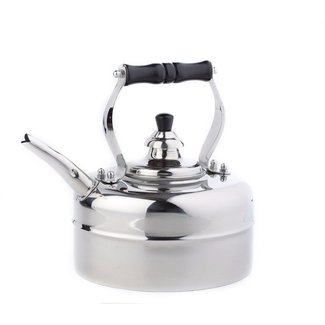 3 Qt. Windsor Whistling Tea Kettle
Tea kettle in the English style. It is made of stainless steel and has a wooden handle to prevent burns. Suitable for all gas and electric stoves.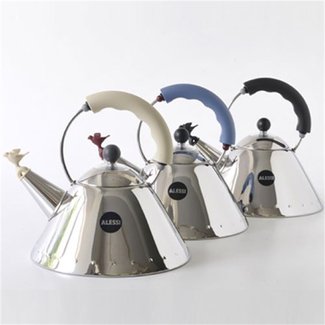 This kettle has got a bird whistle and is available in four colors: blue, white, ivory and stainless steel with black accents. It is adorable and perfect for your everyday tea and coffee.
PRODUCTS & IDEAS Best Ideas