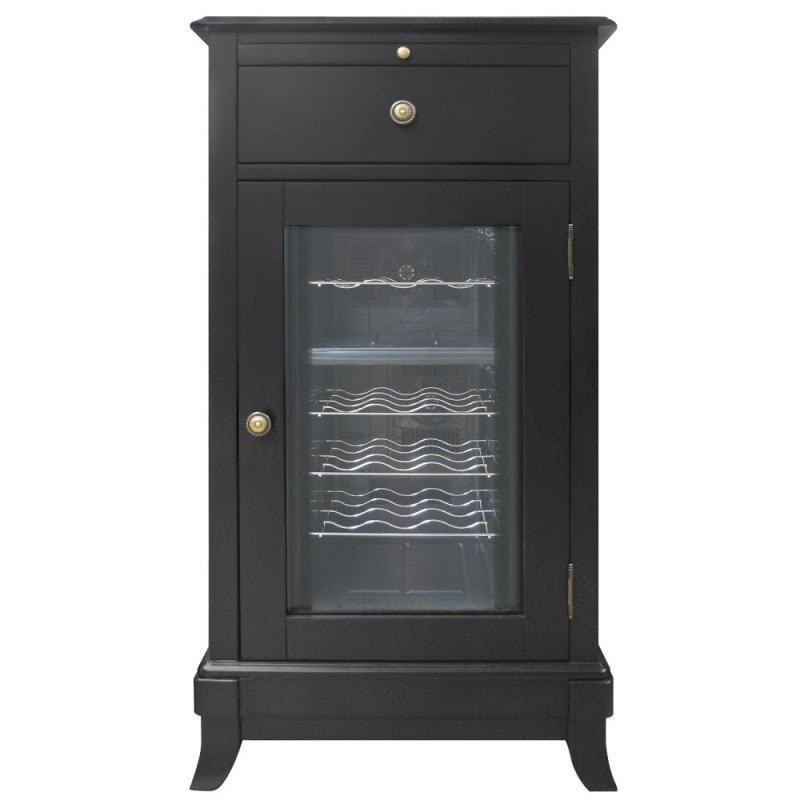 18 Bottle Dual Zone Freestanding Wine Refrigerator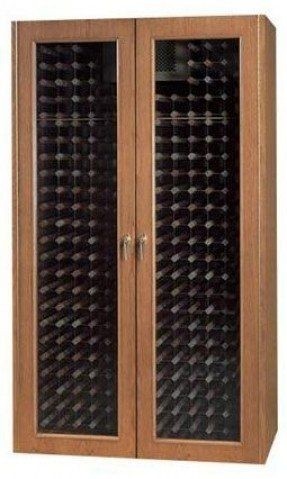 While some people believe that wine is best served at room temperature, others prefer it chilled. This wall refrigerator is calibrated to be at the perfect degree of chill while holding the wine bottles secure. The exterior is simple wood.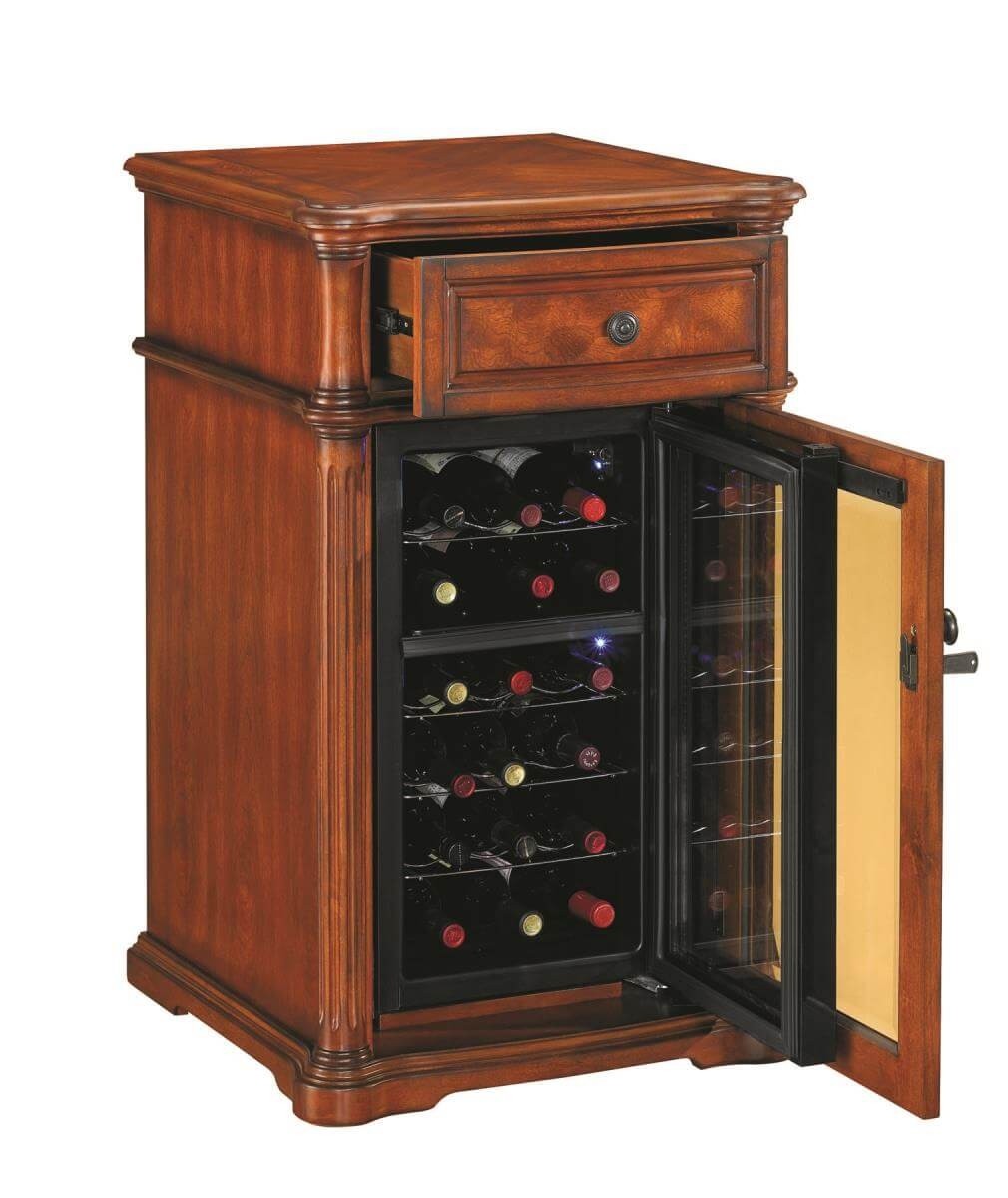 Tresanti DC1170C253-1827 Avalon 18 Bottle Wine Cooler With Full Drawer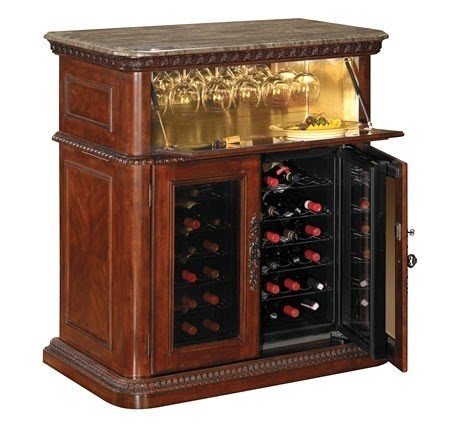 Tresanti 36 Bottle Rutherford Cherry Wood Wine Cooler [DC387C233-3641]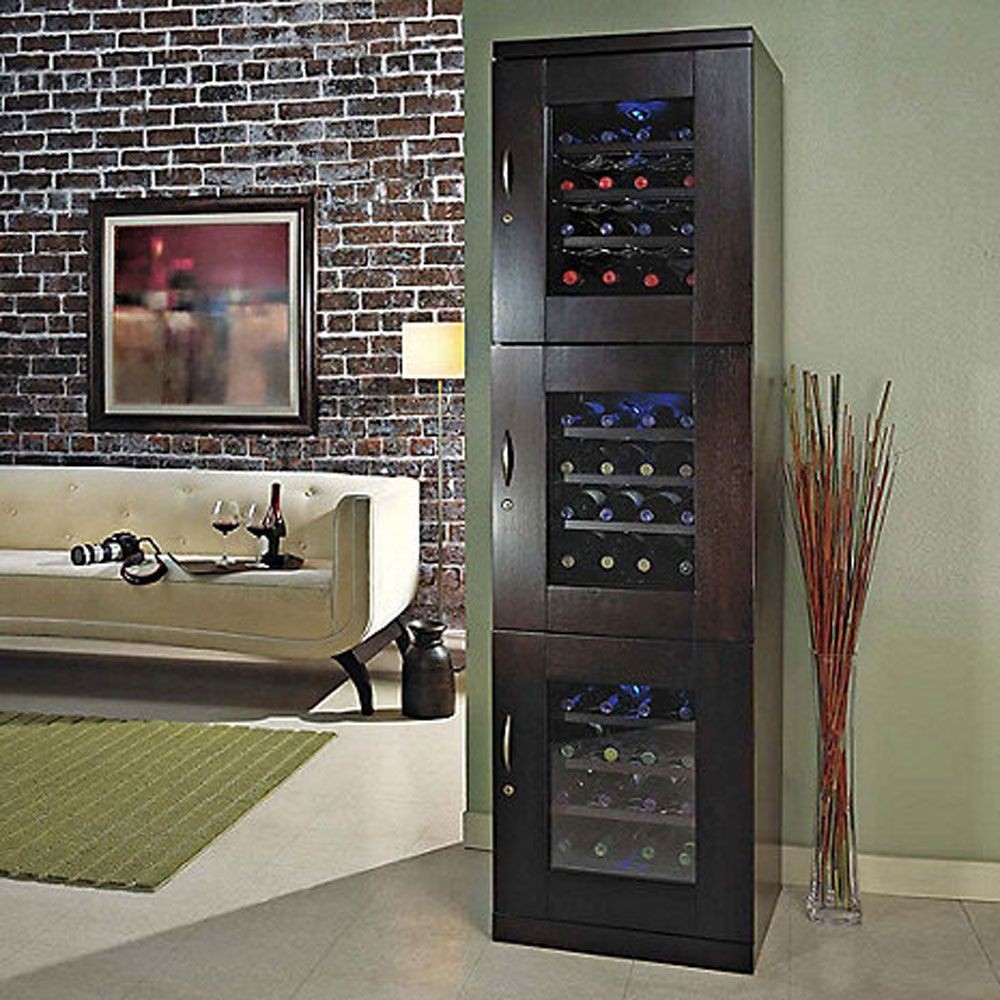 Take your reds and whites to the highest level of wine storage with our handsome espresso stained wooden wine cellar. This wine refrigerator features thermoelectric ultra silent cooling technology ...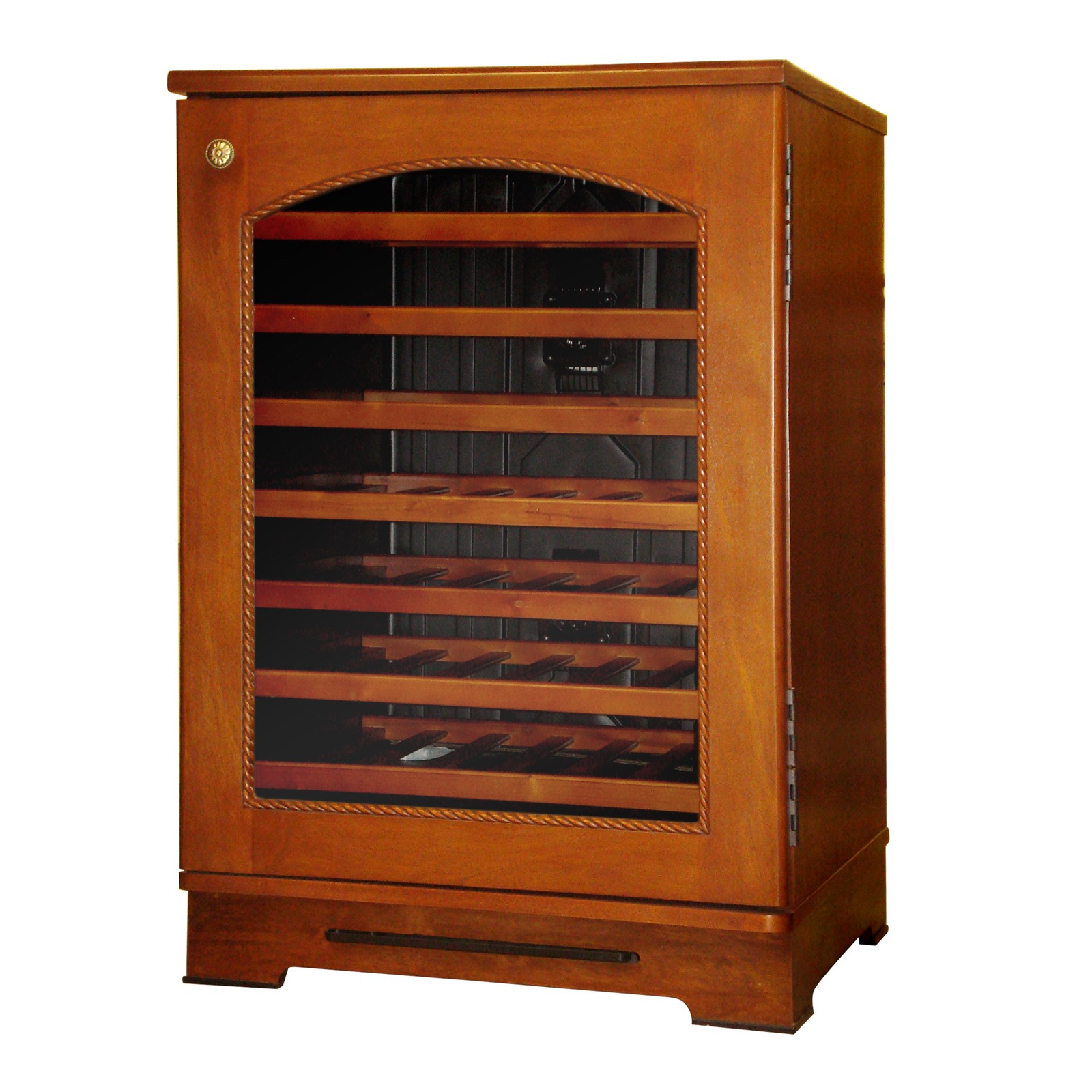 Keep your wine always cooled to the precisely wanted temperature with this amazing cooler that sports the wood structure and ensures high functionality, while the style of your decor is also maintained at the highest level.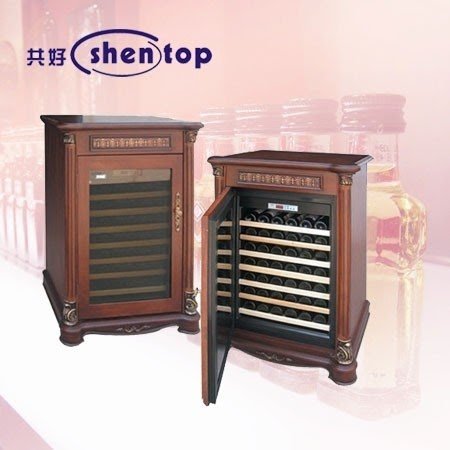 home - wooden wine cooler wine cabinet XCW2-143B 143L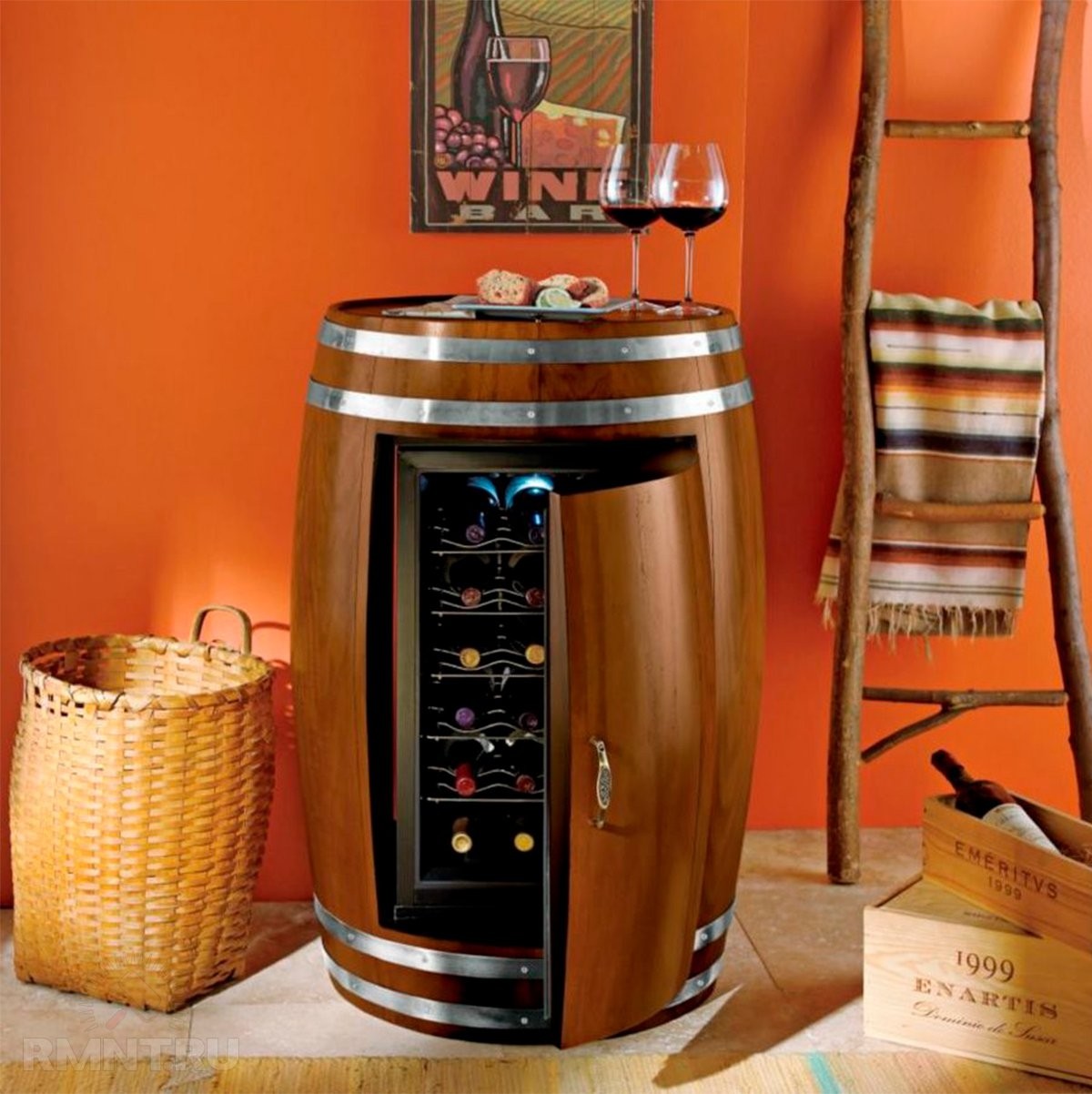 Very original wine refrigerator that represents a very nice wine barrel theme. It features large doors with decorative metal handle. Refrigerator area provides space for up to 24 bottles of wine, so it is quite spacious and practical.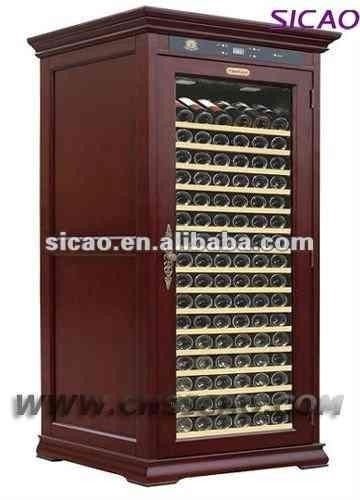 300L Compressor Wooden Wine Cabinets, Wooden Wine Cooler With Humidity ...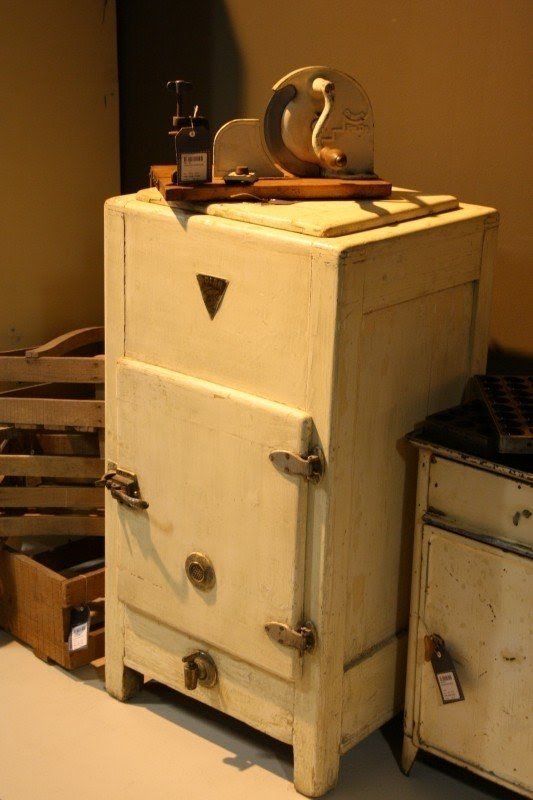 This wooden wine refrigerator will enchant all enthusiasts of vintage design as well as all wine lovers. It keeps the bottles at low-temperature thanks to the zinc parts inside.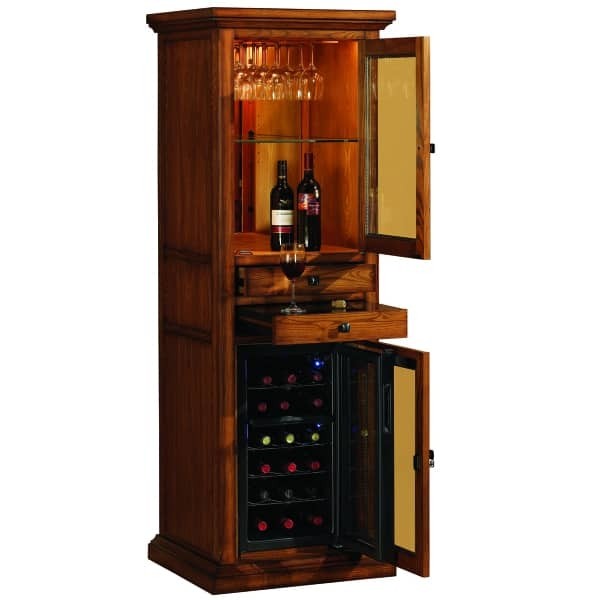 An elegant take on a spacious wine rack with a built-in thermoelectric wine cooler on the bottom and an upside down glasses storage on top. The wine rack is made out of oak wood with a polished finish, providing a stylish touch.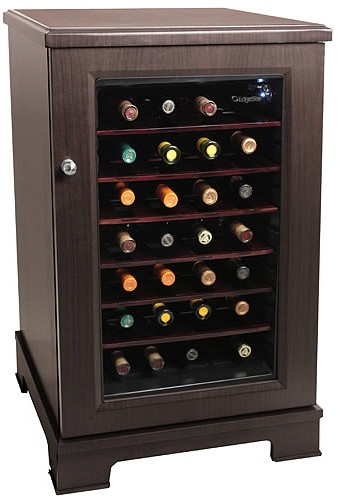 How to Install a Wood Panel on a Refrigerator Door |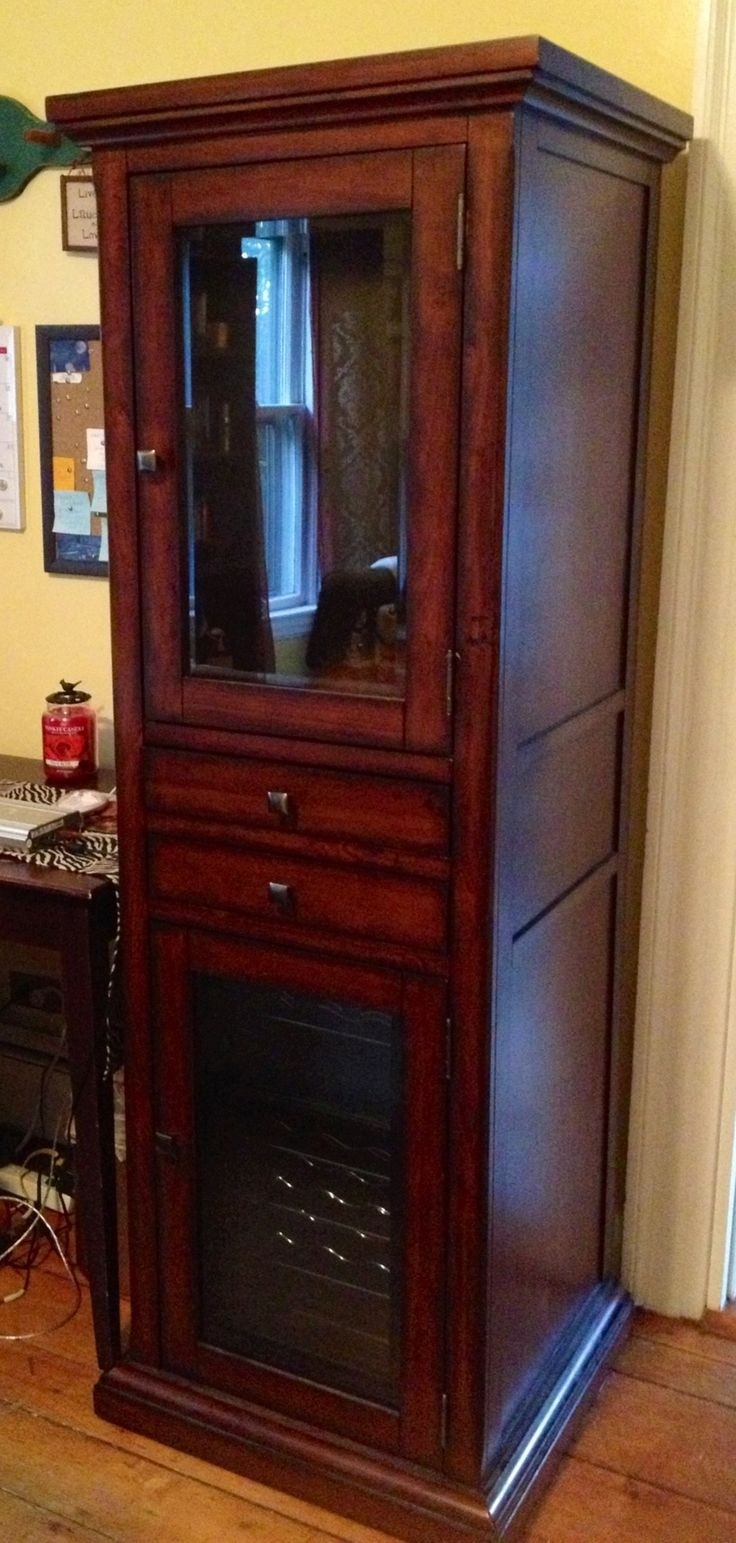 This natural material like cherry wood is not only durable, ecological and healthy, but also beautiful. Wine enthusiasts will also find something- because this column-shaped lockable bar cabinet in the lower part has a wine refrigerator with profiled shelves.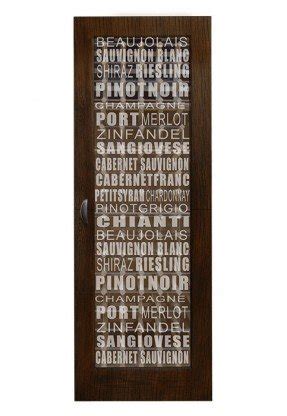 160 Bottle Single Zone Wine Refrigerator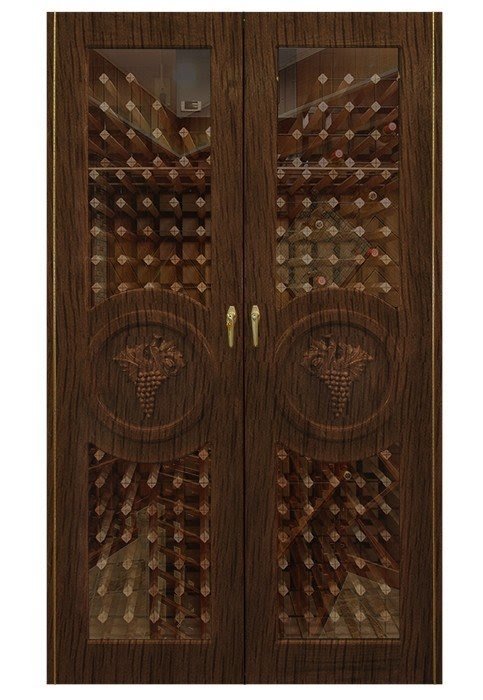 Concord 440 Bottle Single Zone Wine Refrigerator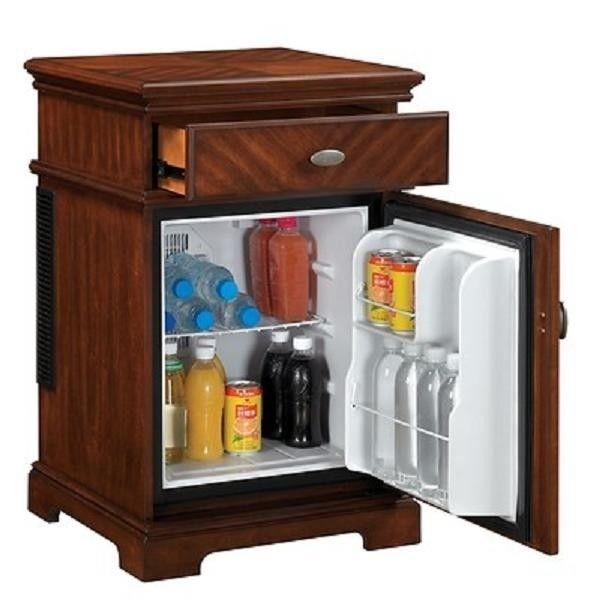 A cool practical contemporary end table having an inbuilt fridge with 1 shelf and a shelved door. A casing is made of wooden materials finished in warm browns. It has a rectangular moulding top, low angle legs, a drawer. Oval pulls are of metal.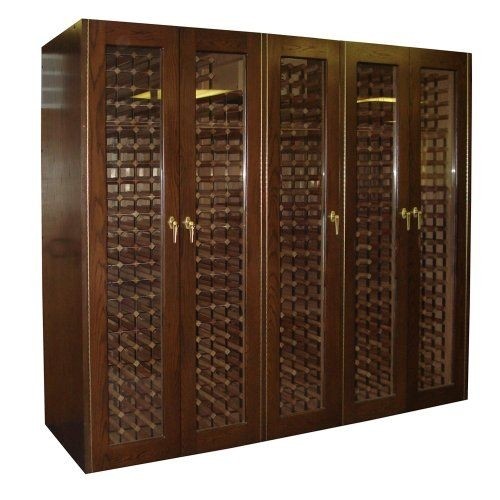 Vinotemp 1500 Series Wood Wine Cabinet VINO-1500G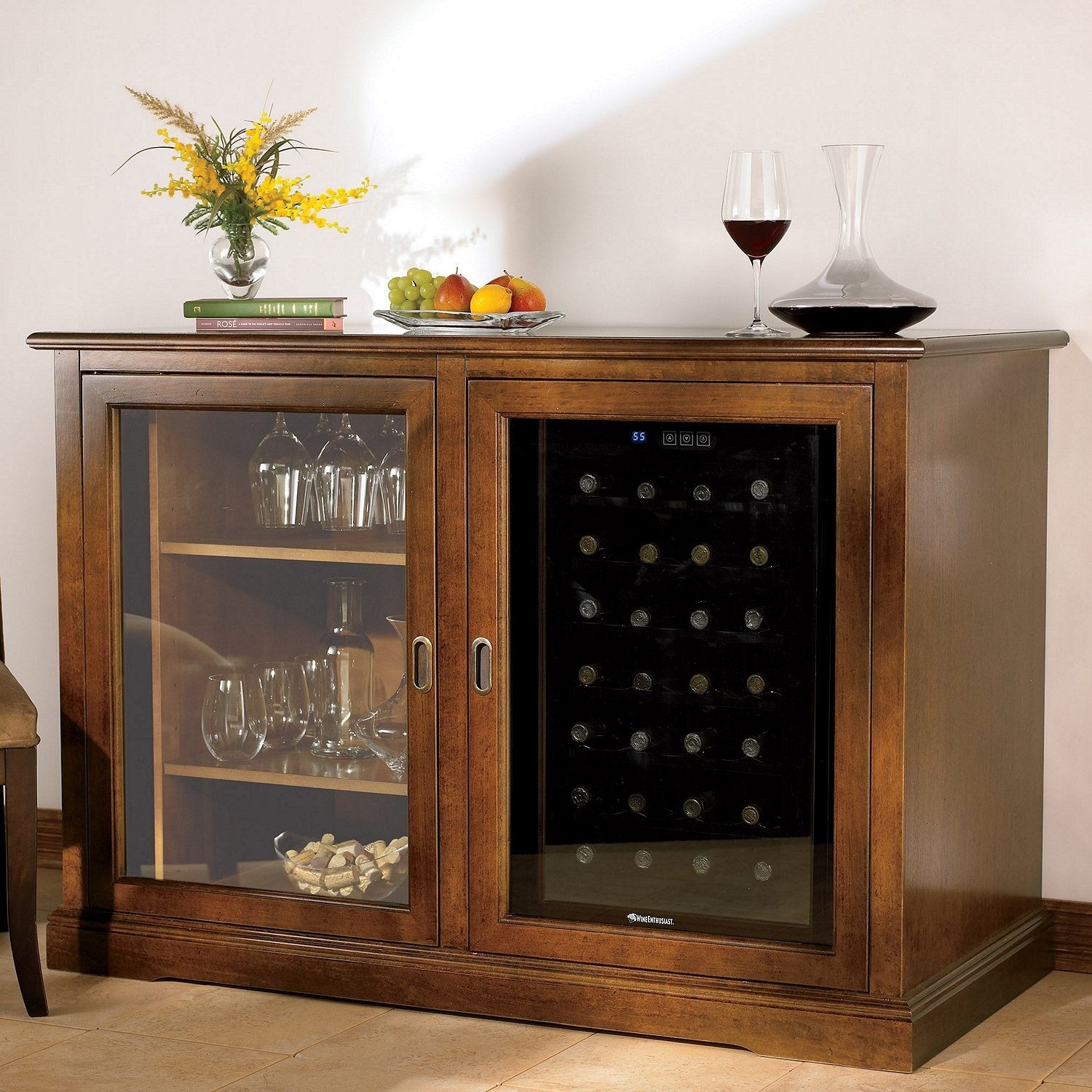 Siena 28 Bottle Single Zone Wine Refrigerator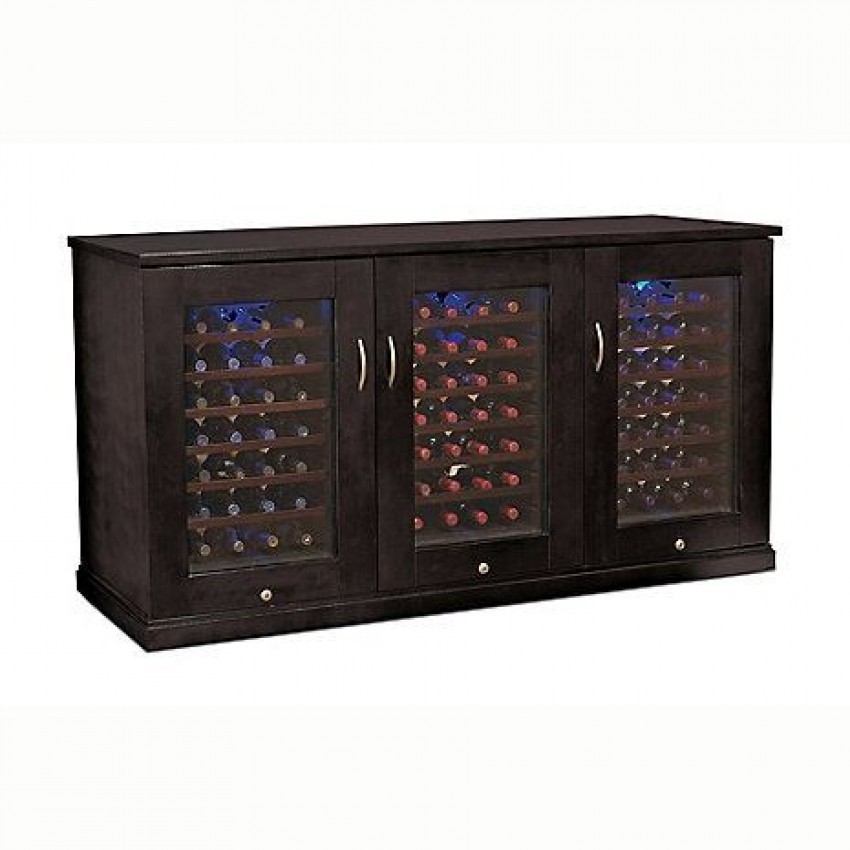 Trilogy 28 Bottle Triple Zone Thermoelectric Wine Refrigerator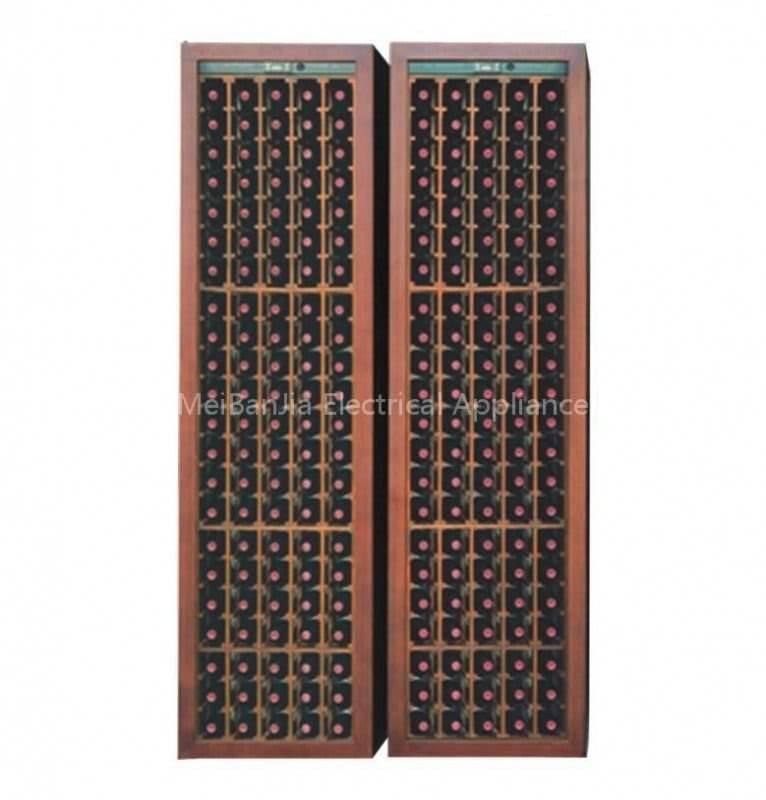 Supply wood wine cooler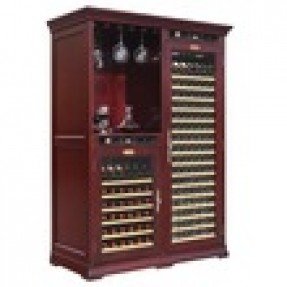 Wood Wine Cooler Wine Cabinet In Furniture Wine Storage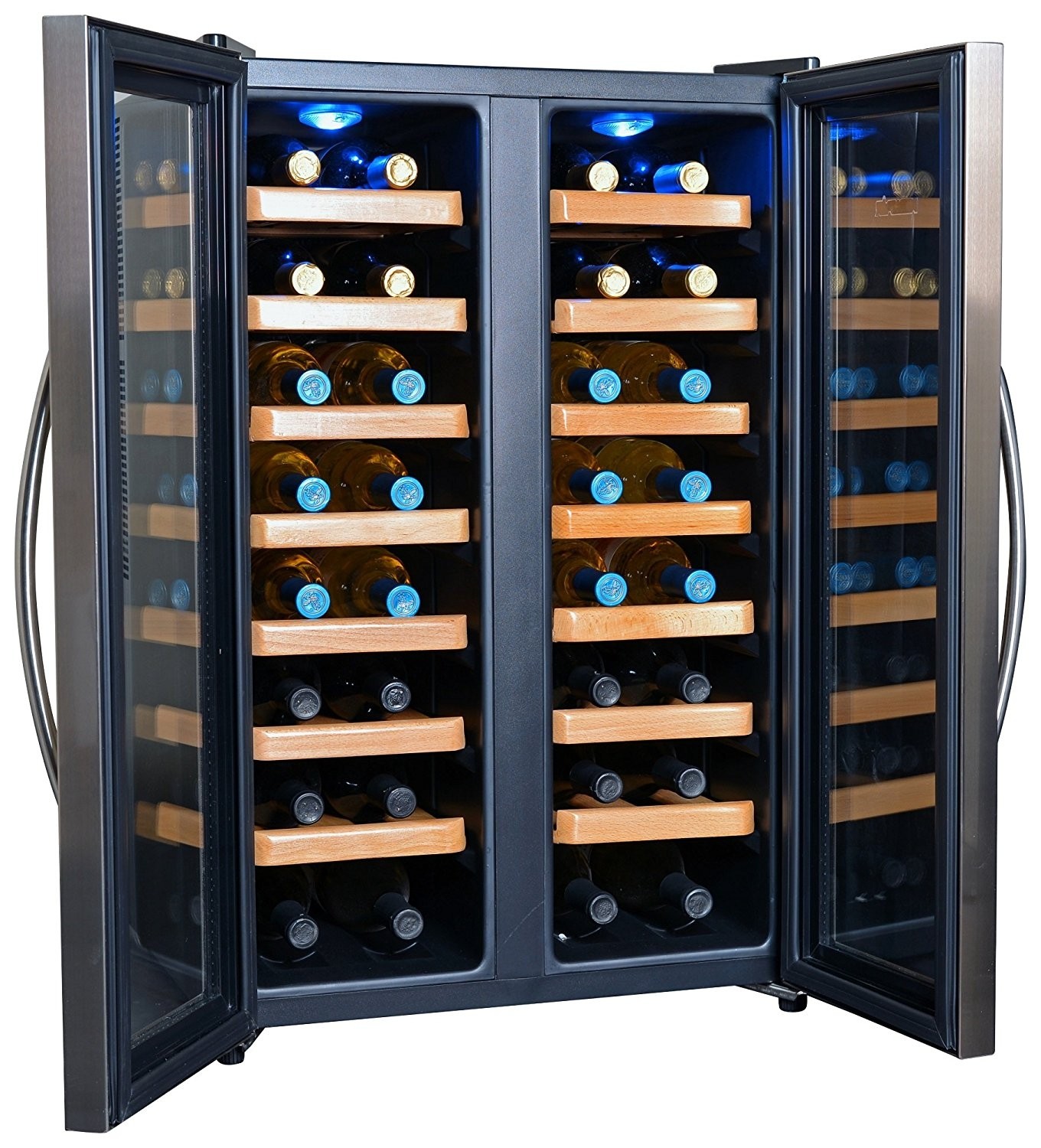 Wine Refrigerator Thermoelectric Wooden 32 Rack Streamline Wine Cellar New #DualZone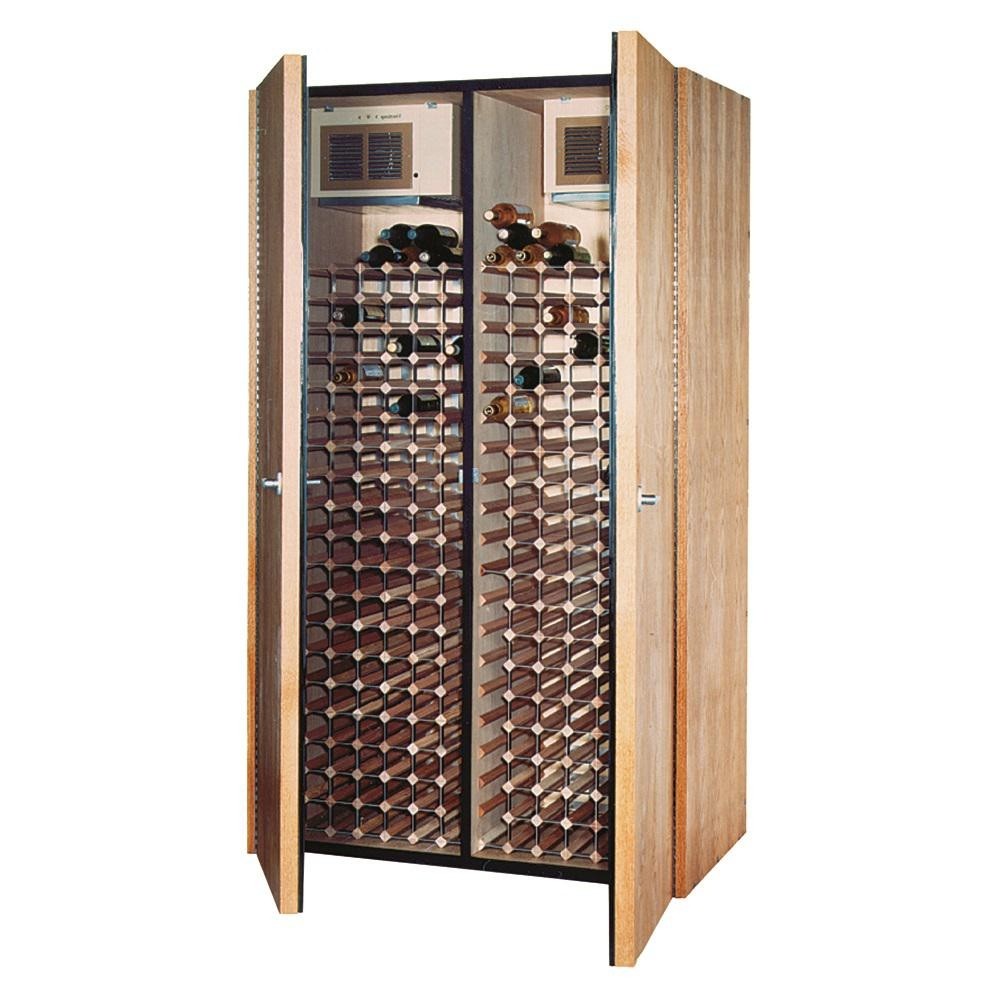 400 Bottle Dual Zone Wine Refrigerator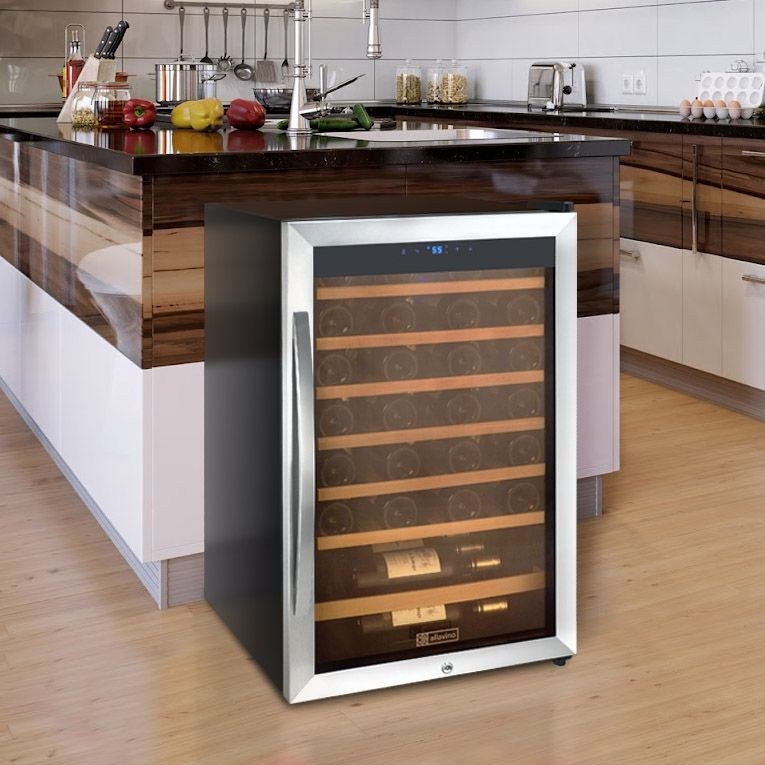 Allavino CWR-48-1SD Cascina Series 48 Bottle Wine Refrigerator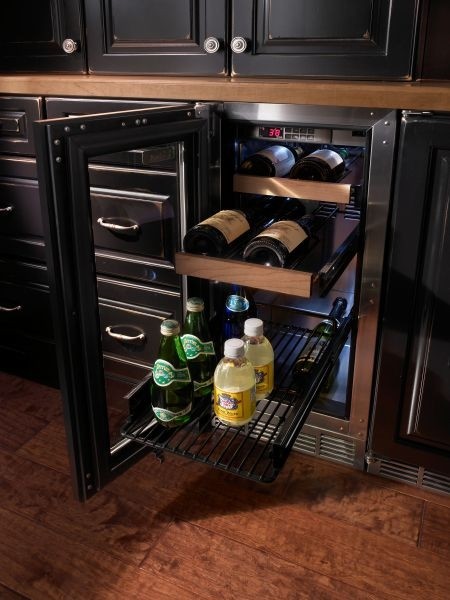 Perlick beverage & wine center #refrigerator #appliances master bath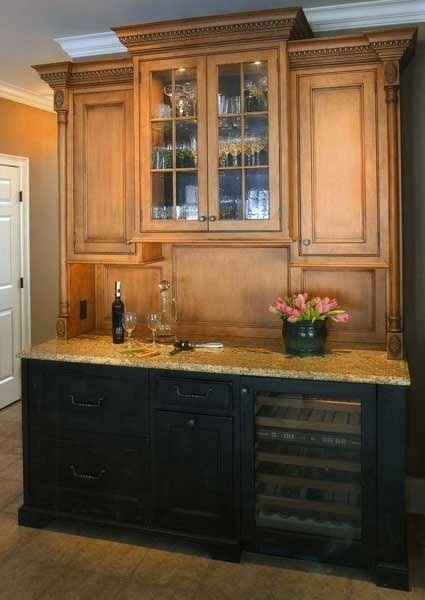 Cute country style kitchenette with wine refrigerator, marble counter and wood cabinets - the central one has glass panel doors that expose glassware stored inside. All in warm colors with wood prevailing.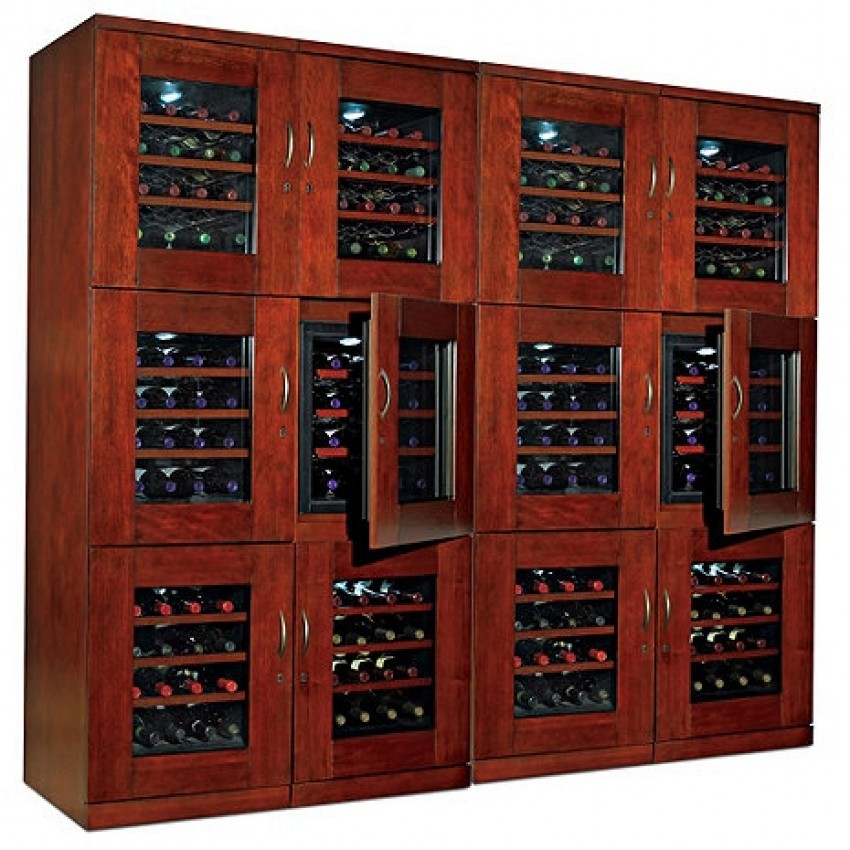 Trilogy Triple Zone Thermoelectric Wine Refrigerator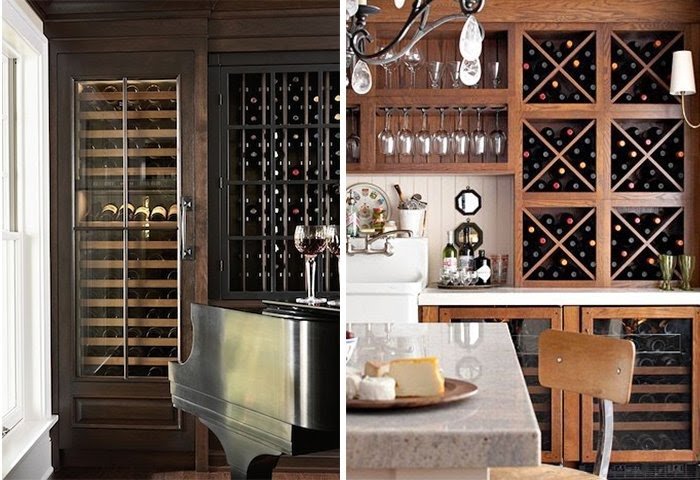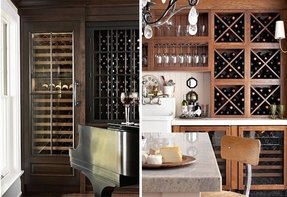 Add Unique Touches - Use Special Cabinet Features - Modular cabinets designed to hold bottles and stemware create a custom look. Take Care of Your Wine - Undercounter wine refrigerators keep bottles properly chilled in a small amount of space. Doors fi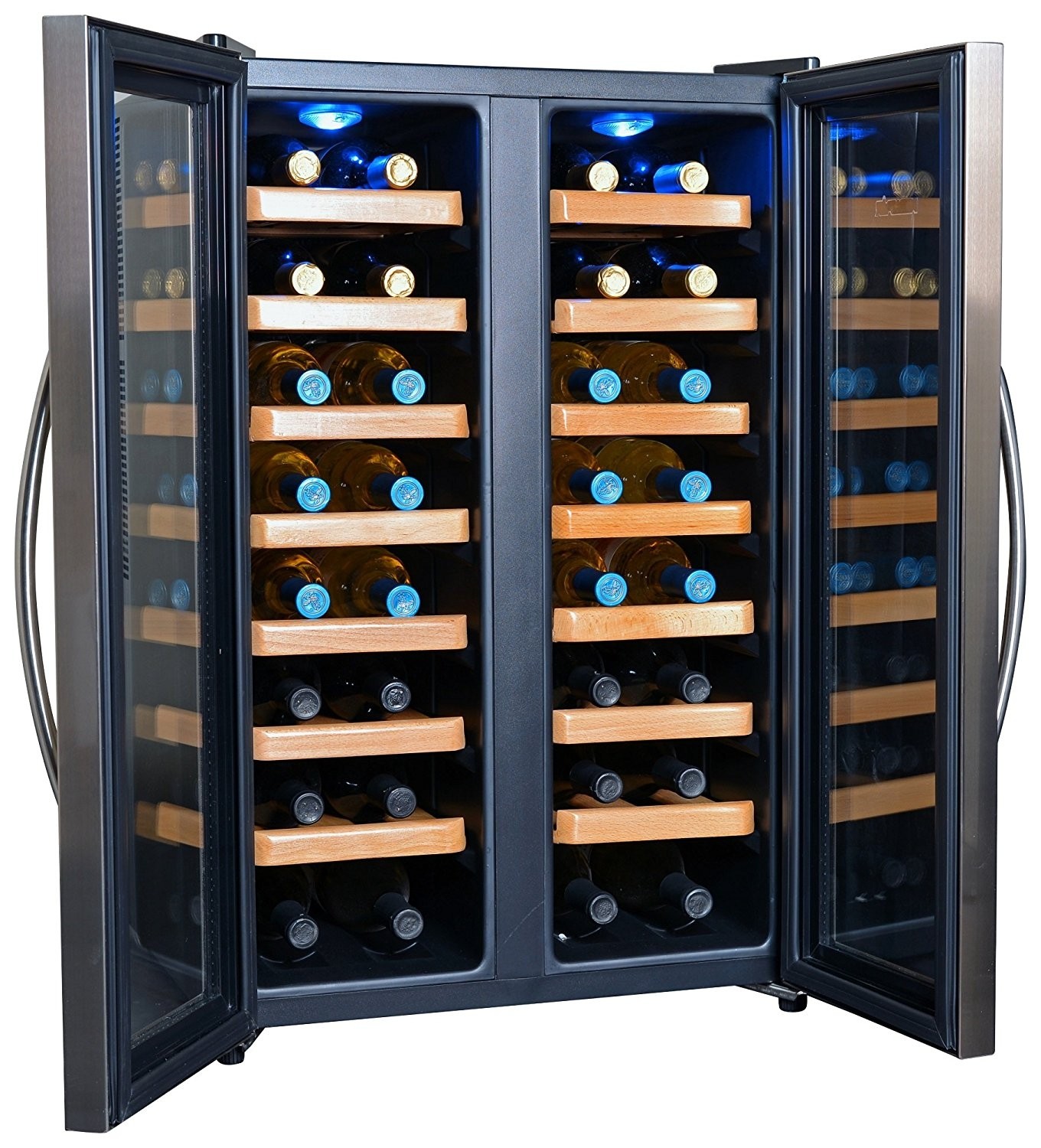 32 Bottle Dual Zone Thermoelectric Wine Refrigerator NewAir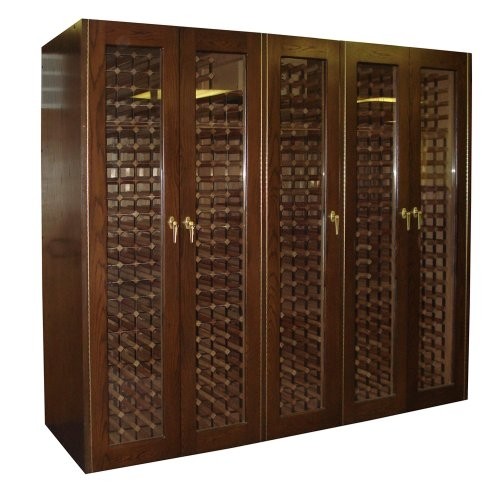 800 Bottle Dual Zone Wine Refrigerator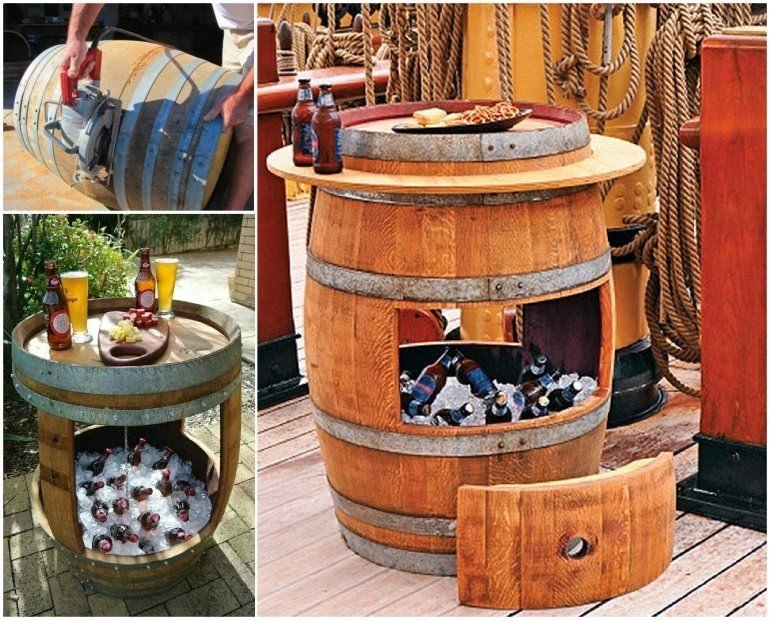 Not a professional barrel white cooler, but close enough! A fine DIY. The front of a wooden barrel was cut out for easier access, and the inside was simply filled with ice. A narrow wooden ring creates a shelf on top.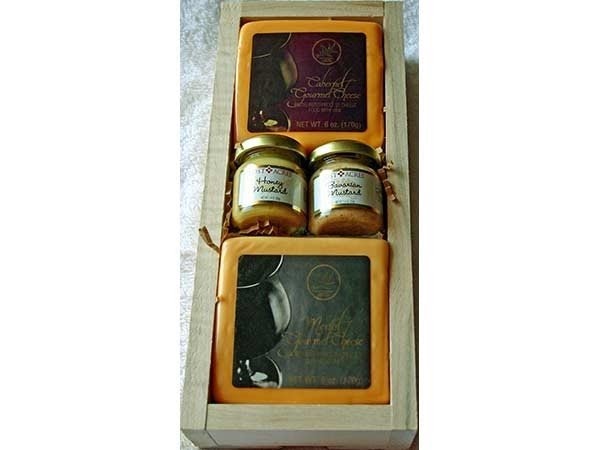 Northwoods Cheese Vineyard Collection Gift Box This Vineyard Collection Gift Box arrives in a hand-crafted, reusable wooden tray that bears delicious, party-ready, snacking treats. You'll receive two jars of tasty mustards: Champagne and Stone Ground, plu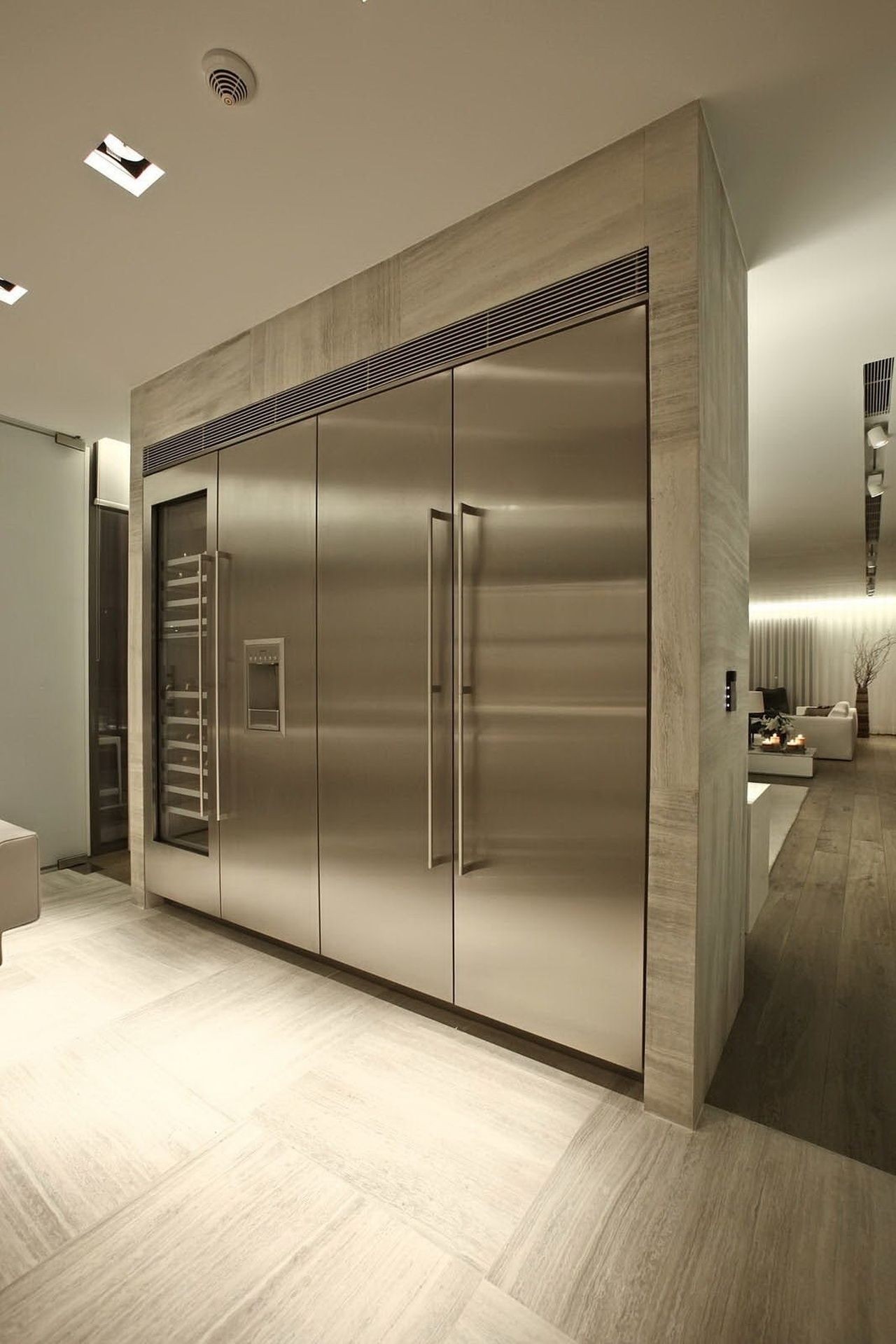 This home, soaked in gray, is ultra modern. Living spaces have been divided with a large wine refrigerator built into a granite room divider. Tones of silver and tan brown dominate here - a very consistent layout.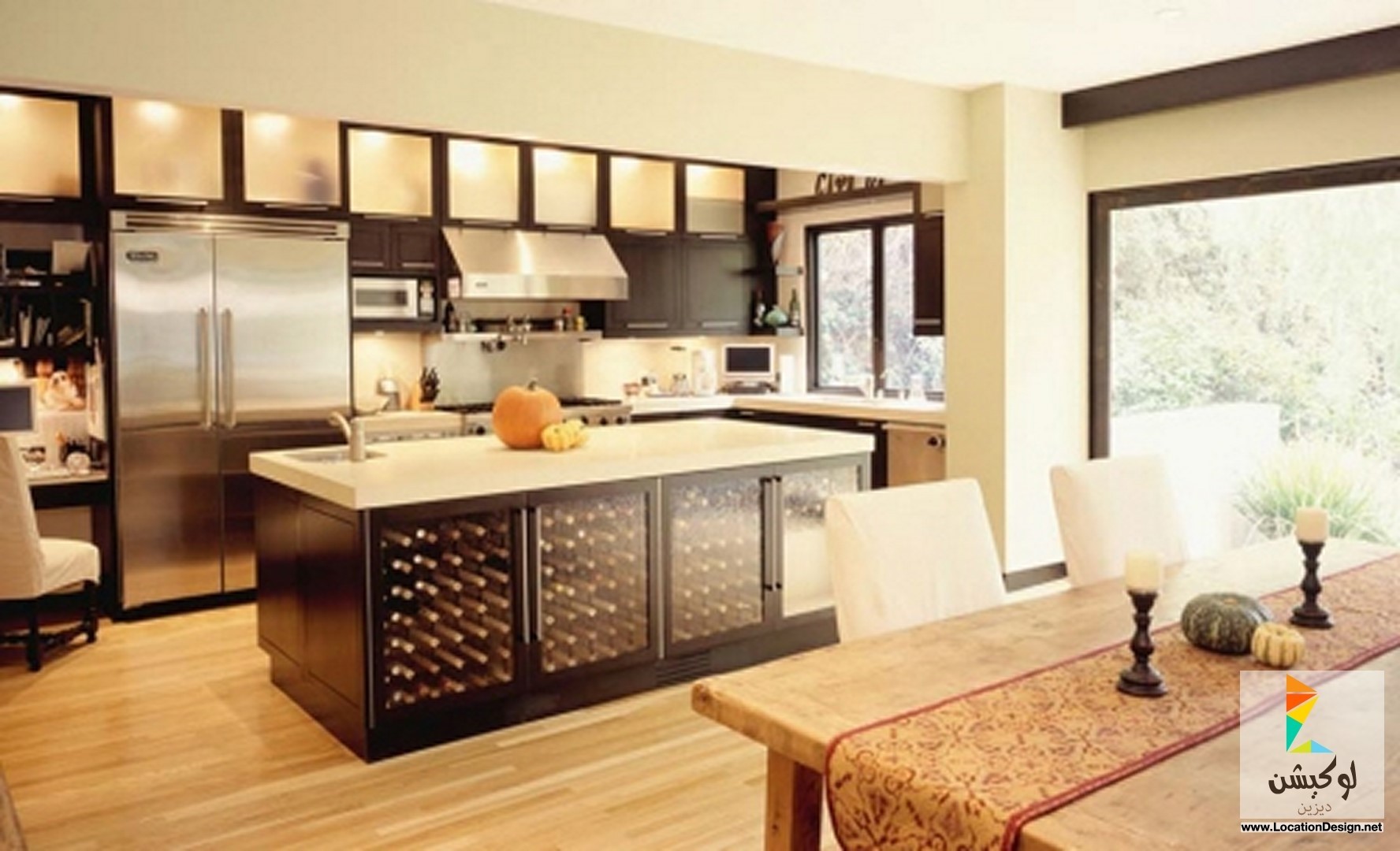 Marvelous Huge Kitchen Design Ideas with Elegant Brown Wooden Kitchen Cabinets that have Modern Refrigerator above the Wooden Floor and Elegant Brown Center Bar Table complete with Wine Storage in it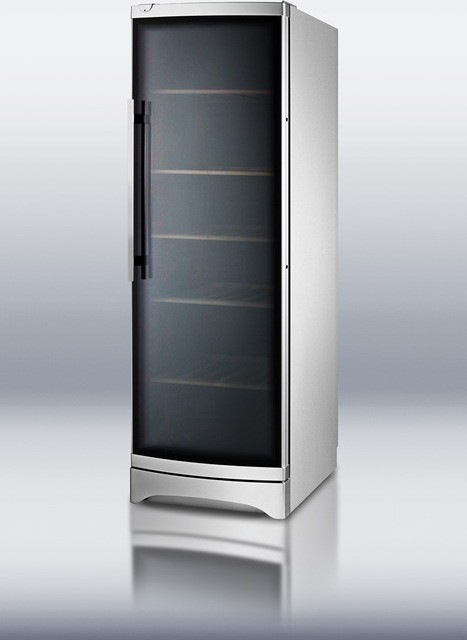 Summit : SWC1735C Refrigerator by Summit. $1599.00. Vibration Dampening System. 120-Bottle Capacity. 5 Wooden Shelves. CELLAR, WINE, FULL SIZE, 120 CAPACITY, INTERIOR LIGHT, TEMP. DISPLAY, SILVER FINISH, TINTED DOOR 6007090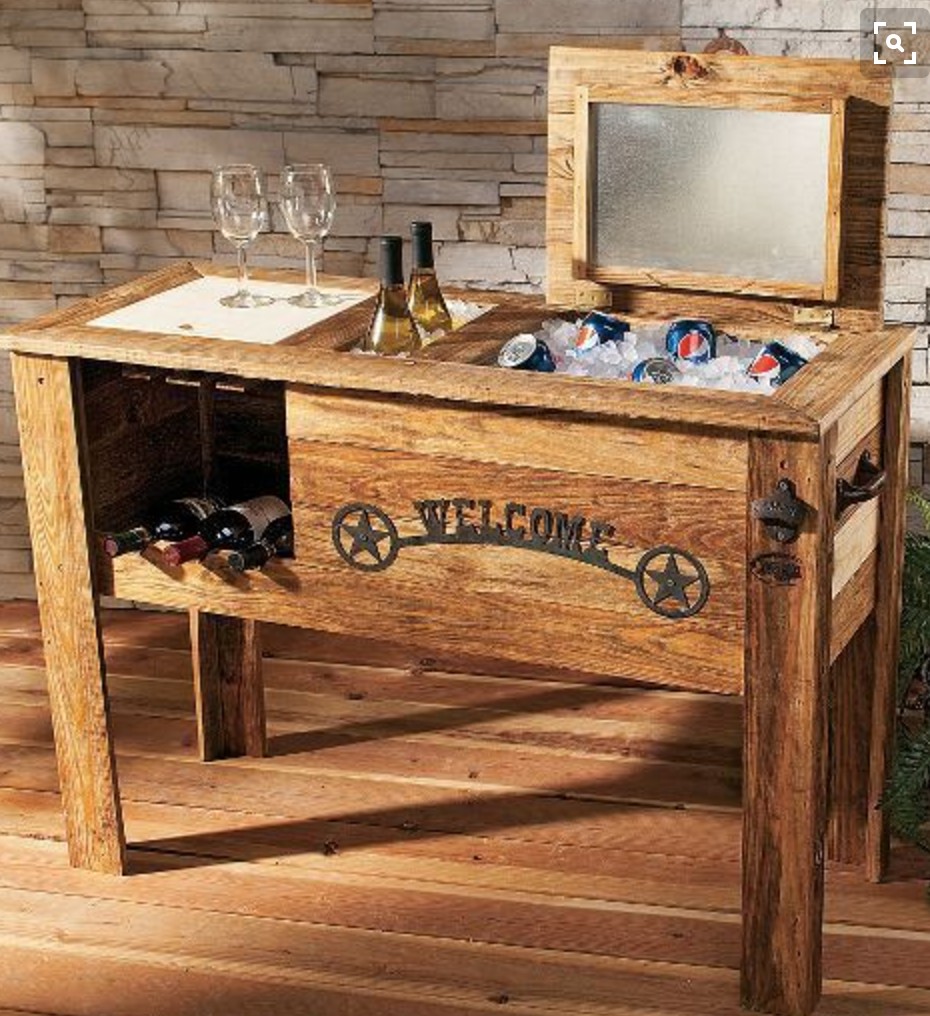 Maybe some people said that it is impossible to build the wooden wine cooler, but there is it! The wooden chest has a built in freezing module, which guarantees that the cooling ice will always be on its place.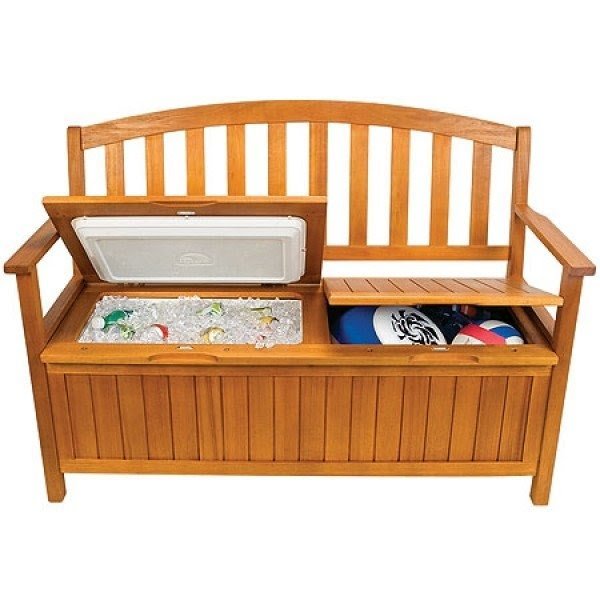 Cool your wine and keep it perfect for drinking at all times with this wine cooler, suitable for your patio and made from high quality, pallet wood. It sports the natural finish in the warm shade for more elegance and versatility.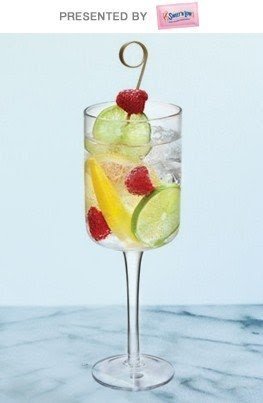 Skinny Sangria Blanca Add one cut-up lemon, one cut-up lime, one peeled, sliced mango and 6 Sweet'N Low® zero calorie sweetener packets to a nonmetal 2-quart pitcher. Crush with a wooden spoon to release juices. Pour a 750 ml bottle of chilled dry wh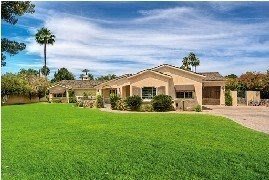 Back on the market! arcadia estate situated on almost one acre of lush mature professionally landscaped grounds. Amazing scenic views of camelback mountain. 4 bedroom 4 baths with many extras throughout. Including den entertainment room, wine room and off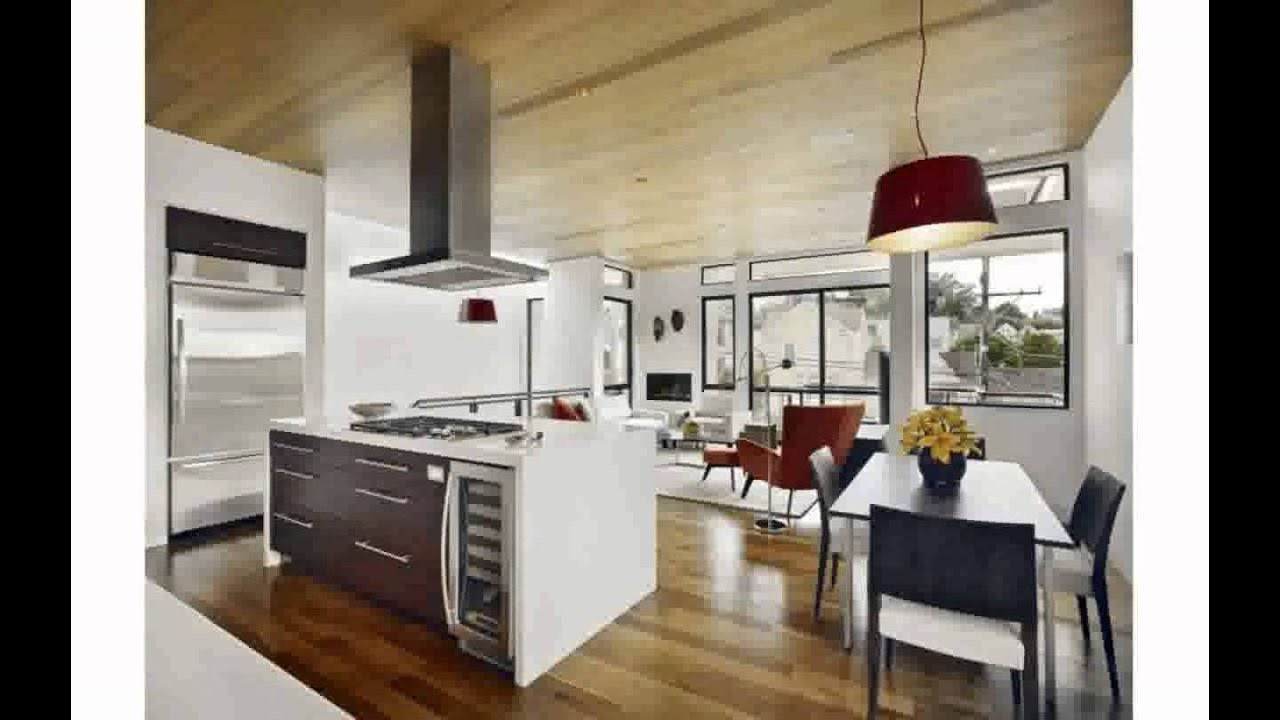 Extraordinary Kitchen Dining Area Design – modern with a view : Cool Kitchen Dining Area With White Wall Wooden Roof Kitchen Island Dining Table Black Chair Bar Stook Oven Gas Stove Refrigerator Red Chair Carpet Big Window And Hardwood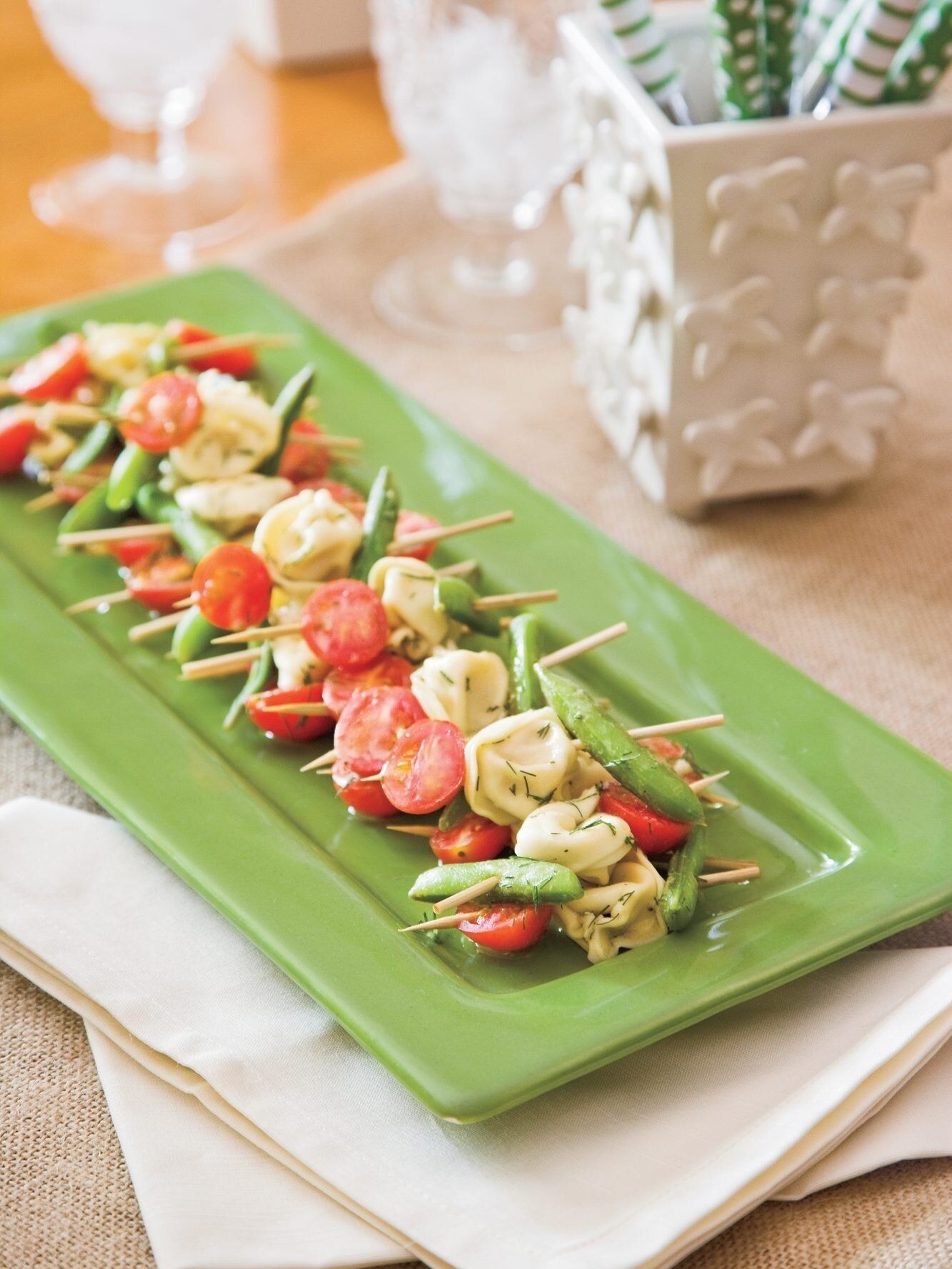 1 (9-oz.) package refrigerated cheese tortellini $ 1 (8-oz.) package frozen sugar snap peas 68 (4-inch) wooden skewers 1 pt. grape tomatoes, cut in half 1/2 cup white wine vinegar 2 tablespoons chopped fresh dill 3 tablespoons Dijon mustard 2 press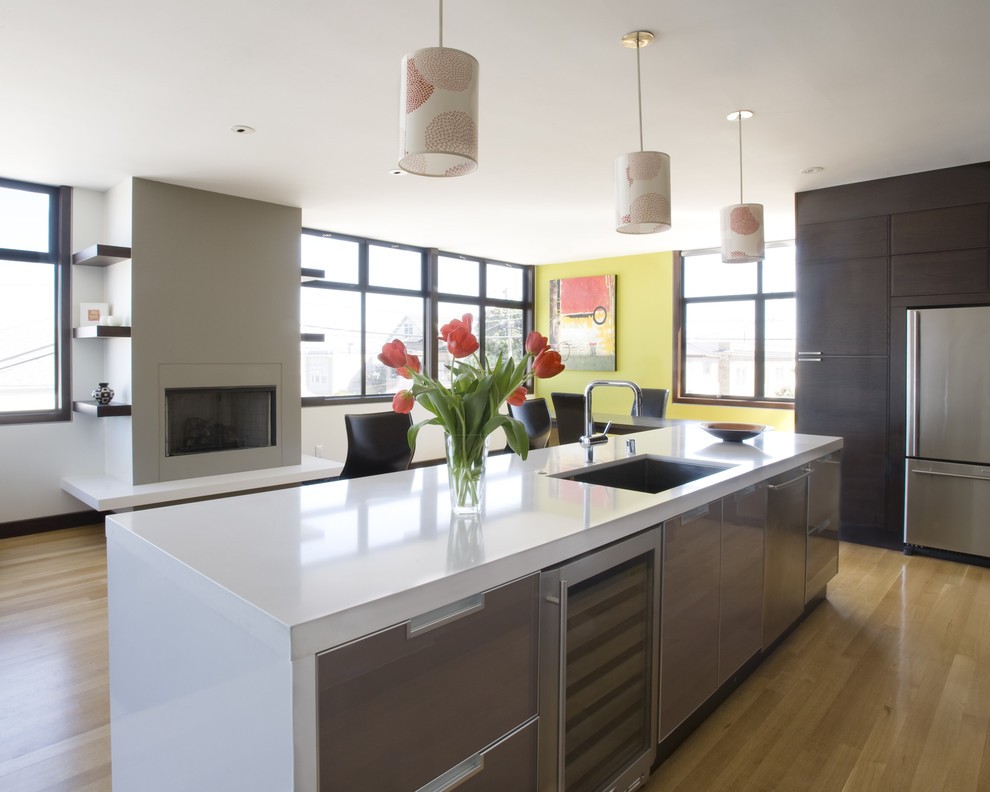 Creative Refrigerator Wine Bottle Holder: Interesting Modern Kitchen Refrigerator Wine Bottle Holder With Dark Wooden Cabinets Modern Pendant Lights White Countertops With Sink Laminate Flooring Built In Shelves Beside Fireplace And Yellow Wall ~ popustni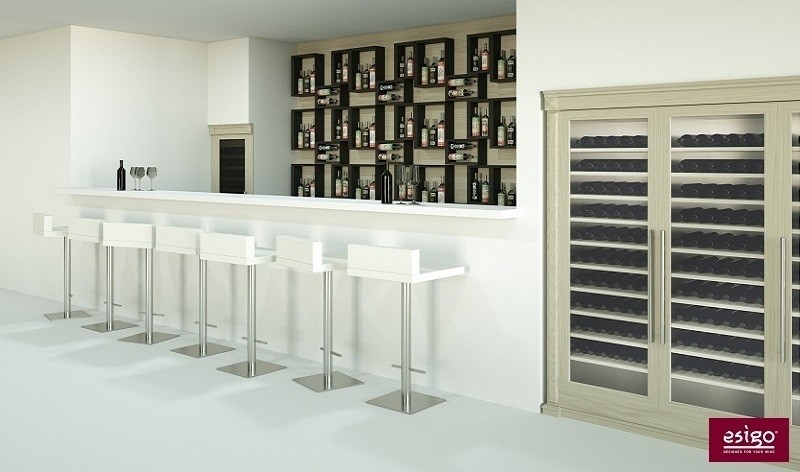 #Arredamento #design per #winebar con #portabottiglie Esigo 5 e #cantina refrigerata #winebar #furniture #wooden #wine #rack Esigo 5 #refrigerated #winecellar