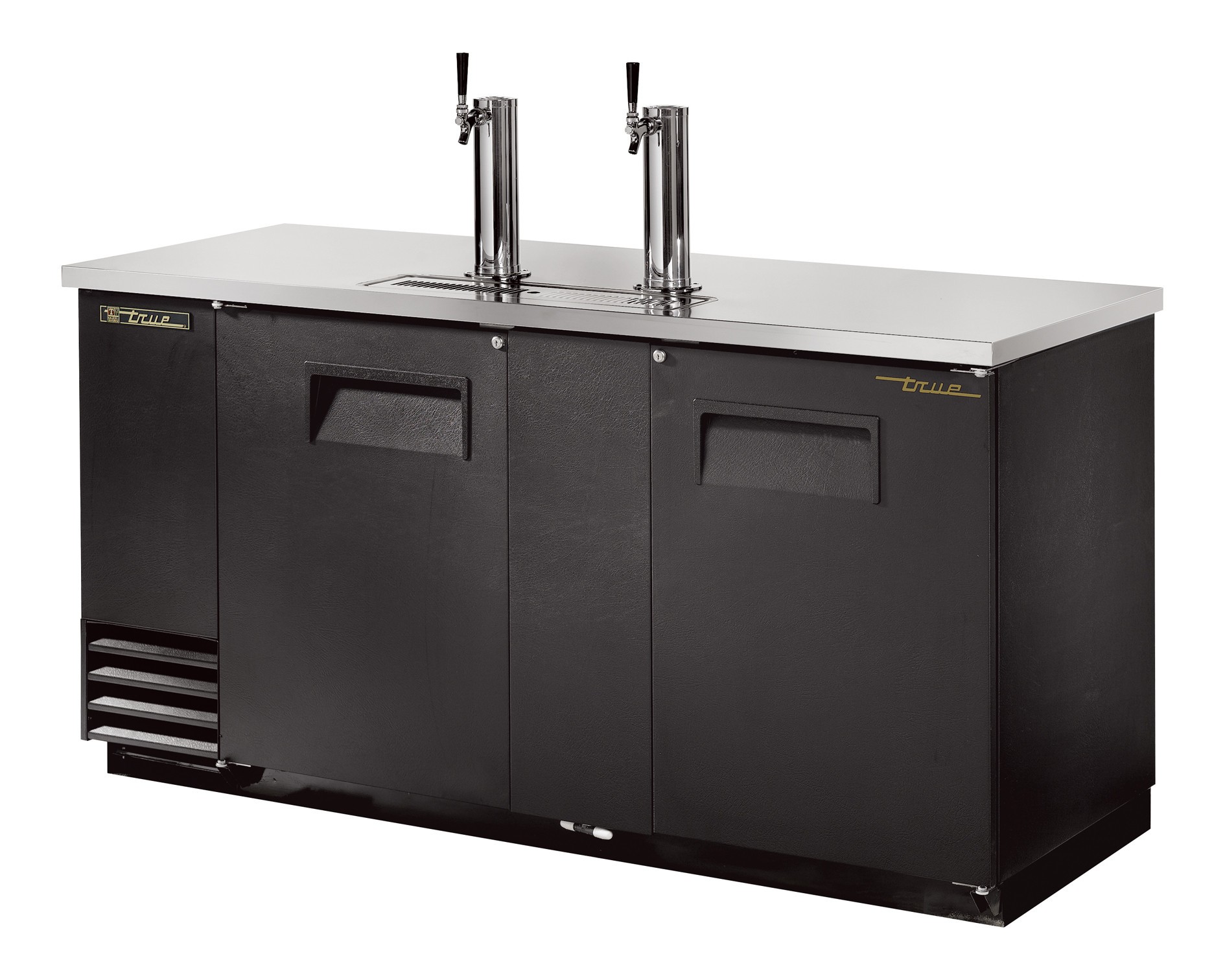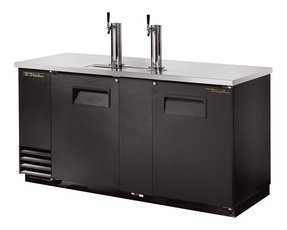 True TDD-3-BLK Direct Draws, 33 Degree F to 38 Degree F
For amateur brewers who love to craft their own beer, this bar and fridge combo also feature two taps for dispensing your favorite brew. Despite its compact 69.13" x 37" x 27.13" dimensions, it has a huge internal capacity, and the compressor coil runs along the length of the bar for balanced forced-air cooling.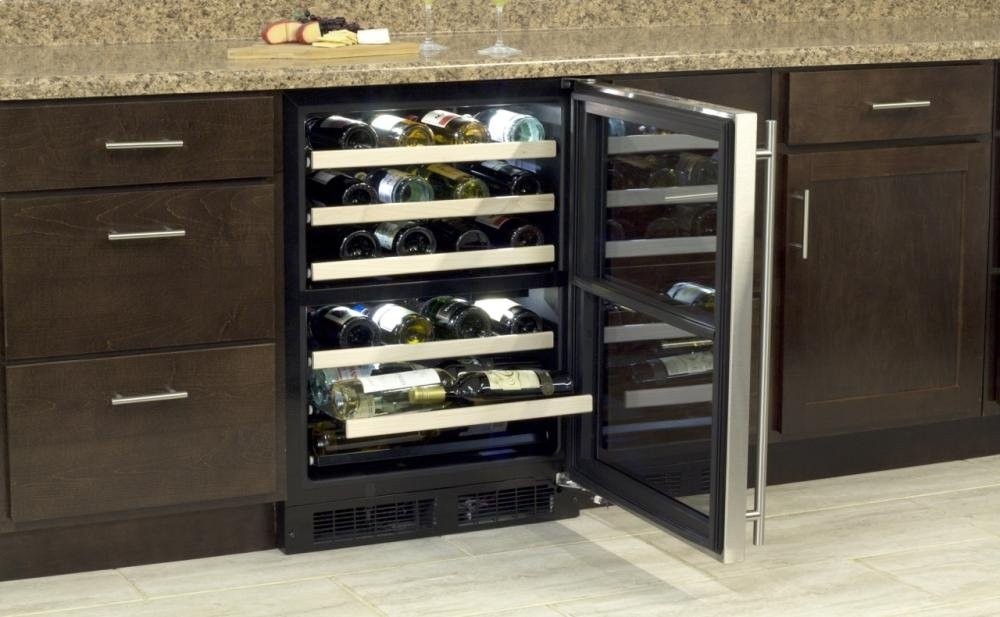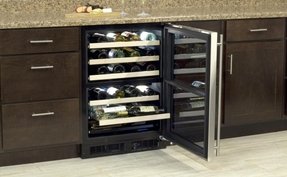 Marvel ML24WDF3LP High Efficiency Dual Zone Wine Cellar, 24", Black
Age your wine collection to perfection with this temperature-controlled under the bar wine cellar. It offers a simple slide-in installation and features tinted UV-resistant dual glass panes to protect wine from photodamage and oxidation. The drawers slide out to three-quarters extension on smooth gliders to minimize bottle damage. The door-close assist function automatically shuts the drawers and provides audio and visual alerts when the door is left open.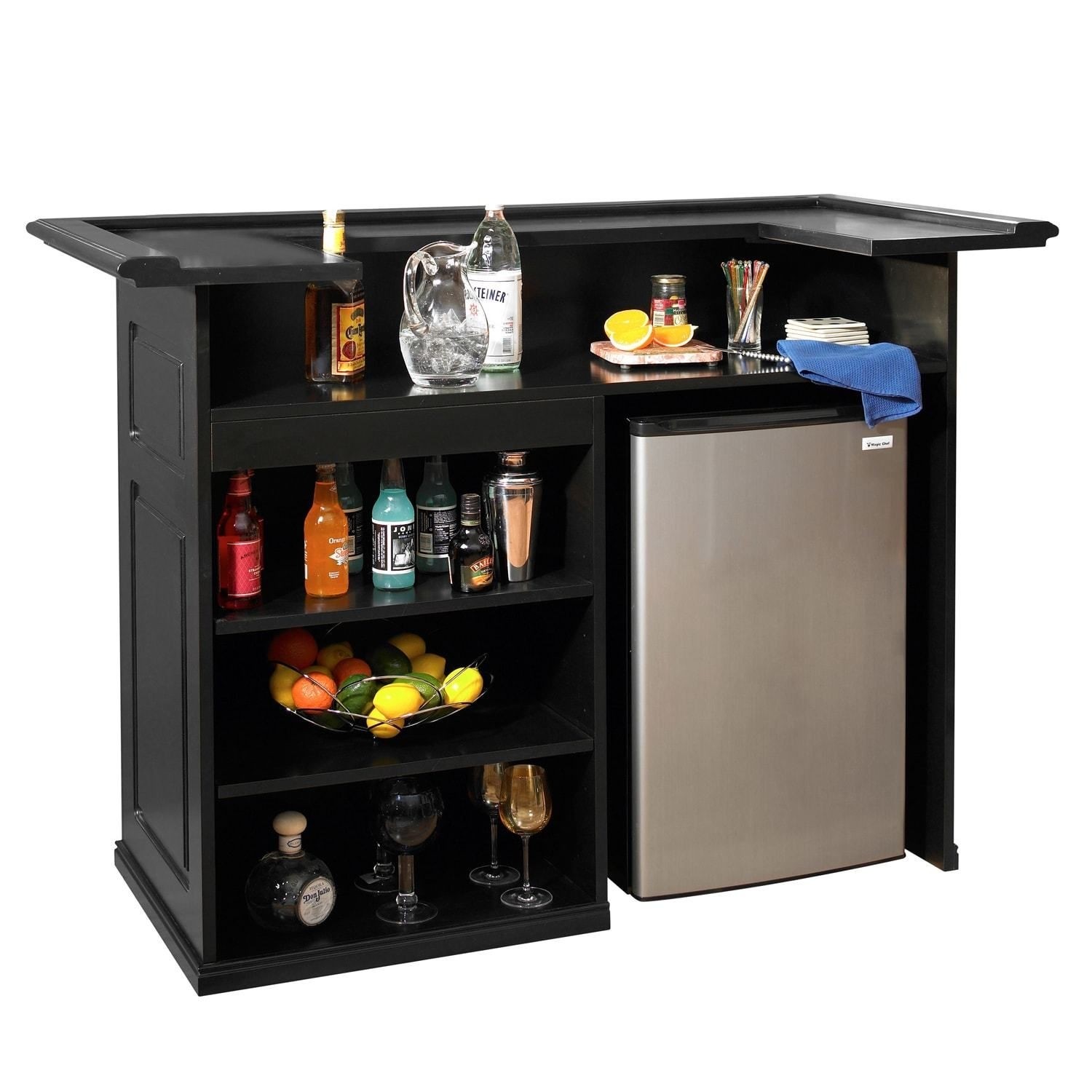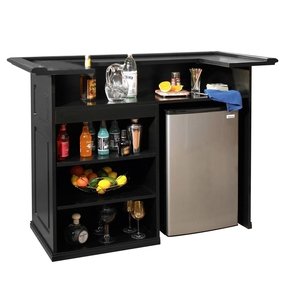 Trenton home bar home pub black fridge pocket
This black Trenton Home Bar with a Fridge pocket is a consider worthy proposition for all wine or drinks enthusiasts. Ideal, when you organize a party, keeps all the needed equipment at one's fingertips.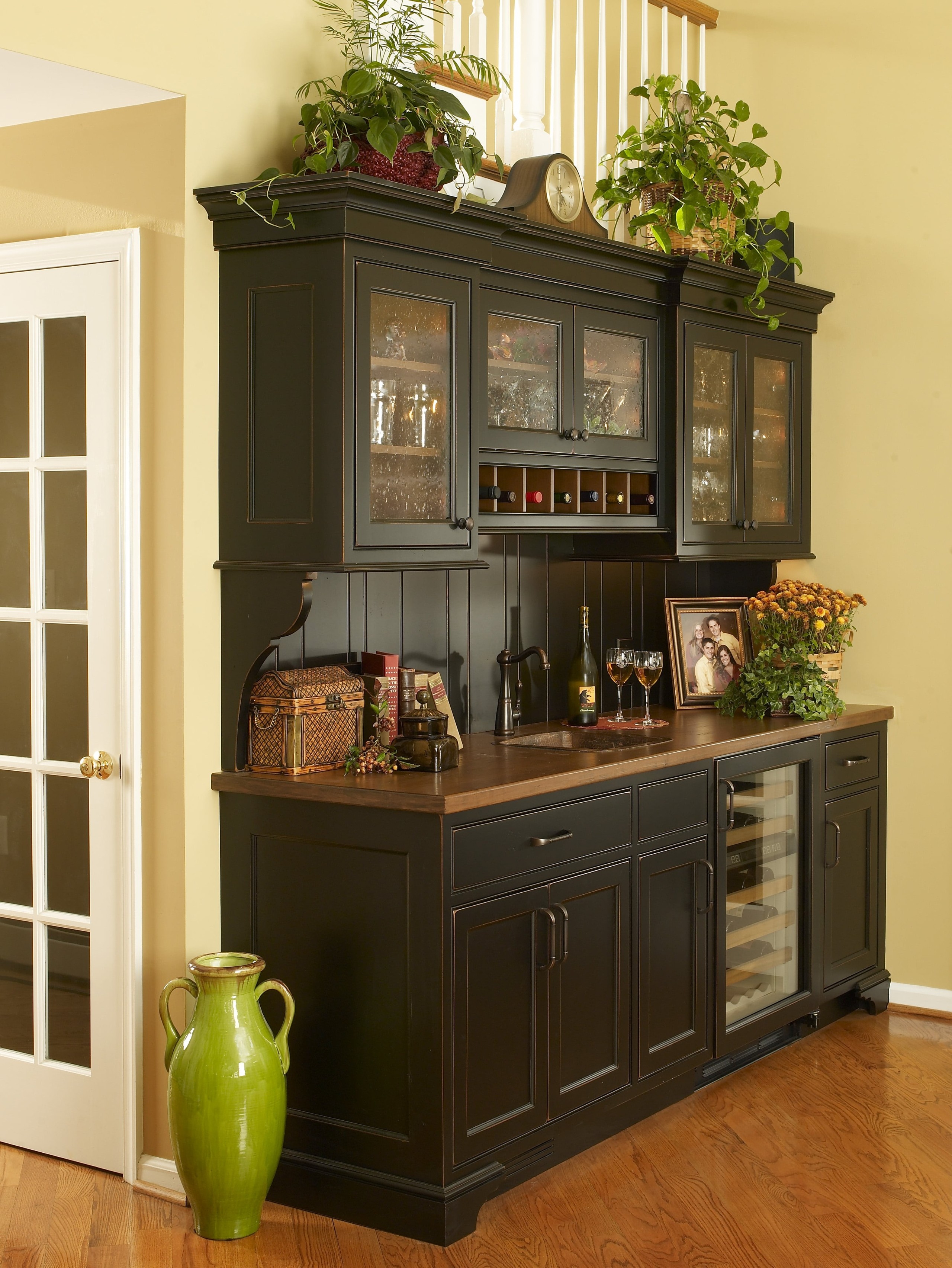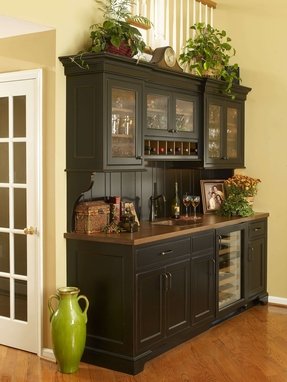 Wetbar
An elegant brown-finished wet bar. It has a moulding top with a clock, a built-in sink, a wine rack above it, a light brown quartz countertop, a backsplash with wings. Floor cabinets but one glazed have full doors, upper ones have glass doors.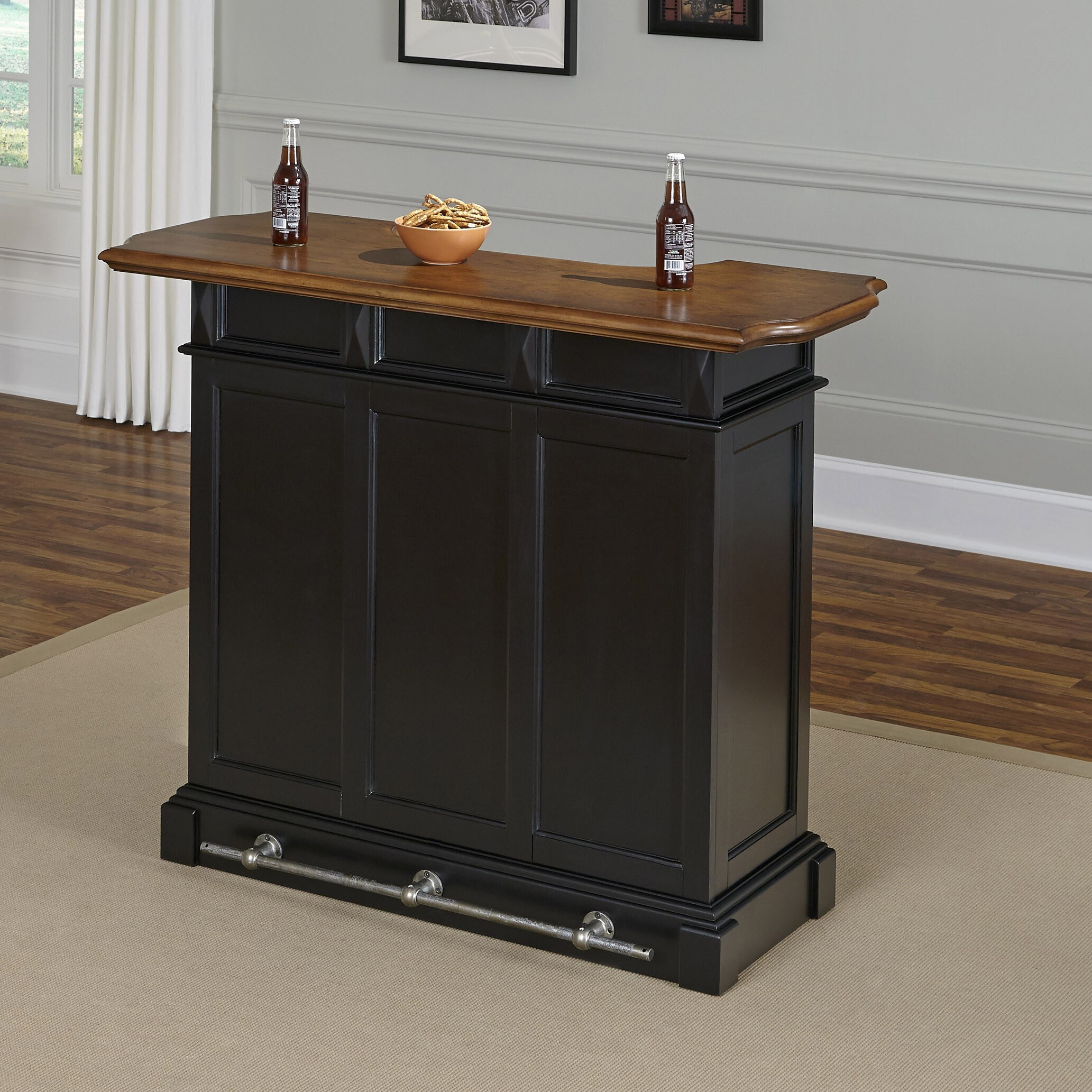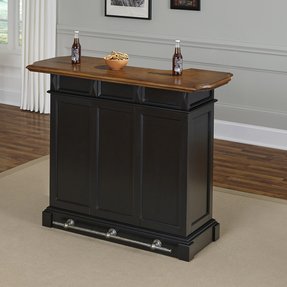 Americana Home Bar
It is a home bar that is perfect for dining room and has got four shelves and one storage drawer for storing bottles and glass. It is available in three colors to choose: black, white and brown.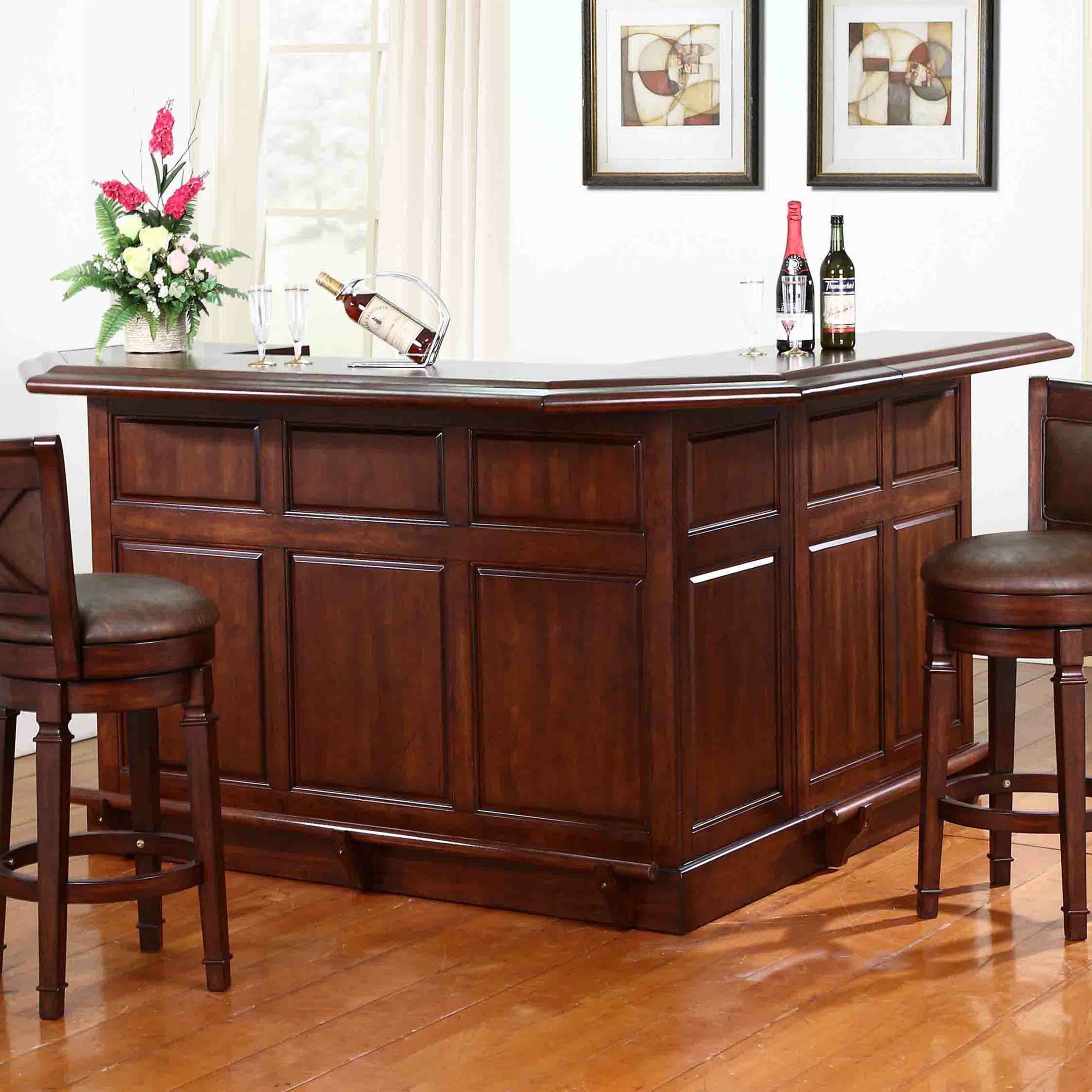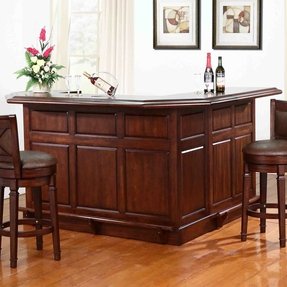 Belvedere Home Bar
It is a stylish and elegant home bar that has got a removable wine rack, distressed walnut finish and three full extension drawers. It is very easy to care for and nicely finished product.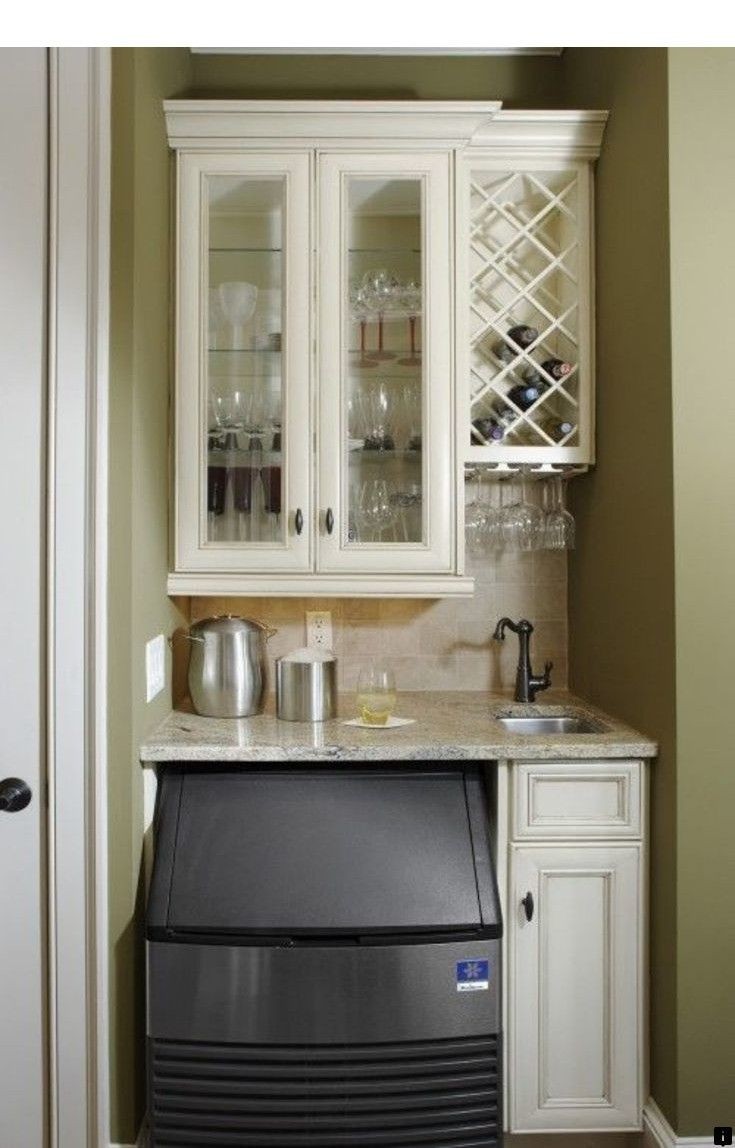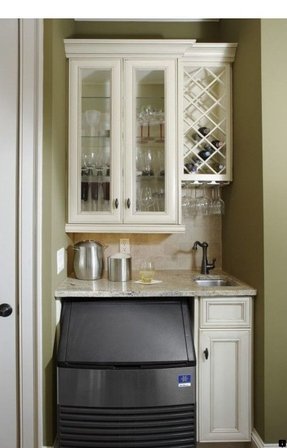 Holden estates traditional kitchen atlanta
This home bar cabinet with fridge and wine rack will create a perfect place to prepare a party. Drinks and wine bottles cooled in the fridge, while the glass will wait on the upper racks.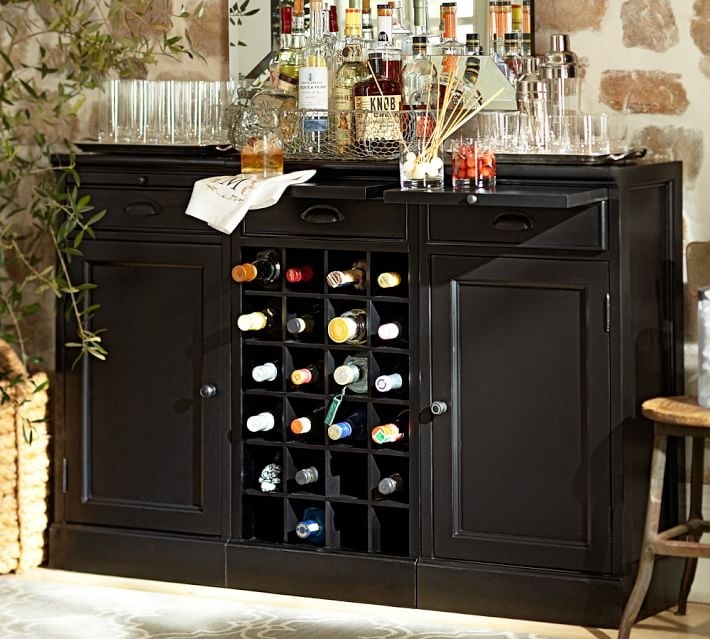 Modular bar buffet with 1 wine base
Home bar in elegant form. It consists of mini fridge, cabinet, 3 drawers and a lot of shelves for bottle of wine. Construction is made of wood. Suitable for residential and commercial premises.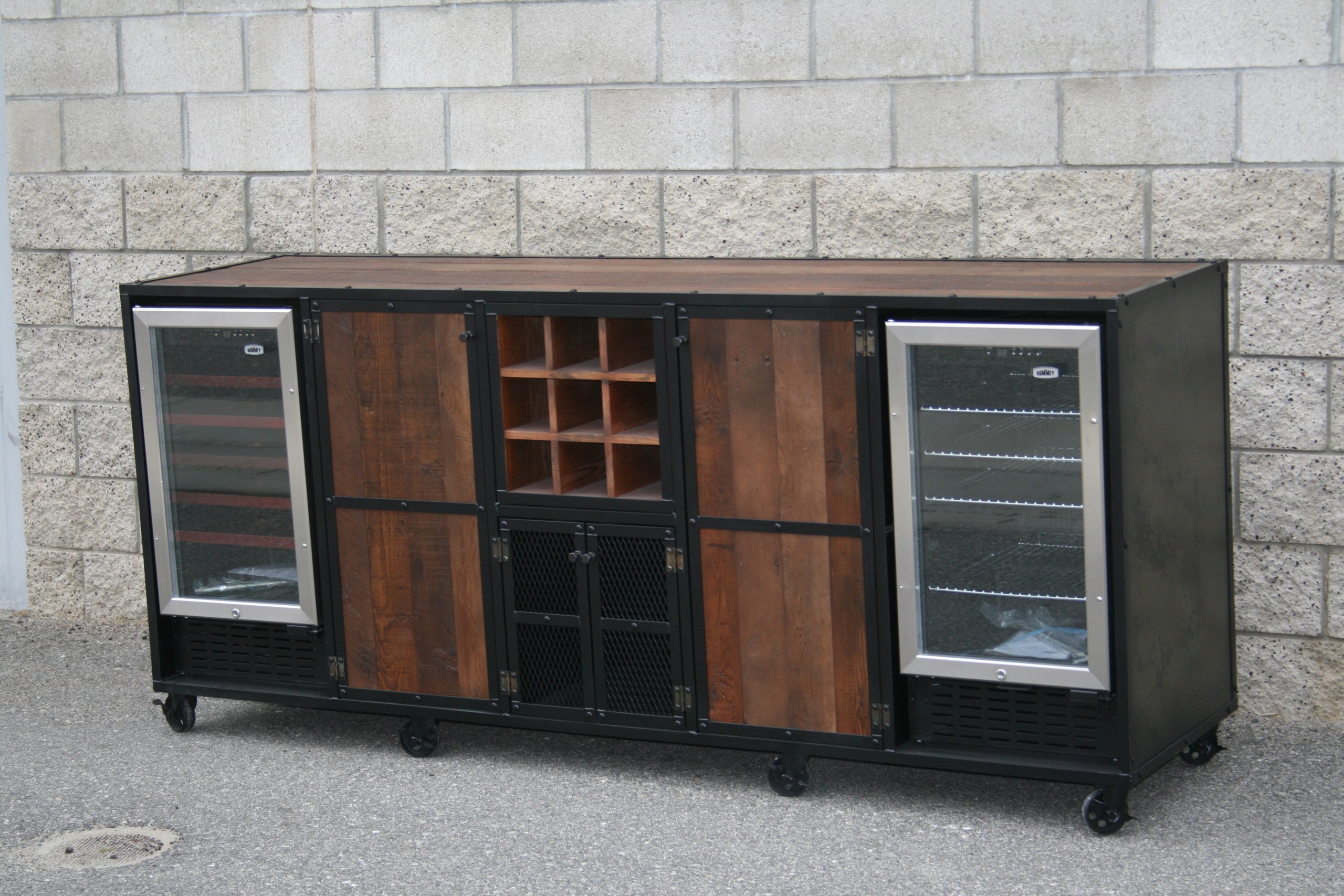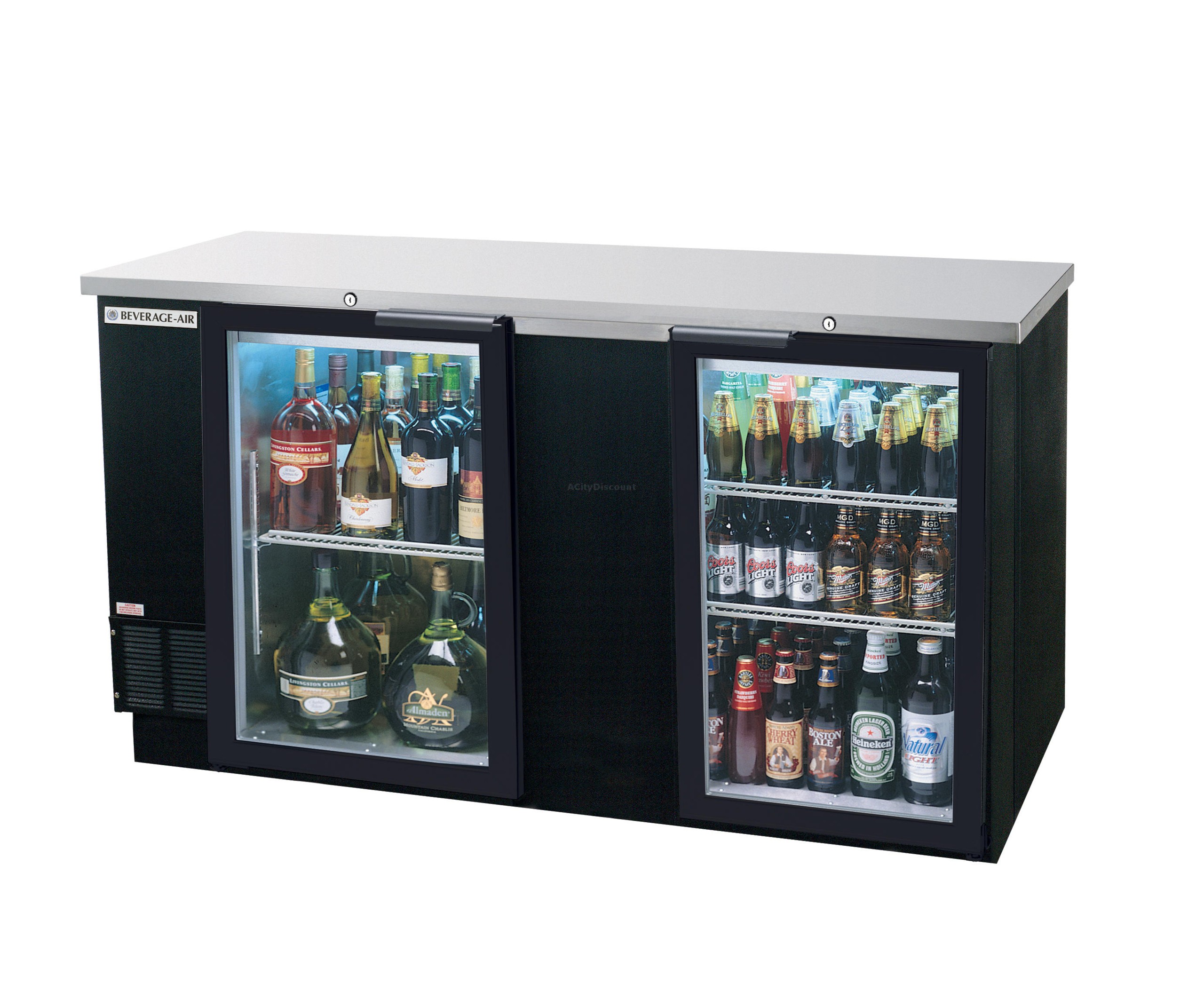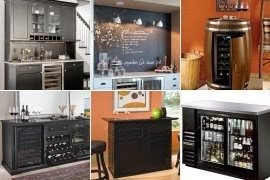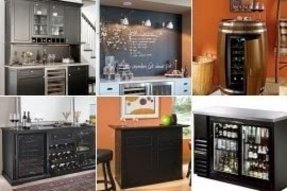 This stylish bar cabinetry furniture is an eye-catching and very practical piece of furniture that will work well in any living room or kitchen. Numerous compartments, shelves, drawers and a refrigerator will allow you to prepare excellent drinks.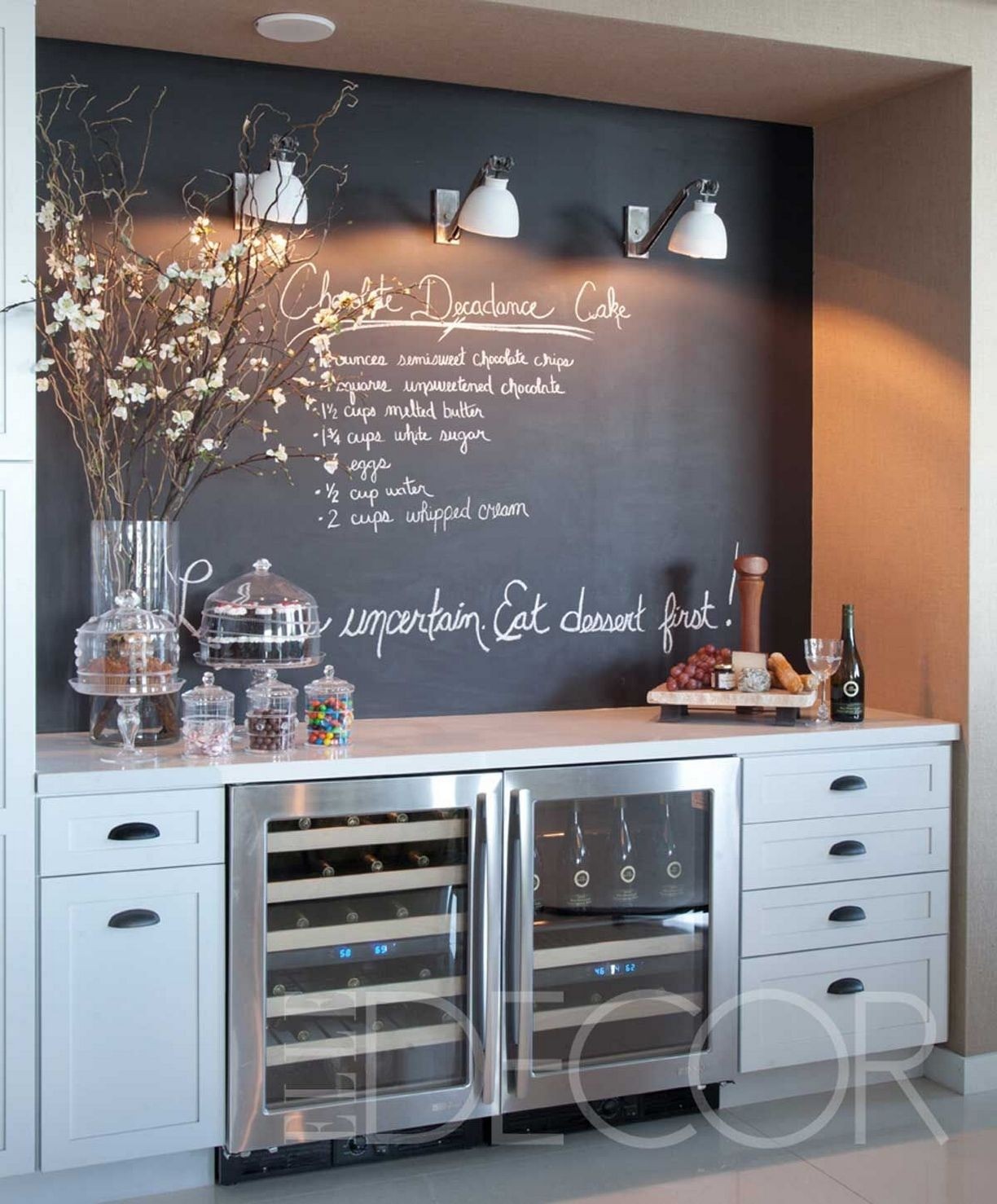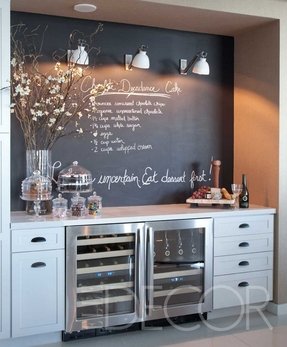 A splendid idea for accommodate your kitchenette with practical solutions. The fashionable sideboard with 2 wine fridges allows you to properly store your bottles of wine, hide your trash bin, and gives a plenty of storage space thanks to 5 capacious drawers.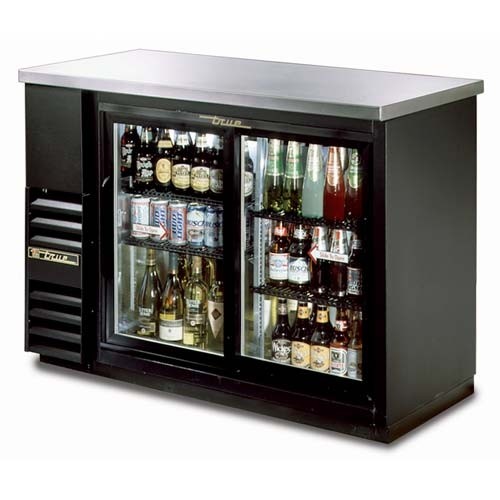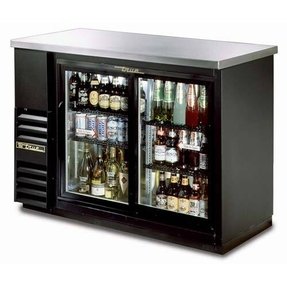 A home bar furniture is a great way to enjoy intimate fun with friends.Professional like this black 2-module bar can't do without high-end stuff.Its interior is decorated with racks and glasses.But the most important thing is the functional fridge refrigerator.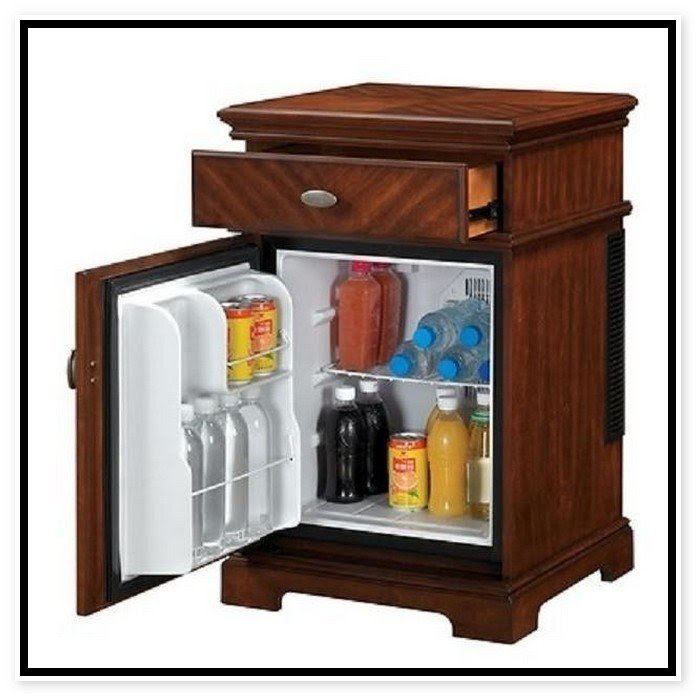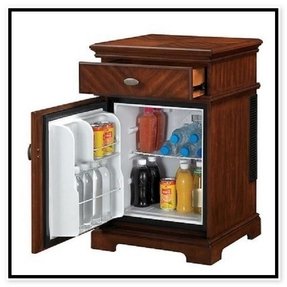 Look at this original home design idea! It is mini bar with fridge built-in old-fashioned night table made of dark, elegant wood. This type of furniture will be useful in your bedroom every night or other interior during parties.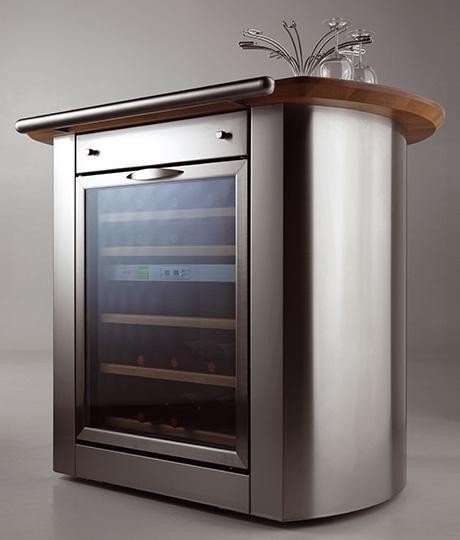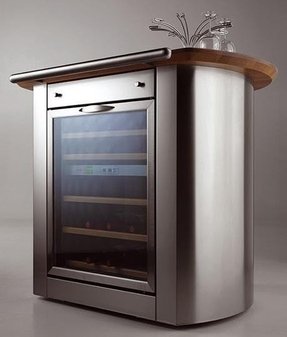 Attractive, durable and very useful home bar with a metal construction. This piece of furniture features a refrigerator for wine. It stores and cools many bottles of wine. The upper part includes a practical top and a storage drawer.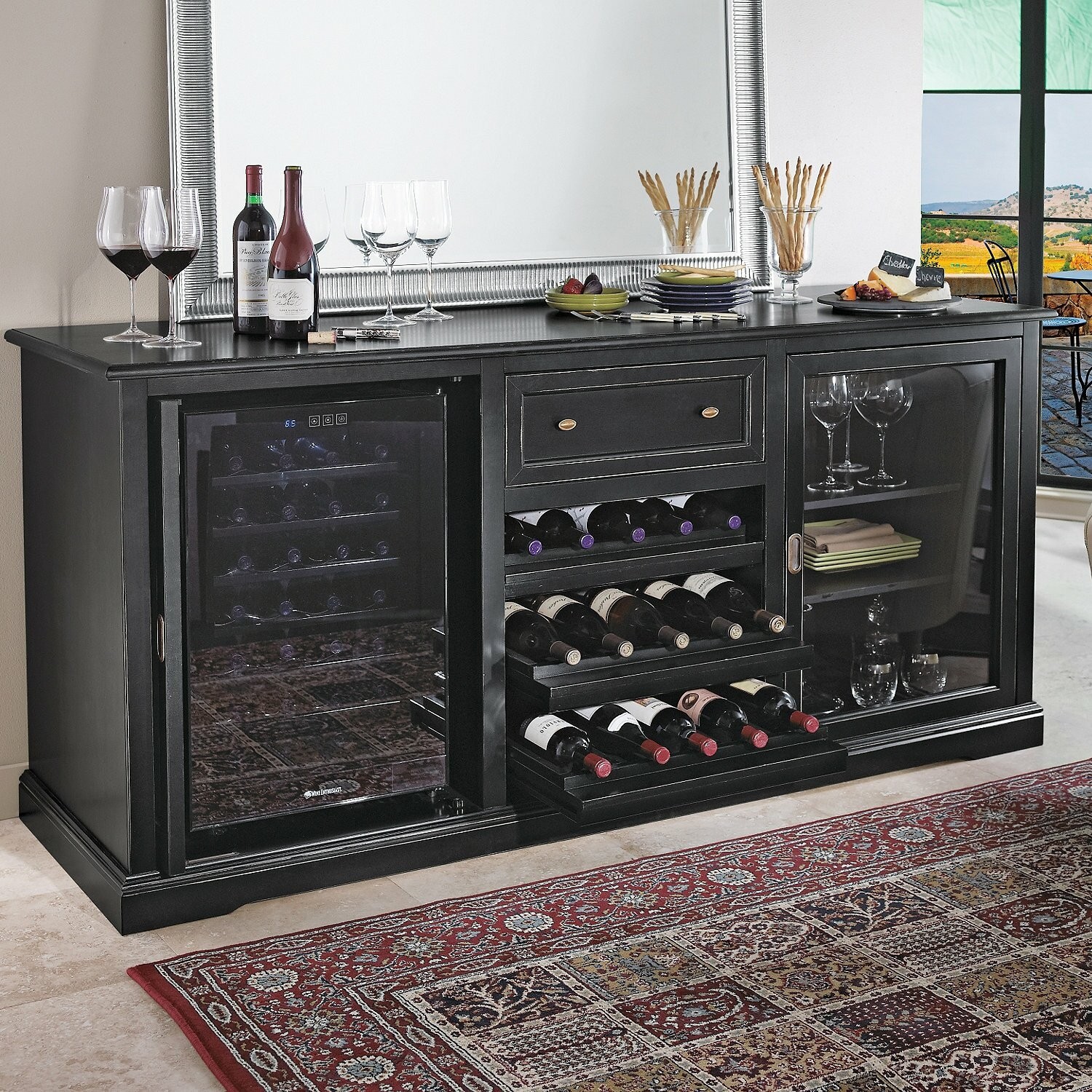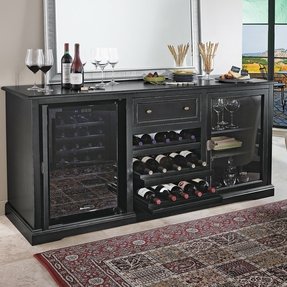 Equip yourself with this elegant wine credenza that can hold up to 28 bottles of wine. You can find here such necessities like a wine refrigerator, wine racks, a glass cabinet for storing glassware, 1 storage drawer, and a nicely-polished top.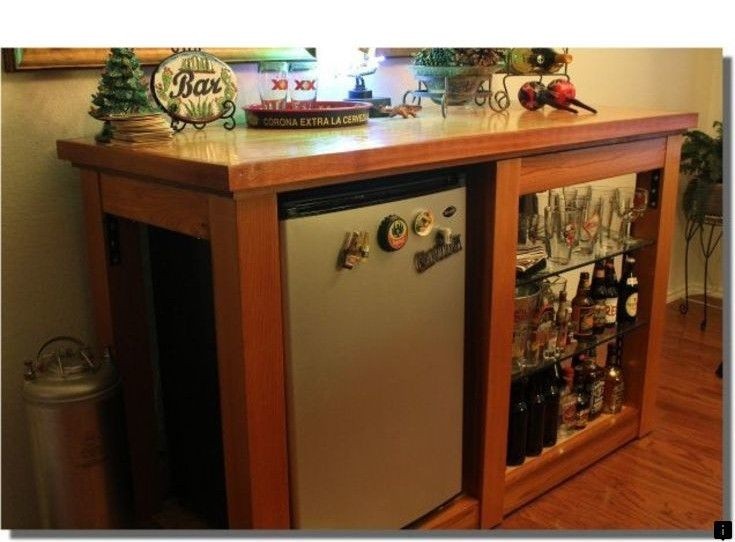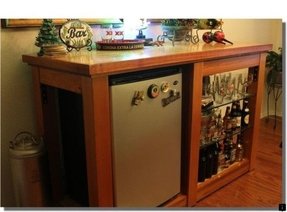 Home Bar Plans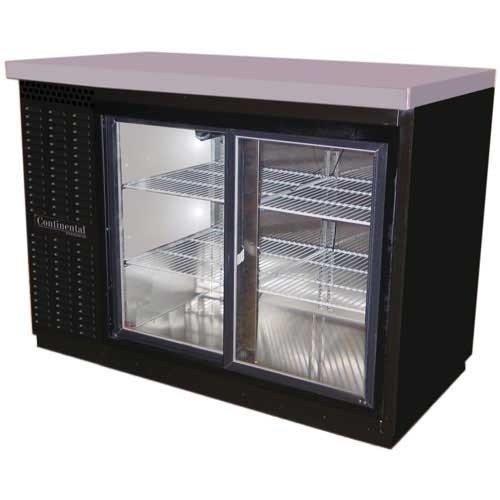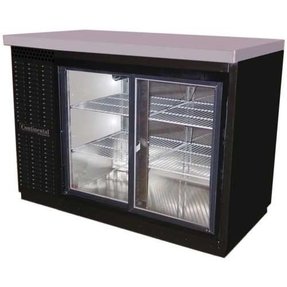 Refrigerator BBC59S-SGD 59" Sliding Glass Door Shallow-Depth Back Bar ...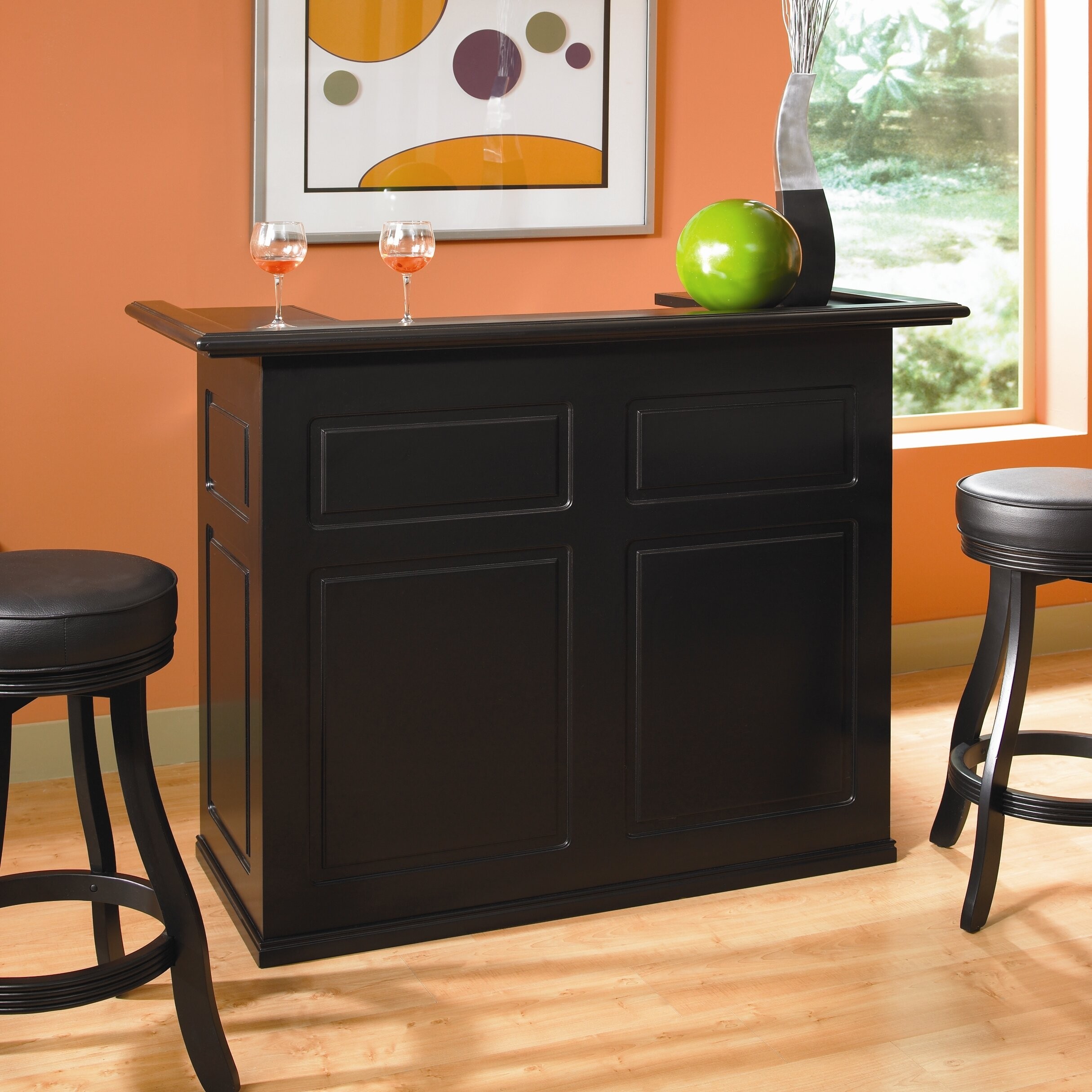 High bar made of wood. It consists of a lot of open shelves and wine cooler. Stylish addition to the living room, dining room and others interiors according to taste.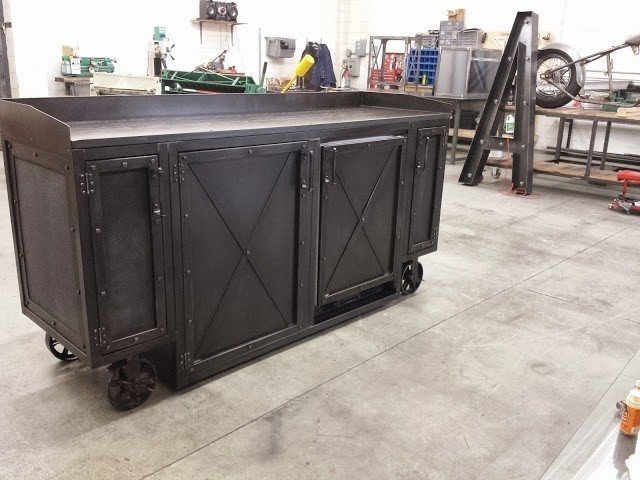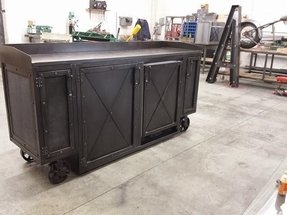 A vintage home bar that is going to enhance your home decor with industrial flavor. The unit moves on functional caster wheels, while offering 6 drawers with dovetail joints, a hickory top stained with ebony stain, and a matching, built-in mini fridge.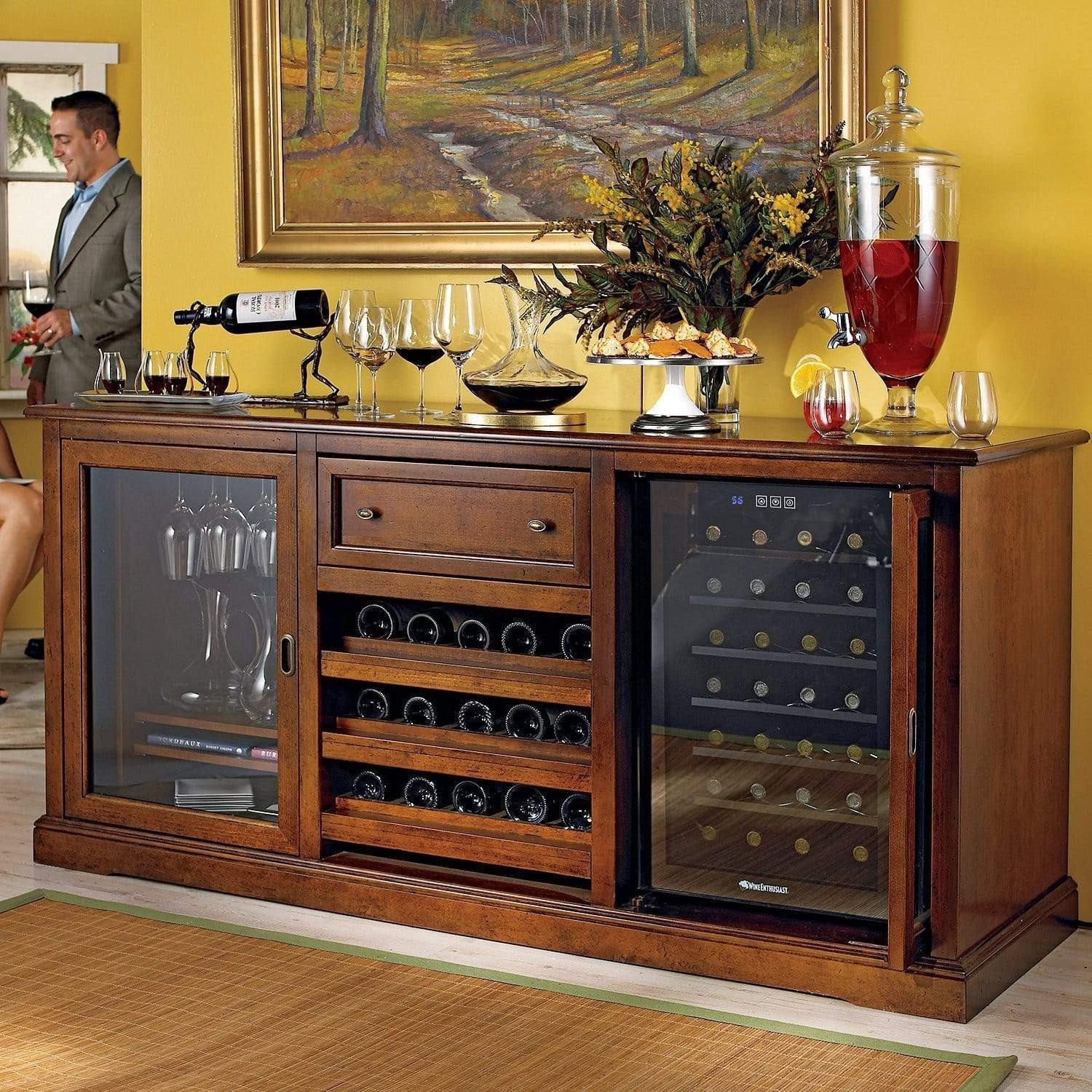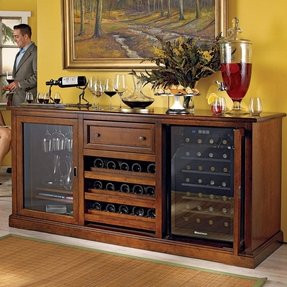 Here is something practical and luxurious, perfect for enhancing living rooms, and dining rooms. This wine credenza offers a 28-bottle wine rack, a useful refrigerator, a comfy glassware rack, and a capacious drawer for storing smaller things. The wooden top is perfect for displaying decorations.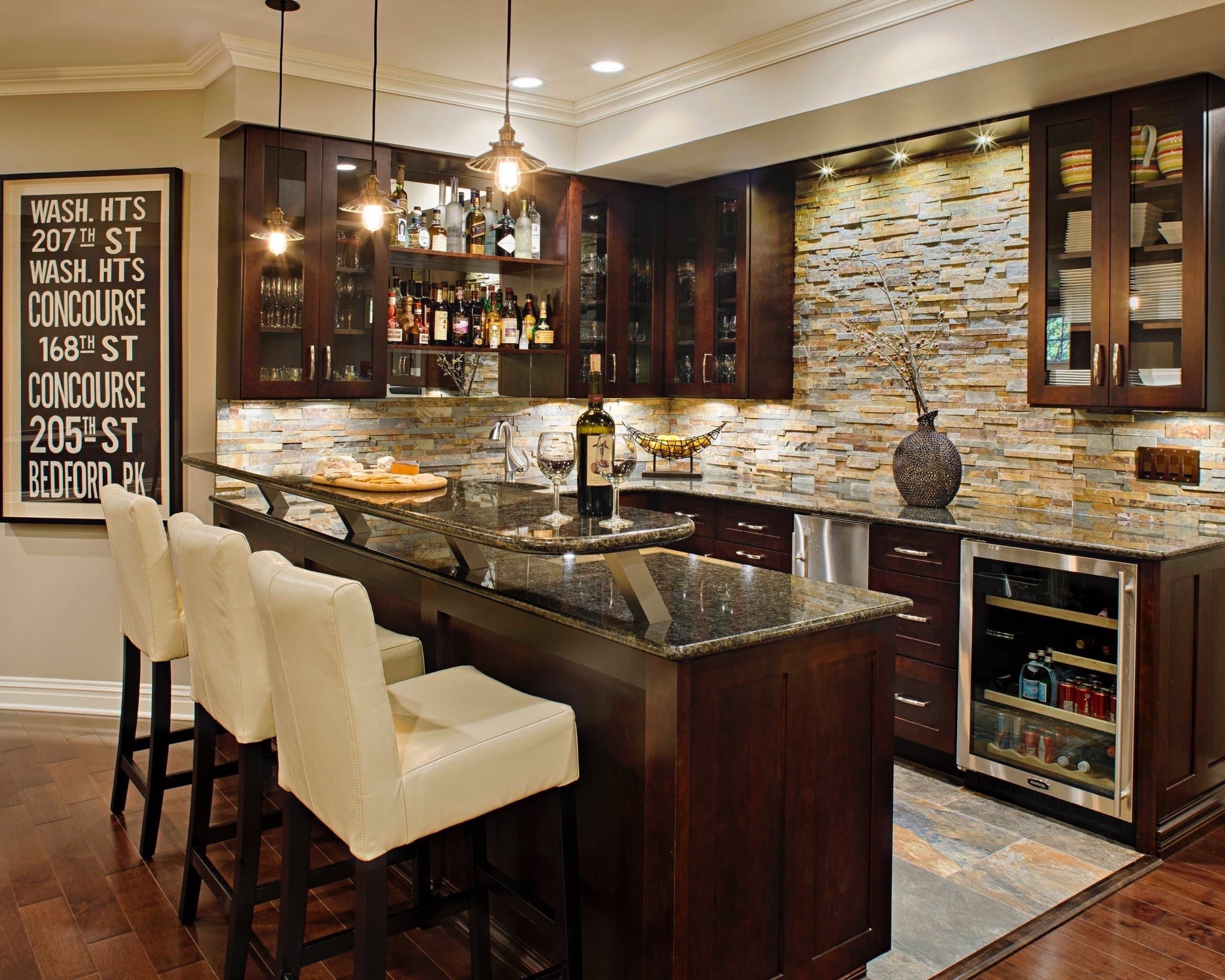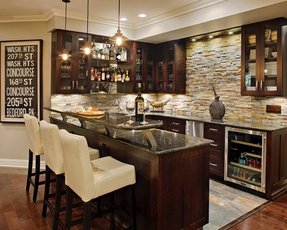 home bar furniture with wine fridge - Google Search // looooove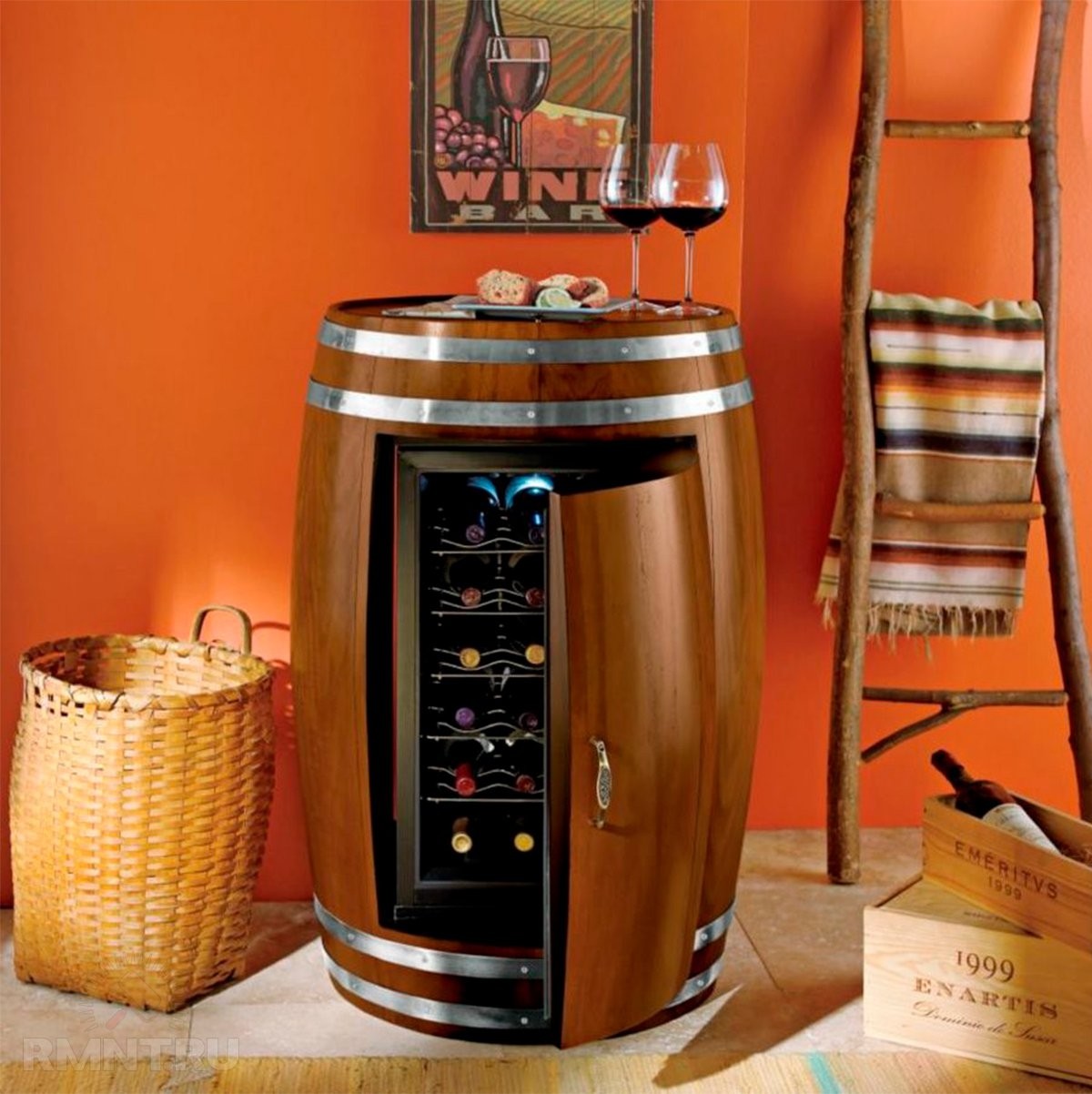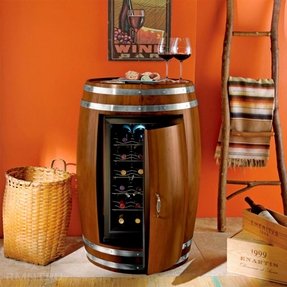 A great addition for dens, living rooms, home movie theaters, and game rooms. This mini fridge is going to keep your drinks cold and properly stored. Designed in shape of a wooden barrel, the fidge has a compact door with a decorative pull handle, and a round top that you can use for placing your drinks and glassware.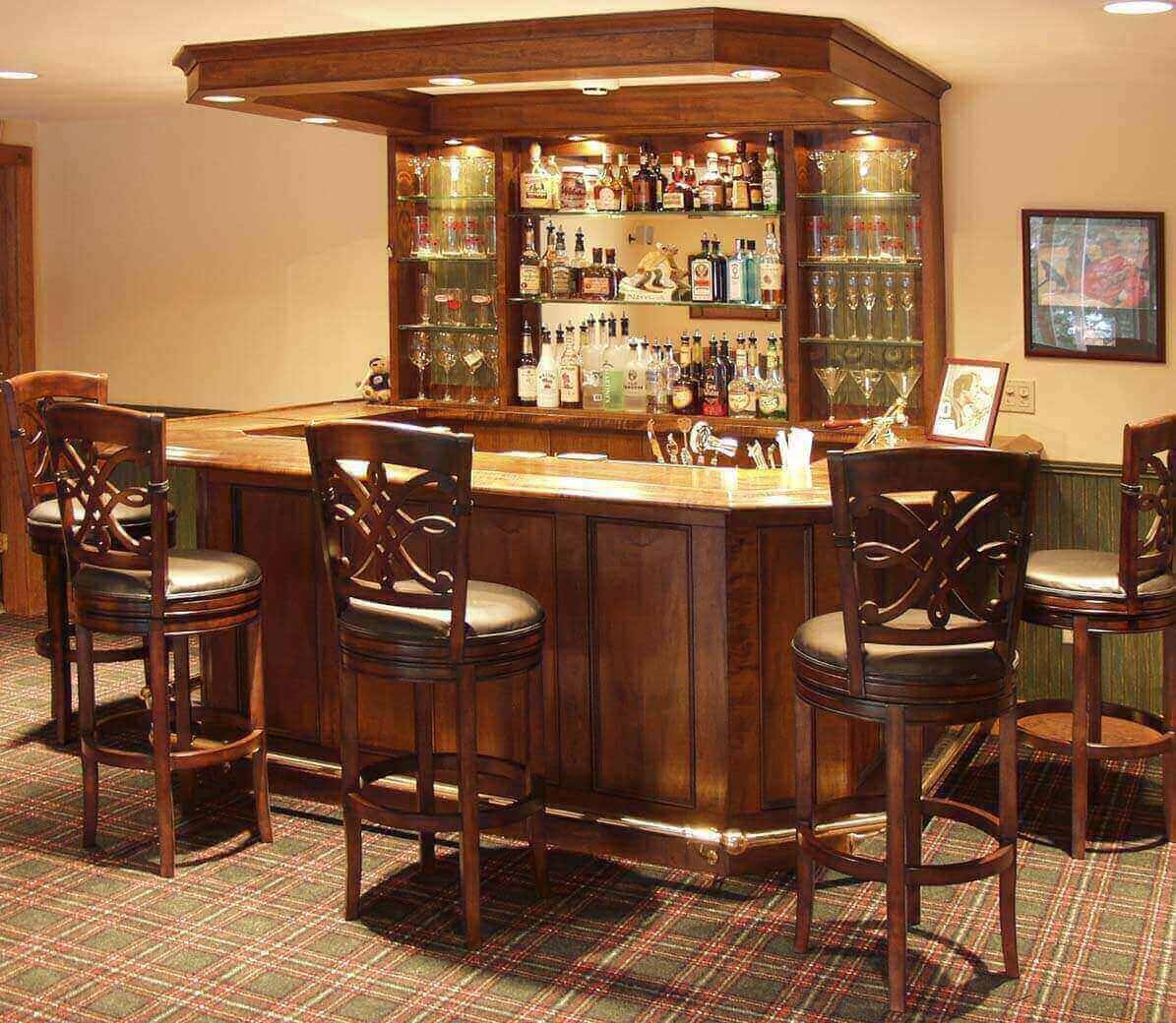 bar furniture for home bar furniture for home with bartools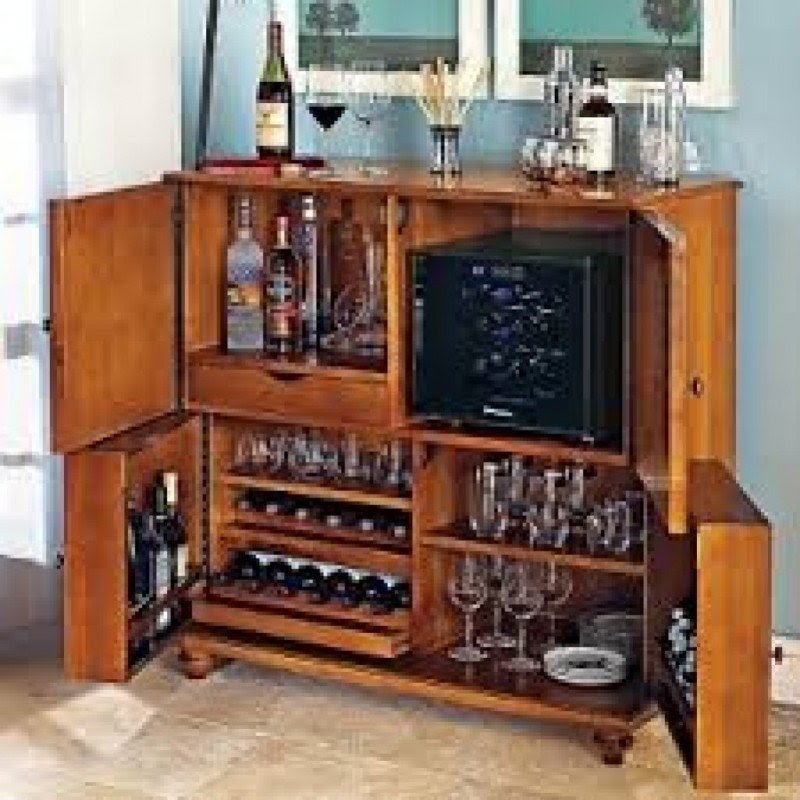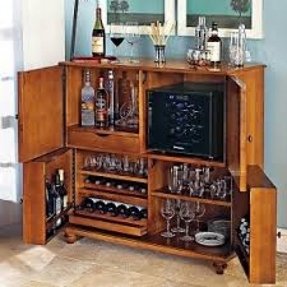 Segreto Folding Wine & Spirits Bar with 12 Bottle Silent Wine Refrigerator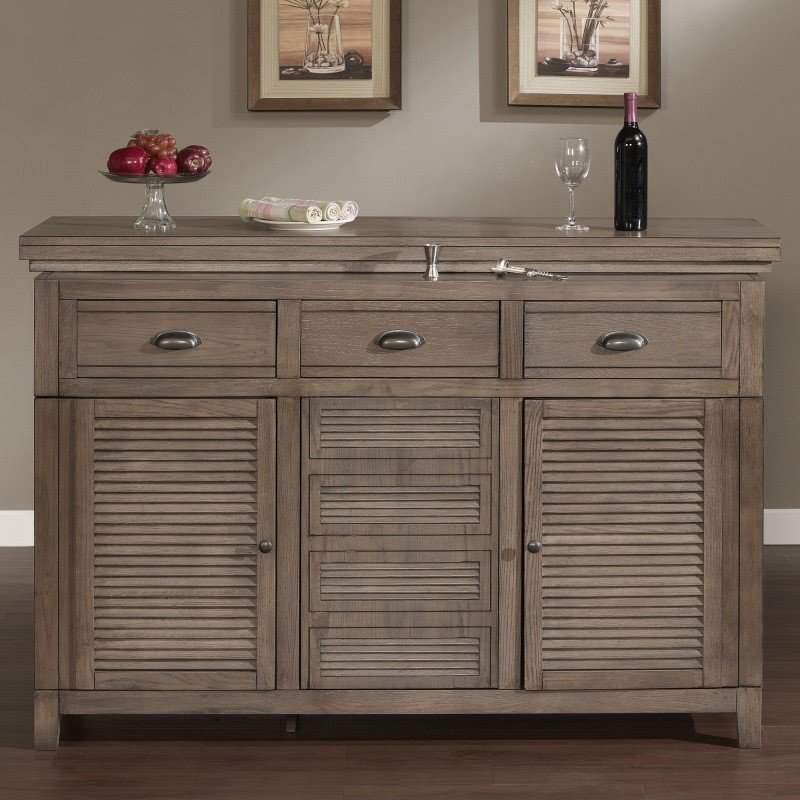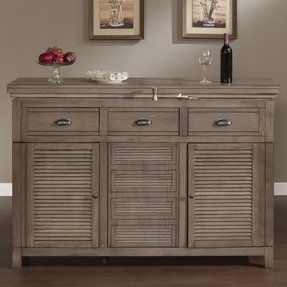 Evolution Bar Cabinet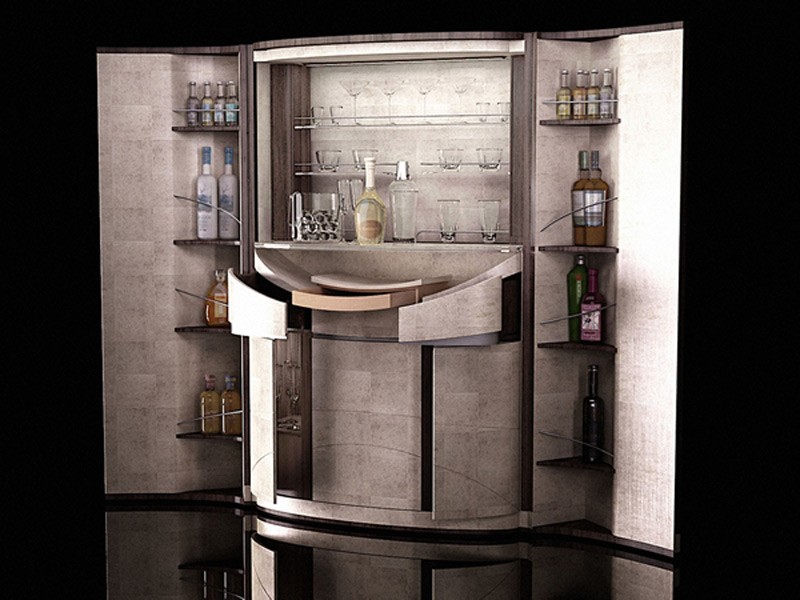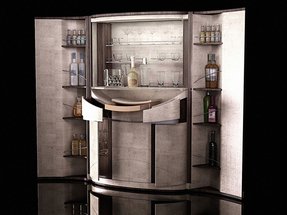 A stunning bar furniture that comes with a fridge to make it even more functional and will allow you to store your alcohol collection with all the glasses, bottles and things needed to prepare the finest drink.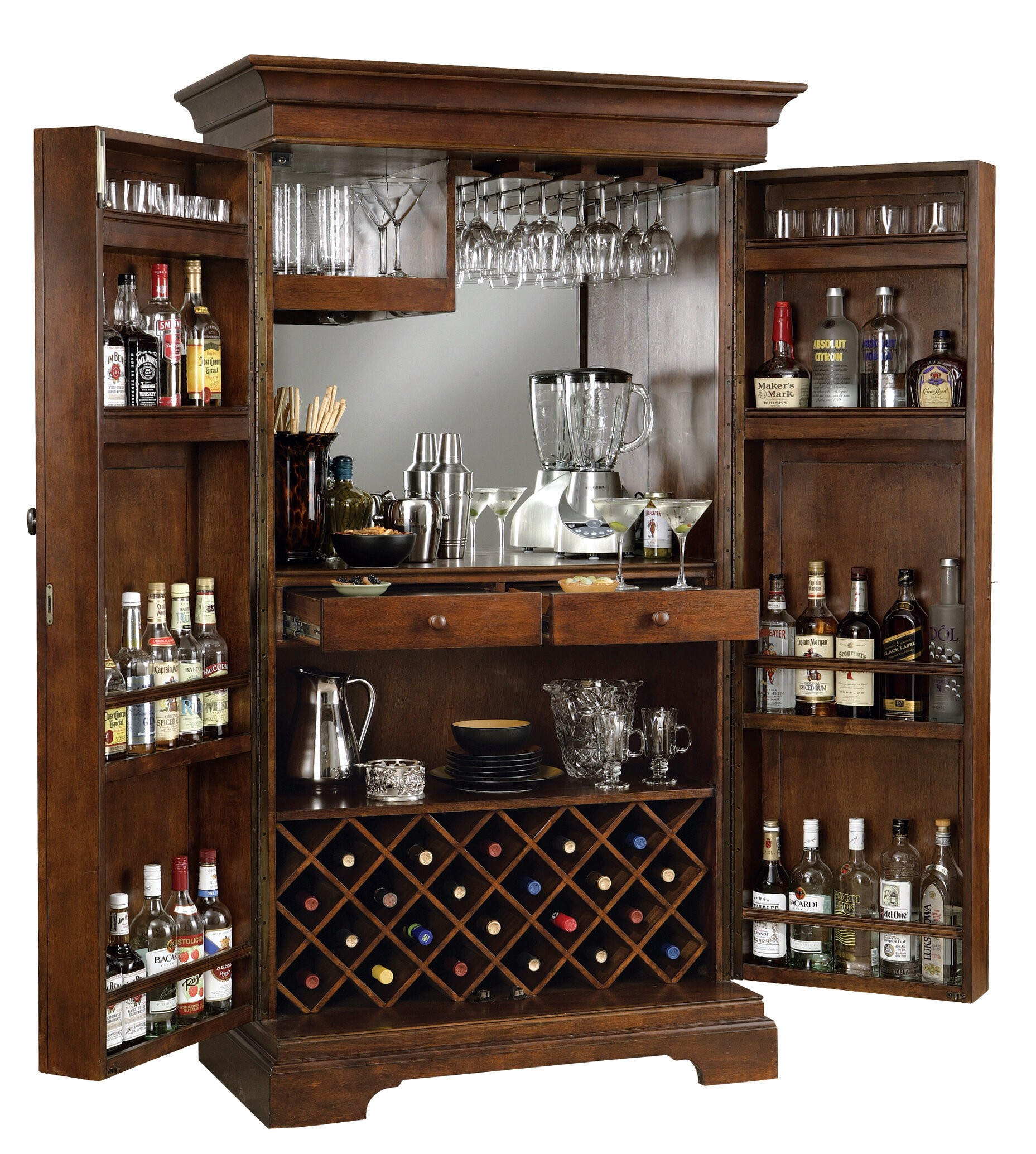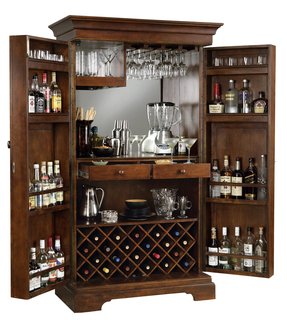 If you think that nothing can be done with an old armoire, than check this fantastic bar area transformation. After opening the large doors, you will find a capacious rack for bottles of wine, many open shelves for storing your alcoholic beverages, a rack for glassware, and 2 drawers for smaller appliances.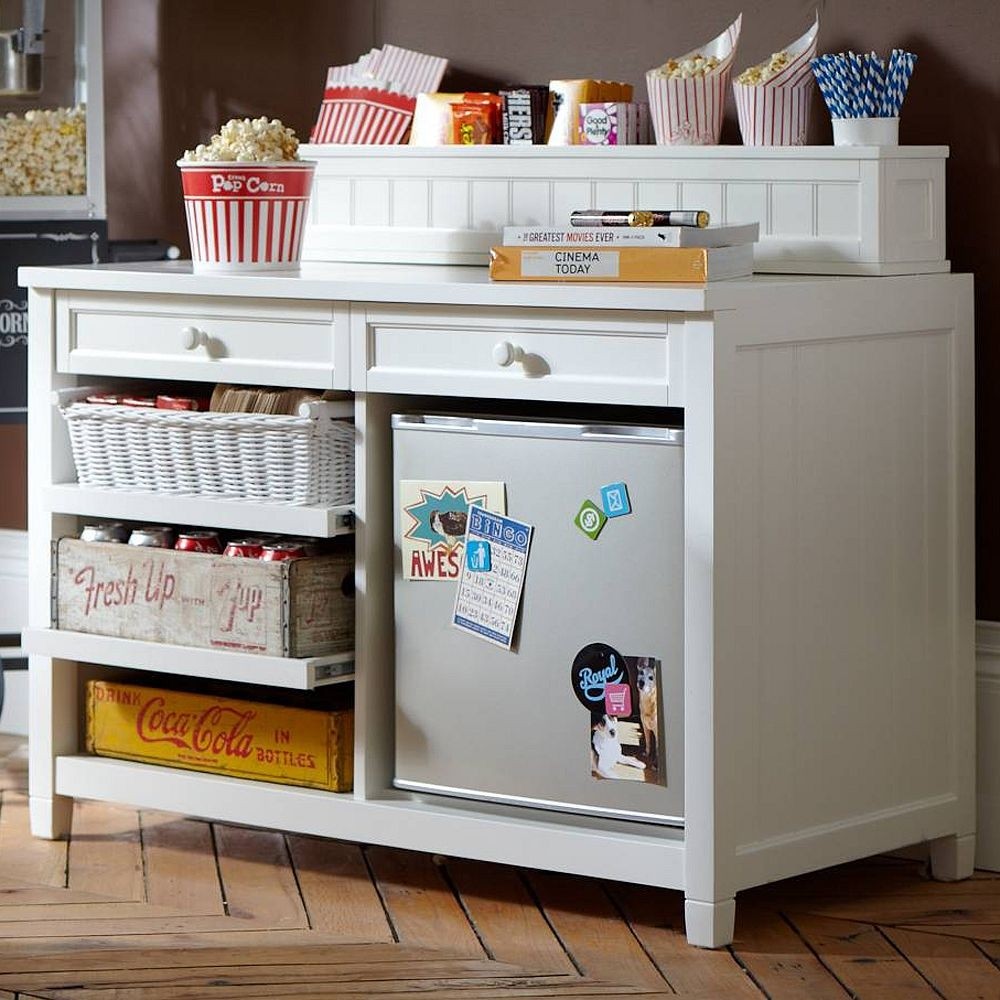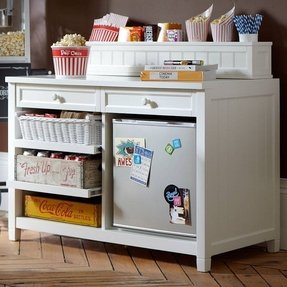 Looking for an ergonomic home bar? Check out this white beauty with a fridge installed below. Additional storage shelves allow you to always keep your most important kitchen utensils at hand. Minimalistic design is very modern, too!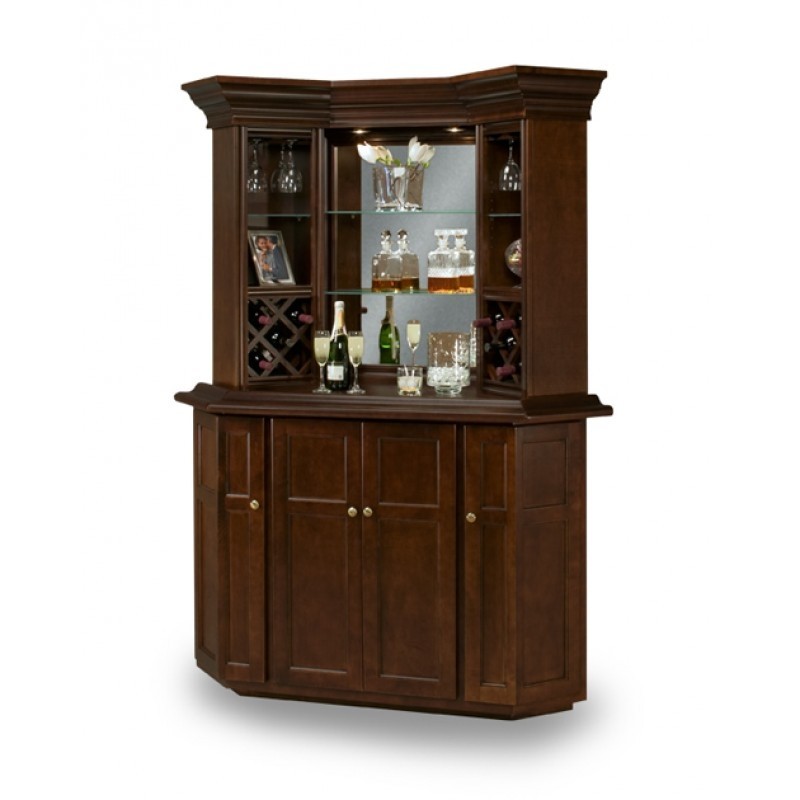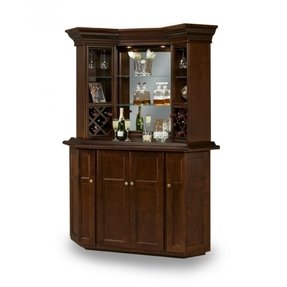 beverage bar our bars are solidly built and available in virtually any ...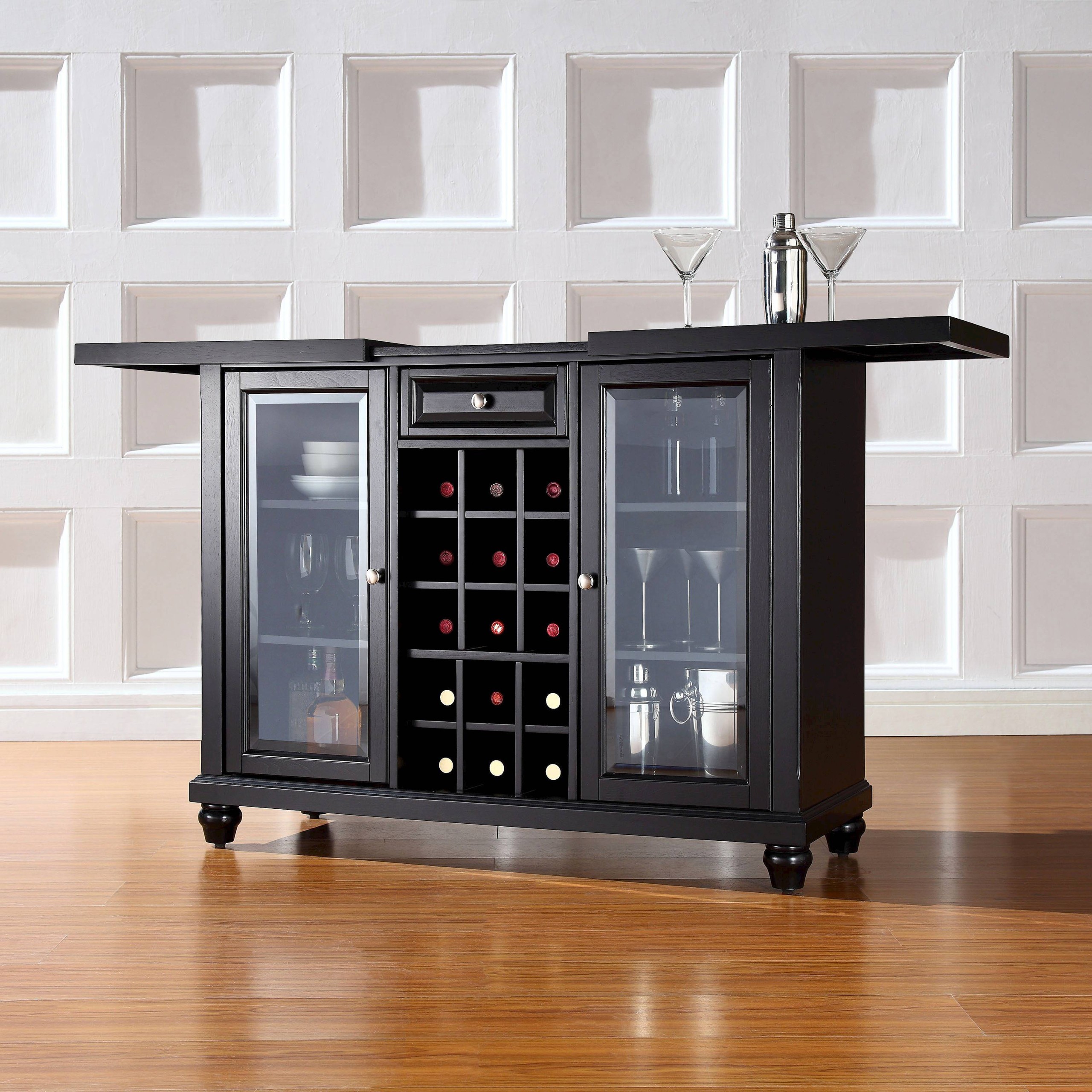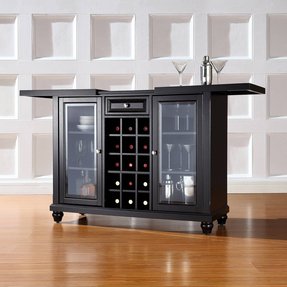 Constructed of solid wood and veneer, this bar cabinet is also dipped in a hand rubbed, multi-step finish. Includes 2 tempered glass doors with adjustable shelves behind them, an expendable sliding top, 1 middle drawer, and 15-bottle wine rack.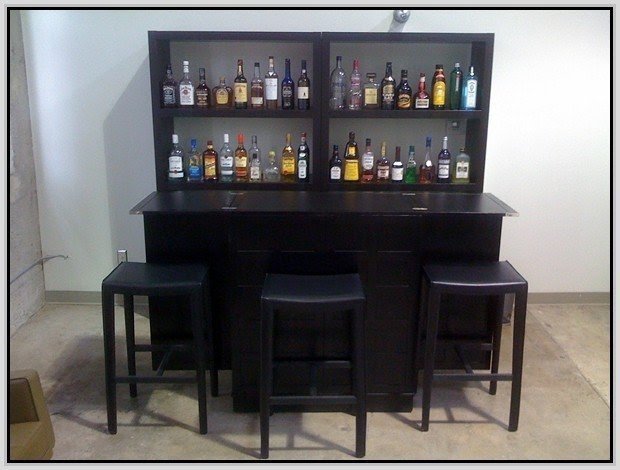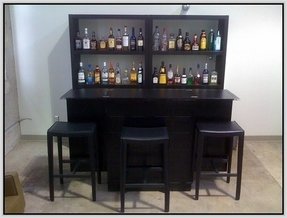 Home Bar Furniture With Fridge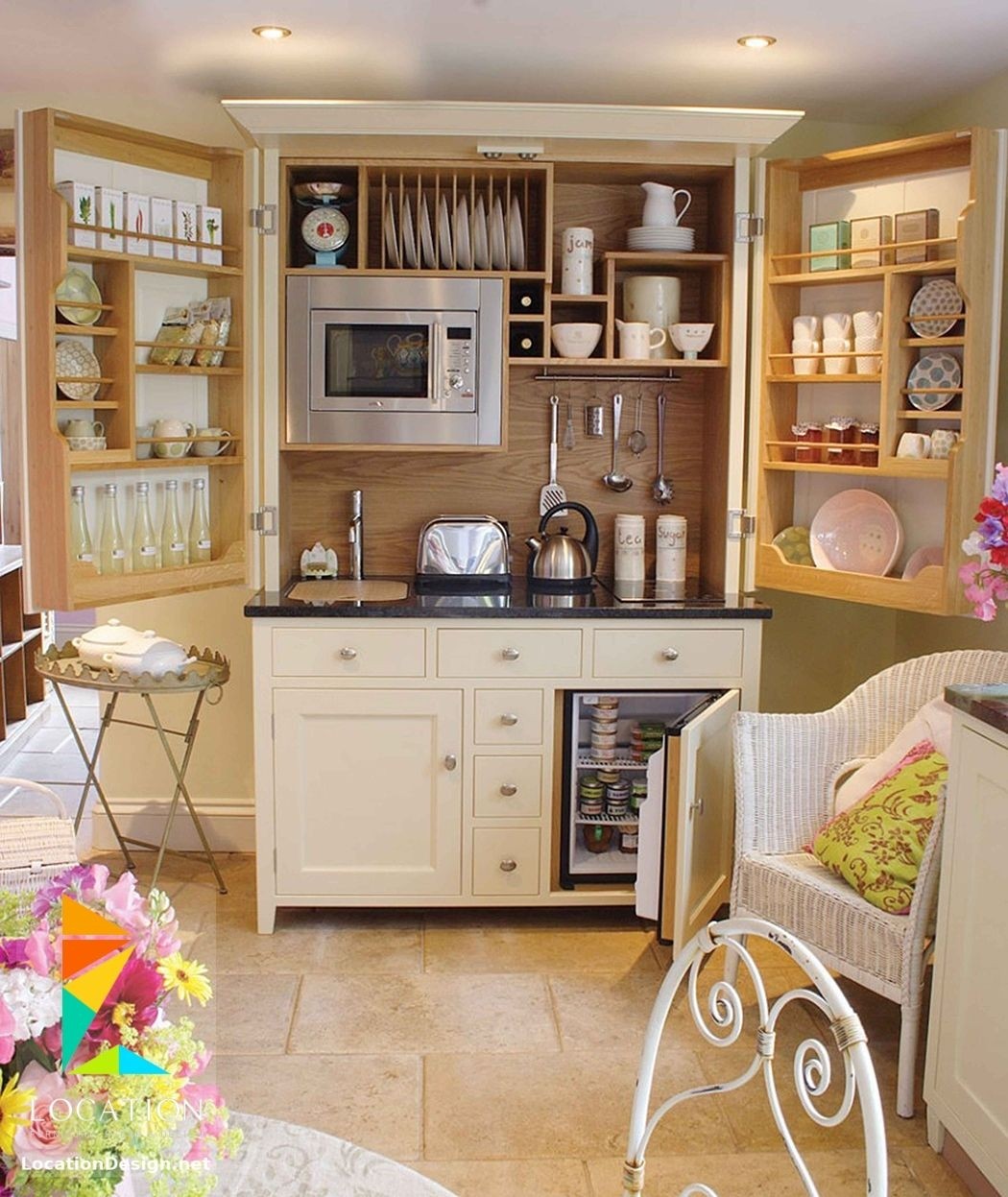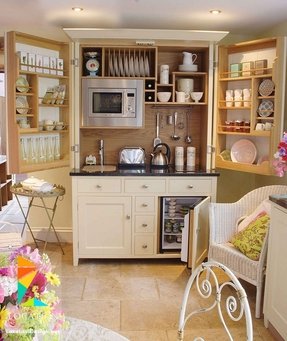 An elegant and practical choice for contemporary kitchens. This home bar is made of wood, with an off-white finish and a well-polished, black top. Features several storage drawers, 1 door cabinet and 1 built-in fridge.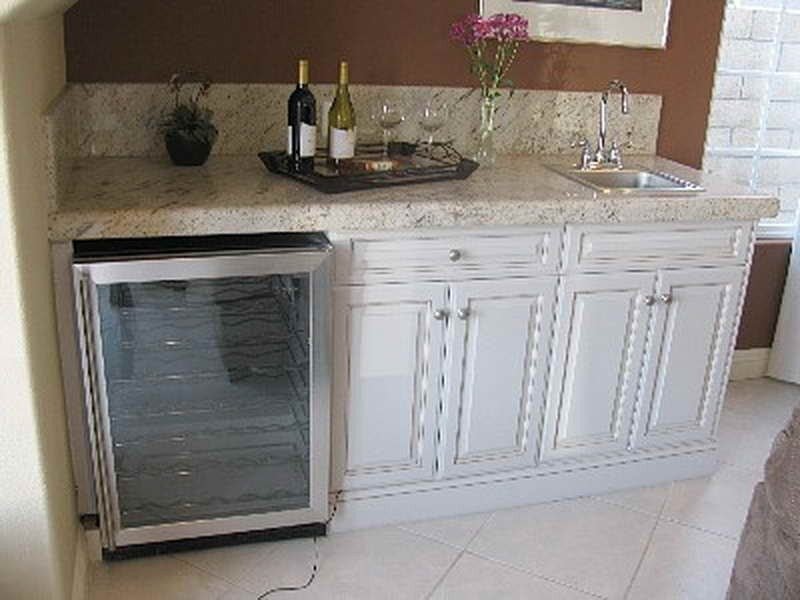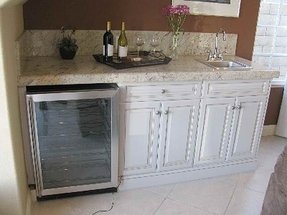 Wine Bar Furniture With Refrigerator Wine bar with refrigerator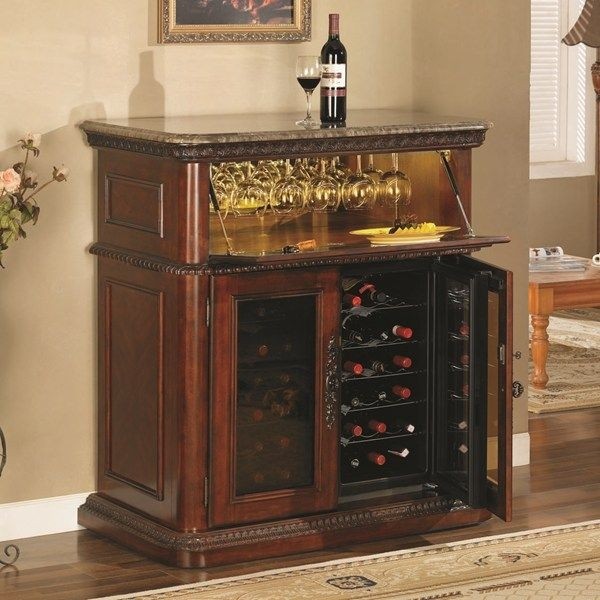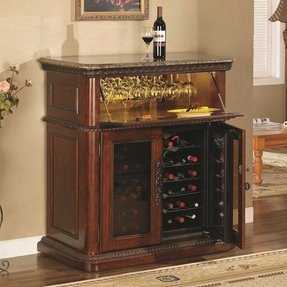 The Tresanti Rosemont wood furniture wine cabinet is the ideal companion to any wine lover's home collection! By concealing storage compartments and serving surfaces with spring-loaded locking doors this cooler will enhance the appearance of any room. A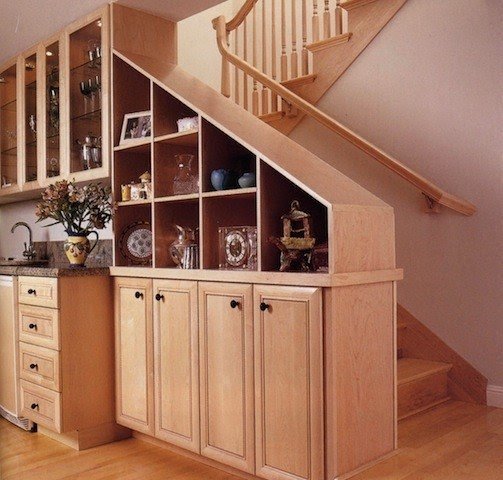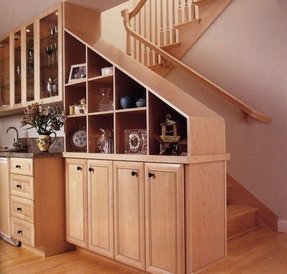 Basement ideas - small wet bar area with mini fridge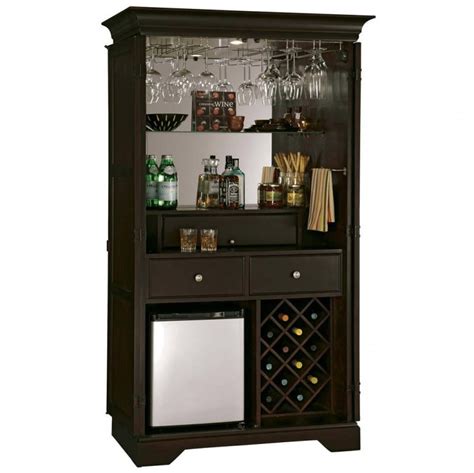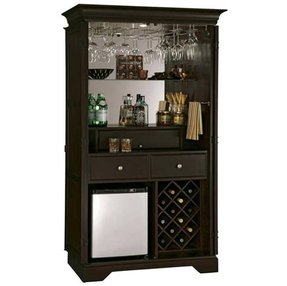 Wine Bar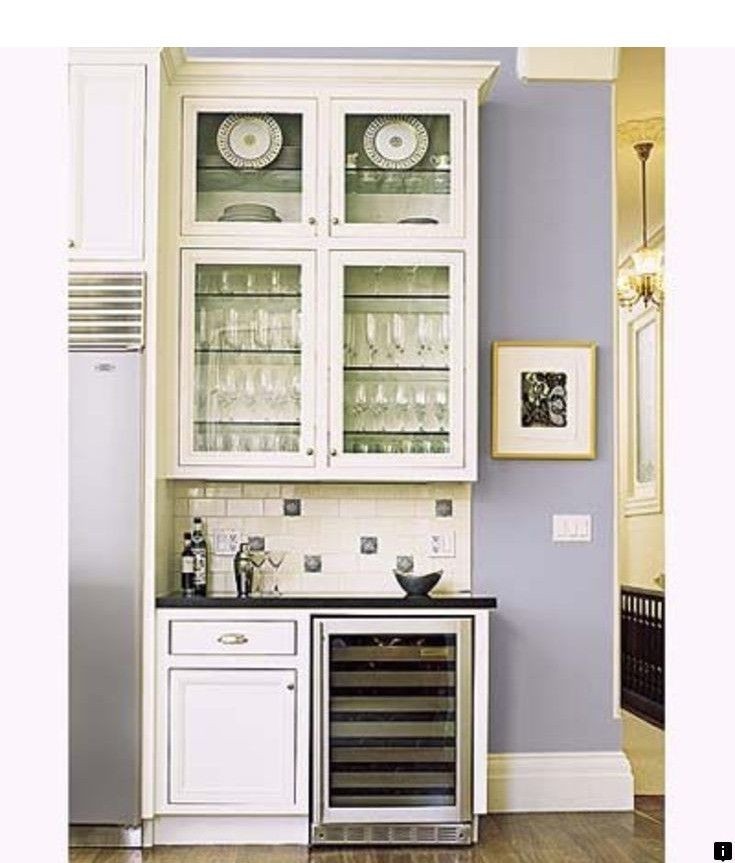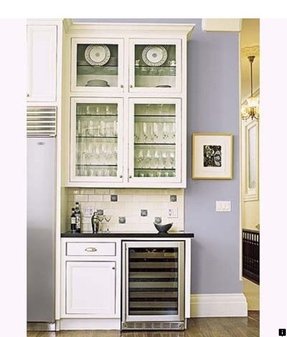 Glass-front cabinets of this kitchen bar expose the content set on glass shelves: your guests will be encouraged to pick their favourite drinks while you finish preparing the dinner. White furnishing has tile backsplash.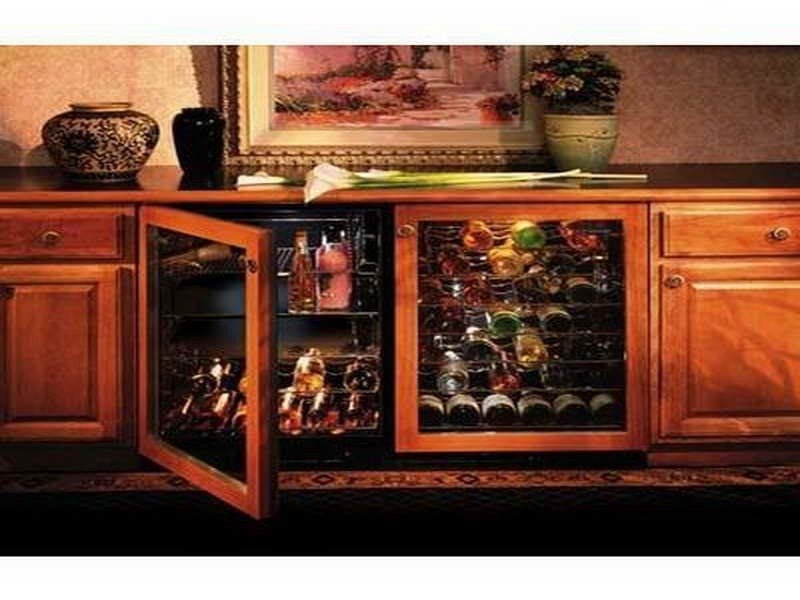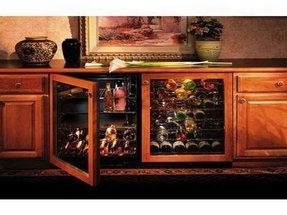 Wine Bar Furniture With Refrigerator Wine bar with refrigerator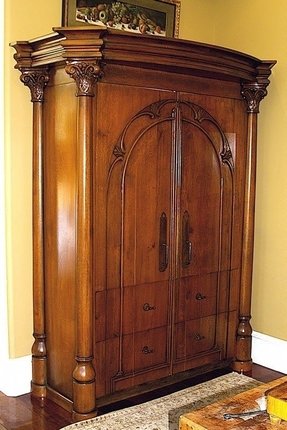 Refrigerator Cabinets