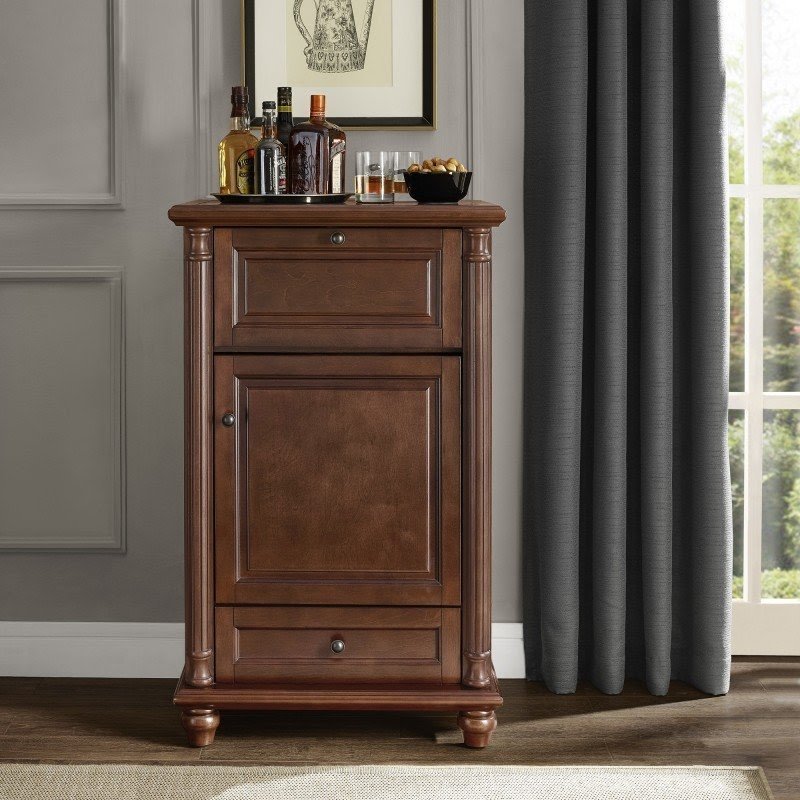 Cambridge Rotating Bar Cabinet
A wood cabinet opens to reveal a wire rack that rotates. An open shelf above the rotating rack provides glass storage, while a drawer at the bottom contains small items such as corkscrews, measuring spoons, or glass stirring rods.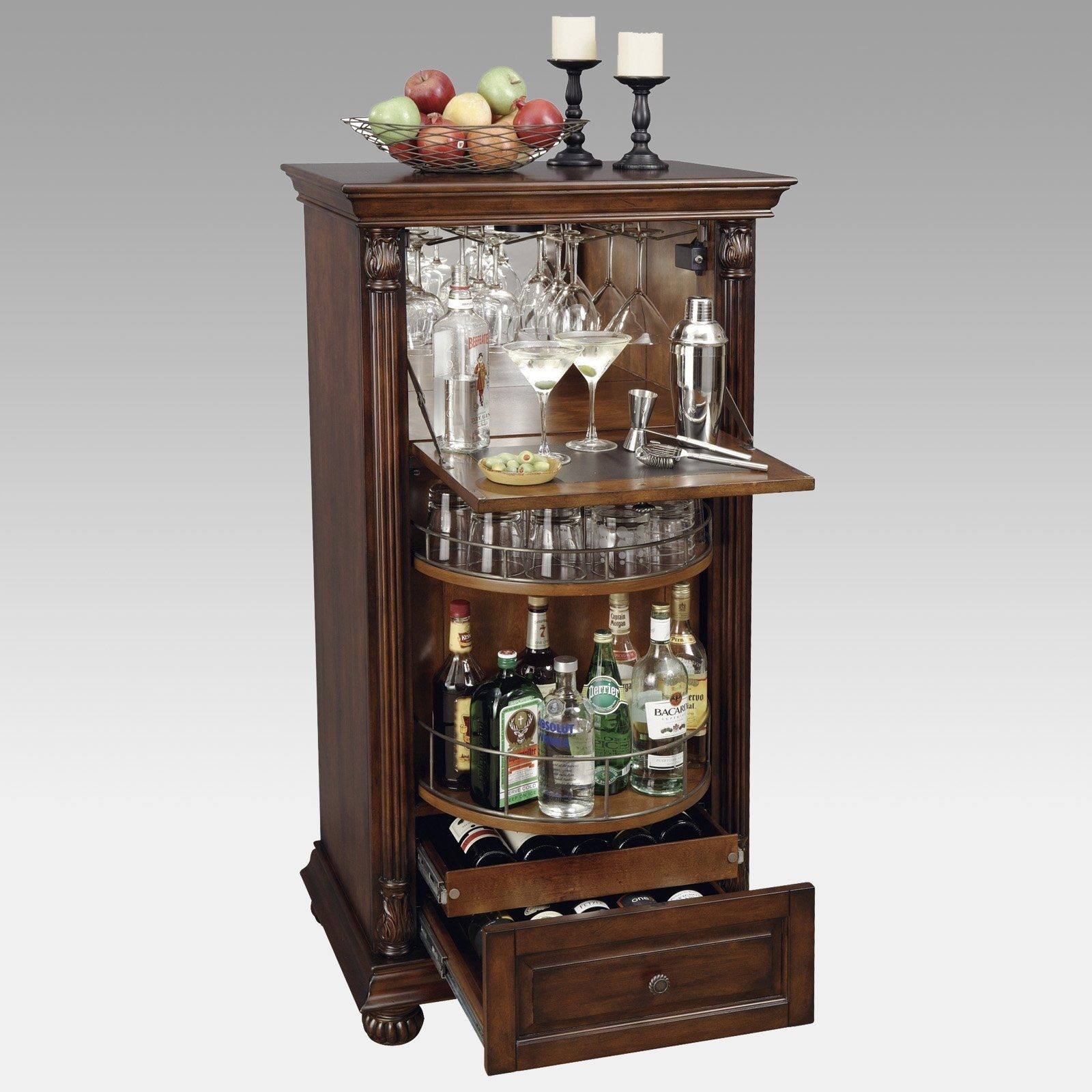 With this dignified bar cabinet for indoors, your home will be oozing with functional solutions and timeless elegance. The cabinet is made of Cherry wood, offering a square top, a cubic compartment with a glassware rack and a pull-down door, 2 circular rotating shelves, and 2 drawers for storing bottles of wine.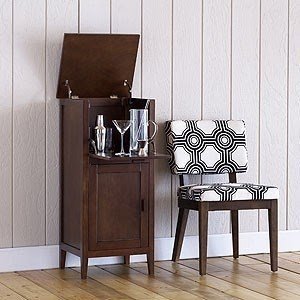 Soirée Wine Bar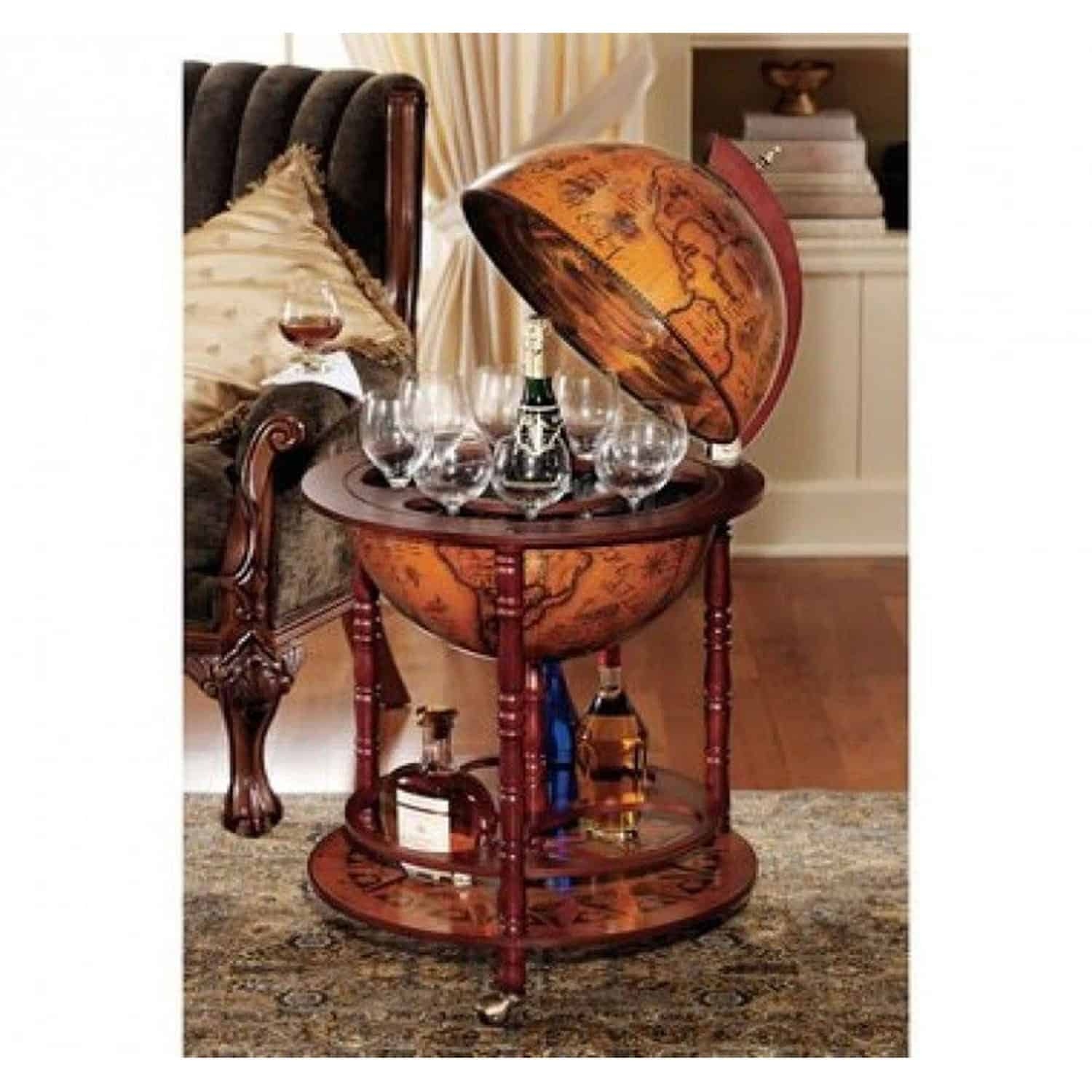 Magnificent Sixteenth-Century Italian Old World Globe Bar Replica with hand-painted interior frescoes and space to place bottles with alcohol and glasses. The globe is standing on hardwood legs and has a round bottom shelf for extra bottles.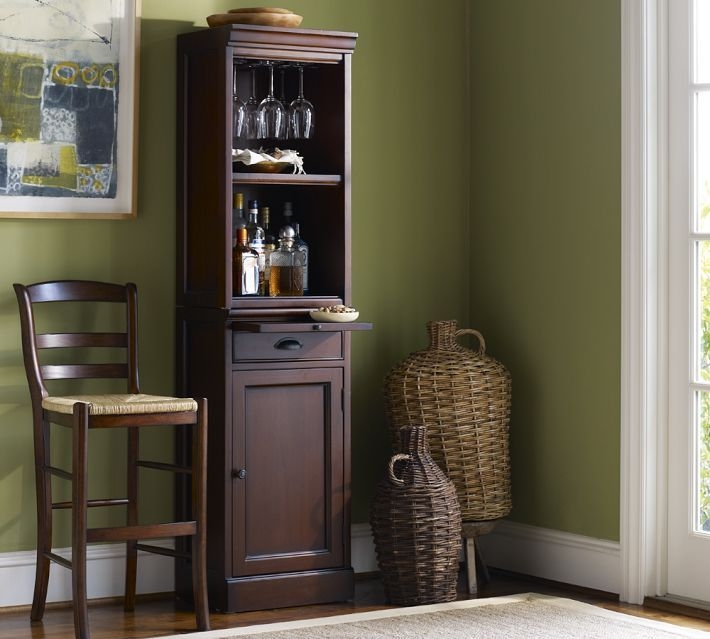 Kid-Proof Furniture Ideas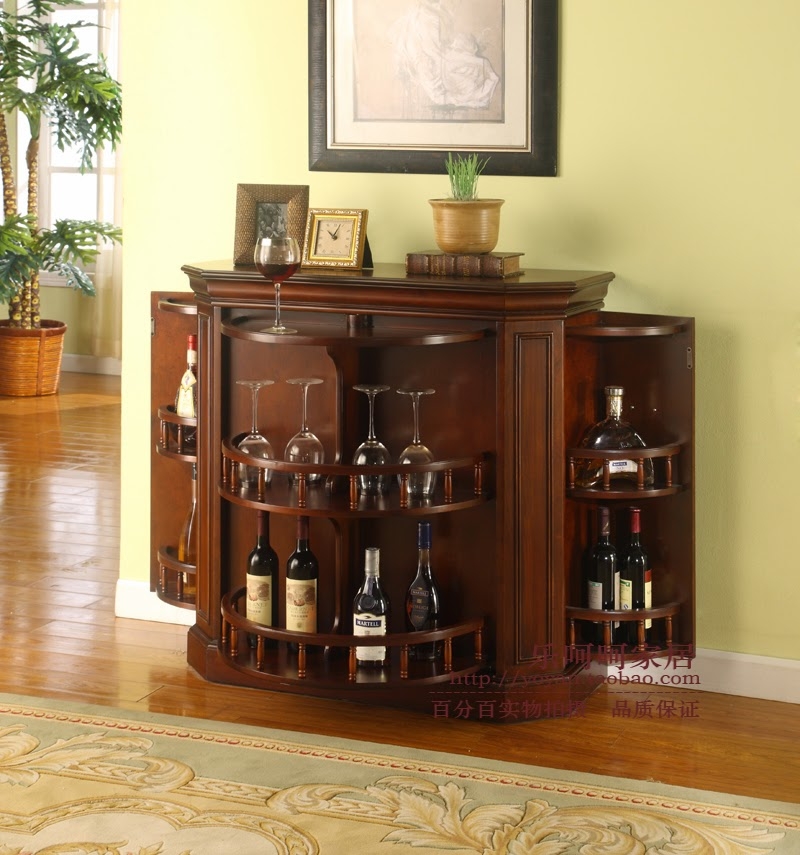 ... home-mini-bar-ideas-excellent-home-mini-bar-cabinet-design-ideas-bar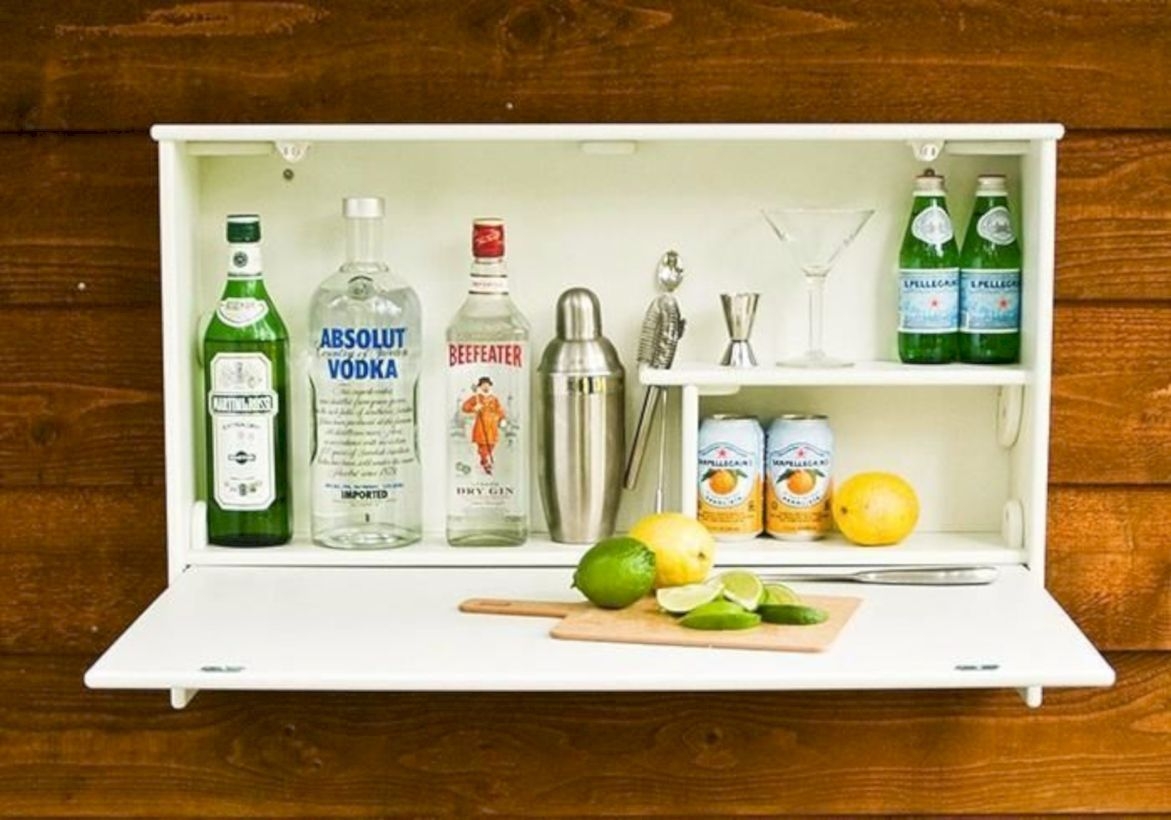 No room for a bar? No problem! The Loll Wallbanger holds glasses, bottles, mixers, and shakers in one elegant package. It's also a convenient shelf when closed.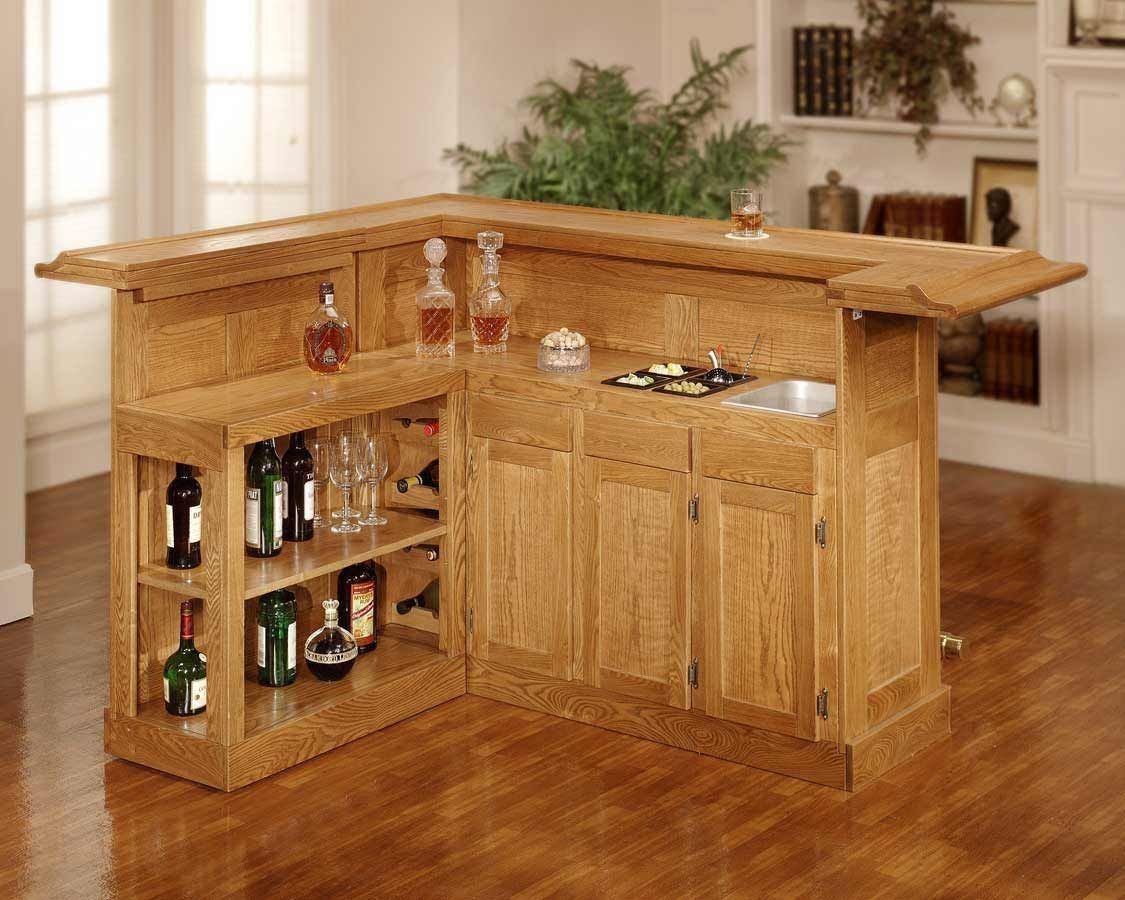 small home bars cabinets with mirrors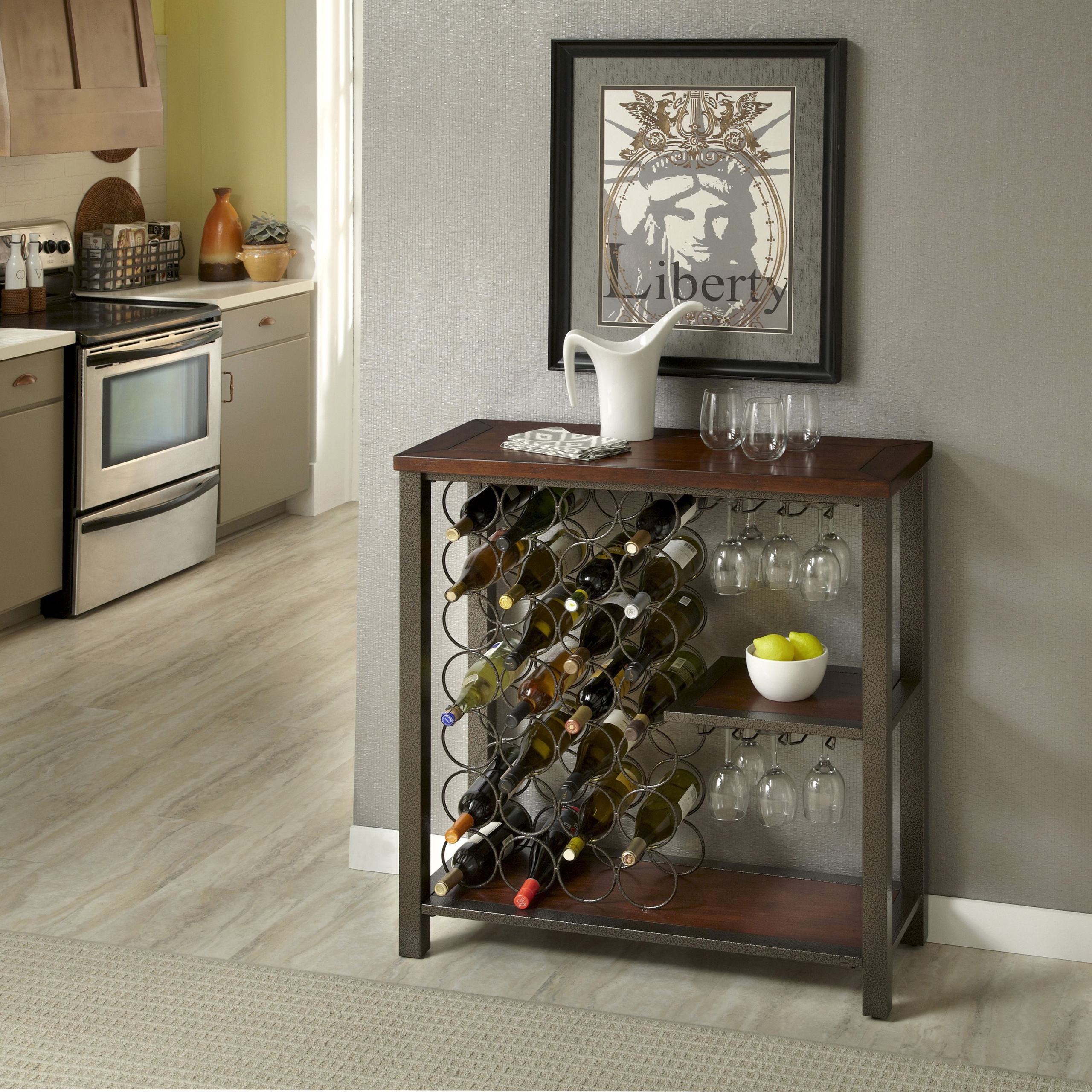 Small-sized home bar with glassware rack and metal rack for wine bottles to be housed horizontally. Black frame comes with dark cherry stained wooden shelves. Three tiers expand the display possibilities.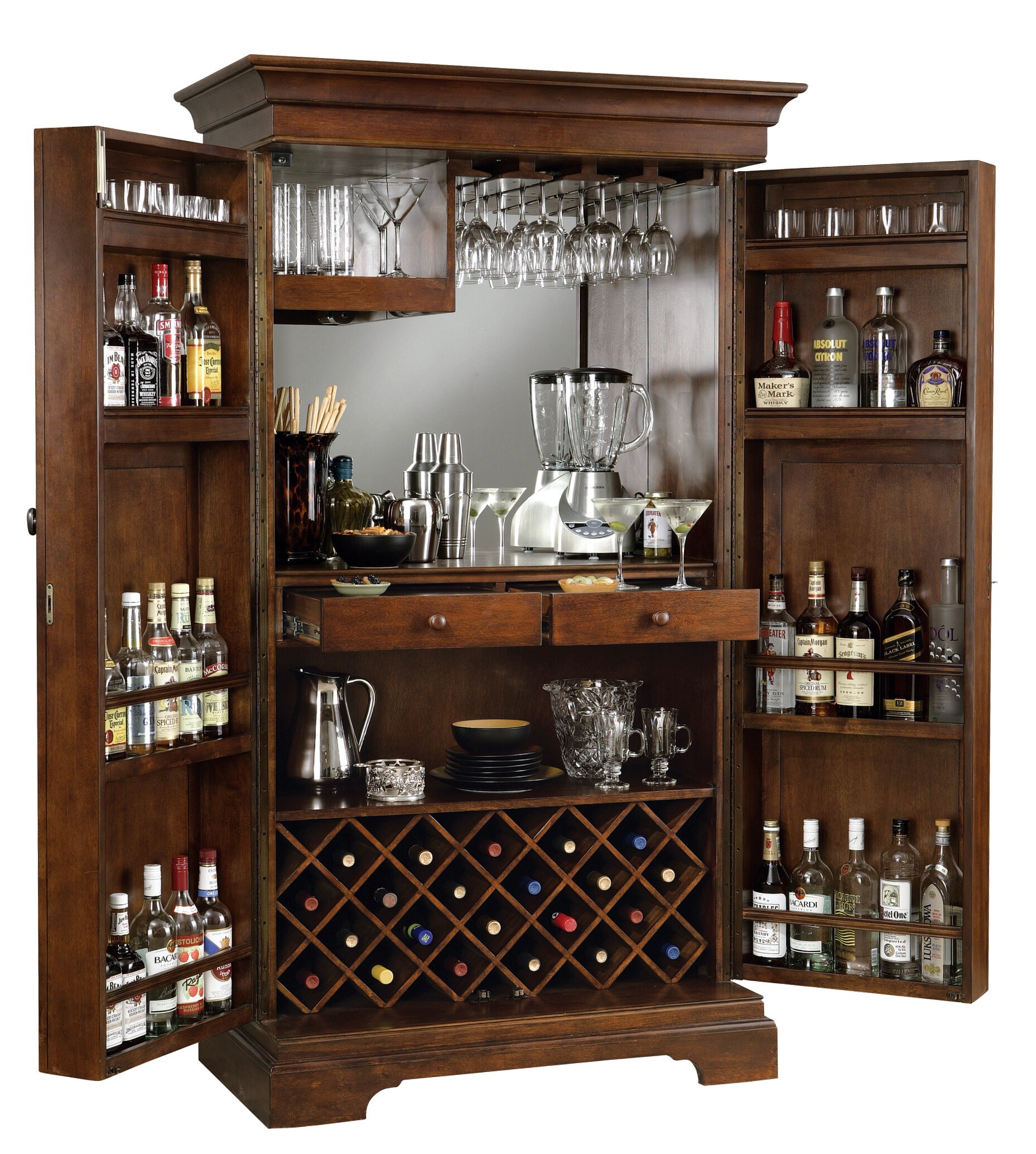 The extreme solution - this hide-a-bar wine cabinet is huge, making it perfect if you need plenty of space to store your wine and liquor and still, the still is simply exquisite, simple yet traditional and classy.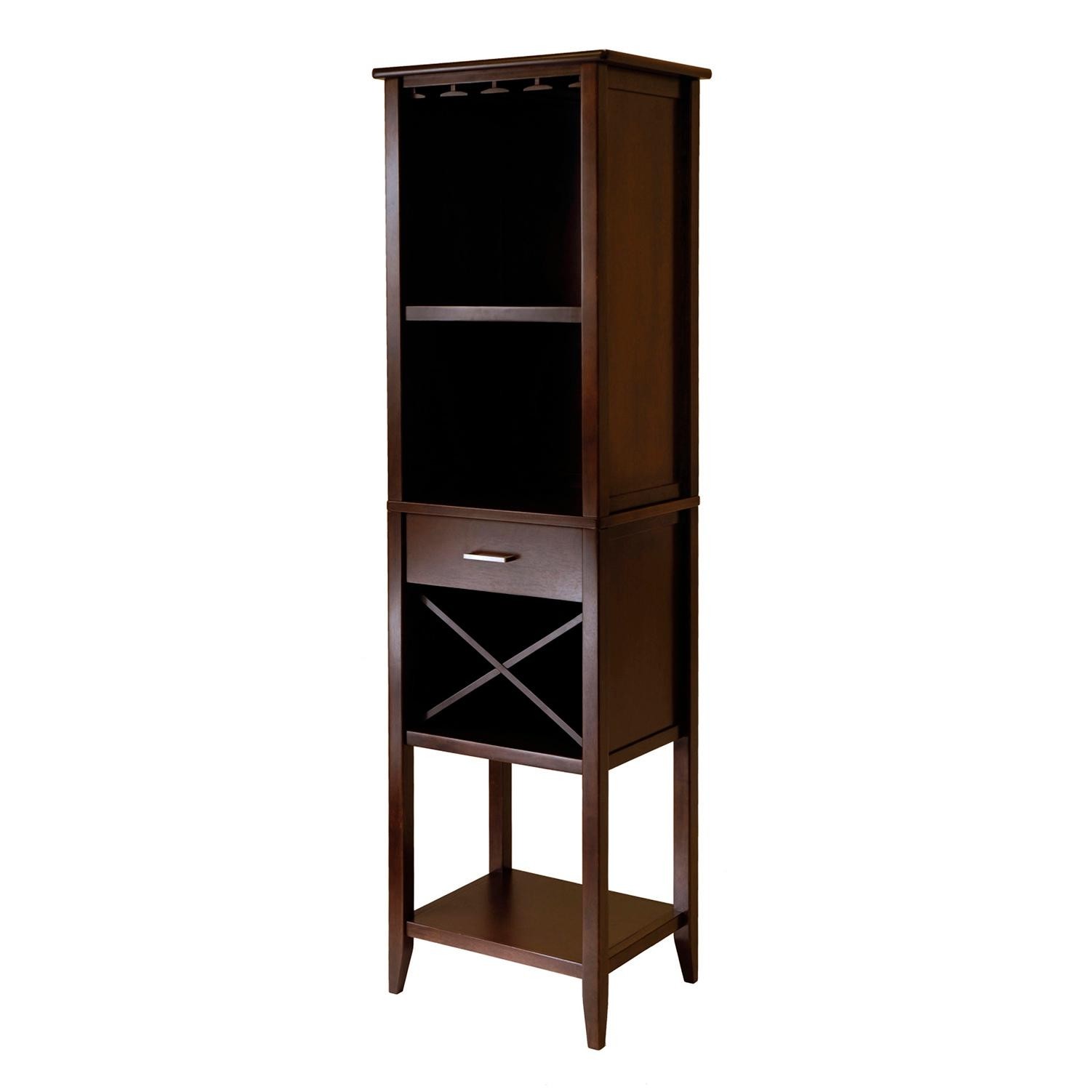 Suitable for bars, dining rooms, and living rooms – this Wine Tower in Cappuccino Finish stacks bottles of wine horizontally to prevent oxidation. The cabinet also includes 2 open shelves on the top and 1 on the bottom, a stemware holder, a serving shelf, and 1 storage drawer.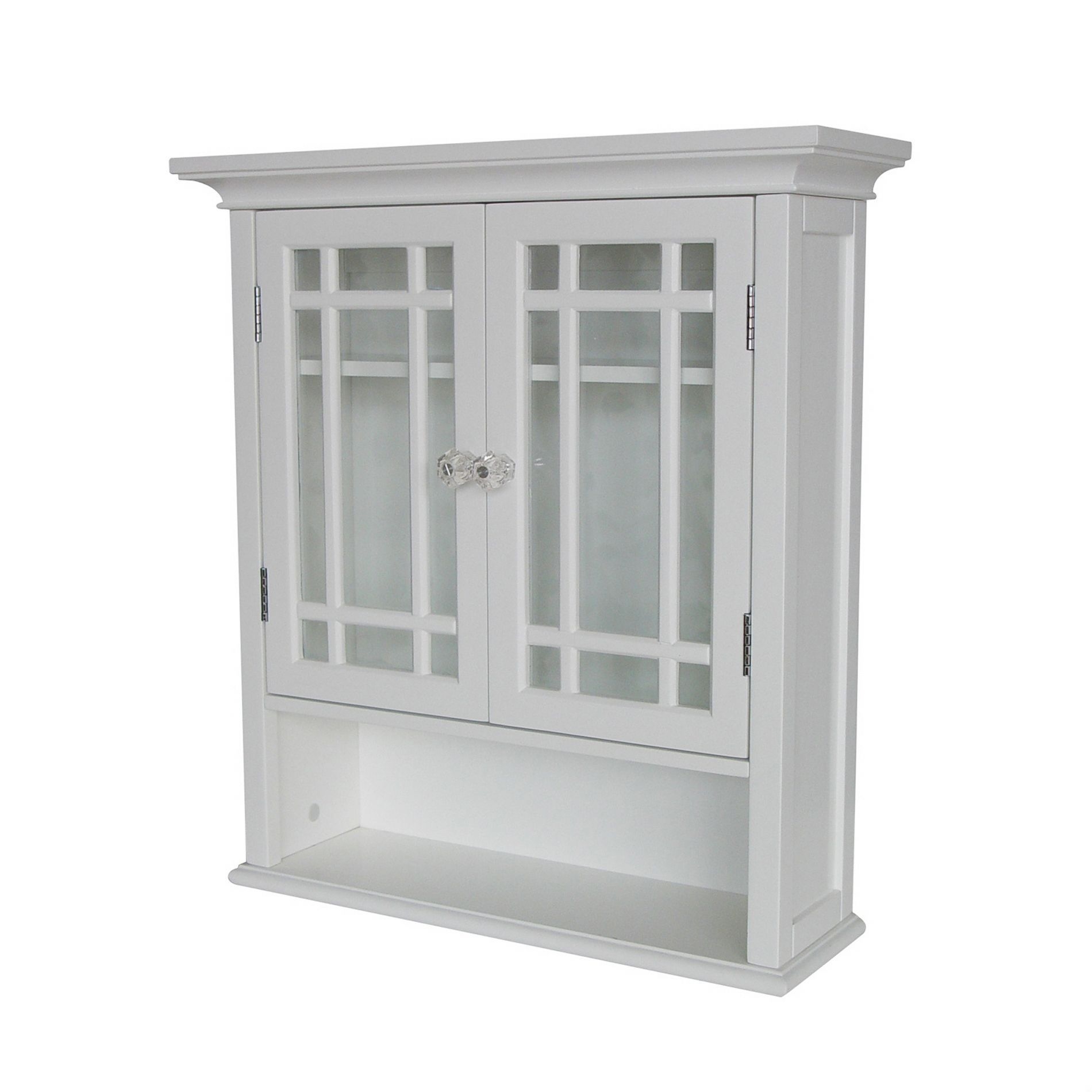 White wall cabinet with open cubby on bottom and enclosed shelf behind glass-paneled cupboard doors. Classic crown molding, wood construction, crystal knobs and recessed side panels define the style of this storage unit - definitely close to traditional.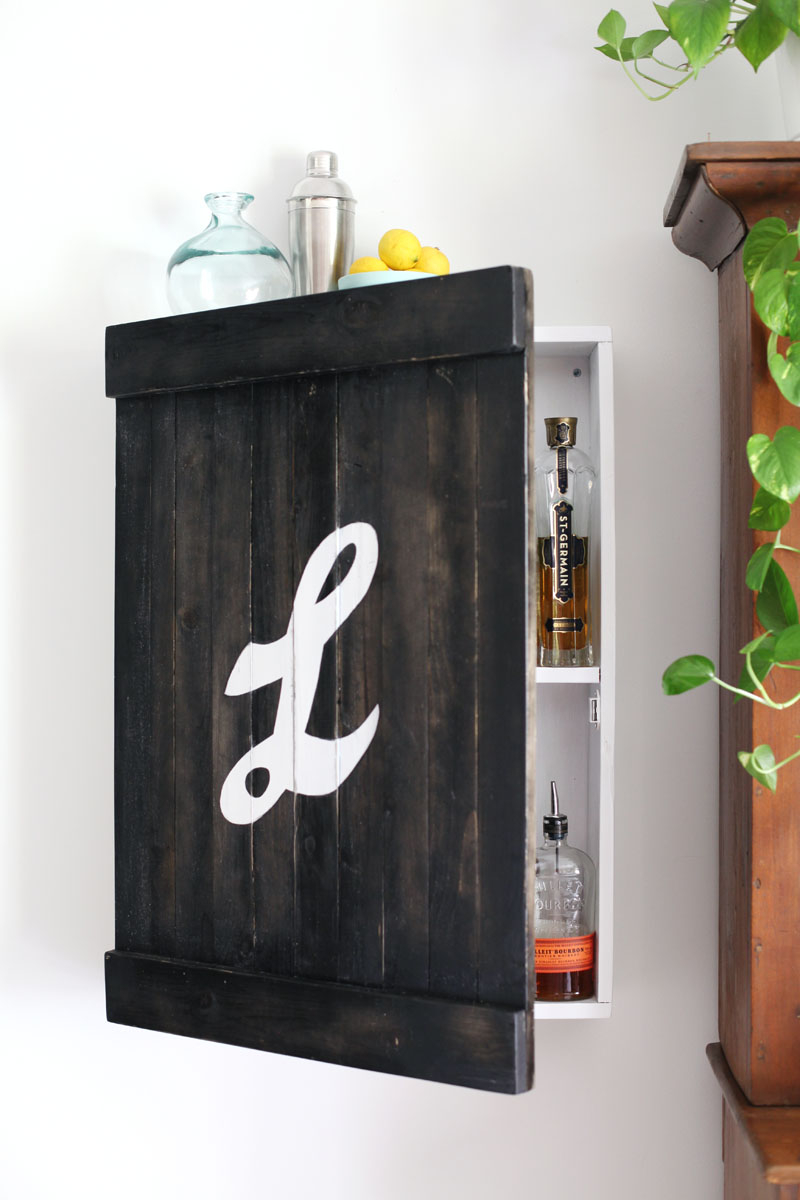 Beyond the Bar Cart: A Fresh (and Dust-Free) DIY Bar Idea — A Beautiful Mess | Apartment Therapy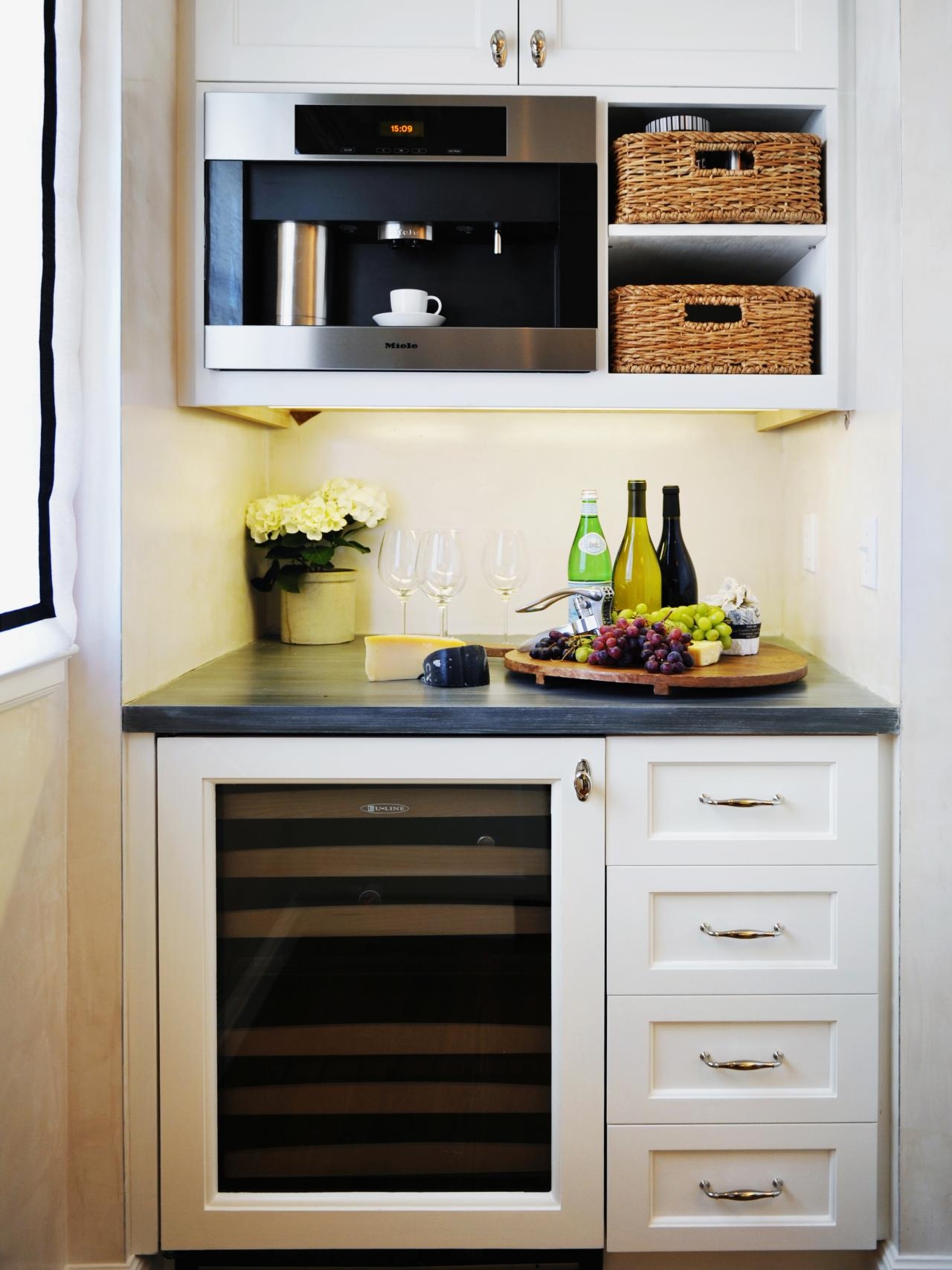 For the kitchen-HGTV: Small butler's pantry nook with crisp white cabinets and soapstone countertop. Butler's ...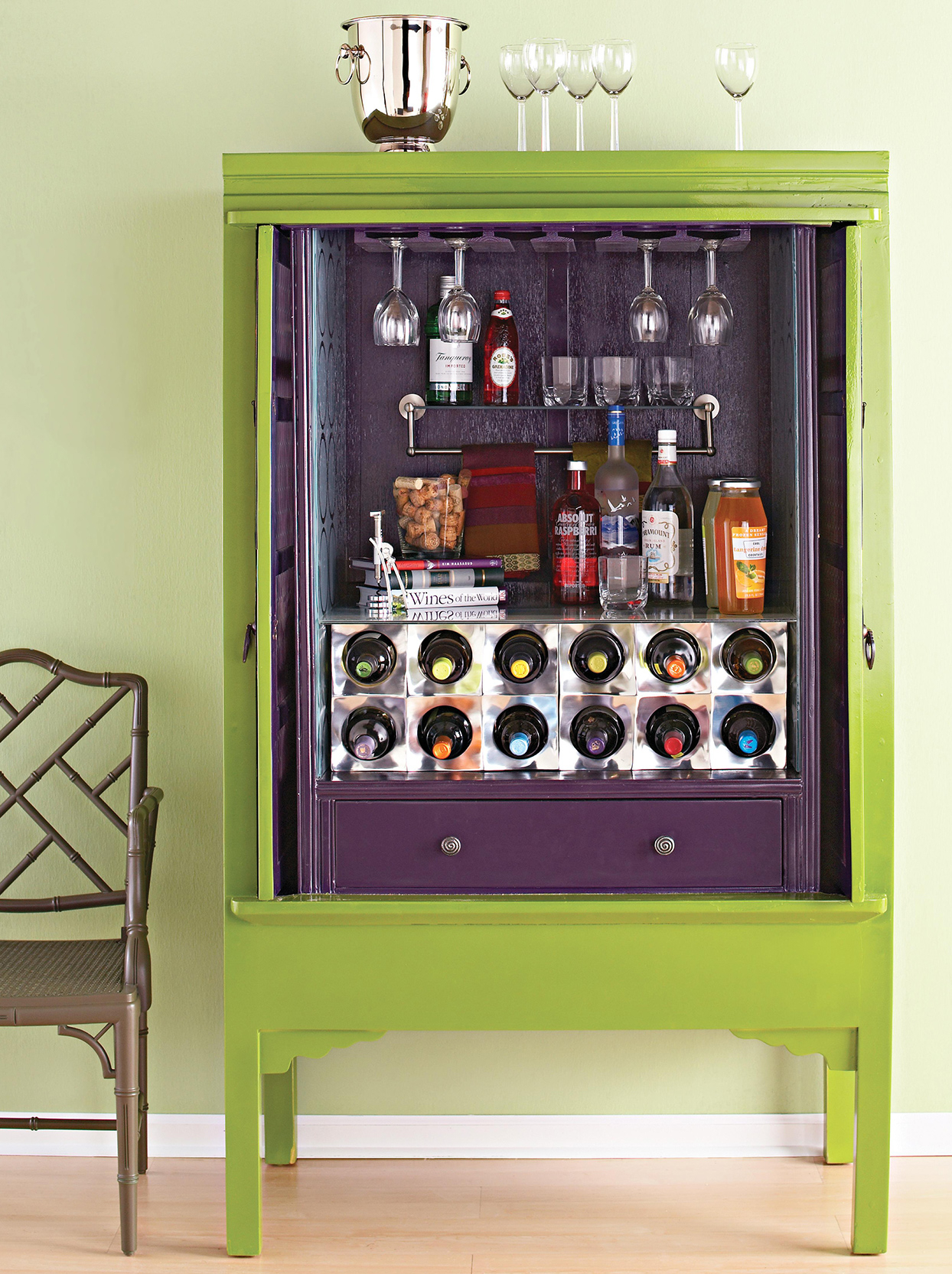 ... home bar can be as big as small small home bars usually consist of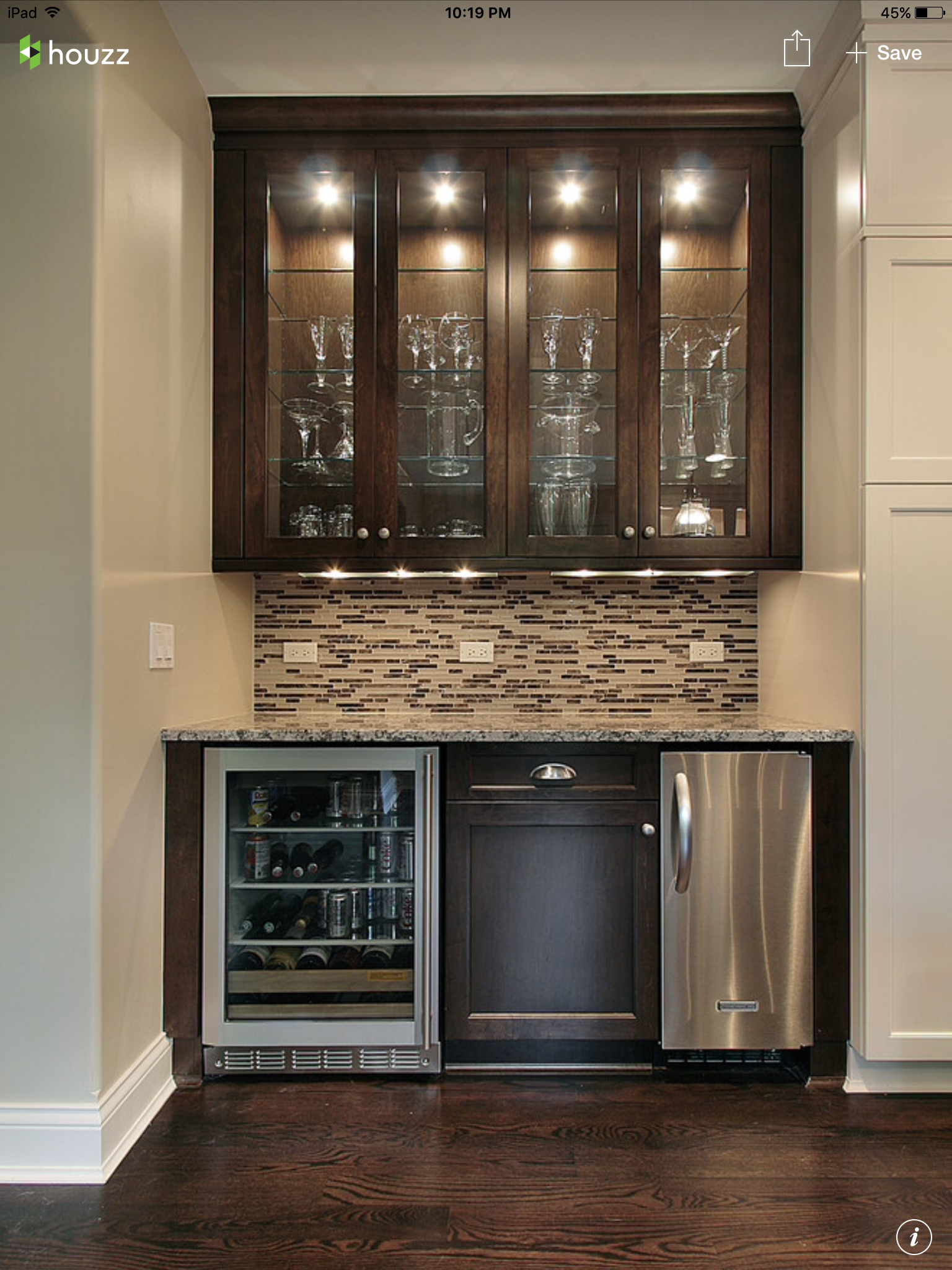 Bar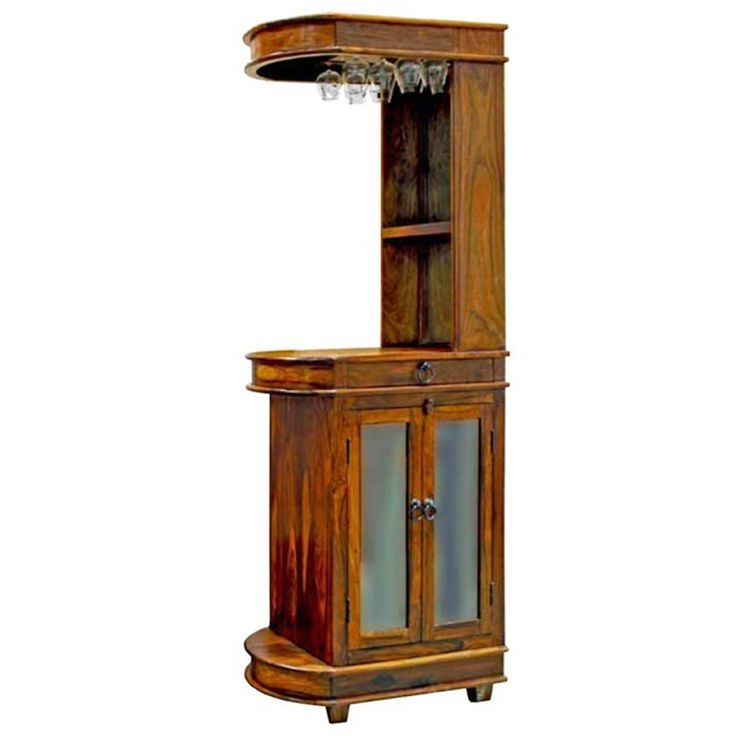 ... bar cabinet our price 550 00 description solid sheesham bar dimensions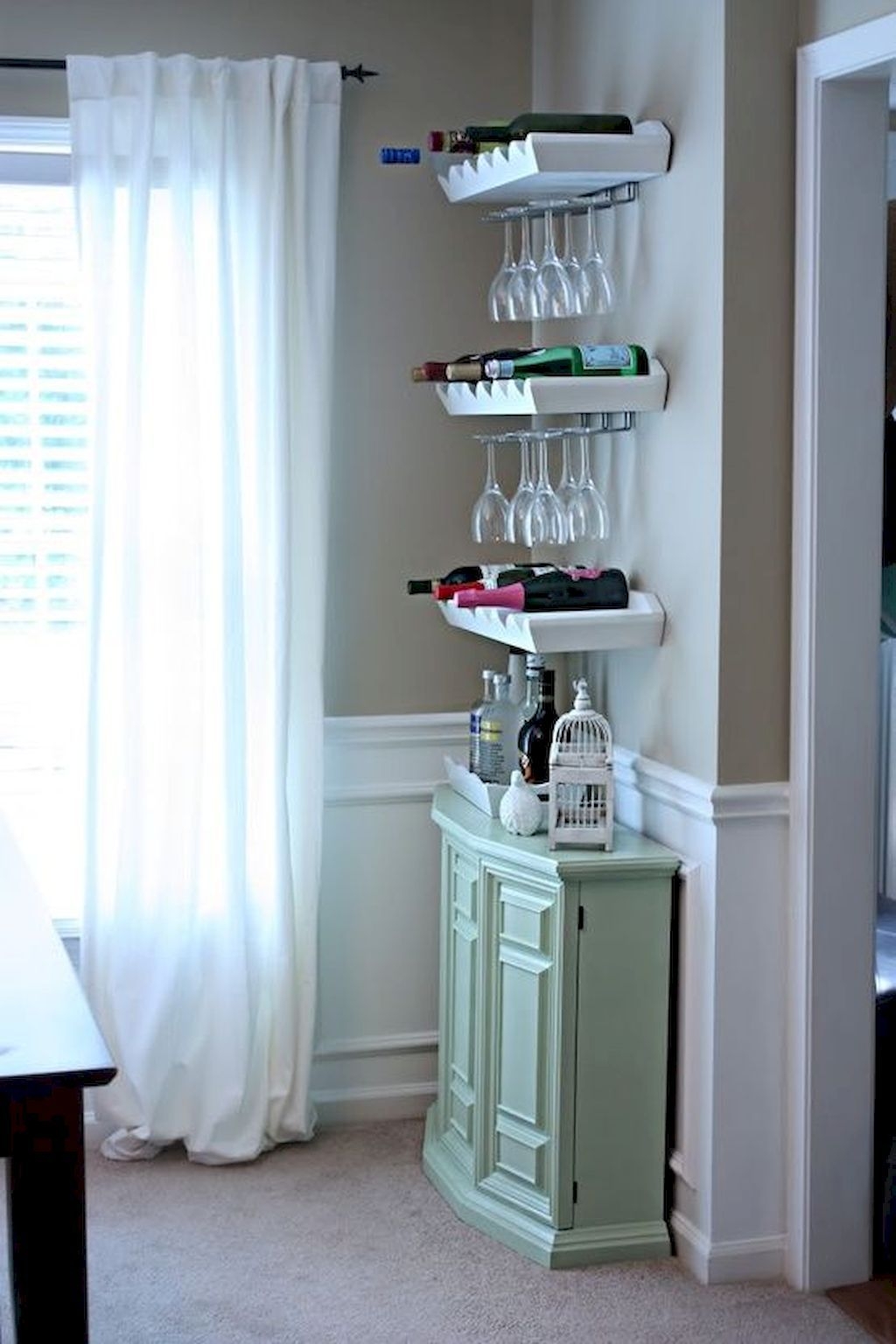 bar cabinet design ideas mounted wall vintage bar shelves and cabinet ...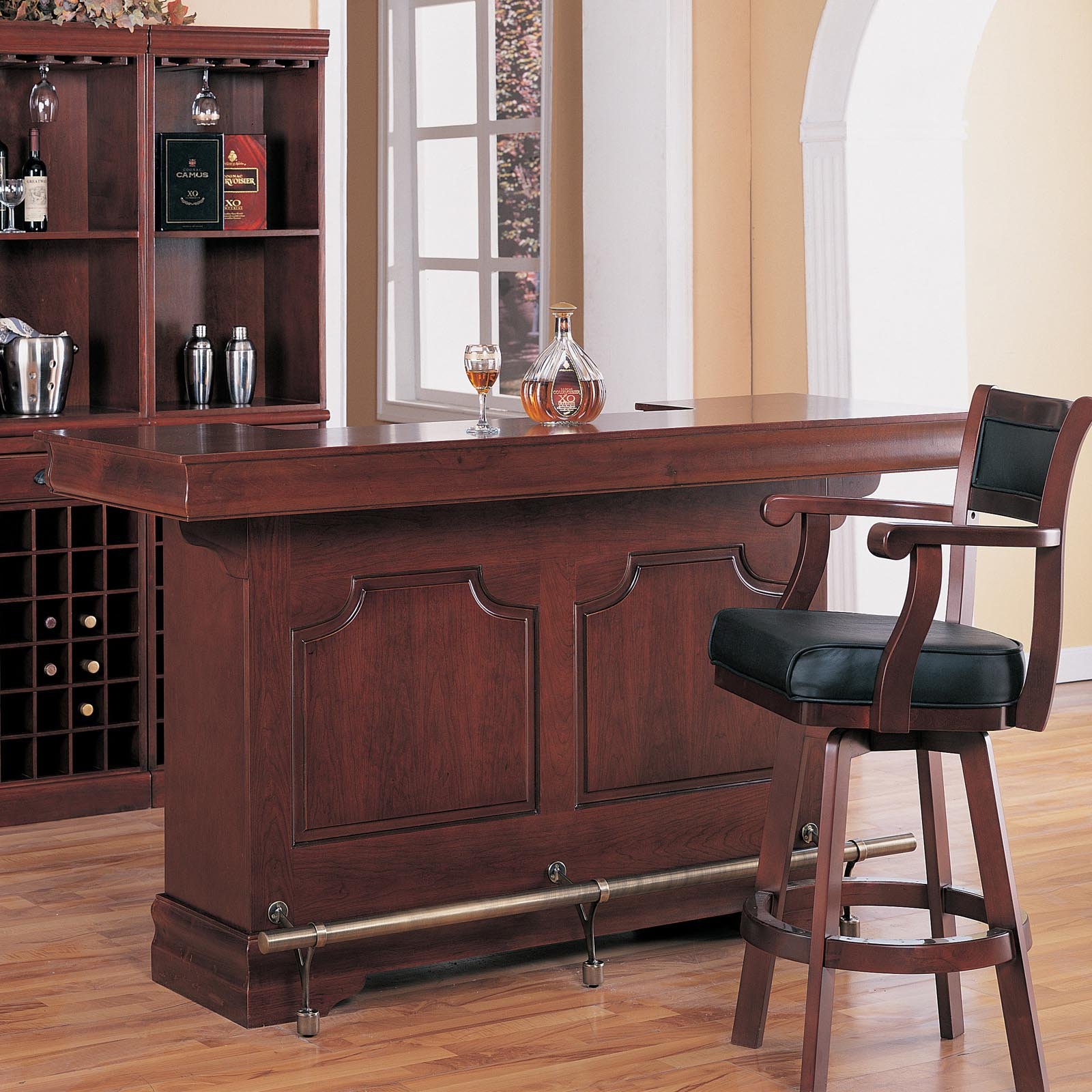 It is a traditional bar that has got coaster, cherry finish, wine rack and sink drawers. It is a solid, beautiful and perfect addition to your dining room area. Everyone will be impressed how fantastic this bar is.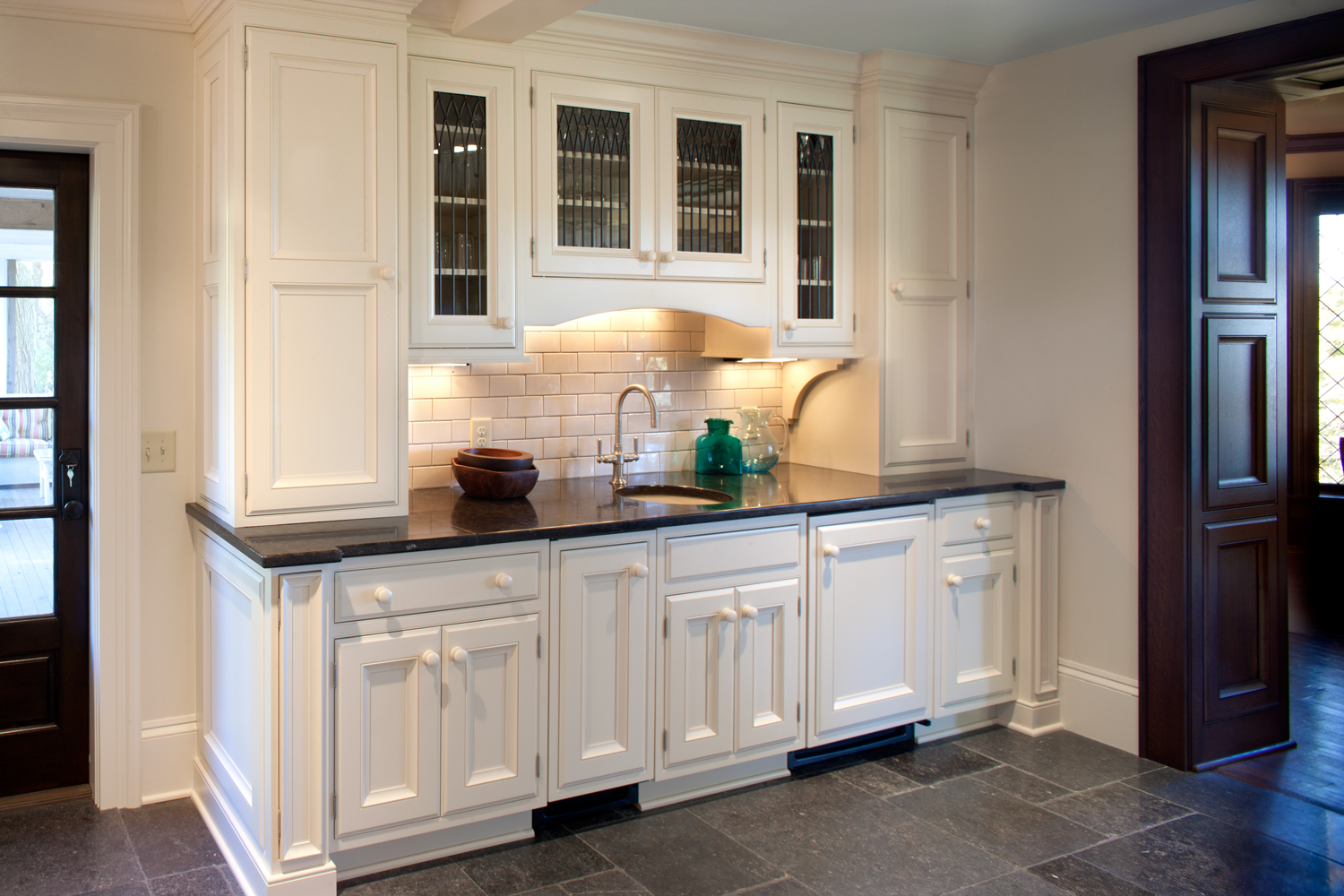 This large white kitchen even has room for a wet bar with an integrated ice maker and beverage center and a small bar sink and bar faucet.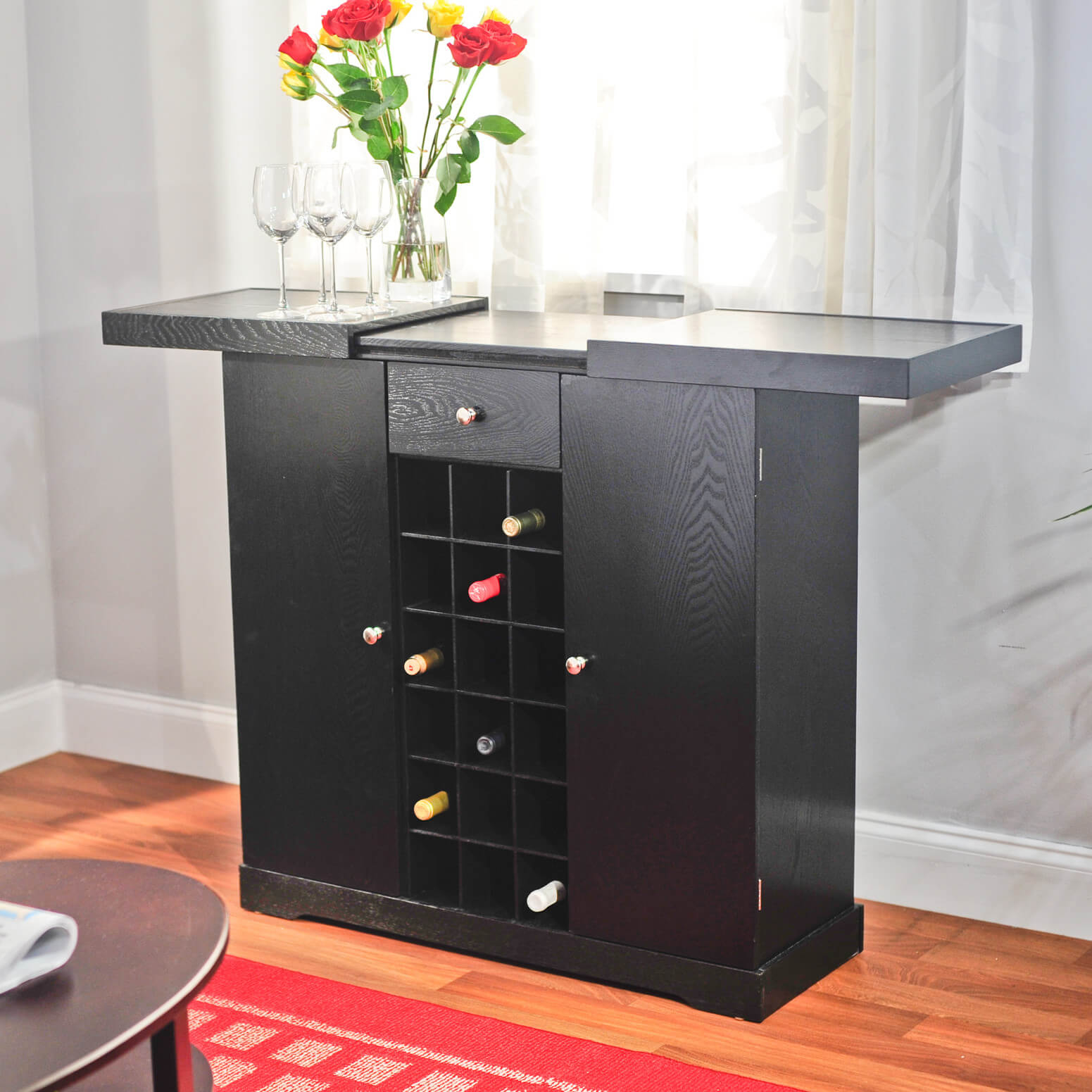 Elegant modern wine cabinet with a sliding top. Wooden construction is finished in black. It has 2 closed compartments with doors. There is 1 adjustable shelf and 1 wine-holder in each. In the middle there are 18 wine holders and a drawer above them.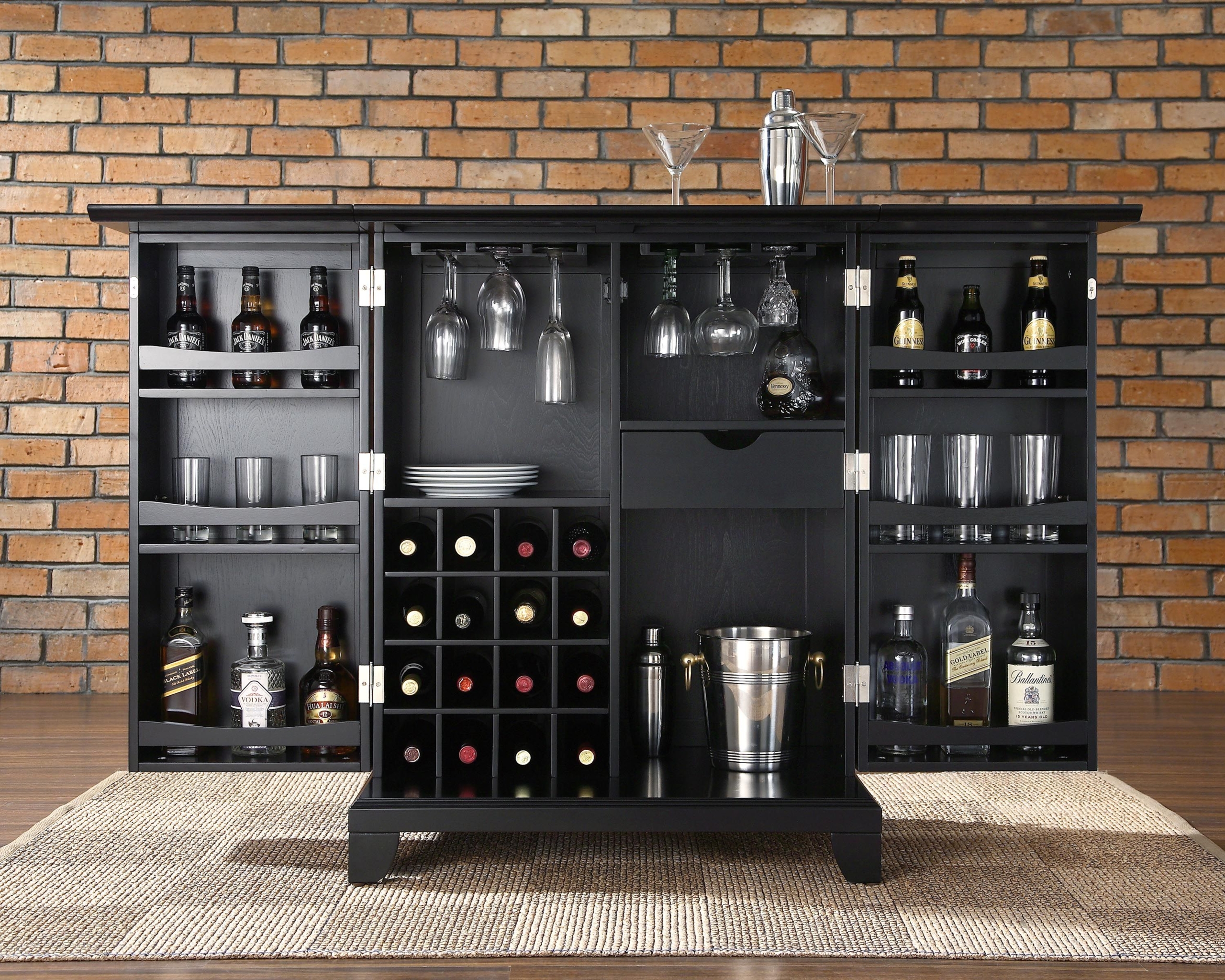 This gorgeous cabinet bar is a wonderful addition to any living room. A classic design and multi-tasking useful for not just one party at home. Made of solid hardwood and veneer is stable and reliable.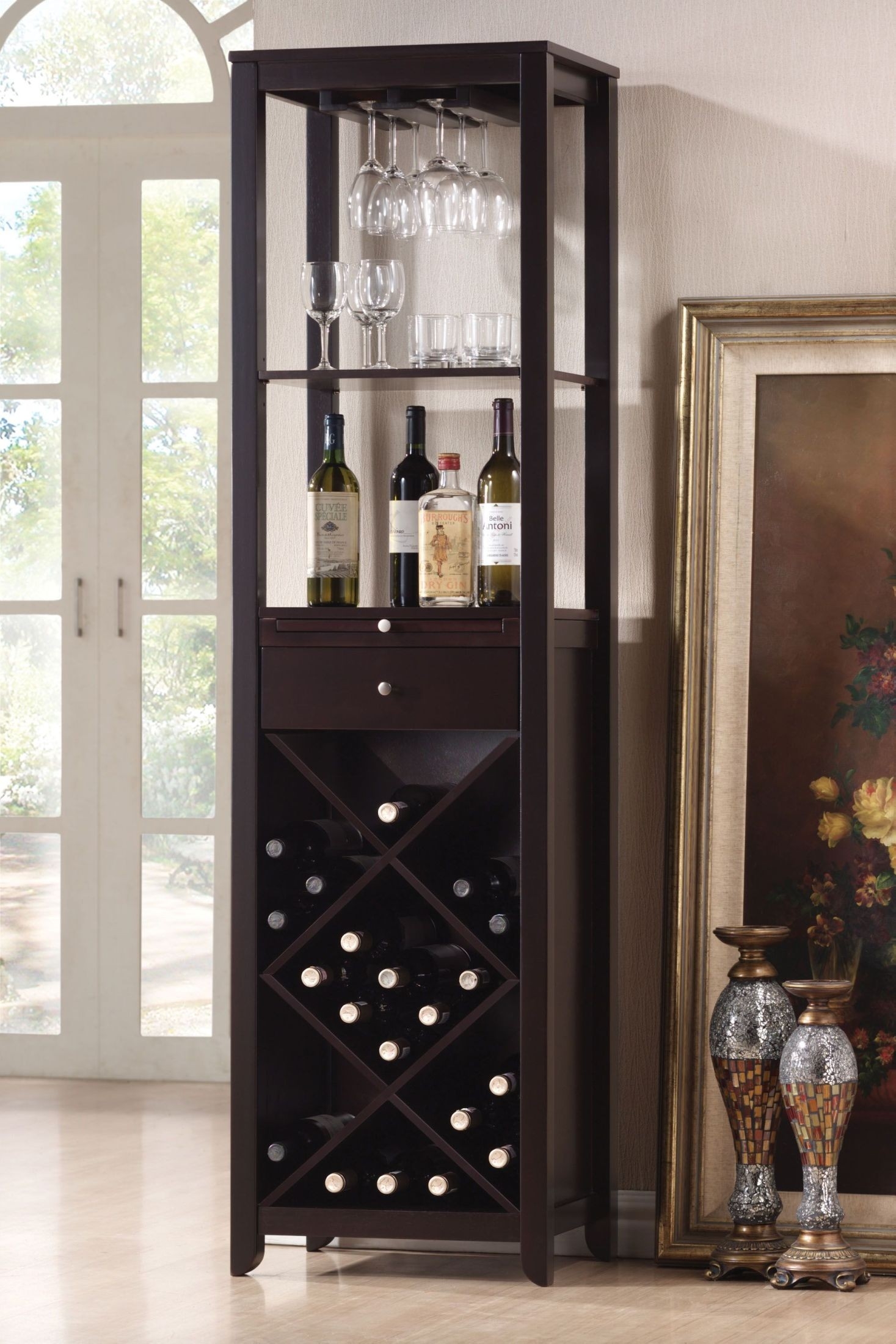 Suitable for bars, dining rooms, and living rooms – this Wine Tower Cabinet in Espresso Finish accommodates up to 28 bottles of wine, stacking them horizontally to prevent oxidation. The cabinet also includes 2 open shelves, and 1 storage drawer.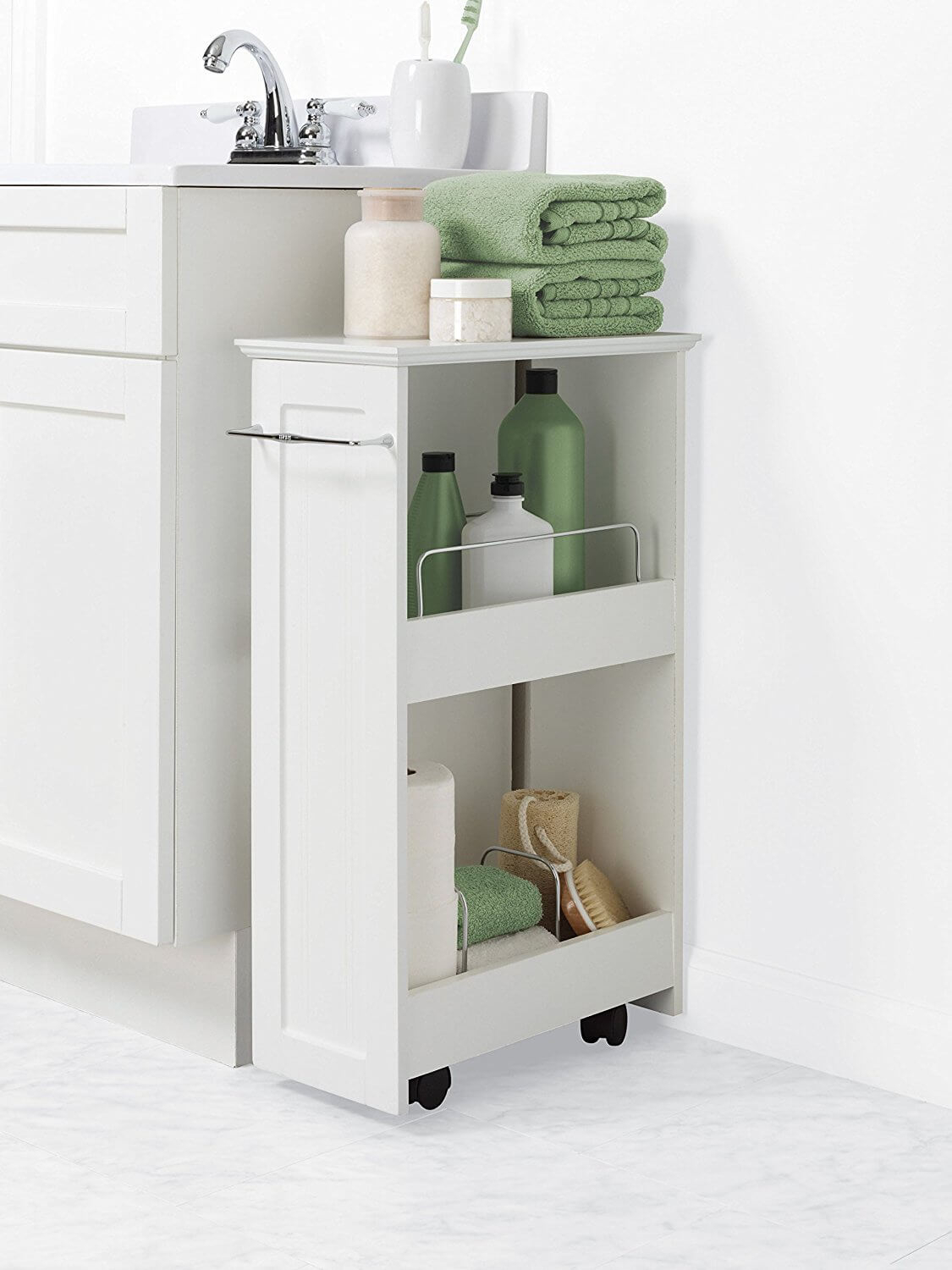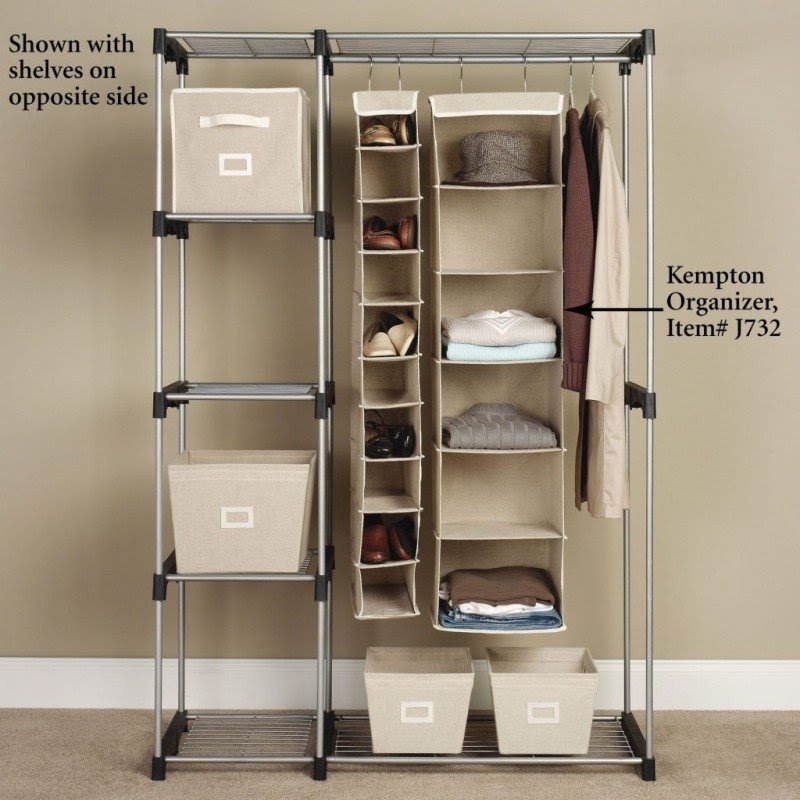 Steel frame it turns out everything you need to create a remarkable wardrobe. Shelves and space to hang clothes can freely use it and it looks quite stylish - at least if we don't mess. Resin connectors and base allow for any modifications.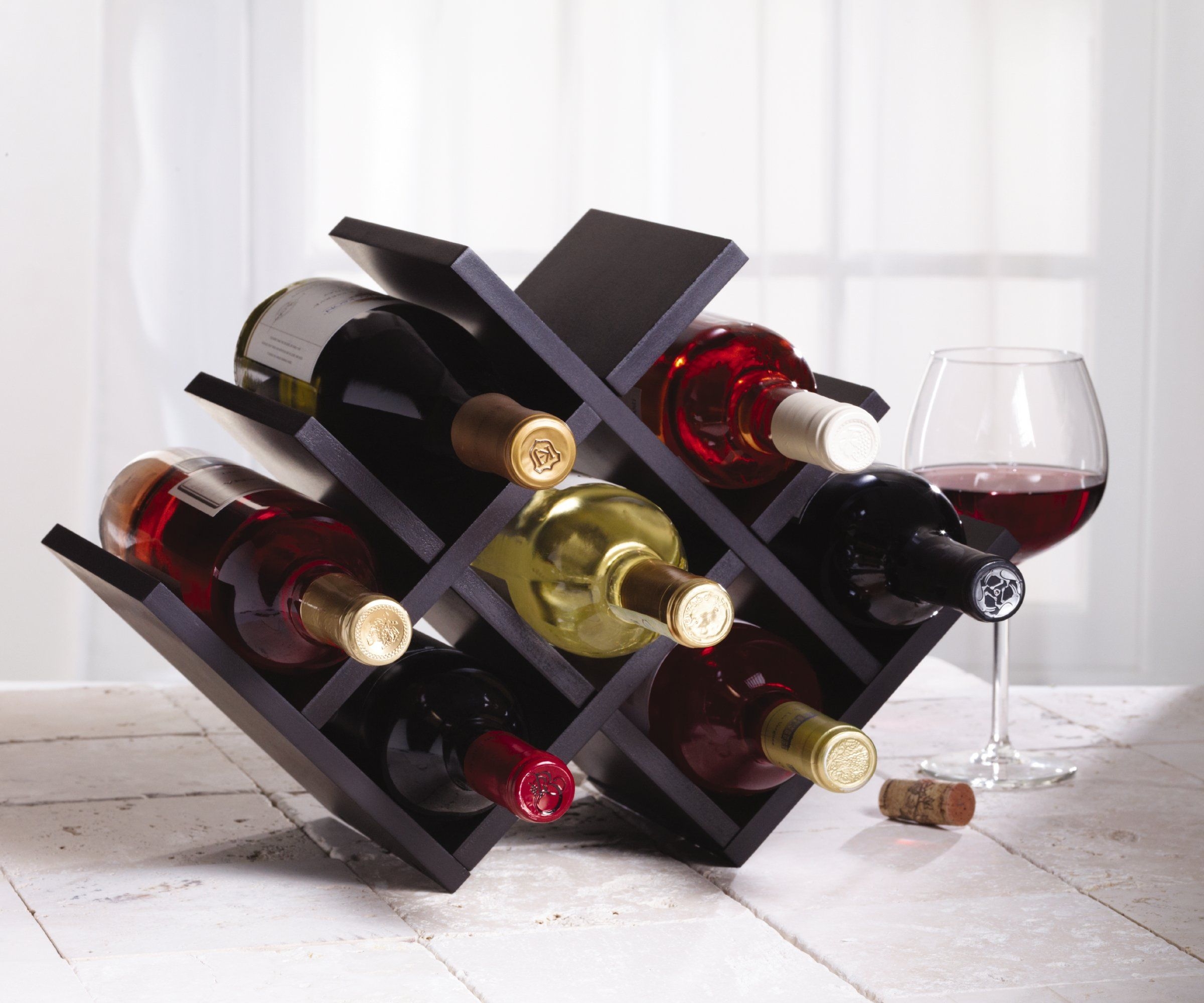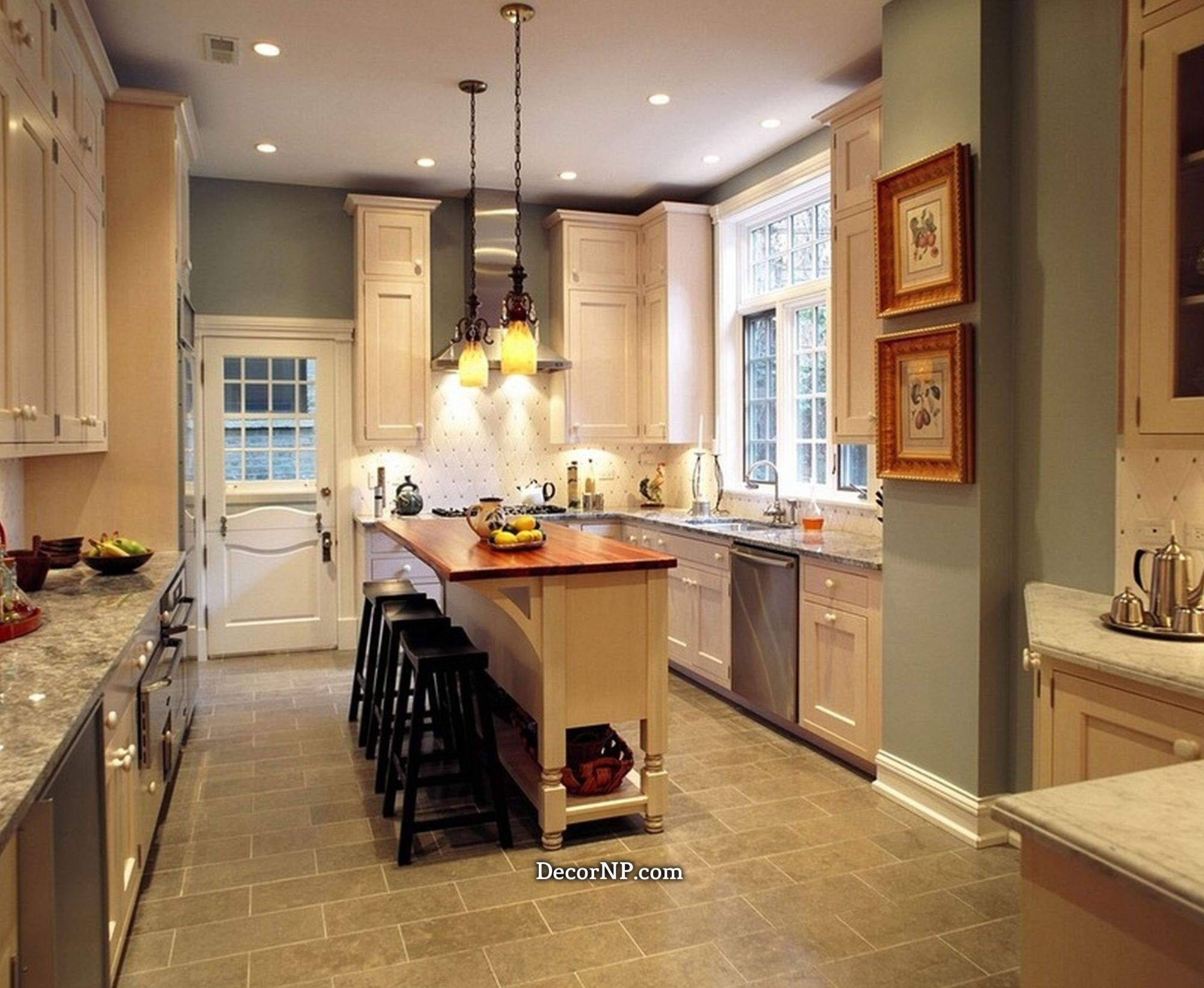 I usually like ulta modern kitchens, but I really like this kitchen.. colors are calming while there is a sense of warmth in the room..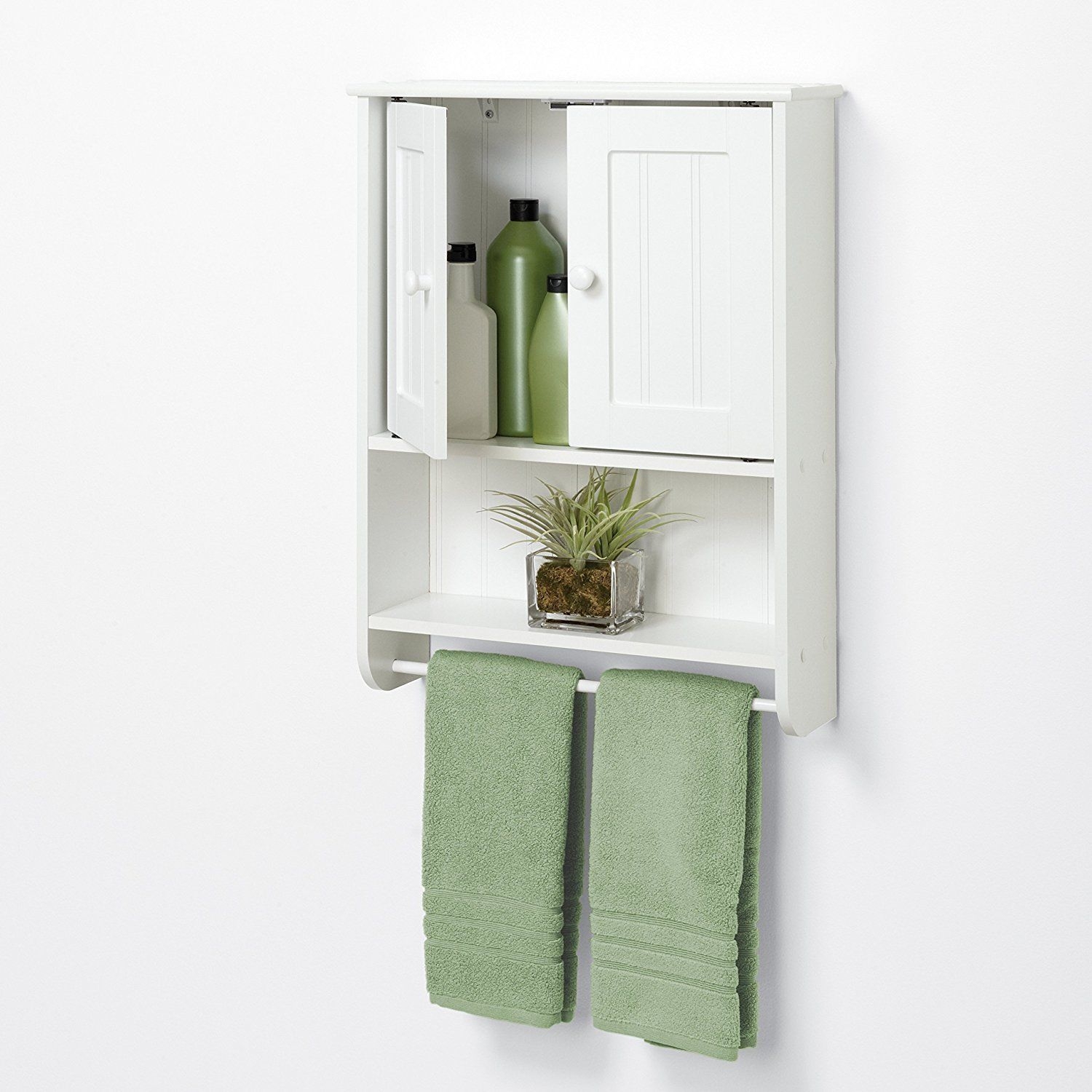 Rustic style wall cabinet made of wood with all-white finish. Equipped with full width towel bar and open display shelf. Double doors with round knobs hide extra storage space. Easy to clean. Needs some assembling.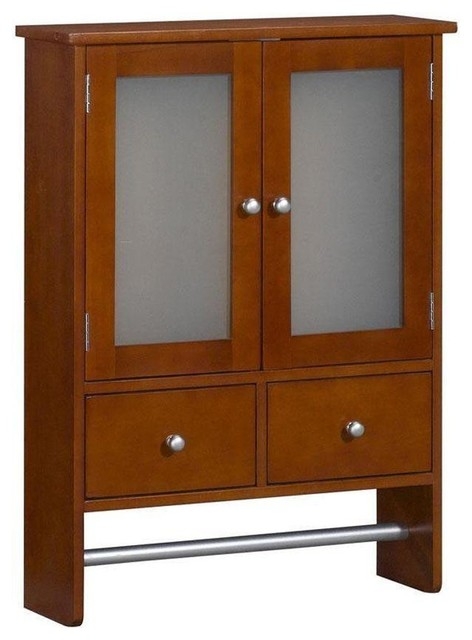 This beautiful shelf to the bathroom is an extraordinary addition. Made of veneer is stable and durable. It has a lockable cabinet with frosted glass windows, and two drawers for small items. Additionally, it has crossbar to hang a towel.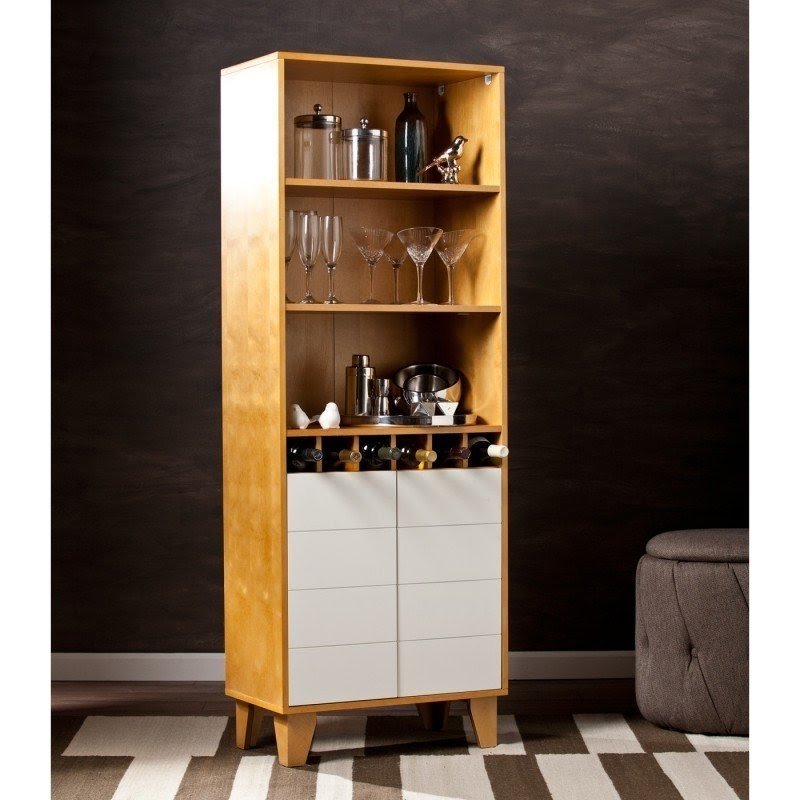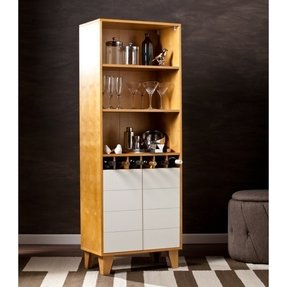 Peralta Bar Cabinet with Wine Storage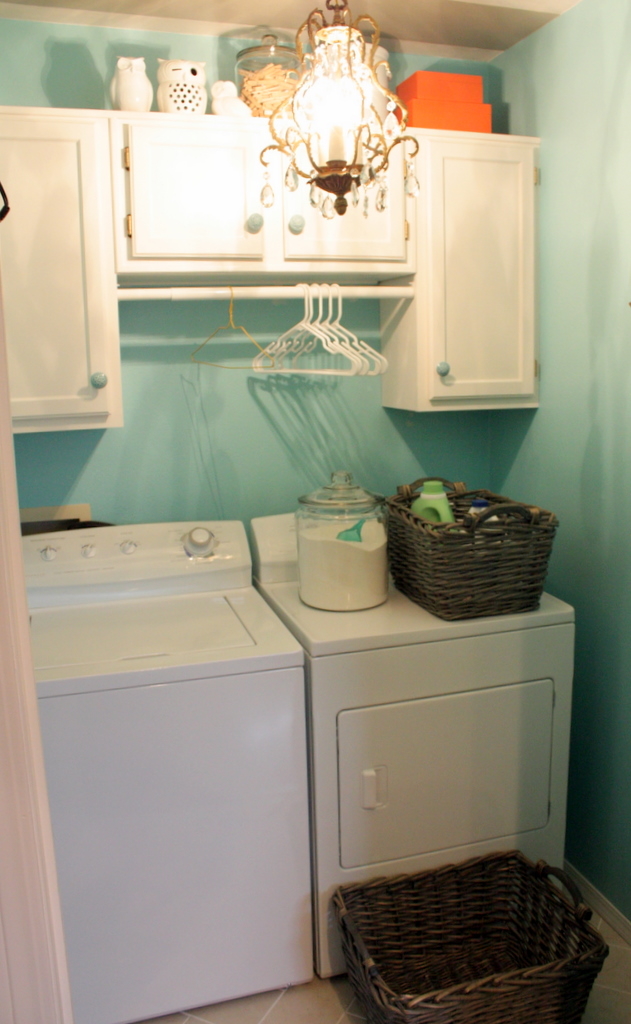 Love this laundry - cabinets over w/d has been on our to do list for too long.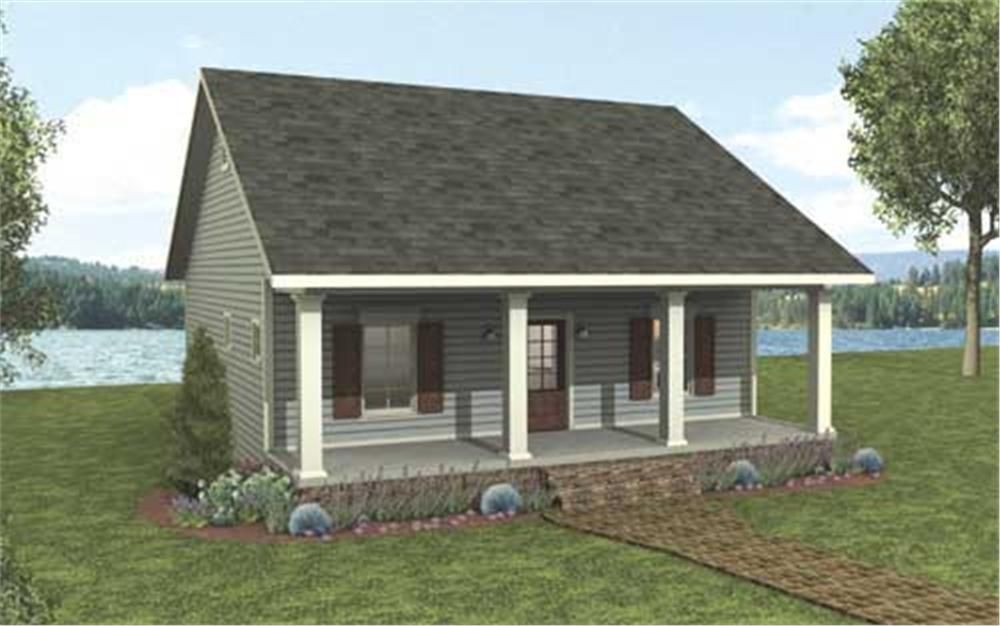 You'll be living larger than you thought 992 sq.ft. could ever do in this home. An 8' deep front porch gives extra living area for relaxing. An open Great Room - Kitchen and Dining Area combo make those room feel huge. A gas fireplace is accented with cab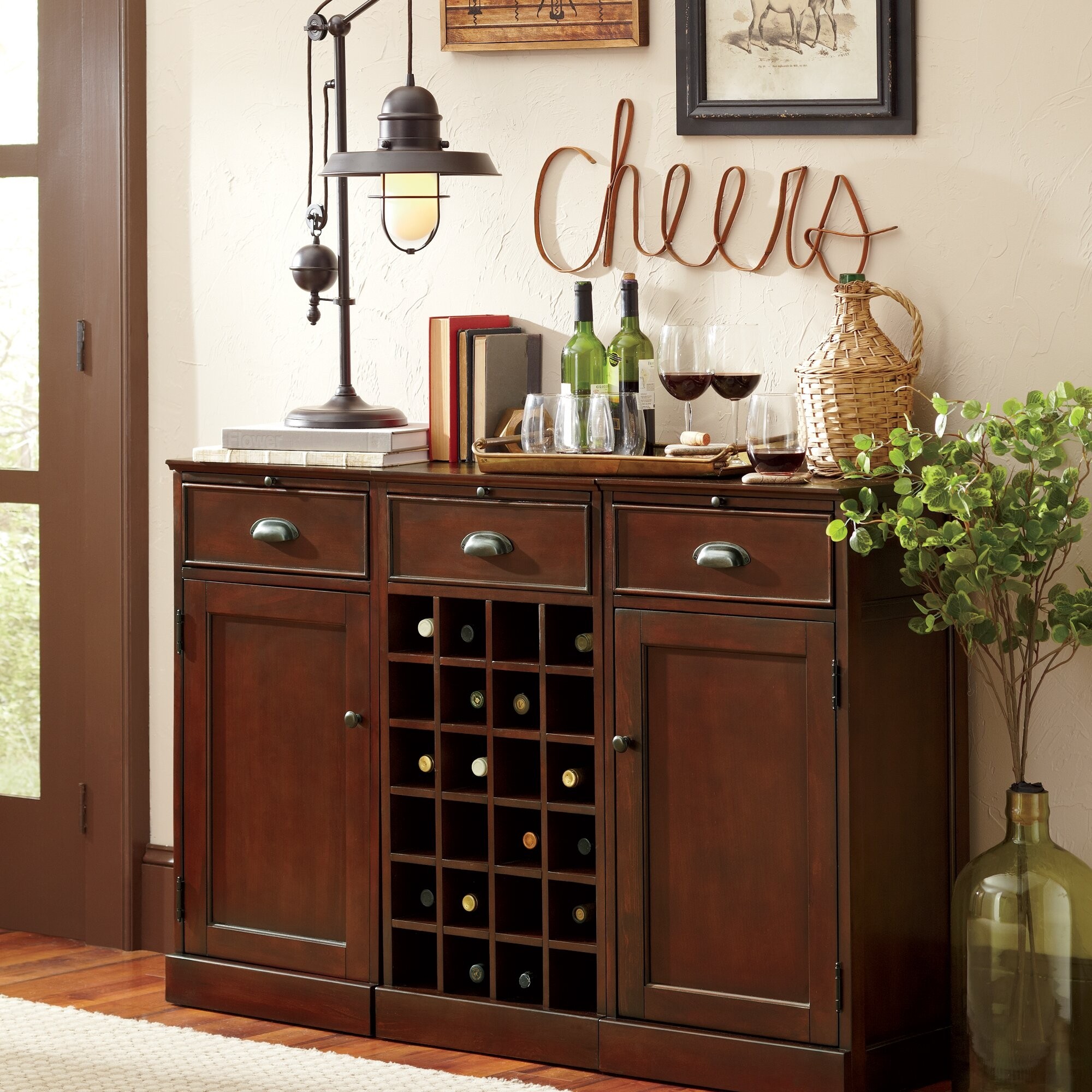 Keller Modular Bar Cabinet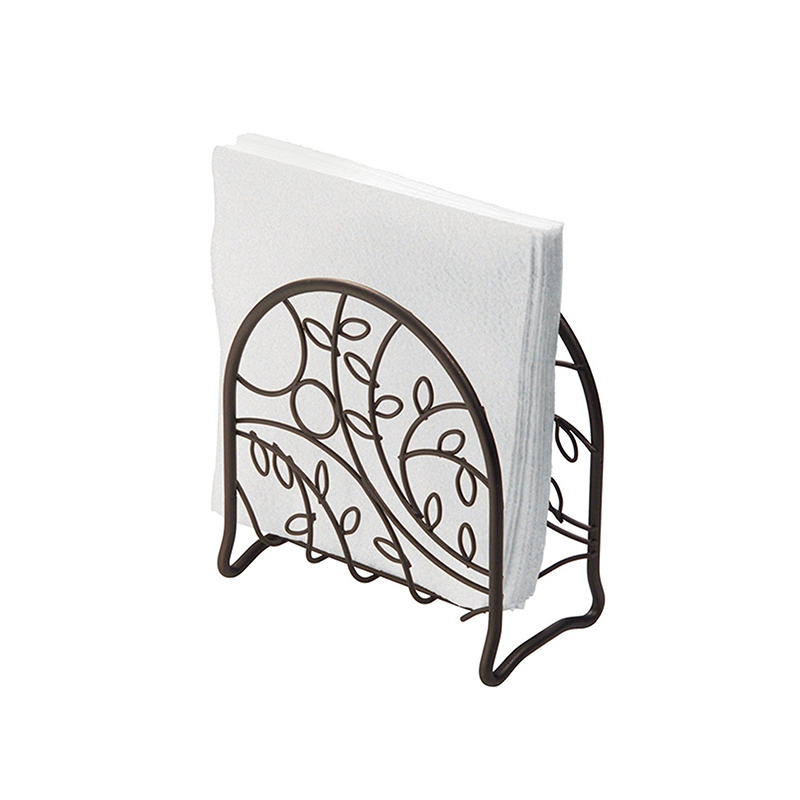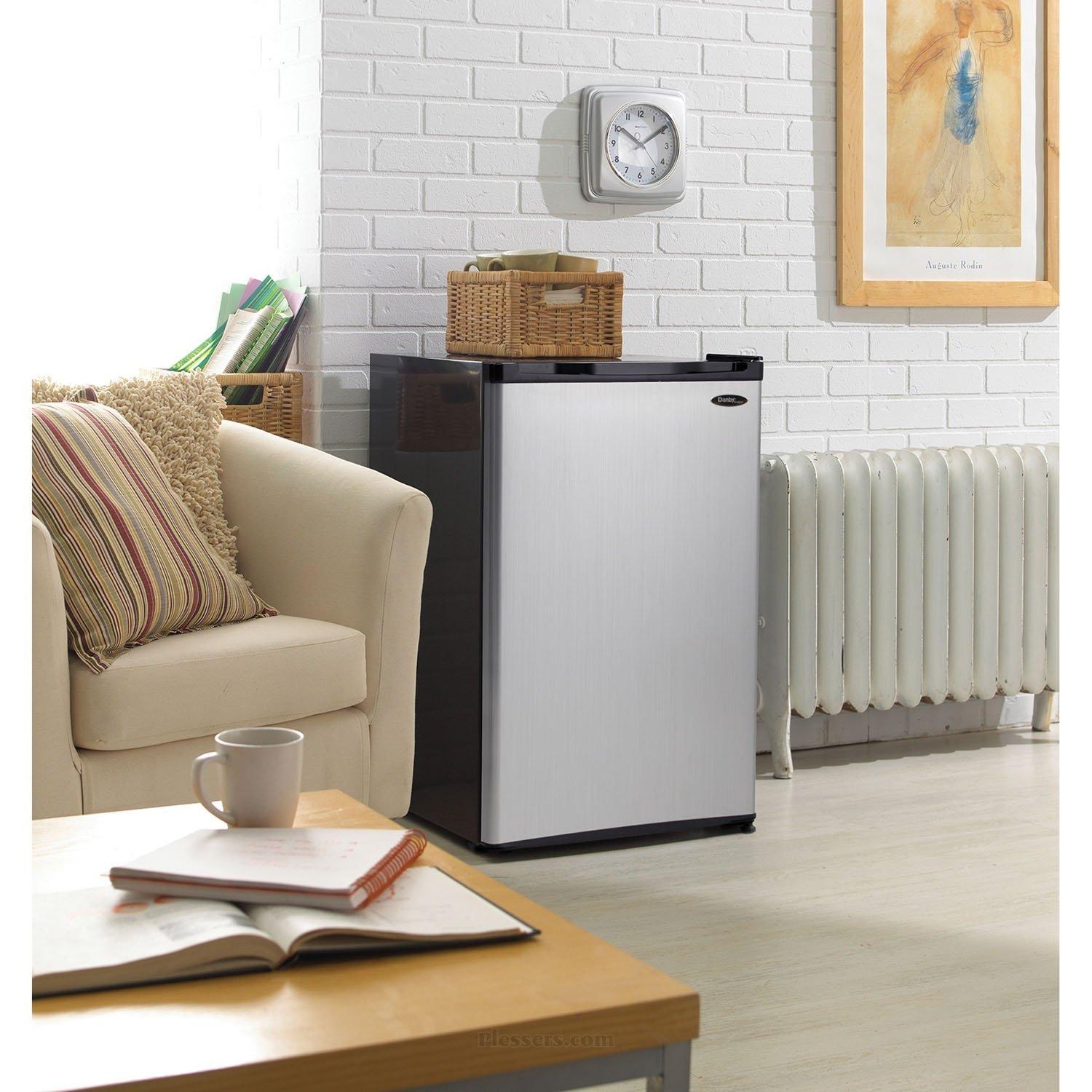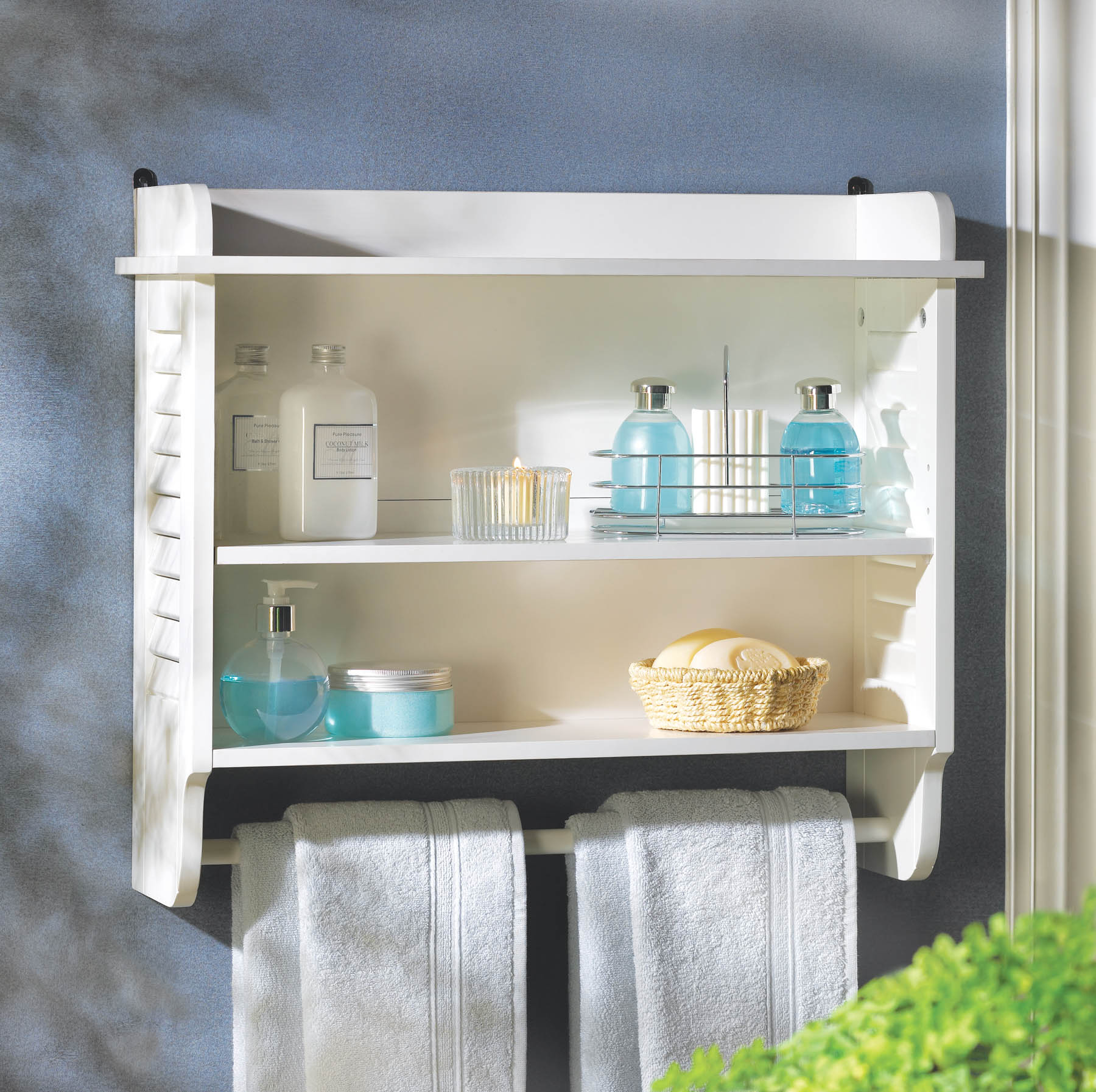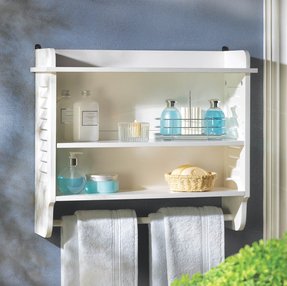 Classy and full of grace the Bathroom Wall Shelf was stylishly design to greatly improve the décor of your bathroom. On the sides of the shelf there's a decorative louvered style design making the whole shelf even more appealing.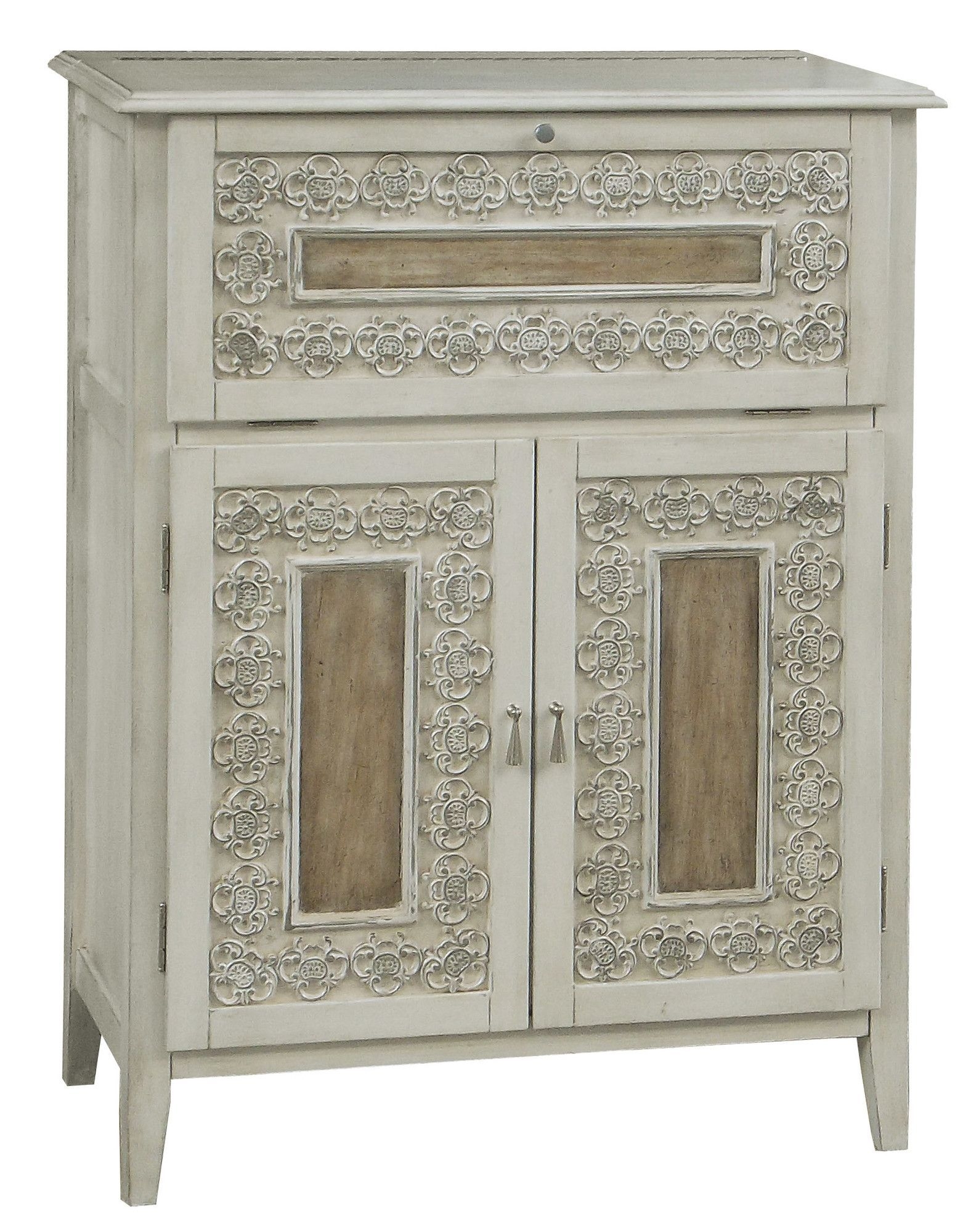 Eva Marie Bar cabinet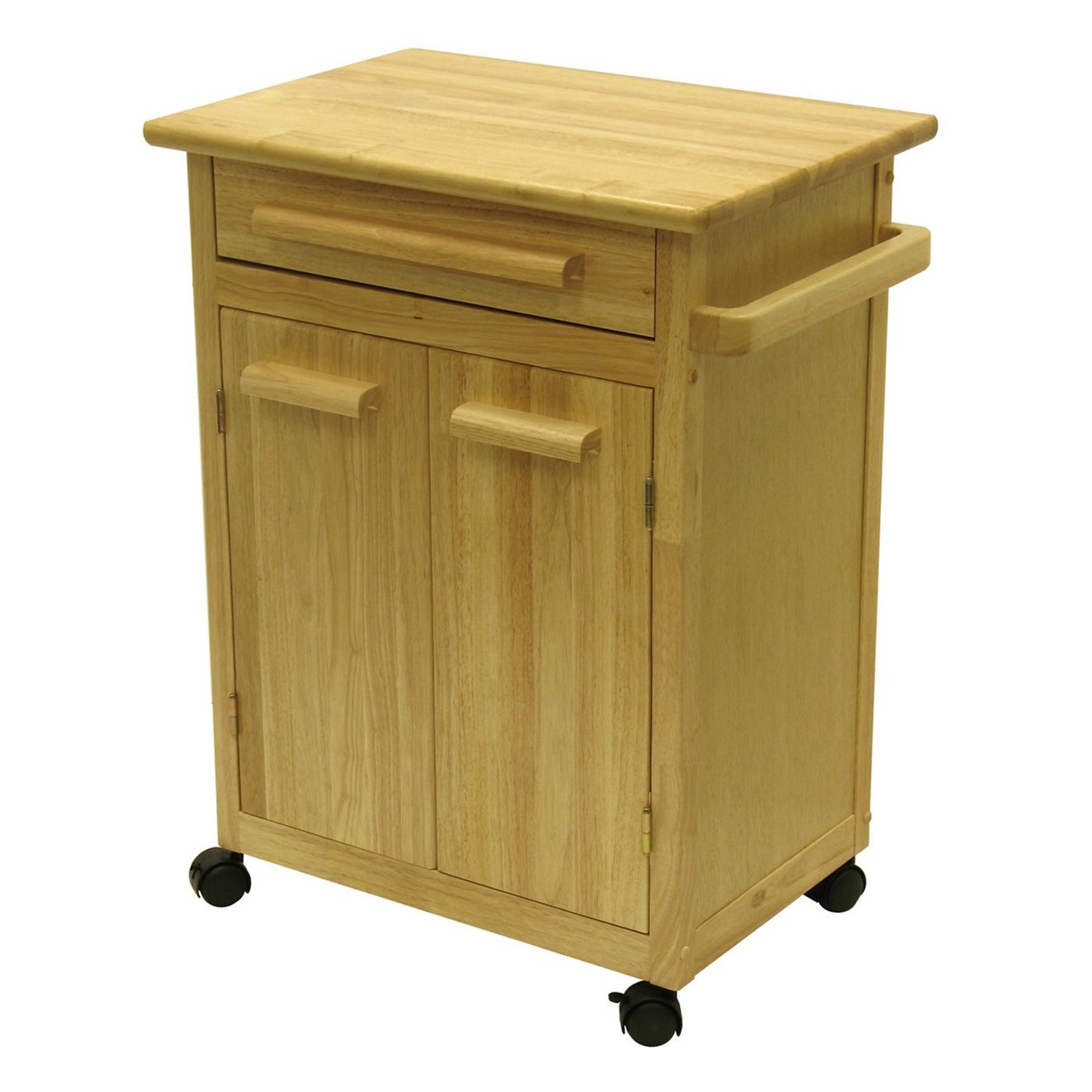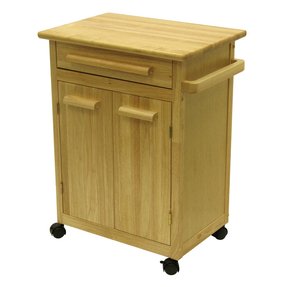 Elegant though simple cart best suited for practically all smaller kitchens. Made of beechwood with natural finish, very solid. Handles and casters enable easy moving. Very useful, with a towel rail, a roomy drawer and a 2-door cabinet with a shelf.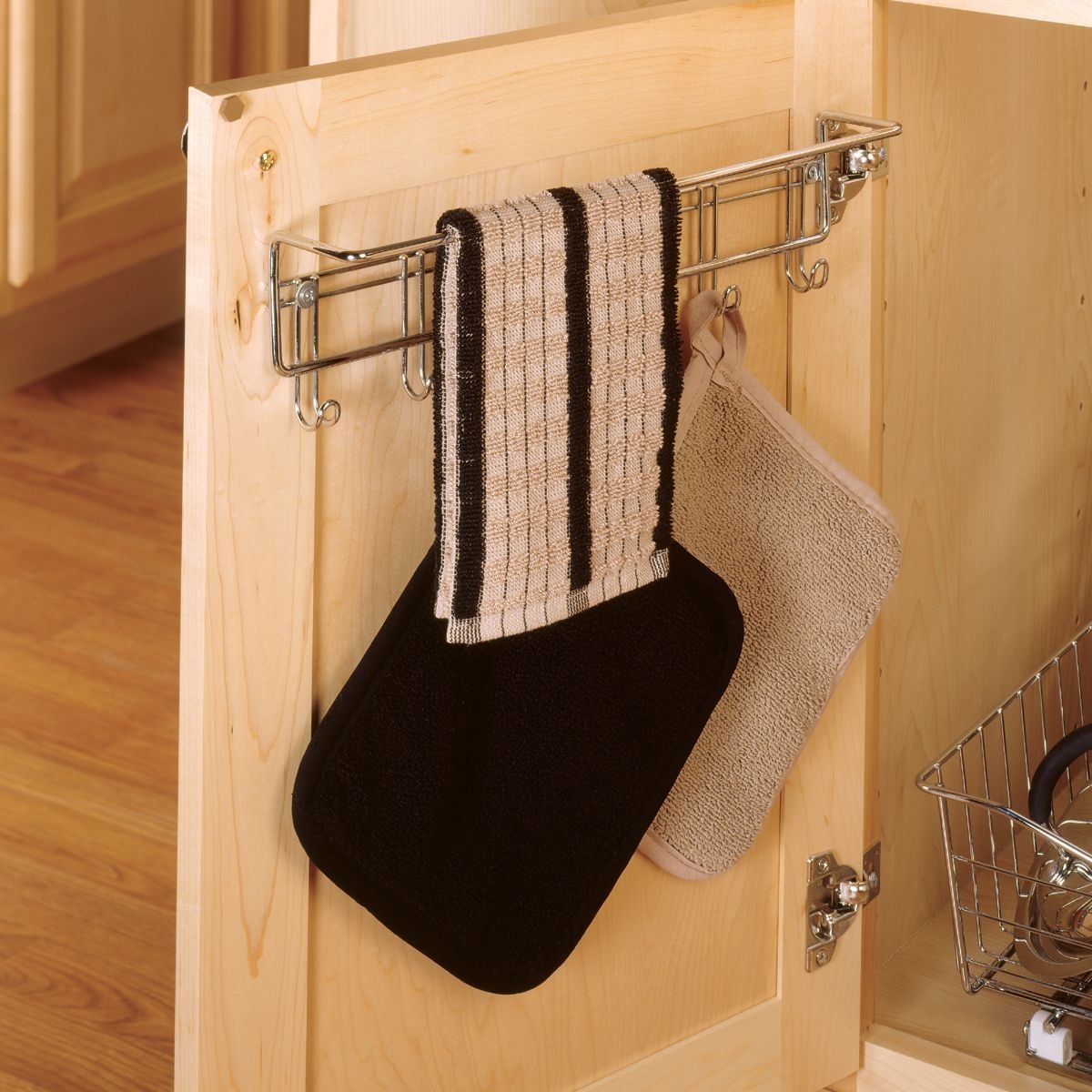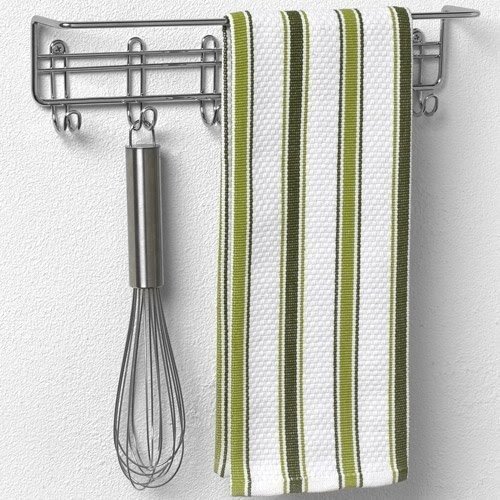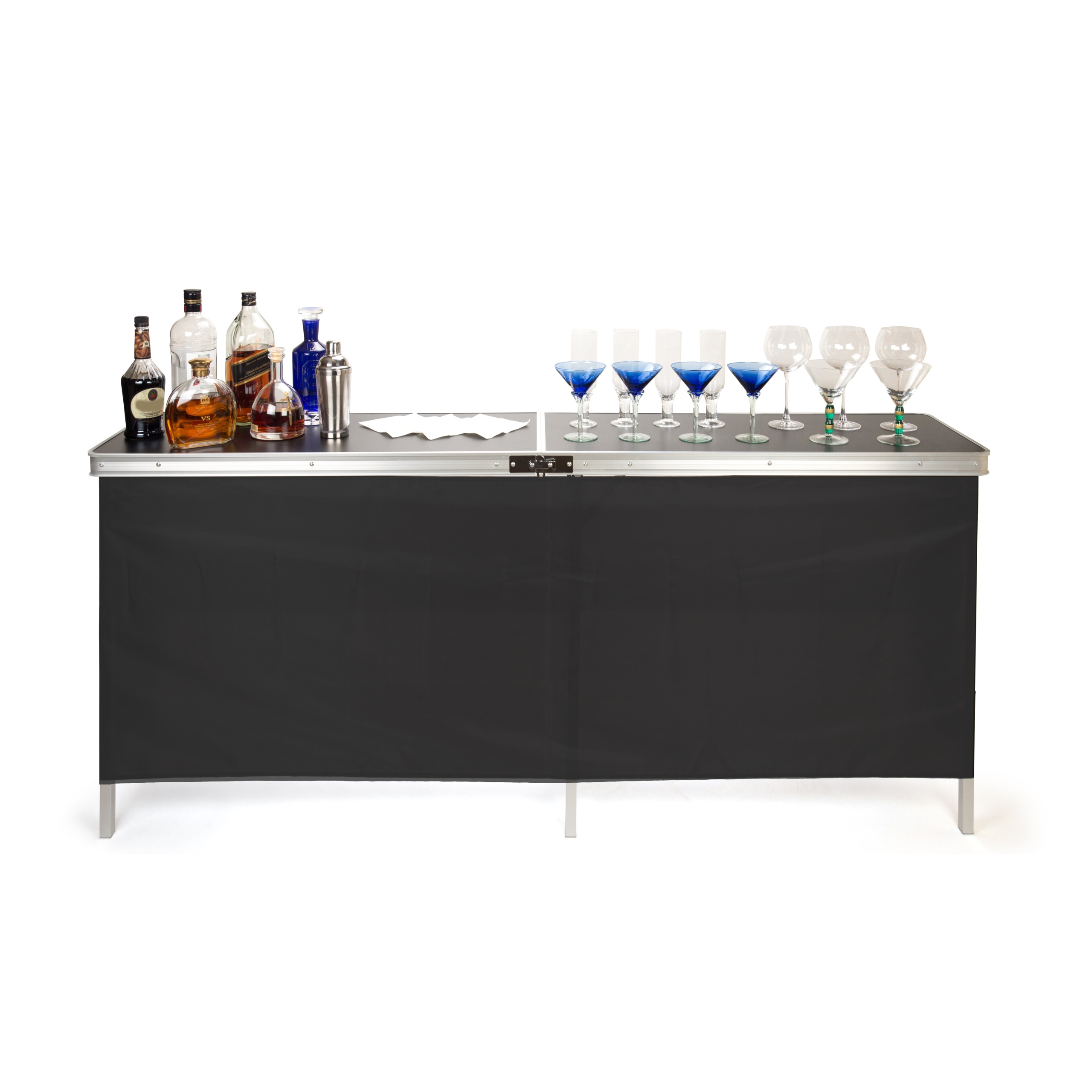 With this portable bar table you can pamper your guests to the amazing drinks you have made yourself and be the true star of any party. It is collapsible for easy transport and can also be used for trade shows, coming with the convenient storage bag.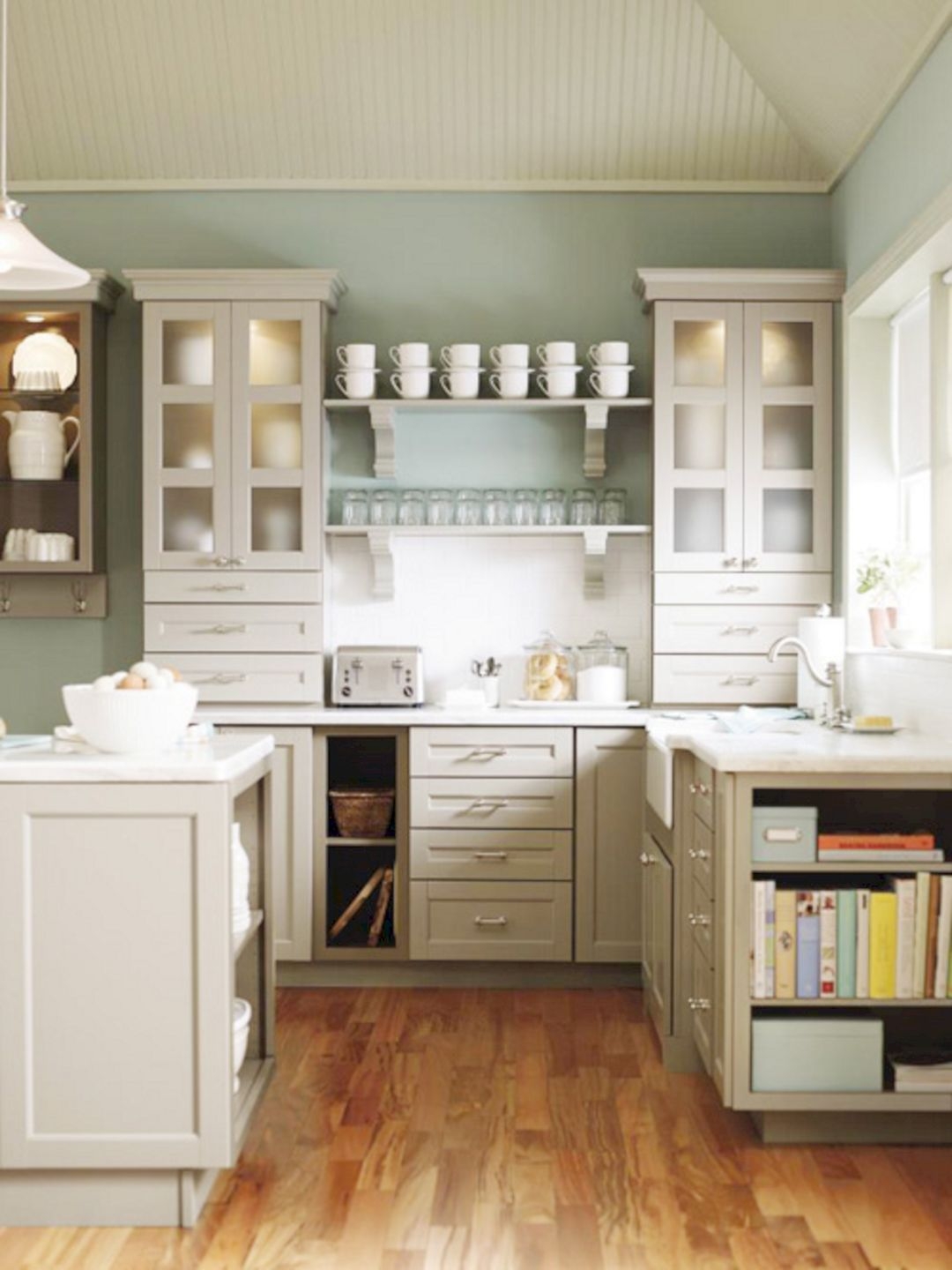 making the most of small space for a kitchen.. closing the space on the left to add another counter, making a breakfast bar would be perfect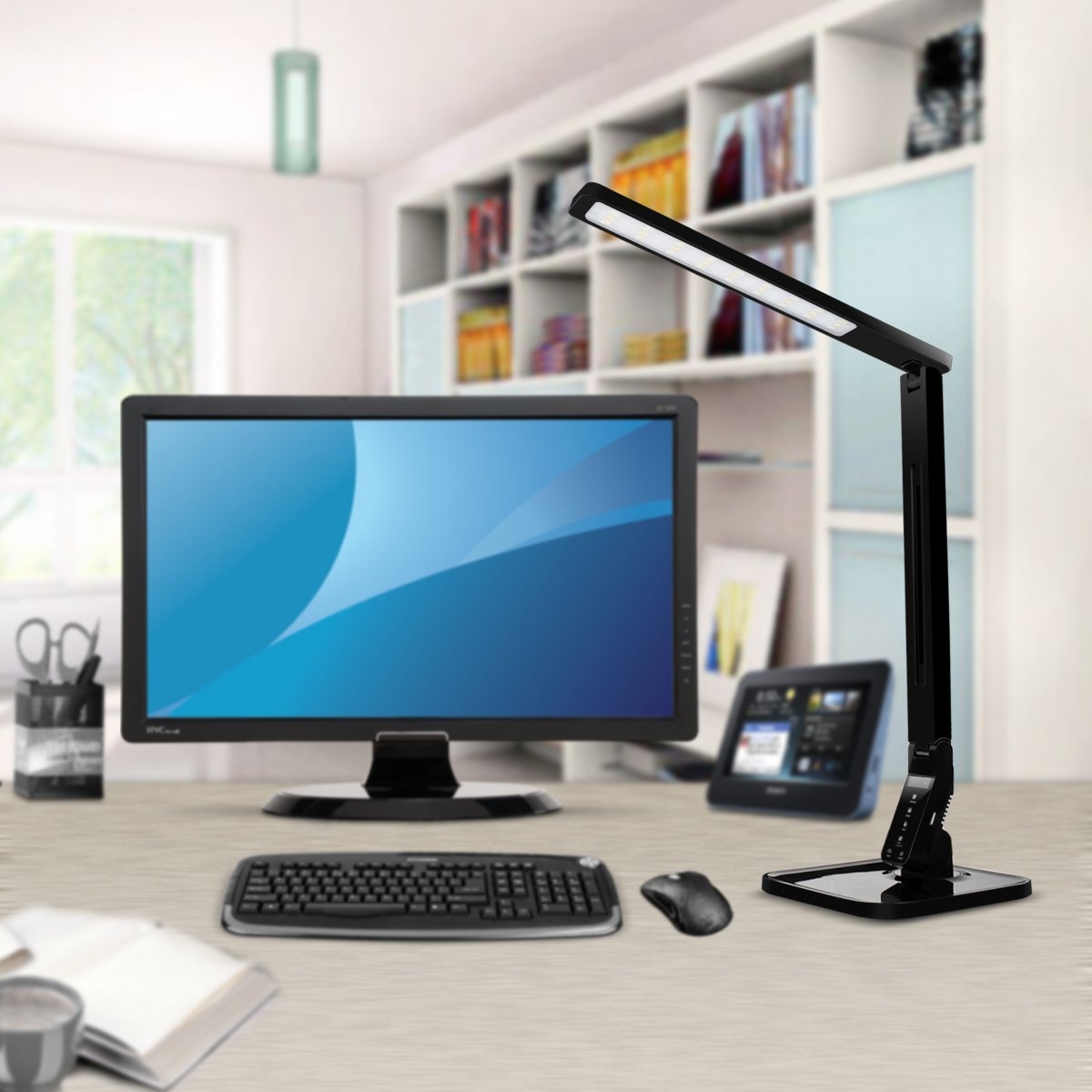 Very modern piano black desk lamp designed with a strong vibe of futuristic minimalism. Features 4 lighting modes and 5-levels brightness to provide the best customized illumination during long working hours. Allows to save energy due to LED lighting.