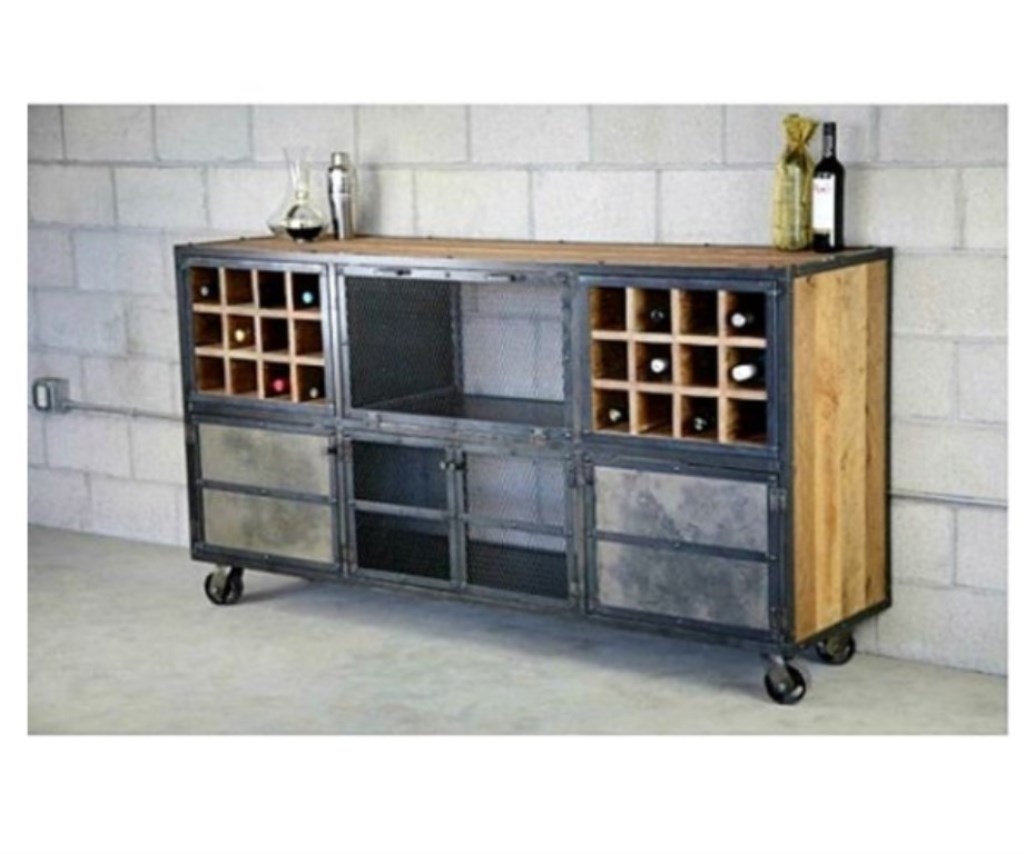 Liquor cabinet bar vintage industrial
A vintage bar can be a great addition for dens, living rooms, and game rooms. This one is made of sturdy wood and robust steel, offering 2 wine rags that accommodate up to 24 bottles of wine, a lot of space for storage, and a smooth top for placing bottles, glassware, and decorations.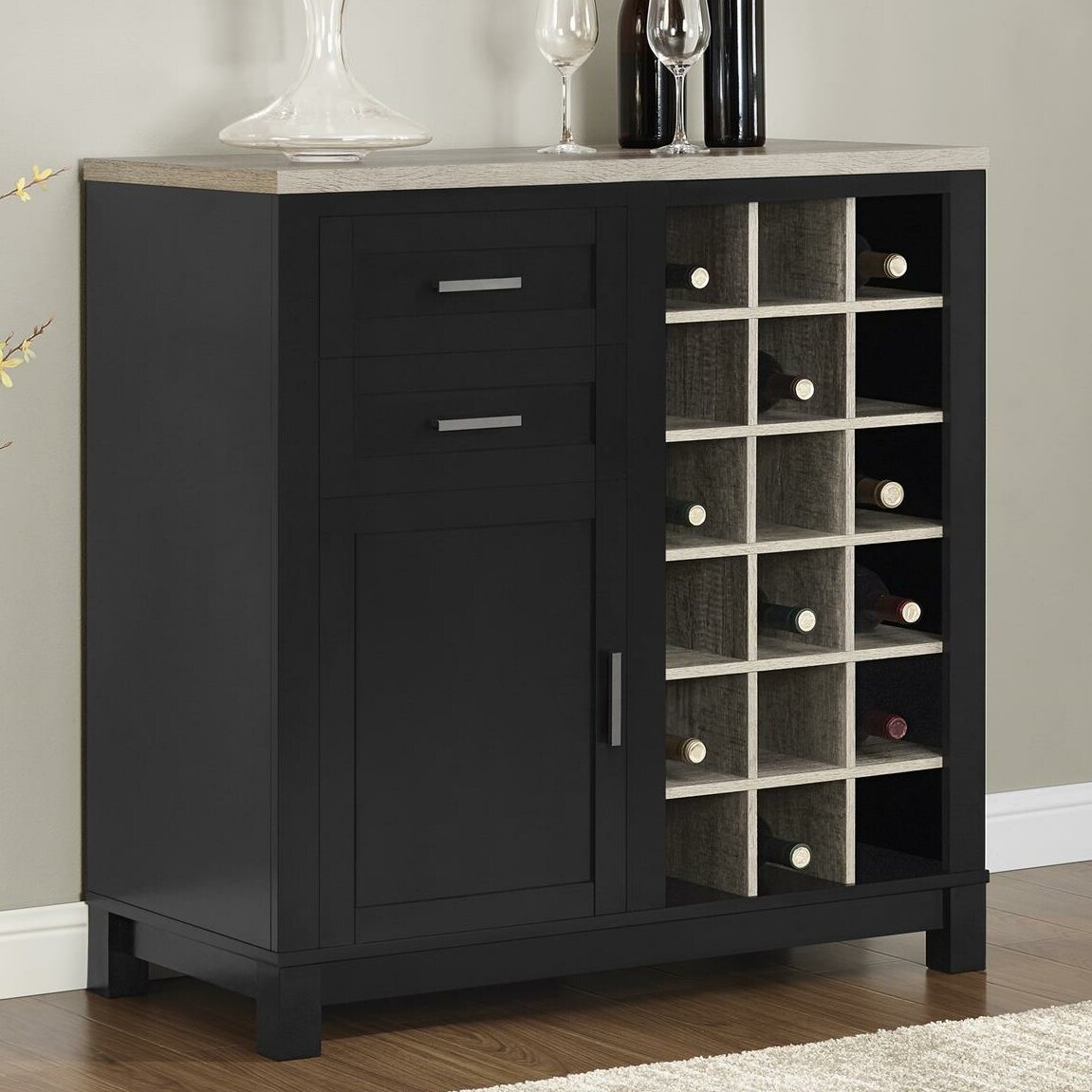 Carver Bar Cabinet
Why not store your wine collection with style? I like this bar cabinet for its meticulous contemporary design - it is so neat and splashy. On one side you have two drawers and a cabinet, and the other side includes a rack for wine bottles.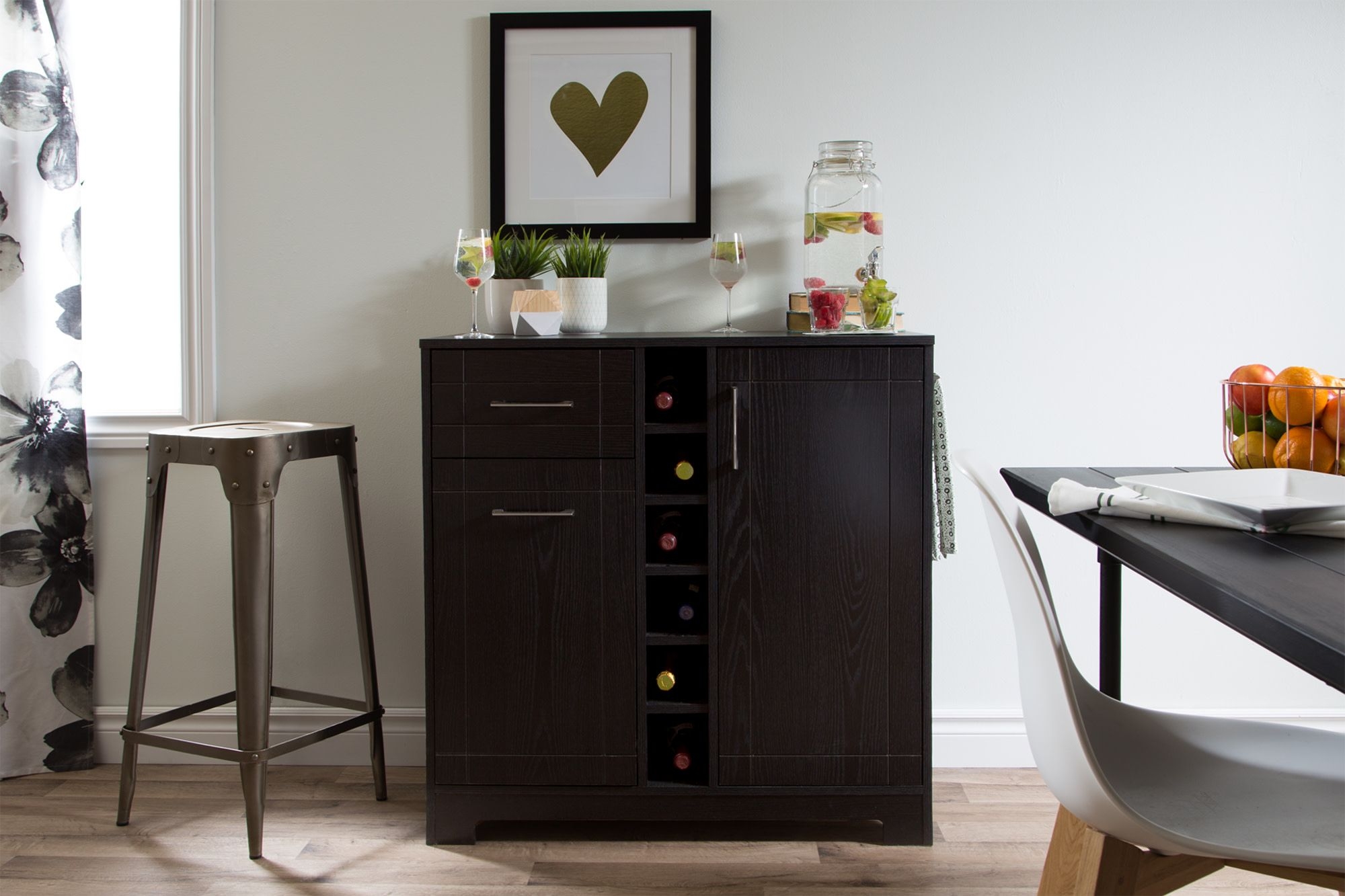 With some elegant brushed nickel finish hardware and numerous convenient drawers for storage, you simply cannot go wrong with this modern liquor cabinet. This cabinet has a sturdy vinyl construction with an oak finish that gives it an attractive contempor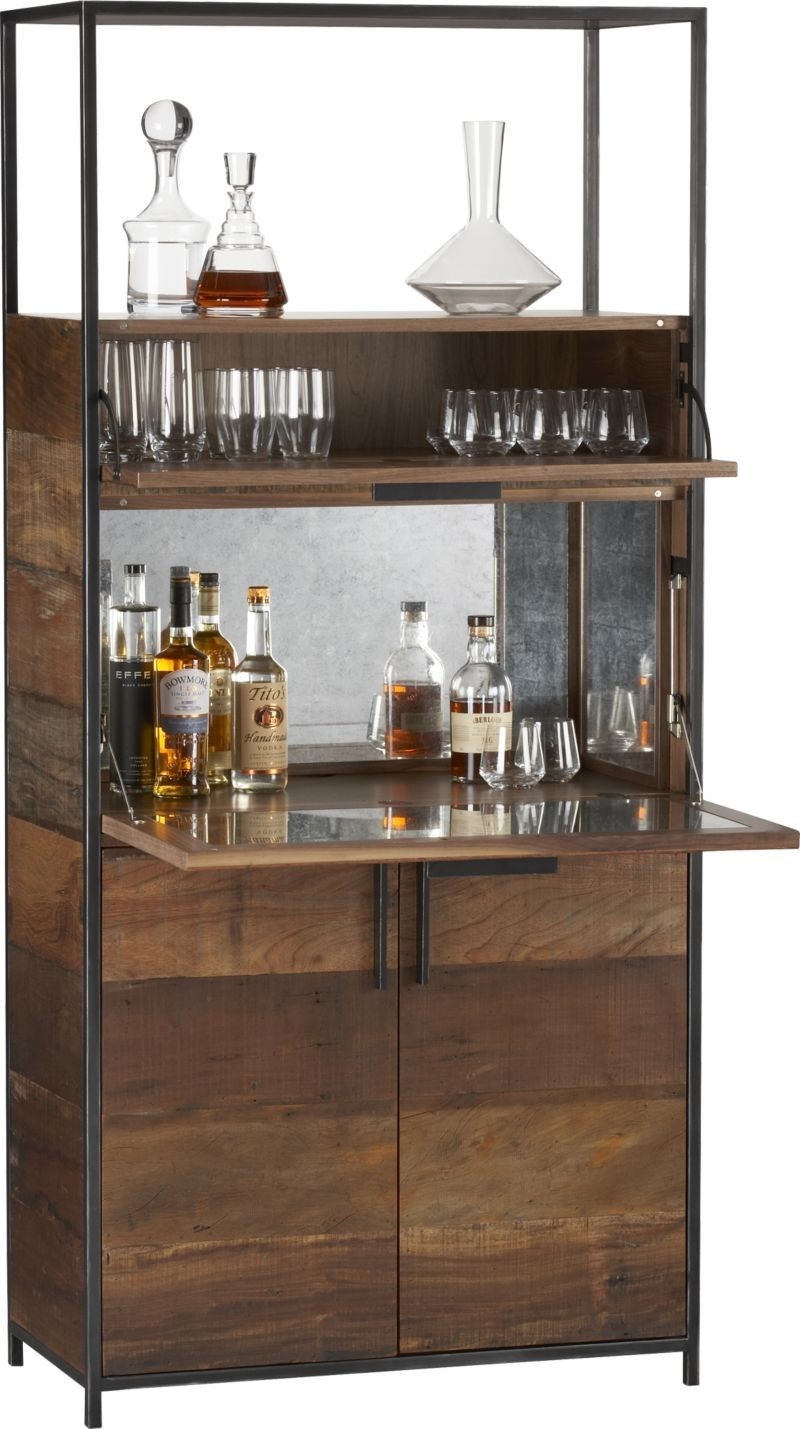 The Clive bar cabinet is made of reclaimed peroba wood side panels with light sealer finish on the front. The antique mirror inside, makes this product so special. It's sophisticated enough that it really dress up your home without making it too formal.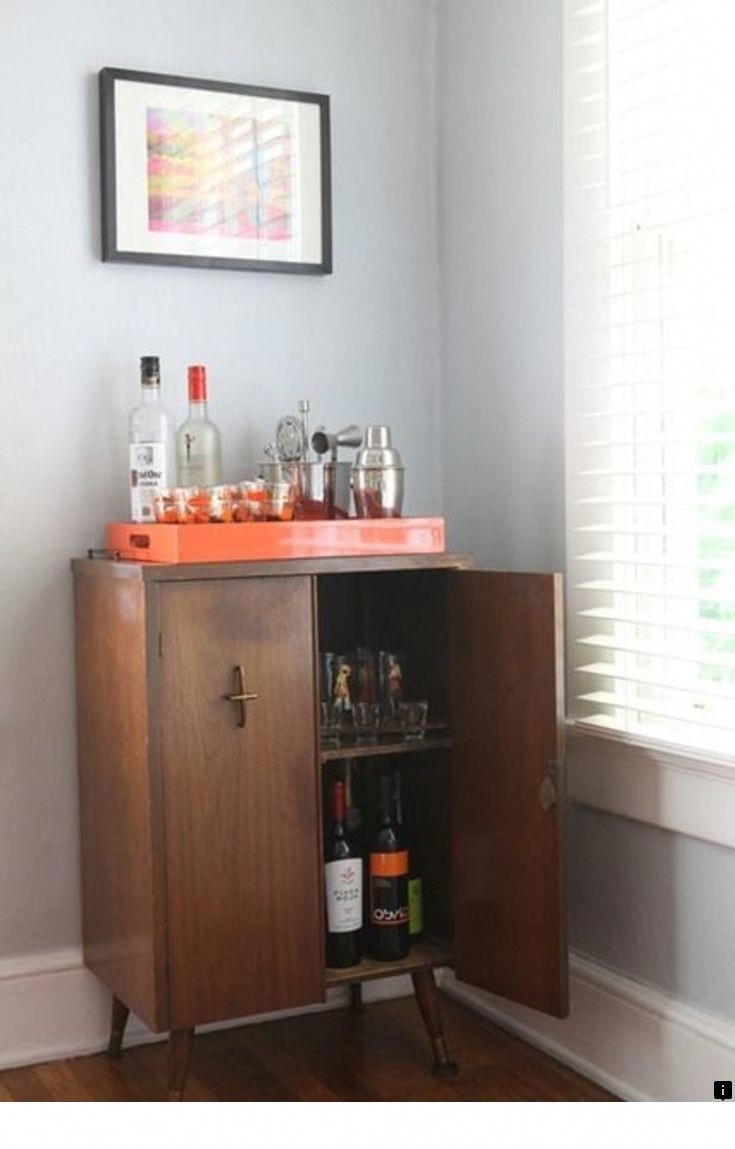 Tasteful cabinet for the kitchen, dining room and more. It is made of wood and fitted with double doors. Legs are arranged conically and reinforced with solid supports. It contains 2 shelves arranged vertically.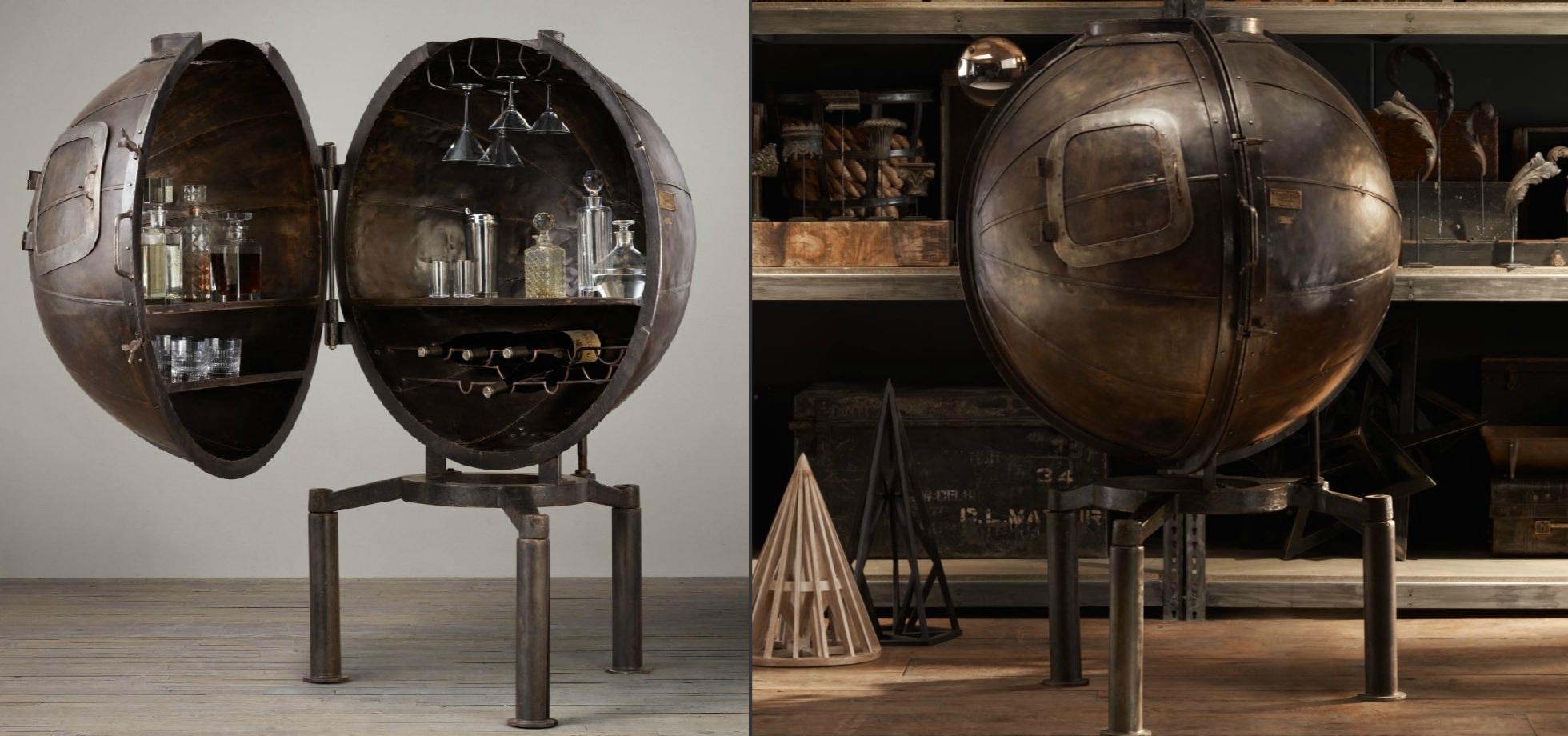 Feel like going vintage for your home bar decor purposes? This stylish round iron bar cart is an accessory literally taken straight from 1920s, as it formerly was a machine for testing light bulbs. Now it has glassware racks and shelves for wine bottles.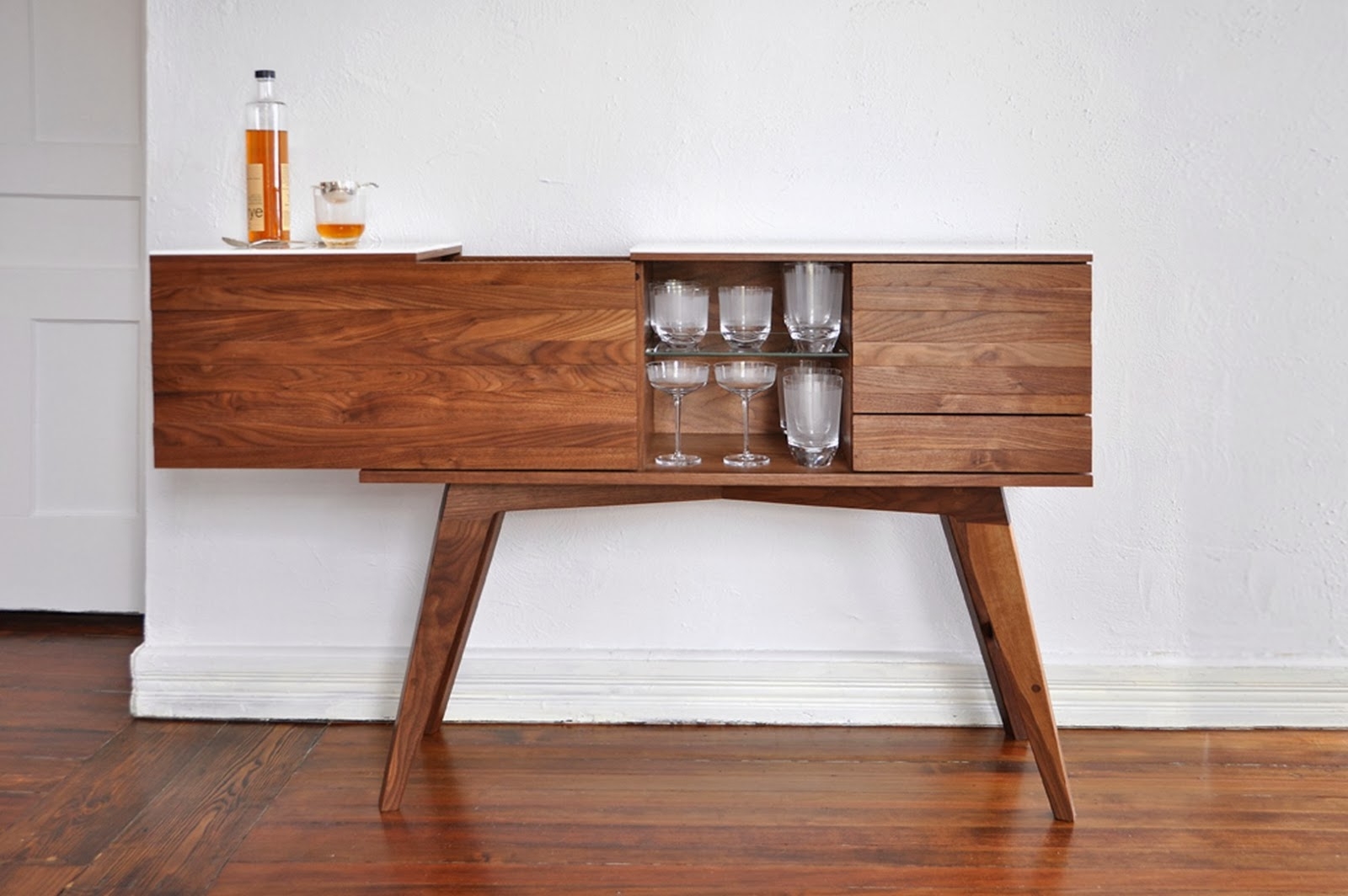 the Urbancase and Teroforma collaboration. The collaboration includes a selection of beautiful barware and two well-crafted liquor cabinets that complement one another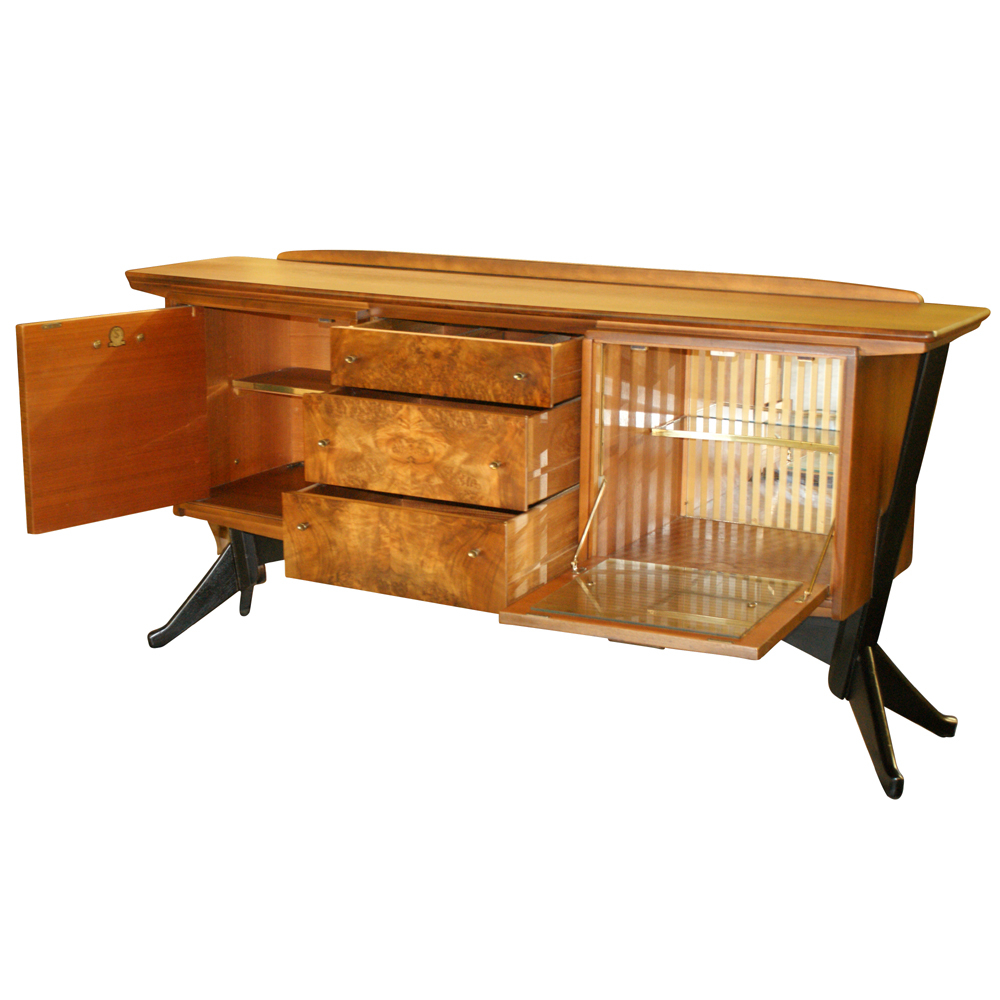 Mid Century Modern Walnut And Burl Bar Liquor Cabinet image 4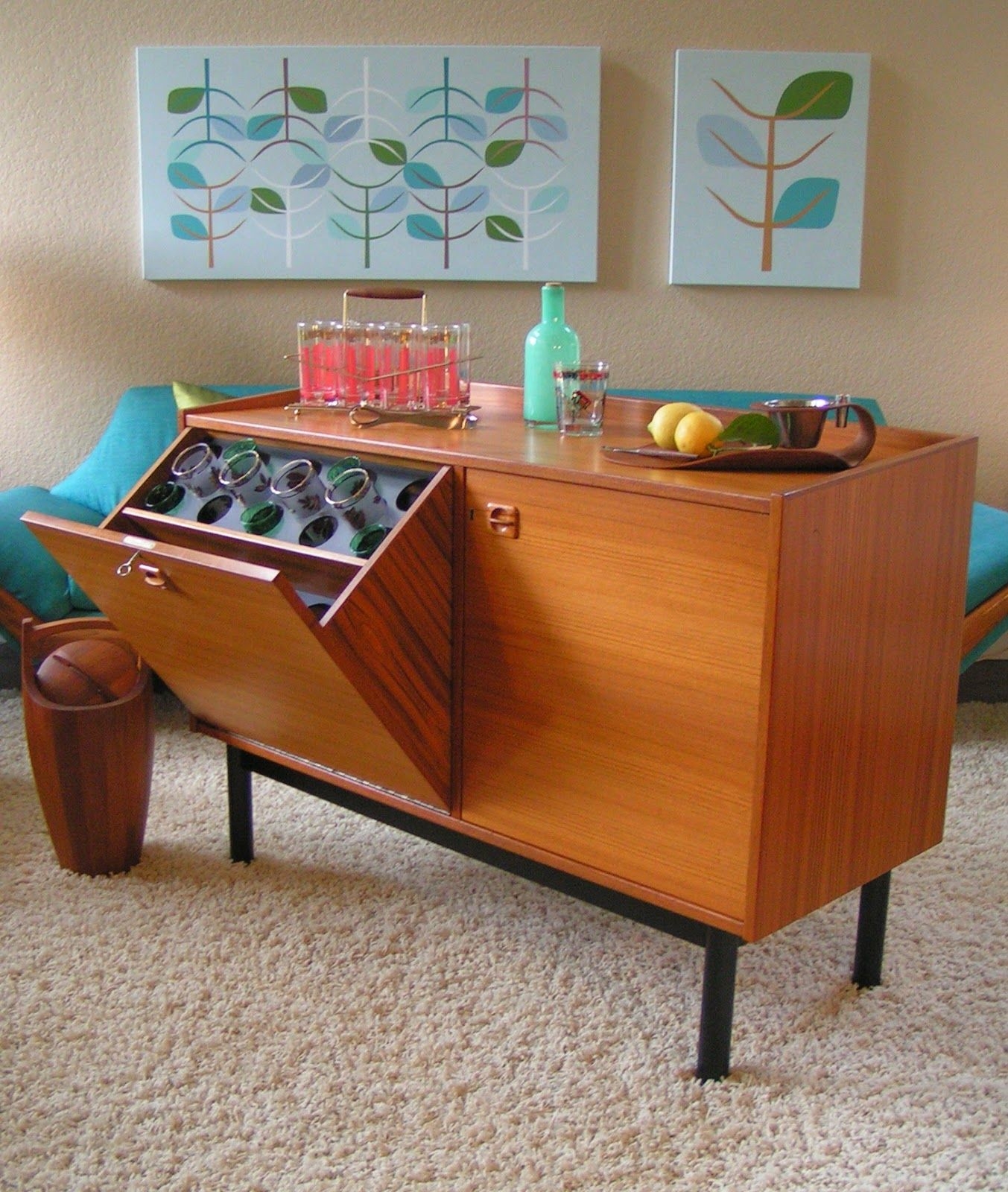 Mid century modern danish teak sideboard has a tilt open bar cabinet ...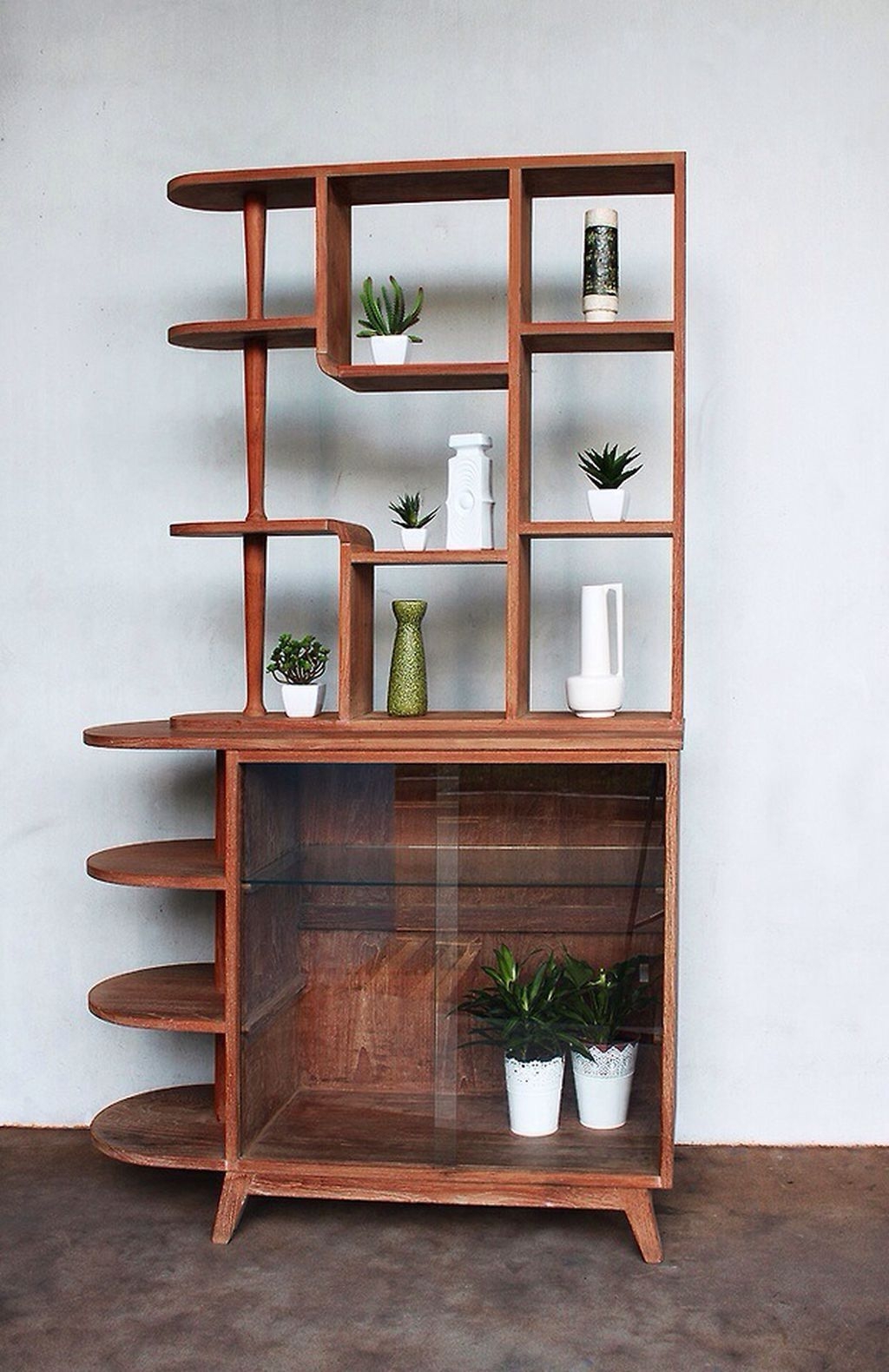 Bookcase in Vintage style. Frame is made of wood and fitted with sliding glass doors. Includes a lot of shelves in various sizes for storing books, display decorations and more. Great addition for any interior.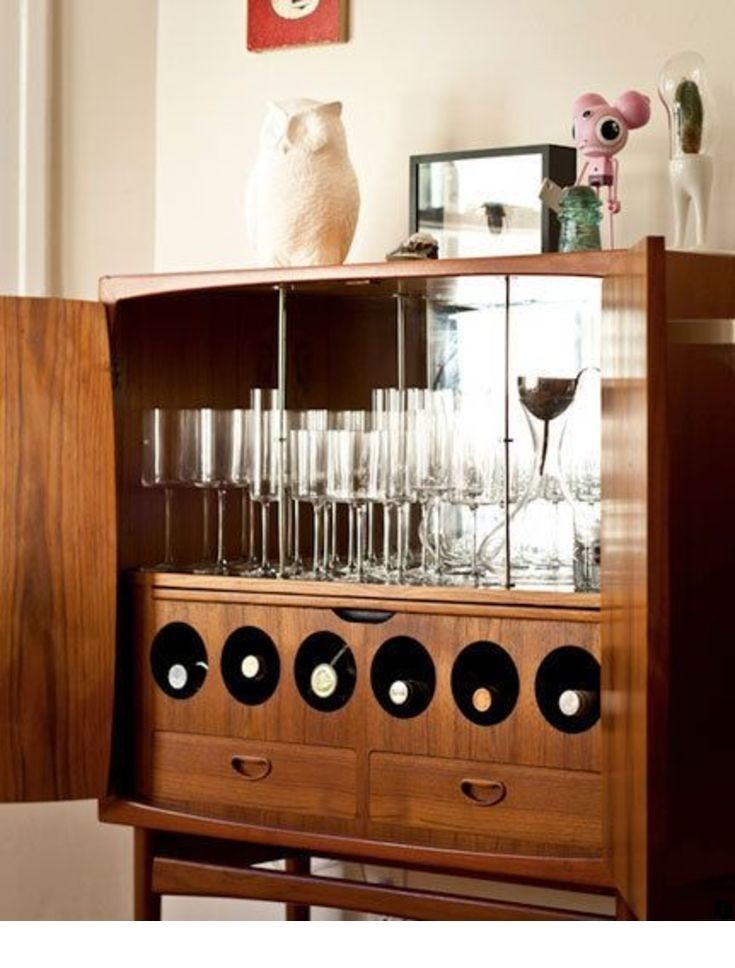 Walk right through the front door and slam it. Head straight for the liquor cabinet.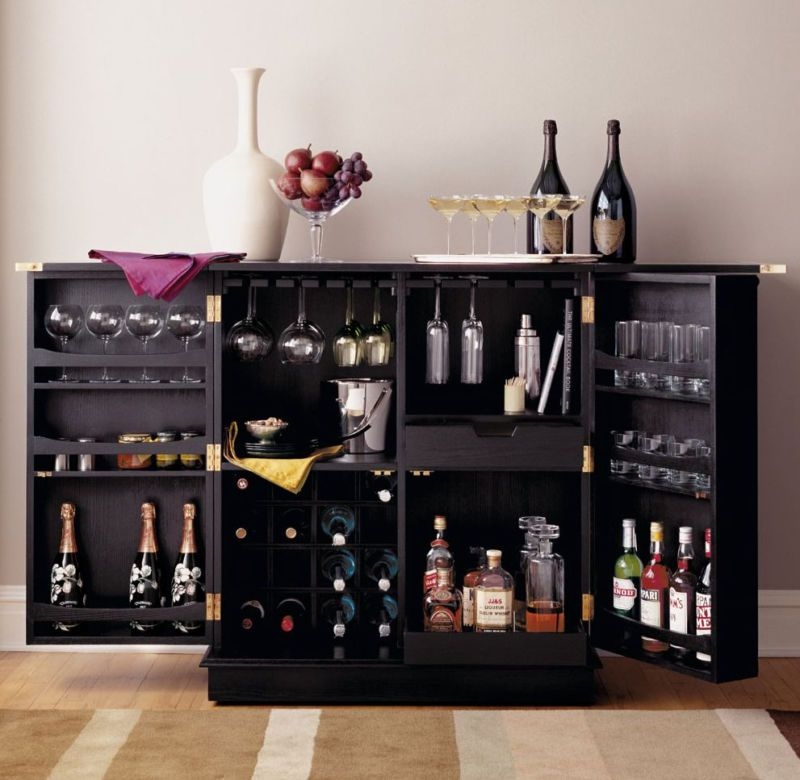 This capacious liquor cabinet can store loads of glassware, bar accessories and numerous bottles as well. It offers horizontal bottle compartments for wine, multiple shelves, and racks to hang wine glasses.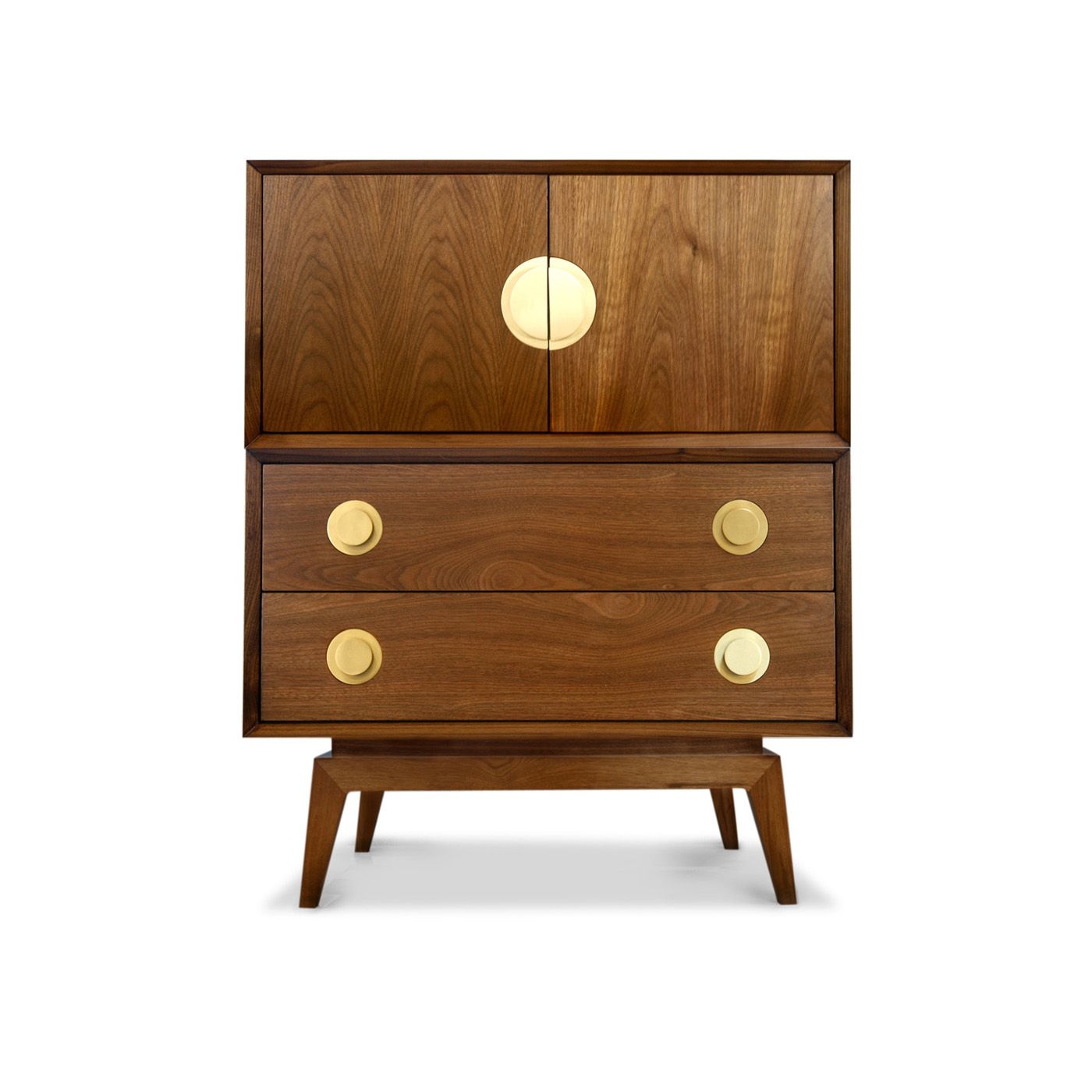 This functional item includes storage drawers and compartments. It features a durable wooden construction with a nice walnut finish. The product stands on four stable legs. Its drawers and compartment include solid metal hardware.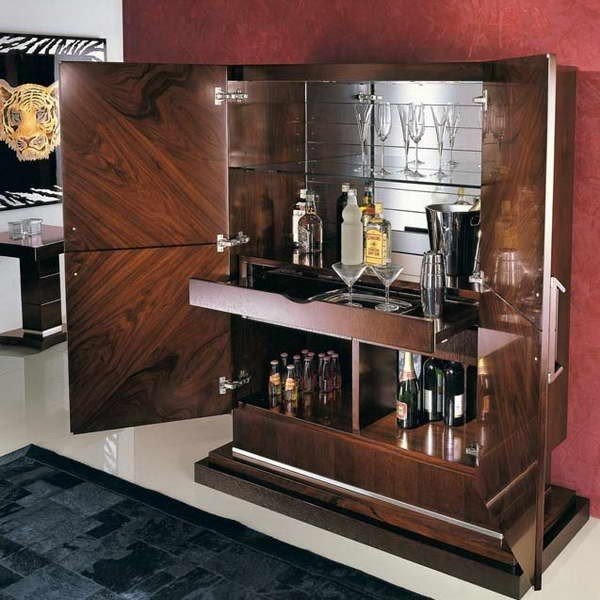 Modern Liquor Cabinet With Red Walls