Bar Cabinet With Wine Fridge
Ever thought of a home bar? Now it's possible with one of the bar cabinets presented below. Just imagine how quickly your bartender skills will rocket with a facility like this. Take a look at all the bar cabinets with a wine fridge we have collected for you and get inspired.
Chloe Hughes
Interior Design Expert
Our choice Best Products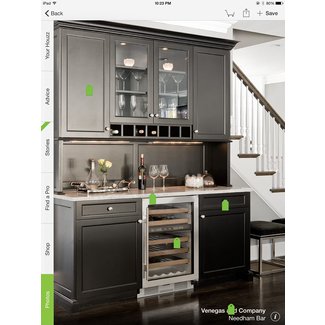 Kitchen
Elegant cupboard for dining room, kitchen and more. It consists of many cabinets, drawers and shelves for bottle of wine. Top has large usable surface. Suitable for residential and commercial premises.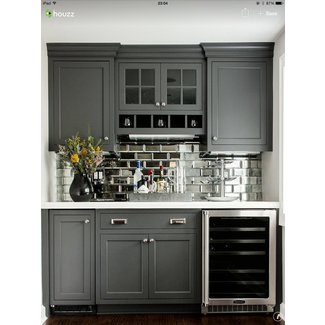 This excellent arrangement of the kitchen is a beautiful combination of functional cabinets, drawers and shelves, a large countertop, refrigerator and extremely impressive mirror tiles on the wall. The whole looks modern and stylish.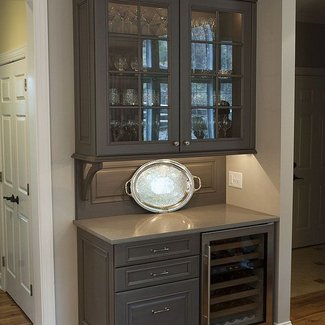 This gorgeous dresser made in traditional style is the perfect solution for any home. Practical cabinets, shelves, drawers, worktop and refrigerator allow for extensive use. The beautiful gray shades of the whole blend beautifully with the decor.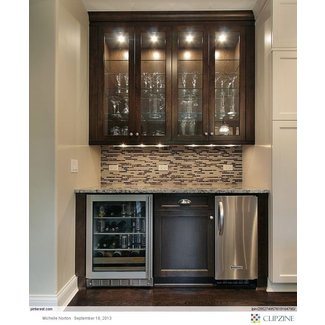 Family Room
Set of furniture intended to kitchen which can be used as a mini bar and liquor cabinet. Set is composed of cabinet with crockery, mini fridge intended to cool alcohols and marble desktop to mix your drinks.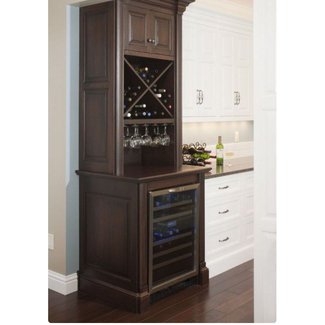 Traditional
I hope one day such an awesome dark wood bar cabinet with glass-fronted wine cooler, a rack for glassware and compartments for wine bottles will embellish my kitchen (and boost its functionality factor as well).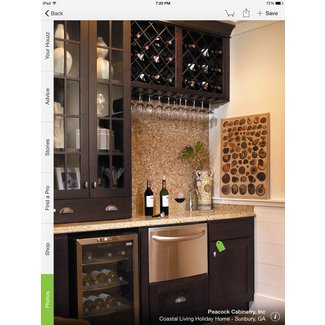 I'm strongly convinced that no kitchen can do without a functional wine fridge, coming with capacious wine racks, of course. Dark wood encompasses all the cabinets, drawers and storage nooks, and there's plenty of space to store wine in!
Set of kitchen furniture made of wood. It consists of cabinet with glass doors and open shelves in various sizes. Perfect solution for small spaces.
PRODUCTS & IDEAS Best Ideas