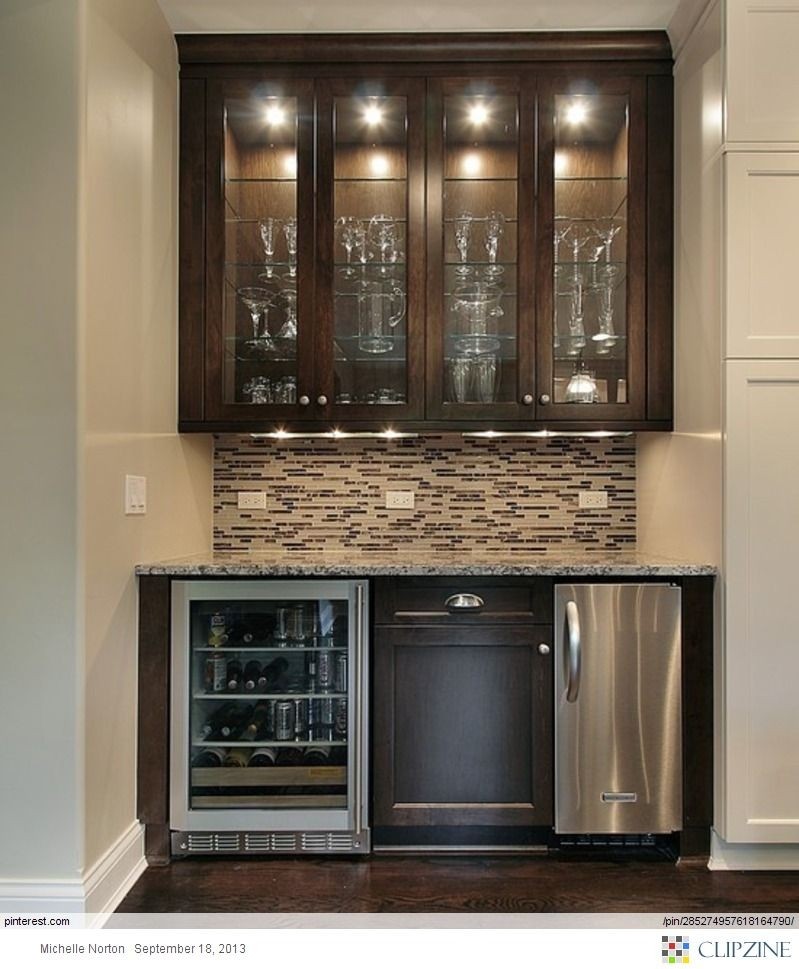 Family Room
Set of furniture intended to kitchen which can be used as a mini bar and liquor cabinet. Set is composed of cabinet with crockery, mini fridge intended to cool alcohols and marble desktop to mix your drinks.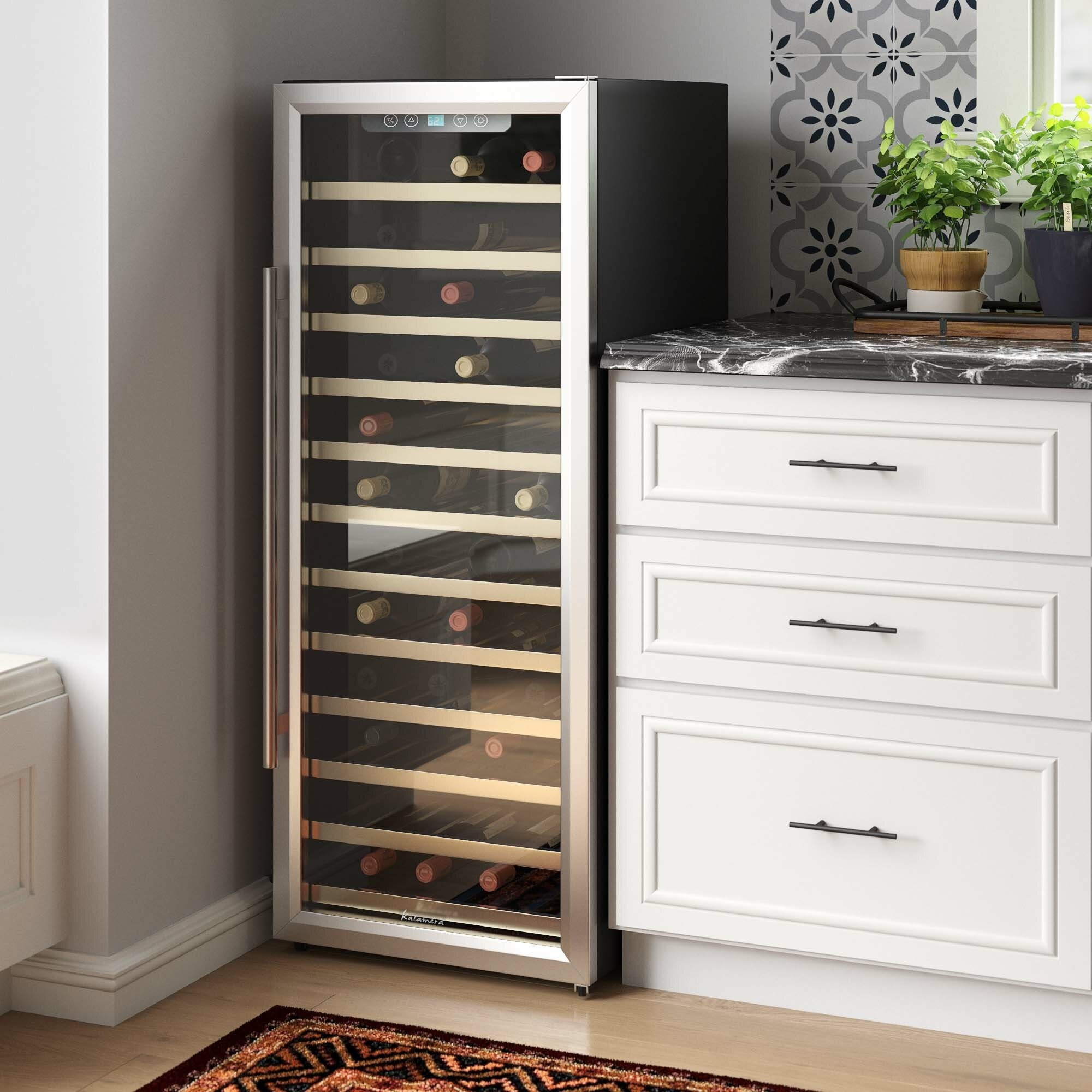 80 Bottle Freestanding Wine Refrigerator
Got a wine lover in your house? This modern glass wine fridge is the only choice for the avid wine lover. Unlike many smaller wine fridges, this full-sized wine fridge holds up to 80 wine bottles and is made from a sleek stainless steel finish.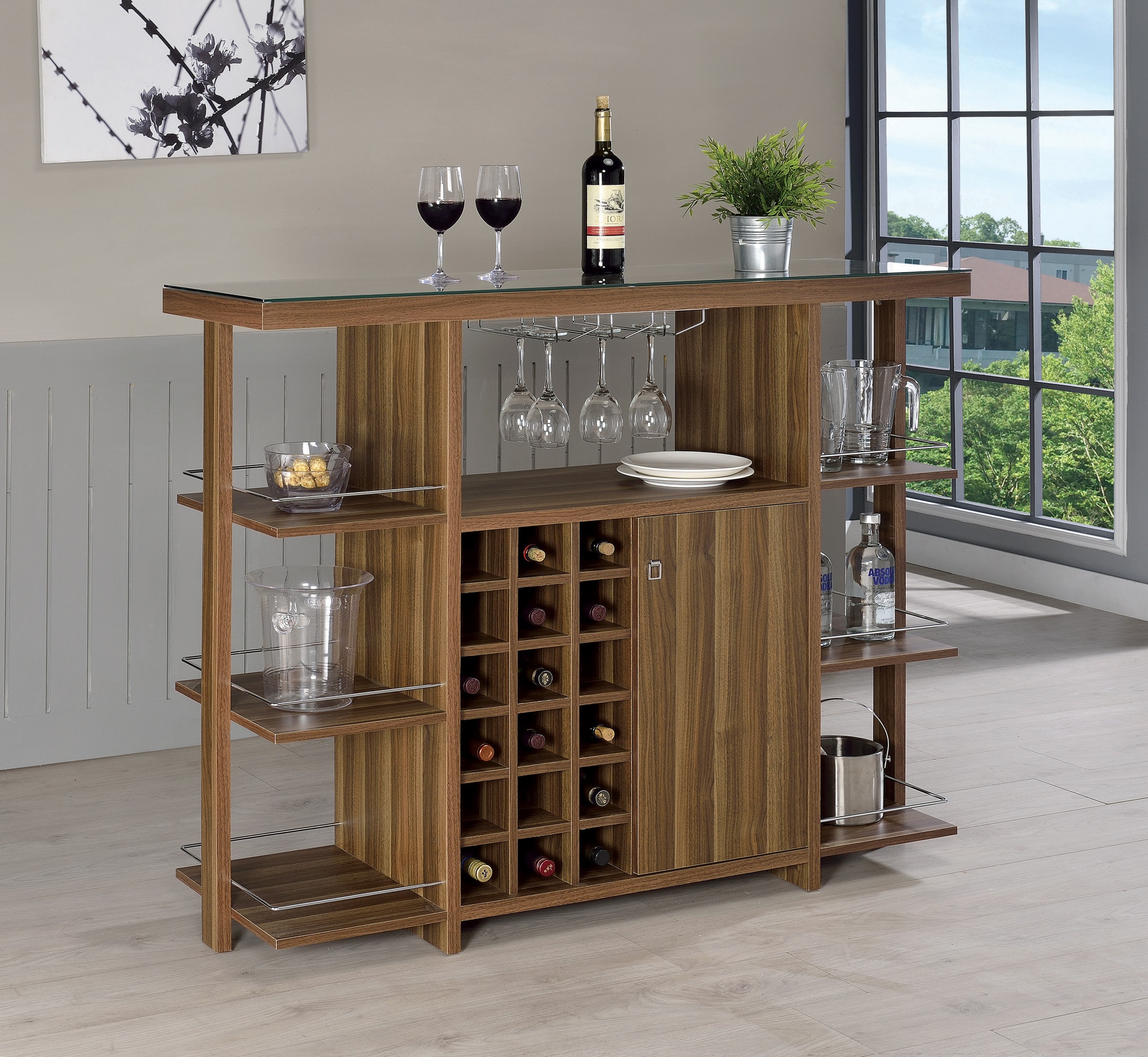 Aadil Open Shelf Bar Cabinet with Wine Storage
A bar cabinet crossed with a rustic wooden kitchen island is your next favorite decor piece. This beautiful walnut and chrome finished cabinet with wine racks will be the centerpiece of every party you host. Compact but will still make a statement in any modern home.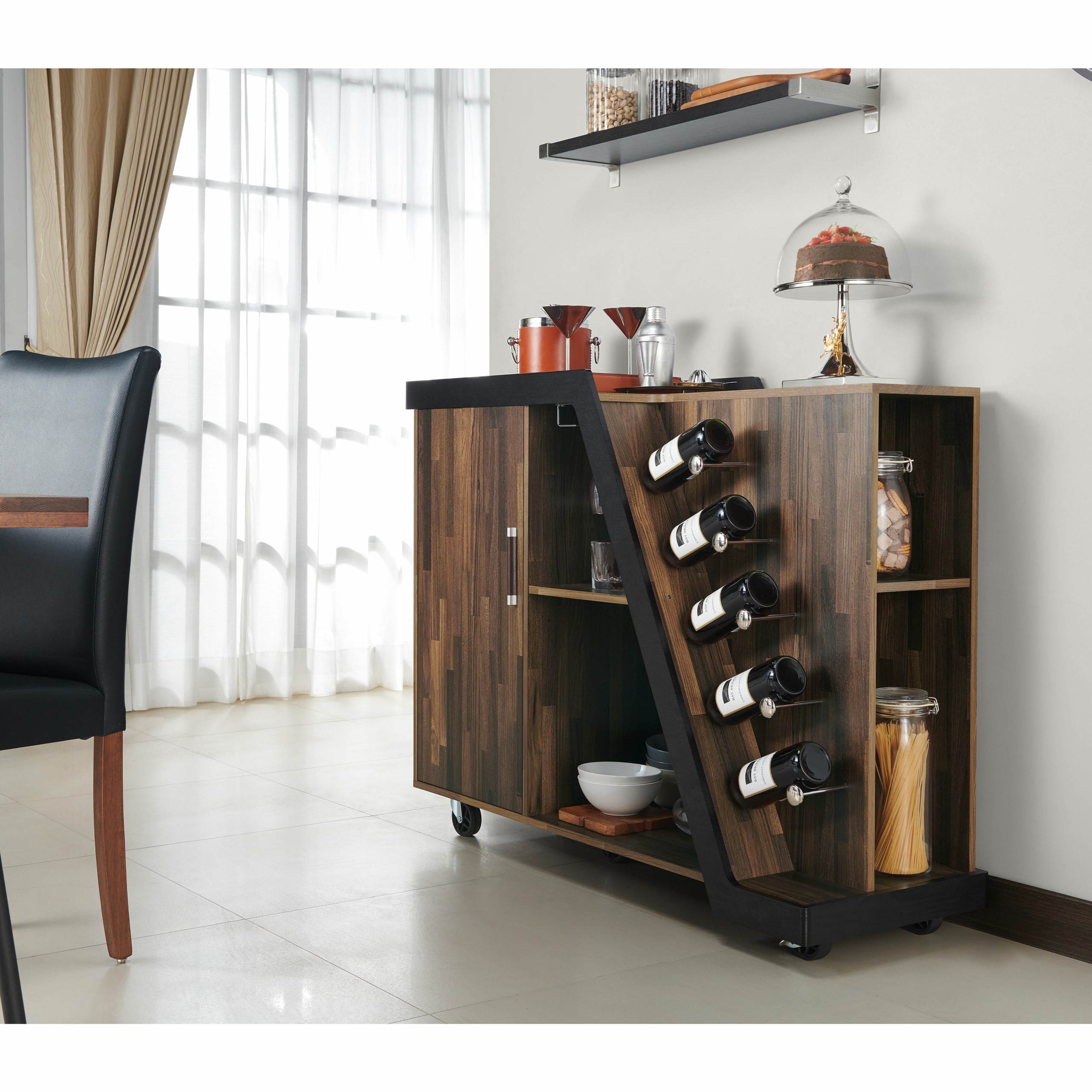 Simonds Mobile Bar with Wine Storage
This side table bar cabinet with wine racks is a beautiful but functional furniture piece for any modern home. The diagonal wine rack is a unique design feature that is matched by a natural hickory finish. This would suit a modern rustic home with a love for fine wine!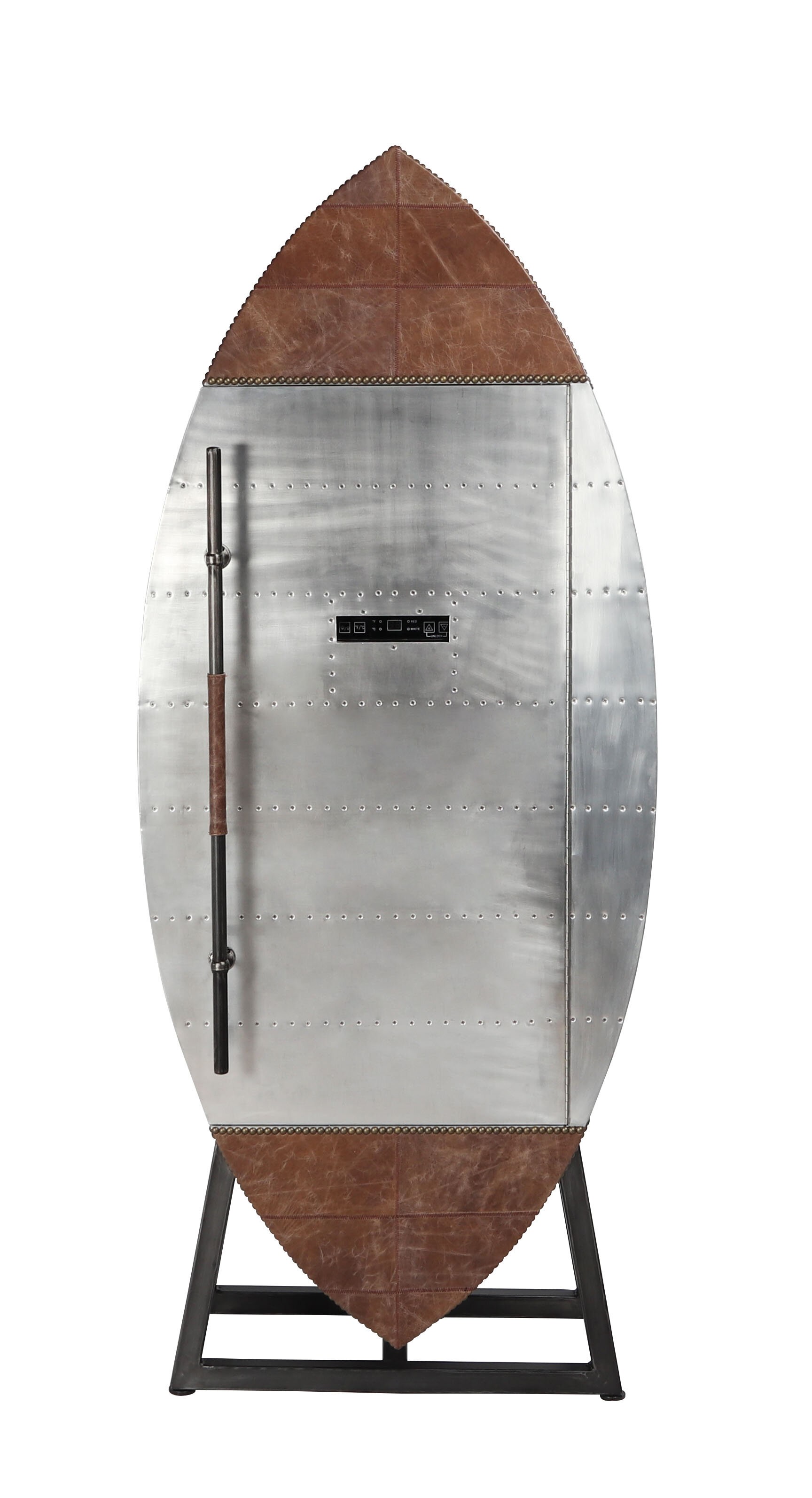 28 Bottle Annessia Single Zone Freestanding Wine Refrigerator
Looking for a truly unique wine fridge for your den or holiday home? With a distinctive, modern combination of an aluminium and leather door, this freestanding oval-shaped wine refrigerator will be a centerpiece by itself. Holds up to 28 standard wine bottles.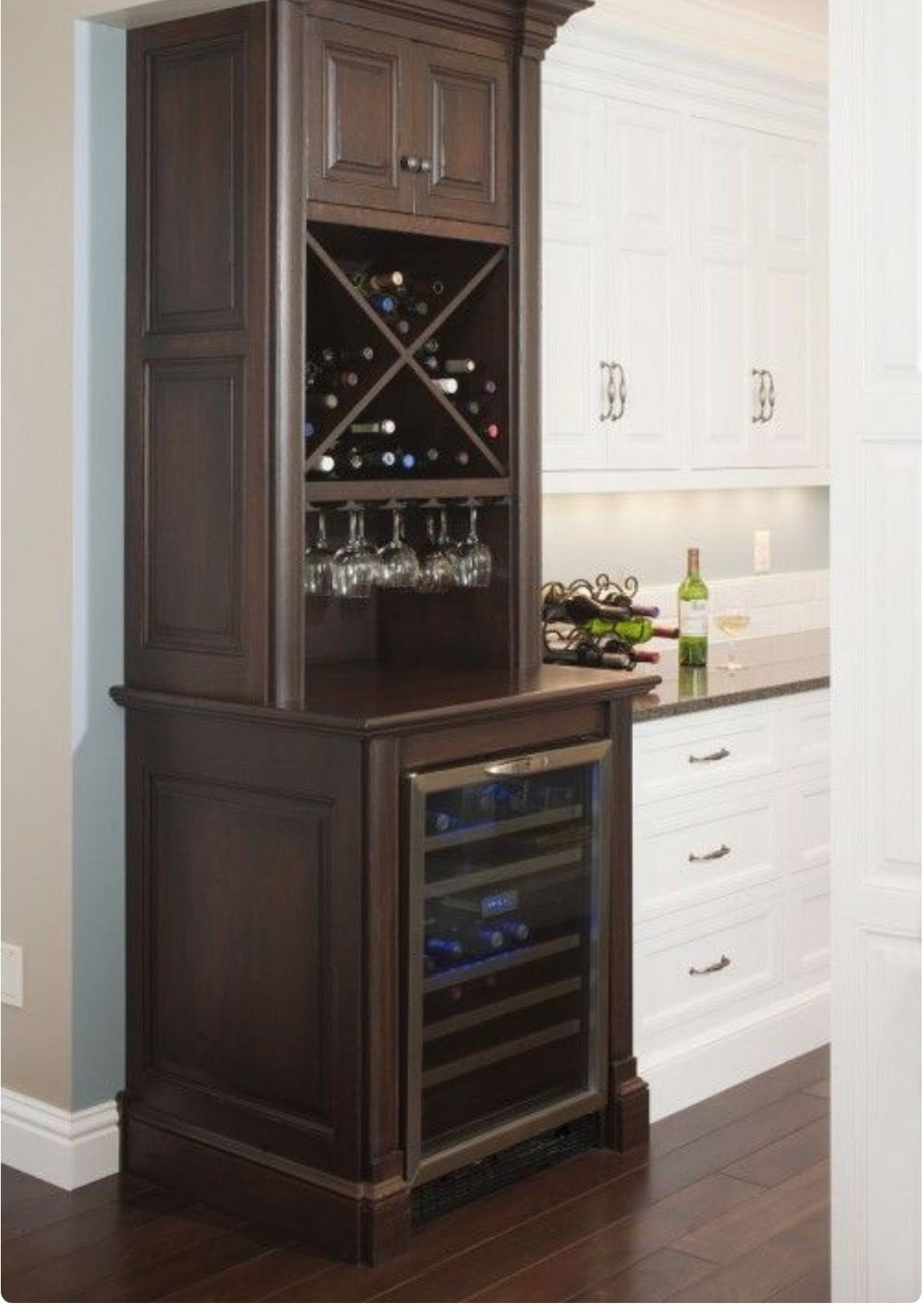 Traditional
I hope one day such an awesome dark wood bar cabinet with glass-fronted wine cooler, a rack for glassware and compartments for wine bottles will embellish my kitchen (and boost its functionality factor as well).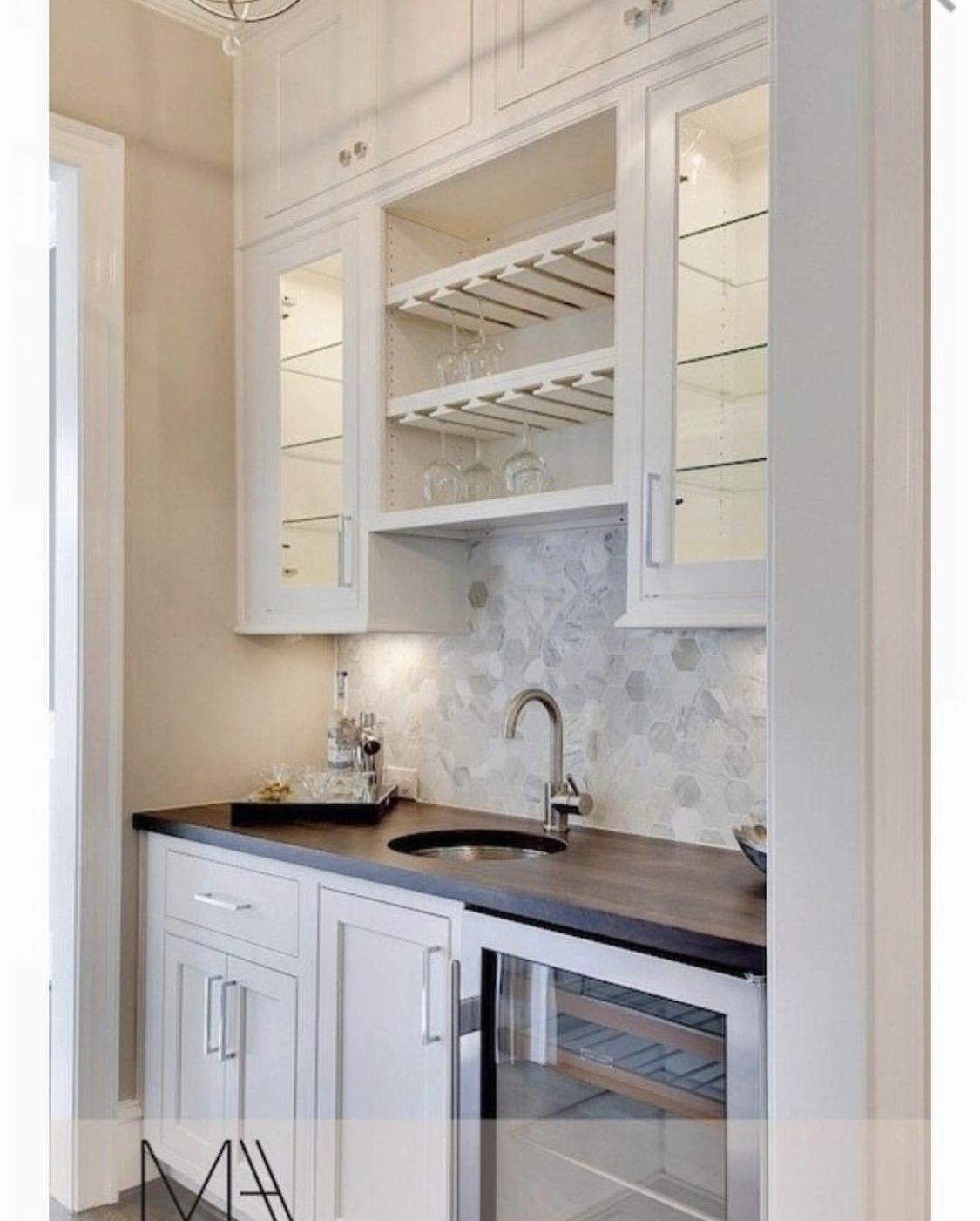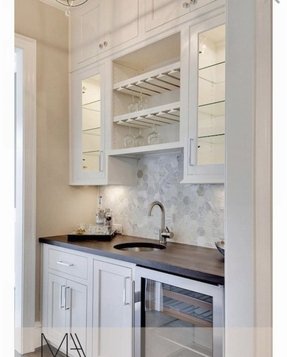 High contrast modern wine cellar raleigh
Wine rack designed for mounting on the wall. It consists of shelf for bottles of wine and glasses holders. Provides saving space in each kitchen. Suitable for residential and commercial premises.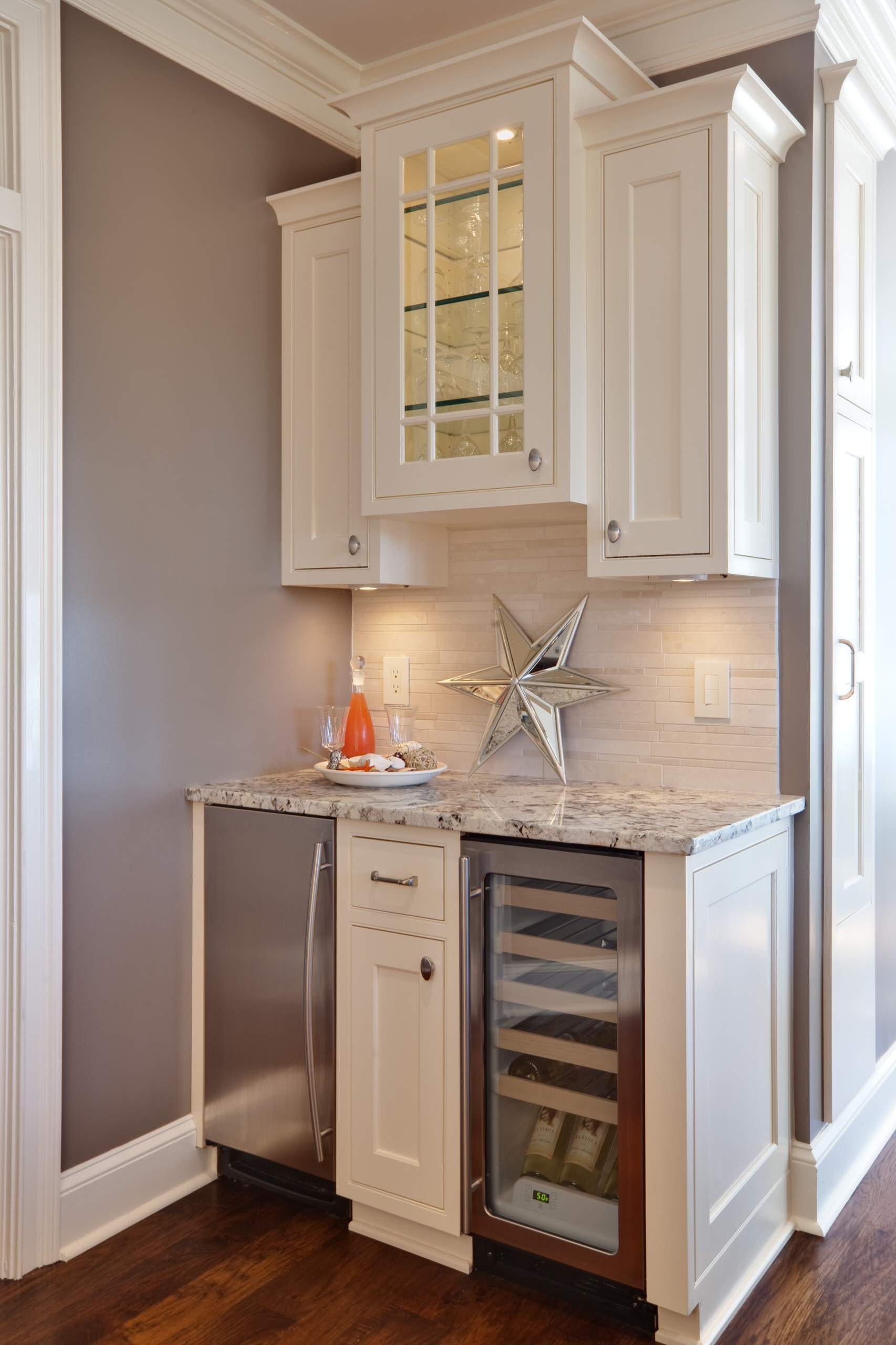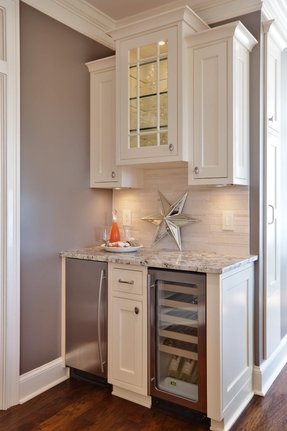 Teri turan contemporary kitchen atlanta
Bar cabinet with wine fridge. It has glass doors and 3 shelves arranged vertically. Suitable for residential and commercial premises.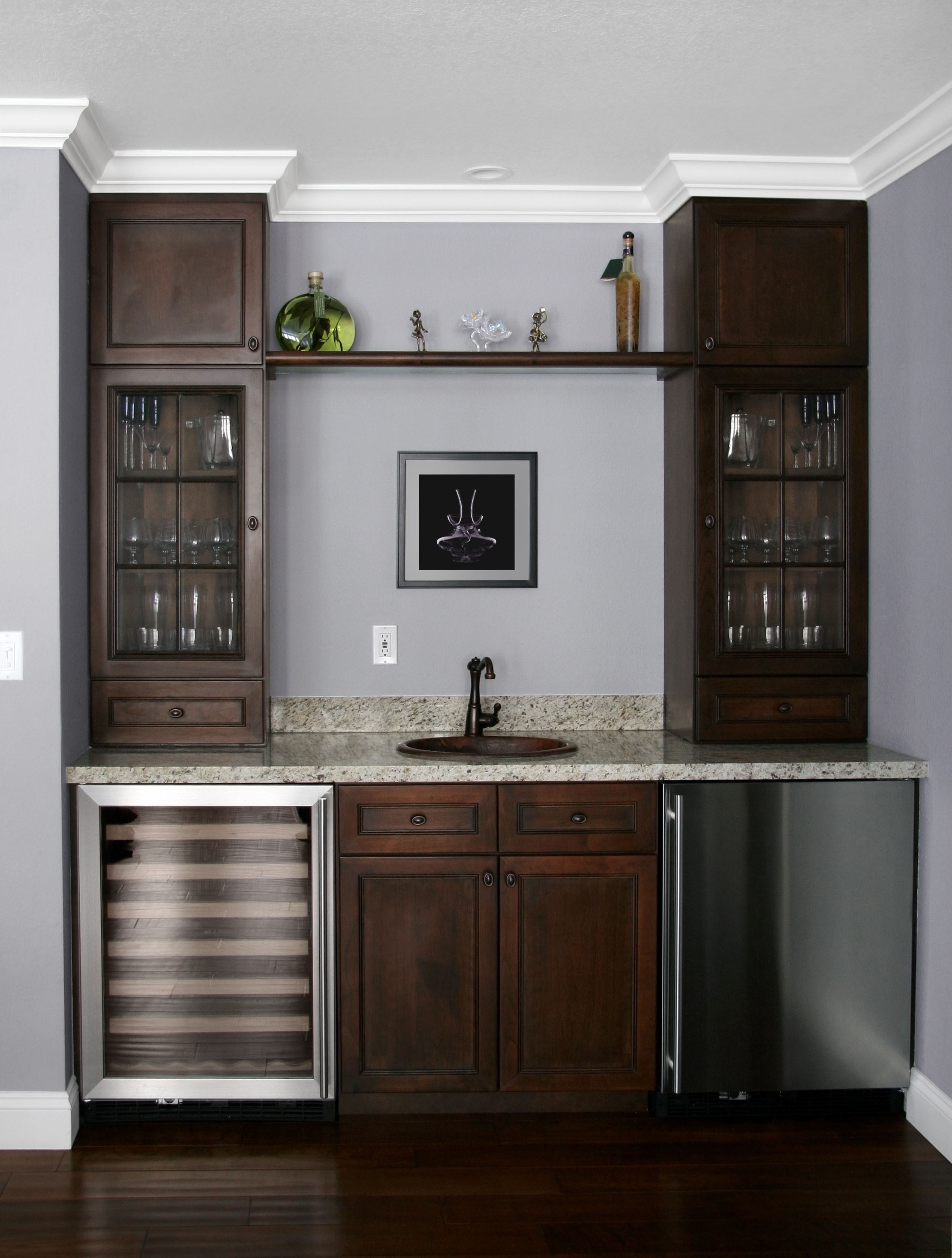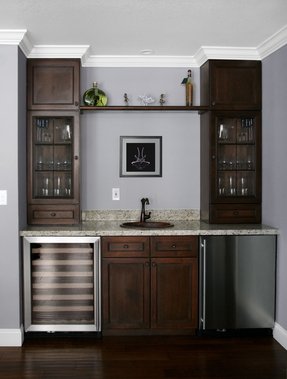 Wet Bar
Dry or dry? If you like wine, you know that regardless of the type, it should be stored accordingly. Here is the angle in the kitchen where next to a cherry wood bar cabinet there is also a wine cabinet fridge with profiled shelves for a bottle.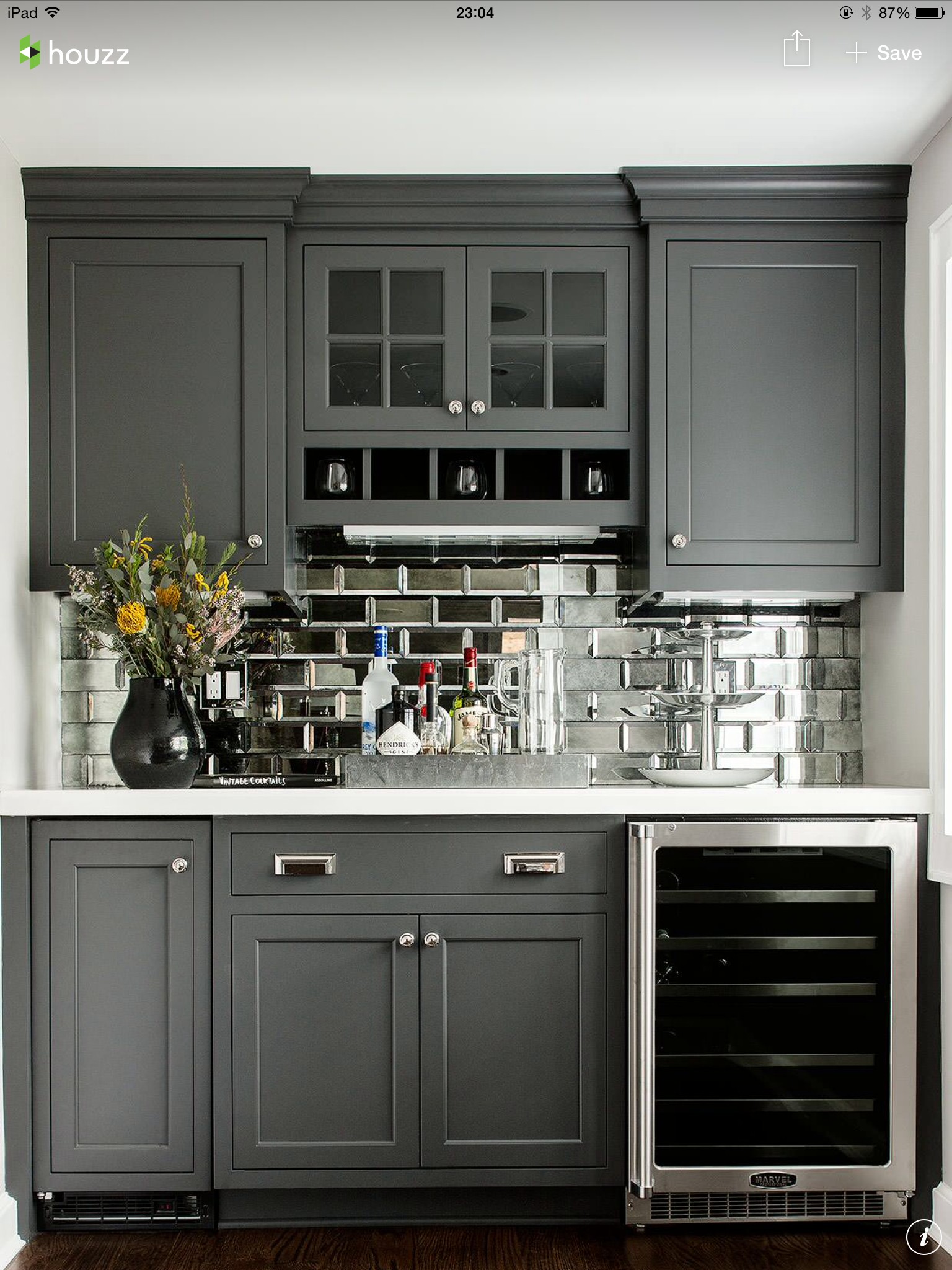 This excellent arrangement of the kitchen is a beautiful combination of functional cabinets, drawers and shelves, a large countertop, refrigerator and extremely impressive mirror tiles on the wall. The whole looks modern and stylish.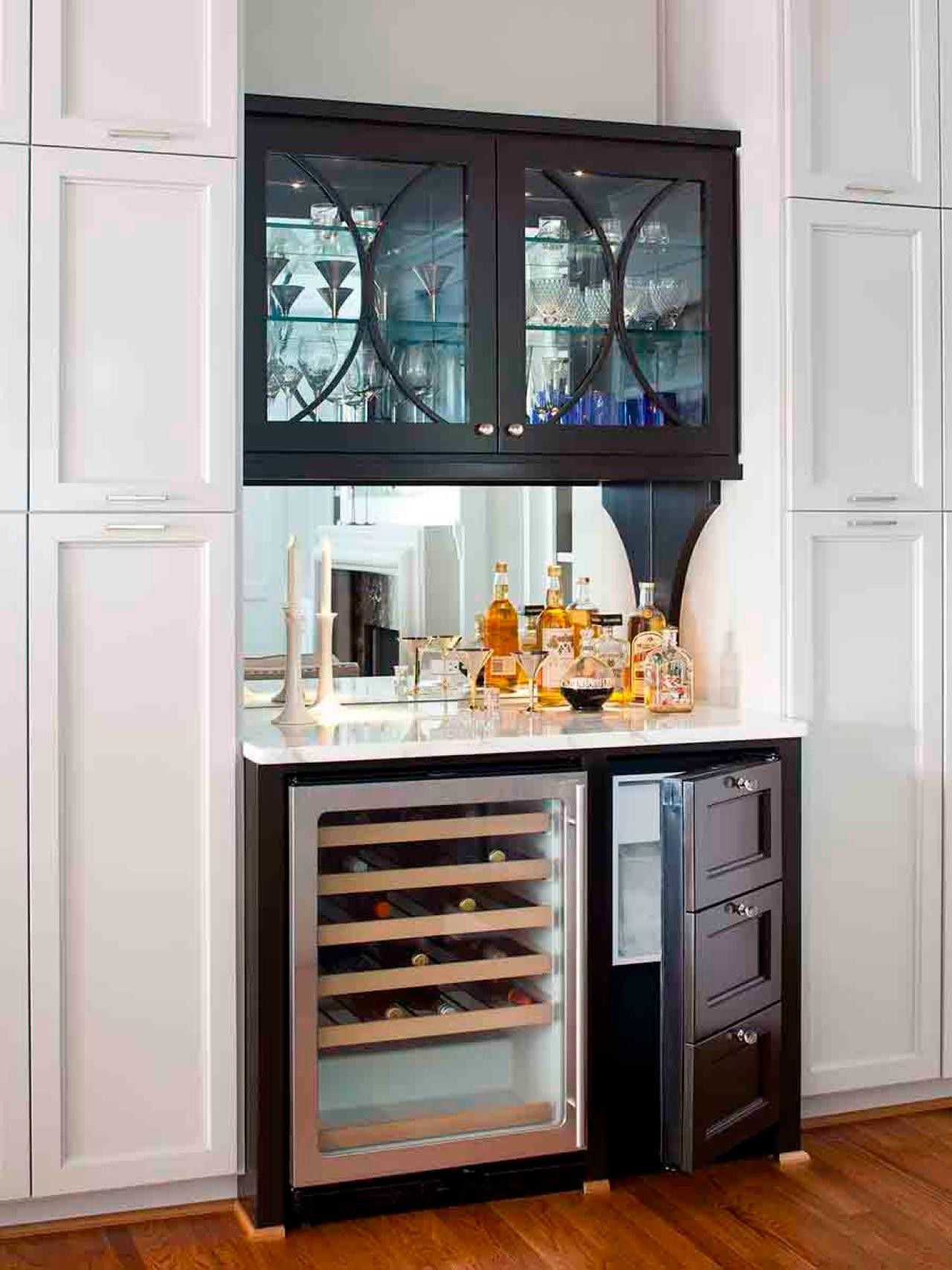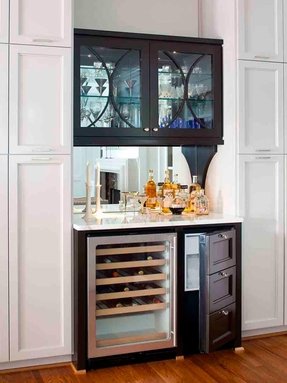 A classic bar cabinet finished in brown. It has a door cabinet with a 3-false drawer front, a glass door wine fridge, a white marble top, a mirrored backsplash. An upper part has glazed doors with bowed X-like decors, 2 shelves, a mirrored back.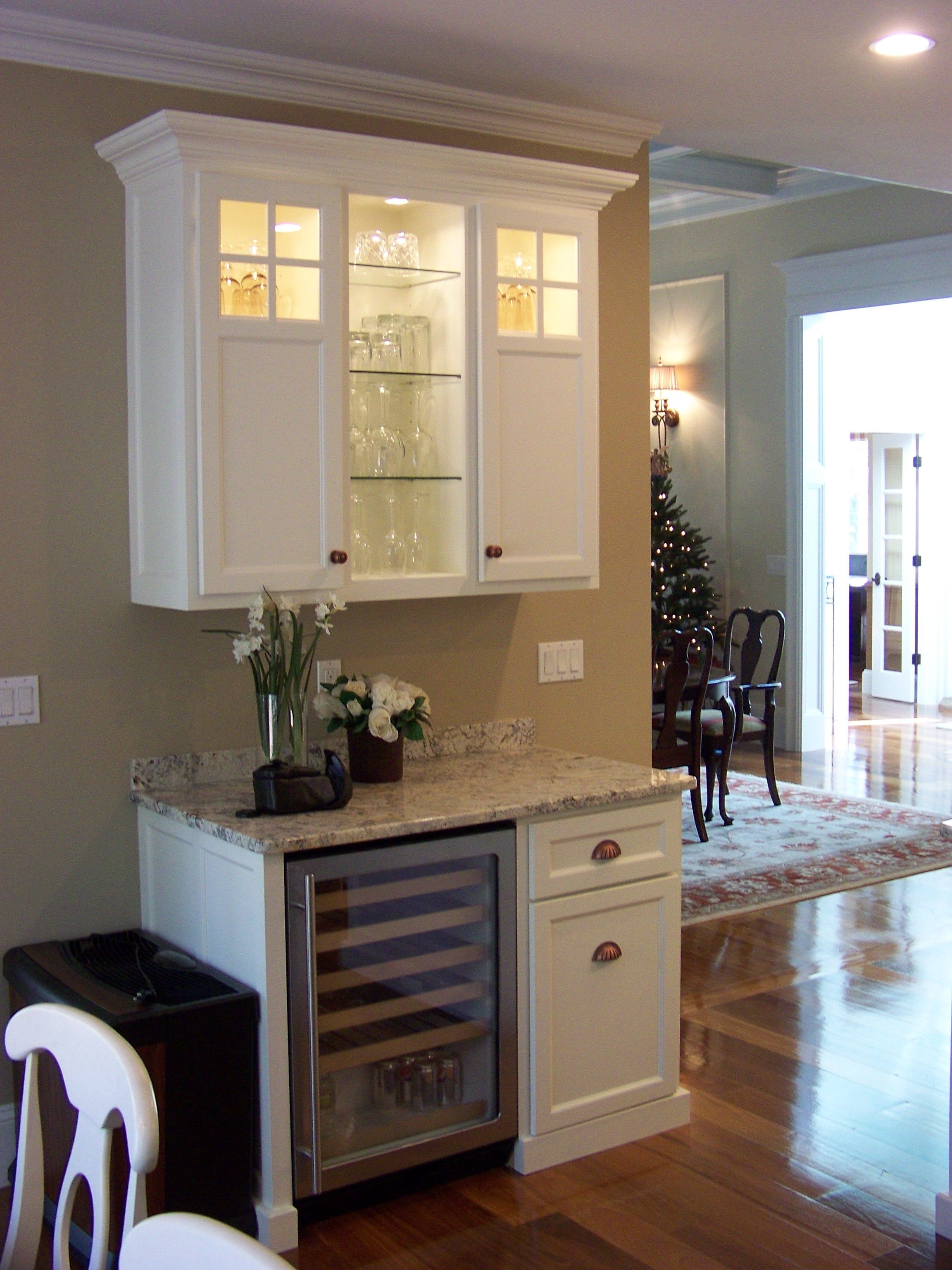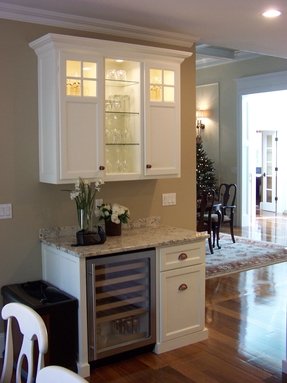 Wine serving station with built in wine fridge and upper cabinet for glass storage with glass shelving and interior lighting.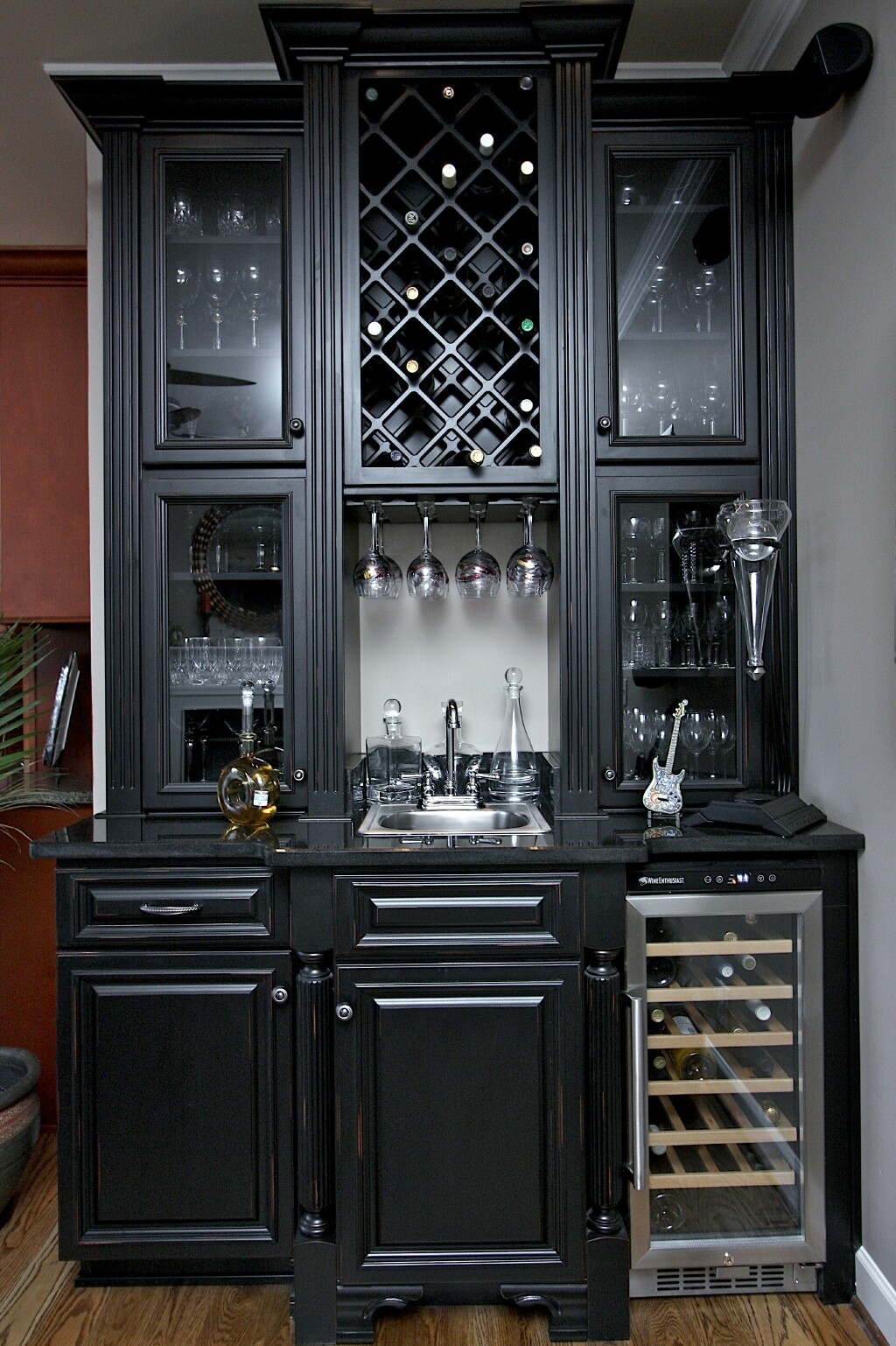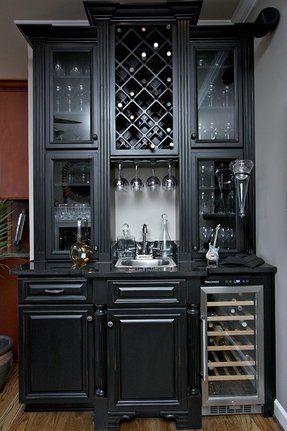 Wooden bar cabinet with plenty of storage space in its compartments with solid and glass doors. Neutral black color of this cabinet looks great in any home design. It also includes a very practical and reliable wine fridge.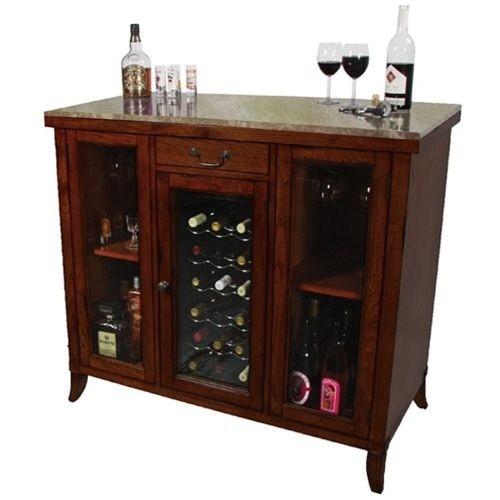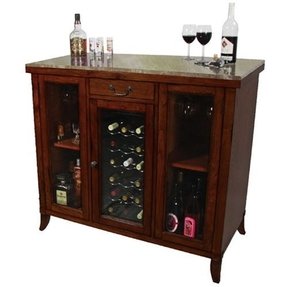 Relax with your favorite wine and good taste. This bar cabinet with wine cooler was made of retired cherry boards of wine barrels. In this way, together with the glass fronts of the cabinets, it creates an elegant piece of furniture for a wine millionaire.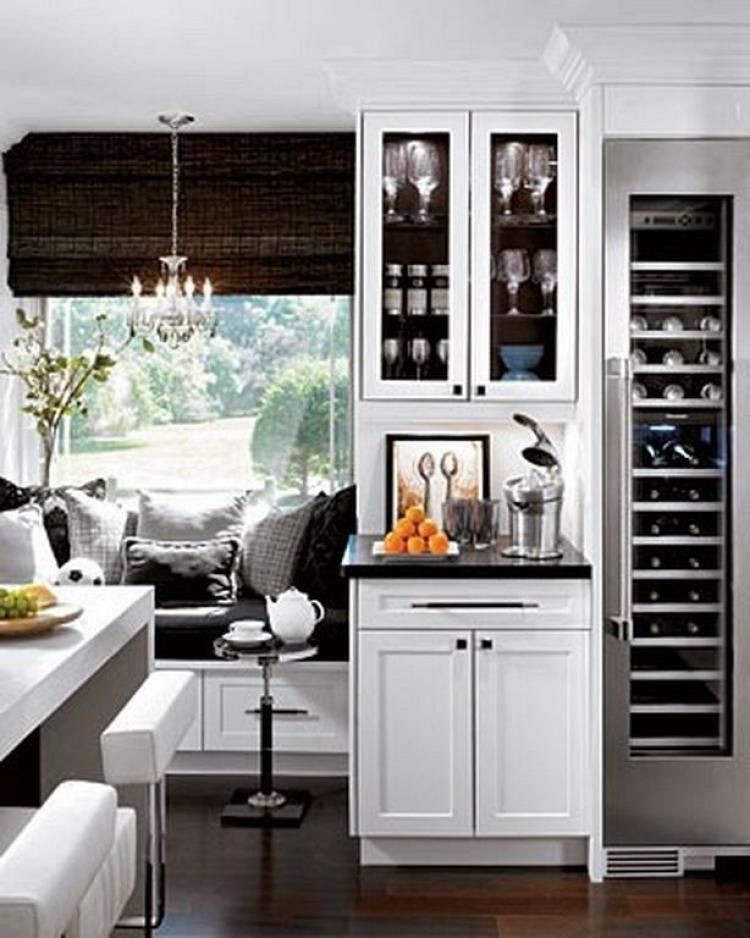 Bar units like this one make your kitchen much more practical. In this bar you will find 1 storage drawer, 1 two-door cabinet with adjustable shelves, and 1 large enough top to make your favorite drinks.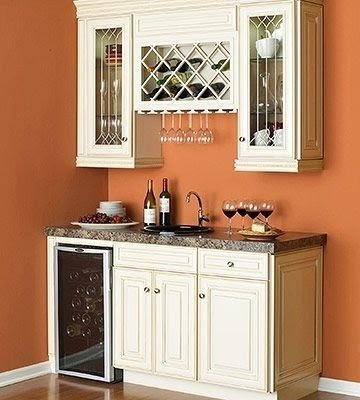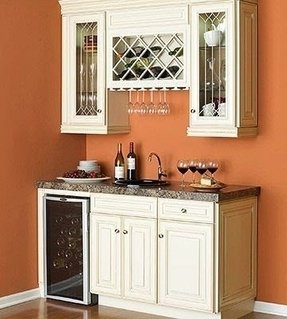 This contemporary cabinet is a charming example of a wet bar, with a new sink, faucet, and wine refrigerator. On top of that, the bar also features two cabinets with plenty of storage space, and 2 drawers for smaller appliances.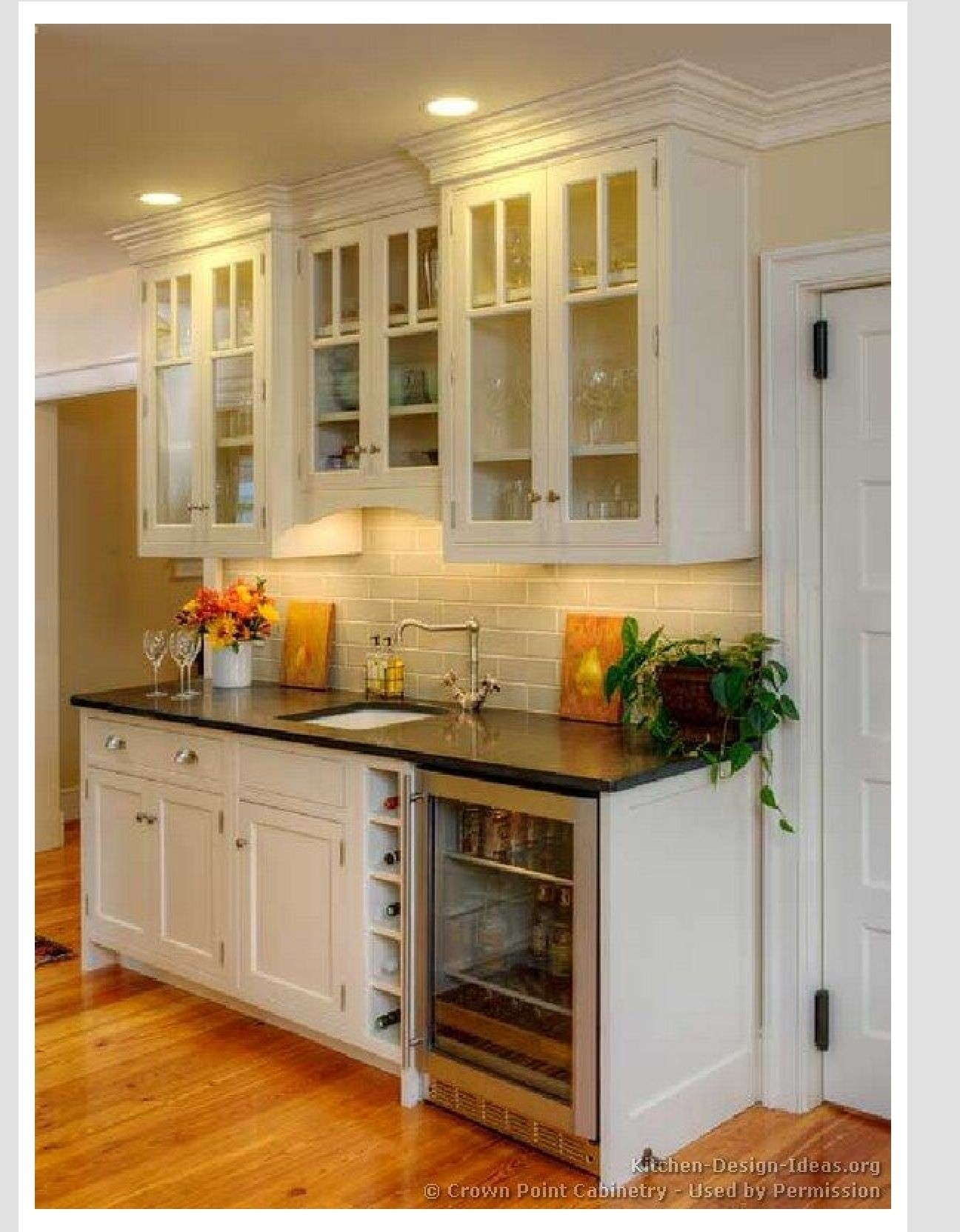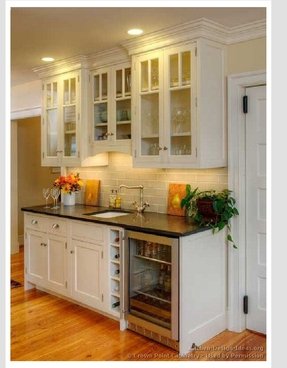 Traditional setup for a compact and tiny bar annex in a dining room provided with a sink, a minibar and a couple of cupboards and cabinets. The cabinets are made out of white-painted wood, nicely combining with the granite top.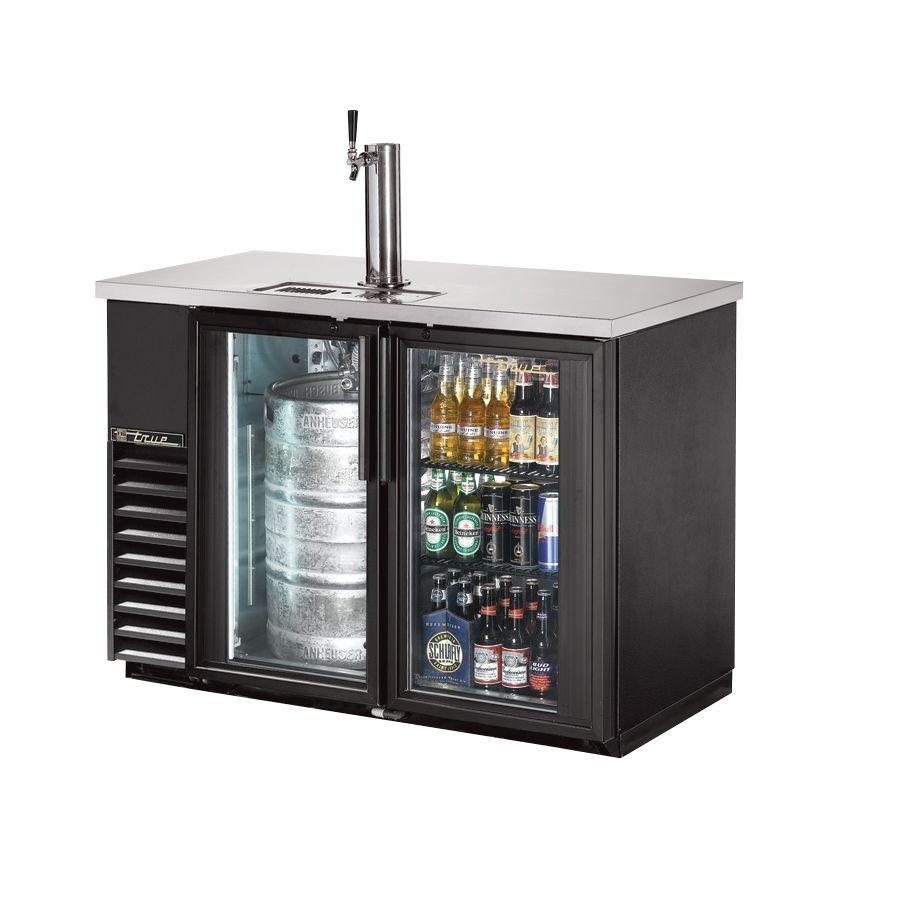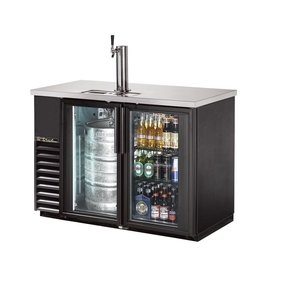 A stunning bar with the wine cooler that will prove to be a suitable option for when you want the alcohol to be ready for when your guests come over to visit and still need a place of utter functionality.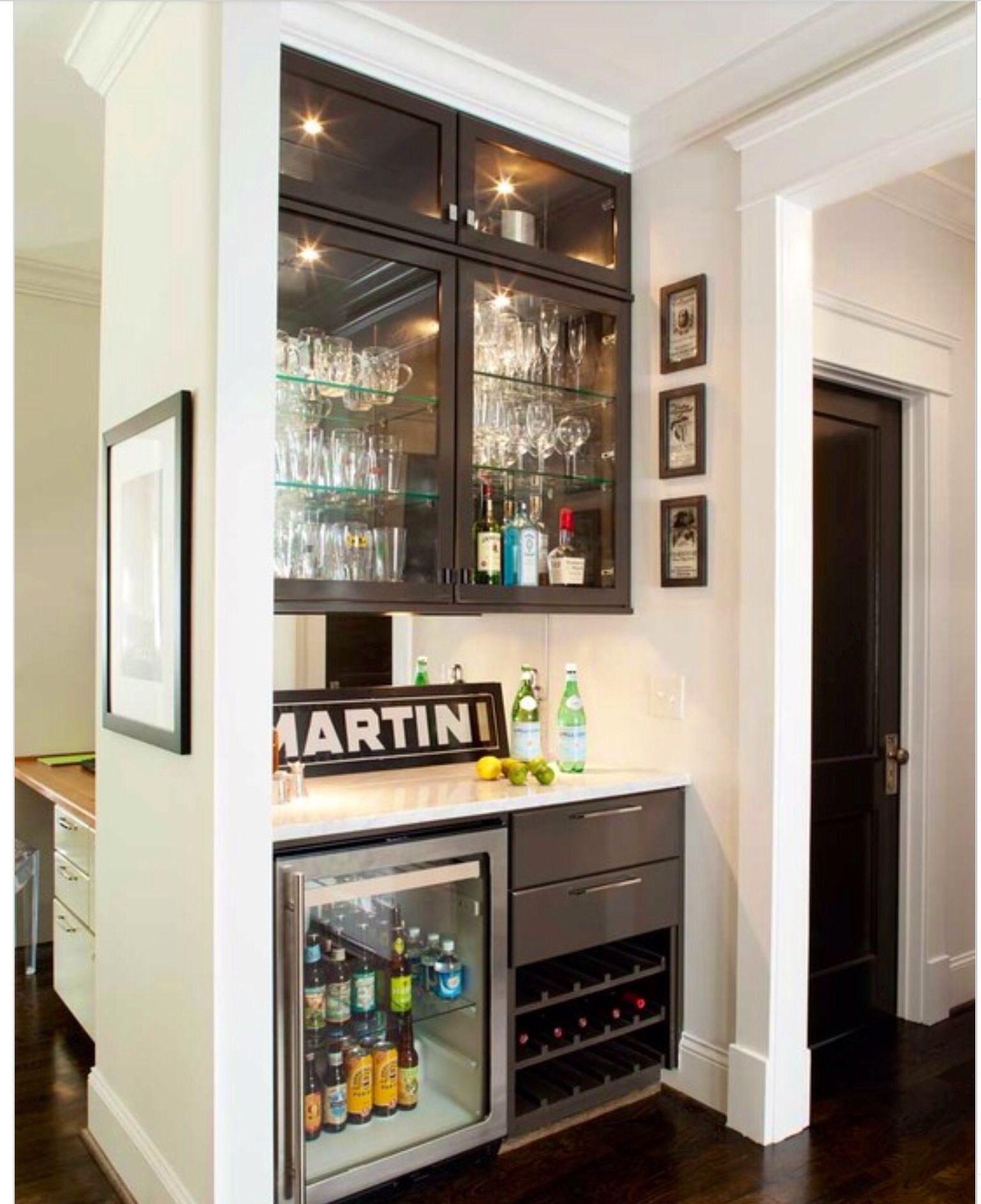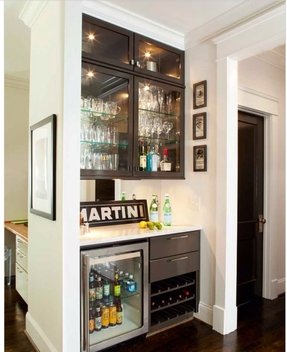 Mini refrigerator designed for storing bottles. It has glass doors and mirrored back. Contains of 2 shelves arranged vertically. Suitable for residential and commercial premises. Application in the kitchen, dining room and more.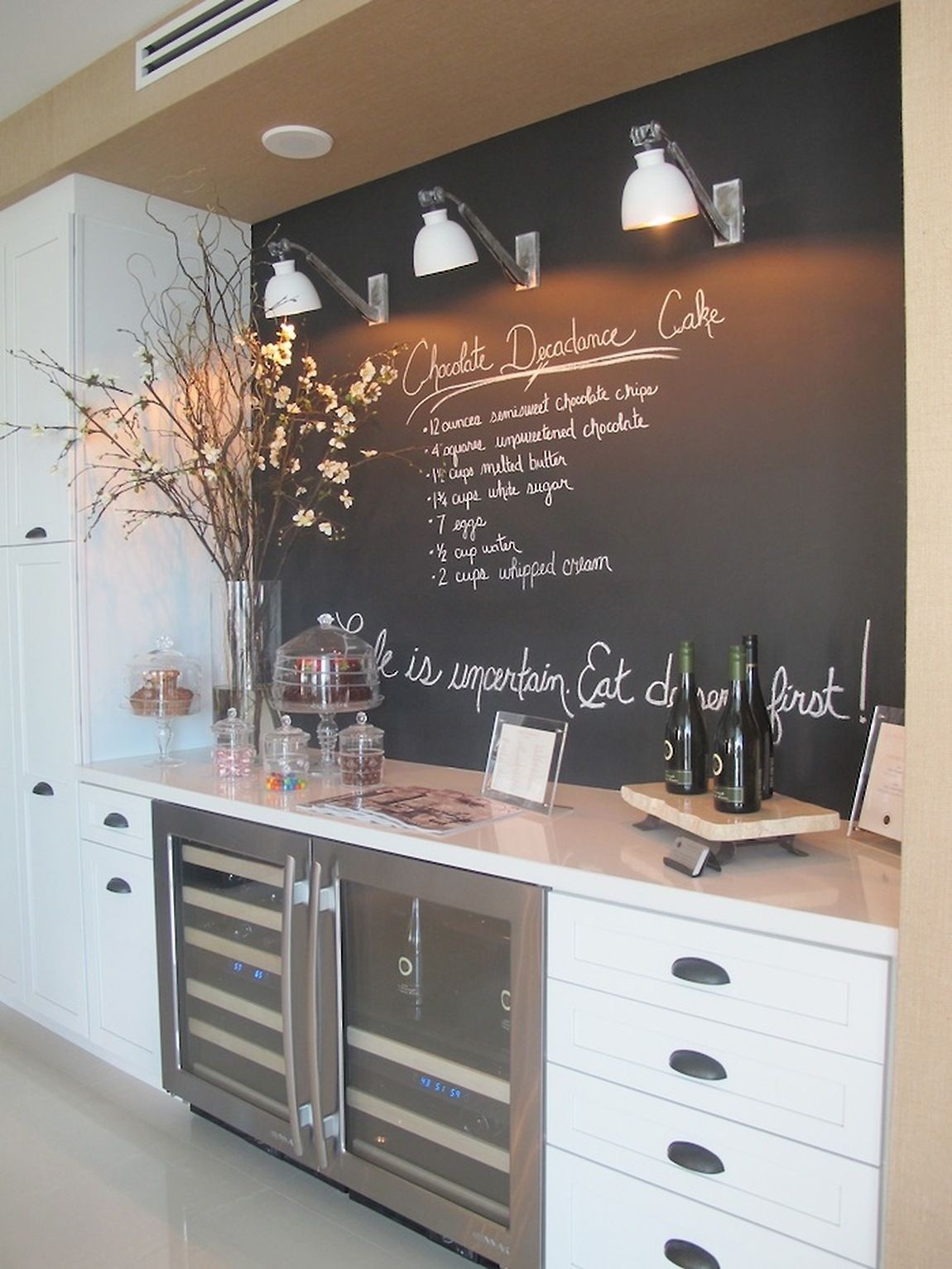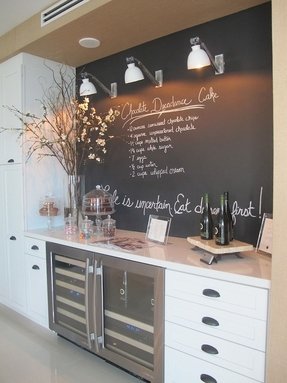 An elegant and practical solution for kitchens that are in the need of wine coolers and enough place for storage. This idea gives you 5 storage drawers, 1 cabinet for the trash bin, 2 wine fridges, and 1 polished top - all beautifully combined to make a functional whole.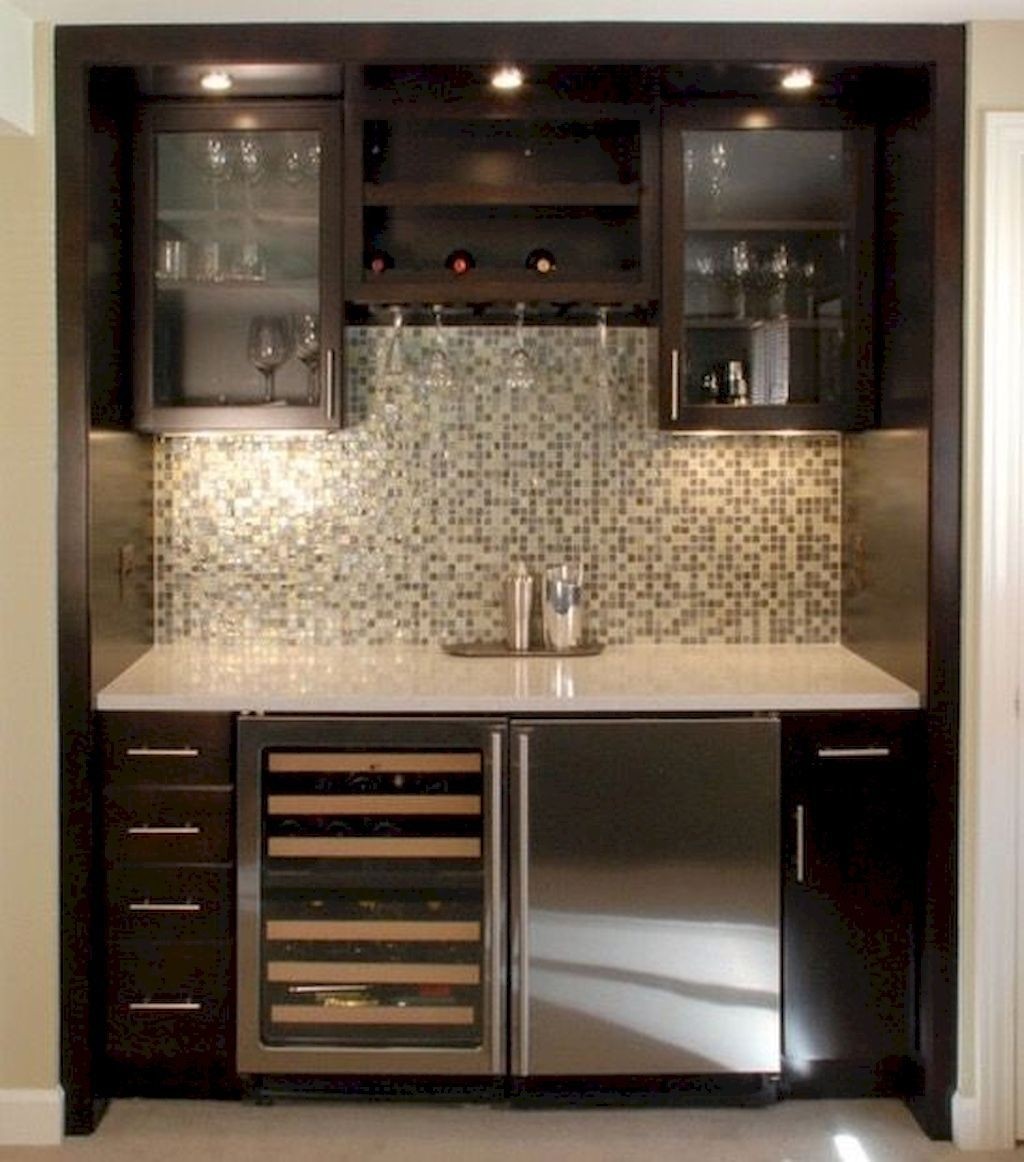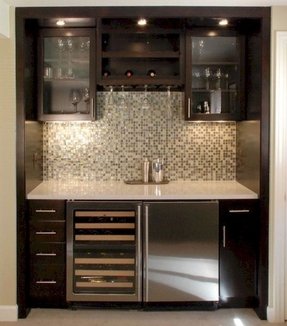 dry bar for Kim! Imagine it flanked with floor to ceiling cabinets!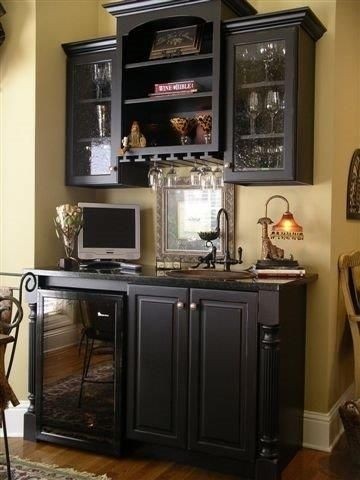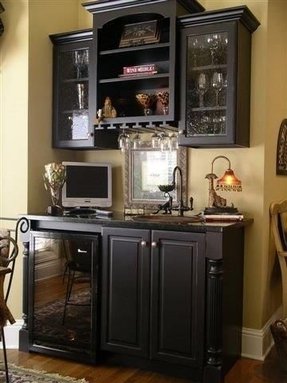 Created of maple wood with a black sand-thru finish, this cabinetry is a quintessence of elegance. It features a built-in wine cooler, seeded glass doors, a polished top, one 2-door cabinet, and large turned posts.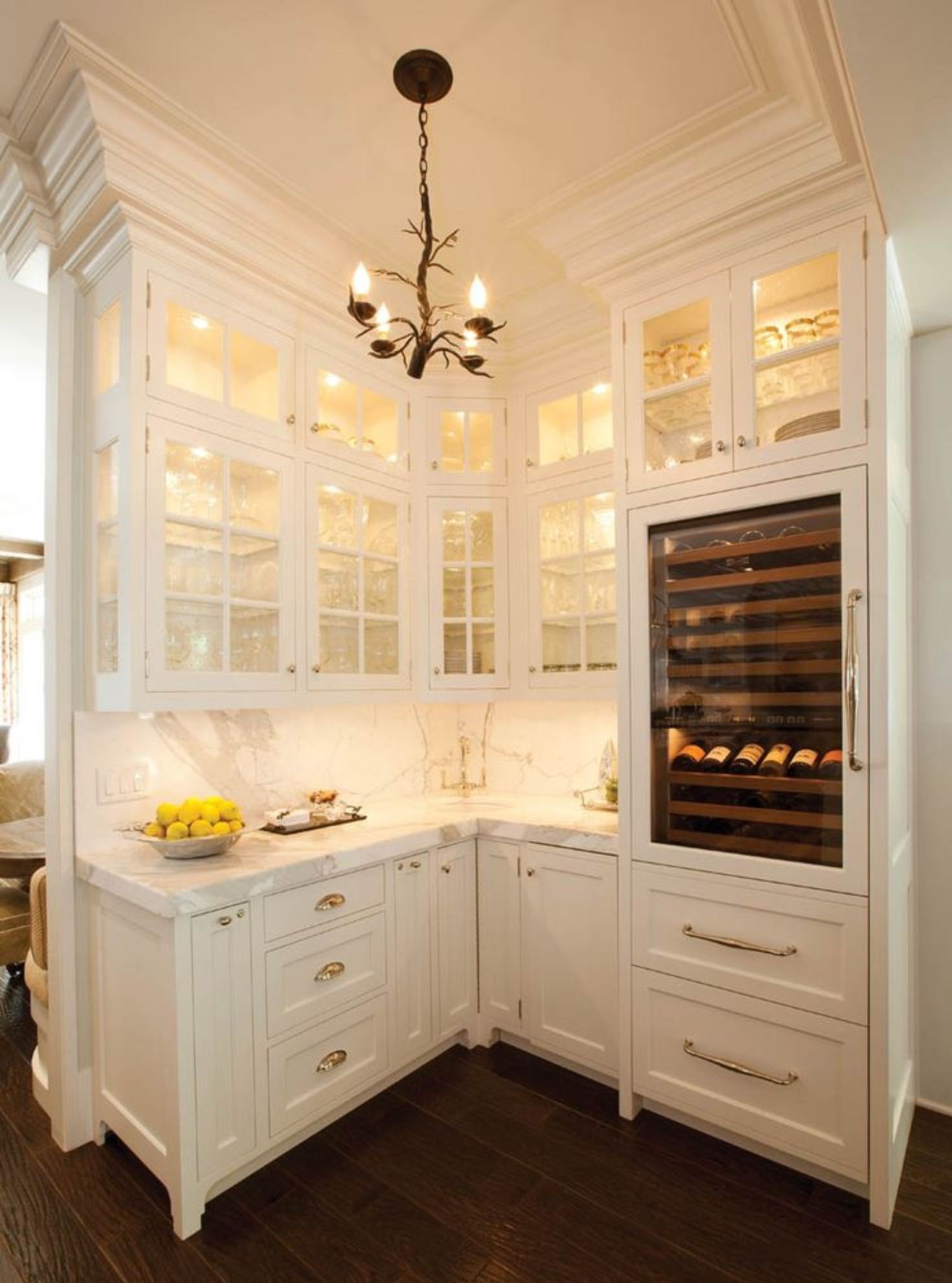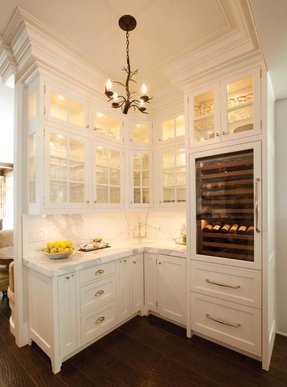 A great corner drinks unit in white and cream. It has a countertop with beige accents, a moulding top, low legs. Lighted upper part comprises of glazed cabinets with shelves and a wine cooler. Floor full door cabinets and drawers have dashy handles.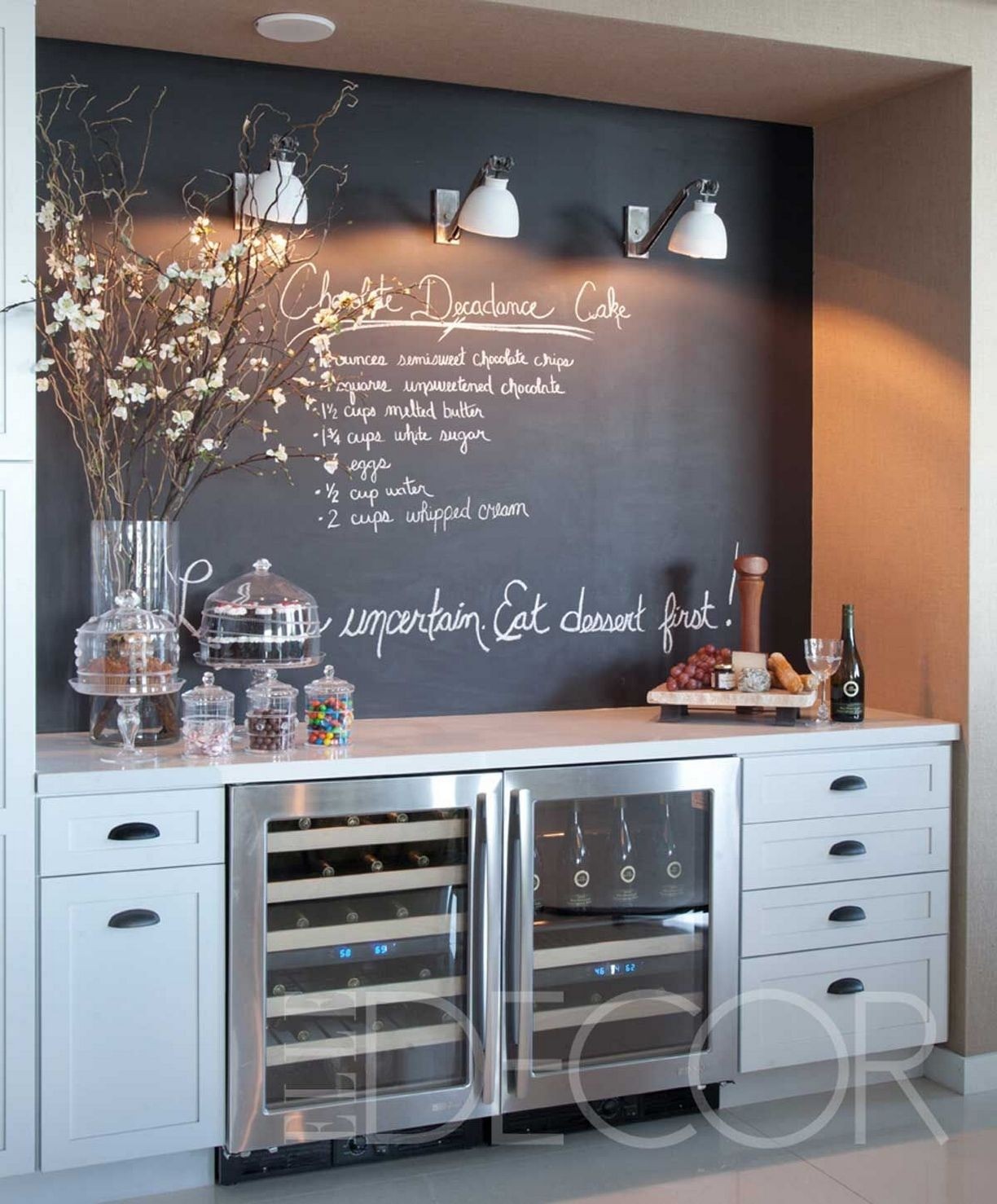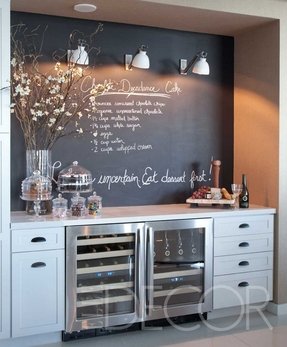 Vintage setup for a bar corner in a dining room, fitted with modern, contemporary appliances. The wooden console table is fitted with two miniature refrigerators and has a sweet display on the top.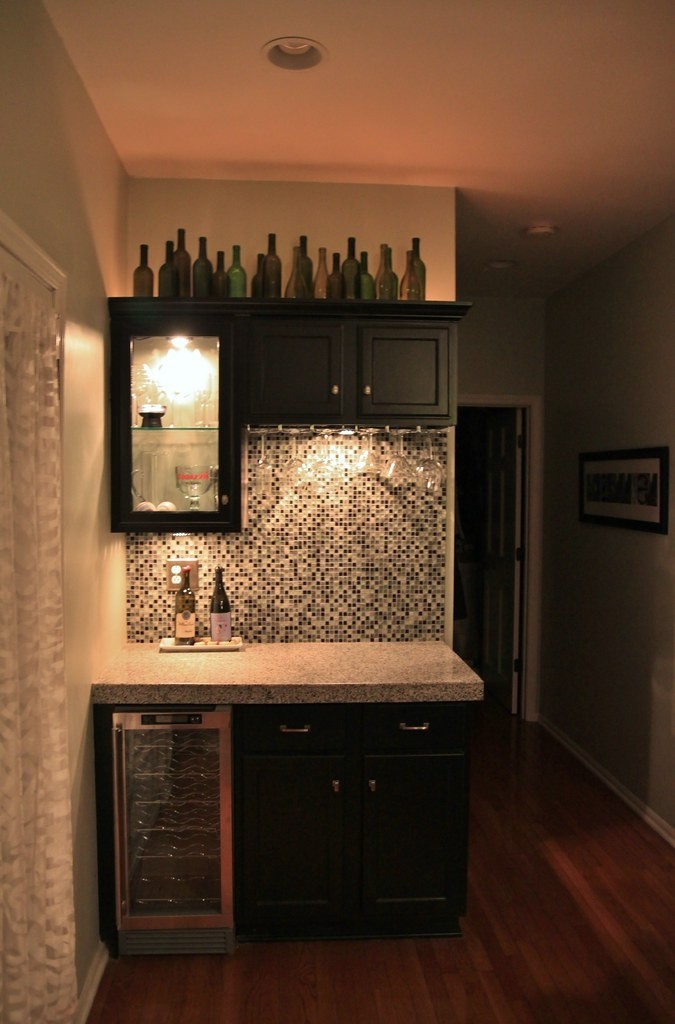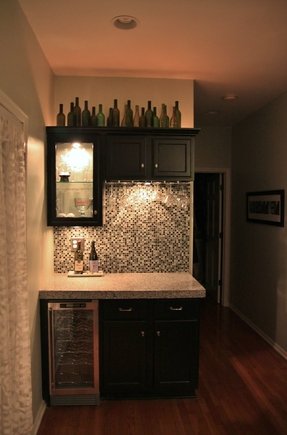 above the kitchen cabinets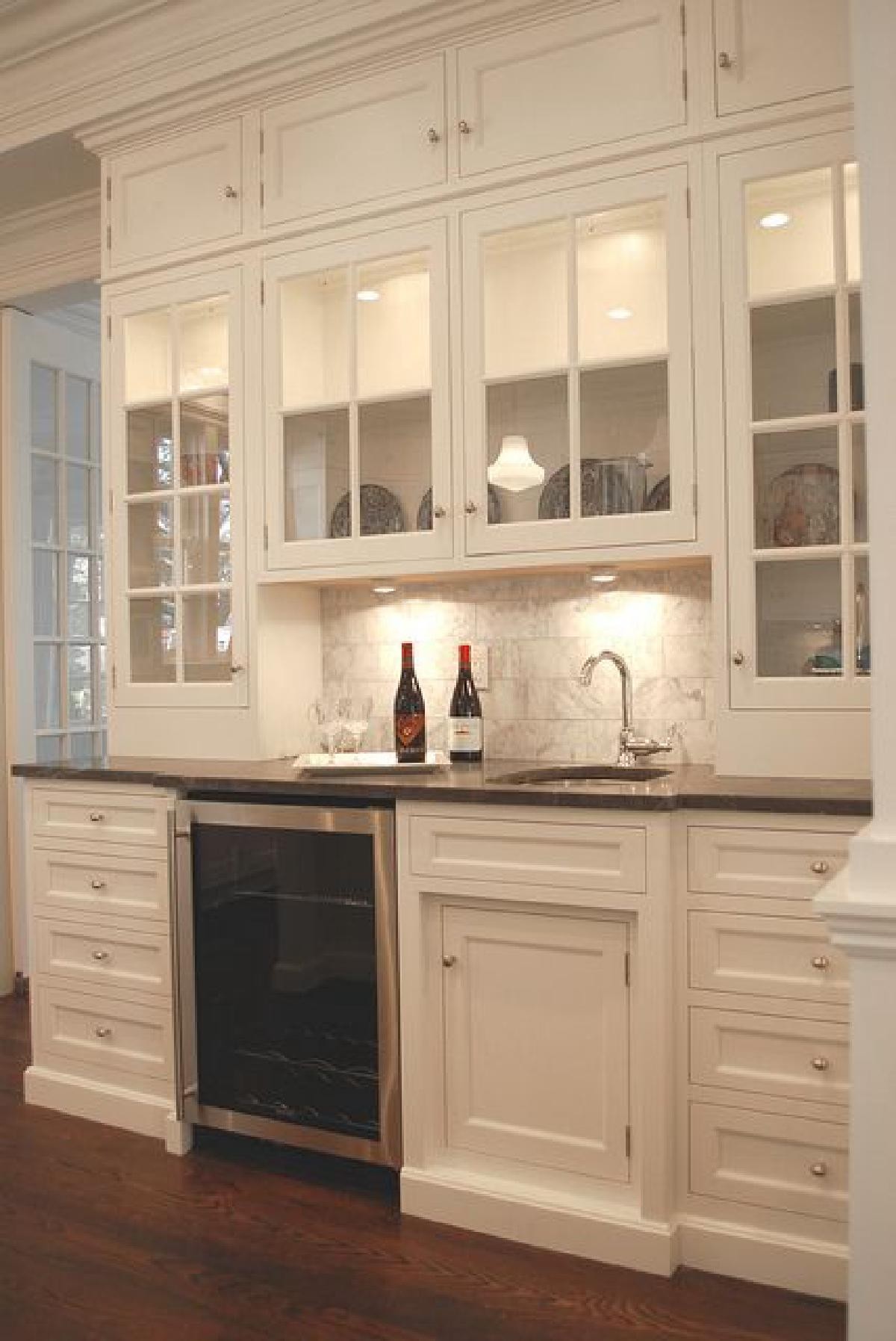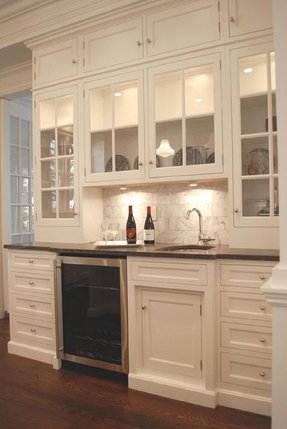 wet bar by Kitchen Design Diary. Love the white cabinets with the glass doors. By dining room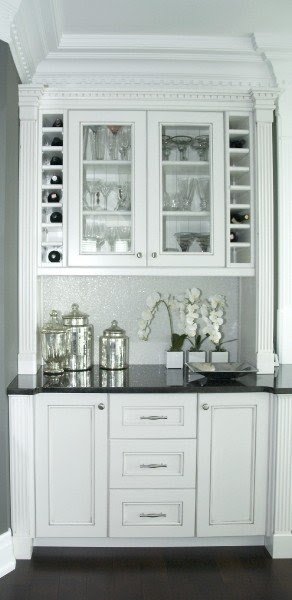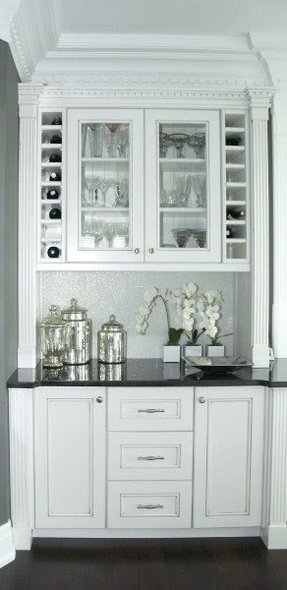 built-in bar/pantry off the kitchen Love the glass containers. She'd make them with paint.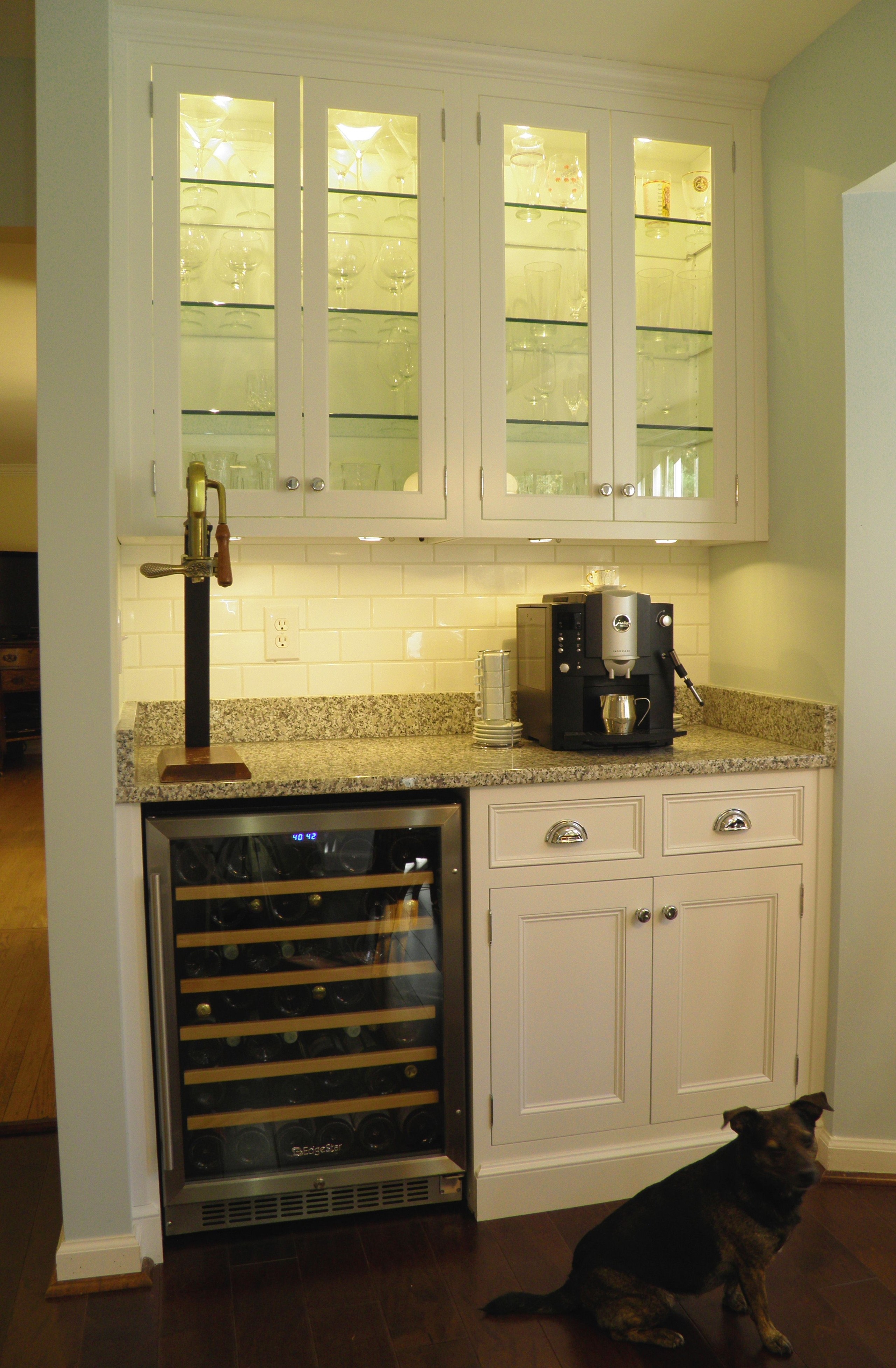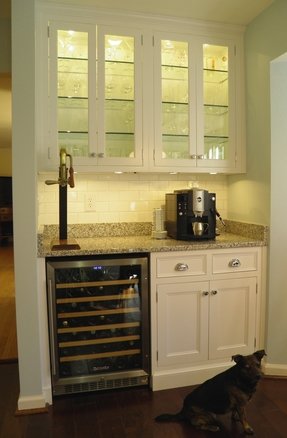 Kitchen Island - wine fridge - wide or narrow?? With 1 set kitchen cabinets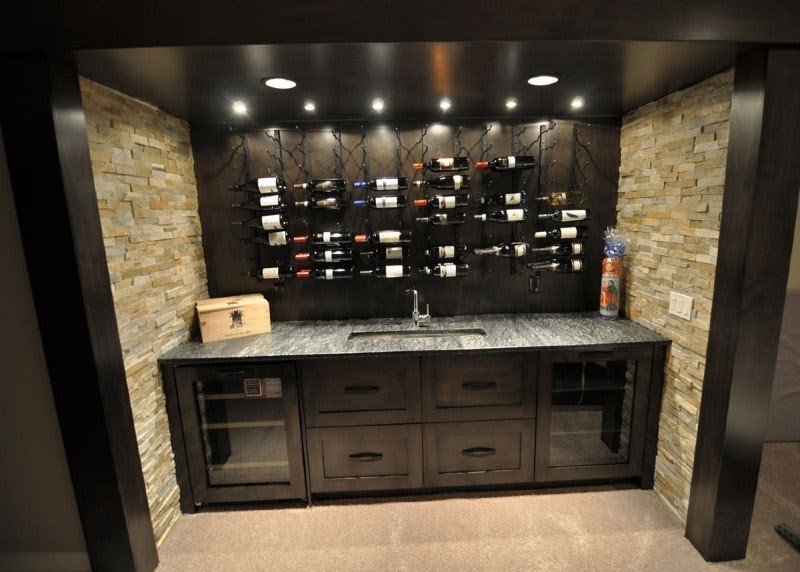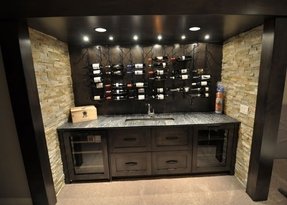 An aesthetic modern customised wine bar of wood in dark browns. Four drawers, a cooler and a cabinet with shelves and glazed doors have horizontal C-handles of black metal. A marble-like top has grey shades. A wall panel has hooks of metal wires.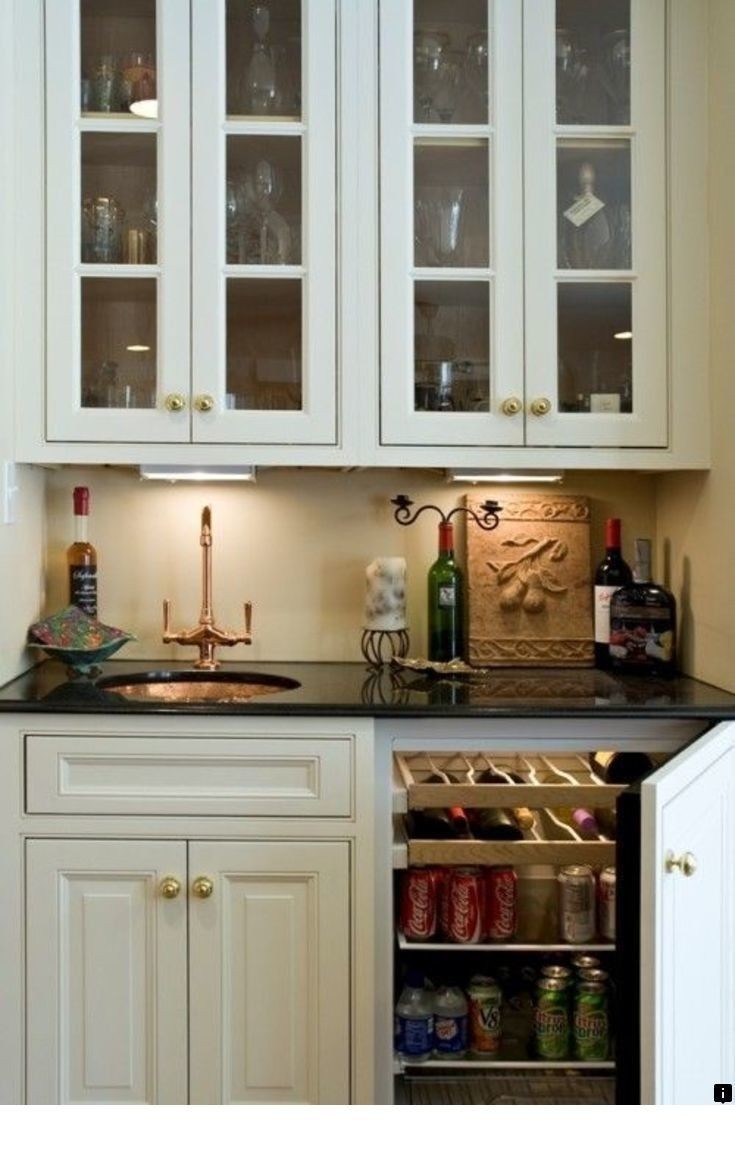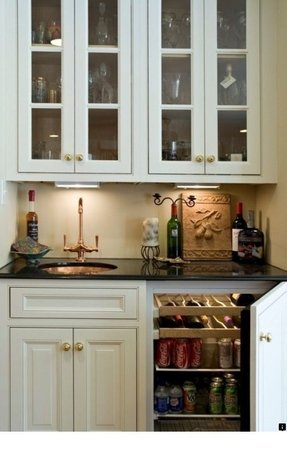 Traditional Family Room Small Home Bar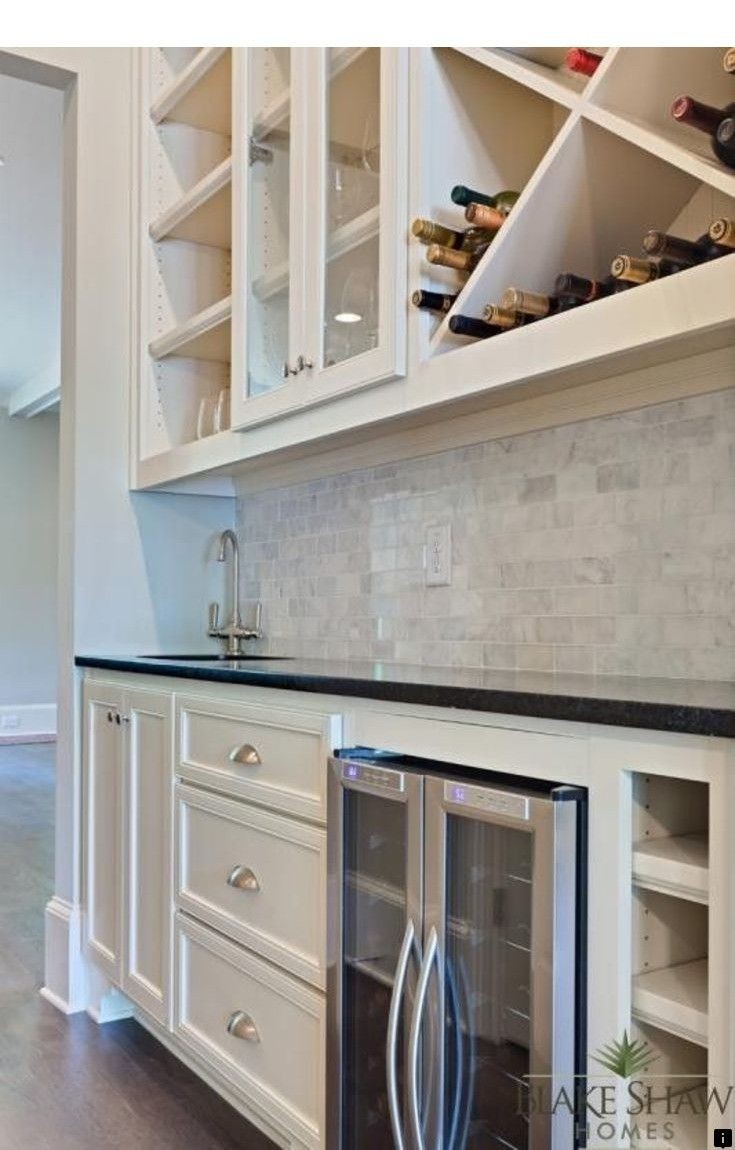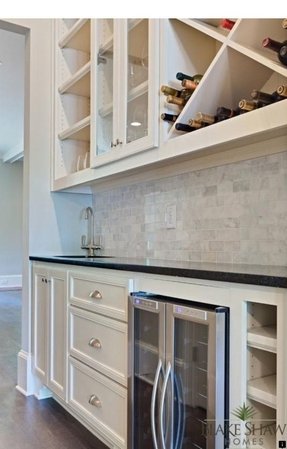 Ashford Park Custom Home | Blake Shaw Homes | Atlanta, Athens, Custom Homes and Remodeling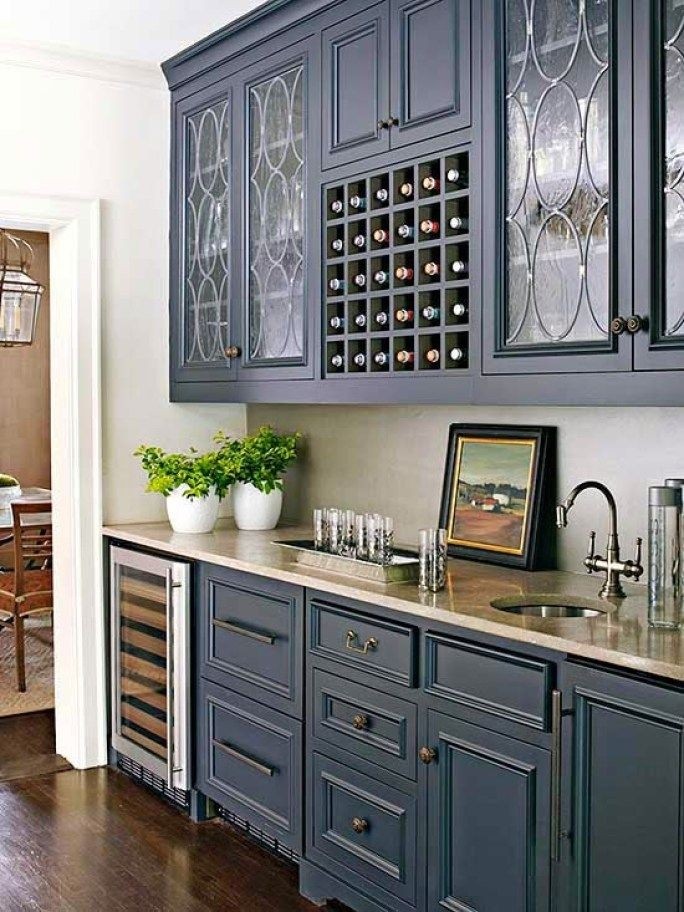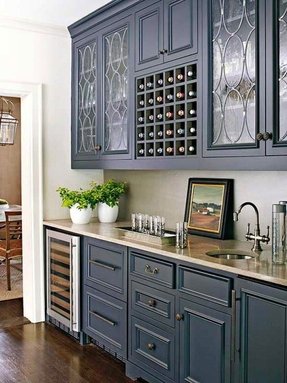 Being an exquisitely stylish proposition for one's kitchen or dining room, this Butler's pantry enchants with the gorgeous glass front cabinets and cleverly designed wine storage nooks.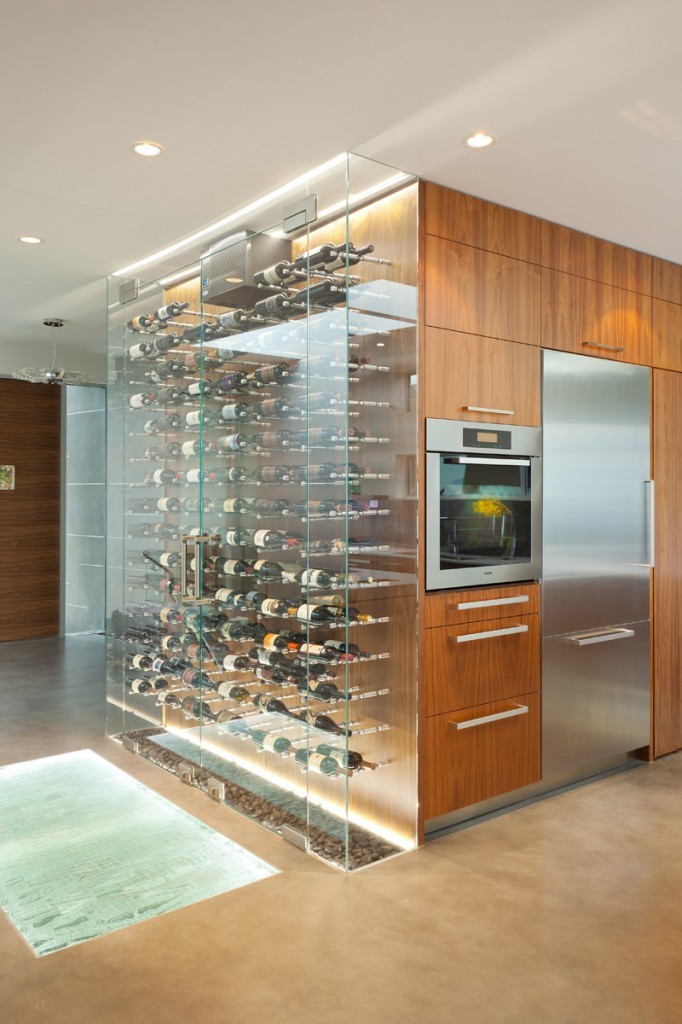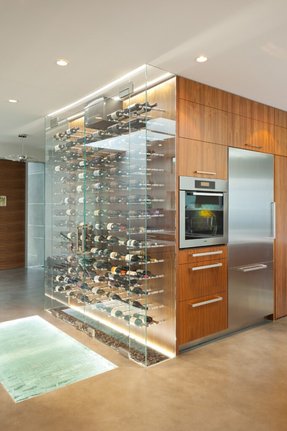 #KBHome Glass Case | Bottle Display | Contemporary Kitchen | Wine Cellar | Custom Design | Home Ideas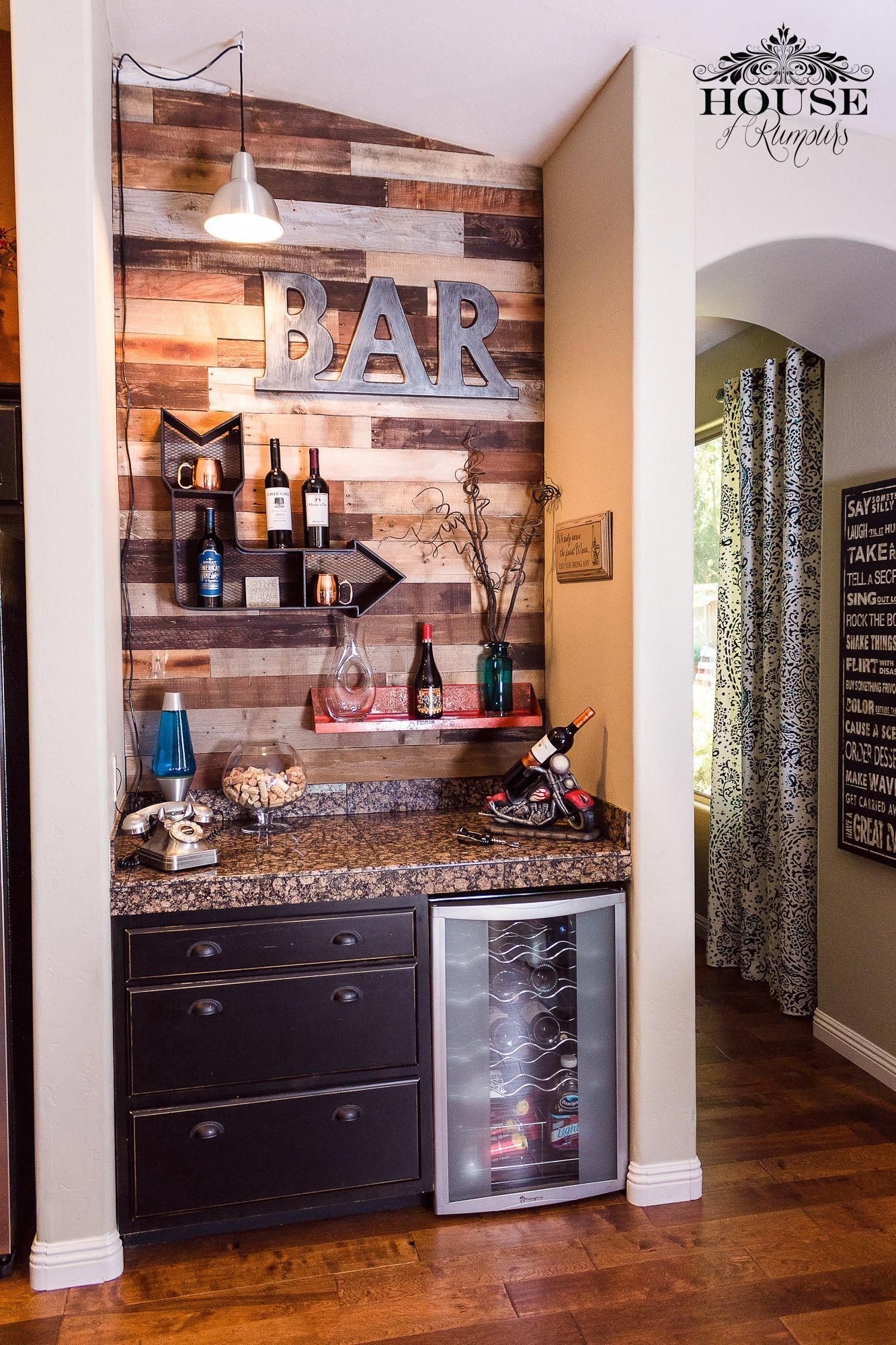 This smoothly designed wine corner delights with its cool and clean finishing, as well as functionality. Covering the wall with shining wooden pallets gave the place a contemporary character. Combining it with marble top represent style and prestige.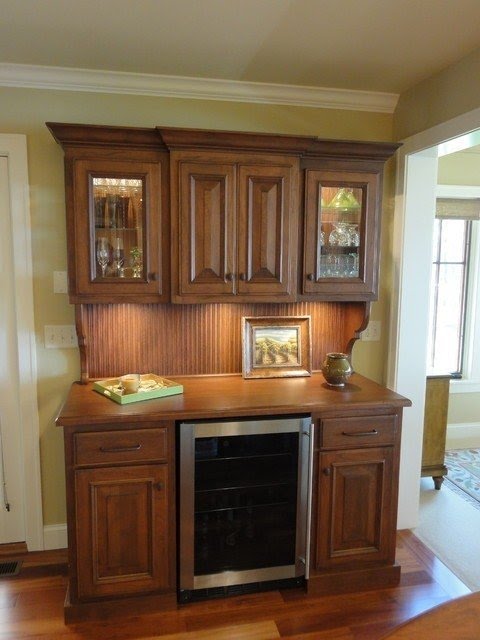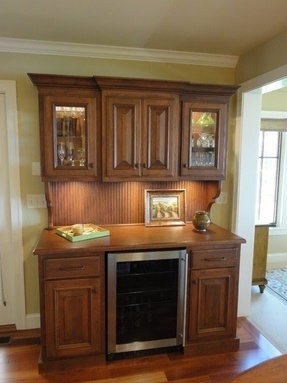 Bar Cabinet with Refrigerator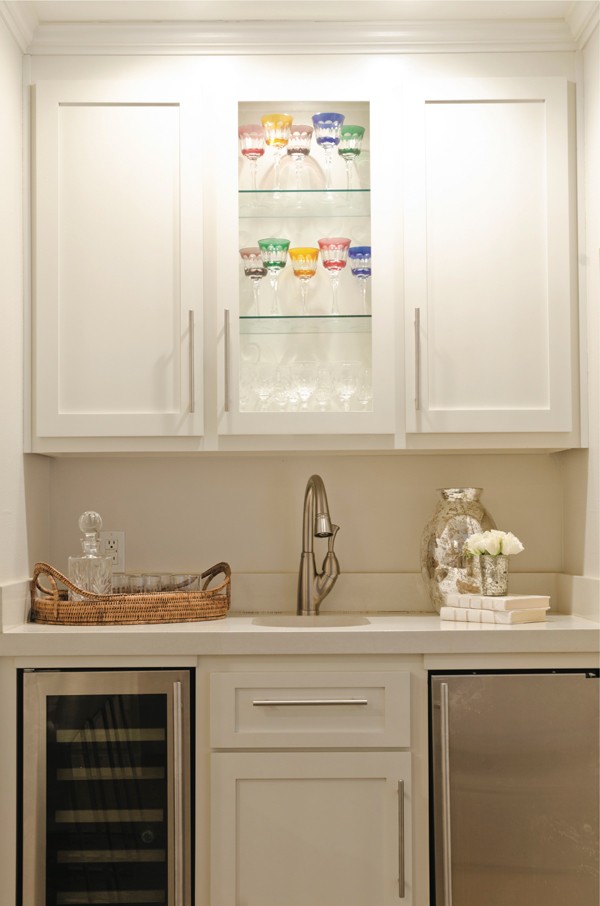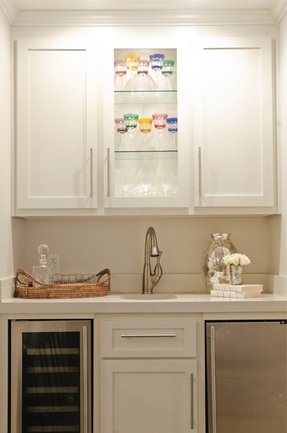 Bar cabinet with wine cooler on the base. Frame is made of wood. Ideal for storing glasses, bottles and others needed accessories. Functional design for each home.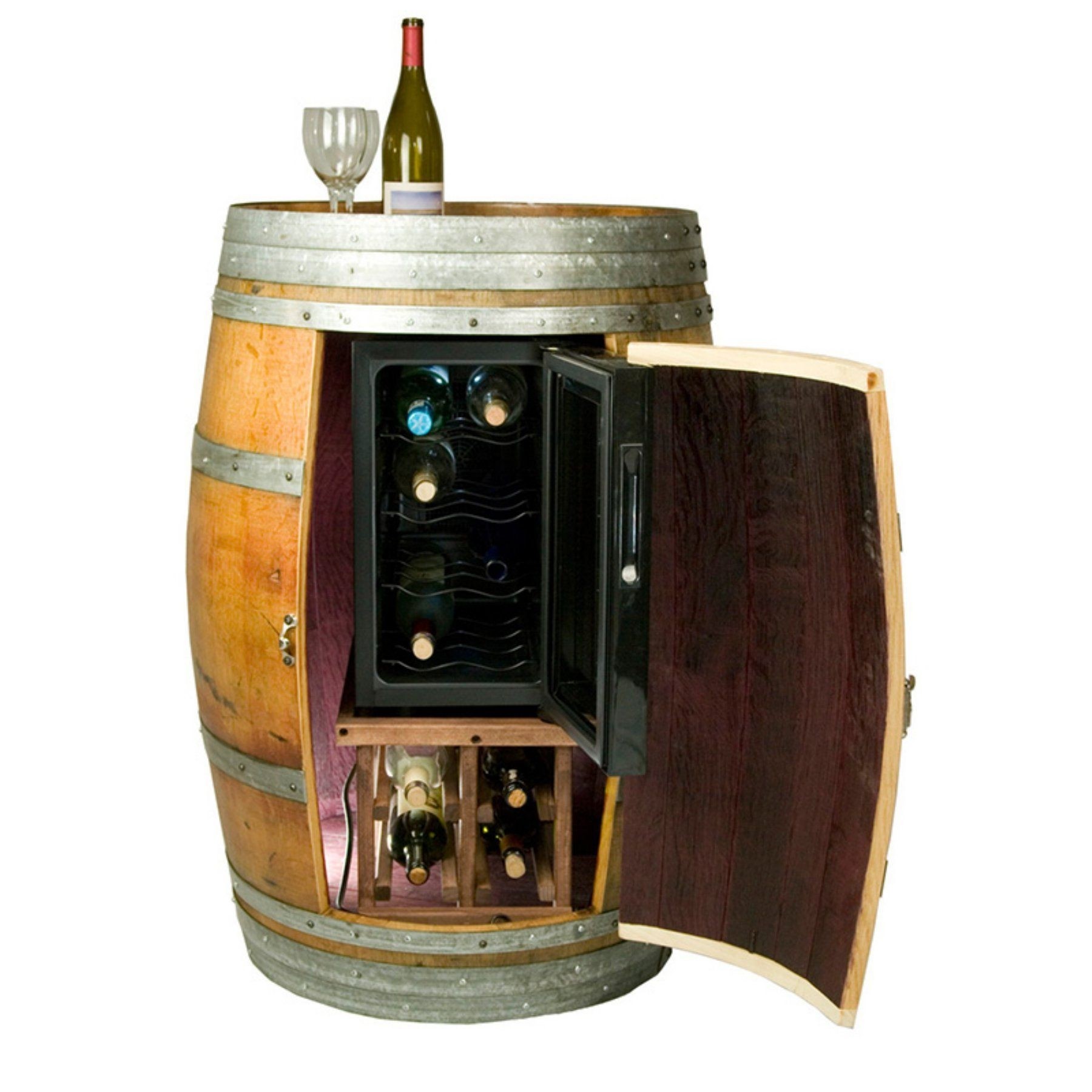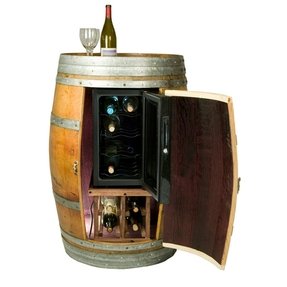 Wine Barrel Cabinet with Wine Chiller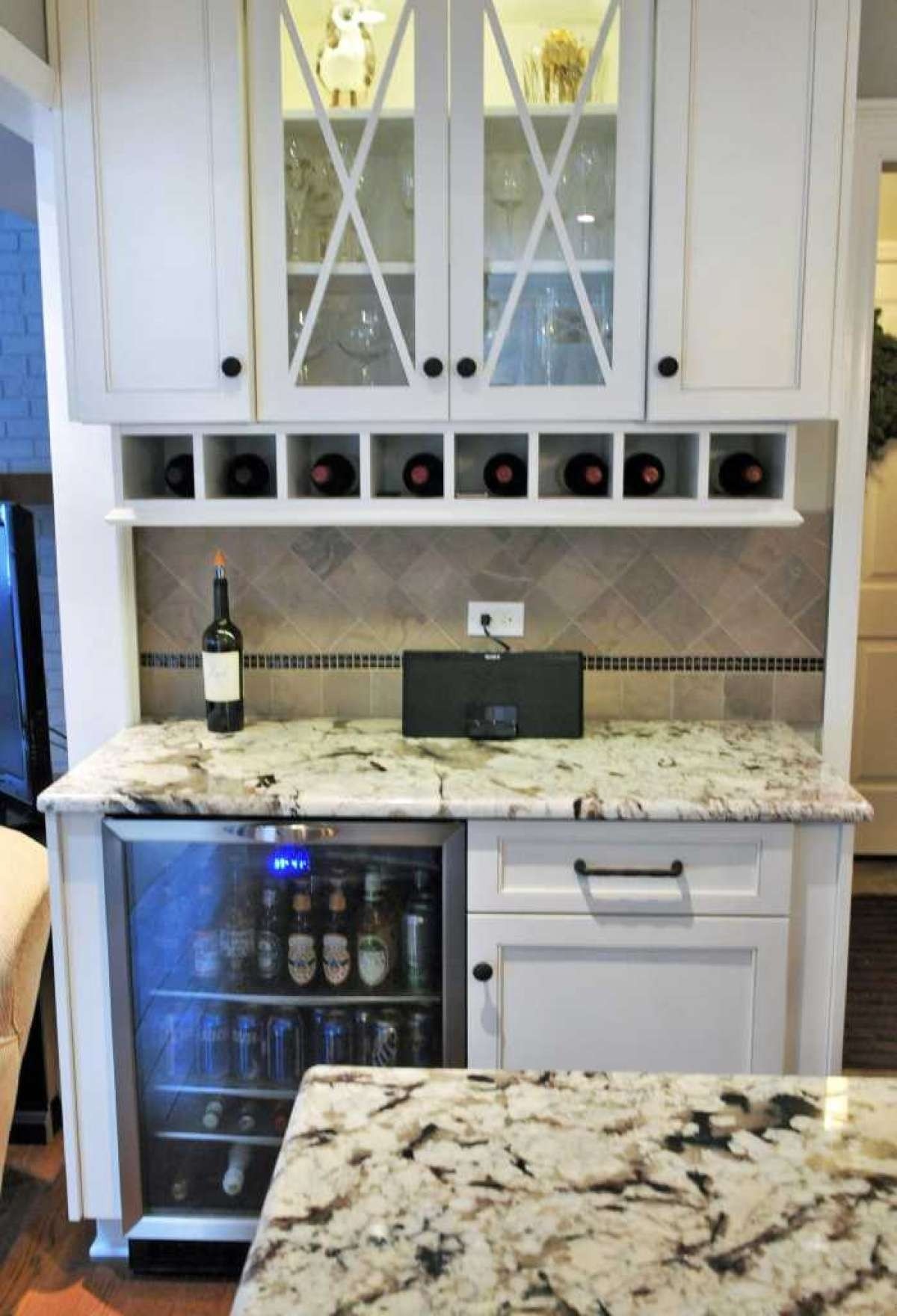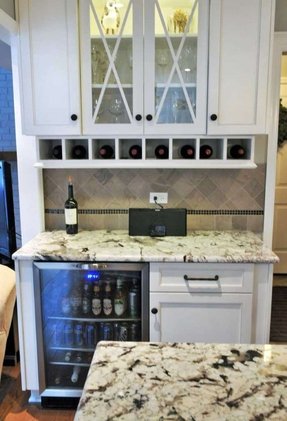 Super small wet bar, 1 beverage center and enough room for 1 cabinet. Like the wine storage but it's not really enough for me.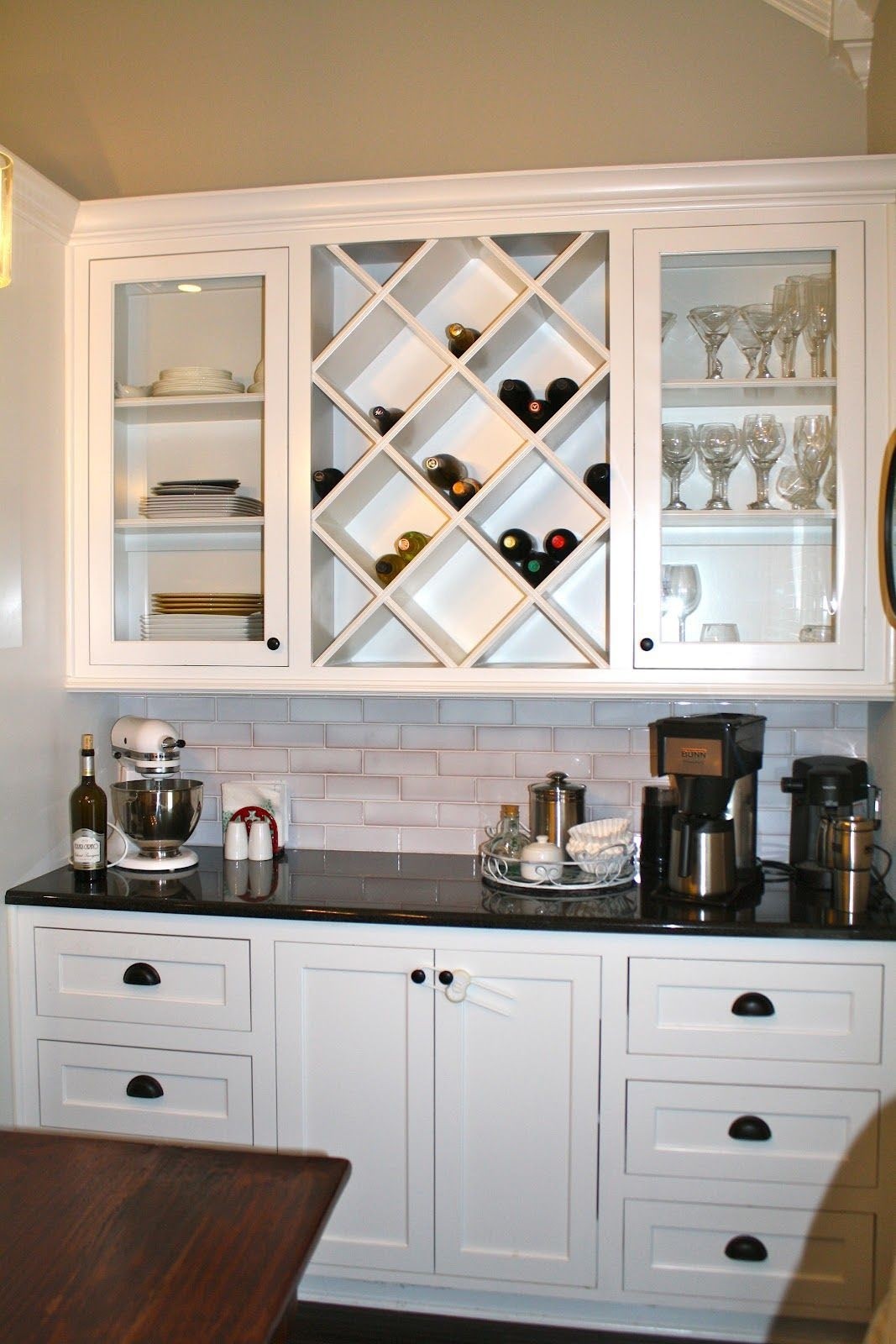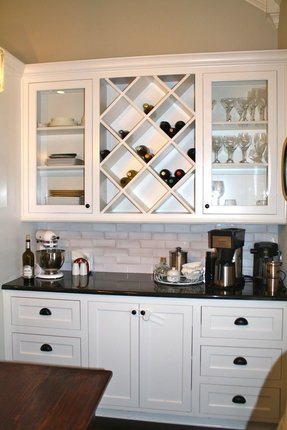 Built in hutch by the breakfast table. I would add a bar sink with a disposal and a 2nd dishwasher for it to be perfect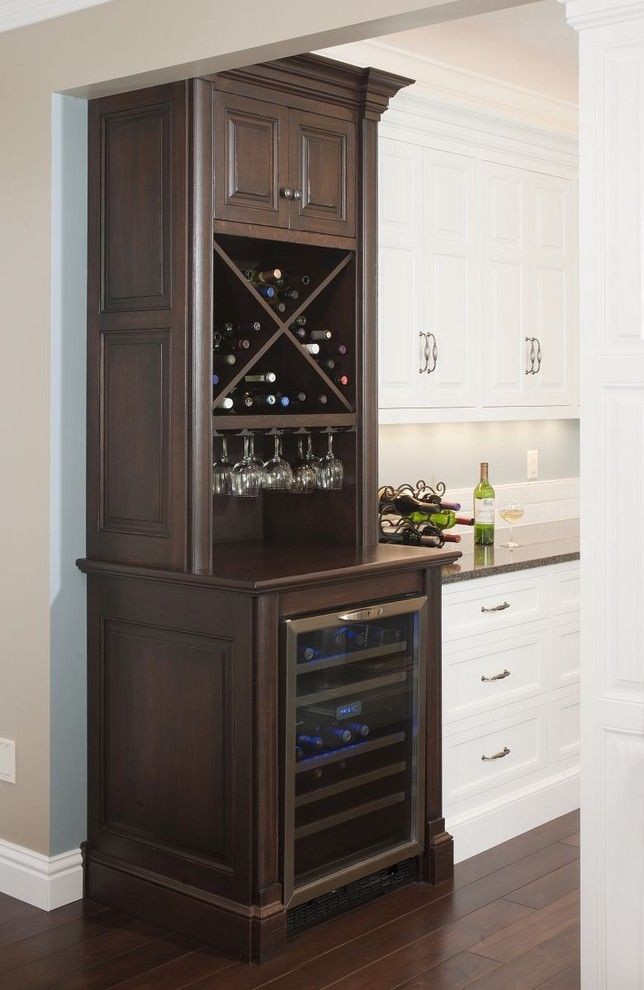 Bar Cabinet with Wine Refrigerator 2020 -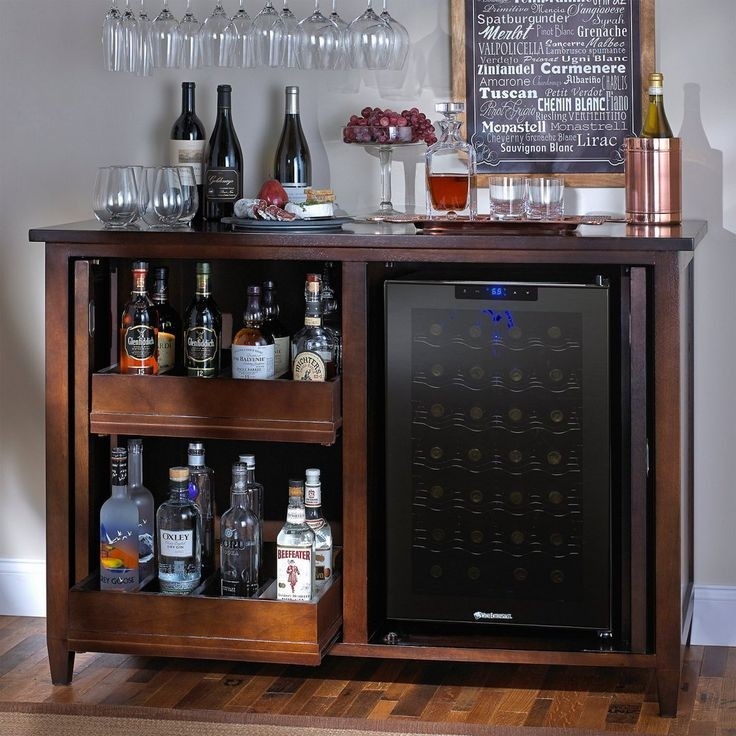 wine enthusiast 36 bottle costco sideboard with mini ...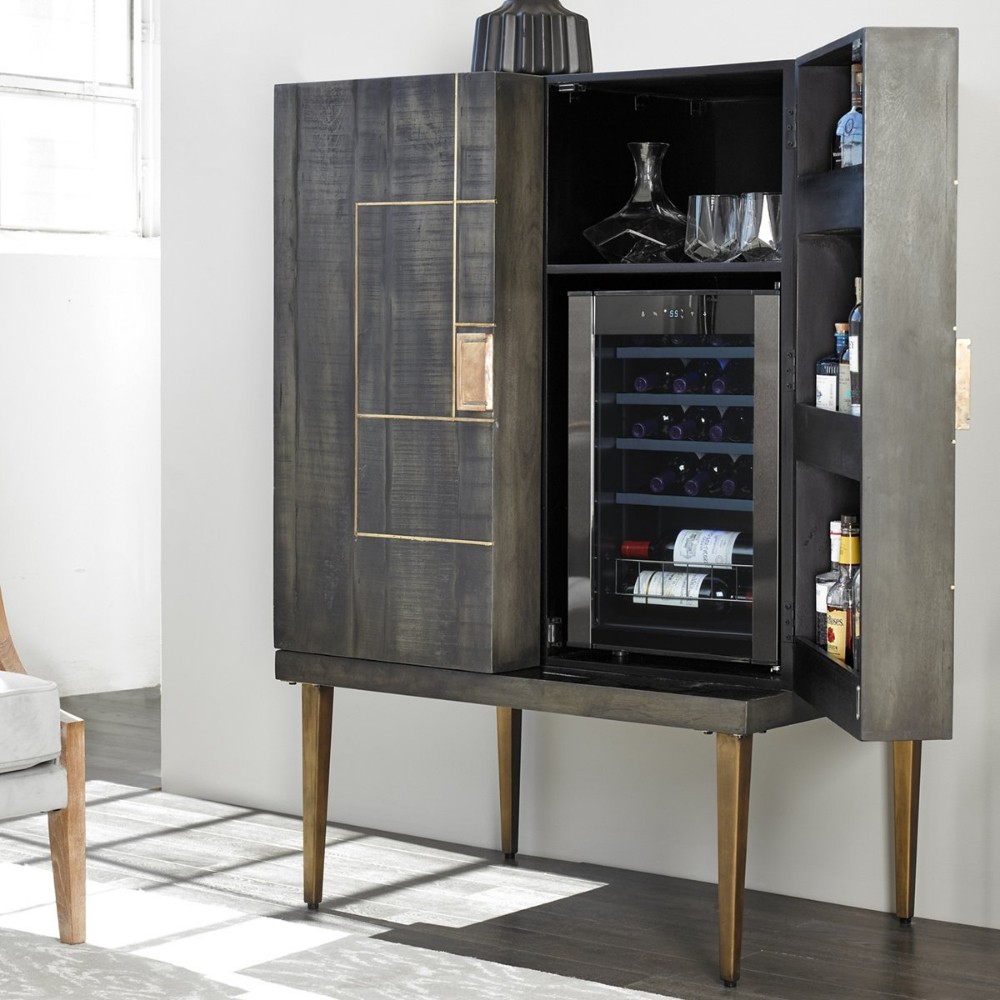 Pin by 7 Maple Design on Interior ideas | Modern bar ...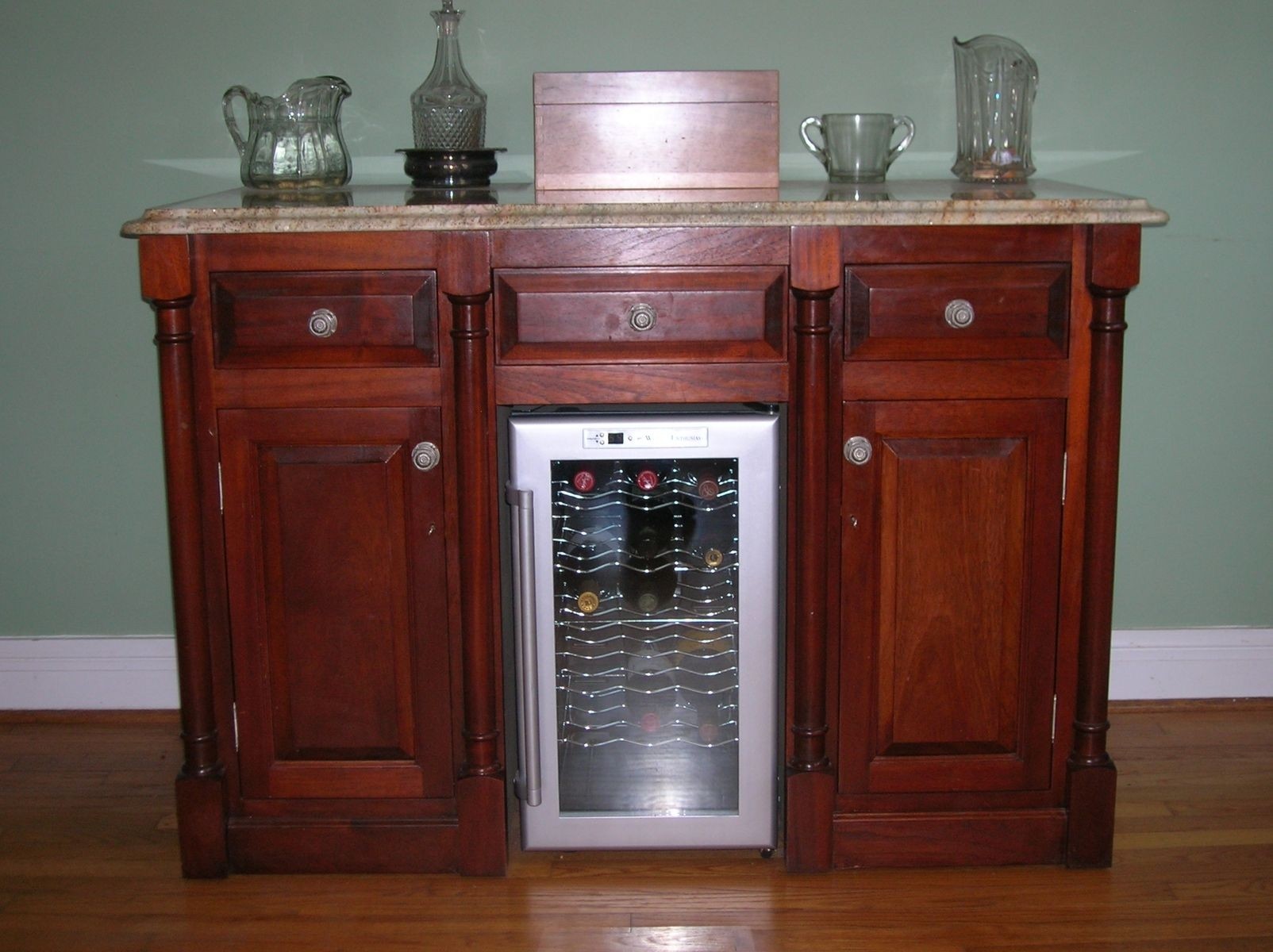 Bar Cabinet With Wine Fridge Small Home Wood For Room ...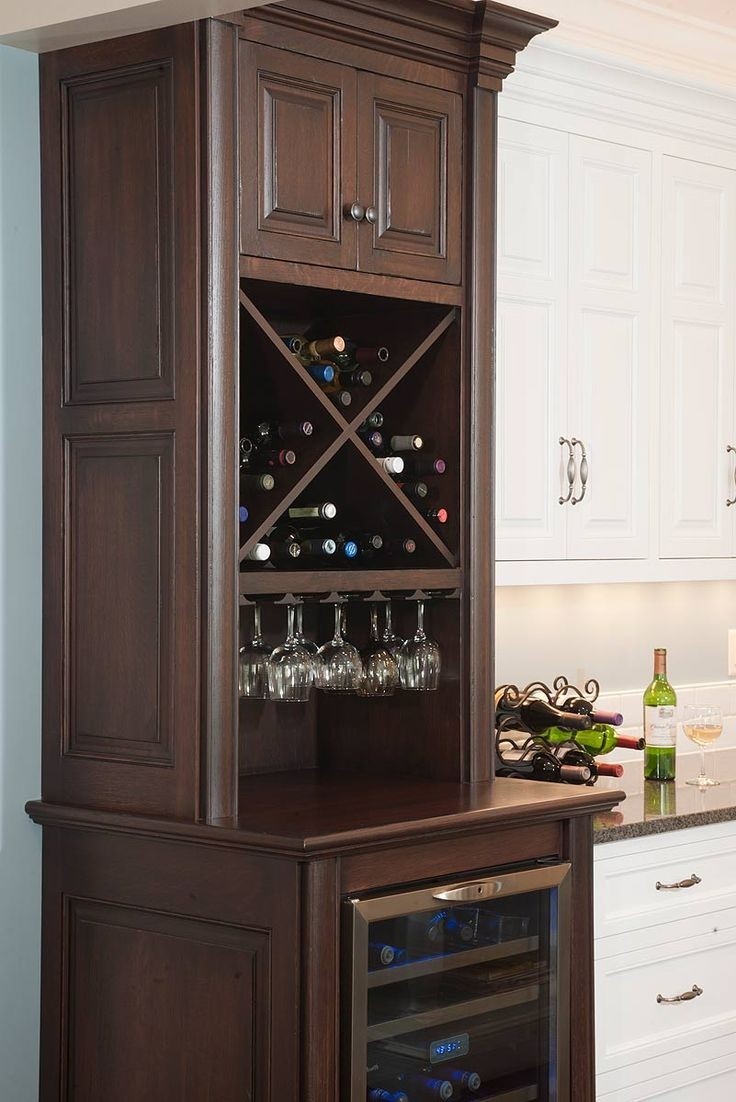 38 best images about Bar Areas on Pinterest | Bar areas ...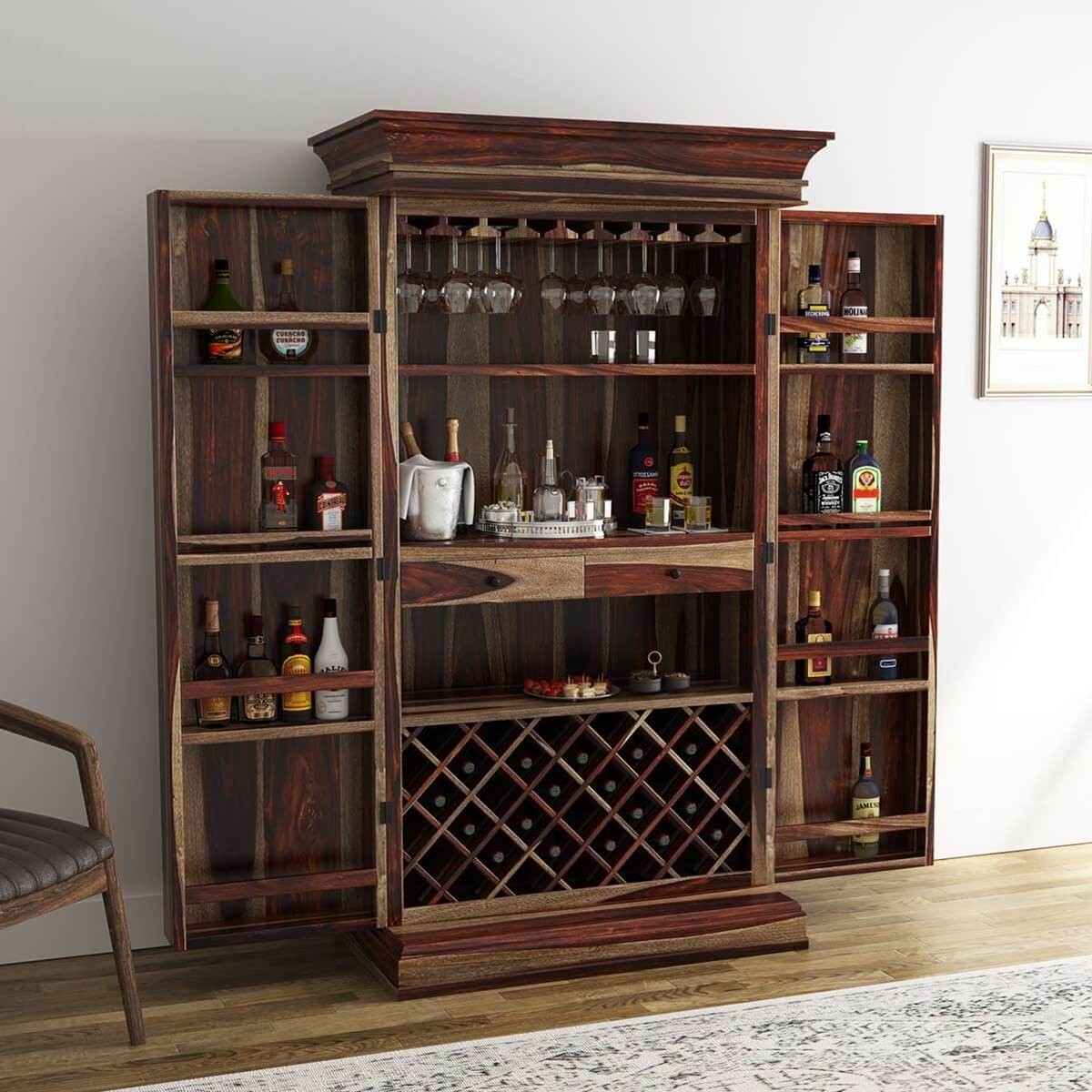 Ohio Rustic Solid Wood Tall Wine Bar Cabinet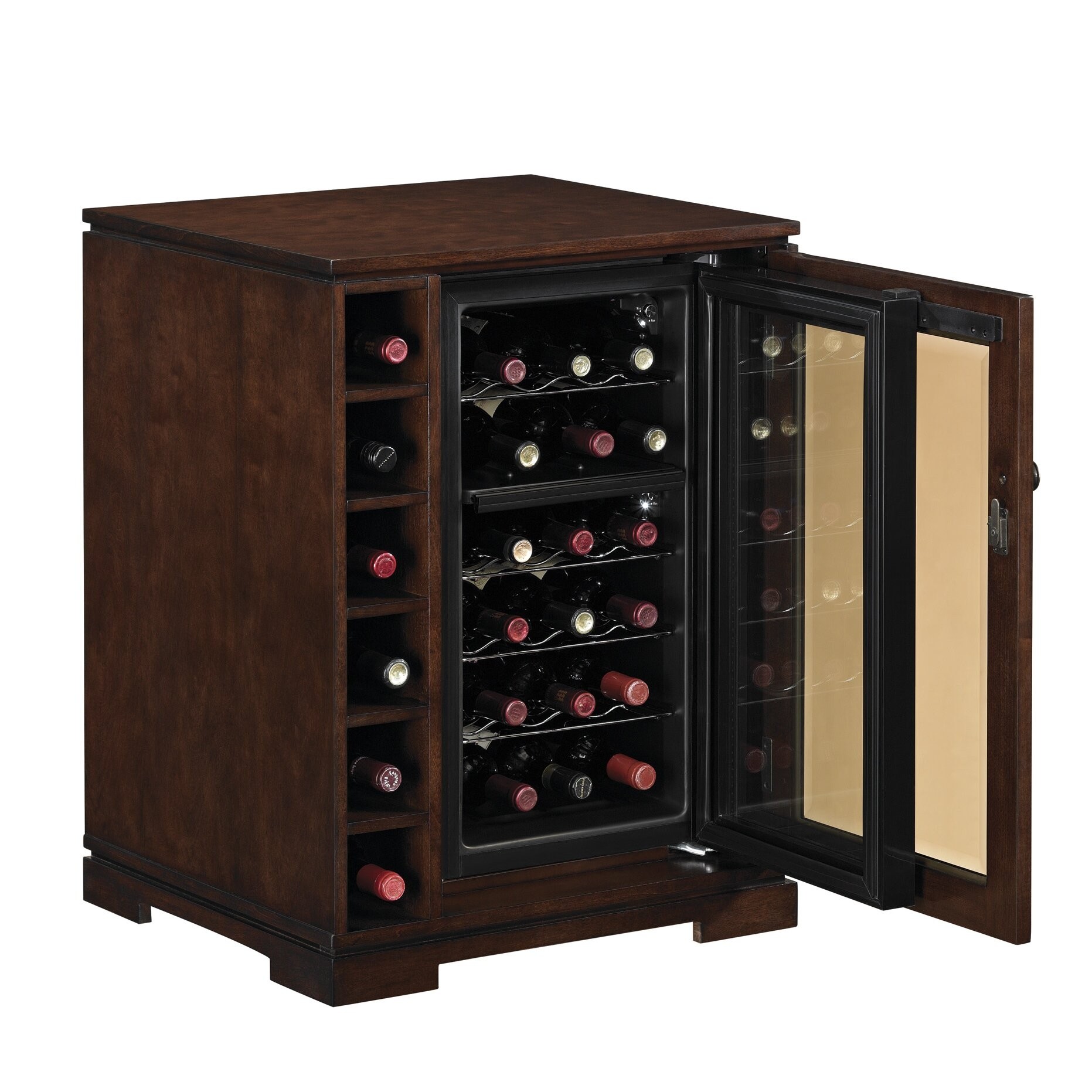 Tresanti Cabernet 18 Bottle Wine Cabinet & Reviews | Wayfair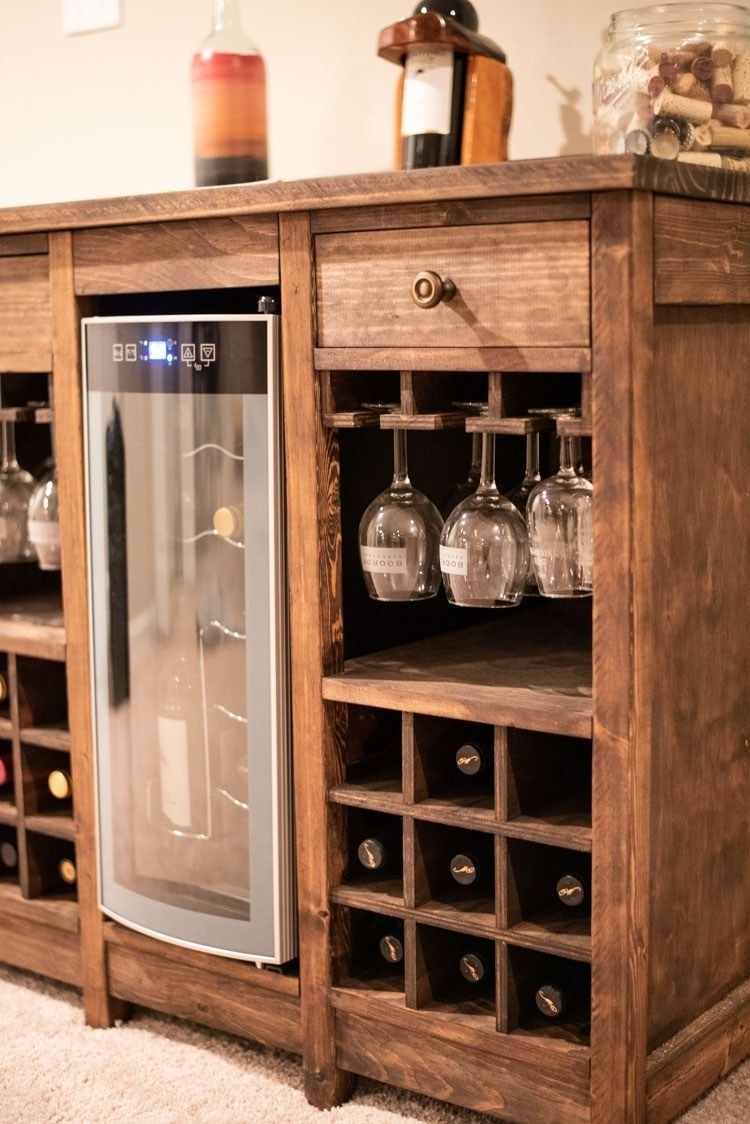 Wine Cooler Cabinet | Wine cabinets, Wine fridge cabinet ...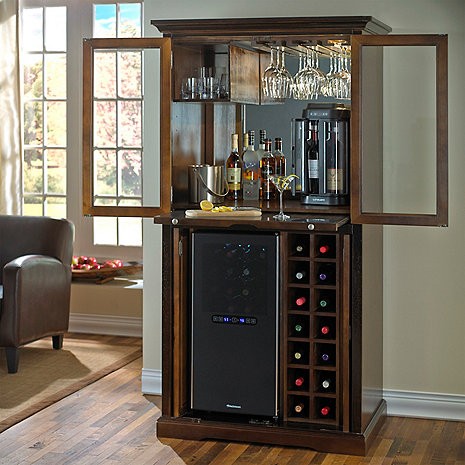 32 Bottle Italian Armoire Dual Zone Wine Refrigerator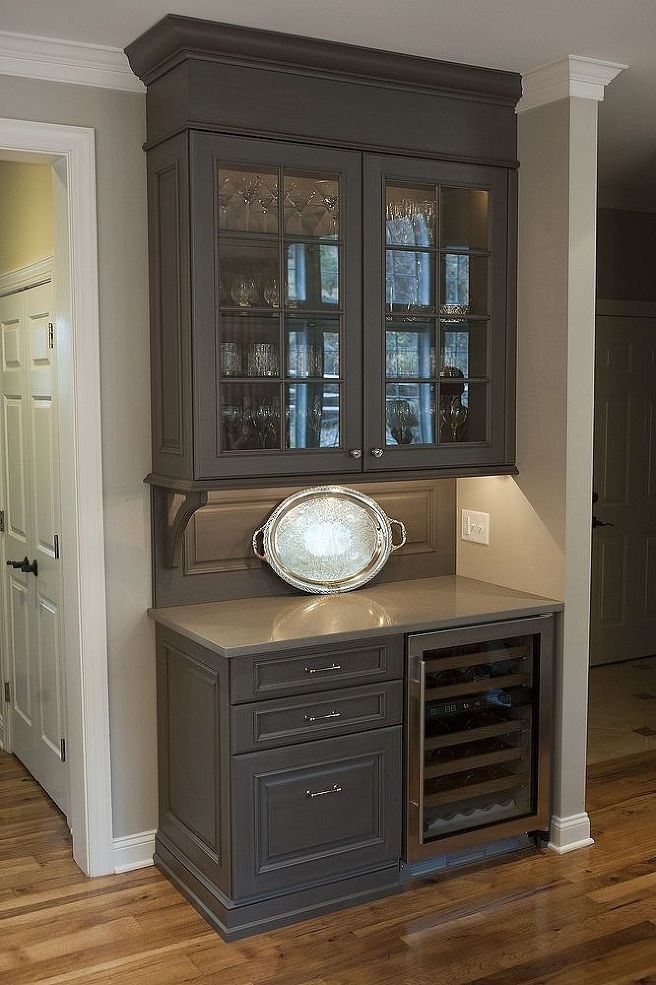 For the Wine fridge and kegorator To DIY with a desk ...