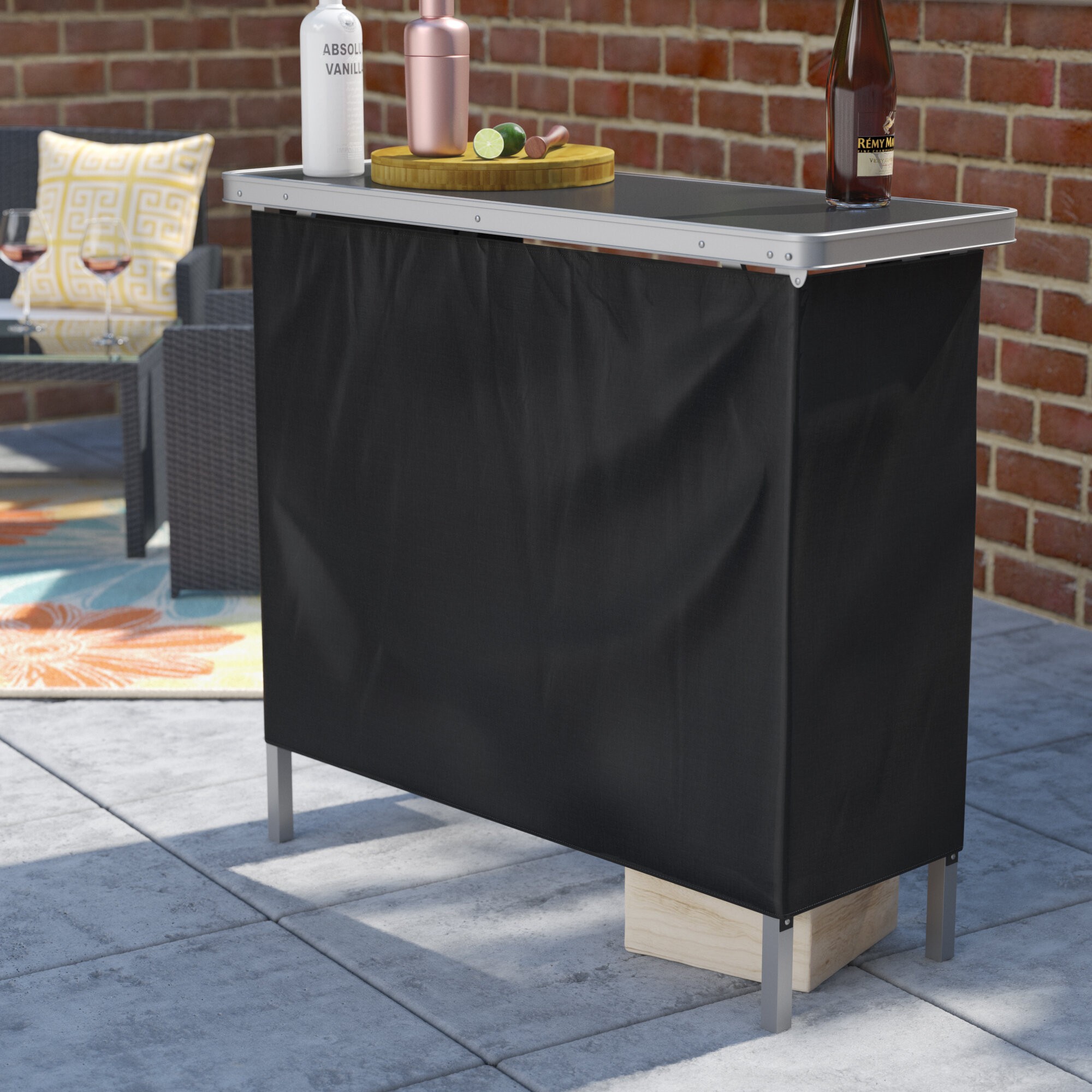 Rolando Mini Bar
Fans of minimal-style design will love this classy mini-bar. This innovative model comes with a 1-year company warranty and a heavy-duty duffel bag for extra portability. You'll love the elegant, sturdy aluminum frame and the jet-black skirt cover that will make you feel as though you're at an A-list party.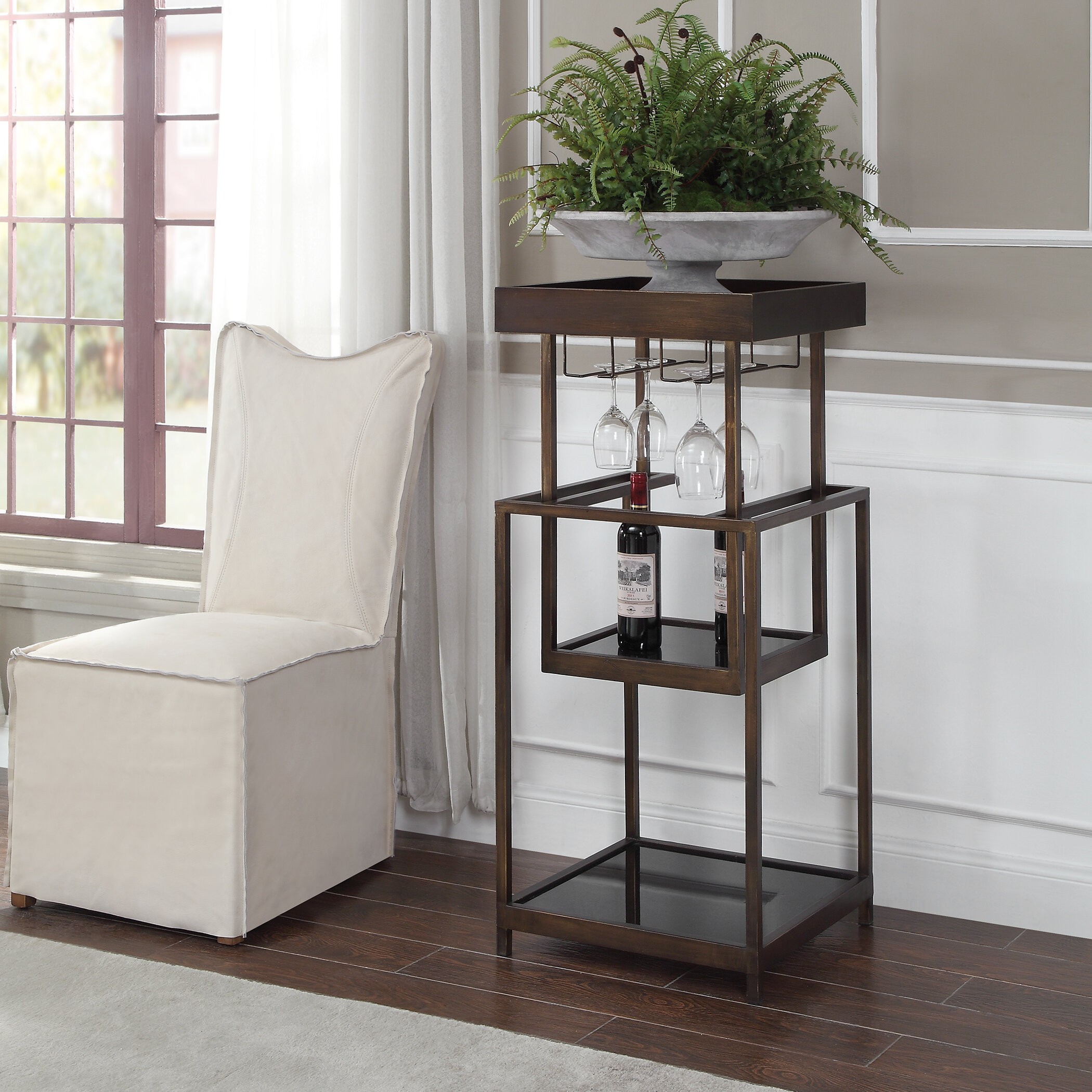 Yingst Mid-Century Mini Bar
This 44.5'' H mini-bar complements a mid-century modern decor beautifully, with its symmetrical form and retro edge. The bronzed racks allow you to store your glassware upside down, while the three-tiered design features shelving and a wine rack, providing ample storage room for bottles, ice buckets, and cocktail-making equipment.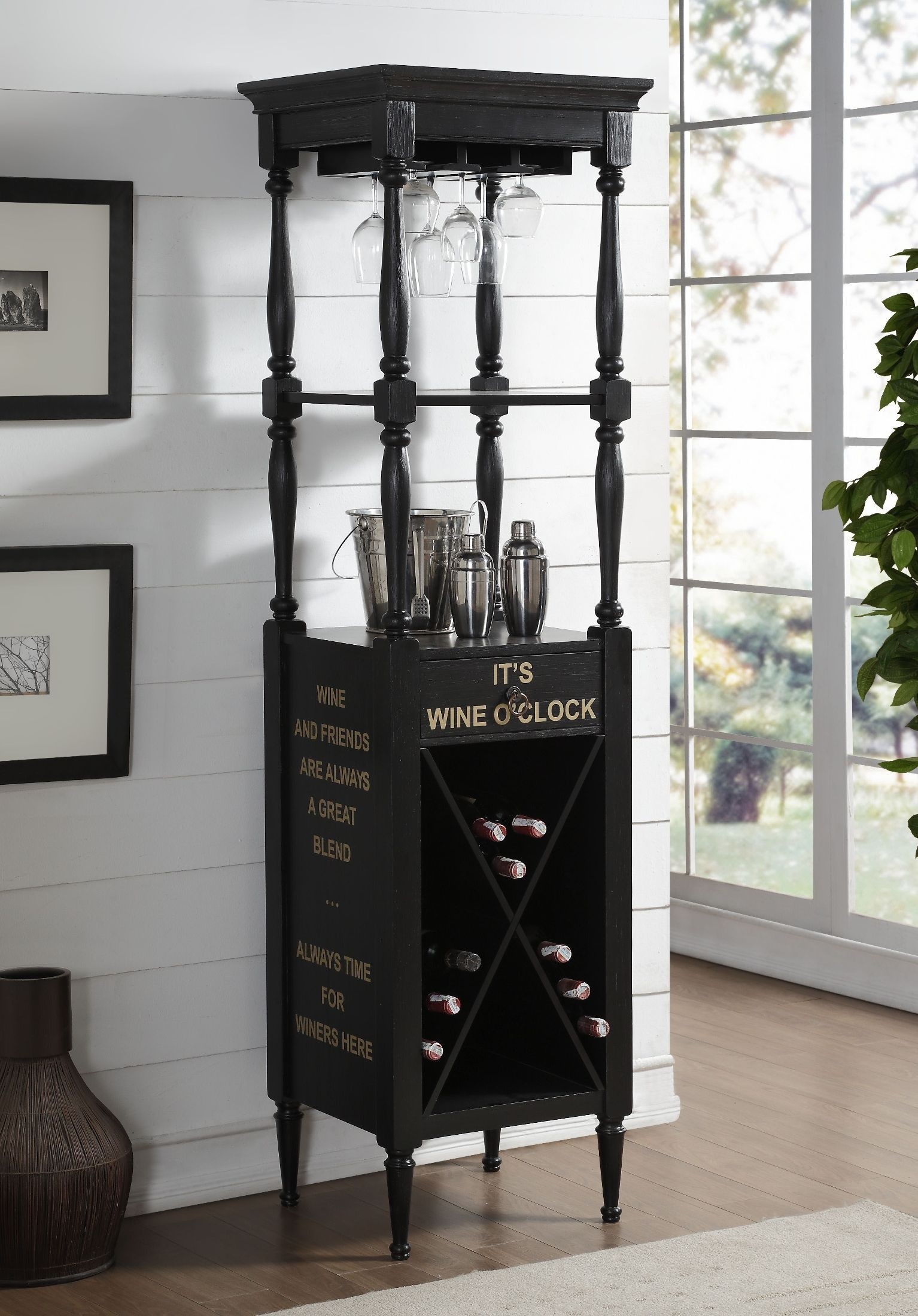 Ryals Mini Bar
This quirky mini-bar contains four rustic-style wine compartments, dark wooden wine racks, and a pristine tabletop for cocktail shakers and drinks prep. Friends and family will enjoy the humorous quotes painted down the side of this unit, and fans of traditional, elegant design will appreciate the antique-style finish.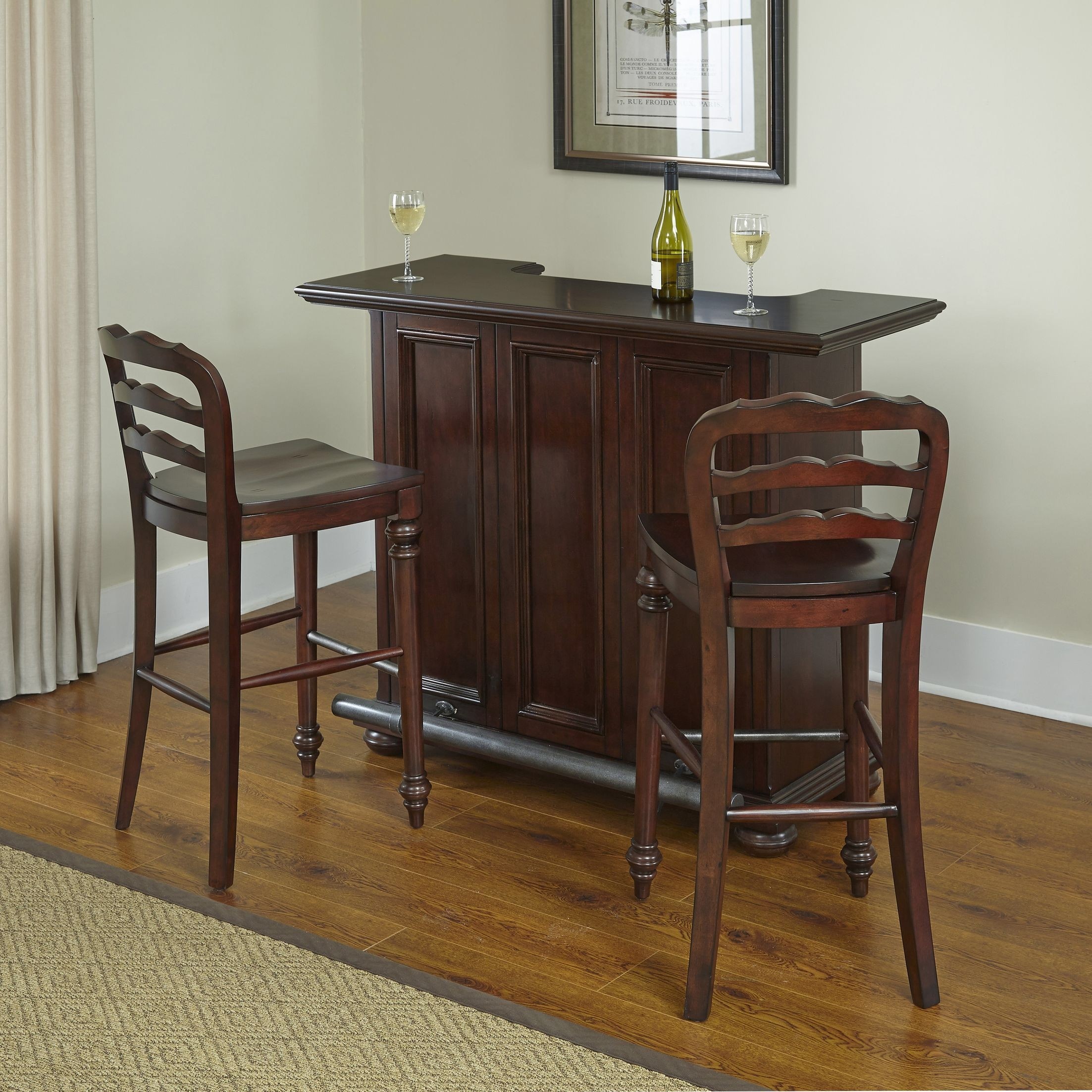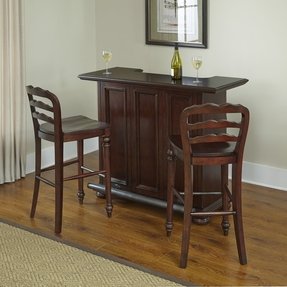 Colonial Classic Bar with Wine Storage
This is a classic bar in colonial style, made of wood in warm brown and featured solid, metal footrest and a wine storage space. It is a perfect piece of furniture to complement a living room and create a home bar.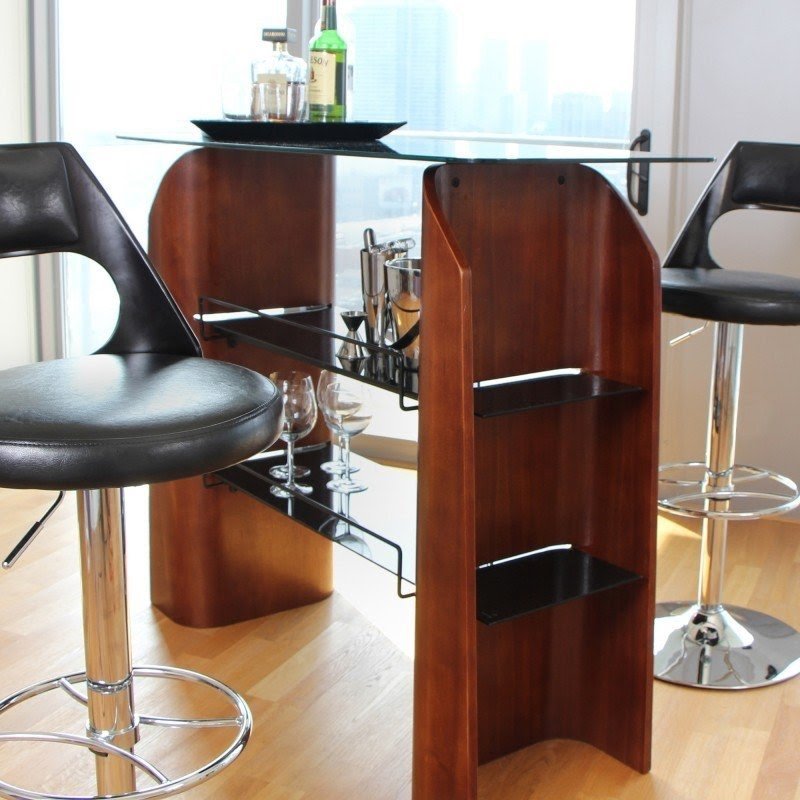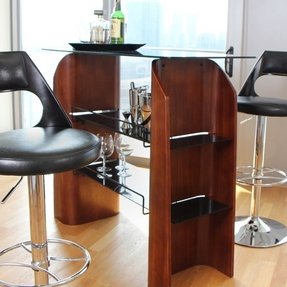 Ladder Bar Set with Wine Storage
This beautiful bar set in walnut finish features a pair of wood veneer legs, and practical shelving, designed of smoked glass. The top is made of glass, while the whole is reinforced by stainless steel hardware.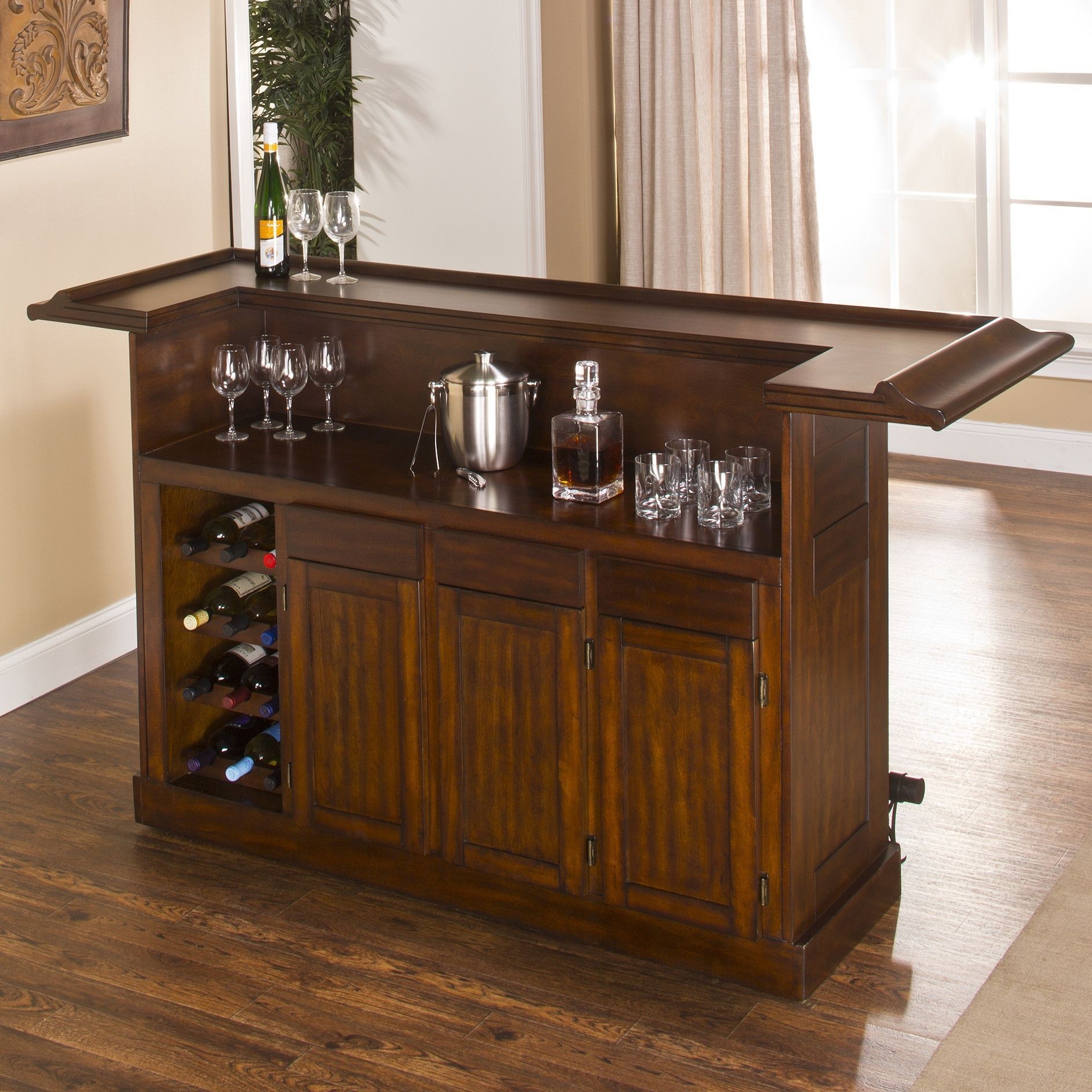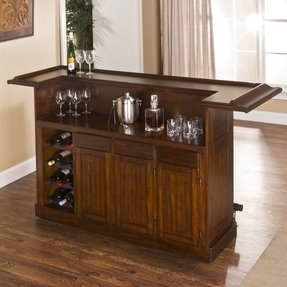 Classic Bar with Wine Storage
Does your home bar calls for a drop of classic design? How about a classic bar with wine storage? It's the elegantly contoured counter that draws attention on the first place. The dark finish also brings its own doze of sleekness.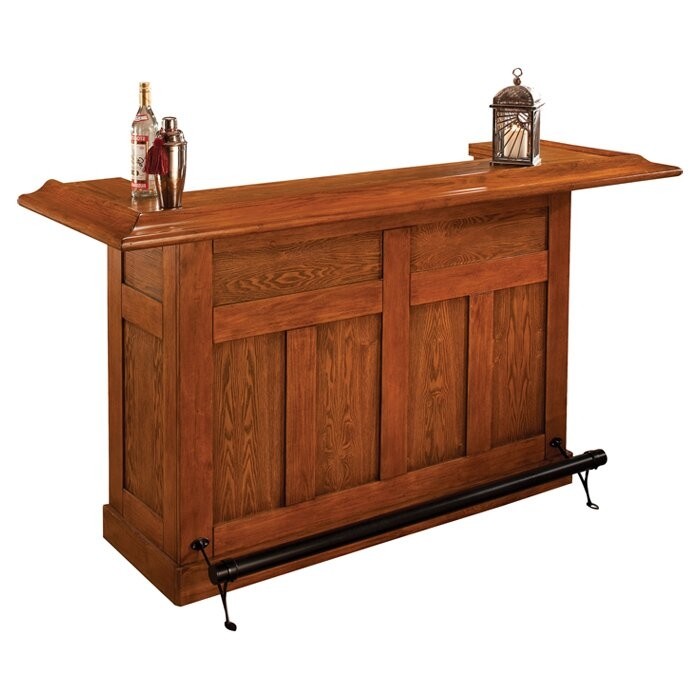 Grady Home Bar with Wine Storage
It is a home bar with wine storage that is available in two finishes: cherry and oak. It is great for storing your bottles of alcohol and glasses. It looks very elegant and it is perfect for your home parties.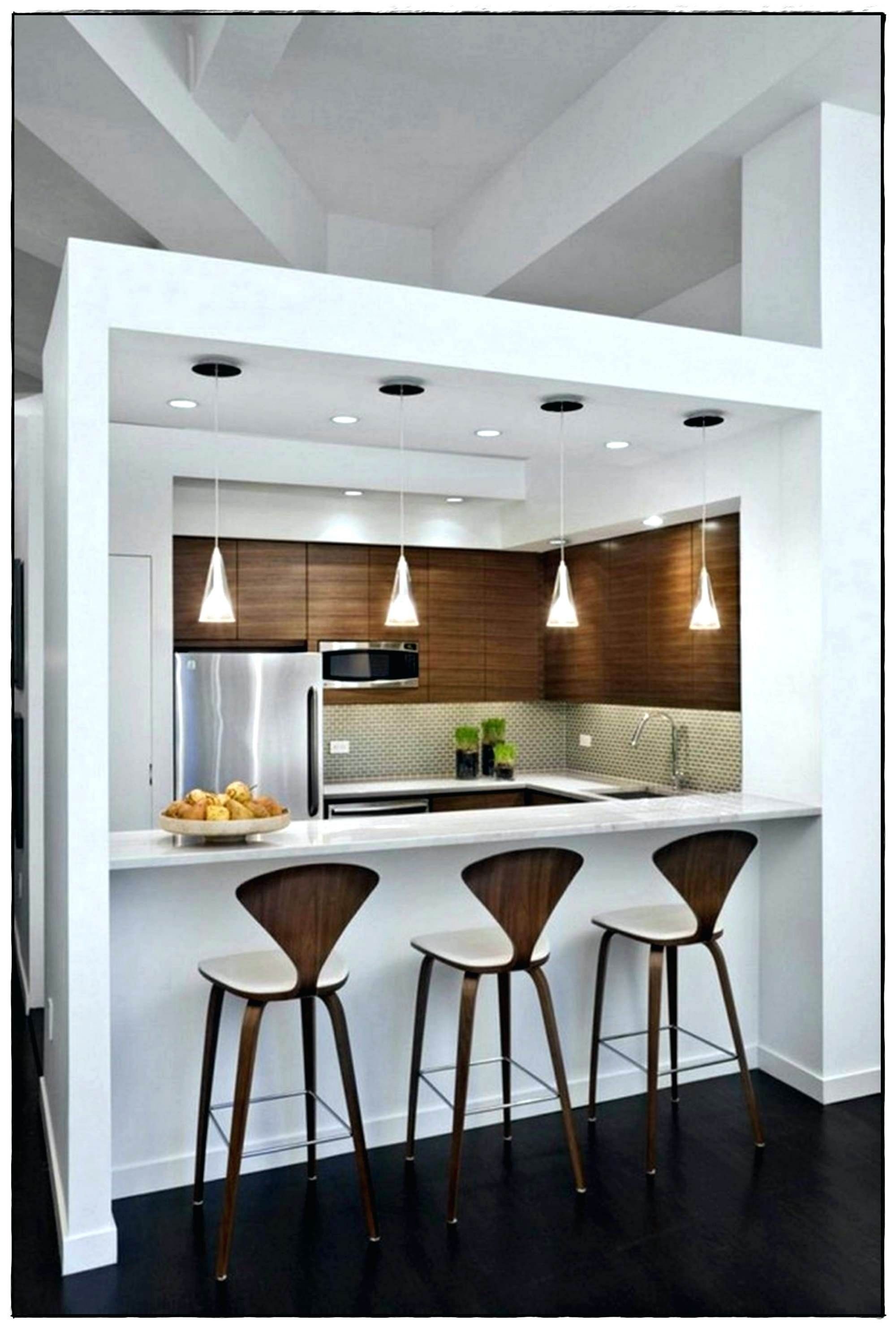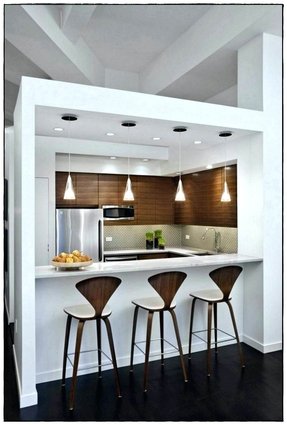 Ideal to add your dining space a bit of the contemporary refinement, this white home mini bar comprises a counter height along with 3 bar stools. Each of them features an Y-letter, wooden backrest and a functional, metal footrest.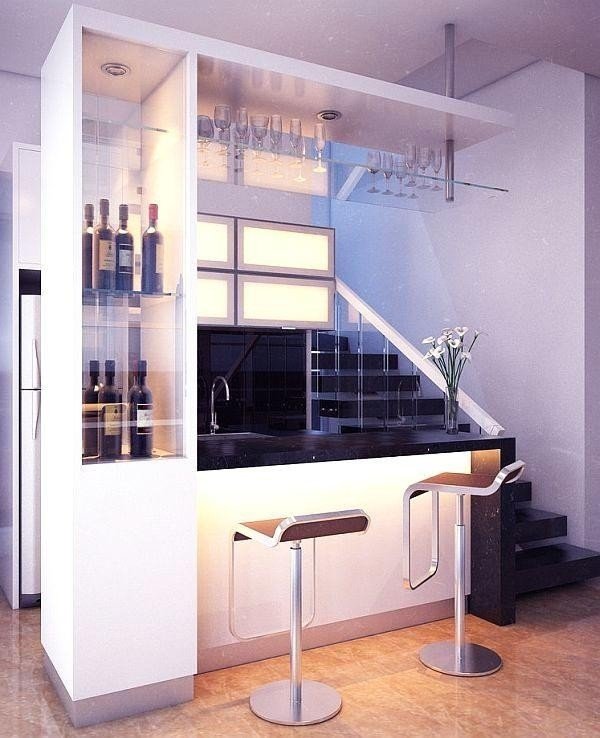 if your mini bar is large enough you could even add in a mini ...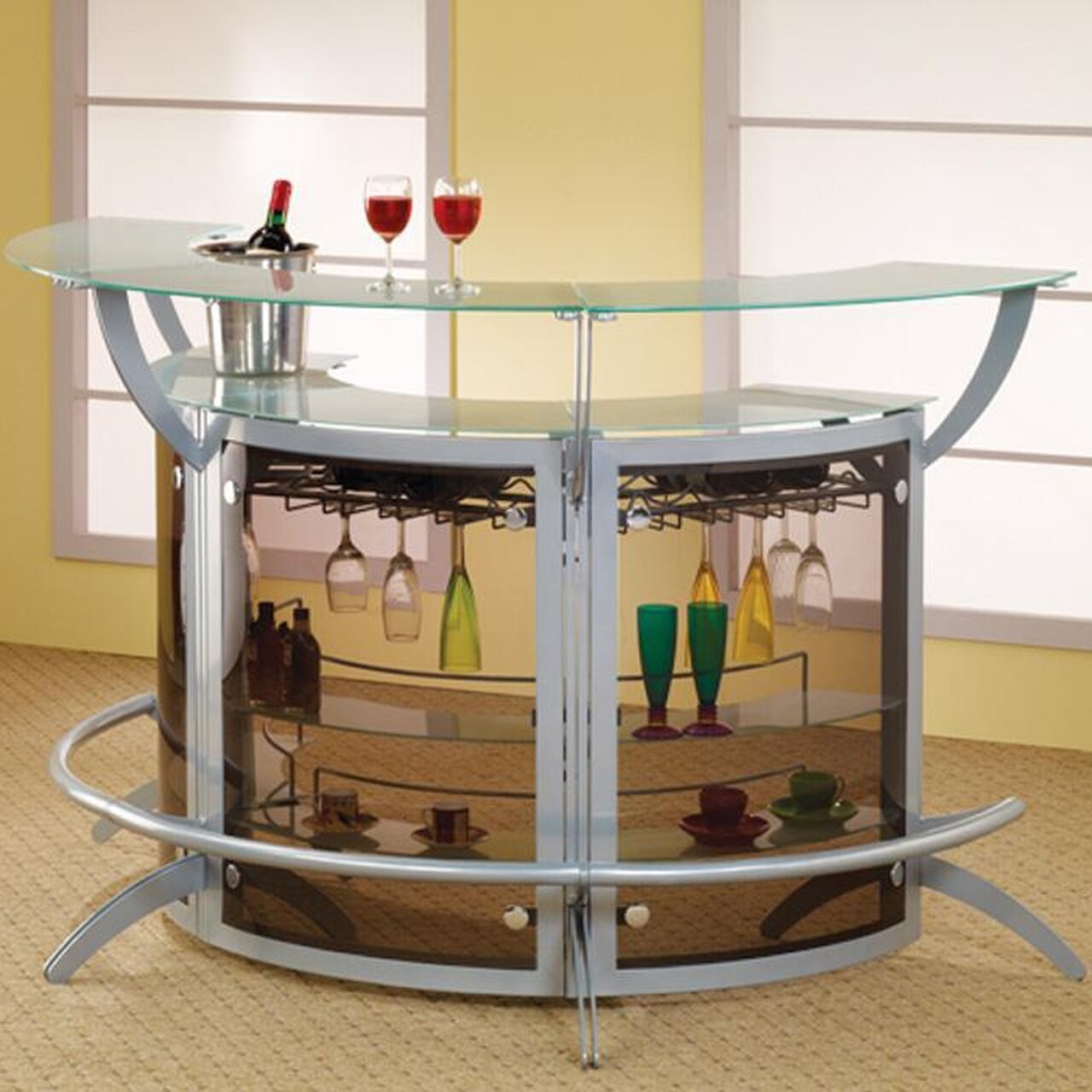 Embodying well the contemporary design, this semicircular glazed mini bar constitutes a smooth way to display your alcohol collection. It features a cleverly designed rack for glasses and stemware.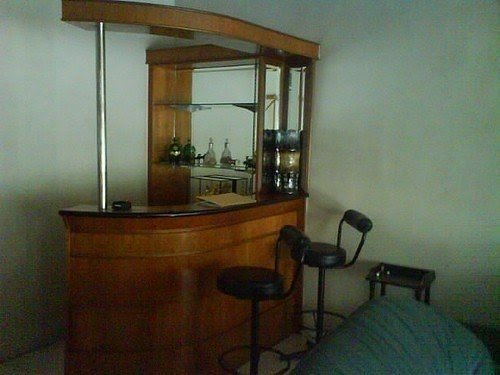 An ideal entertainment spot for your time with friends or family. This traditionally designed, wooden, curved minibar can accommodate up to 3 people sitting next to it. It offers 3 tiers for displaying your alcohol collection.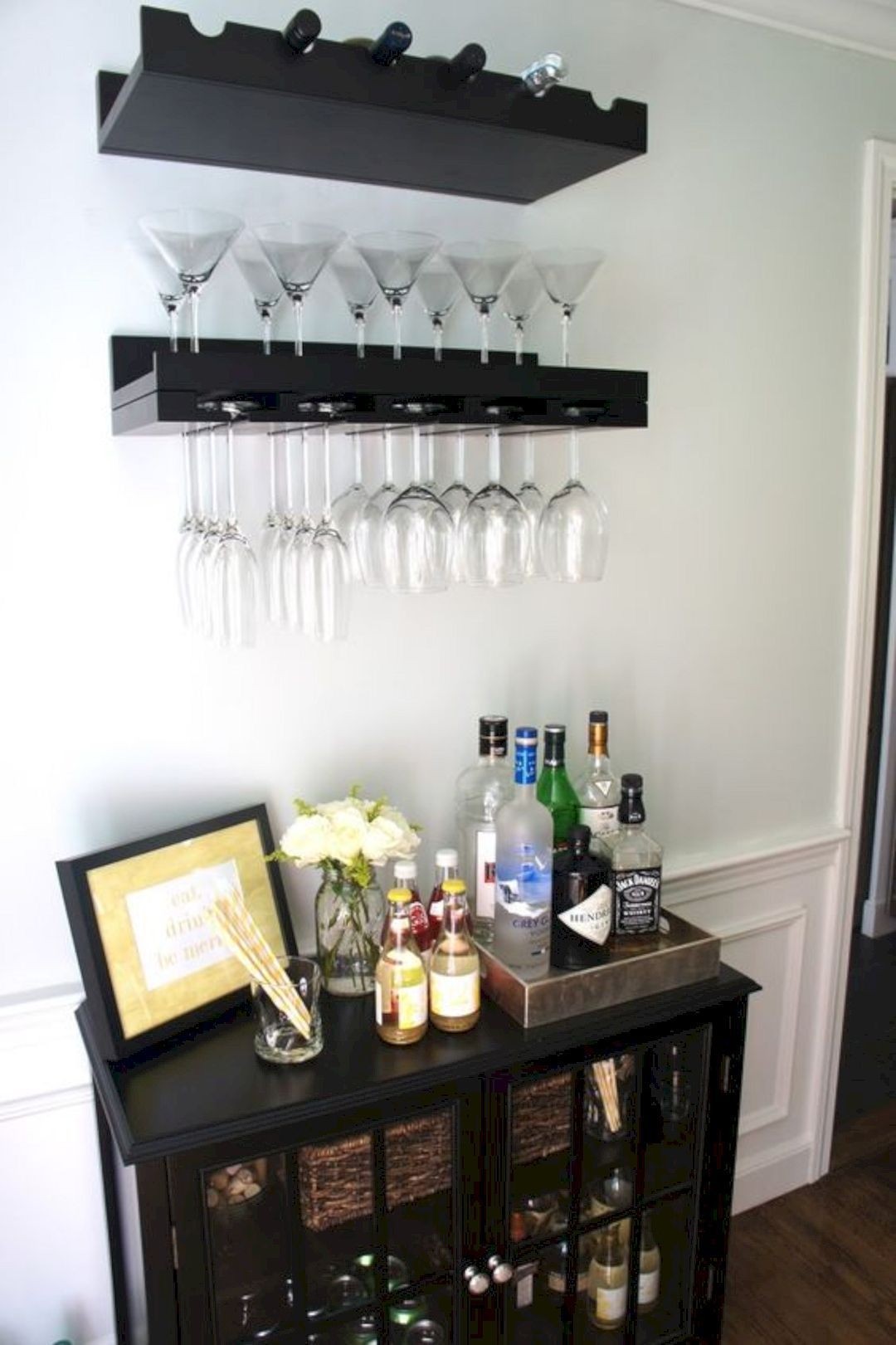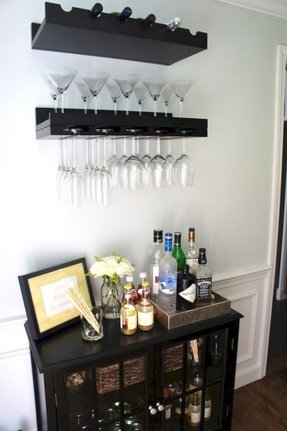 Organize your home bar and create a special nook for it, even if you don't have too much space in your household. This set will work amazingly in your living room, with the small corner cabinet fitting your wine collection.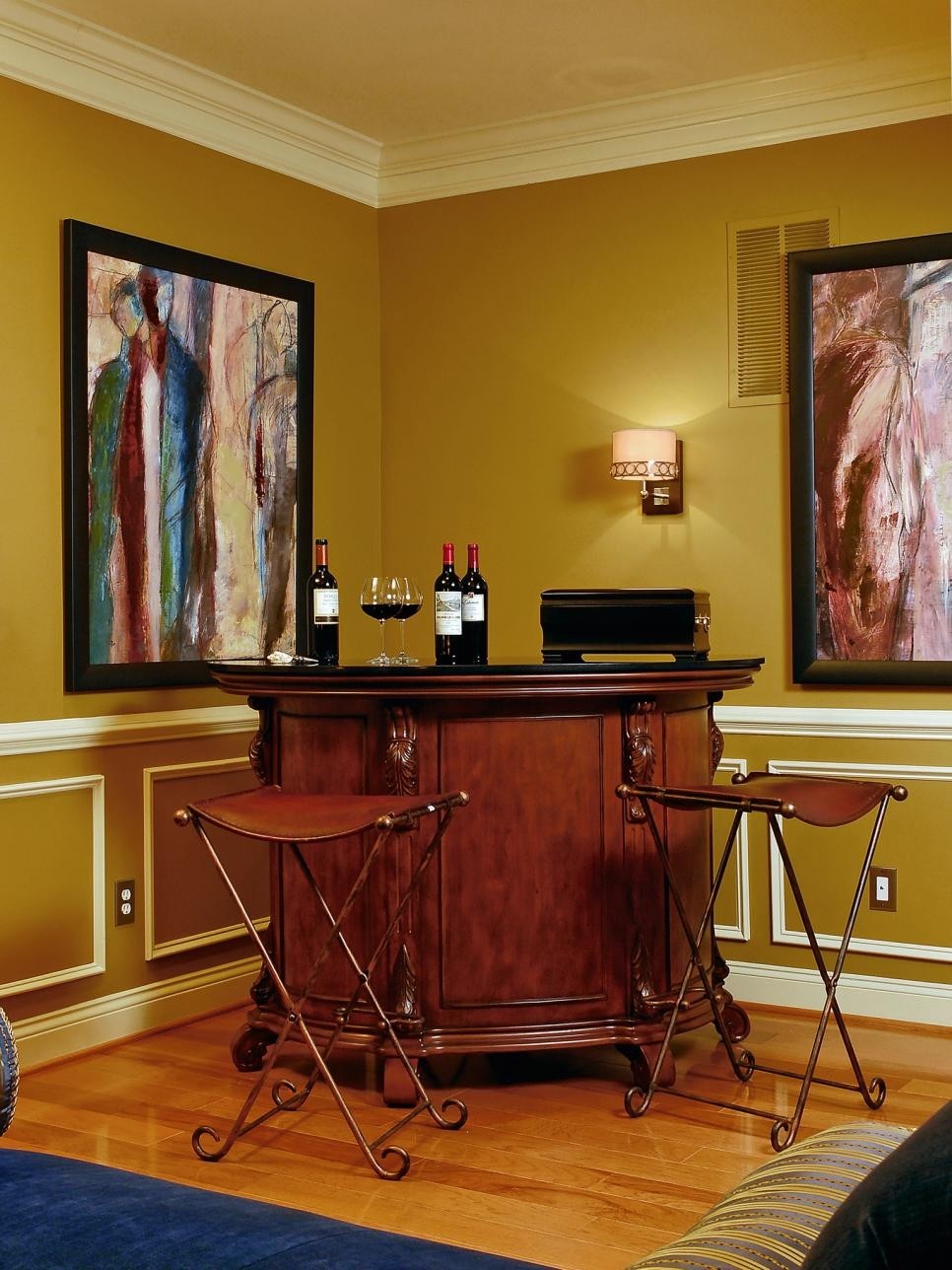 25 Truly Amazing Home Bar Designs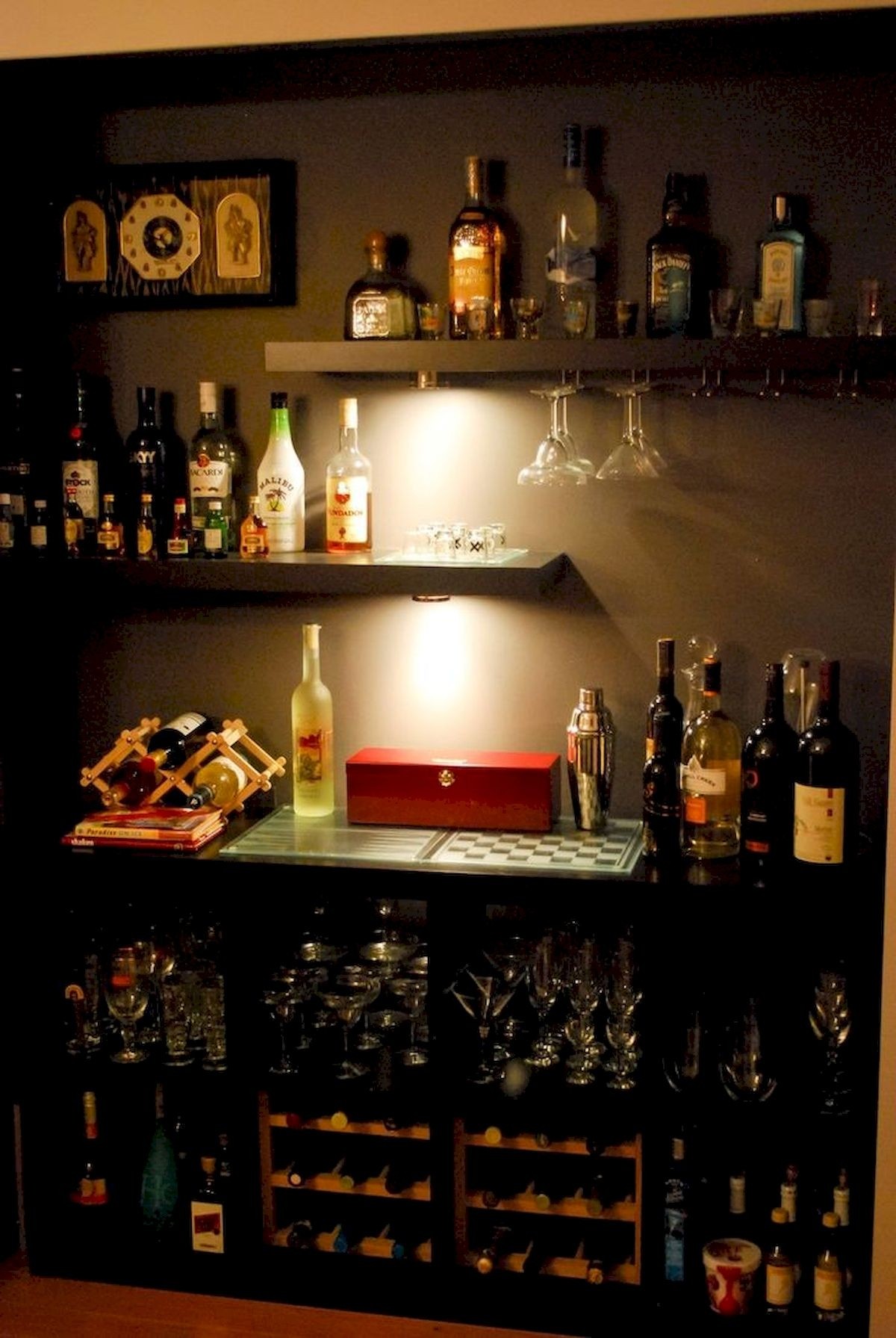 An excellent mini bar for home or an entertainment room. It includes elegant, steel floating shelves with holders for wine glasses. The bar offers plenty of storage space for bottles and glasses and the top features a chess board.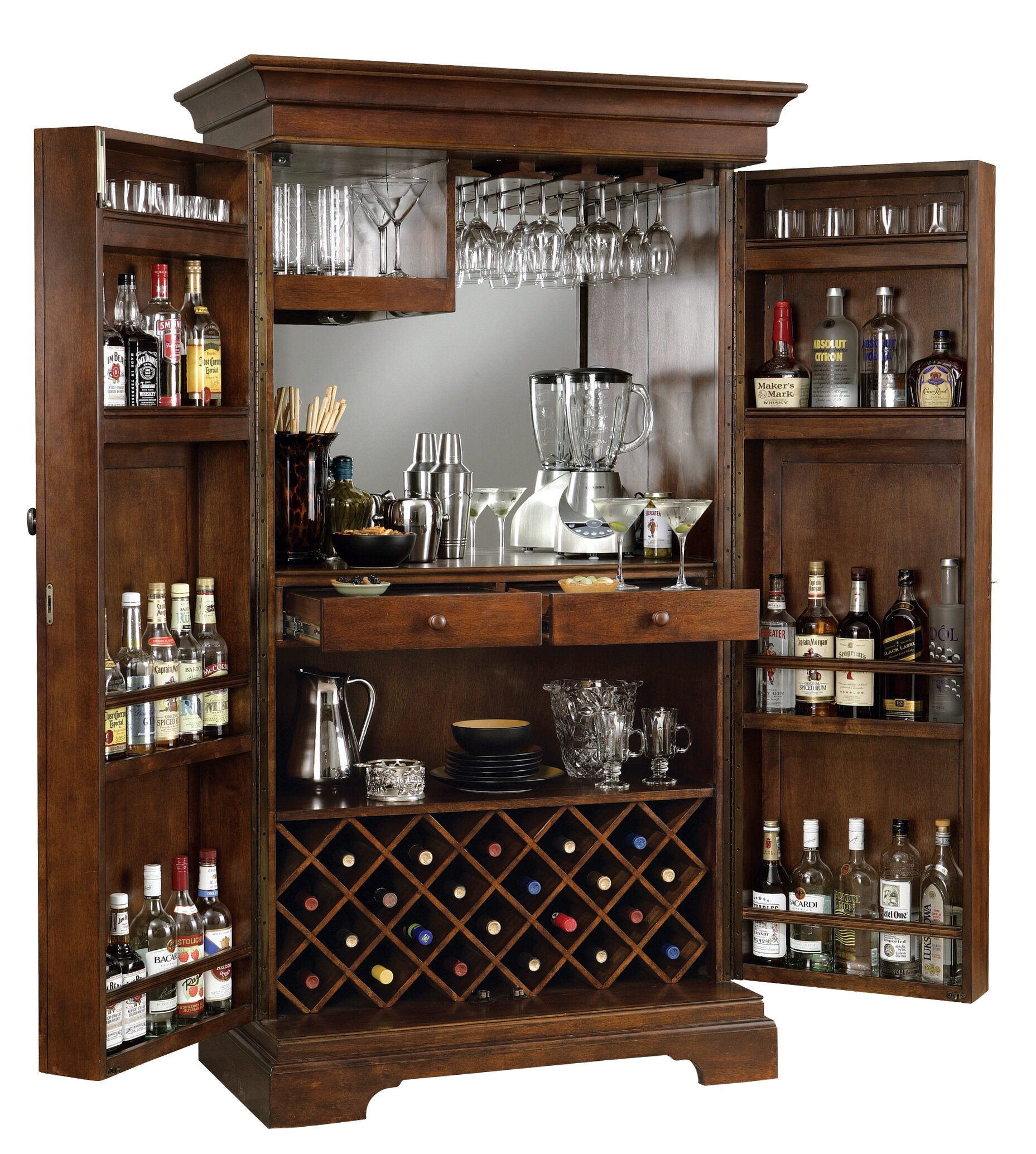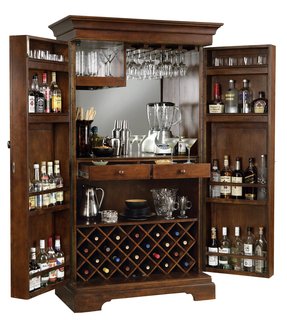 Mini Bars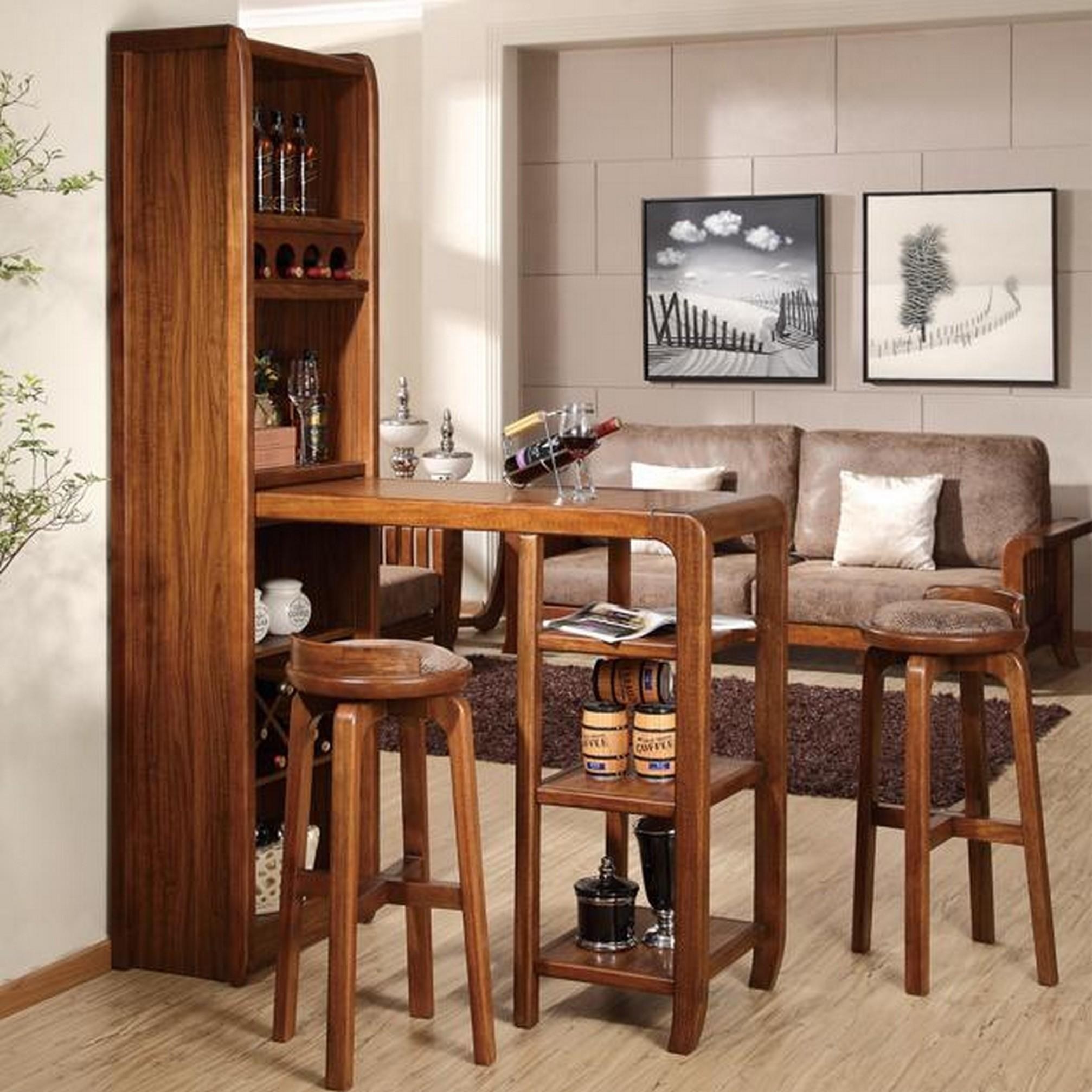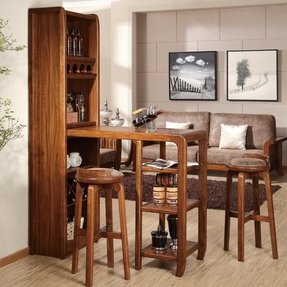 Modern home bar assembly with a cozy sofa exposed behind. Apparently, all the elements of the set have been crafted out of the same type of wood, with matching finish. So, we have a bar, backless stools, and a cabinet for wine.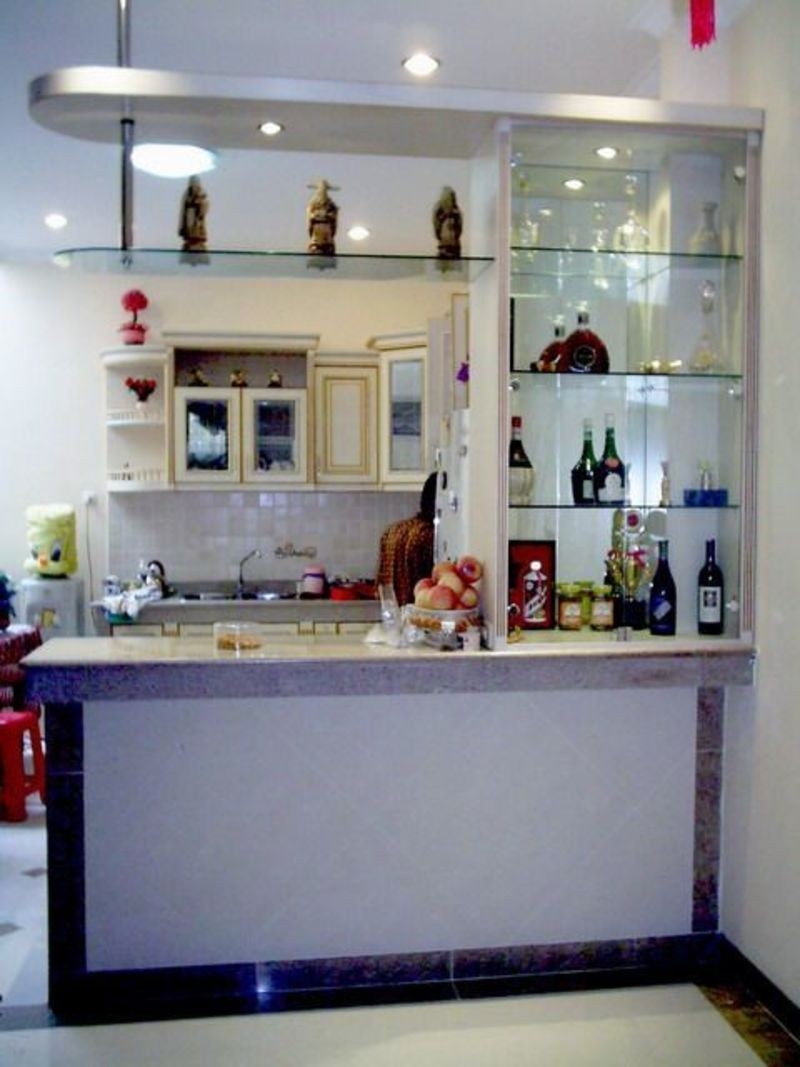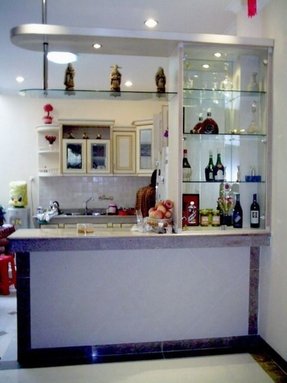 Sample Gallery of Modern Mini Bar Trend & Decoration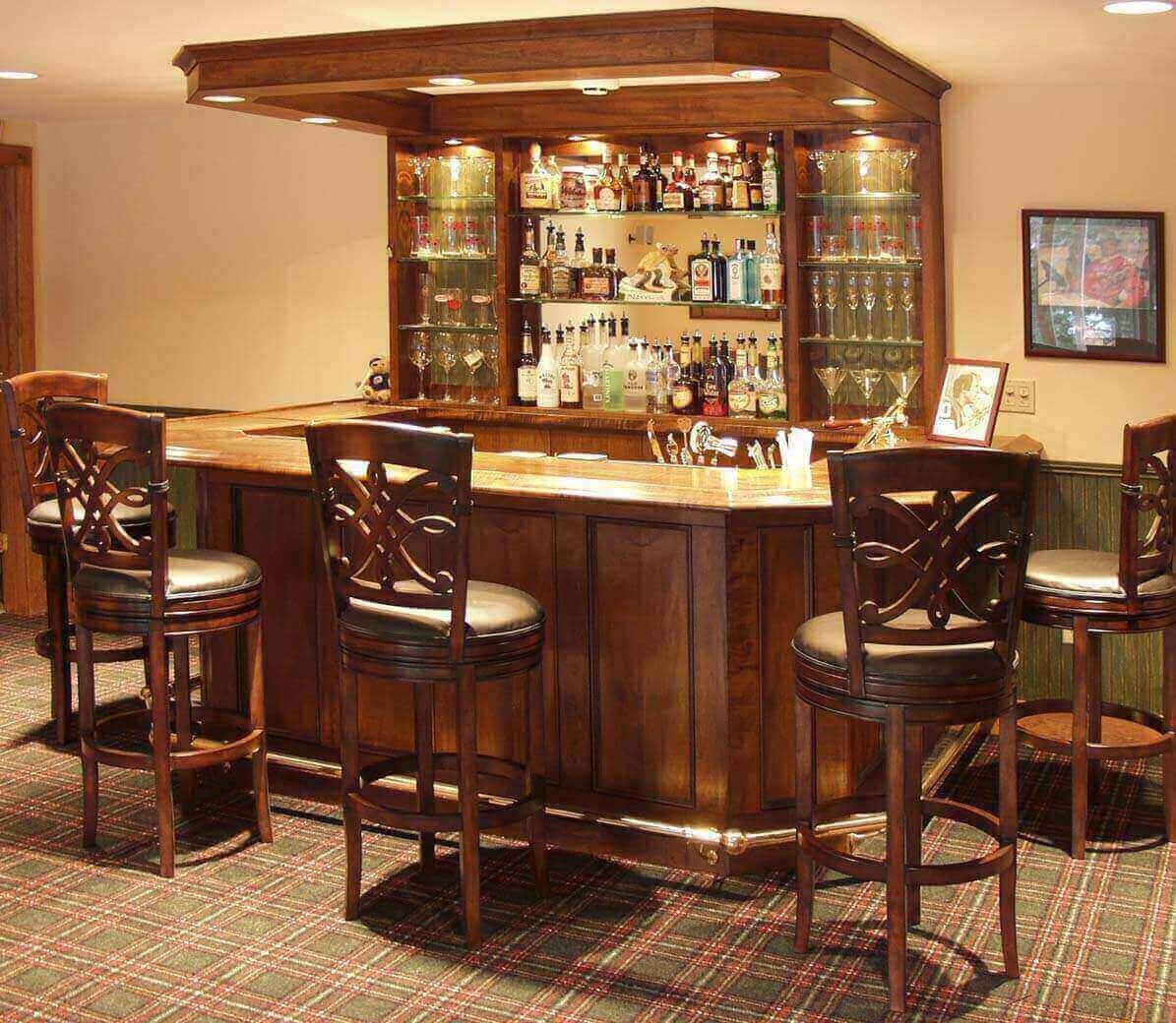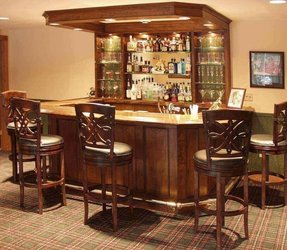 Why Having a Home Bar: Mini Custom Wooden Home Bar Furniture 517×450


Creating a small drinks station is as easy as using a small cupboard, a stylish console table, a sideboard or really, any flat surface available and creating a gorgeous entertaining space. Just add a stylish tray, your favourite tipple and mixers, a few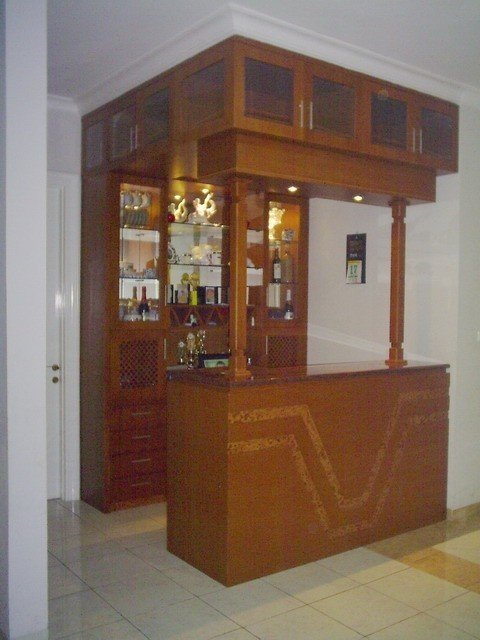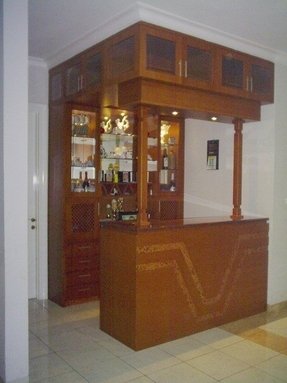 mini bar design picture mini bar design picture mini bar design ...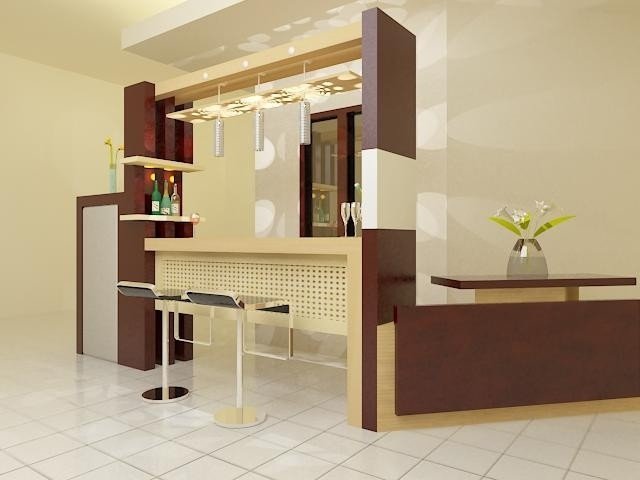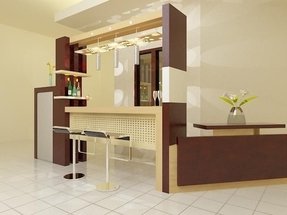 Diposkan oleh Jermia Rimbon di 13.12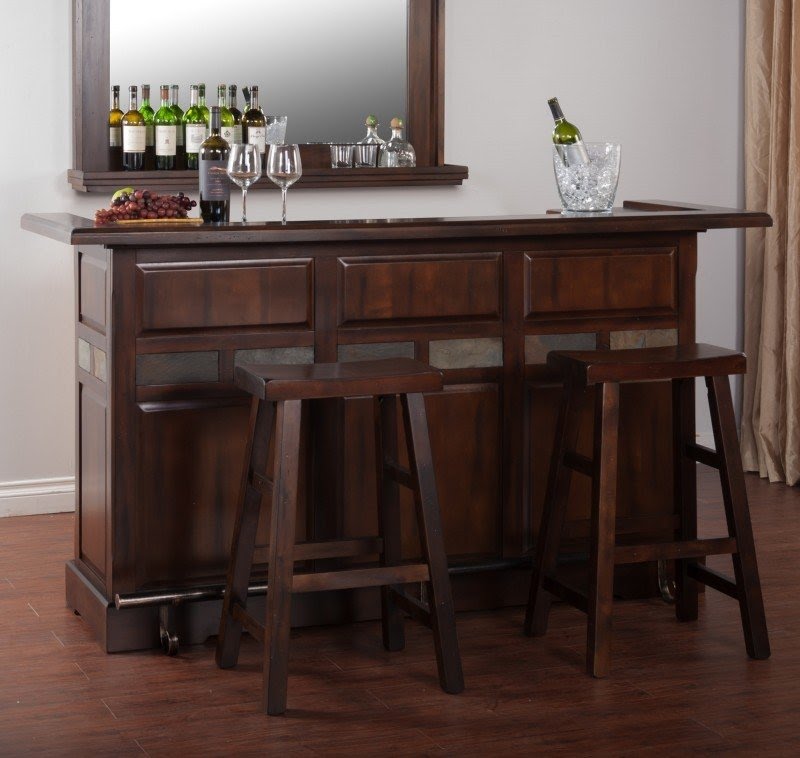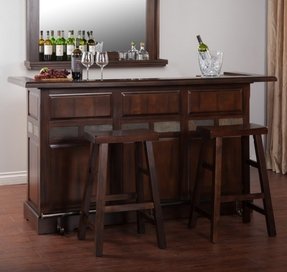 Santa Fe Bar Set with Wine Storage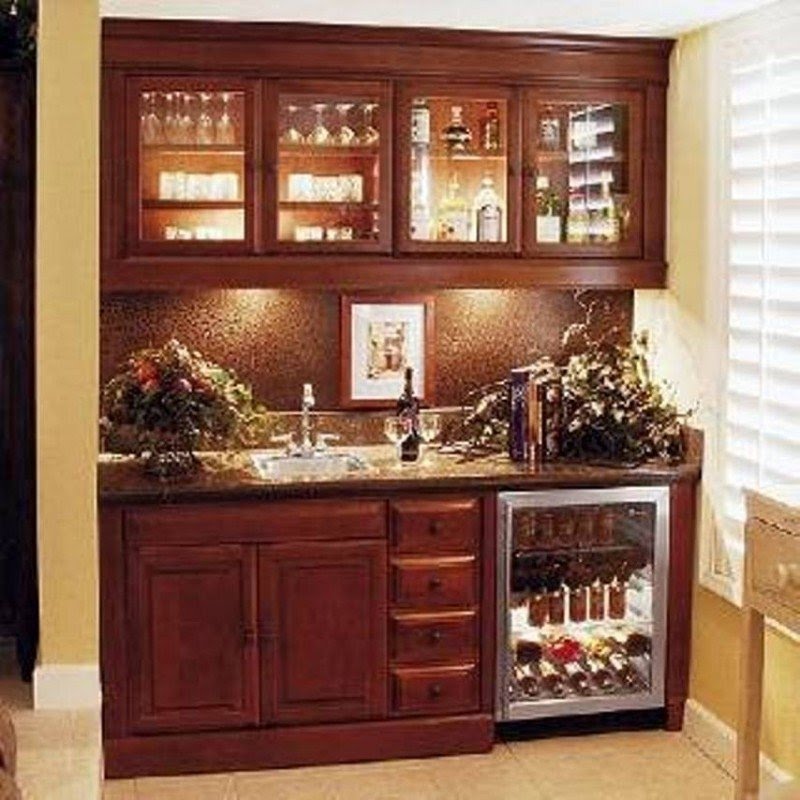 ... Mini Bar Cabinet Design Ideas With Basement Mini Bar For Home With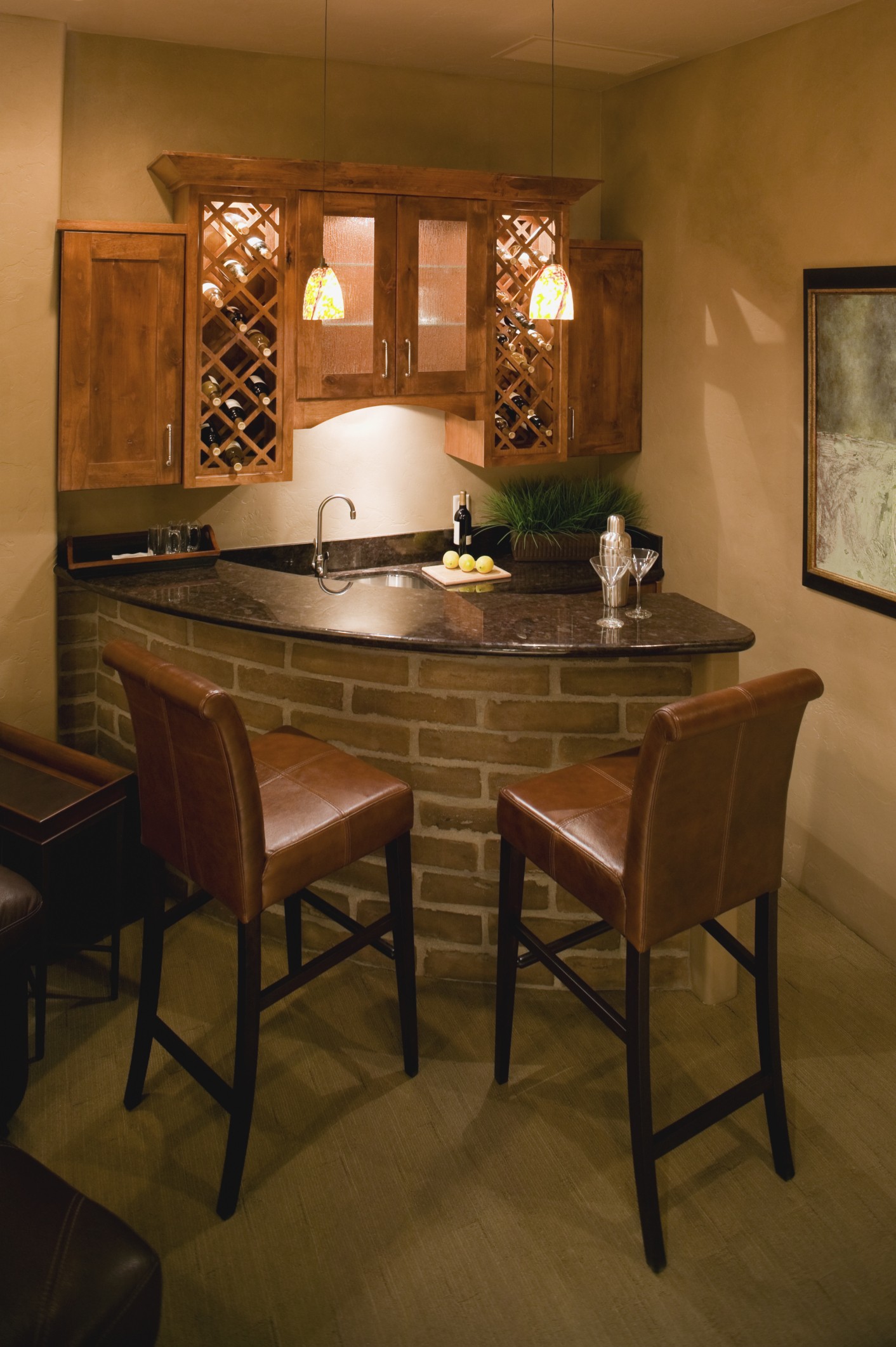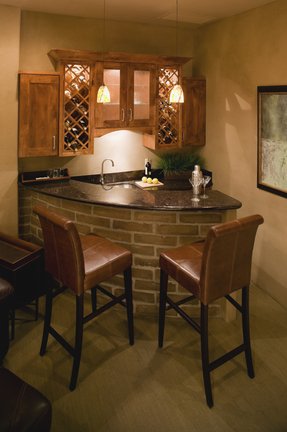 A beautiful mini bar for every home - smaller or larger one. Made of geometrically set bricks, the bar features a stylish curvature, a nice-polished top, and several compartments for storing all necessities.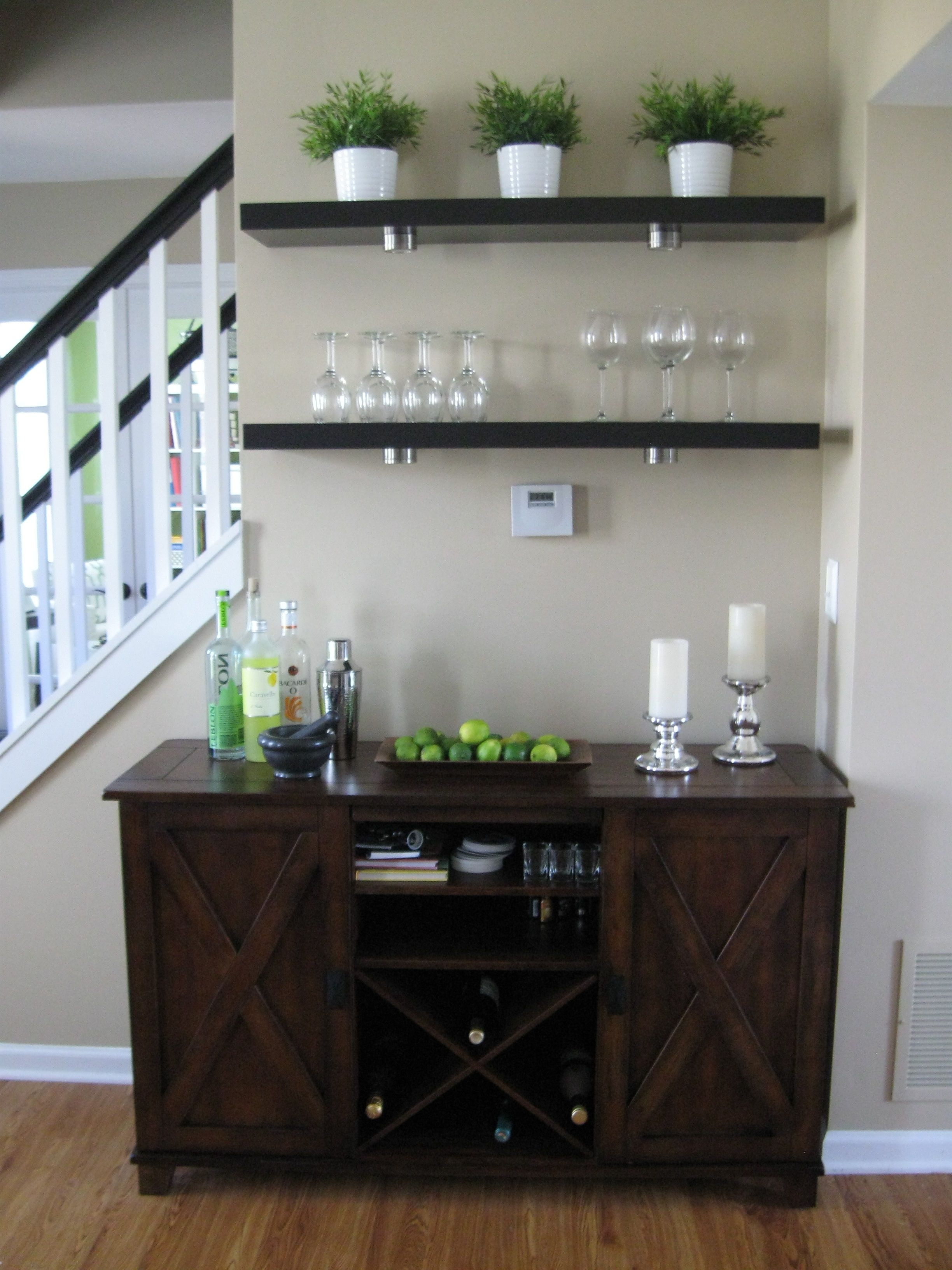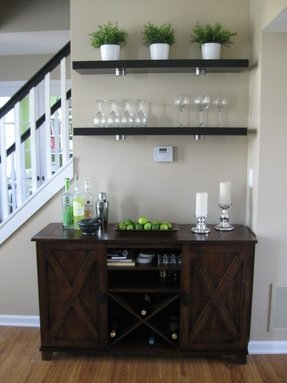 Ooh la la!! Perfect idea for a mini bar in the small, unusable corner by the stairs"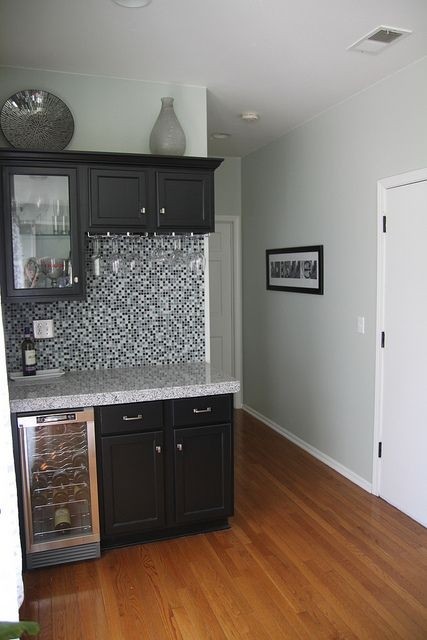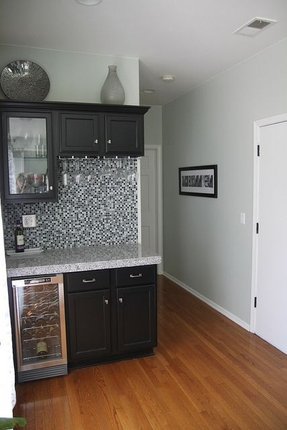 Kitchen mini bar with mini fridge - when you want to avoid a big footprint, but still wouldn't mind a well organized beverage bar. See the details: black cabinet, mosaic tile backsplashh and wood panels floor that breaks up the monochrome layout a bit.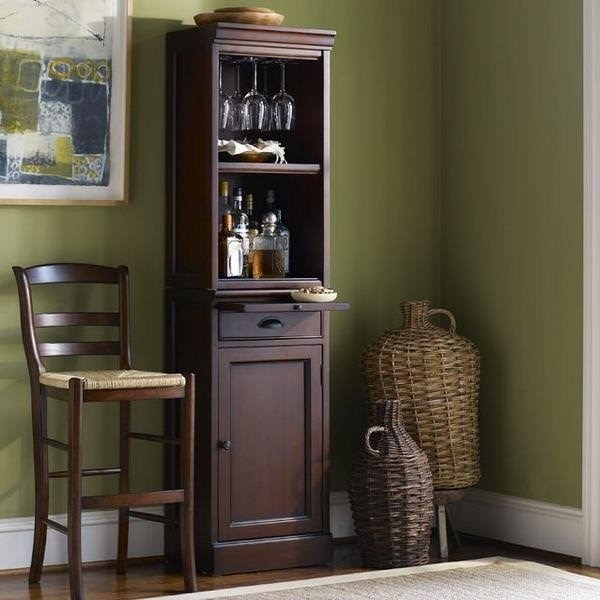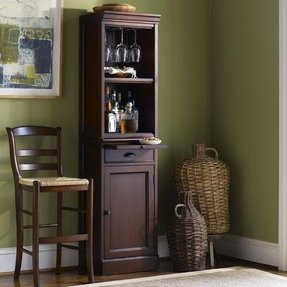 If you like to create a cosy and stylish entertainment corner in your living room, this mini bar cabinet offers large functionality, packed in a small, space-saving silhouette.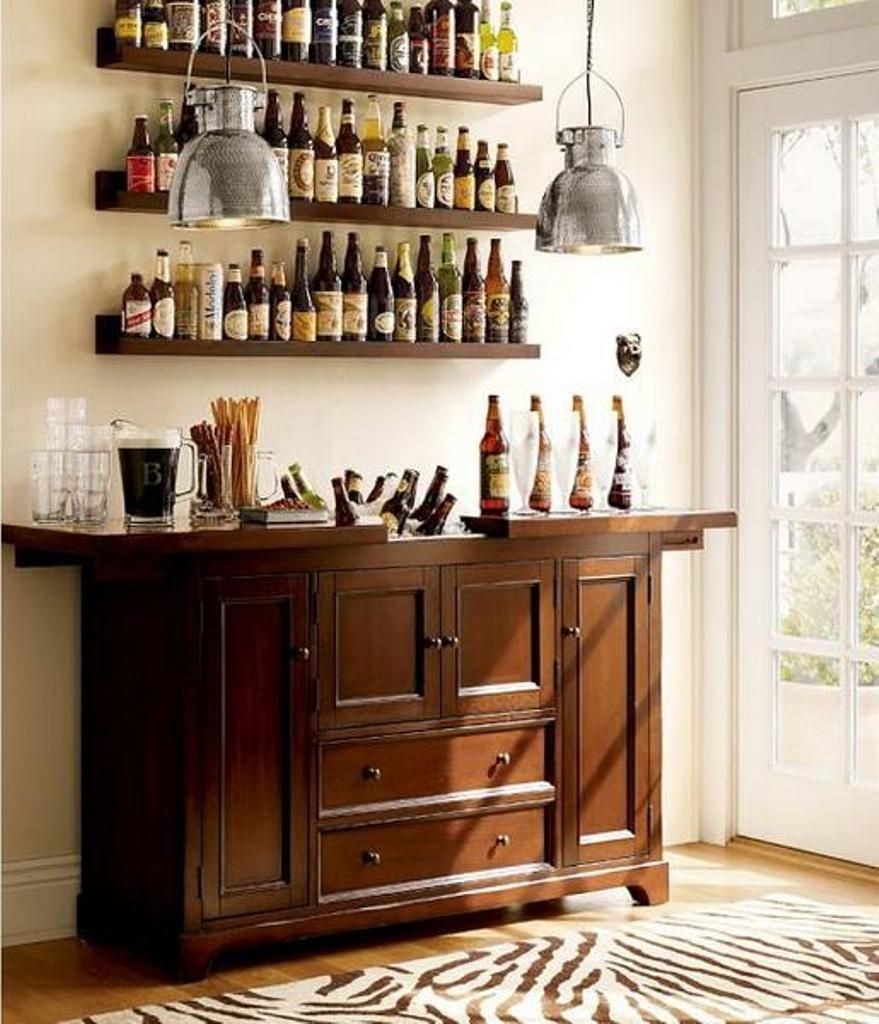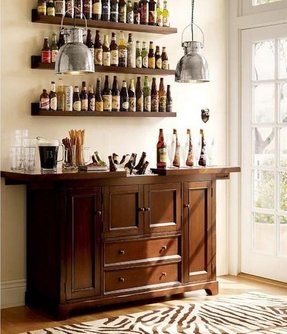 An excellent organizer for glassware and alcohol, this wooden bar is suitable even for interiors with a smaller space. The bar includes 2 storage drawers, bottle rags, and enough hidden storage to accommodate bottle of wines, and smaller appliances.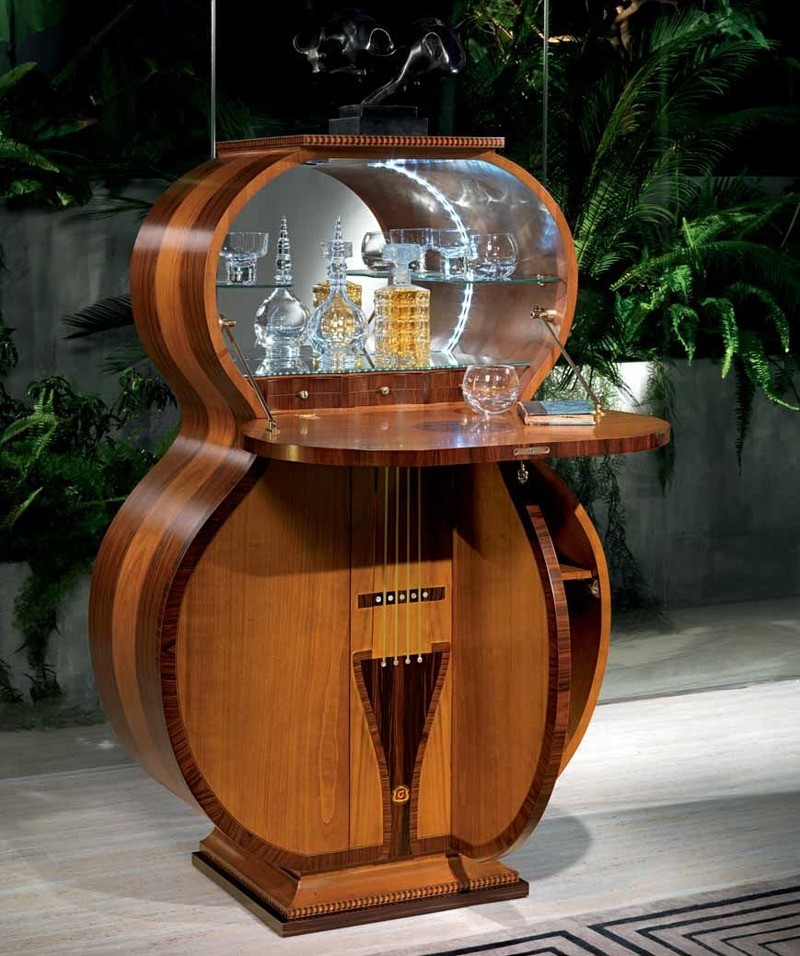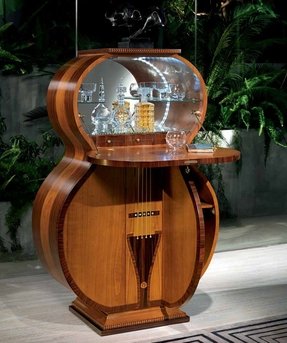 It will grab your attention and make you wanna grab a drink. Uniquely designed, in a shape of guitar, this wooden wine bar offers a decent space for your bottle collection and special glass shelves for glasses.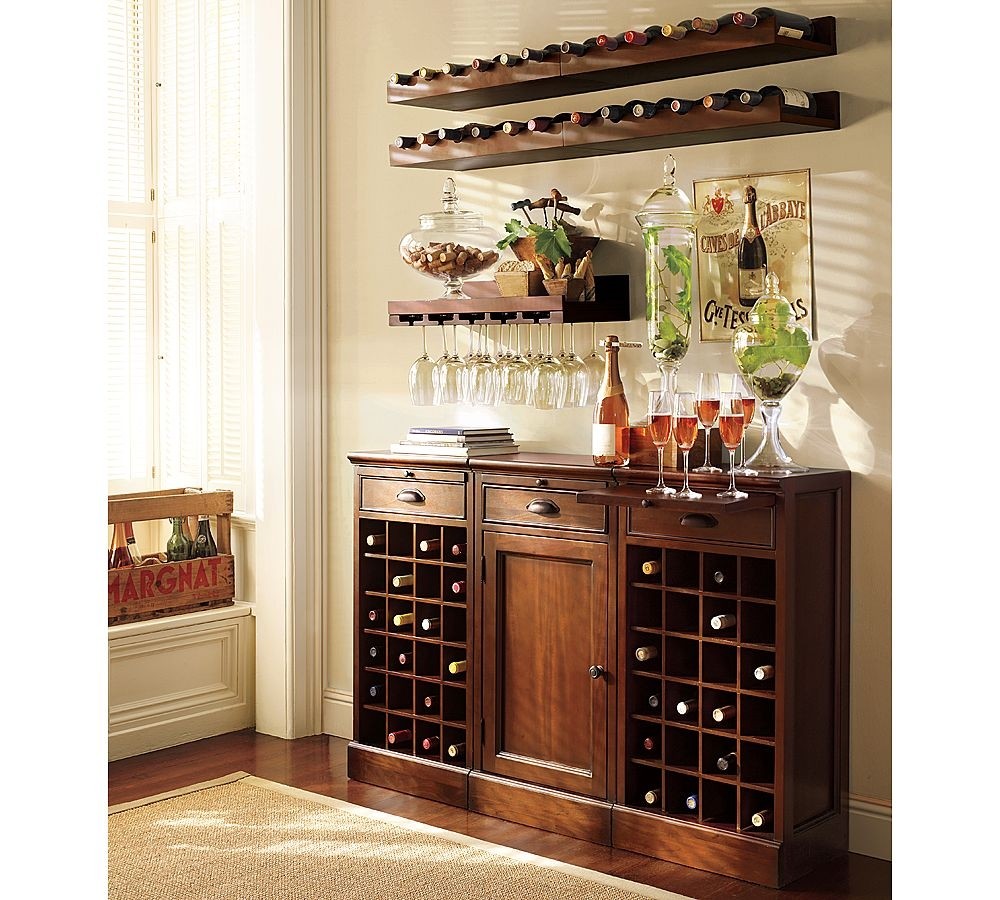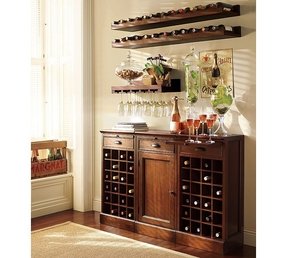 Such an elegant way to store your wine bottles and glasses, very handy for when you need a quick access to your alcohol during parties. A very traditional wine rack with a hanging glass holder. Beautiful design.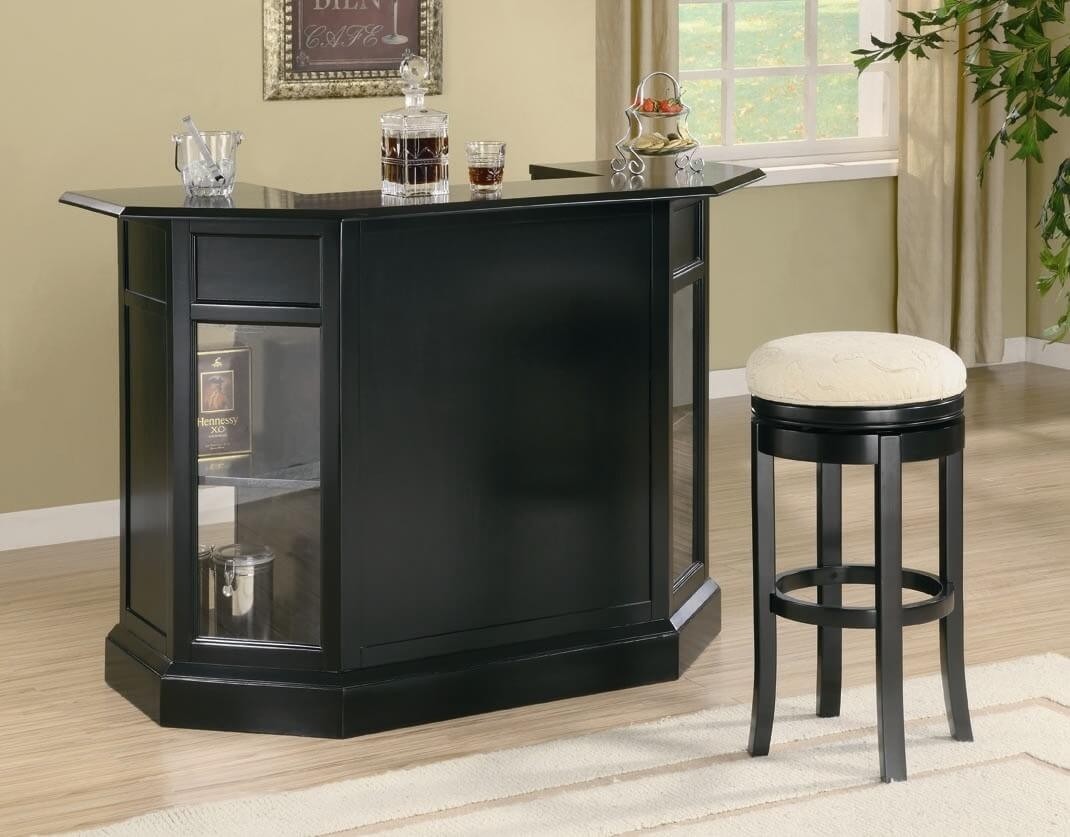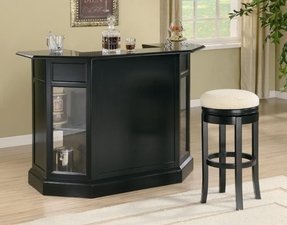 Furnish your living room in stylish way with this solid, wooden, black bar in contemporary style. It provide a lot of storage space for alcohols, glasses and drinks. It has a half - oktagon shape and will last long.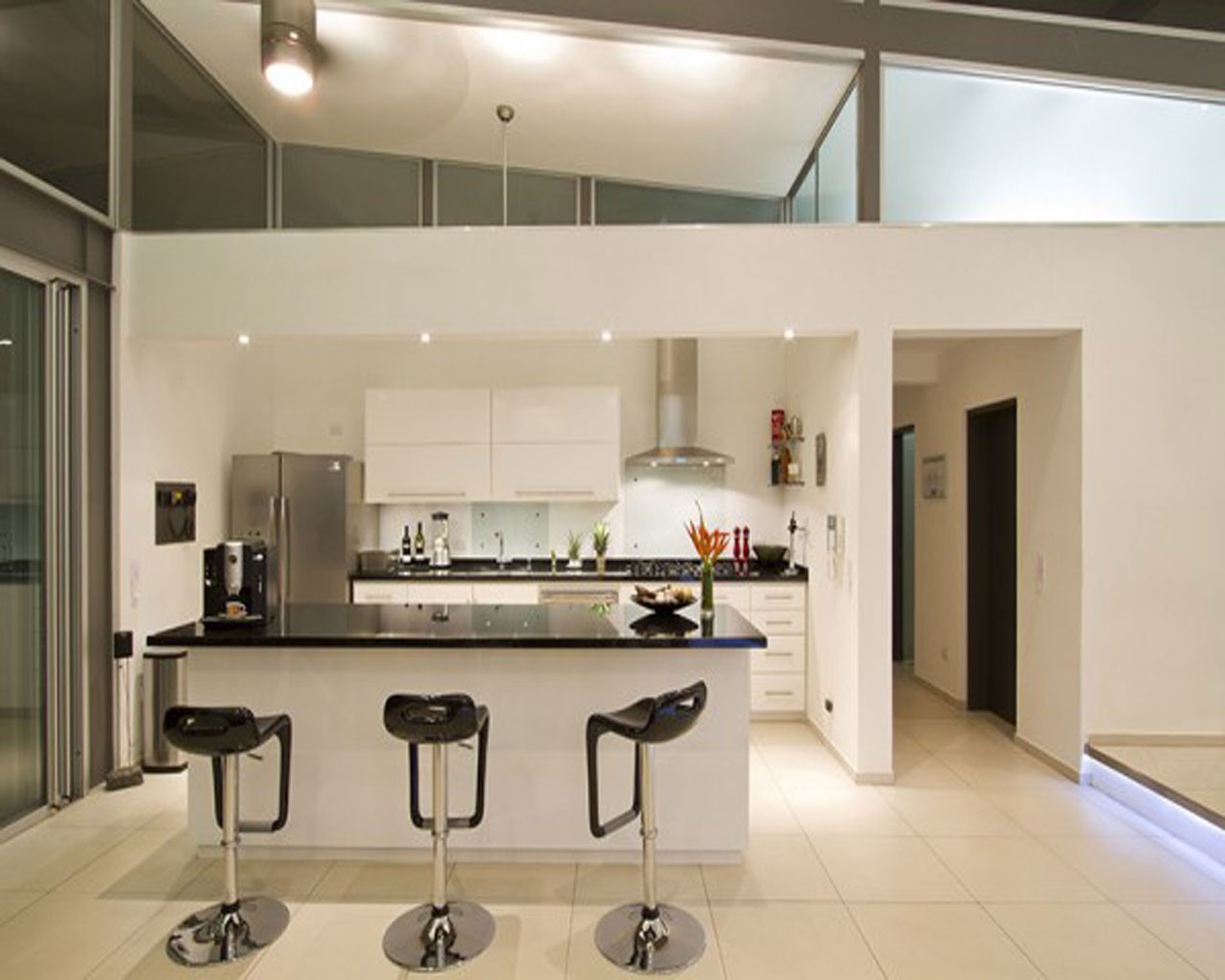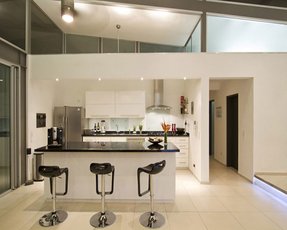 Contemporary home bar using mostly white and chrome, but mid-century inspired constrasts (note the modern bar stools sporting black plastic seats) are also present. Kitchen island - doubling as mini bar - features sleek and shiny black top.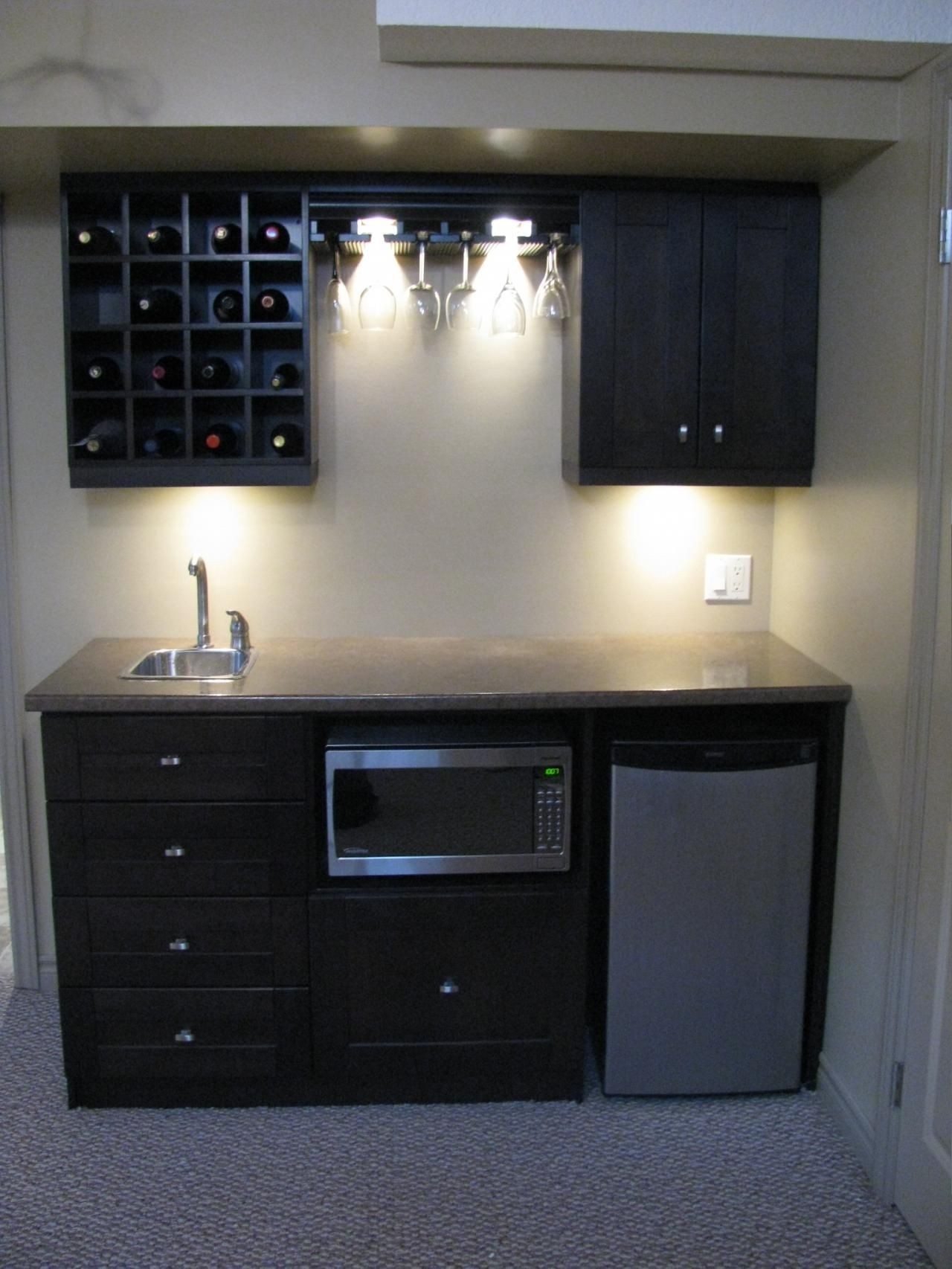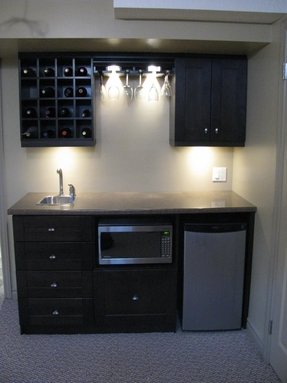 Utilitarian kitchen nook. Dark cabinetry with lots of rawers, wine cooler /small fridge / mini bar, and a spacious wine rack that houses the bottles horizontally. Additional horizontal rack harbours wine glasses.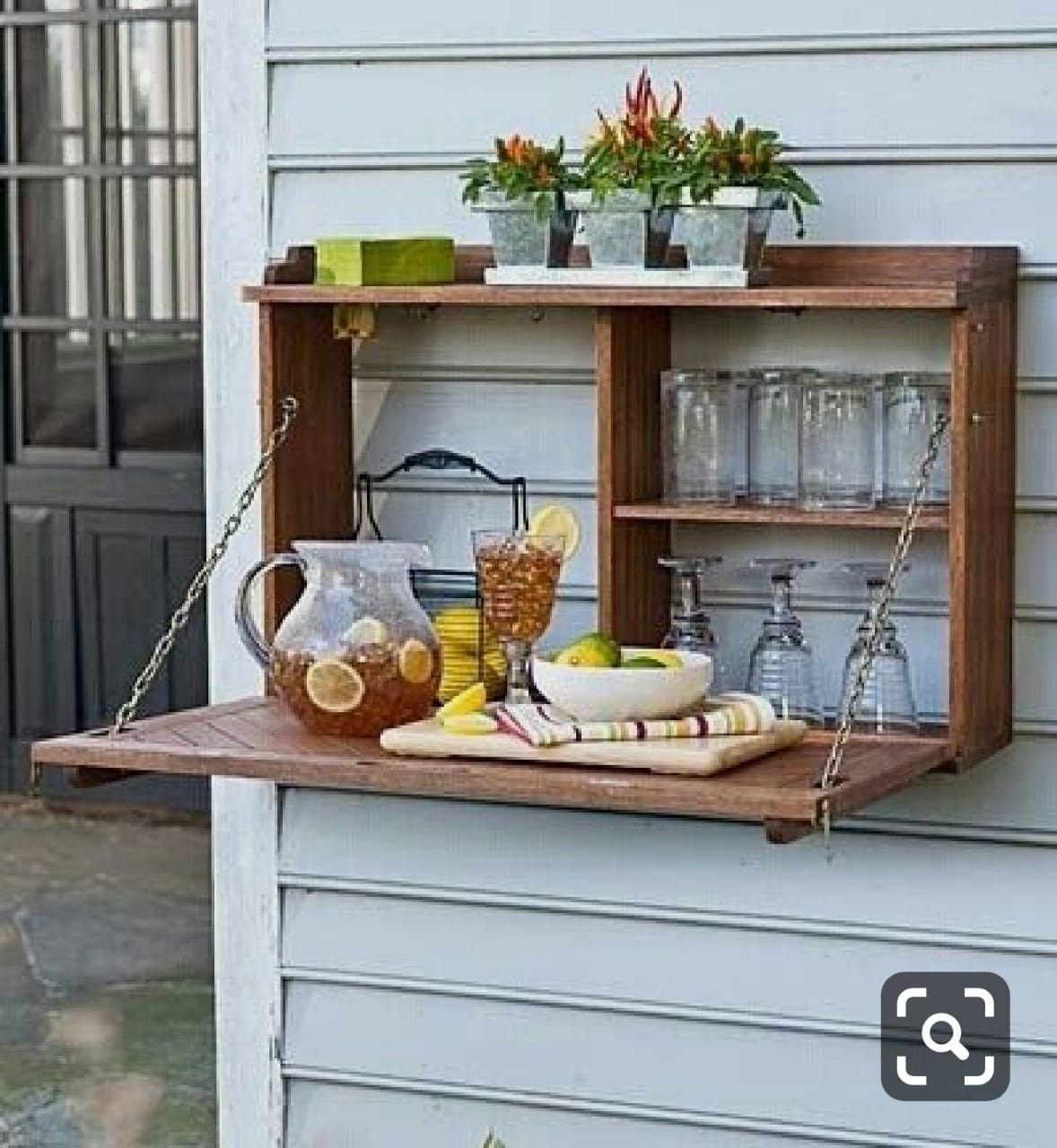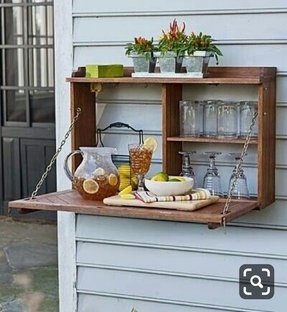 Landscaping is tough, and sometimes you need to have a cold drink handy to keep up the hard work.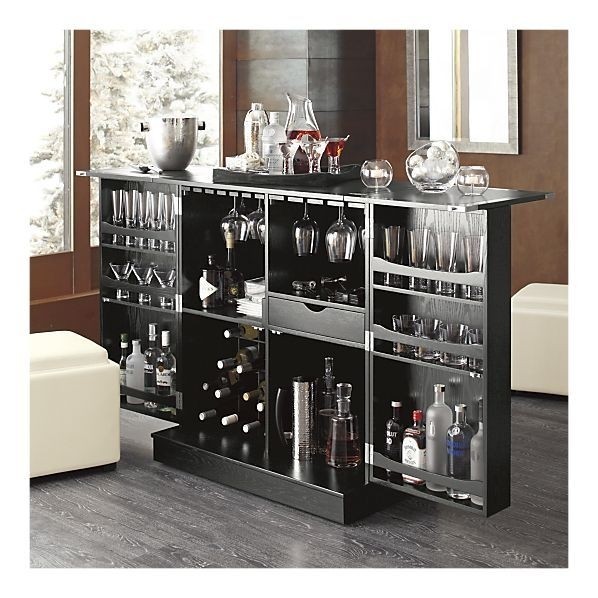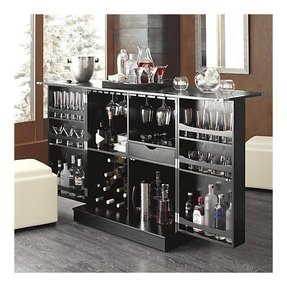 This ergonomic home bar is great for anyone who likes to use every inch of free space available to him. Awesome for small apartments. The vintage finish will make it a superb focal point of any interior. Furthermore, its black colour will never go out of fashion.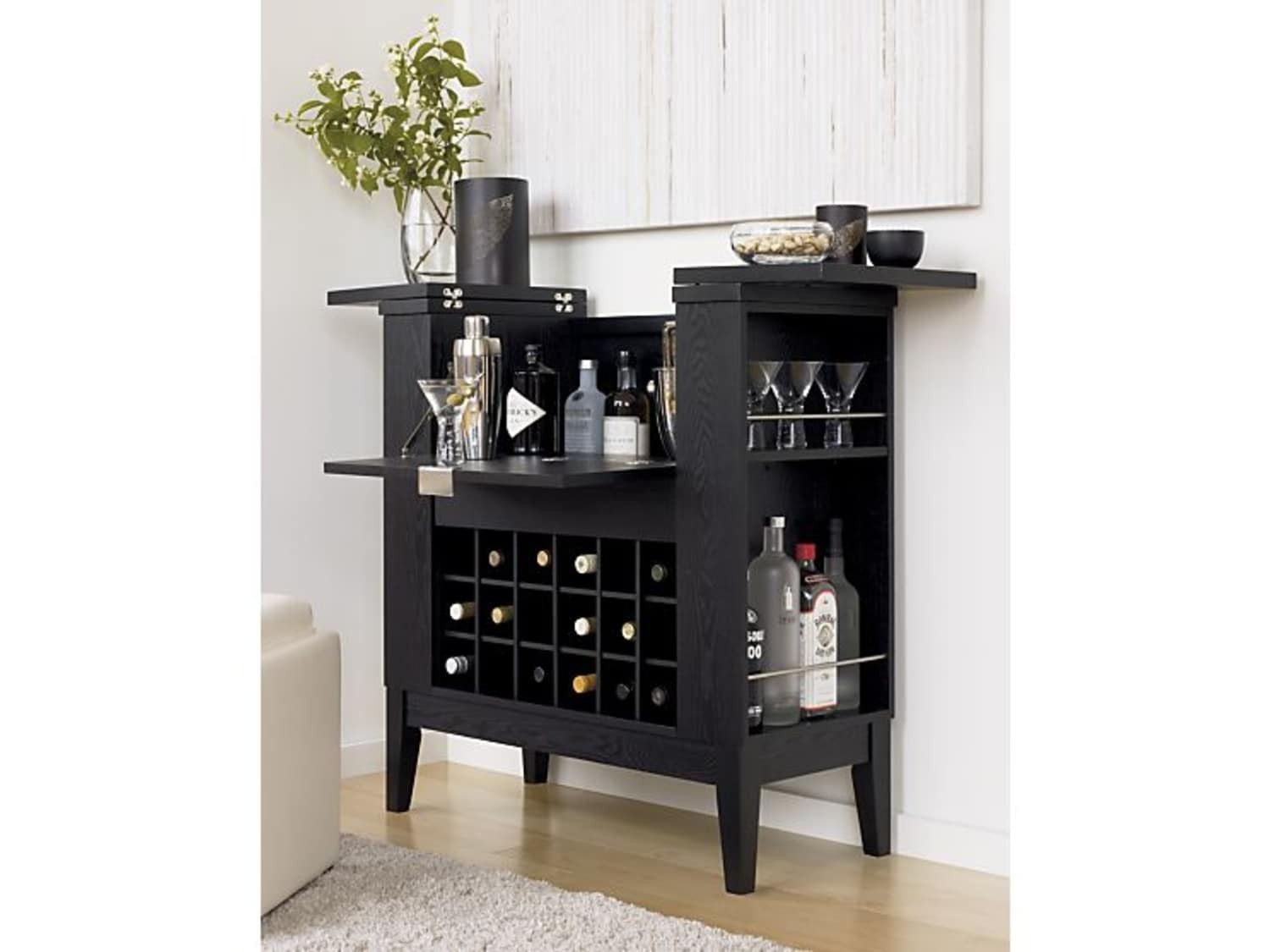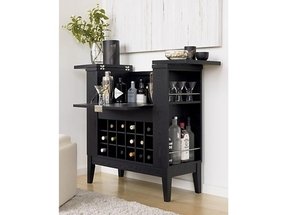 Space saving, classical designed in universal black color mini bar will be fantastic furniture in your living room. Many shelves and drawer offer a lot of space to storage and can be easy fold which is great option for small apartments.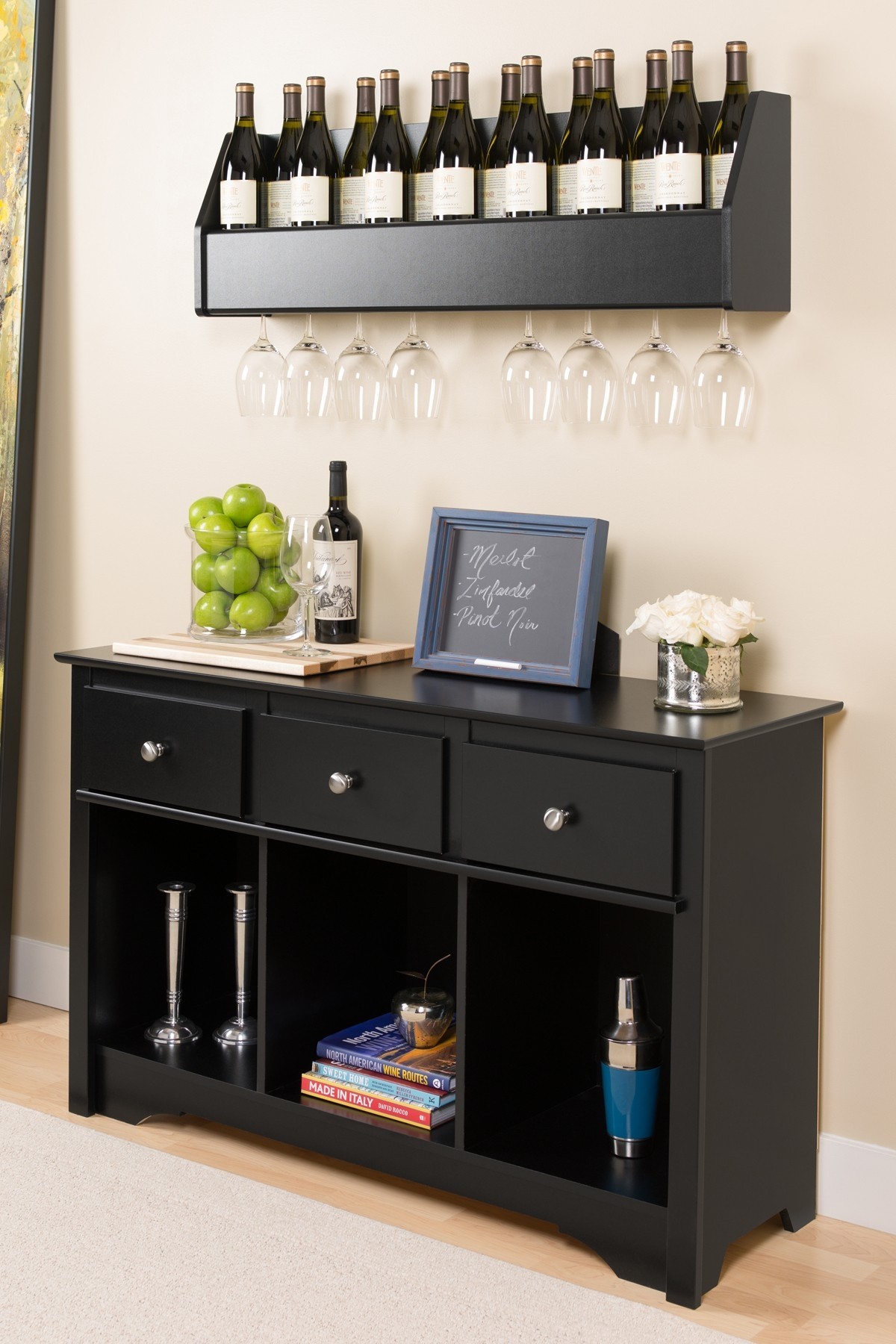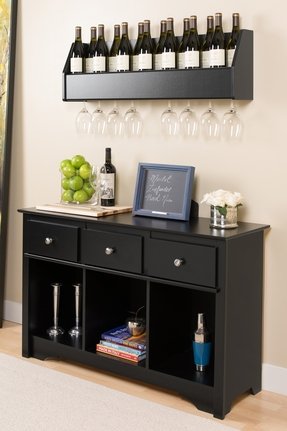 great for small spaces/apartment if in need of a mini bar/buffet table...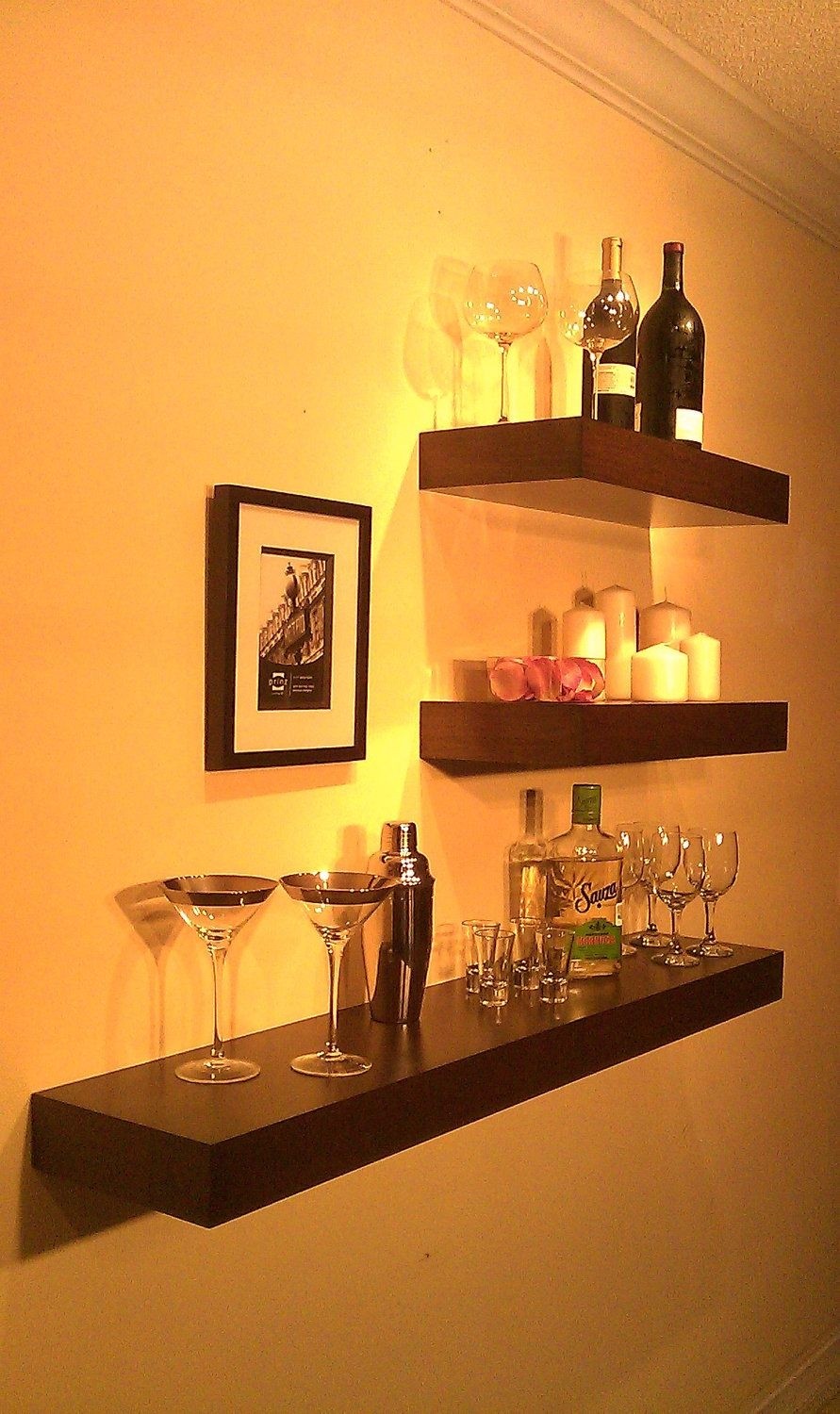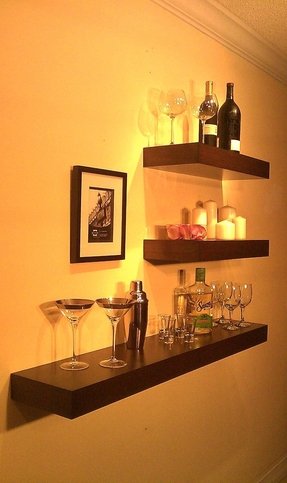 It's nothing that you do not have a place in your home for another wardrobe - in this case, a bar. You do not need it if you put wooden shelves on the wall, a mini bar finished with espresso-colored veneer, which will easily accommodate alcohols and glasses.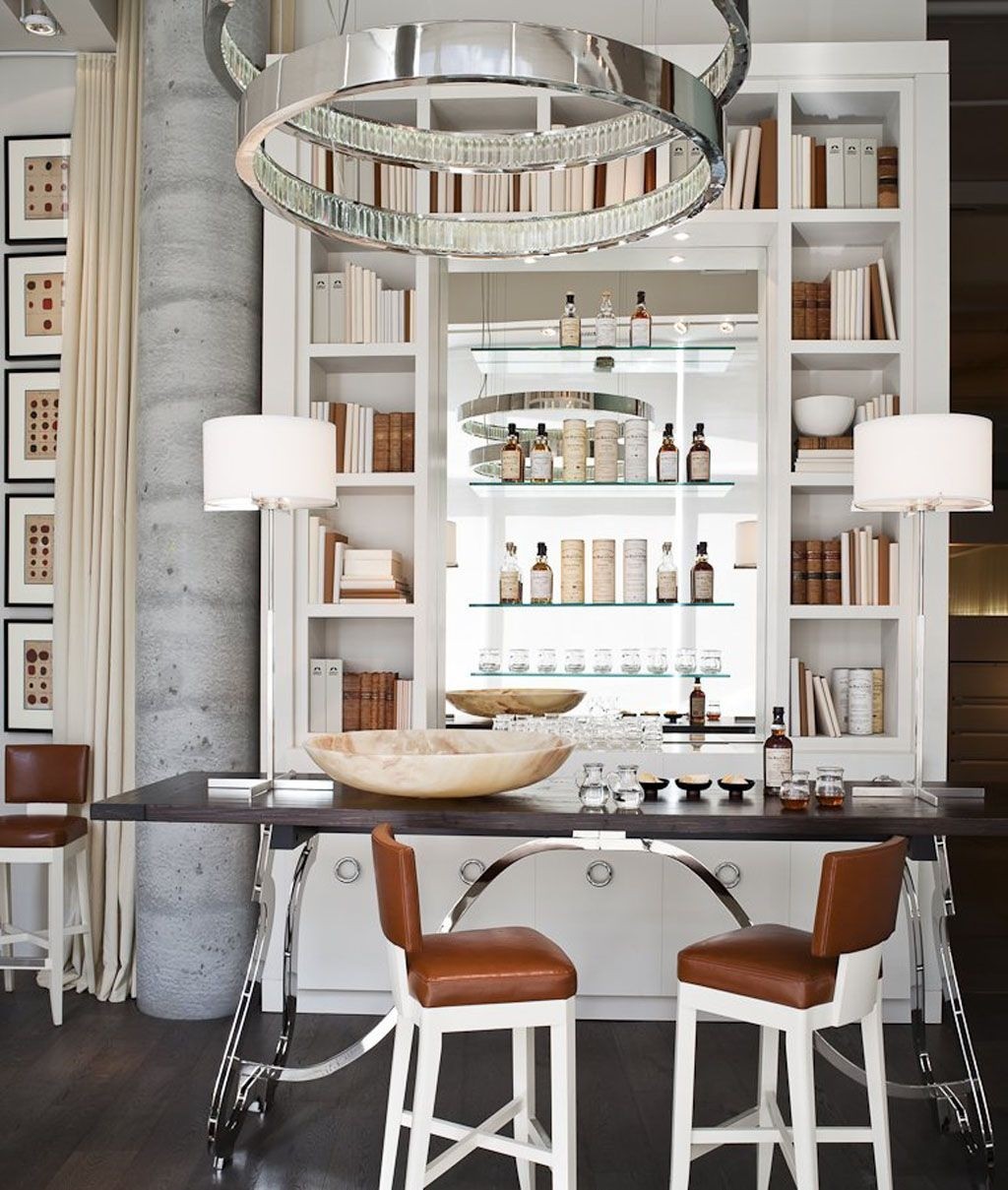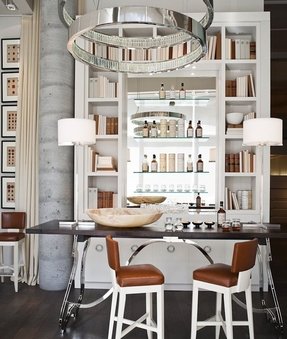 Home Bar Designs To Blow Your Mind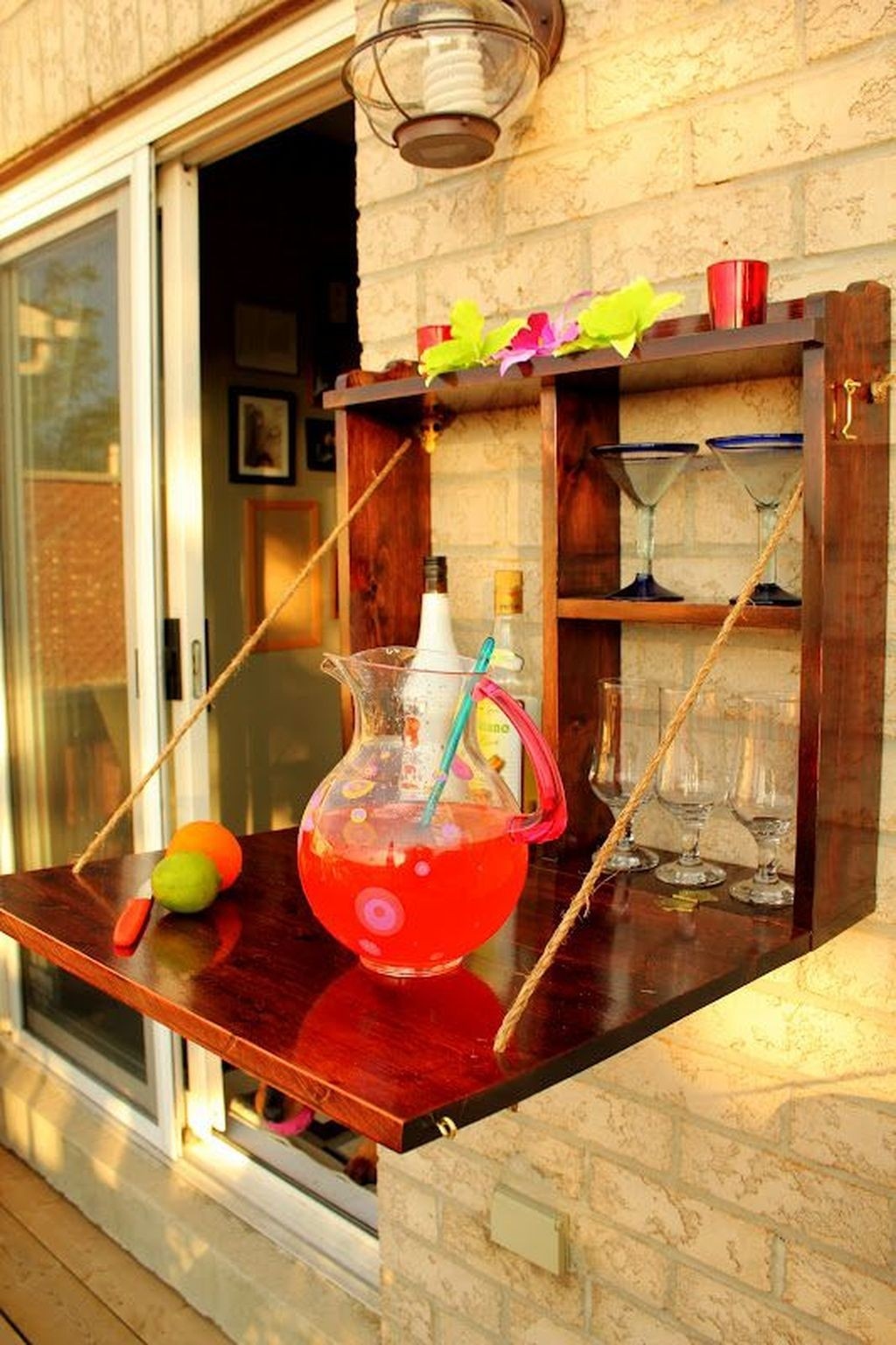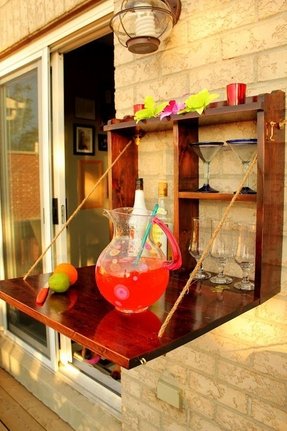 Great idea for outdoor storage and serving/bar. Turtles and Tails: It's Five O'Clock Somewhere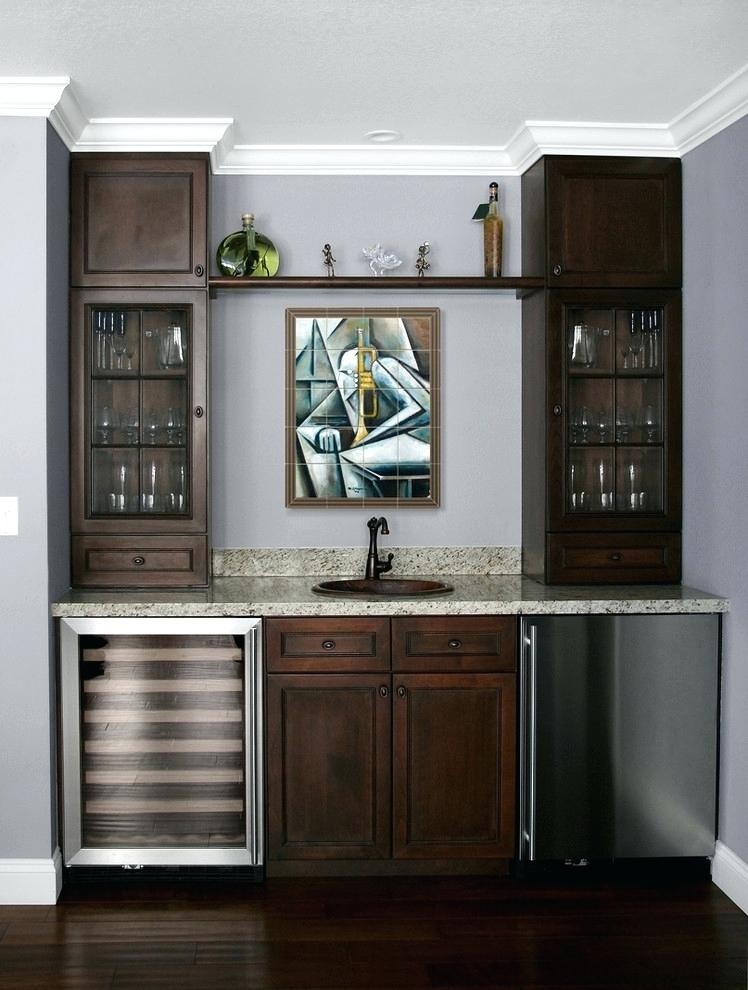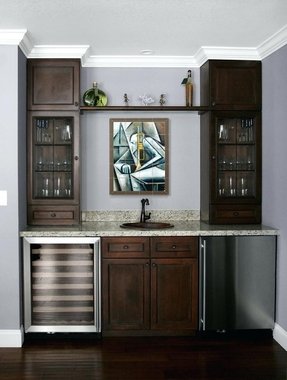 Home Remodeling Ideas Basement Bars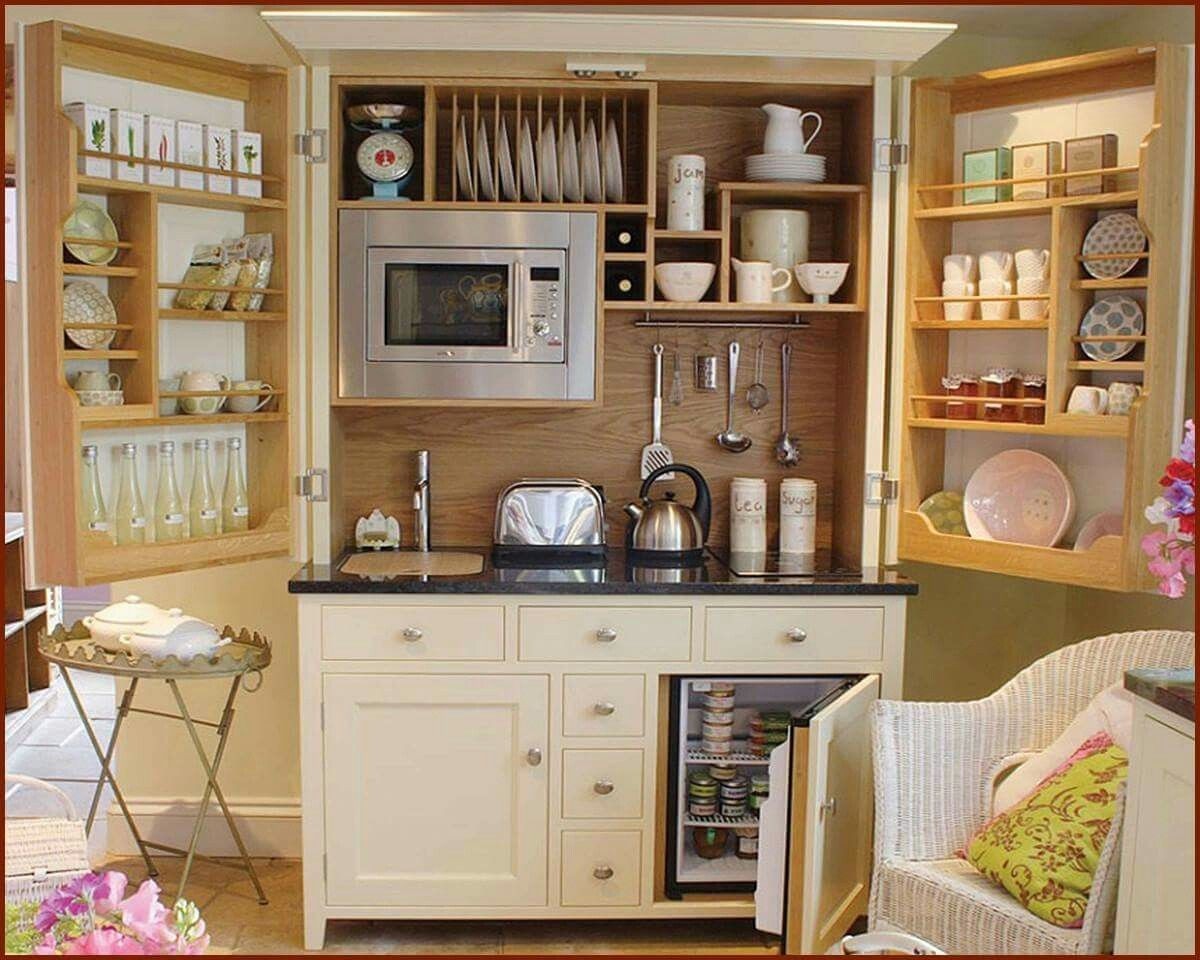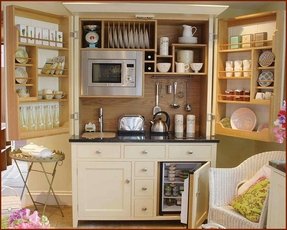 Do you need a kitchen and have no place? This solution is perfect for you! This mid-sized traditional cabinetry integrates sink, taps, microwave, fridge, induction hob, granite top and quite a lot of storing space. Just look at this compact miracle!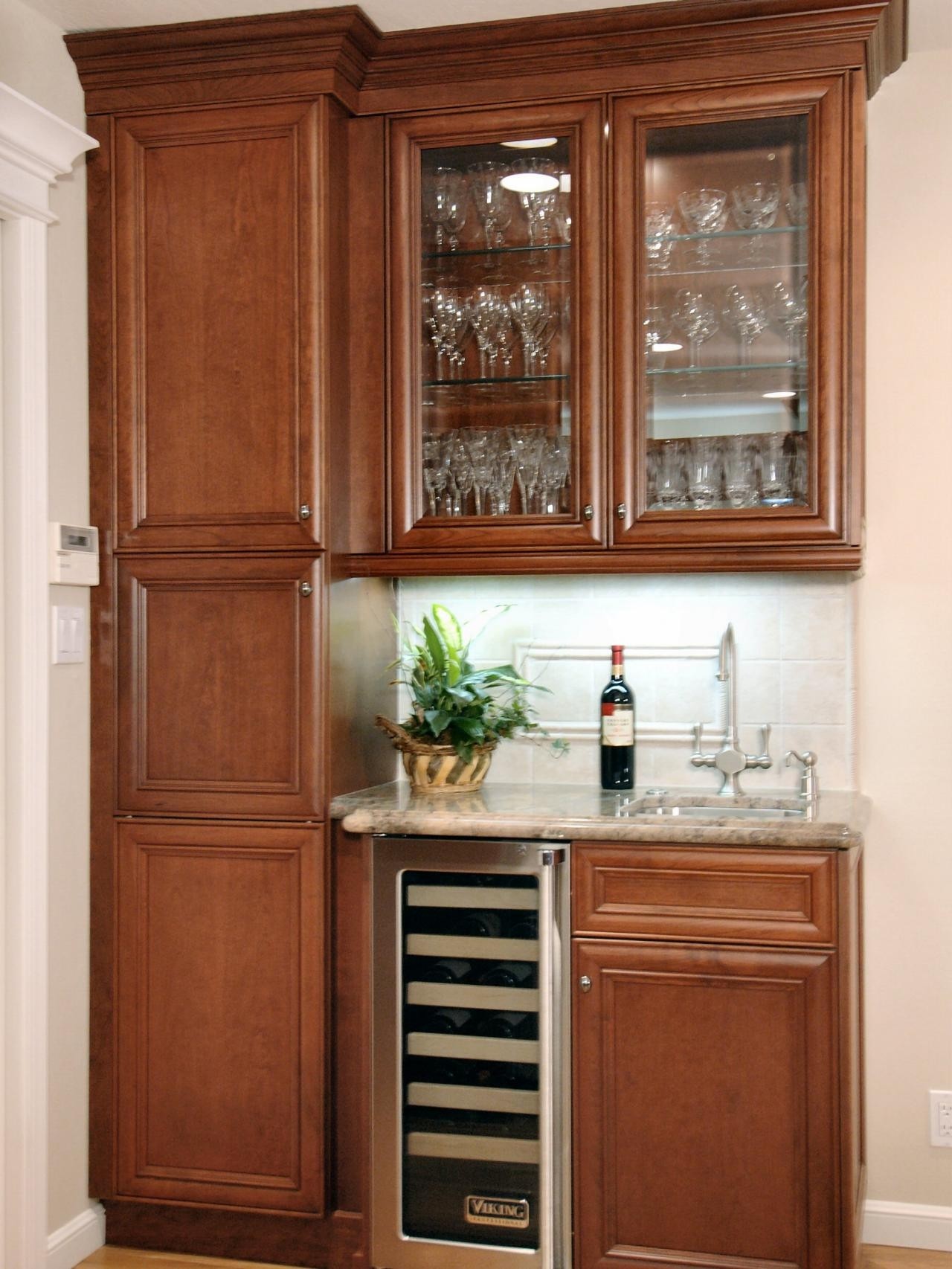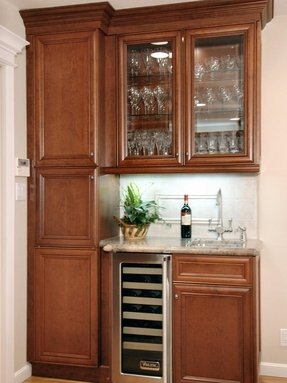 Wine Please More efficient storage also means more entertainment in this friend and family hub of the home. Wine bars are becoming a popular feature that can easily fit among the kitchen pantry and other storage.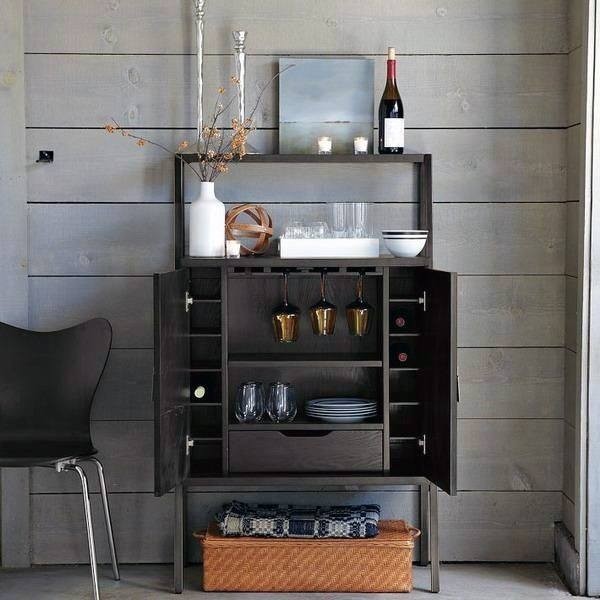 Top 70 Best Home Mini Bar Ideas - Cool Beverage Storage Spots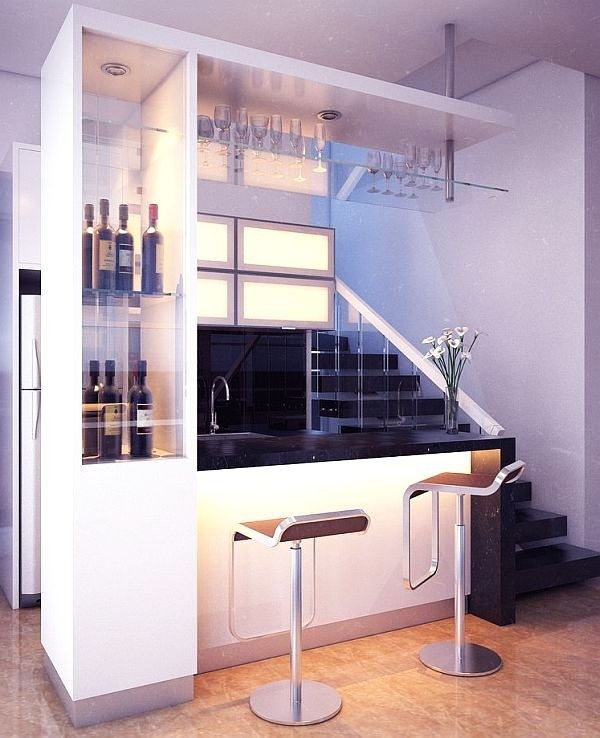 Classy Spirits: Bringing Back the Mini Bar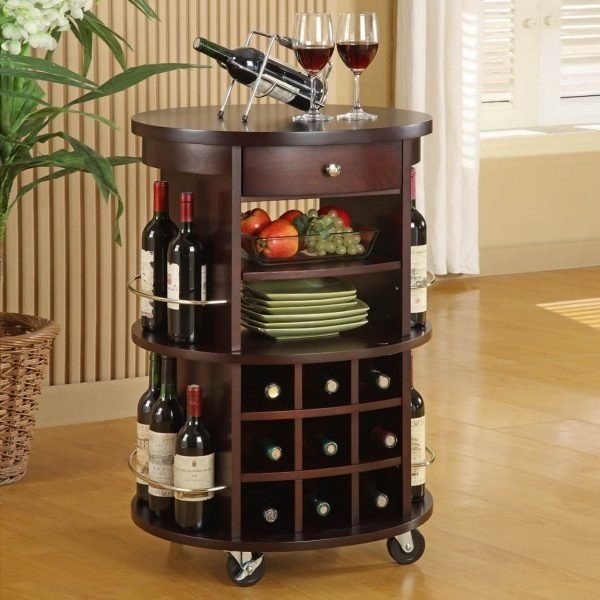 Creative Home Mini Bar Ideas - LittlePieceOfMe
Mini Bar Furniture For Stylish Entertainment Areas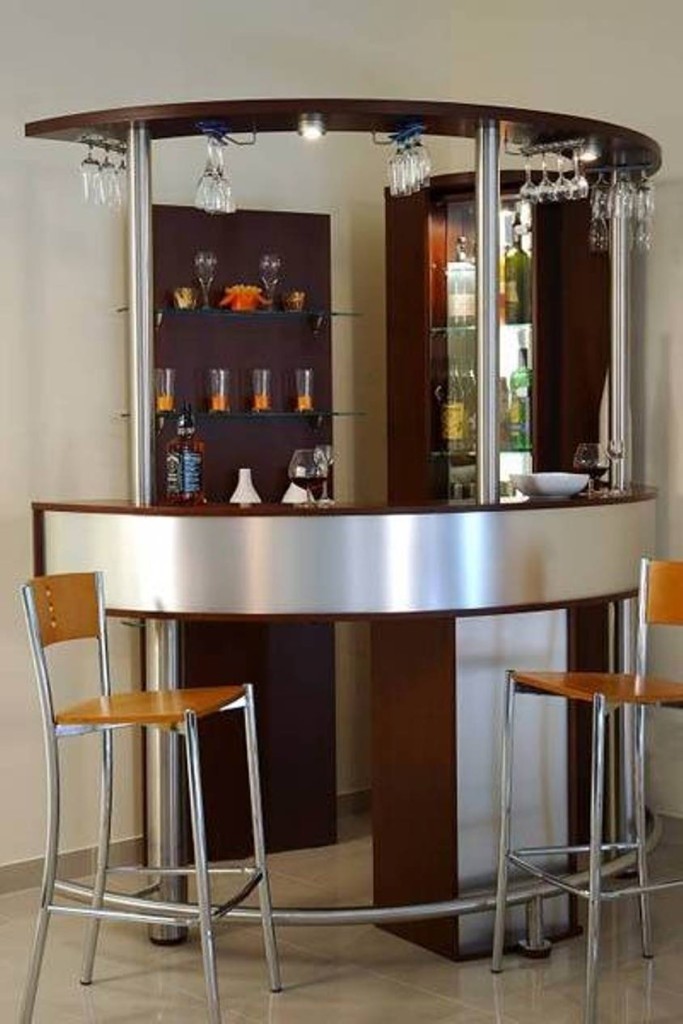 20 Mini Bar designs for your home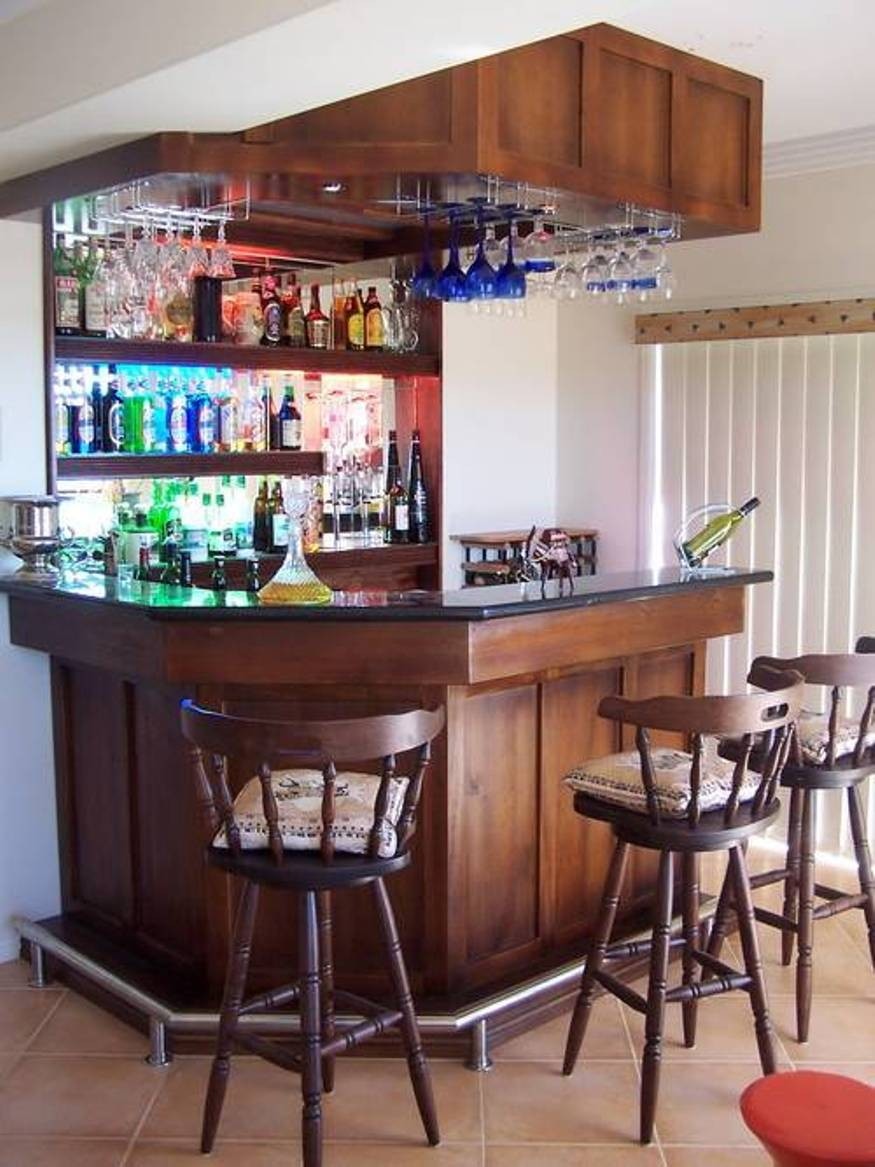 Wine Bar Design for Home – HomesFeed