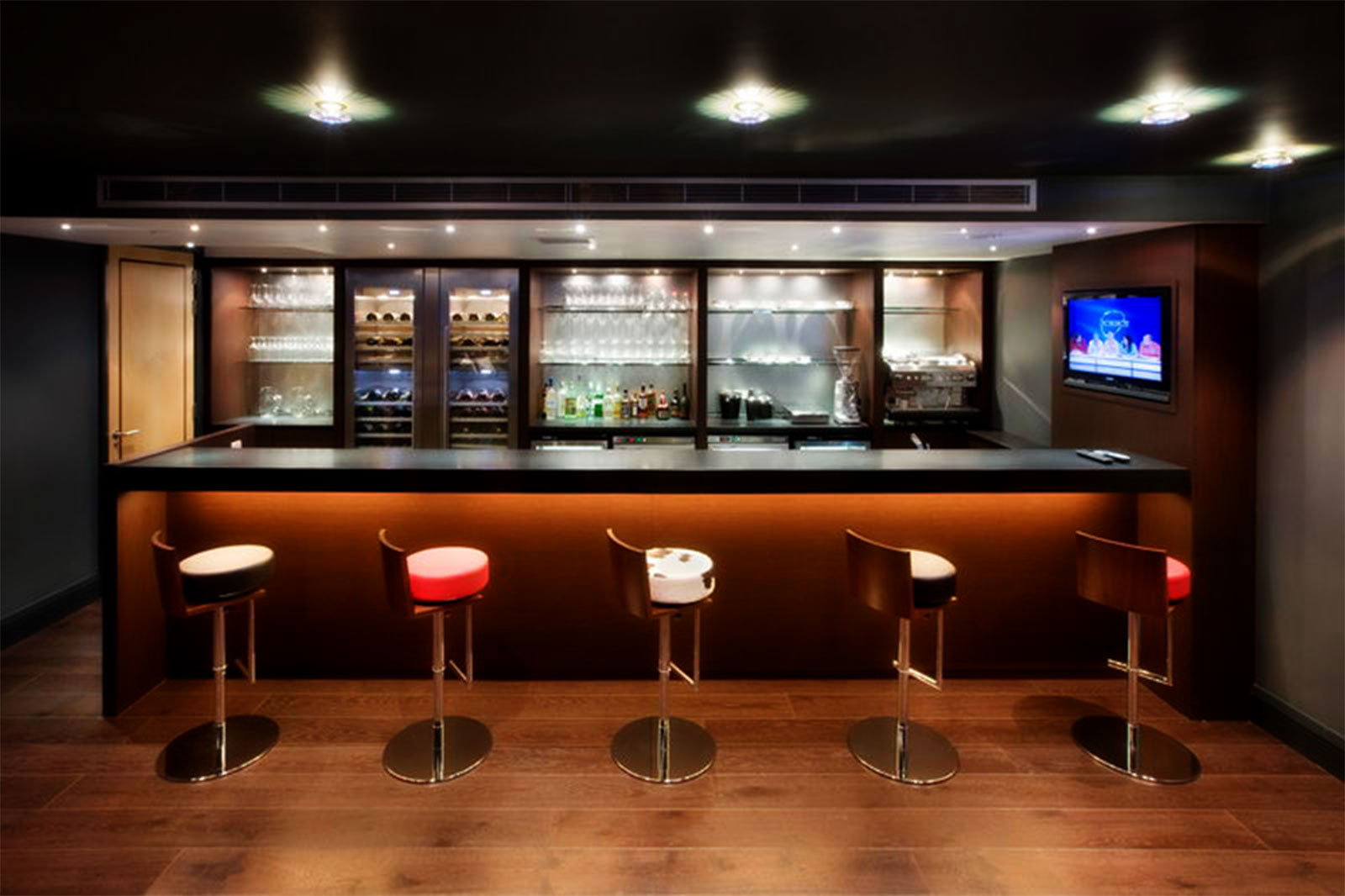 Set of bar furniture, which can be used in luxurious house or in little intimate pub. It is composed of fridges with alcohol and drinks, cabinet with crockery, countertop with illumination and five modern bar stools.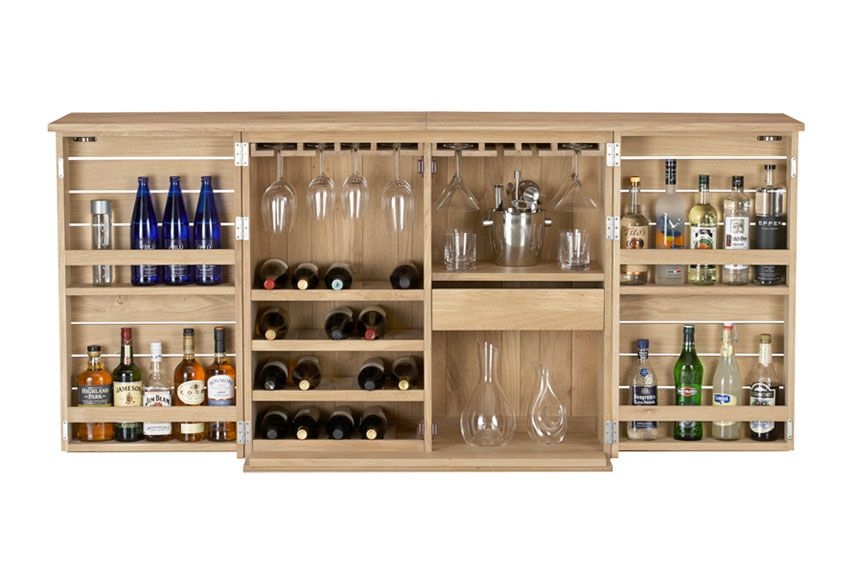 Home Bar Cabinets - Modern Bar Cabinet Furniture - House Beautiful#fbI ...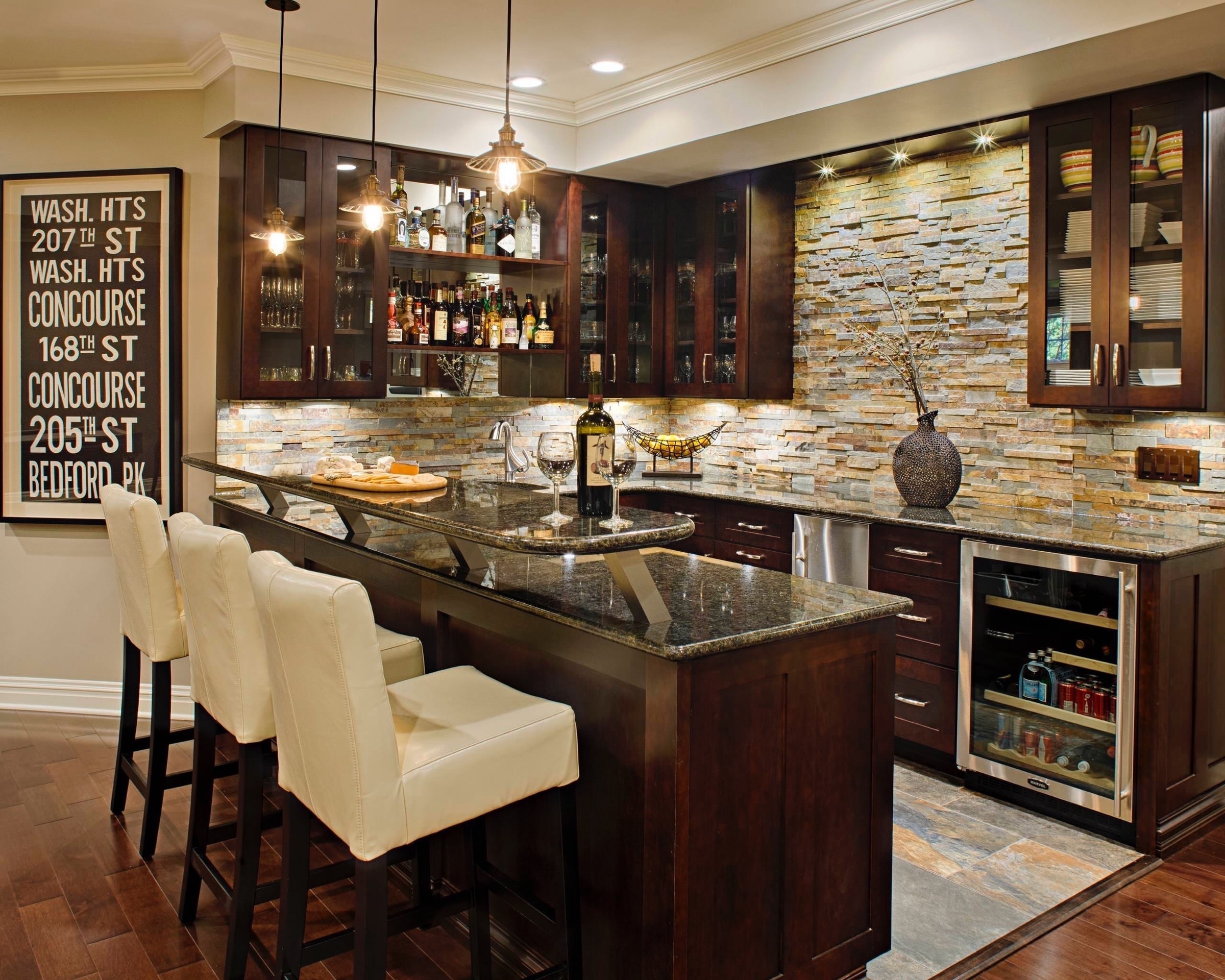 A proposition for all refined modern interiors. If you like to create a charming, yet distinguished contemporary dining room. This modern bar cabinet shall appeal to you. Marble countertop smoothly corresponds with the textured wall in the background.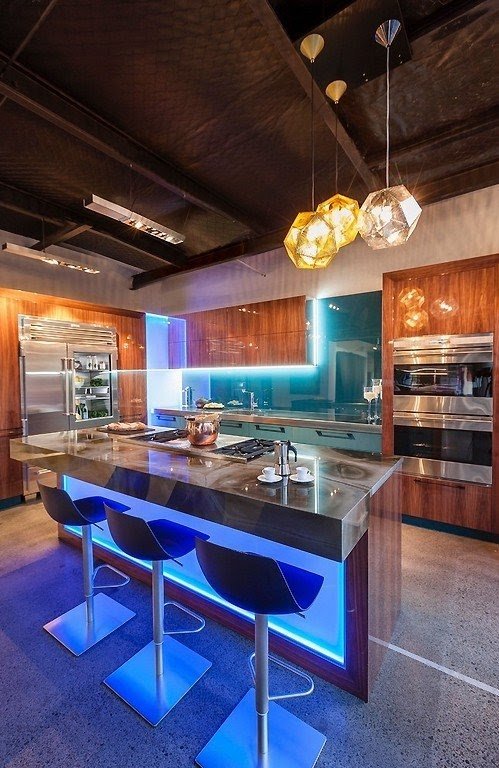 Come and have a drink with me, anytime - at my place. Thanks to this modern bar for home, you don't have to even get out to git great party. Born from the creativity and innovations has a wooden base, which is all covered with glass and full of neon lights.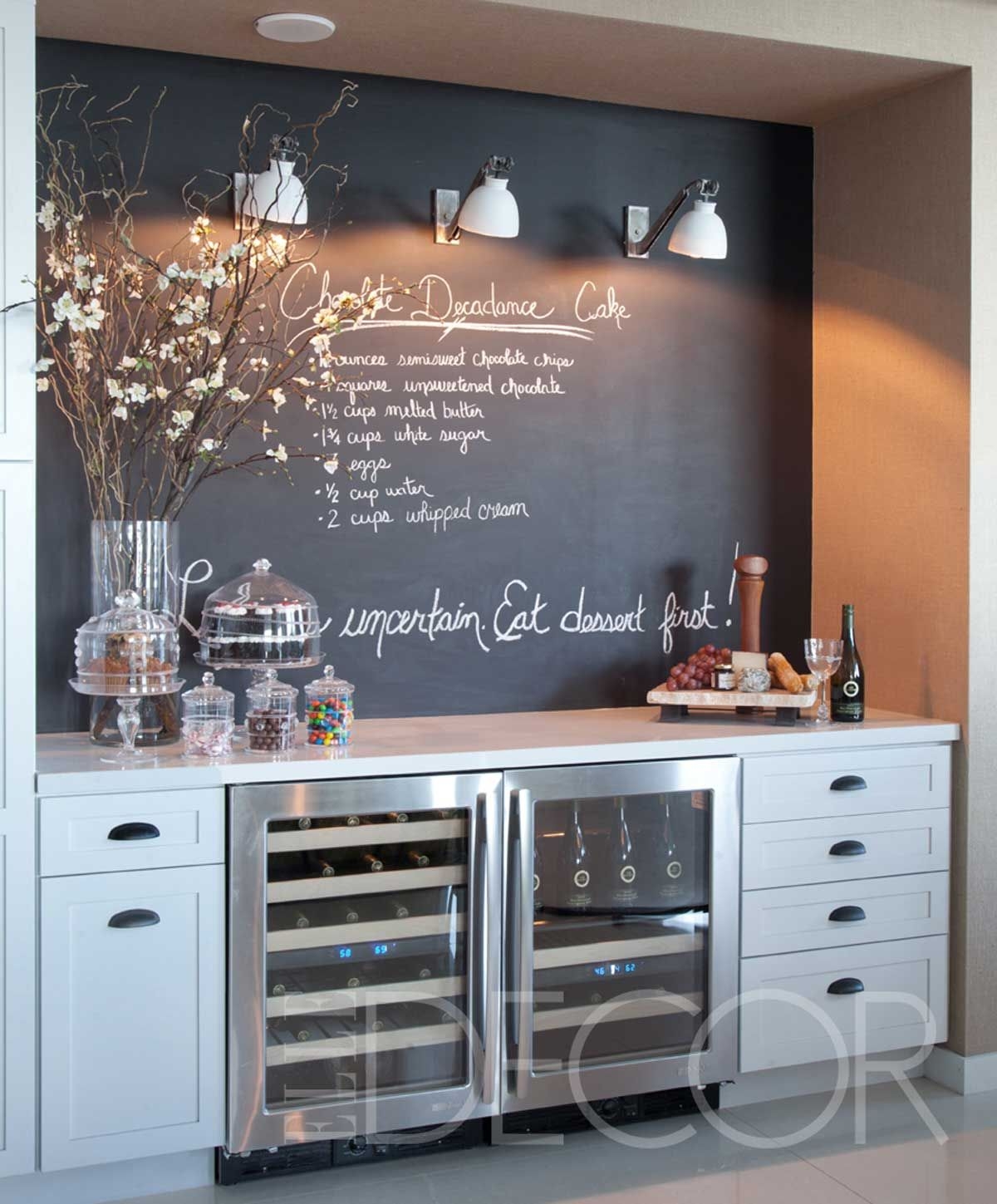 Such a great idea for a side table buffet, great for parties and family gatherings! The blackboard behind it with attached lights makes it seem like a home-café and is sure to give your home a unique appearance.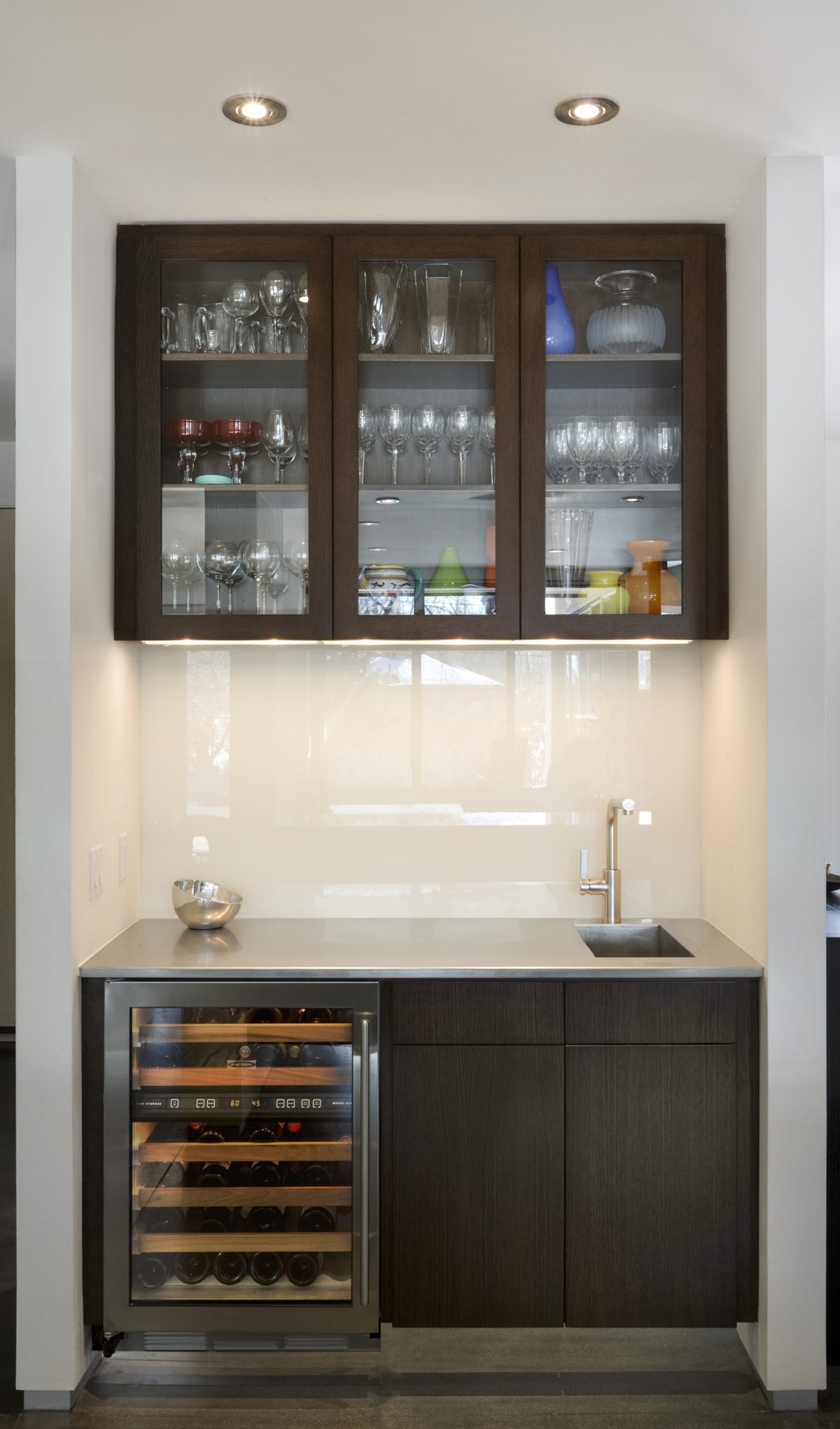 These bar cabinets work as a pair – with one sitting on the bottom, while the other is positioned above. The three cabinets above have glass doors that reveal three shelving layers inside. Glassware can be stored and displayed on these shelved cabinets. The far left side of the bottom car cabinet also has a glass door. Two more cabinets sit next to the glass door cabinet.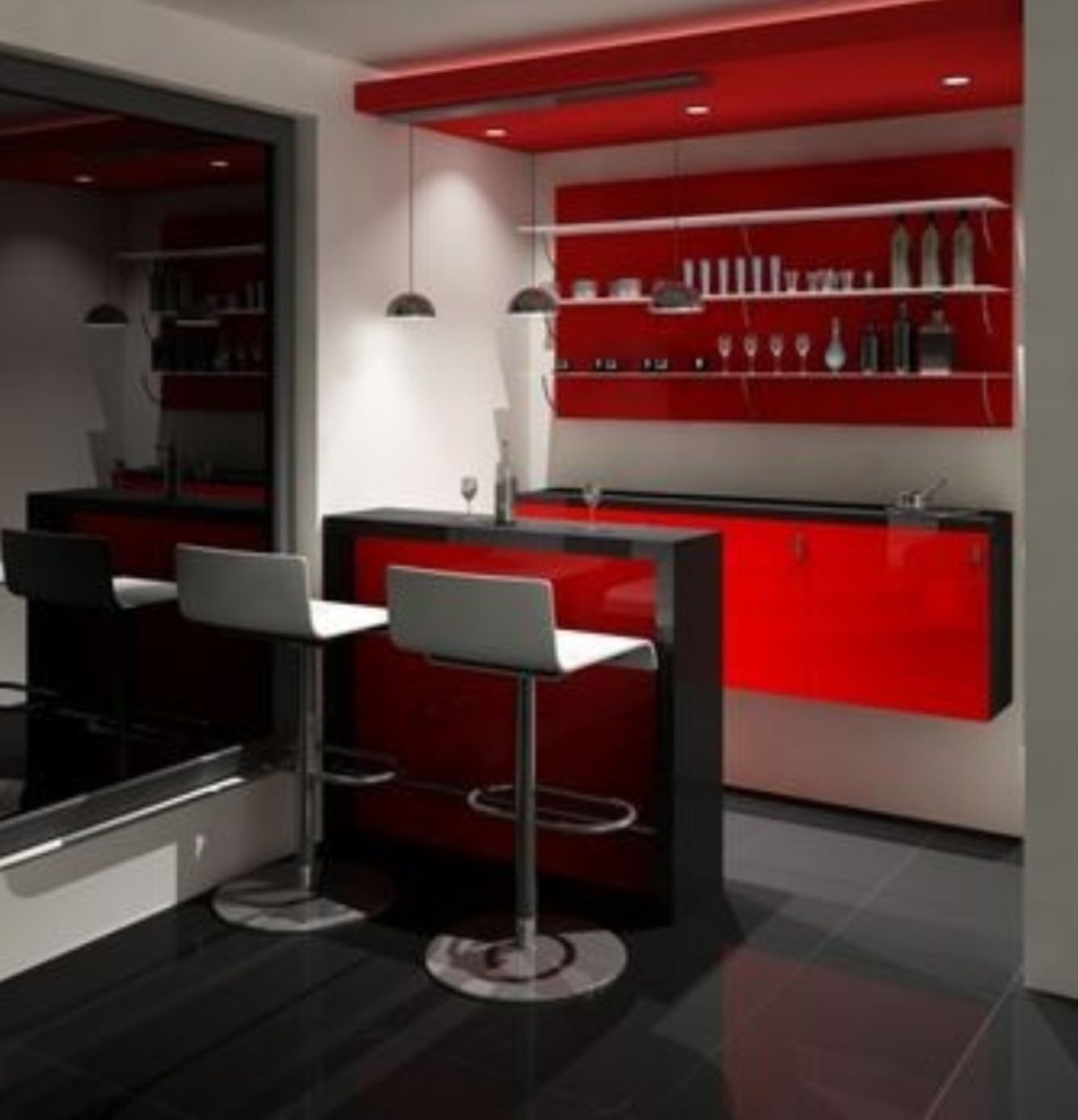 Guests will be enchanted with the opportunity to "belly-up" to this bar. The top and sides of the bar and the wall-mounted workstation are black. The bar front and doors of the workstation are glowing red. White shelves and chairs complete it.
Ultra-modern home wine cabinet with a tall design compact design. The piece is constructed from wood and comes in a mysterious black finish with a little gloss. The cabinet also offers immense storage for your bottles and additional wine glass holders at the top.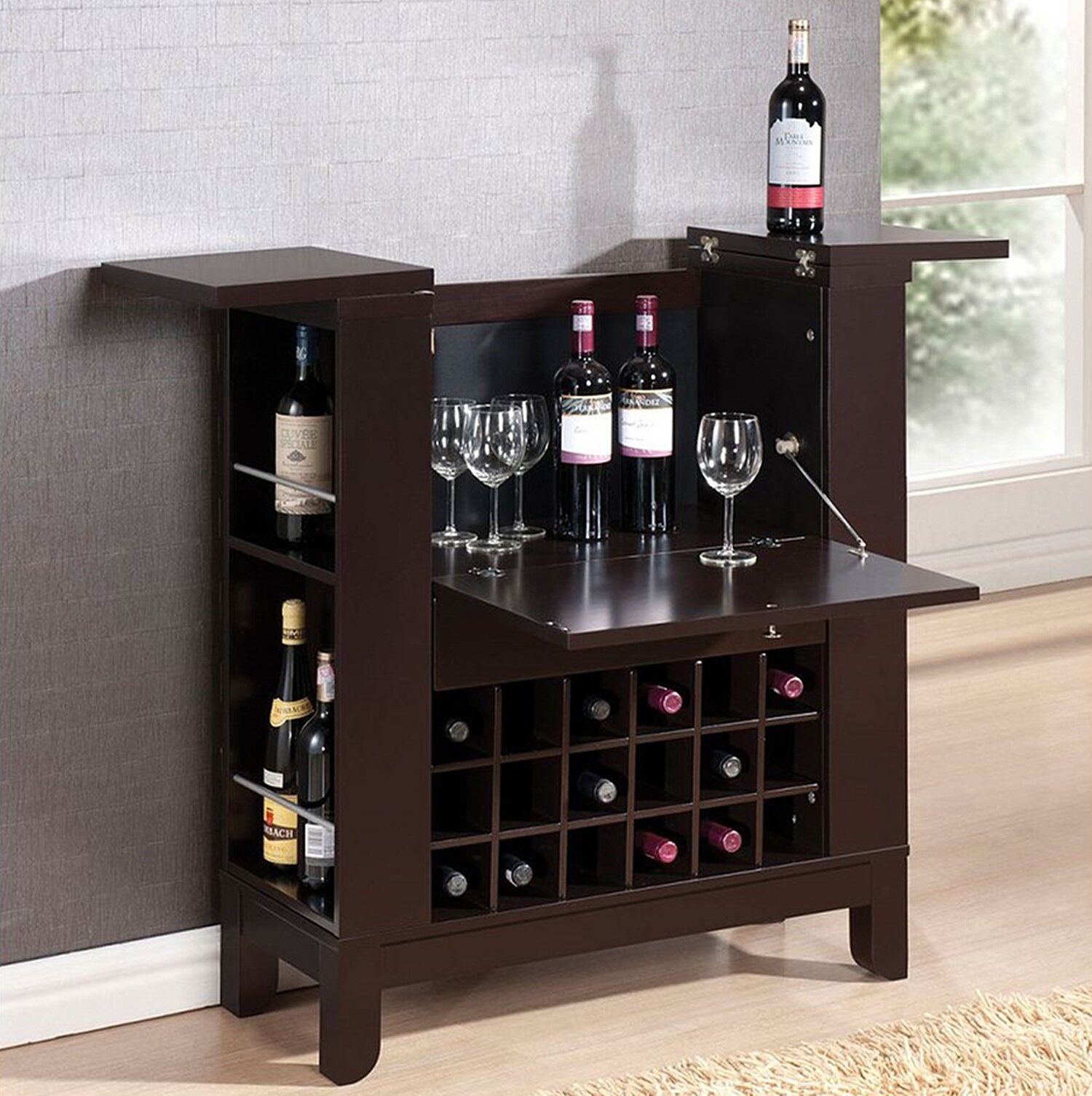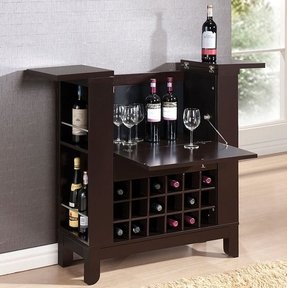 Complement your living room with this astonishing, elegant, contemporary styled wine cabinet with bar. Its fully made of solid MDF with warm brown veneer finish. It has a flip - top panels and a wine shelf.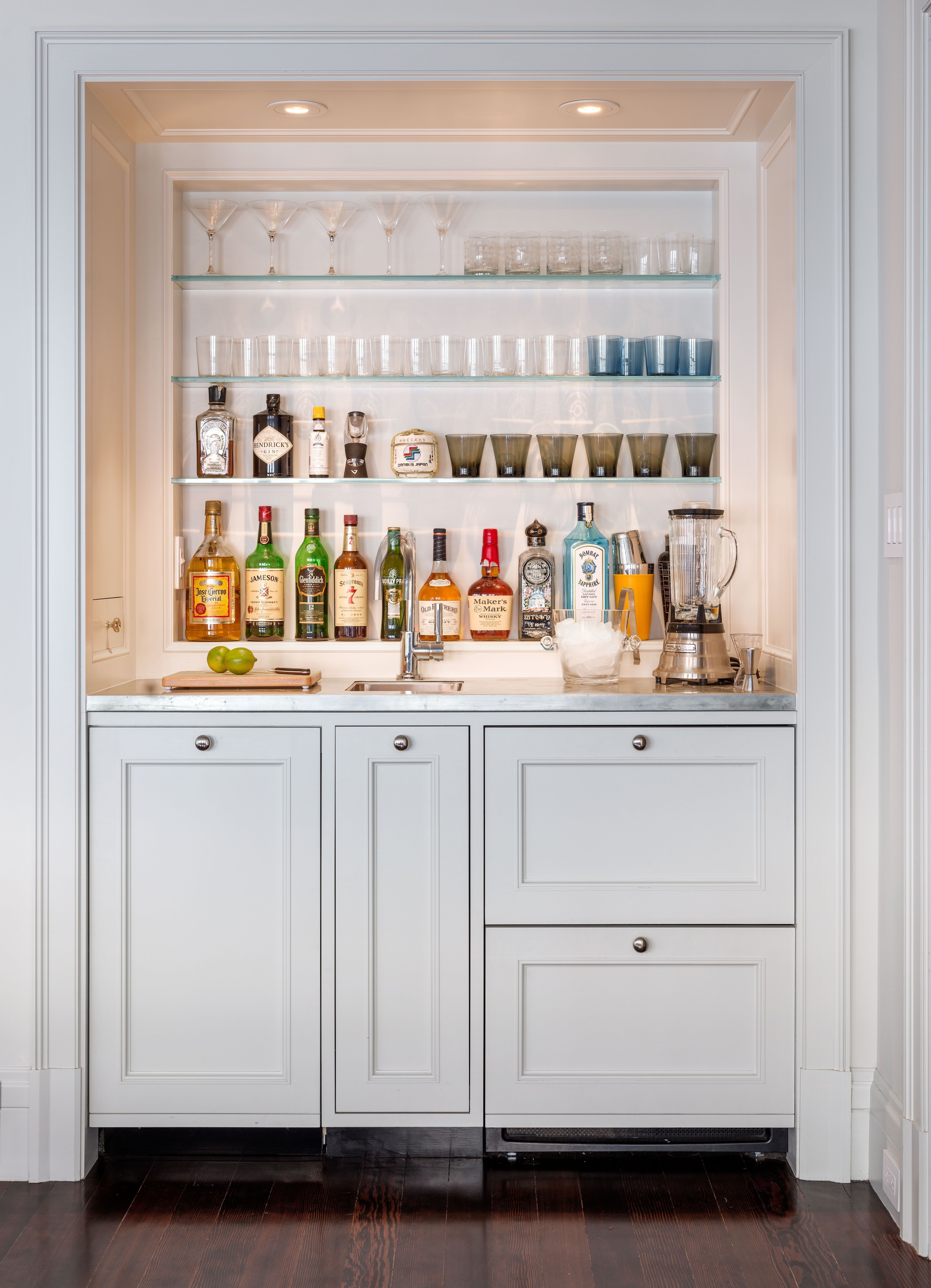 Modern setup for a contemporary home bar cabinet with a set of white wood drawers and compartments and a slate top fitted with a sink and a set of glass shelves behind for glass and alcohol storage.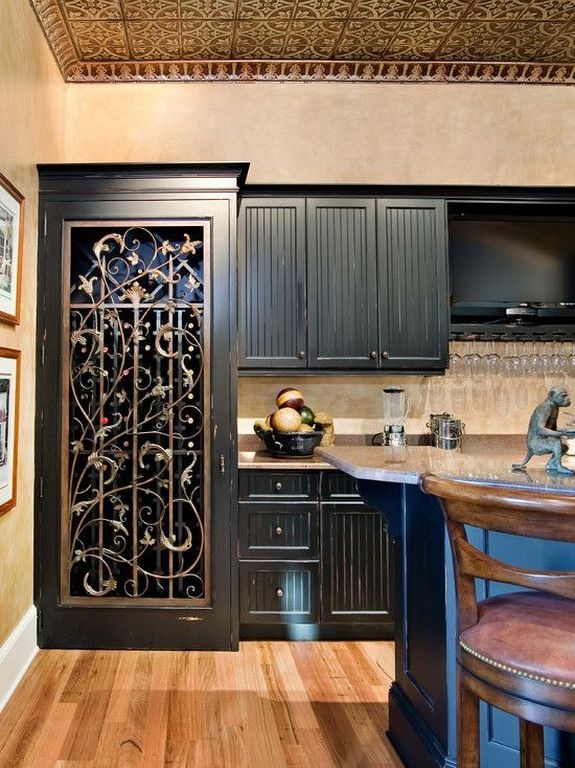 Wine Cellar Ideas For Home Bar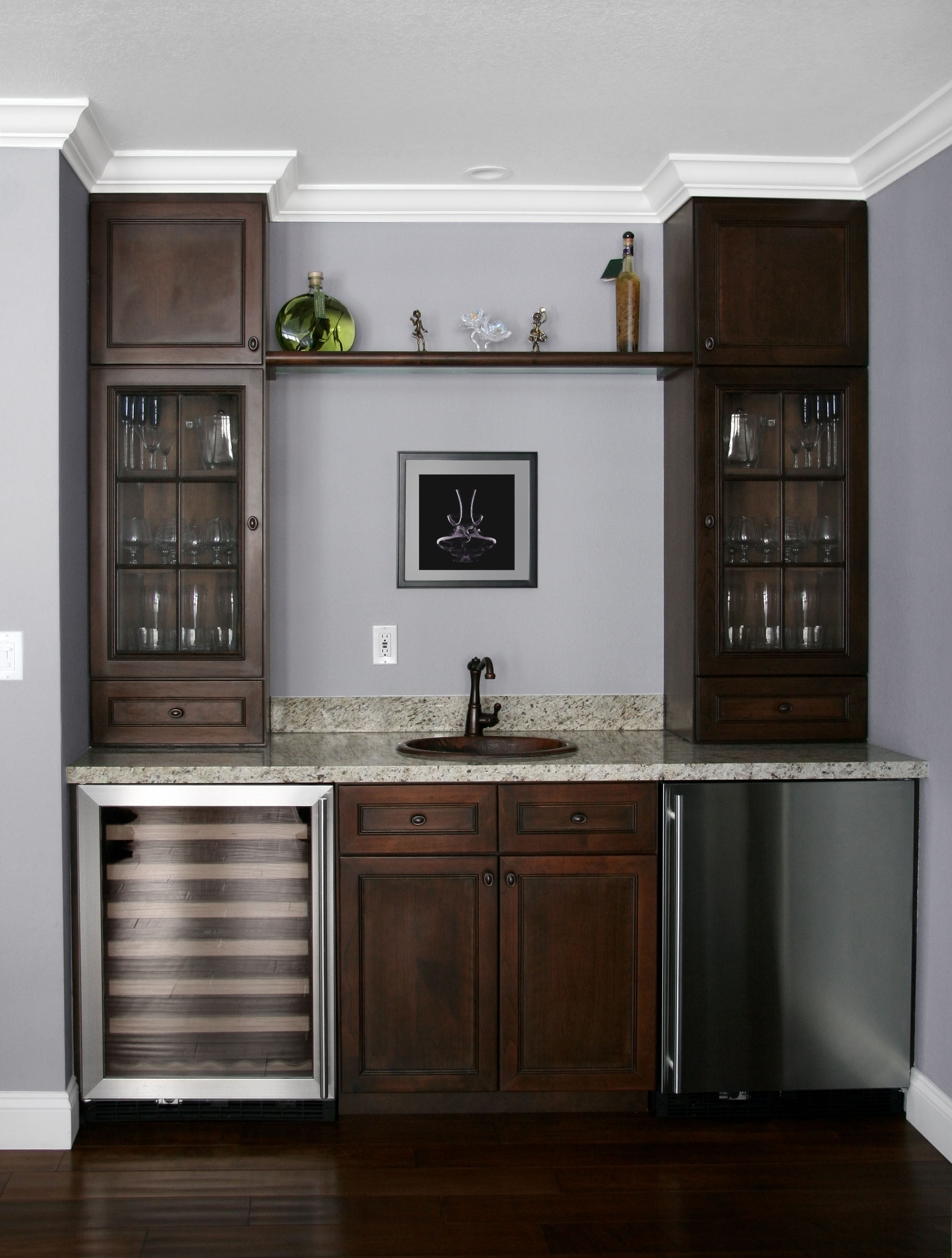 Modern tile mural in home wet bar - modern - family room - new orleans - Pacifica Tile Art Studio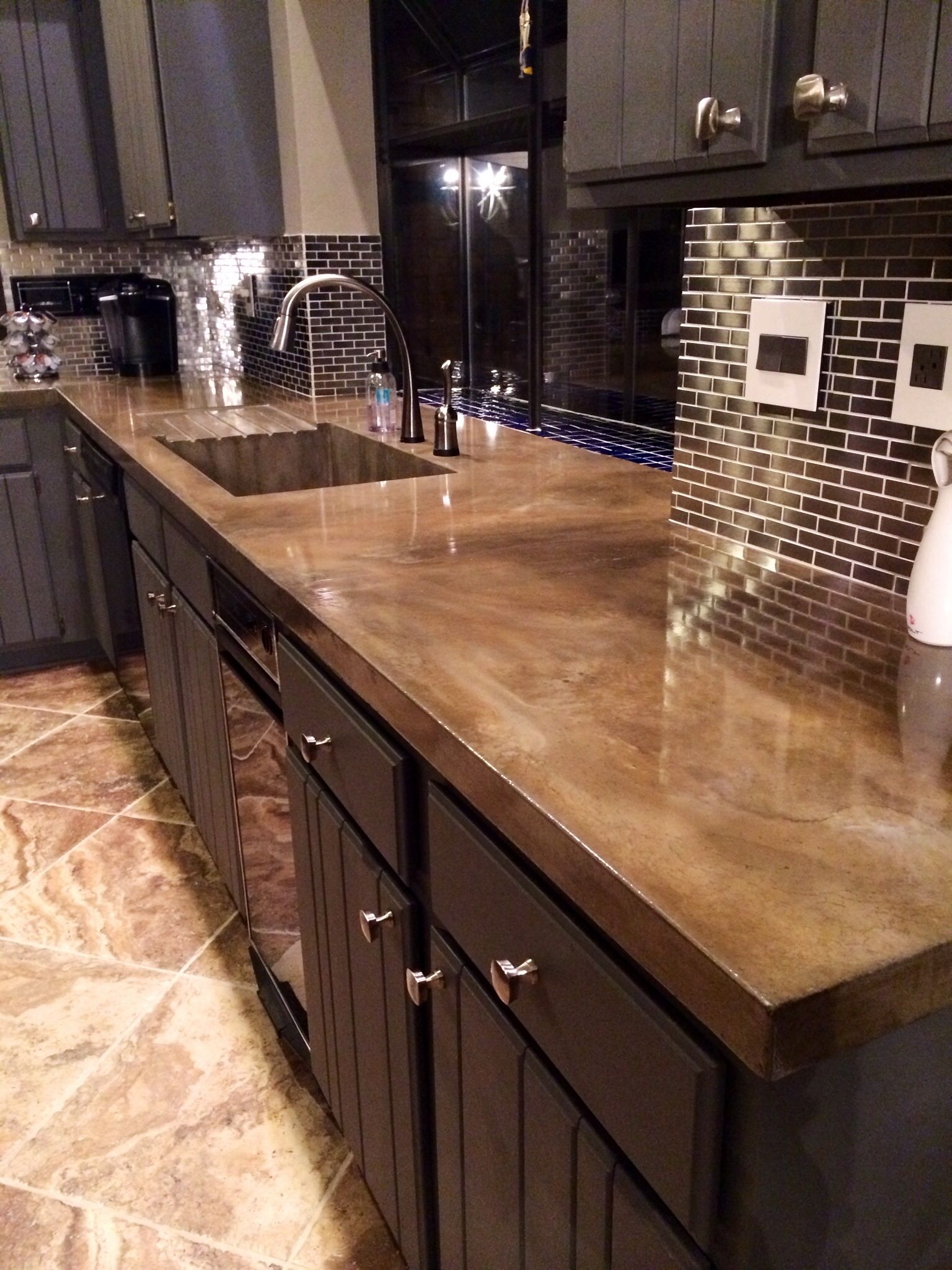 A marvelous kitchen arrangement that is characterized by wooden cabinets in a dark brown color and a matching marble top. The walls are covered with beautiful small tiles in a black color with a white grouting.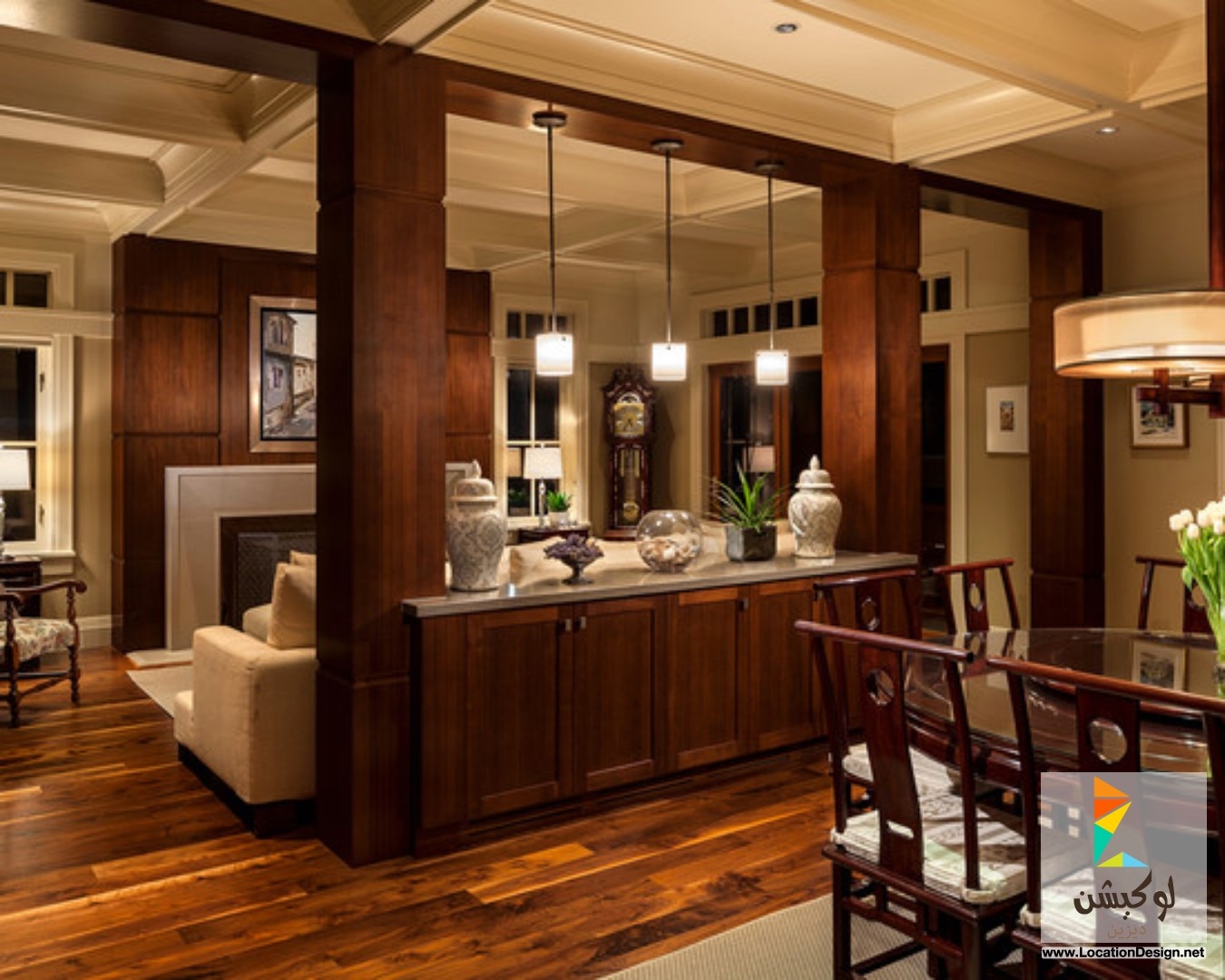 1699405859130060042666 Room divider...such a great idea for that load bearing wall that you want to open up!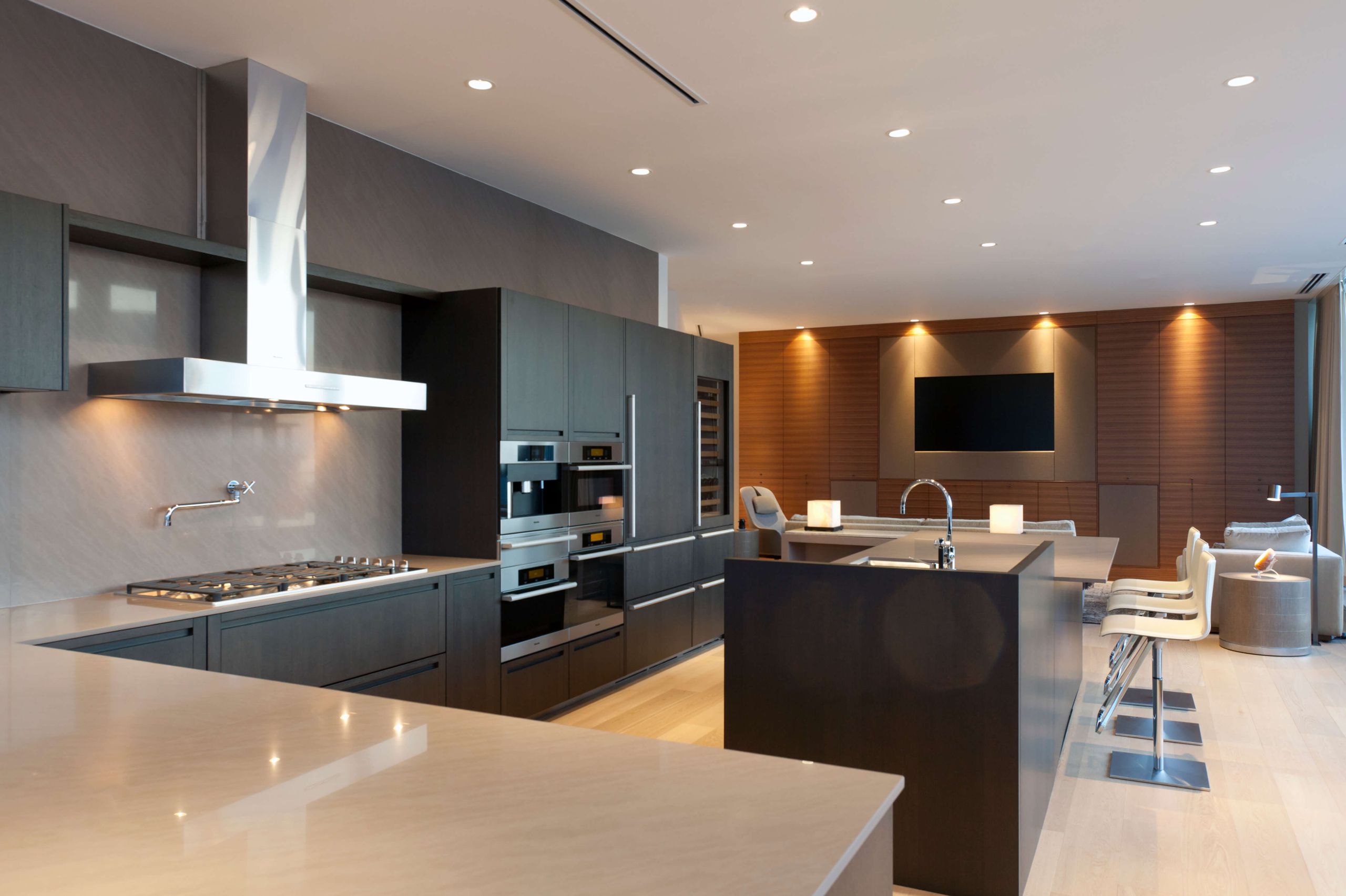 Fairmont Penthouse by Robert Bailey Interiors | HomeDSGN, a daily source for inspiration and fresh ideas on interior design and home decoration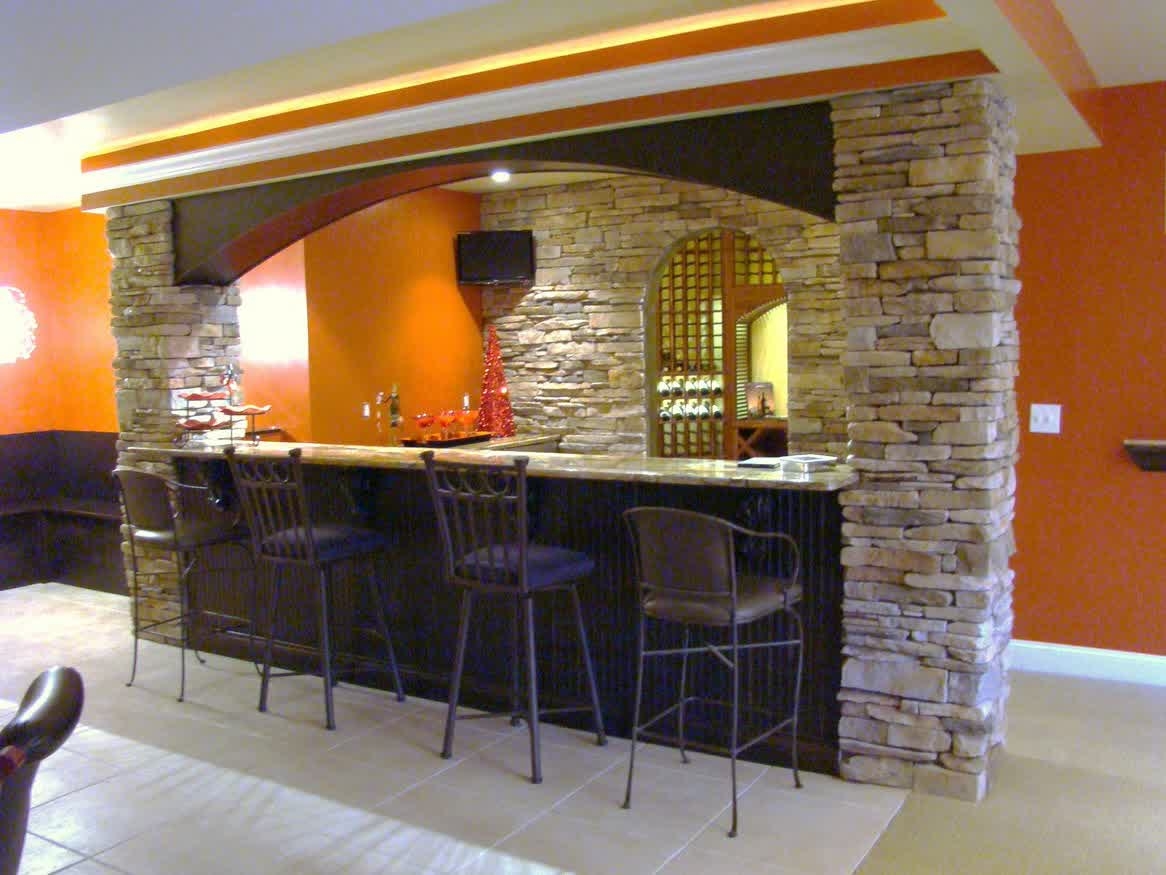 bar designs for basement | ... Basement Ideas, Place for Everyone Joins in Togetherness : Home Bar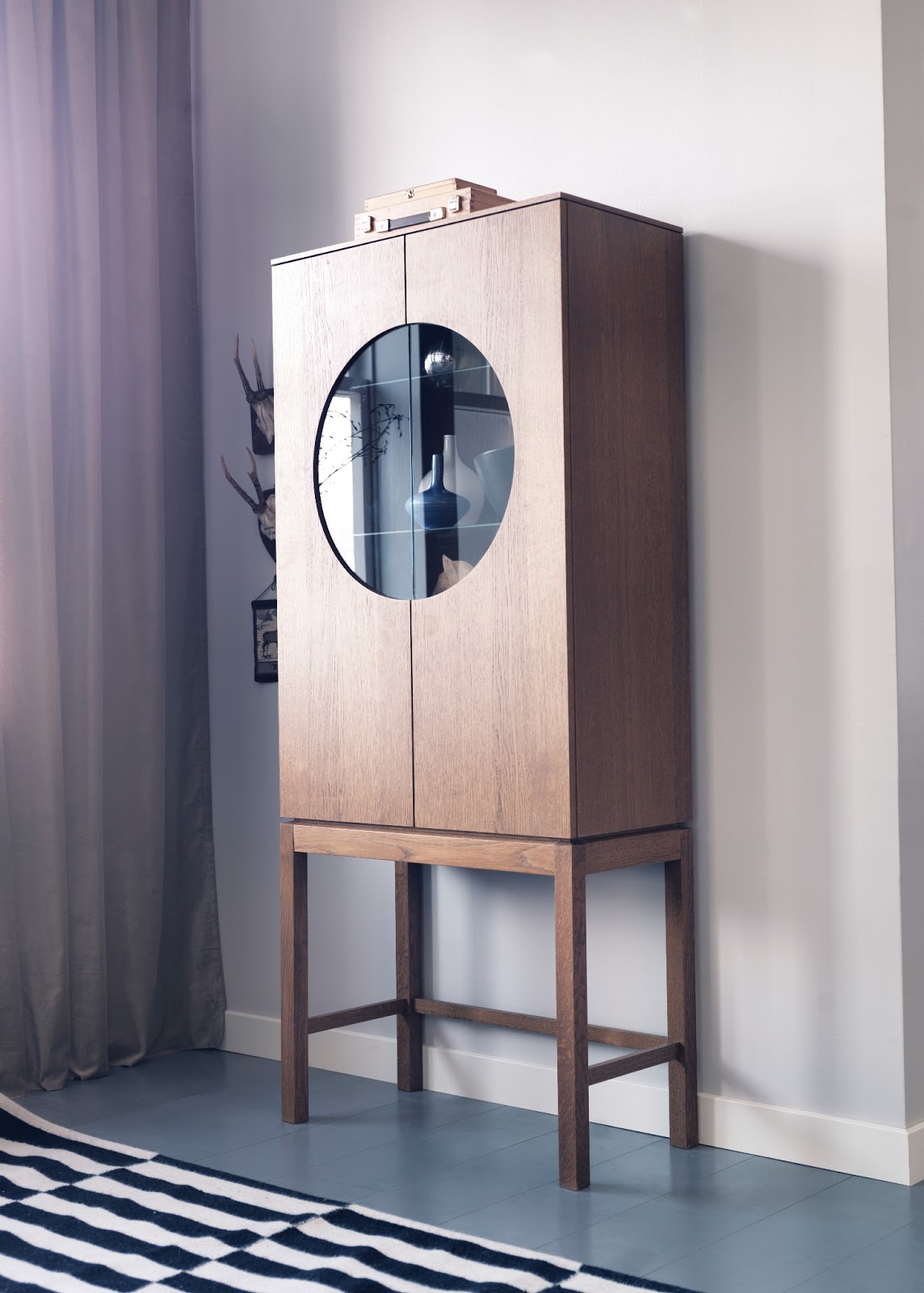 LOVE. I have a picture of this VERY item on my phone that I took at a thrift store here in town. SO sad that I had to let it go...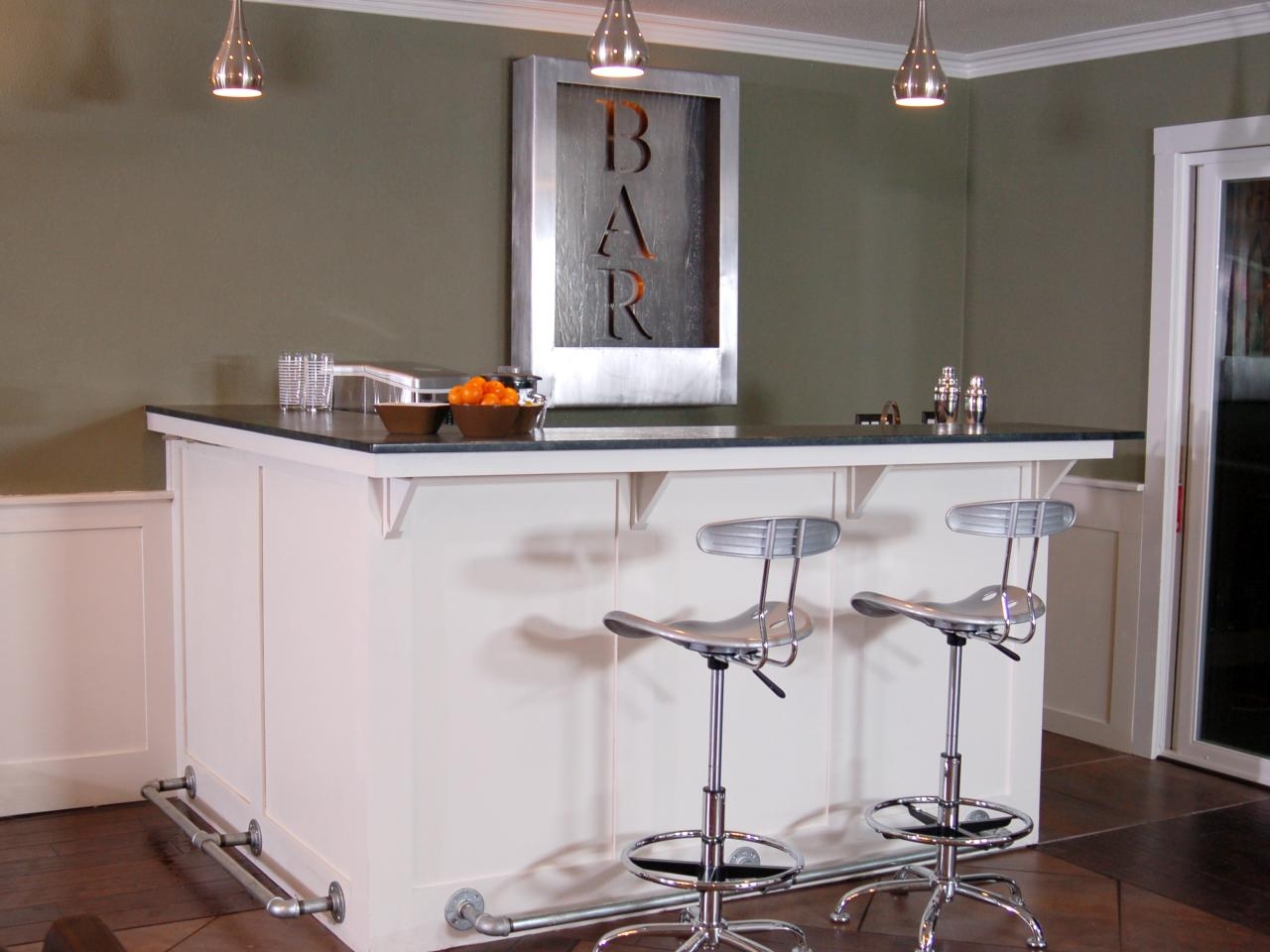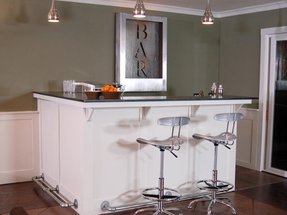 There are a lot of pre-built cabinets for home bars available #home #decor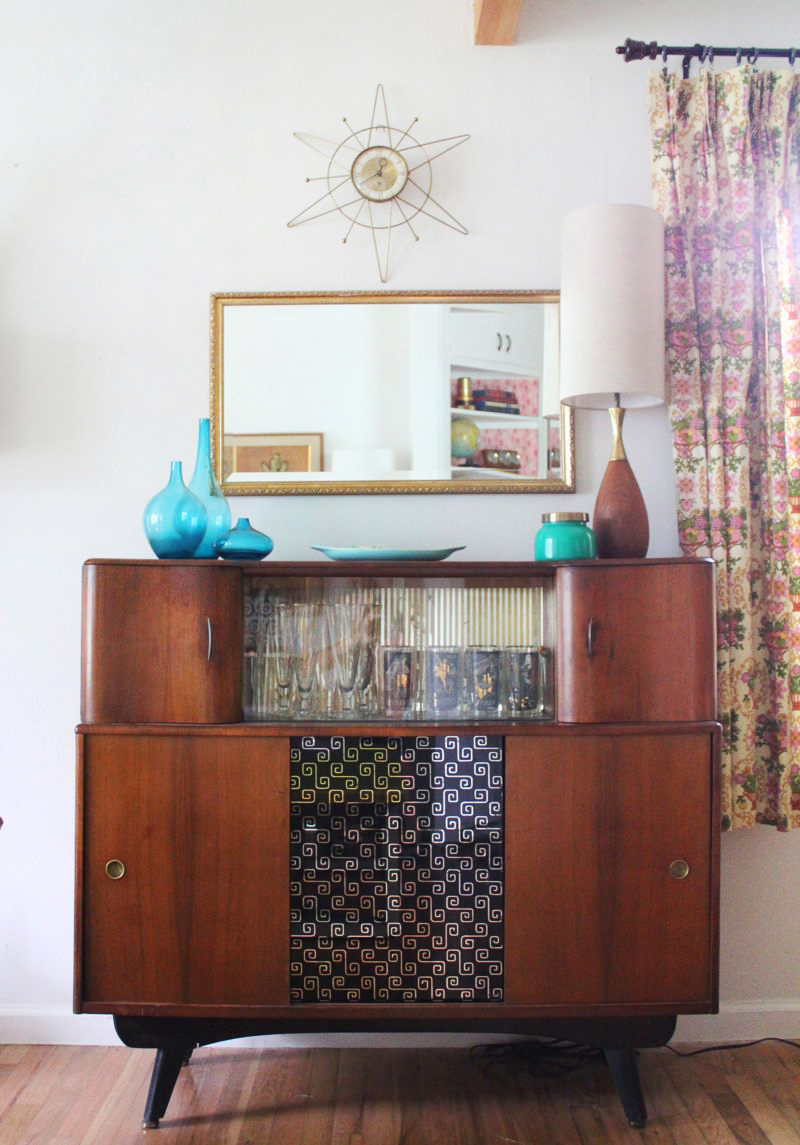 I love her home! She has such cool uses for vintage finds!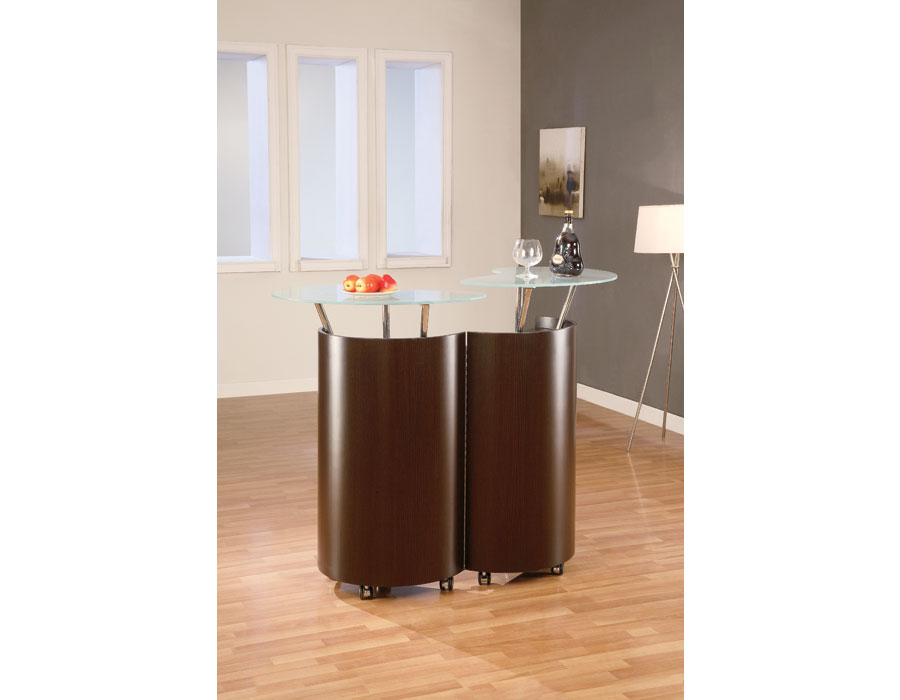 This modern home bar cabinet comes ready to assemble and full ...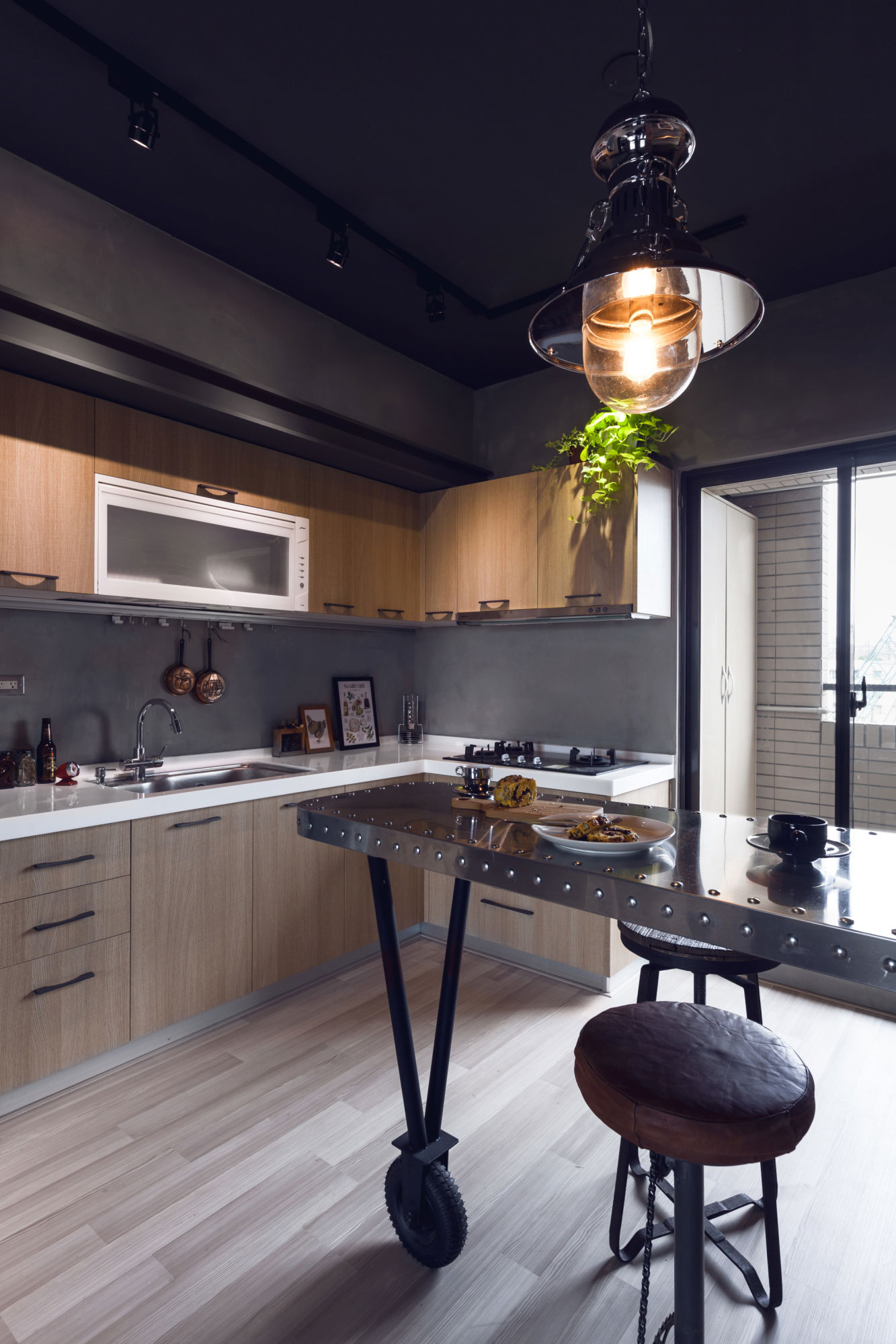 A Marvel Themed Apartment Interior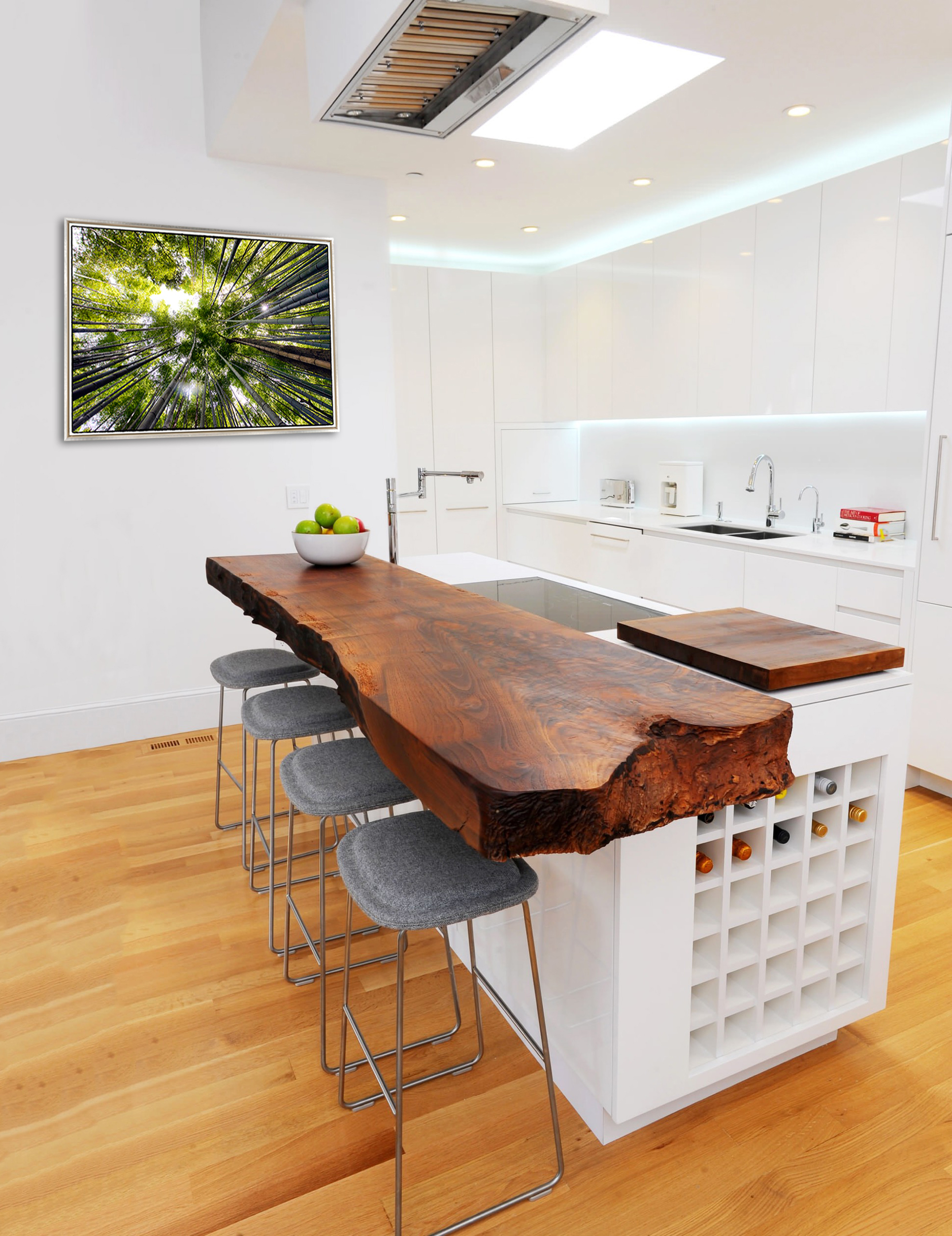 gem daily | daily interior design inspiration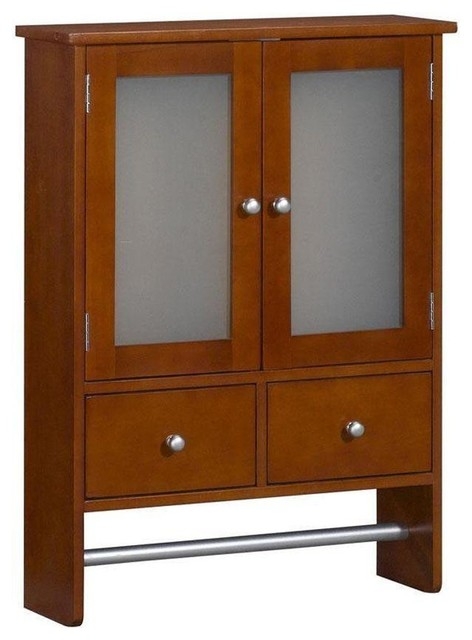 This beautiful shelf to the bathroom is an extraordinary addition. Made of veneer is stable and durable. It has a lockable cabinet with frosted glass windows, and two drawers for small items. Additionally, it has crossbar to hang a towel.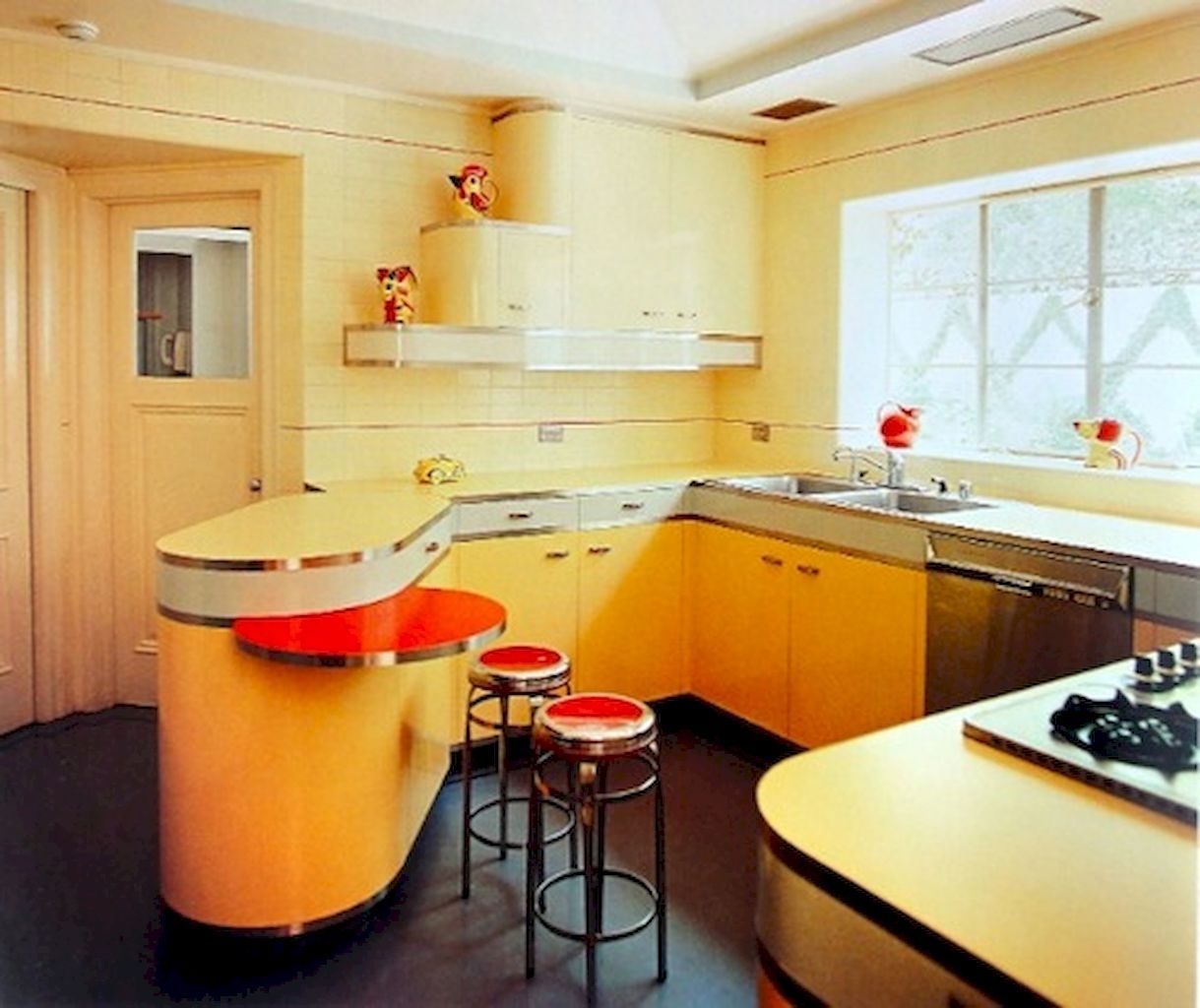 modern bar cabinets for home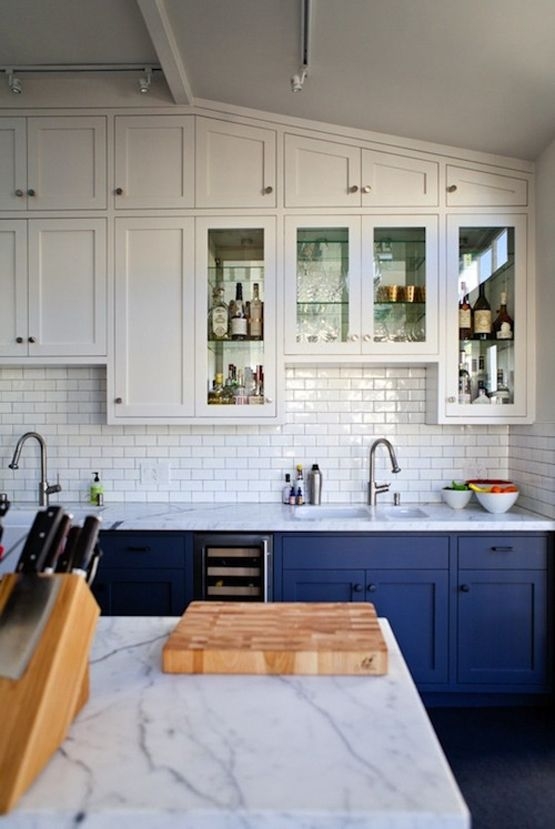 Example of two-tone cupboard combo - nice to create a sense of space. I don't usually go for glass doors, but they are also typically used to create a sense of space. And nice if you have pretties to display. I suppose open shelves are the modern-day equi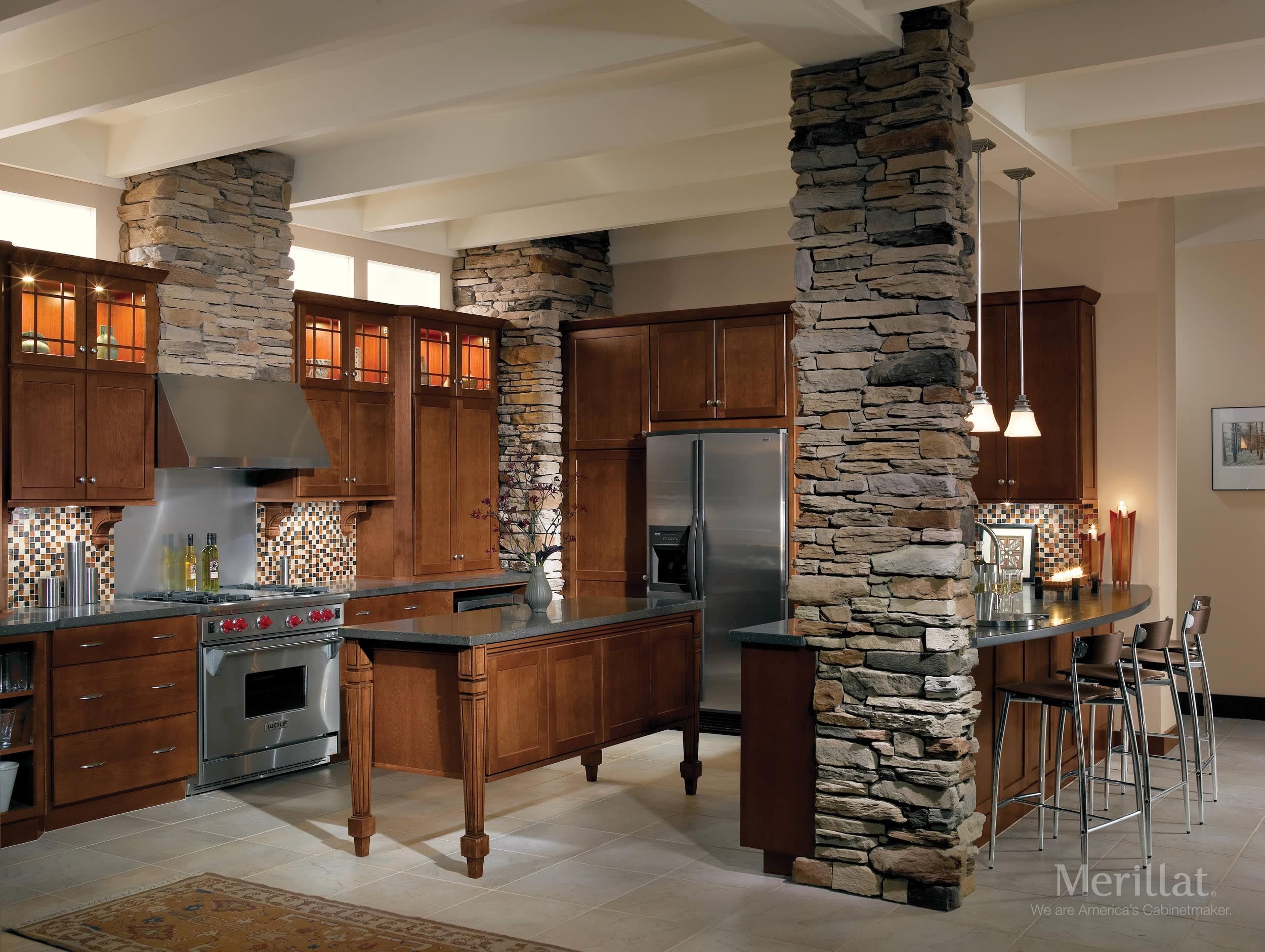 the island is actually 4 wall cabinets put together on legs - Merillat Classic® Portrait in Cherry Paprika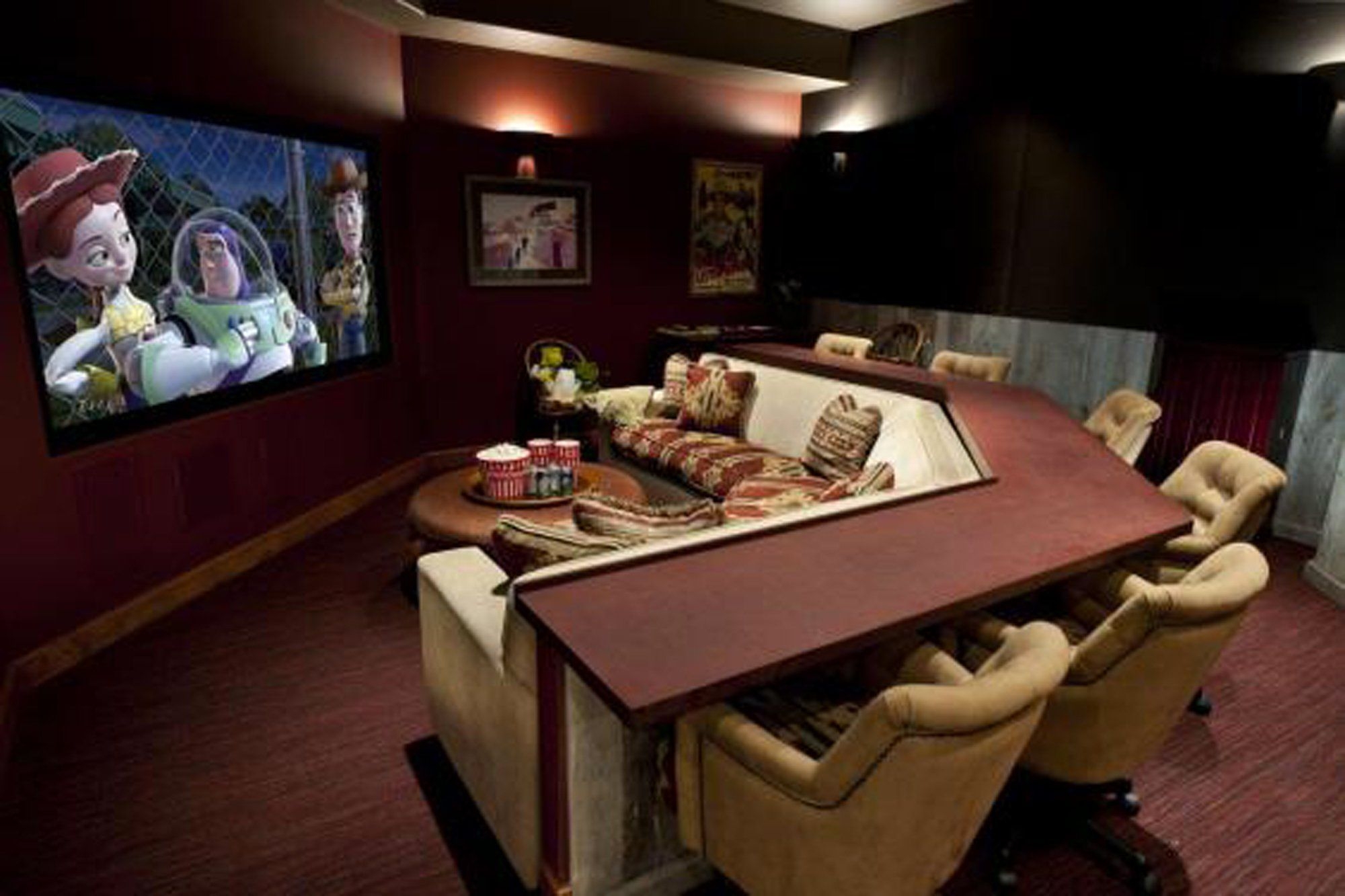 An interesting development of a family movie room / home theater. The sectional couch is in fact merged with a home bar. Soaked in warm hues of cocoa brown, this interior is exceptionally cozy and inviting.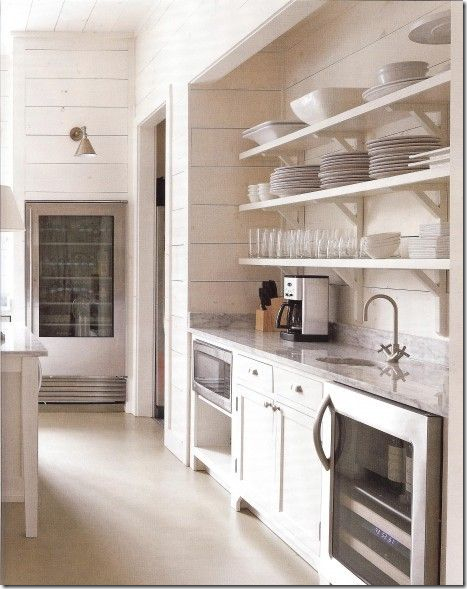 Practical kitchen and home bar design with large shelves and storage compartments. Its wooden cabinets include solid doors and drawers. Their neutral white finish looks perfectly in any interior stylizations.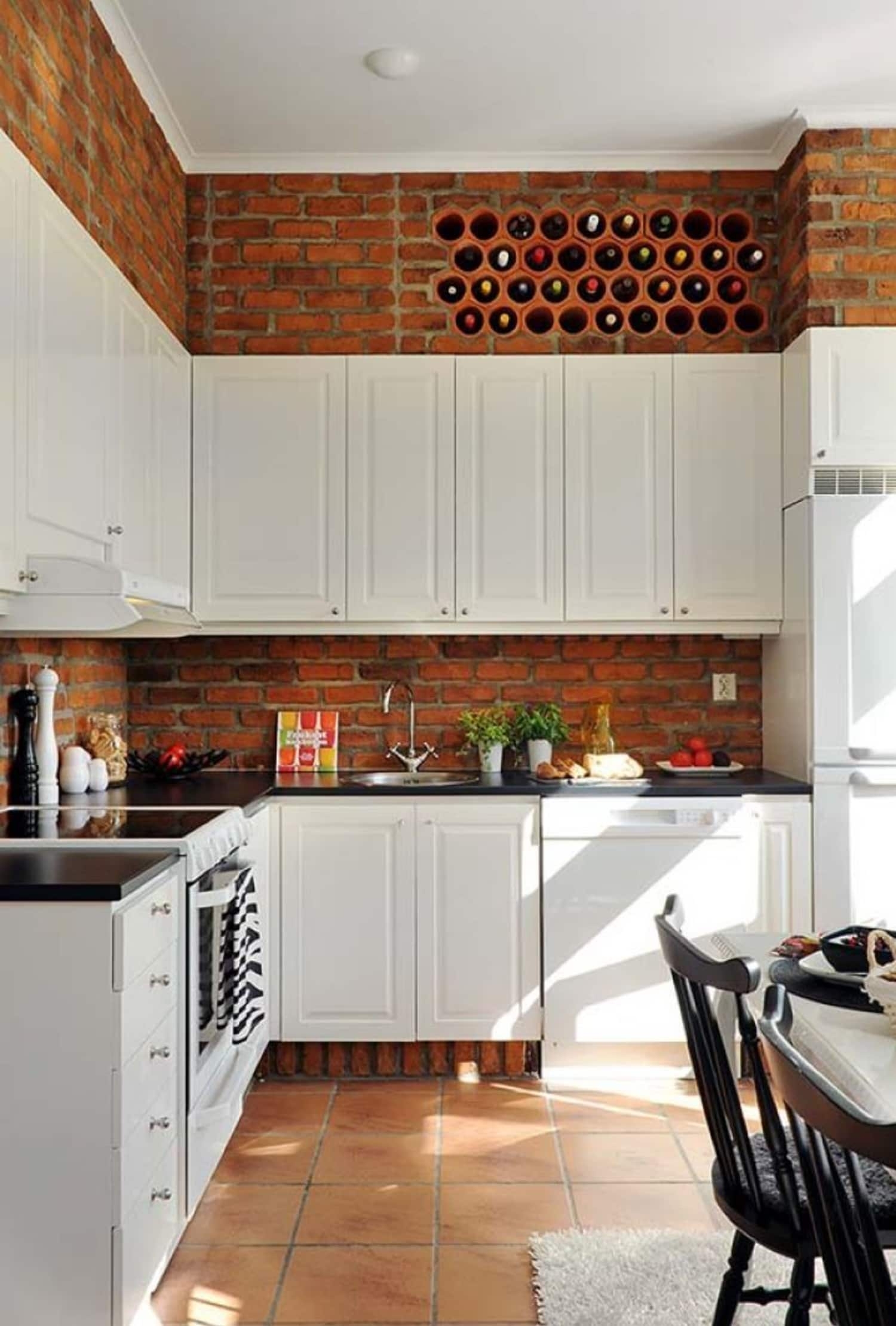 modern kitchens, interior design with exposed brick wall with space for the wine!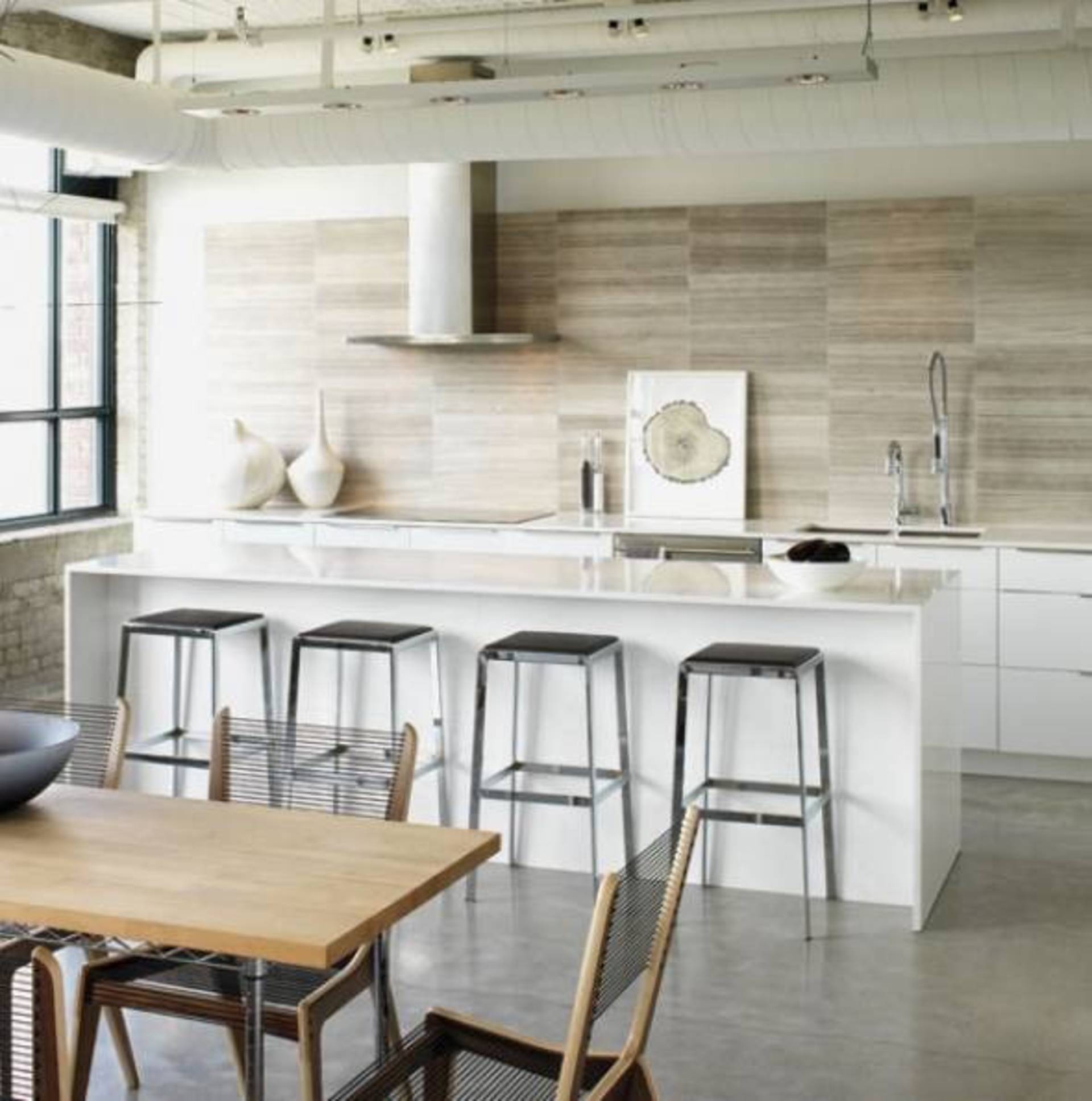 Home bar cabinets for modern indoors. They feature durable frames and attractive rectangular shape, so they look very interesting in modern kitchen indoors. They also provide plenty of storage space for kitchen accessories.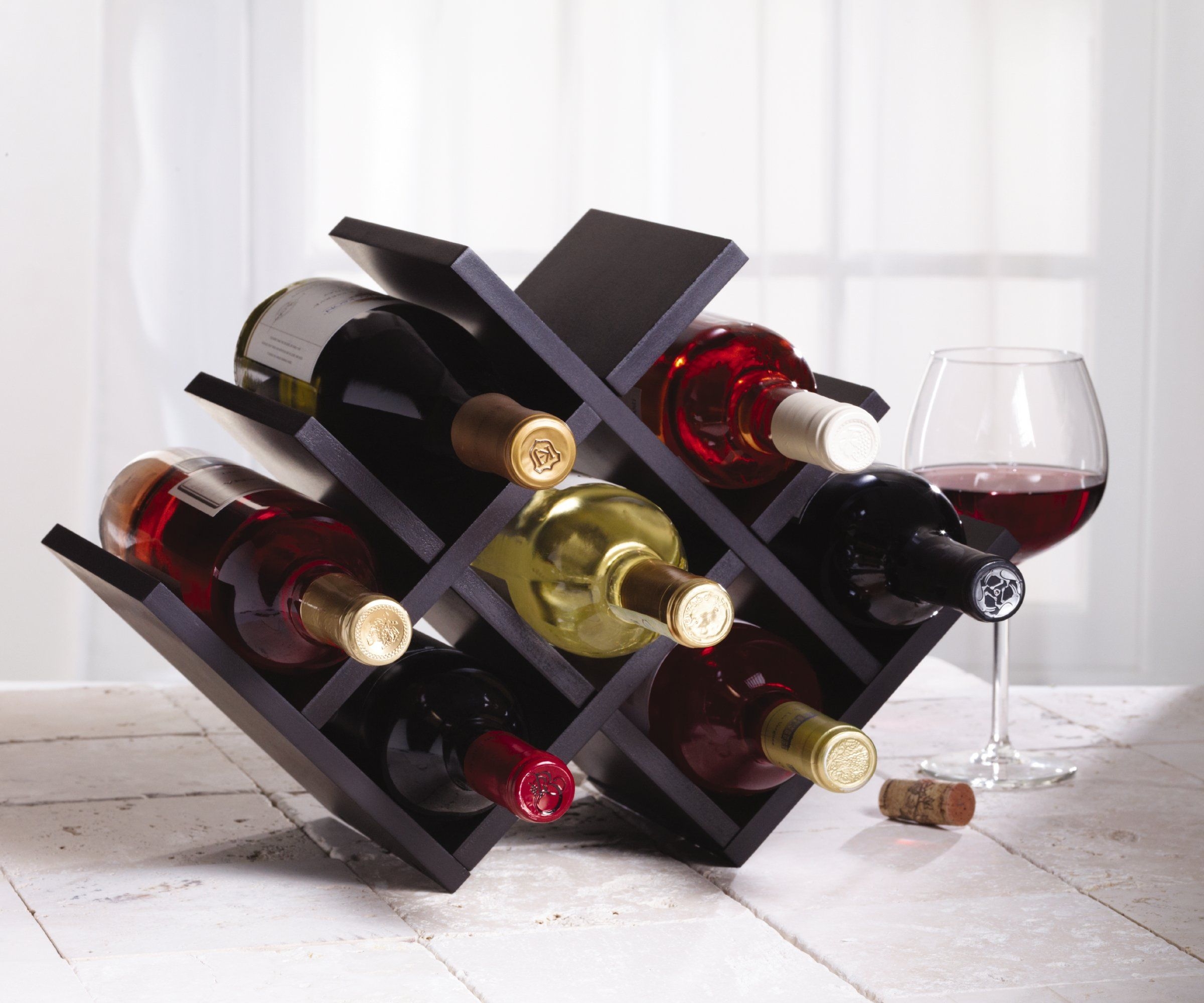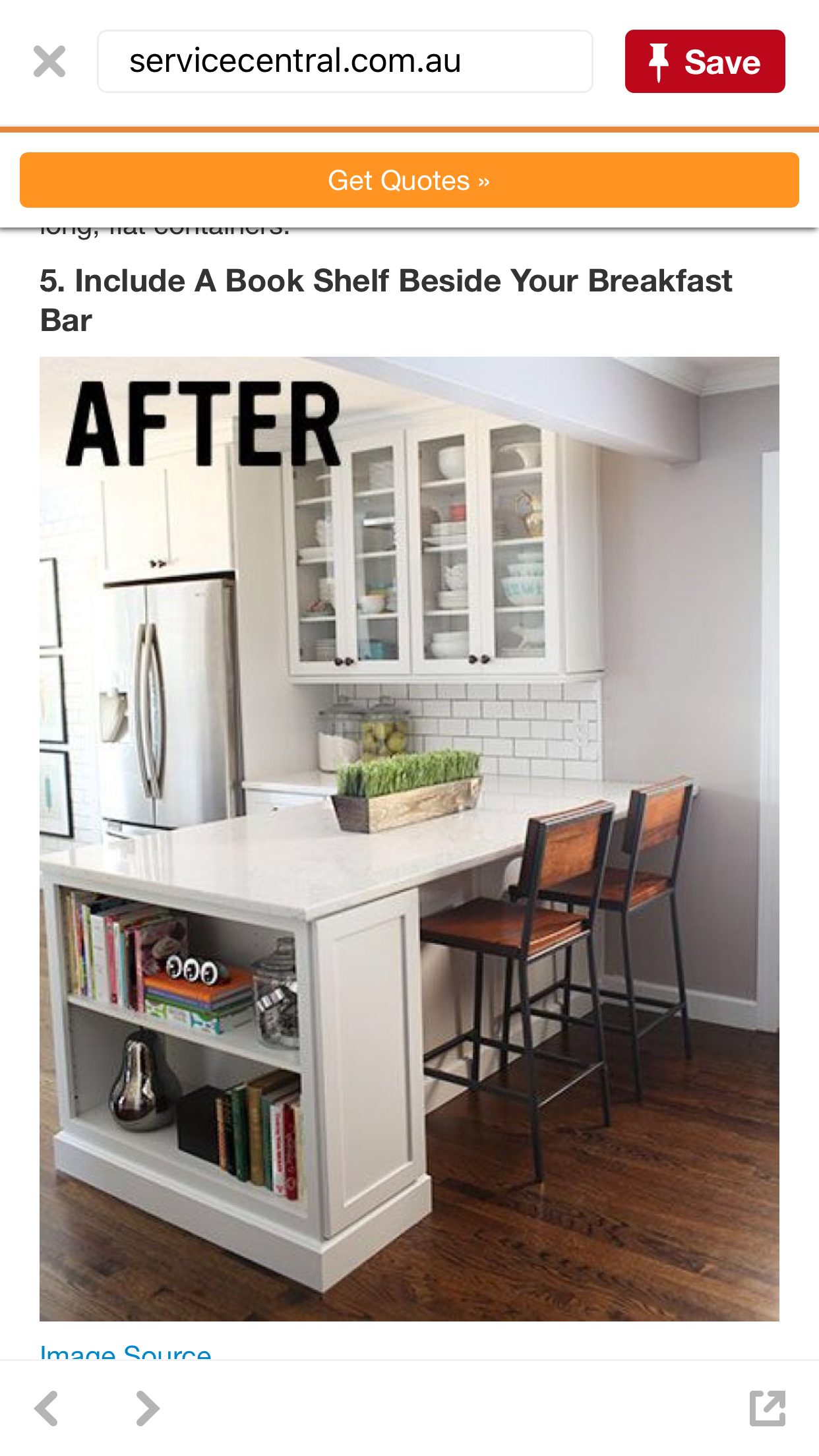 kitchen island with shelves for cookbooks!. I would love to eventually do this to our kitchen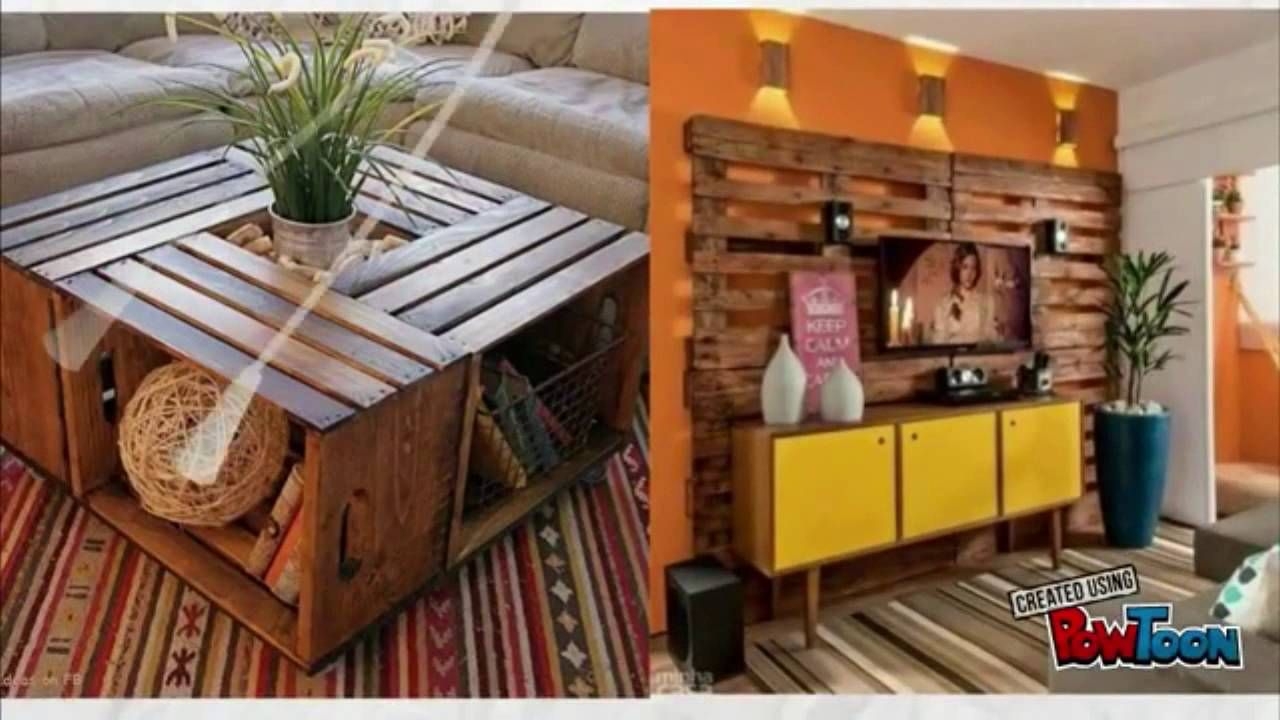 Pallet wall as decoration. Using upcycled pallet wood to highlight and give texture to a wall. Here, the wood warms up a colorful, modern space. This idea could translate to a retail space, restaurant o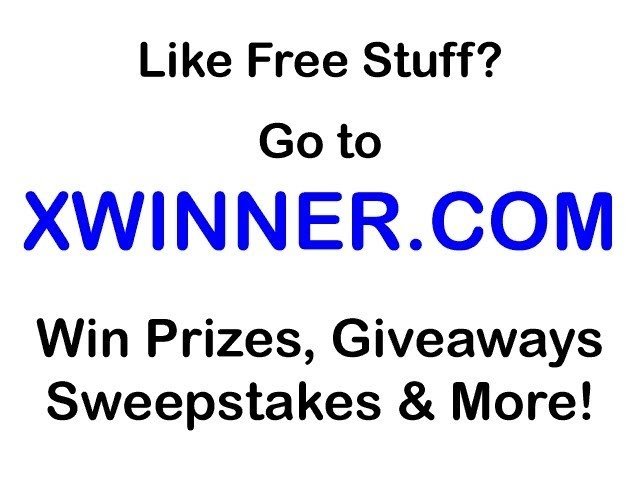 Seeing Red | Live Love in the Home I'm Seeing Red in these Interior Design Photos Red is said to be a statement color, and in these next interior design photos it is clear to see why. You can add a touch of bold to spaces like the living room, kitchen,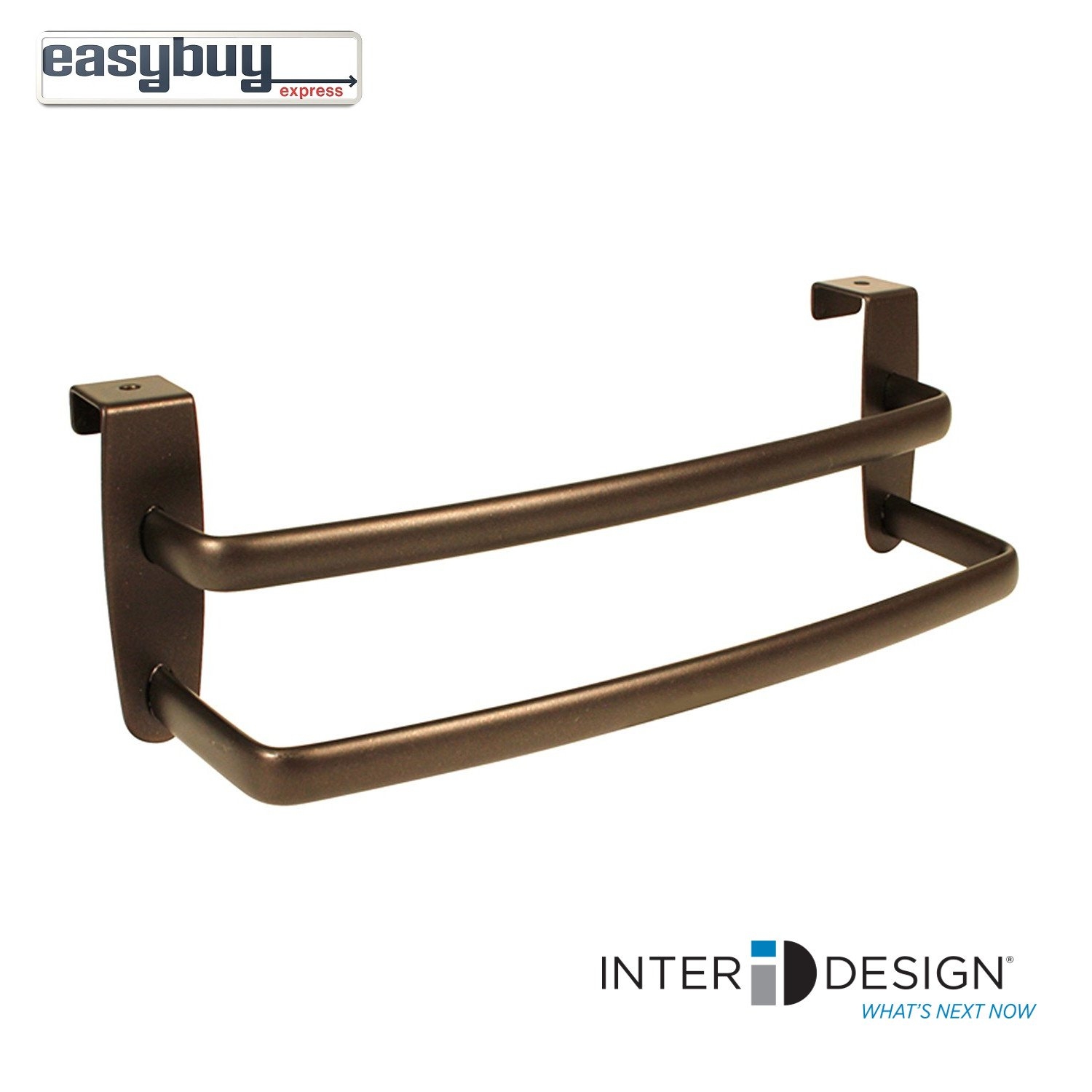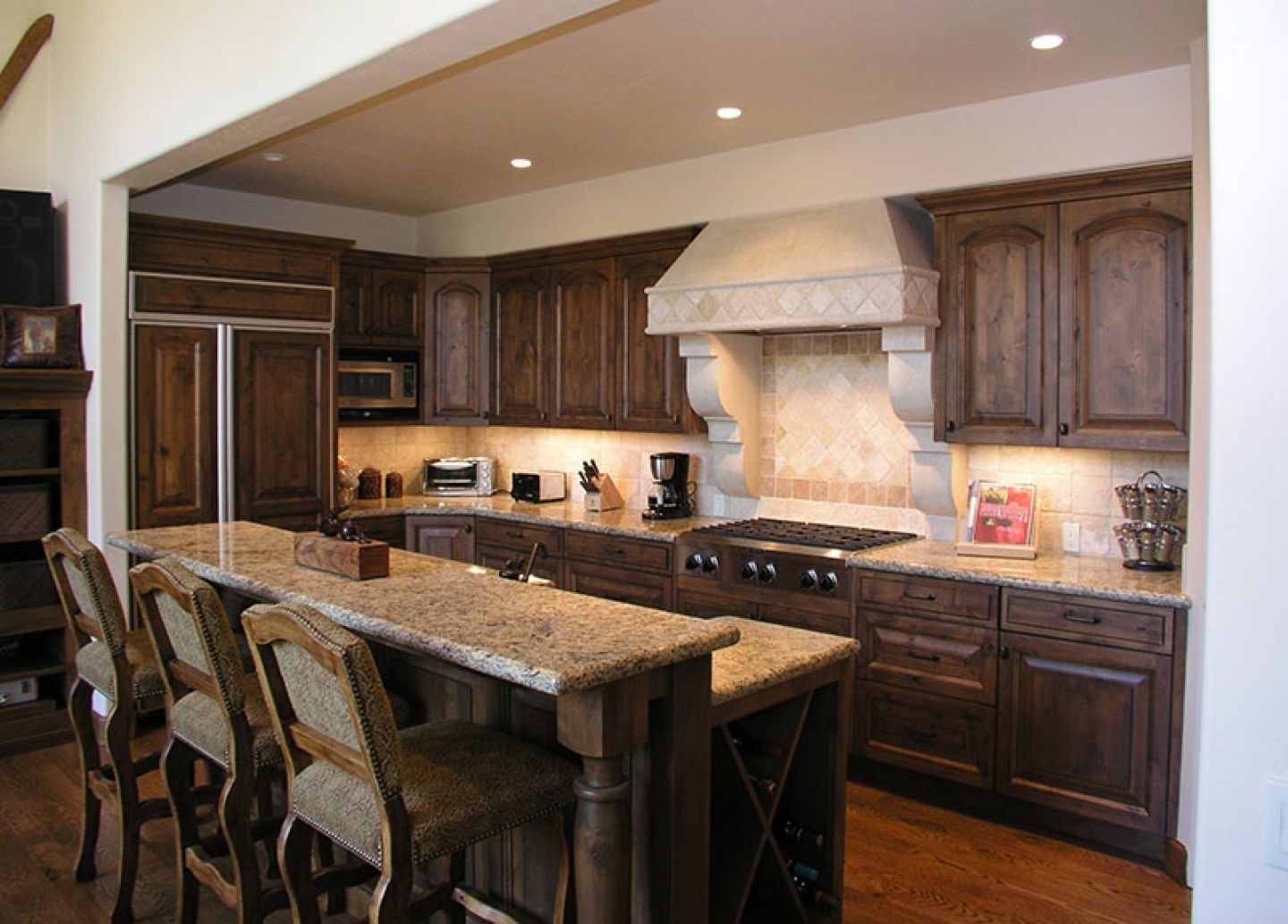 Modern Country Kitchen | Exotic Western Kitchen Design : Home Decoration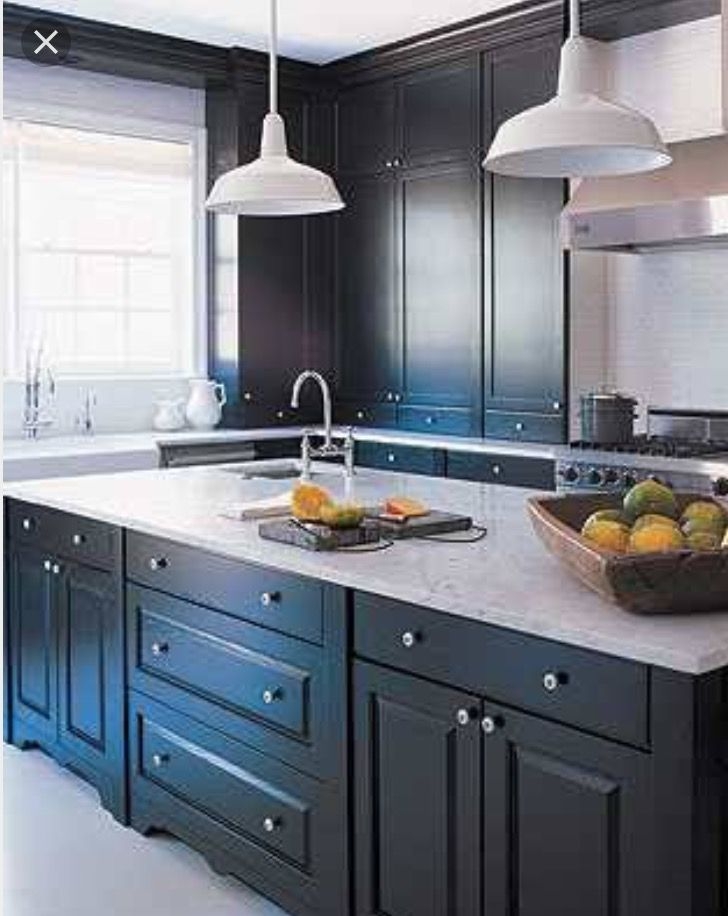 Darryl Carter's renovation of his parents' kitchen : Carter, a fan of period architectural detail, deployed industrial pendant lights to satisfy his parents' more modern tastes. Materials like ebony-stained oak and small, subway-style tiles add the implie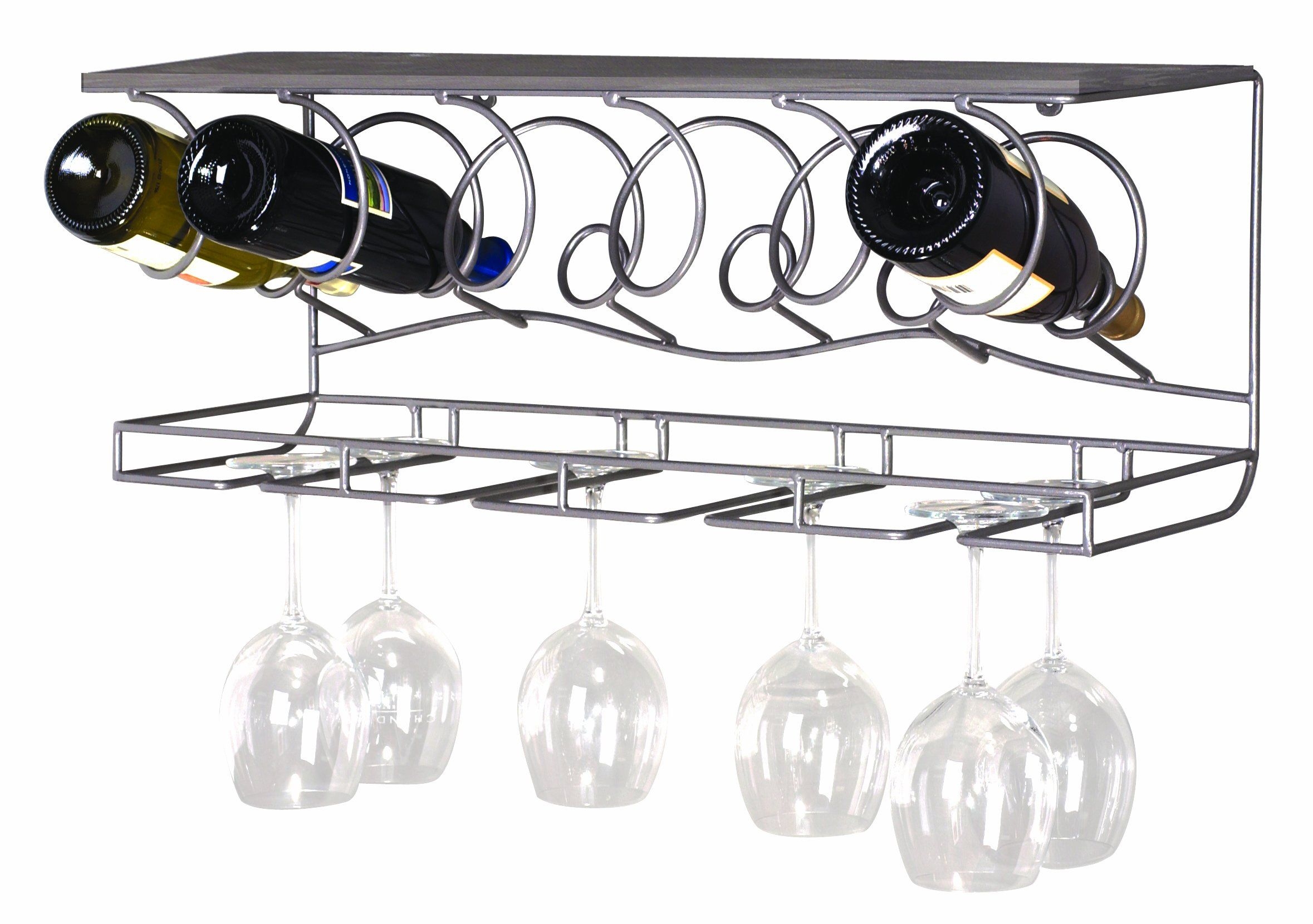 This functional Stemware & Wine Bar Wall Rack is durable and stylish, suitable for a kitchen, or a bar. The rack accommodates 6 standard wine bottles and 8 wine glasses, and provides sturdy, metal and wood construction.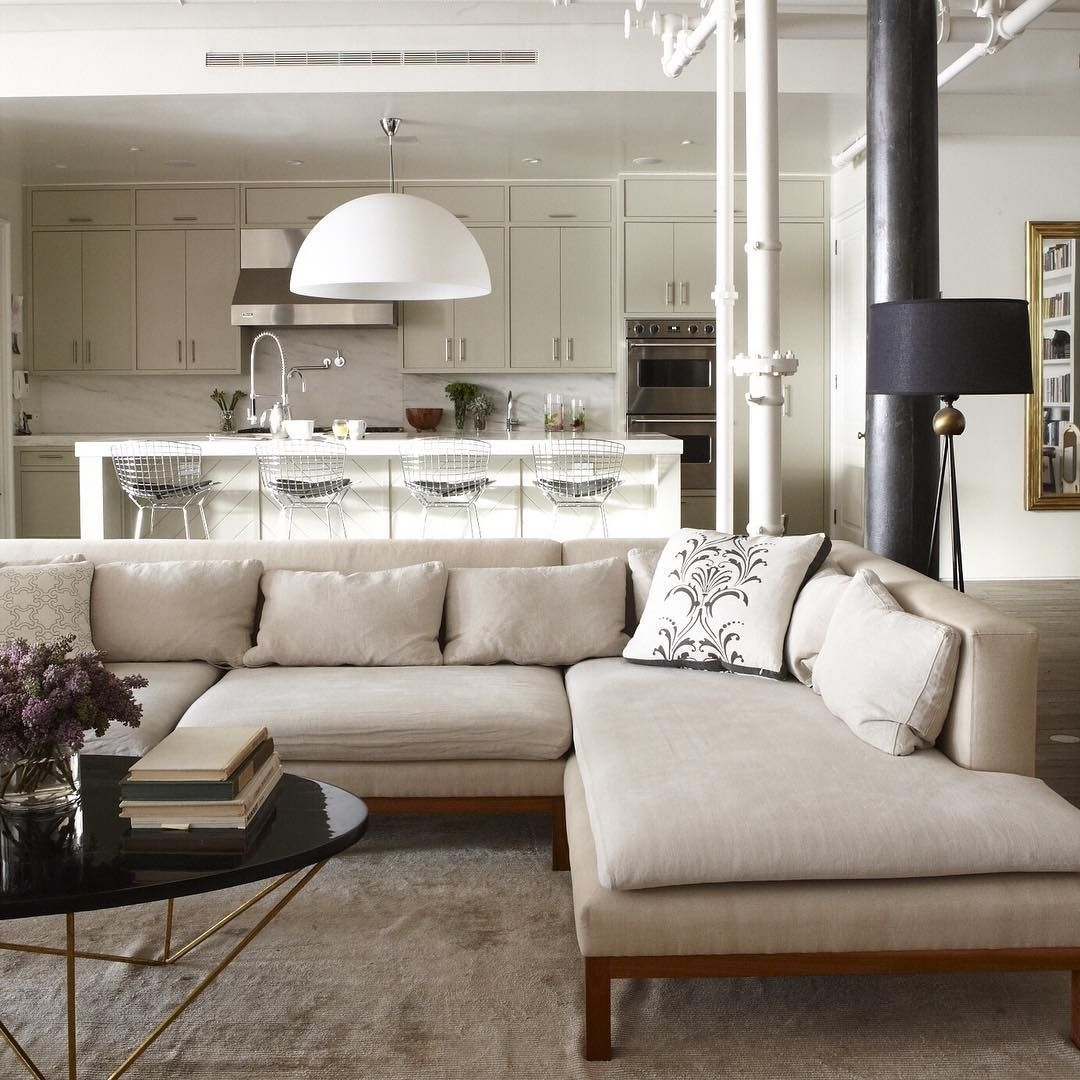 Loving the mod bar stools in Christiane Lemieux's kitchen!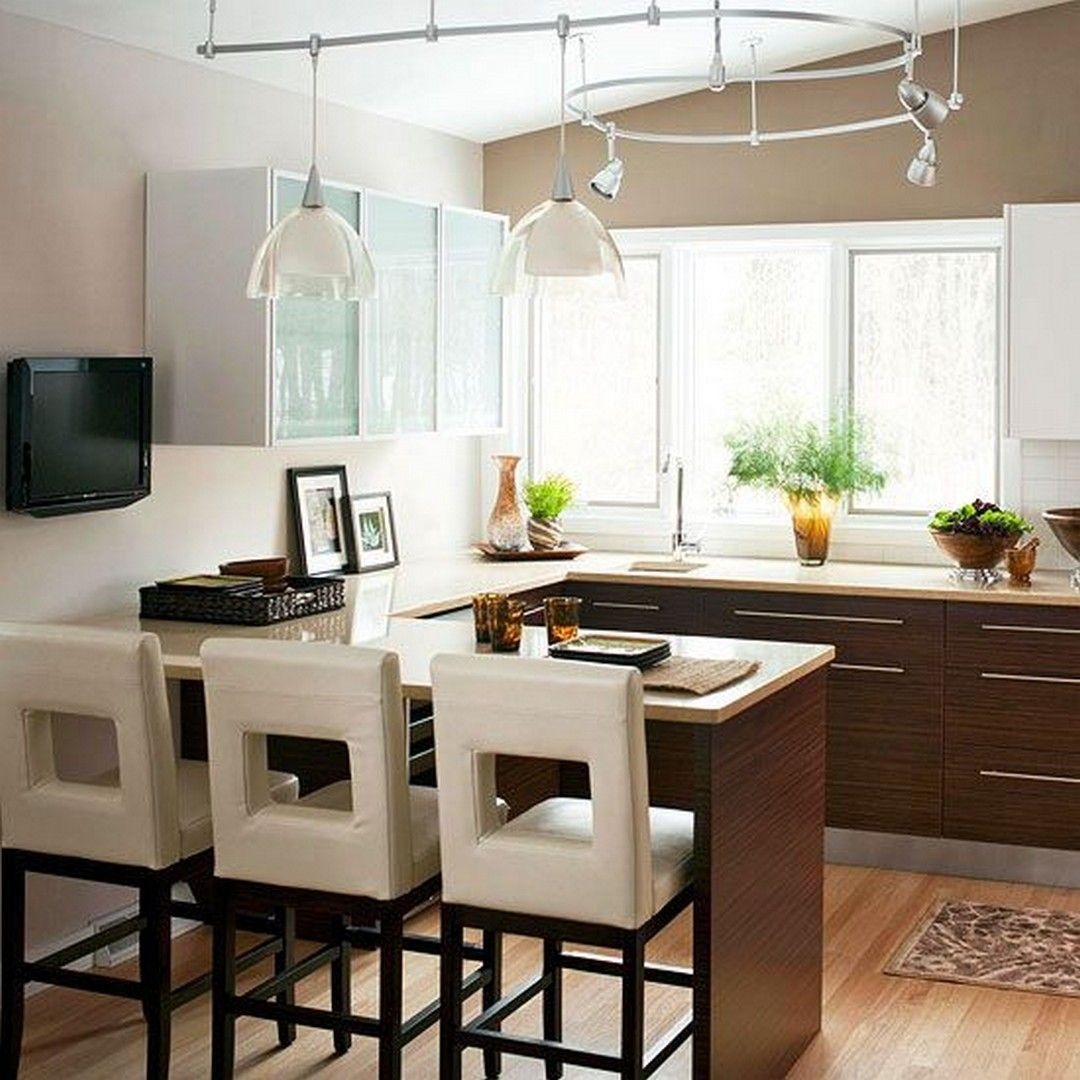 Love this Light Fixture-can move lights for multi-task kitchen Bar areas-Room for More-on BHG Mag site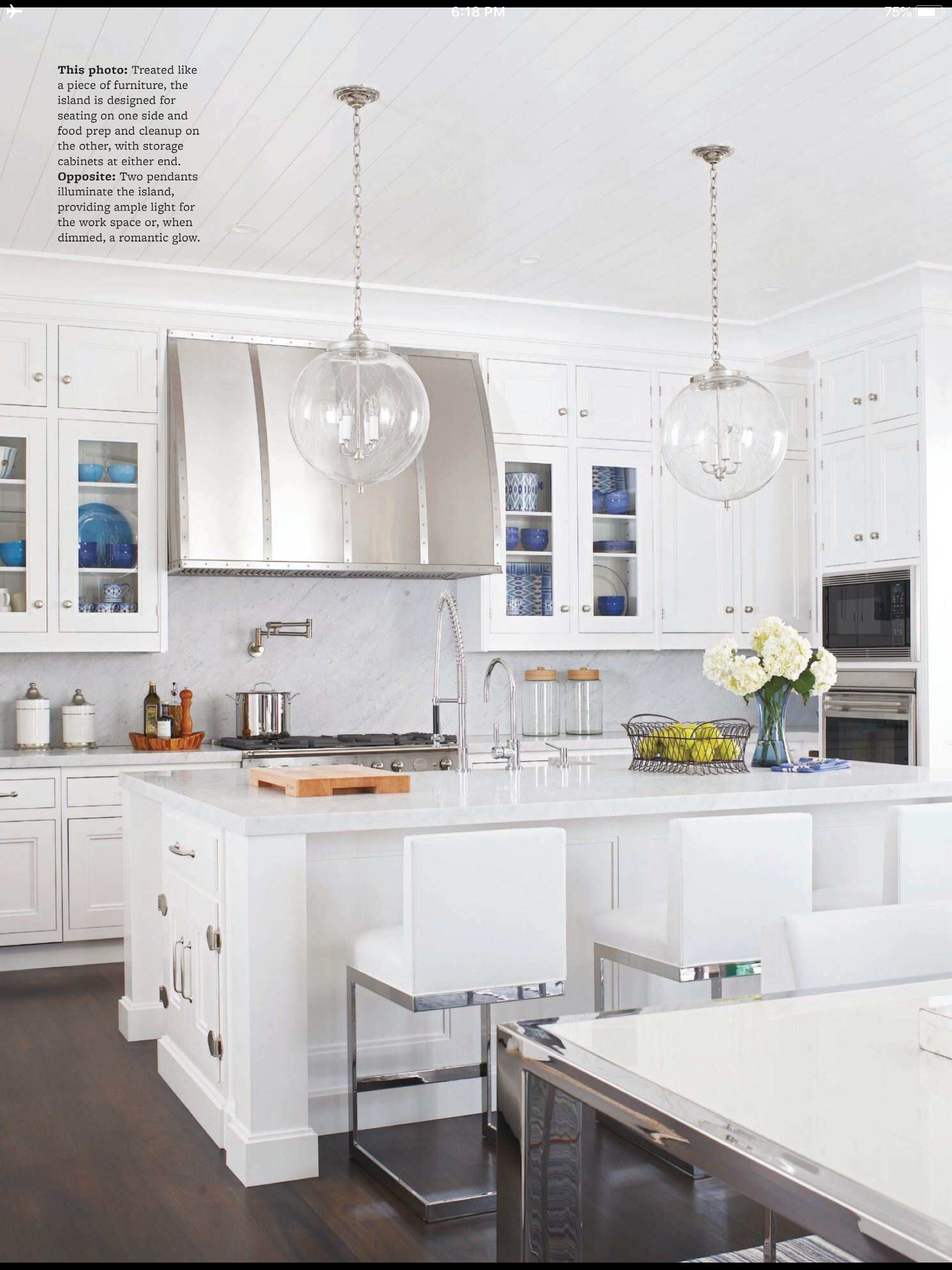 Bit too modern, but I like the way the island is designed… what are the hinges at the side for?