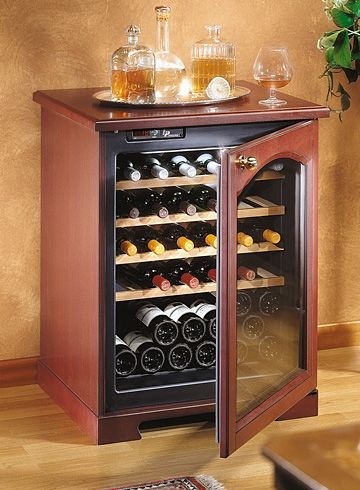 Wooden wine cabinets for you home from Wine Corner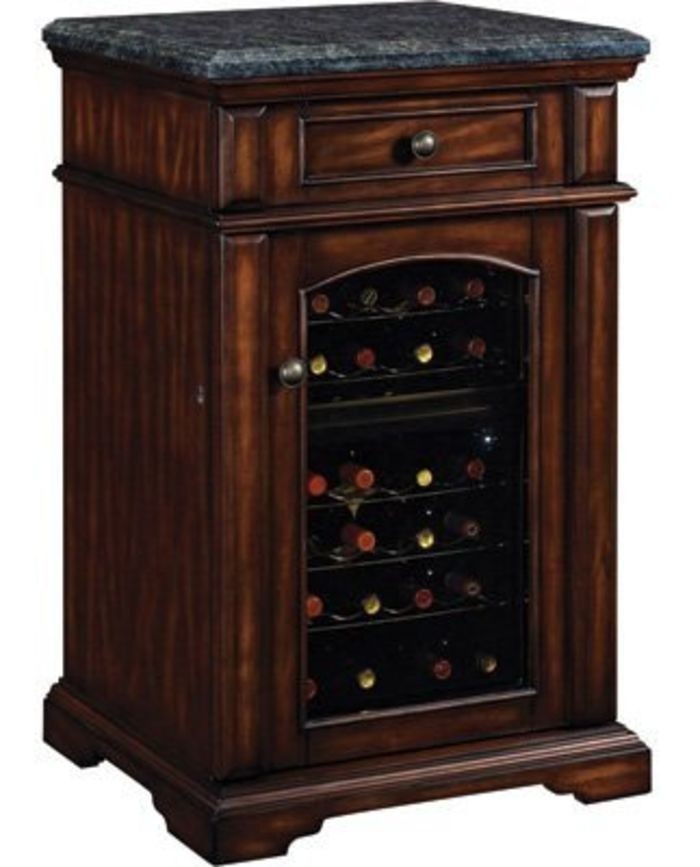 This impressive cabinet cooler refrigerator for wine is the perfect piece of furniture for fans of this wonderful drink. Table top made of granite and base made of birch veneers and rubber wood solids makes it robust and durable.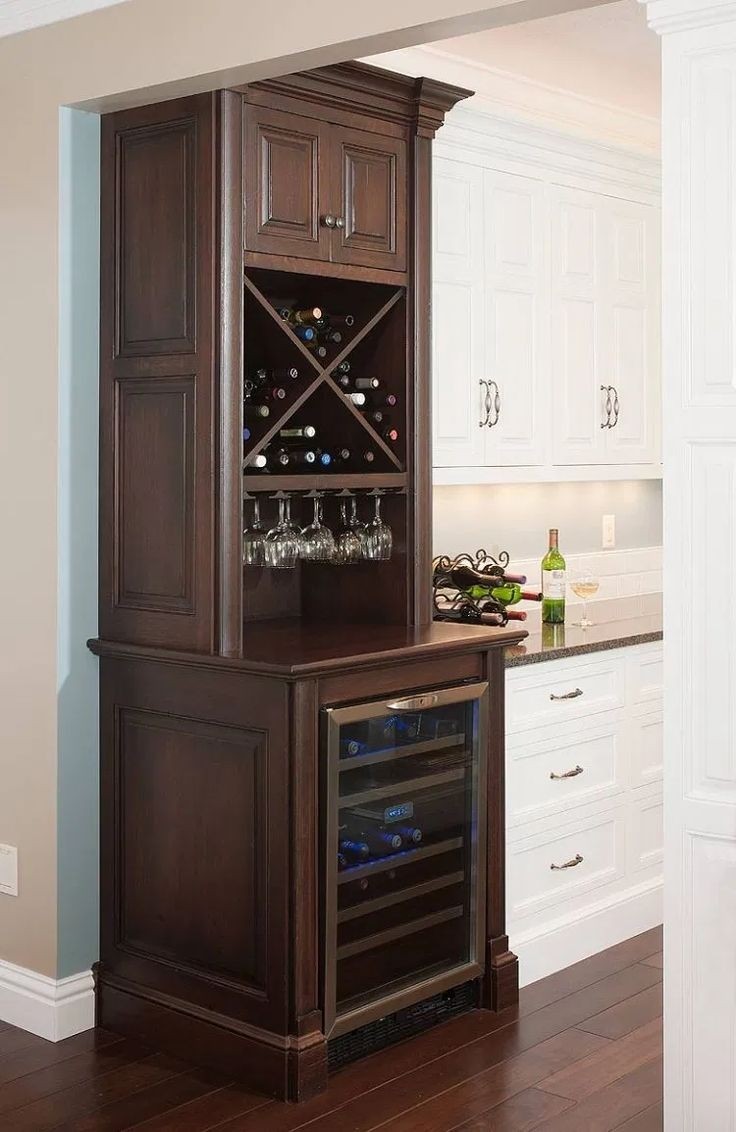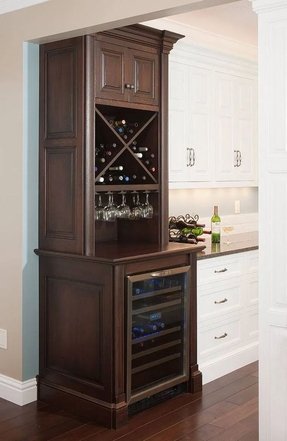 A very attractive and comfortable element of furniture designed for wine lovers. The upper area includes a storage cabinet with plenty of space for wine bottles and glassess. The lower one includes a cooler for wine.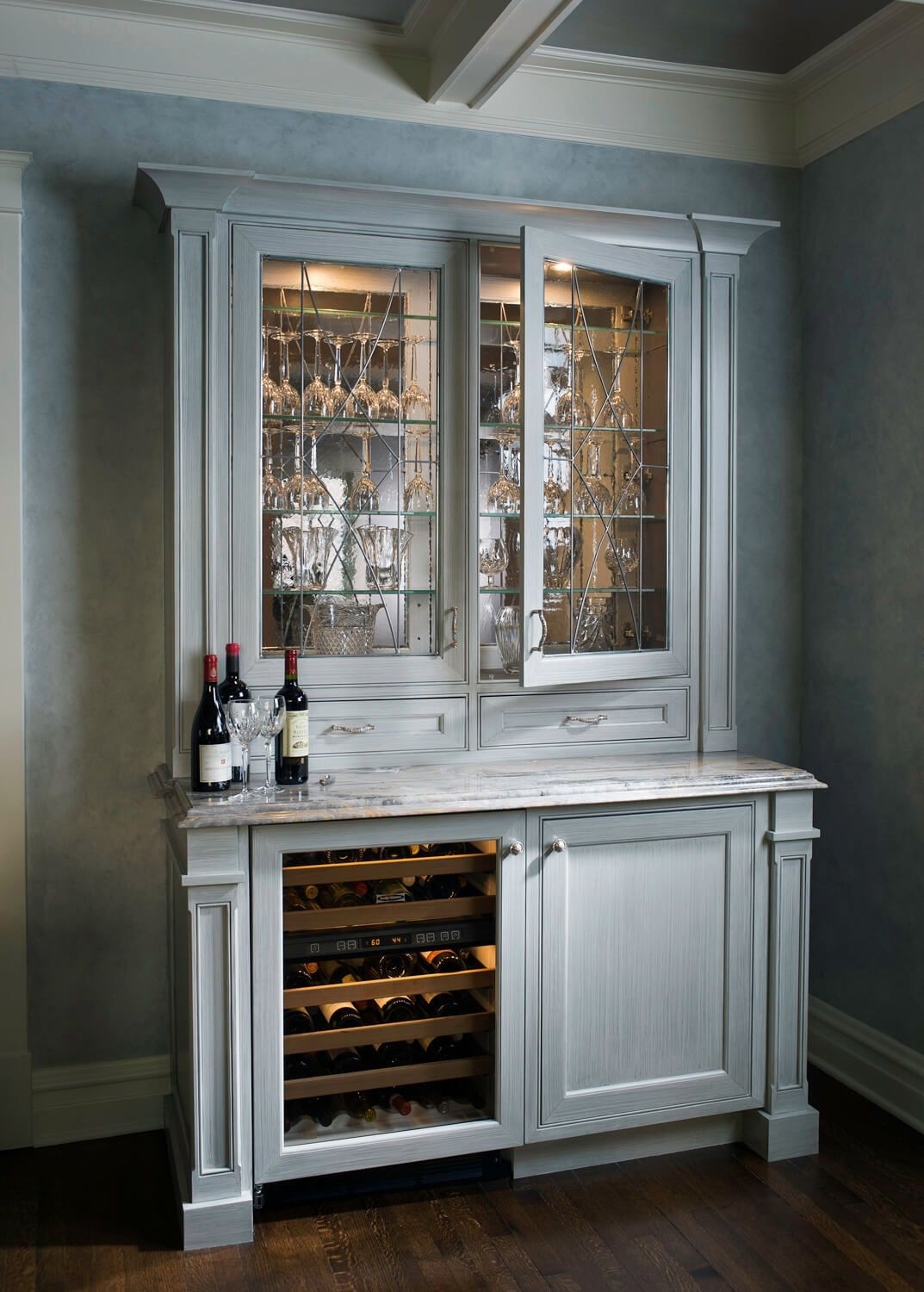 Old-fashioned, sophisticated cabinet. This standalone cabinet made of white stained, carved wood holds glassware behind patterned glass upper cupboards over a marble countertop space. Lower half houses a full built-in wine cooler.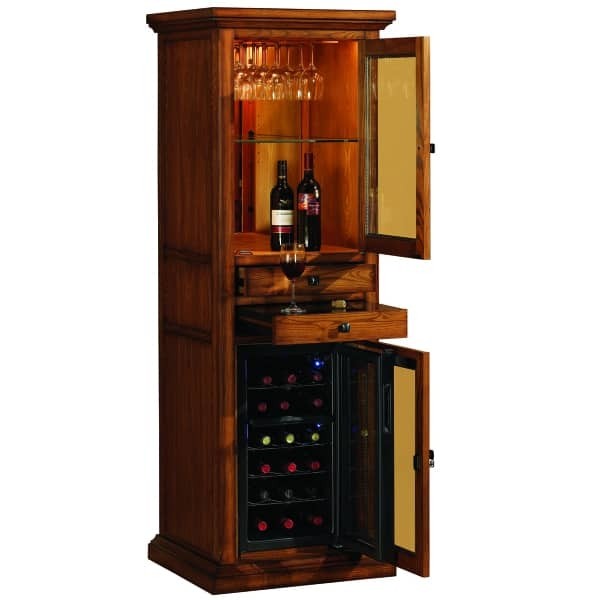 An elegant take on a spacious wine rack with a built-in thermoelectric wine cooler on the bottom and an upside down glasses storage on top. The wine rack is made out of oak wood with a polished finish, providing a stylish touch.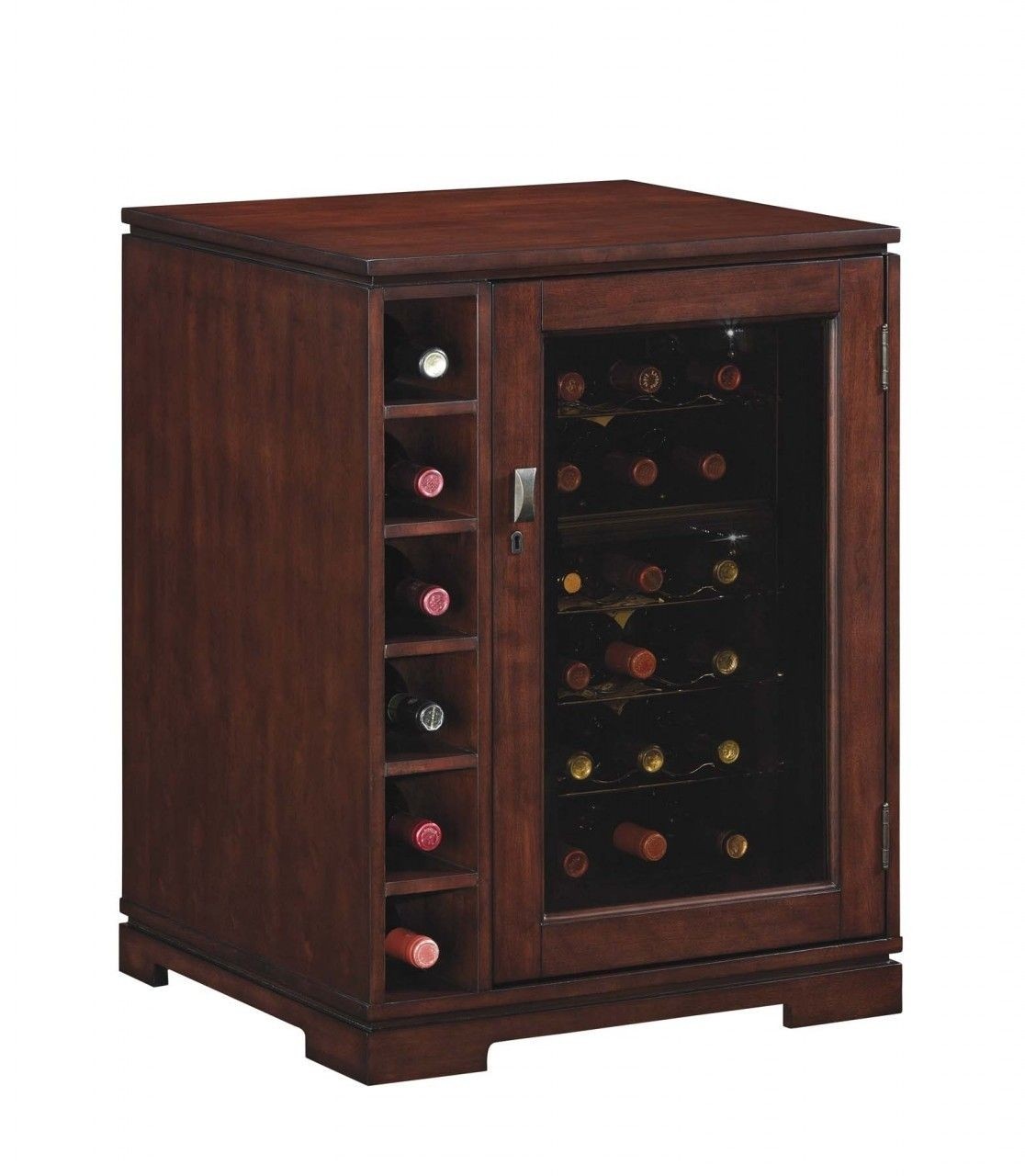 This solid wooden cabinet includes plenty of space for 18 wine bottles. It features solid wooden doors with glass surface. Its compartment also features a cooler function. Attractive brown finish of its wooden frame looks very attractive in any room.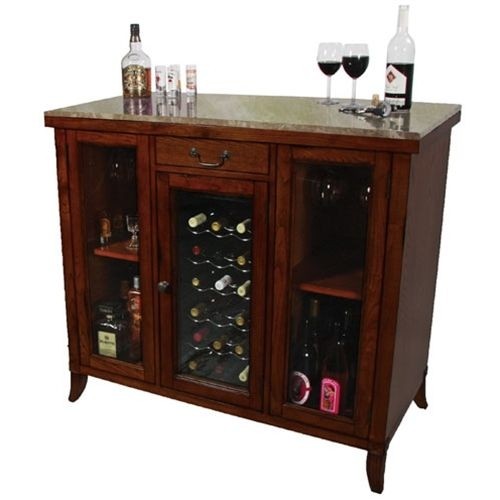 A very solid, stylish and functional wine testing table that features a soliw wooden frame with plenty of space for wine bottles in its compartments. This construction also includes a reliable wine cooler.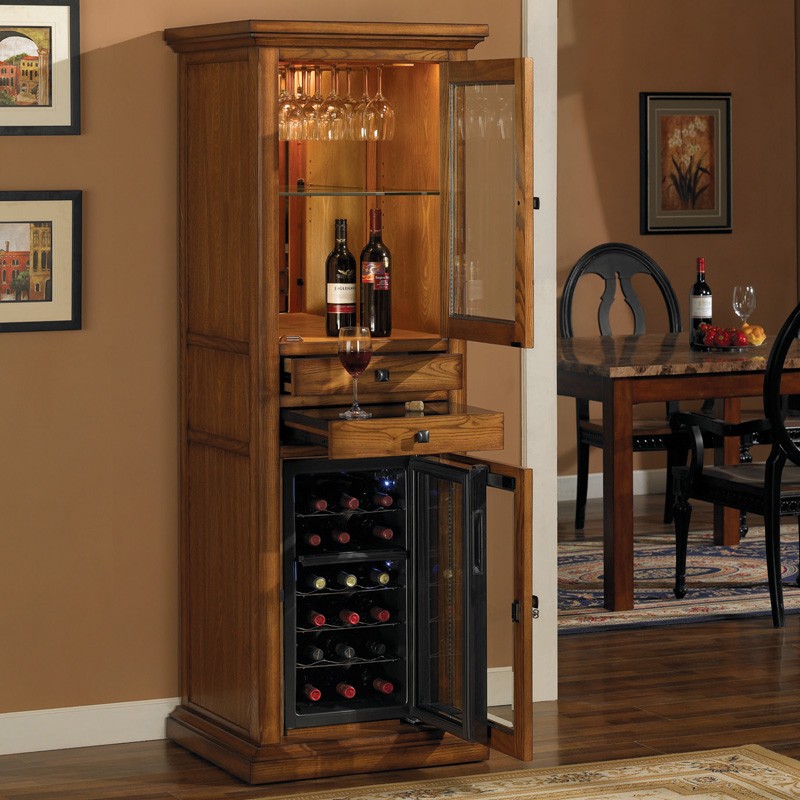 A chic contemporary bar cabinet of wood with a finish in light browns. It has a crown top and a full protruding base. It's equipped with a lighted cabinet with a glass shelf and a drinkware rack, 2 drawers, a metal cooler with double glazed doors.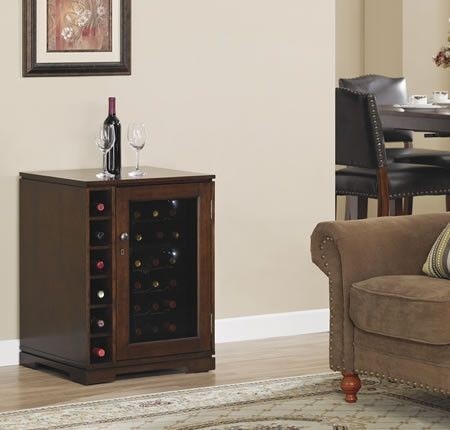 Wine cooler in classical design will be very practical furniture in your living room. The small size and universal design allows you to cool your wine in every room decor. Smart solution for small apartments.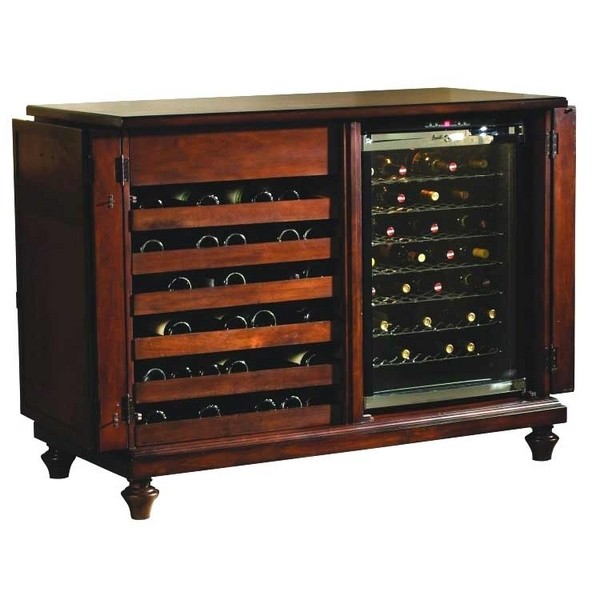 ... wine rack modular wine rack wine cabinets furniture wall wine rack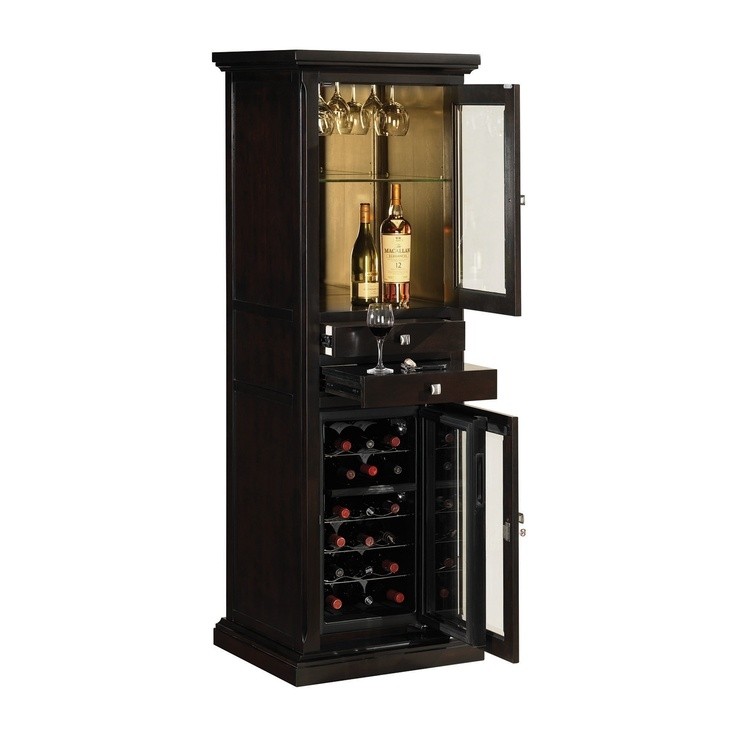 The built-in wine cooler cabinet will answer all your needs when it comes to storing this noble beverage. It fits well into the undercounter surfaces by offering an elegant stainless steel finish, LED lighting and classic wooden sliding shelves.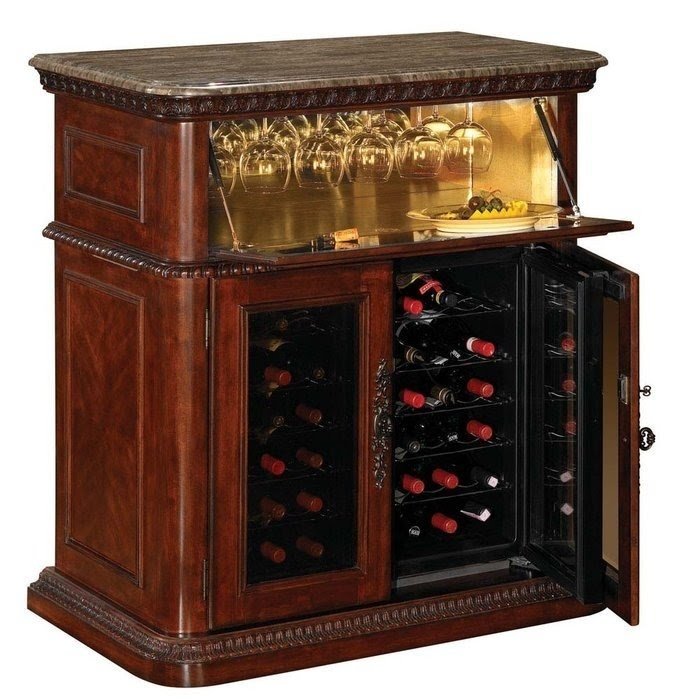 Tresanti Wine Cabinet is perfect for keeping your wine cool while entertaining guests!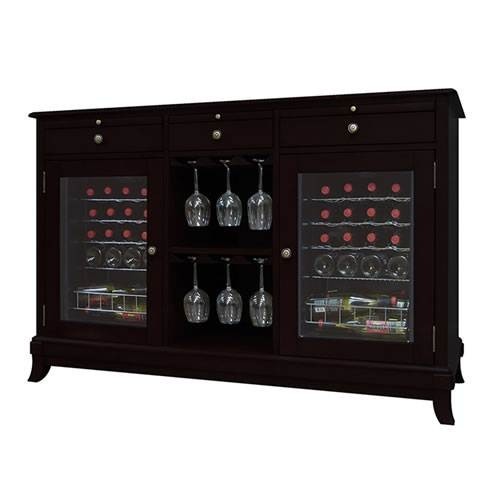 Contemporary design for a modern, thermoelectric wine credenza with two separate minibars with adjustable temperatures. The wine credenza has two handy compartments in the middle with upside-down glasses storage.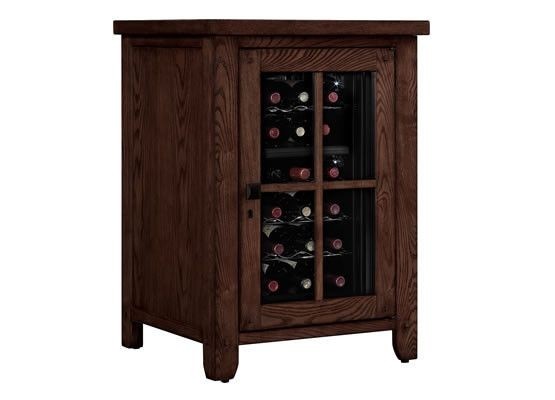 Wine cooler in rustic style. It is mounted on wooden frame with antique finish. It consists of 2 shelves arranged vertically. Suitable for residential and commercial premises.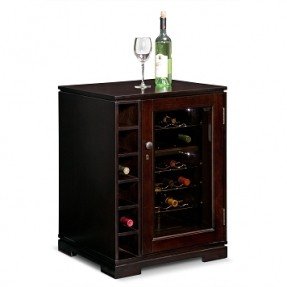 Horizon Accent Pieces Wine Cabinet with Cooler - Value City Furniture $399.99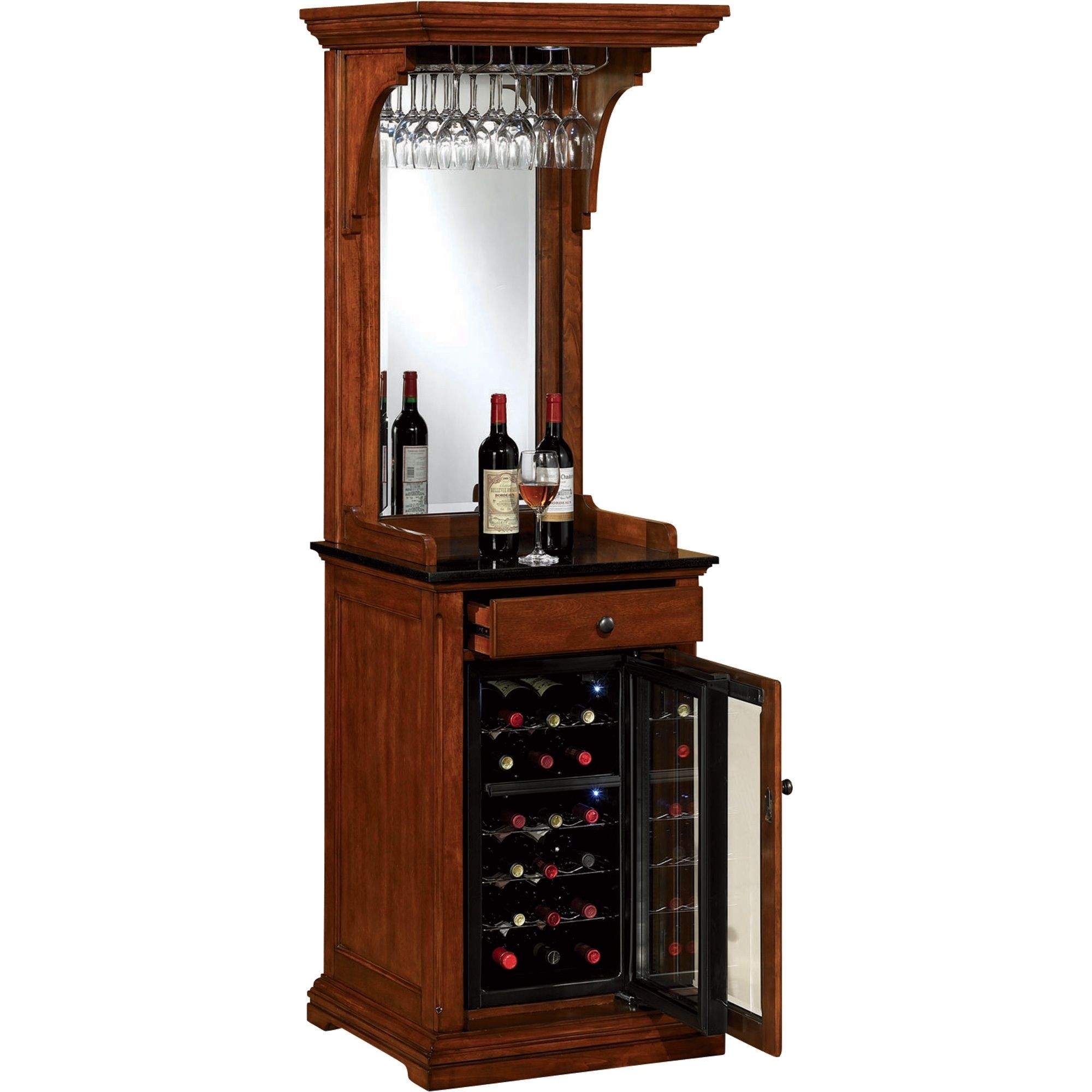 Tresanti Wine Cabinet