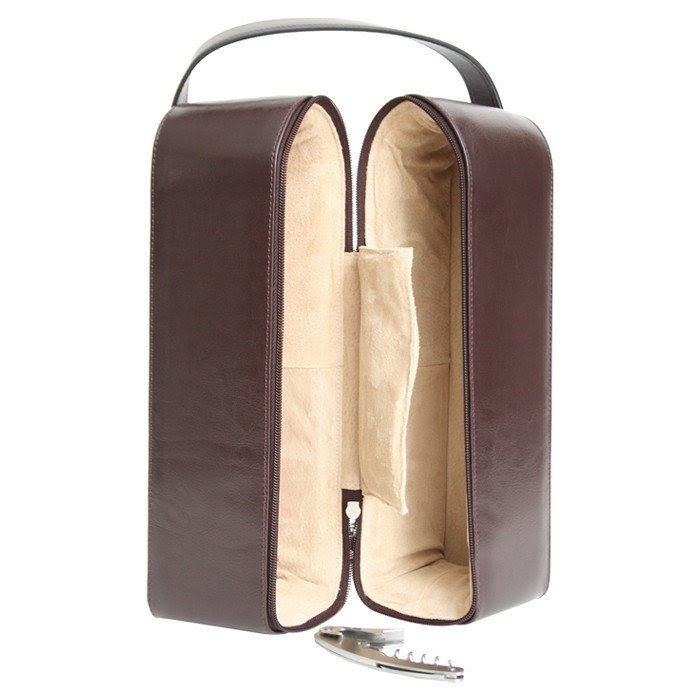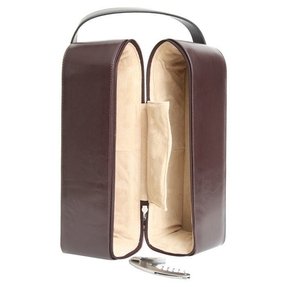 Royce Leather Suede Lined Double Wine Carrying Case in Genuine Leather
Royce Leather Suede Lined Double Wine Carrying Case in Genuine Leather
Carry your bottles of wine in the safest way with this case. It has a genuine leather interior and there are a stainless steel corkscrew and bottle opener included in the package. It comes in the following colors: black, burgundy, coco and tan.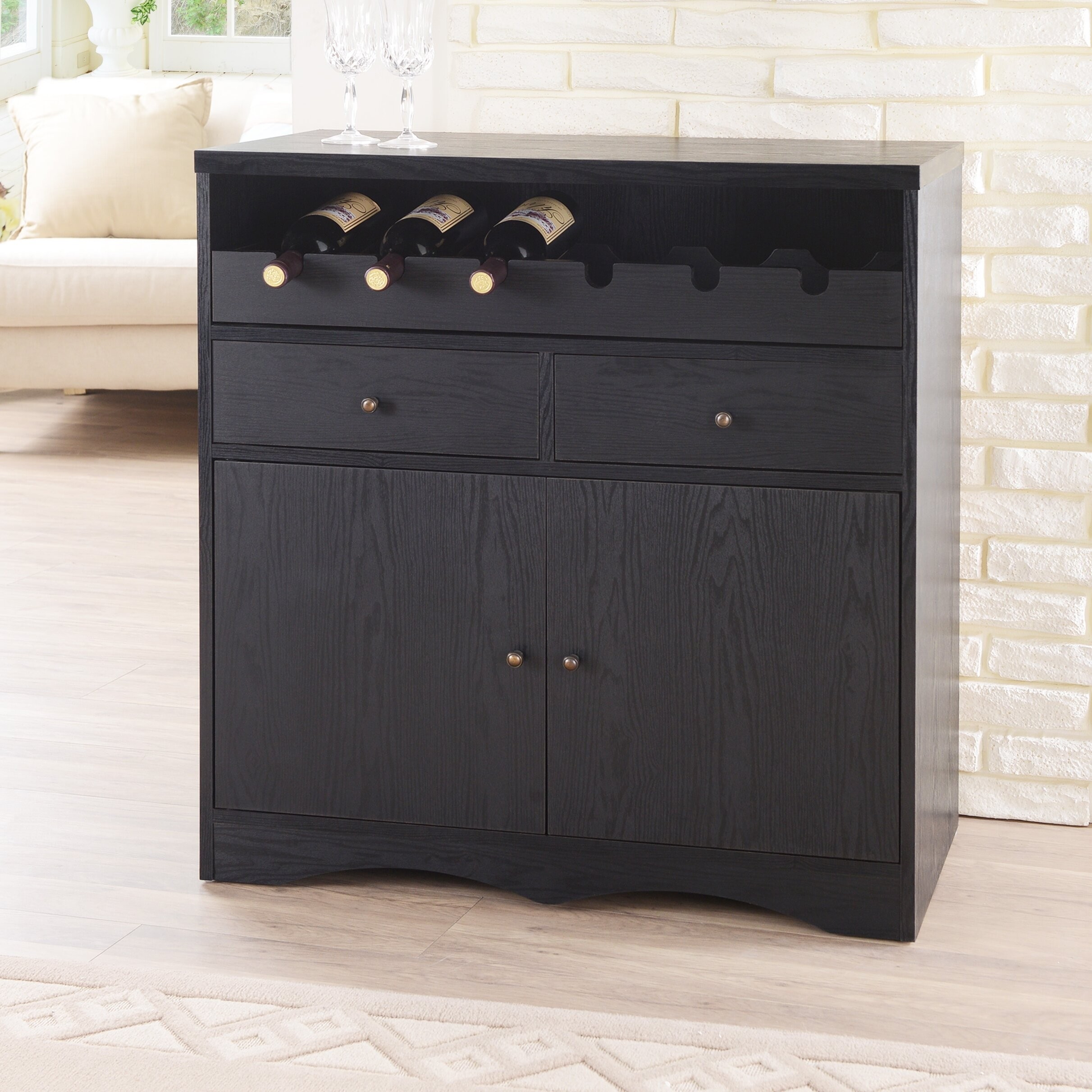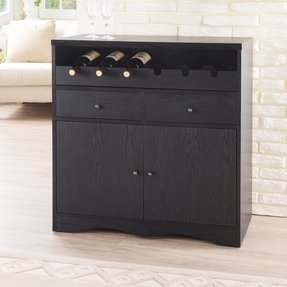 Renard Sideboard & Wine Rack
This interesting looking sideboard is also a handy wine rack. Drawers, cupboard and compartments for bottles make it a very versatile and practical piece of furniture for the living room or dining room.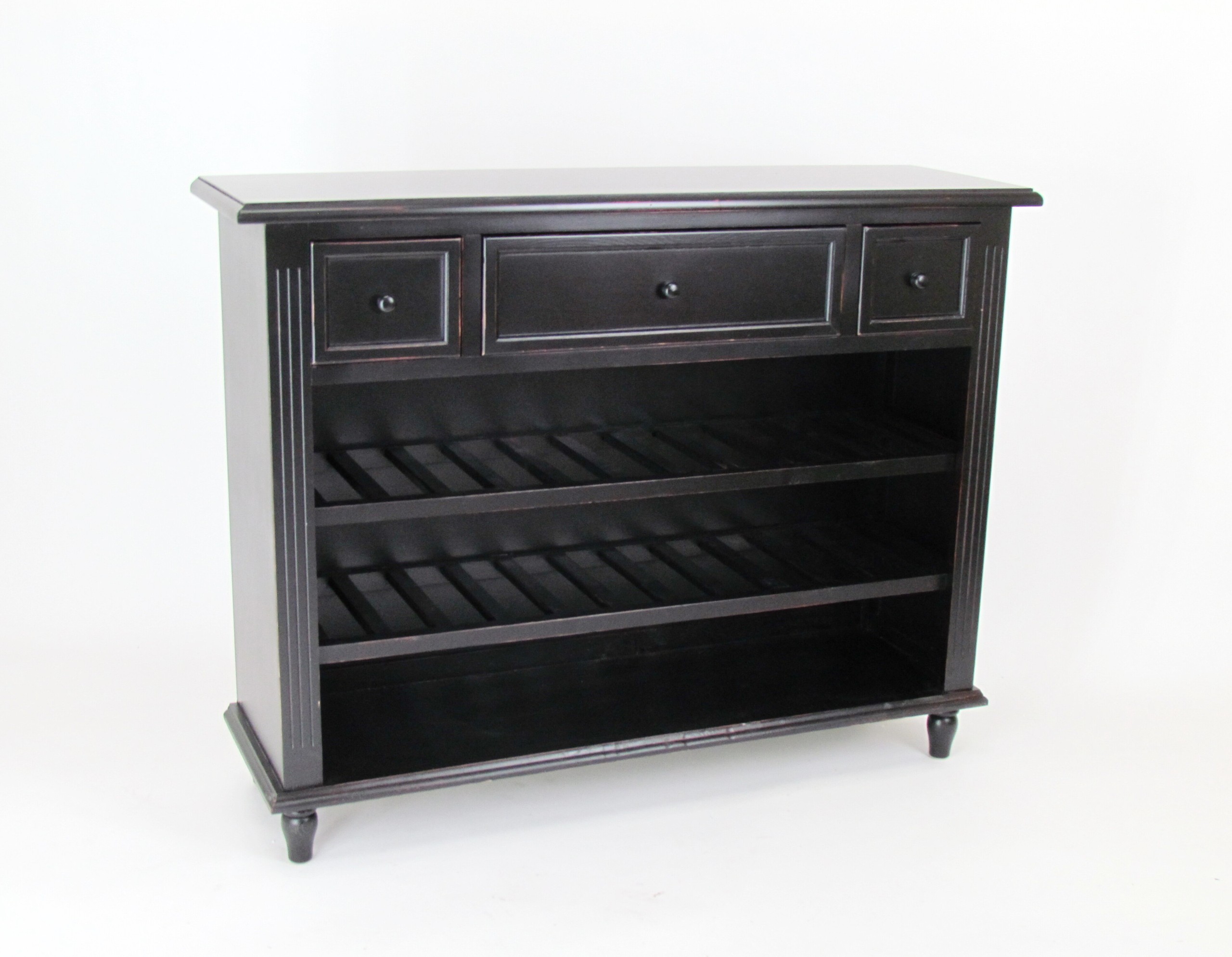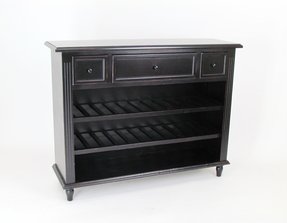 Wine Sideboard
Attractive antique cabinet for storage 78 standard wine bottles. Its rectangular wooden frame has a black finish including a back. It has a moulding top, grooved front pillars, round tapered legs, 1 larger and 2 smaller side drawers, 2 shelves.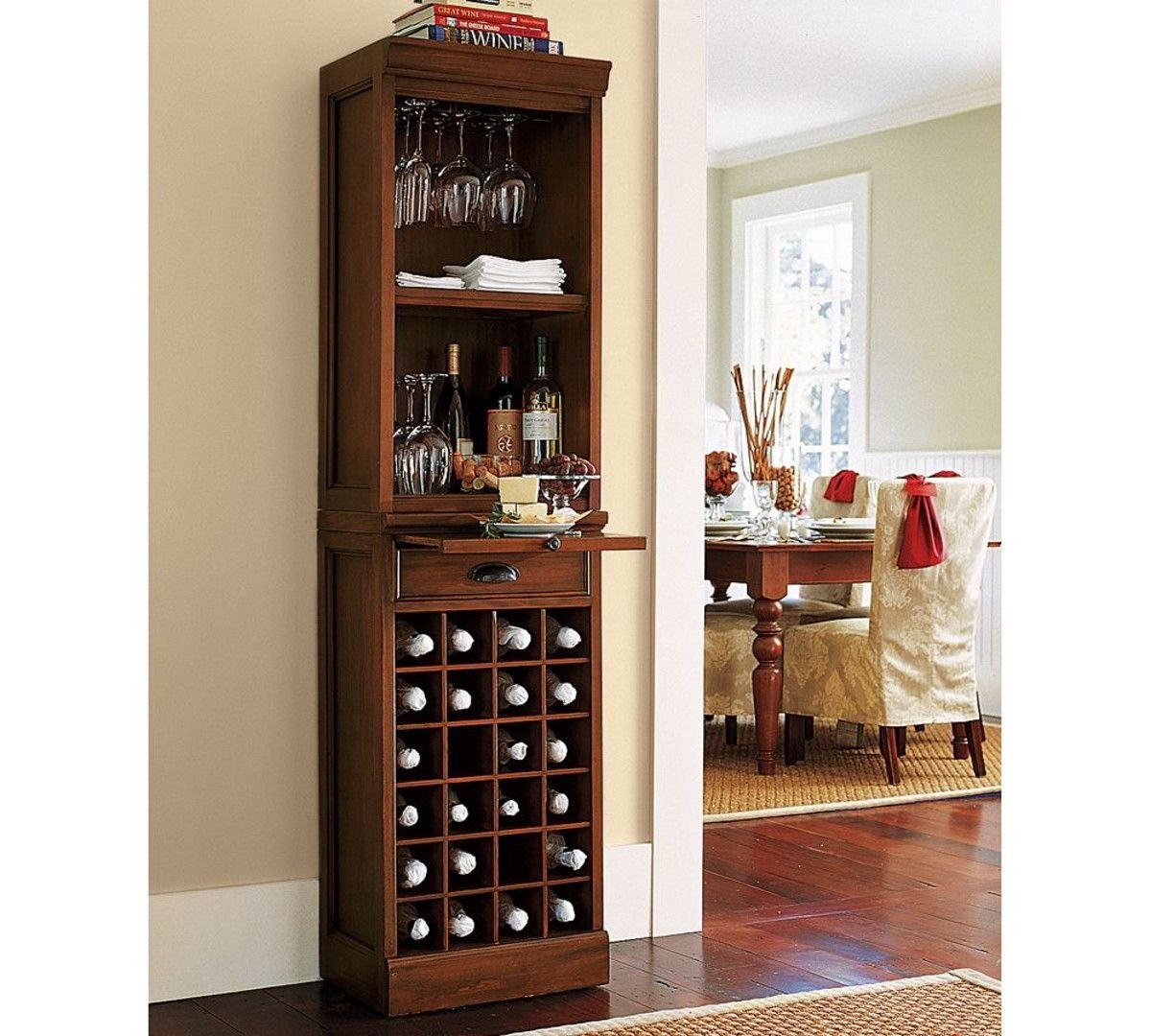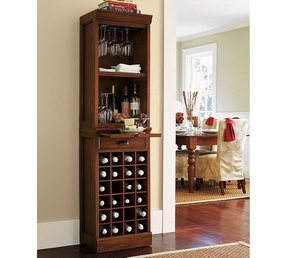 Versatile and simply fun for decorating your interior, this home bar is designed for bachelor apartment and a family home, bringing plenty of space for wine and your glasses to serve to your guests' needs instantly.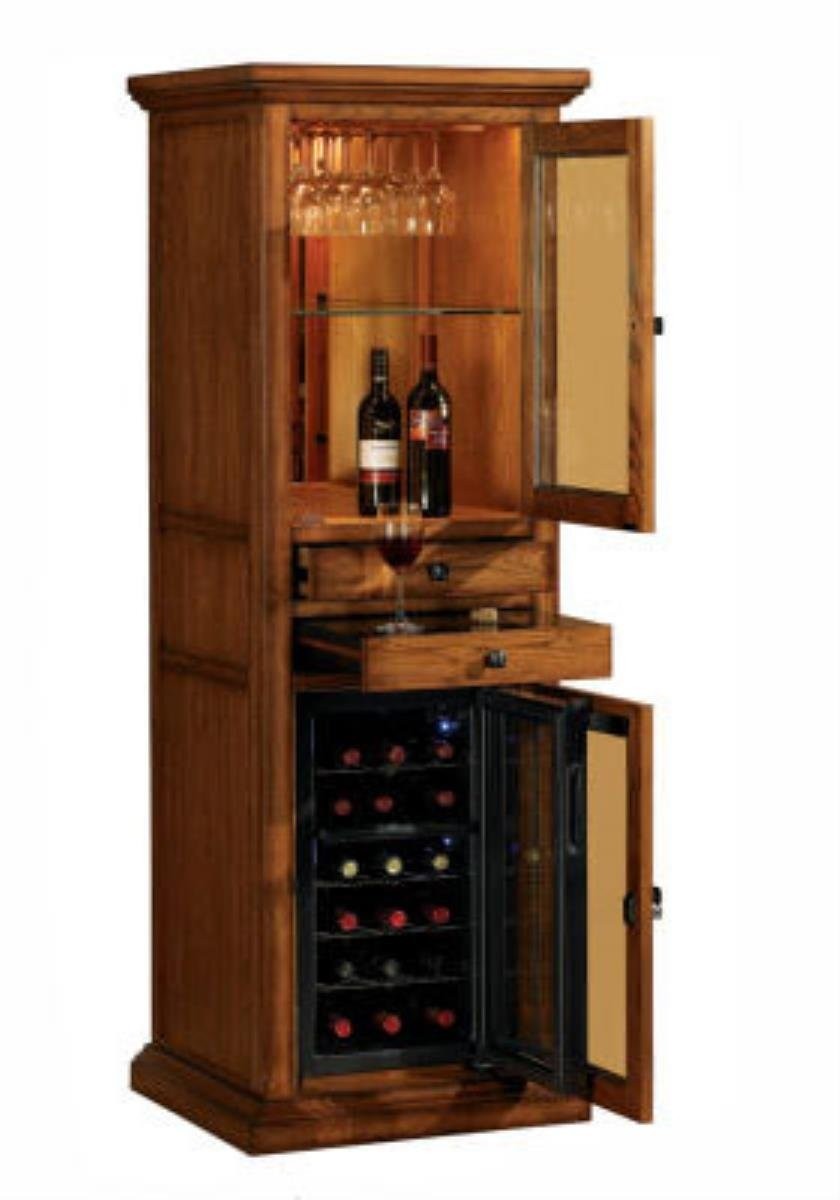 This tall wooden cabinet constitutes a well-designed wine cabinet. Due to its carefully designed space, it will be a good organizer, offering space for your bottles and glass collections.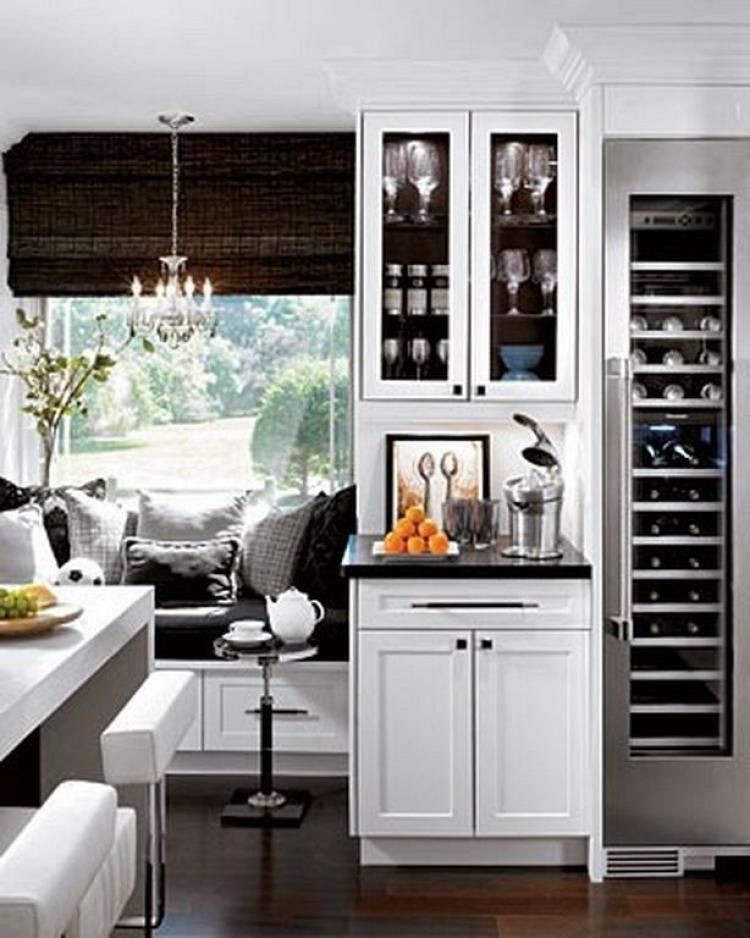 Bar units like this one make your kitchen much more practical. In this bar you will find 1 storage drawer, 1 two-door cabinet with adjustable shelves, and 1 large enough top to make your favorite drinks.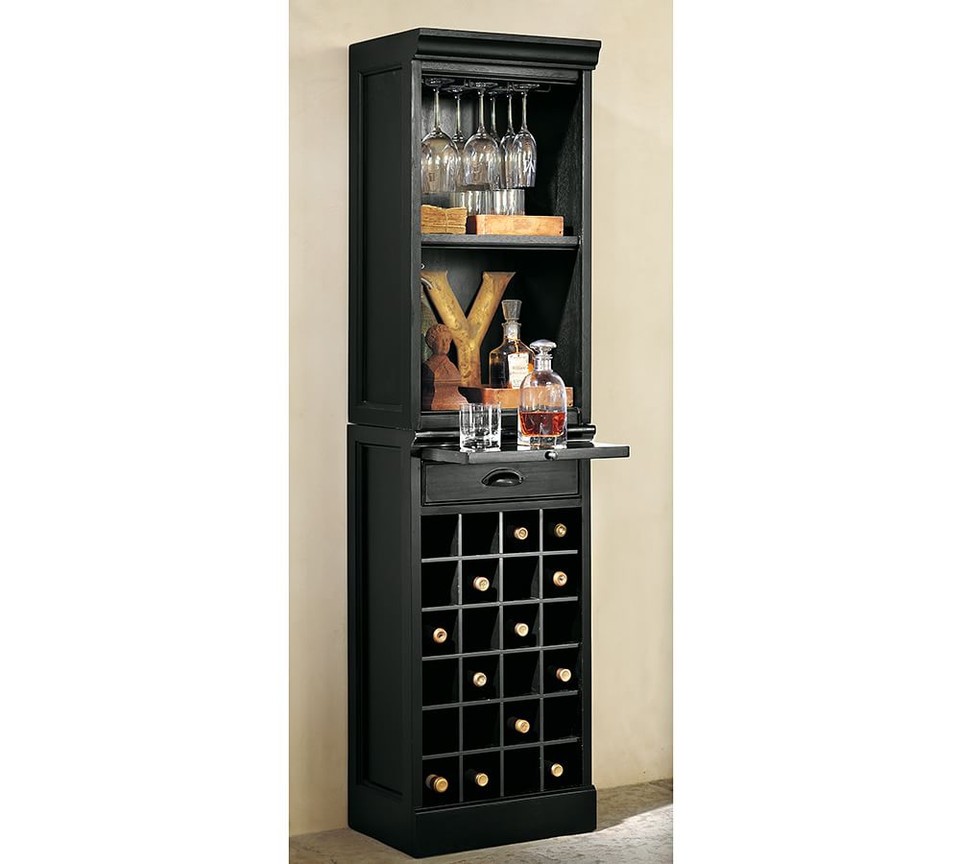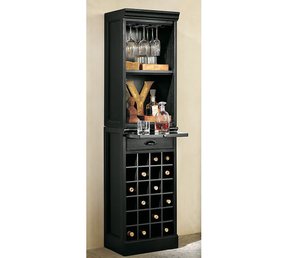 A very tall wine cabinet with all the accessories wine lover needs. It includes the wine rack for 24 bottles, folded shelf for preparing drinks and two shelves with reversed stand, where you can place the glass.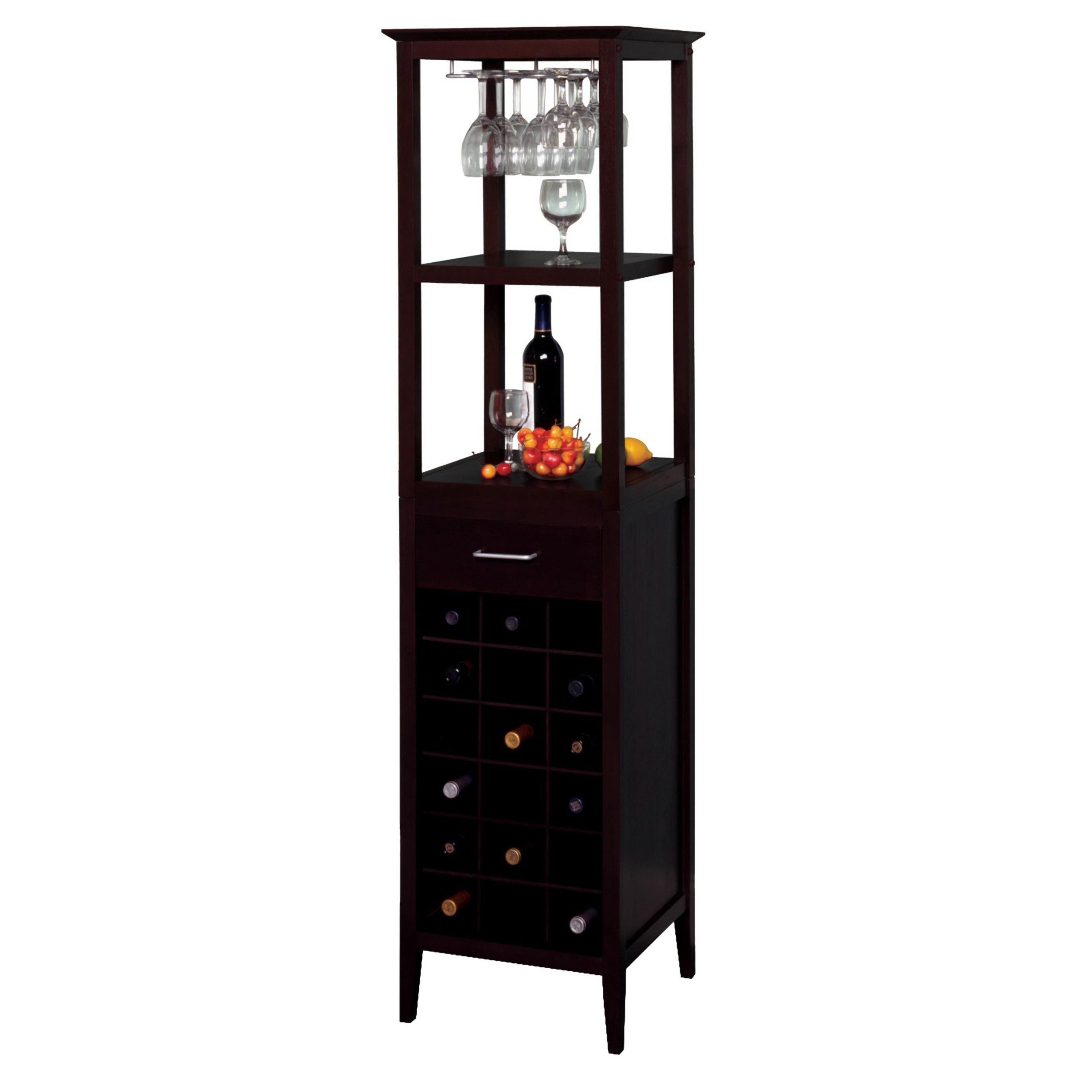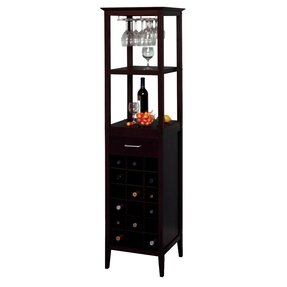 Tall Wine Rack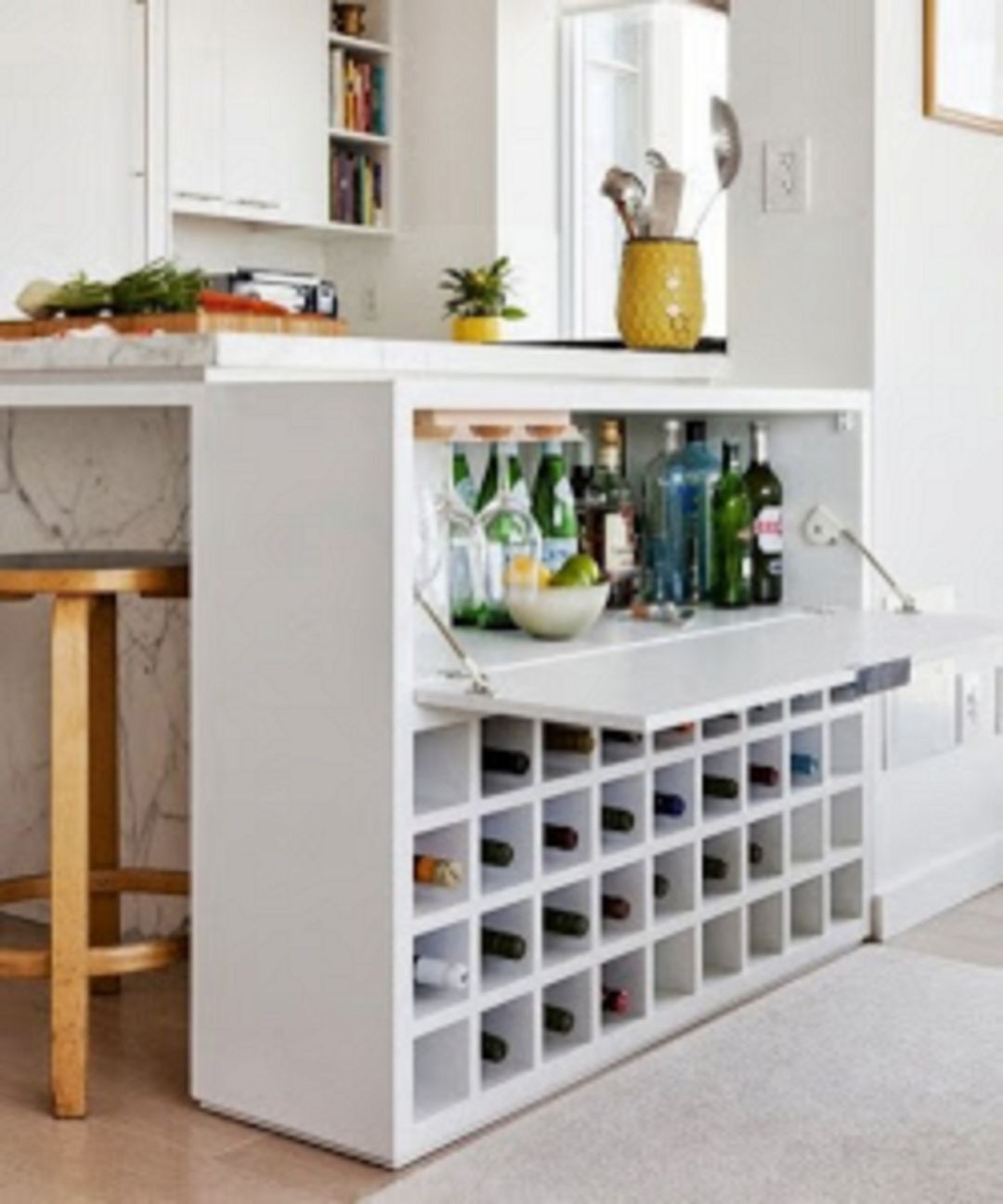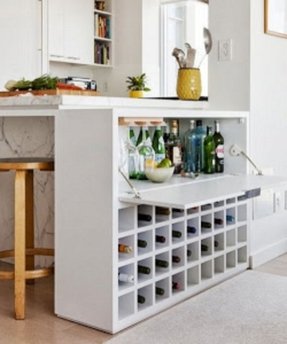 This wine cabinet gives that antique and elegant feel to your home. It's made from hardwood and is bathed with a polished finish. It has iron doorknobs to further contribute to its ancient look.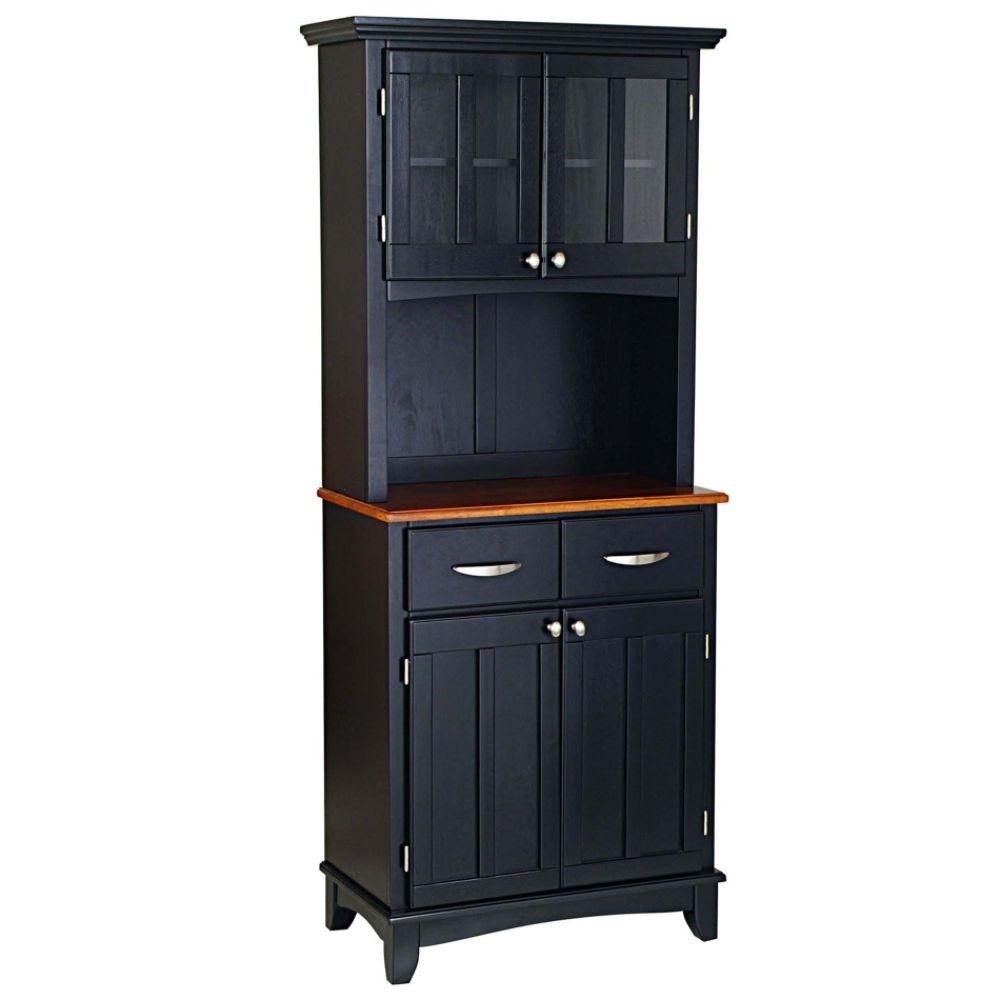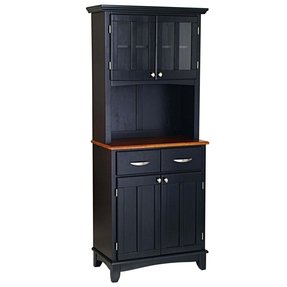 A large server with wood top made of hardwood with an elegant black finish. It has a natural wood top, three utility drawers, two framed cabinets with an adjustable shelf, two framed plexiglass doors with brushed steel hardware, and removable center wine storage.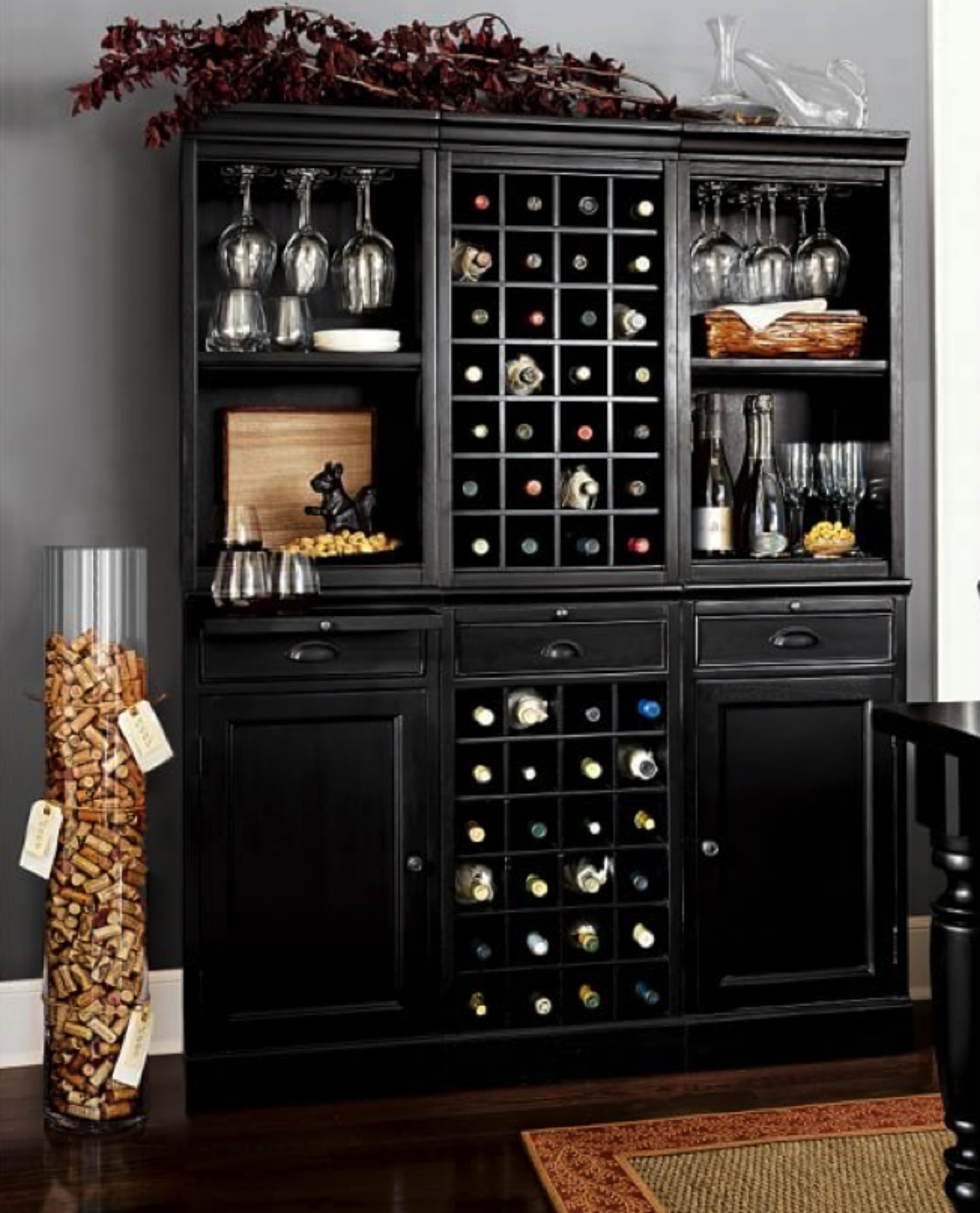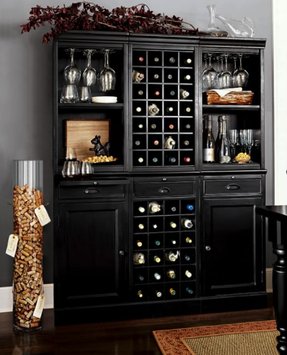 Tall wine cabinet for the living room, dining room and more. It is completely made of wood. It has glasses holders, cabinets, drawers and a lot of shelves for bottles of wine. Suitable for residential and commercial premises.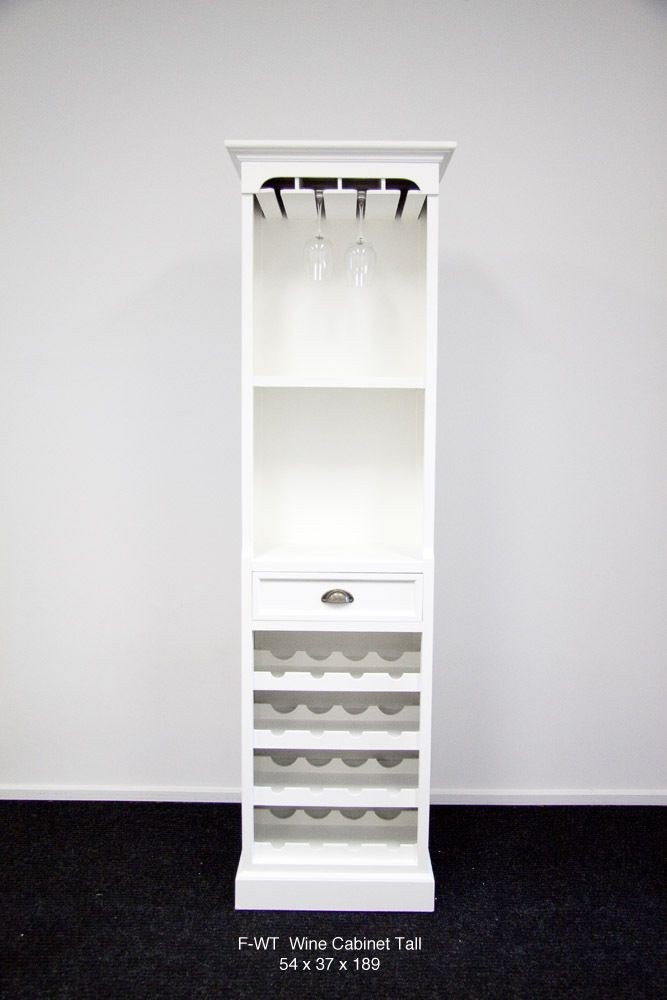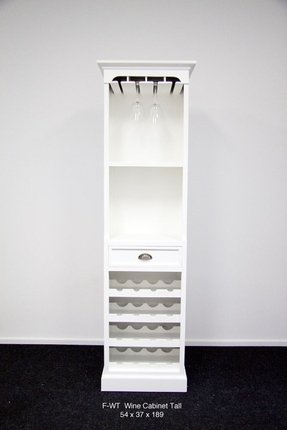 Right Buy - LivingGood Tall Wine Cabinet, $499.00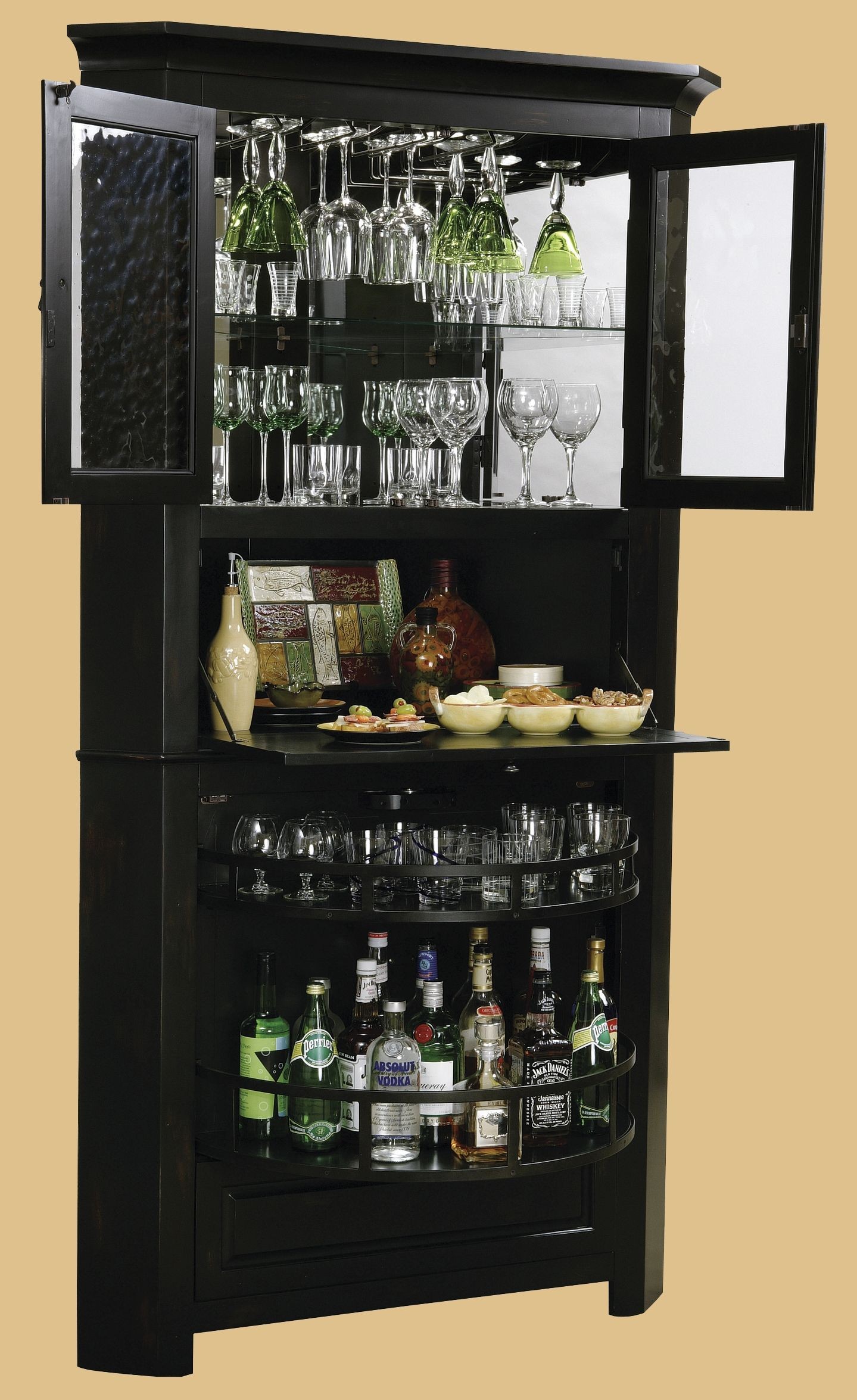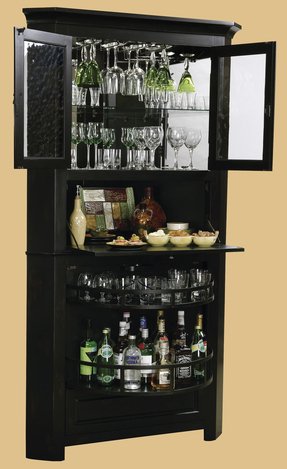 Tall cabinet for good organization of wine glasses. This wooden element is finished in neutral black color, so it looks good in any interior design. Its shelves and storage areas are able to hold large amounts of wine glasses and accessories.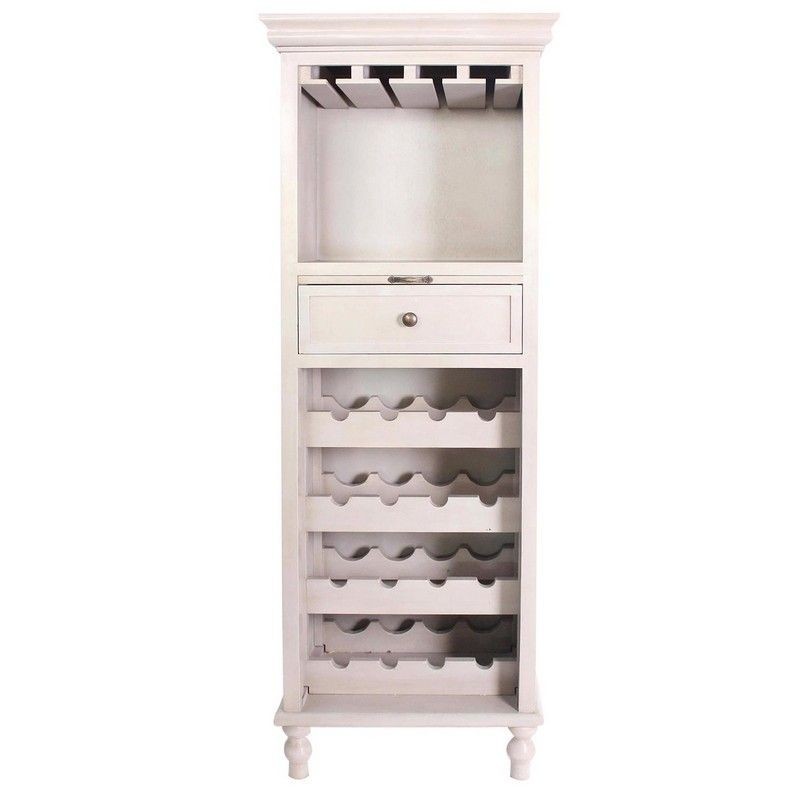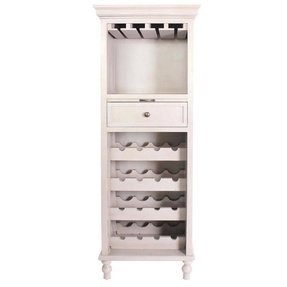 Coventry 1 Drawer Tall Wine Cabinet | Wall Decor and More


MyHome Tall Wine Cabinet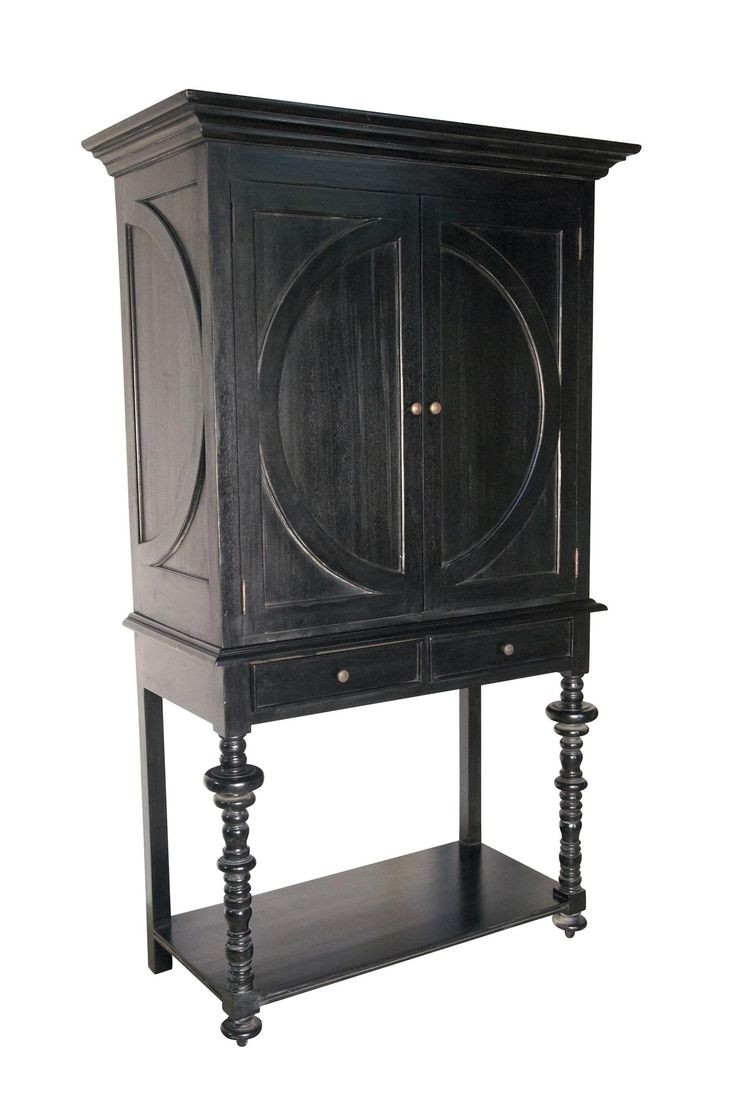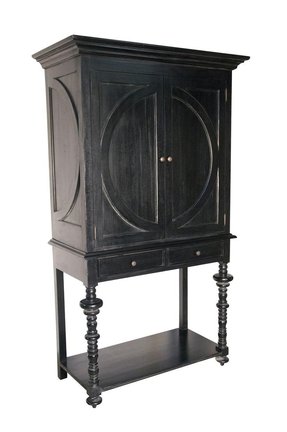 Janie Wine Cabinet -- Tall Wine Cabinet $1200.00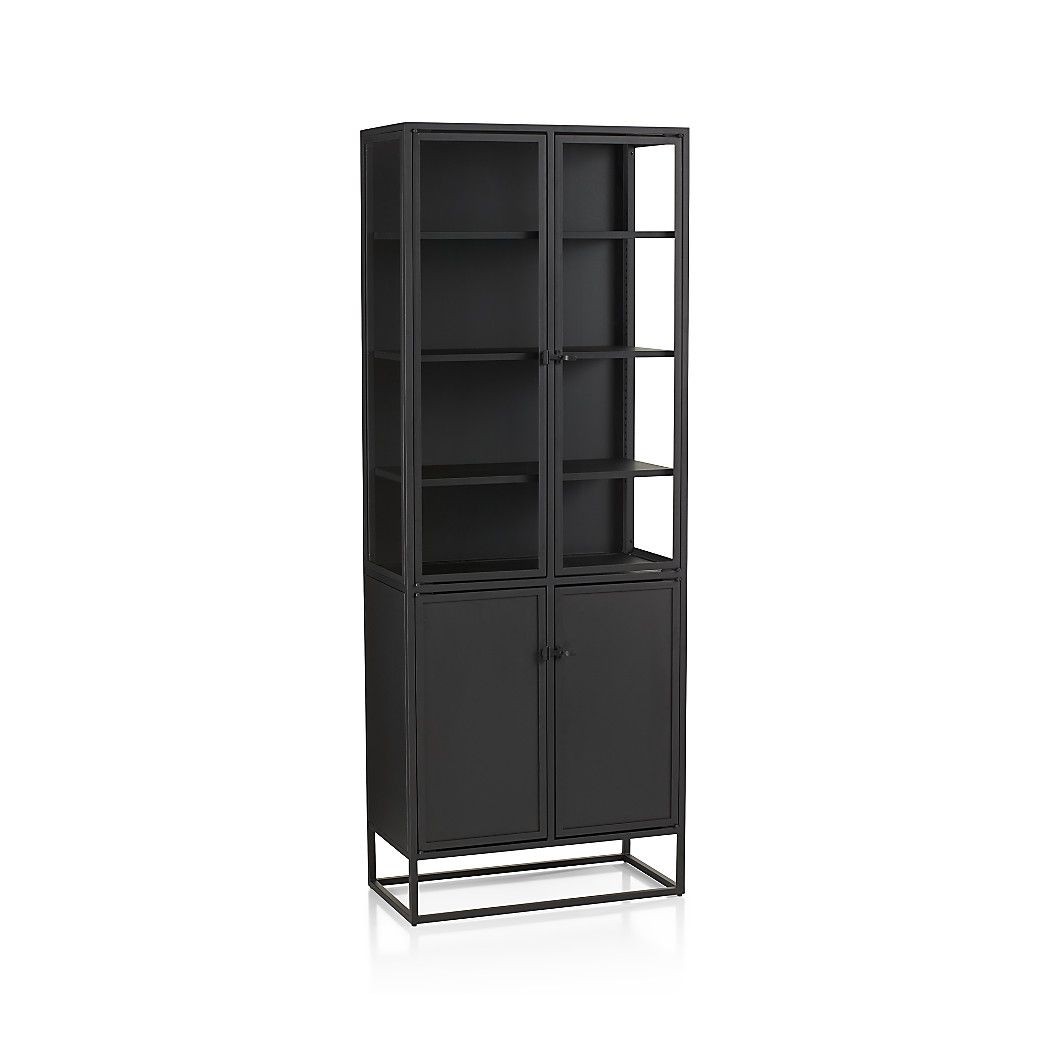 Stately glass and metal cabinet puts collectibles, serving pieces or books in full view in this tall, architectural cabinet. Minimalist black metal frame rises high from its framed base accentuated by its small footprint, taking up less than four feet of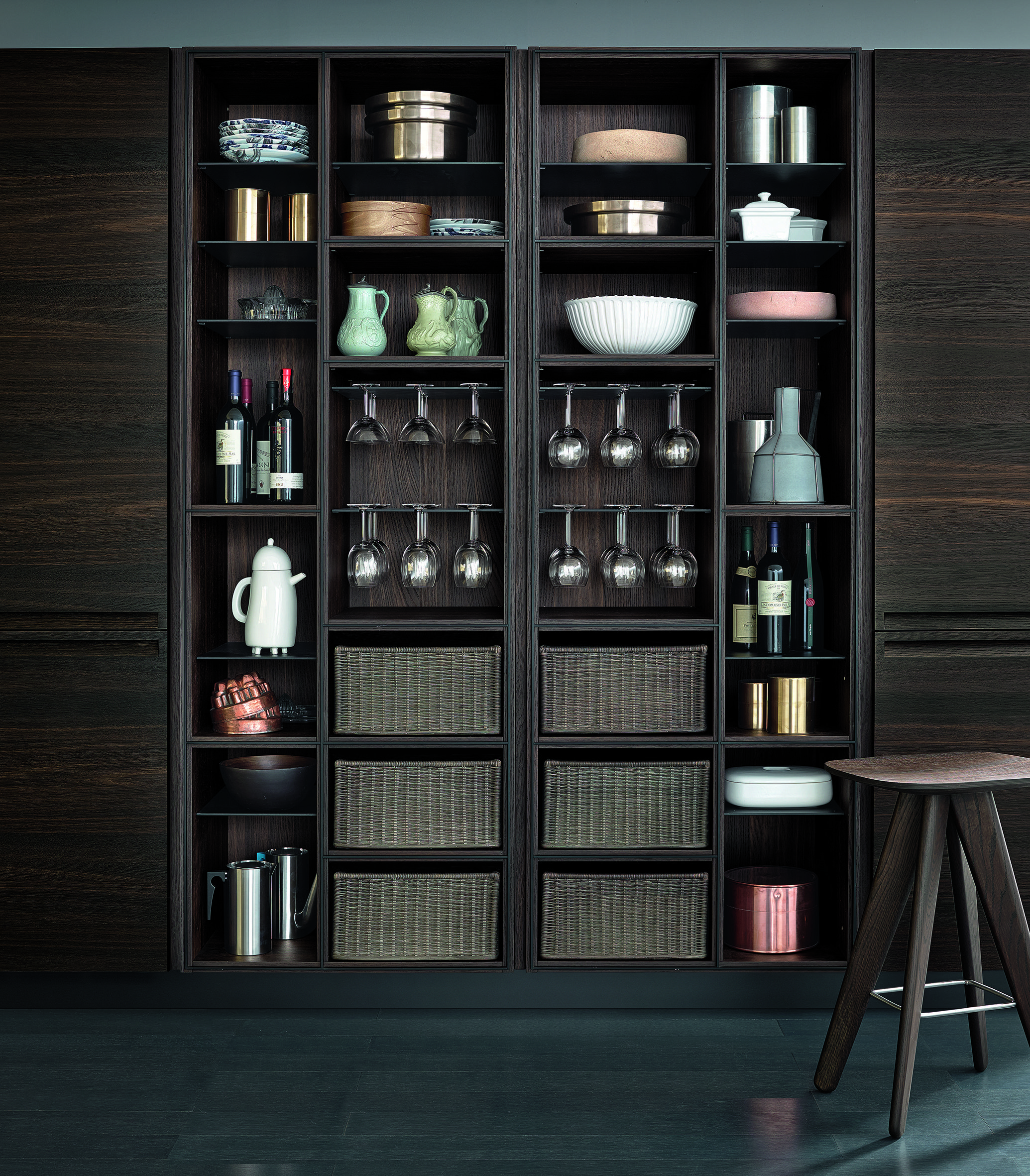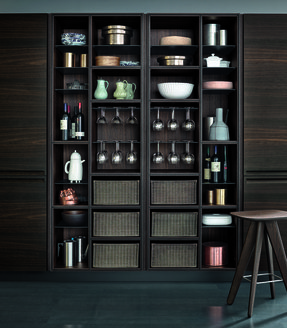 Open kitchen cabinets in dark wood. by Poliform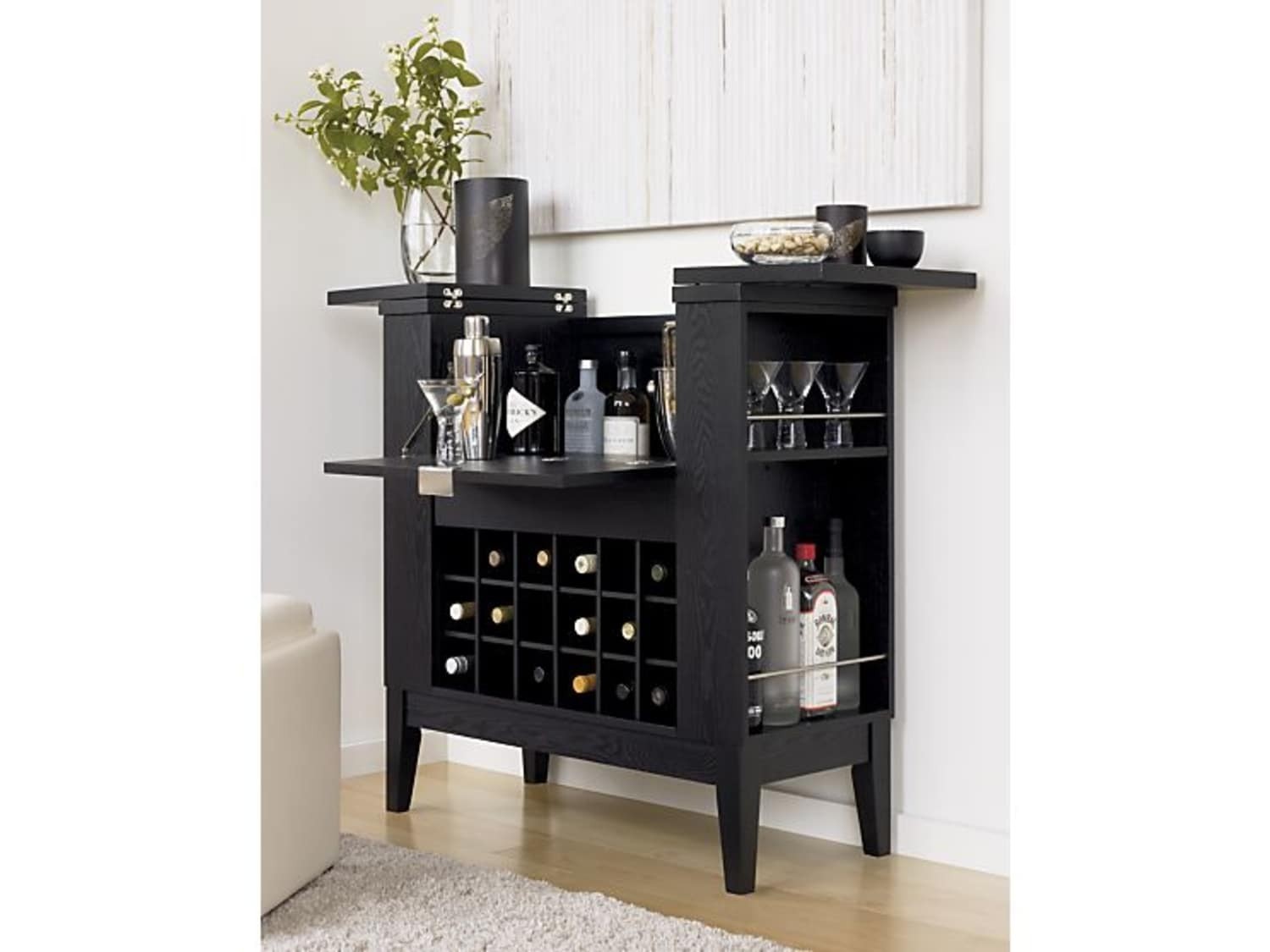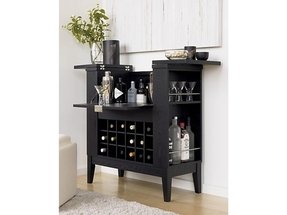 I also like that the interior is tall enough for tall bottles, and that it can close up to look tidy.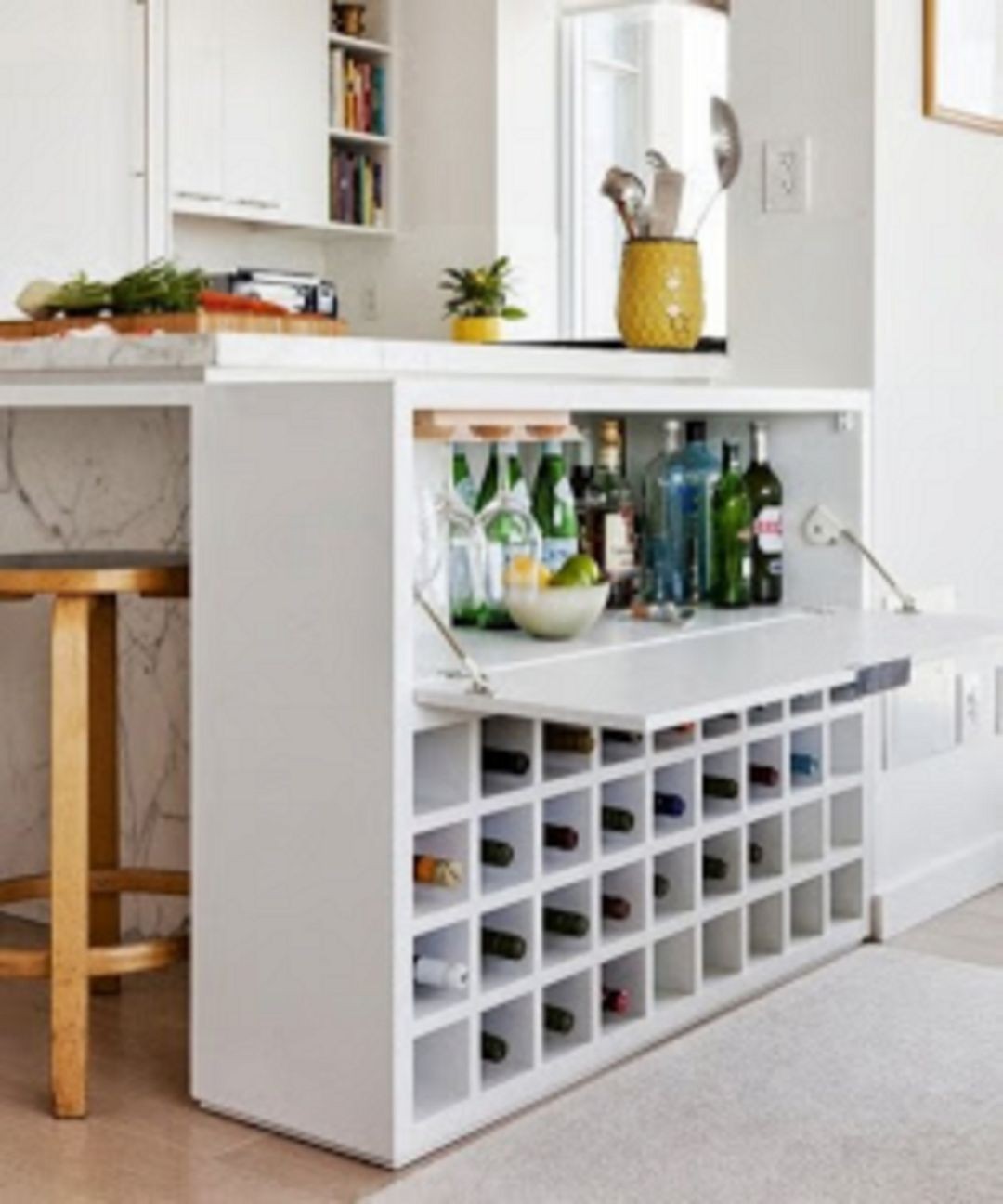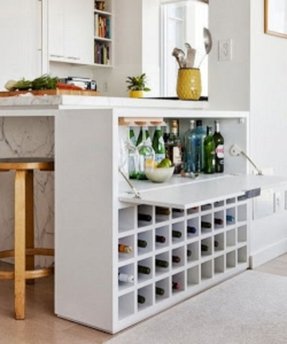 INSPIRACION A LA HORA DE MONTAR UN BAR EN CASA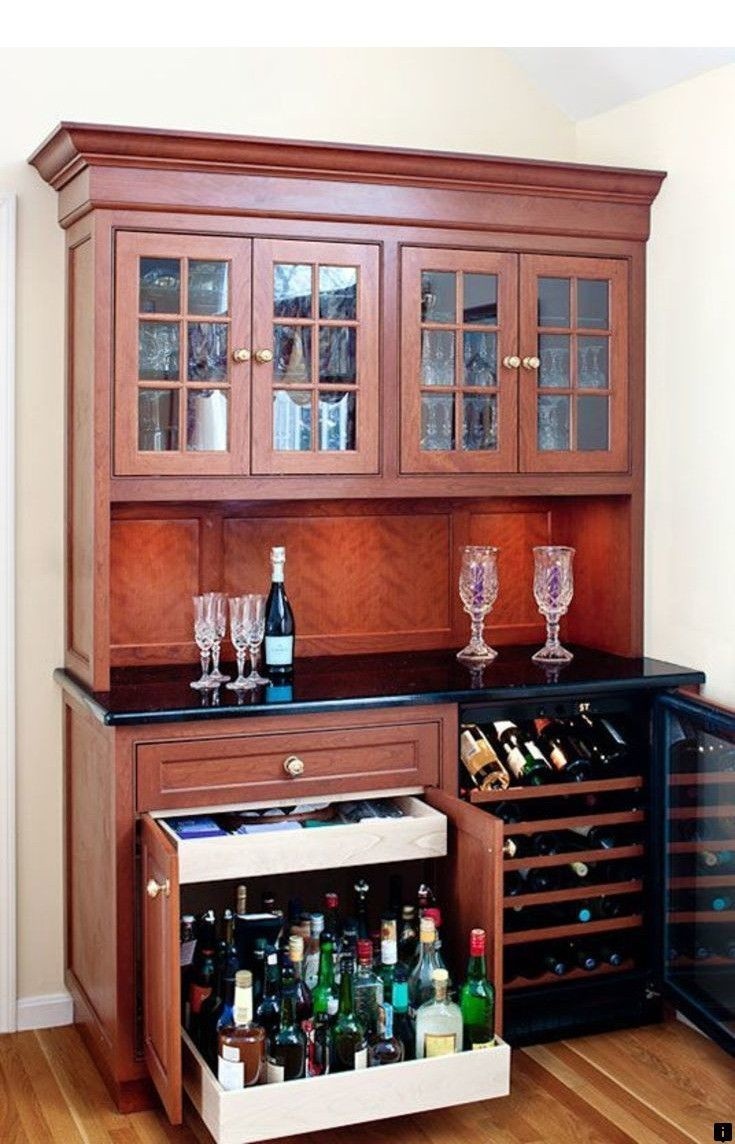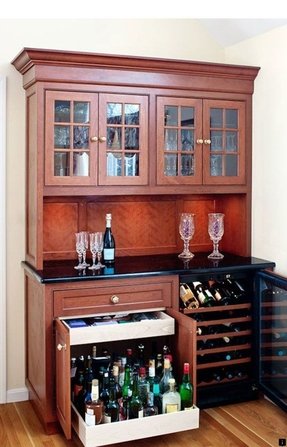 Pull out cabinet for wine storage and serving. It provides quite large space for many wine bottles. Its construction is solid and practical. This cabinet is a part of large server with other compartments and wooden construction.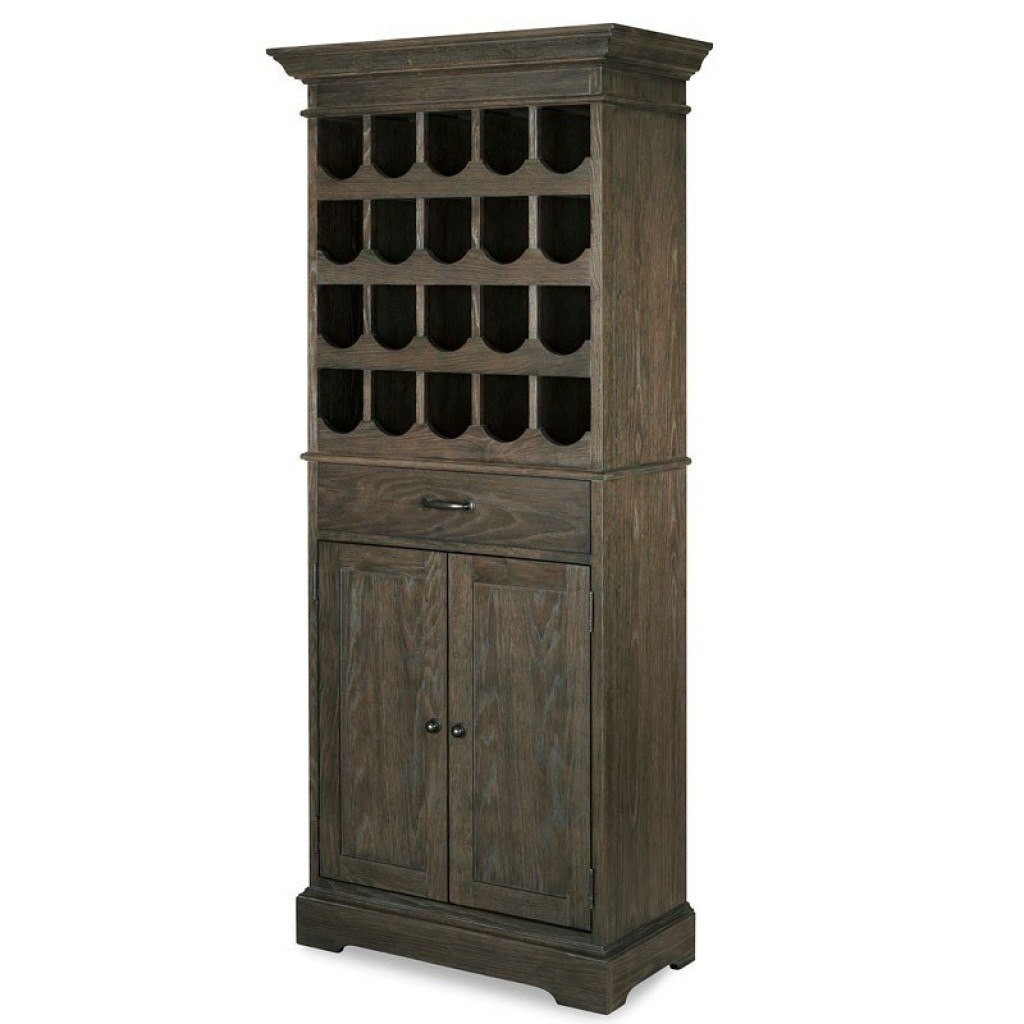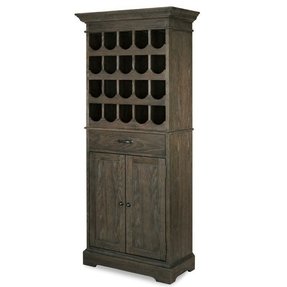 Berkeley 3 Tall Wine Cabinet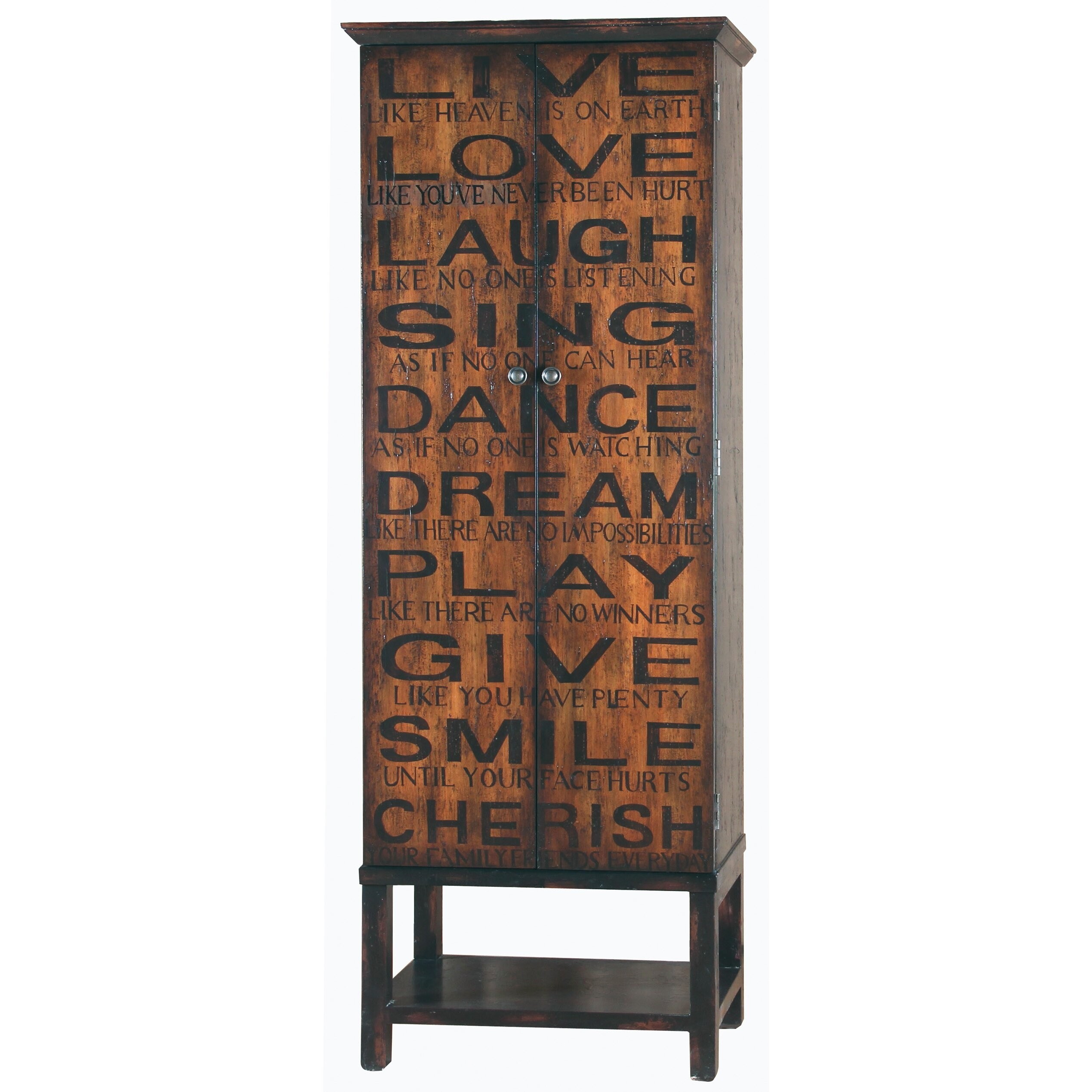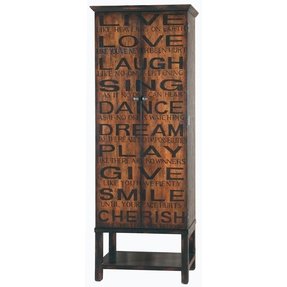 Pulaski Furniture Wine Cabinet - You dont have to live in Washington Square to appreciate a vibrant, modern, eclectic vibe in your space. Our hand-painted wine cabinet provides a contemporary focal point and anchor for a room and with a very small foot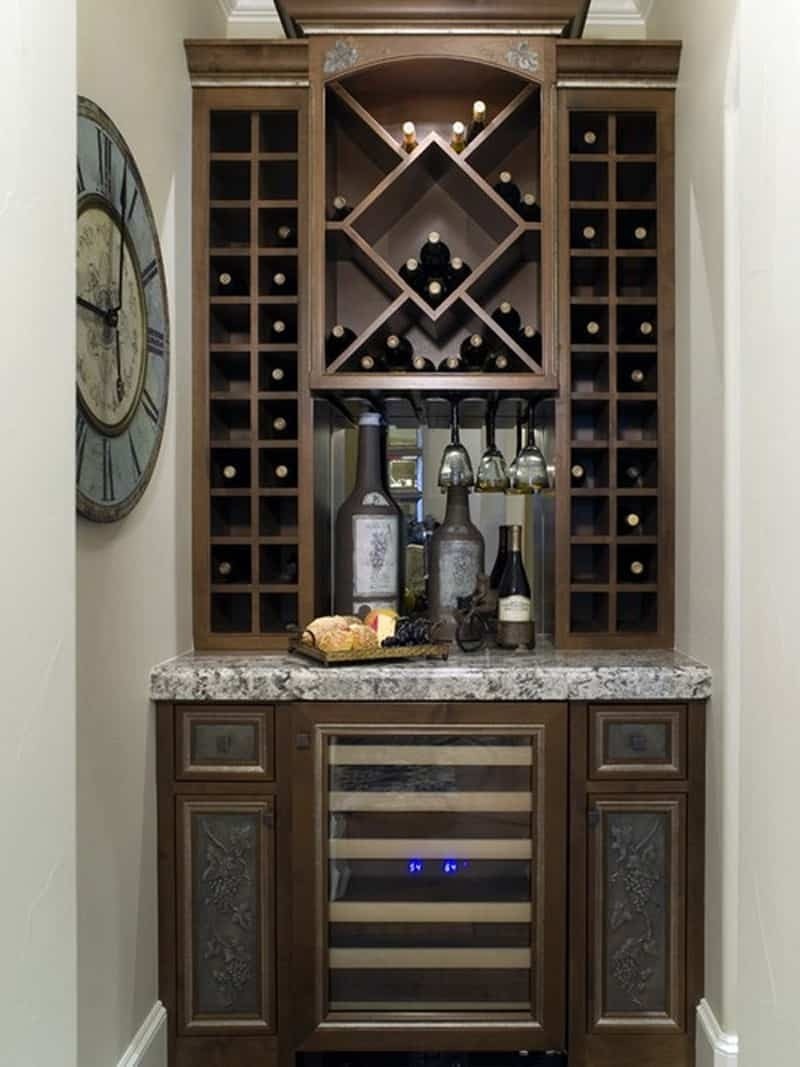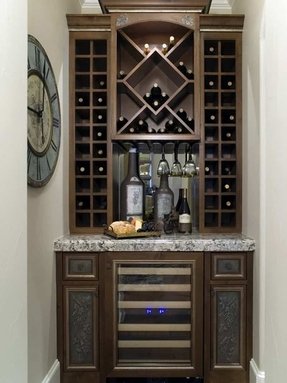 Not only is that cabinet for your wine packed with space for you to actually organize your collection, it also comes equipped with a fridge, making it just the perfect choice for all those, who are real wine lovers.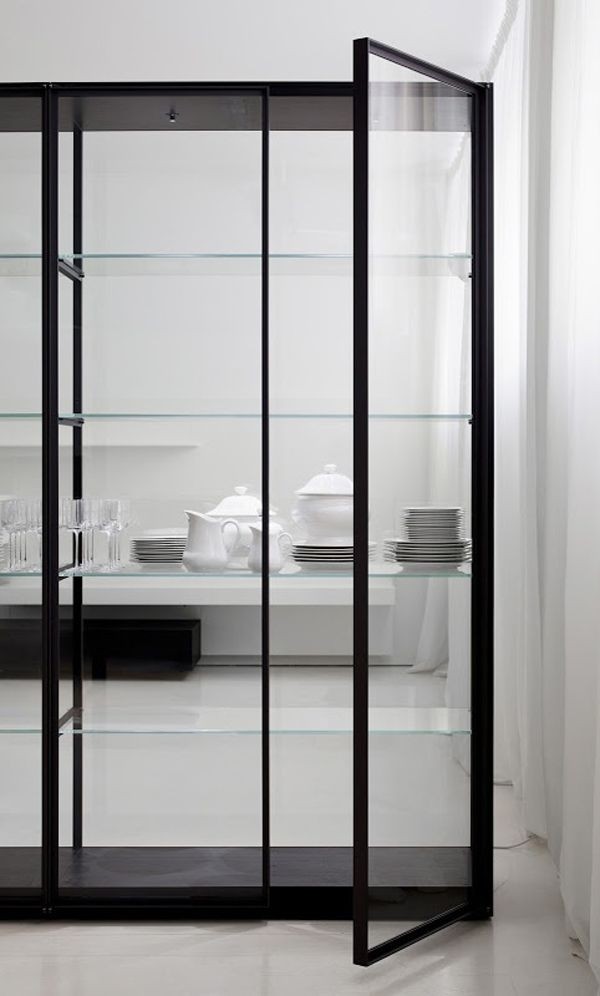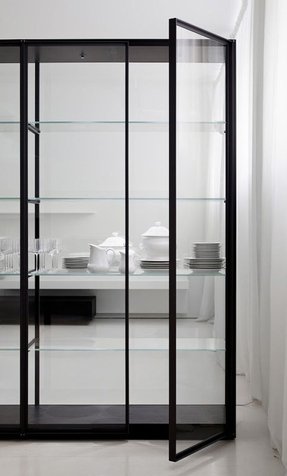 | KITCHEN | Glass encased Ex-libris bookcase designed by Piero Lissoni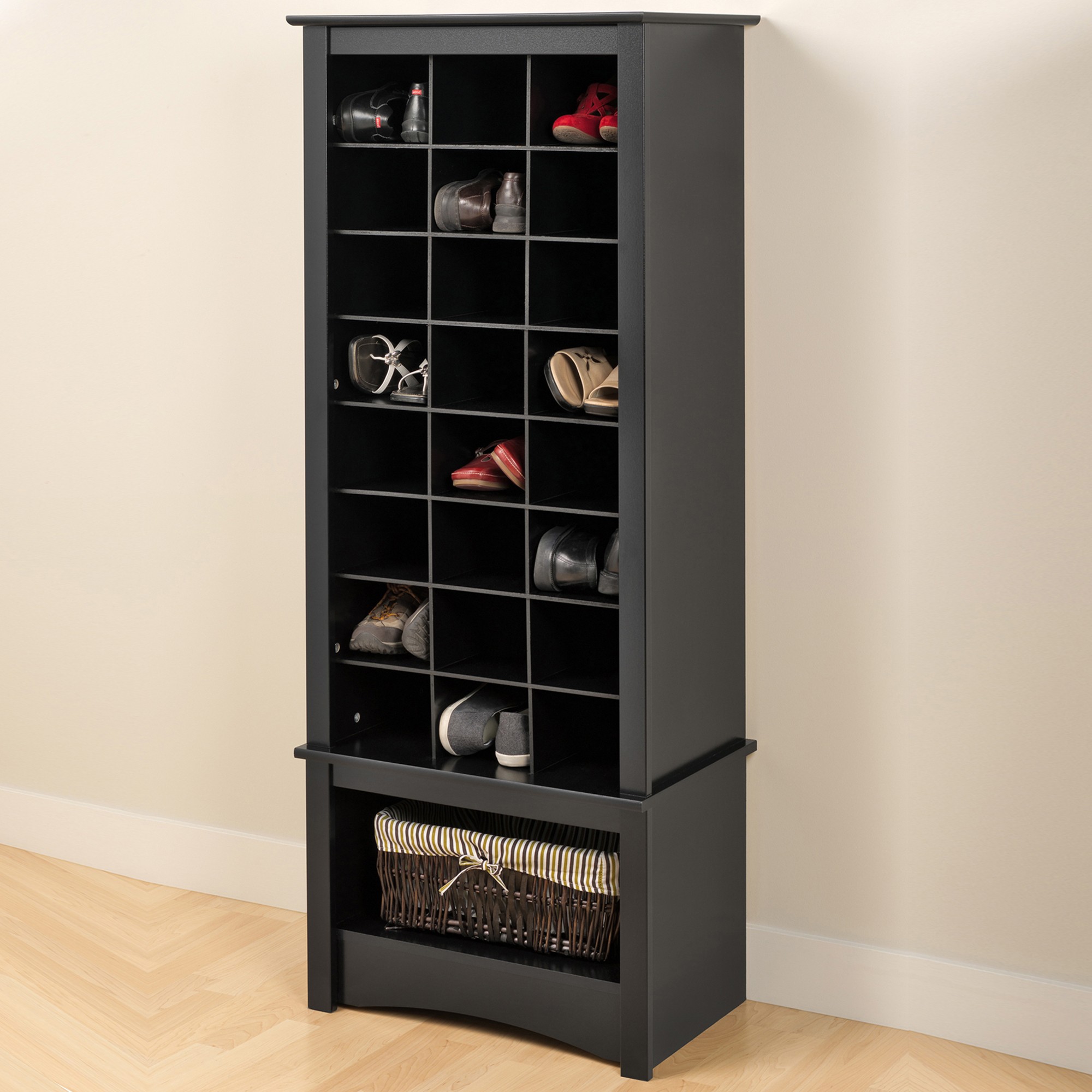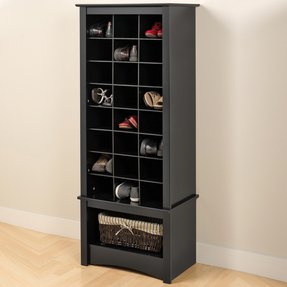 In my opinion this storage cabinet is a combination of simplicity, style and functionality. It includes many small shelves that are great shoe storage spaces. A lower shelf provides space for a storage basket.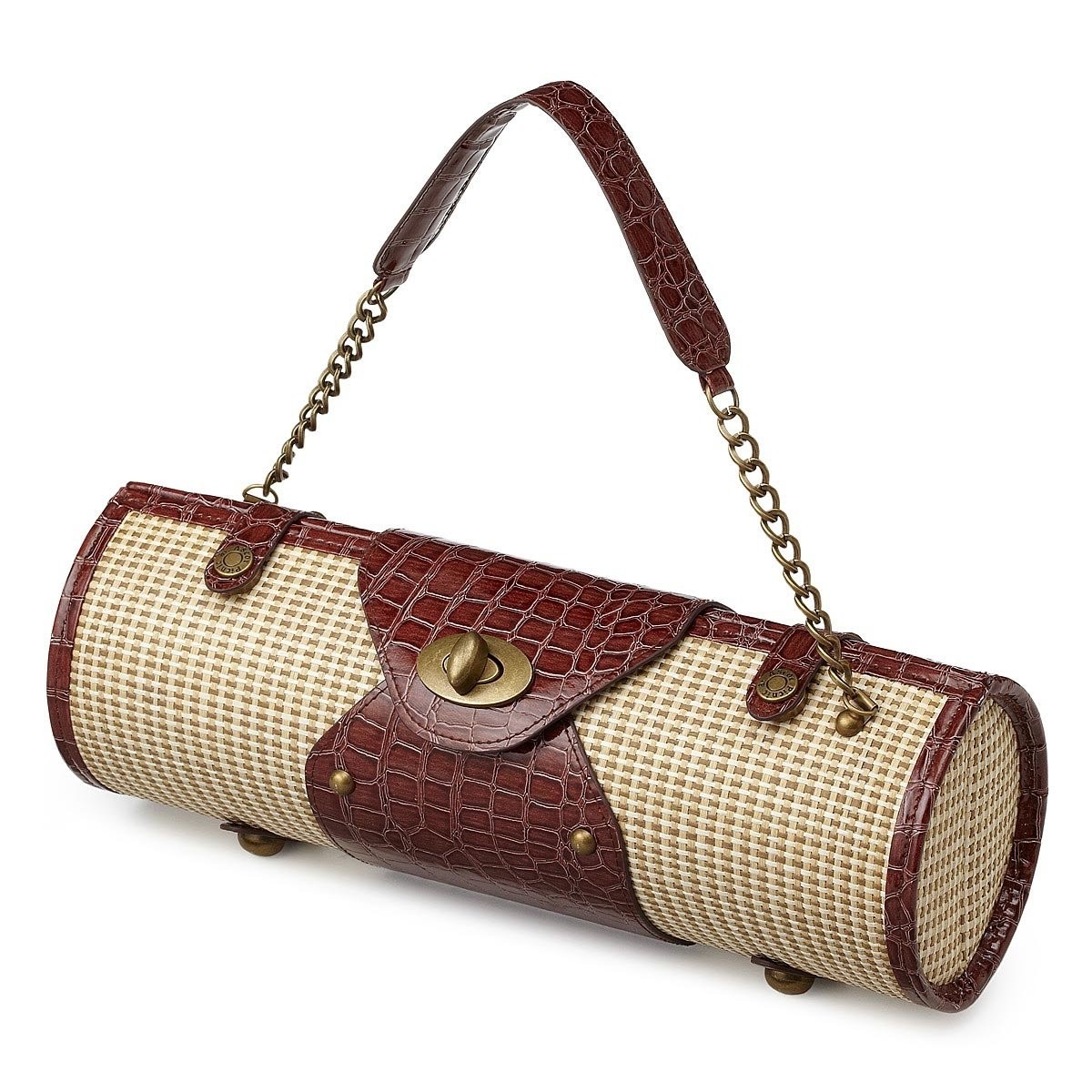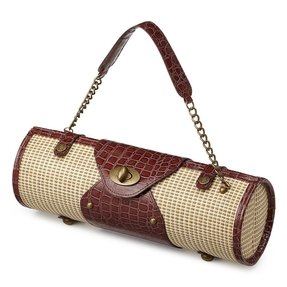 Maybe someone will be confused that it isn't a classic women's bag... But it is a special type of bag - the wine carrying bag. I am not sure if my family won't think that I have a problem with alcohol, if I buy one...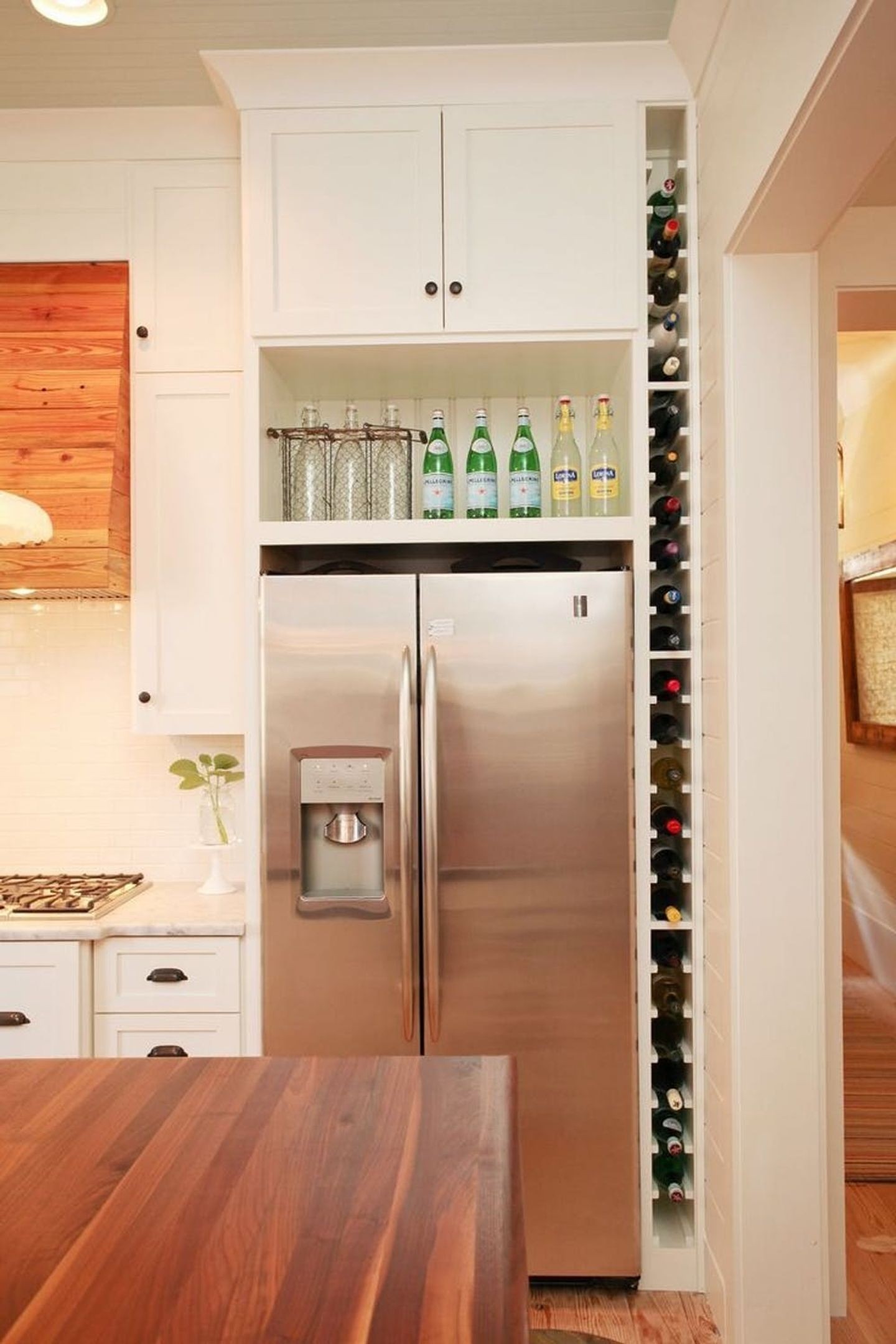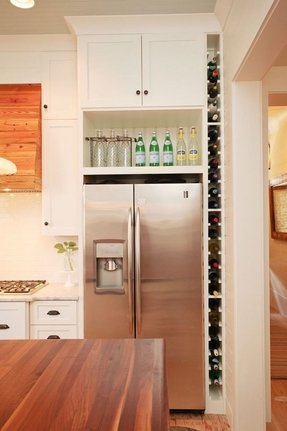 An Old Suitcase Gets a New Life Suit up vintage l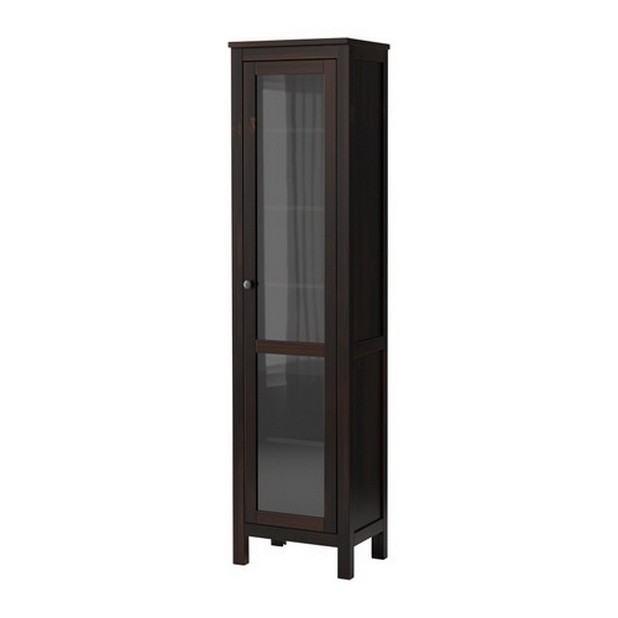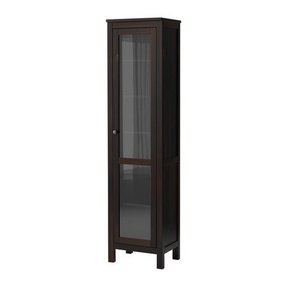 Constructed of solid wood and finished in espresso, the cabinet boasts of clean lines and a natural feel. It has a functional door with 2 glass panels, which can be mounted to the left or right. The inside is accommodated with 4 adjustable shelves.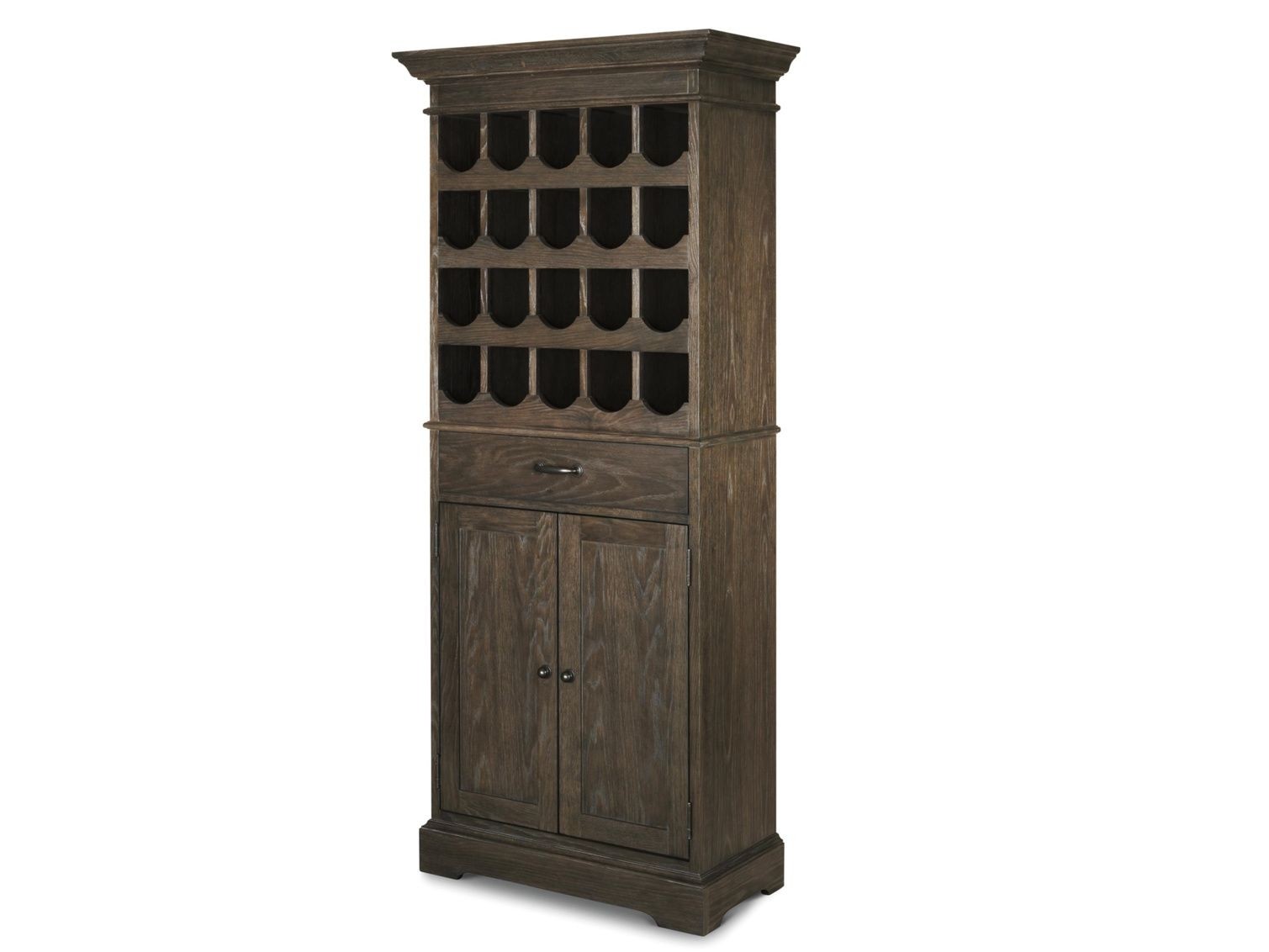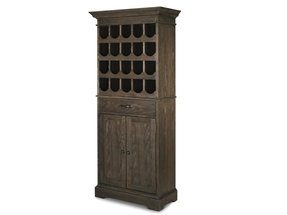 Made from dark stained, densely grained wood, this tall wine cabinet shall be an attractive proposition for all wine enthusiasts, as well as people, who simply like to have their space organized.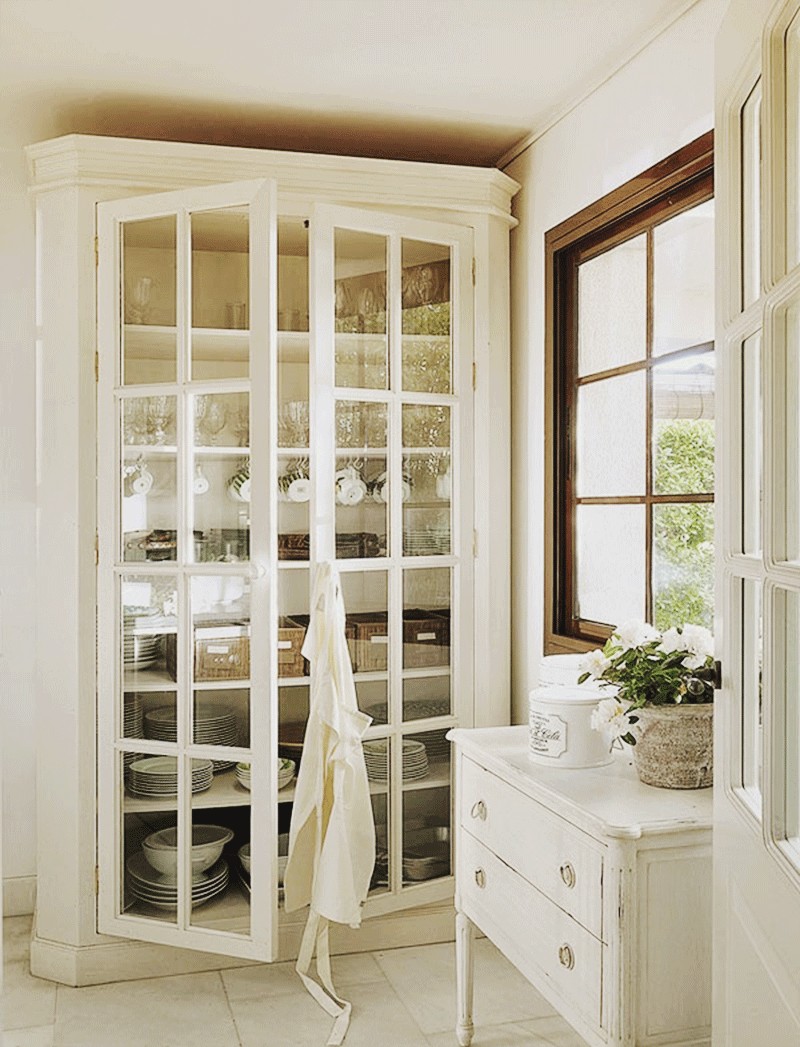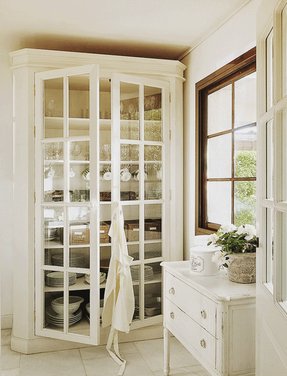 Cabinet- need this - glass doors or not - painted black or red with a black wax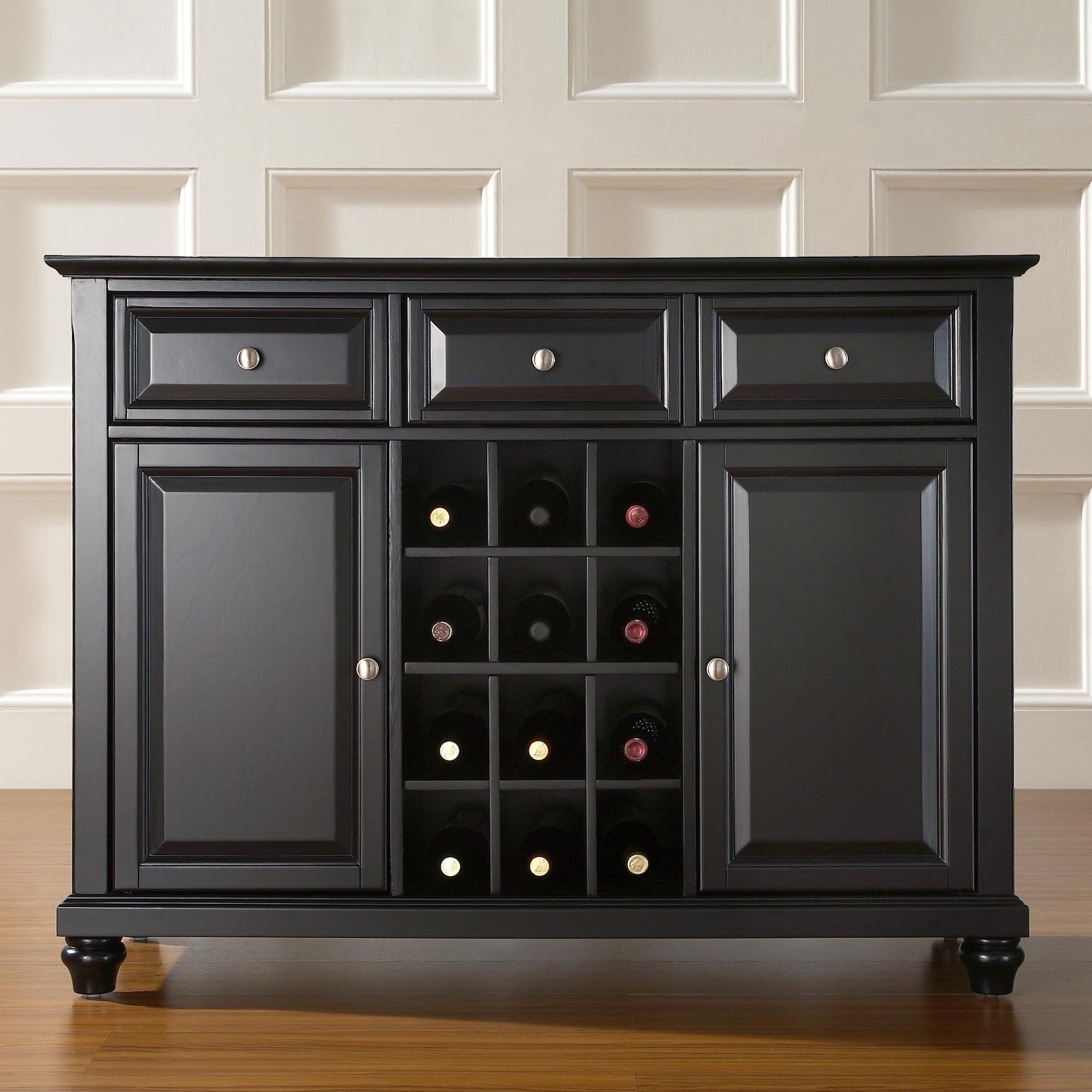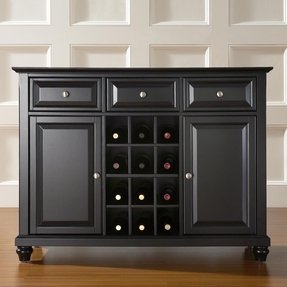 An elegant classic sideboard cabinet of wooden materials in dark grey but having black a rectangular moulding top and low turned feet. A rack for 12 bottles in the centre is flanked by 2 door cabinets and 3 drawers above. Mushroom pulls are of metal.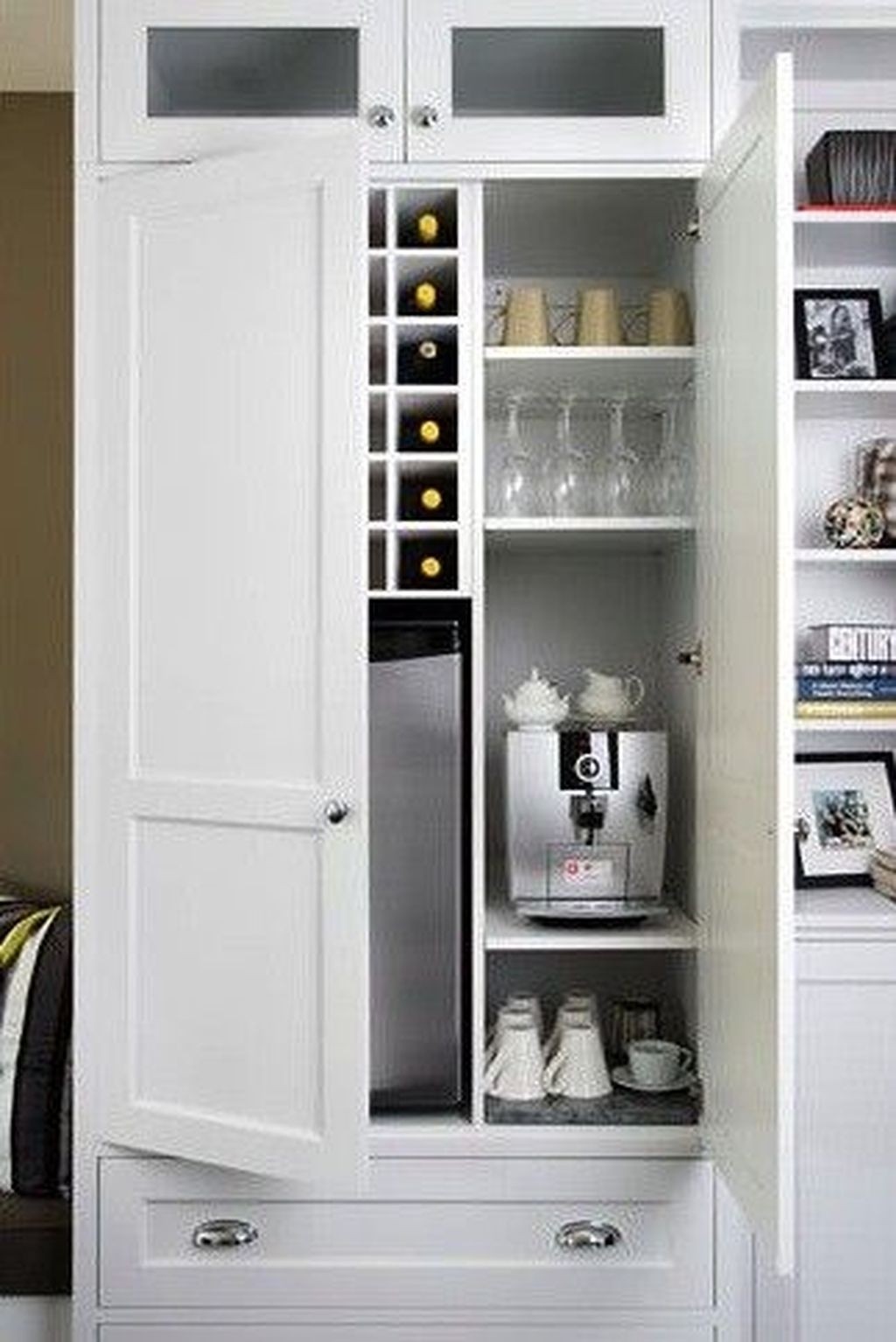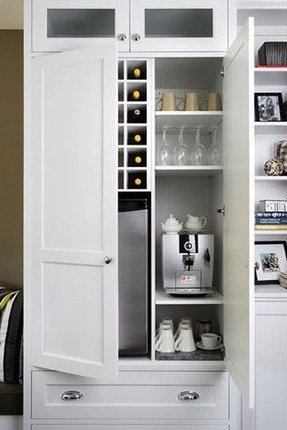 For a more permanent solution, turn a tall, empty cabinet into a built-in beverage station. Shelves can store a coffeemaker, mugs and teacups, while a mini fridge comes in handy for bottled water. The wine cubbies aren't too shabby, either.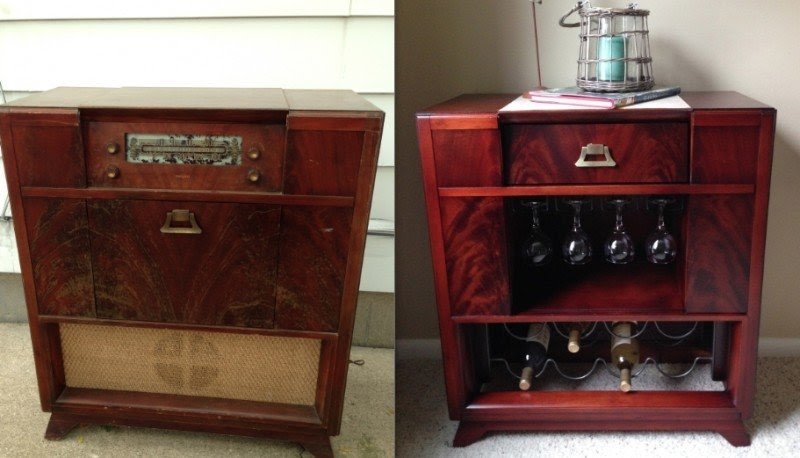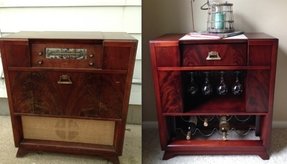 Old-styled and practical wine storage cabinet made on the basis of an old radio from 1943. Mahogany hardwood construction is wear resistant and attractive. The lower area includes a wine rack and the upper part includes a drawer.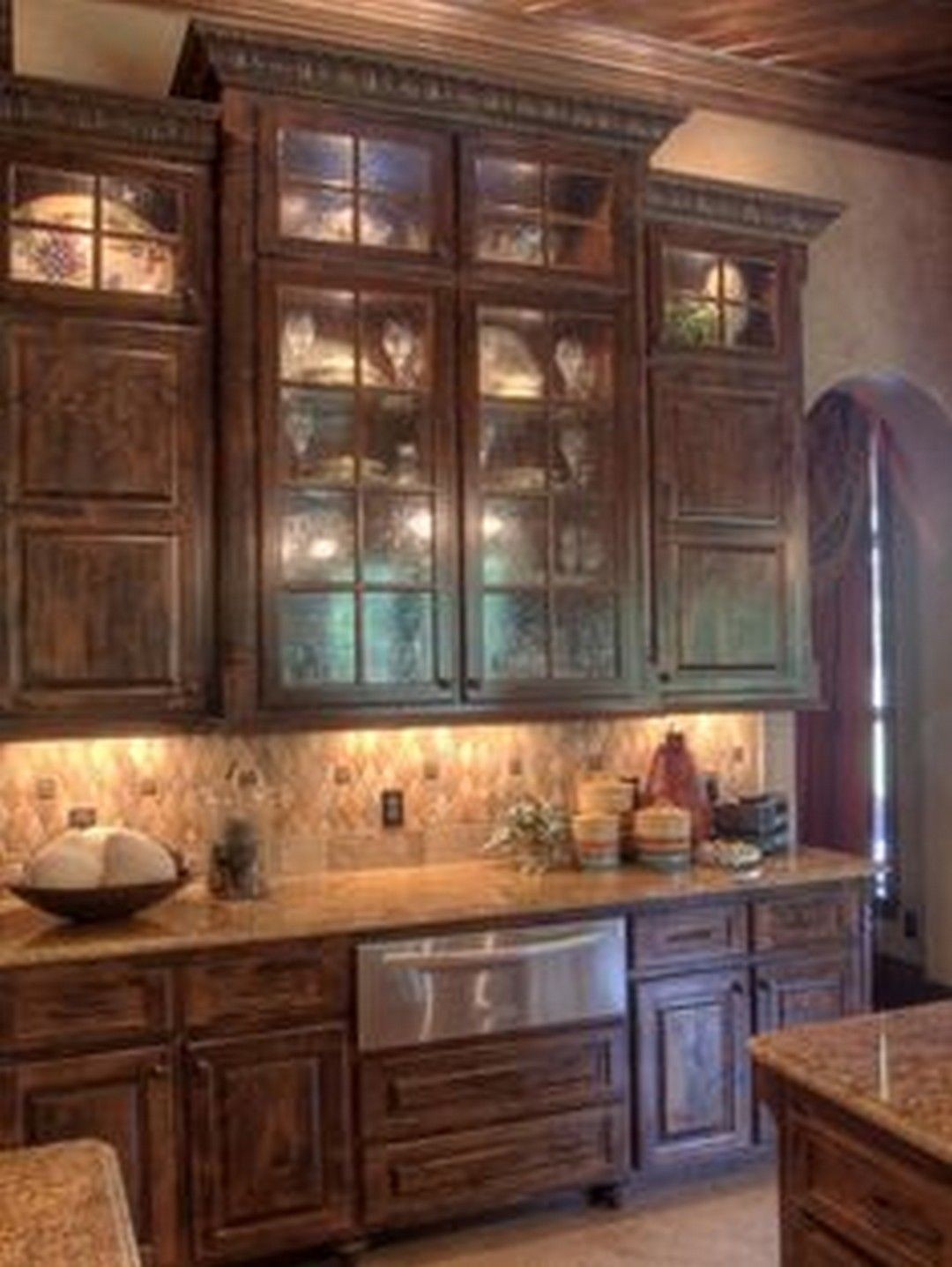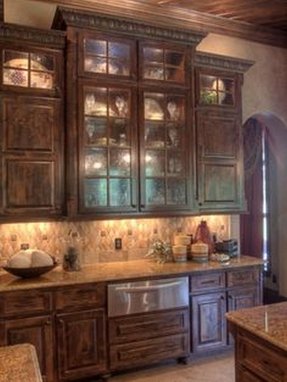 Mediterranean Kitchen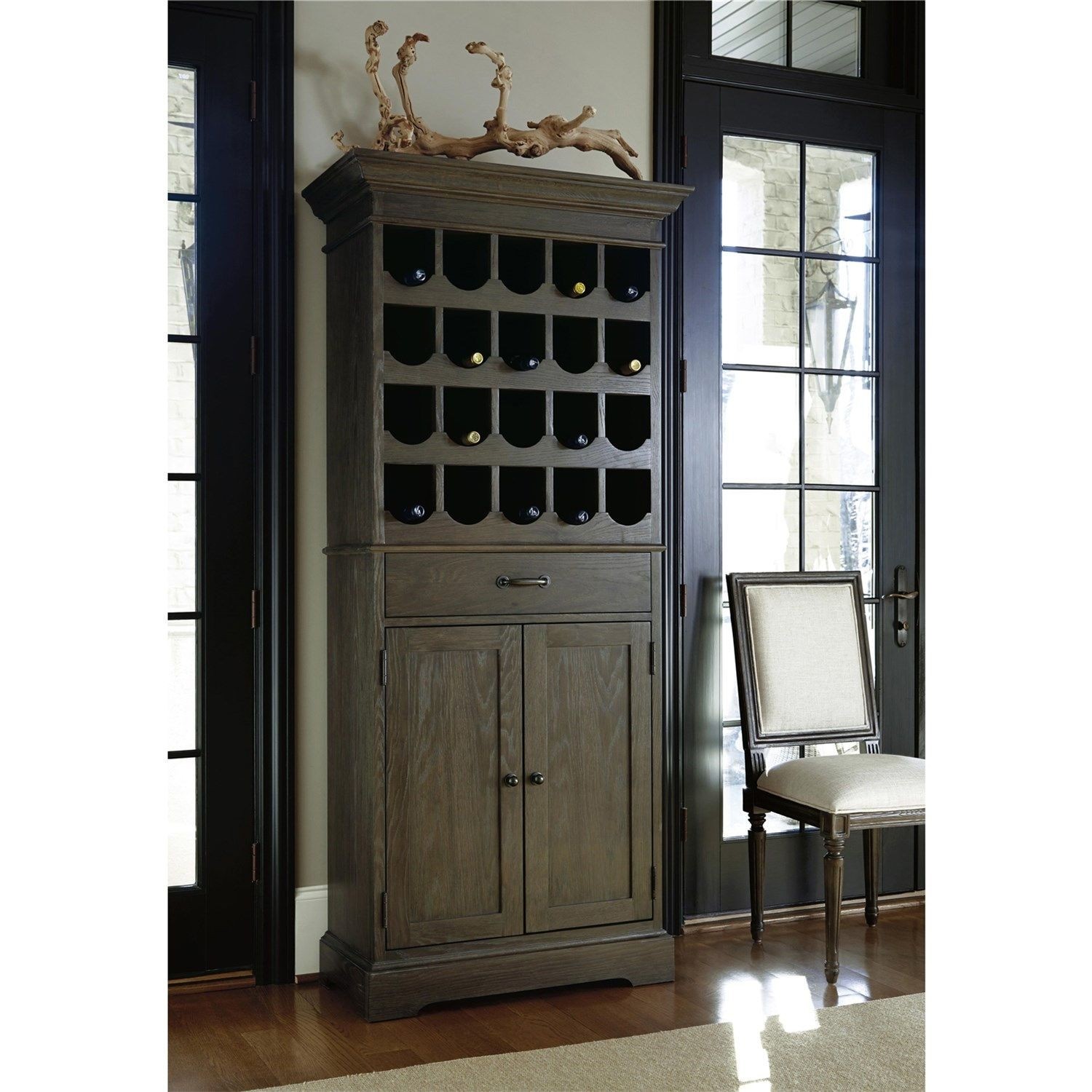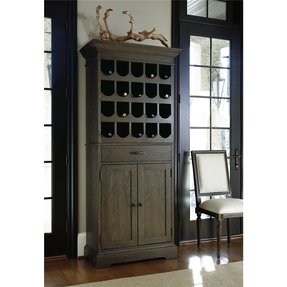 Great Rooms Berkeley 3 Tall Wine Cabinet (Brownstone)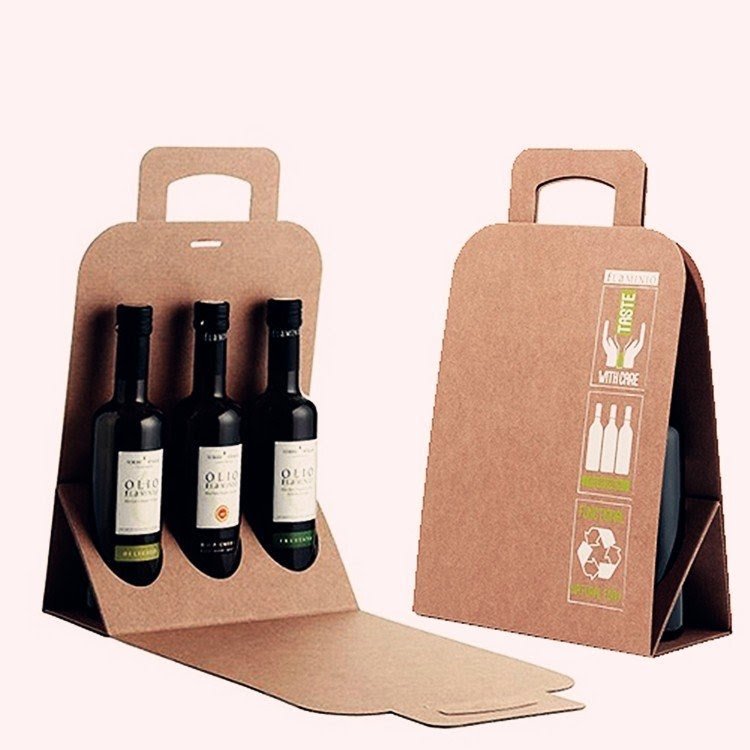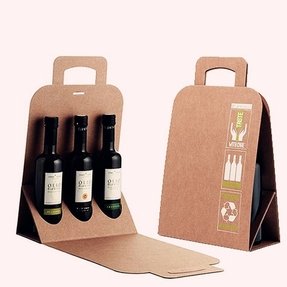 Simple and efficient – a minimalistic wine purse made out of recyclable cardboard box, for all environment lovers out there. Comes in very handy if you want to take wine with you when going out, makes sure the bottles won't break!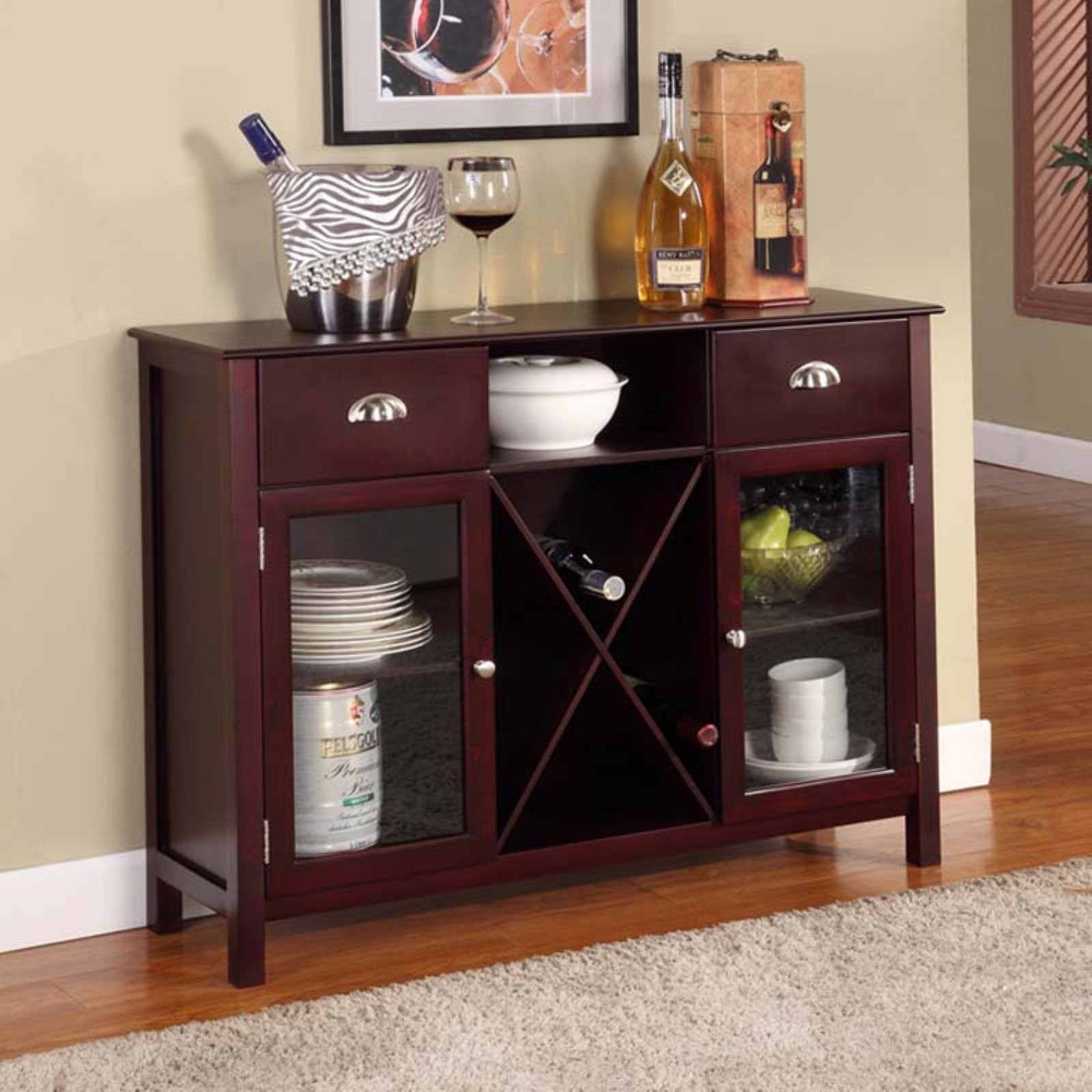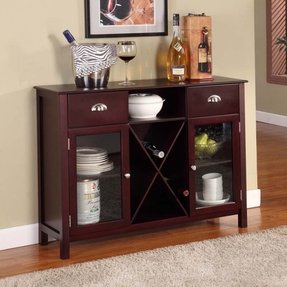 An elegant and refined buffet with a special shelf for wine. In this cherry finished buffet you easily hide your precious tableware. It will beautifully presented through the glass door. On the wine shelf you can put several types of wines to choose for guests.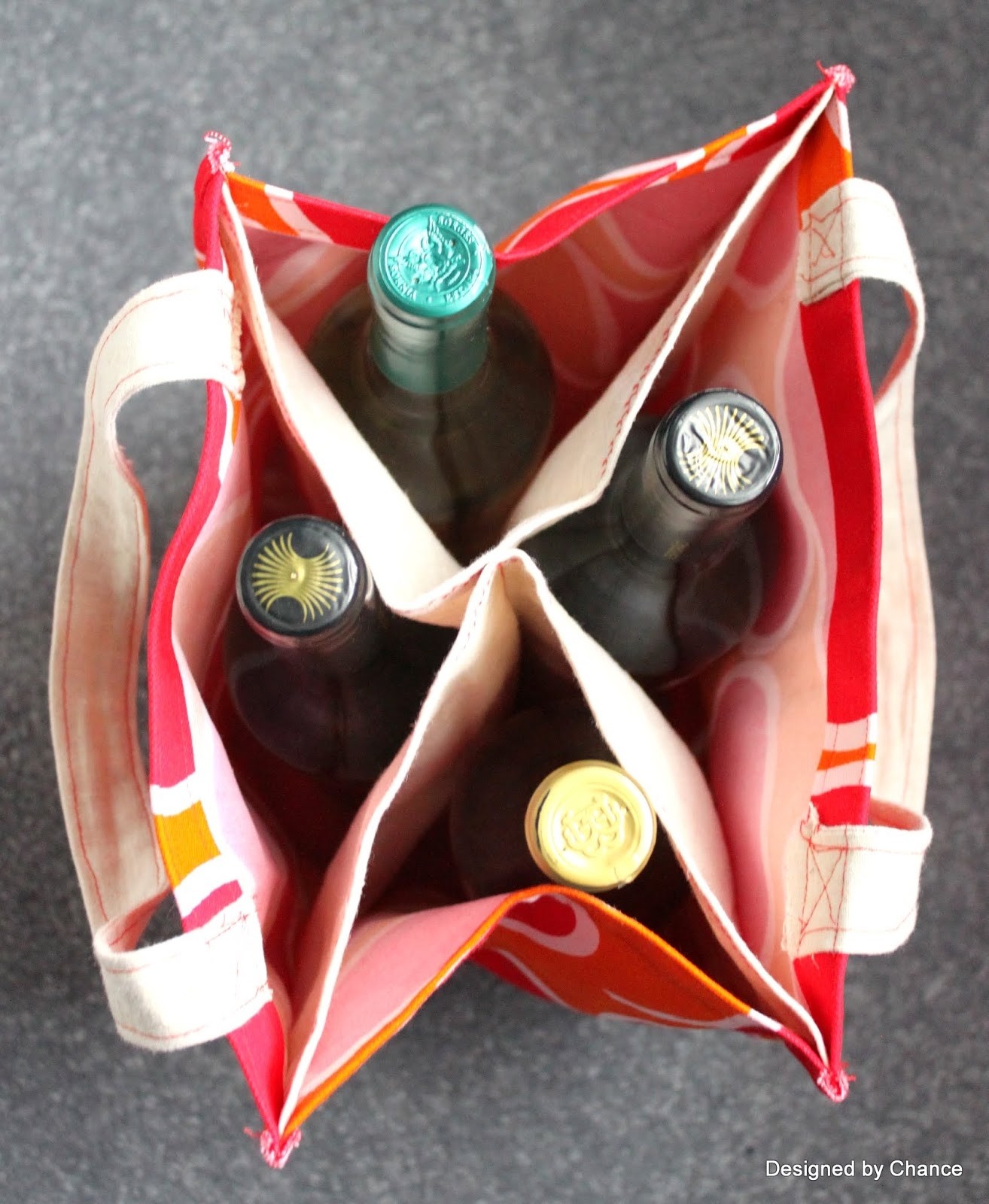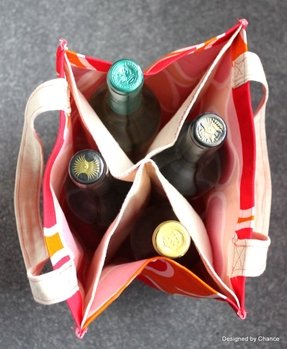 Make your own wine tote and make sure that you have a safe and convenient way to bring some of your favorite beverage to your friends' house or for a shared trip. It sports the strong linen structure and four compartments to make carrying it safer.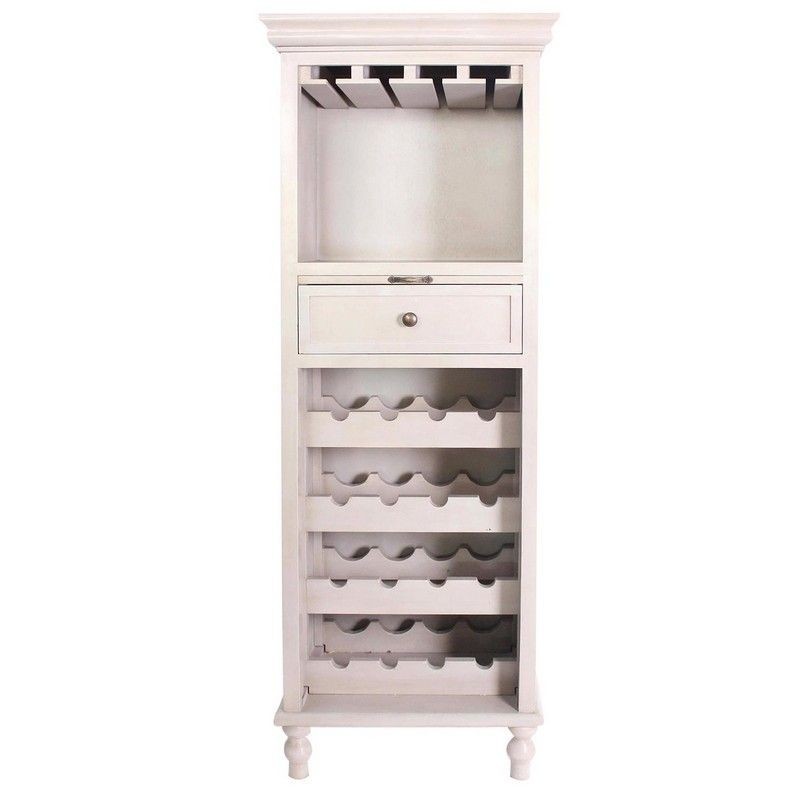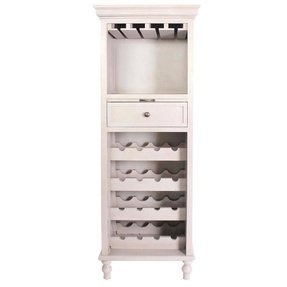 Coventry 1 Drawer Tall Wine Cabinet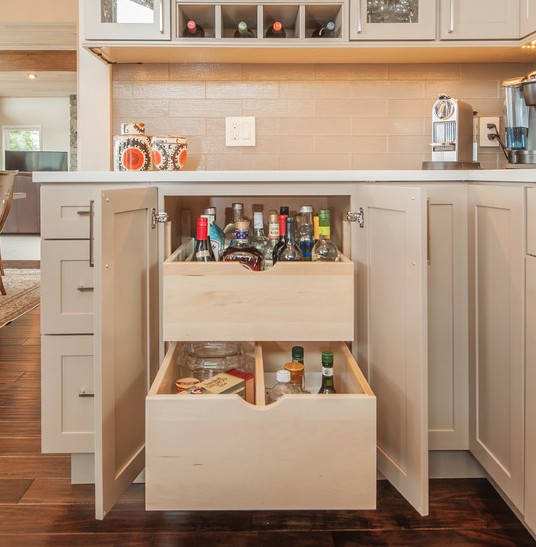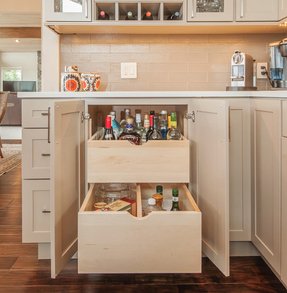 Bellevue Somerset Remodel - transitional - kitchen - seattle - by Kayron Brewer, CKD, CBD / Studio K B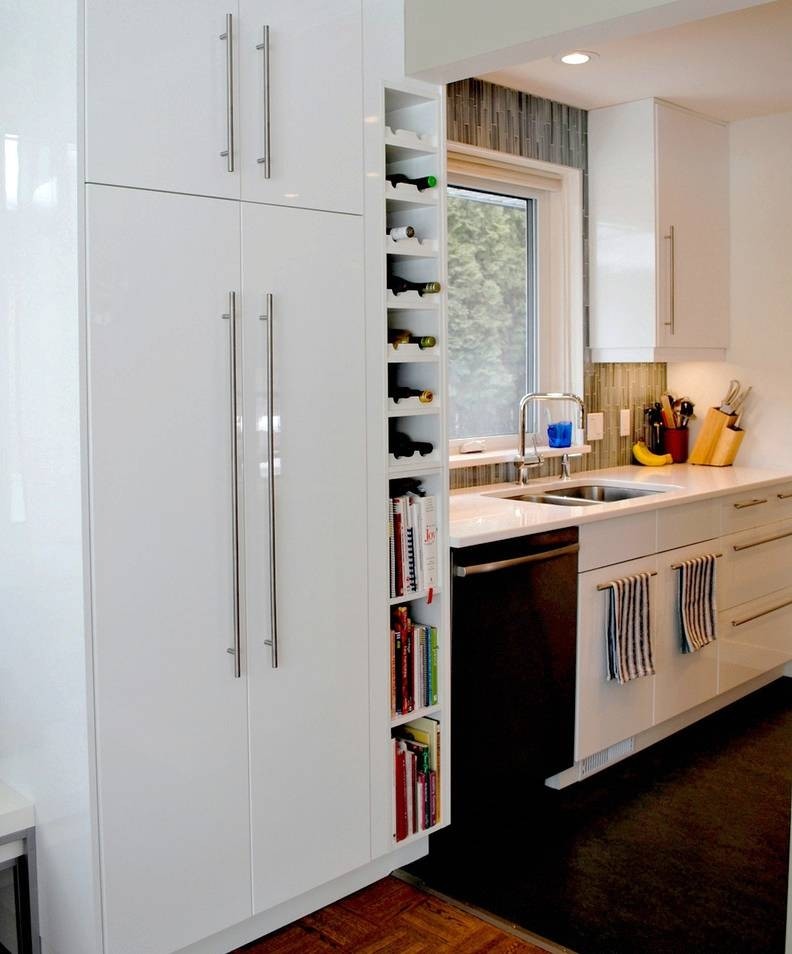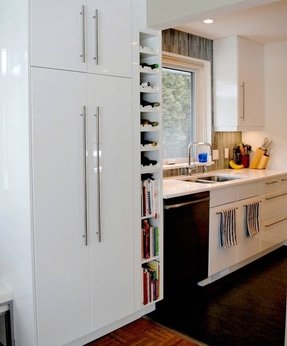 Built In Wine Rack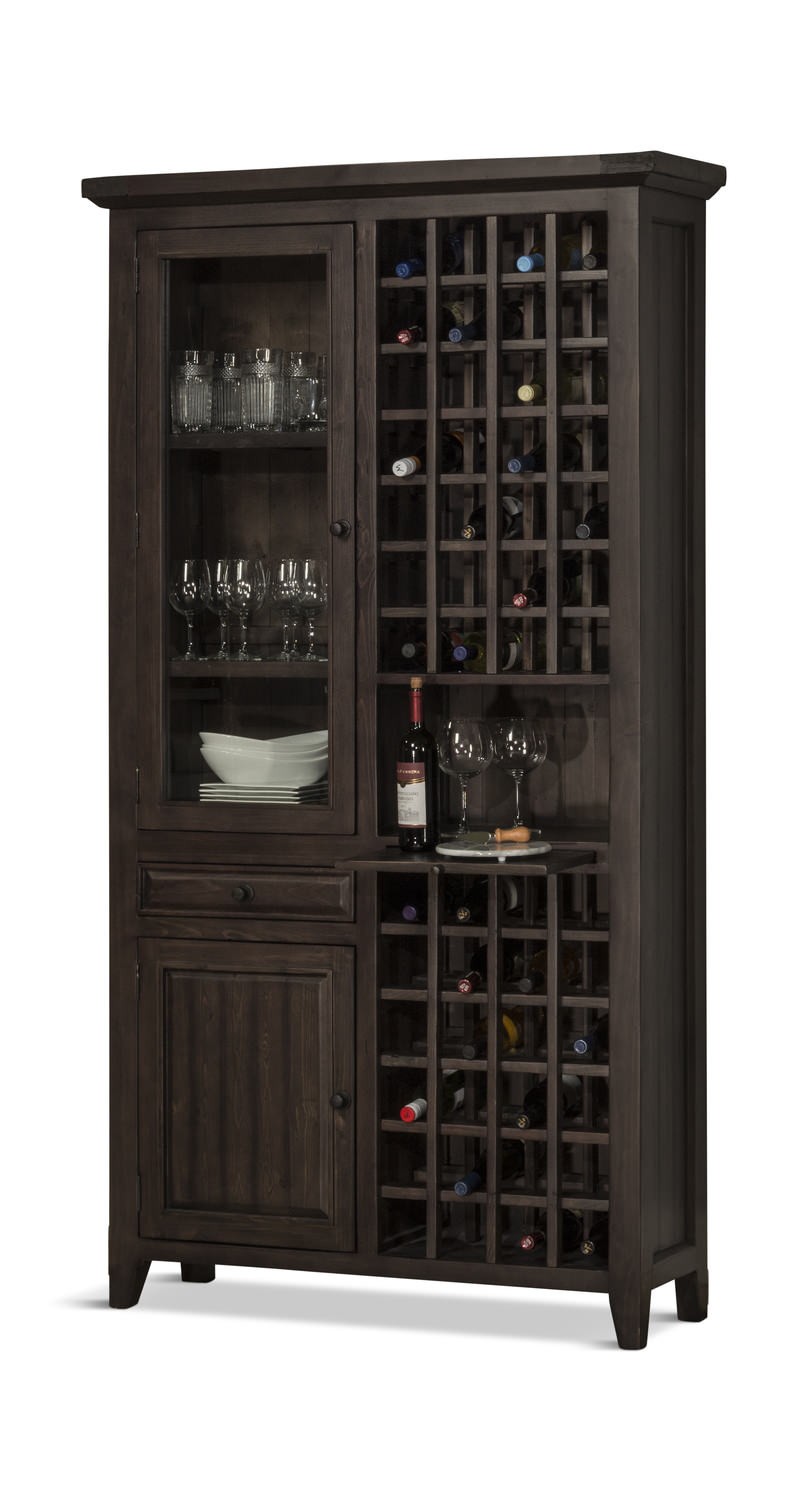 Tuscan Retreat Tall Wine Cabinet | HOM Furniture