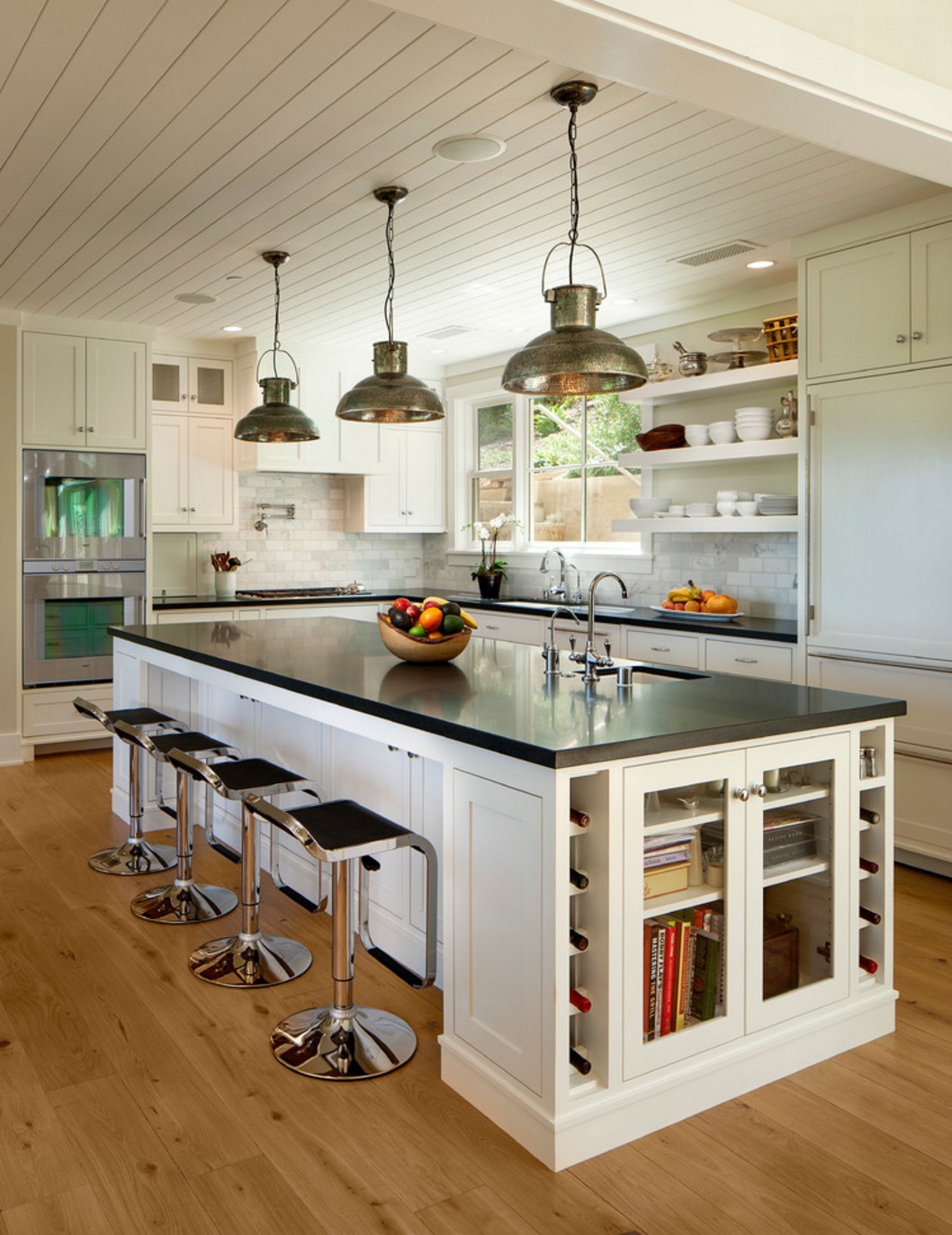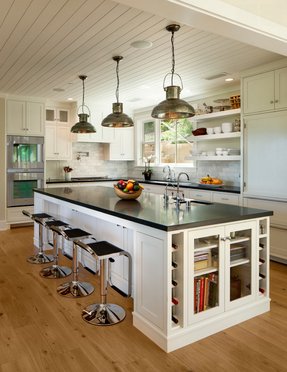 Practical and unique kitchen island offers you a lot of space to cook. It has also a spacious drawers for your cooking books and shelves for the wine to keep them at your hand. Classical color makes it fit to every kitchen decor.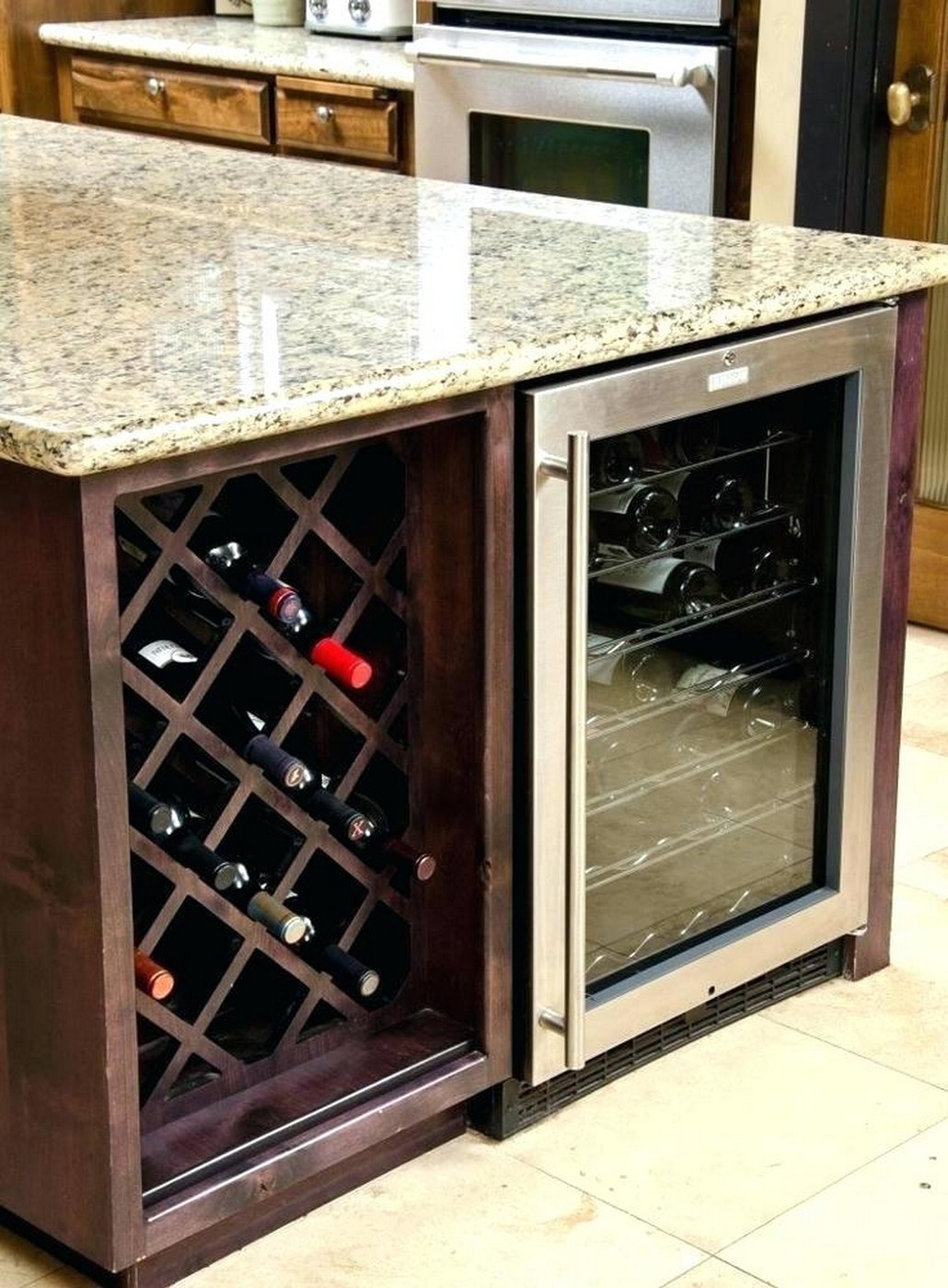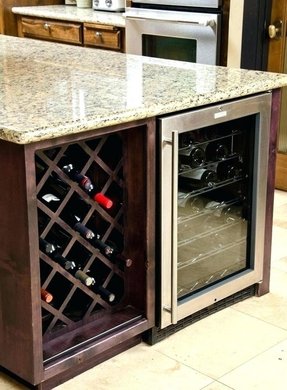 Suitable for spicing up contemporary kitchens and indoor bars; this fabulous kitchen island will make your wine-serving job much easier. Includes a granite countertop, a wood-made wine rack for 18 bottles of wine, and a built-in wine refrigerator.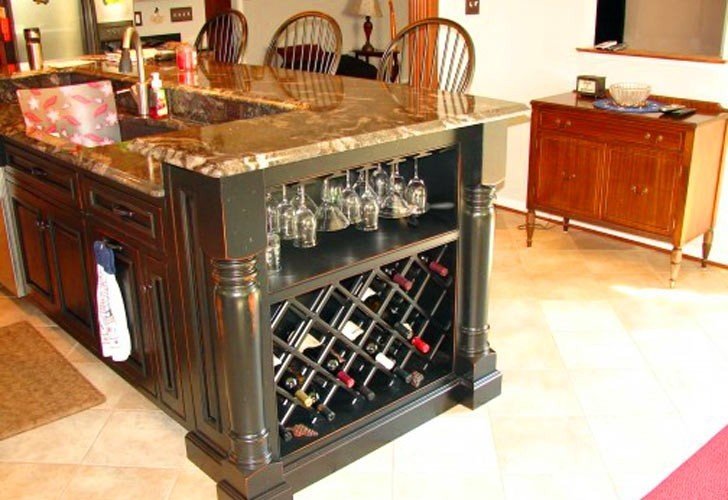 Traditional composition of furniture in a compact kitchen, furnished with a large kitchen island in the middle with a frame made out of oak wood with a distressed finish and a coat of gray paint, paired with wine storage on the side.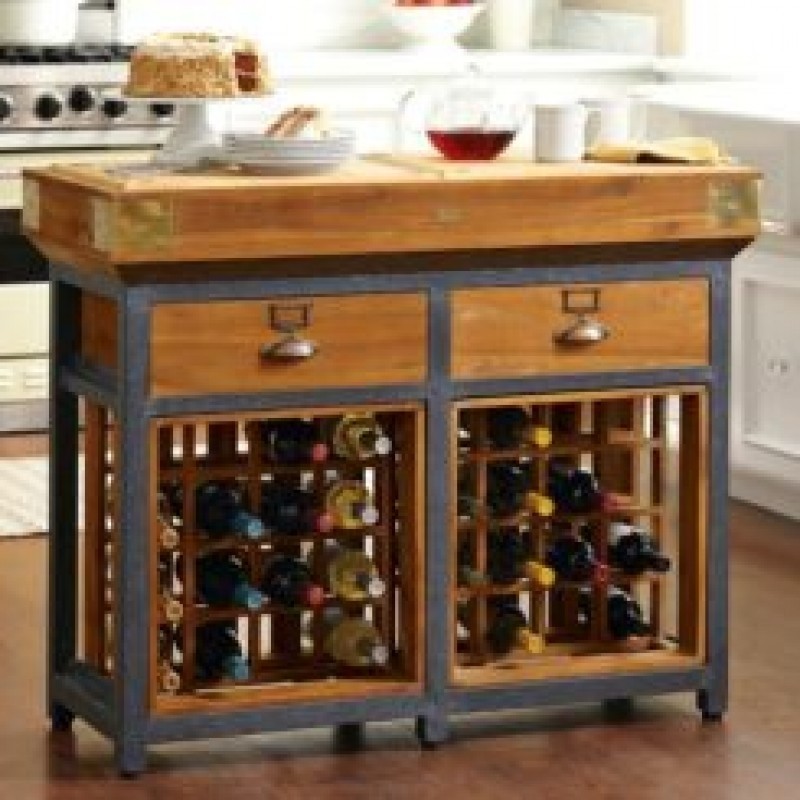 A kitchen island with wine rack is something that modern houses shall definitely have. It's modern, minimalistic design shall enhance all kinds of living or dining rooms. It was crafted with a metal frame and a thick rubberwood butcher-block top.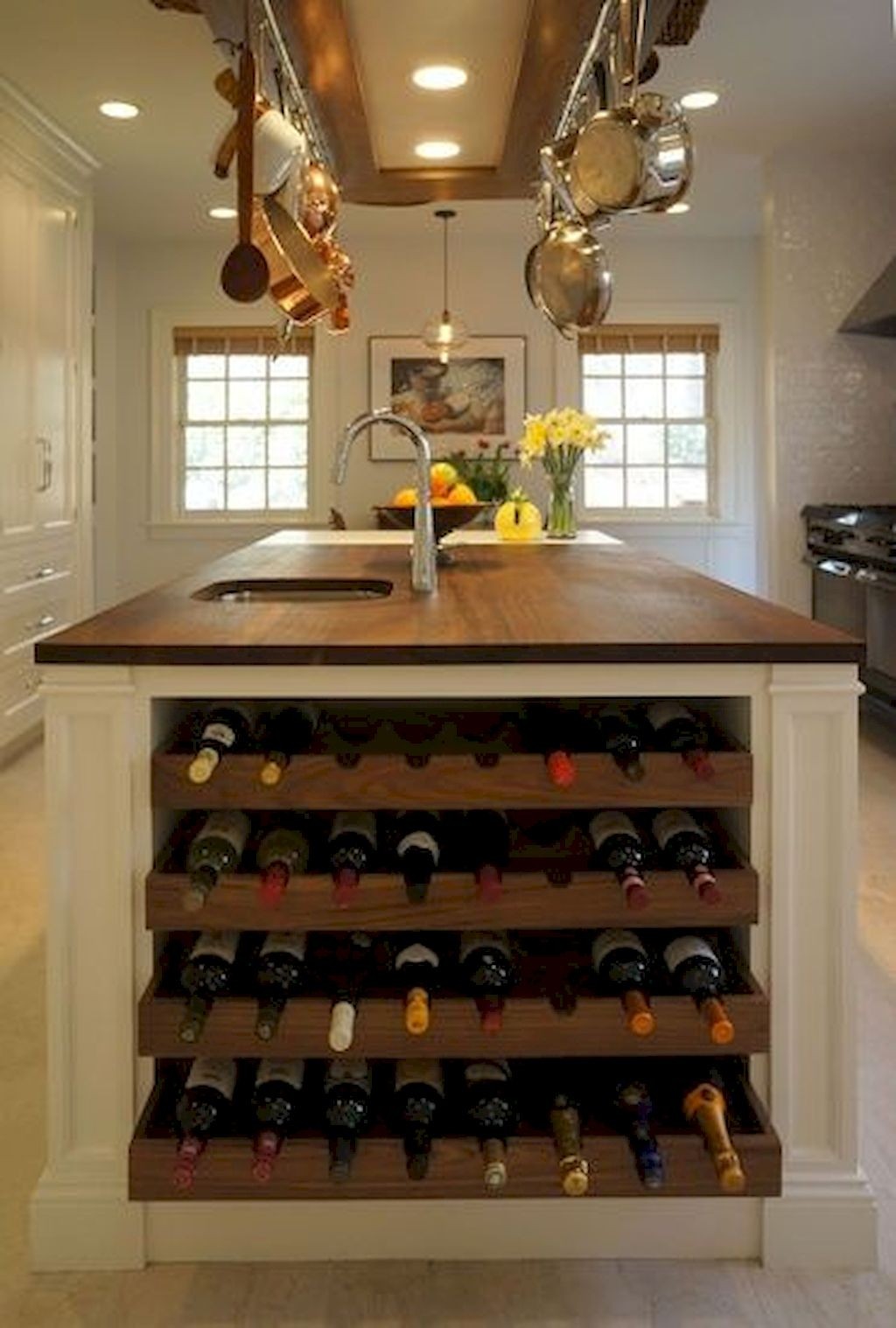 The large and very functional kitchen island with wine rack is a great combination of attractive design and perfect craft. The impressive pot rack above the kitchen island perfectly complements the décor of the kitchen.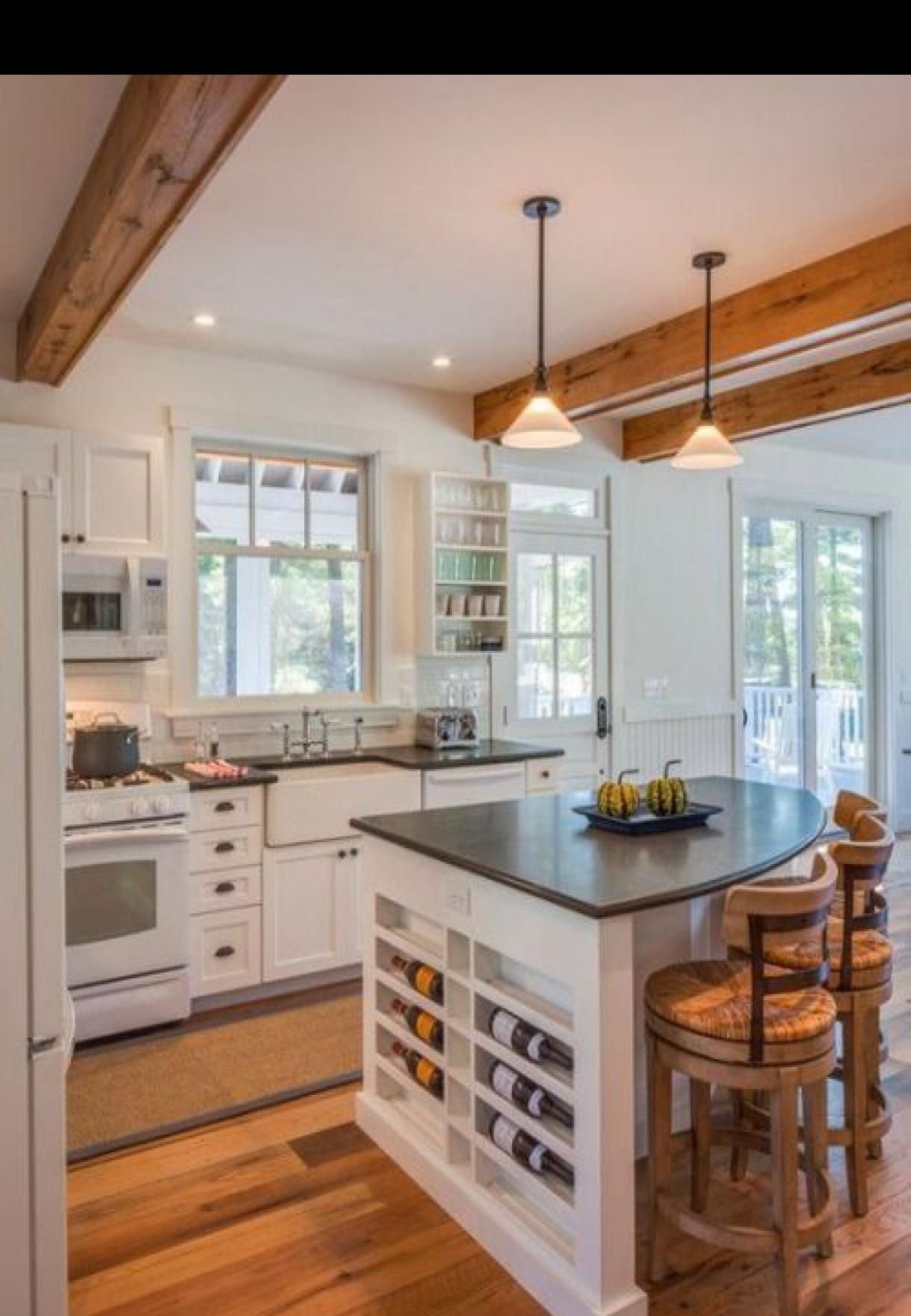 Beautiful kitchen island featuring a curved design, a stunning granite top, and wine racks on the sides. The island is constructed from wood and comes with a beautiful white finish too. It's the ideal combination of stylish design and outstanding functionality.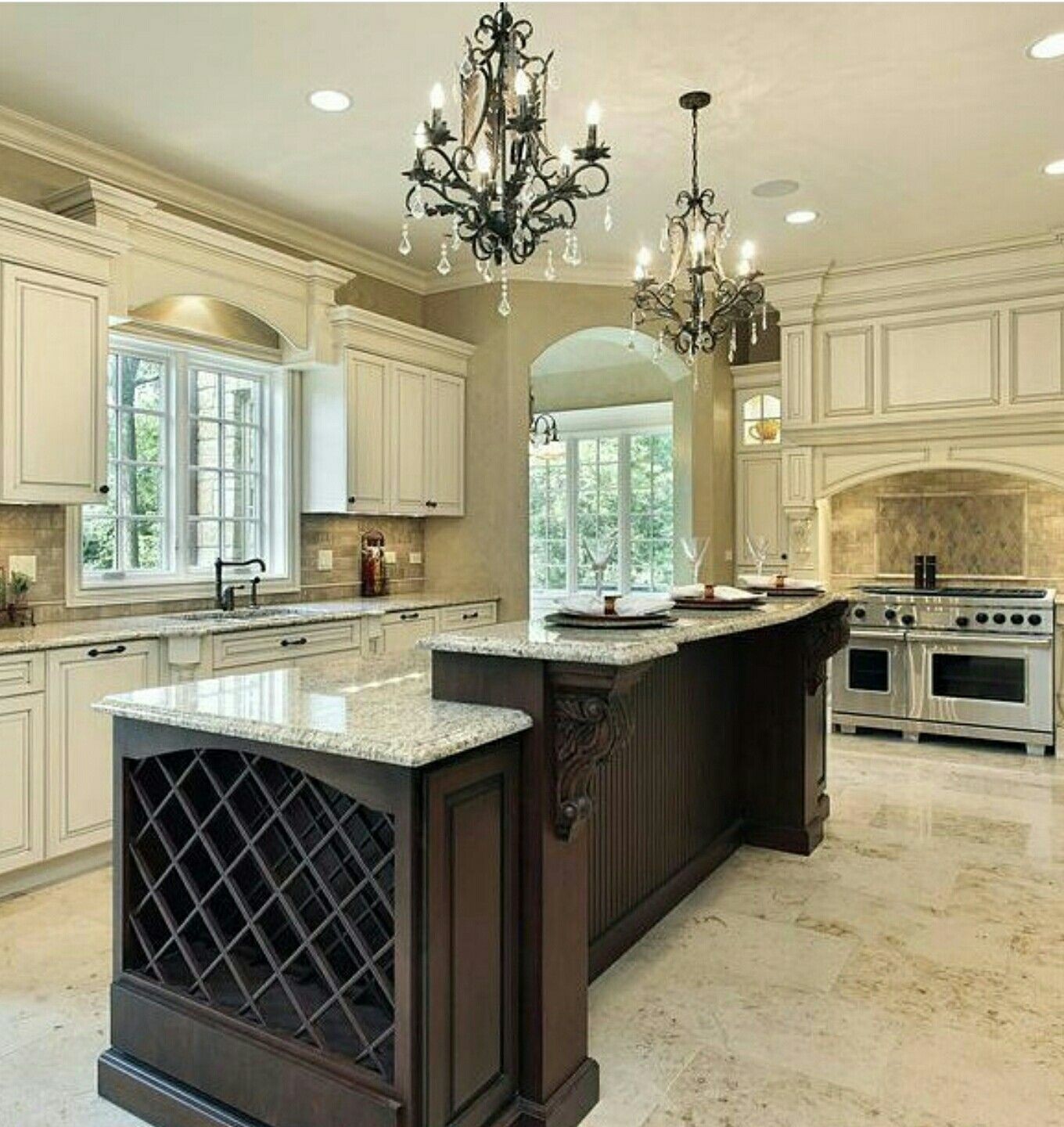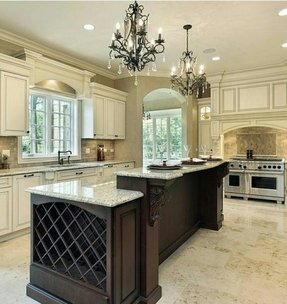 Beautiful and functional kitchen design with a central kitchen island equipped with a wine rack. It features a solid marble top just like white cabinets with spacious drawers and compartments for kitchen accessories.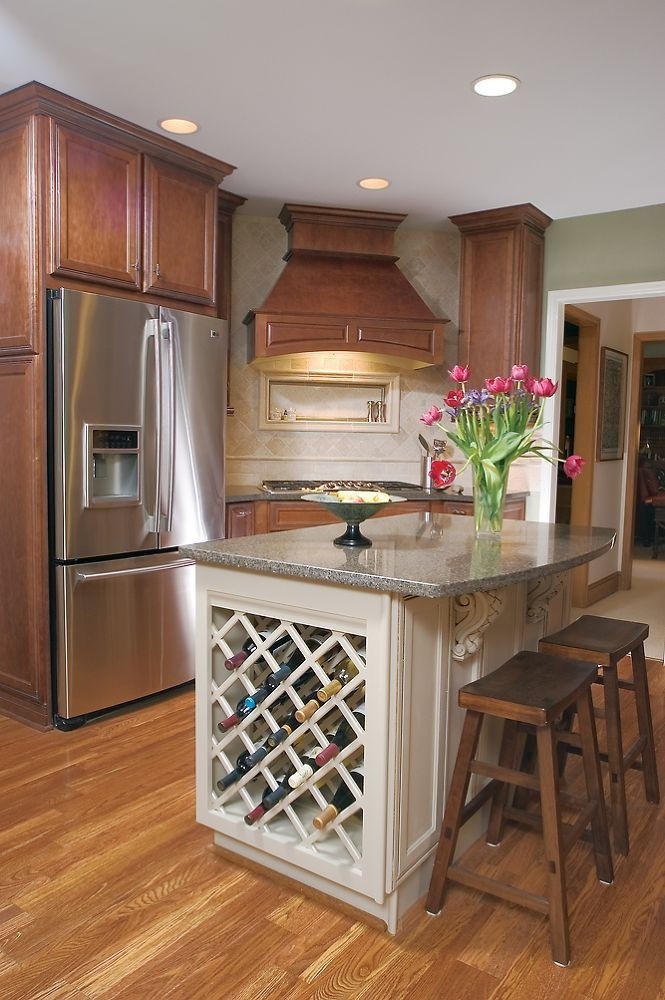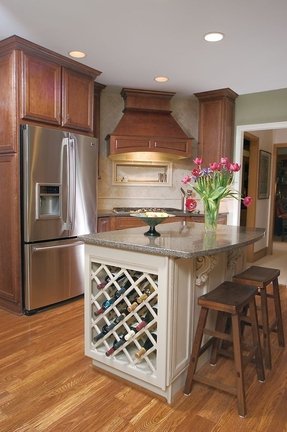 Modern and practical kitchen island featuring superb granite top and a compact wine rack at the bottom. The piece also comes in two distinct tones, including a light and neutral cream at the bottom. You also get additional storage cabinets and drawers for all your kitchen supplies.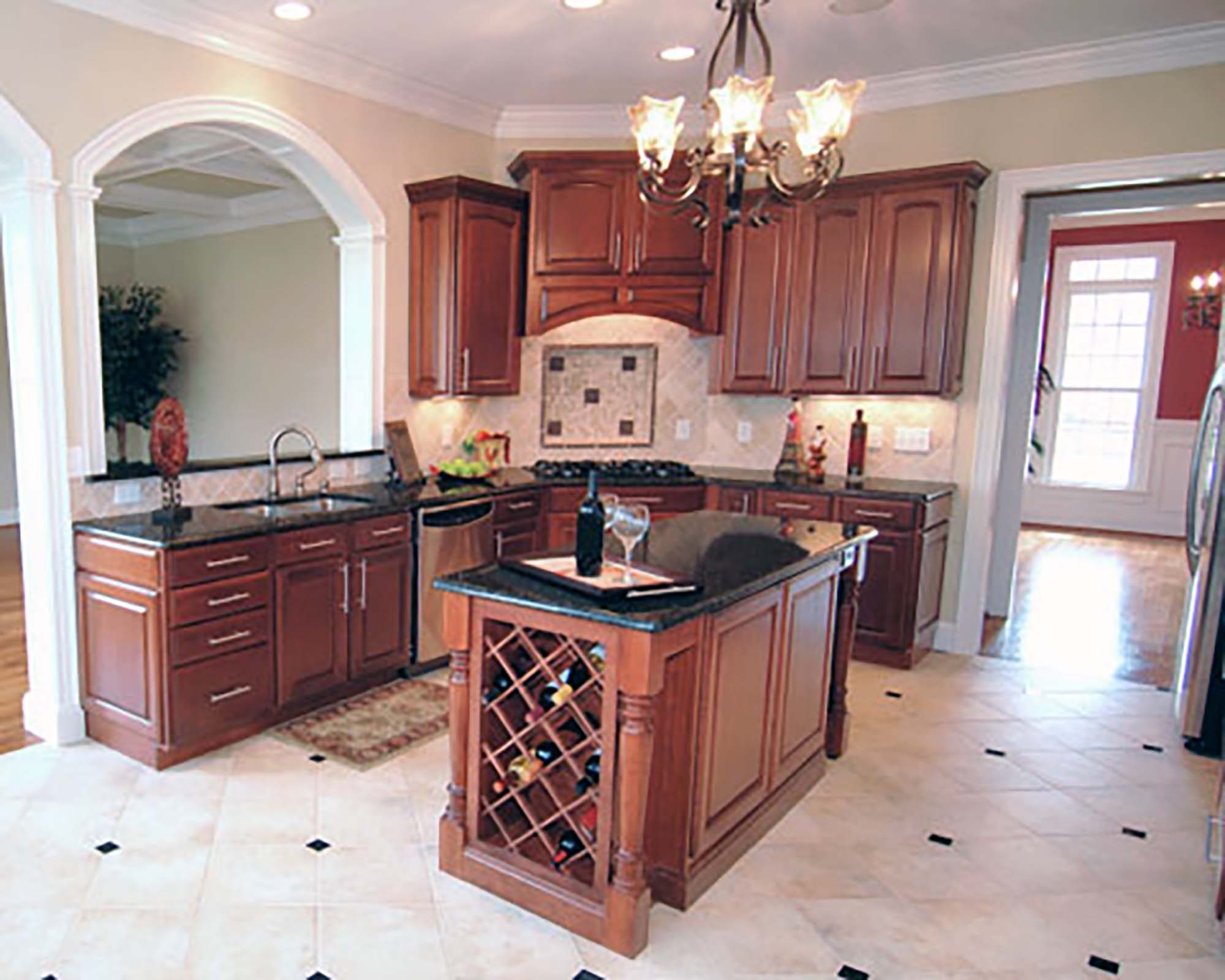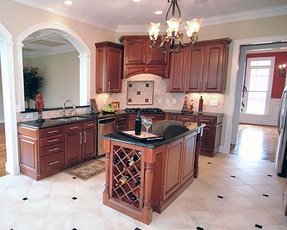 Modern kitchen island featuring a stunning granite top and a well-built wooden base. The island also comes with a wire rack on one side, big enough to hold dozens of bottles. You get beautiful glossed brown finishing on the wood that should match with the rest of the cabinetry.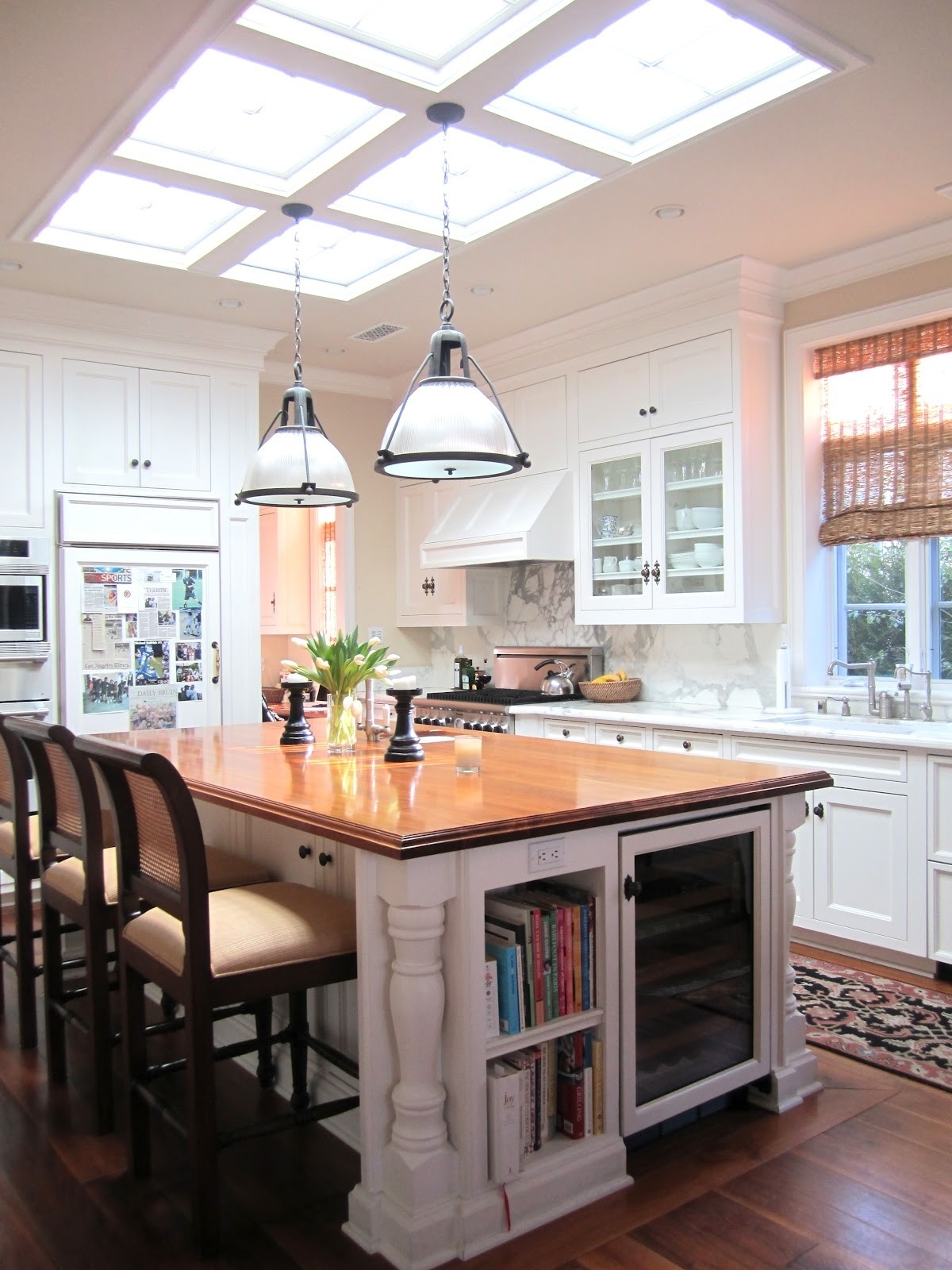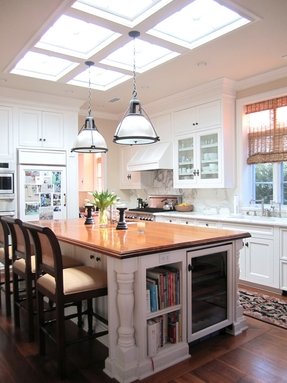 Contrasting grey and warm wood tones define this kitchen, with upper cabinetry featuring built-in wine rack, and dark wood island with marble top dominating the space.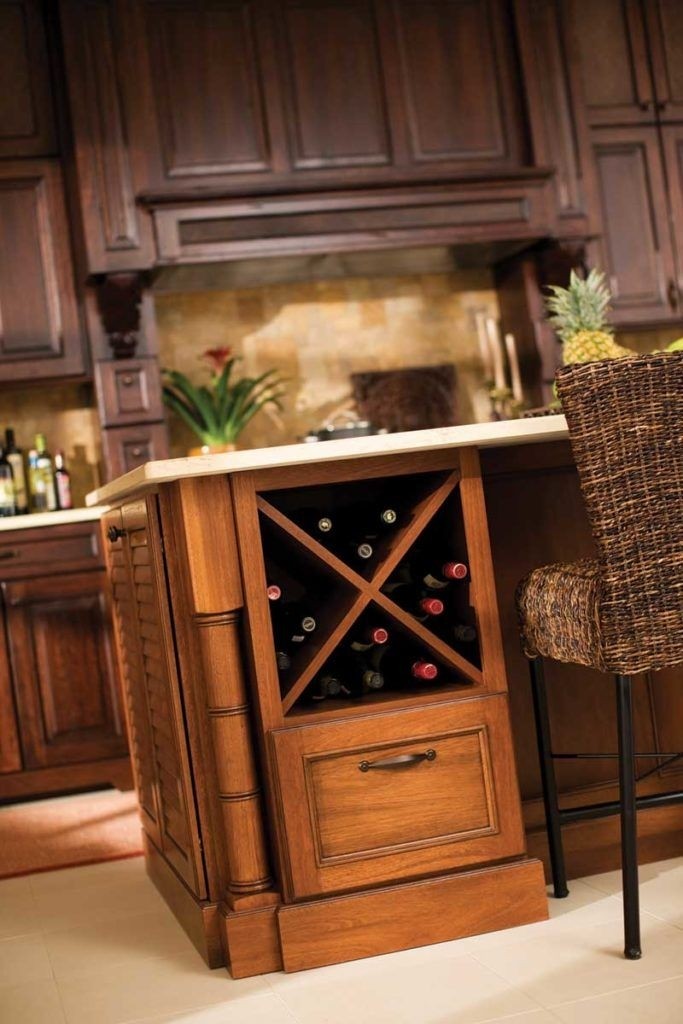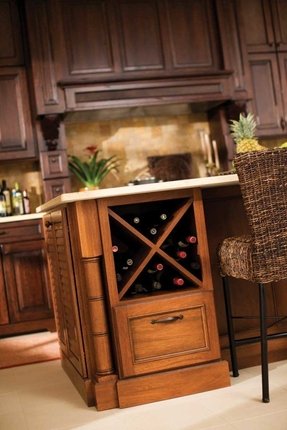 An "X" wine rack in the island offers convenient wine storage and added detail for your kitchen design. Cabinetry Shown with the Montego styled doors, in Lyptus with Heavy Heirloom "C" finish. (Dura Supreme XBD)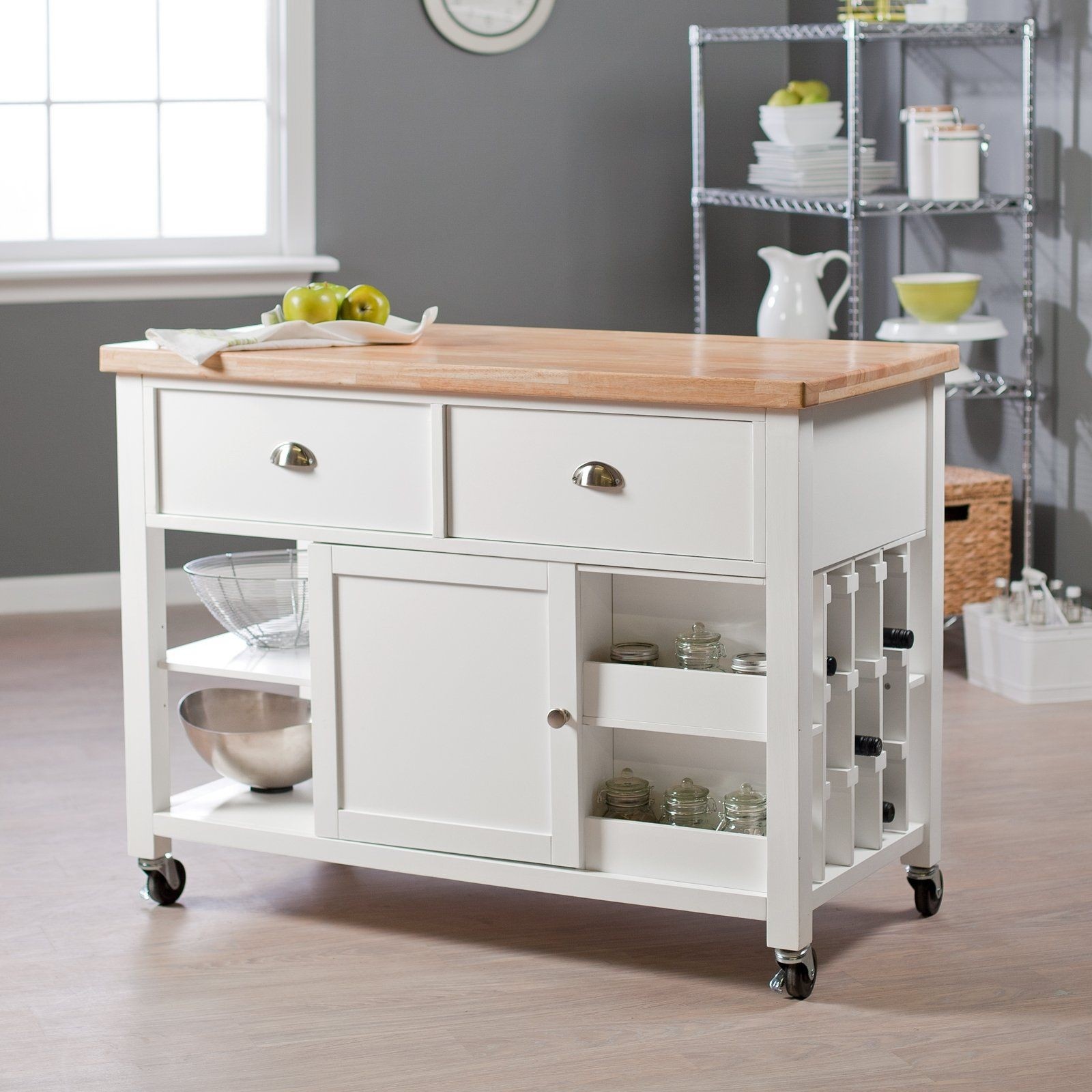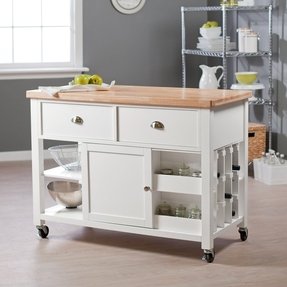 Mobile kitchen island with black wheels and solid wooden frame finished in white color. This element of kitchen equipment includes storage compartments, drawers, shelves and a practical rack for wine bottles.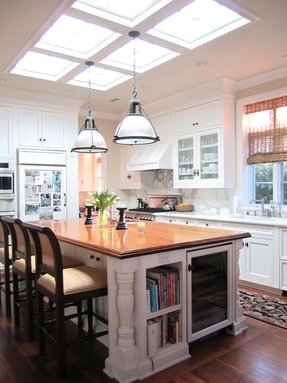 The focal point of this kitchen is delivered by an exceptionally spacious kitchen island with white base, sleek light brown wood top and, best of all, multiple nooks and crevices to store stuff, not excluding wine storage.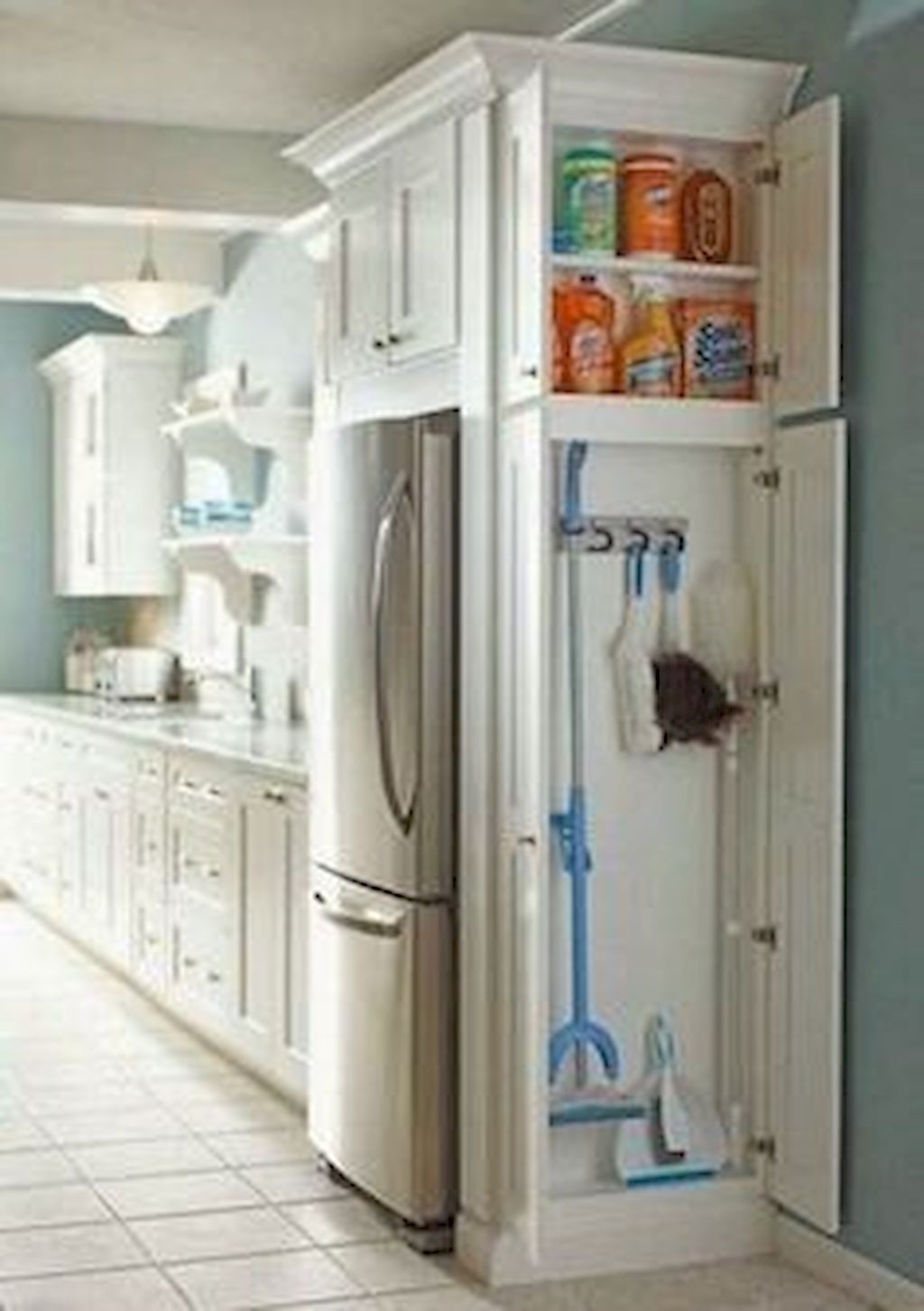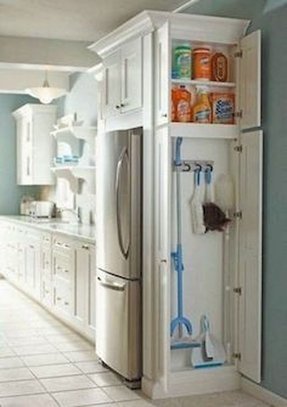 Smart kitchen organization idea: a tall narrow cabinet flanking the refrigerator. Classic crown molding on top. The closabl cabinet with opaque doors hides away brushes, broomsticks and cleaning products.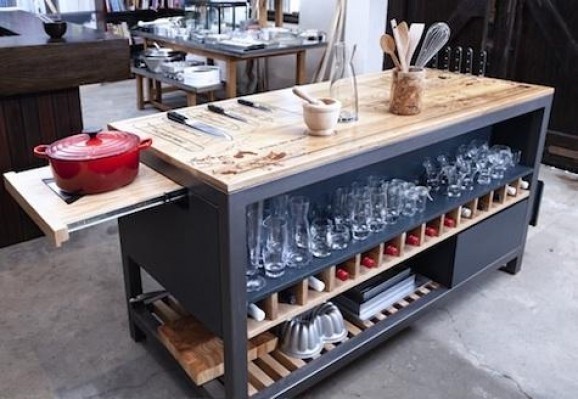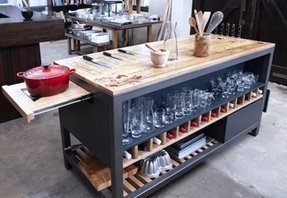 The custom "Mise en Place Work Table" from Dublin born, Cape Town-based chef Liam Tomlin. Made from solid ash with a cast-iron frame, includes cutting boards, glass holders a wine rack and more.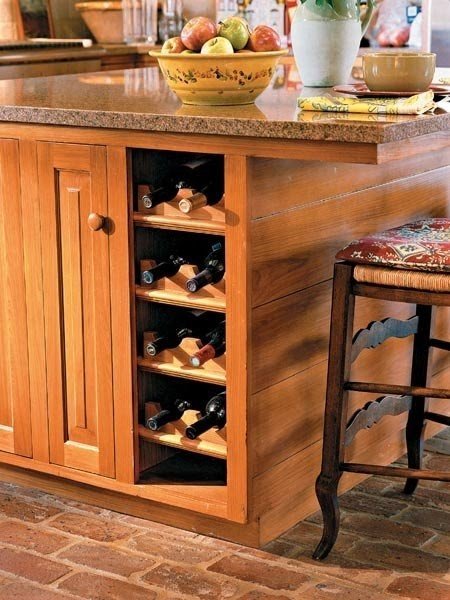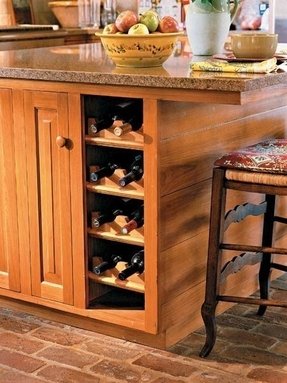 Make space for wine bottles by removing the door on a base cabinet and lining the open shelves with scalloped wood inserts. The Snow River Wine Rack Accessory Kit can trim to fit inside a standard 18-inch cabinet; Sears. | Photo: Jean Allsopp | thisoldhou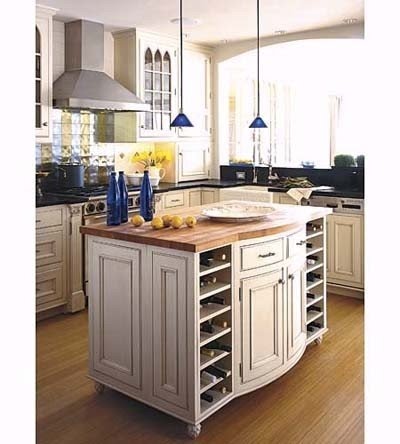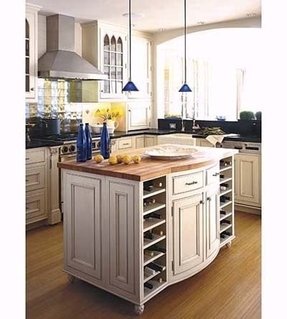 This 4½-by-3-foot butcher-block top island houses a microwave, pull-out trash bin, wine racks, and multiple drawers for pots, pans, and cutlery, taking a lot of pressure off the perimeter countertops and storage areas in the kitchen. | Photo: Alex Hayden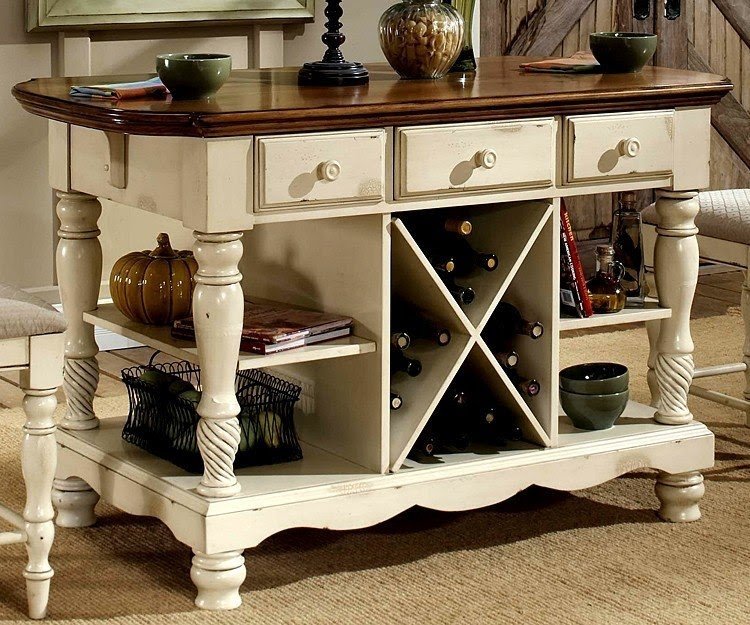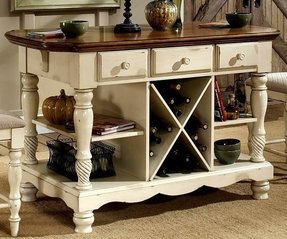 Superwoman*=: Kitchen Island Revamp - kitchen island wine rack pics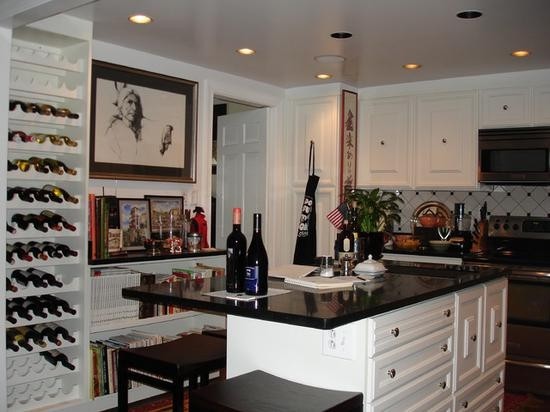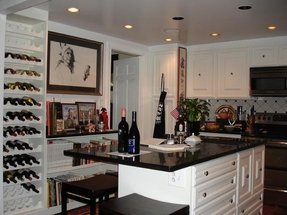 Kitchen with island and wine rack eclectic-kitchen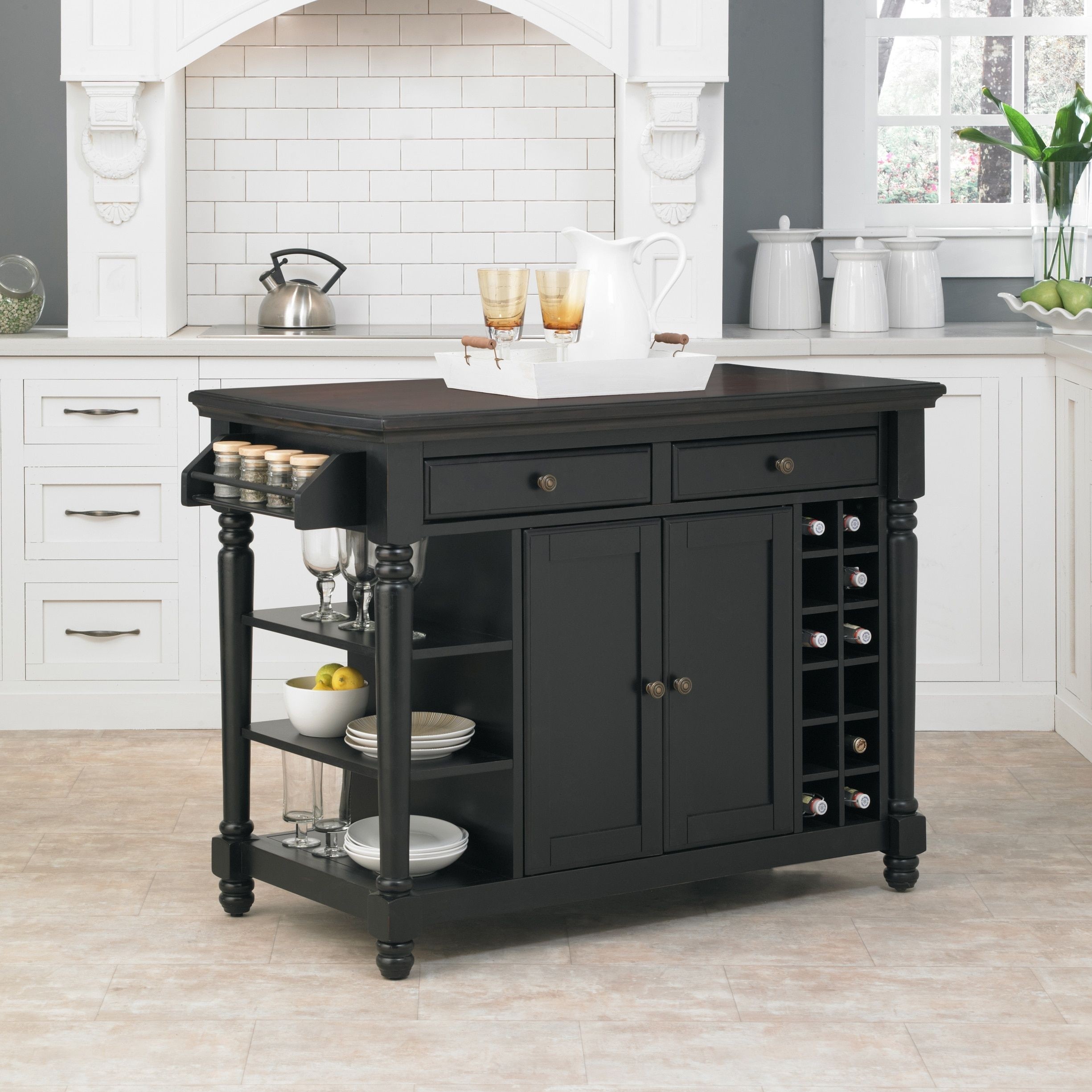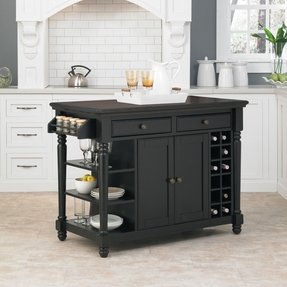 Kitchen Dark Small Kitchen Island On Wheels With Storage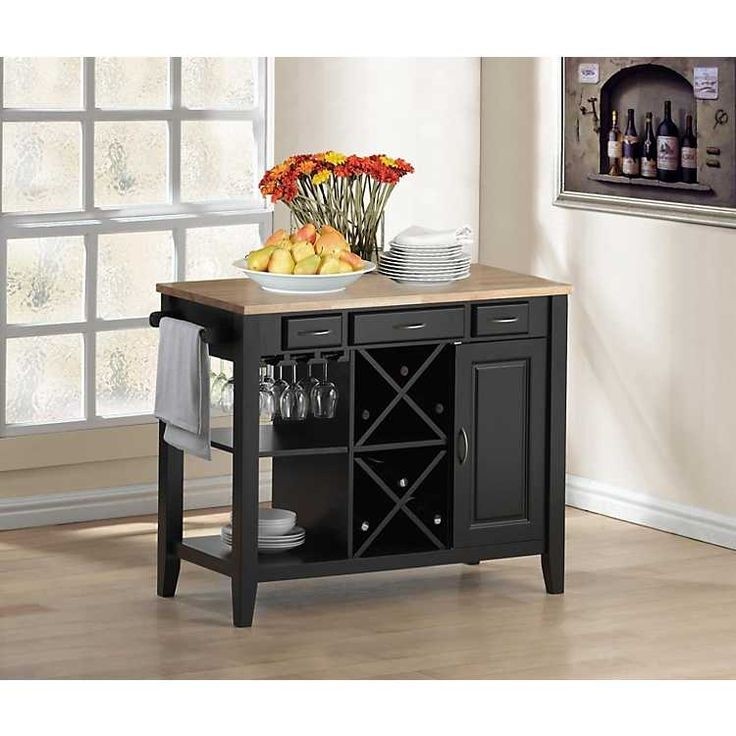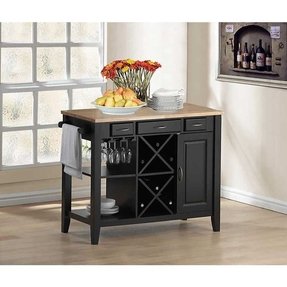 Elegant and functional, this kitchen island is suitable for indoor use and splashed with a two-tone espresso and light oak finish. Includes 3 utensil drawers, 1 side cabinet, 2 wine racks, 1 glassware rack, 2 open shelves, and a cutting board top.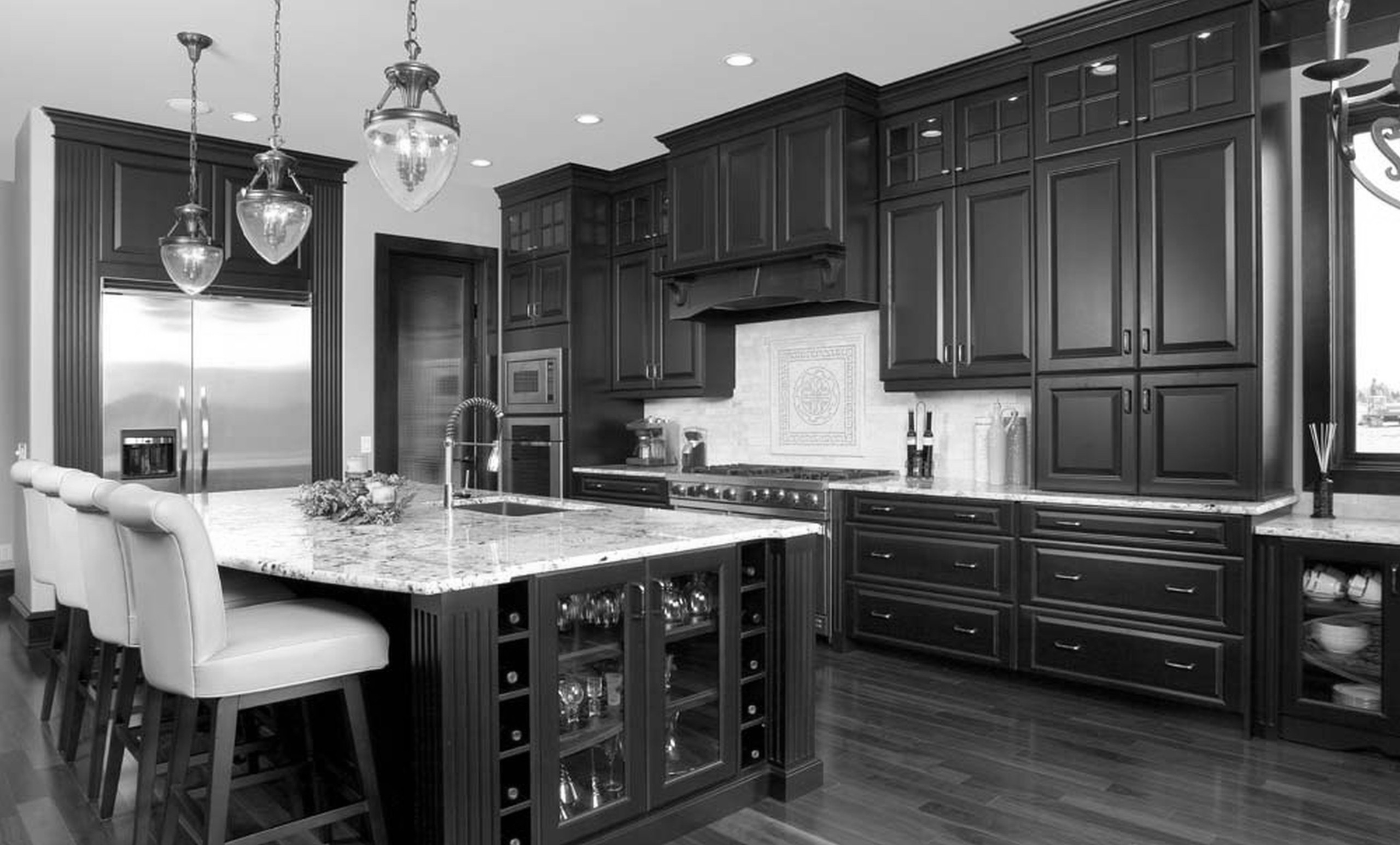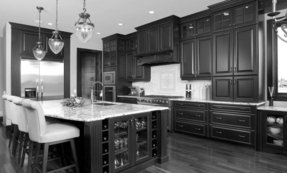 Solid wooden cabinets for kitchen use. These elements of furniture are finished in neutral black color. The central kitchen island features a wine rack and storage shelves with glass doors. This stylization looks good in any kitchen.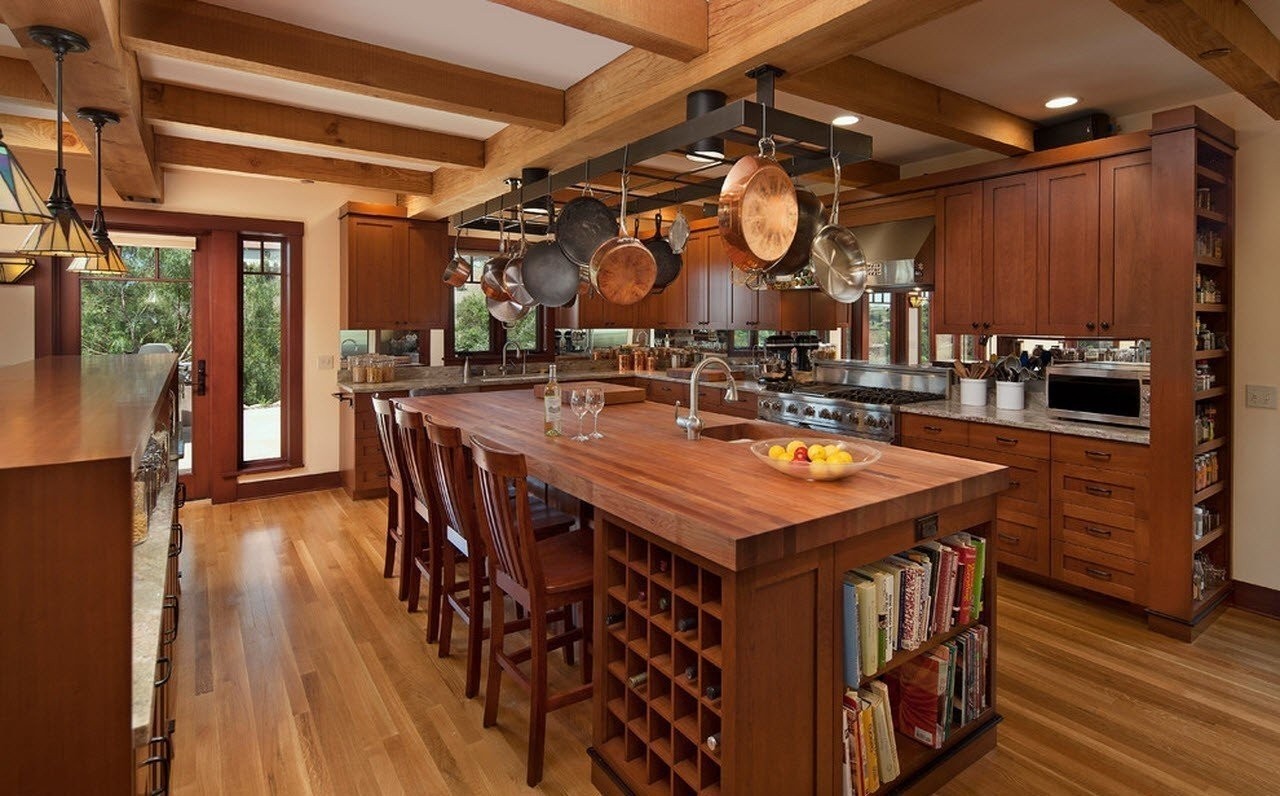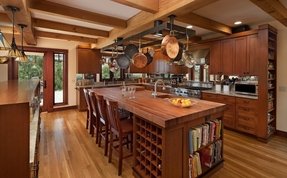 built in wine racks wood kitchen island rustic kitchen design wood ...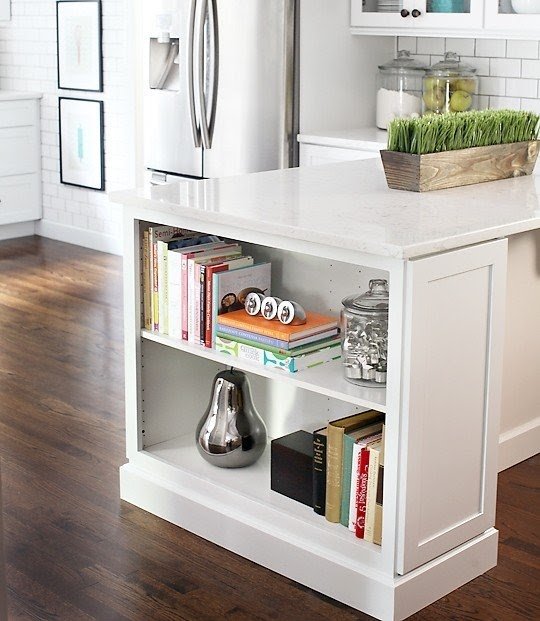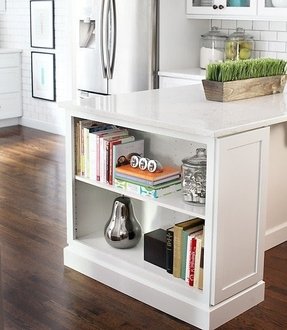 Kitchen island bookshelf for cookbooks Perfect to add on to the end of the new counter in the kitchen.....LOVE this idea ....now to match colors.....hmmm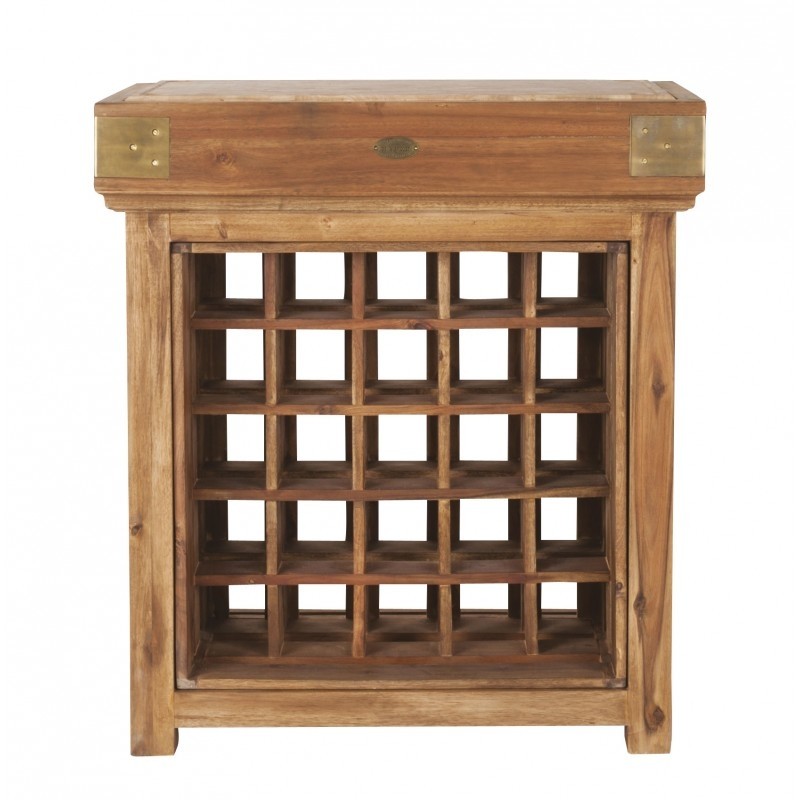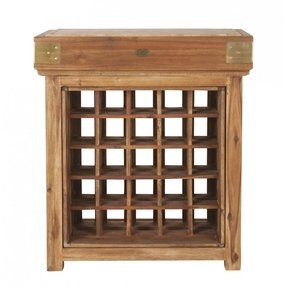 A cool rustic style kitchen island with a rack for 25 bottles of wine in 5 tiers. It's made of solid wood in brown shades. It has a rectangular top with a same shape inset in a lighter tone, brass cornerpieces, low angular feet.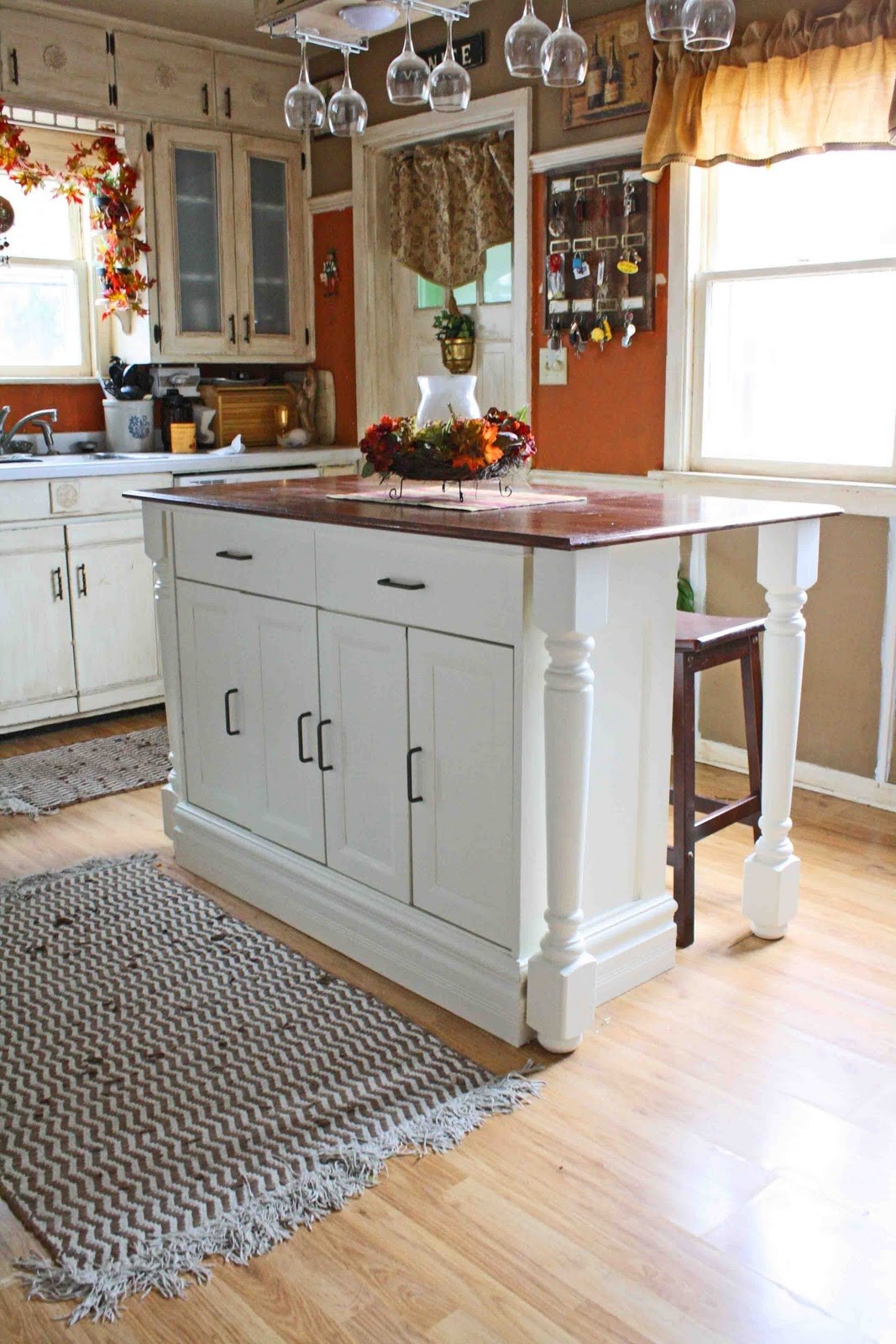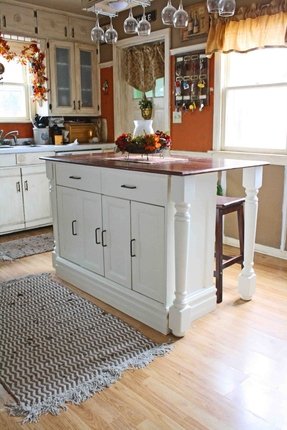 Kitchen island fitted with a lot of cabinets and drawers. It is made of wood in two shades. Neutral and functional design for any kitchen according to taste and need.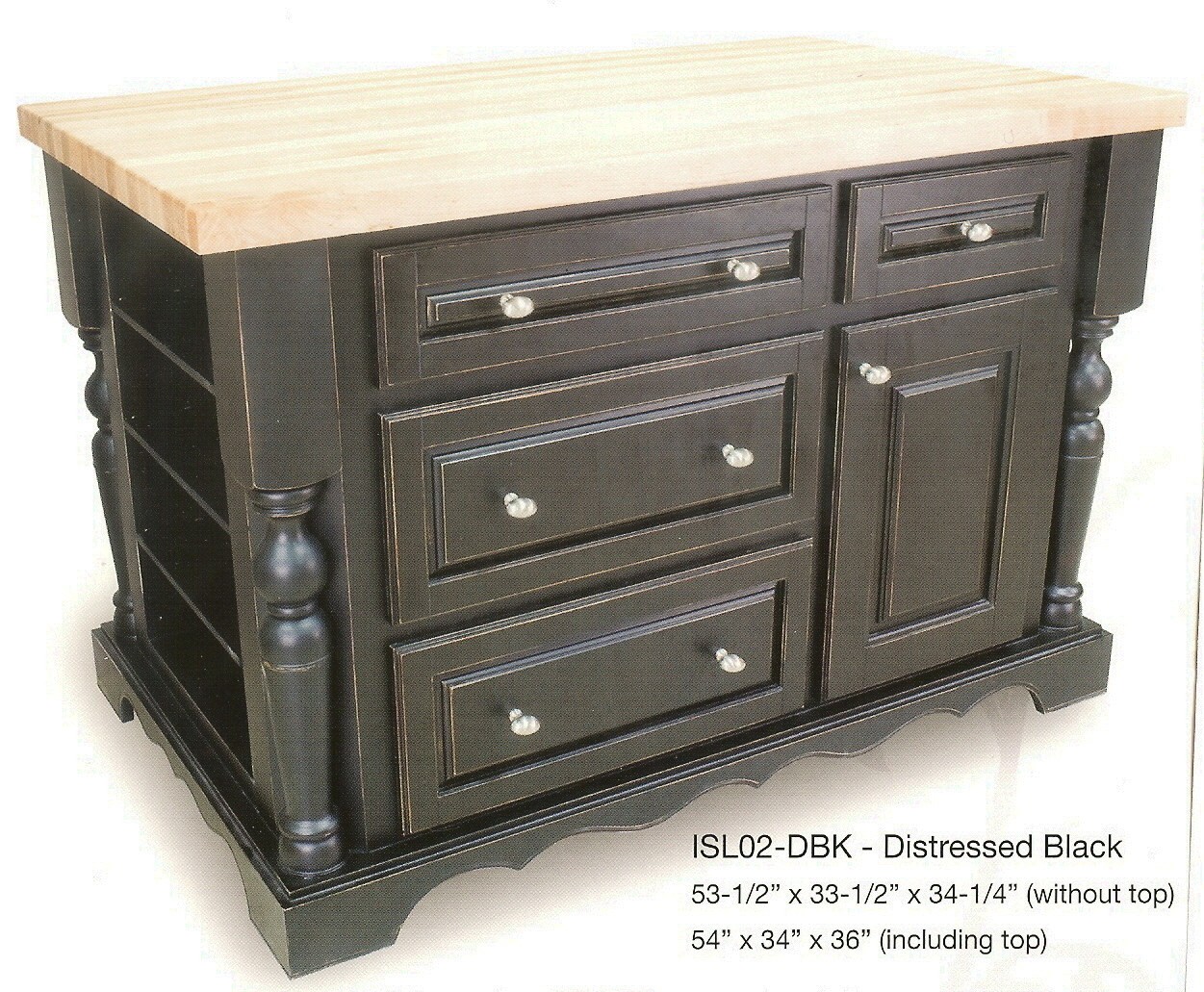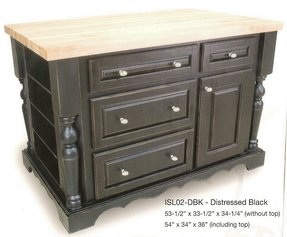 A chic traditional island of wooden materials. Its body has turned corner posts, wavy base aprons, low angled legs, a bit distressed black finish. A rectangular top has light brown hues. Drawers and a door cabinet have small metal mushroom pulls.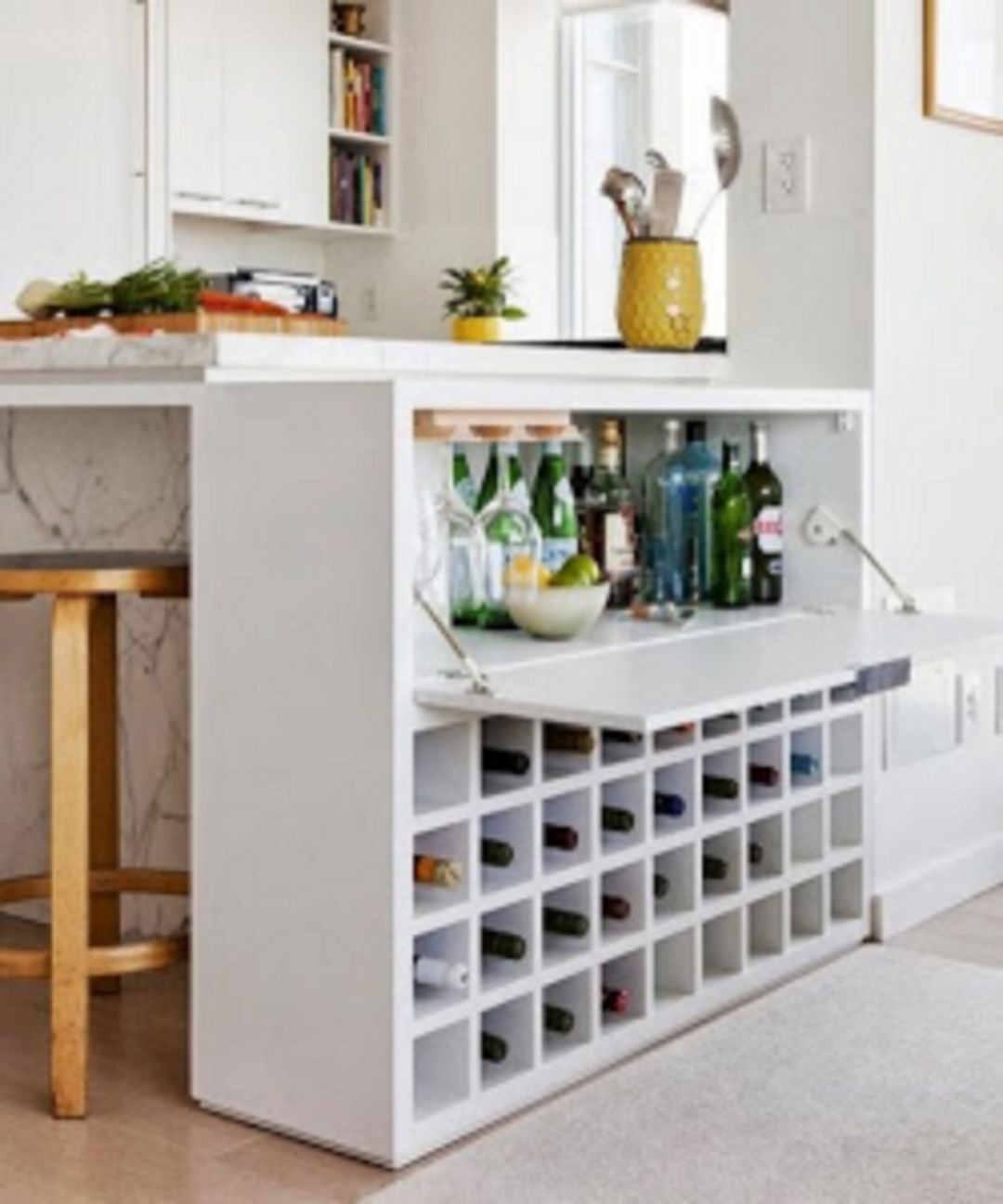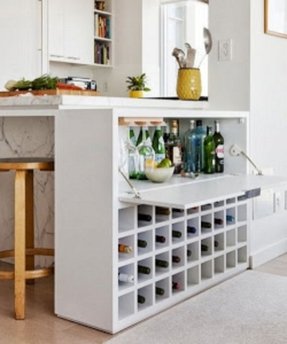 original bar for small houses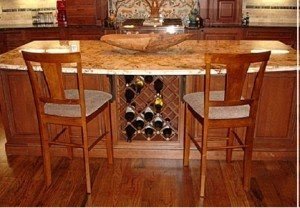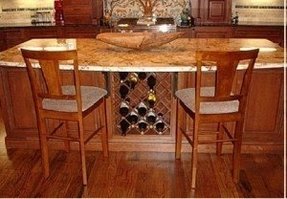 Josey Kitchen Island with Wine Rack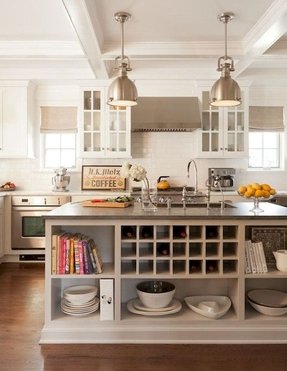 An aesthetic modern kitchen island made of wooden materials. It has a white frame with a wider base but a simple rectangular brown top (with a sink). It's equipped with size-varied open front niches and a 3-tier rack for 21 bottles.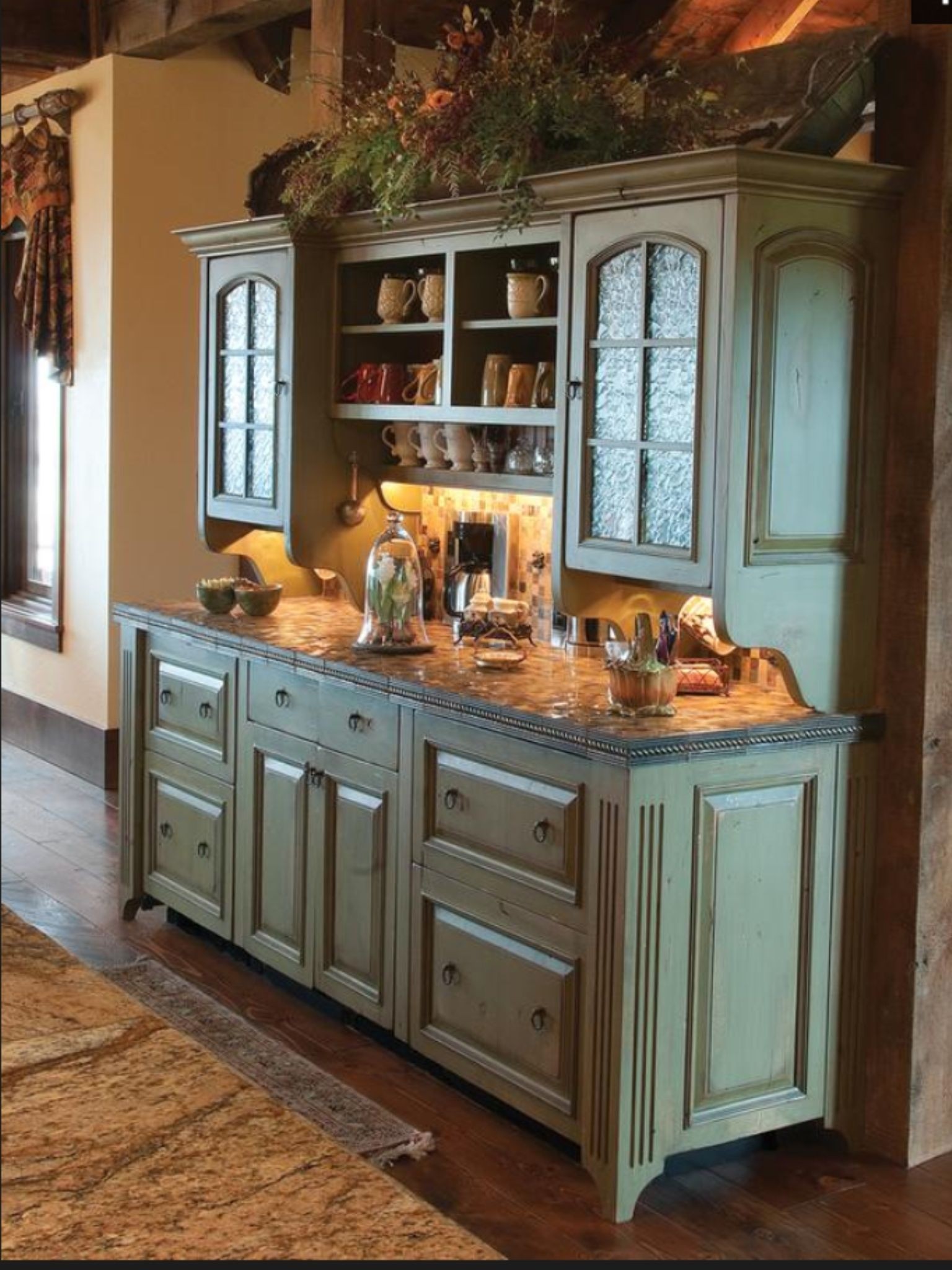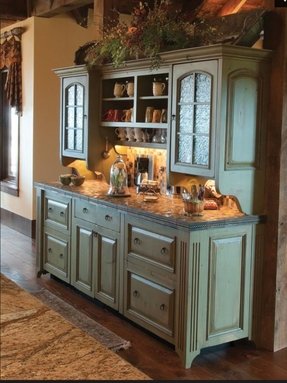 Classic credenza - a kitchen sideboard with cabinetry above. Recommended for rustic kitchens. Unique green hue of the finish makes this traditional buffet unique. Wooden construction, flutings, decorative top rim.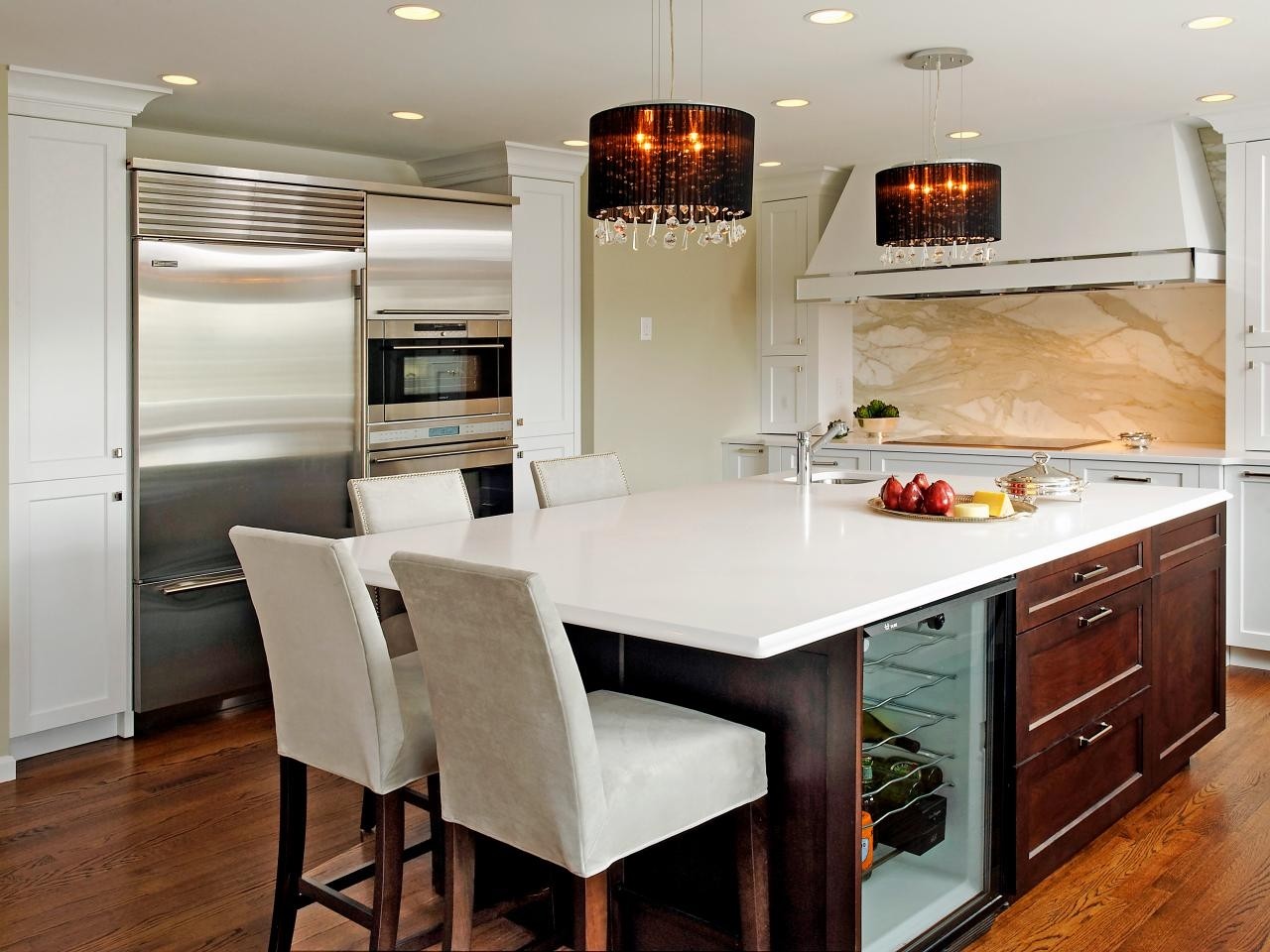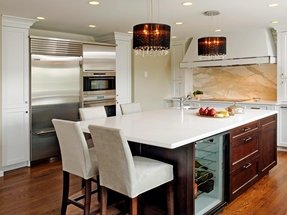 Useful kitchen island with a durable, rectangular top finished in white color. This island offers a very practical wine cooler and spacious storage drawers. Lower part of this kitchen island is made of wood in standard brown finish.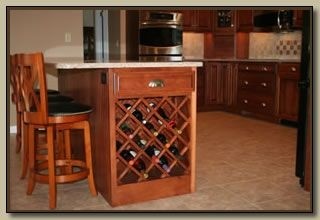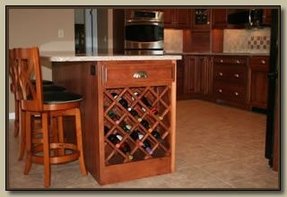 Wine Rack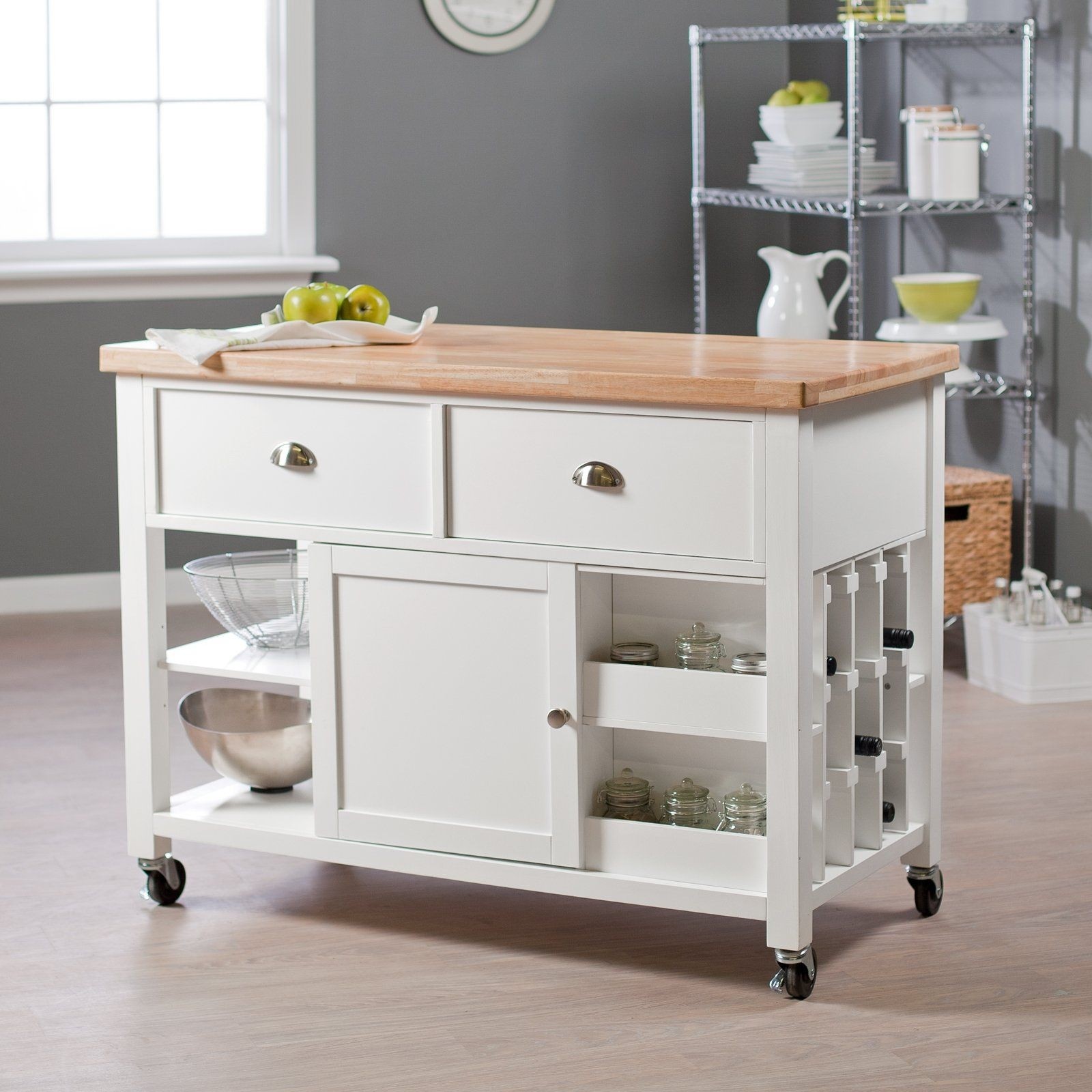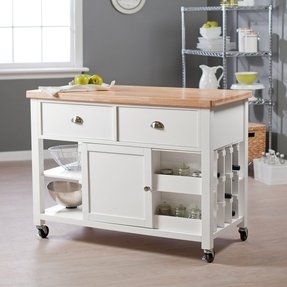 This kitchen island comes with the very convenient wine storage and will make for a more than welcome addition to your home with its retro appeal and a simple yet extremely classy design with the two-tone finish of white and natural wood.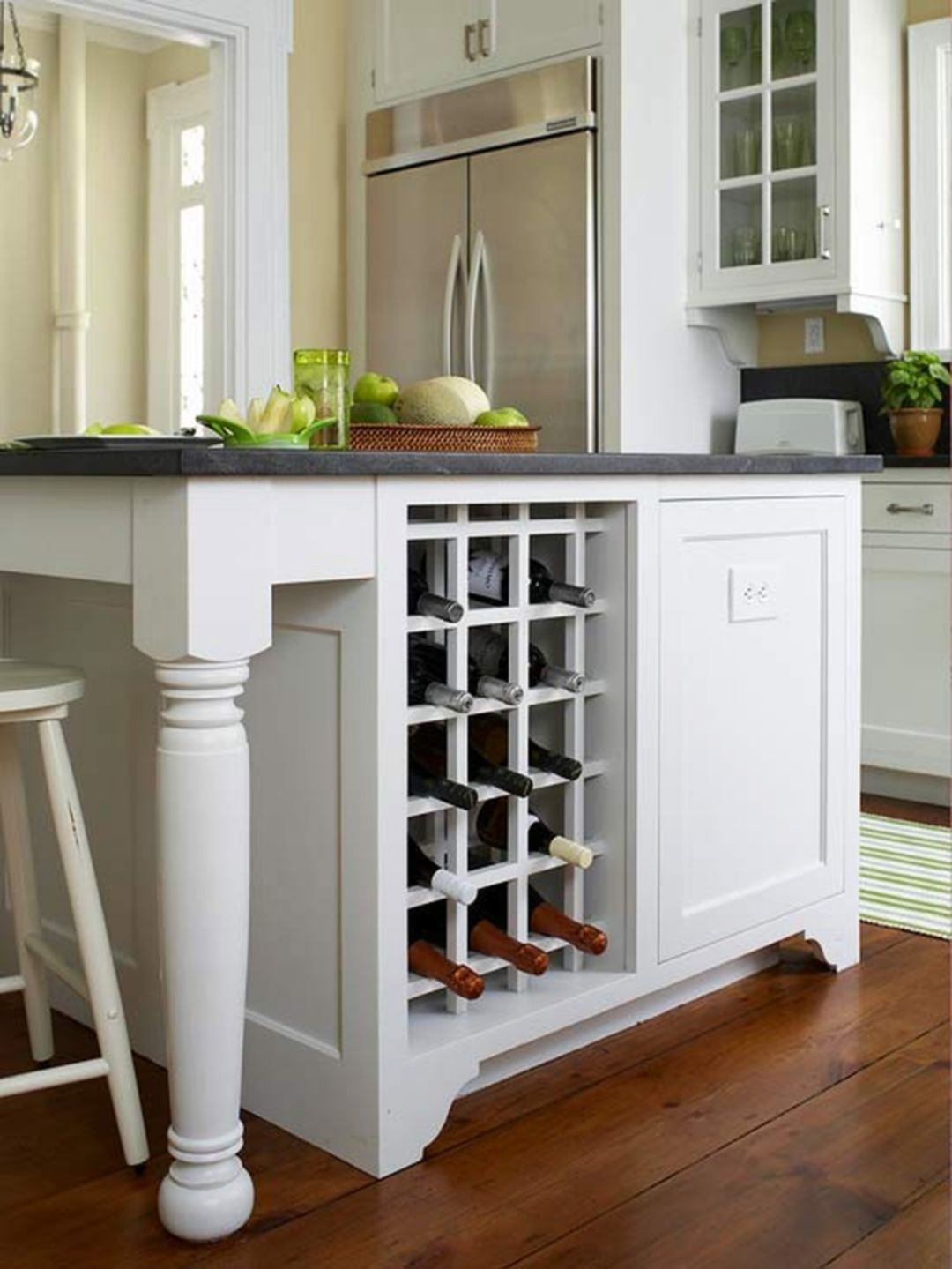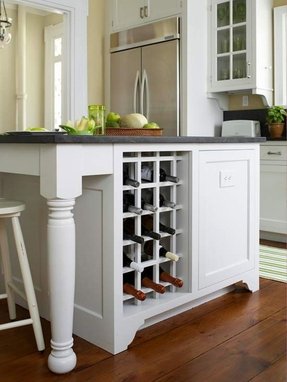 An island is a certain way to add you kitchen some storage capacity. This island, used as a wine rack, has the effective slots for 15 wine bottles. The cabinet in addition is a great store place for the glasses.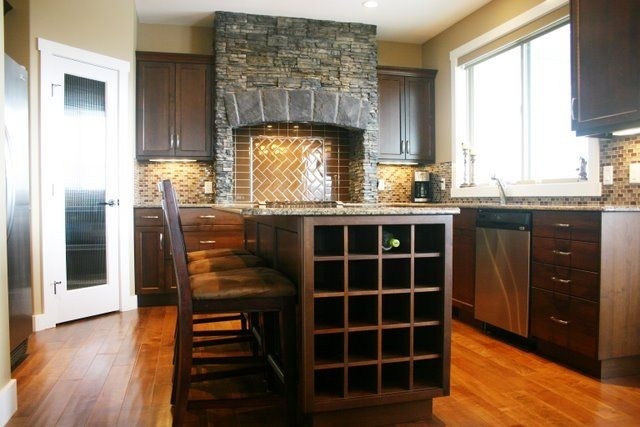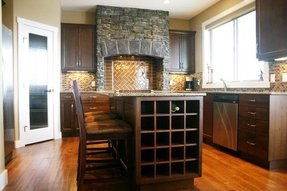 Island Pigeon Hole Wine Rack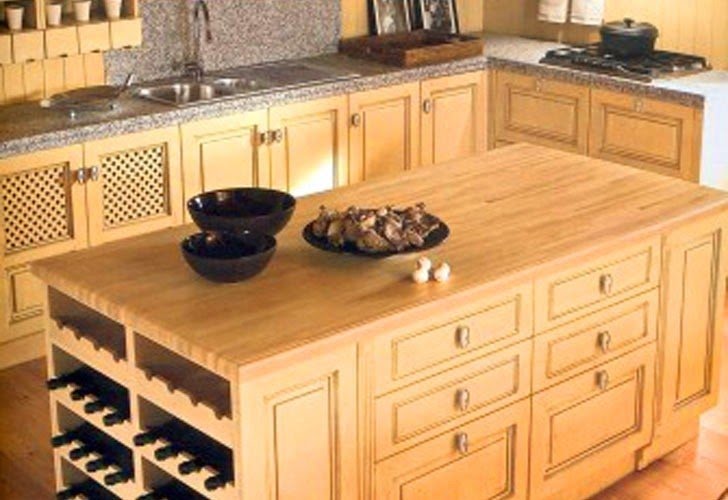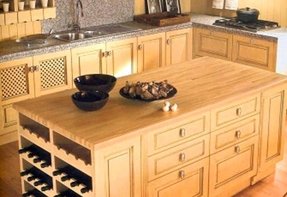 Ideas for a Kitchen Island with Wine Rack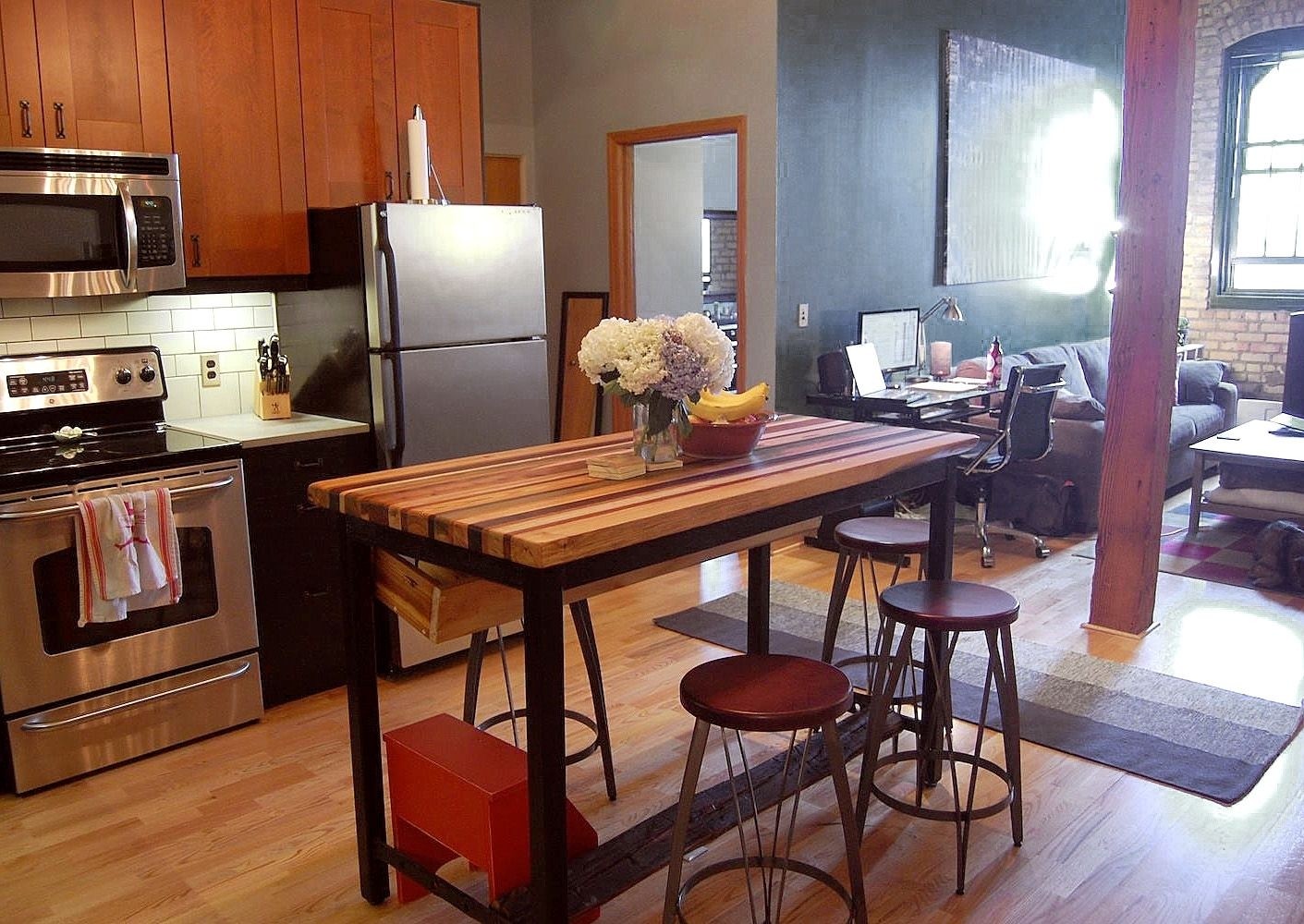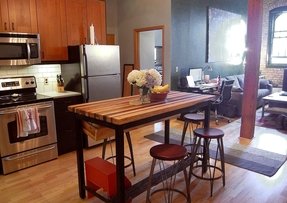 -kitchen-islands-with-wine-rack-wallpaper-wrought-iron-modern-kitchen ...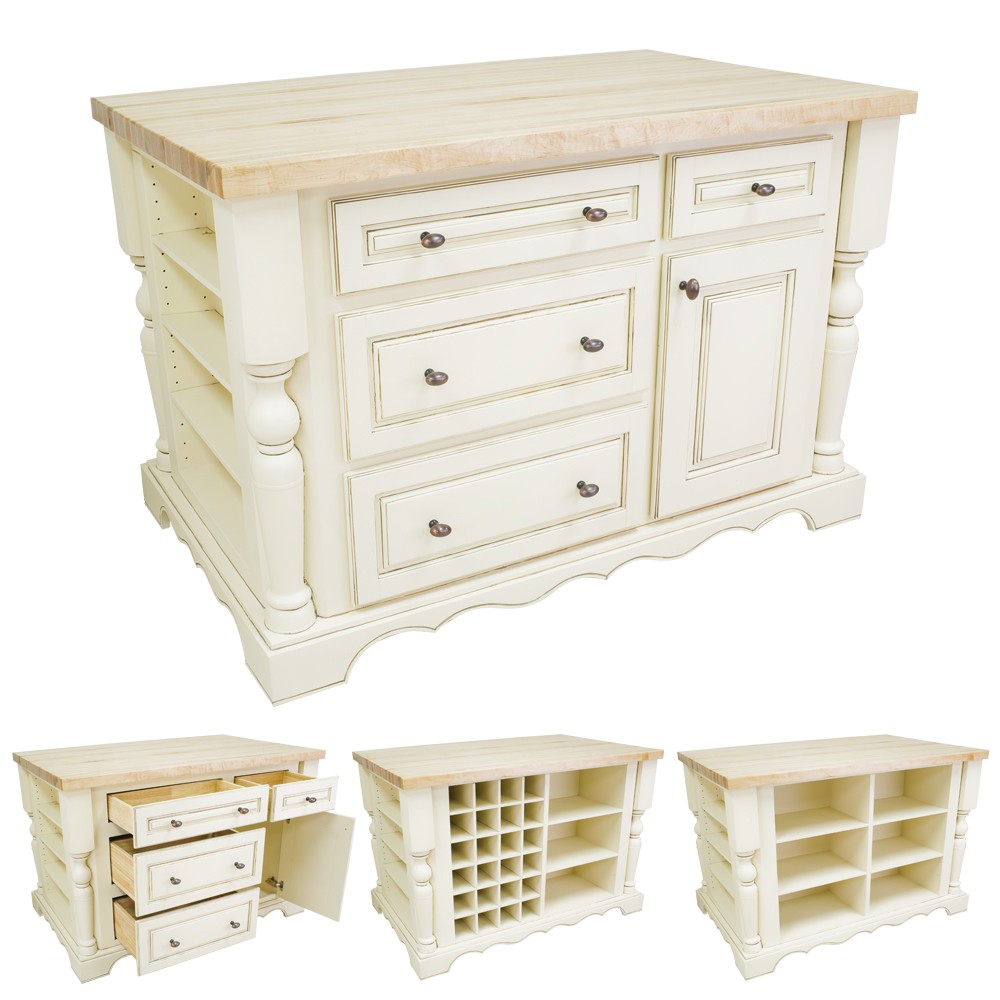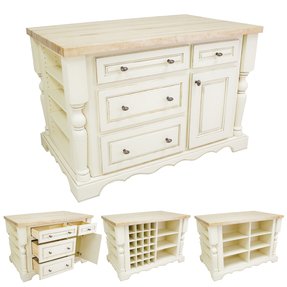 This beautifully lacquered antique white kitchen island can create a great focal point in your kitchen. Usage of solid high-quality materials, such as rubberwood & MDF (island) and hard maple edge (countertop) guarantee sustainability for many years.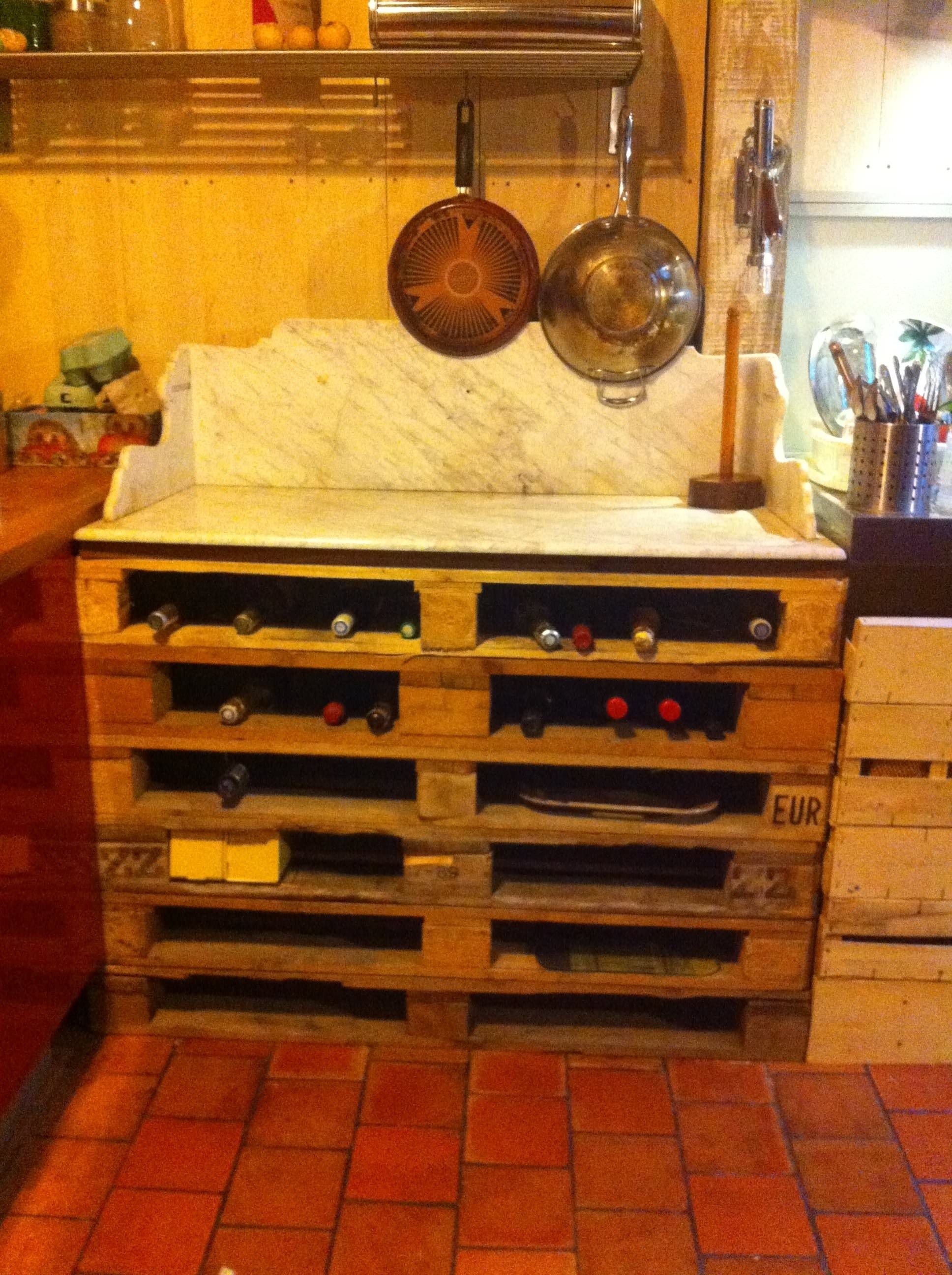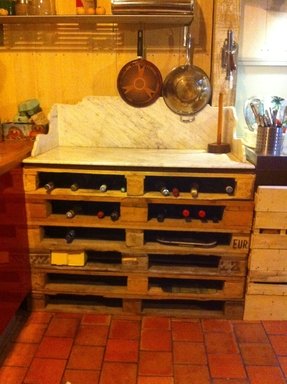 1001 Pallets, Recycled wood pallet ideas, DIY pallet Projects ! - Part 7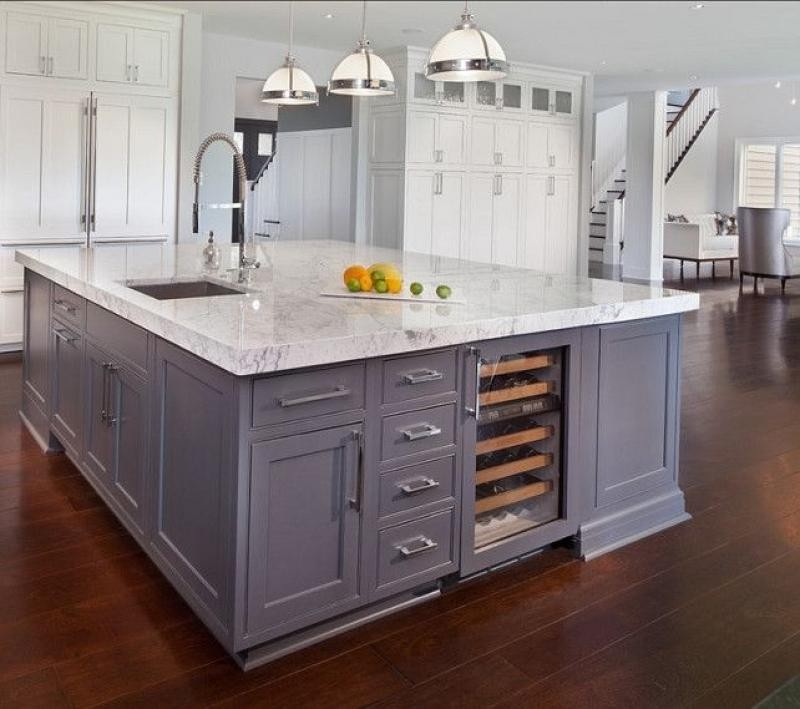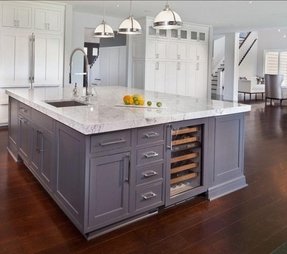 Interior Design Ideas - Home Bunch - An Interior Design & Luxury Homes Blog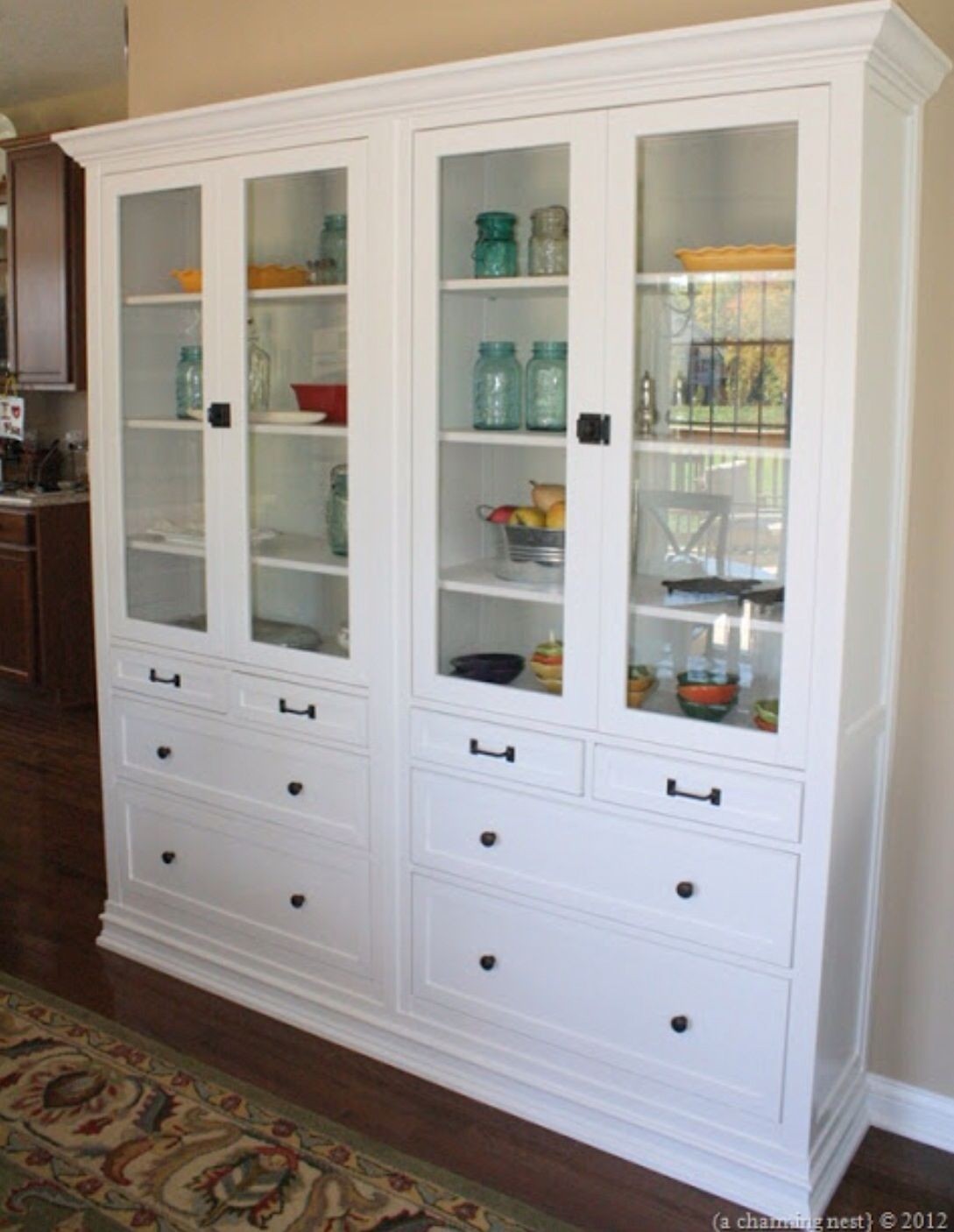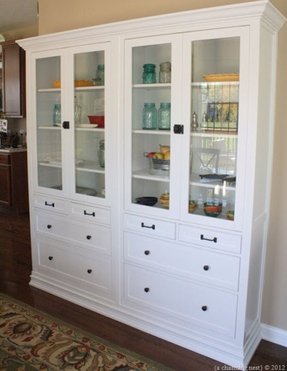 Element of kitchen furniture that serves for storage purposes. This cabinet offers wide storage and display shelves with glass doors. Lower parts include small and large storage drawers. The whole wooden frame is finished in neutral white color.