Rustic Kitchen Islands And Carts
Fans of rustic style will surely be pleased after seeing this. This site includes a very wide range of rustic kitchen islands and carts, all of which come in different sizes, colours and designs but which are all nice and useful. If you still have any doubts, take your time to see these offers.
Emily Hilton
Interior Design Expert
Our choice Best Products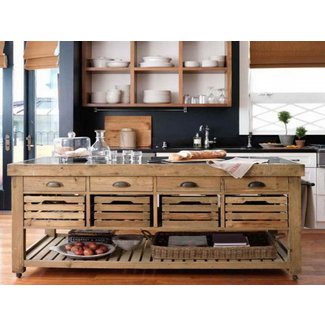 Kitchen Island Ideas - Modern Magazin - Art, design, DIY projects, architecture, fashion, food and drinks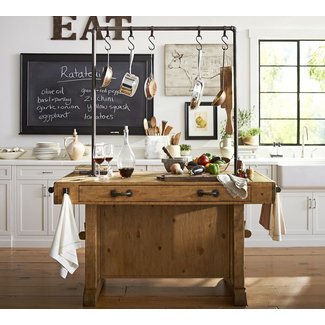 Perfect for creating an eclectic look, this rustic kitchen island enchants with its smooth, simple, yet solid finish, combining wood and metal. Wooden table corresponds perfectly with a metal rod, serving as a rack for pots and pans.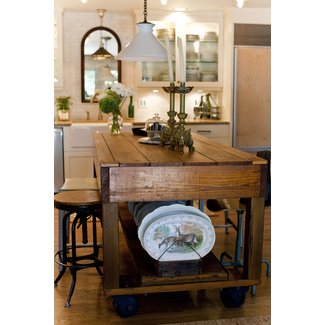 A functional helper around the house during family gatherings. This mobile kitchen island is made of sturdy wood in oak finish, with a large top and 1 open shelf. The whole thing moves on locking caster wheels.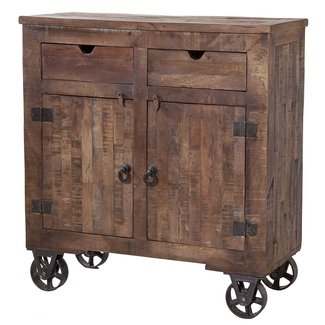 A fine piece of rustic work of art, that can be as functional as beautiful addition for your vintage-looking home. The kitchen island rolls on metal wheels, supproting 2 top drawers with cut-out handles, and 1 two-door cabinet with metal ring pulls, matching hinges and wood locks.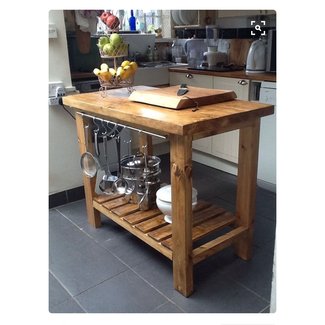 Rustic style in the kitchen. This kitchen island is a handmade product made of wood finished in antique pine Briwax for even more rustic look. Lower part of this island includes a shelf based on slats and a metal rack for kitchen accessories.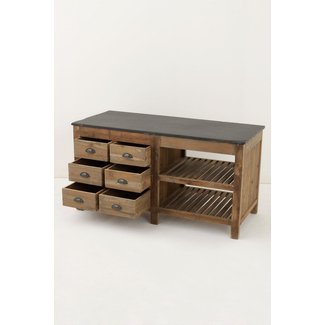 Being a proposition for all, who like the contemporary, urban style, this kitchen island will enchant you with its simplistic, yet natural construction. Made from solid, densely grained wood, it features 6 small drawers and two shelves for storage.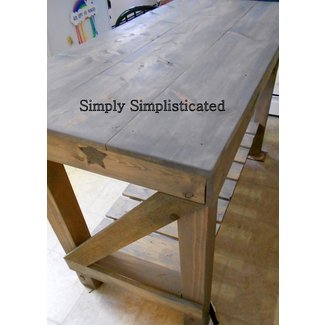 Old-fashioned farm table, which will play its role perfectly in the kitchen or in the workshop. This piece of furniture is made of unlacquered, oak wood. It has drawer intended to storage cutlery - it is decorated of metal star.
PRODUCTS & IDEAS Best Ideas