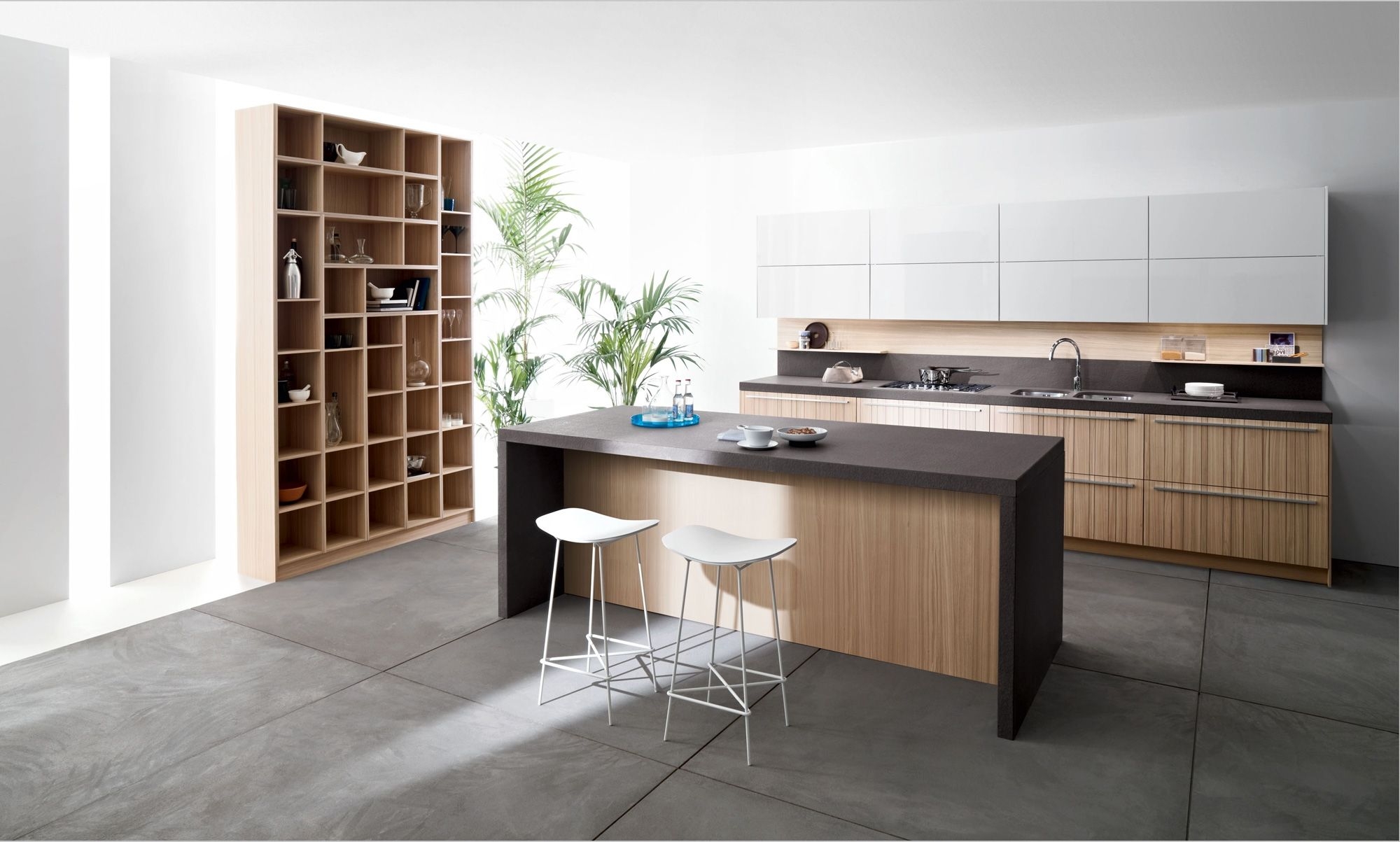 Freestanding bar for kitchens, dining rooms and more. Construction is made of wood in two shades. Rectangular top has large usable surface. Classic form and modern design.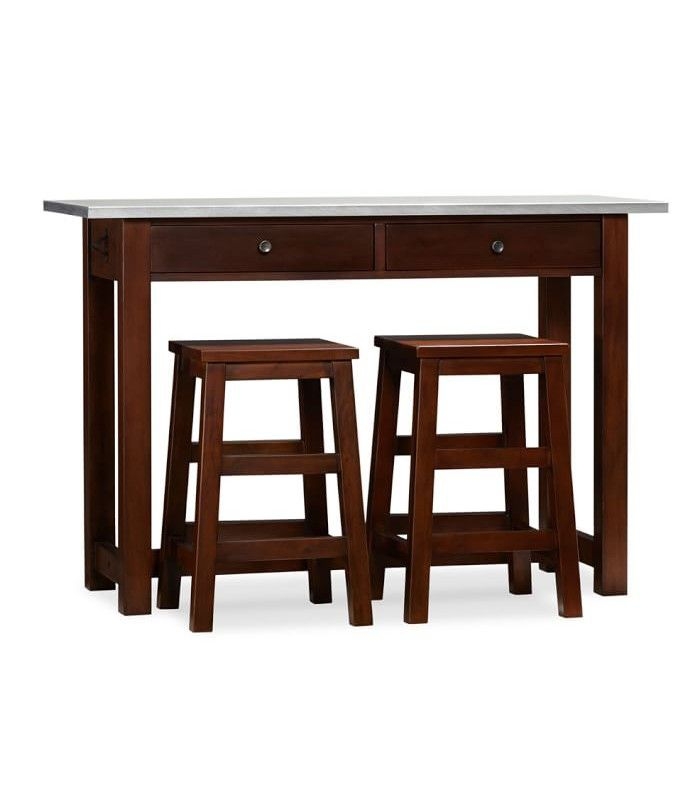 ... -Height Table & Stools traditional bar stools and counter stools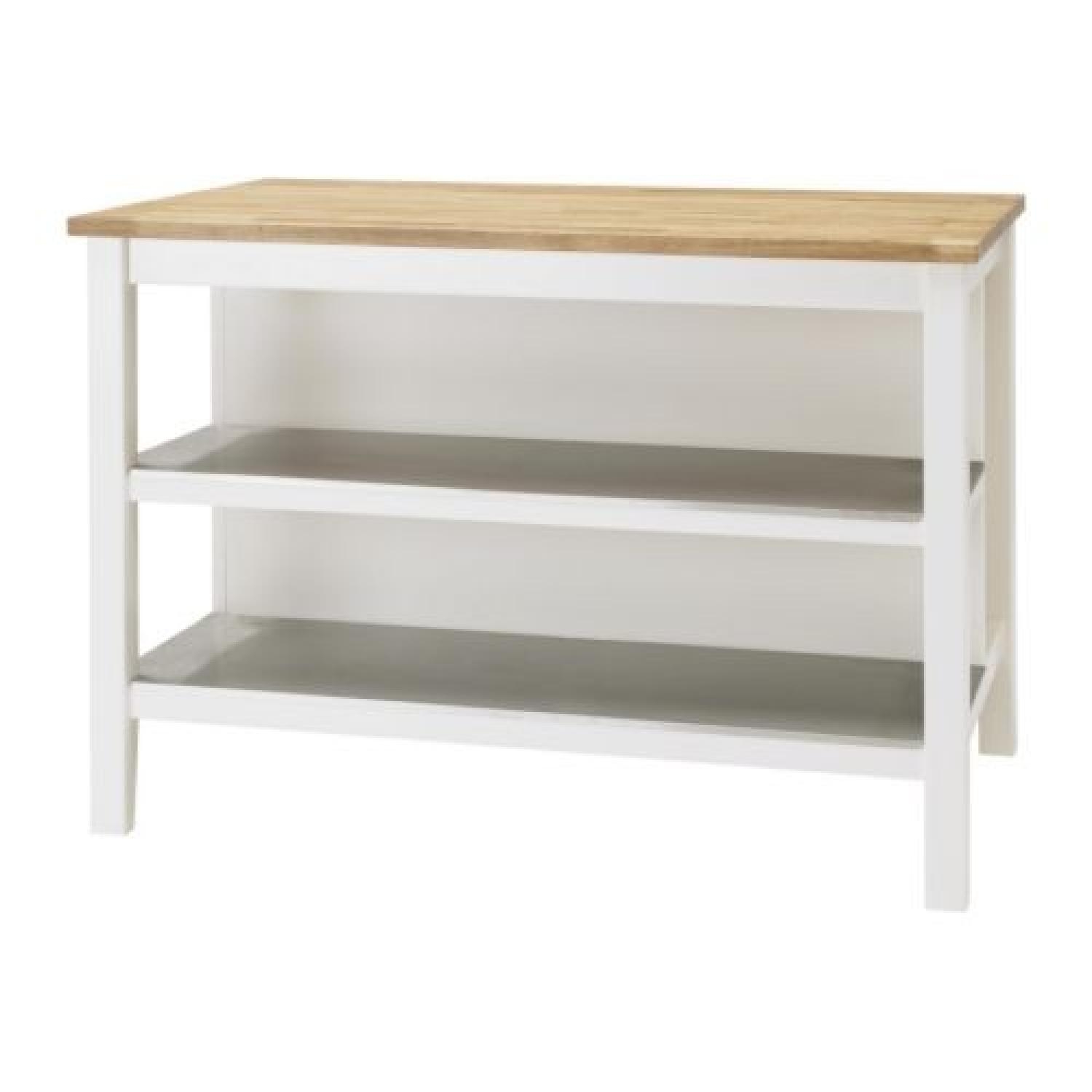 Every kitchen needs a kitchen island, which has to be functional, stylish and aesthetic. this one has the clean lines, counter top, white color and the shelves underneath. Great for preparing food and working.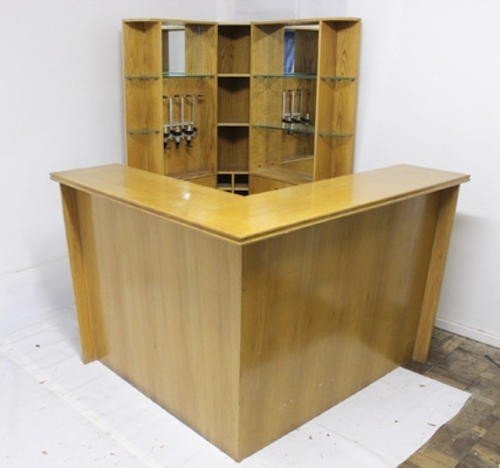 Free Standing Bar (Counter and Cabinet) / Shop Counter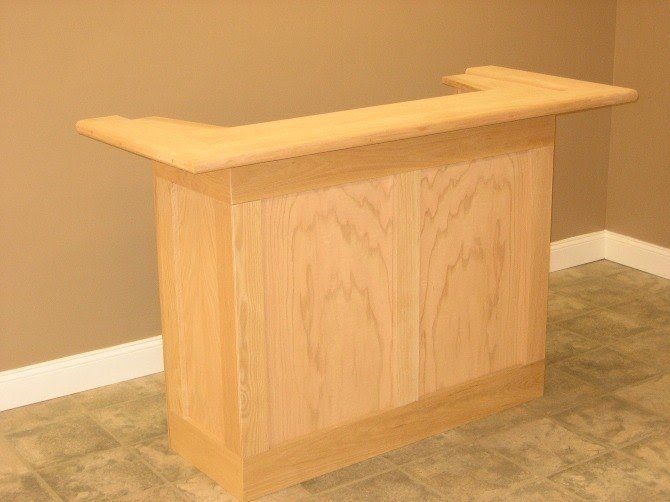 Blue Label Customs 2011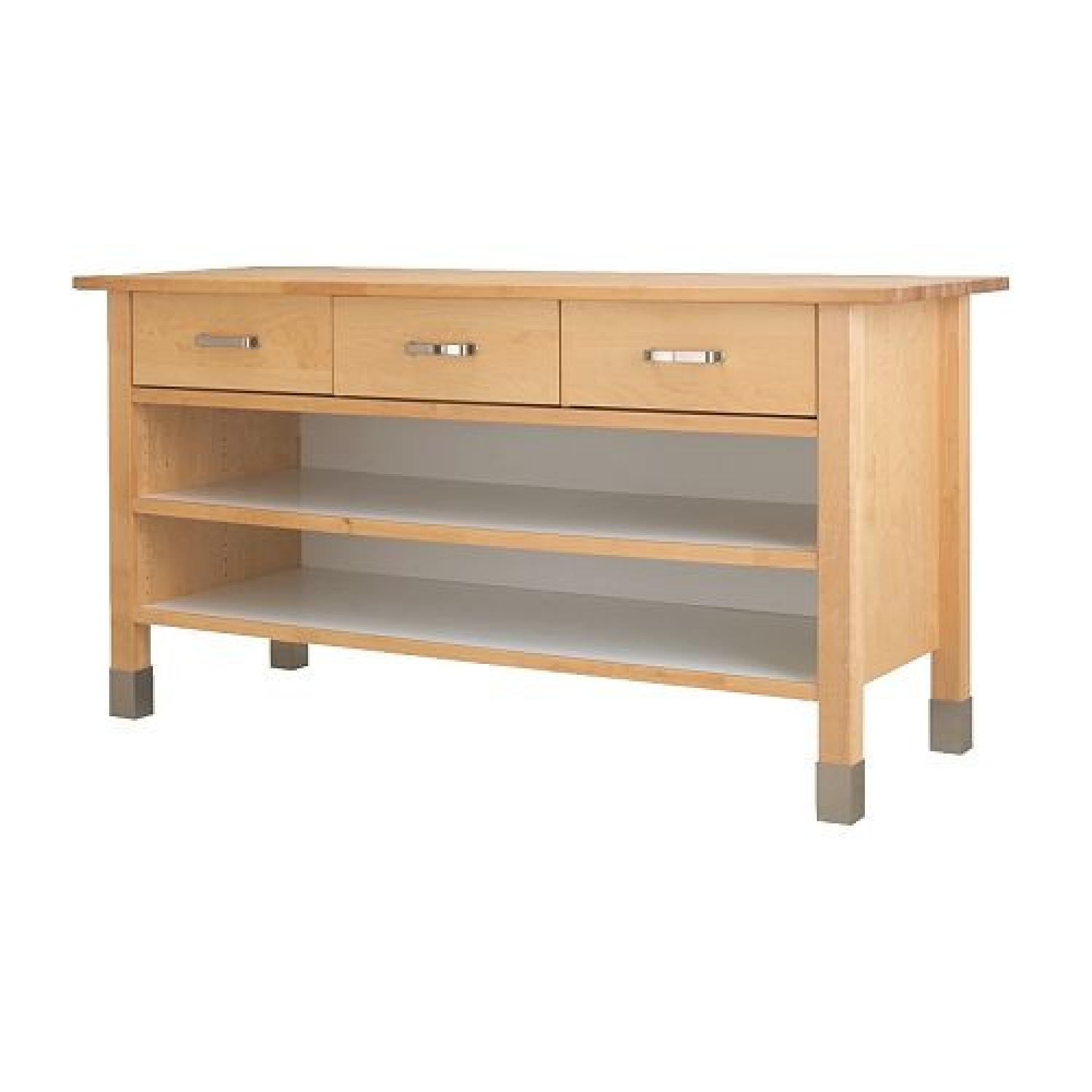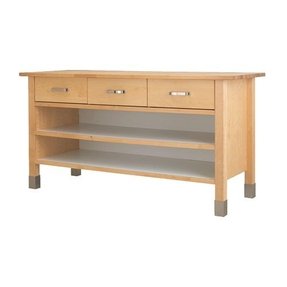 Neatly crafted and equipped with adjustable feet, this free-standing base cabinet is easy to place and move, designed of oak-finished wood. Includes 3 storage drawers with metal pull-handles, and 2 open shelves.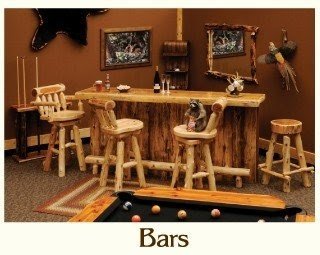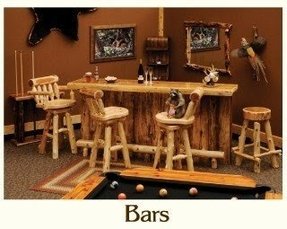 Free-standing bars are a great option to turn any spare room into a ...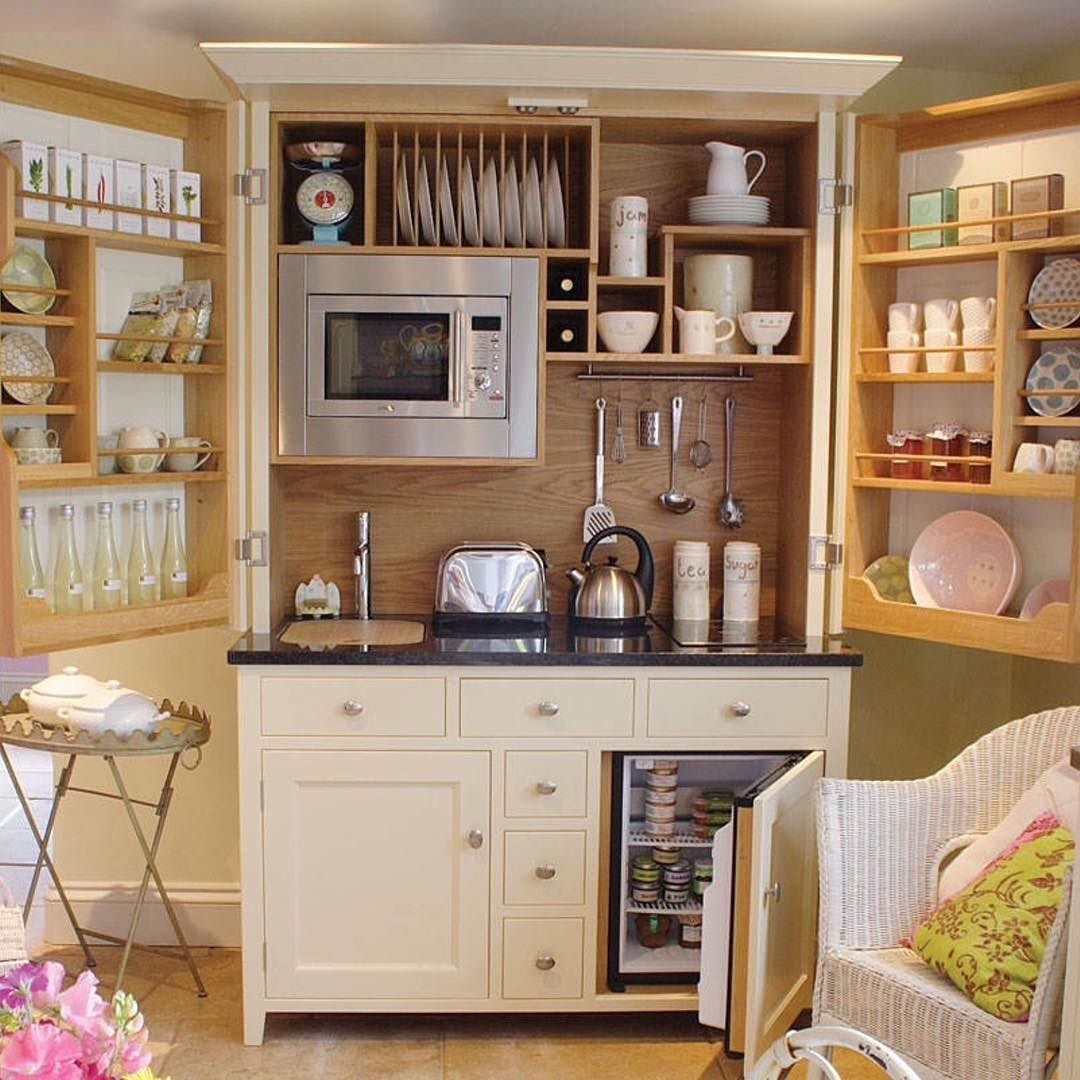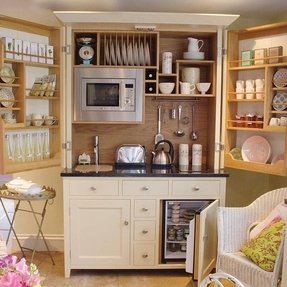 An aesthetic kitchen unit of wood in cream. It has a crown top, an open base, low legs, a dark countertop. Size-varied drawers, a full door cabinet, an inbuilt fridge's door and 2 shelved doors of a hutch (with lots of shelves) have metal knobs.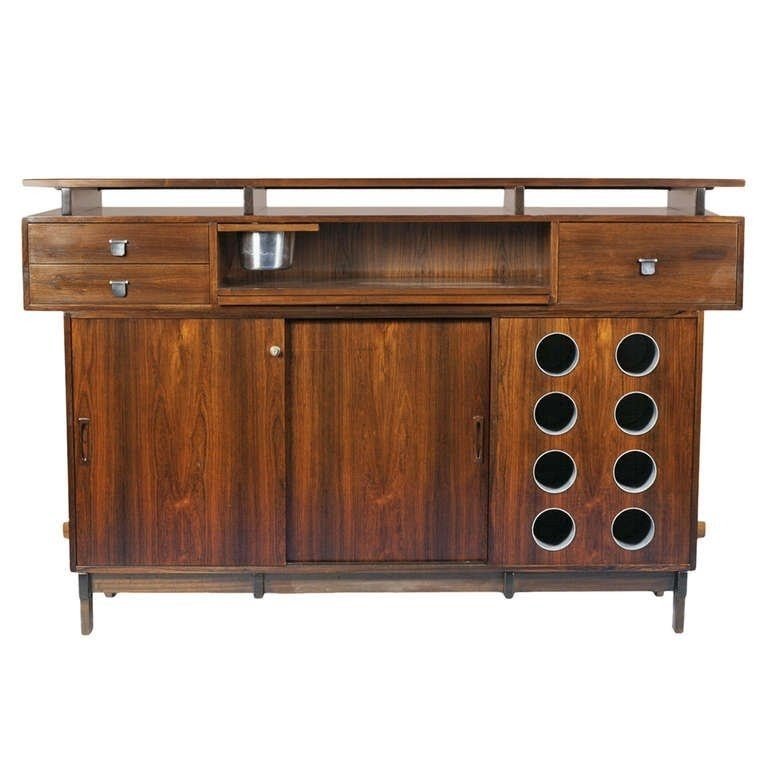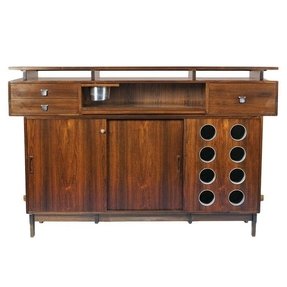 Take a look at this amazing, vintage bar with a laminate top and plenty of compartments for bottles and other appliances! The bar itself comes in a gorgeous, wooden design and a live colour. Would look great in a backyard patio.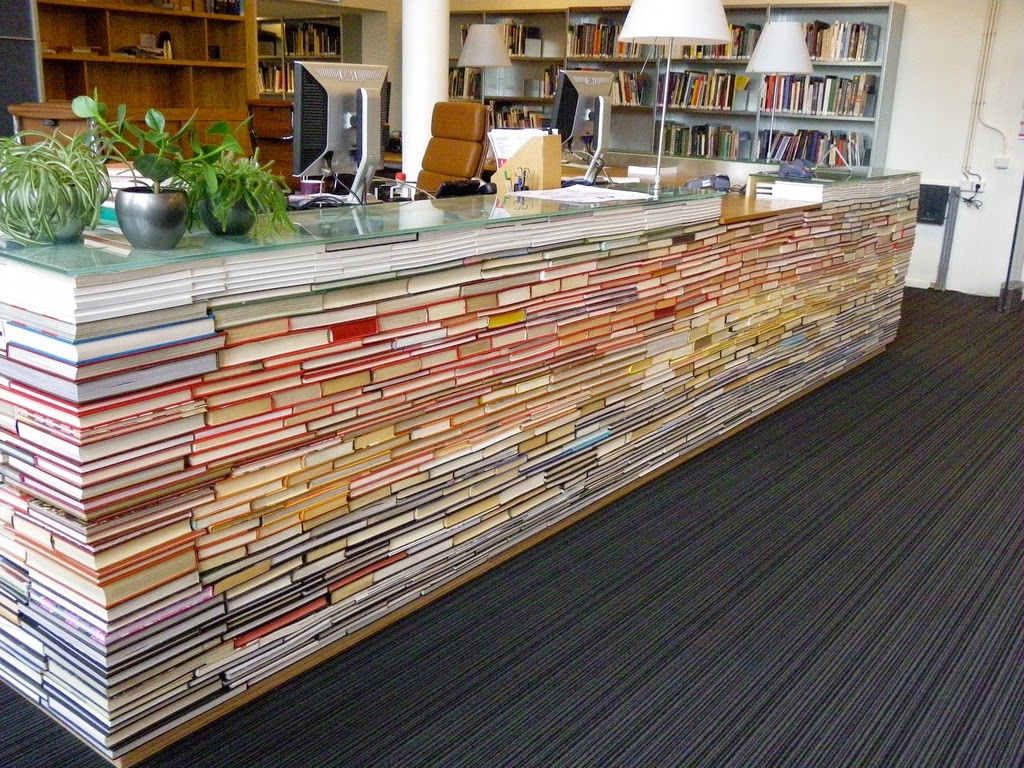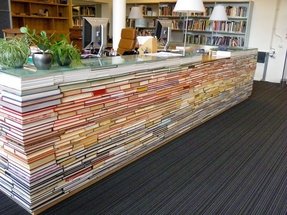 The effective and exceptionally beautiful free standing bar counter is a perfect combination of unique style and interesting details. Beautiful color themes and a unique form that resembles books are captivating and are presented in a phenomenal way.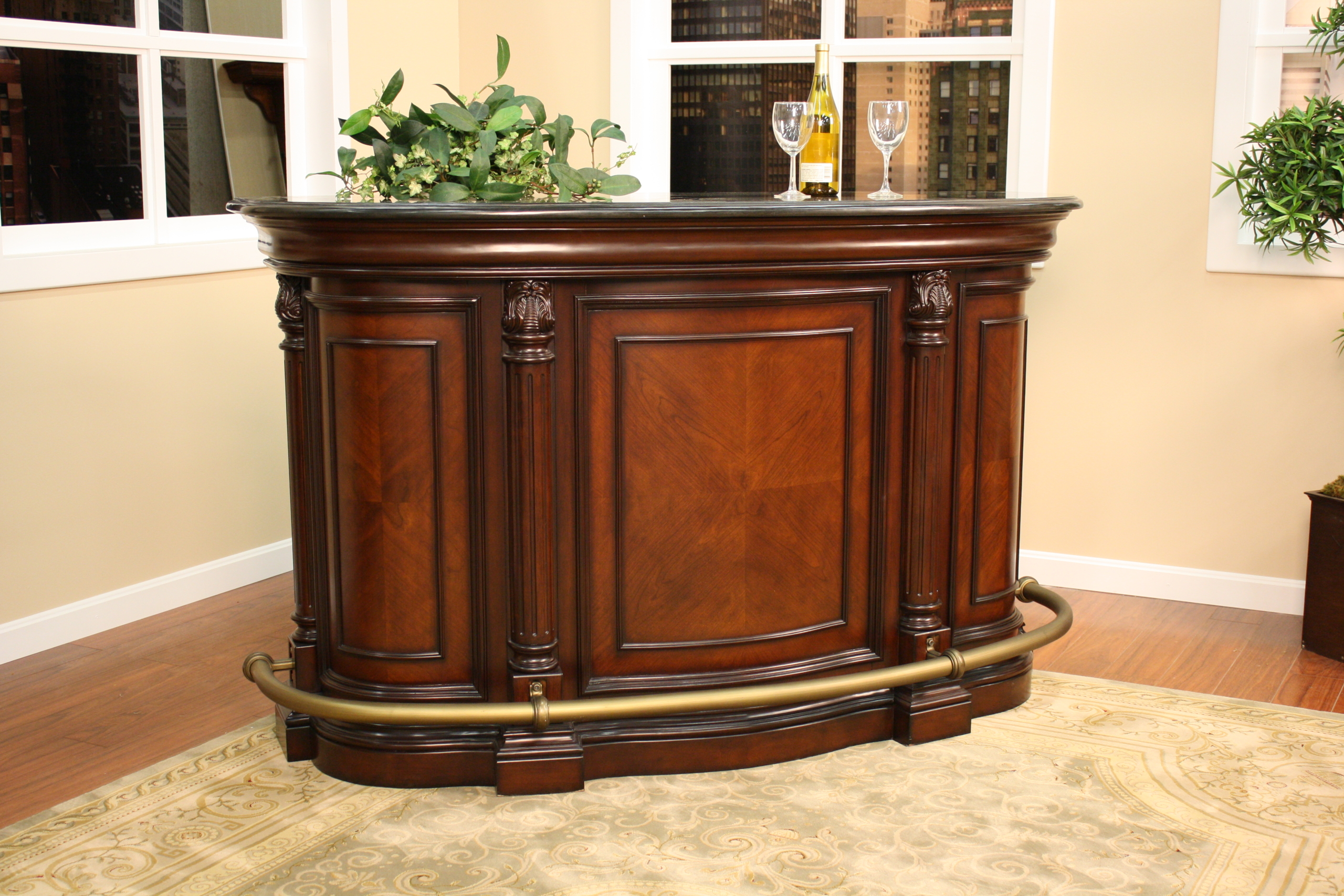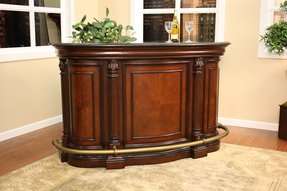 An elegant classy home bar crafted of wood with a finish in mid browns. It has a semi-oval body adorned with fluted columns having carved top ends and protruding bases, a moulding top, shelved cabinets, a footrail of brass finished metal.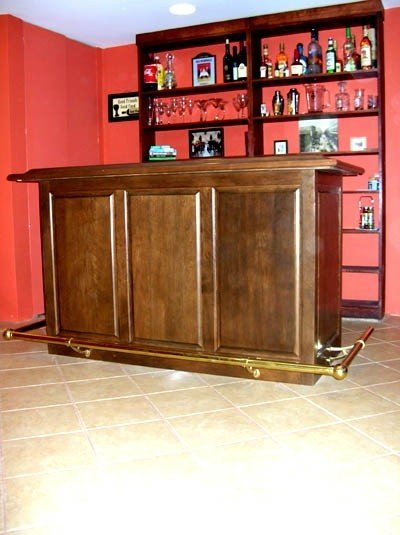 Bar set composed of free standing home bar two multi-storey shelves intended to storage alcohols and crockery. Bar is made of carved mahogany wood and has gold-plated stretcher. It will play its role perfectly in dining room or terrace.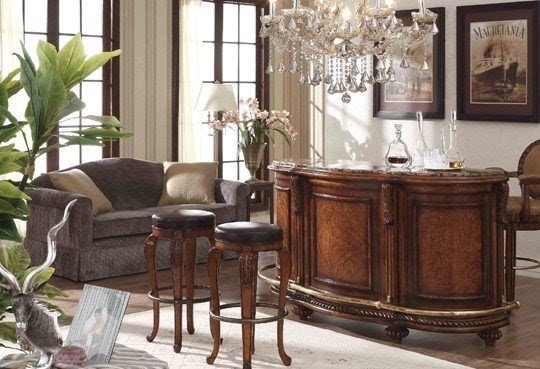 Free standing home bar with a durable wooden construction that also includes some decorative accents. This bar includes a granite top that provides solidity, resistance to wear and attractive appearance in any decor.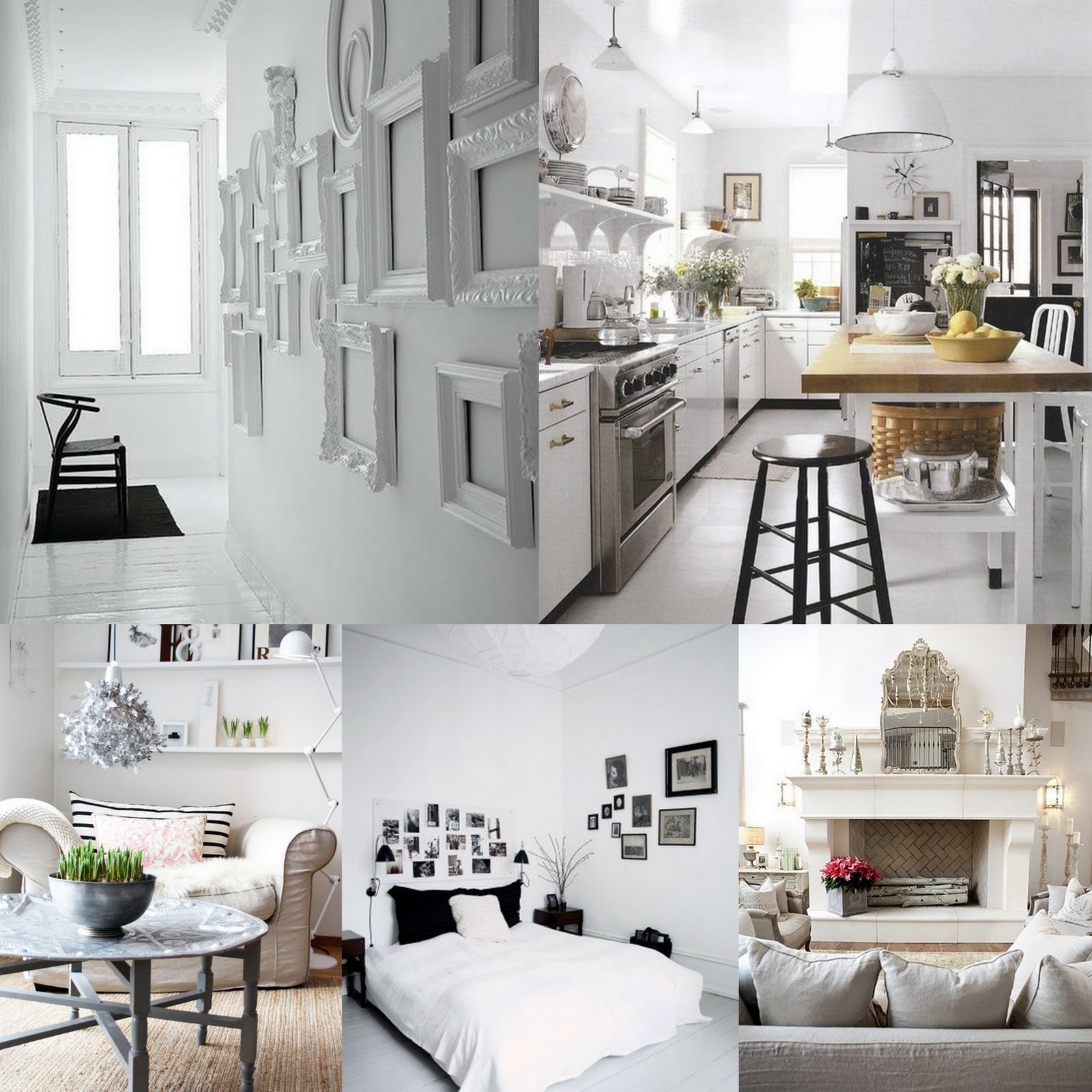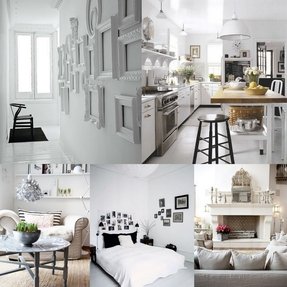 Opt for a free standing bar for your home and ensure that your kitchen is both fully functional and kept to the highest standards of class and charm with the modern look and simple, clean lines of the structure.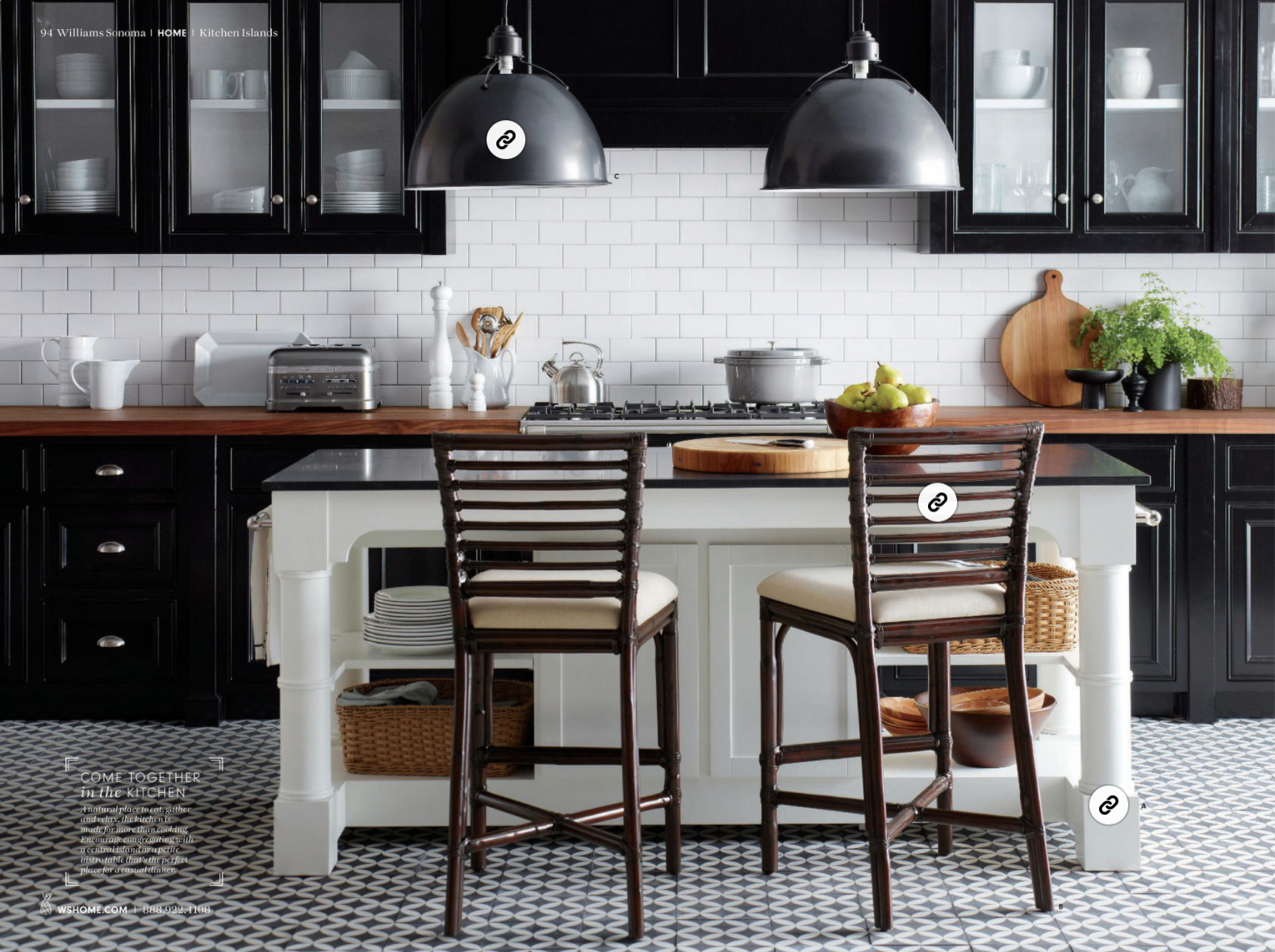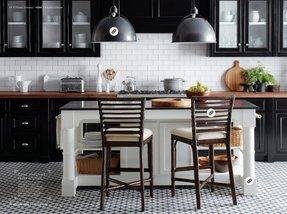 Love the black cabinets with white interiors/glass doors, floor tiles, wood counters, white island (island is free-standing from William Sonoma Home). Love the whole kitchen.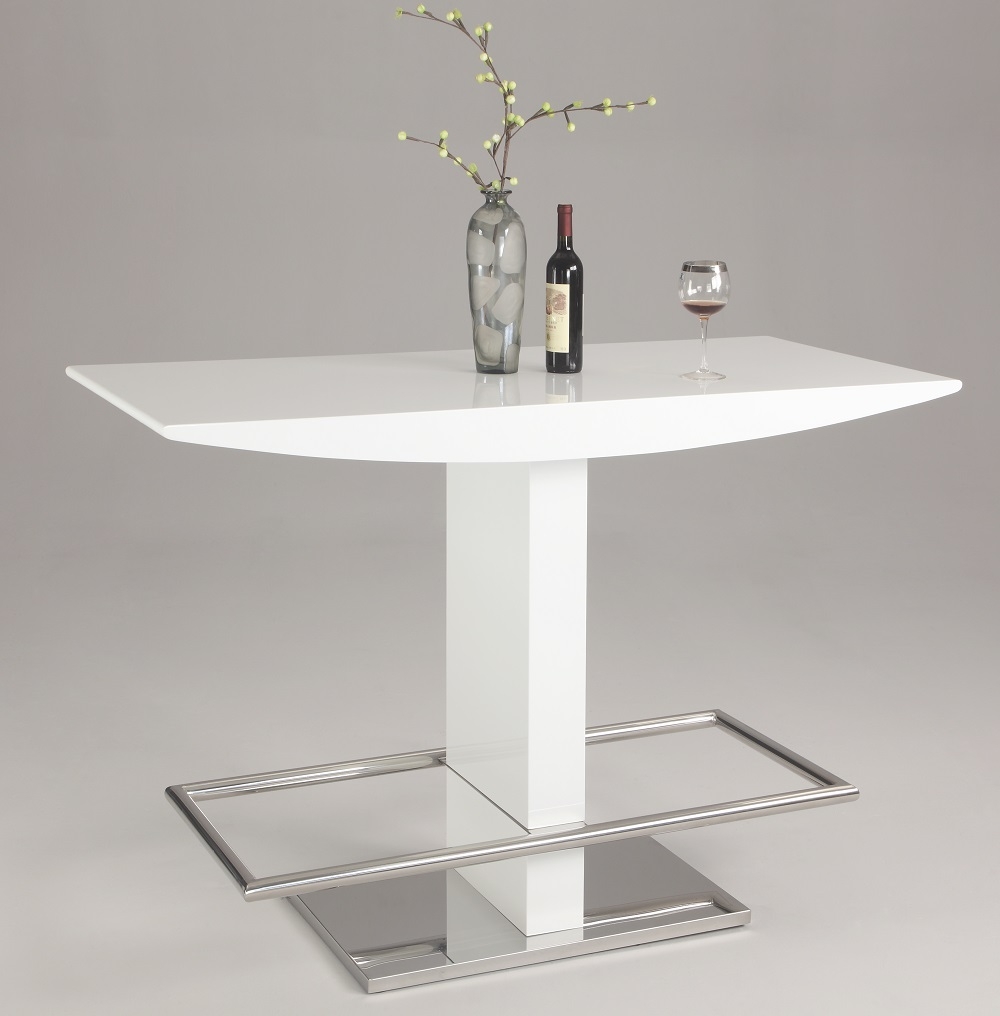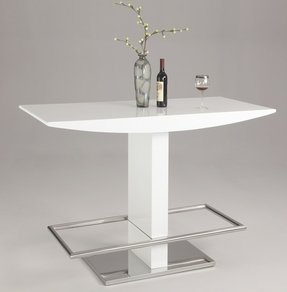 Orchard White Free Standing Bar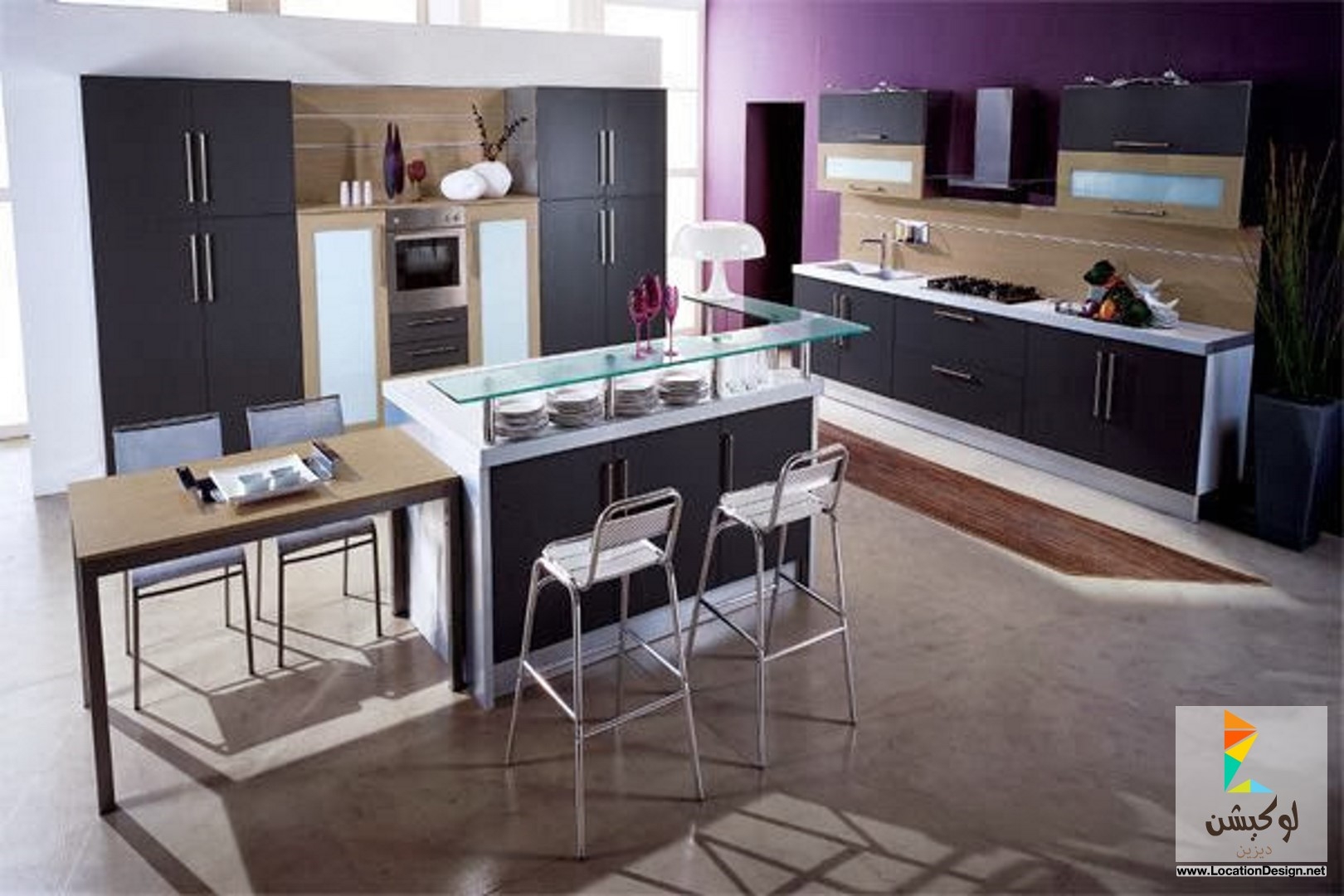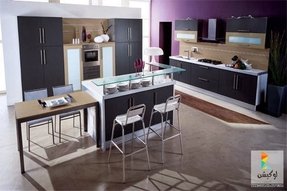 Stylish kitchen with glass countertop incorporates several textures 10 Kitchen Color Schemes for the Modern Home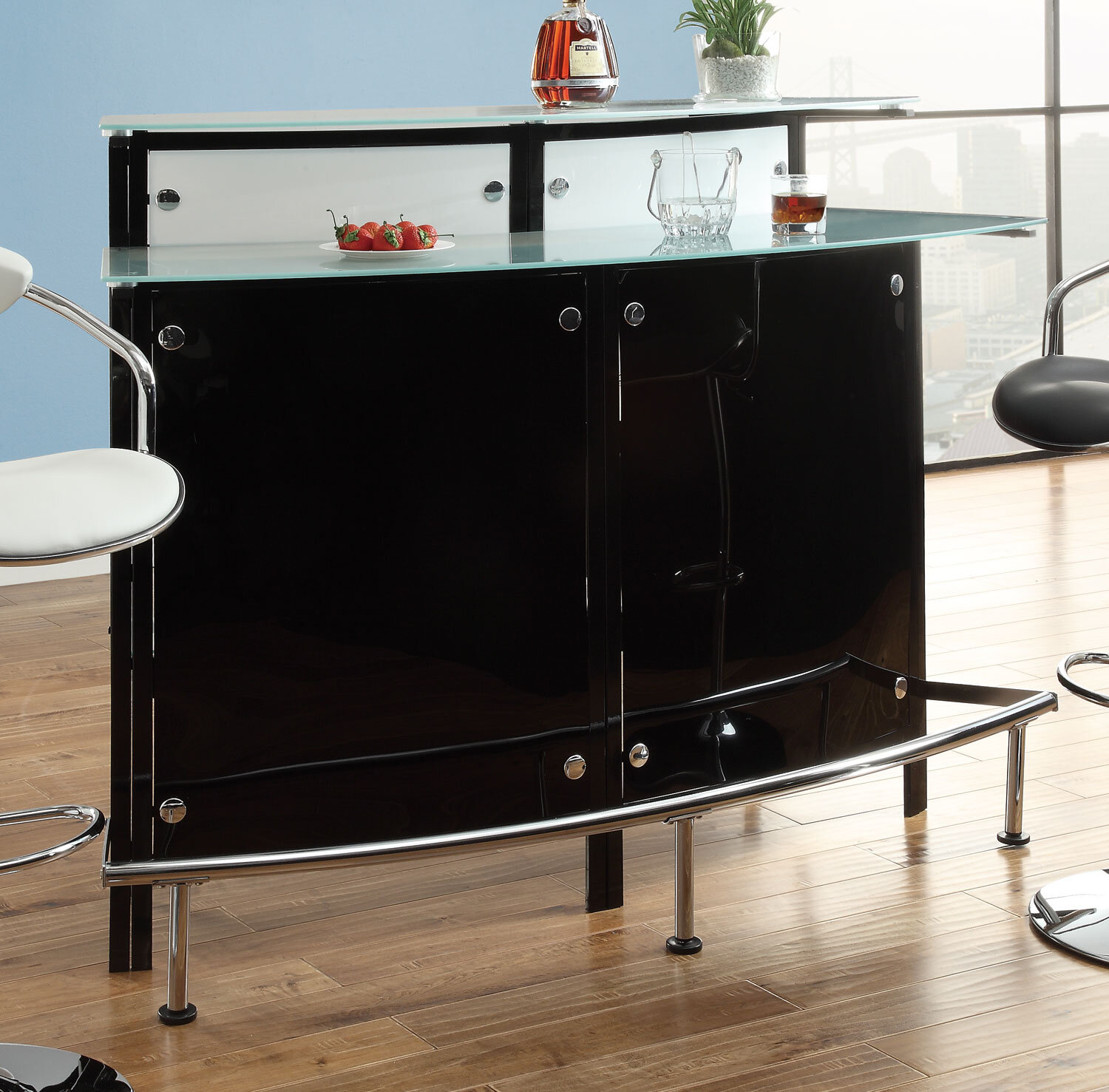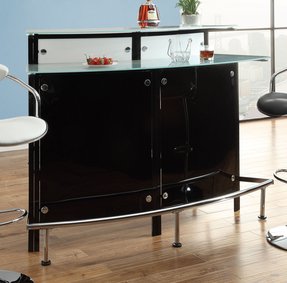 Combination of finishes, namely tempered glass, sheen black and silver chrome, gives this free standing home bar an unrivaled contemporary look. To serve practical purposes decently, it offers multiple shelves, bottle holder and stemware rack.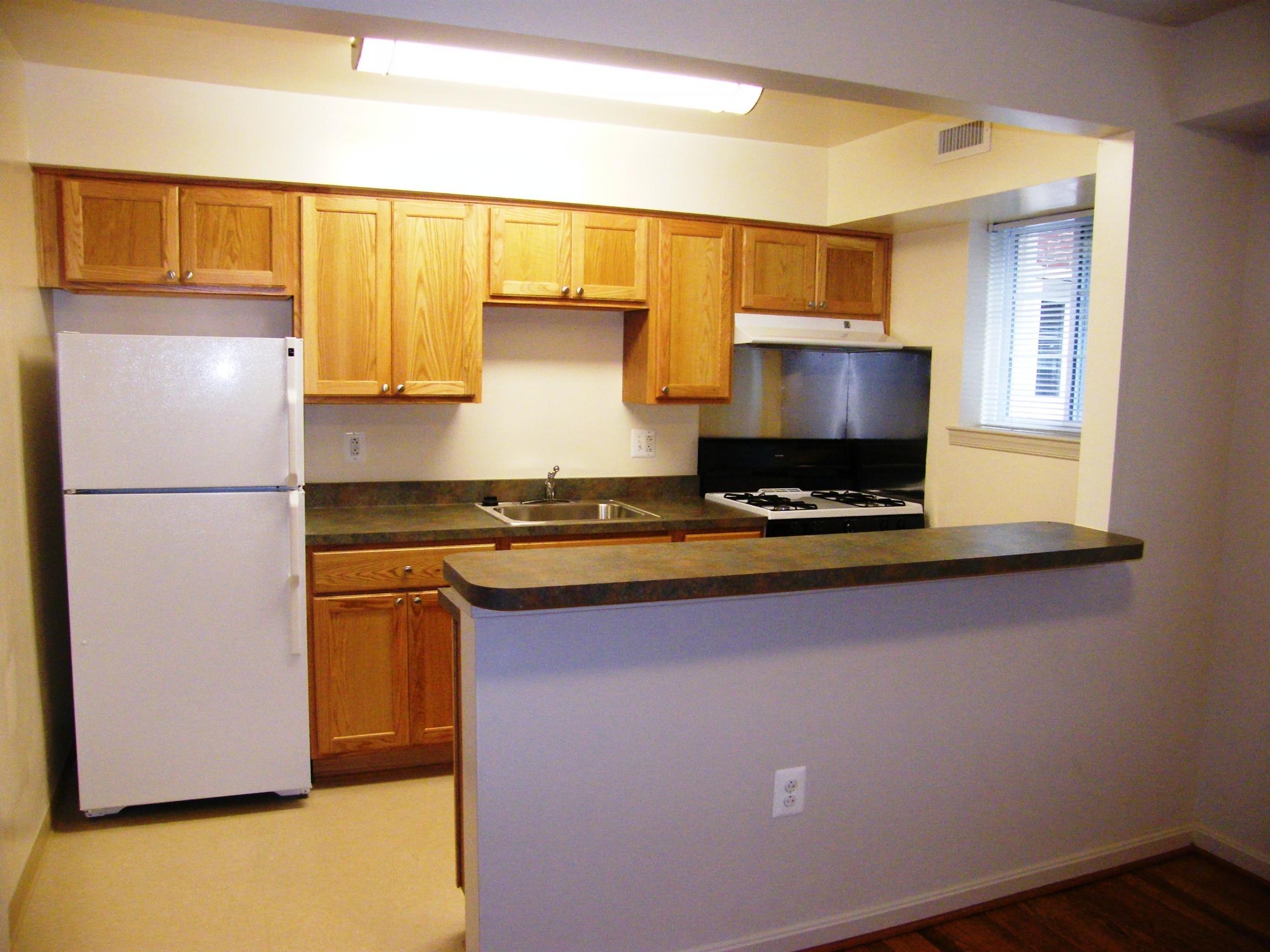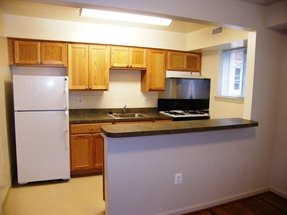 Bar Furniture Wooden Tops White Color Panels With Wooden Free Standing ...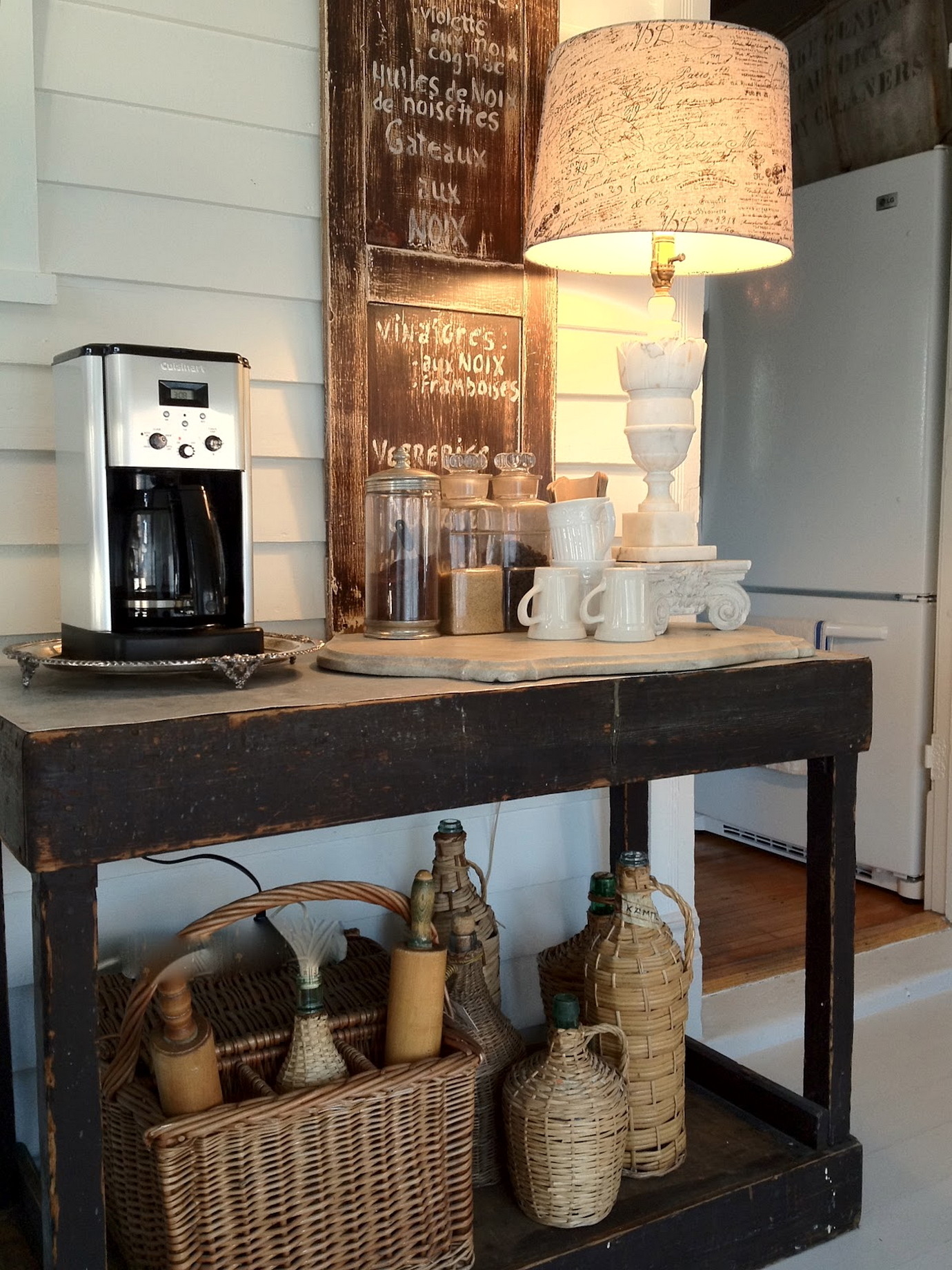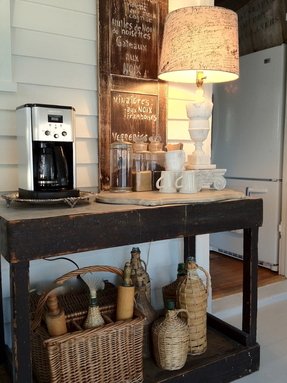 8 Magic Tricks to Organize Your Kitchen,If your kitchen counter feels tight on space, free up precious real estate by moving your coffeemaker and supplies to their own stand. It's almost like having a Starbucks in your house. Almost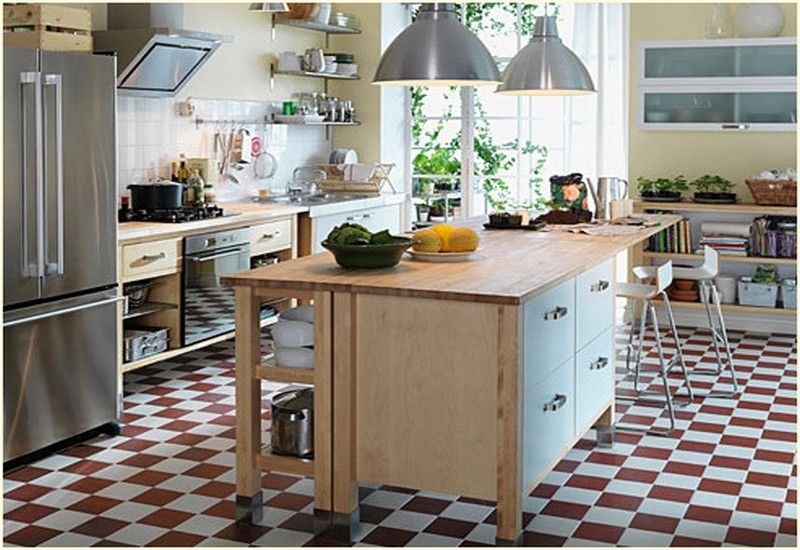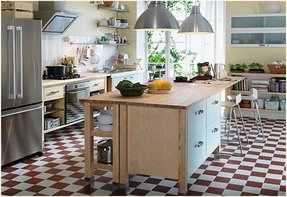 A freestanding bar counter, excellent for larger dining rooms and kitchens. Made of sturdy wood in two-tone white and light oak finish, the island includes 4 storage drawers with metal pulls, few open shelves, and a large top for your culinary endeavors.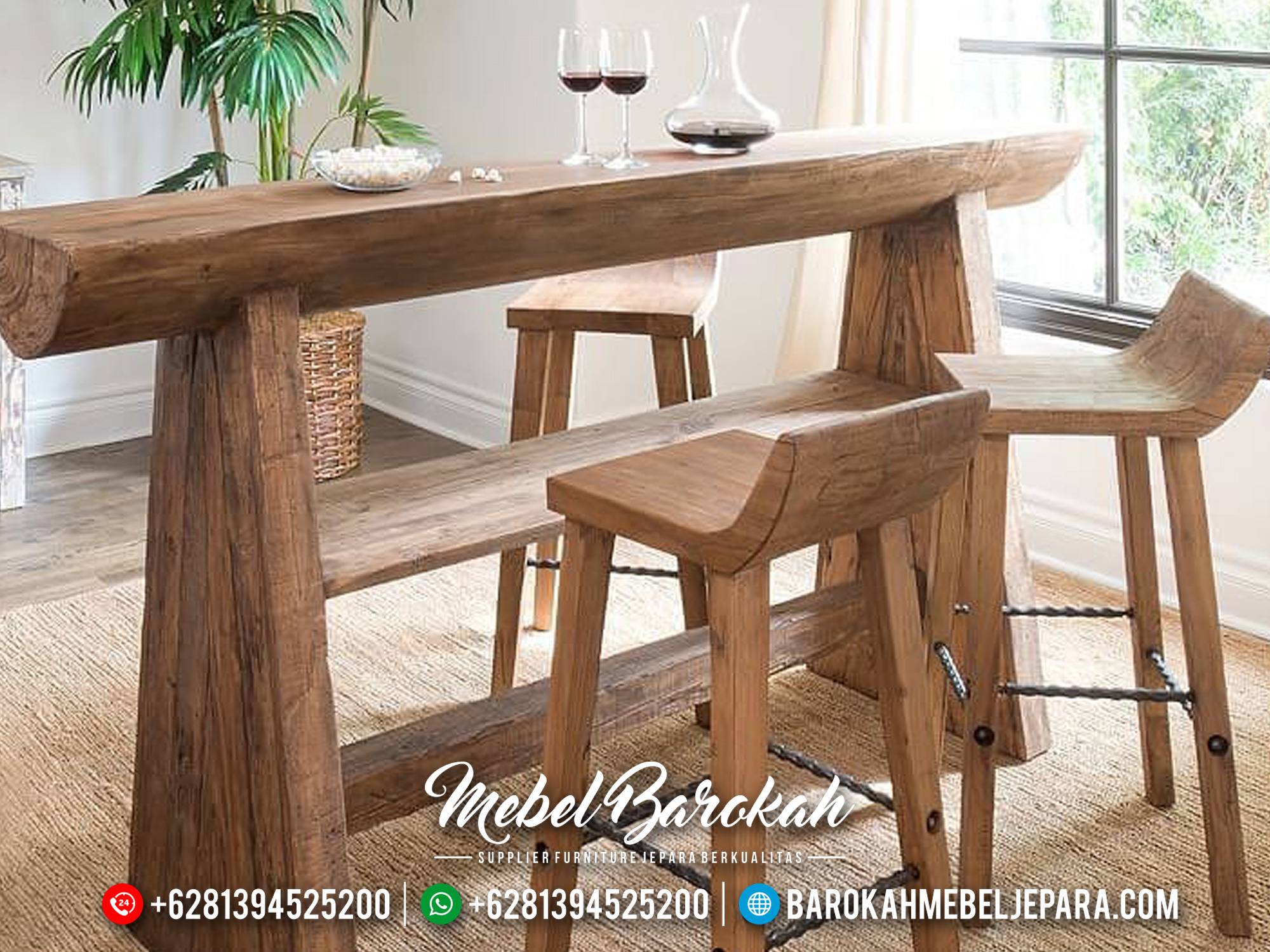 Hewn Wood Bar Stool + Counter Stool | West Elm 30" high $329 24" high ...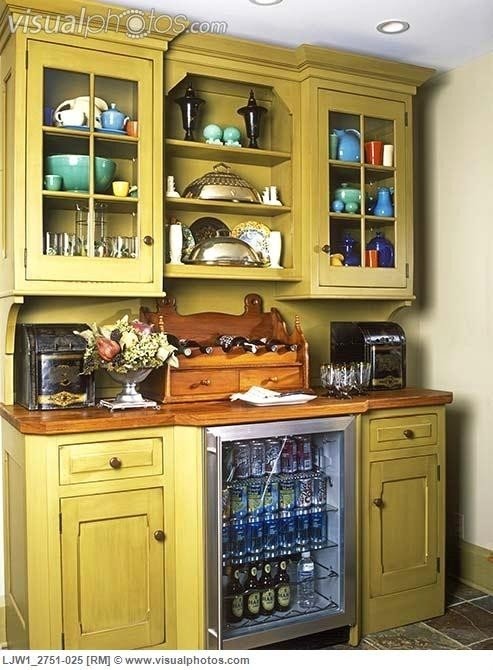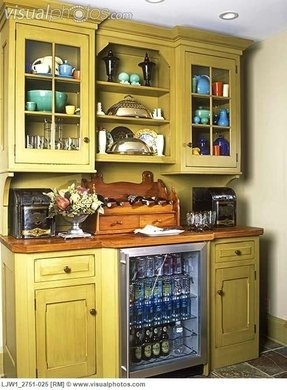 An amazing kitchen cabinet, with a custom, made hutch above and a handy mini fridge with a glass door, giving it a unique, hotel-like look. The yellow paint gives it a vintage, old-fashioned detail and makes it really cosy.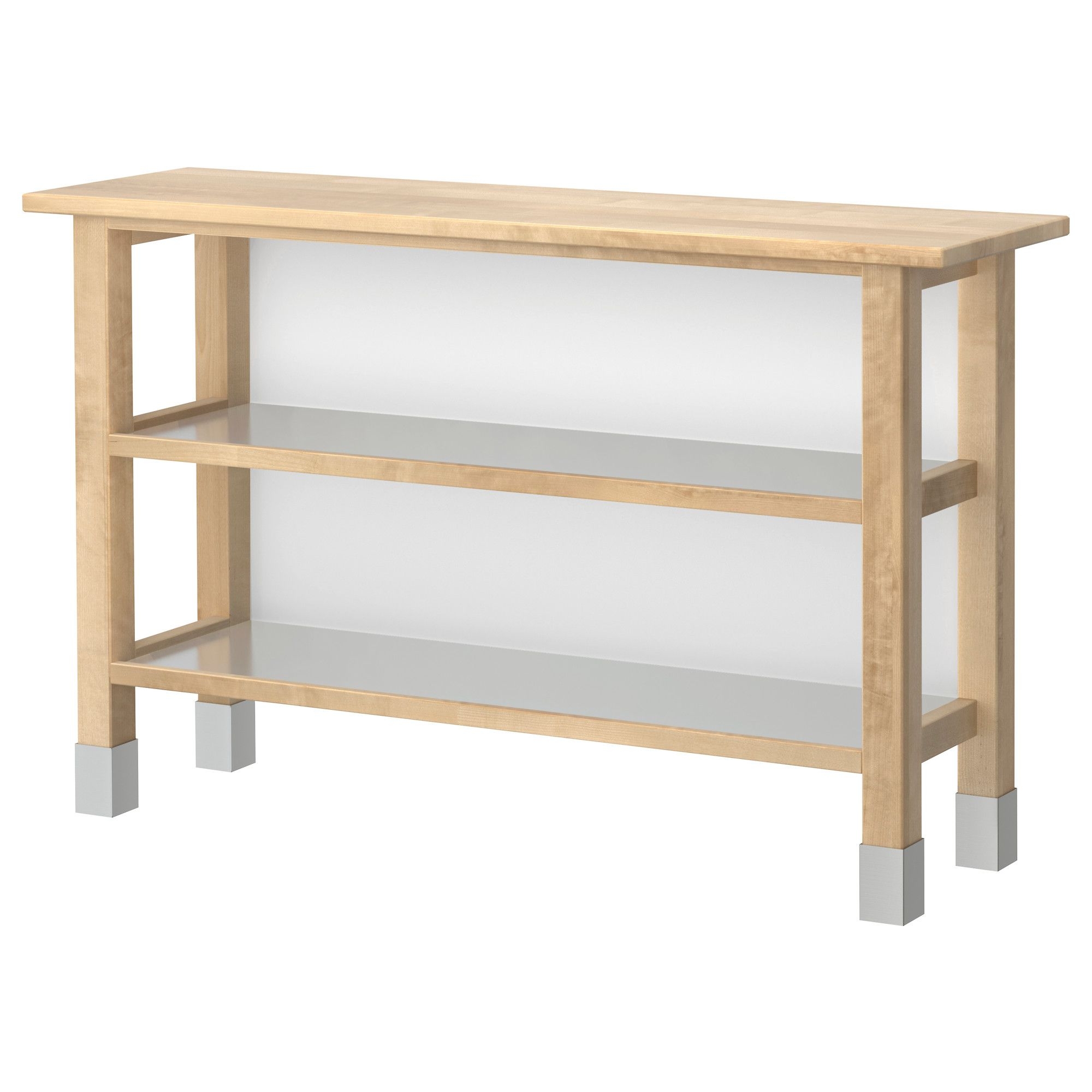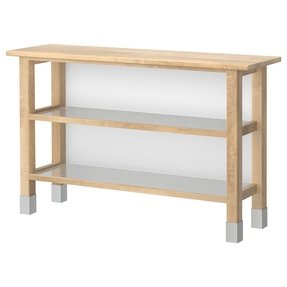 Freestanding bar cabinet for indoor and outdoor use. Construction is made of wood and fitted with anti slip pads. Includes 2 open shelves for storing bottles, glasses and others accessories.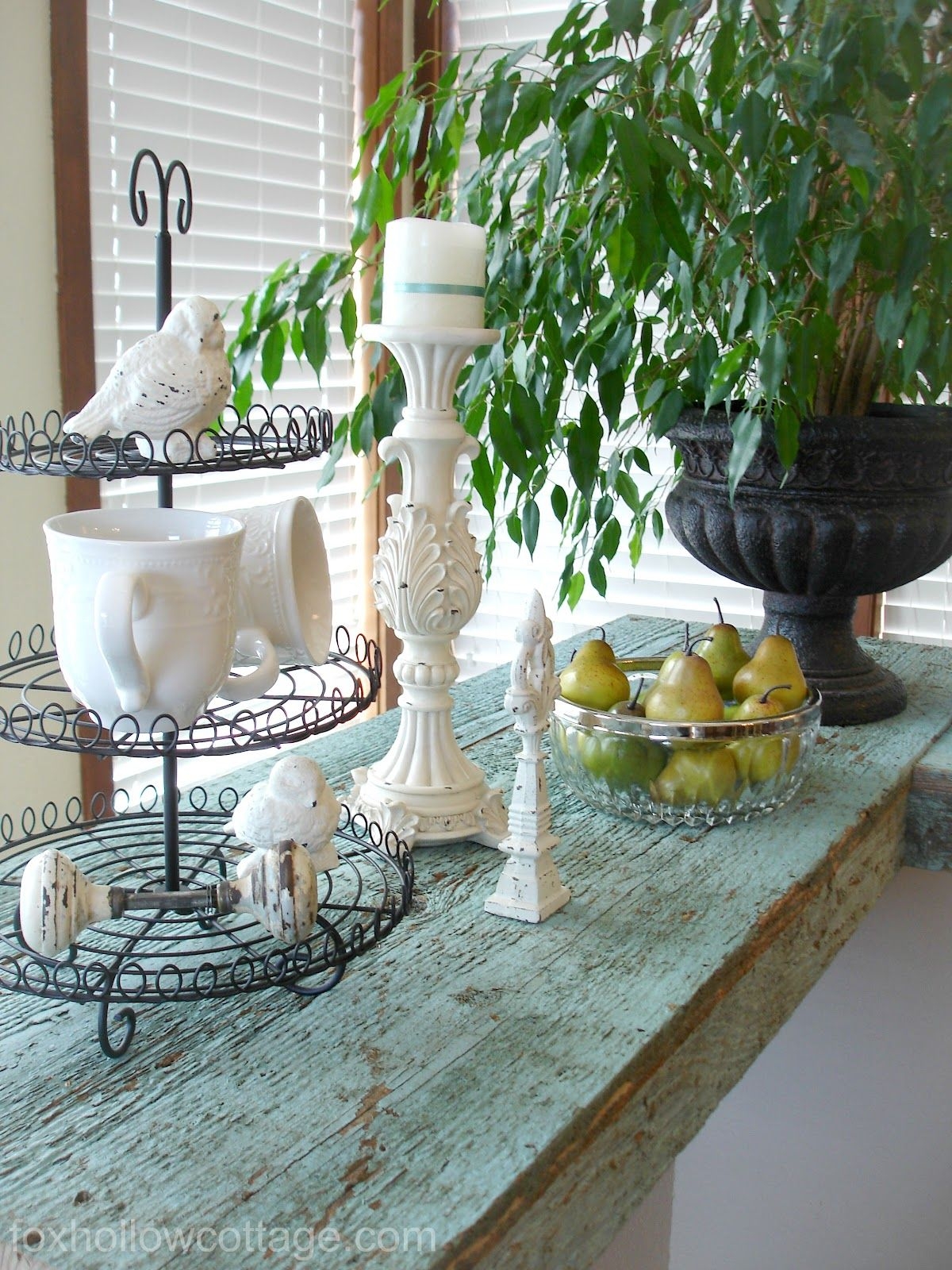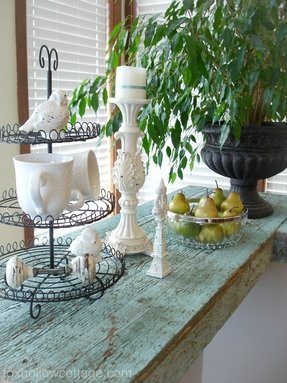 Fox Hollow Cottage: Sun Room Bar Repurposed Wood Counter Top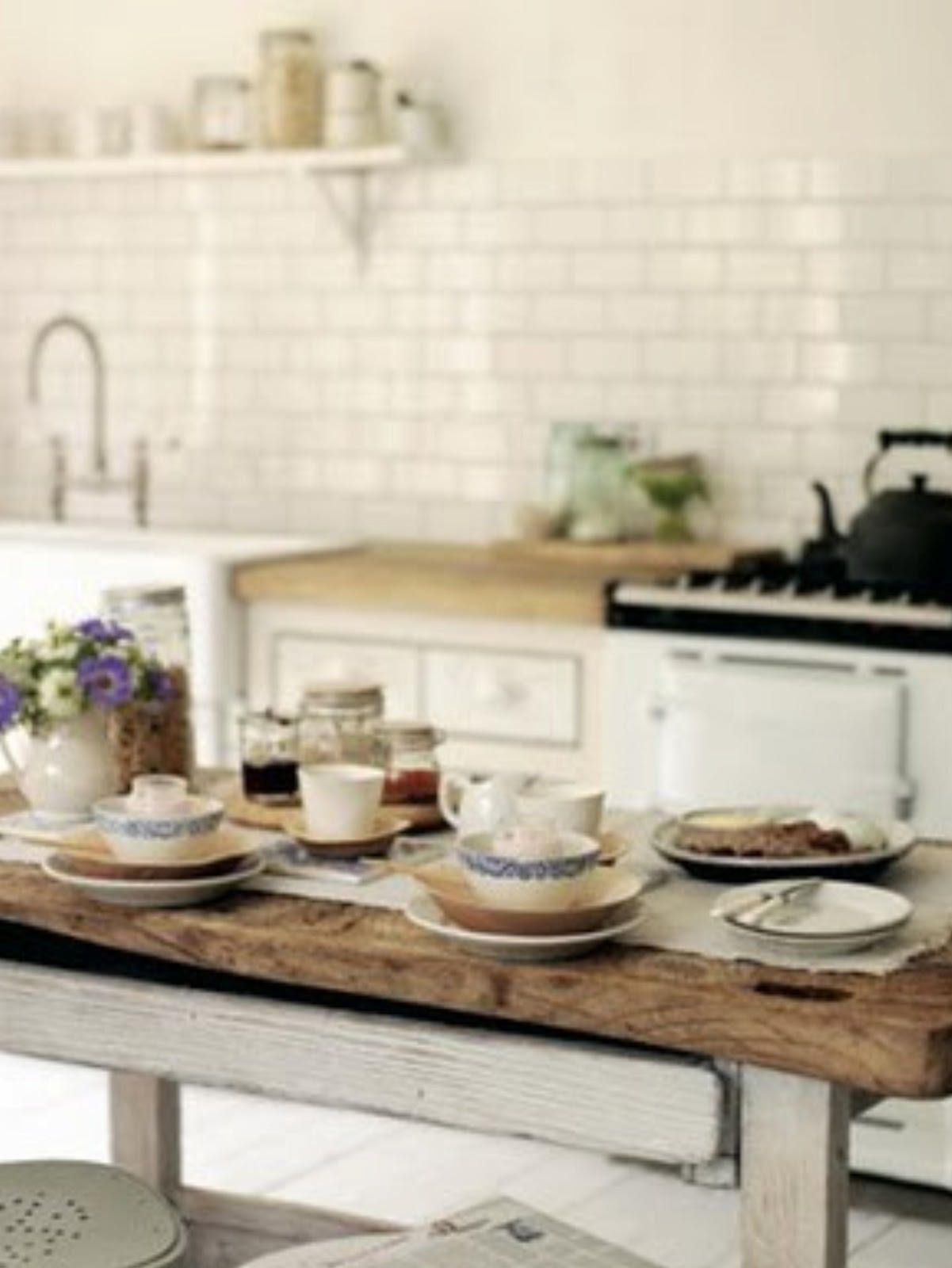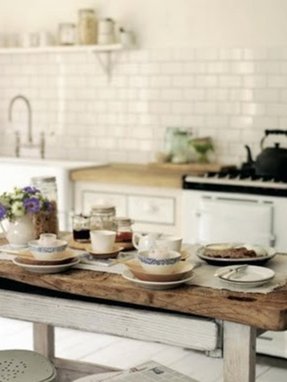 New farmhouse style in the house. This free standing bar counter top is based on durable wooden frame. It also features a solid wooden construction that is resistant to wear and introduces a nice farm stylization.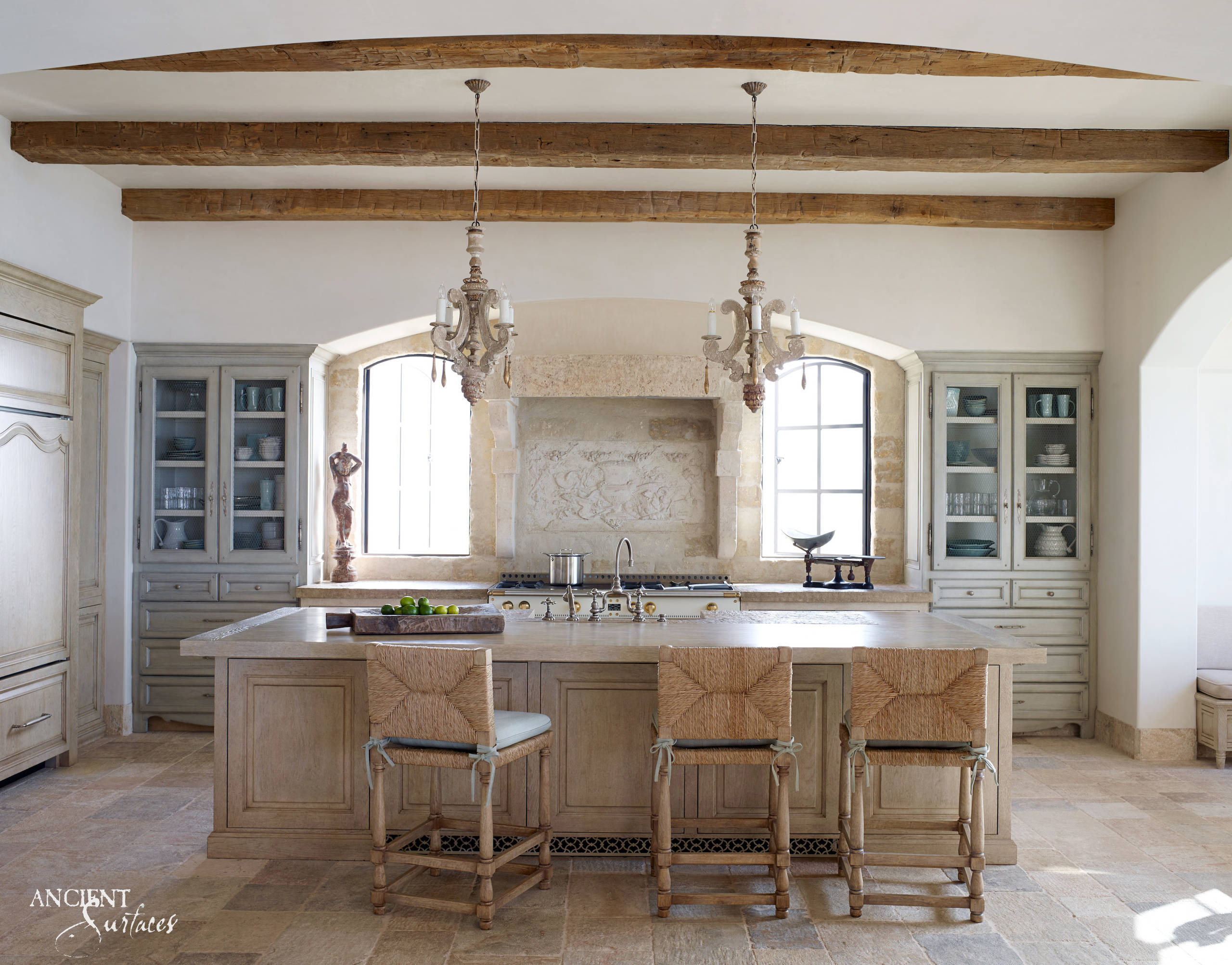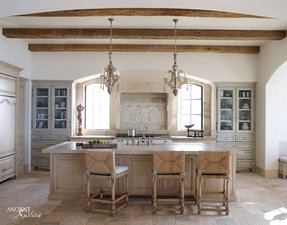 Beach house with rustic feel. Harmonious composition of stone and wood, all in grays and neutral beiges, oozes coziness and serenity. A large kitchen island serves as a free standing bar furniture, being a focal point in this kitchen.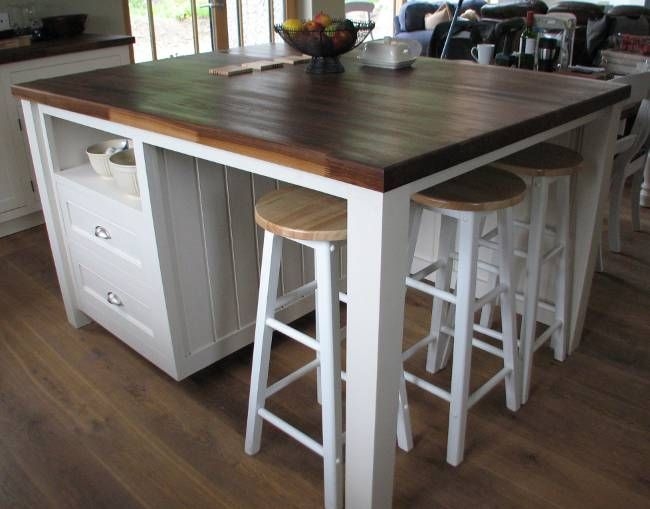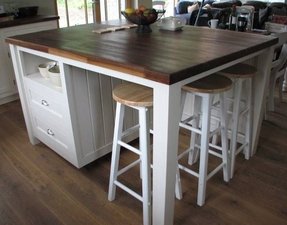 Kitchen island made of wood in two shades. Base is fitted with drawers for storing tableware and others needed stuff. Square top has large usable surface. Simple form and functional design.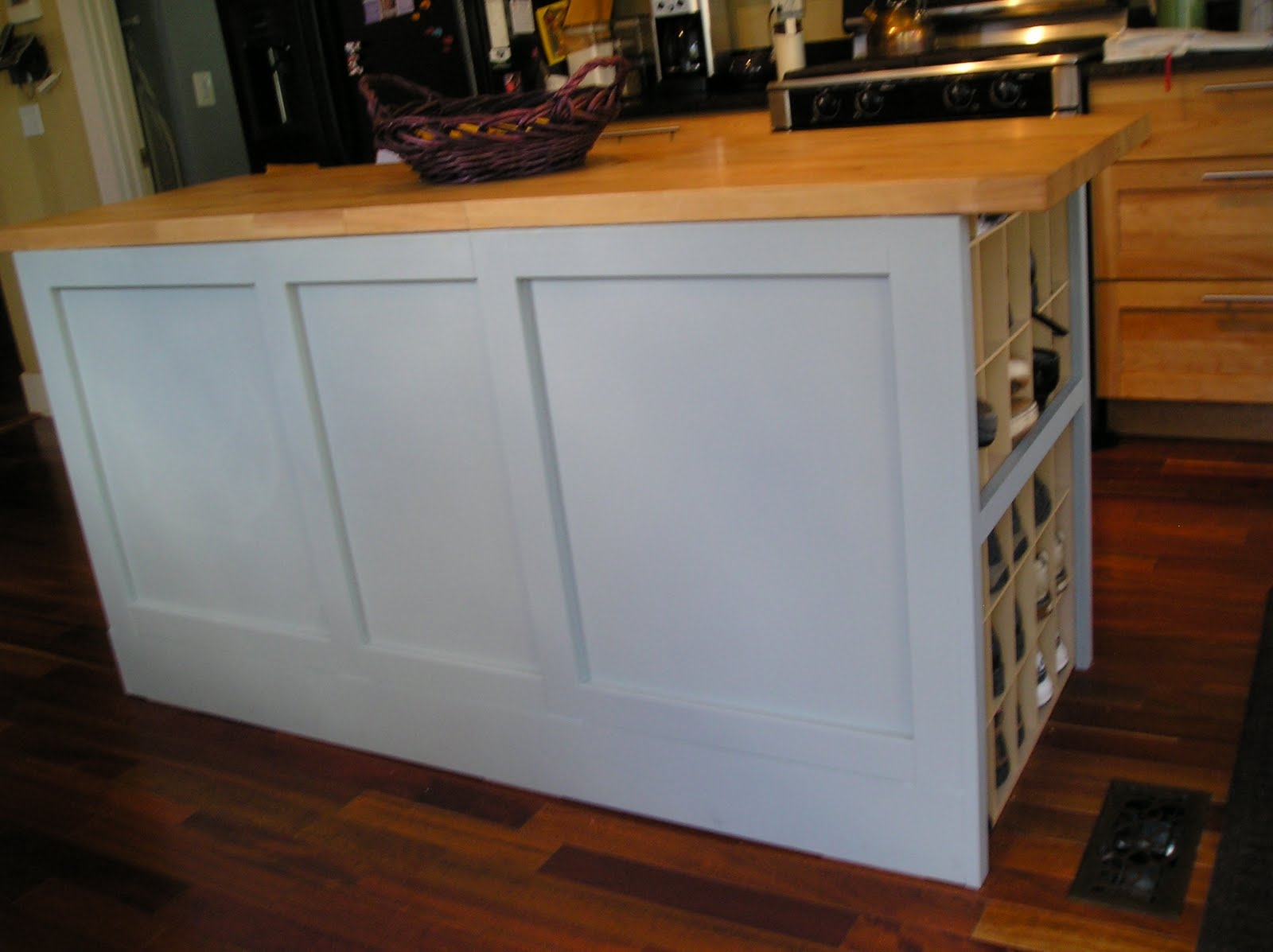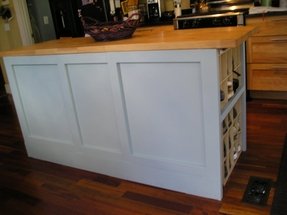 Kitchen, Terrific Kitchen Design Using Free Standing Kitchen Island ...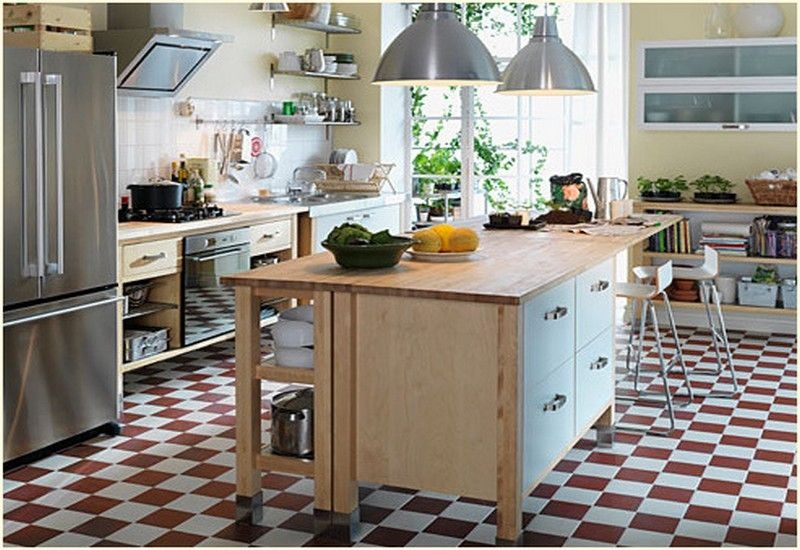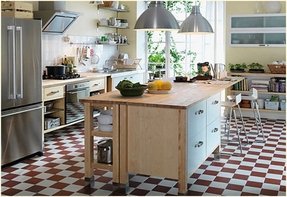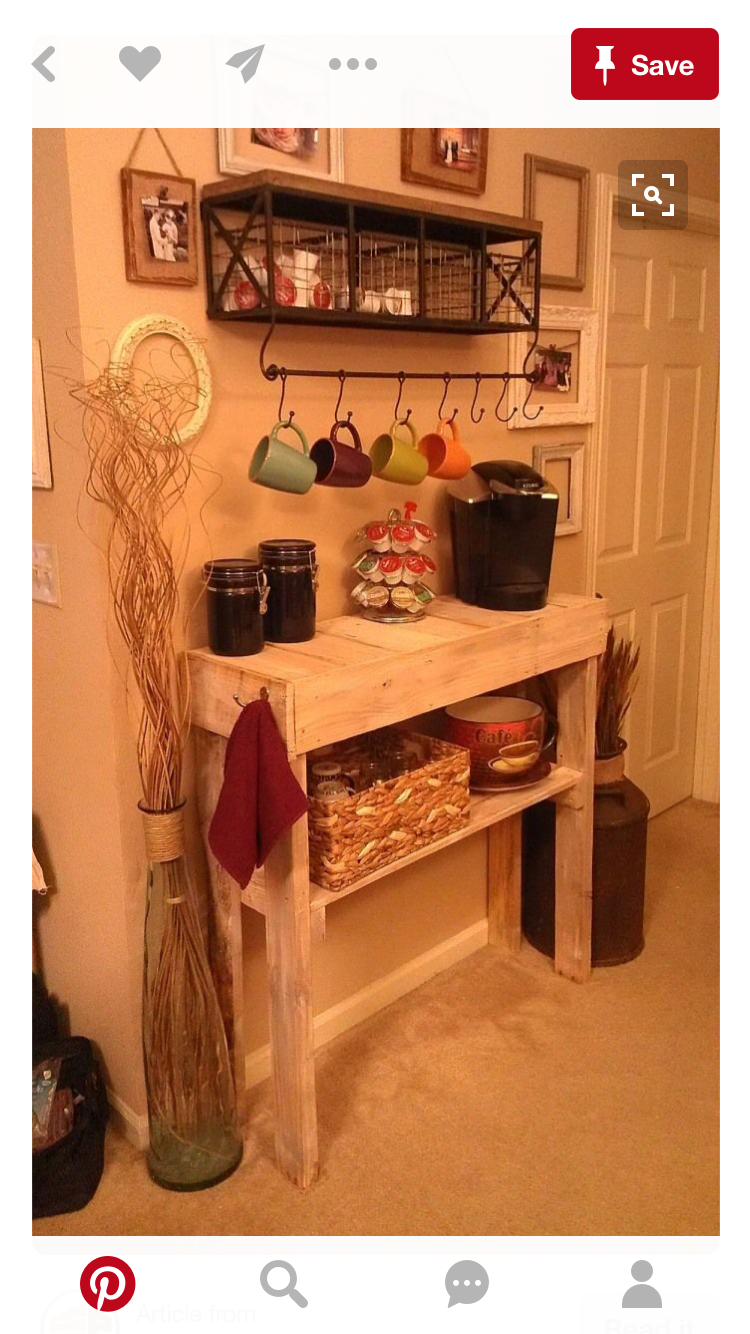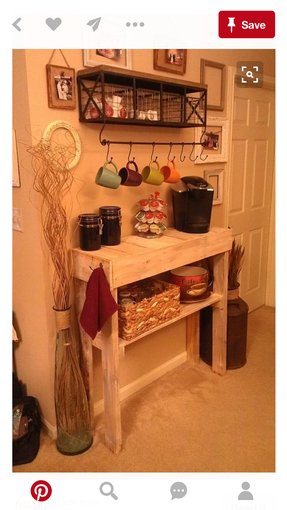 If i did something like this next to the kitchen window I could free up some counter space!!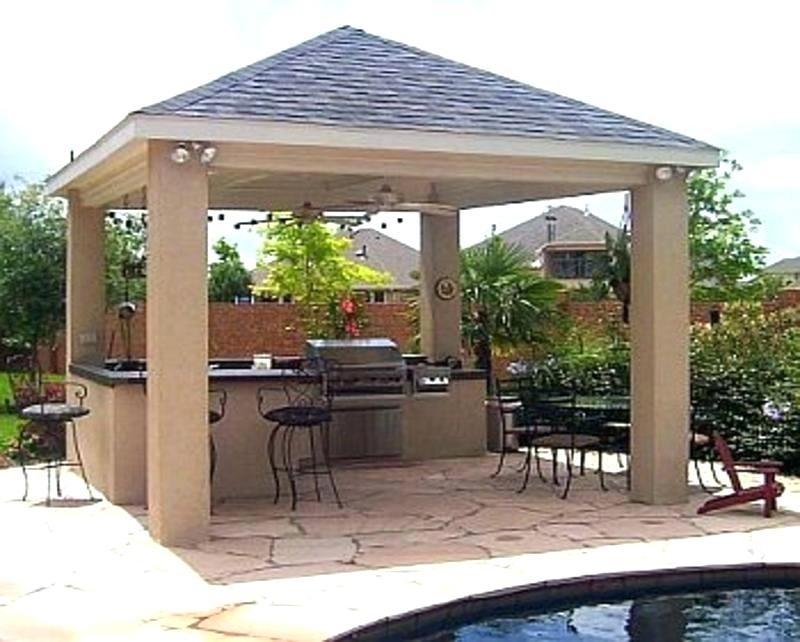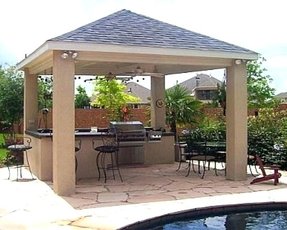 Attractive and functional patio stylization. This outdoor bar features a large working top and many important and functional accessories. Solid bar stools provide comfort on their soft and stylish seats.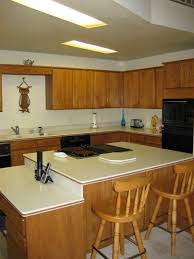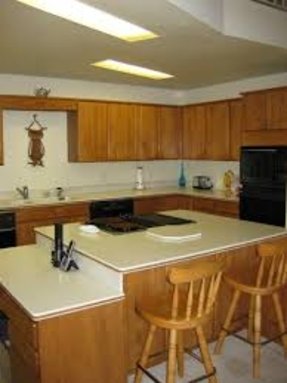 ... Oak Wood Bar Kitchen Chair And Oak Wood Free Standing Kitchen Island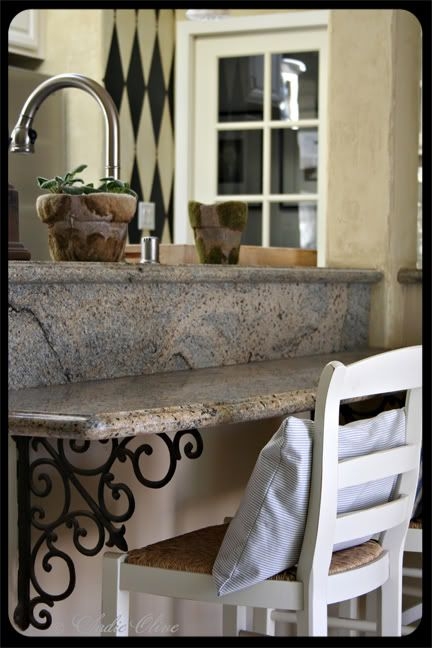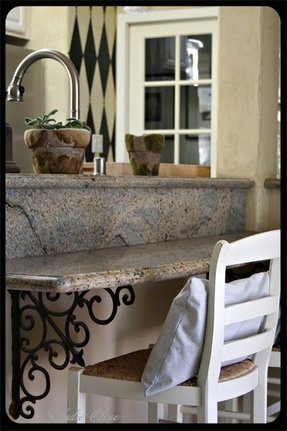 Breakfast area- like this only it would have to be a free standing bar.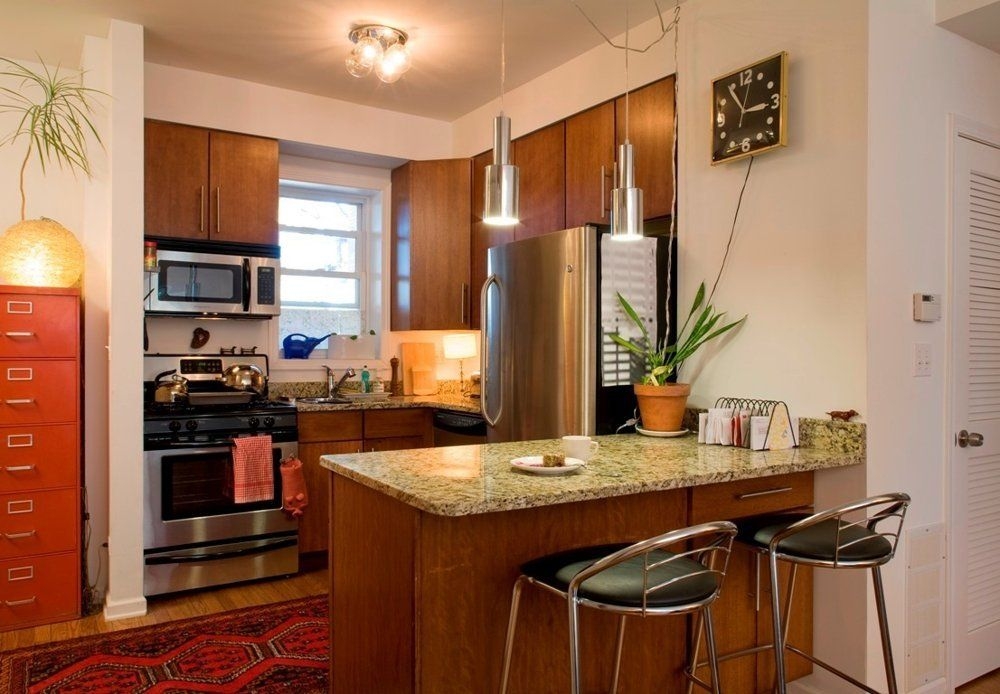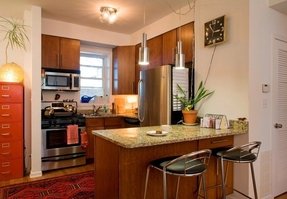 A free-standing bar counter that can be a great of help during more than one home events. Its base is made of sturdy oak-finished wood and offers capacious storage, while supporting a well-polished granite top.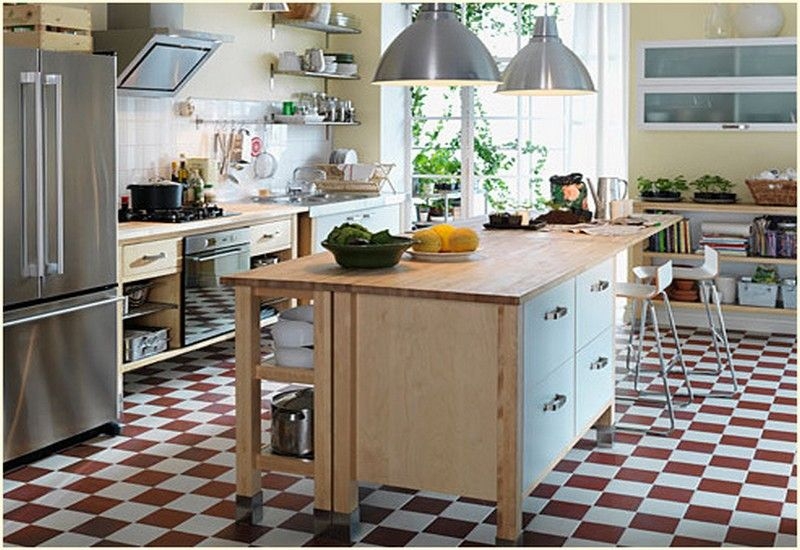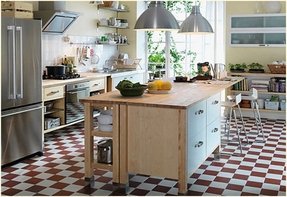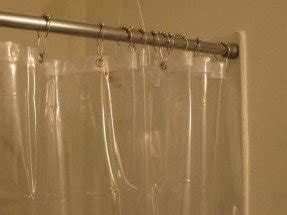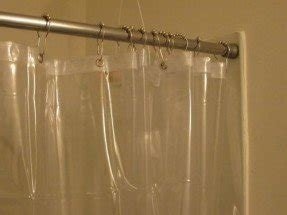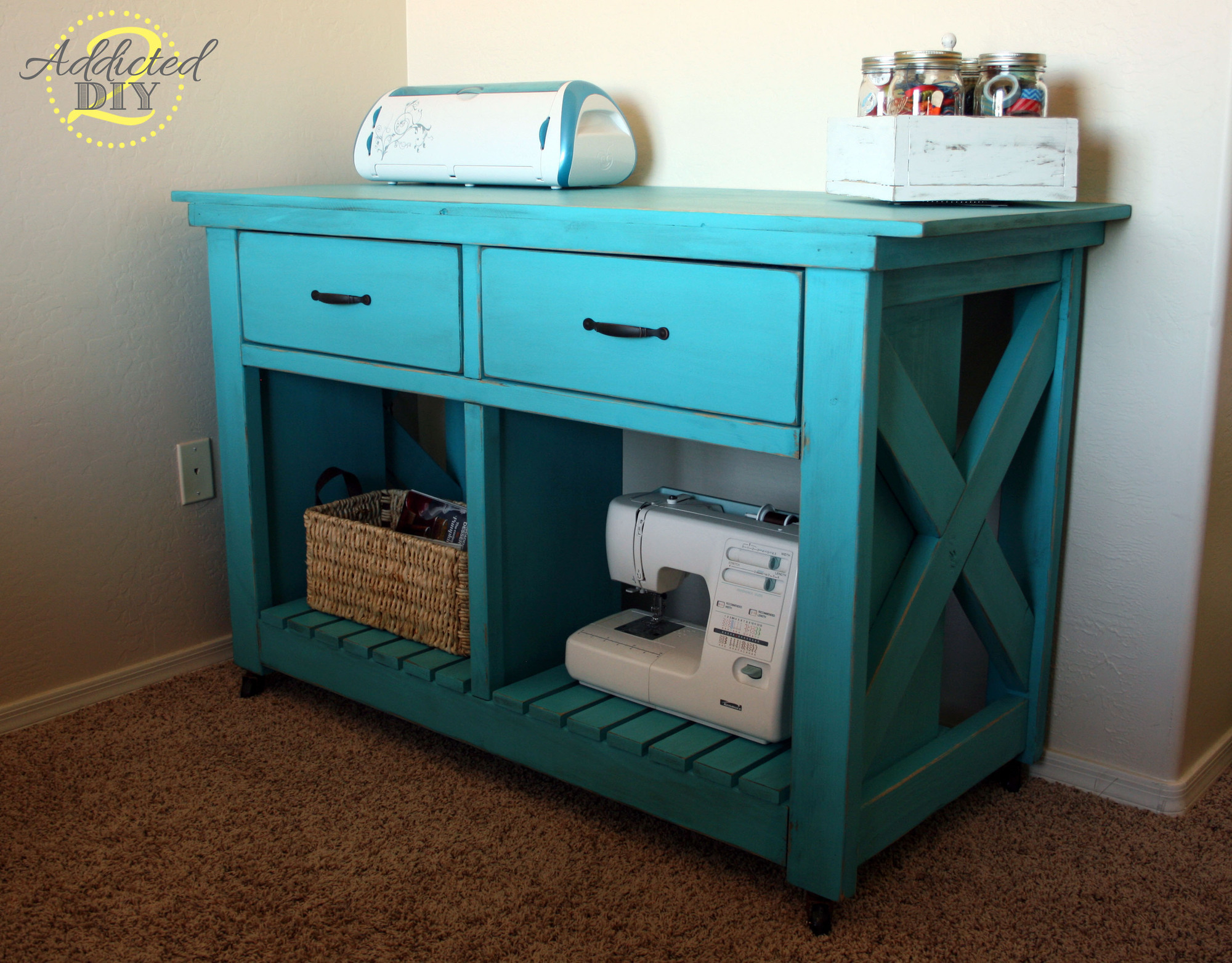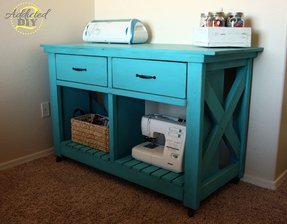 Home bar or kitchen island based on a very solid wooden construction finished in light blue color. It includes a rectangular top, X-shaped walls and bottom shelves based on wooden slats. Top area also includes two storage drawers.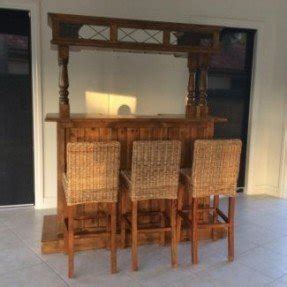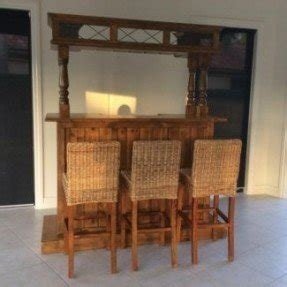 Free standing bar Hope Island Gold Coast North Preview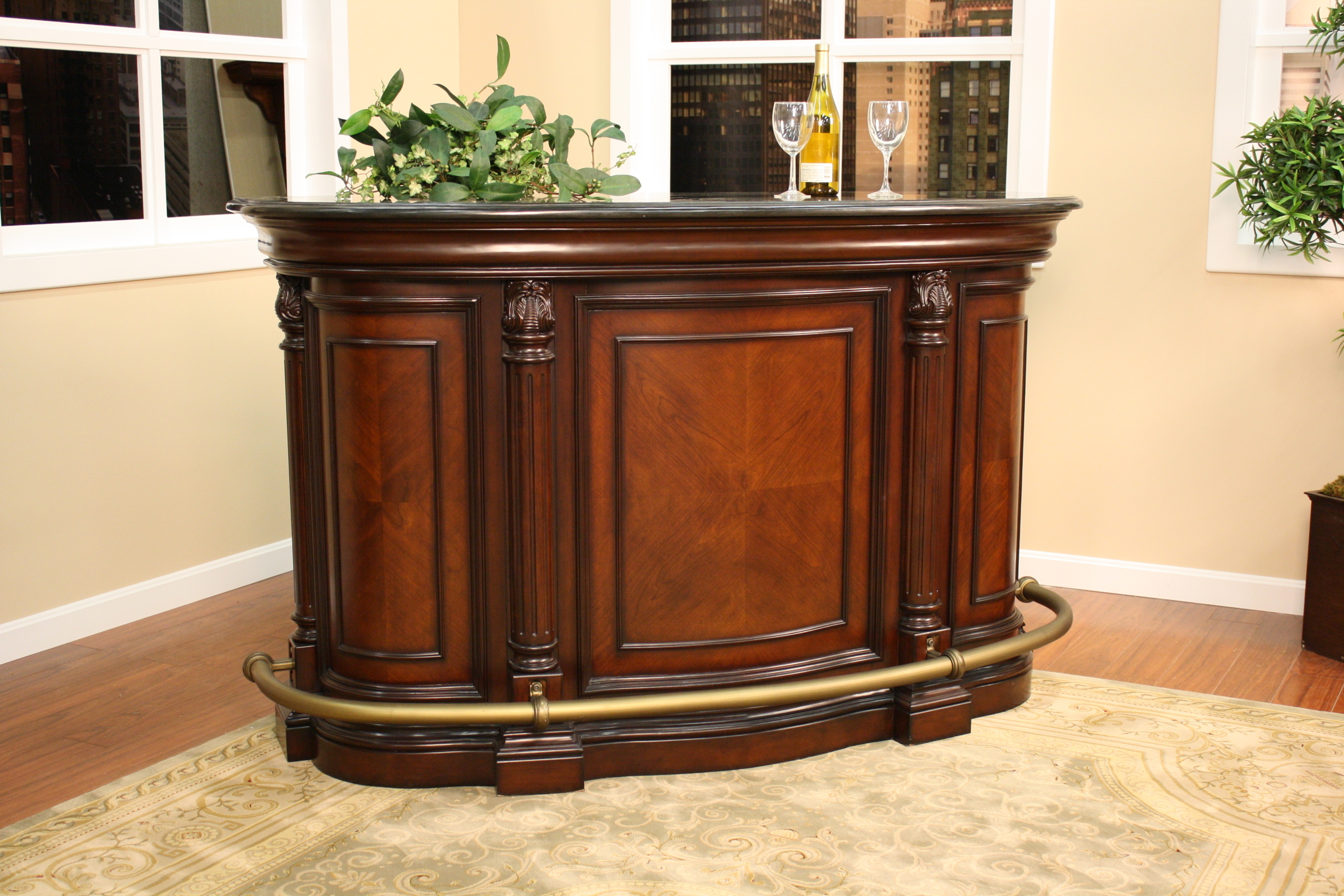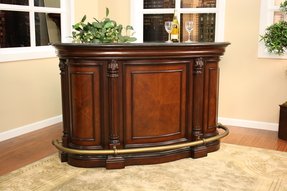 Free standing bar cabinet in contemporary style. Mounted on rectangular cage base, finished black carbon, kept simple, without distracting elements. Three shelves inside to store glassware, beverages and sweets.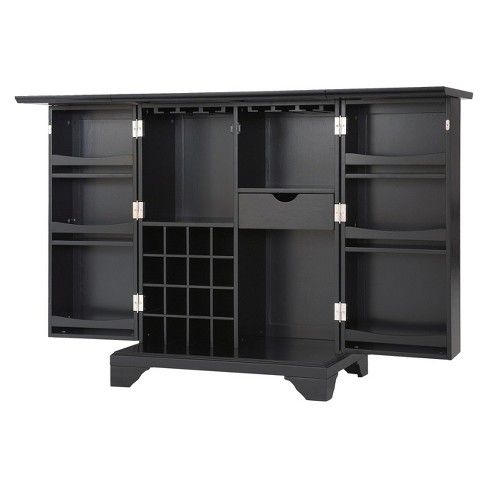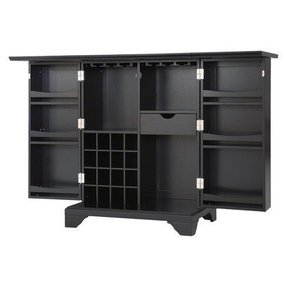 This free standing bar cabinet offers a wide variety of possible usages. Divided into several shelves, pockets and small boxes for bottle storage, it can be a perfect addition to your living room. Especially, if you like inviting guests.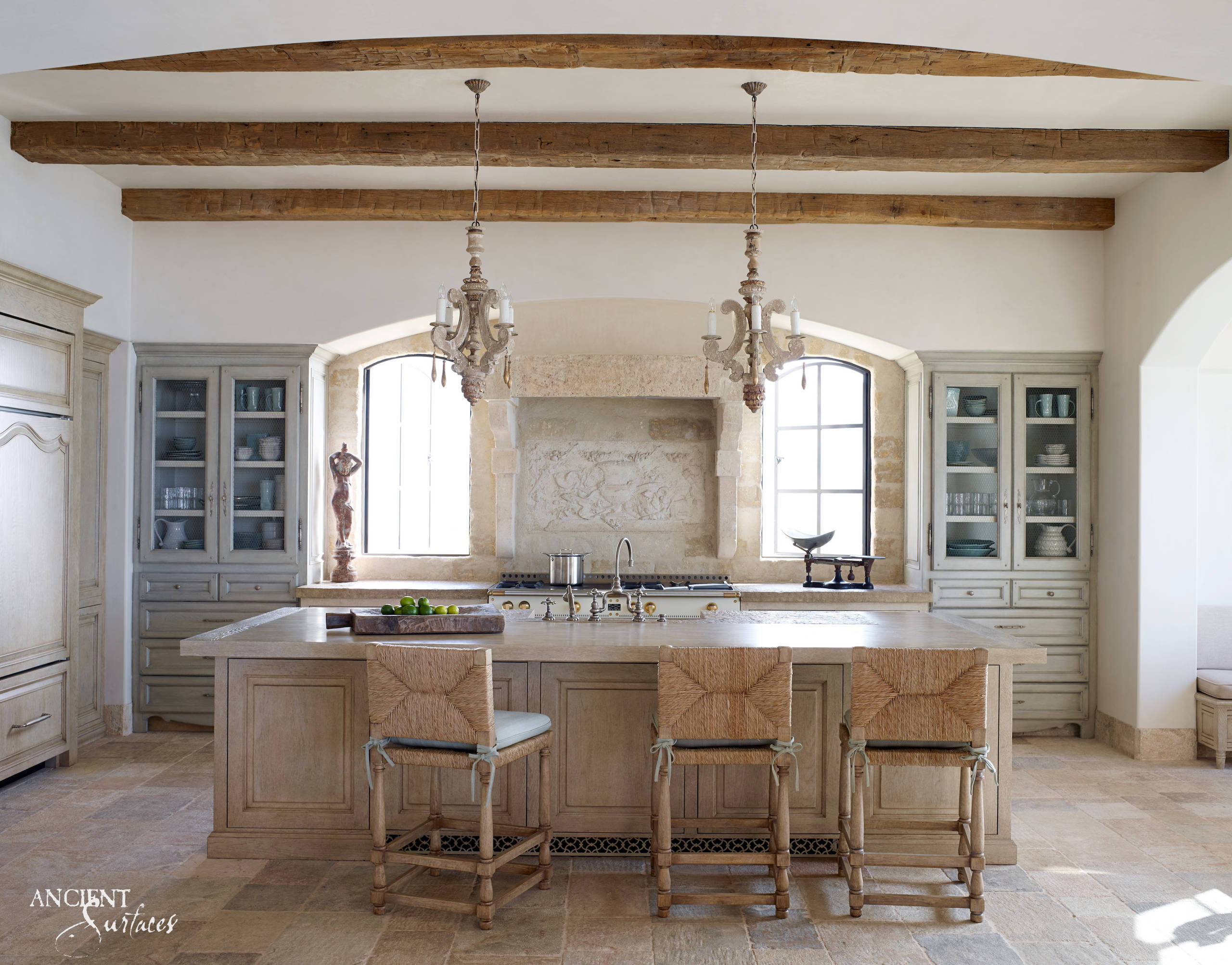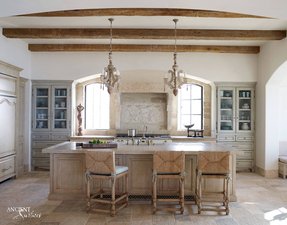 restoration hardware - kitchen island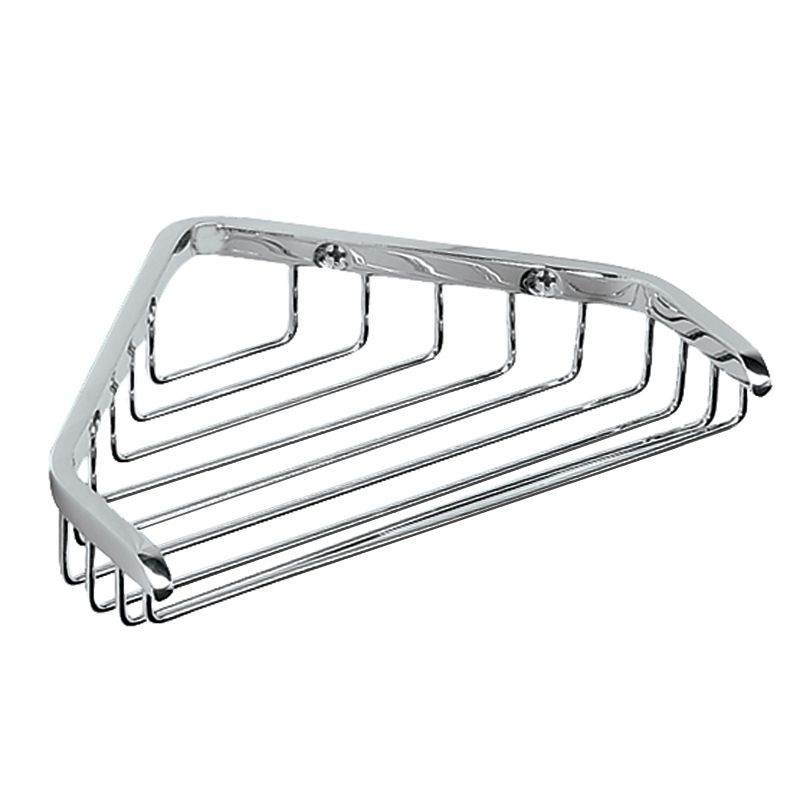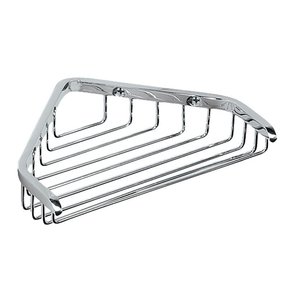 This corner storage basket is a great accessory to have in any bathroom. The piece has been designed to add functionality to your decor, has concealed screw mountings and will accommodate beauty products or soap.