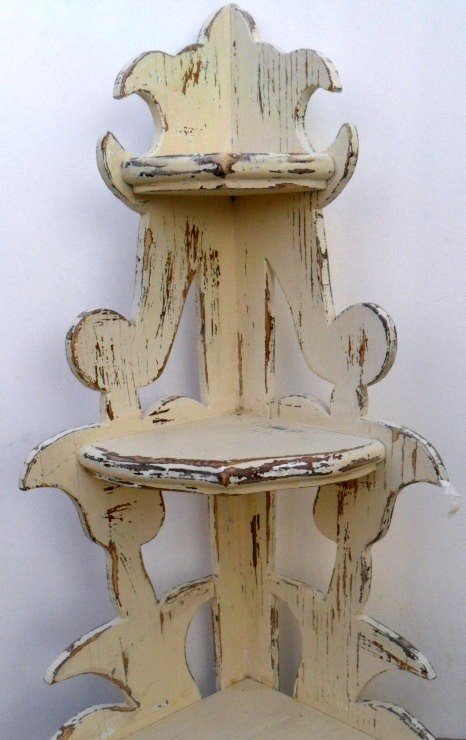 Antique three tier corner shelffree
The freestanding corner shelves in antique style delight with details and beautiful decoration finish. Practical shelves beautifully expose the contents. The whole can serve as bookshelf or plant stand.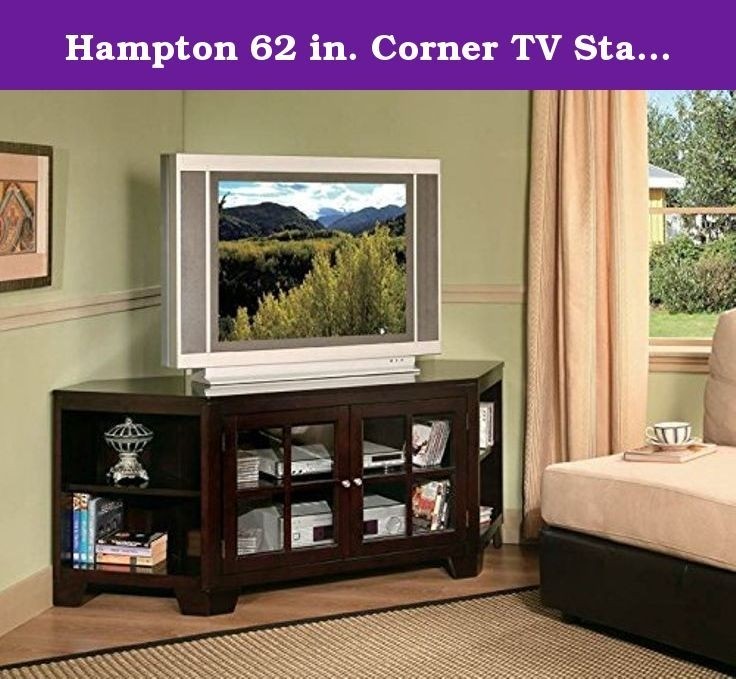 Williams Import Co. 62 Corner Tv Stand
A high quality TV stand designed for corner placement. It is a space saving solution that includes storage shelves without and with glass doors. The whole product looks very simple, but it has got a high aesthetic value.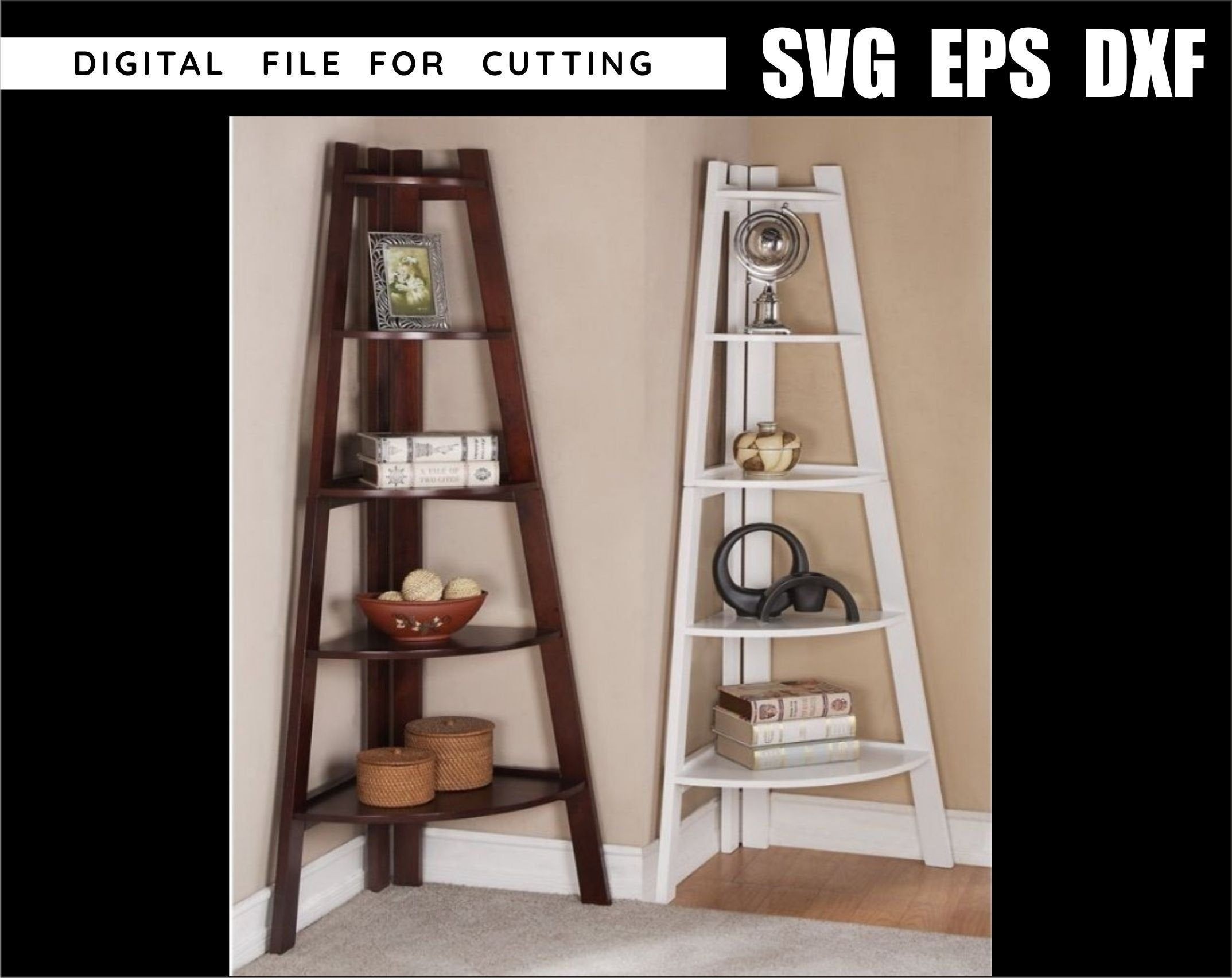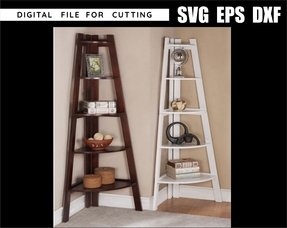 Excellently made corner free standing corner shelf is a beautiful accent perfect for the living room. Beautiful details and a stylish wooden design combine beautifully with every interior design.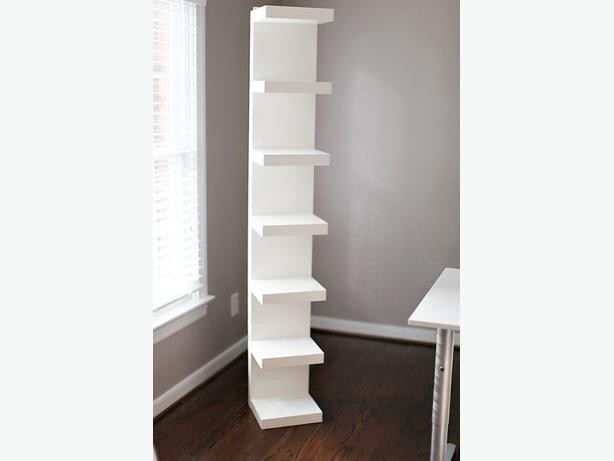 With this free-standing shelf unit you will not only get a stylish and sturdy piece, but also space-saving and practical. Crafted of wood and bathed in a white finish, the unit includes 7 square open shelves for knick-knacks, pot plants, framed pictures, etc.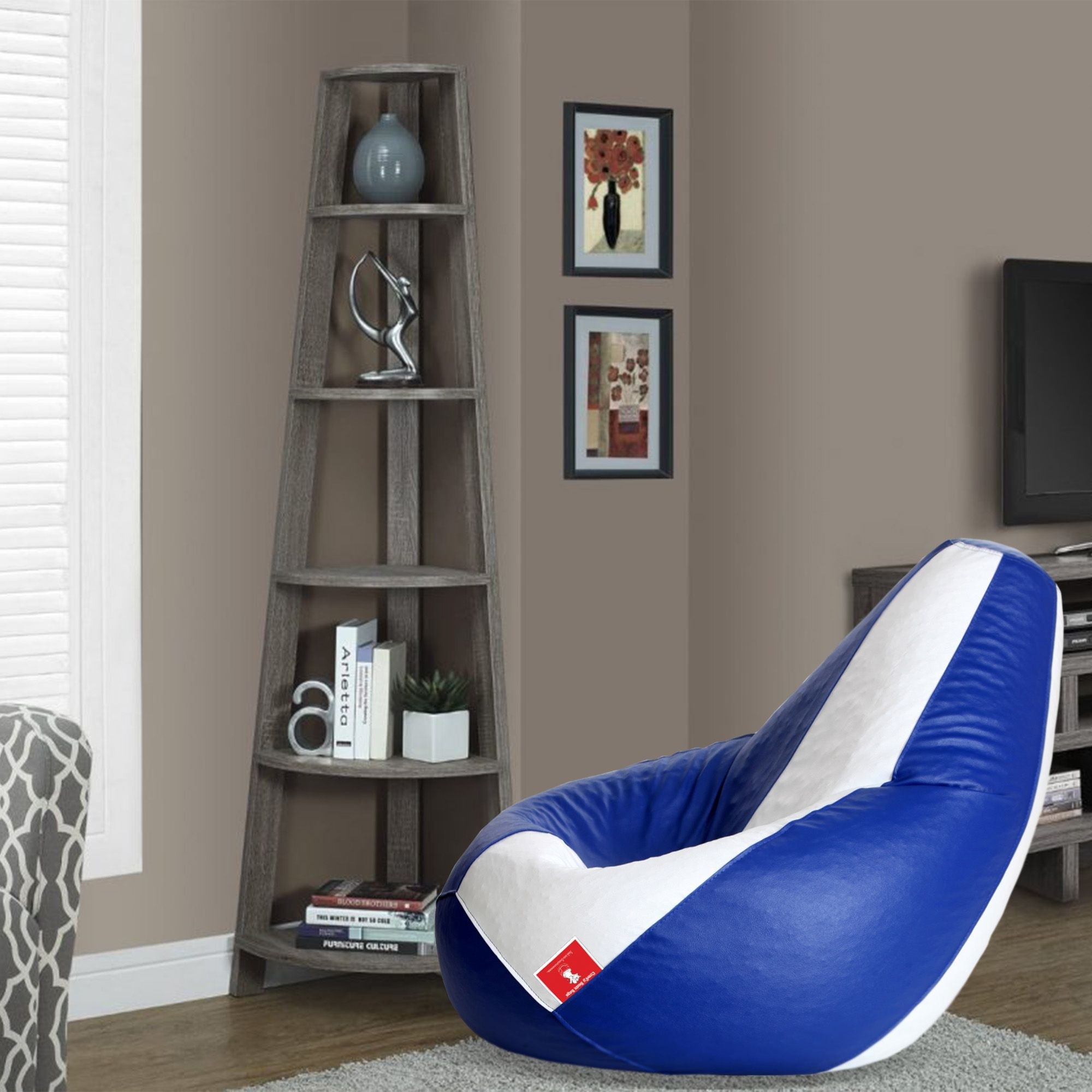 This freestanding corner bookcase distinguishes itself with its characteristic triangular, teepee-imitating shape. Crafted from solid dark wood, it will be a durable and stable construction, that can smoothly lift up your books collections.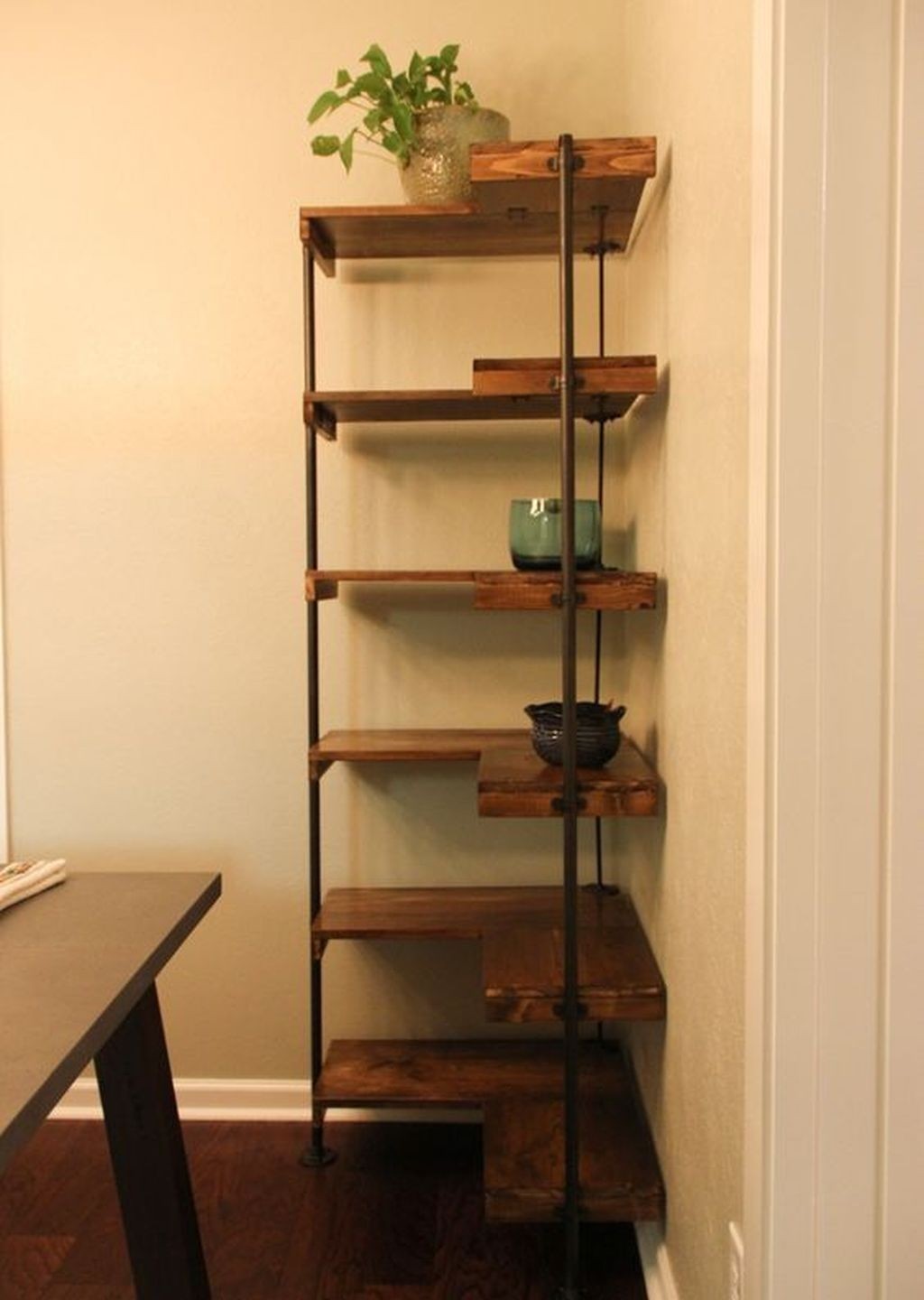 Free standing corner rack consisting of 6 shelves for storing books or display decorations. Construction is made of wood and metal. Great solution for space saving in all kinds of interiors.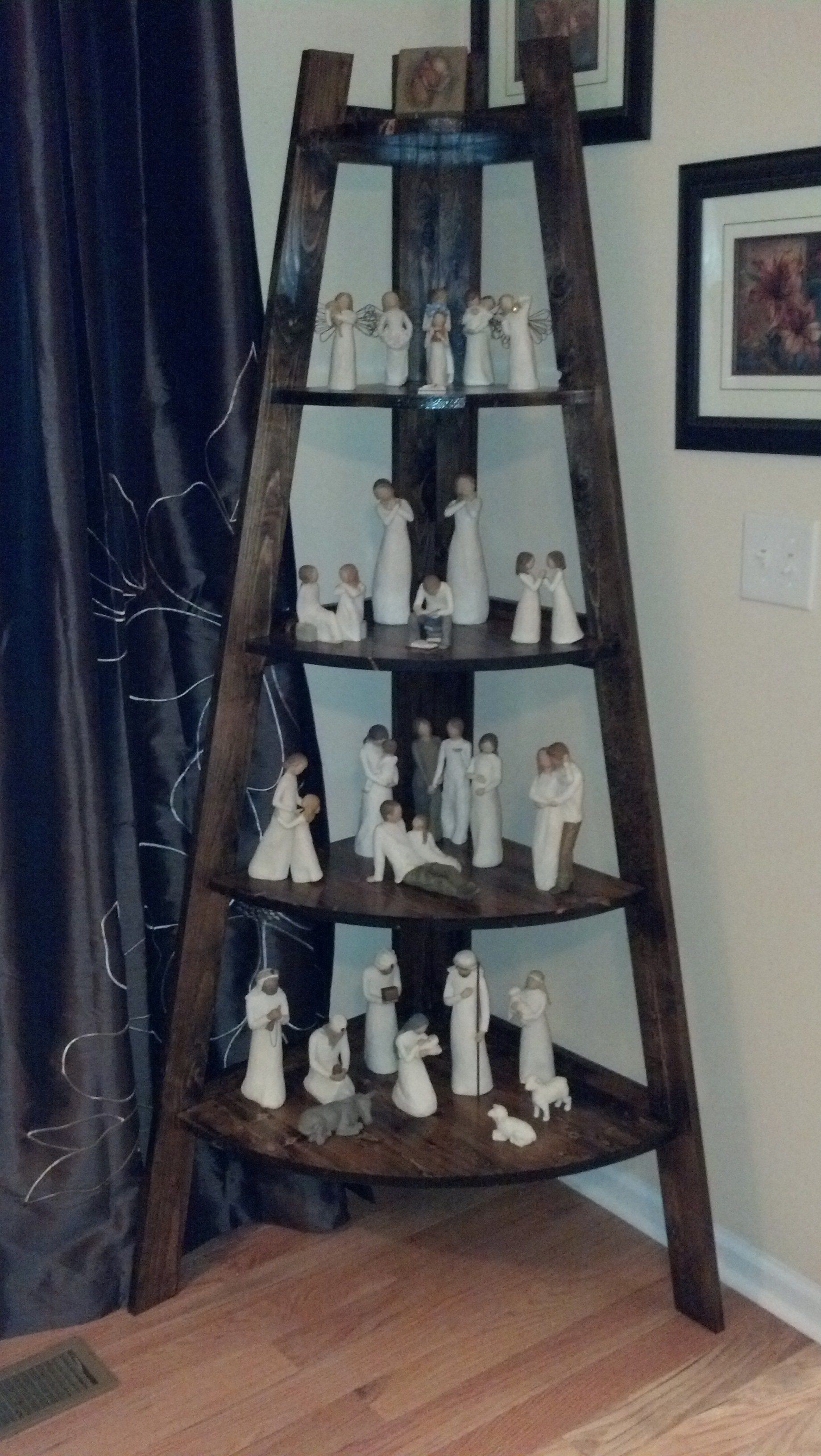 A ladder-like bookcase, perfectly aligned to your room. It is made of dark wood and its shelves increase downwards. Free standing corner shelves are shaped like a piece of pizza. The stand goes up to the ceiling and is extremely stable.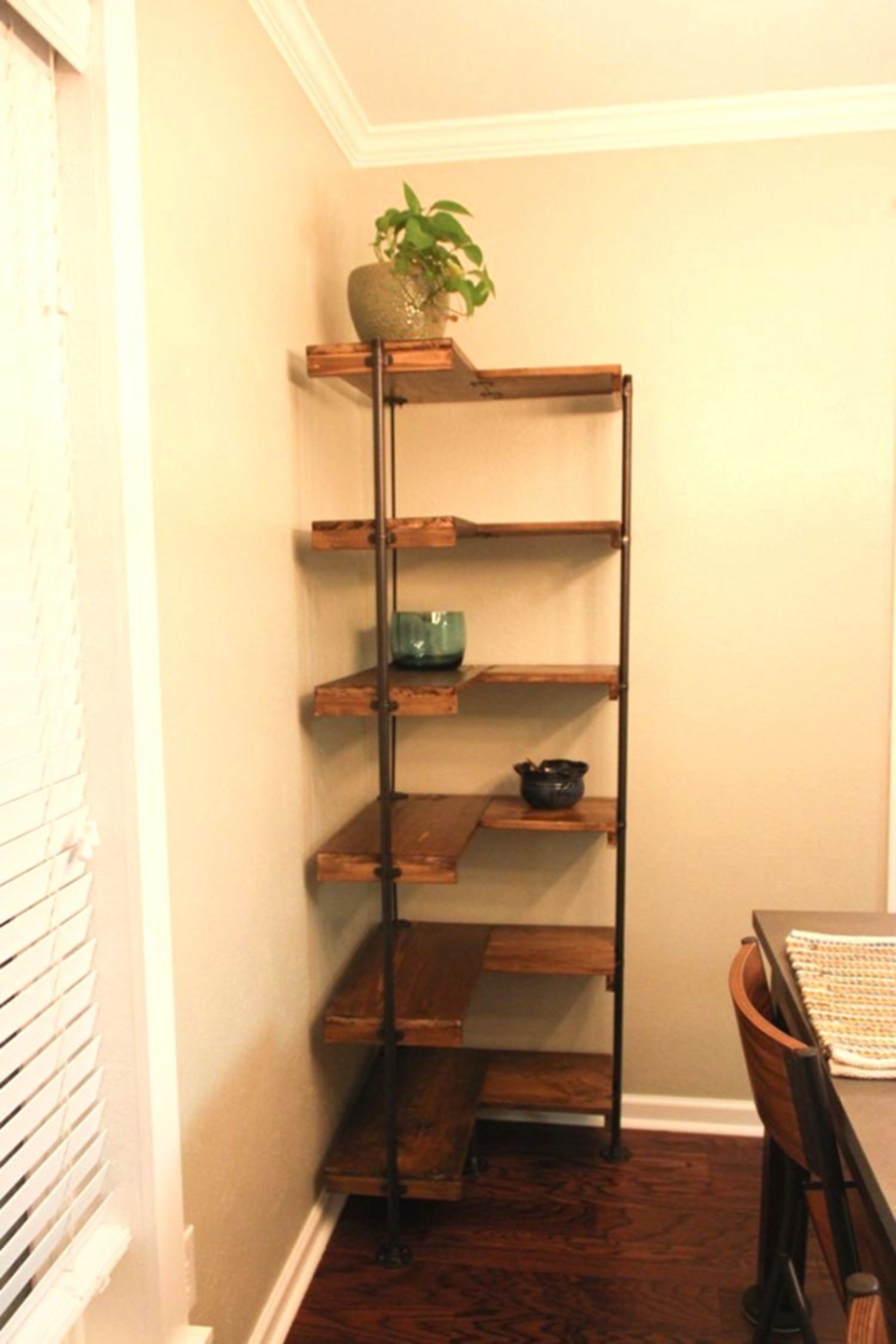 Practical free standing corner shelves offering up to six tiers and a countertop. The shelves are made from wood, slightly stained and glossed. They are supported by a black coated metal frame too with four rounded legs for stability and support.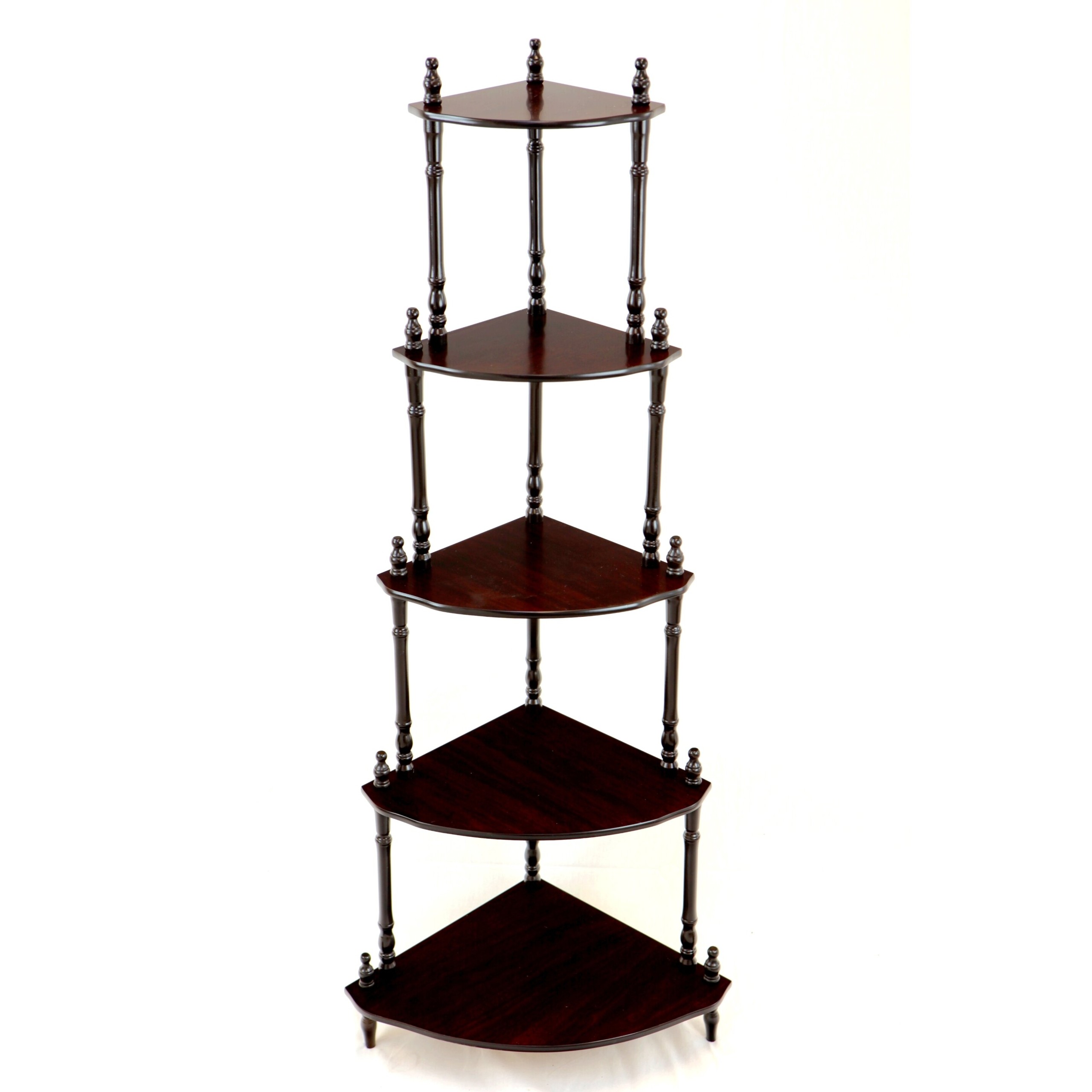 ... -Shelf-Corner-Display-Stand-5-Tier-Wood-Side-Table-Nightstand-Shelves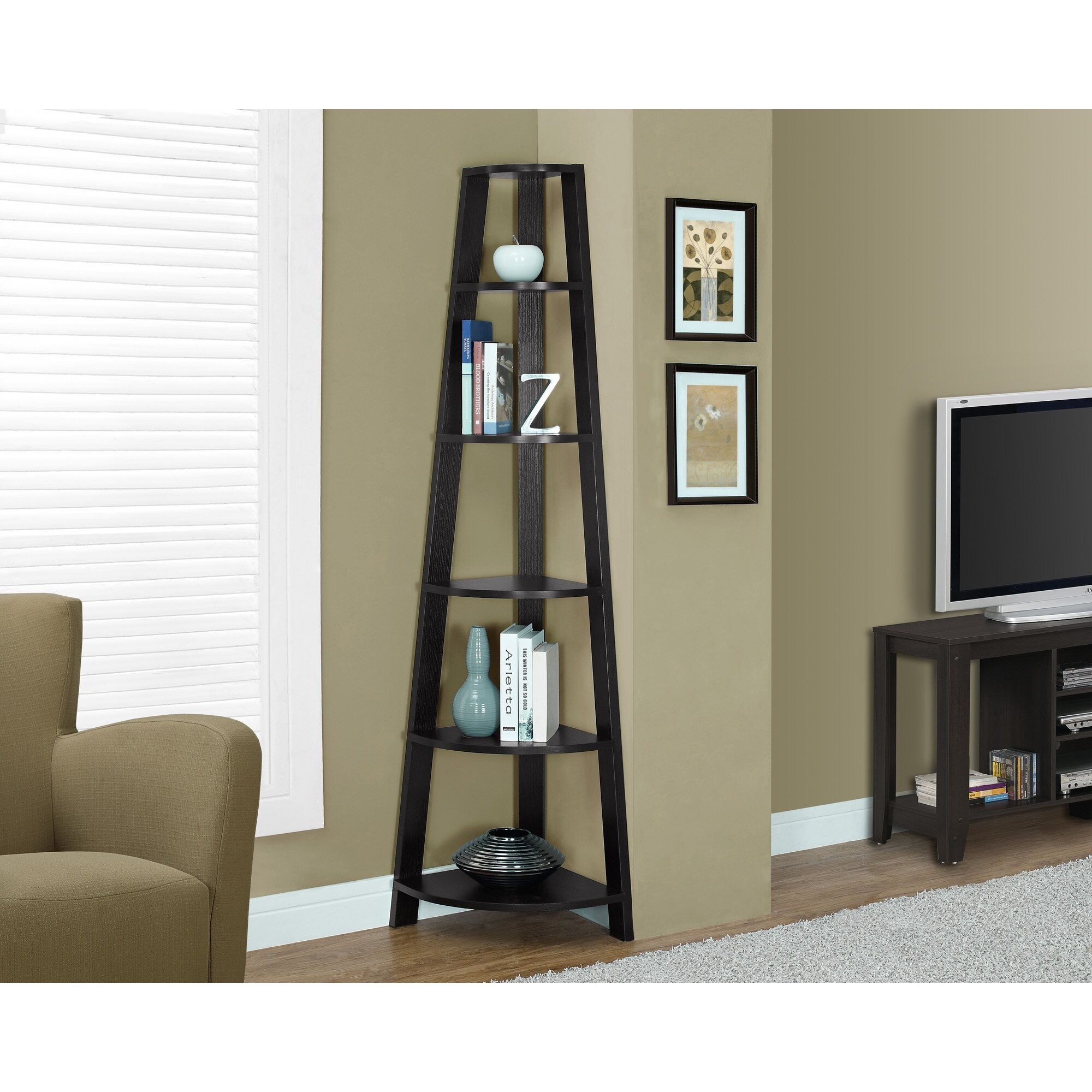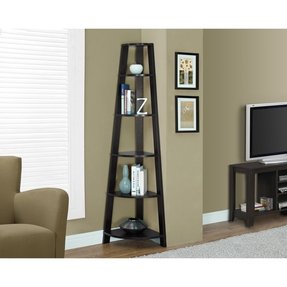 Distinguishing itself with its characteristic triangular shape, this freestanding corner bookcase constitutes a perfect proposition for all, who want to stylishly expose their belongings.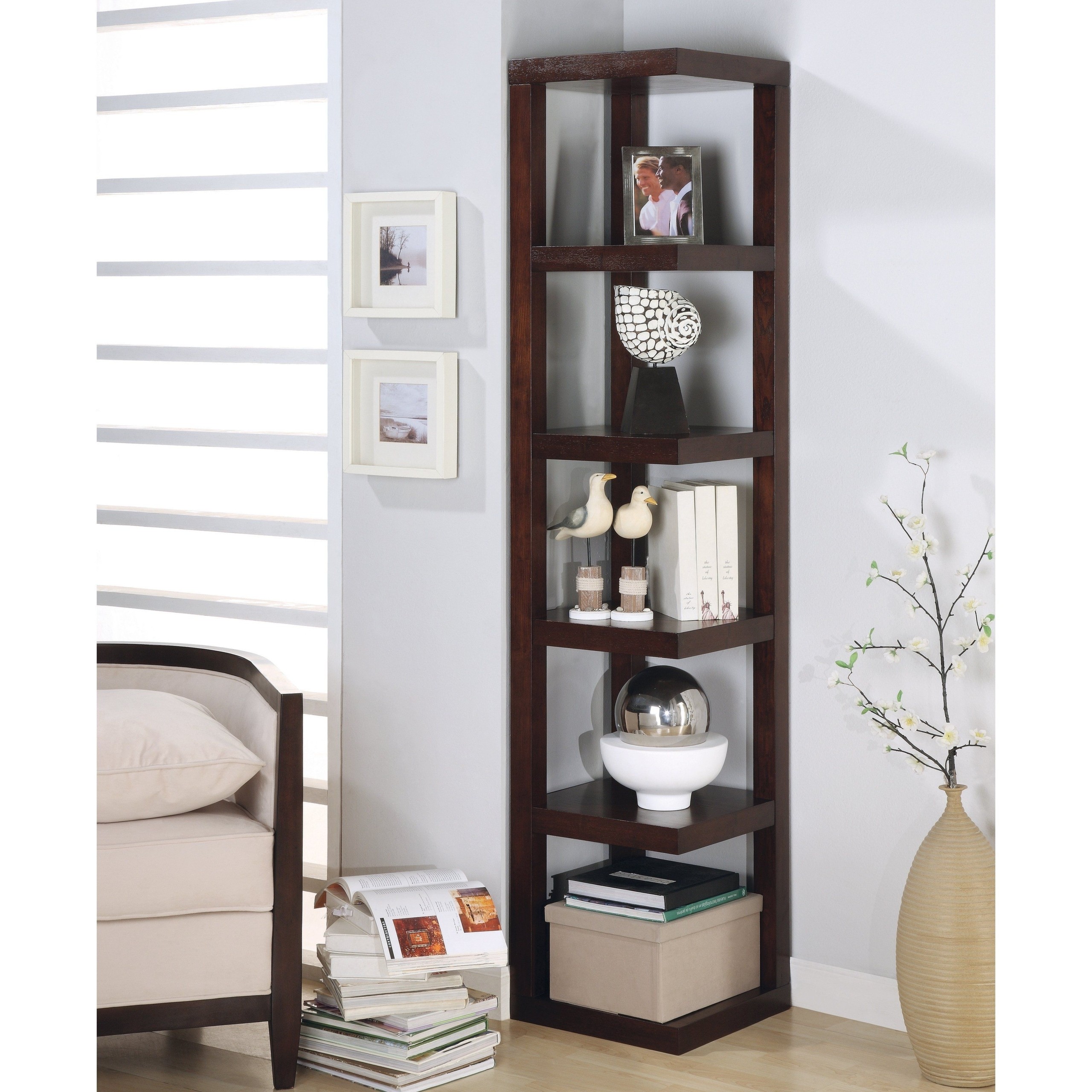 creative corner shelving unit design square freestanding corner shelf ...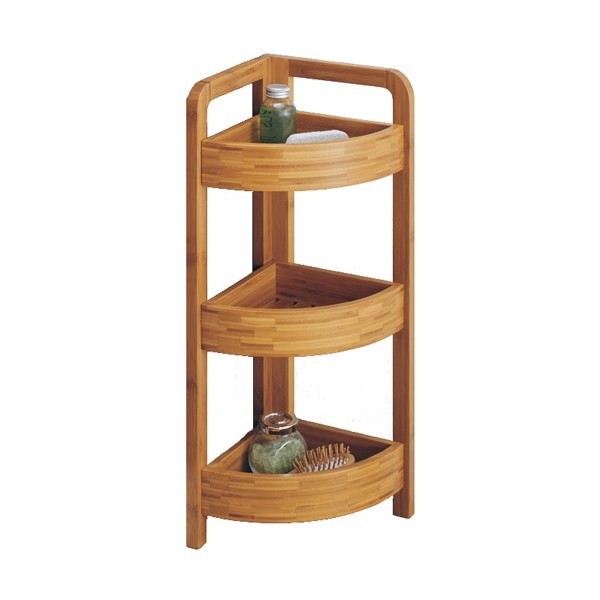 The shower caddy corner shelf will help you to storage your bathroom accessories in one place. The wooden construction and three deep shelves fit perfectly to the classic bathroom.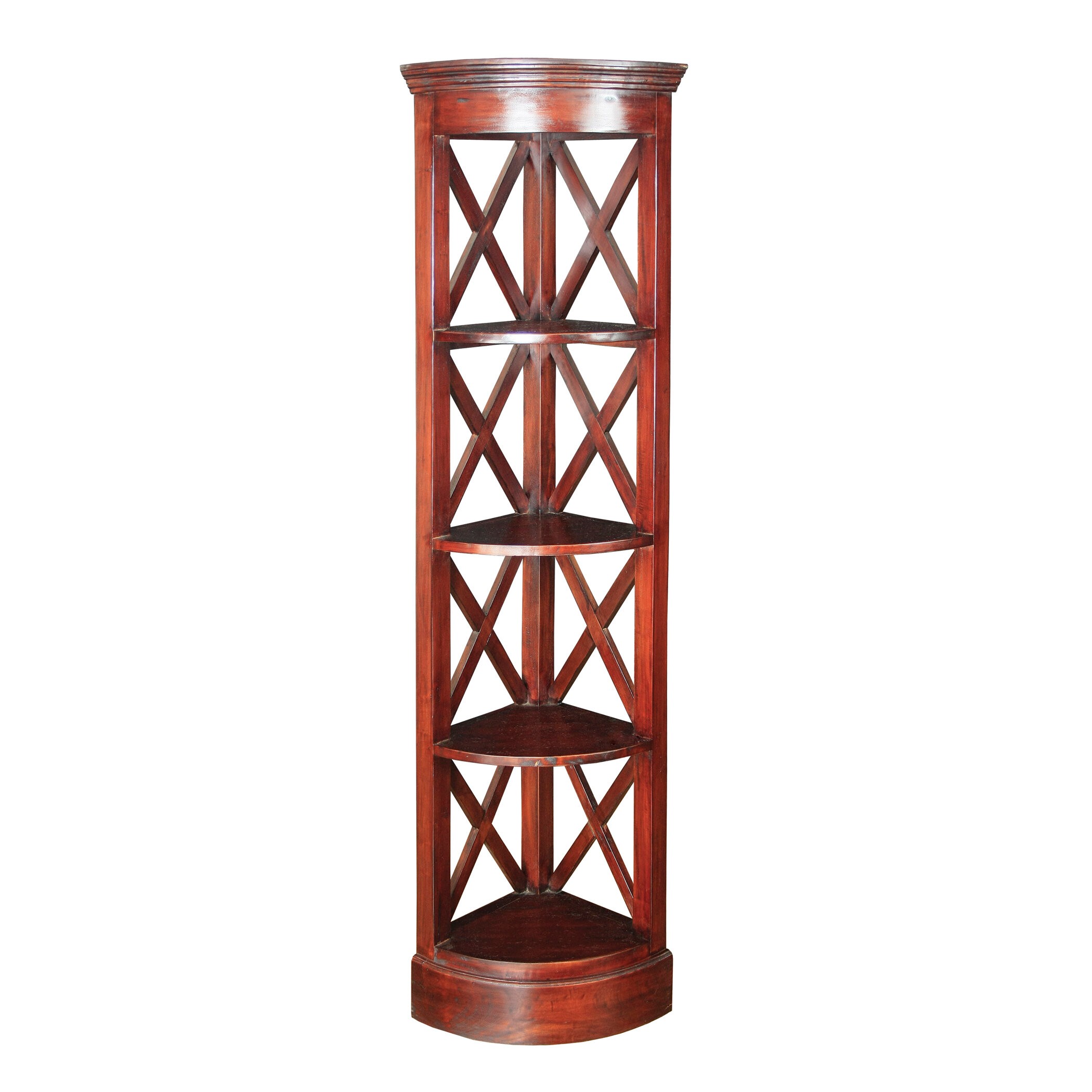 Free standing corner rack consisting of 4 open shelves arranged vertically. Construction is made of wood and reinforced with crossed supports. Great for storing books, display decorations and more.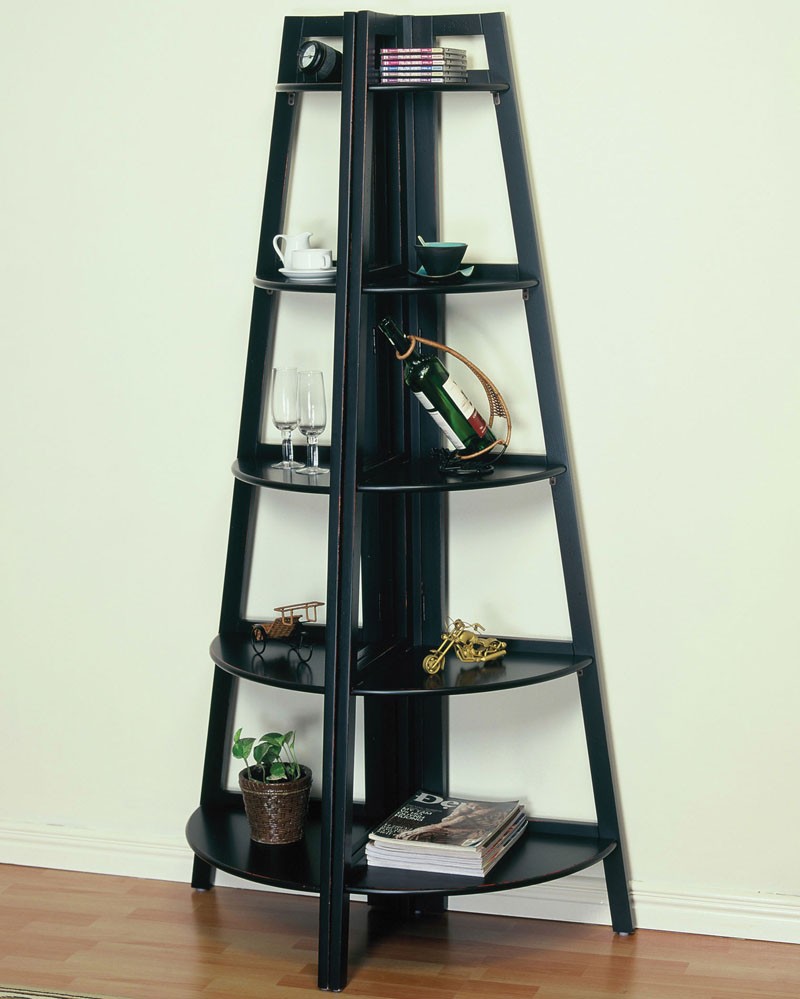 A whimsical, designer proposition for all cat owners. This freestanding corner shelving tree will help you achieve a full living room catification! Multi-tiered surface will be ideal for your pets to rest and develop their agility.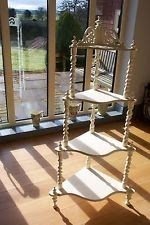 Now you can splash your home with a drop of elegant masterpiece in shape of this lovely shelf unit. Designed in Victorian style, the unit features a space-saving corner design, 3 open shelves, and stylishly curved legs.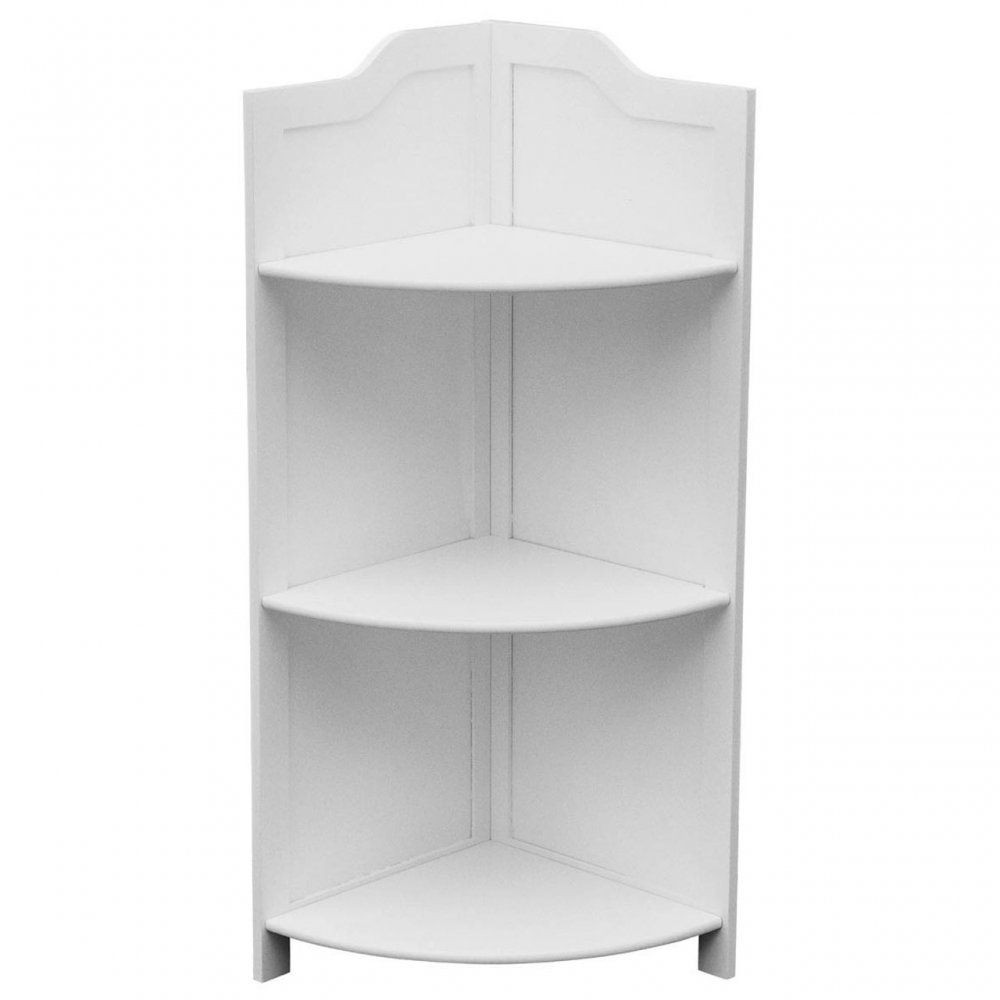 ... Bathroom Furniture UK › Floor standing White Wood Corner Shelf Unit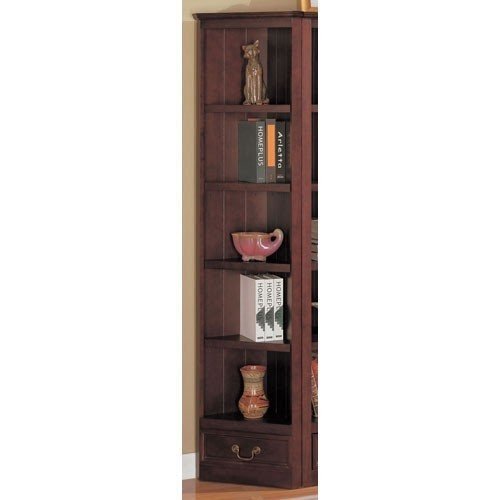 Cherry Traditional Corner Bookcase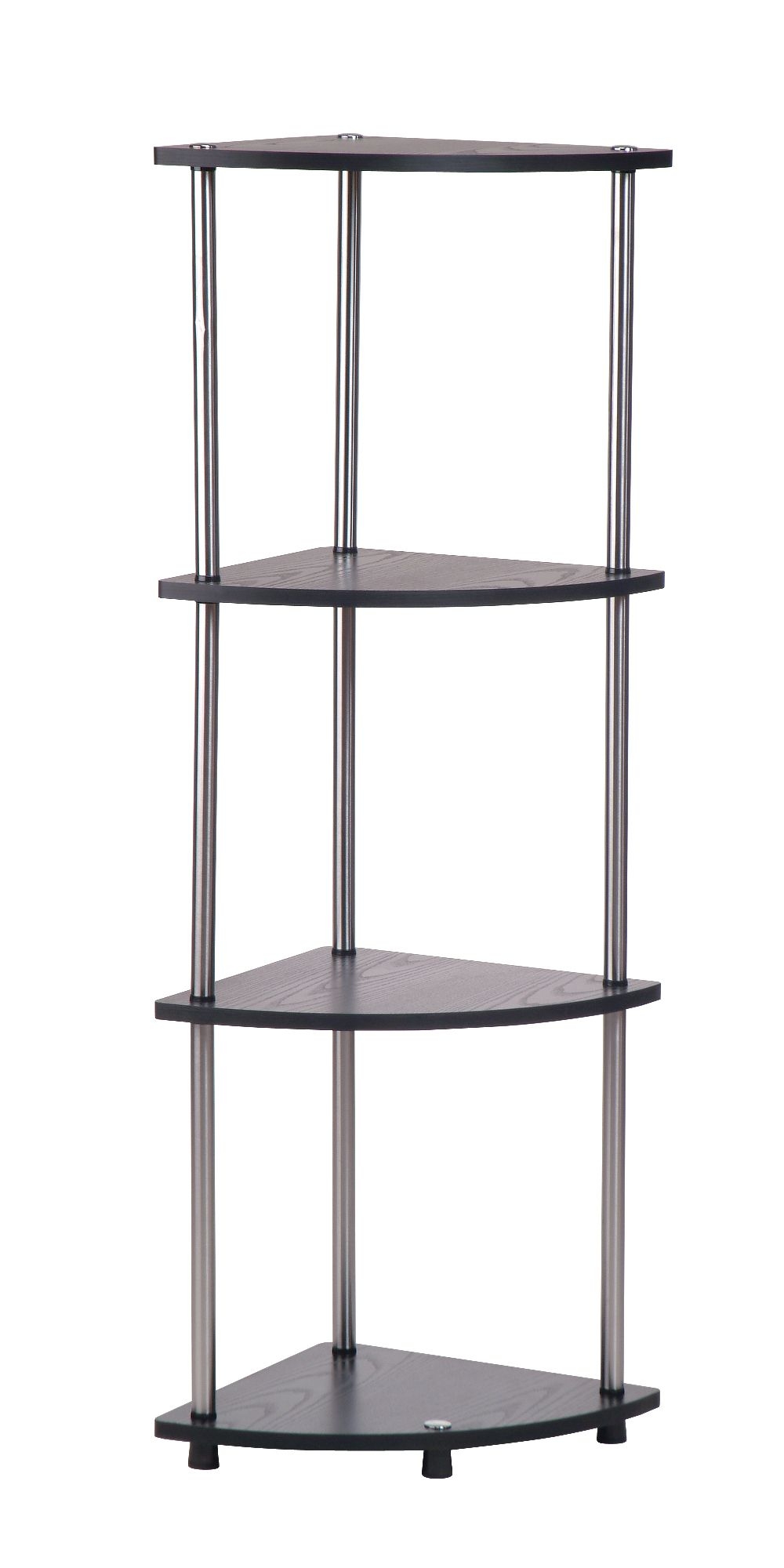 4-Tier Corner Shelf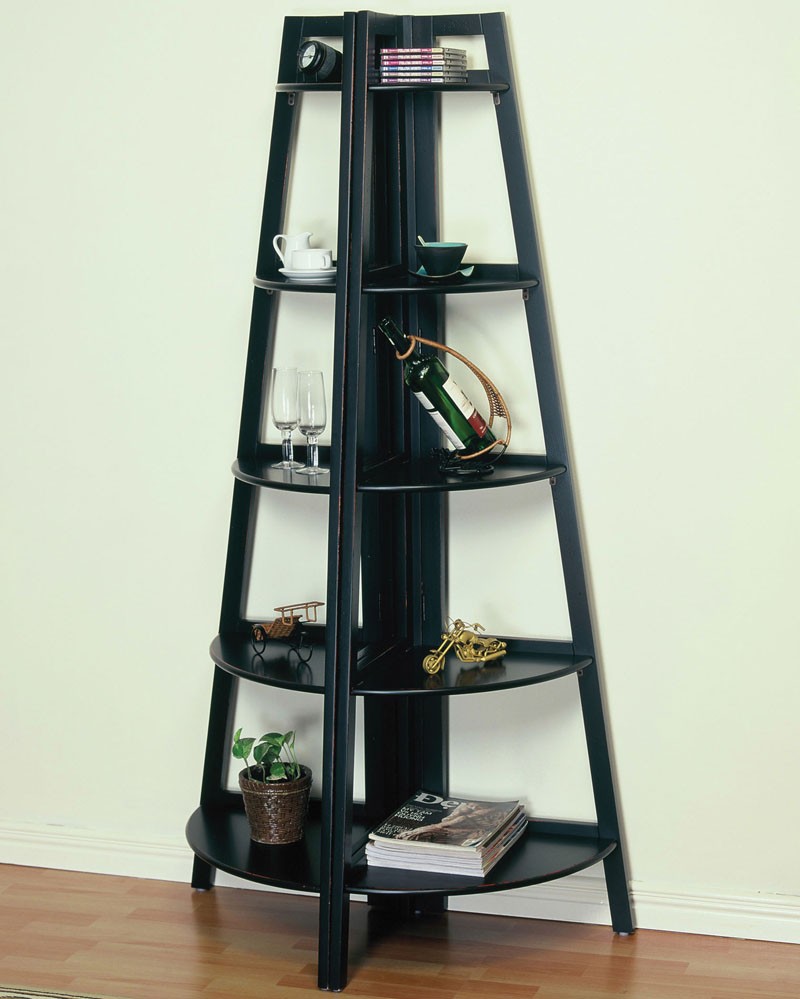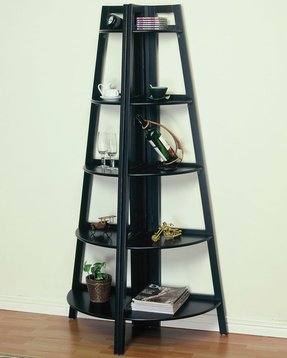 powell antique black large corner bookcase is a free standing corner ...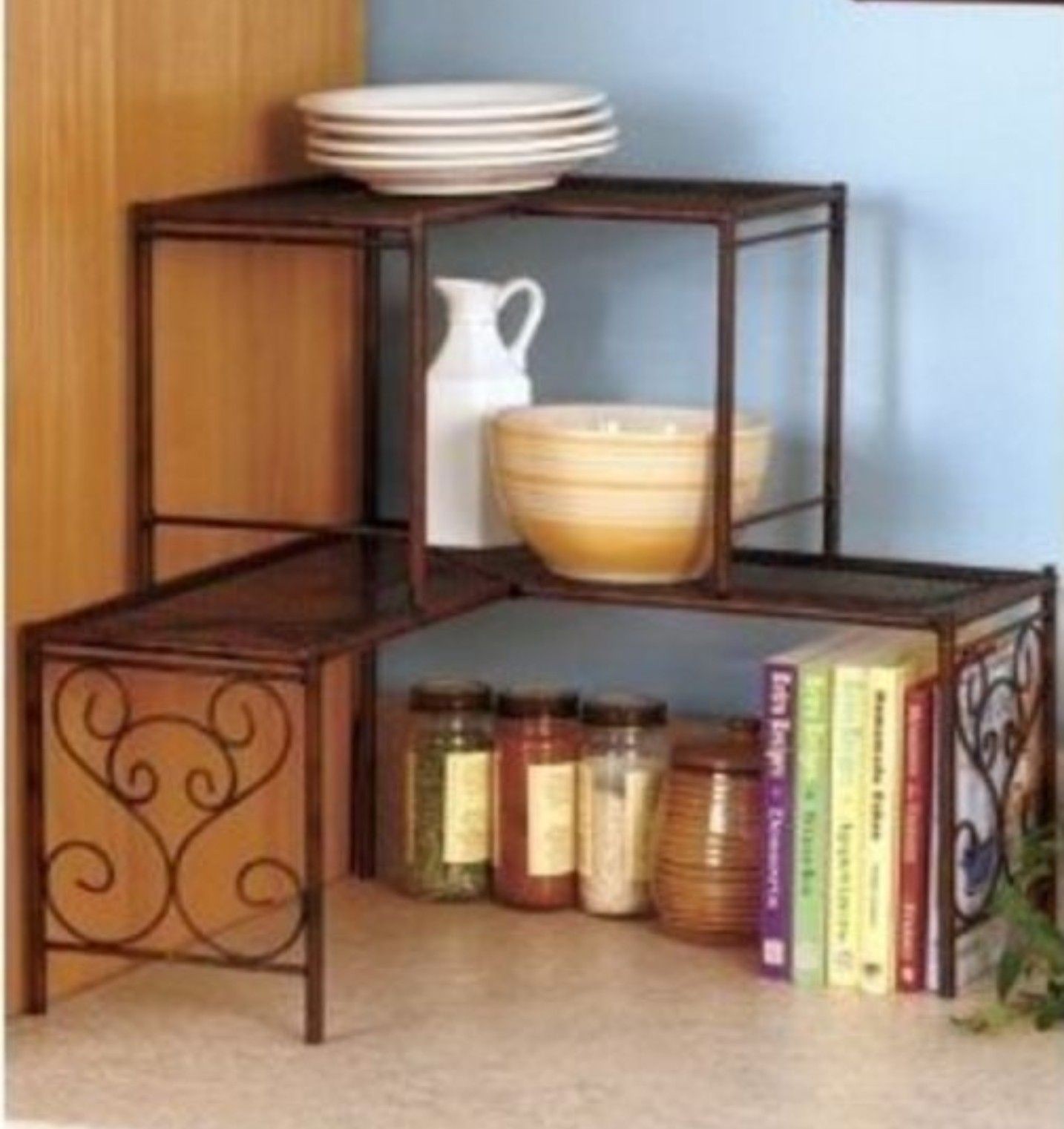 Two tier shelf with bronze finish. It features strong and durable metal construction and is l-shaped, which makes it perfect to be placed in a corner. Thanks to the small dimensions it's perfect for use in kitchen.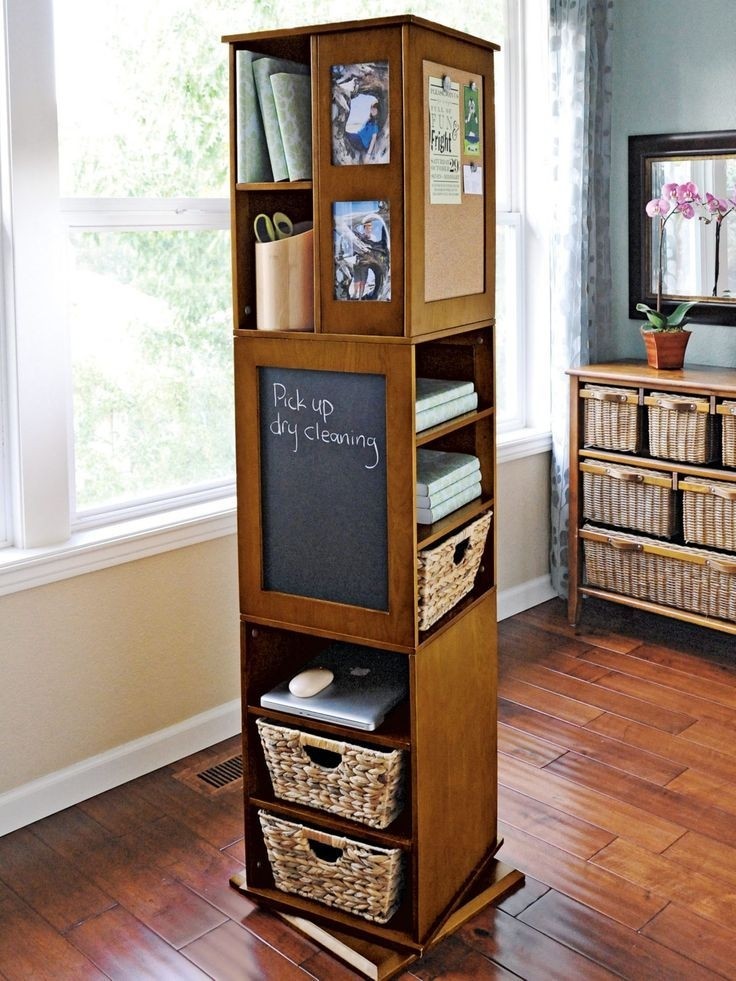 The attractive design of this freestanding corner shelves is a perfect combination of functionality and modern style. Beautiful rotary mold allows you to match the furniture to any interior. Interesting plaques, baskets, and baffles create a sensational whole.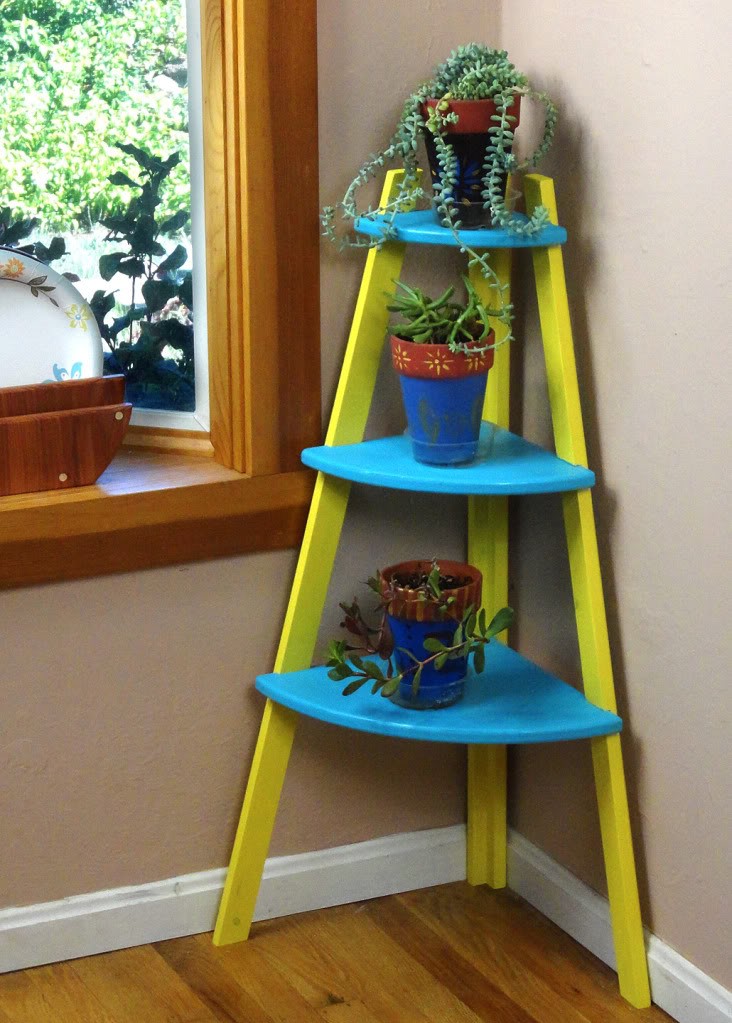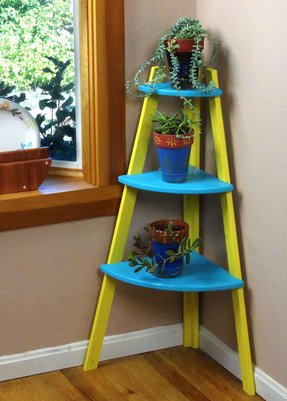 Blue and yellow, free standing corner shelves. If you need some additional space for keeping your flower pots, then such a corner shelf is a great choice – especially considering that we usually leave the corners in our house empty.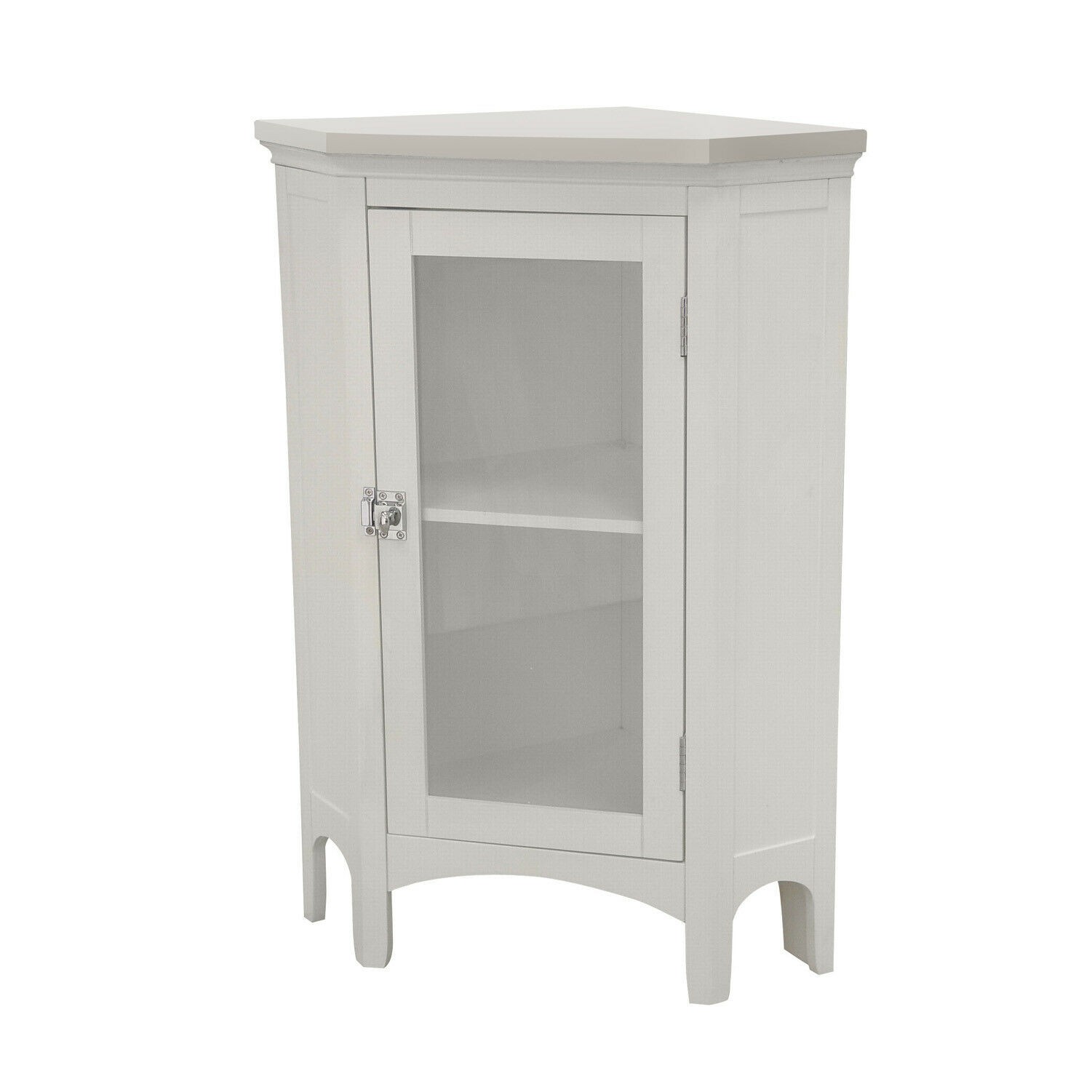 Elegant Home Fashions Madison Avenue 24.75" x 32" Corner Free Standing Cabinet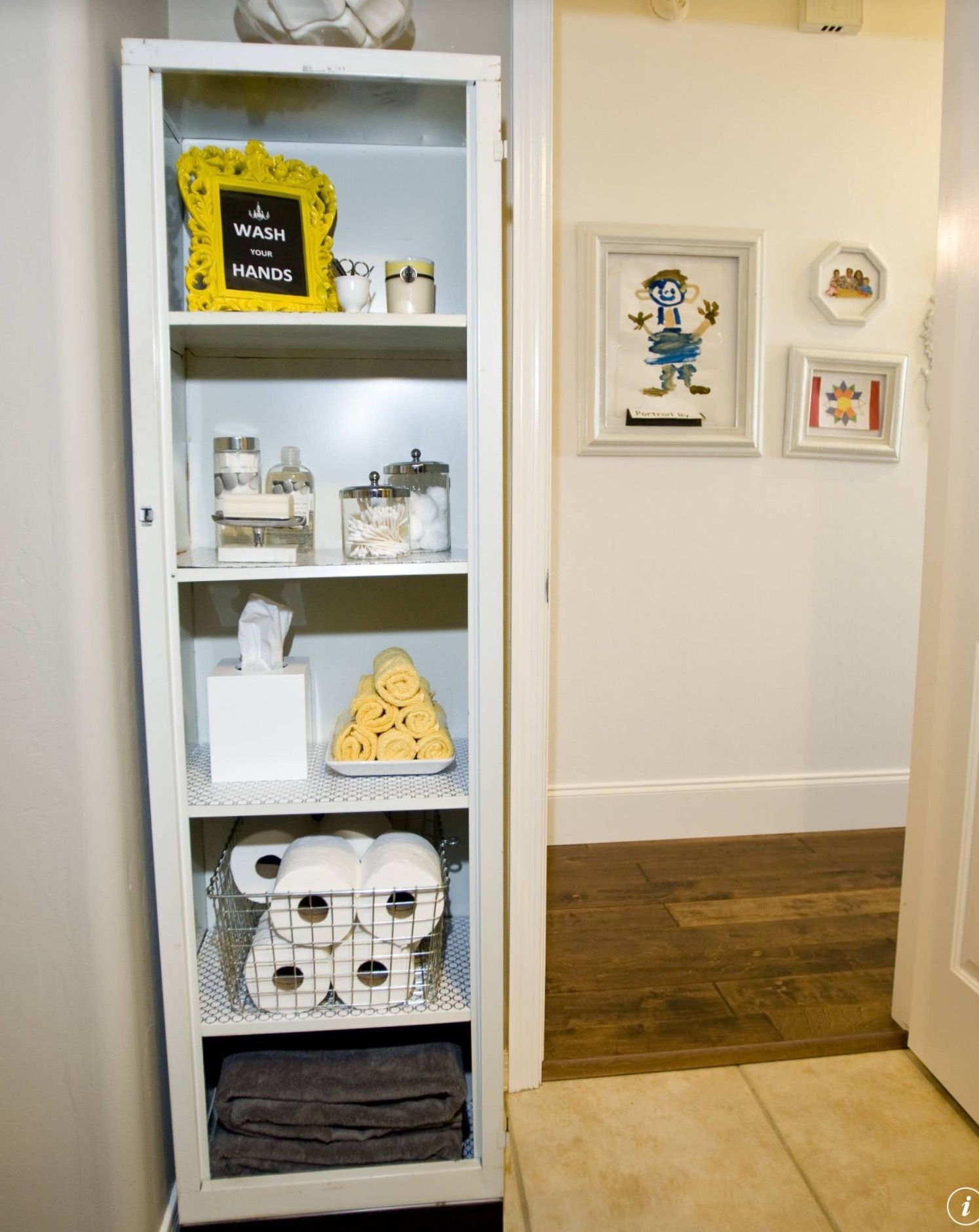 corner-bathroom storage shelving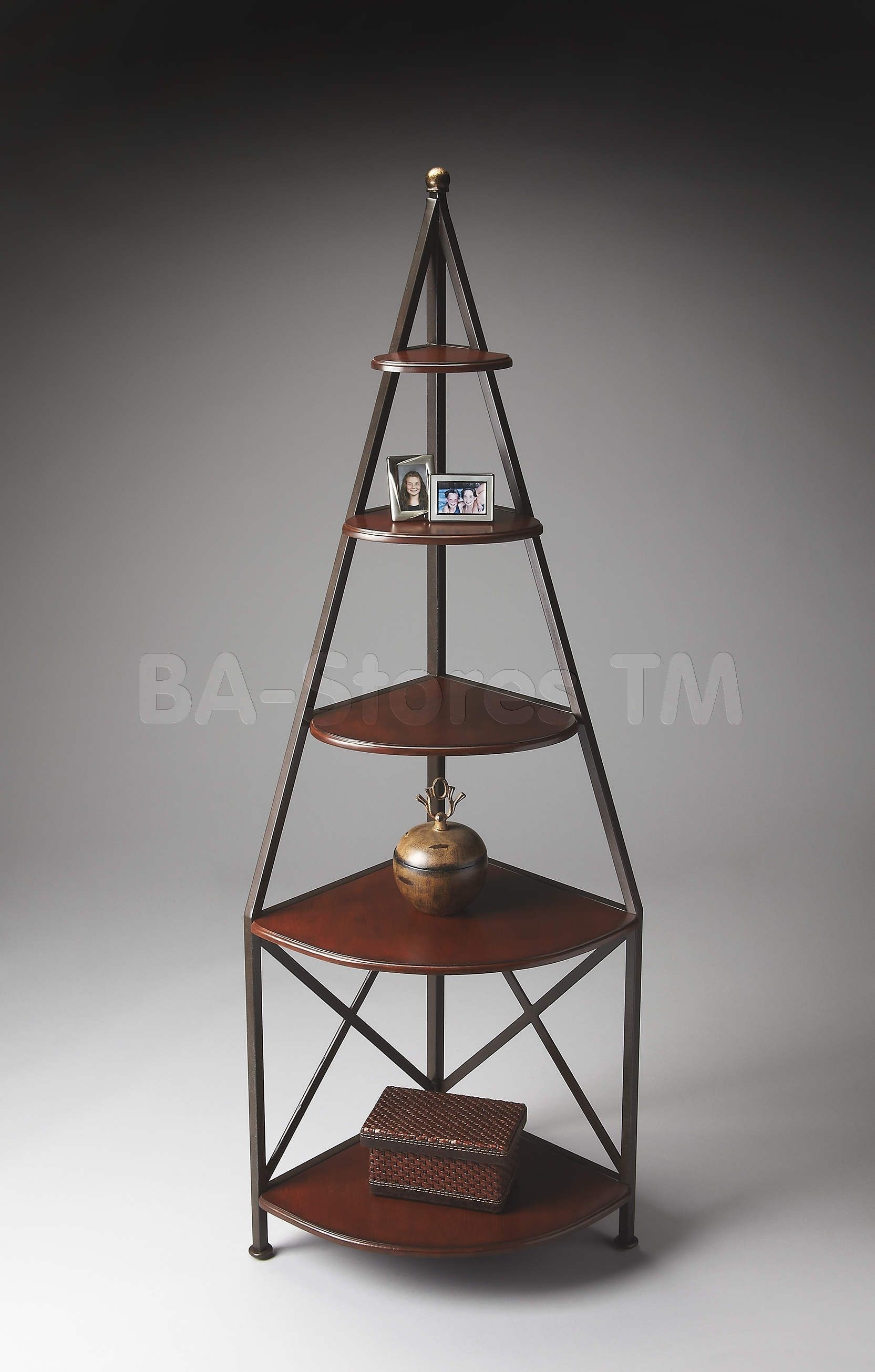 Metalworks Corner Etagere Butler Specialty Company Free Standing Shelves & Bookcases Home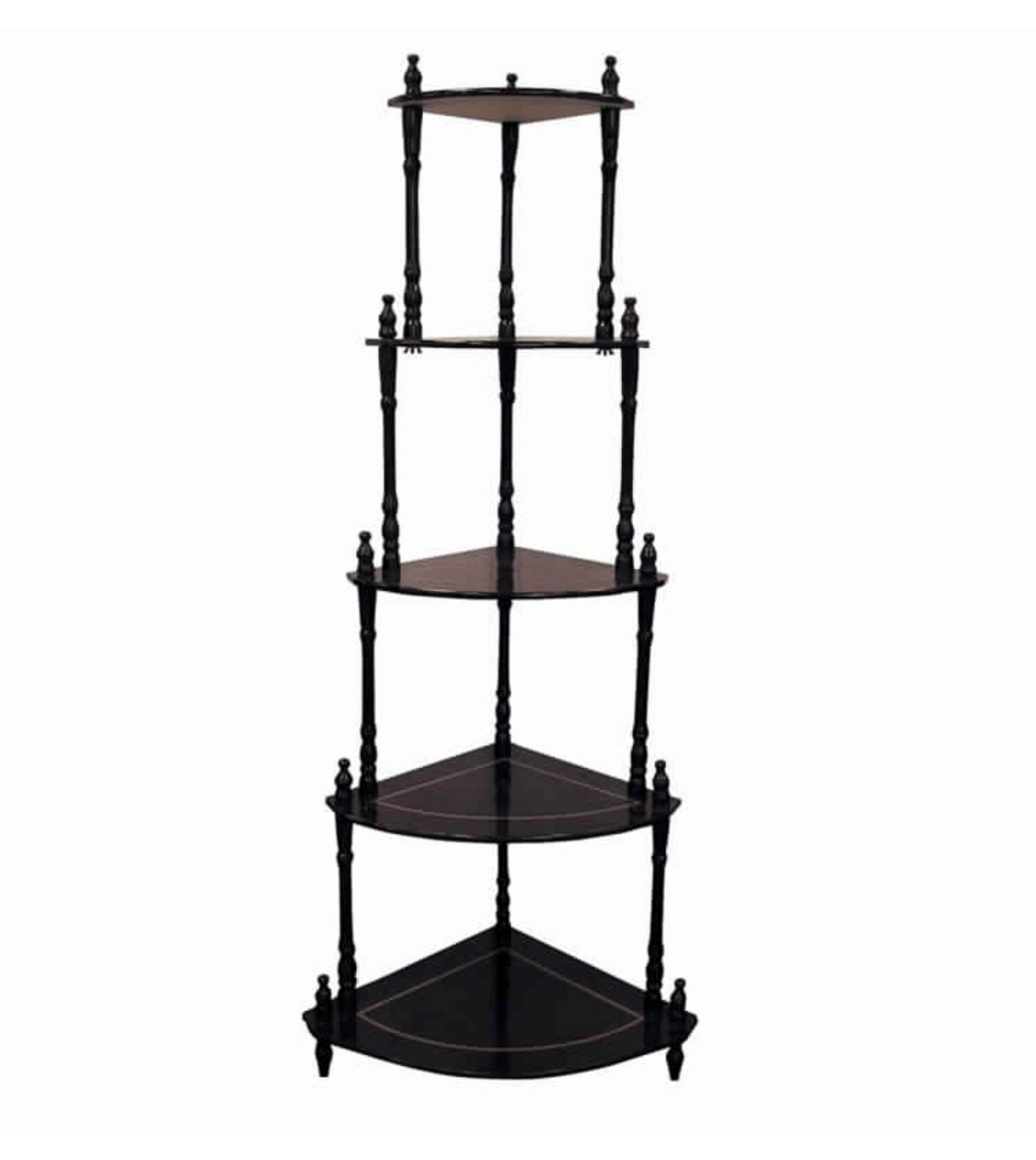 Cherry 5-Tier Corner Stand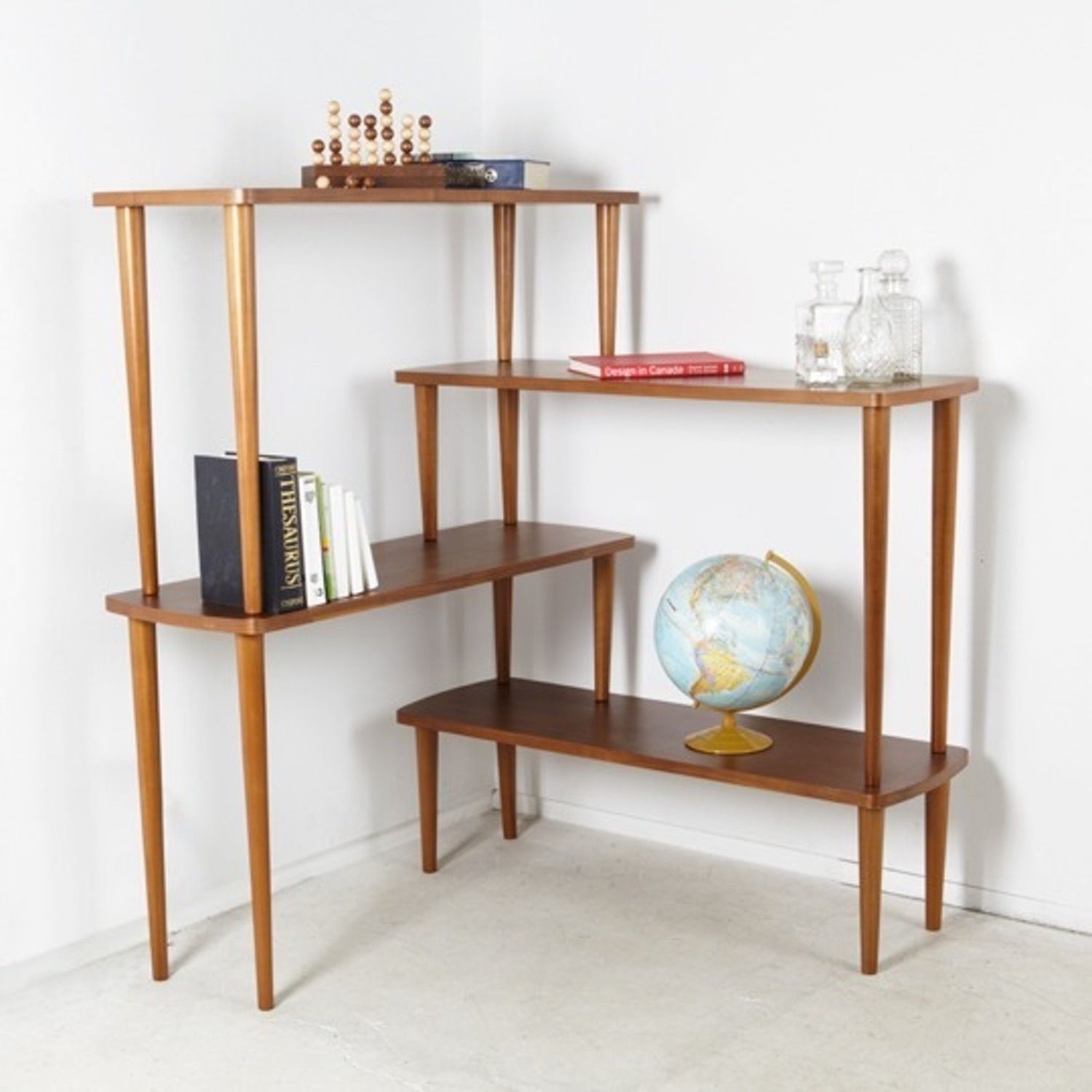 This corner shelf has "multiple stacking configurations," so you don't have to put it together exactly as shown.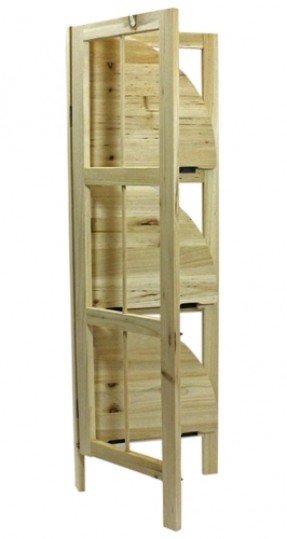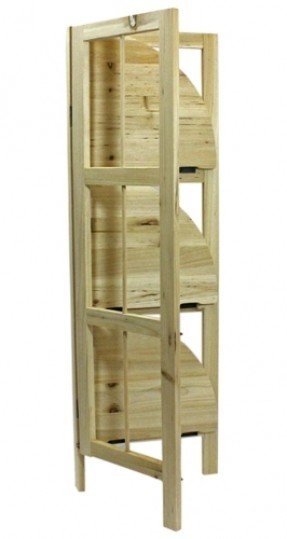 Compact and space-efficient approach to a folding corner bookcase made out of reclaimed wood with a natural, unfinished look. The bookcase has three tiers of shelves and can be folded to take almost no space.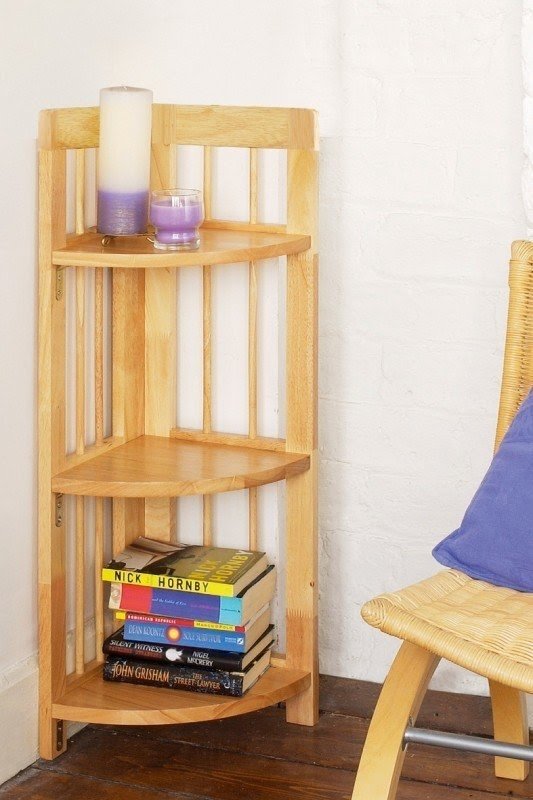 ... Corner Shelf Shelves Unit Display Bookcase Rack Stand Foldable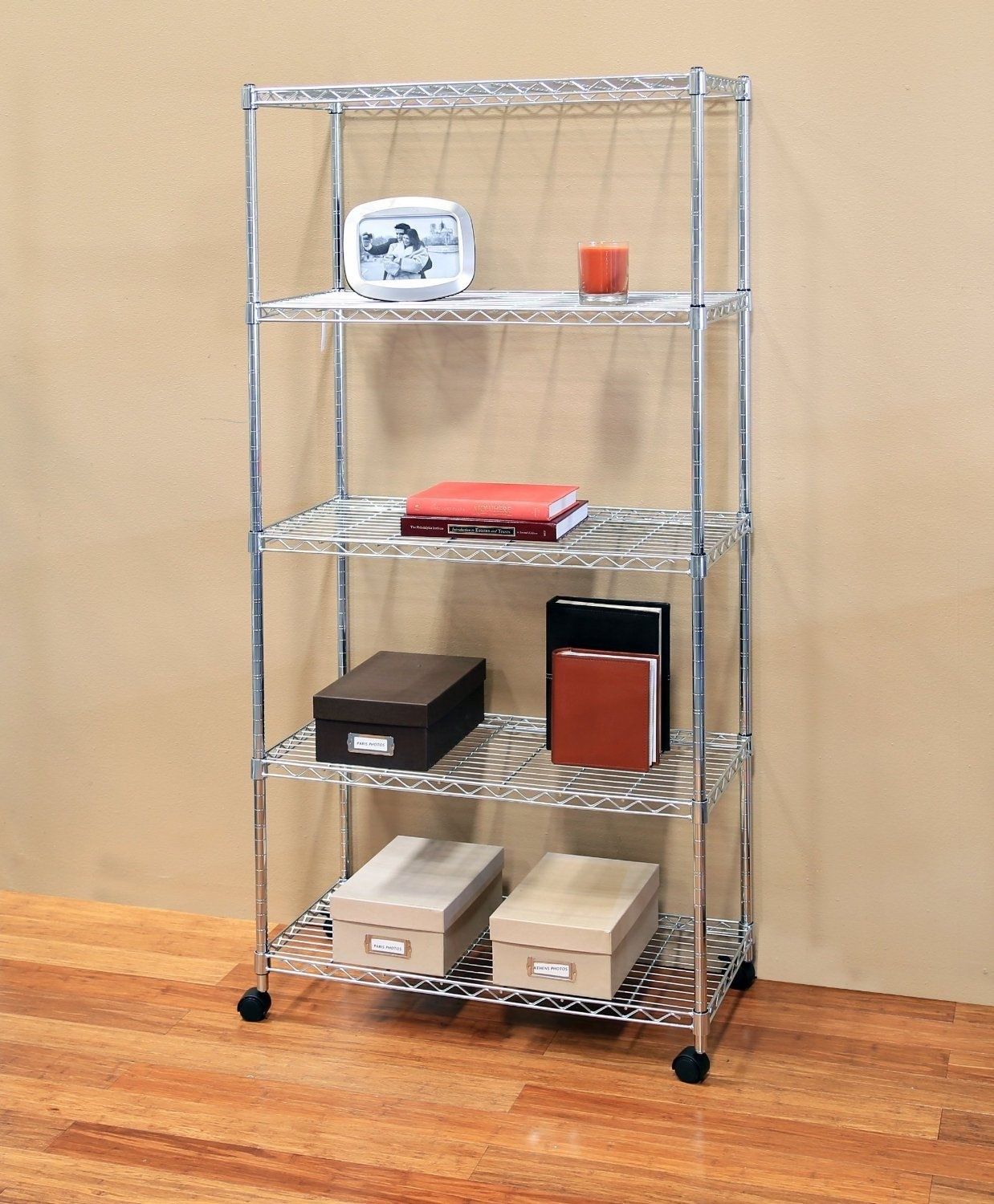 An amazing and truly durable 5-shelf structure that will work wonders for any garage or pantry, letting you stock up on food or tools and keep them perfectly in order at all times, while taking care of your home's decor.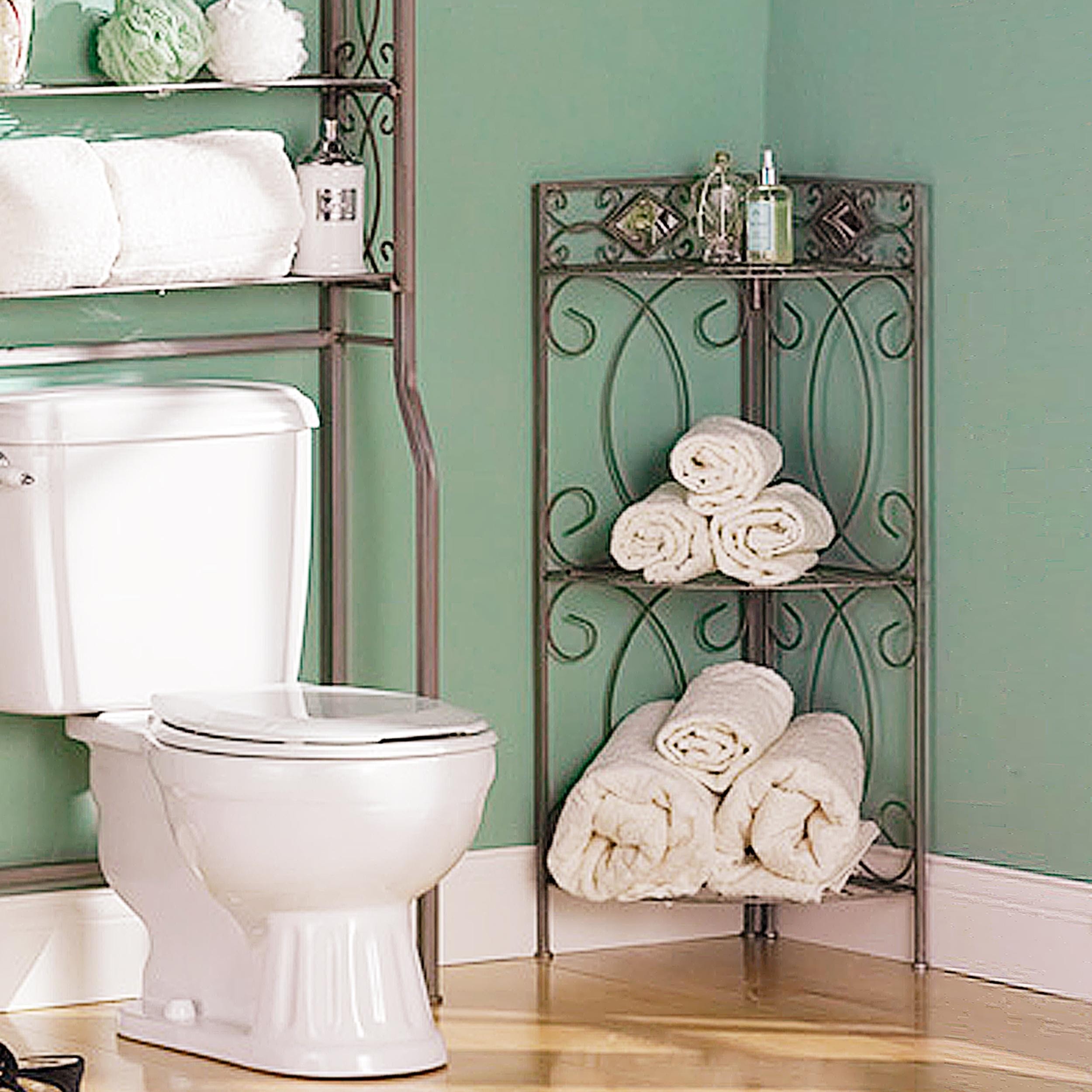 Thanks to this free-standing unit, you will have a nice and durable accessory for smaller bathrooms. Crafted of durable metal and adorned with fine scrollwork, the towel rack comes with 3 open shelves and an easy-to-clean surface.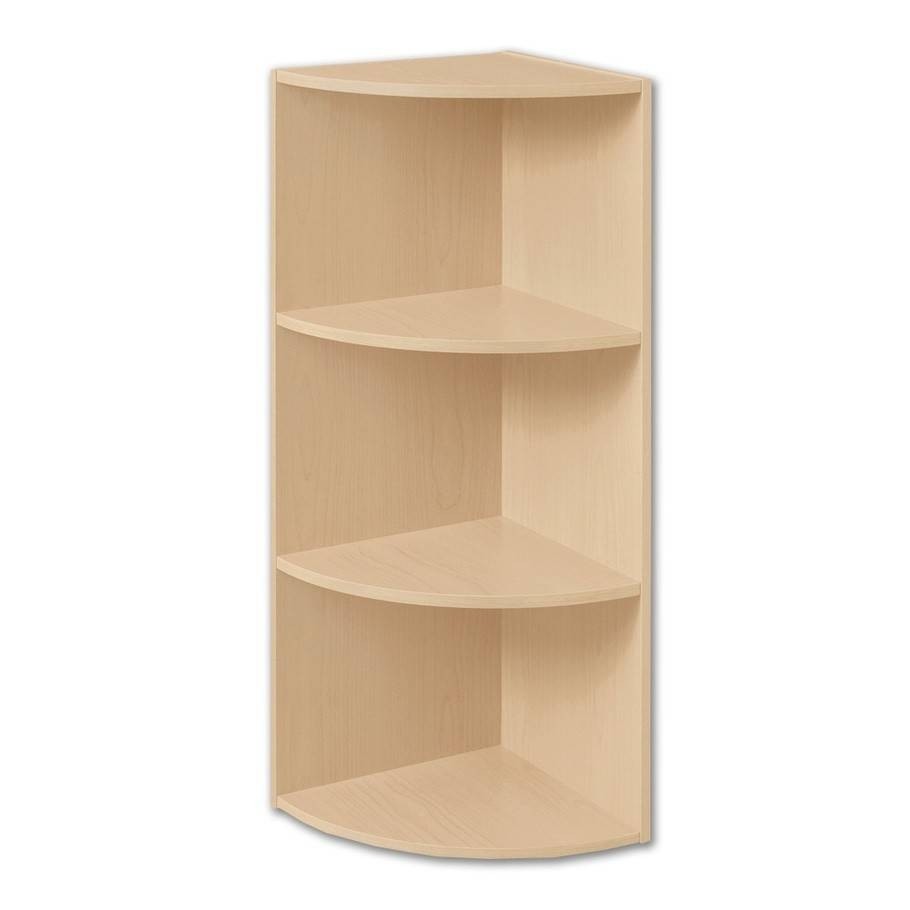 Choose Your Savings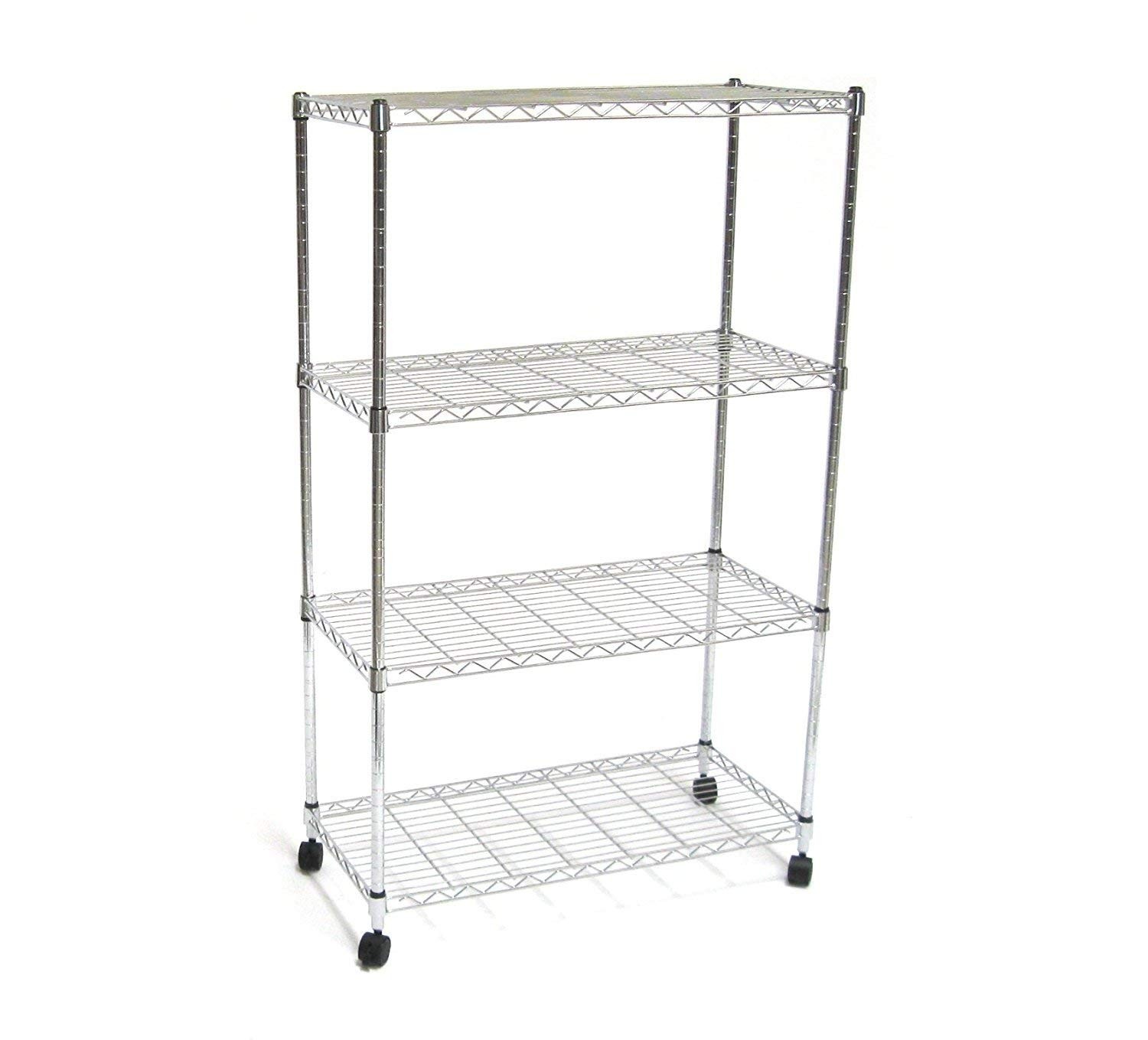 This super practical, well-made mobile storage system is a great solution for all types of interior. It looks great in the kitchen or pantry, and handy wheels facilitate its transfer. The robust stainless steel construction provides durability.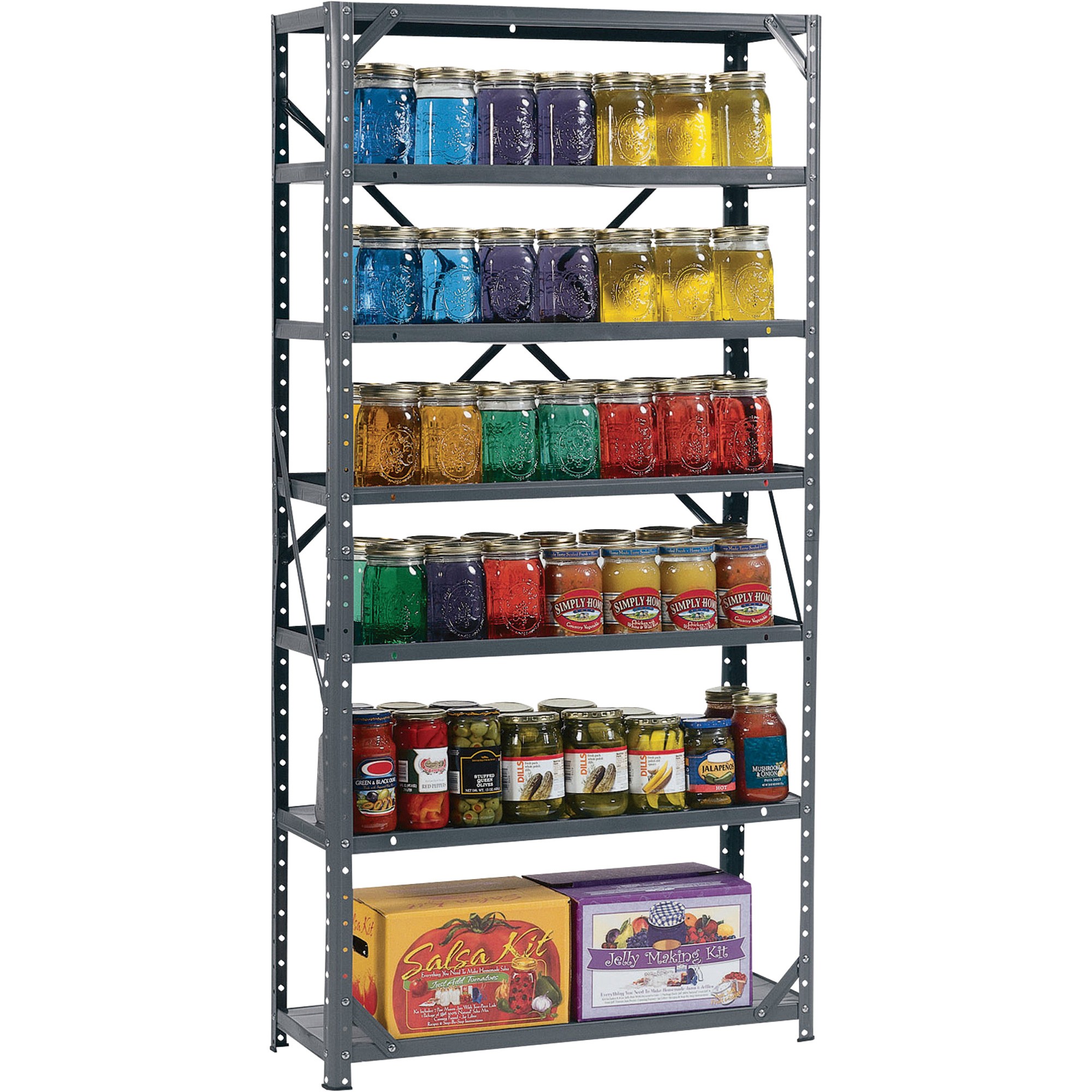 Made of steel to support a 107-lb. per shelf capacity and to support a 750-lb. total capacity, this standing seven-shelf unit measures 30' width by 60' height by 12' depth. It will provide a solid, sustainable construction for all offices or warehouses.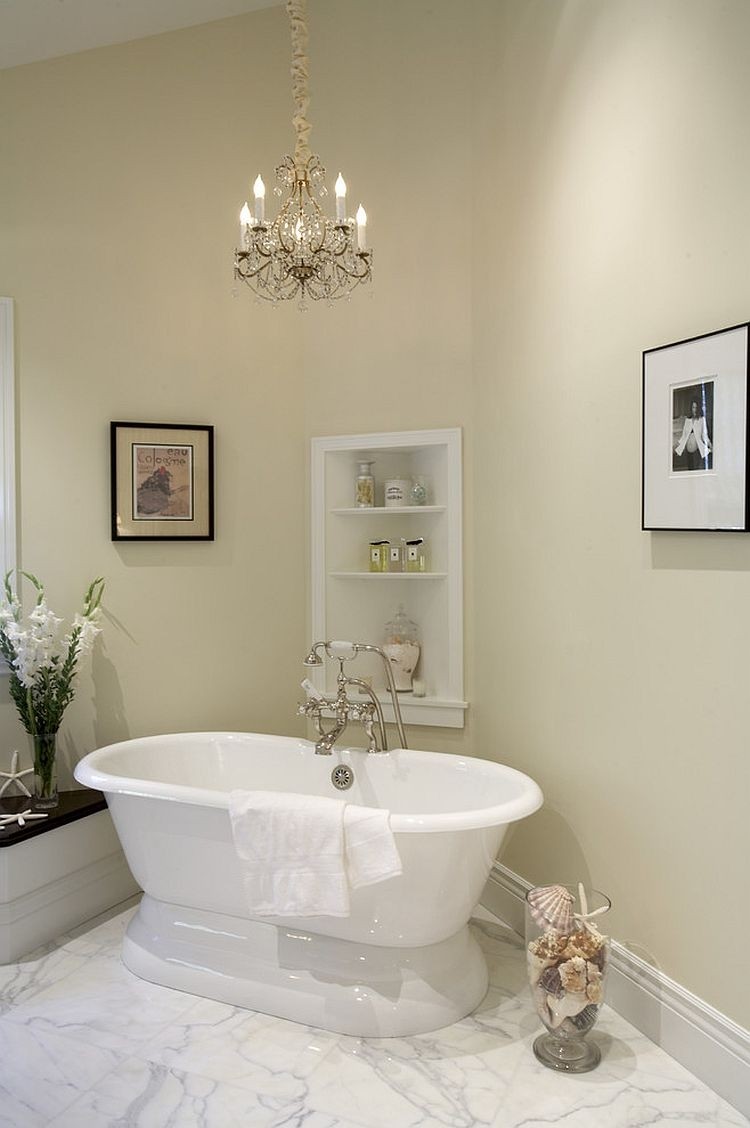 Tiburon home remodel - traditional - bathroom - san francisco - Mahoney Architects & Interiors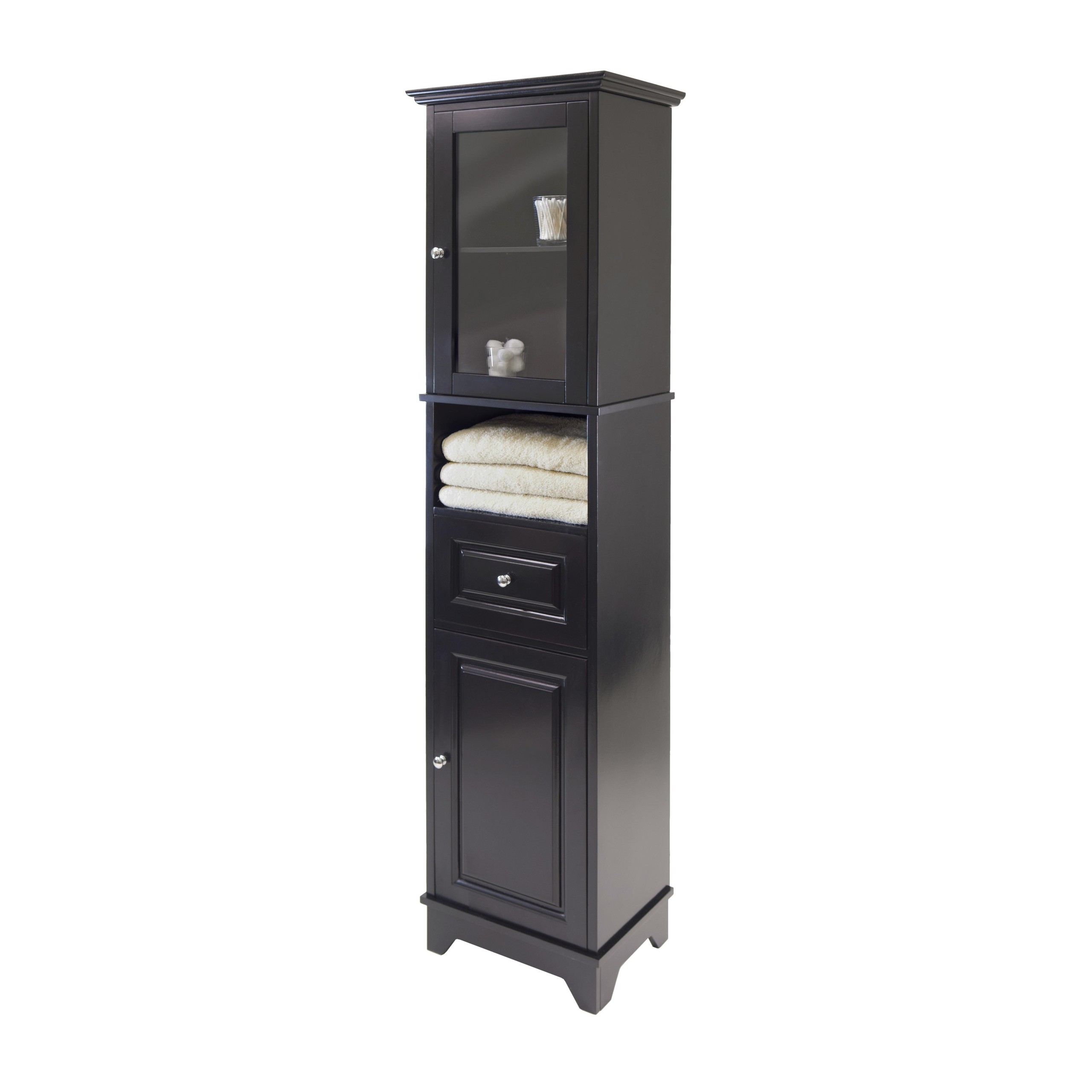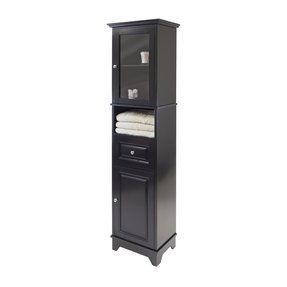 Tall, decorous storage cabinet with two doors; the top one has a glass insert. Besides, it offers a drawer and an open compartment for storage, which gives lots of organizing option even in a tight corner.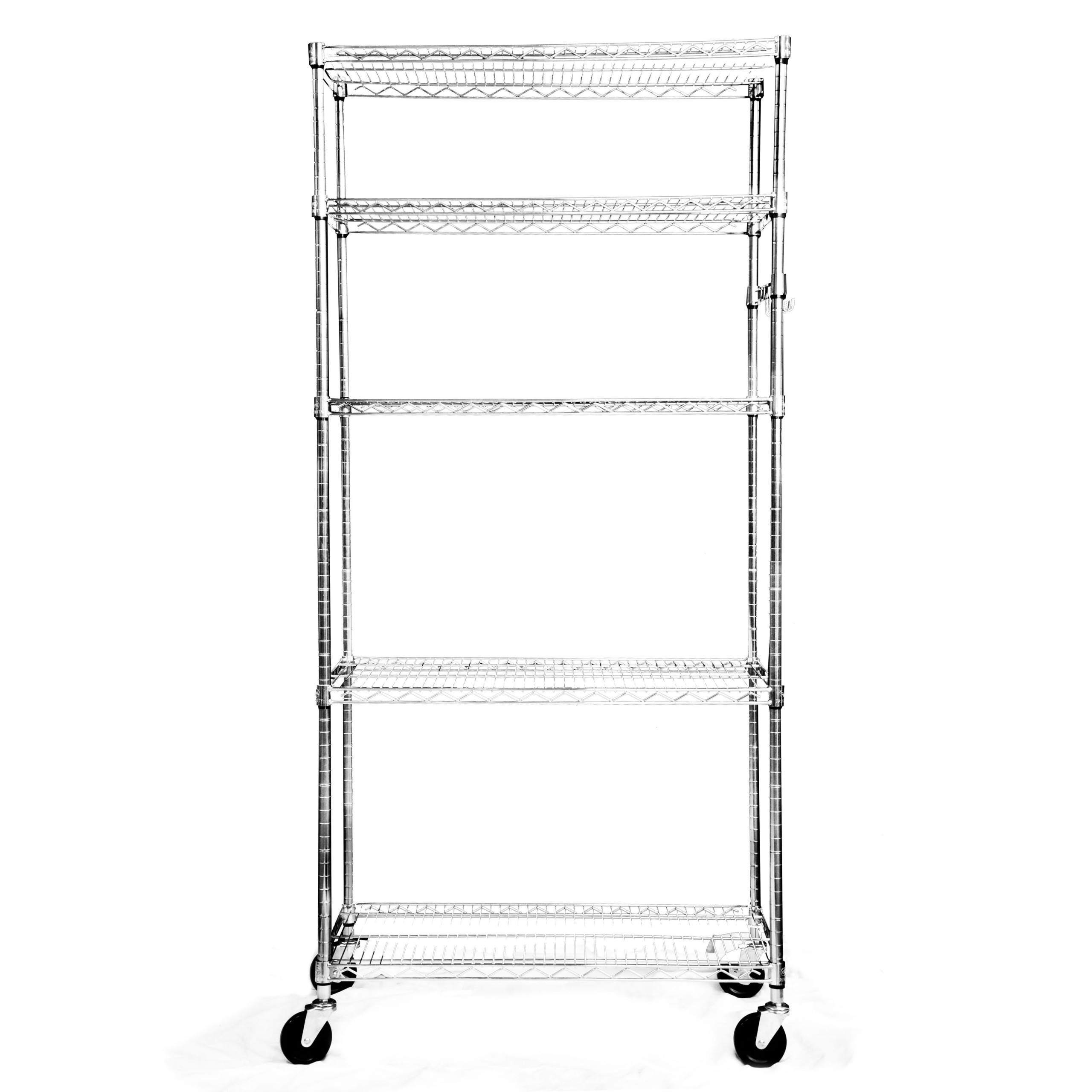 Five-tier shelving rack with wheels with NSF certificate. Thanks to the sturdy construction it can support up to 800 pounds. Additionally, the rack features sidebar with six hooks and whole construction is eco-friendly.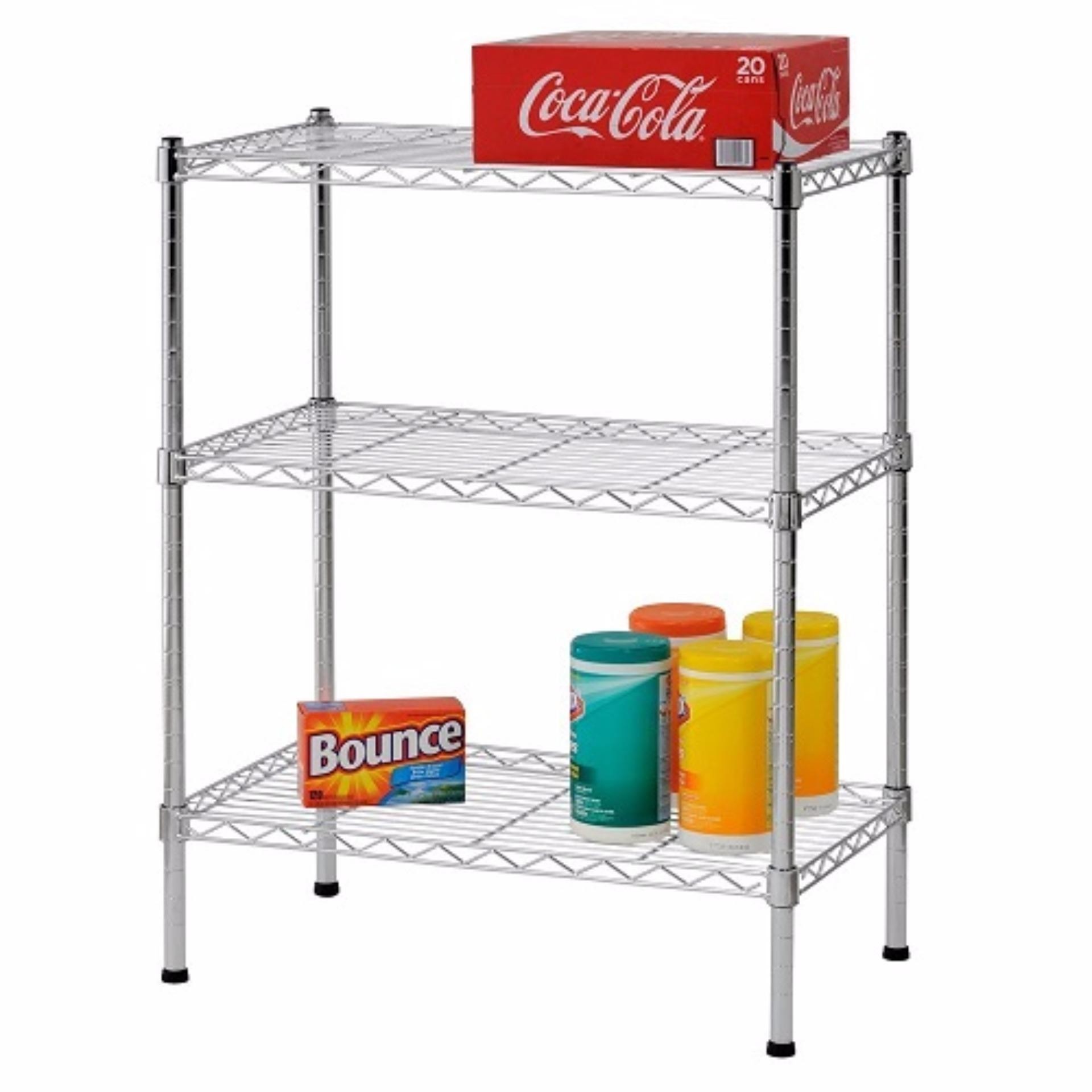 This sensational stand with three shelves is the perfect furniture for the pantry, the kitchen or the clipboard. The robust stainless steel construction and practical protective caps on the legs, protect the floor from damage.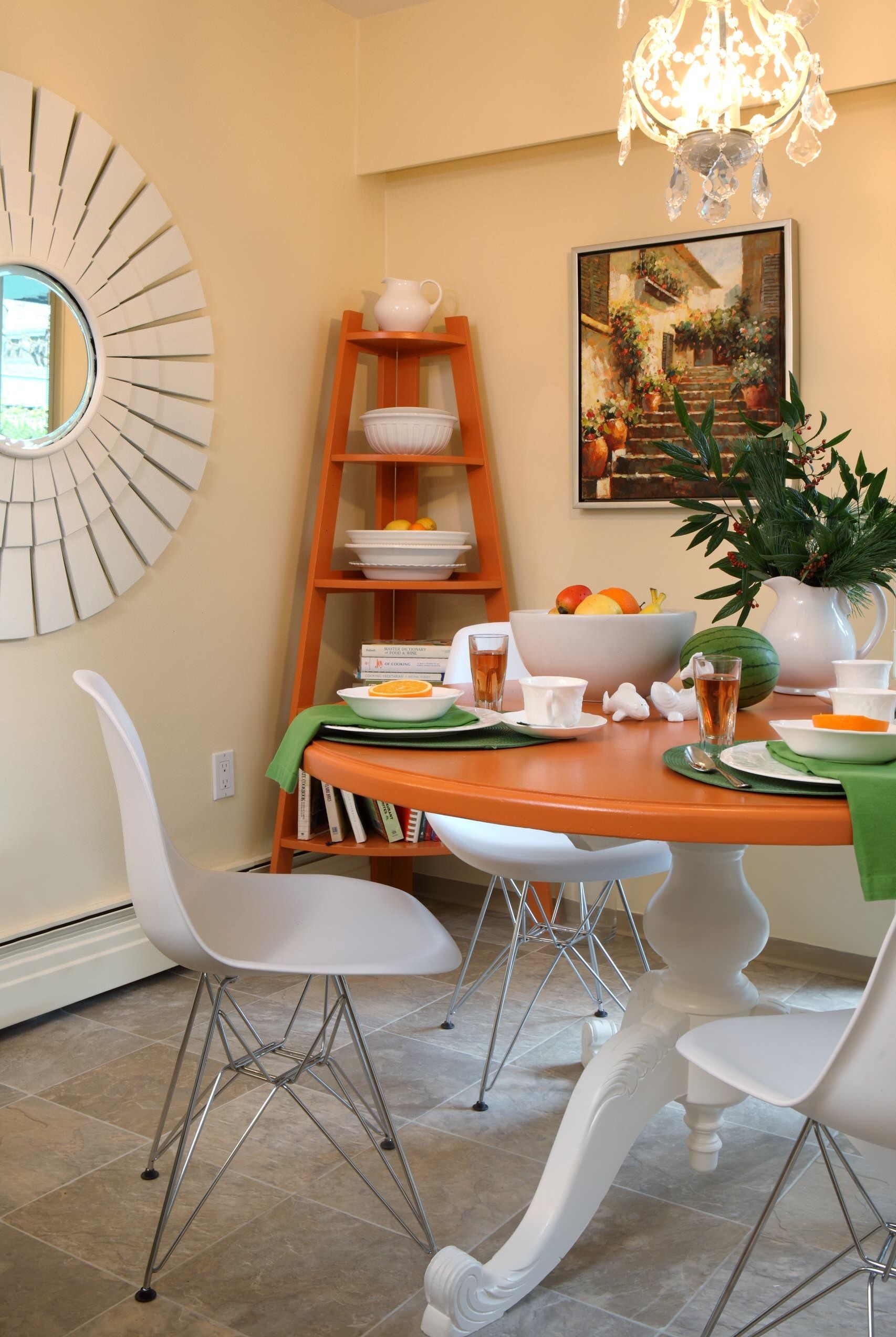 eclectic dining- Freestanding shelves, especially a pyramid-inspired style, work well in a corner. Store extra dishes and pretty containers on the open shelves for a great-looking display.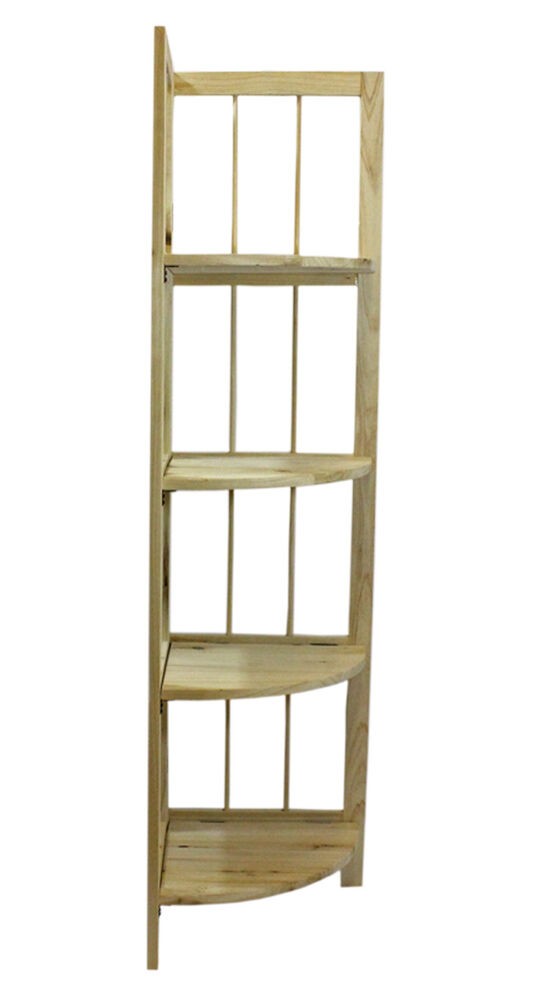 Folding Corner Bookcase > 4 Tier Wooden Free Standing Shelves ...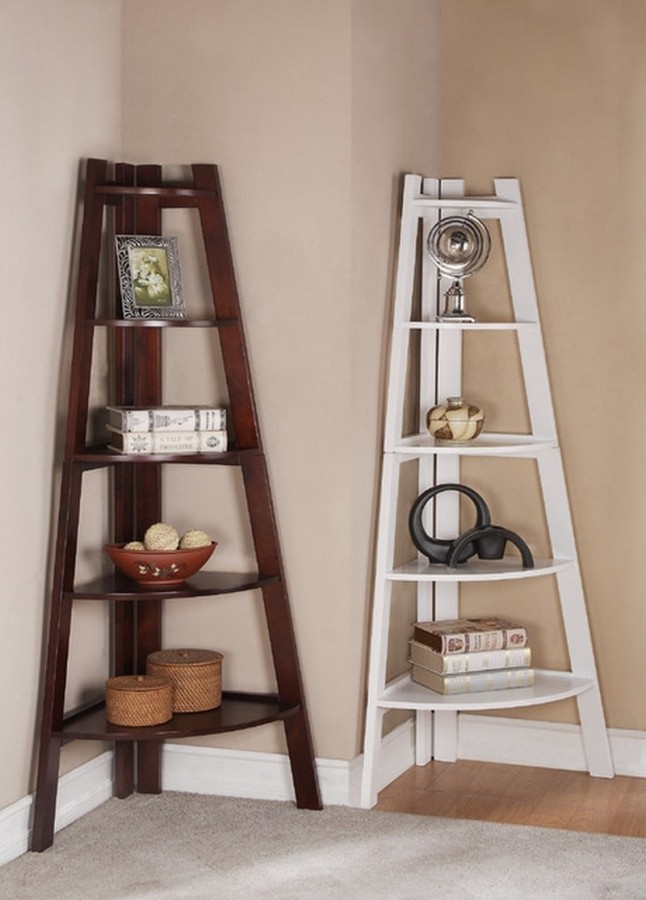 Corner Shelves – The Owner-Builder Network