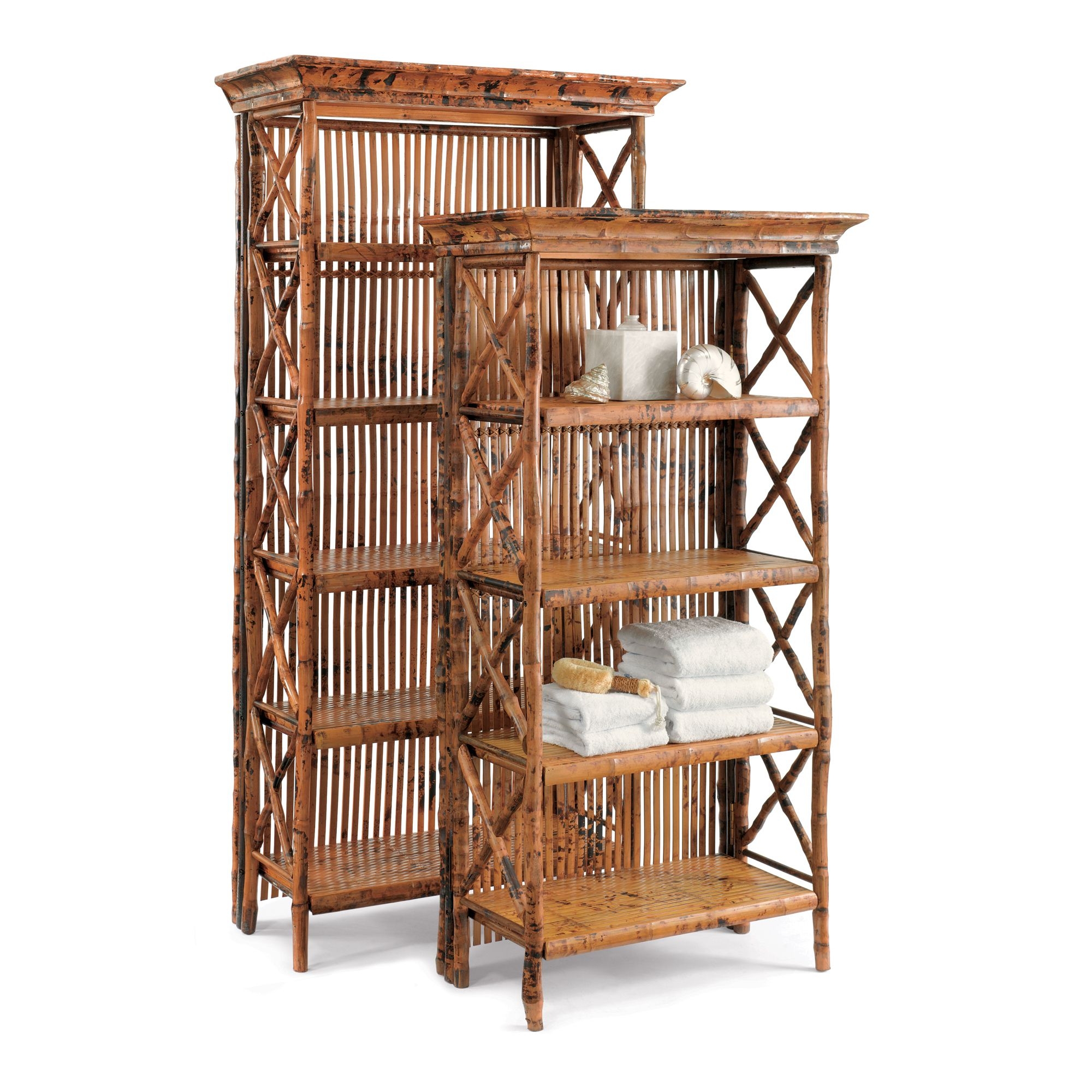 Combining rattan and bamboo is the best option to recreate a smooth, tropical appeal. This bookcase will distinguish any of your space, fitting well both to the living room or office decor.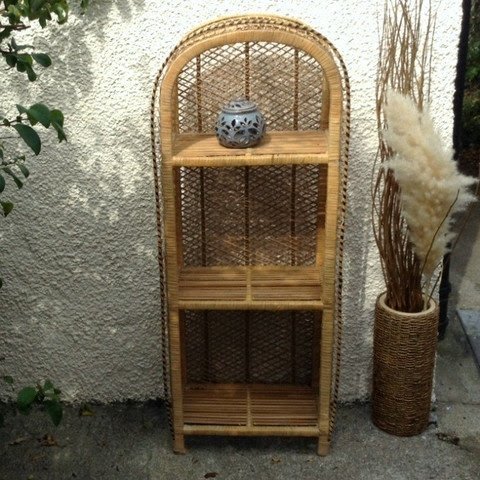 This cute rattan bookshelf is a perfect combination of solid base and functionality. Beautiful shape in vintage boho style captivates and adds to the interior of an interesting character. The whole is stylish and impressive.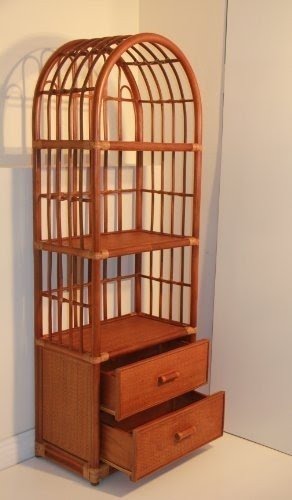 It is a very interesting and extremely practical solution for people who like interesting connection. The cabinet is not only practical and useful, but also very decorative and ornamental. Finish and the side walls there are special decoration.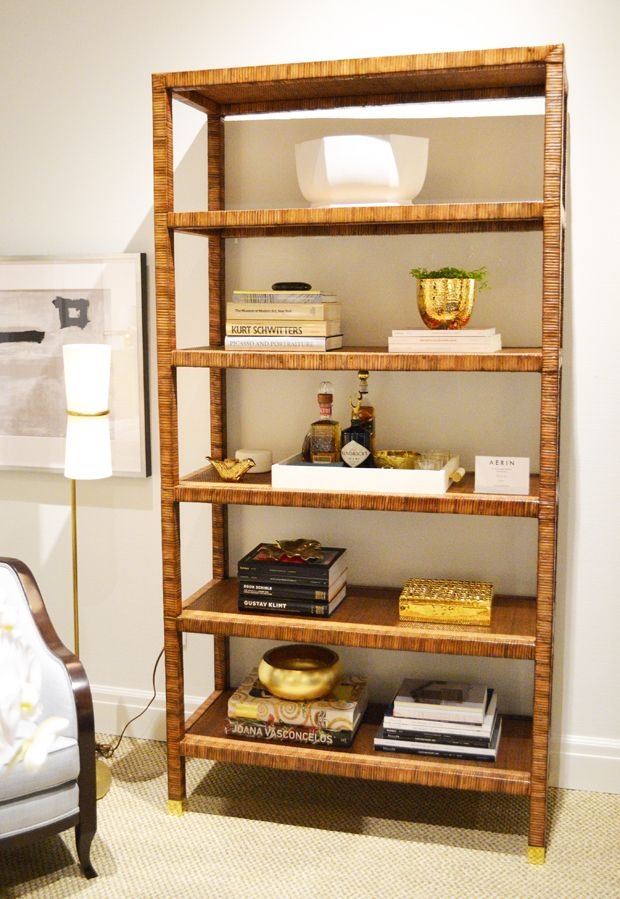 Add comfort, style, elegance and beauty into your home with this bookcase. It has got the rattan construction, brass feet and chestnut finish. Five deep shelves make an enough space for your books, accent pieces, photos and more.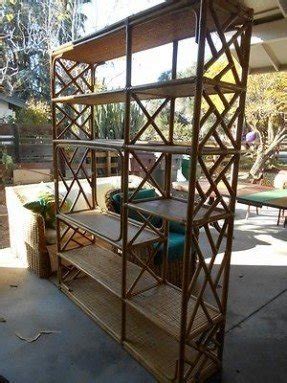 This vintage bamboo and rattan bookcase enchants with its unique, openwork construction and above all, its excellent condition! A real bargain for the retro design enthusiats.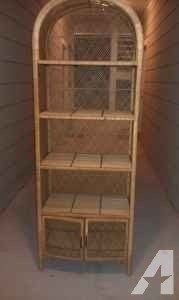 With this charming and rustic-looking wicker bookcase you will be able to beautifully display and organize your books collection. It sports the strong and durable structure able to hold heavy weight.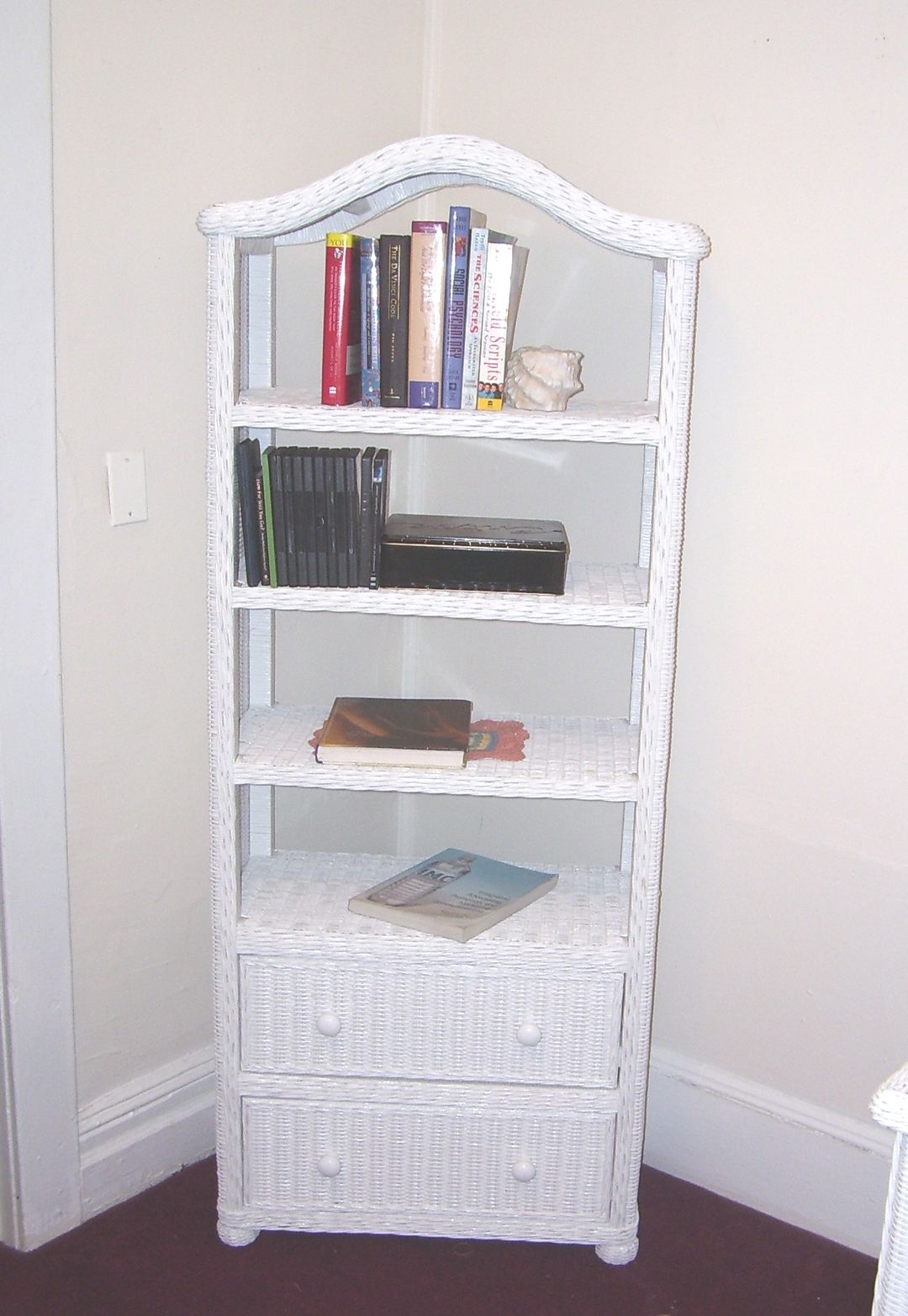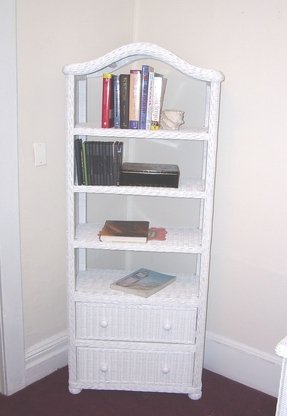 This large and vast bookshelf is a beautiful composition made of wicker. The white shade adds all the lightness and works great in any decor. Practical drawers are ideal for storage. Ideal piece of furniture for living room.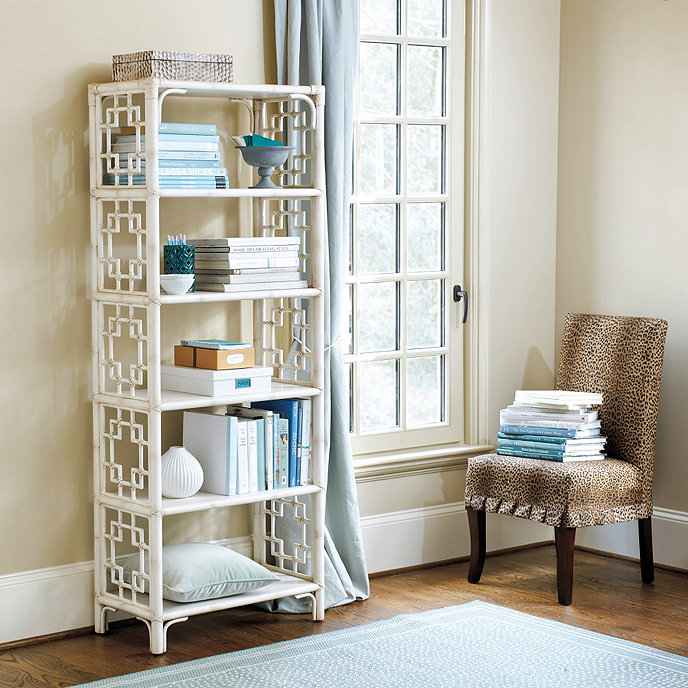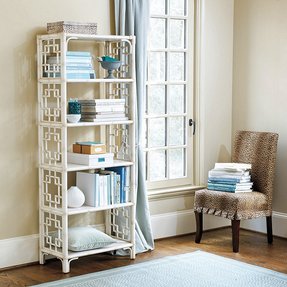 This Taryn bookcase distinguishes itself with its beautiful white rattan, stylishly adorned with intricate side design. 5 tiered construction measures 71 1/4"H X 27 3/4"W X 14 1/8"D.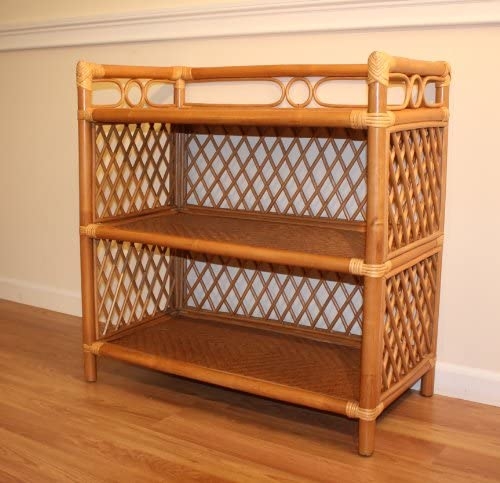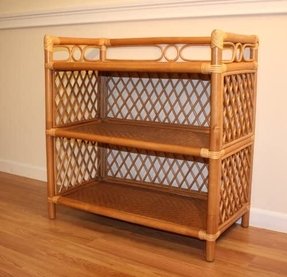 Rattan Bookcase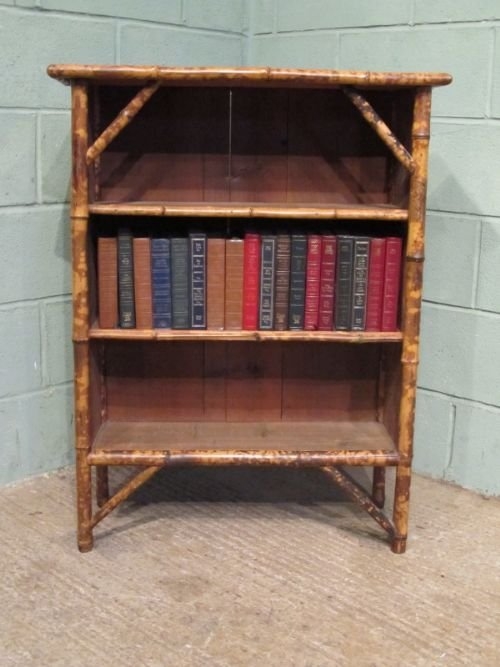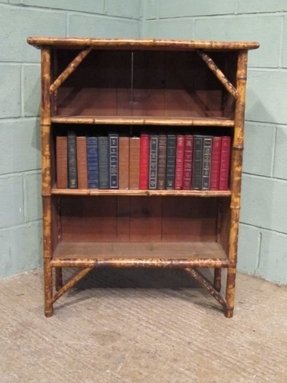 Created of antique bamboo and durable rattan, this decorative bookcase is just perfect for enhancing offices with a vintage twist. Its construction is built to last, offering three spacious open compartments for storing your literature.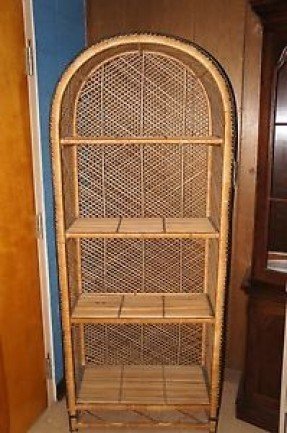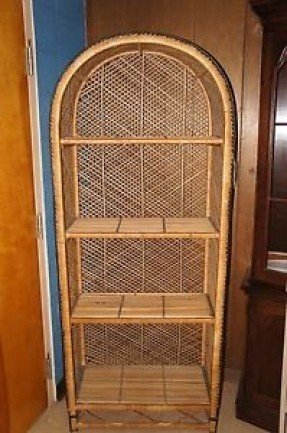 Southwestern-Woven-Wicker-Bookcase-Dome-Top-4-Shelf-Rattan-Vintage ...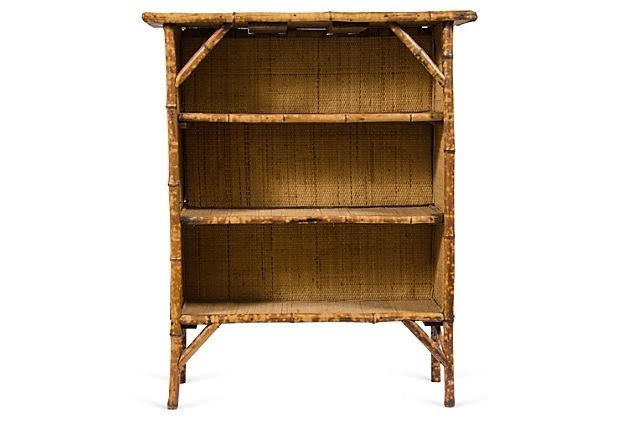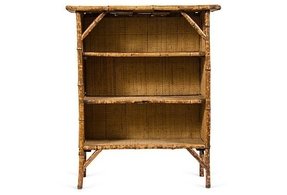 A bookcase made of rattan with three shelves. It stands on four medium-height legs. It's light brown and jungle-style. Its design is rather raw so it will fit to every space full of freedom. The shelves are quite spacious so you can keep there many books.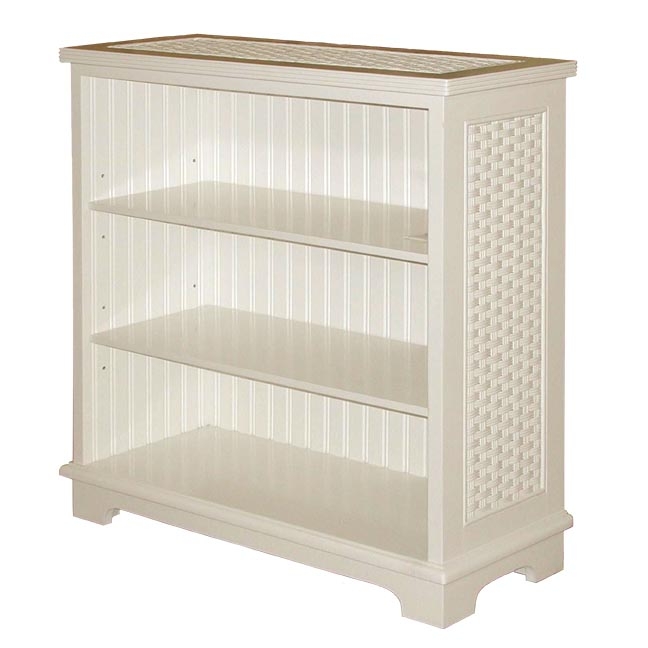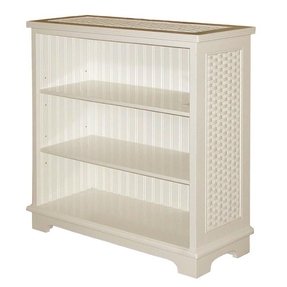 A charming cottage in the countryside, bathed in white and field flowers, which will be a small oasis of relaxation - will need a supplement in the form of this white cottage-style wooden rattan bookcase with a rattan top, striped and rattan mesh on the sides.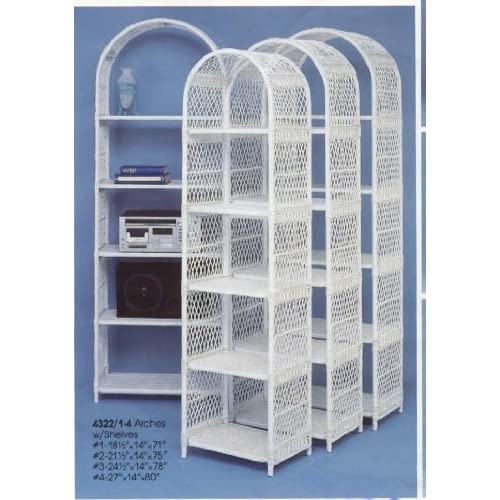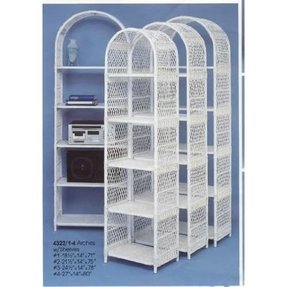 phone order toll free 1-888-301-7543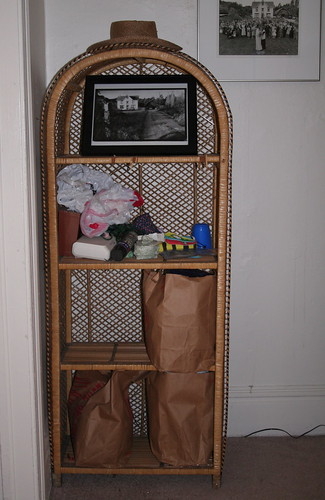 Recent Photos The Commons Getty Collection Galleries World Map App ...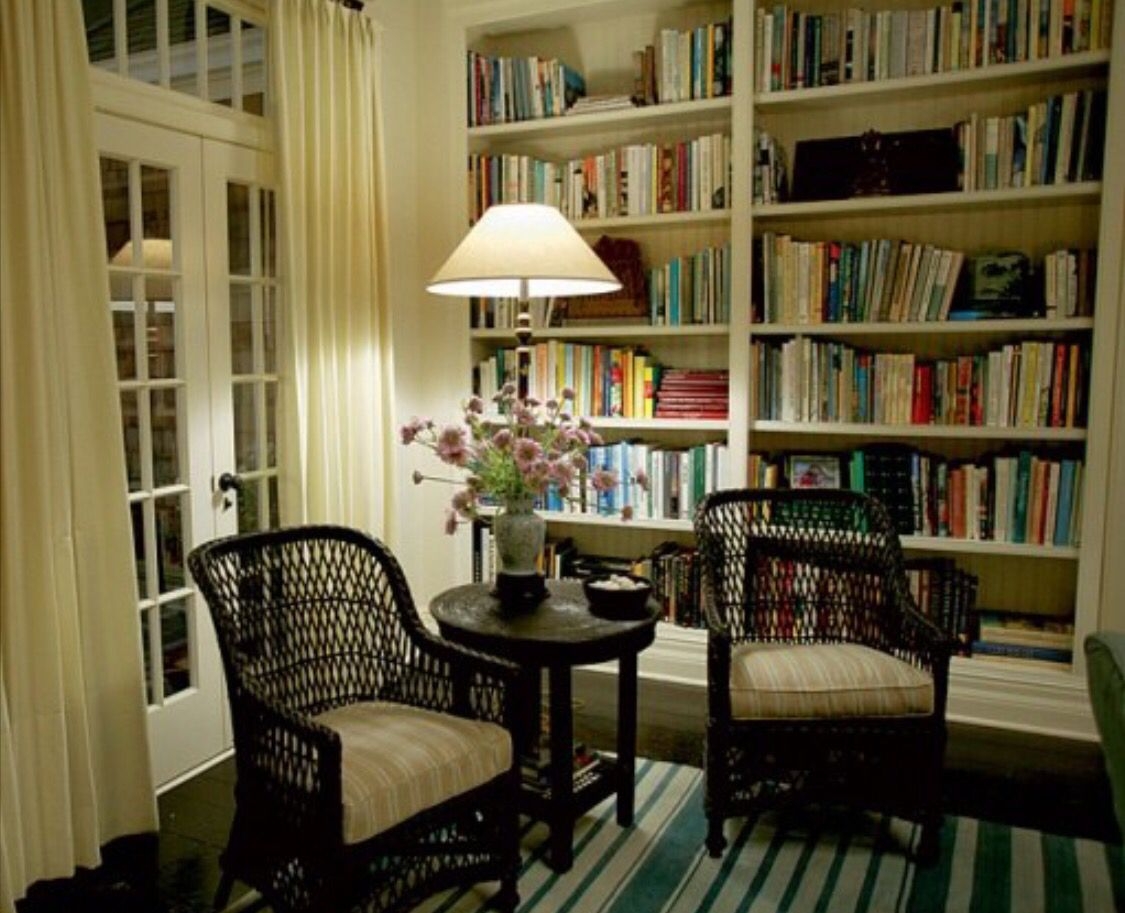 Wicker Bookcases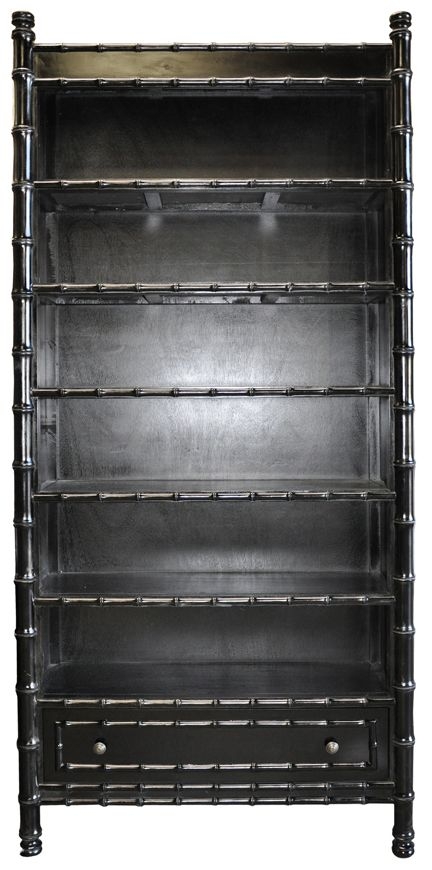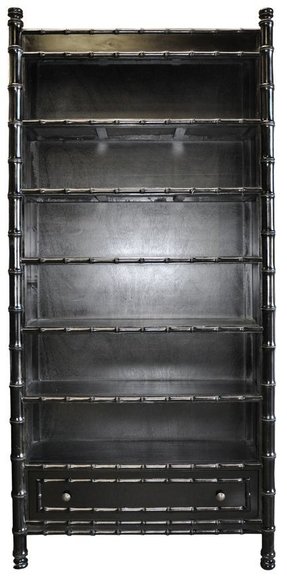 An Asian style bookcase crafted of bamboo panels and rods of varying thickness finished in black. A bookcase has round corner posts with top finials and a top with raised back and side edges. It has 6 open shelves and a bottom drawer with 2 knobs.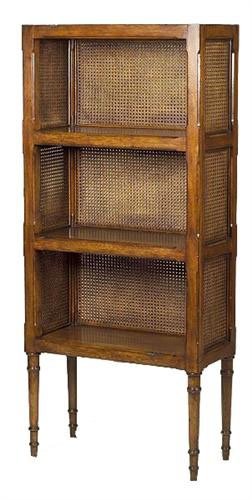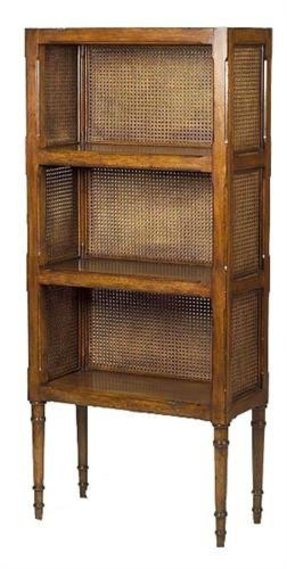 Rattan is the term for many species of palm trees that grow in the tropical forests of the Far East. Their light, elastic rhizomes have become good for the design of this exotic rattan bookcase with 3 shelves and heigh carved legs.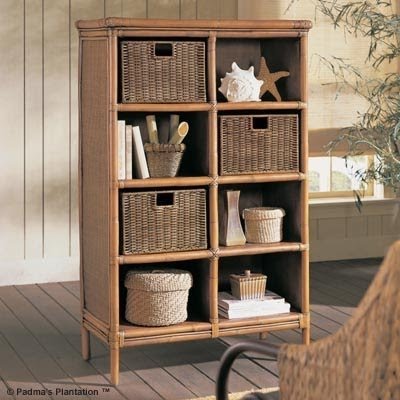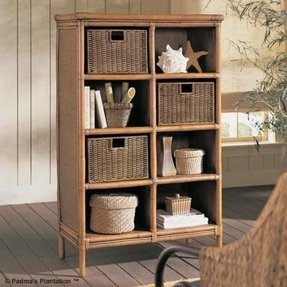 A nice, charming representation of the contemporary trends in design. Becoming more popular again, rattan is used here to create a nicely-looking bookcase. Filled with few baskets, it can be used to store various stuff.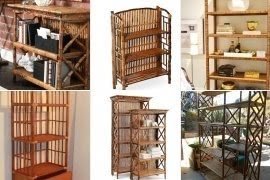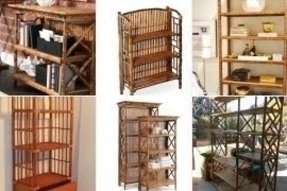 This case with four shelves is made of walnut wood. In a spite of drawers, there are plaiting boxes. This classic piece of furniture will be fit to living room and it can be used to storage books or frippery.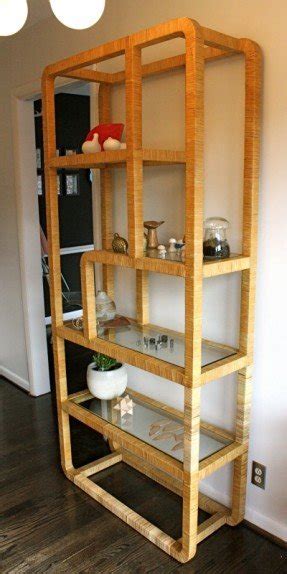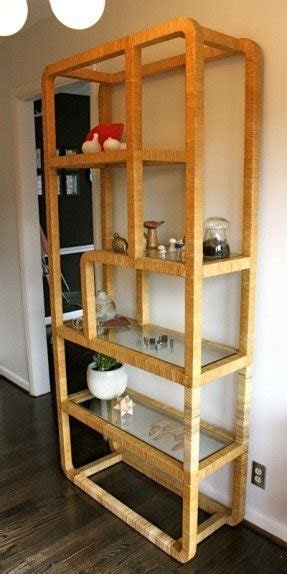 Bamboo Shelf -534-04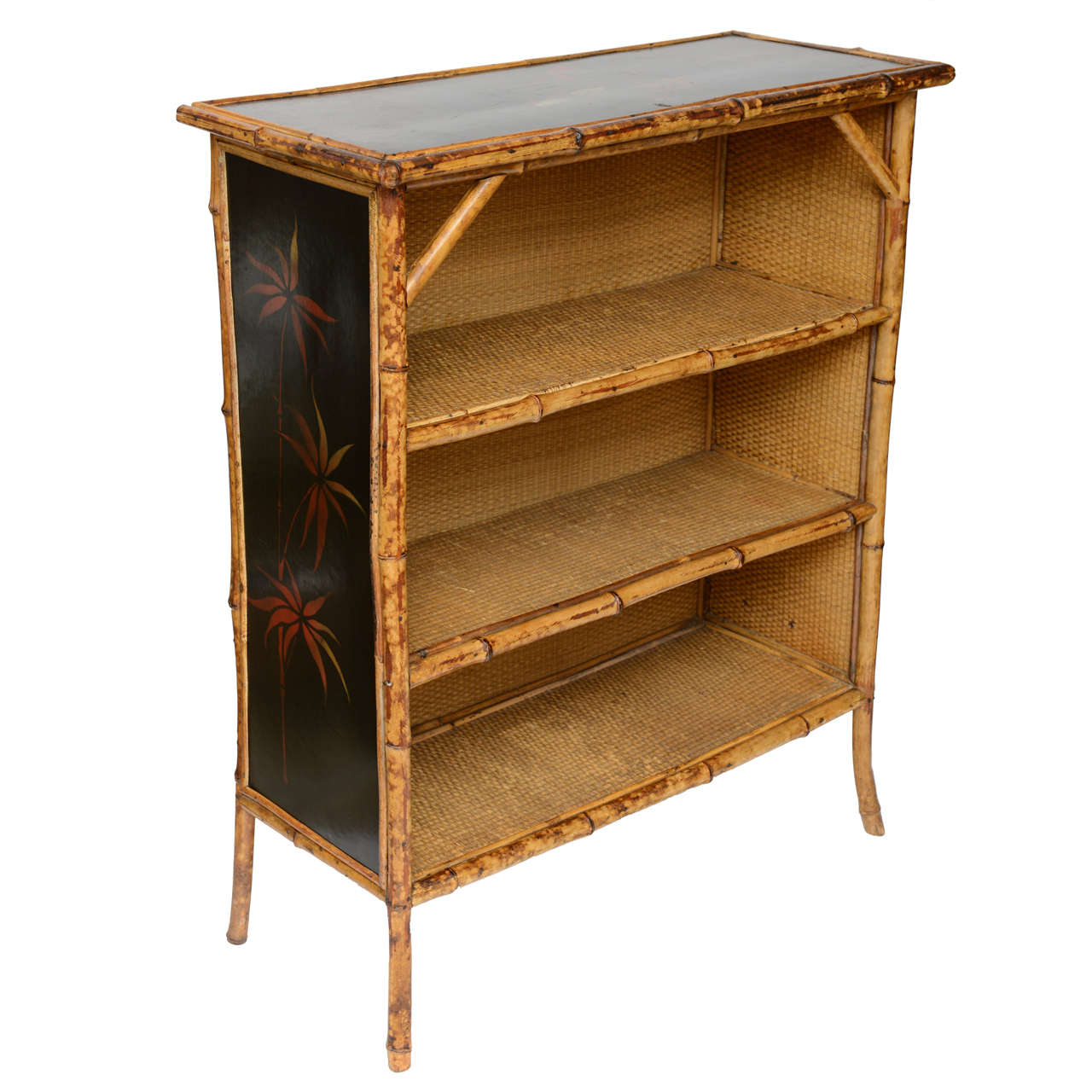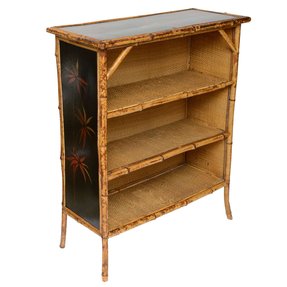 Beautiful 19th c. English bamboo Open Shelf Cabinet or Bookcase | From a unique collection of antique and modern cabinets at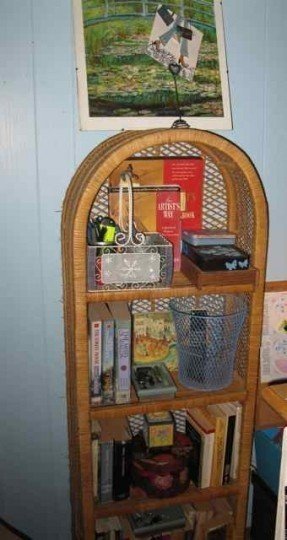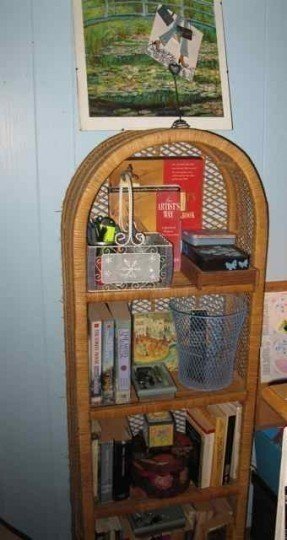 wicker bookcase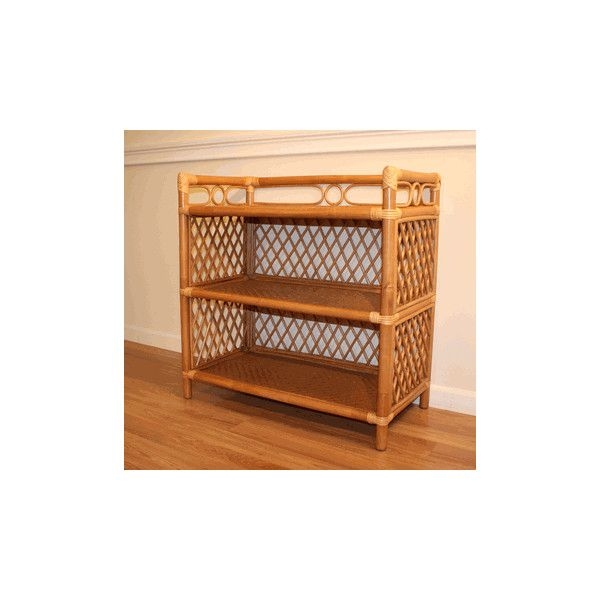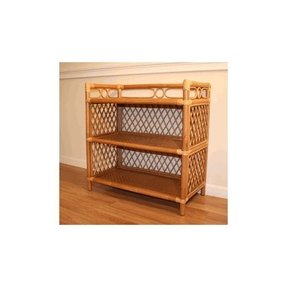 Constructed from solid and stylish rattan, this small, 3-level bookcase brings in traditional charm and warmth to the space. Its back and side walls are covered with a characteristic mesh.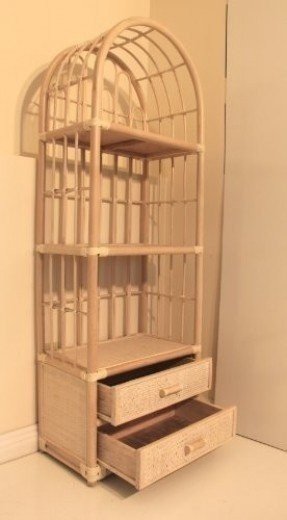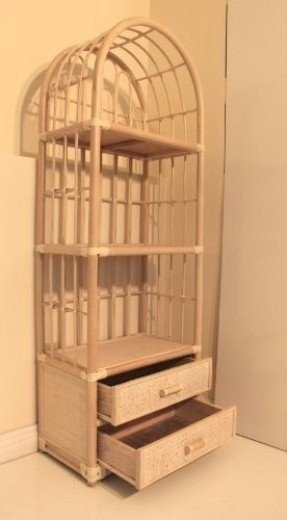 This type of cabinet is the perfect solution for anyone who appreciates the furniture elegant, useful, practical and nice. This solution more versatile. Curved finish and practical drawers is the perfect combination.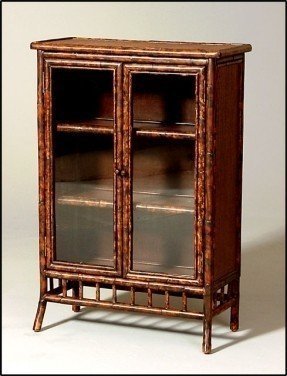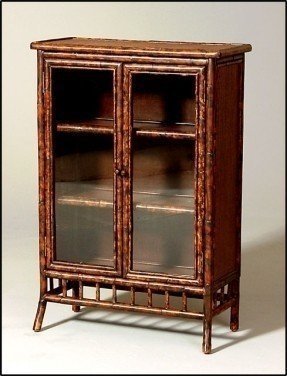 SHORT BOOKCASE RATTAN WITH RAFIA W/ GLASS DOOR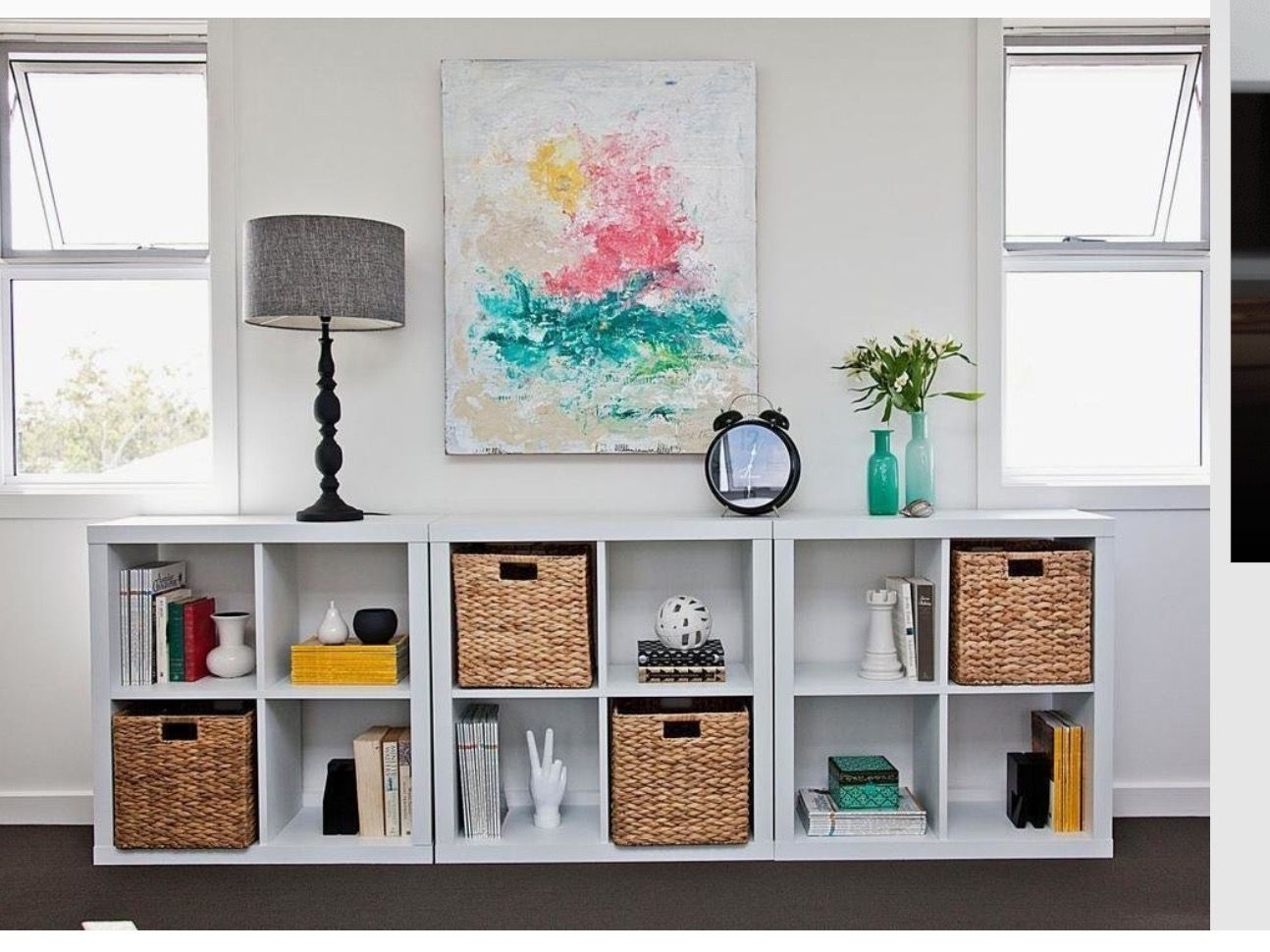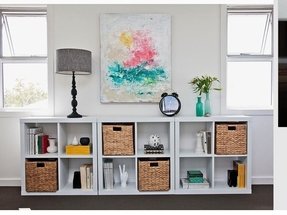 A trio of small bookcases adds style to this bedroom while offering a high-profile place for storage and displaying knickknacks. The Expedit shelves from Ikea are perfectly sized to hold rattan baskets, which help conceal clutter you might not want to see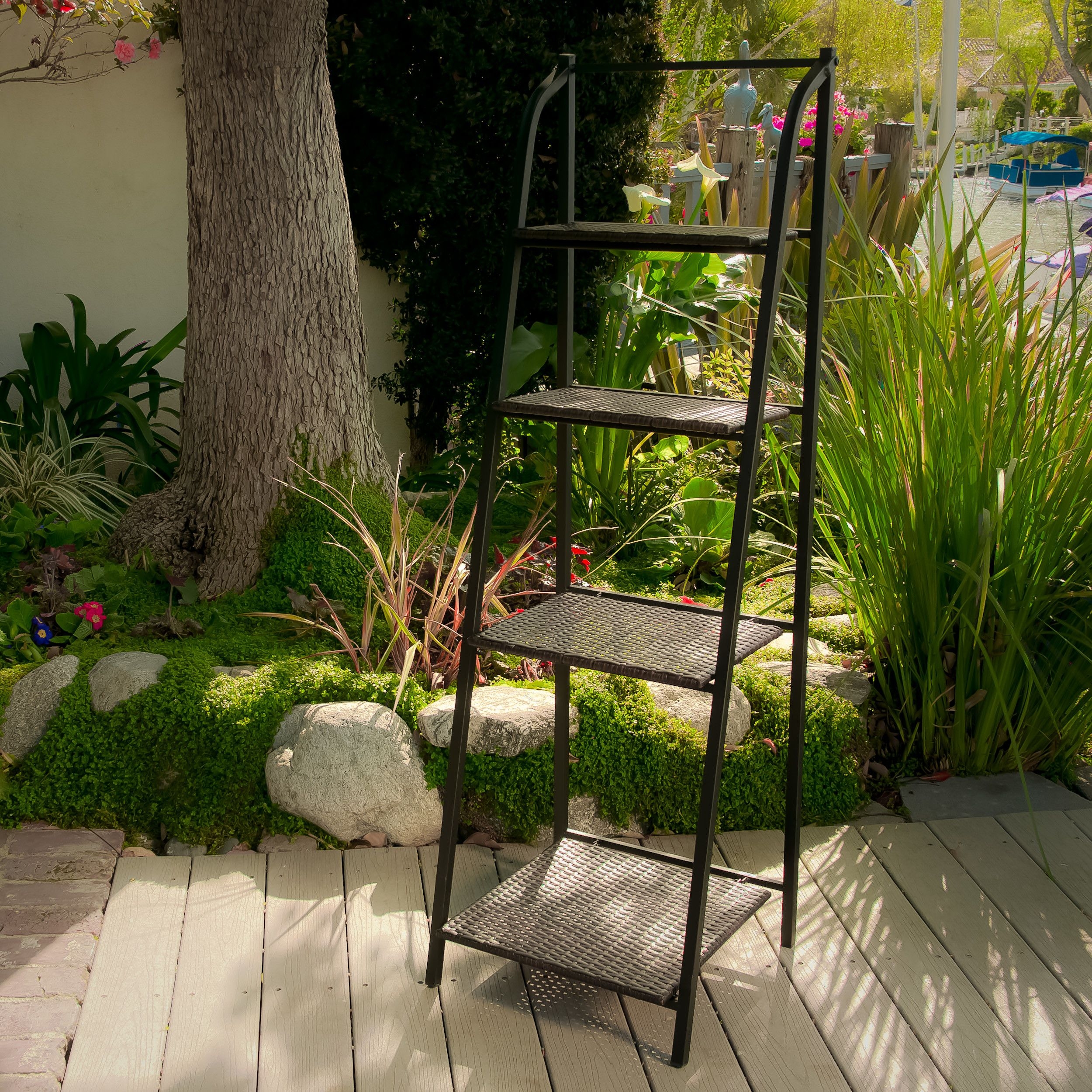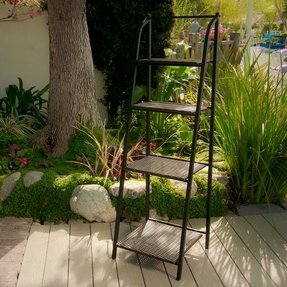 Sturdy ladder style bookcase made of PE wicker in neutral brown. Each of the four shelves has a different depth. The piece requires some easy assembly. It offers a simple storage solution that can do all around the house.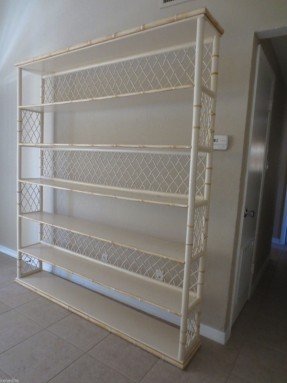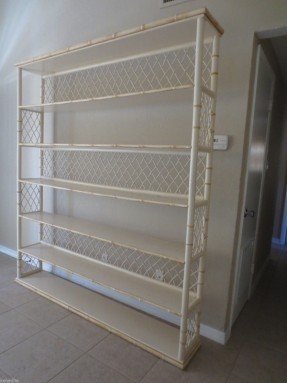 I love this shelf and I LOVE this eBay seller in the Sarasota area!!! -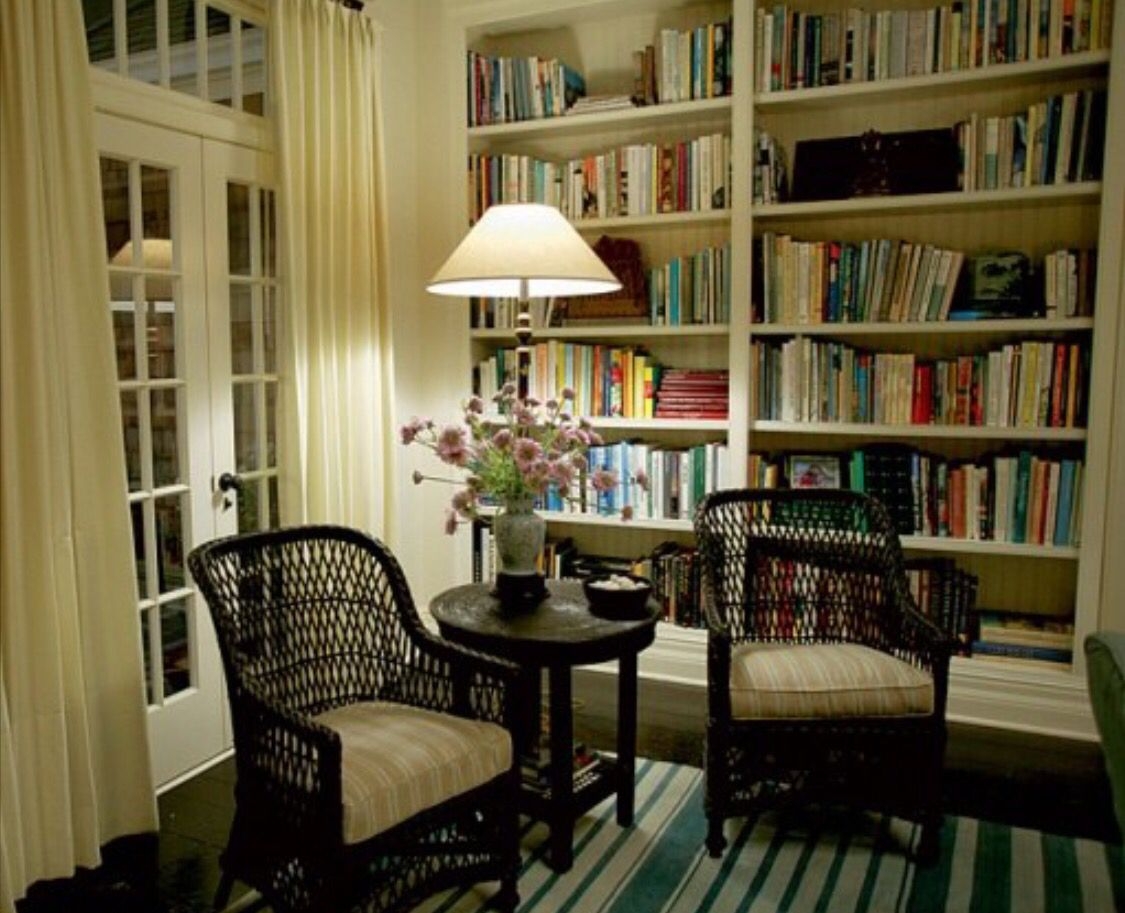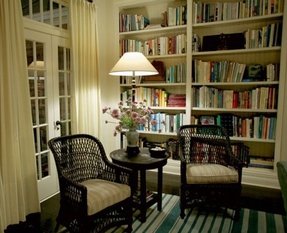 Can I use this little nook for an idea for the master bedroom. A corner with bookcases and the two chairs?Tour the Beach House in the Movie, Something's Gotta Give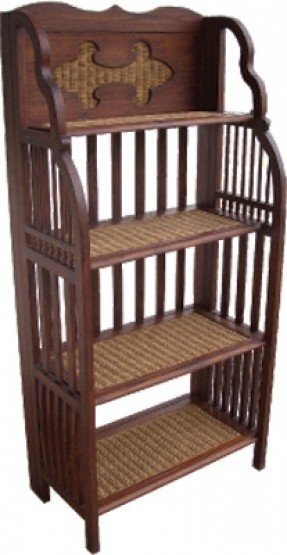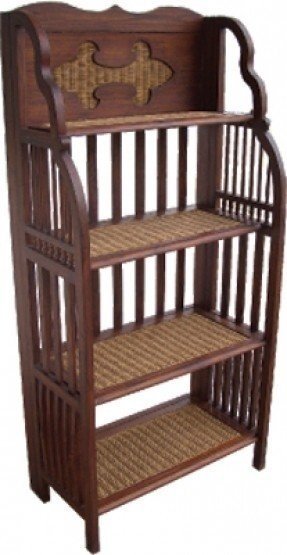 Organize books neatly on four tiers of a brown painted rattan bookcase with traditional wooden slats frame and decorous crown top. At home in traditional interiors, a piece like this promotes organization.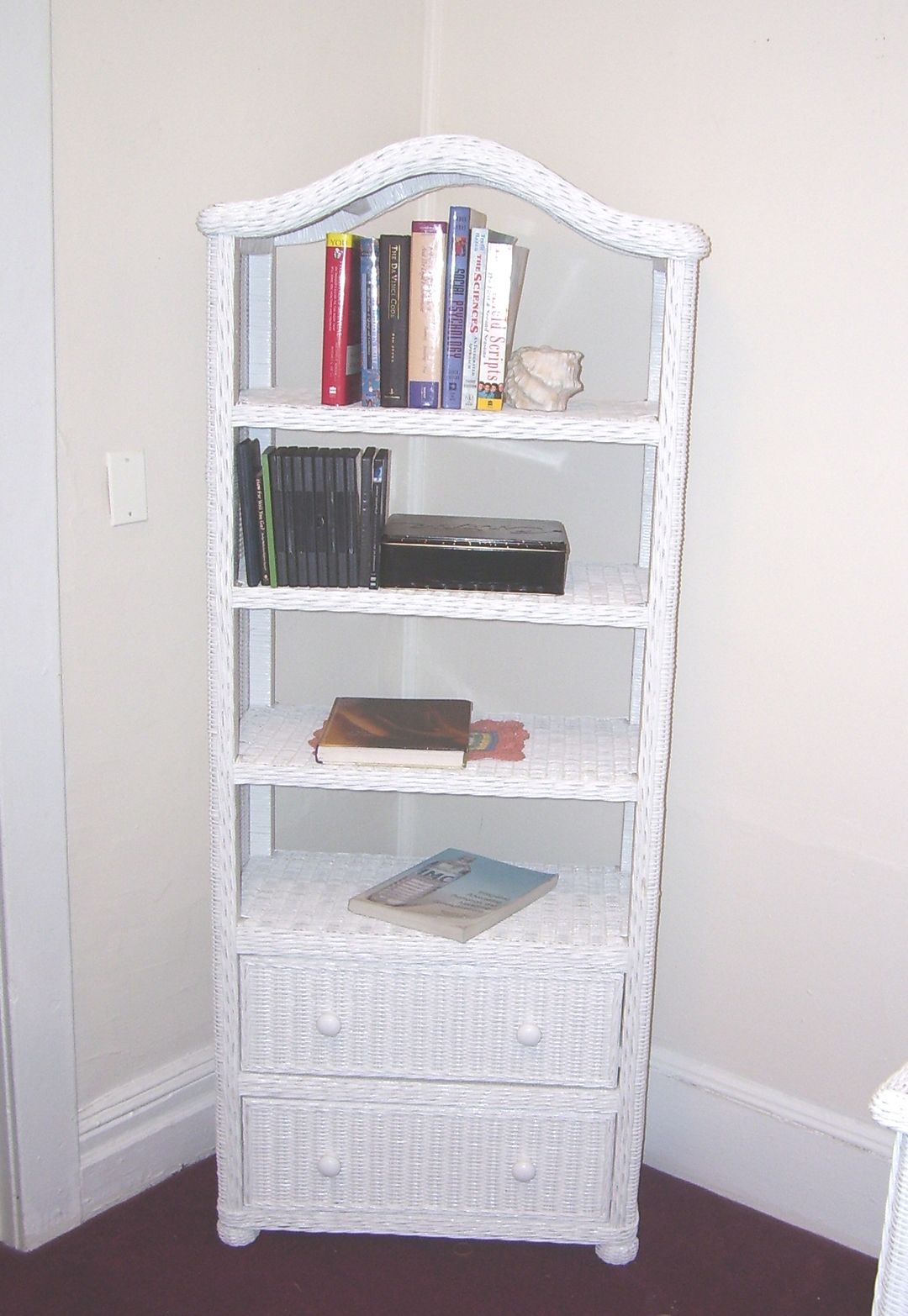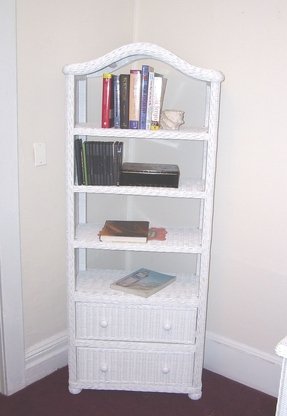 Wicker Bookcase - Elana Large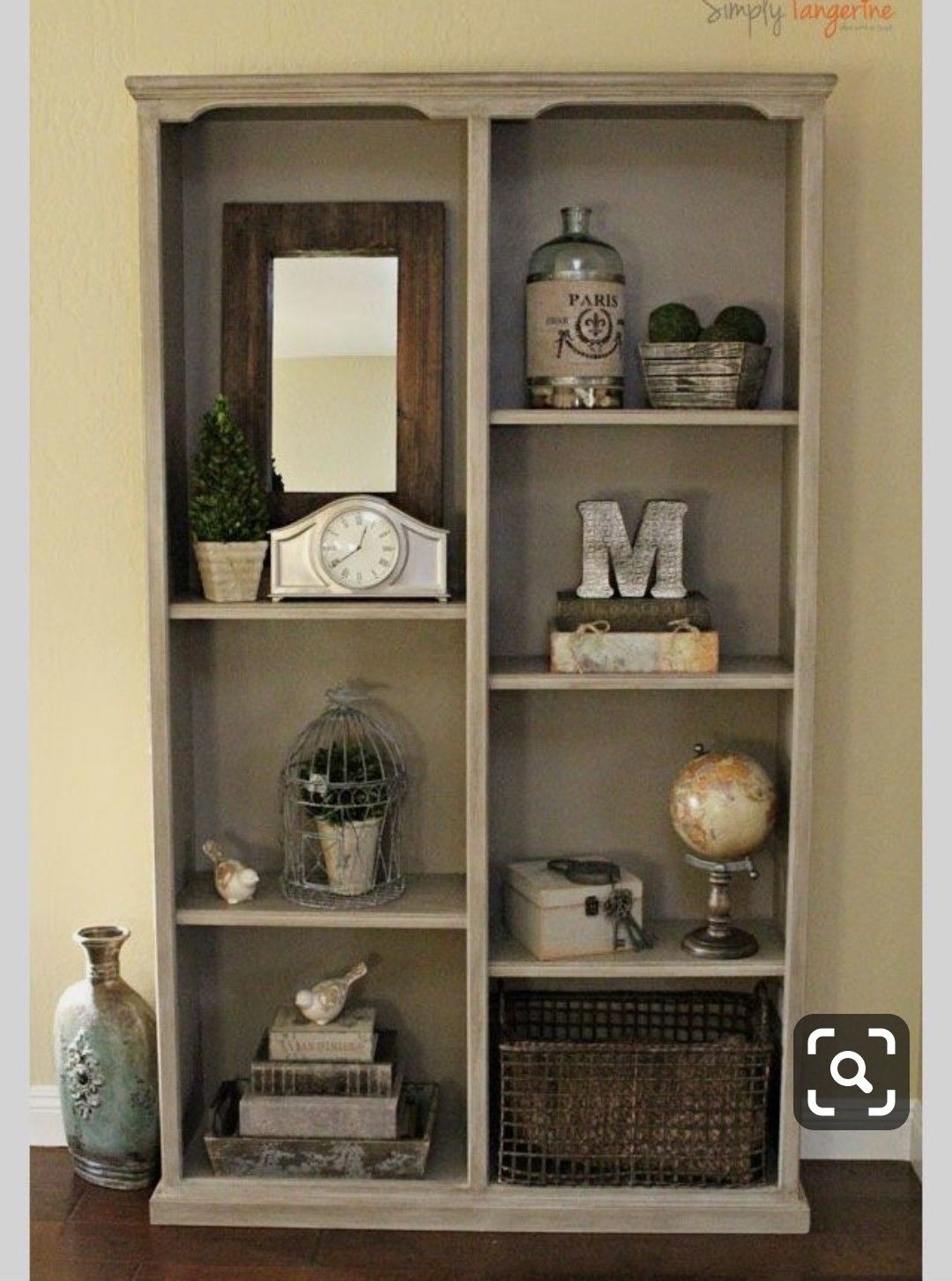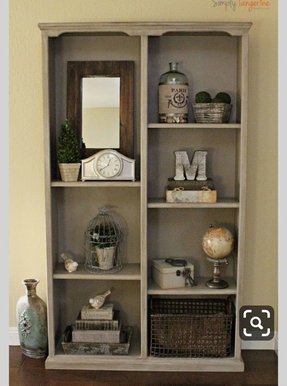 Grey bookcase with solid oak wood construction. It provides some shelves for books and decorations. Simple lines look very attractive with neutral color in any kind of interior stylization and among different decorations.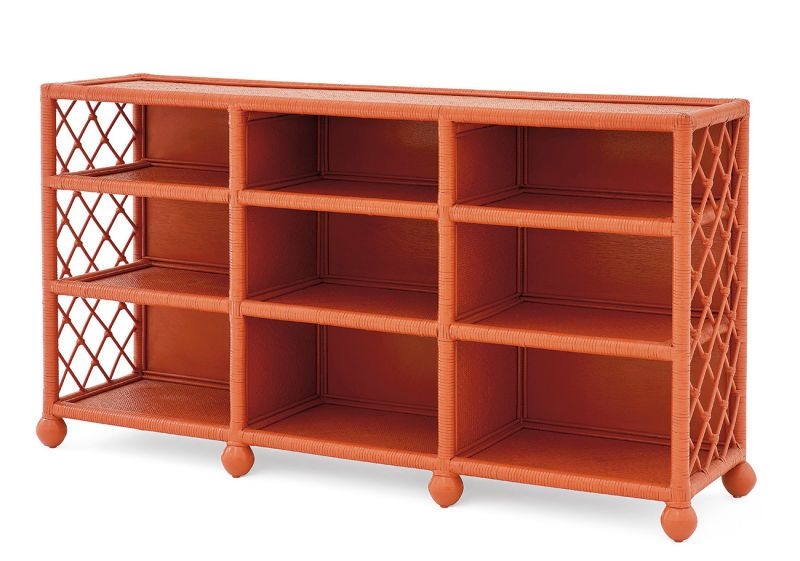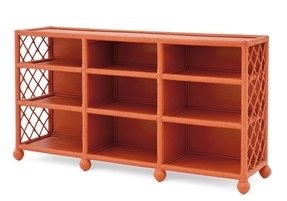 A beautiful piece for storing books and displaying decorations in your contemporary home. Designed of durable rattan, the bookcase gives you 9 open compartments with lattice sides, and bun feet for stability.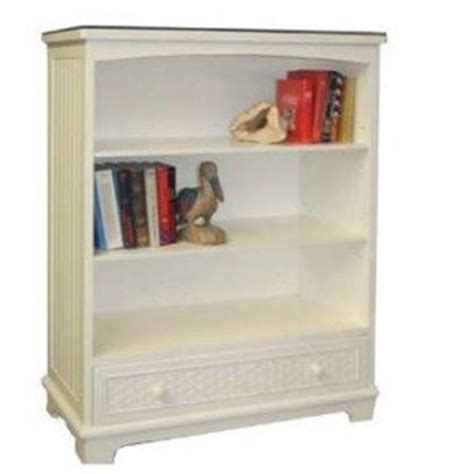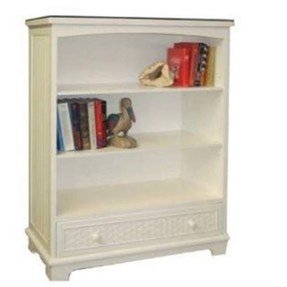 Cottage Glass Library Wicker Bookcase w/Glass Top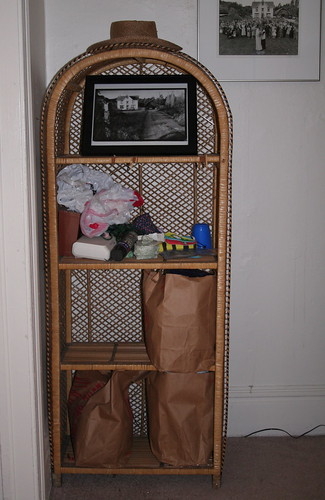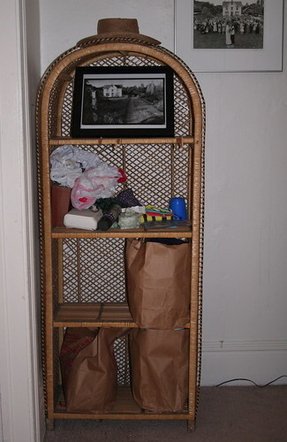 Wicker bookcase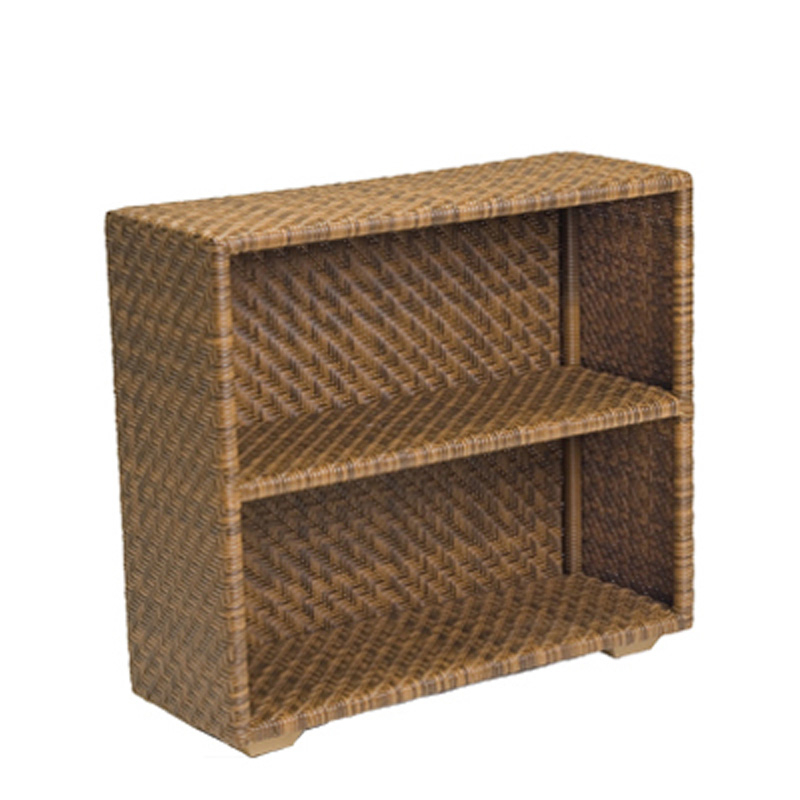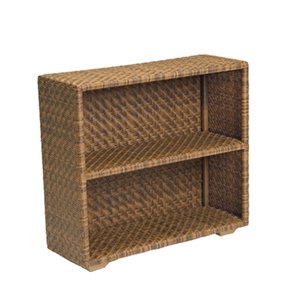 Whitecraft by Woodard Domino Wicker Bookcase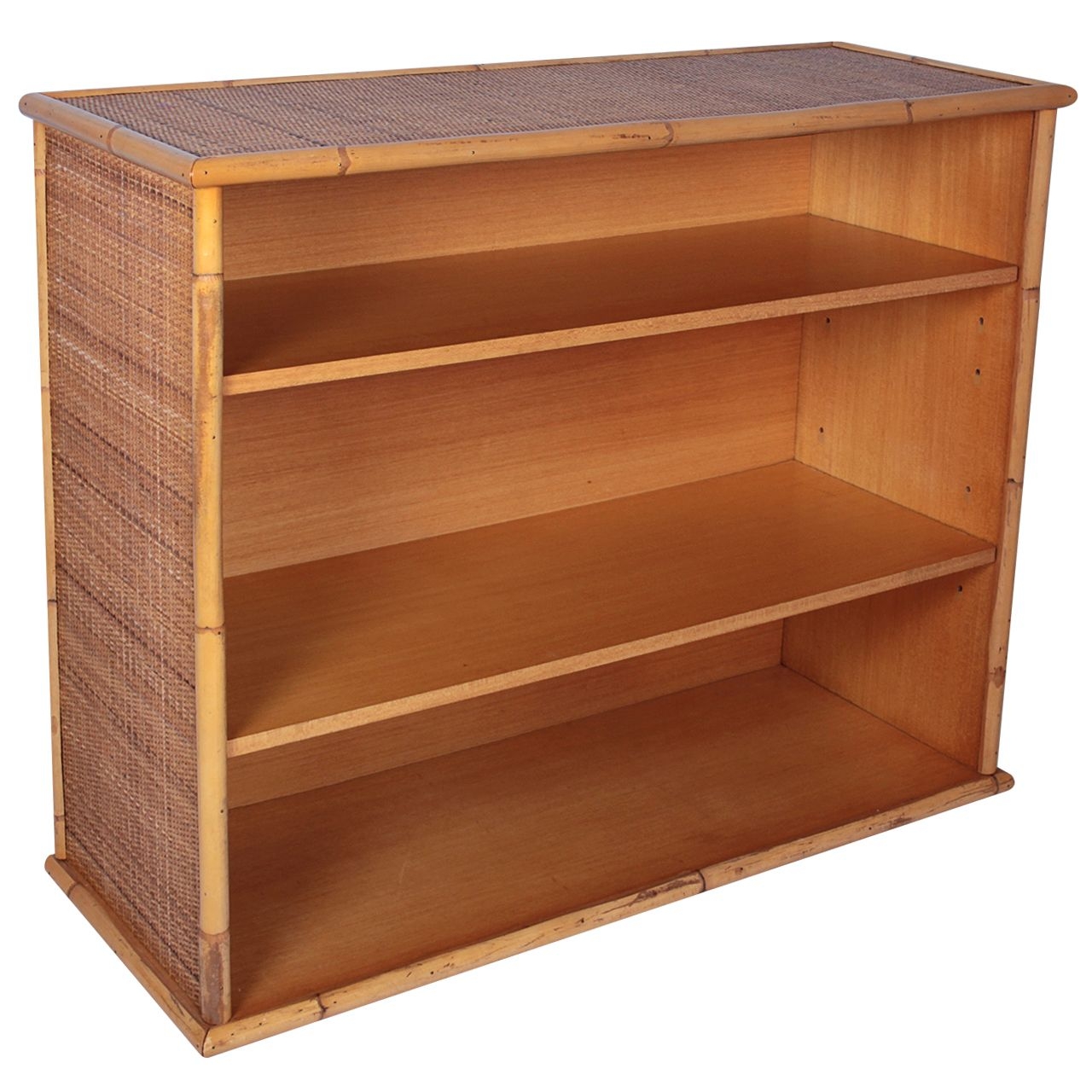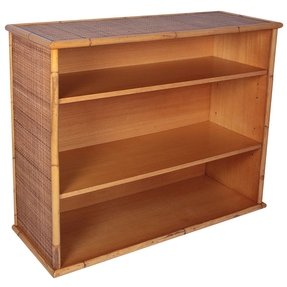 Pair of Rattan and Bamboo Bookcases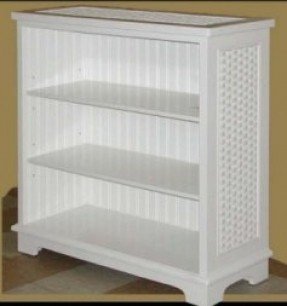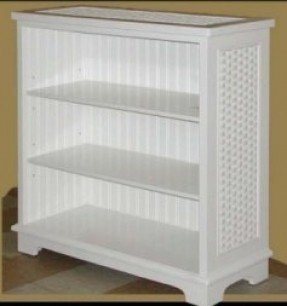 Saint Thomas - rattan and wicker wall unit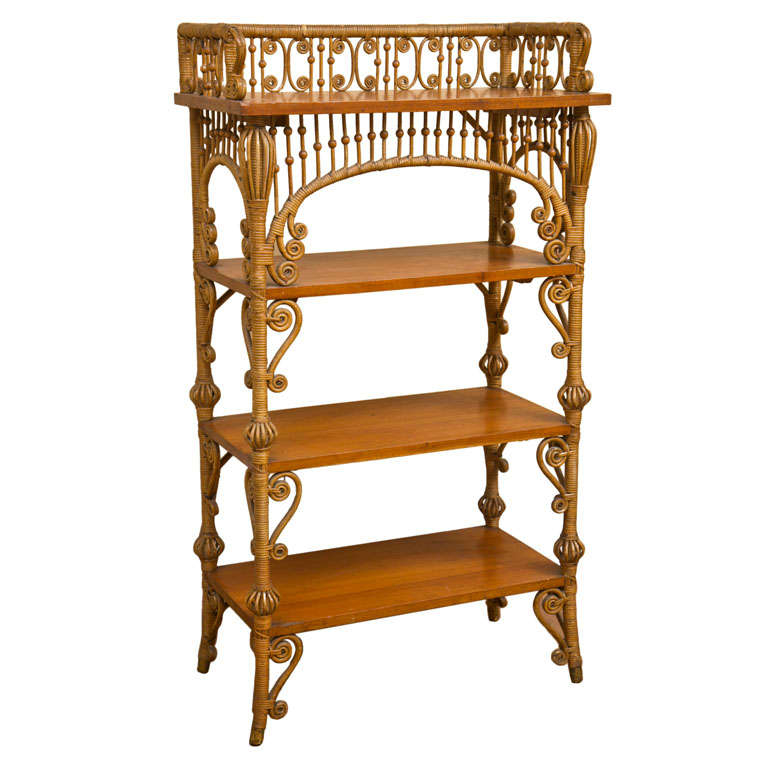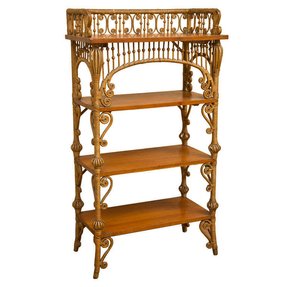 Beautiful Victorian Bookcase in natural finish with quarter sawn oak shelves. 1890s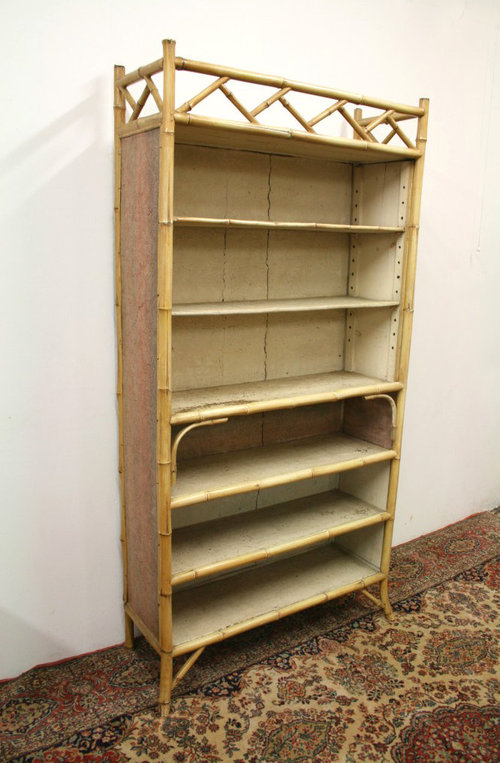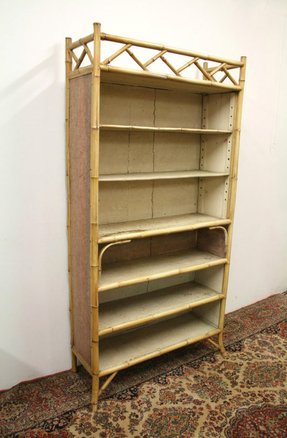 Mid Victorian Bamboo and Pine Open Bookcase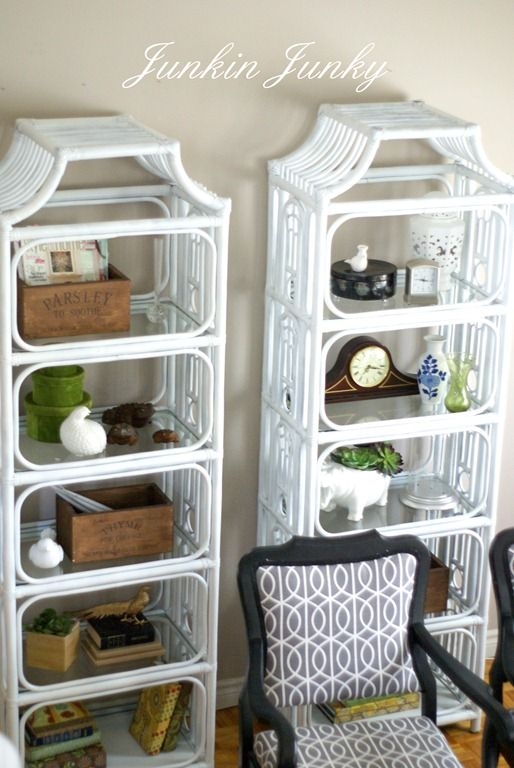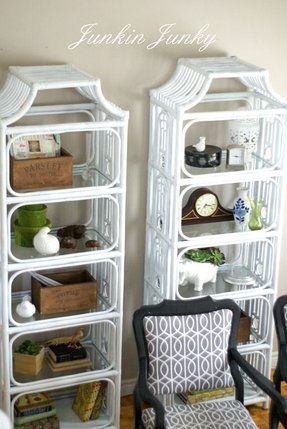 Rattan bookcase is an interesting functional and decorative element for any interior. Beautiful braids, solid glass shelves, and slim and neat design allow for a full application of furniture. Perfect for a living room or bedroom.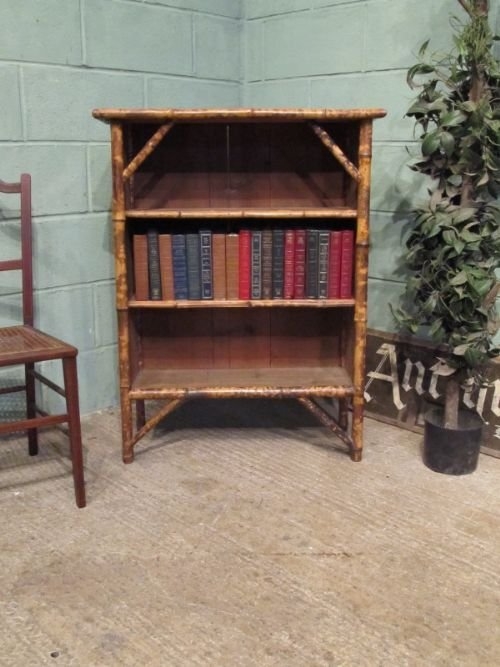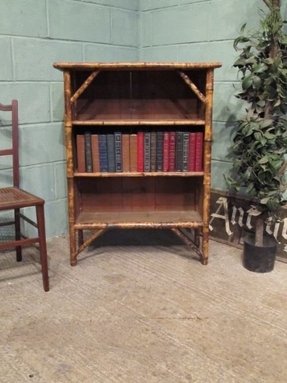 Antique Antique Bamboo & Rattan Bookcase c1900