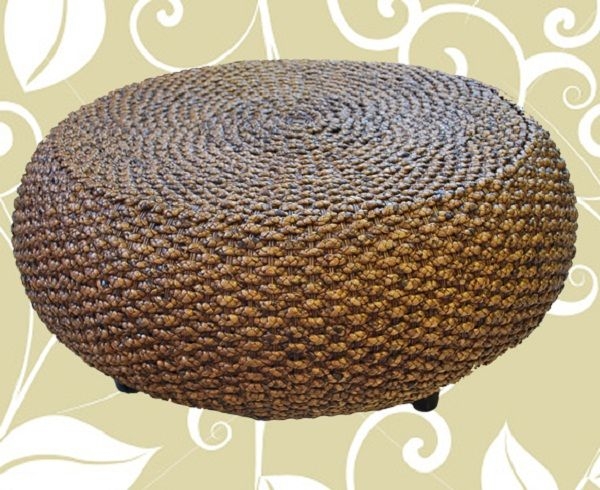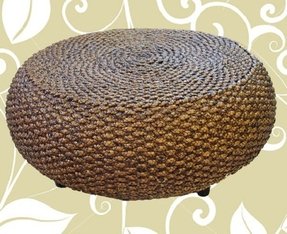 On such rattan ottoman coffee table with strong weave and plump round figure sit and drink "robusta" coffee all Indonesians. The dark color of natural materials adds light elegance. Adds the convenience of a kingdom, we like to sit close to the ground.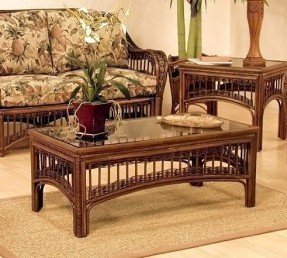 Coffee table featuring glass top and construction made of rattan. It's original design is a perfect addition to every living room which requires some freshness. Additionally, it's strong and durable construction.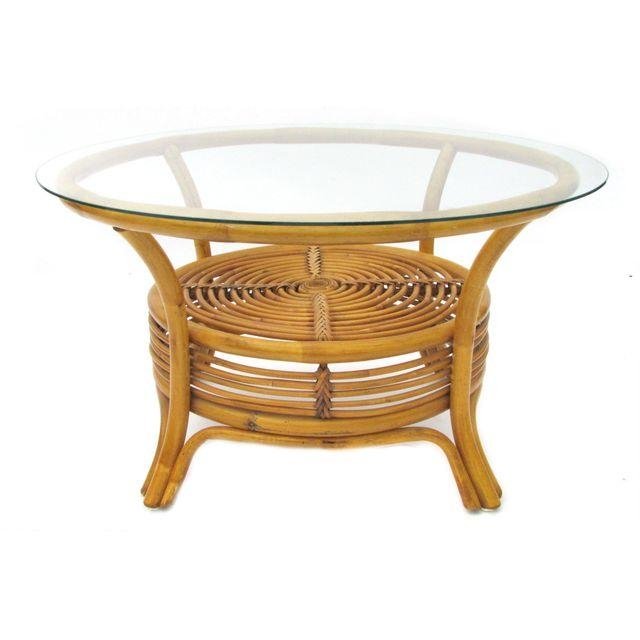 An interesting solution is also the choice of a table that will break the style of the whole interior, adding an artistic touch to it. No doubt this is allowed by this rattan coffee table, with a thick, dried weave, with a round glass top.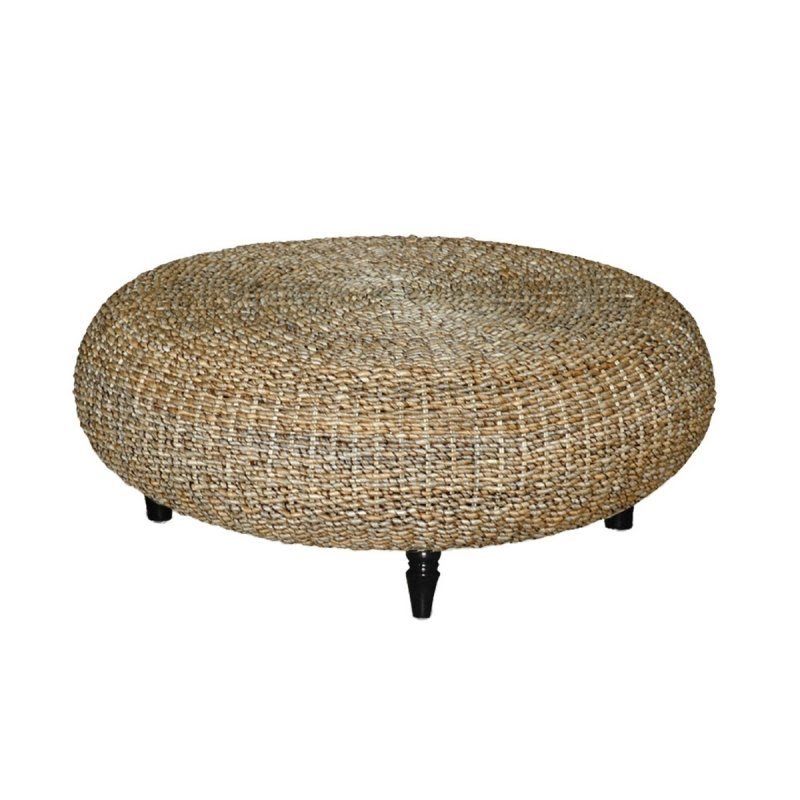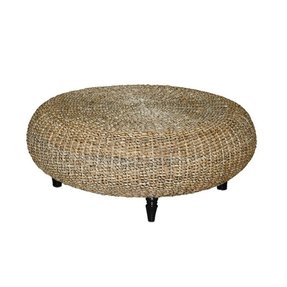 This rattan coffee table is an exotic proposition, coming from Indonesia. Incorporate a bit of the tropics into your living room with this round coffee table, a great focal point for the whole family.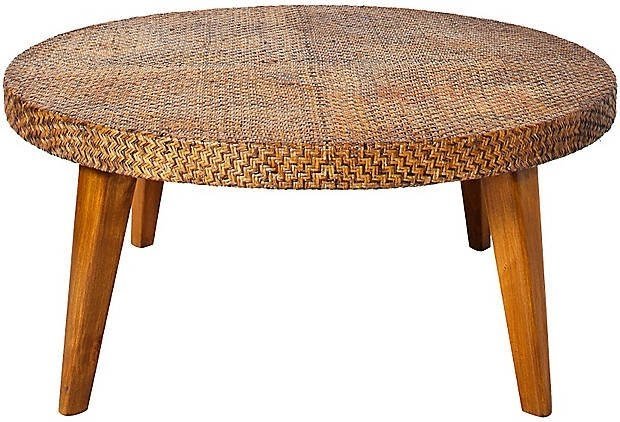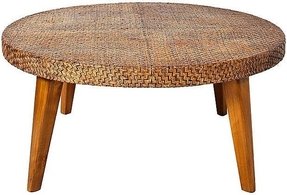 Distinguishing itself with a classic mid-century design, this wooden round table has a woven rattan top. It features also 4 splayed legs, characteristic for the style. An interesting proposition for all retro or Scandinavian design lovers.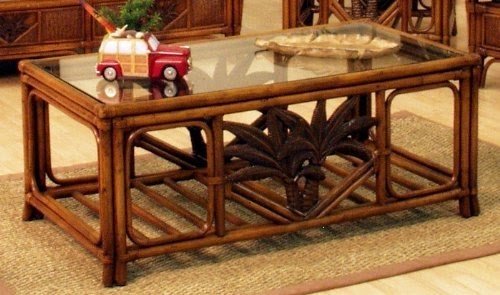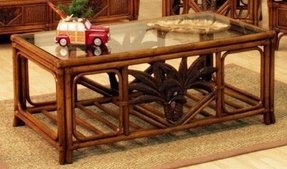 Coffee table with glass top and construction made of rattan. It's tropical style is a great addition to all interiors which require addition of originality. Additionally, there's a bottom shelf, which provides additional storage space.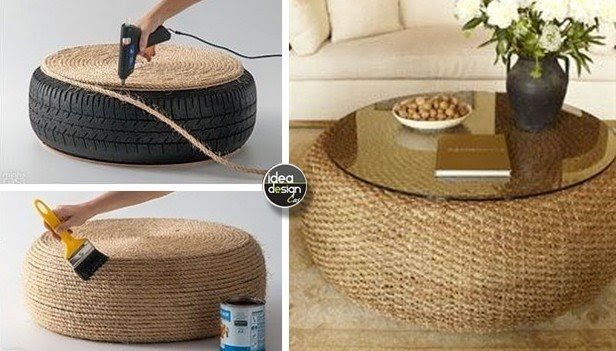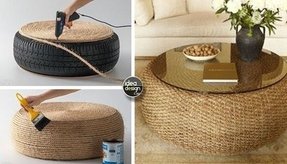 This original table is an option that you can make yourself. Long cord, glue and old tire can create a unique piece of furniture together. And after adding a glass top - a great coffee table. Ideal for contemporary interiors.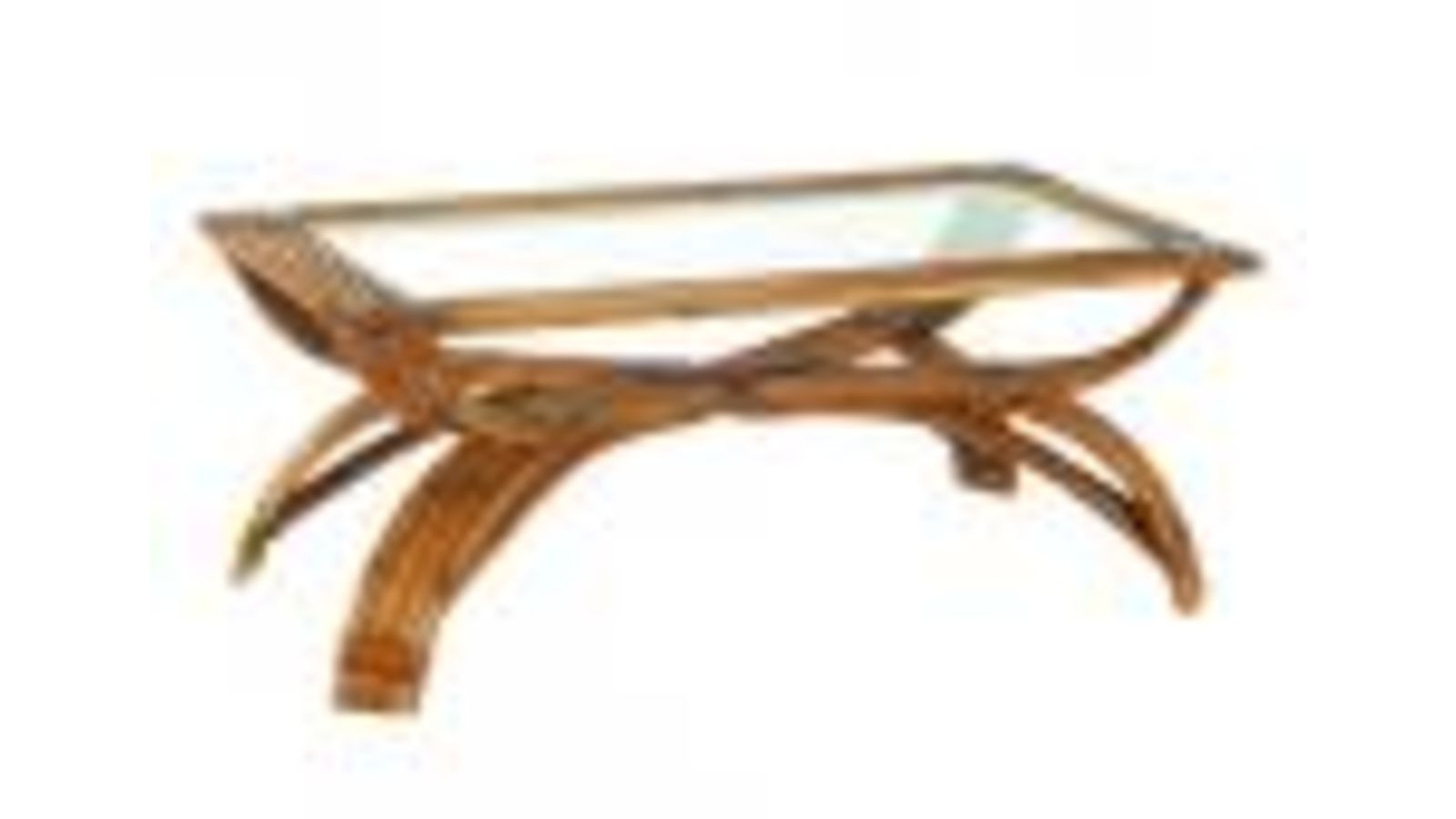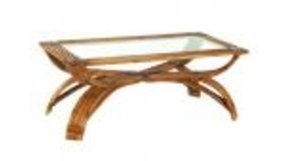 This coffee table has got a natural stain finish, rattan construction and glass top. It is a beautiful addition for your living room and outdoor area. This product is perfect for your everyday coffee.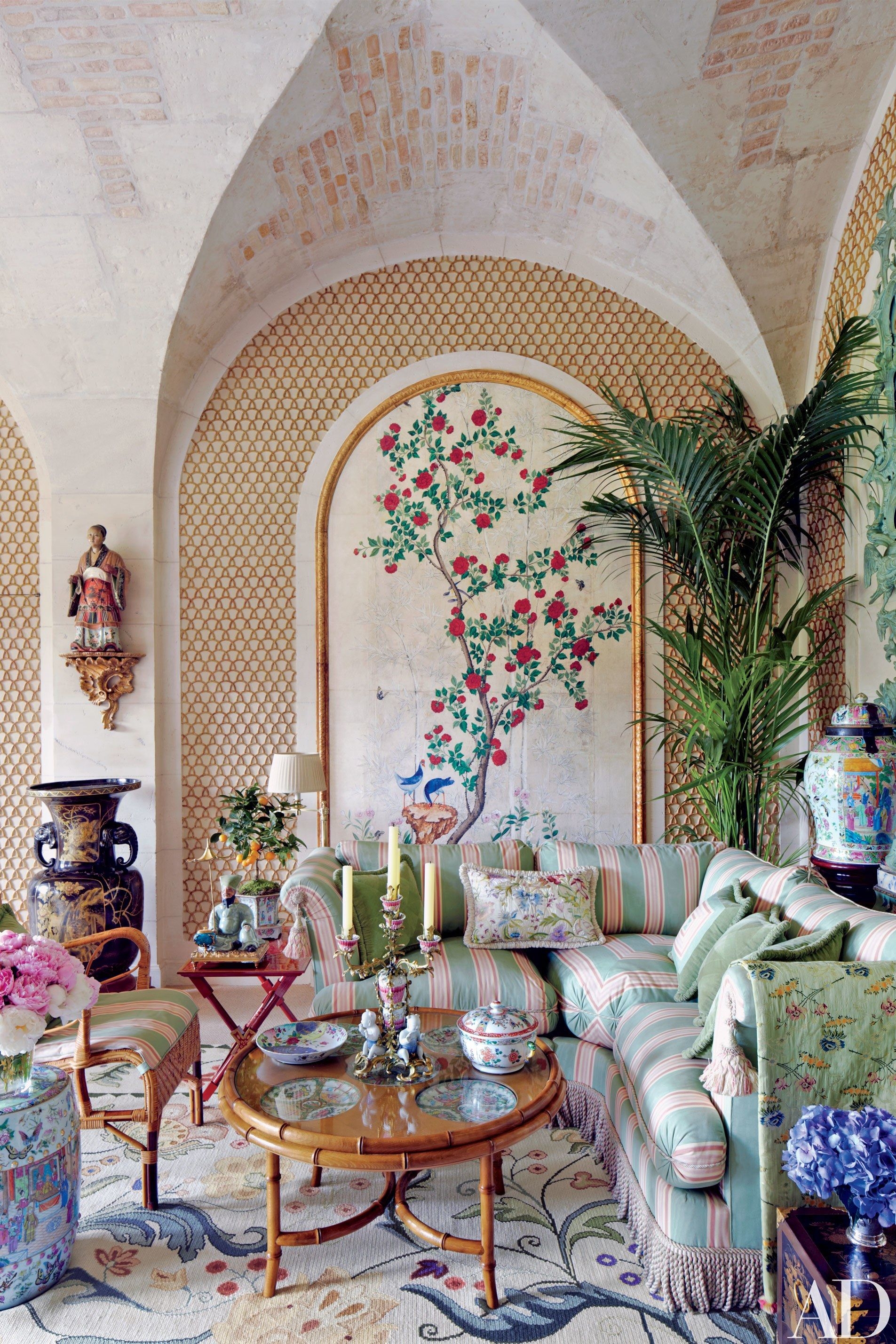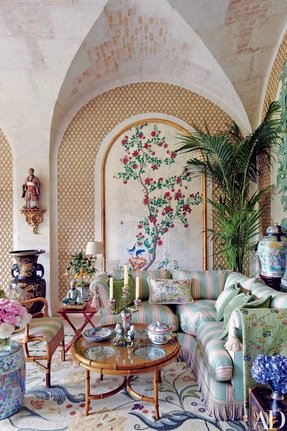 Classic and perfect. Not one detail overlooked in this room. chinoiseries details, rattan coffee table and chair, chinoiserie wall panel, brackets, vases, pillows.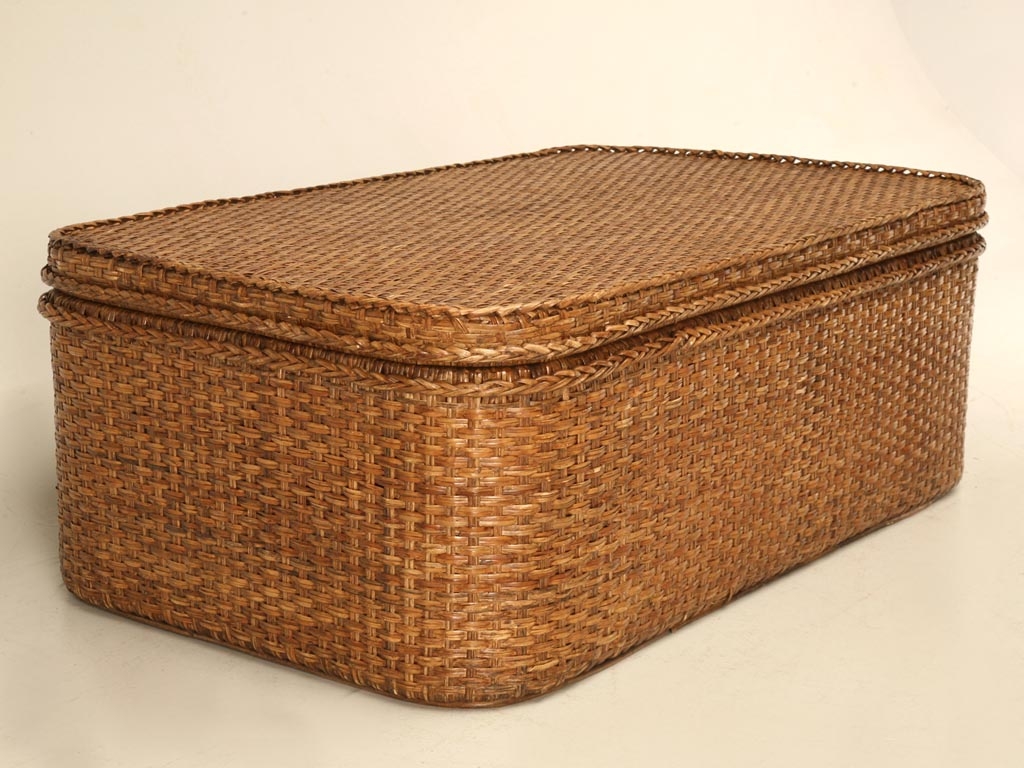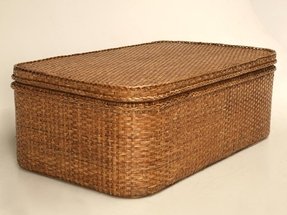 Awesome Tommy Bahama Style Rattan Coffee Table Trunk w/Tray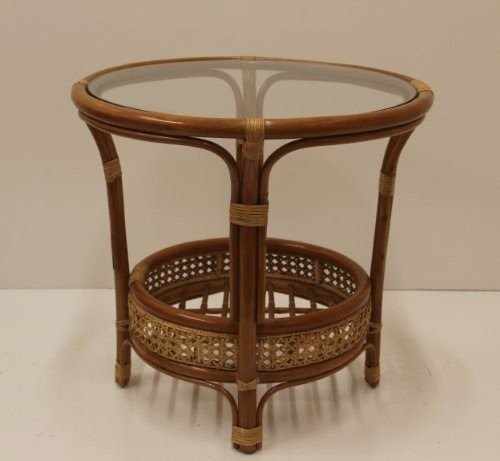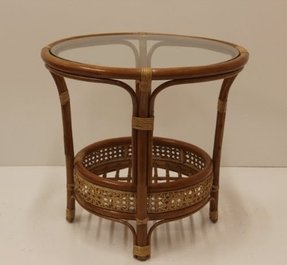 This is a special coffee table that features a round top made of durable and stylish glass. It features a solid frame made of natural rattan. The product is resistant to negative outdoor conditions. Its frame includes a lower round shelf.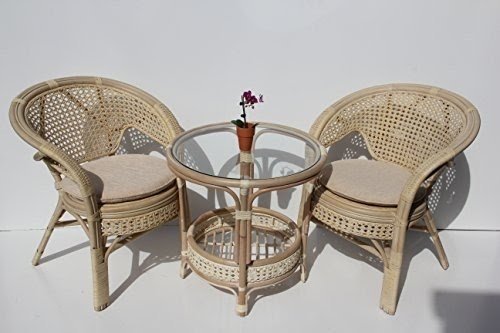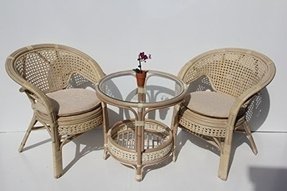 It is an outdoor 3-piece set that includes two chairs and round table. They have got a rattan construction, glass top and white wash finish. The chairs have got cushioned seats for enhanced comfort of use.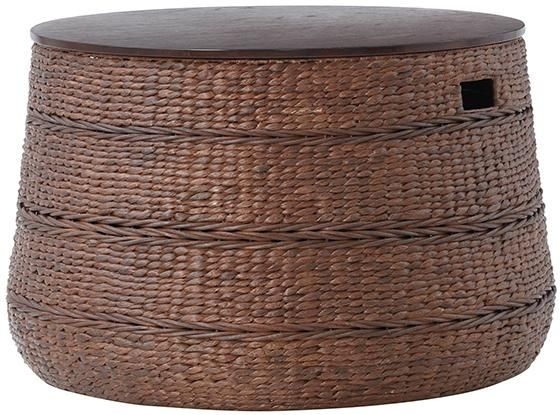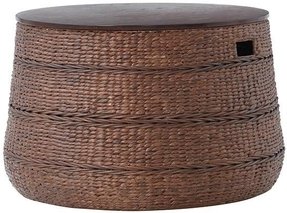 Designed in India, this Kerala coffee table is crafted from rattan, providing a solid, yet smooth, fresh accent to one's living room decor. It comprises also a considerable storage space inside.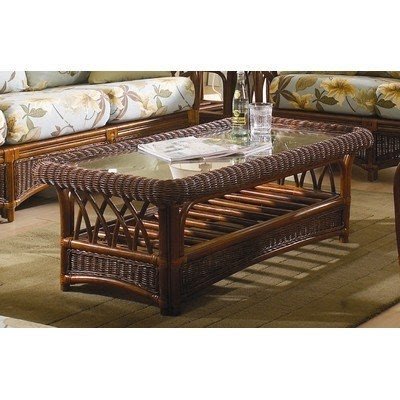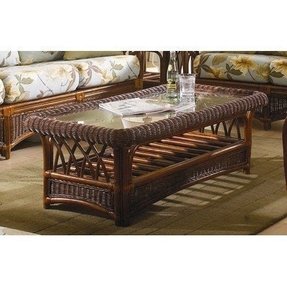 South Sea Rattan Havana Wicker Coffee Table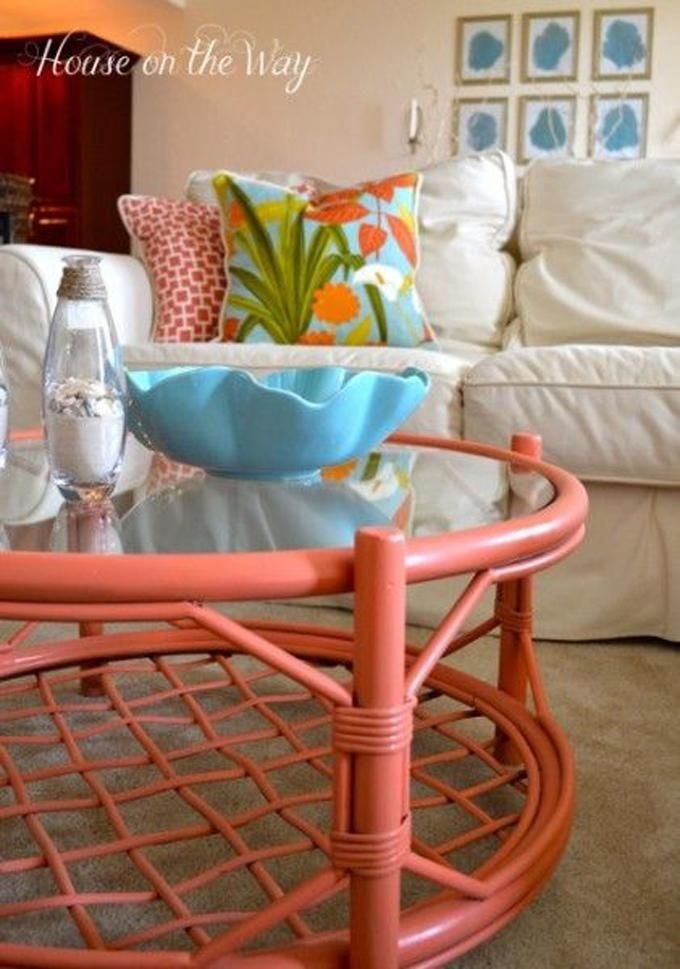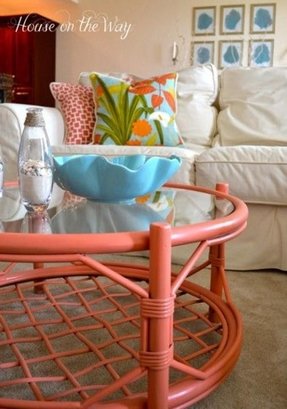 With the coral colored finish this coffee table is an even more original and appealing addition to your interior. It will beautifully complete the look of your home and comes with the extra bottom shelf for more practical use.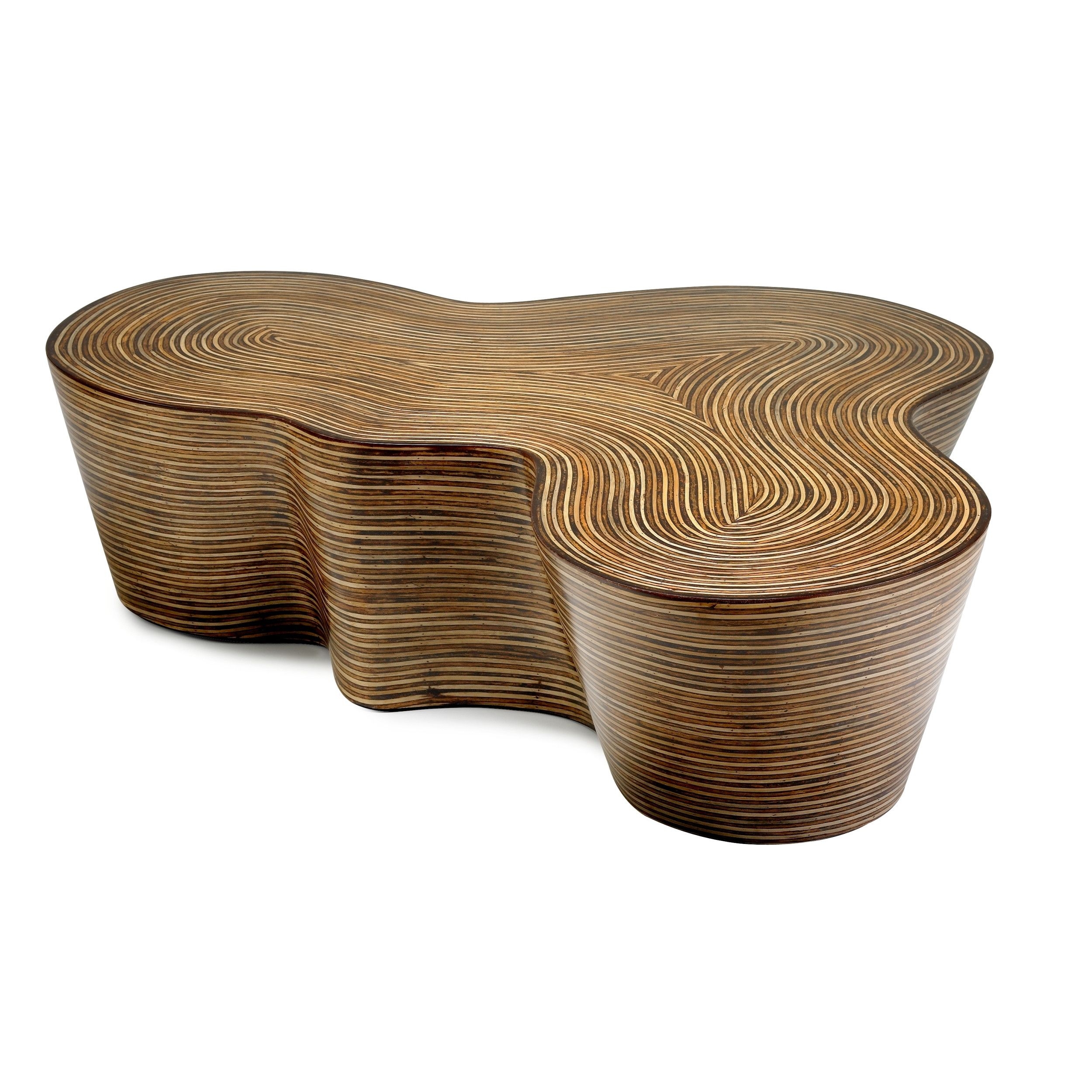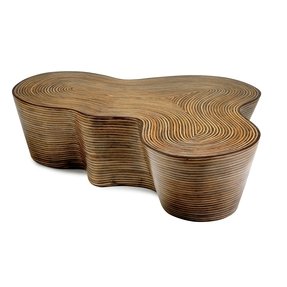 Oggetti Showtime Coffee Table--actually made of inlaid rattan strips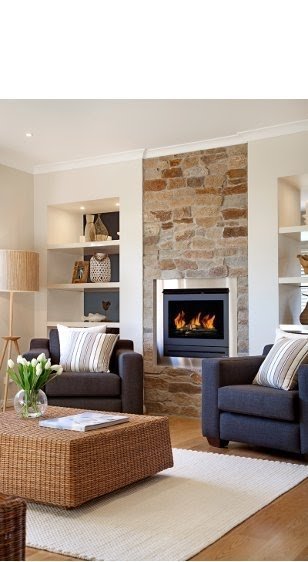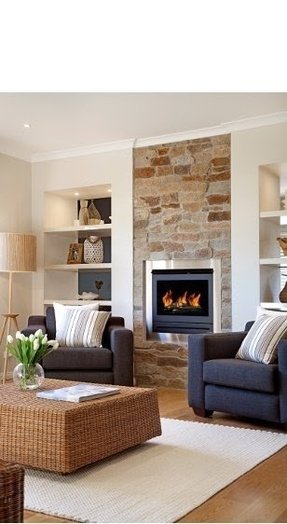 A great marriage of rustic style bricks on the fireplace panel and the modern construction of this place. Even if the fireplace is the main element of this interior, it perfectly compose with the modern armchairs.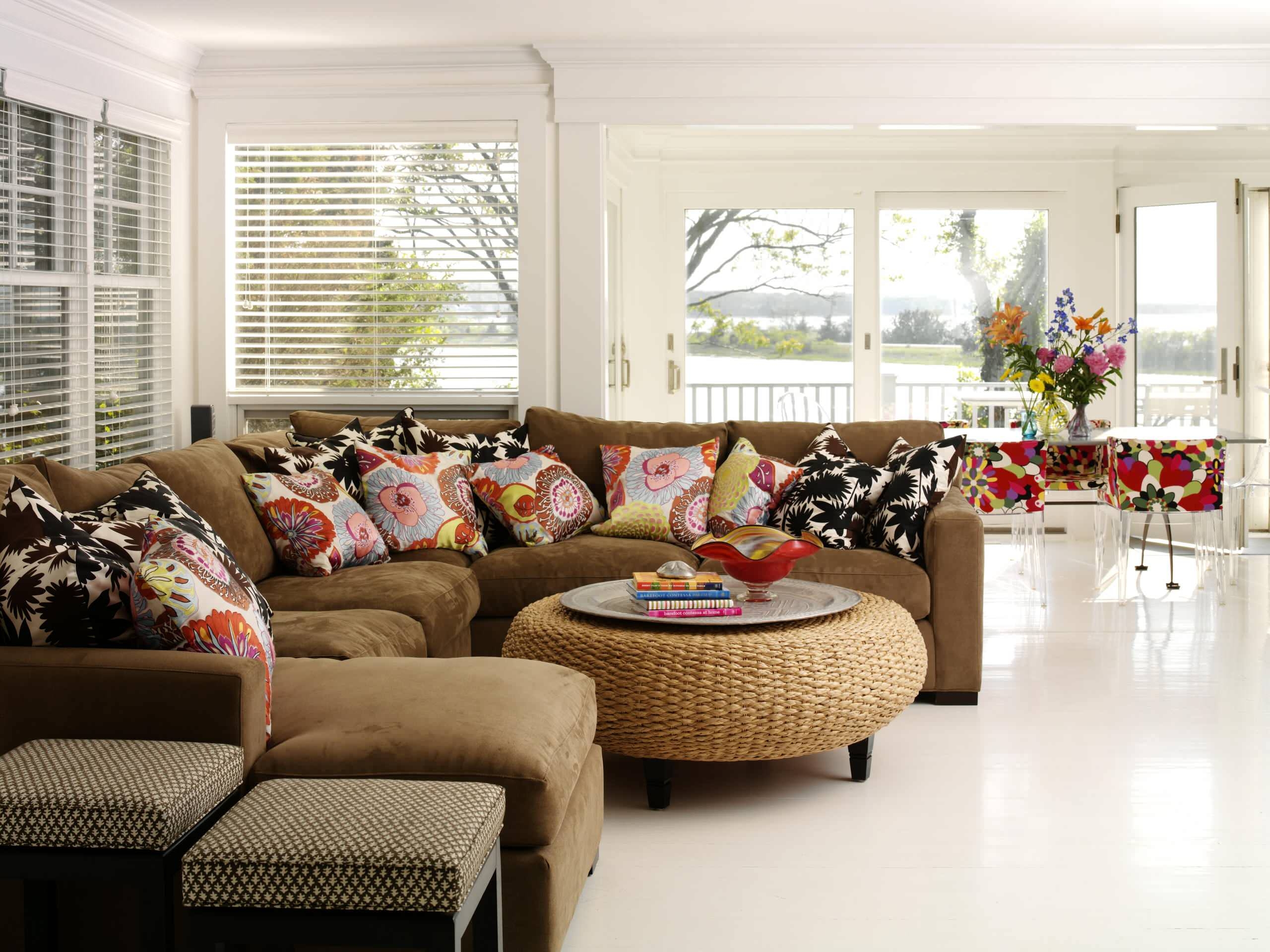 Cozy living room with rattan coffee table and colorful pillows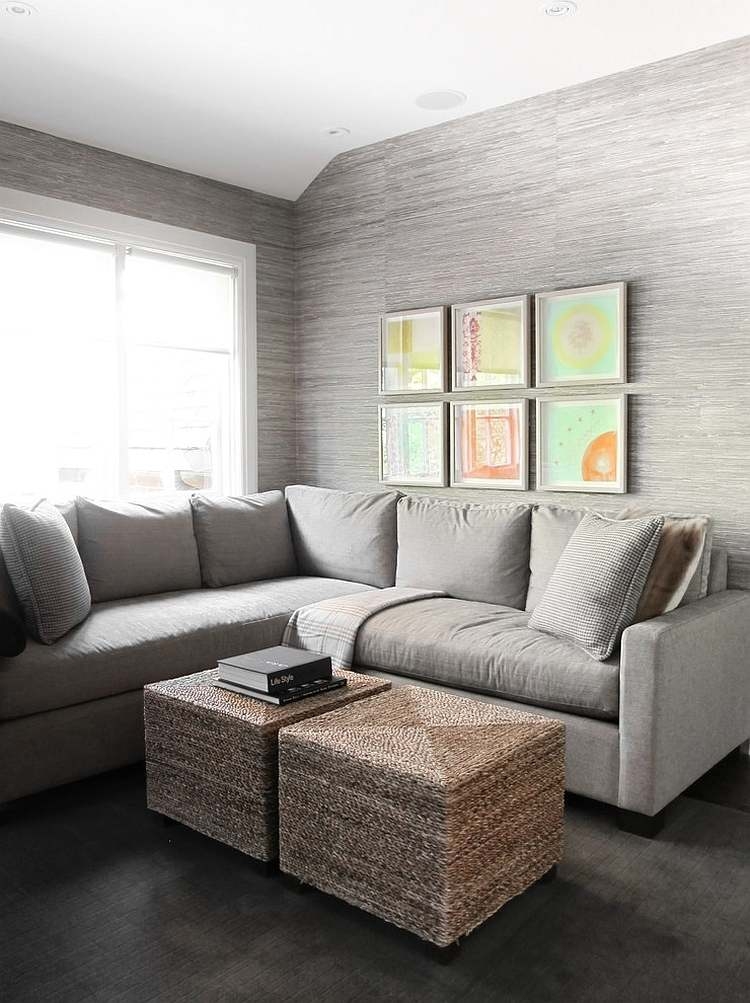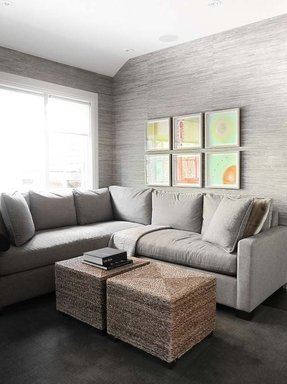 When we fill the whole room with rattan furniture - it will become rurally stylized, traditional. However, when a rattan appears in the form of accented 2 rattan cube ottomans, which can also function as coffee tables - it has a very gusto tone.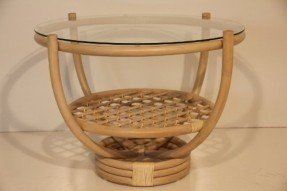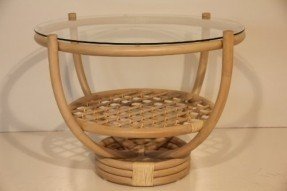 A very original piece of furniture that plays a decorative and functional role in the house. It is a round coffee table that has got a lower shelf and a round top made of glass. The whole construction is strong, but not very heavy.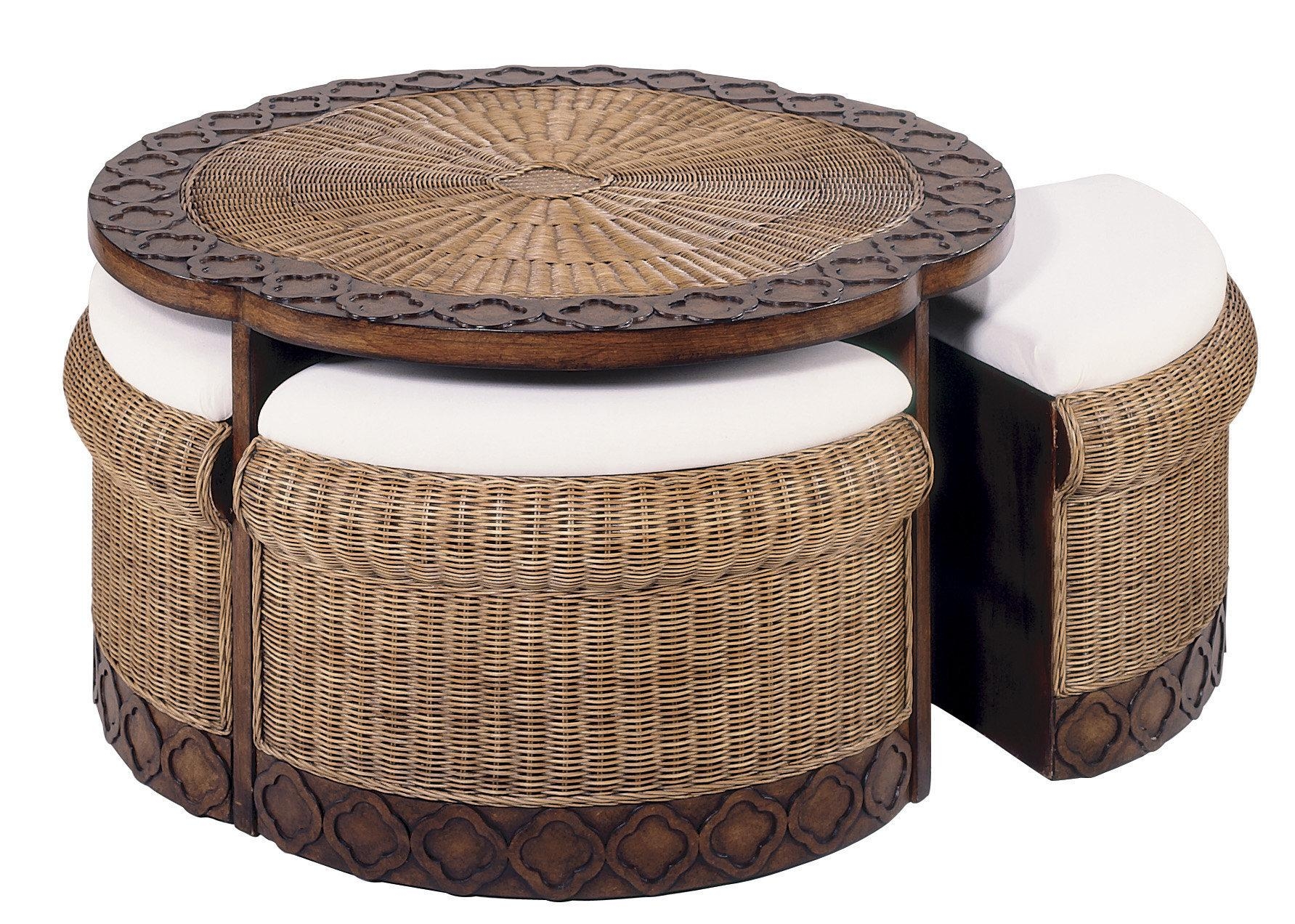 Coffee table fitted with 4 ottomans. Frame is made of rattan. Round top is finished with interesting pattern. Simple form and functional design. Perfect solution for small spaces.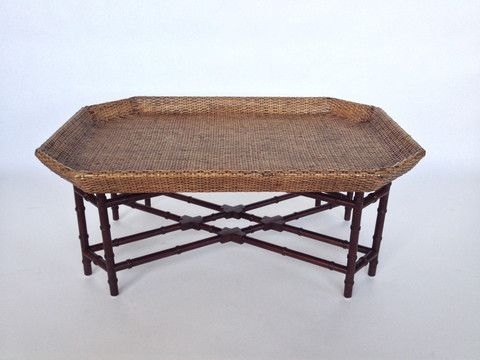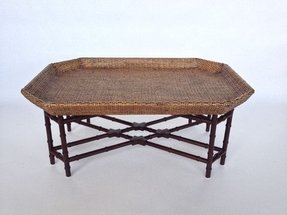 Bamboo Base Rattan Coffee Table – Shuttle Stuff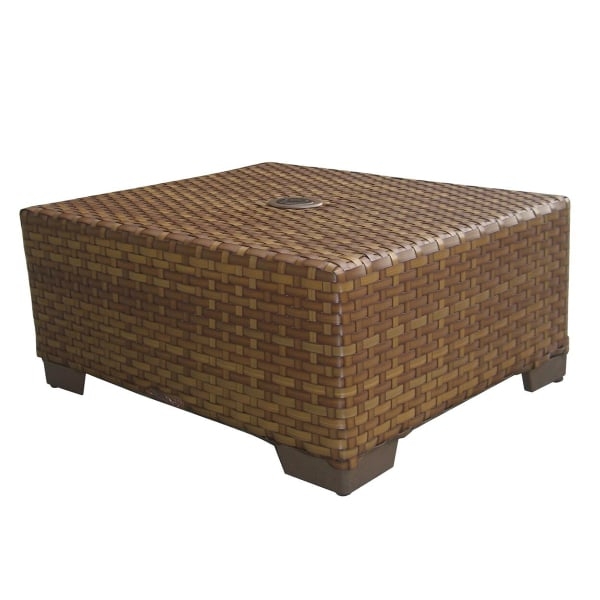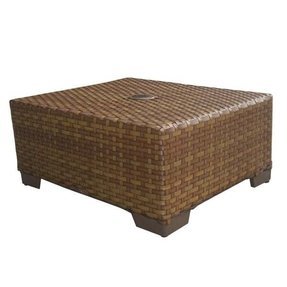 Thanks to its durable aluminum frame and woven wicker fiber upholstery, this fine coffee table can be used indoors as well as outdoors. The table features an umbrella hole in the center of its top, and rests on four tapered legs.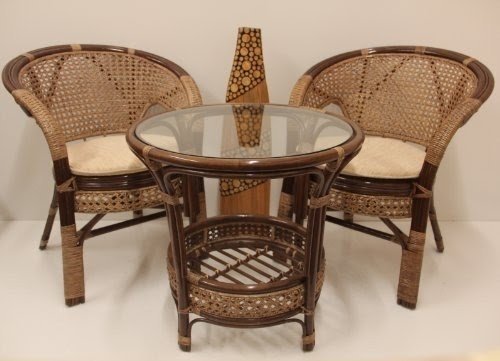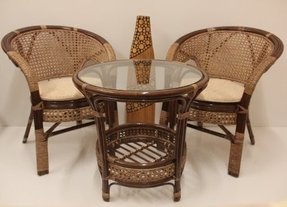 Add comfort, style and beauty to your outdoor area with this amazing 3-piece set. This set includes round table and two chairs. They are made of glass, and natural rattan and they fit to any style and décor.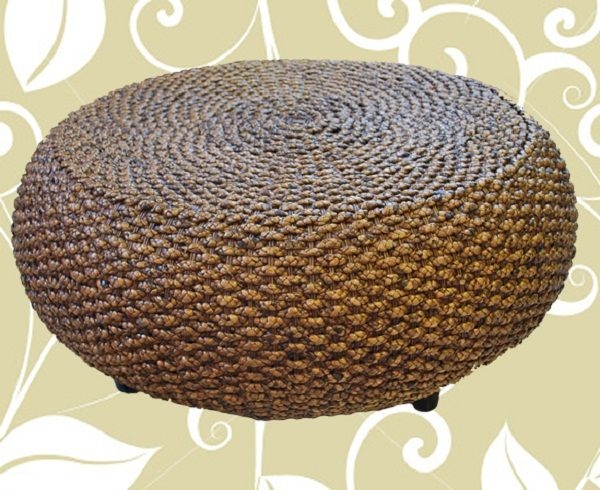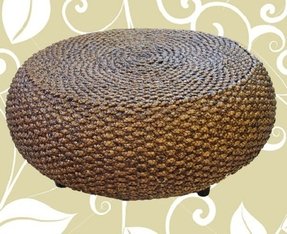 A round, rattan coffee table with an oriental, exotic design, nicely matching both traditional and more contemporary interior designs. This one has a handy compartment hidden under the top lid, which gives the piece storage capability.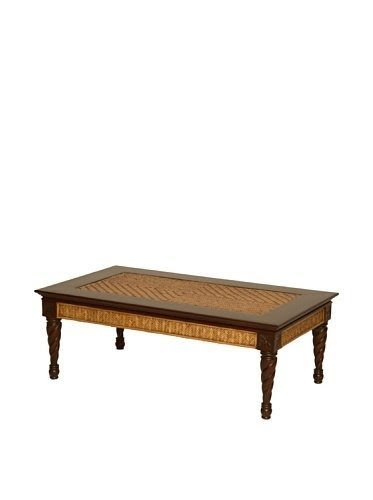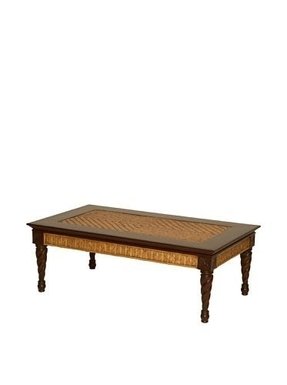 This coffee table has got a natural antique finish and rattan construction. This is a fantastic and beautiful addition to your living room and outdoor area. Everyone will be impressed how cool this product is.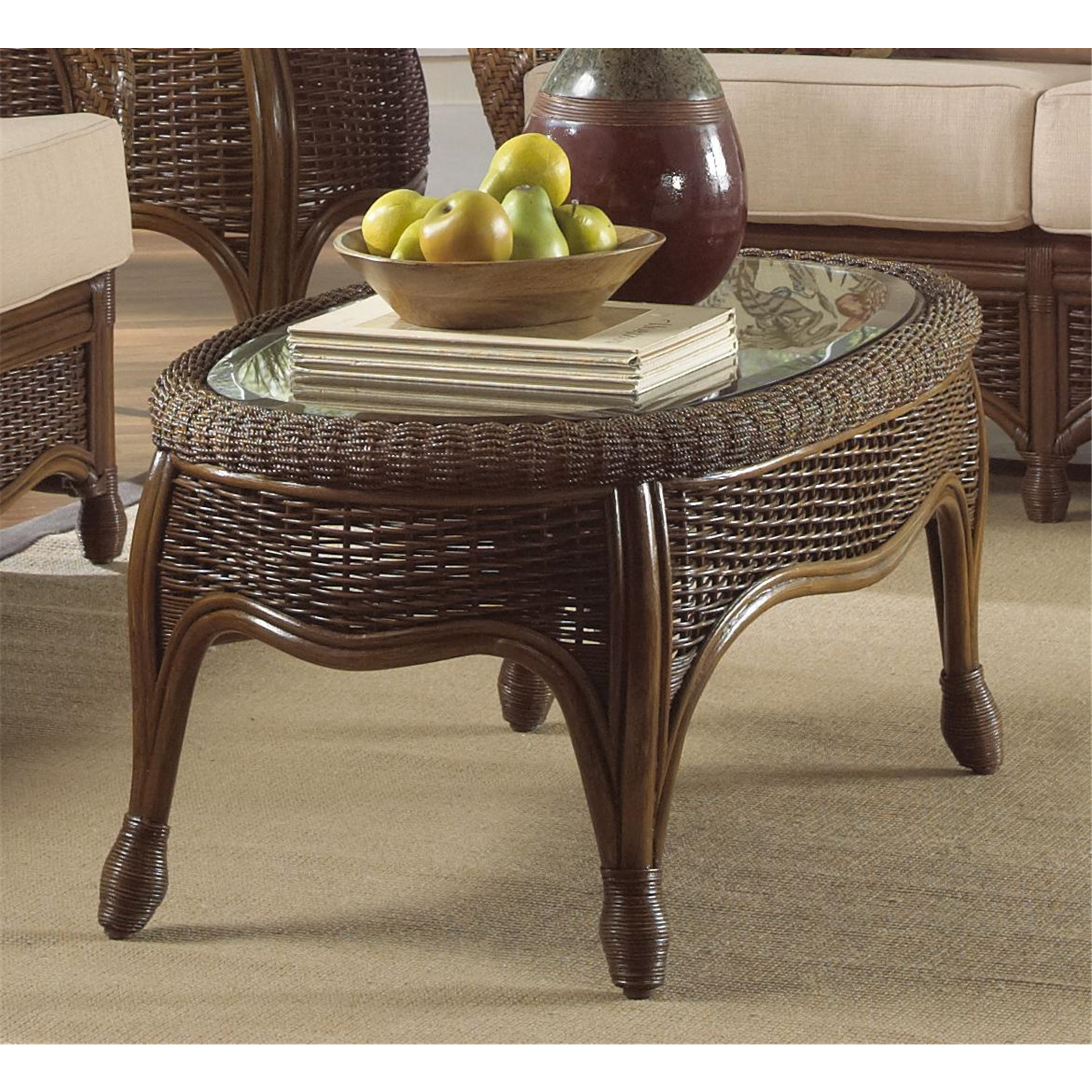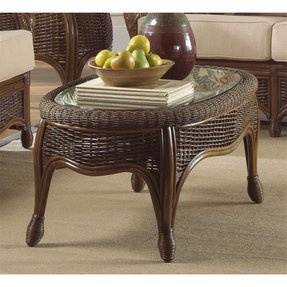 It is a coffee table that is made of rattan and wicker and has got a contemporary design with antique finish. It adds style and beauty to your living room. It is perfect for your everyday coffee with family.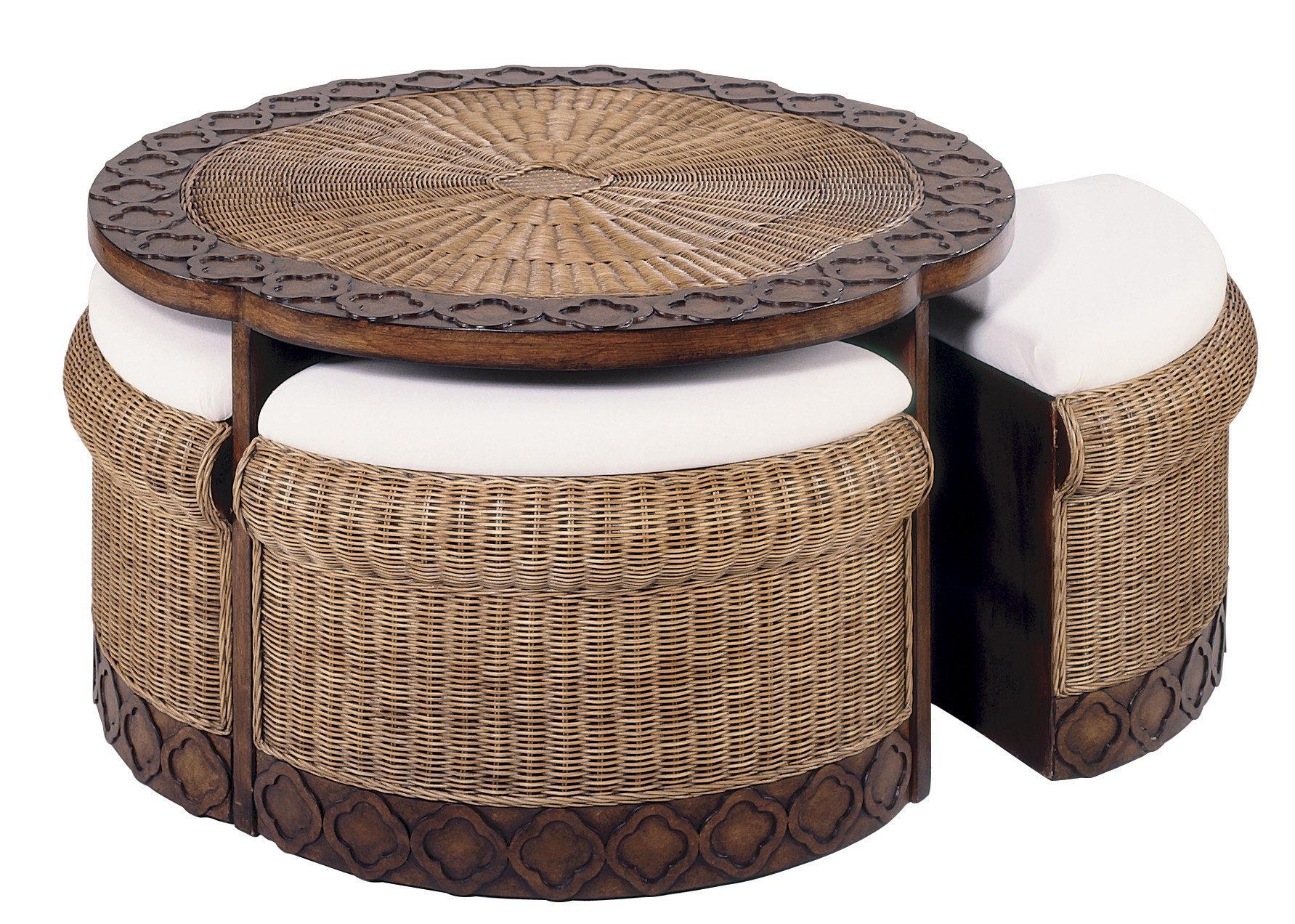 This unique coffee table set embodies well the Balinese design. Made from solid rattan, it creates a perfect proposition for a conversational point, both indoors and outdoors. Clever design enables to hide the 4 pouffes under the table's surface.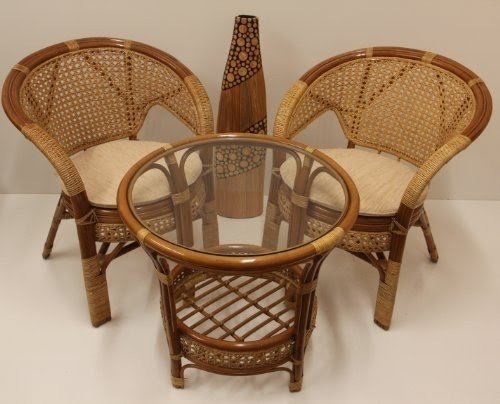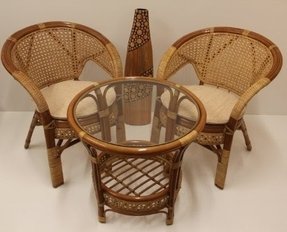 This set includes a coffee table and two chairs. All of these elements are made of rattan wicker that is resistant to weather conditions, so they are ideal for a patio or garden use. Each chair has got a soft, round seat cushion.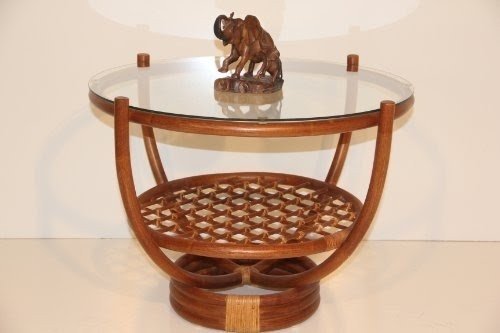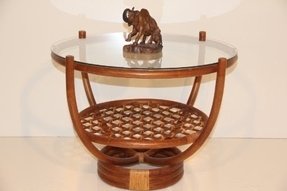 This is a very solid and attractive handmade product that has got a functional and decorative character. It is a coffee table made of natural rattan. It features a round top made of glass and a small, round, lower shelf.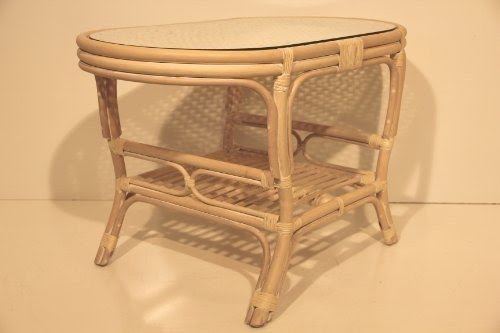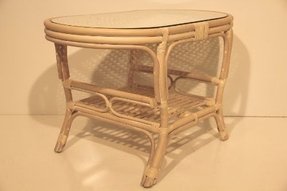 It is a handmade coffee table that has got an oval and glass top, white wash finish, rattan construction and shelf for your favorite items. It is a perfect addition for indoor and outdoor area.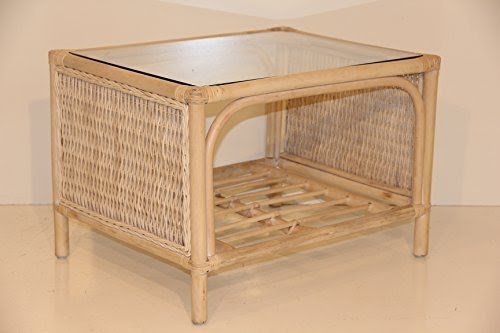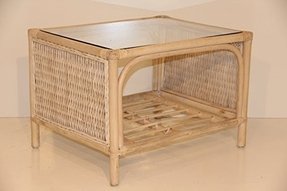 It is a handmade coffee table that has got a glass white wash finish and rattan with wicker construction. It adds style and elegance to any living room area. You will be impressed how great this table is.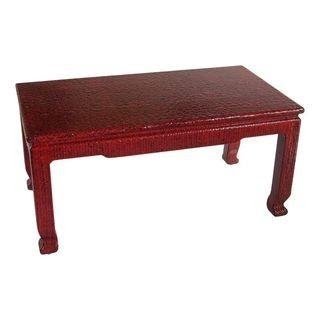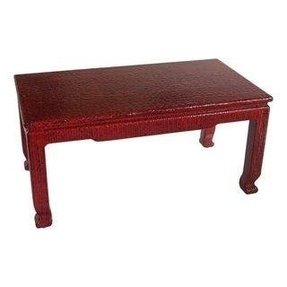 Rattan Coffee Table Lacquered in Red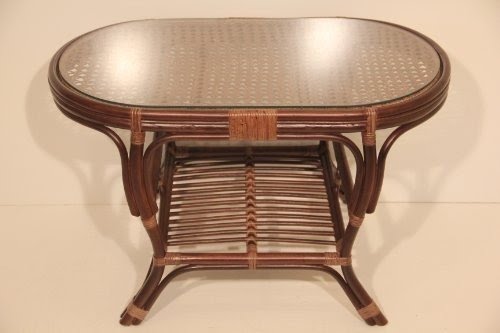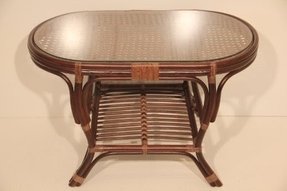 Eco-friendly coffee table meticulously handcrafted from high quality natural wicker. It has light yet super sturdy and durable construction with elegant glass top. Dark brown finish adds elegance to the piece.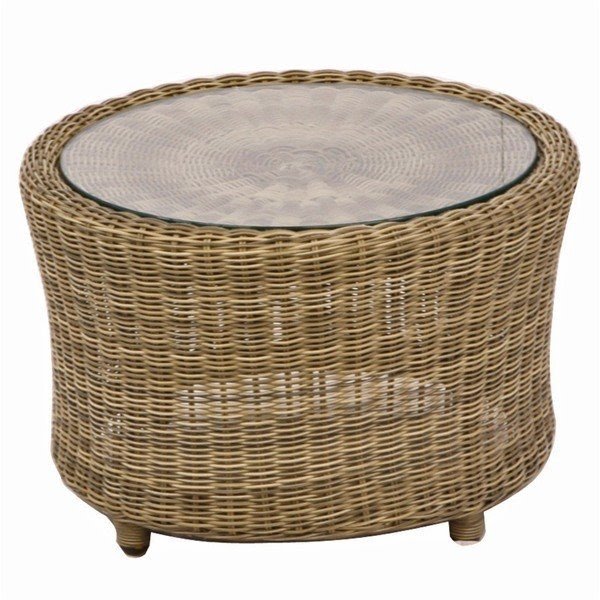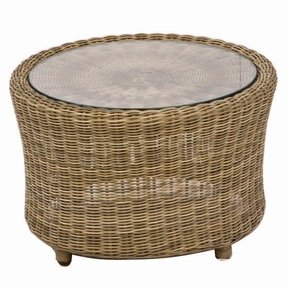 Bramblecrest Sahara Round Rattan Coffee Table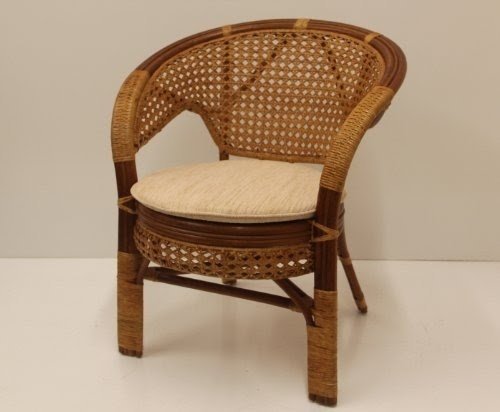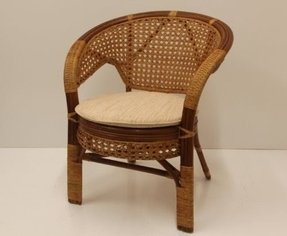 This type of dining chair is a high quality wicker product that is resistant to damage caused by weather factors. It is equipped with a soft seat cushion and a backrest. It is available with outdoor sofas and tables.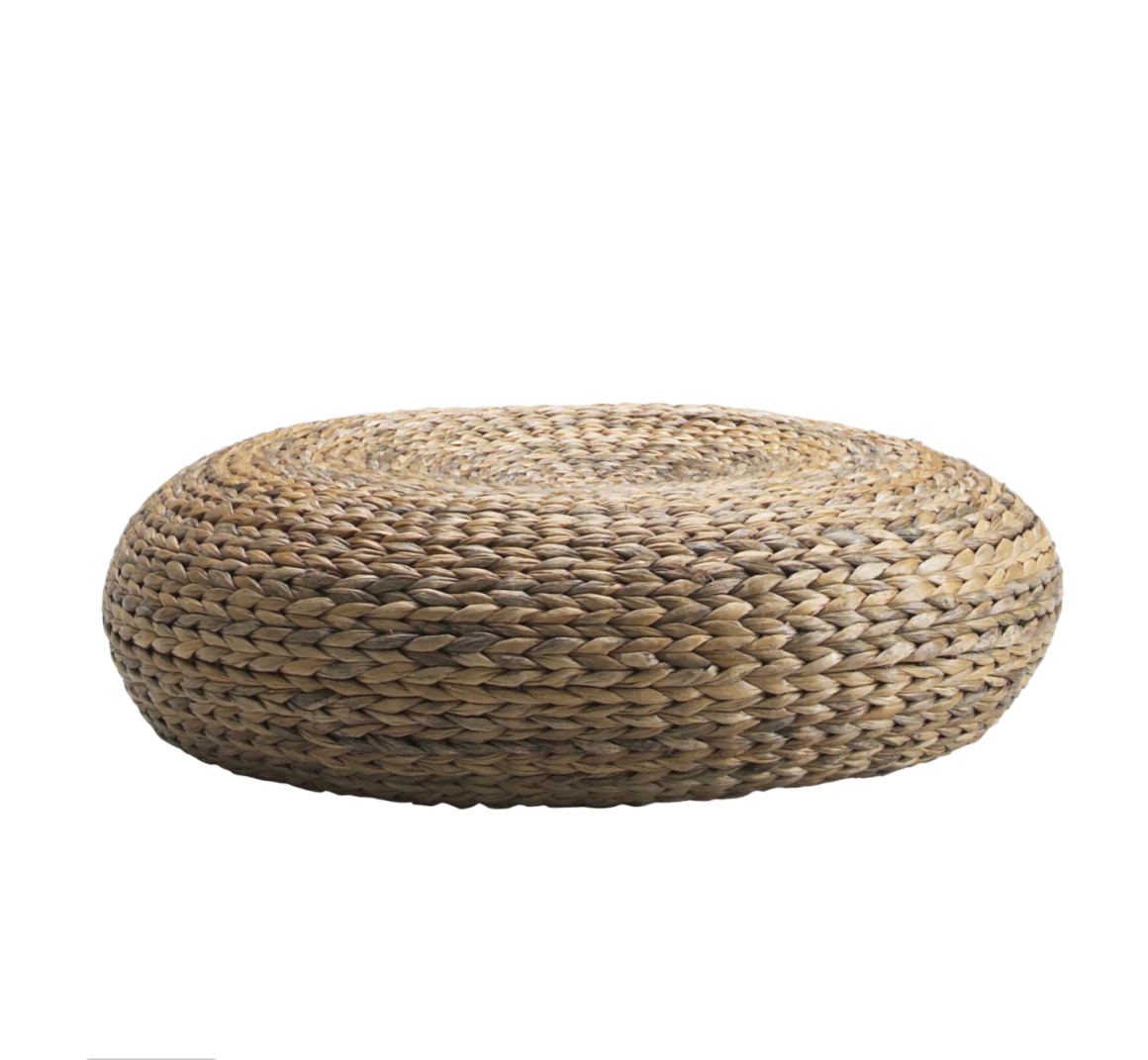 Round and flat rattan ottoman - versatile and purposeful, easy to move, it serves as an additional seat, a table, an ottoman to rest your feet on, a pouf... It's wrapped in naturally colored banana leaves weave.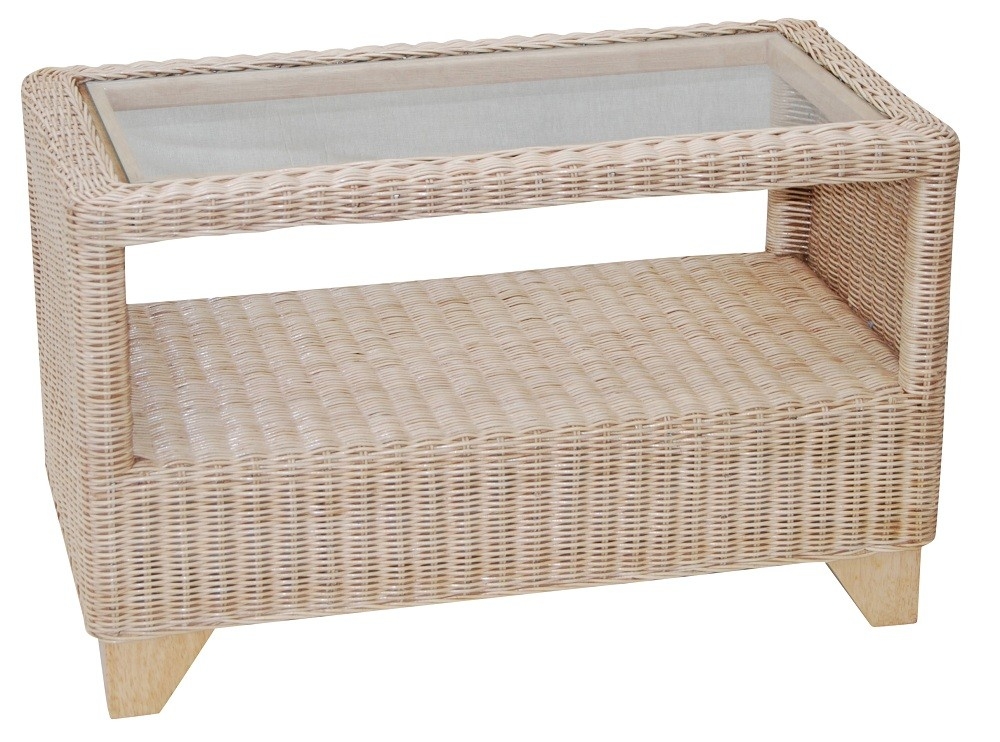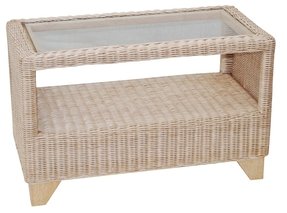 Tioman Rattan Coffee Table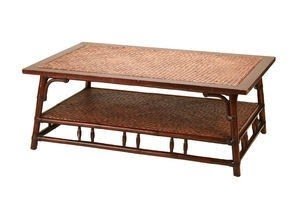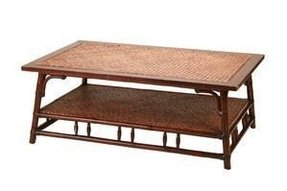 Rattan Coffee Table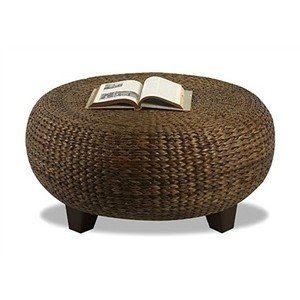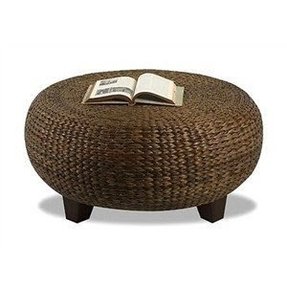 shop furniture tables accent tables eco chic woven rattan coffee table ...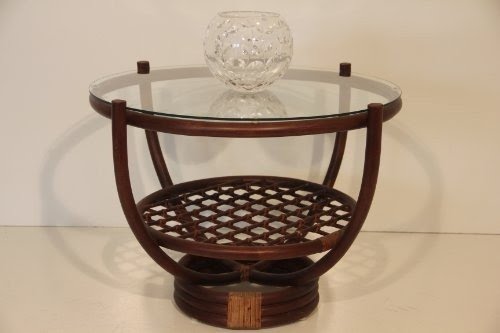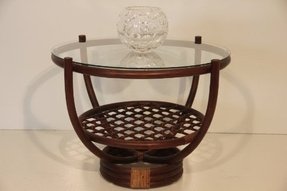 This coffee table has got a rattan construction and round glass top. It is a beautiful addition for your living room and outdoor area. This product is perfect for your everyday coffee.