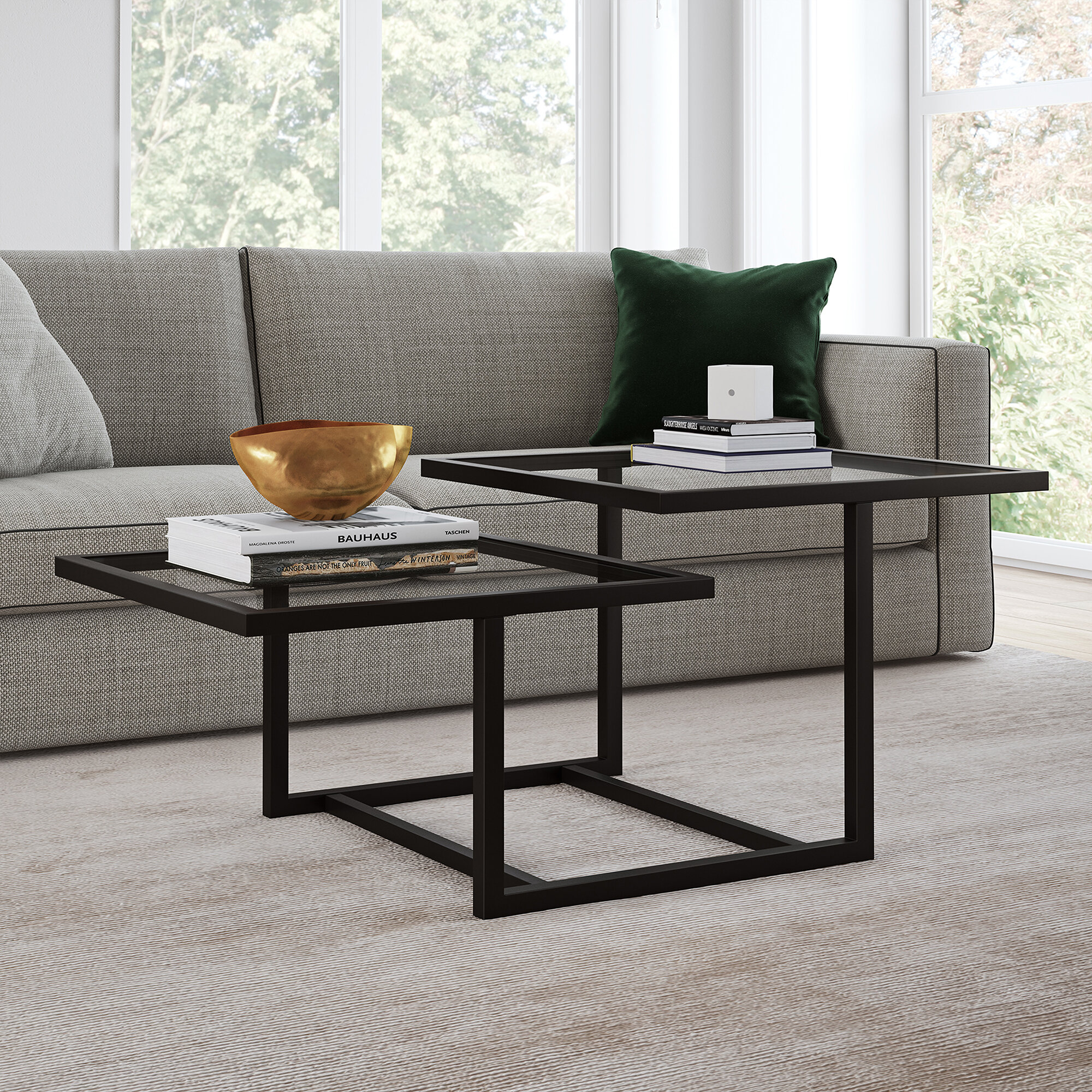 Chattahoochee Two-Tier Coffee Table
The interesting silhouette of this two-tier coffee table set it apart from more traditionally shaped tables. It would work best in country-quirky or contemporary settings.



A modern-shaped metal frame features interconnected legs leading to two glass tables, one slightly higher than the other. Horizontal support bars attach the legs across the floor, making it sturdier.



With transparent table tops, this table pairs very well with a small space and a colorful rug.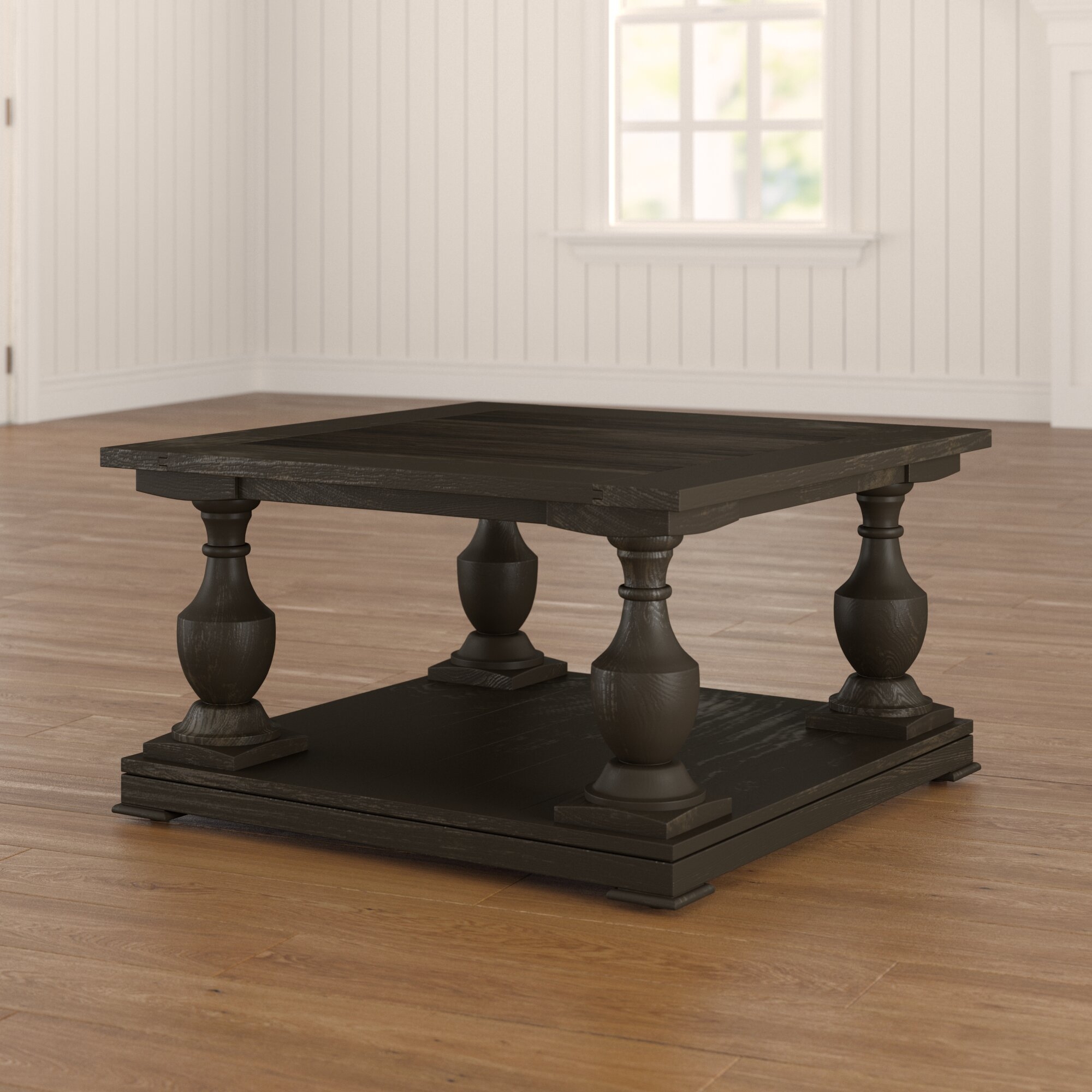 Raheem Floor Shelf Coffee Table with Storage
Sumptuous dark wood and ornately turned legs make this table a standout in any sitting area. This table is made entirely from wood with a large square tabletop that is perfect for entertaining.

Its distinctive balustrade legs give the table architectural appeal, and its sturdy framework speaks to the product's durability. Underneath is an open tier for storing essentials like books, board games or blankets.

This table works best in a traditionally styled room with complementary hues and a colorful rug.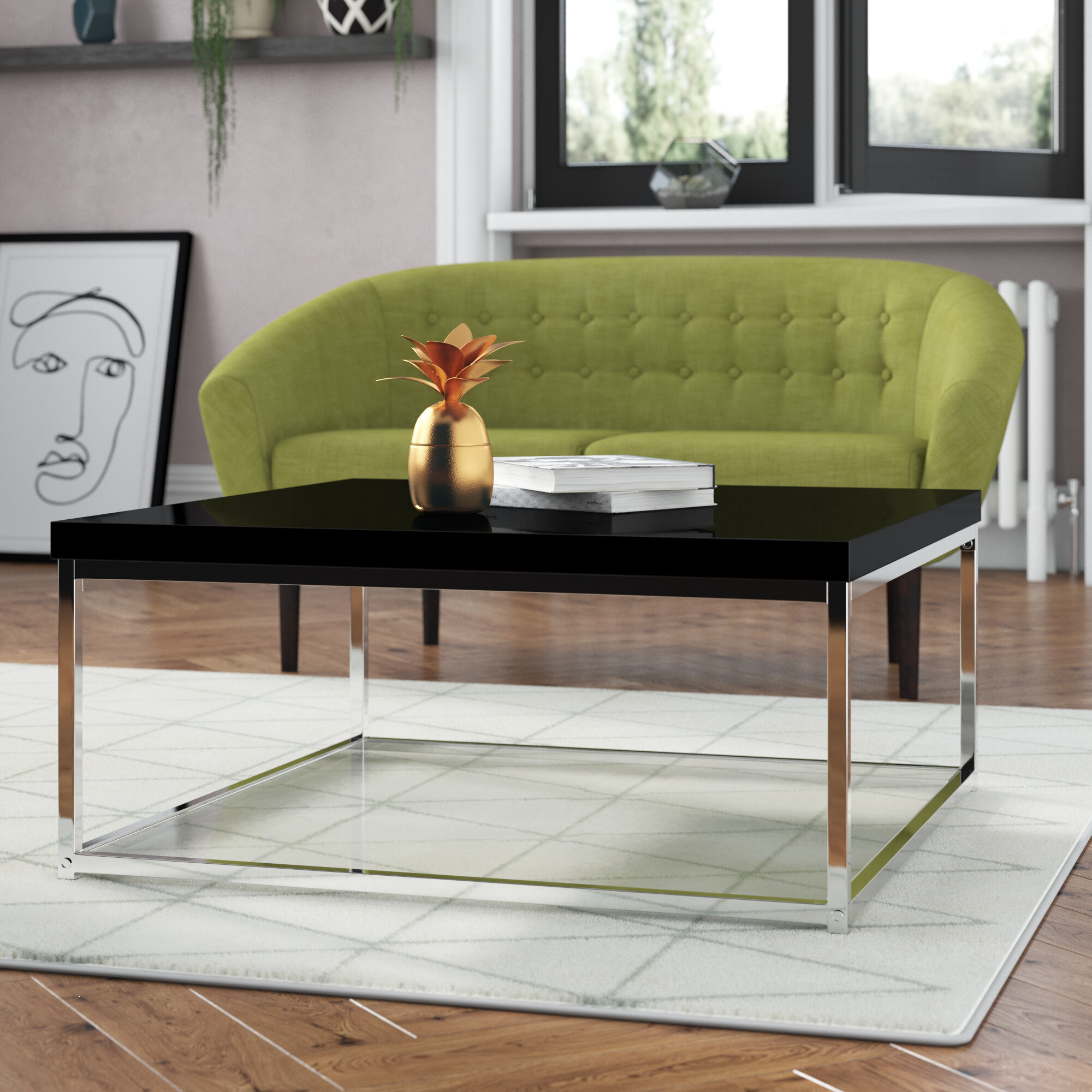 Jason Floor Shelf Coffee Table with Storage
With echoes of old Hollywood, this glamorous black and silver coffee table add a touch of glamor to modern or contemporary homes.

A boxy silhouette sports a glass shelf just above the floor for display or storage, and the high gloss finish on the black tabletop complements the silver legs and glass perfectly. With multiple reflective surfaces, this piece is ideal for making a small room appear larger and amplifying the style of your space.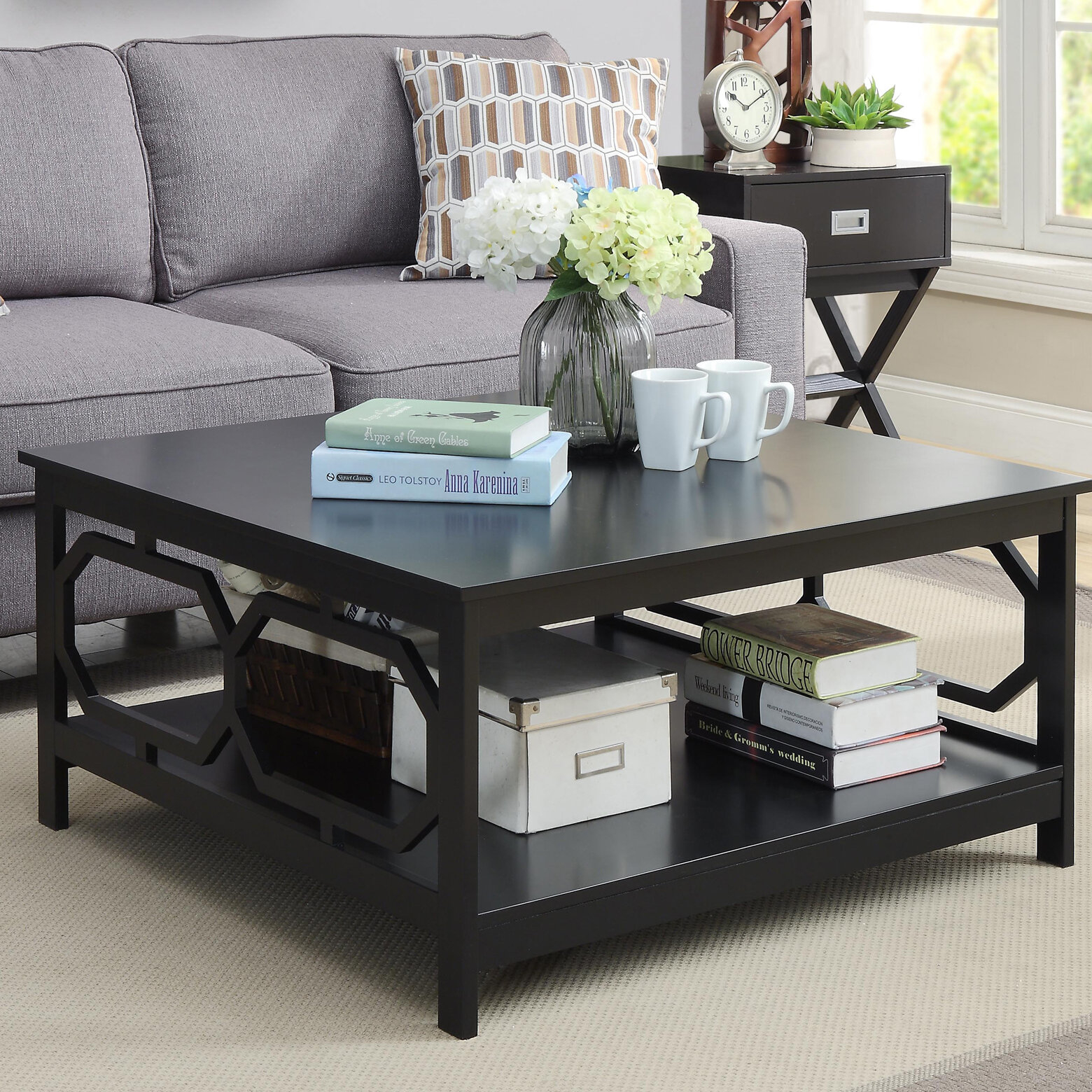 Sager Coffee Table
A sophisticated finish and classic design make this coffee table an attractive upgrade to any living space.

Crafted from durable MDF, this functional table offers the look of solid wood at a budget-friendly price. Its wide square tabletop has a storage shelf underneath to accommodate coffee table books and keepsakes. A geometric open framework on two ends provides an Art Deco touch that complements the table's dark neutral finish.
Southampton Coffee Table
A simple rustic shape is updated with industrial facets like metal hardware and nailhead details at the corners. This table sports an open tier for storage and wheels for mobility.

Constructed from manufactured wood with solid wood veneers, the broad square tabletop offers plenty of surface area for storage and display, and the soft espresso finish blends with classic and traditional color palettes.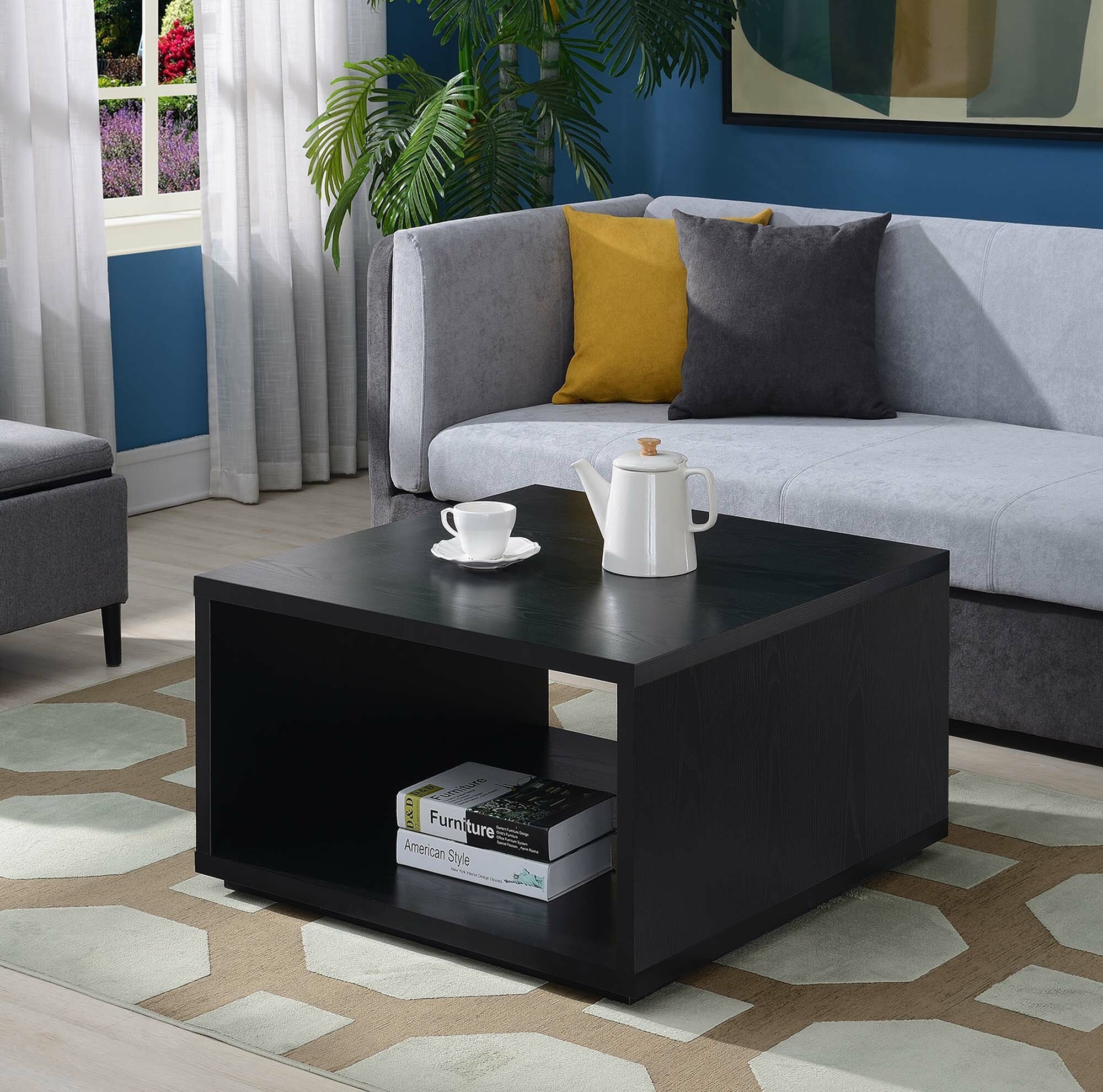 Haught Floor Shelf Coffee Table with Storage
Simplicity at its very best, this square black coffee table features storage below and a wide functional top for entertaining. The dark finish and classic design features match your décor effortlessly, whether it's modern or classic.

The 31" cube silhouette complements the rounded edges of fabric furniture nicely. Pair this with a vibrant Persian or geometric rug to anchor your living space.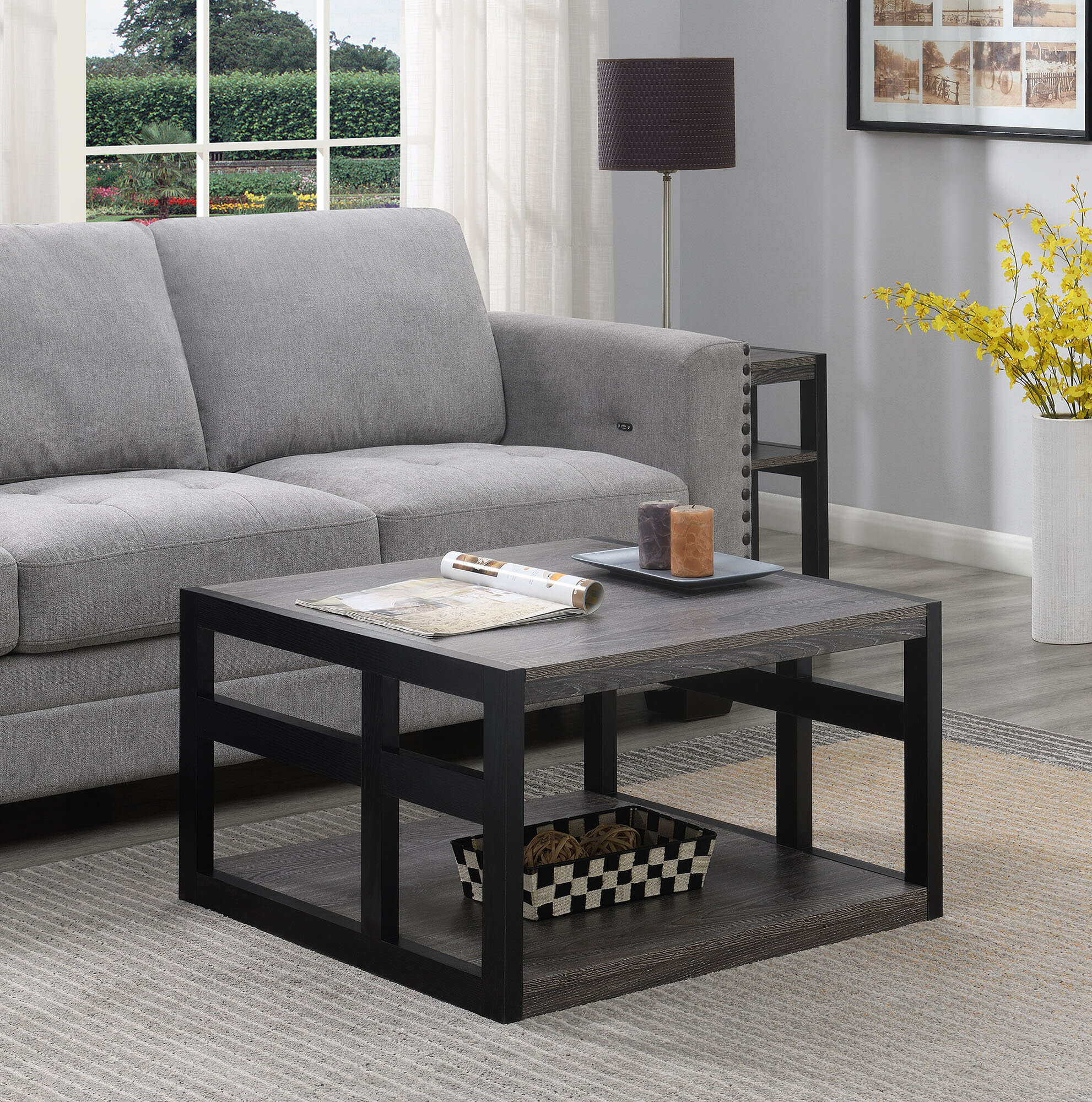 Evelynn Coffee Table
The square tabletop of this coffee table makes it the perfect complement to a living room with a sectional sofa.

The open framework on either end of the table creates an interesting, stylish look while the second tier works as an architectural detail and extra storage space.

Finished with an opulent melamine finish, this medium-glossy dark gray table matches any décor. Its simplicity and thoughtful details make this table a subtle focal point in your living space.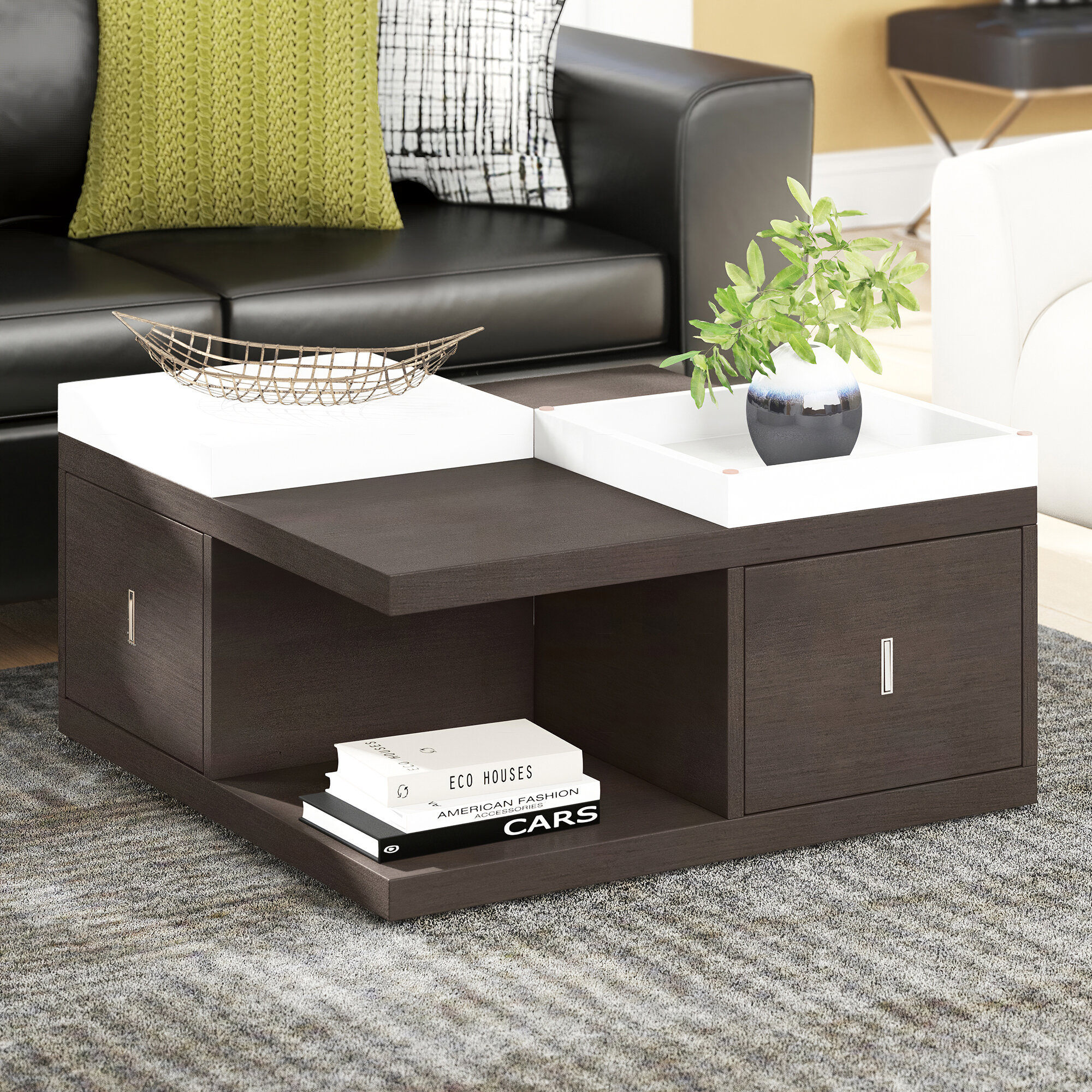 Ammar Floor Shelf Coffee Table with Storage
A square modern coffee table offers interesting design details and exceptional storage space, making it ideal for an office reception area or stylish contemporary home.

The wide tabletop features two removable trays to serve food and drink or display collections. Two open shelves at opposite corners on the base make apt areas to display keepsakes or art, and two closed compartments provide discrete storage for multimedia items, remote controls, and extra pillows.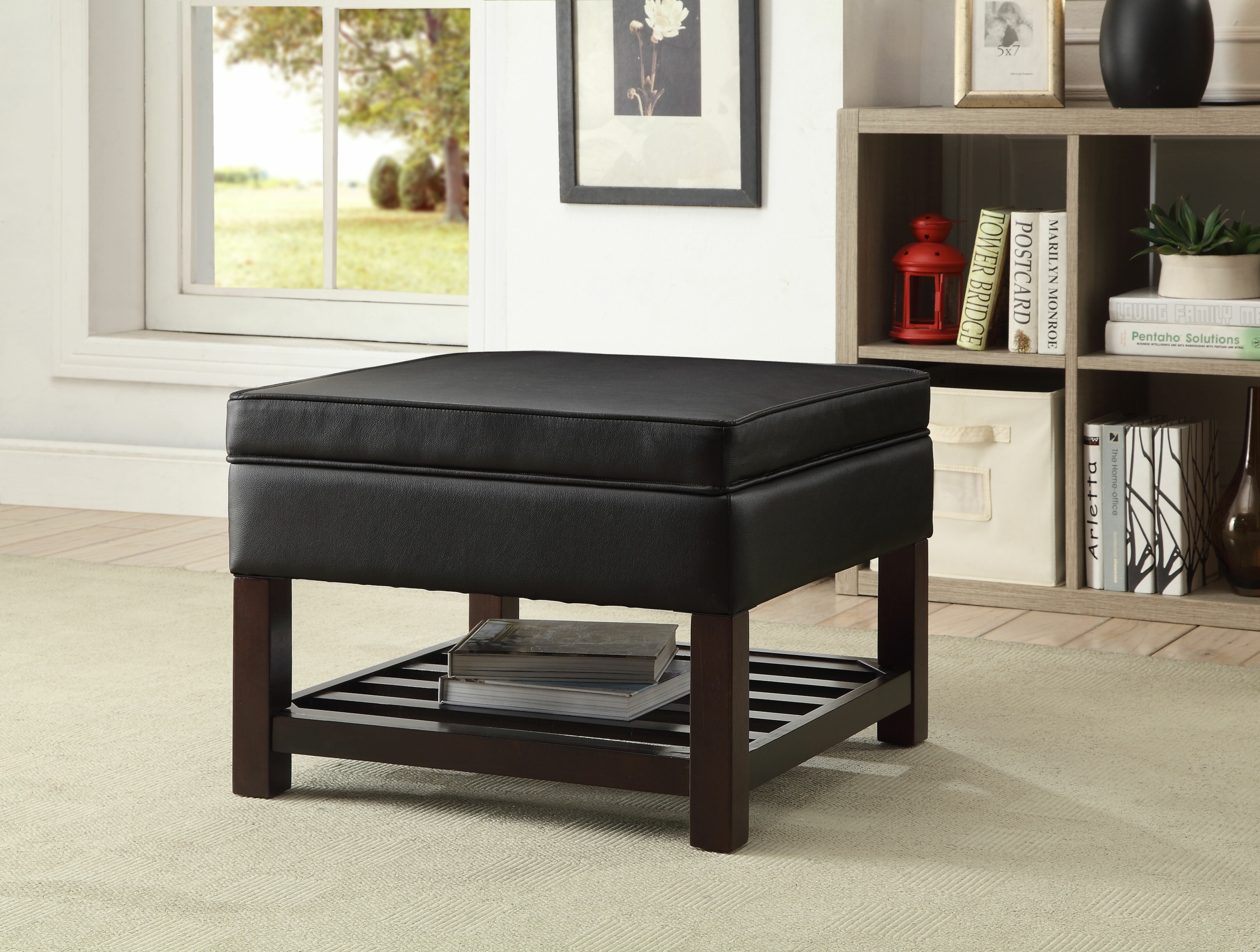 Tia Lift Top Coffee Table with Tray Top
Combining the function of a coffee table with the comfort of an ottoman, this contemporary table offers a stylish space-saving solution for small homes.

The wooden block legs support a 25" square top that is upholstered in faux leather for easy maintenance, while the base features a slatted shelf that allows for baskets or books to be stored within easy reach. For stowing away extra pillows and blankets, the top of the table features hinges that life to reveal a hidden storage compartment inside.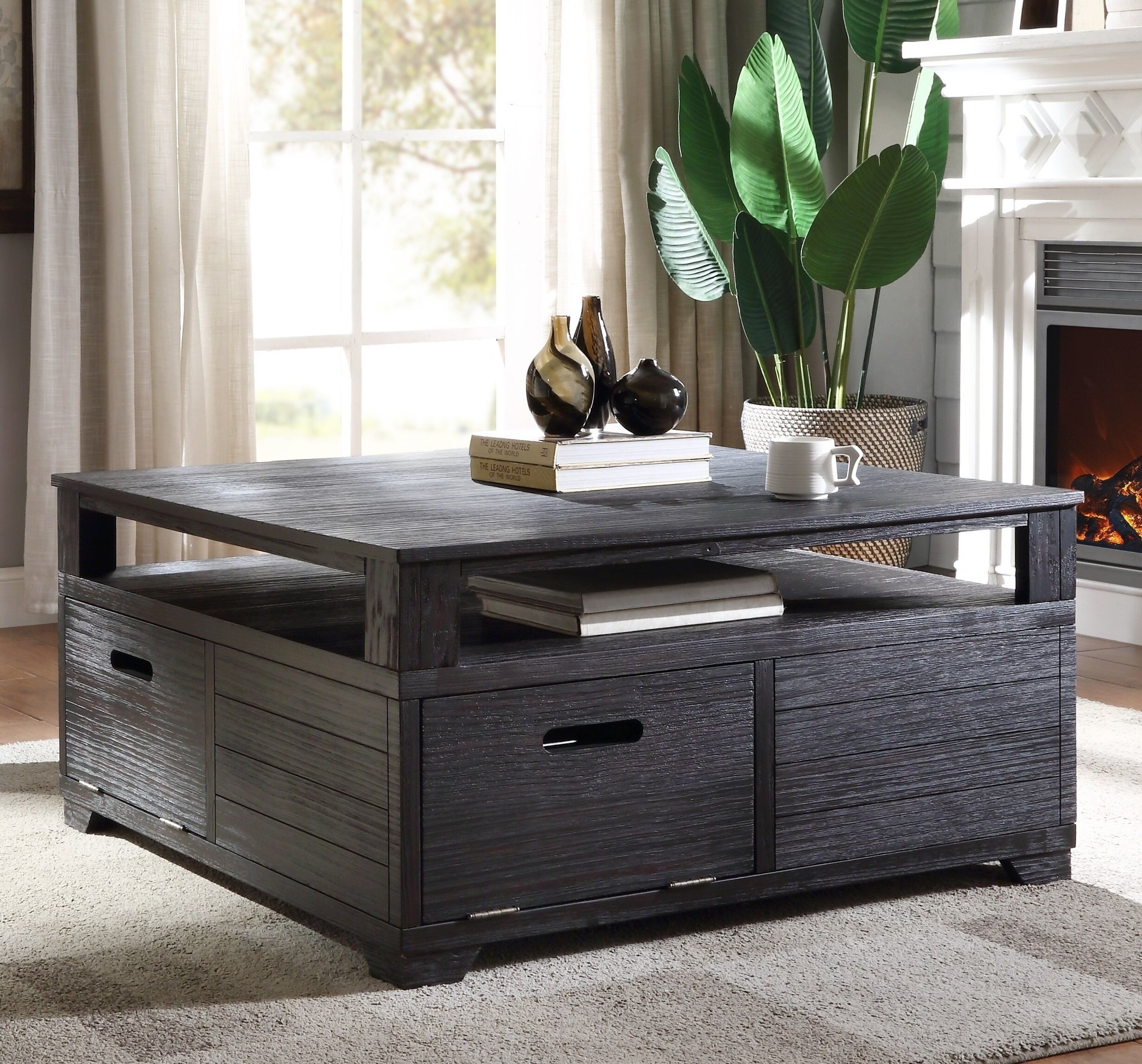 Kelise Coffee Table with Storage
Perfect for a modern farmhouse or a cottage-style apartment, this square coffee table has a wide tabletop and ample storage features.

Made of wood with a dark grey finish, this table has a solid base with two drop-down compartments for extra storage. Smaller items, like remotes or reading glasses, can be stashed just below the tabletop on an open storage shelf. This coffee table is an ideal centerpiece for your den.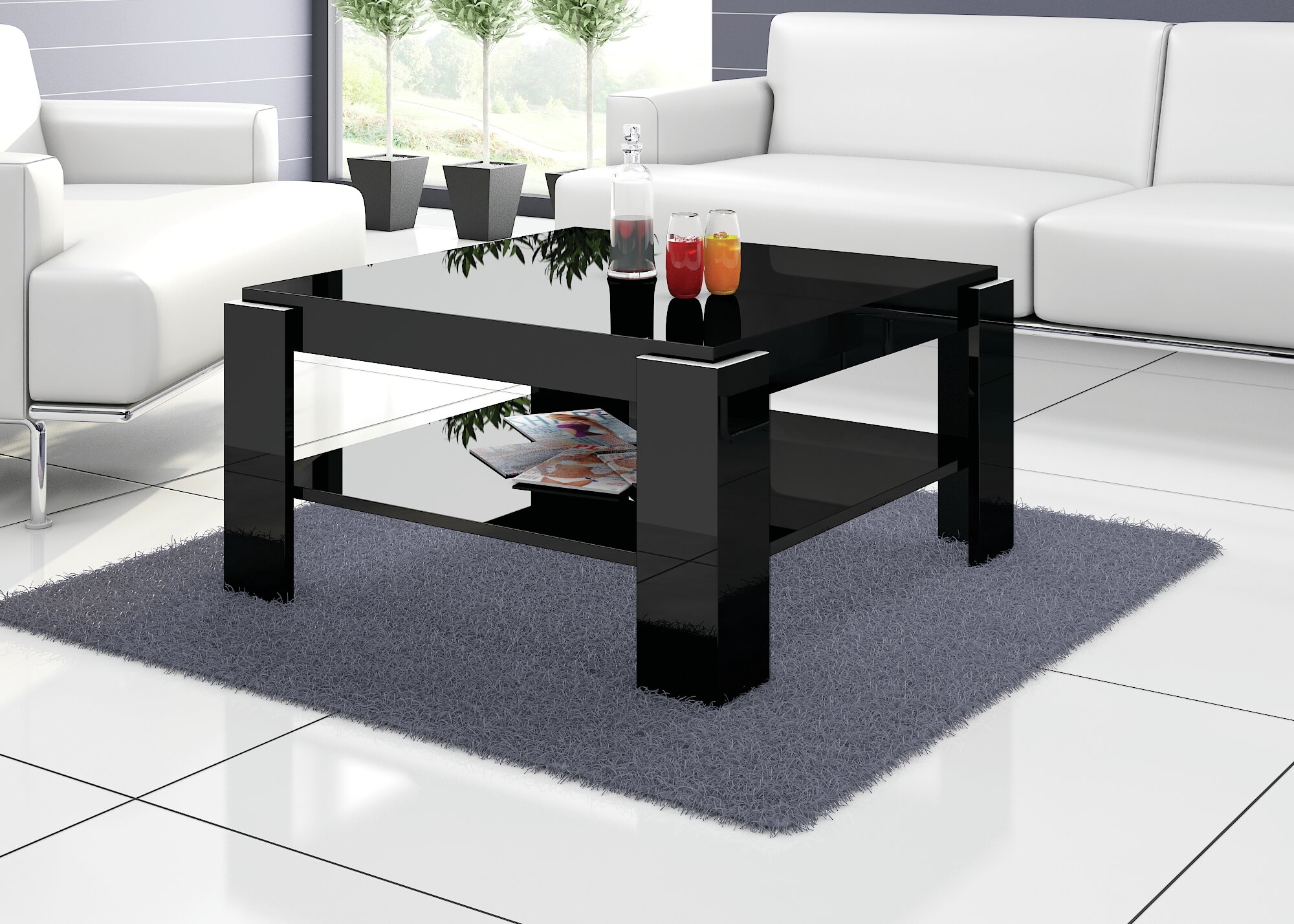 Cavendish Coffee Table
With its sharp, clean lines and reflective surface, this table is perfect for a modern living room or office setting.

Its high gloss finish radiates an ultra-modern air, and a storage shelf down below accommodates all your living room essentials. This glossy black table sports wide legs and a 33" square top which is accented by white stripes, making a bold contrast.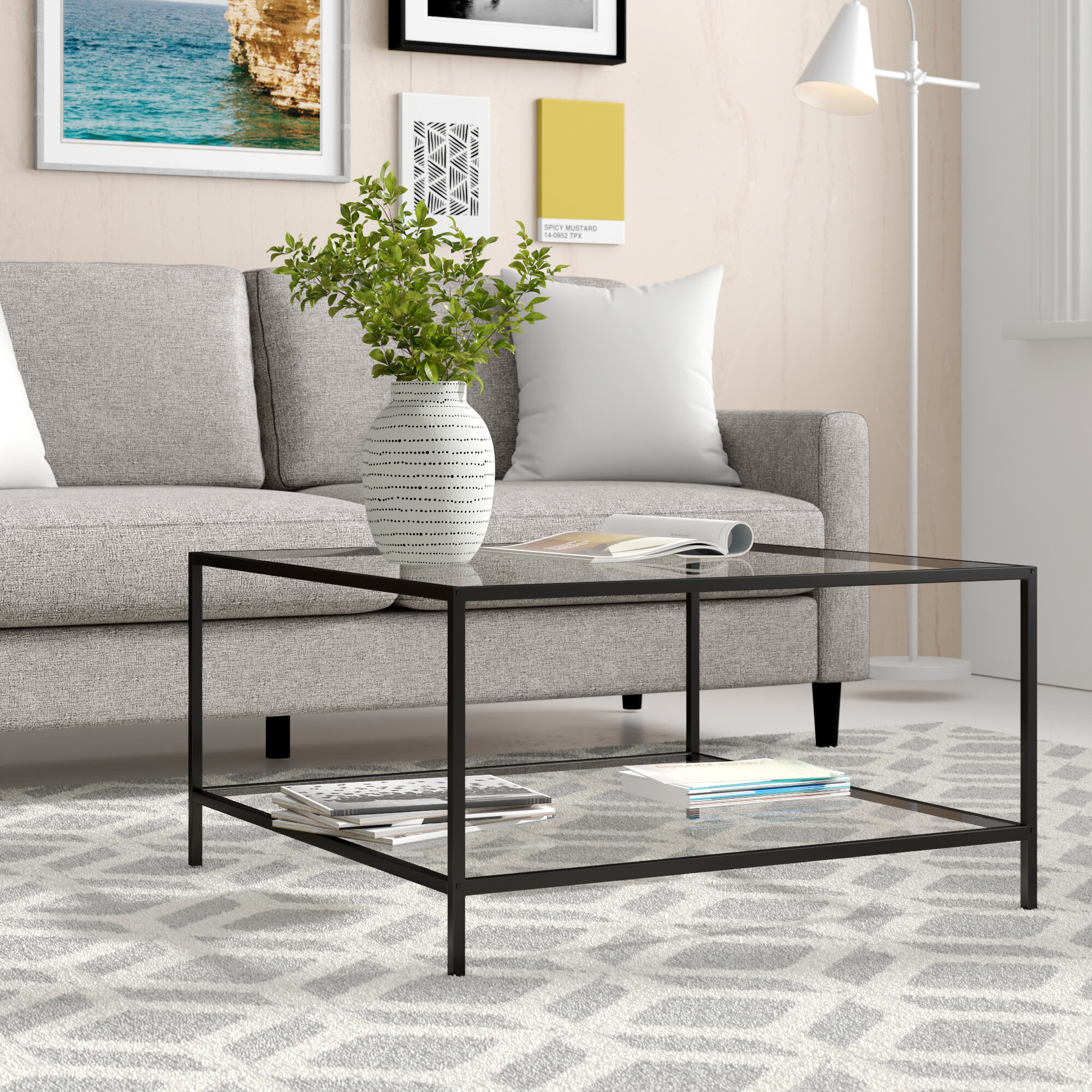 Norval Coffee Table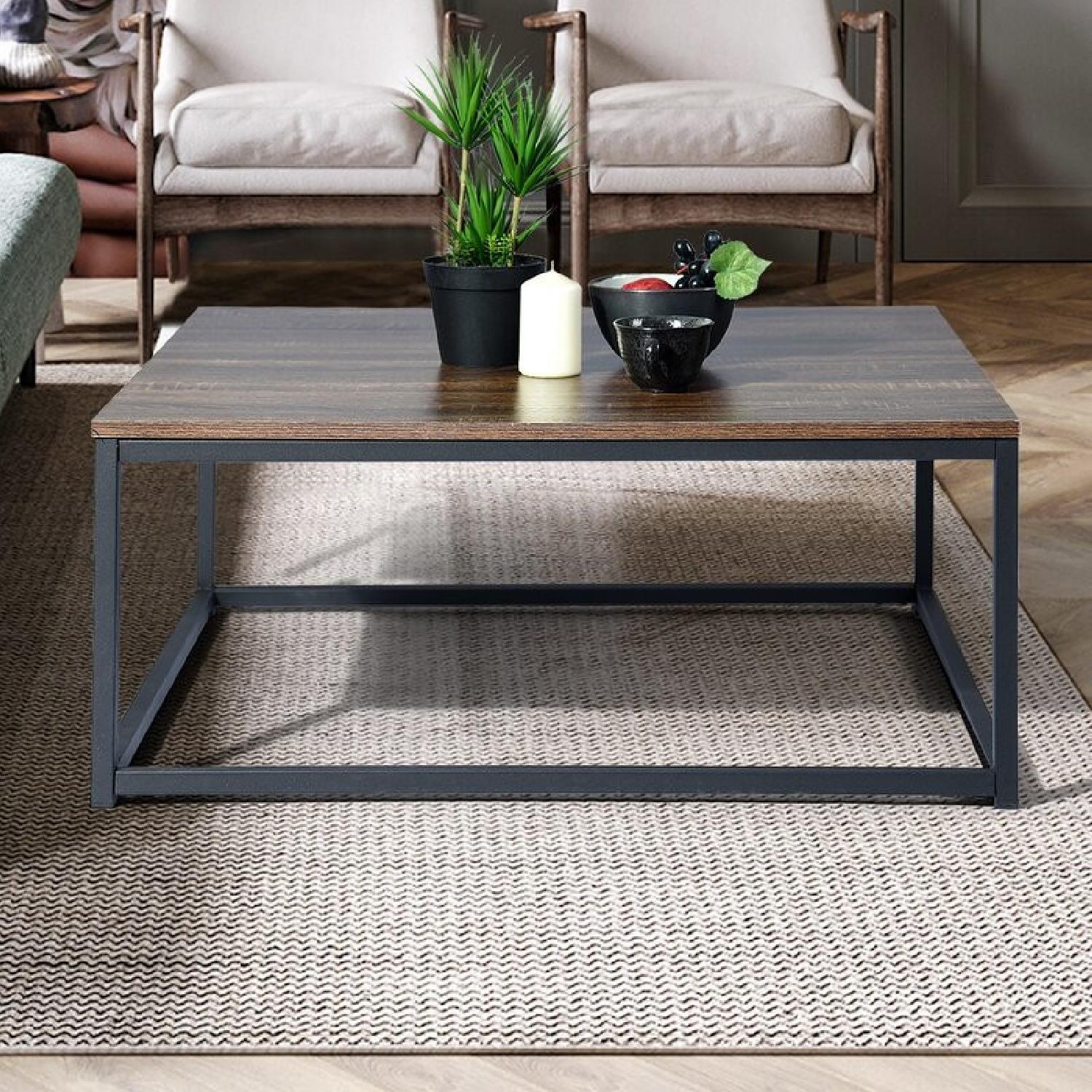 Katharyn Frame Coffee Table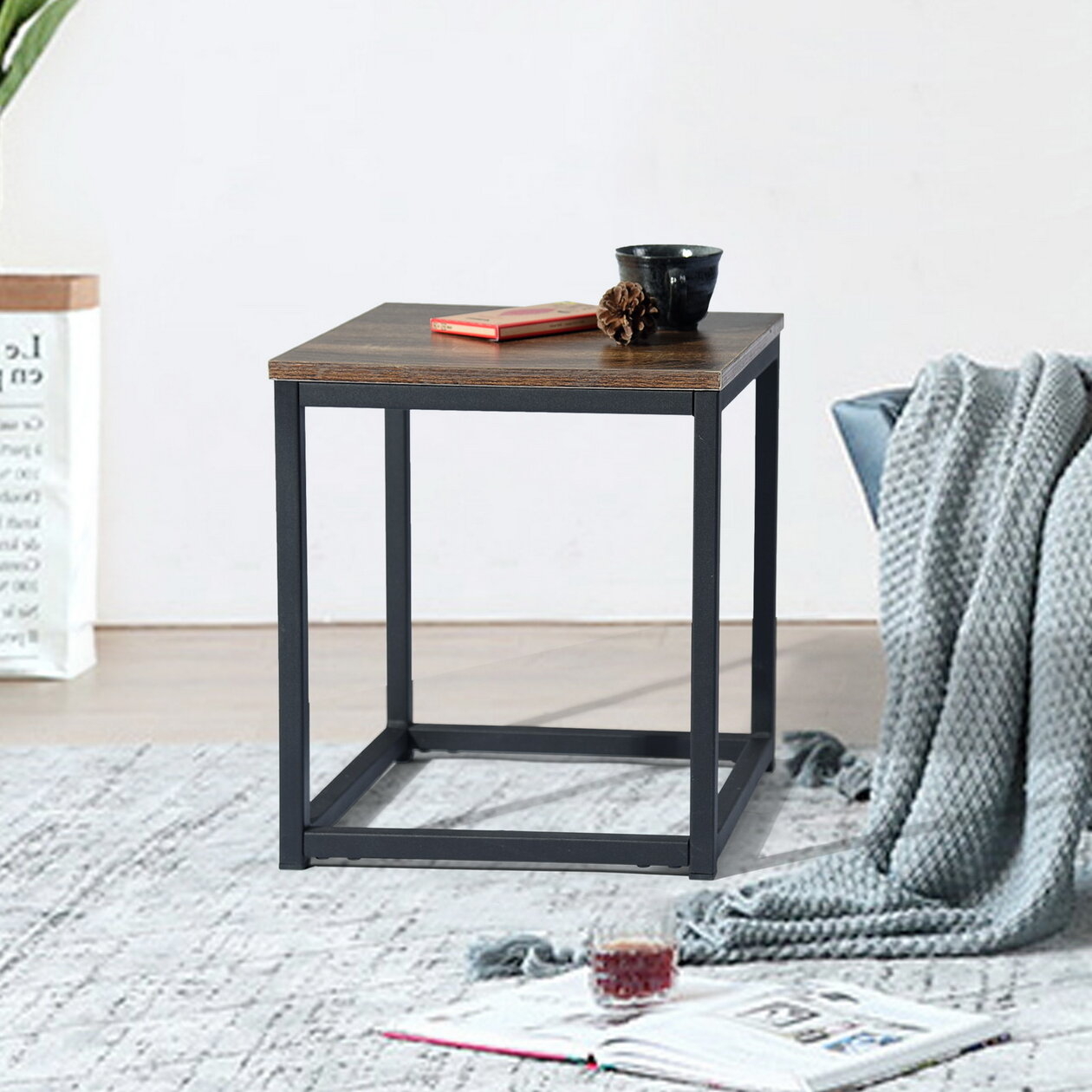 Katharyn Frame Coffee Table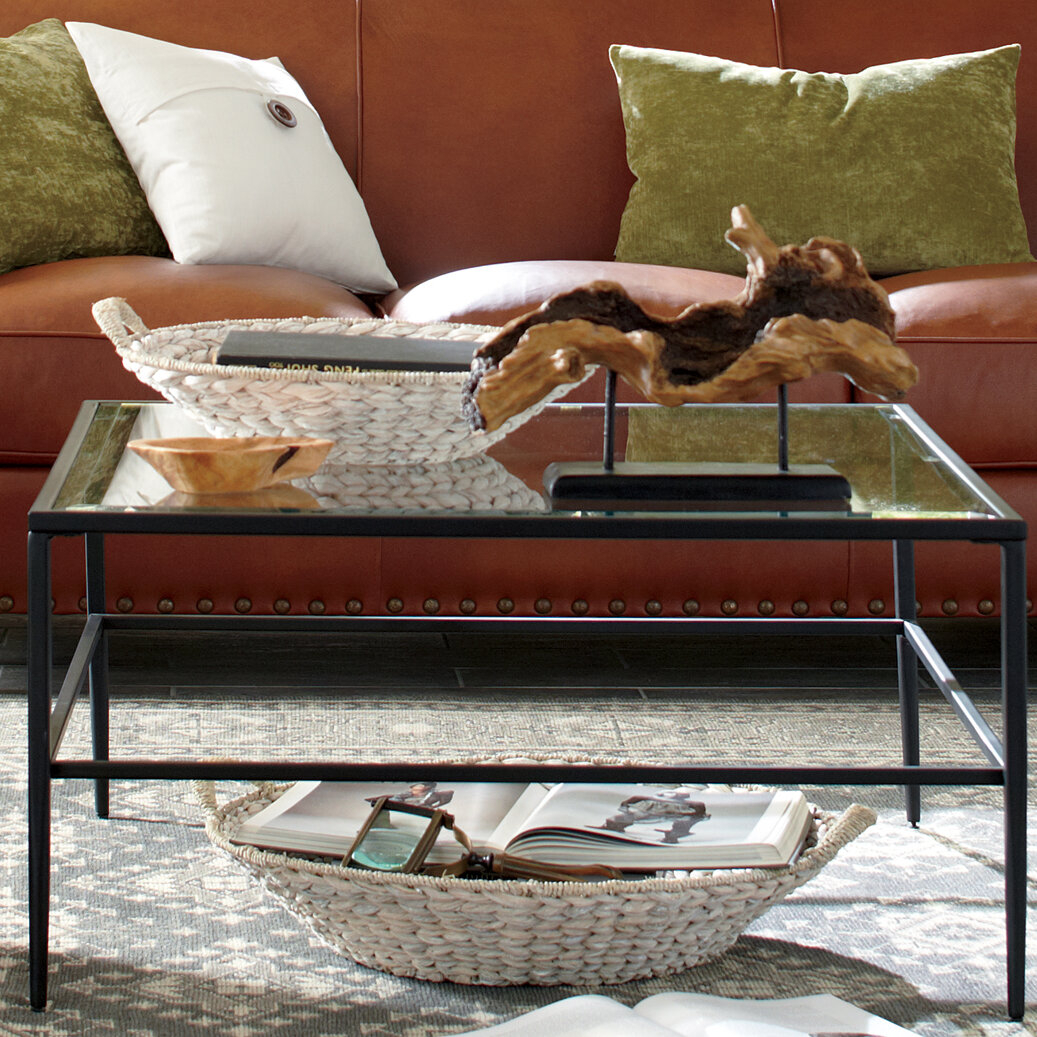 Nash Coffee Table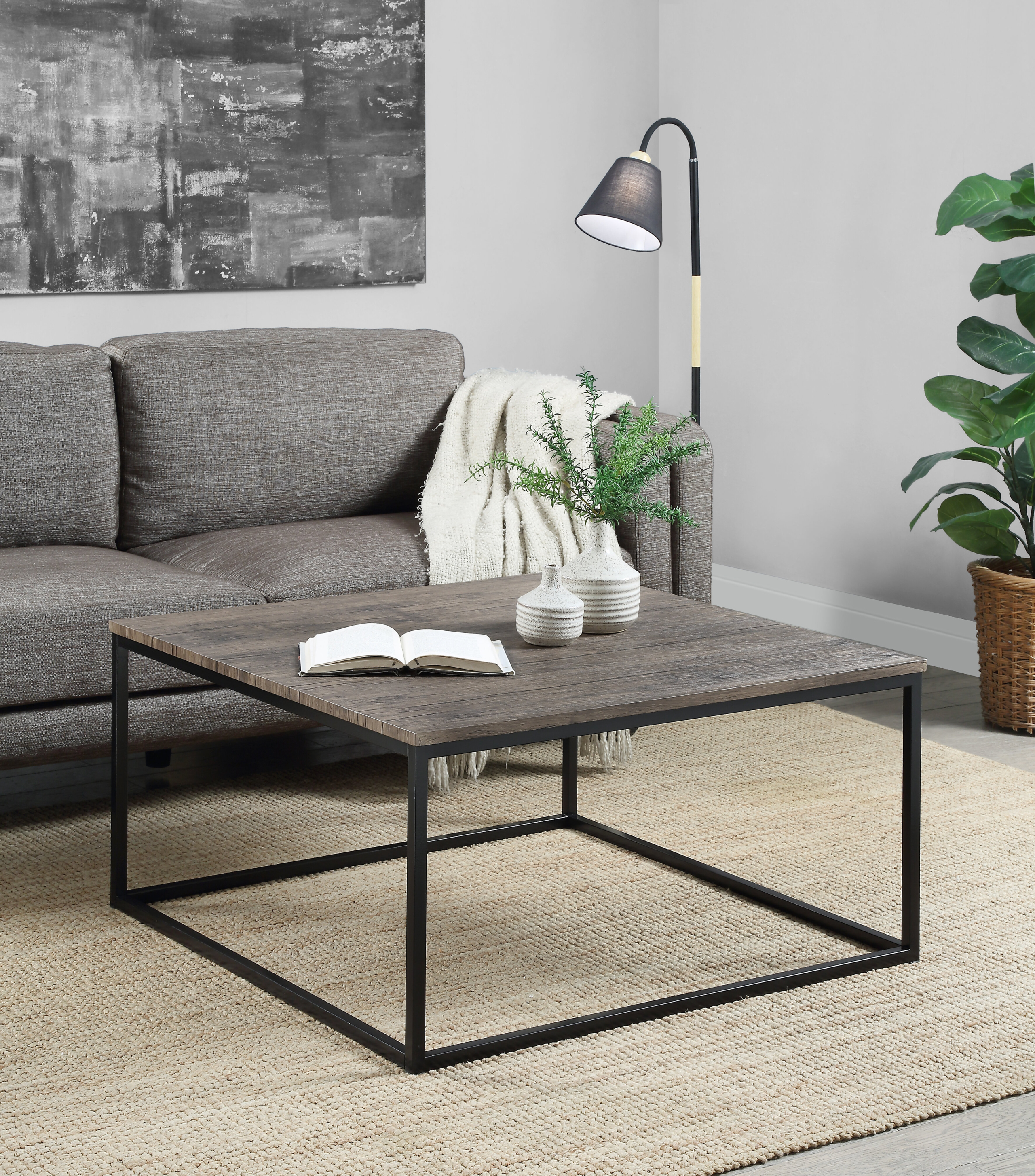 Derby Coffee Table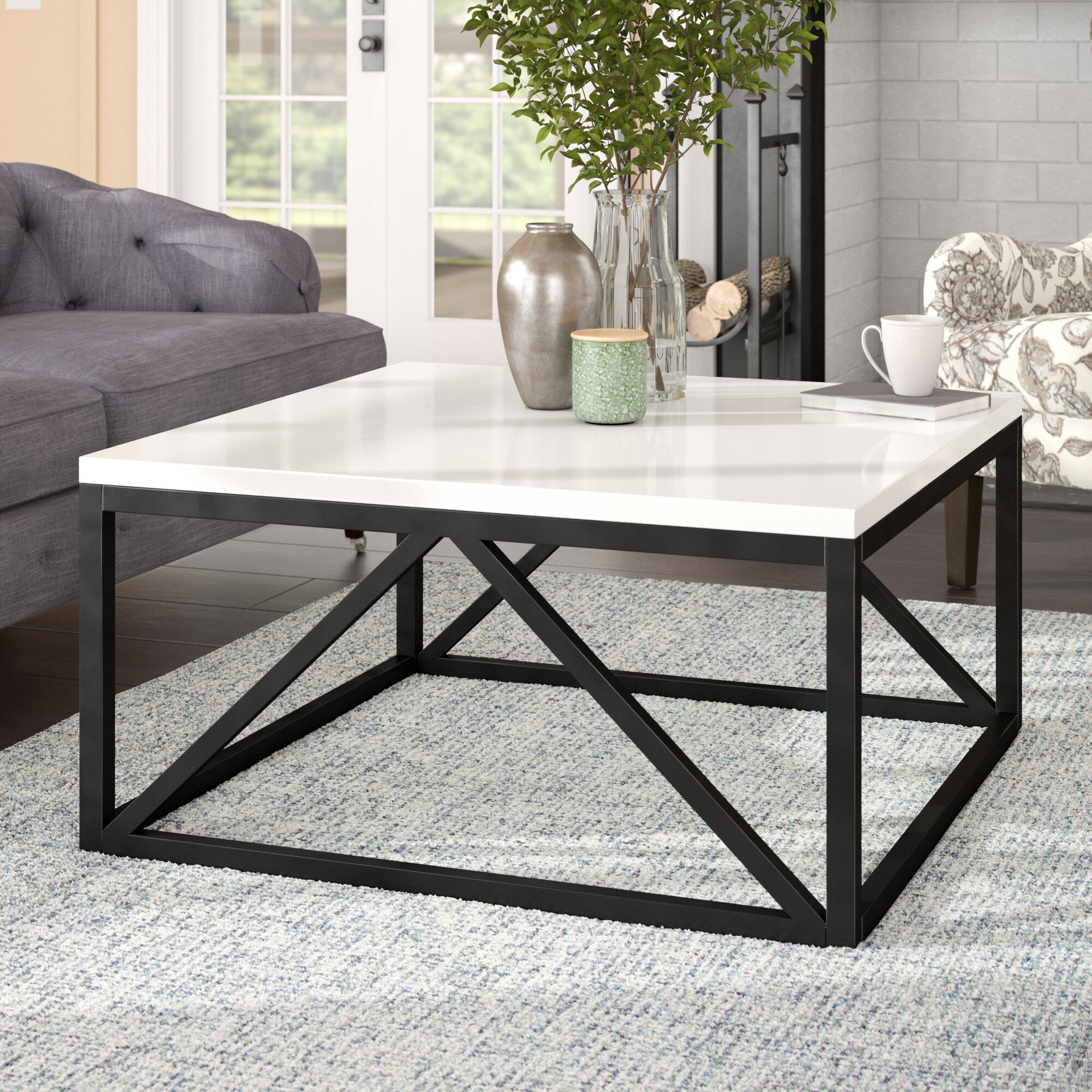 Welty Extendable Frame Coffee Table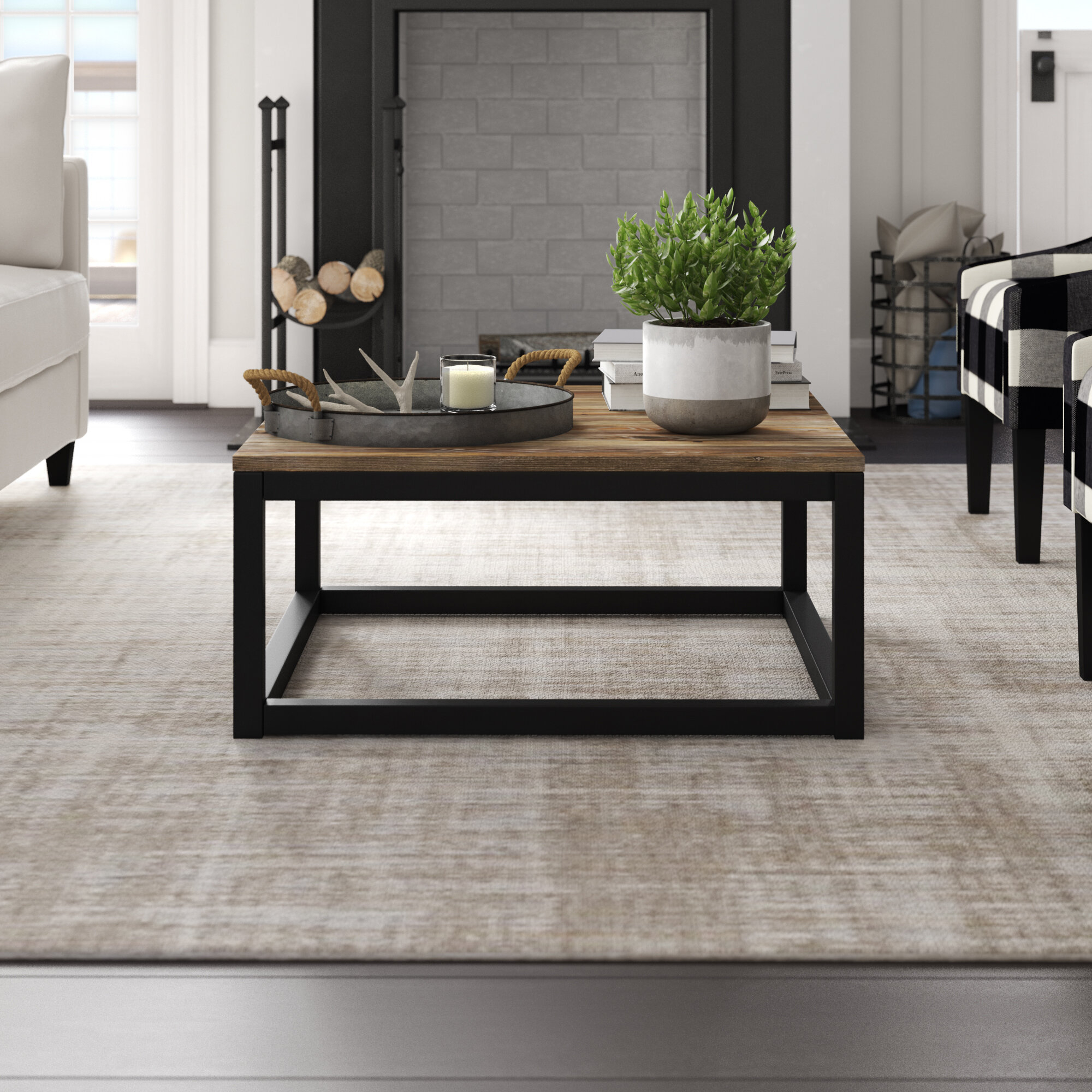 Mendivil Coffee Table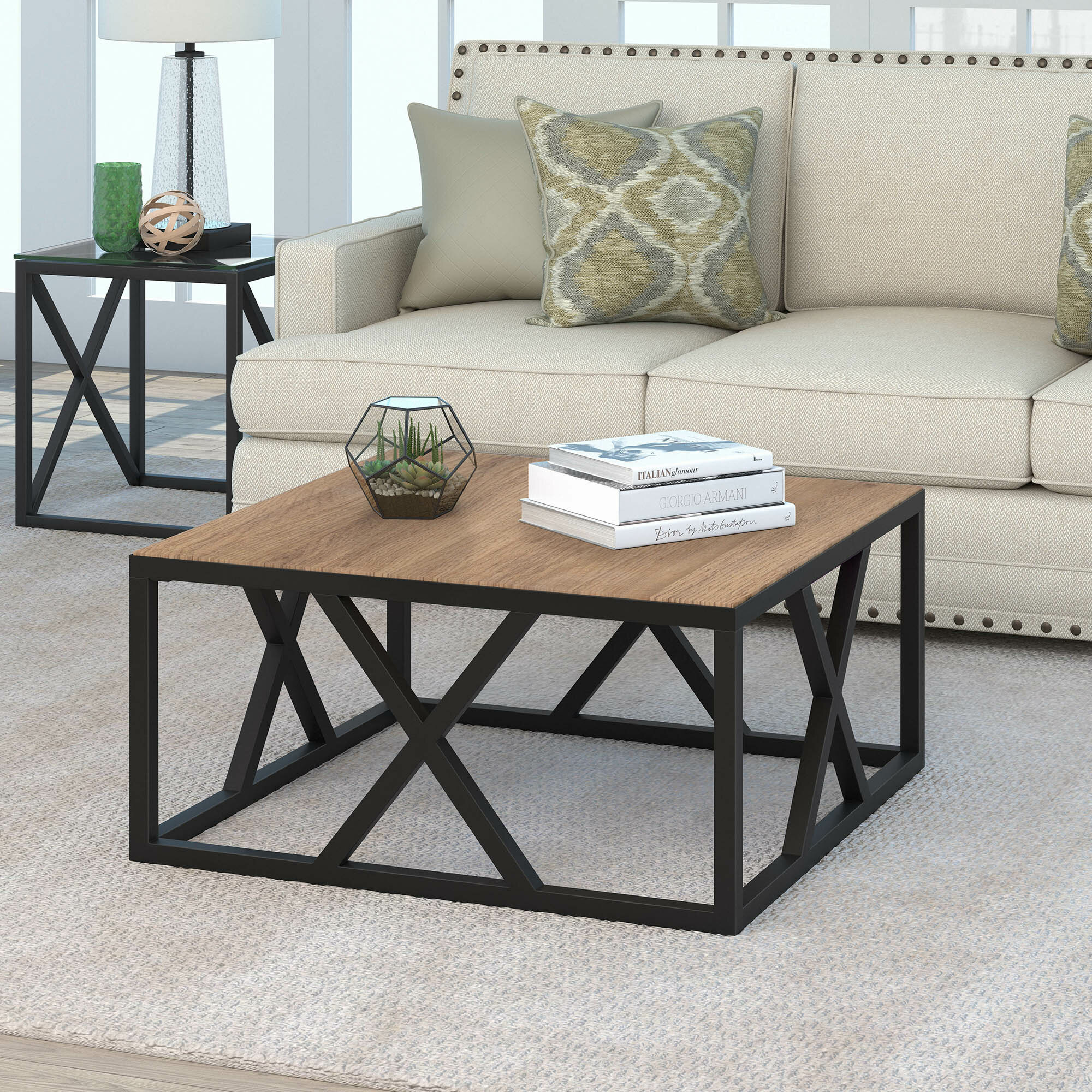 Emilee Coffee Table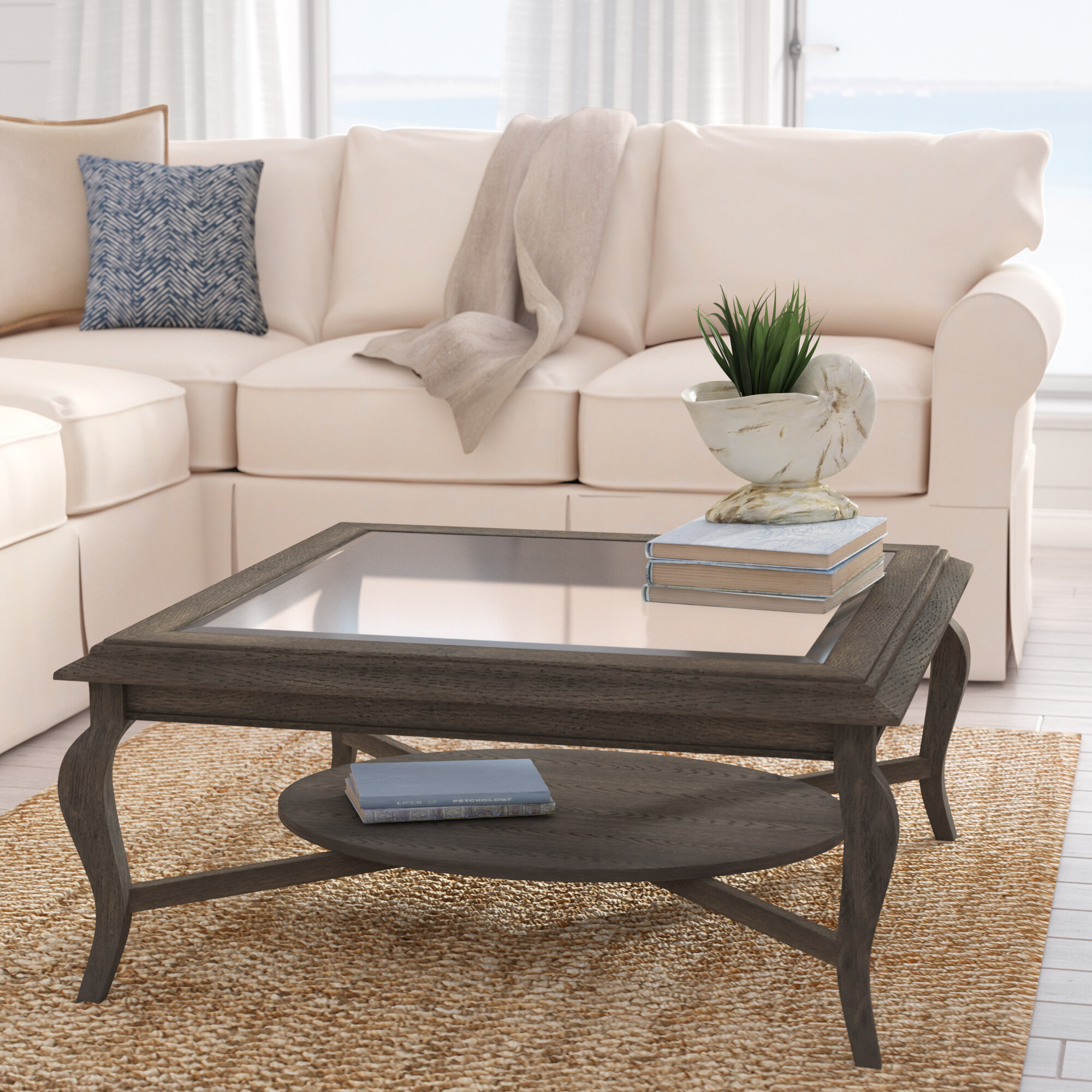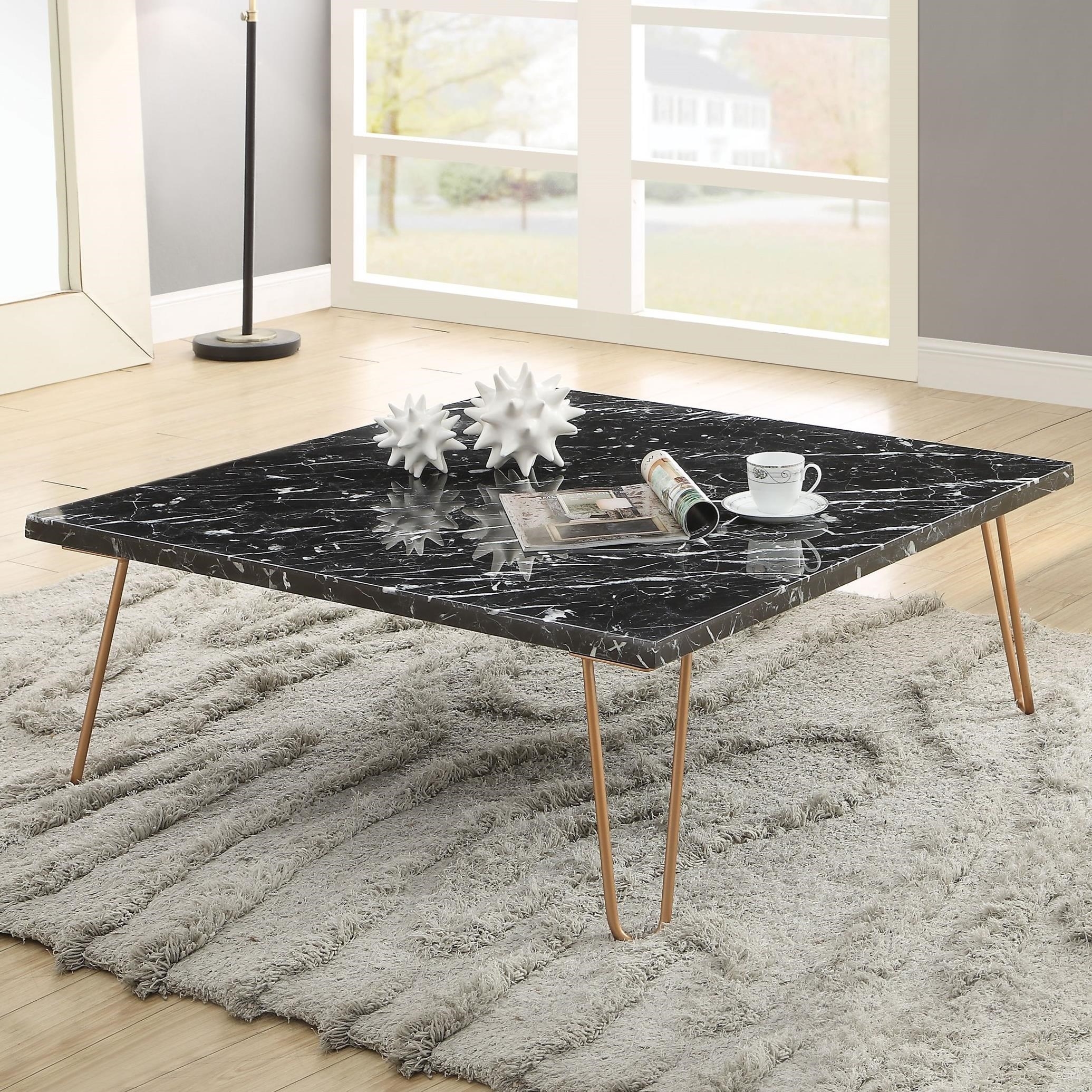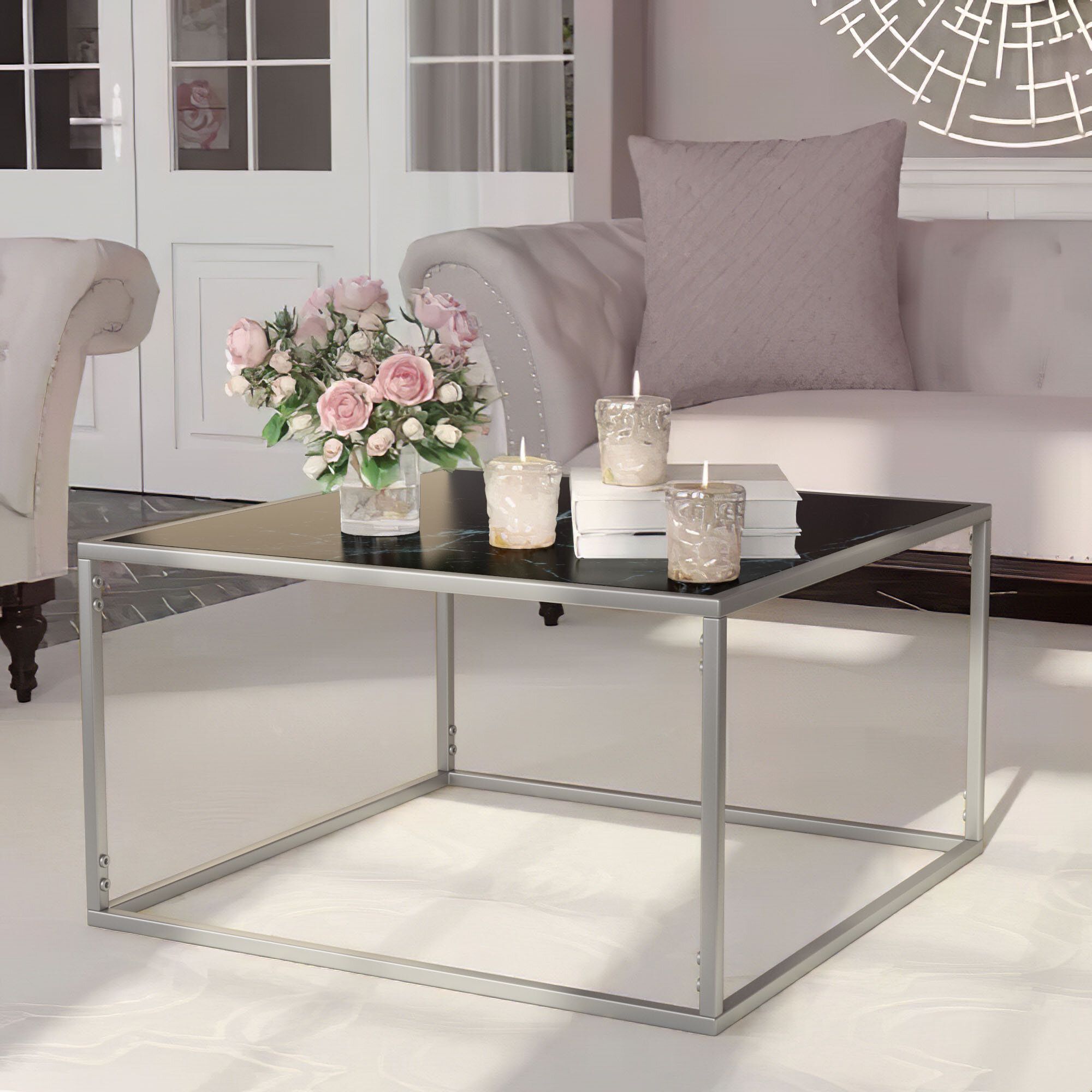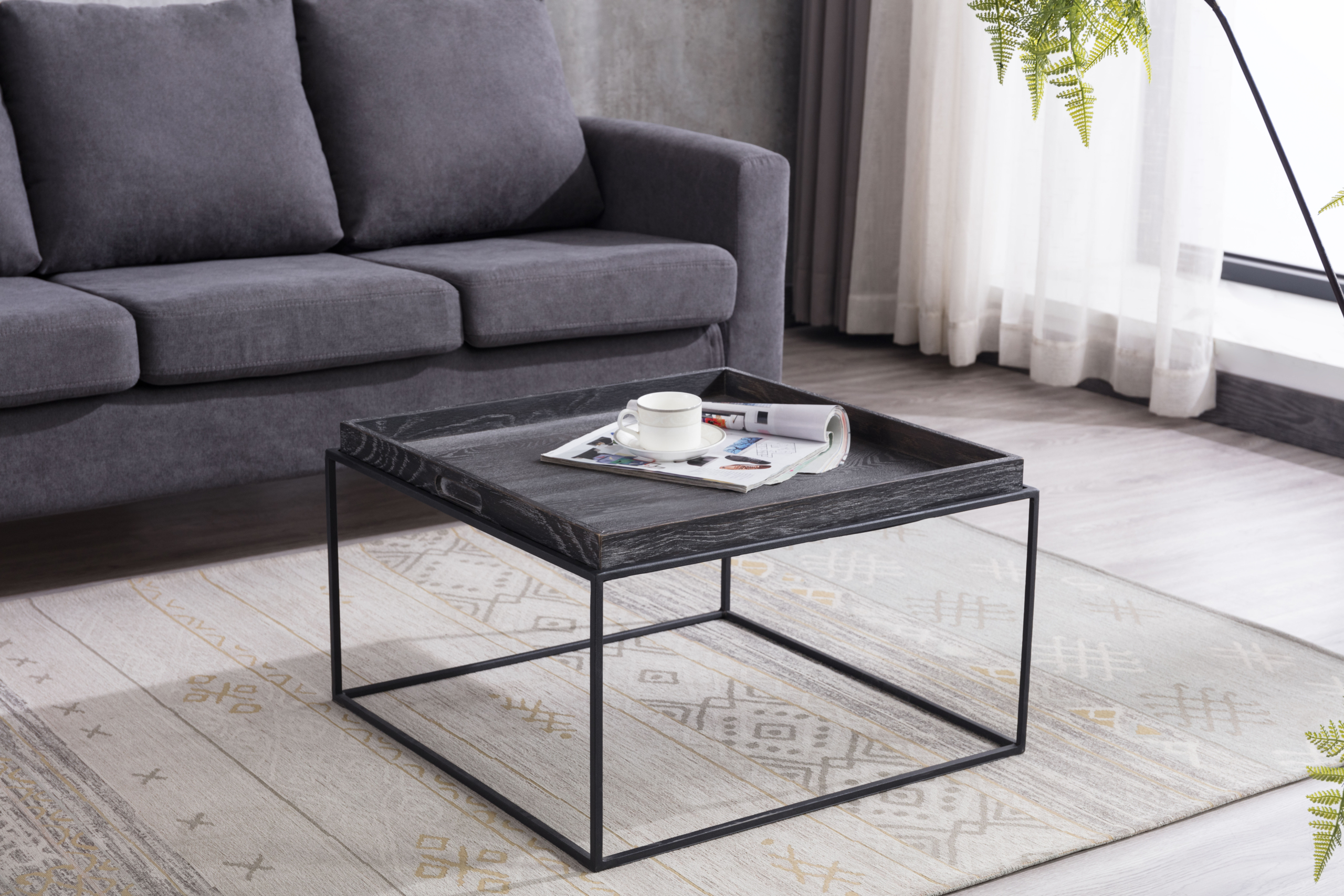 Jaspal Frame Coffee Table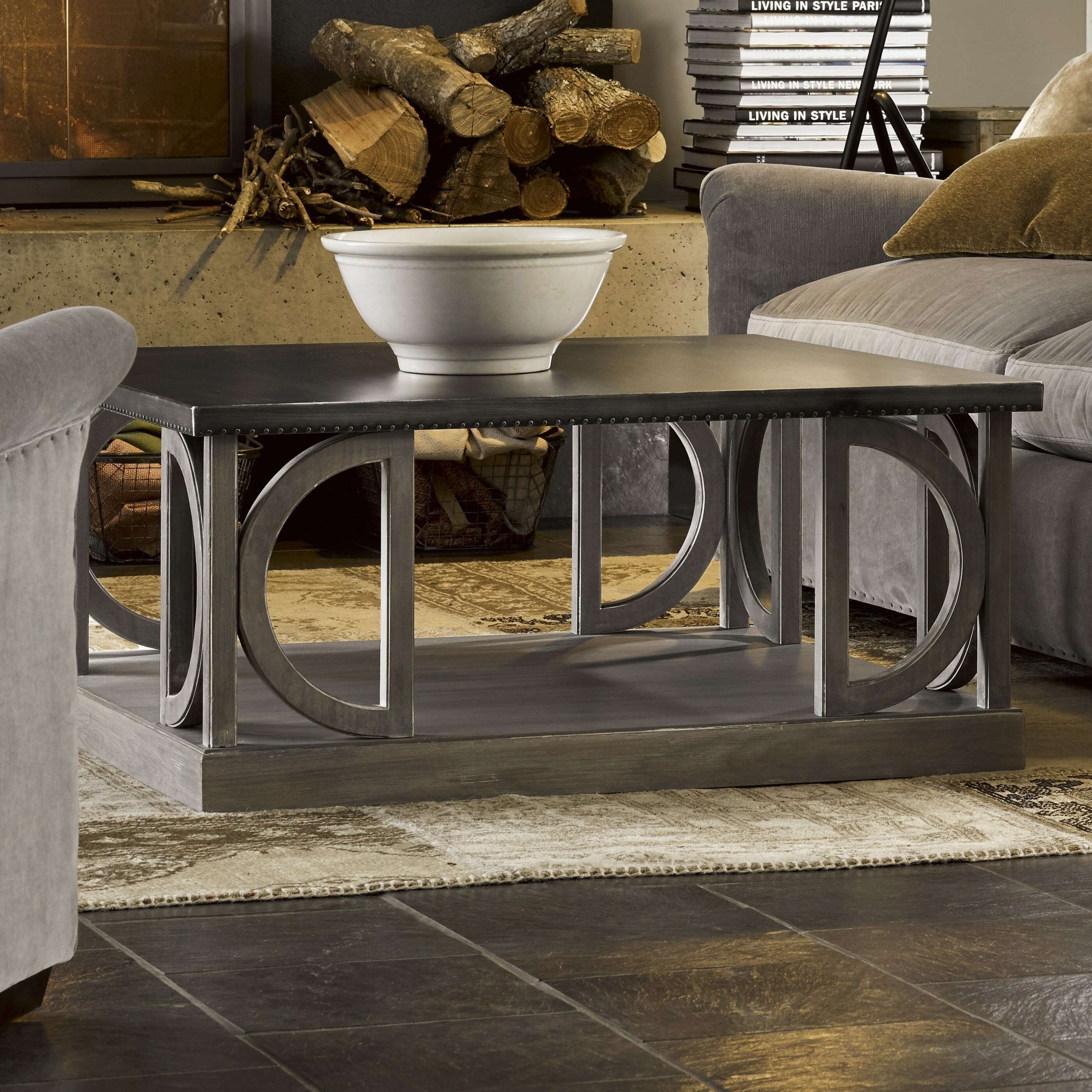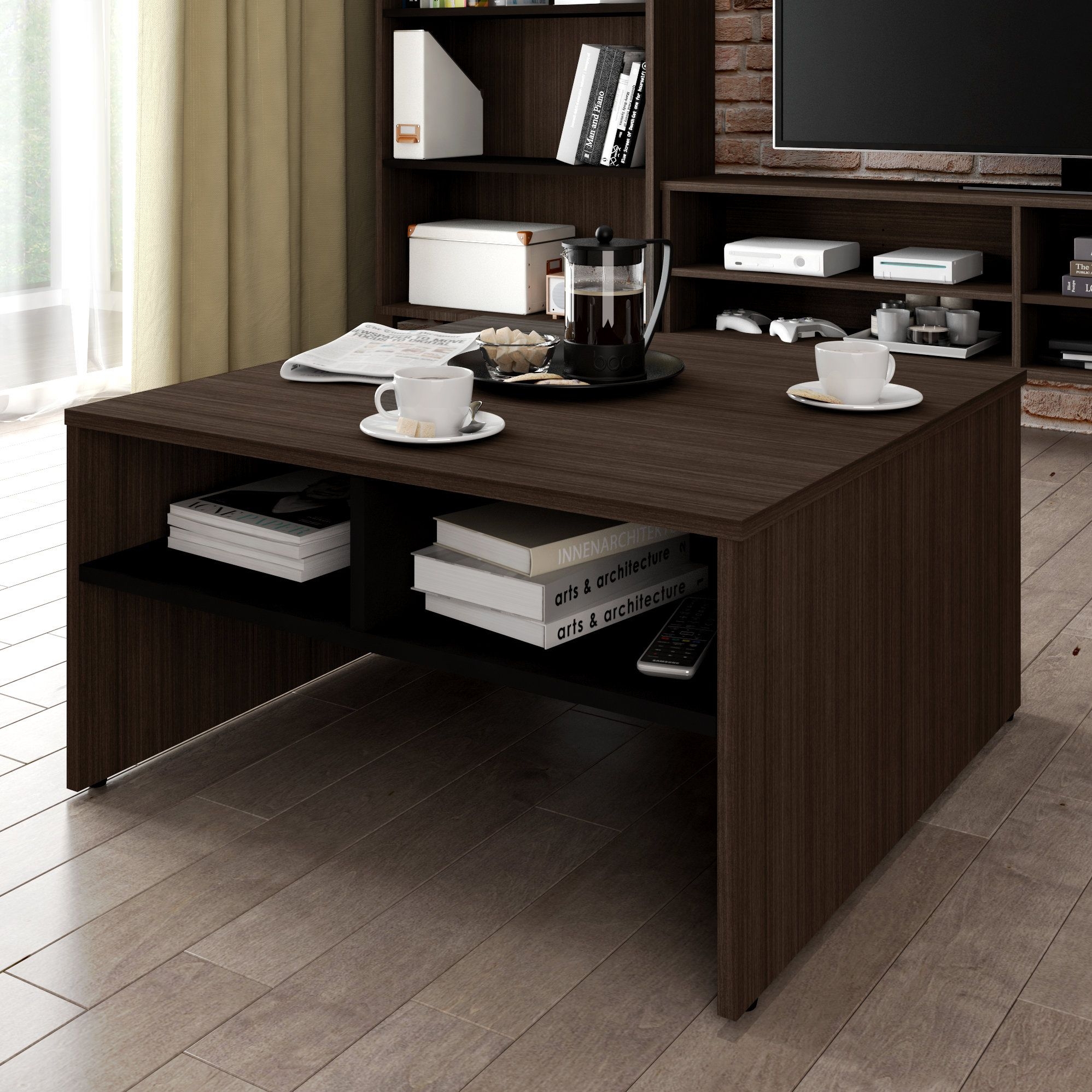 Frederick Storage Coffee Table with Magazine Rack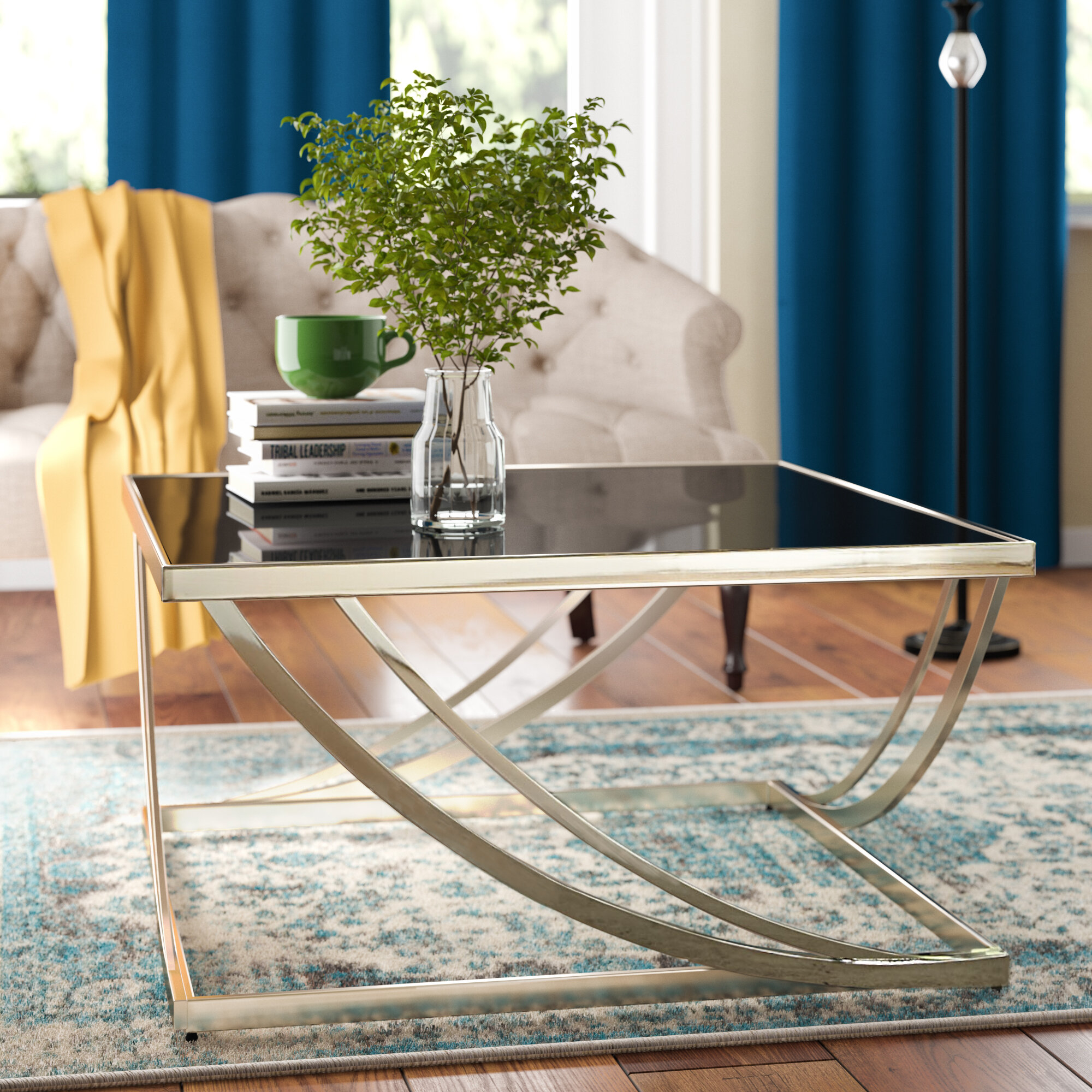 Lucio Coffee Table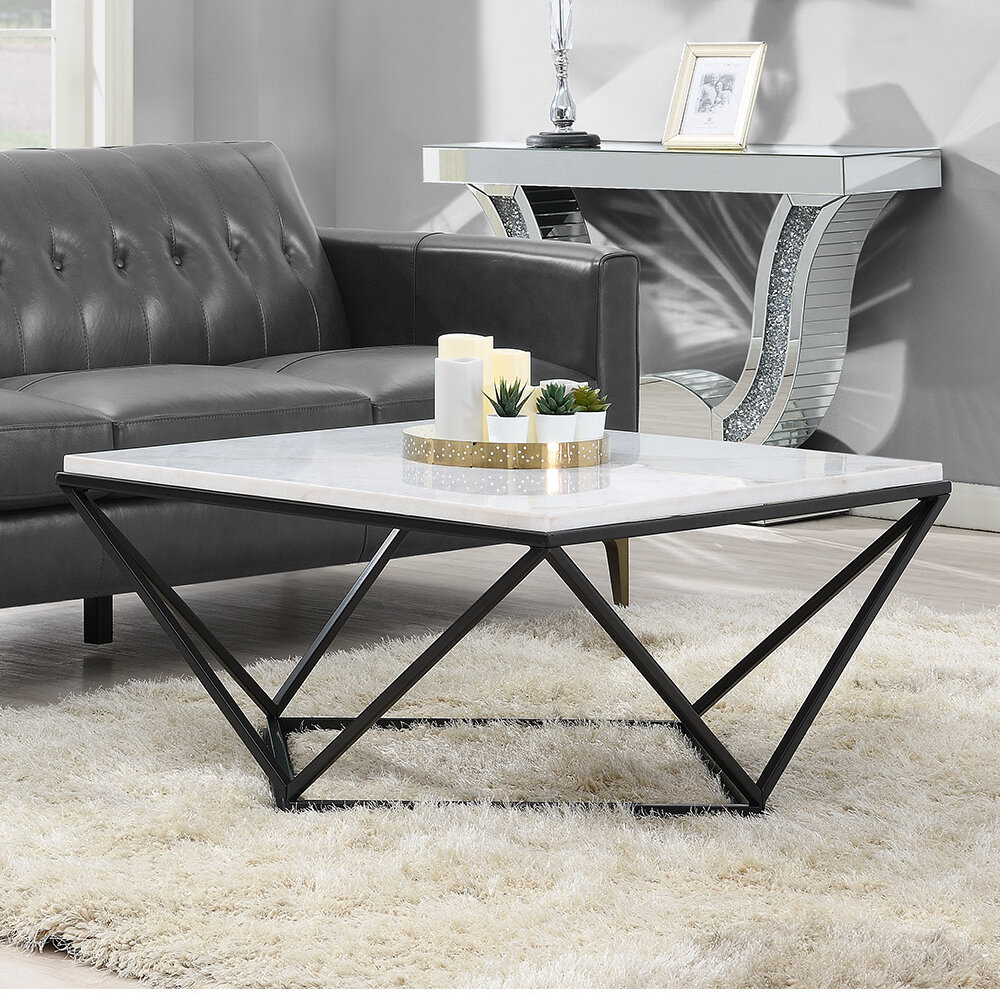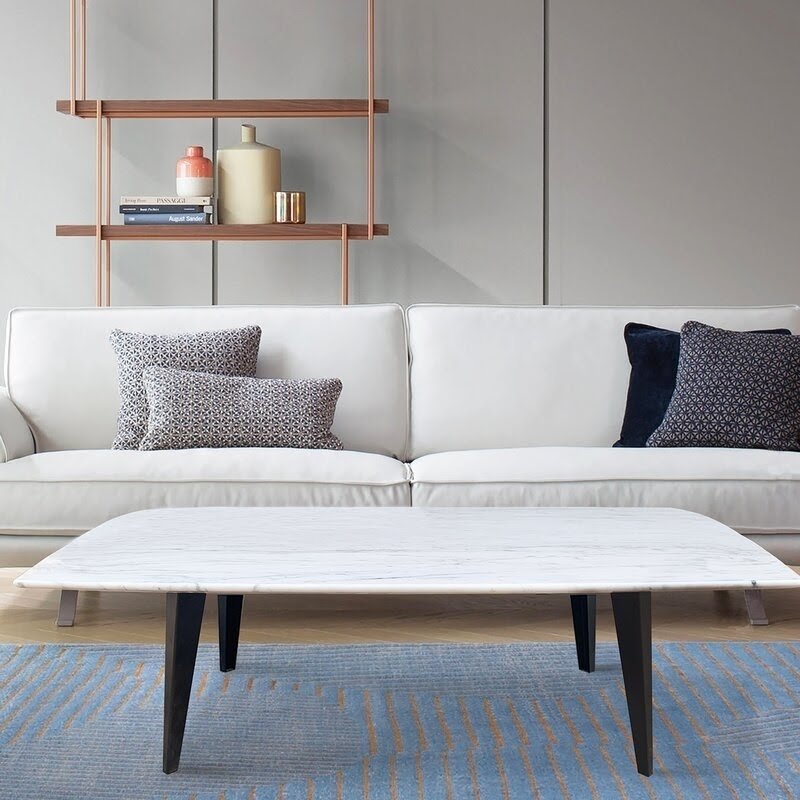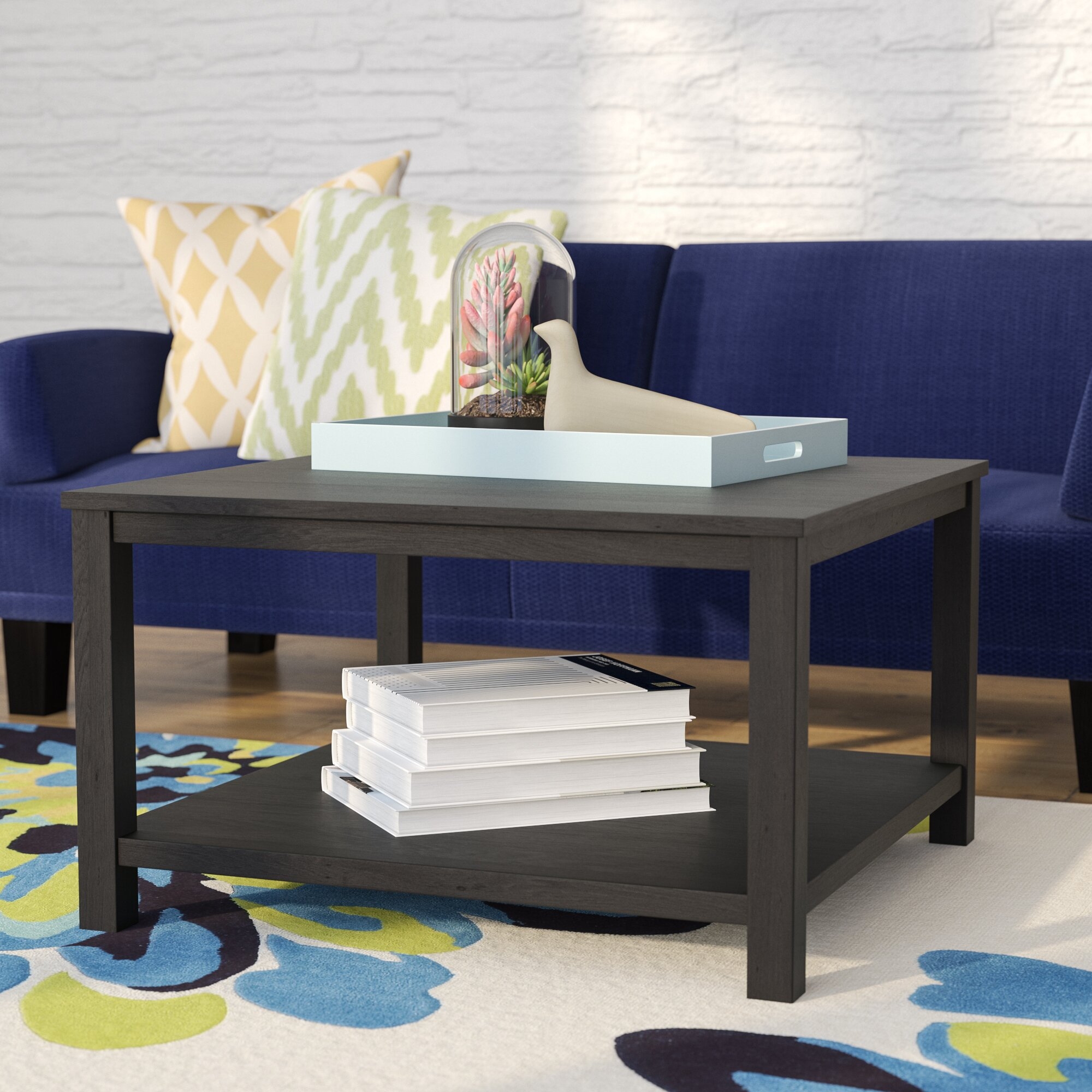 Crown Heights Coffee Table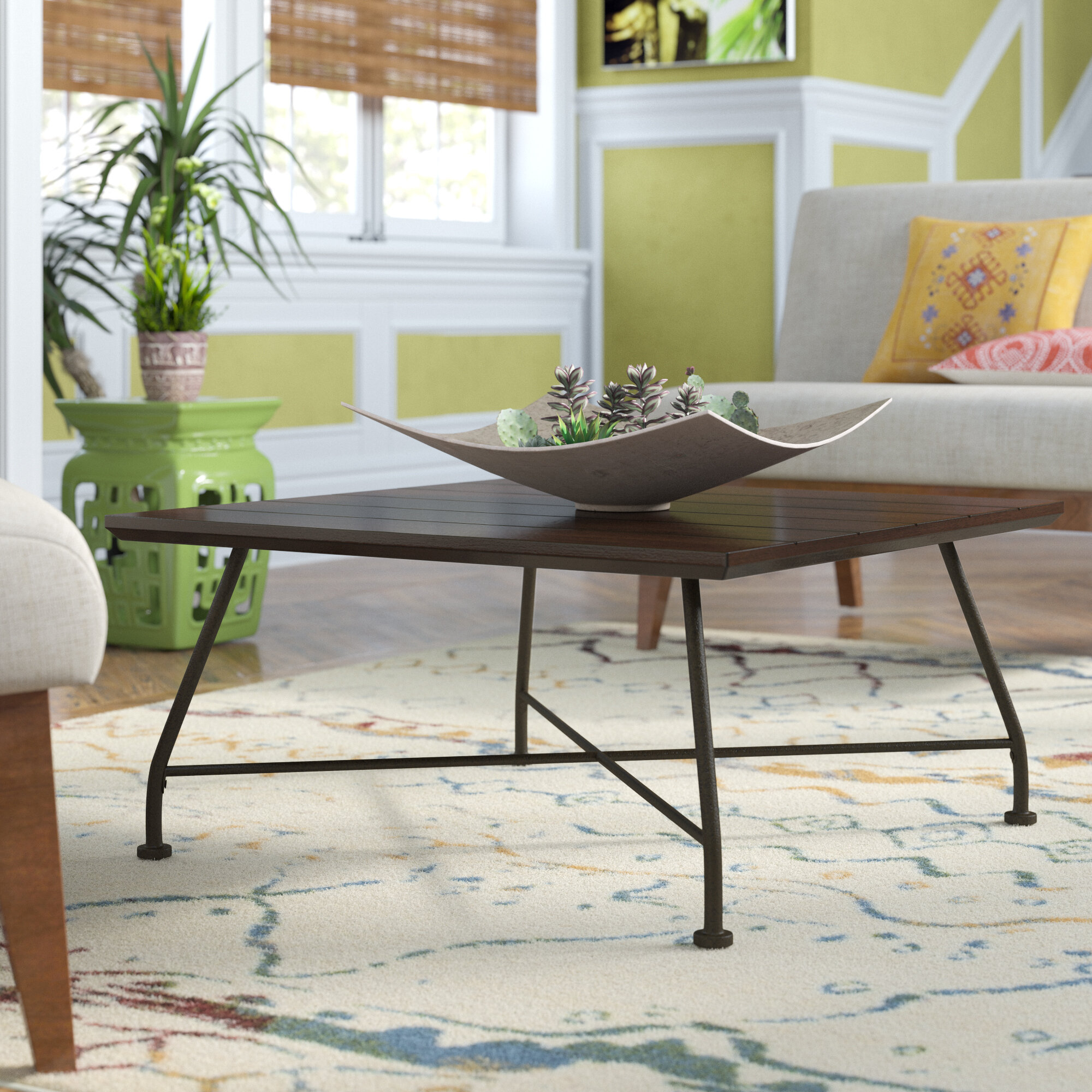 Collier Cross Legs Coffee Table with Storage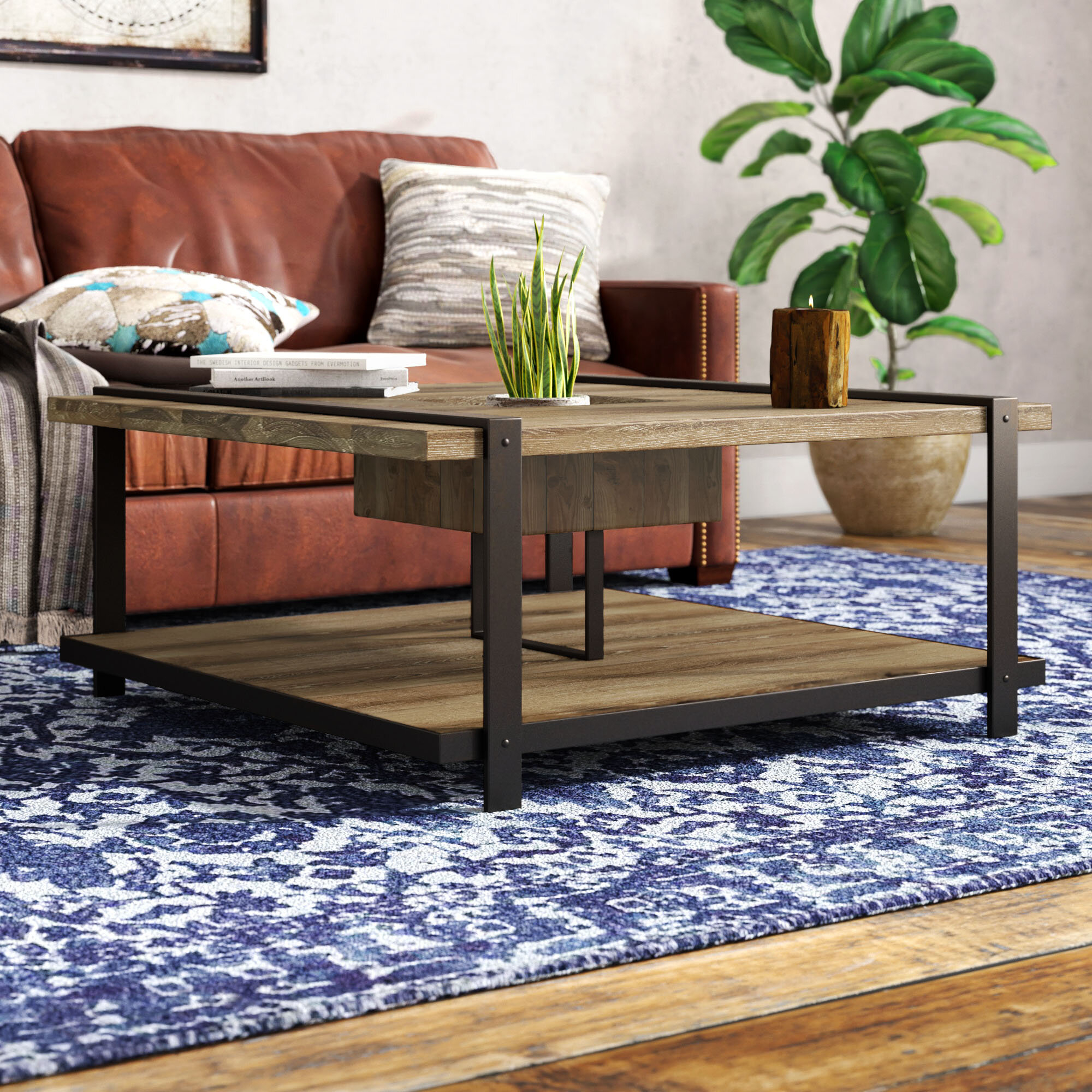 Northeast Jefferson Solid Wood Coffee Table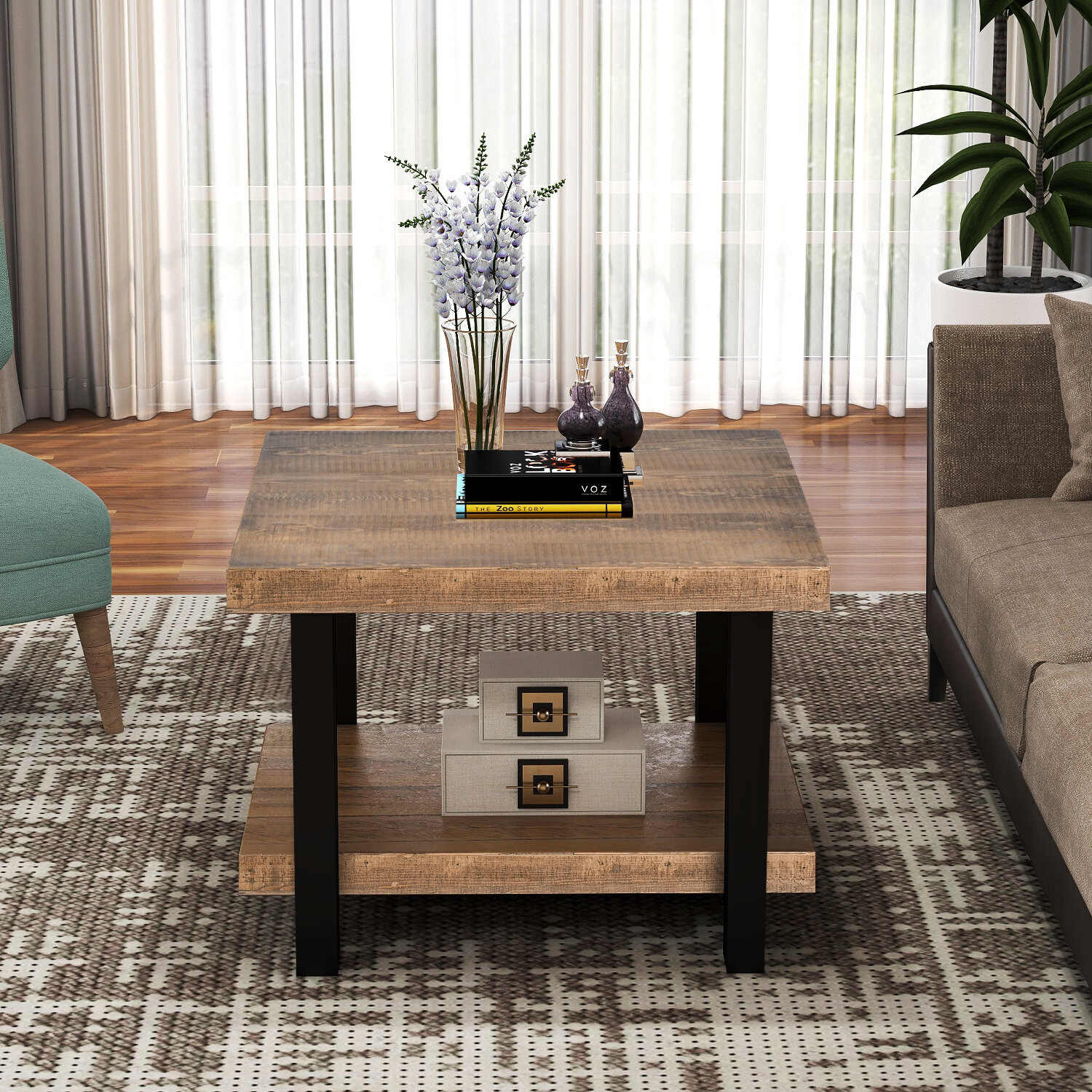 Hardt Coffee Table with Storage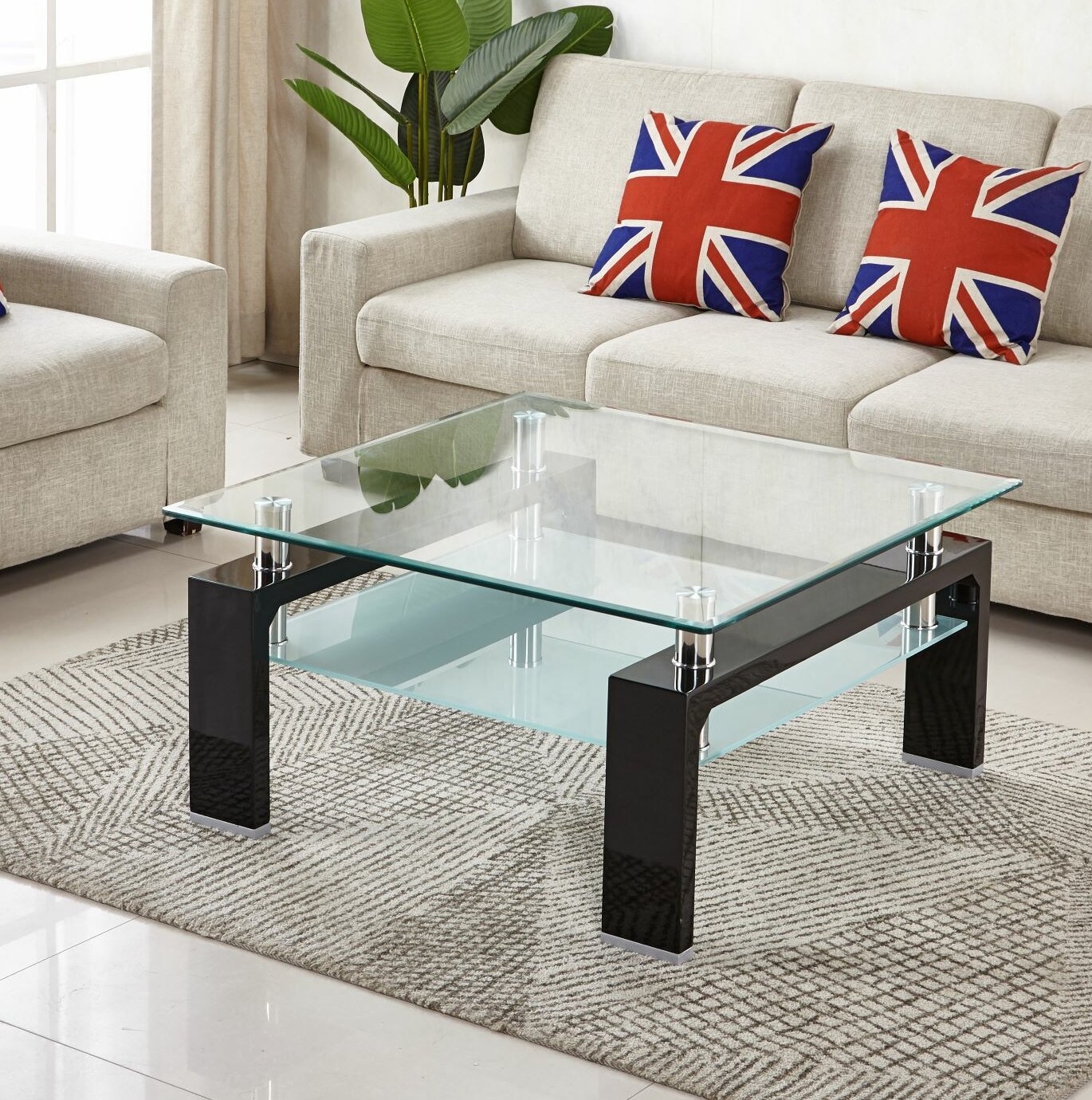 Hentschel Sled Coffee Table with Storage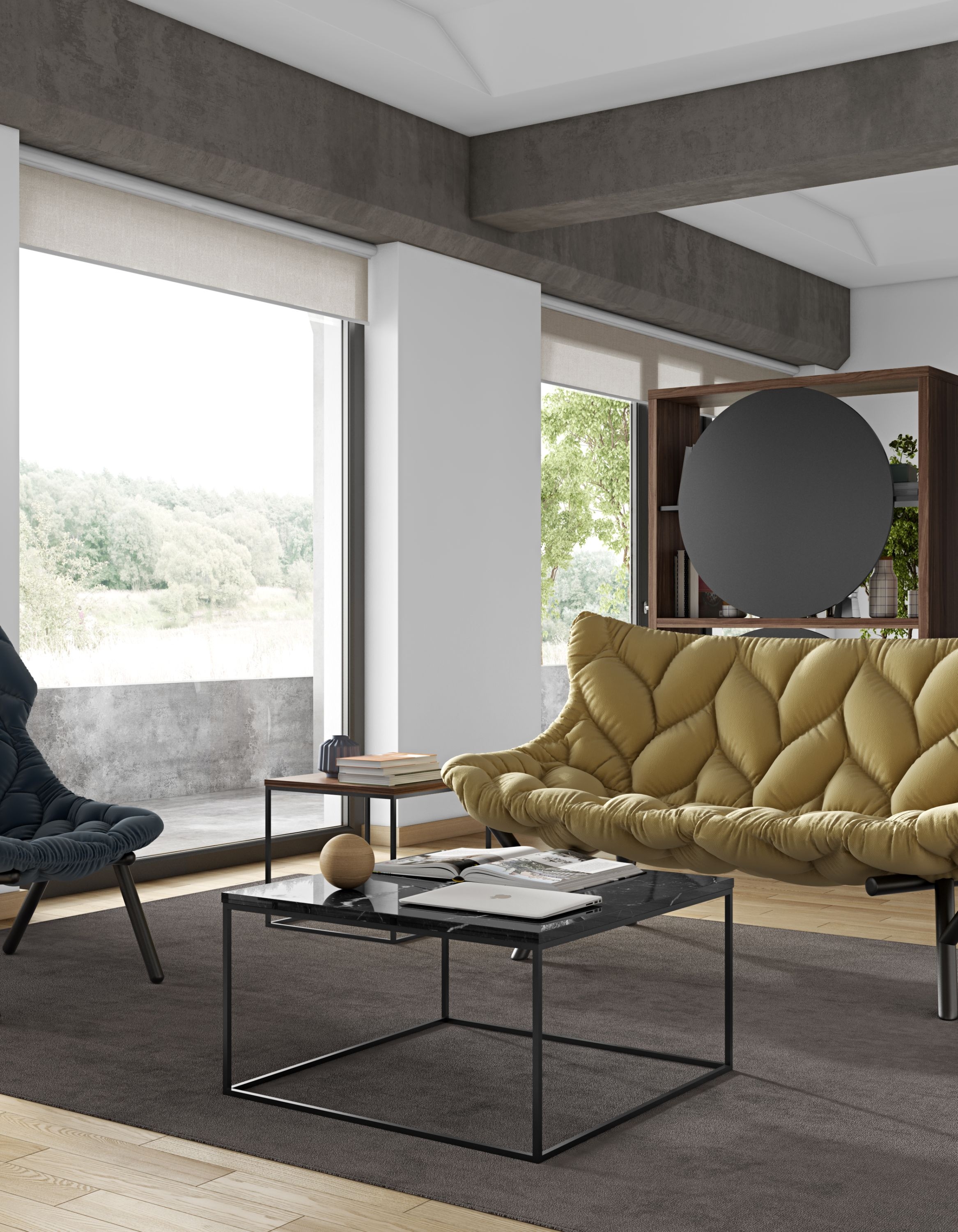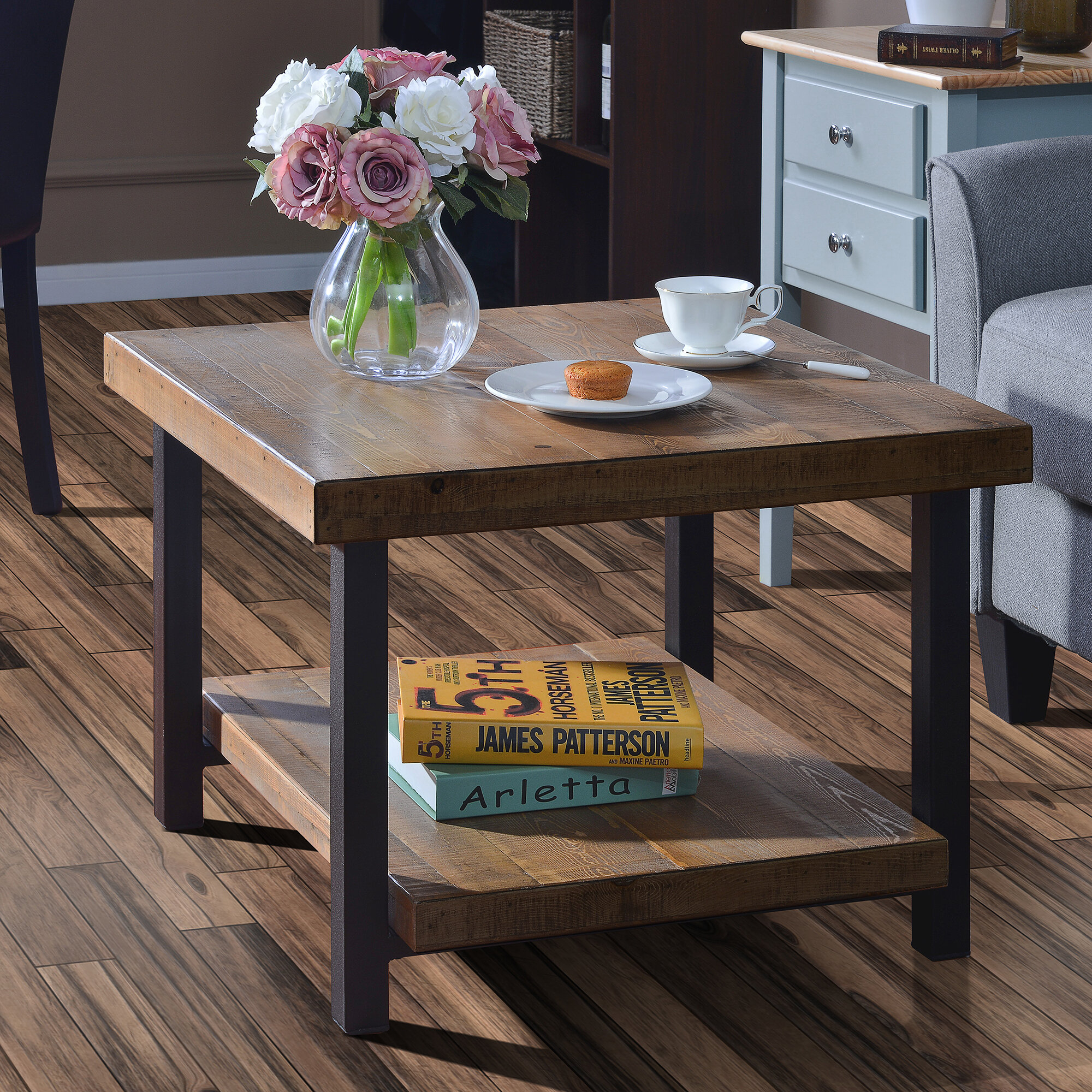 Olivas Solid Wood Coffee Table with Storage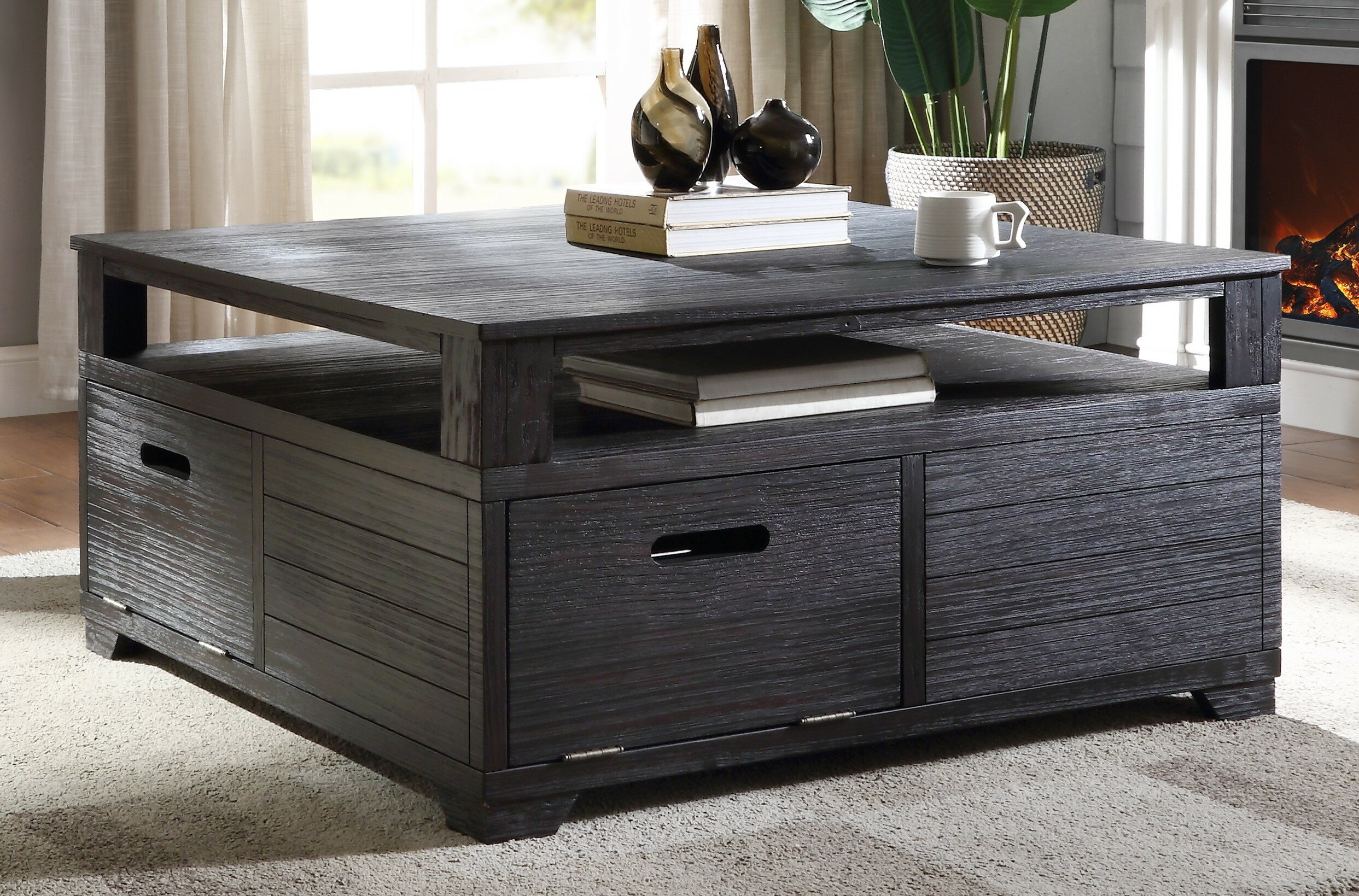 Jose Coffee Table with Storage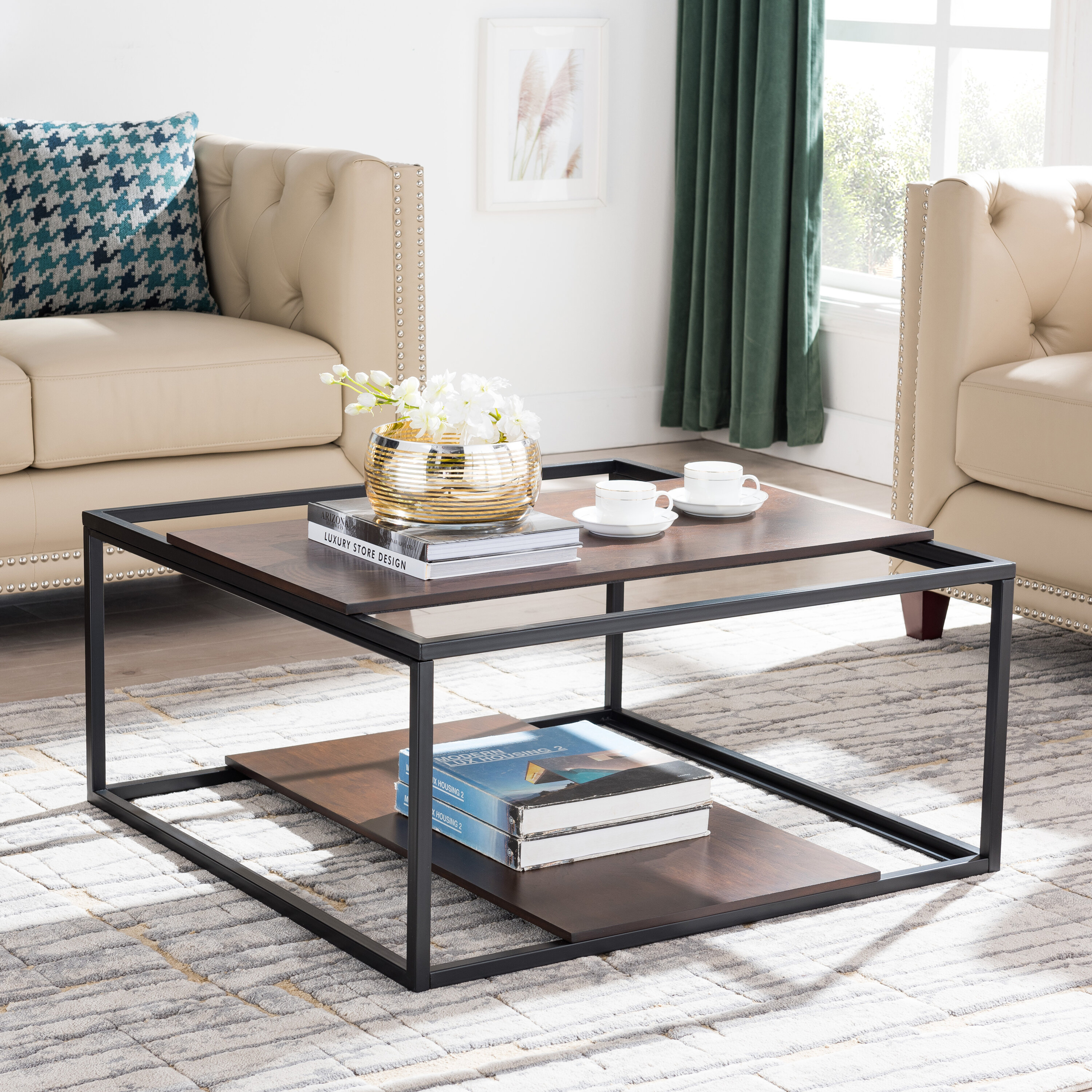 Shearer Sled Coffee Table with Storage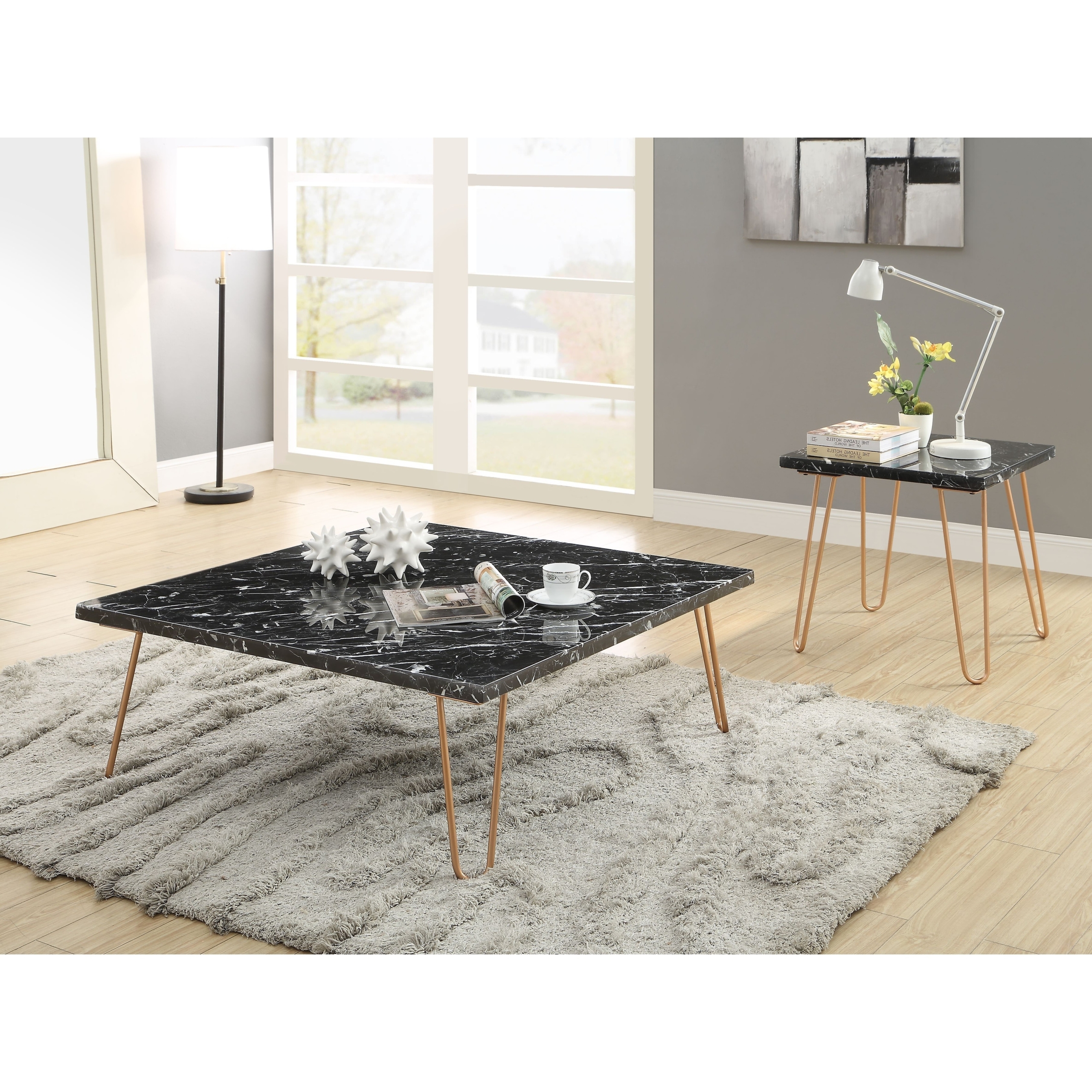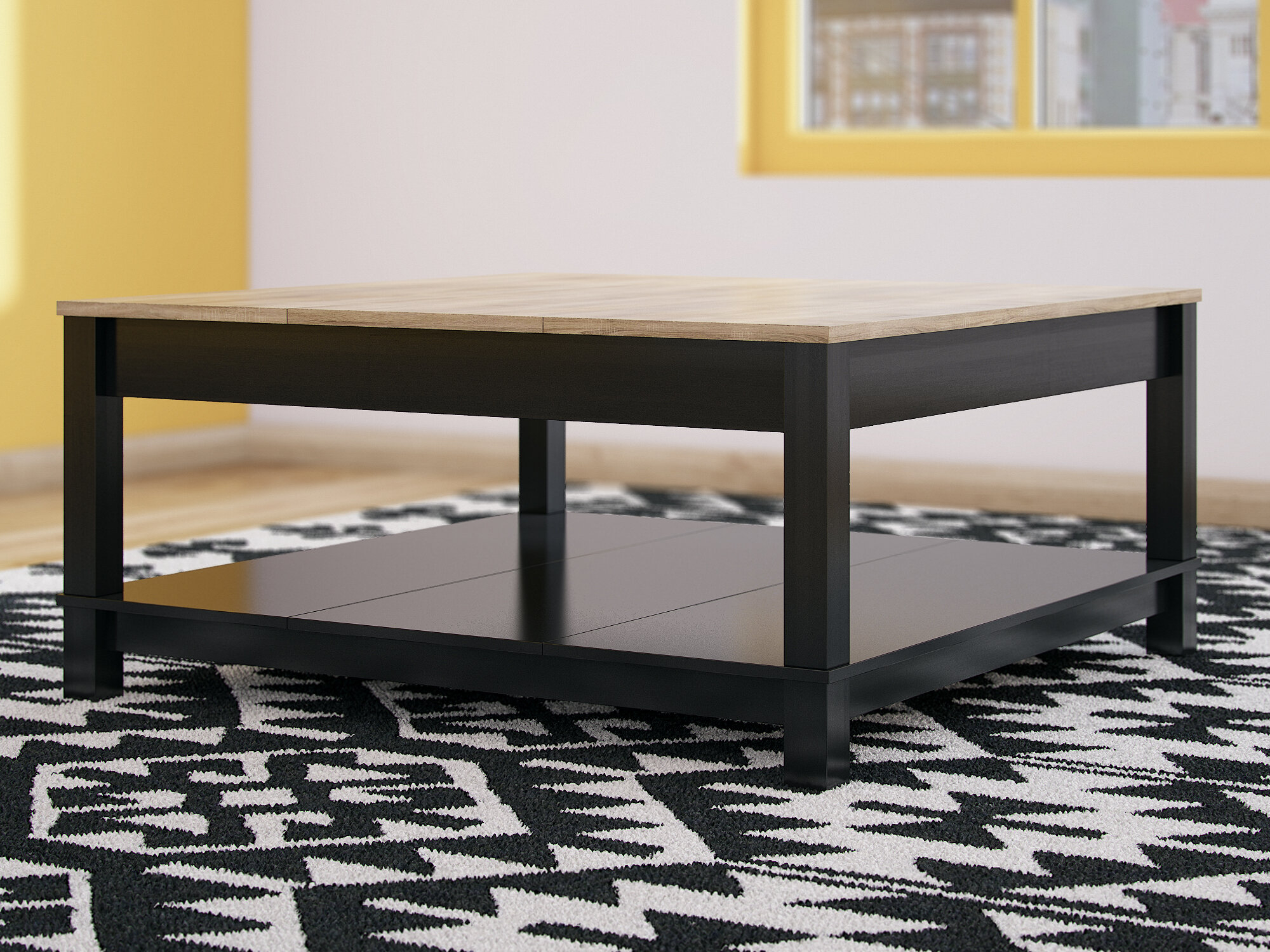 Zahara Coffee Table with Storage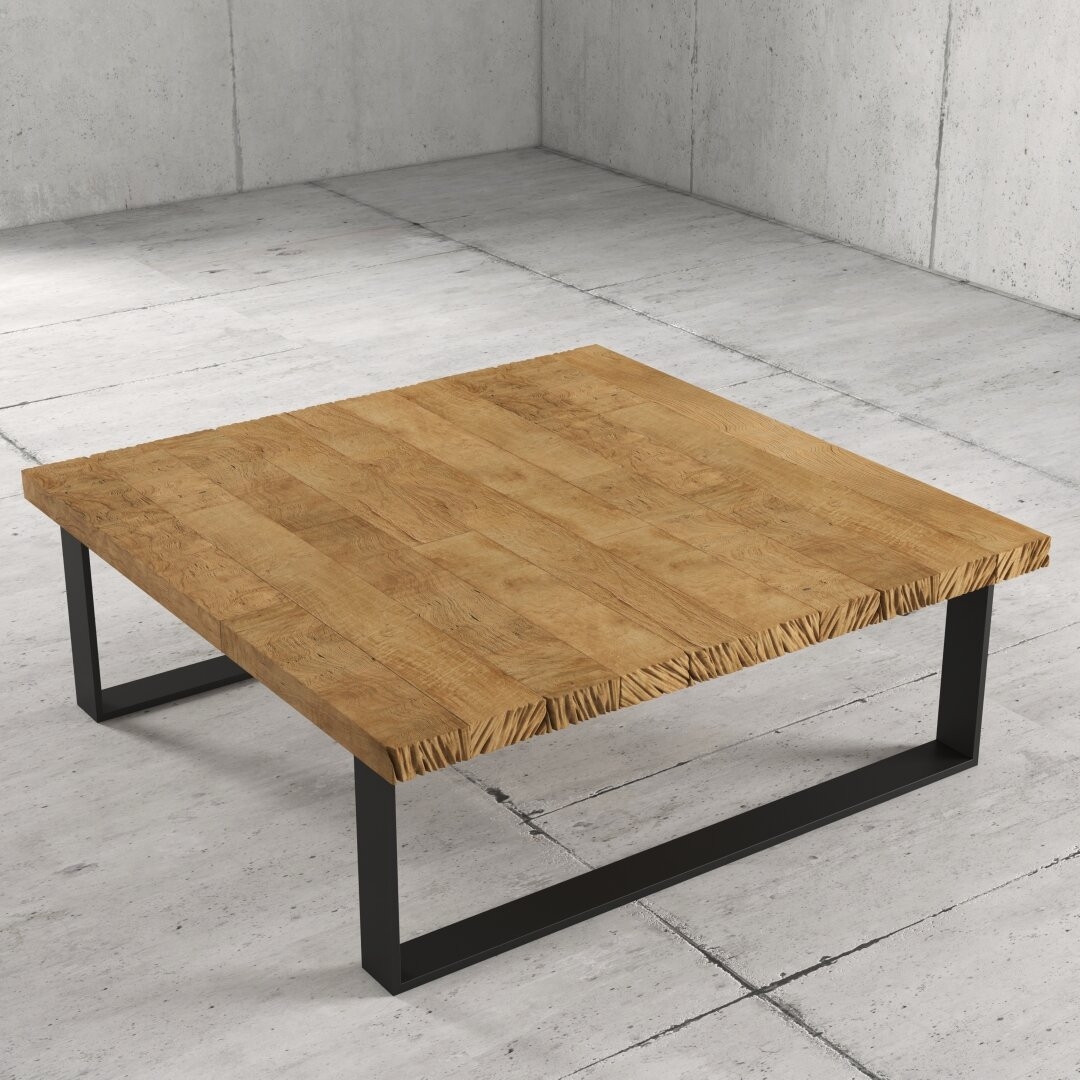 Beckner Coffee Table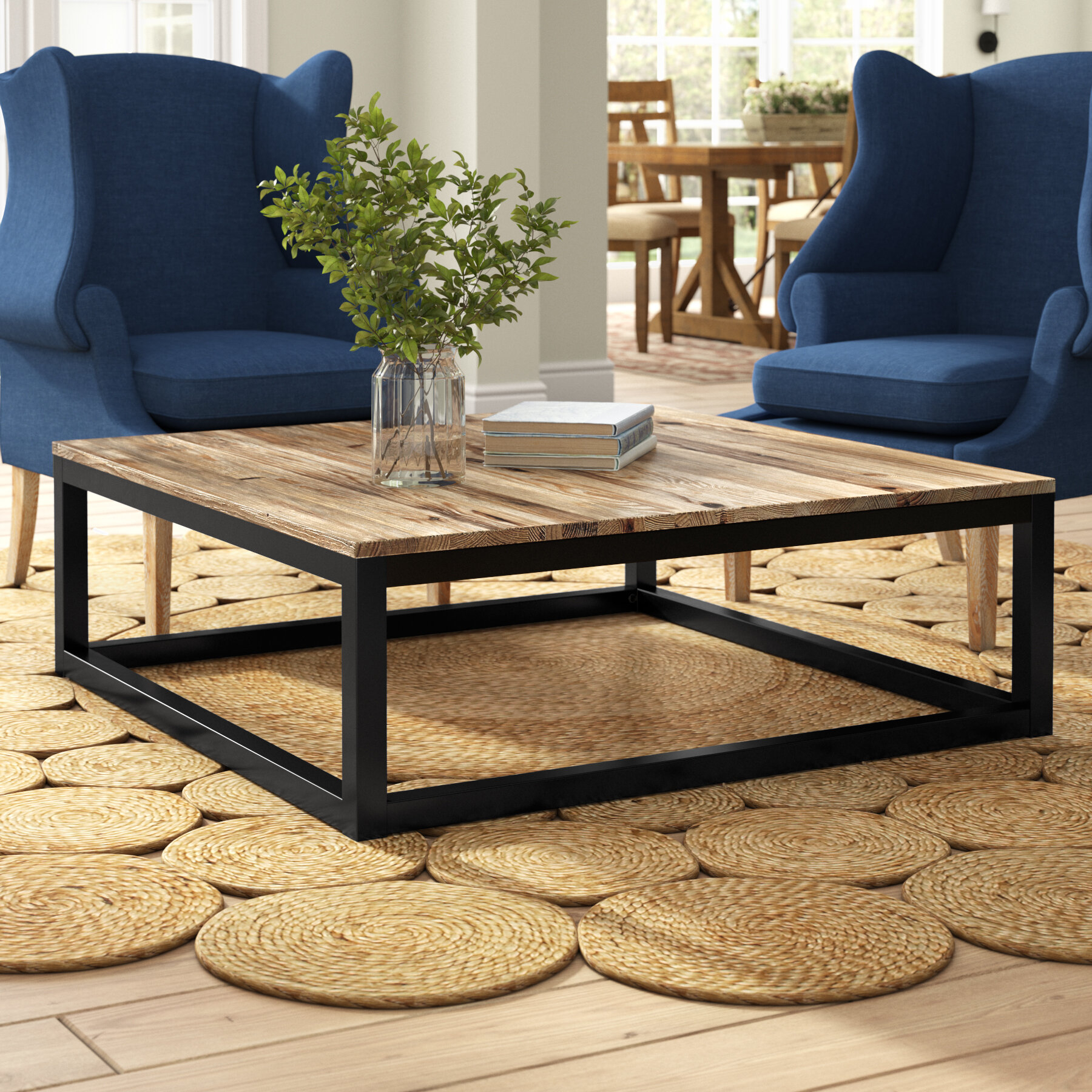 Sahlberg Coffee Table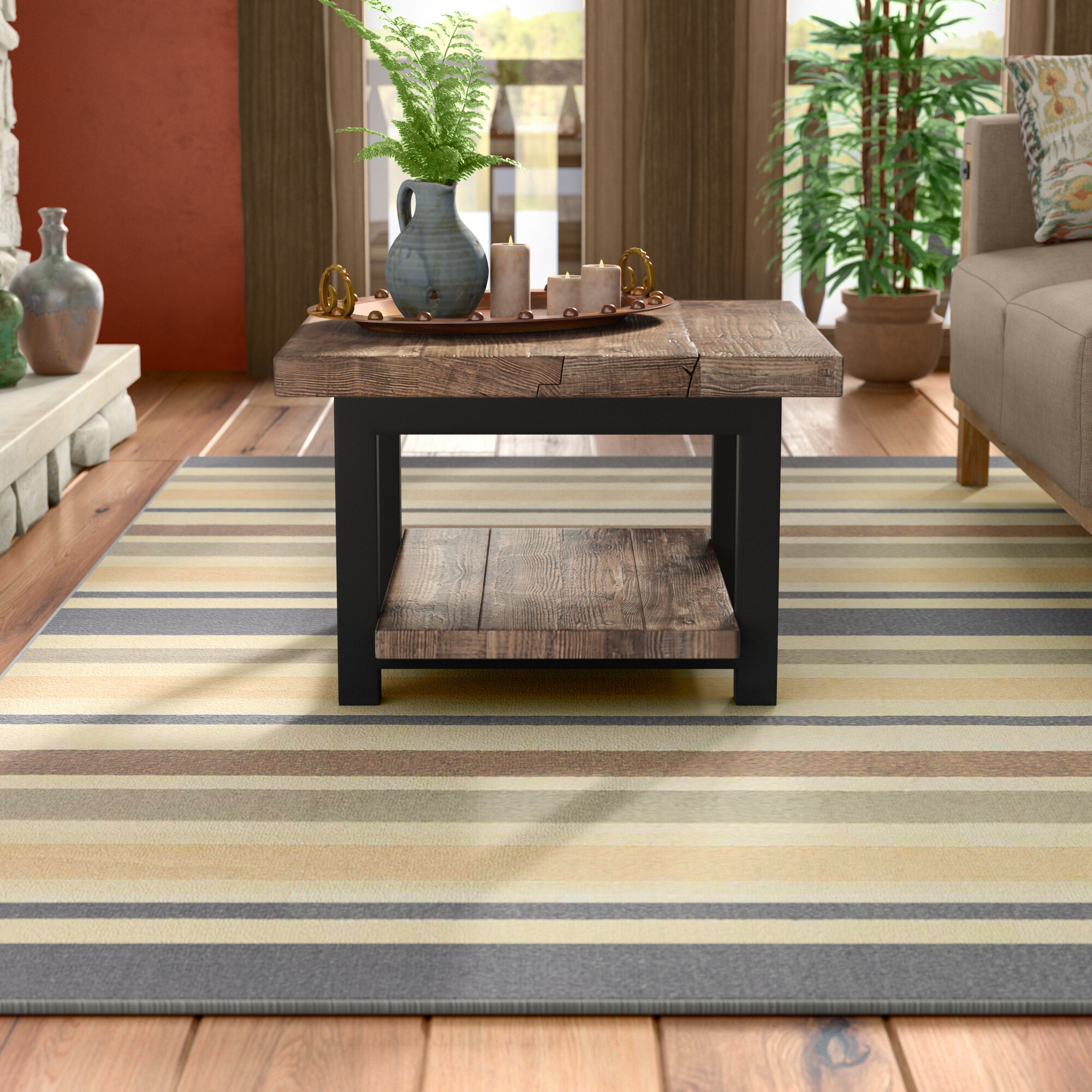 Thornhill Coffee Table with Storage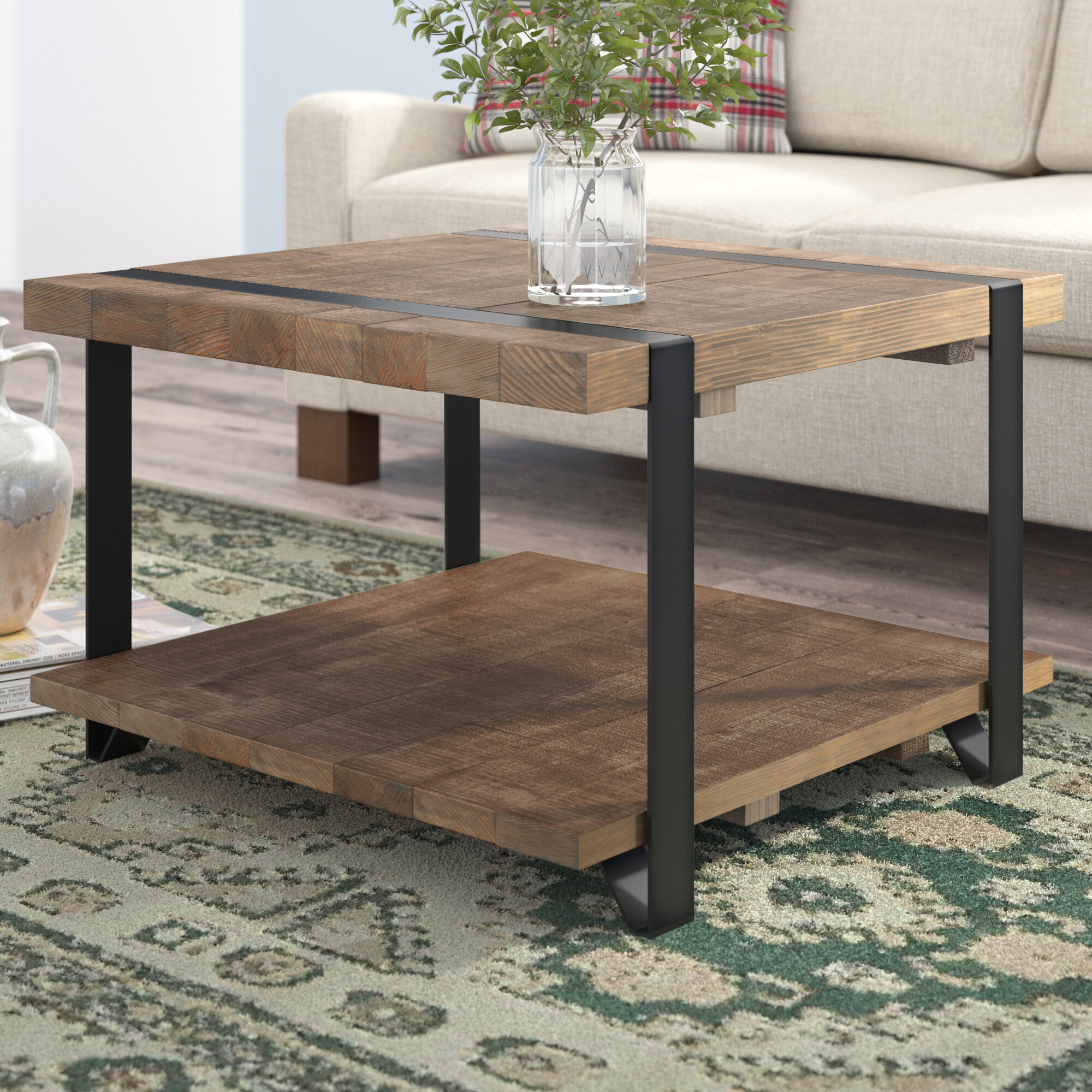 Bosworth Coffee Table with Storage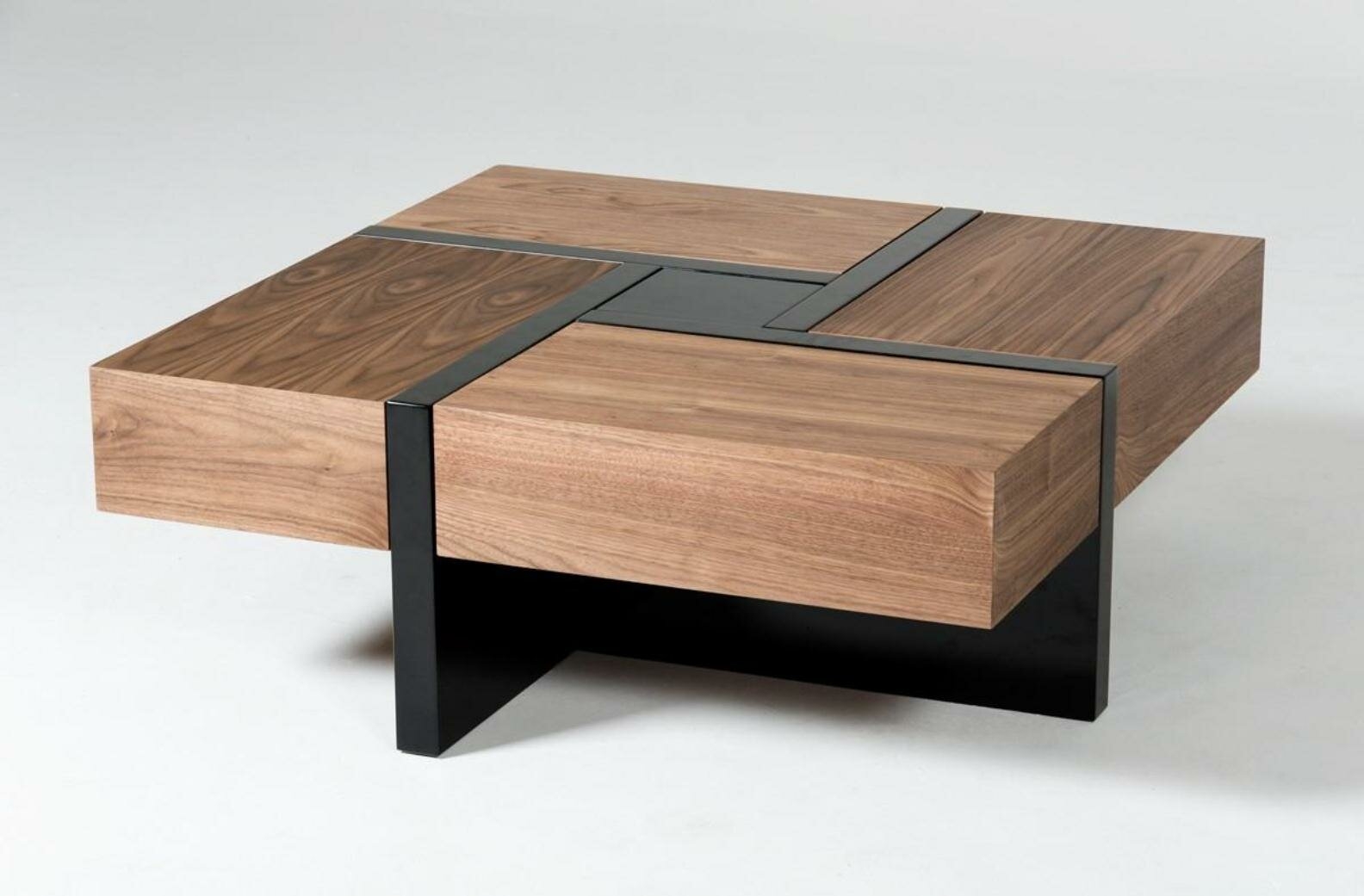 Lipscomb Makai Coffee Table with Storage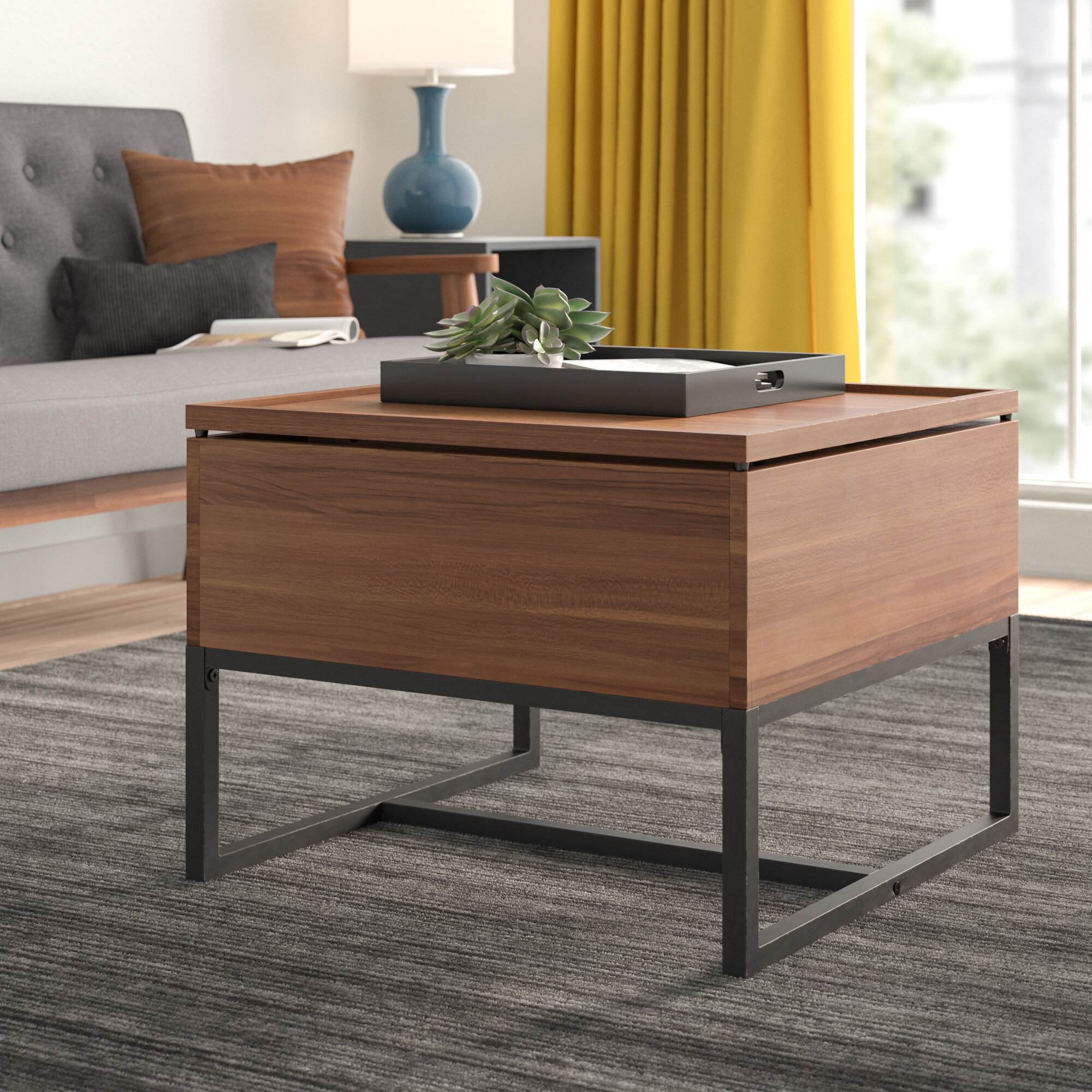 Lift-Top Trestle Coffee Table with Storage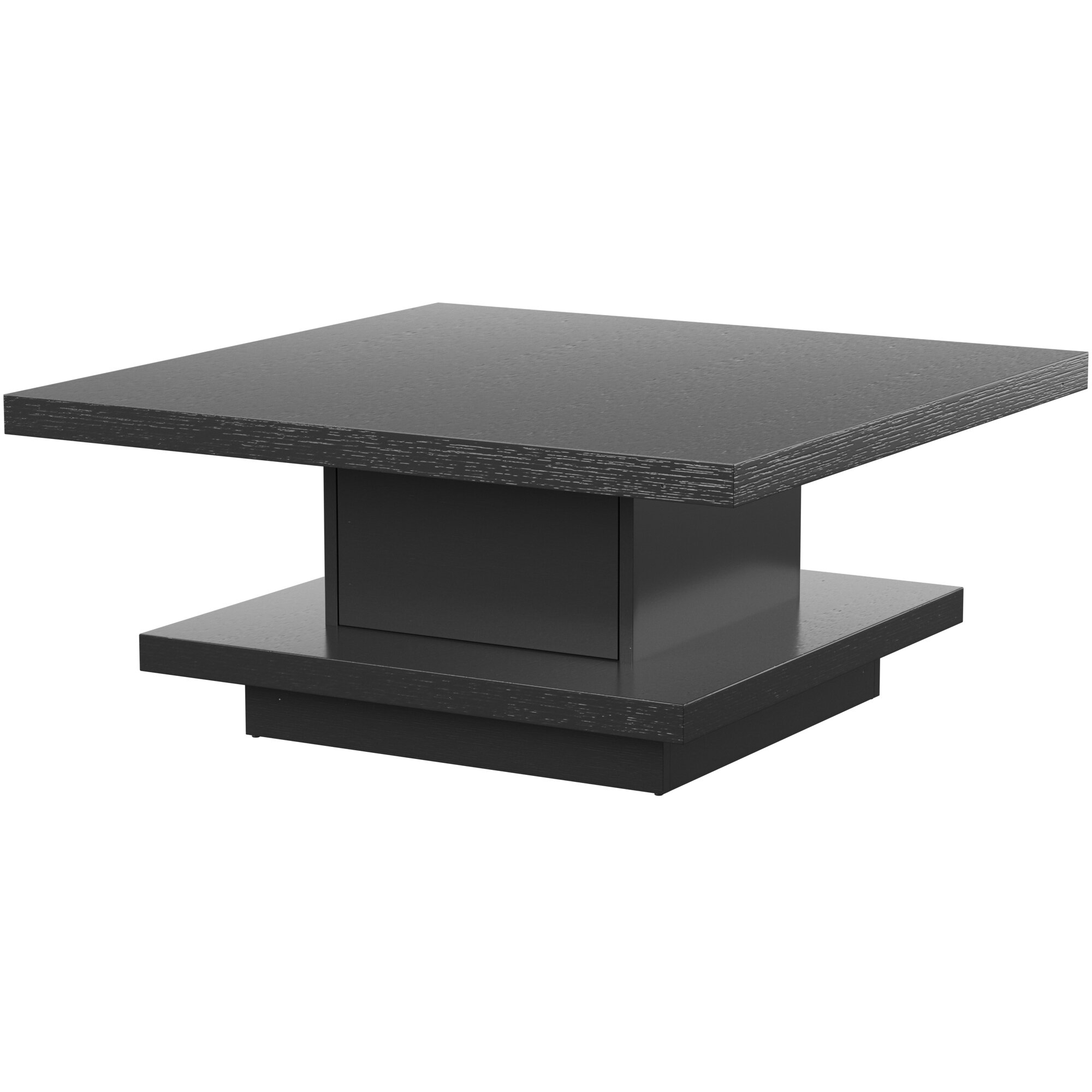 Revell Pedestal Coffee Table with Storage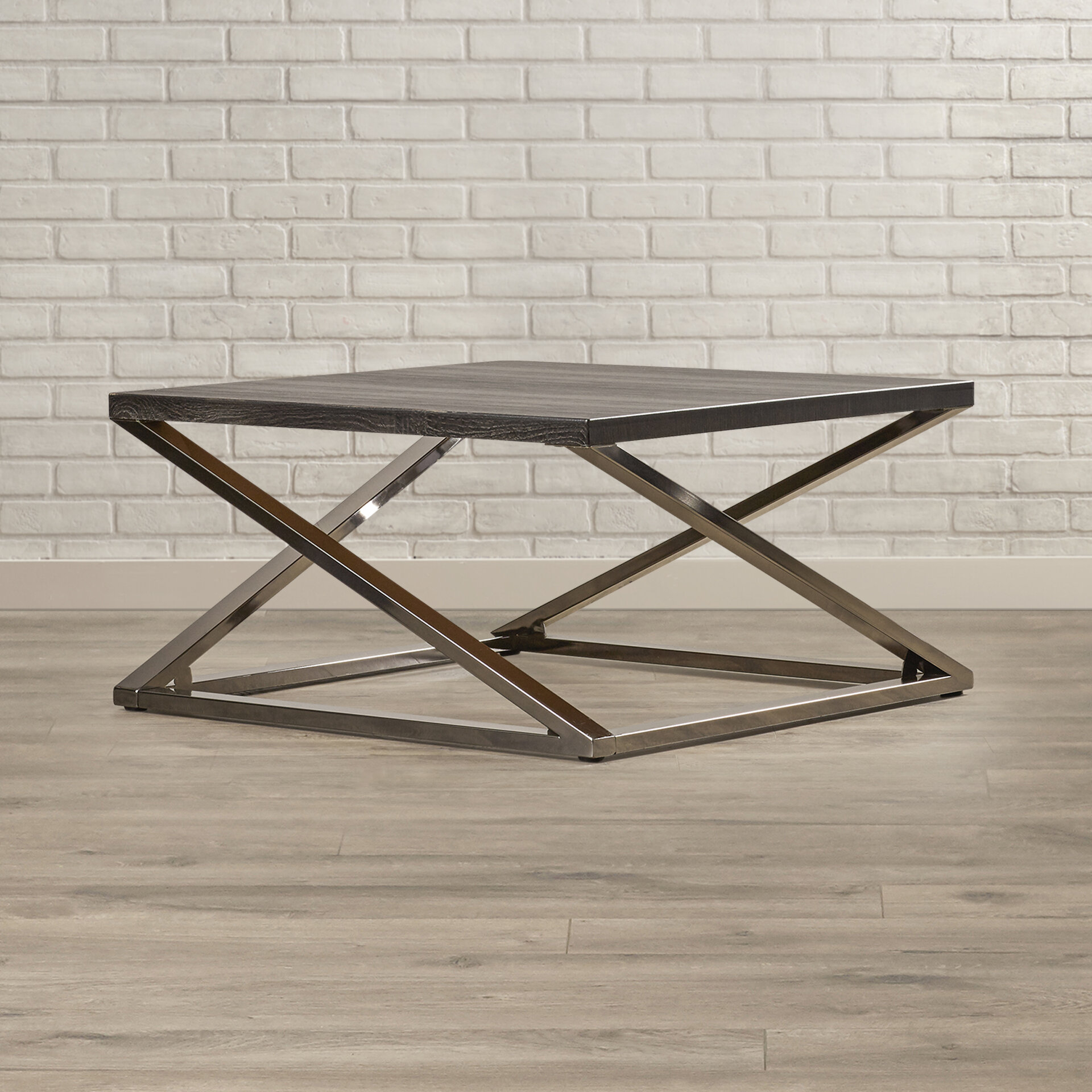 Mauer Cross Legs Coffee Table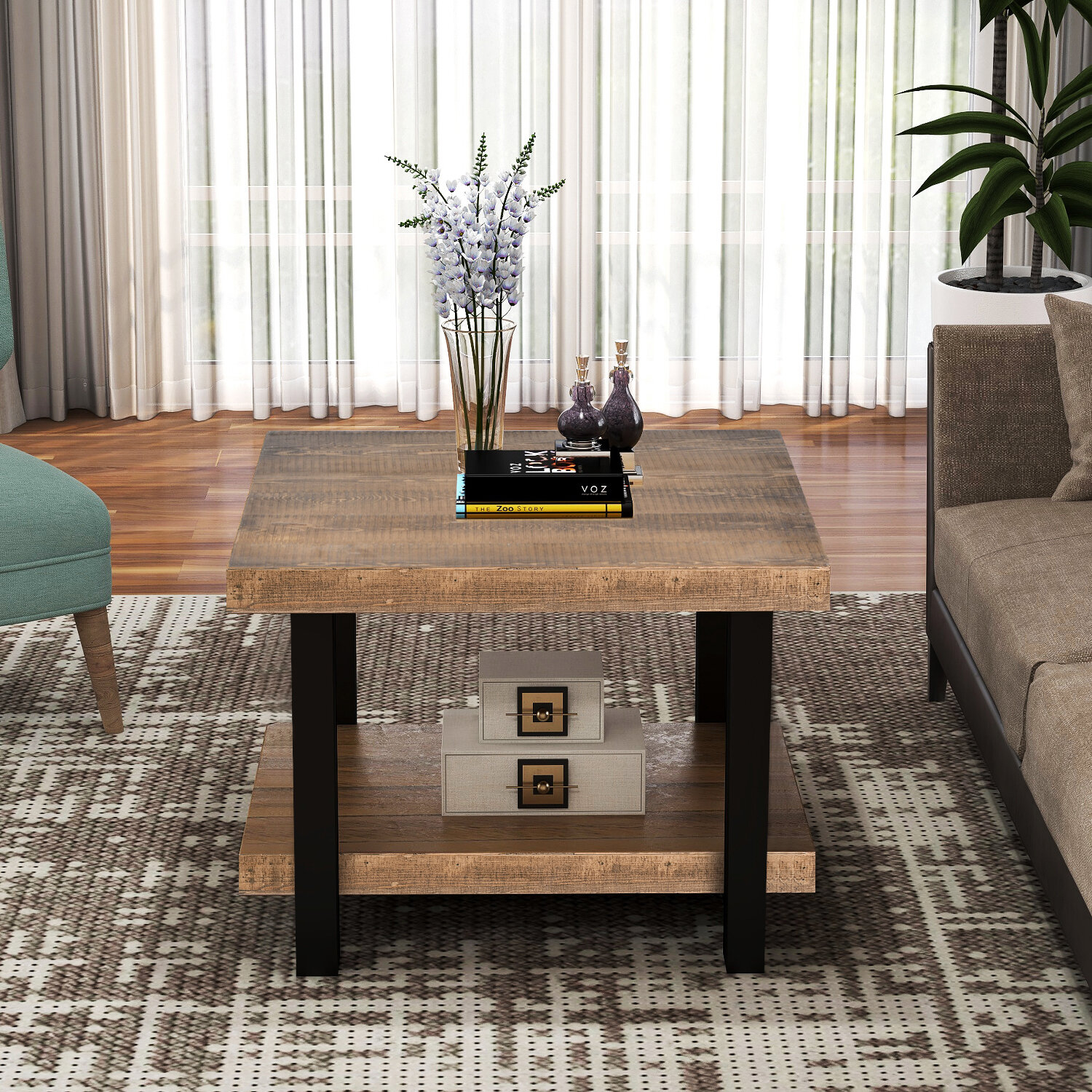 Fitts Coffee Table with Storage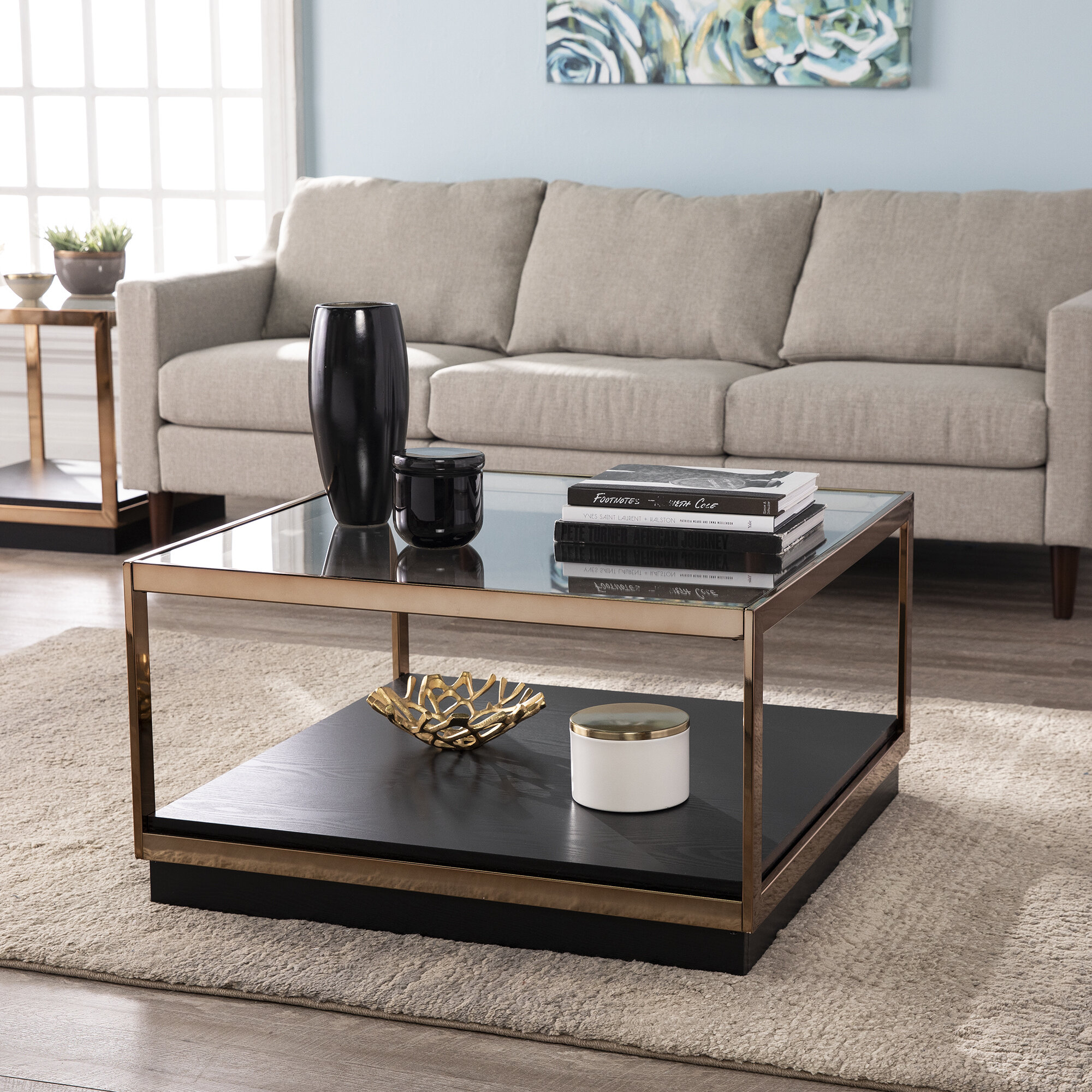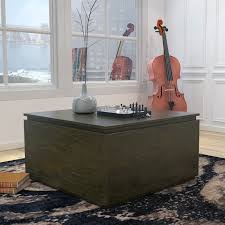 Cotreau Coffee Table