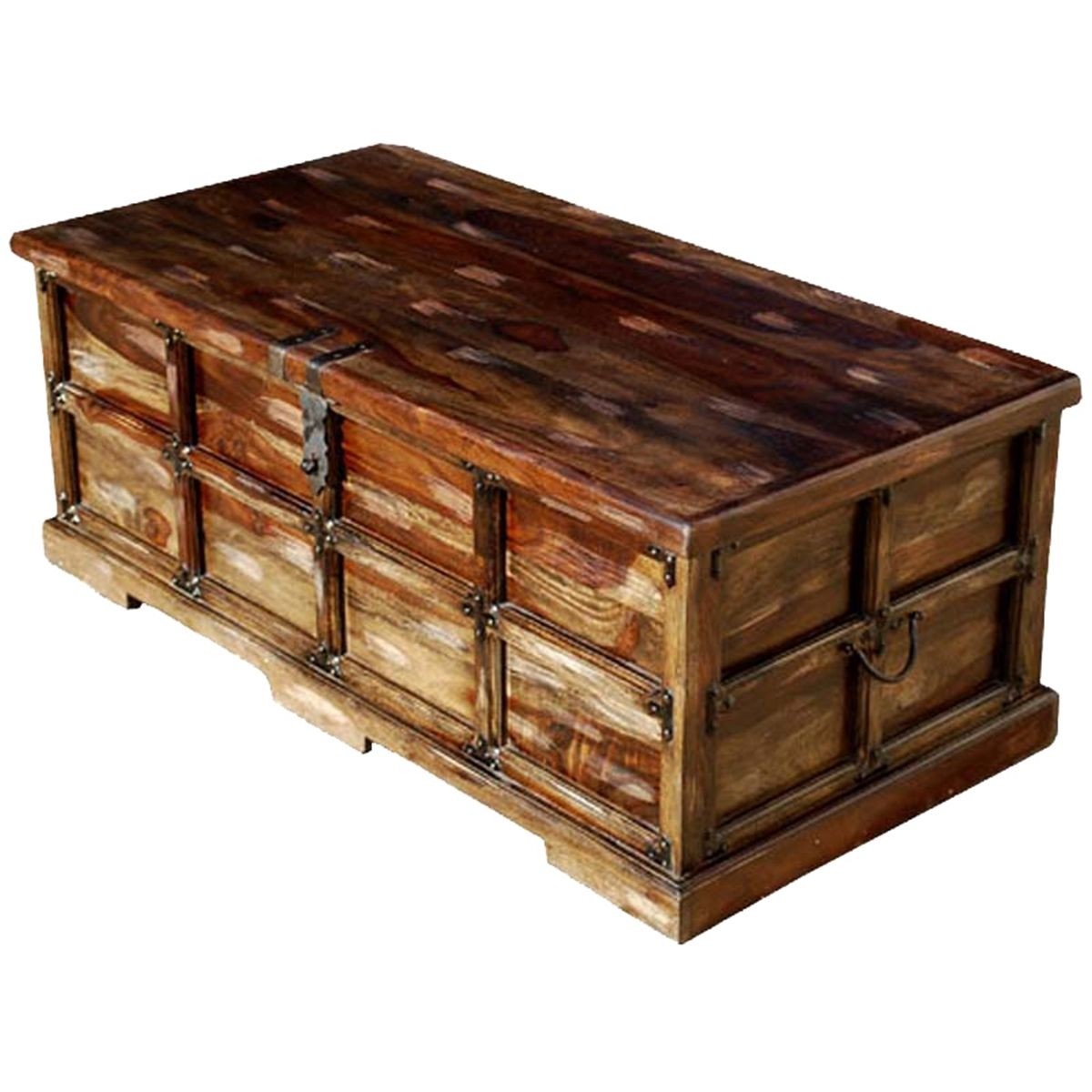 Unique Steamer Style Storage Trunk Coffee Table Chest W Wrought Iron Hardware
This solid coffee table, made from wrought iron and wood resembles solidness and sustainability. This classic storage trunk is made of solid Indian Rosewood, features an old rural design.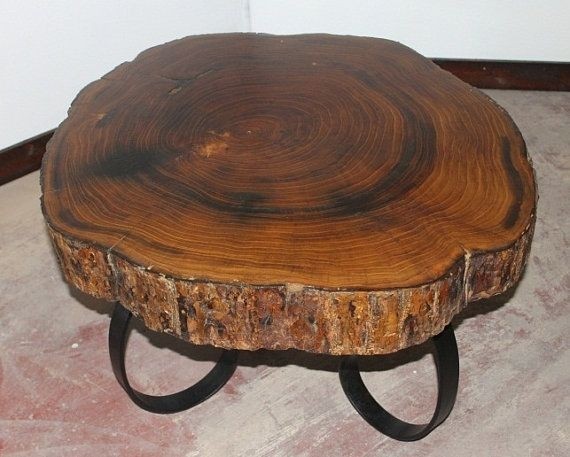 Handcrafted reclaimed solid wood slab
If you like to have handmade items in your home, you can always decide on this handcrafted of reclaimed solid wood coffee table. Its unique design offers you a steel frame with curvy feet and a thick top made of a tree stump.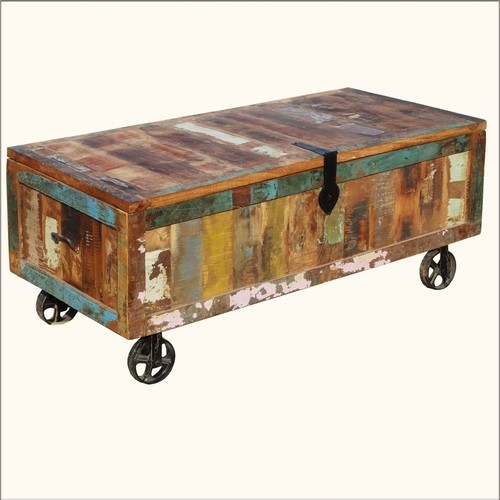 Rustic trunk
Rustic, old, totally retro-style storage trunk that can be also a lovely idea for your new coffee table. It's made from reclaimed wood and wrought iron. It's got 5 iron wheels under it. Inside you can keep your favourite stuff.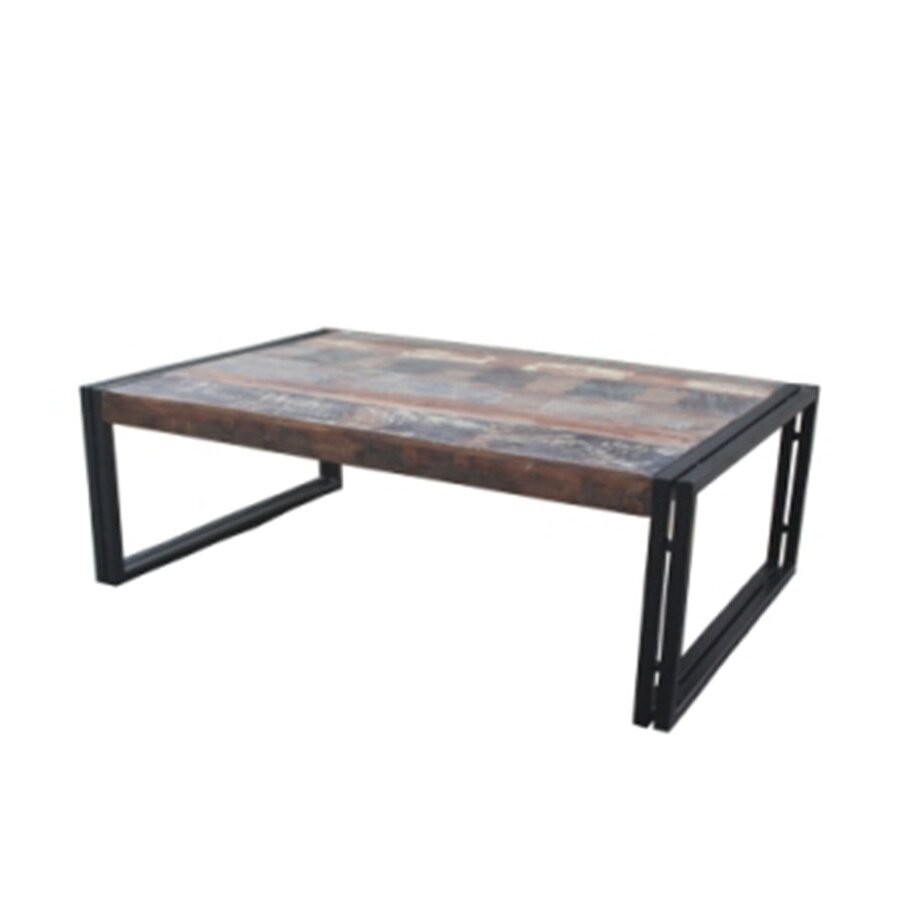 Coffee Table
This is a very interesting coffee table, whose main element is that it is very simple, modest and austere. There is no unnecessary decoration and ornaments. It is above all practical. Its charm lies in its simplicity.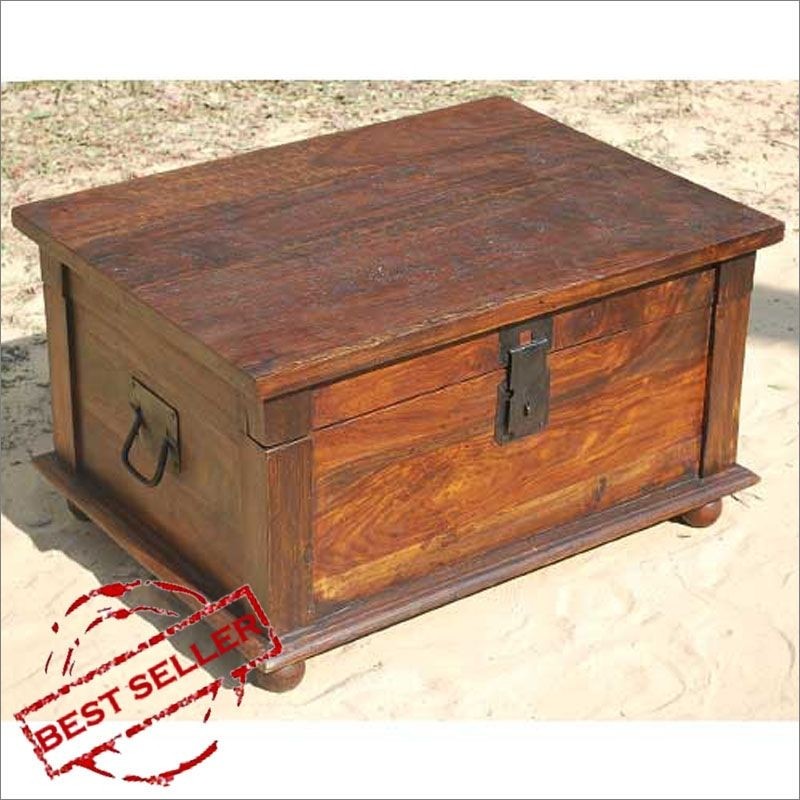 Distressed Rustic Solid Wood Storage Box Trunk Coffee Table W Wrought Iron New
Being either a stylish, rustic wooden trunk or an original coffee table, this unique item will be a great addition to all loft or industrial decors. The combination of wrought iron and wood shall guarantee solidness for years.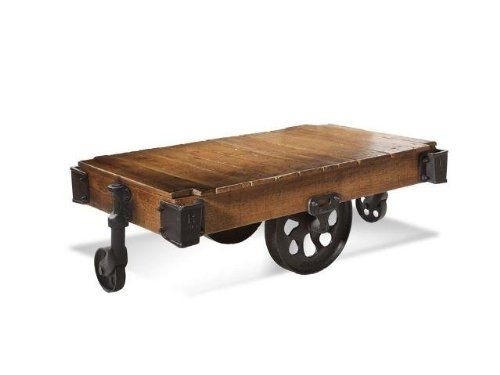 The american way cartwright coffee table
A rustic style coffee table on iron wheels. It has a stark brown-finished wooden top with an across-slatted design and a simple apron with dark iron corner fittings. Two larger wheels on longer sides and 2 smaller turning ones have small holes.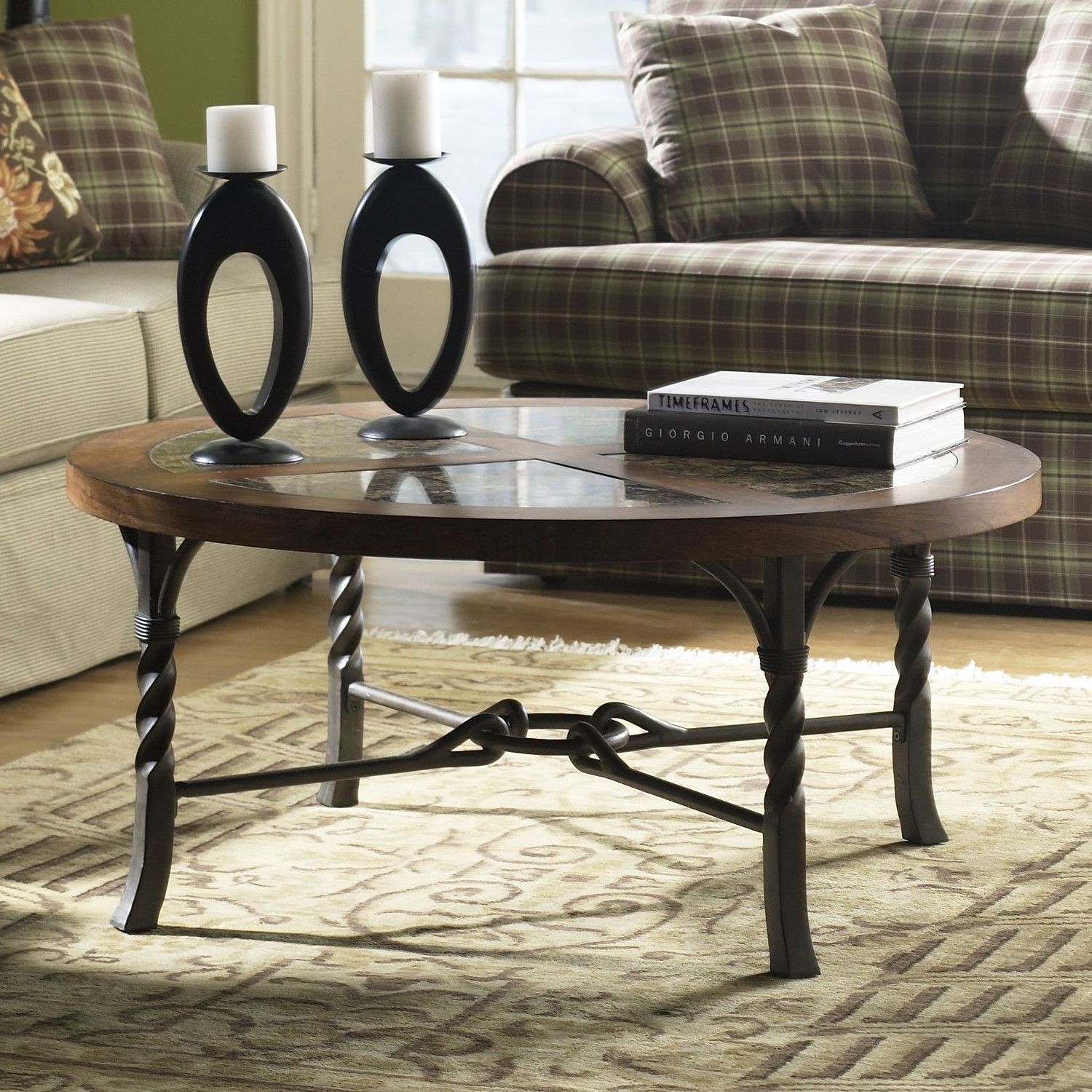 Medley Coffee Table
Are you looking for super stylish solutions for your house? If yes, then check out this elegant coffee table. You will fall in love with that unique design that will completely change the look of your living room.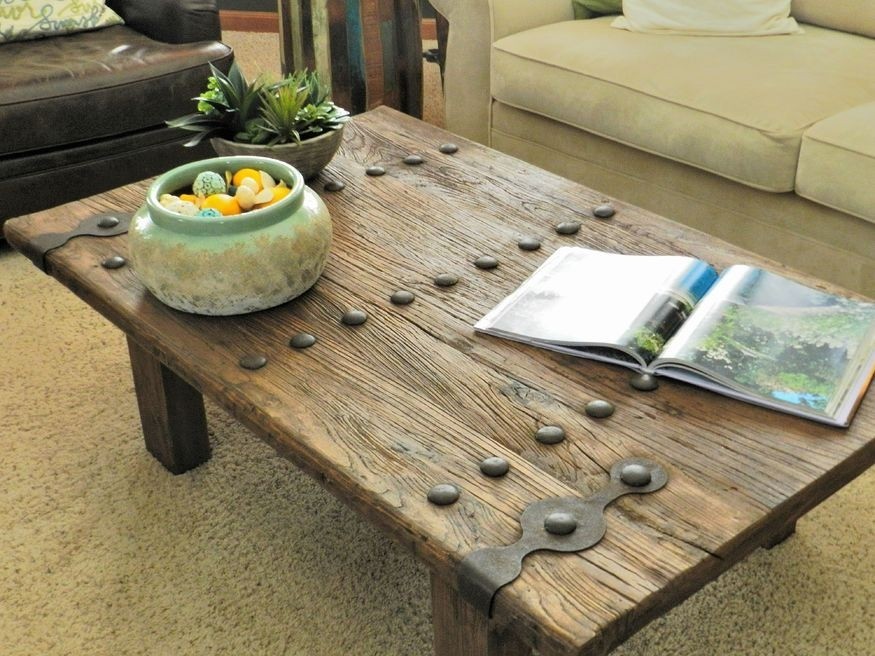 This fabulous rustic table is a combination of wood and attractive metal details. The whole is perfectly presented in different interior décor, becoming a focal point. Robust and rugged design for comfortable use.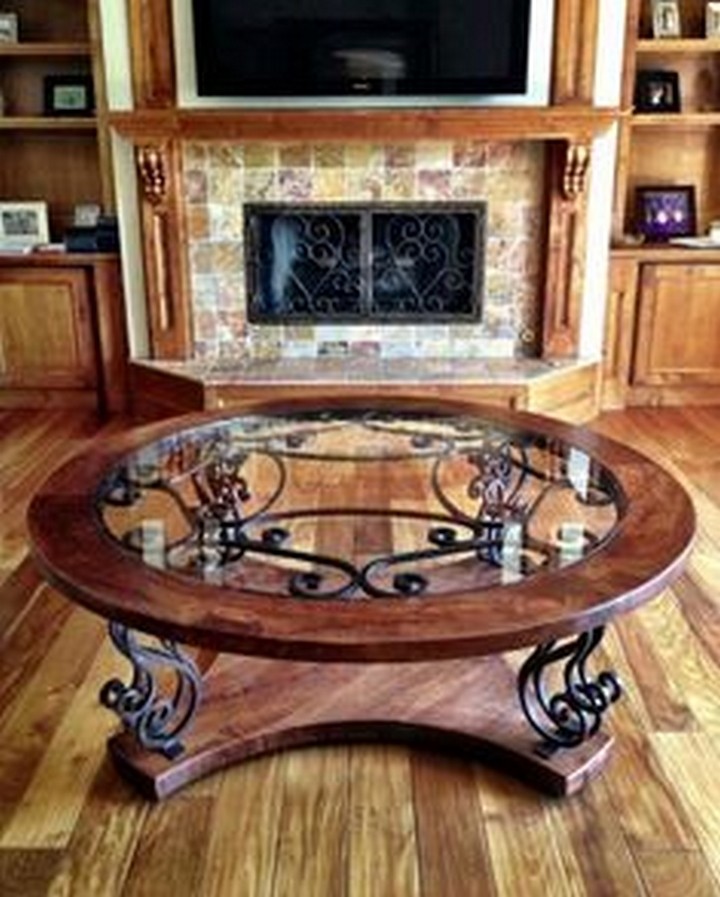 If you are a fan of wrought iron design, this custom coffee table is an excellent alternative for your basic piece of furniture. The round glass top has a wooden frame with solid iron base.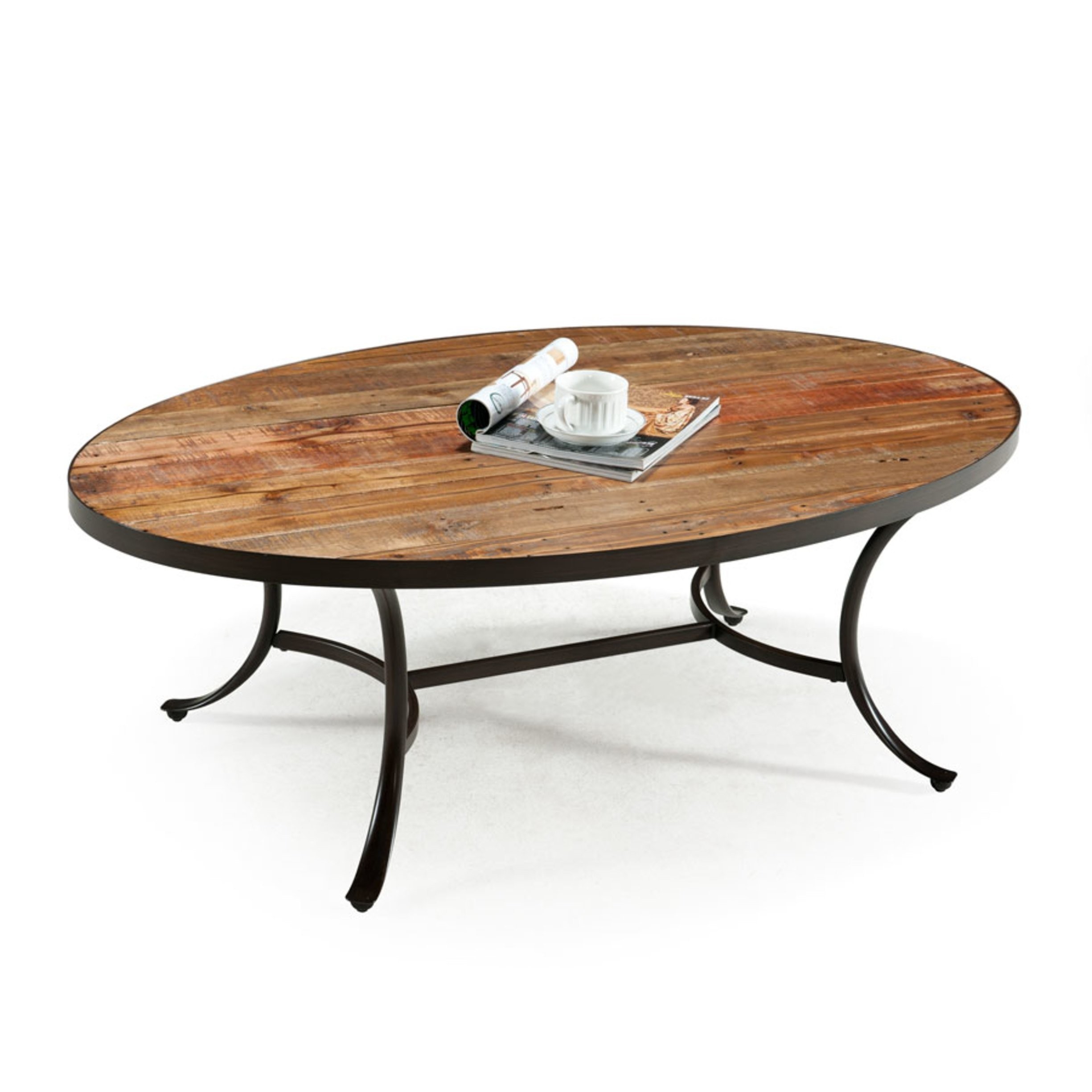 Table sizes depend on its function. In recent years, many stylists have gone crazy about very low wood and wrought iron coffee tables. In the Scandinavian edition, it has an iron straight, simple frame and a very wide square top made of natural oak wood.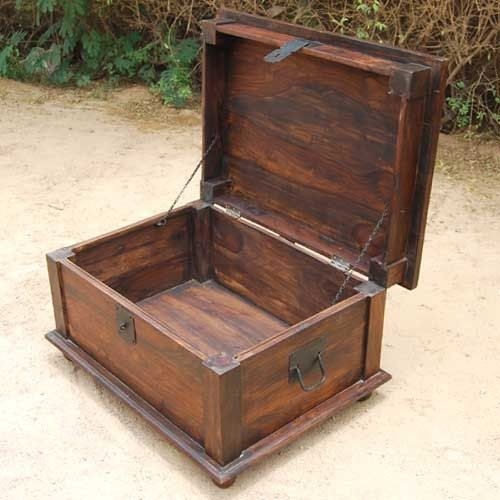 If you are looking for a rustic chest to hide all of your treasures, then this solid wood trunk is a perfect choice for you. After lifting the lid, it holds on two strong chains, allowing you to freely use the inside of the trunk. It also features a wrought iron handles, and a place for a padlock.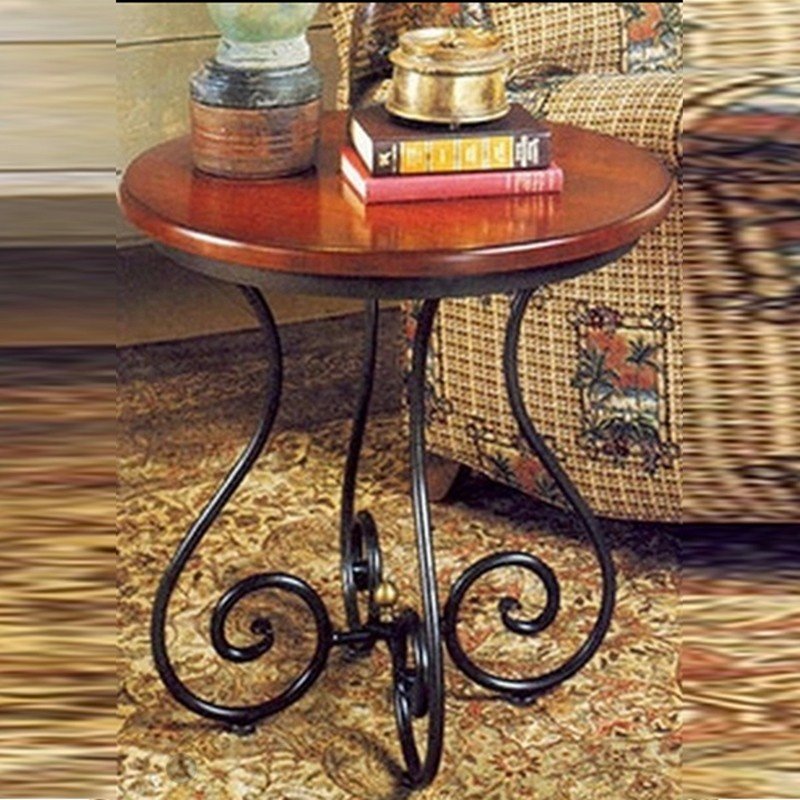 The sturdy wrought iron construction combined with the beautiful top creates a unique composition ideal for the living room. Coffee table in this design can also serve as an end table or night table. The whole beautifully captivated beauties.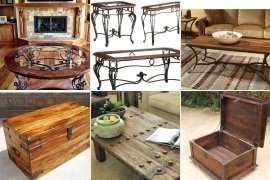 This handcrafted chest in rustic design is a beautiful solution for any exceptional decor. It can perform functions from storage to table, so you can use it as you like. The whole is beautifully finished, robust and lasting.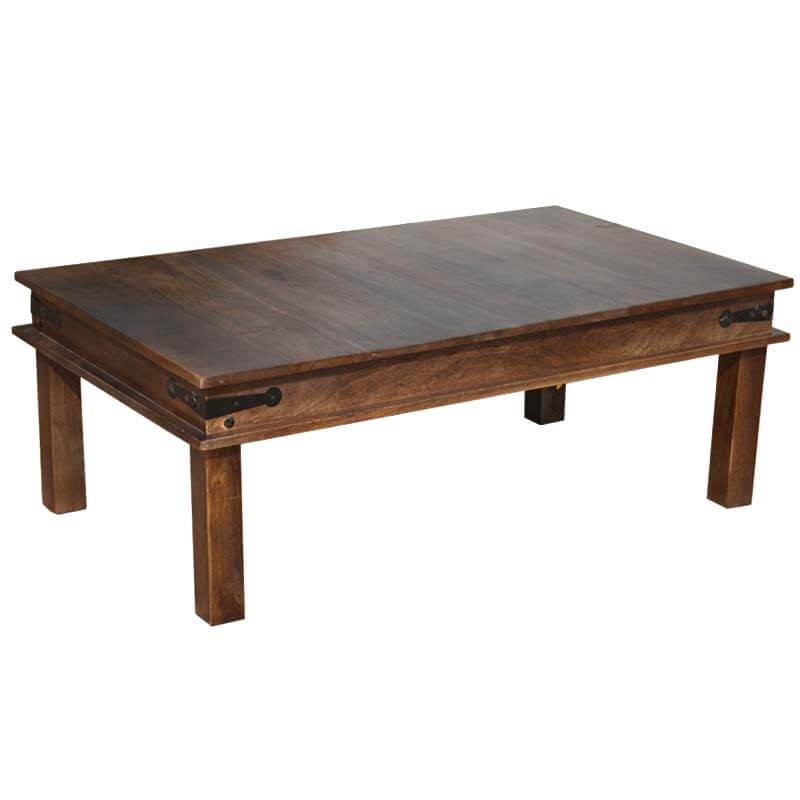 This coffee table may look unsophisticated, but it's actually a very unique piece as it was 100% hand made from mango wood. The corners feature wrought iron hinges. It comes in a beautiful shade of dark brown.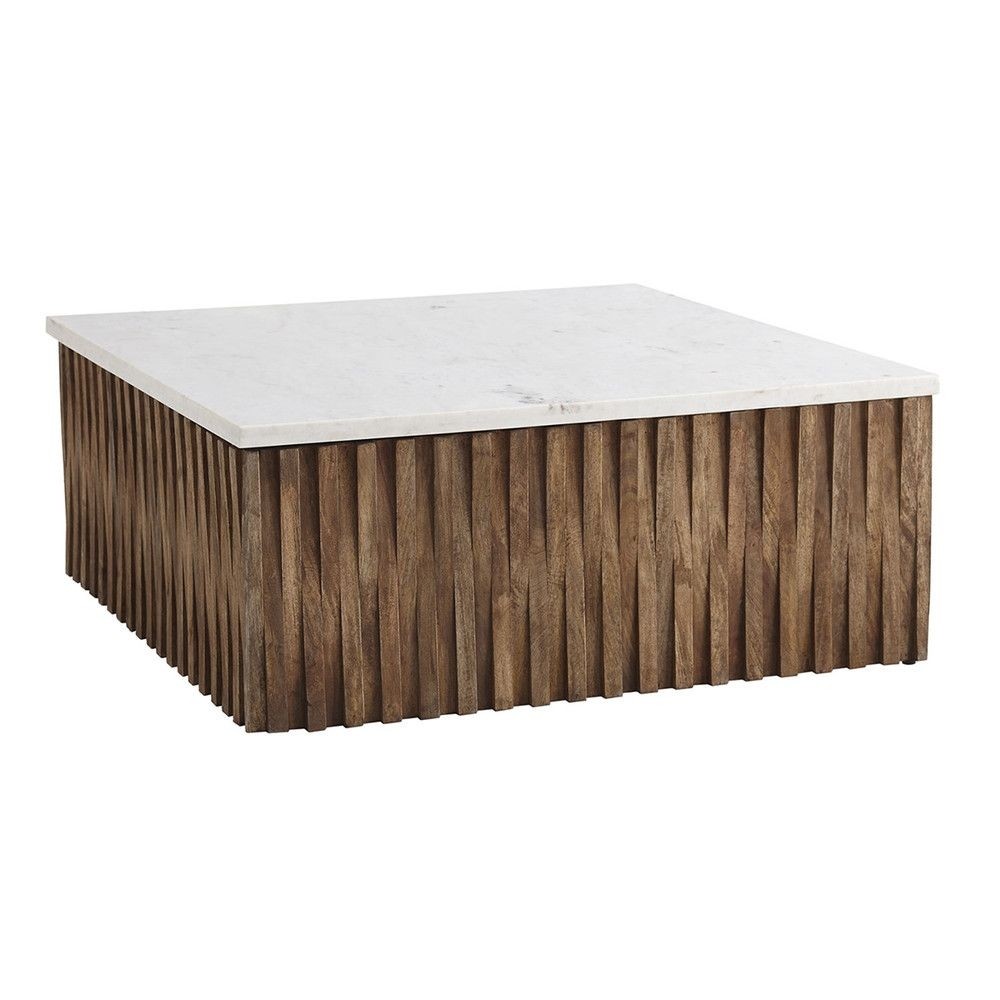 Coffee table made of high quality marble wood. Square top has large usable surface. Contemporary design for the living room and others interiors according to taste.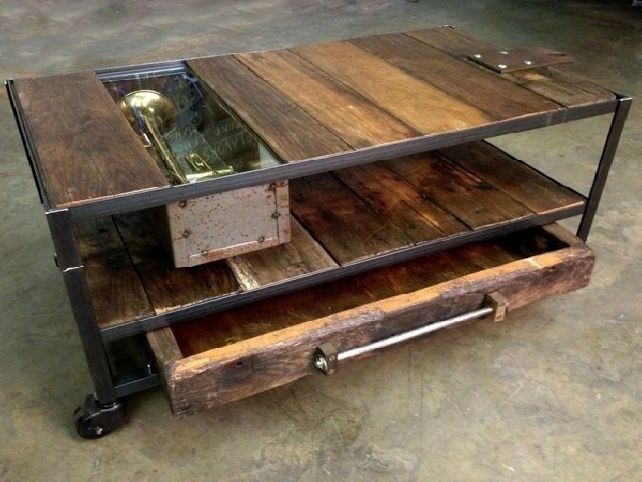 metal and wood tables | Random Photo Gallery of Industrial Looking Wood and Metal Coffee Table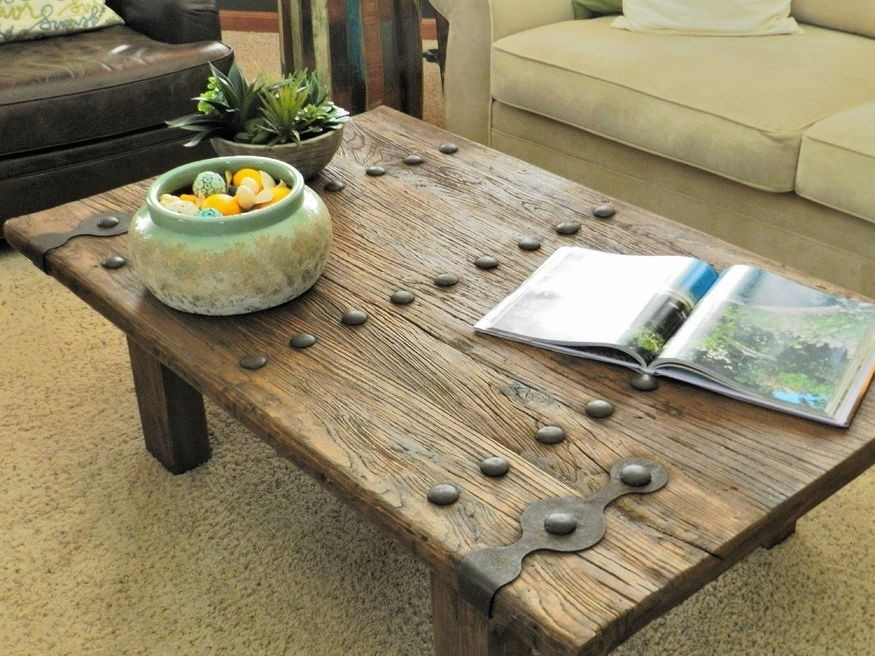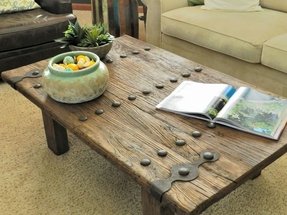 Wood And Wrought Iron Coffee Table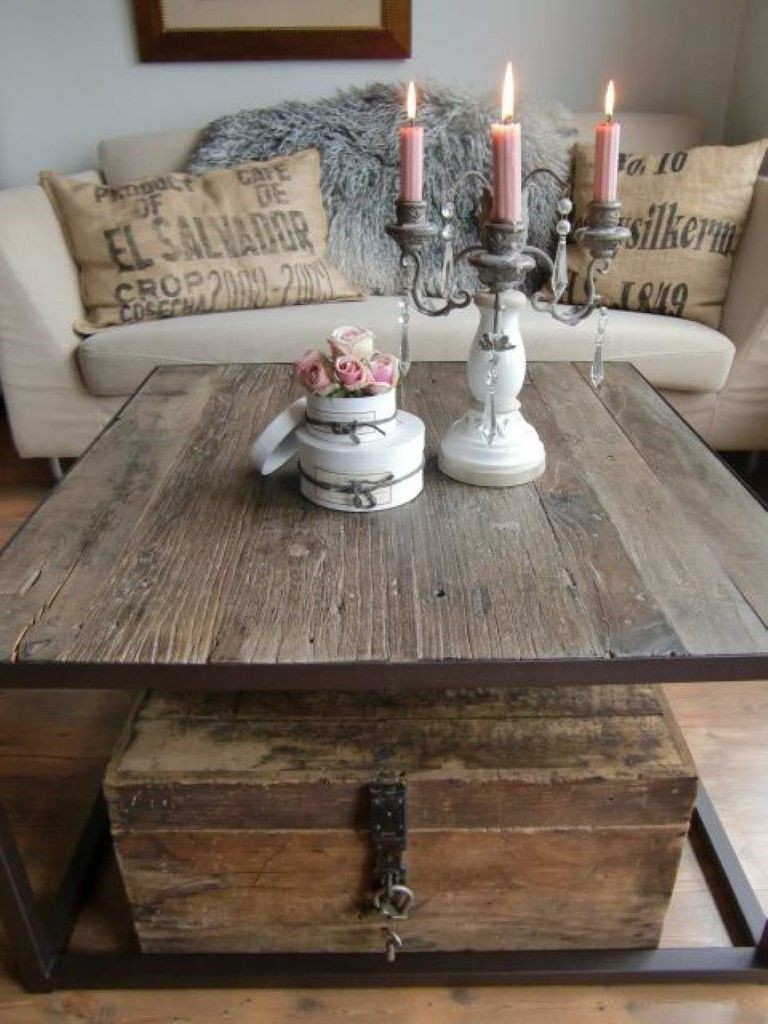 This wood and wrought iron coffee table constitute a great proposition for all who want to add some cool, rustic vibe into their interiors. It will be a nice focal point during any gatherings.
An original coffee table that looks like a treasure chest. It was hand made of solid wood and wrought iron. It's a top quality that will serve you for long years. It features a logo of the company that created the piece.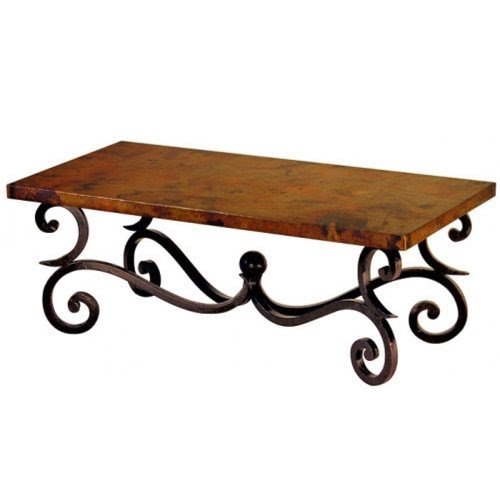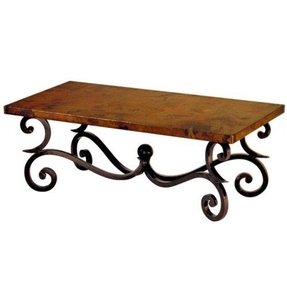 If you opt for more distinctive and old-fashion pieces to improve your home decor, this coffee table / bench should, definitely, be on your list. It has a rectangle, sturdy wood top that rests on a wrought iron frame with stunning scrollwork finished with a beautiful finial.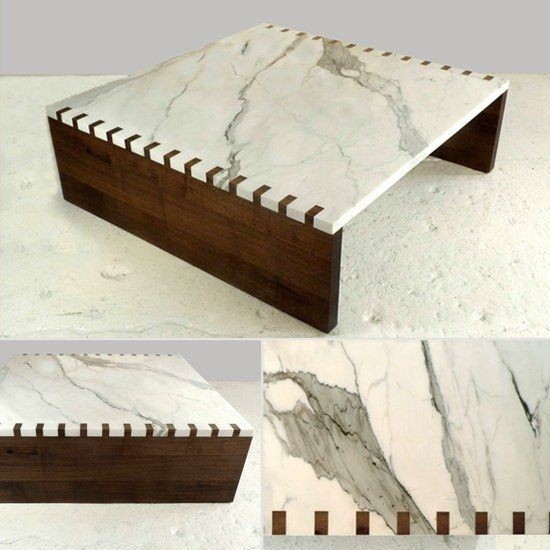 The rectangular coffee table with the marble countertop. The base was constructed of the delicate mahogany elements. The table looks gorgeous, but you should have enough place if you decide on such one.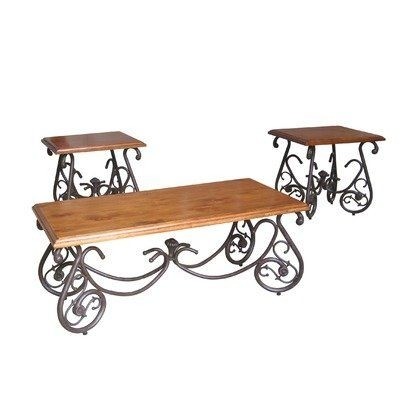 Opt for a truly elegant and utterly beautiful coffee table like this one and choose something to actually elevate the look and feel of your living room. This piece comes with the classicsl design of the pine wood structure and sublime moldings of the frame.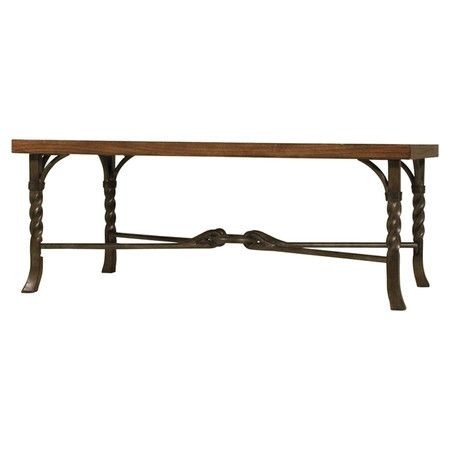 Medley Coffee Table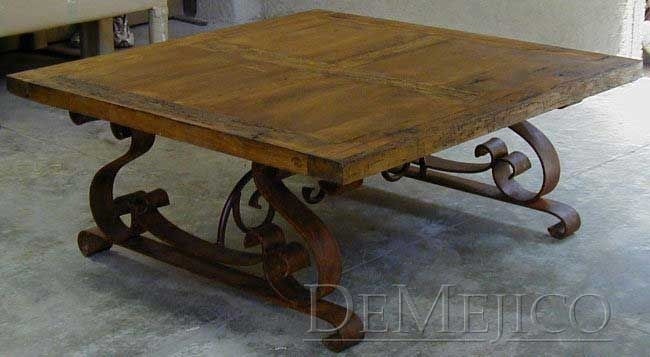 A gorgeous piece of old coffee table can be a nice way to enhance your room with a bit of vintage style. The square top is crafted of reclaimed wood and has a weathered look. It also rests on stable metal frame with distinctive scrollwork.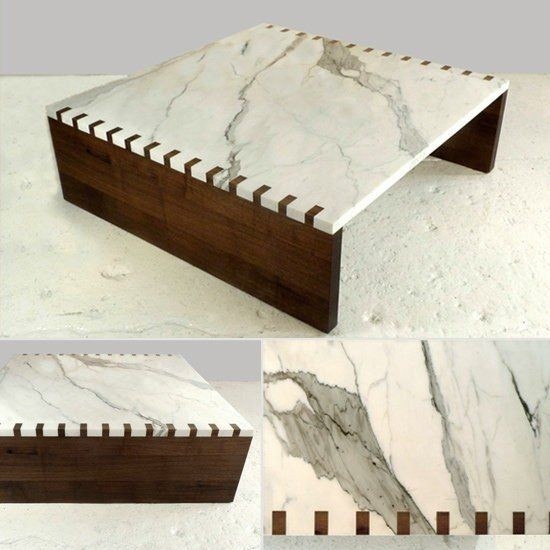 An interesting take on contemporary coffee table design. Beautiful marble top was mounted on a dark wooden base with dovetail style joints. The exposed wooden joinery, incorporated into the sleek marble surface, is a novelty to me.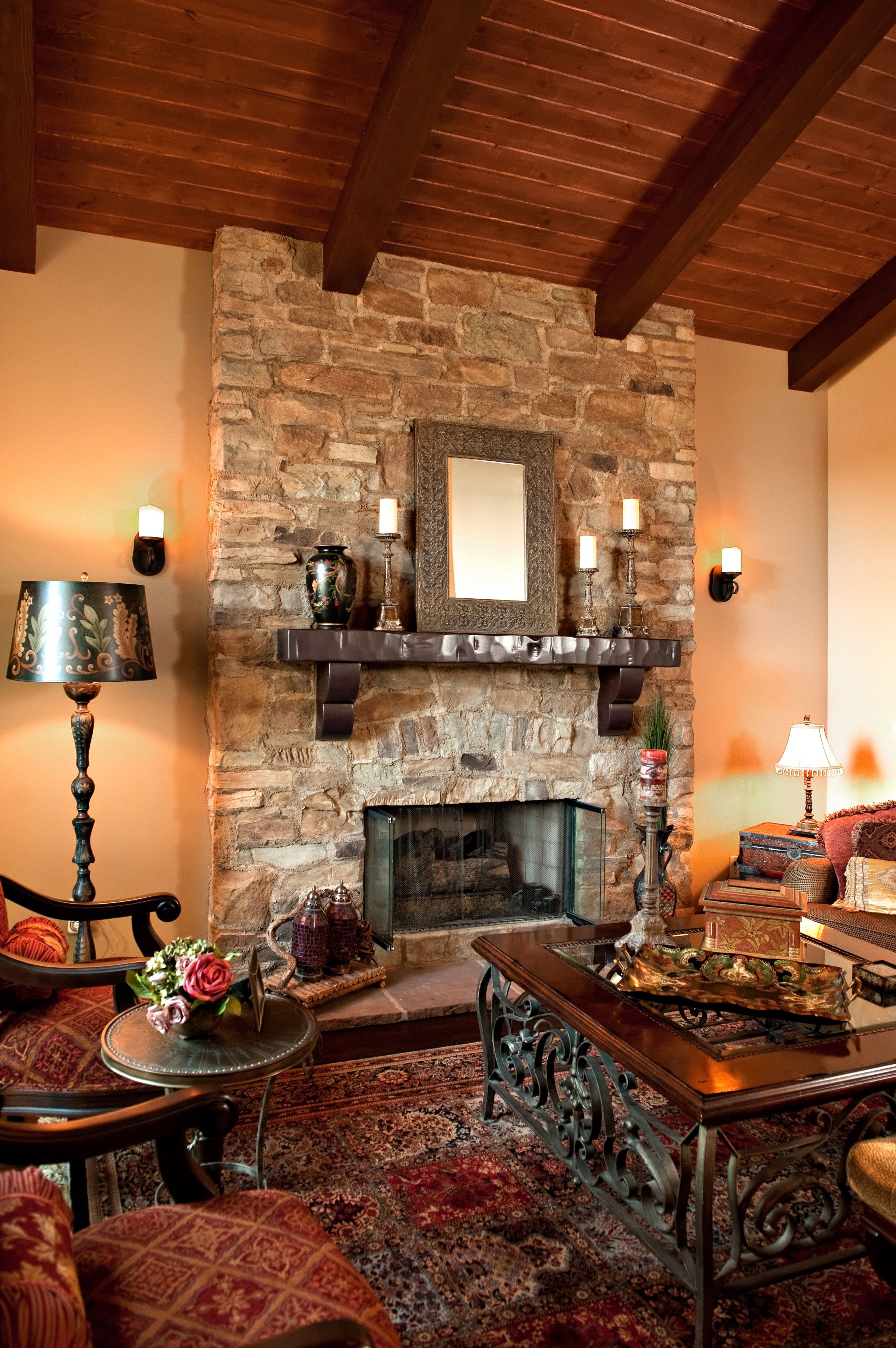 Mediterranean living room with dark wood ceilings, stone fireplace, and decor in shades of red and warm golds. Wrought iron coffee table.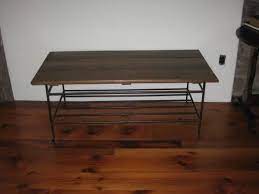 Wonderful rustic coffee table made from iron and wood will be great furniture in your living room. It has also a shelf under the table top for putting some newspapers or books. Great addition to rustic home decor.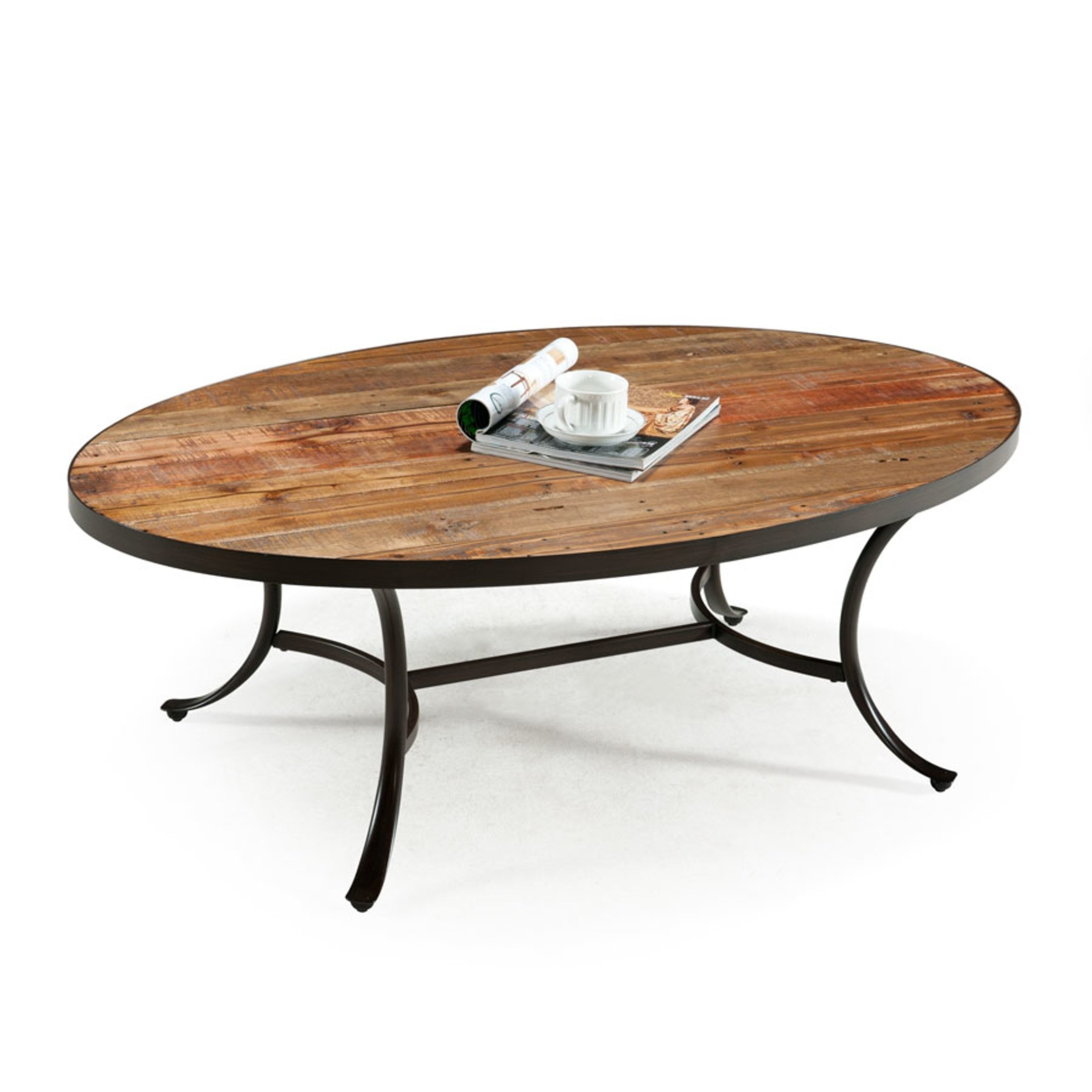 Unique coffee table mounted on stable base made of wrought iron. Rectangular top is made of wood. Industrial design for each living room. Received a lot of positive recommendations from clients.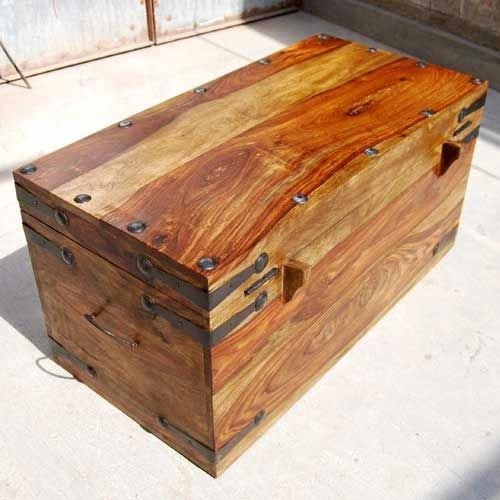 Rustic Solid Wood Furniture Accessories and Hand Crafted Home Decors | Sierra Living Concepts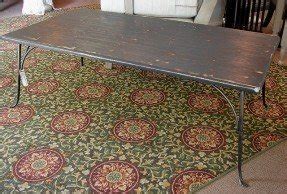 table by Charleston Forge is designed with a versatile wrought iron ...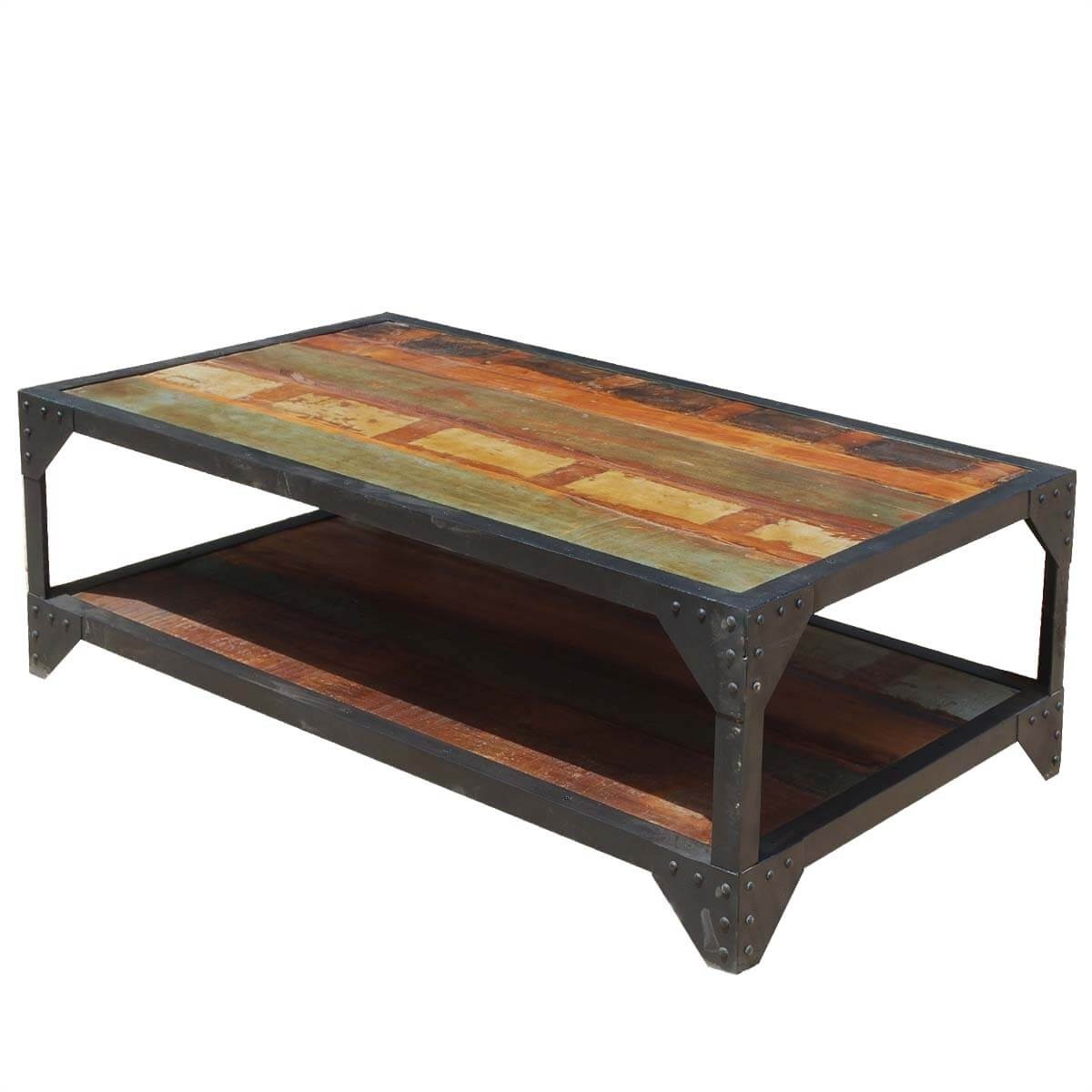 Industrial Wrought Iron & Old Wood 2 Tier Coffee Table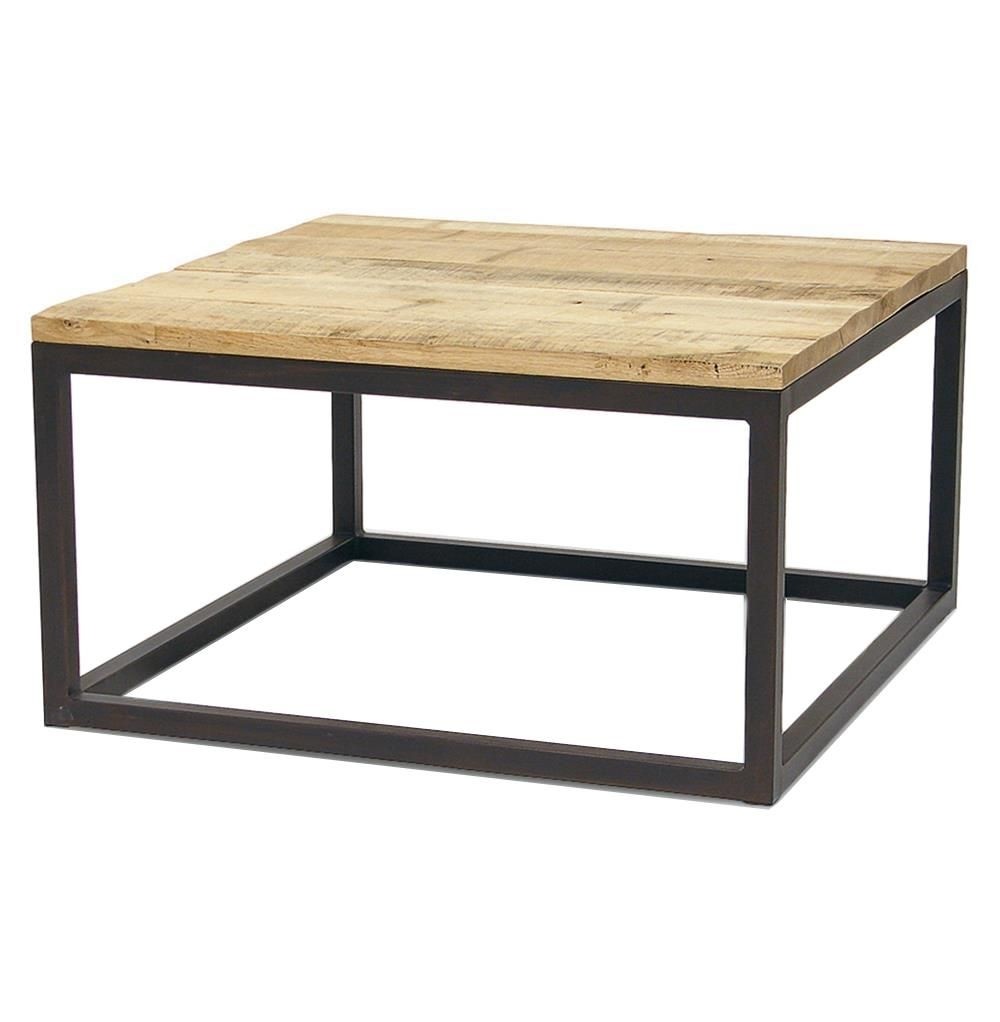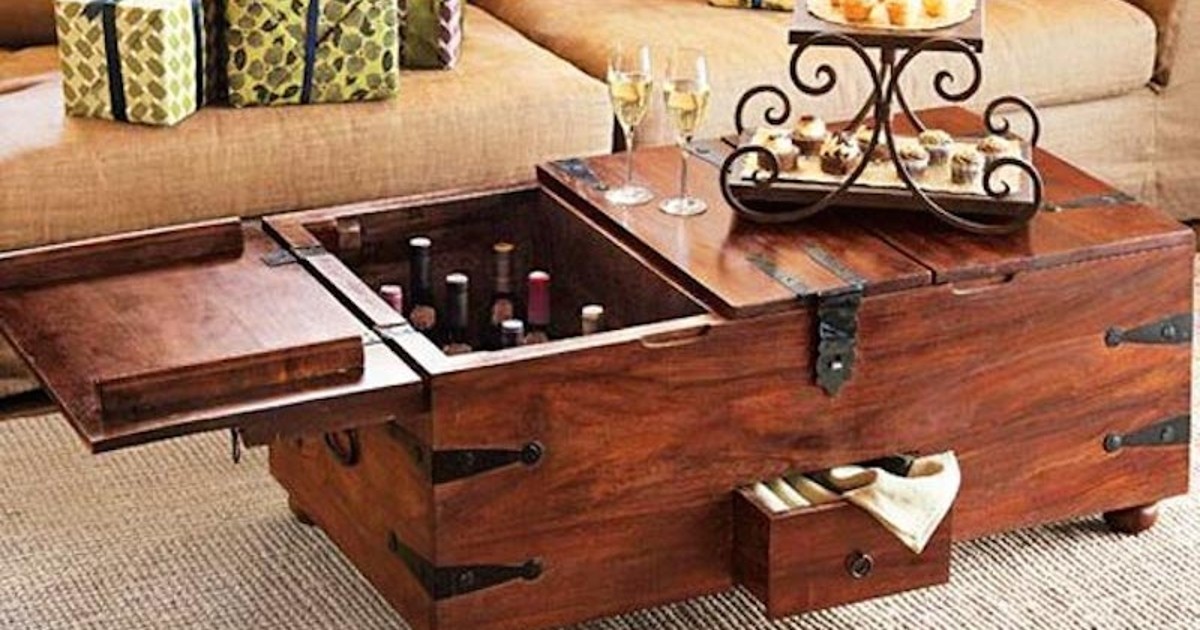 This piece combines at least three desirable features: style, capacity and versatility. Resembling antique trunk with stylish iron fitting, it hides ample of space for wine and bar accessories storage, being simultaneously a cocktail table.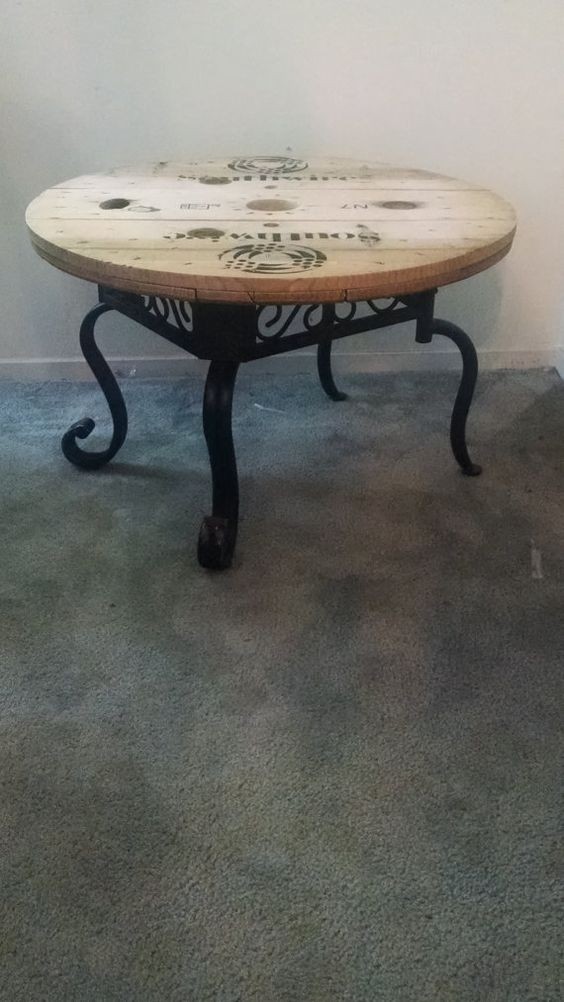 Items I Love:Wooden Spool Table, Wrought Iron Table, Upcycled Furniture, Round Coffee Table, Handmade $249.00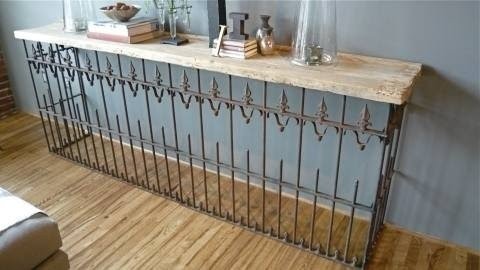 Opportunities abound with this awesome vintage French scrolled iron coffee table base. Gold leafed with a marble top, painted black with a fabulous eglomise top, have a wood or even a poured concrete top made to give it your own personal stamp. Maybe you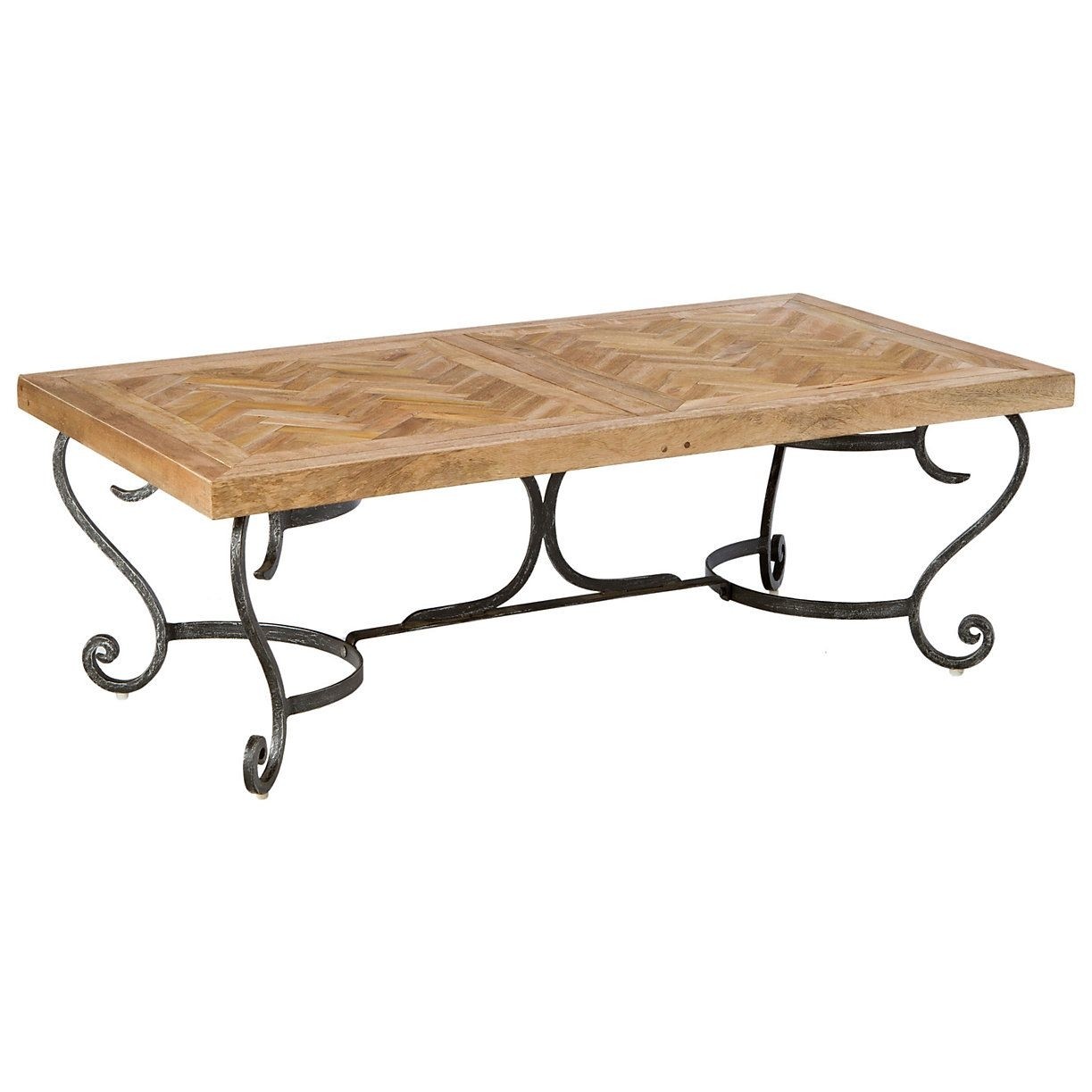 The rustic table with elegant wrought iron legs. A little bit in art deco style, but the countertop does not fit to the rest. I would prefer to change it for the one, which is more decorative and elegant.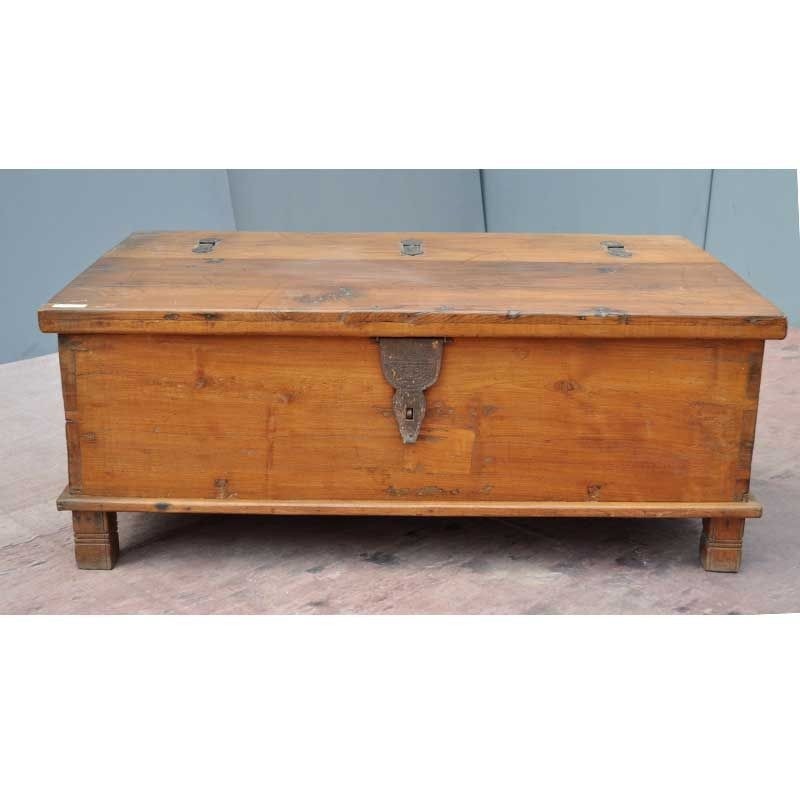 Created from Appalachian rustic teak, this wooden chest will fit into any vintage or loft space, creating a cool coffee table. Crafted from wood and wrought iron, it guarantees long-lasting solidness.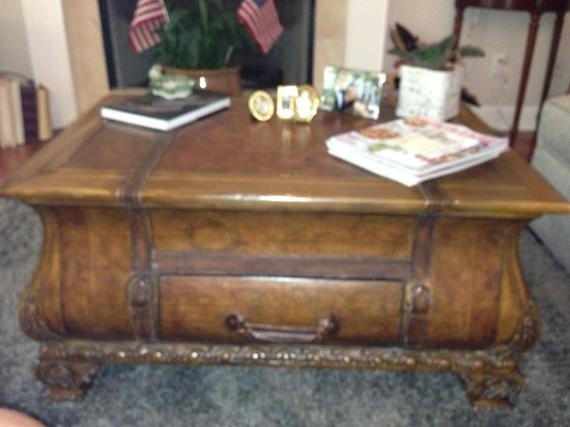 Barrel Wine Stave Authentic NEW Wood Usa Wrought Iron Furniture Coffee Tables #RusticPrimitive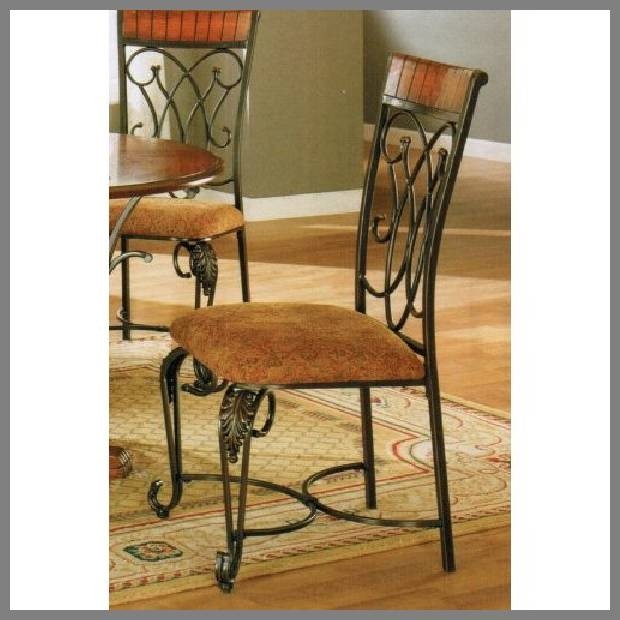 Griffin Reclaimed Wood Coffee Table | Pottery Barn- love walls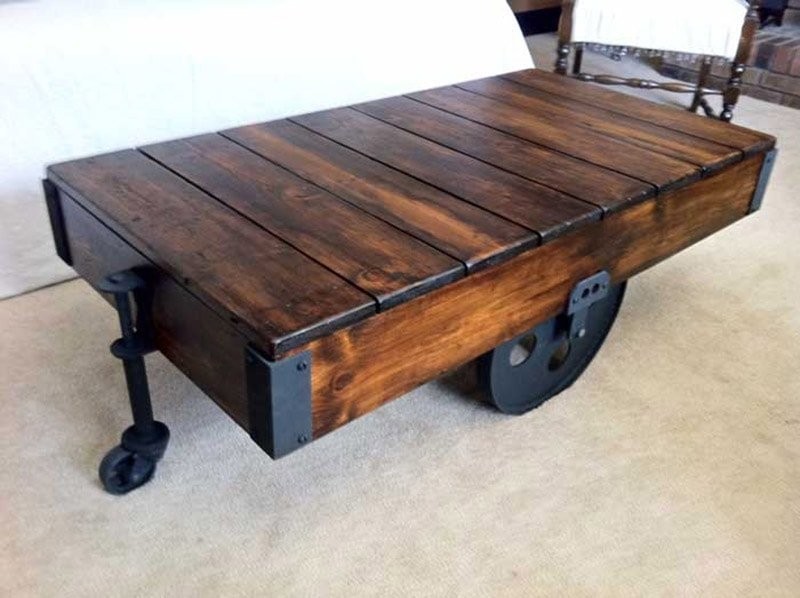 You are sure to love this extraordinary antique style coffee table. It's its ornamental wrought iron base that grabs attention the most, but the general design is just an eye candy - at least for those keen on historical furniture inspired interior accessories.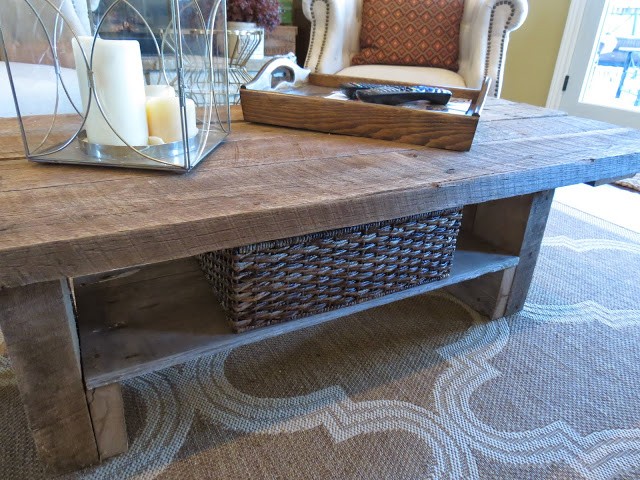 Barn Wood Coffee Table: This. Is. The. One. Replace bottom shelf supports with wrought iron brackets.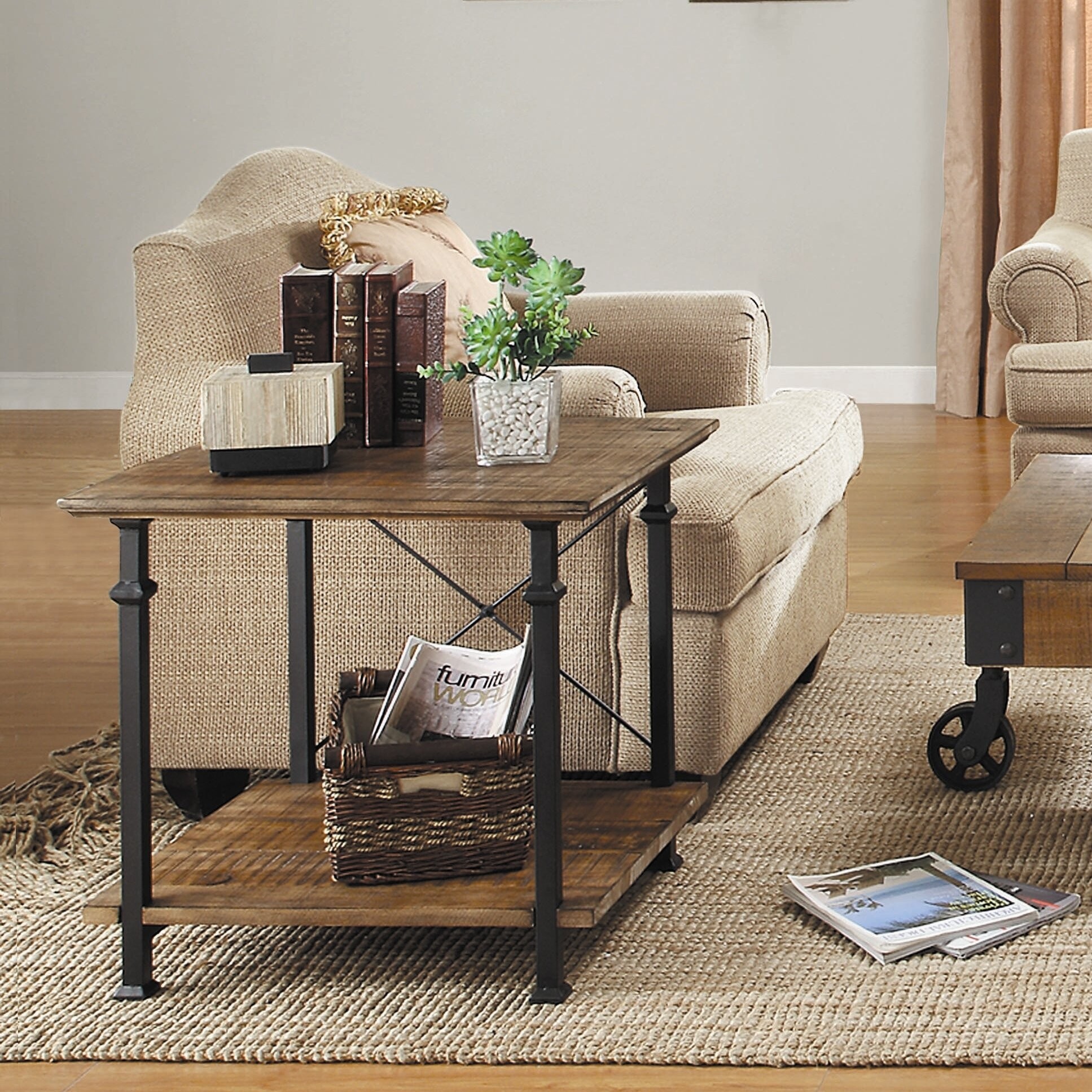 Practical and versatile table made of rustic brown. It is perfectly designed for any classic interior. In the lower part there is a practical shelf for small items. The upper part is a beautiful and stylish counter.